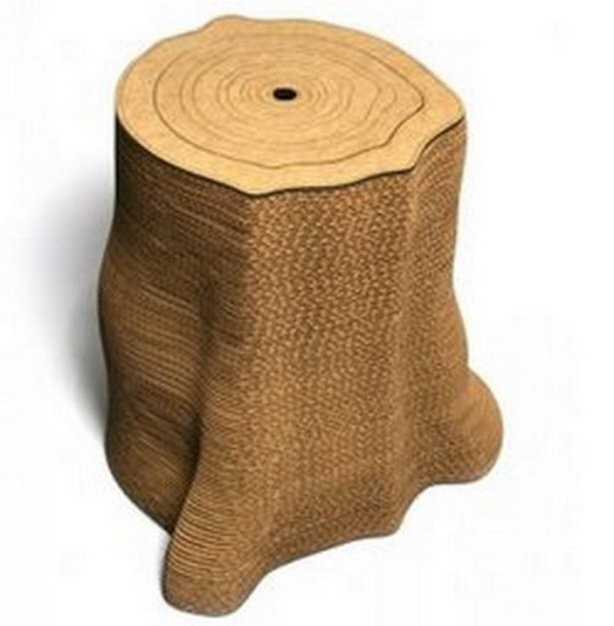 Practical and attractive element of home design suitable for cats. This scratcher is made of materials that are resistant to scratching. Cardboard construction is not very heavy and it also improves interior aesthetics.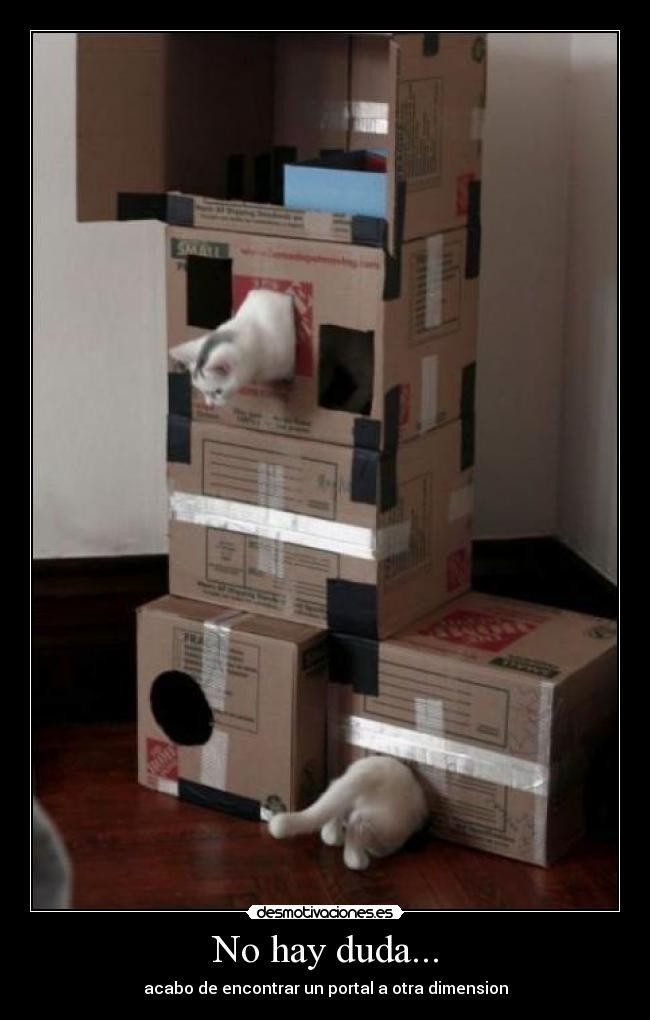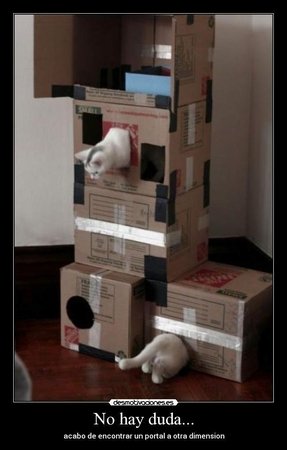 I laughed when I saw this. :D Every cat loves cardboard boxes (no one knows why, but that's a fact!) and someone was really inventive to make use of unnecessary boxes to create a cat playing tree! Just stack one box on another and cut holes!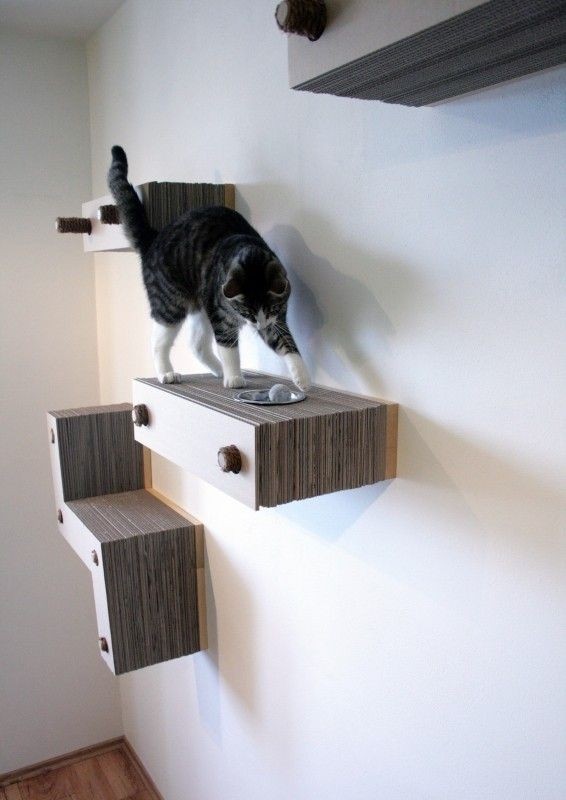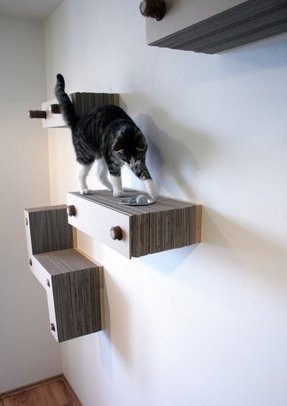 Made from paperboard - this is actually a great example of "catification". This cat's tree will help your cat satisfy his need for running, climbing and jumping. Plus, he would have a great observational point for "his" whole territory.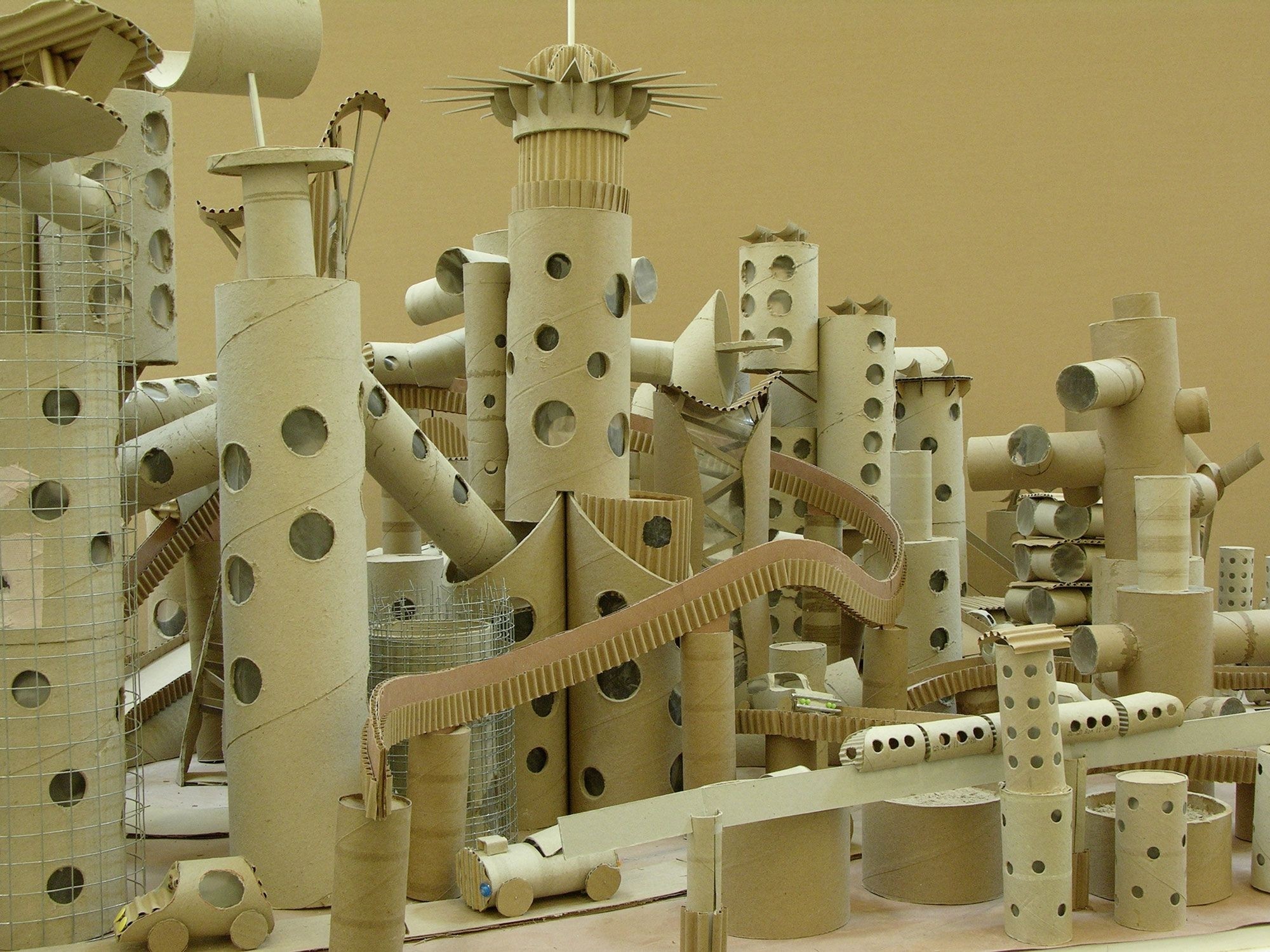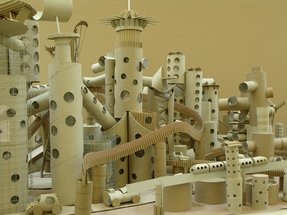 Cardboard tube cityscape by Michael Gondry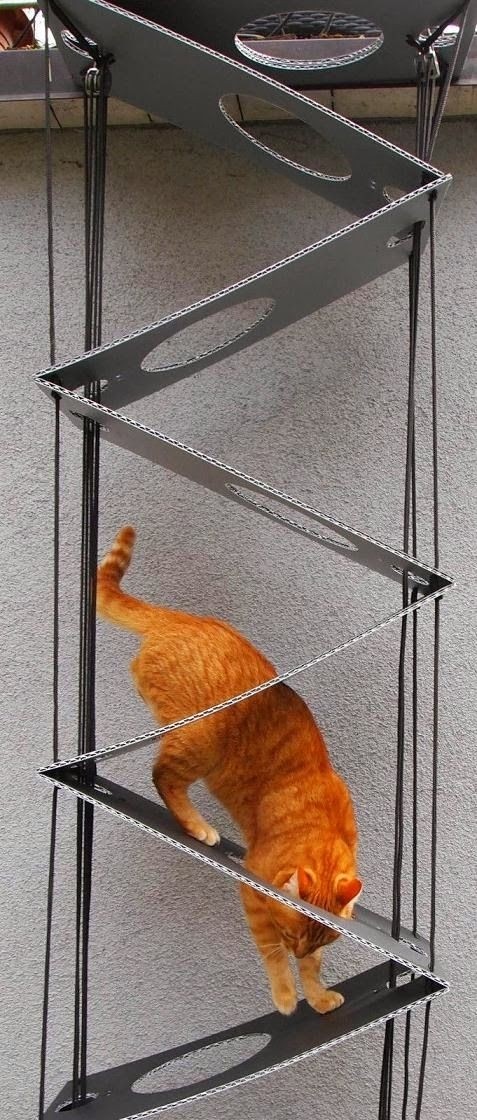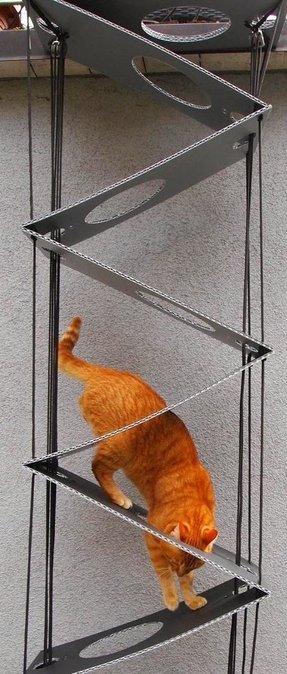 A simple but ingenious ladder for cats. It is constructed of several durable black ropes (on 2 sides) attached up and down and joined with accordion-folded slanted rectangular platforms of corrugated cardboard with round cutout holes.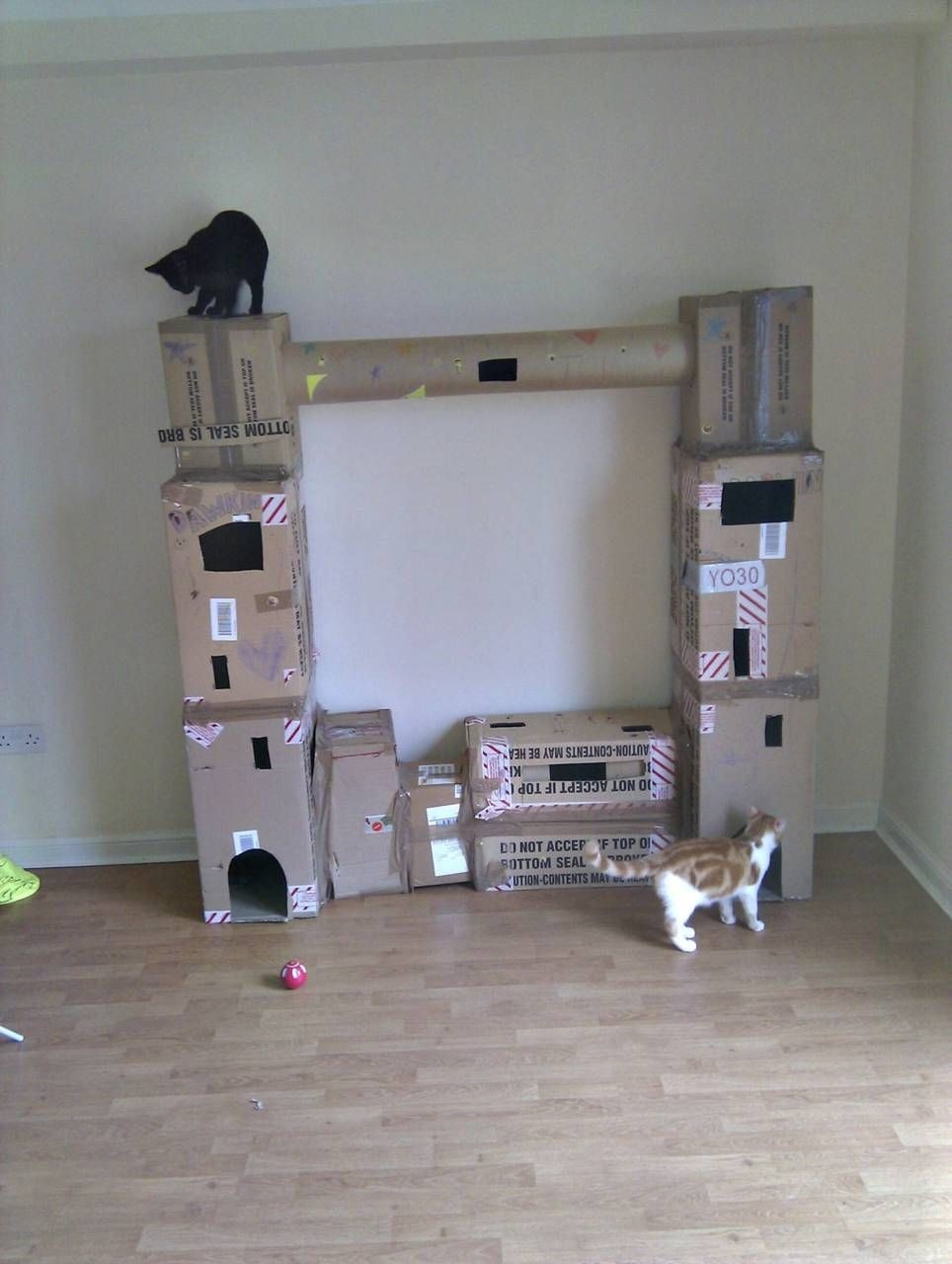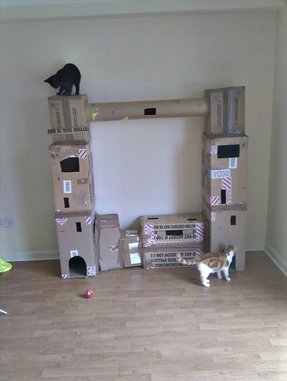 You can say a makeshift - but do you need elegant furniture, since our cats are just learning political correctness and good manners. Everything would be destroyed. In an economic way, a cardboard cat tree for cats can be created from cardboard boxes.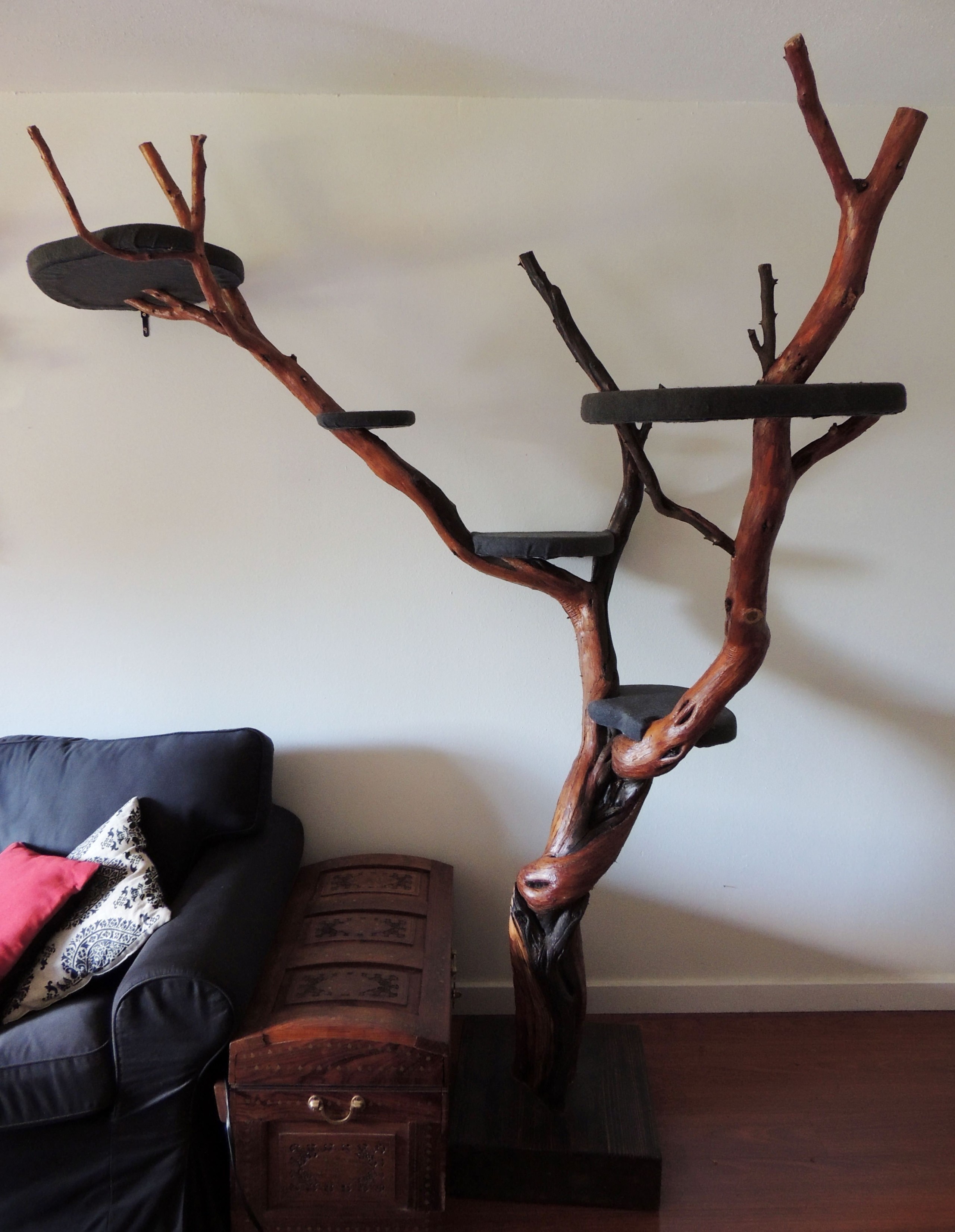 With this cat tree, you not only give your cat a fancy place to rest and to have fun, but also a beautiful decoration for your home. The tree is attached to a well-balanced base, has several branches and convenient platforms for your cat to rest on.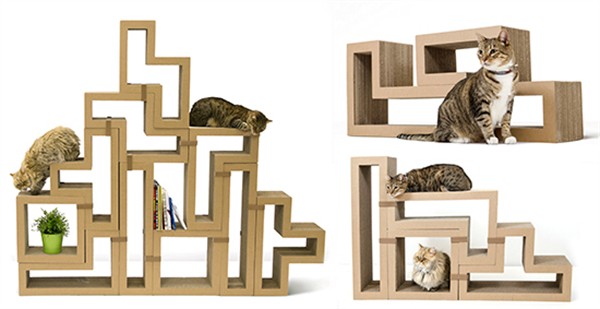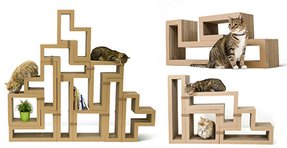 Introducing Katris Modular Cardboard Cat Furniture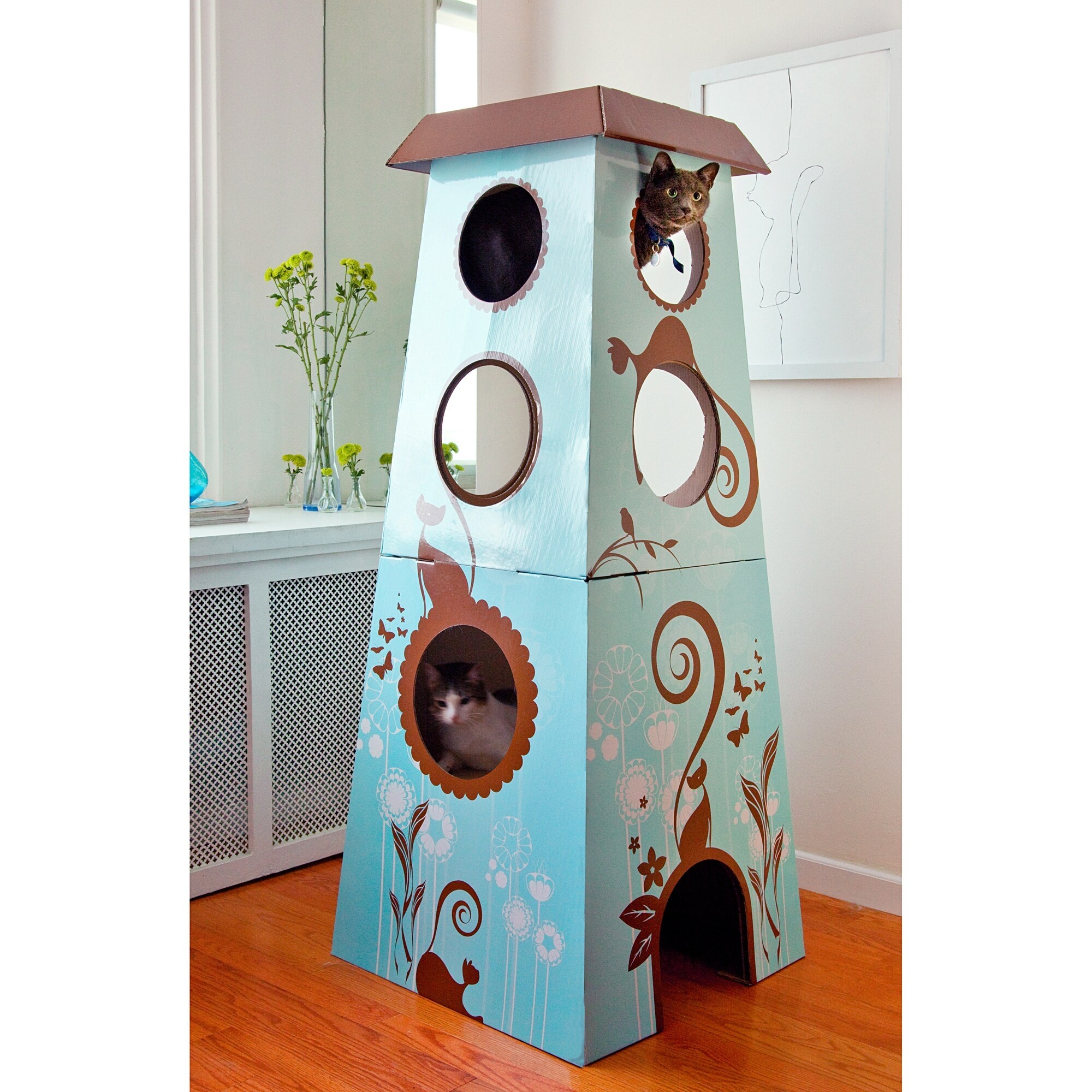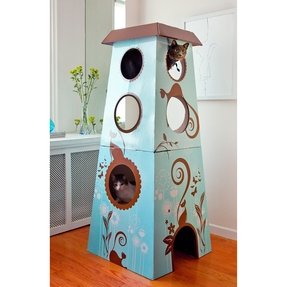 If your cat is homeless and in a need of a fancy house, you can grant it this cute tower, made of cardboard and painted with eye-catching patterns. It is suitable for contemporary homes, and it will give your cat different ways for entertaining itself.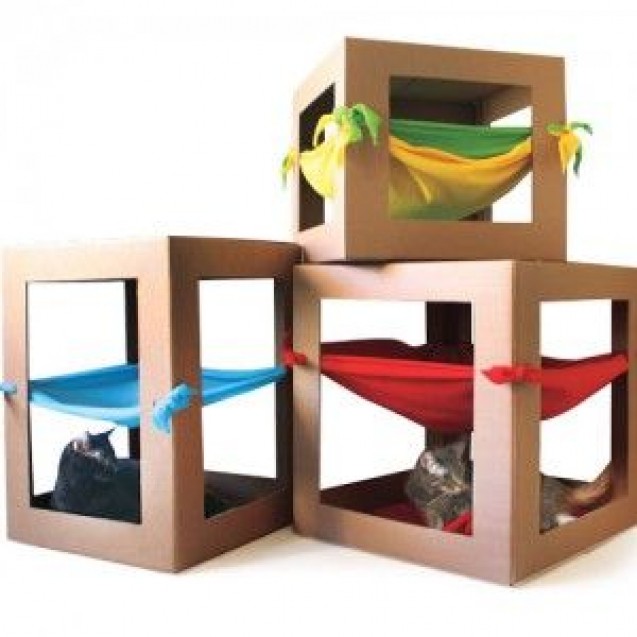 Cube cat tree made of paper and fitted with hammock. Designed for medium sized cats. Application in all kinds of interiors as needed.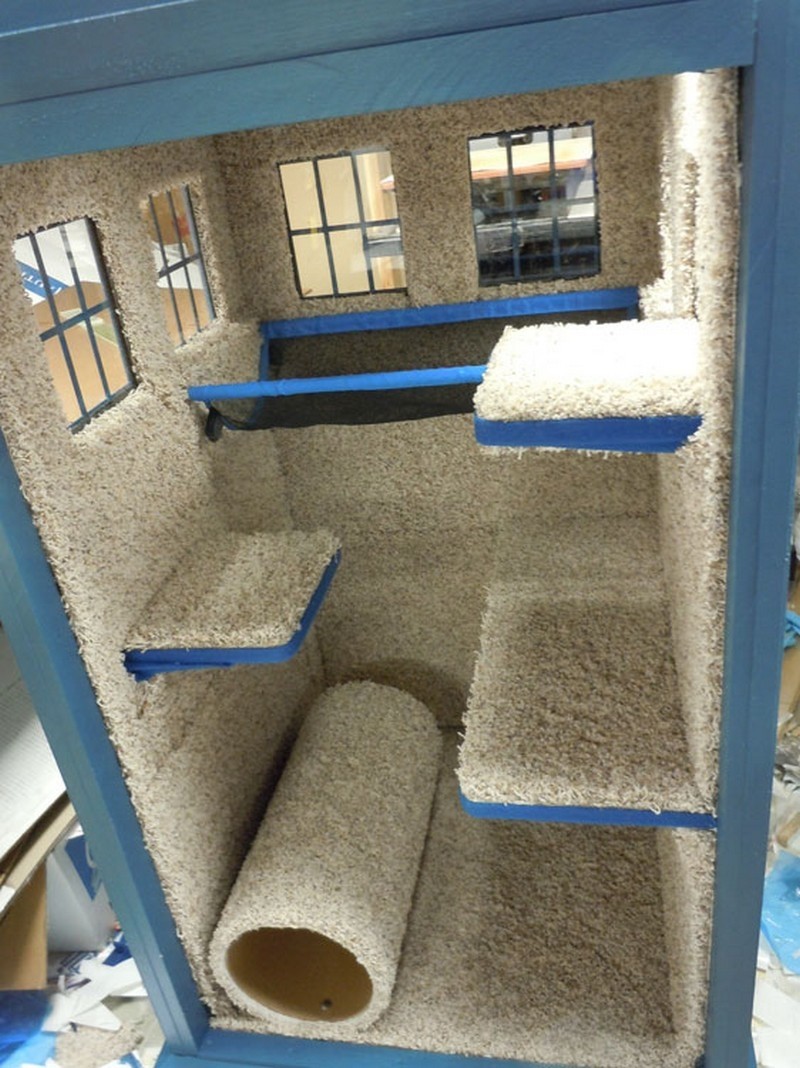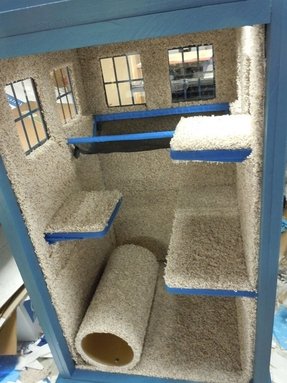 Cat playhouse made of wood. It is covered with thick carpet to prevent scratching. Dedicated to medium sized cats. Neutral design for all kinds of interiors as needed.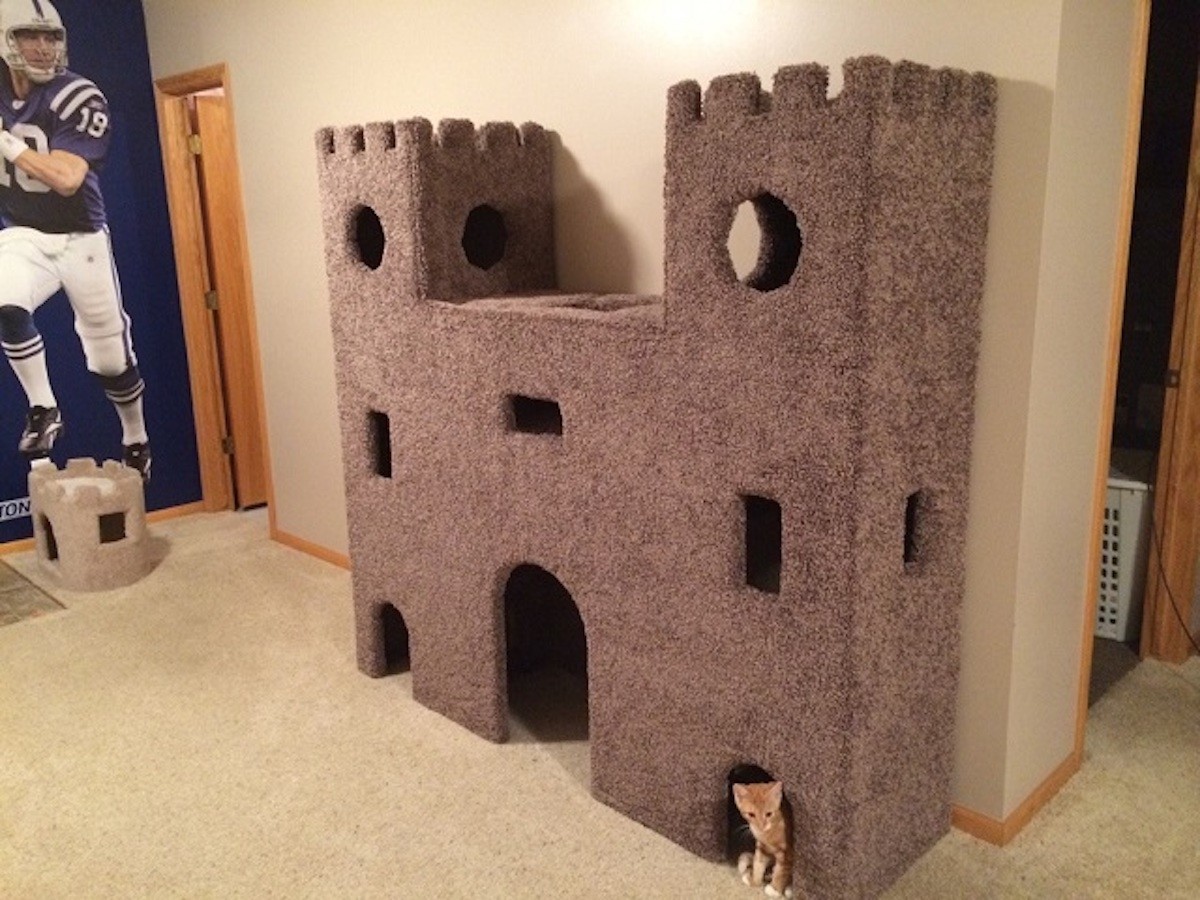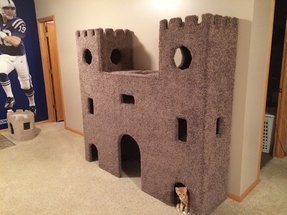 Funky and unique setup for a children's bedroom in a boy's style with a large loft bed with the actuall bed on the bottom and a play area on the top, together with a wall-mounted basketball court which provides entertainment.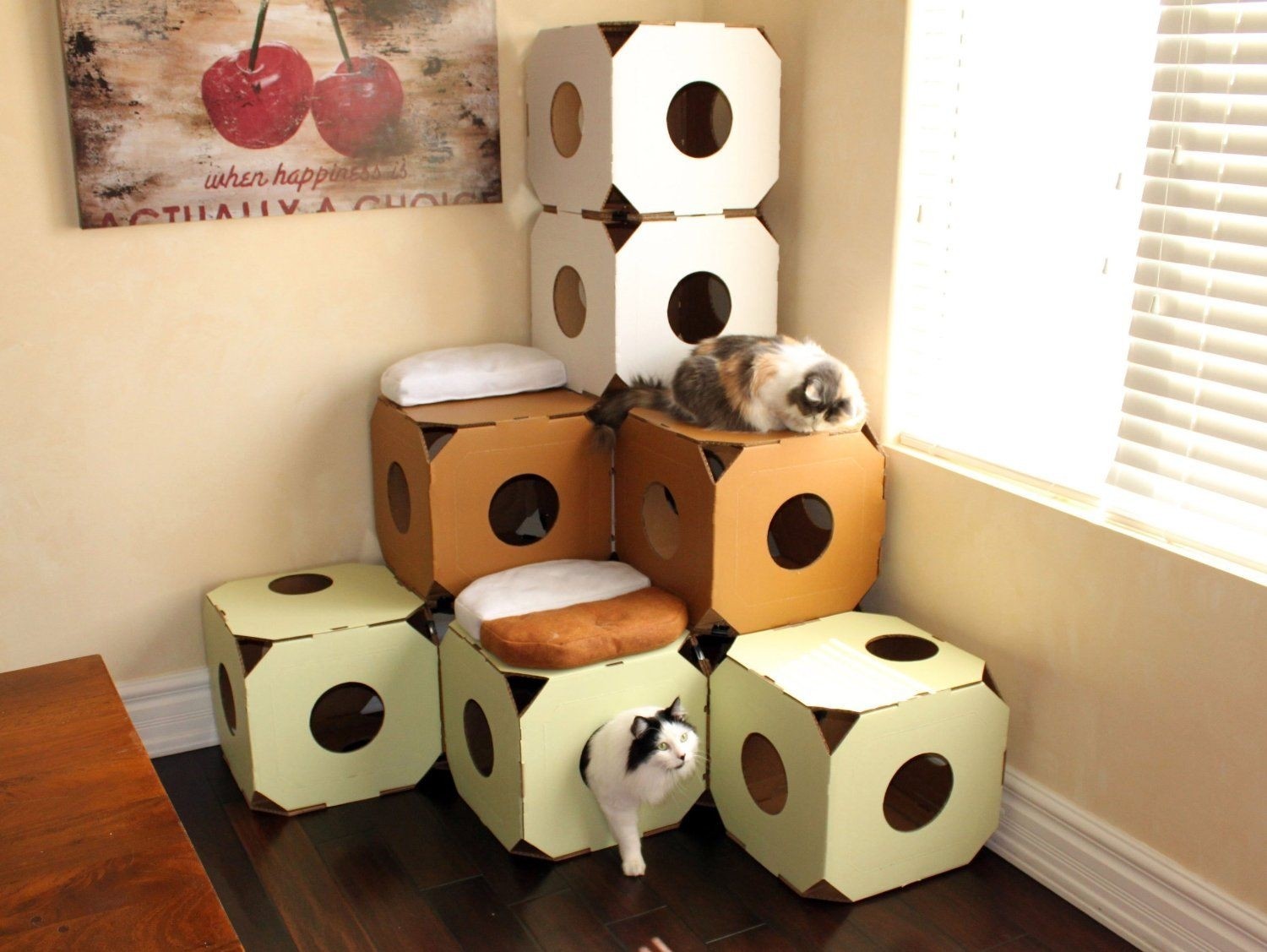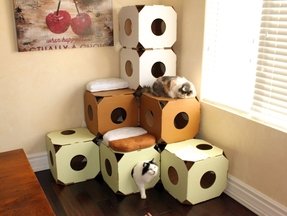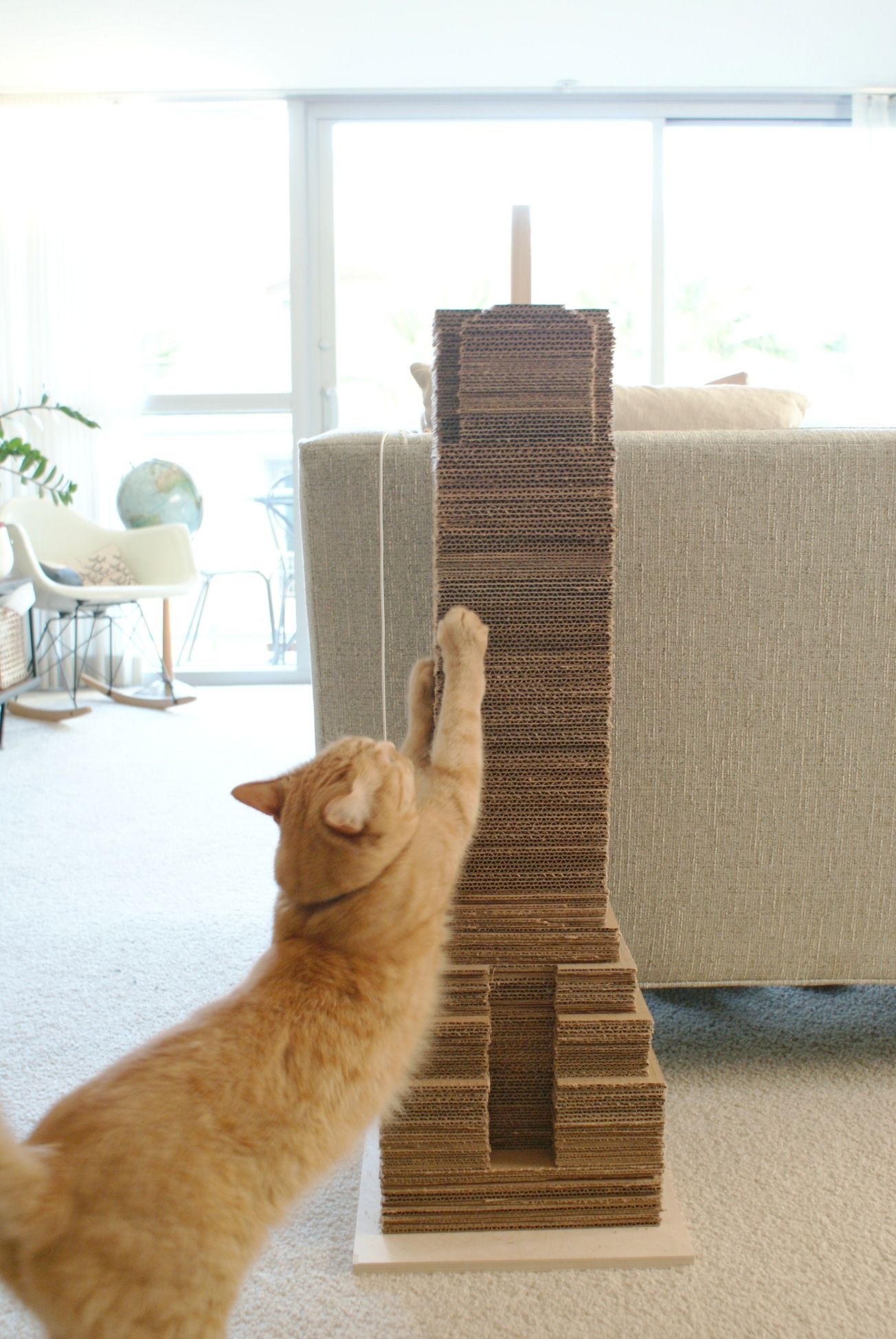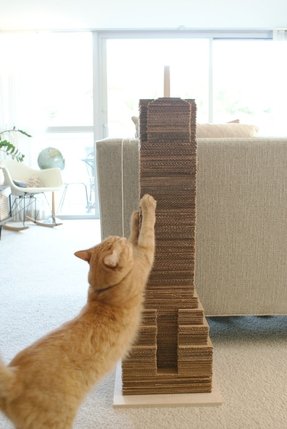 A cool contemporary scratching post for cats. It has a square white-finished wooden base. A showy stepped toe-kick and a quite tall square post are made of cardboard and wood wrapped with a sisal rope in brownish tones.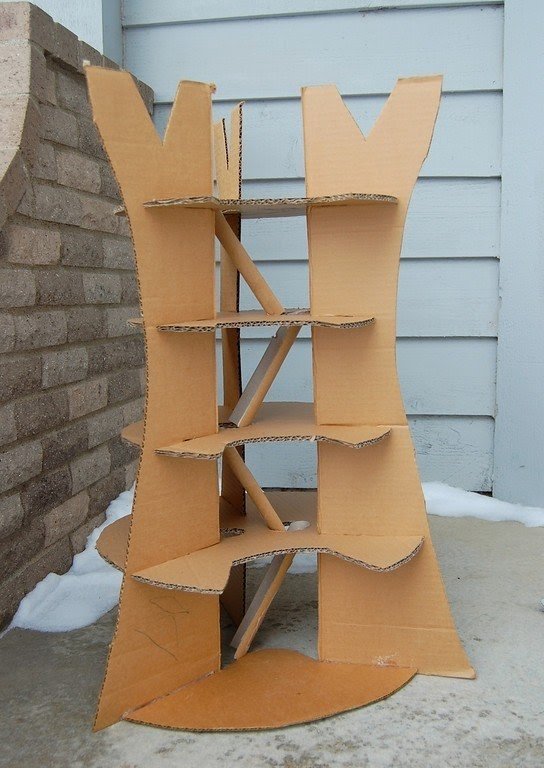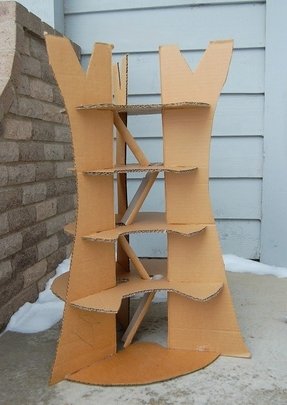 Lightweight, easy to transport, and a bit fragile - this attractive tree house is characterized by an intricate design, created of wood and cardboard. You can use it for displaying decorations. But watch out for their weight!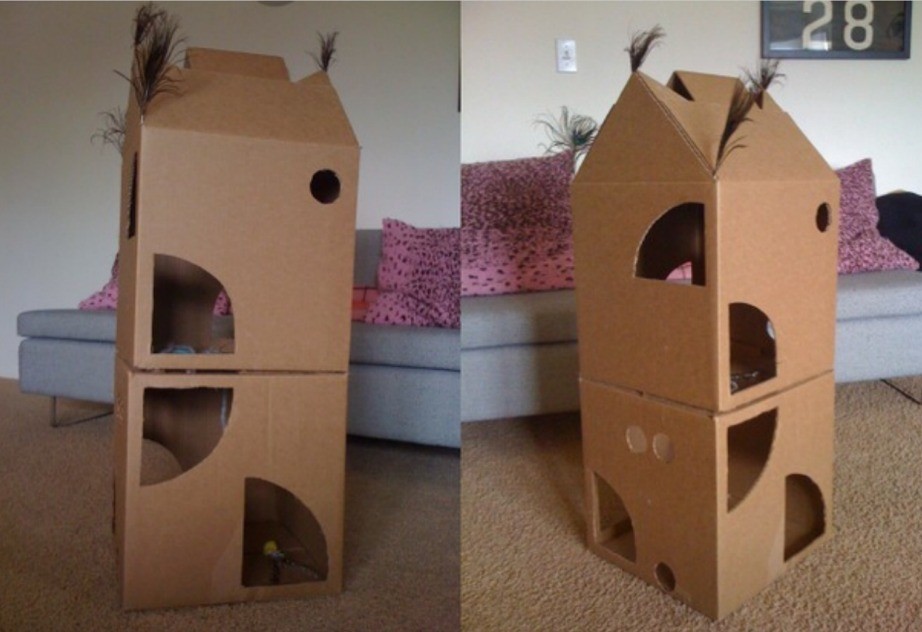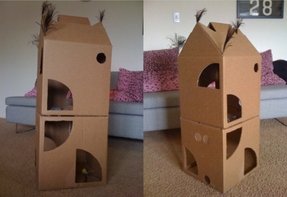 You can create a personalized toy and at the same time a cat cardboard cat tree. From old cartons, all you need to do is cut the holes, arrange them with small towers and the cat gains interesting free fun.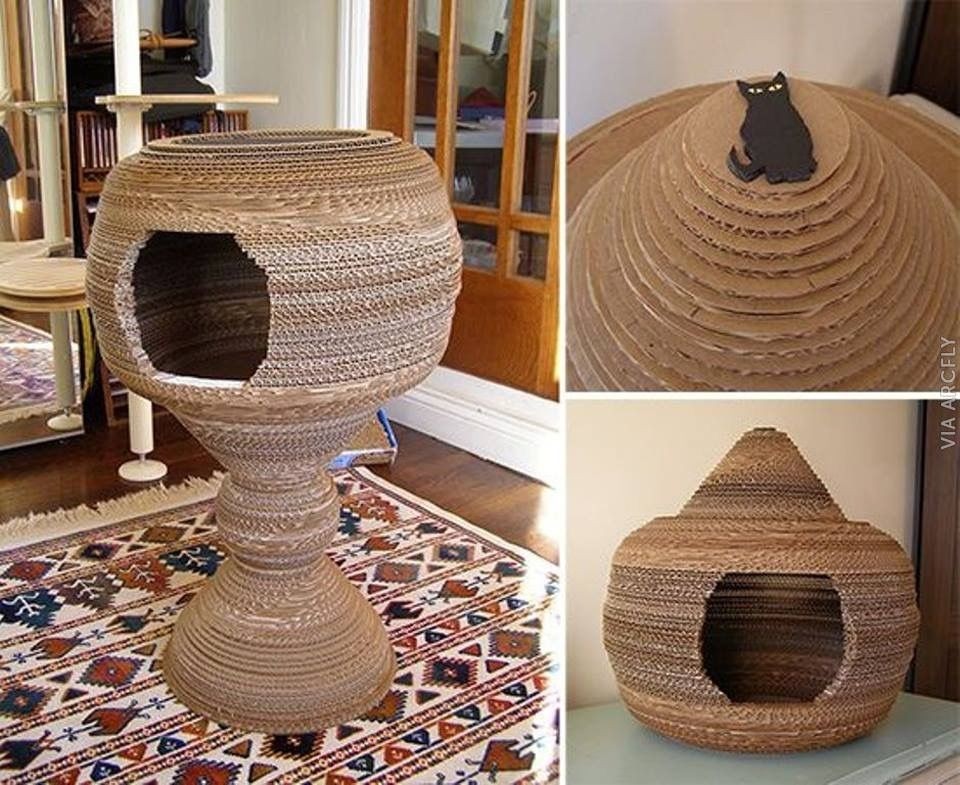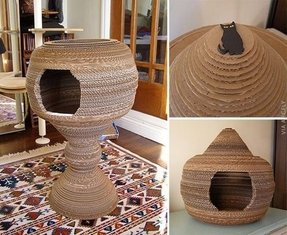 Oh my god, this original, hand-made Cat House is the most incredible thing I have ever seen. It is made of cardboard and has very unique shape inspired of ancient vases. It is very stylish and one-in-this-kind decoration too.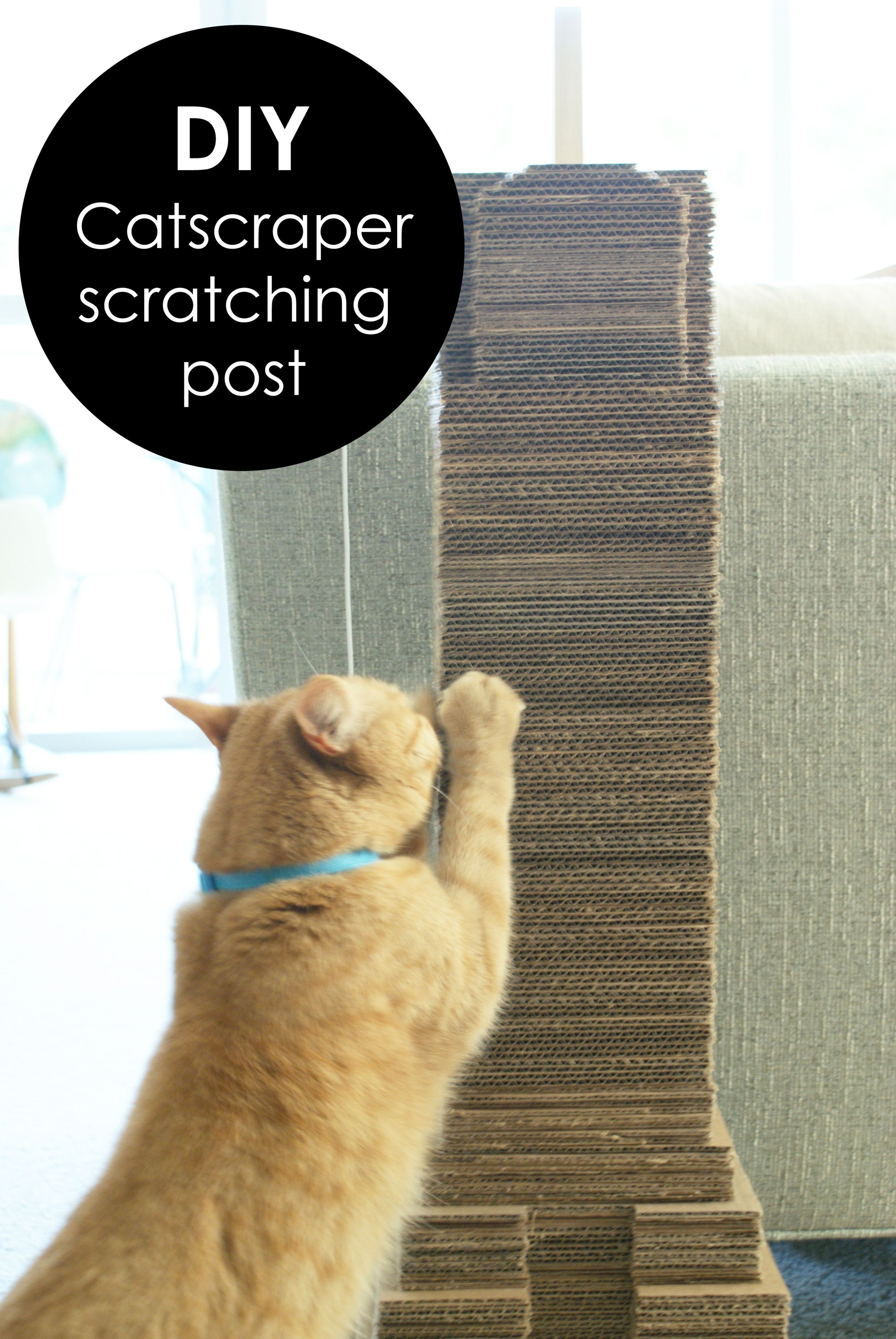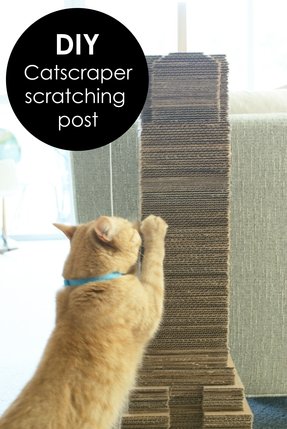 "Catscraper" | DIY cat scratching post / scratcher made from recycled cardboard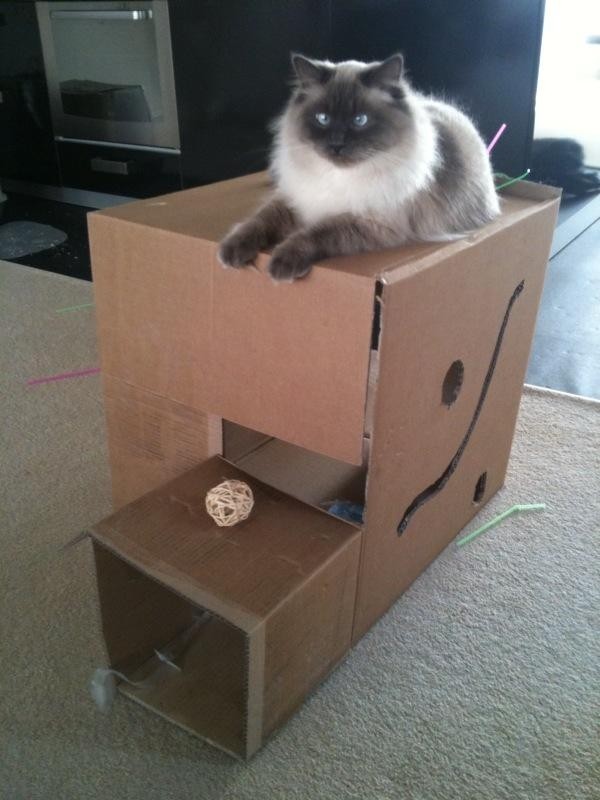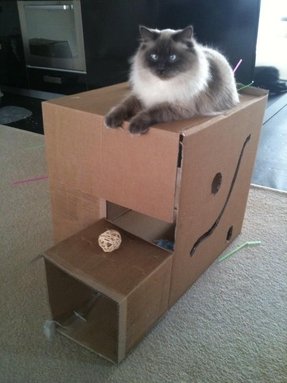 Make A Cardboard Cat House With Your Left Over Boxes – 3 Designs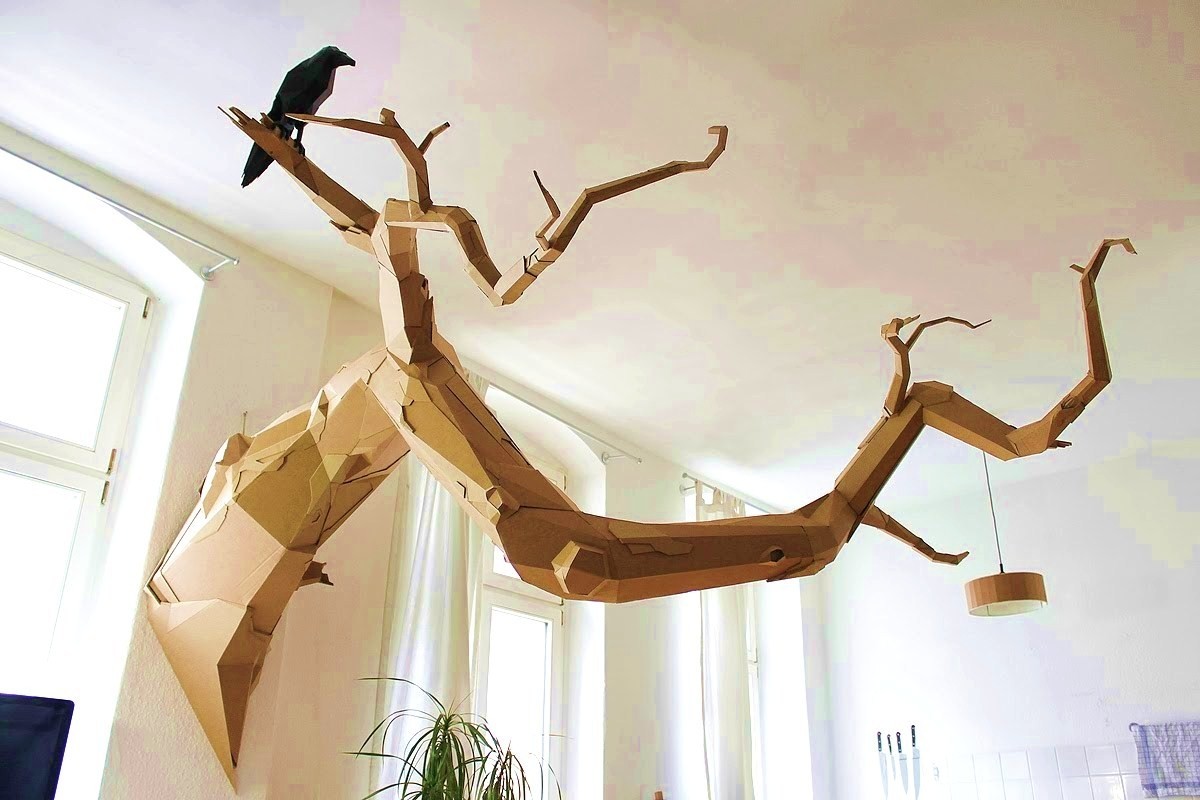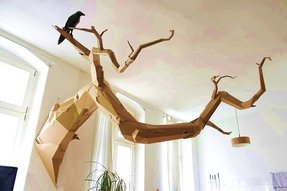 What to do with Leftover Moving Supplies Part 2: Cardboard Boxes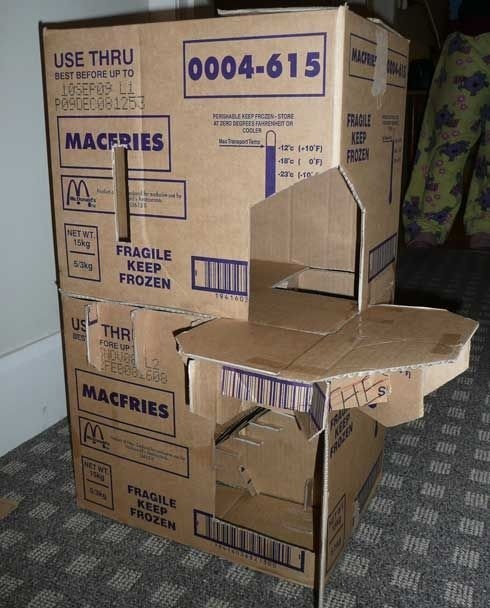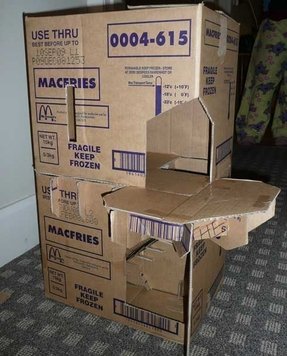 ... boxes castles huts cat tree cardboard cat meow cardboard cat cardboard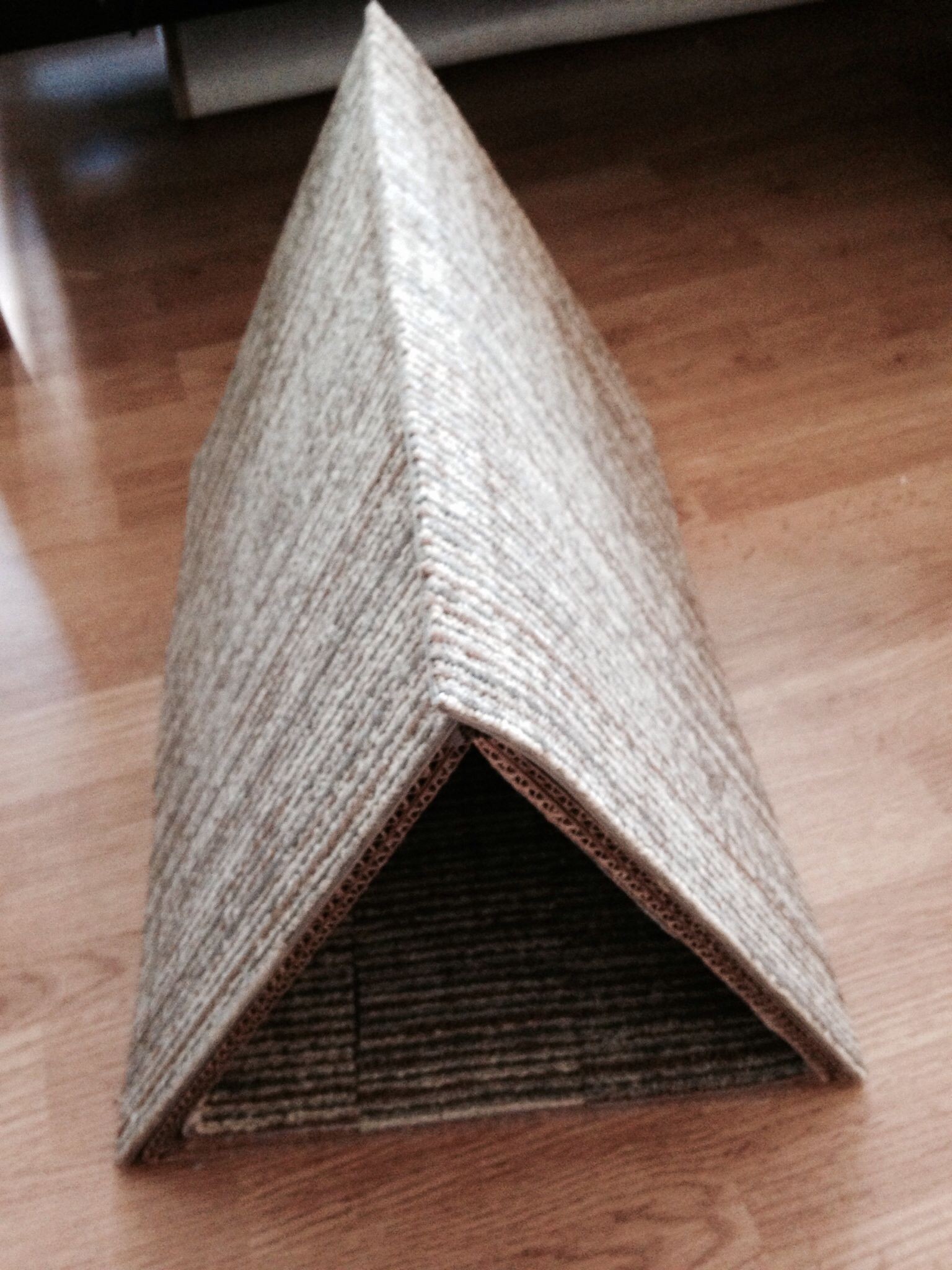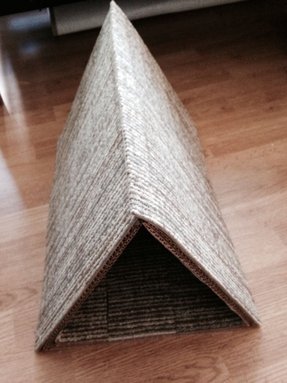 DIY cat scratch post! Total was $2.00! Saves my furniture, cat loves it! Super easy to make. A piece of cardboard, 2 mats from dollar store, and a glue gun.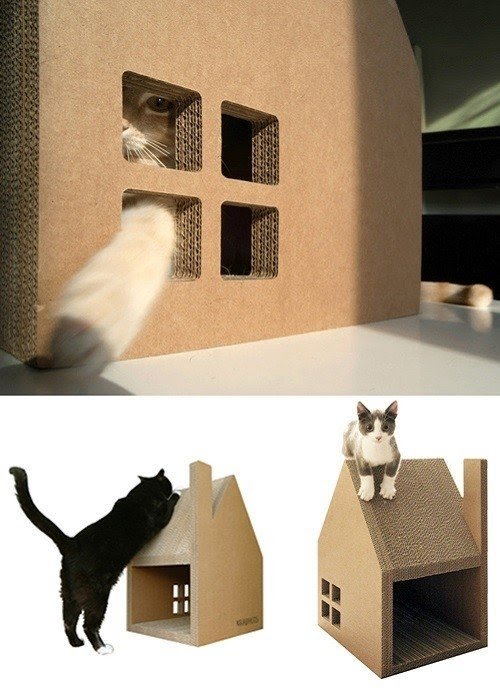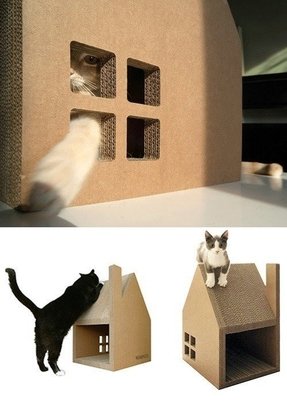 Krabhuis: Casa de cartón para gatos con techo "rascador" • Scratch house made from cardboard | Krabhuis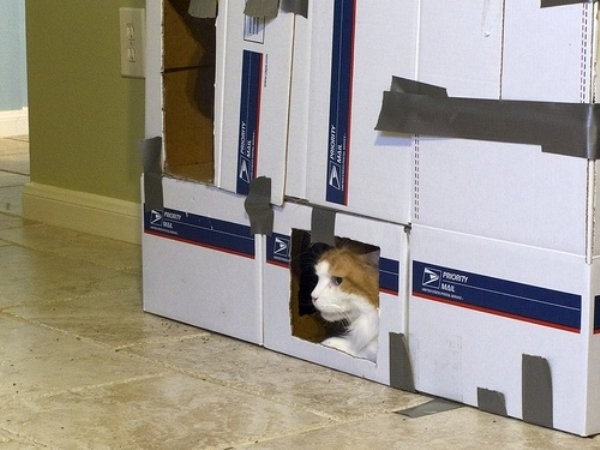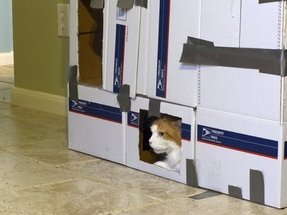 10 Homemade Cat Forts | Catster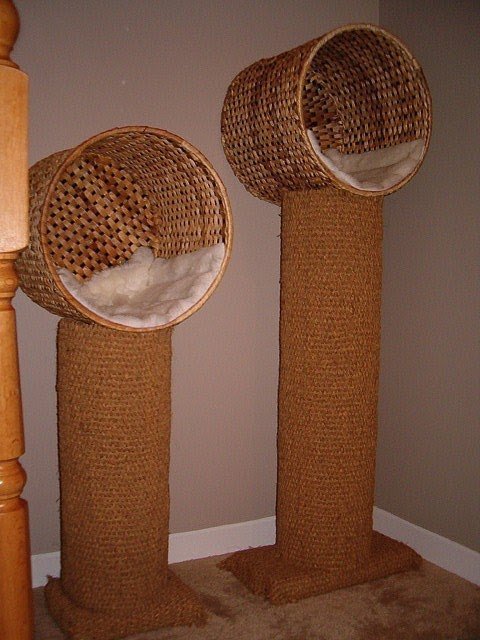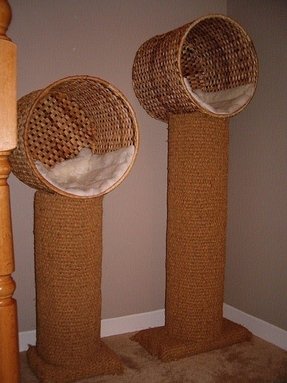 This impressive cat tree is the perfect solution for cat lovers. Simple design with a wicker basket at the top gives pets a great place for fun and relaxation, and by the way is an interesting element of the interior.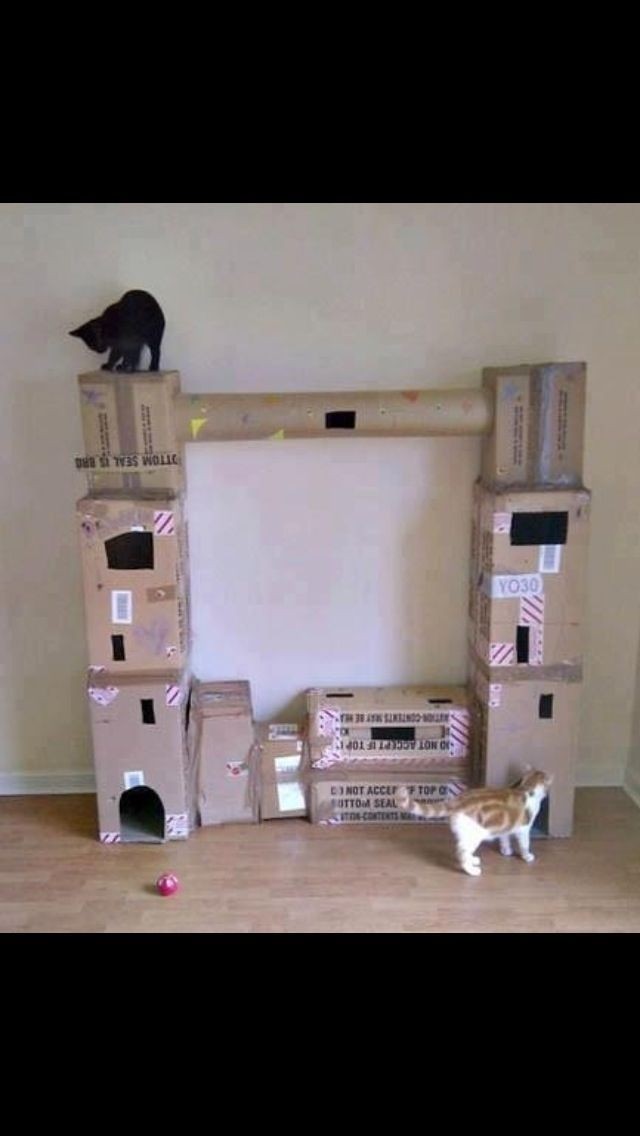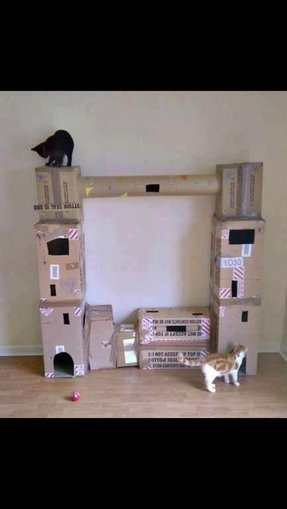 DIY cardboard cat tree tower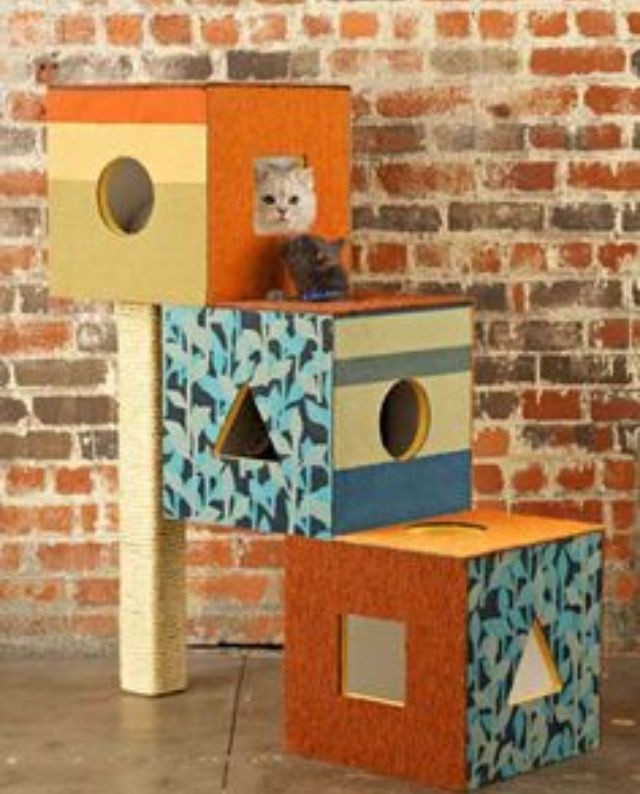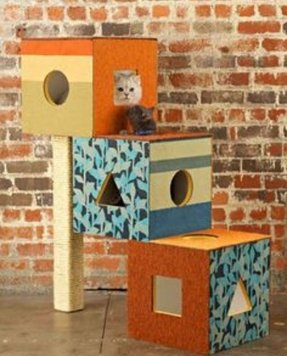 Three, just lovely, litter boxes with scratching post, so your cat could live its life to the fullest. Each of those boxes has colorfully designed sides, and cutout holes to ensure a convenient entrance for your furry critter.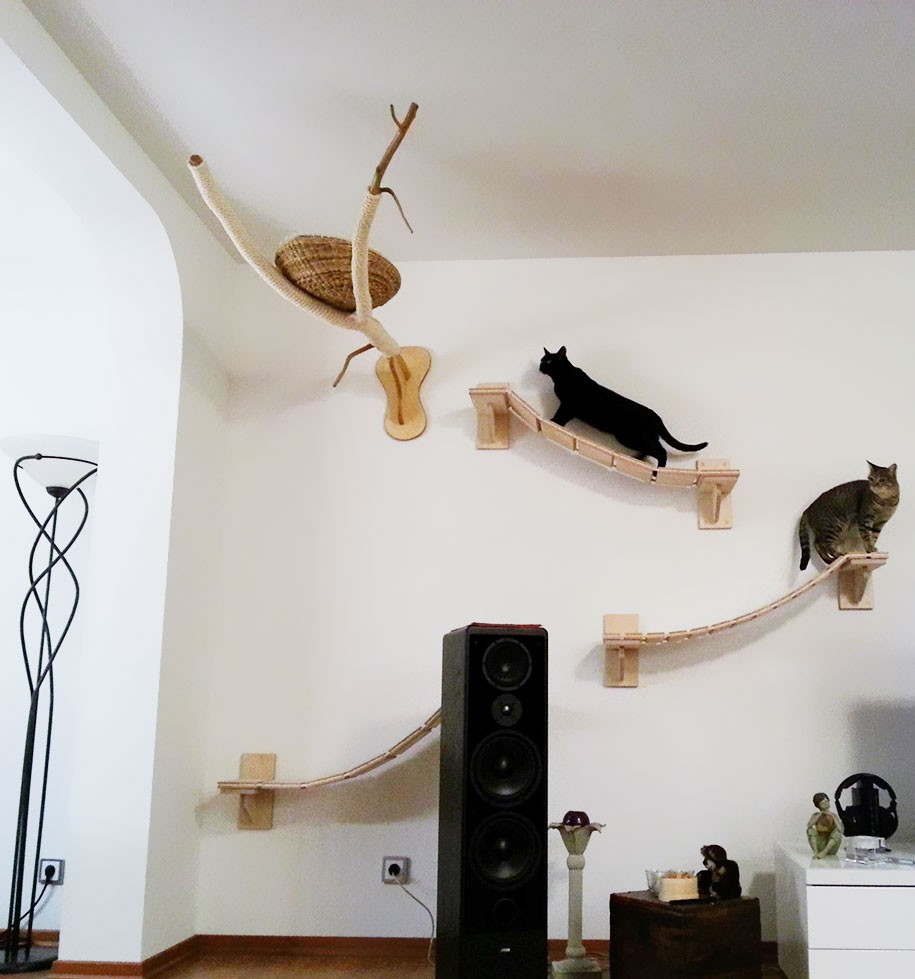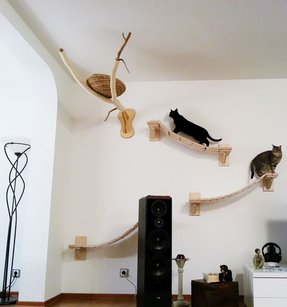 ... cat-trees-playground-impressive-images-of-cat-trees-for-living-room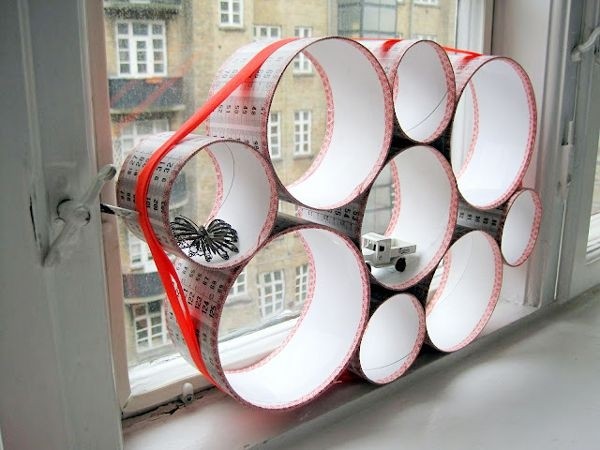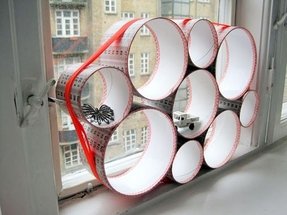 Tubular storage. Perfect for wall mounting doll/stuffed animals to sleep at night.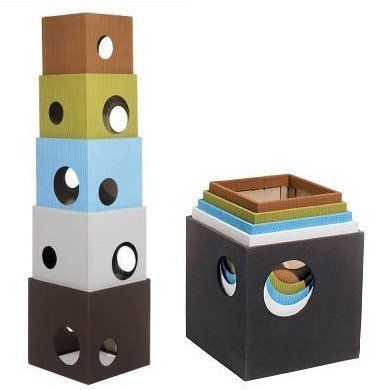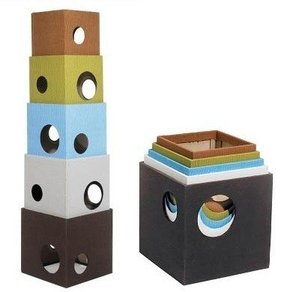 I love the stackable, and storable design of this cat tower, but not the price. My kitties are on a budget. I'm thinking I could recreate the same thing with cardboard boxes and fabric.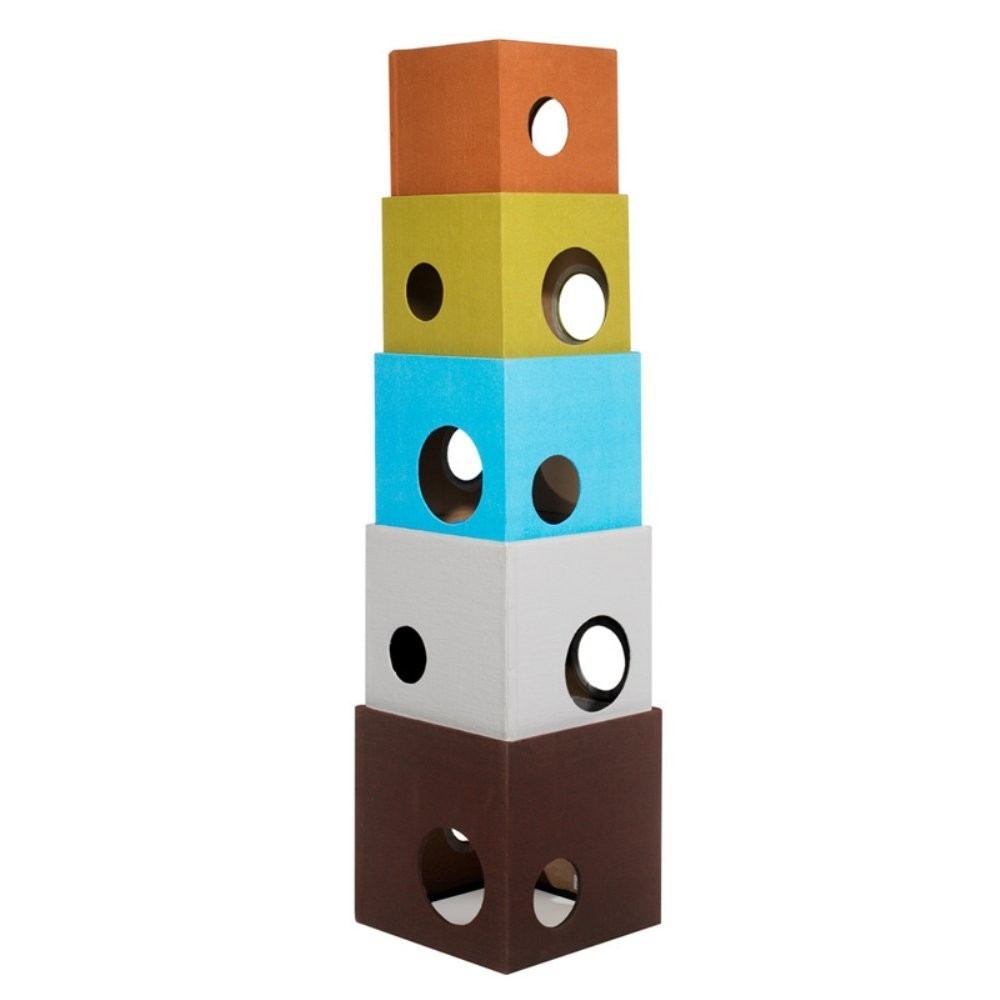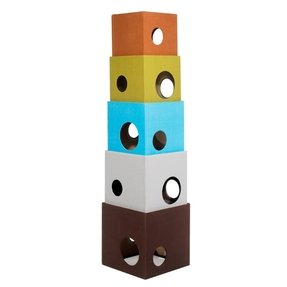 Modern Cat Tower of Boxes - Maybe can be crafted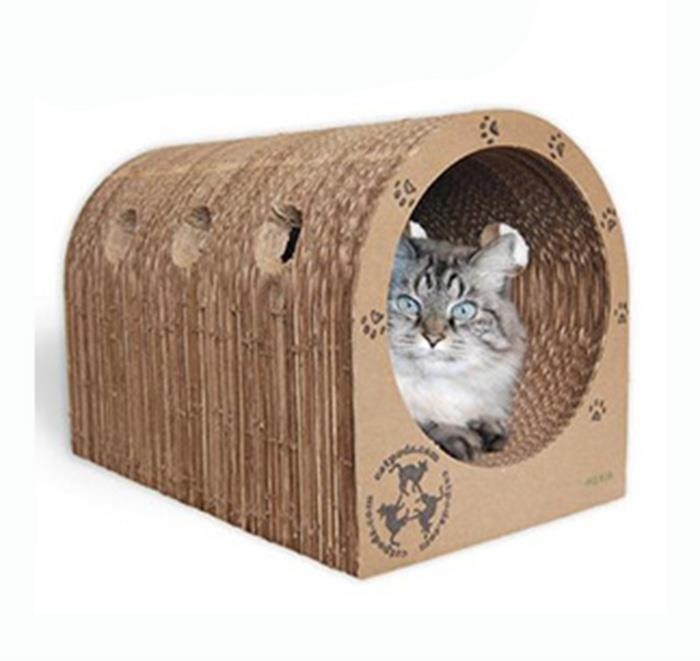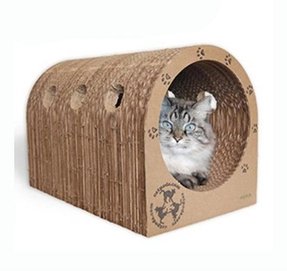 ...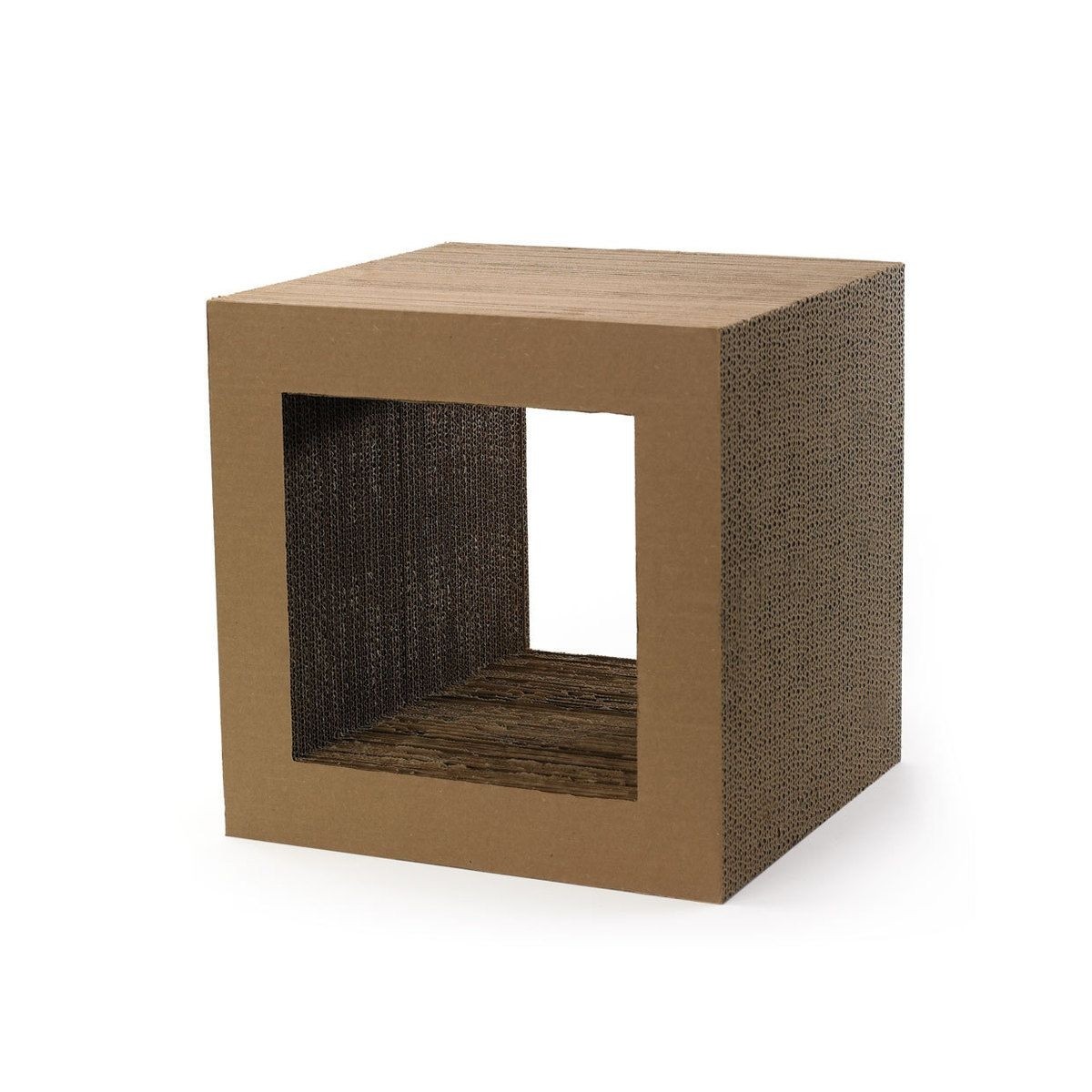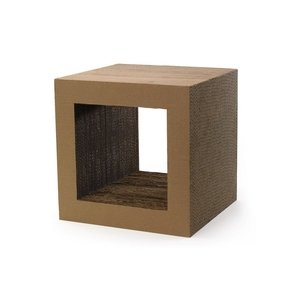 Kittyblock. Found one on Groupon. My cats love it. Much bigger than it looks.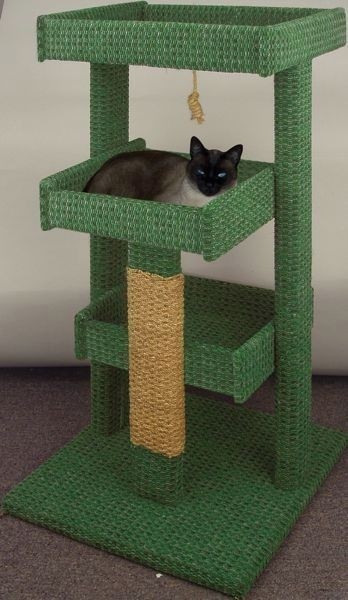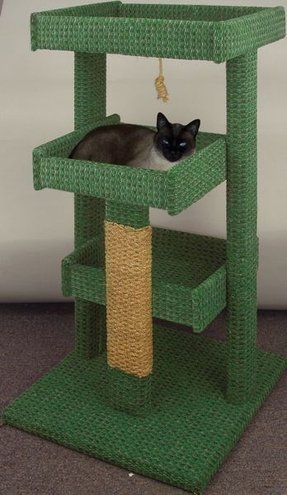 cat tree drawers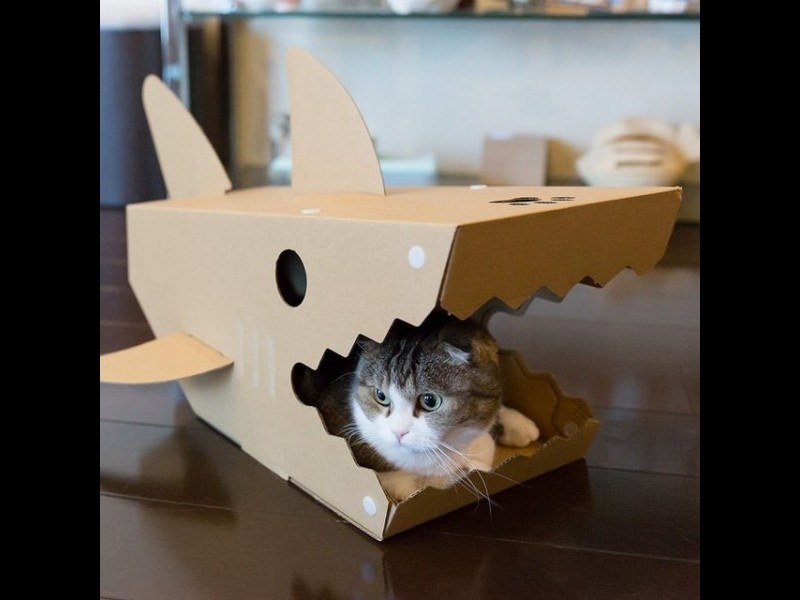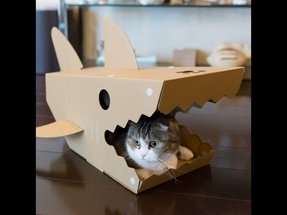 Pussywillow supervises the household from his cardboard shark house. Because what cat doesn't need a shark house? From nekoyanagi.net, the flickr of his person.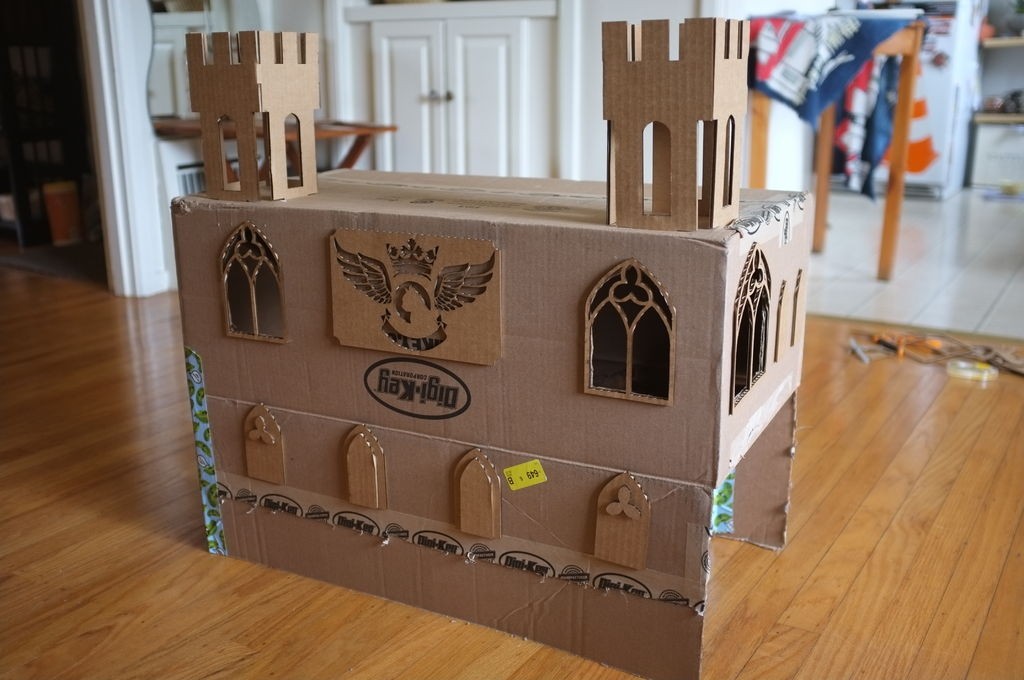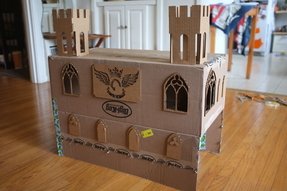 Blinged-Out Cat Fort - DIY with Cardboard box!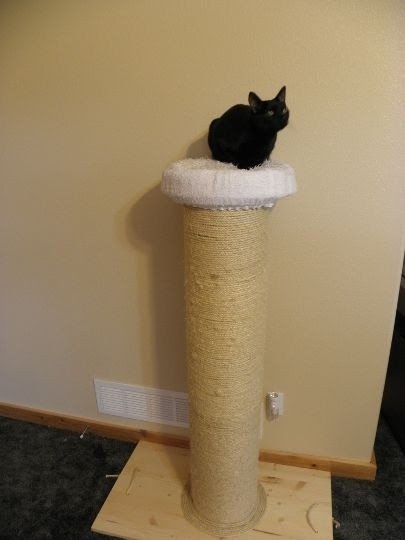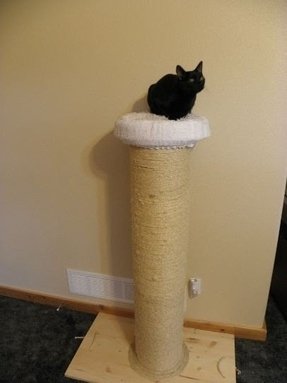 Do I love my couch, I mean cat enough to make her a fancy scratching post to keep her away from the couch?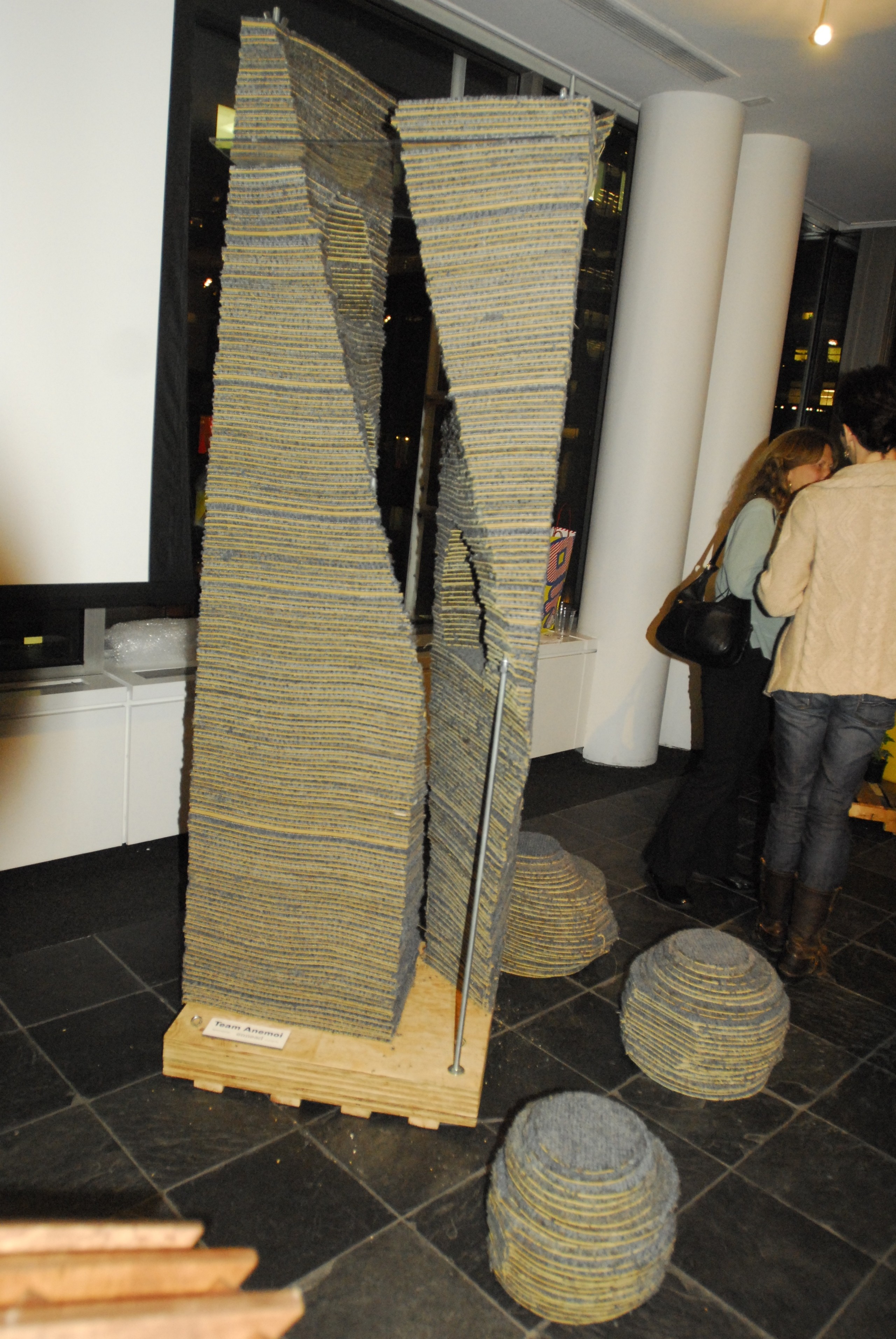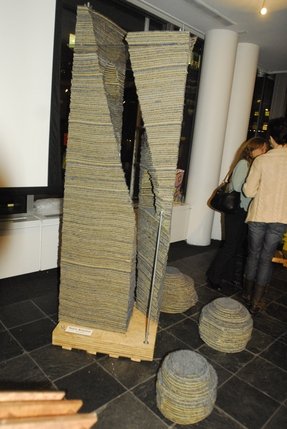 Team Anemoi's cat towers! AMAZING climbing unit!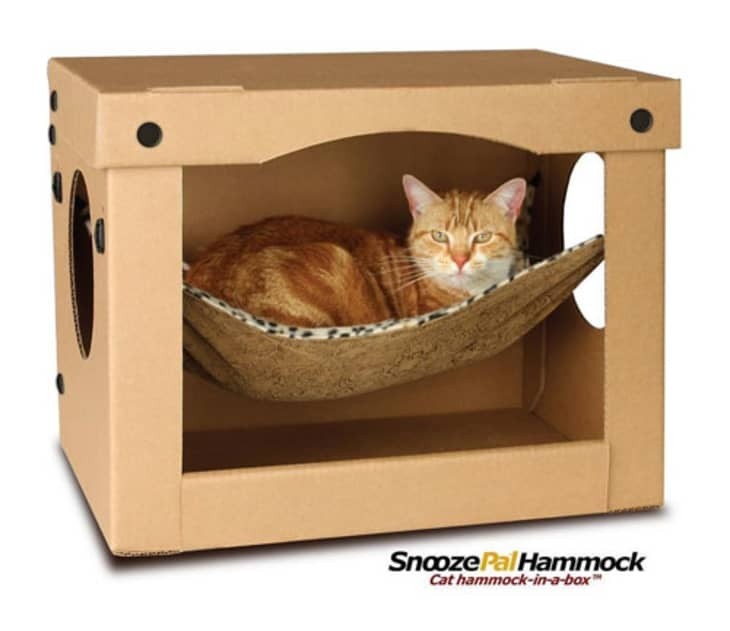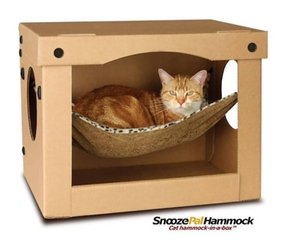 SnoozePal Cat Hammock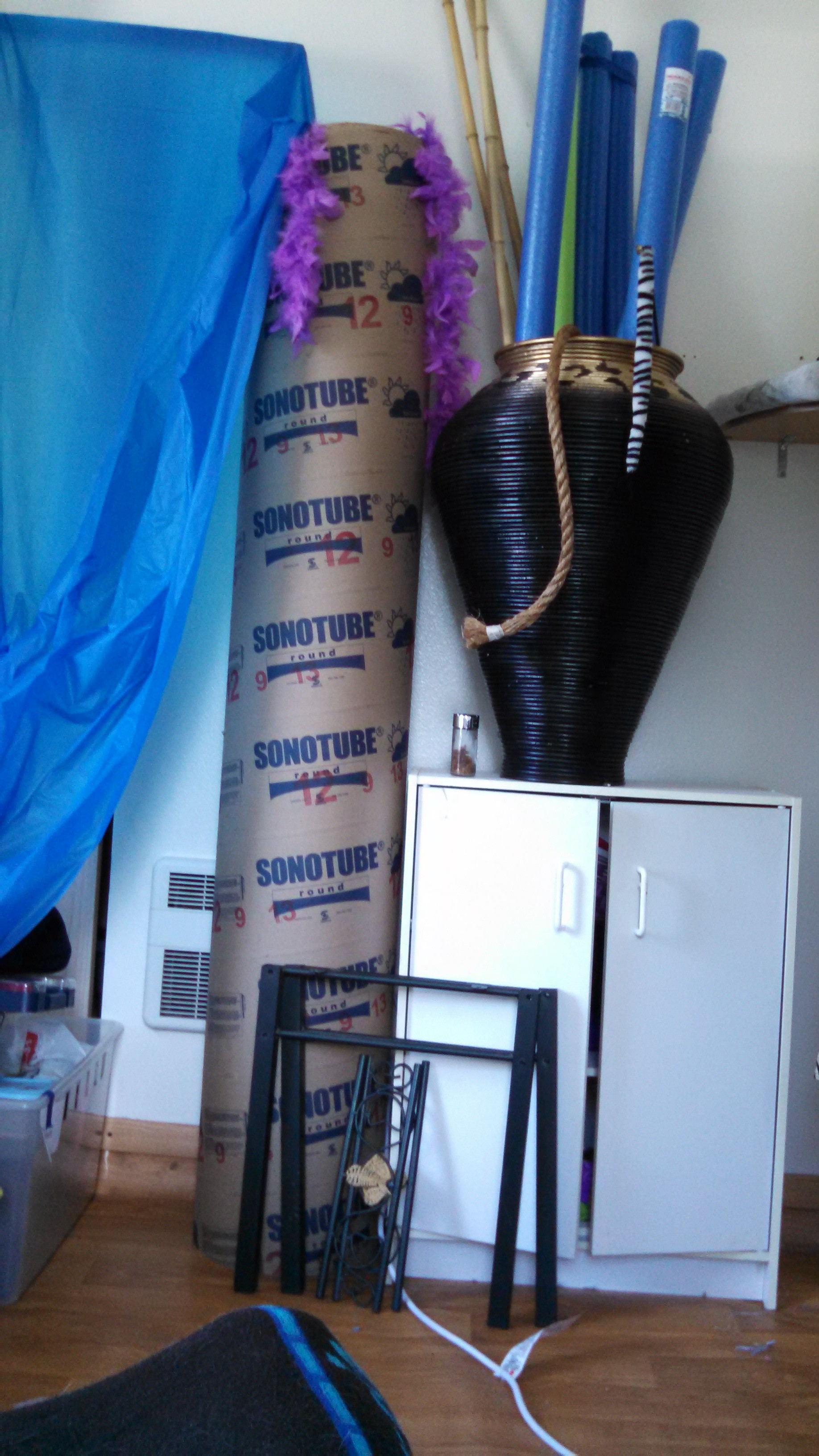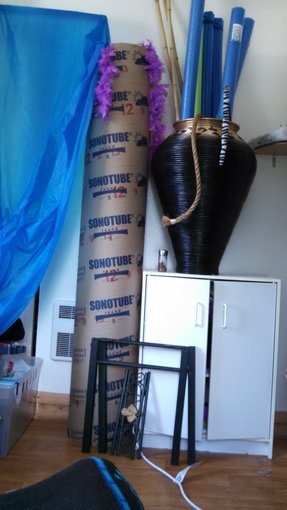 the cat tree. The sonotube is a concrete form, just heavy cardboard ...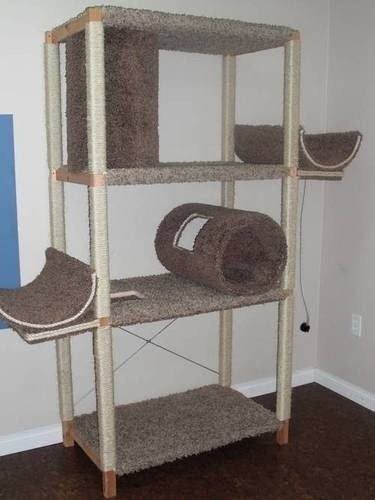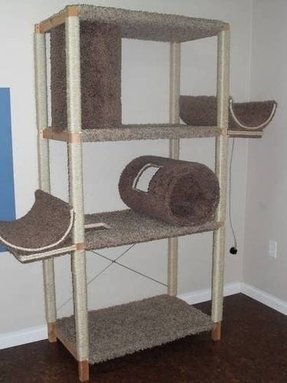 Topic: Huge Cat Tree (Read 3433 times)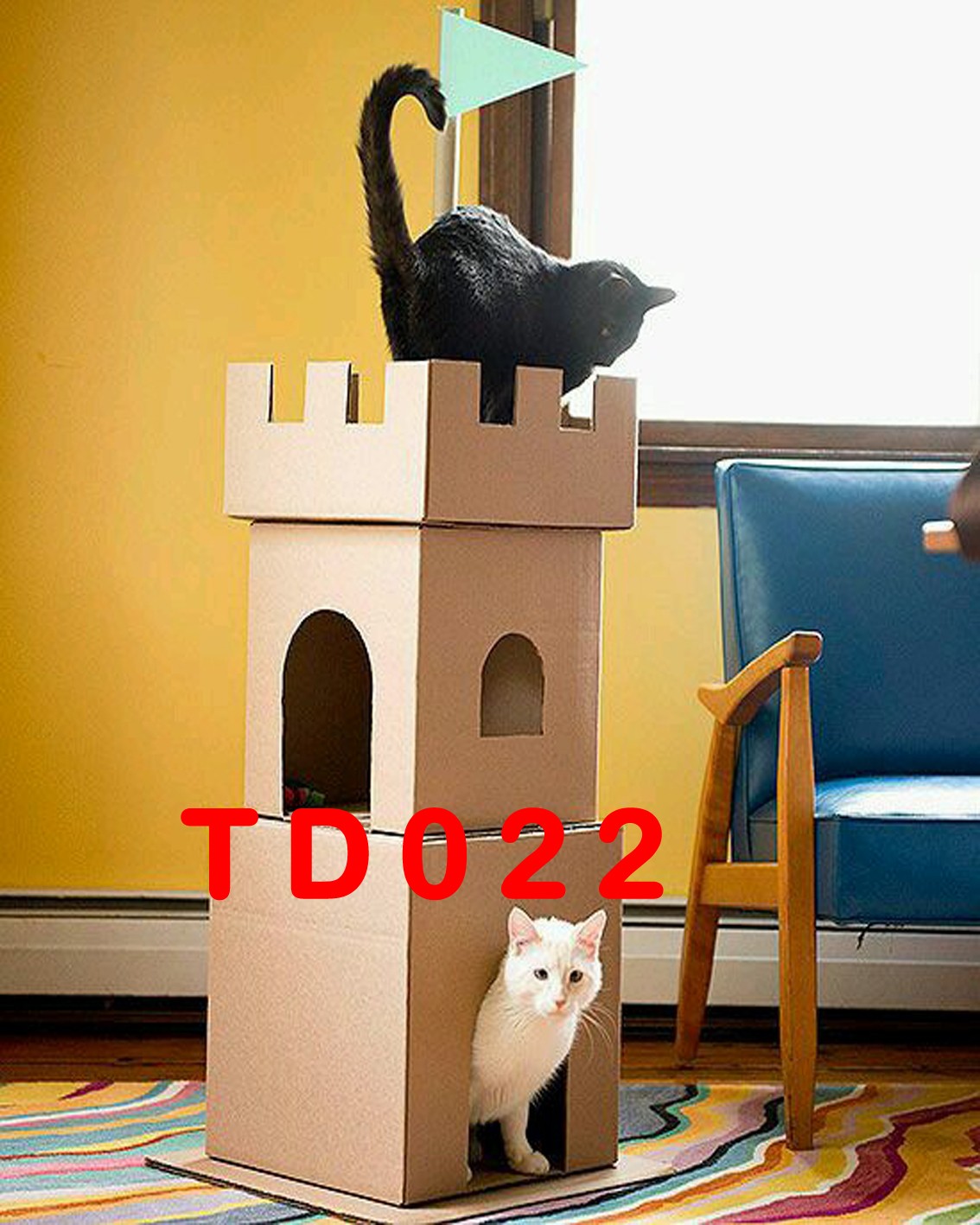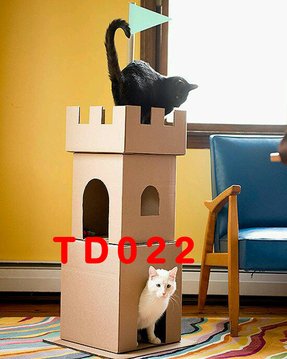 Cat playhouse in the shape of castle. It is completely made of paper. Designed for medium sized pets. Application in all kinds of interiors as needed.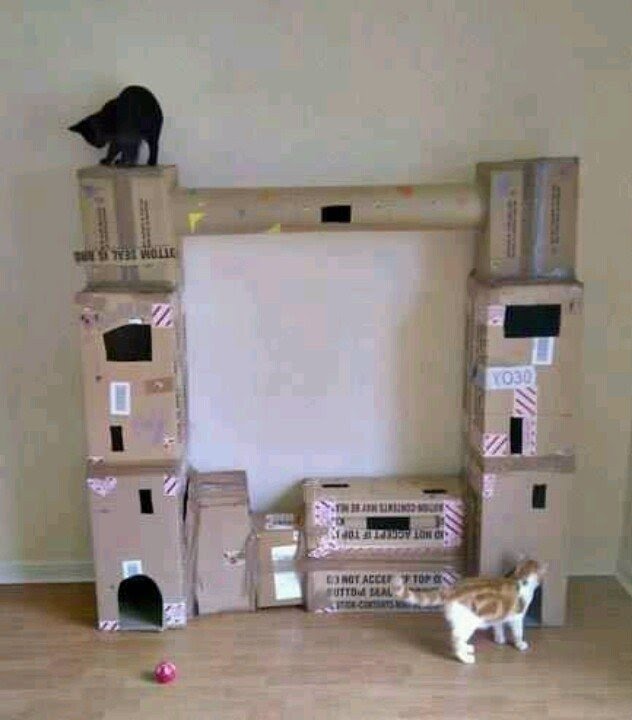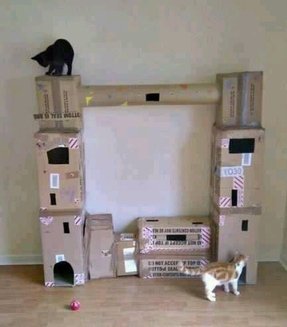 DIY Cat tree! I love it! Who needs a million bucks!?!