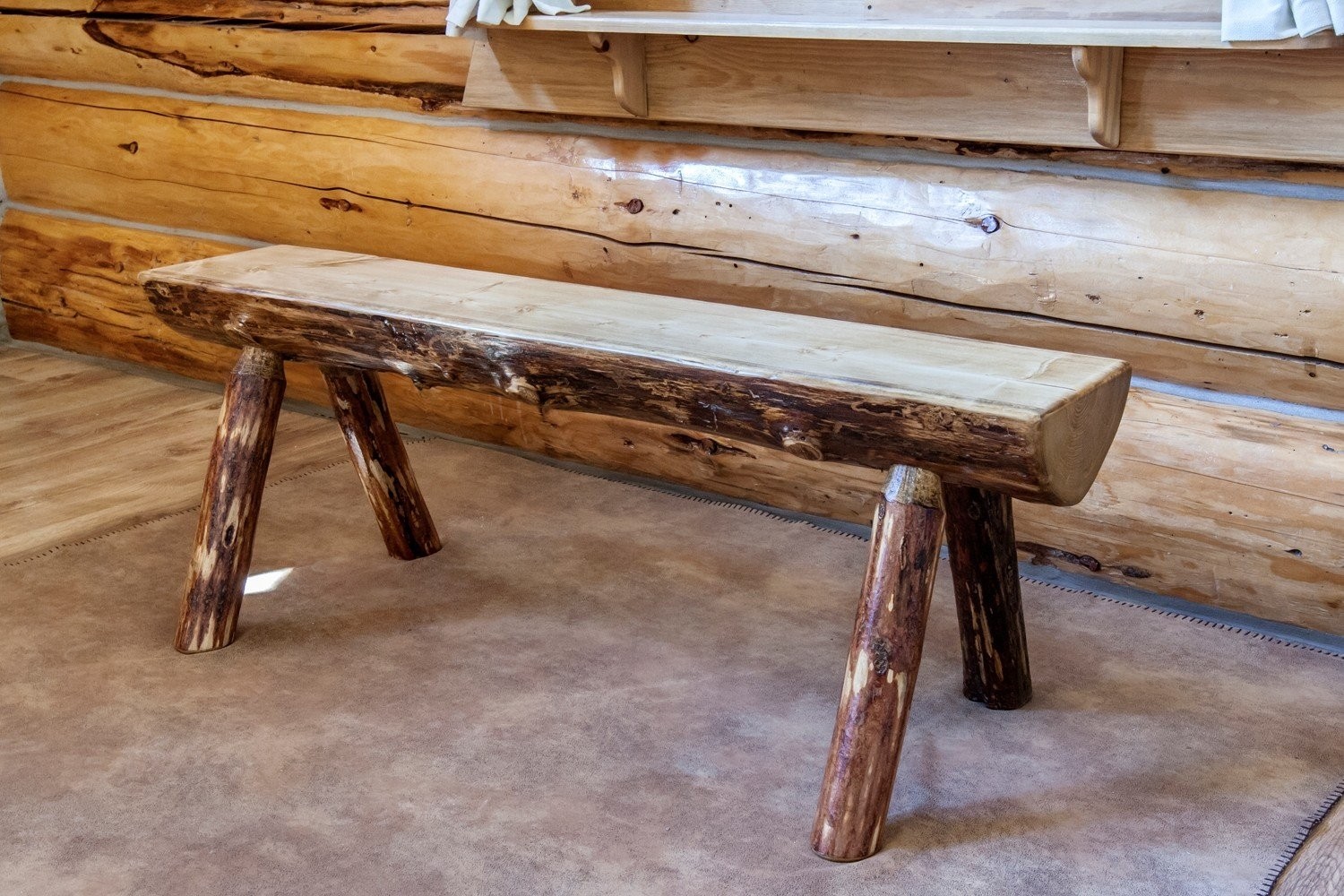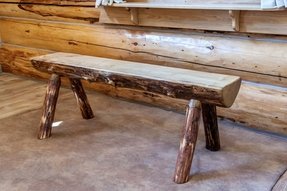 Glacier Country Half Log Bench
It is a country half log bench that5 is perfect for indoor and outdoor use. It has got a solid wood construction and amazing design. Everyone will tell you how beautiful this bench is.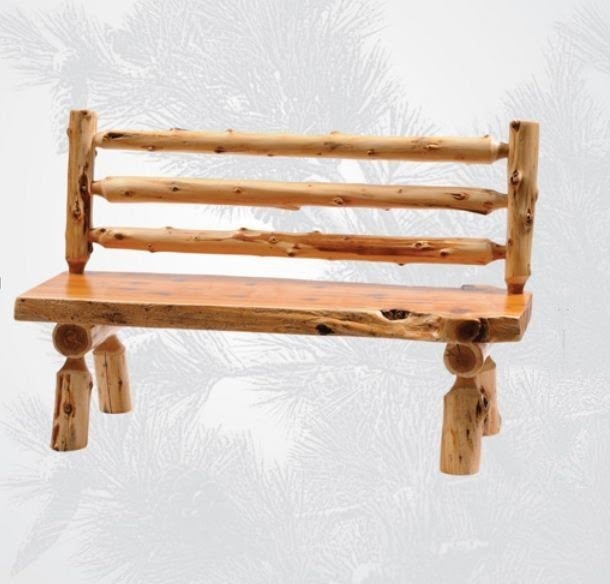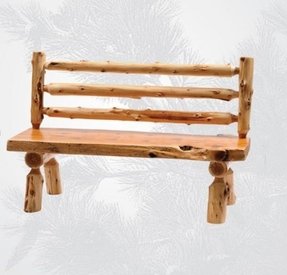 Traditional Cedar Log Bench
A handmade wooden bench made from hand-peeled northern white cedar logs. It has a clear coat catalyzed lacquer finish that ensures durability. It matches all kinds of contemporary and warm-looking interiors.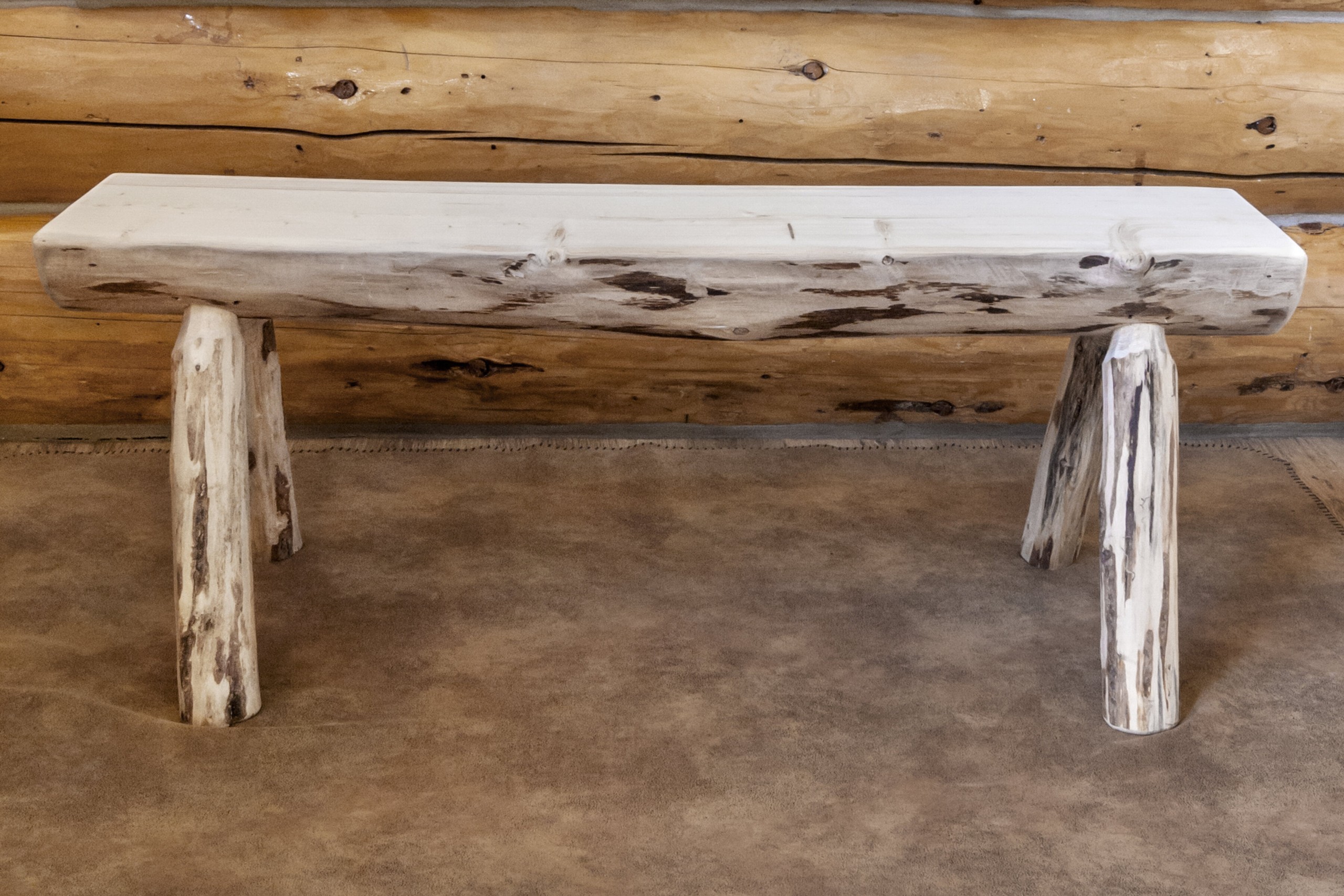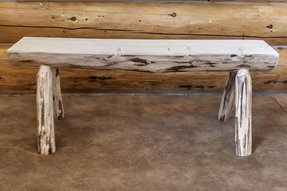 Montana Half Log Bench
This raw looking wooden bench is made of skin peeled half logs, fully crafted by hands and old fashion tools. It is available in few sizes and suitable for hall or bedroom. Unique and durable, will last long.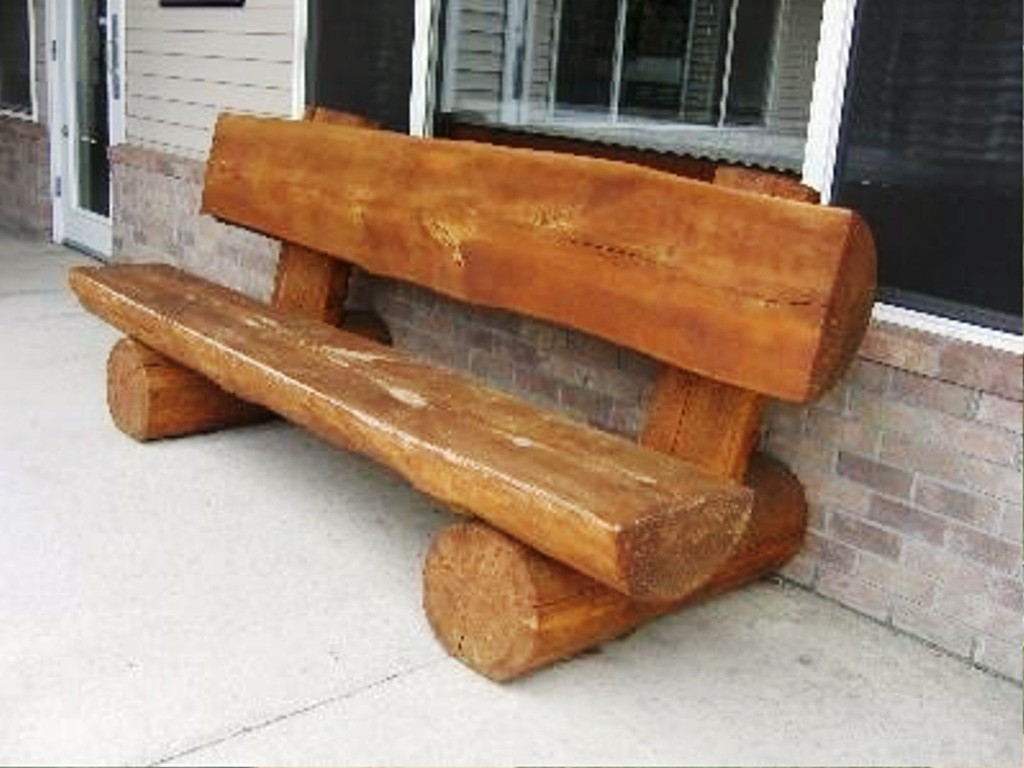 This type of bench is often used in mountain hotels and next to trails. This piece of outdoor furniture is inspired of nature - seat and back are made of halved tree's trunk, other elements are carved in other wood's pieces.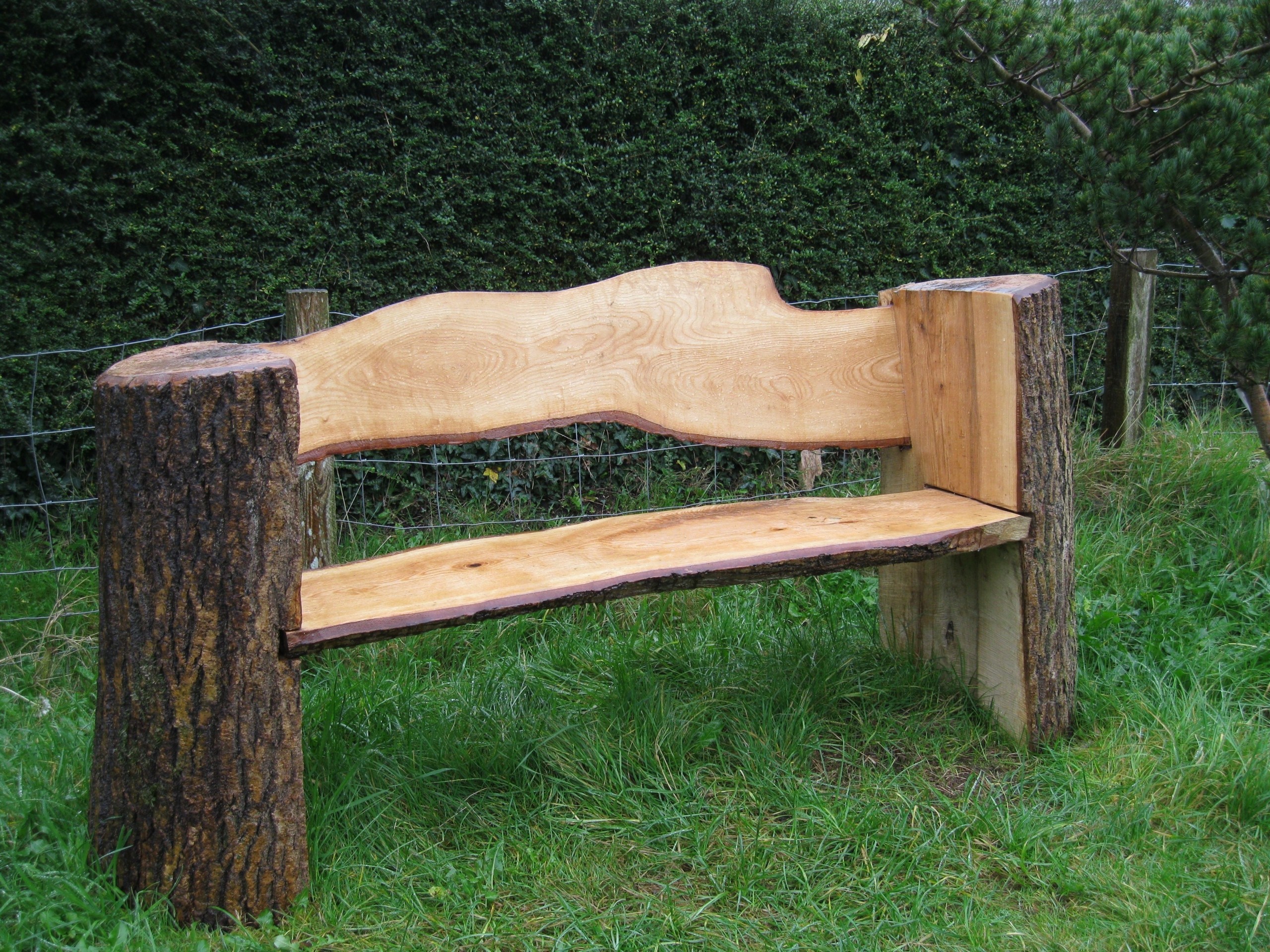 A great idea for enhancing a park alley, garden, or backyard. This log bench is constructed of sturdy wood by using a chainsaw. It has two massive legs, and a well-polished seat and back embedded in both log halves.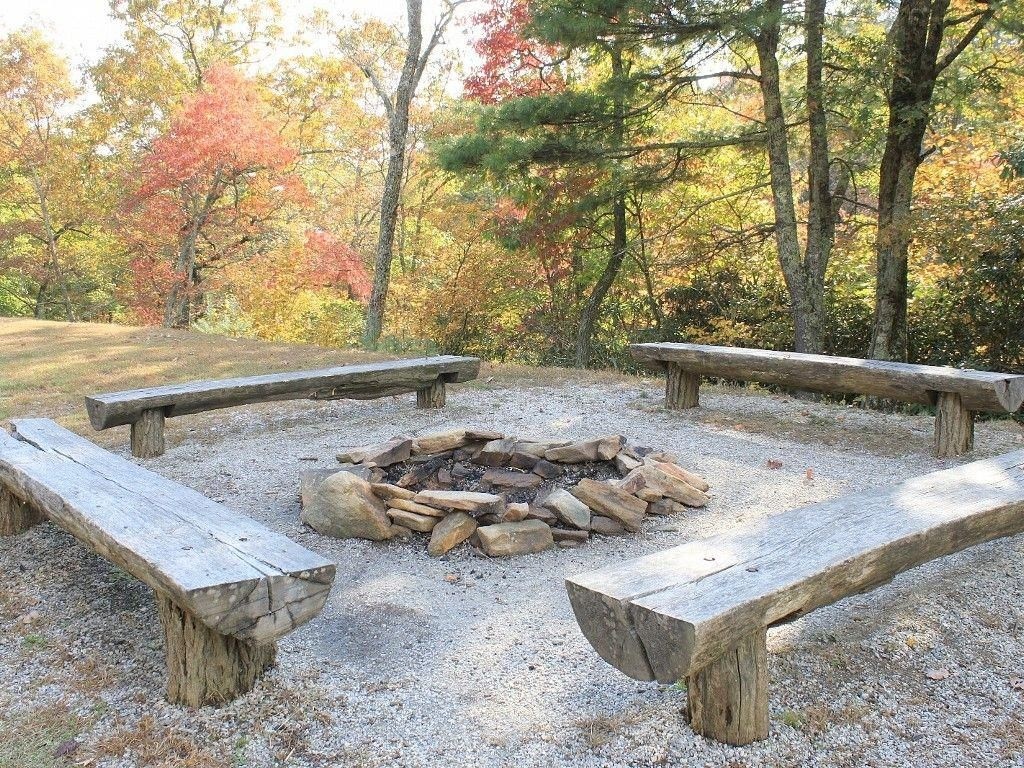 A sturdy set of four log benches for outdoor areas, suitable, especially to place them around a fire pit. Each bench is constructed of a long seat and two massive legs for maintaining proper stability.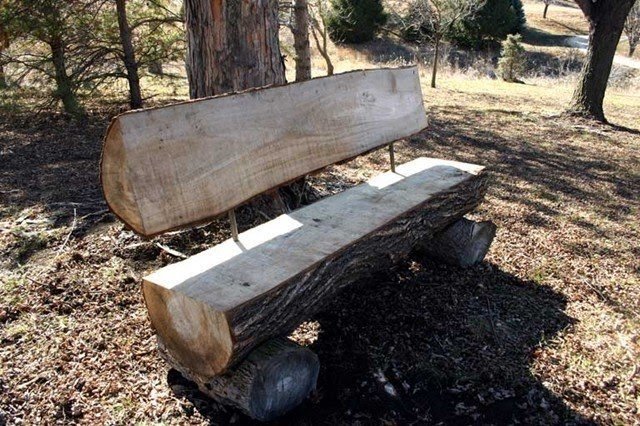 Outdoor bench for the garden, patio, porch and more. It is made of high quality wood. Suitable for residential and commercial use. It is resistant to rust and harmful weather conditions.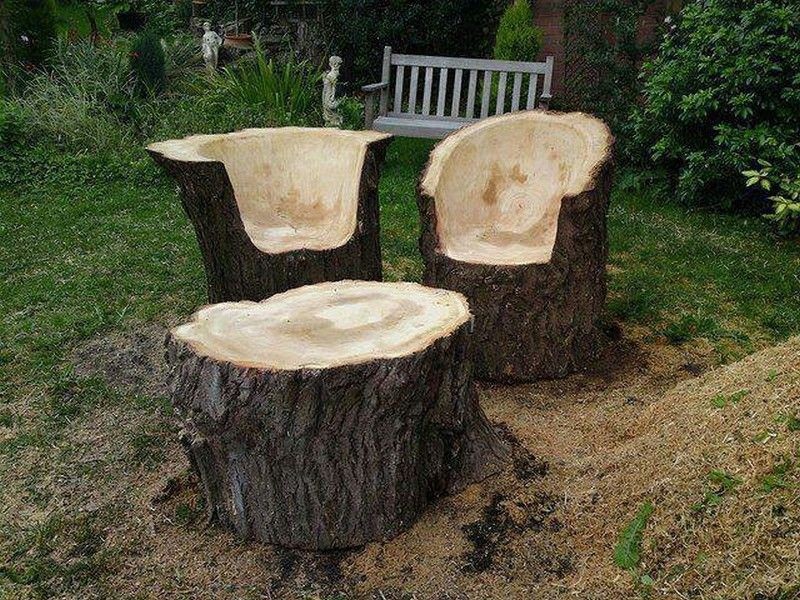 Improve your garden with this outdoor set of 1 log bench and 2 log chairs with a hollowed out seat. Each piece is crafted of a massive log, thus also very durable and easy to maintain.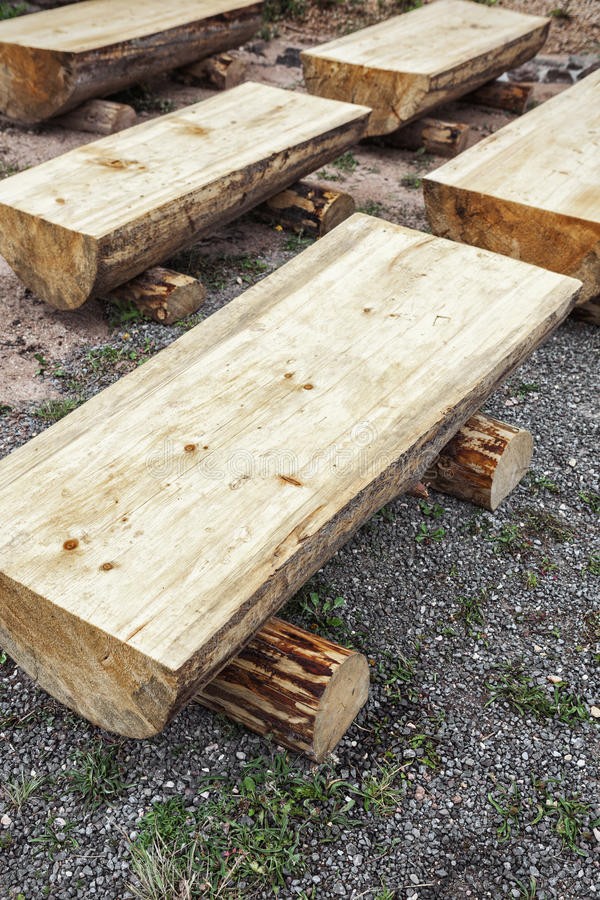 If you want a very durable seat for your outdoor area, then this wooden log bench will be a nice choice for you. Crafted of sturdy lumber, the bench rests on a pair of wooden logs, beautifully blending with the blooming landscape of your garden or backyard.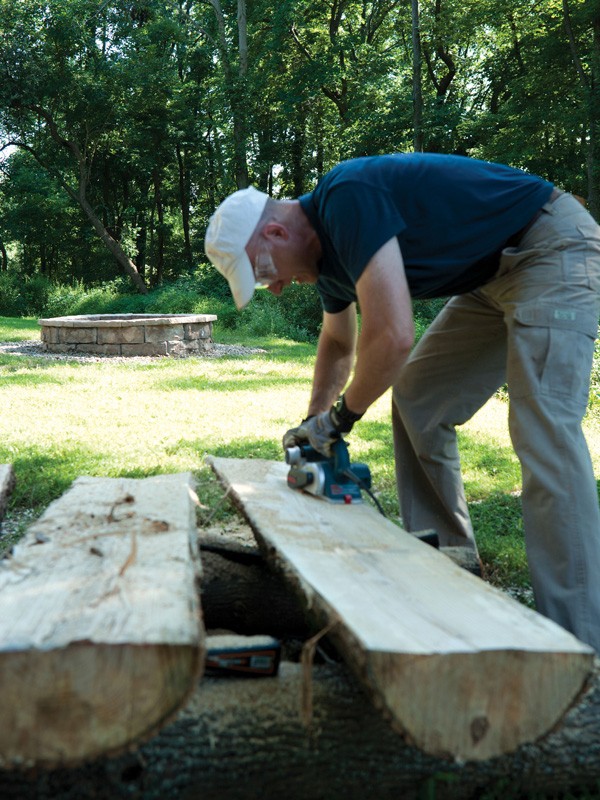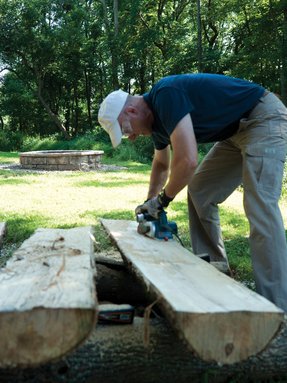 Simple, natural looking half-log benches suitable for fireplace areas and other outdoor spaces. Each bench of this type is made of natural wooden log and provides good comfort, stability and support of sitting.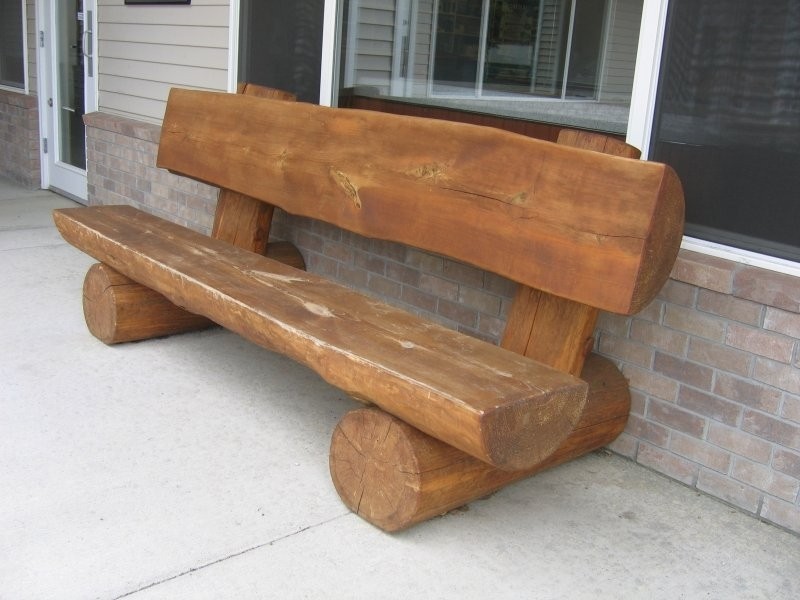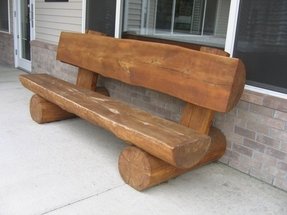 Log Benches & Picnic Tables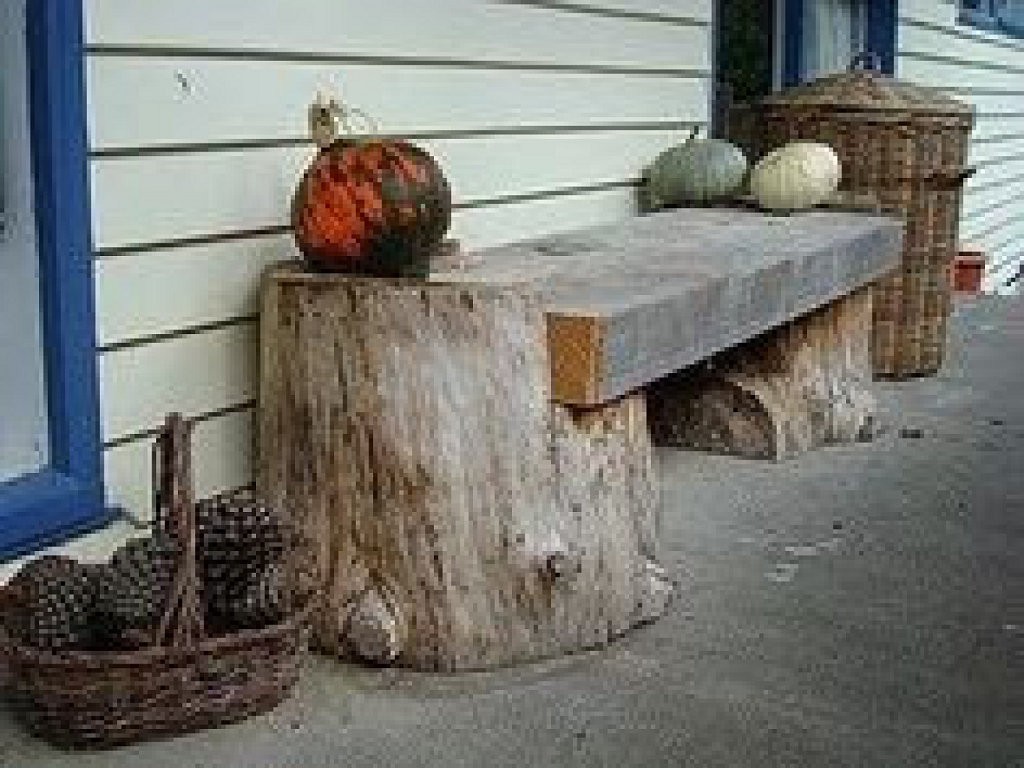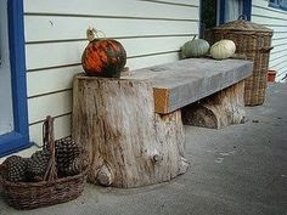 A great addition to complement the front of your beautiful cottage. Made of sturdy tree stumps and a thick, wooden plank, this heavy bench is very stable, extremely durable, and perfect for accentuating country decor.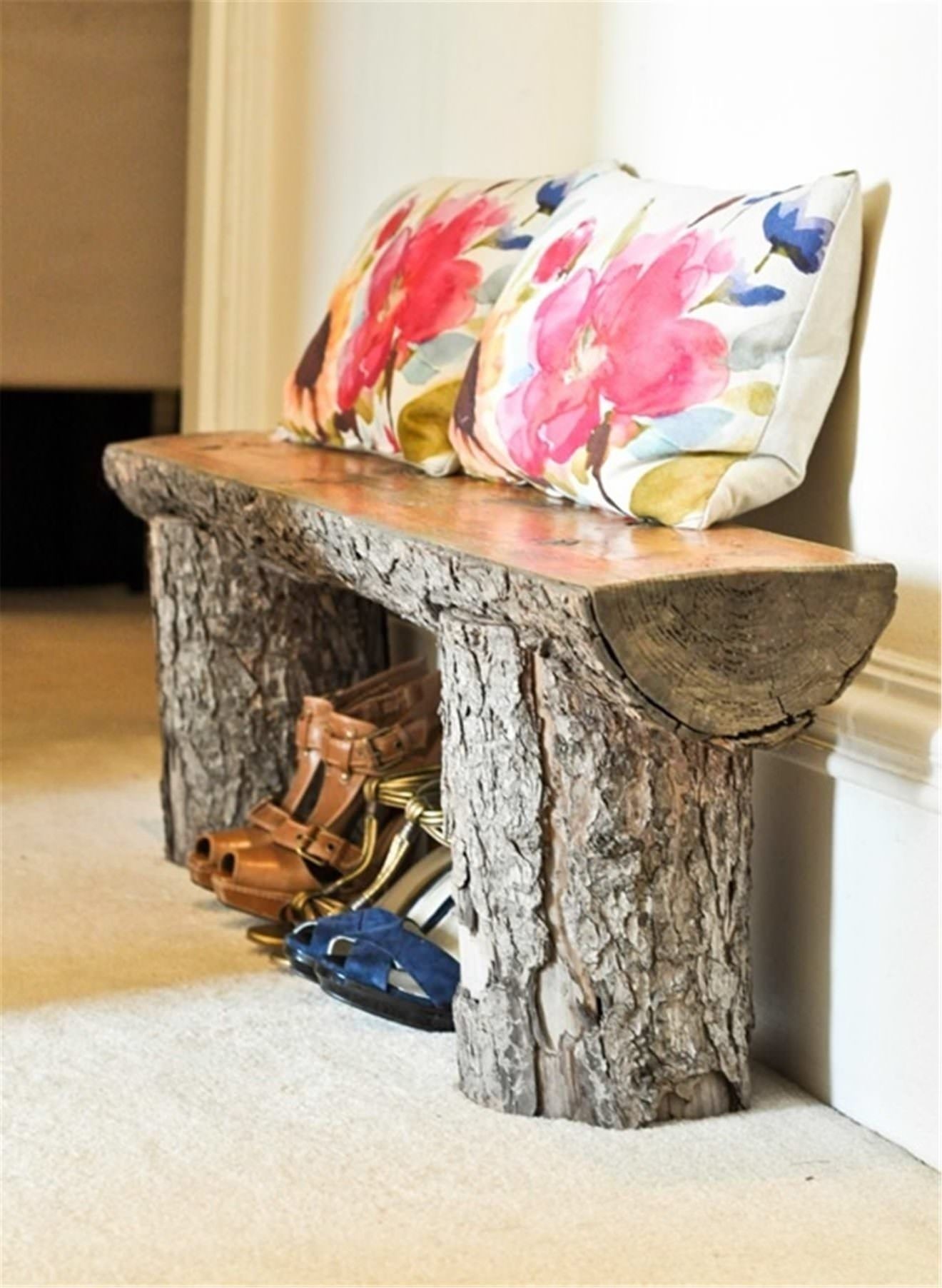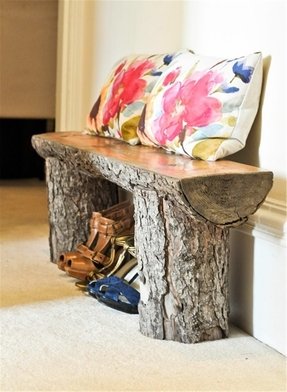 Constructed of cut tree stumps, this durable is going to brighten up you sun room or entryway with a touch of forest ambiance. The bench stands on two heavy legs that hold a smooth seat, covered in a clear lacquer finish.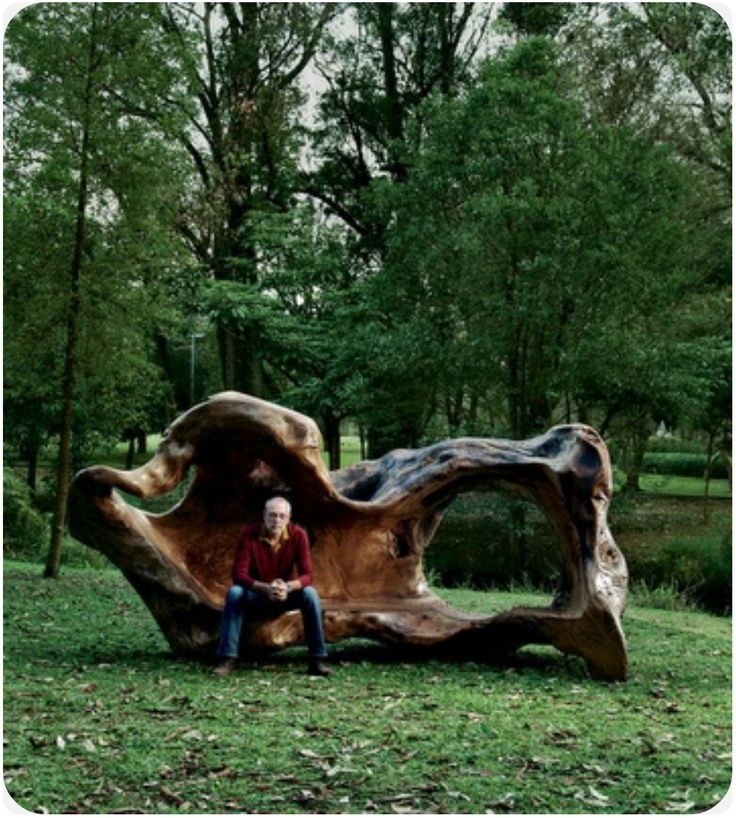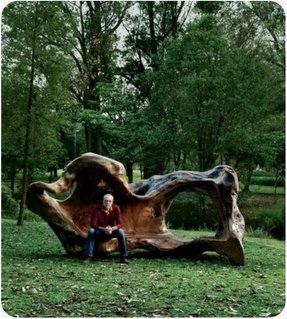 Natural and unique design for a gorgeous garden bench made entirely out of a carved out log of an enormous tree with a polished, varnished finish. The garden bench is sure to provide a unique and unusual detail in any backyard.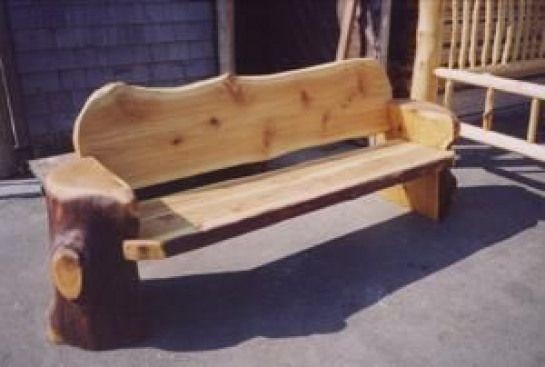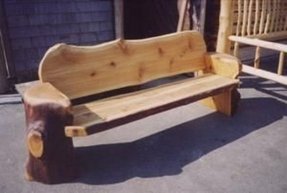 00000041.jpg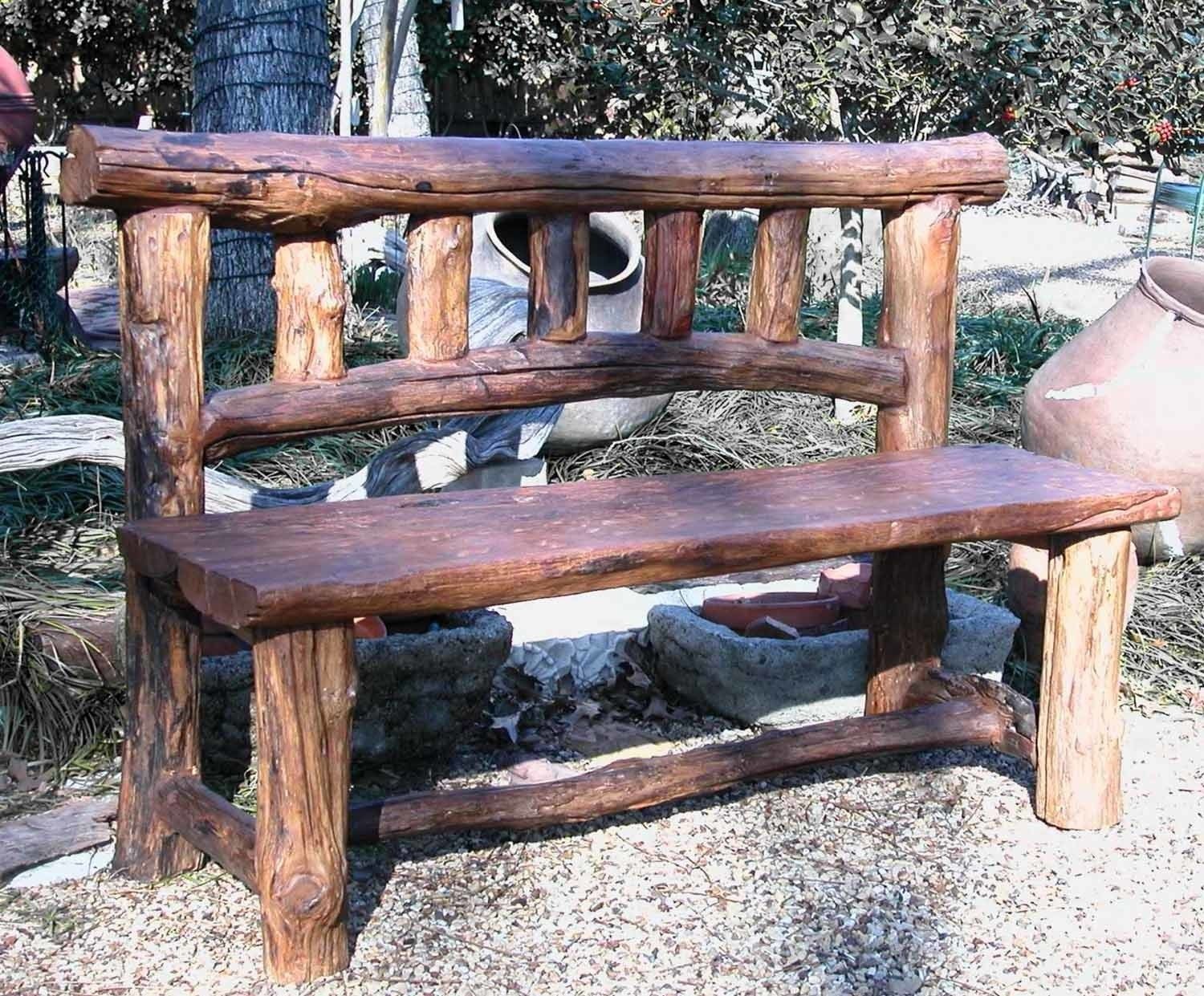 Outdoor bench for residential and commercial use. Construction is made of wood. Back consists of vertically arranged strips. It is resistant to rust and harmful weather conditions. Neutral and functional design for the garden, patio and more.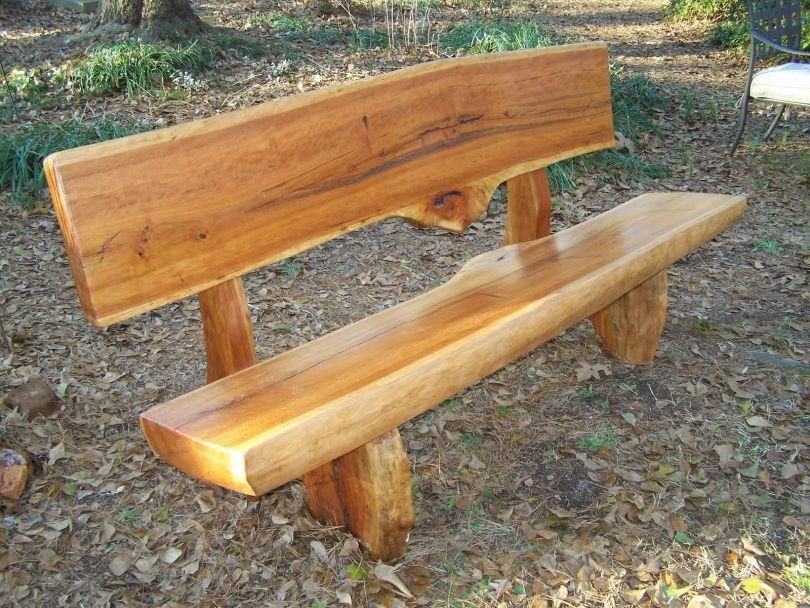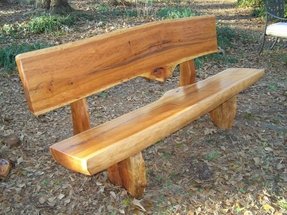 sixteenacrewood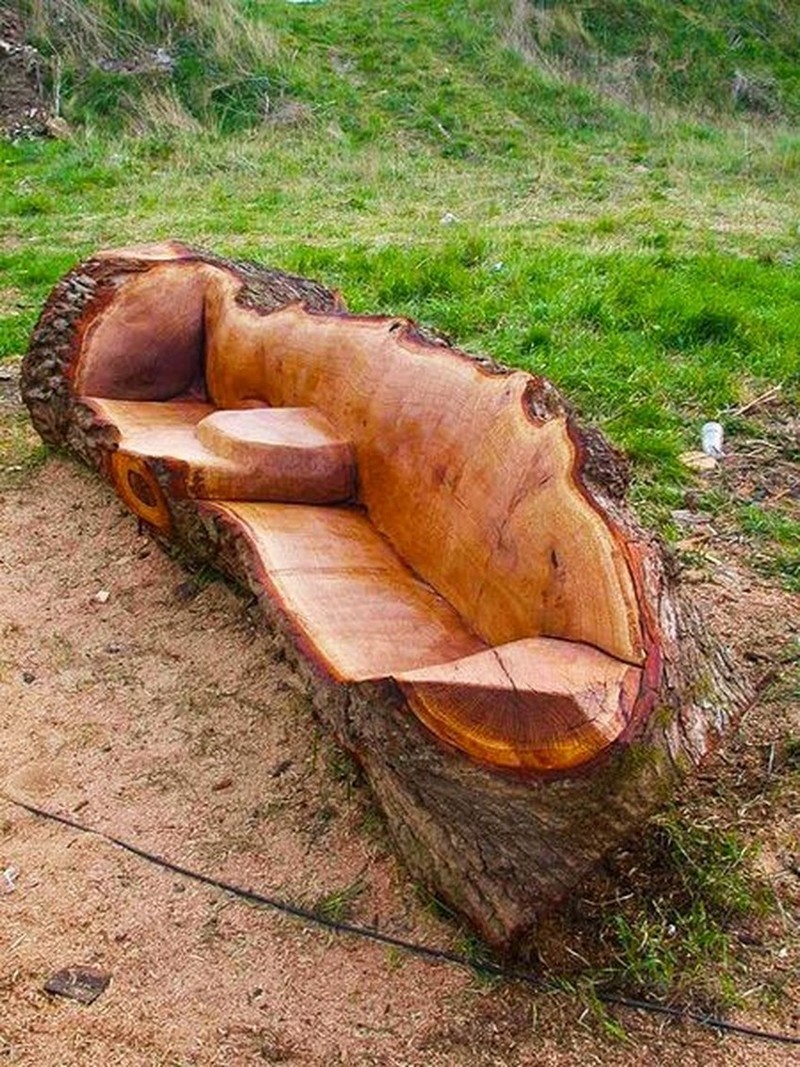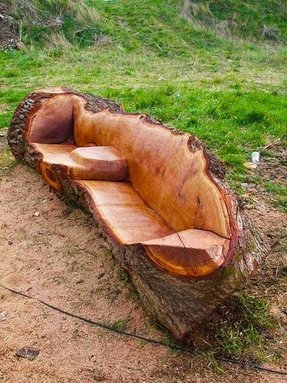 Log bench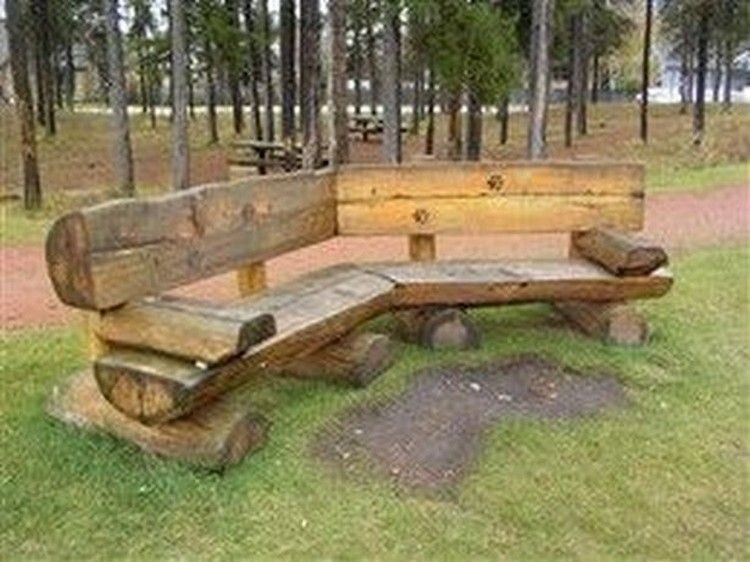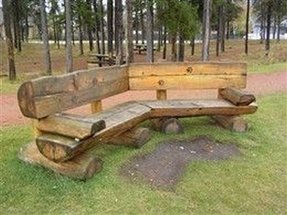 gardendesign/splitlogbench.jpg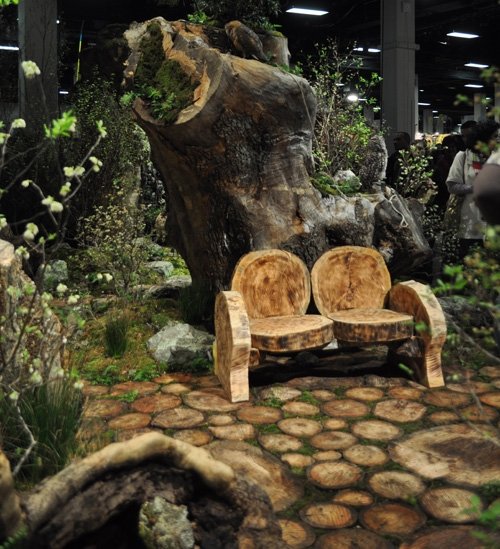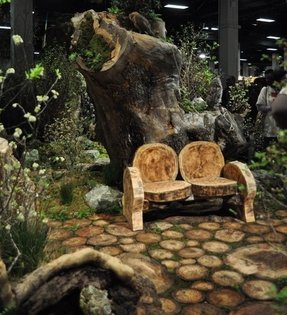 The Wooden garden chair is a perfect combination of interesting details and solid construction. Ideal for playgrounds or other interiors. The whole looks great in different places on the court. Interesting combination of elements delights.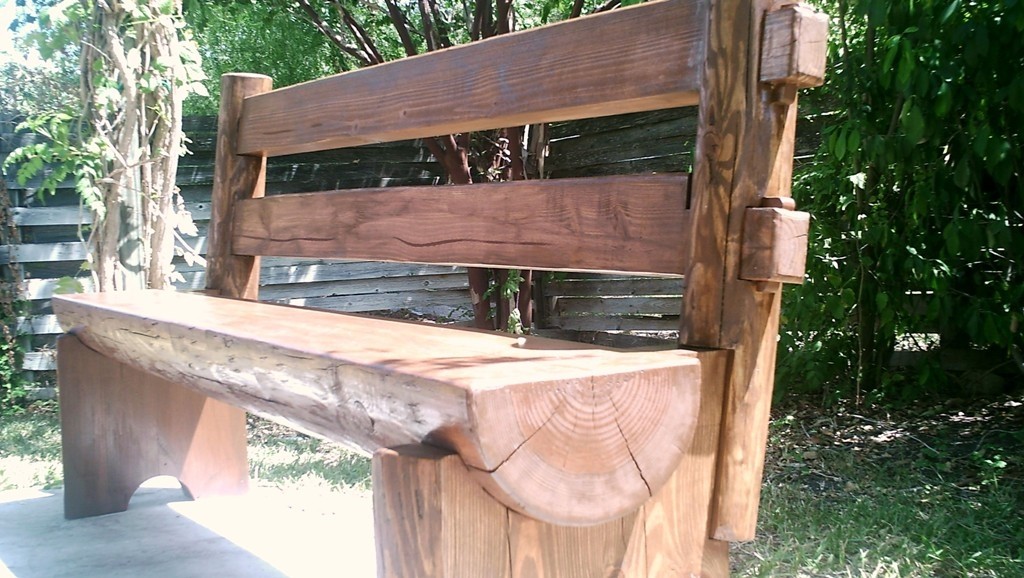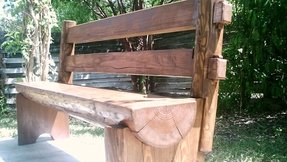 Half Log Bench - CLICK TO ENLARGE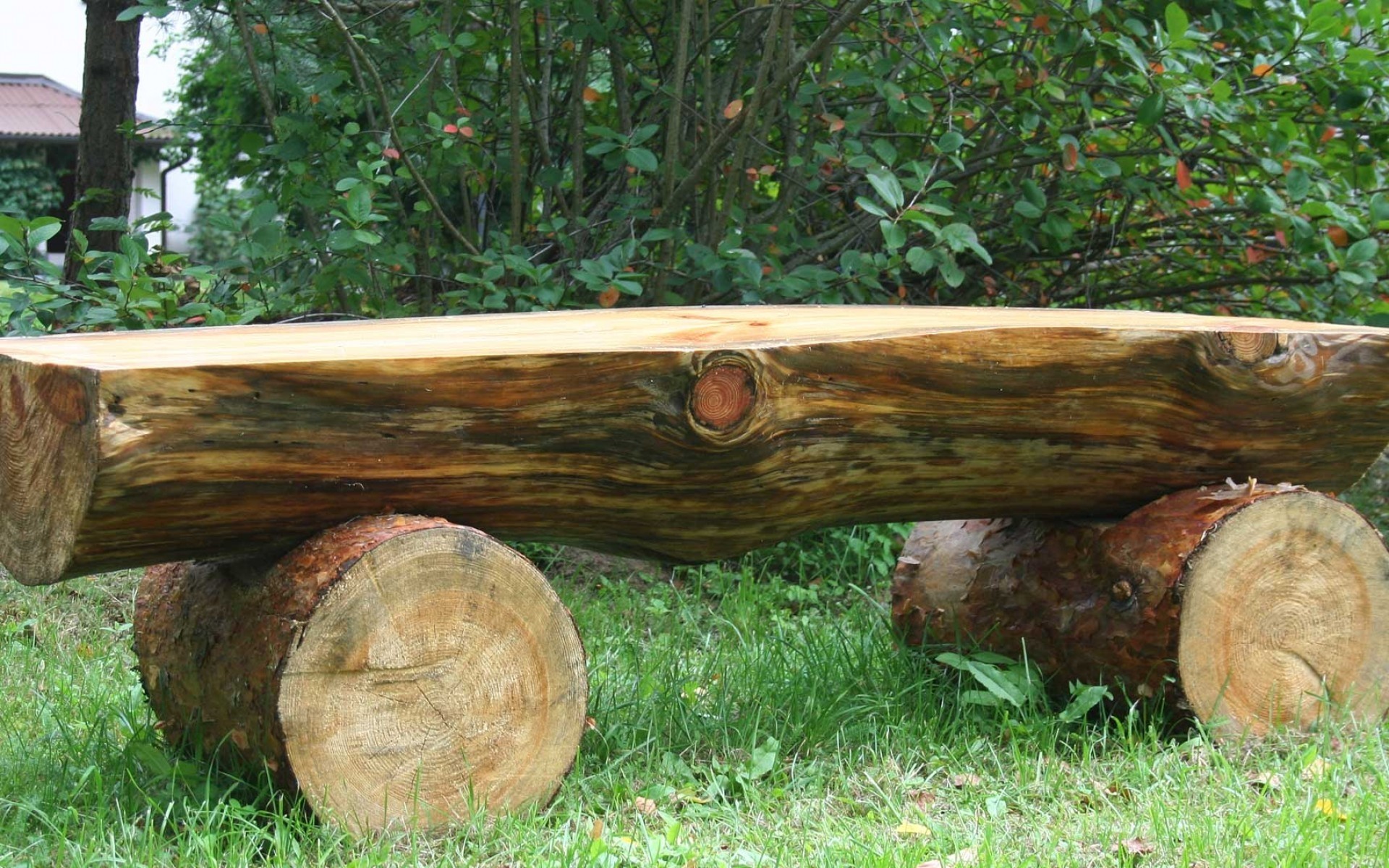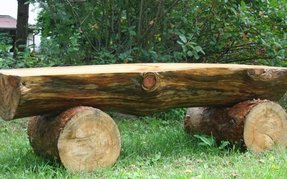 ... do? Cut down to make log bench and other pieces burn in cold winters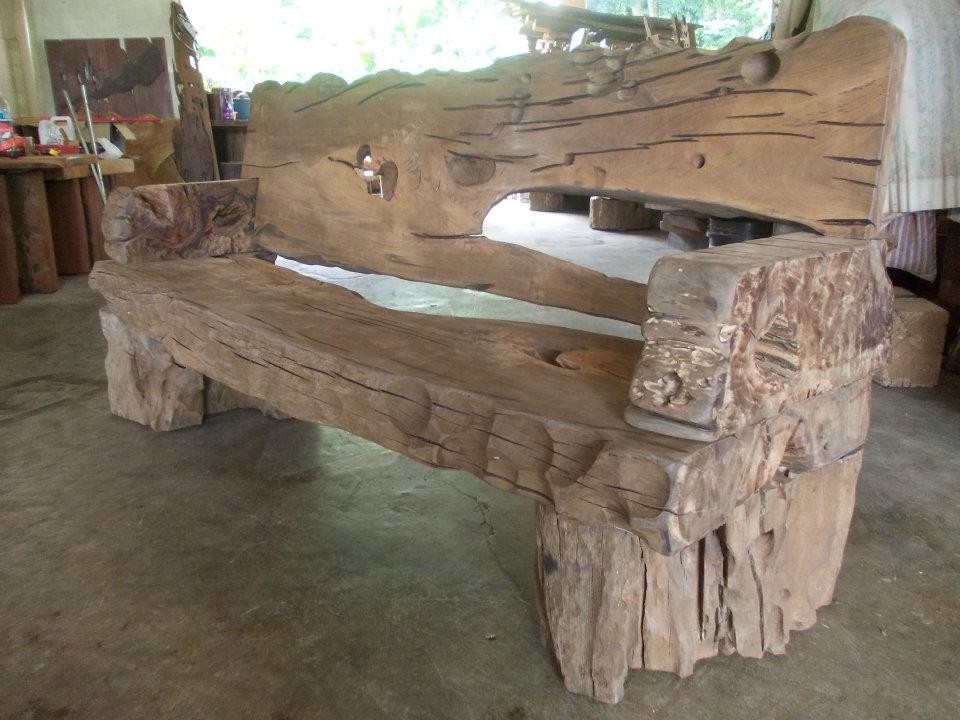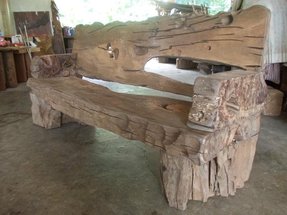 577503_307859709295159_297015105_n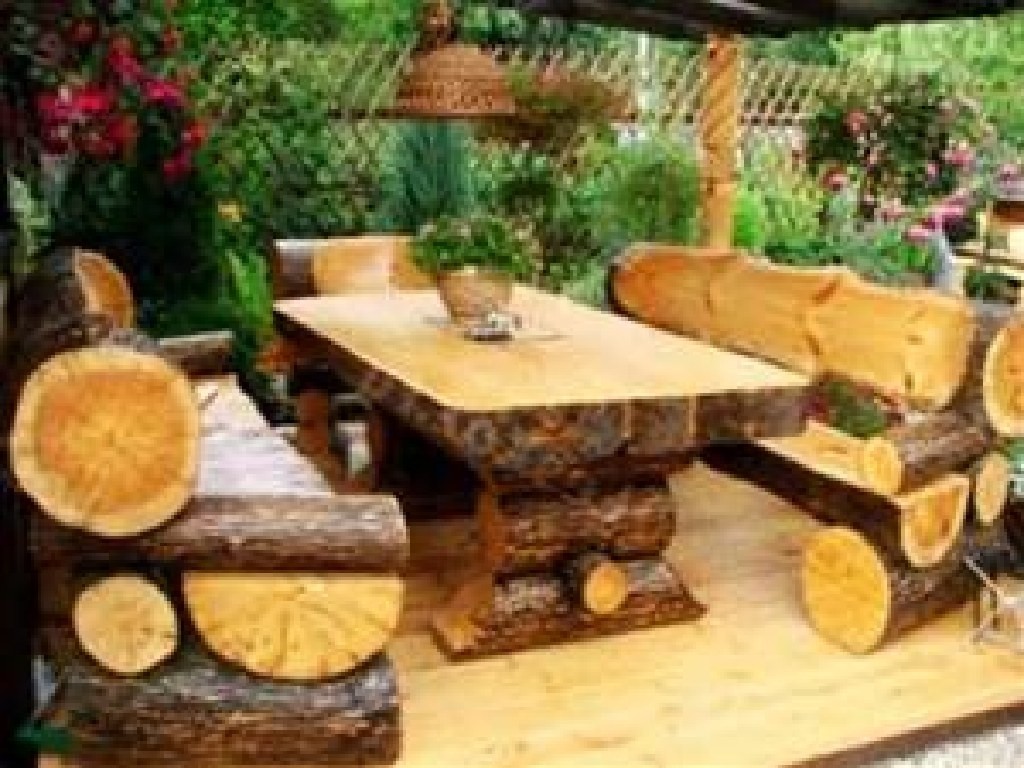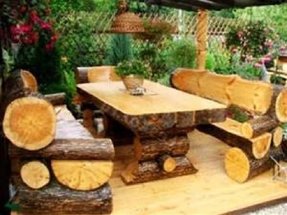 images made of branches | Logs Furniture and Decorative Accessories, 16 DIY Home Decorating ...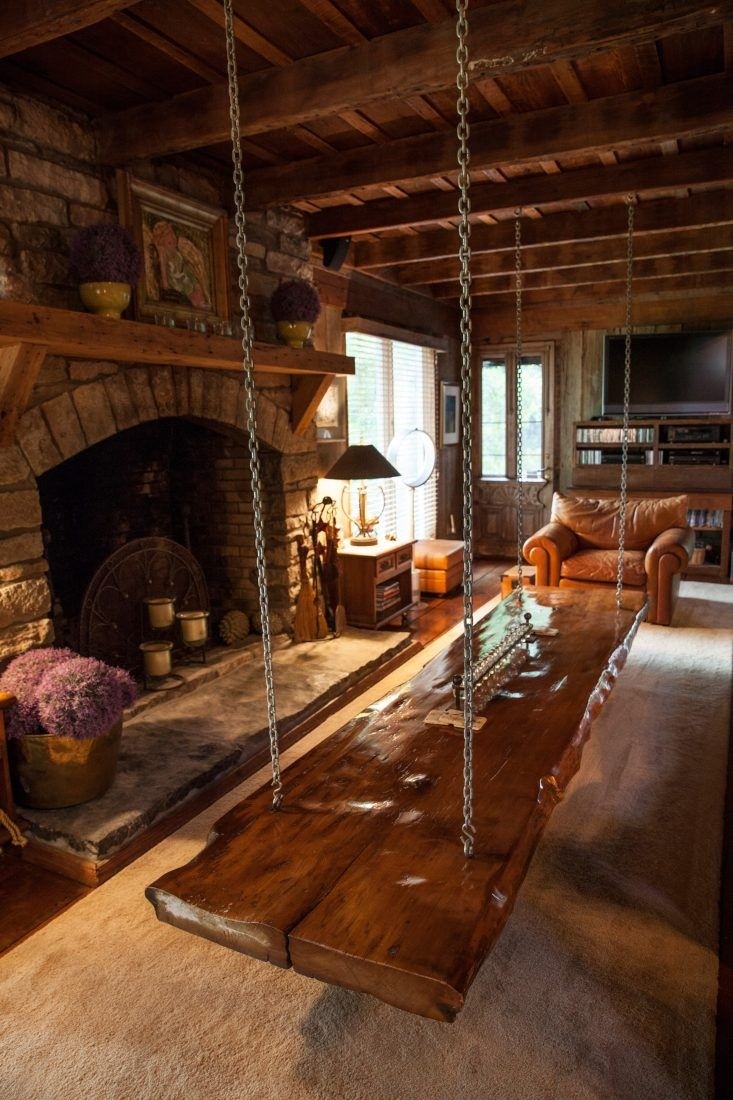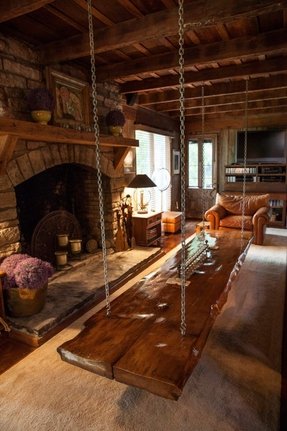 Photo Credit: Hollis Bennett. Inside Debbie Church's home, Architect Braxton Dixon created the hanging coffee table from a solid piece of wood.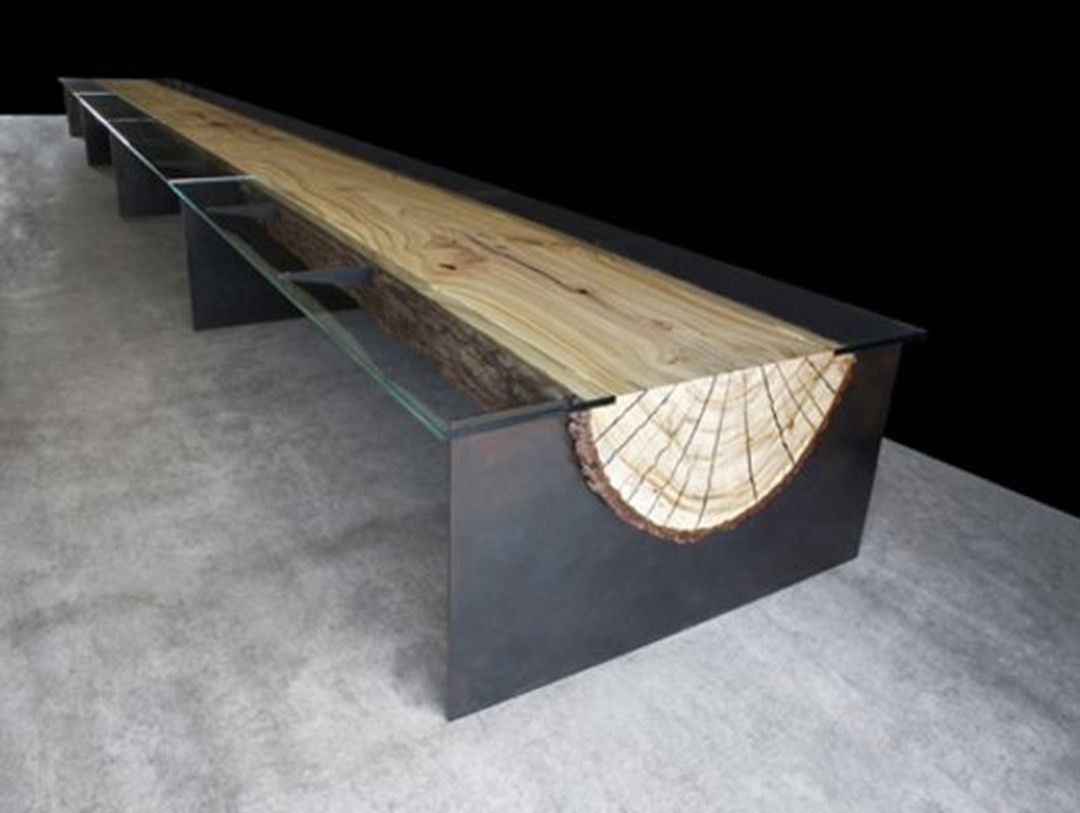 "Half-a-Tree in a Table" West End Salvage can do this & MUCH more! Contact us! www.WestEndSalvage.com, or better yet- call: 515- 243-4405. Ask for Don (or Julie and reference this Pinterest pic. Thanks!)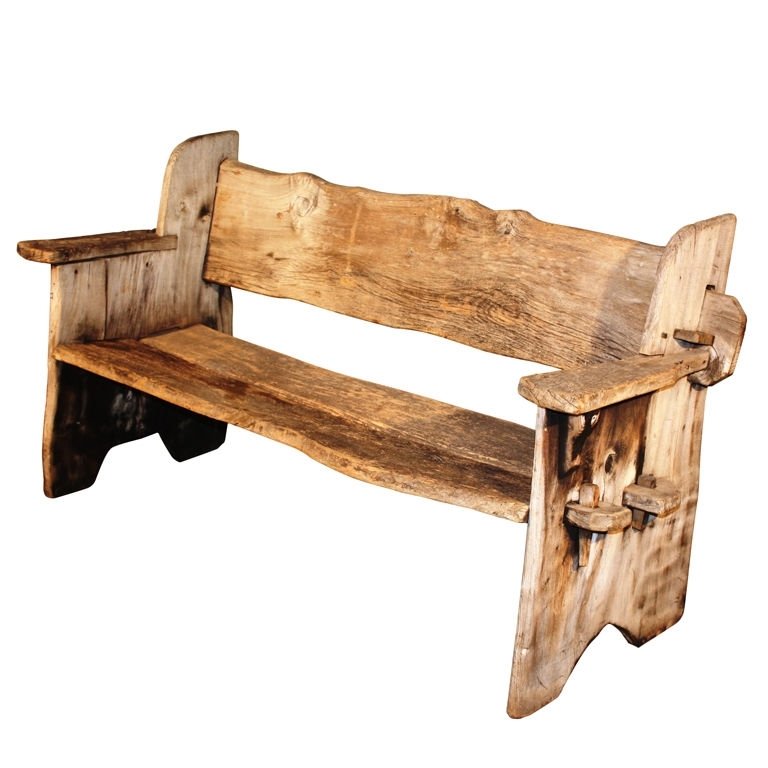 1stdibs - Rustic Scottish Garden Bench explore items from 1,700 global dealers at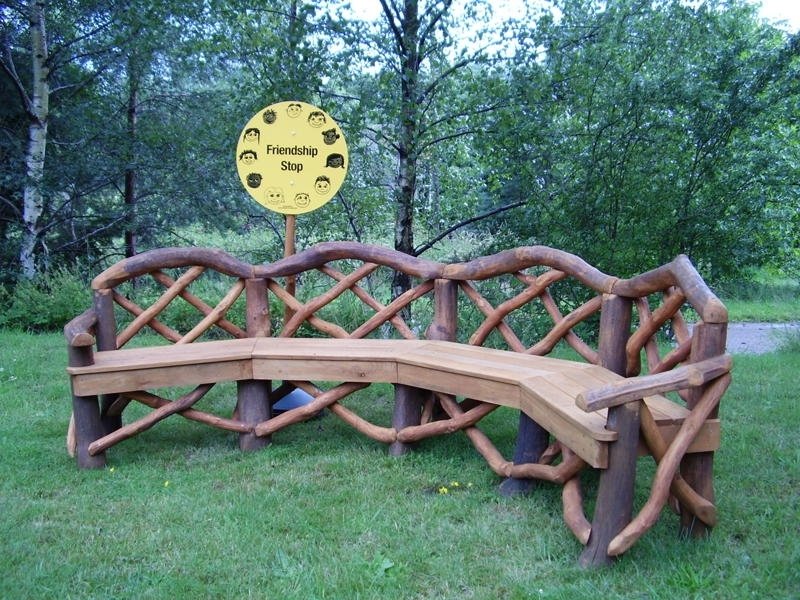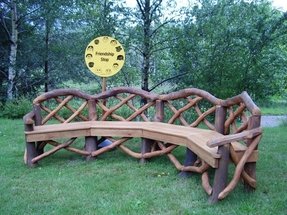 Rustic Outdoor Furniture | Coppice Creations - Rustic Garden Furniture and Fencing from the Wyre ...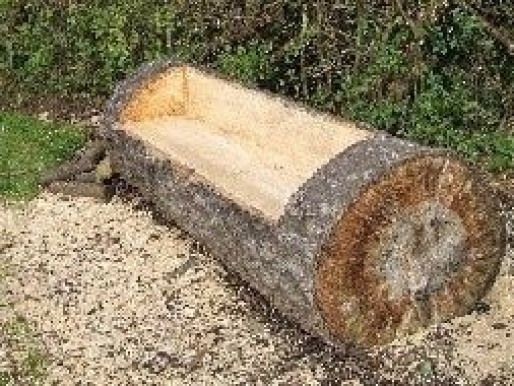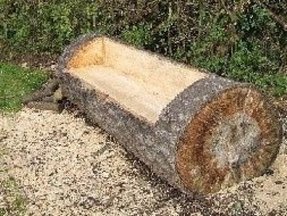 Created of a durable piece of a wooden log, this bench has a cutout seat inside of the tree log, making it a perfect addition to outdoor areas. You can place it in your garden, larger backyard, or park alley.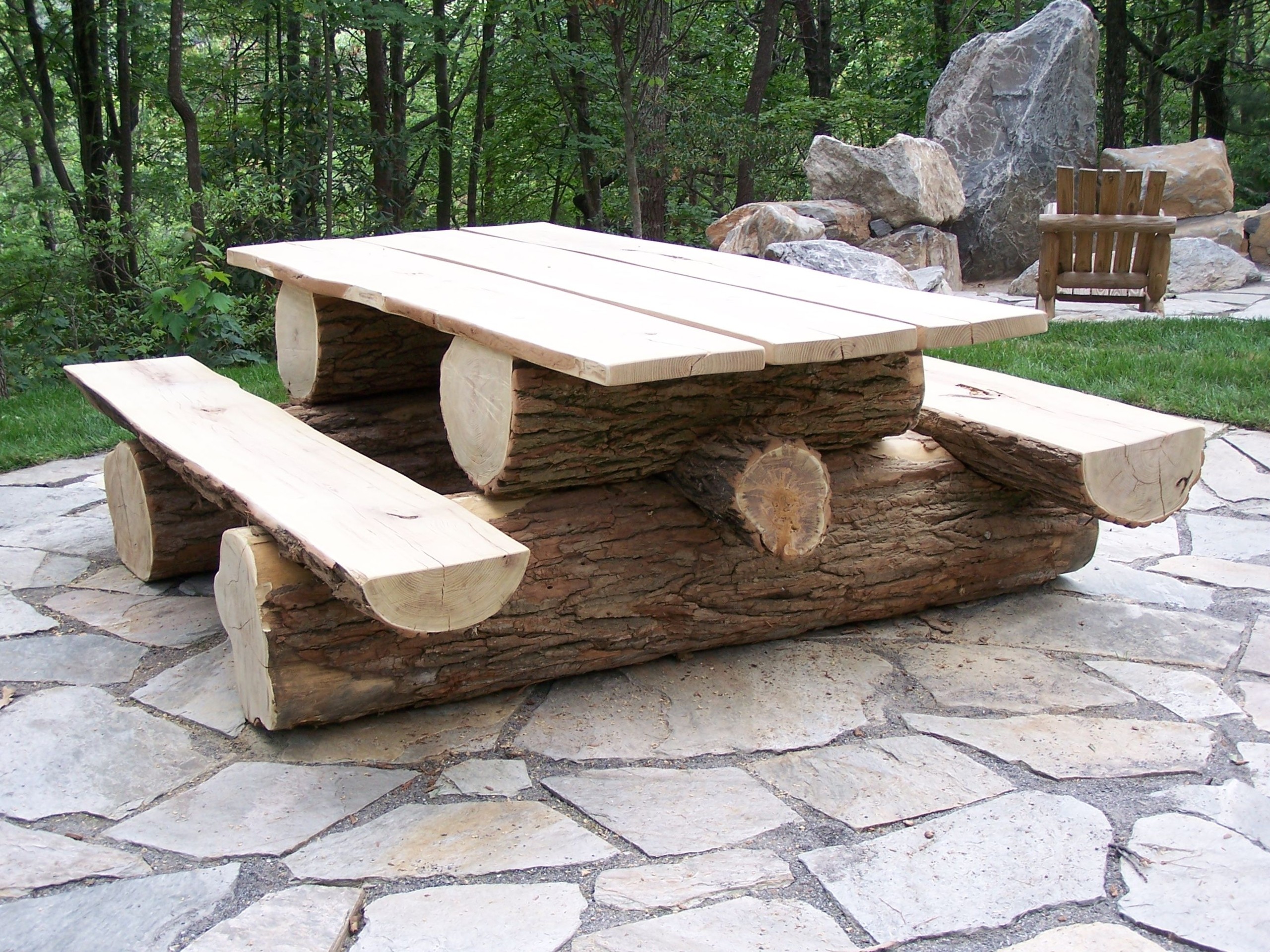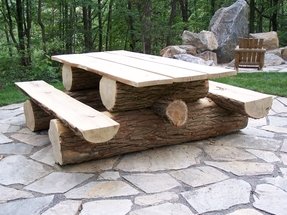 Rustic locust picnic table. Custom made to your specifications. This log picnic table is made from durable locust logs.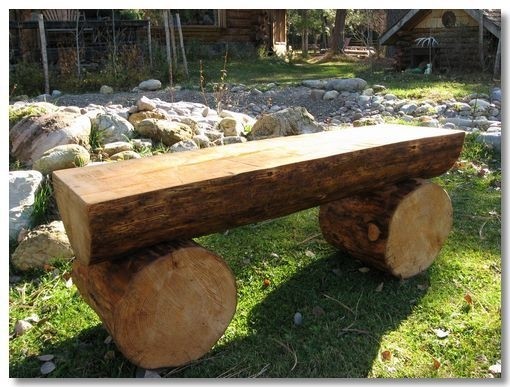 log benches | Log Benches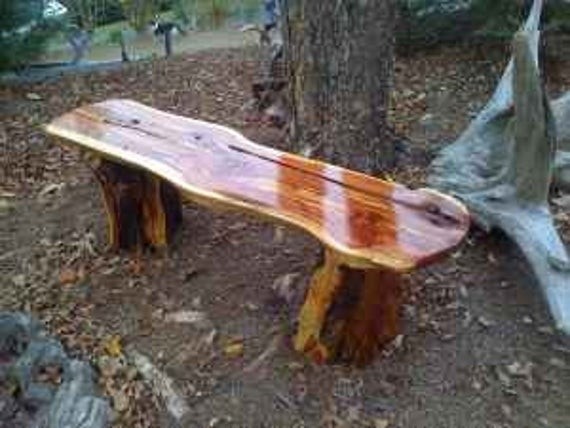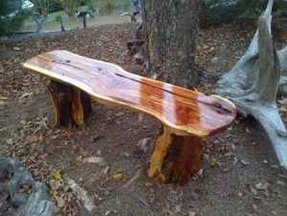 natural log benches | Bench. Natural Cedar Wood. Natural Wood Bench. Cedar Wooden Bench ...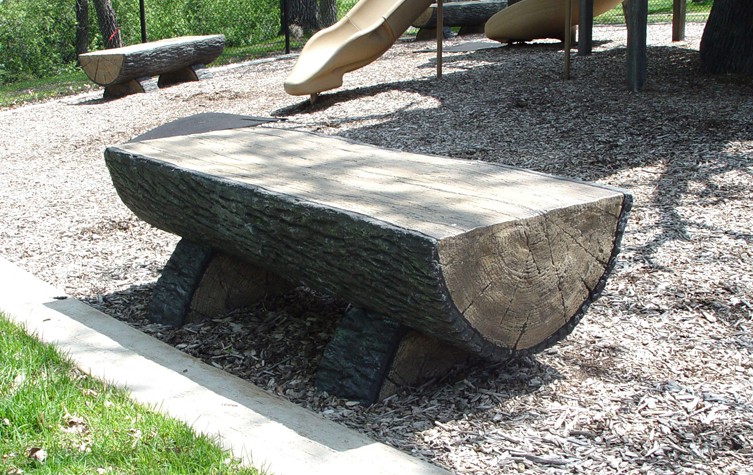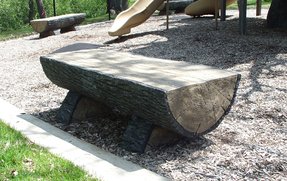 Reinforced GFRC Concrete Half-Log Bench | $2,150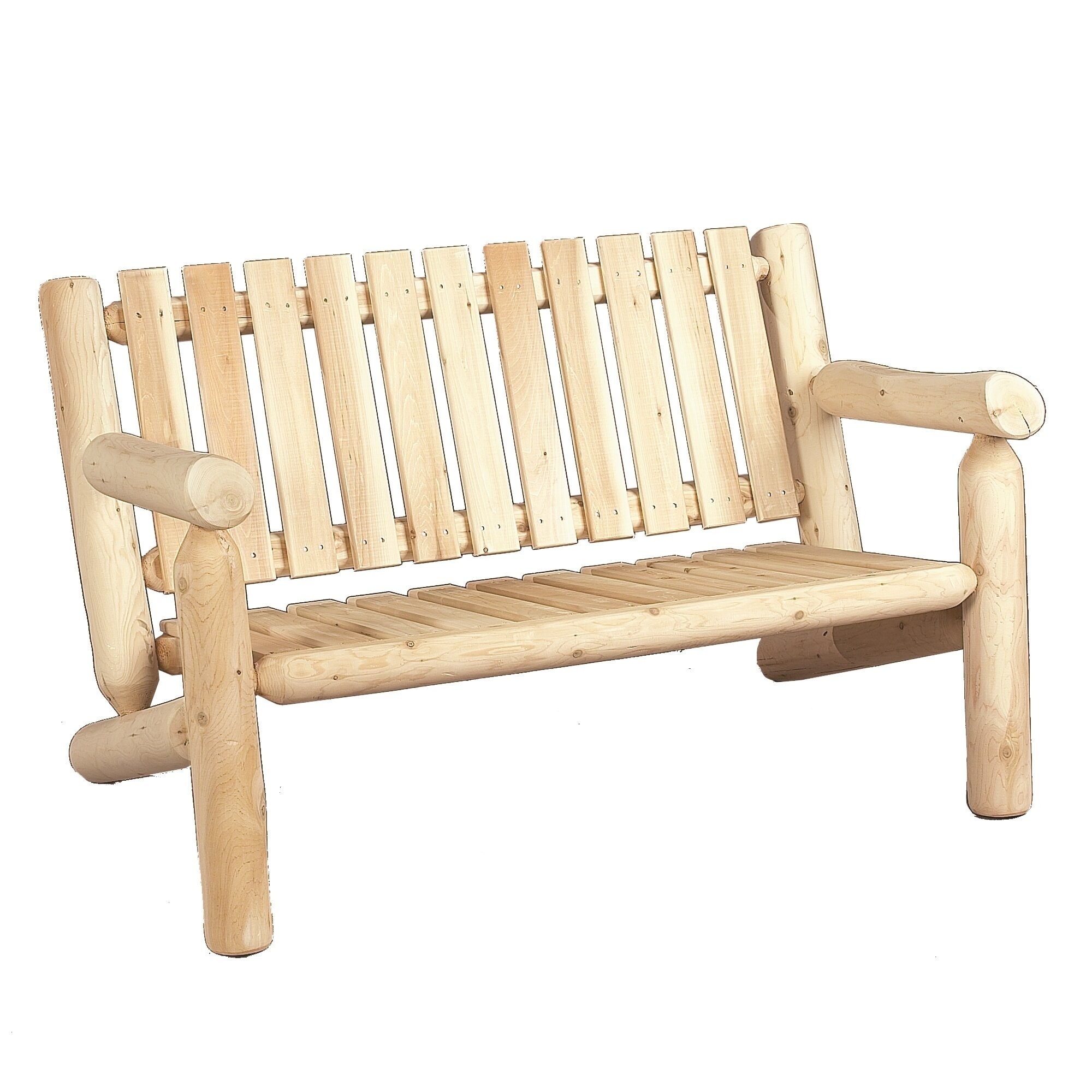 This solid cedar bench is very durable, ensuring long years of carefree use while also providing resistance to weather conditions, decay, and insects. And when left untreated, it weathers to the silvery grey color.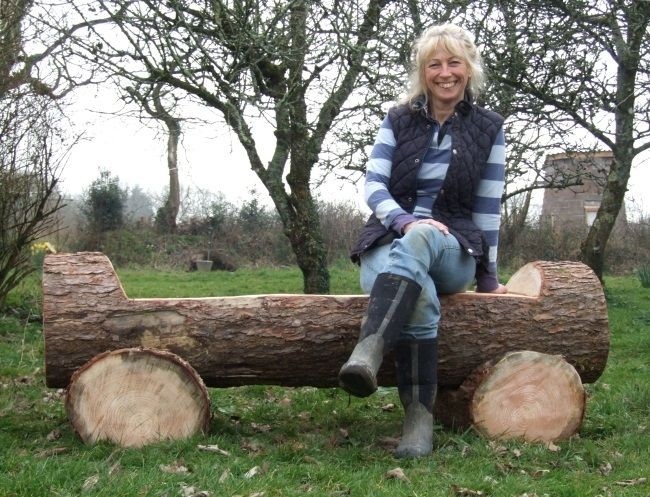 Log Bench... Seating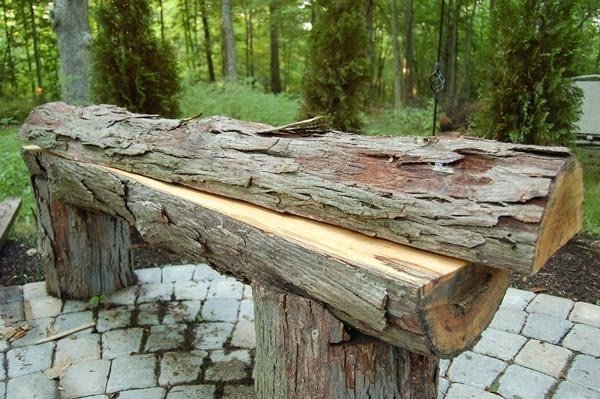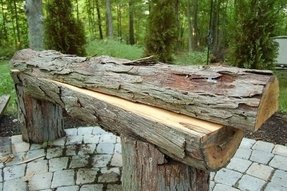 The Beautiful carved wooden bench is a stylish and very natural combination that is phenomenally prized in the garden. The whole is composed solidly durable and be perfect while relaxing in the fresh air.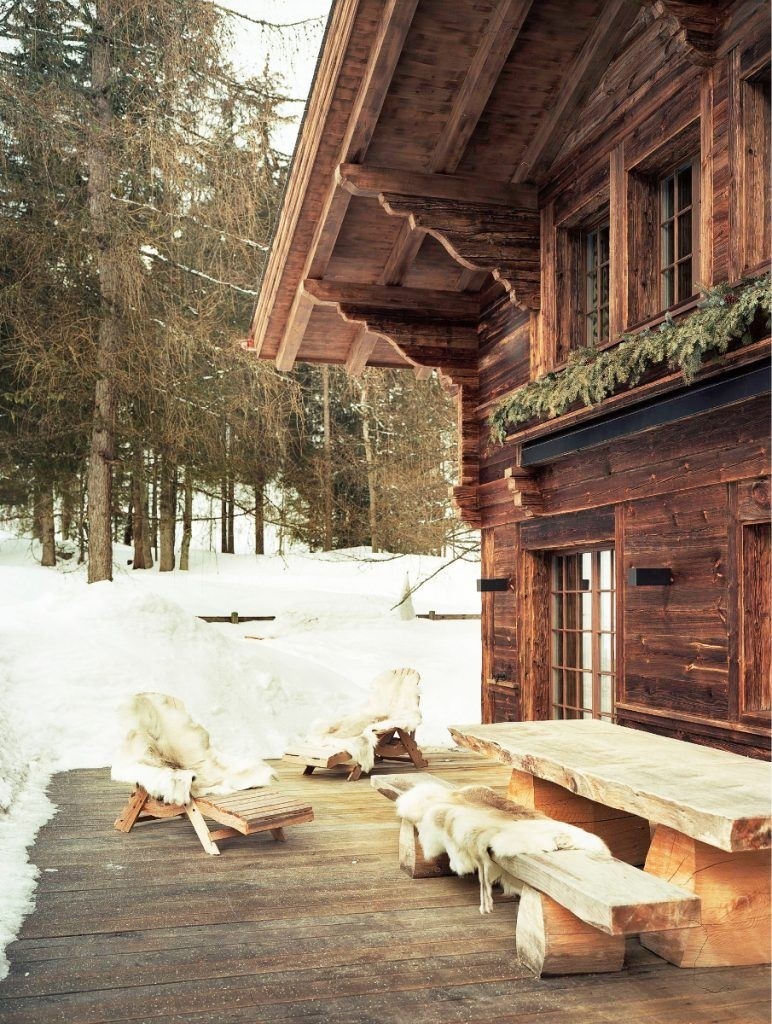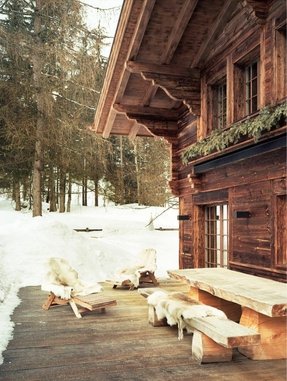 chalet à Gstaad - T. Lemaire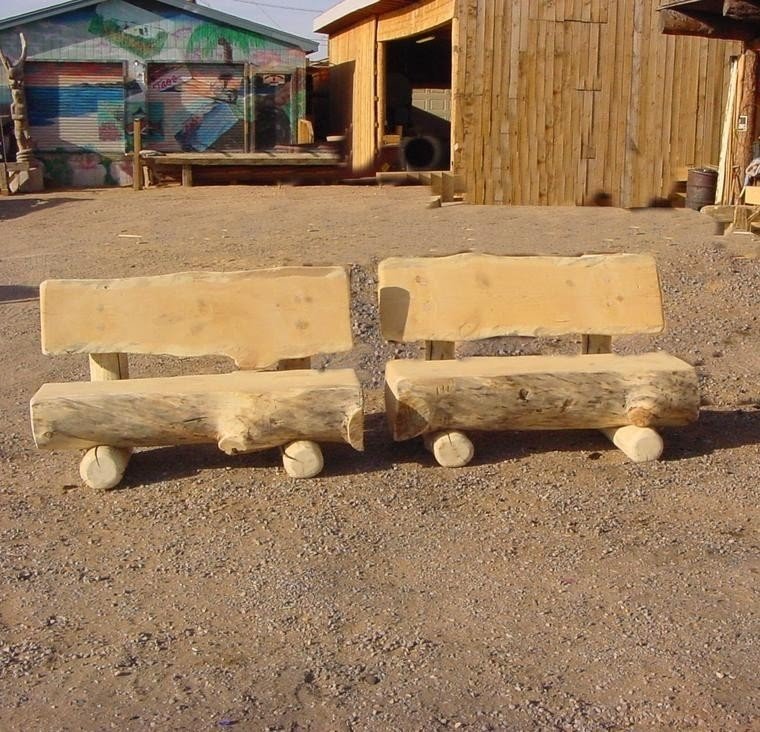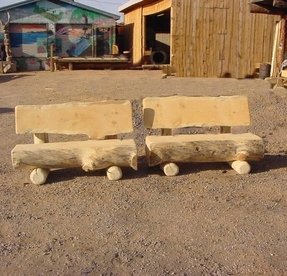 Rustic log benches.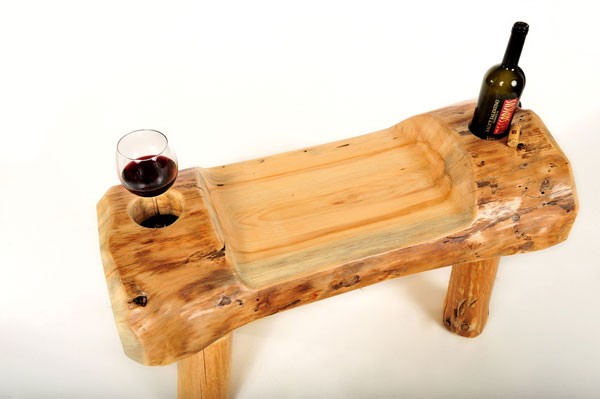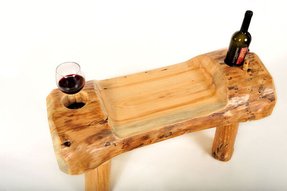 Single; Log Wine Sipping Bench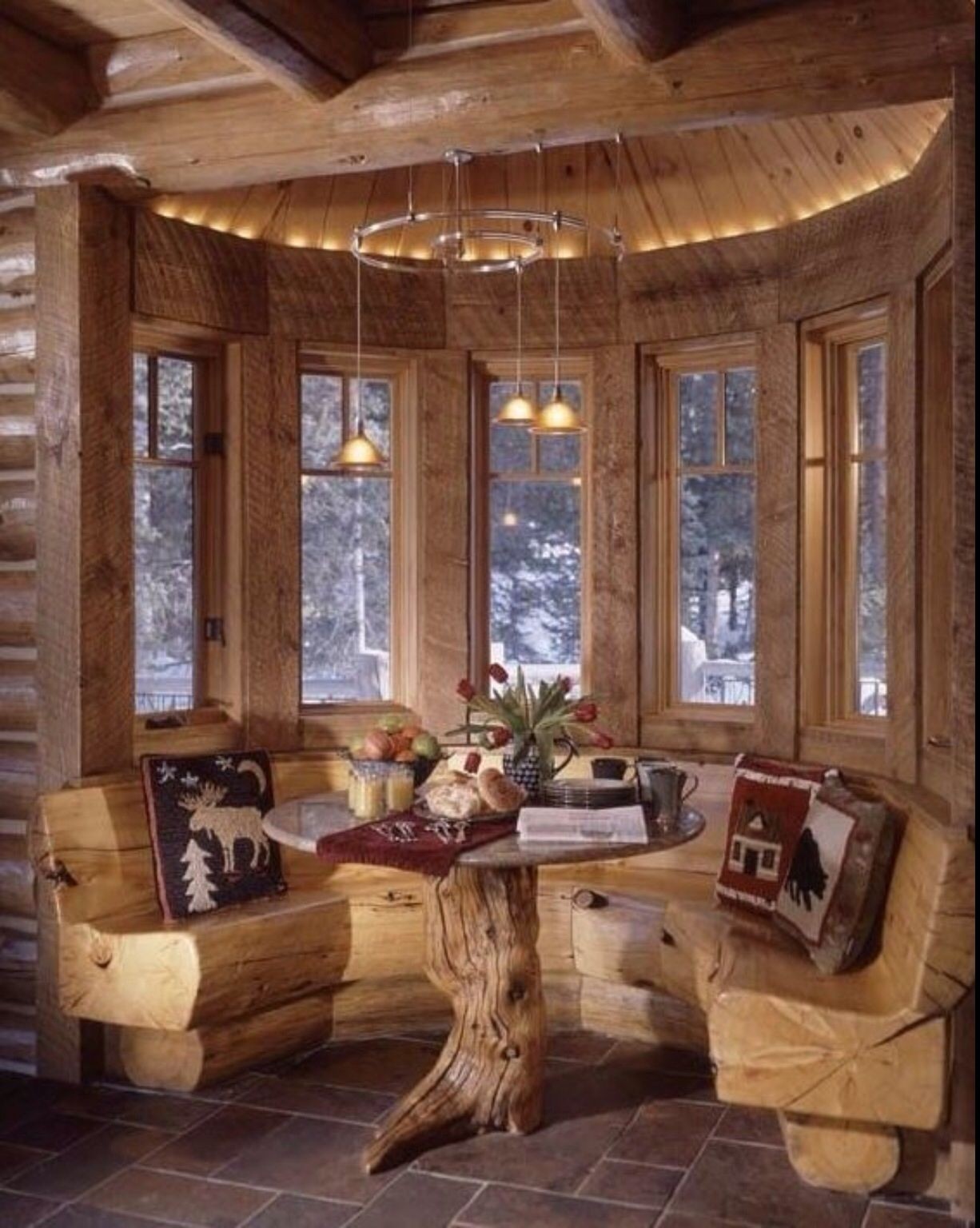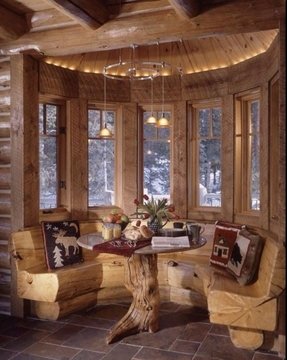 Log cabin breakfast nook.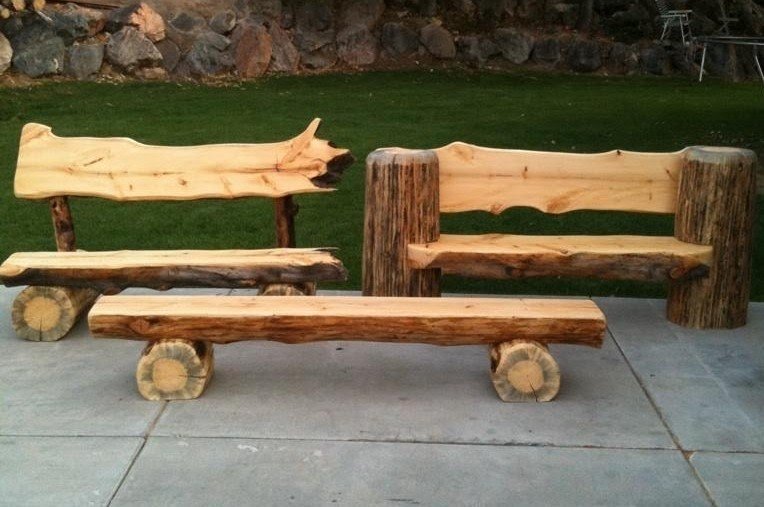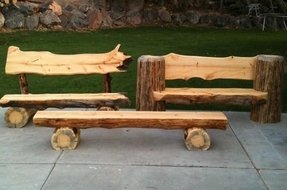 ... benches and I had him send me some pictures so that we could show them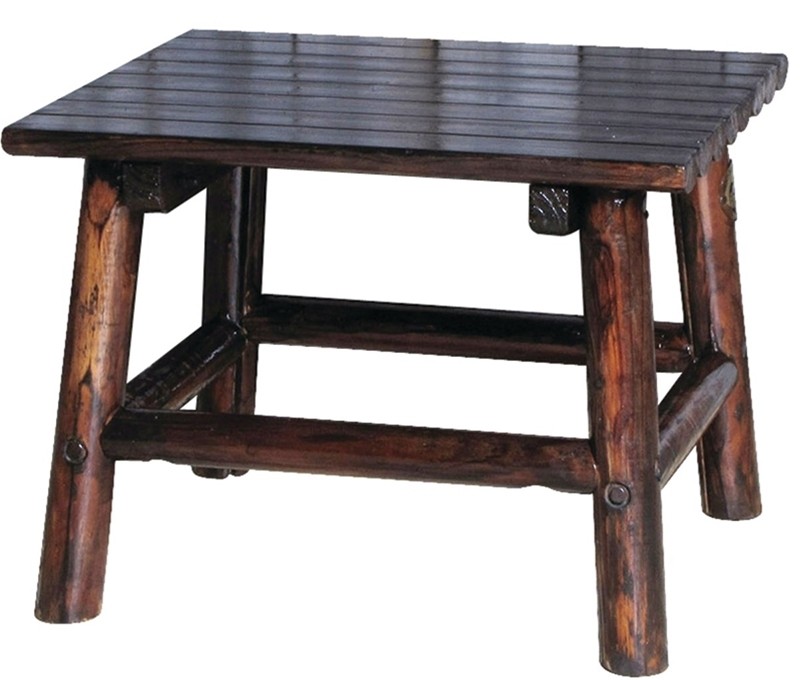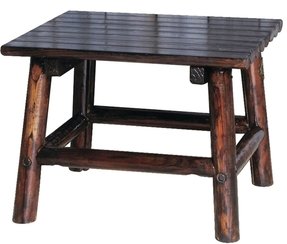 Small end table featuring dark finish and sturdy as well as durable construction made of logs. It's design perfectly fits all casual interior. Thanks to the use of high quality materials it's a long lasting construction.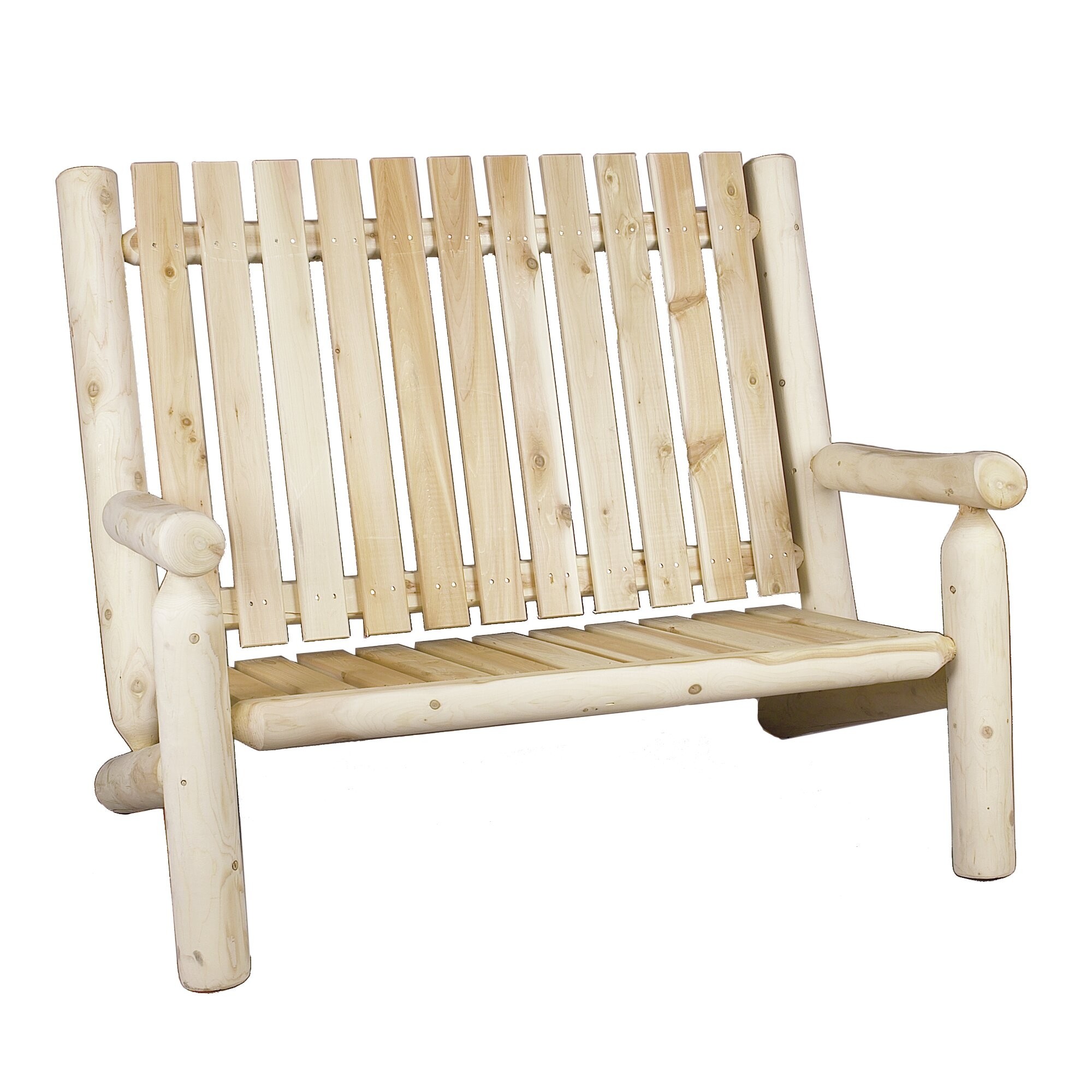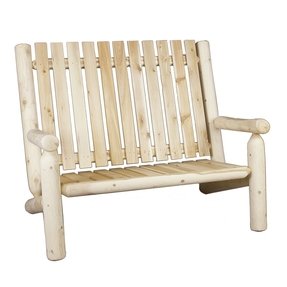 This solid cedar bench is very durable, ensuring long years of carefree use while also providing resistance to weather conditions, decay, and insects. And when left untreated, it weathers to the silvery grey color.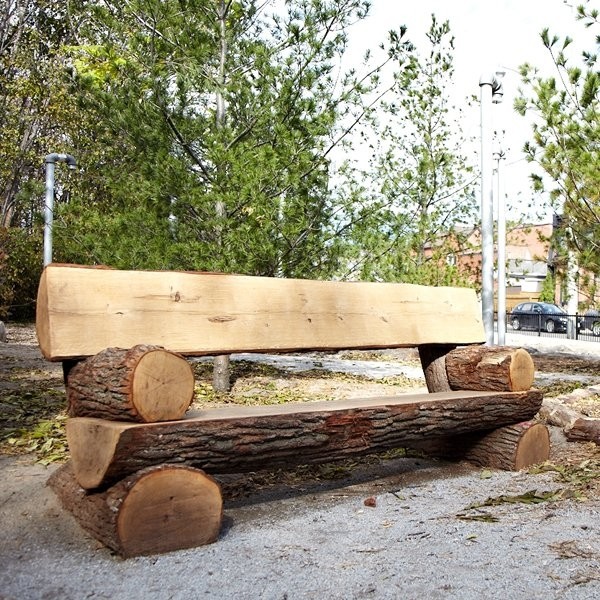 Full Log Park Bench | Nature's Instruments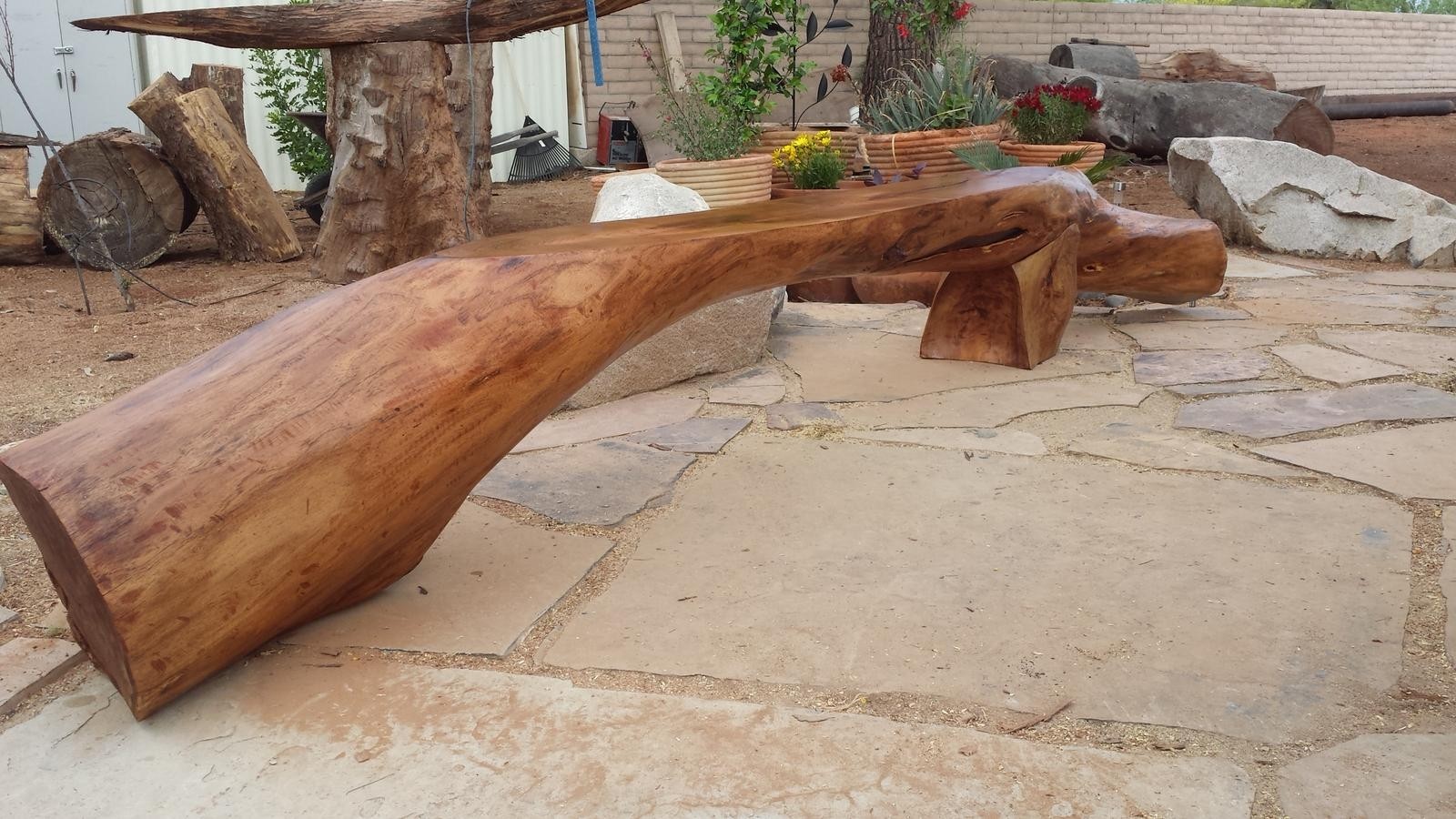 mesquite log bench - Furniture - The Patriot Woodworker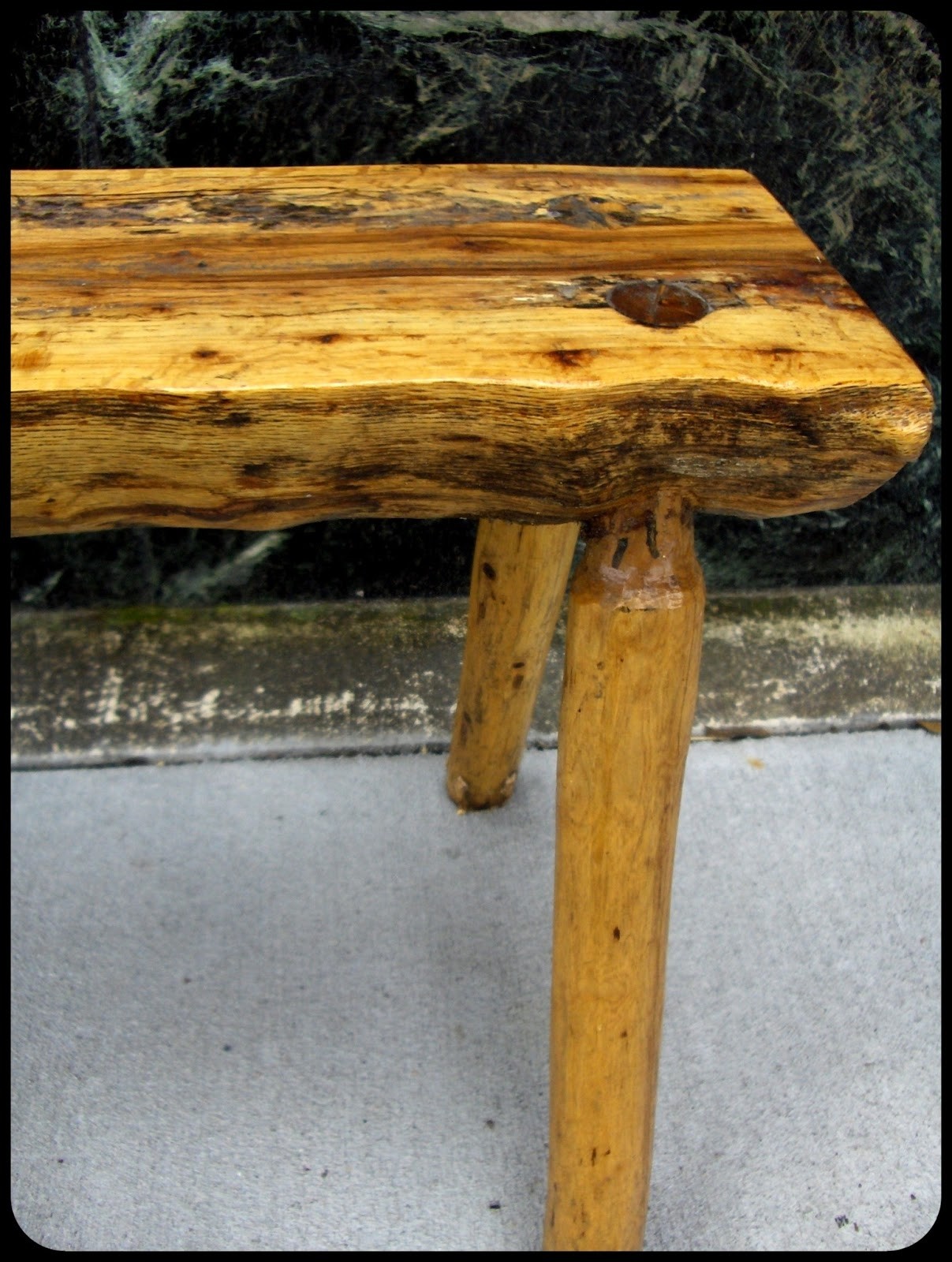 Furnitologist: Rustic Solid Wood Log Bench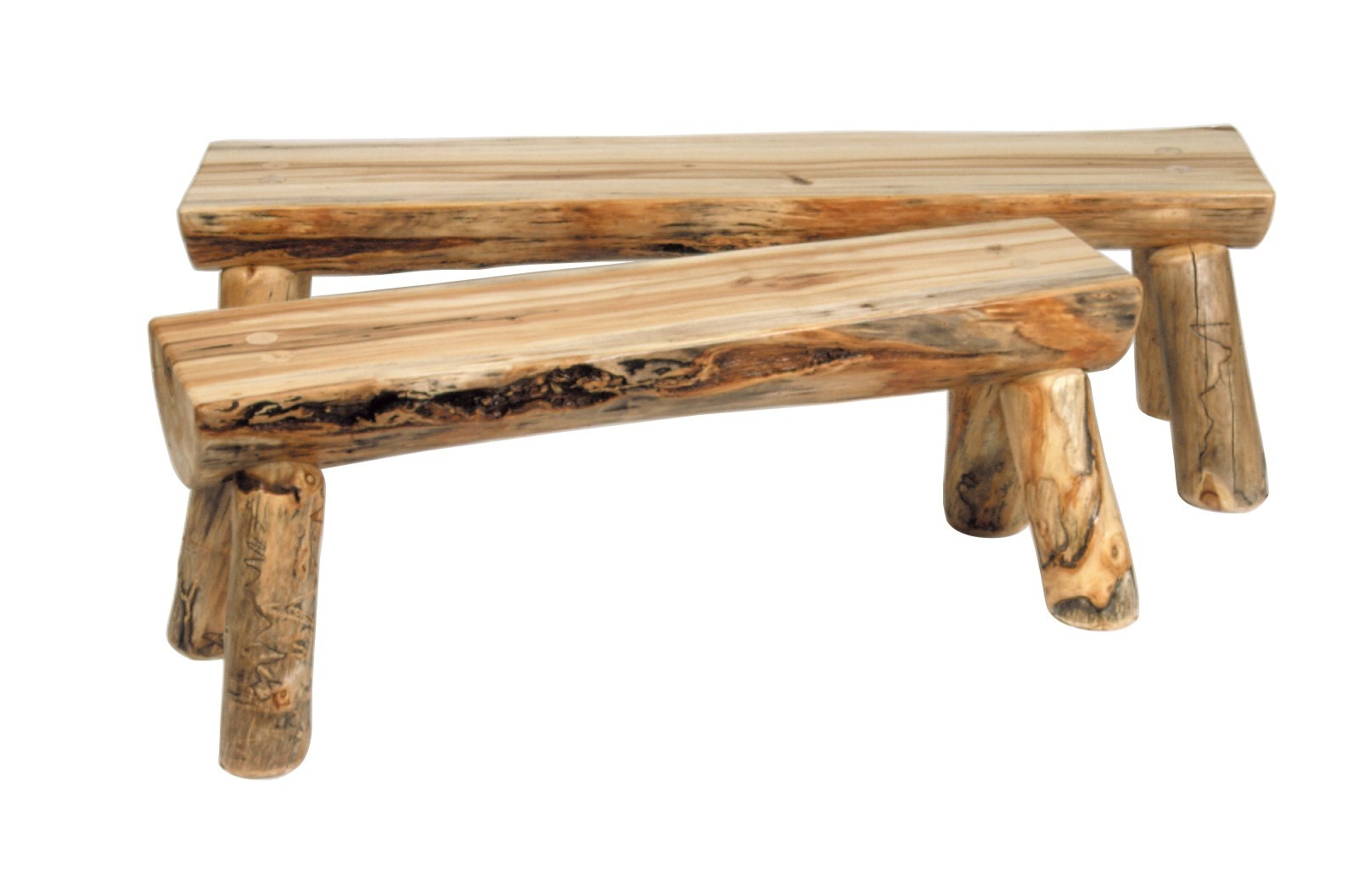 Aspen Heirloom Half-Log Bench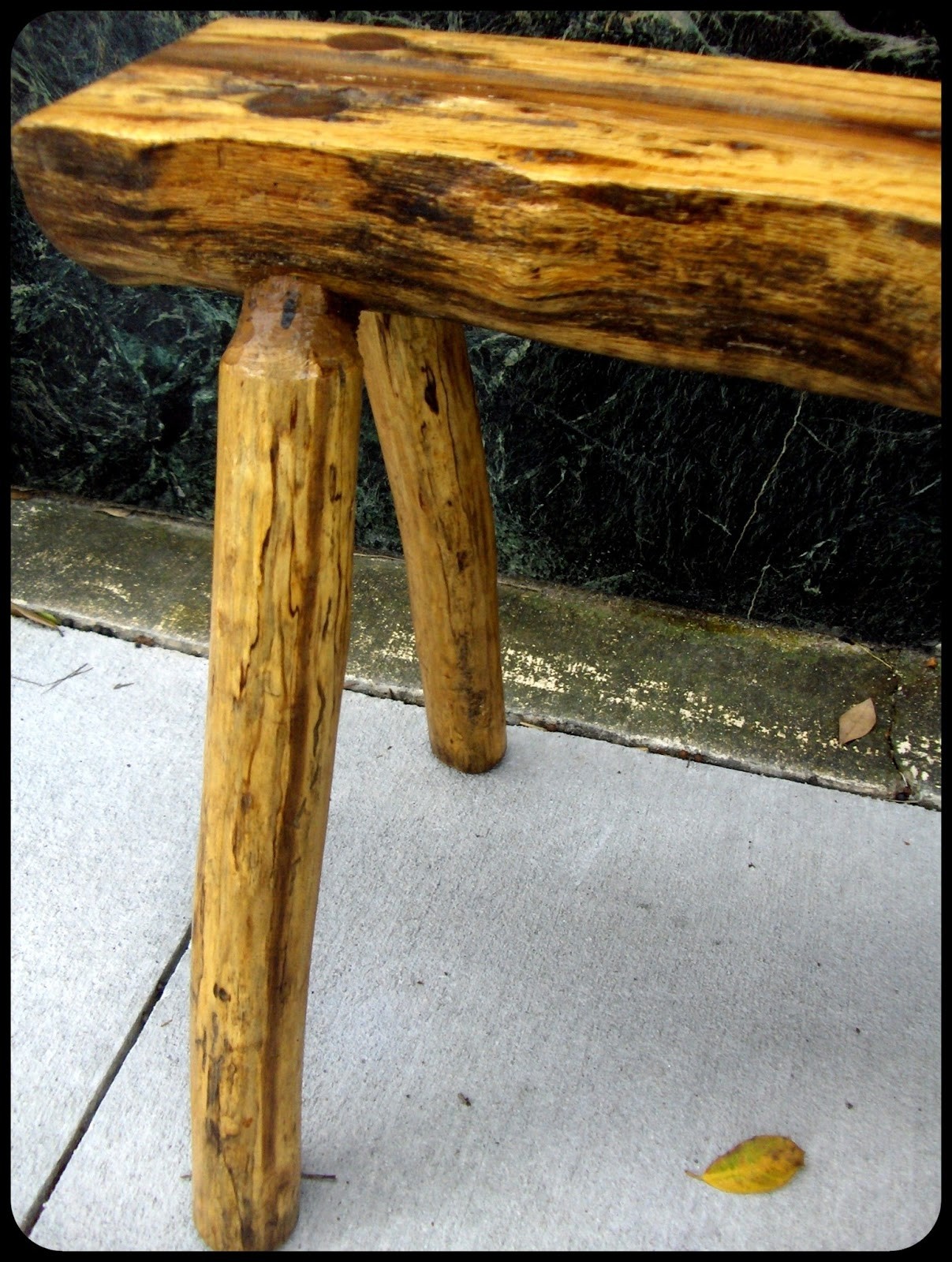 Furnitologist: Rustic Solid Wood Log Bench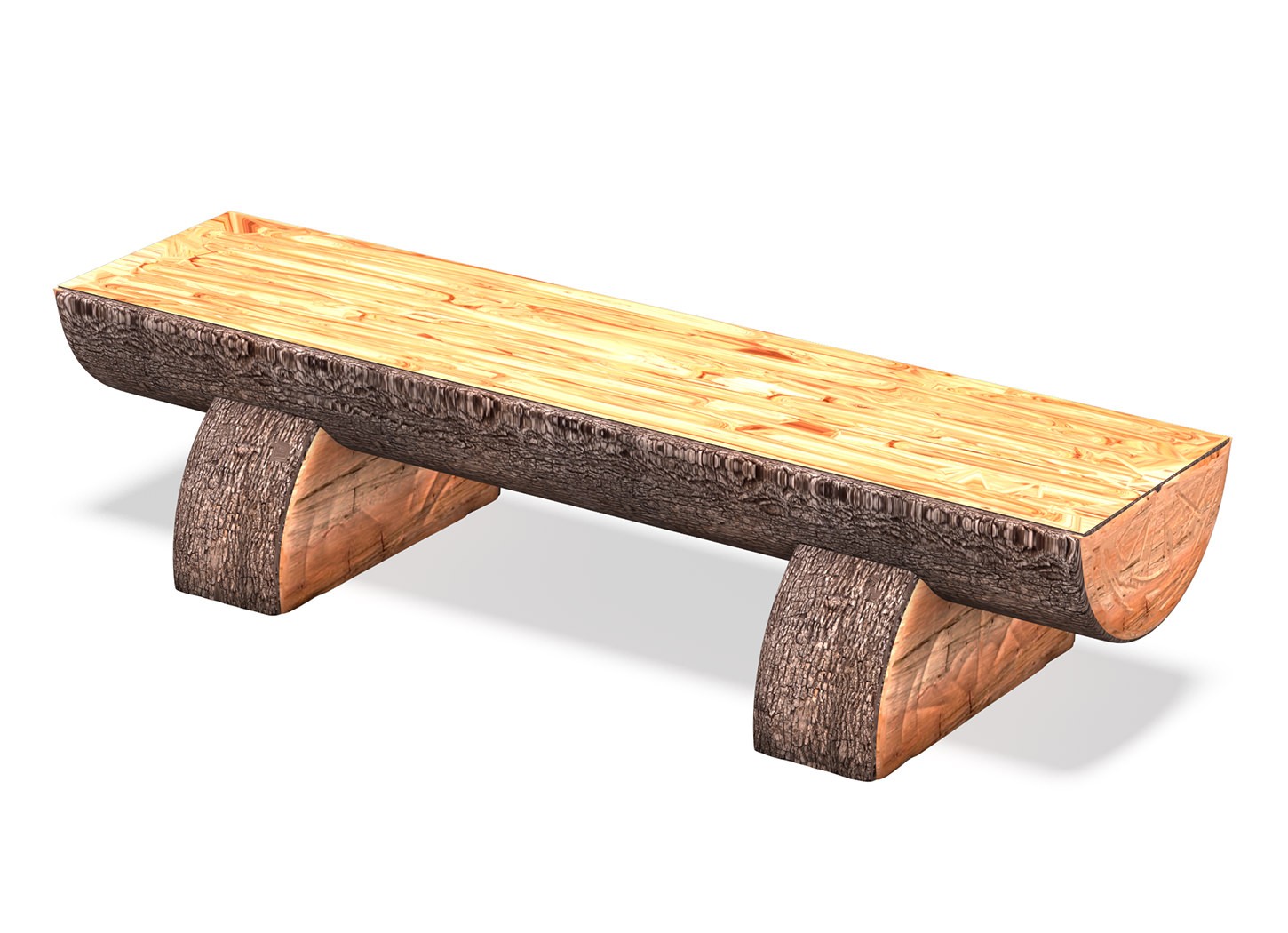 38231 - Split Log Bench | GameTime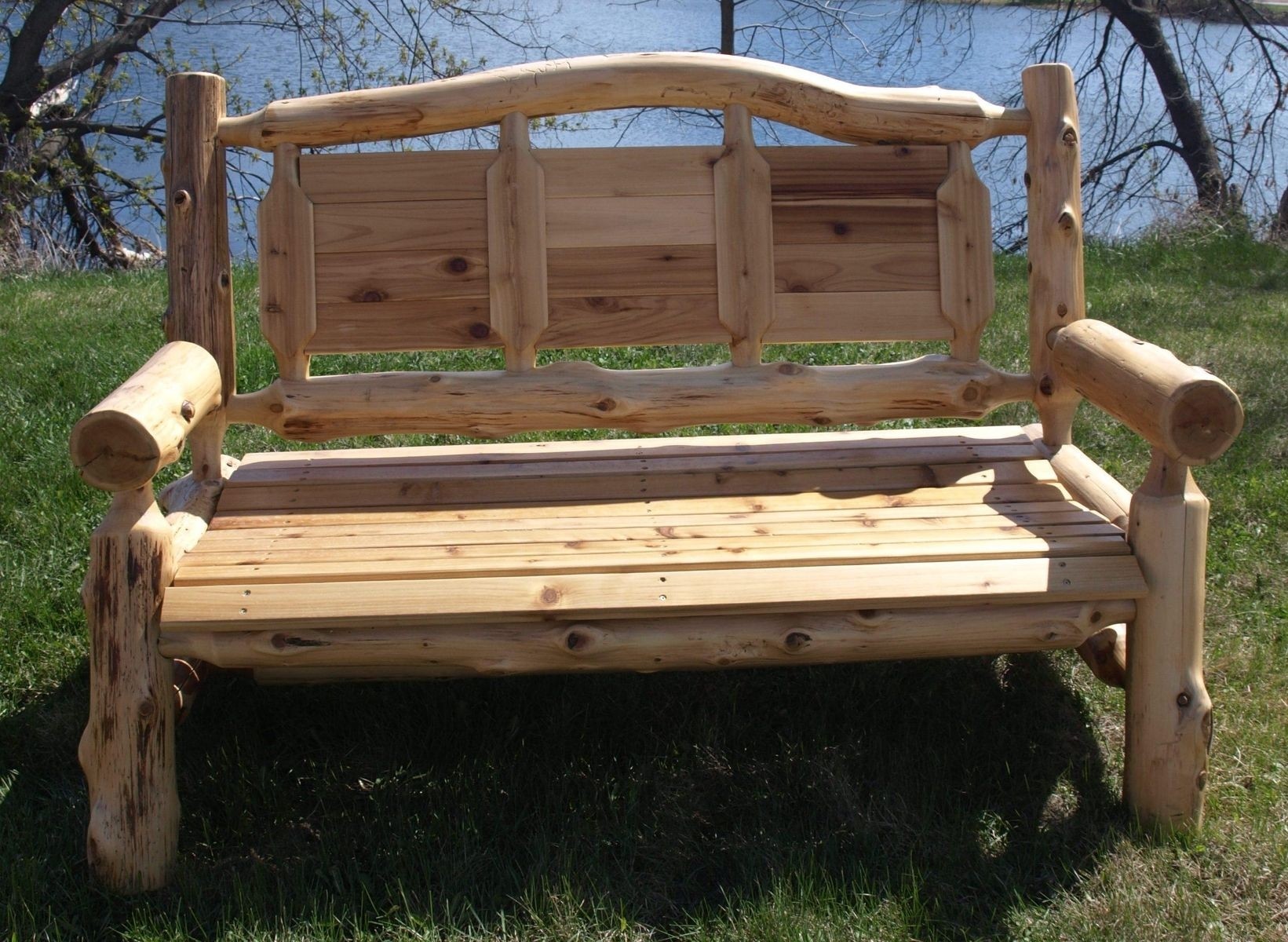 Handmade Cedar Log Park Bench by I Saw It In Minnesota ...