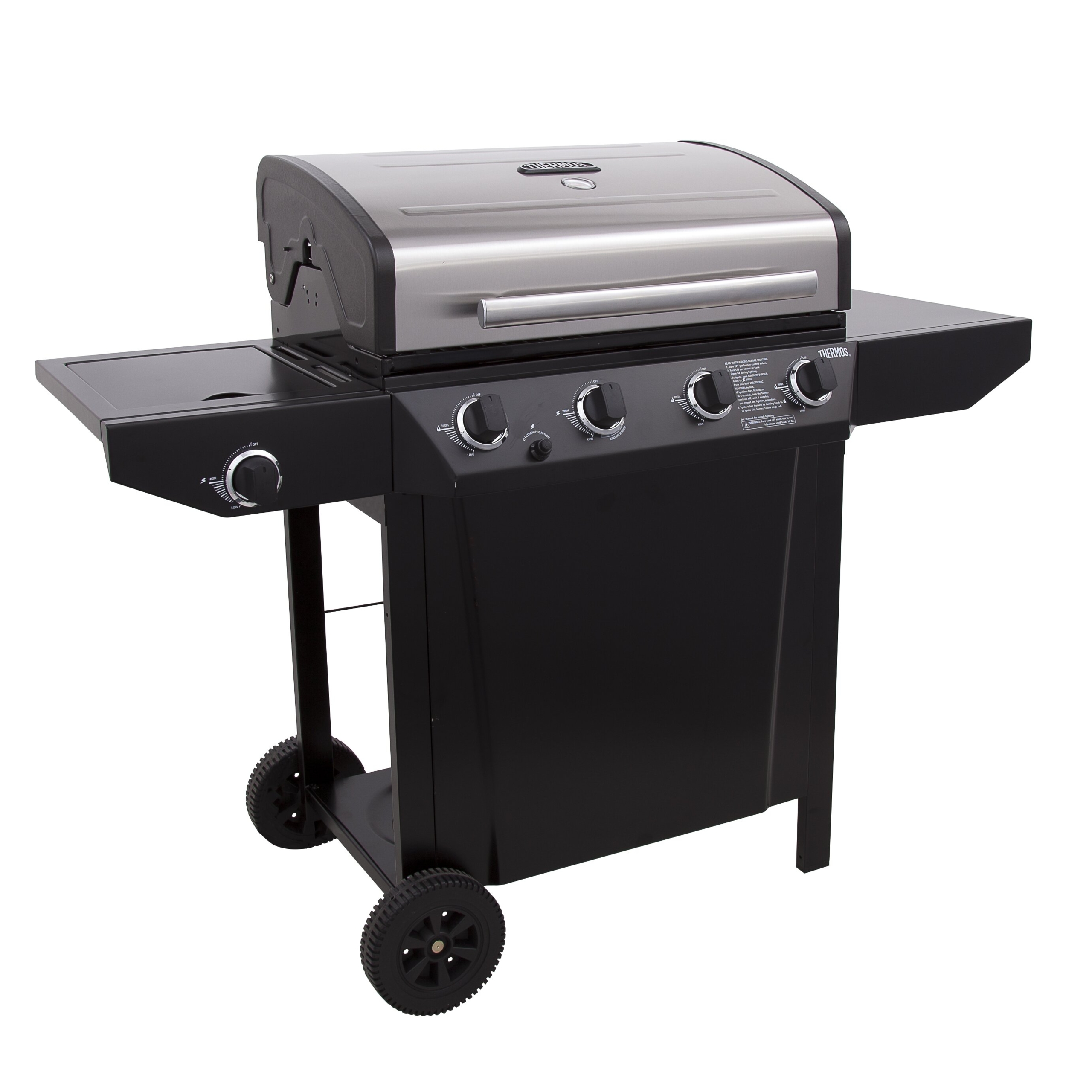 Thermos 4 Burner Gas Grill with Side Burner
Practical classic liquid propane-fueled grill having a black-coated steel casing with a metallic lid. It's equipped with 5 burners (including 1 on a side), electronic ignition, porcelain-coated steel grates and a swing rack, a shelf, knobs, 2 wheels.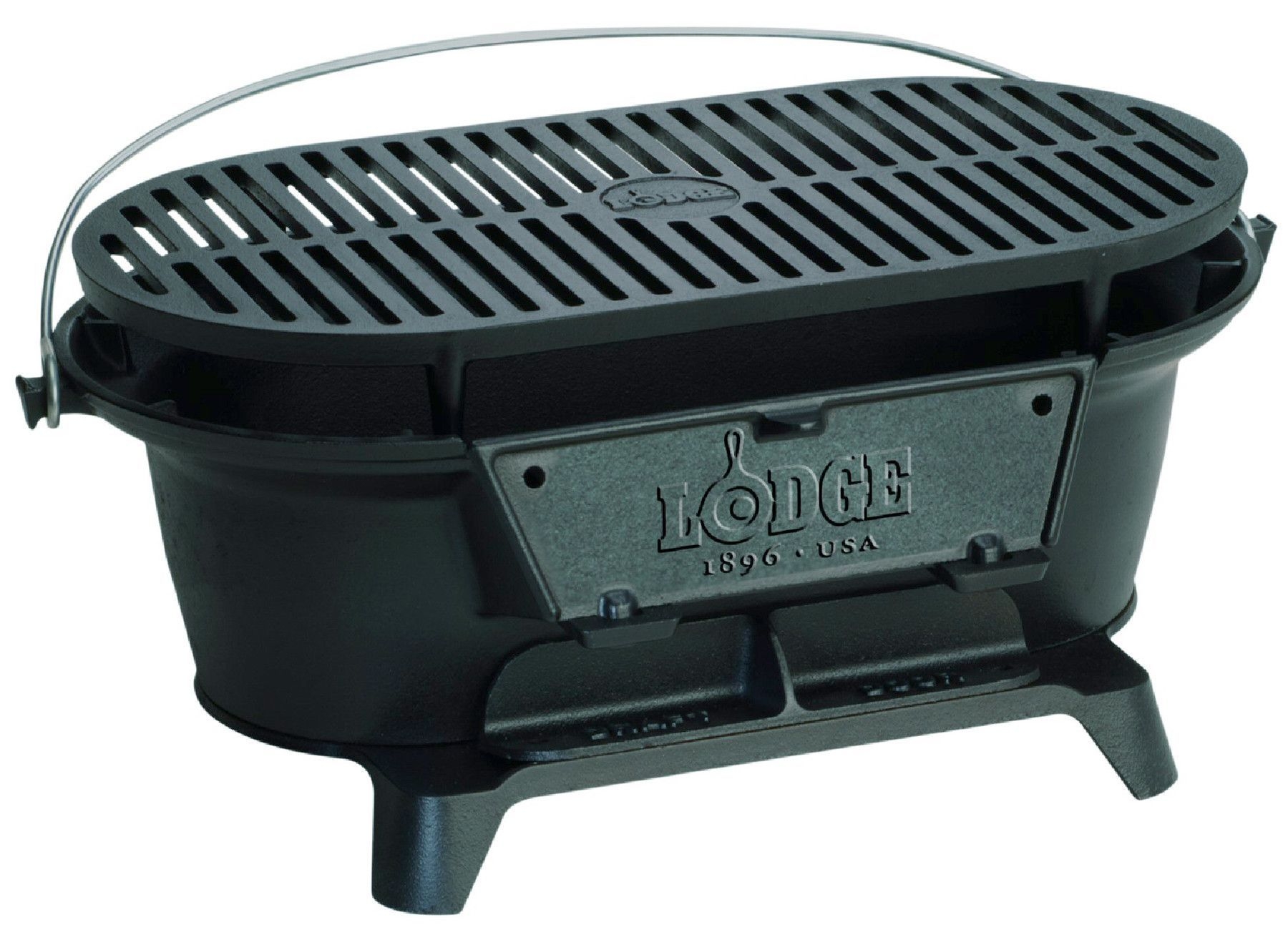 Hibachi Style Charcoal Grill
If you're a fan of extraordinary simplicity and functionality, this intriguing and practical grill may be an interesting option for you. Don't hesitate, check it out and be prepared for the upcoming summertime!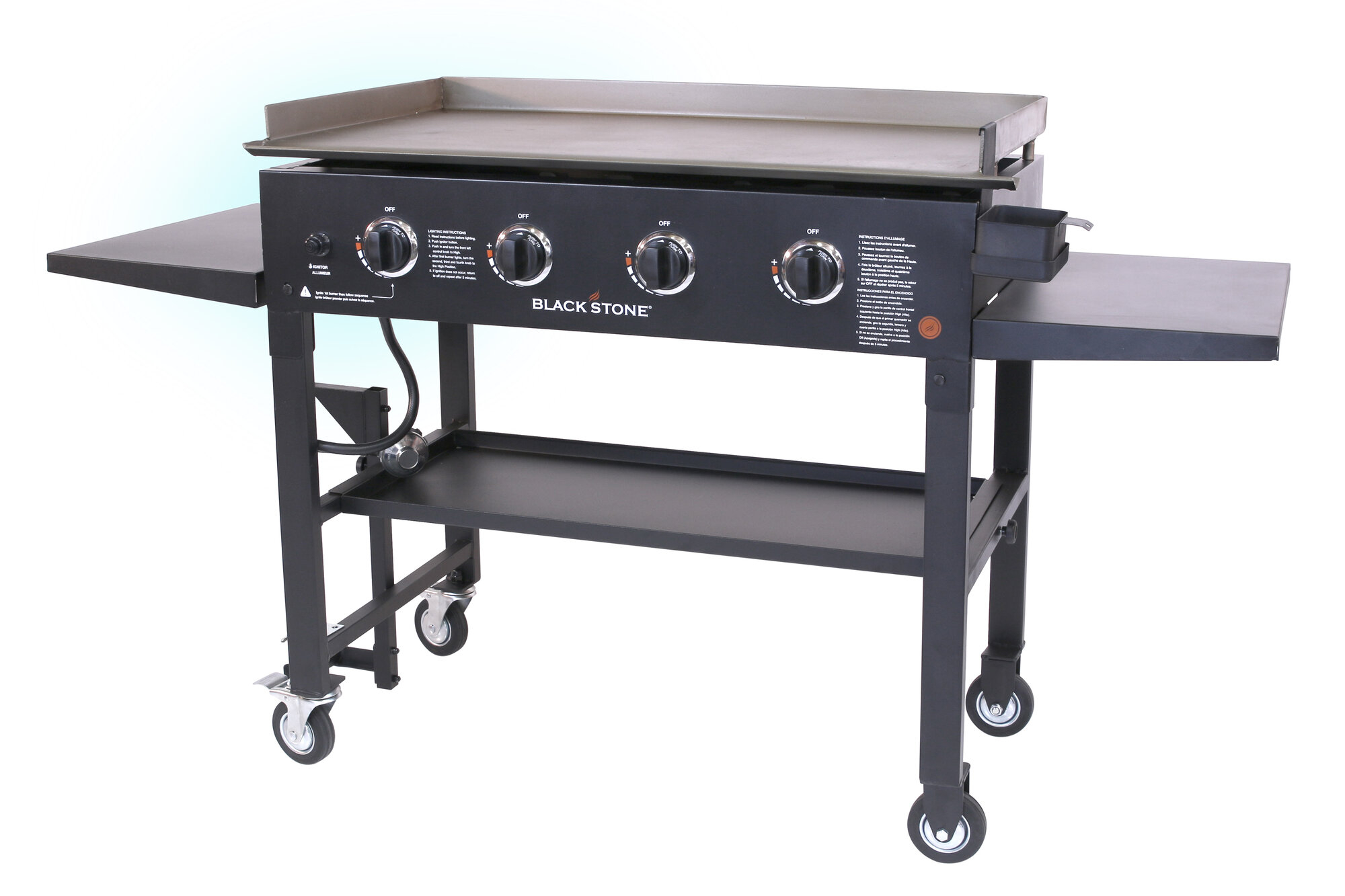 36" Griddle Gas Grill Cooking Station
This phenomenal griddle cooking gas grill station this device ideal for summer barbecues and gatherings with friends. Made of stainless steel it is portable so that excels on a daily basis and during many occasions.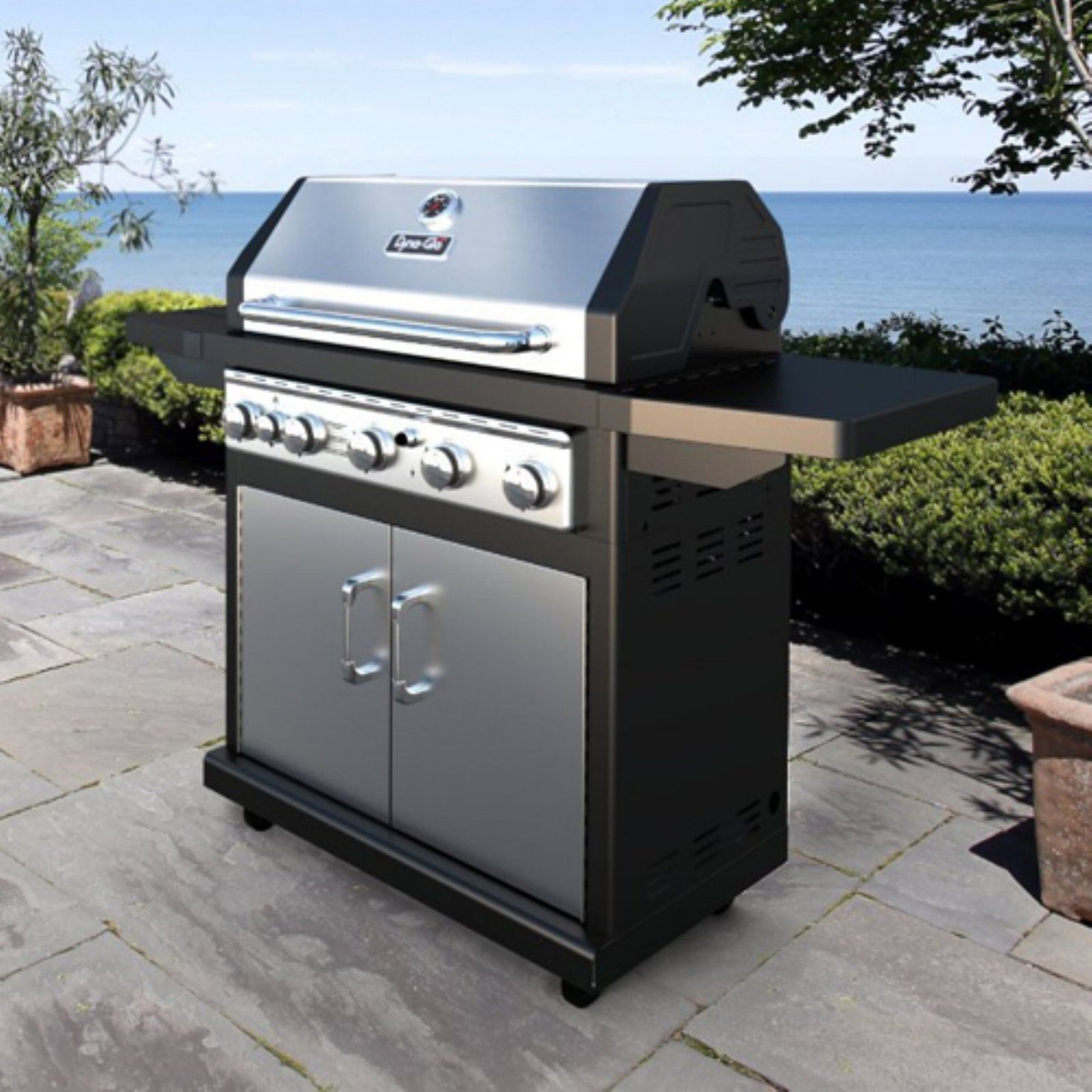 79,000 BTU 5-Burner Propane Gas Grill with Side Burner and Rotisserie Burner
Attractive modern liquid propane-fueled grill of stainless steel with black-cotaed sides and edges. It's equipped with 7 burners, an electronic igniter, steel grates, side shelves, large knobs, an integrated castered cart and a double-wall lid.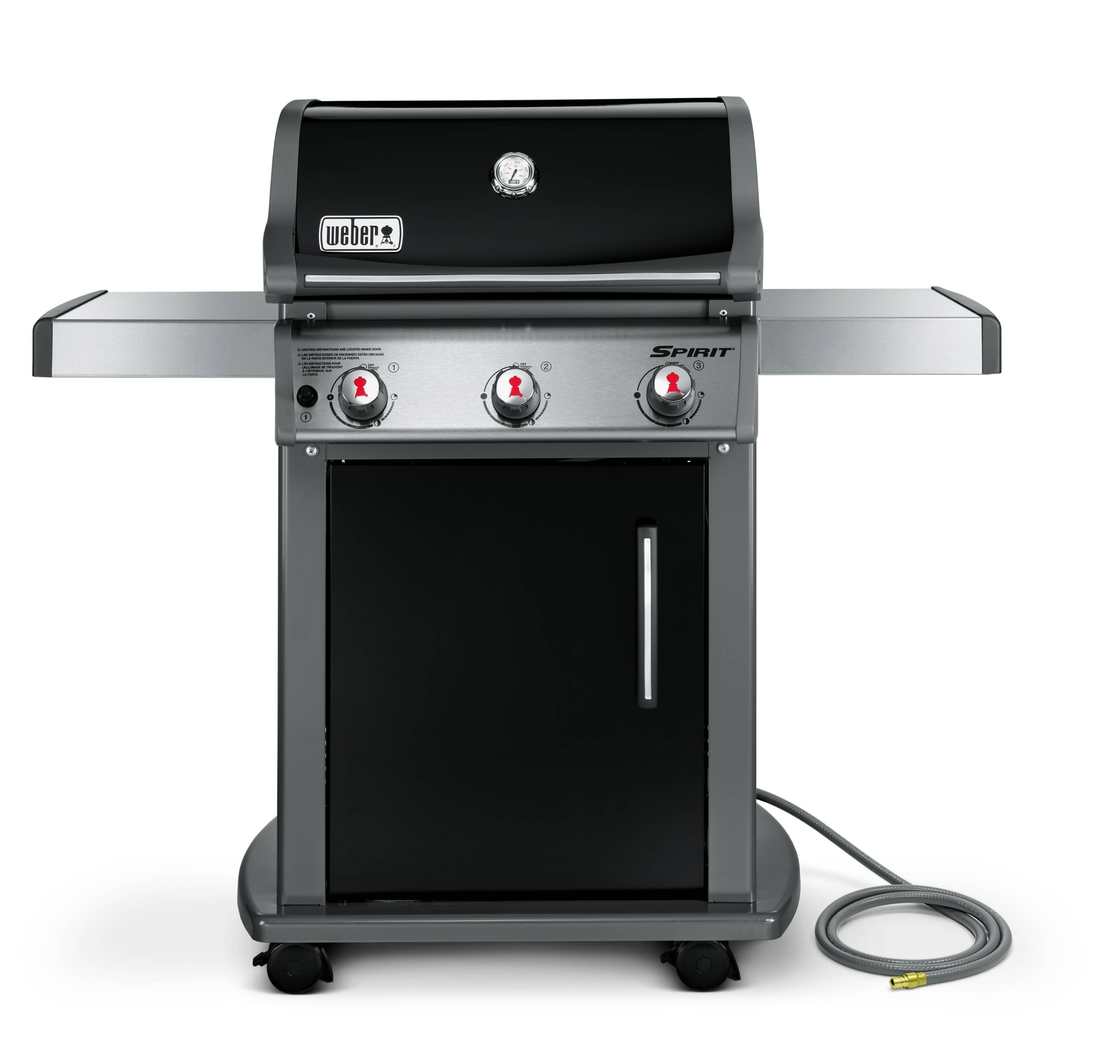 Spirit® E-310™ Natural Gas Grill
Stainless steel gas grill in black and silver. Three burners allows for simultaneous cooking of many meals and products at one time. 6 hooks allow for tools storage - you will never be looking for your frying paddle again.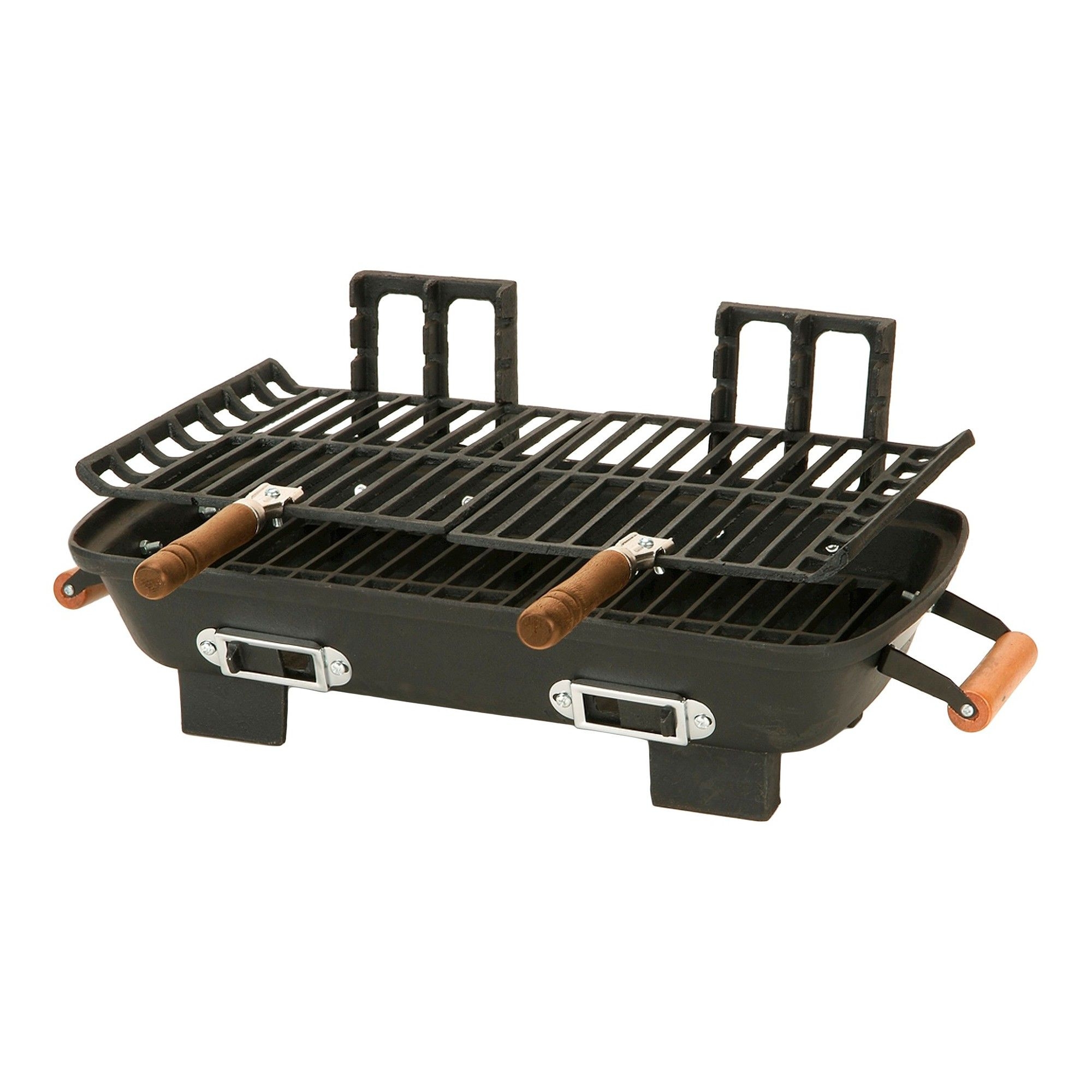 18" Charcoal Hibachi Grill
If you're looking for simple and convenient solutions for your garden, this amazing grill may be a perfect opportunity for you. Check it out and enjoy the upcoming summertime in a very functional way!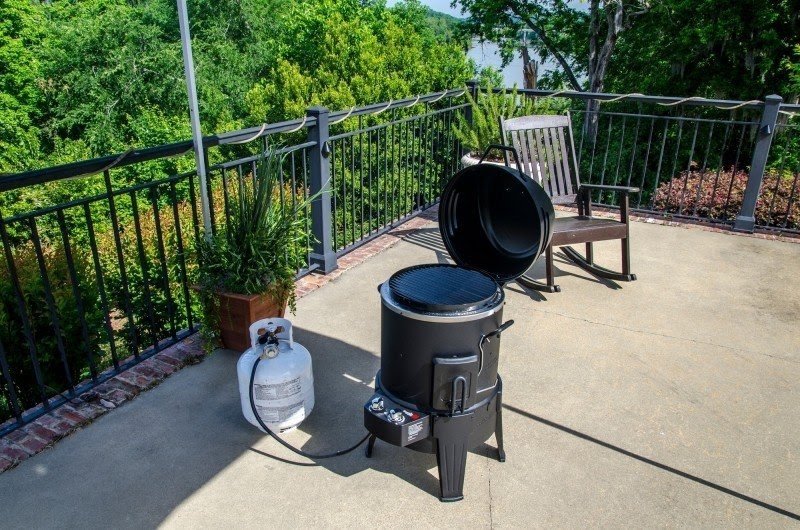 The Big Easy TRU-Infrared Propane Smoker, Roaster and Grill
An easy TRU-infrared propane Smoker, roaster and grill, all in one. There is no charcoal or oil needed. It is multi-faceted and includes an internal smoker box which uses wood chips or pellets without the need of air dampers or a messy water pan.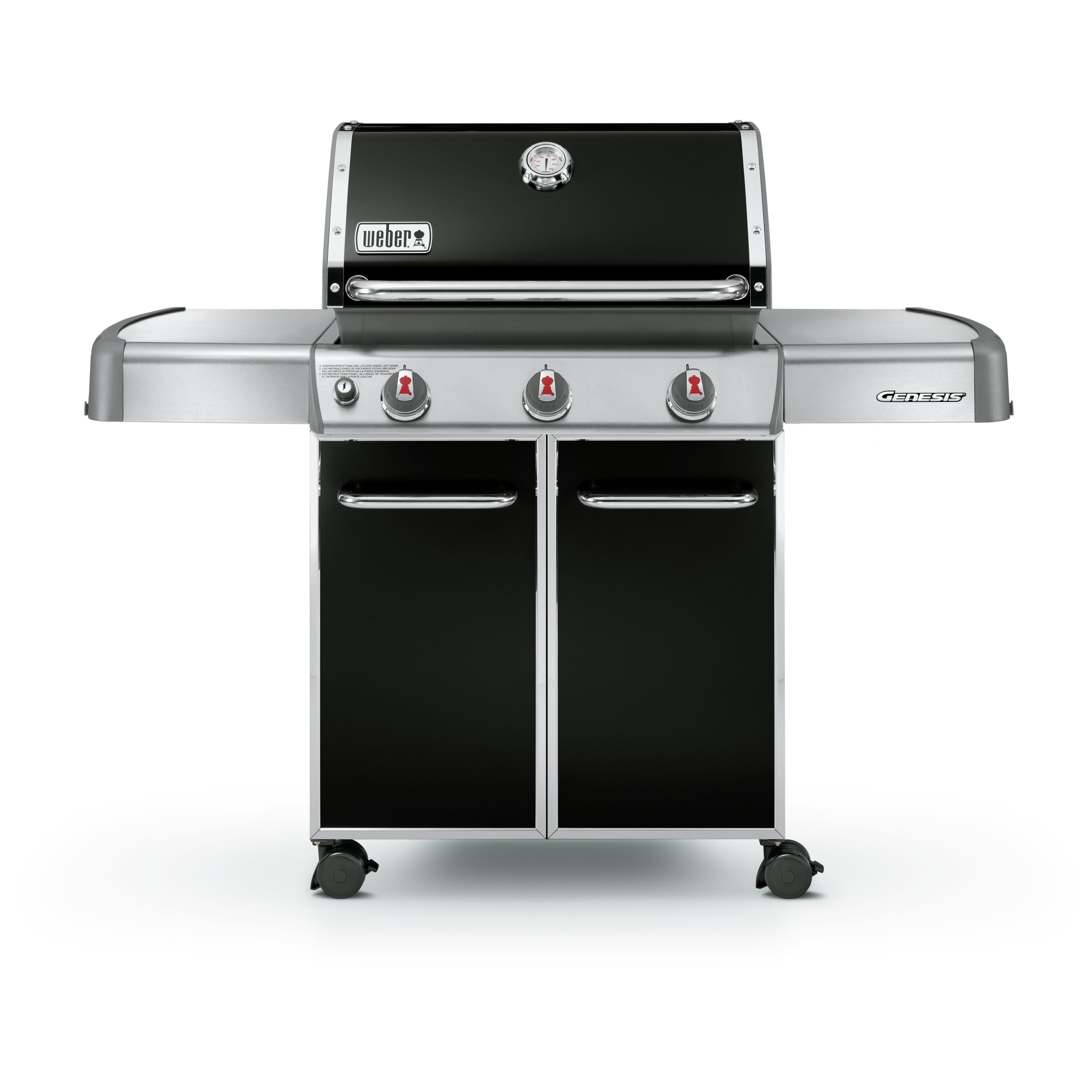 Genesis® E-310™ LP Gas Grill
Silvery and black finish free standing gas grill with four lockable rolling casters, capacious cabinet with double doors and 3 stainless steel burners. 6 tool hooks on sides. Distinctive thanks to high quality of the materials used.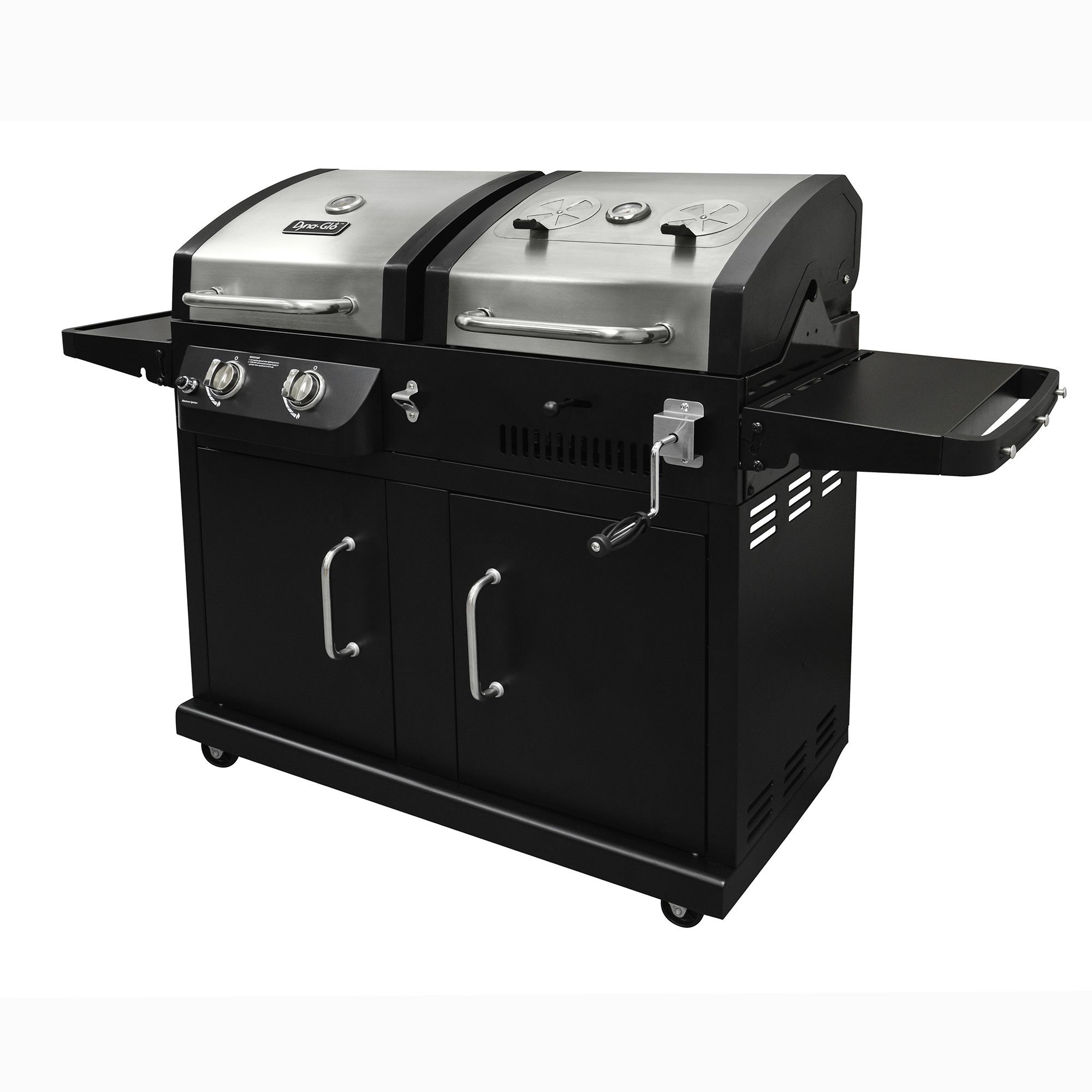 Gas Grill with Adjustable Charcoal Tray
If you're a fan of modern and extraordinary solutions, this amazing and stylish gas grill is gonna perfectly match your needs. Check it out now and enjoy an amazing barbecue in the upcoming summertime!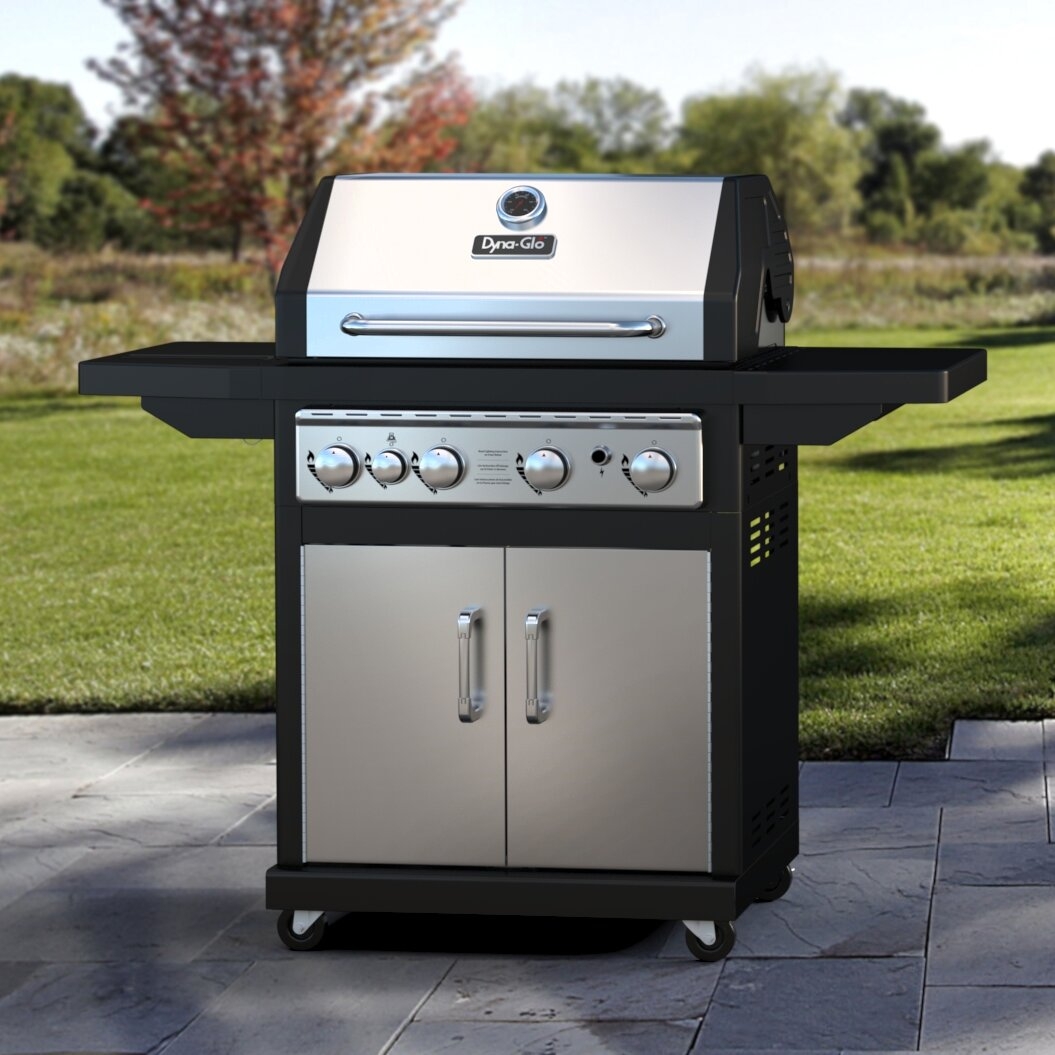 60,000 BTU 4-Burner Propane Gas Grill with Cast Iron Grates and Side Burner
This Gas Grill is characterized by 4 stainless steel burners with heat outlet of 12,000 BTUs each, and with 12,000 BTU side burner. Includes cast-iron cooking grates, enameled steel heat tents, integrated temperature gauge, and 4 heavy duty casters.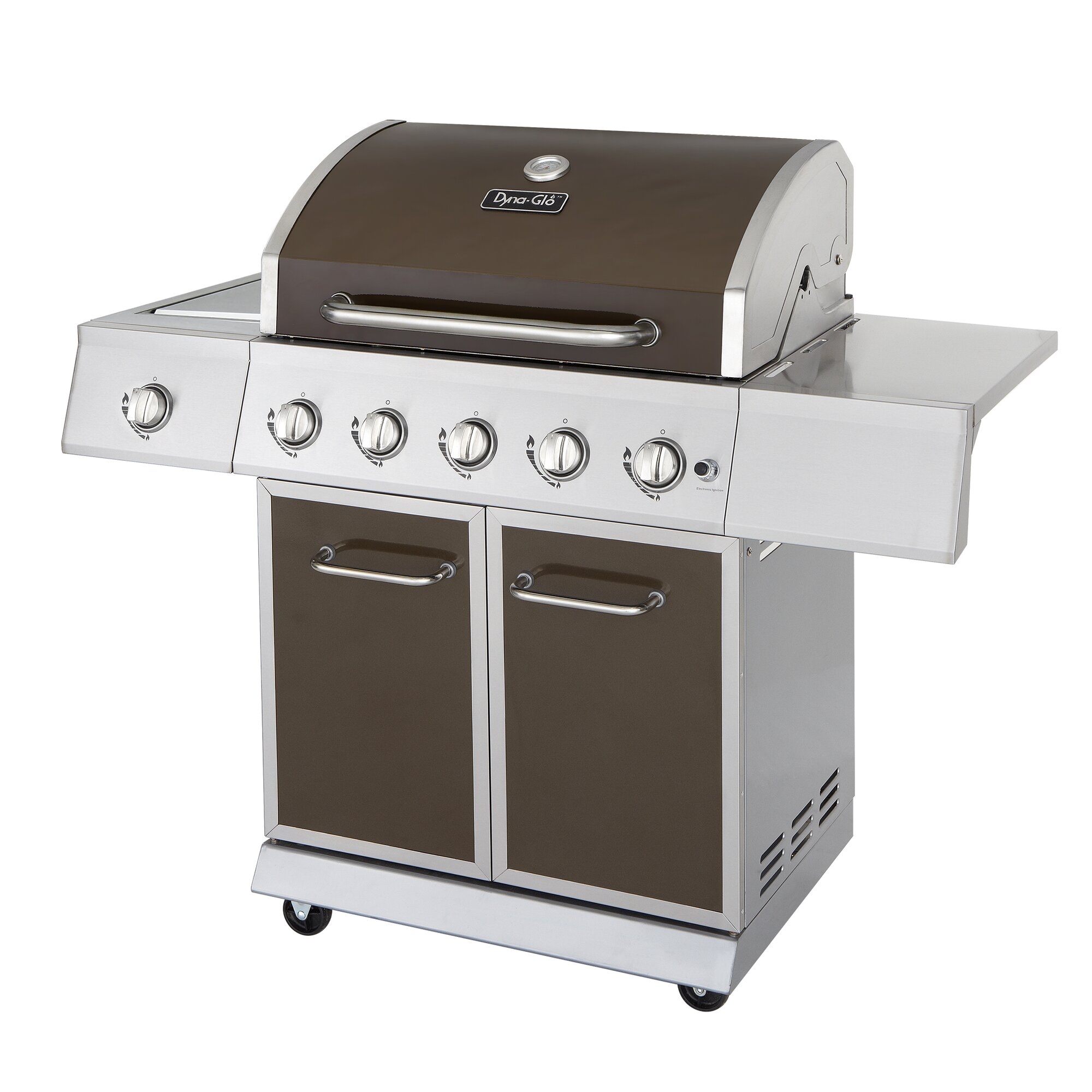 5-Burner 60,000 BTU Propane Gas Grill with Side Burner and Full Storage Cart
Cool modern grill for liquid propne. Its stainless steel housing has a black lid with a metallic grip. It's equipped with 5 burners plus 1 on a side, electro-ignition, silvery knobs, a side shelf. A wheeled cart has 2 black doors and a pull-out tray.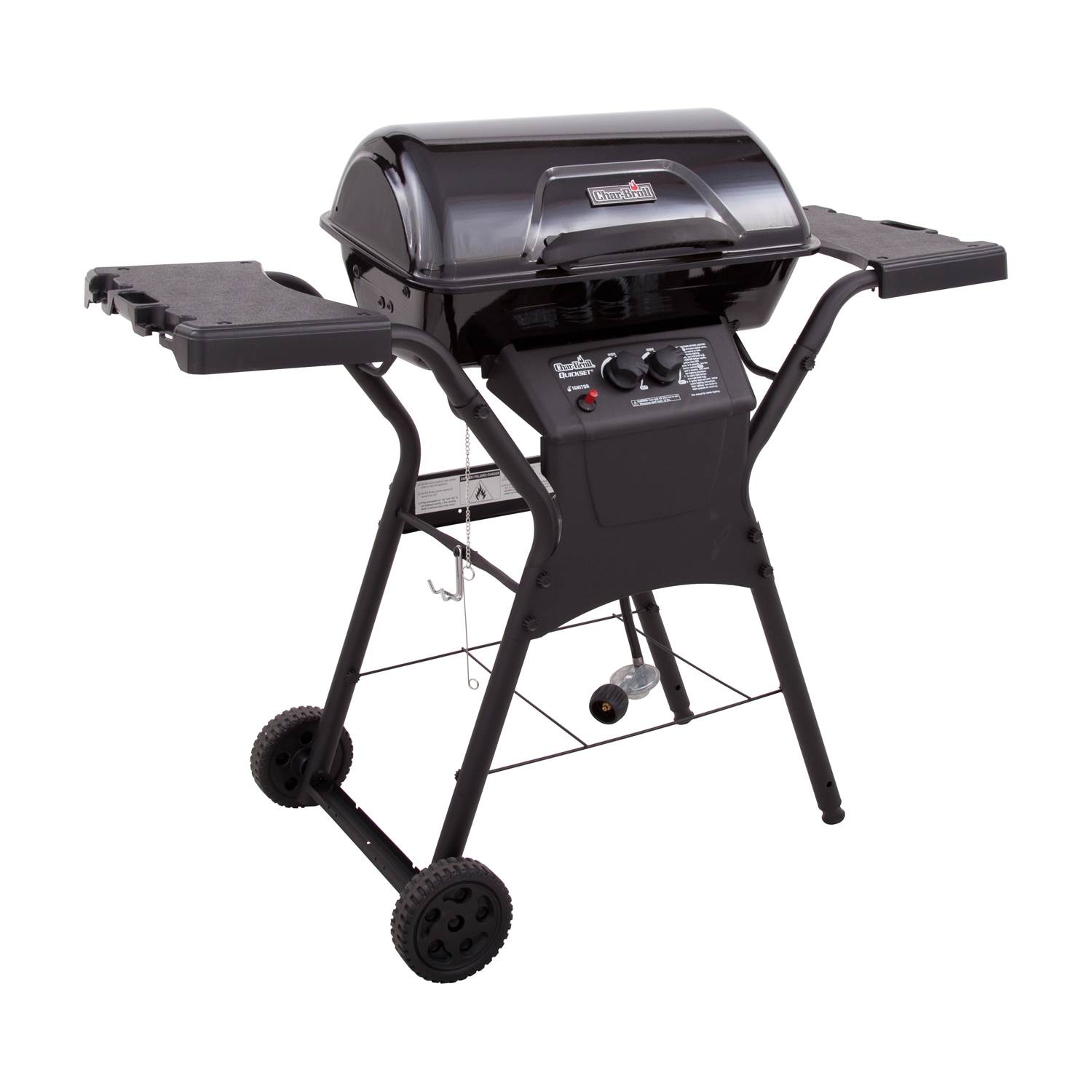 2 Burner Gas Grill
If you're a big fan of extraordinary and modern solutions, this amazing and stylish two burner gas grill may be a perfect option for you! Check it out and enjoy an amazing barbecue season in your garden.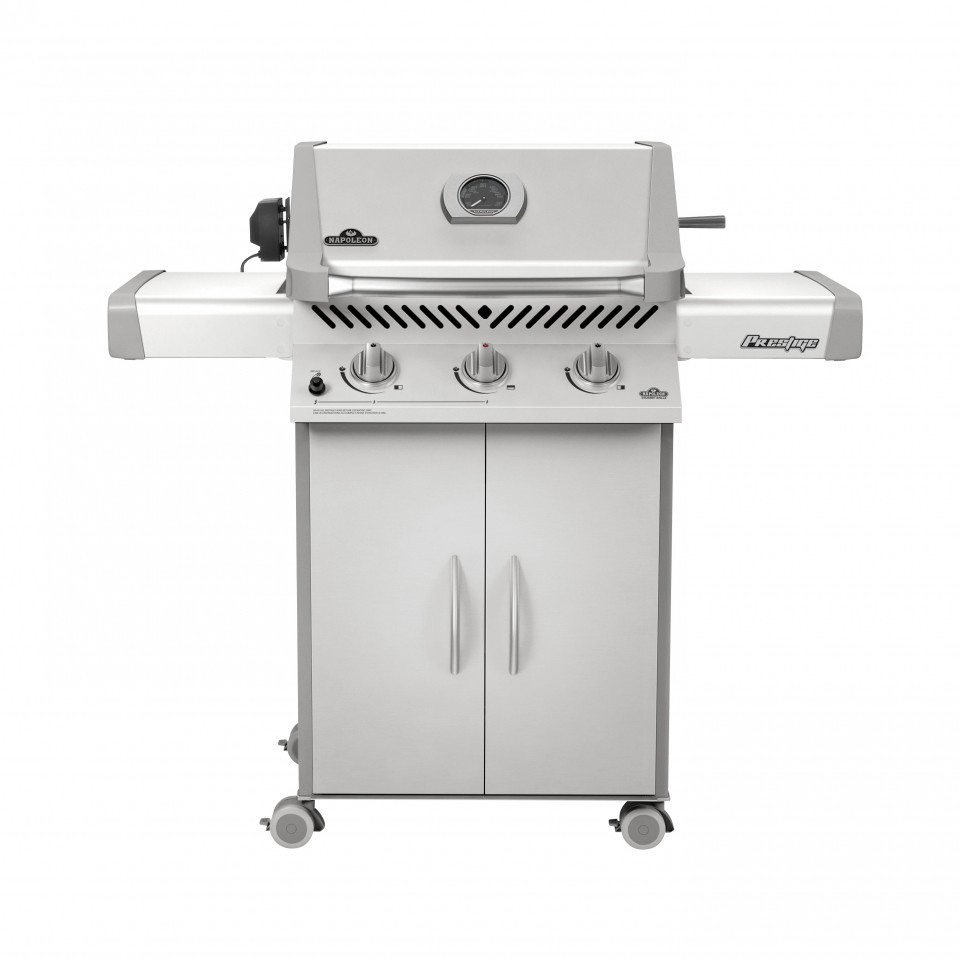 Prestige I Gas Grill with Rear Burner
Silvery finish cast iron gas grill on four lockable wheels, with storage cabinet and tools hooks. Three burners are included in a cast iron cooking system. Compact size make the grill applicable in limited spaces.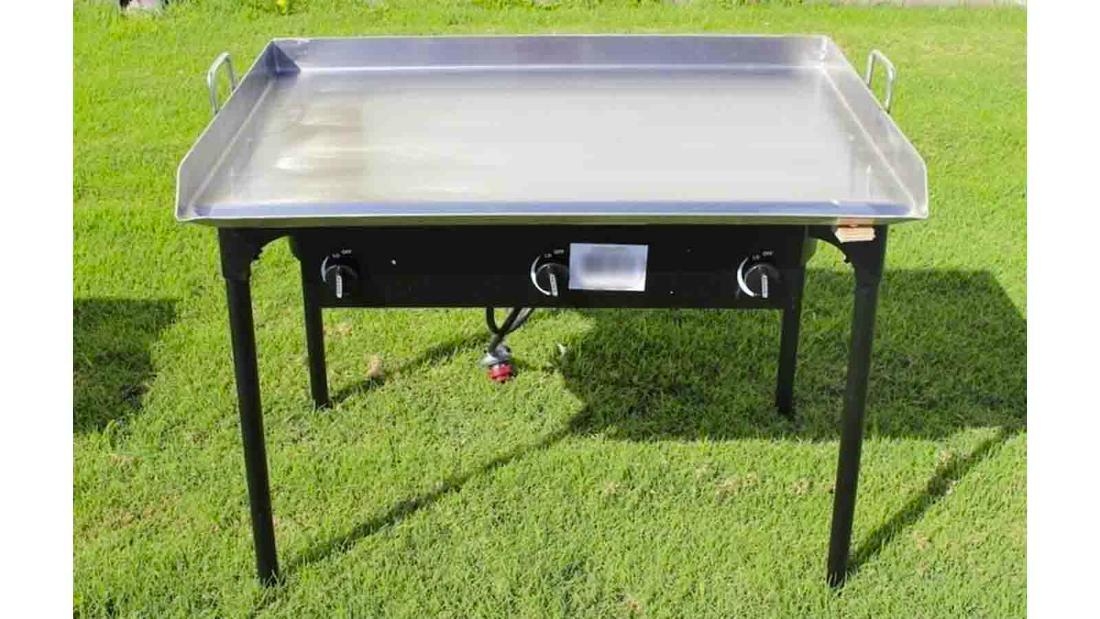 Grill griddle for the garden, patio and others outdoor places. It is made of high quality stainless steel. It has removable flat top for easy cleaning. Suitable for residential and commercial use.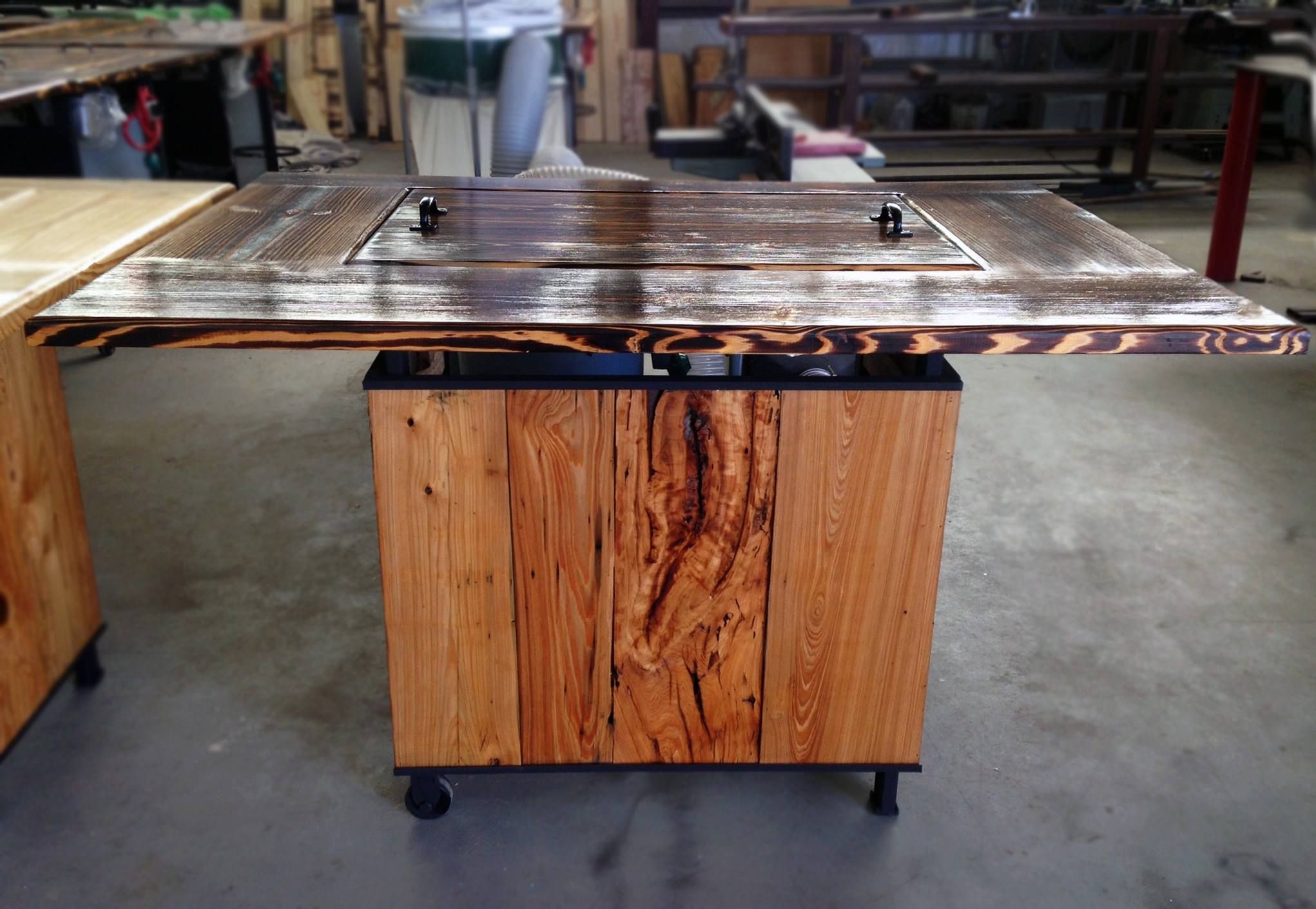 Original outdoor propane grill that provides fun for the whole family. Durable construction of this grill is resistant to wear caused by high temperatures and frequent use. Its attractive colors also decorate outdoor areas.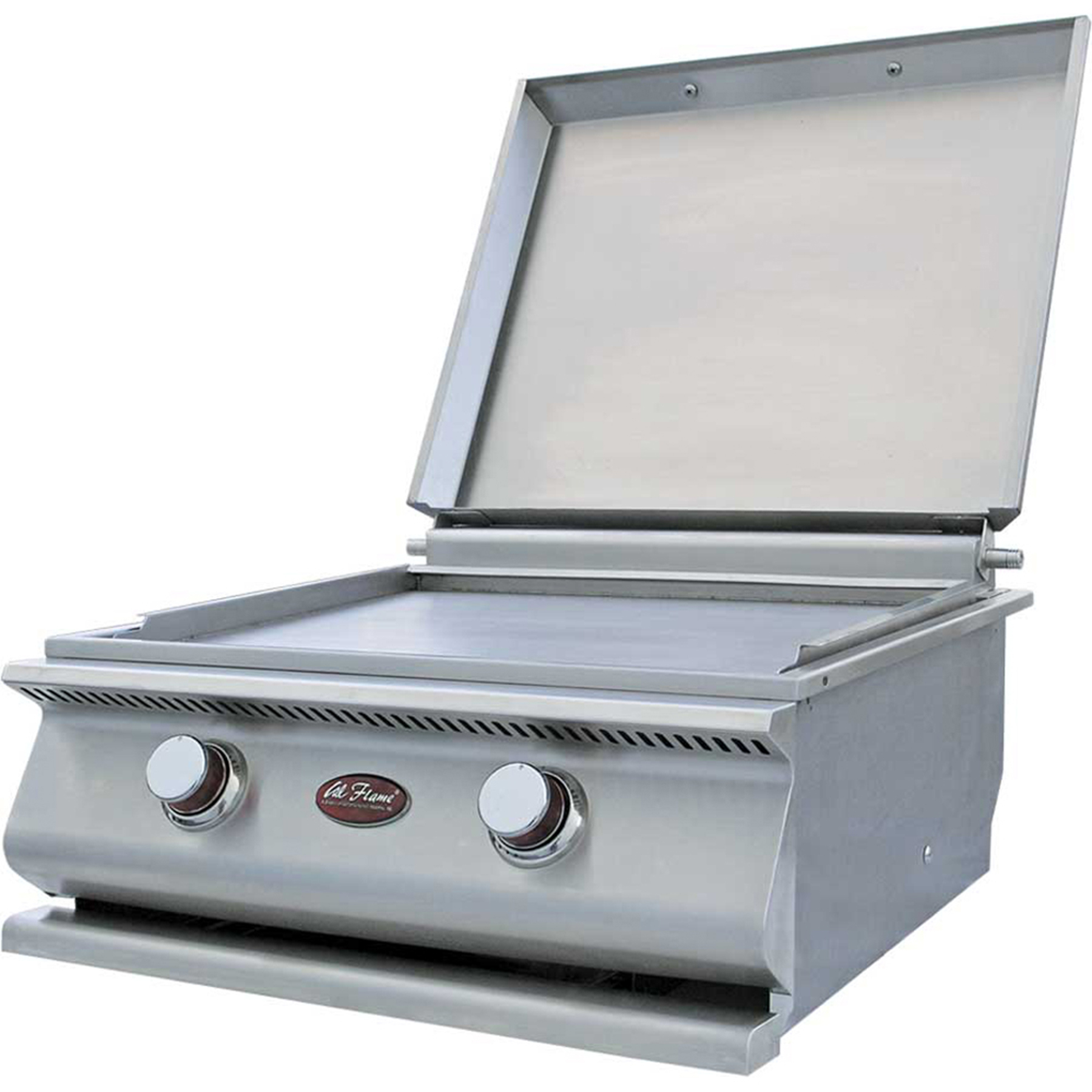 Compact propane Hibachi grill - for those who don't need anything bigger in their barbecue attempts. This bbq device provides maneuverability, fast start-up cooking temperature, heavy-duty stainless steel construction and other beneficial features.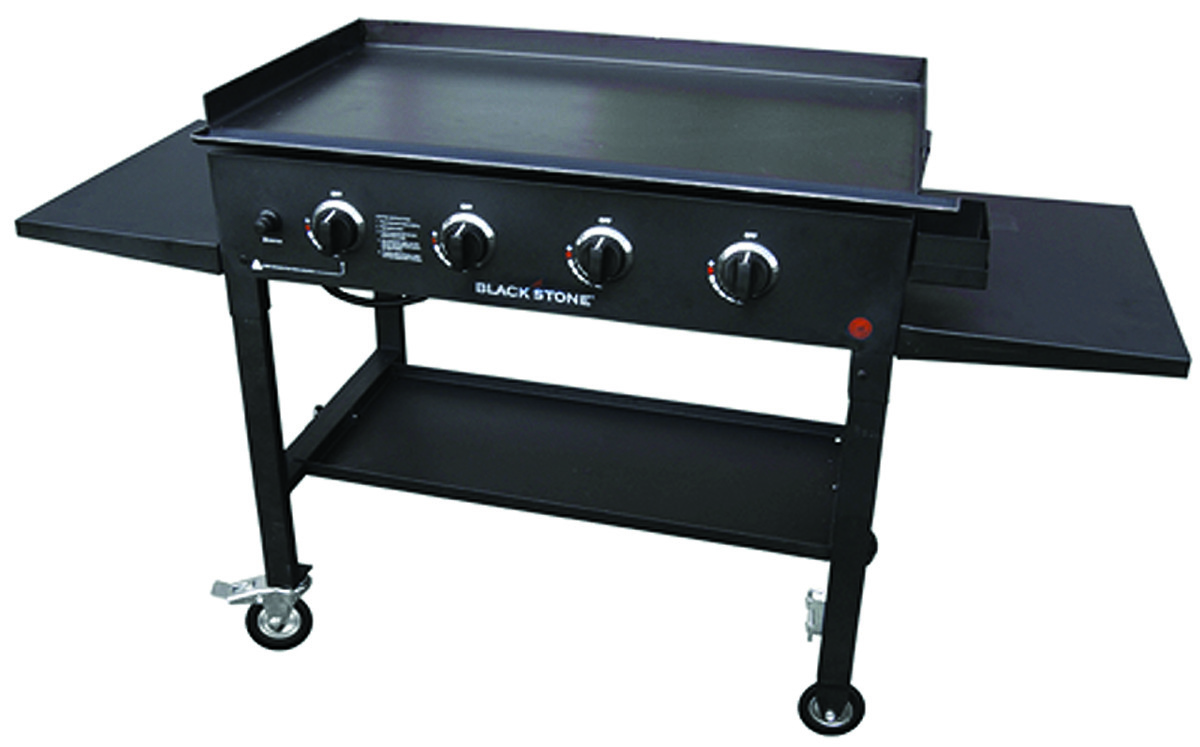 This hibachi grill constitutes a very convenient option when hosting parties. Thanks to its small wheels, it is fully mobile and functional, allowing you to make your favorite eggs or pancakes outdoors.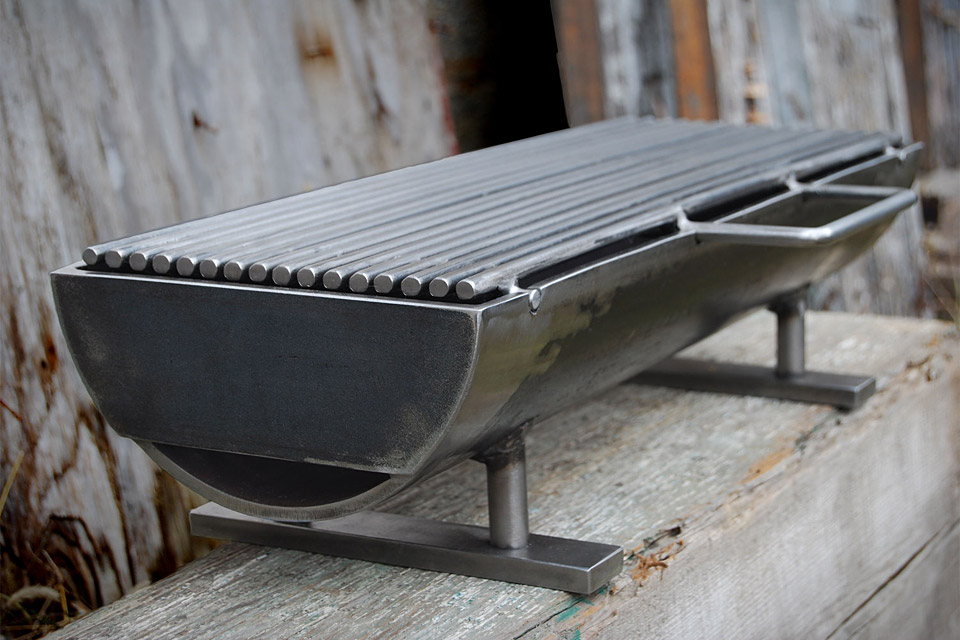 The Hibachinator ($850). Made from welded steel, it weighs in at a hefty 50 lbs., and offers a large, table-friendly 8" x 24" removable grilling surface, grilling bars that are close together to keep small morsels from falling through, and an optional sta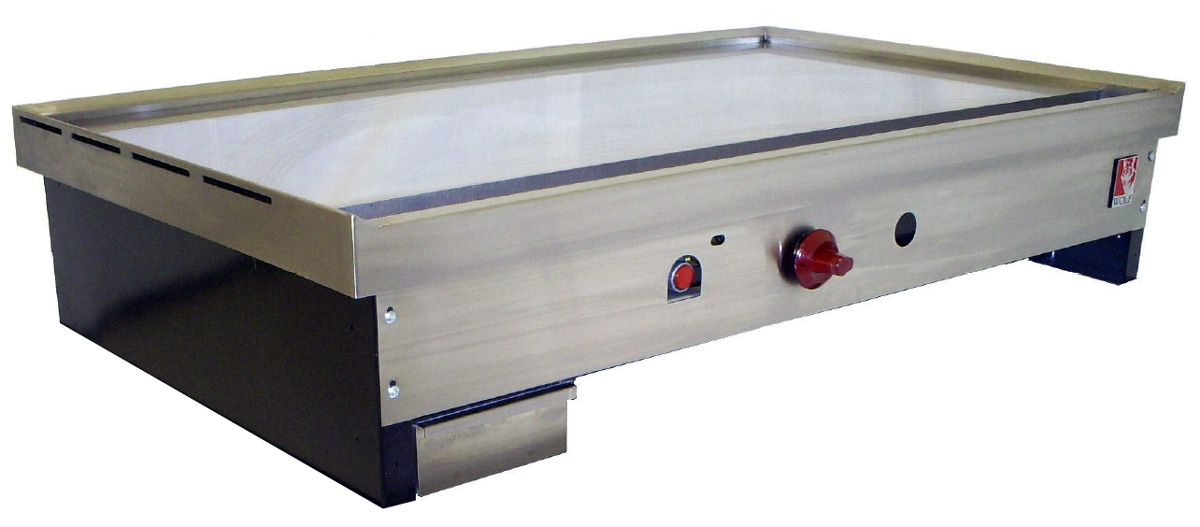 Click for large image of model TYG48C Teppanyaki Griddle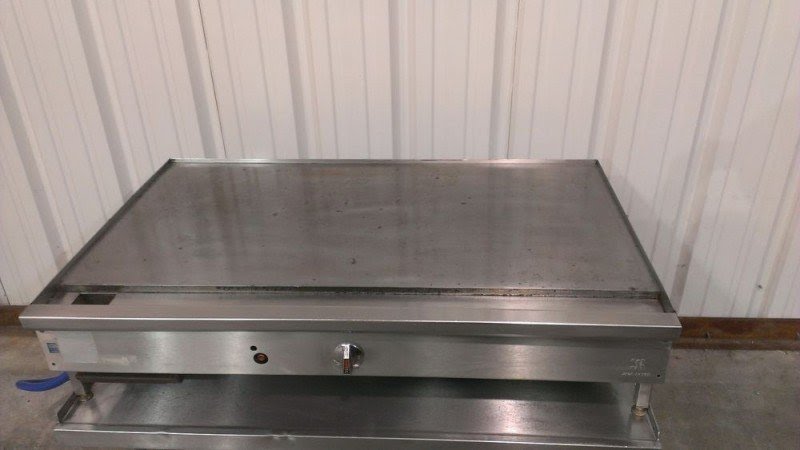 1000x1000.jpg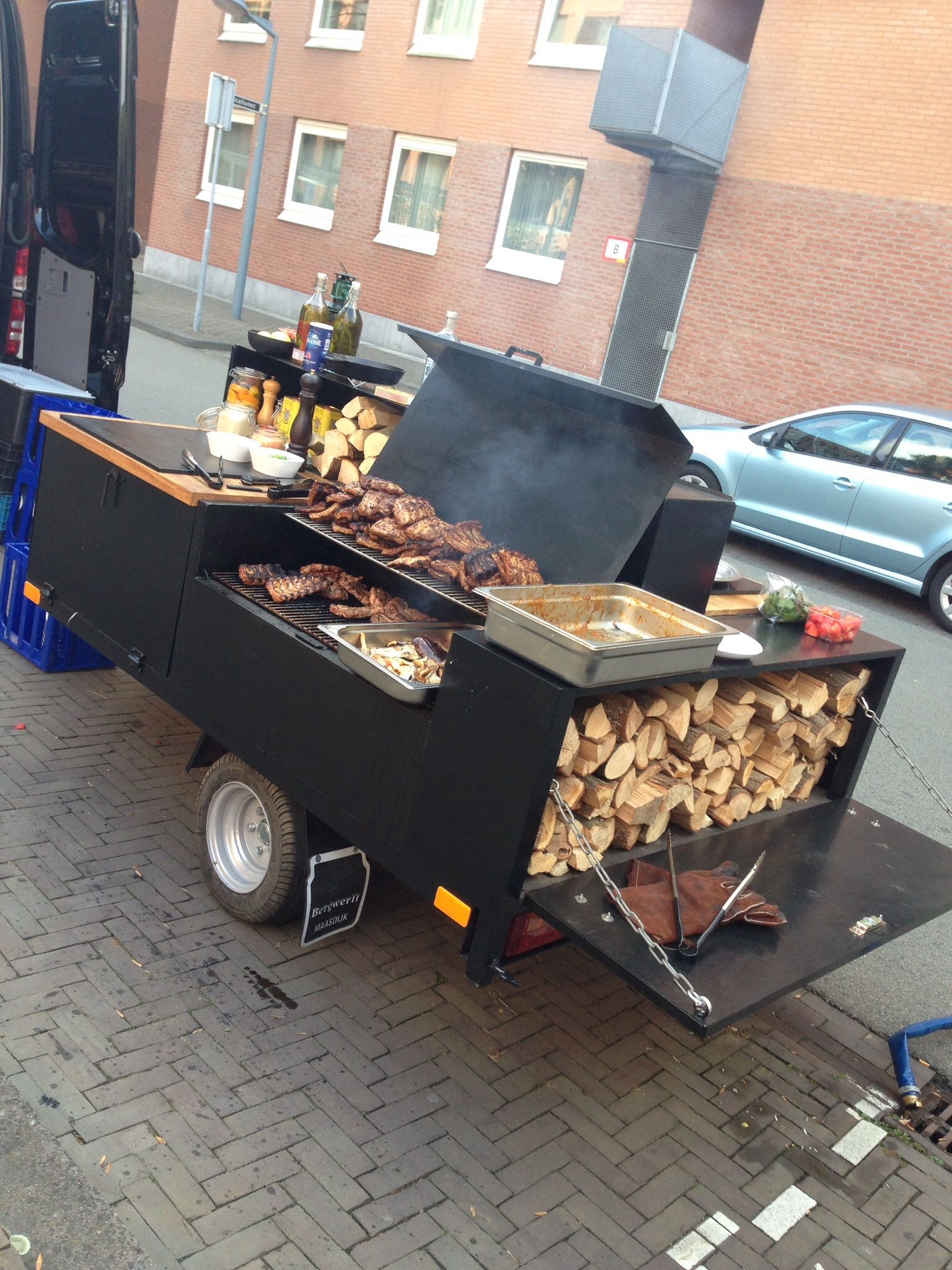 Rock and roll! Mobile bbq.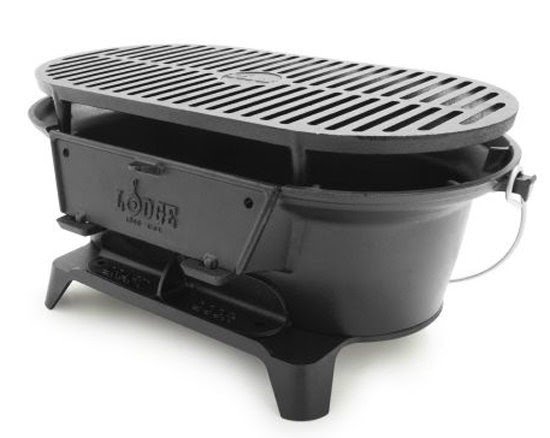 Best Grills For Small Spaces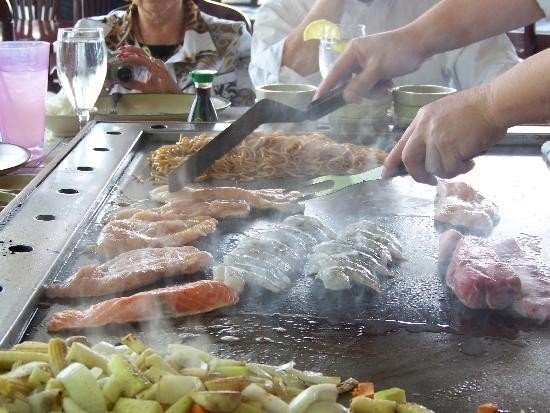 if you own your own hibachi grill or are a hibachi style restaurant ...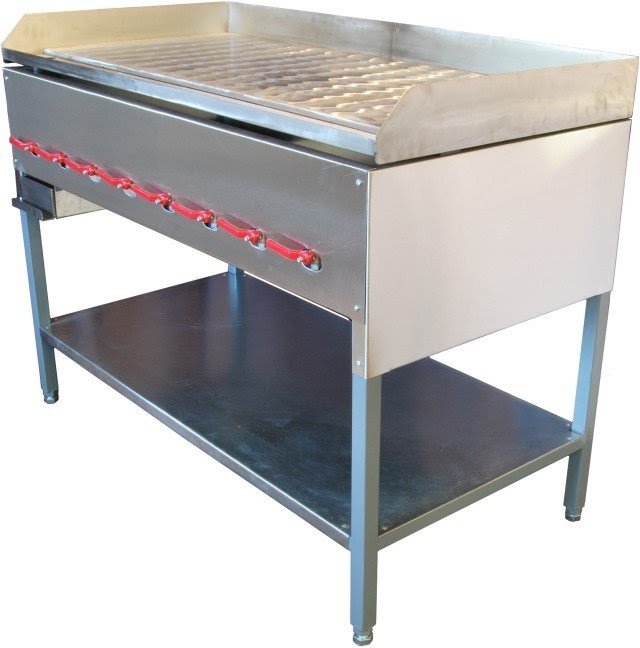 stainless steel portable teppan yaki grill japanese flat top grill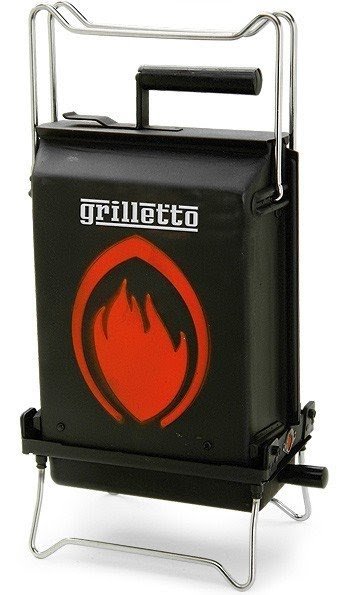 Hibachi Grills – The Hibachi Explained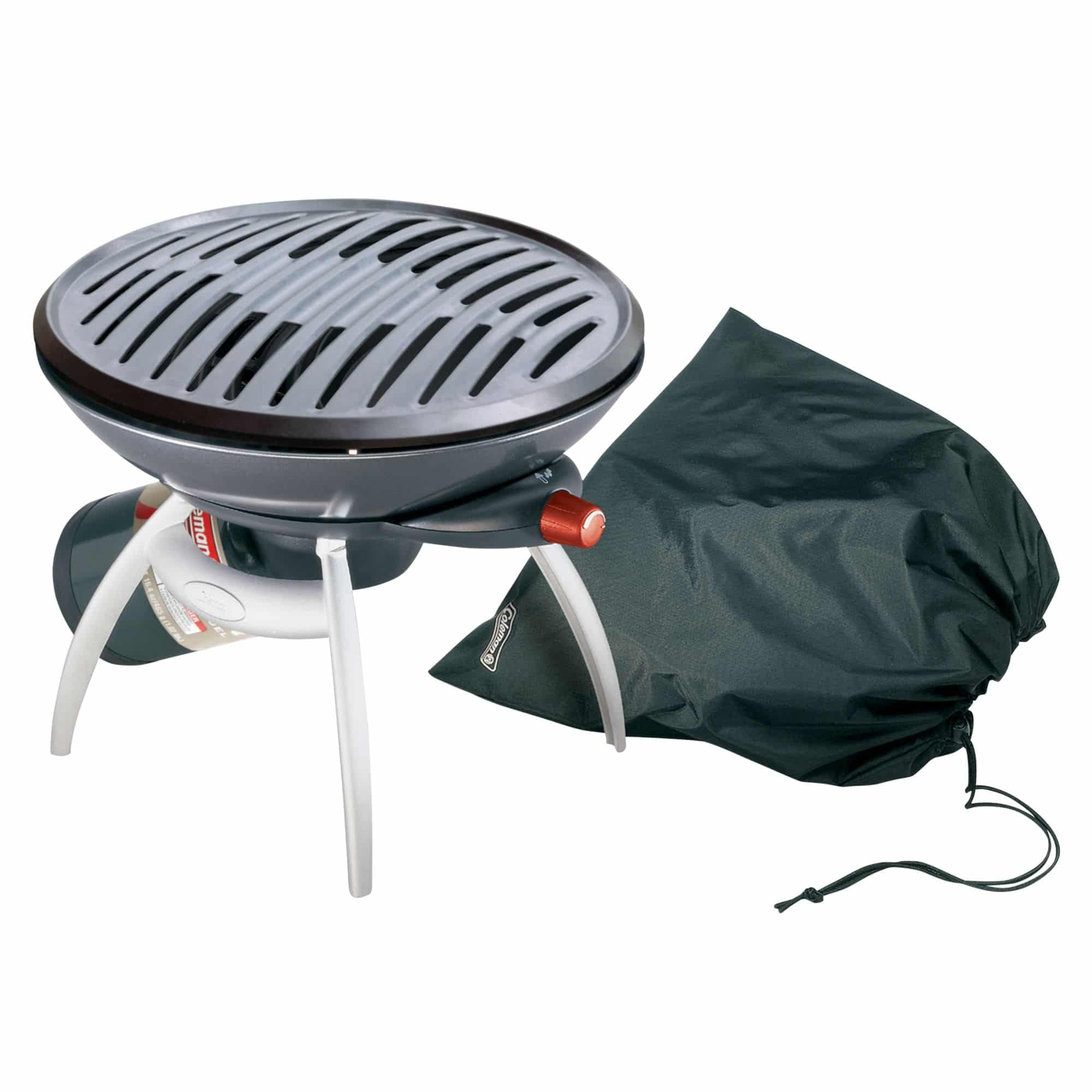 ... New Coleman Portable Propane Party Grill - Hibachi Camping Stove Grill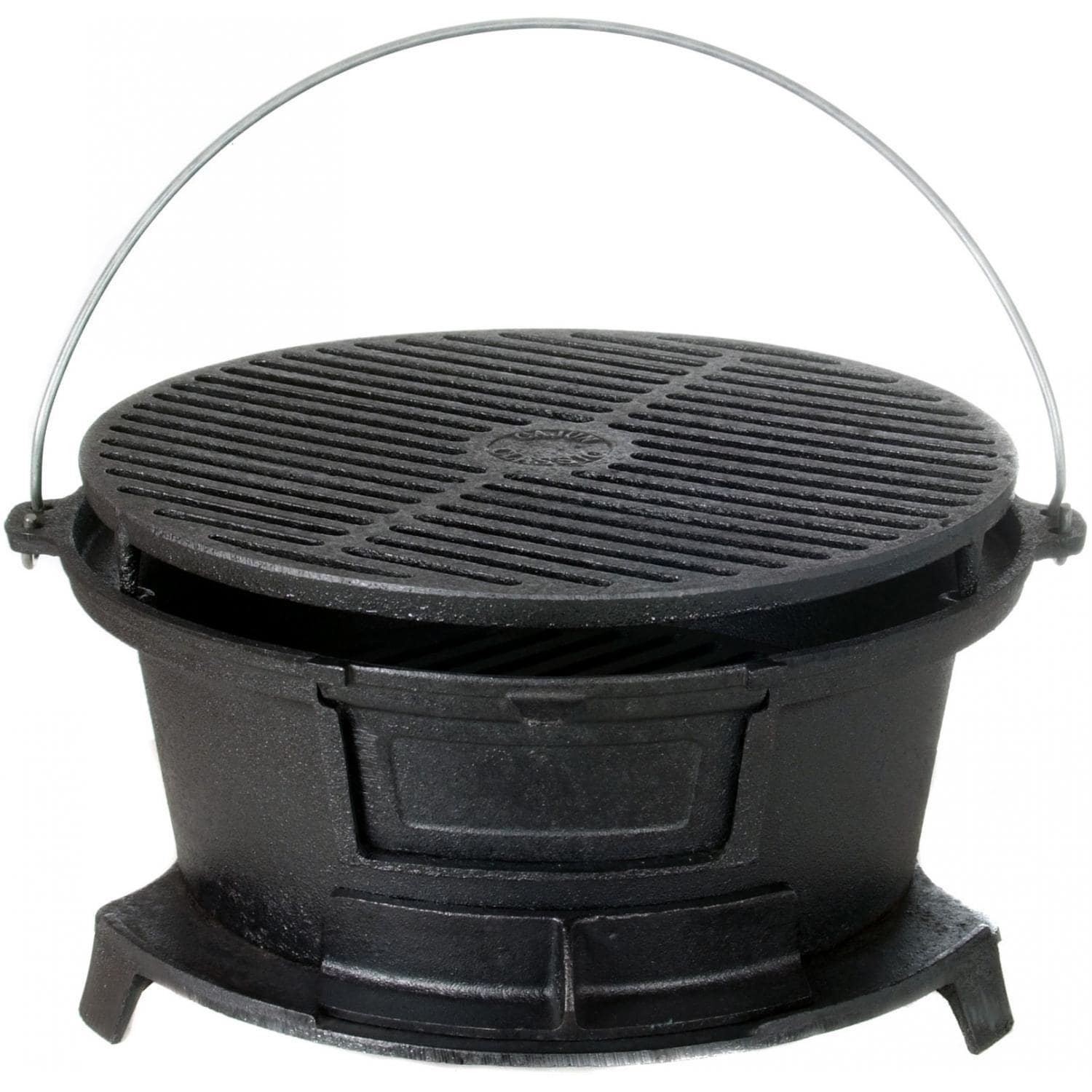 Home BBQ Grills & Smokers BBQ Grills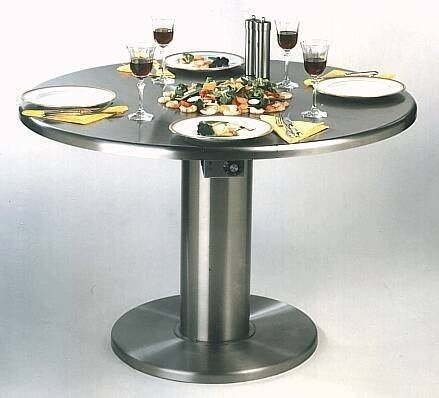 Restaurant Equipment Hibachi Cooktop – Kitchen Cooktops – Product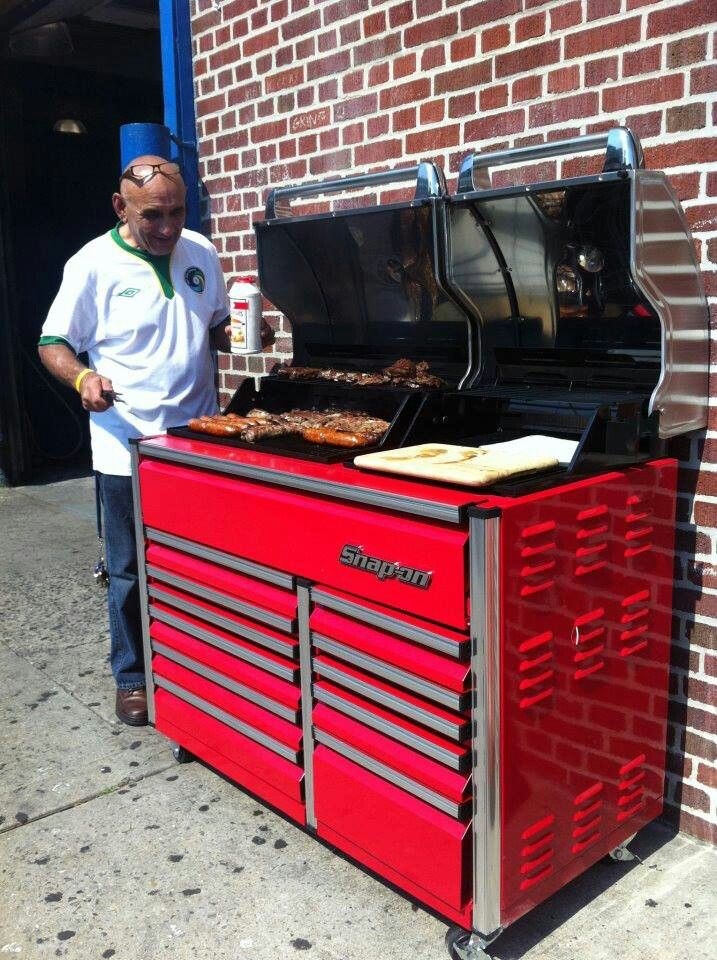 Barbecue as a master with this wonderful grill. You don't have to worry that the fire wouldn't be enough for cooking meals with this propane grill. Two grates allow you to cook many meals at the same time.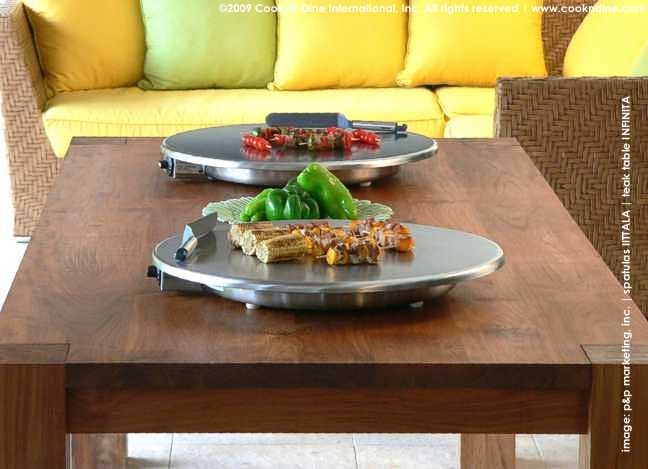 Indoor-Outdoor Teppanyaki Grills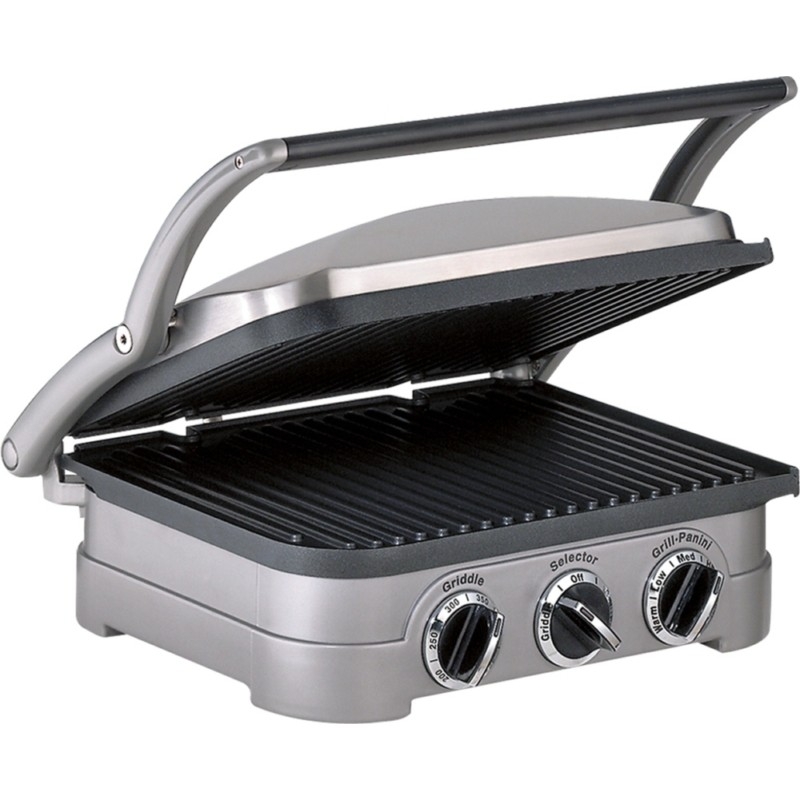 Cuisinart CGG200 12000 BTU Compact Portable Gas Grill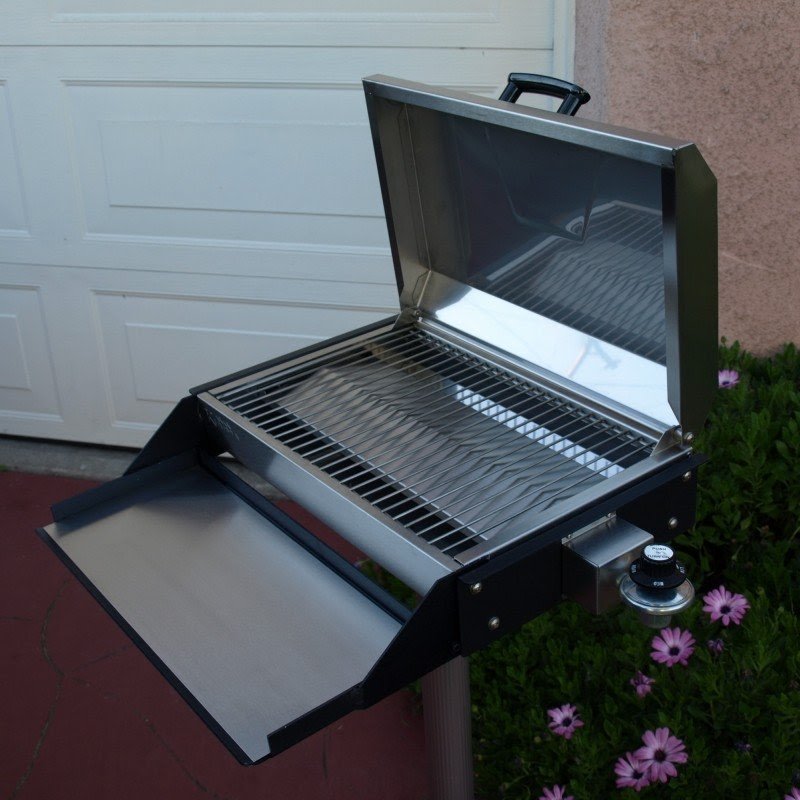 Profile 216 Propane Grill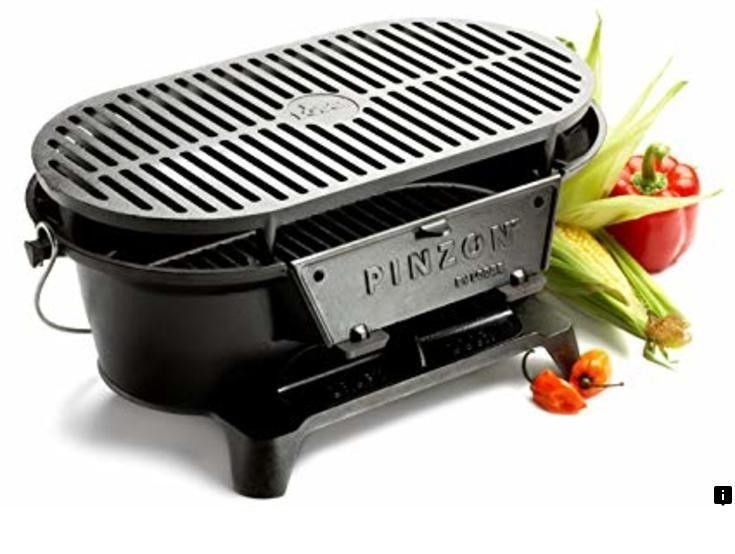 Commercial | Duncan Smith Photography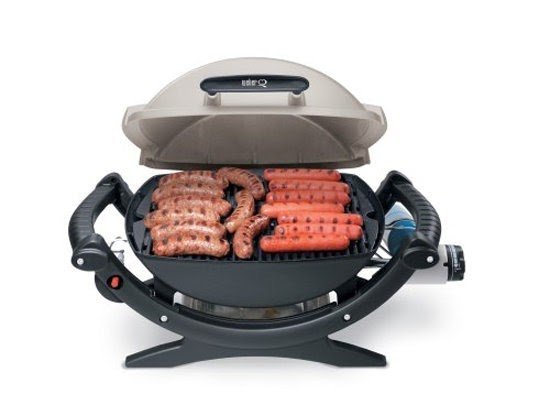 Best Grills For Small Spaces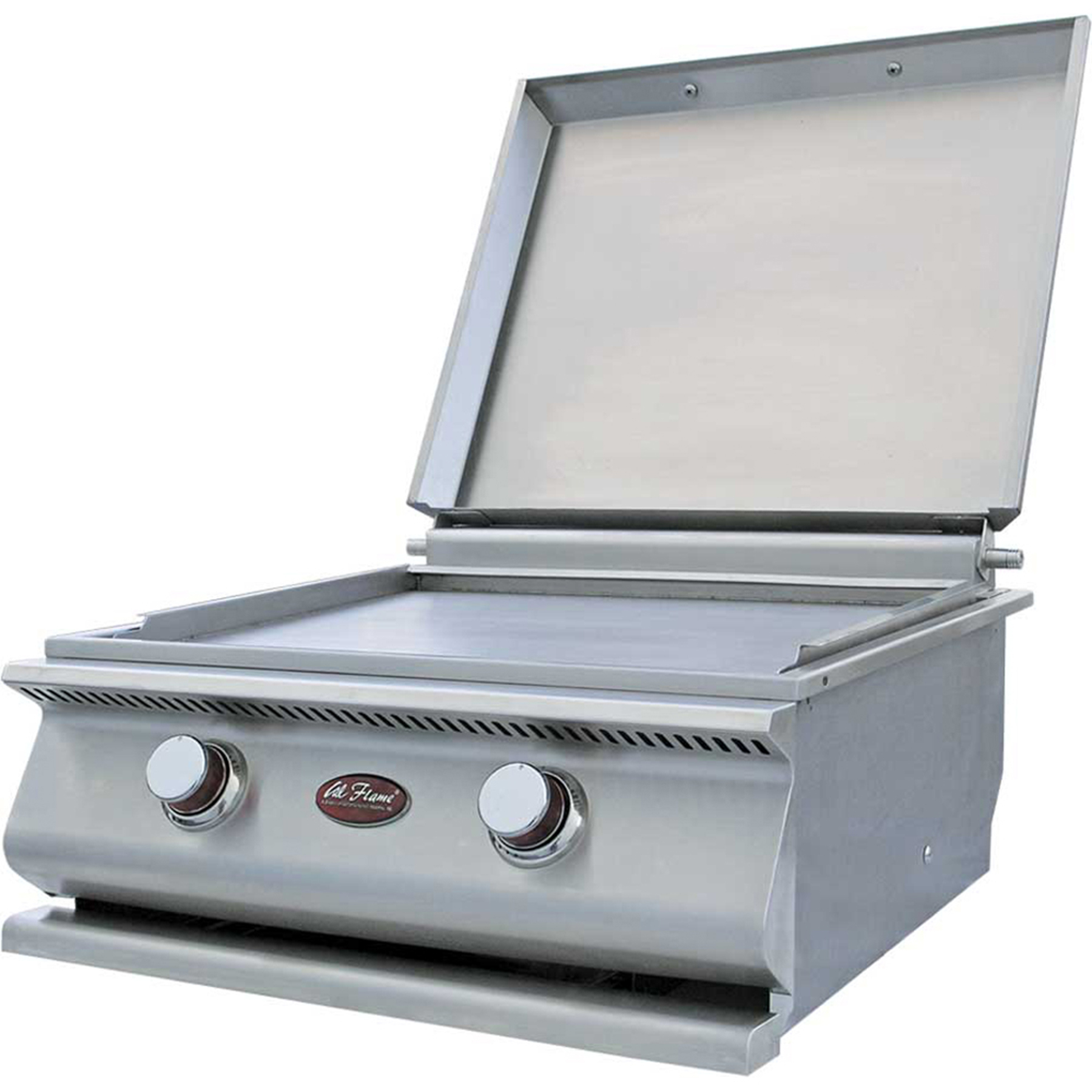 Cal Flame Built-in Propane Hibachi Grill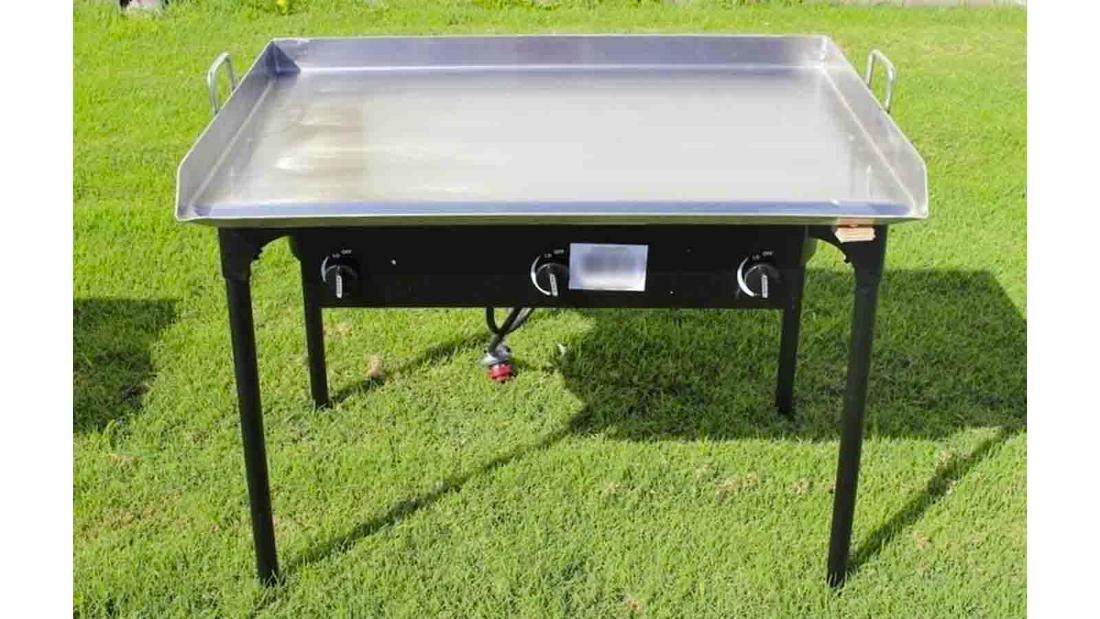 1000x1000.jpg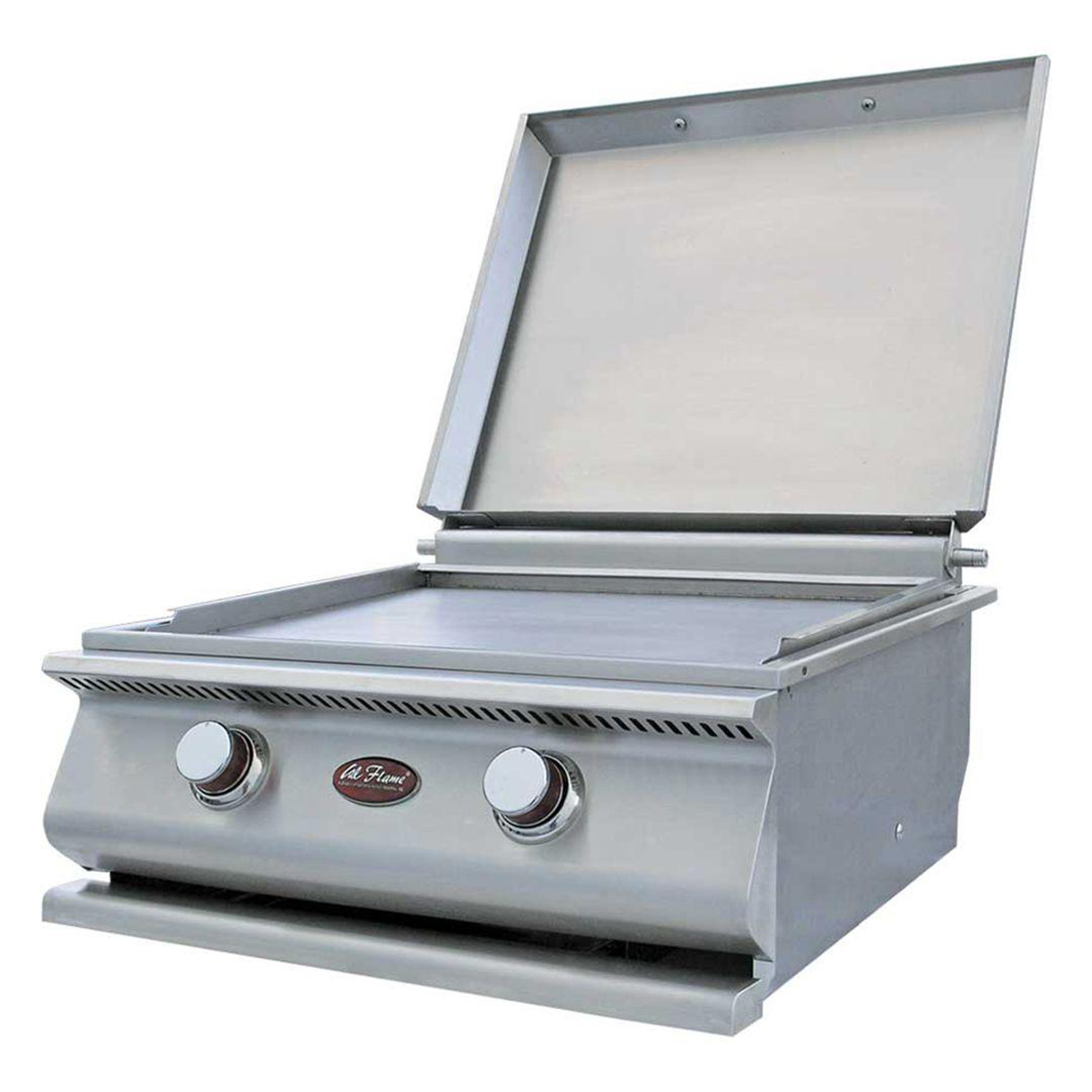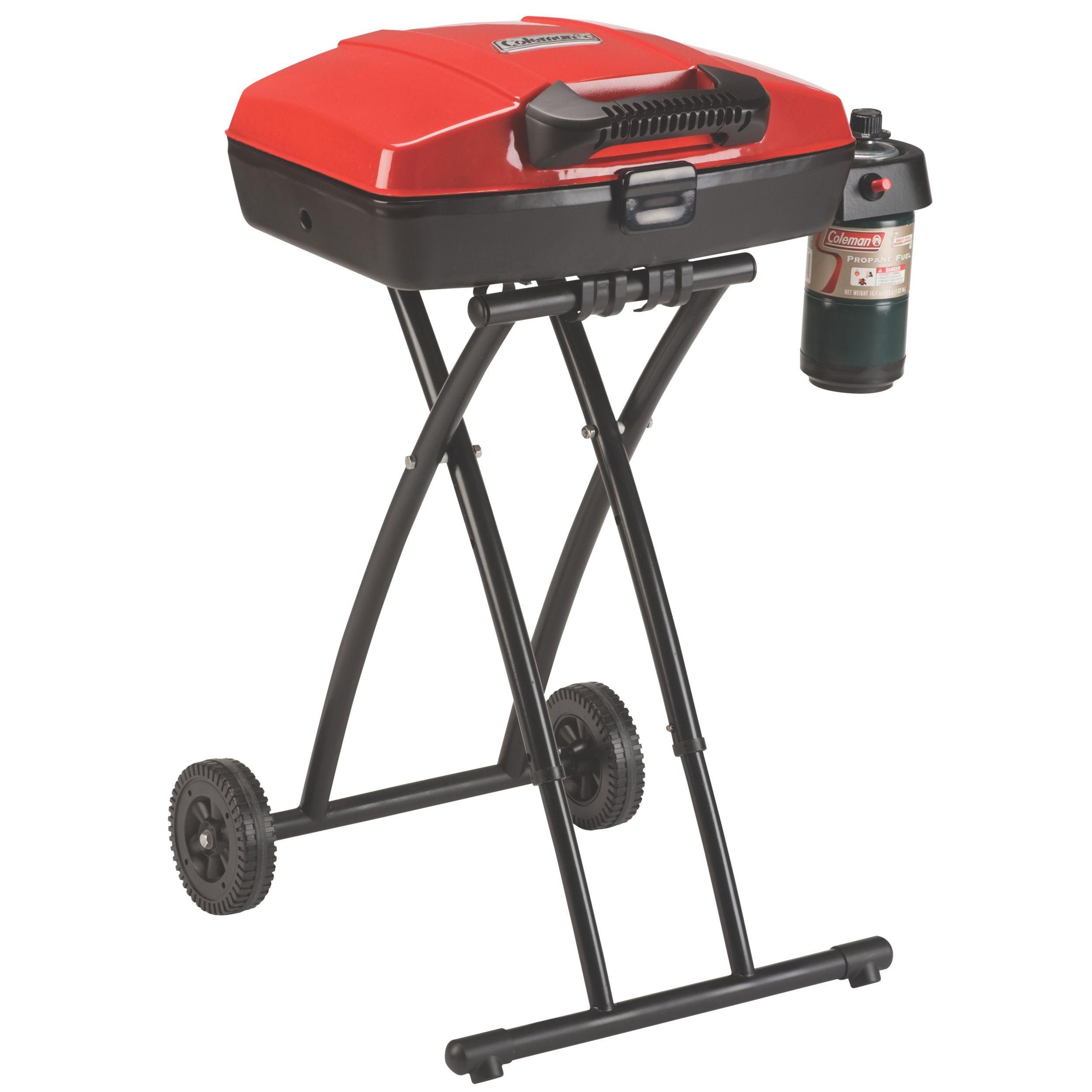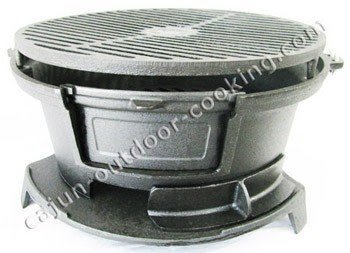 Pre-Seasoned Portable Round Cast Iron Hibachi Grill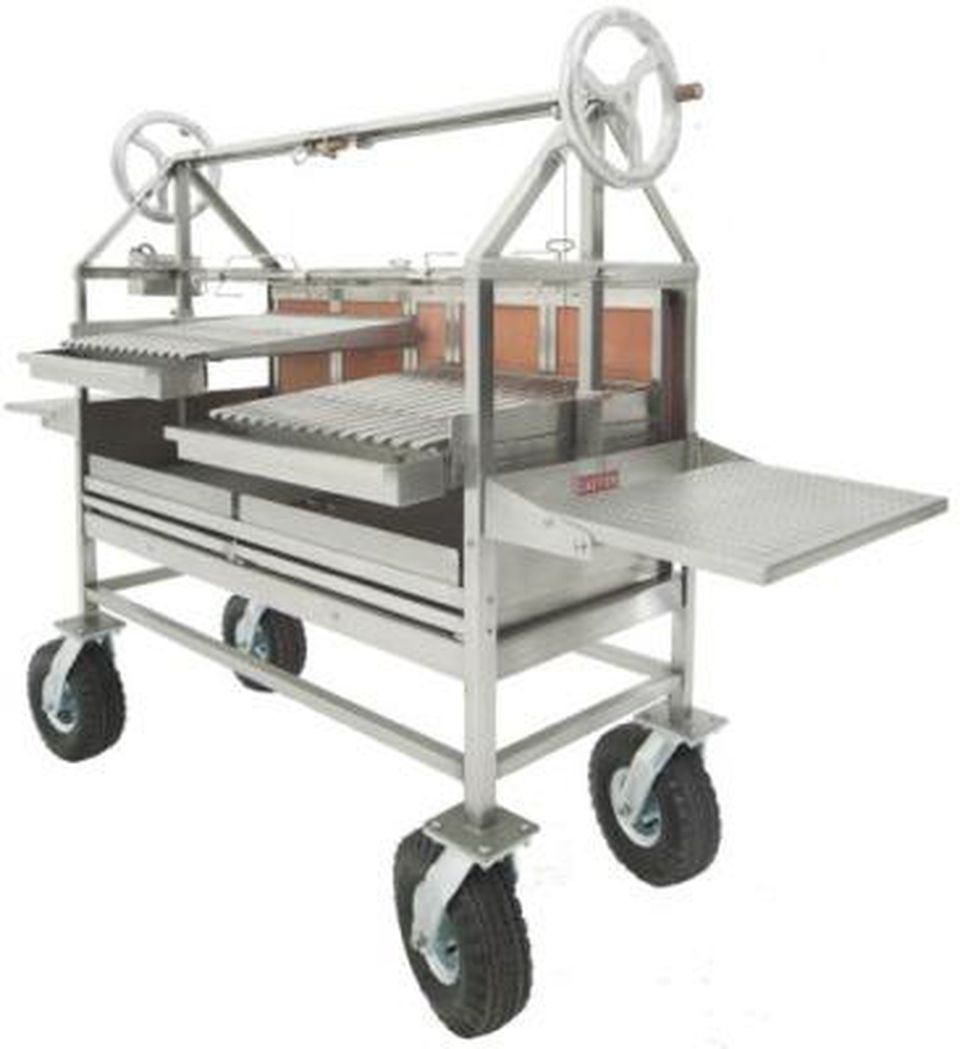 heavy-duty steel Argentinean wood-burning grill from Grillworks will ...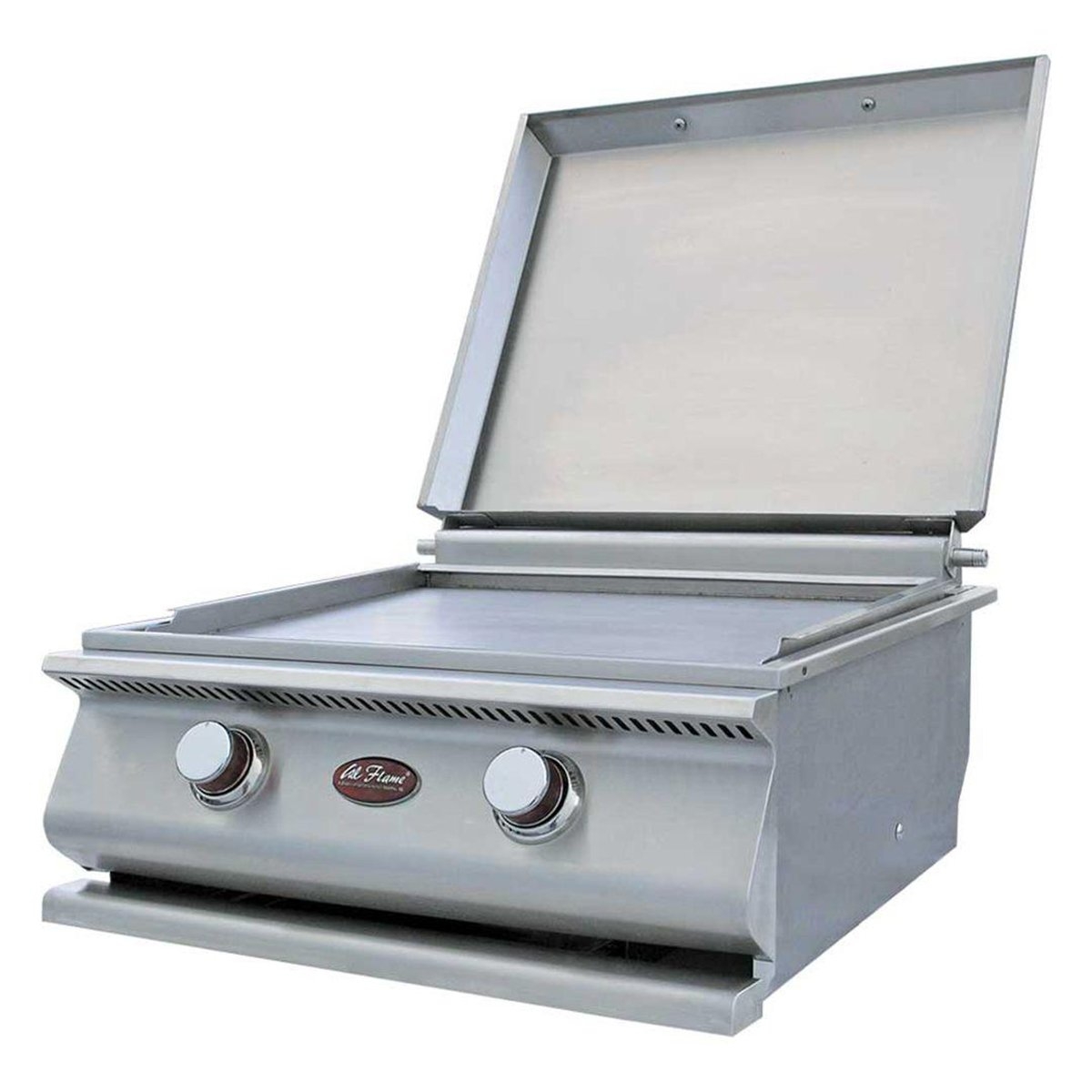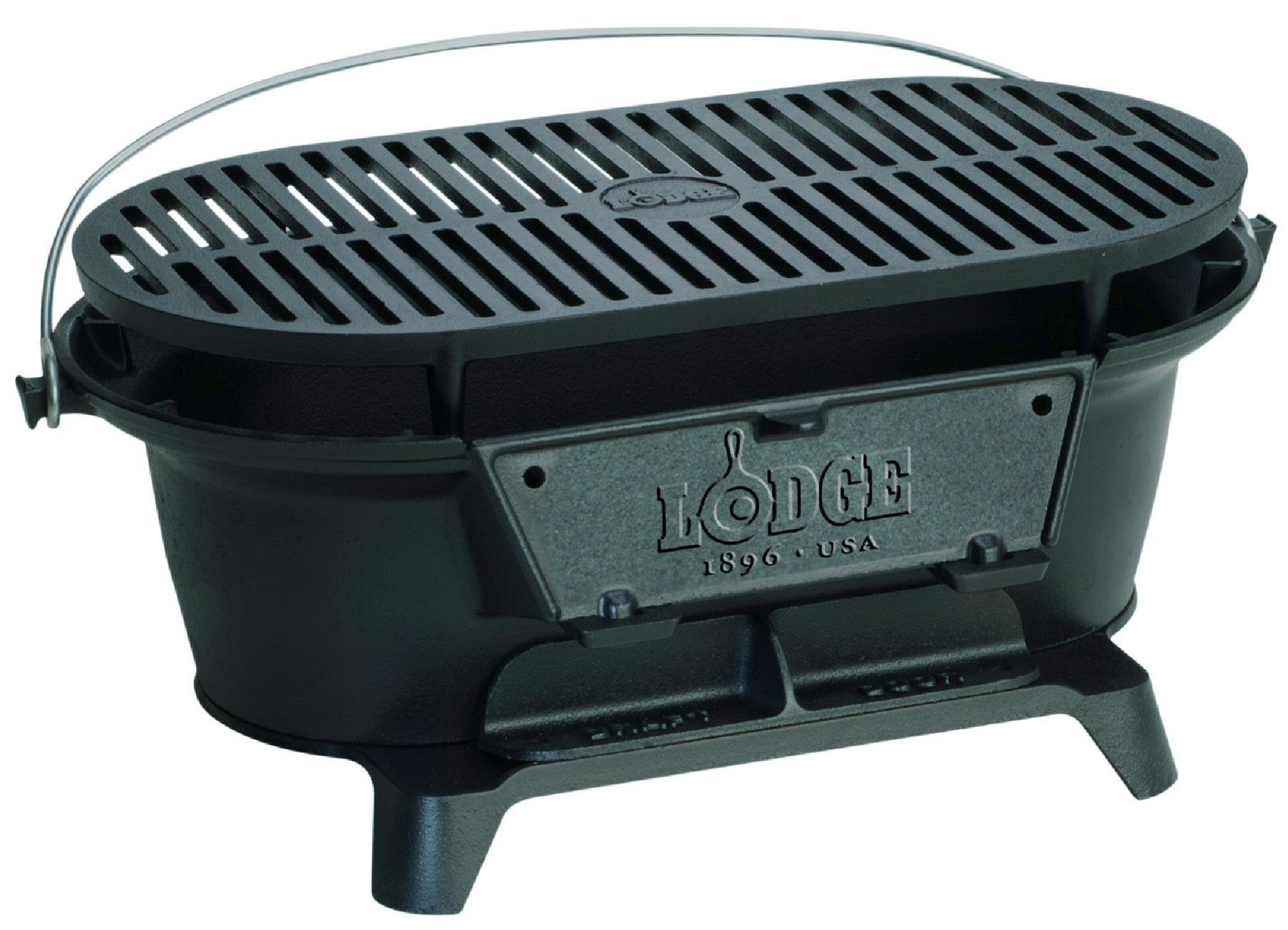 22" Hibachi Charcoal Grill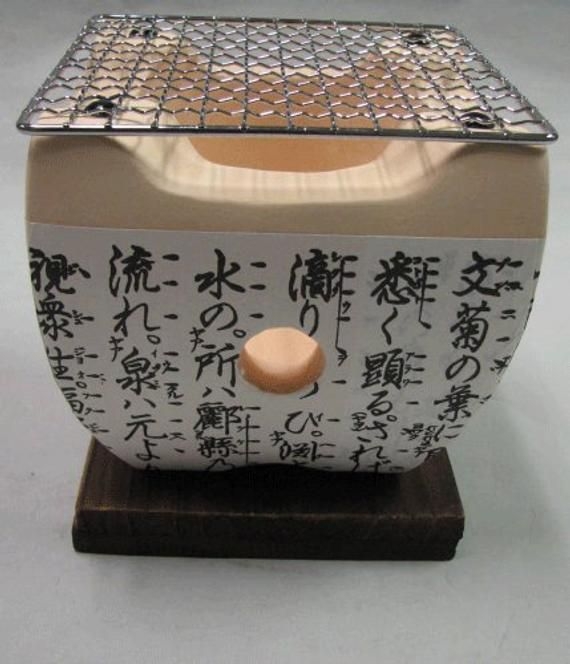 Propane Gas Grills | Charcoal Grills | Parts | Reviews