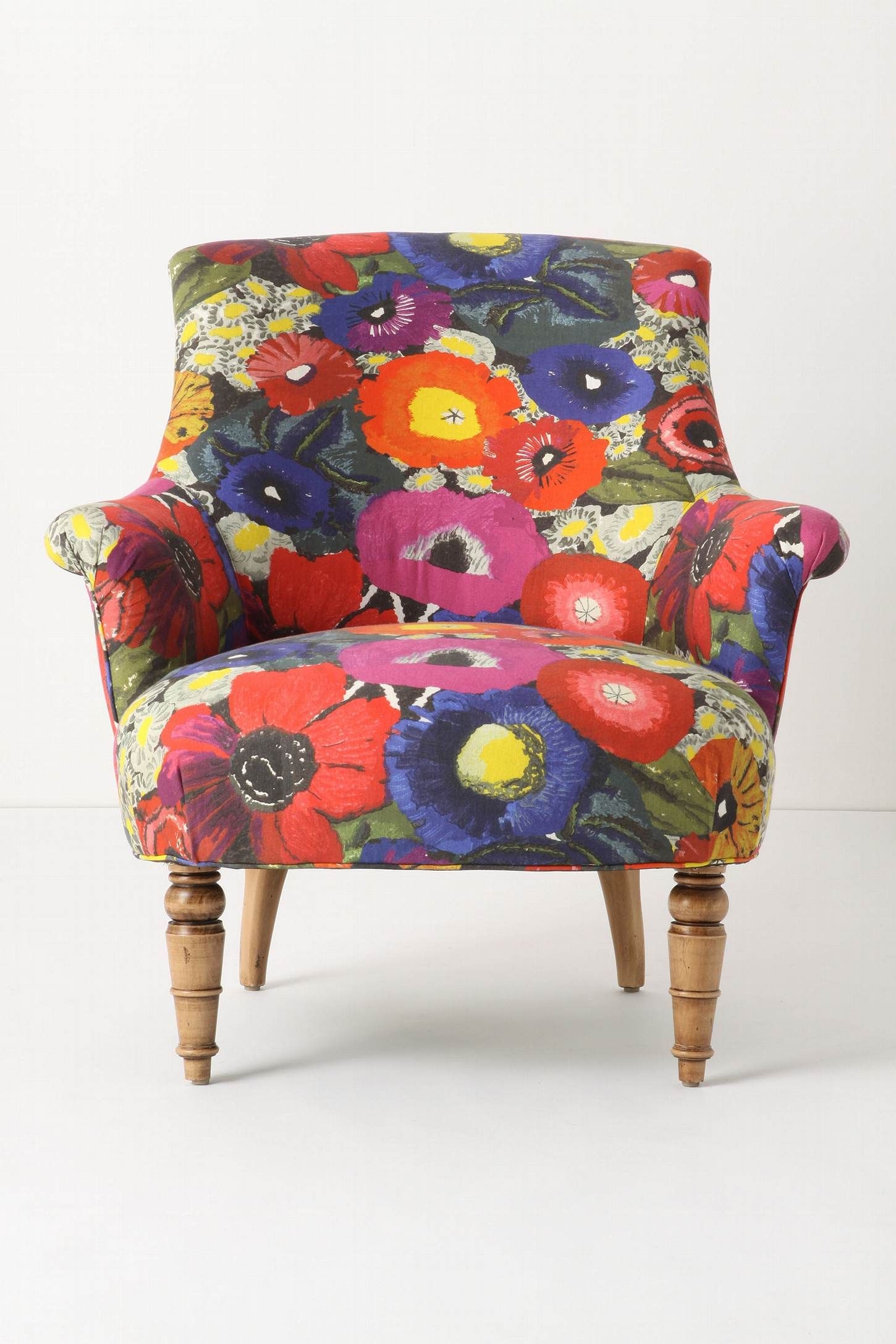 This colorful armchair comes in a low-profile design and beautifully carved legs. The piece also has dense foam padding, neatly tucked under multicolor floral fabric upholstery that stands out. It's a versatile piece of furniture that can go in the bedroom, the living room, and even your study.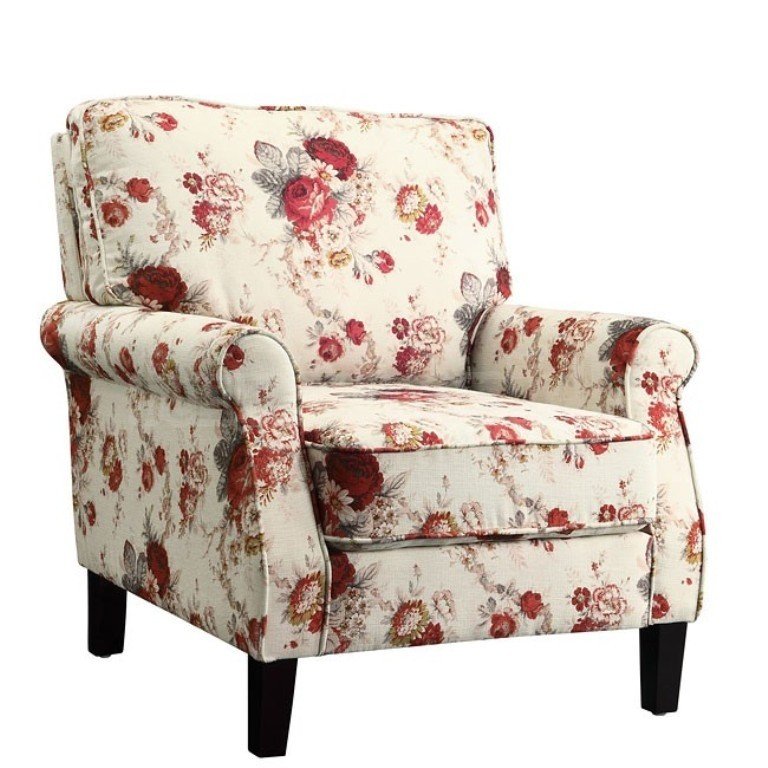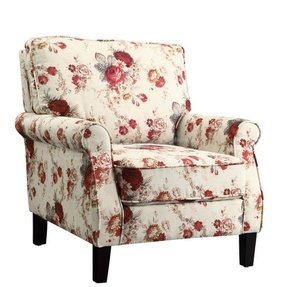 The homely look of this lovely armchair is accented with an elegant yet cozy floral pattern and traditional-style frame. The armchair comes with rolled arms, padded seating, and a fully reversible back cushion.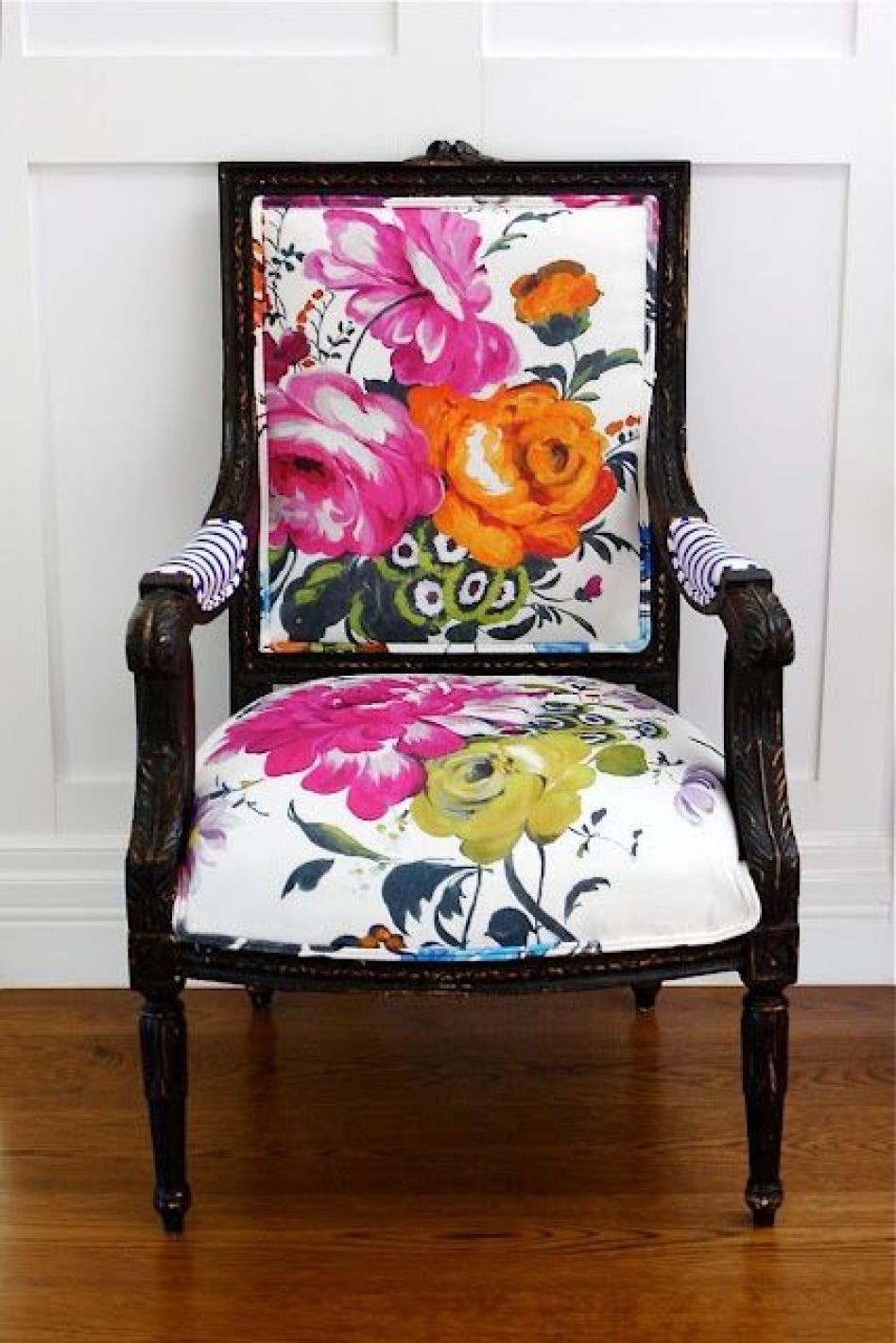 A glorious choice for dining rooms, living rooms, and sun rooms. The chair has a beautifully distressed wood frame leaf hand-carvings and turned legs. The seat is padded, and upholstered in a floral-patterned fabric, with a matching back.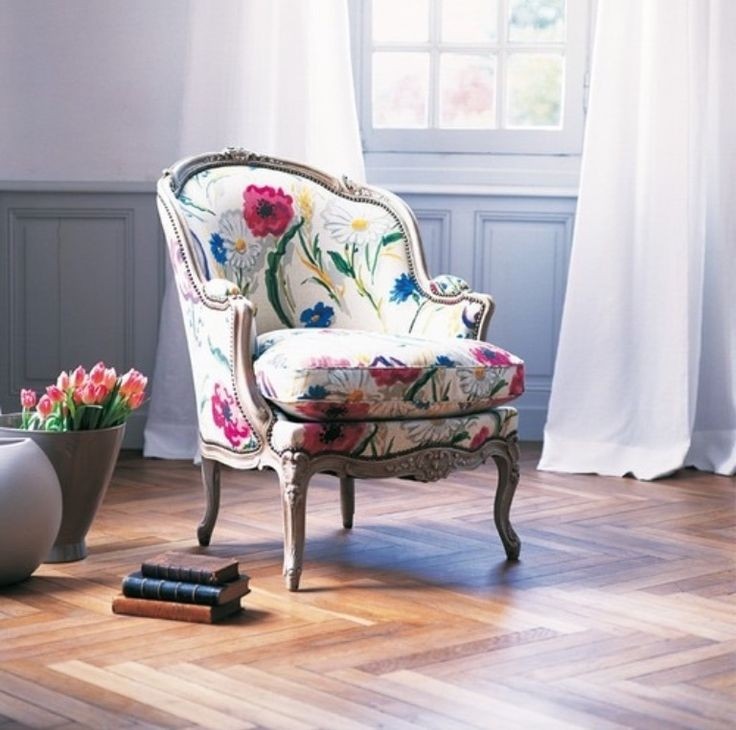 this chair...i love the bright fabric with the classic lines! i'm sure it would be A. really easy find and B. really cheap to reupholster!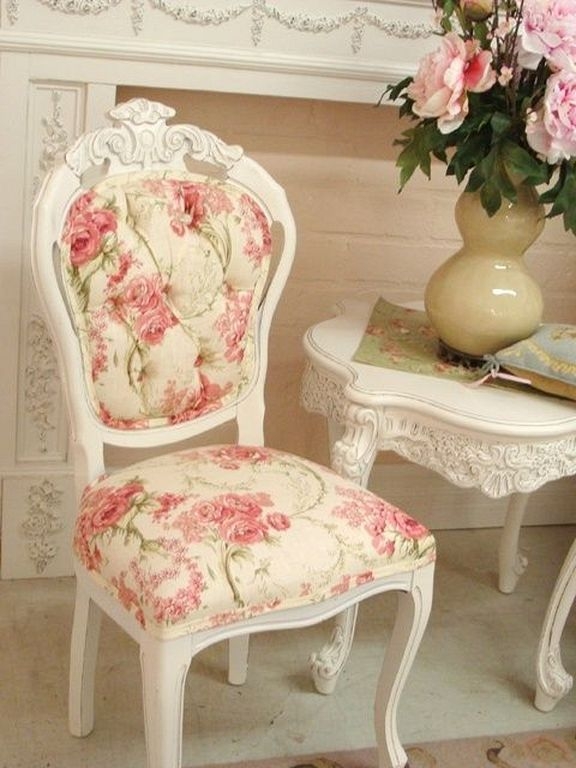 Modern high back dining room chair with visible vintage elements. The piece features a sturdy wooden frame, finished in a sophisticated and modern glossy white splendor. The chair is then upholstered in a fabric cover with a stunning floral motif for outstanding elegance.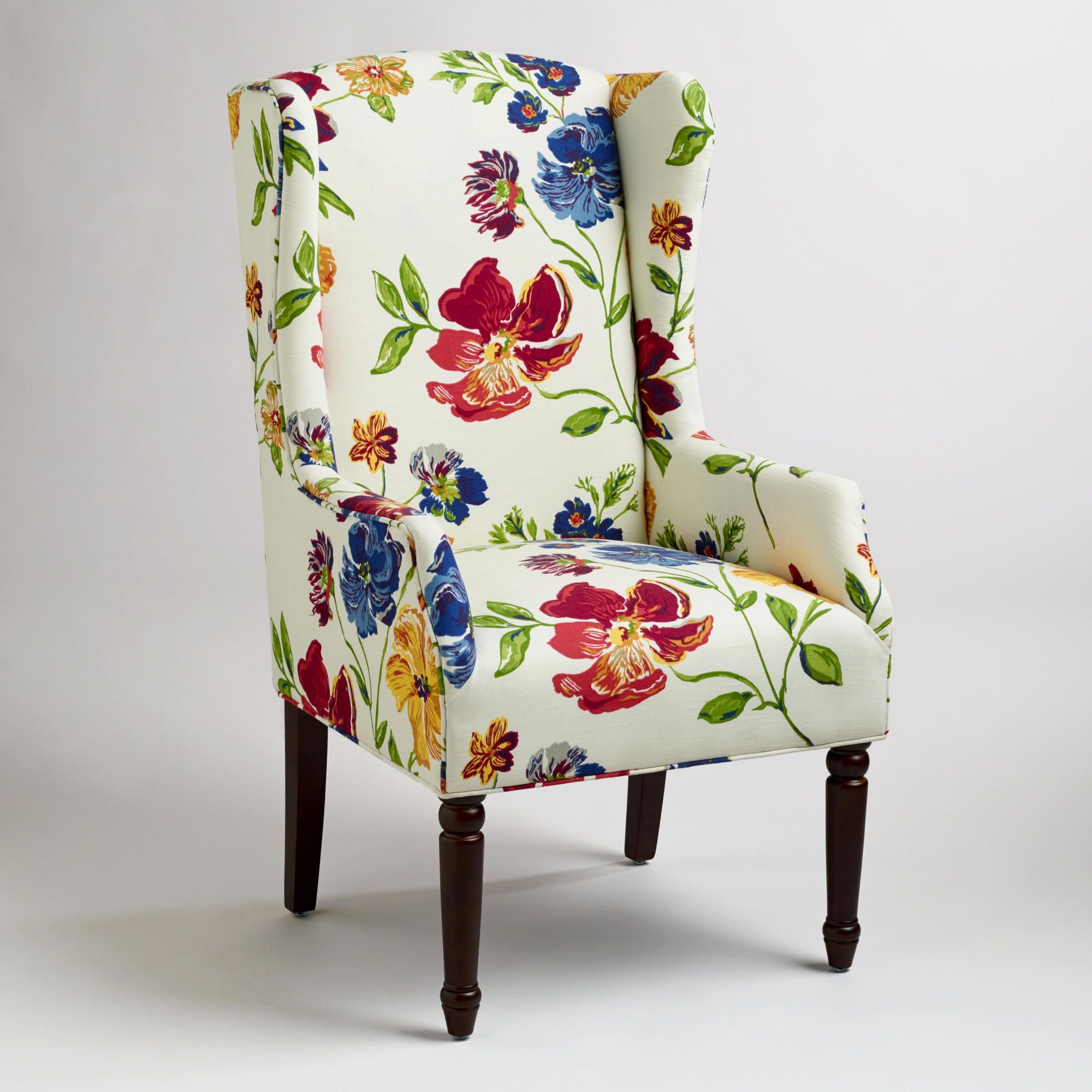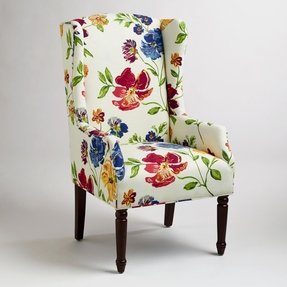 Top quality free standing chair featuring a high back design and comfortable armrests. The chair is padded with comfortable foam and features unique floral fabric upholstery for excellent class. It's also made from a thick and sturdy wooden frame, featuring slightly tapered legs, and a dark espresso finish.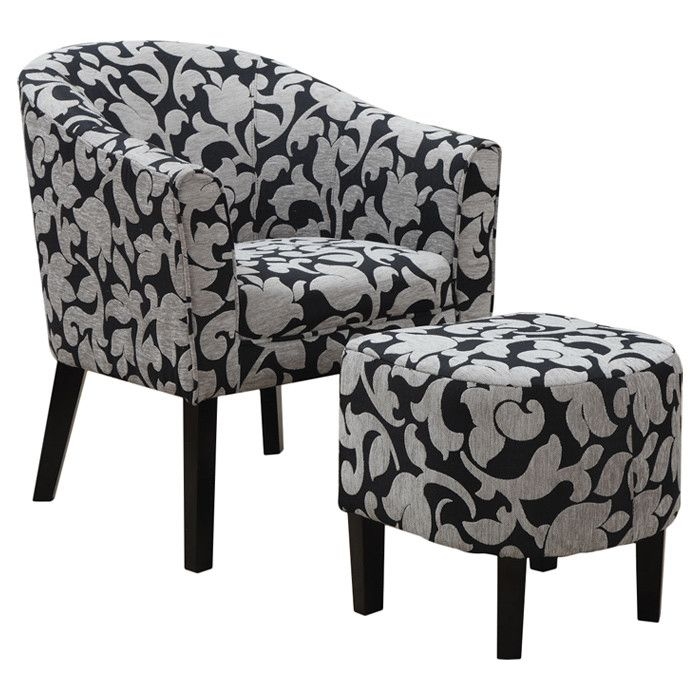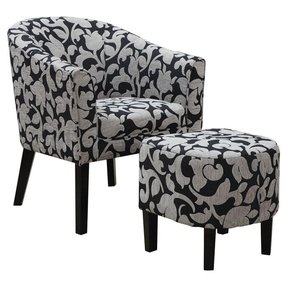 All Products / Living / Chairs / Armchairs & Accent Chairs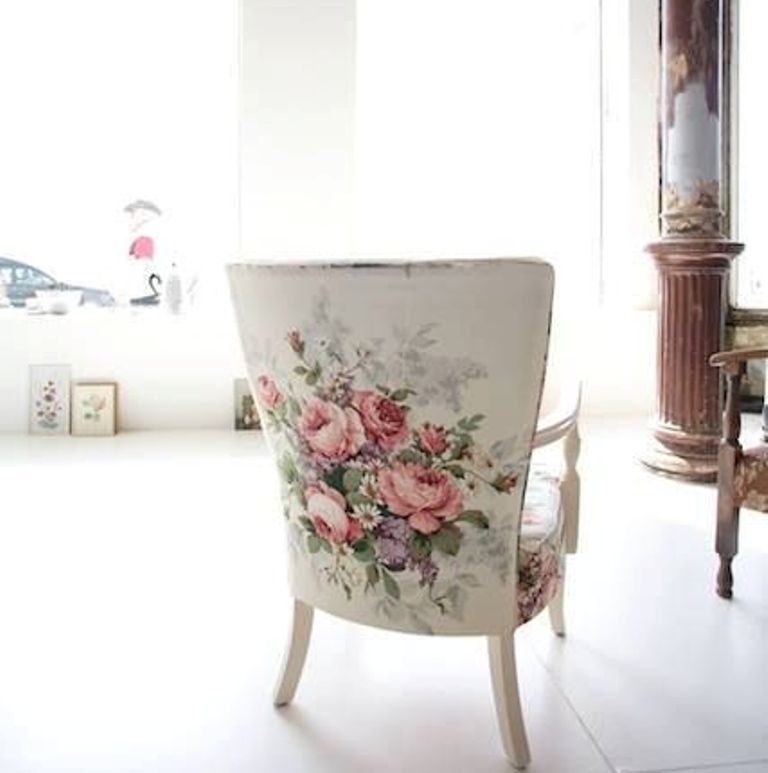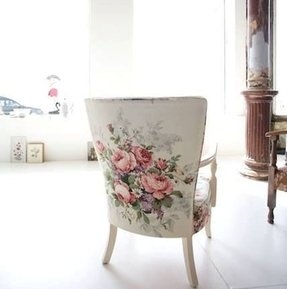 Wooden chair with neutral white frame that matches any interior design. It also features wooden arms and backrest for additional support. White fabric includes a beautiful floral pattern on the backrest.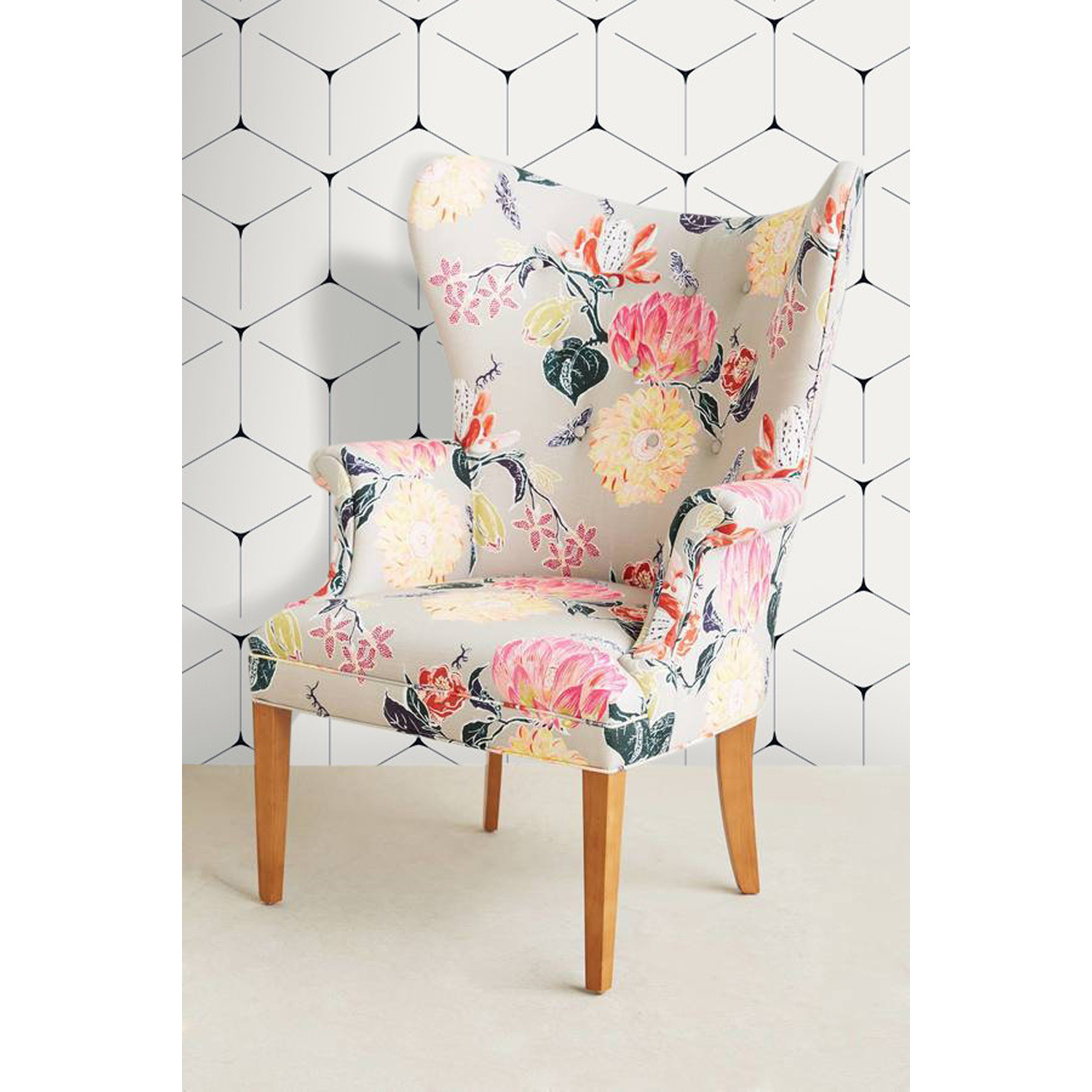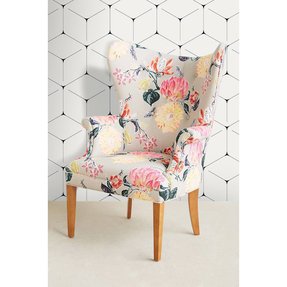 High-quality high back accent chair featuring heavy foam padding and a touch of beautiful floral fabric-based upholstery. The chair stands on four wooden legs, two of which are fitted with durable caster wheels to ease movement along hard surfaces.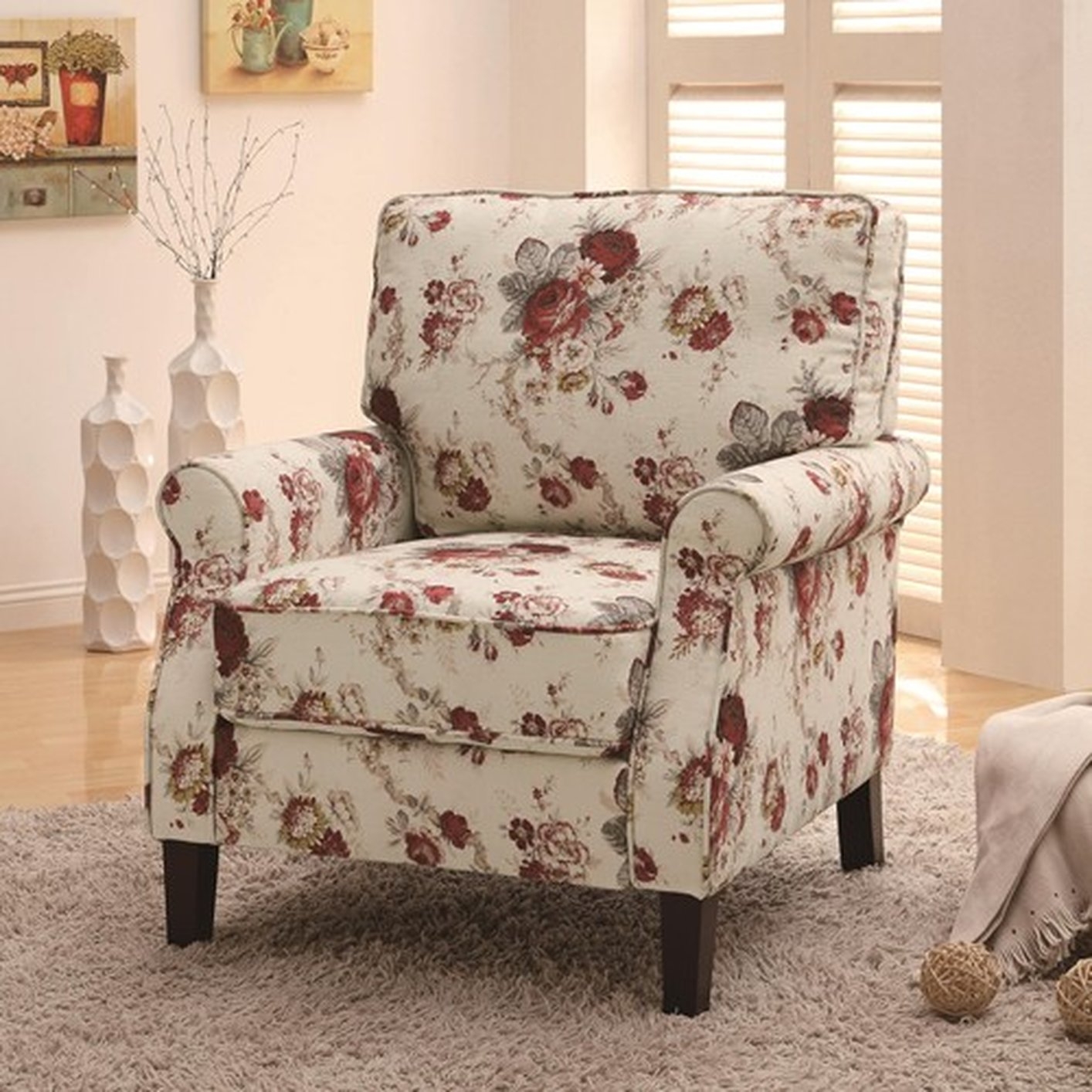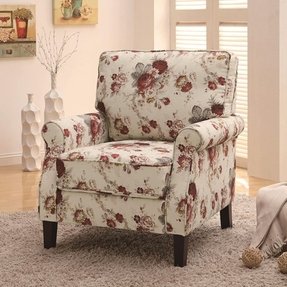 Accent Chair | Furniture Outlet Chicago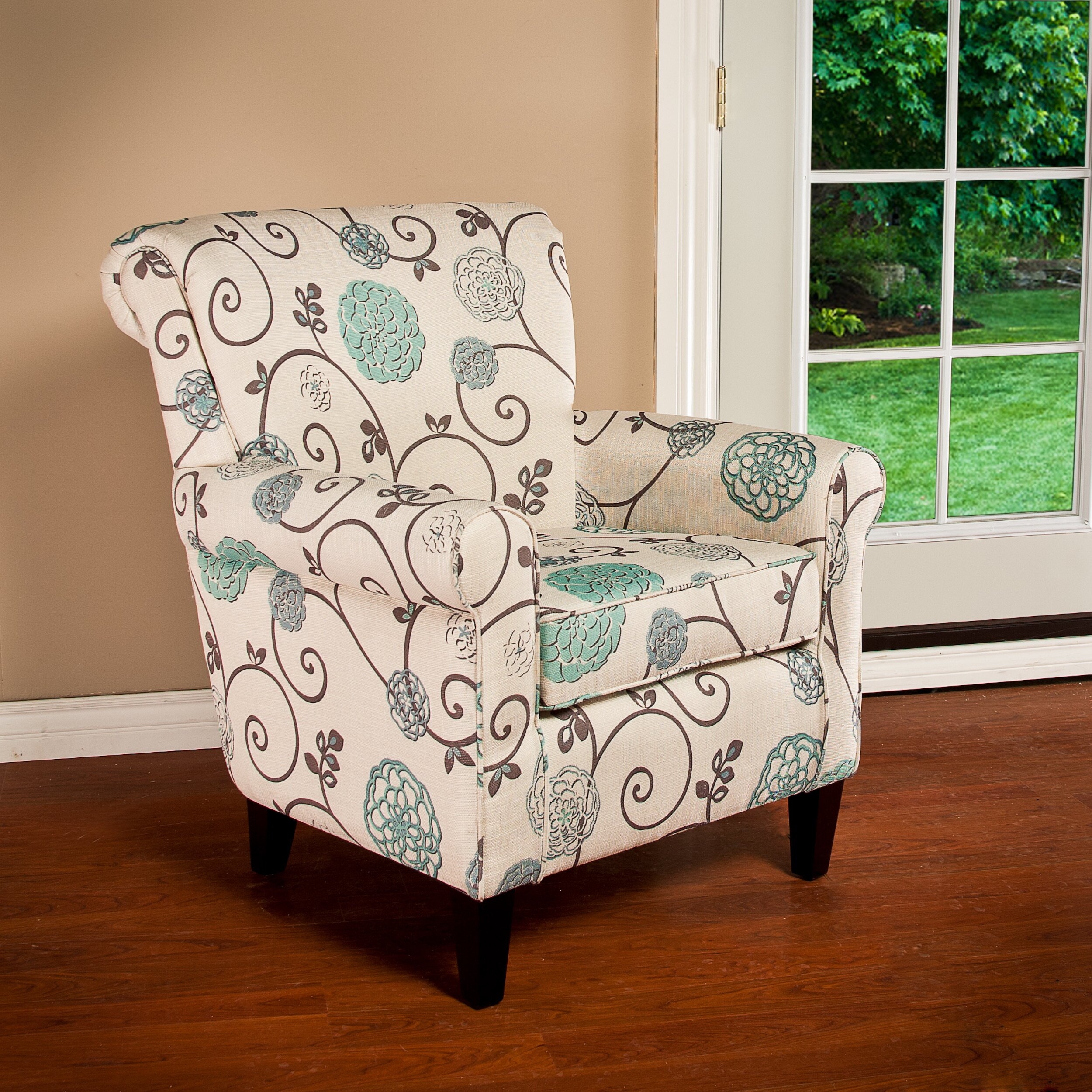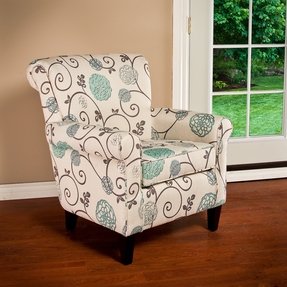 Threshold™ X Base Chair - Pink/Blue Floral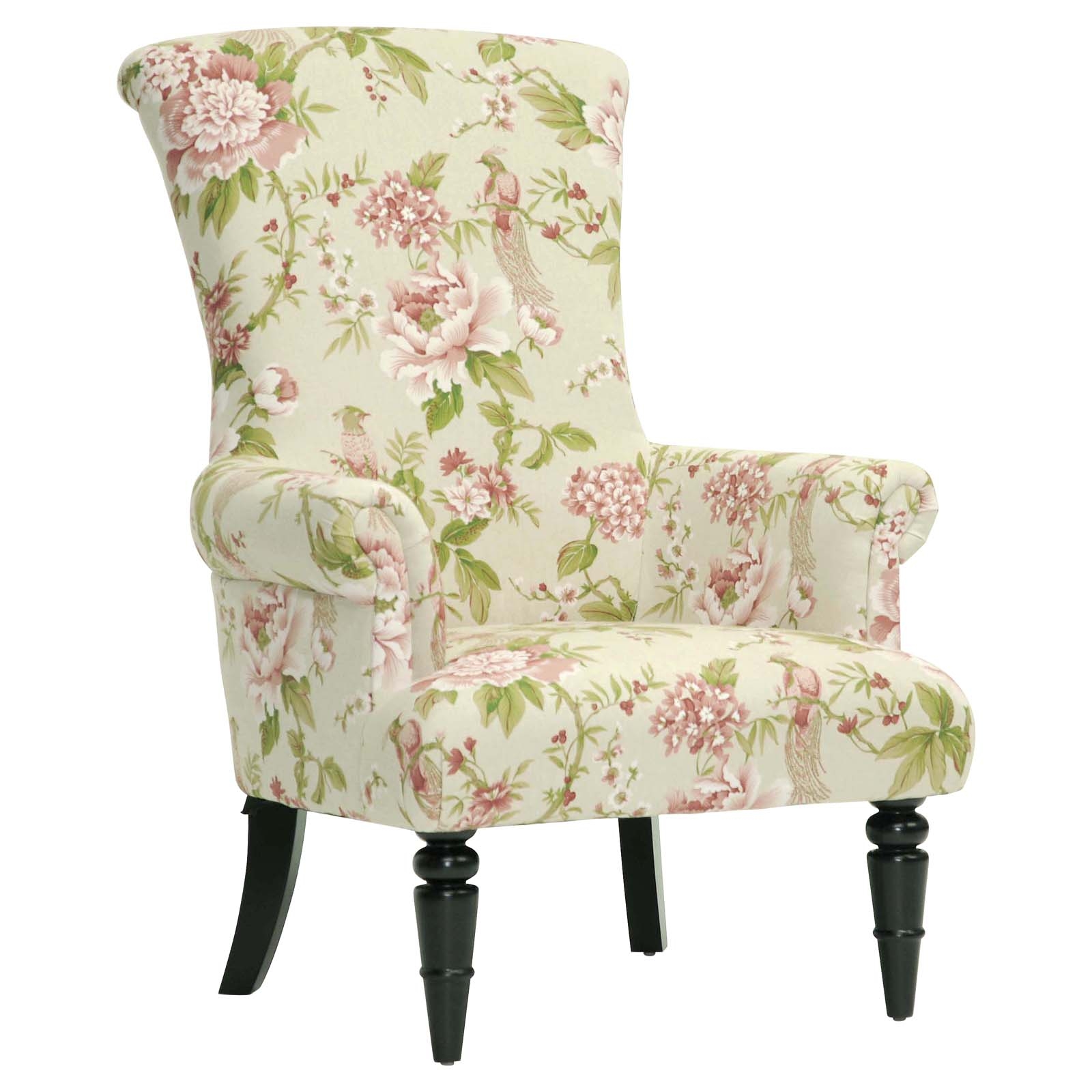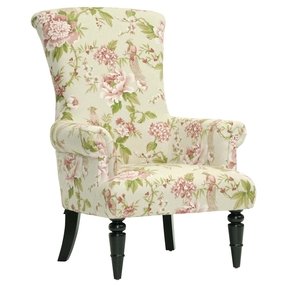 It is a Baxton Studio Kimmett accent chair that has got a floral pattern, linen upholstery and beige with pink finish. It adds romantic look and style to your bedroom, living room and other.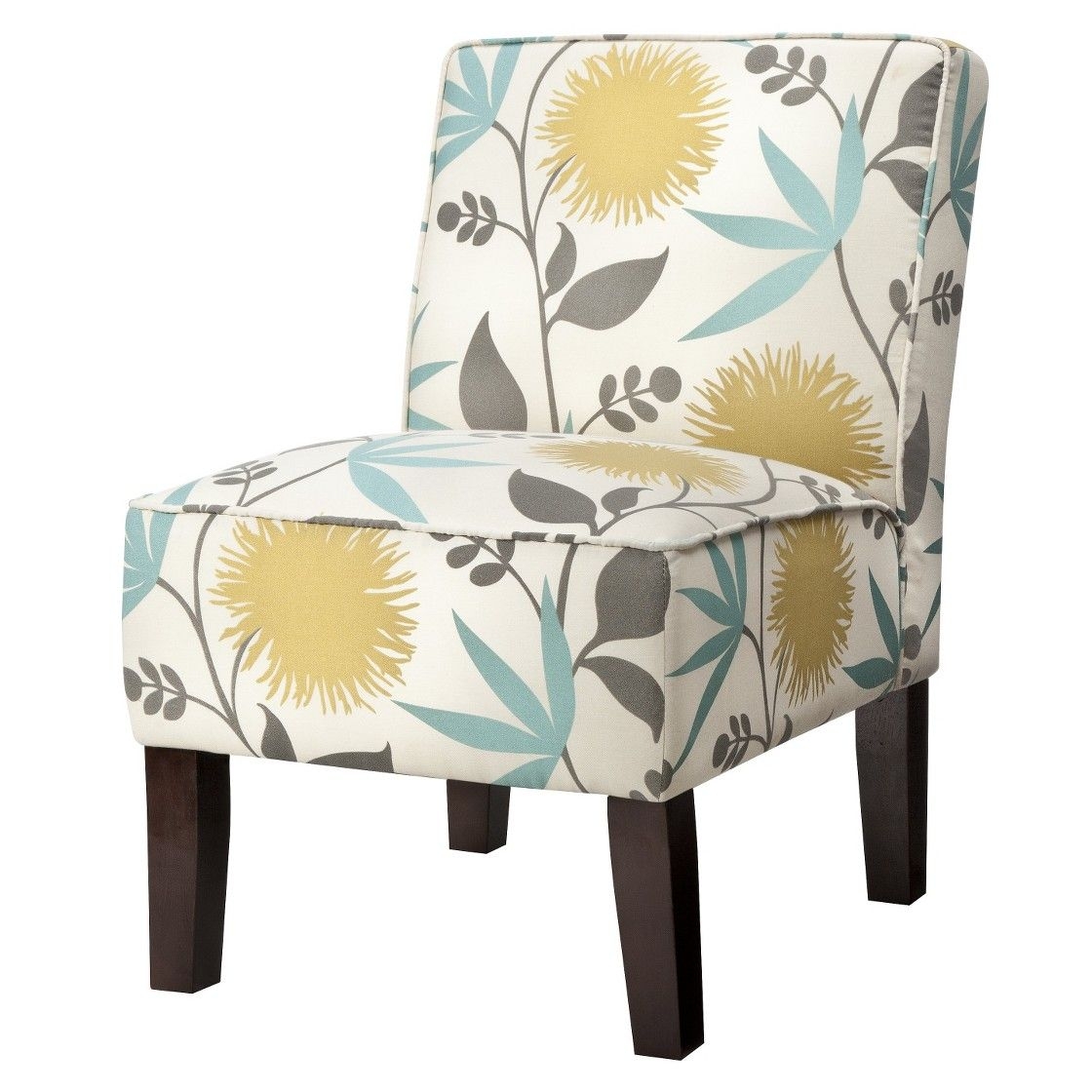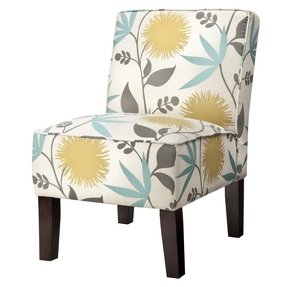 Pair of Antique Bergere Armchairs to face the fireplace at the other end of the room. Love the turquoise polka dot back to match the color palette of the rest of the room, with the surprising pop of color from the coral flower pattern. Grab a book or a cu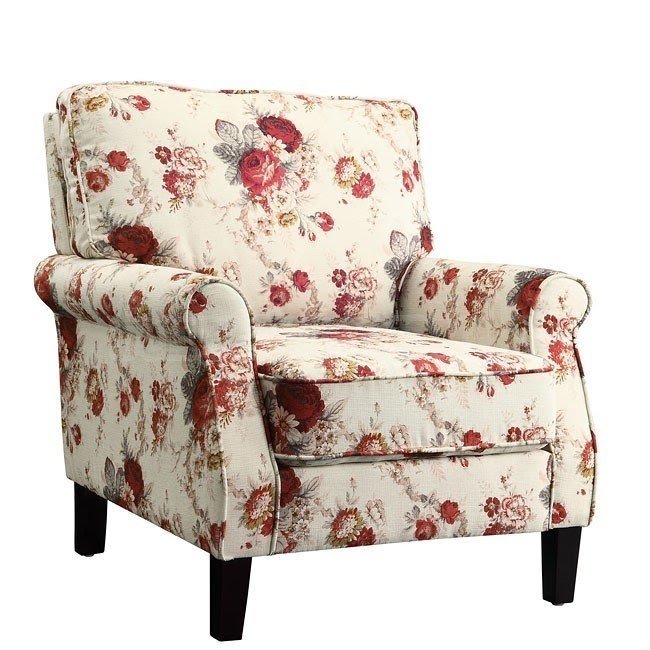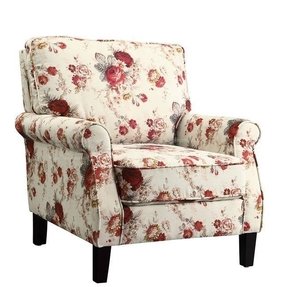 Floral Pattern Accent Chair Details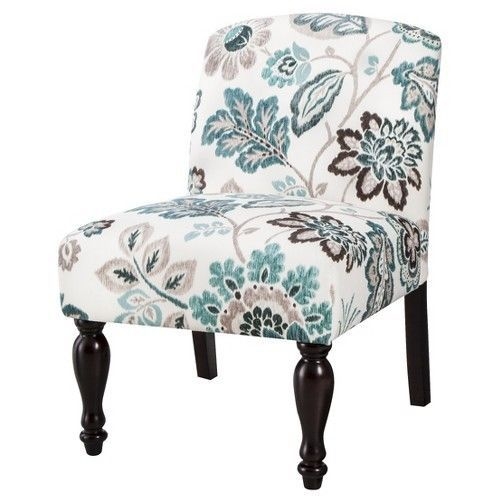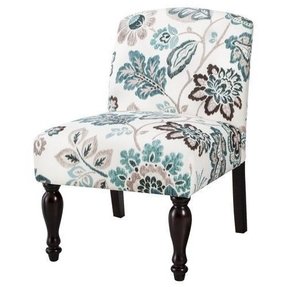 A high quality product designed for use in classic-styled indoors. It is a chair without arms that has got a soft and comfortable seat. Its attractive legs bring an elegance into the room. It meets very strict quality requirements of users.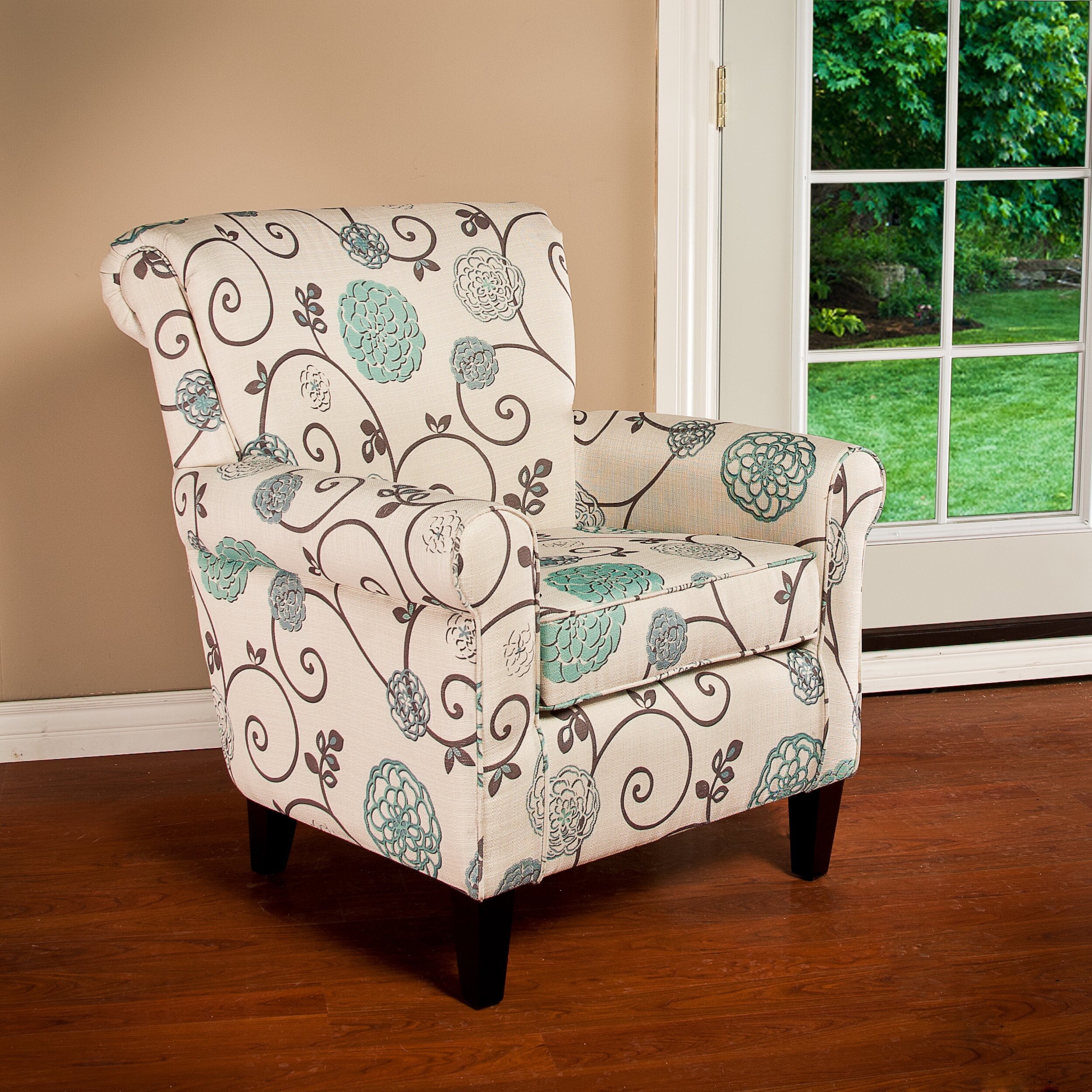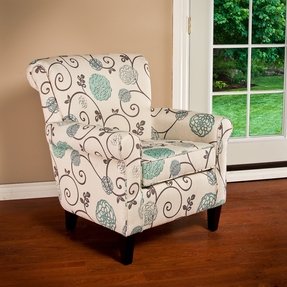 This stylish piece of furniture brings the elegance into the living room and other interior stylizations. Its solid frame is able to support 250 lbs. A large seat (19.3 inches high x 20 inches wide x 21.25 inches deep) provides a great sitting space for adult users.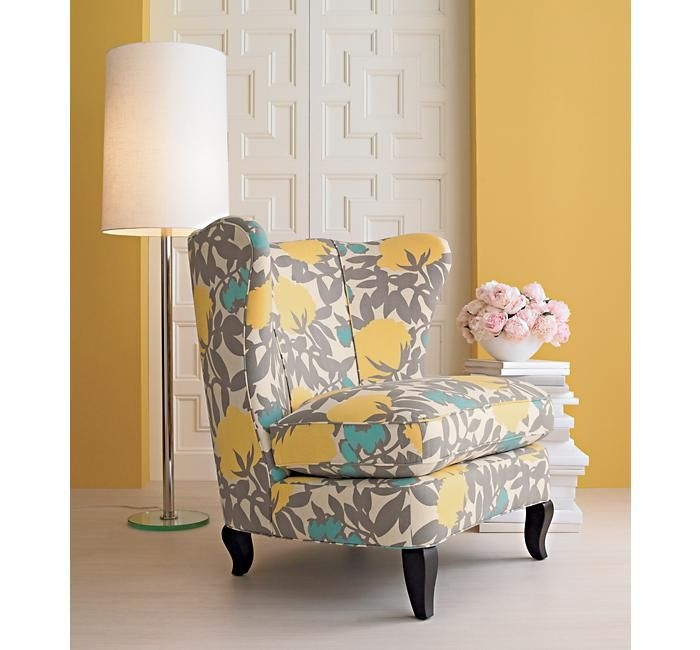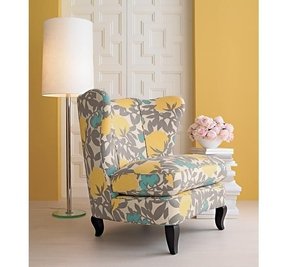 bedroom chair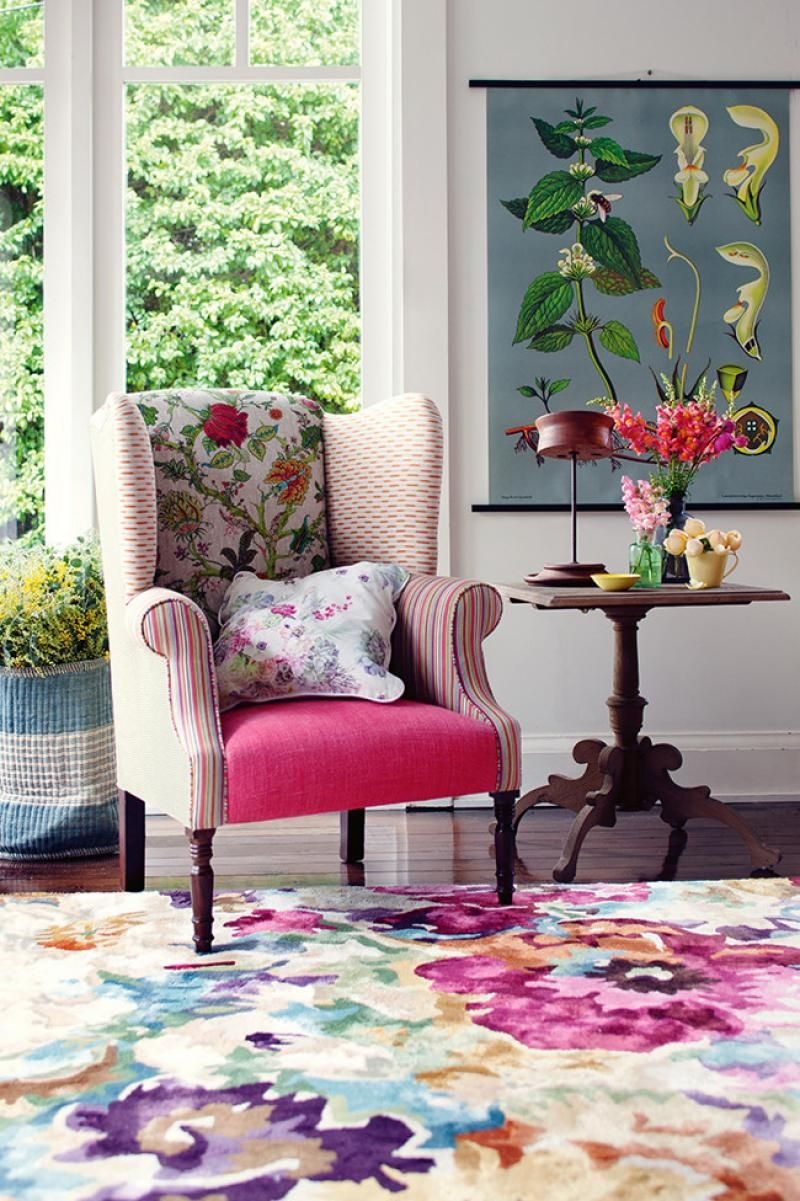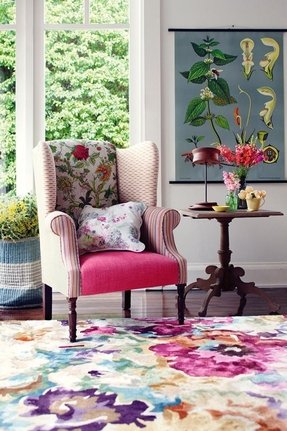 Spring Florals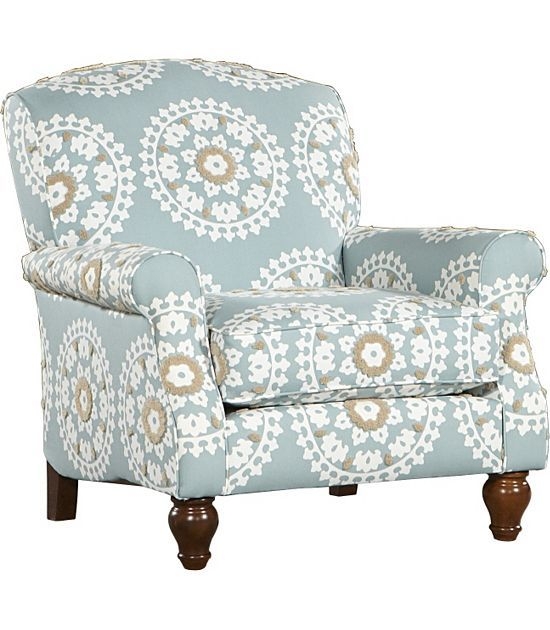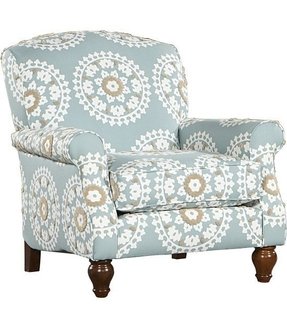 If you're looking for a great addition to your patio furniture, take a look at this beautiful, colourful armchair. Its soft, blue colour is bound to look nicely on any patio or terrace, and the contrasting, dark legs give it a great, antique touch.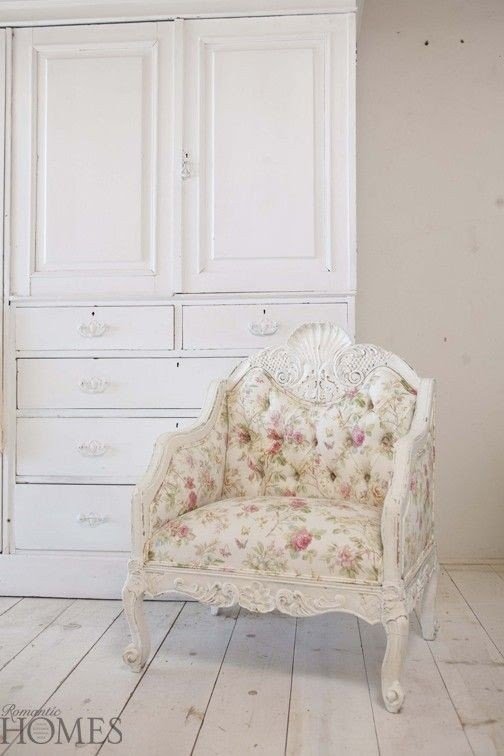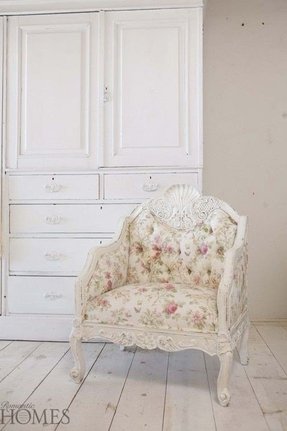 Floral Accent Chair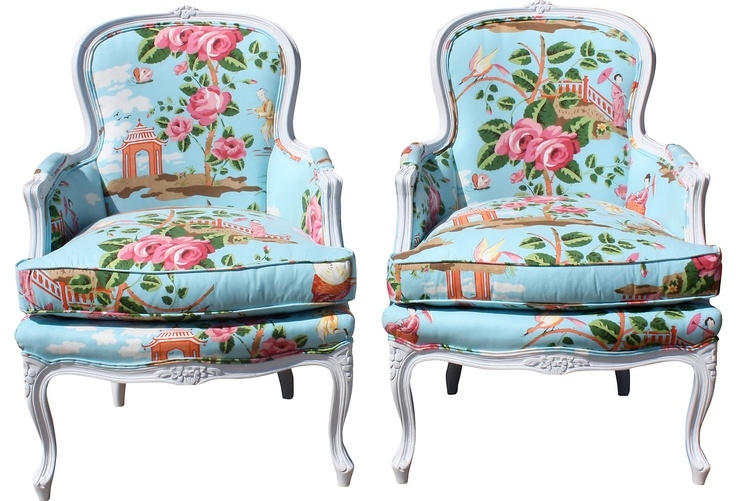 Scalamandre-Fabric Chairs, Pair - Can I have this in my house & read & drink coffee all the time?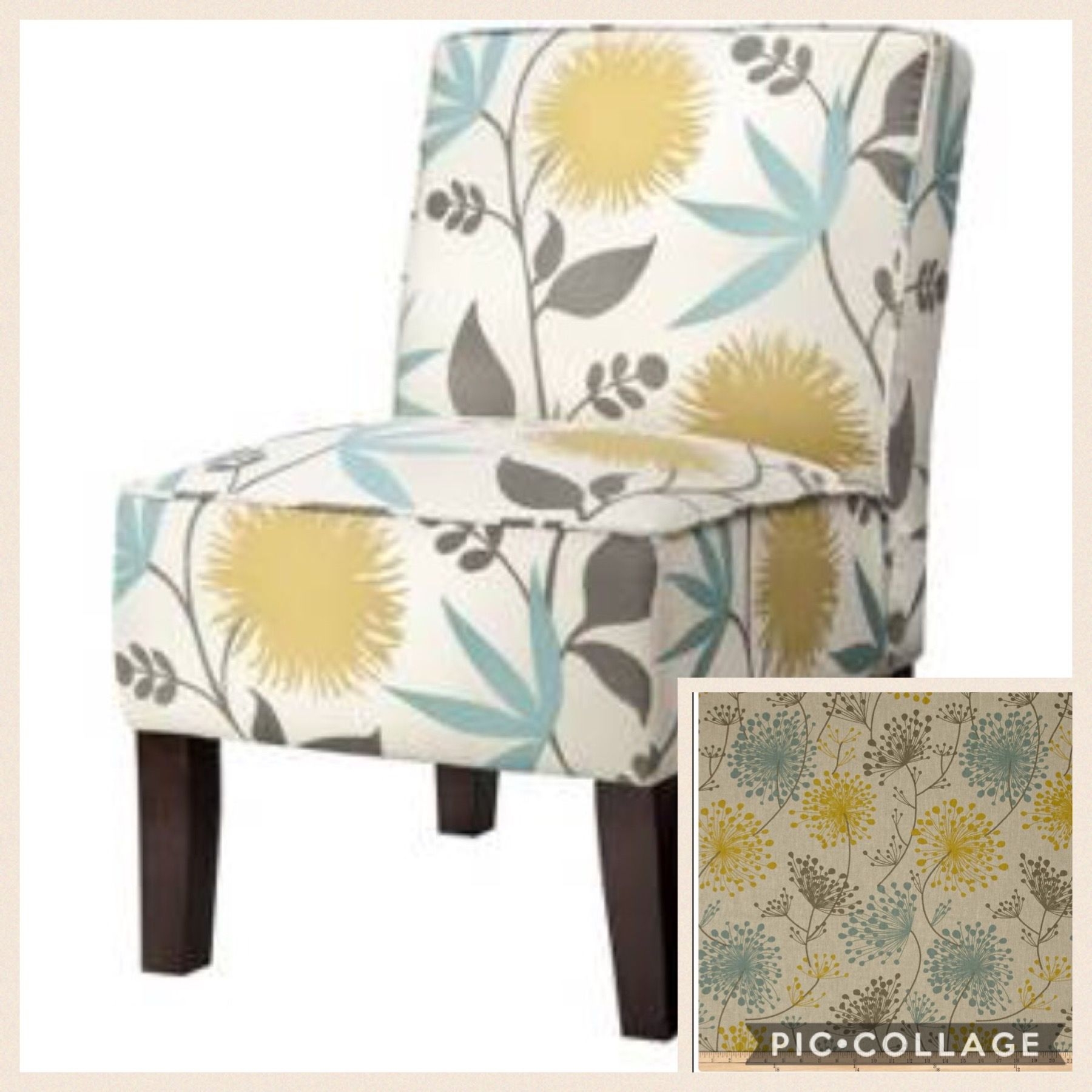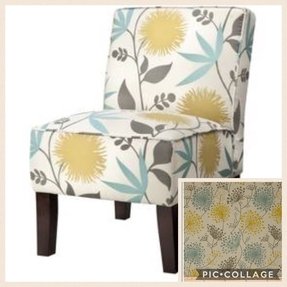 An interesting stylization in every living room. This armless chair is suported on tapered legs. The comfort is provided by darcon foam filled with 100% cotton that improves the level of comfort and safety of use.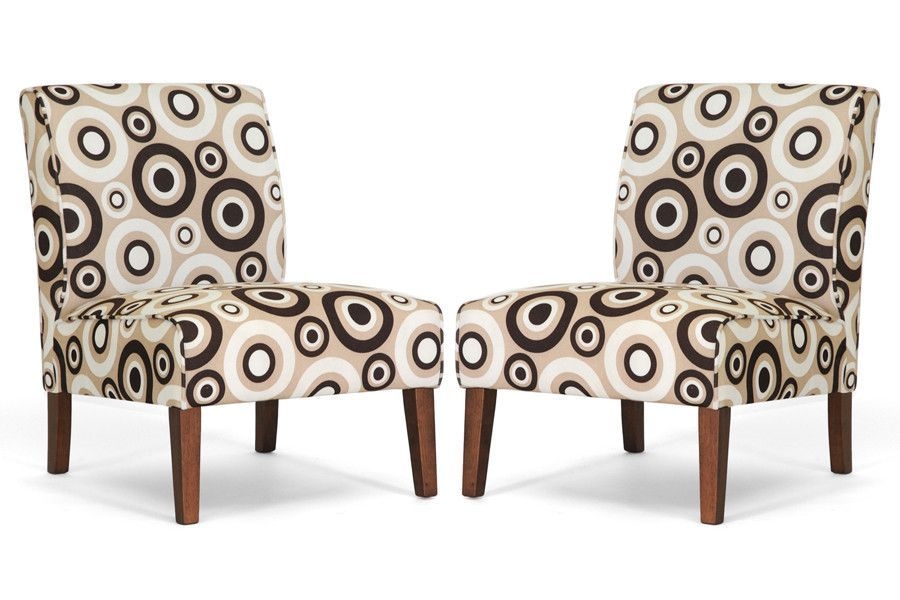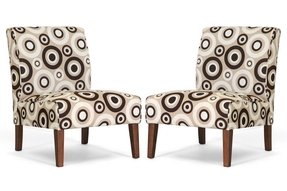 Place extra seatings in strategical areas around the house to create a convenient and cozy space where everyone feels welcome! These playful accent chairs jazz the décor up - tan, chocolate brown and light beige upholstery features funky circles pattern.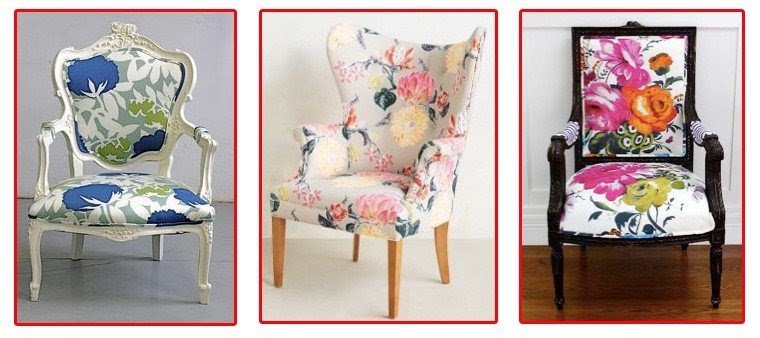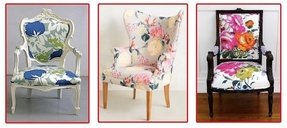 Just look at this set of lotus wingback chairs in an assortment of beautiful, vibrant colours and gorgeous, flowery patterns. Perfect for a traditional, vintage living room, sure to give it a nice, cosy look!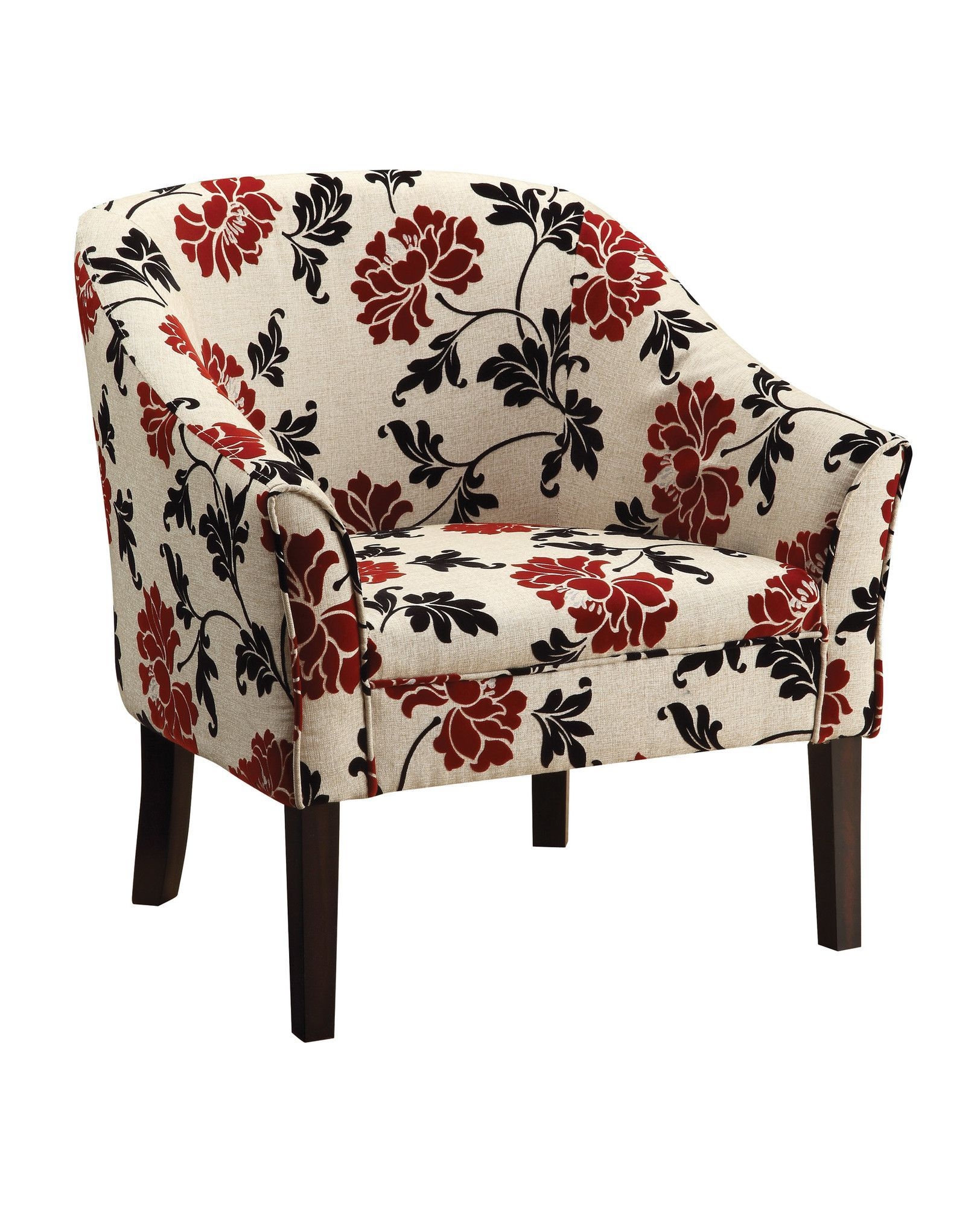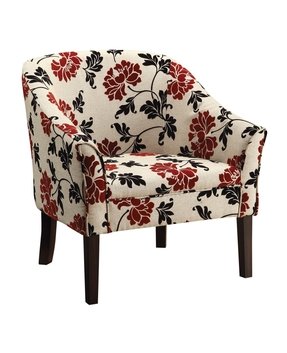 ... great find on #zulily! Red & White Floral Accent Chair #zulilyfinds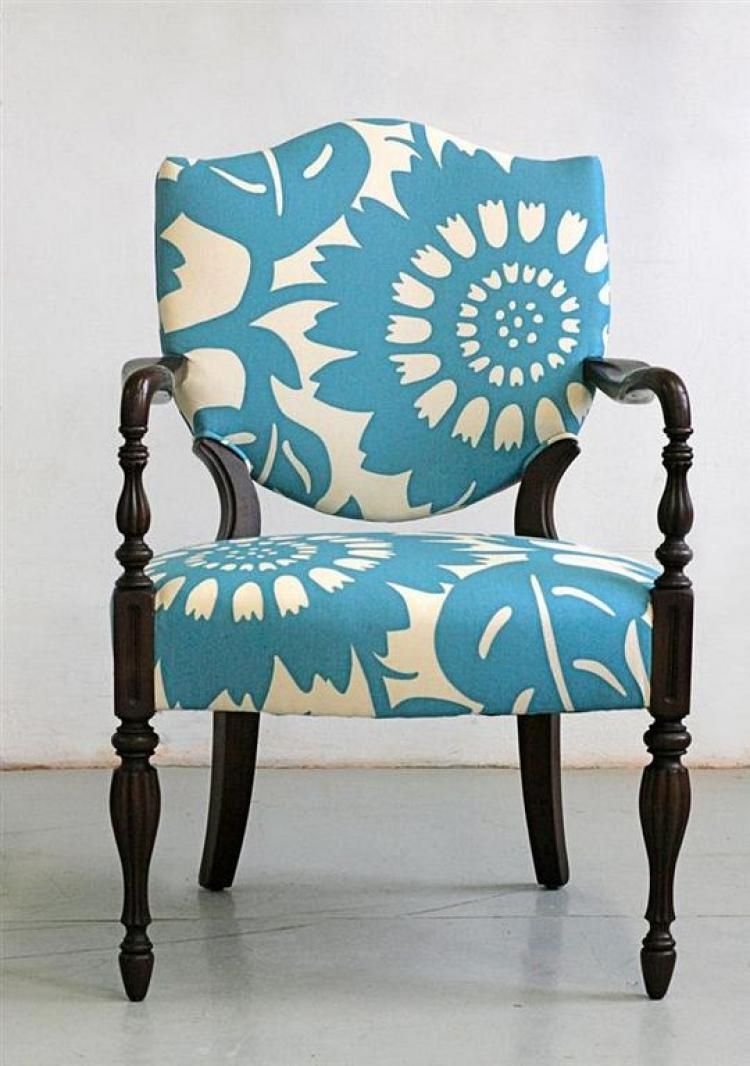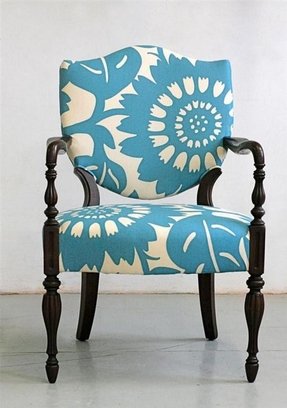 Vintage wooden chair dressed up with a bold floral pattern in turquoise & white.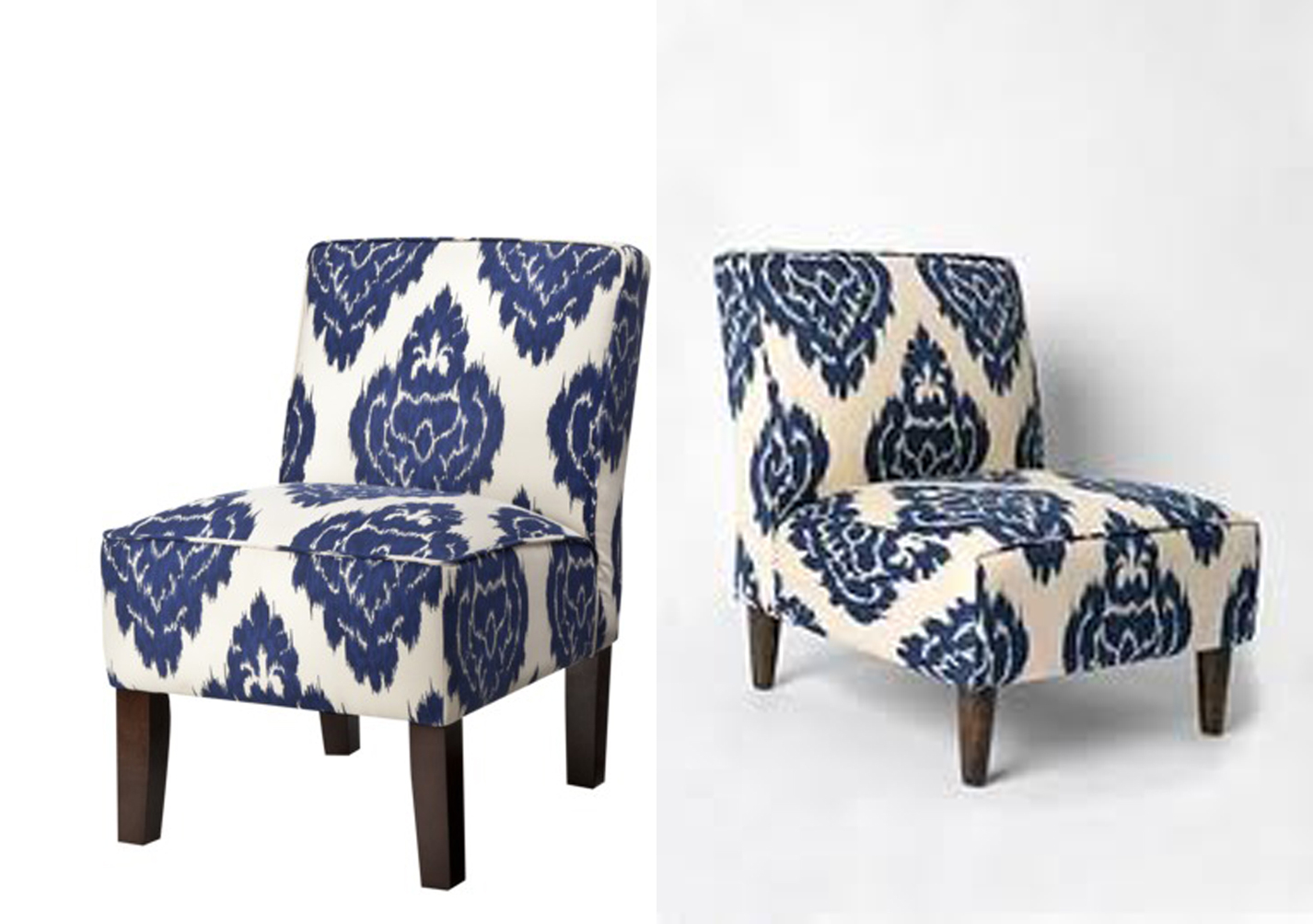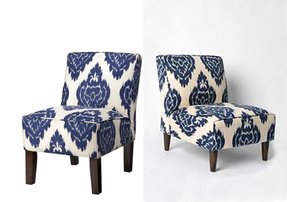 A comfortable and solid chair with interesting and attractive details is a product that meets the requirements of people who prefer intensive colours. The sitting space is soft and wooden legs are solid.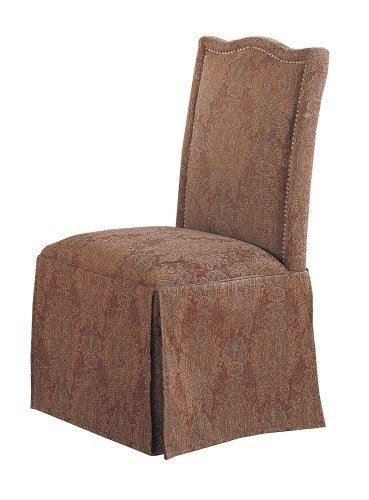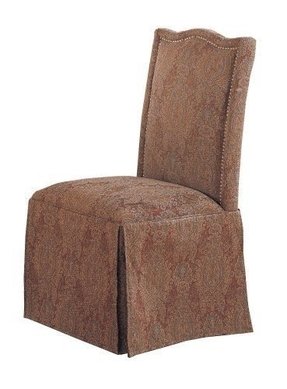 The set includes 2 traditional parson chairs in red floral fabric. The chairs will be a great, sophisticated addition to your decor. The furnitures have comfortable padded seat, a high curved back, an eye-catching nail head trim and a pleated skirt to hide the legs.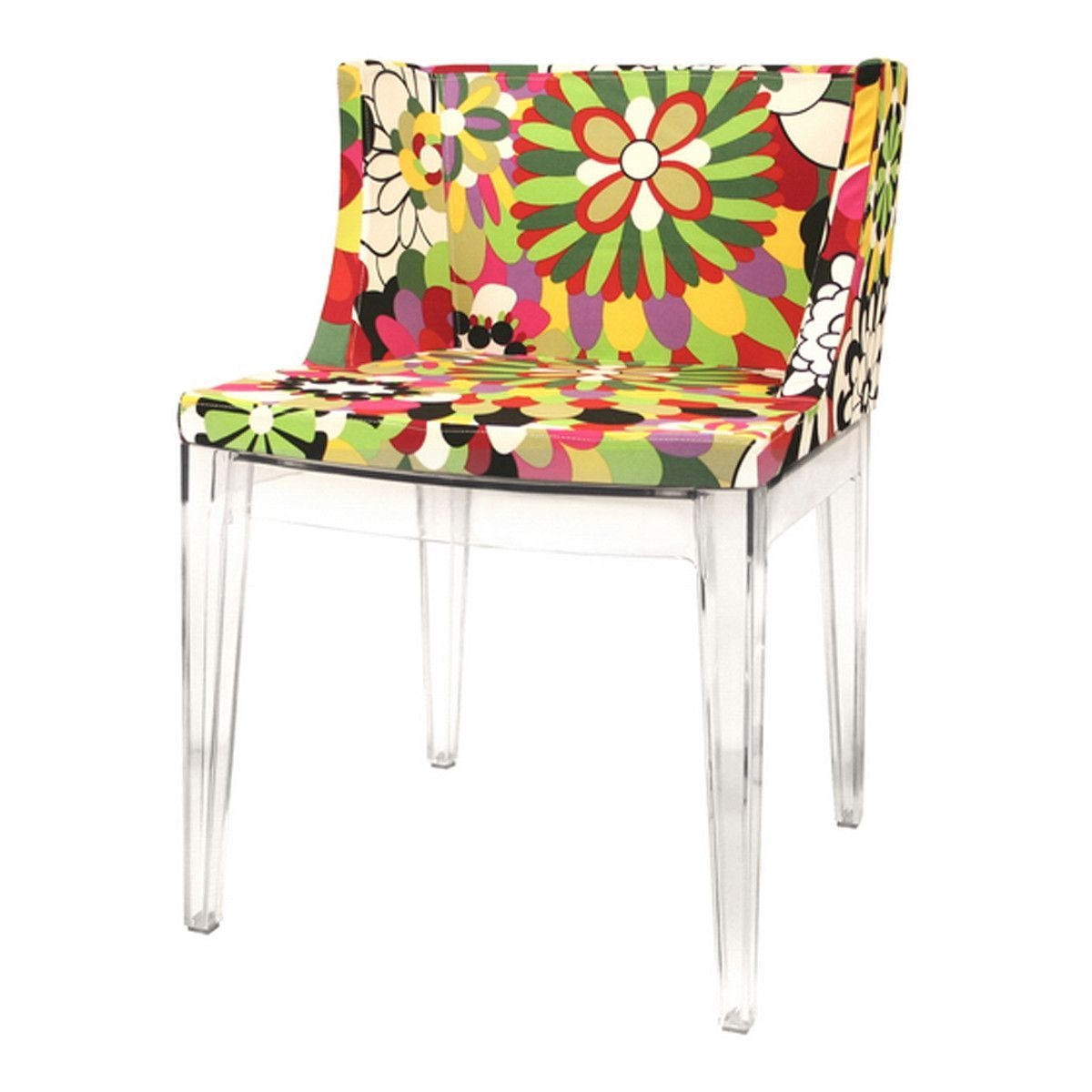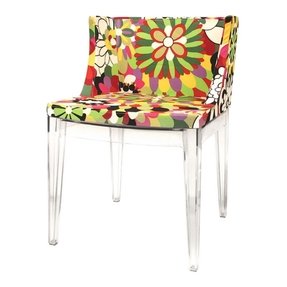 A stunning chair in a funky design. It features cool, transparent legs and wonderful, flowery upholstery of the seat in a combination of vivid colors. The chair like that will be the highlight of your dining room.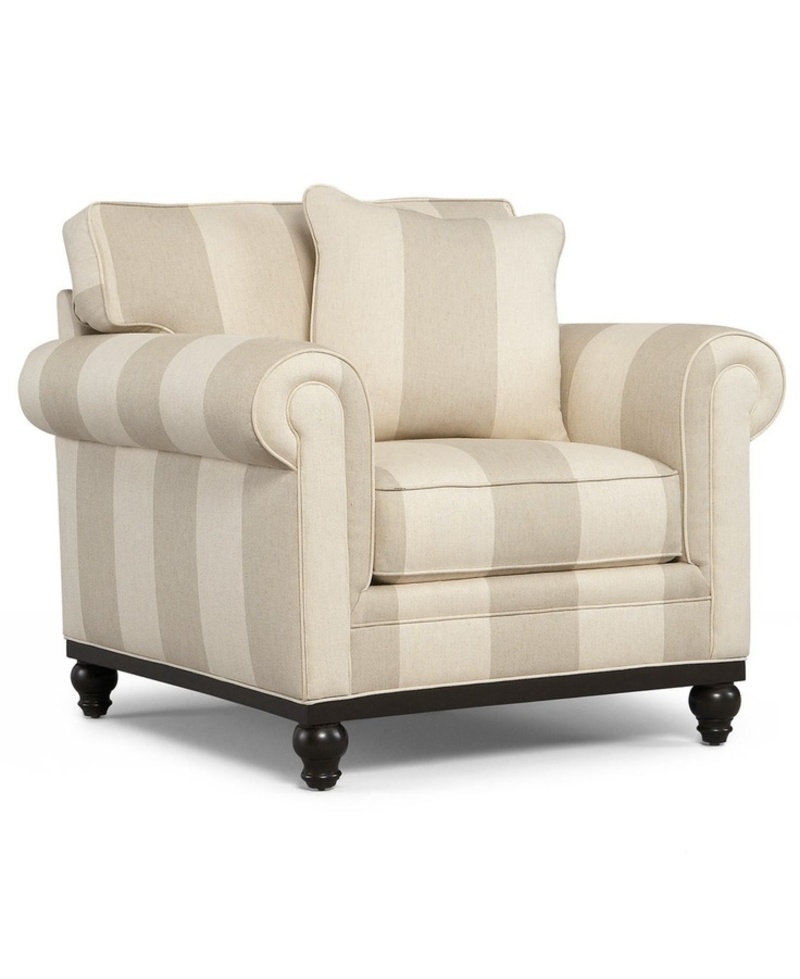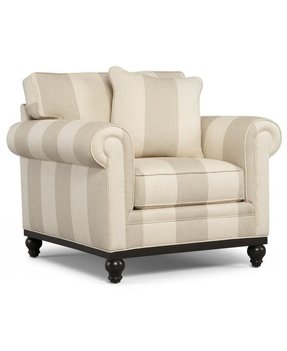 The beautiful striped upholstery of this accent club chair in the living room makes the decor a little more cozy and comfortable. All solidly based on wood construction has unusual armrests and soft seat cushions.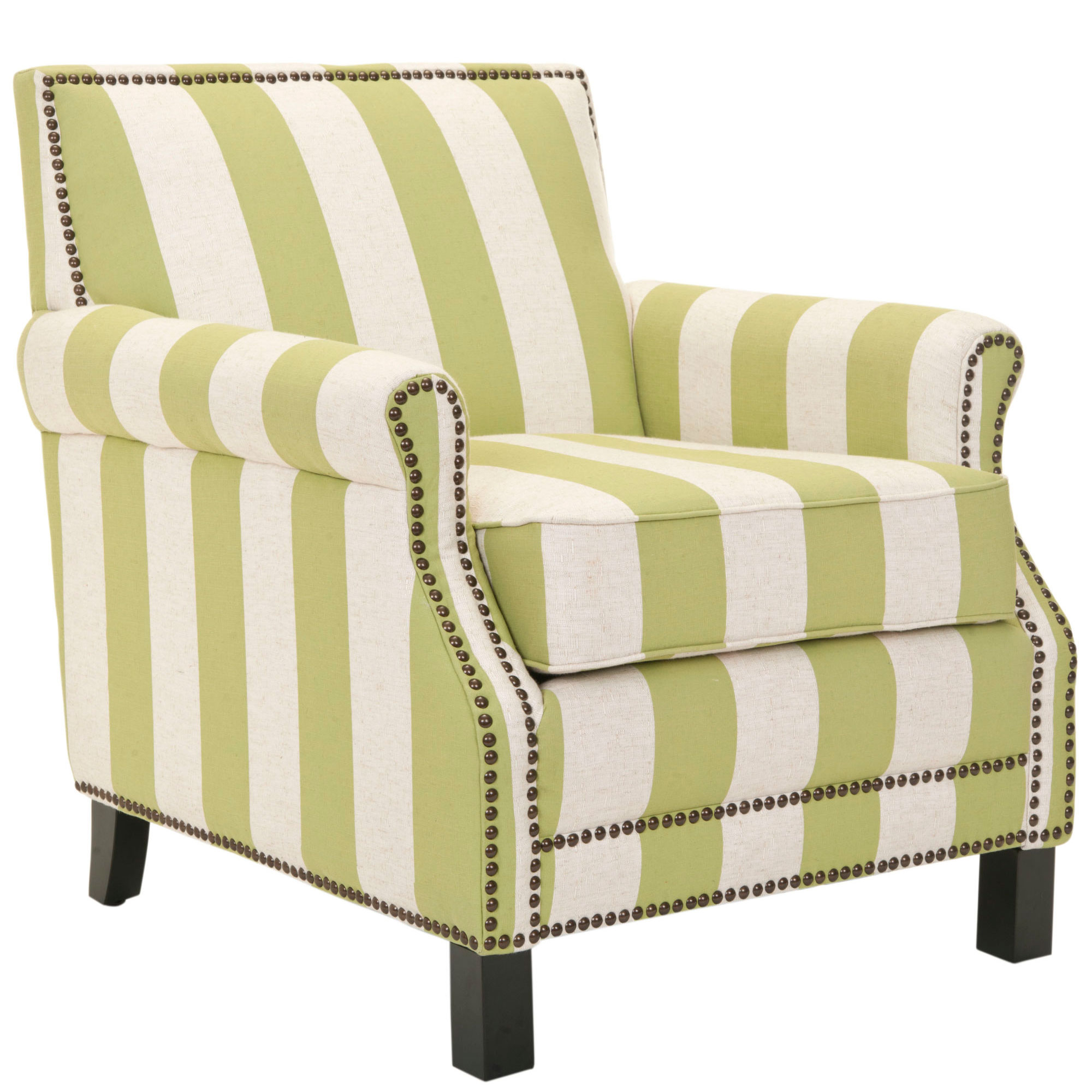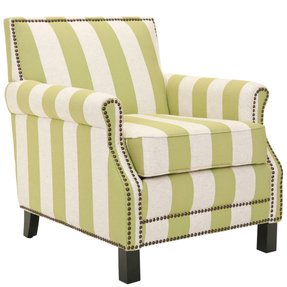 Accent chair as extra seating or place for relaxation in any interior as needed. It is upholstered with striped pattern fabric and reinforced with decorative nail heads. Perfect for watching TV, reading books and more.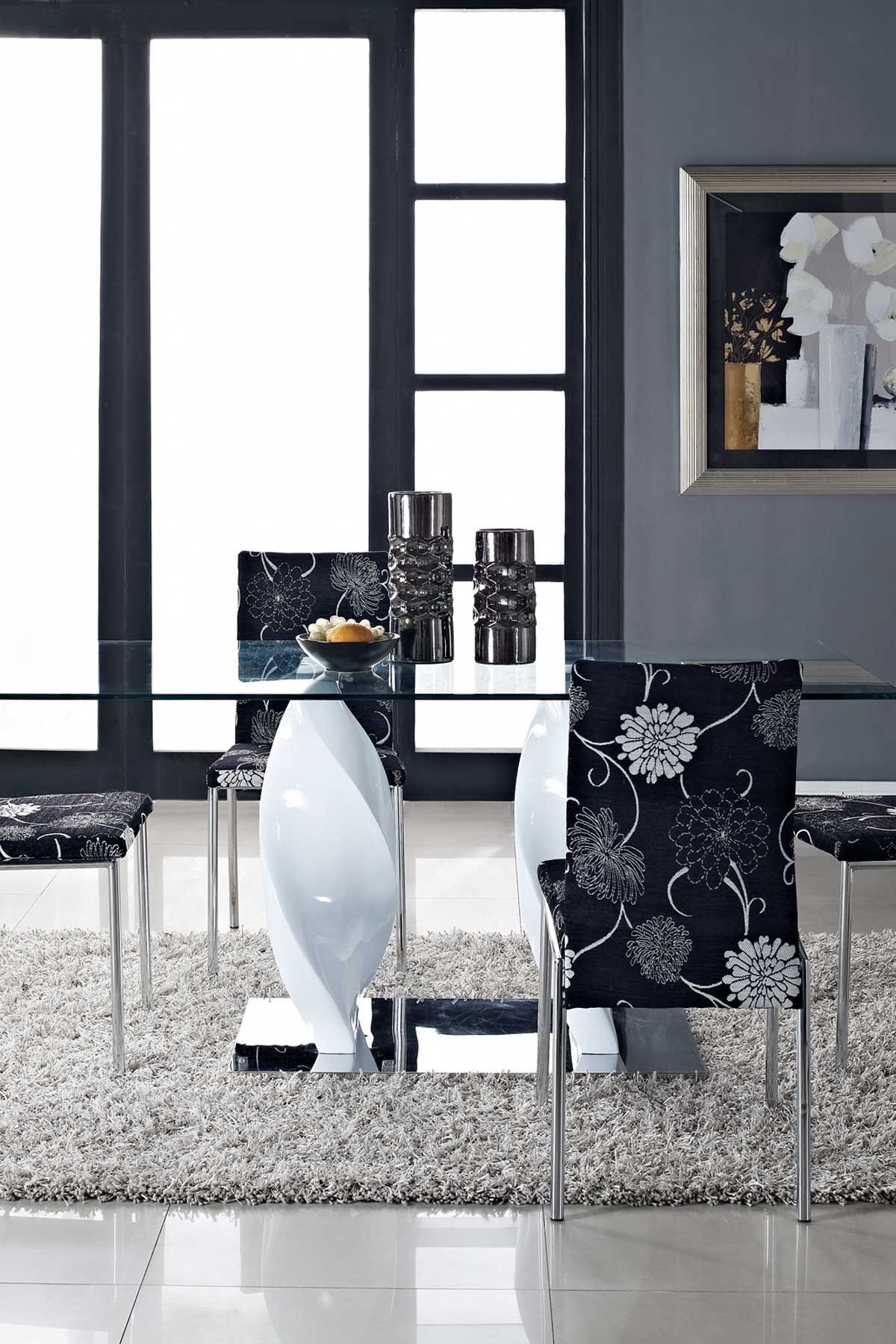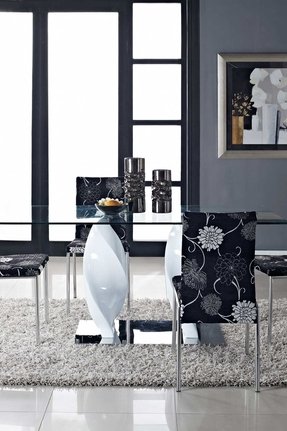 It is a set of stylish chairs for the dining room. The set includes four chairs. They have metal legs. The material, in which they are covered is black and decorated with delicate white flowers. The whole makes a big impression.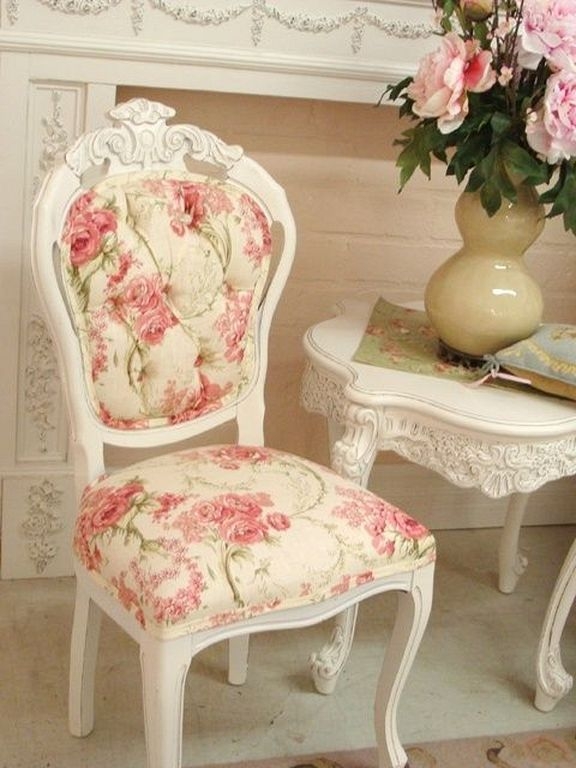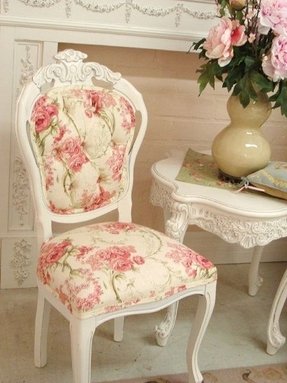 lovely lilac velvet chair - this would look awesome in a reading area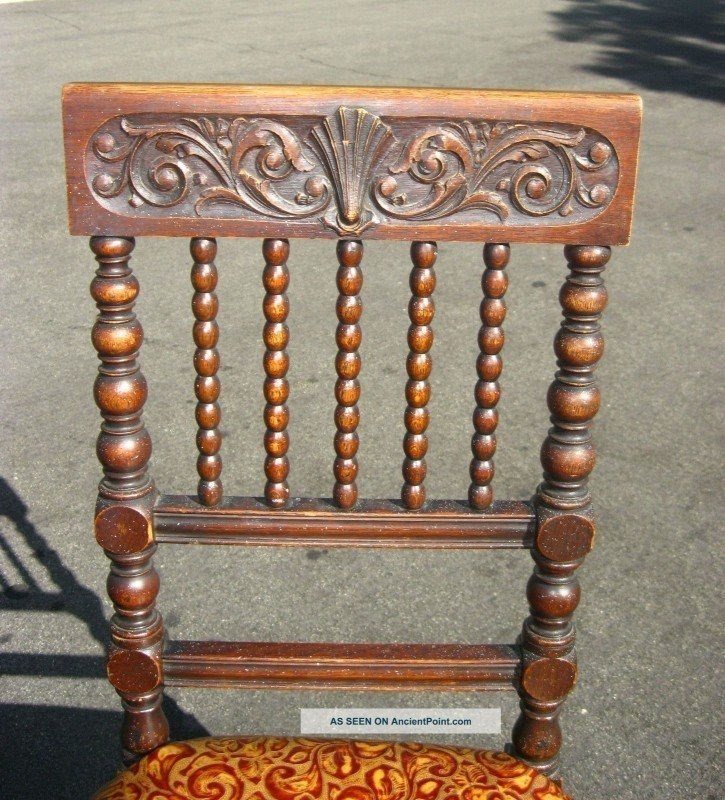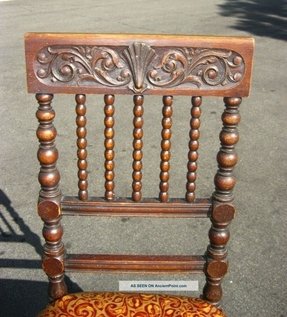 Antique Spanish Revival Carved Accent Chair Floral Embossed Leather ...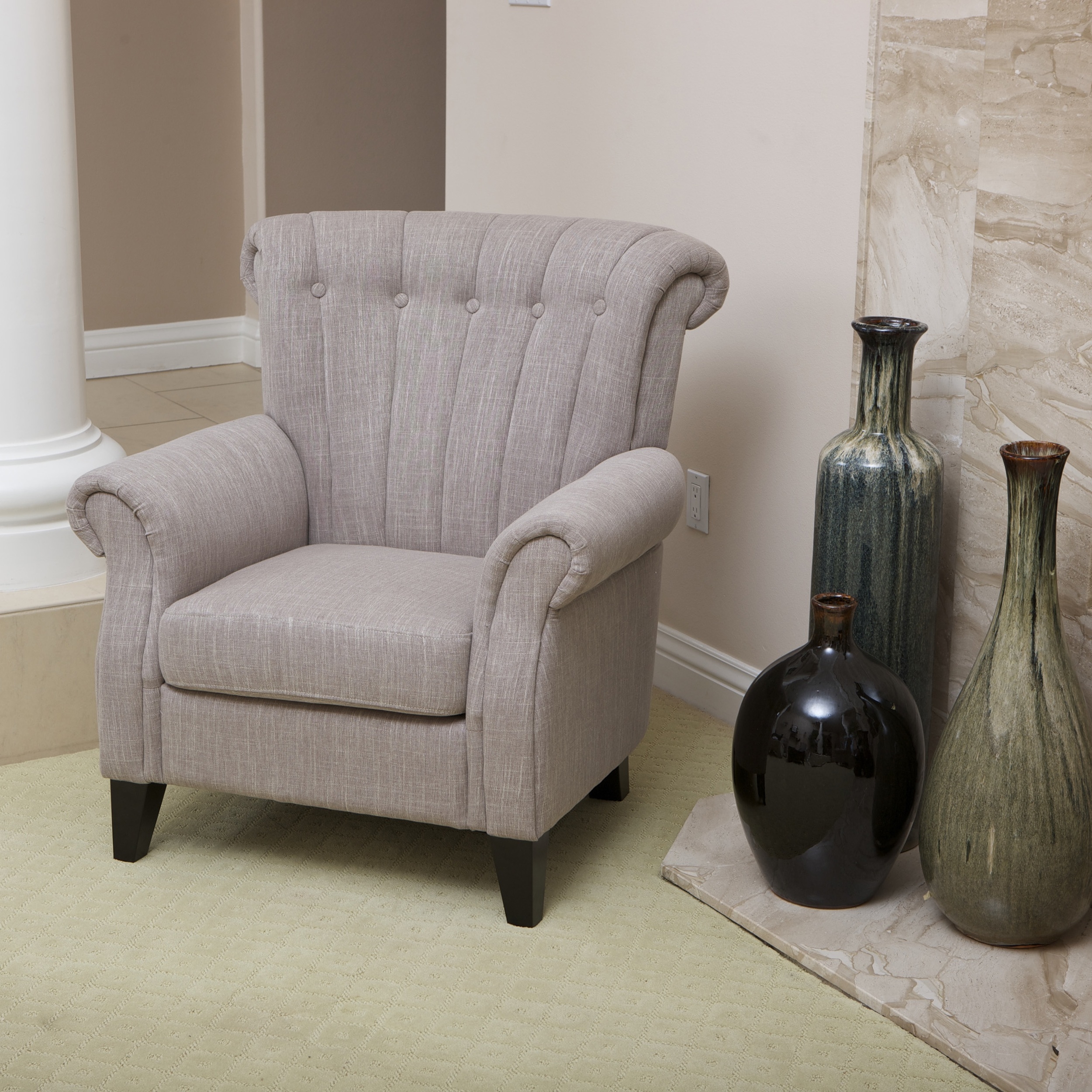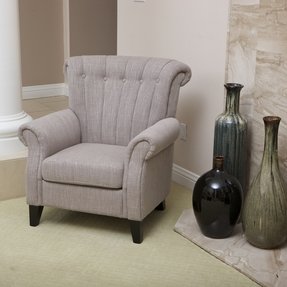 This is a very elegant chair that is perfect for classic and stylish living room. The seat is nice, beige, pleasant to the eye. This is very convenient and comfortable to hold. You just want to sit on it and relax.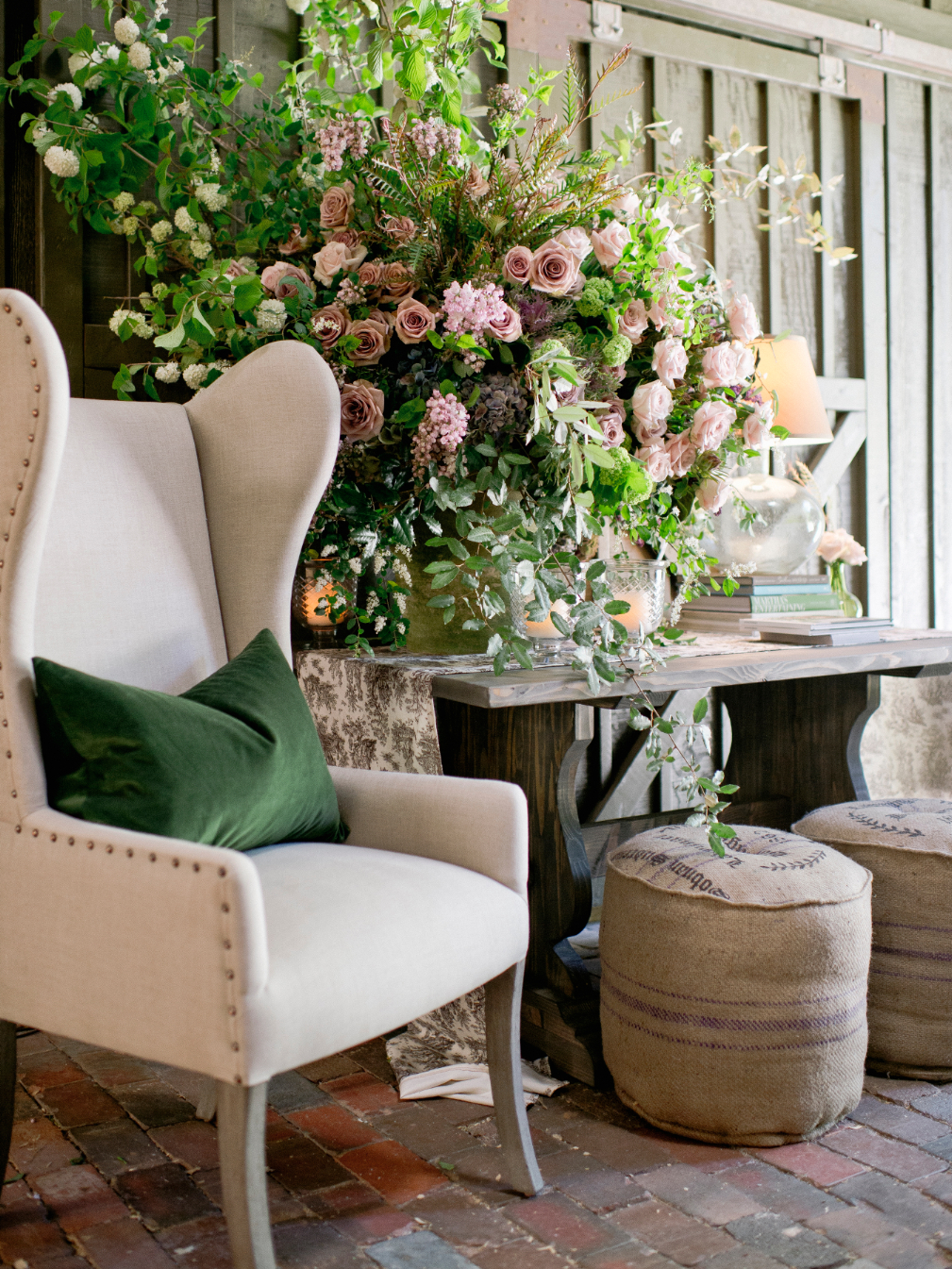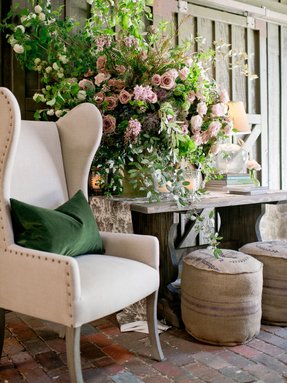 Vinewood Plantation. One of the prettiest Southern wedding venues.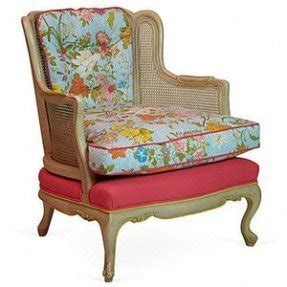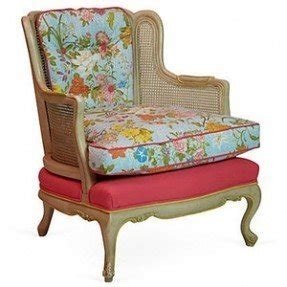 shop furniture chairs accent chairs pink floral wingback chairs pair $ ...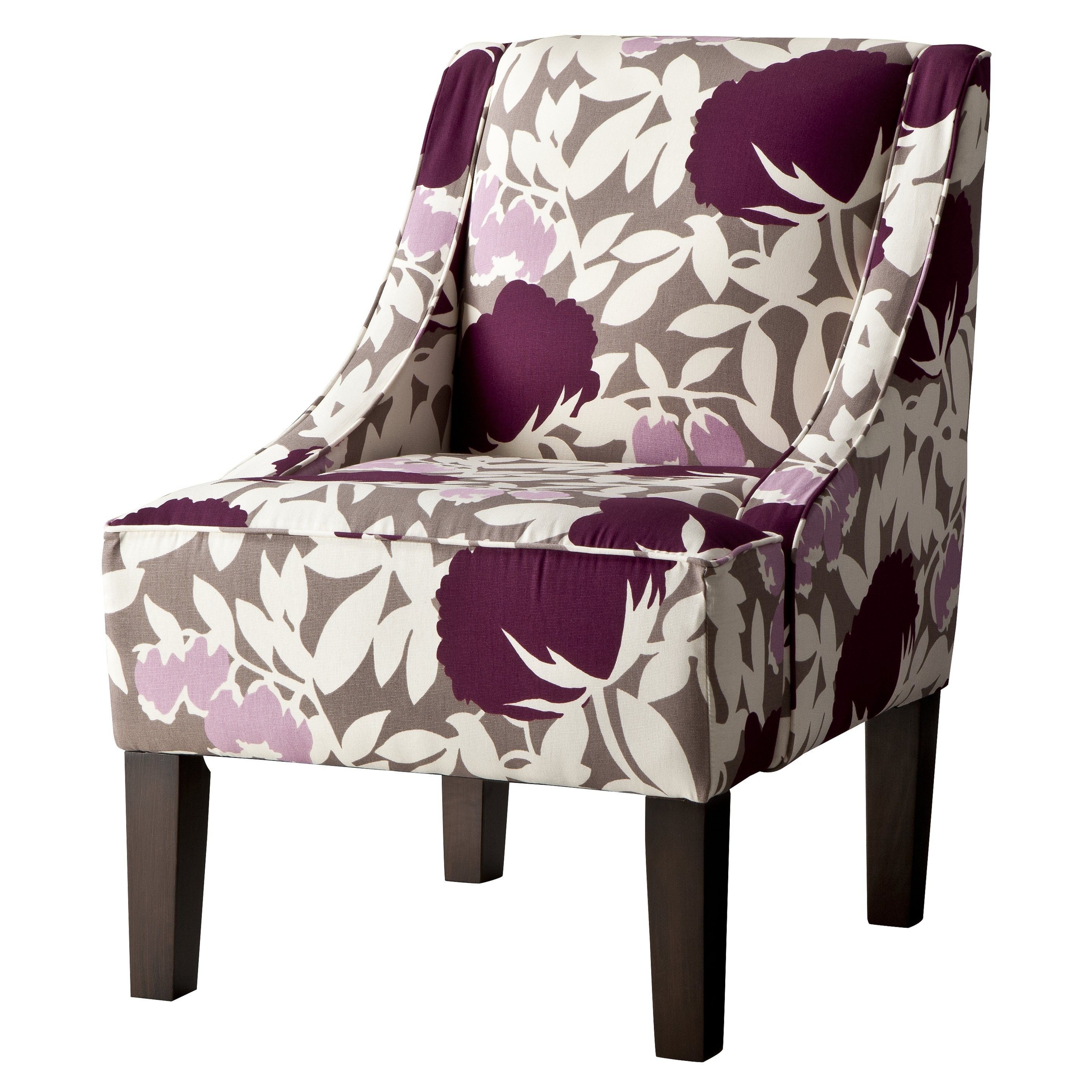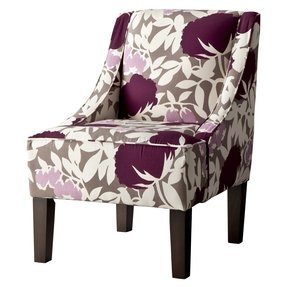 It is a great choice for people who love modern, coloured pieces of furniture. The chair is based on a wooden frame that is resistant to damage. The Dacron foam is covered with 100% cotton material, so it provides good relaxation conditions.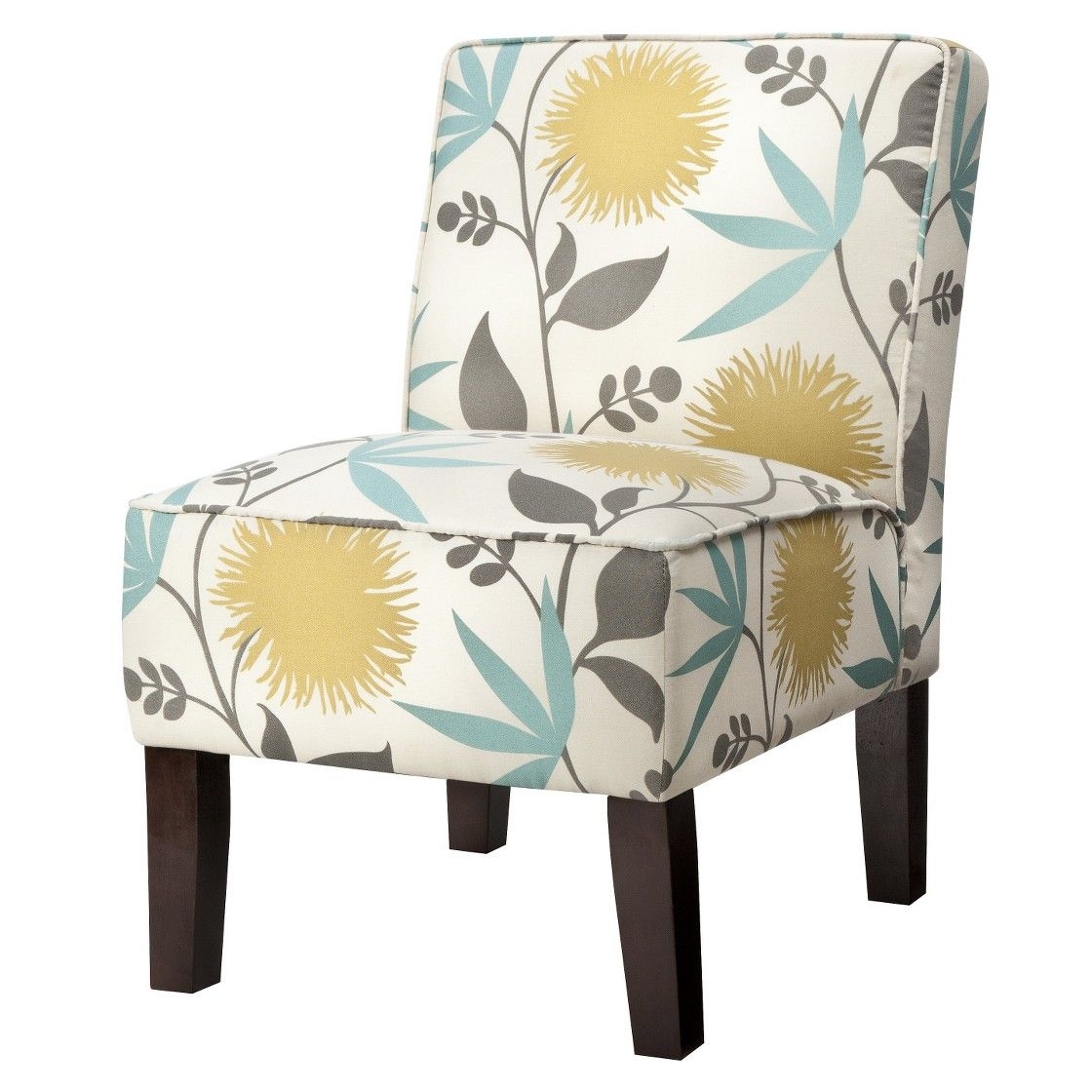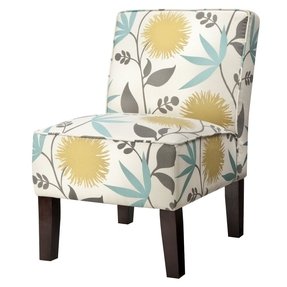 A very comfortable and coloristic armless chair supported on wooden legs made of solid material. This product brings elegance to any room regardless of its stylization and colors. The Dacron foam is extra soft so the chair is very comfortable.