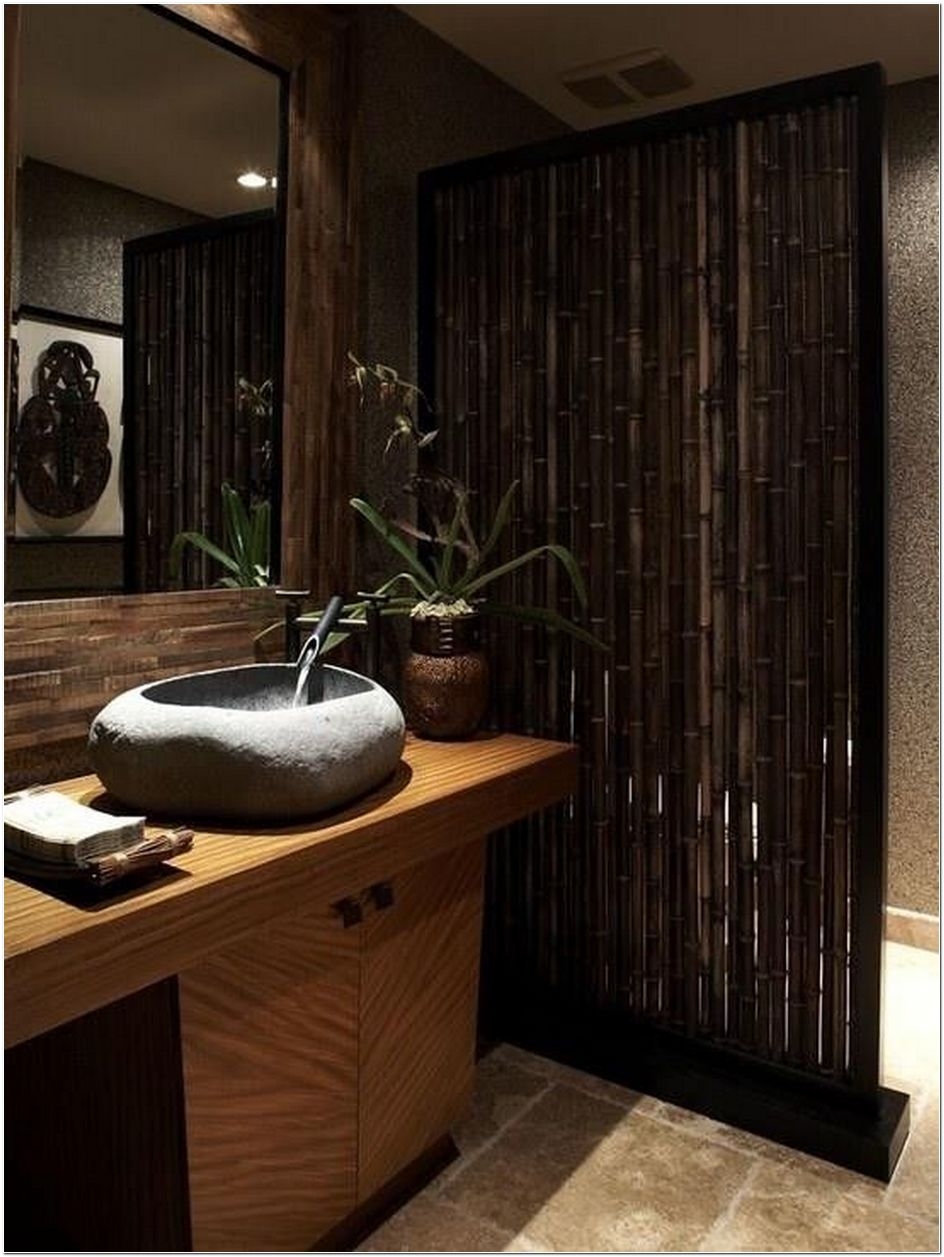 A cool rectangular contemporary divider intended for bathrooms. It's constructed of vertically arranged natural bamboo rods in beige and brownish tones. It has a showy thick rectangular foot and a frame of dark brown-finished wood.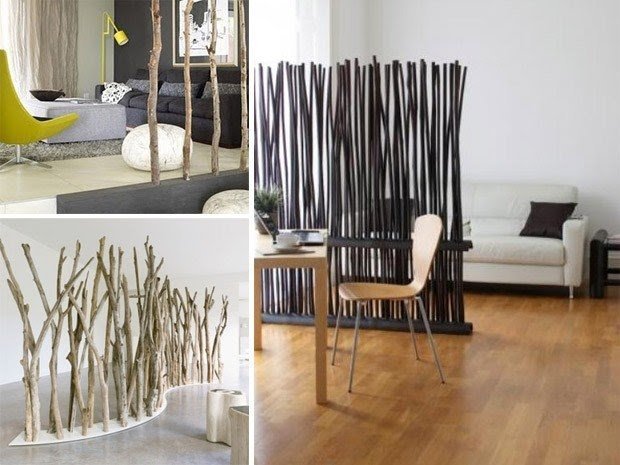 With this amazing bamboo wall divider you will give your interior a more unique look and will allow you to actually make it stand out a lot more with style and visual appeal coming from the various shapes and colors of the realistic bamboo.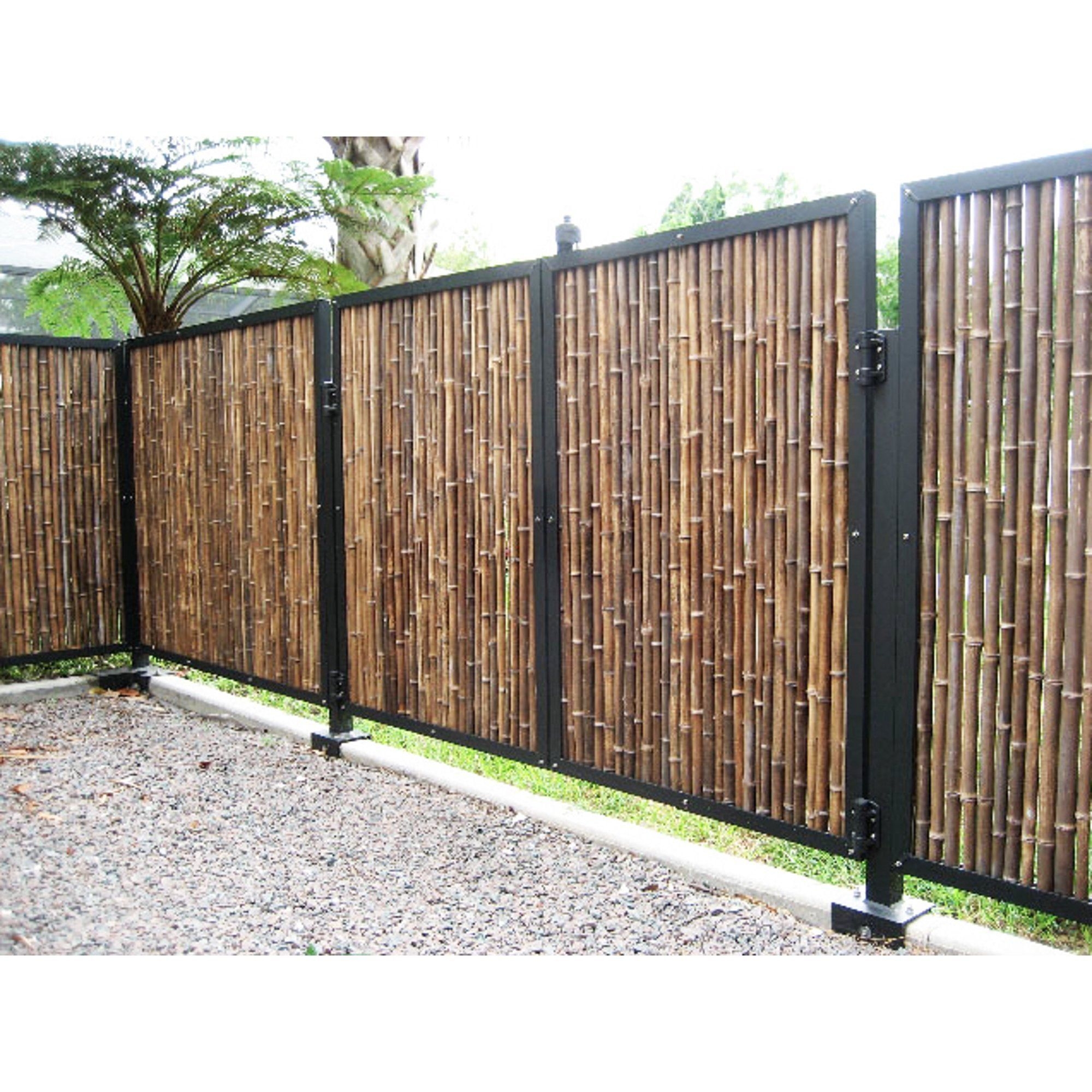 Aesthetic contemporary fence panels for outdoor use. A rectangular panel has a frame of metal with a rust-resistant black finish, filling of vertically arranged weatherproof natural bamboo rods and is easy to install.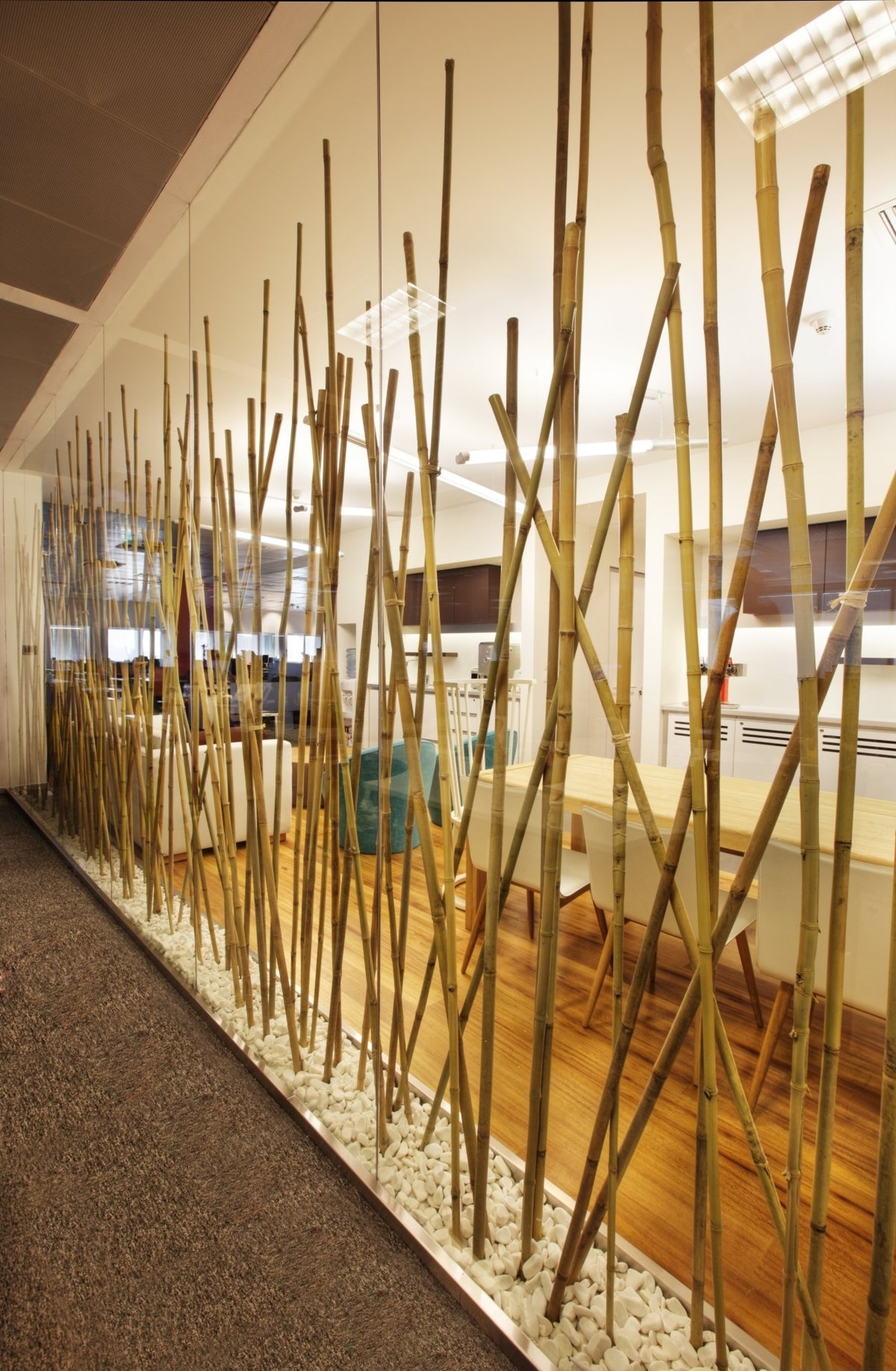 Partition made of Bamboo Poles - From Turkcell Maltepe Plaza by mimaristudio | #InteriorDesign #BambooPartition #OfficeDesign |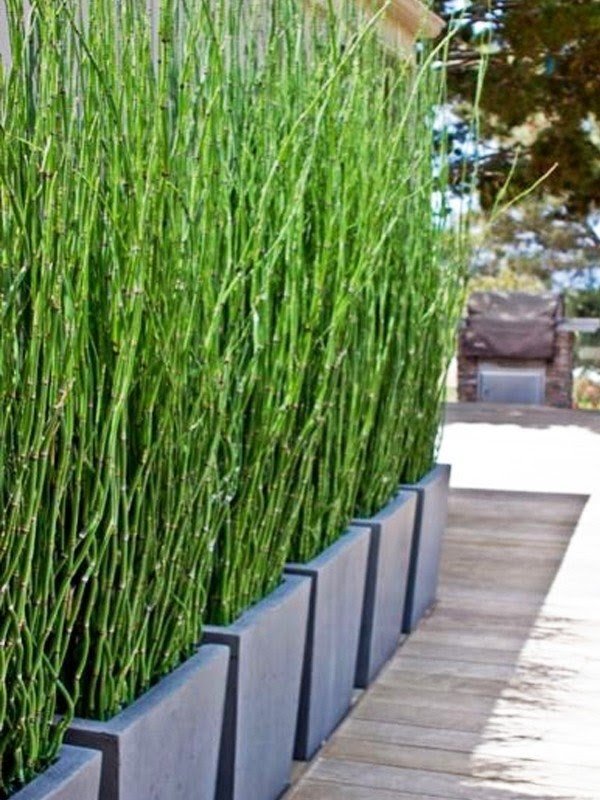 If you want to create a privacy screen, check out this bamboo wall dividers. Can be used smoothly both indoors and outdoors. Depending on the planters, they can create an oriental or modern urban appeal.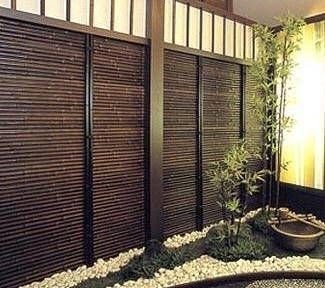 The wall divider screen is a somewhat forgotten element of the decor. It works as a privacy guard on the patio - marvelously adding an exotic character, because it was made of bamboo, finished in a dark brown color.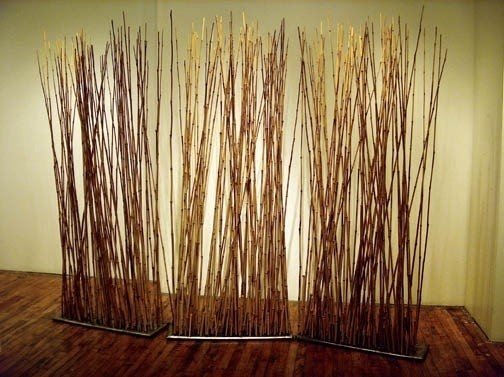 bamboo room divider Bamboo Room Divider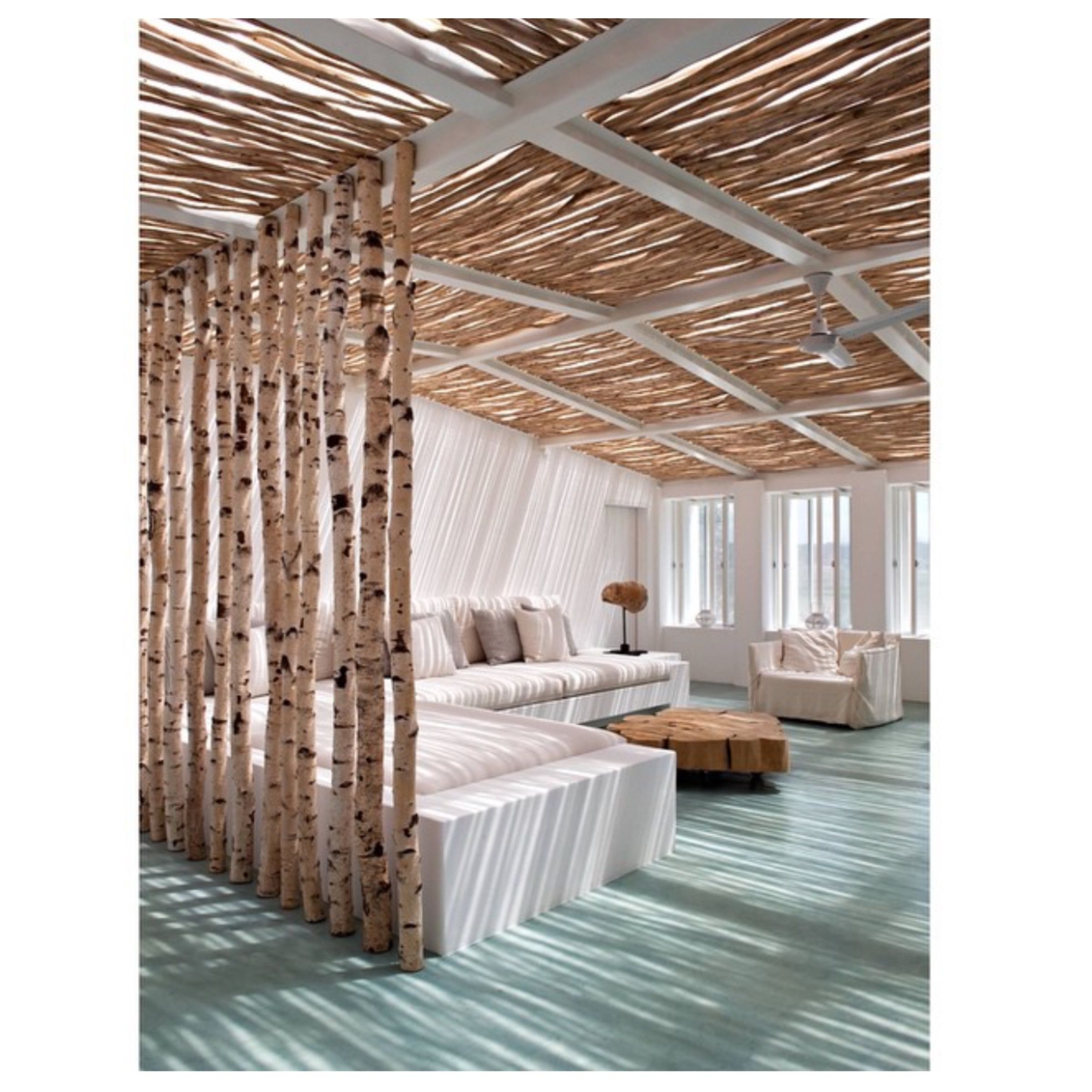 It's like going to a tropical beach and taking some beautiful wood from there. In a bright house, these bamboo piles has built a huge screen, and actually a natural wall divider. Trendy look of a tropical beach house.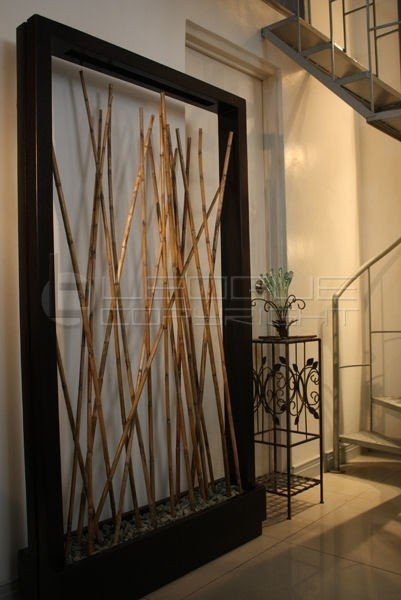 Bamboo planter, room divider, bare wall accent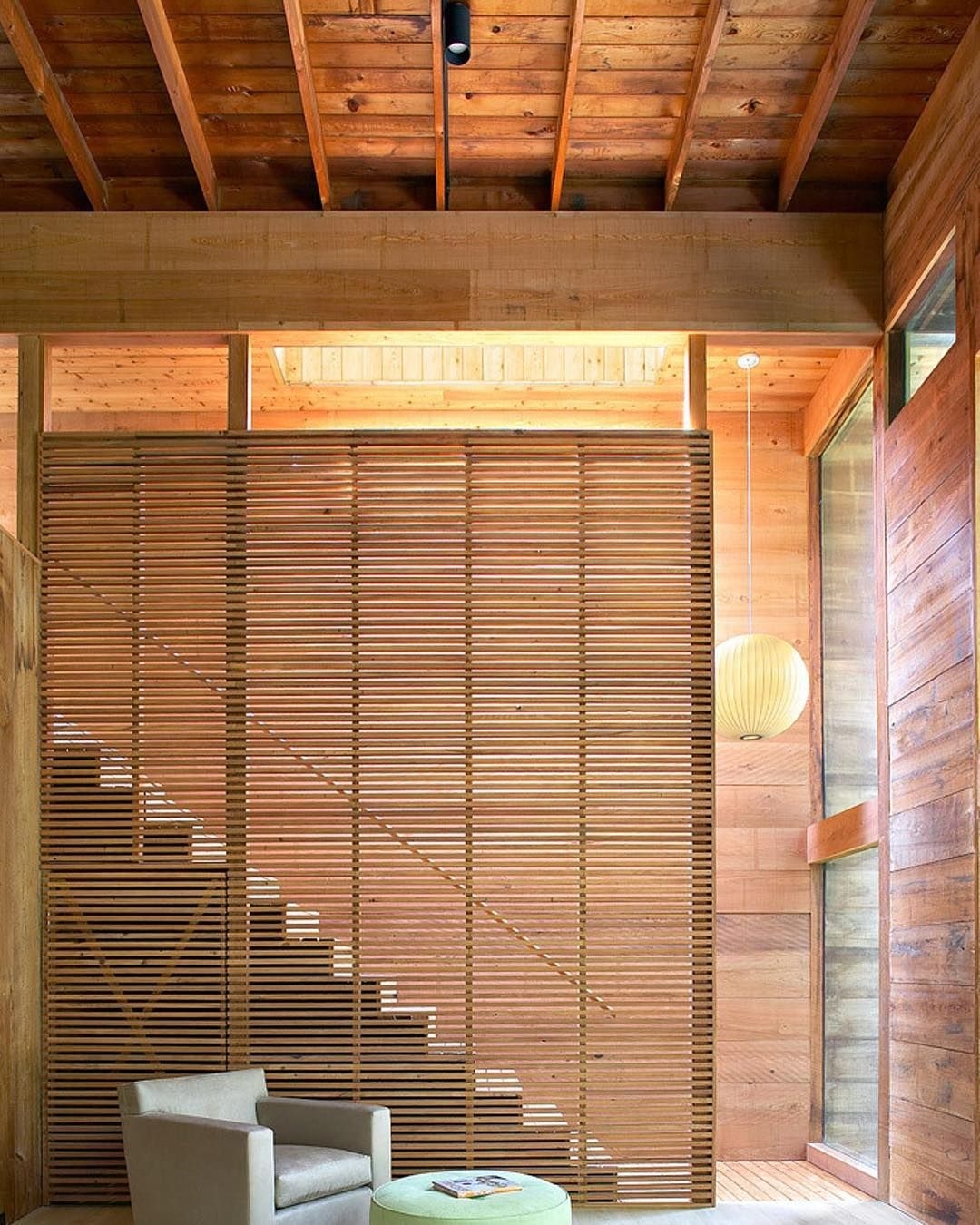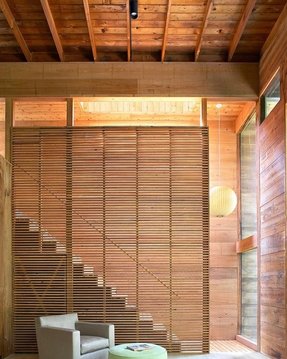 Natural exotic bamboo wood made it possible to create such a delicate, though spacious, design of a bamboo wall divider that divide the space between the stairs and the room. Instead of a massive wall, translucent bamboo piles let the light into the house.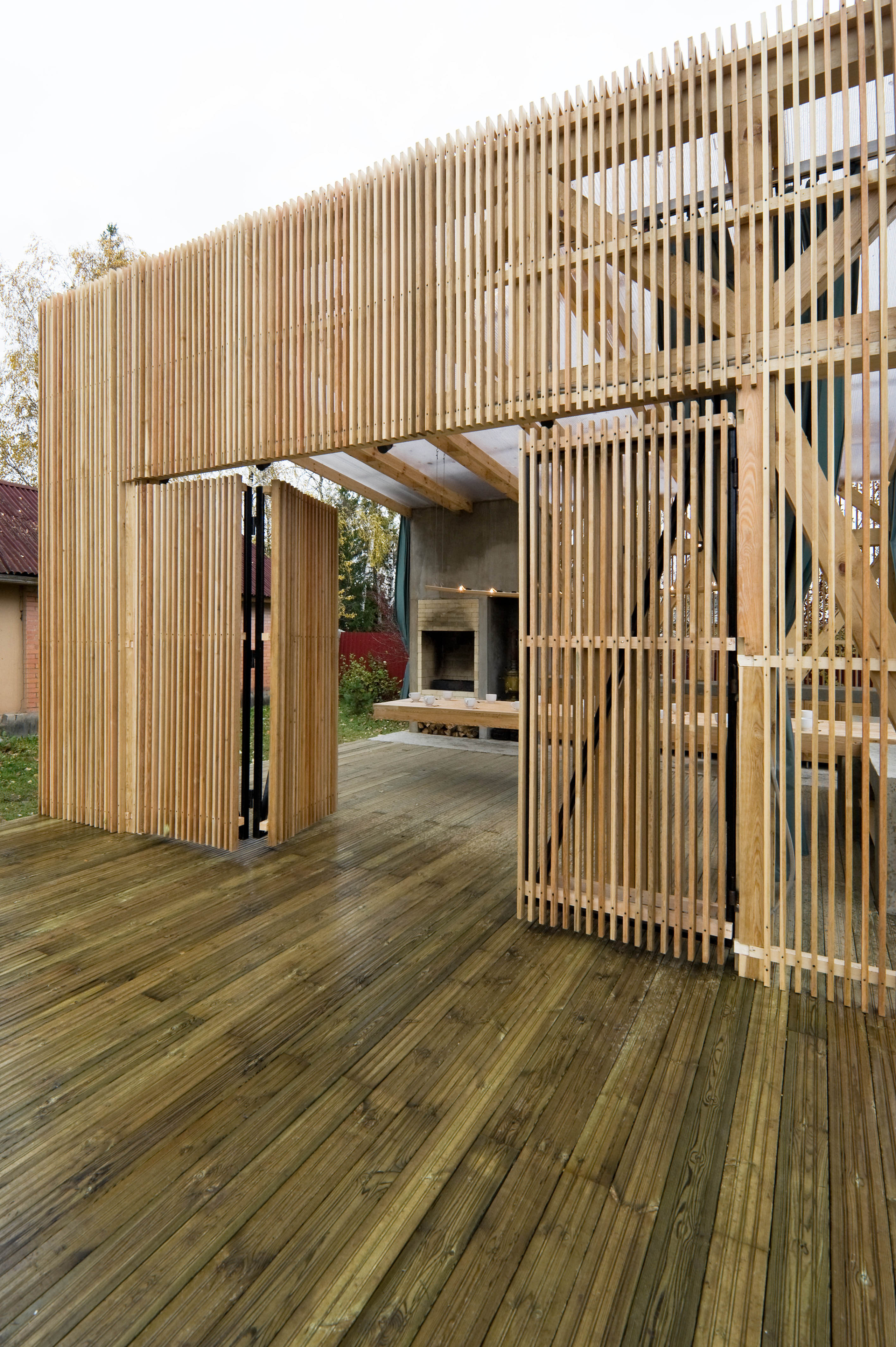 Modern bamboo wall divider - a finding of contemporary architecture. Bamboo, as being a natural material that grows fast, is all-the-time popular in updated interior styles. To define space, separate some parts of the room, or to summon a cozy niche.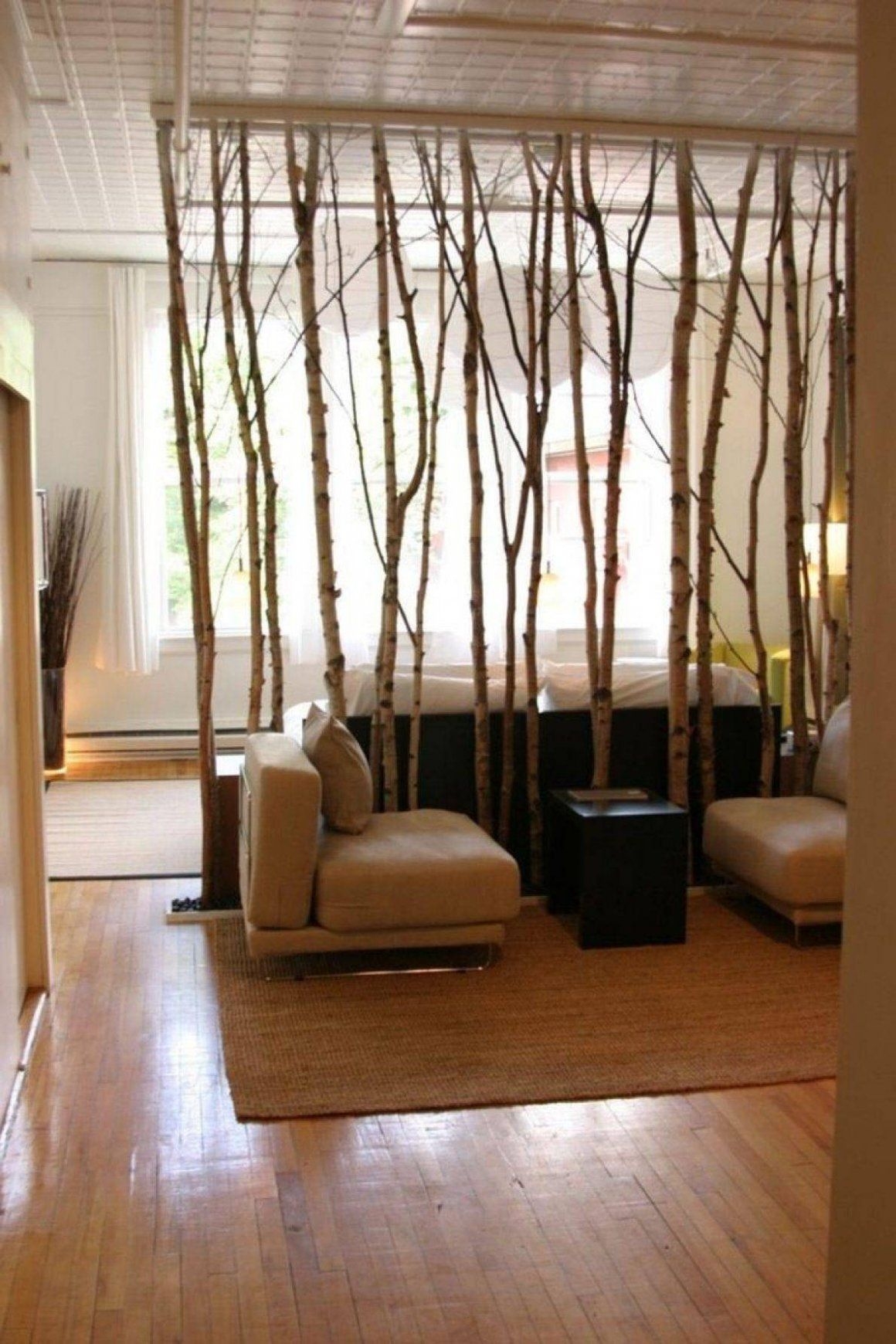 There are many more interesting solutions than separating the rooms with another wall. One of them are the strong branches of the pine. Supported on the platform, end up under the celling. Bring amazing nature style in the middle of ordinary interior.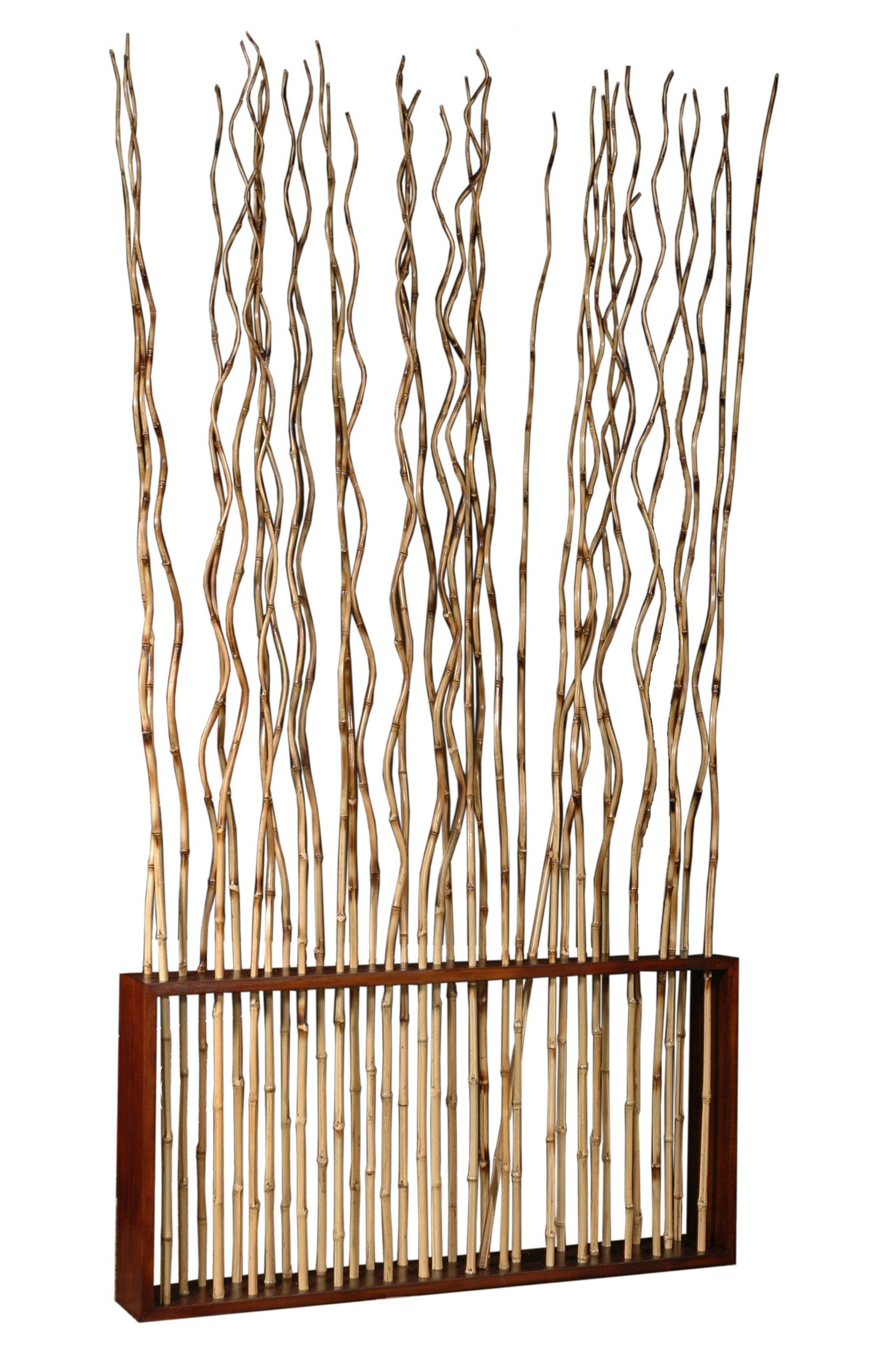 79" x 43" Marissa Room Divider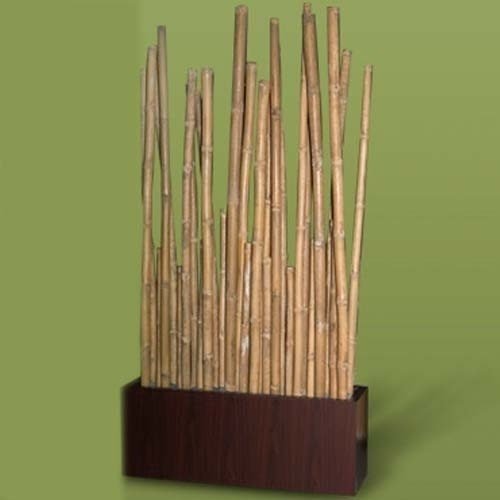 If you like minimalistic style and natural solutions, this divider will be perfect for you. It has base made of beautiful wooden flower pot and top made of bamboo. It give you more privacy and make your interior more unique.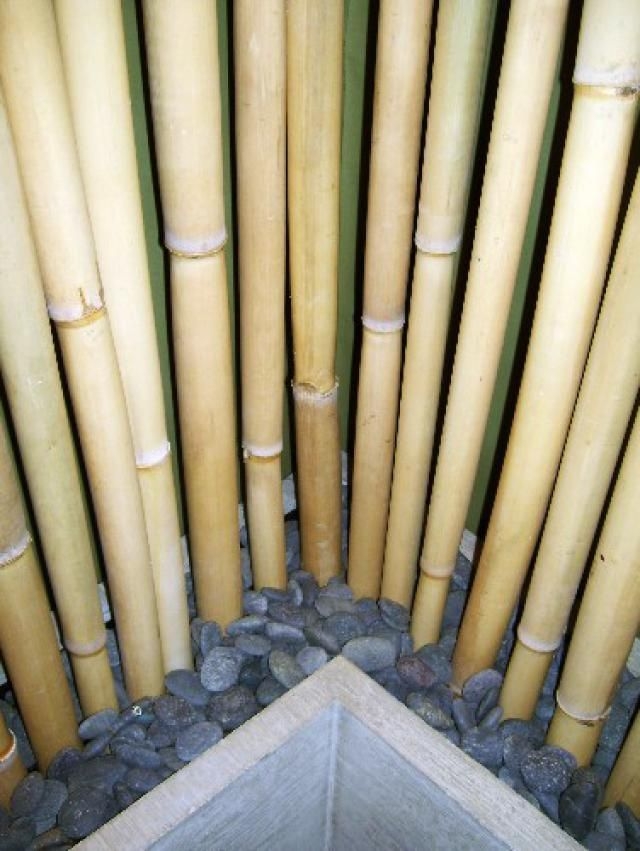 If you value your privacy. You can separate from others with bamboo wood. Here the bamboo piles are aligned and held with stones. They make a great bamboo wall. A privacy screen is important part of outdoor space.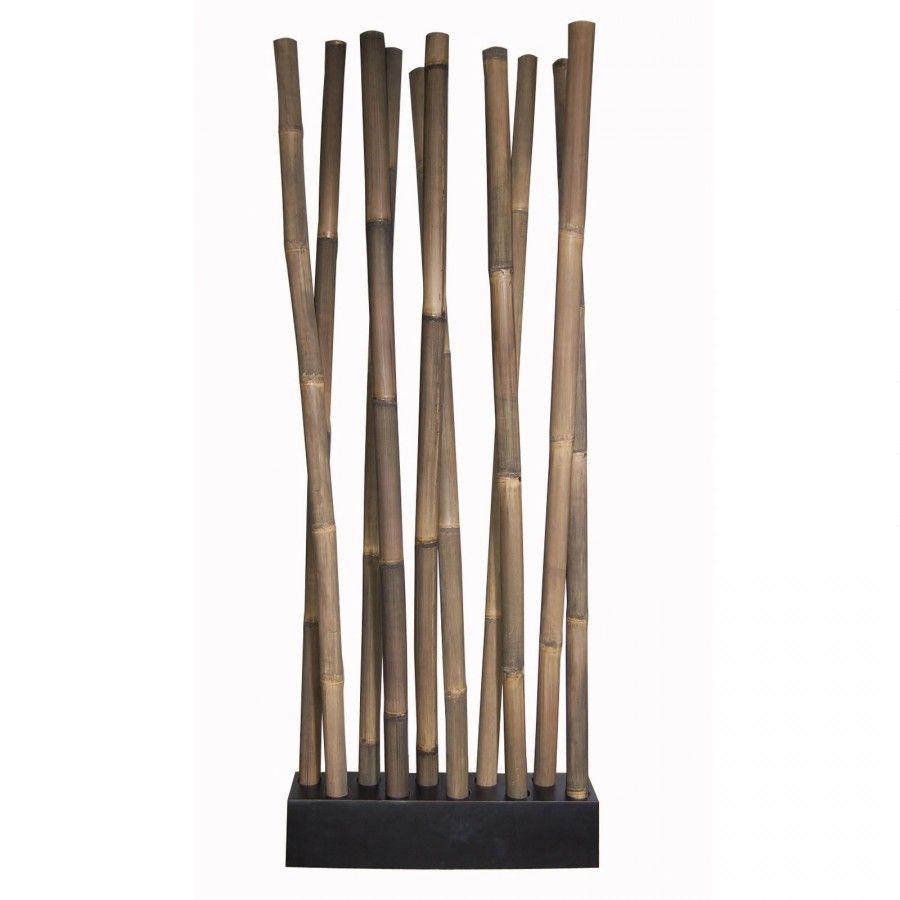 90" x 39" Awie Room Divider

An easy way to divide your space, creating at the same a warm, coastal or tropical appeal. An inexpensive, easy to perform on one's own, project, which will distinguish your interiors.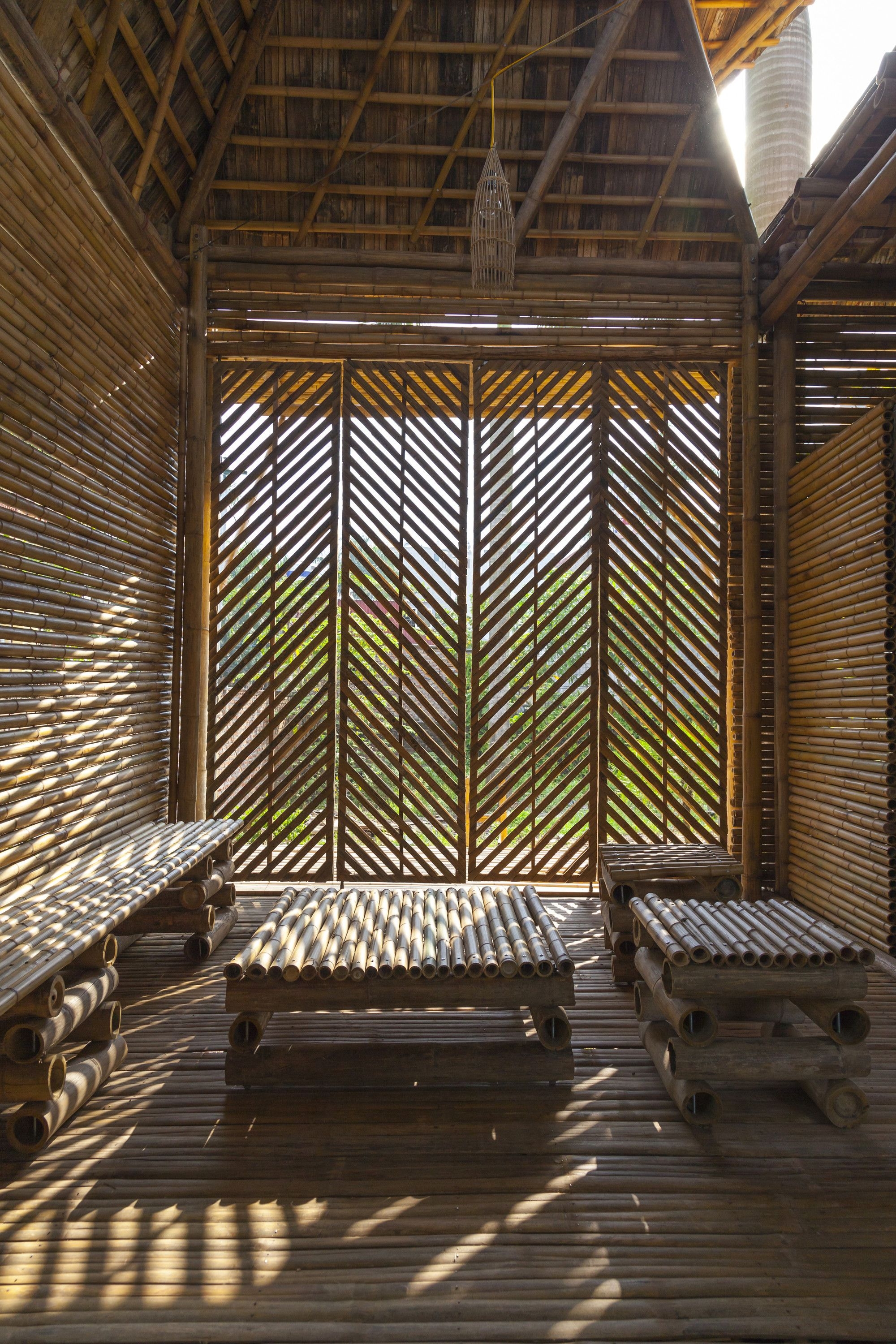 Bamboo is the king of houses in Vietnam, although not yet very common is the trend of recent years. Interior filled with bamboo. Chairs, table made of the same wood. A characteristic bamboo wall divider will let the sun set in the original way.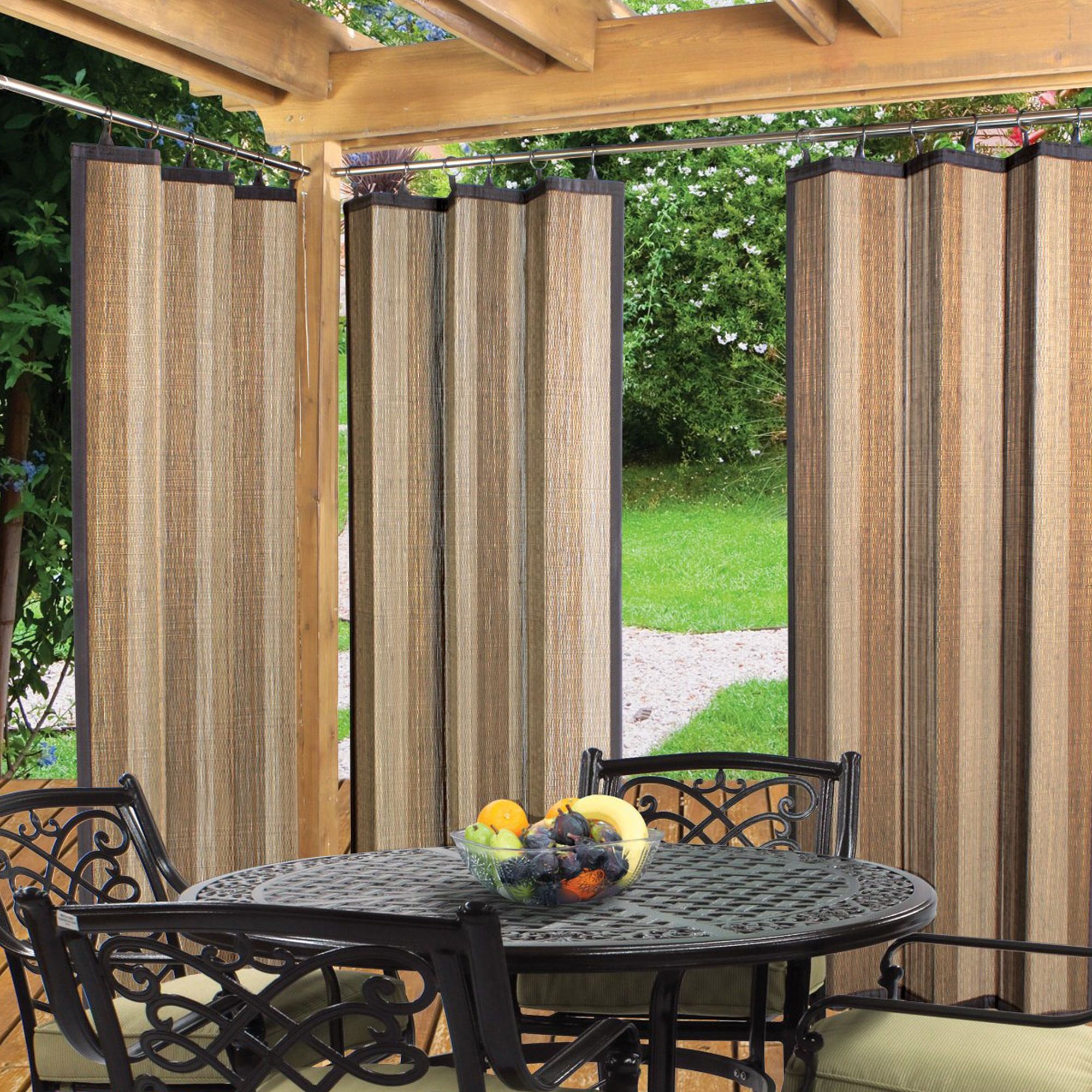 Indoor/Outdoor Bamboo Curtain Panel | Versailles | SKU: BRP12-4084-93 | Outdoor Curtains | Factory Direct Curtains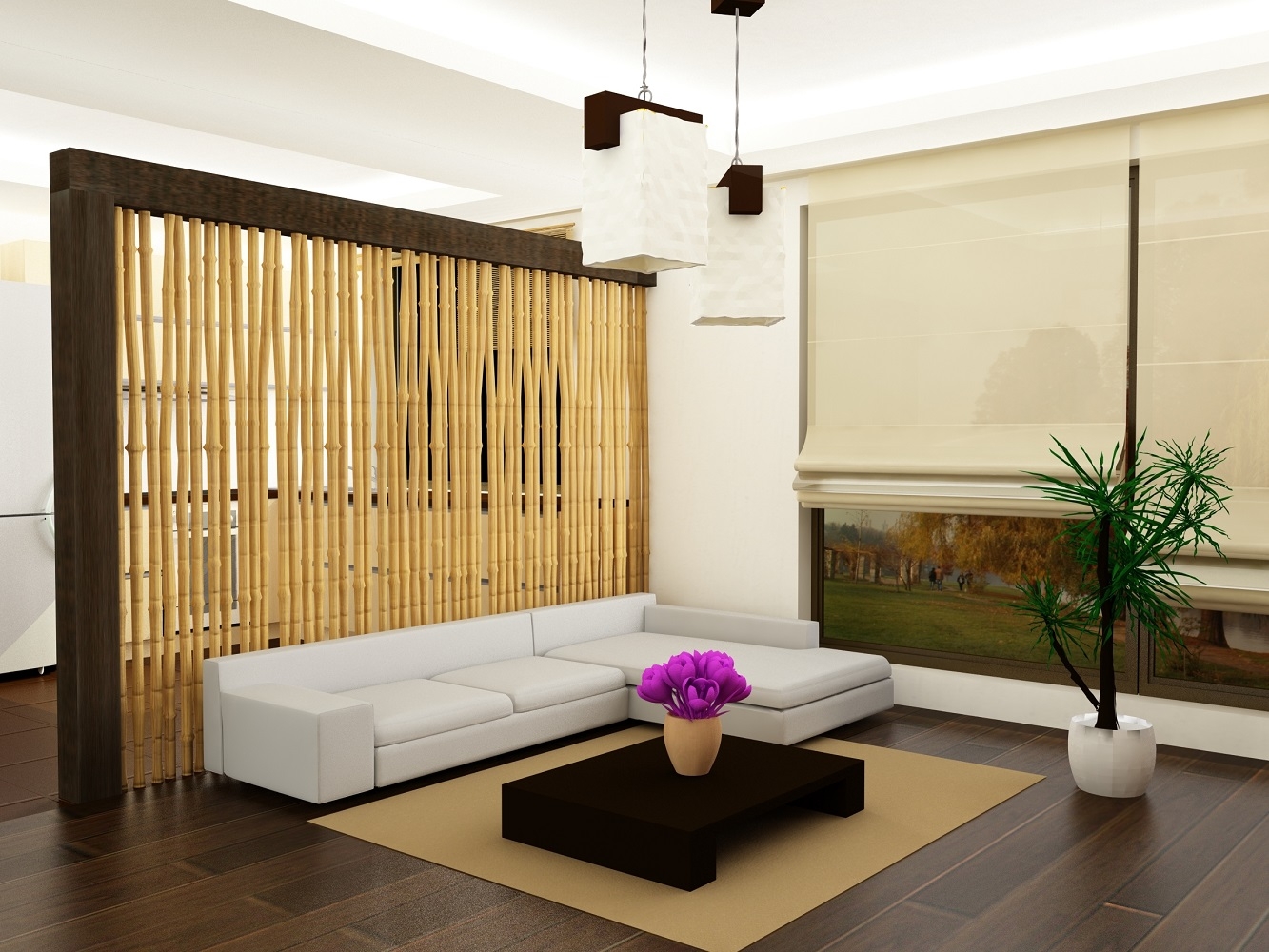 your modern living room divider divider walldivider wall ideas Bamboo ...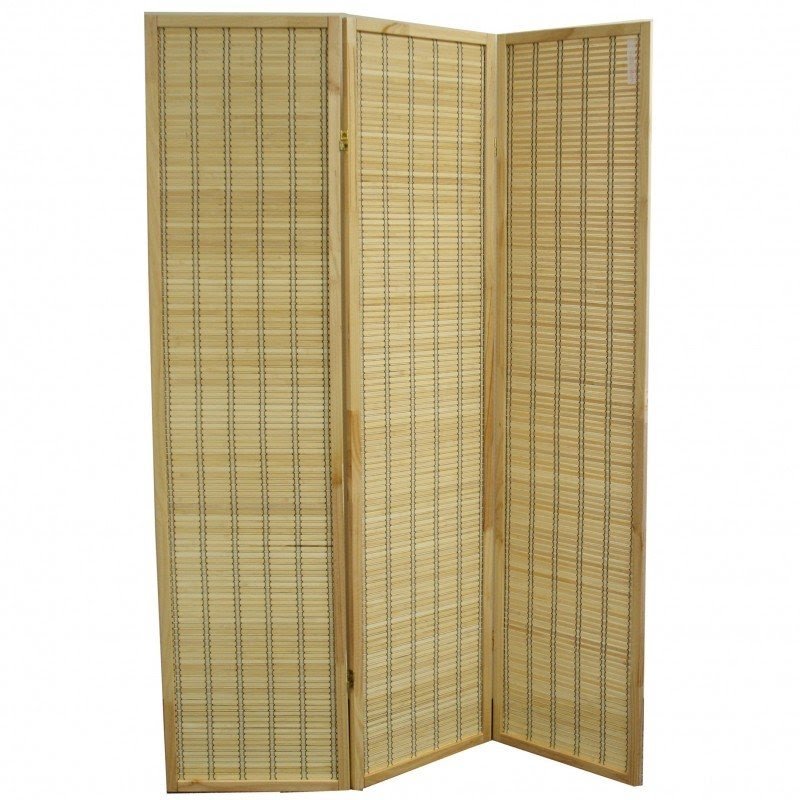 70.25" x 52" Serenity Bamboo 3 Panel Room Divider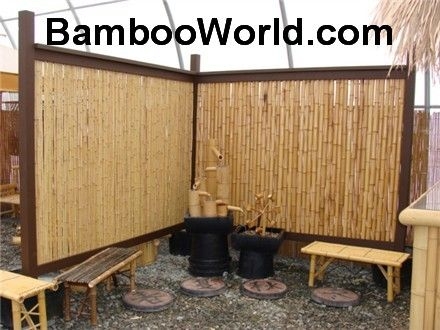 Large bamboo divider (two sections) - a boon when you want some privacy for your garden party. Bamboo design is fully opaque and very stylish, bringing some tropical island vibes or Asia / orient inspirations.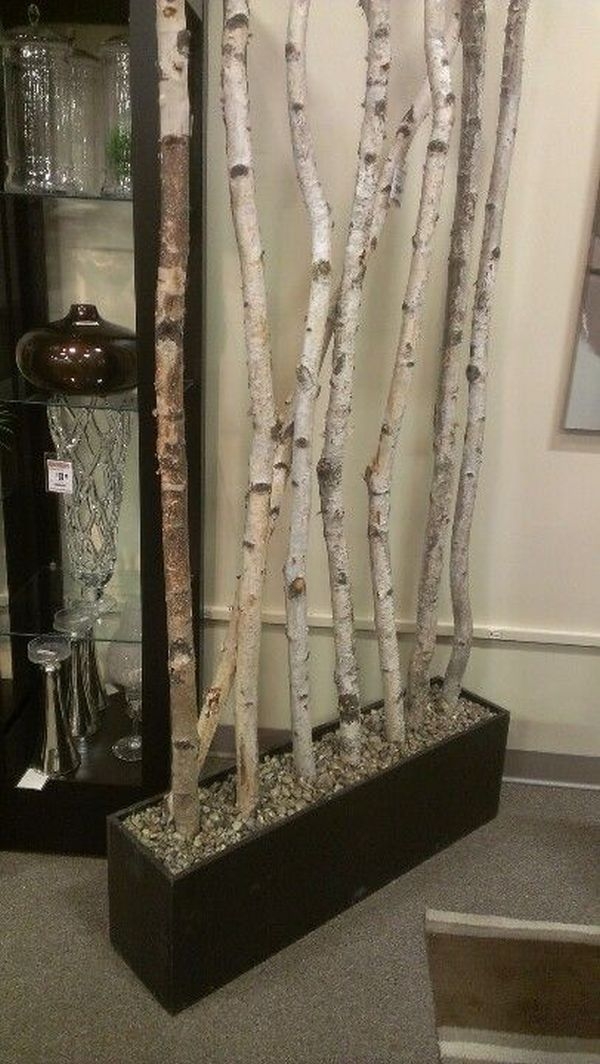 natural wall divider! This would be a great decider that can be used to desperate a safe place and u can still see through it !!!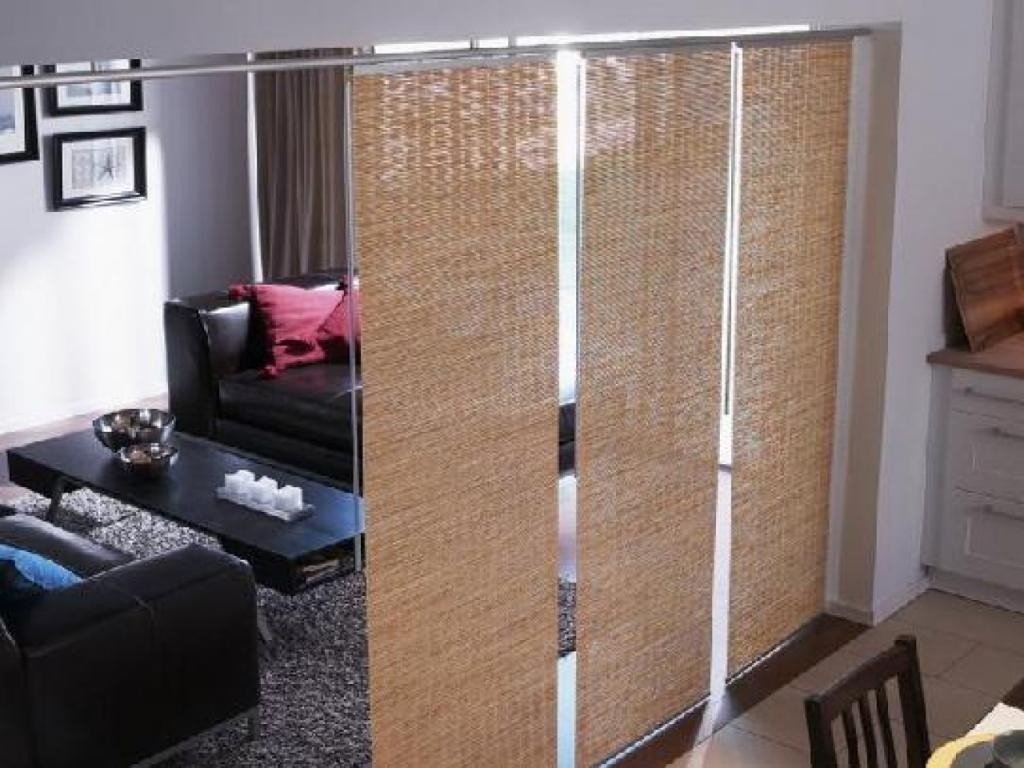 Linen room dividers are great for giving you privacy when you need it. Eco-friendly, durable and quite cheap, they are an awesome addition to every minimalistic house. They come in various colours, to meet all kinds of tastes. Easy to install and take down, they are true life-savers when you have to divide a difficult kind of interior.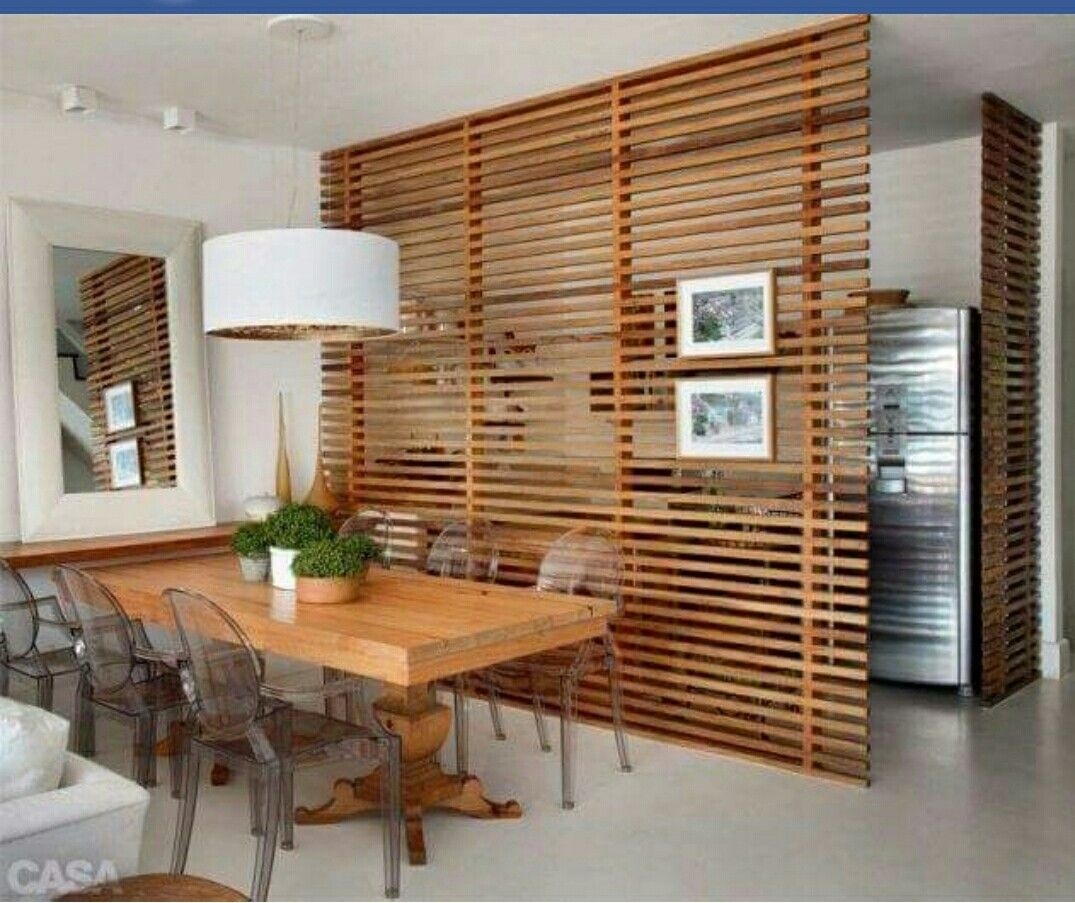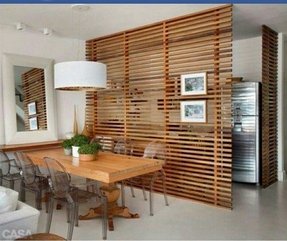 Bamboo is a perennial plant with a characteristic, woody stalk. It occurs mainly in tropical and subtropical parts of Asia. It was created here instead of a wall in the form of a large wall divider of bamboo boards, spread over the entire surface.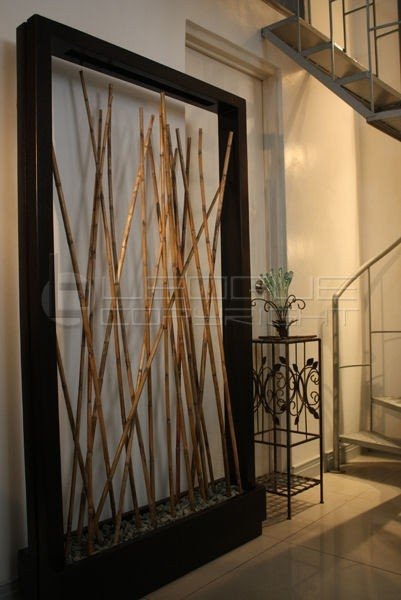 We do not need expensive paintings or sculptures to give a unique look to your interior. You can use delicate bamboo tree stem. Supported, stuck in a stone path - create a natural image, in a solid dark frame made of wood.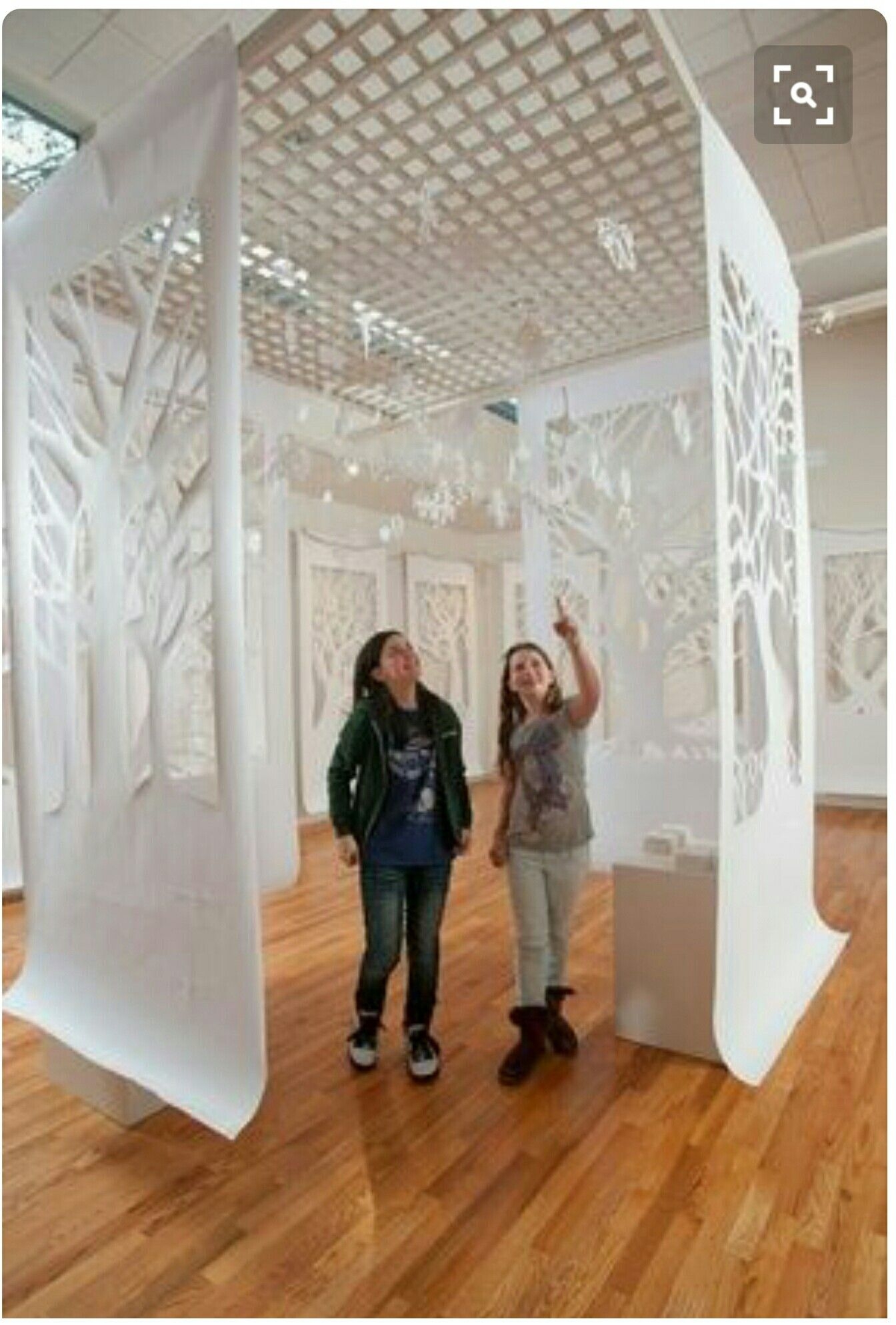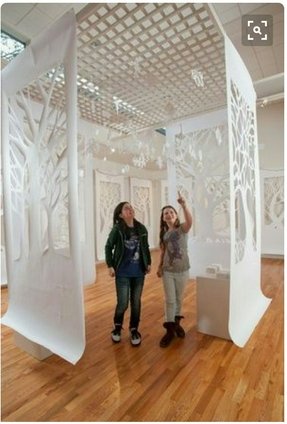 Eighth graders did this....I need to get my high school students to do something this cool!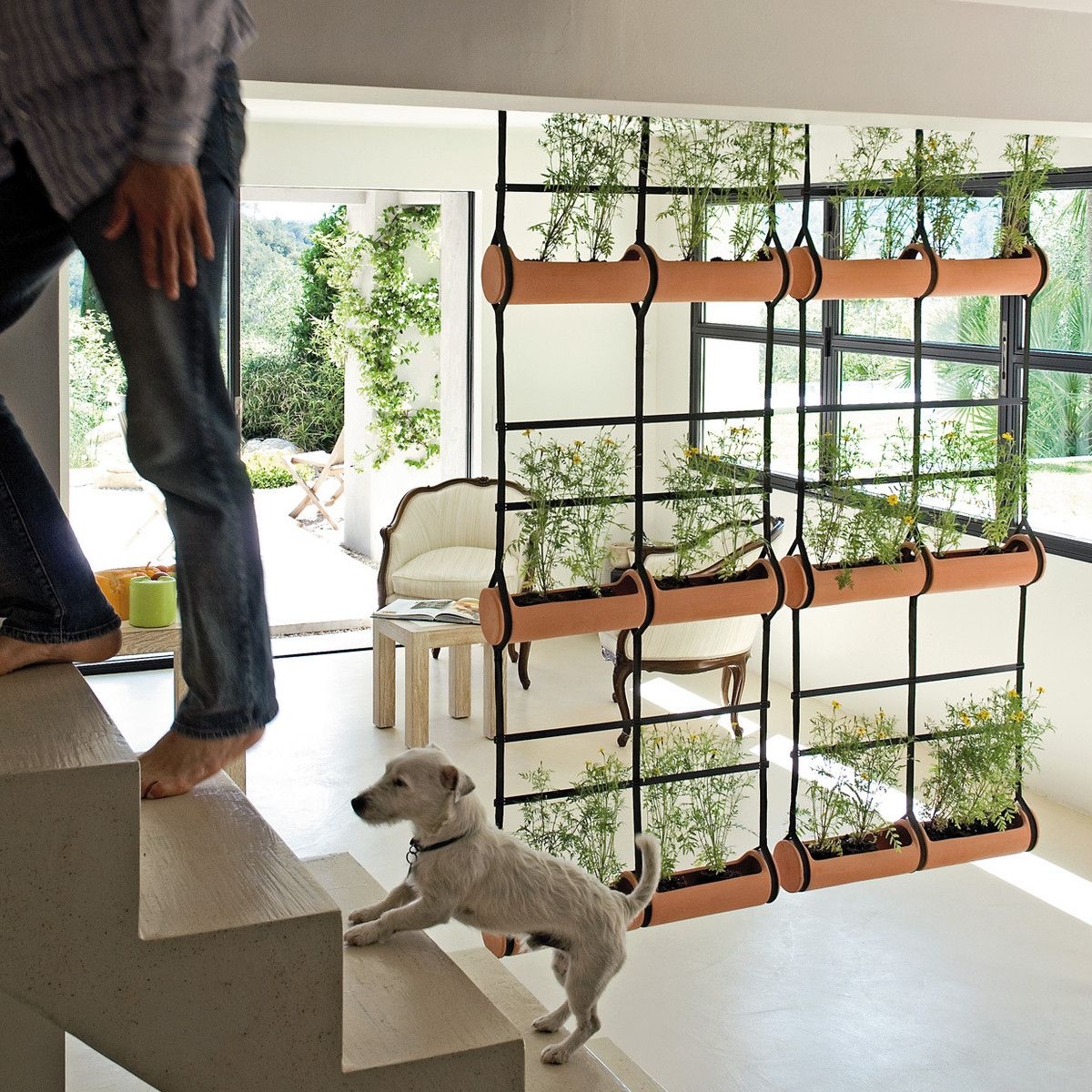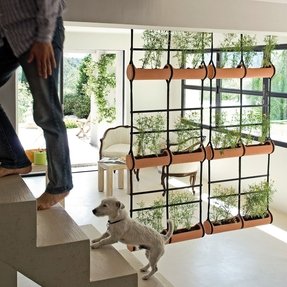 4" PVC pipe (black or white) or rain gutter, cut to size, glue on end caps, spray paint (Krylon for plastics), for hanging - copper tubing,hemp cording, chain links...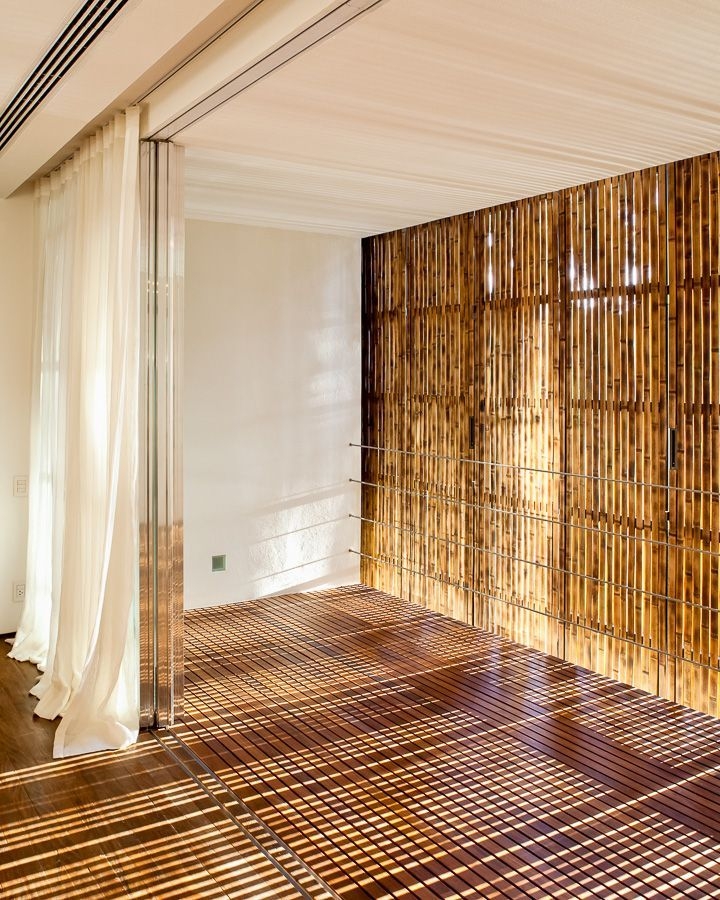 Made of outdoor bamboo panels is a great combination of functionality and unique style. The whole is climatic and very universal, giving the interior a unique atmosphere subtly passing the light.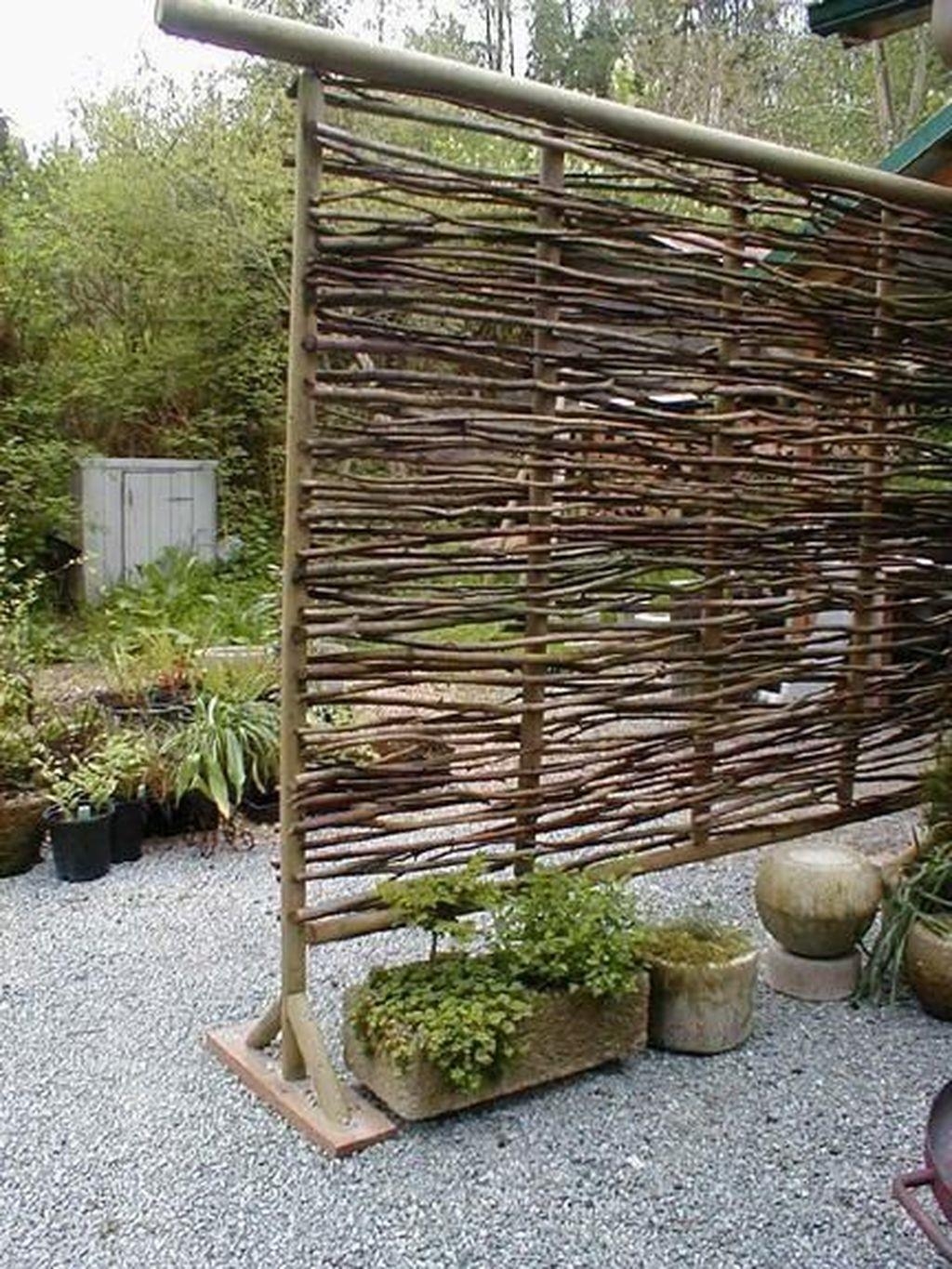 An excellent addition for outdoor areas that need to be separated into smaller ones. This divider is made of durable bamboo, while standing on flat feet for stability. The bottom part is hollow, allowing you to decorate it with pot plants.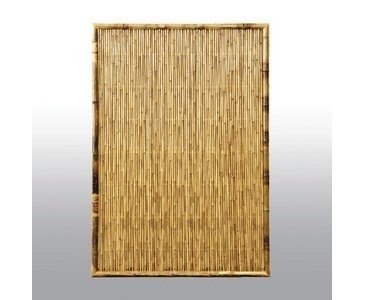 Partition wall consist of bamboo, "TEN" 150 x 90cm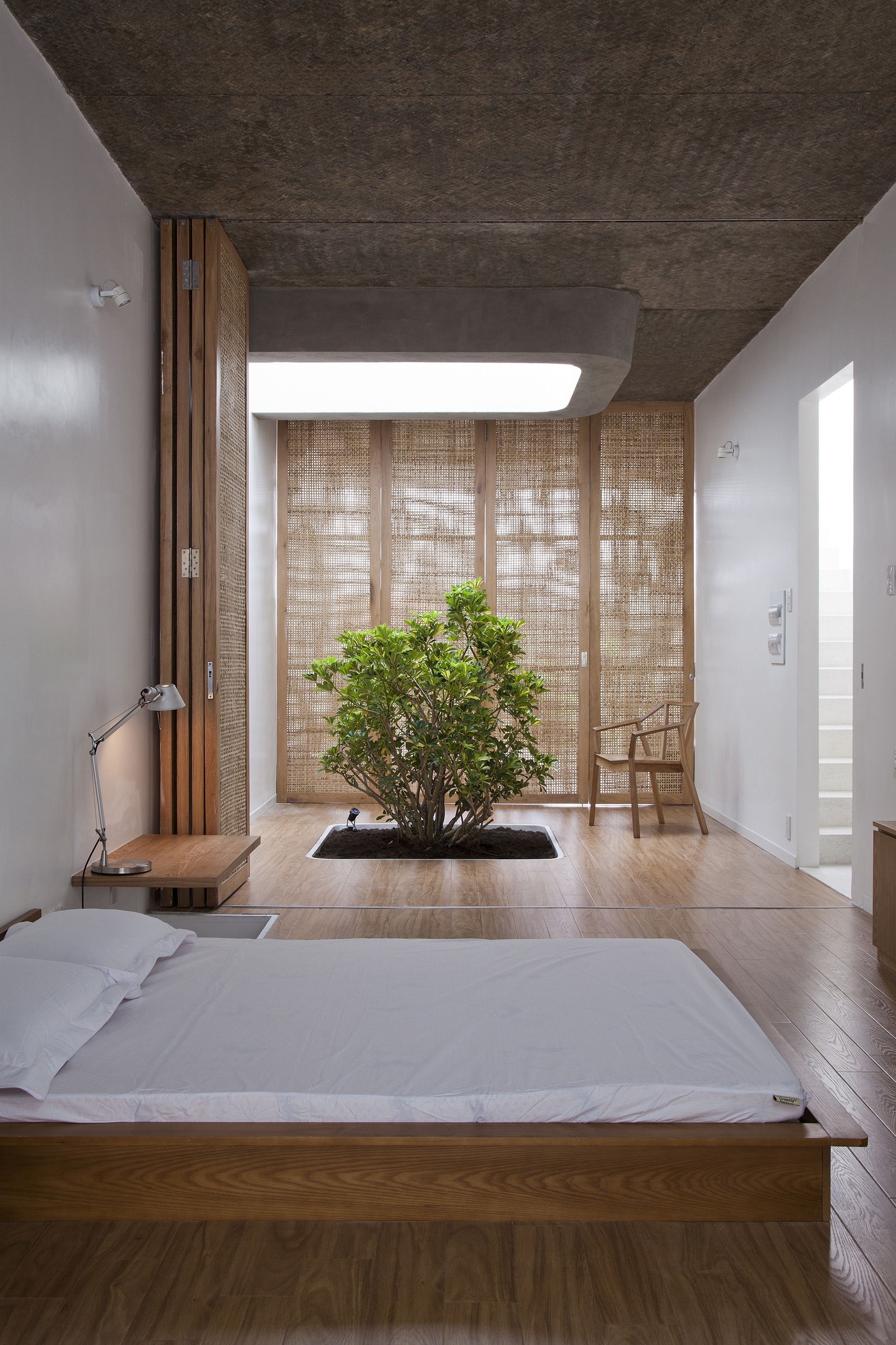 ANH House by Sanuki + Nishizawa //concrete slab with wowen bamboo patterned formwork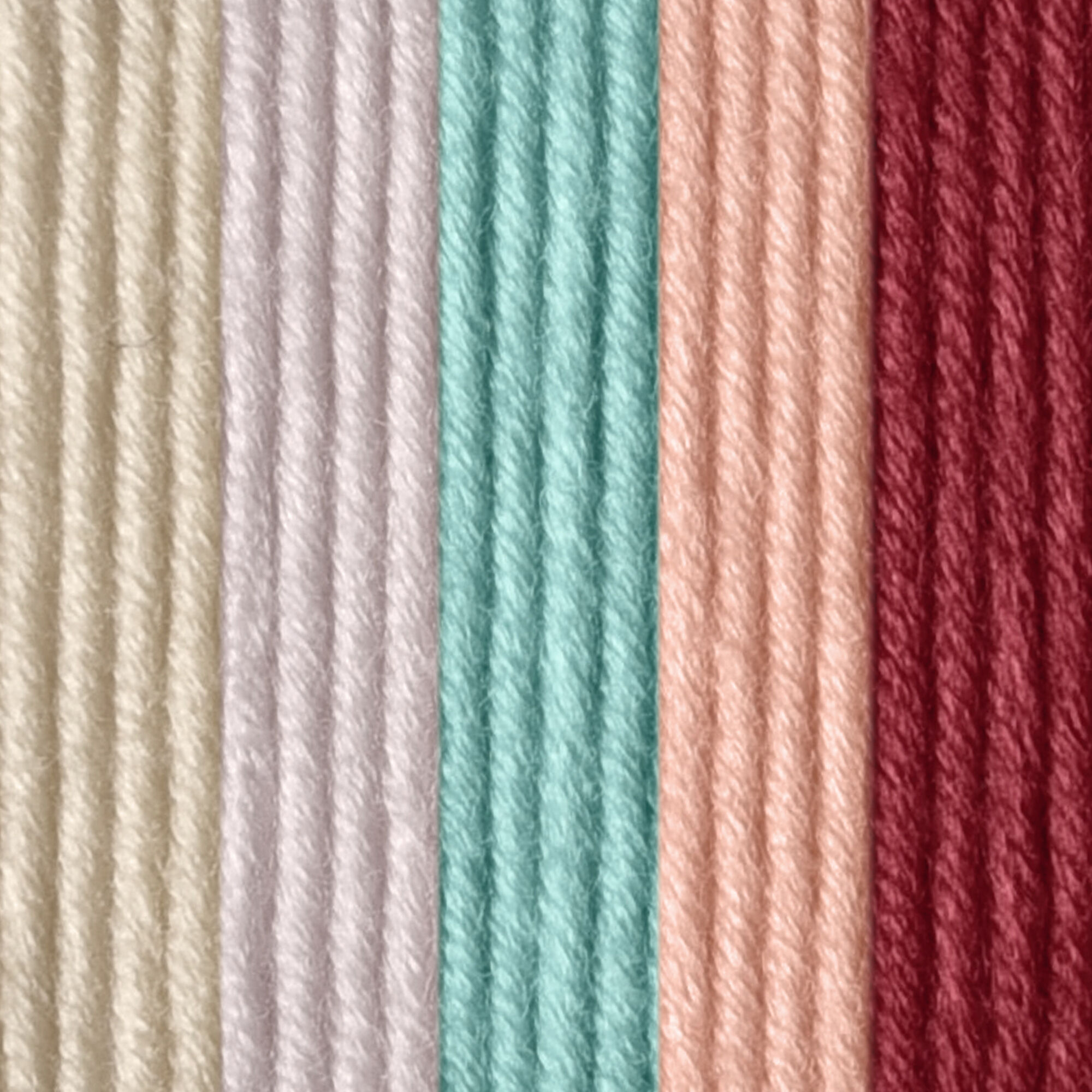 Awie Room Divider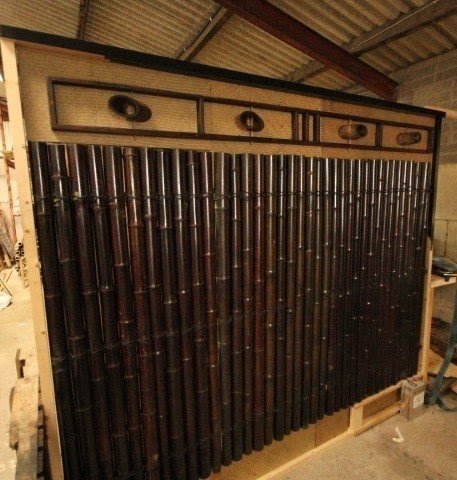 Bamboo Partition Wall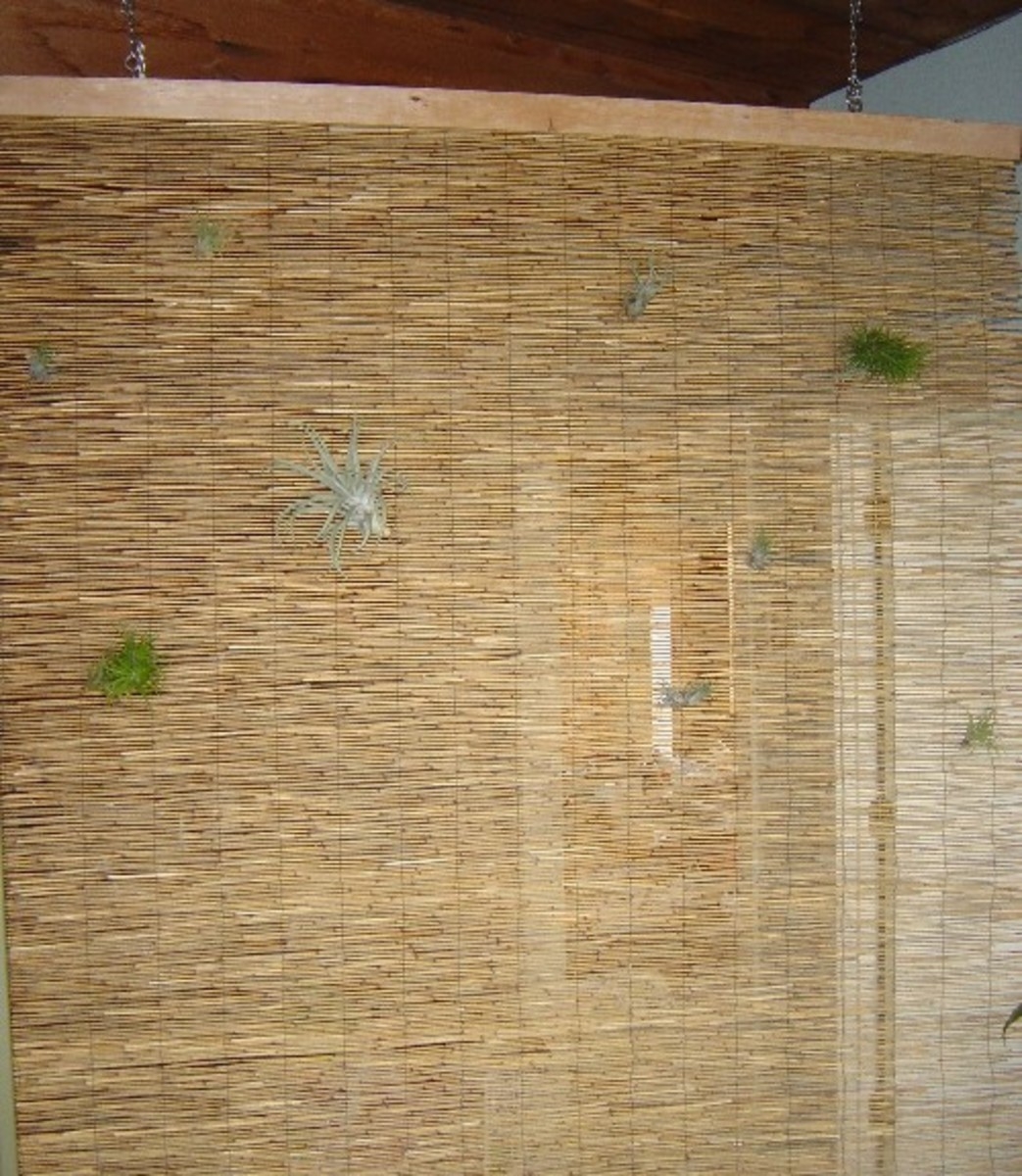 The bamboo wall divider allow you to keep some privacy even if you have to spend time in the big open interior and you have nosy neighbours. Decorate the bamboo with small plants to feel like being in your private garden.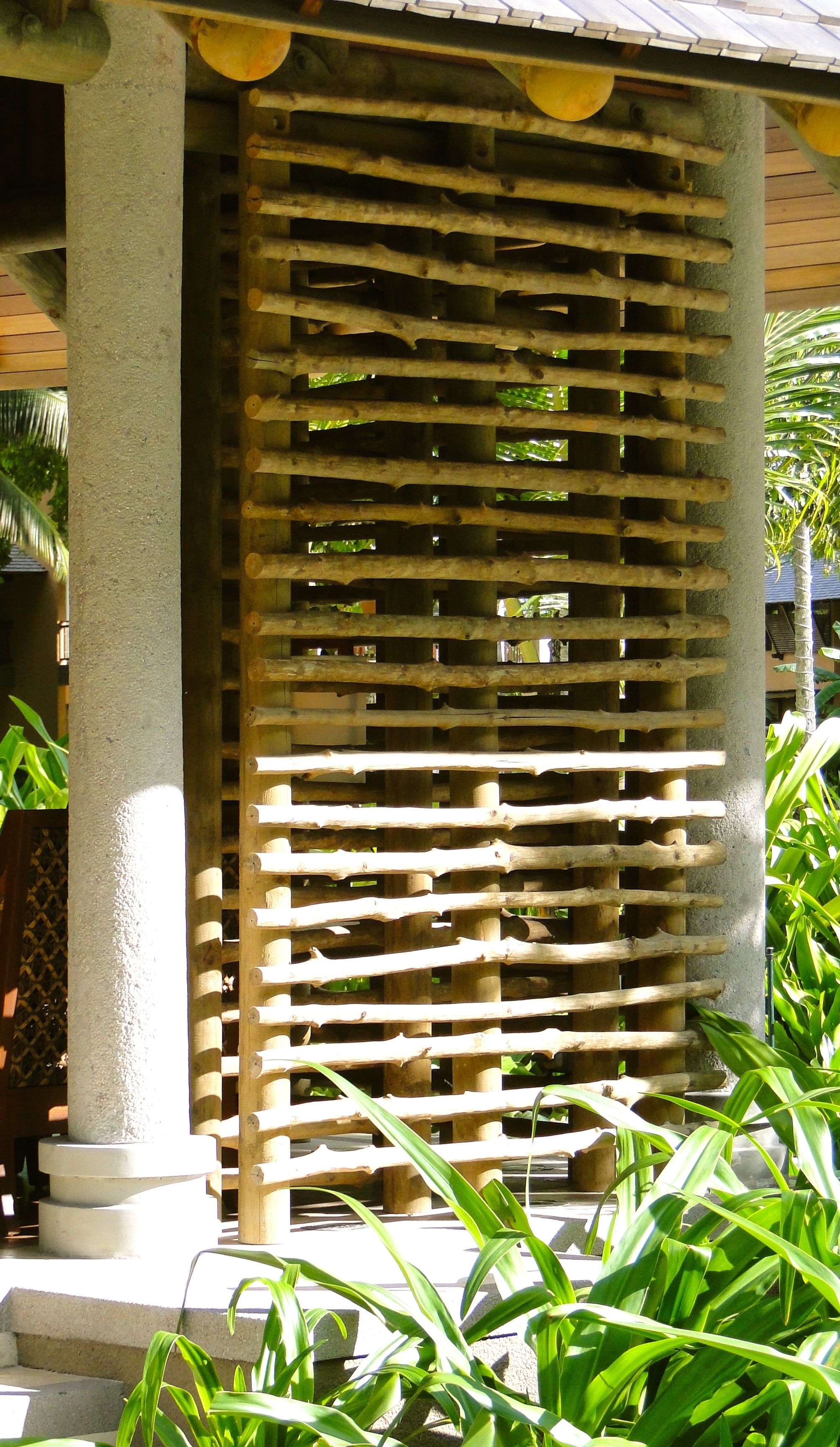 tree branch privacy screen 40 Rustic Home Decor Ideas You Can Build Yourself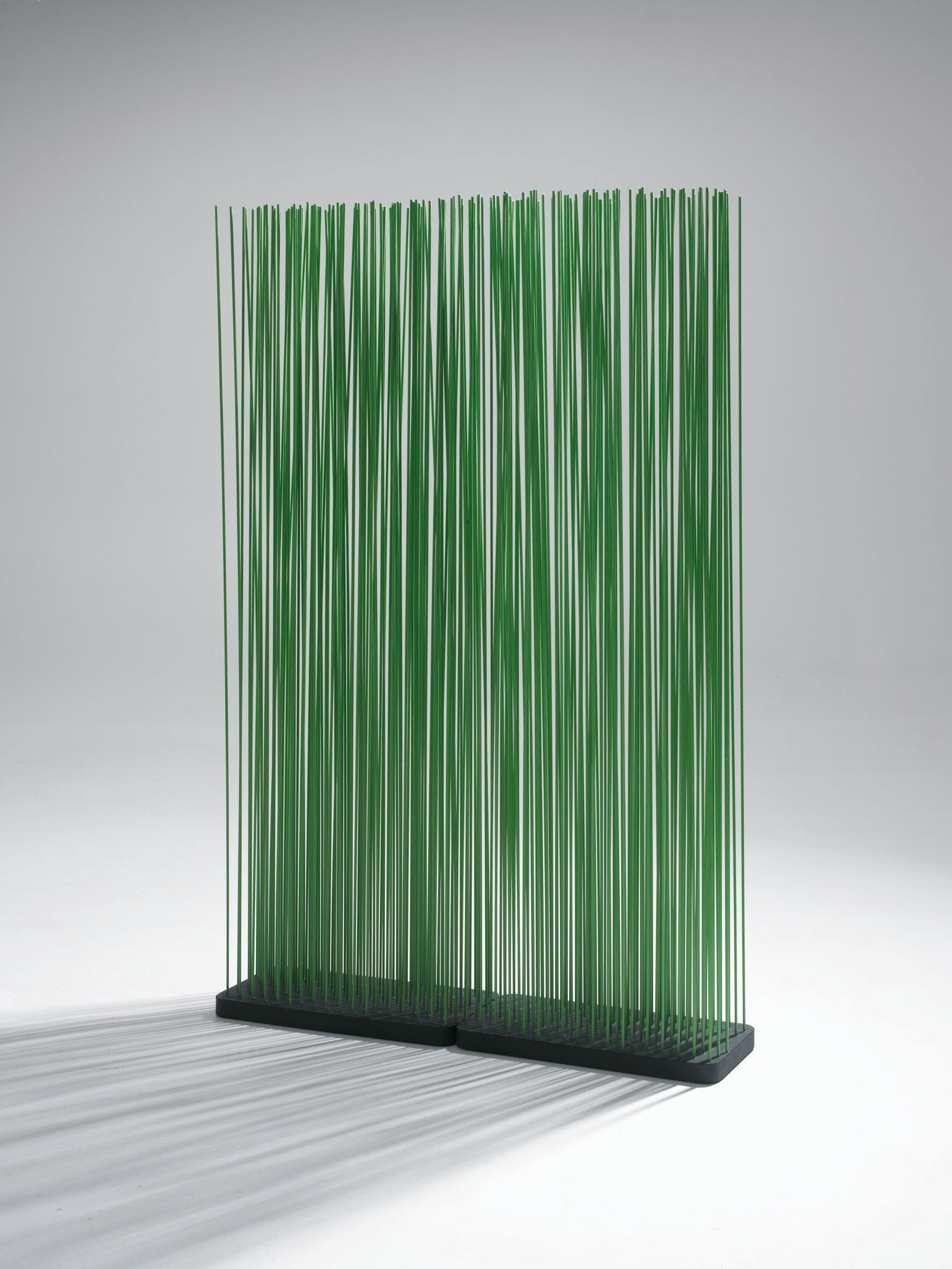 bamboo room dividers , hanging room dividers , and cubicle partitions ...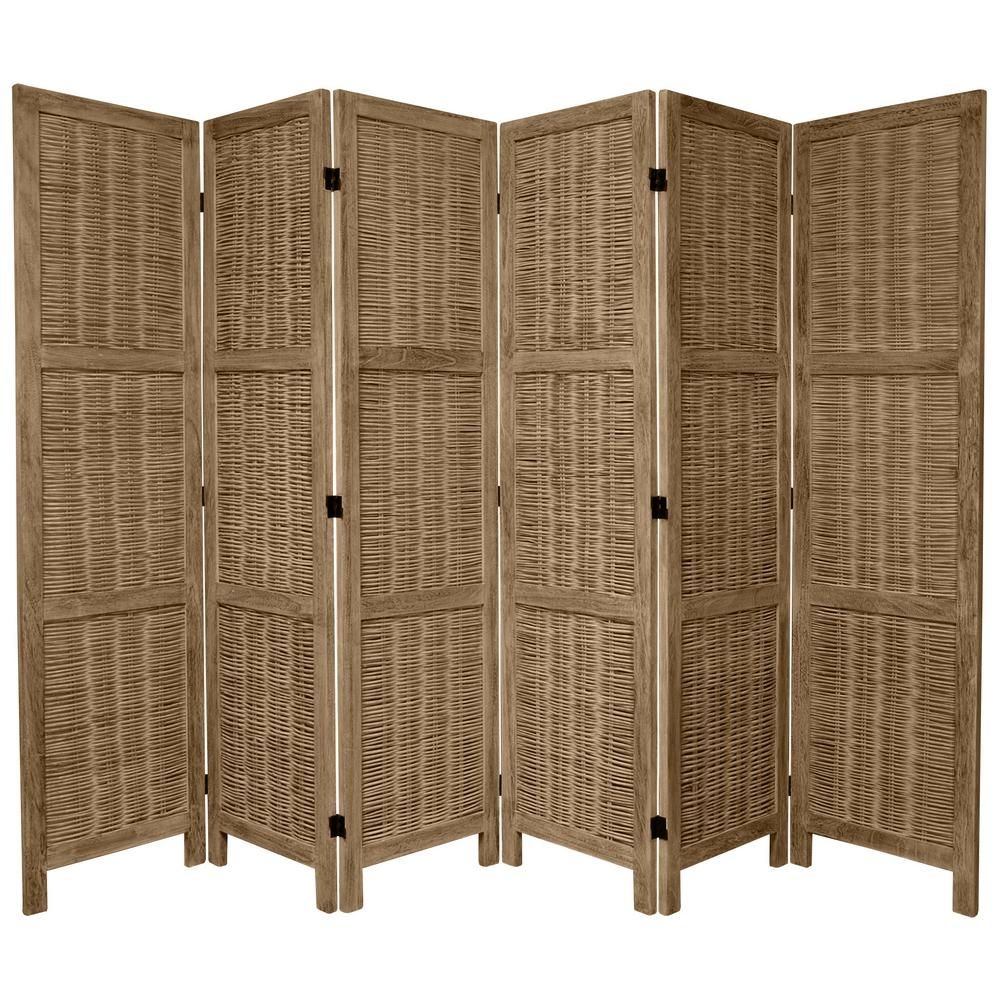 ... Divider - Burnt Grey - 6 Panel contemporary-screens-and-wall-dividers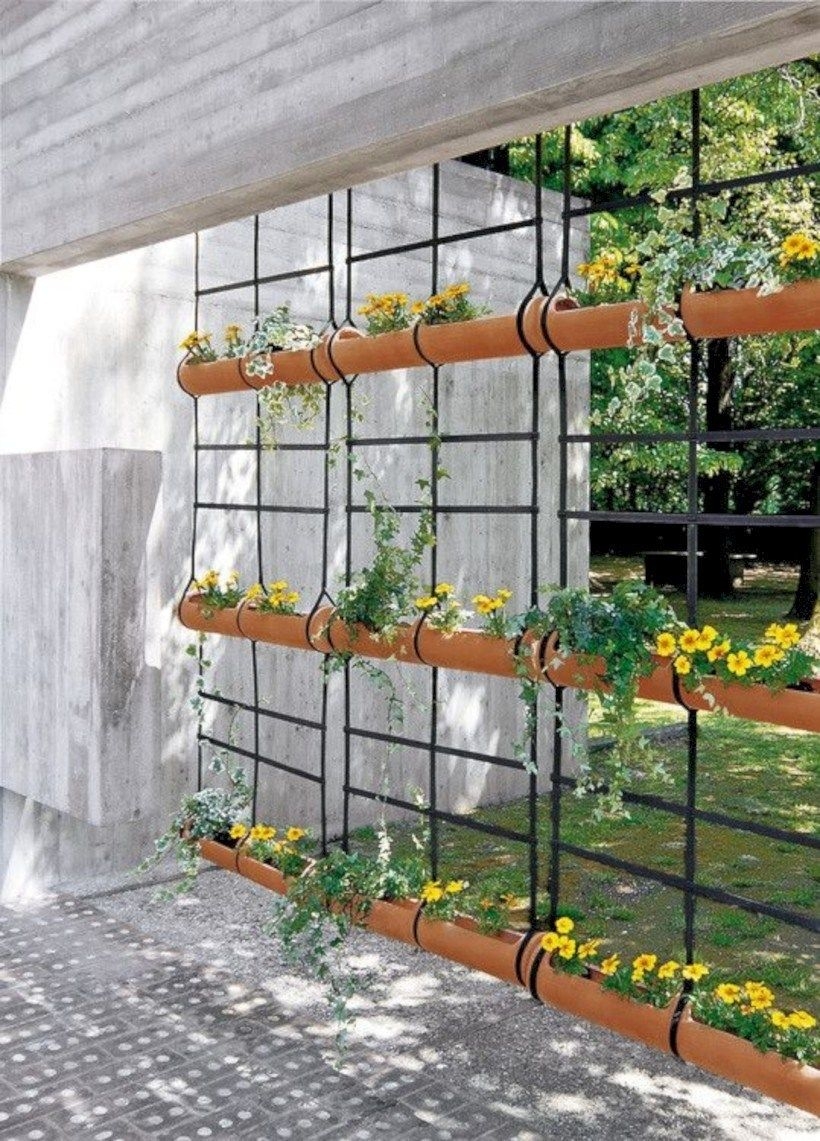 Macrame hanging planters scream 70's. This hanging planter, available at Made in Design, does not. Part planter, part room divider, part mutable art piece (than
Bamboo - BBC Boracay says:" Fast growing native material for construction interior and exterior. Room divider or whole wall indirect light, ceiling, coffee table..."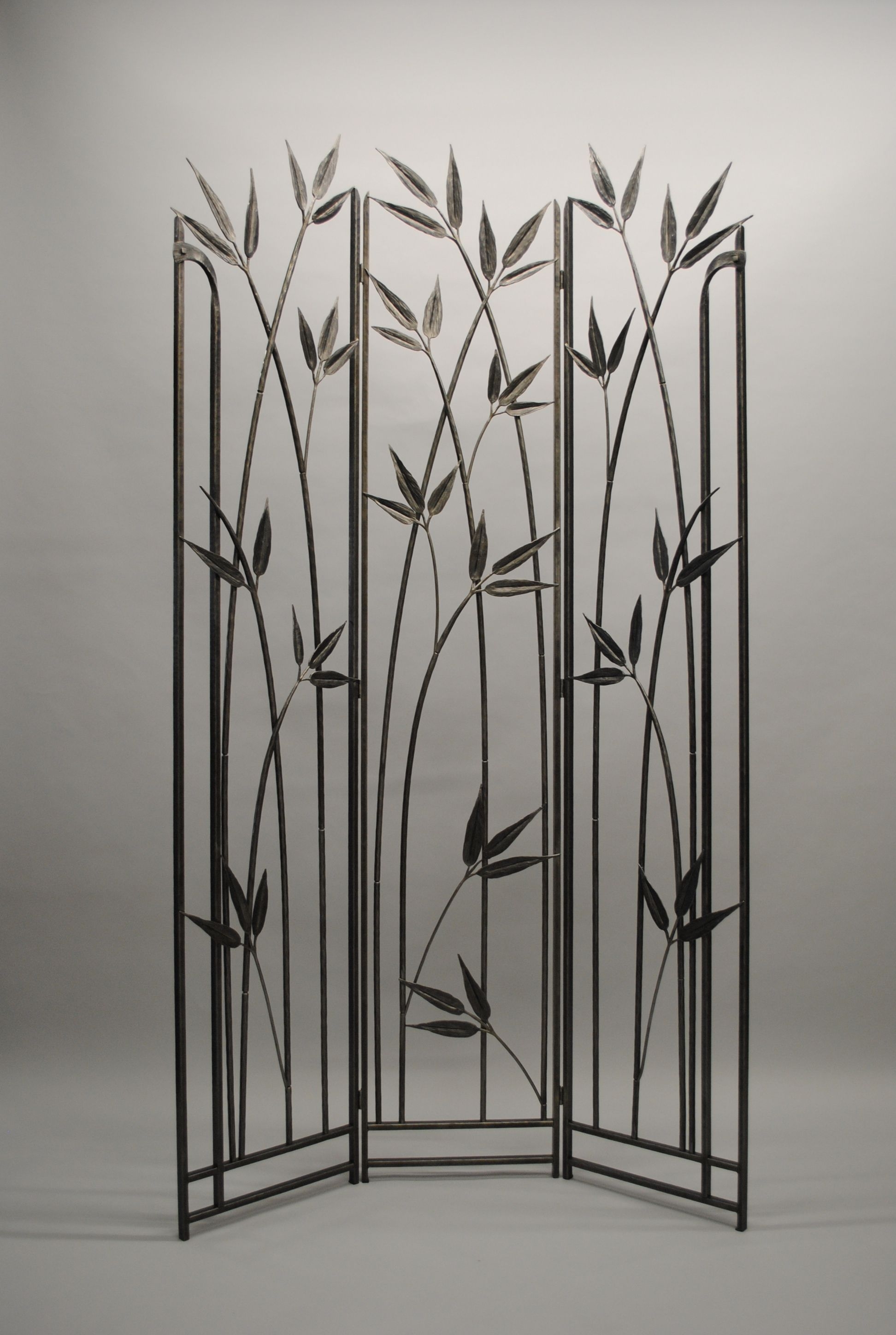 Bamboo Screen -screens-and-wall-dividers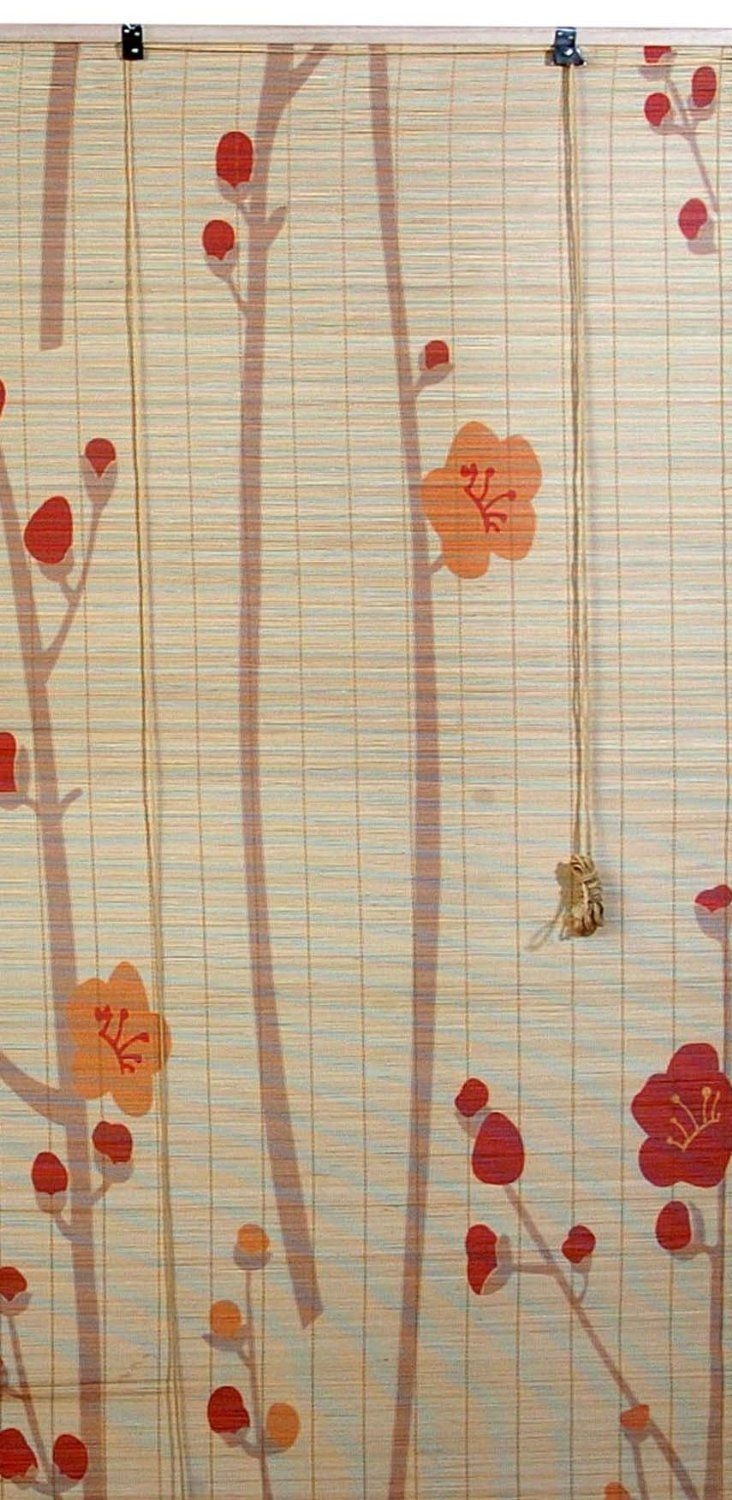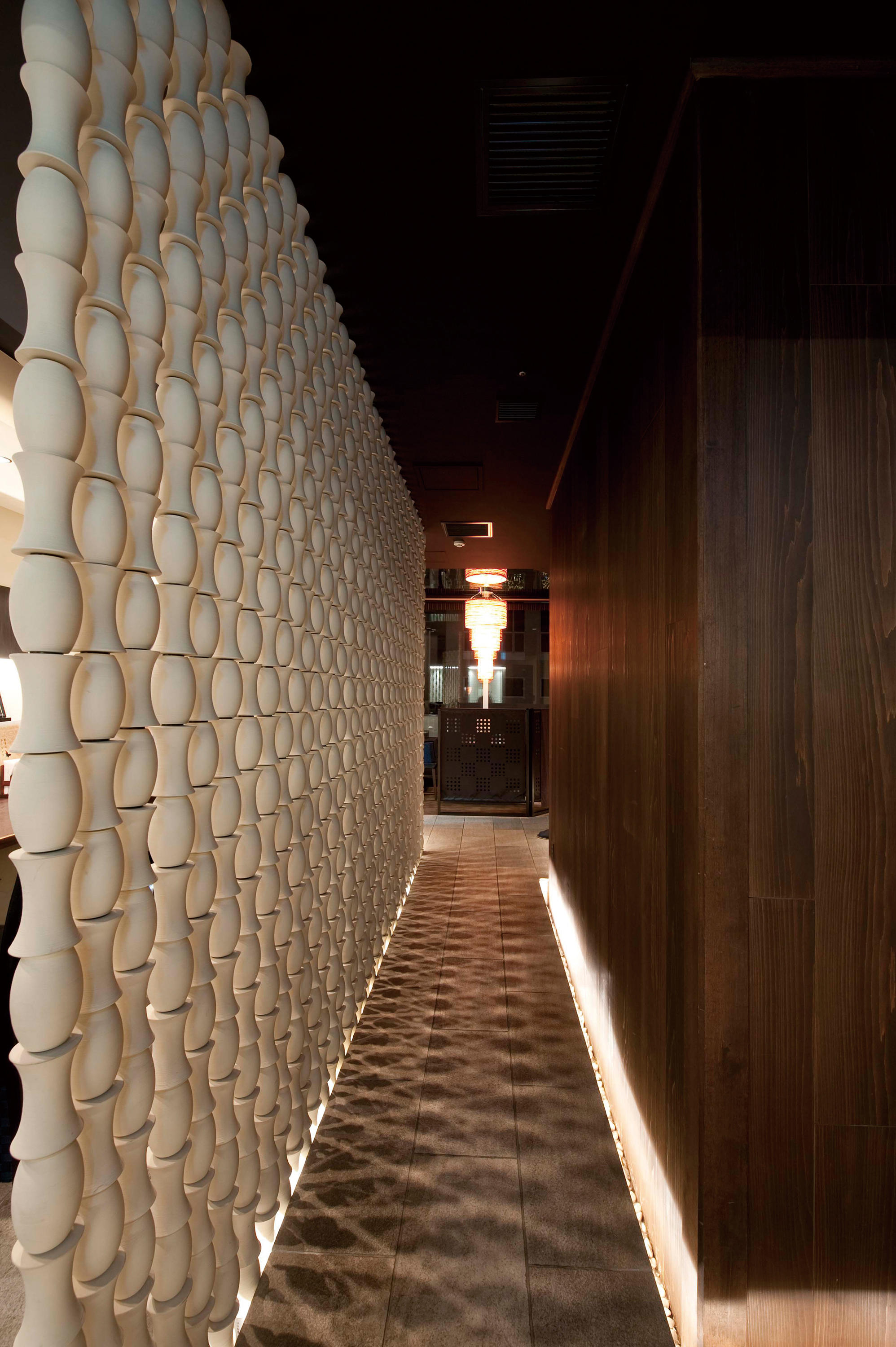 Partition wall systems | Partition systems | Bamboo screen. Check it on Architonic