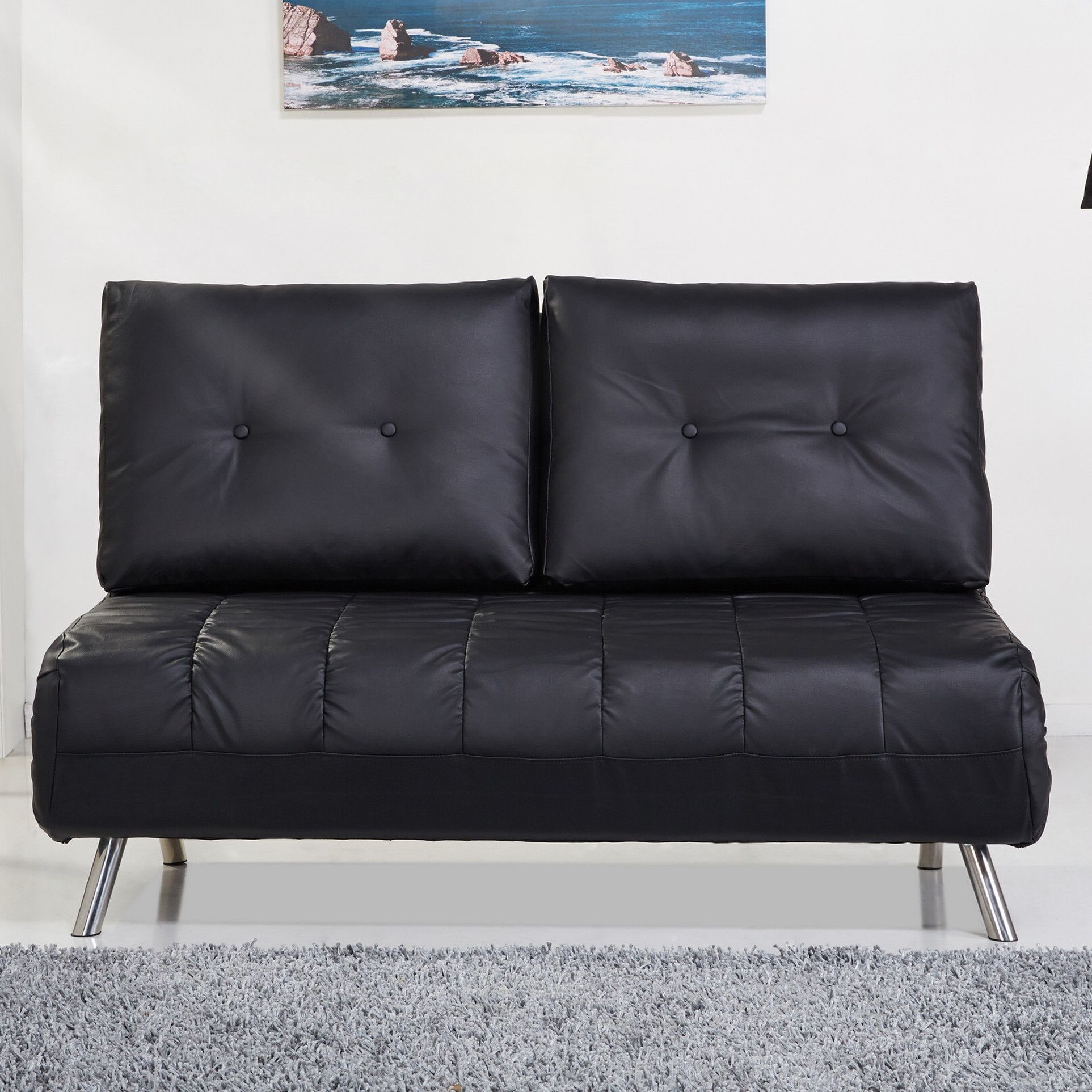 Tampa Convertible Sleeper Loveseat
Innovative and very attractive Convertible Sleeper Loveseat in Black & Chrome Finish, perfect for bringing more functionality and style for your home décor. Upholstered with PU leather, and crafted from solid hardwood, this loveseat also offers visible stitches on the seat, and stylish button-tufting of the back.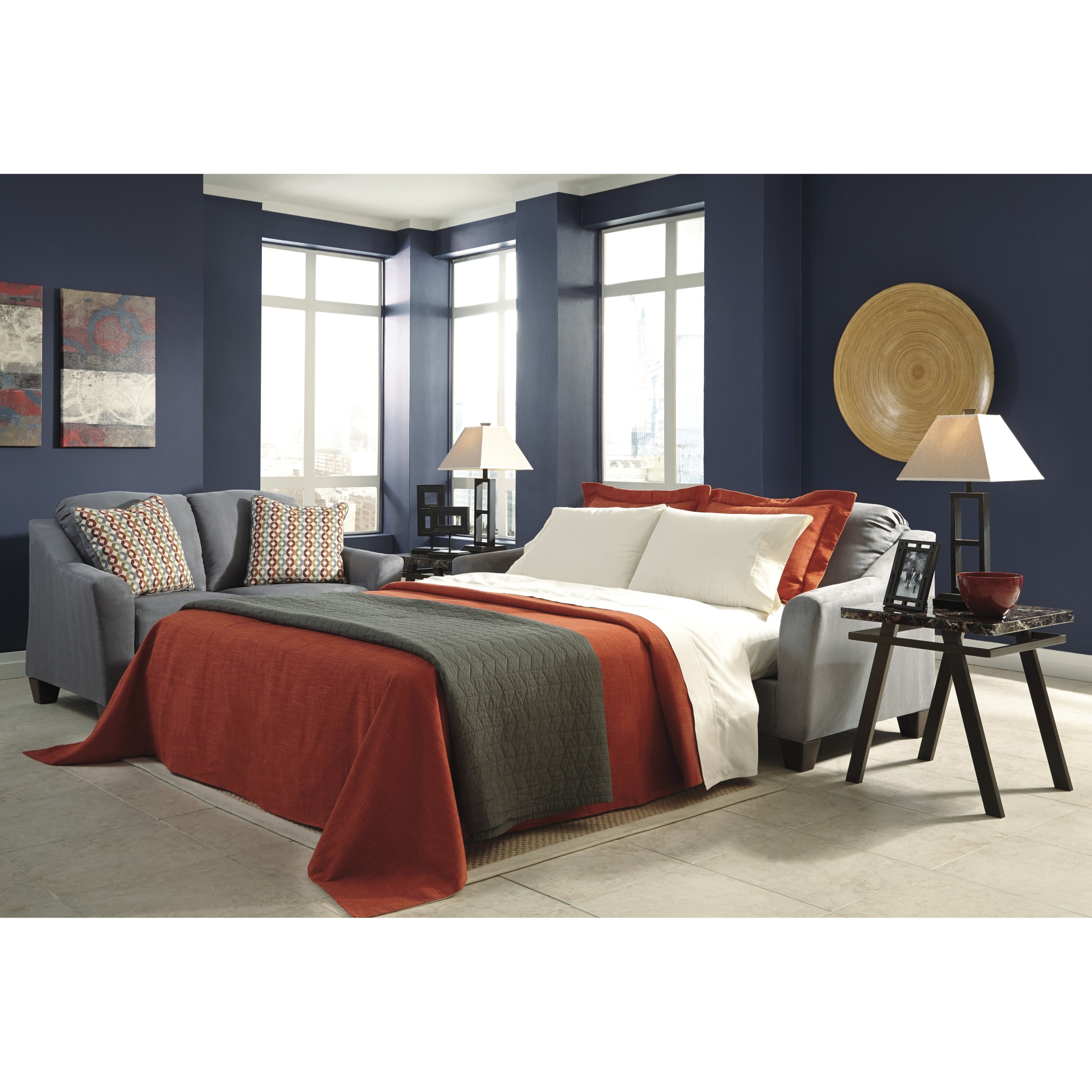 Hannin Sleeper Sofa
Very comfortable sleeper sofa 100% upholstered with polyester fabric and featuring three back as well as three seat cushions. Additionally, the sofa has frame made of manufactured wood and can sit up to two people.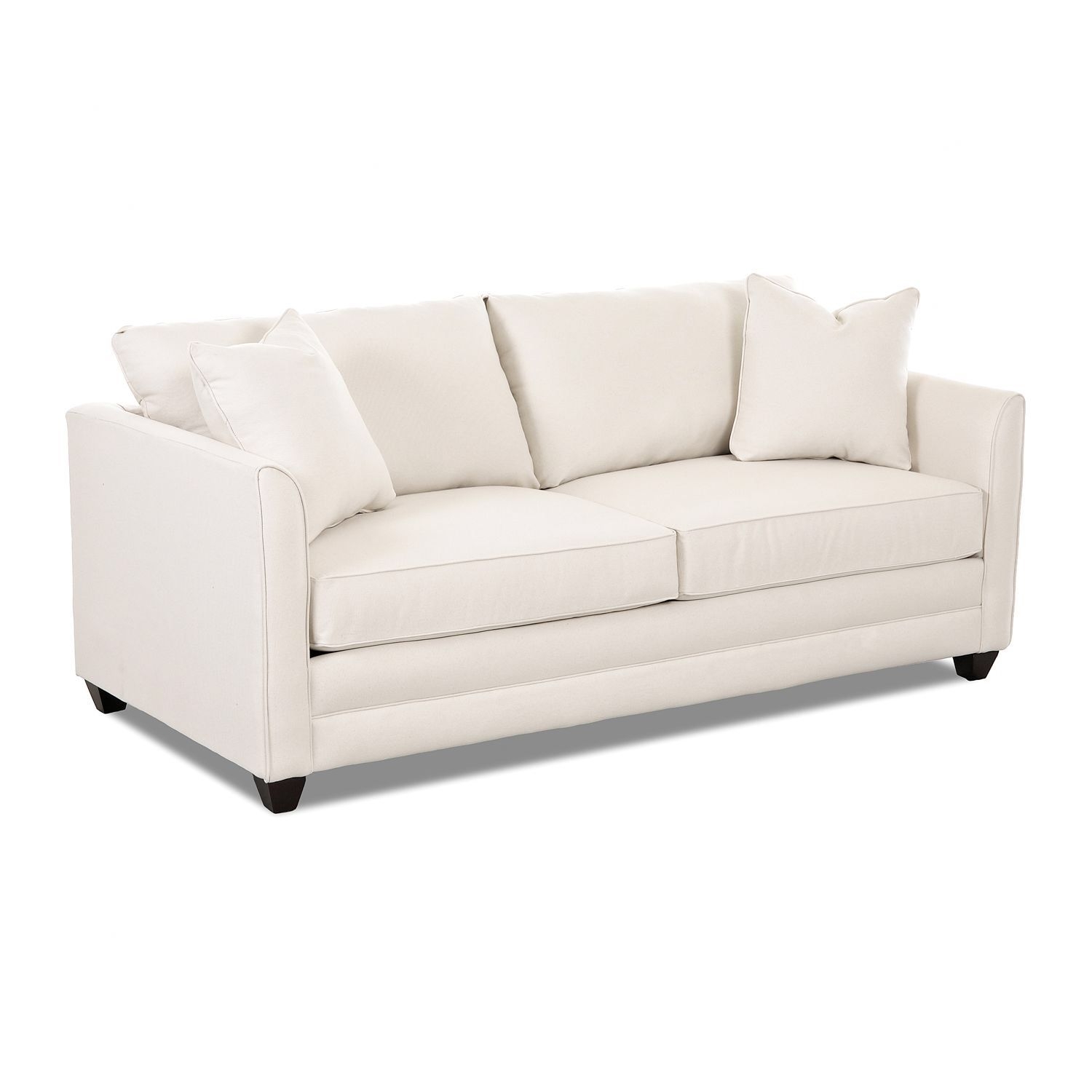 Sarah Sleeper Sofa
Comfy contemporary sofa with a frame of laminated wooden materials and dark brown block legs. It has tapered arms, seats filled with fibre over pocketed springs, a cushioned backrest and 2 pillows. Upholstery is of elegant soft white polyester.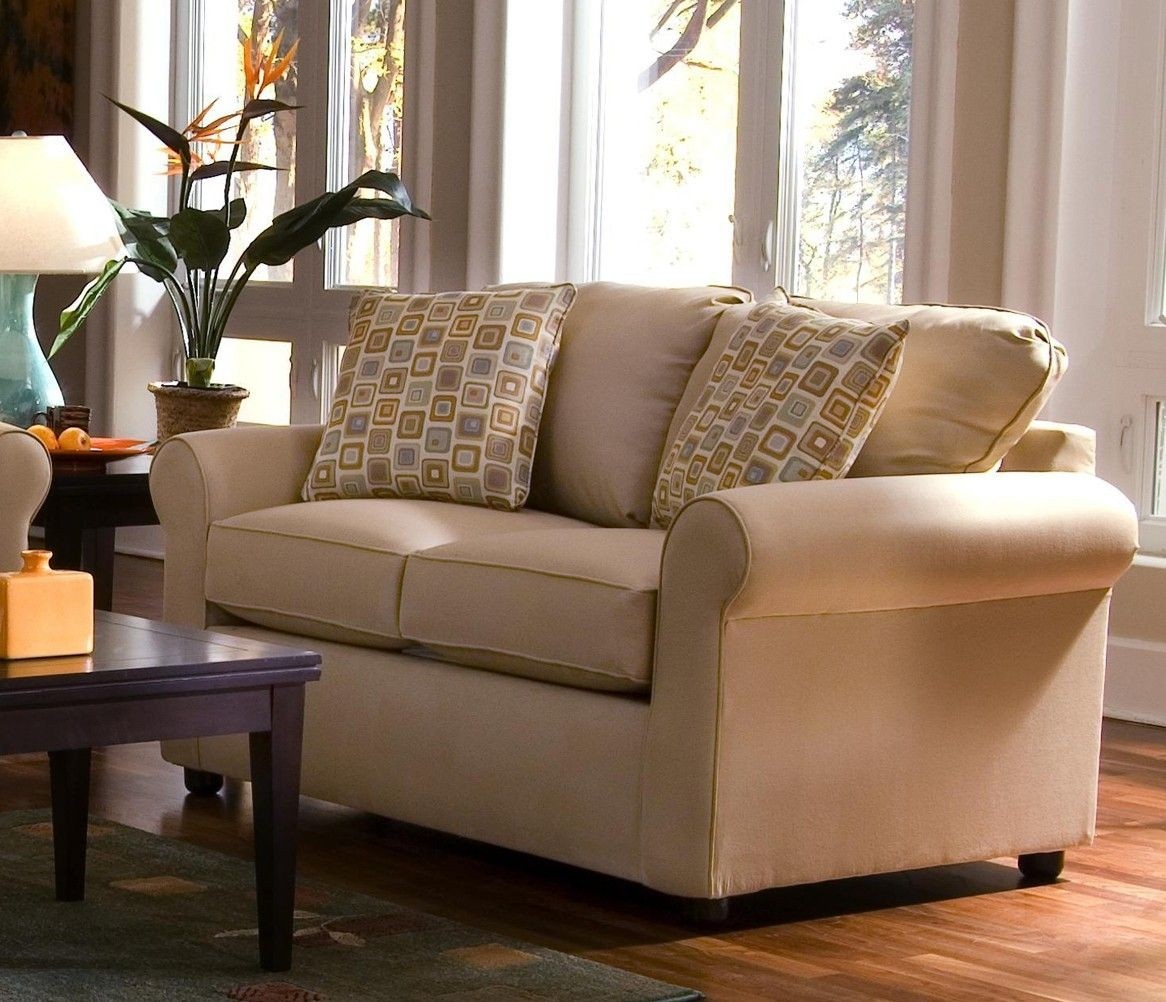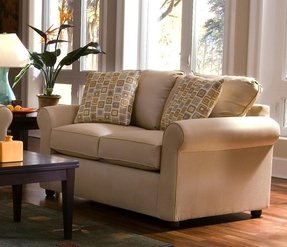 Brigthon Dreamquest Queen Sleeper Loveseat
Pretty traditional sofa convertible to a queen sleeper. Its frame is of wood and metal with a dark brown finish. Attached back cushions, rolled out arms and thick seats are padded with foam and synthetic fibre. Upholstery is of beige microfibre.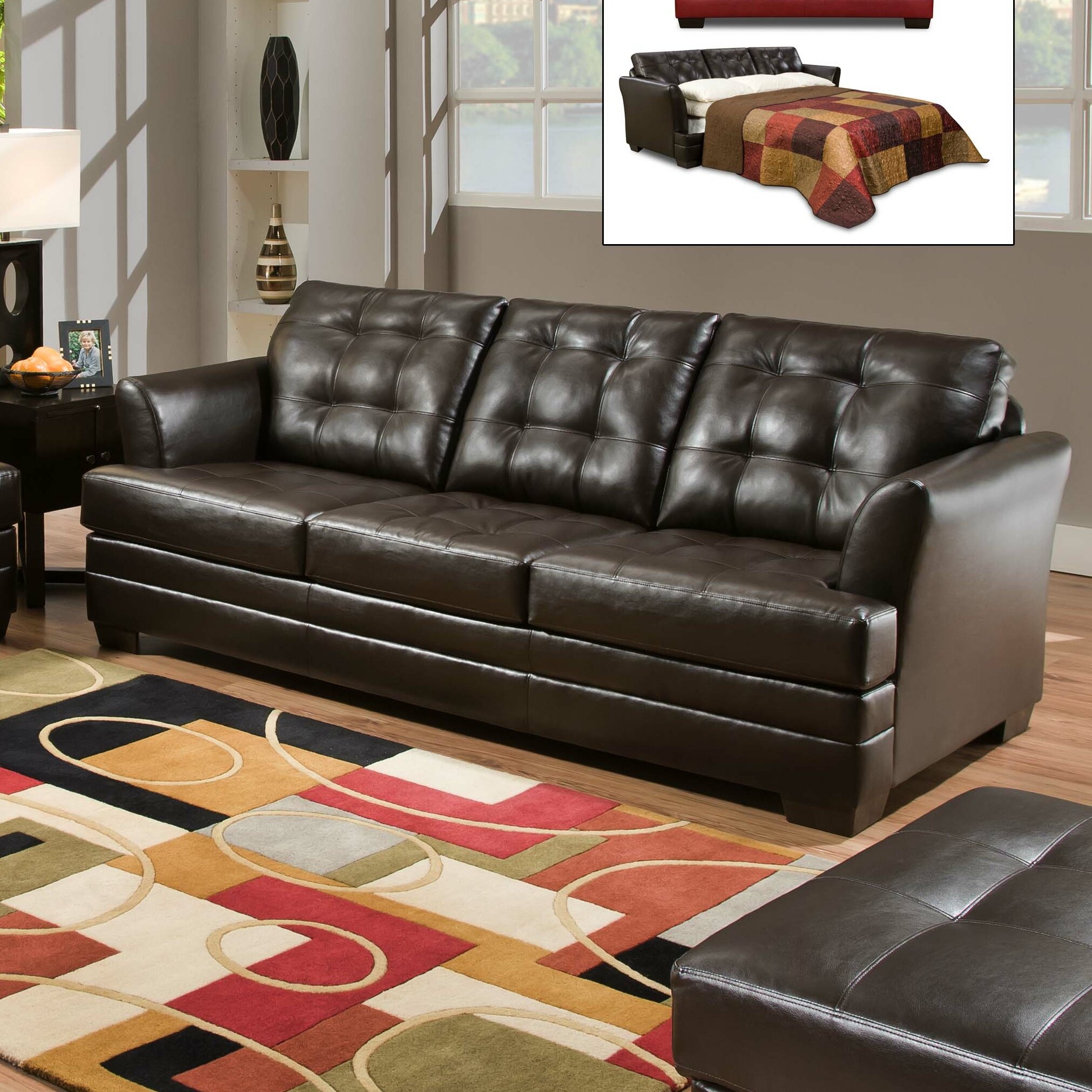 Manhattan Sleeper Sofa
Large contemporary sofa that will seat three people comfortably. It is also great for daytime naps, wide enough to stretch your legs at their full length. The piece is padded with dark brown bonded leather.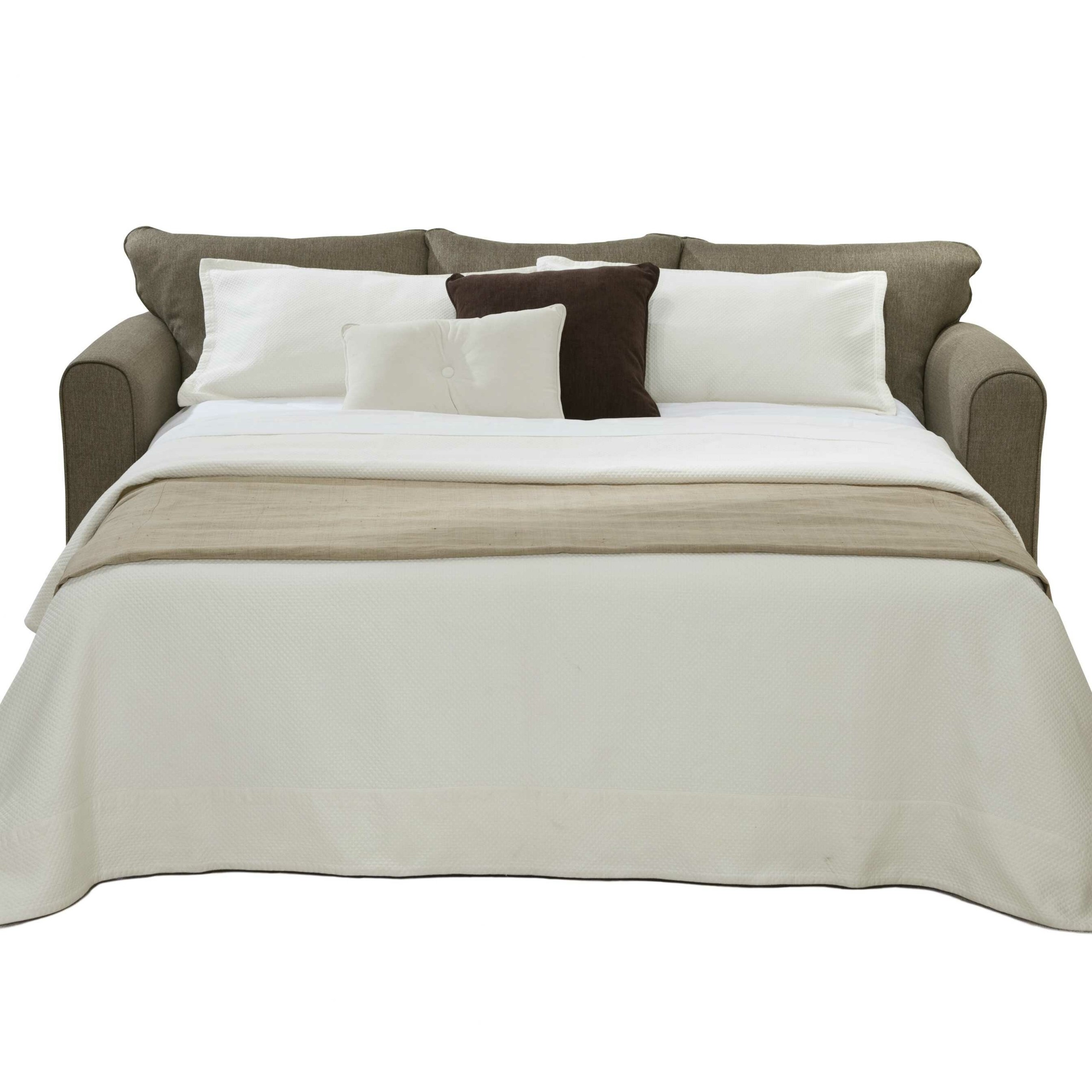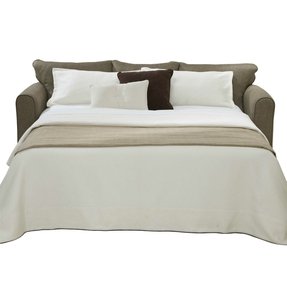 Modern Sleeper Sofa
Modern sofa with a sleeper inside to take advantage of vertical space at its best. The upholstery - here in gray - is available in many colors. Sturdy stainless steel feet will hold up to intensive daily wear.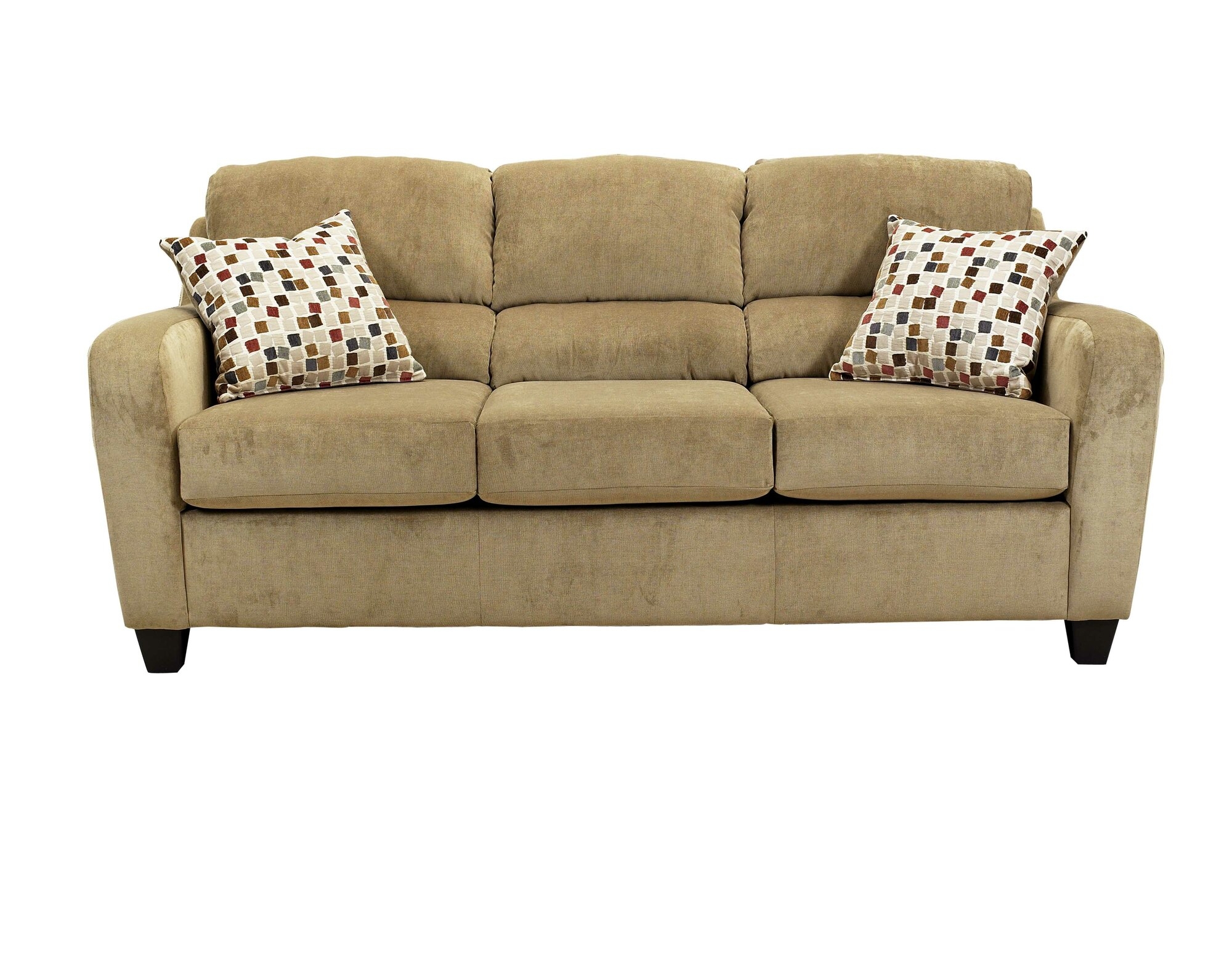 Queen Sleeper Sofa
Enjoy your comfortable sleep with this deluxe sofa. It has polyester upholstery which is very soft and provides you with convenience. It is worth highlighting that the cushions of this sofa are reversible. A one year warranty has been included.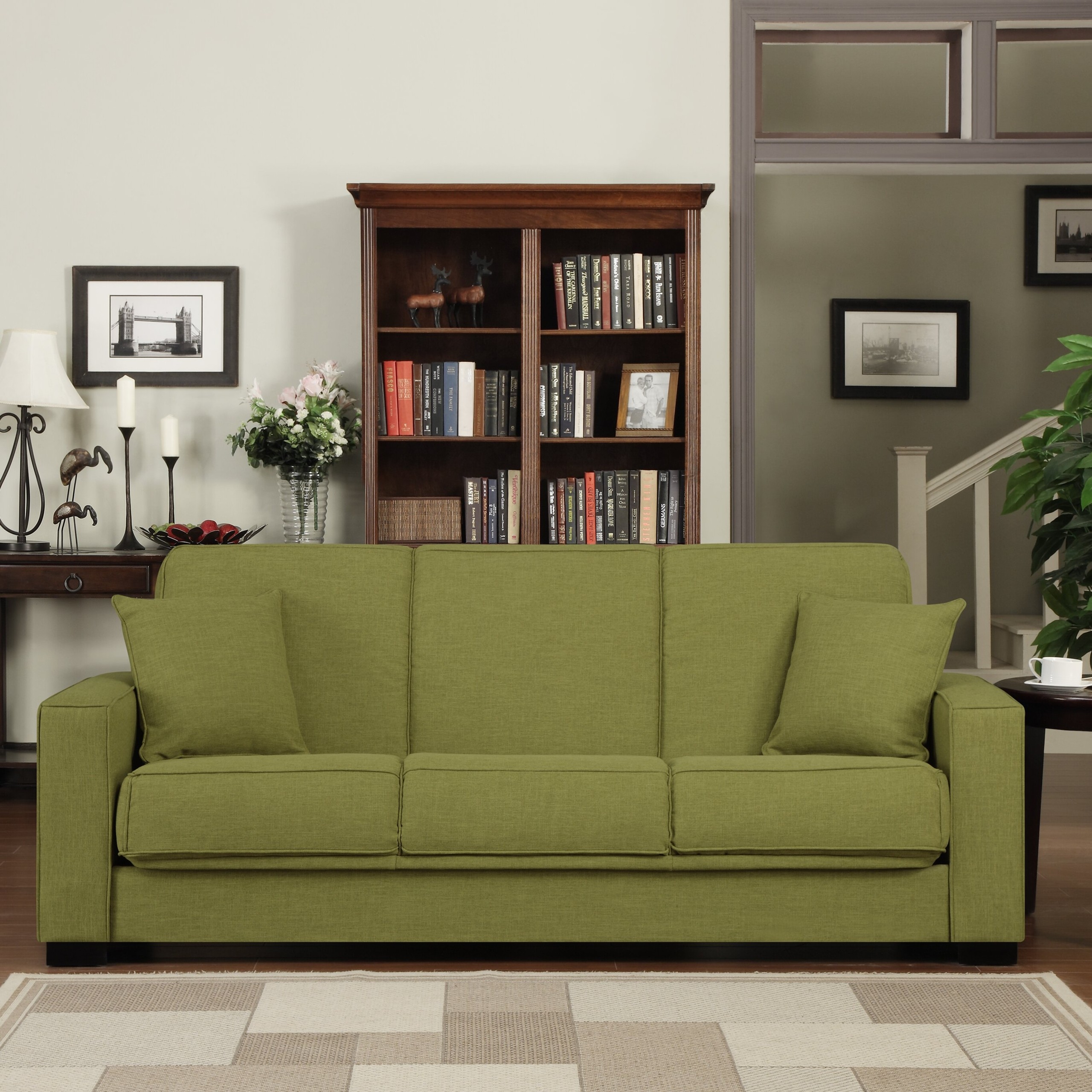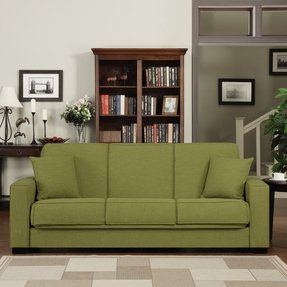 Puebla Full Convertible Sleeper Sofa
It is a beautiful and extremely comfortable sofa for the living room. Ideal for both modern and classic living room.It is extensive and very easy to arrange. In principle, this can be adjusted depending on the needs of the interior. At the same time, it can also serve as a place to sleep.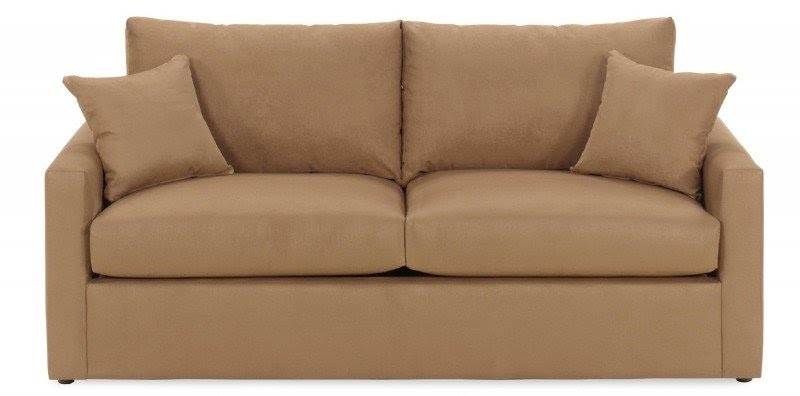 Obsessions Sleeper Sofa
Sleeper sofa which features thick and comfortable mattress, microfiber upholstery and strong frame. The sofa doesn't include metal support frame in the the bed frame. Additionally, the sofa is very wide (82 inch).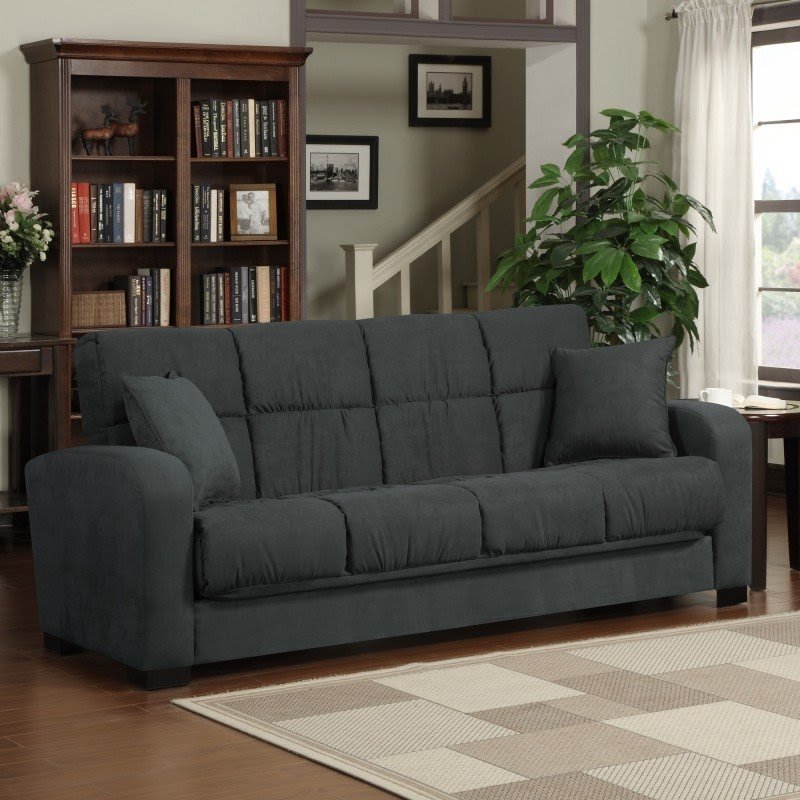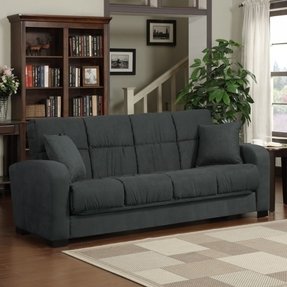 Damen Full Convertible Sleeper Sofa
Comfortable and soft sofa for the living room and more. Carefully upholstered pleasant to the touch material and reinforced stitching. Extra pillows for comfort seats.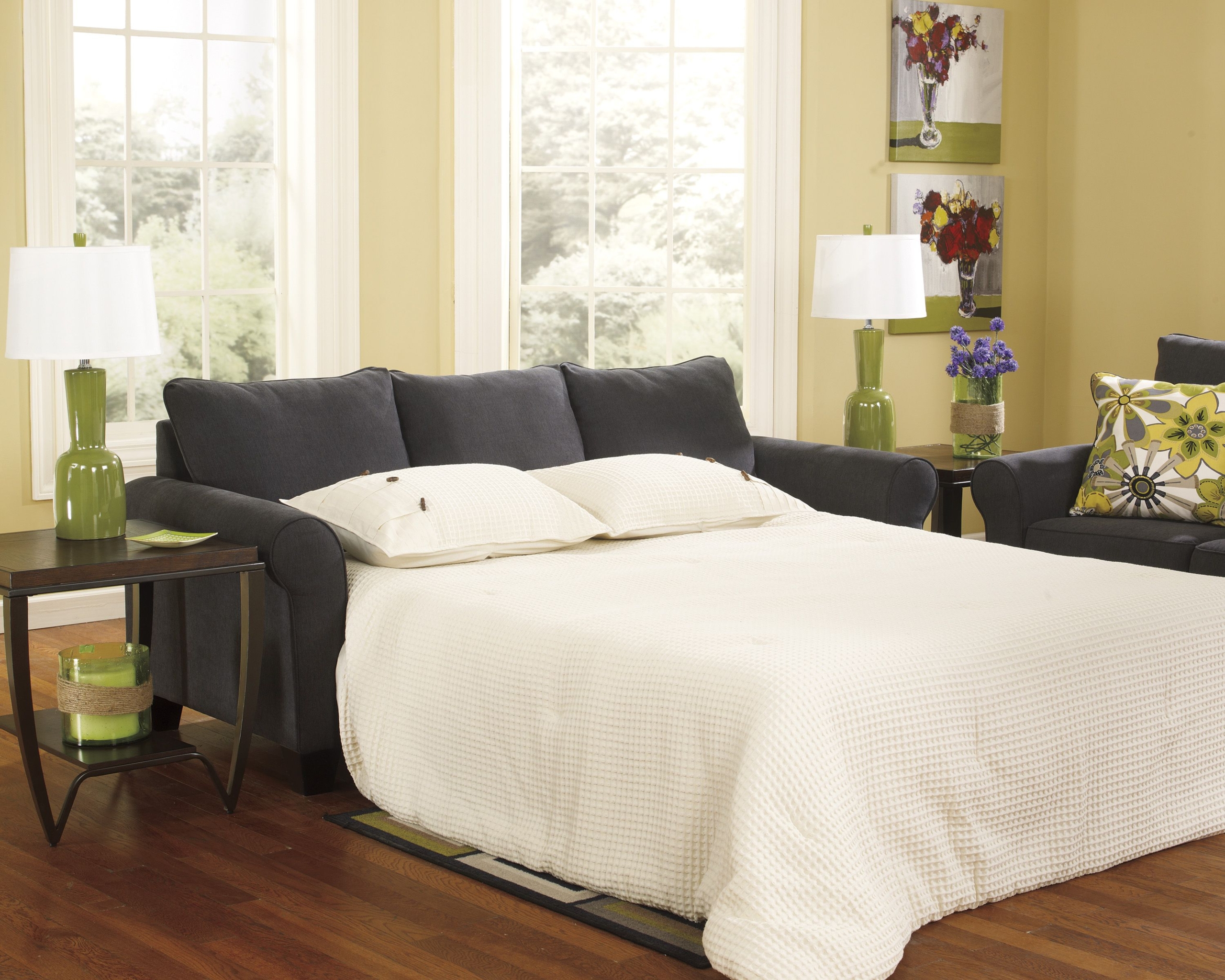 Oaktown Sleeper Sofa
A contemporary style sleeper sofa. The frame is made of manufactured wood and the upholstery is polyester blend fabric in dark grey. The seat and back cushions are removable. Two toss pillows are included.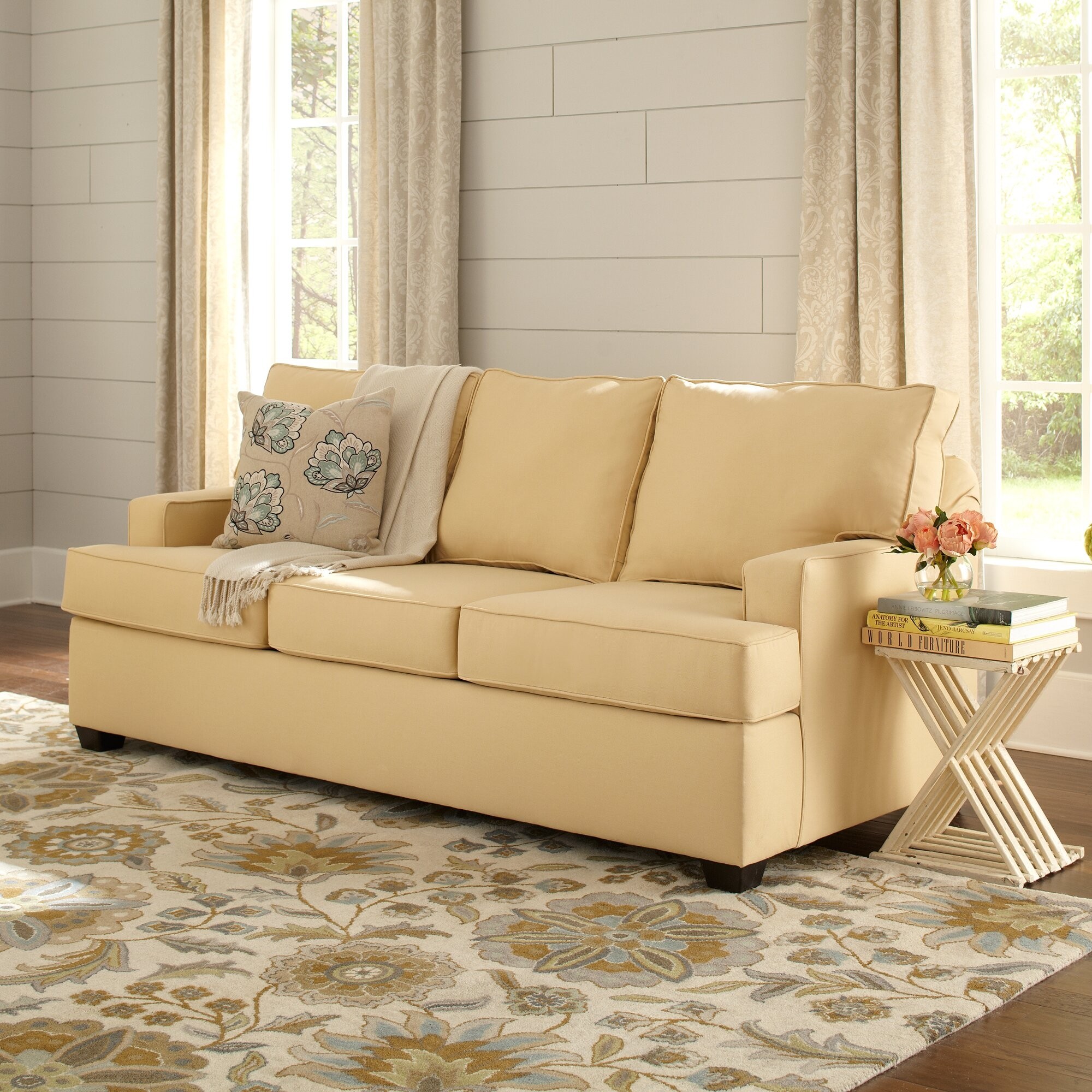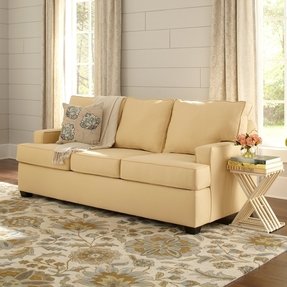 Clarkedale Sleeper Sofa
Sleeper sofa with strong and durable wooden frame which is wrapped with comfortable foam and features high quality fabric upholstery. Additionally, the sofa is 90 inch long and can sit up to three people.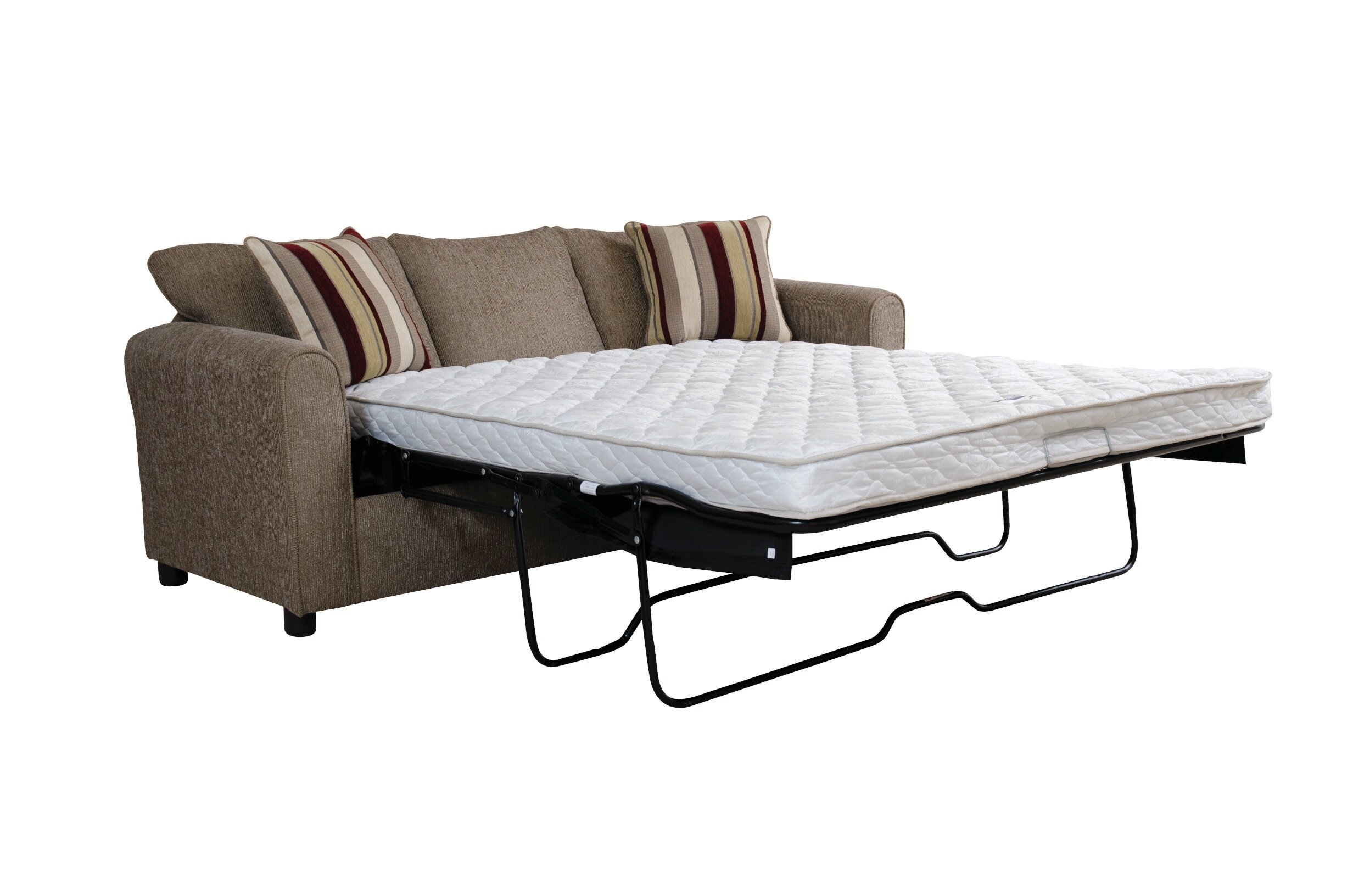 Regular Sleeper Sofa
Elegant sleeper sofa. This functional furniture will allow you to host your guests and provide them with place to sleep if needed. The sofa features high-density plastic rocker cams, nylon brushing that reduces noise, comfortable cushions and sturdy frame.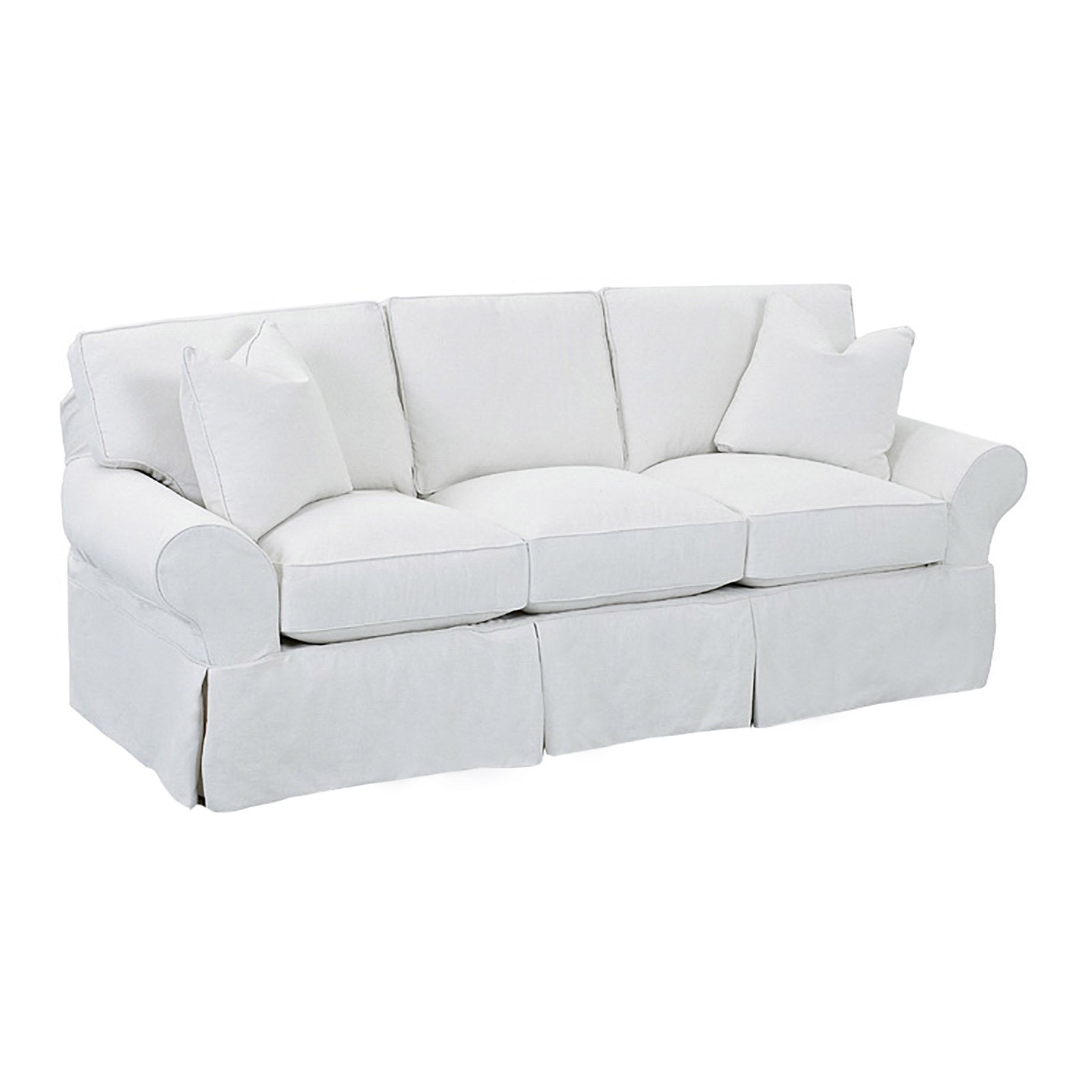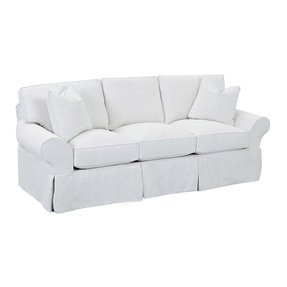 Casey Sleeper Sofa
This classic sofa is so thickly cushioned that it really invites to sit or lie down in an irresistible way - especially that it may be converted to comfy full size sleeper. It is covered with white fabric that may be sleeped off for washing.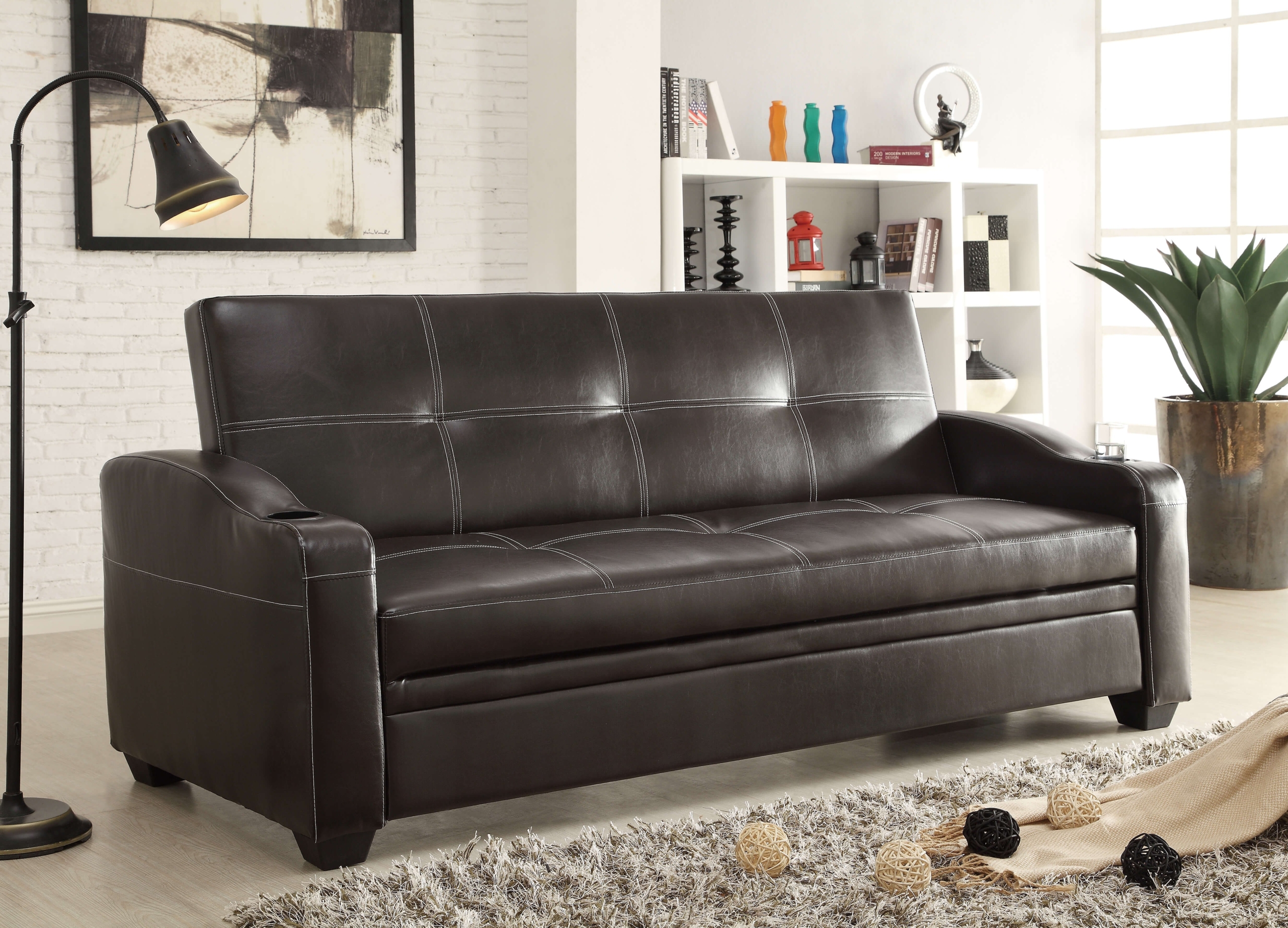 Caffery Sleeper Sofa
This is an elegant sofa that is able to convert into a comfortable sleeper of a twin size, so it is a perfect solution for creating additional sleeping space for guests. This soft piece of furniture is covered with faux leather.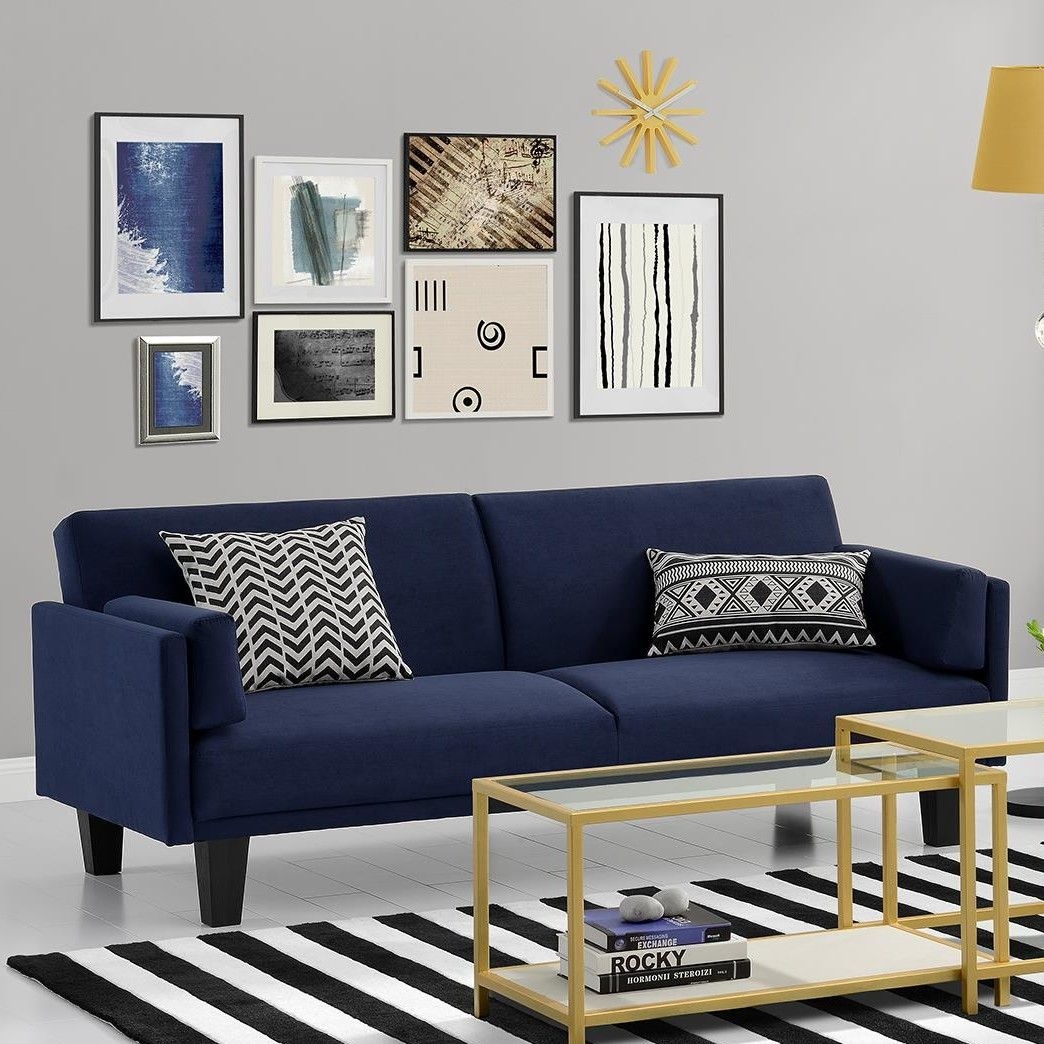 Metro Futon Sofa bed
This simple and very classic sofa is a revolutionary piece of furniture for the living room. Beautifully made a stylish upholstery in a nice shade. Padded seat, backrest and cushions make even a moment of relaxation is wonderful.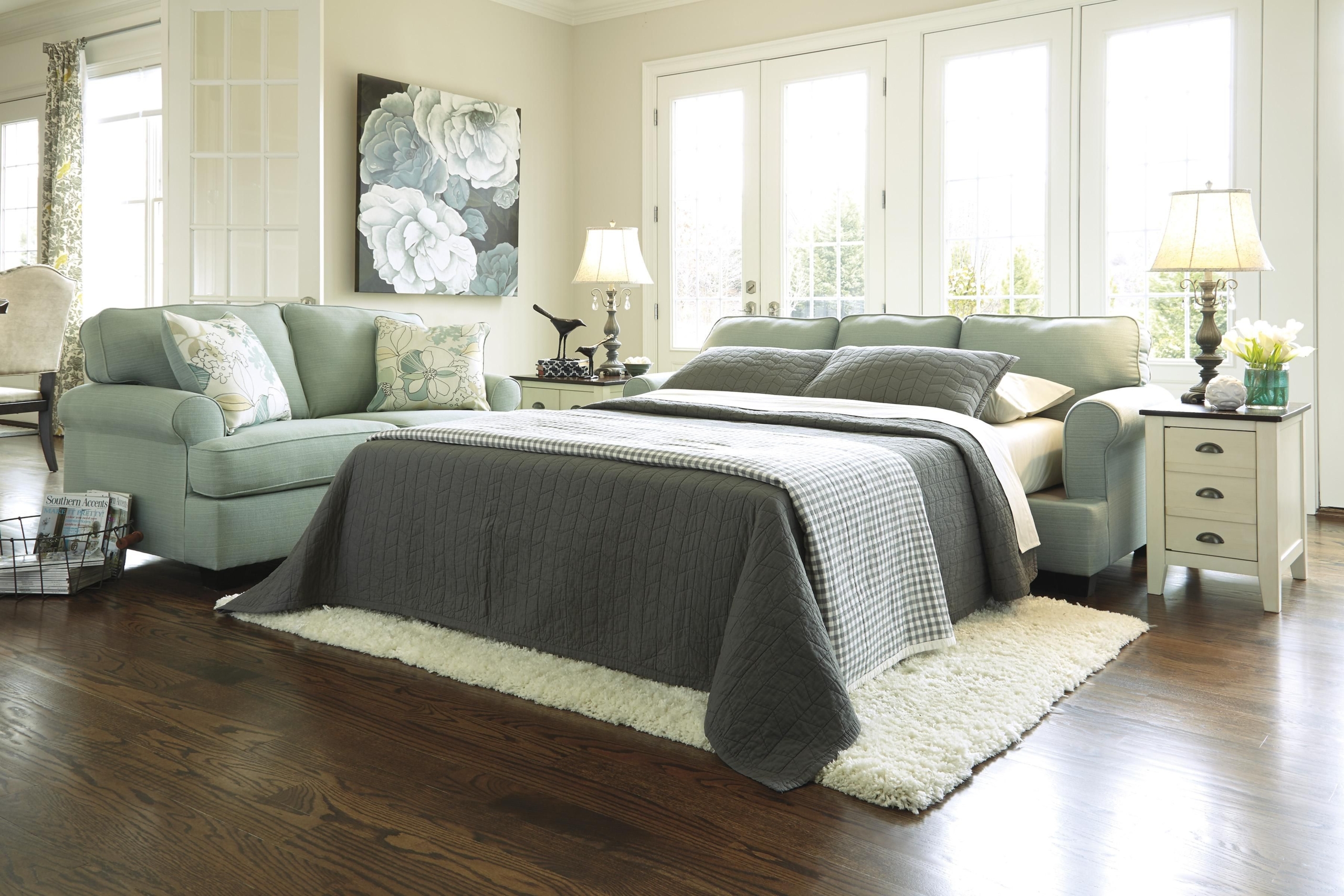 Daystar Queen Sleeper Sofa
It is a Daystar queen sleeper sofa that is perfect for small spaces in your bedroom, living room and guest room. It has got an adorable design. You will be impressed how beautiful this sleeper sofa is.