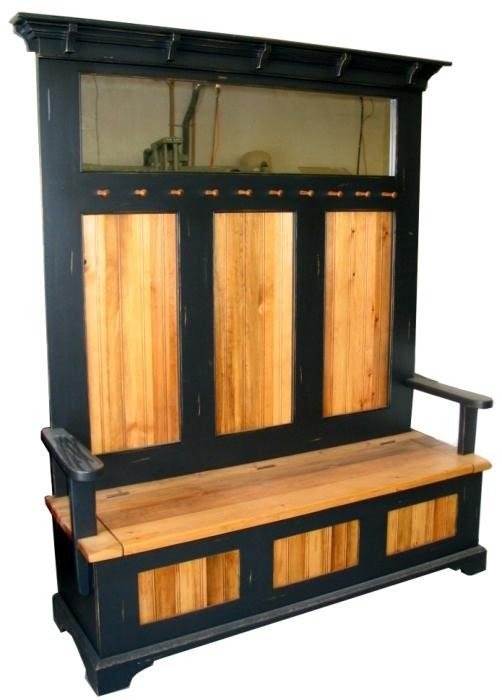 This stylish entryway bench with hangers is an interesting way for a functional hallway. The intriguing combination of solid wood construction and wood and black colors and solid coat hooks form a neat whole.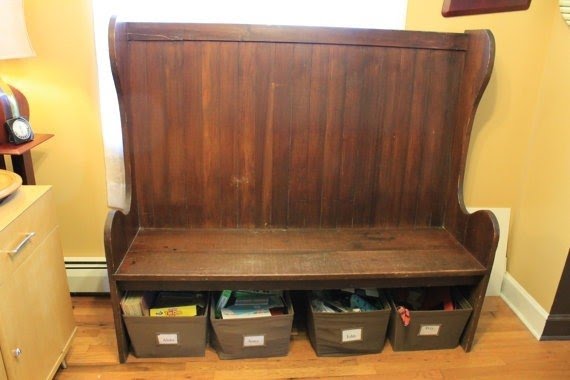 A primitive deacons bench makes an interesting hall seat or kitchen booth bench. Canvas bins are a natural addition to the minimalist wood. To increase warmth, add an afghan or throw pillows in bright or natural colors for an interesting contrast.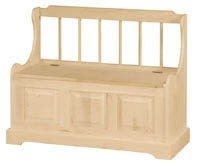 Made from bright wood, this Deacon's storage bench would be a perfect addition to a cottage style foyer or entryway. It offers a convenient to tie your shoes, as well as to store them.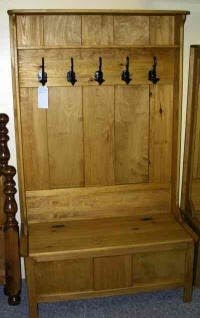 Deacons Bench with coat hooks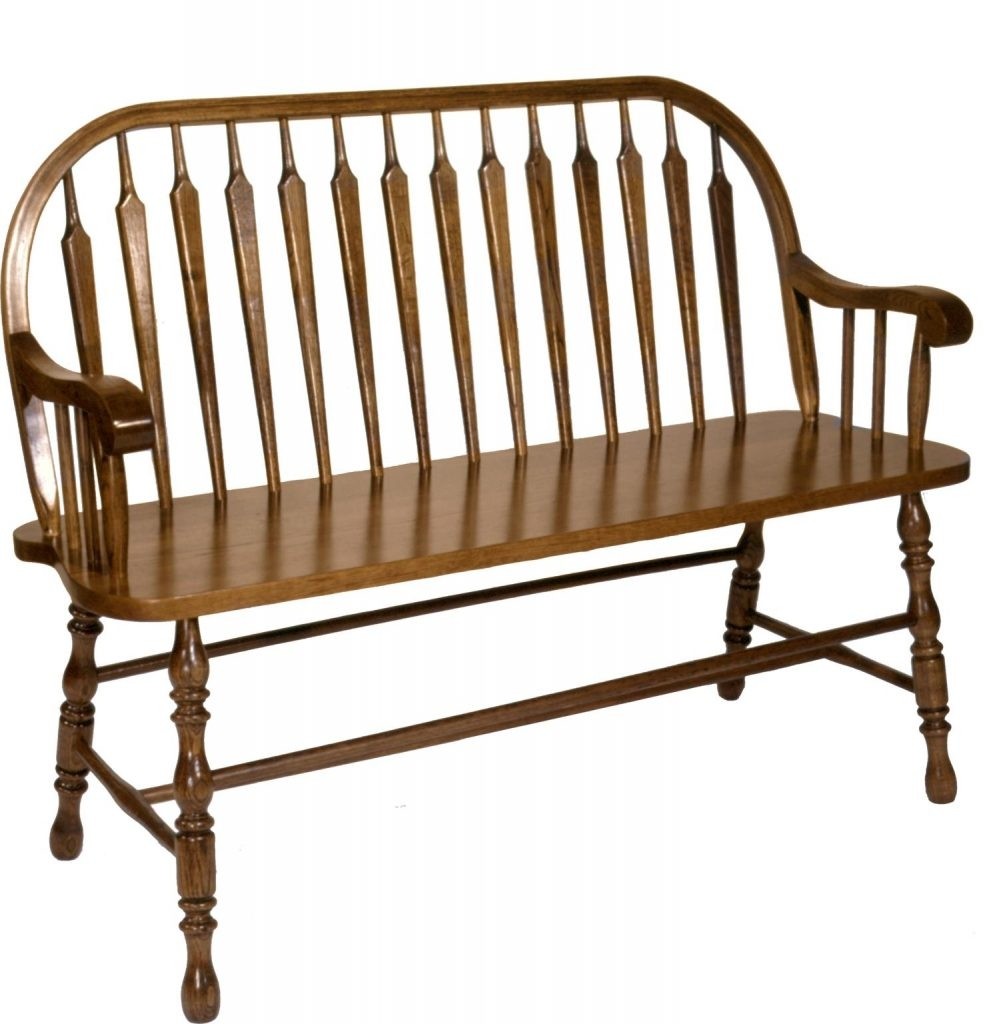 View larger image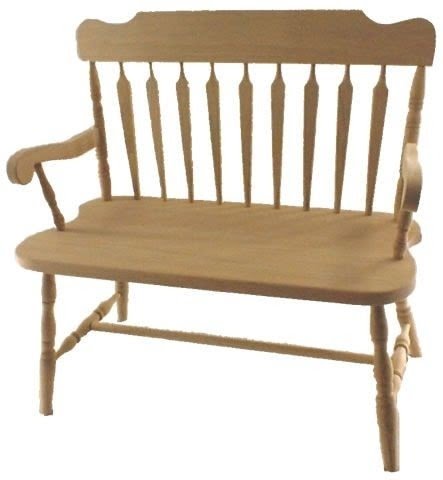 Amish Deacon Bench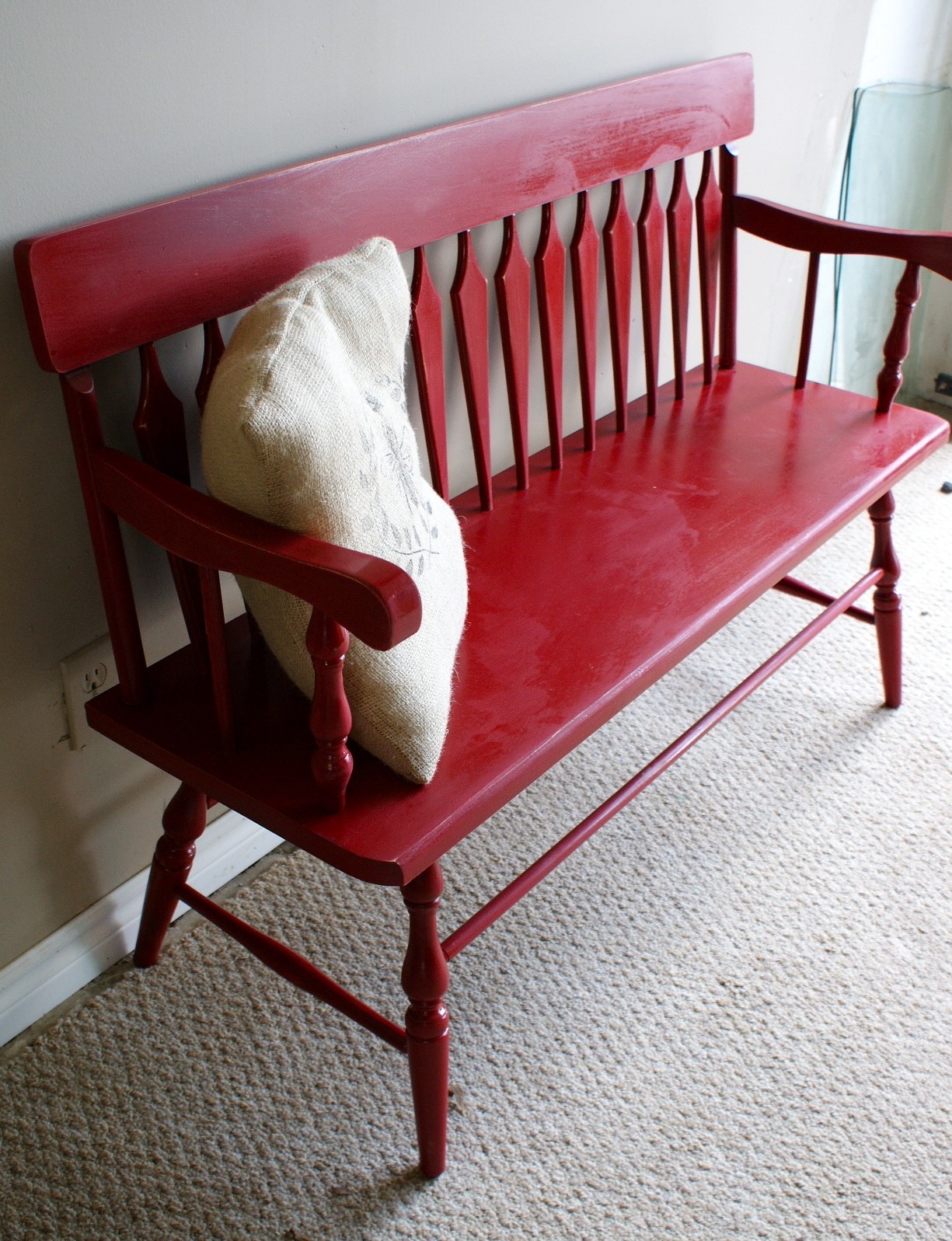 For many centuries, they were a place reserved for less important revelers - today as we know it is an interesting and fashionable element, especially in the hallway. This wooden deacon bench has been renewed and given a red-raspberry color.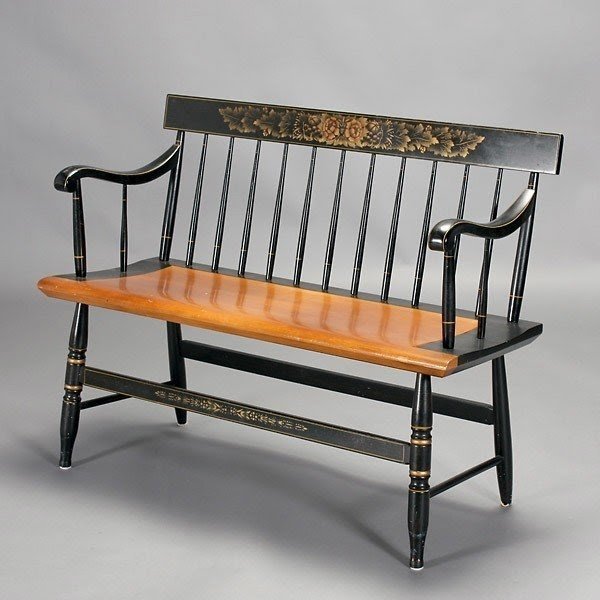 554: Hitchcock Style Painted Deacon's Bench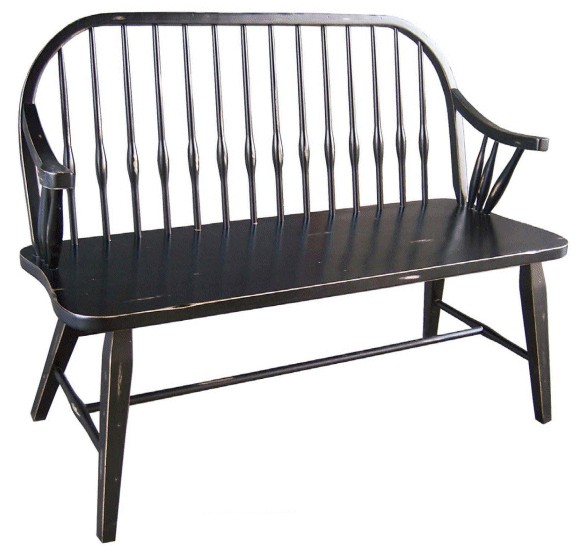 Deacons bench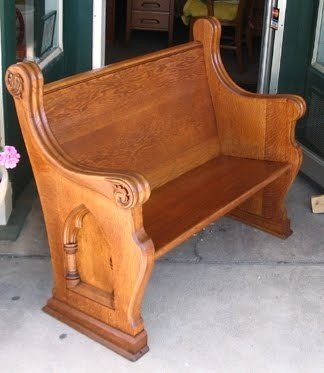 church pew. Use to have a deacons bench. Miss it so much. Could you this in an entry way with a mirror above it. Good place to put your shoes on and leave books.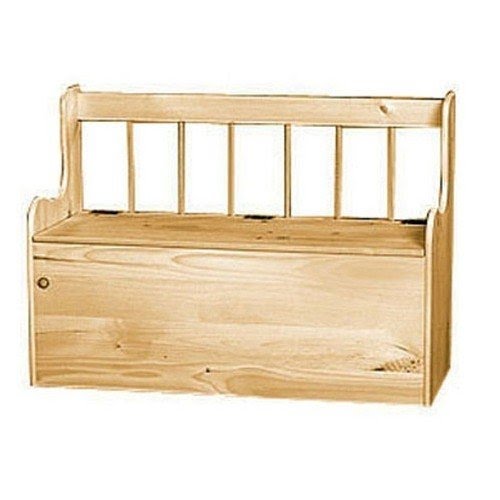 Deacon's Bench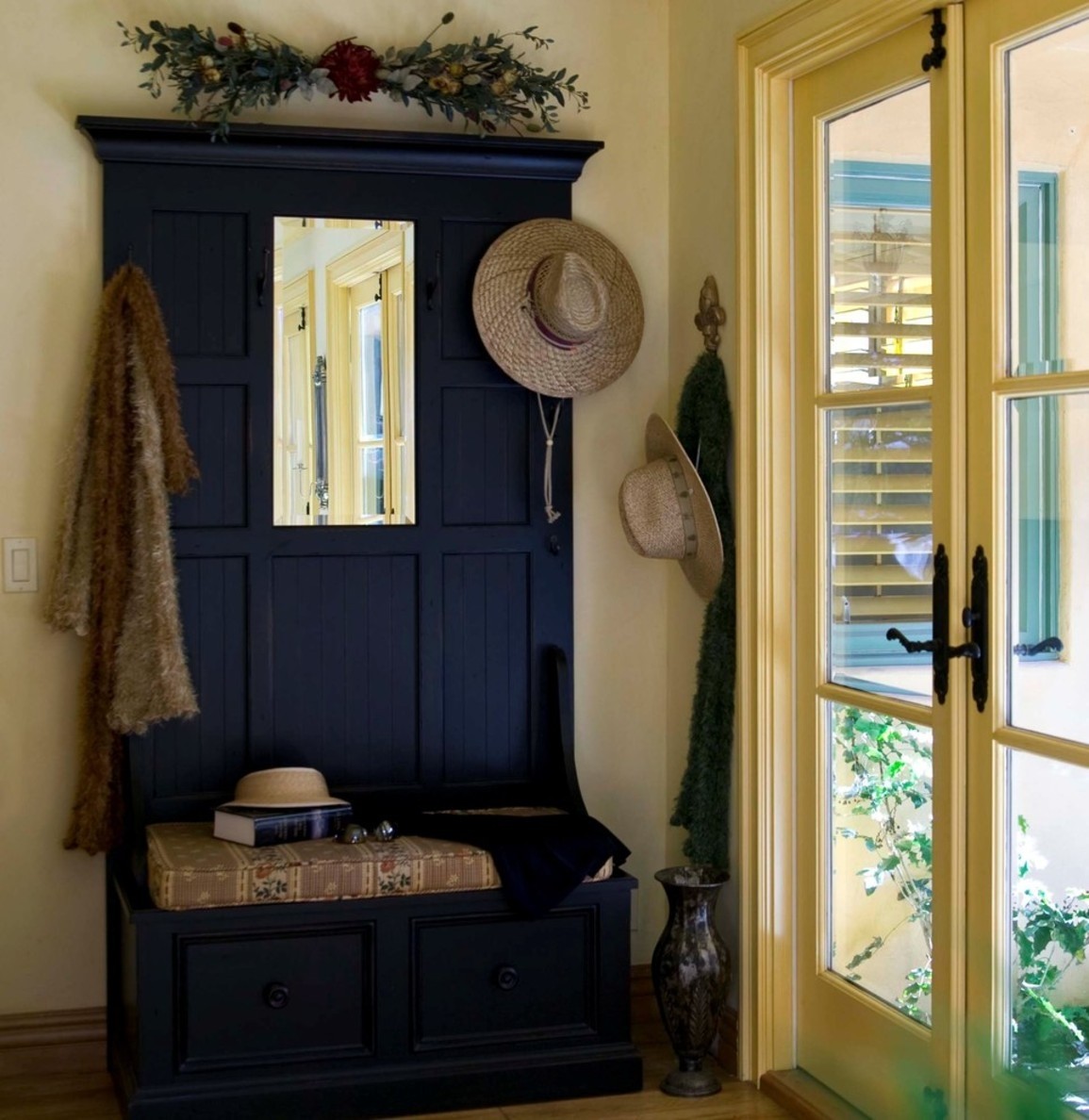 Being an ideal way to create a welcoming ambiance from the very first moments, this Deacon bench enchants with its cottage design, nicely painted with navy blue and the functional aspect, provided by a space to store shoes, coats and scarves or hats.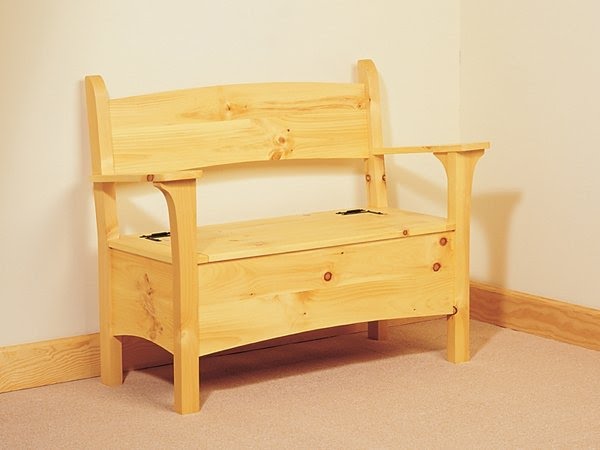 Extra seating and the valuable storage in one, wherever you need it! Hinged-seat storage in the distinctive bench allows you to hide inside some frippery, which cannot stand in this room freely. Unlacquered wood perfectly composes with the mountain style.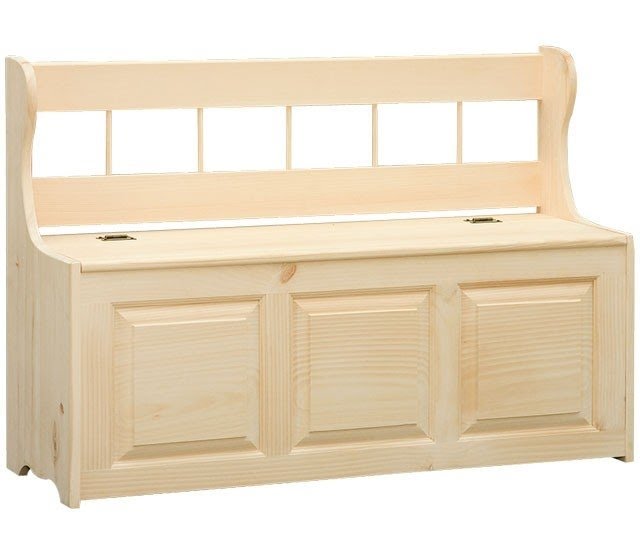 Classic deacon bench. Beautifully crafted, though this natural wood just calls out for a nice lacquered finish! On the picture: a wooden bench for 2-3 people. Wingback design, storage box inside, under the seat.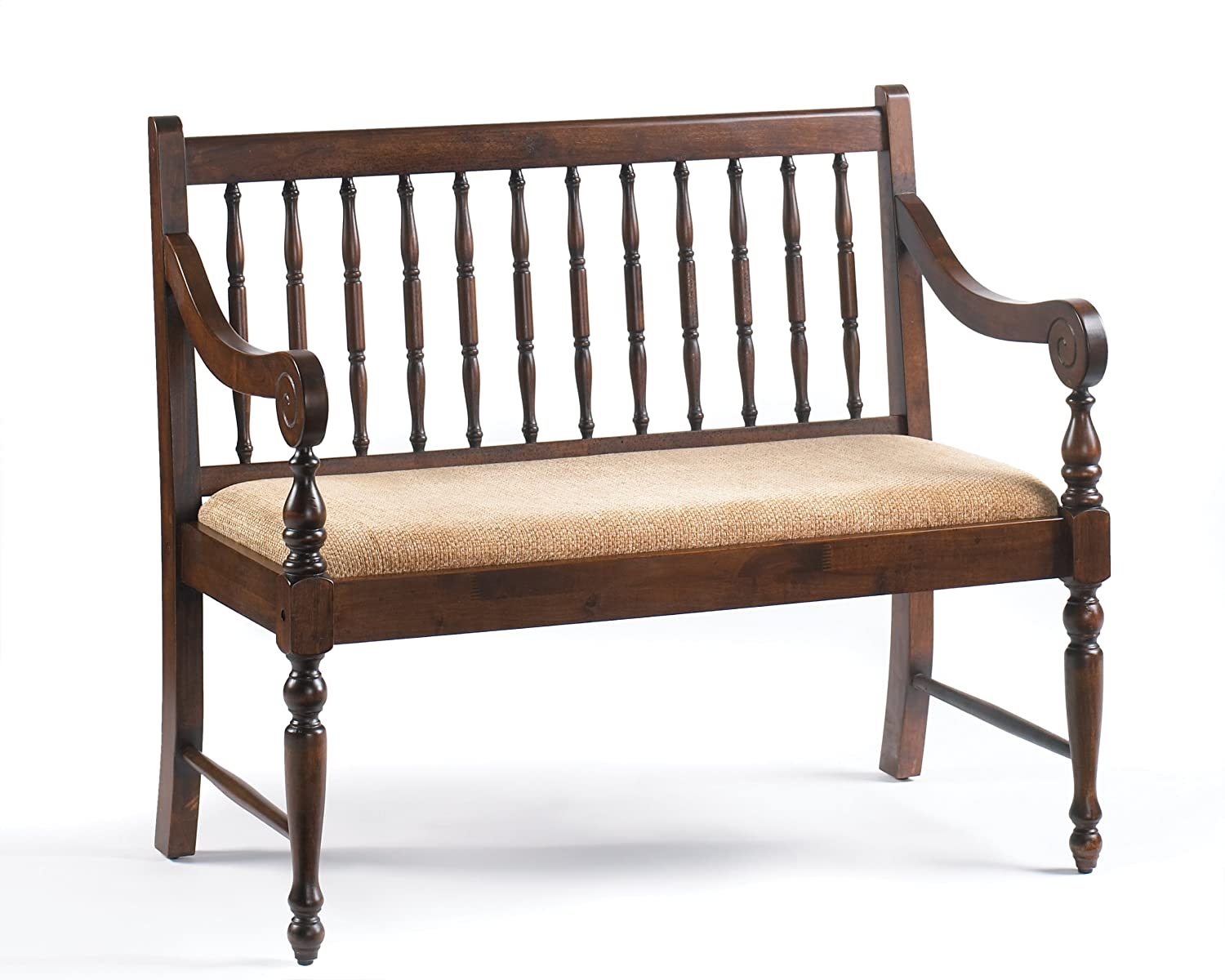 Bring more class into your home decor by using this lovely bench that is crafted from wood finished in a warm pecan. The whole frame is rich in gorgeous curves and sculpted accents, and holds a wheat textured fabric seat.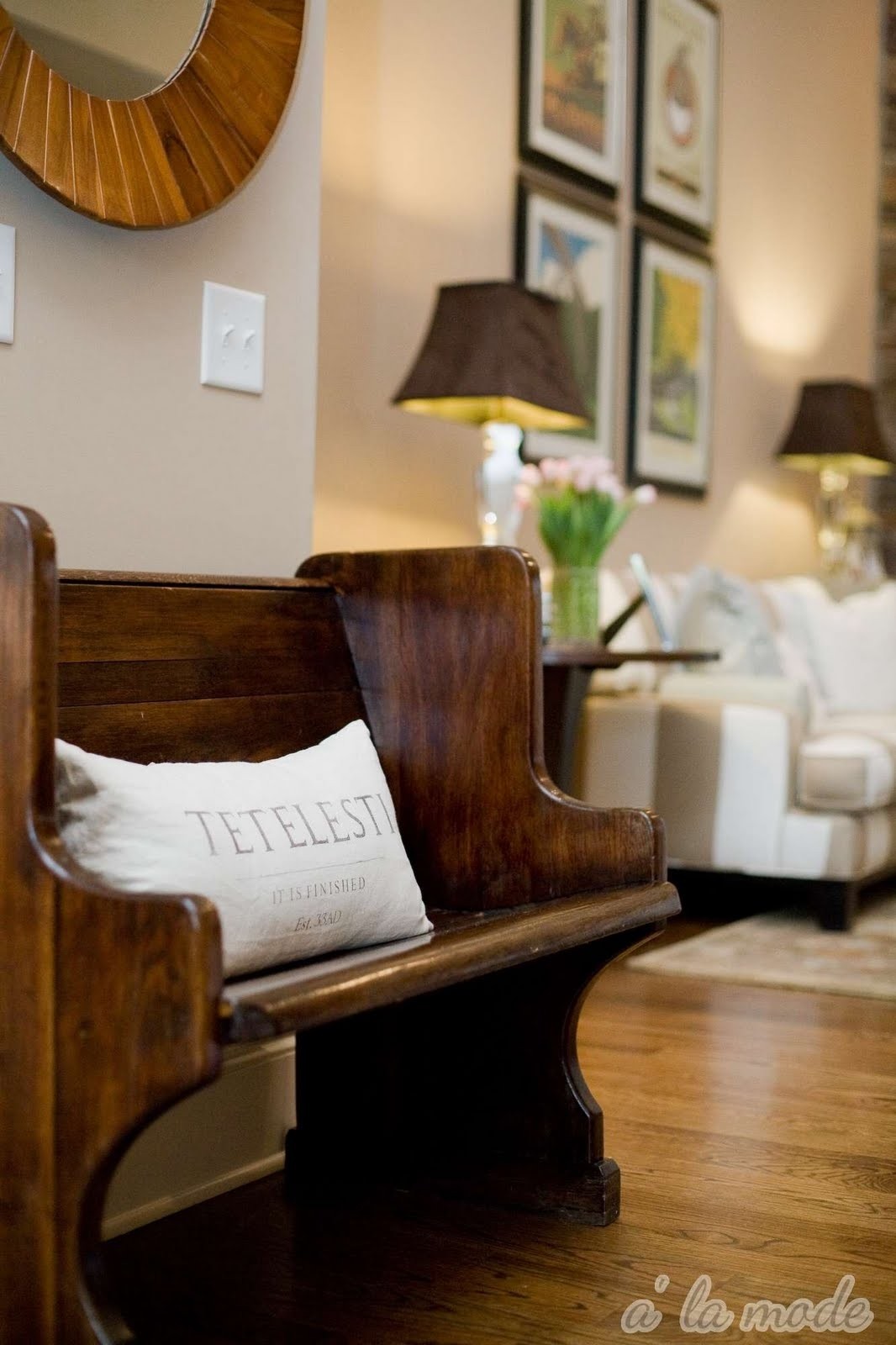 This bench looks like the church bench, but it's a fabulous addition to any apartment. The wooden construction has warm shade of brown, which fits especially to classic and contemporary interior.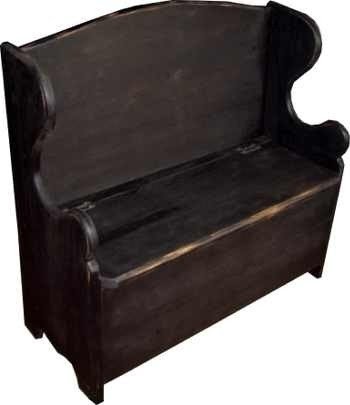 Kinfolk's lifestyle was born in the USA. Part of it was an expression of admiration for the Amish and their unhurried, authentic art de vivre. Its expression is also this wooden mystical deacon bench in very dark brown plum wood, made by the Amish.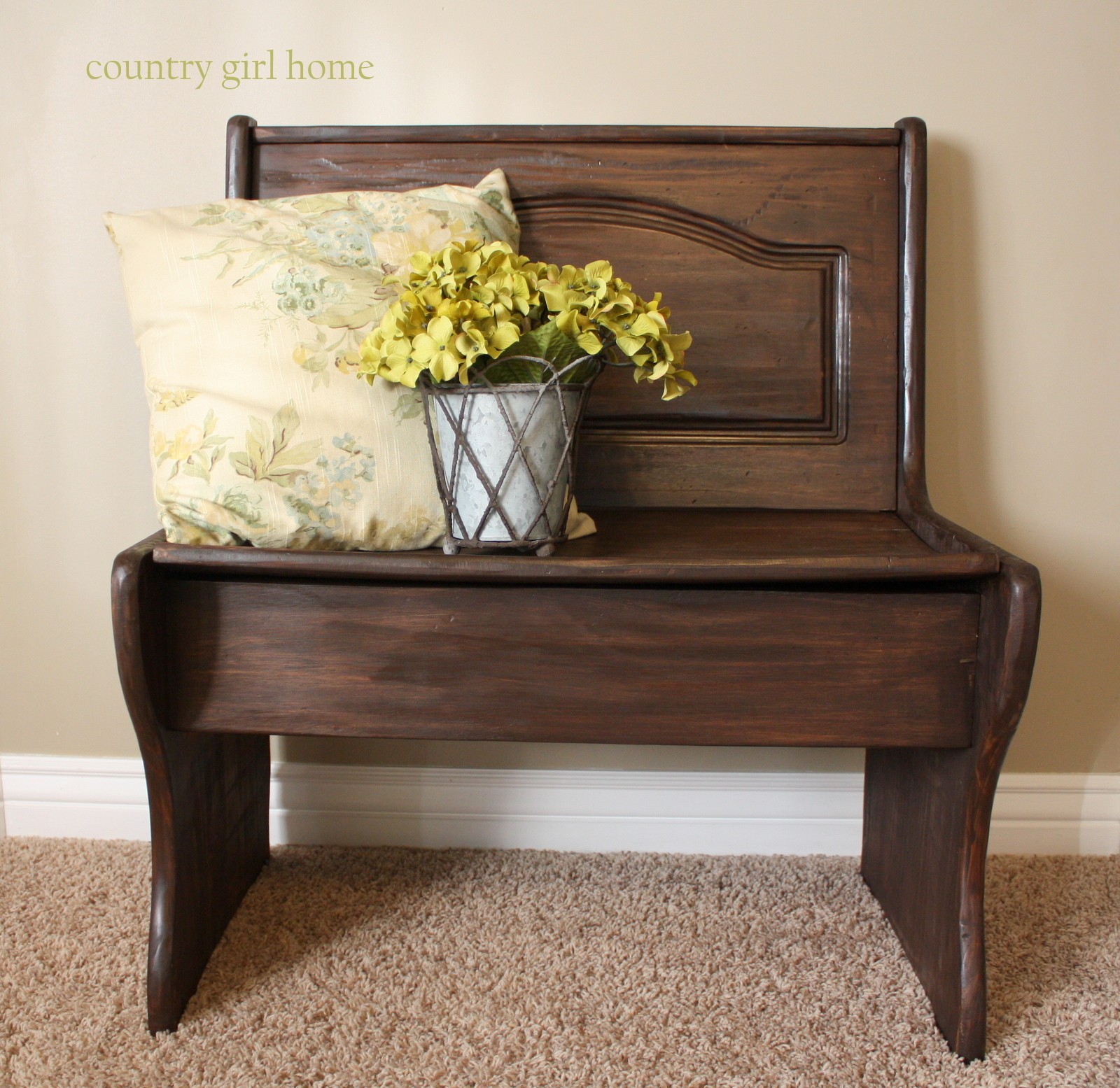 An elegant traditional 2-person bench with a storage compartment under a lift seat. It's made of mid-brown finished oak wood. It has a half-hourglass shaped legs. A rectangular backrest has tiny wings and decorative rectangle-like arched grooving.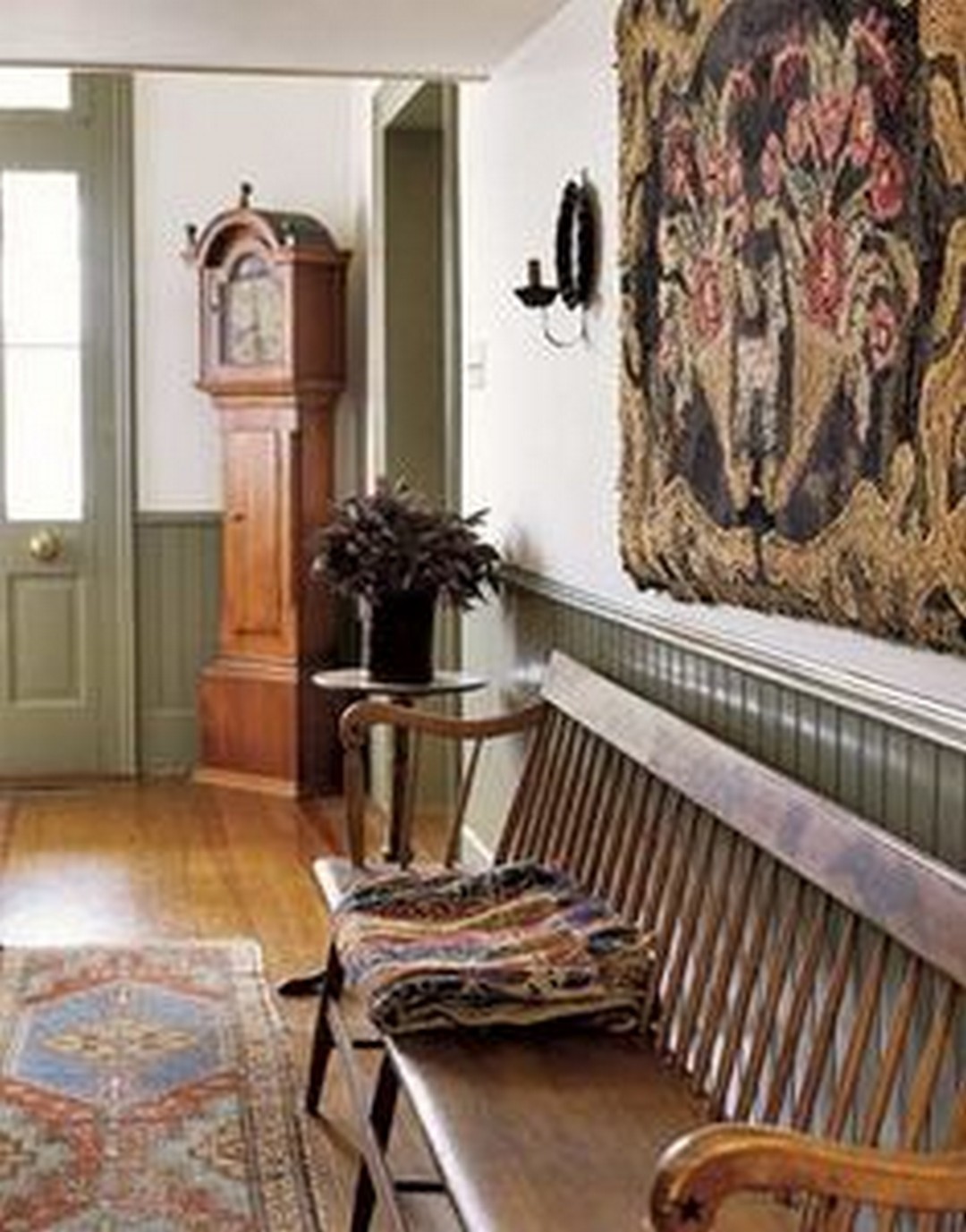 Why not add a piece that oozes true Colonial style with this amazing deacon bench that will prove irreplaceable for your foyer or hallway. It will provide the needed seating space and at the same time make for a nice accent piece for the decor.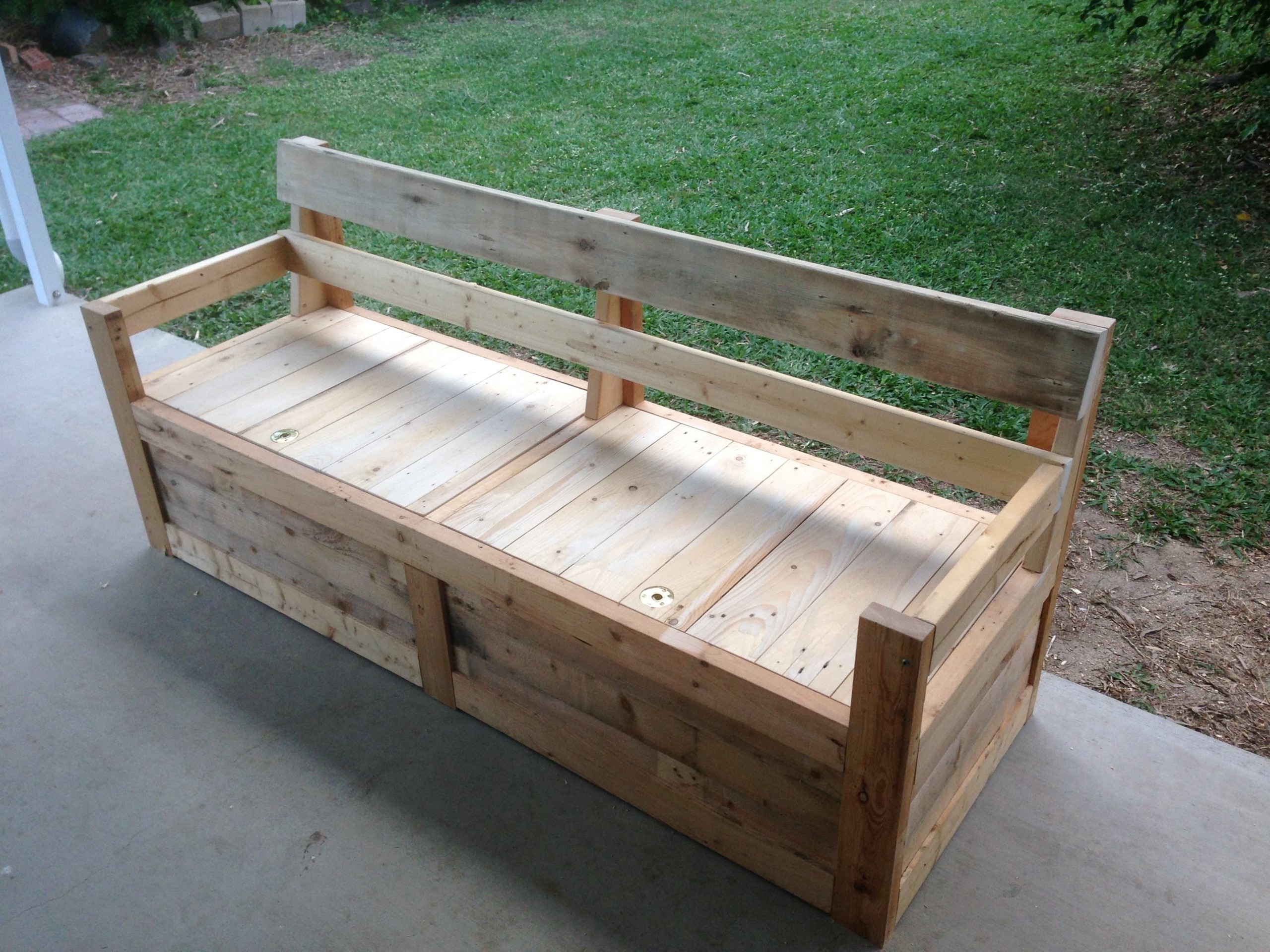 image13 600x450 Patio chair and storage box in furniture entrance with storage pallet Chair Bench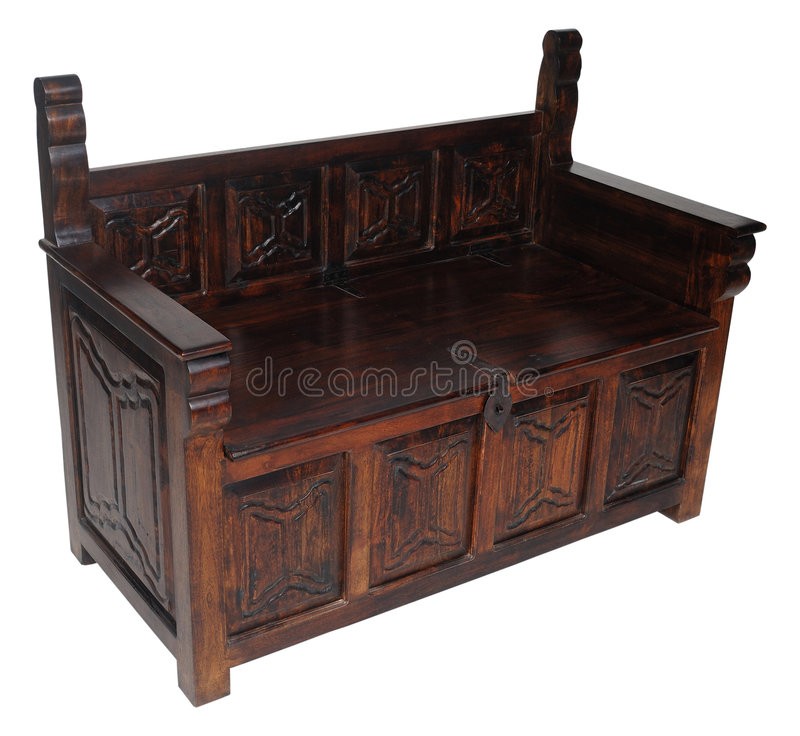 Homemade, this wooden deacon bench enchants with its detailed finish, presenting deeply coloured, brown wood with various adornments. It conceals an impressive storage space under the seat's surface.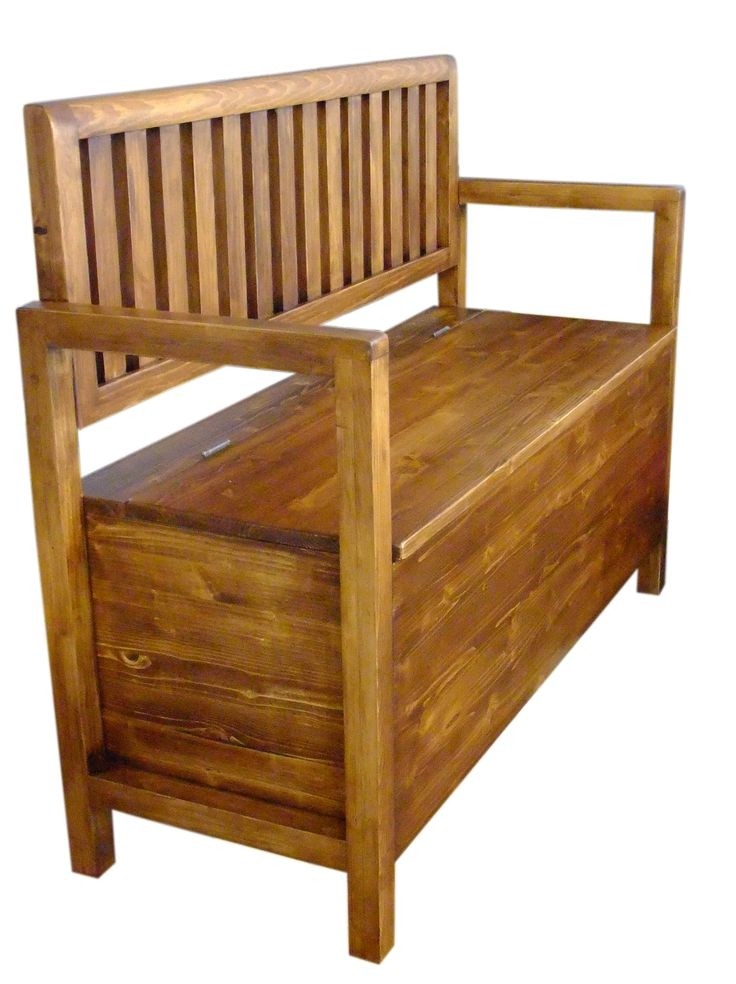 Deacon's Bench: This original Beaglehouse design is 42" long and 16" deep, with the seat set at 19" high. It features a mission-style back, fully supported hinged lid and storage space galore. The solid-pine bench is finished with dark mahogany stain and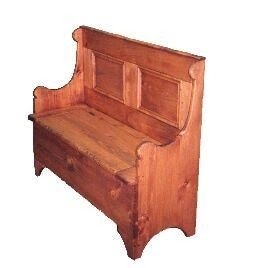 Deacon's Bench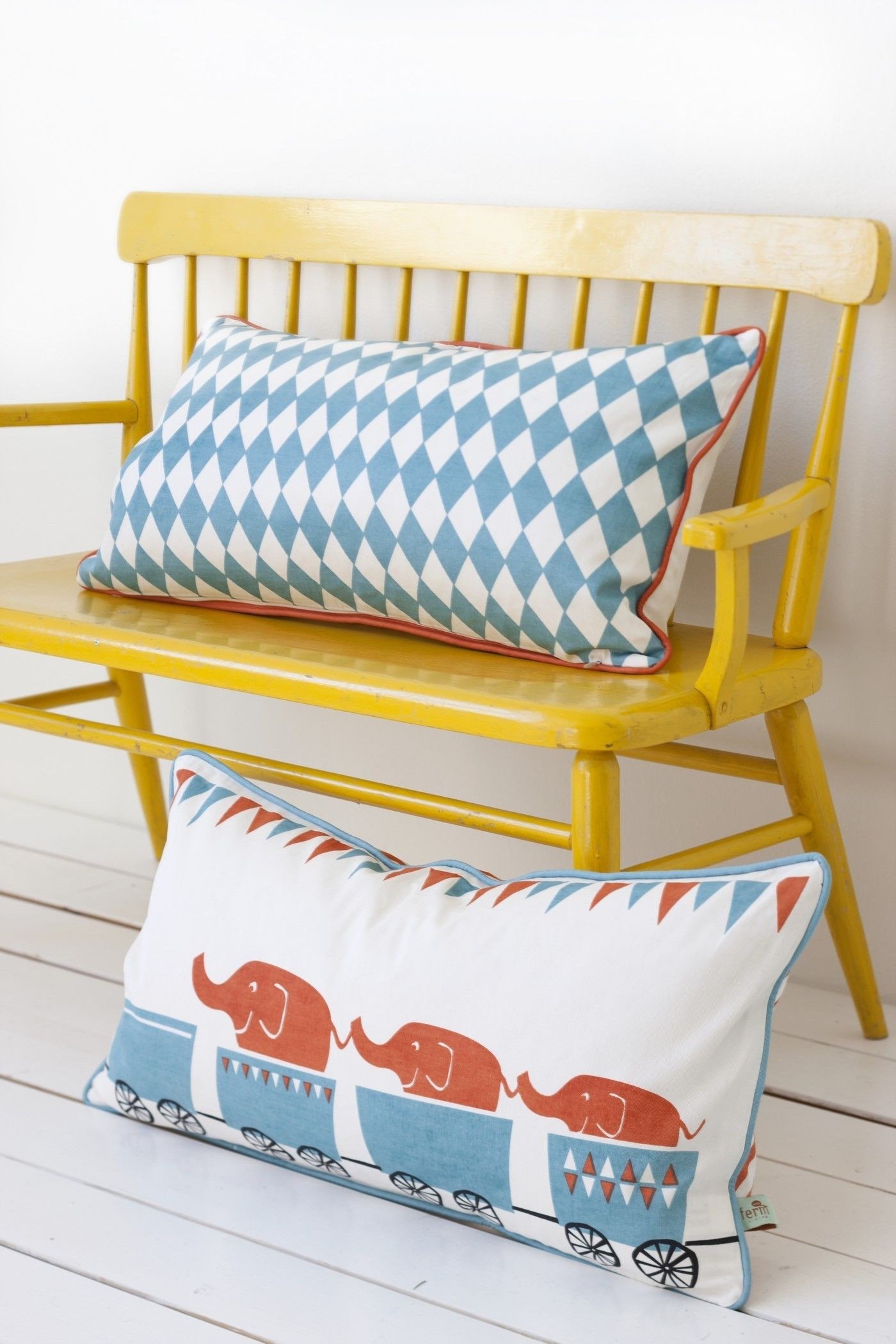 Deacon's benches look great in a hall or as seating in the kitchen or dining room..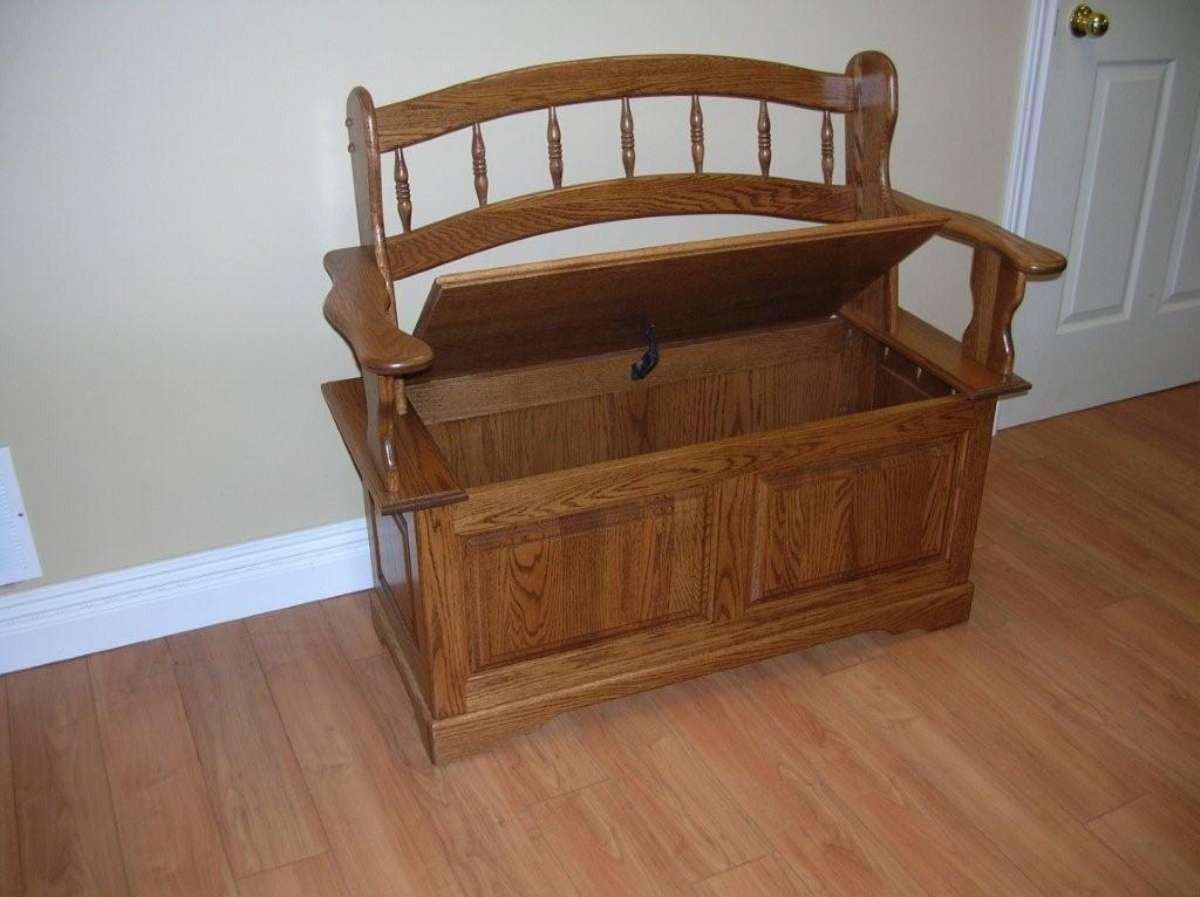 bench, wood bench, entryway bench, hall storage bench, hall bench ...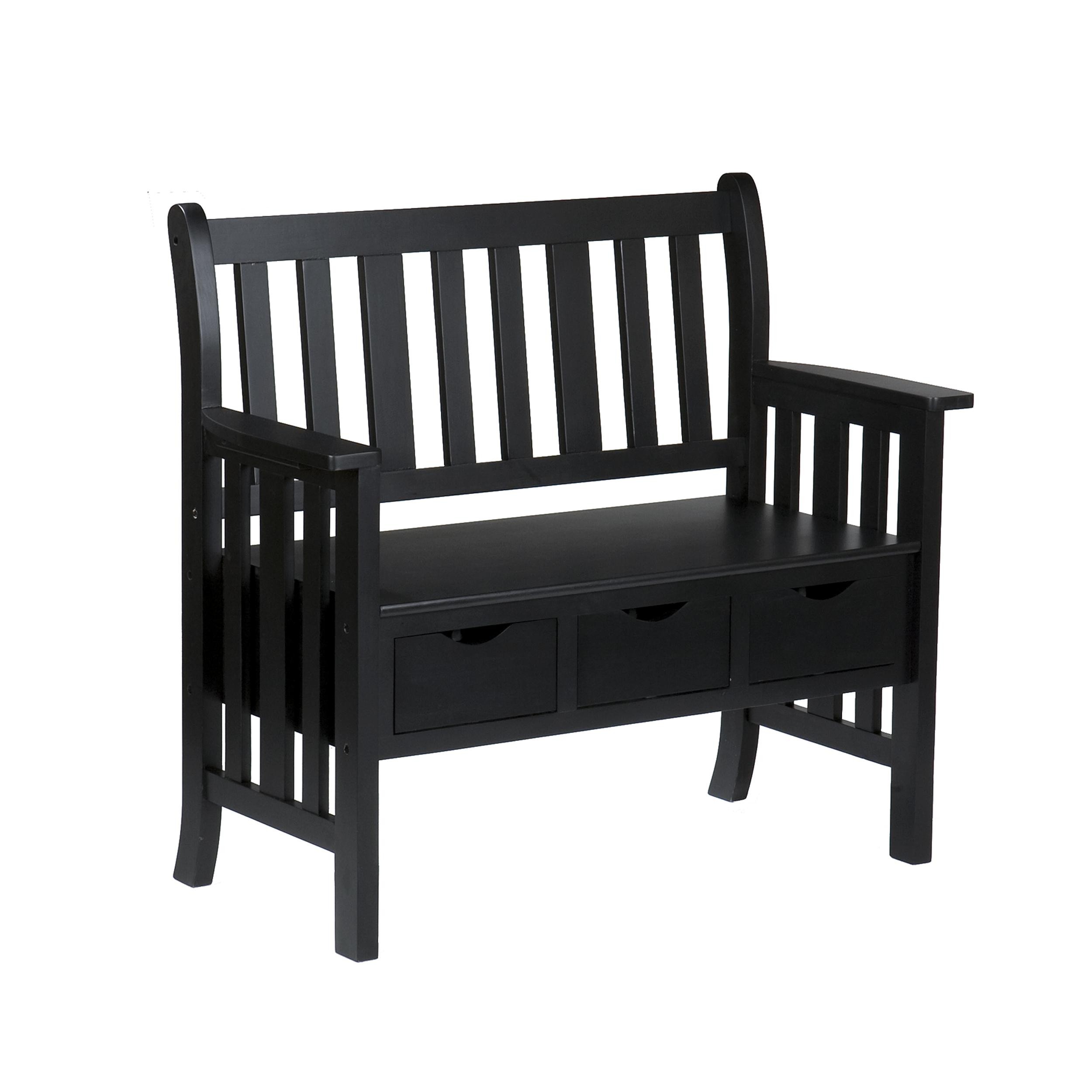 Crafted from black-finished hardwood, MDF and veneer, the bench spices up entryways and hallways with its stylish, country accents. The bench includes a slatted back and sides, and offers 3 storage drawers mounted under the seat.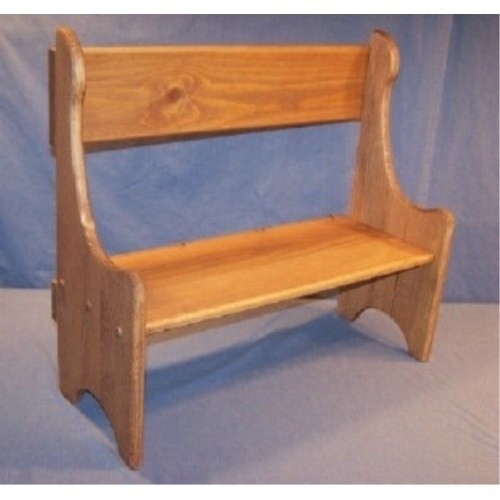 Add something comfy to your kids room and choose this children's wooden play furniture: the mini deacon bench. It measures 8 inches of seat height and has the strong, durable construction.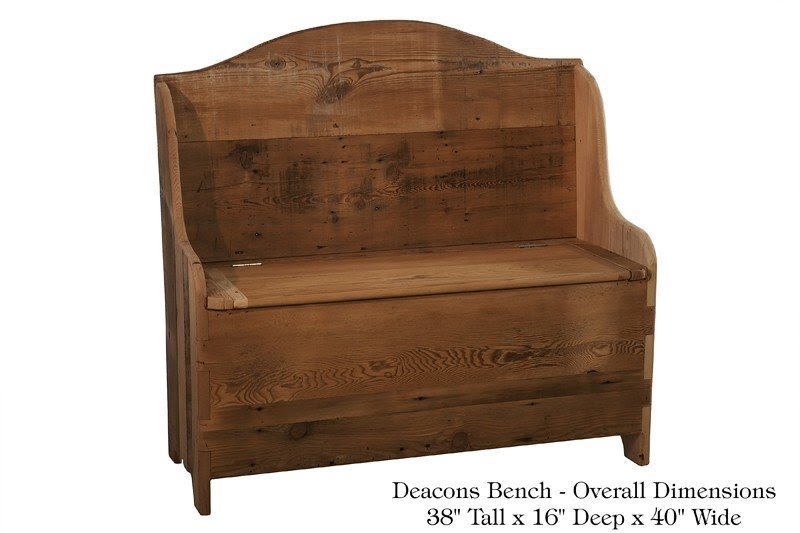 ...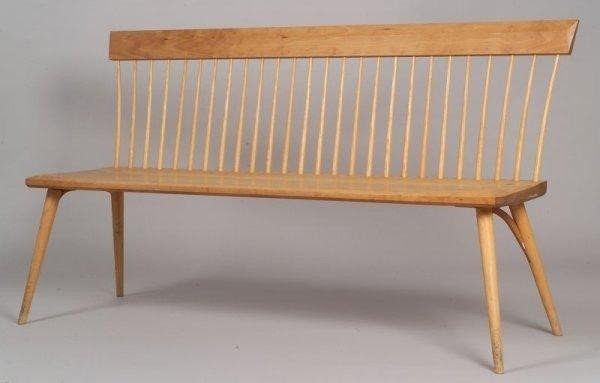 A fashionable addition for indoors, this deacon's bench is characterized by a slender silhouette and beautiful design. Made of solid cherry & ash spindles, the bench features a nicely-polsihed seat, tapered legs, and a ladder-like back.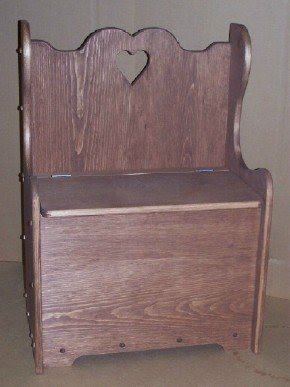 Constructed of solid wood, this 17-inch seat height deacon bench can be placed by a hallway wall, accentuating the whole interior with lovely curves and saving space, at the same time. The bench also offers a spacious storage compartment hidden under the lift-up seat.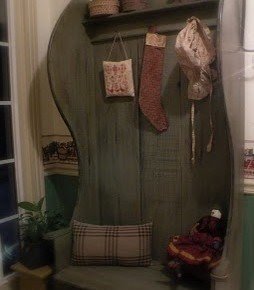 So I got an old "kings chair" at the auction yesterday, looks nothing like this, but it will when I'm done. The Primitive Country Bug; amazing hall chair and cute blog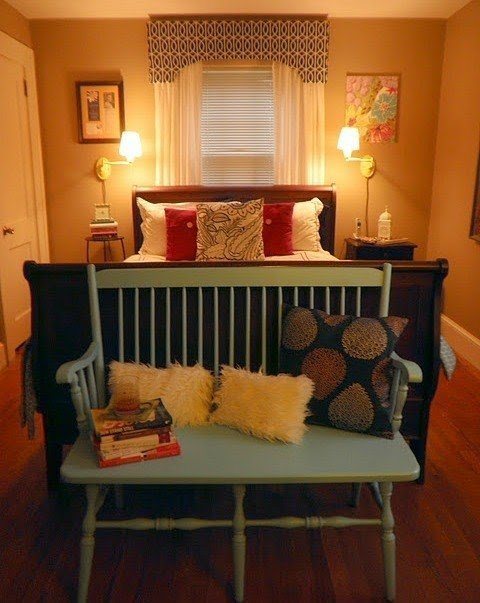 A stylish deacon bench with clean lines and sleek silhouette. Characterized by wood craftsmanship, the bench decorates your home with curvy armrests, a beveled edge seat, a ladder back, and turned legs with sturdy stretchers.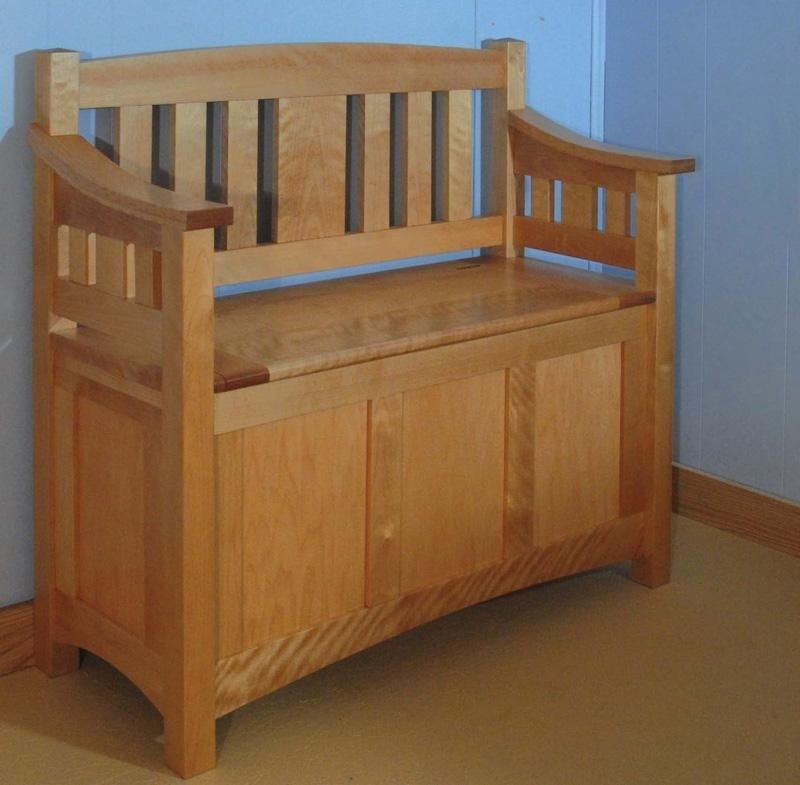 I hope I'll manage to hone my carpenter skills to a level so I'd be able to construct such a handsome deacon's bench on my own. Classic slats design creates a comfy seating, which would fill the bill for a bedfoot or under a window.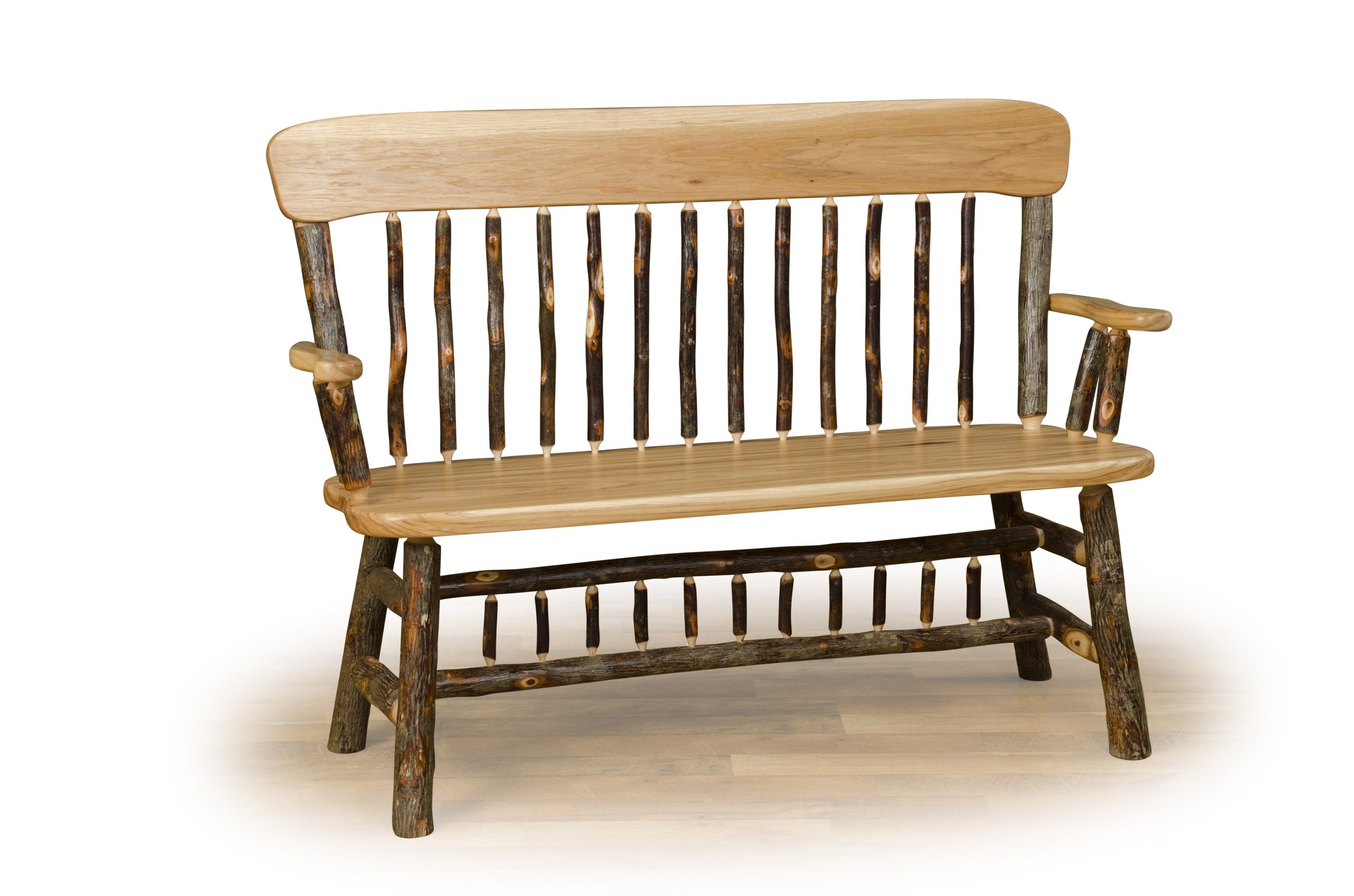 It is a very comfortable, solid and attractive bench that has got a durable seat made of solid hardwood. This seat is supported by a backrest. The whole construction is made of wood and it is resistant to wear and damage.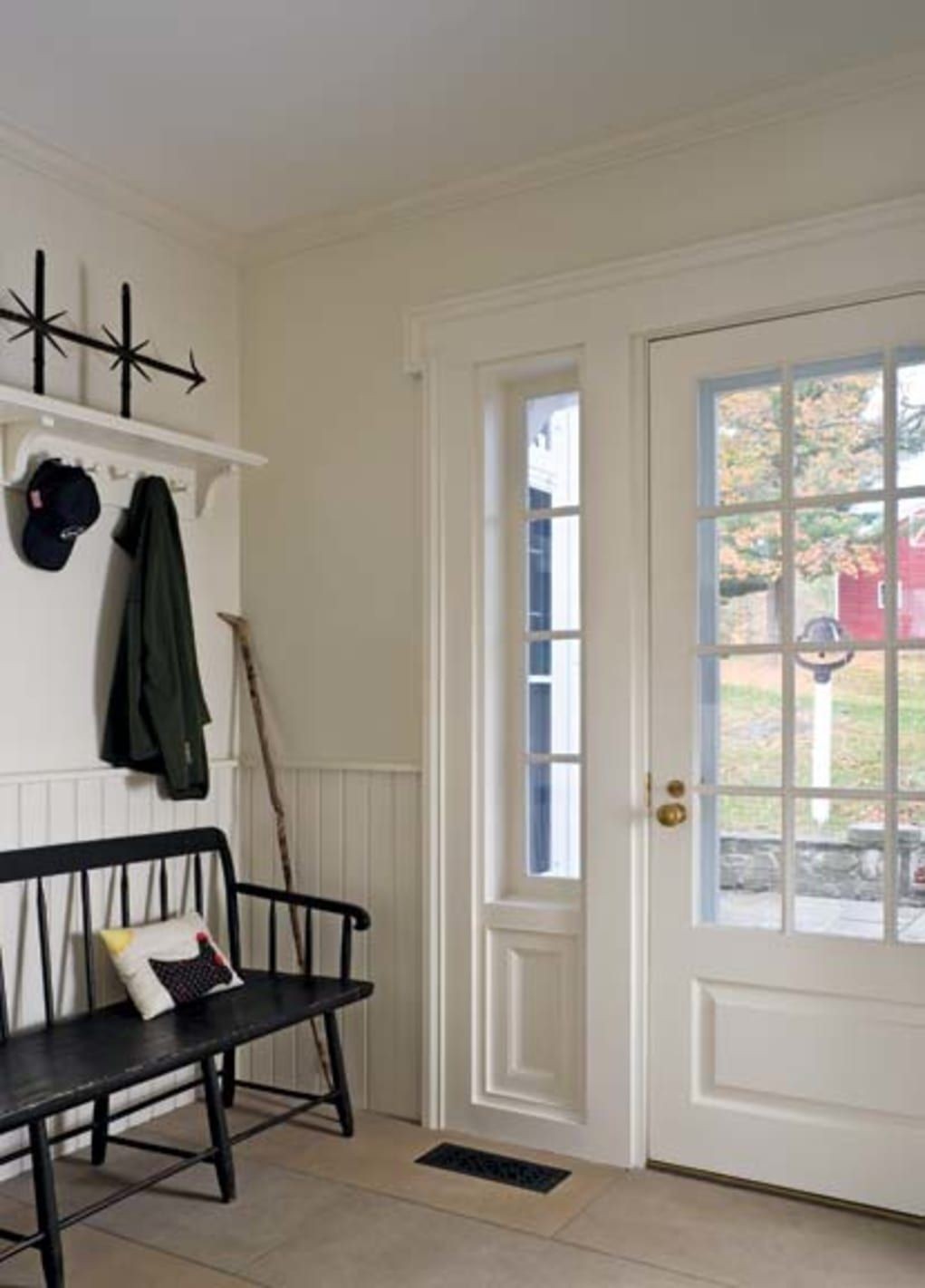 Black lacquered deacon bench in a white mudroom - contrasting accent in a plain layout. The wooden bench features thin slats back and slightly rolled arms. It can seat 2-3 people. Coat rack was mounted above.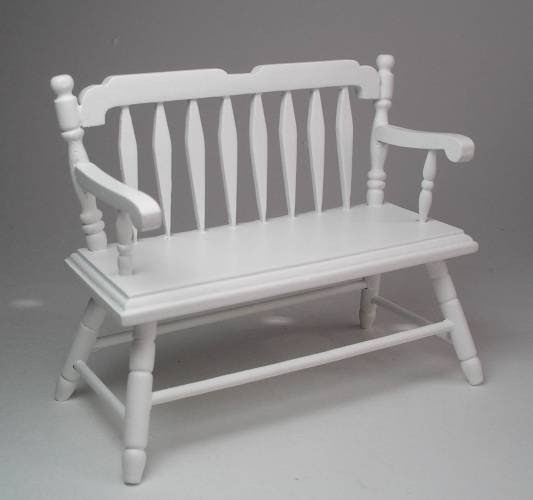 For the hallway... White deacon's bench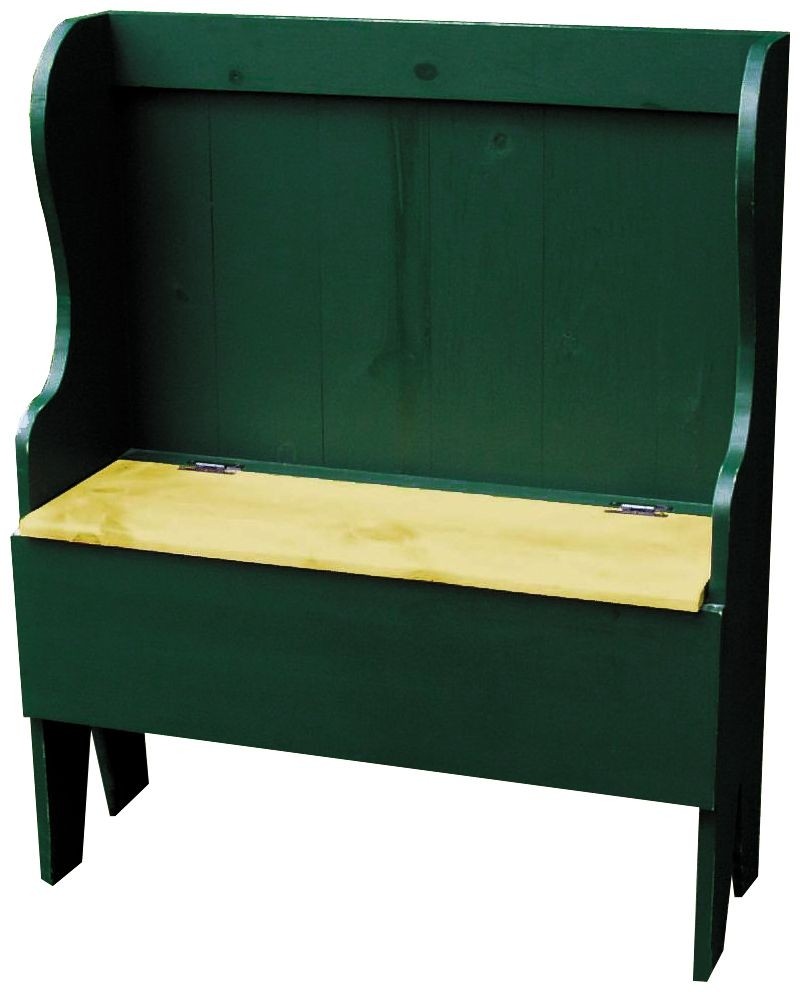 Constructed of solid pine wood, this deacon bench can be placed by a hallway wall, accentuating the whole interior with lovely curves and saving space, at the same time. The whole is covered in a beautiful, distressed finish.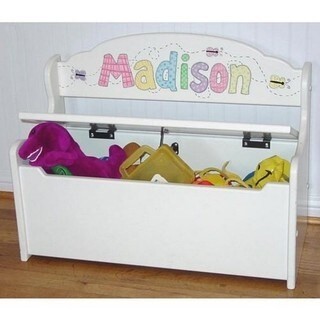 This lovely storage bench can be a practical and stylish way to organize toys in little girls' rooms. Crafted from wood and covered in a white finish, the bench includes a hinged, flip-up lid that conceals a spacious storage compartment.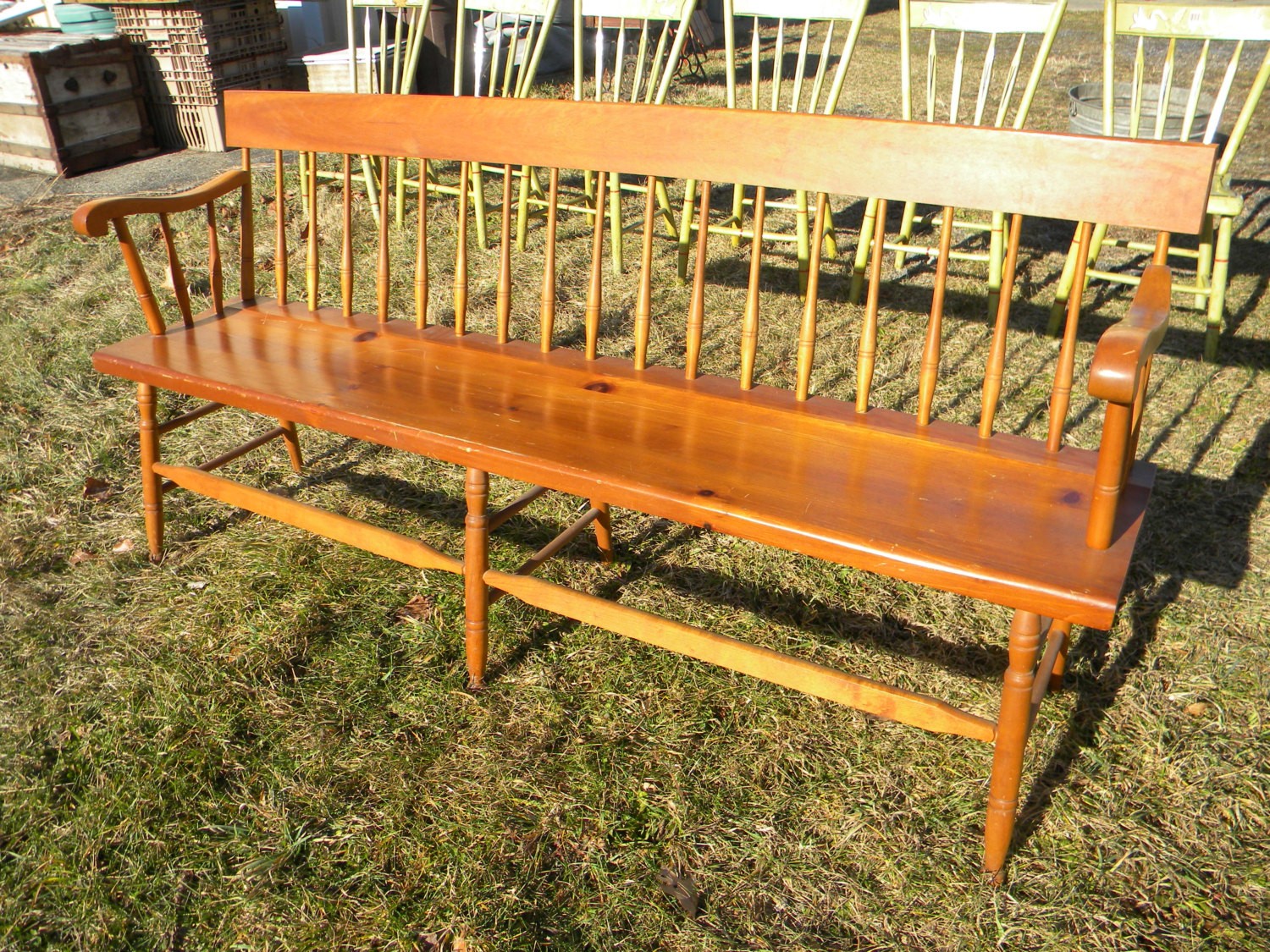 DEACONS bench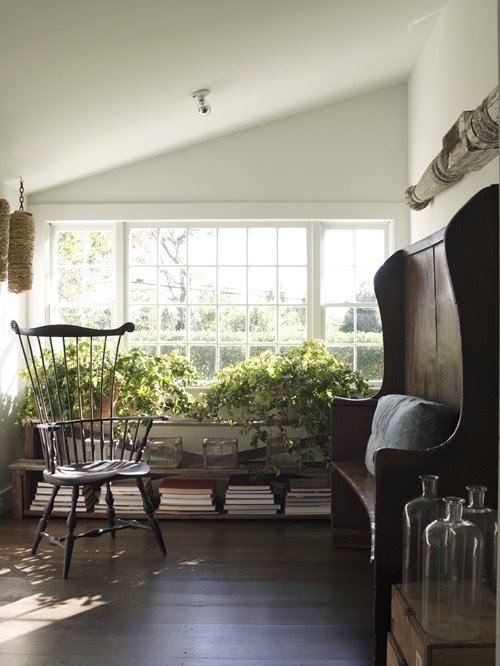 Hamptons . designer James Huniford . old church bench .- I have a Windsor chair just like that.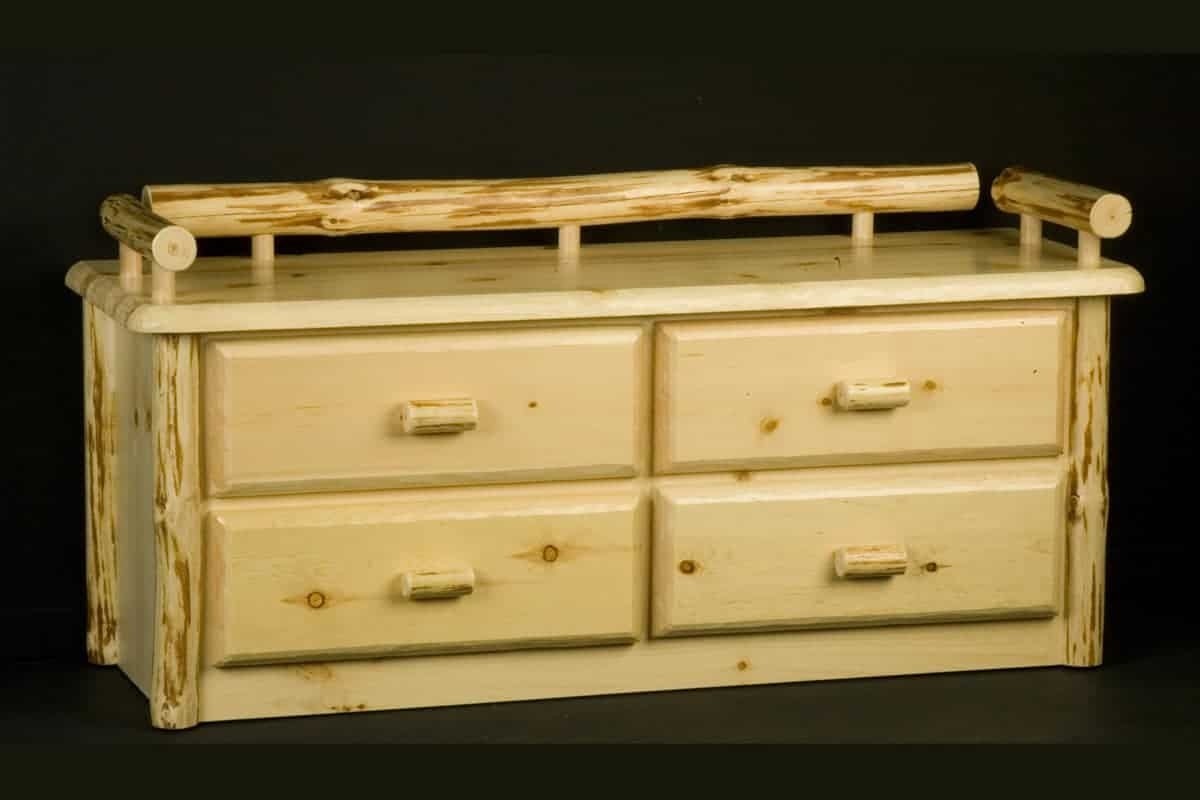 Sturdy, functional, and country-beautiful; this deacon bench is crafted from Aspen wood and logs, and covered in a clear lacquer finish. Includes 4 dovetail drawers for convenient storage, and it's all emphasized by draw knifed accents.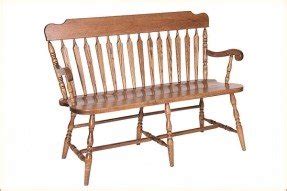 Arrow Back Deacon's Bench
I think I still want that - deacon's bench/pew for the entry w/baskets underneath. Longer pew for dining room. @Sarah, it's your fault for reviving this desire of mine!