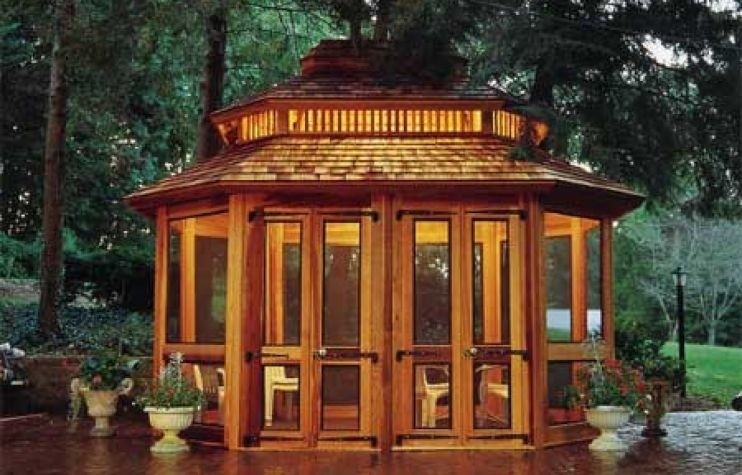 Gazebo in elegant form. Frame is made of wood and covered with glass screens. It is resistant to rust and harmful weather conditions. Great addition to the garden, patio and more.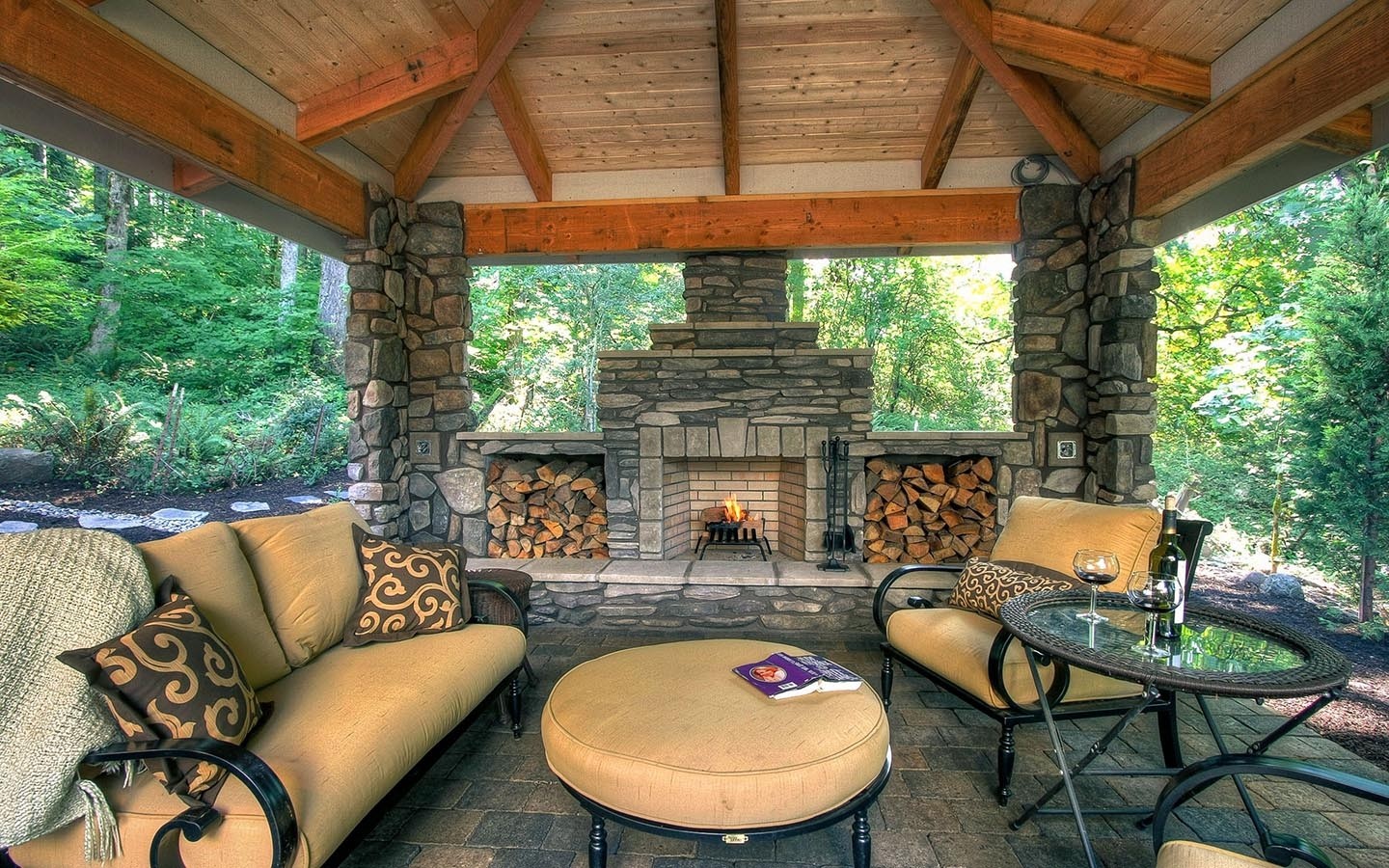 With such a gorgeous outdoor area, you can kick back and relax with your whole family. Spacious and beautiful, the patio gazebo comes with a high-pitched roof, intricate stone pillars, and a fireplace with a pair of wood storing boxes.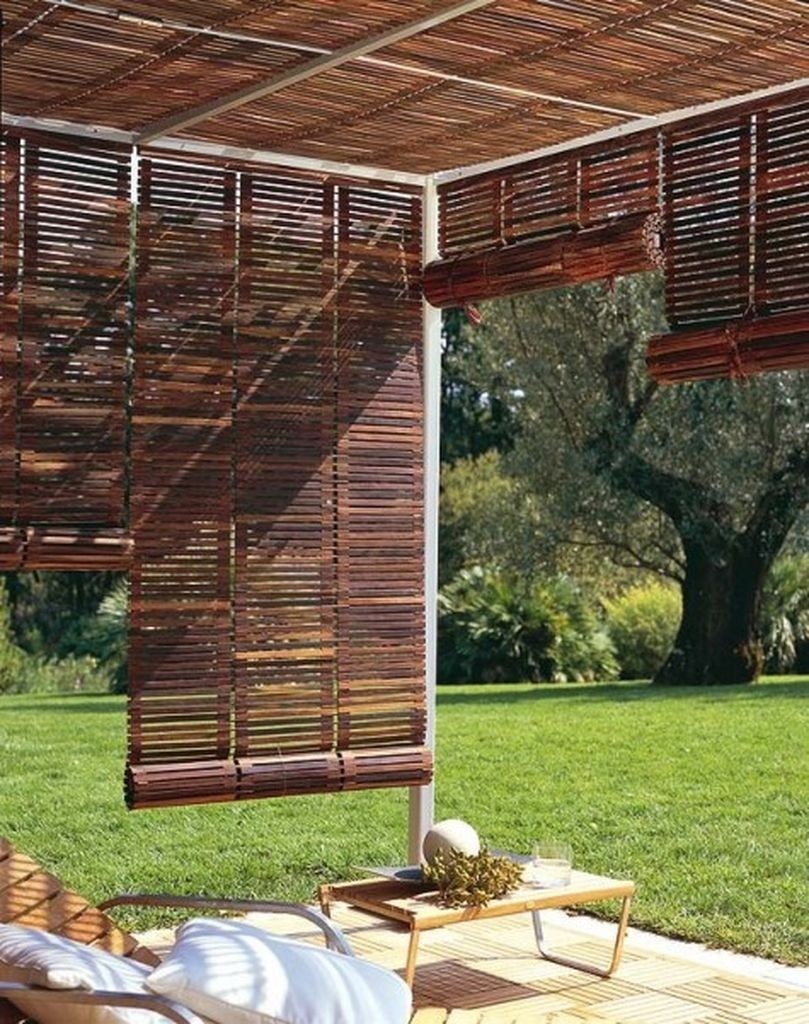 what a fabulous way to add texture and warmth as well as the practical aspect of shade when needed! (love)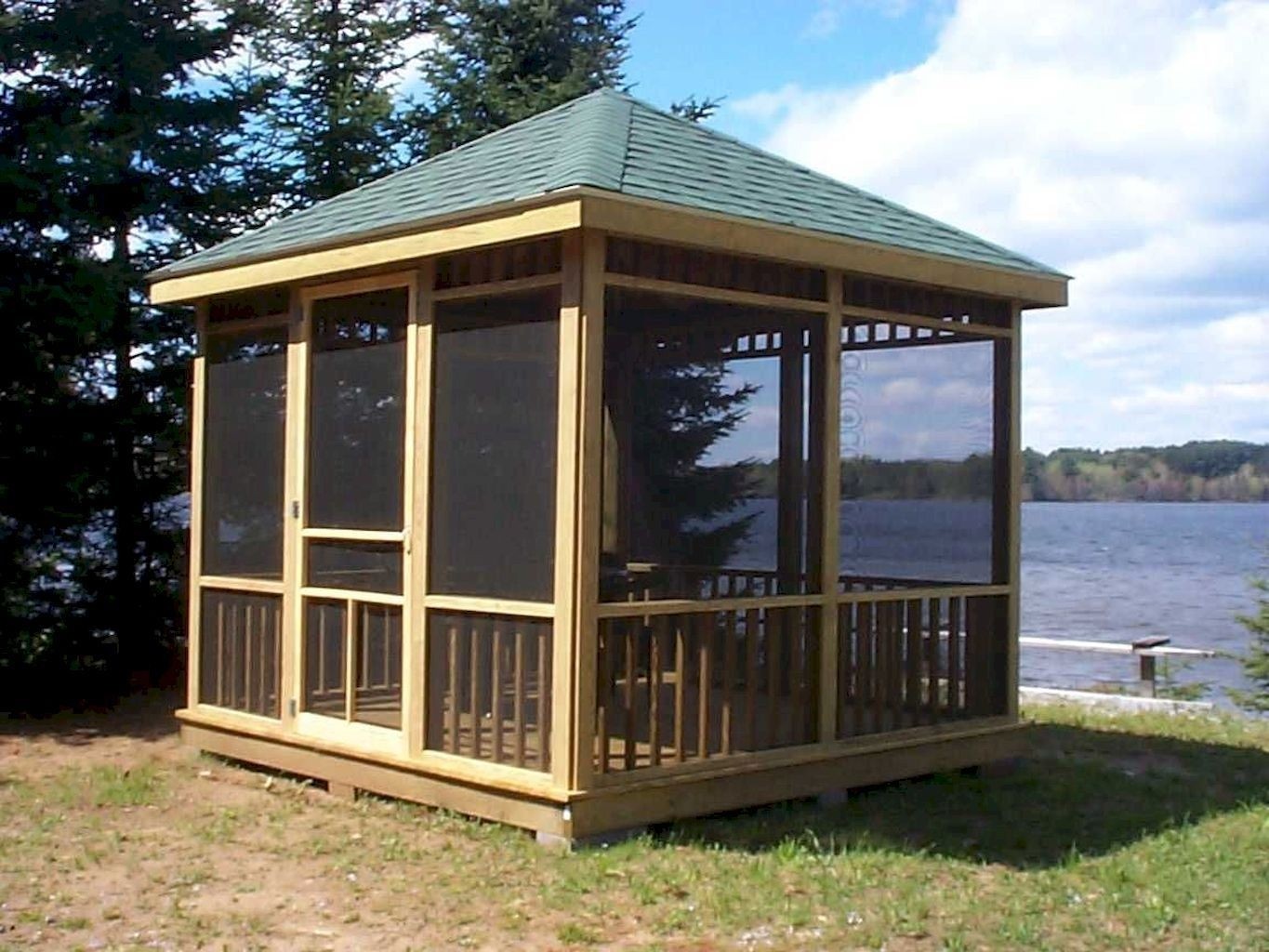 The well-executed screened patio gazebos are the perfect solution to protect the patio from insects, as well as the way to gain a beautiful shade. The whole made of fine mesh is neat stylistic and presents itself perfectly.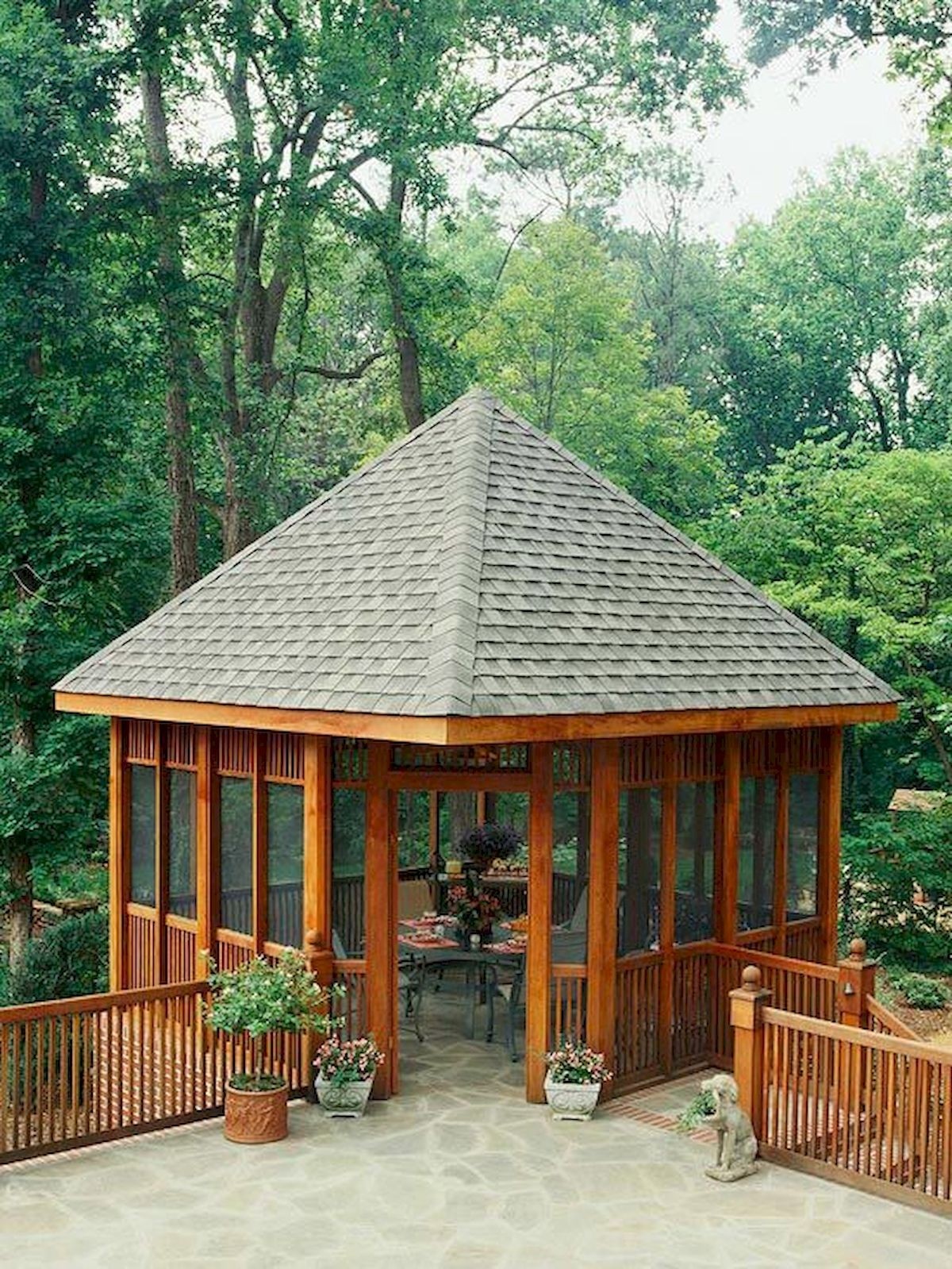 Screened-in Pavilion. Nice & airy with a good amount of protection. Entrance at the corner is a nice touch.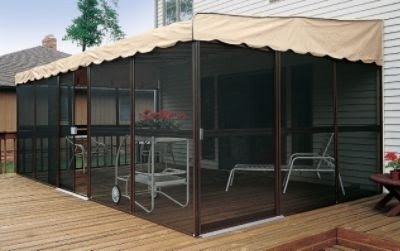 Patio-Mate Screened Enclosure...cheap way to have a screened in patio if your house doesn't have one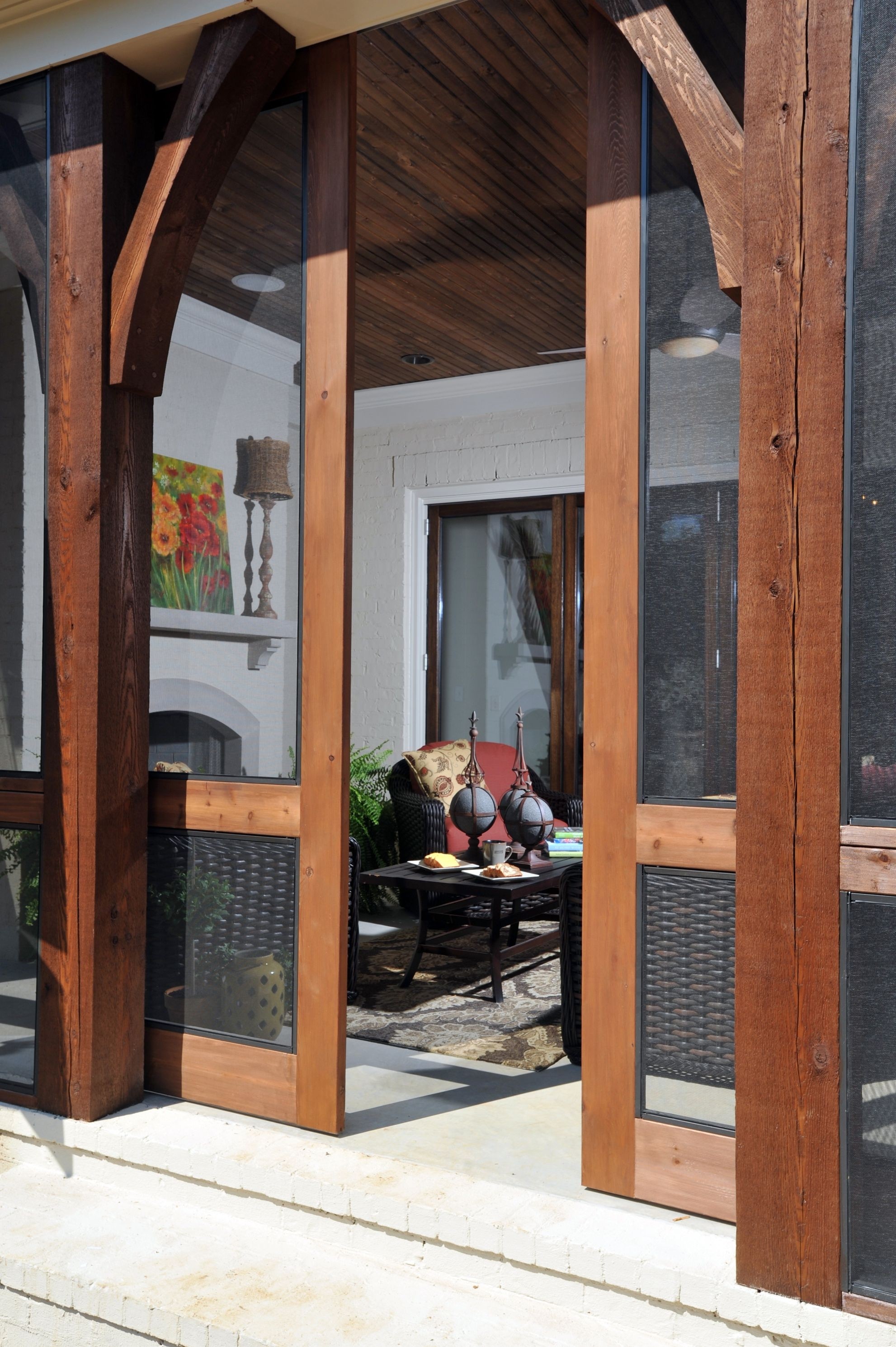 screened porch - sliding doors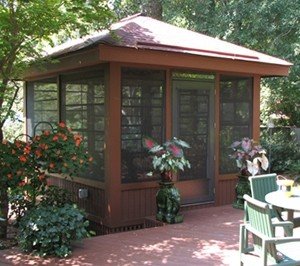 screened in porch (detached from house)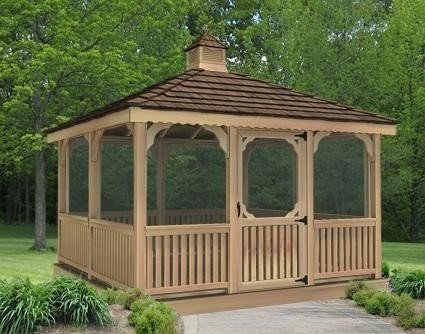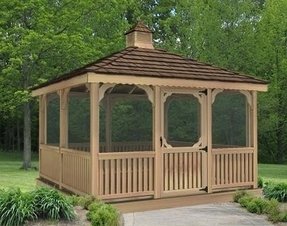 The Screened patio gazebo is a fantastic idea if you are a fan of outdoor activities and garden parties with friends and family. The wooden construction and attached screen porch create the fantastic sitting space.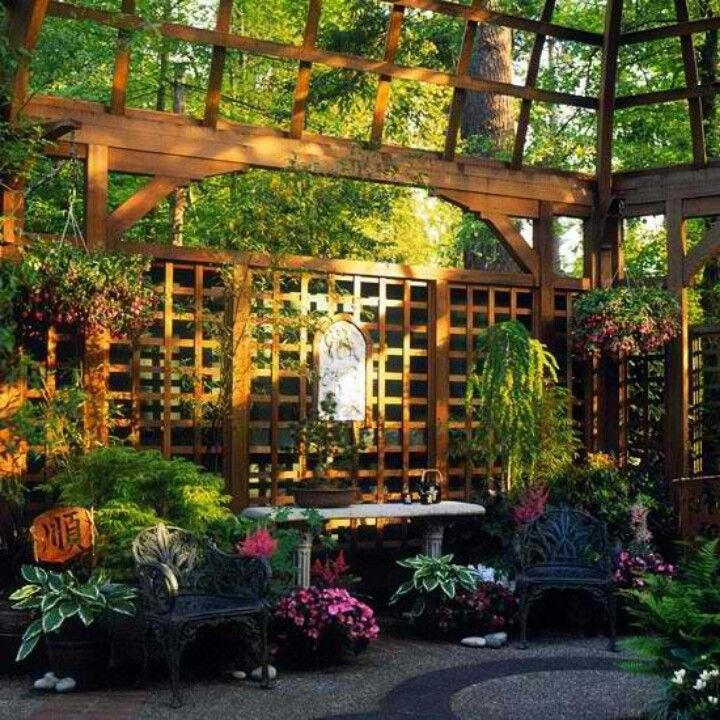 Can't you imagine the lattice focal wall filled with votive candles at night? Talk about drama and ambience! <3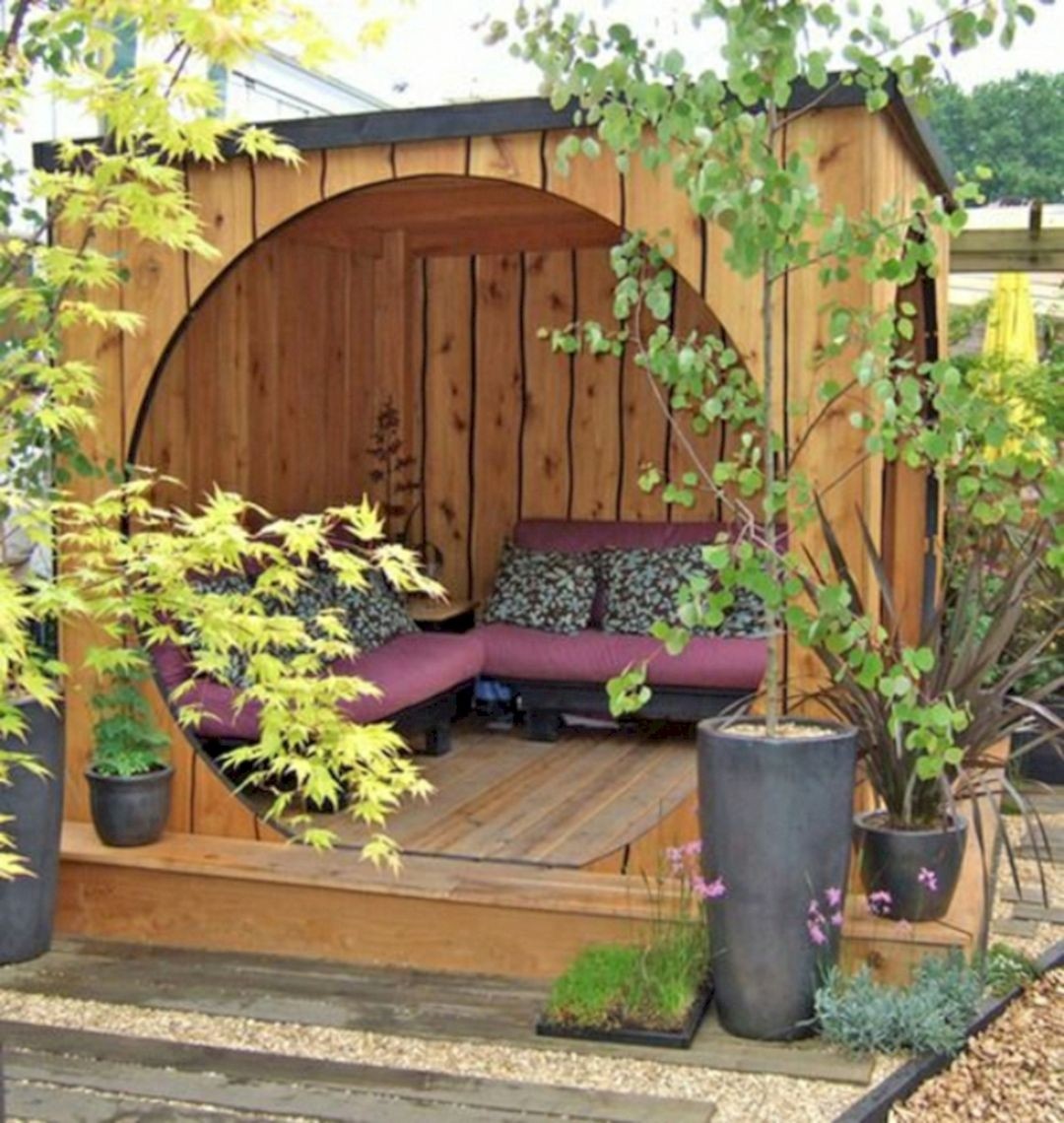 With such a lovely gazebo, your garden will be occupied by your family and friends more often than your own house. Crafted of weather-proof Cedar wood in a two-tone espresso and natural finish, the gazebo provides 2 large hollowed entrances, and a platform base for good stability.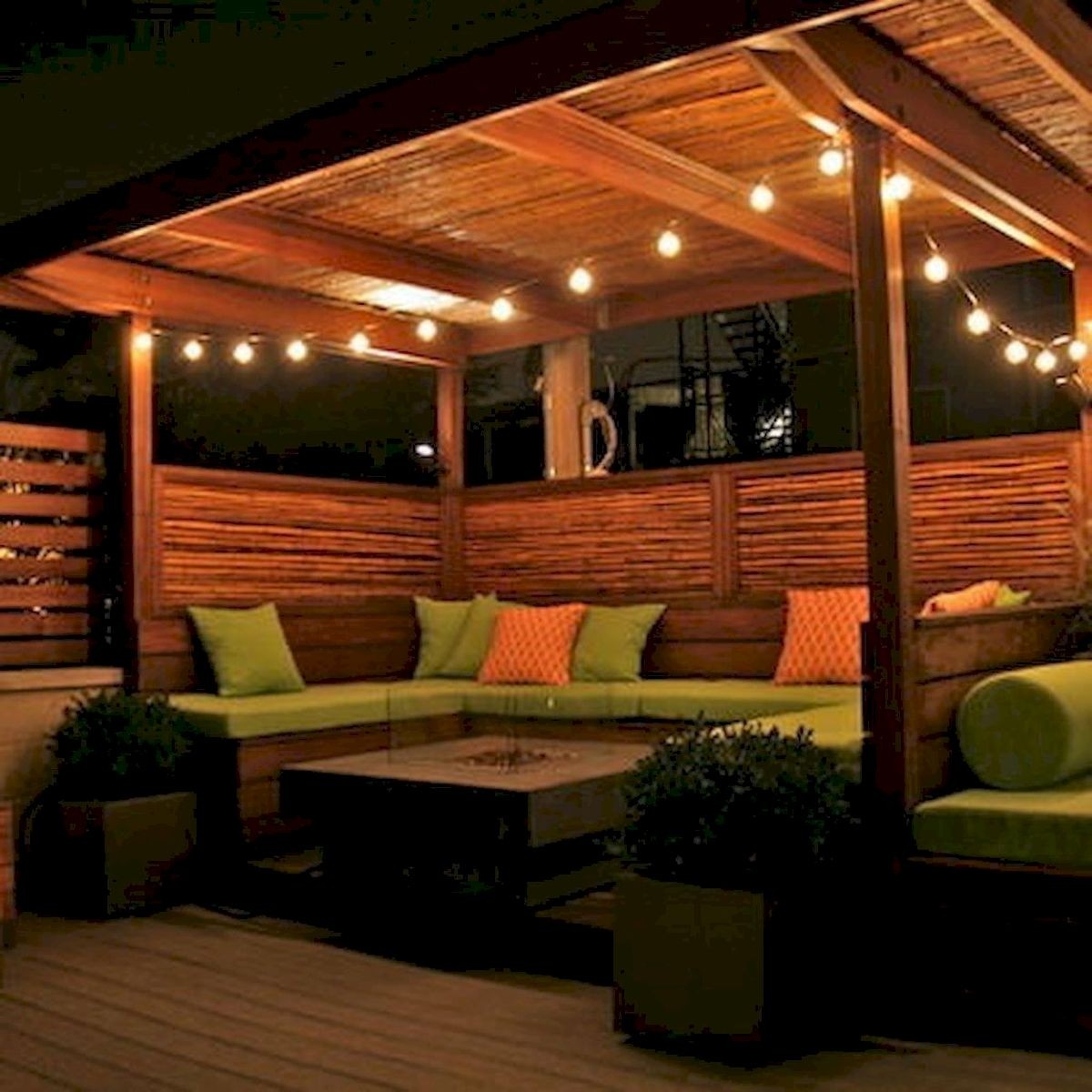 Patio Privacy Screen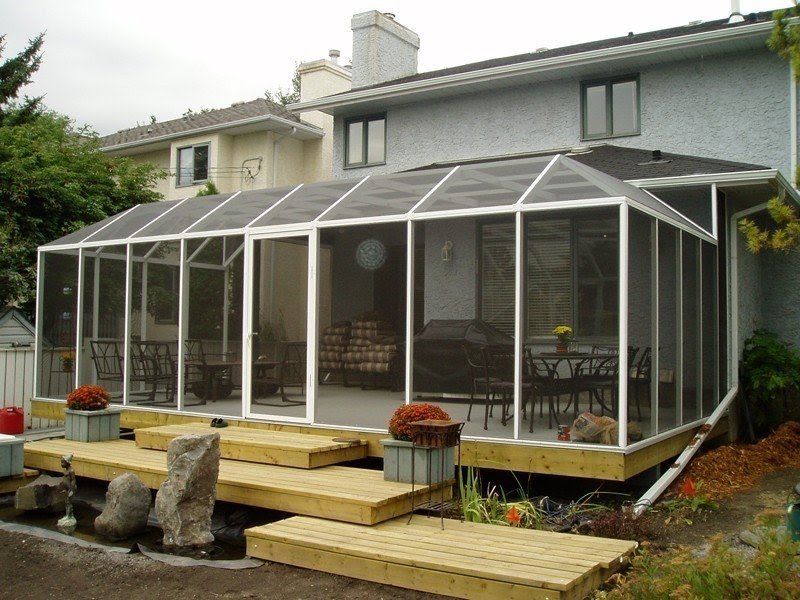 screened patio gazebos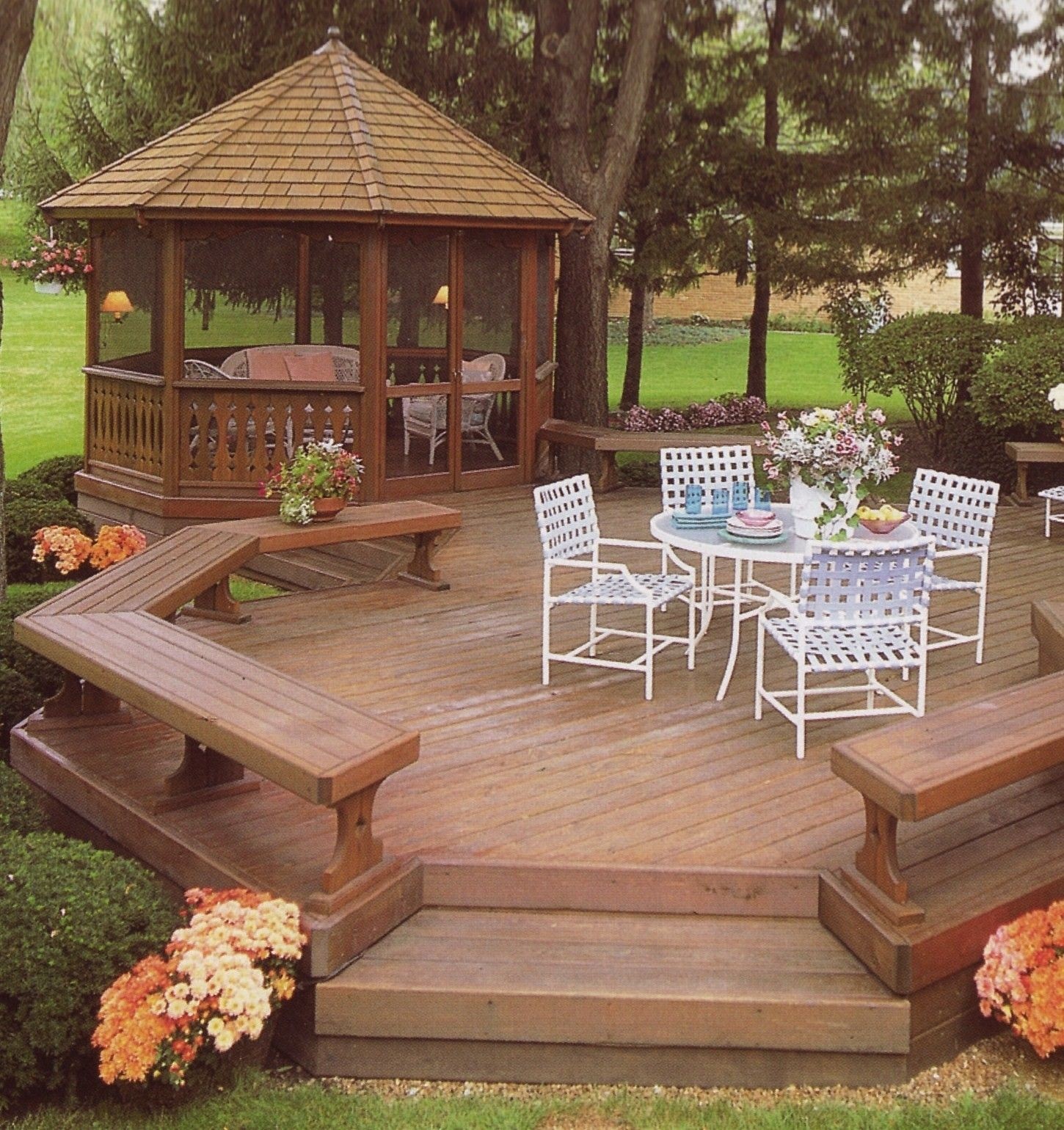 beautiful outdoor deck/gazebo....like all the seating...hot tub in gazebo would be nice with lock on screen door for safety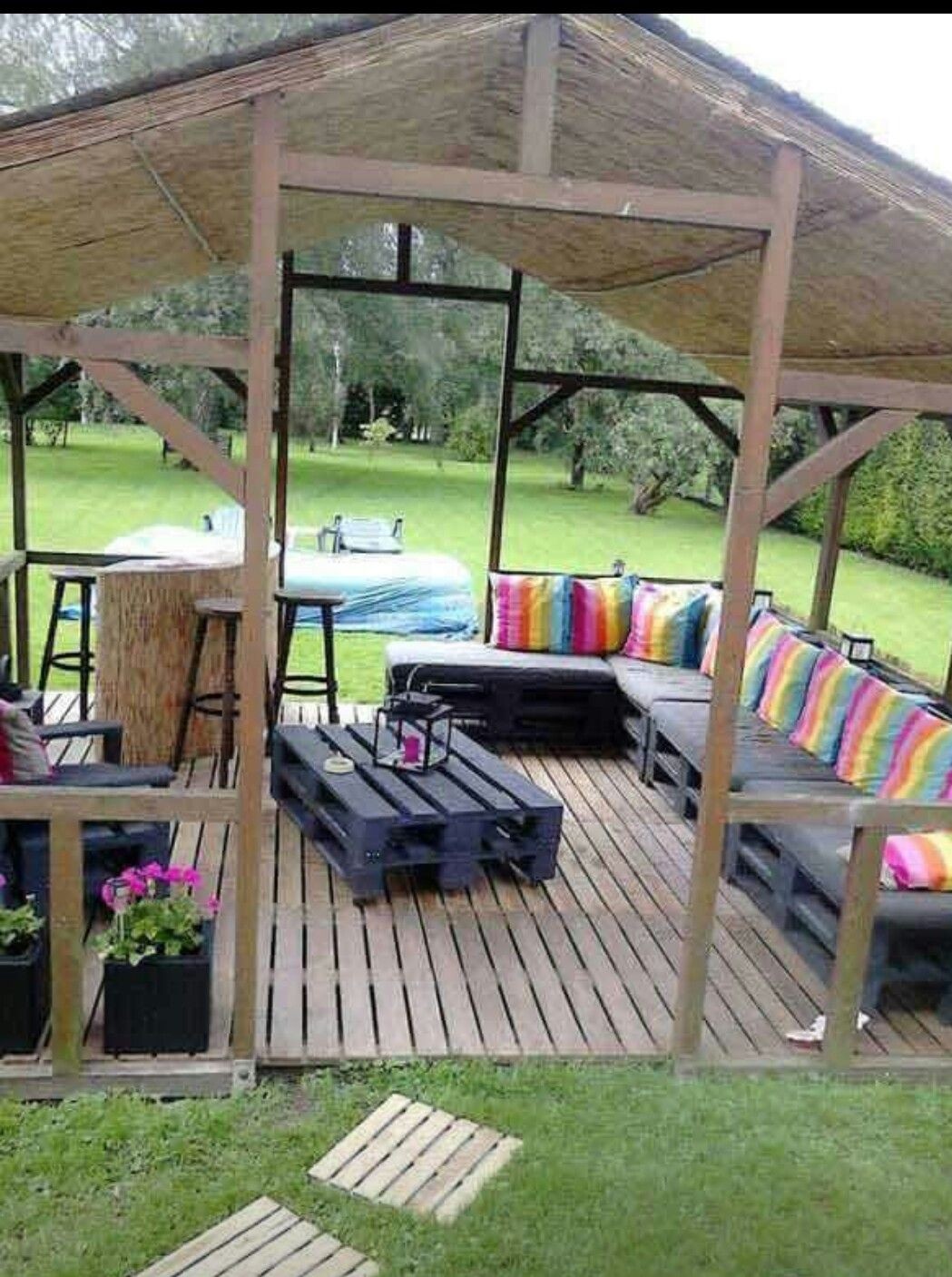 Patio sofa with extra pillows for added comfort. Base is made of recycled pallets. Includes removable cushions for easy cleaning. Great solution for the garden and others outdoor places as needed.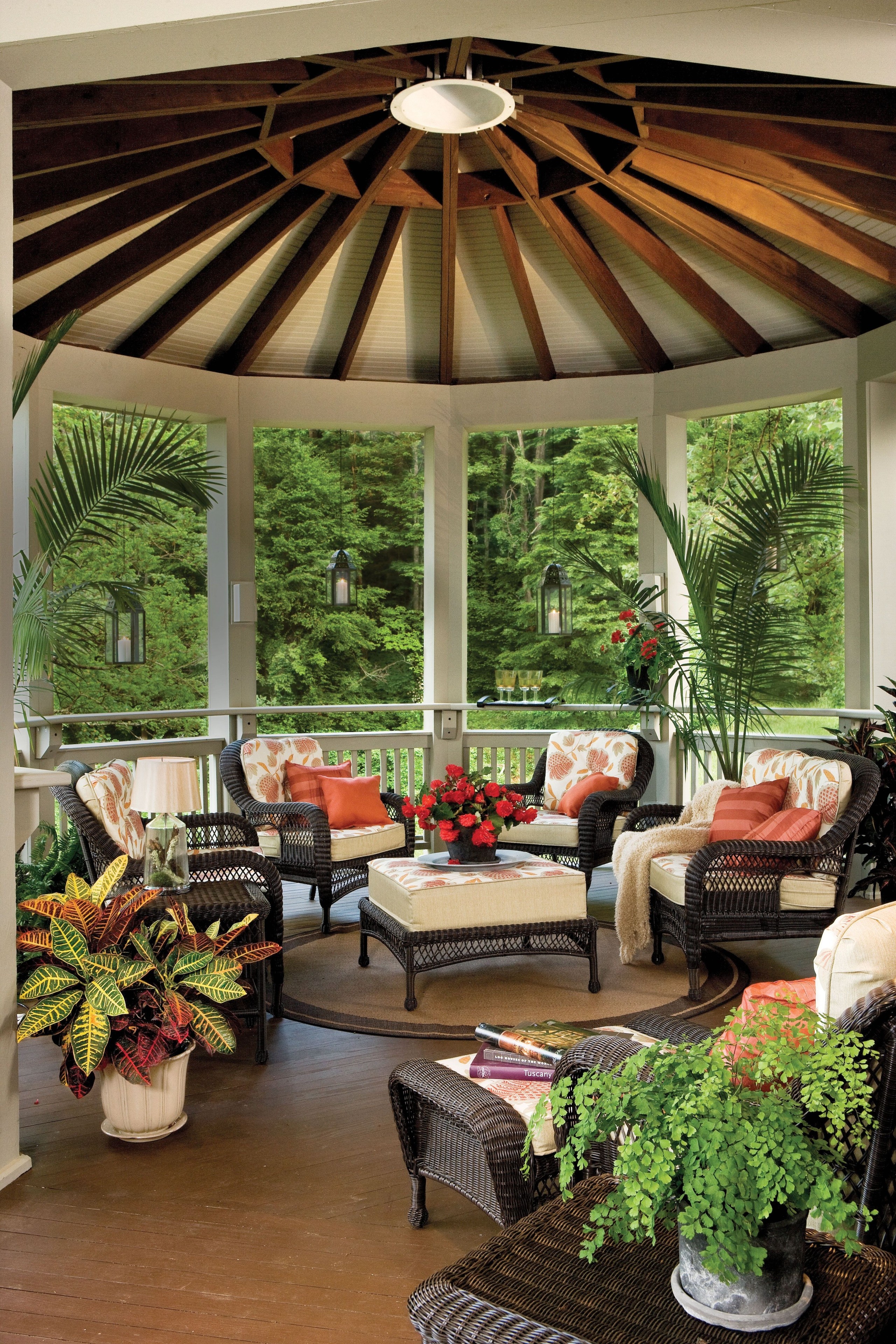 Savvy Southern Style: Outdoor Rooms - or for us in the Pacific NW, add windows for a sun room.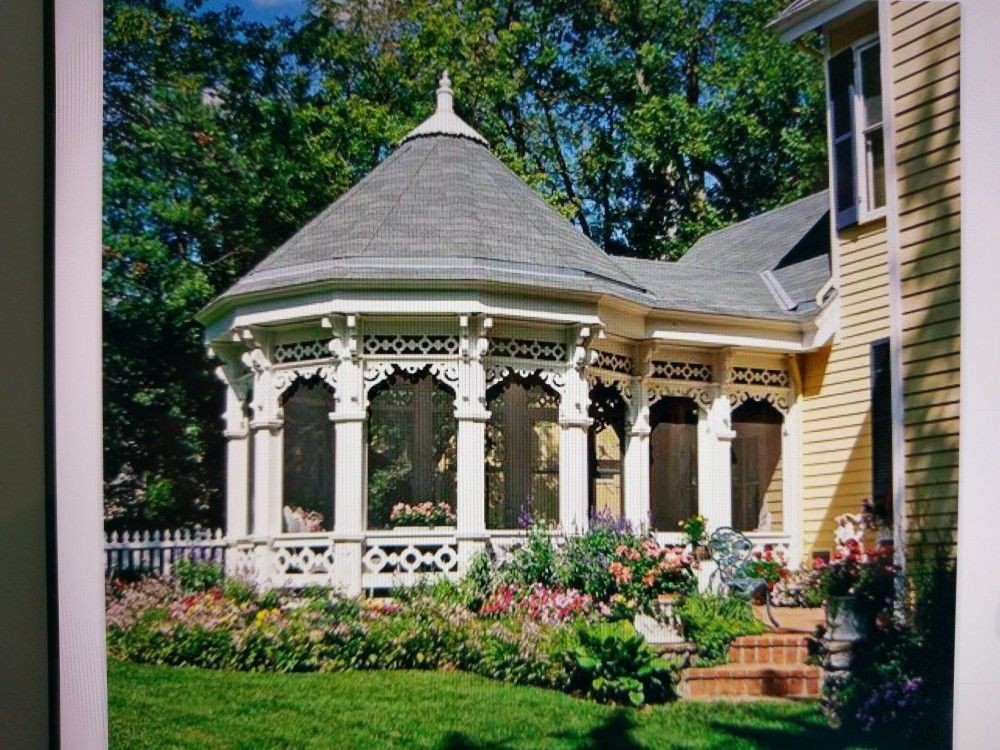 Attached Gazebo with Porch Extension Because of their odd shape, gazebos attached directly to homes often require a transition to make the connection work. In this case, a small porch extension does the trick. The scrollwork trim echoes just a few elem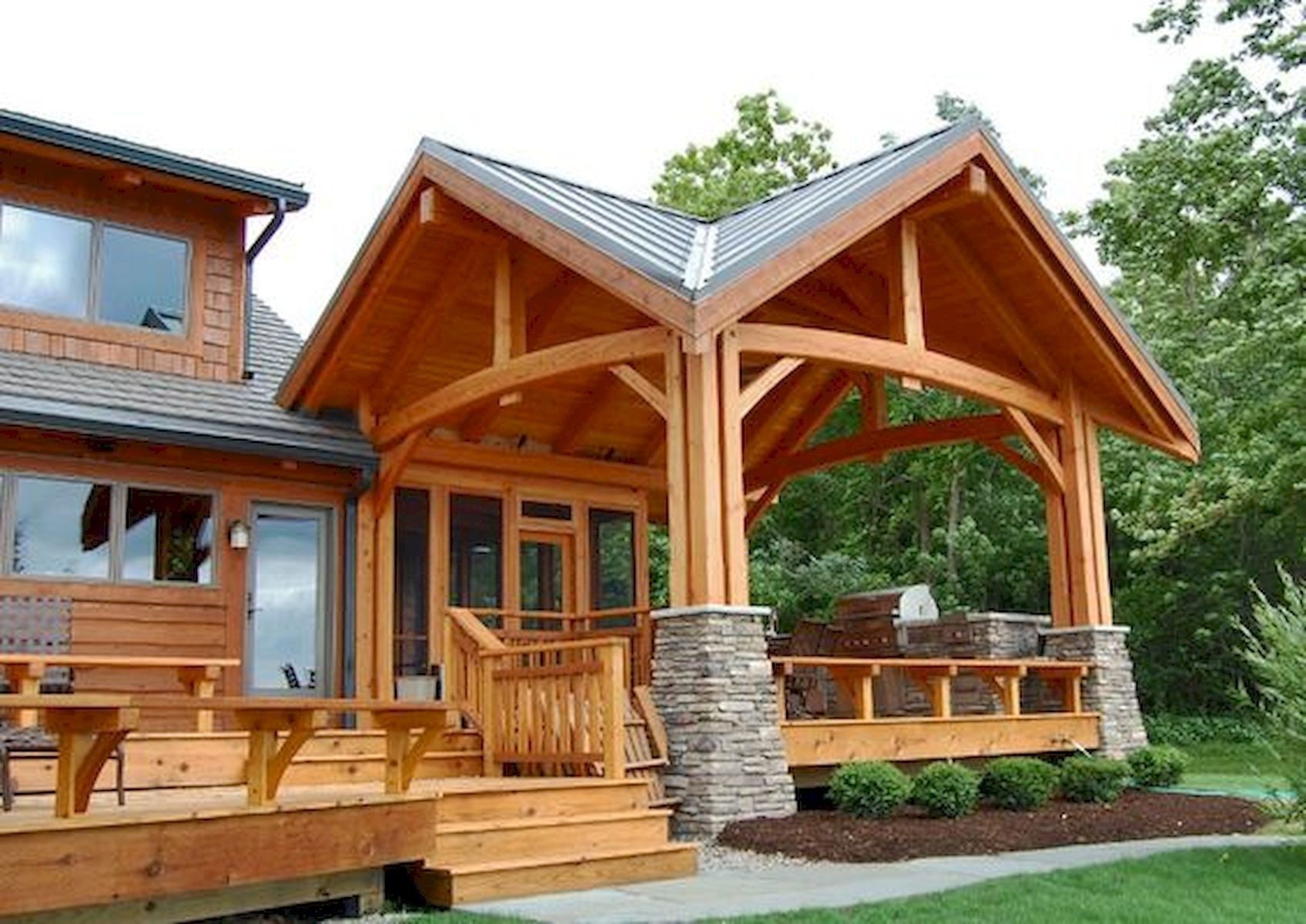 Great timberframe patio; three season screened porch behind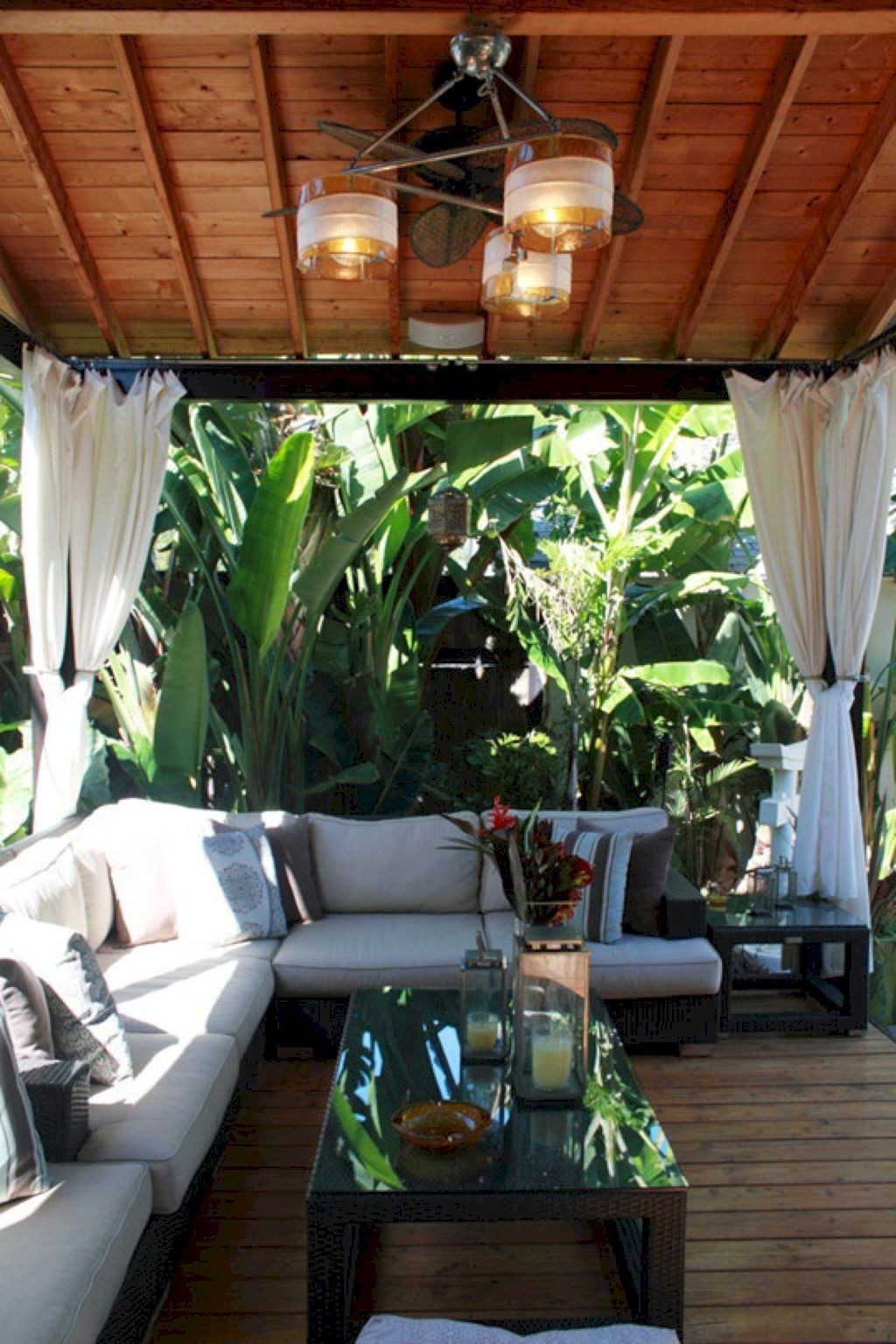 Garden screening to create an oasis. Also love the outdoor lounge and luxurious resort feel created through the lamps, fan and curtains.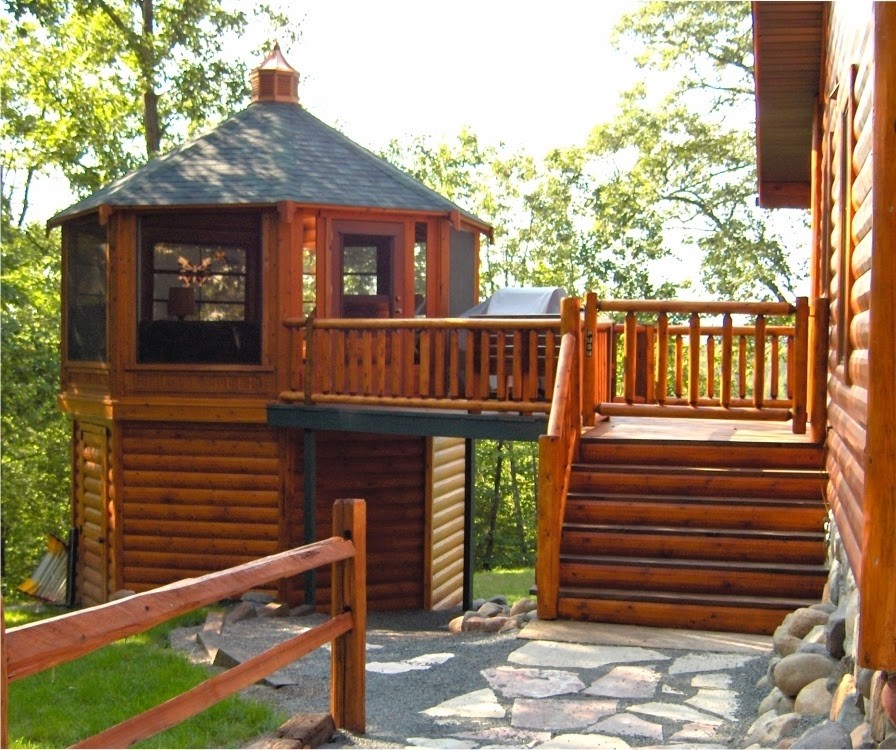 Screened Gazebo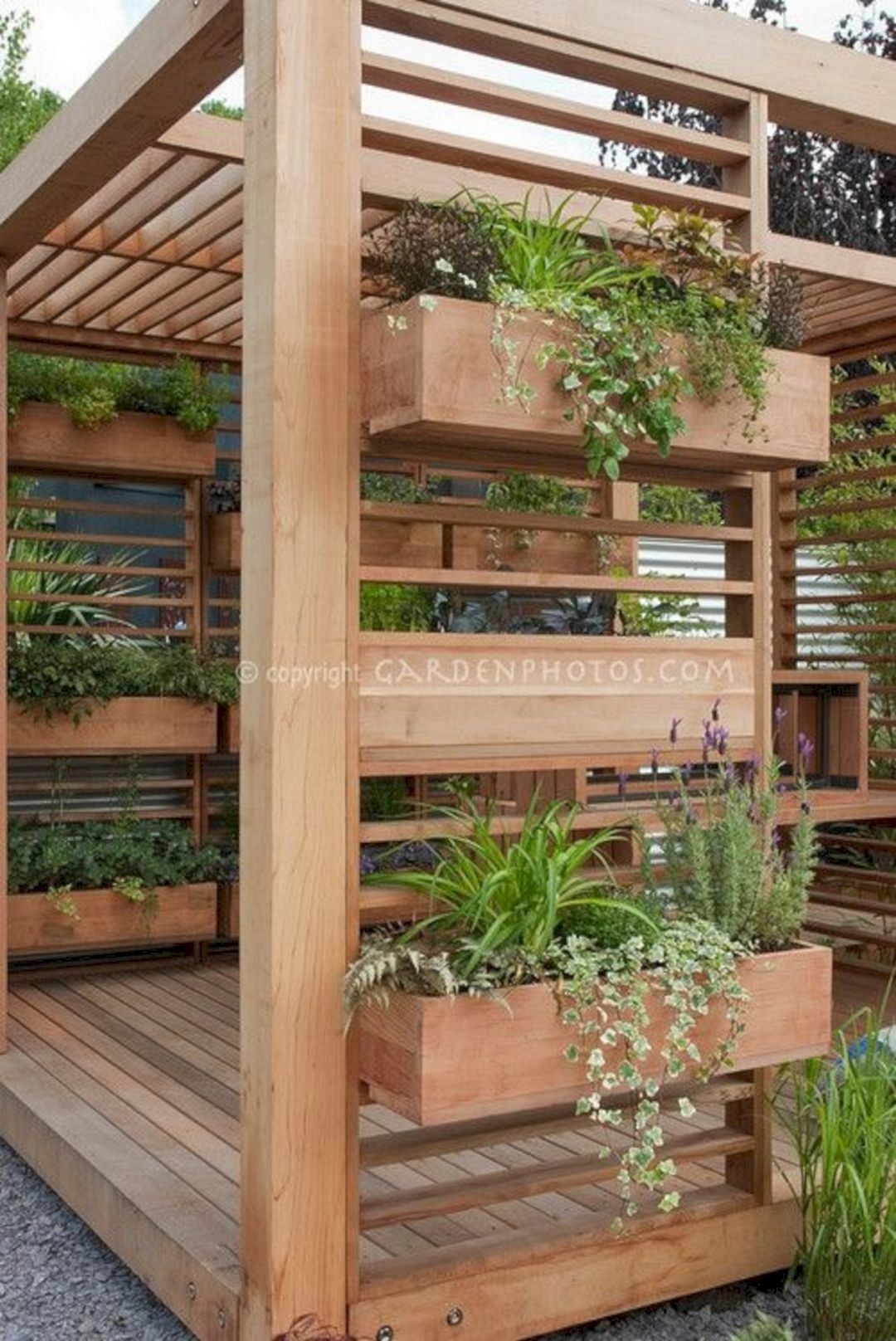 Characterized by sturdy wood plank construction and natural finish, this beautiful gazebo is designed for growing numerous plants. Features a long-lasting platform, slatted walls and roof, and many capacious wood pots for your luscious greens.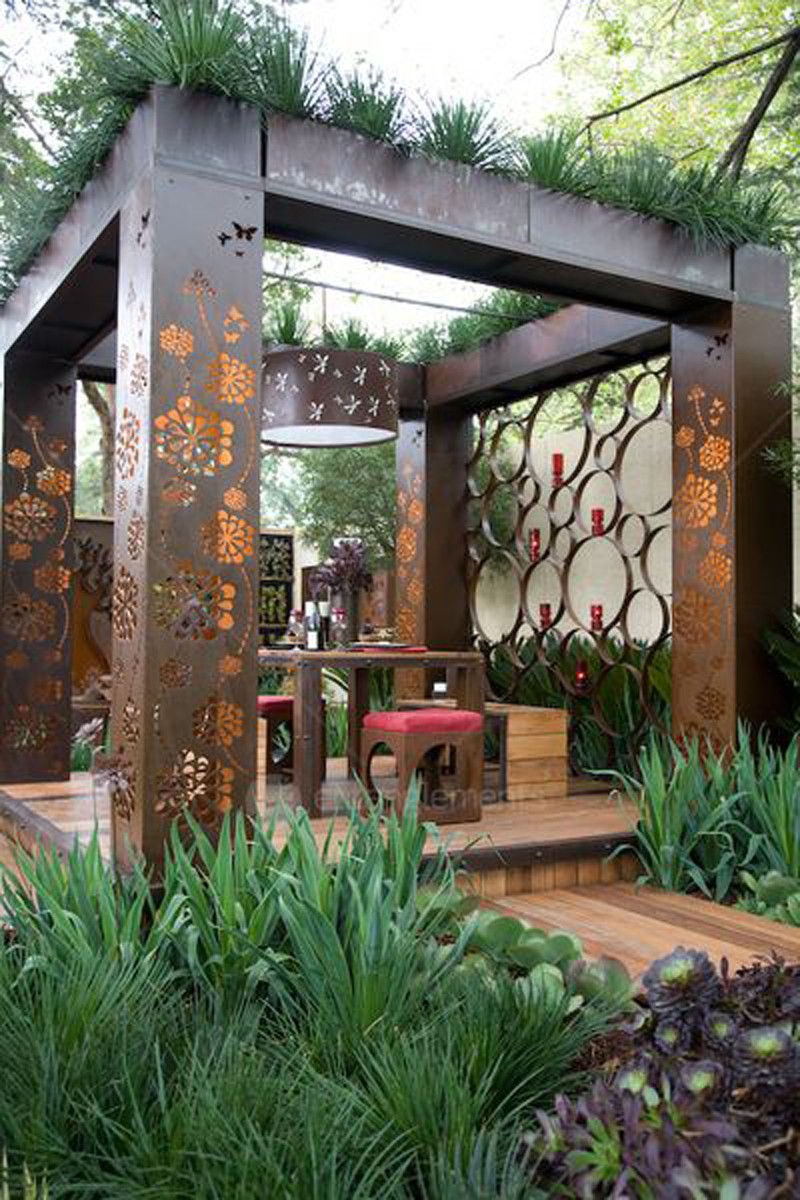 Flower Tower - Large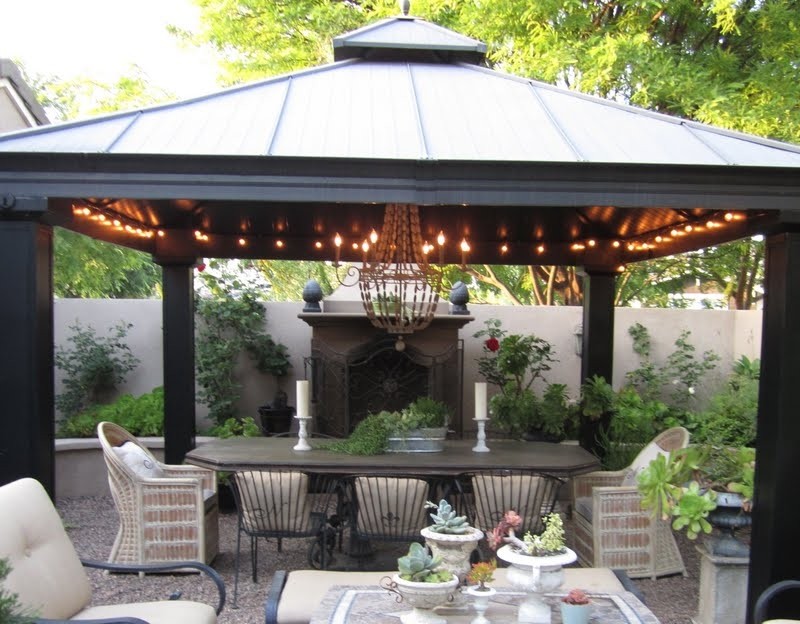 An attractive large modern summer house made of metal in greenish and greyish tones. It has 4 thick straight square ground mounted posts and a pagoda-style hip roof with a vent. It's lighted with string lights around a frame under the top.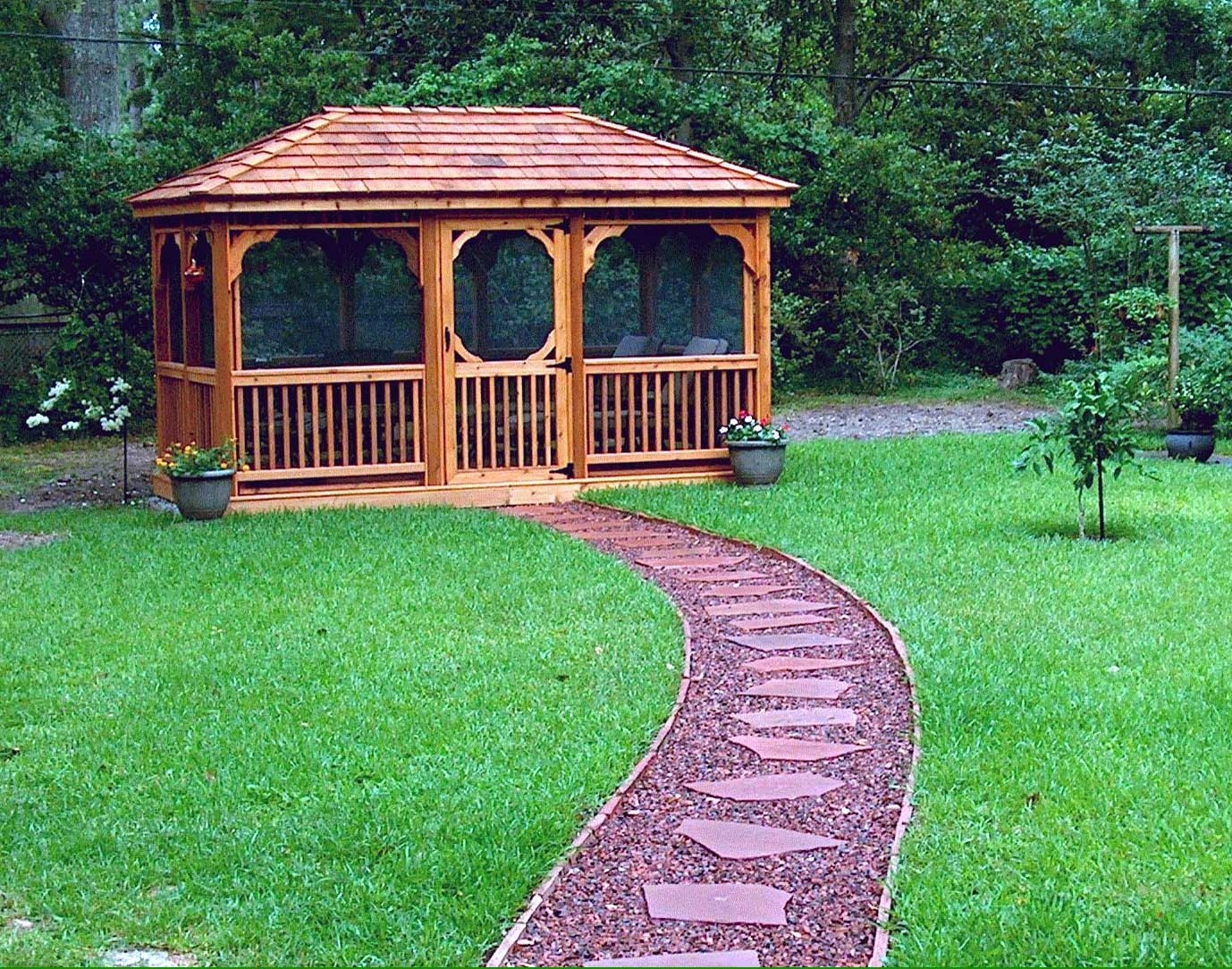 Screened Gazebo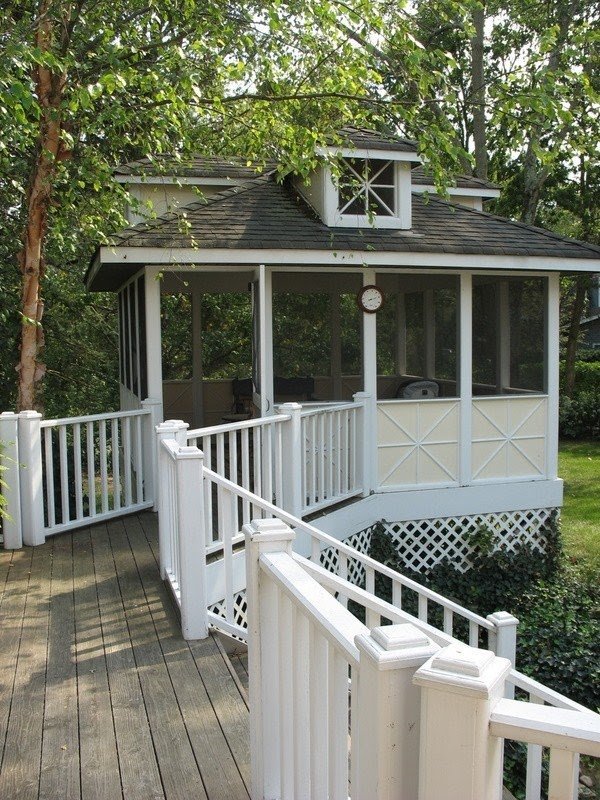 Detached screened porch from Hooked on Houses I like this one too.....I need a magic checkbook if I'm going to have this one any time soon!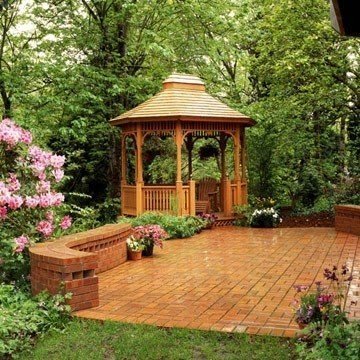 This gazebo is the architectural anchor of a large backyard entertainment area where guests can enjoy the shade and seclusion provided by the large trees. An adjoining brick patio is a great space for entertaining large groups. Dining tables can be set up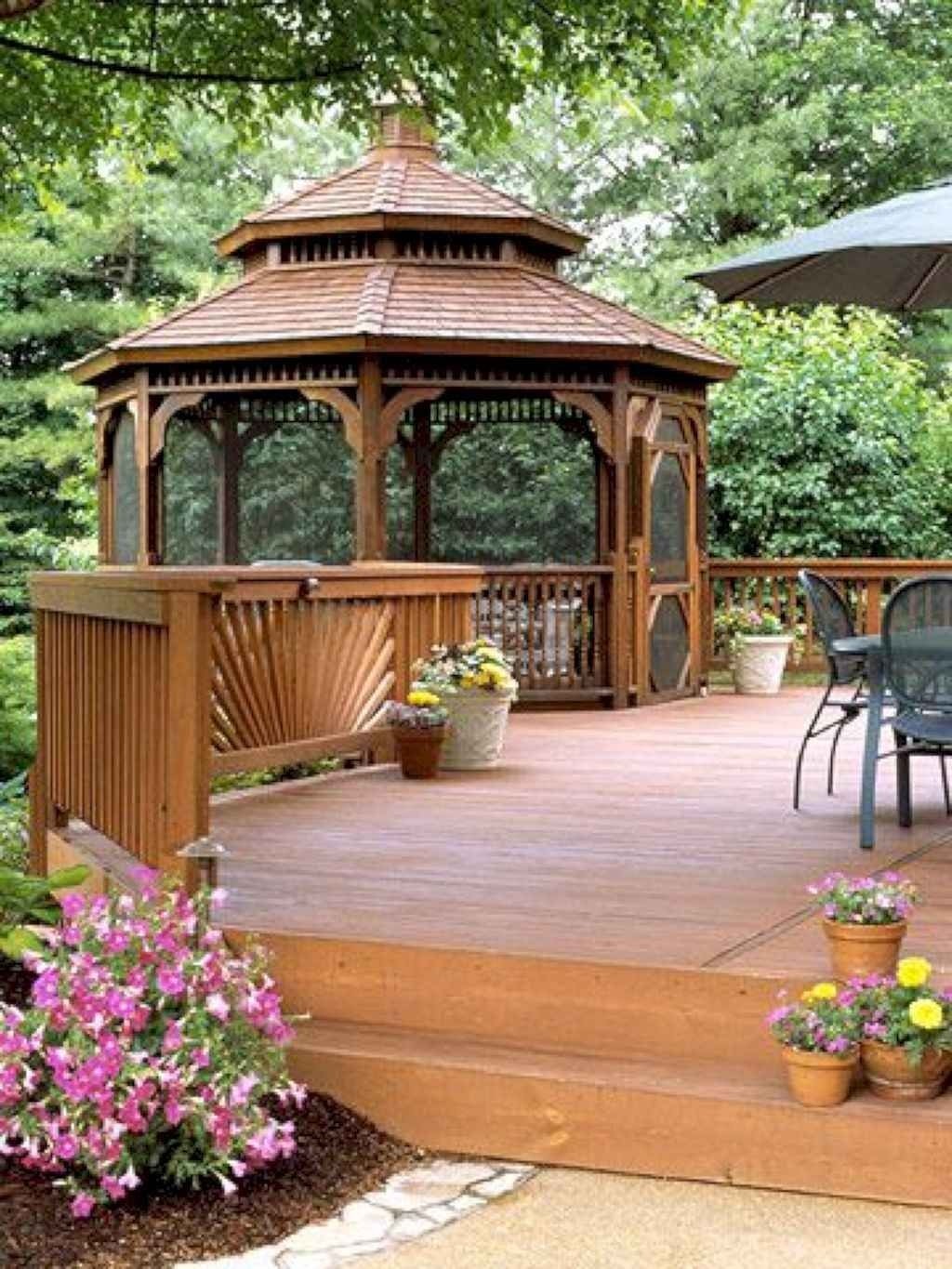 A beautiful decoration for outdoor areas such as gardens and backyards, that will effectively improve all of your family gatherings. Designed of hardwood and covered in a weather-resistant finish, the gazebo is spacious and stabile, with a 2-tier high-pitched roof.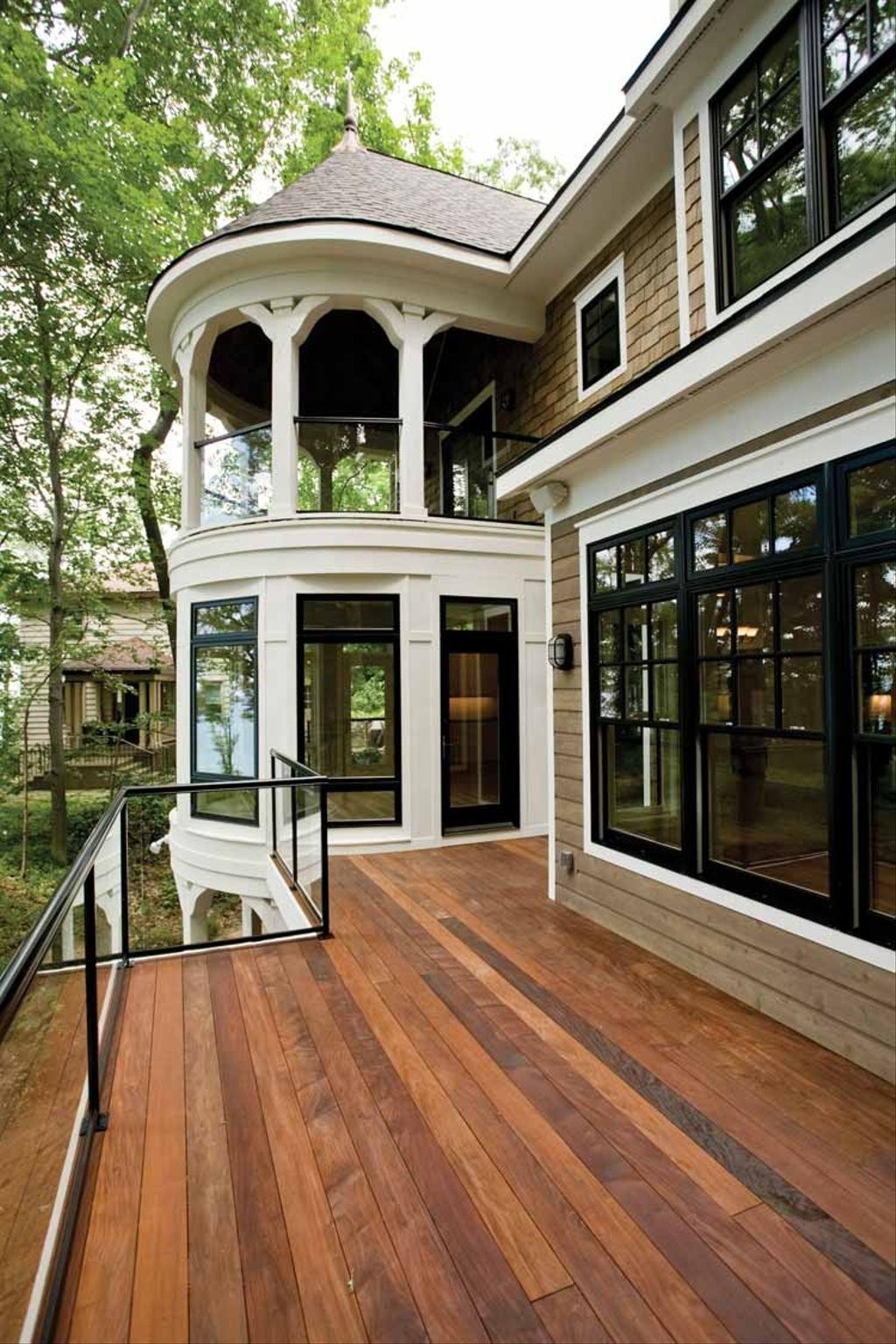 Breakfast nook down stairs and master bedroom walk out porch upstairs! Love love love! literally my dream layout!!!!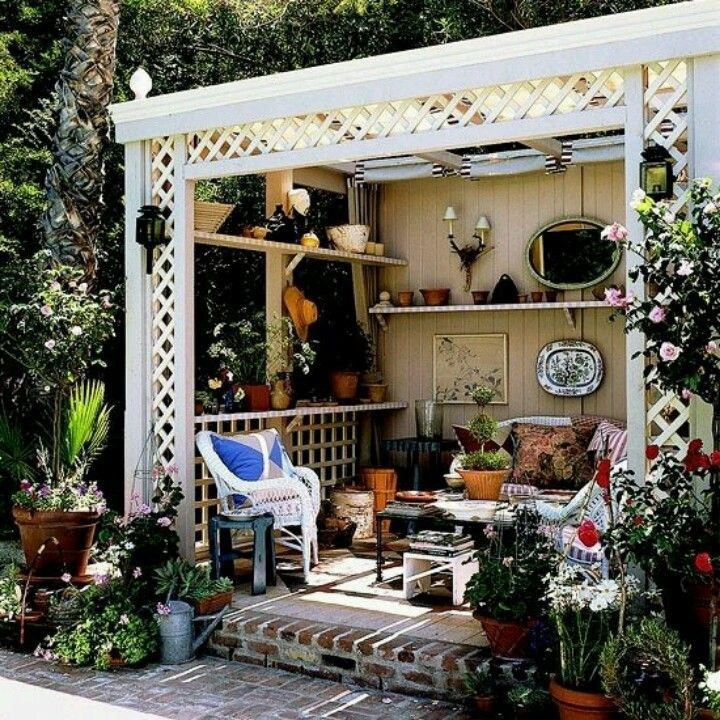 Outdoor patio gazebo with attractive, stylish, comfortable and useful pieces of furniture. The main wooden construction is finished in white color, so the whole gazebo perfectly matches any outdoor architecture.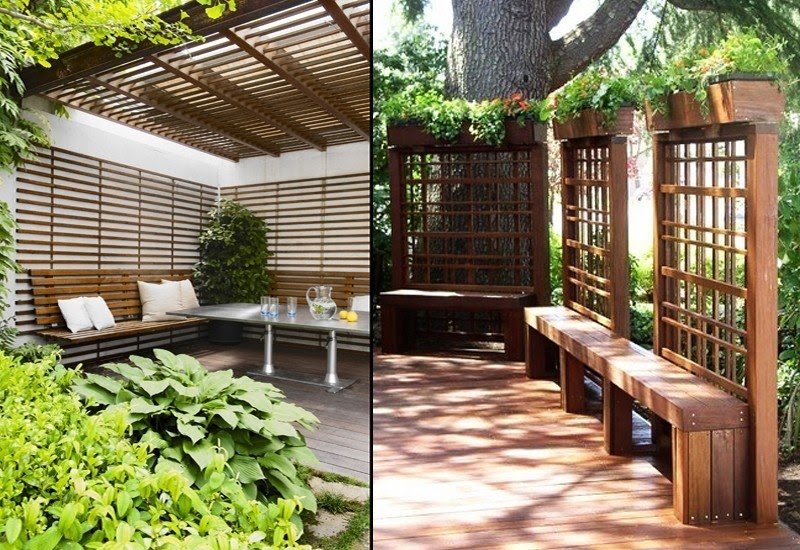 This is awesome. It would also be a really cool way to close in a back porch or something.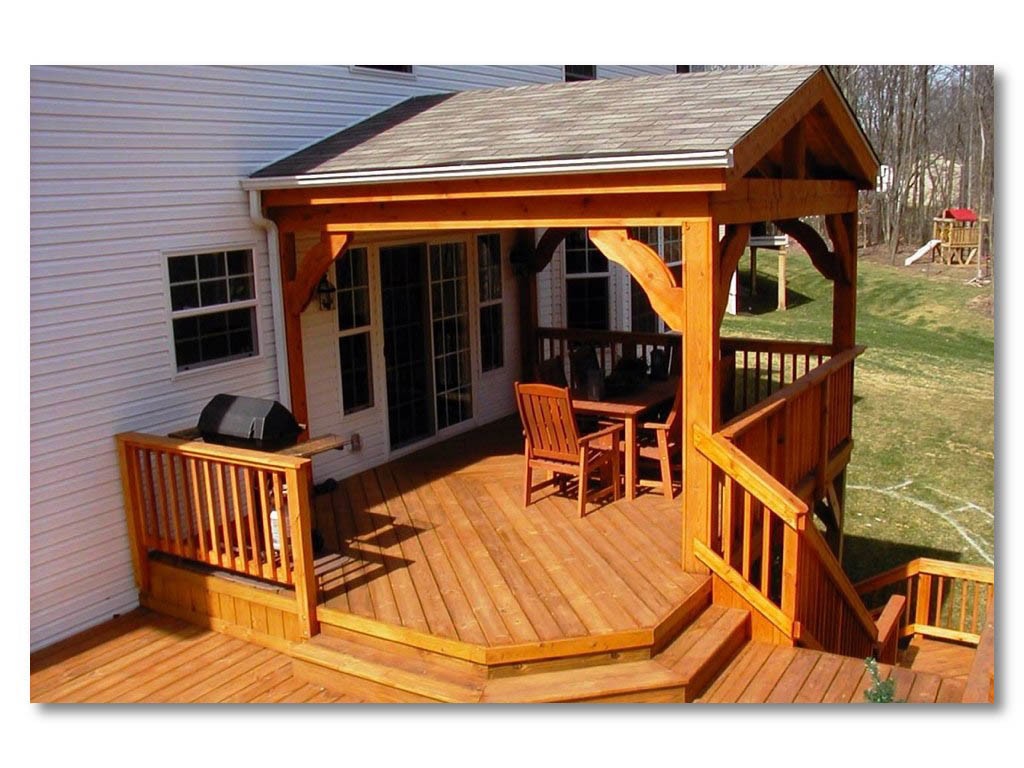 Such a cute deck!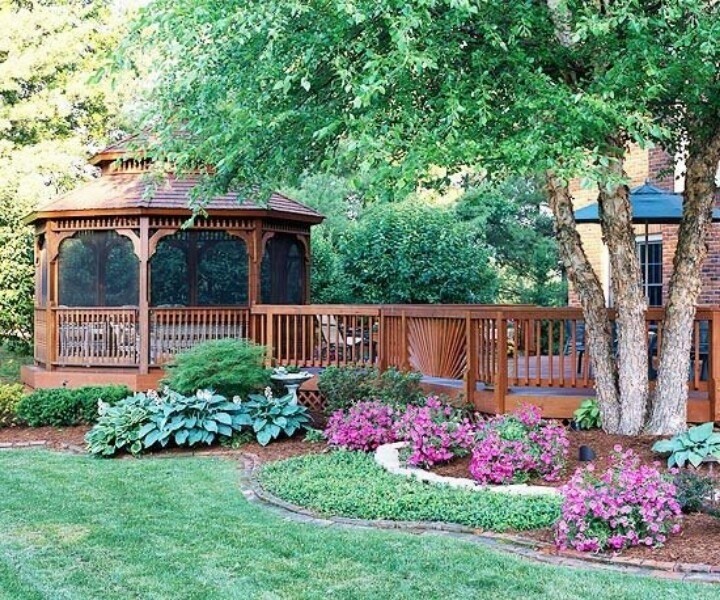 Patio Gazebo in elegant form. Construction is made of wood. It is resistant to rust and harmful weather conditions. Suitable for residential and commercial use.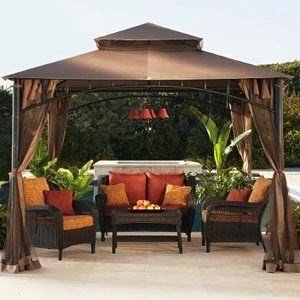 Patio gazebo mounted on metal base and reinforced with solid supports. It is covered with thick fabric. Elegant accent for the garden, patio and more. It is resistant to rust and harmful weather conditions.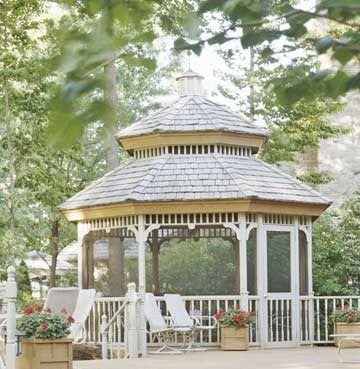 Screen Gazebo A screen gazebo is an excellent choice for any backyard entertainment area. It protects you and your guests against passing showers and pesky mosquitoes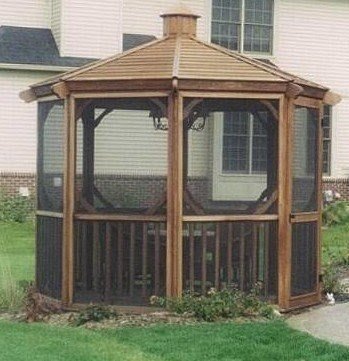 Gazebo screen kit Screened gazebo kits Wood gazebo with screen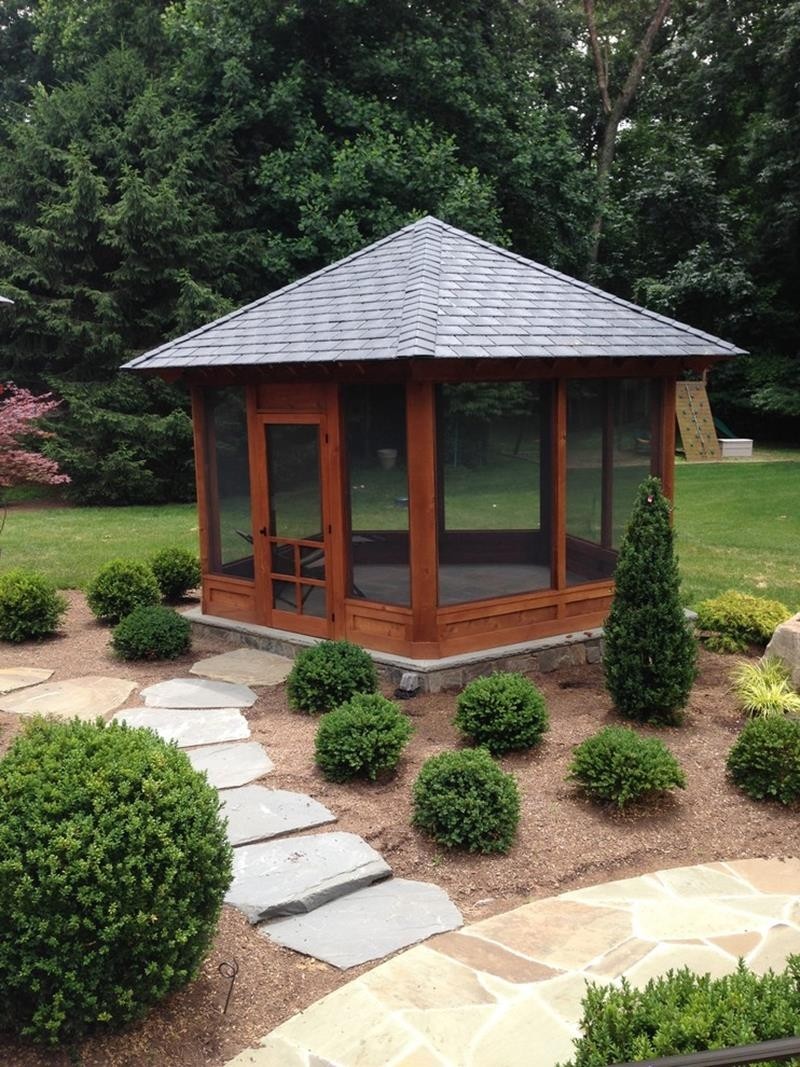 20+ Screened Gazebo Designs and Ideas - Home Awakening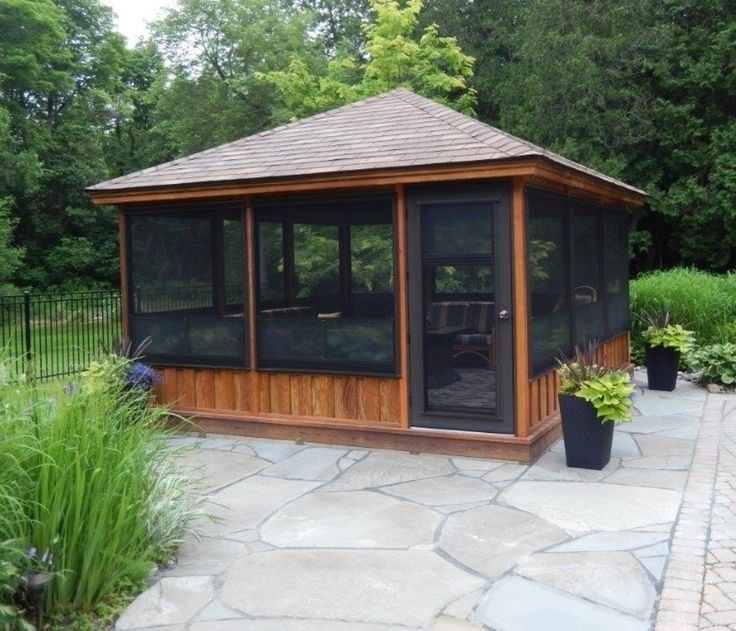 25 Best Collection of Modern Screened Gazebos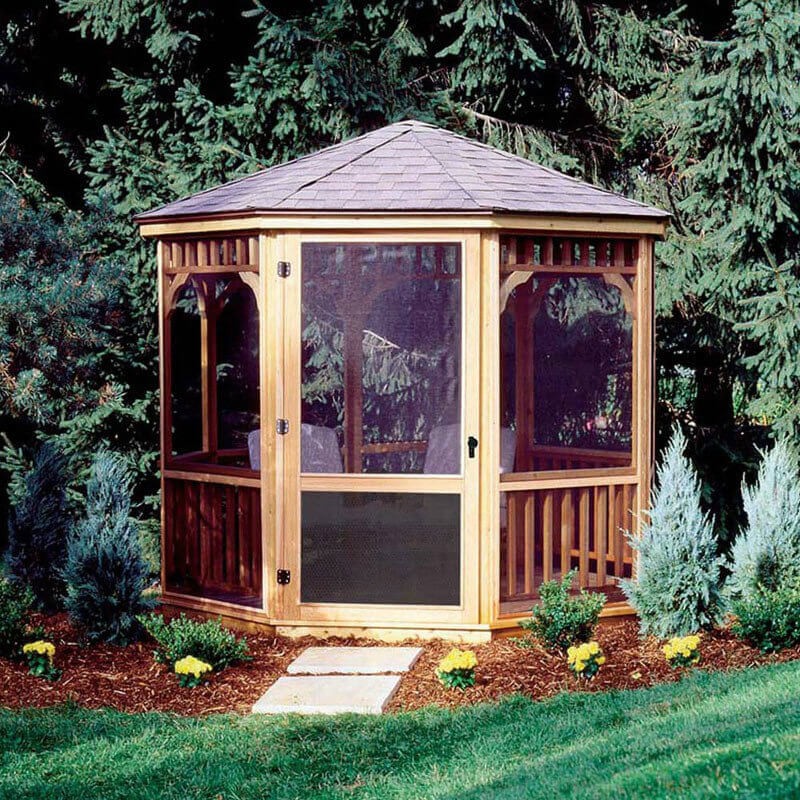 27 Gazebos With Screens For Bug Free Backyard Relaxation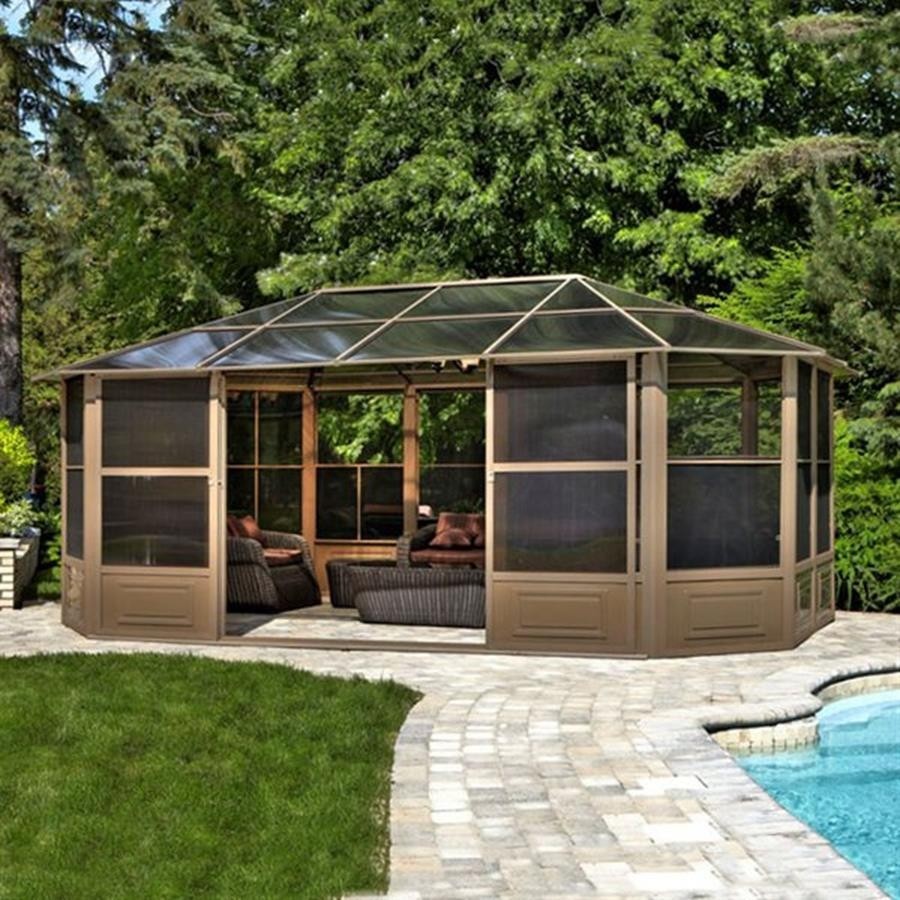 Shop Gazebo Penguin Brown Aluminum Octagon Screened Gazebo ...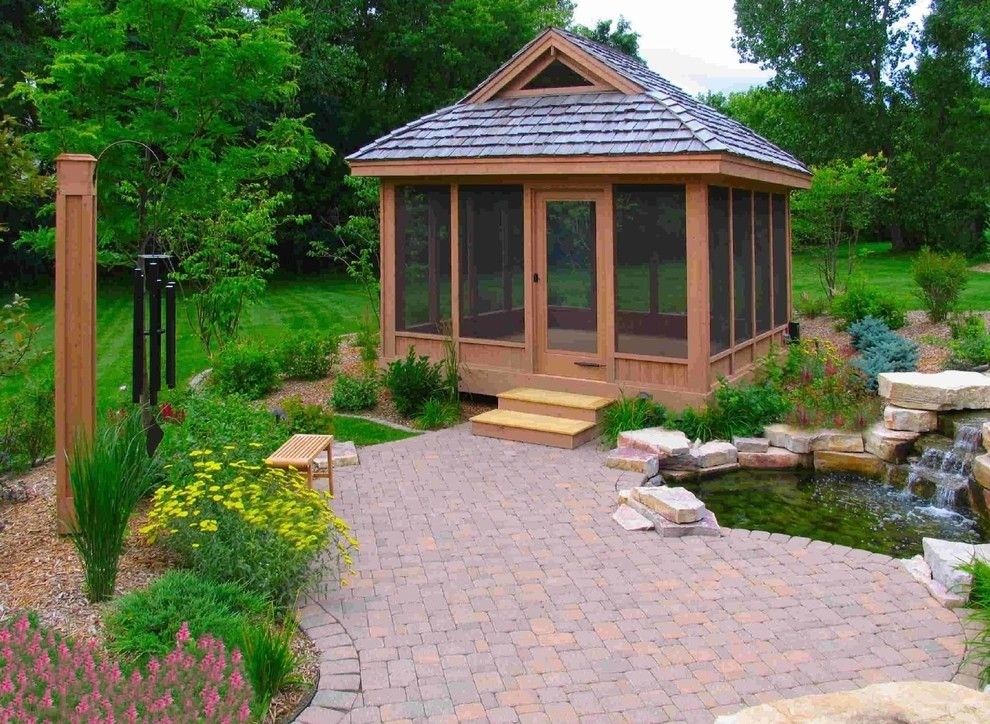 screened in gazebo Garage And Shed Traditional with ...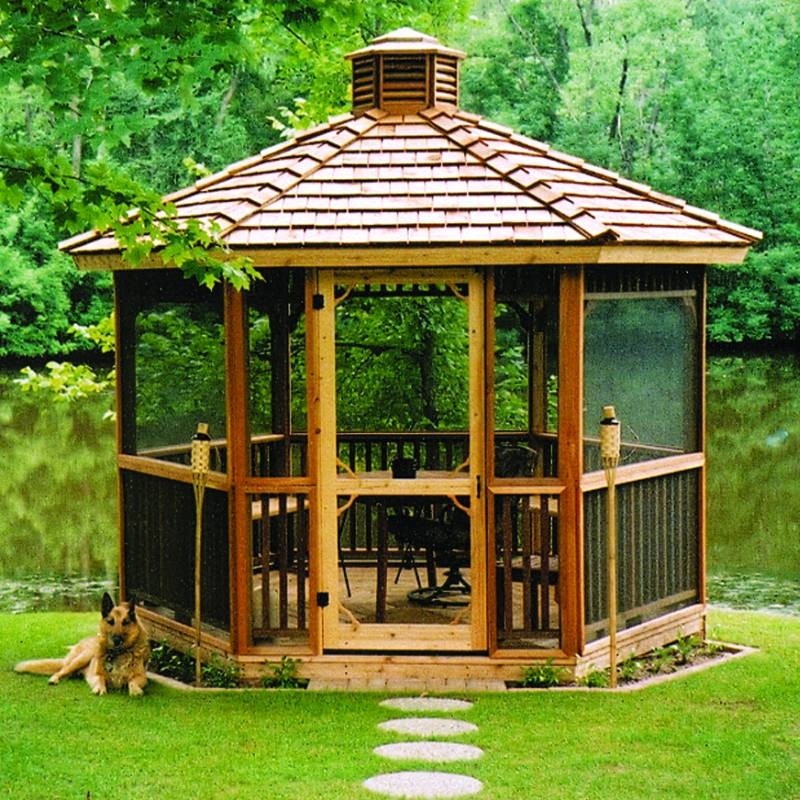 Backyard screened gazebo | Outdoor furniture Design and Ideas