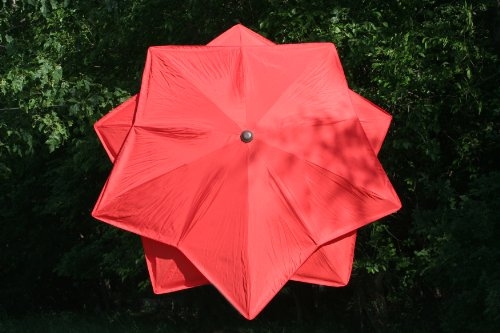 Made of durable fiberglass patio umbrella, this is an excellent way to create a shady, rain and wind-protected corner in the garden. Beautiful form captivates with detail and color enhances the environment.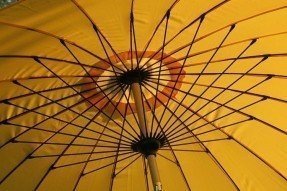 Resistant to wind, rain and sun - your bodyguard against all weather, made of strong polyester wind resistant patio umbrella in a yellow holiday color. It stands on a strong construction with an aluminum black column. And the frame is made of glass fiber.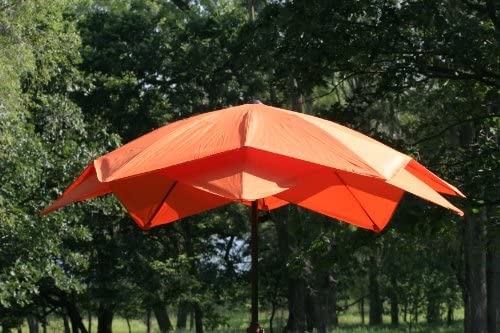 Bright orange patio umbrella constructed on durable fiberglass ribs, exquisitely resistant to wind, with decorative canopy forming a lotus shape with overlapping petals (not tilting). The top is vented.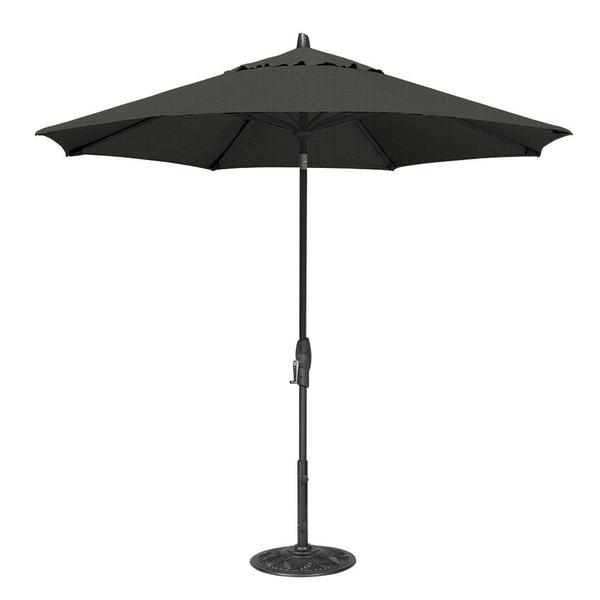 Wind Resistant Umbrella Collar Tilt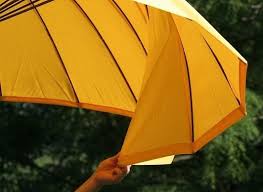 Wind Resistant Patio Umbrella (with flexible fiberglass ribs)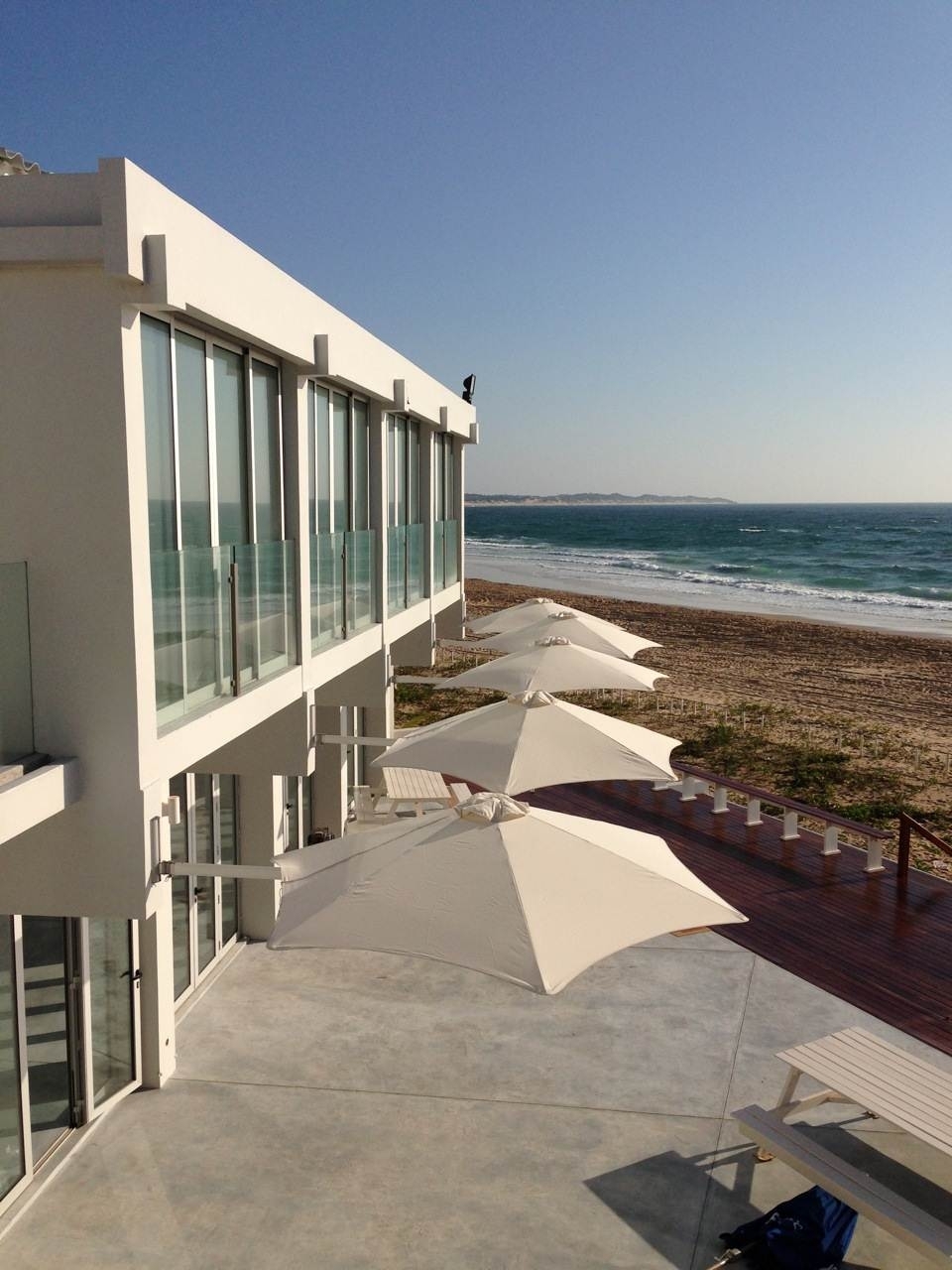 Wall-mounted patio umbrella / wind-resistant / swivelling / commercial ...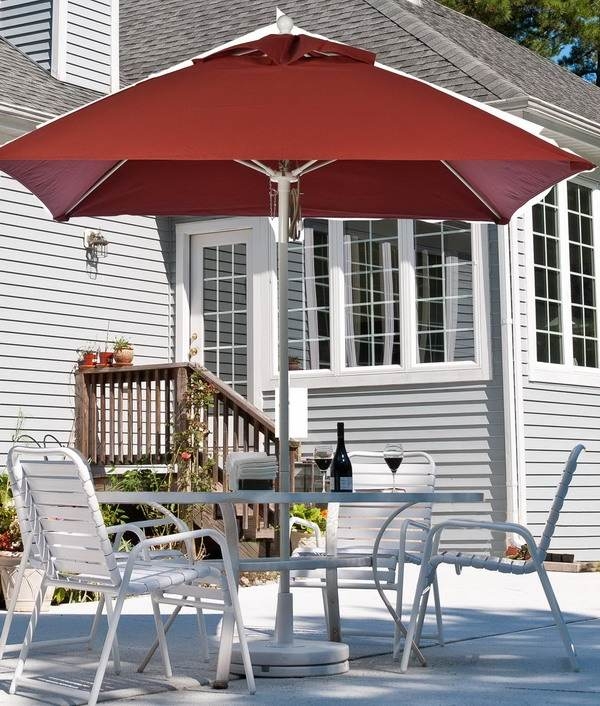 This large and well-designed umbrella on the patio or garden is an excellent design from wind-resistant fabric and a sturdy base. In summer, it gives a pleasant shade, and warm colors bring to life the decor of the garden.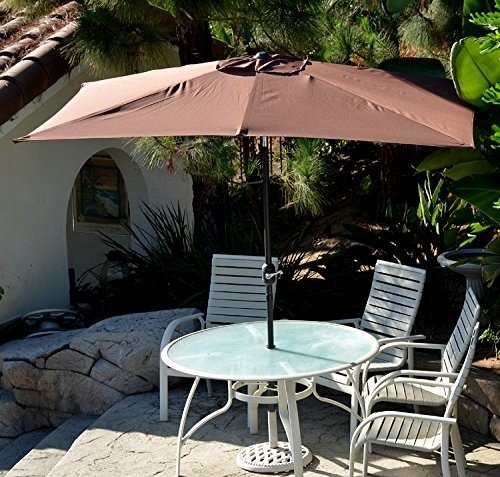 Beautiful rectangular umbrella on the patio or terrace is the perfect solution for getting a nice shade on hot days. The windproof material makes the unit durable and ideal for everyday use. Beautiful color adds the whole style.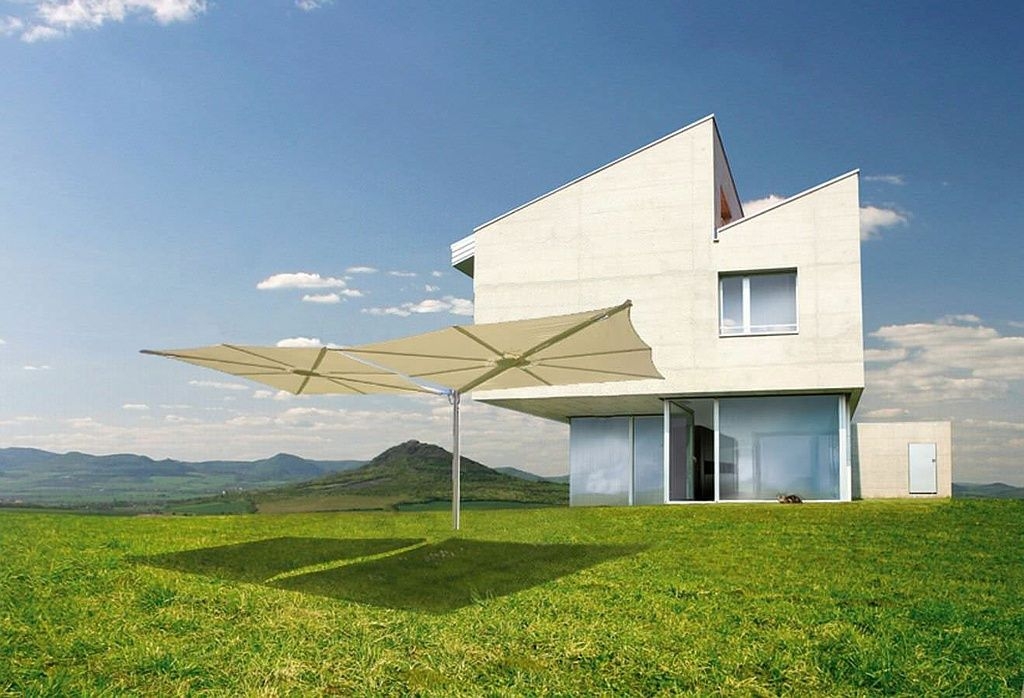 Double patio umbrella / wind-resistant / fabric / aluminium SPECTRA by ...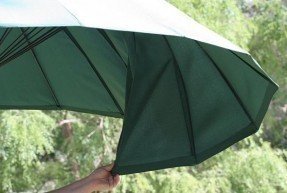 Wind Resistant Patio Umbrella (with flexible fiberglass ribs)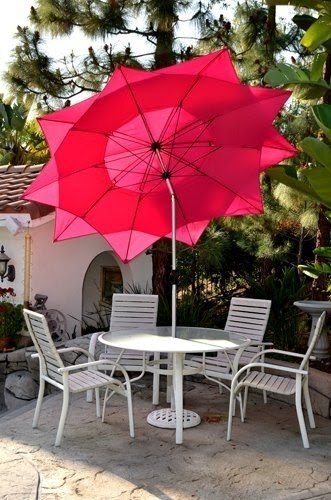 Beautiful fuchsia pink umbrella with lotus shape that resembles regular flower petals. Its robust construction offers 3 tilt positions, plus it is equipped with ventilation that enhances the resistance against strong wind.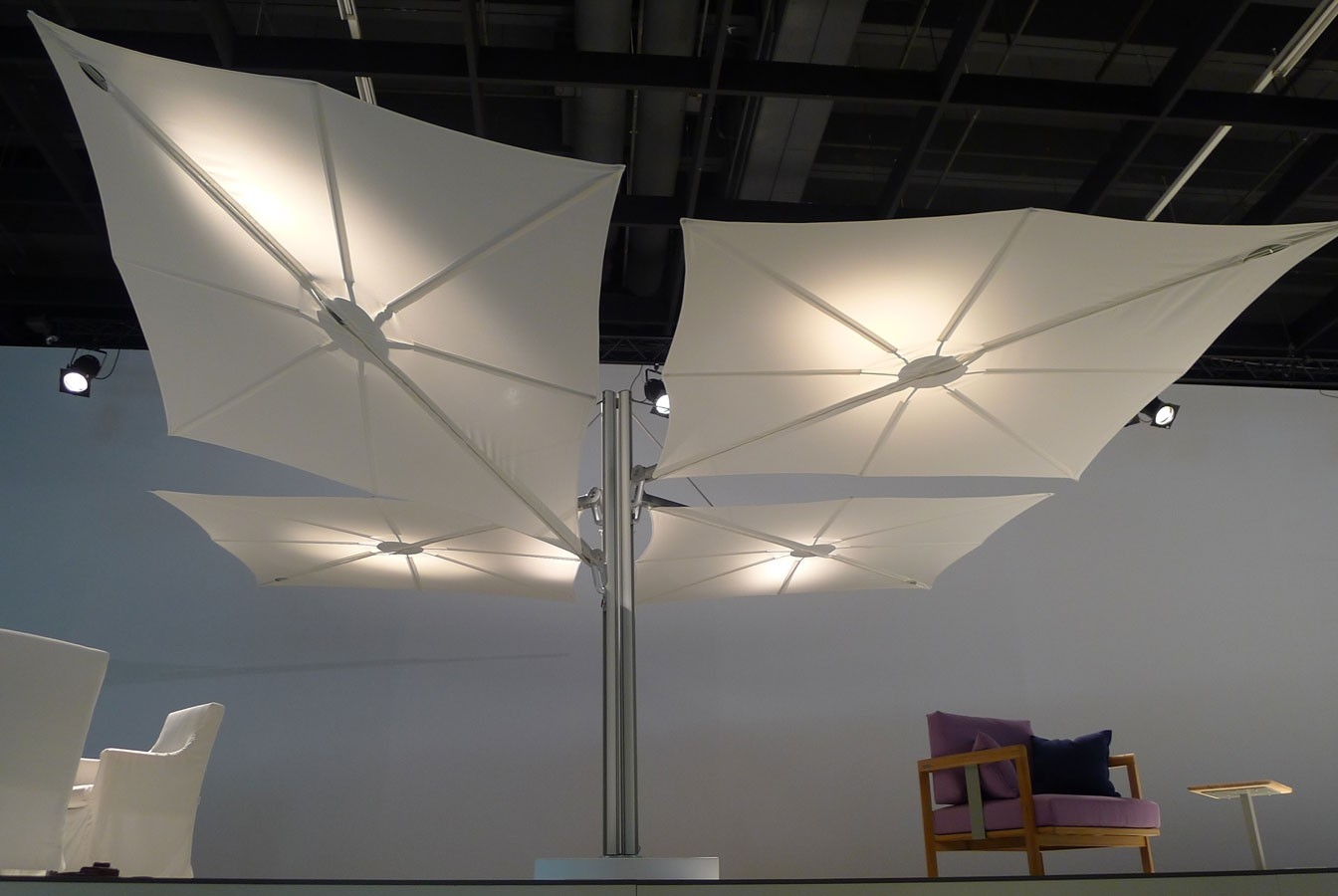 Quadruple patio umbrella / wind-resistant / fabric / aluminium SPECTRA ...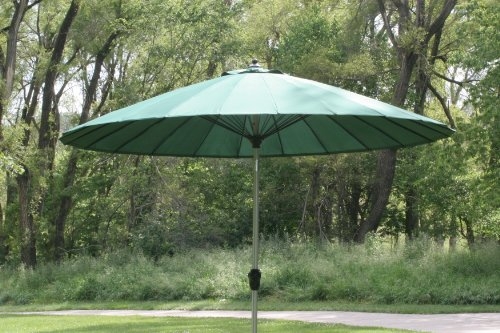 You will be very pleased with the quality, and the versatility of presented here wind resistant patio umbrella in green color. It stands stably on the aluminum pole - long leg, with chrome finish. It has added many supporting ribs.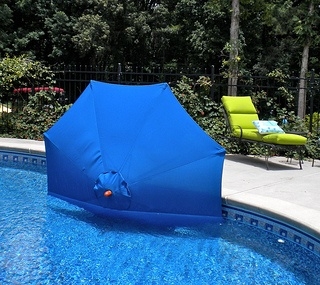 This patio umbrella is simply the most fitting choice near your swimming pool or to simply shade you from all weather conditions, from sun to rain. It sports the vibrant blue finish to make it add some charm to your setting.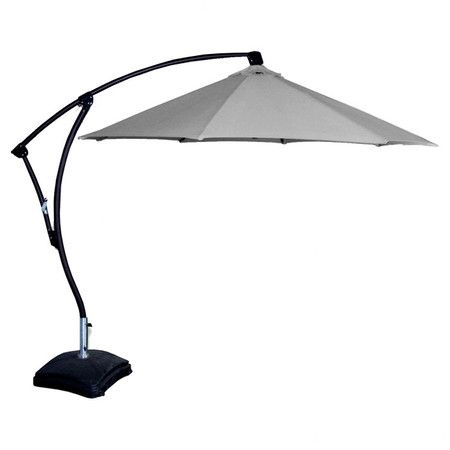 Amargosa Patio Umbrella in Taupe •Construction Material: Stainless steel frame and olefin canopy •Color: Taupe •Features:•Designed to be weather resistant •Crank system deploys a weather and UV-resistant olefin canopy •Built to complemen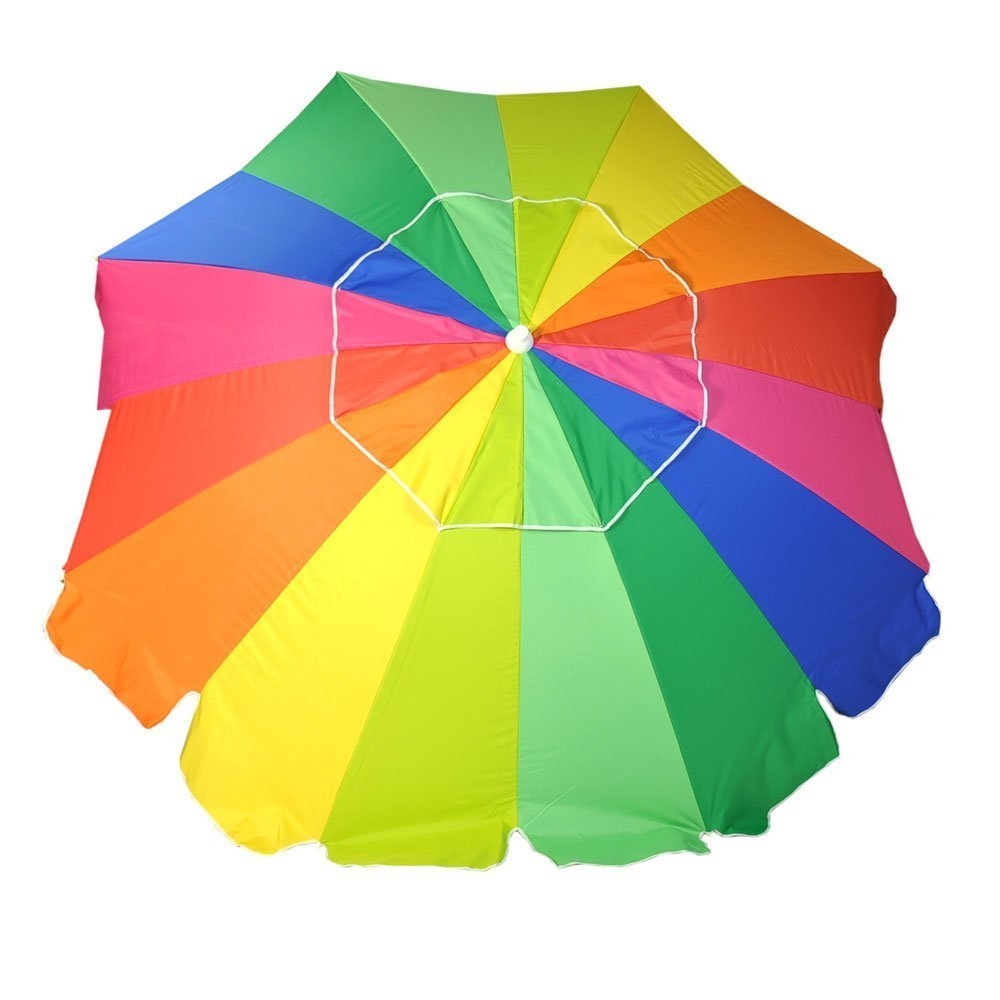 Designed to be a sturdy, durable construction, this fiberglass beach umbrella UPF 100+ is a wind resistant, heavy duty item, which will allow you to relax smoothly, without bothering about the weather.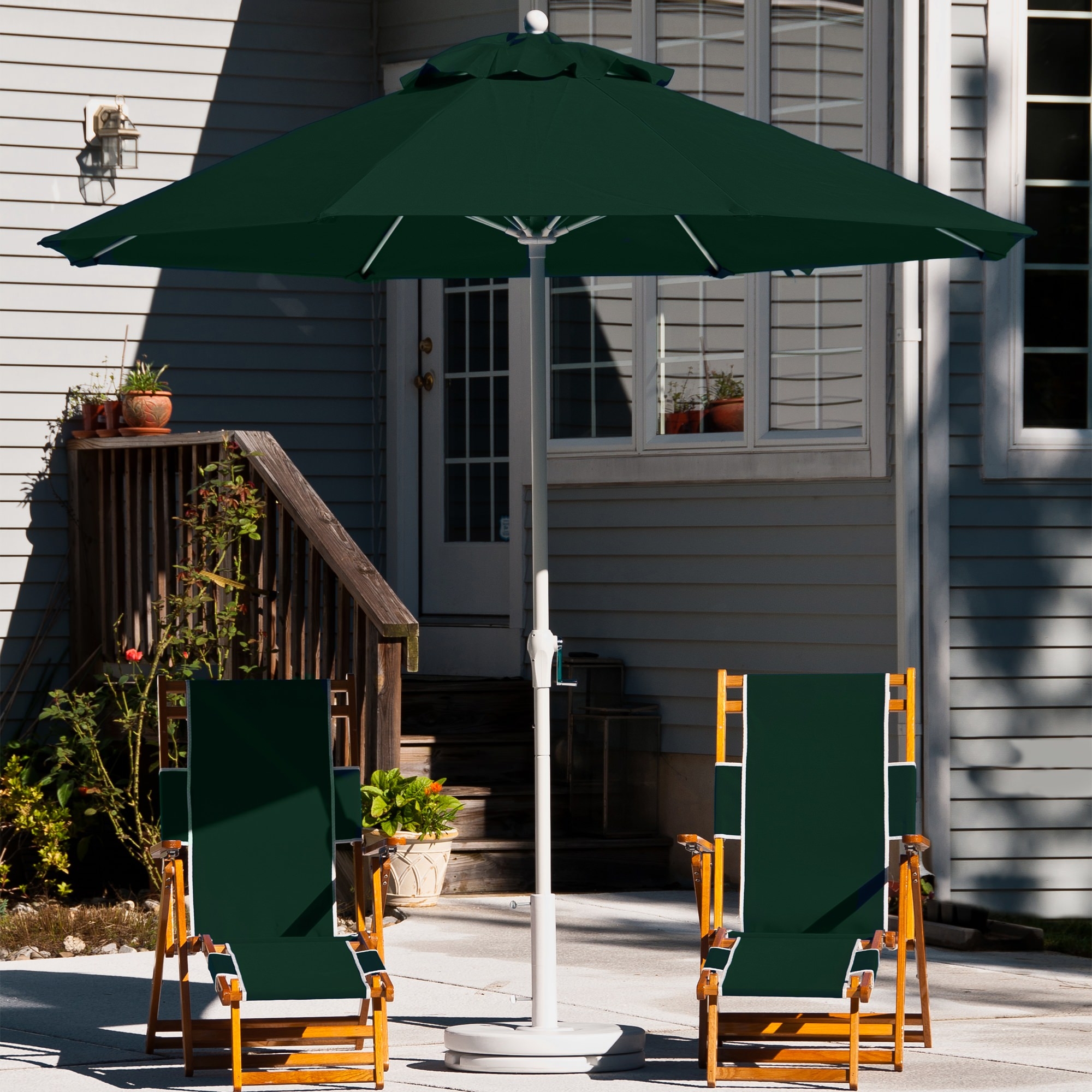 This wind resistant patio umbrella will brighten your outdoor relax, providing a smooth comfort and no stress about the weather. Its heavy duty, solid construction ensures stability.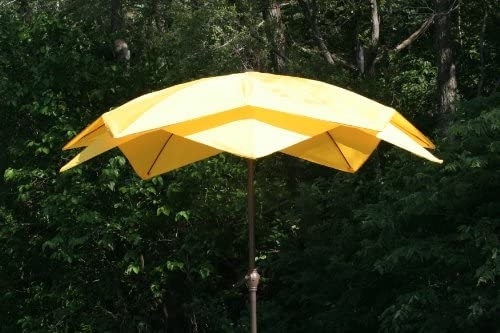 Lotus-shaped (8' diameter) outdoor umbrella in vivid canary yellow that pairs beautifully with green summer landscape. The vented top boosts resistance to blowing wind. The ribs are made of robust fiberglass.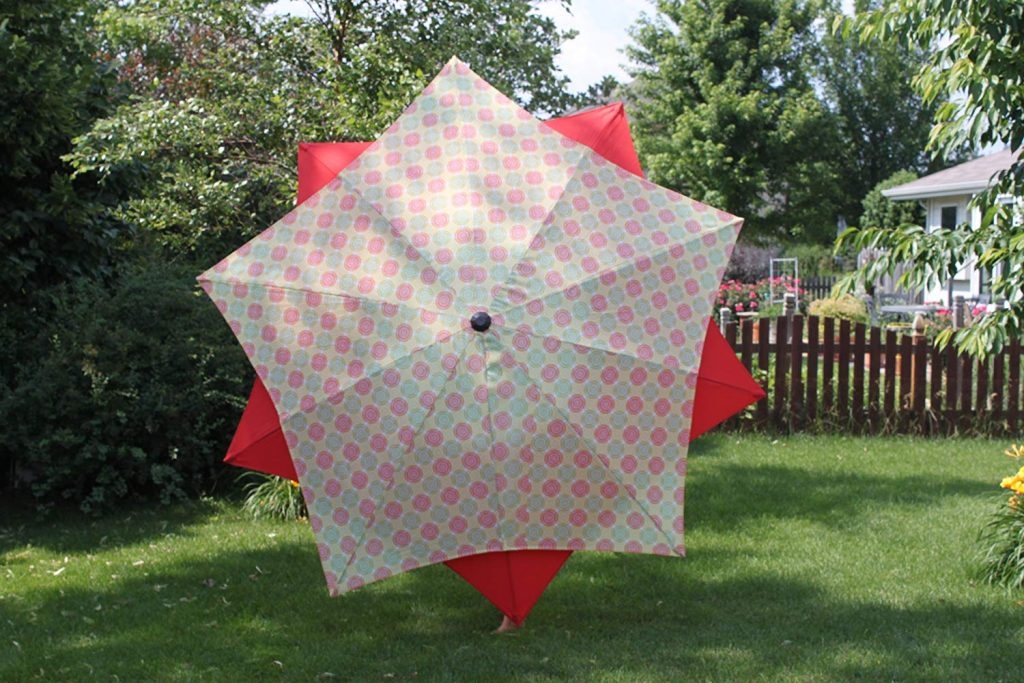 Wind resistant umbrella with tilt crank mechanism. It has fiberglass ribs. Application in all kinds of outdoor places according to taste and need. Received many positive recommendations from clients.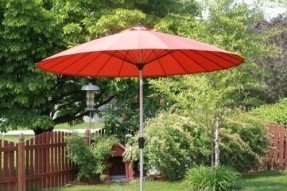 Round patio umbrella covered with durable material. It is mounted on aluminum pole with height adjustment function. Neutral and functional design for the garden, patio and other outdoor places as needed.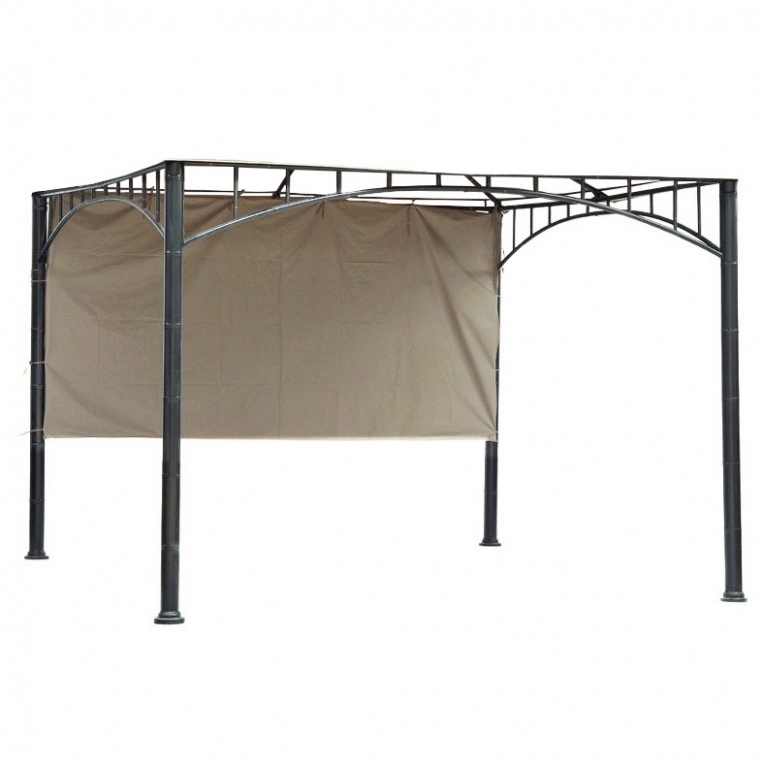 Universal Gazebo Sunshade for 10 Ft. Gazebos by Garden Winds. $39.99. Specially designed Velcro and tie attachments allow this sunshade to fit all 10' x 10' square gazebos.. Block hot afternoon sun that tends to beam in from that one side of your gazebo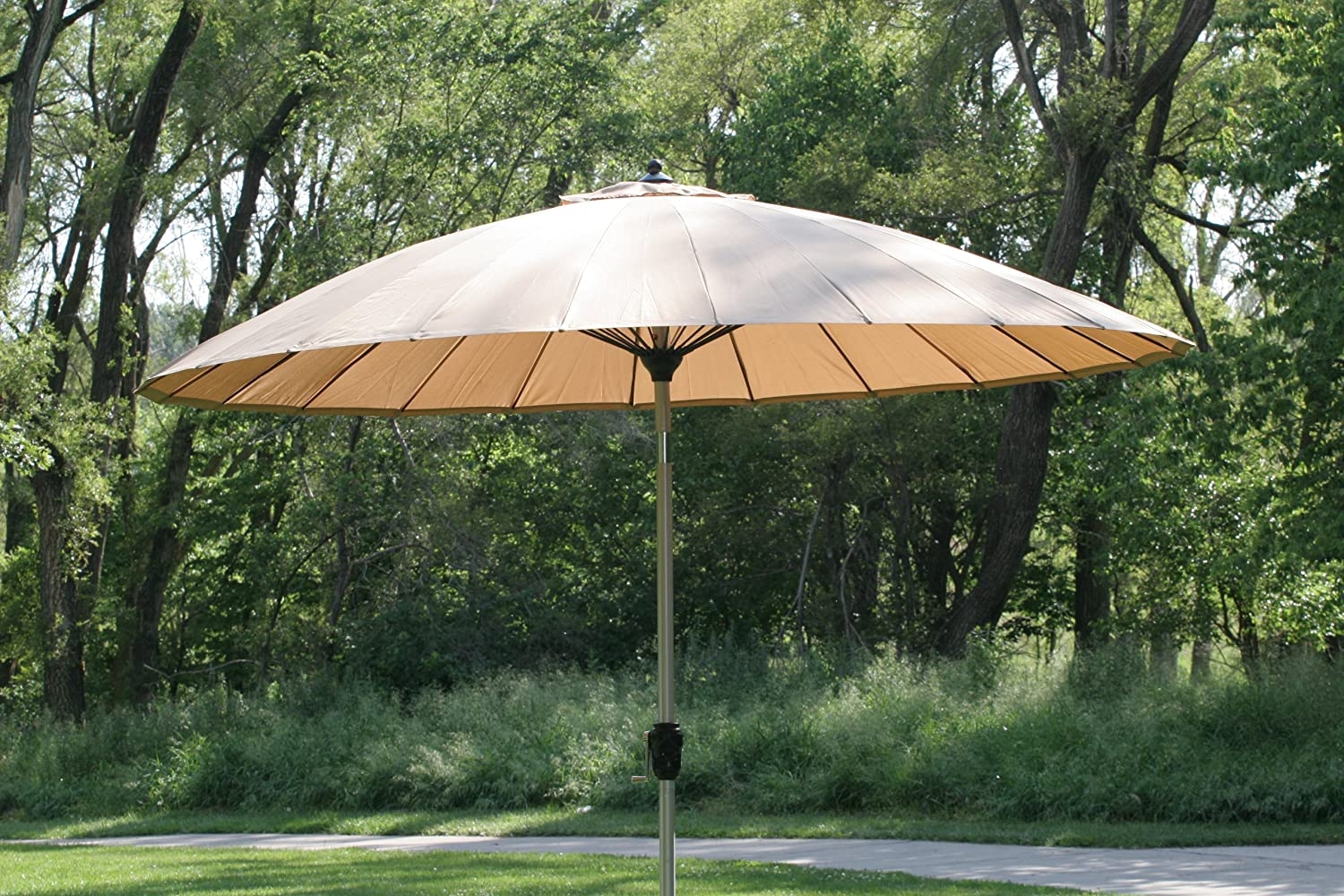 Very large 9 feet diameter dome shaped outdoor umbrella mounted on robust aluminium pole with crank mechanism and tilting option. It is covered with durable and thick canopy fabric in natural tan color.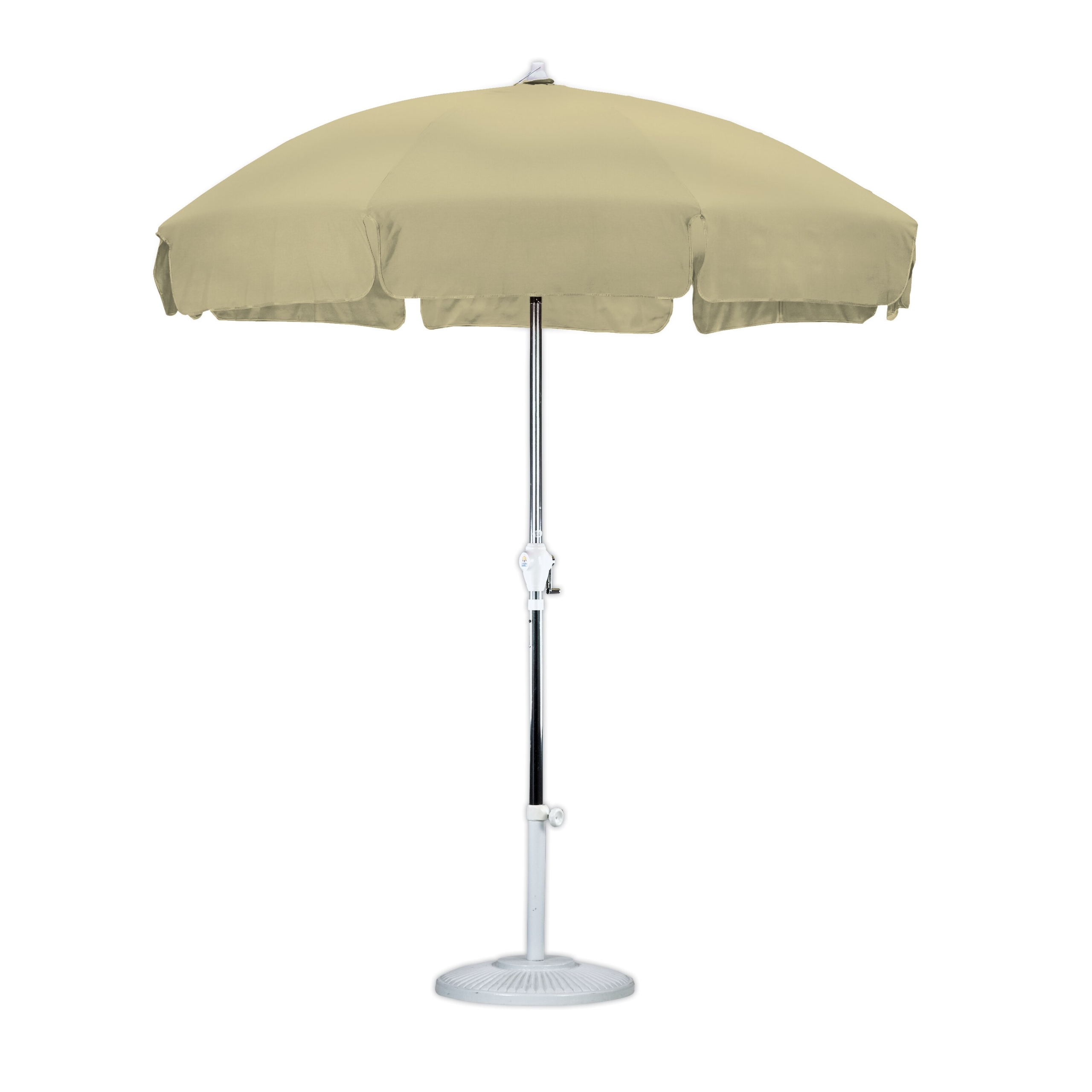 7.5' Patio Umbrella
Big patio umbrella with beige (sand tone) canvas trimmed with skirted sides. Its finish is anodized for highest longevity possible. The center pole is made of durable aluminium. The umbrella tilts with a single button press.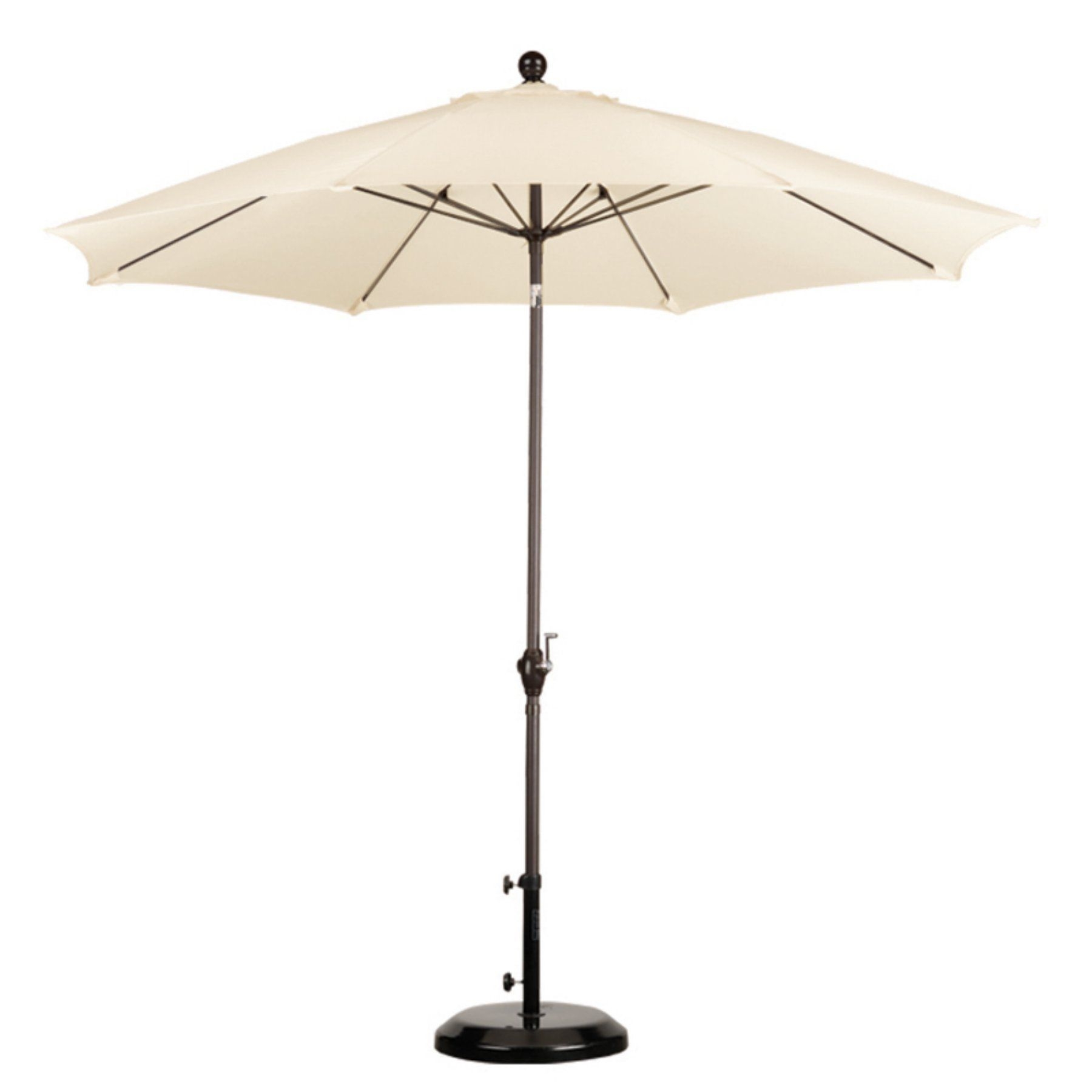 FREE SHIPPING! Shop Wayfair for California Umbrella 9' Wind Resistance Fiber Market Push Tilt Umbrella - Great Deals on all Patio and Garden products with the best selection to choose from!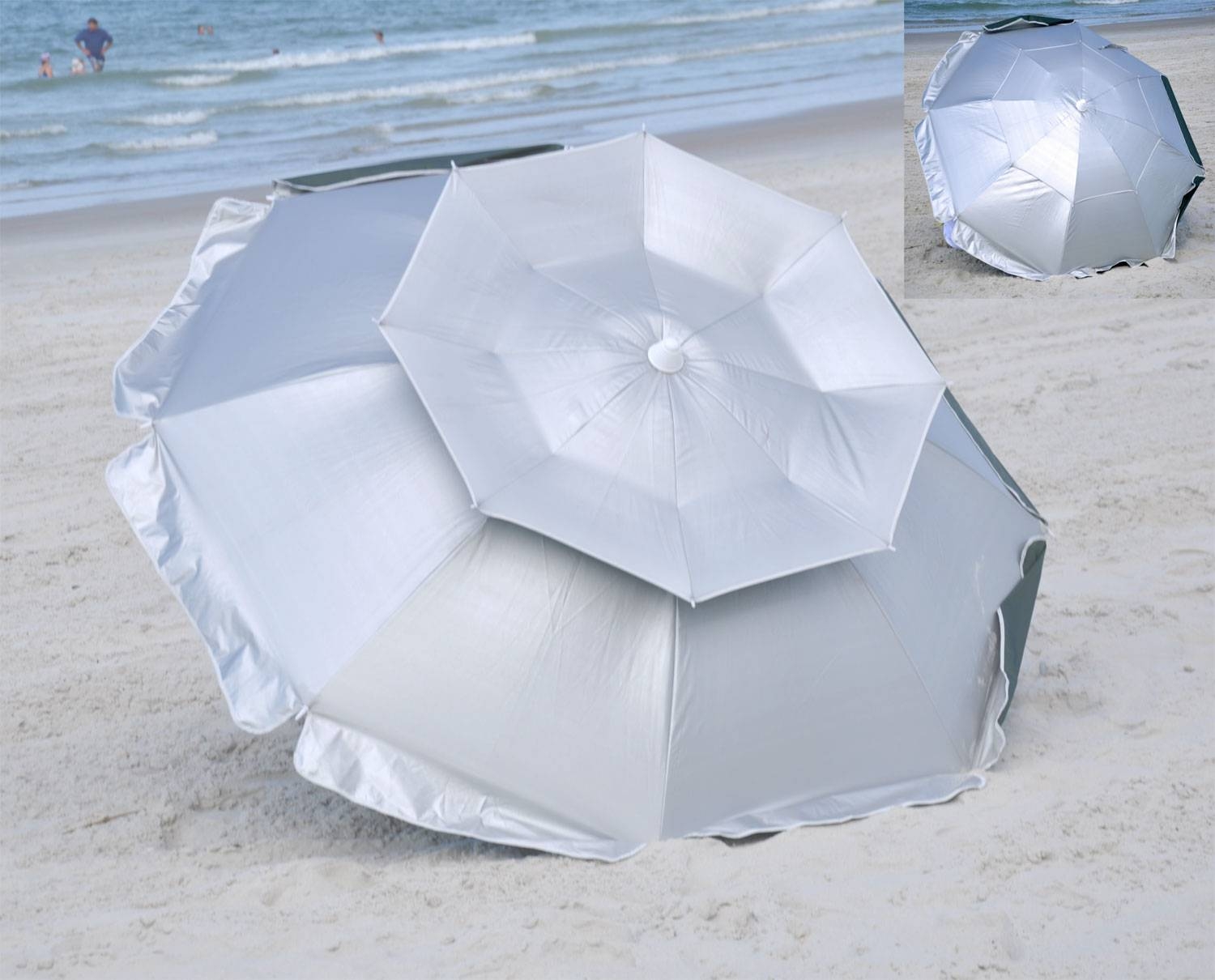 6 ft solar guard beach umbrella with the additional smaller part, which provides the perfect air circulation while open. Wind and water resistant, guarantees that you will be fully safe during sunbathing on the beach.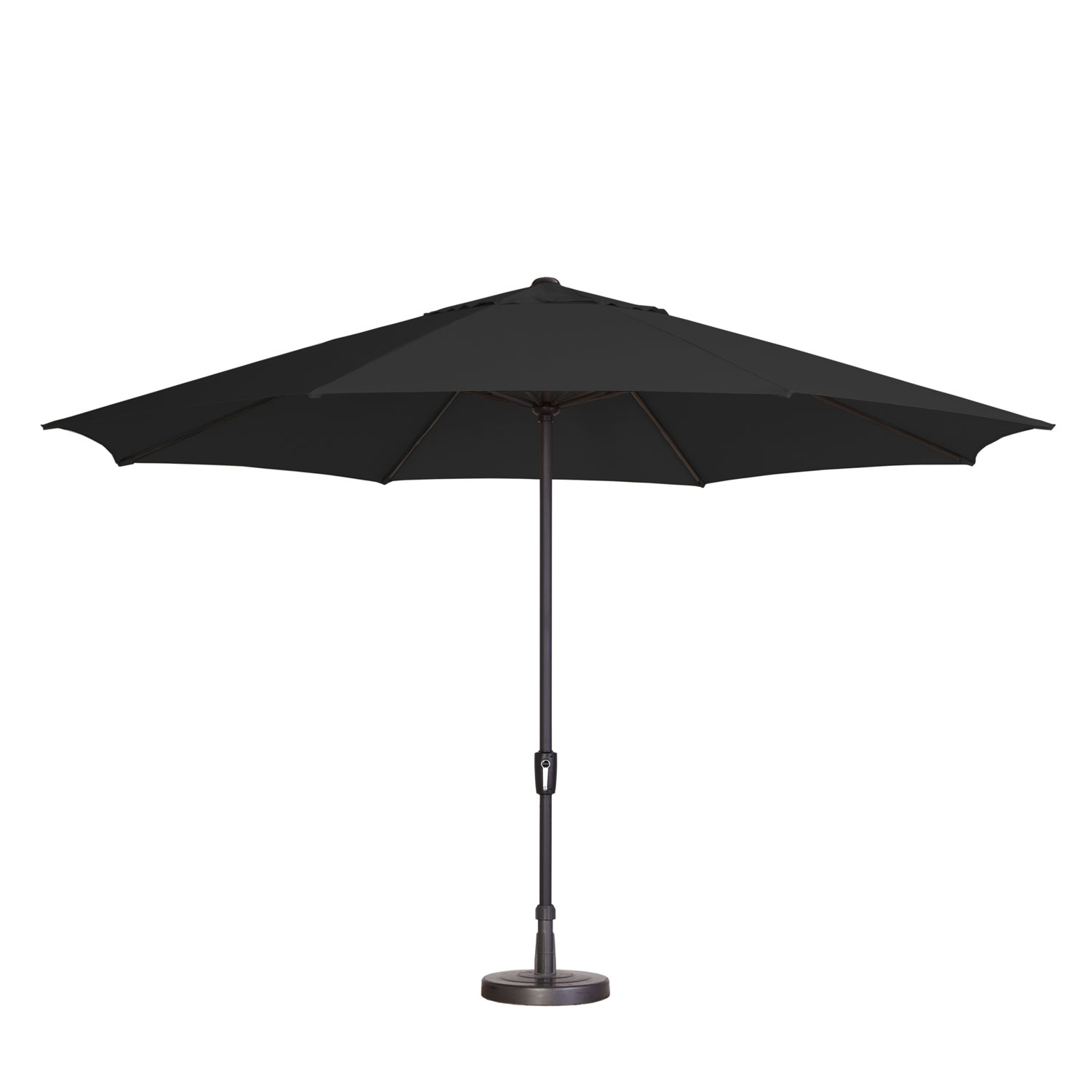 A 9' outdoor umbrella that is going to let you hide from the summer sun. The umbrella provides useful adjustments, while featuring a crank open function, a 3-way tilt push button, a polyester canopy, and a durable aluminum frame.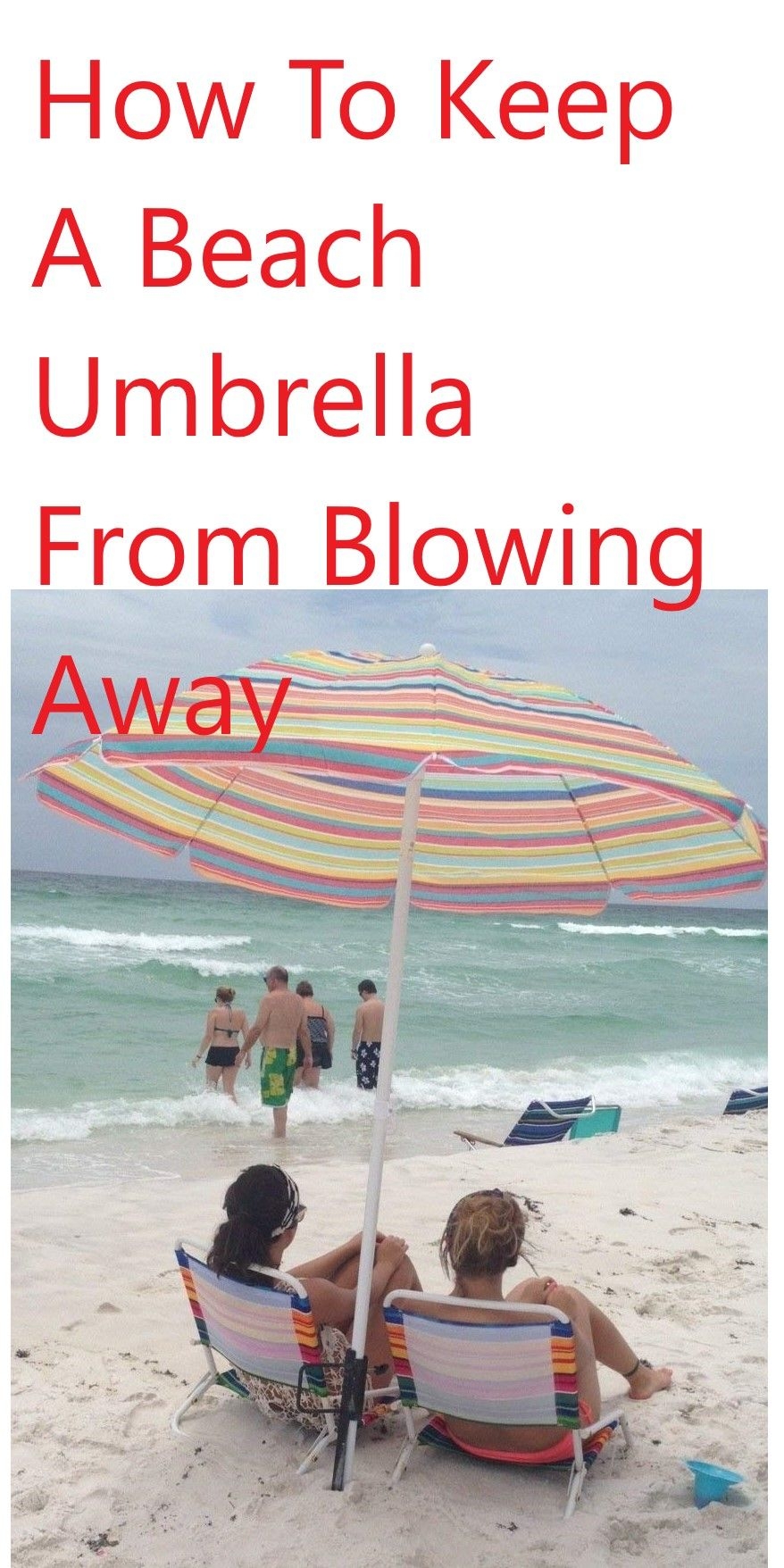 A very interesting piece of equipment created for people who use outdoor umbrellas. It is an umbrella stand that assures stability and support. It is made of metal that is resistant to heavy-duty conditions.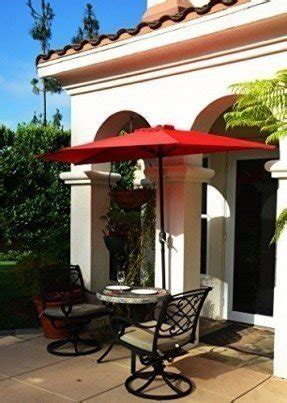 Practical piece, this Slender Outdoor Half-Umbrella in Red is going to give you a shade you have always dream of. Sturdy aluminum pole, quality fabric, and possibility to mount it against the wall, the umbrella offers great benefits for its users.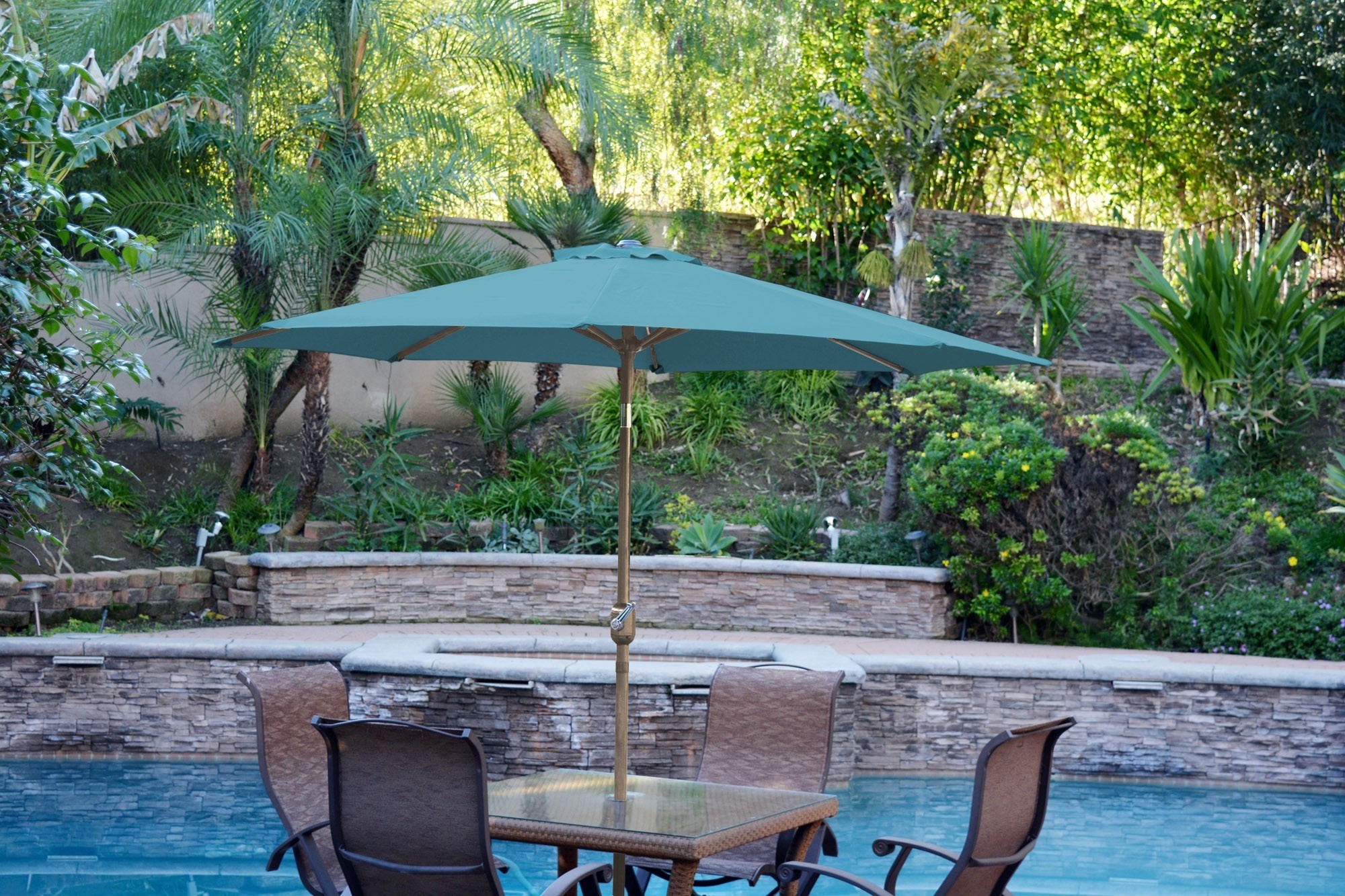 9' Market Patio Umbrella
It is very practical and very chic garden umbrella. Thanks to it the time spent in the garden can be very pleasant and kind, regardless of the sun. Even a very sunny day is not too hot to spend it on the air.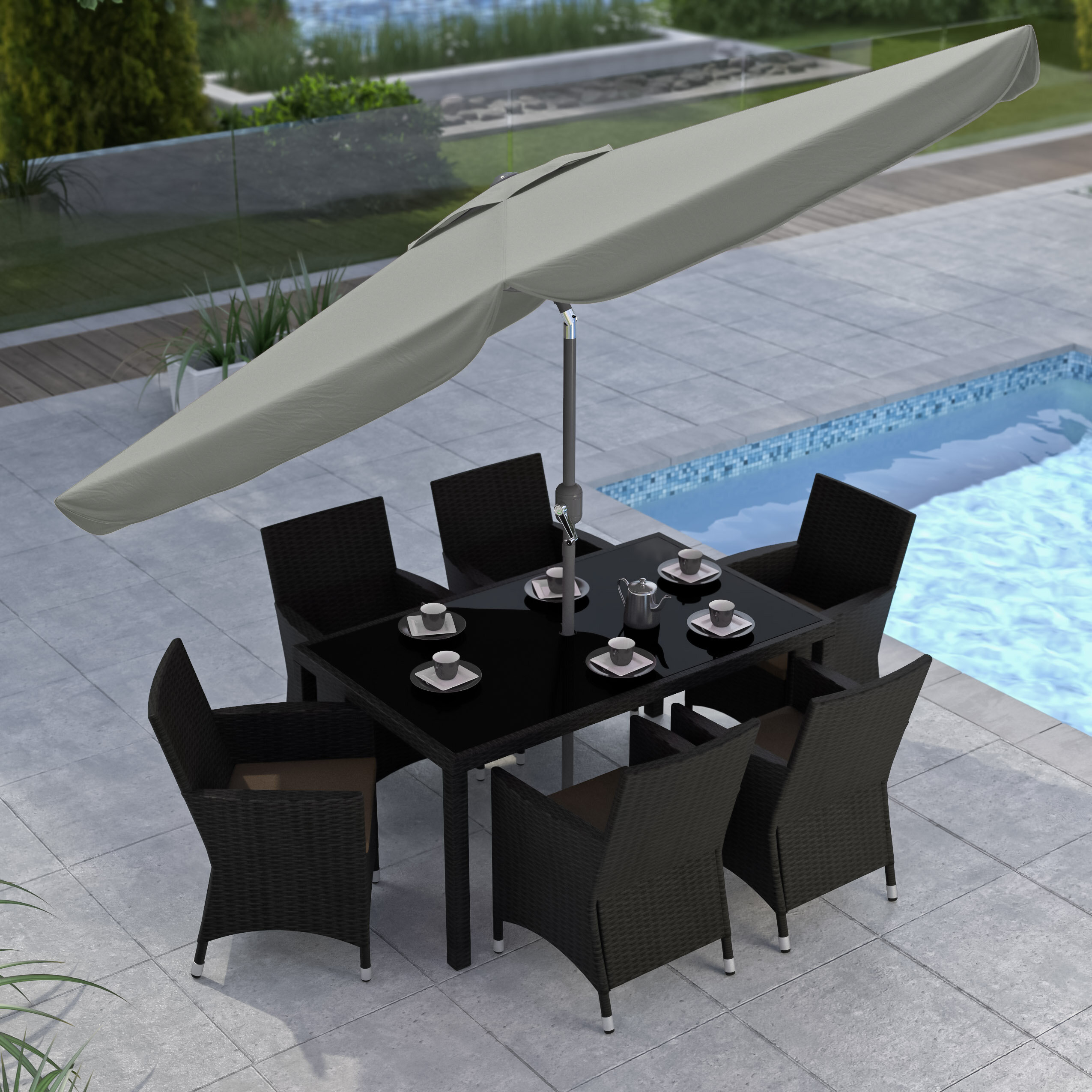 9' Tilting Patio Umbrella
Turquoise patio umbrella with tilting option to provide optimal protection from sun and wind, no matter what time of the day it currently is. Rich canvas hue effortlessly adds a holiday mood to outdoor ambiance.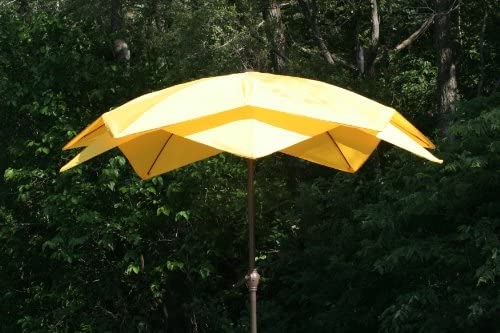 9' Outdoor Lotus Fiberglass Wind Resistant Patio Umbrella - Yellow Pebble Lane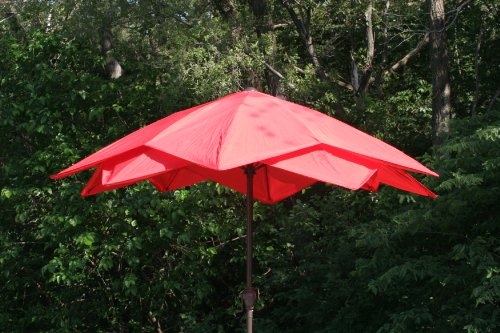 9' Outdoor Lotus Fiberglass Wind Resistant Patio Umbrella - Red by Pebble Lane Living,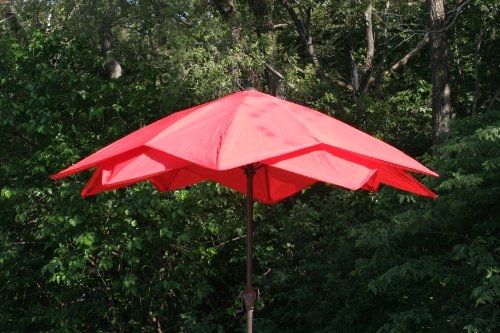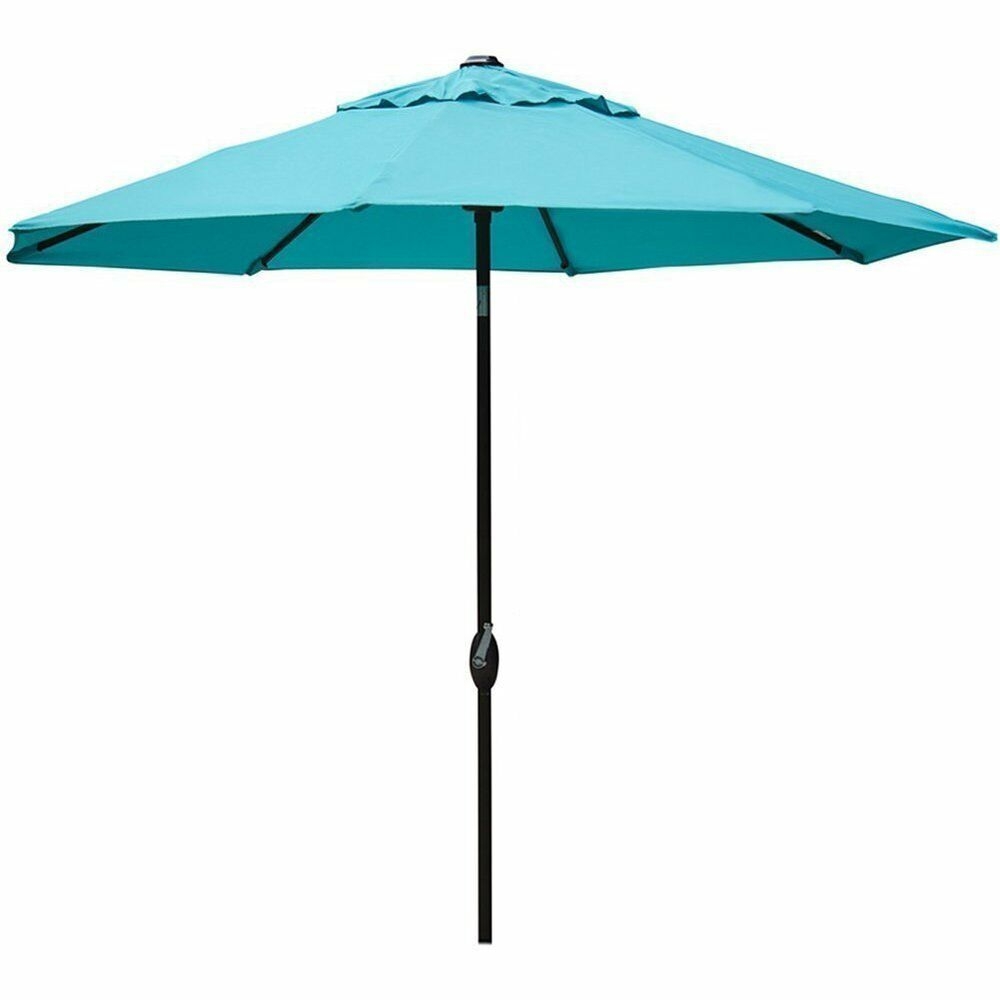 Abba Patio® 9 Ft Market Outdoor Patio Table Aluminum Umbrella with Tilt and Crank, Steel 8 Ribs and Wind Vent, 100% Polyester, 250gsm with Color Fastness for Fade-Resistant, Turquoise Abba Patio®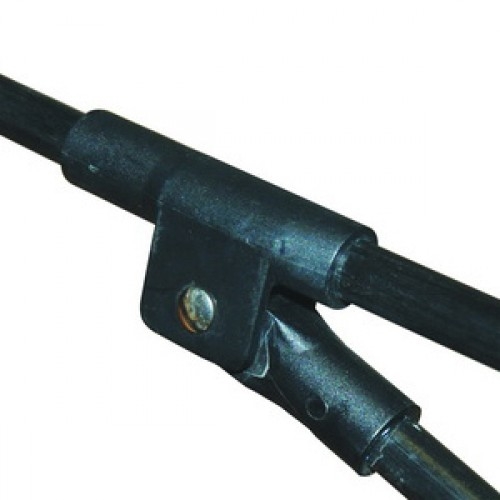 Home / 9' Fiberglass Rib Collar Tilt Patio Umbrella