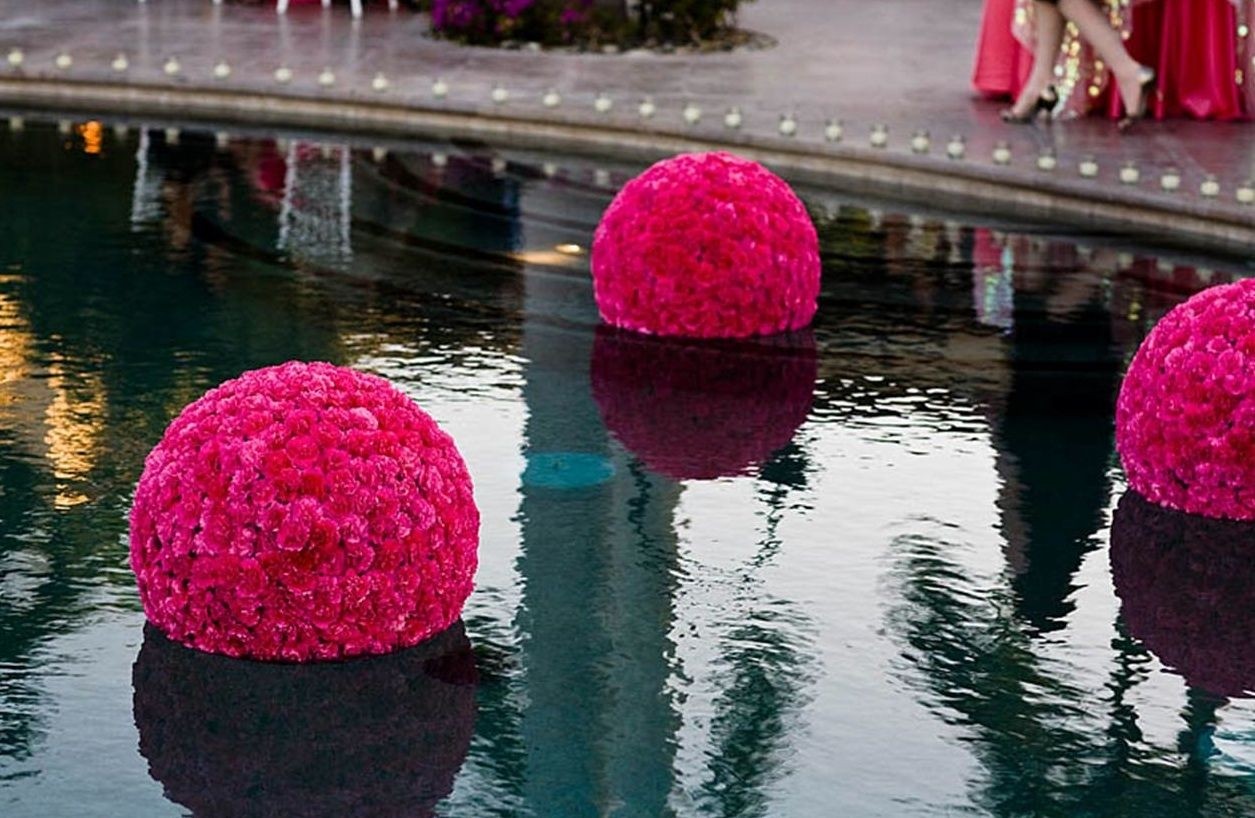 OK, this has absolutely no practical functions, but doesn't it look adorable. Styrofoam balls float in pool water, and they're highly decorative thanks to colorful (here: fuchsia pink) carnations sticked into them.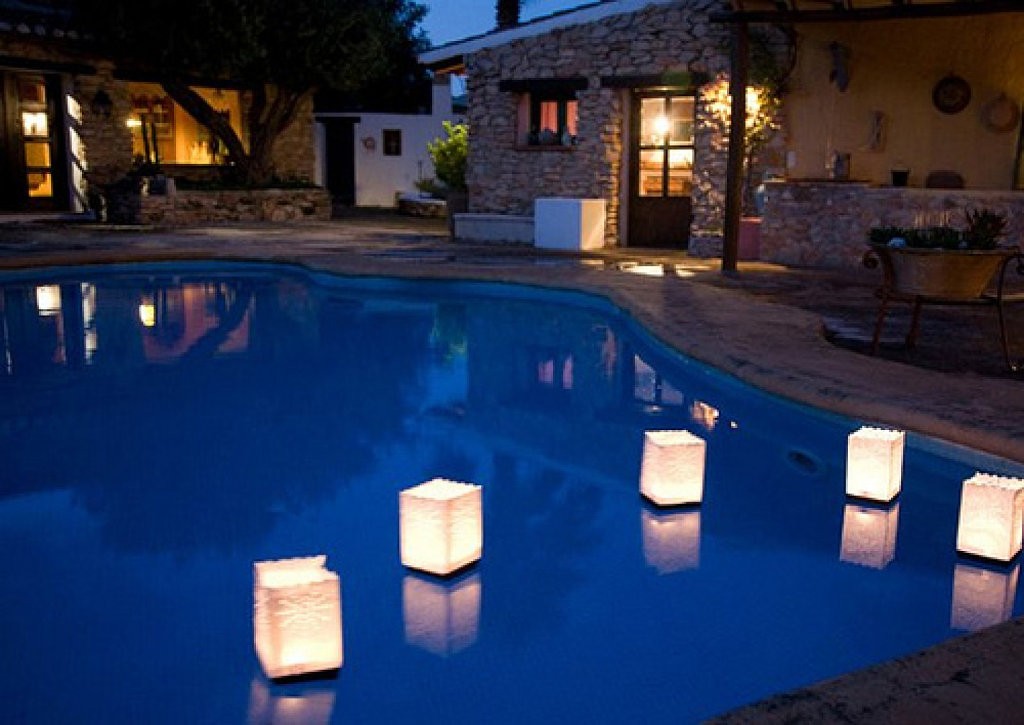 Turn your intimate evening gatherings by the pool into a truly magical experience, with those lovely square lanterns. They are made of light weight styrofoam that allows them to float on the water surface.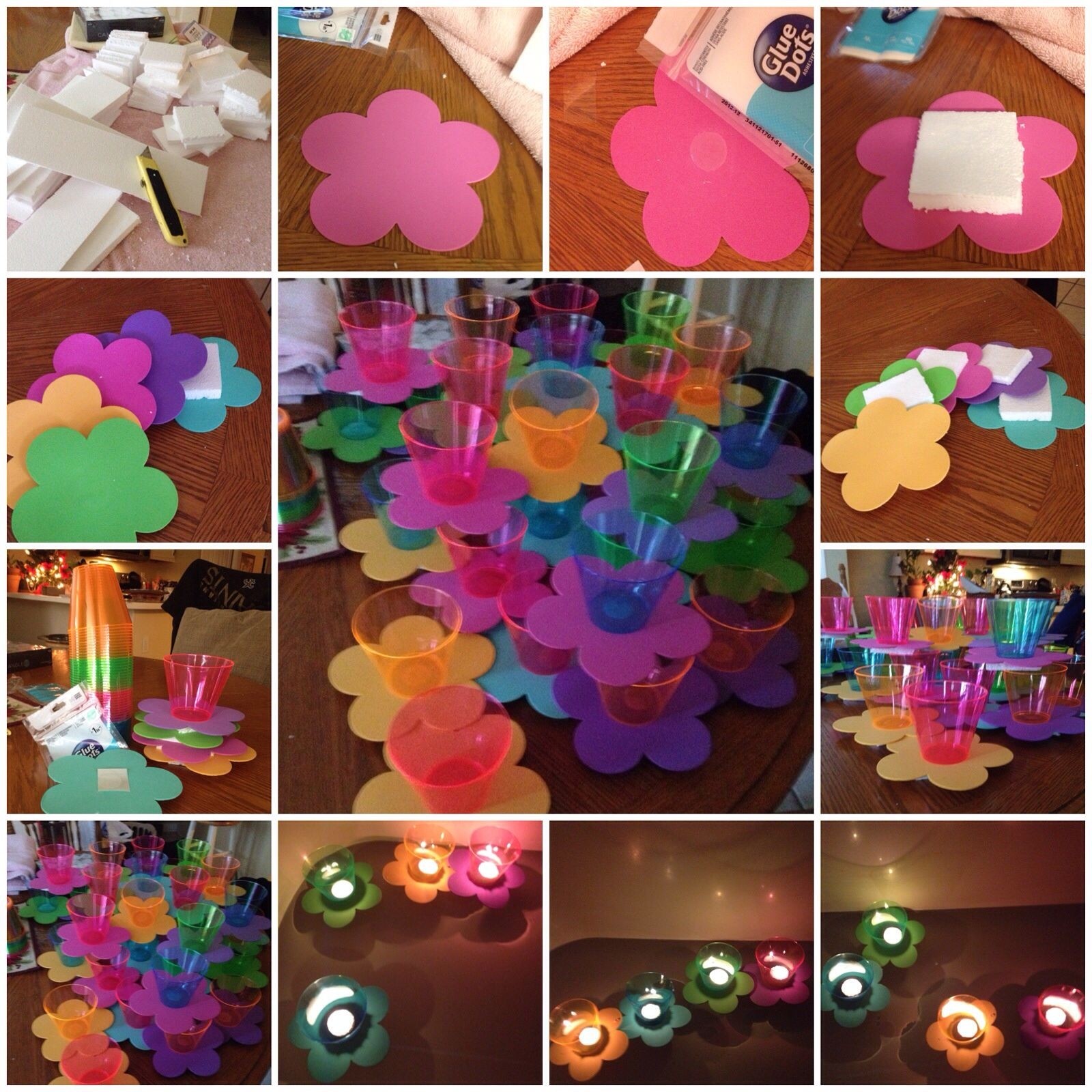 Ideal for your pool to create a magical atmosphere around. Made from styrofoam, these floating flowers are actually water lanterns, adding your poolside a unique, glowing experience.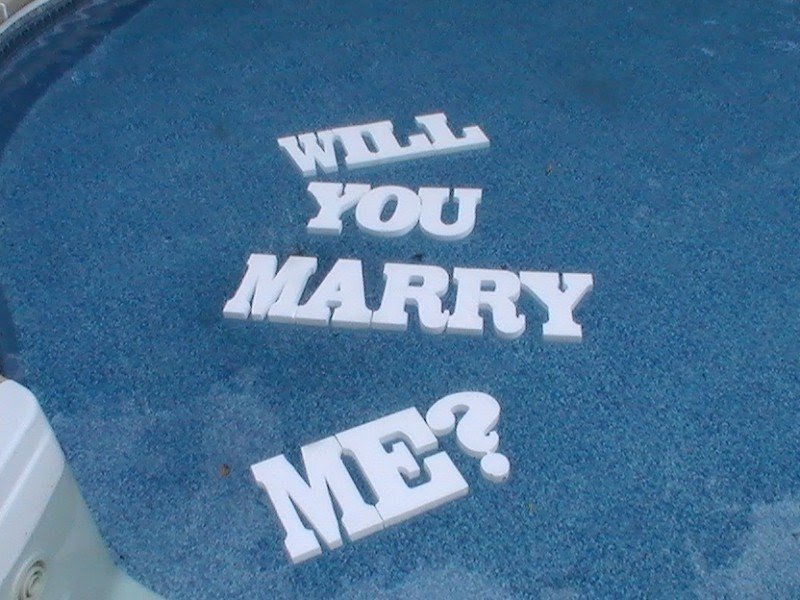 Personalize your event with script names and words from Styroscript. You decide what is to be written, creating a whole new way to express your message. The letters here have 10 inches.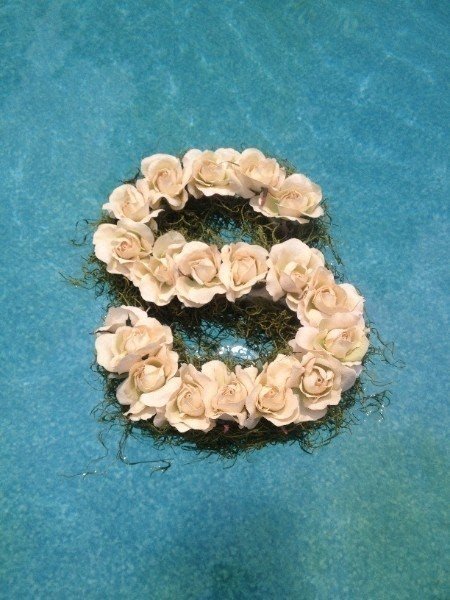 floating-pool-letter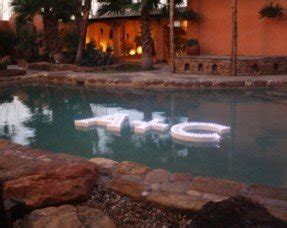 An inimitable way to create a magical ambiance around your pool. These large styrofoam letters with lights will beautifully illuminate your exteriors. Custom-made, constitute a great way to express whatever you want.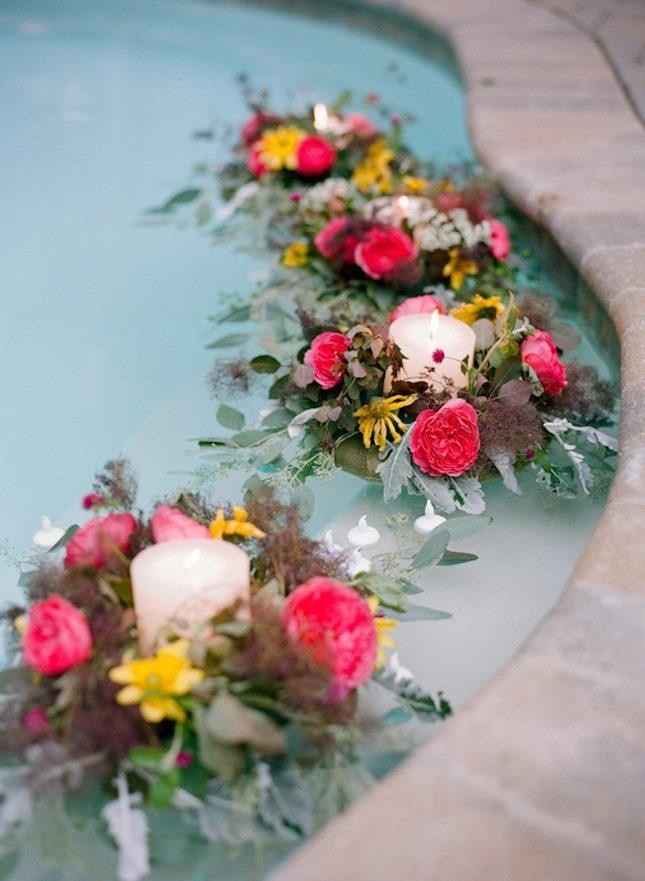 If you are looking for a romantic idea how to decorate your swimming pool this is something that you would love. Fragile light of candles attached to the flower pool float would look even more charming during the night.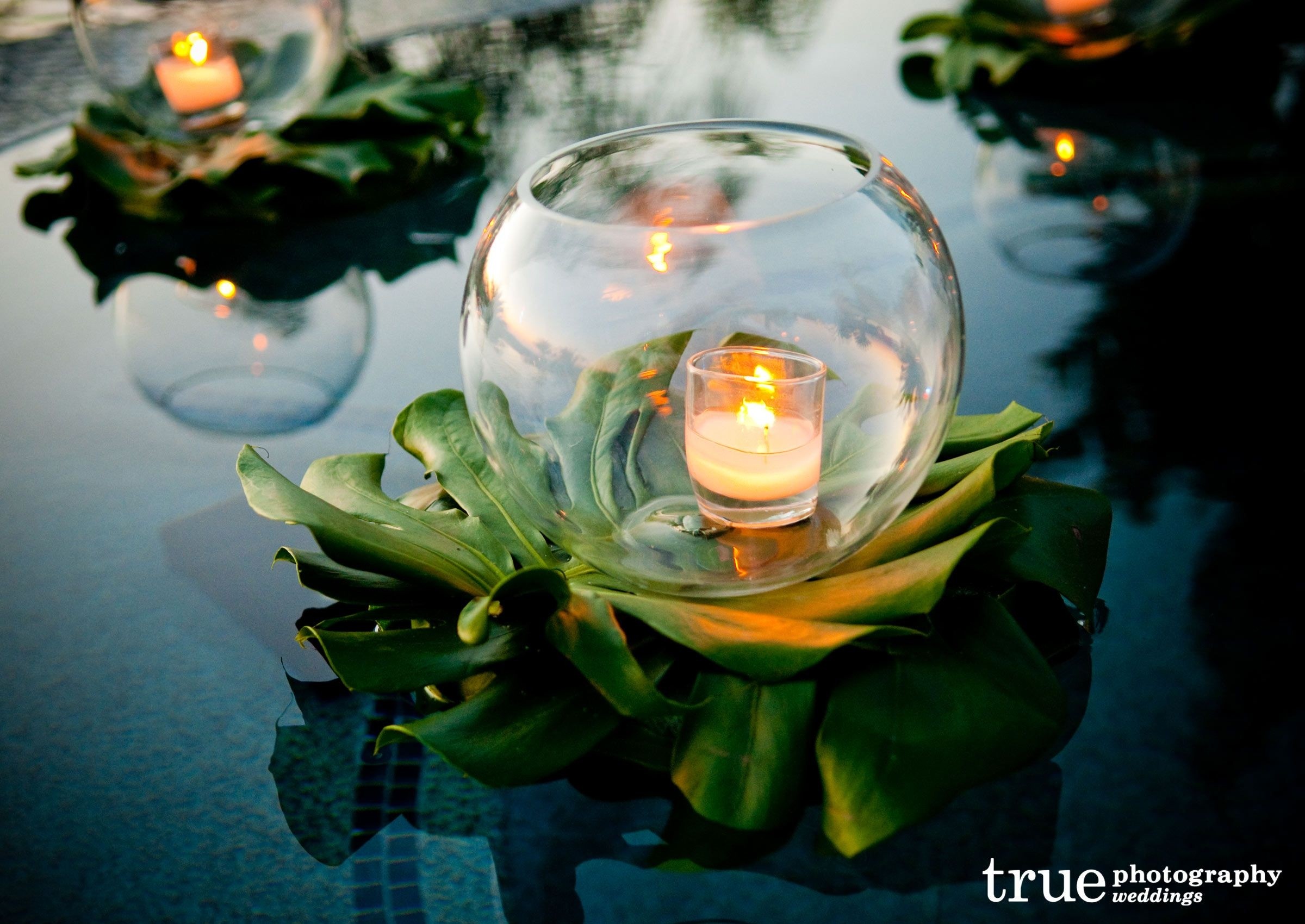 Transform your garden pool into a fairlytale setting with styrofoam floats carrying translucent glass baubles with tealight candles inside. A bevy of such decorations makes the area look exceptionally beautiful for special occasions, such as wedding.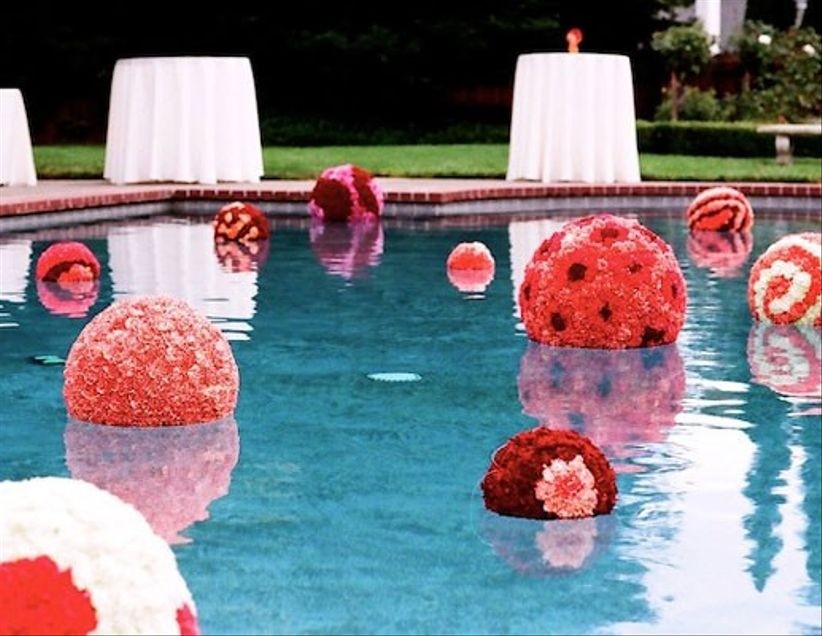 This attractive decoration is suitable for weddings. It includes water floating decor based on styrofoam flowers in white and red colors. This decorations are resistant to water and other negative outdoor conditions.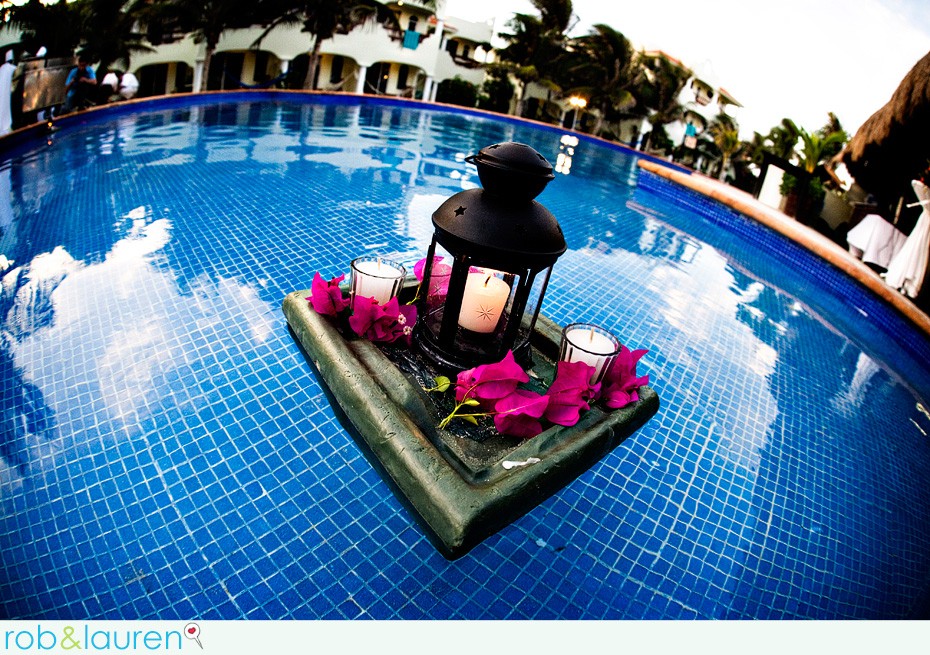 Organizing a wedding? Don't forget to make the best of decoration opportunities: a pool can't be left unornamented. Styrofoam pool floats are always a good choice, as they can be graced with candles, lanterns and flowers, like the one pictured.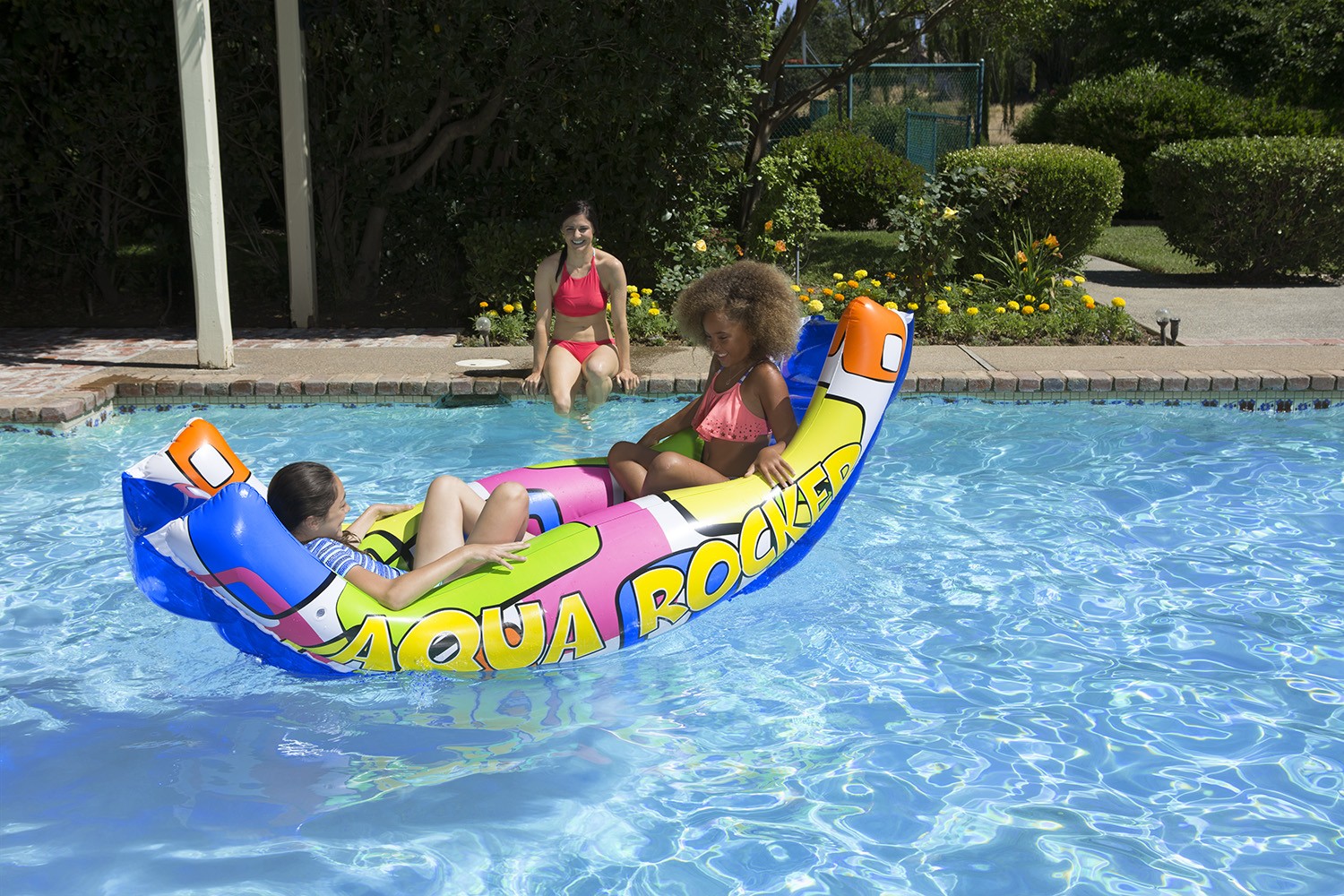 Large swimming pool floating letters - initials or monogram - made of light styrofoam and lighted with LED lights or ordinary candles. Recommended for outdoor wedding receptions, garden parties & the like.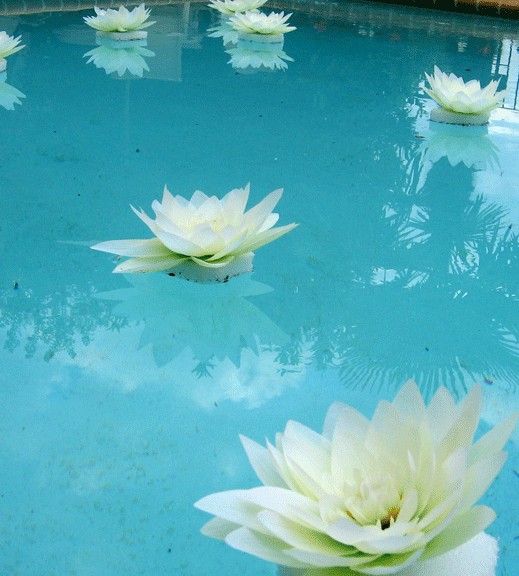 The lovely combination of flowers and decoration for the pool makes the water in the garden look phenomenal. The whole is kept in subtle styling and styled on water lilies. The styrofoam base keeps the decoration on the water.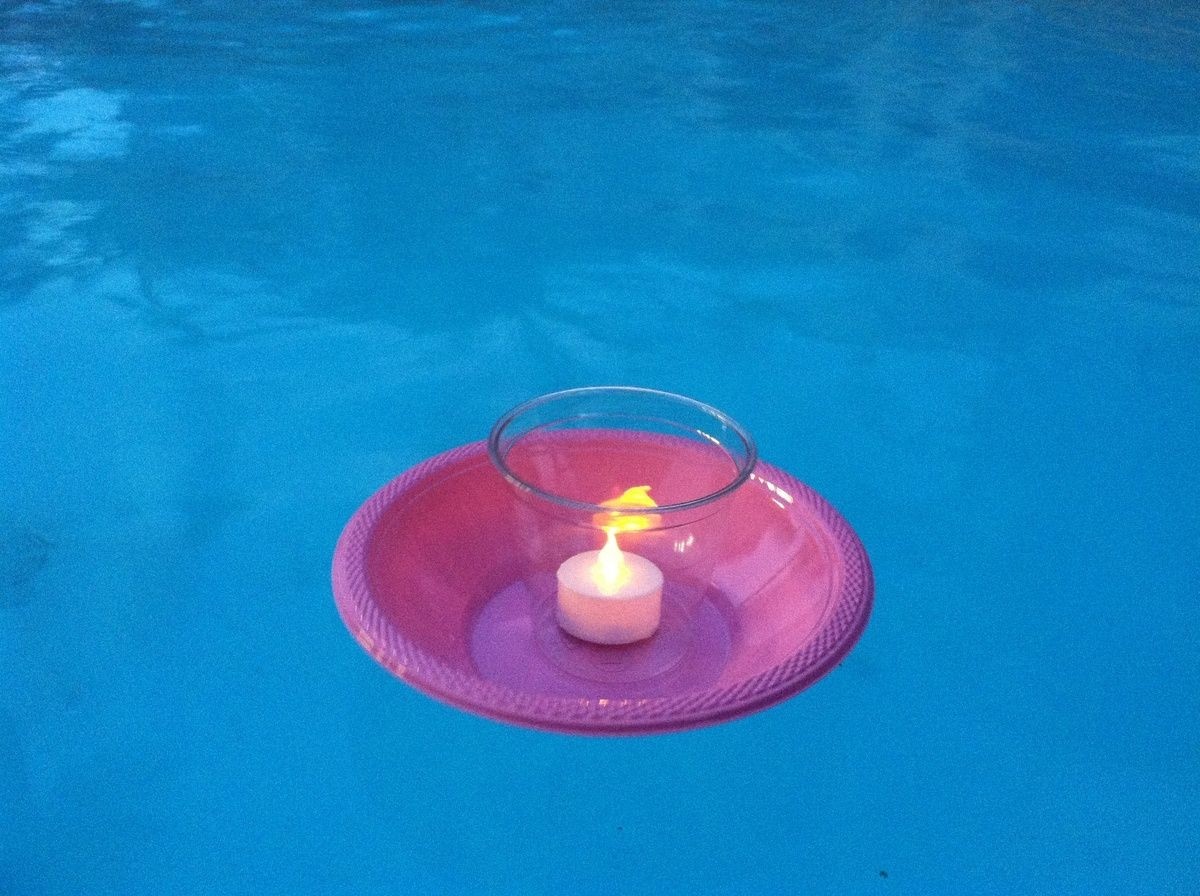 One of the most romantic lights spreading in our senses - it's the light of candles styrofoam pool floats. For the ceremony at dusk, instead of placing it on the stole, you can put the heater in a glass and rest on a pink stand.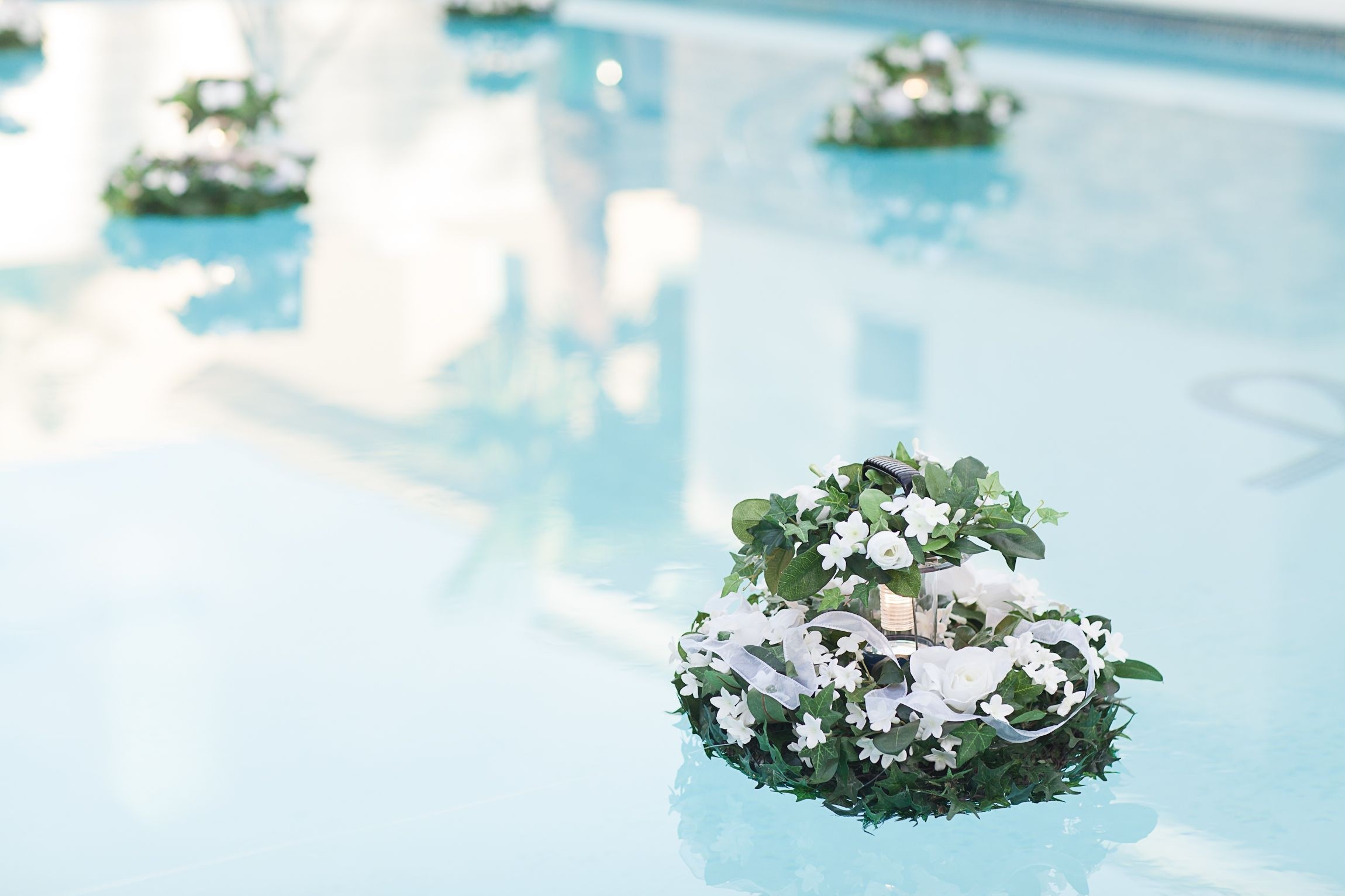 If you are the lucky one who is getting married in a villa with a pool, instead of traditional decorations, use its water area and decorate it with floating styrofoam pool floats with white flowers and green leaves tied together.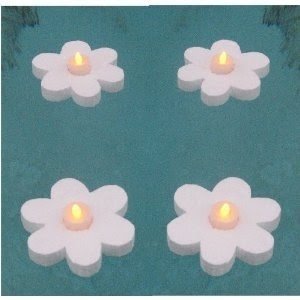 Bring some magical accents into your swimming pool, by deciding on this set of 4 fantastic pool floats. Each of those is made of lightweight styrofoam that allows the whole thing to float on the water surface.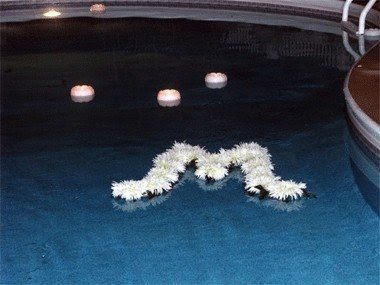 This white pretty looking styrofoam pool float is an excellent example how to spice up your home swimming pool with something that would attract attention. It looks even more interesting when it is illuminated during the night.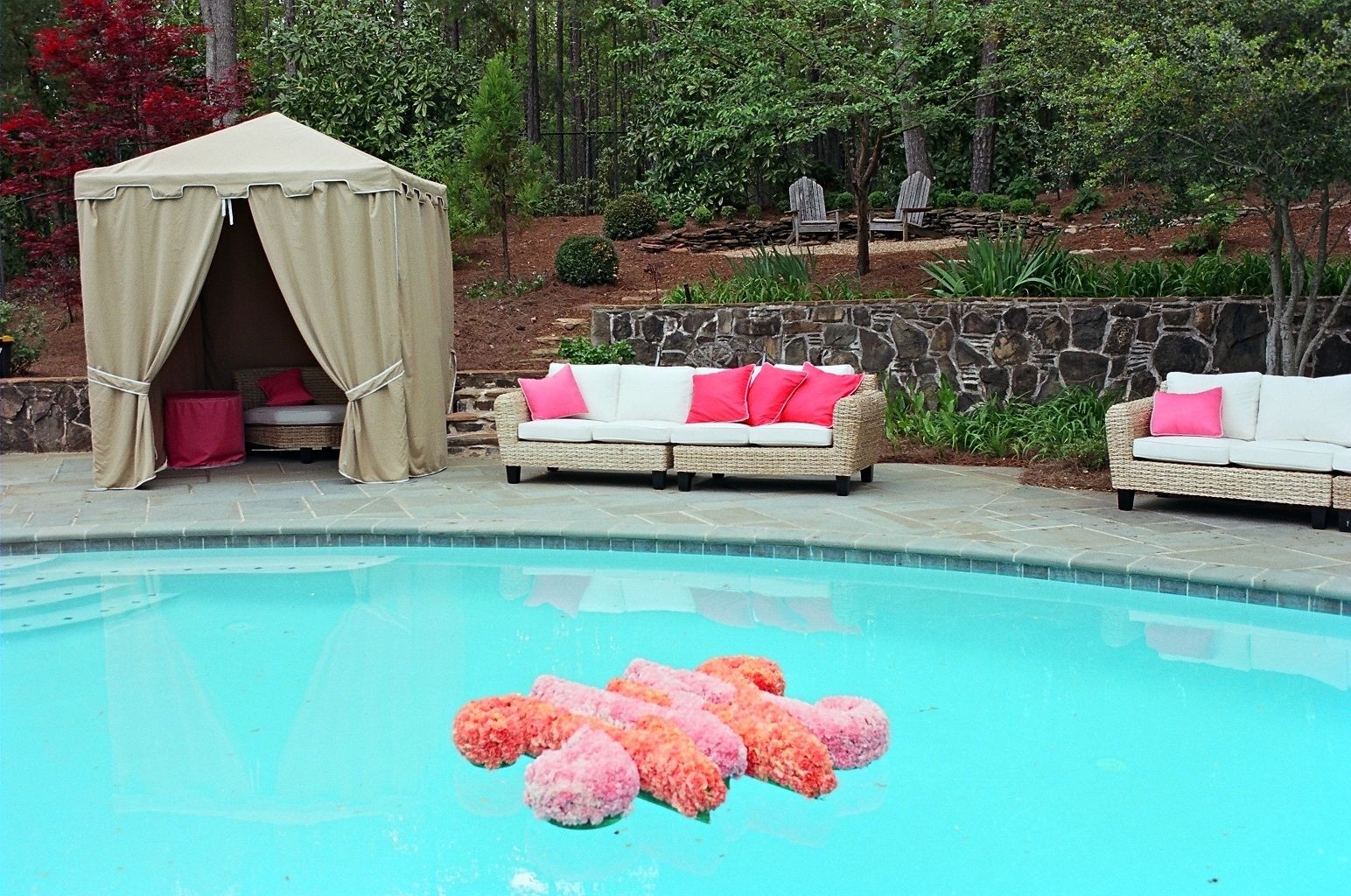 The couple's monogram is made of styrofoam and covered it in pink and orange carnations for this awesome floating pool decor.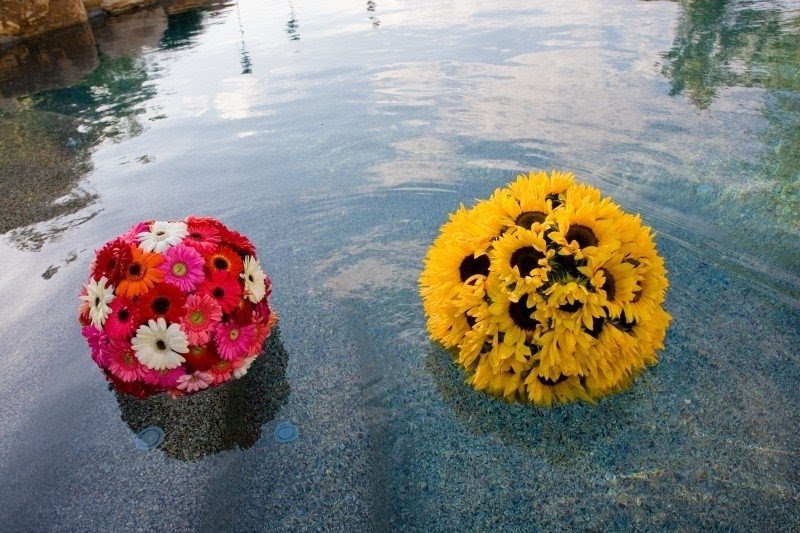 styrofoam pool float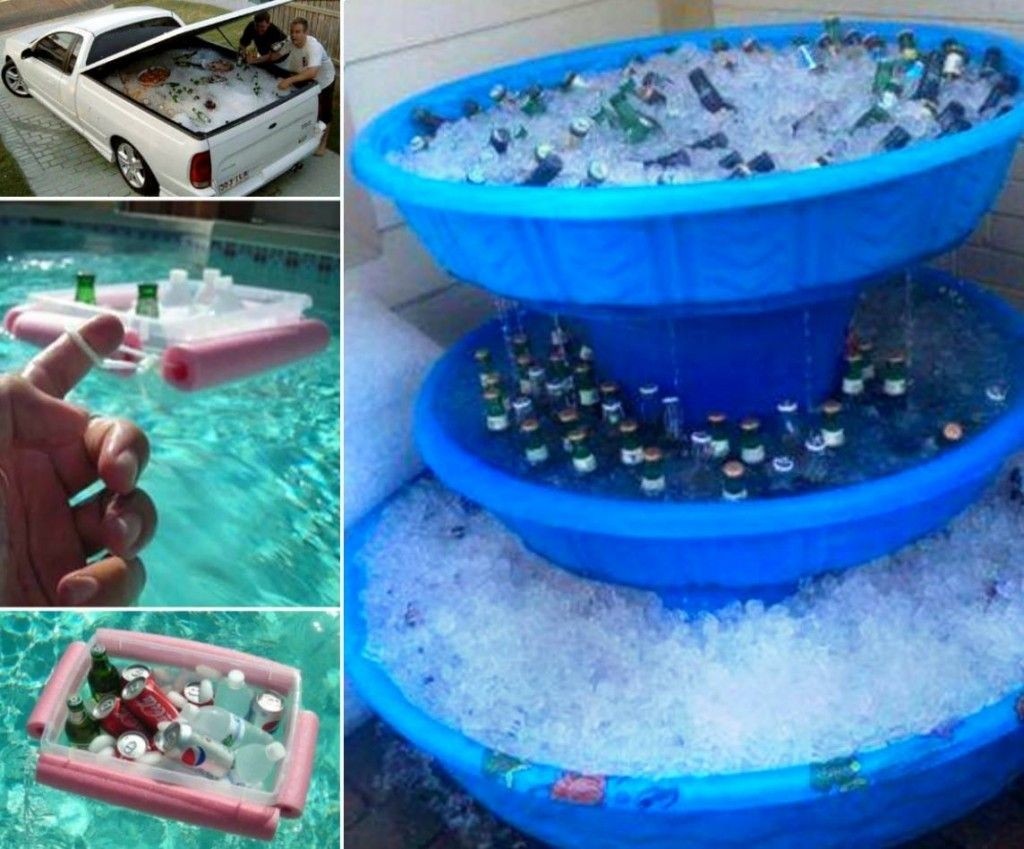 Various ways of keeping your beverages cool during a scorching day... I especially like the ice fountain, haha. Some mini styrofoam pool floats can serve pretty well as mobile drink coolers. As long as they don't sink, haha.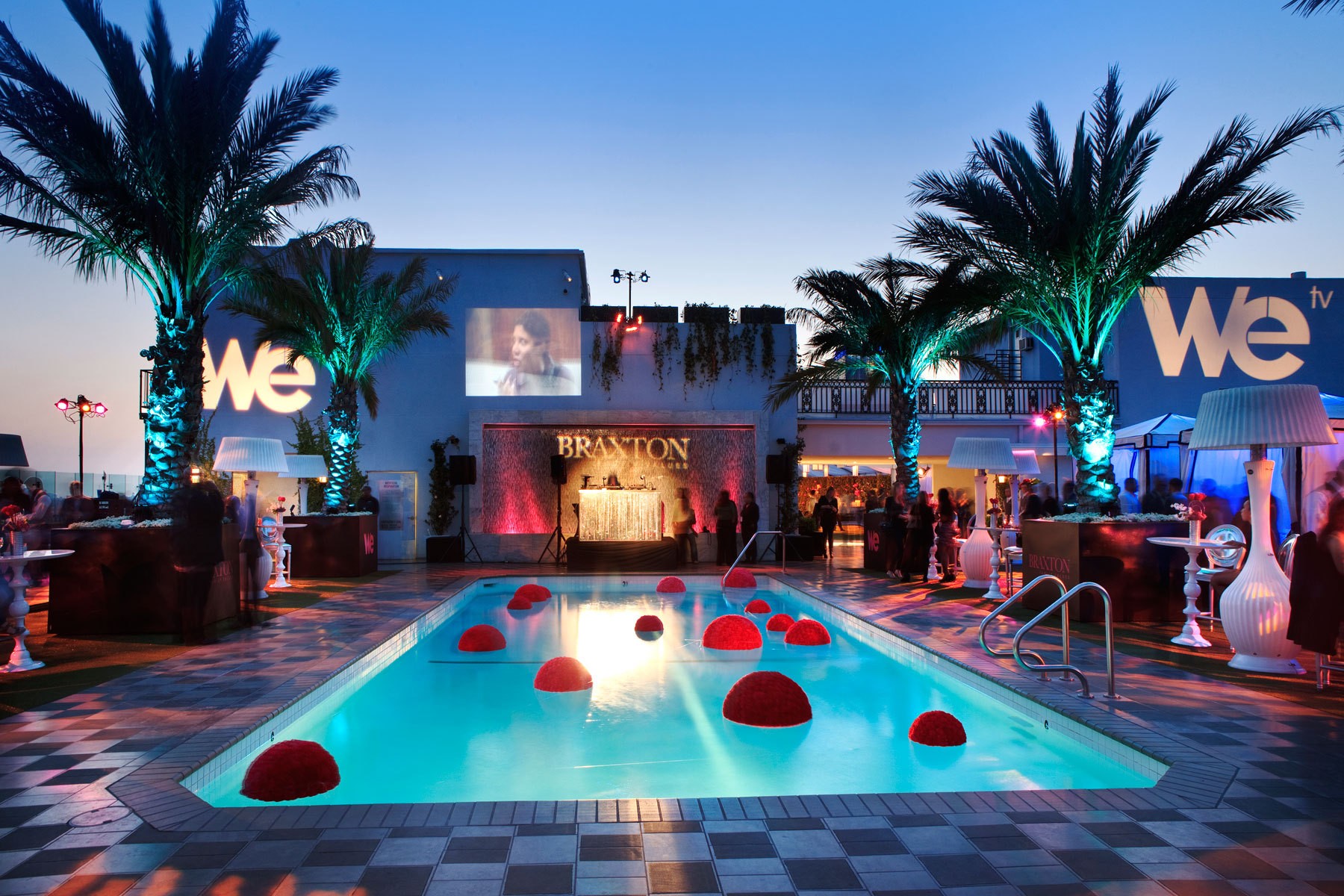 1.large styrofoam balls cut in half 2. Submerge ball in water to soak up 3. Arrange flowers by placing stem as far as it will go into the ball 4. Set on tables / pool this is something I am going to try .. neat way to decorate the pool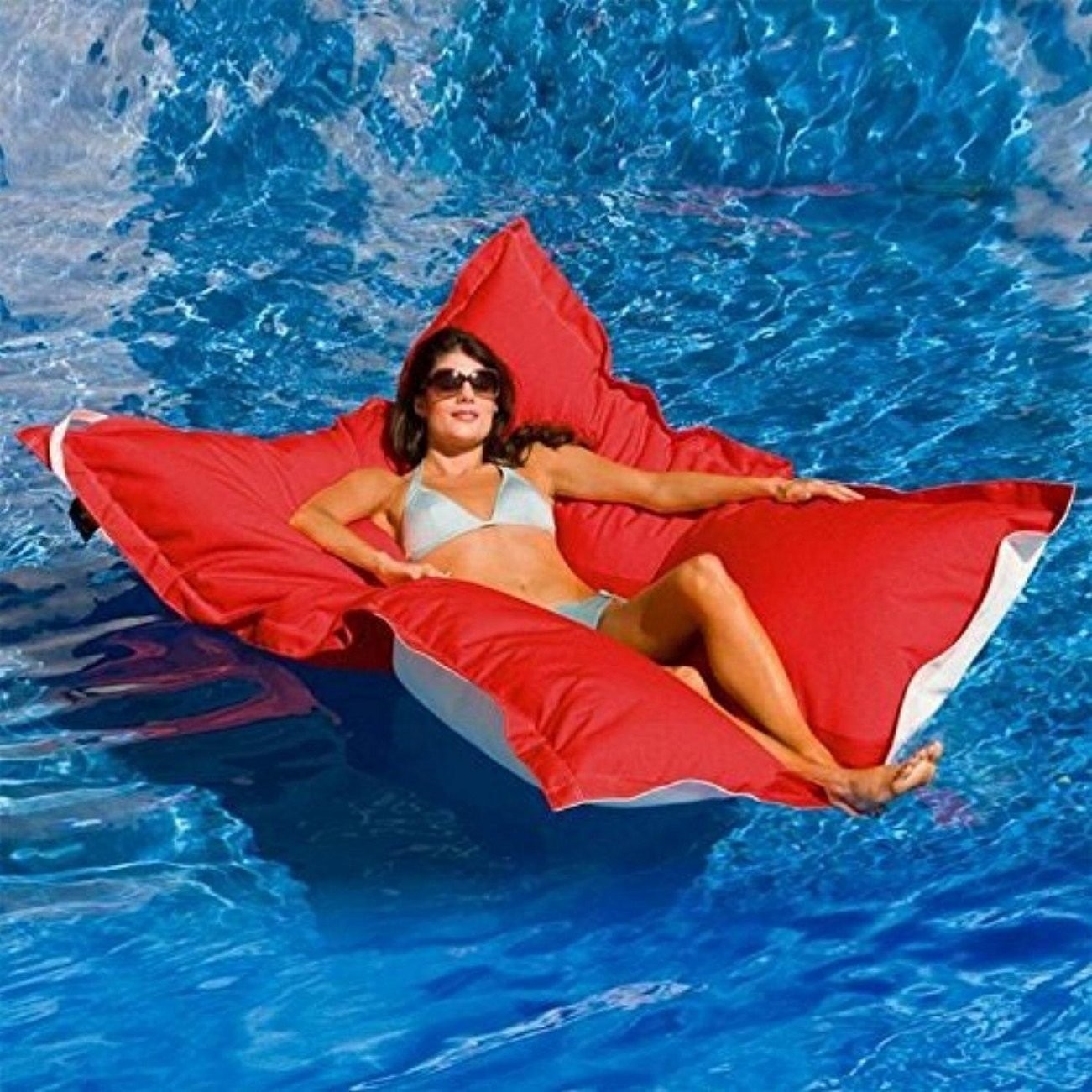 king kai pool float logo red this one of a kind swimming pool float ...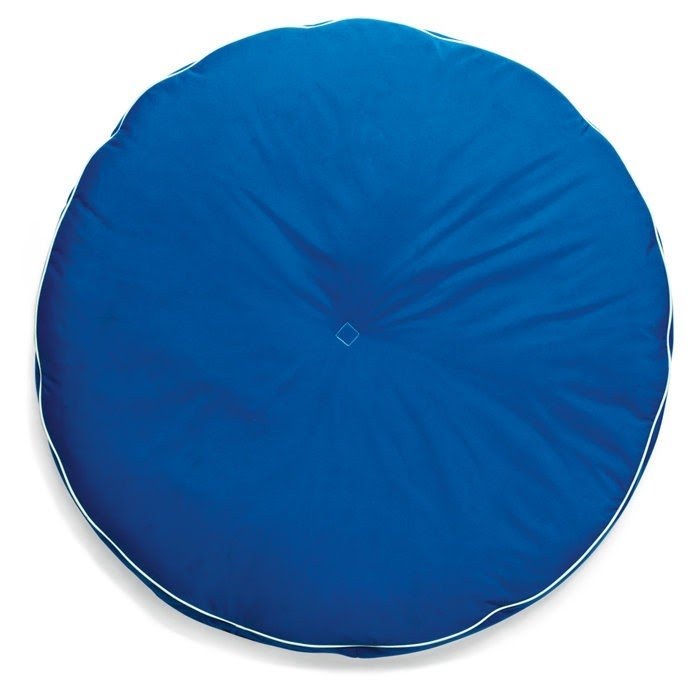 Unsinkable Pool Floats at Brookstone—Buy Now!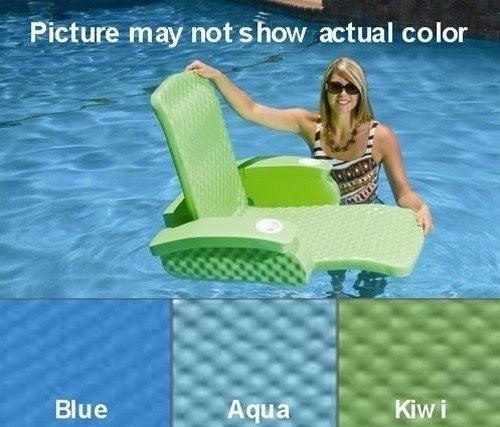 Details about New Folding Baja Chair Foam Swimming Pool Float - Blue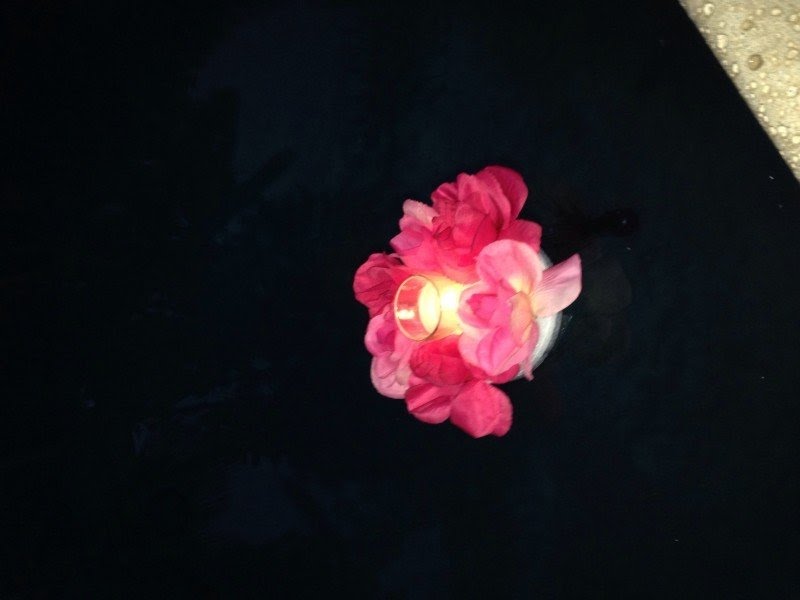 Floating floral pool decor. DIY, a little styrofoam, flowers, hot glue, fishing line and a candle. Voila gotta love the dollar tree.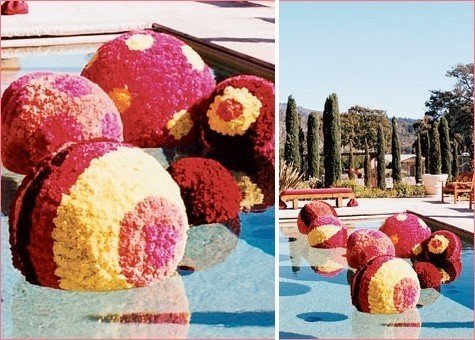 DIY Floating Flower Beach Balls. Great for a wedding reception or pool party.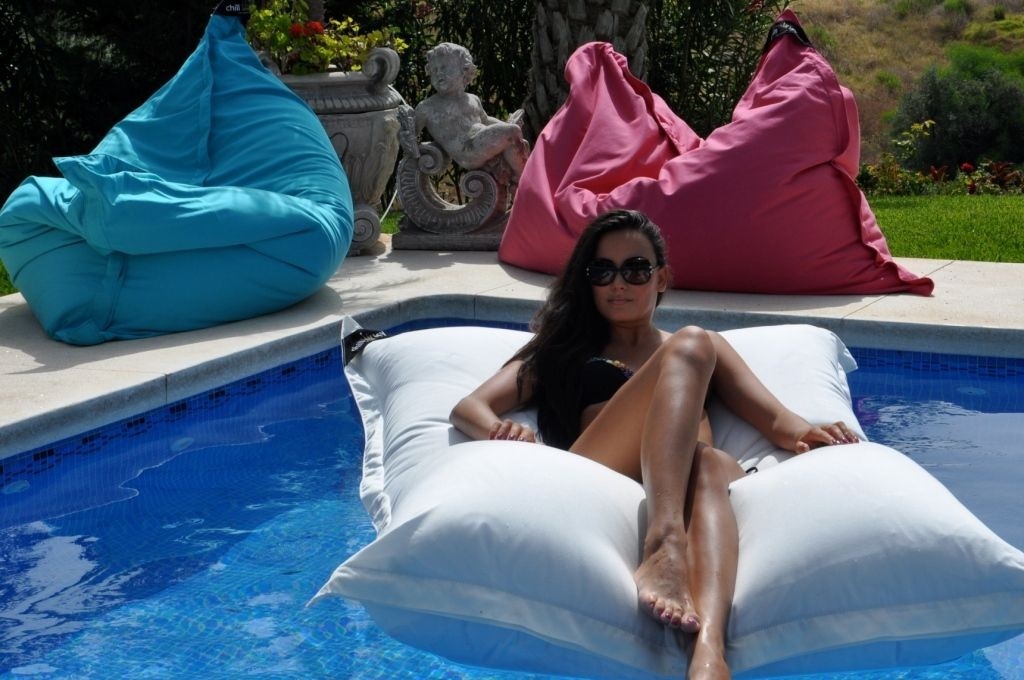 Always be sure that you are ready for that pool party with this amazing, waterproof wellness floating cushion. It will allow you to both sunbathe and to make perfect use of your pool at the same time.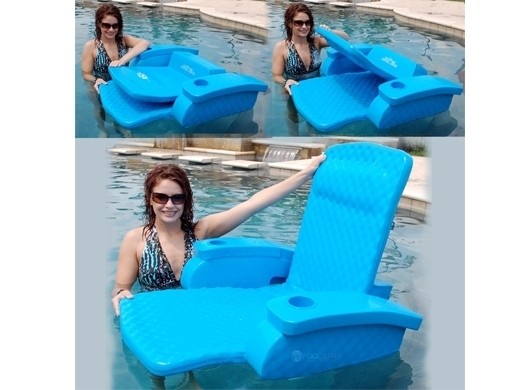 ... , Garden & Outdoor Living > Pools & Spas > Pool Fun > Floats & Rafts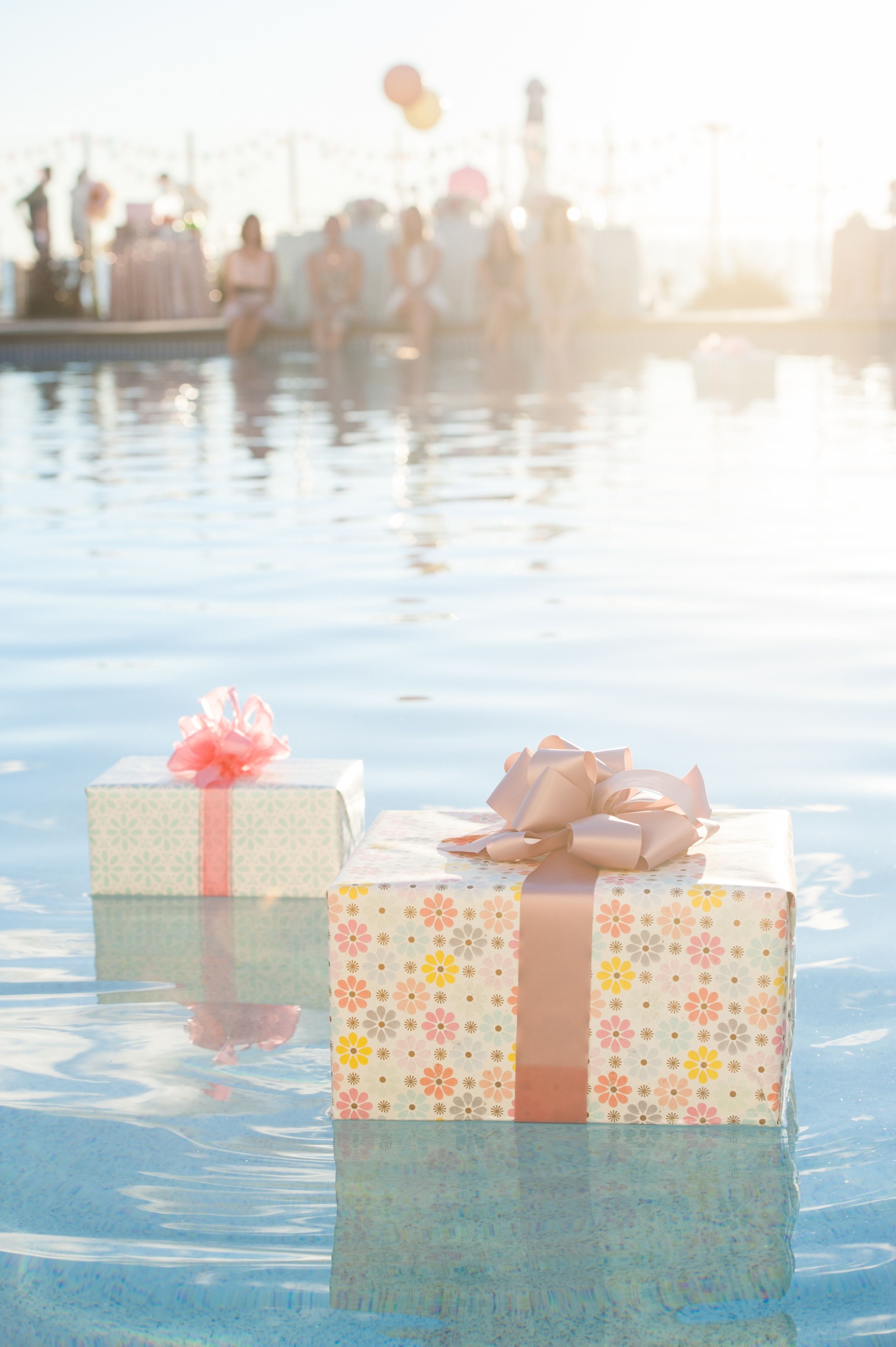 Floating presents at a poolside bridal shower. So cute! Just wrap styrofoam to pull off this gorgeous trick!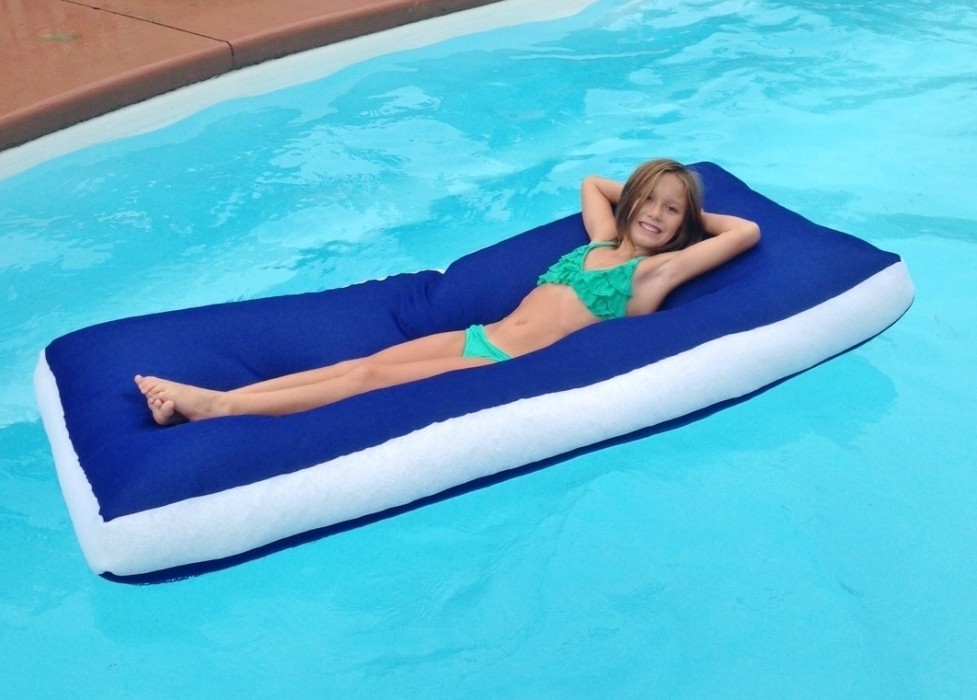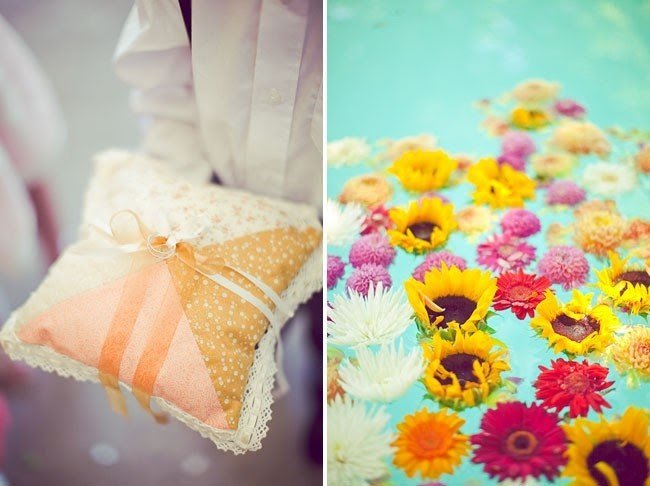 your swimming pool on the backyard and there is a gourmet party. Maybe your wedding? A pool can be a decoration if you put floating, colorful flowers into it. The right material will not let them sink.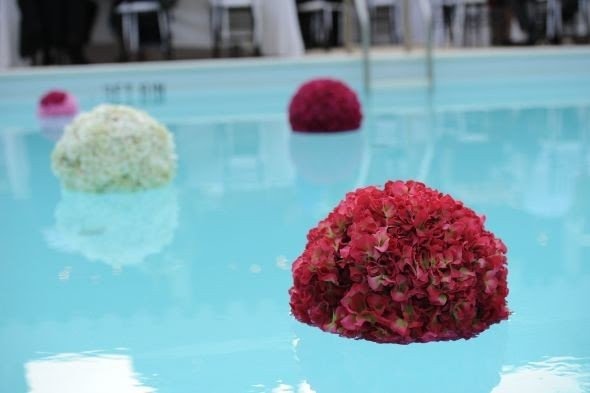 Flowers accompany our life in the most important ceremonies, such as a wedding. Instead of just putting them on the table, you can create delicate balls from their small flowers, styrofoam pool floats, floating on the surface of the pool.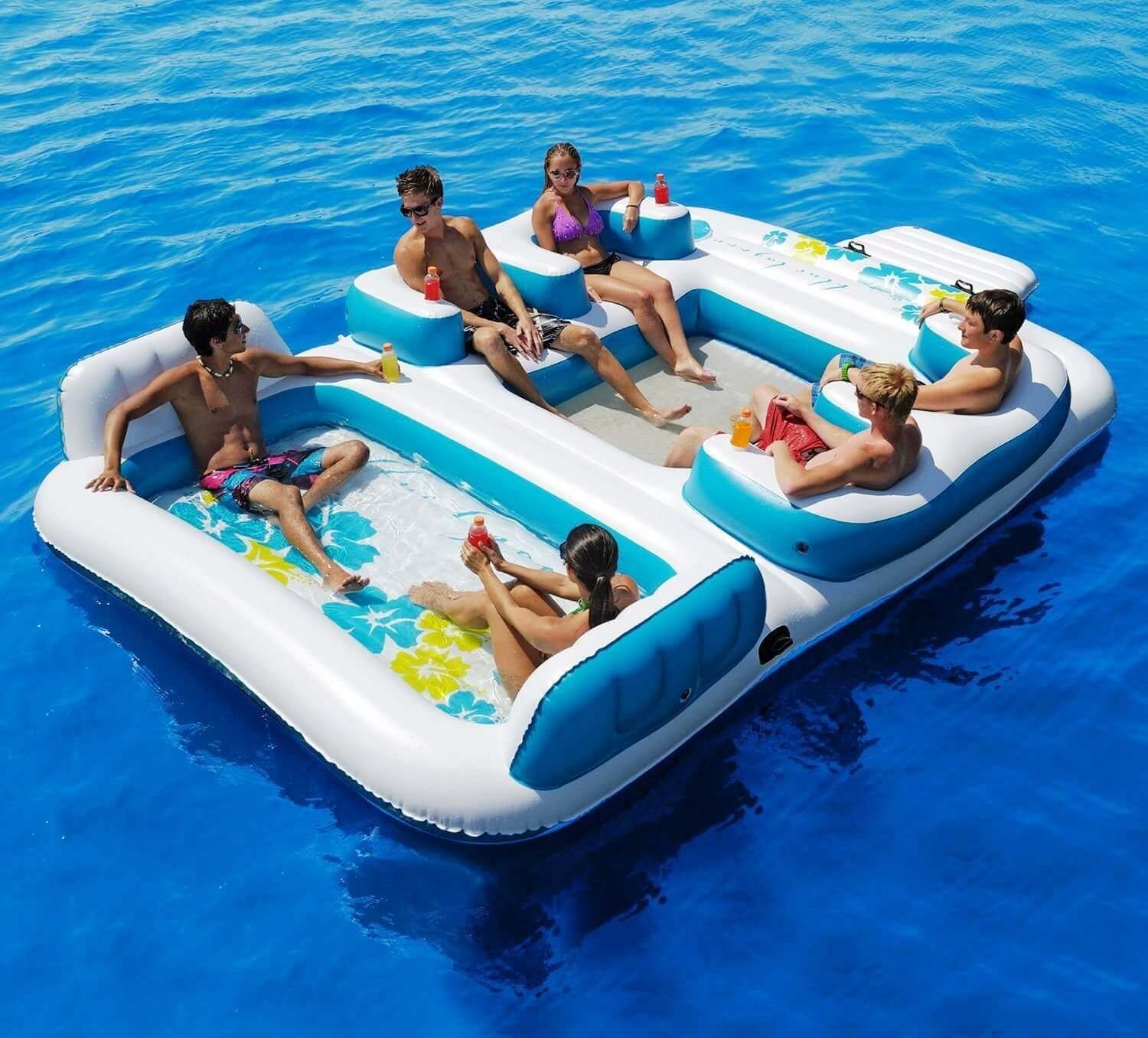 original.jpg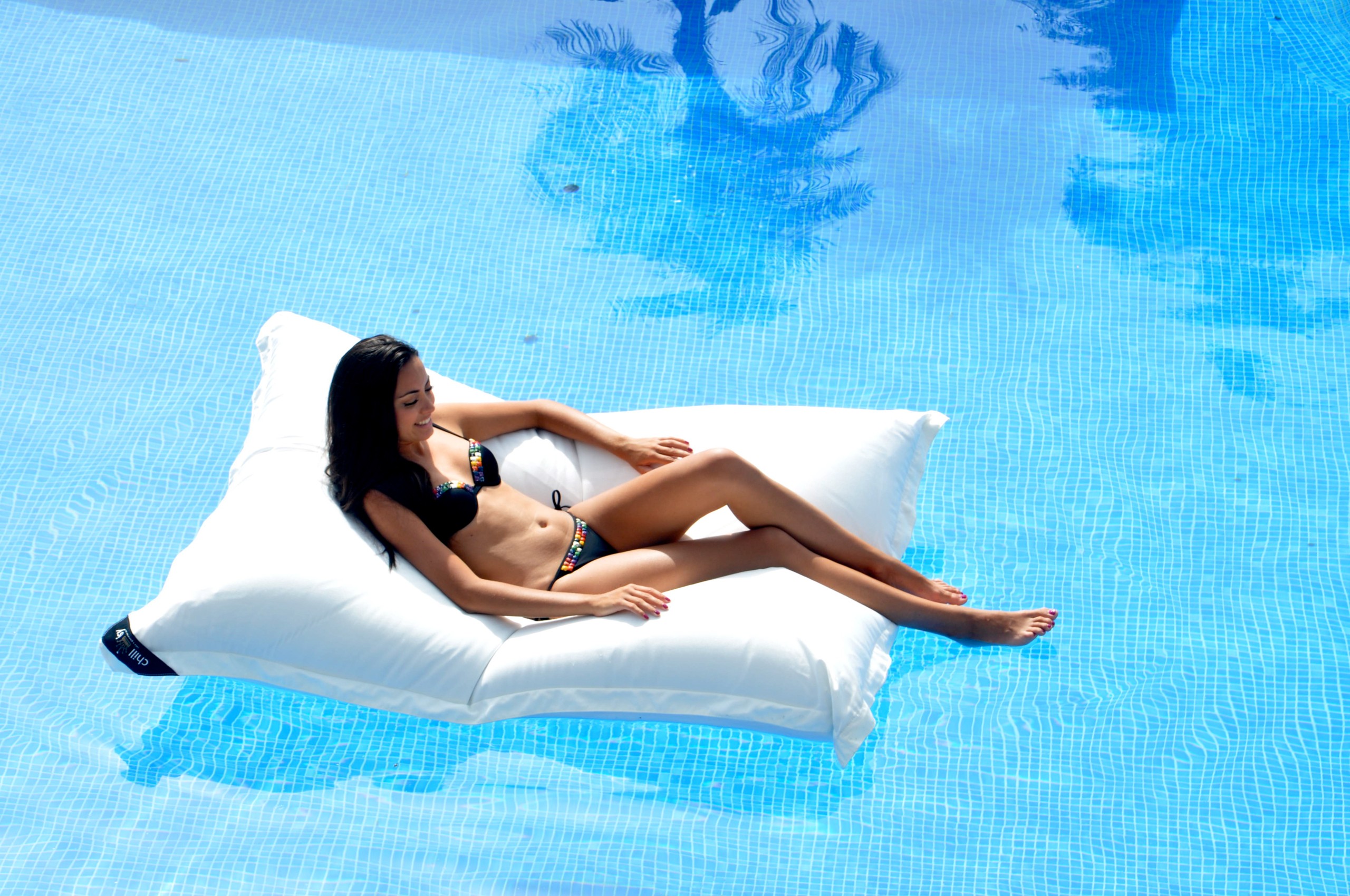 Ready for pool party! waterproof wellness floating cushion by chillisy® .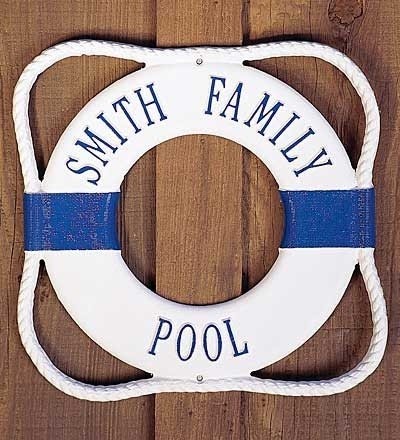 Personalized Life Ring Pool Sign...We're all familiar with the "life preserver," a floating ring used to prevent drowning. It's also known as a lifebuoy, ring buoy or a "Kisby ring," after its inventor—British Naval Officer Thomas Kisbee (1792-1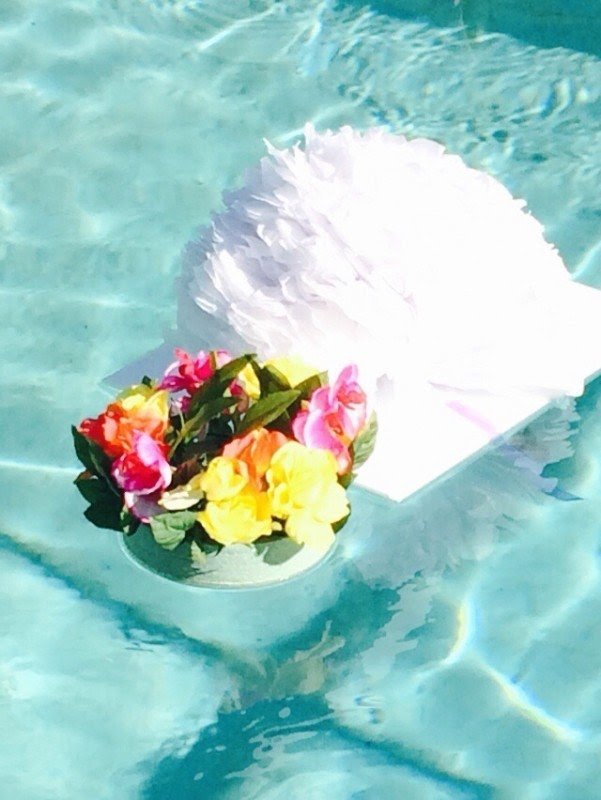 Wedding pool decor. DIY floating poms & flowers. I handmade tissue poms and glues them to styrofoam so they would float.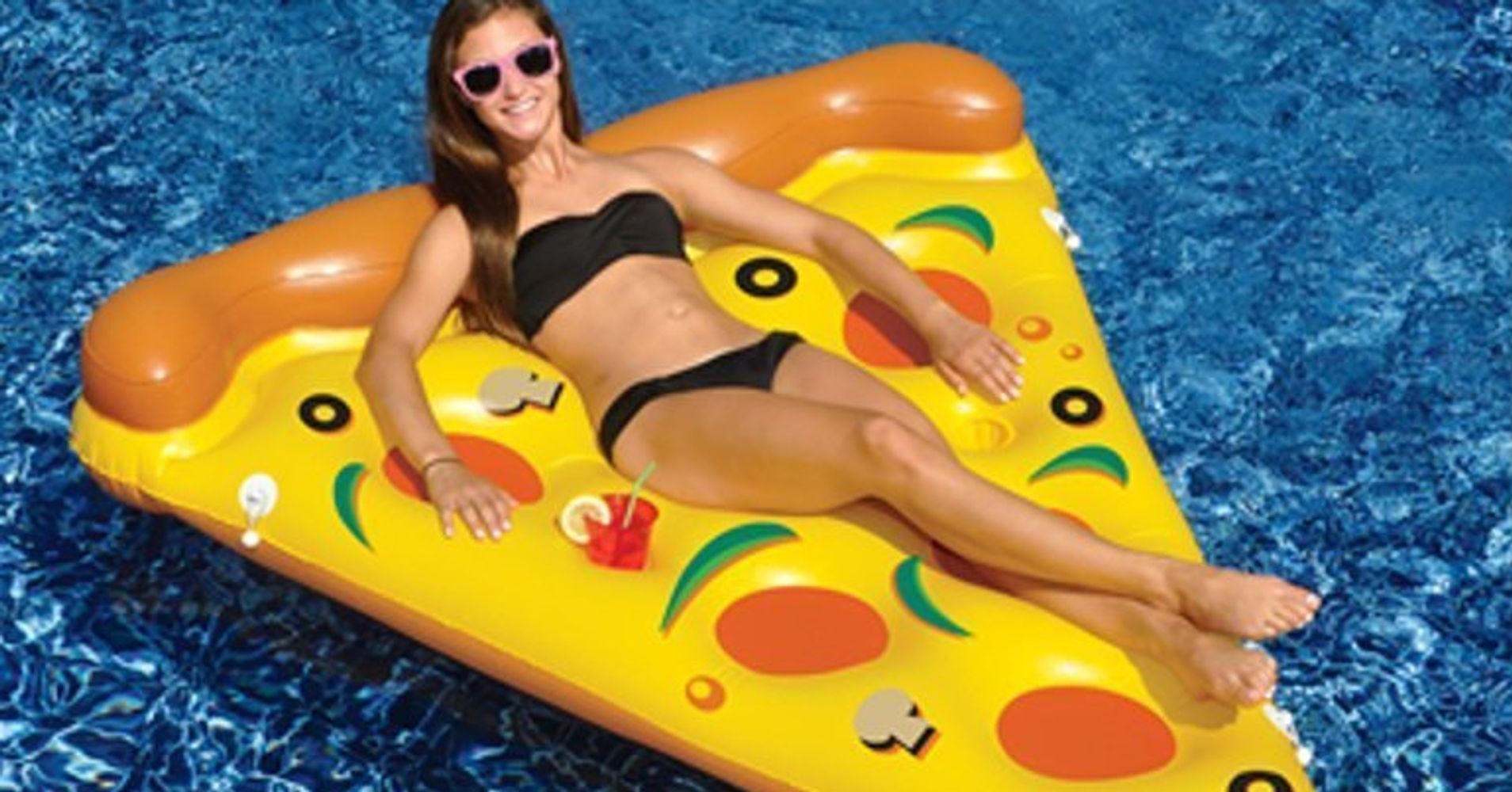 Pizza Slice Pool Float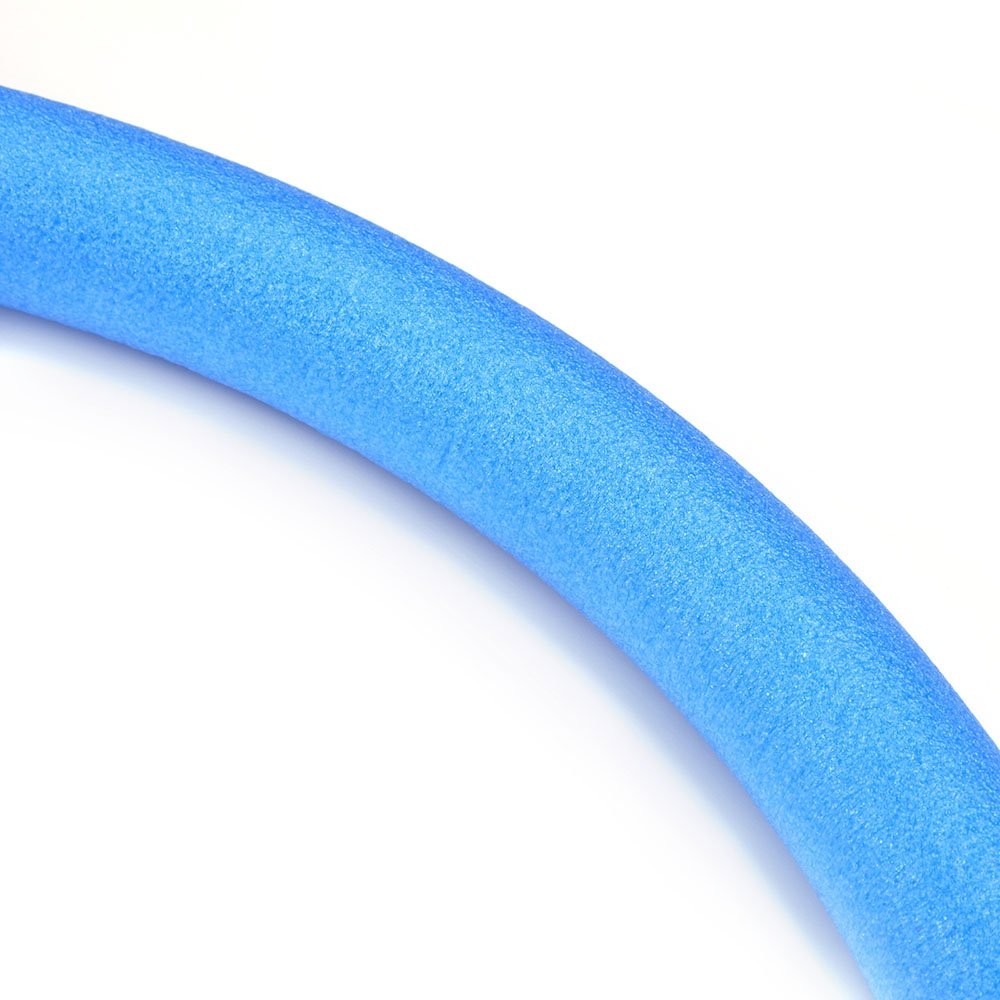 Details about Pool Noodles Swimming Float Aid Woggle Wacky Water Foam ...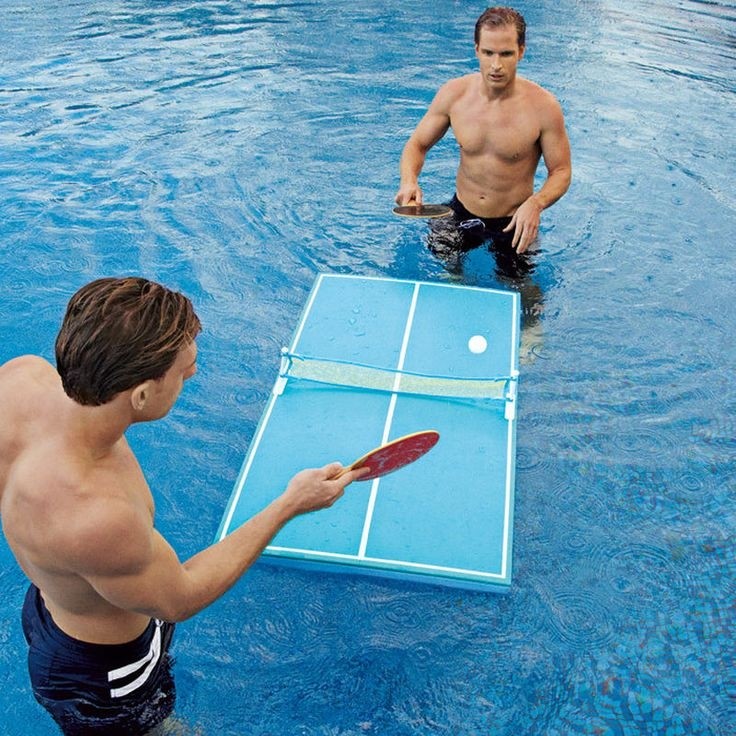 A cool tennis table made of recycled styrofoam from an old jacuzzi cover! It is waterproof and very lightweight so perfectly floats on water. It has white painted lines and is equipped with a nylon net.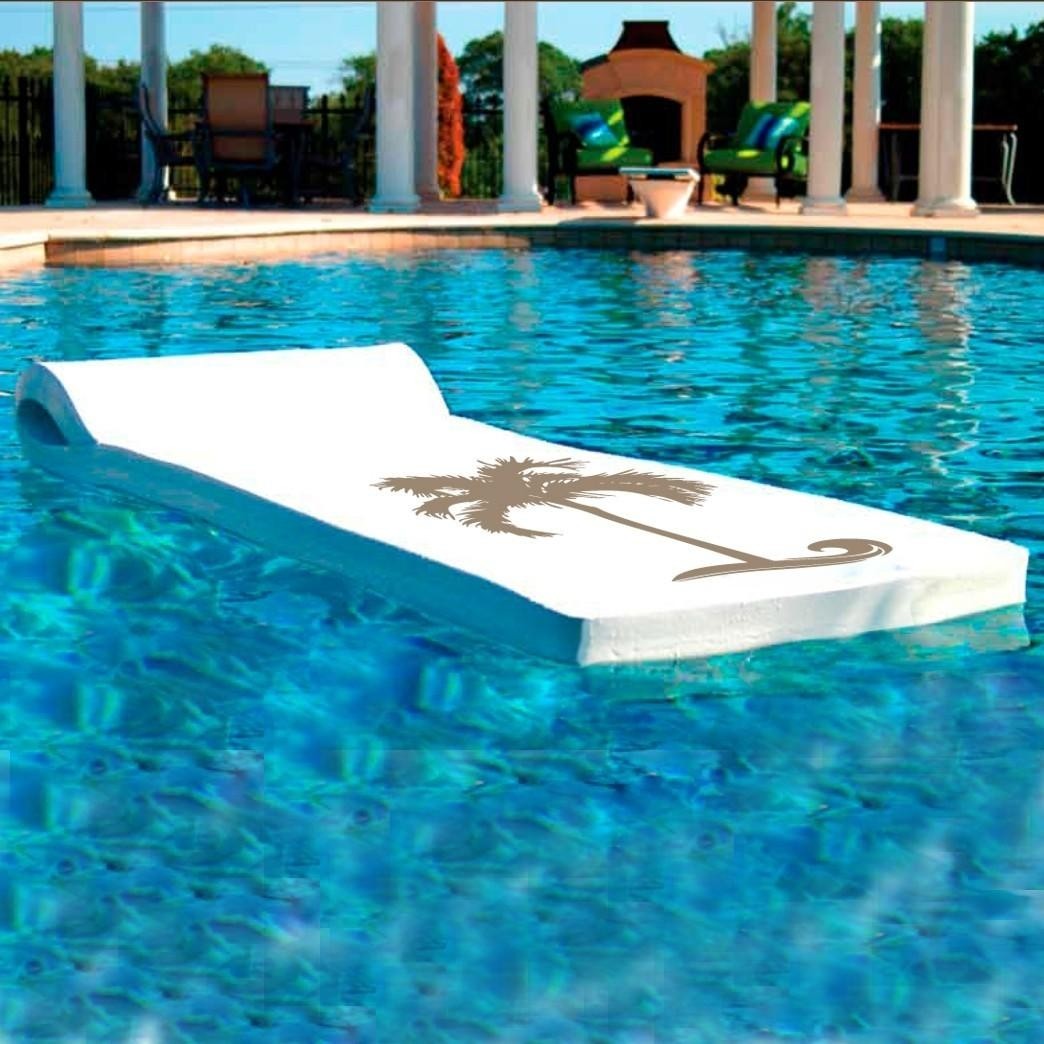 Ultra Sunsation Luxe Pool Float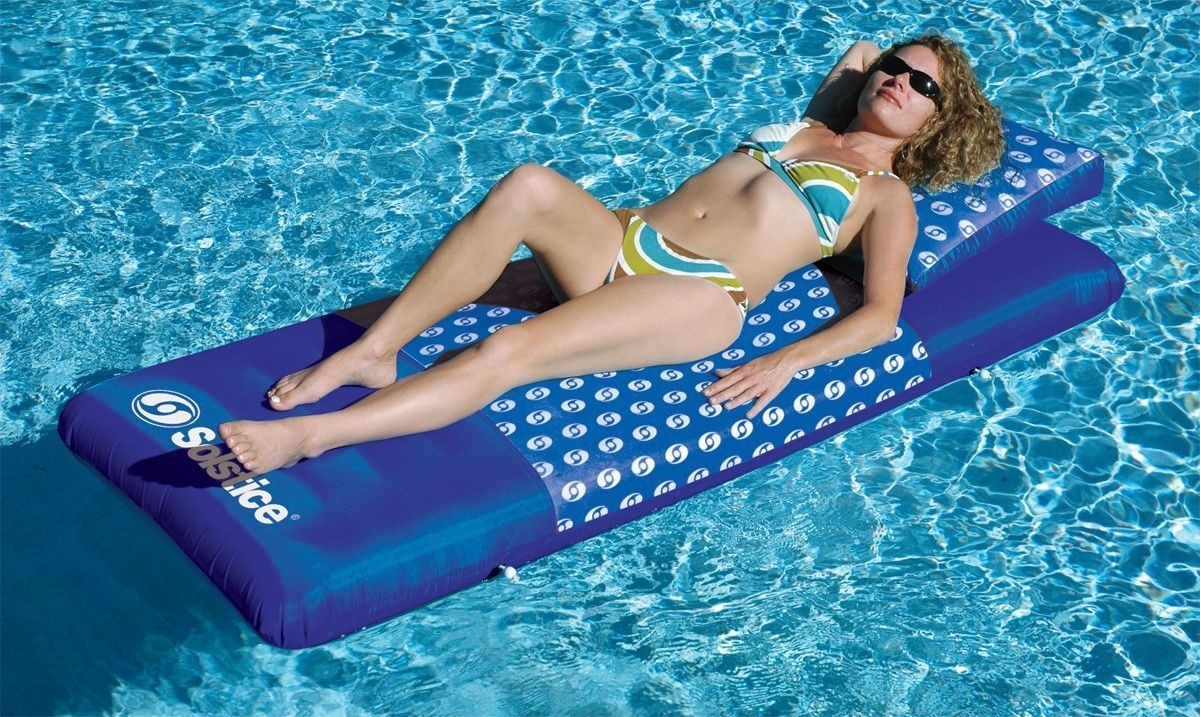 Designer Floating Pool Mat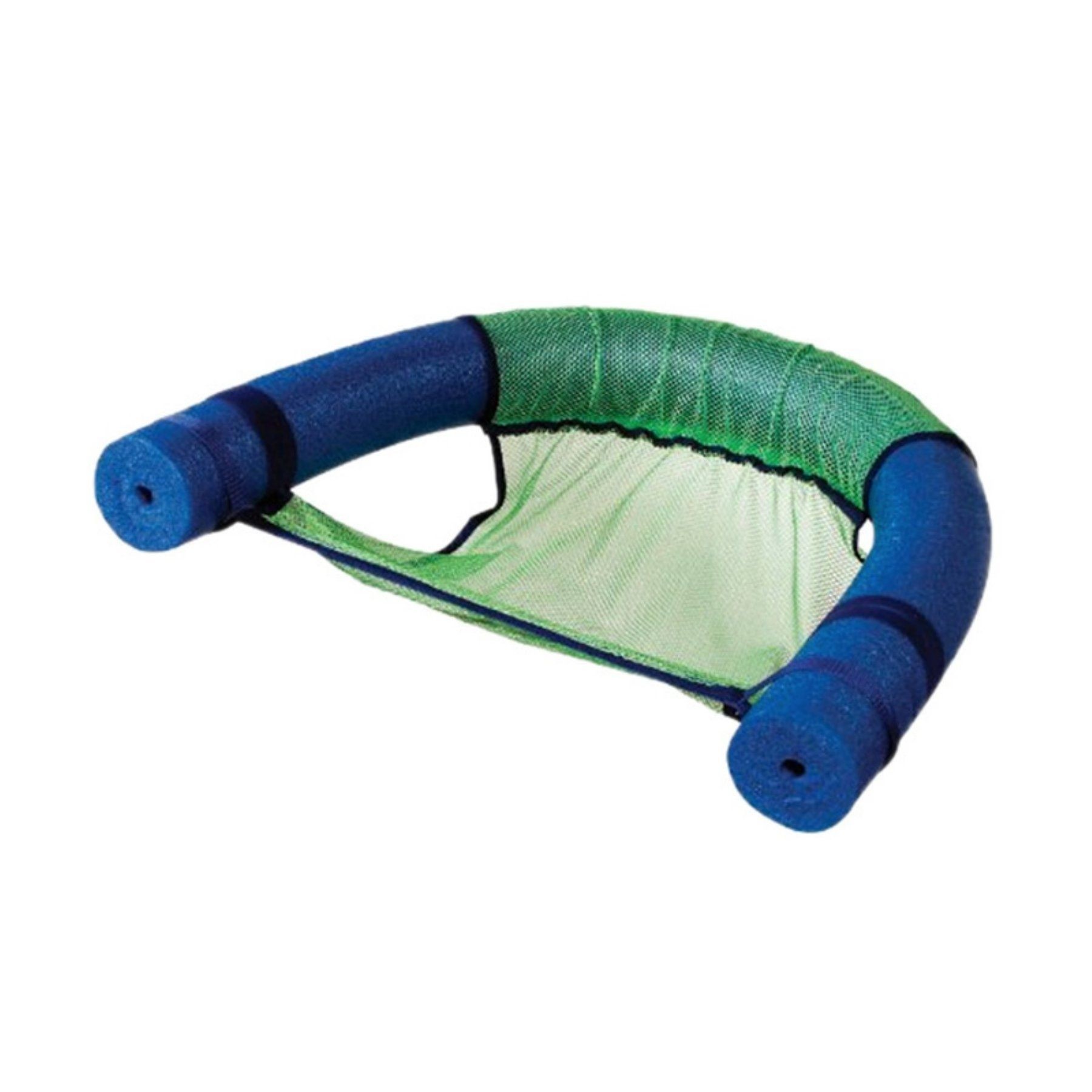 TURN YOUR NOODLES INTO A POOL CHAIR! STURDY, YET COMFORTABLE MESH SEATING FITS BOTH REGULAR AND BIG BOSS NOODLES. ELASTIC BANDS HOLD NOODLES SECURELY FOR EASY FLOATABILITY.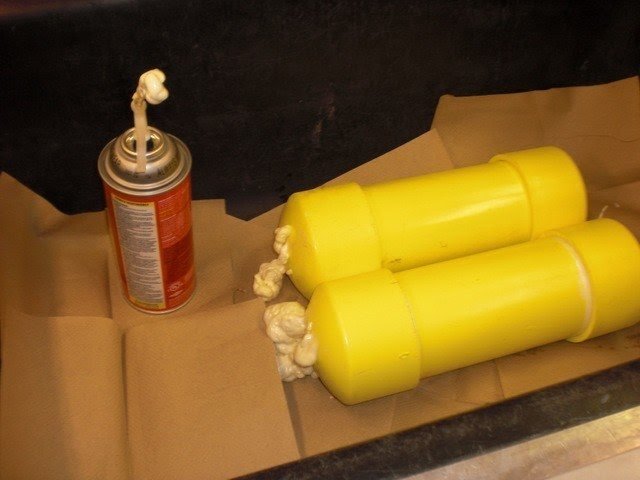 Foam Floats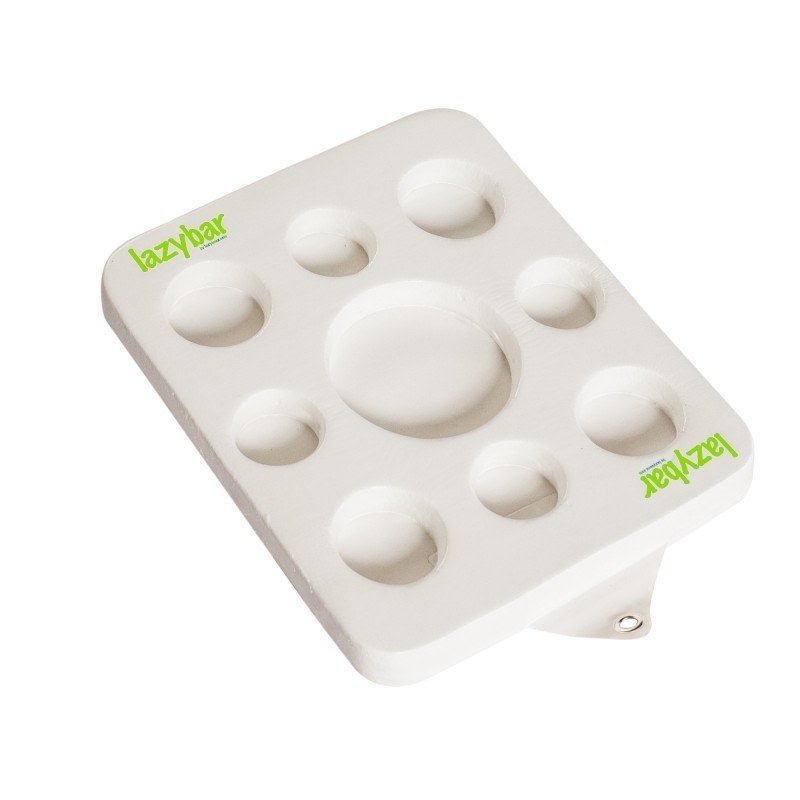 Ultra Lazy Bar™ Pool Float