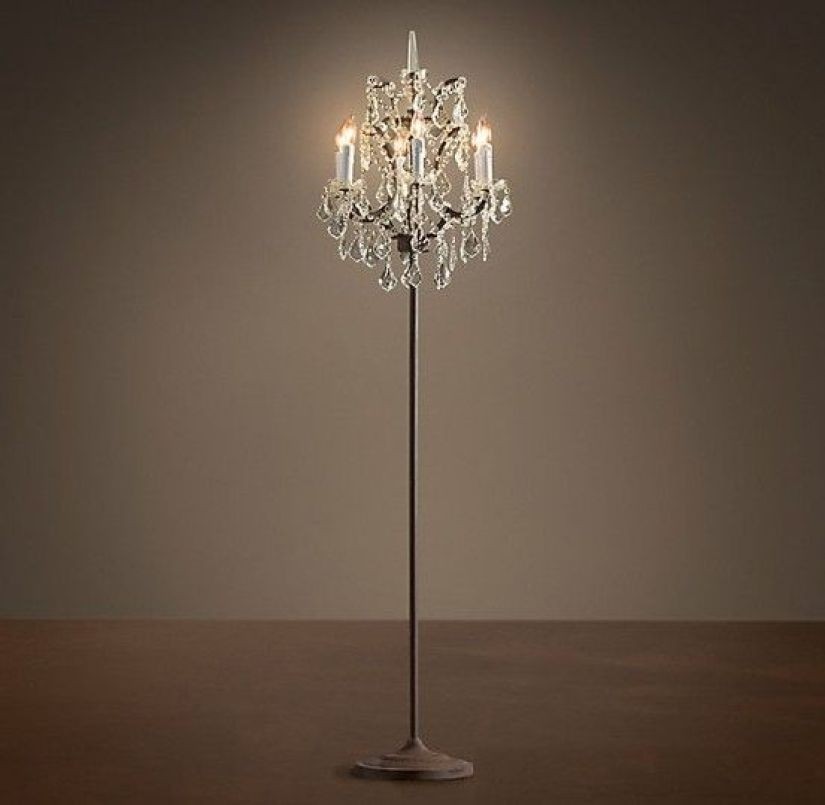 Elegant floor lamp with 6 lights. It is mounted on metal base. Lampshade is finished with crystals. Adds freshness and elegance to each room.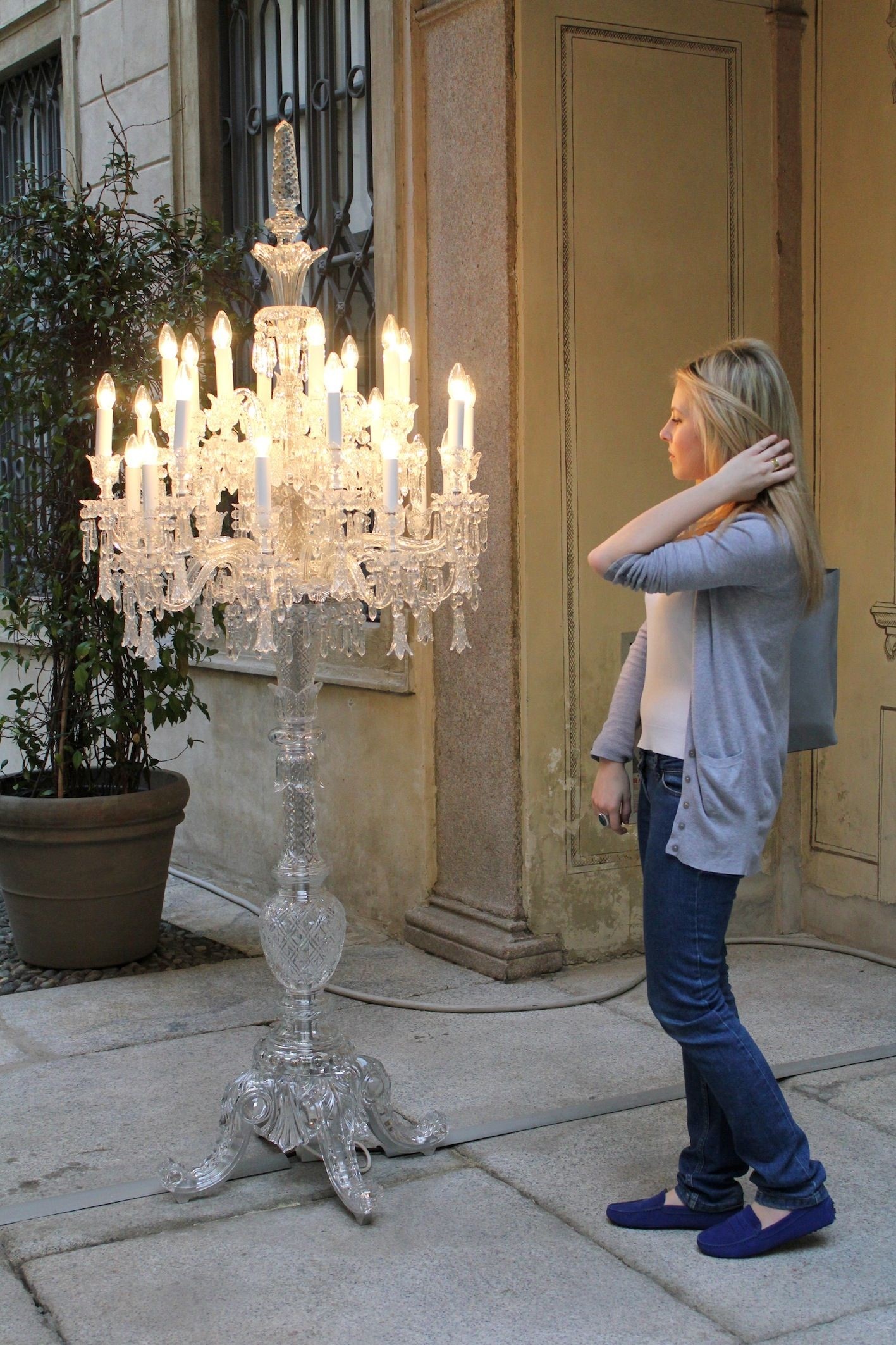 Superb chandelier floor lamp featuring a unique four-legged base finished in a recessed silver coat. The lamp also comes with a large Victorian-style chandelier capable of holding dozens of candles. The overall craftsmanship in this piece and elegant design makes it a must-have for your home.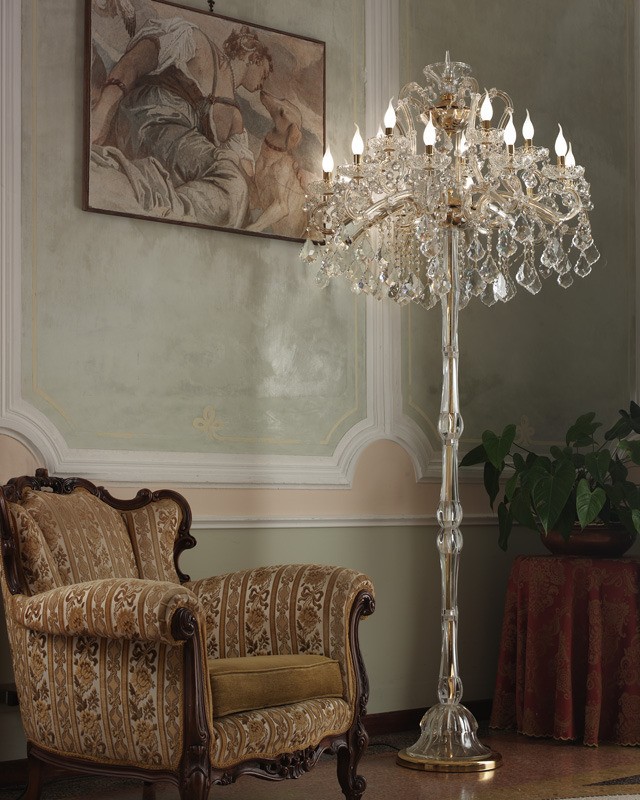 See our range of first class Italian crystal floor lamps. Not a mere ...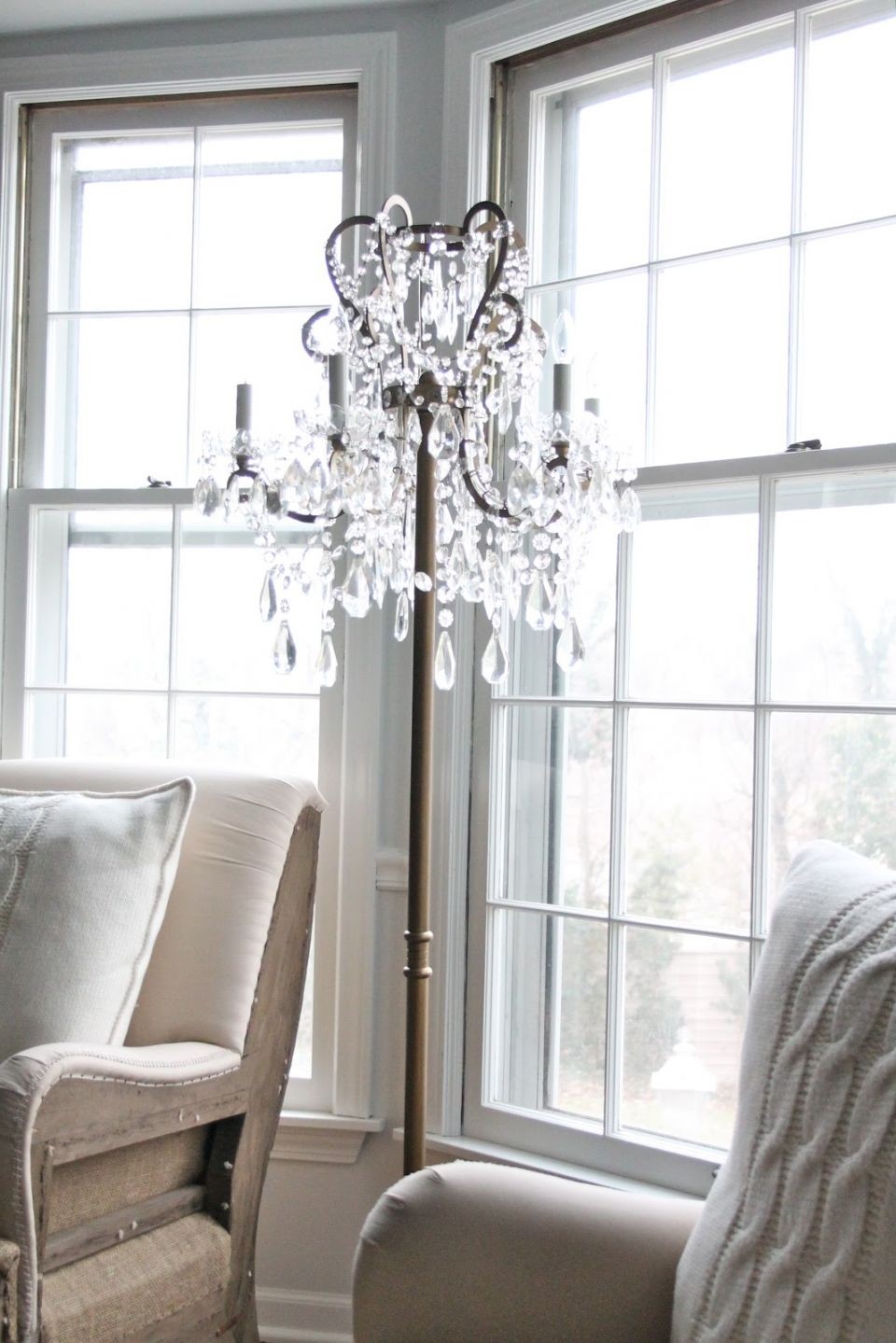 If you can't decide whether you need a crystal chandelier or floor lamp, go for something that merges both of the mentioned: this tall floor lamp was artfully combined with glamorous crystal beads chandelier.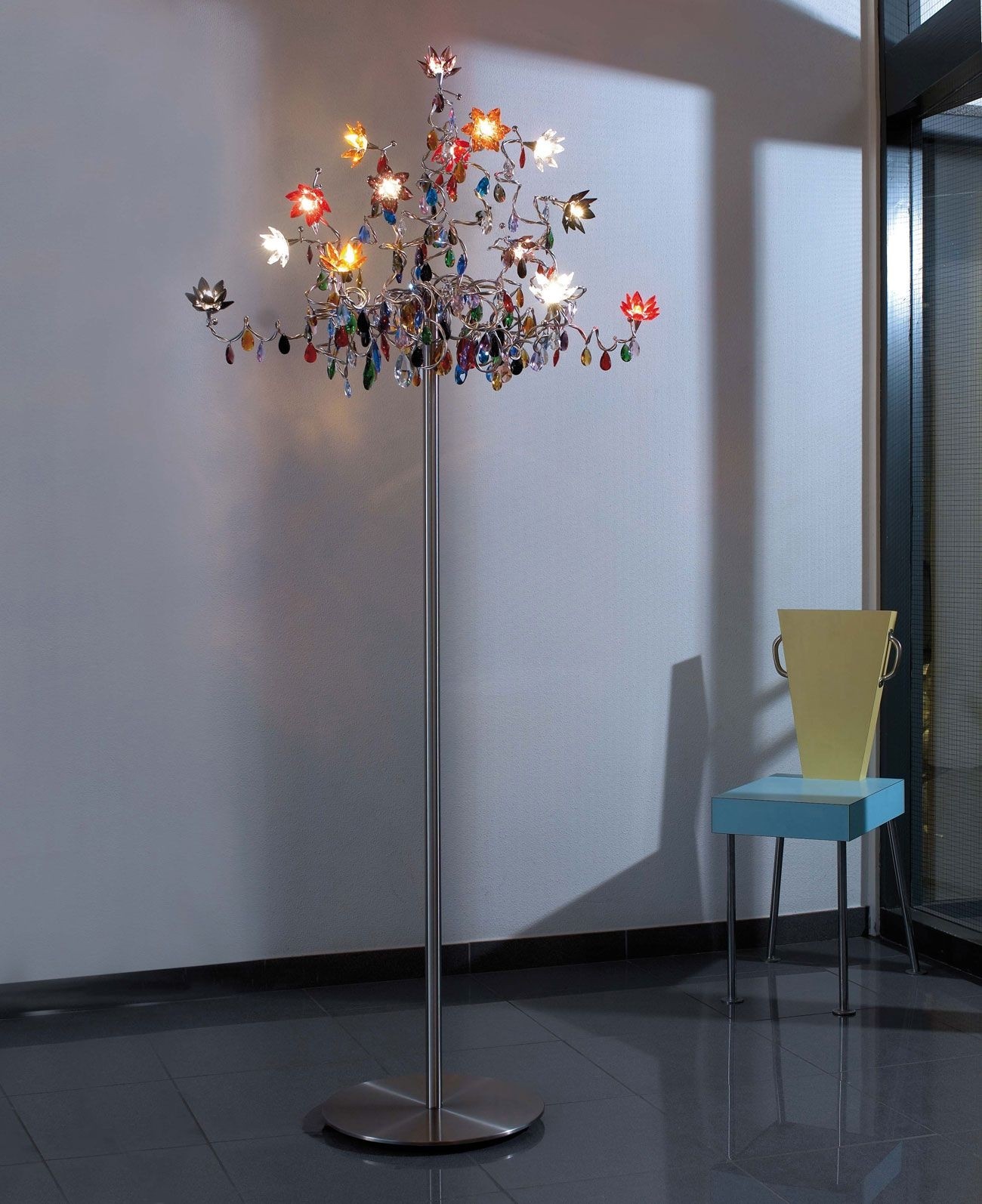 Jewel Chandelier 15 Lt Floor Lamp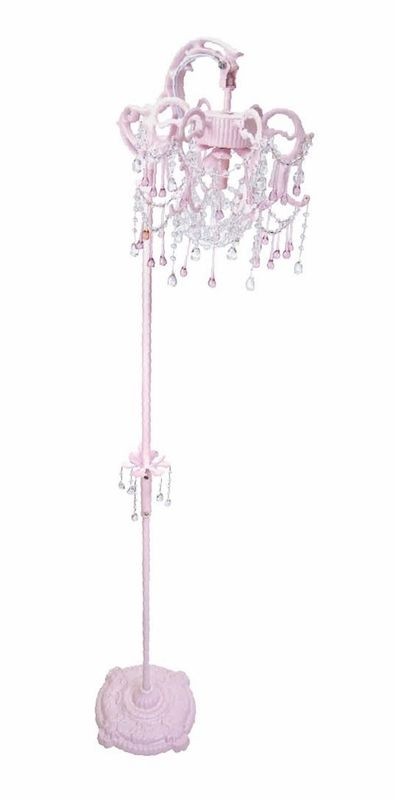 Whimsical chandelier floor lamp coated in pink and finished in additional intricate detailing. Designed for the kid's room, this piece comes with a strong base for safety. Its spectacular glow, coupled with its vibrant colors, will bring a sense of life and elegance into any space.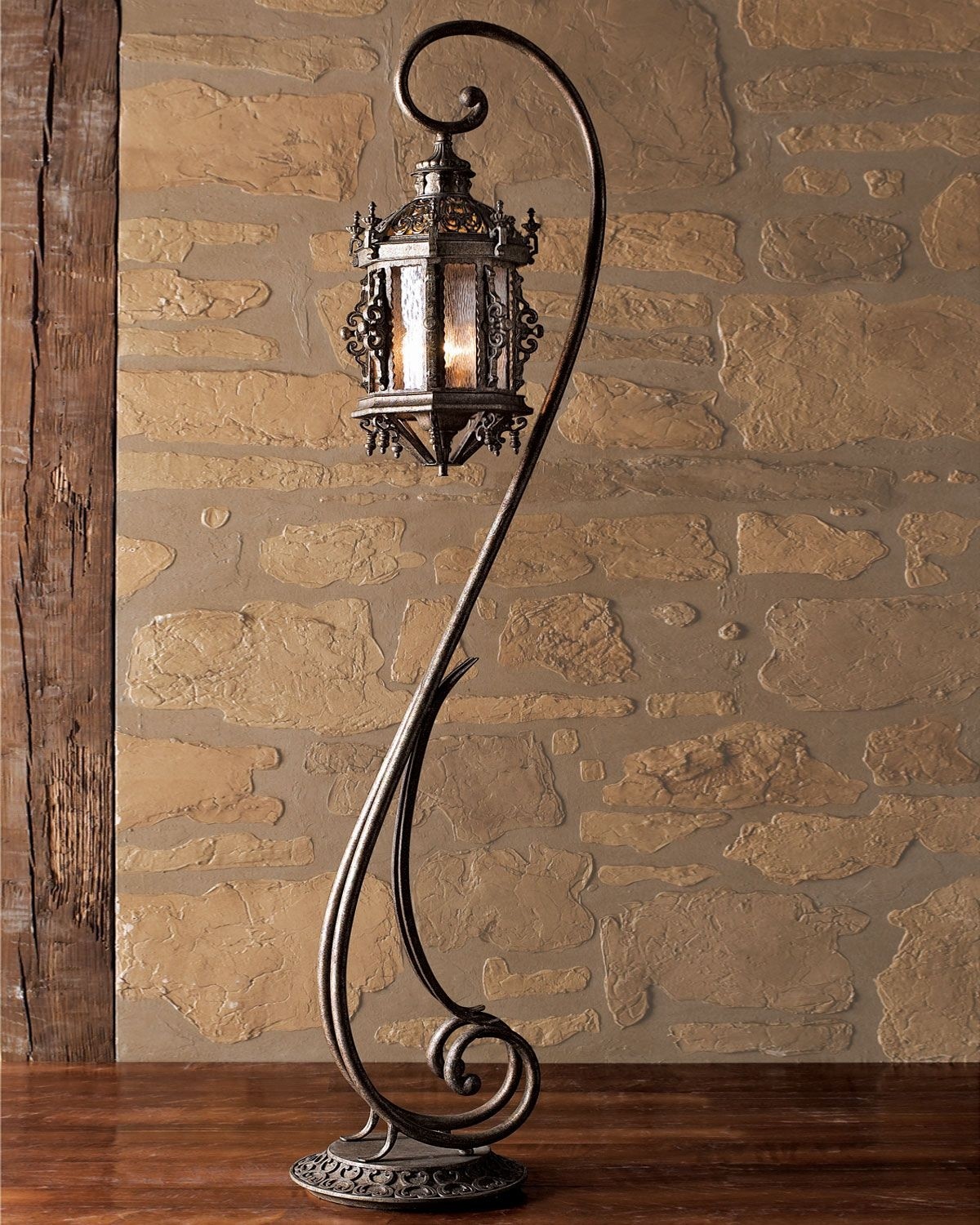 Vintage style chandelier floor lamp with a small rounded base and a well-built wrought iron support stem. The piece also features beautiful craftsmanship and comes with a unique minimalist design that will blow you away. You'll get a beautiful English lamp attached to the top.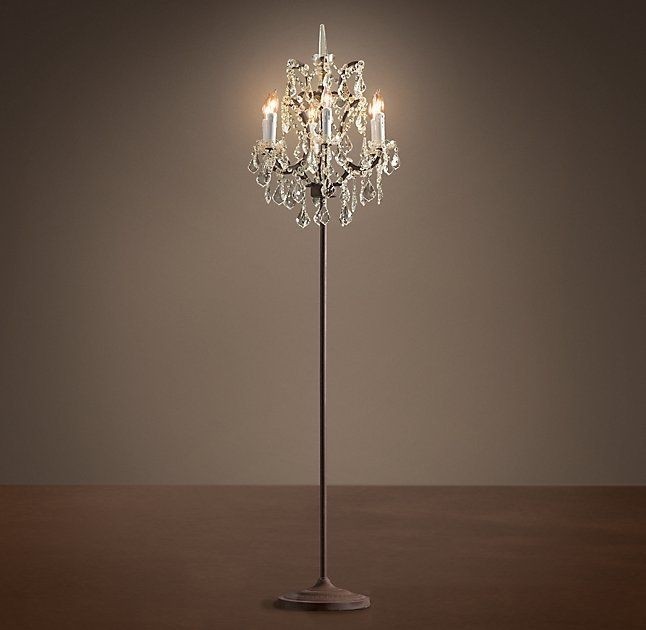 This amazing floor lamp sports a design with a chandelier on top and would make for one of the finest options for your interior, allowing it to shine with class and true charm. It offers the four candle-like lights that work smoothly with the crystals.

A chic antique style floor lamp with a white metal base. It has a round foot, a tall round stem with collars in the middle and several curved arms at the top adorned with crystal glass pendants. A drum lampshade of frosted glass has metal edges.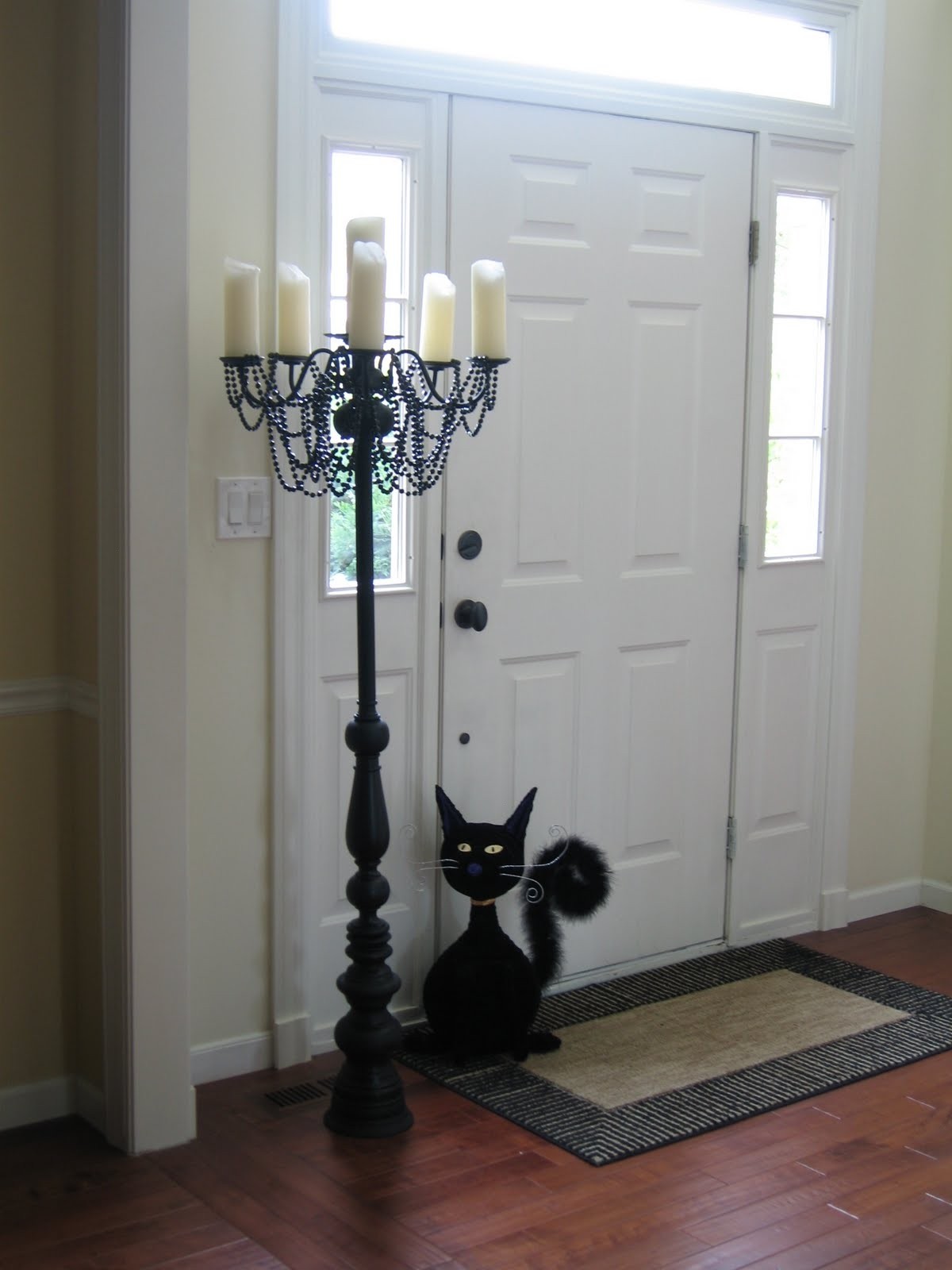 Elaine a fellow pinner sent me this tutorial, for sure I am making, thanks Elaine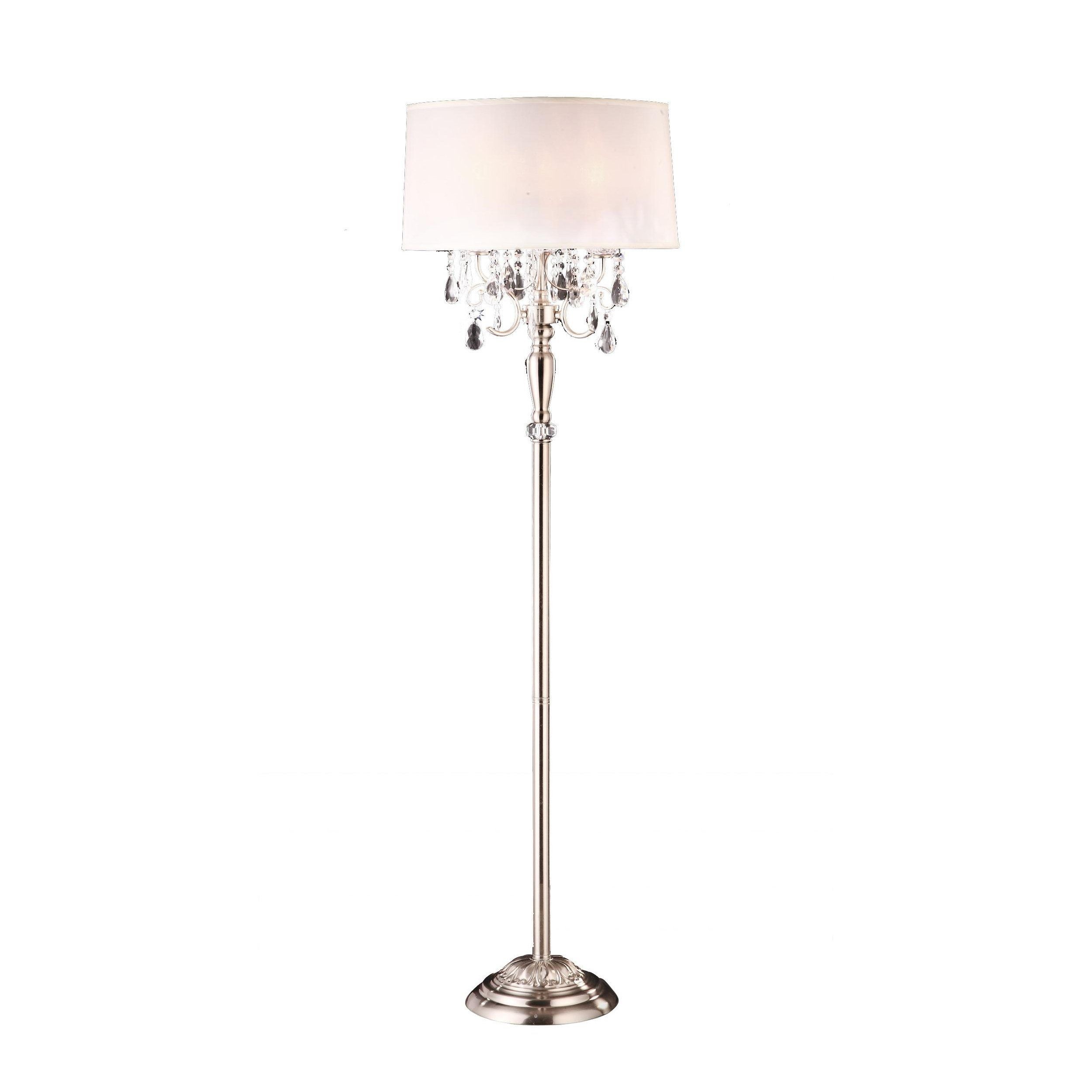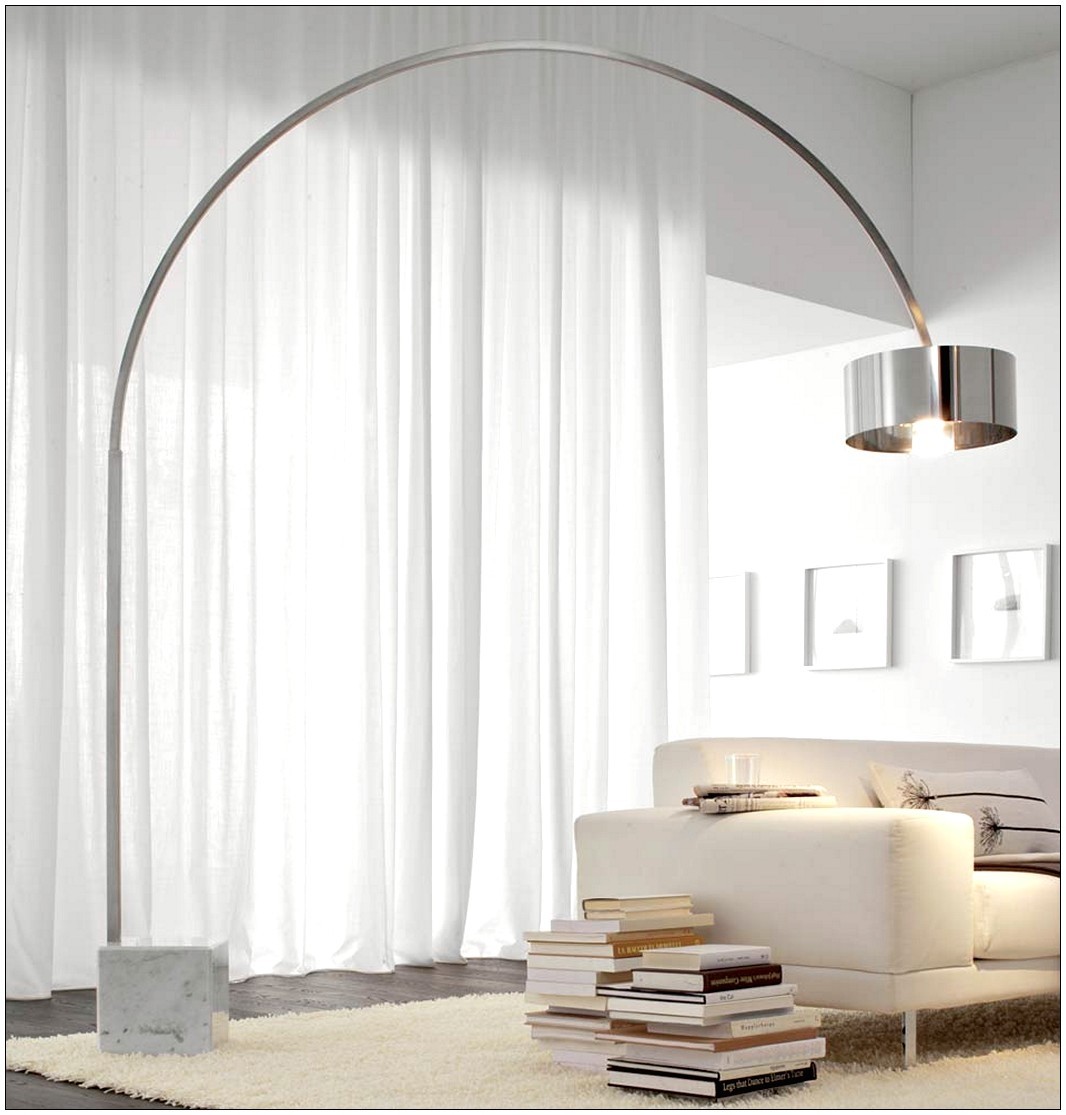 Modern Floor Lamps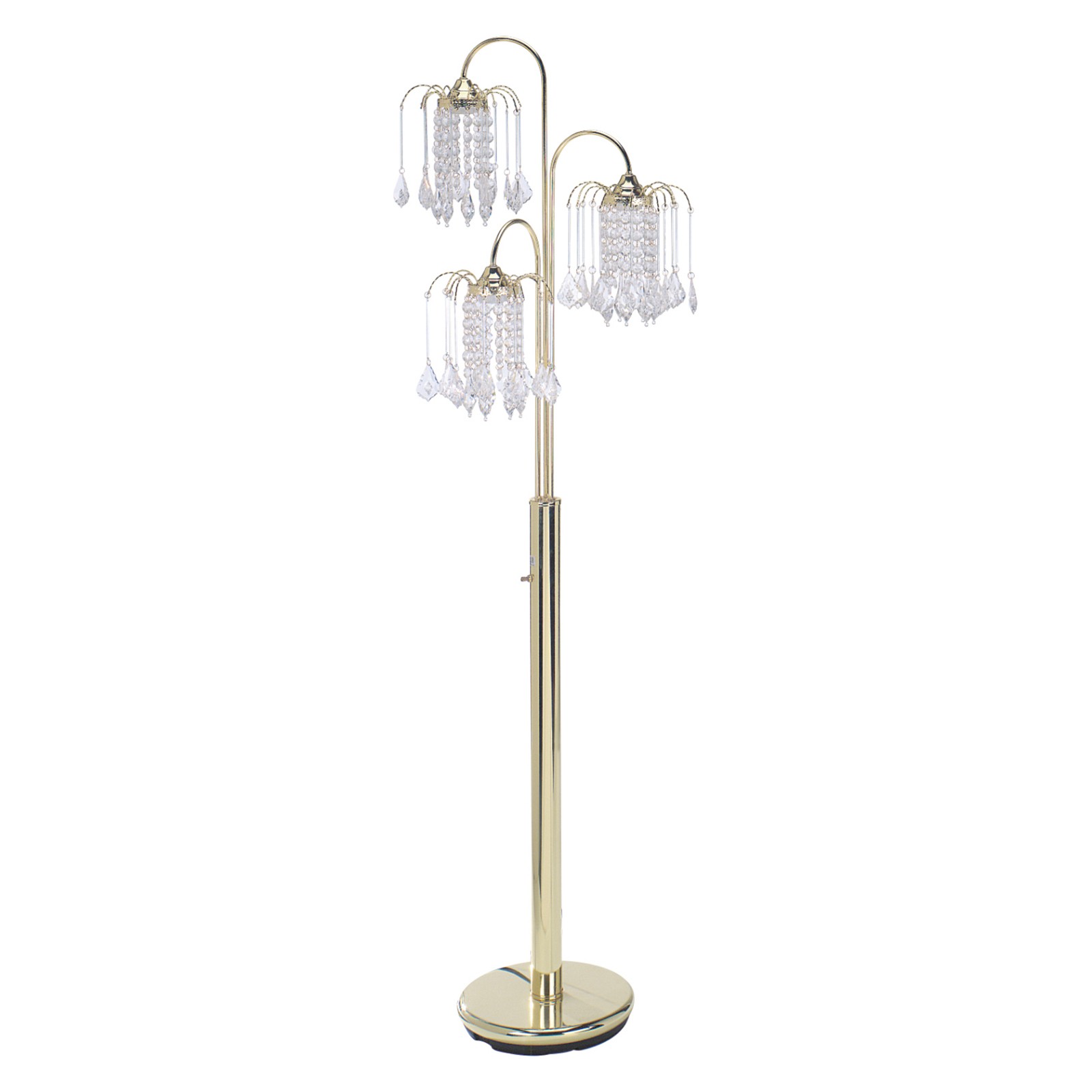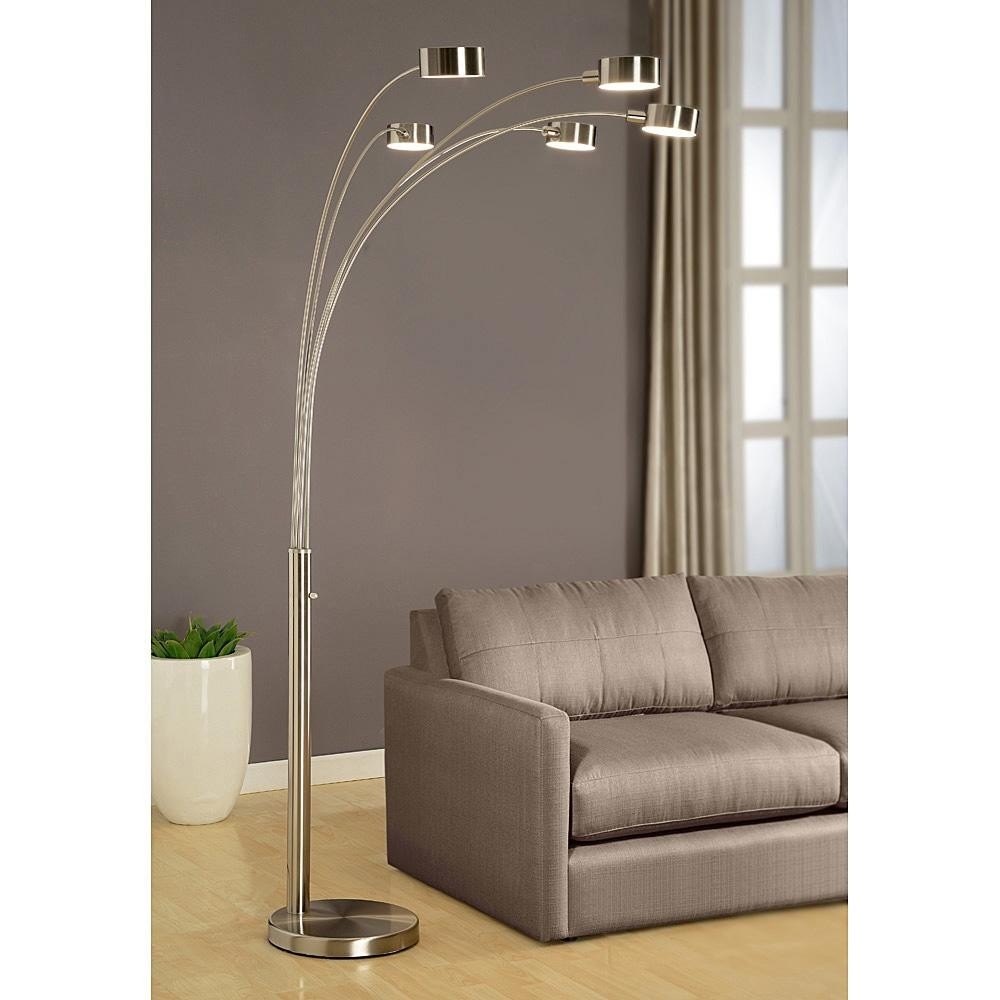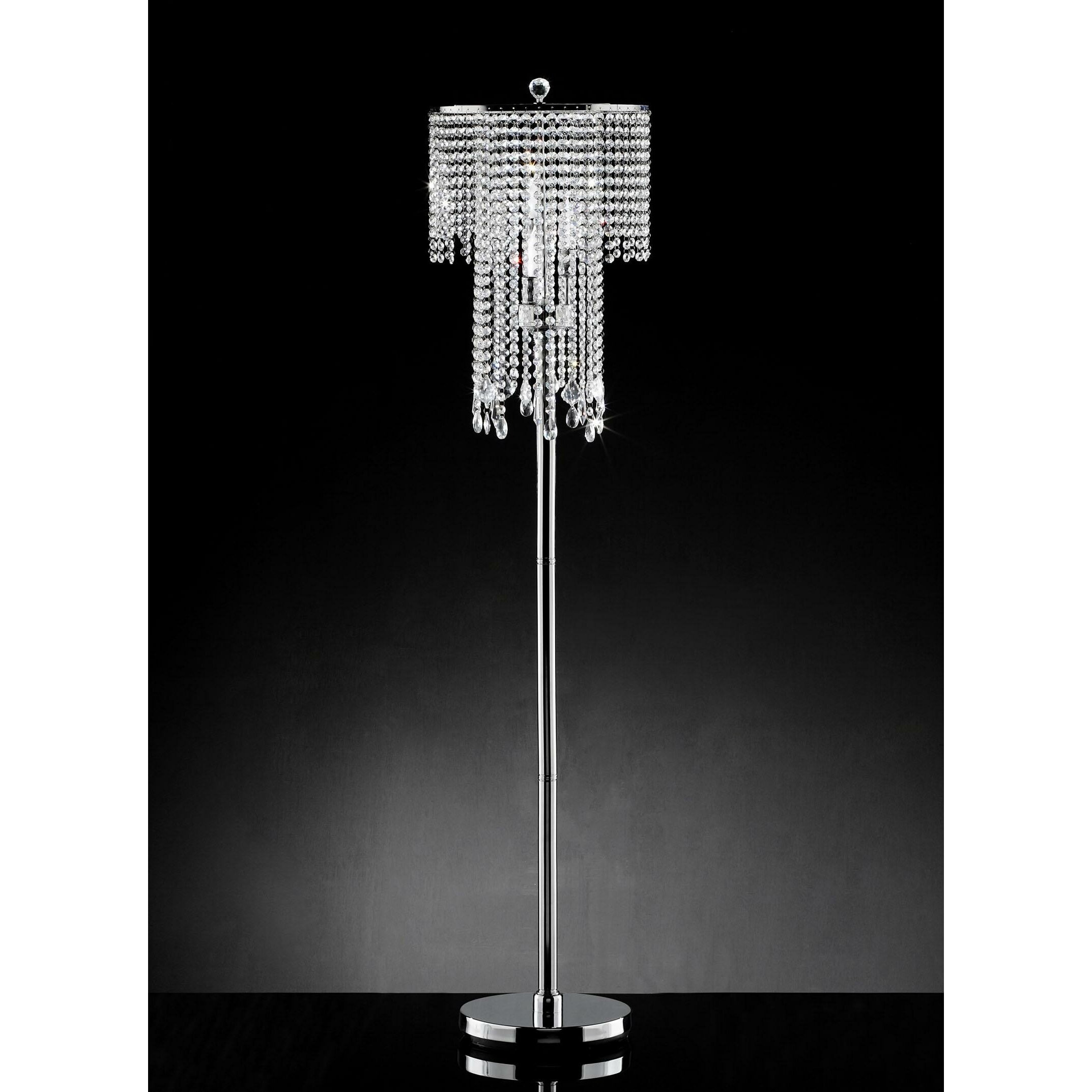 Rain Crystal Floor Lamp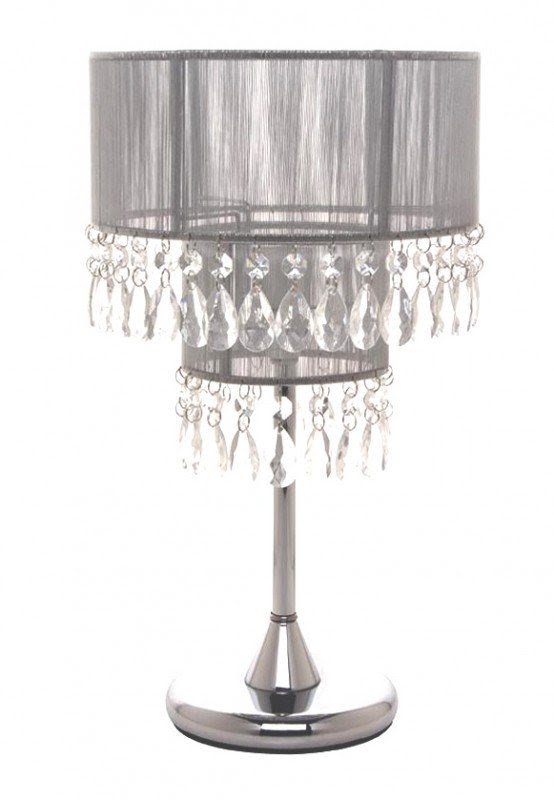 CHANDELIERS & LIGHTING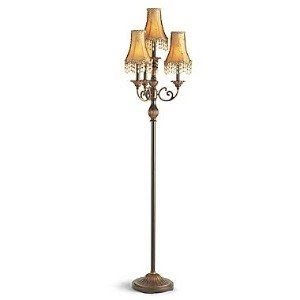 Chandeliers – Shades of Light

Tiara 3 Light Floor Lamp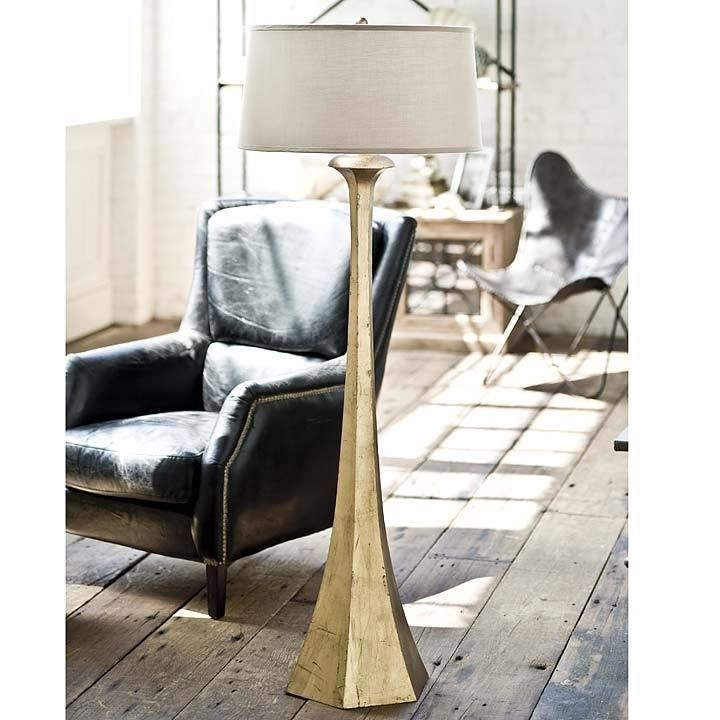 I love this floor lamp! Regina Andrew Lighting Tapered Gold Floor Lamp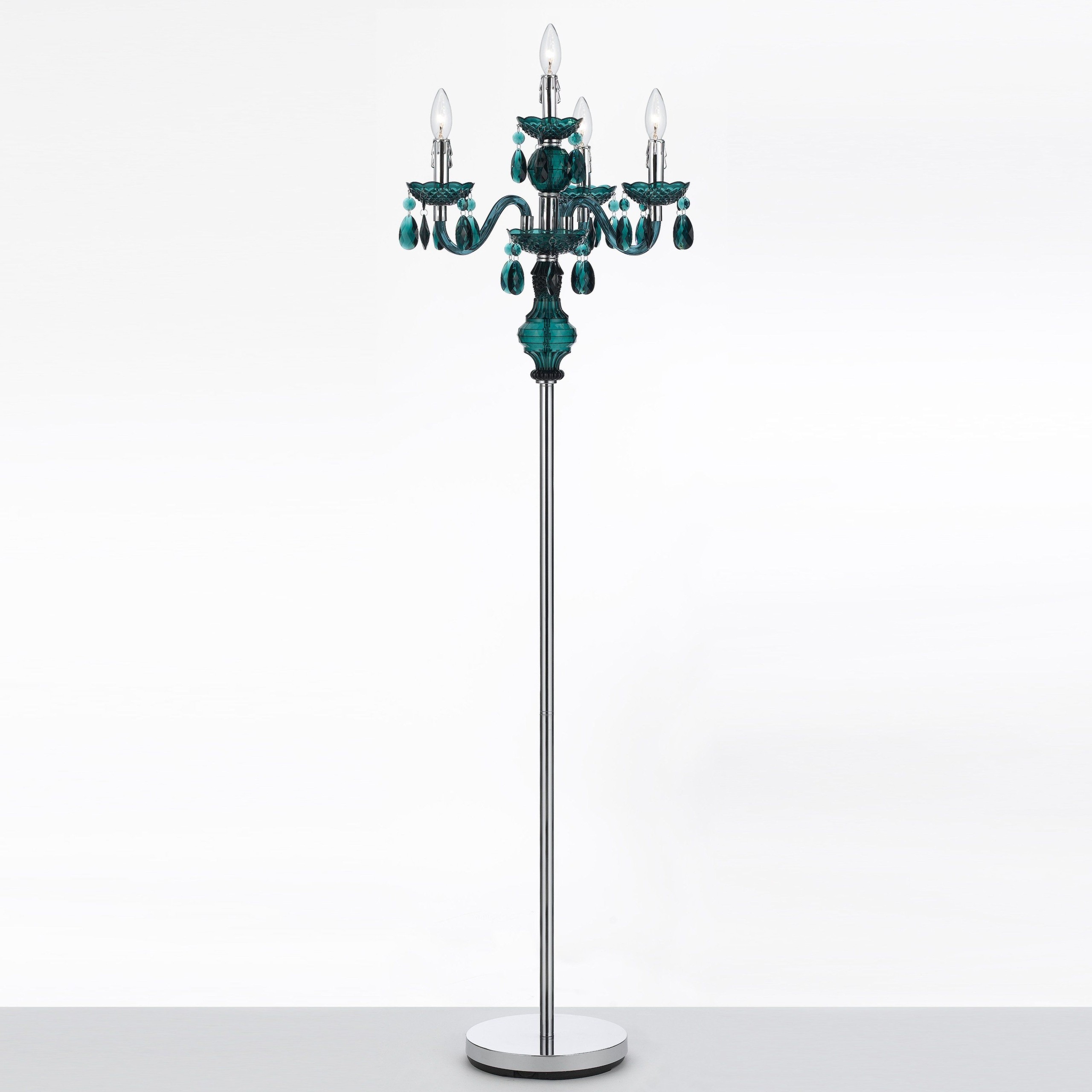 Floor Lamps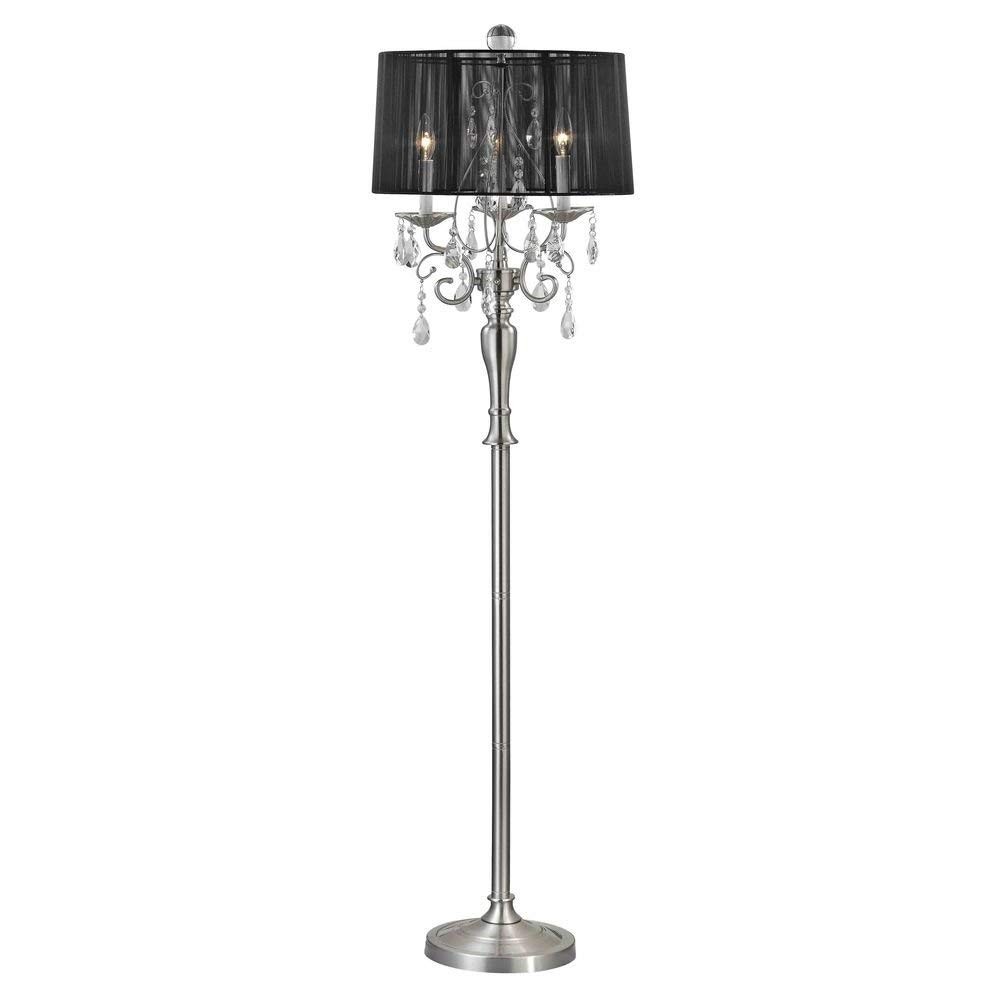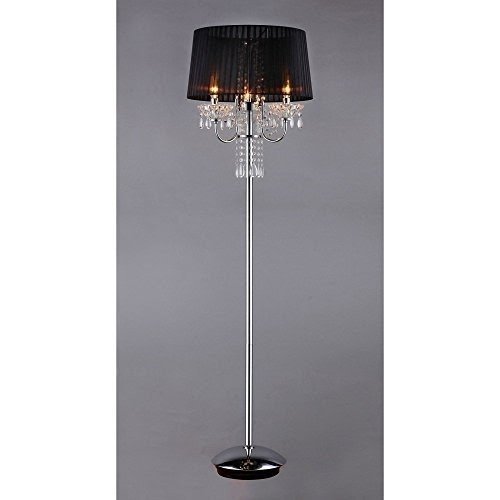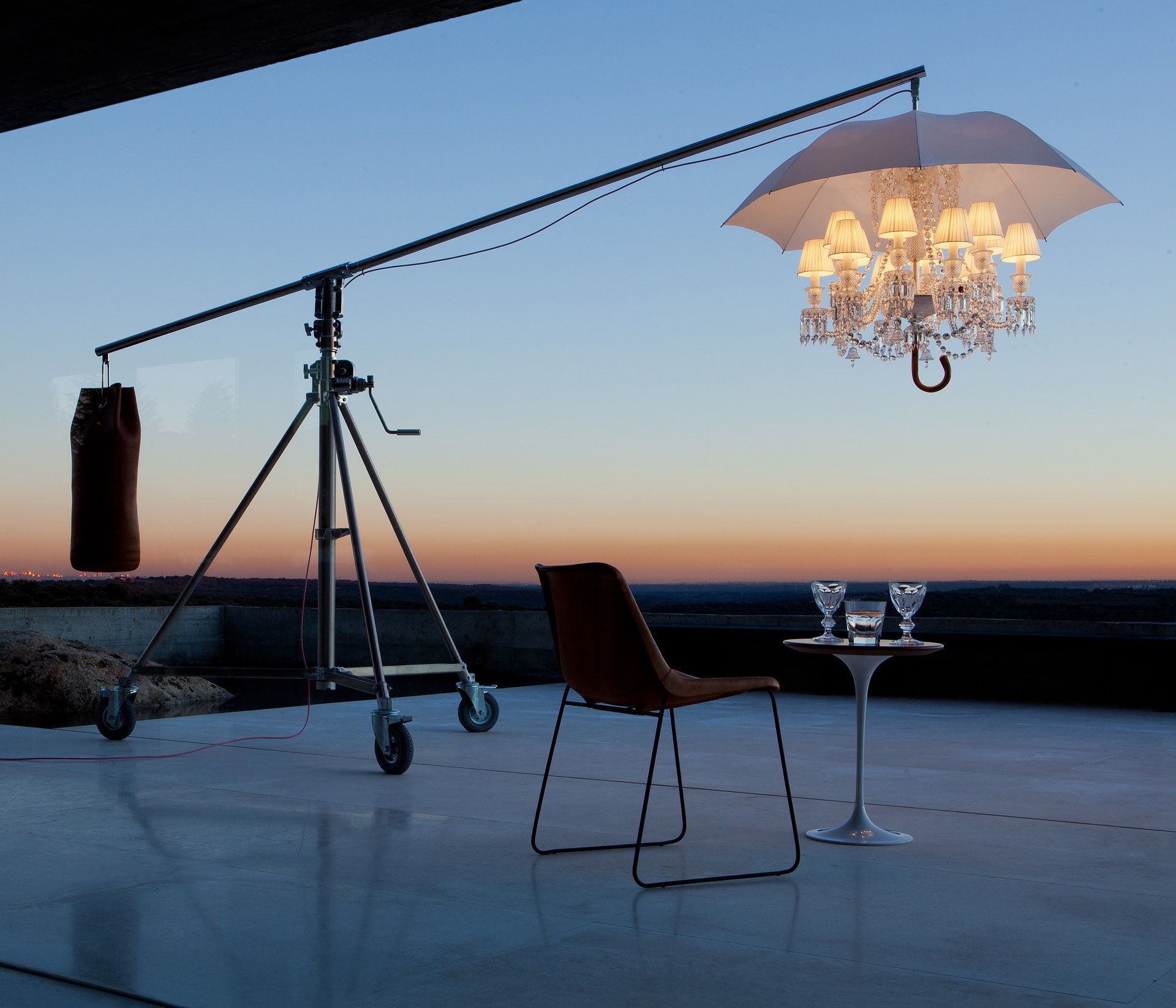 MARIE COQUINE FLOOR LAMP Clear crystal and white lampshade by Philippe Starck Price $45,900.00 2608063 The Marie Coquine floor lamp is a brazen and innovative reinterpretation of Baccarat's classic Zenith chandelier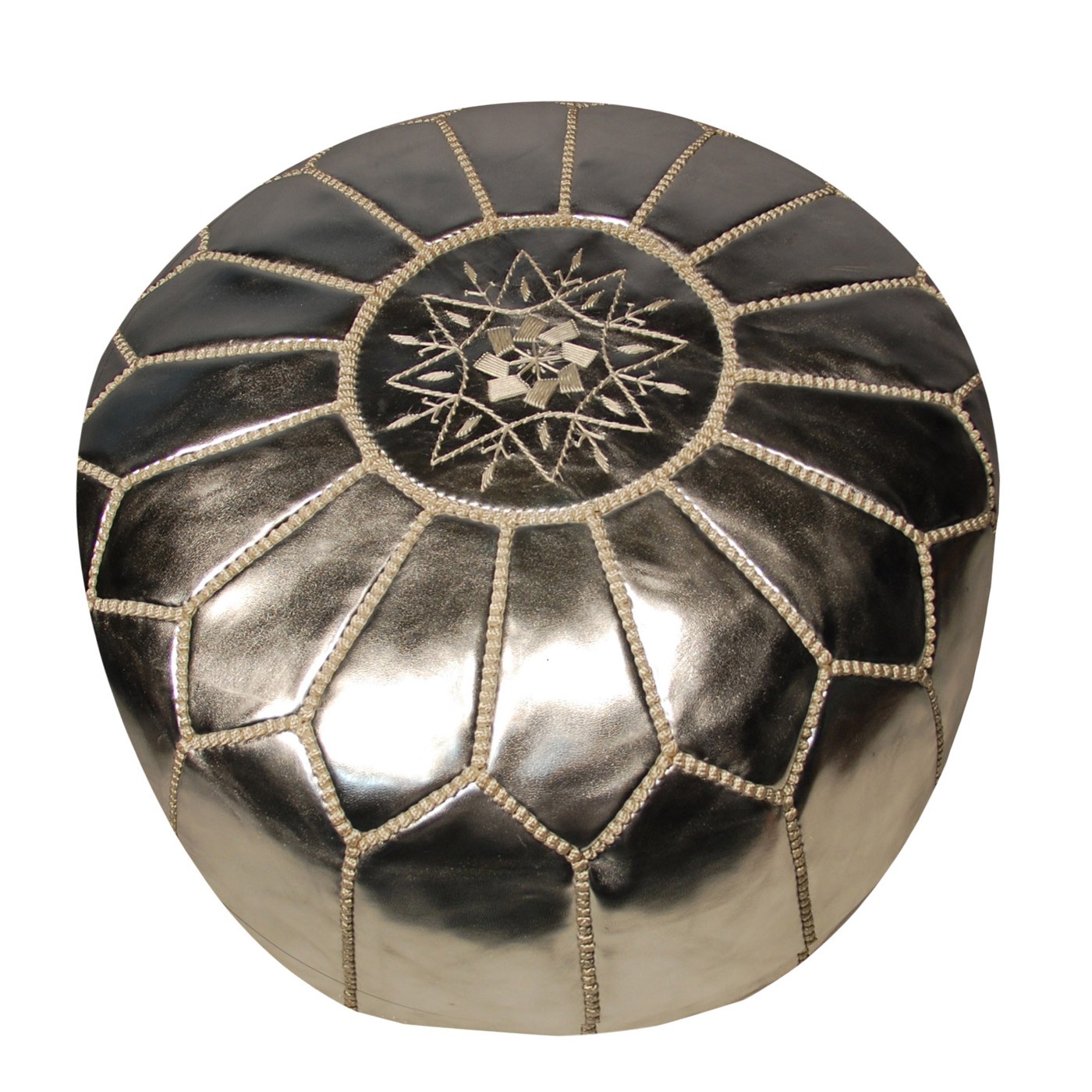 Beautiful traditional Moroccan pouf with a hand-sewn cover of genuine leather having a silvery finish. It's decorated with thick stitches, an embroidered 8-arm star and smaller geometric elements on a top. It's zippered at the bottom to easy fill.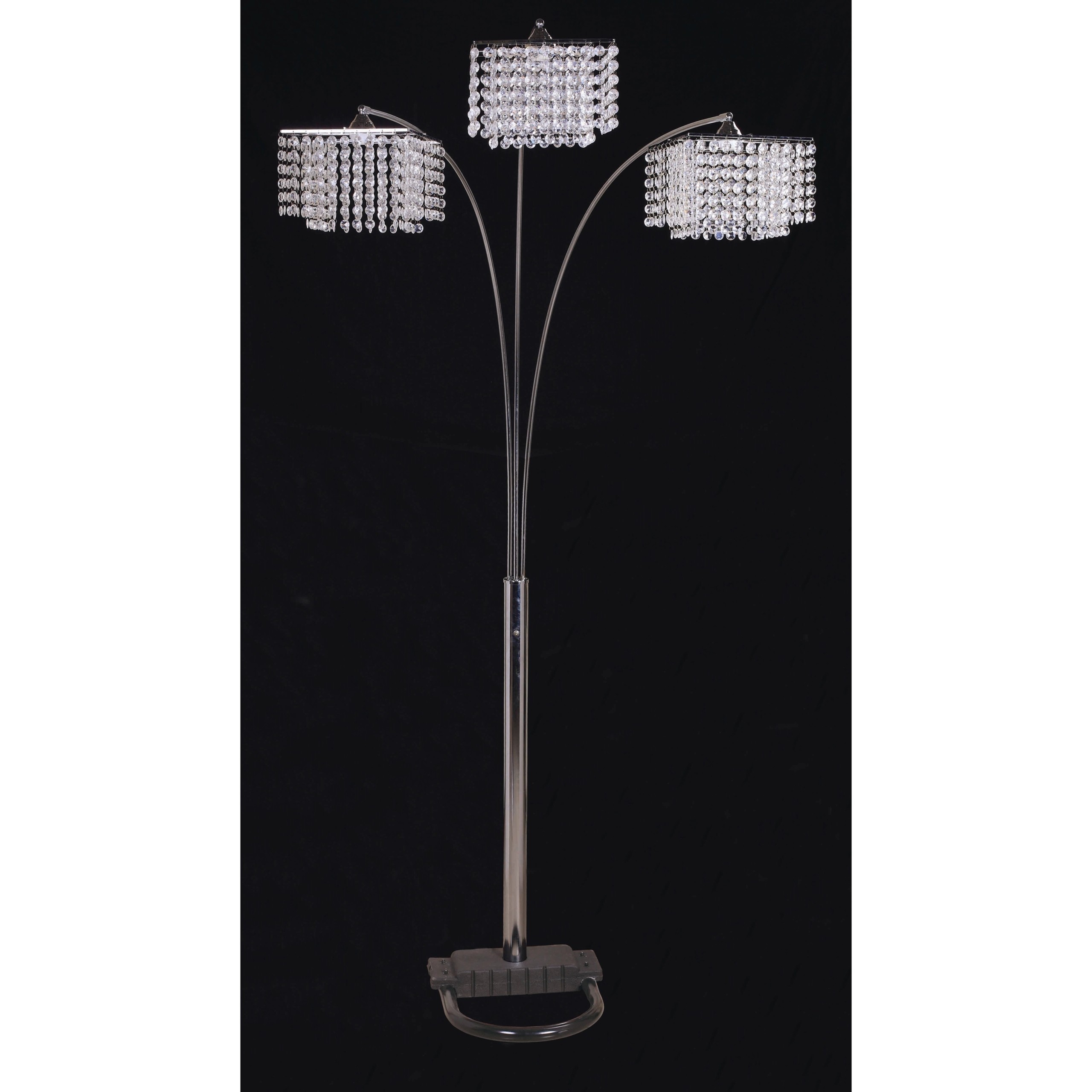 Arch Floor Lamp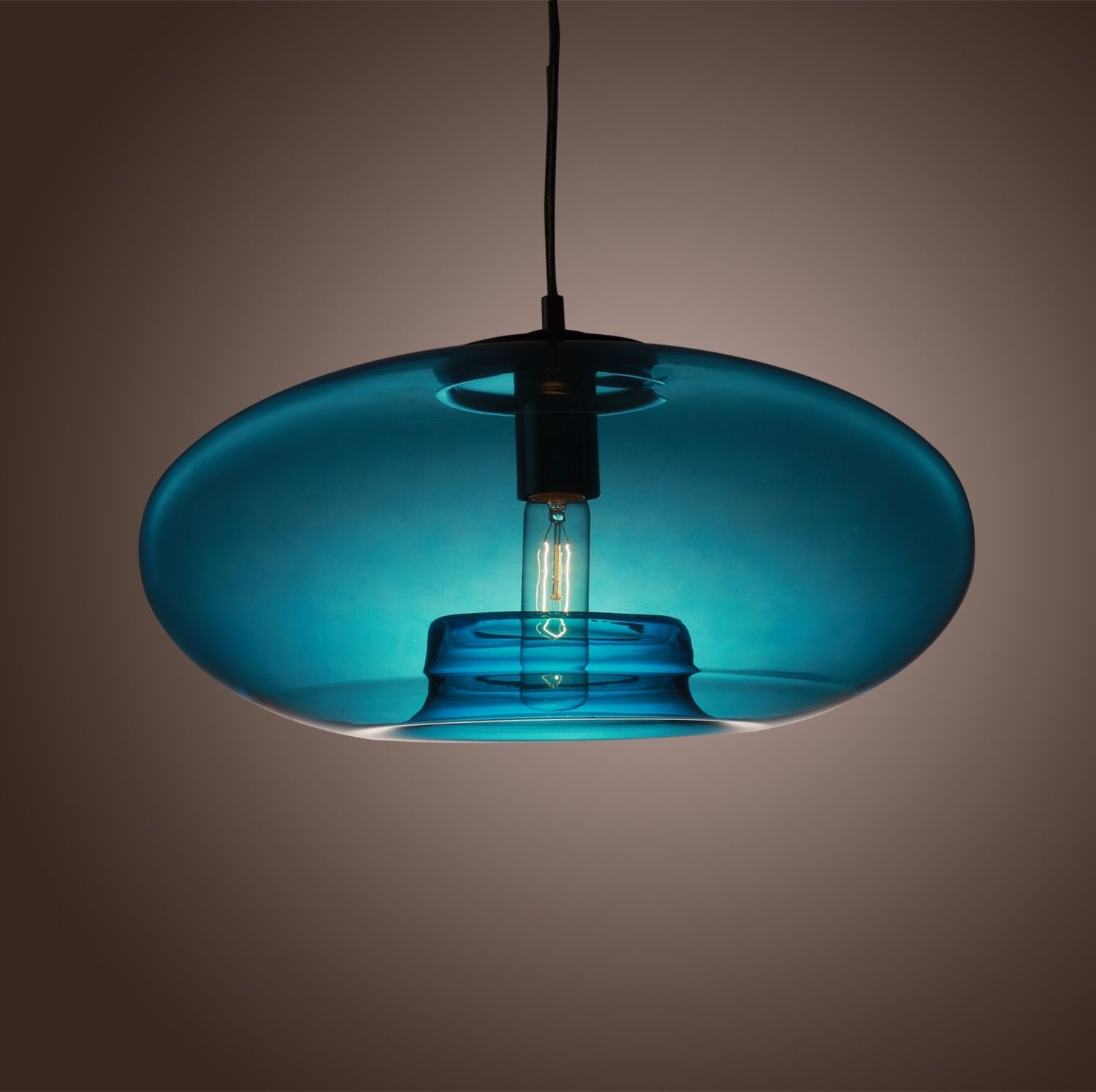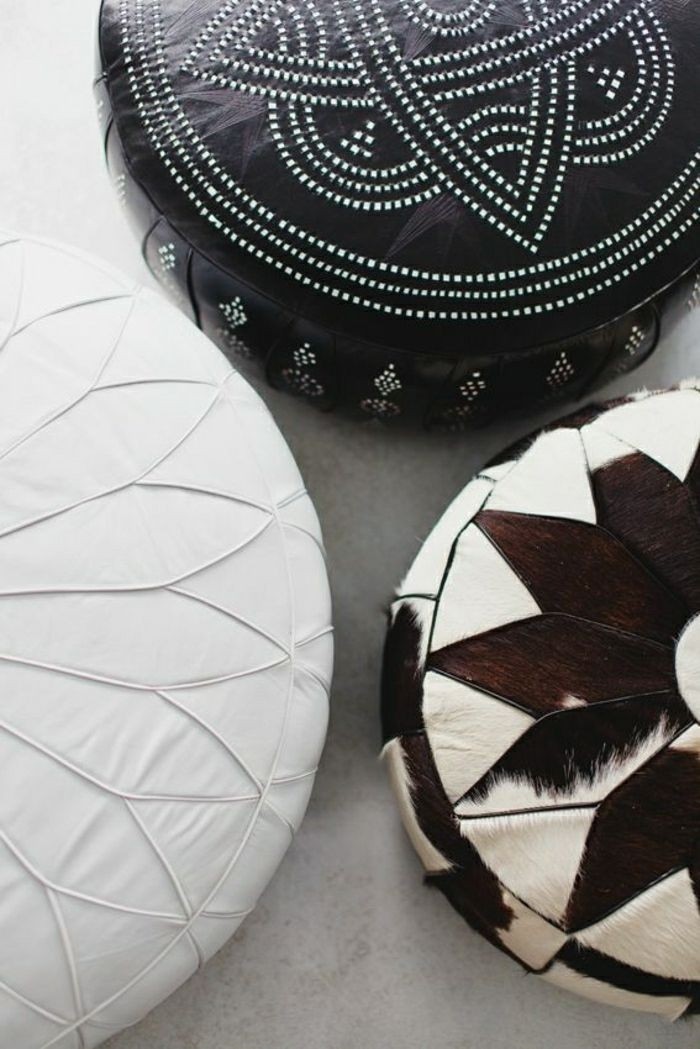 An elegant collection of leather floor ottomans/poufs made in varying, different designs. The top design seems more sophisticated, the left one minimalistic, and the one on the right is nicely finished with some fur to give it a vintage look.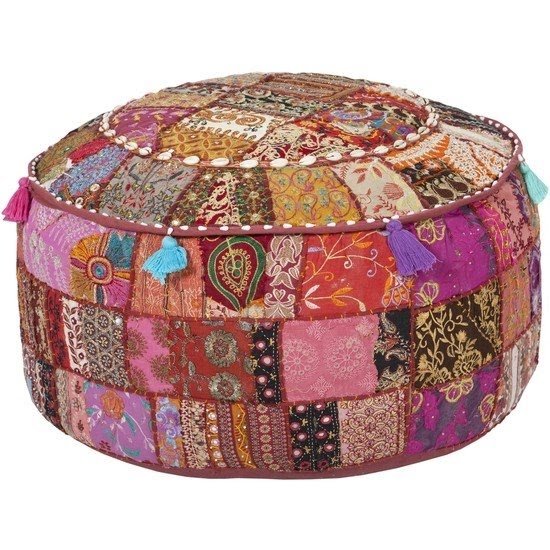 Gotta love this multicolour patchwork pouf - beautiful, isn't it? Flashy patches in myriads of prints make the pouf draw eyes with Bohemian style. To boot, the round top is embellished with colourful tassels.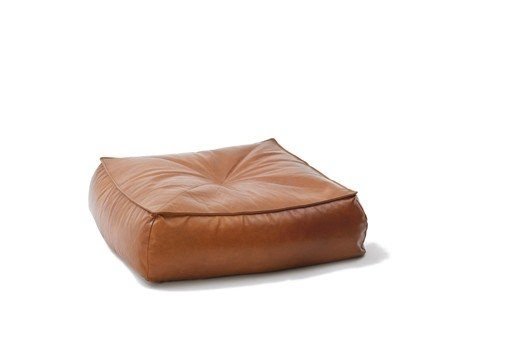 Vintage approach to a retro floor pouf ottoman with a tufted pattern on the top, made with a single button on the middle. The pouf is upholstered with real leather with a light brown color, providing a stylish vibe.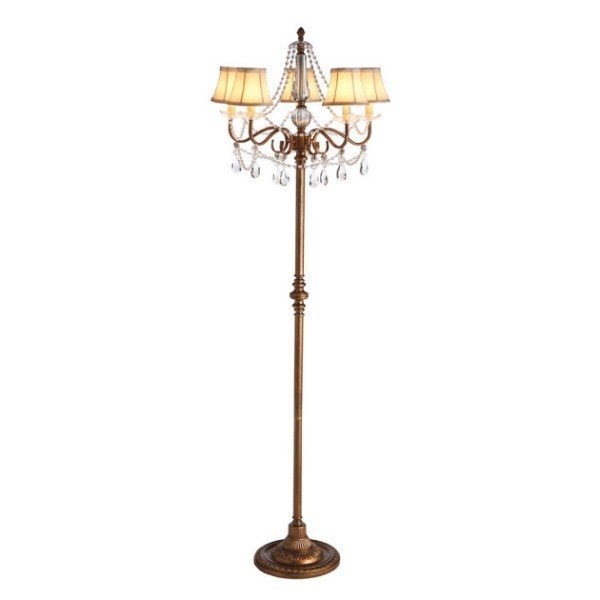 ... by hp item add to cart paris black fusion chandelier floor lamp 1 8mh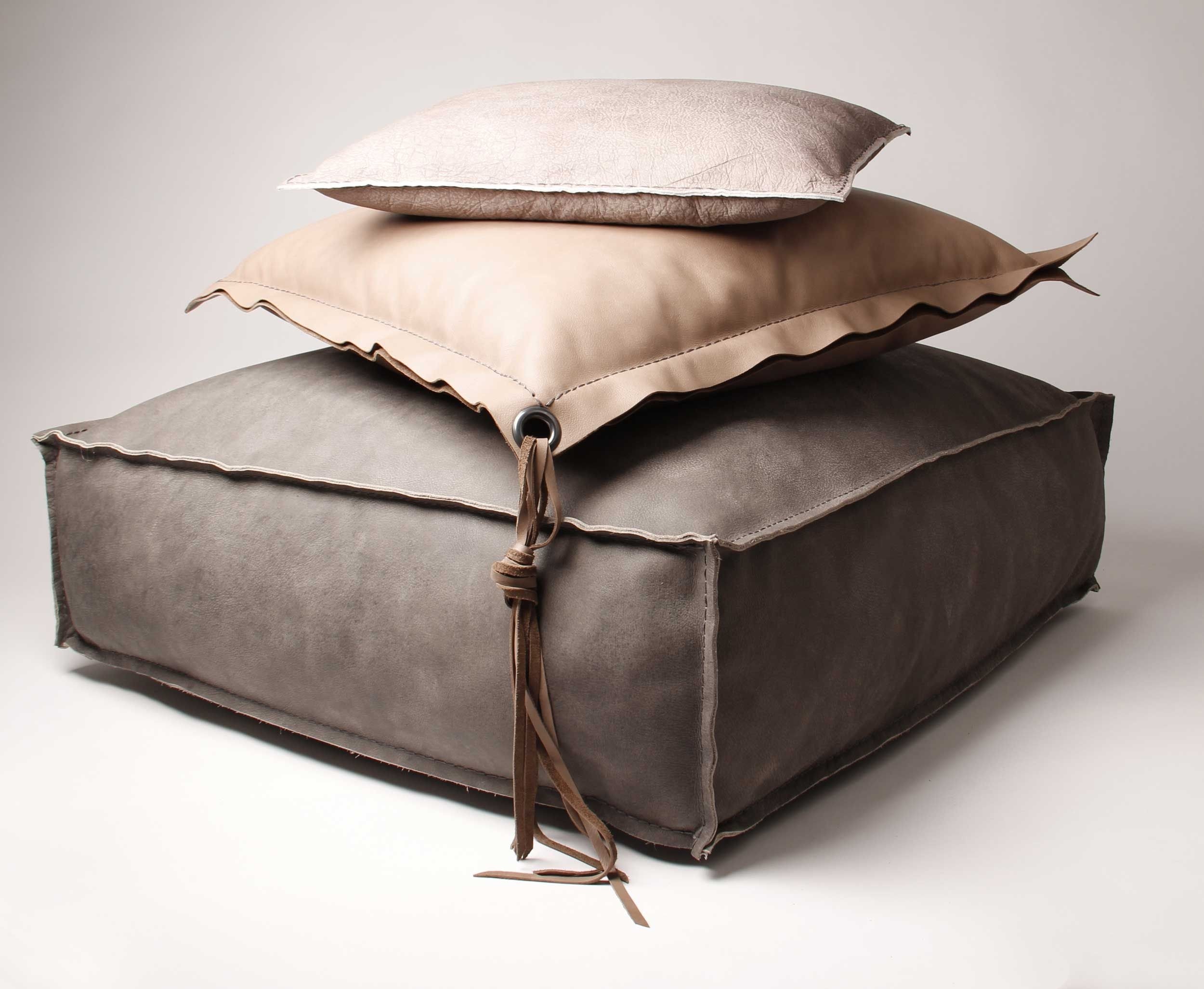 Once in Morocco - means eternal inspiration with its climate and beautiful furniture. Set of a leather quilted floor pouf with leather cushions reflects the spirit of Marrakesh. The real brown and beige leather is naturally sewn by the craftsmen there.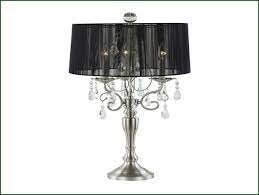 20 Photos of the Artisan Crystal Floor Lamp for Living Room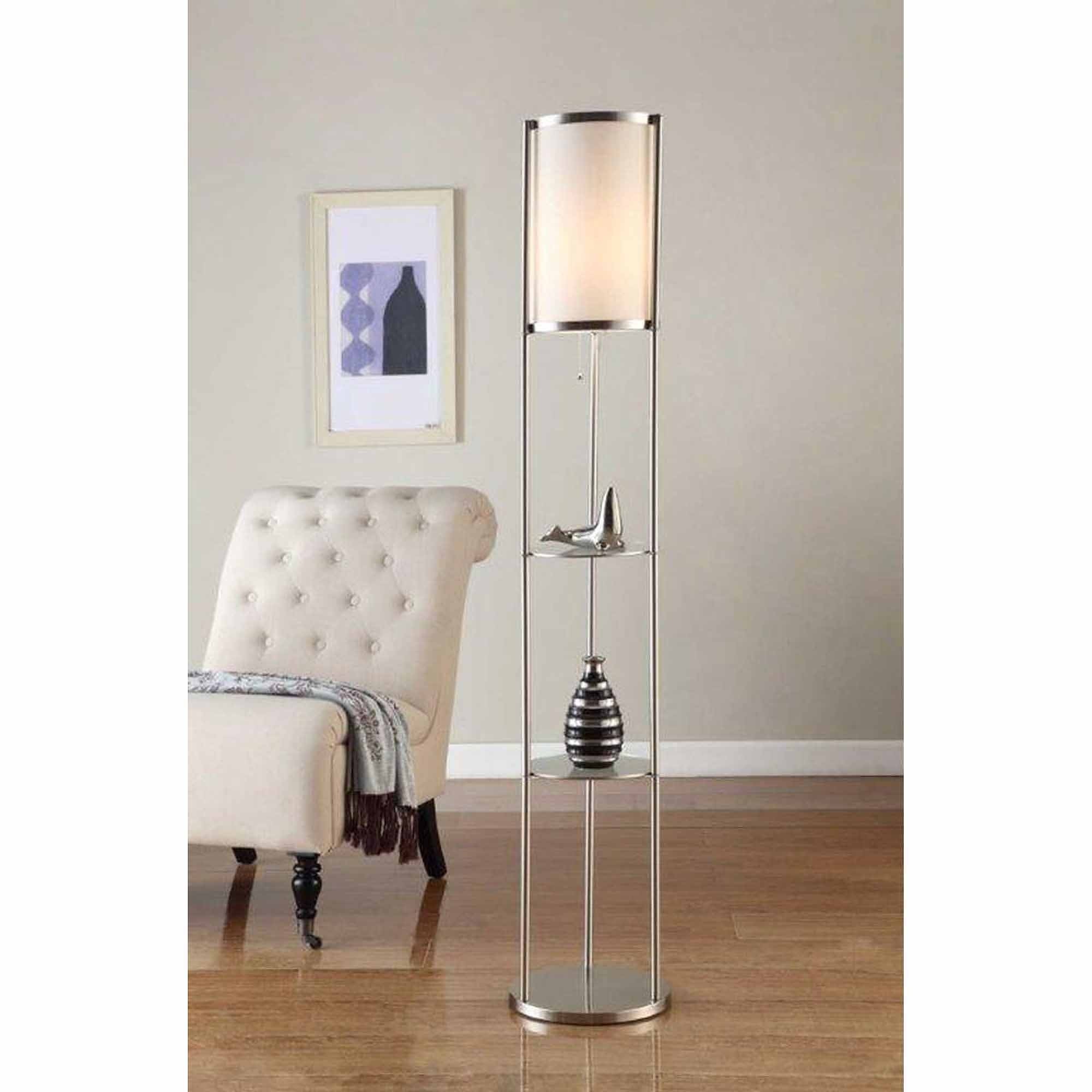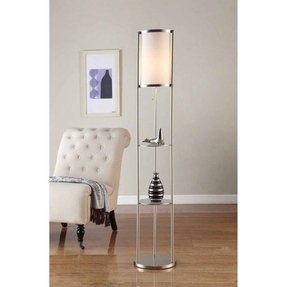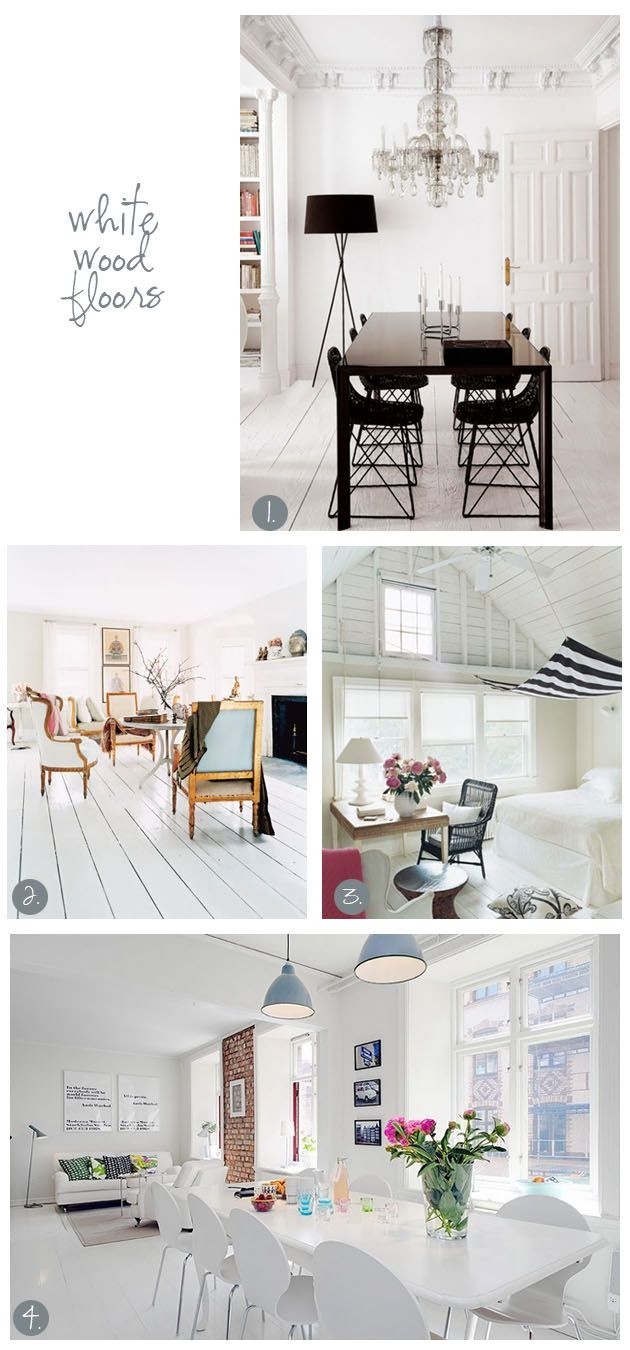 white wood floors - once my hardwoods look like crap they're getting painted for sure.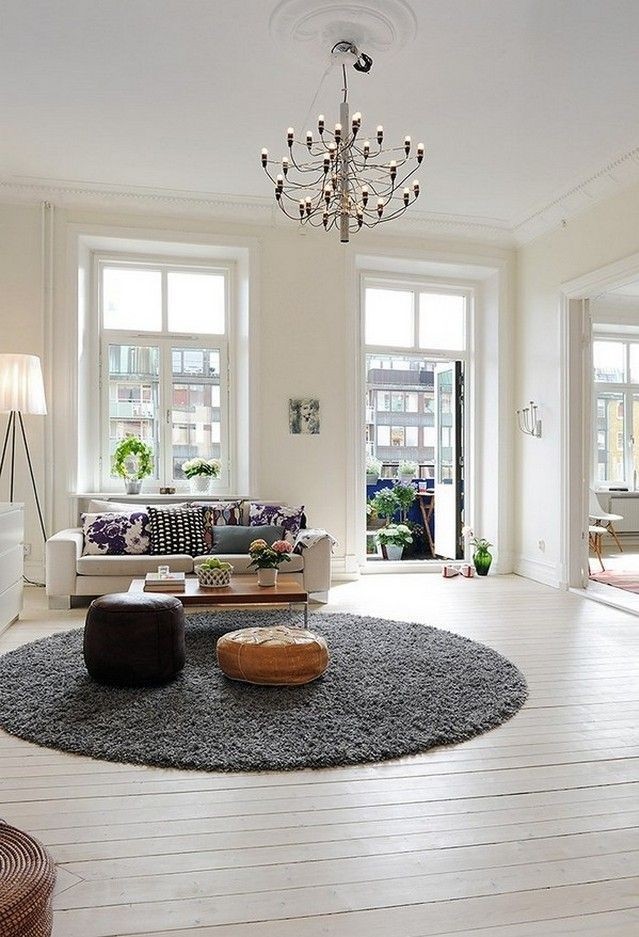 Traditional meets modern. One of my favorites: Model 2097/30 Chandelier by Flos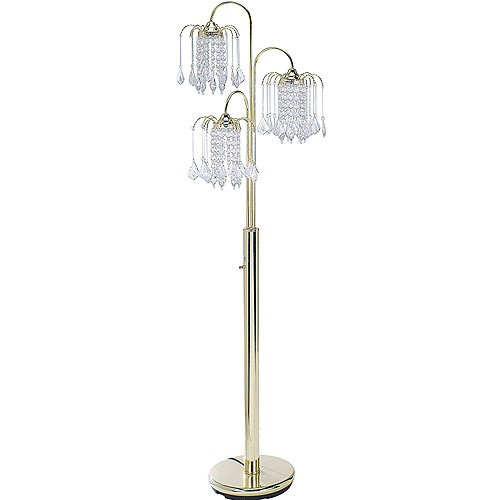 chandelier style floor lamp chandelier style floor lamp online $ 94 88 ...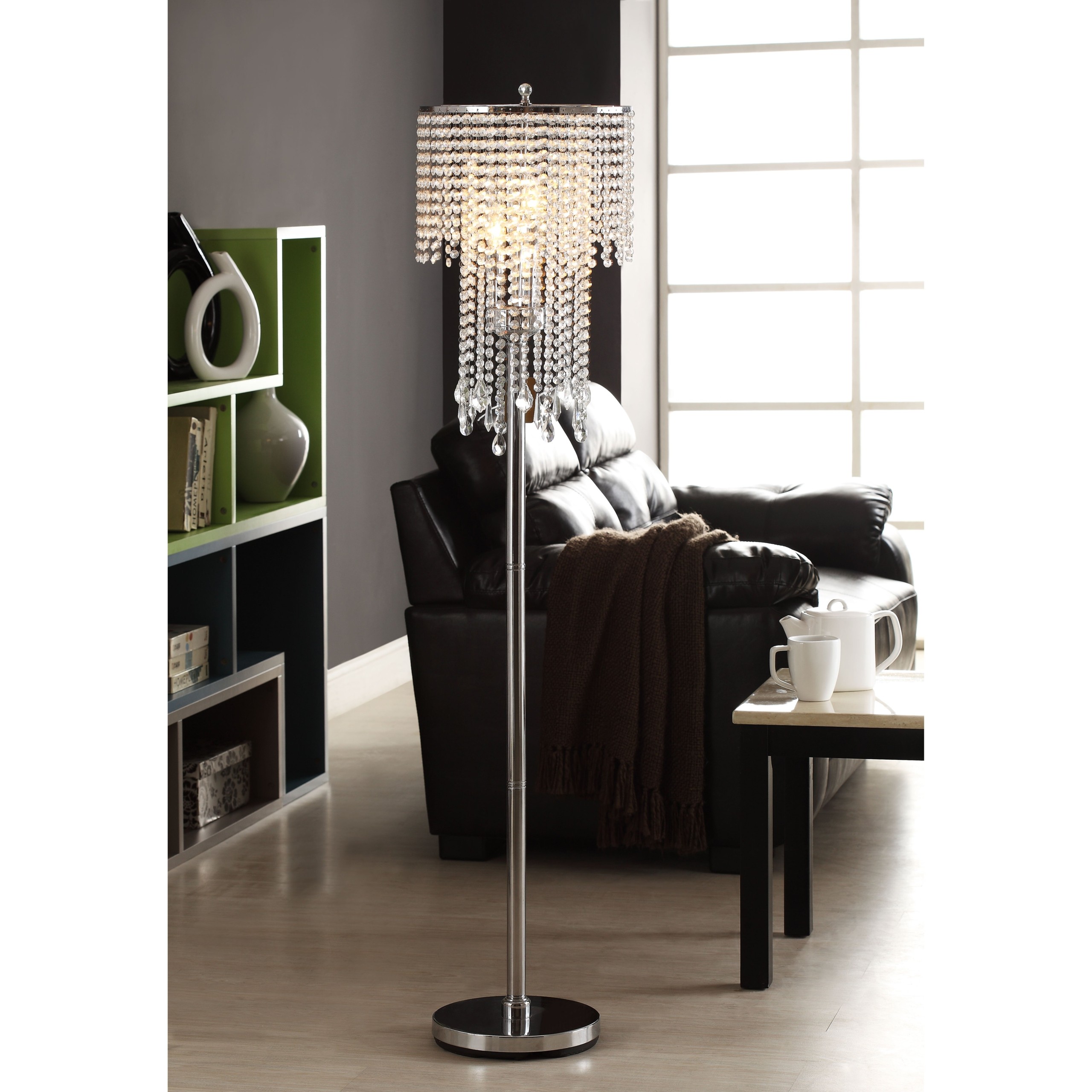 Cortona 3 Light Crystal Floor Lamp

Ava Floor Lamp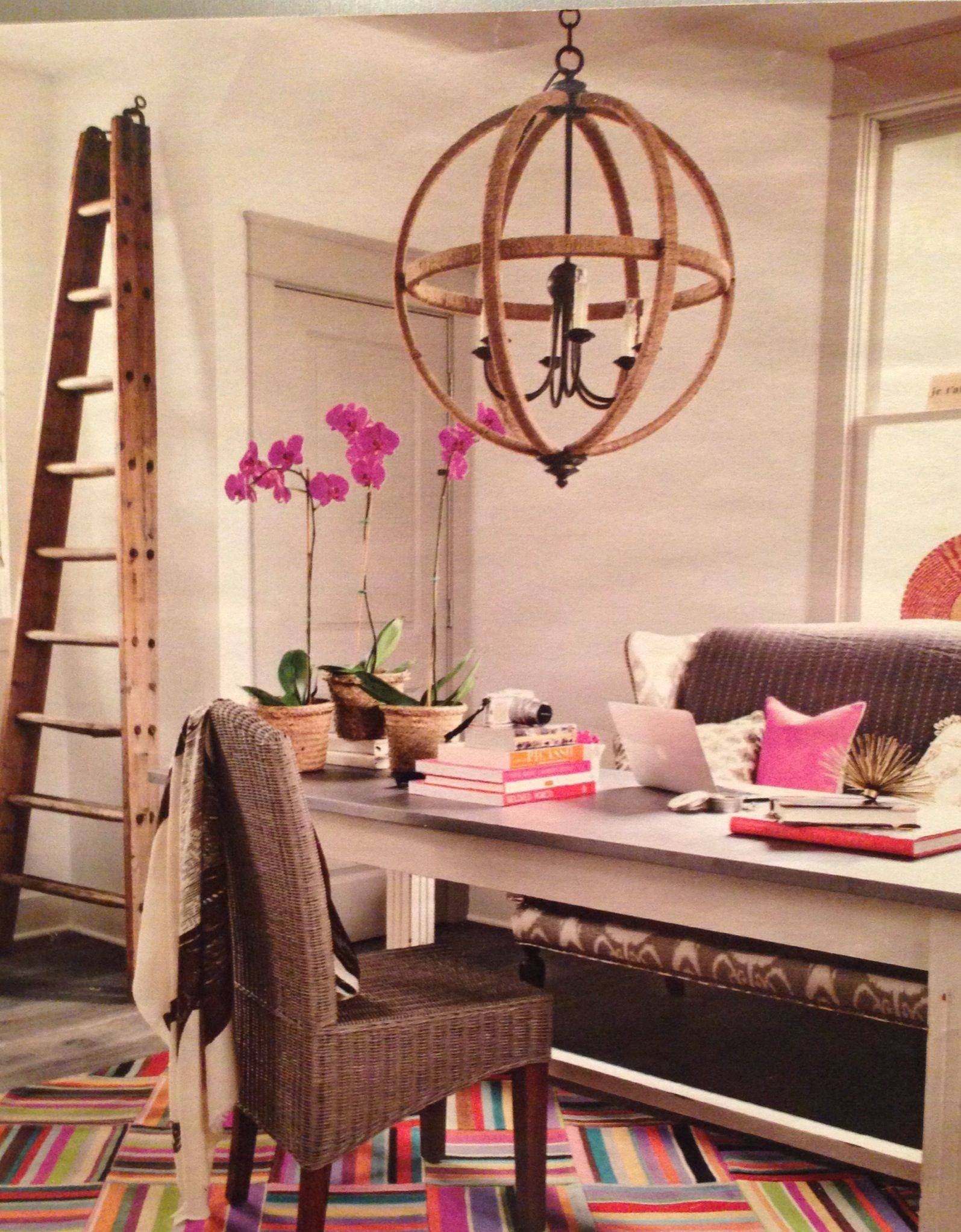 So many different things that cath the eye. The ladder, the floor, the lighting, color scheme. Love it.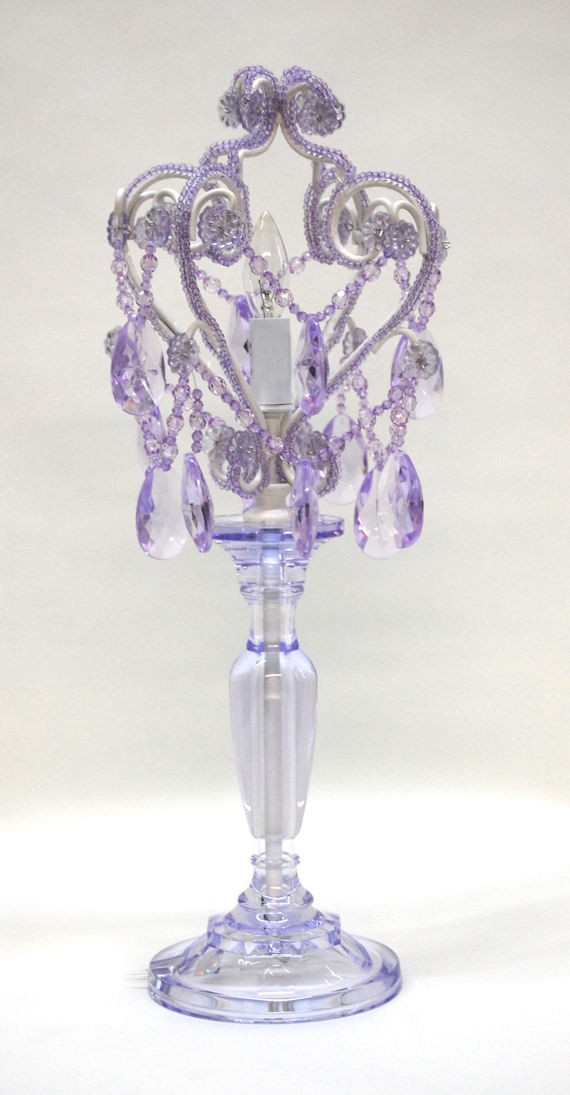 This piece is an elegant addition to any nursery or bedroom. This exquisite lamp is powered by 25 watts and the piece is available in three color finishes. Featured are the glass and acrylic beads and dangles that bring the whole piece to life.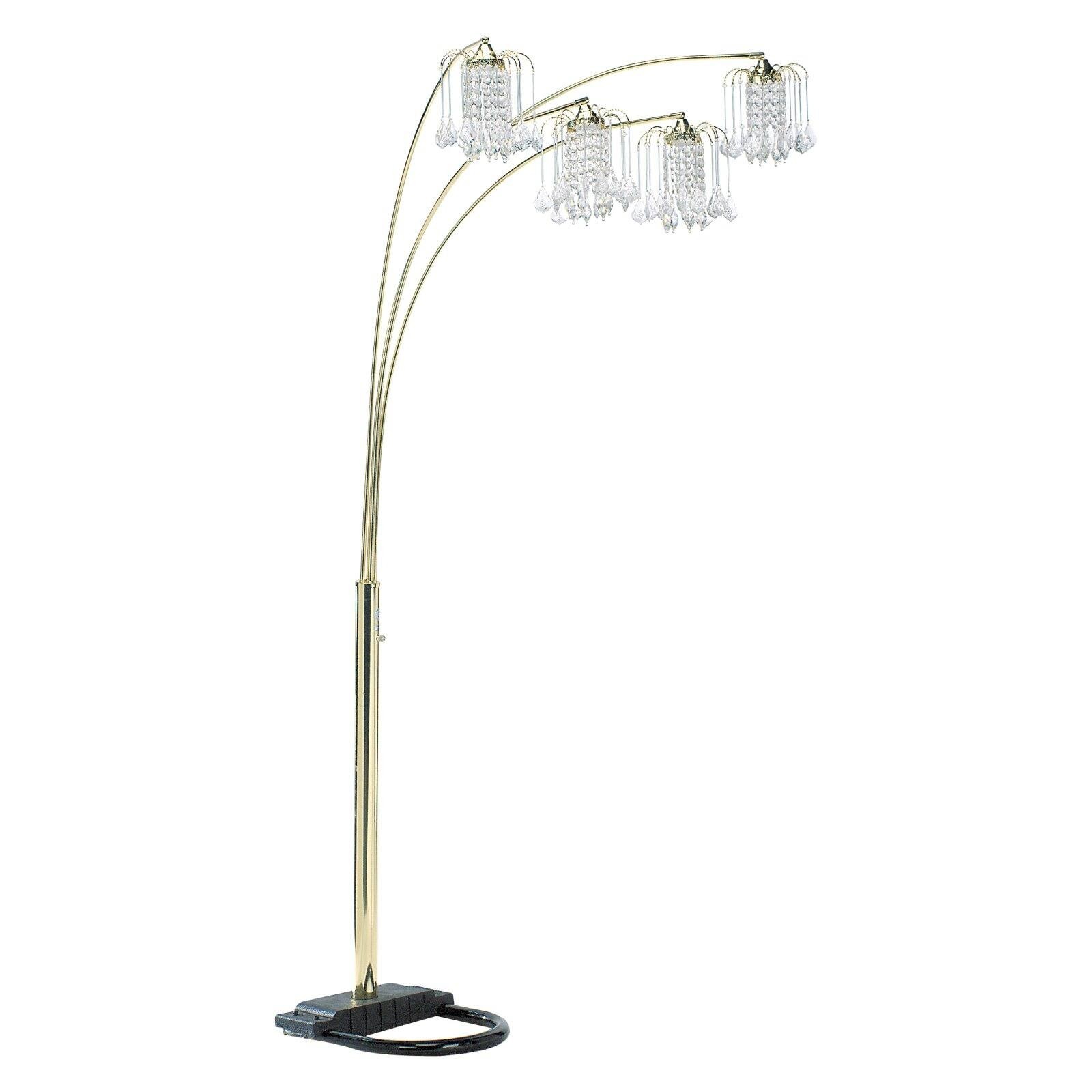 A wonderful floor lamp with a dimmer switch and a metal base in polished brass. It has a padlock-like foot and a thin round stem branching out into 4 bowed arms. Each arm holds a glam lampshade (for 1 candelabra bulb) of crystal glass pendants.