Halogen Torchiere Floor Lamps
If you want a tall lamp, a torchiere lamp is the way to go. But, most of them aren't very bright? We have fixed that problem by adding a halogen bulb. Take a look at these halogen torchiere floor lamps. They will light your home, and you don't have to fret the glare of a direct light in your eyes. They are attractive, as well as very functional. Get one, or more, for your home.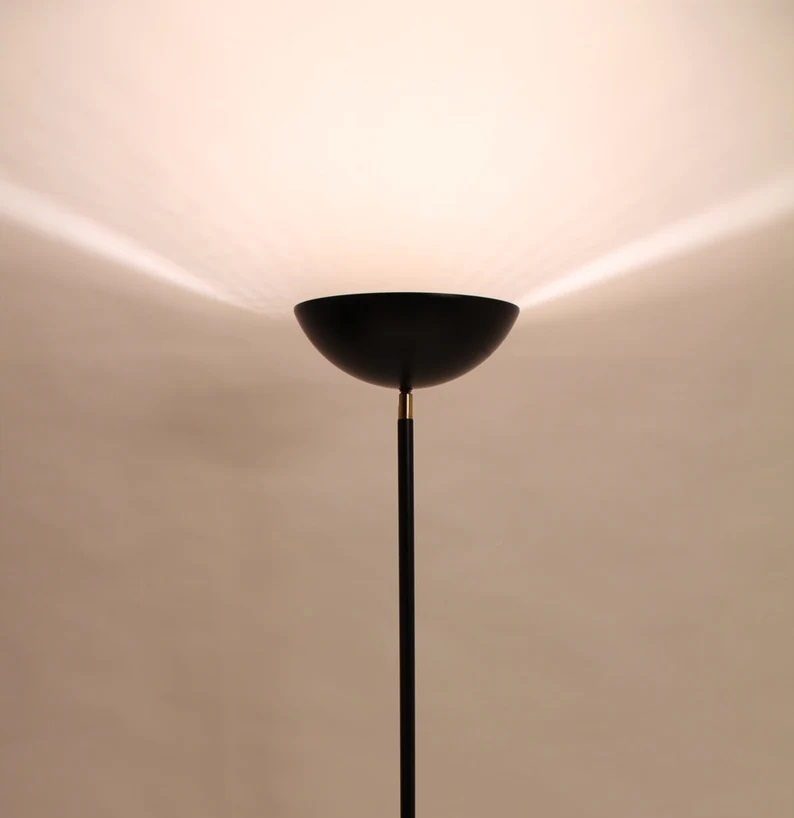 Halogen Tilting Head Torchiere Floor Lamp
Halogen Tilting Head Torchiere Floor Lamp
The minimalist design of this halogen torchiere lamp stands six feet tall on a 10" wide heavy base. Its pivoting head shade measures 7" in diameter. Dated from the 1980s, any wear is consistent with regular use and natural age.
Designer Advice:
This halogen floor lamp with a dimmer can be used to create a dramatic lighting effect on your walls. Use it to highlight a painting or any focal spot on the walls. The lamp itself looks like a piece of sculpture and should be displayed where the full length can be seen, not hidden in a corner or behind a plant.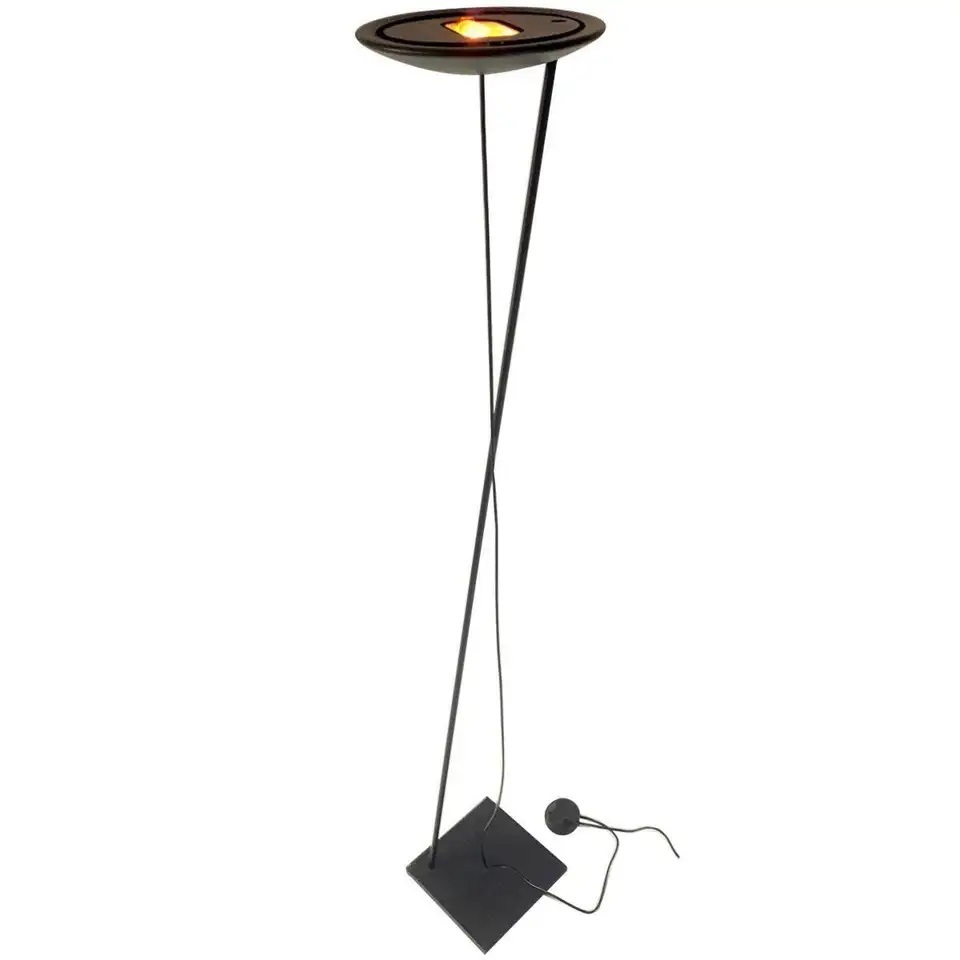 Italian Halogen Torchiere Floor Lamp
Italian Halogen Torchiere Floor Lamp
Elegant and sturdy, this halogen torchiere floor lamp comes with a foot-operated dimmer switch. The lamp uses a 300-watt halogen lightbulb. It stands 72" tall and is made from metal in semi-gloss black paint. The solid base weighs 11 lbs.
Designer Advice:
Famous for their lamp designs, this halogen torchiere lamp was designed in Italy by PAF Studio. The plug-in cord is part of the design shape and contrasts with the unique angled stem. This lamp would suit a mid-century modern style, contemporary or post-modern design. Surround with lots of leather, teak hardwood and nubby neutral fabrics to recreate the original decor style.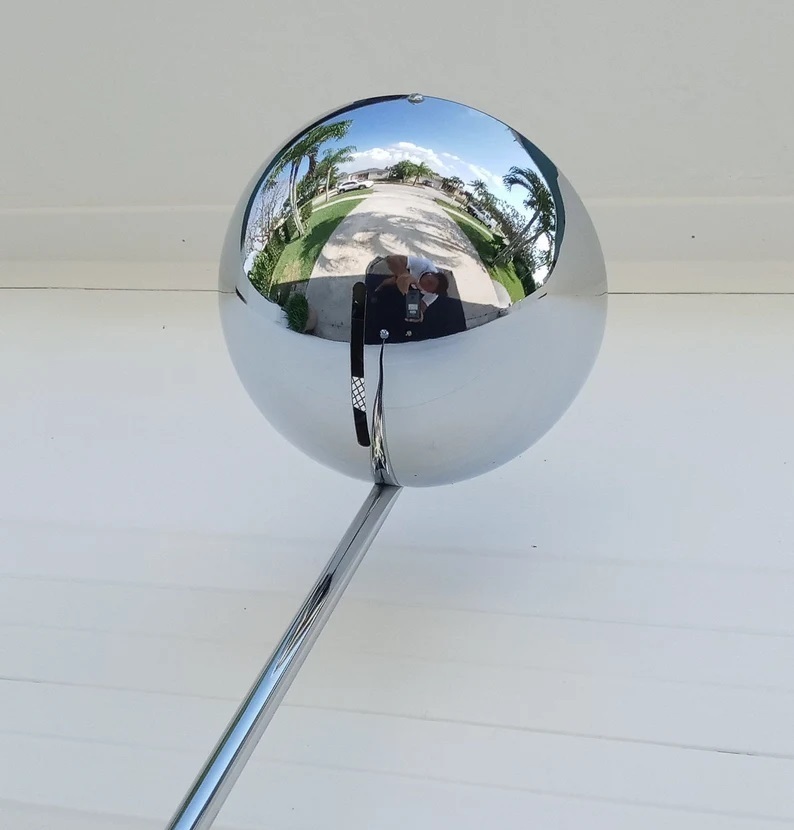 Mid Century Modern Halogen Torchiere Floor Lamp
Mid Century Modern Halogen Torchiere Floor Lamp
The original floor dimmer and on/off switch on this halogen floor lamp are in good condition, with only slight paint loss on the dimmer. The floor lamp measures 70.75" tall. The top ball shade is 7' round, and the base is 6.5" across.
Designer Advice:
All-over chrome plating on this mid-century modern halogen torchiere lamp looks as good as it did when the lamp was made in the 1960s. A floor torchiere can be placed directly below an ornate ceiling or beside a window treatment. You can also tuck it beside a cabinet. Highly versatile, the light shines up and illuminates a dark corner.