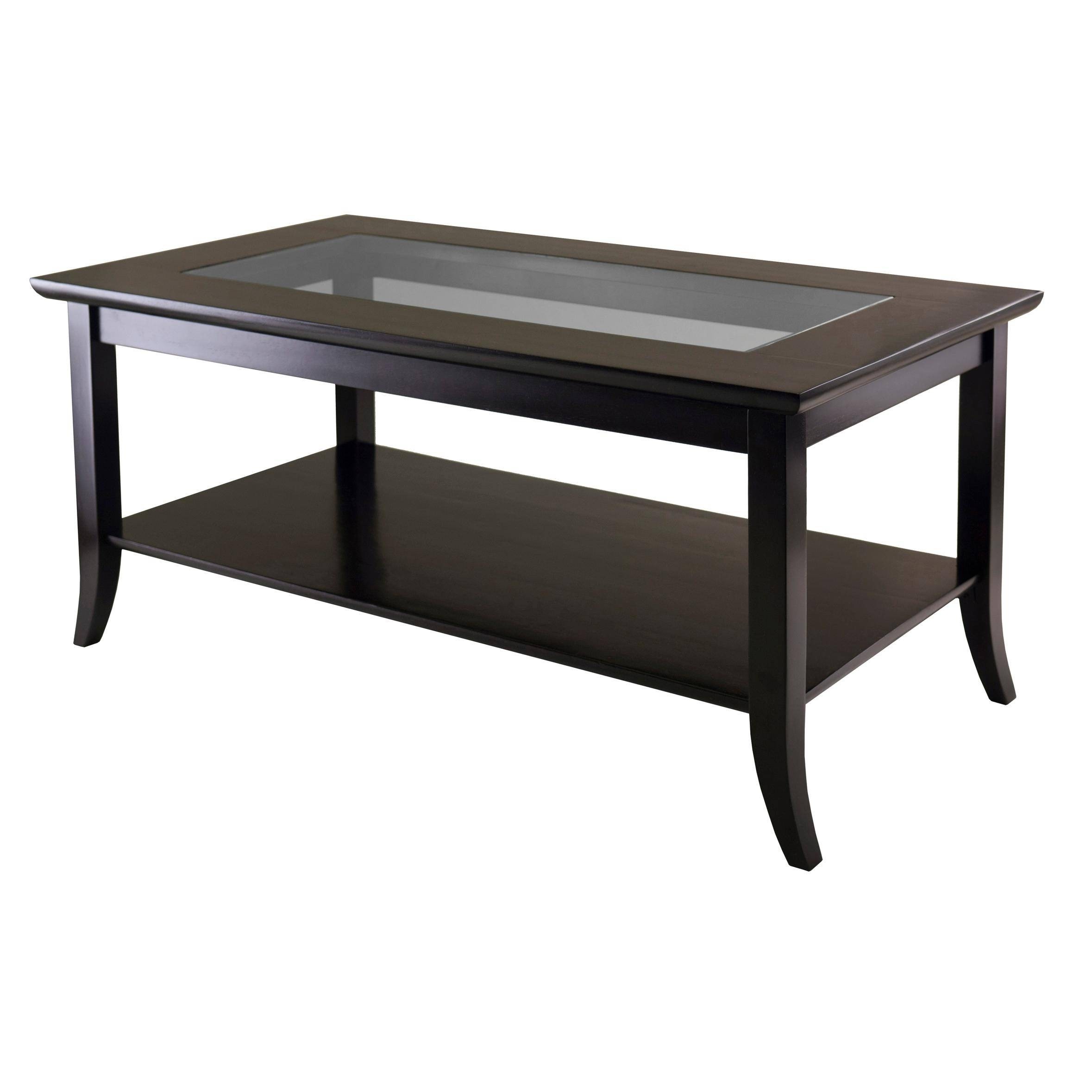 Winsome genoa rectangular coffee table
It is a functional and decorative piece of furniture ideal for a living room use. This coffee table is made of composite and solid wood. It has got a stylish and durable glass top. What is more, this table features a lower shelf.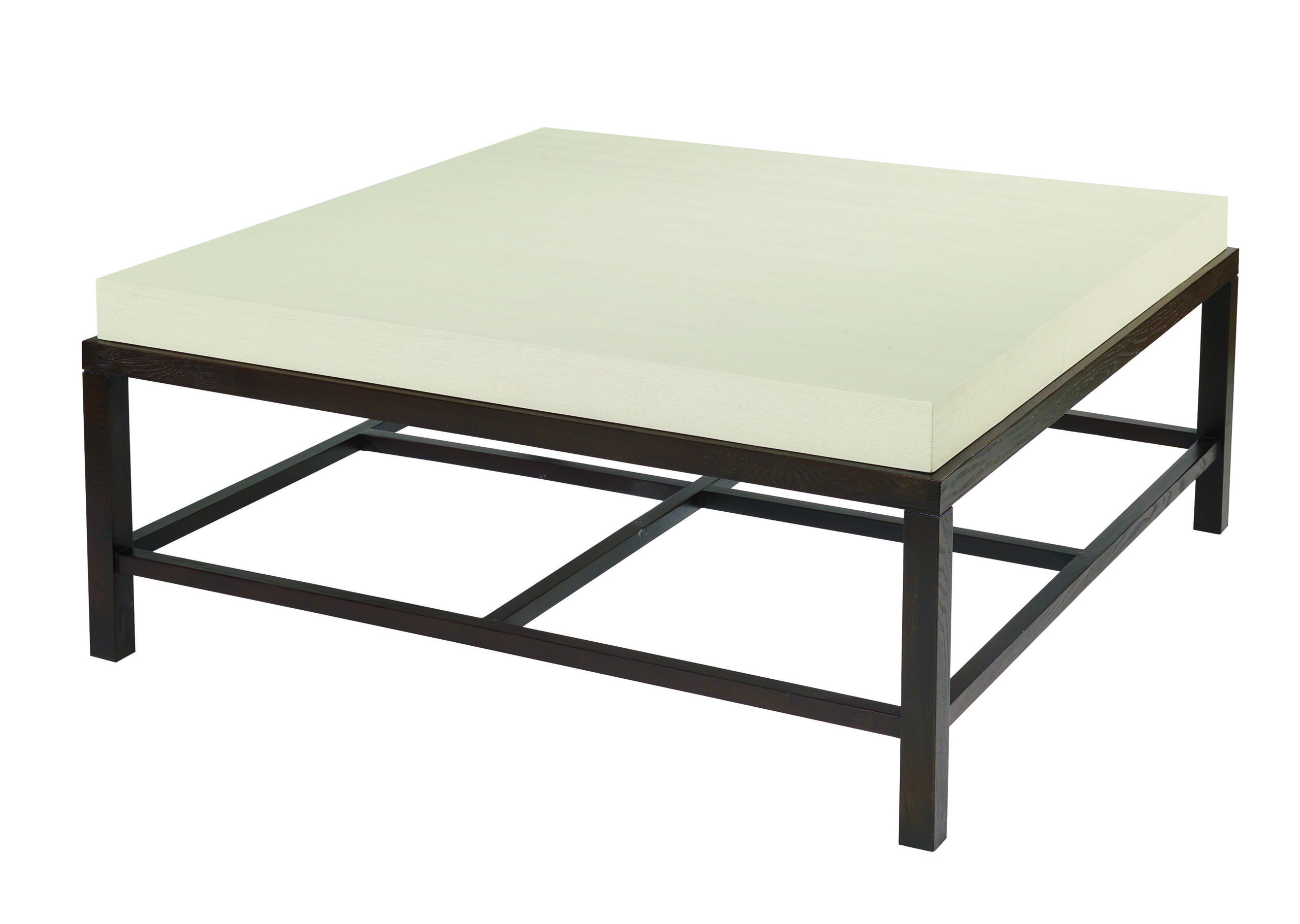 Spats Coffee Table
With this modern and elegant coffee table you will be able to offer plenty of functionality to your household and since the design sports simple lines and classy, rich, espresso finish it will looks stylish and sophisticated in your home.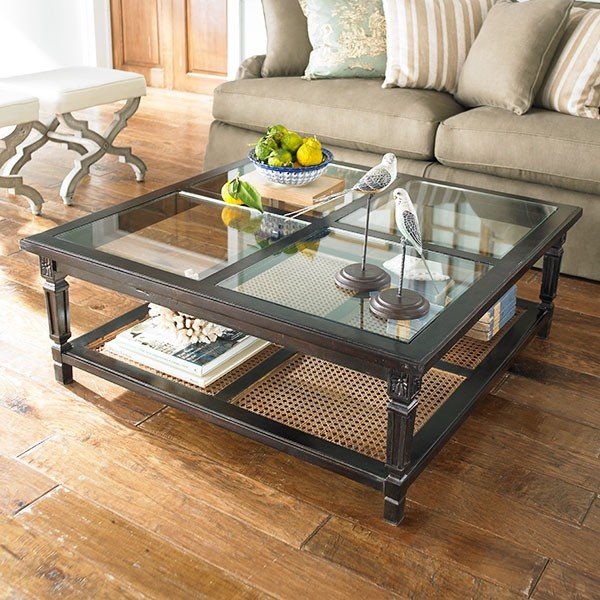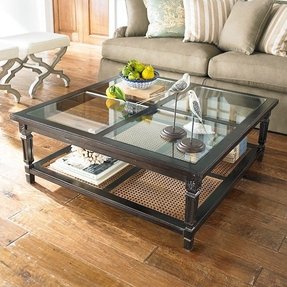 Very large and stylish coffee table with class top. Made from dark wood with wicker shelves just storage some newspapers or magazines. It will add the touch of rustic and vintage touch to your living room.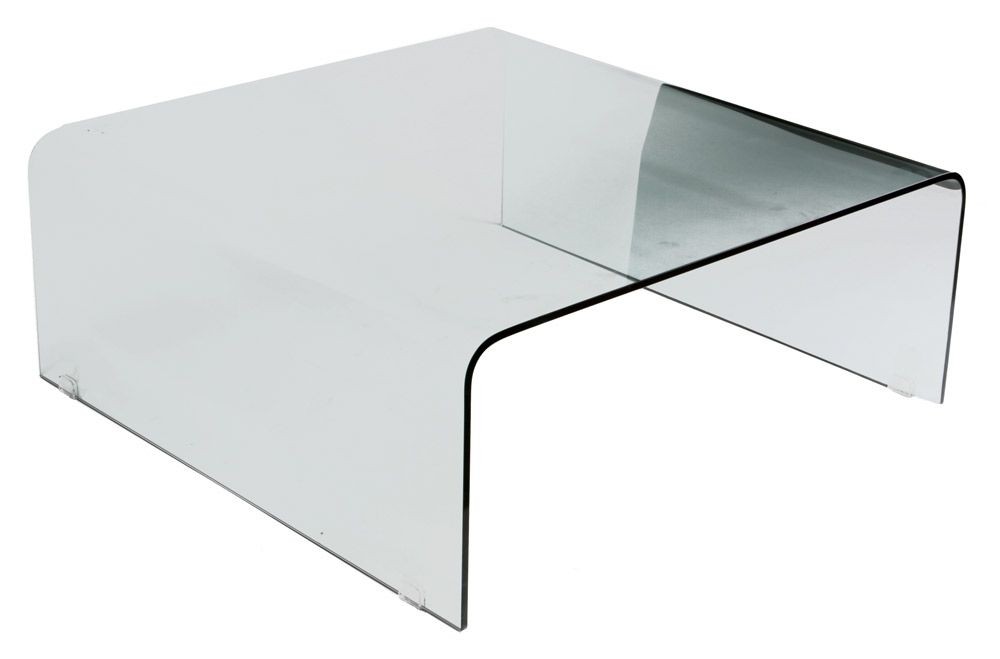 Coffee table in contemporary form. It is completely made of clear glass. Square top has large usable surface. Modern addition to the living room and others interiors according to taste and need.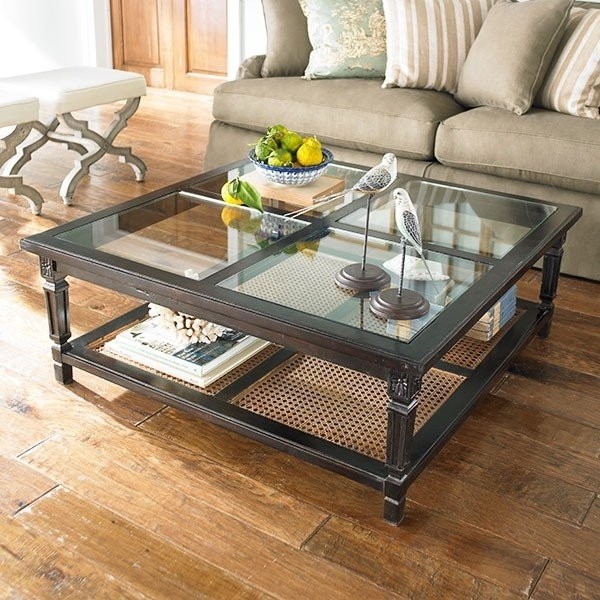 A simple, yet beautiful glass square coffee table with a chrome frame. Bound to look perfect in front of a nice, comfy couch in your living room and will surely match any contemporary, mid-century setup.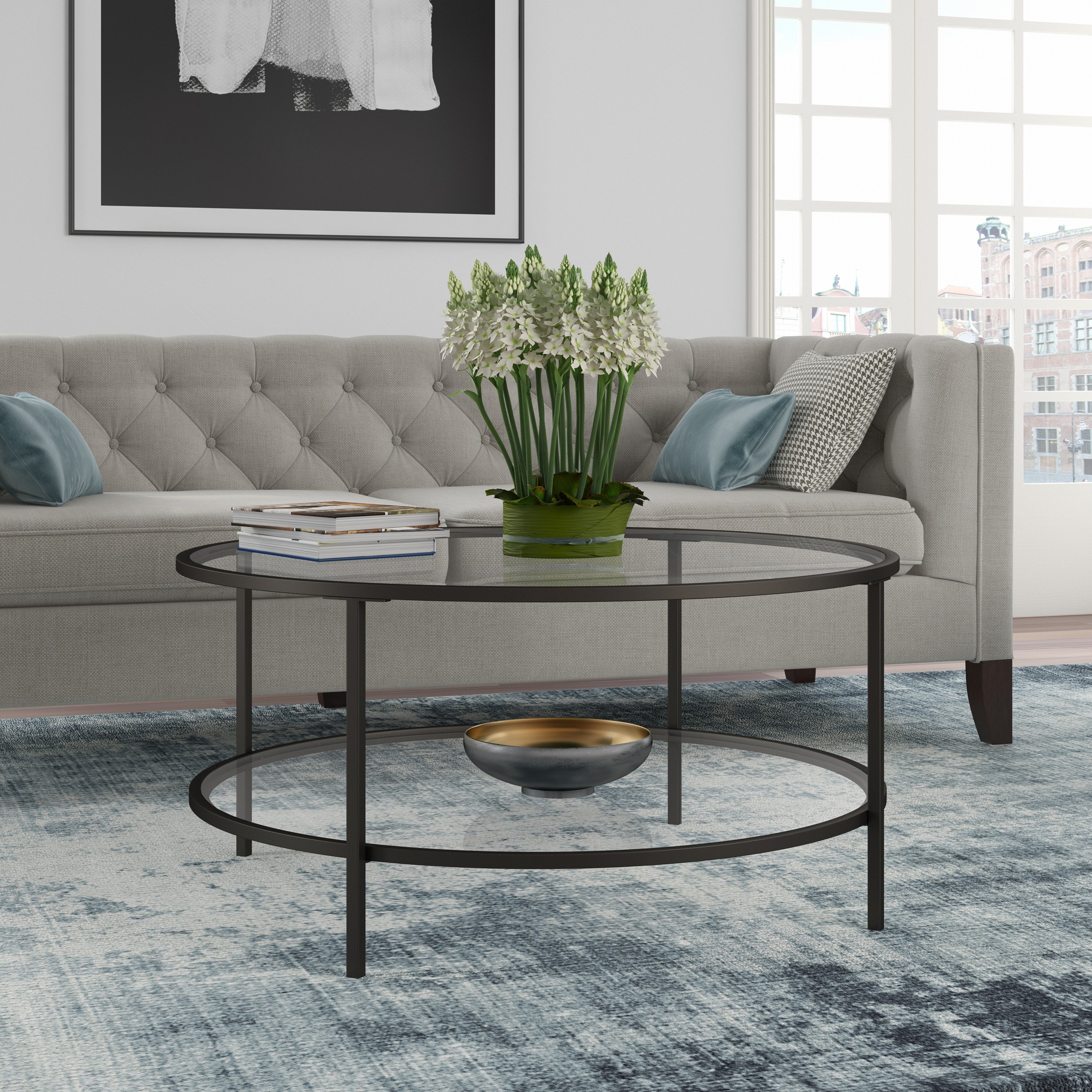 Elegant contemporary table to serve coffee, drinks and snacks. Clear glass square top is incorporated into metal frame with unique lacework bottom shelf. Brings an airy feel to general interior's decor.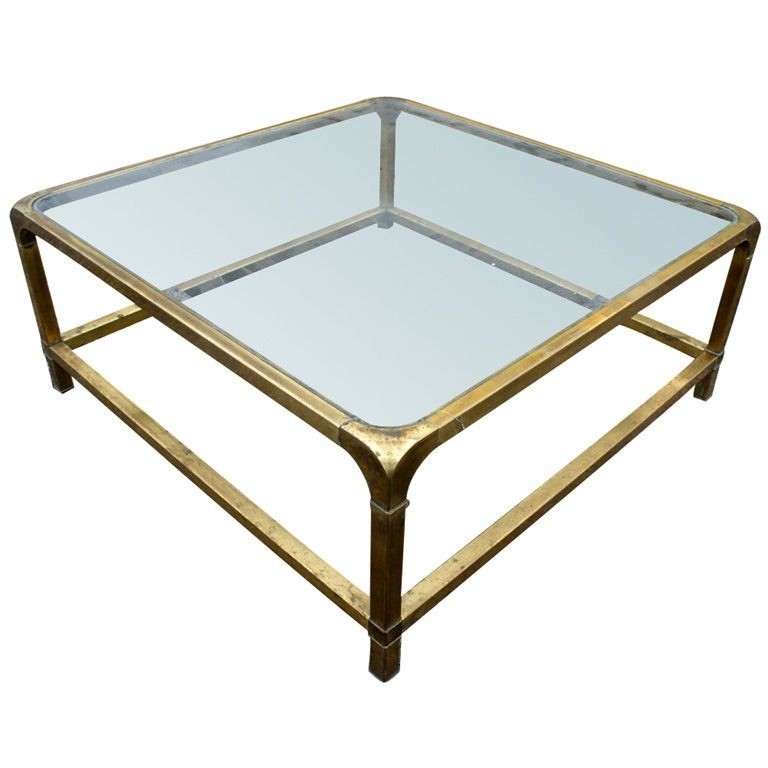 Large Mastercraft Rectangular Brass Coffee Table thumbnail 1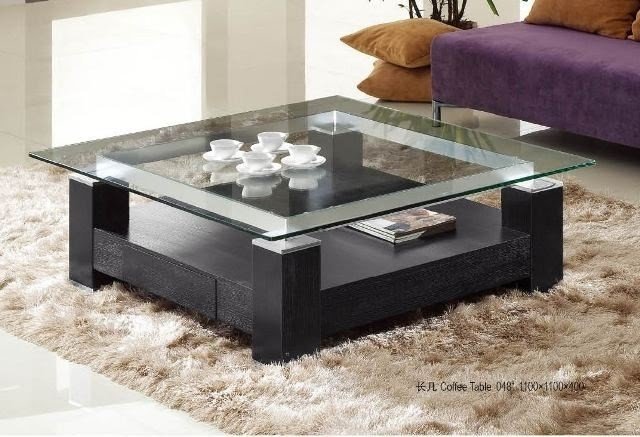 Simple lines and attractive design make this coffee table suitable for different interior stylizations. It includes a square glass top and a durable, thick wooden shelf in the bottom area. Black color of this element is neutral and very stylish.
An attractive French style vintage coffee table with a rectilinear frame of brass. It has 4 round spindle legs joined by 2 frames of thin rods. A bottom shelf and a top (with raised finely indented edges) are square and made of clear glass.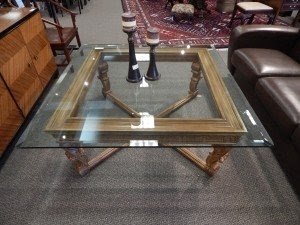 Large Square Glass Top Coffee Table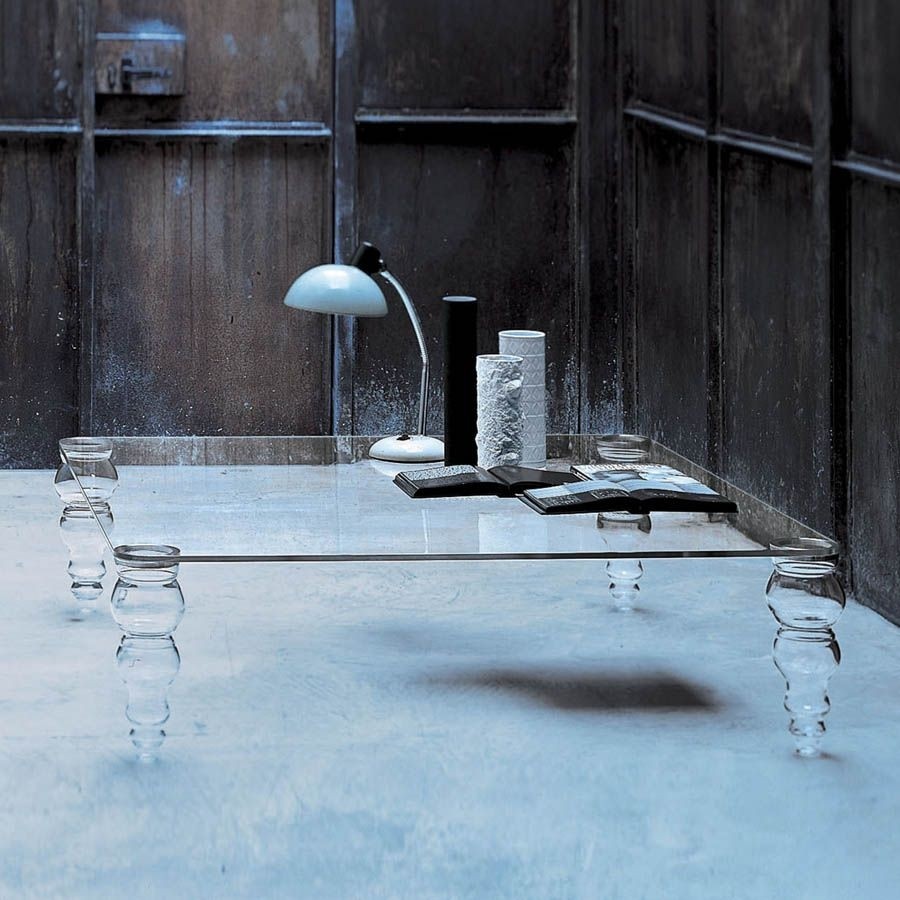 Furniture pearl - legs made of blown borosilicate glass - is synonymous with strength. The Italian large square glass coffee table is made from the highest quality glass handmade in Milan. Modernism is combined with a sense of luxury.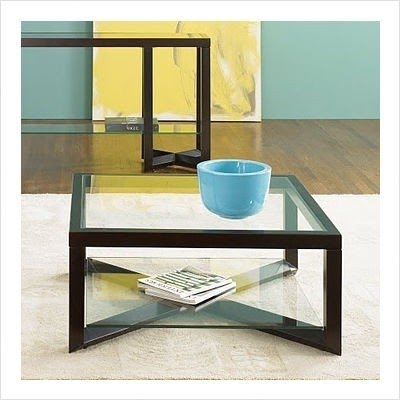 This beautiful square coffee table is a great combination of dark wood and sustainable glass. Stylish and functional, features a countertop and a bottom glass shelf to store various stuff.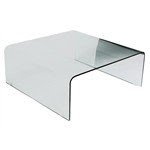 York Coffee Table Square Glass Large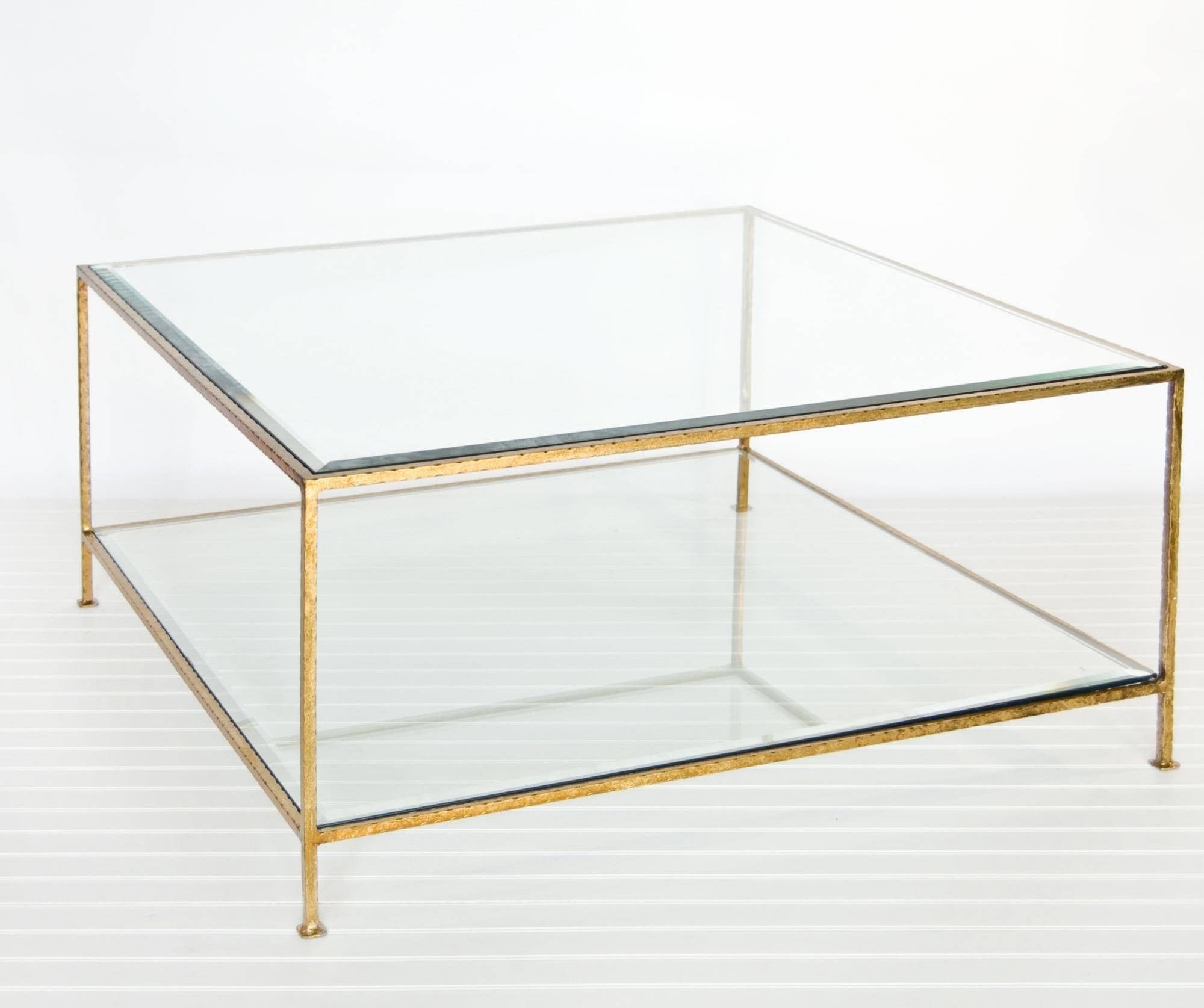 This square coffee table with glass top embodies all the best features of modern design. Beautifully hammered gold with 2-tiered glass top enables to display anything pleasing to the eye.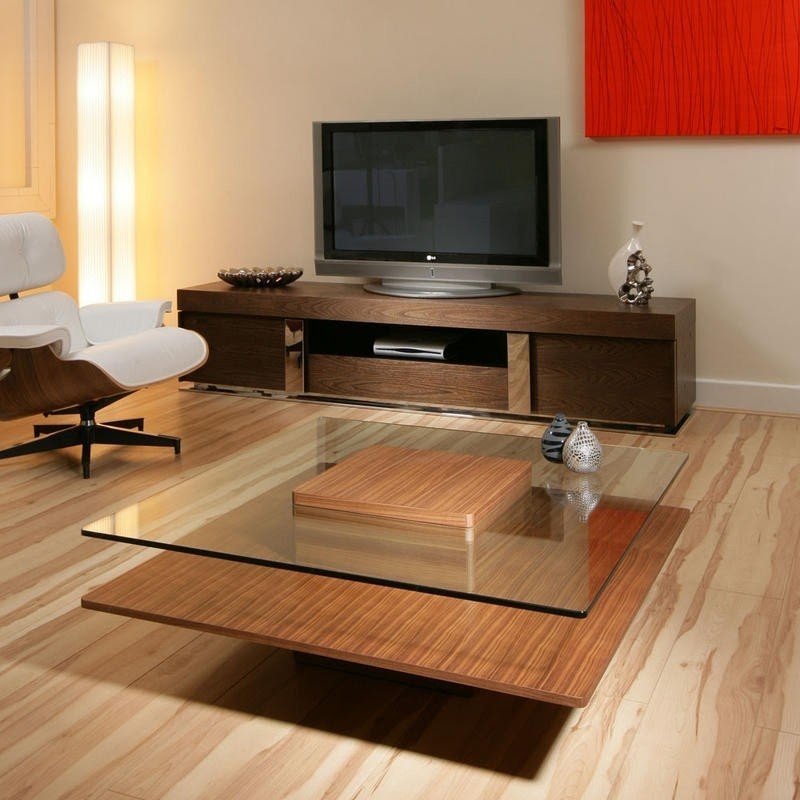 A stunning coffee table that sports the square size of the structure and makes for a nice addition to your modern-styled household with its simplicity that brings even more elegance to any setting.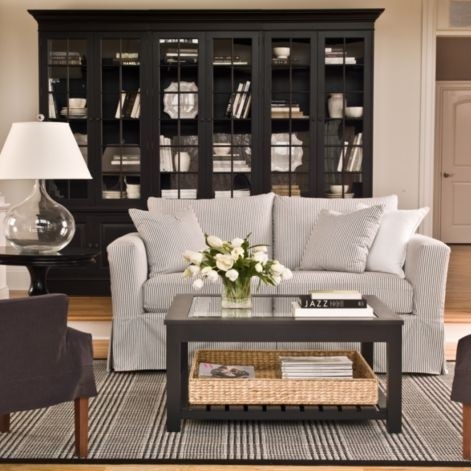 Looking for a square coffee table like this for my living room.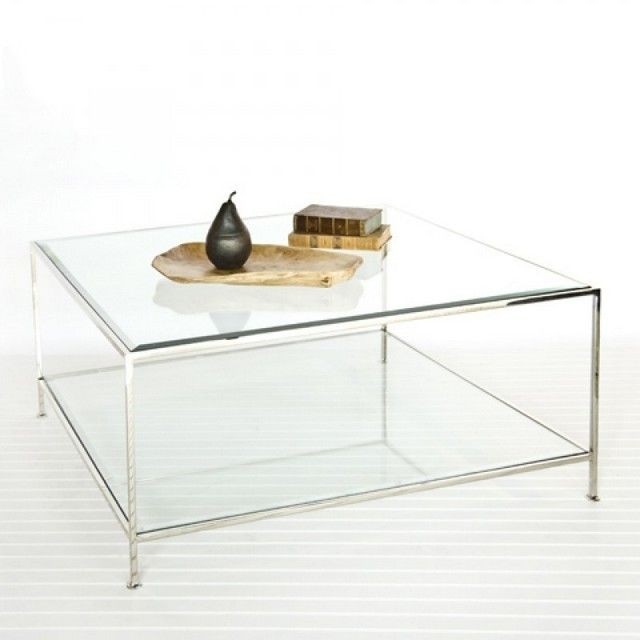 Square, glass coffee table with glass top and shelf will be classic addition to your living room decor. Glass top and shelf makes it look very light and delicate. Because of its design, it fits most room decors.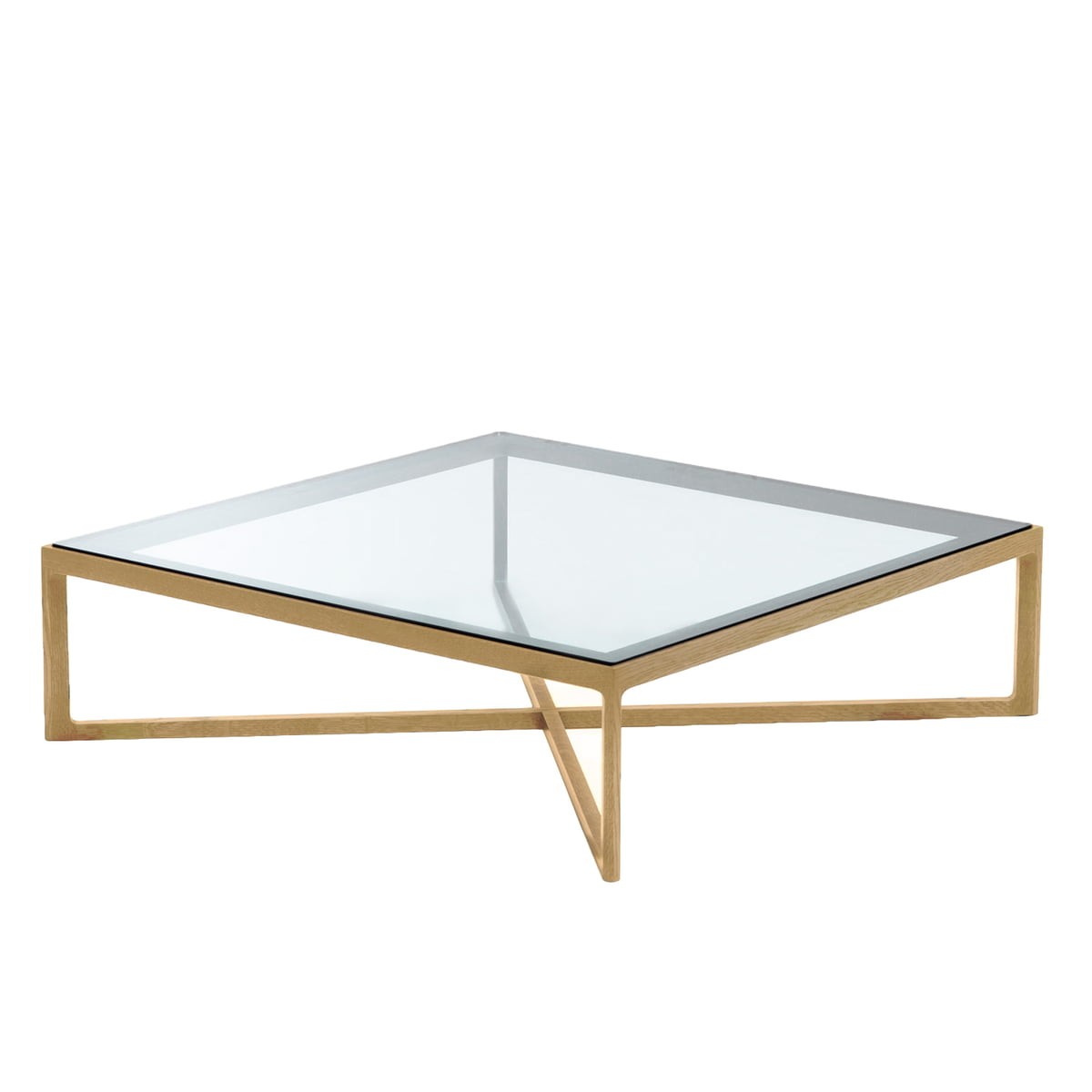 tables accent tables krusin square coffee table in oak with glass ...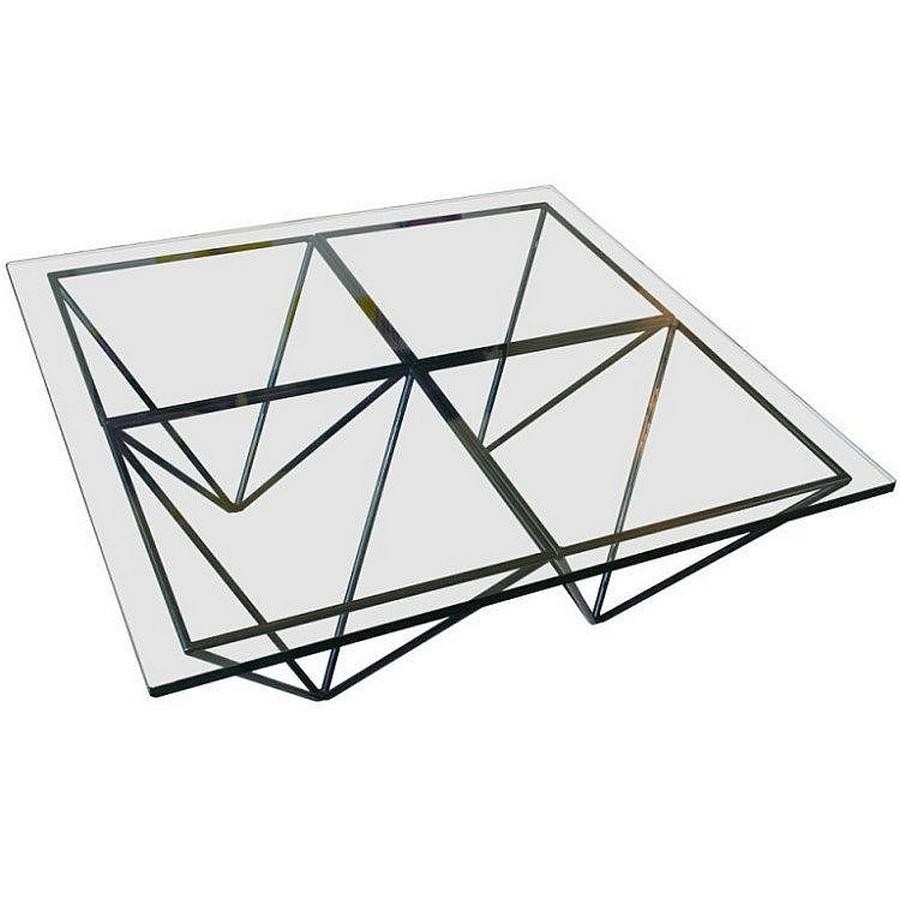 1stdibs | Pyramid Coffee Table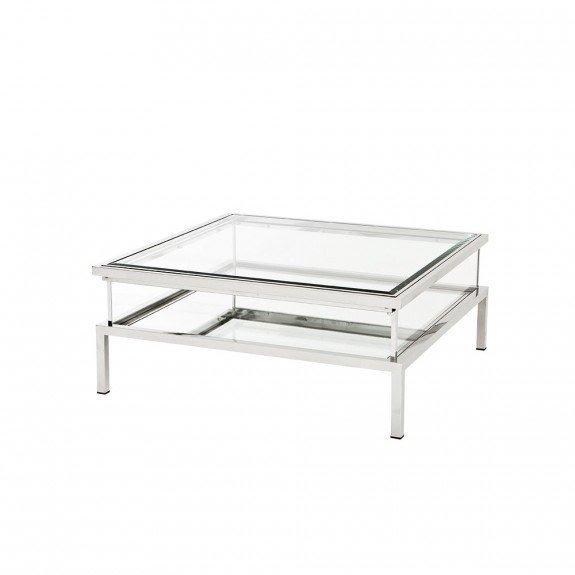 Shift+R improves the quality of this image. Shift+A improves the quality of all images on this page.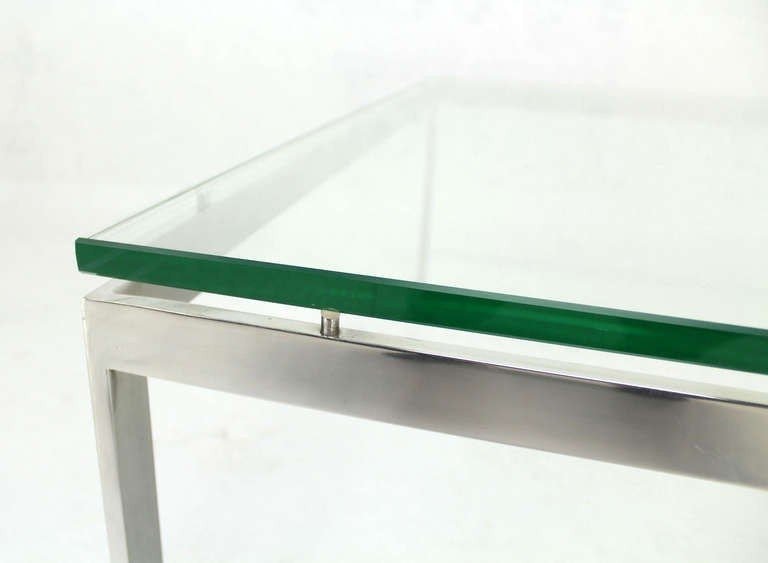 Home > Furniture > Tables > Coffee and Cocktail Tables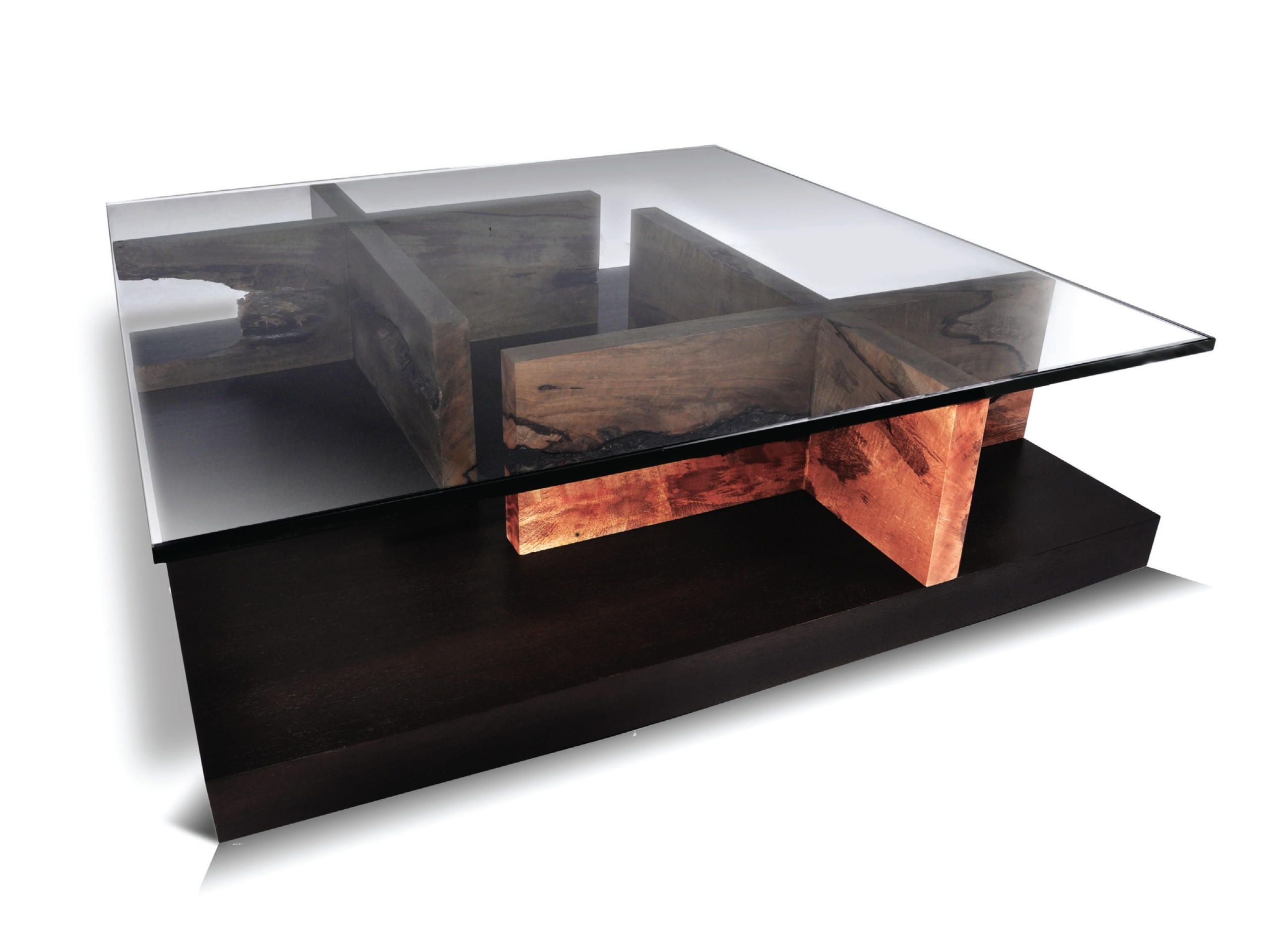 Furniture. Large Square Transparent Glass Surface With Brown Wooden Legs In Crossed Design On Black Platform. Inspiring Designer Coffee Tables Design With Pleasant Nuance Completed Your Living Room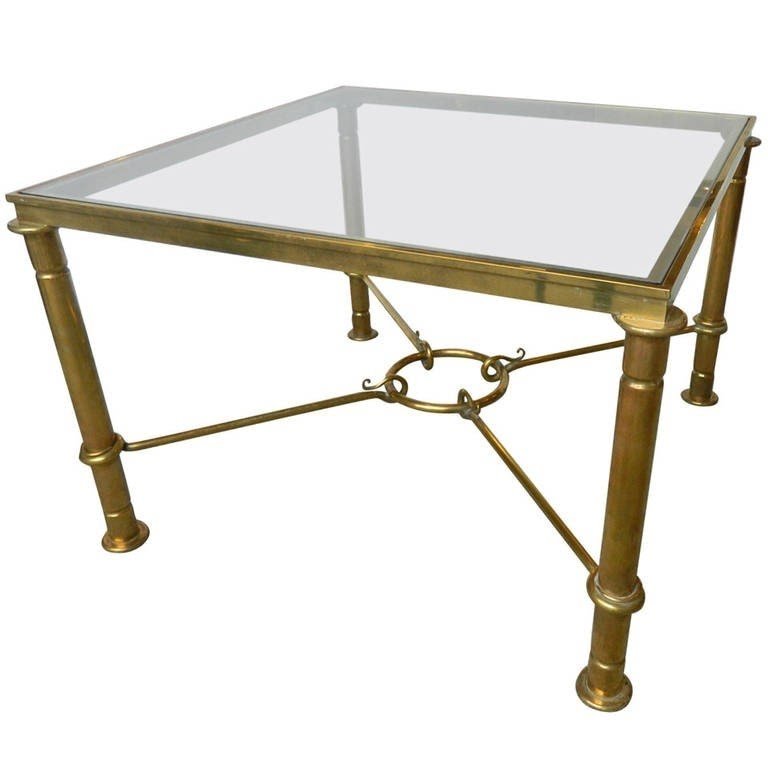 Large French Brass Square Coffee Table | From a unique collection of antique and modern coffee and cocktail tables at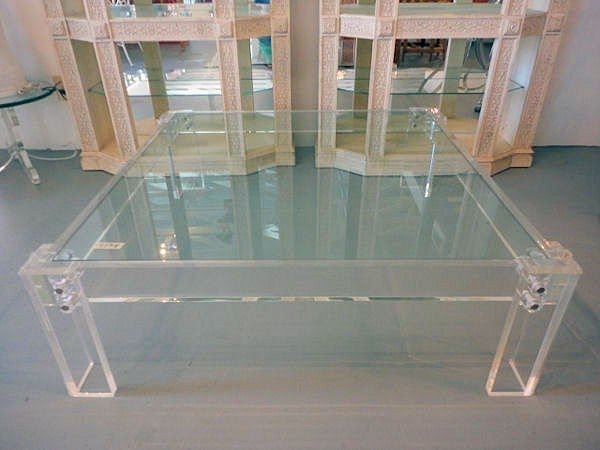 Completely unoccupied in the living room - not overwhelming with its form, square simple table. Its greatest advantage is invisibility. It follows that the glasswork of all elements. Transparent like a tear coffee table with glass top.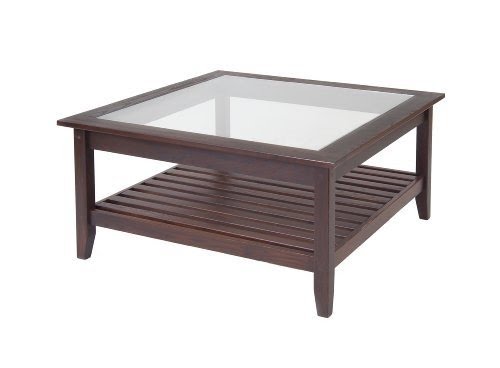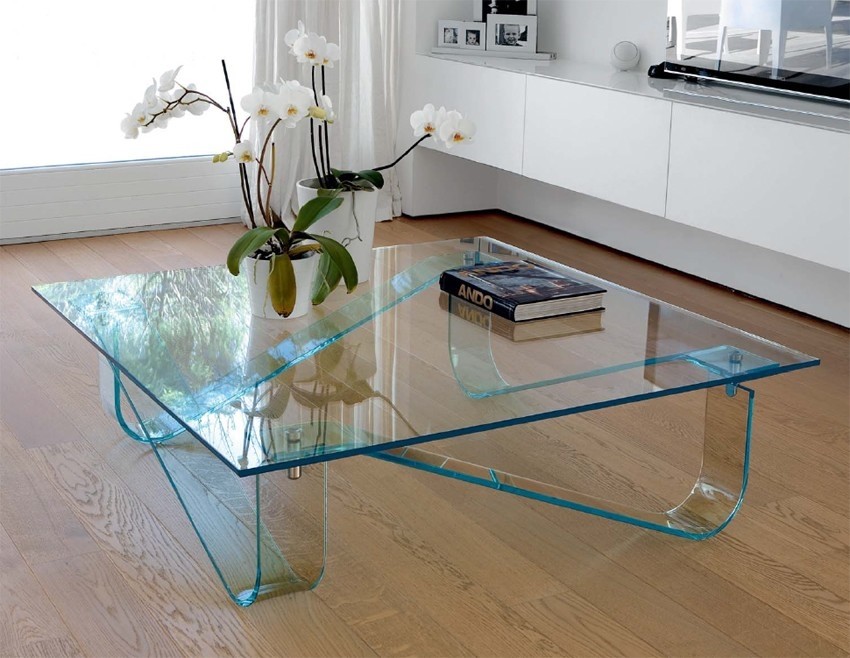 Home Design Unique Square Glass Coffee Table Decorated With Flowers ...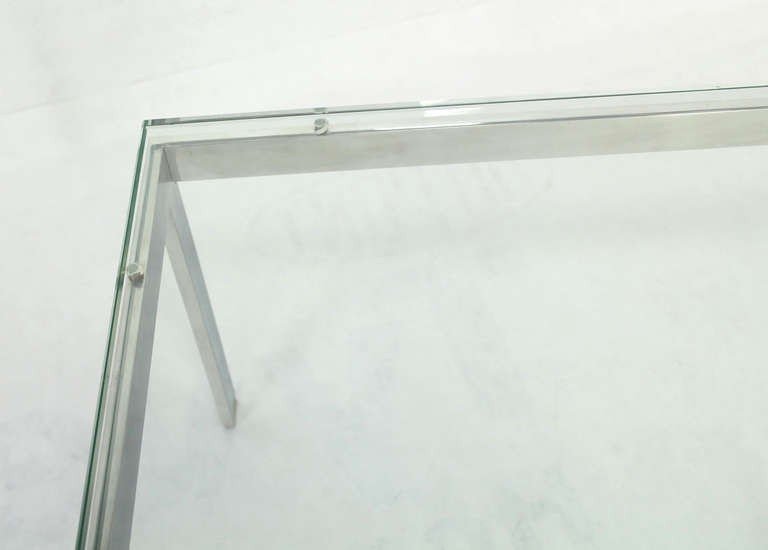 Home > Furniture > Tables > Coffee and Cocktail Tables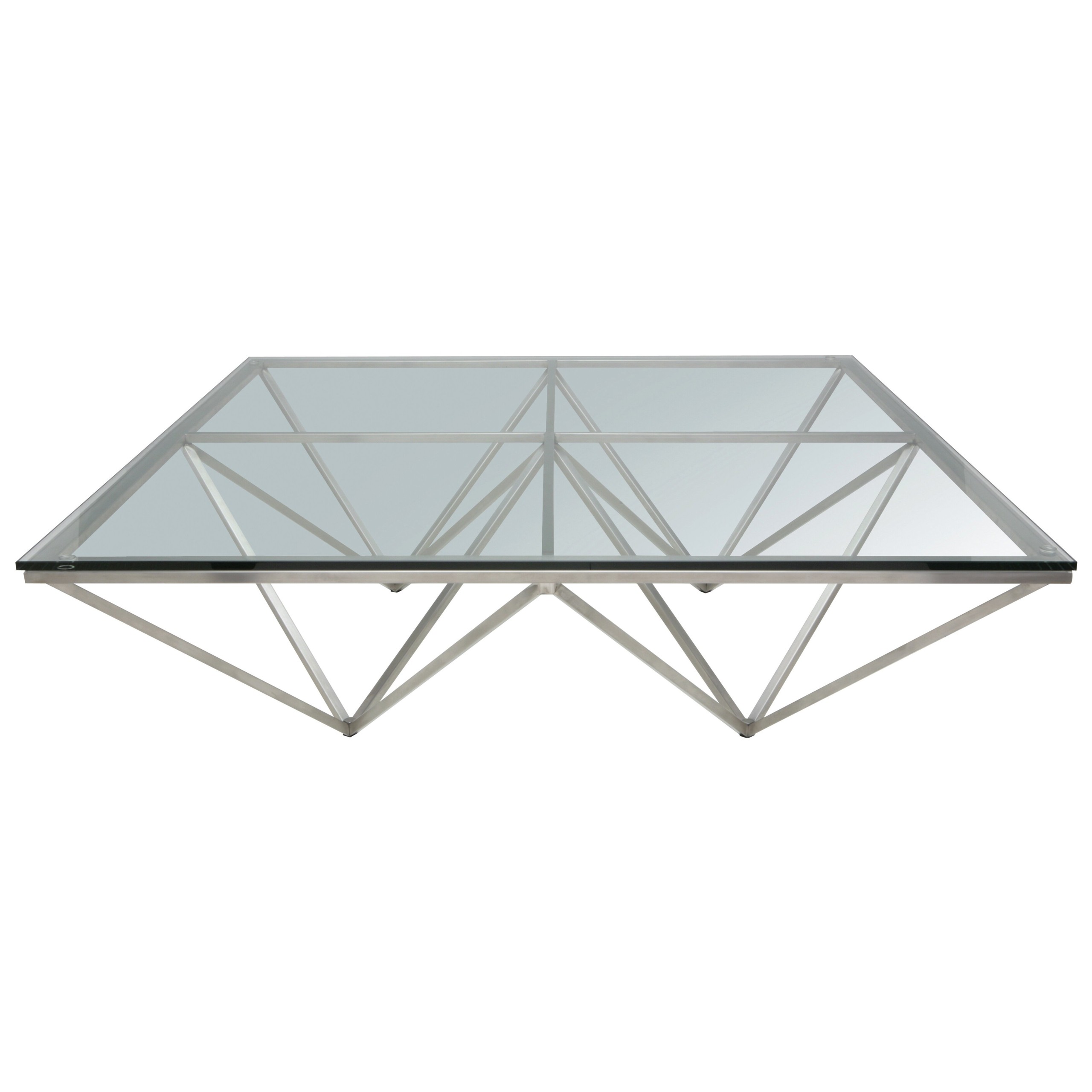 This amazing glass construction is an example of modern design at its best. A square coffee table with pyramid frame design, made from glass and steel. It's geometrical shape will enchant everyone who'll enter your house.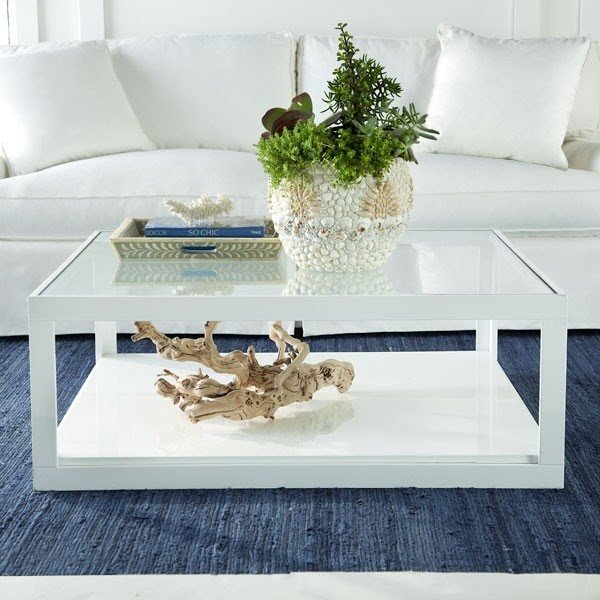 Coffee table made of wood and glass. Includes open shelf for storing books, magazines and others needed items. Rectangular top has large usable surface. Modern accent for any living room.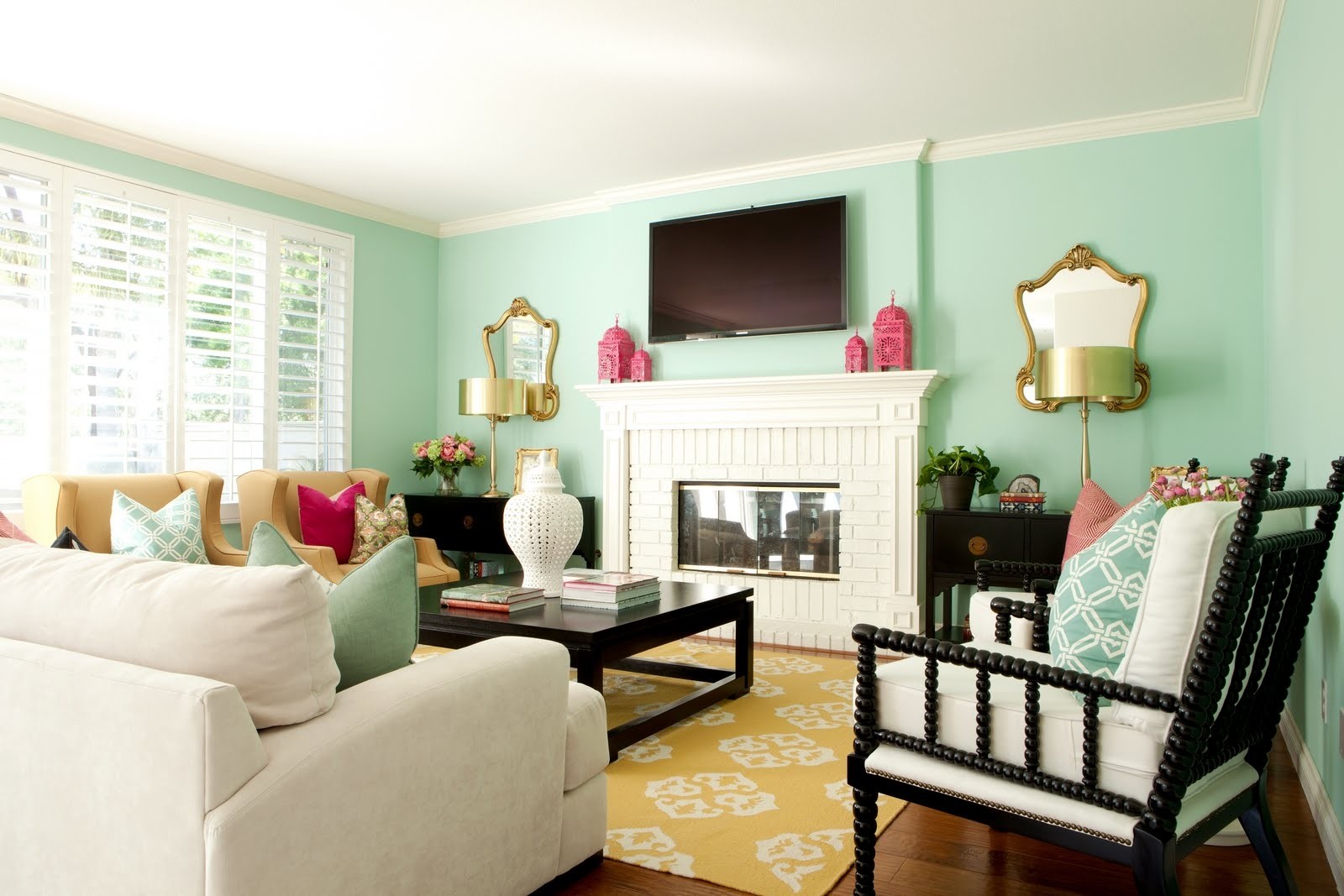 Eclectic living room design with green blue walls, flatscreen tv, fuchsia Moroccan lanterns, West Elm Horizon Andalusia Rug, black abacus chairs, glossy black lacquer square coffee table, yellow wingback chairs, ivory microfiber sofa, white pierced cartha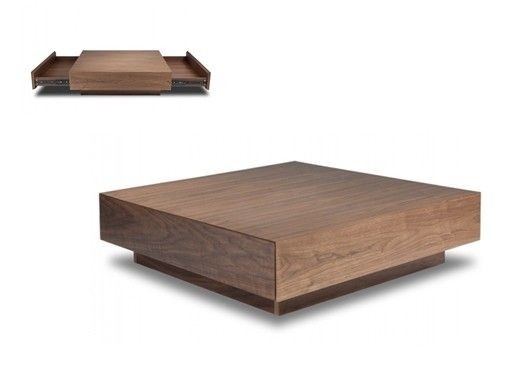 Looking like a big block of walnut, this coffee table embodies what's best in contemporary design. Minimalism, visible in every inch of this project, surprises with its functionality and storage spaces. It offers two sliding drawers.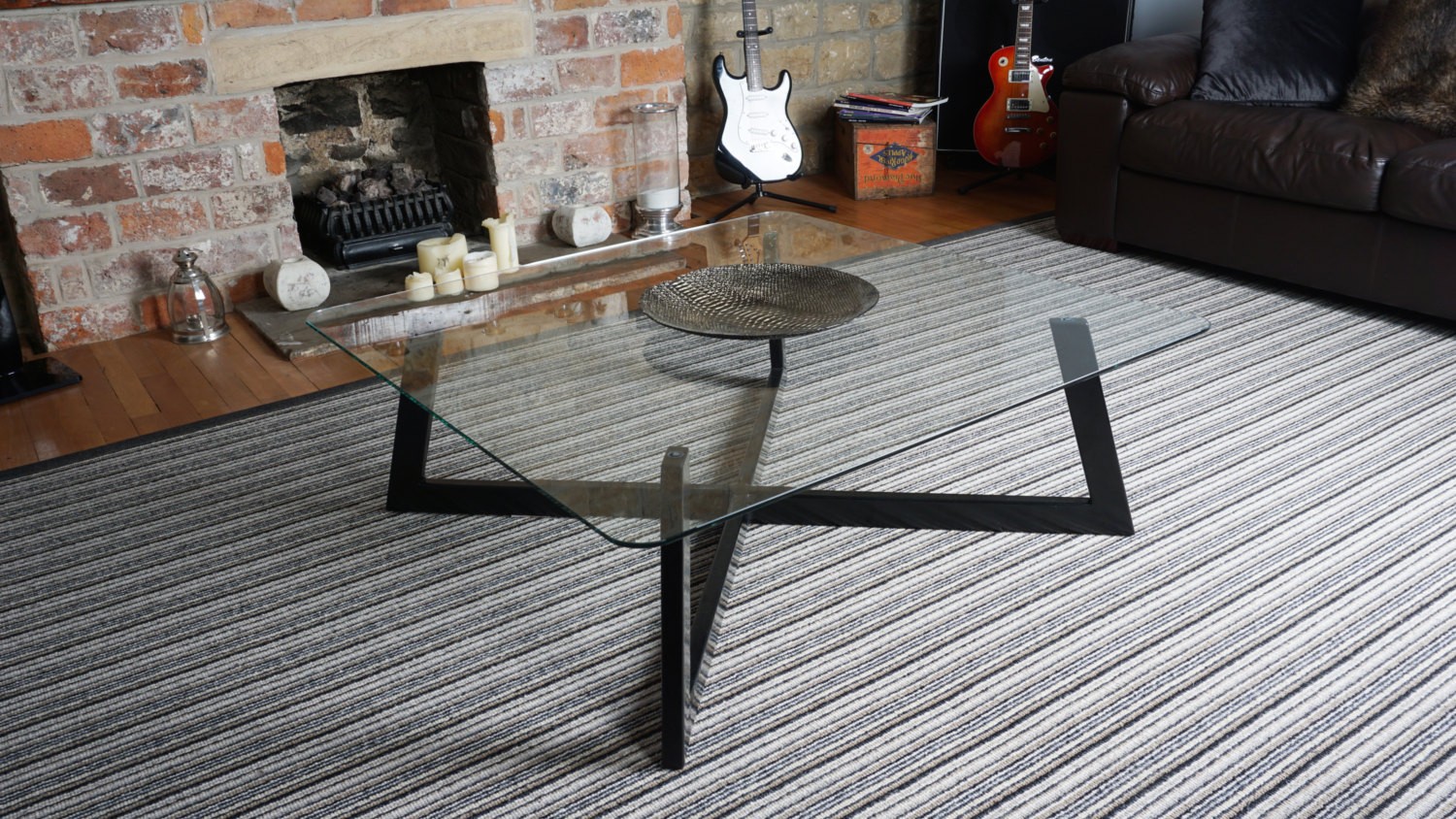 A very stylish coffee table that will make a real statement in your living room. The unusual steel cross shaped base supports the large glass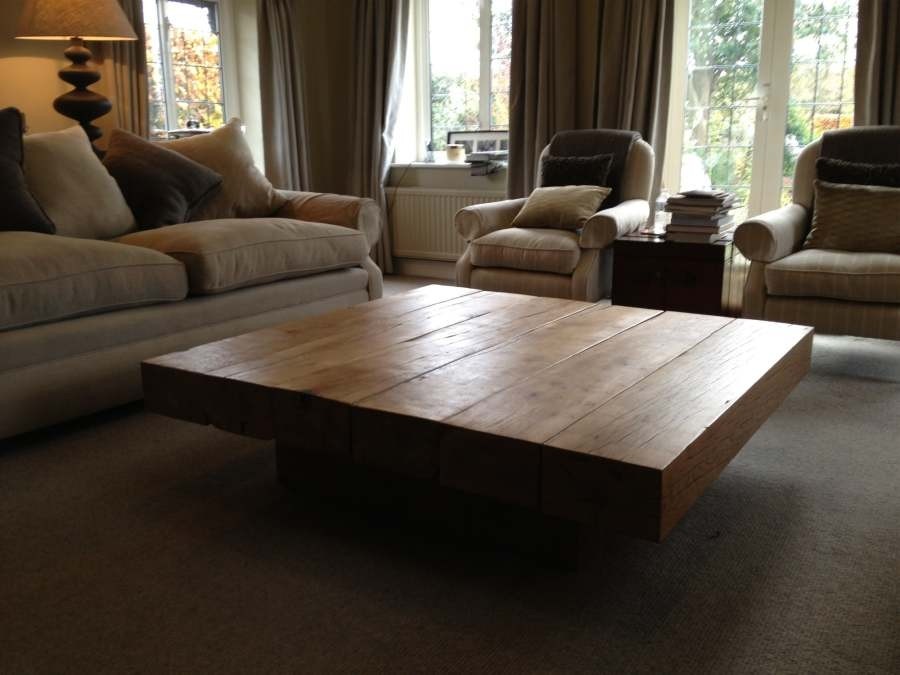 3m Square 6 Beam High Amazonica Coffee Table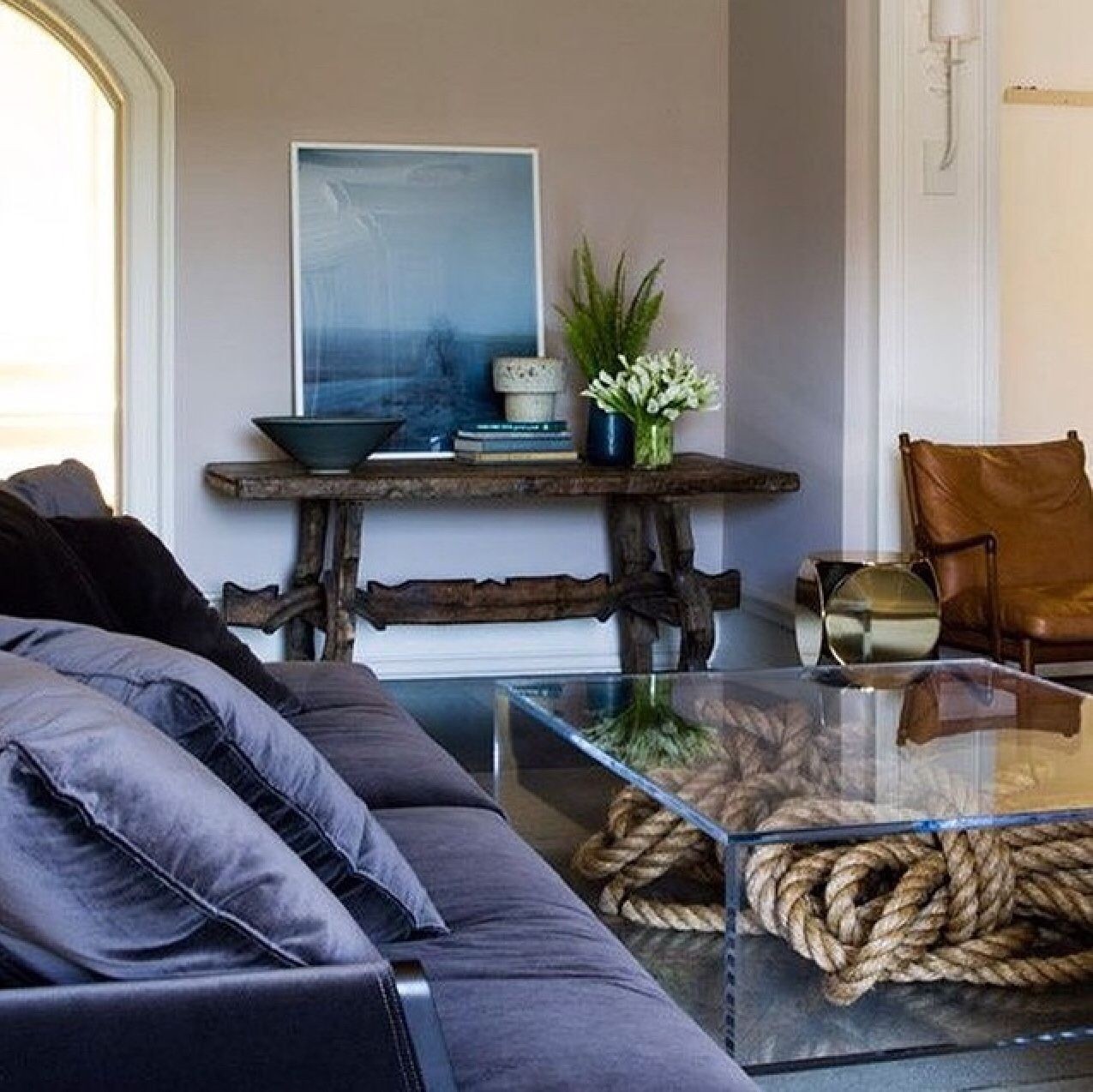 What we see here is a unique mix of modern chic (see the large square coffee table made entirely of translucent glass) and stylish homey accents alluding to nautical style, such as the driftwood console table and enormous rope knot.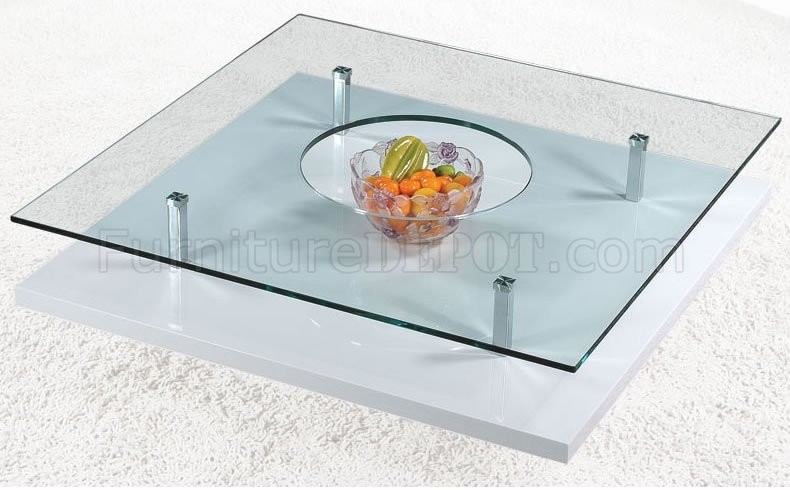 larger image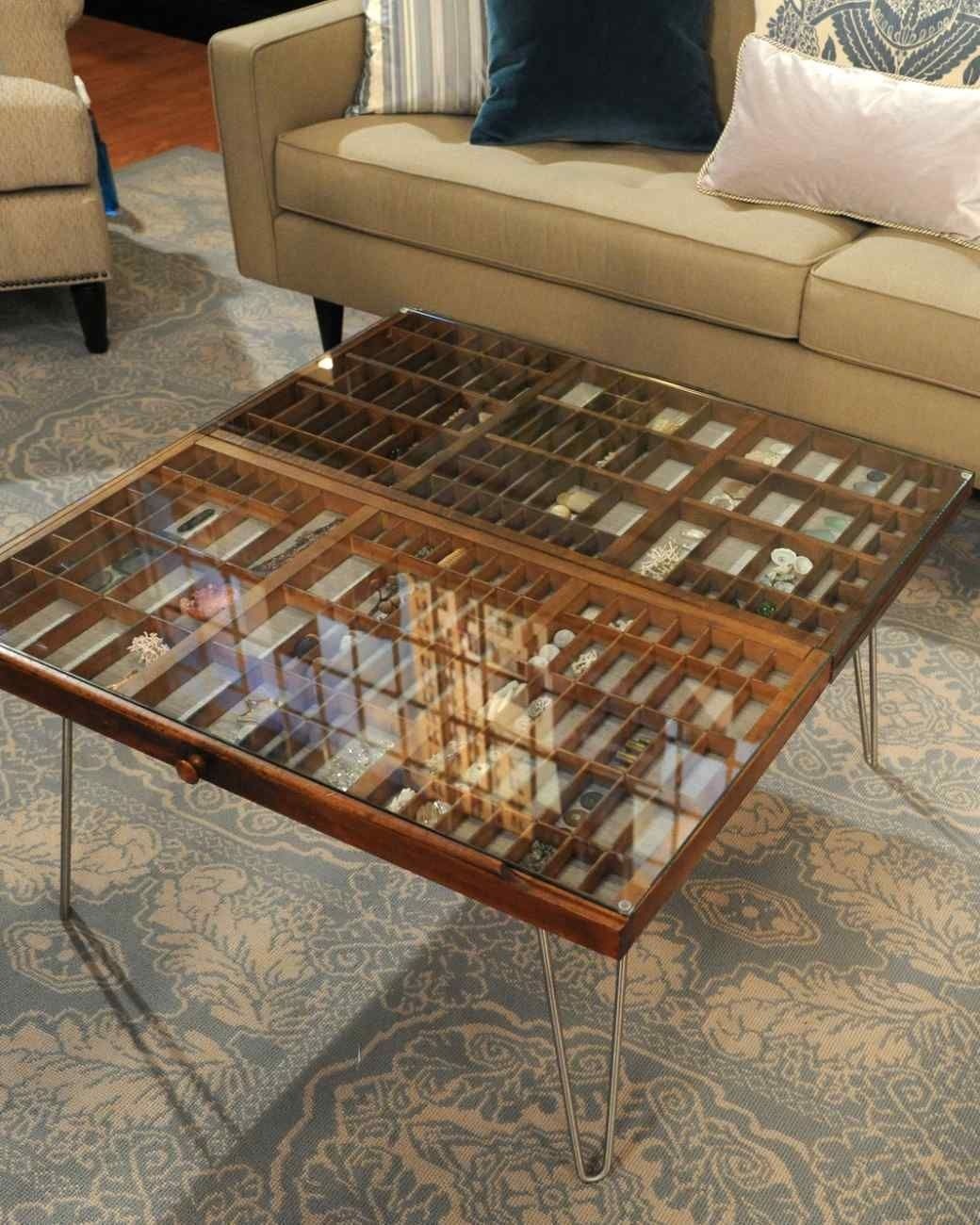 From the old pice of little drawers - you can create a coffee table drawer. Wooden construction, made of mahogany wood and beech wood, is finished with glass top. Great support make hairpin legs, placed on the each corner.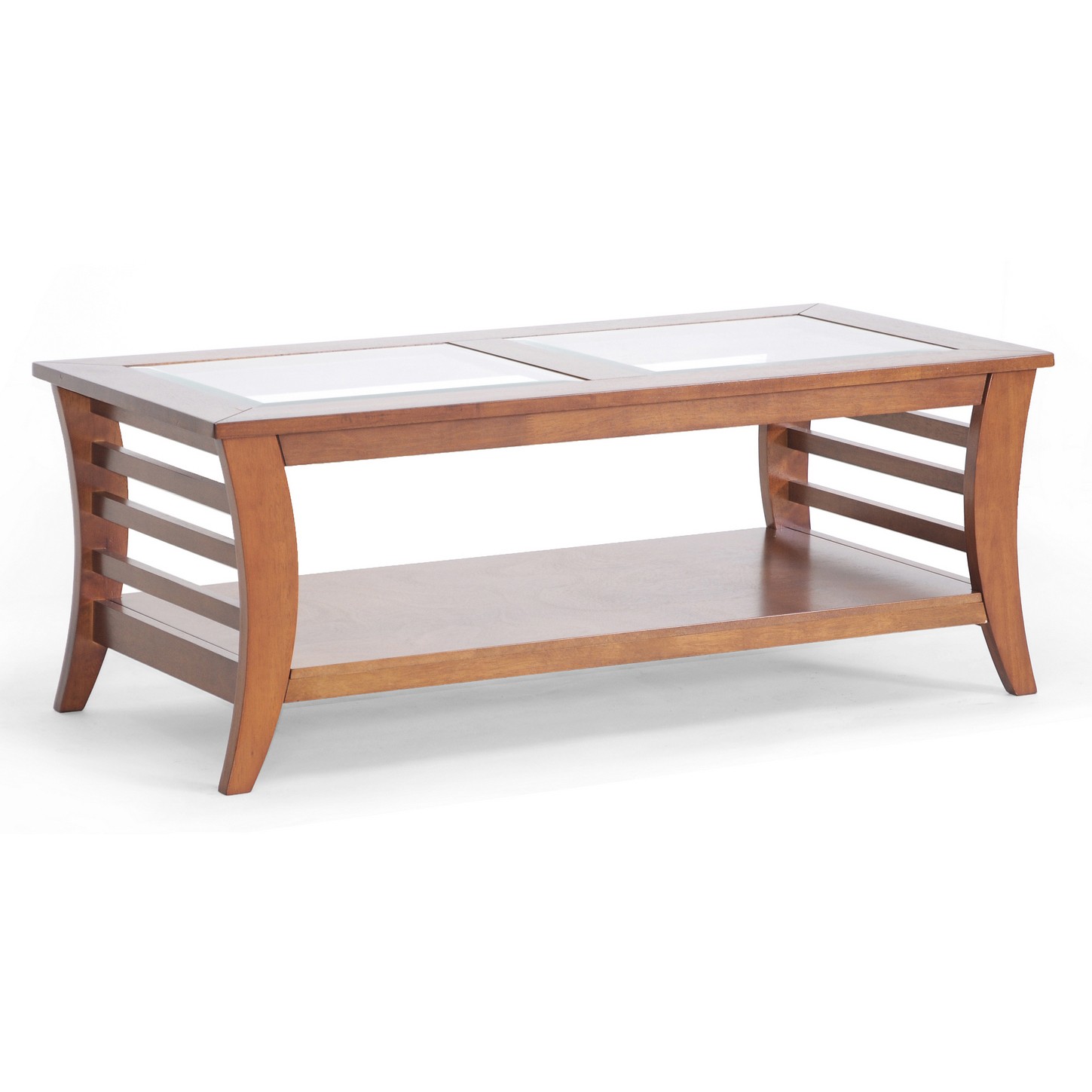 Modern coffee table with a top made of transparent, tempered glass. Robust construction made of MDF. It is equipped with a bottom shelf for magazines, books and more. Intended for all kinds of interiors.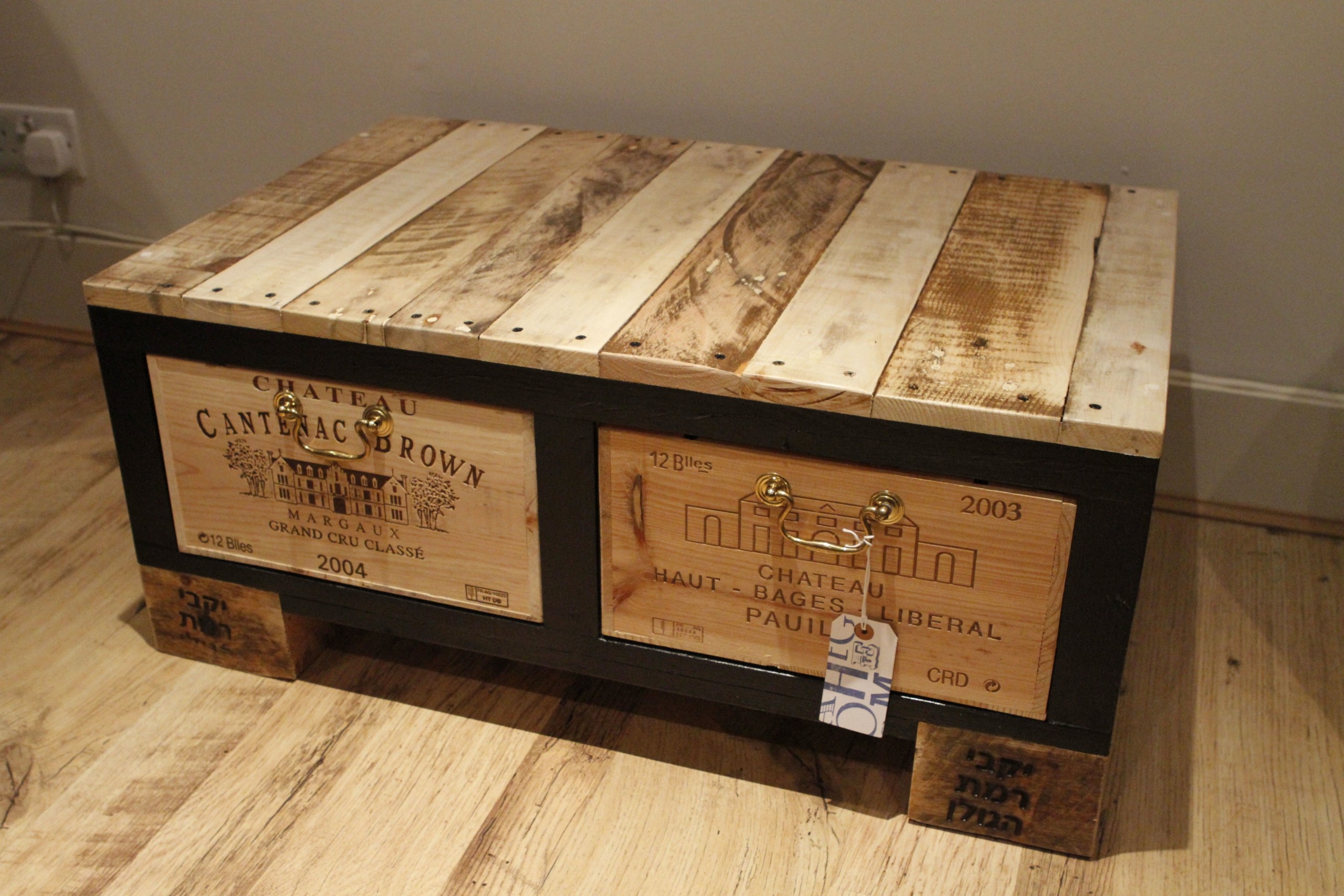 If you like DIY projects, then this handmade upcycled coffee table shall appeal to you. Made out of recycled scaffold boards, wine crate drawers and salvaged handles, freshly stained, provides a rustic, industrial character to the space.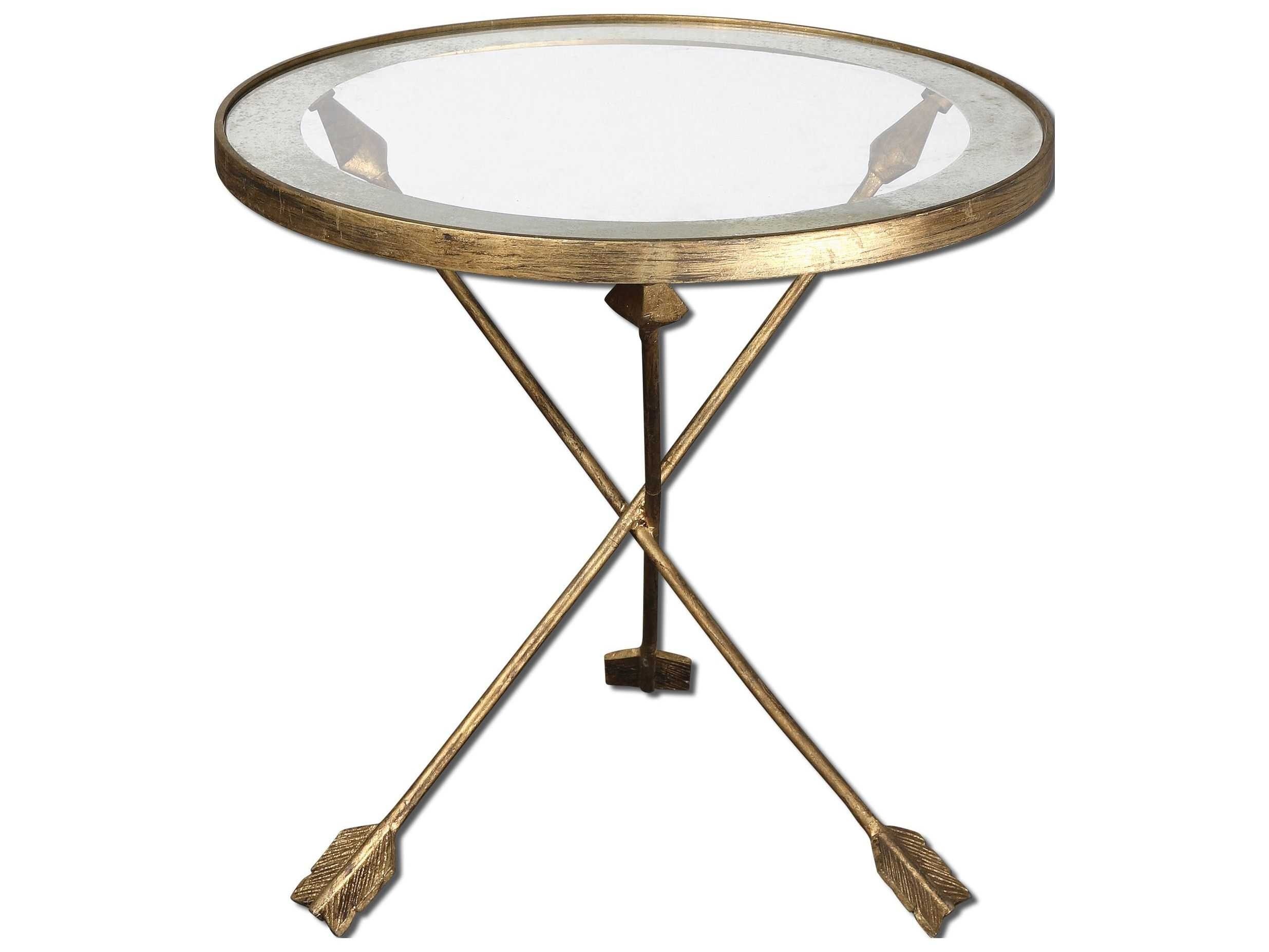 Aero Glass Top Accent Table | Shopping - The Best Deals on Coffee, Sofa & End Tables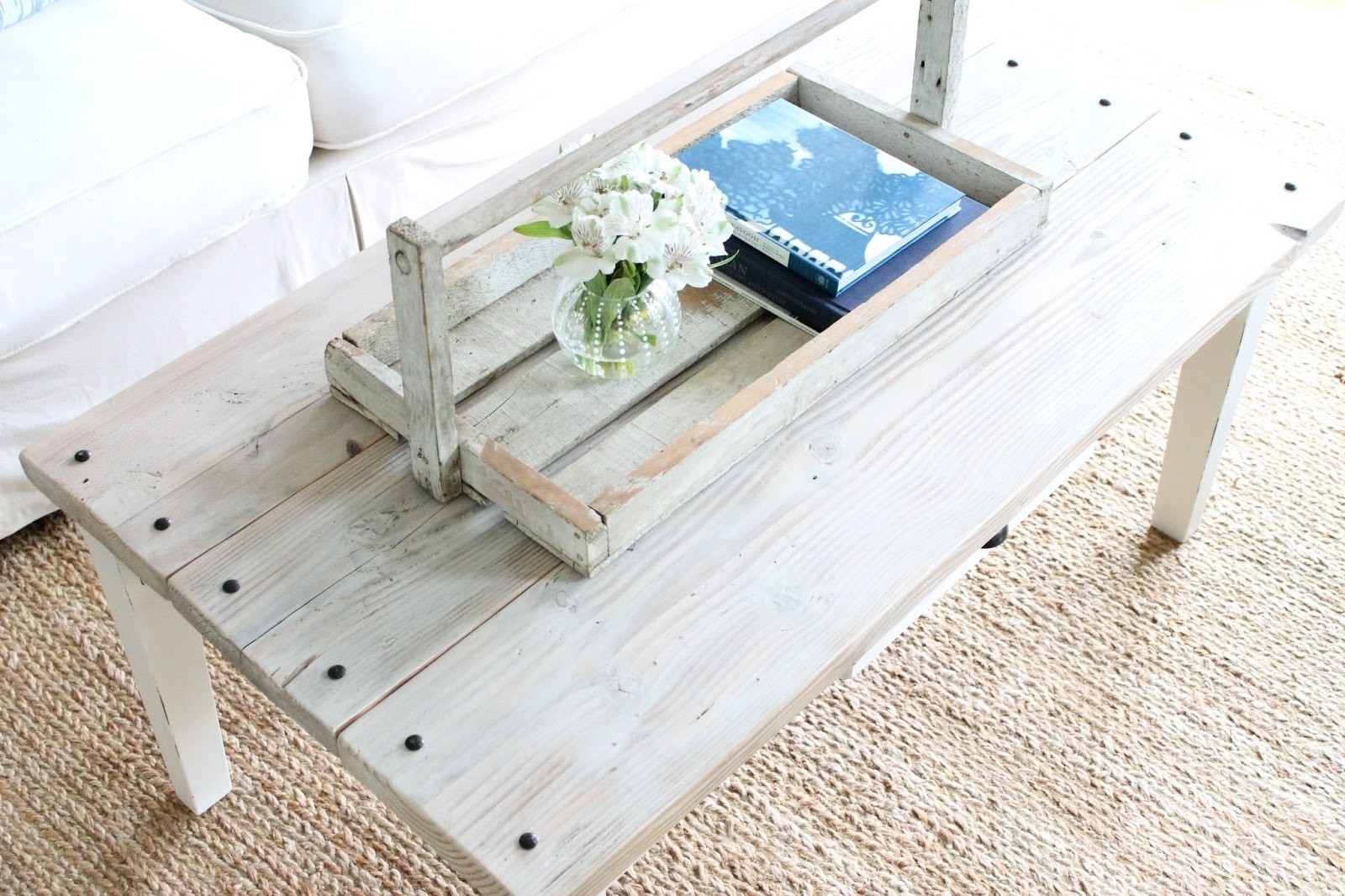 This DIY project shows how inexpensively you can achieve a shabby chic masterpiece. Rustic coffee table, repainted in white, distinguishes itself with characteristic side bolts and a tiny storage drawer in its middle.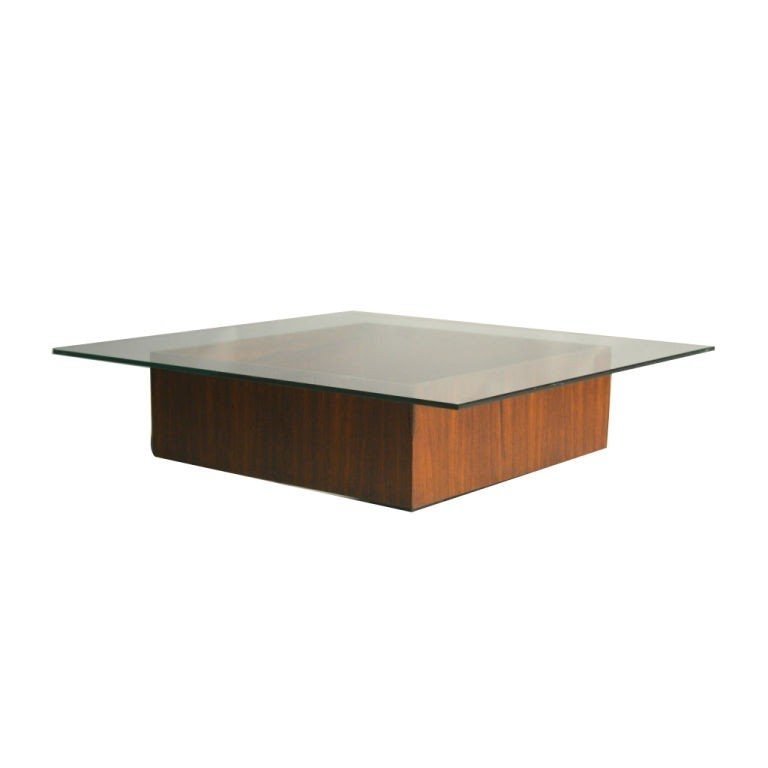 Rosewood / Glass Coffee Table | TH - 38"W x 34"L x 8.5"H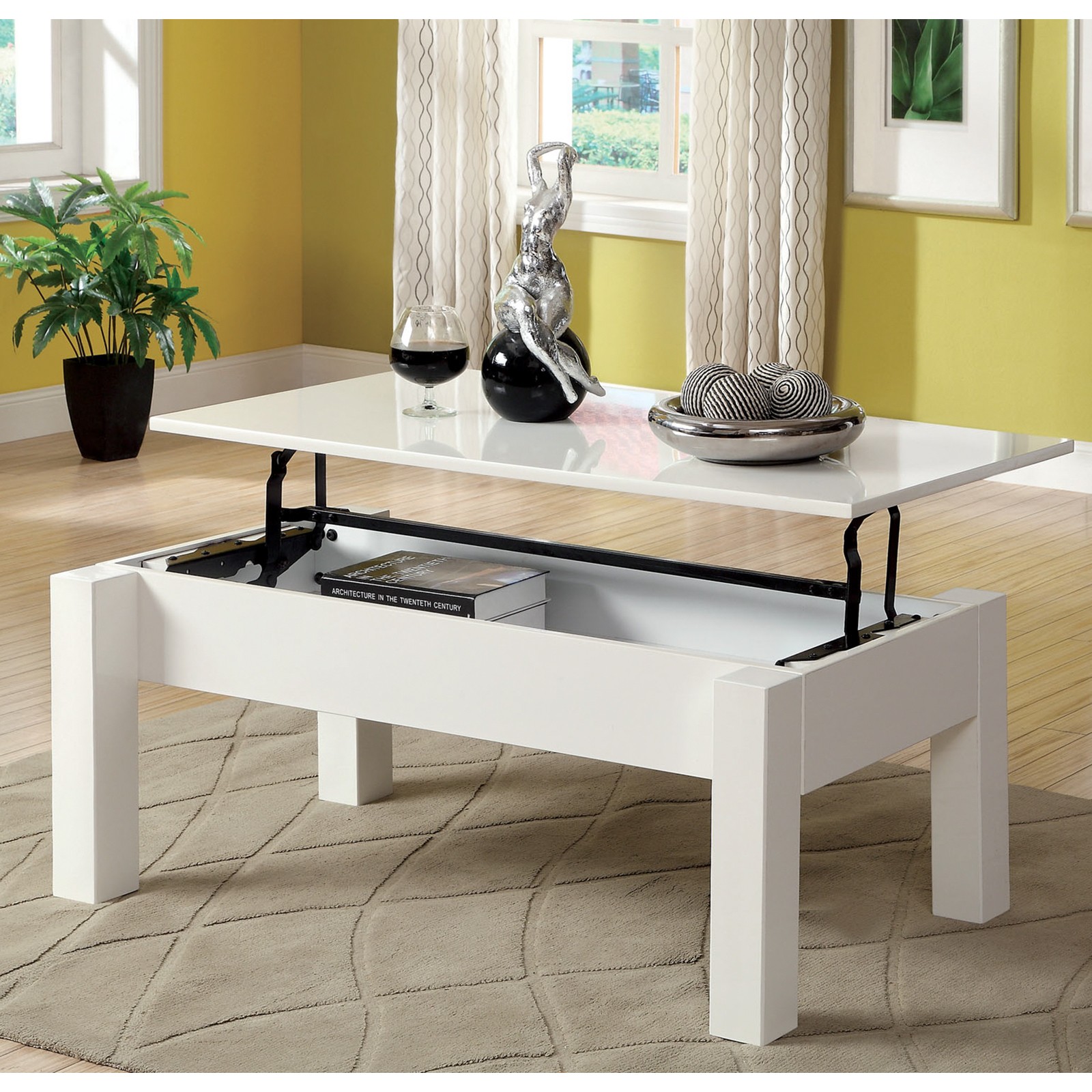 Coffee table with lift top. Frame is made of wood. Includes capacious compartment for storing books, magazines and others needed items. Received a lot of very good recommendations from customers for high quality and modern design.