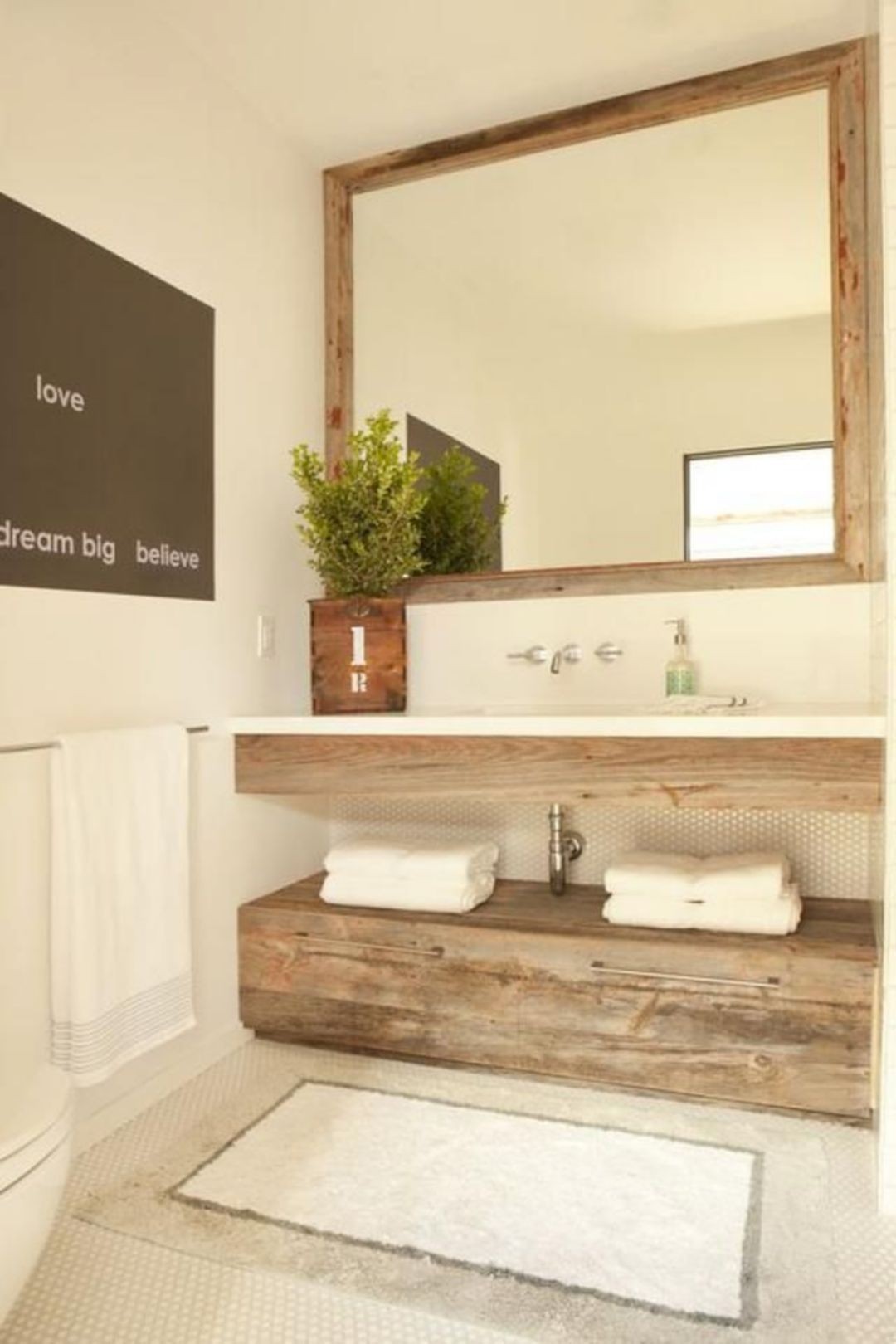 Modern wall mounted display shelves made from quality tempered glass. The shelves also feature easy-to-use mounting hardware and their touch of contemporary charm works well for large plain walls in your living room or home office.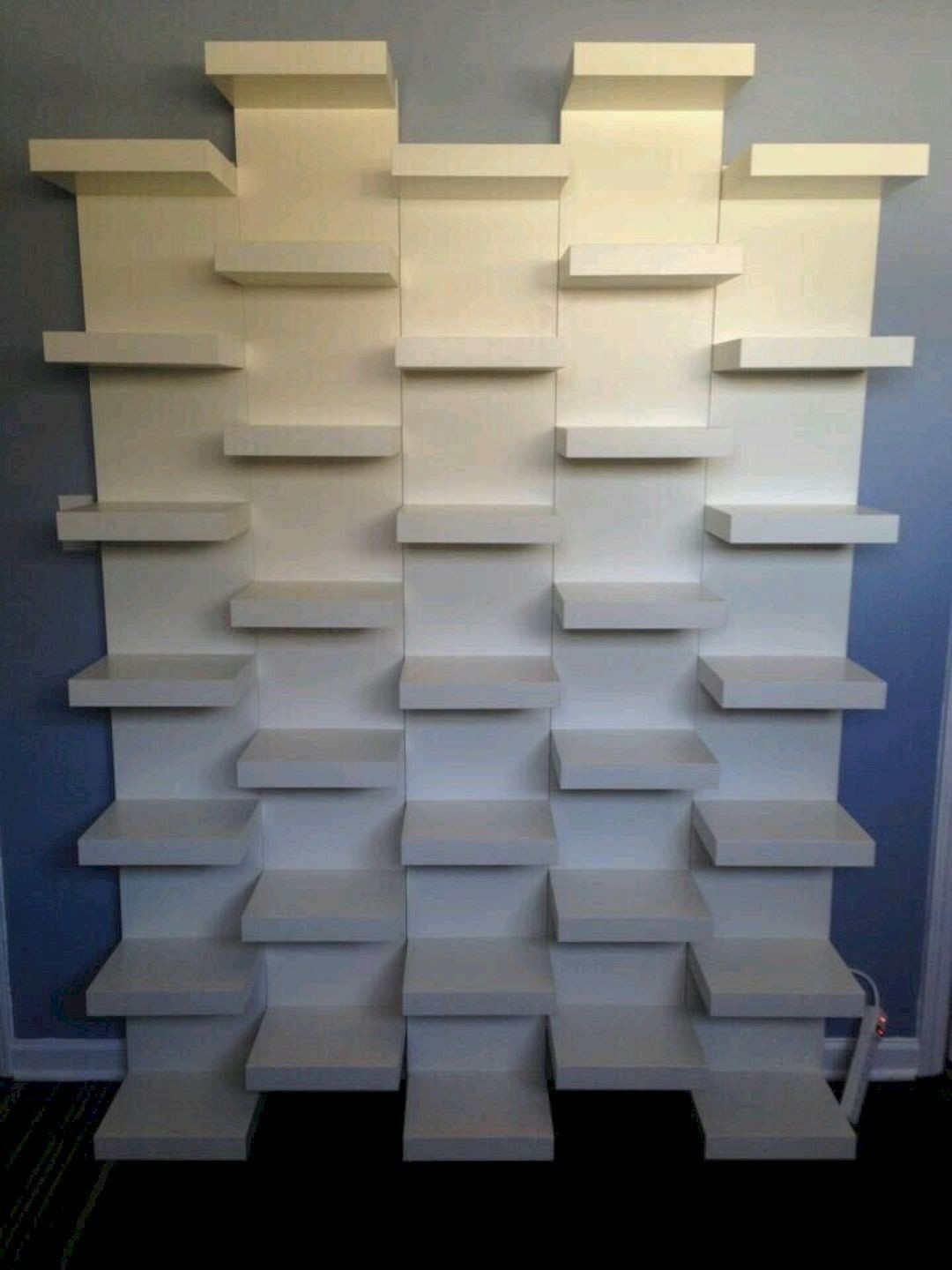 A nice wall decoration that also plays a functional role. It includes plenty of space for books, decorations, etc. Its white color will be great in any type of decor. This application is good for home libraries.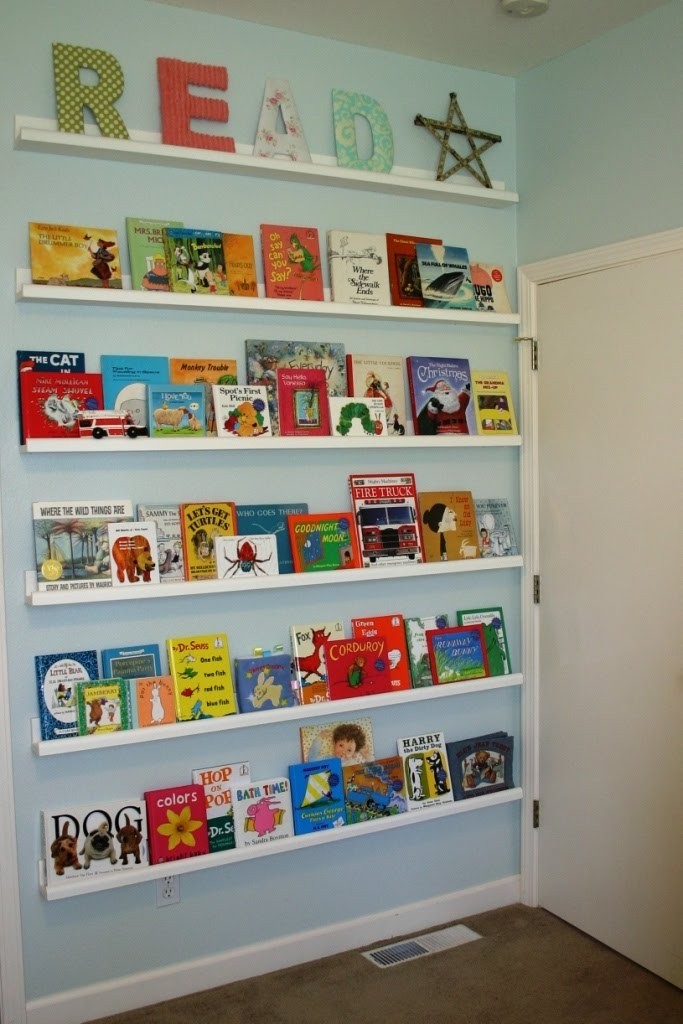 This fantastic display shelves wall is a good solution for all tiny spaces, where every meter counts. It takes considerably less space than a traditional bookcase, offering wide storage area for your favorite books or albums.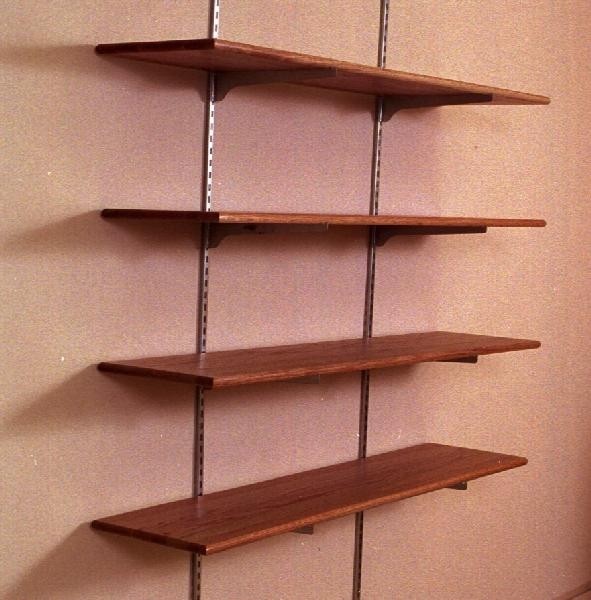 Wall Mounted Shelving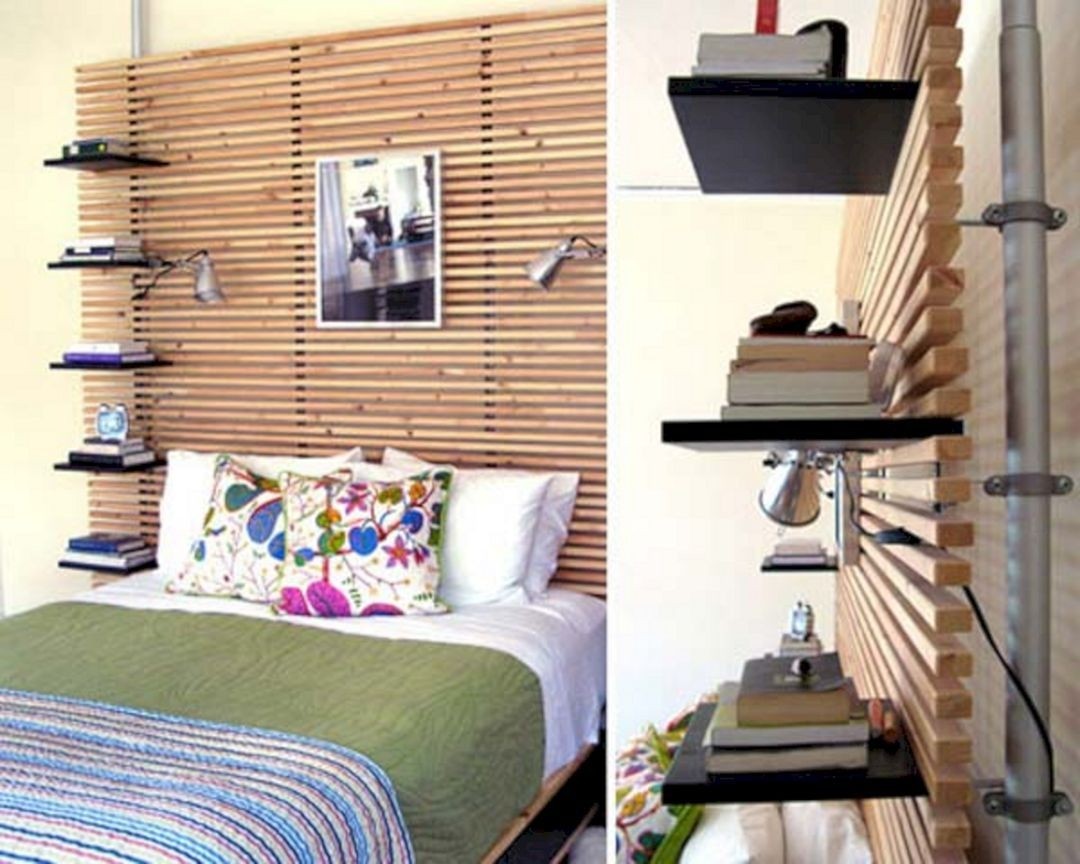 Stacked two-inch by four-inch boards attached to plumbing pipe that, in turn, fastens to the bedframe, creates a headboard that will support shelves and hanging items without damaging the wall. Shelves are added by wedging them between the boards.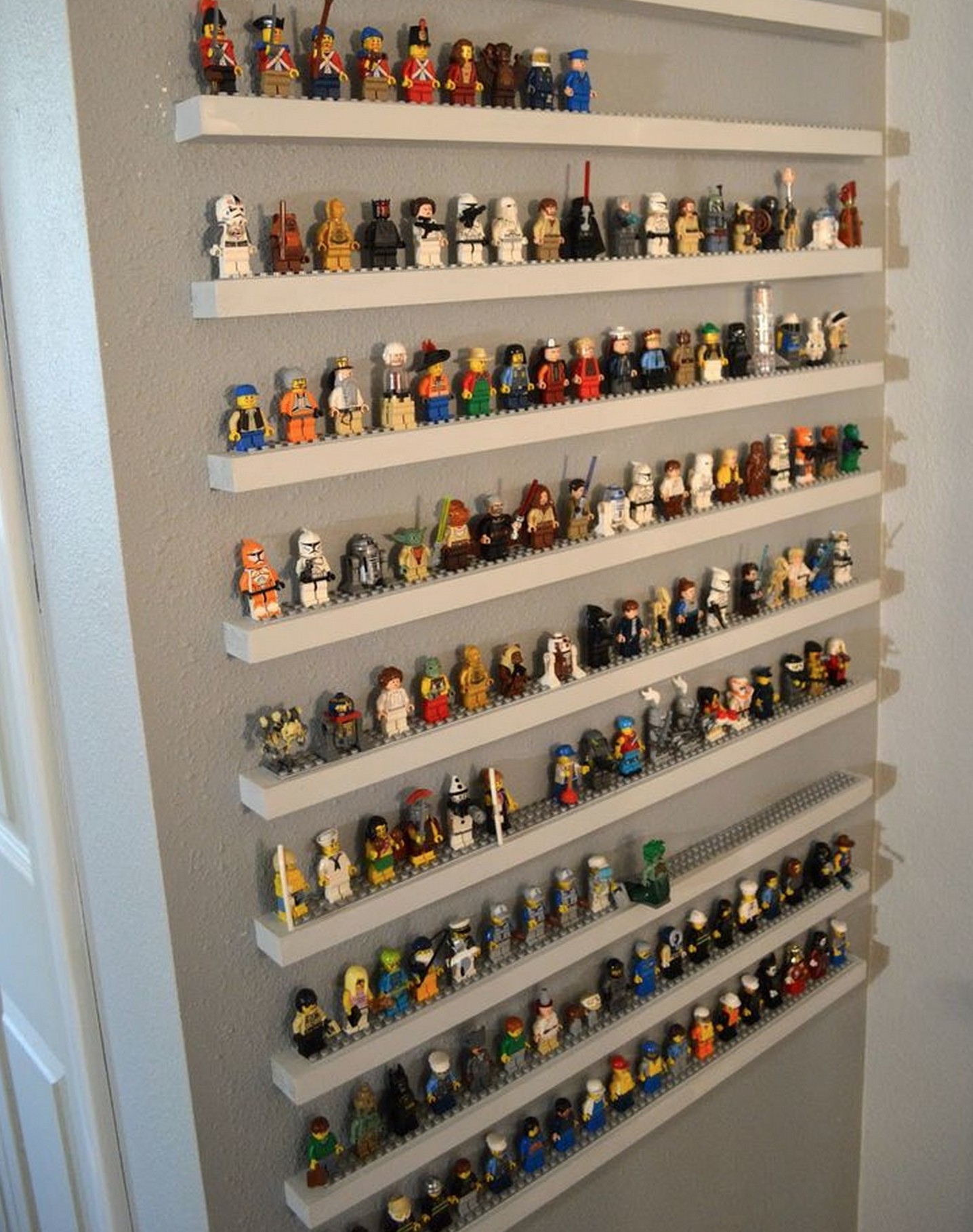 Cool and ingenious though simple wall-mounted floating shelves for display of Lego block figurines. A shelf is created from a narrow rectangular white finished slat with long flat Lego blocks glued to it.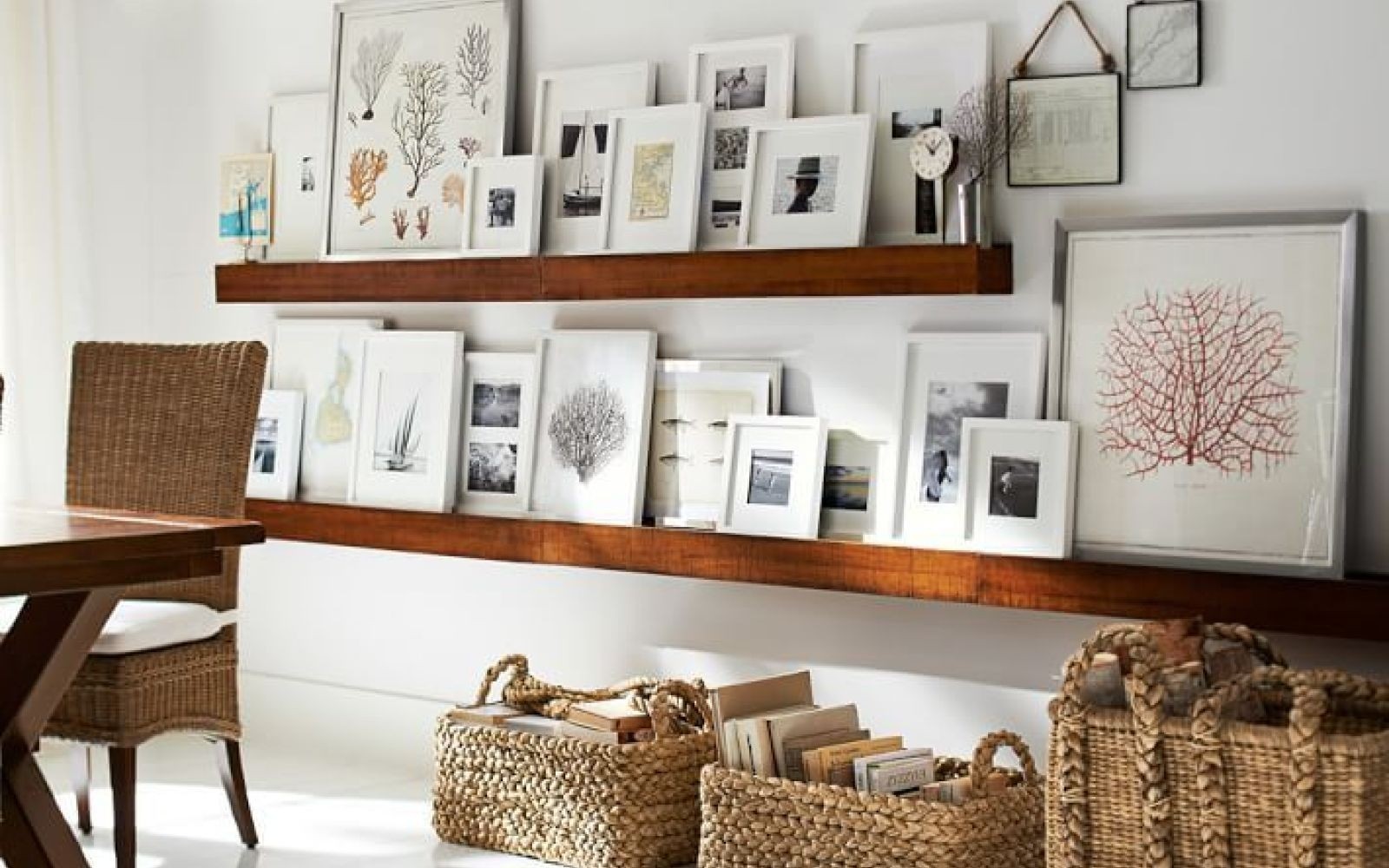 Wall shelves that provide display space for pictures and other decorations. These wooden elements are thick and simple, so they match any design. Durable shelves of this type are also resistant to wear or overweight.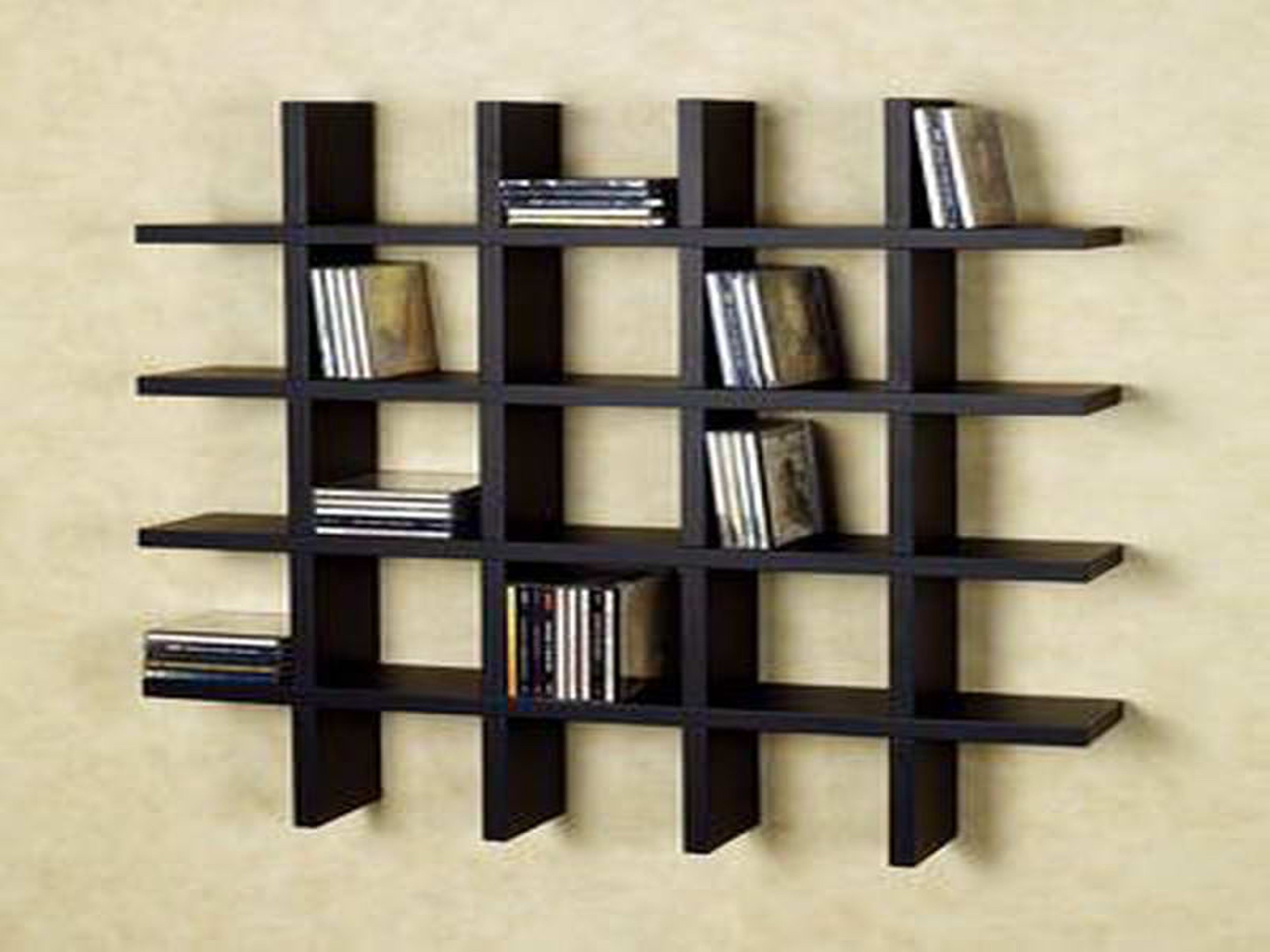 Durable wooden display shelf finished in black color. This wall-mounted element provides plenty of space for CDs, DVDs and other multimedia or decorations. Neutral color and simple lines look good in any interior design.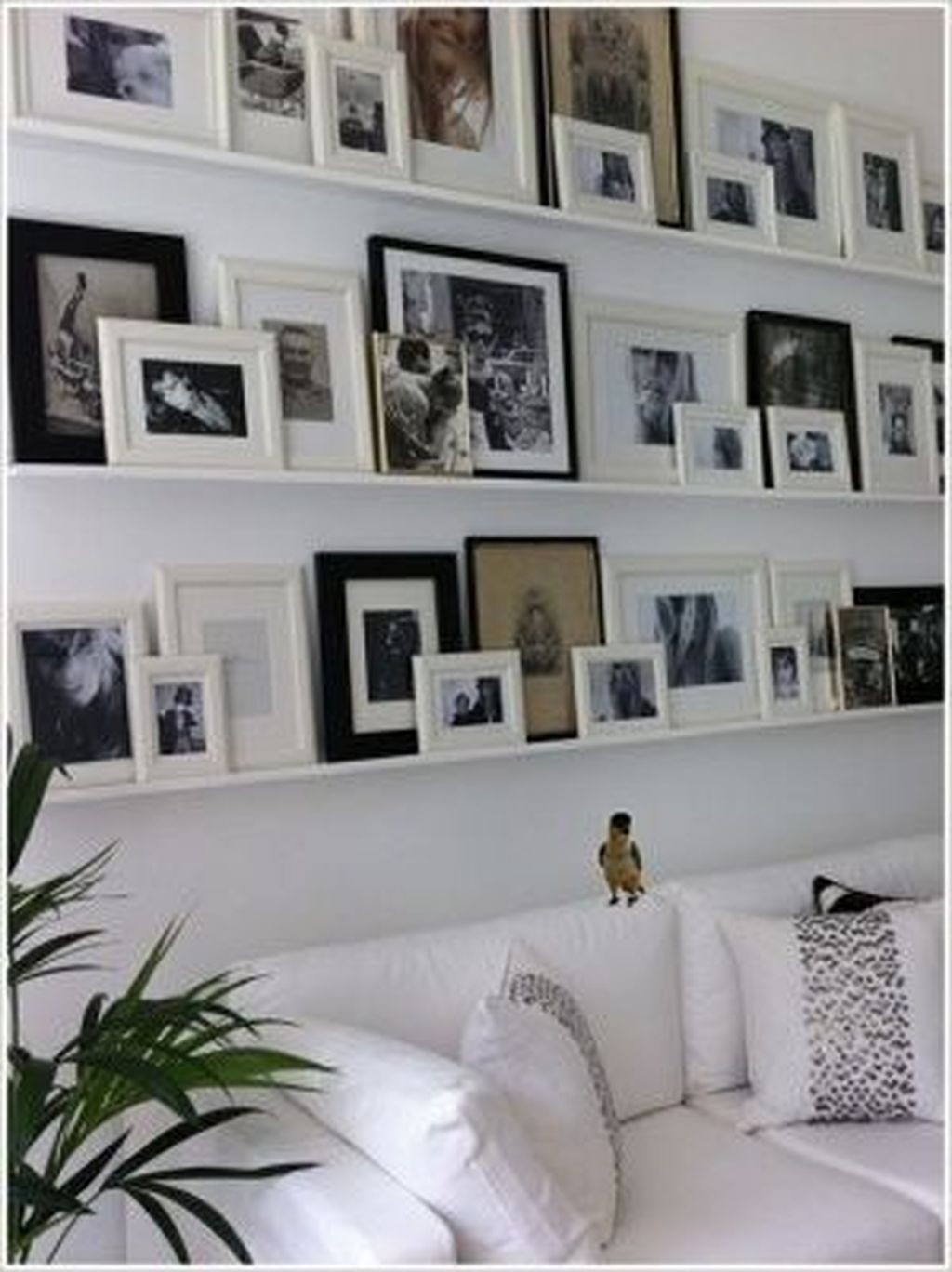 Heaps of photos on display. No holes in walls sound cool? These beautiful whitish wall mounted decorative shelves rock! You could use shelves for other items too, not just photos. A half length version of this'd be ace!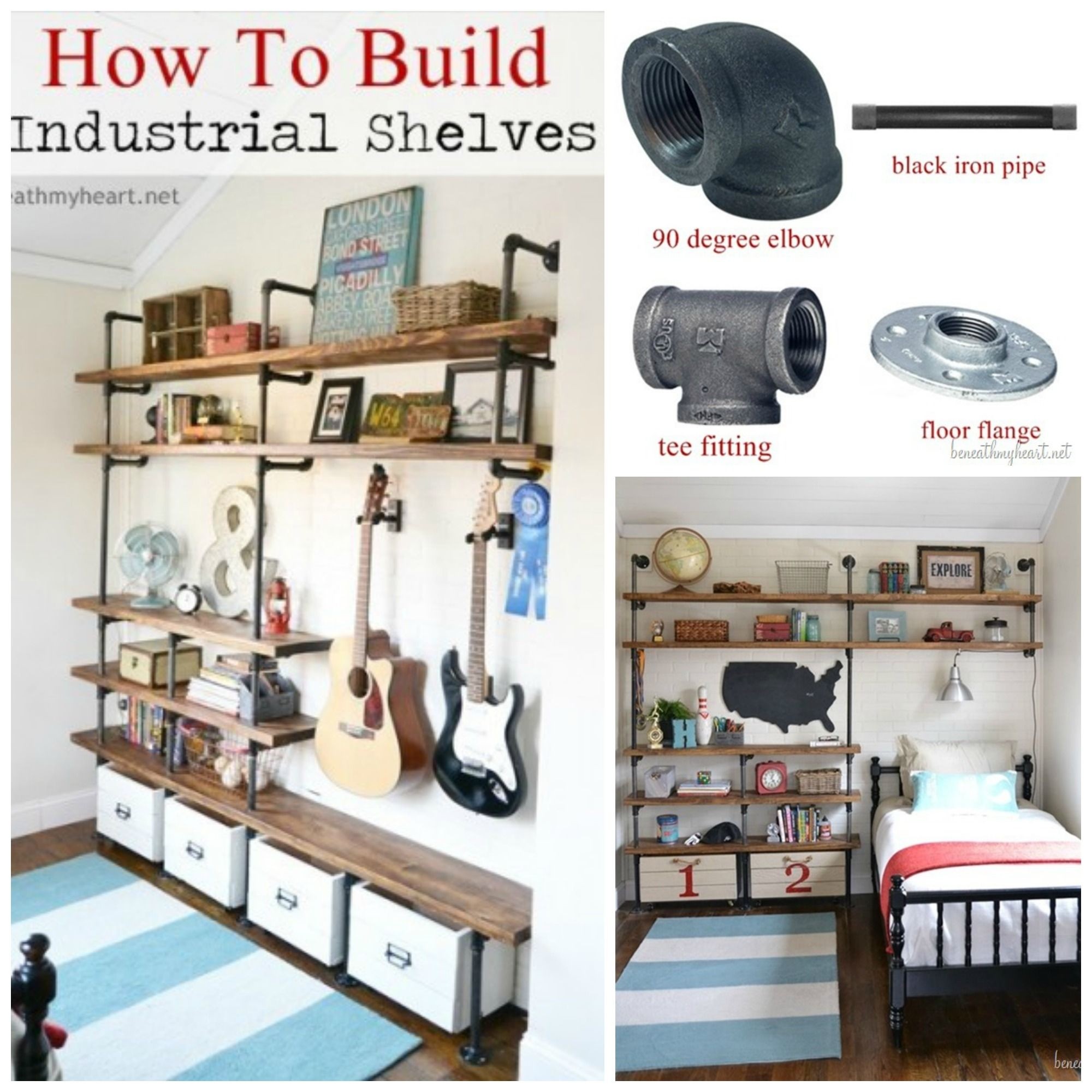 Industrial decorative shelves made of oak and strong black metal - this is a great solution for a teenager's playroom. Metallic pipes, perfectly match the rebellious soul, young music - hence the hooks on the guitar.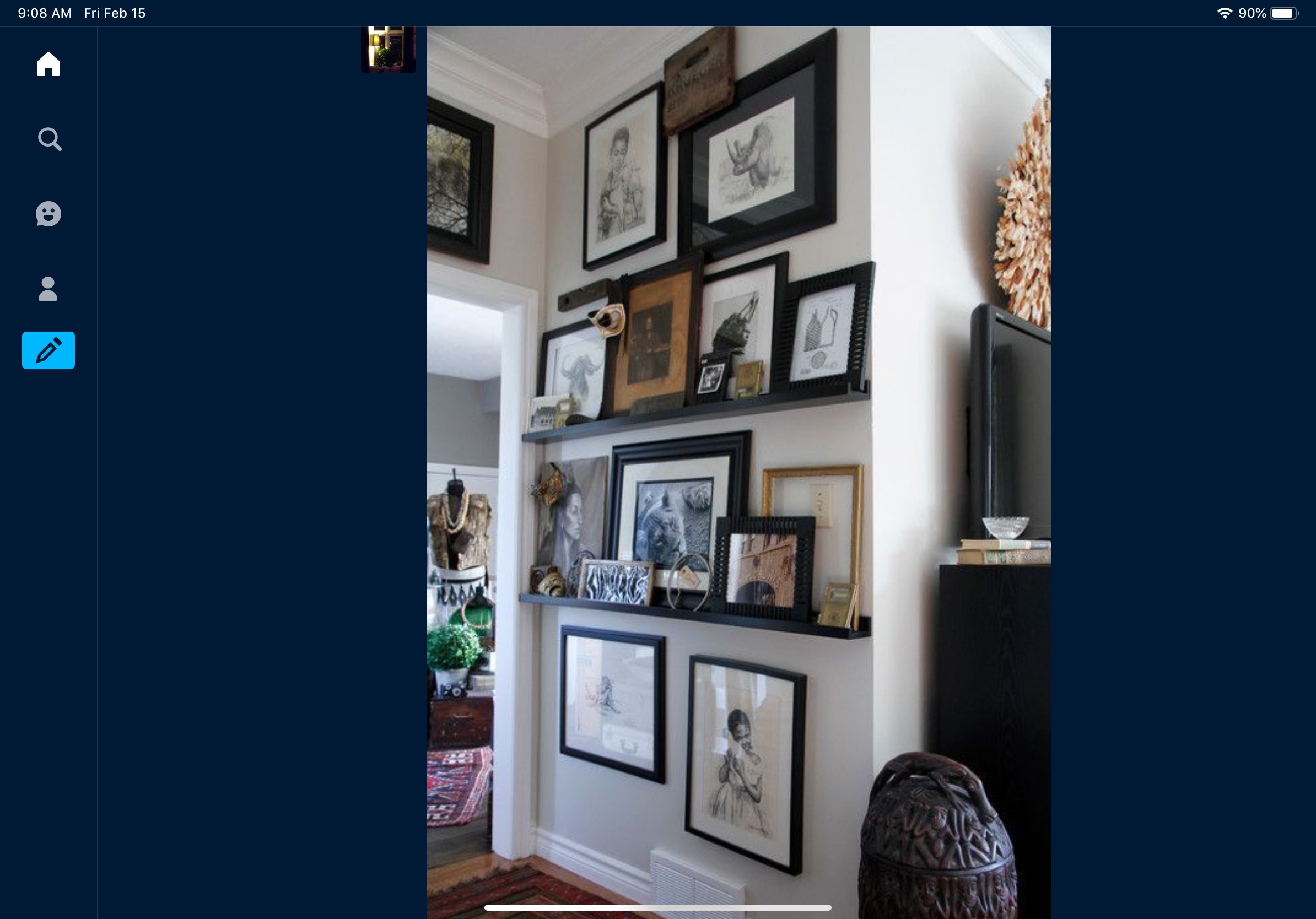 Simple and narrow floating shelves which are just perfect for displaying pictures or photos. Black, wooden shelves ideally match black frames of the photogaphs. It's a much more functional idea than hooks as you don't need to ruin the walls.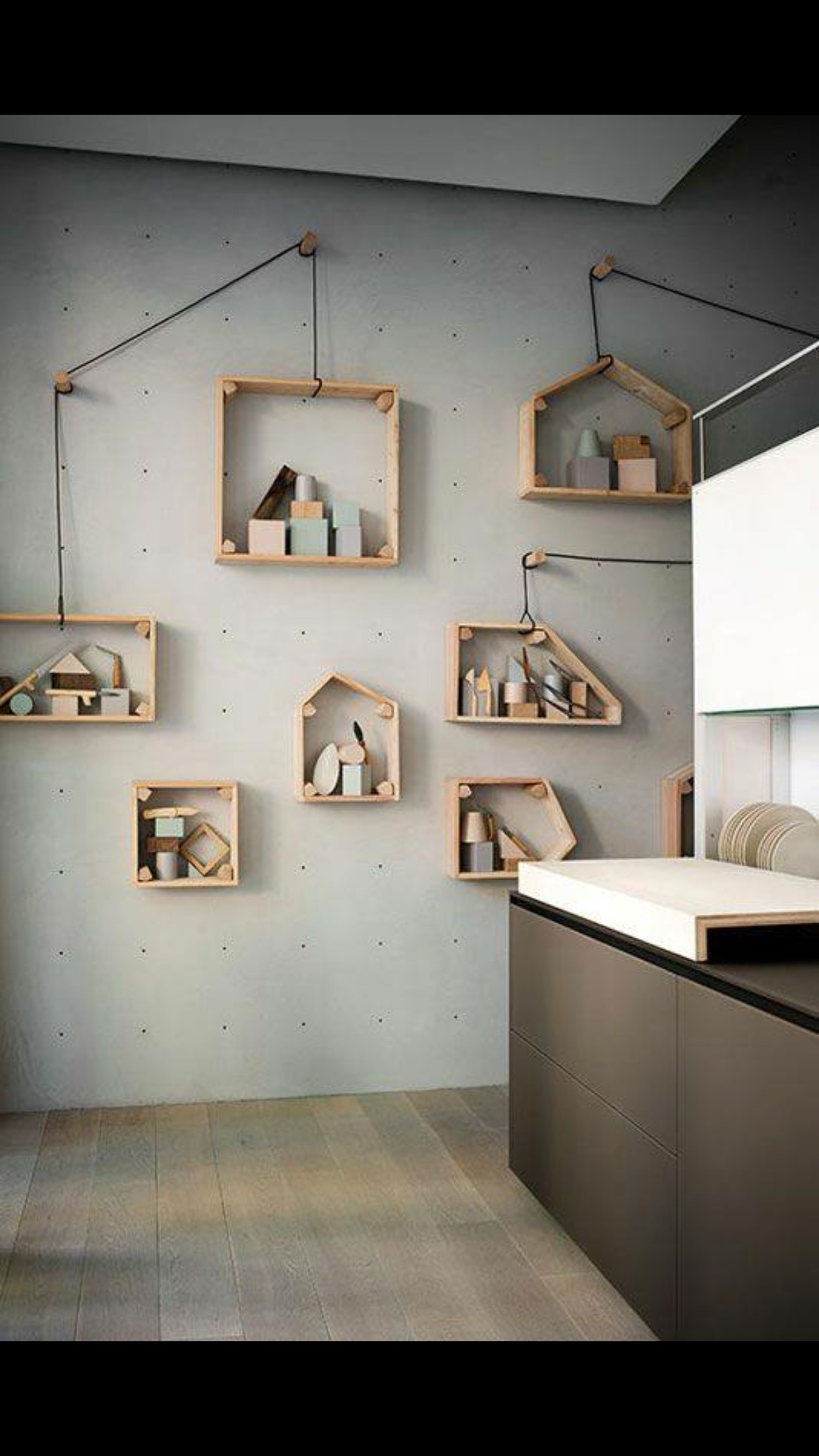 Wall shelves that serve for display purposes. These wooden items feature many attractive shapes. Their constructions are durable and supportive for decorations and other elements. These shelves look good on different walls.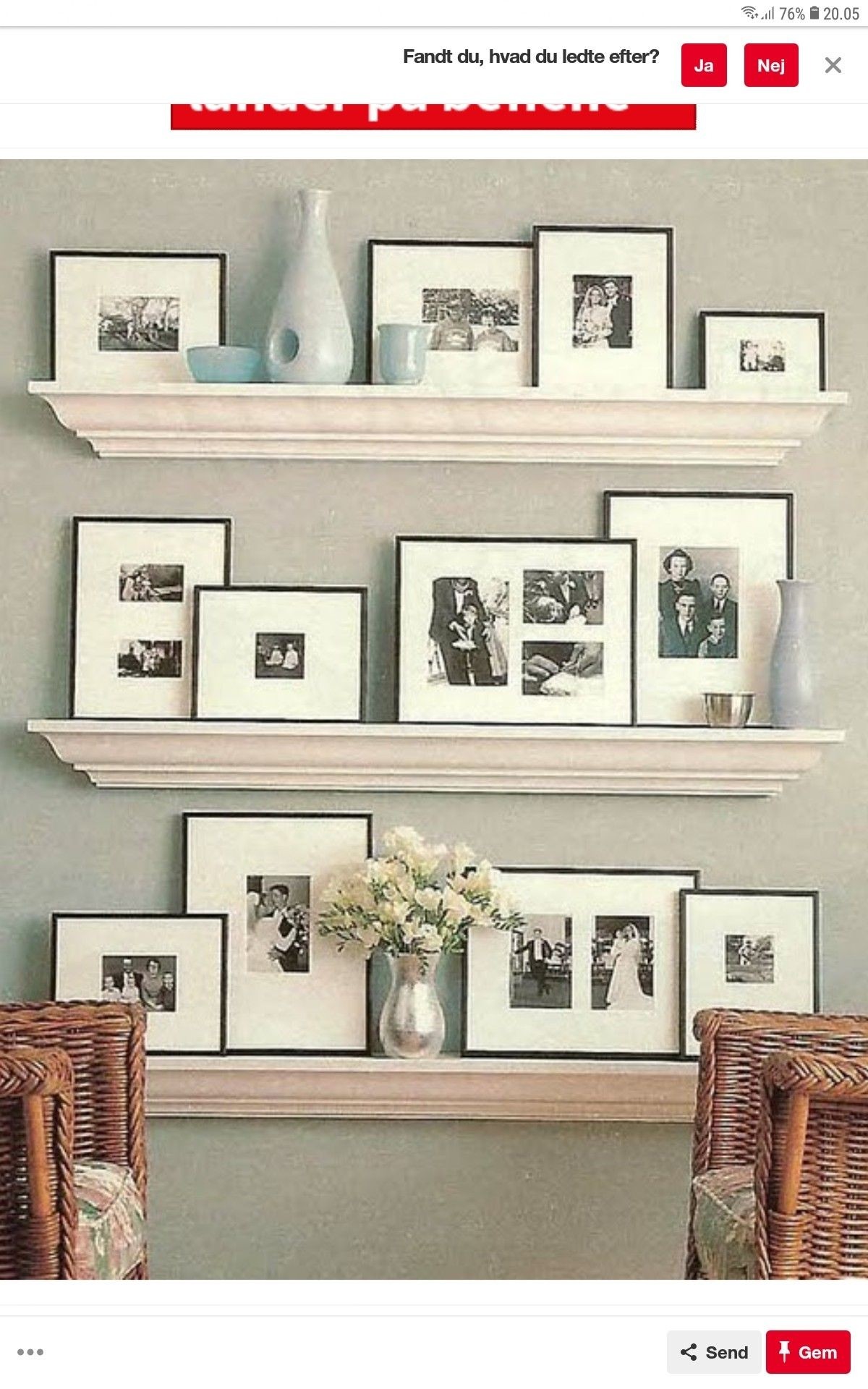 bottom shelf is actually a bench that can be used as extra seating for parties. Excellent.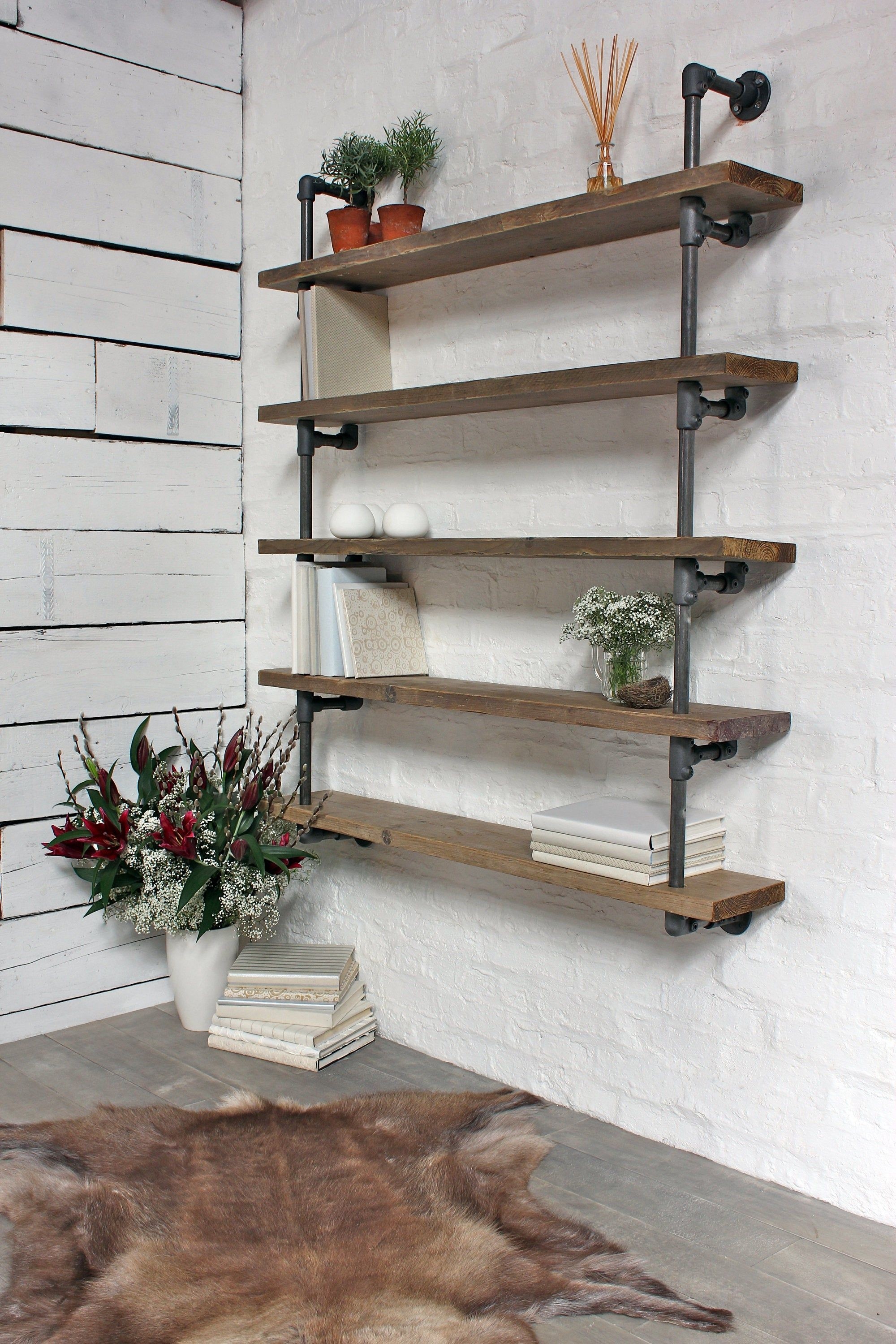 Great Etsy shop for Industrialized and Rustic Furniture - there are lots of really cool ideas for creating all sorts of DIY things with wood paneling and piping.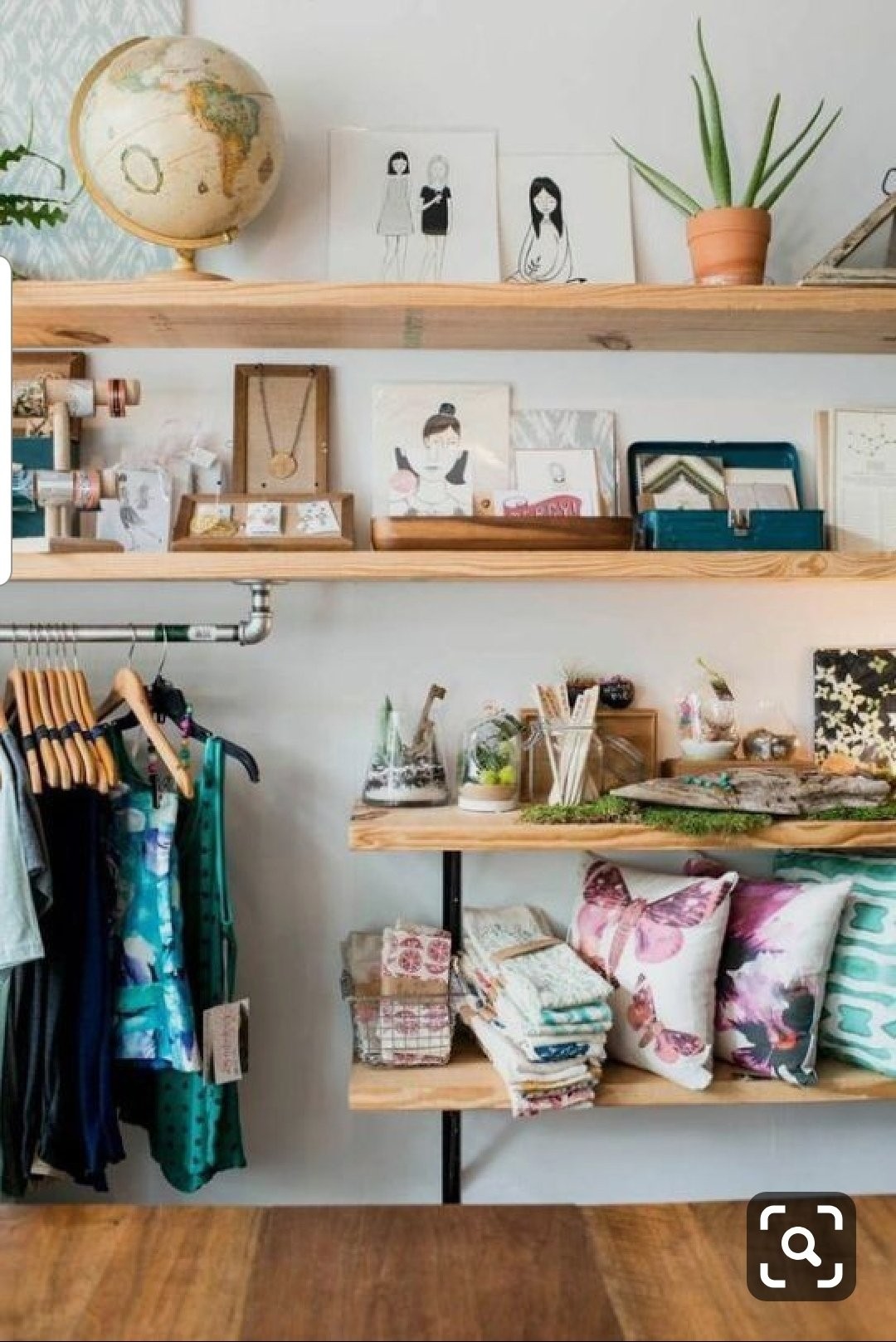 These wooden shelves create incredible cozy atmosphere.Maybe it is thanks to a warm shade of oak wood, maybe because of different length. 2 short and 2 long one.Are a great chance to expose items in your living room, or your shop. Construction is made of iron.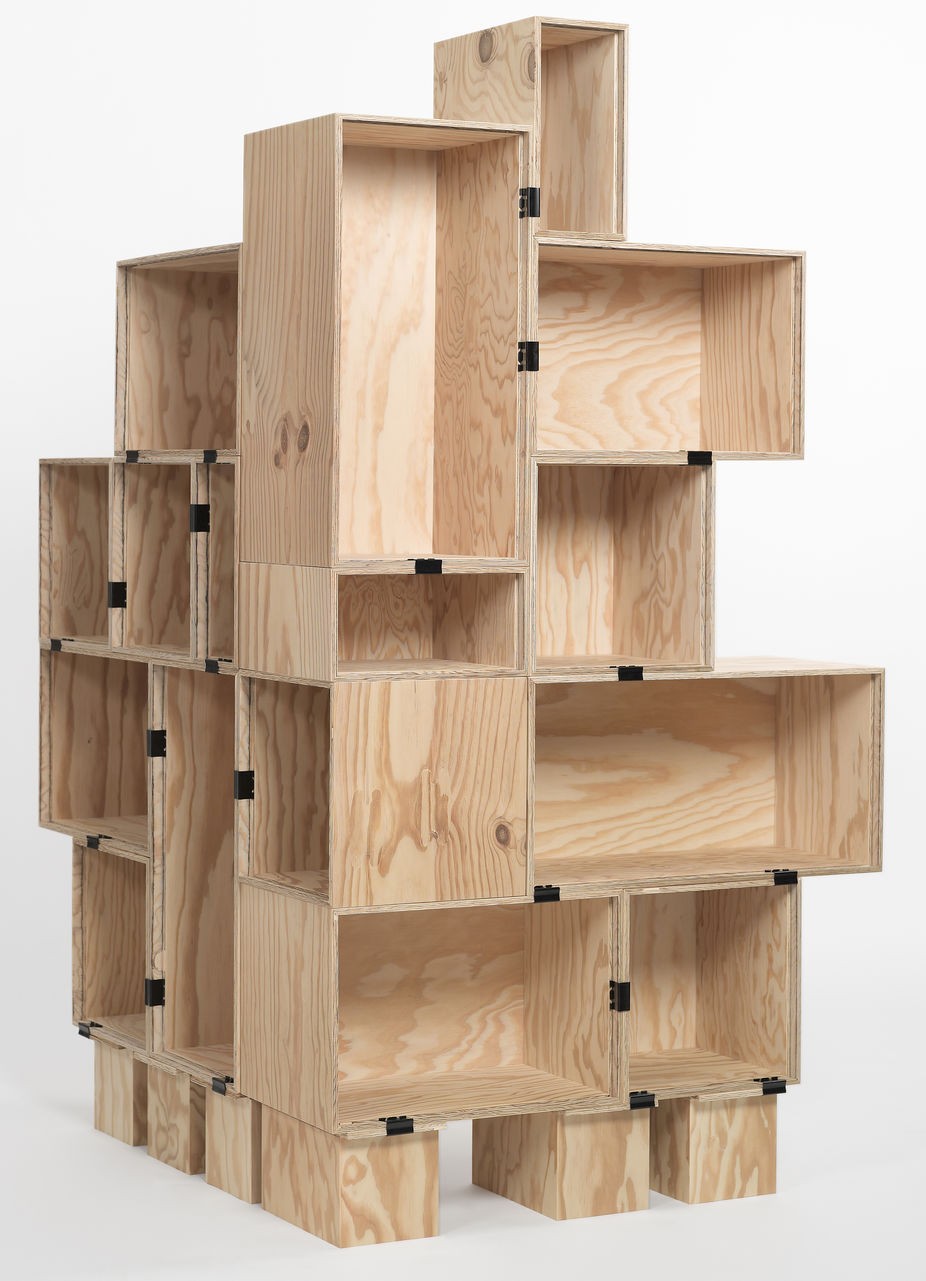 Constructed of durable plywood, this modular shelf unit is characterized by a truly intricate structure of open boxes, supported by powder-coated metal hardware. The whole thing rests on heavy wood blocks for stability.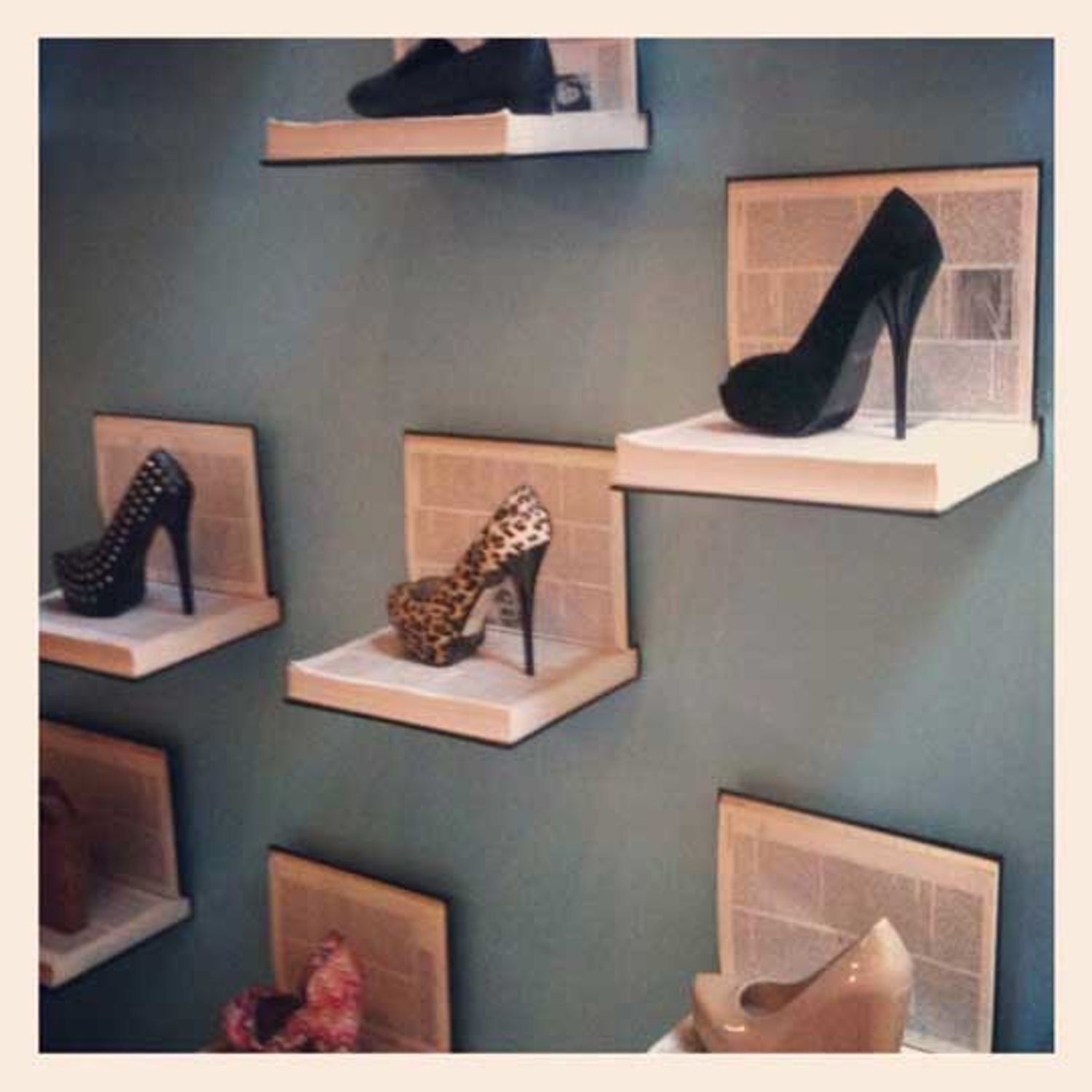 Wall mounted shelves in the shape of books. Ideal for display decorations or storing needed stuff. Great addition to the living room, bedroom and others interiors according to taste and need.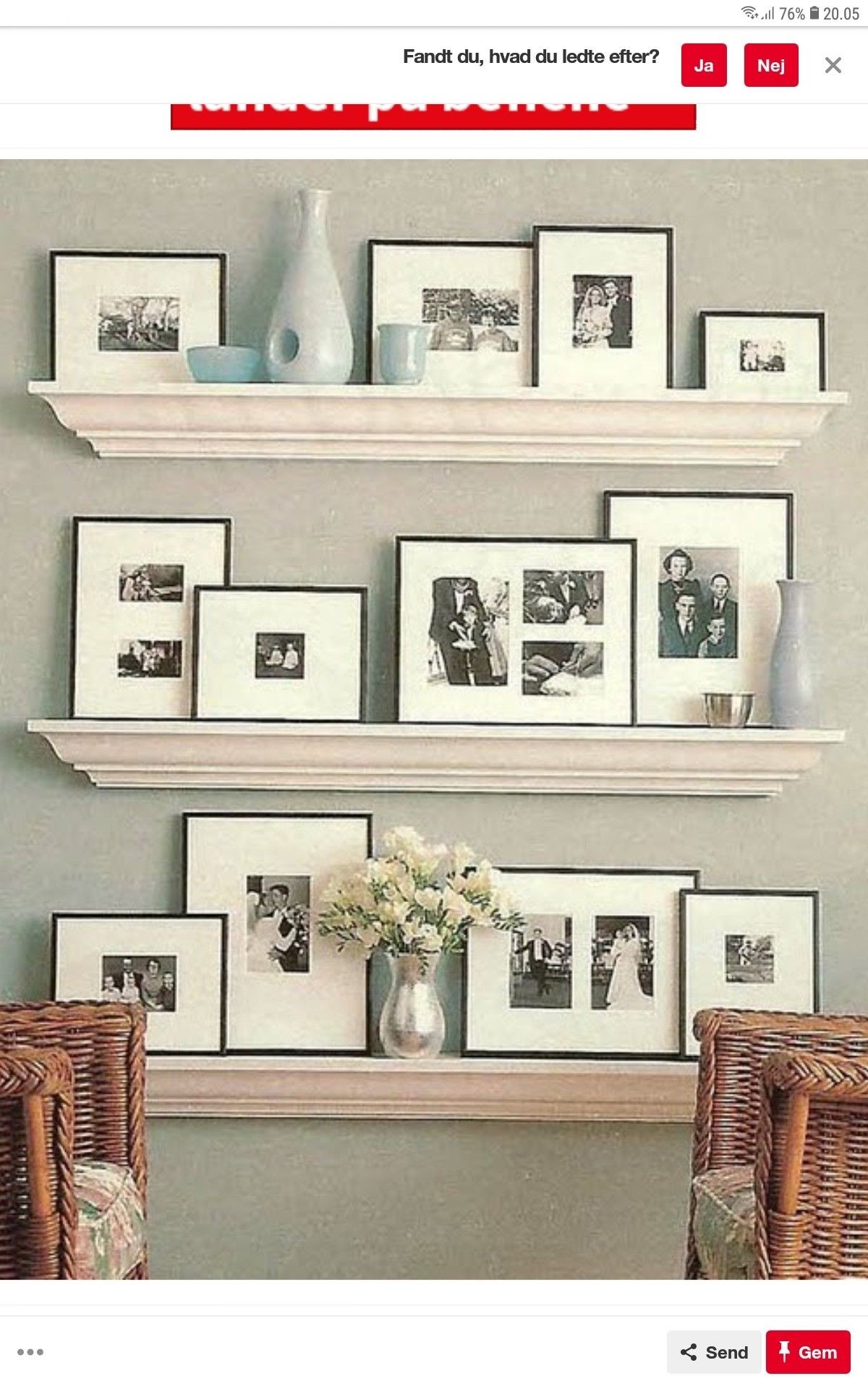 Simple lines and decorations are the main features of these white wall-mounted display shelves. They are suitable for decorations or family pictures. Wooden construction of these shelves is finished in neutral white color.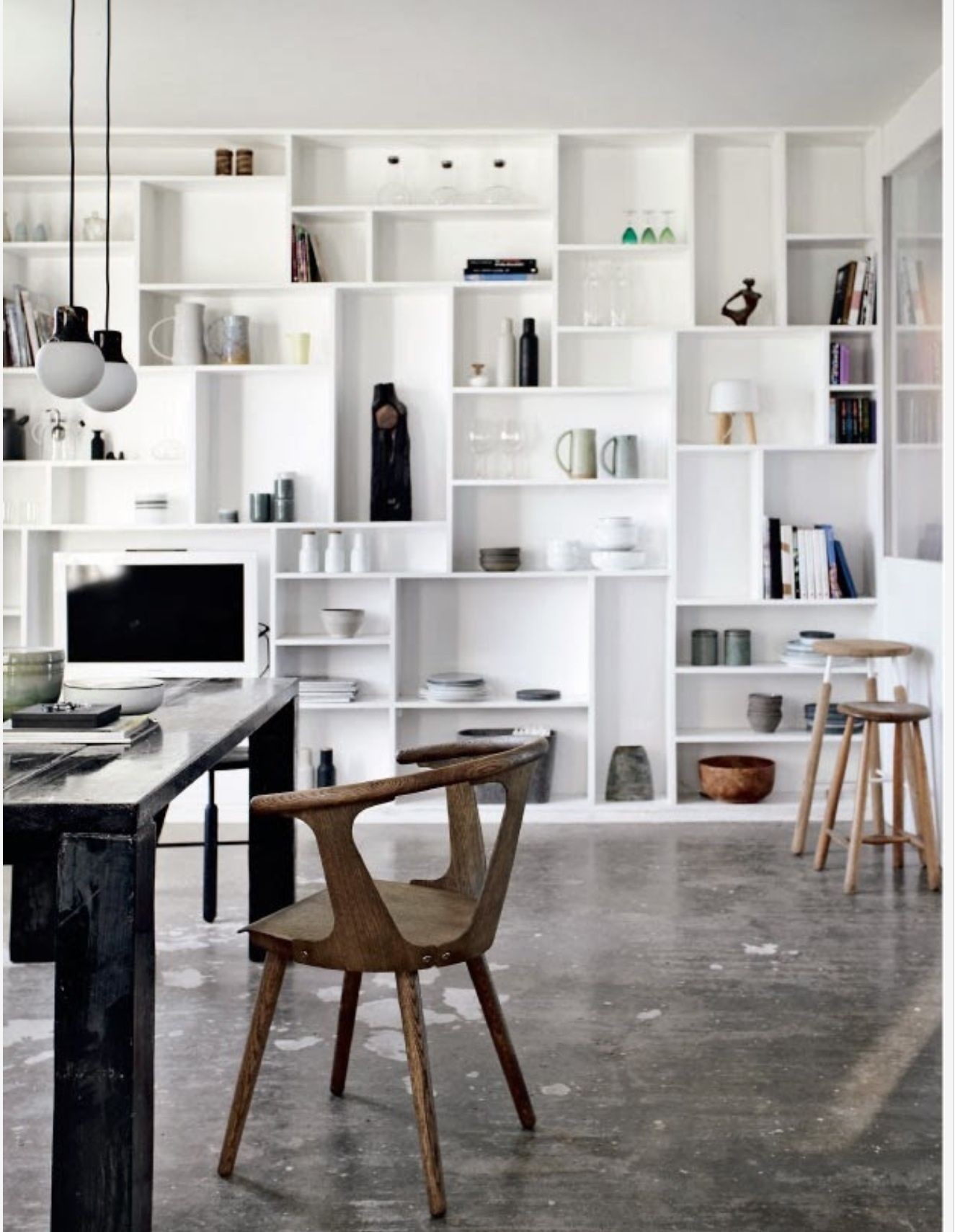 Tall bookcase in contemporary form. It consists of a lot of open shelves in various sizes. Construction is made of wood. Perfect for storing books, display decorations and more.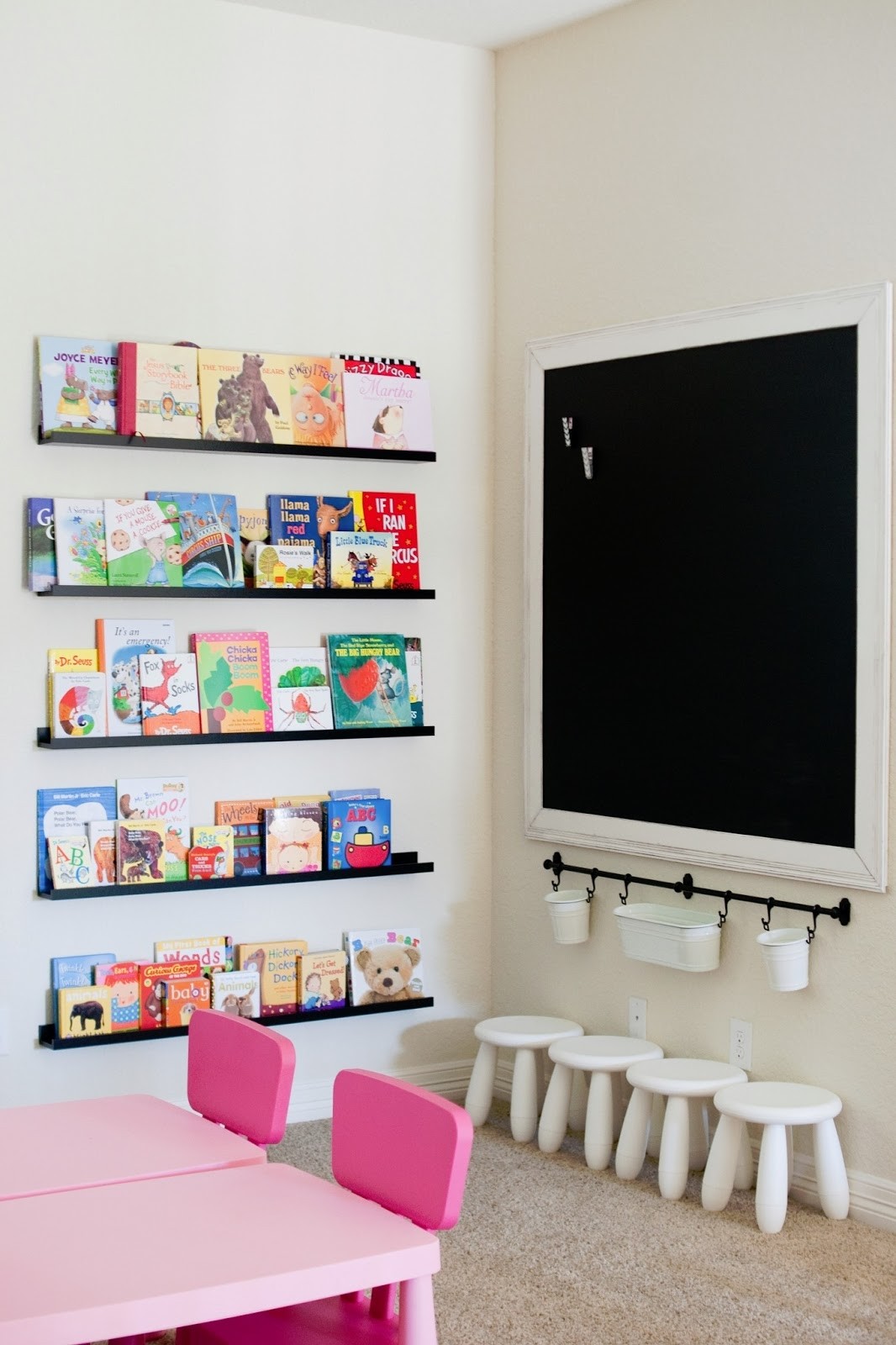 A toy dedicated to every little one whose passion is creating new works and pictures. Can hang on the wall, also as a beautiful decoration in a white frame. Beneath it is a display wall shelf ready to storage many children's books on the black slim shelves.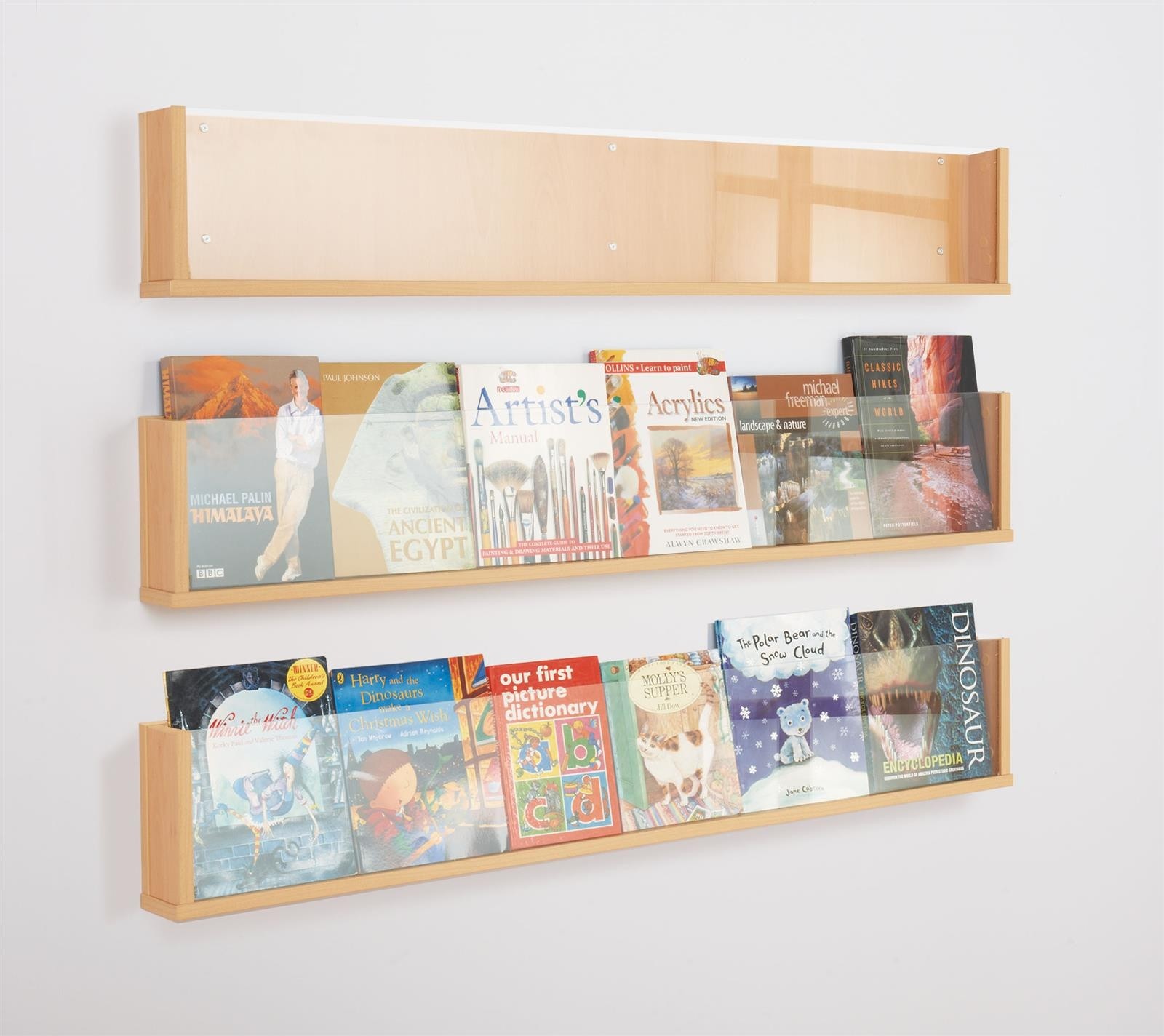 These sleek shelves offer the styled and mounted literature dispenser and are just perfect for having all the magazines and books visible, while the glass front makes it easier to display all of your favorite positions.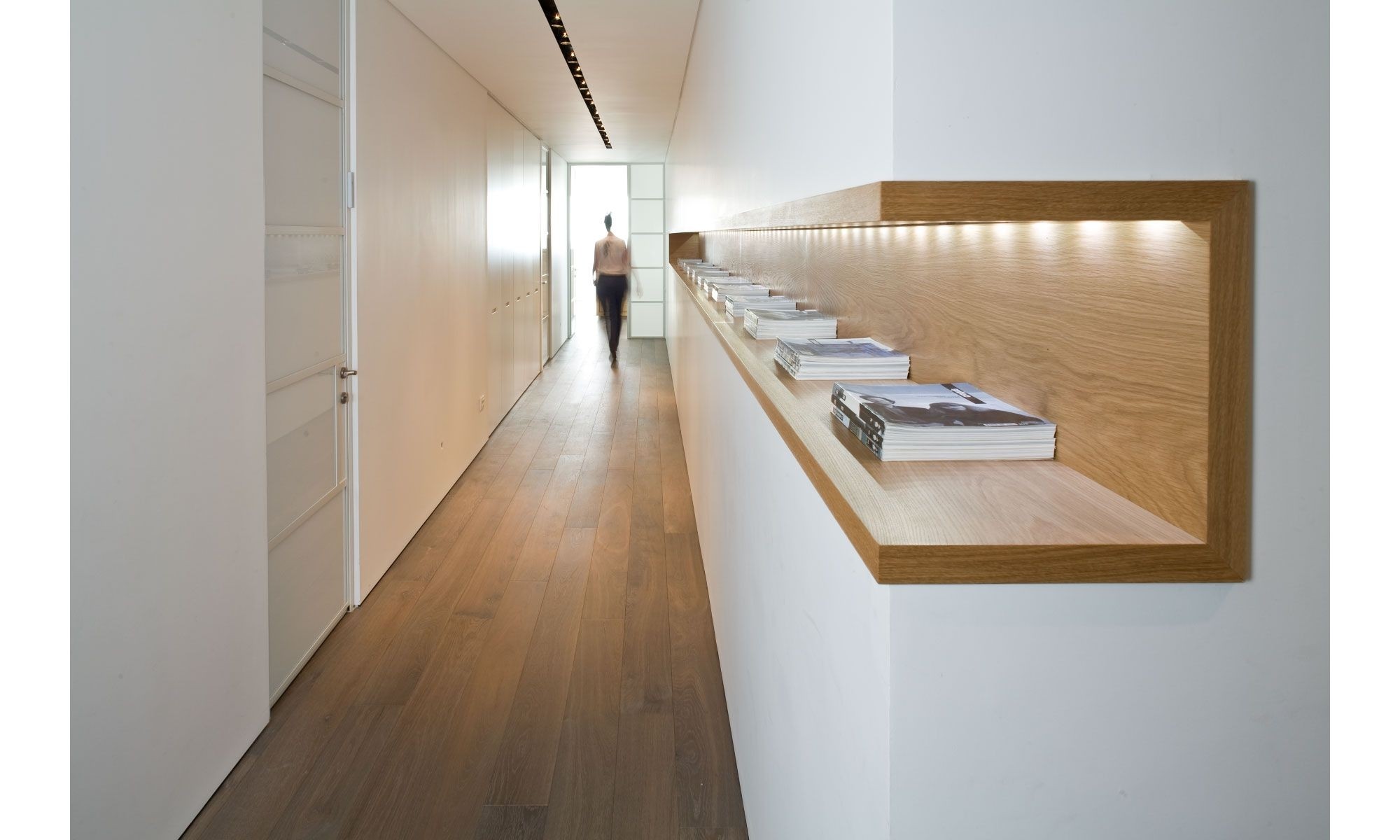 An ultra-sleek modern hallway with long side shelving, incorporated in a wall nook and lighted with LED lights that run all its way - great to show stuff off! Wood and white - a classic, timeless mix. Whatya guys think?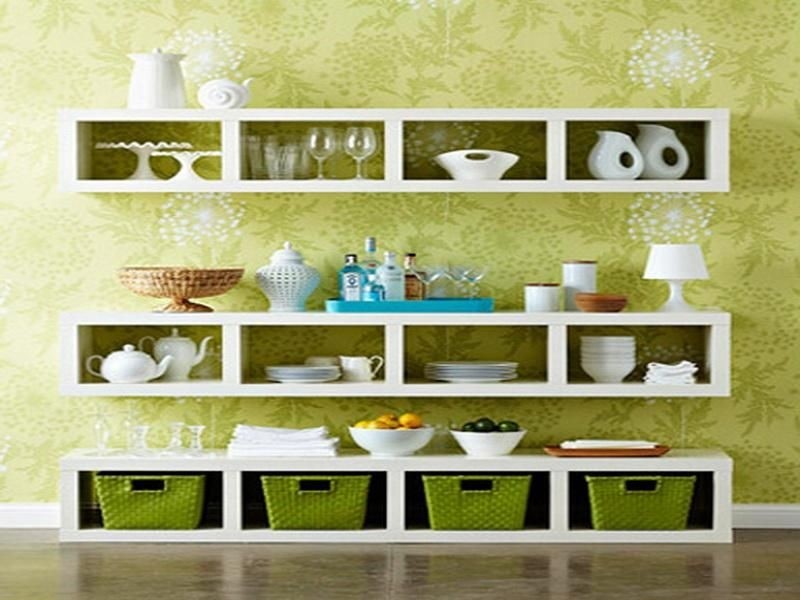 Bookcase Buffet - When it comes to creating posh pieces of furniture for your dining room, think outside the box. Convert bookcases into a custom store-and-serve buffet. Using wall anchors, hang a pair of bookcases horizontally while placing a thi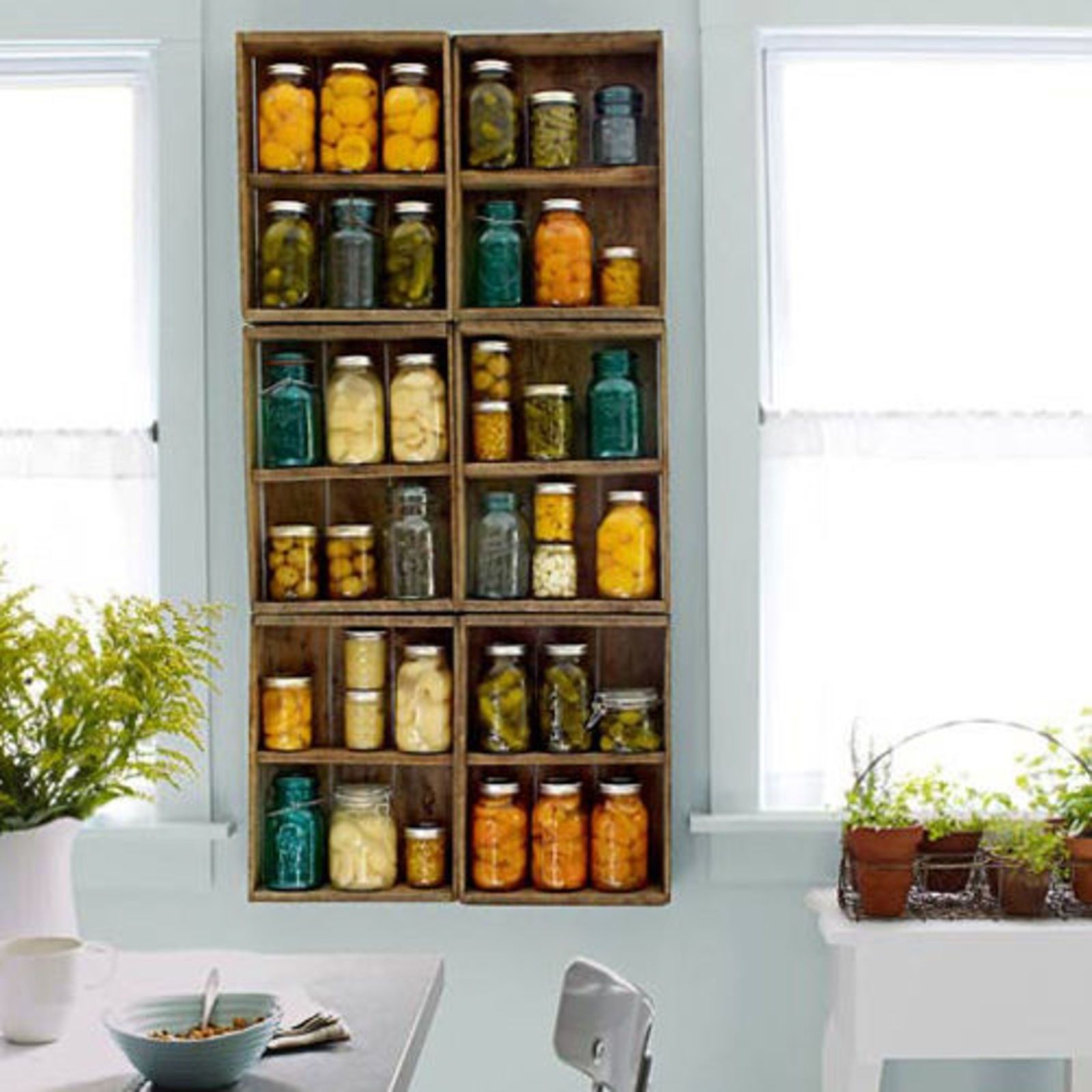 Learn how to mount old blueberry crates to a wall to display and store Mason jars. #craftidea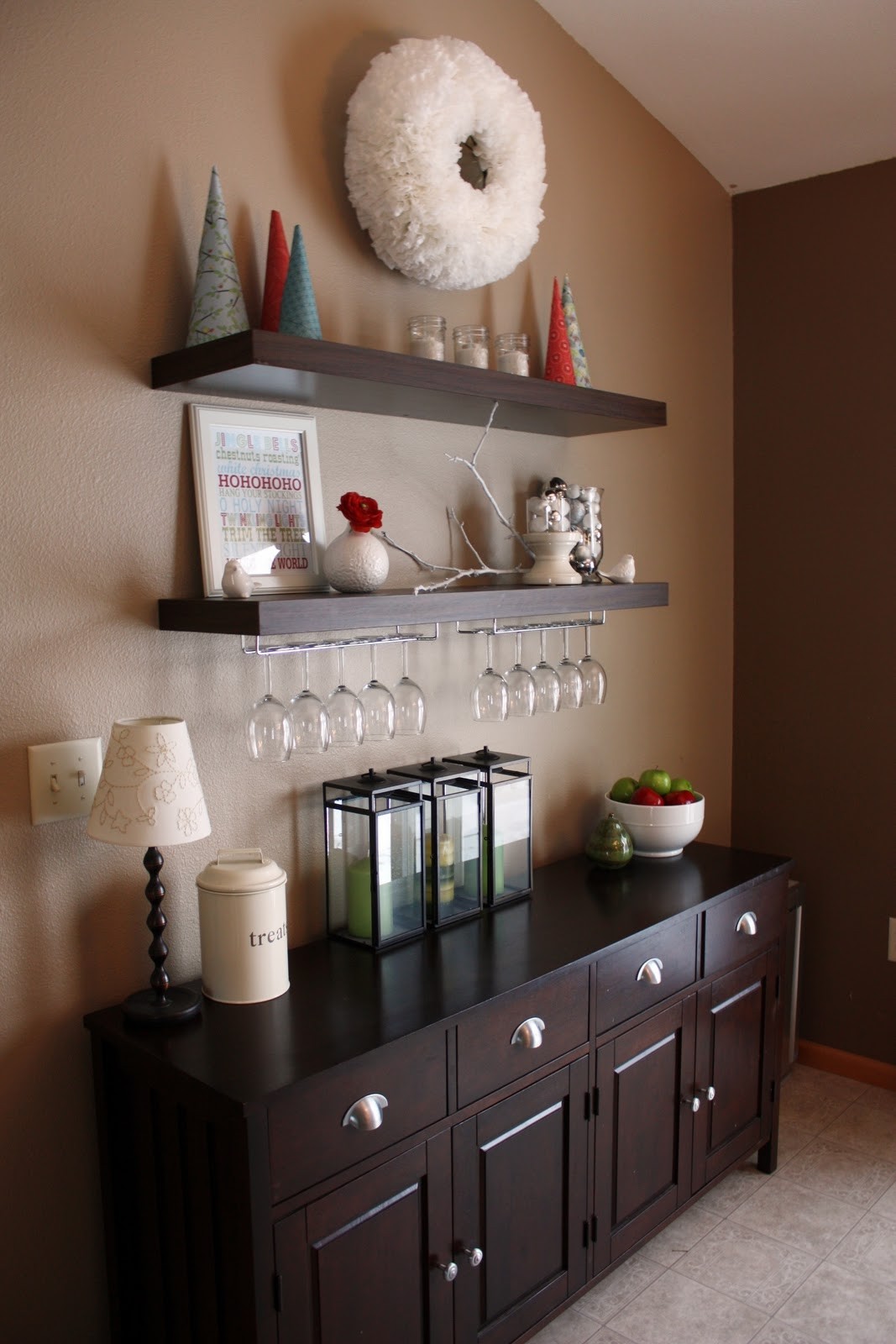 Practical, solid and stylish addition to any home decor. This dark brown wooden buffet cabinet includes top shelves. The lower one serves as a wall mounted glass holder. Simple lines are very aesthetic.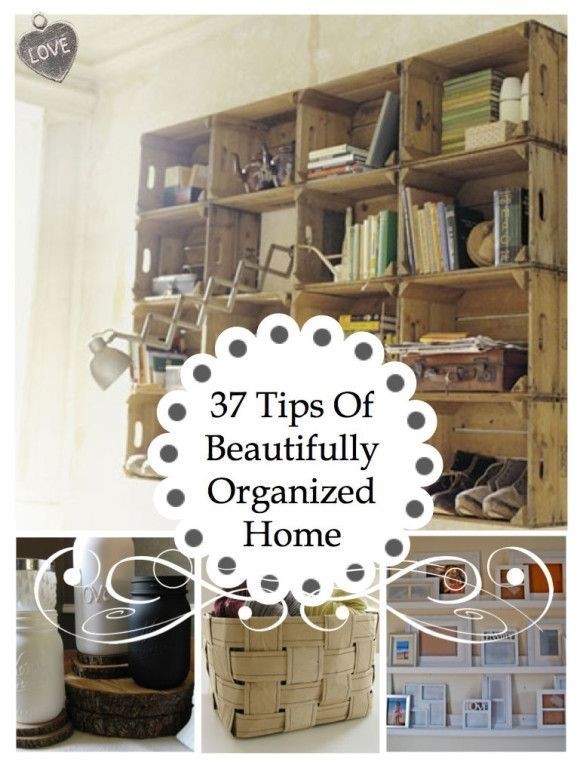 diy home office organization ideas | 37 Tips Of Beautifully Organized Home • MY DIY CHAT • DIY Projects ...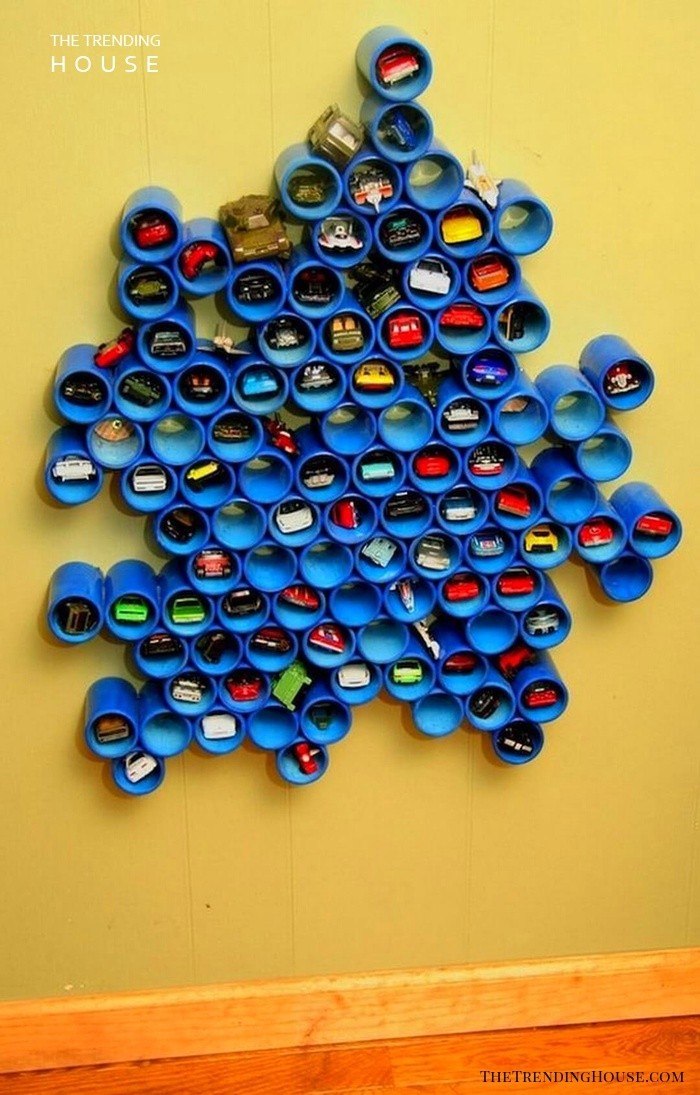 pvc pipe for car collection storage this is what i need for my little man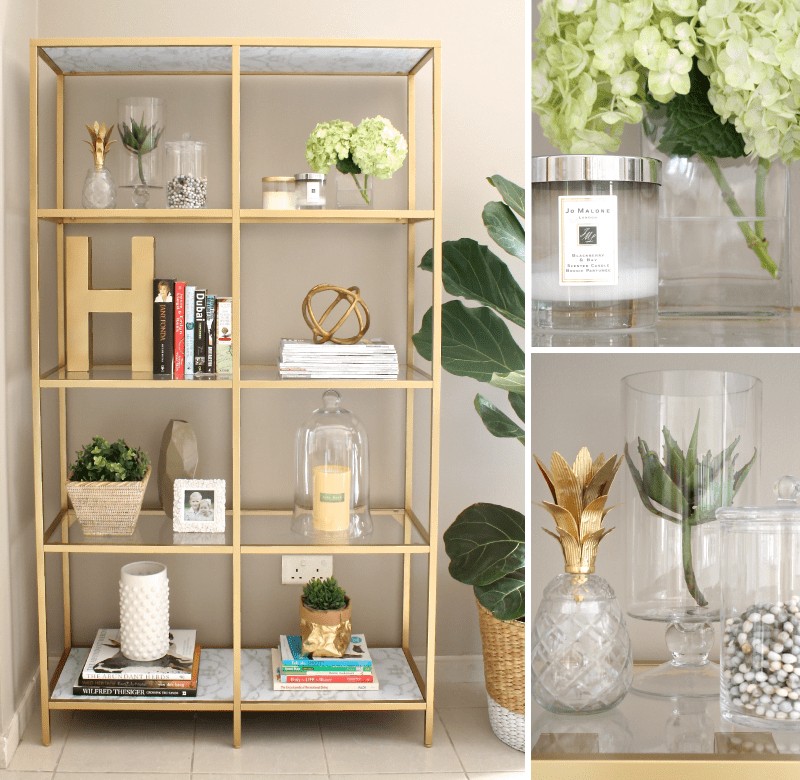 : House Tour - Taylor and John's Peaceful Perch : Apartment Therapy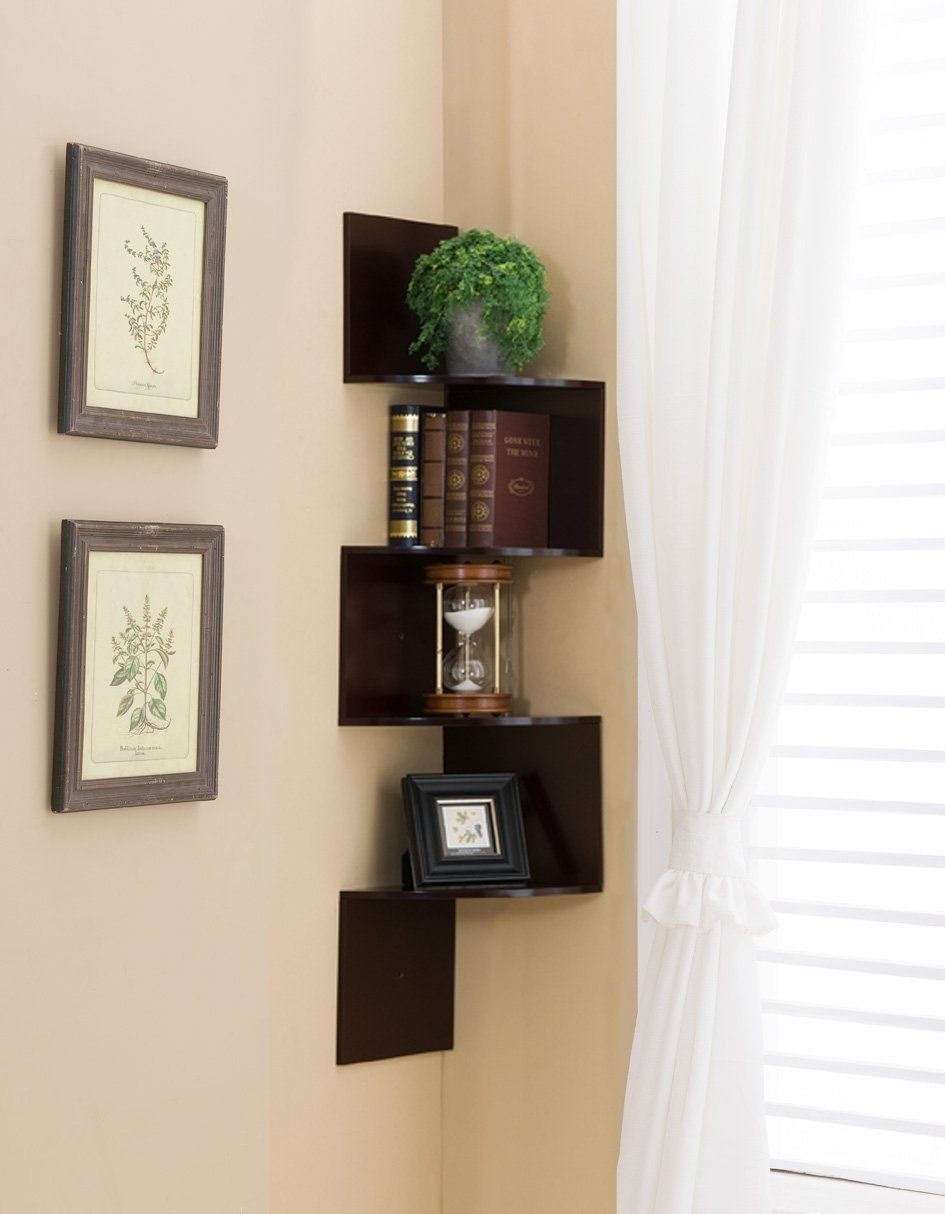 A wonderful shelf that every sportsperson will find useful. It's a simple, wooden construction with plenty of hooks where you can nicely hang all of your medals. The top of it features an extra shelf to display even more of your awards.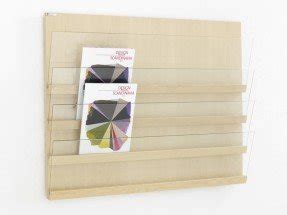 In a small or large enterprise, or office or public space it may be useful - a wall mount display for brochures, leaflets and other promotional stuff. Clearly visible thanks to the glass panels of the shelf, whose back base is made of light alder wood.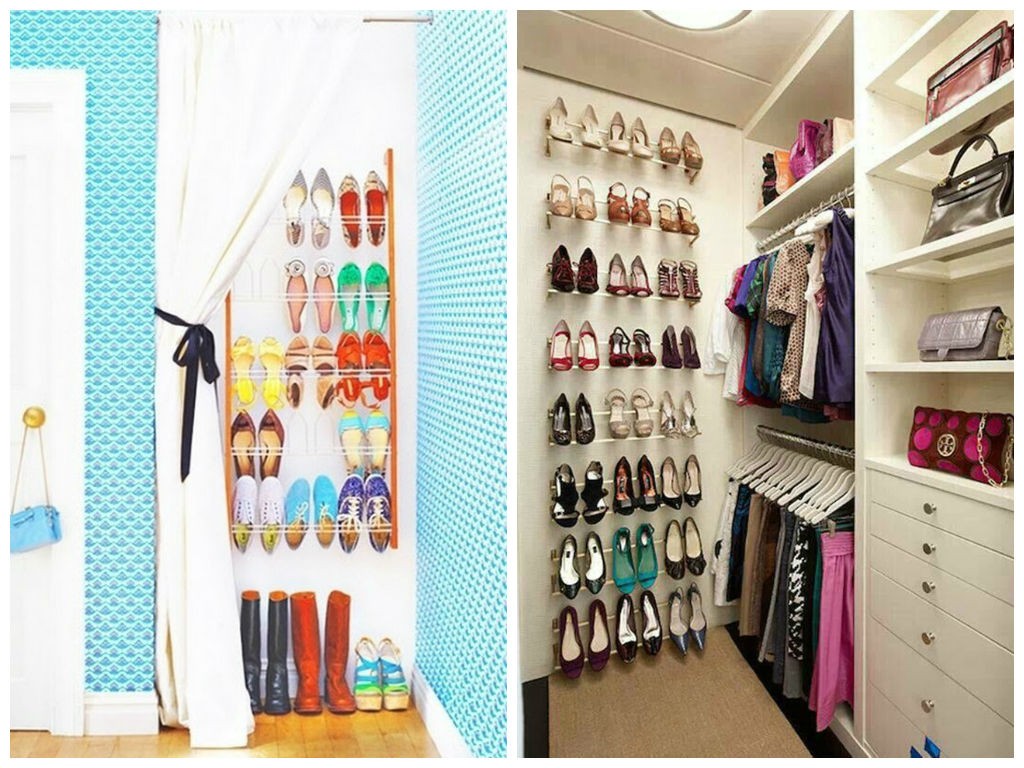 If you simply don't have enough space to conveniently organize your shoe collection then maybe this wall mount shoe storage will be a nice option, allowing you to reorganize your closet and keep everything in check.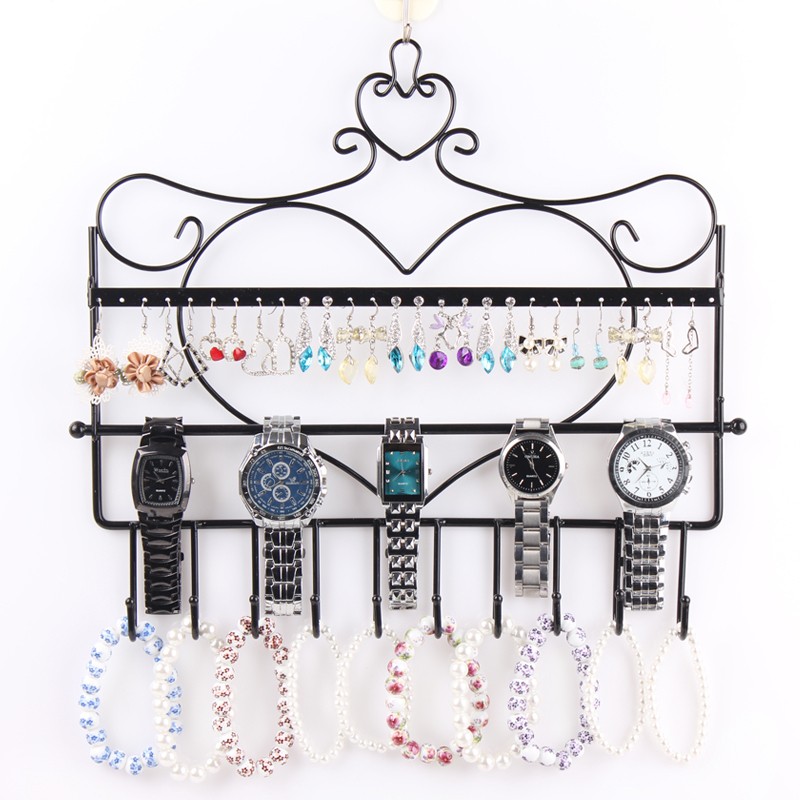 Now being organized can be a pure pleasure. 10 hooks of this unique wall mount jewelry holder - bracelet hooks and ring-shaped rings are made of metal and painted black to create a swirling composition.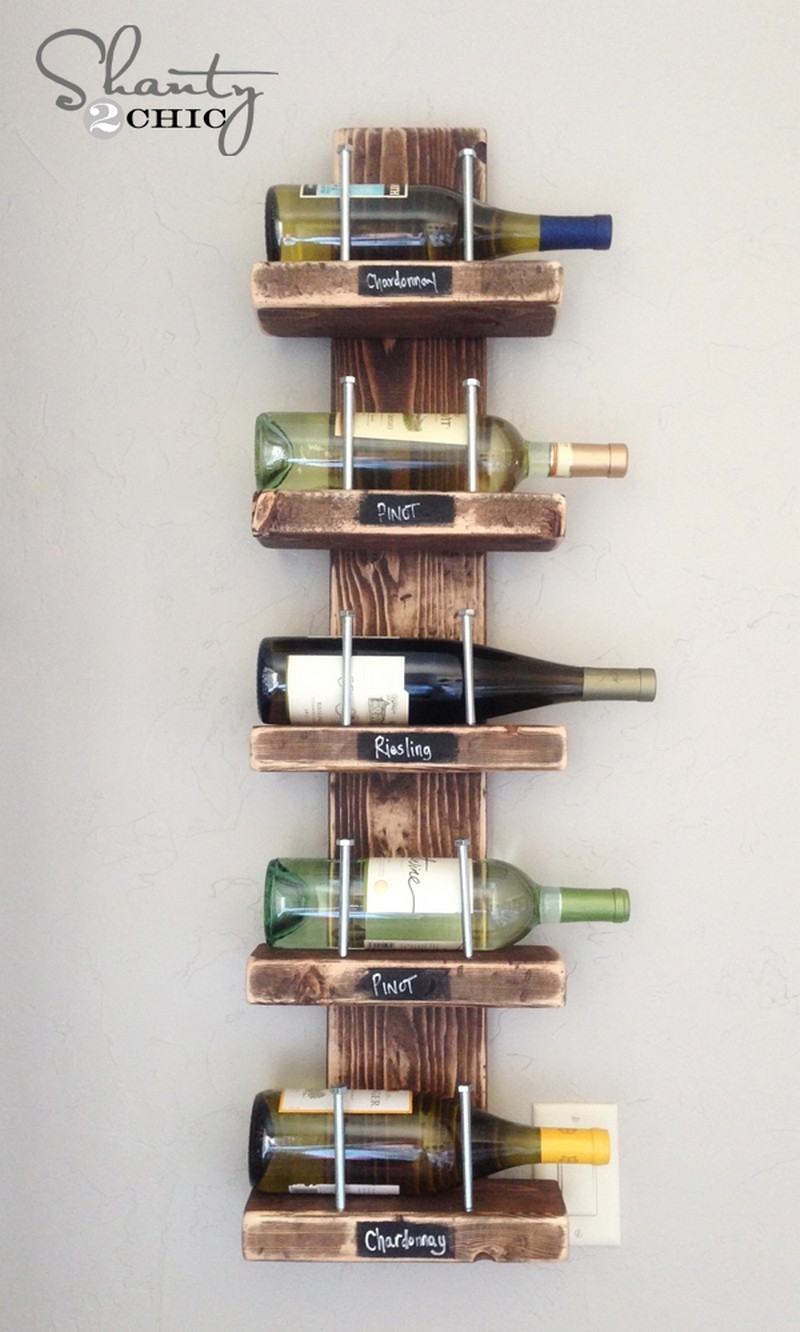 12 DIY Decor Ideas for your Home - A&D Blog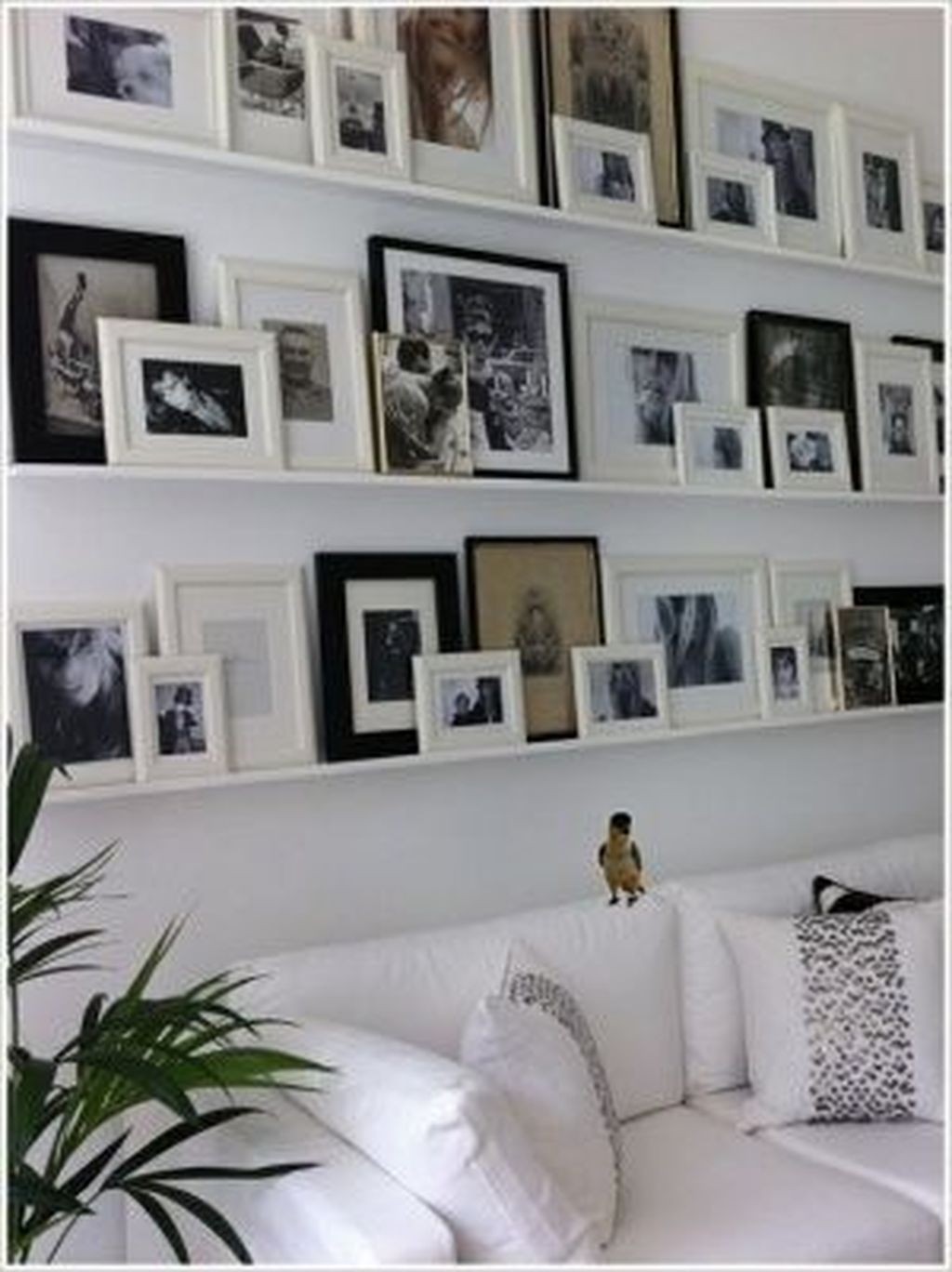 Open shelf designed for mounting on the wall. It is completely made of wood. Includes screw holes for easy assembly. Great for display photo frames or decorations.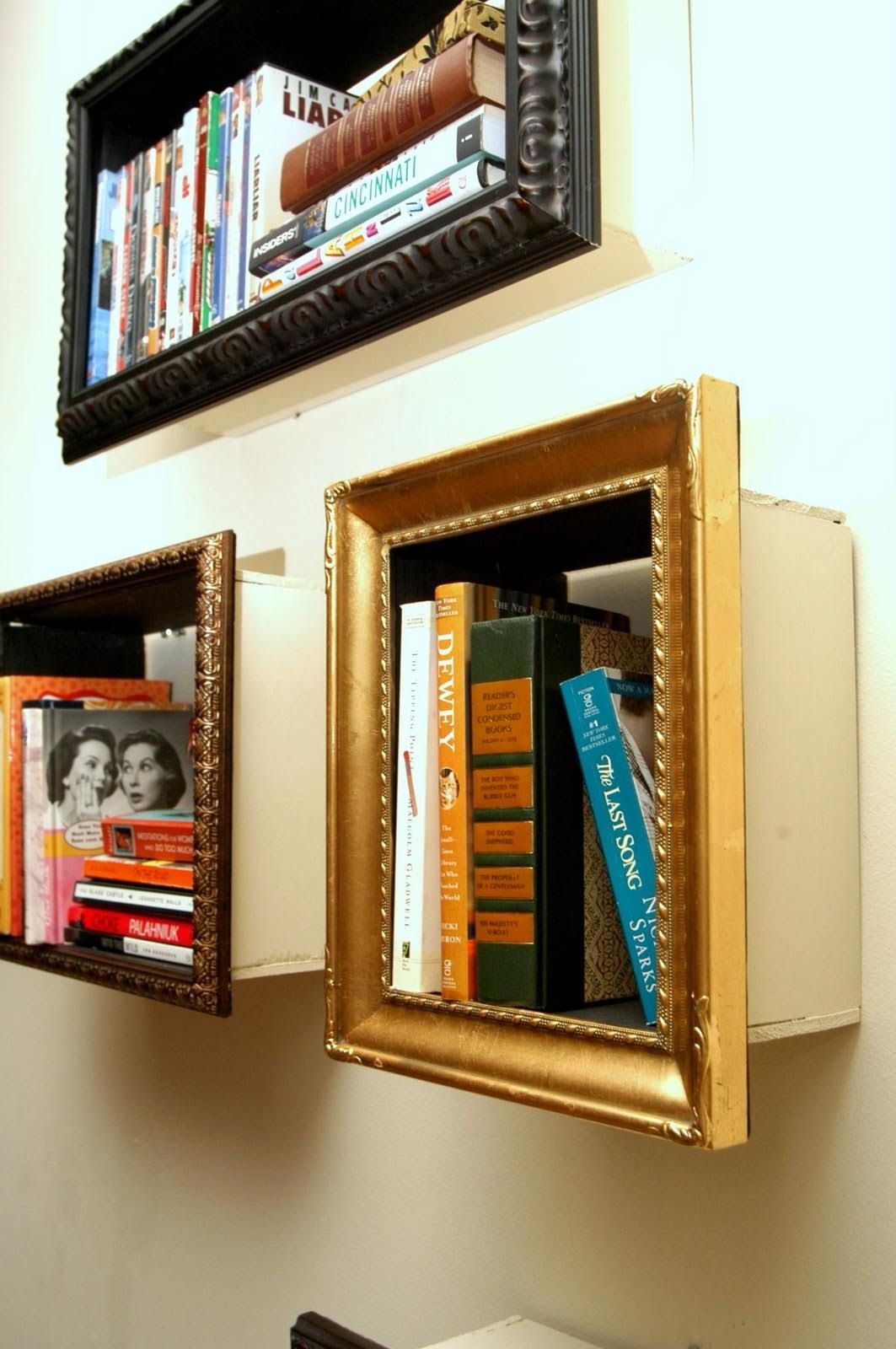 Photoframe bookshelves in diy with Repurposed home decor Frame Bookshelf Books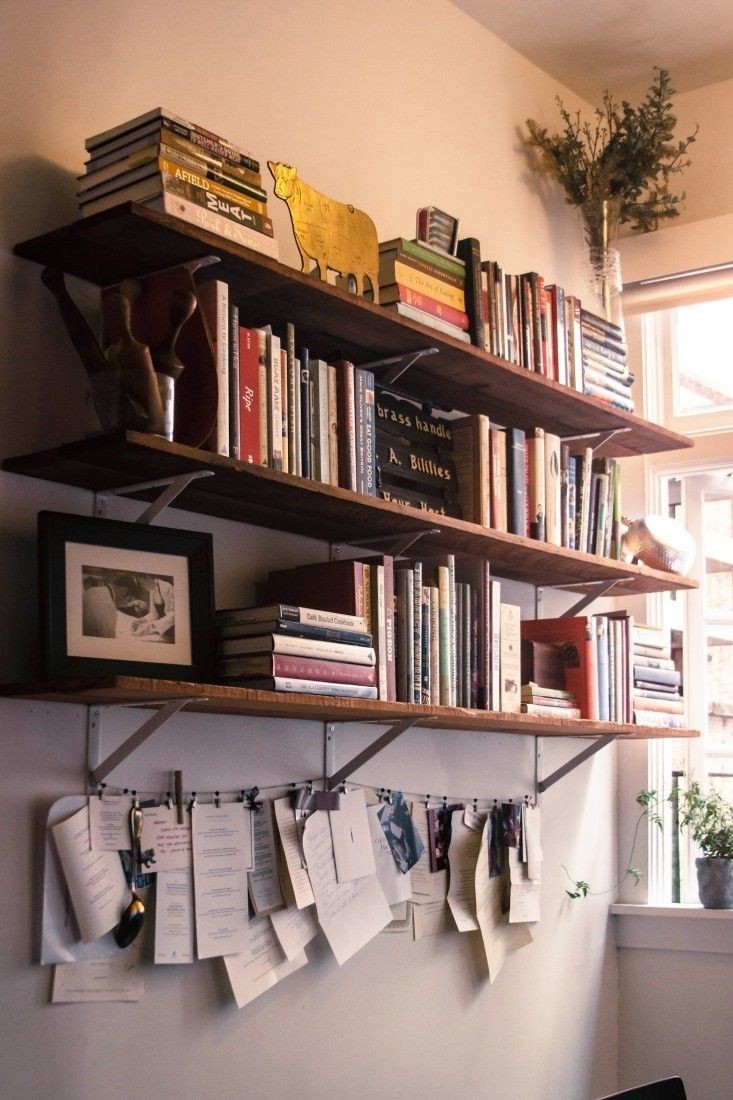 Jen and Charles display restaurant menus from their travels and from dinners they've cooked or hosted throughout their careers.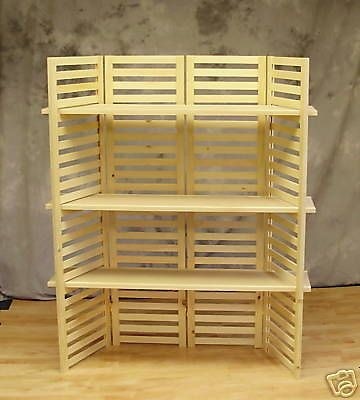 Boxes on Walls by minhafilhavaicasar via babble #Storage #minihafilhavaicasar #babble This gives me an idea to use something similar that I can get better access to - hat boxes or the square matching boxes. Go to the dollar store or places like Burlingt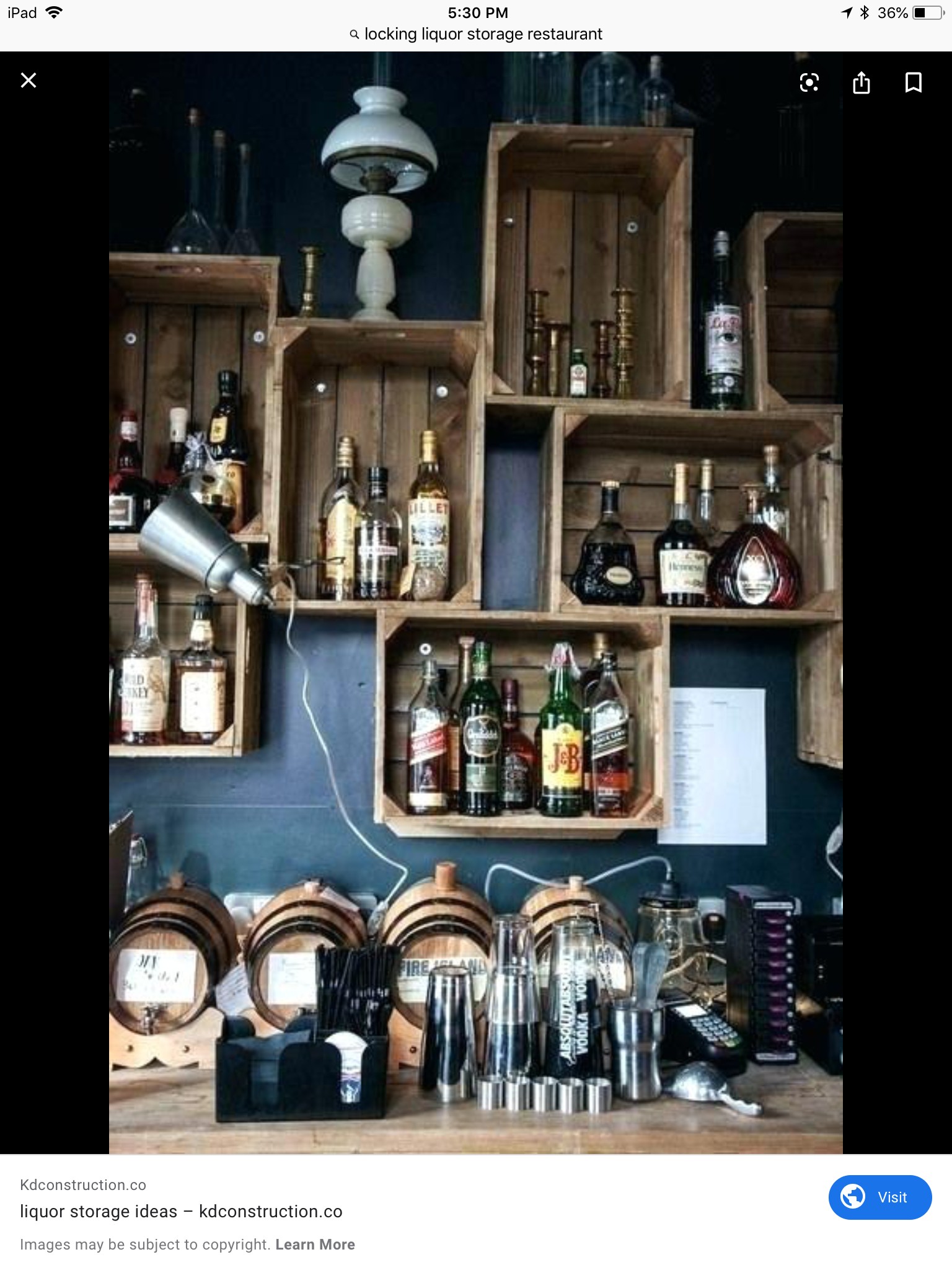 Restaurant and Bar Design Awards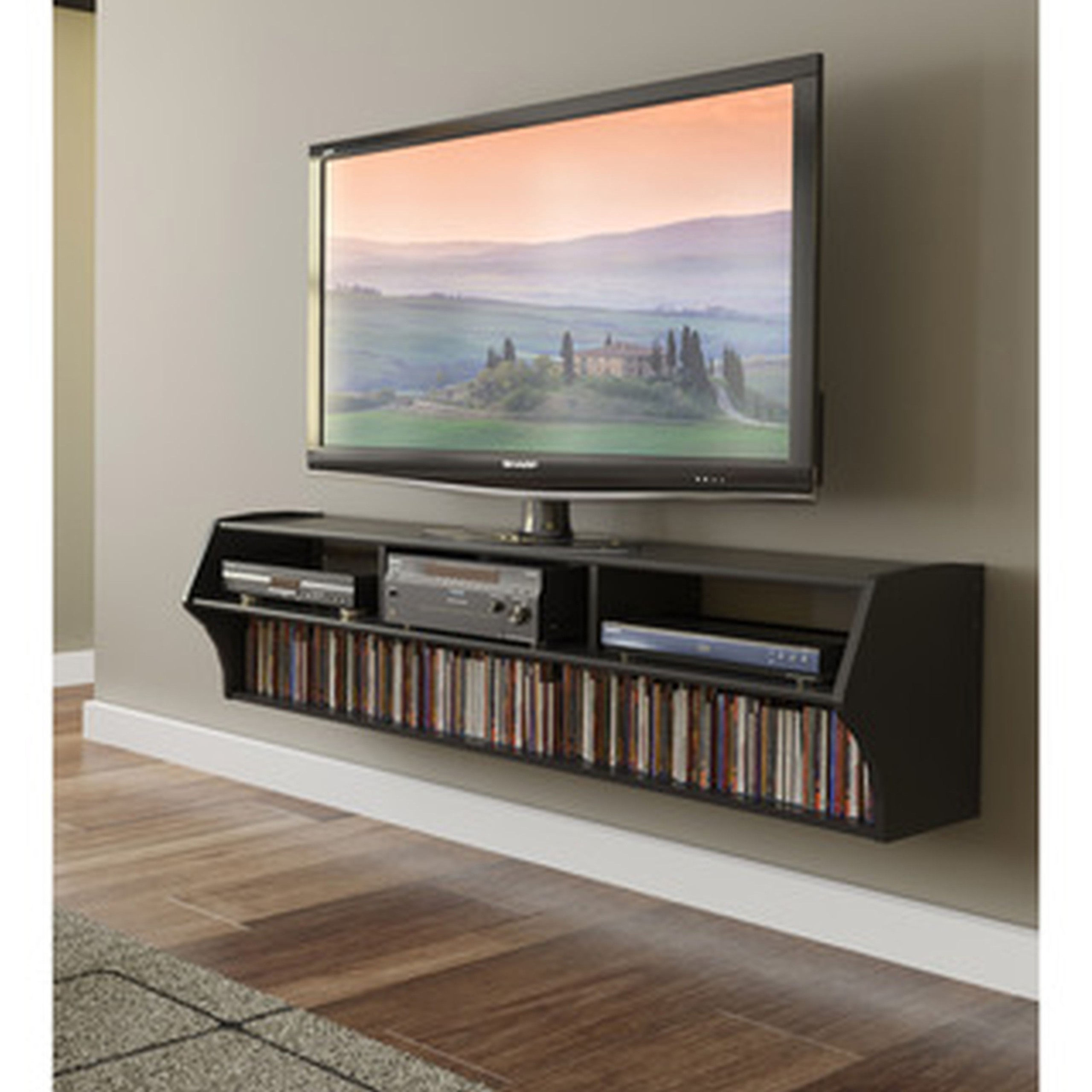 This is a product that brings the elegance to the living room. A professionally crafted TV stand is a product made of MDF and composite wood, so the whole construction is very solid, stable and safe for the equipment.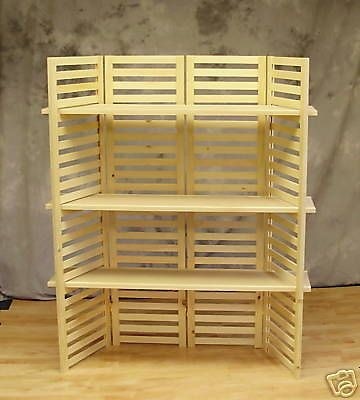 We were at a place in Minneapolis and they had a wall like this only with old wine crates. Love it. Must do something like this in our basement.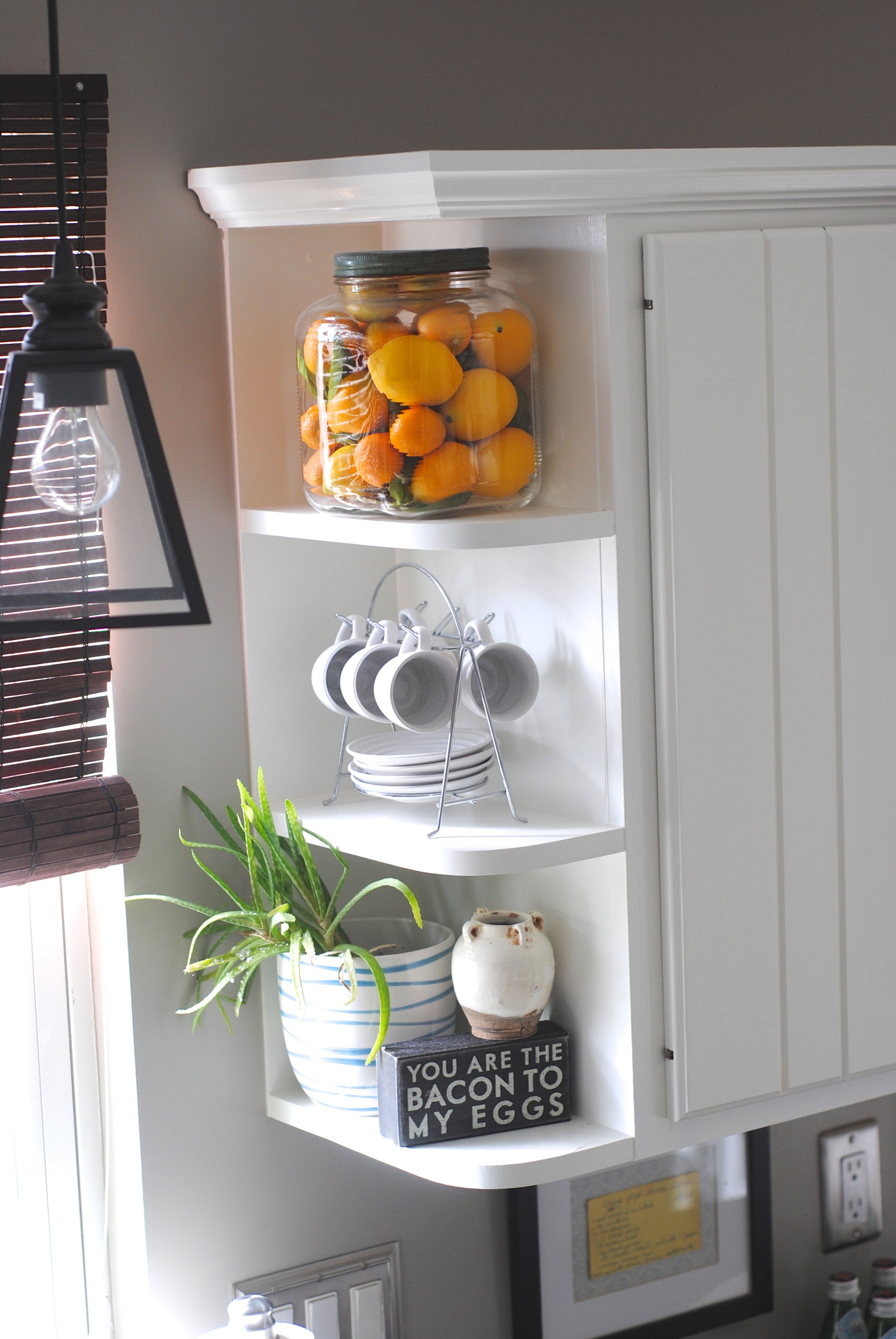 If you're into rustic furniture, you may like this reclaimed wood, wall-mounted display shelf. Perfect for an acquired taste, a unique and unusual design that is sure to spice up your living room with its one-of-a-kind look.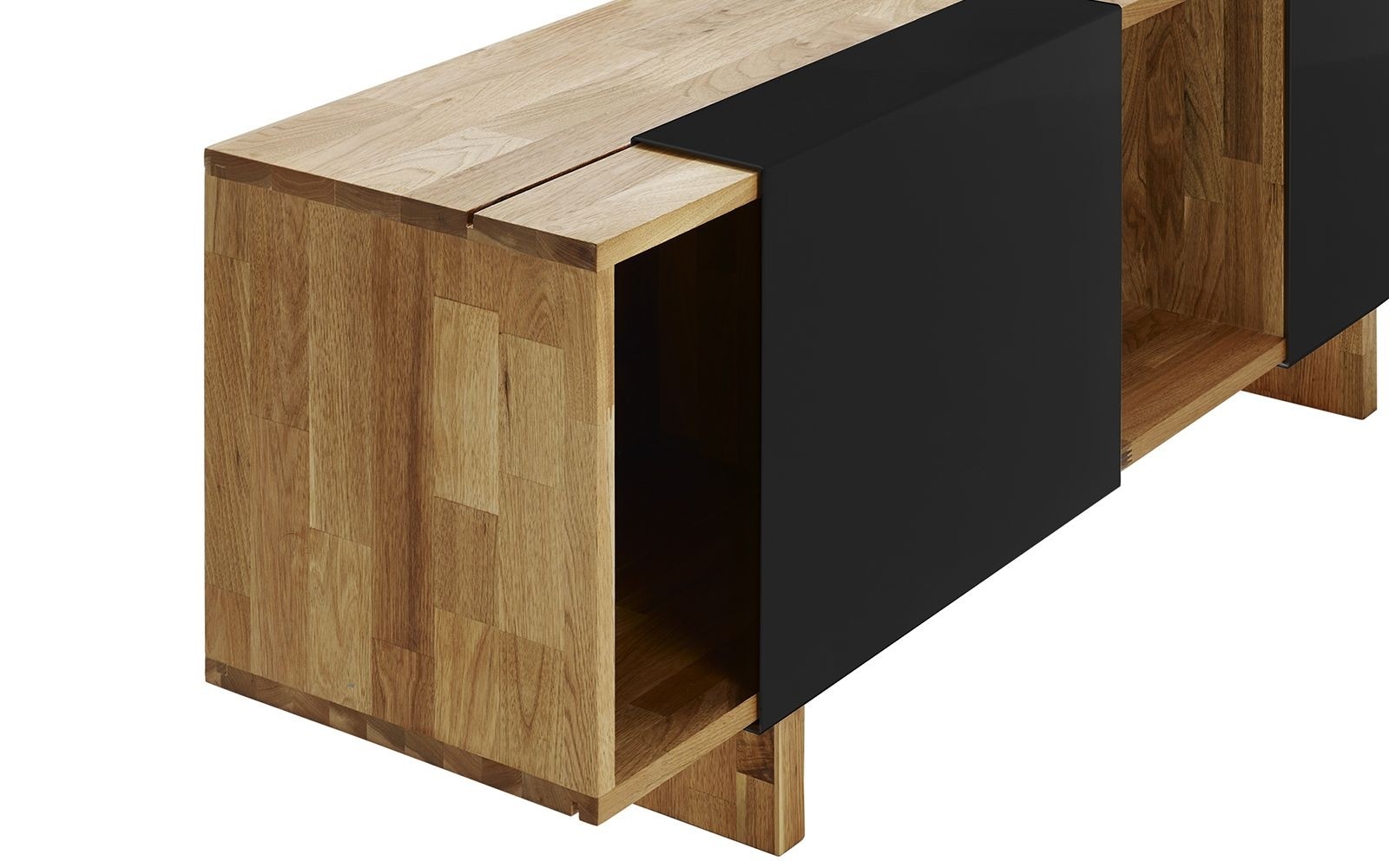 LAXseries 3X Wall Mounted Shelf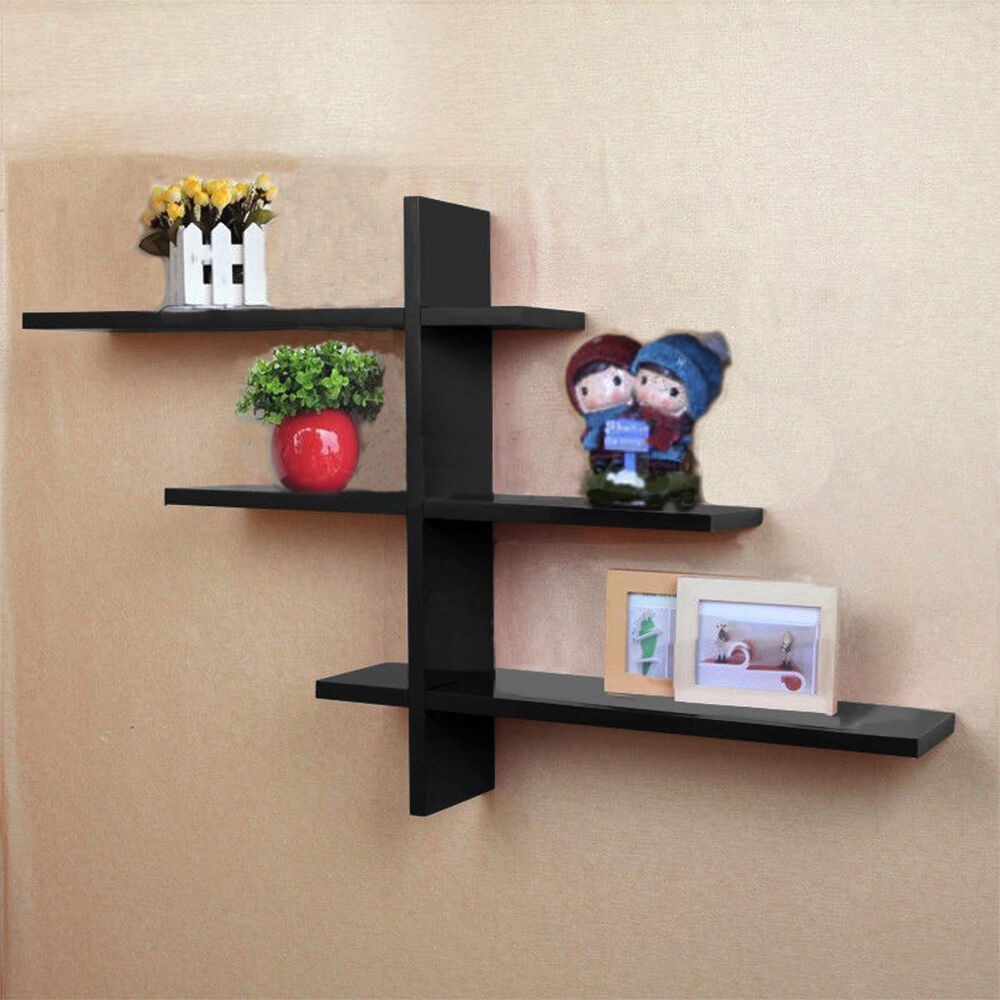 T-Shape Floating Shelf Wall Mounted Display Shelves ...