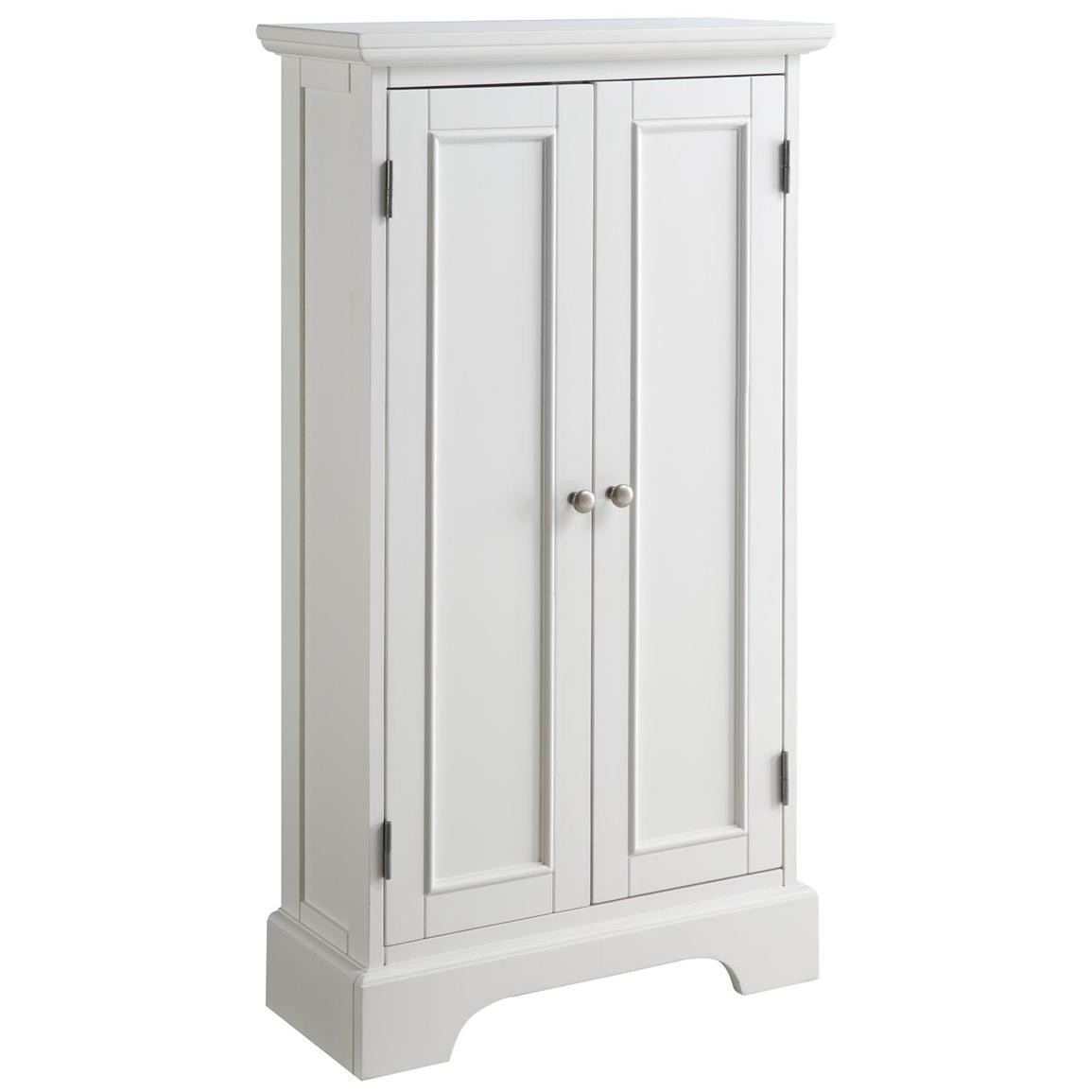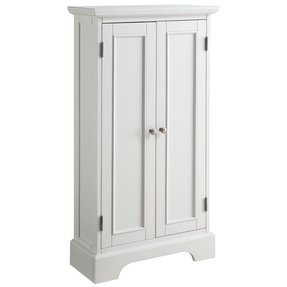 Nice shallow cabinet - would be good for extra storage in bathroom, could have on the floor or wall mount. You can actually use it as DVD/ CD storage space in your living room as well. Constructed from wood, painted in white.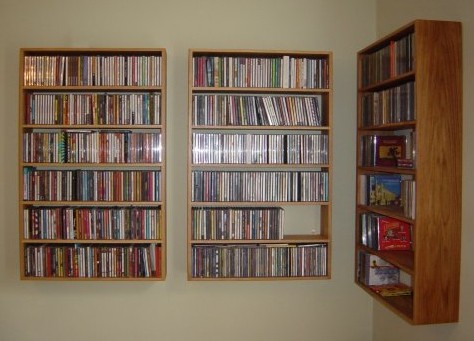 CD and DVD storage shelves with a practical wall mounted frame. This element of furniture allows for reliable organization of many CDs and DVDs even in small spaces. Simple lines and classic look match any interior design.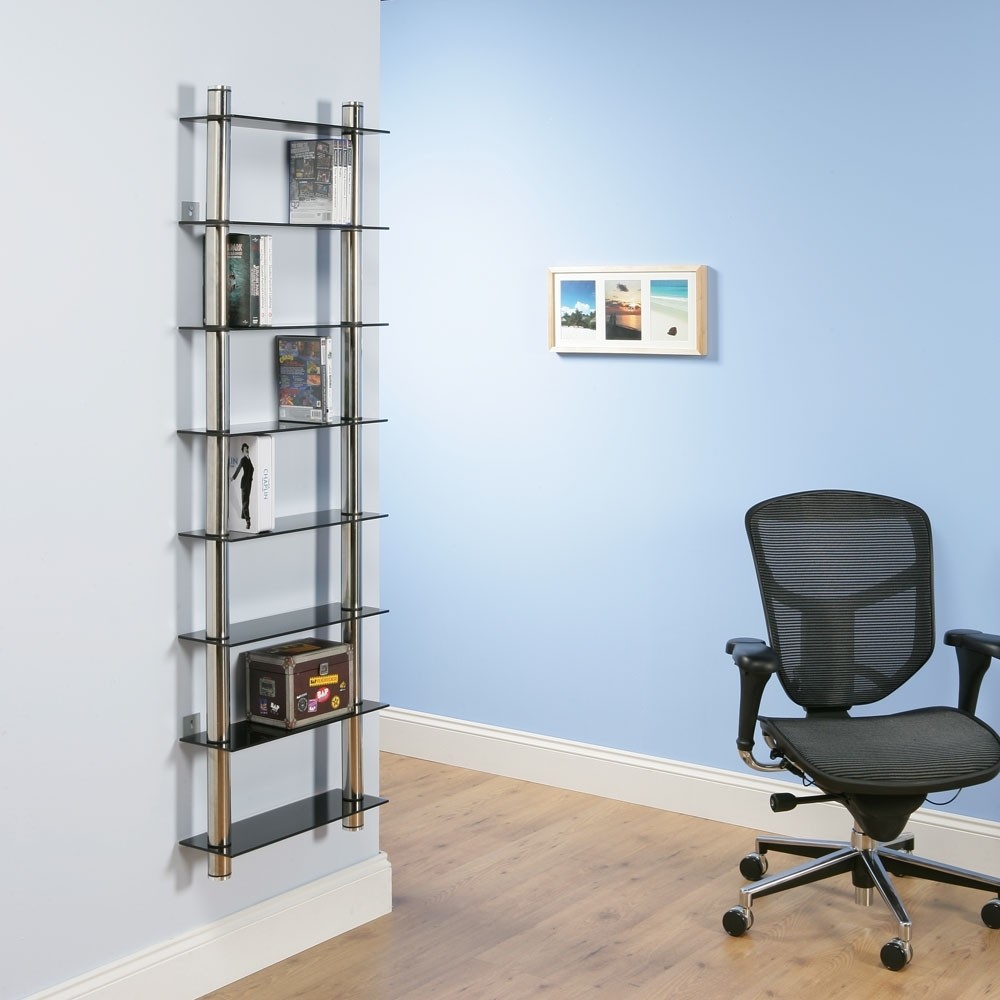 Such a simple and amazing way to furnish your study room or a library. Instead of putting in cabinets and big bookshelves, why not use a simple, wall-mounted glass shelf? Very modern, contemporary design.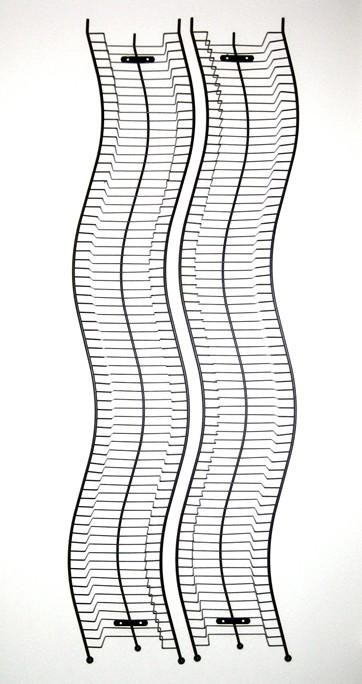 Now you can always make sure that all of your CDs and DVDs are safe and put away in one place with some help from this stunning metal wave tower and wall mount storage rack that is both versatile and extremely functional.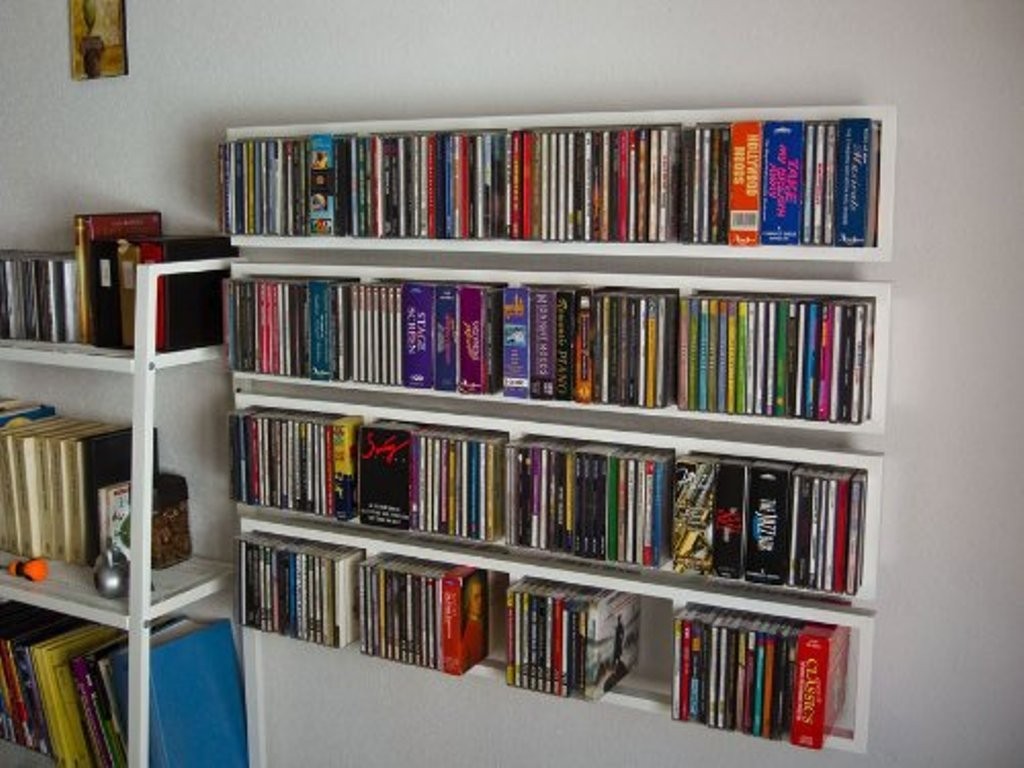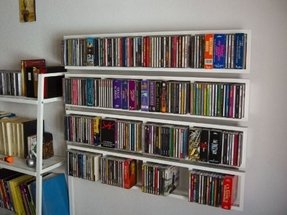 This type of wall cabinet on the plate is a combination of ingenious solutions and practical furniture. Cabinet ideally suited to both the living room and the bedroom. A sophisticated sort and organize your entire collection of CDs.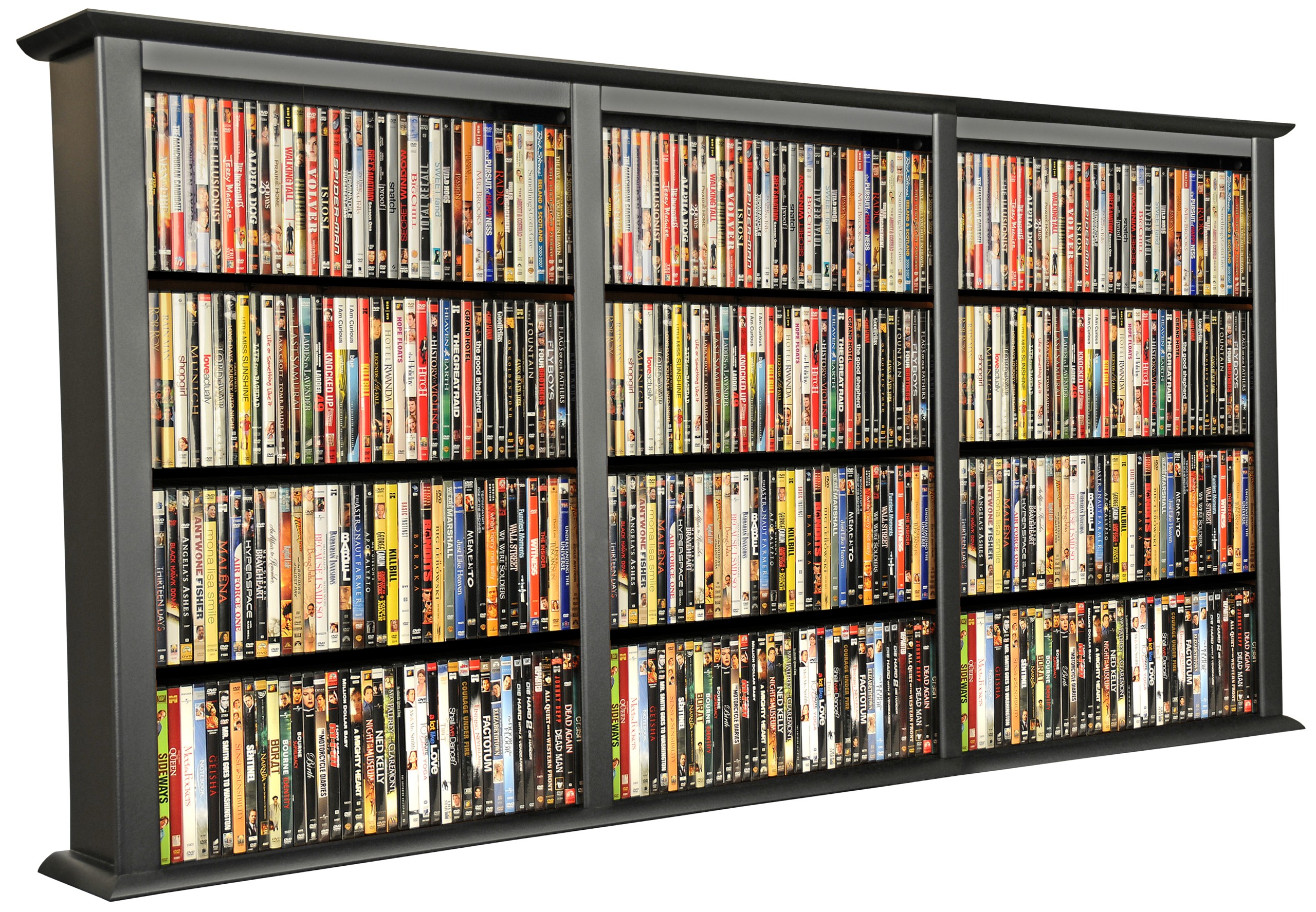 Wall mounted stillage. It is made of dark, elegant wood. This stillage is intended to storage Blu Ray discs, but you can use it to books. Due to its solidity and size, you can hold on many discs. It is must-have in your living room.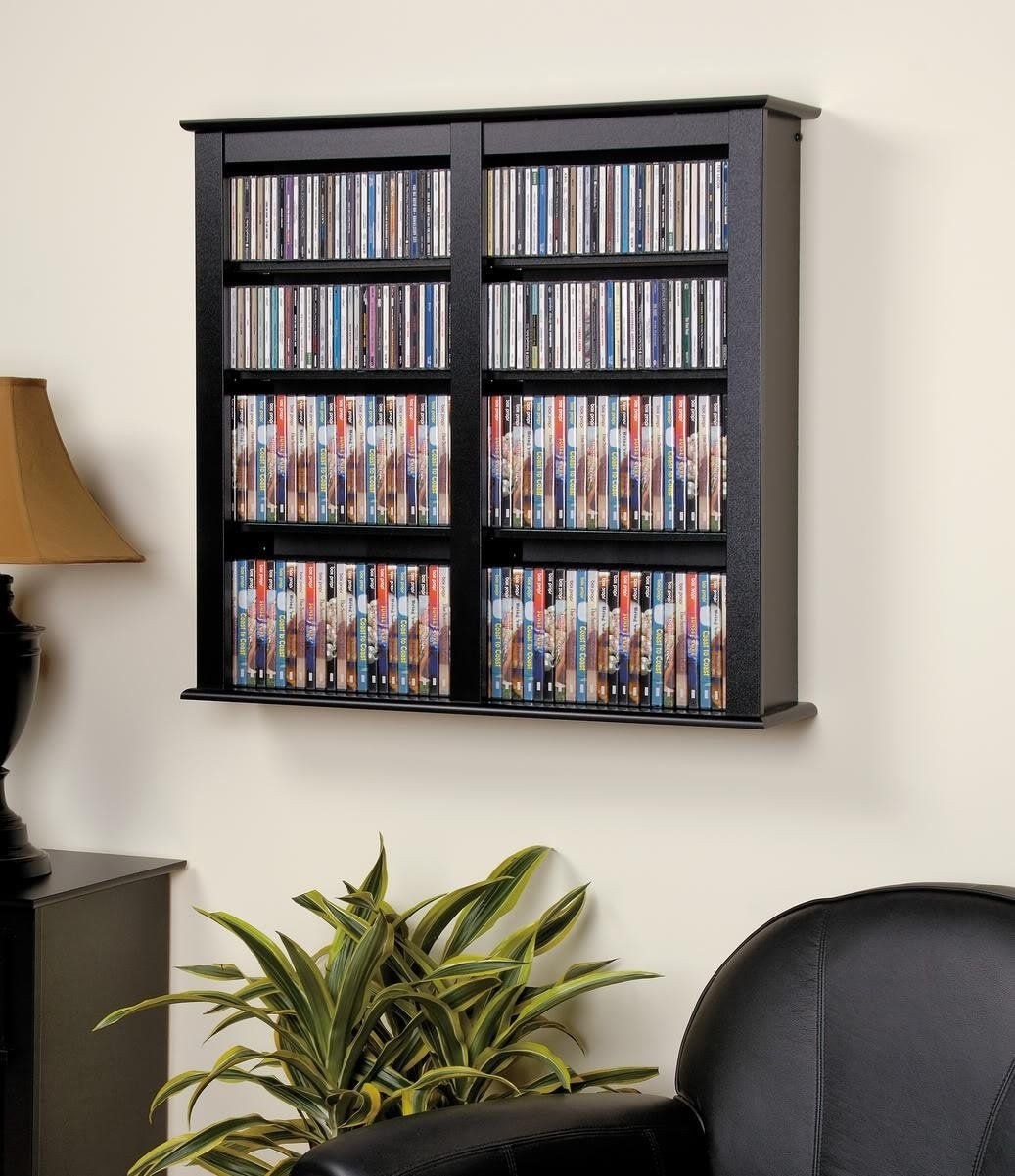 A cool modern wall mounted cabinet for DVDs and CDs. It has a rectilinear frame of wooden materials laminated in black and 8 rectangular adjustable shelves. It's equipped with a rail hanging system.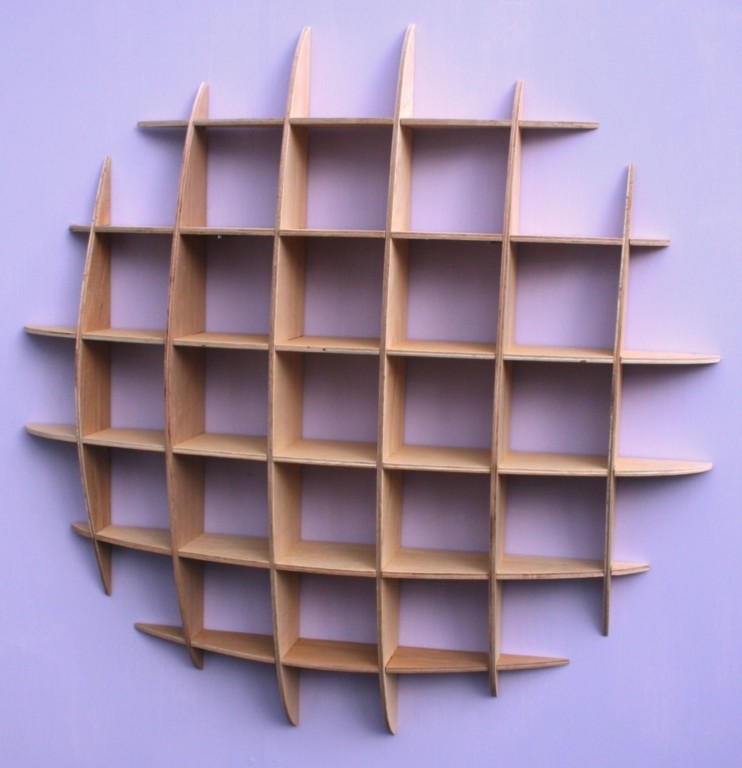 An extraordinary shelving unit, which is an ideal solution for an entertainment room. It will accommodate all you CDs and DVDs and keep them organized. The unusual shape of the unit features a cool, retro design.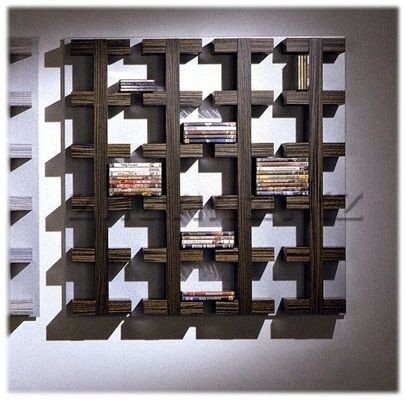 Triskom CD / DVD Wall Mounted Storage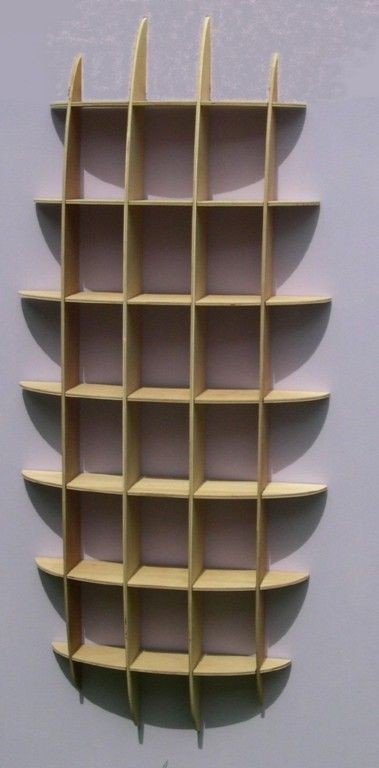 Retro wall mounted shelving, nice for storing DVDs and CDs, as it offers numerous cubic compartments that seem just perfect for such a purpose. Scandinavian style interiors could also take benefit of such a piece.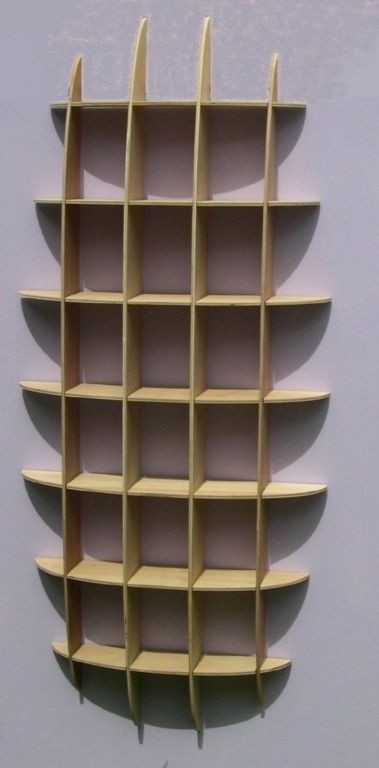 This IKEA dvd floating wall racks is a great addition to both contemporary and traditional interiors, offering a considerable space to store and display your favorite collections etc.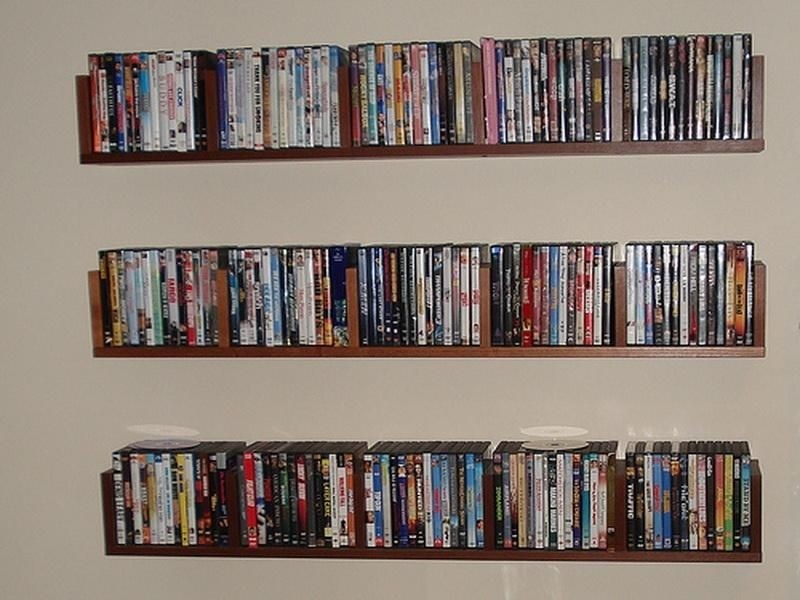 ... Dvd Storage Ideas › Classic Wall Mounted Floating DVD Storage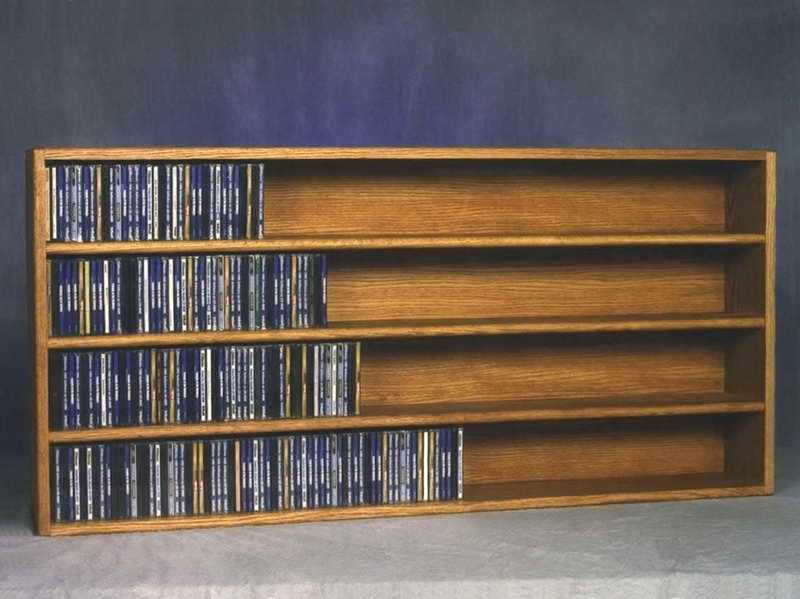 Cd Wall Storage Ikea wall mounted cd storage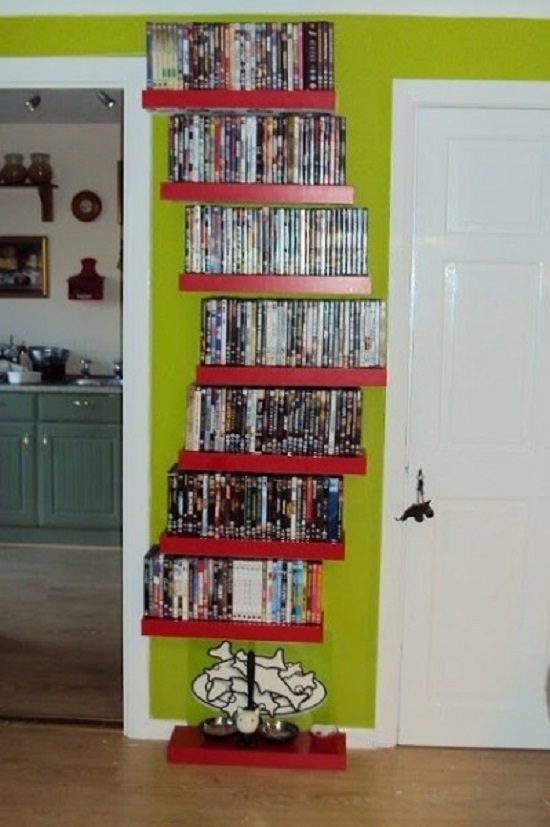 floating shelves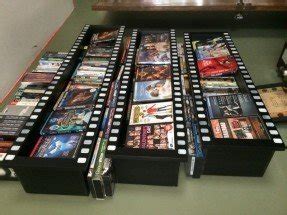 Home made wall-mounted DVD storage. Painted black. The 1x2 face trim is stamped with white squares to roughly replicate the little holes on a filmstrip. Holds about 370-380 standard DVDs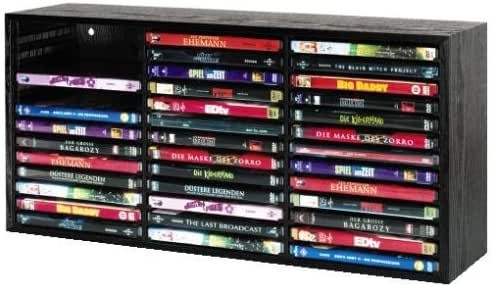 DVD rack designed for mounting on the wall. It is completely made of wood. It can accommodate up to 39 DVD's. Received many positive recommendations from customers for functionality and neutral design.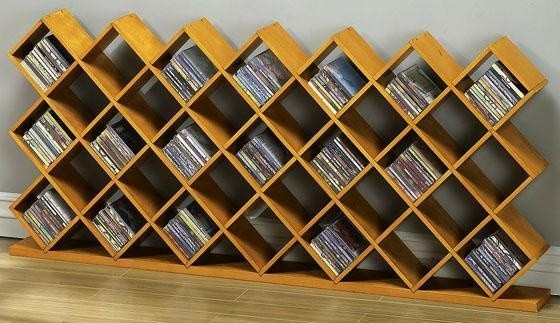 CD racks and cabinets work great for storing fat quarters. I plan to mount this one on one wall of my sewing room.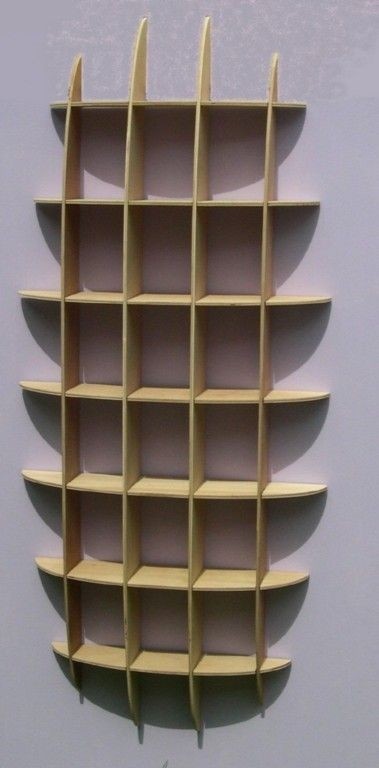 DVD rack made of wood. Includes screw holes for easy assembly. It is fitted with 2 open shelves for storing TV components. Ideal solution for space saving in the living room and others interiors as needed.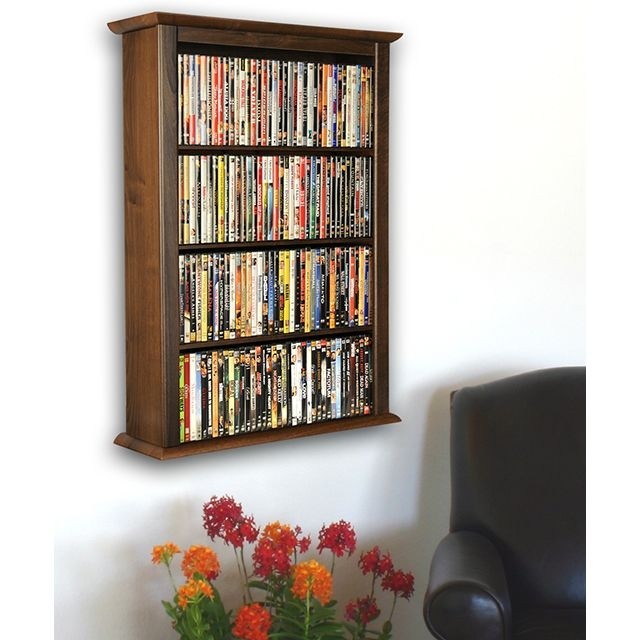 Details about Wall Mount CD DVD Storage Rack 342 CD 160 DVD - 5 color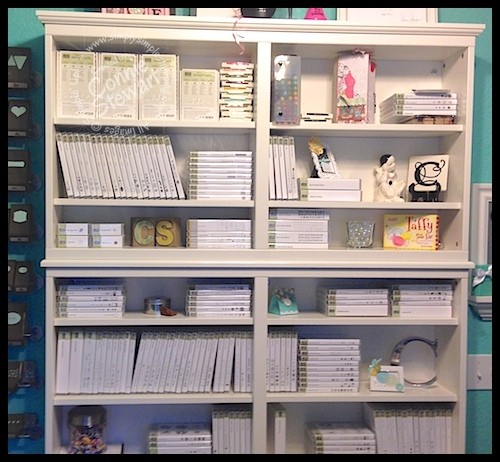 Connie Stewart's stamp storage - stamp storage is a wall unit that also came from Ikea but basically it's just a DVD storage cabinet that can sit on the floor or mount to the wall. Mine is the Besta storage. It's actually 2 of them and they are only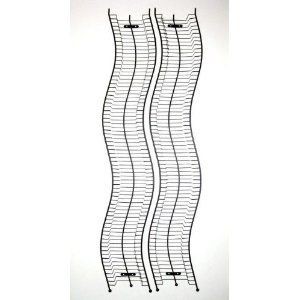 Artisan Modern Wave 140 DVD Black Metal Floor Standing Tower or Wall Mount Storage Rack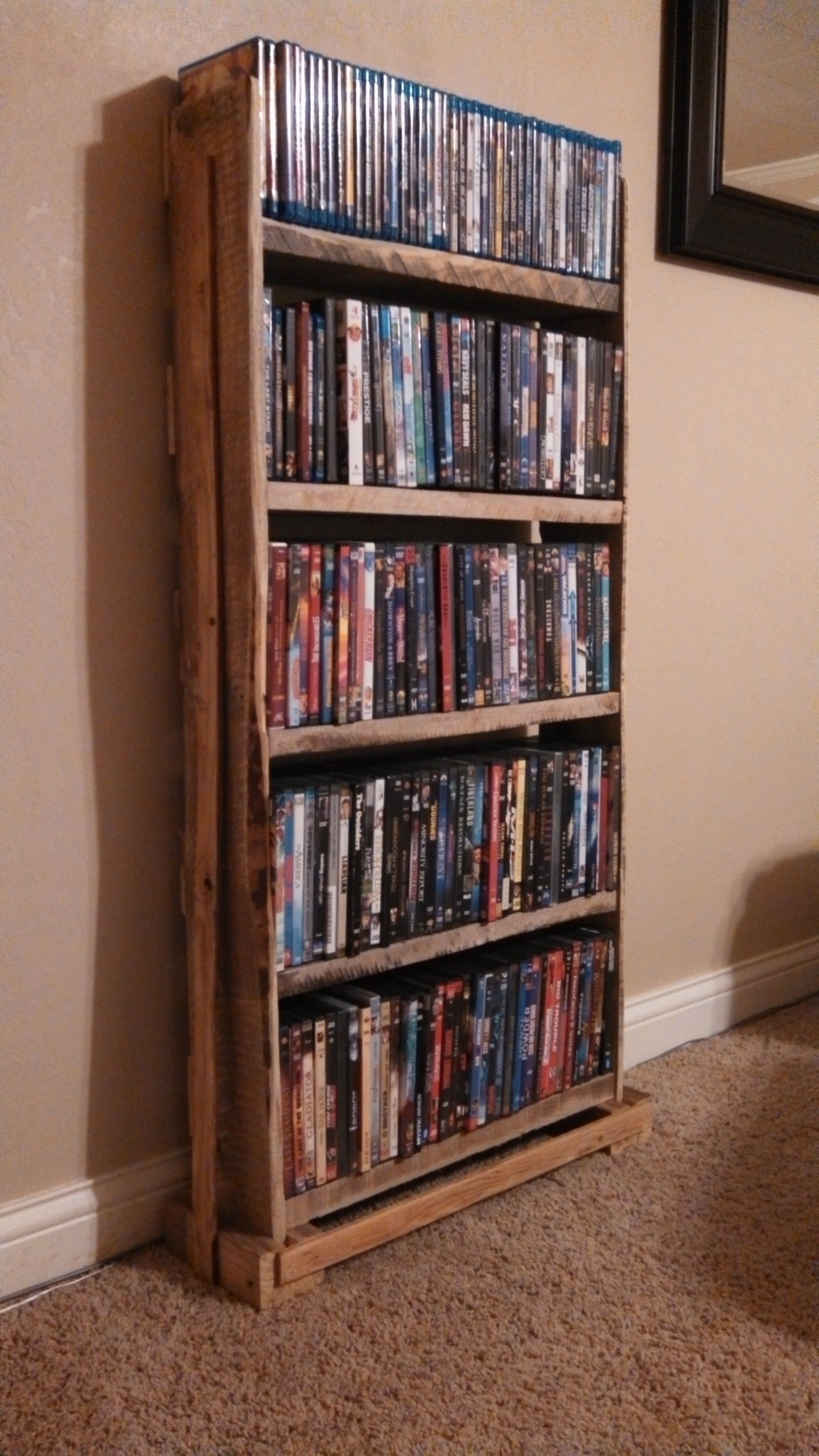 Dvd Racks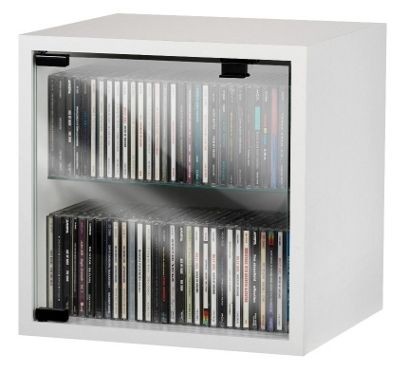 vcm quattro wall mounted cd dvd storage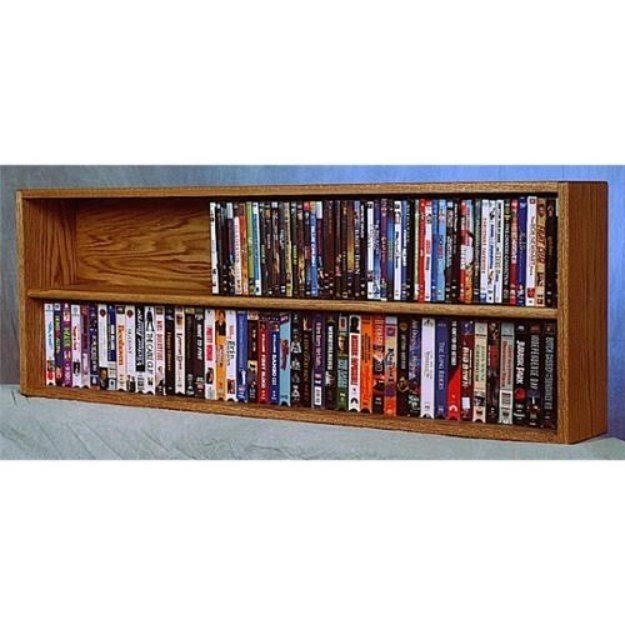 I'm learning all about Wood Shed 52 in. Wall Mount DVD Storage (Unfinished) at @Influenster!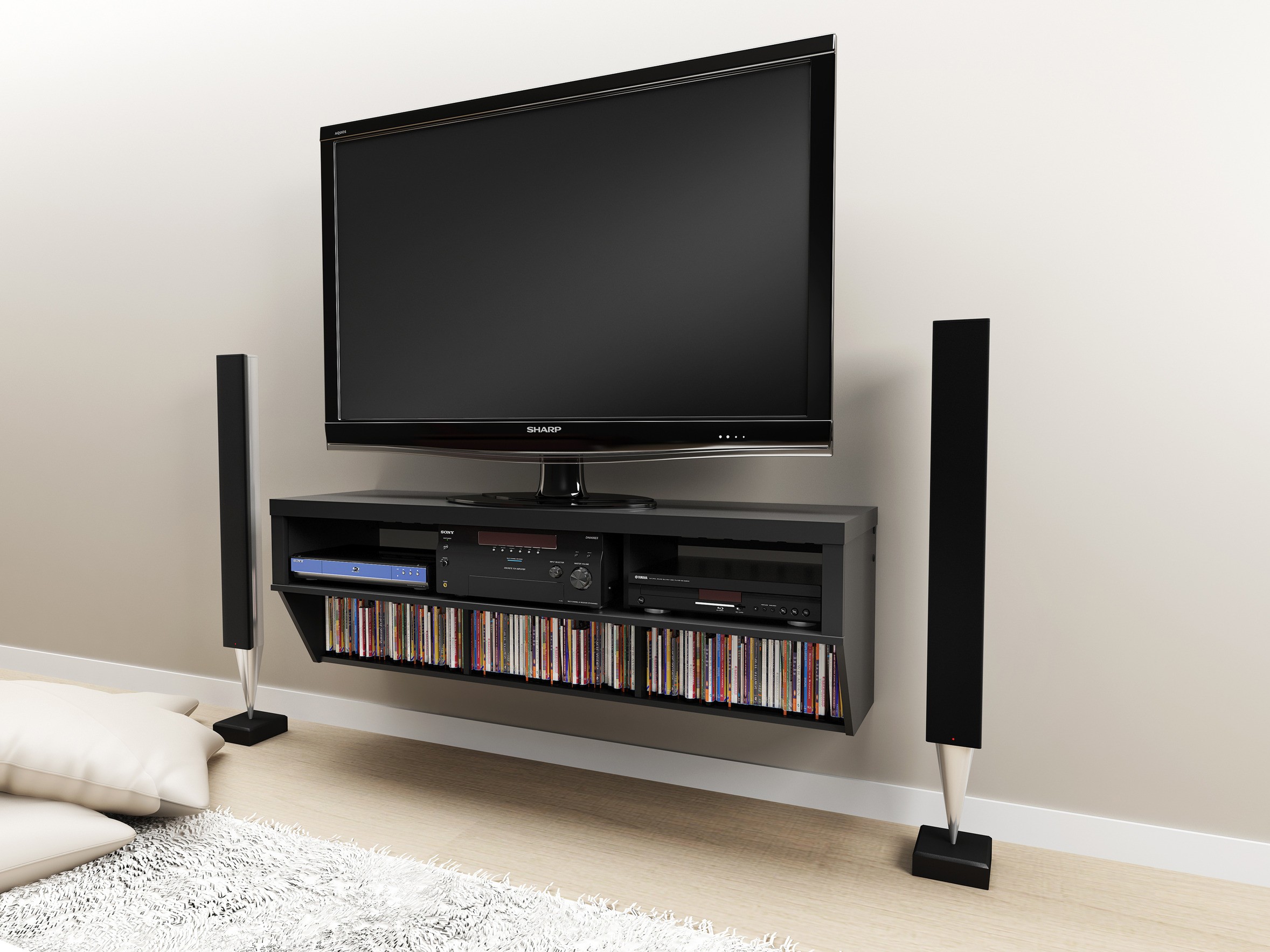 Add the finishing touch to your modern interior with this sleek black wall-mounted console, perfect for complementing any contemporary decor. With plenty of storage space for DVDs and consoles, this entertainment system is ideal for a large family.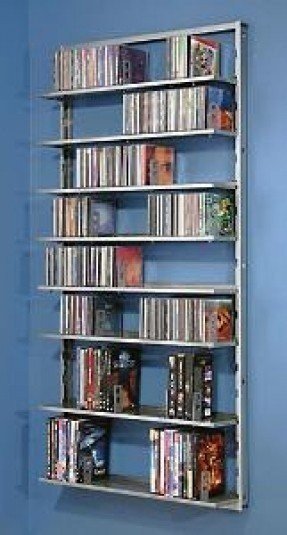 Perfect to enhance all the benefits of a wide-angle TV - will be a wall-mounted console, along with media and dvd storage accessories. Chewing in the air, crouching down so that the shelf for your favorite dvd's is tucked under the black top.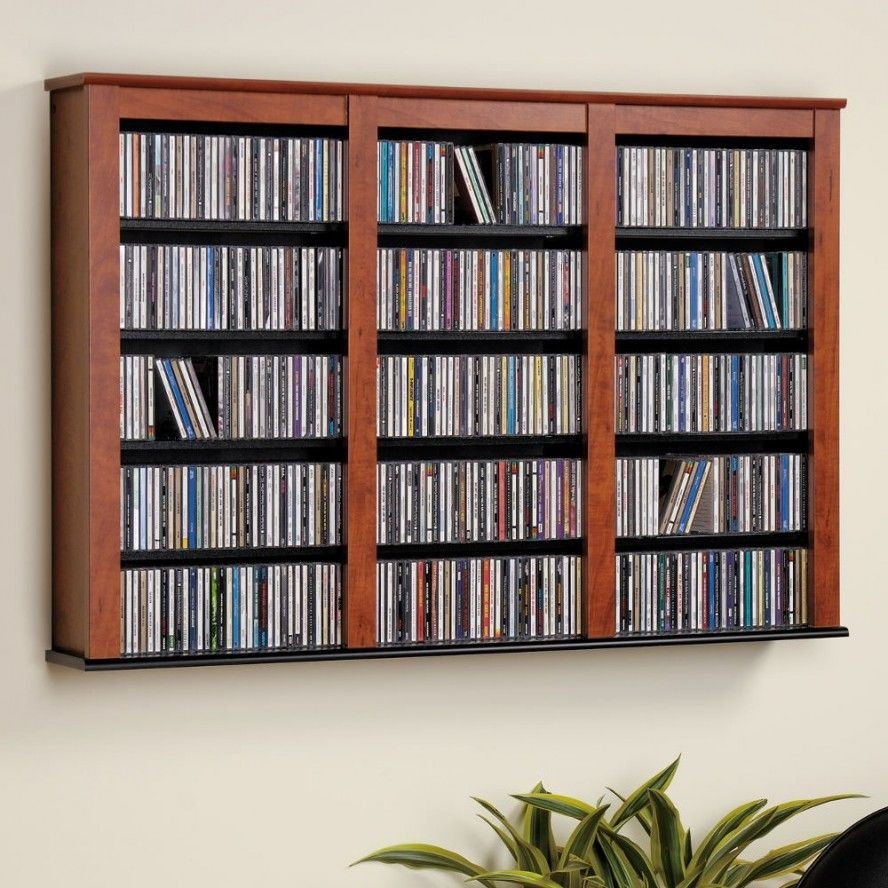 Floating Wall Mount Multimedia Storage Rack in Oak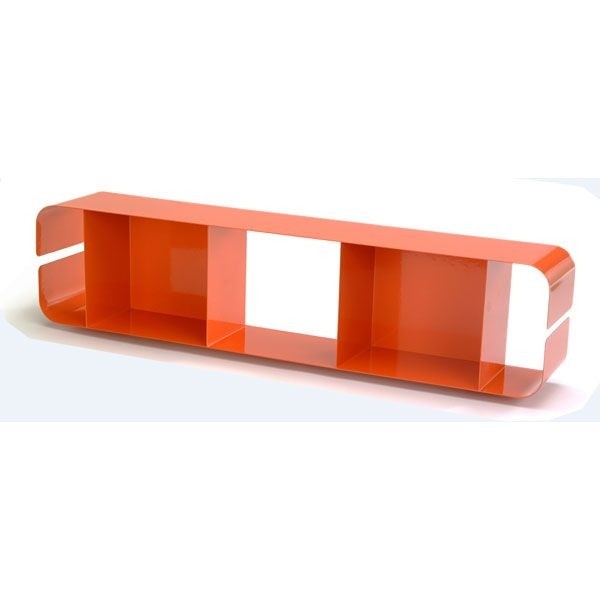 ♥ ♥ Duoplane DVD Shelf ♥ ♥ - Discovered at www.dcgstores.com...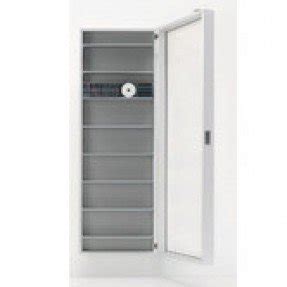 Found it at - Box Music CD/DVD Wall-Mounted Storage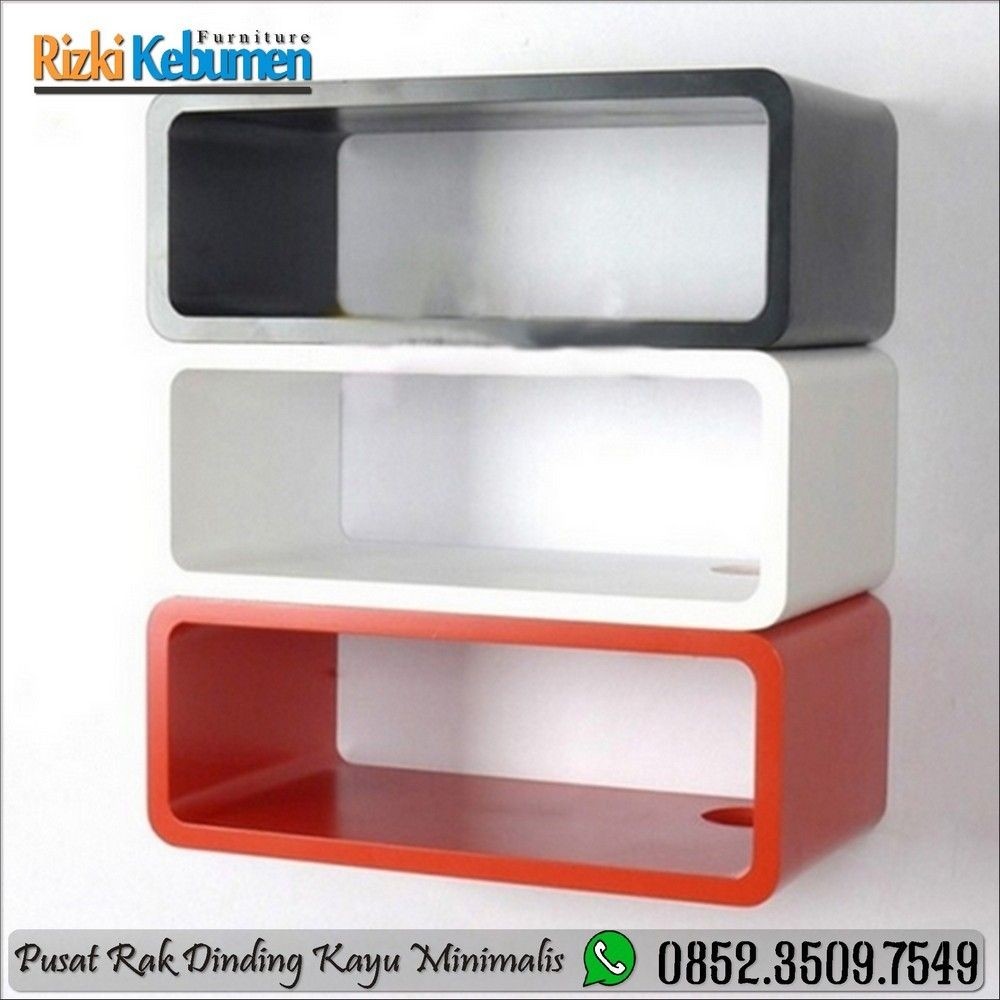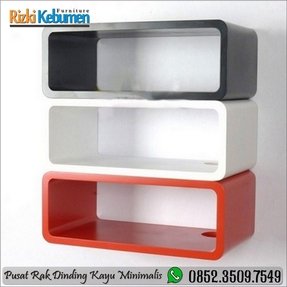 ... Shelf > Wall Mount Shelving > Storage > Sky, DVD, Hi-Fi, TV Display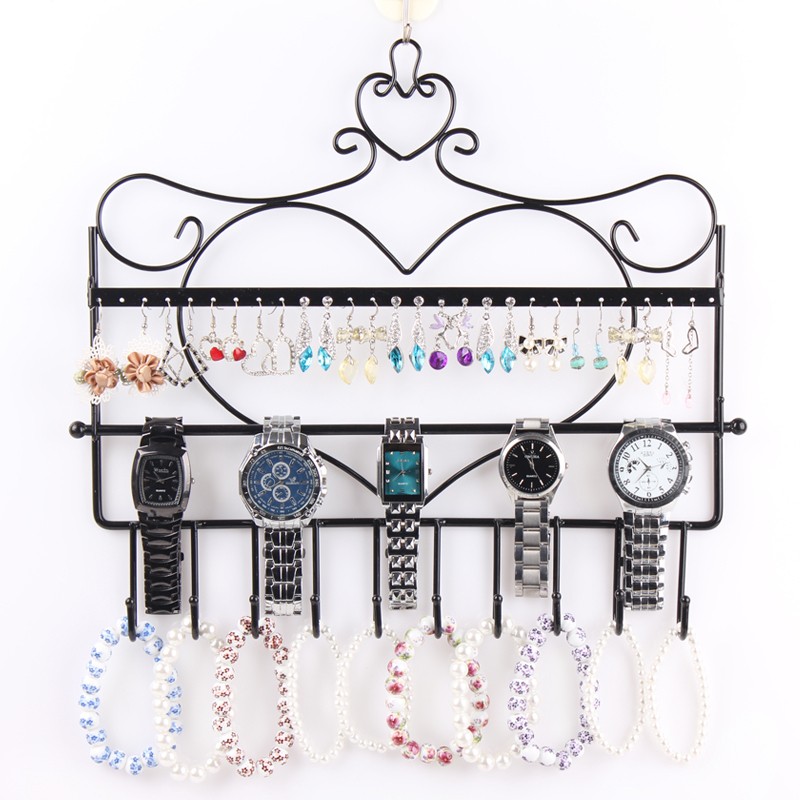 Now being organized can be a pure pleasure. 10 hooks of this unique wall mount jewelry holder - bracelet hooks and ring-shaped rings are made of metal and painted black to create a swirling composition.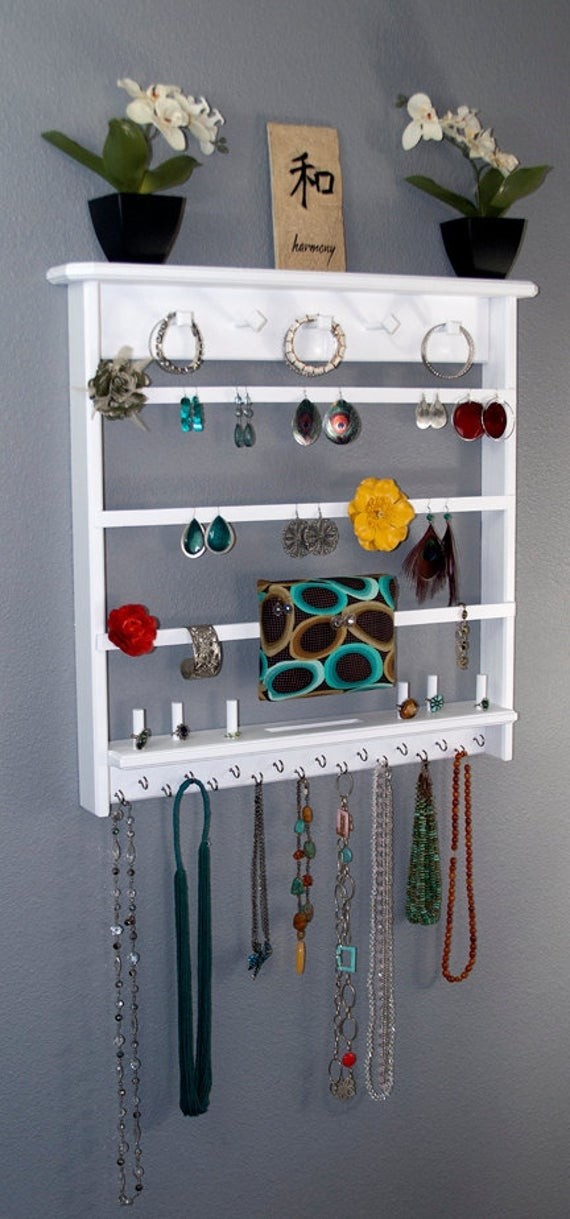 Wall-mounted jewelry storage rack that looks like a tree. Thanks to this construction it provides some natural accents into the house. Solid metal construction of this rack makes it durable for a long time.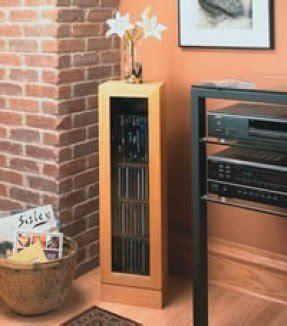 CD & DVD Storager plans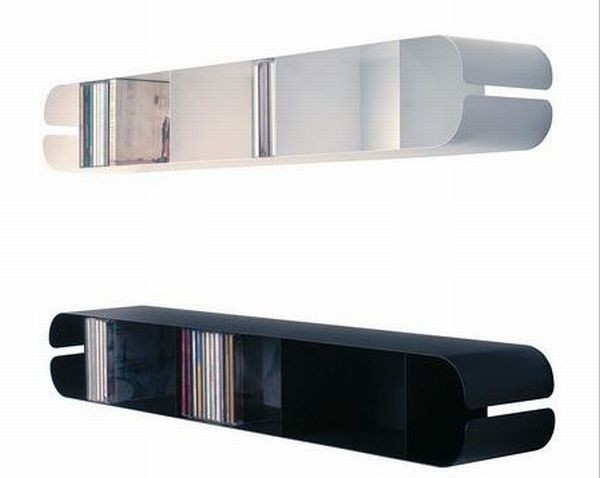 Subscribe to Homedit's Feed to get constant updates of our Awesome ...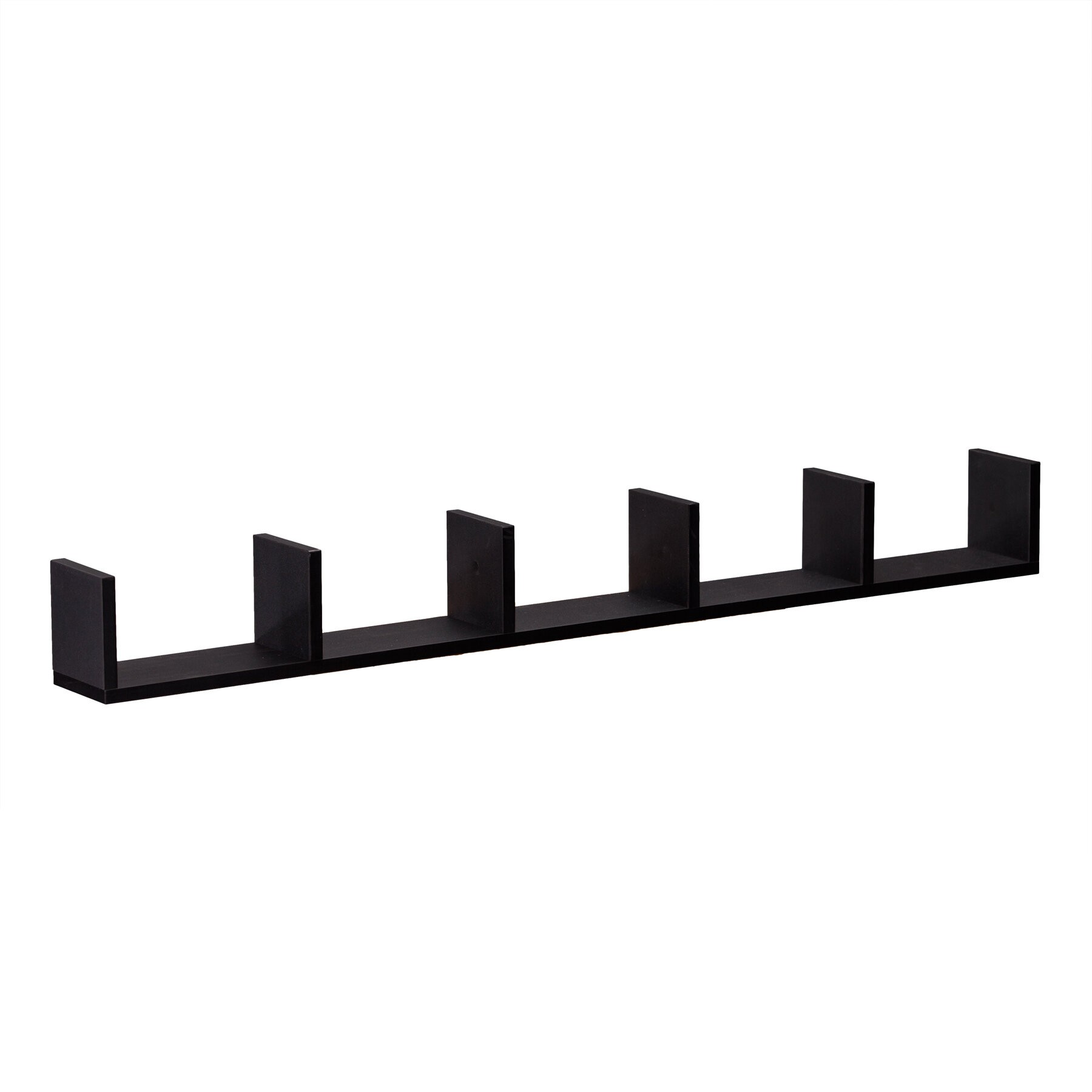 Boston Loft Furnishings Dahlia 48-in Wood Wall Mounted Shelving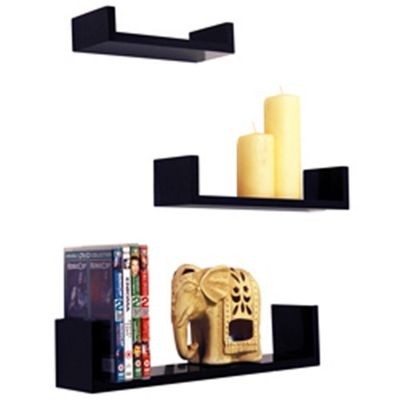 small dvd storage shelf | MELODY - Wall Mounted Display Storage Shelves - Set of 3 - Black ...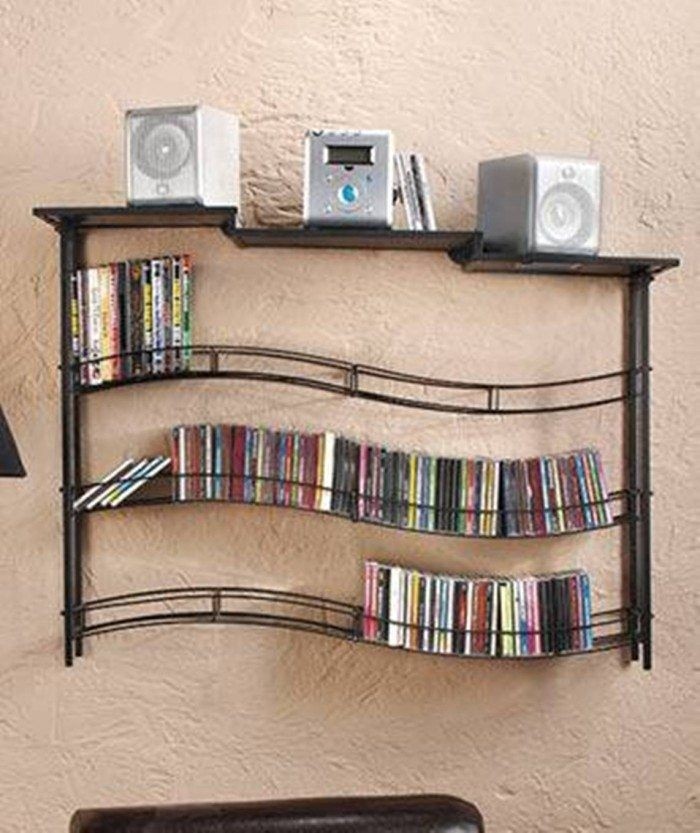 great idea for an entertainment center without having to buy a big piece of furniture