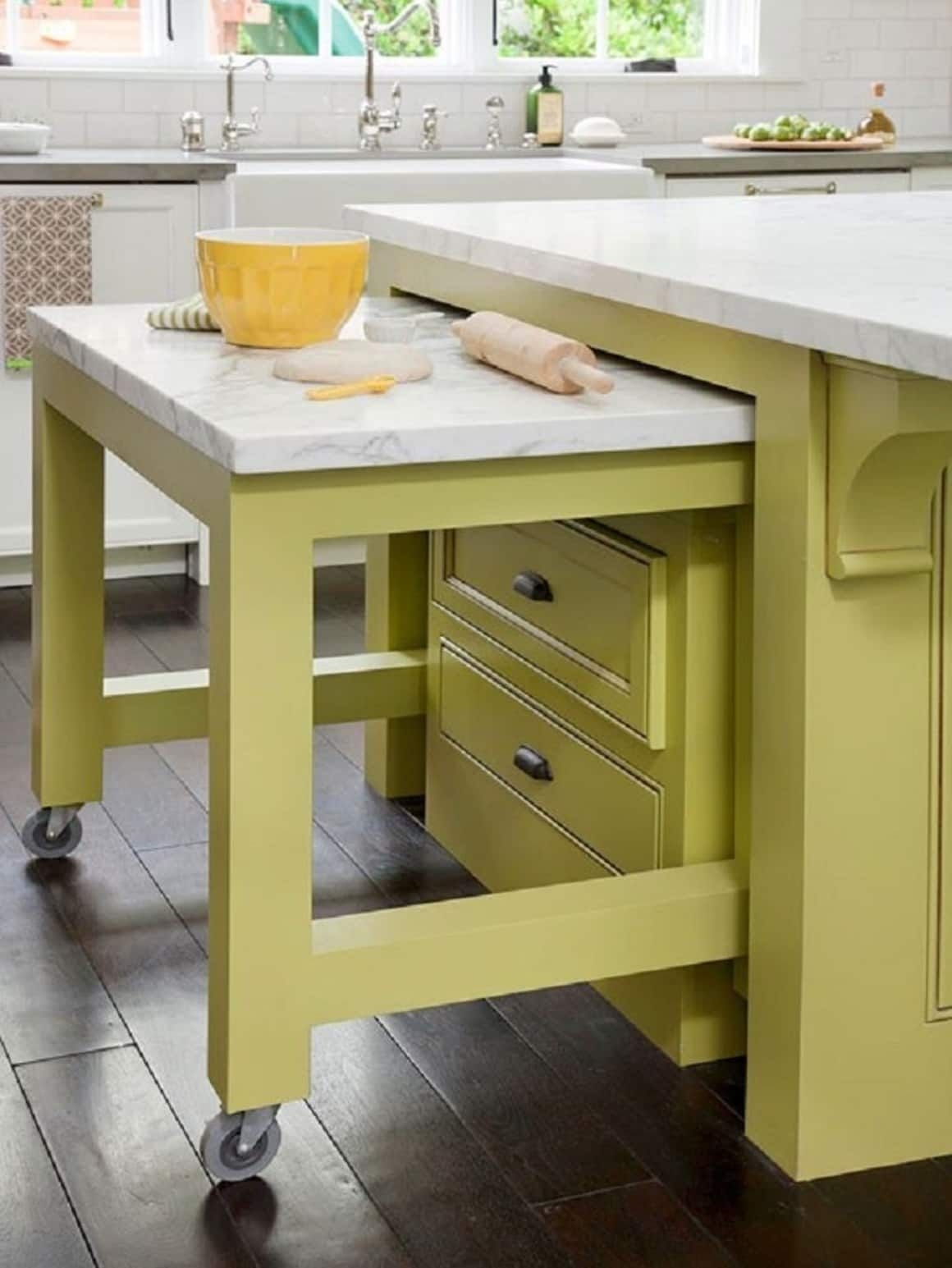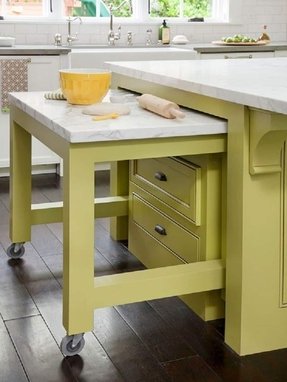 Extremely versatile kitchen island with a stunning pull out cutting board and a modern marble top. The island also features a wooden base, finished in a hunter's green shade for a bold and vibrant appeal. You also get dozens of drawers and cabinets for all your storage needs.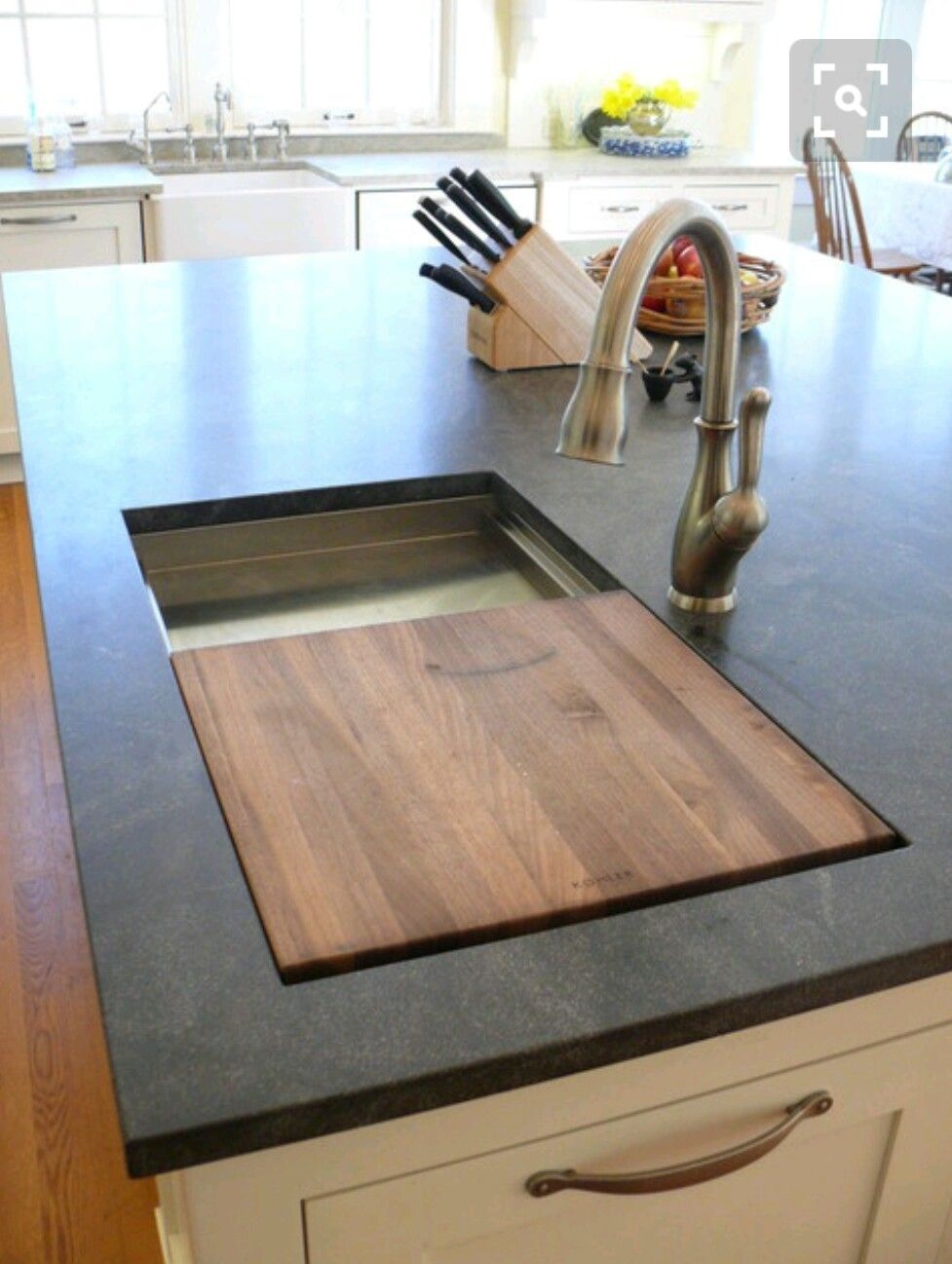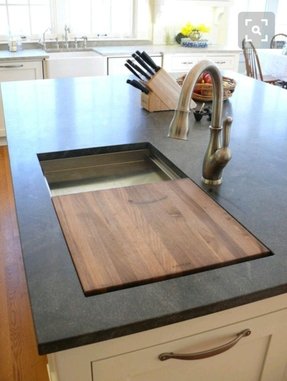 Well-built kitchen island featuring a stunning granite top and a wooden cutting board neatly attached at the top for maximum functionality. The island also comes with a wooden base, finished in pearl white and accentuated with brass coated metal pulls too.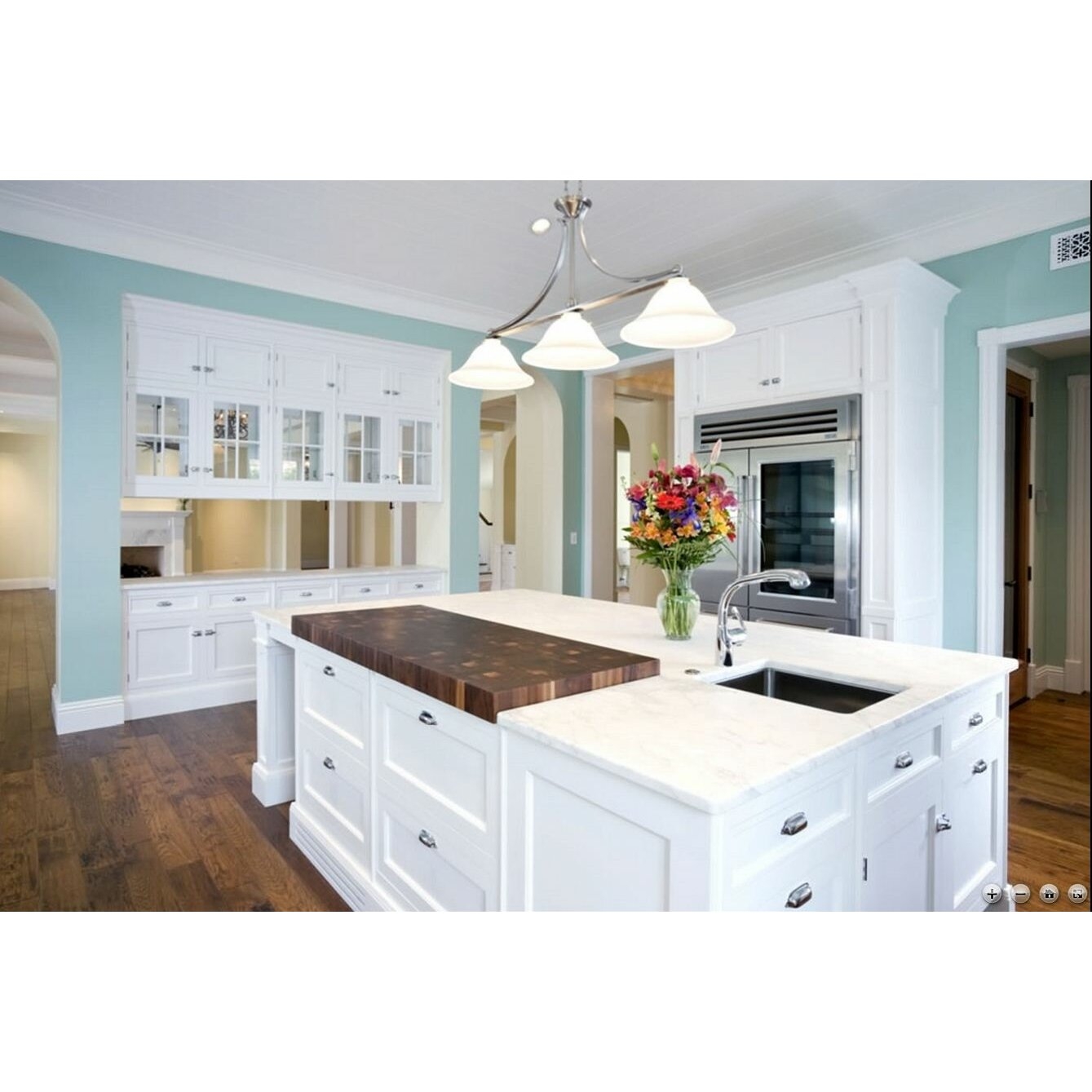 French kitchen with blue lagoon walls and white furniture incorporates rich striped wood color of the floor, carrying it up to the marble top island with a cutting board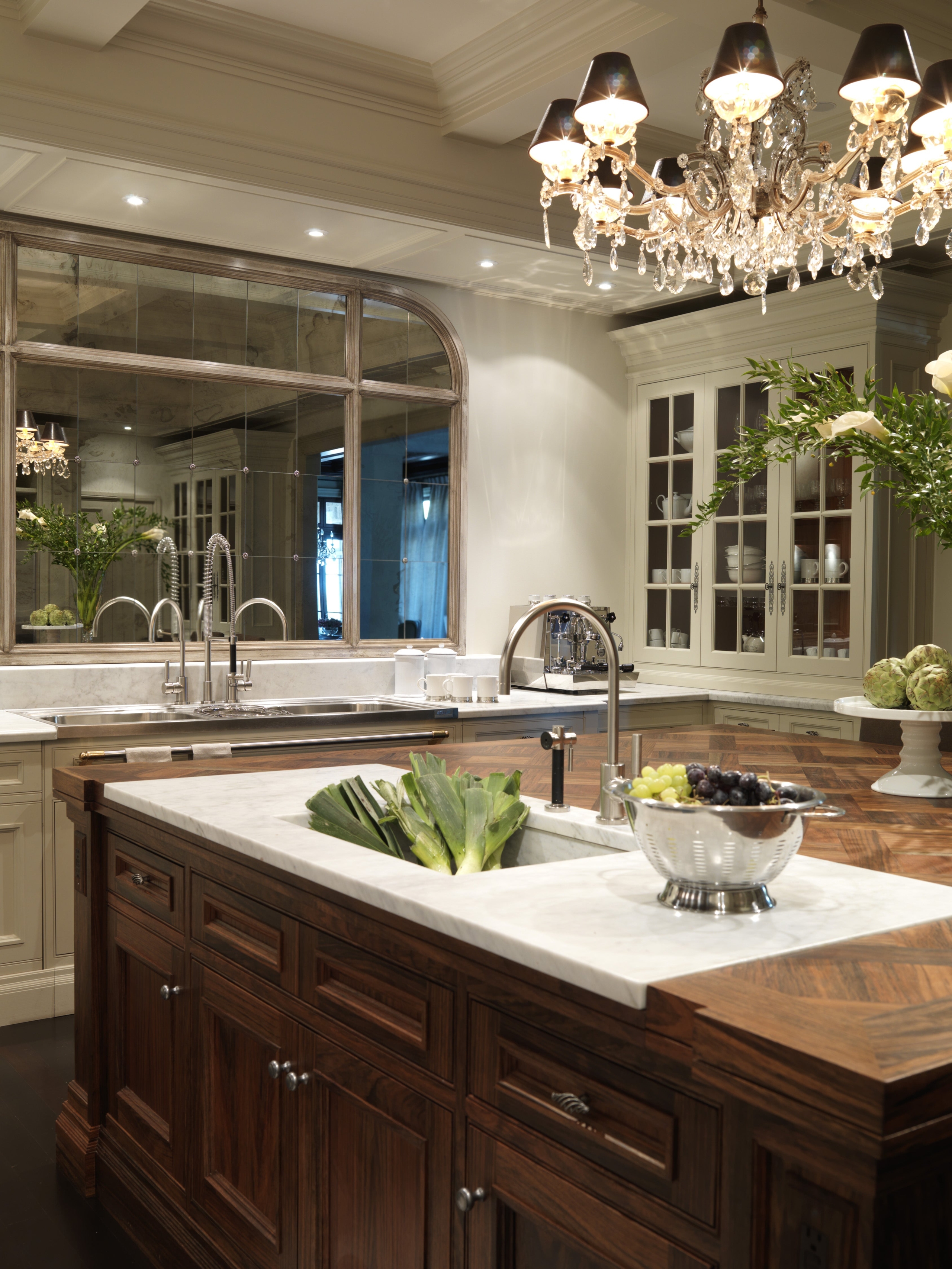 Beautiful kitchen island with multiple contemporary features. It features calcutta marble countertops with sufficient space for carrying out multiple tasks. There's a beautifully lit chandelier suspended above the island set. There's a sink with metal tap and shelves with knobbed doors.
Rustic Kitchen Island with Marble Top & Cutting Board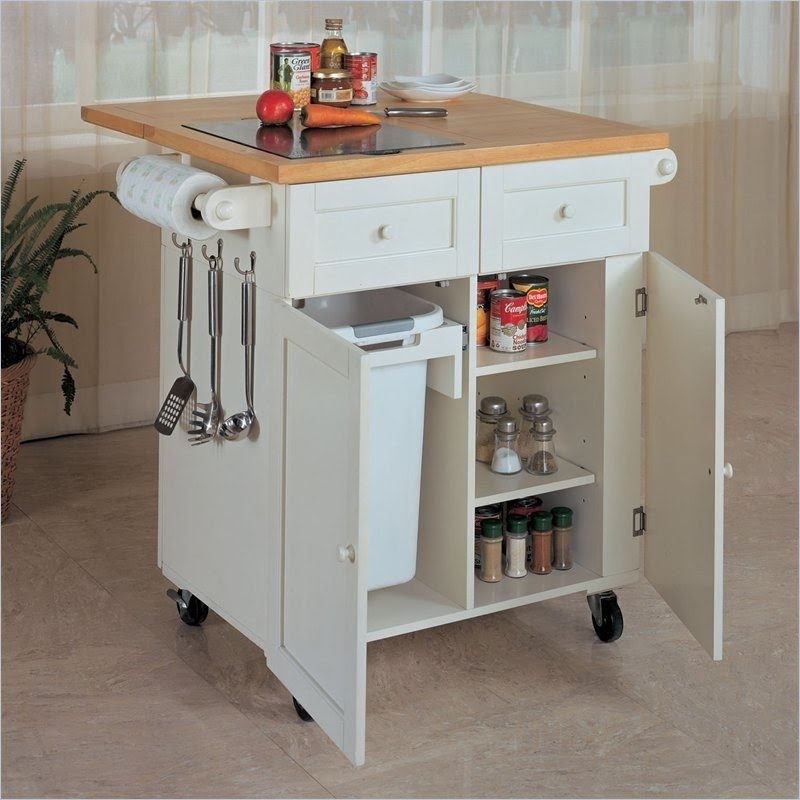 ... Kitchen-Butler-with-Black-Granite-Cutting-Board-Kitchen-Island_5_0.jpg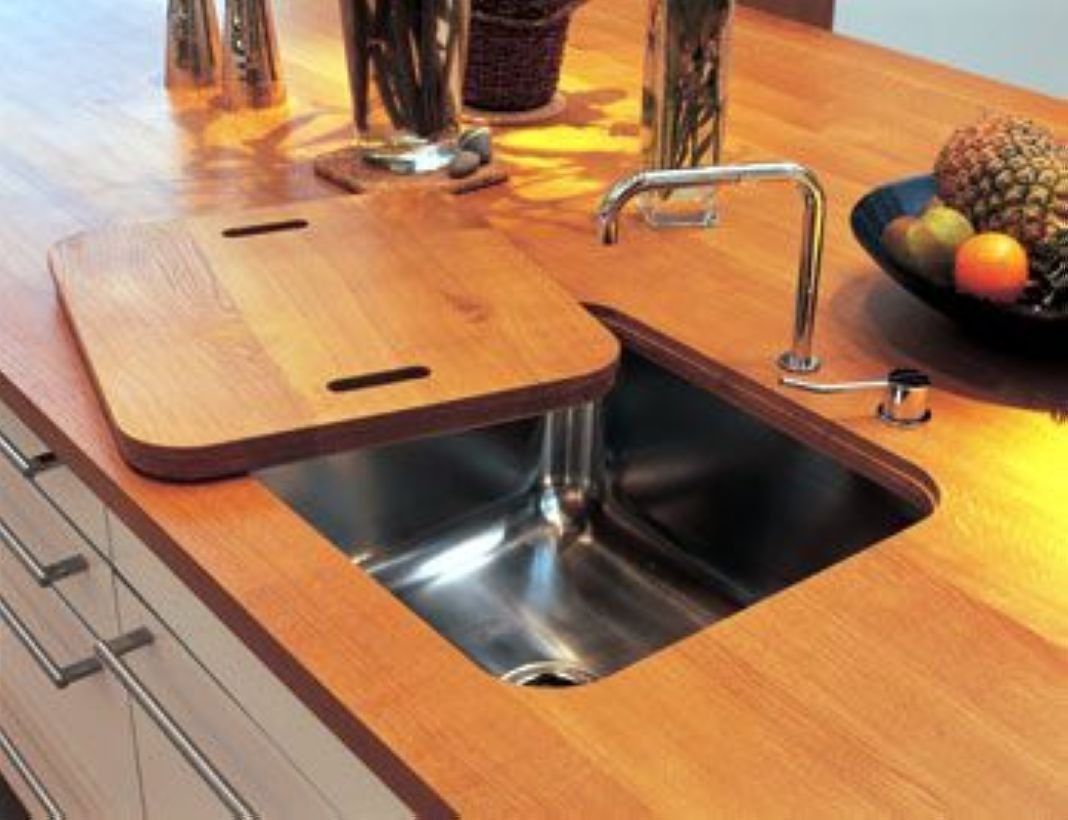 A cool, clever way to cover the sink in your kitchen while not in use! Gives you a compact little cutting board that does not take up any additional space on your counter. Bound to give your kitchen a unique appearance!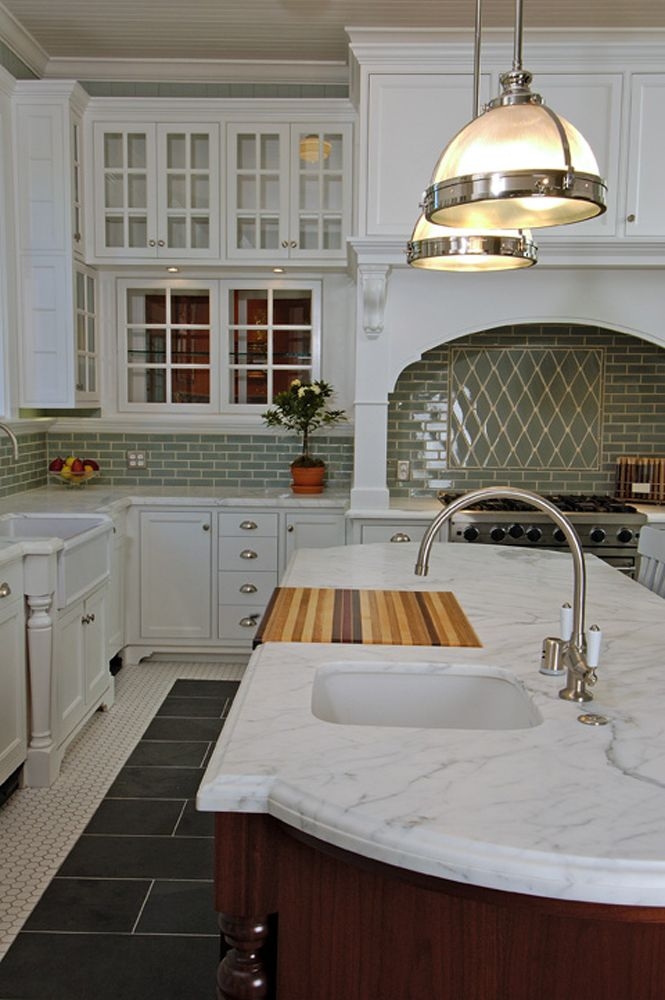 Ultra-modern kitchen island with a superb marble top and a cutting board neatly installed in there too. The island also comes with a slightly glossed dark walnut base for impeccable two-tone finishing. It's an extremely versatile and functional piece for the modern kitchen.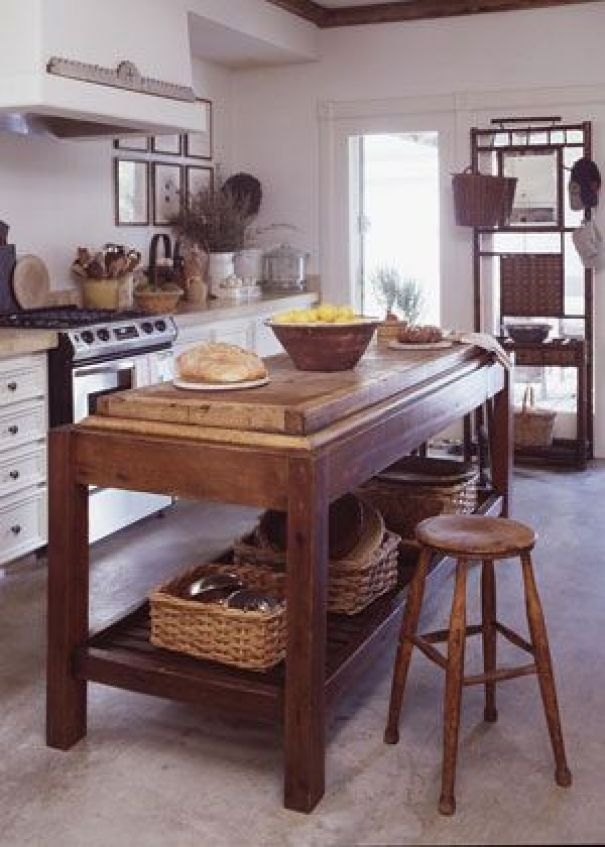 Elegant kitchen island made from a blend of recovered used furniture. The entire setup features strong wood and has a butcher-block top. There's a platform beneath the butcher-block top that can serve as storage space. Cutting, kneading, and more can be done on the butcher-block top.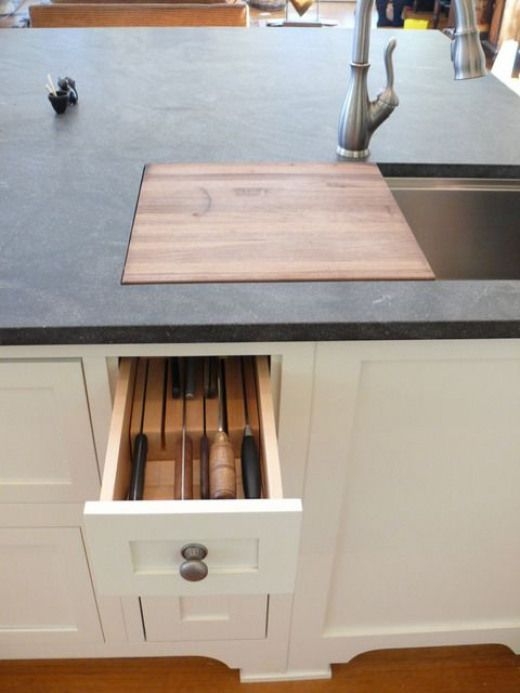 Being a very cleverly, practically designed kitchen island, this piece of furniture has all that's needed to become your favourite cooking companion. It features a wooden cutting board and a cleverly organized, retractable drawer for cutlery.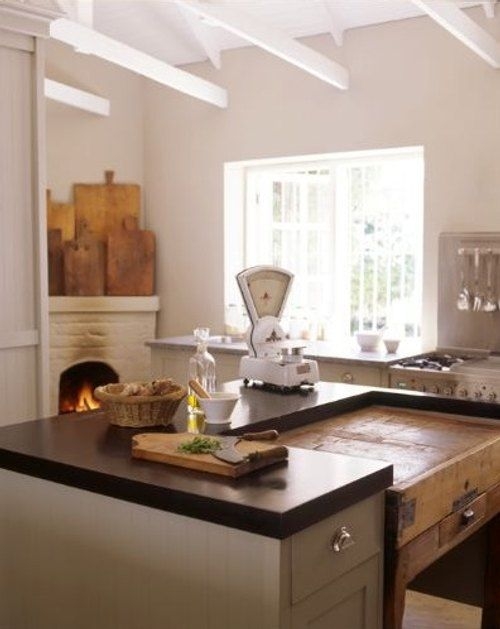 lovely prep spot...i need a butcher block top, scale, window, fireplace & collection of wood boards.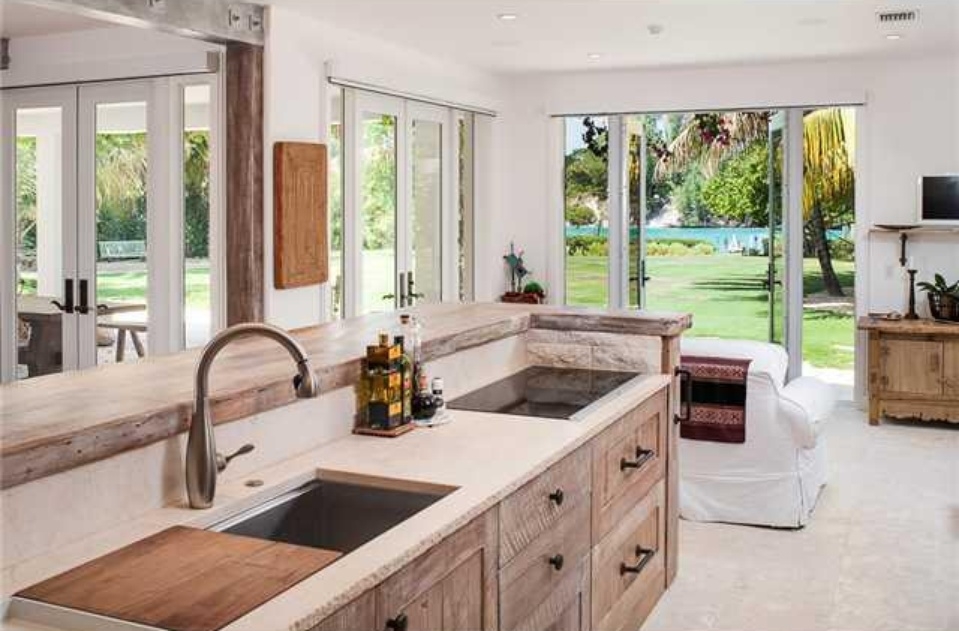 Holy moly, love this! Modern Farmhouse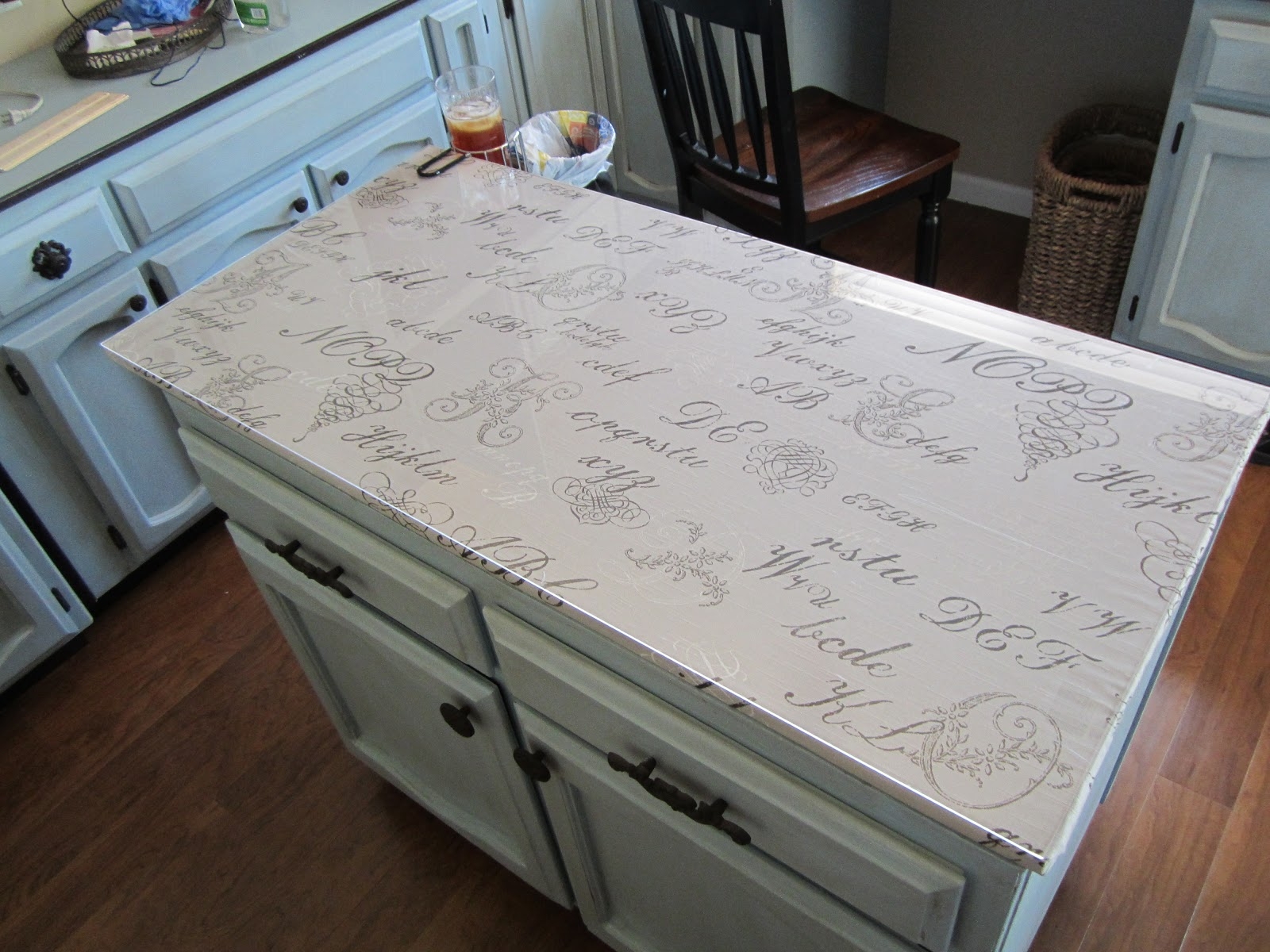 Wooden kitchen island finished in neutral color. It includes two drawers and one large storage compartment with two doors. Top board in rectangular shape is covered with waterproof materials that are also resistant to mechanical damage.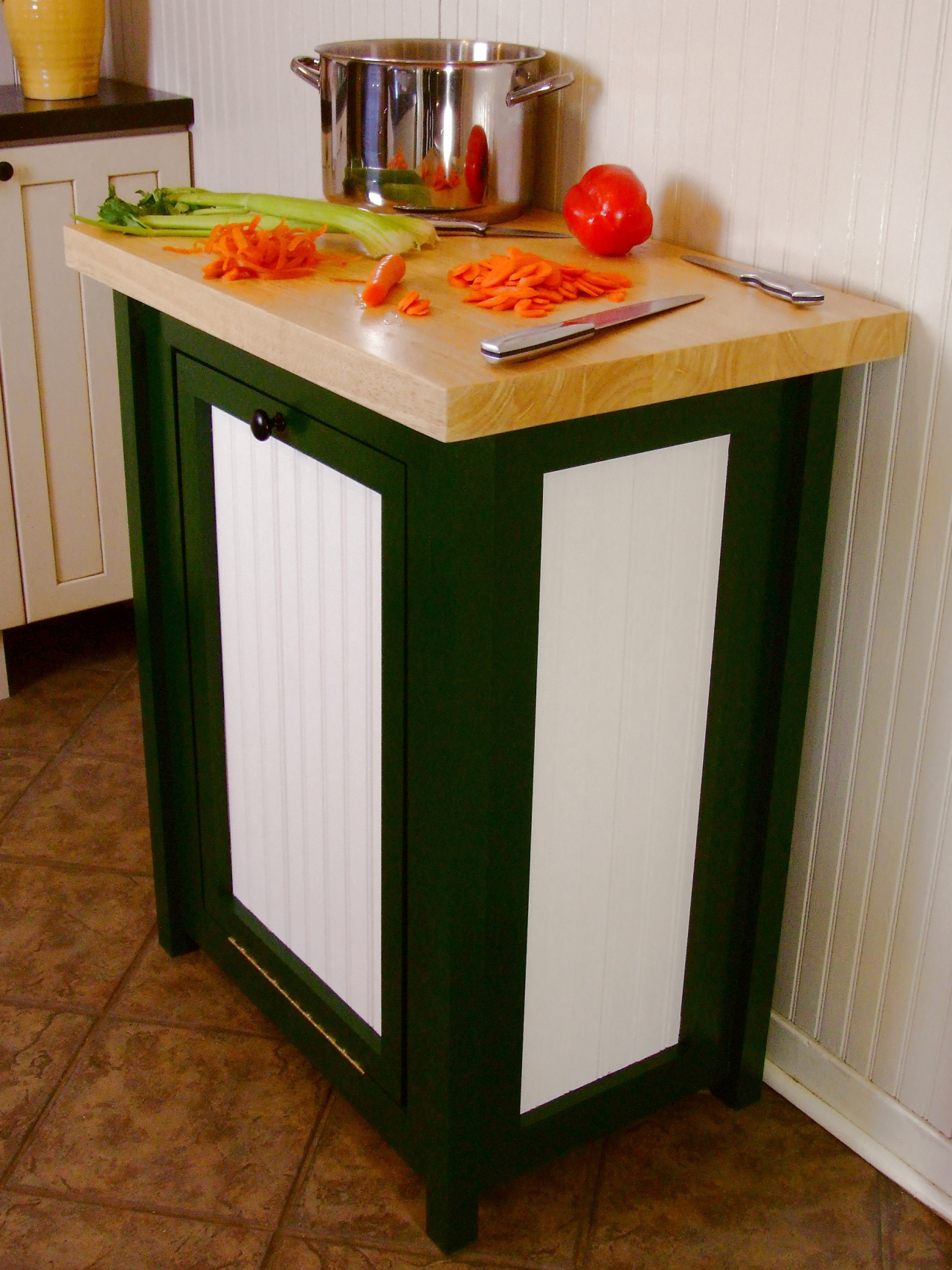 I could use this in my little itty bitty kitchen. I like how you could prep and then open the door a bit and toss the trash. Could make it a two bin one and have a trash and a compost bin.... hmmmm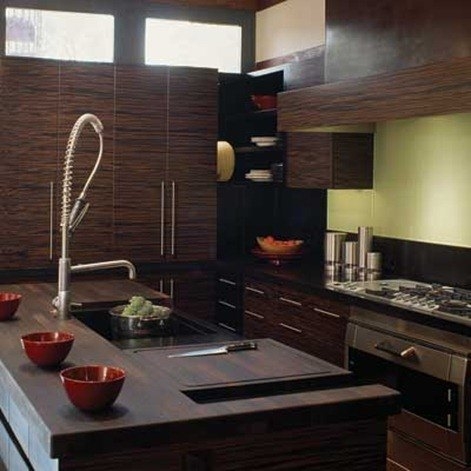 The design makes the most of very little countertop space with a wenge butcher block that slides over the sink.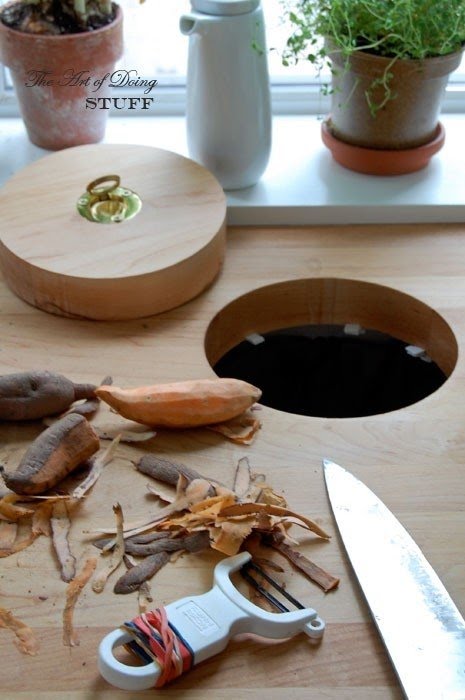 That's a really smart and practical idea for every kitchen. It's a wooden countertop with a cut hole, which is combined with a compost bin underneath. When you don't need it, you just cover it with a lid.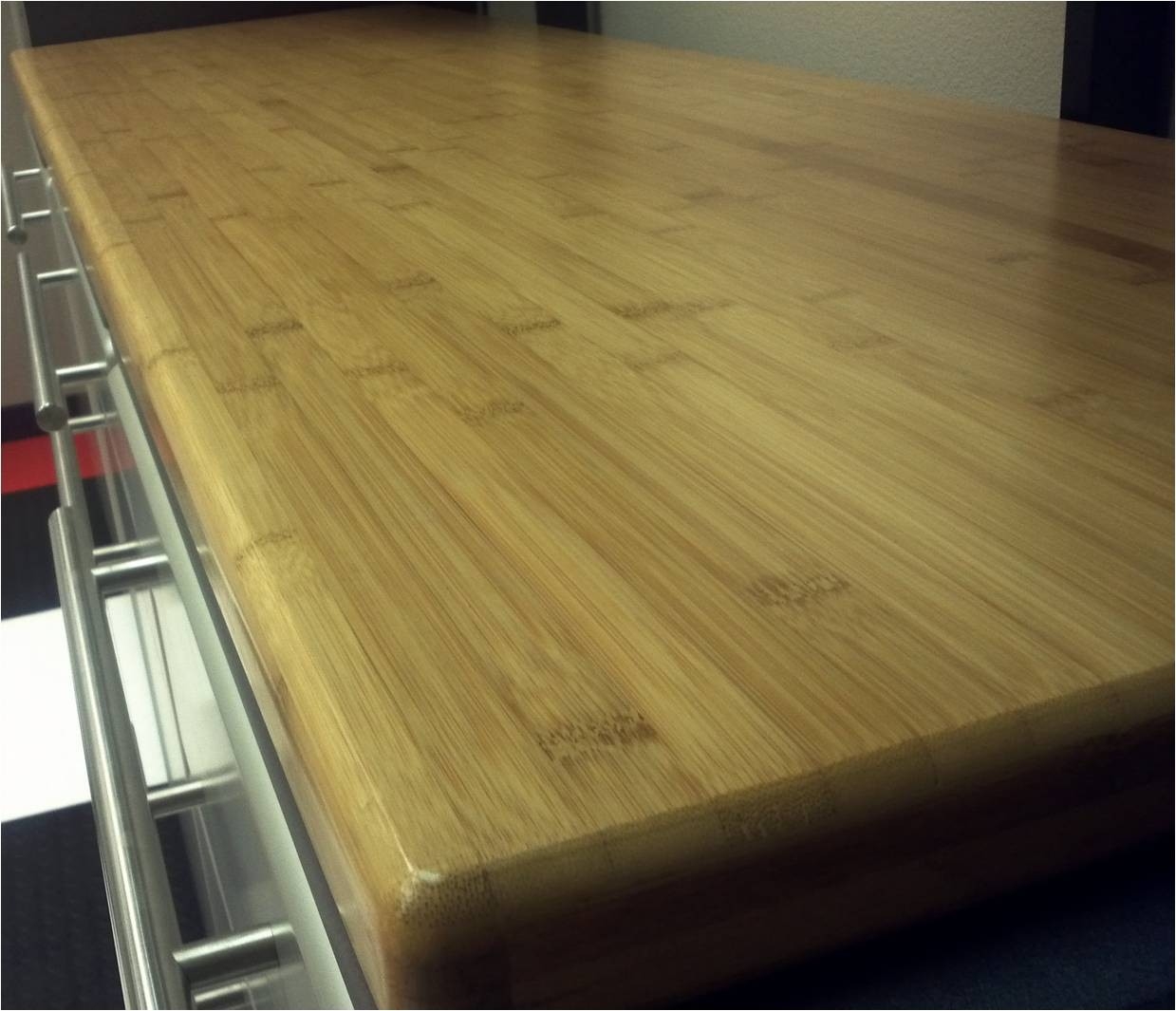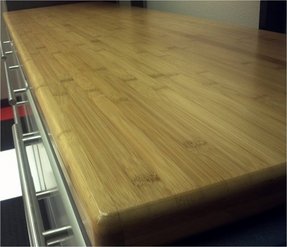 Super sturdy butcher block type worktop surface. Eco-friendly, made of solid bamboo, equipped with UV-cured protective coating that efficiently resists moisture and staining, letting you do all the work!