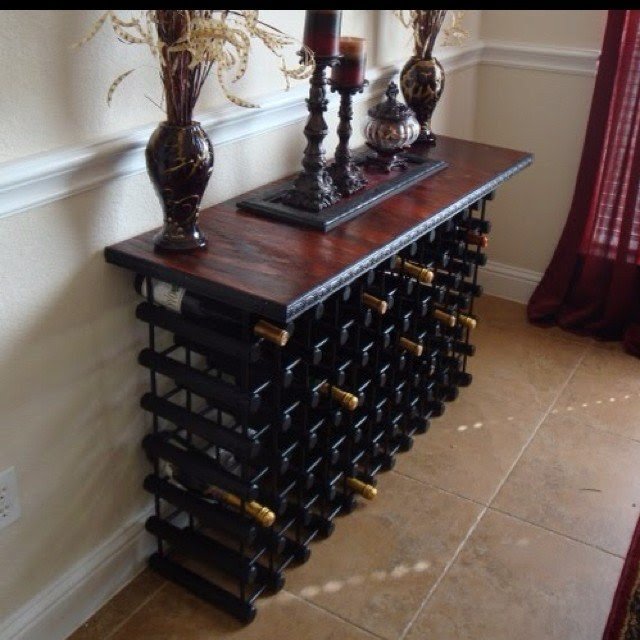 Cleverly designed, this stylish piece of handmade furniture is a proposition for all wine enthusiasts. Finished with stylish dark espresso, this console table conceals space for around 90 bottles.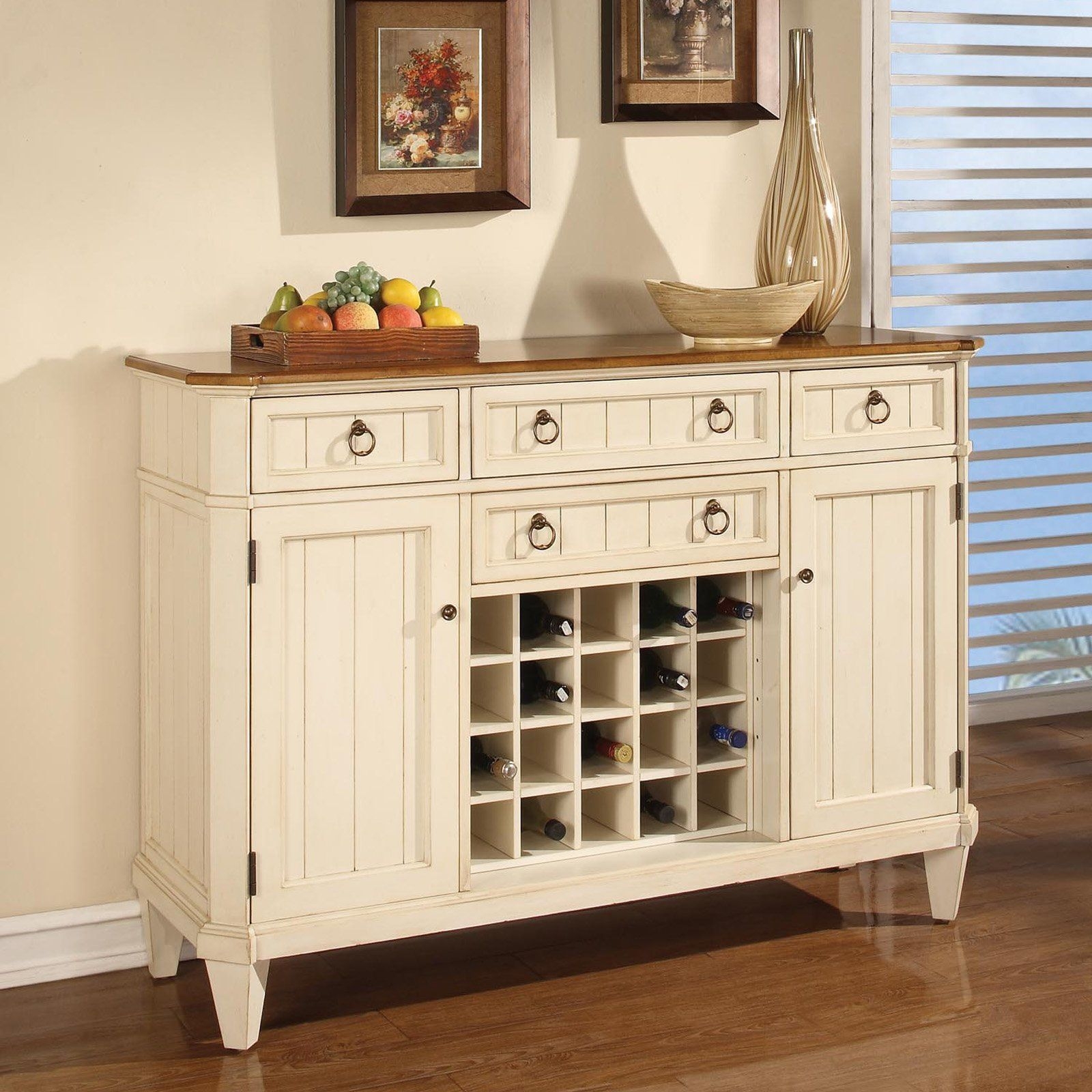 French-Country-Buffet-Sideboard-Kitchen-Dining-Wine-Rack-Storage ...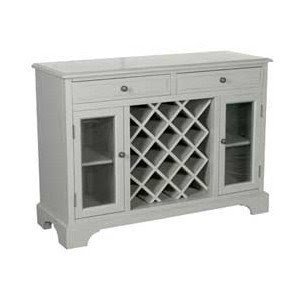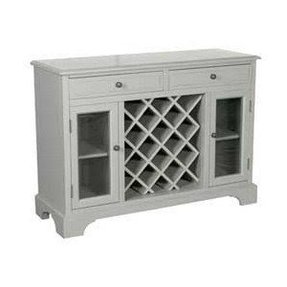 This is a grey fayance sideboard buffet with a wine rack - to make the storage one big pleasure. All your favorite wines can have their place in the middle of this grey wooden buffet. Glass cabinets, on the both side are perfect space for glasses storage.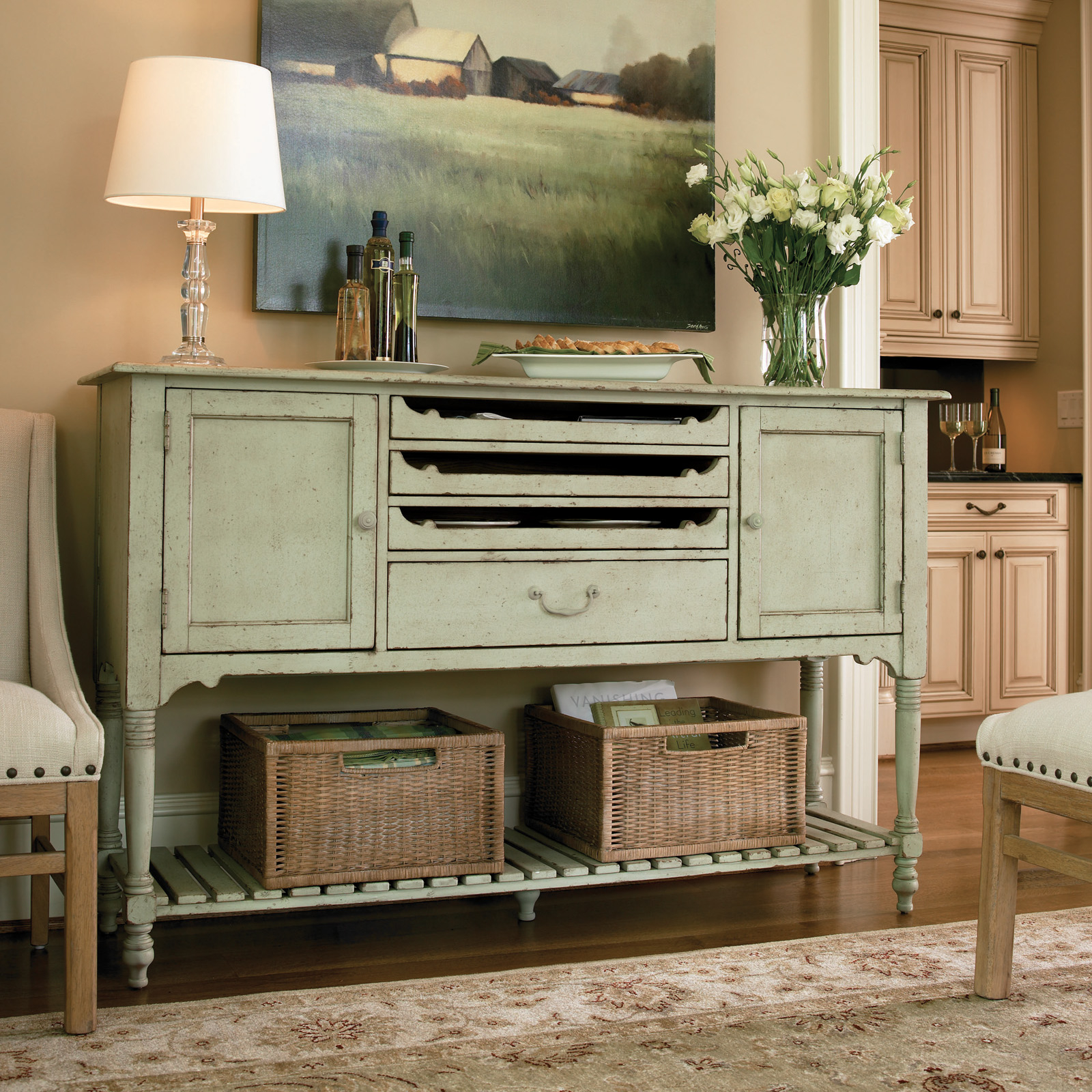 The rustic sideboard buffet in willow-green. Except of classic drawers and cupboards, it is also equipped with the shelf with the storage baskes included. The extraordinary color make it an outstanding piece of furniture in your living room.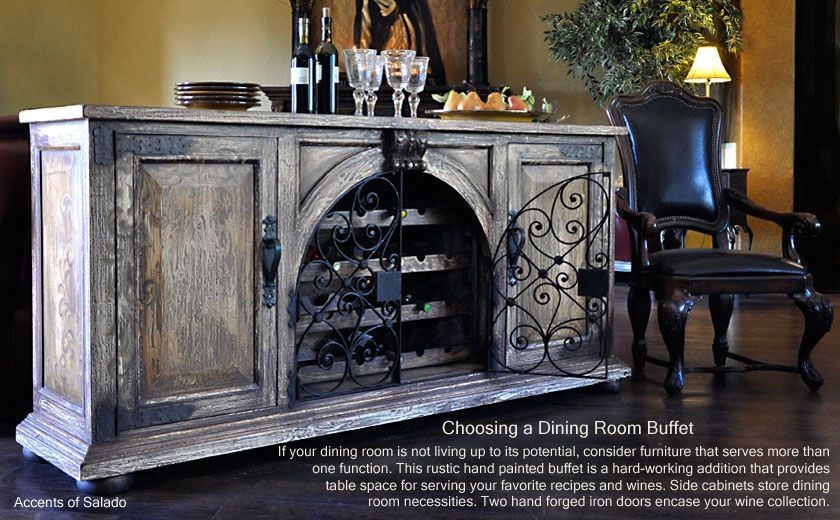 A classic wooden vintage buffet with a worn finish in browns. It has a rectangular top, a moulding base, low wide bun feet, recessed panels of sides and doors. A central bottle rack has 2 openwork arched black metal doors with beautiful scrolls.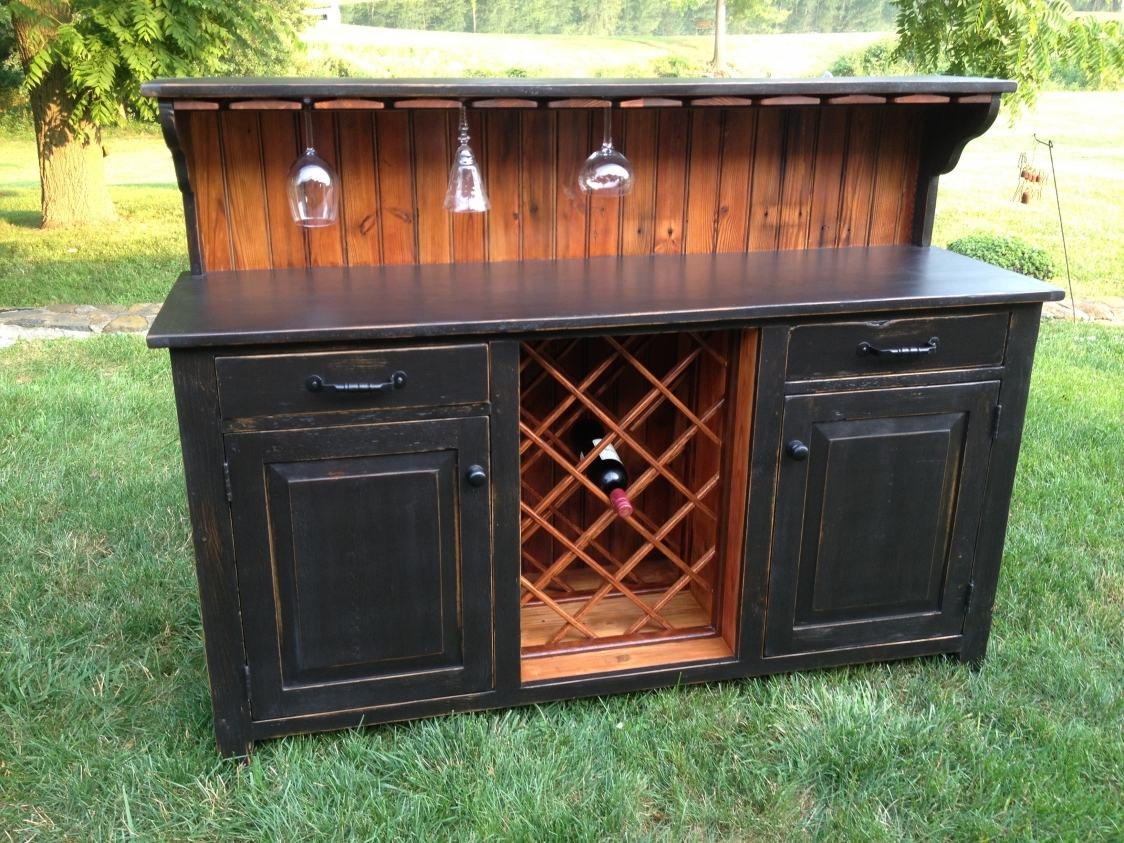 A rustic style buffet of barn wood with a worn brown finish outside and in lighter browns inside. A low hutch has goblet holders. A bottom part features an open front bottle rack flanked by full door cabinets and drawers up with black metal pulls.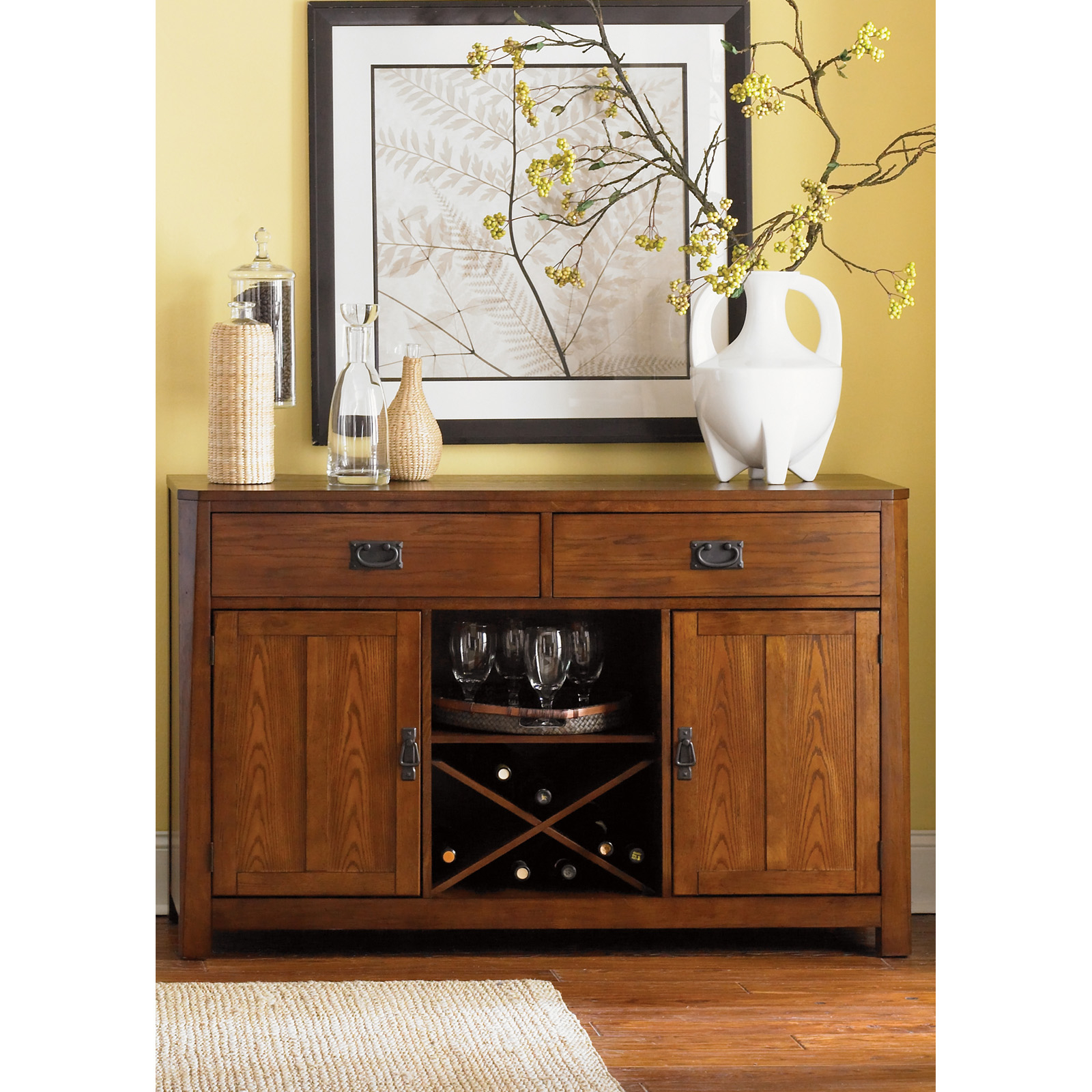 Mission style server made of select hardwood solids and veneers, completed with some metal hardware. The doors on both sides hide storage cabinets; the centre panel offers a shelf and a functional wine rack.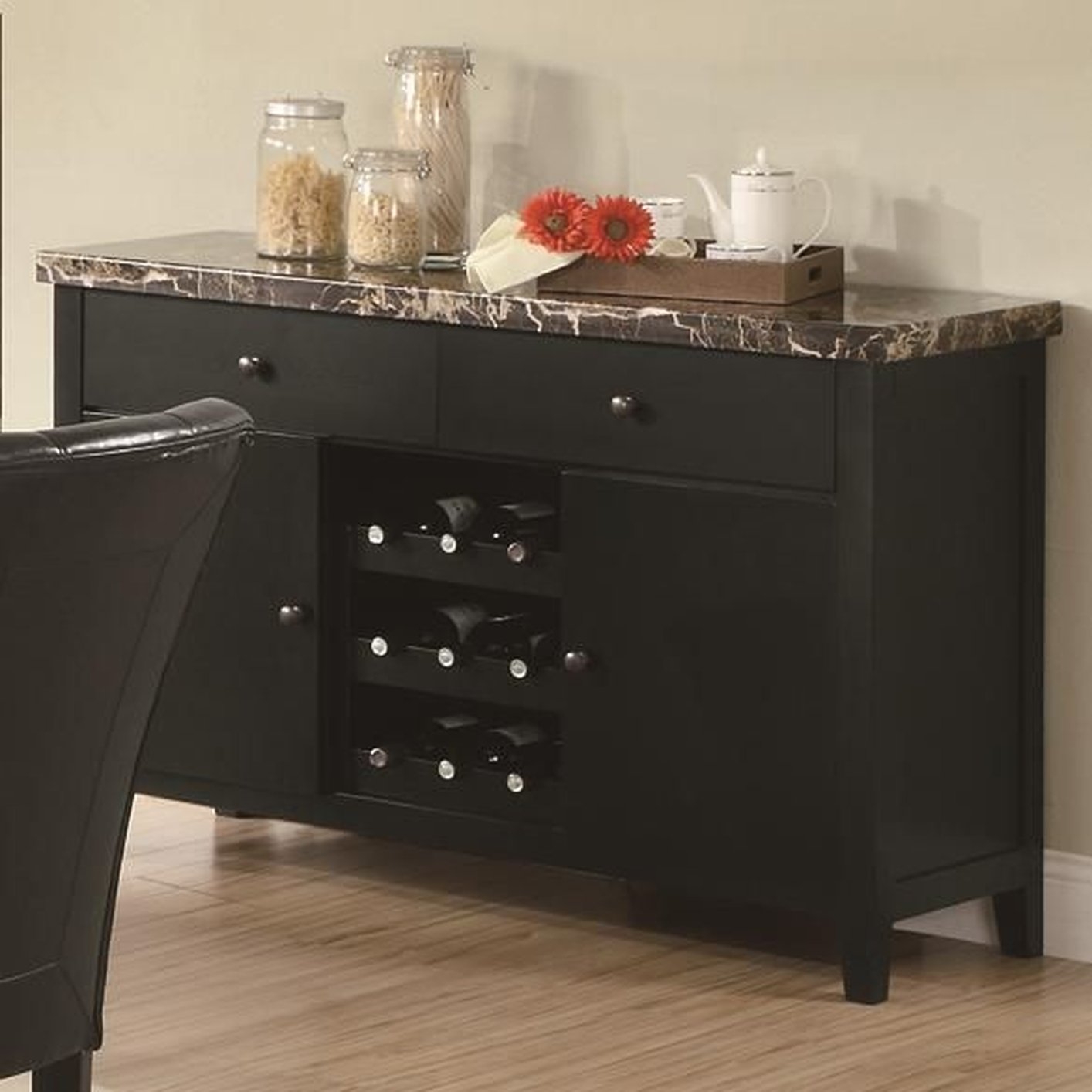 Server Sideboard Marble Top with Wine Rack in Dark Cappuccino Finish Coaster Home Furnishings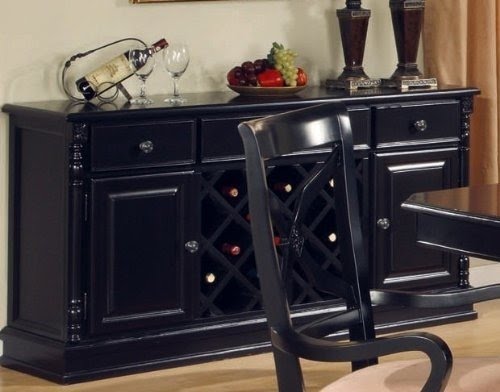 This sideboard buffet with wine rack will make for an excellent option for your dining room to ensure that the place is just packed with the needed room and will ensure that you get to keep your wine organized and your interior stylish.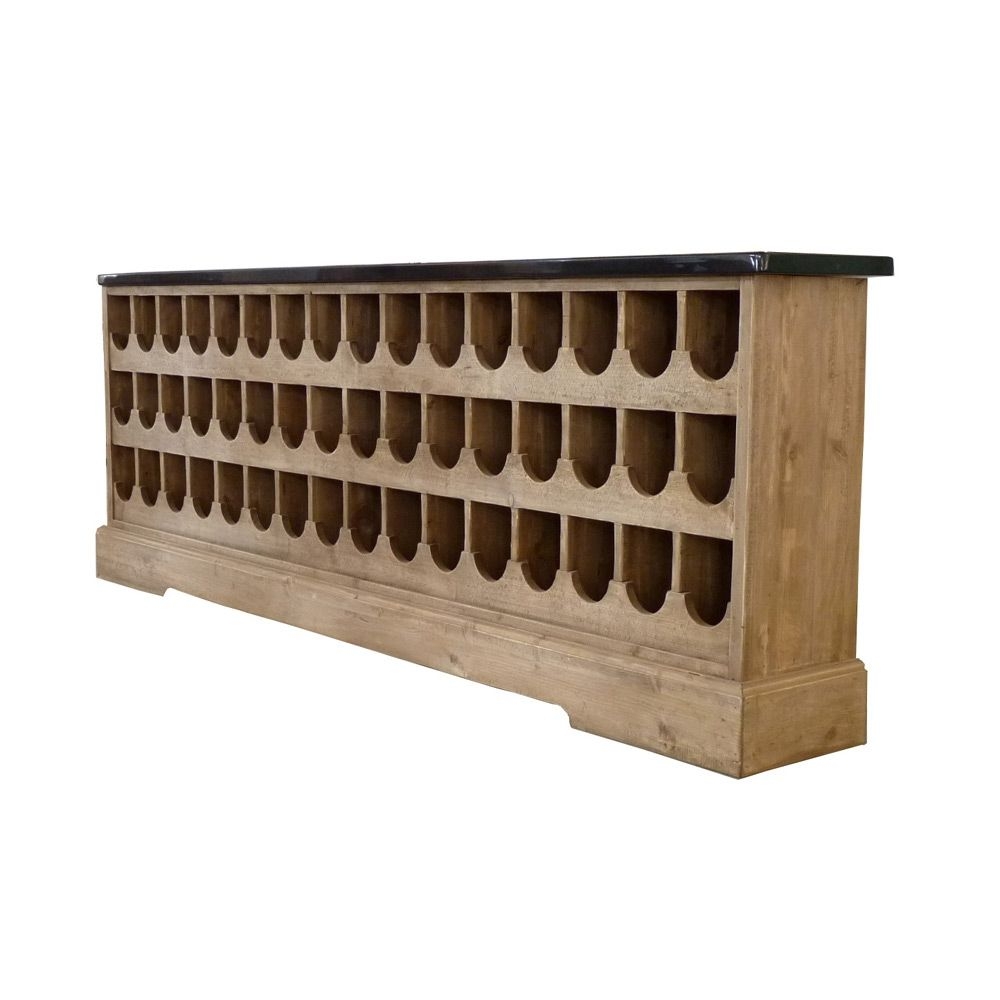 Exclusive Sideboards with wine racks – Kitchen Low Wine Rack ...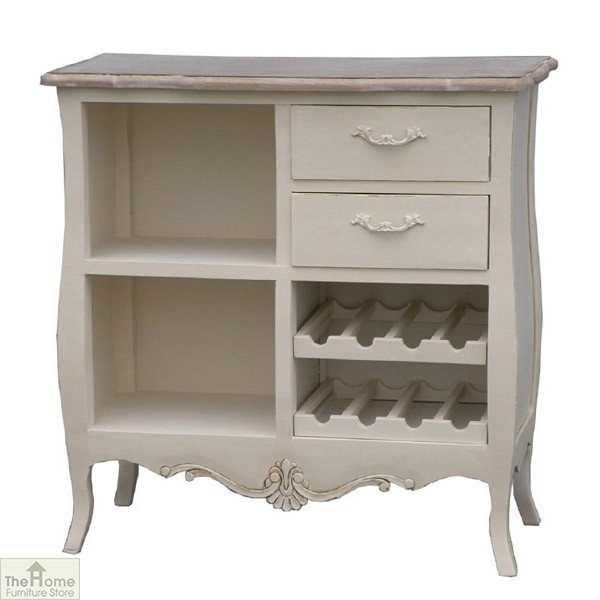 Devon Shelf Unit with Wine Rack - Casafina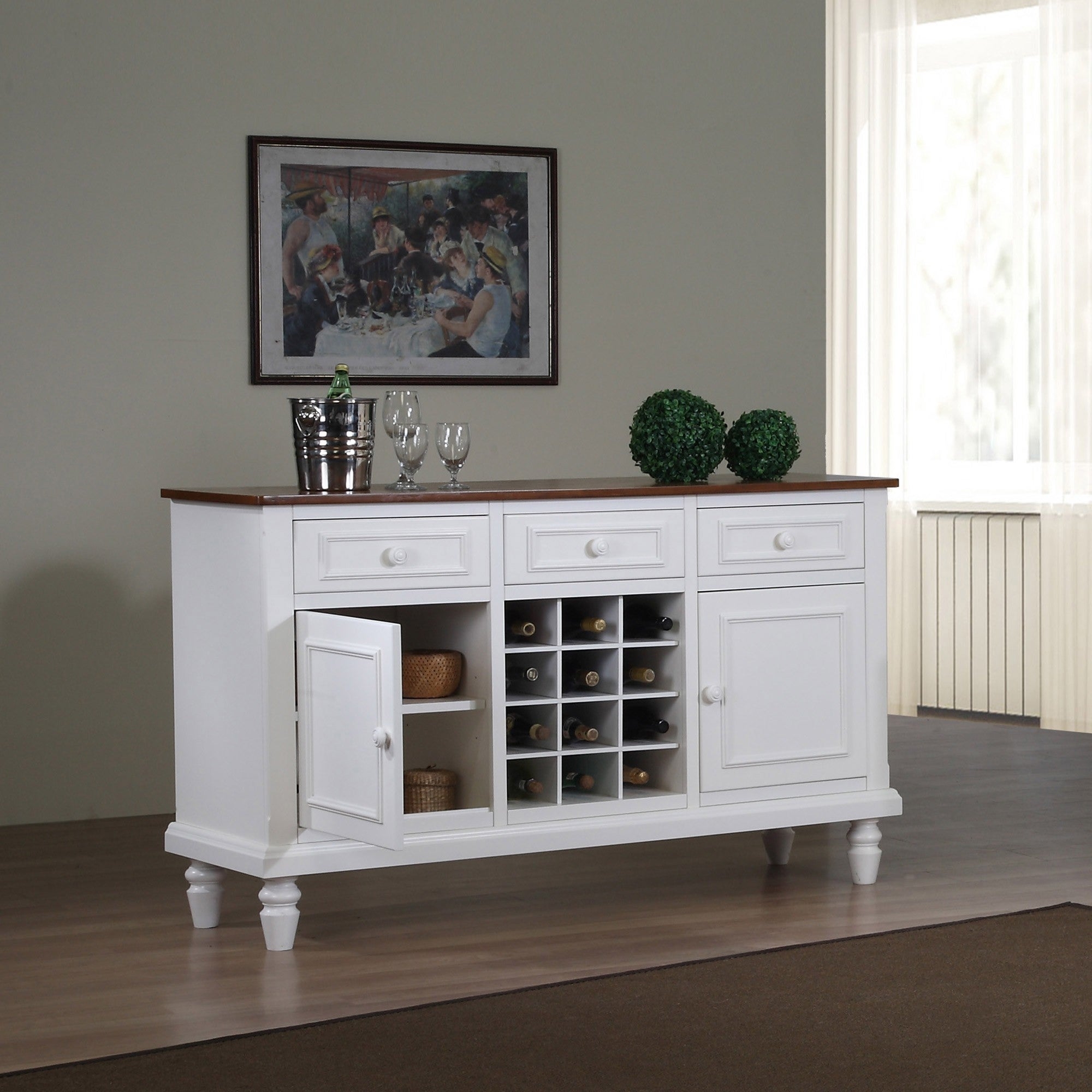 Complete your living space with this elegant wooden country buffet table. This buffet features two wooden doors, three drawers, and 12 wine cubbies for maximum storage space, and a sleek white finish to match traditional or contemporary decor.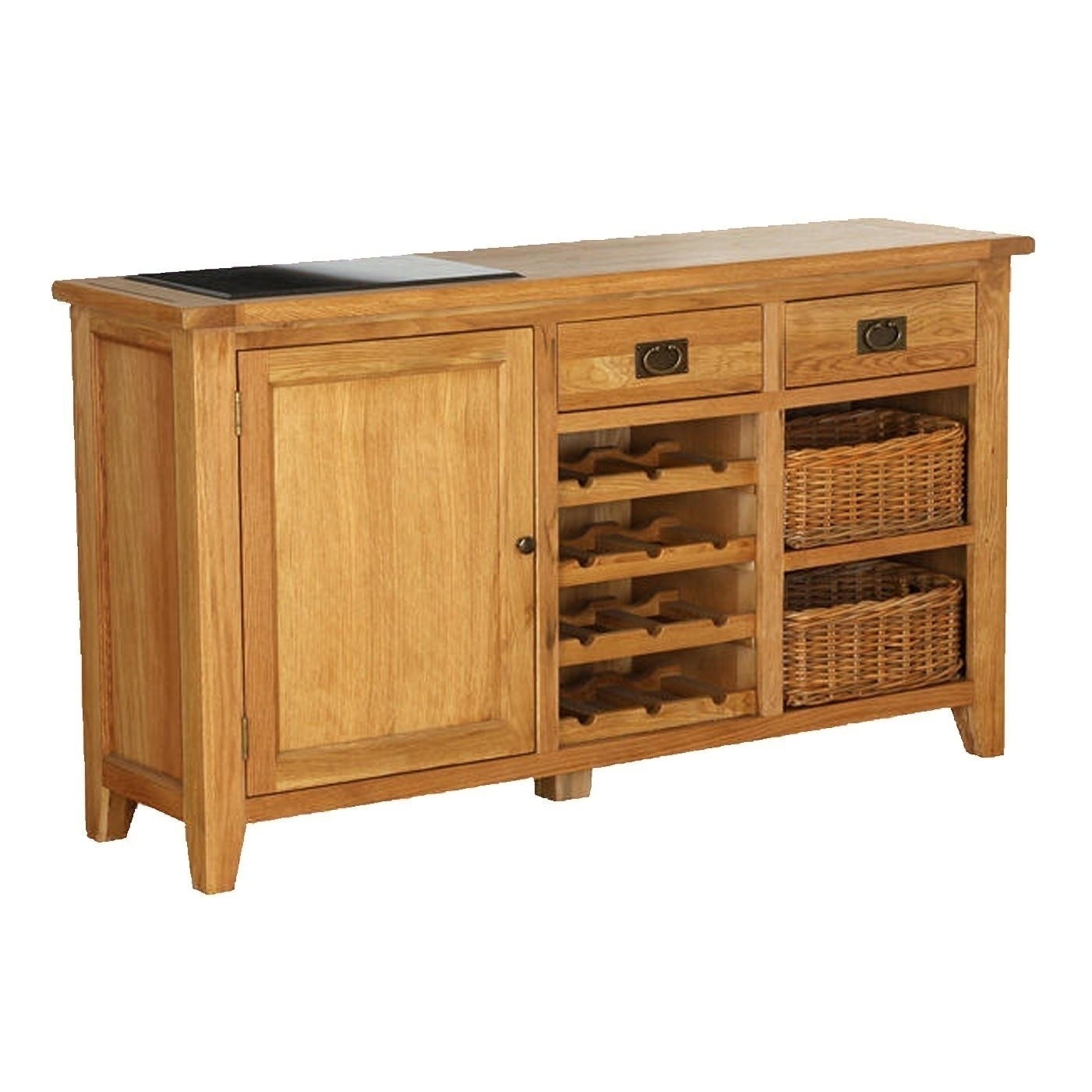 I have a thing for basketware - so this sideboard is right up my street.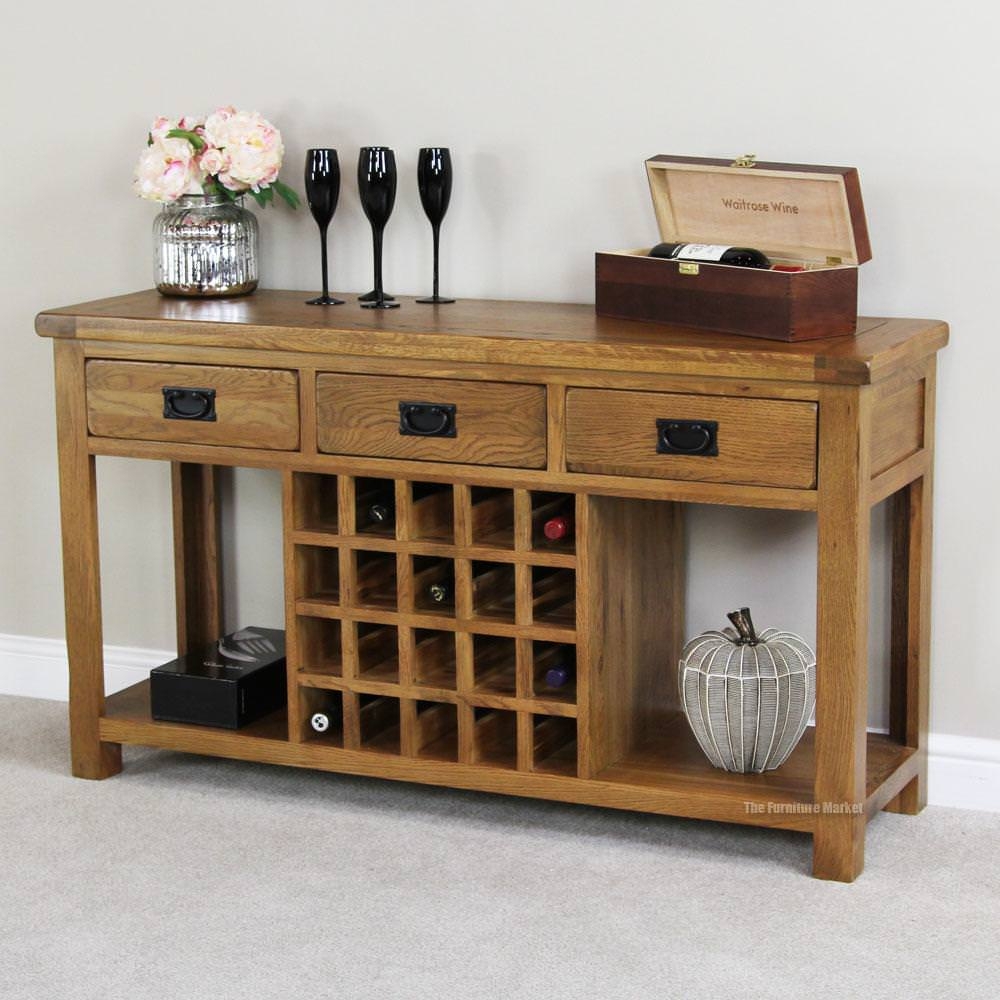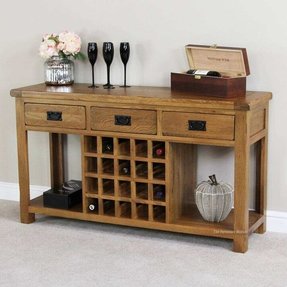 Rustic Oak Buffet with Wine Rack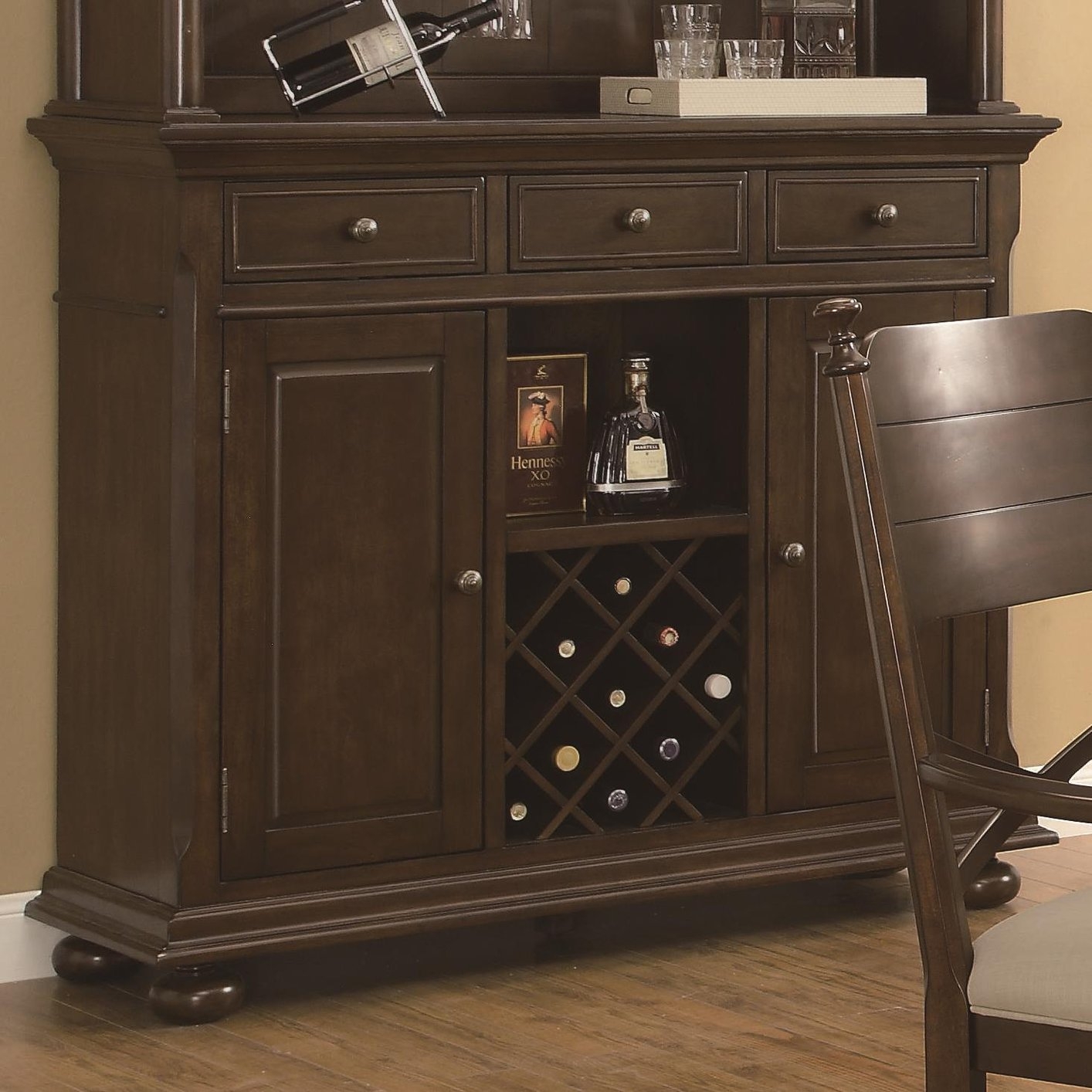 Camilla Three Drawer Buffet with Wine Rack by Coaster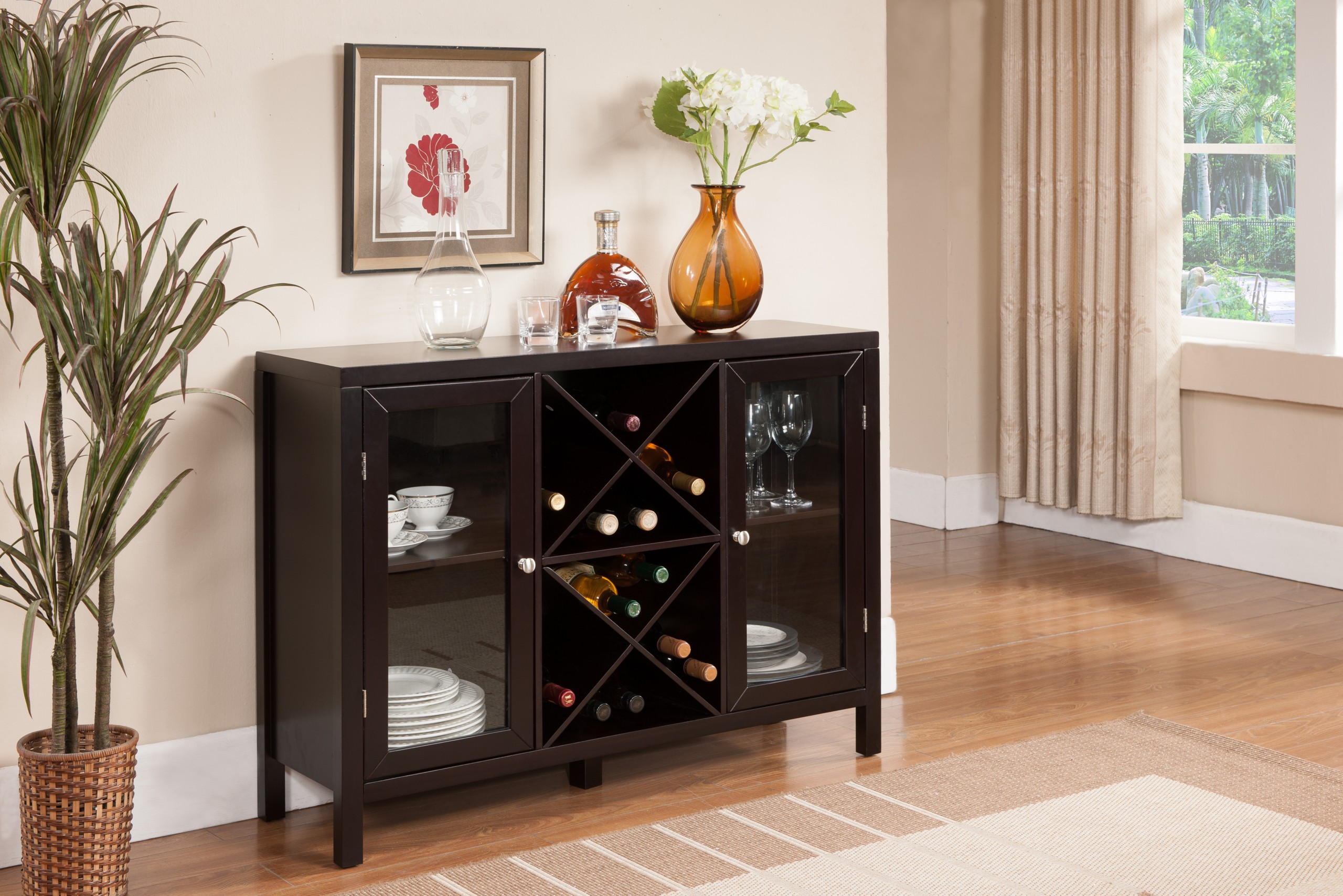 Cabinet wine and coffee service. Perfect for the living room or office, in which we welcome guests. The product is made of dark, elegant wood with glass inserts in the door. Extremely effective solution. At the same time very practical.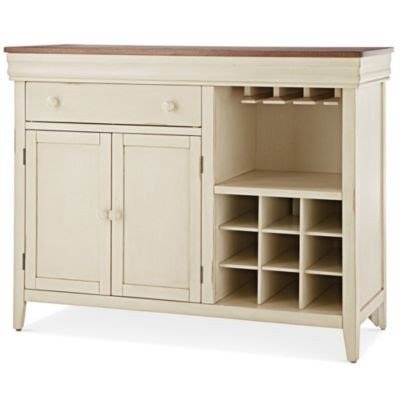 Combine the functionality of a sideboard cabinet with a lovely wine rack to ensure that your kitchen is not only beautifully styled but also incredibly practical, offering plenty of space to store your utensils.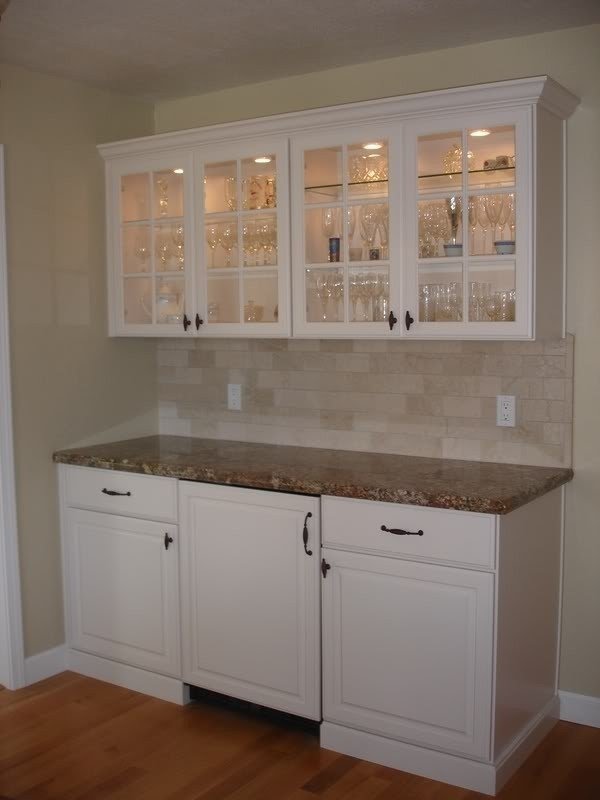 built in buffet with mini fridge! In dining room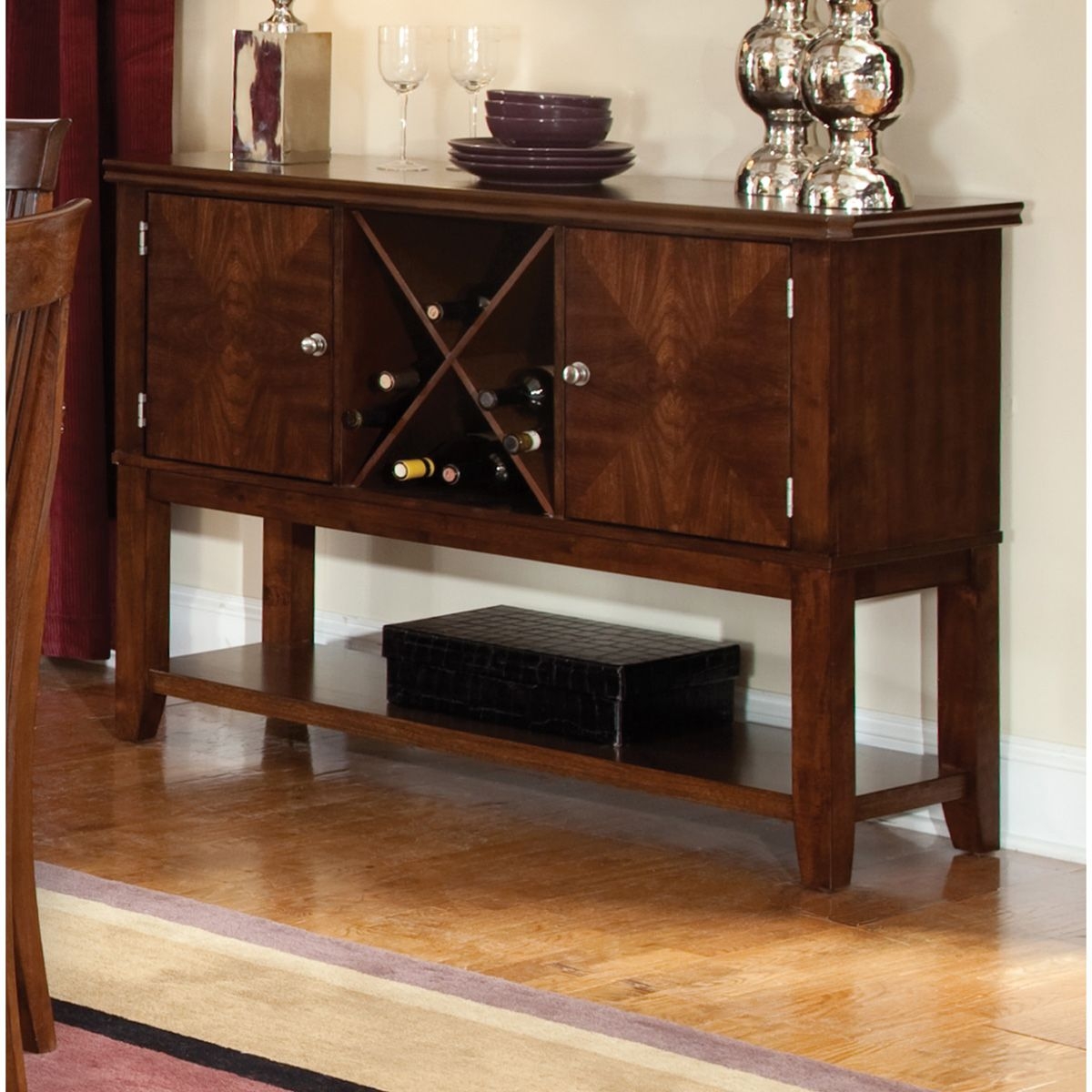 2-cupboard sideboard with a built-in wine rack and bottom display shelf. Product: Sideboard Construction ...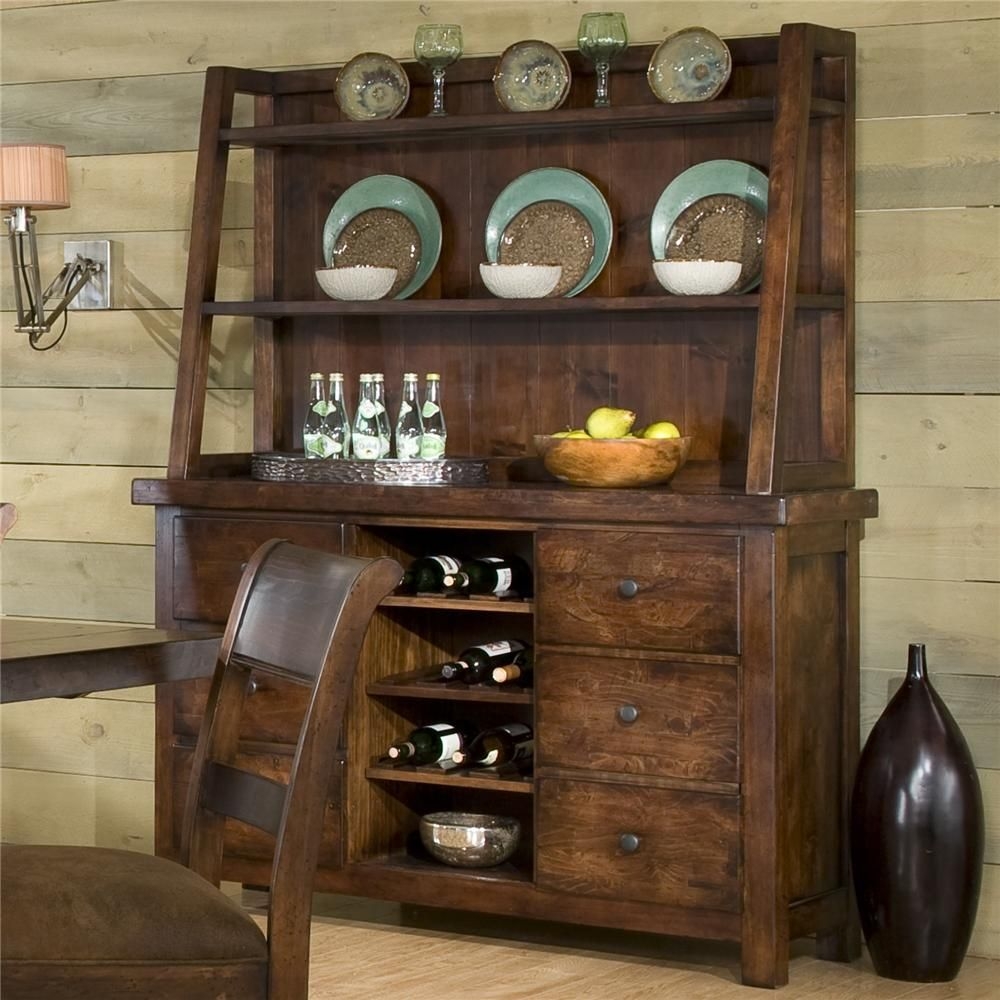 Rustic credenza adapted for a wine storage buffet. All finished in solid, dark wood will add some characteristic retro vibe to the interior. The upper part is divided into 3 shelves, offering a good place to store plates or glasses.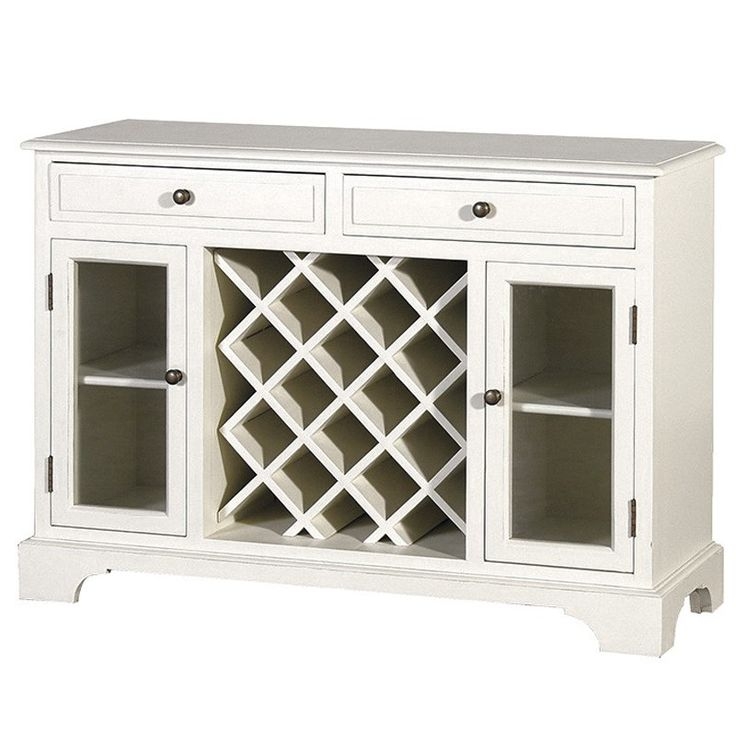 Sideboard with wooden construction in neutral cream finish. It offers a rectangular top, two storage drawers, two storage compartments and a wine rack suitable for many bottles of wine. This classic sideboard is wear resistant.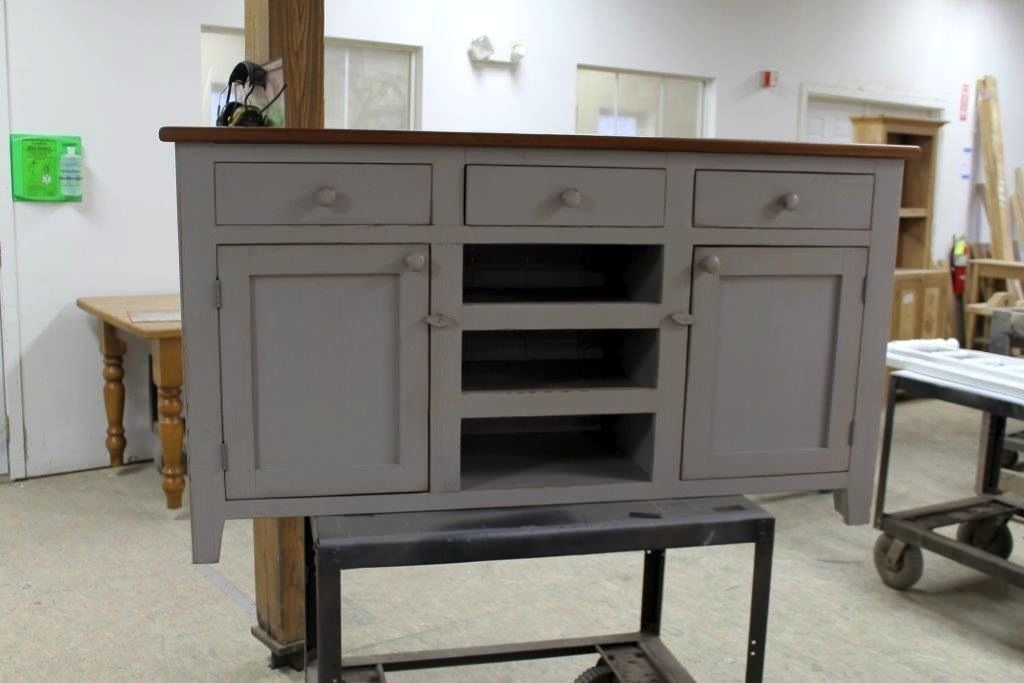 Custom Made Buffet Sideboard In Slate Finish. With Wine Rack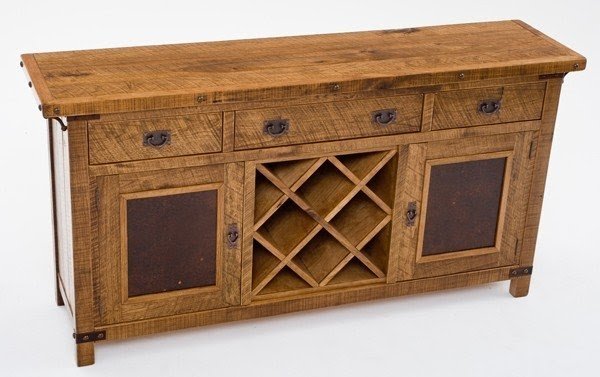 bungalow sideboard with wine rack bungalow sideboard with wine rack ...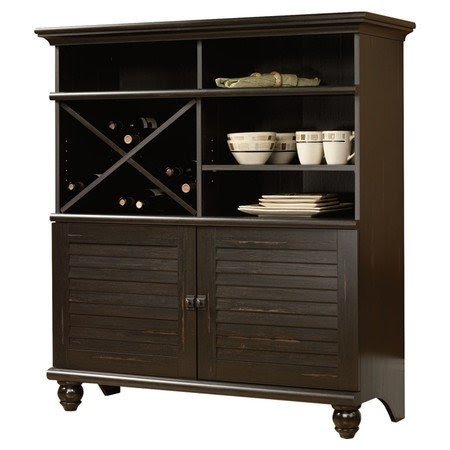 Display heirloom serveware and stow favorite vintages with this handsome wood sideboard, featuring a louvered design and criss-cross rack storage.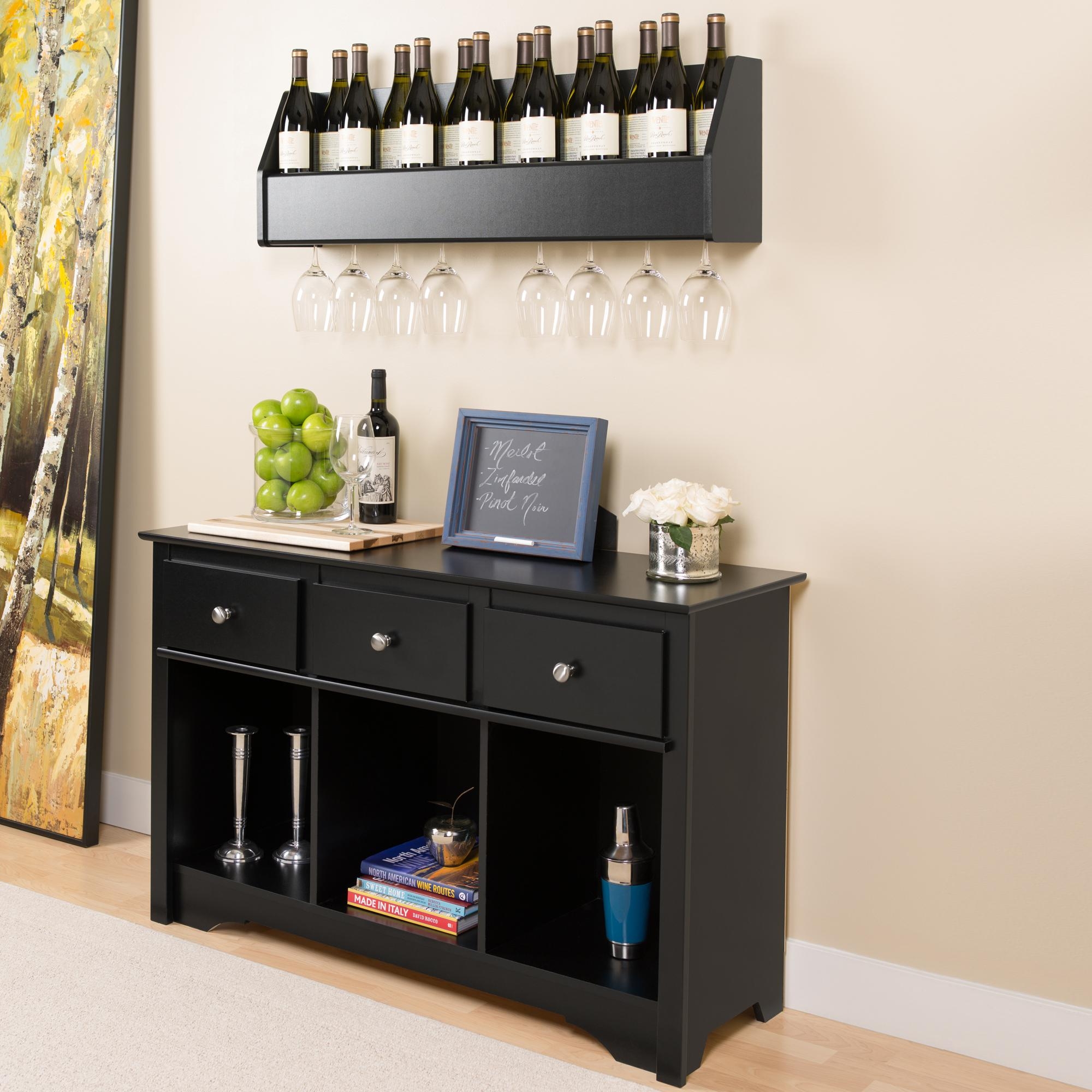 Elegant design for a handy buffet table with a floating, wall-mounted wine rack on the top. The wine rack has a shelf on top and glasses storage on the bottom, which comes in handy during parties as they are easy to reach.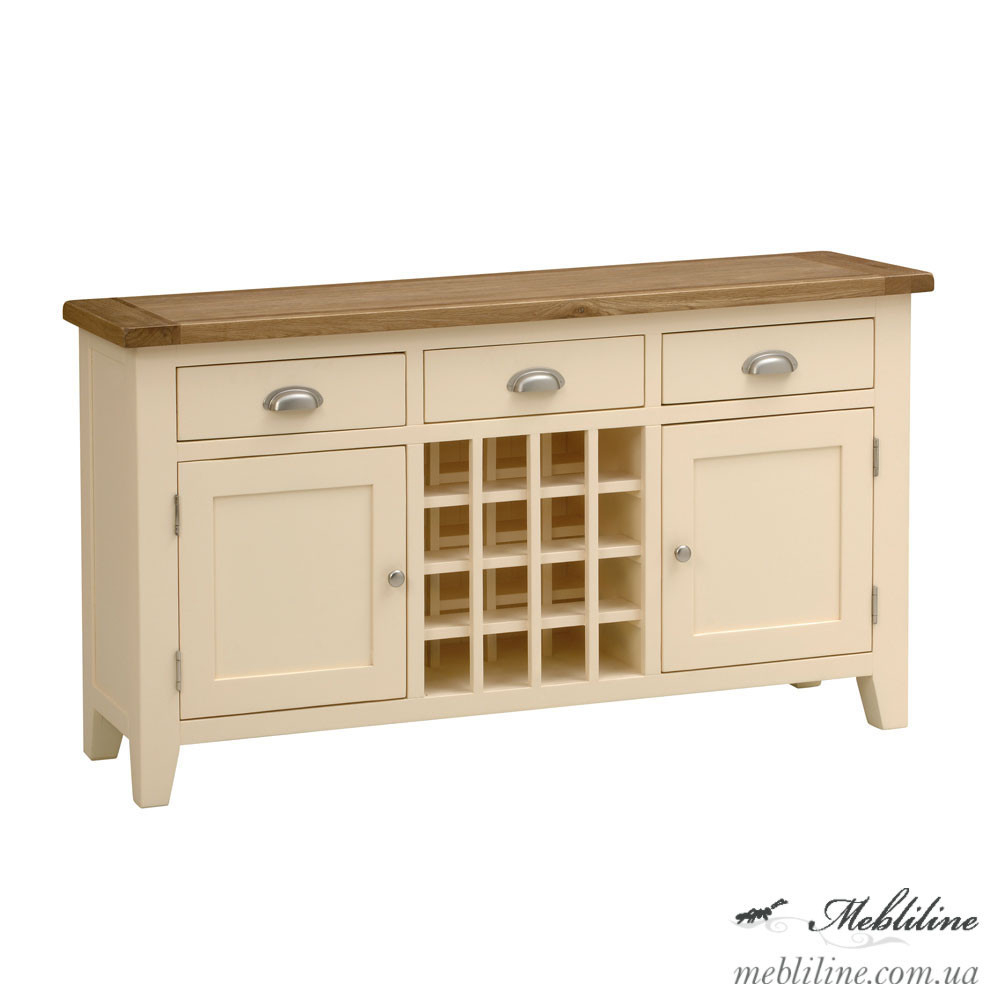 The satin-finish is something that every elegant, classic interior of kitchen needs. Sideboard with wine rack can help you change the kitchen - with a contrasting oak top varnish. In the additive there is a place for storing wine, and polished steel handles.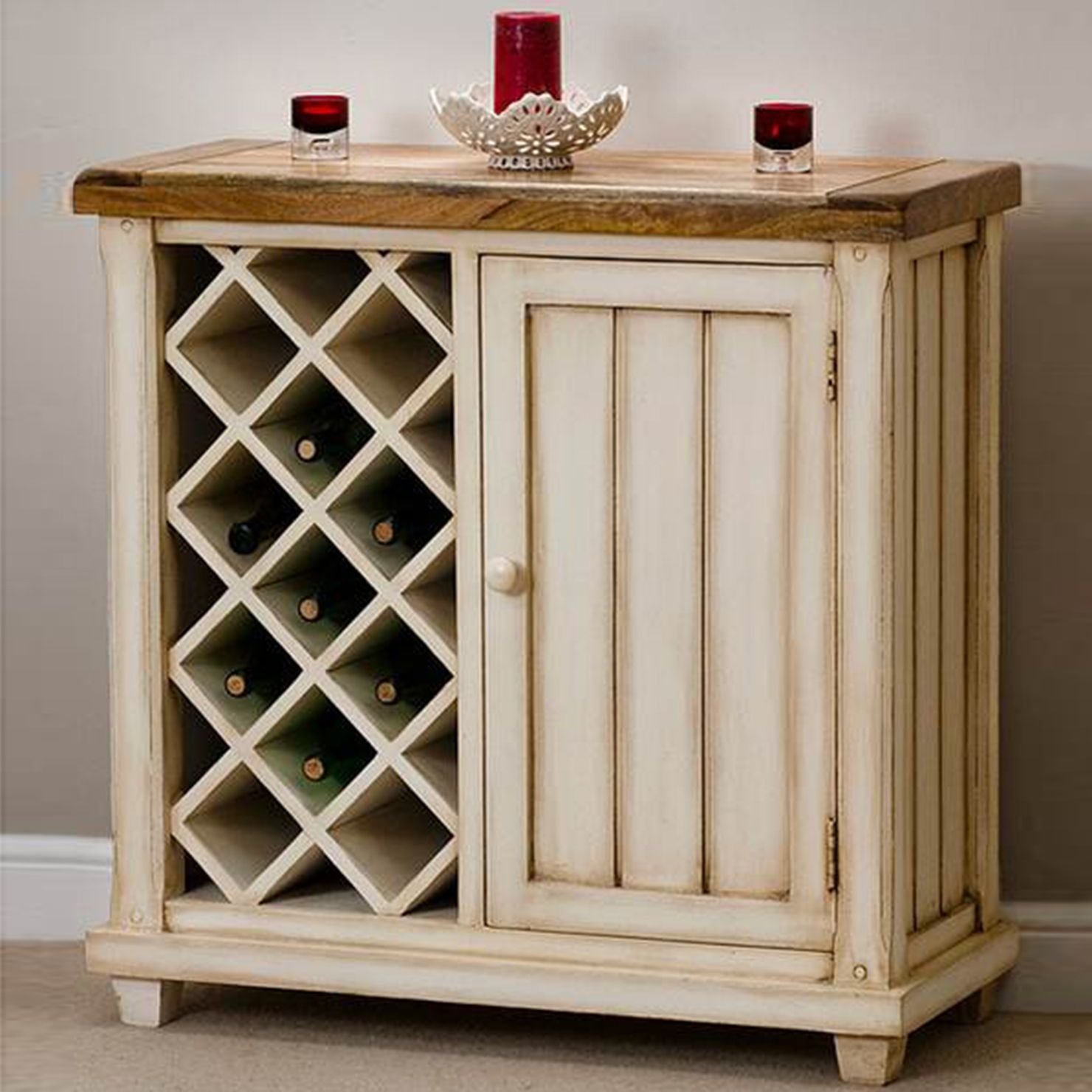 Medium-sized sideboard with a single cabinet on the right and a wine rack on the left, finished all white, lightly distressed, sporting a tint of ivory. The top is thick and outrightly wooden, with all the unique grain exposed.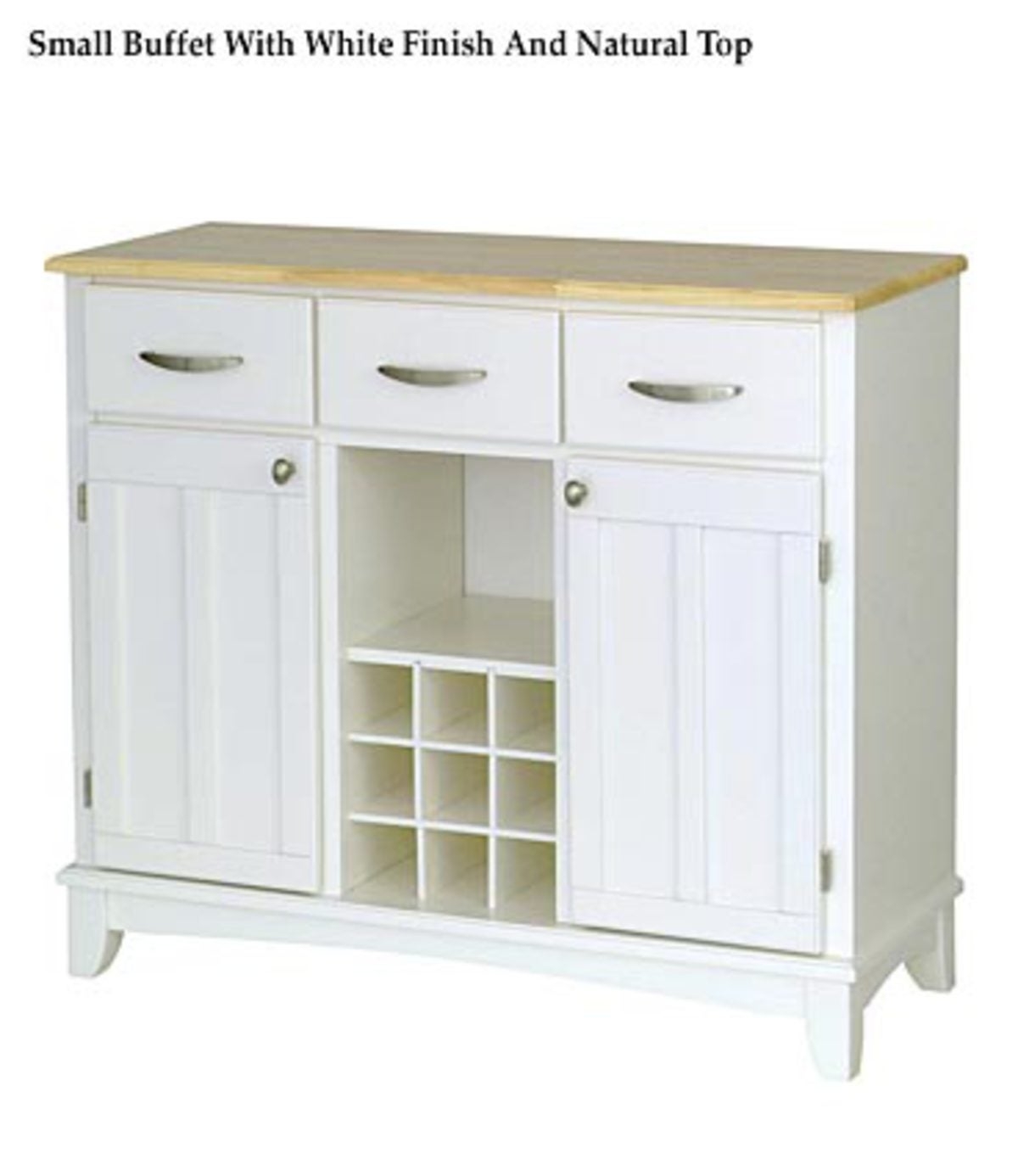 Damiana Buffet at Joss & Main nice buffet for a good price. Could paint it another color if white doesn't work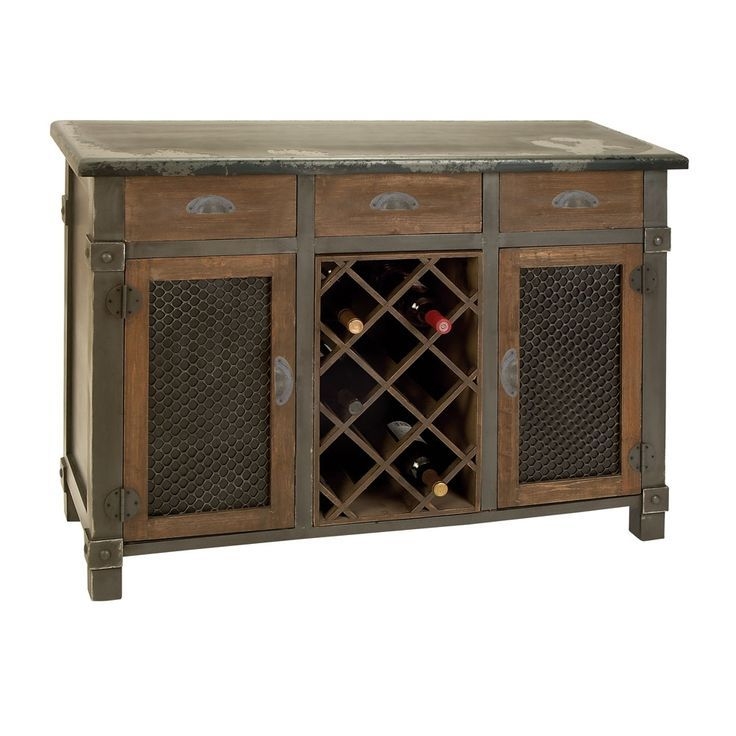 Pairing a rustic distressed finish with industrial-chic wire accents, this charming sideboard is perfect for stowing your favorite vintages and company dinne...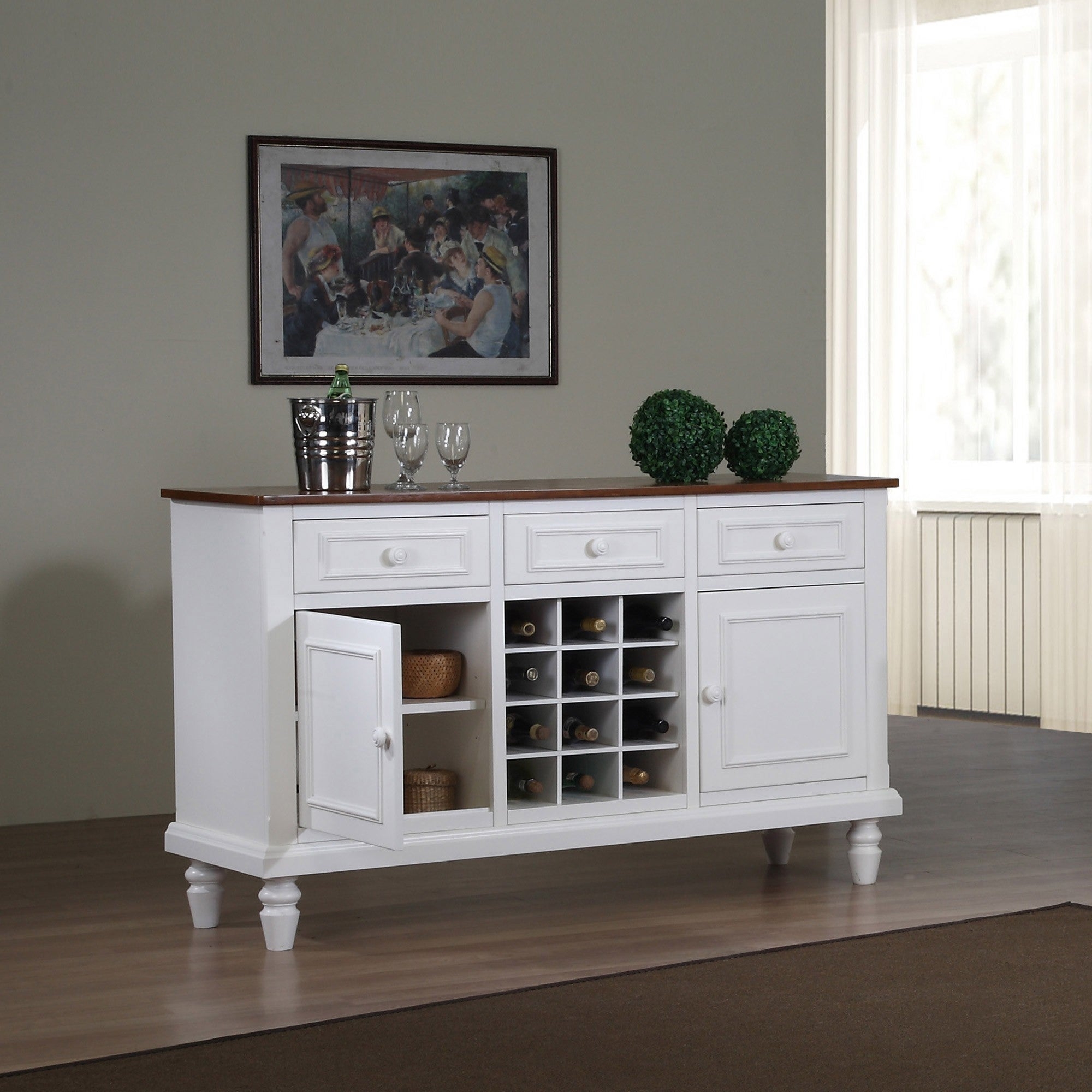 Wine rack for the living room, dining room and more. It is completely made of wood. It consists of 2 side cabinets, 3 drawers and shelves for bottles of wine. Suitable for residential and commercial premises.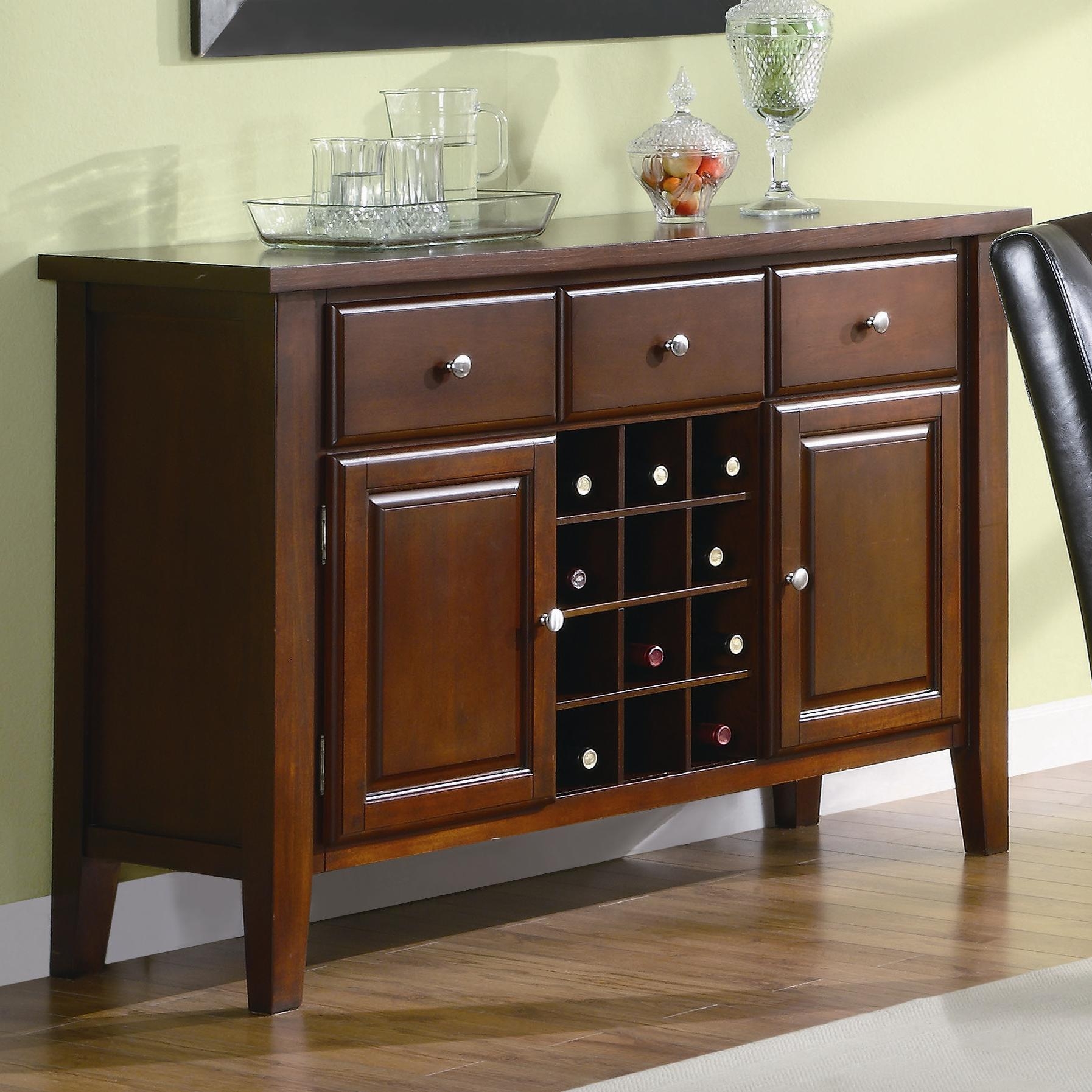 Coaster Rodeo Server with Wine Rack in Romantic Cherry Finish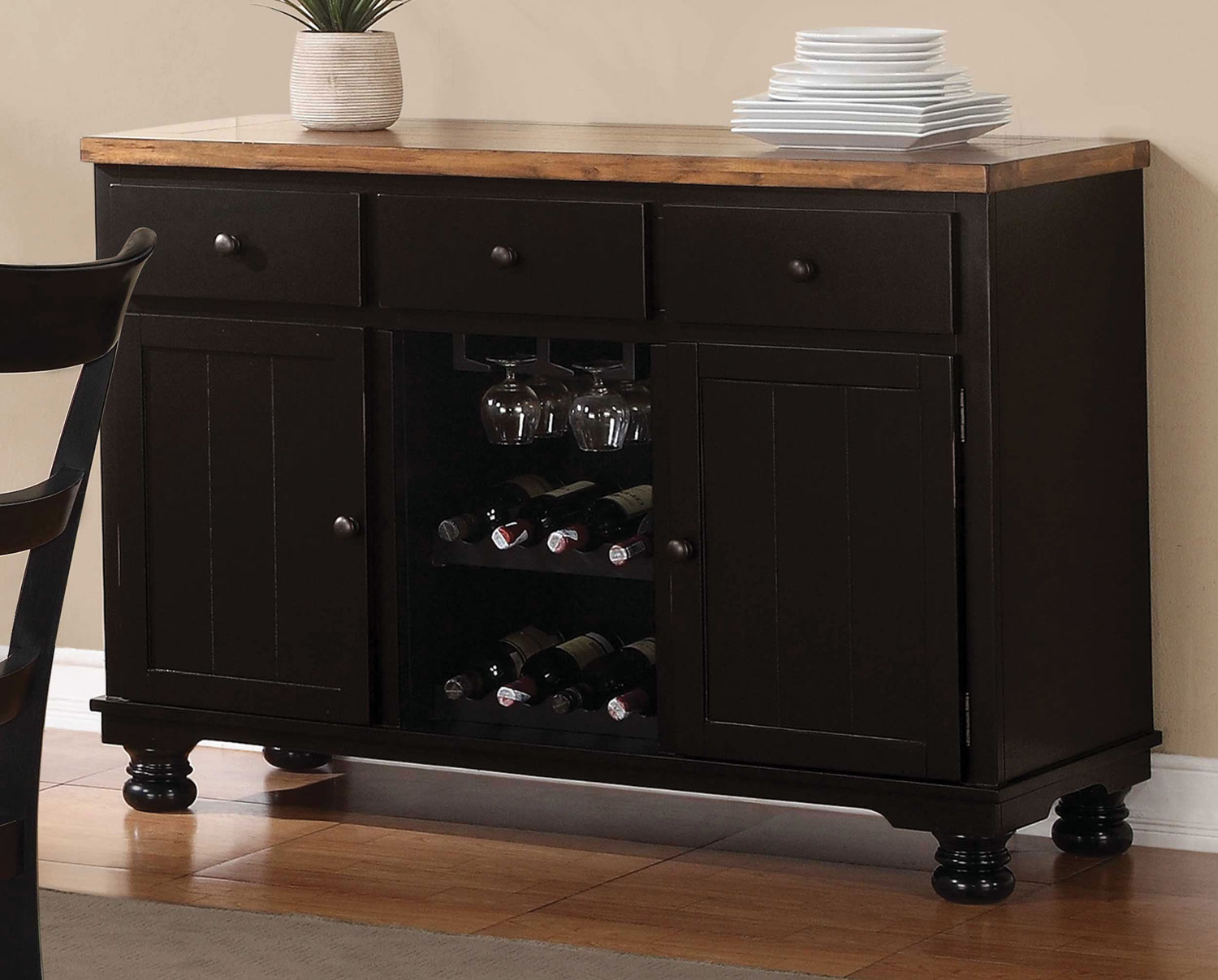 Sideboard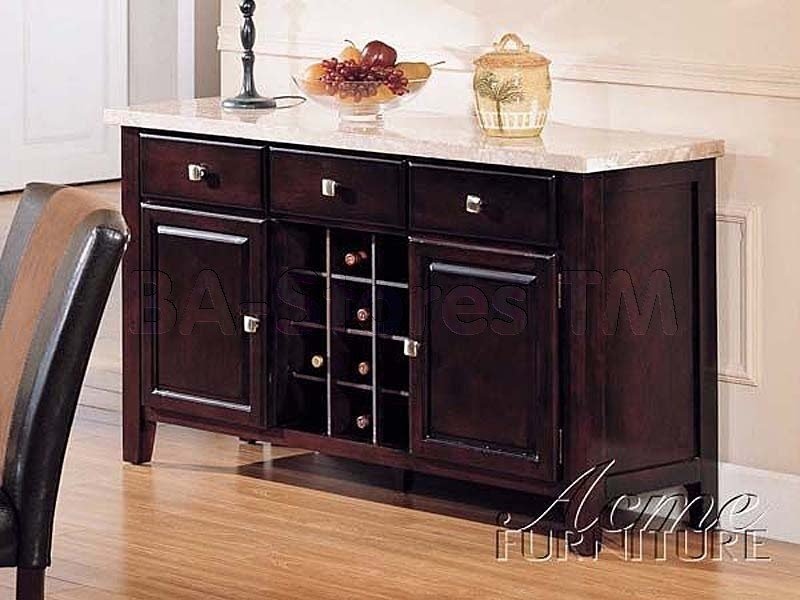 Server with White Marble Top - Acme Furniture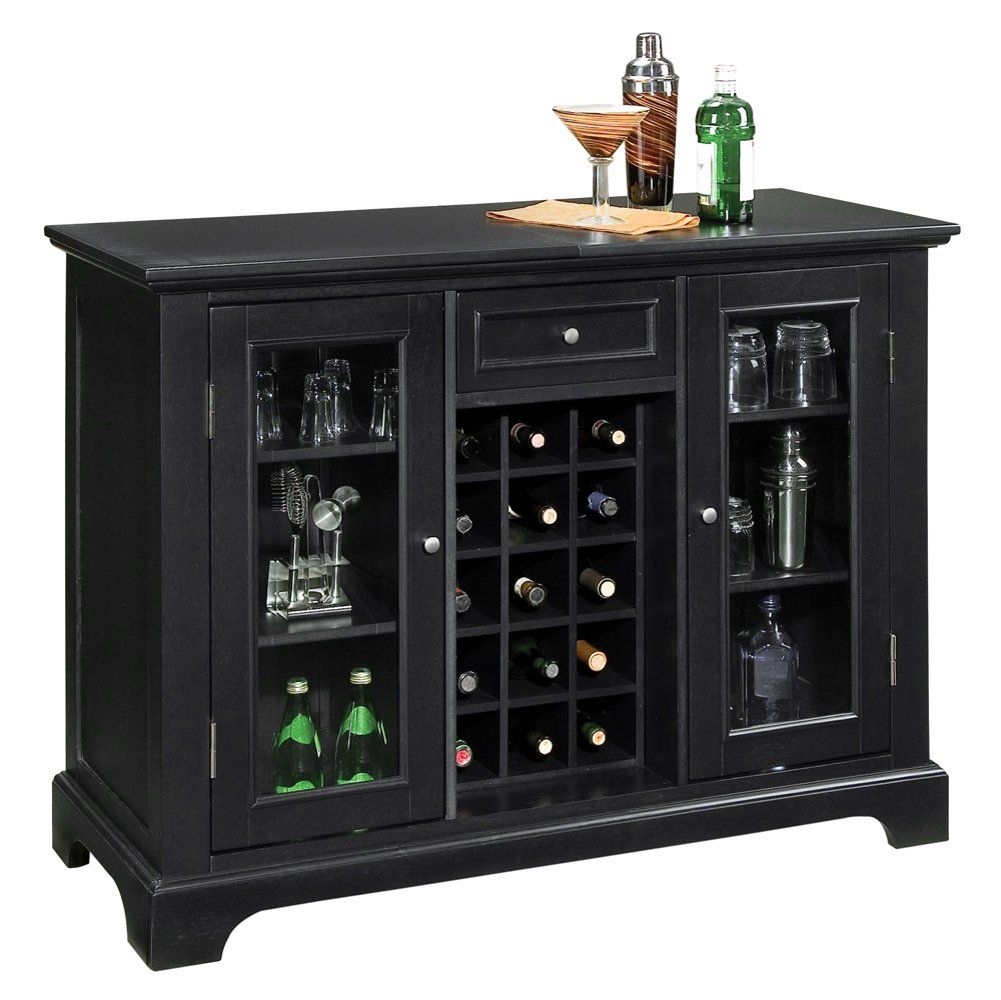 Elegant design for an old-fashioned sideboard with a traditional look, made out of wood with a black coat of paint. The sideboard has a built-in wine rack in the middle with two cupboards for glasses storage.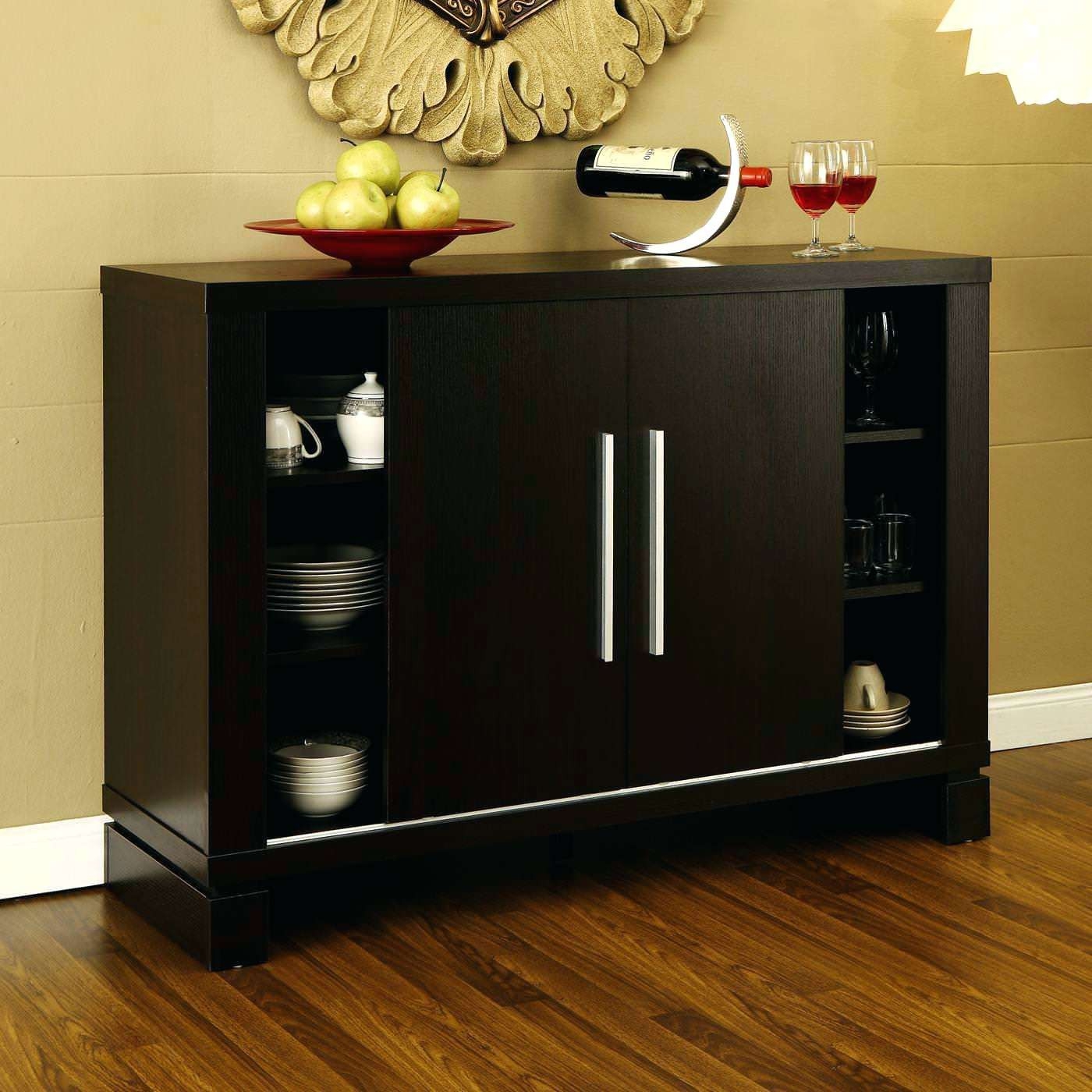 - Enitial Lab Studio Buffet with Wine Holder, Cappuccino - Sideboards Buffets Credenzas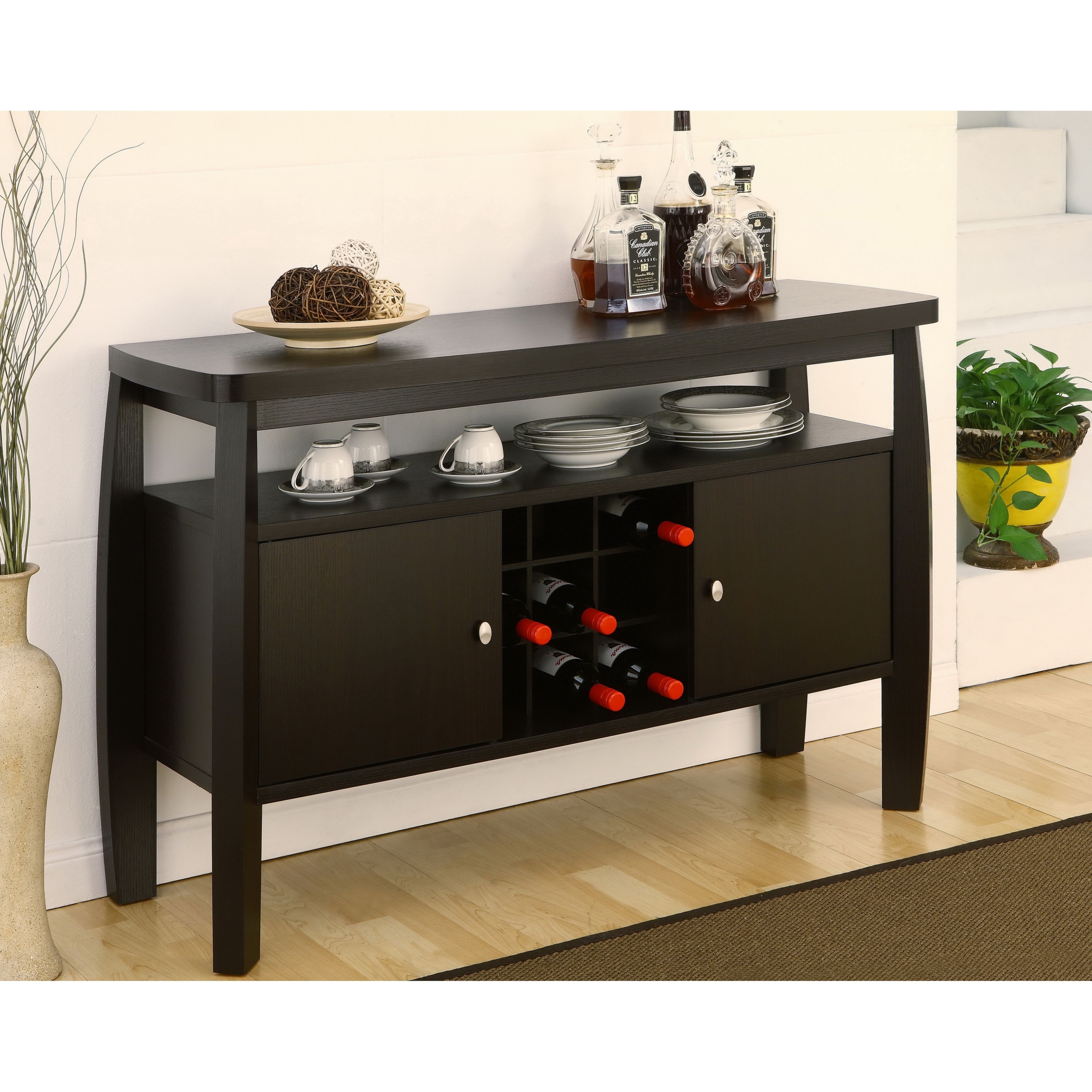 Buffet with wine rack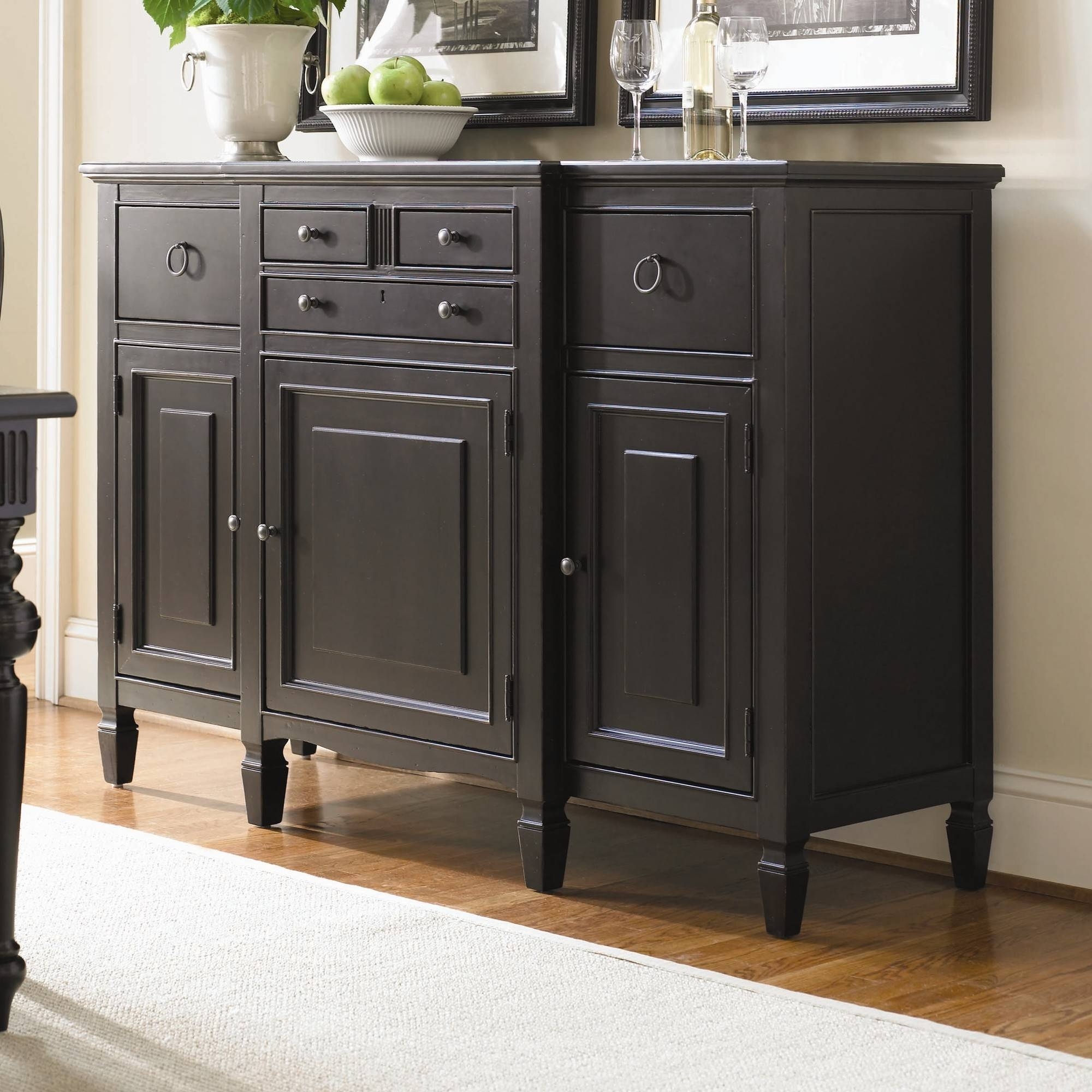 Made of solid hardwood and veneers wine storage buffet aspires to be one of the most important furniture in the house. Three spacious cabinets and five drawers are completed by rich black finish and simply cravings.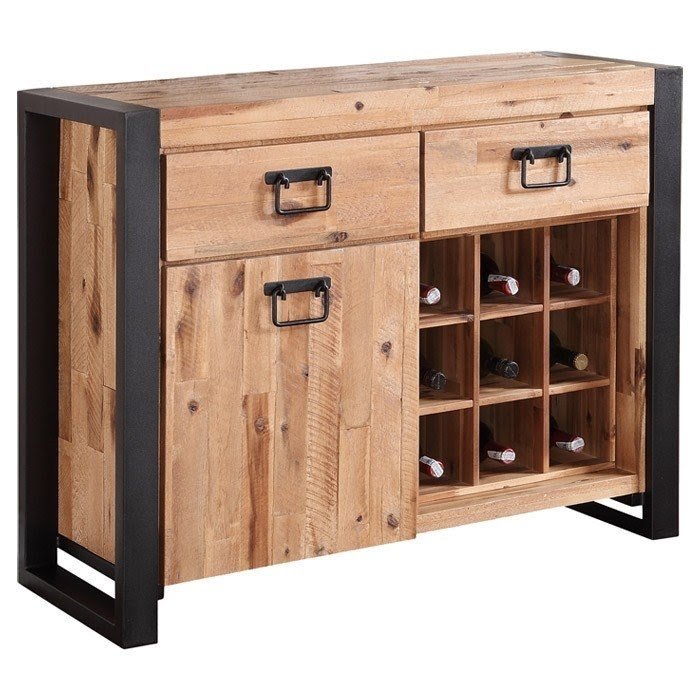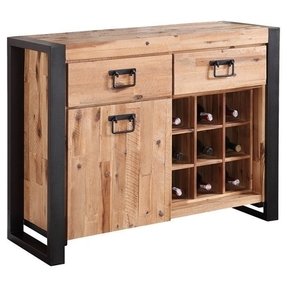 An indispensable accessory in a wine cellar - a wine bottle rack. Rustic style was achieved here using natural finish wood and substantial black metal bracket supporters. Two drawers and a cabinet enhance storage capacity.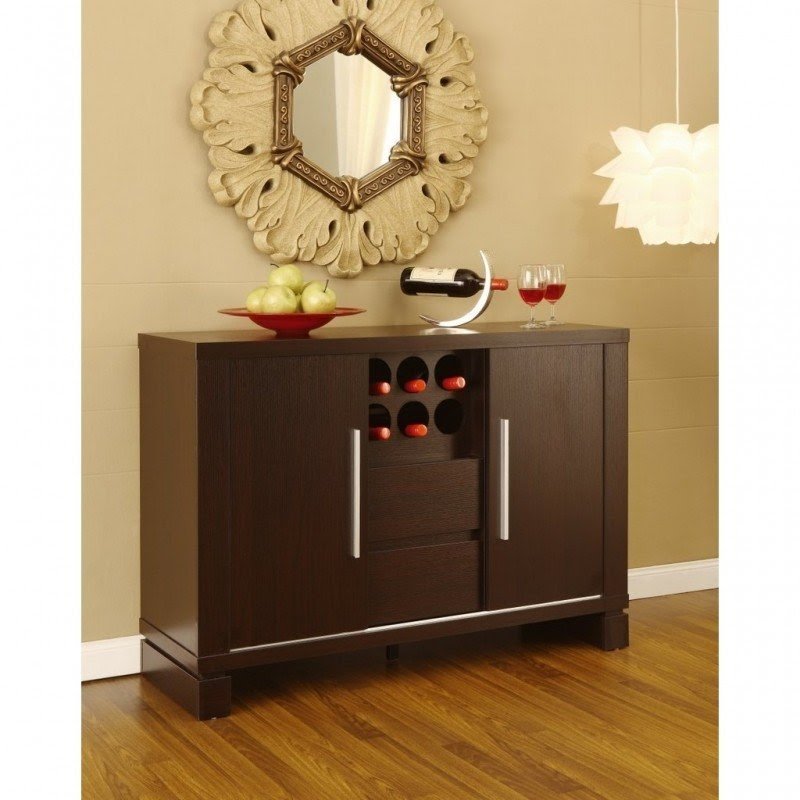 FurnitureMaxx Dining Room Server Sideboard Buffet with Wine Storage , Cappuccino Finish : Wine Racks & Cabinets & Consoles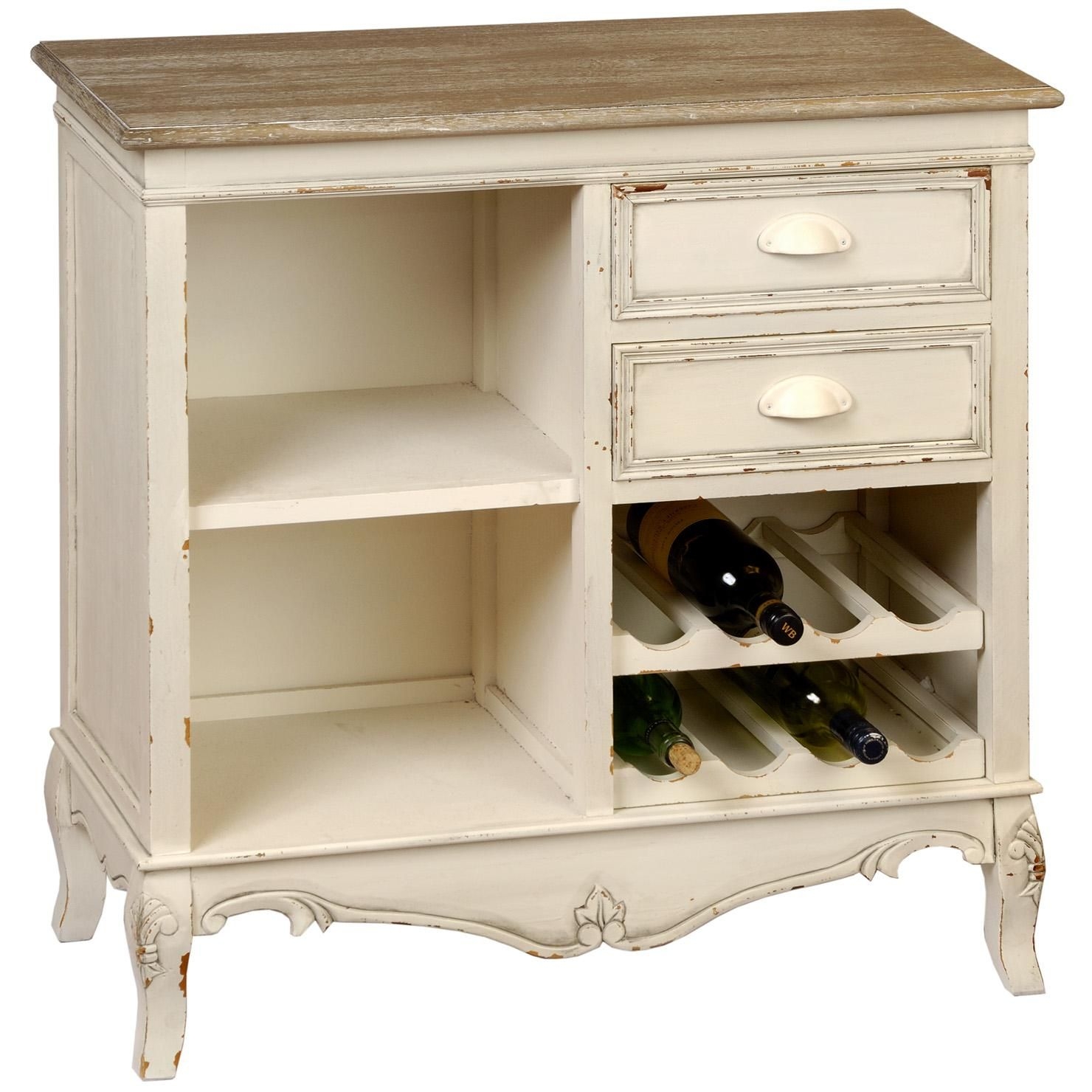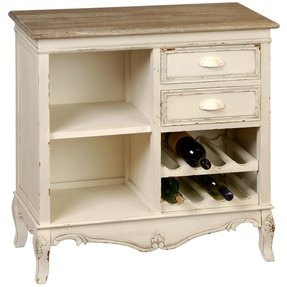 Sideboard in attractive cottage style. This buffet table is a durable wooden construction finished in white color. It offers a rectangular top, two shelves and wine rack for up to eight wine bottles. It also includes two drawers.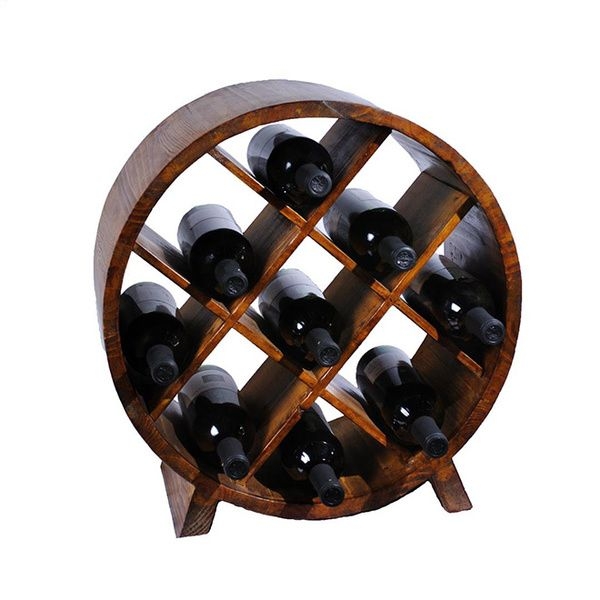 Antique Revival Sectional Wooden Wine Rack by Antique Revival,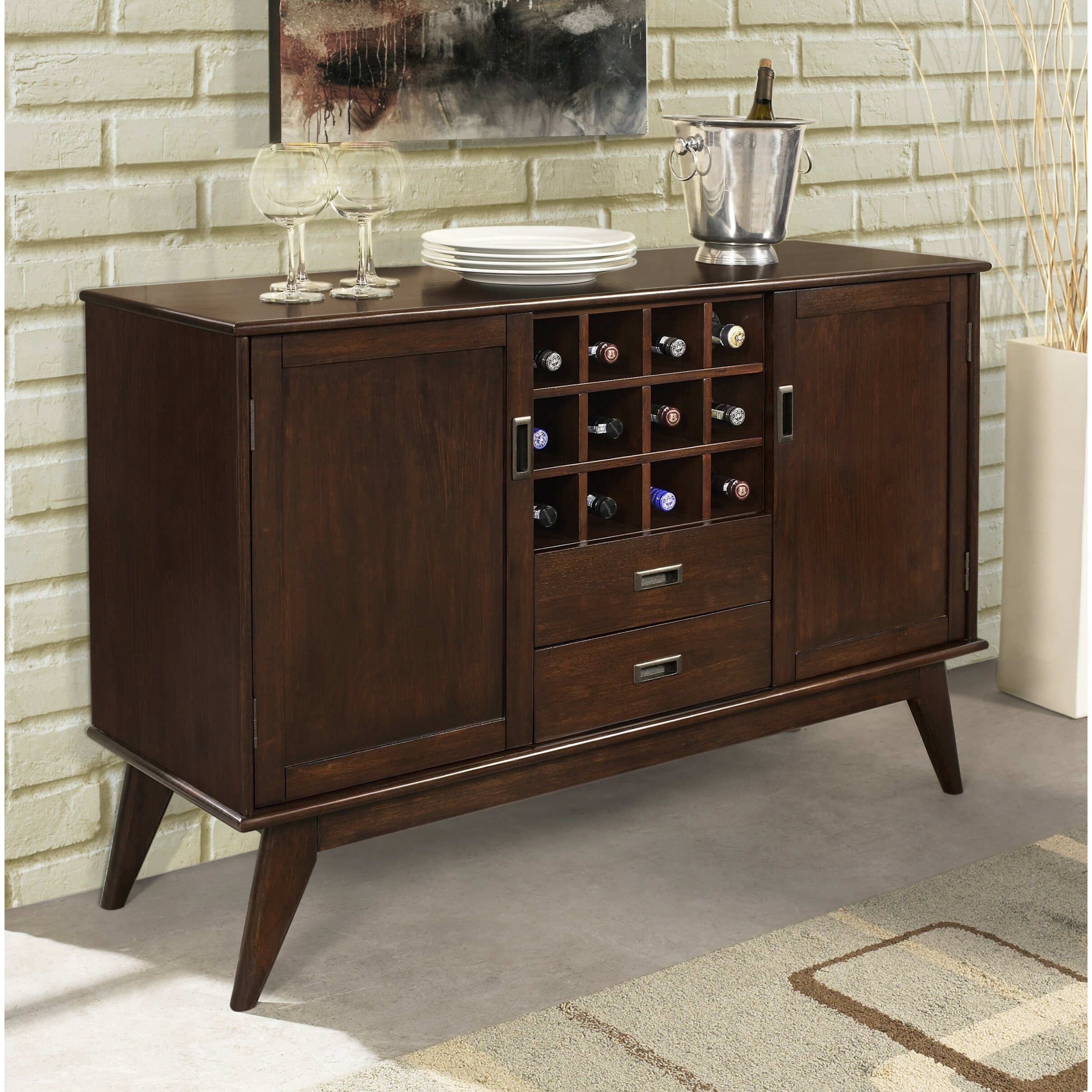 Simpli Home Draper Mid Century Sideboard Buffet and Wine ...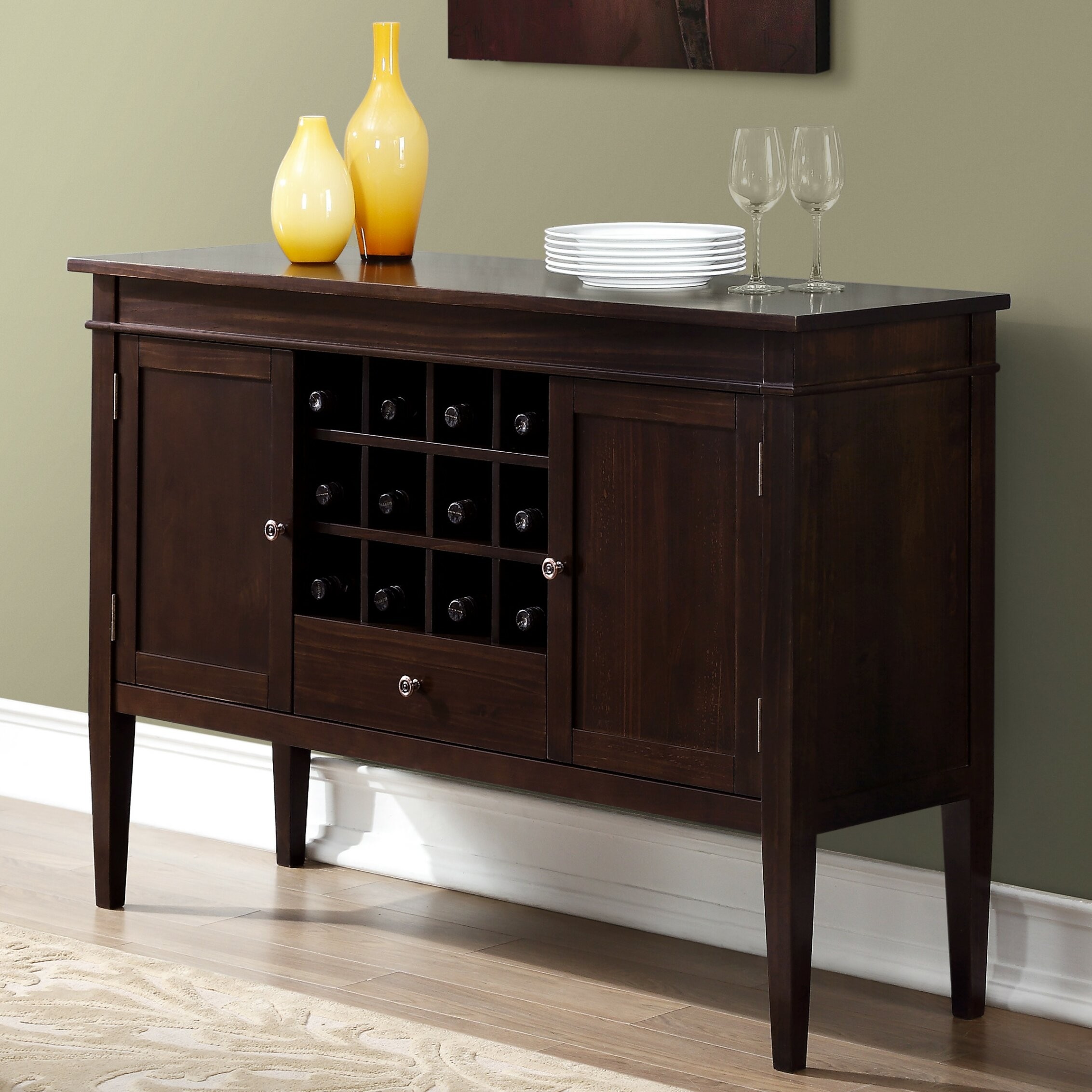 Carlton Sideboard Buffet and Wine Rack | Wayfair