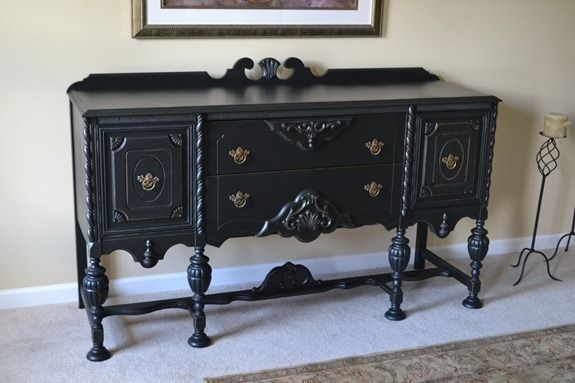 Gorgeous, traditional sideboard. Rich finish, highly detailed ornamentations and the black colour of the wood are what makes this sideboard a true piece of art. It's perfect for traditional, luxurious houses.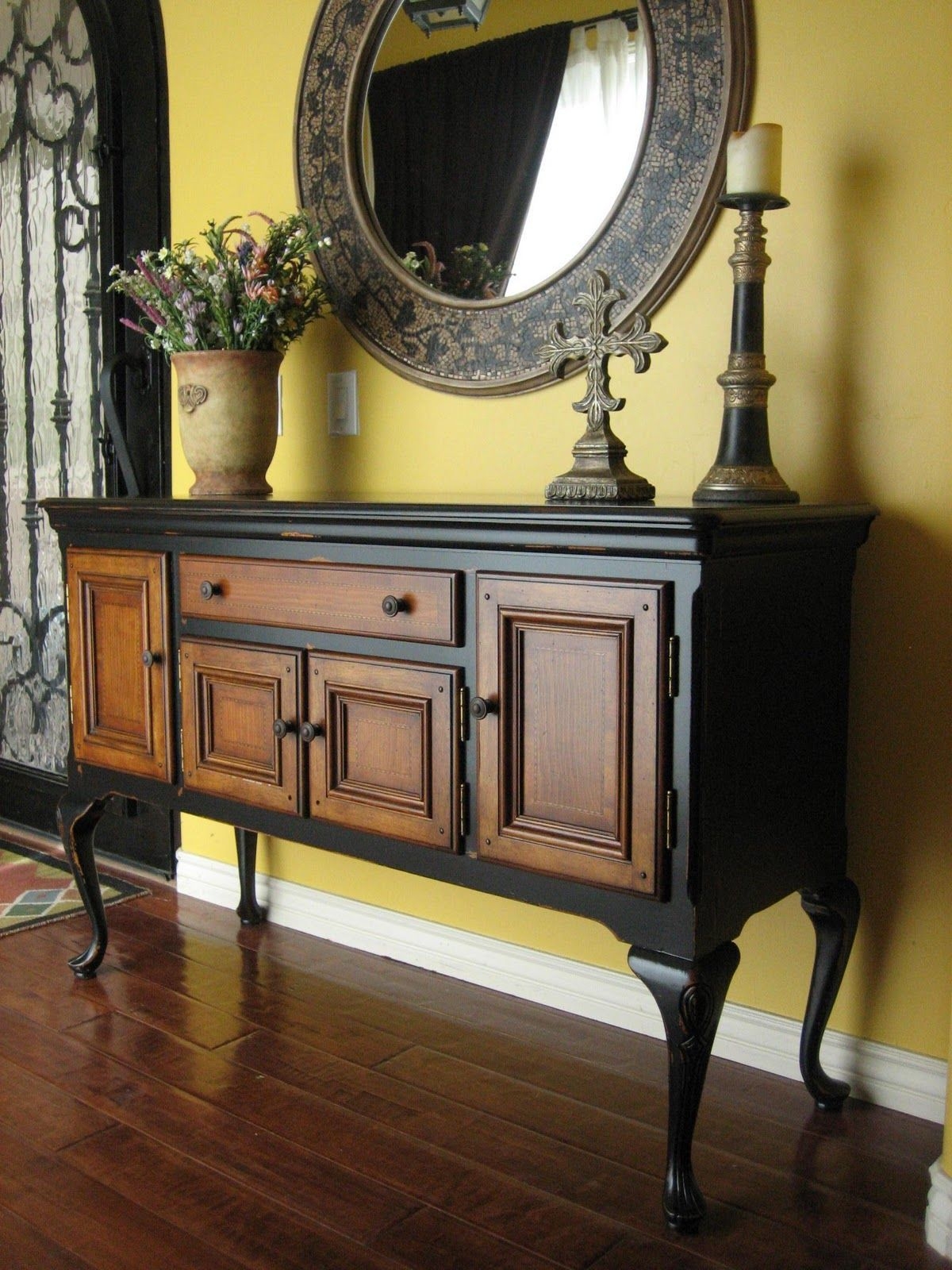 Superb vintage style sideboard sitting on four slightly curved legs. The piece comes in an elongated rectangular design and offers a large countertop for décor accessories and other stuff. Its two-tone finish, featuring a combination of matte black and a naturally stained light brown will provide outstanding visual balance.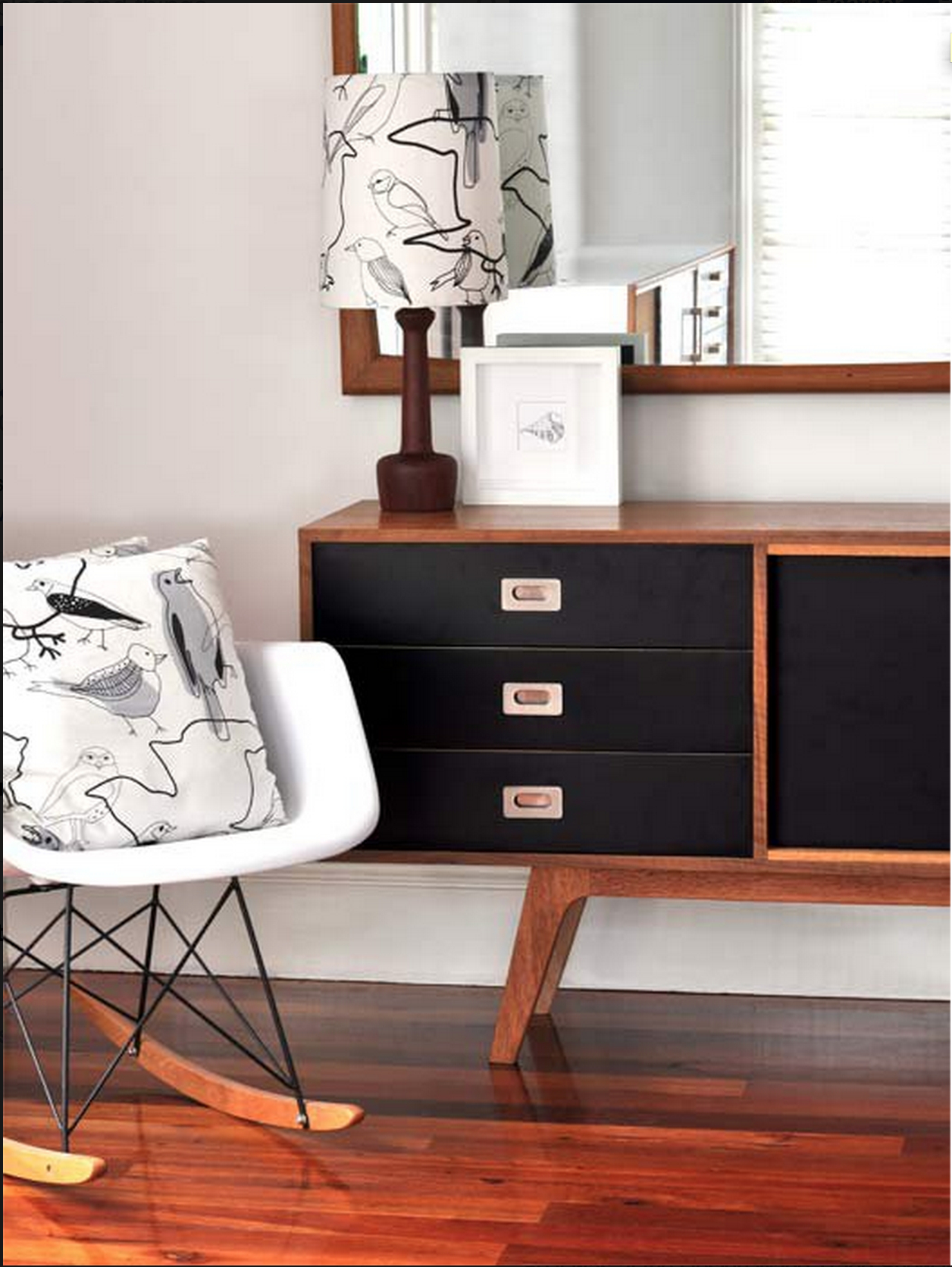 Thanks to this mid-century sideboard, you waill have a neatly-designed piece of furniture for contemporary interior. It drowns in a two-tone espresso and walnut finish, offering storage drawers with stylish handles, and a spacious cabinet with sliding door.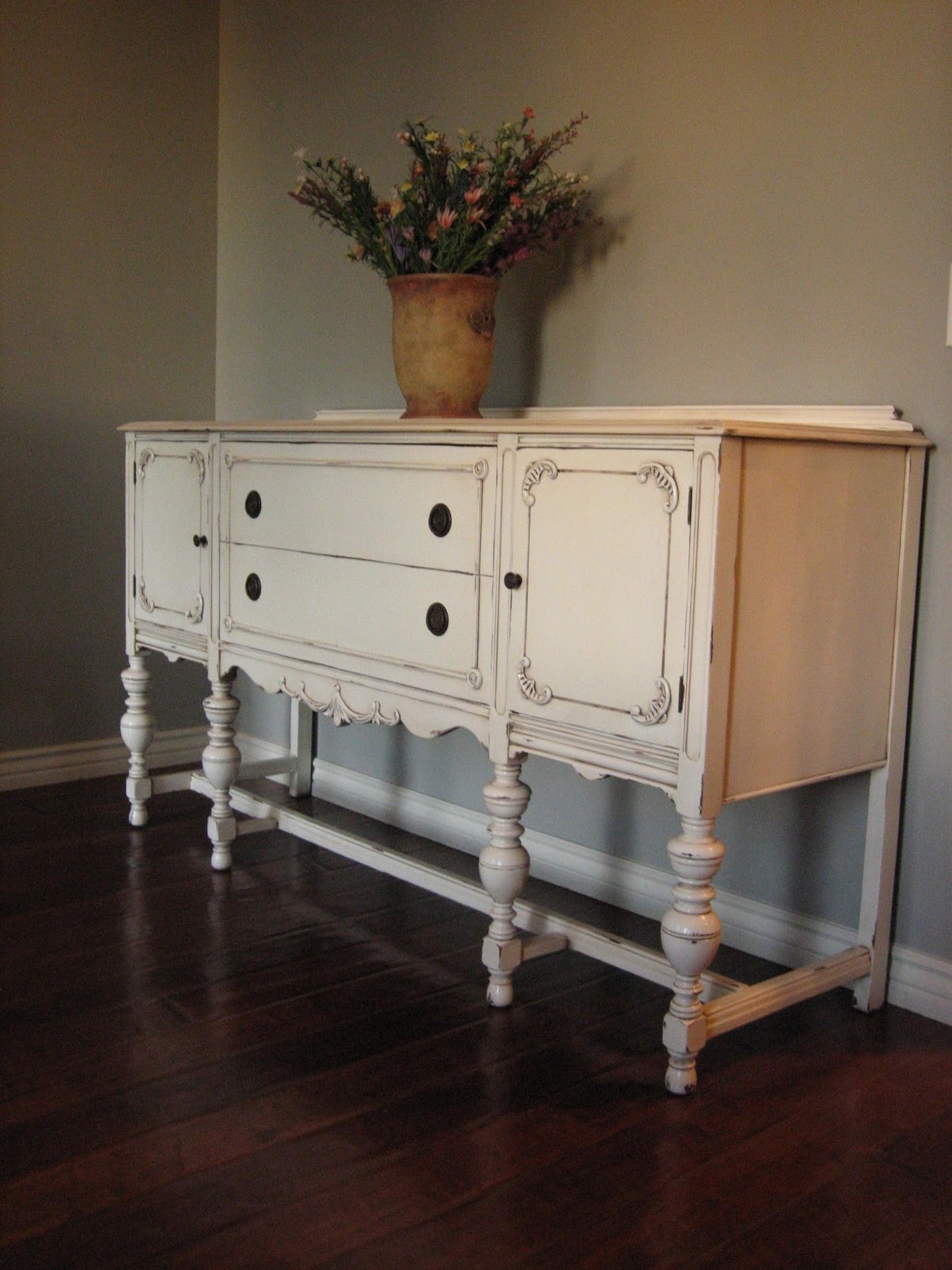 This is a gorgeous traditional styled sideboard featuring a rich finish, detailed ornamentations, and ample storage. It comes with two drawers and two side storage cabinets. The cabinet's solid rubberwood frame and clean lines make it a true piece of art in any home.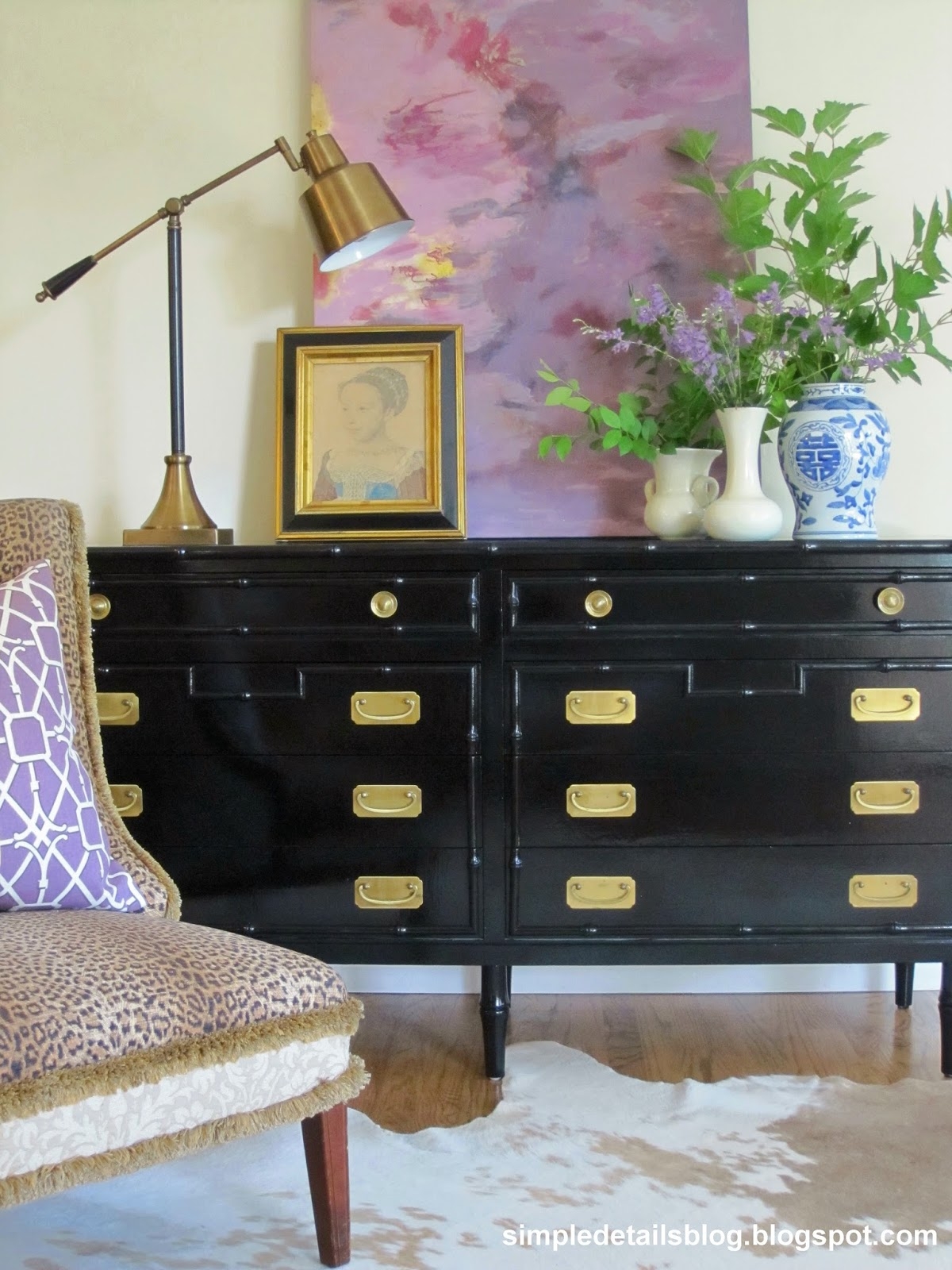 The black and very elegant vintage sideboard is a great way to make a spectacular living room decor. Beautiful finishing and attractive decorative elements, as well as plenty of storage space in the drawers, create a very functional whole.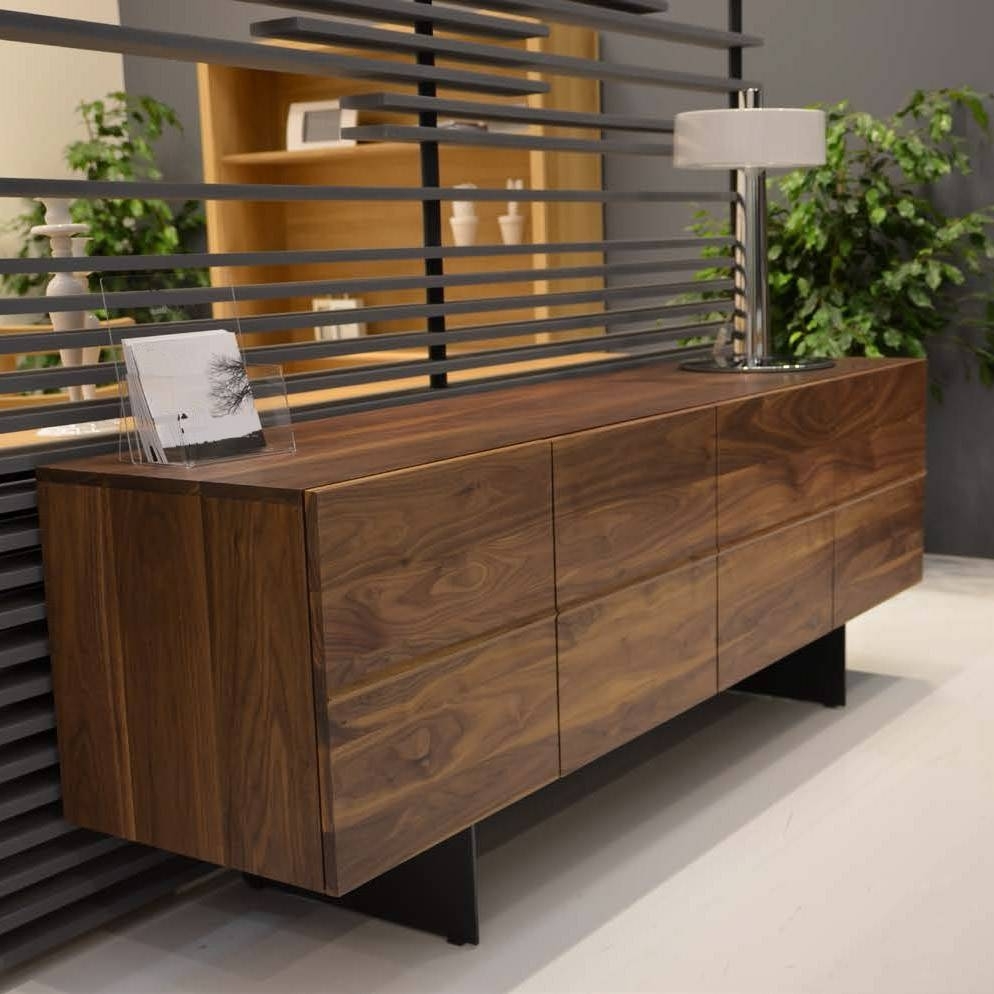 Elegant, minimalistic cabinet with drawers. It is made of dark, mahogany wood and covered with lacquer. You can use it as a chest of drawers in your cloakroom or as a sophisticated liquor cabinet in dining room.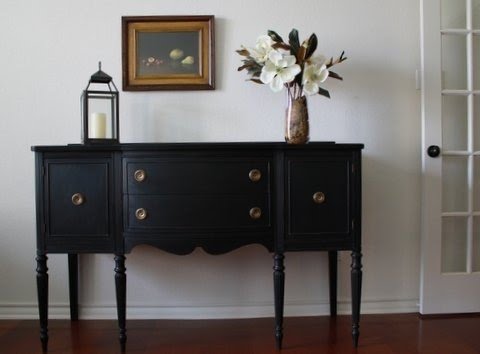 Vintage Black Sideboard. many versions of this around... like the black paint, classes up more mixed furniture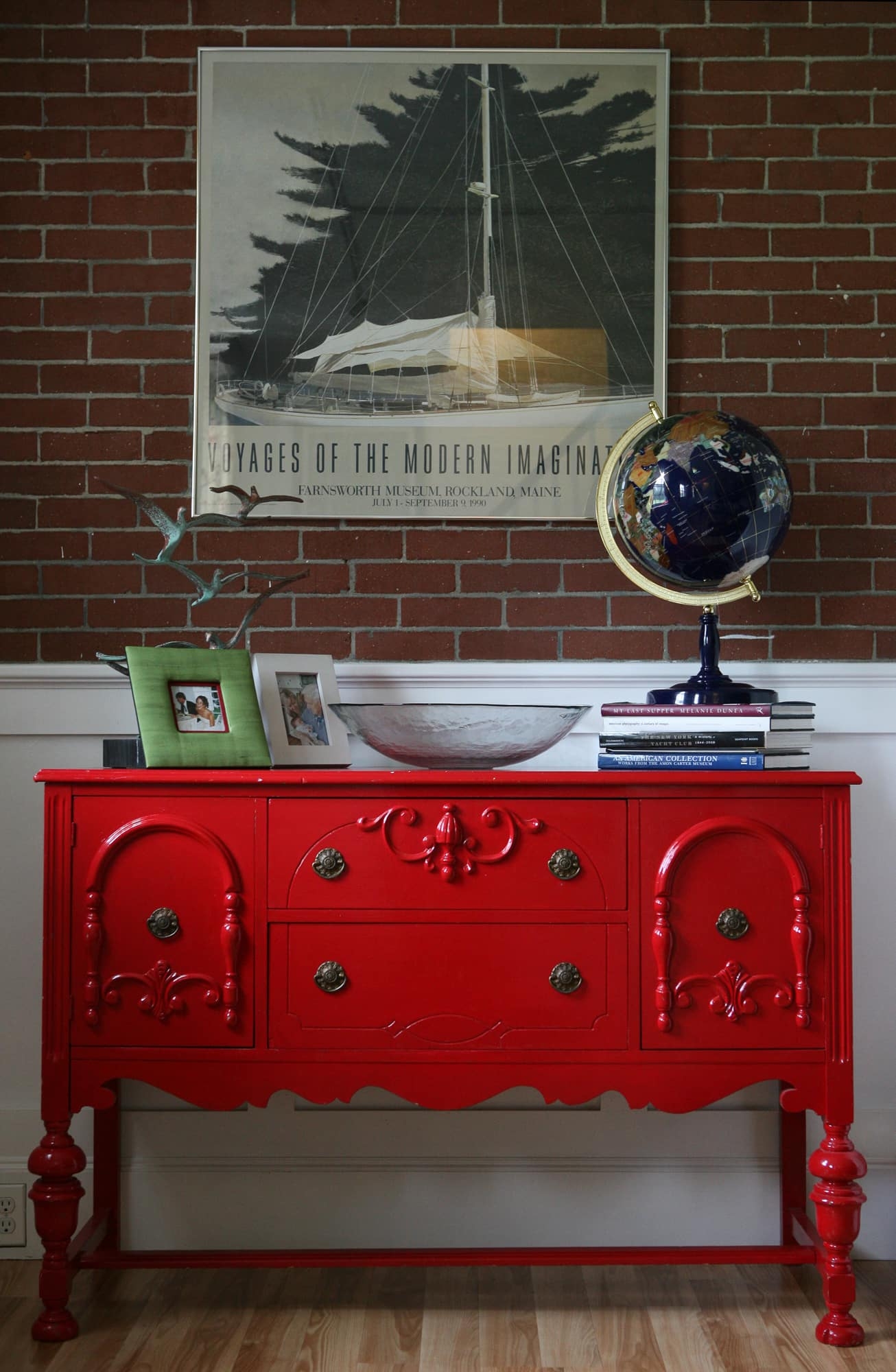 Richly decorated sideboard made of wood and finished with pastel colors. Front is decorated with sophisticated ornamentation. It has 2 side cabinets and 3 drawers for storing needed items.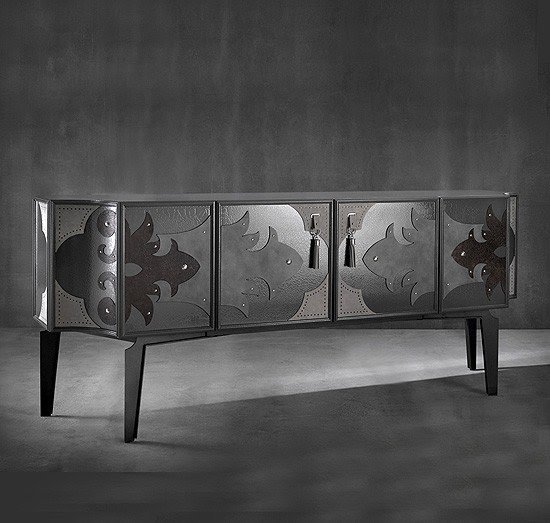 Enchanting with its ornate silhouette, this unique black credenza embodies well the glamour style, adding chic and class to any living room or hallway decor. Its front is divided into 4 segments, creating 2 storage parts.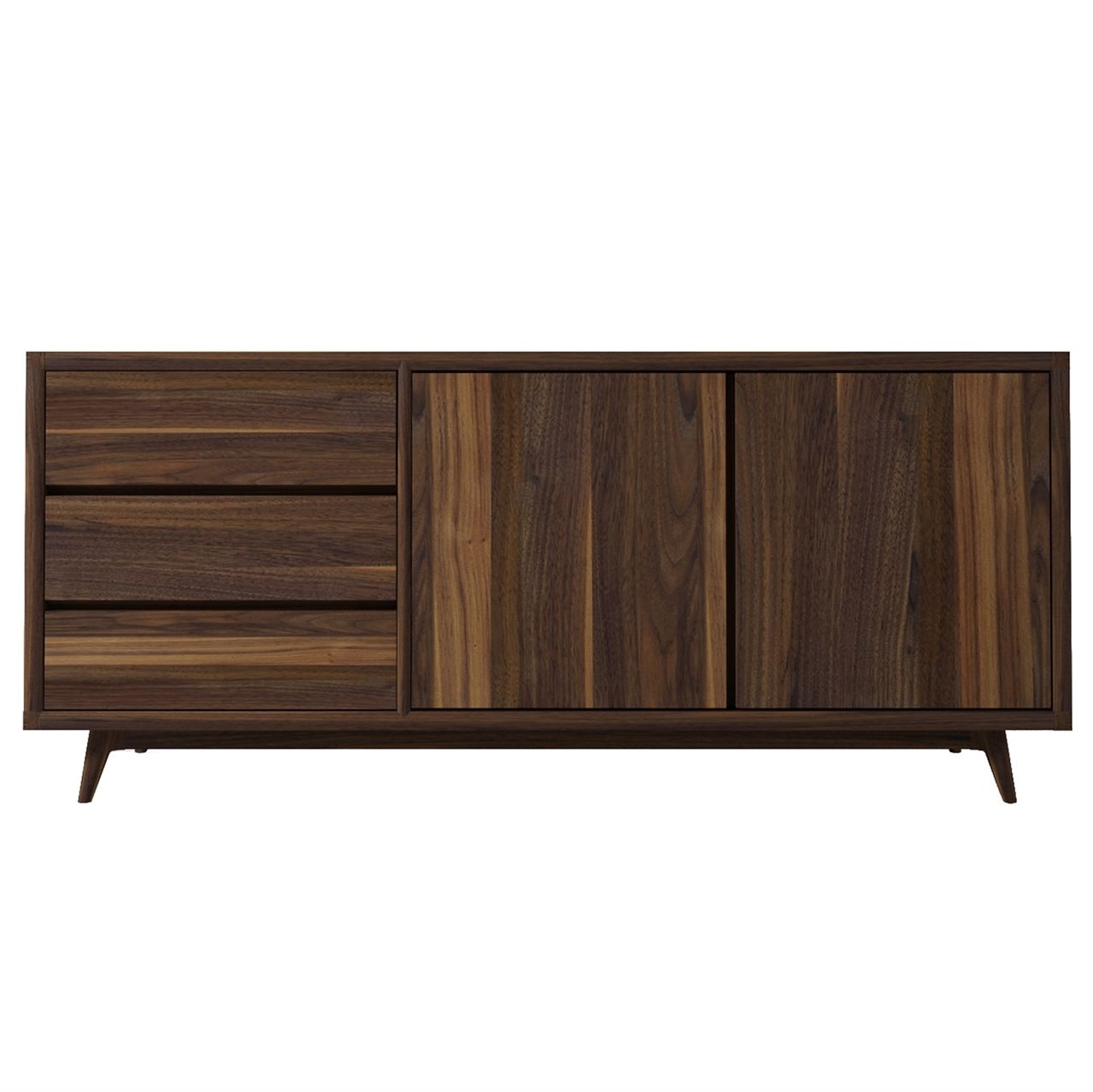 Shop » Vintage Walnut Sideboard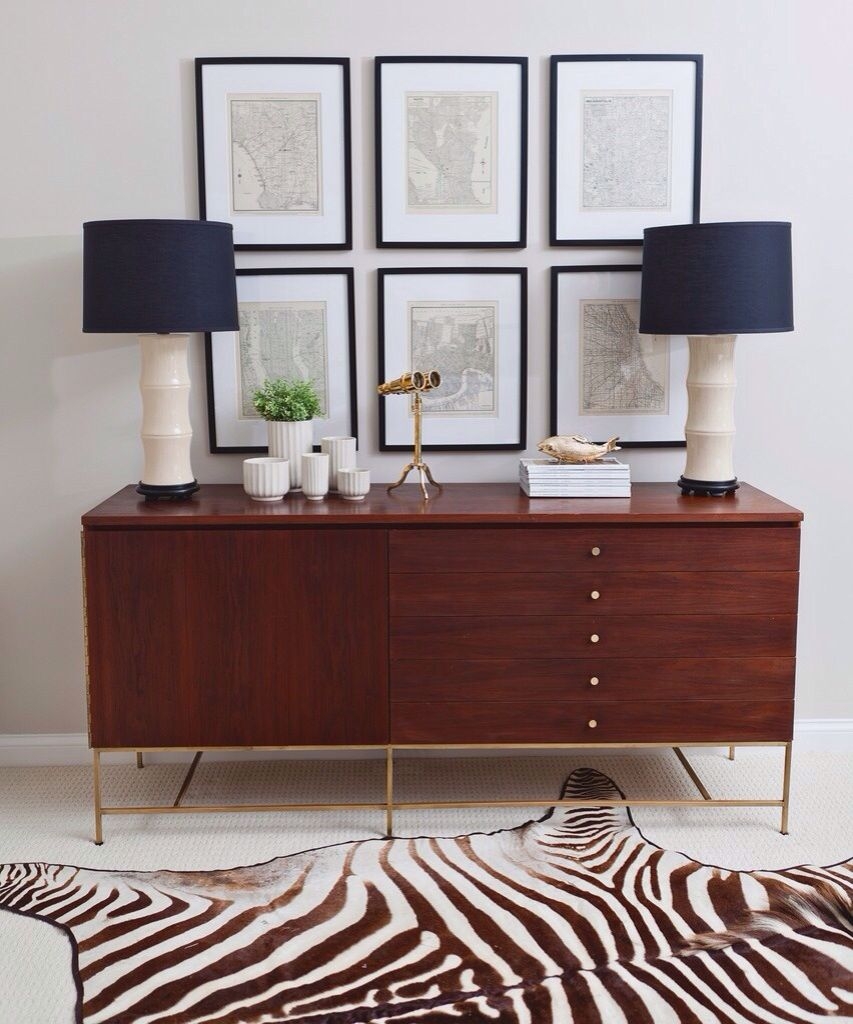 Make a grand impression on your guests with this amazing mid-century modern credenza. It features the gold accents, five deep drawers and door. It is suitable with the vintage details and furniture around.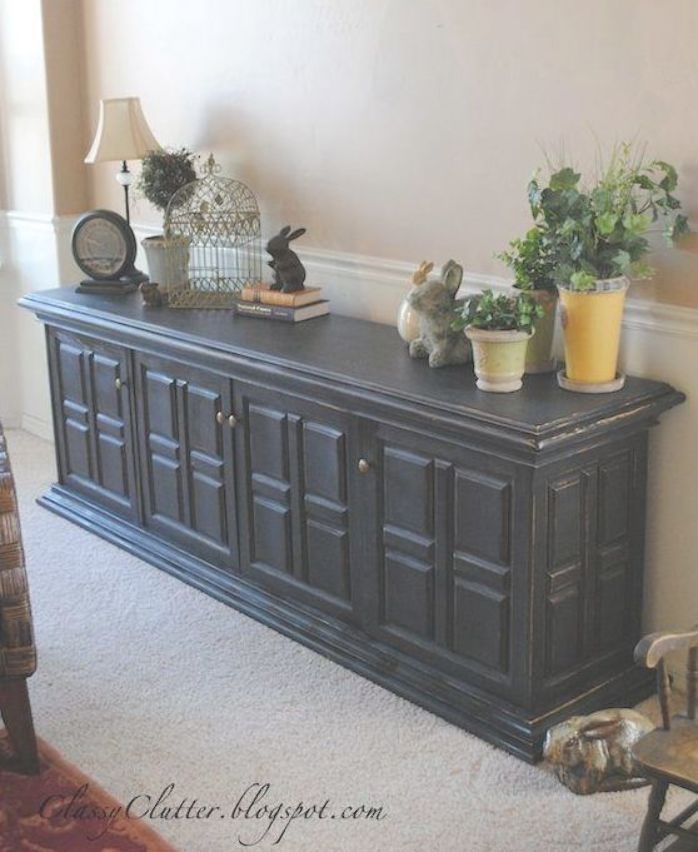 Are you looking for a stylish and elegant sideboard? With this one, you will add a drop of vintage charm to the home. It features the painted black finish, four doors, long rectangular top and classic style.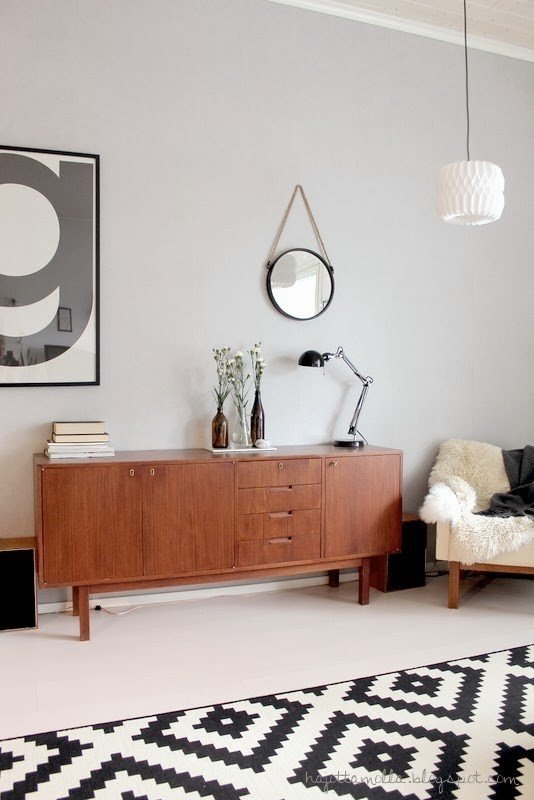 Contemporary monochrome bedroom with mid-century hints, where a vintage sideboard got a new life - now it pulls double duty as a console table, being the essential addition to this carefully curated interior.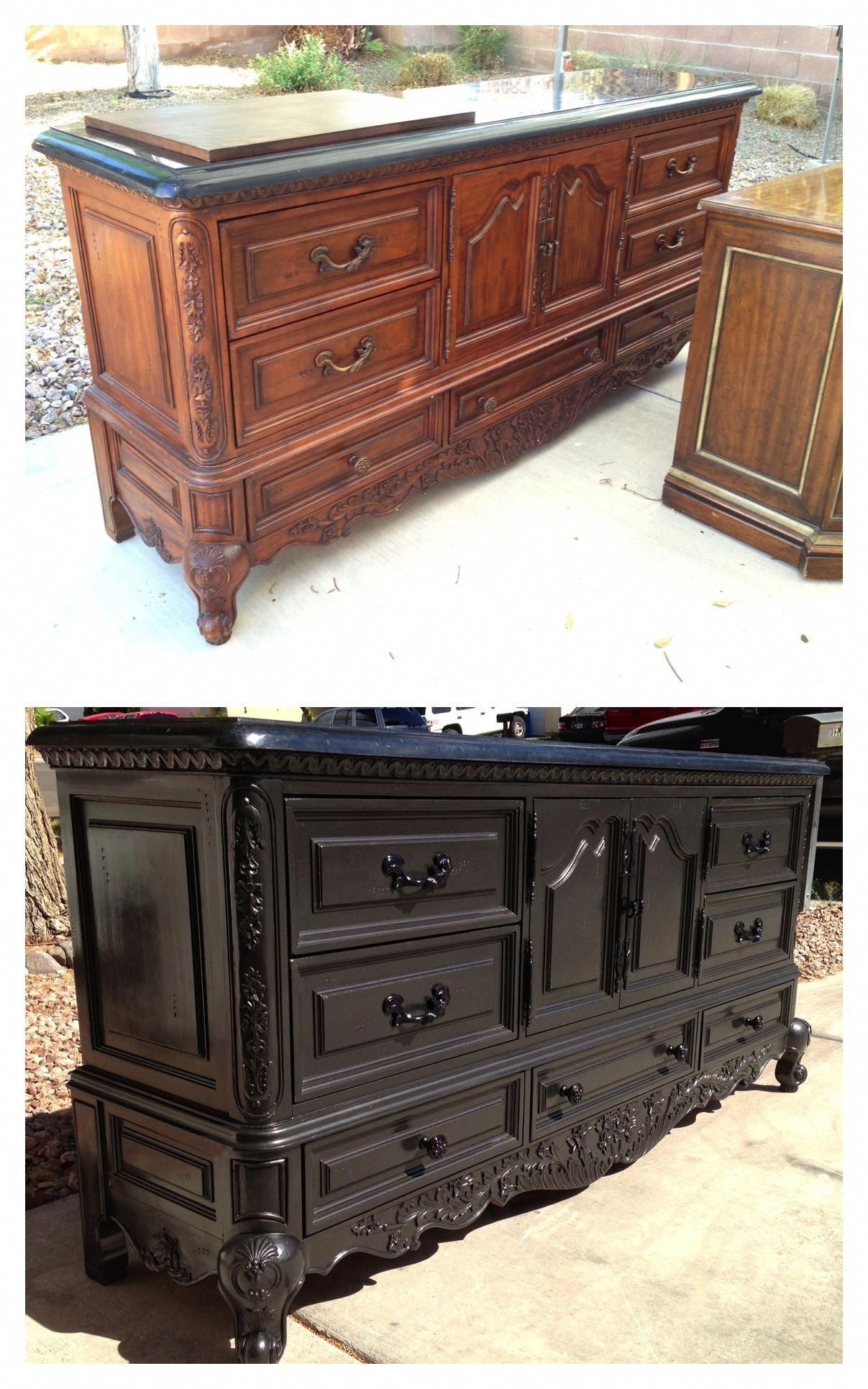 Vintage, shabby, refinished, painted, before and after, refurbished, furniture, DIY, make-over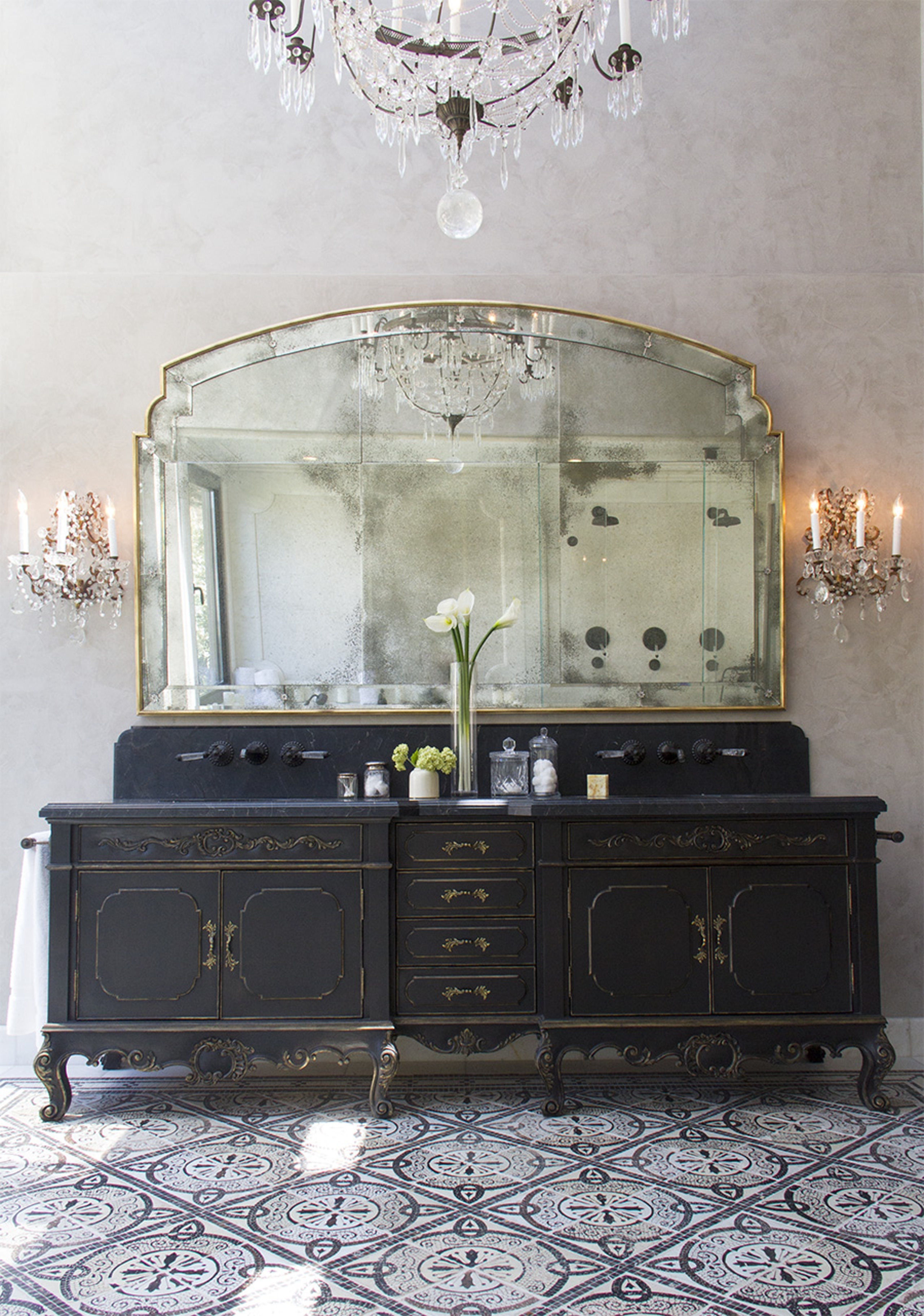 Black vintage sideboard with gilted details was used to serve as a vanity table with two sinks in a transitional bathroom. A feel of opulence is guaranteed with large mirror, flanked by candle holders, and a crystal chandelier.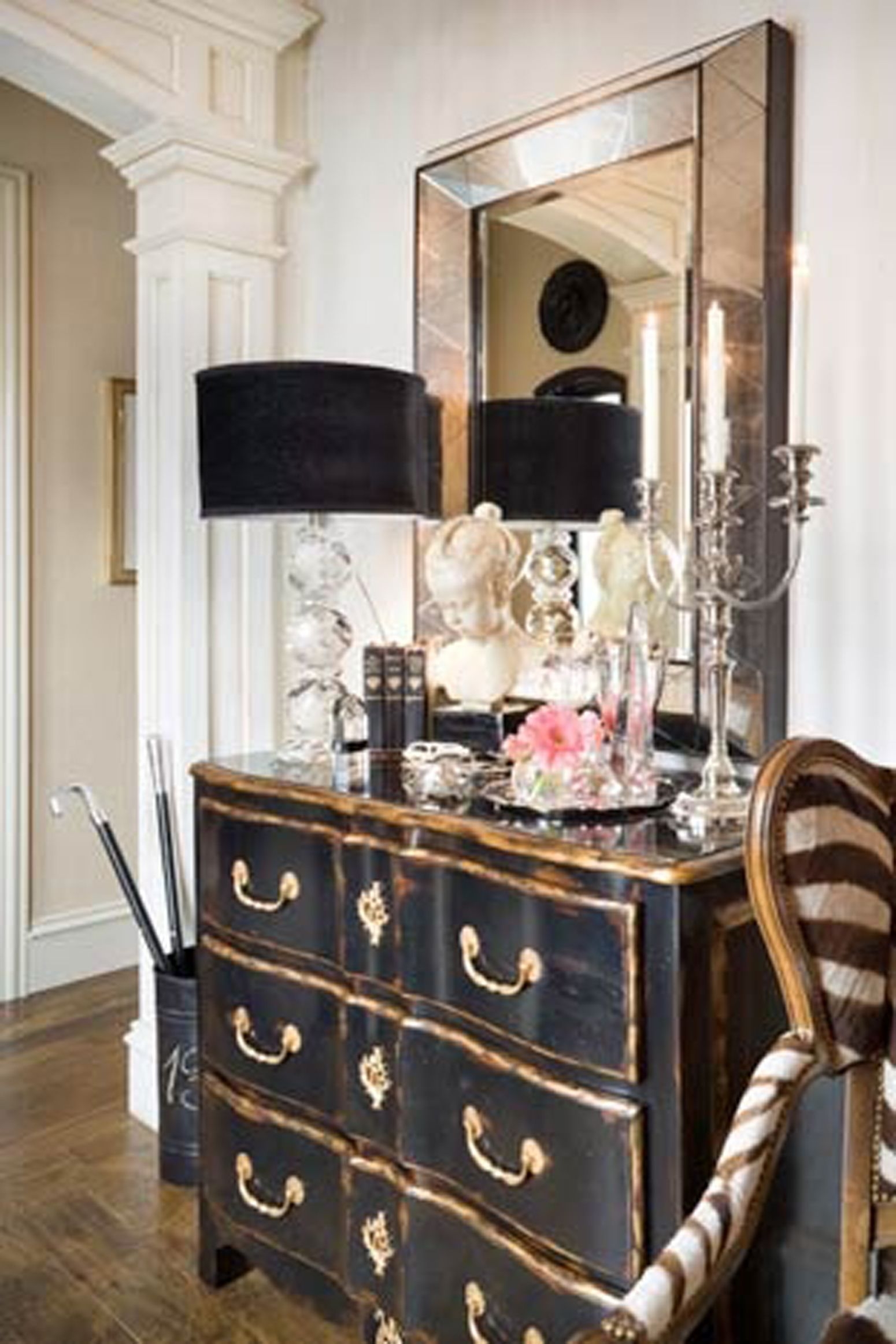 The beautiful black vintage sideboard is a magnetic and very stylish element of the living room or hallway in a unique design. All around beautifully decorated with gilded handles captivates. The antique mirror fits perfectly with the beautiful finish of the sideboard.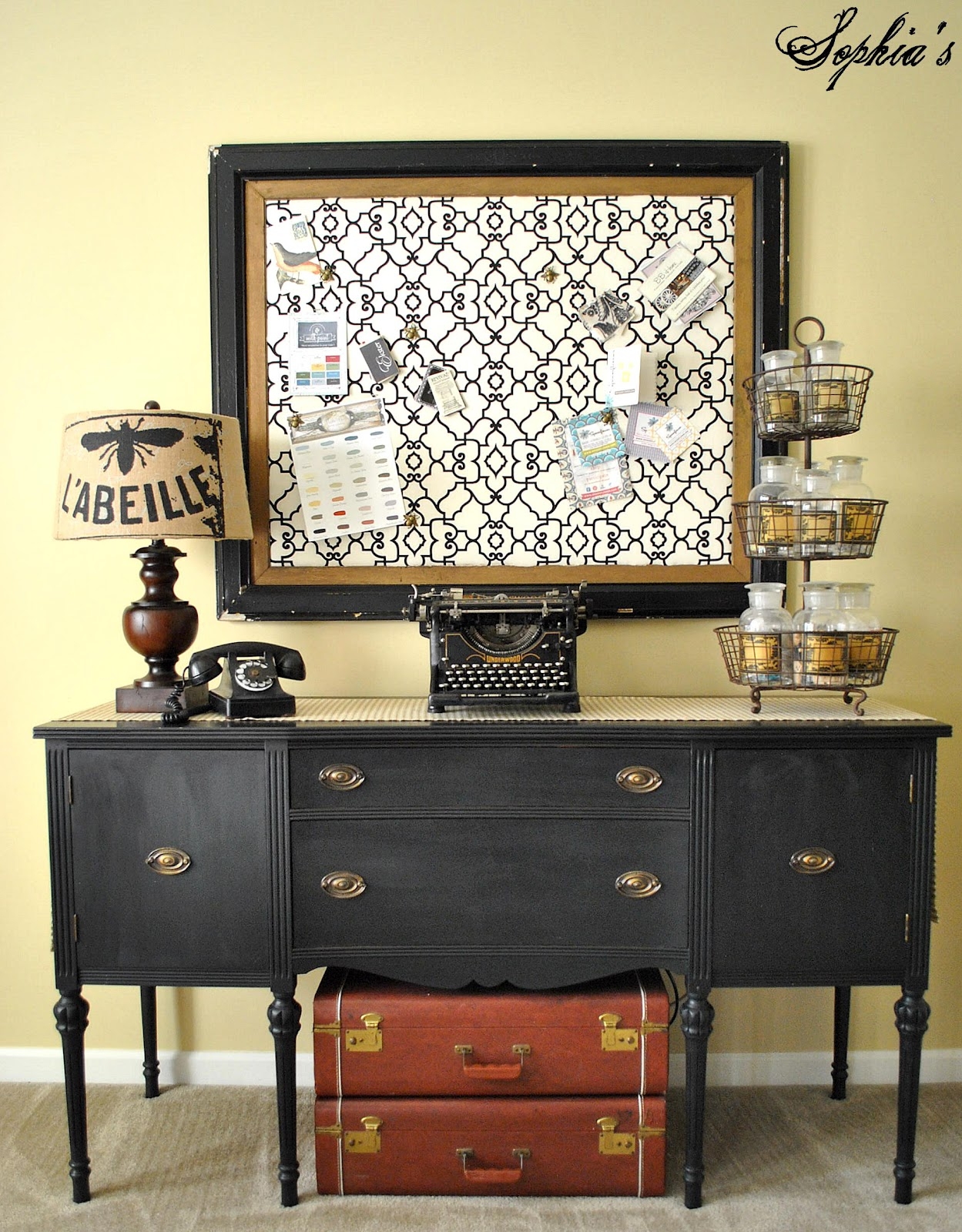 Black as tar, and at the same time the darkest variety of ebony wood is obtained from trees growing wild in India and Sri Lanka. The black ebony vintage sideboard will be a great interior decoration in the vintage colonial style.