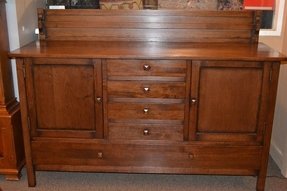 Mission Oak Sideboard Buffet Sideboard
Sideboard with 2 cabinets and 5 drawers in various sizes. Construction is made of high quality oak wood. Suitable for storing clothes and others needed items. Functional furniture for any room according to taste.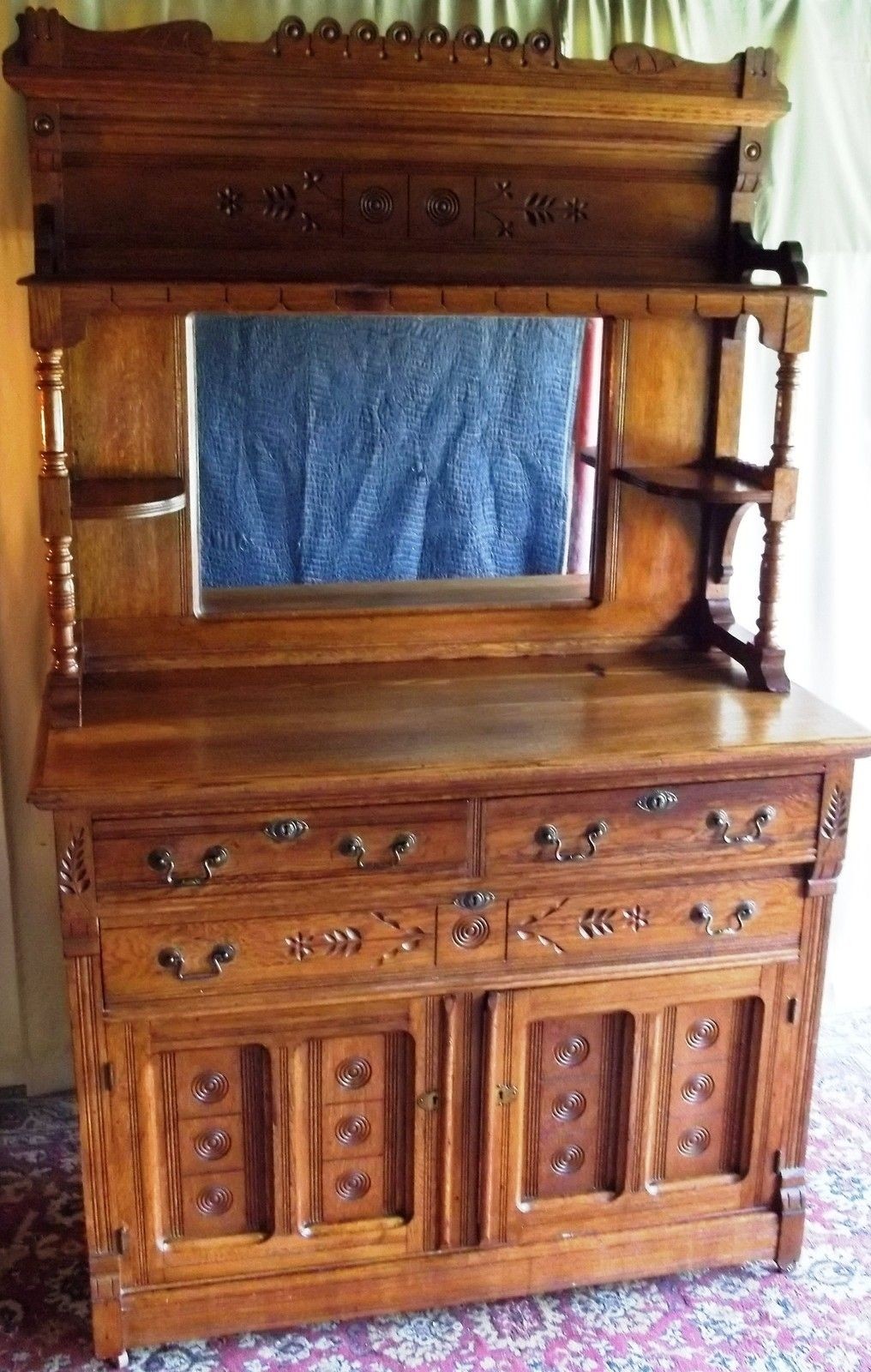 Antique eastlake oak sideboard buffet server cabinet cupboard carvngs c1800s
The antique eastlake oak sideboard. It is very rich ornamented. The piece of furniture was firstly made in 1800s, but renovated and brought back to the old shine. The sideboard consumes a lot of place, but this view is worth such a commitment.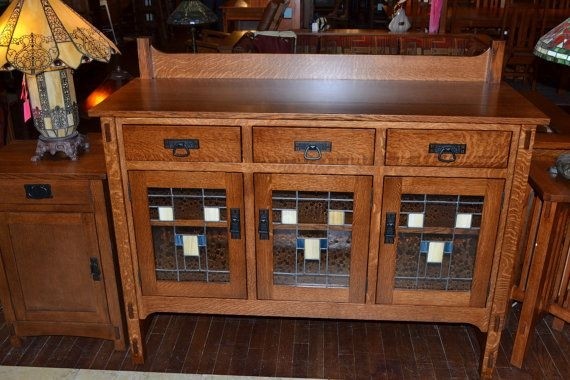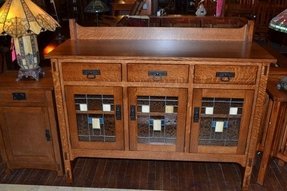 Mission Oak Sideboard Buffet Sideboard
Three cabinets - decorated with delicate stained-glass windows, above them three drawers, with steel handles. All this creates an oak, in a warm shade sideboard buffet. It has a very large top that can be used for decoration or as a worktop.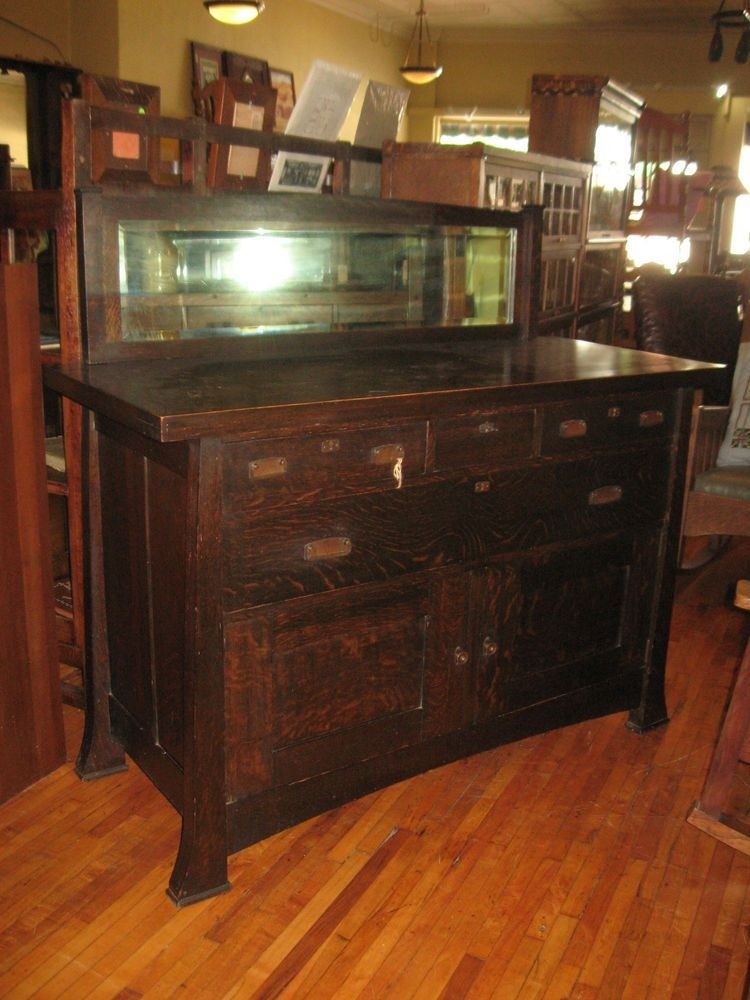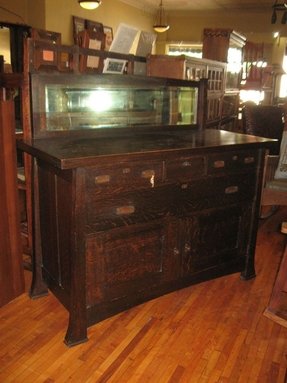 Antique Mission Oak Sideboard Buffet Arts Crafts Grand Rapids W Mirror 1900s
Functionality and simplicity, and a break with references to historical architecture, such as in the Baroque or Gothic. Hence the simple lines of this massive red oak sideboard buffet furniture with a dark brown finish.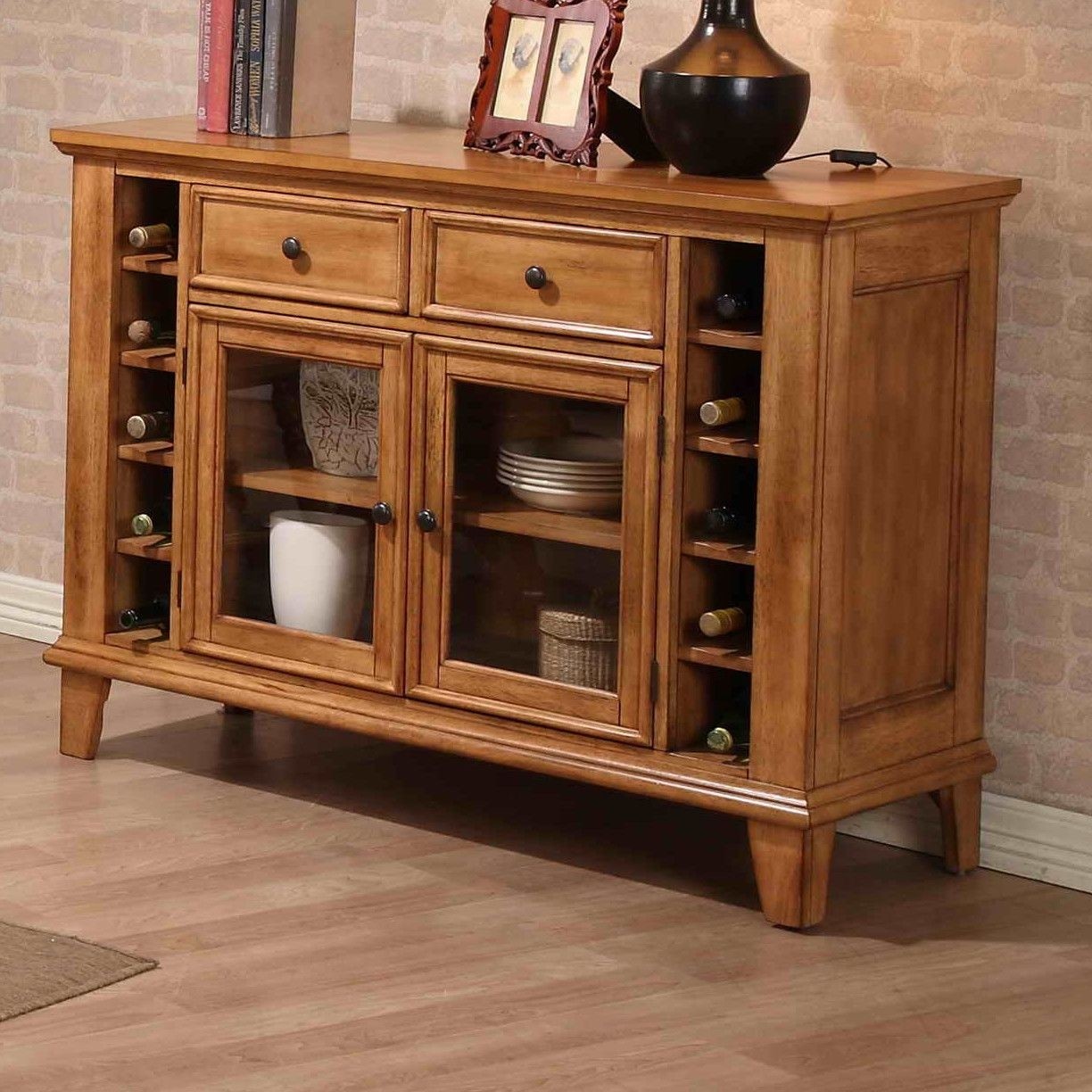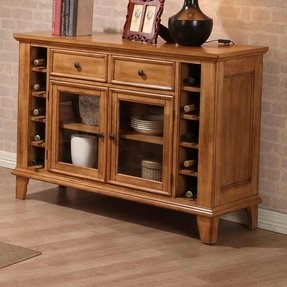 Rustic Oak Dining Server
It is very nice and at the same time very practical dresser in the kitchen in a rustic style. It is made of light brown wood. Sideboard holds a special place for wine and shelves for dishes. They are closed glass door. It also has two drawers for cutlery.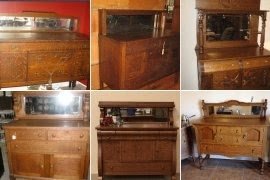 Antique QS Oak Sideboard/Buffet Bev. Mirror & Griffins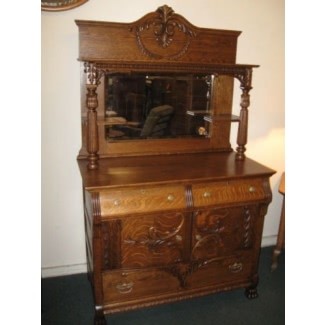 A magnificent piece of hand-crafted furniture characterized by solid Oakwood construction and a beautifully distressed finish. The sideboard / buffet comes with 2 open shelves, 1 rectangle mirror, 3 drawers, 1 two-door cabinet, and impressive hand-carvings.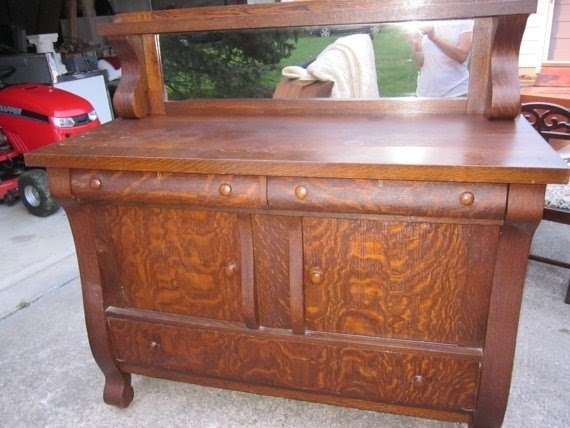 Empire Style Oak Sideboard/Buffet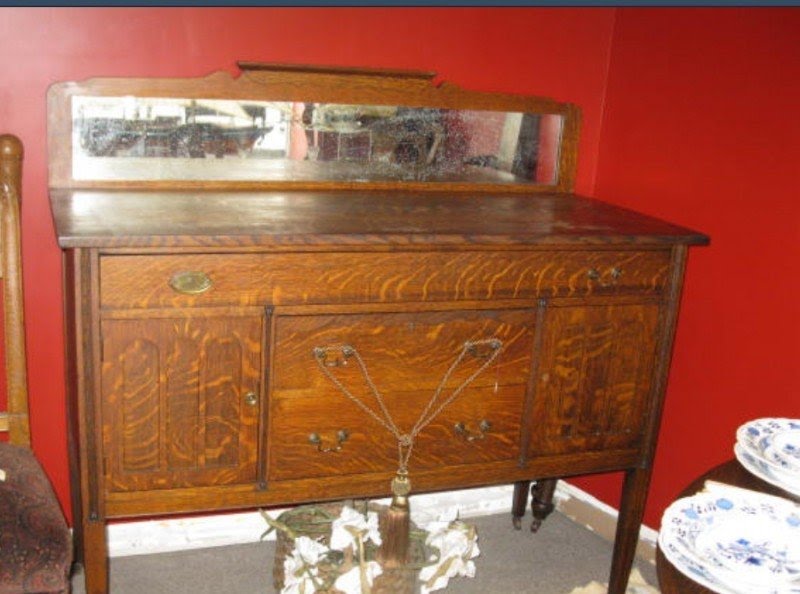 Wooden sideboard buffet with a nice oak finish. This element of furniture includes storage compartments and drawers that are spacious. Its four stable legs include wheels, so this buffet can be moved without problems.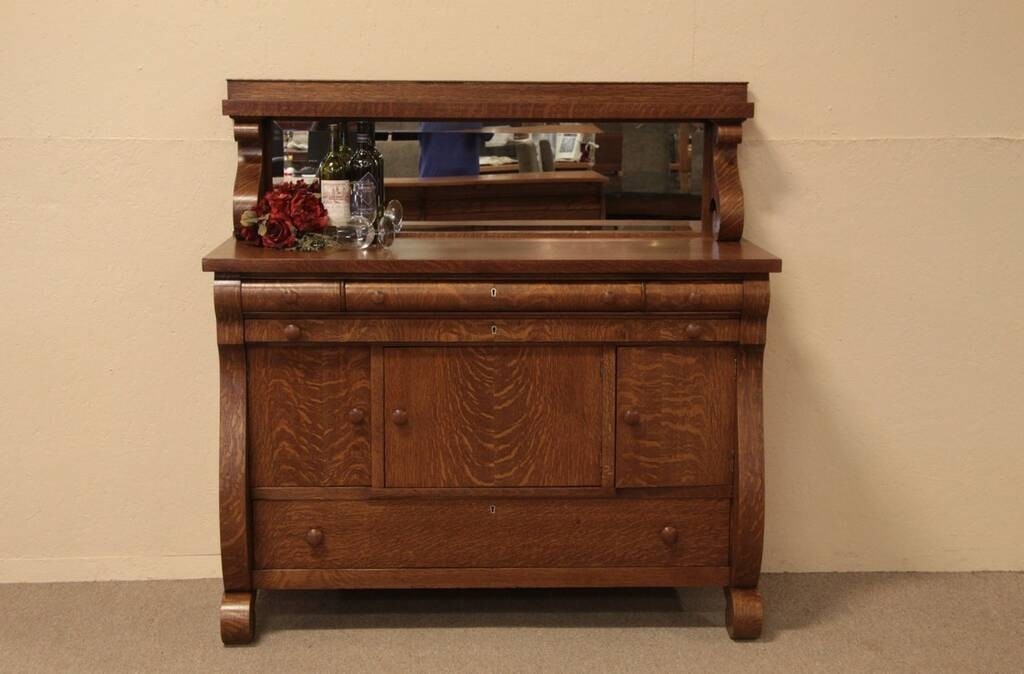 A chic stylish sideboard of oak wood in warm browns. It features curved front posts with rolled feet, convex panels of lockable compartments and drawers, a low hutch with a mirrored back and scrolled sides. Doors and drawers have round knobs.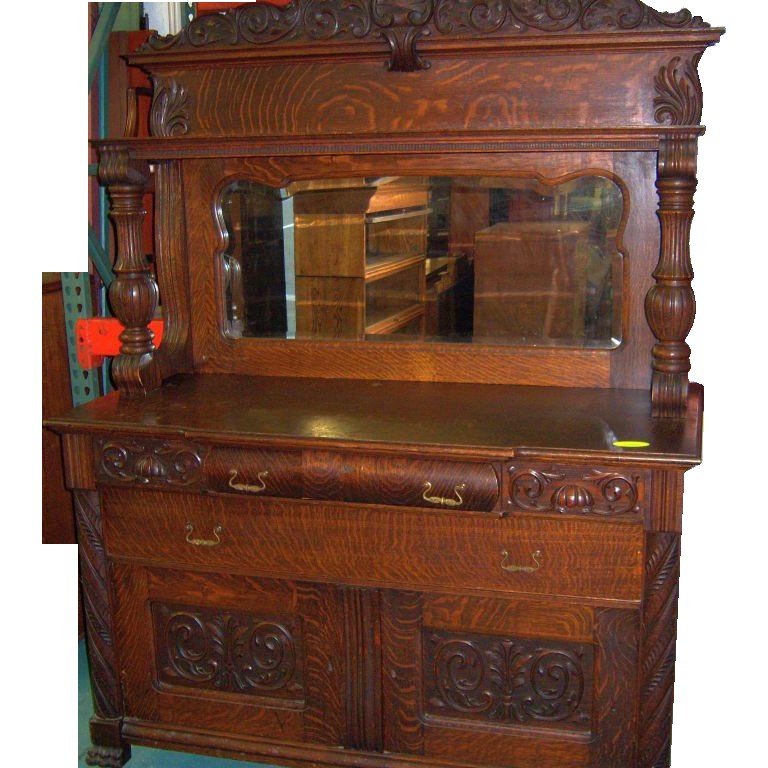 With the convenient mirror and stunning, detailed carvings this oak sideboard buffet sports the design straight from the 1890s and will let you organize your dinnerware and complete your dining room beautifully.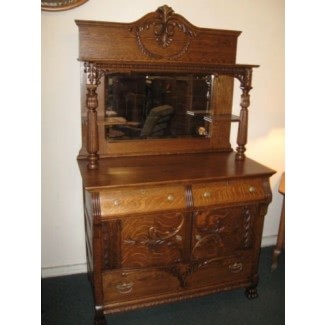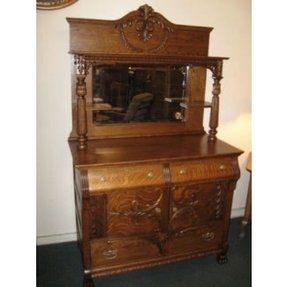 Antique sideboard inspired of the twenties of twentieth century. It is made of oak wood. This old-fashioned piece of furniture can be used as a decoration, desk or in the modern way - as a TV stand in your living room.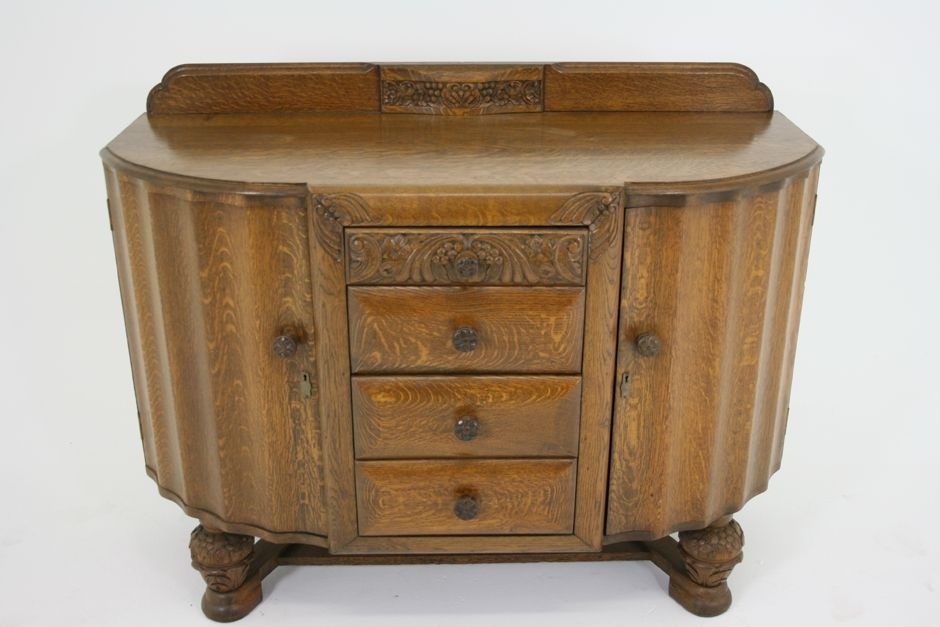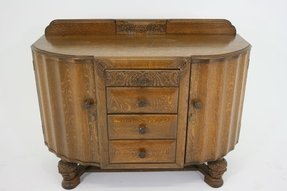 Squat oak sideboard created in art deco style. The doored side doors have small locks on them. The central drawers provide the perfect place for flatware and other small items. The wide top provides a secure surface for canisters.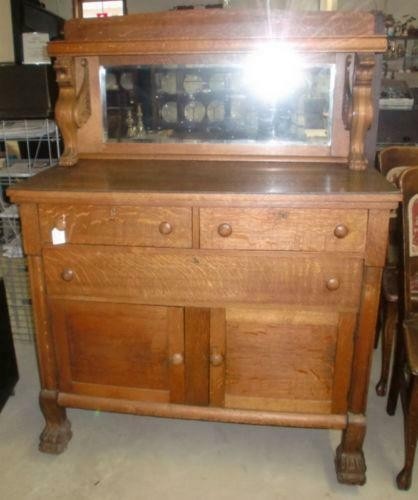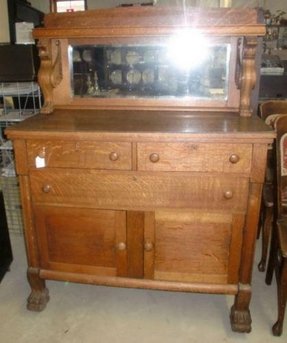 Antique-Oak-Sideboard-Buffet-Beveled-Mirror-Winged-Griffins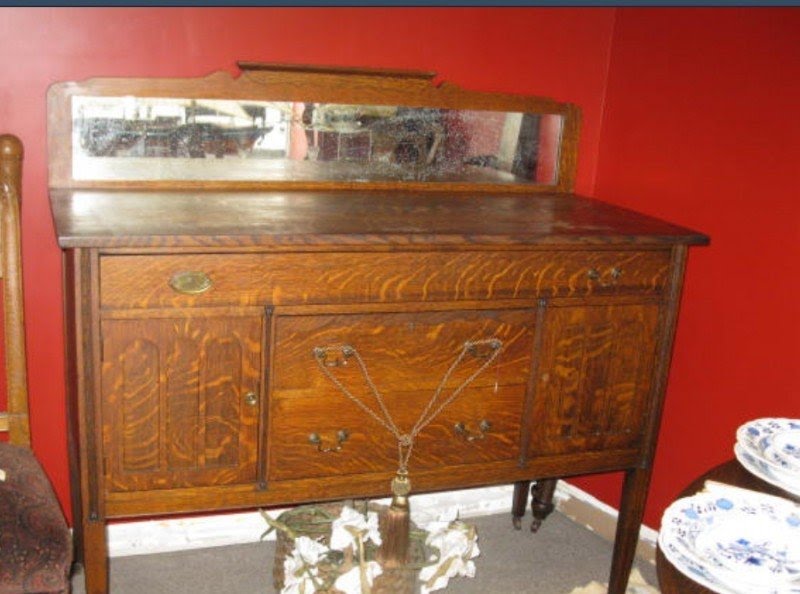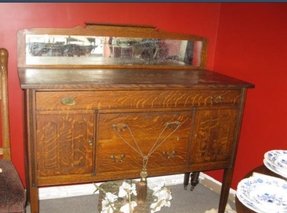 Tiger oak is lumber produced by a particular milling process called quarter sawing. It has characteristic honey shades visible in the example of presented here oak sideboard buffet with floral carvings and mirrored back top.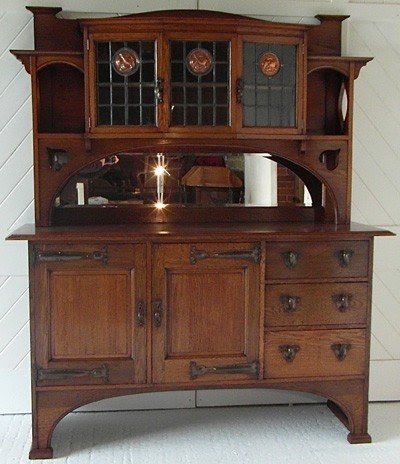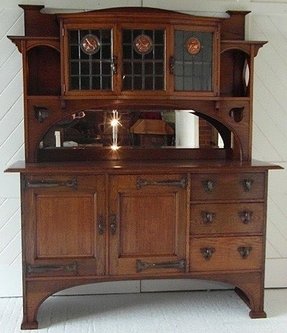 Large Ranch Oak Sideboard Buffet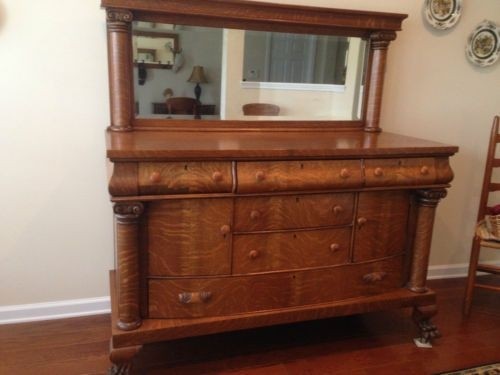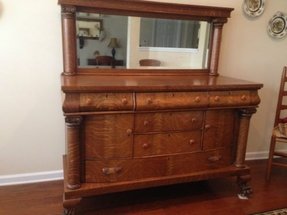 The Beautiful antique design of this stylish oak sideboard buffet makes the dining room, or kitchen is gaining attractive and elegant character. Functional drawers and decorative mirrors are a great companion.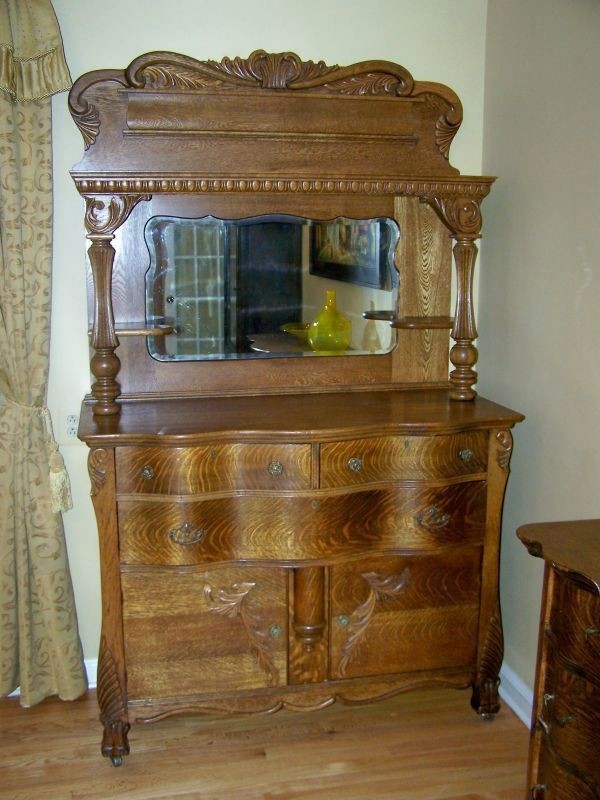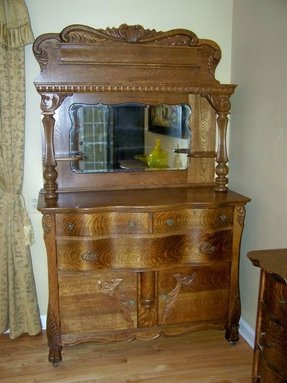 Antique Ornate Quarter Sawn Tiger Oak Sideboard Buffet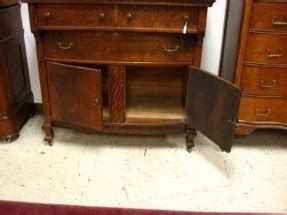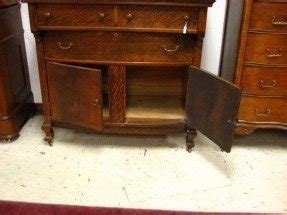 TIGER OAK MIRROR BACK BUFFET SIDEBOARD Original finish. Size: 76'' X ...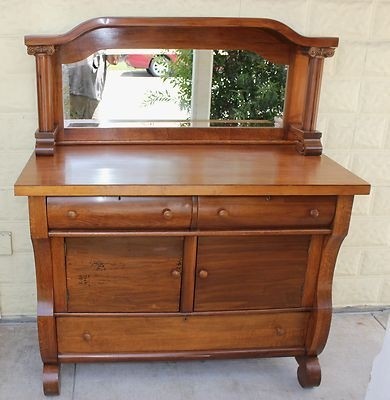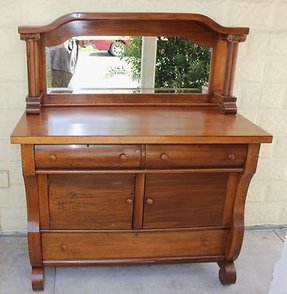 An Antique, classy sideboard buffet in an American style. It is made of oak in a beautful deep brown shade. It features a mirror at the top, three drawers and a two-door shelf. It will suit elegant interiors.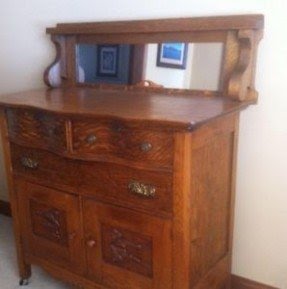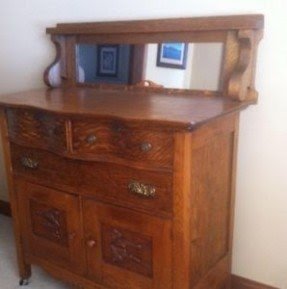 Wonderful Antique Tiger Oak Sideboard Buffet with Mirror | eBay 895.00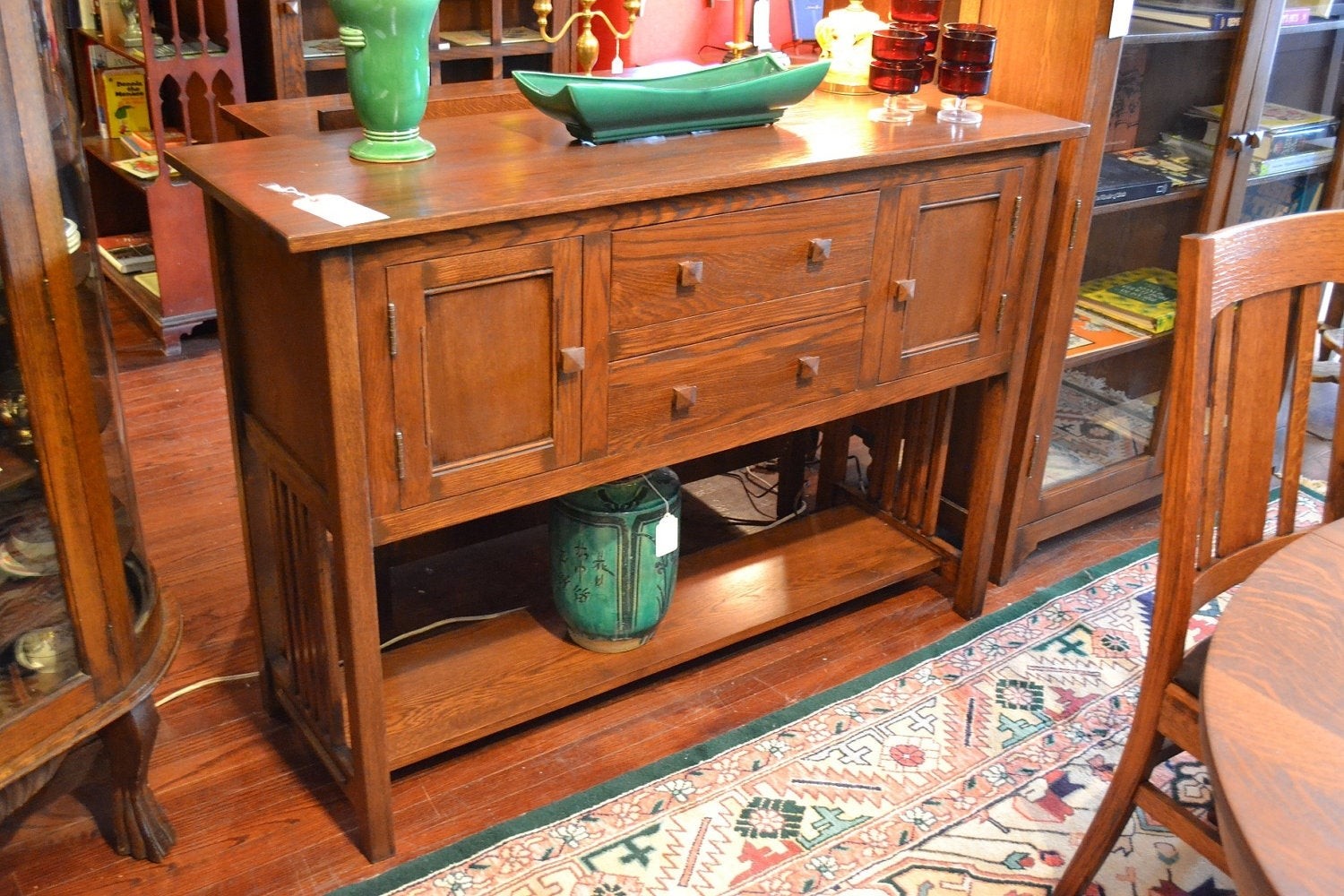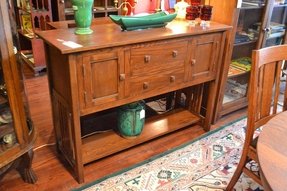 Mission Oak Sideboard / Buffet / Sideboard by OakParkAntiques, $699.00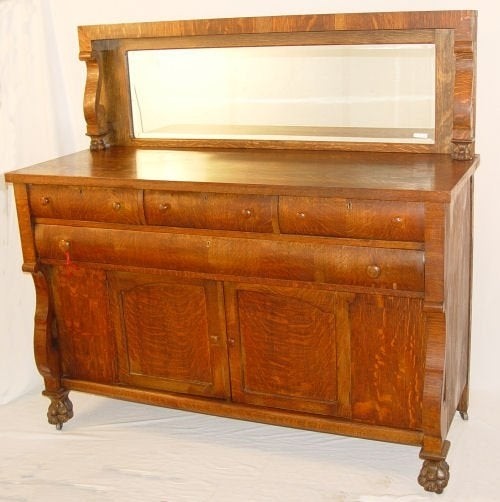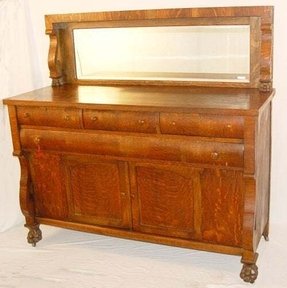 1220: TIGER OAK EMPIRE - VICTORIAN SIDEBOARD BUFFET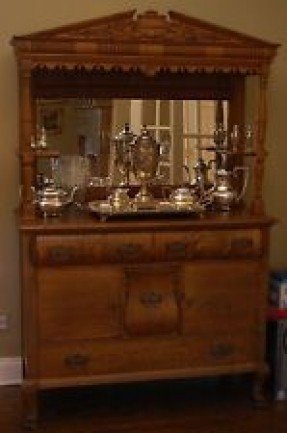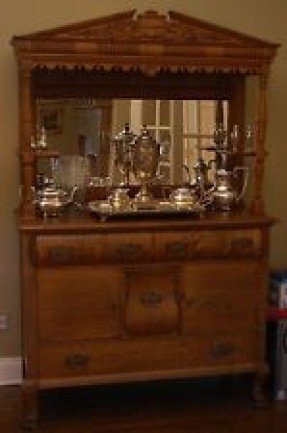 Antique oak sideboard/buffet with mirror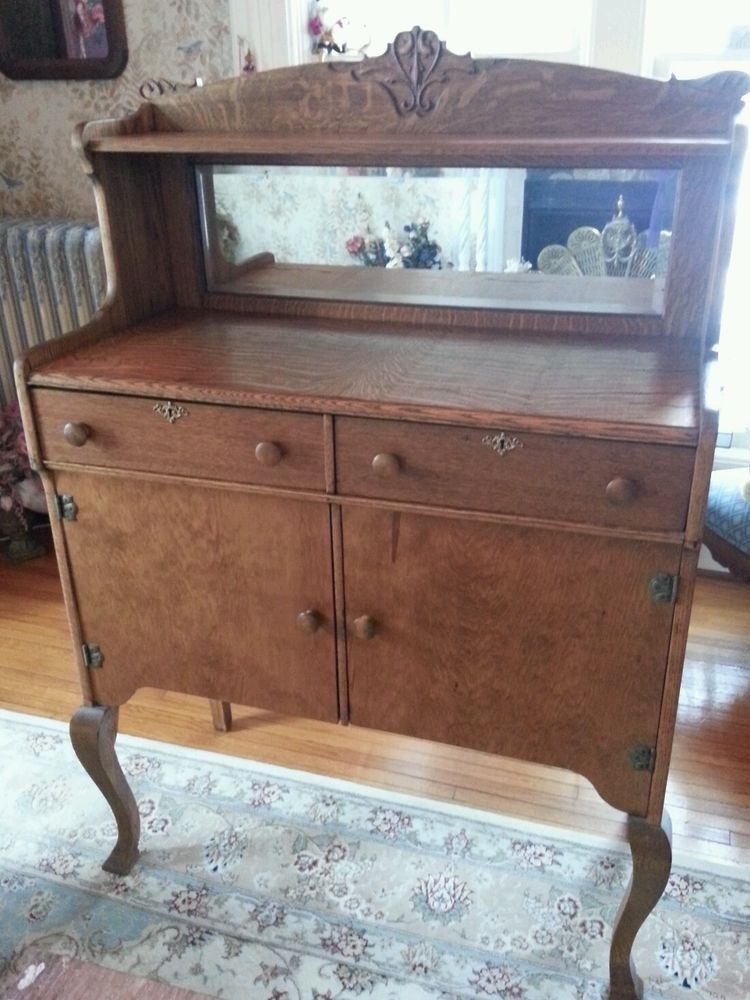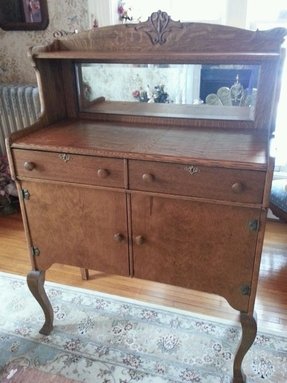 This sideboard buffet is in Antique, Victorian style. It's made of high quality oak wood that will last for long years. It feaures decorative legs and a beveled mirror with a nice ornament at the top. It will suit classy, traditional interiors.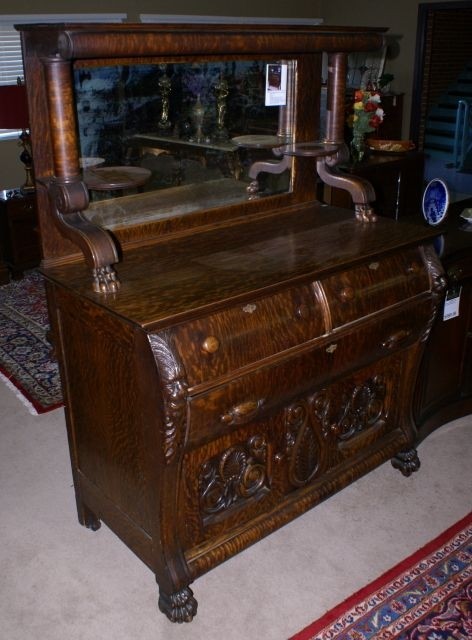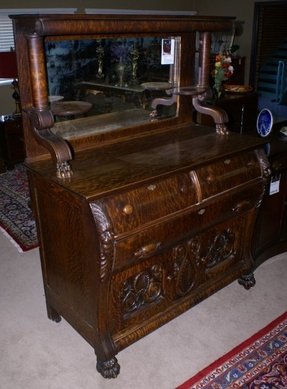 vintage sideboard | Tiger oak antique carved buffet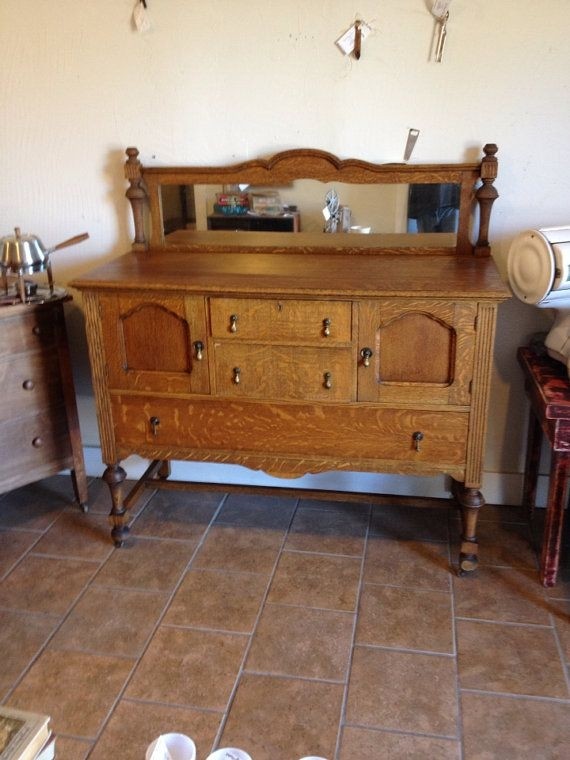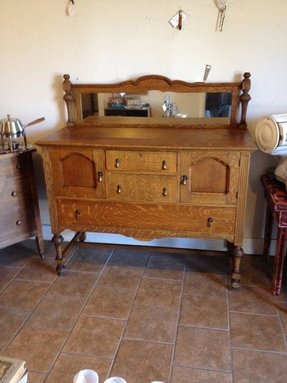 Quarter sawn Oak Sideboard Buffet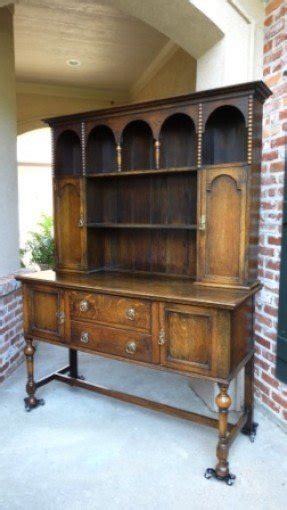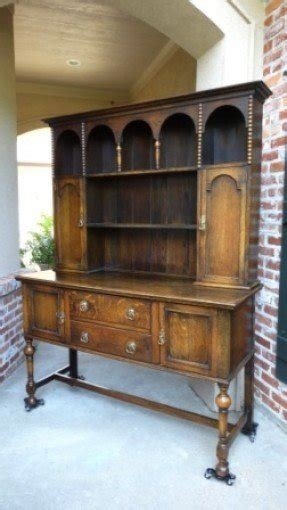 european hutch dresser | ... English Oak Sideboard Buffet Welsh Dresser Hutch Jacobean Tiger Oak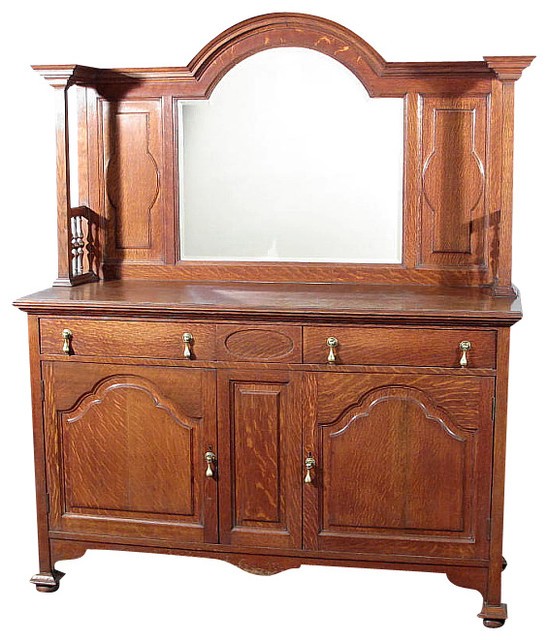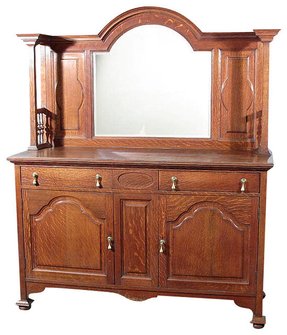 Antique Oak Victorian Buffet Sideboard Server traditional-buffets-and ...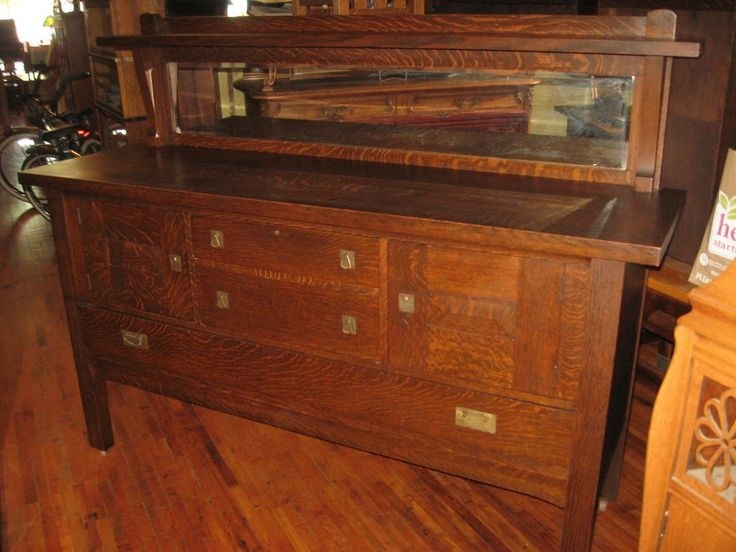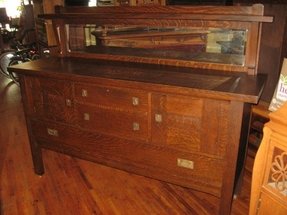 72" Mission Oak Sideboard Buffet Arts & Crafts w/Mirror Michigan Chair Company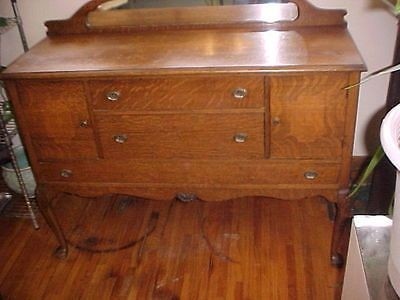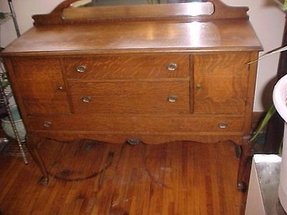 1910 Buffet Antique | BEAUTIFUL oak antique sideboard/buffet 1910?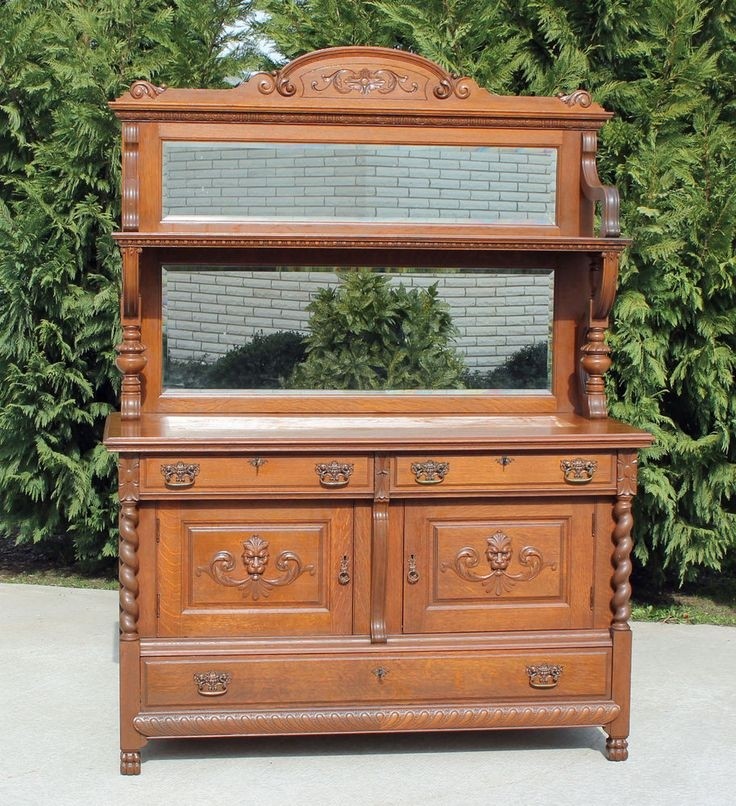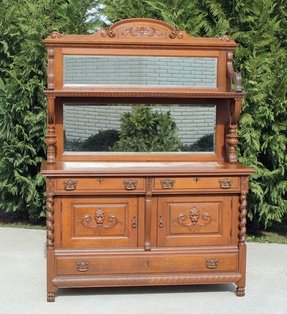 c1895 Large Victorian Tiger Oak Sideboard Buffet North Wind Rope Twist Paw Feet #Victorian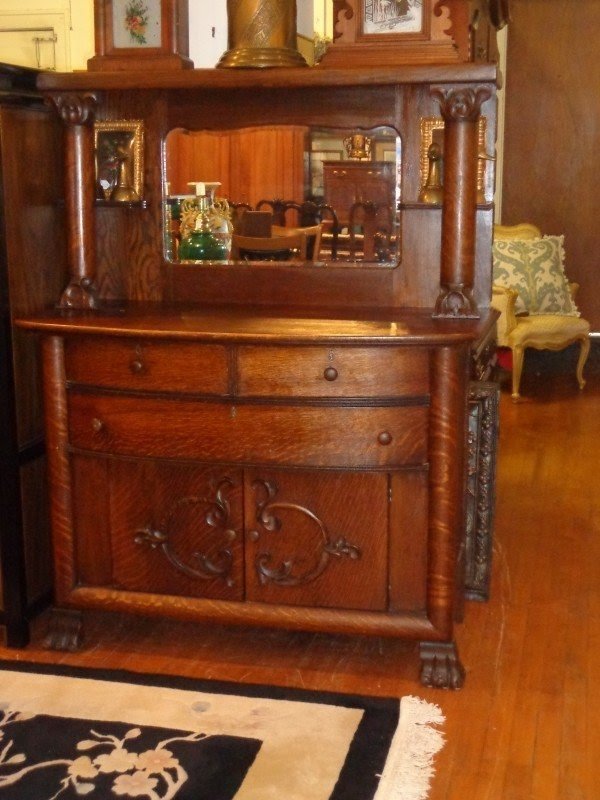 Shop Consignment About Contact (513) 631-8886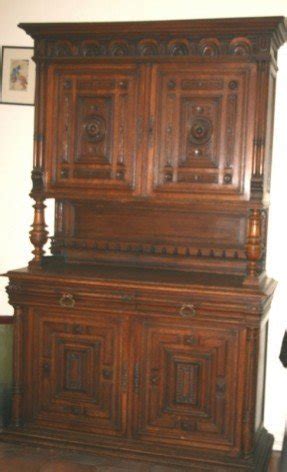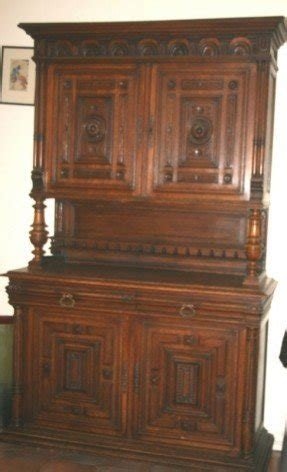 French Henry II Oak Sideboard/ Buffet*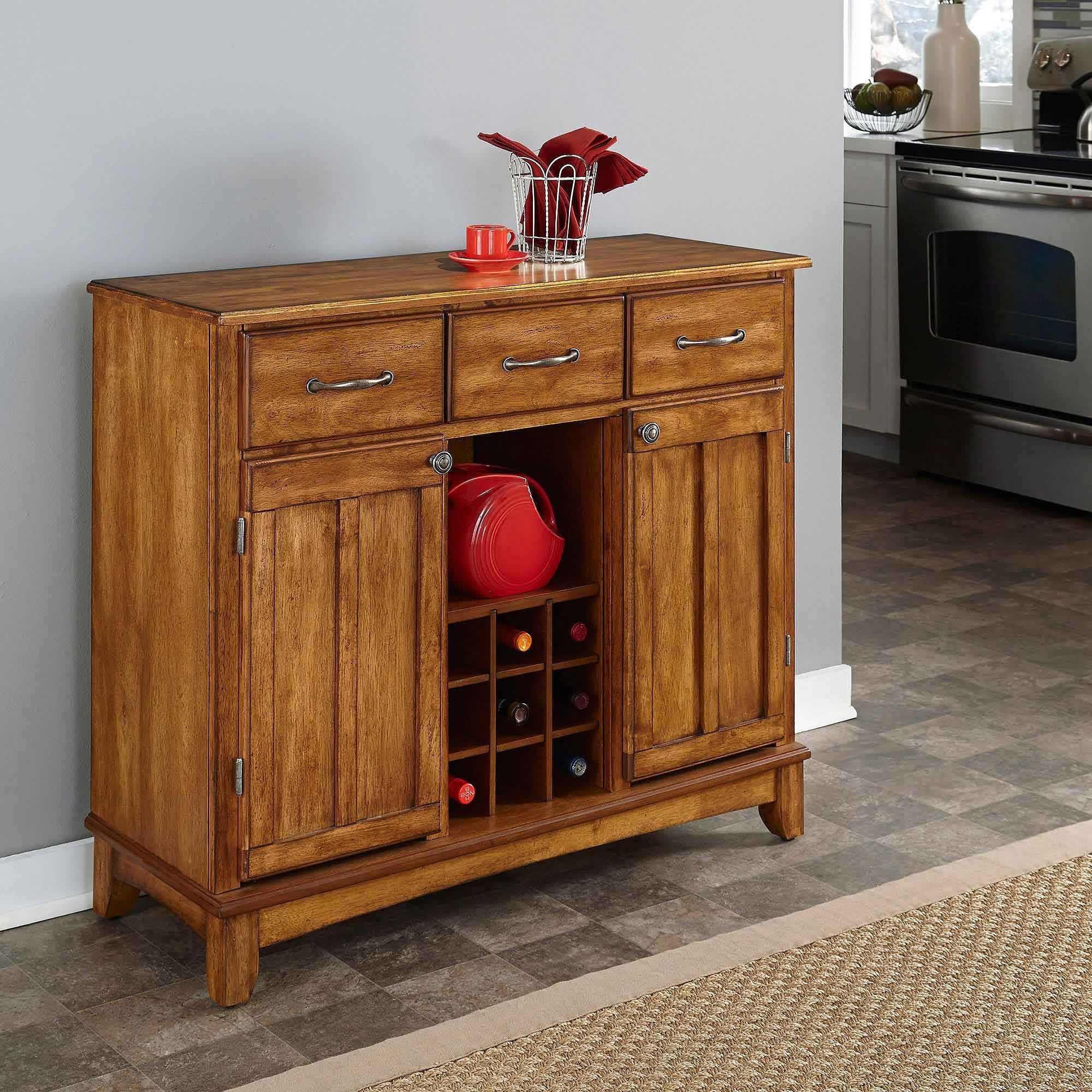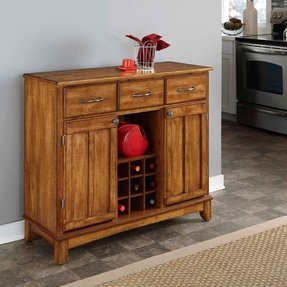 This buffet consist practical work space, storage space and stylish look. It features three drawers, two lockers and a wine shelf and is fully made of oak wood in natural finish. All handles are made of metal.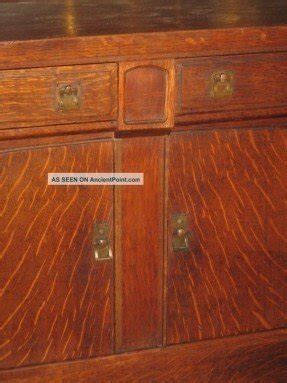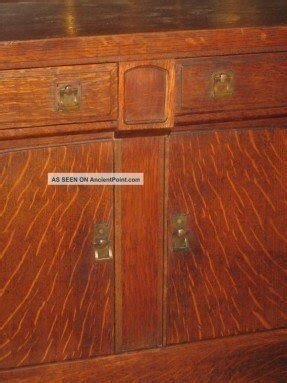 Mission Oak China Buffet Come - Packt Sideboard Mirror 1900-1950 photo ...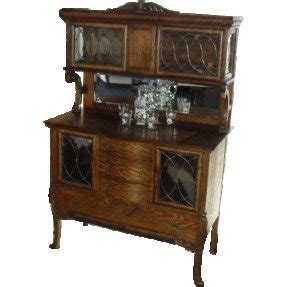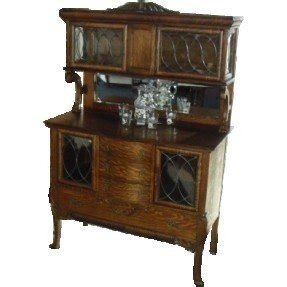 Beautiful antique oak sideboard buffet with leaded glass will make your room style classy and vintage. Made from solid wood with spacious cupboards and drawers will be the aesthetically place to storage.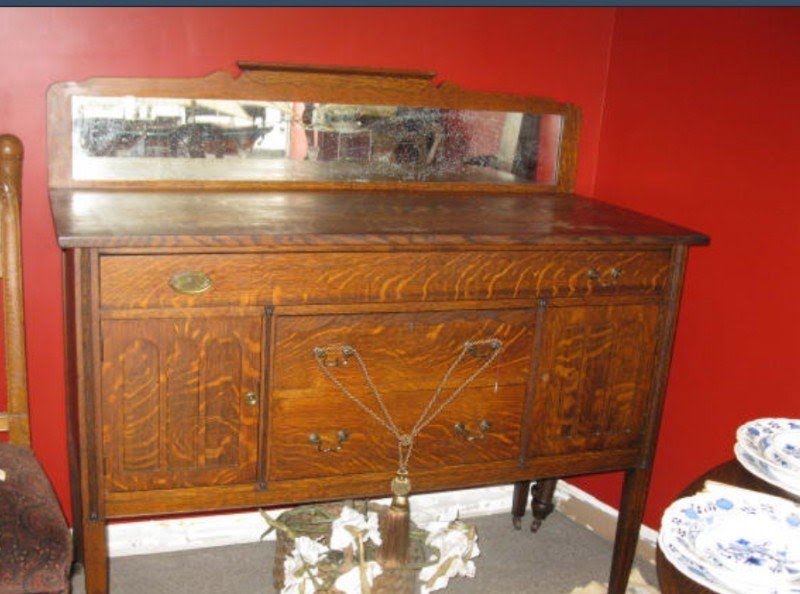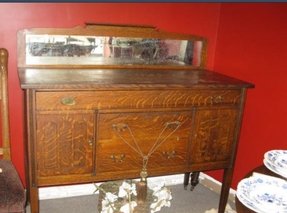 Details about Vintage French Oak Buffet Sideboard Server ~ Carved ...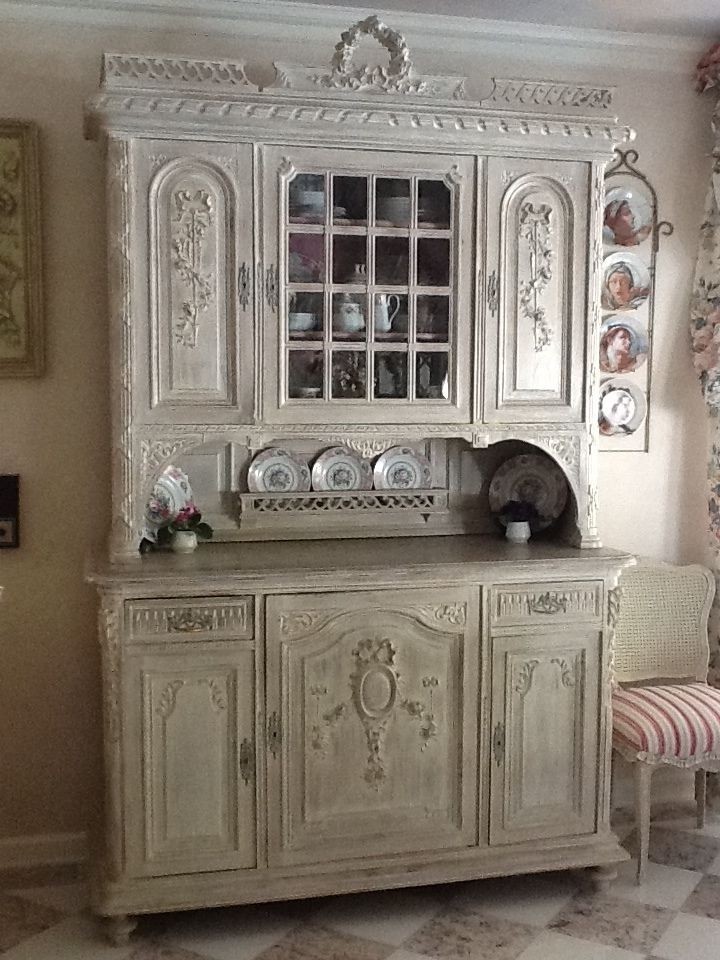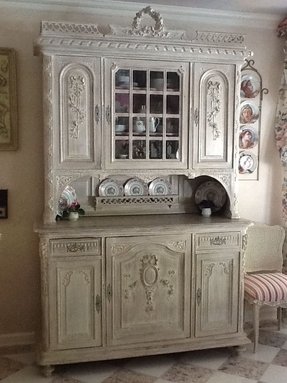 Antique Louis XV French Provencial Buffet Sideboard Cabinet in Oak #FrenchProvencial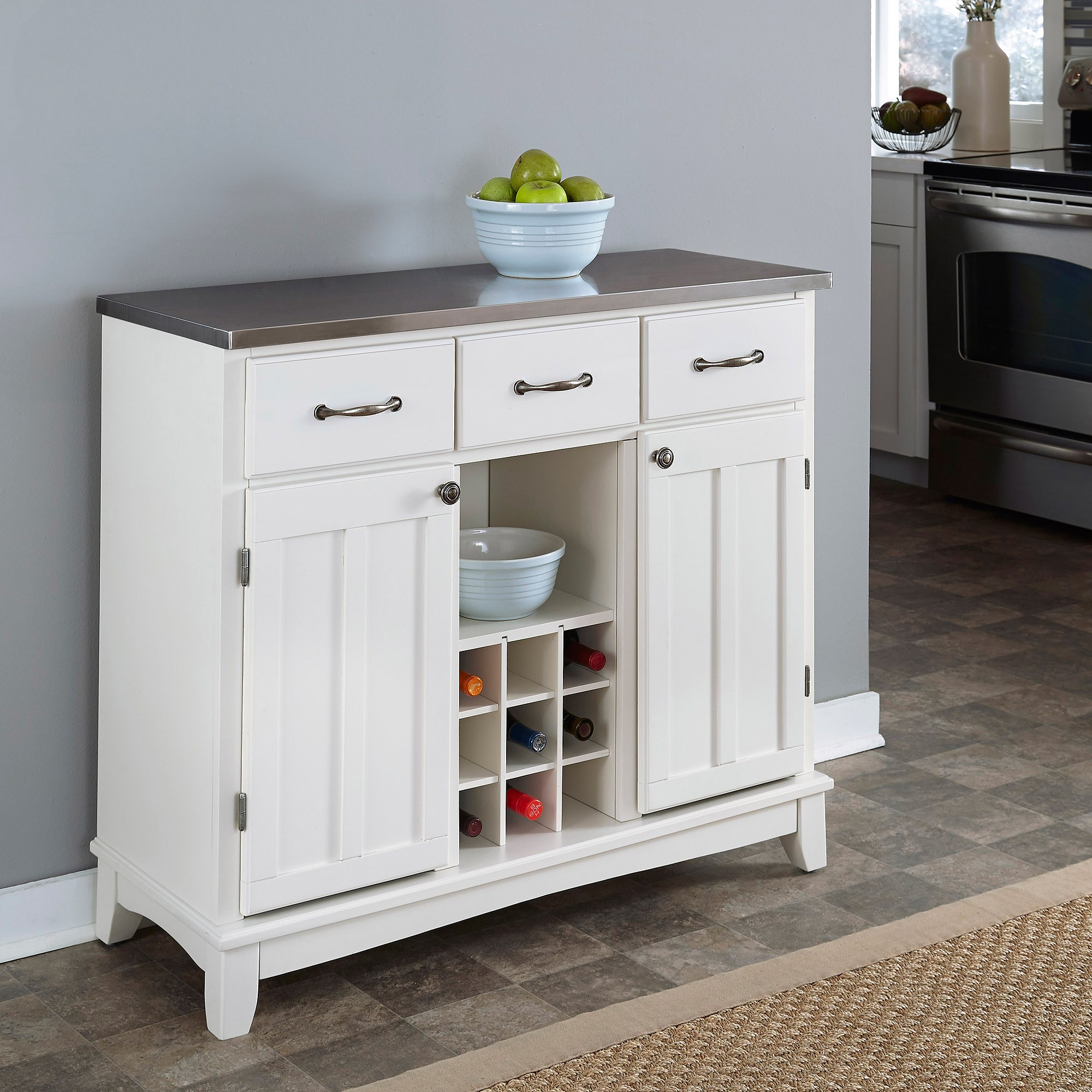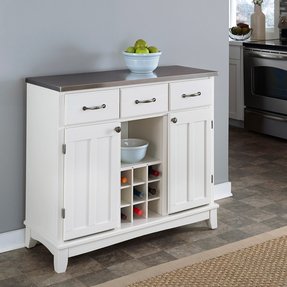 Rectangular hutch with a solid, stainless steel top. The frame is made of wood in white color and it includes two compartments, three storage drawers, one open shelf and a wine rack that provides space for nine bottles.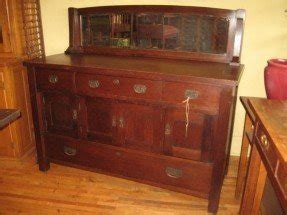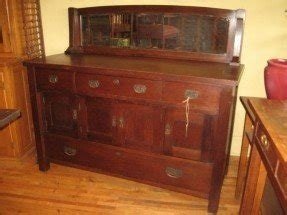 60" Mission Oak Sideboard Buffet Arts & Crafts w/Mirror Grand Rapids Wolverine? #MissionArtsCrafts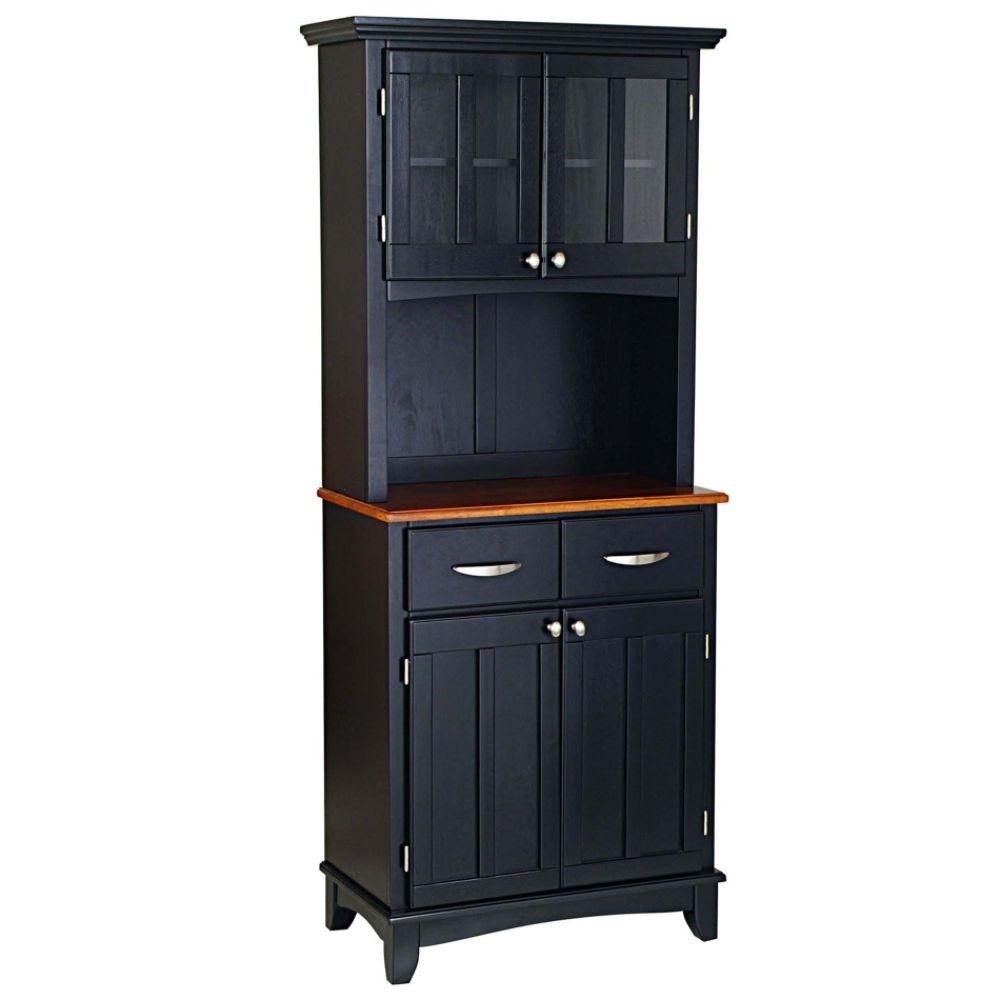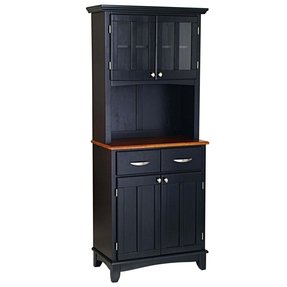 A large server with wood top made of hardwood with an elegant black finish. It has a natural wood top, three utility drawers, two framed cabinets with an adjustable shelf, two framed plexiglass doors with brushed steel hardware, and removable center wine storage.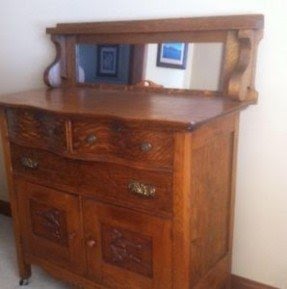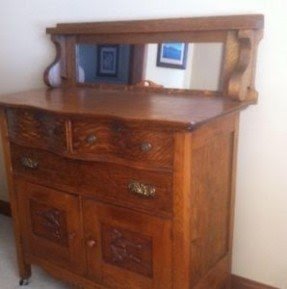 ... Showroom > Uncategorized > French Curved Front Oak Buffet / Sideboard