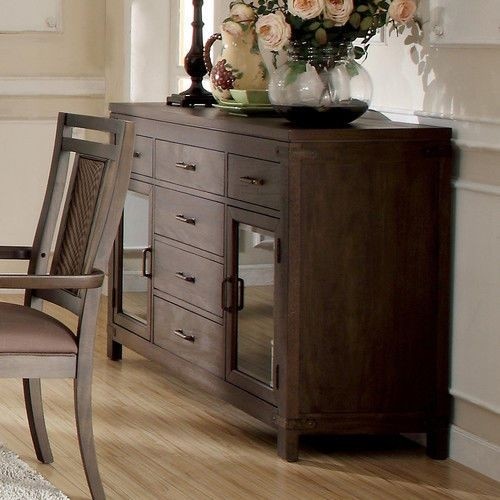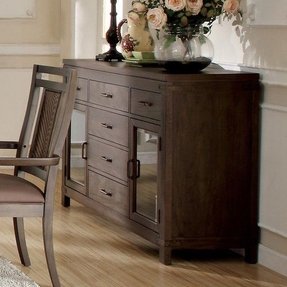 Promenade Buffet
Elegant buffet featuring classic design and classic brown finish. Additionally, the buffet provides many drawers and two enclosed spaces which gives ample storage space. It's a great addition to a hall or living room.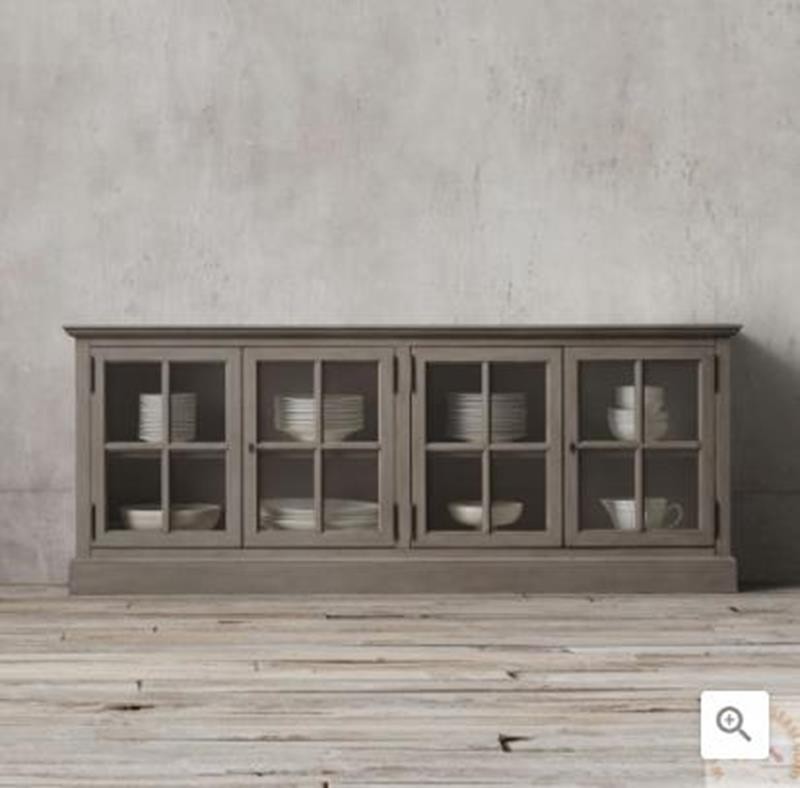 This beautifully made buffet table with various glass door cabinets is a perfect artistry and beautiful design. The gray finish of the wooden piece of furniture is stylish and beautifully presented in every interior design.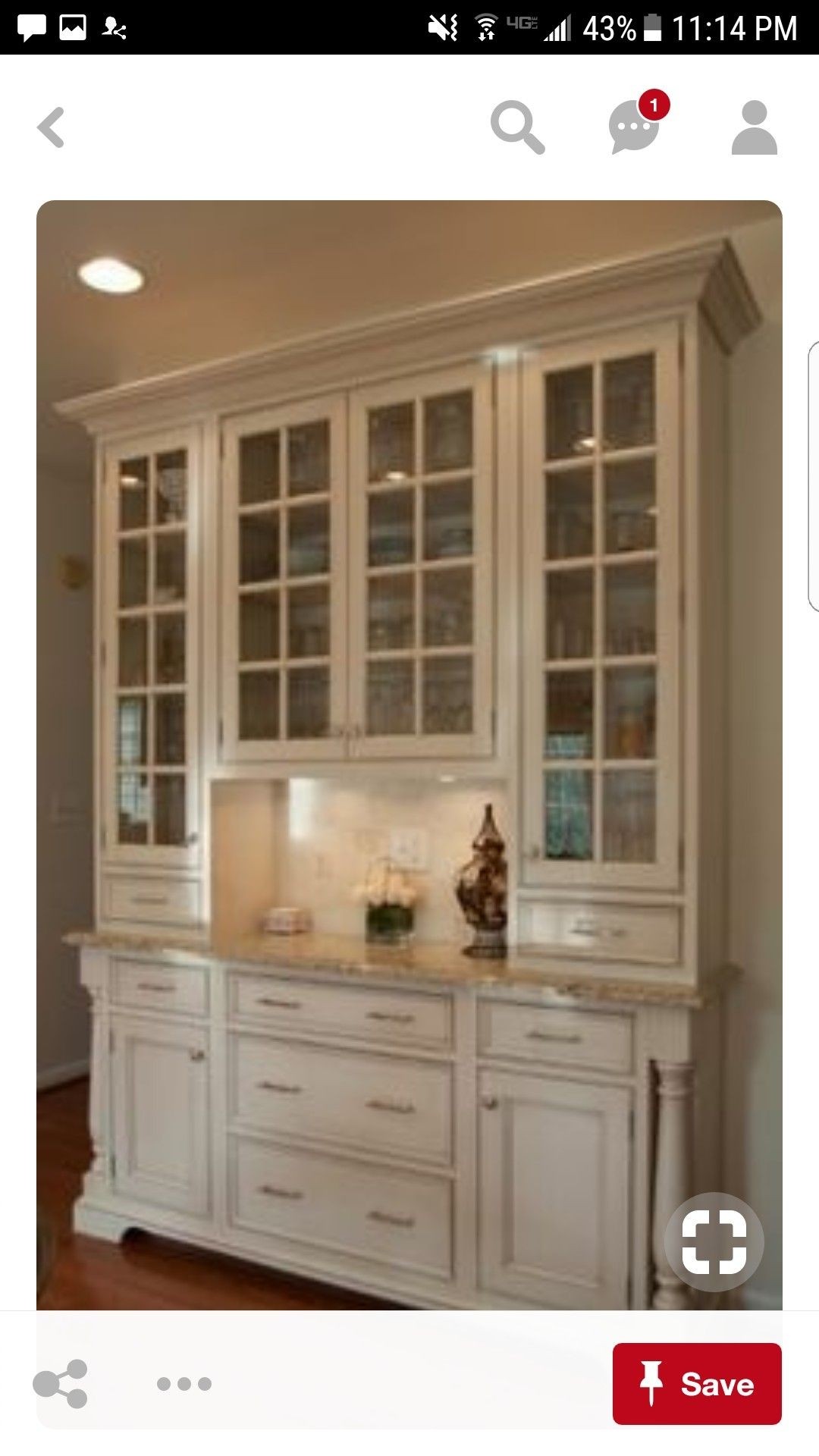 A classic addition for living rooms, dining rooms and kitchens. The buffet is very beautiful, featuring 7 storage drawers, 2 one-door cabinets with turned posts, 2 one-door cabinets with glass panels, 1 two-door cabinet with glass panels, a granite top, a built-in lighting system and many shelves.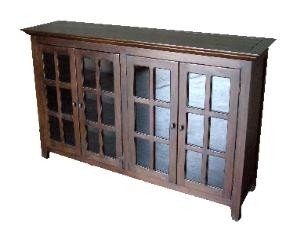 A charming, elegant proposition for all traditional or classic interiors. Finished with glass fronts, which conceal 3 tiers of shelves, it creates a considerable storage space.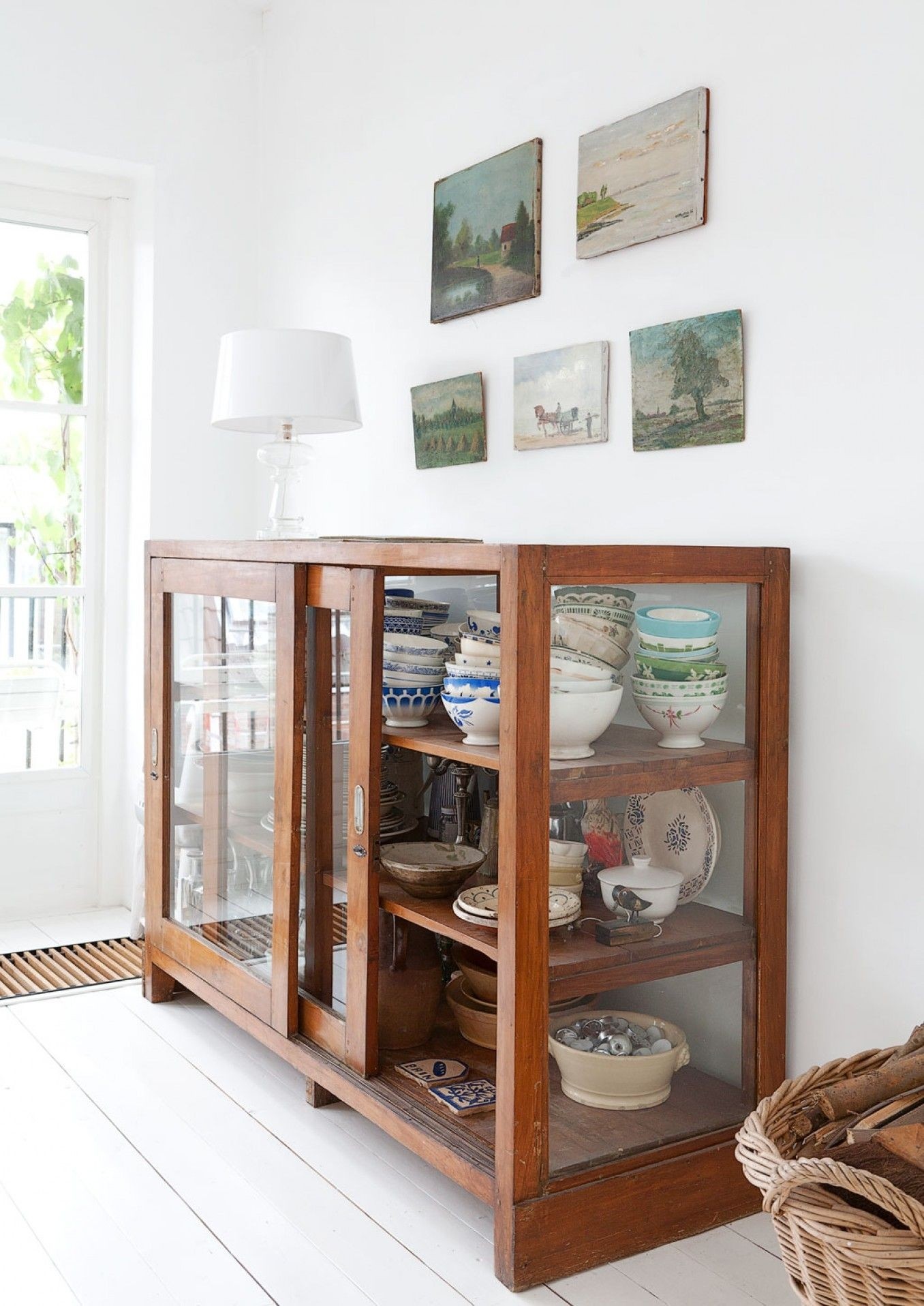 A vintage piece of fine furniture for contemporary living rooms. The sideboard is constructed of durable wood and clear glass, along with 2 sliding glass panel doors, glass sides and 2 shelves.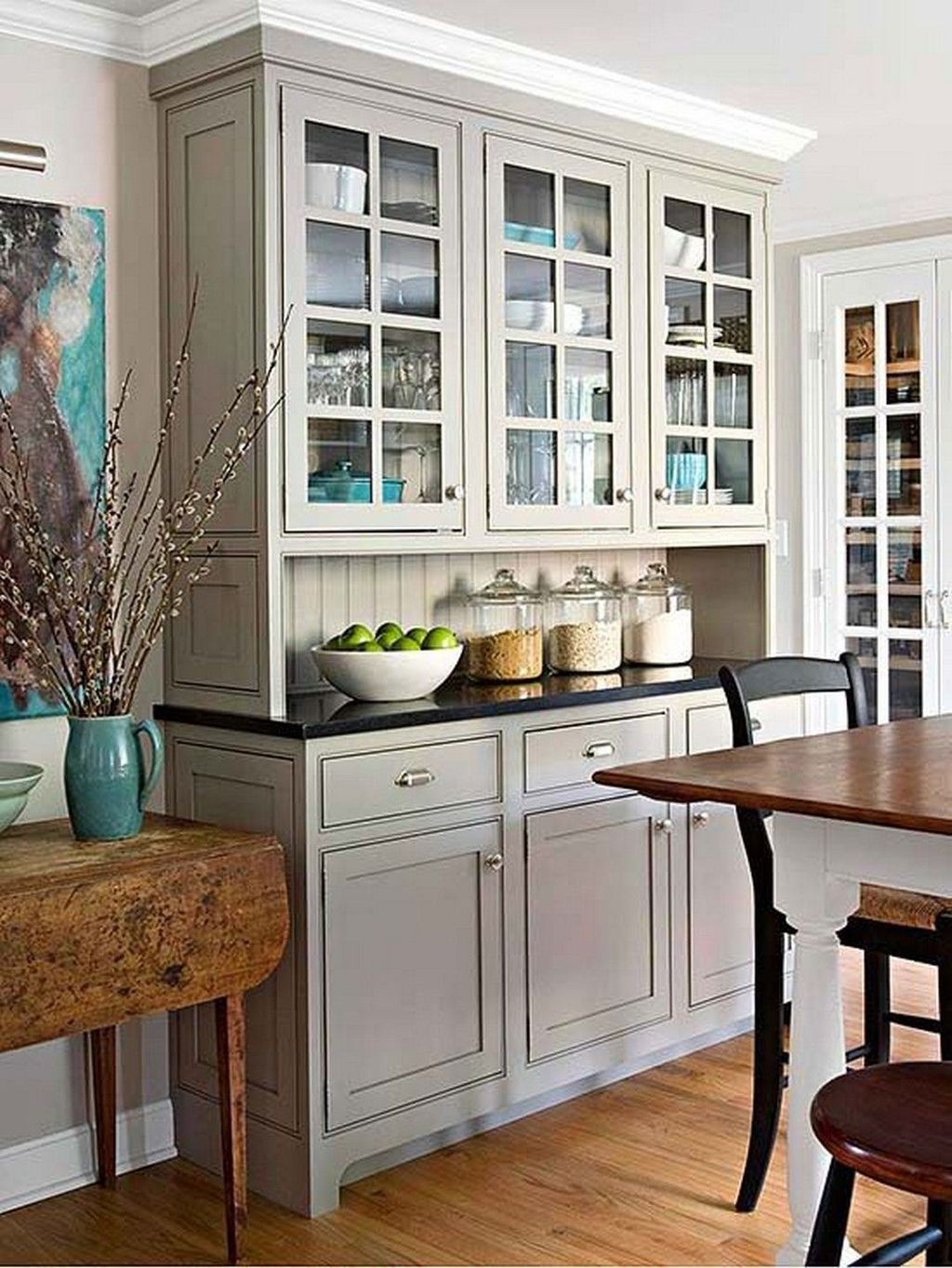 A traditional unit for small kitchens. It's finished in off-white but a dark countertop. It has a crown top and a recessed base. A lower part has 3 door cabinets and 3 drawers, a hutch - 3 glass door cabinets with glass shelves. Pulls are of metal.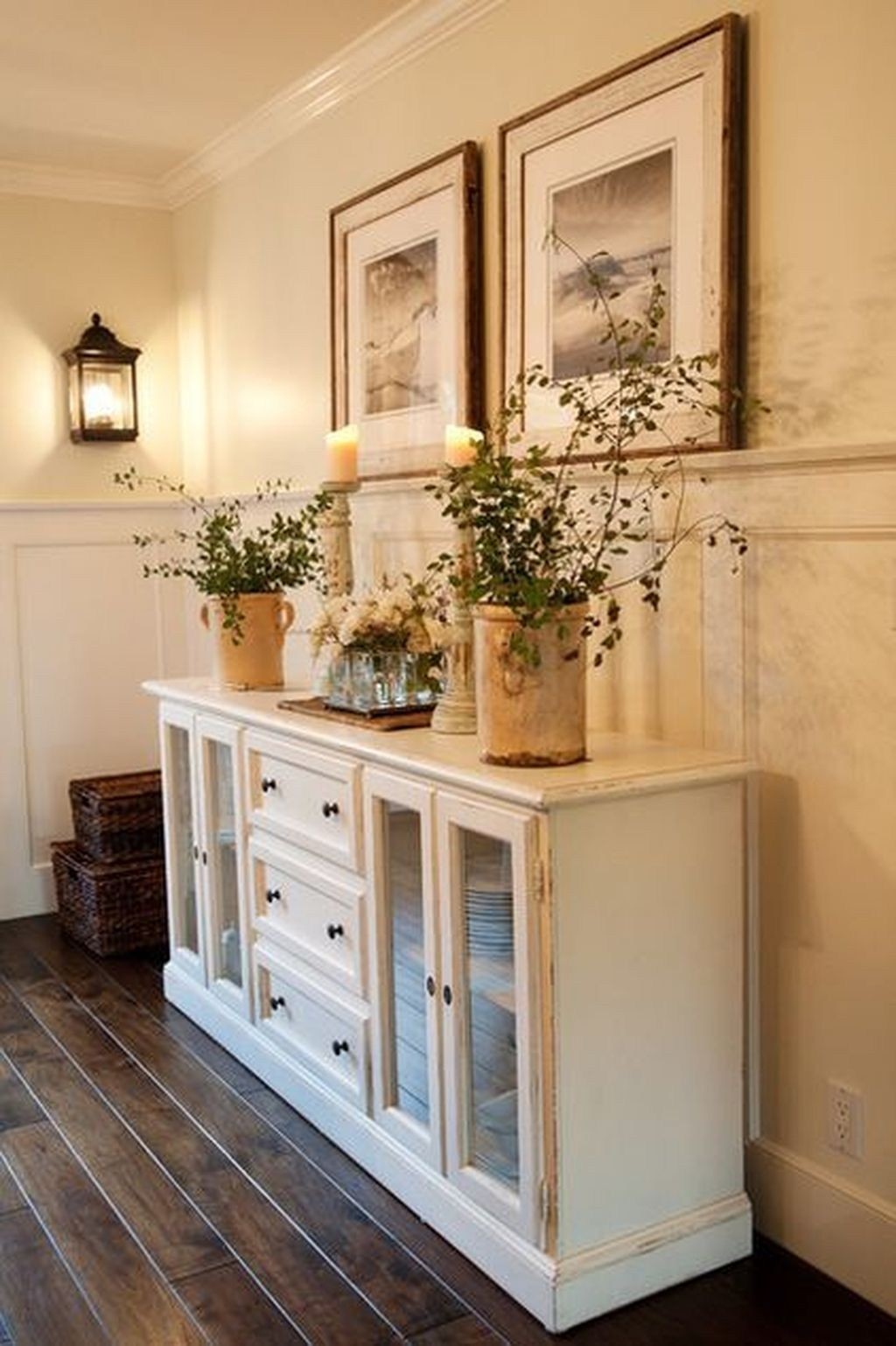 A laid-back family home in Southern California seamlessly blends coastal style with traditional sensibilities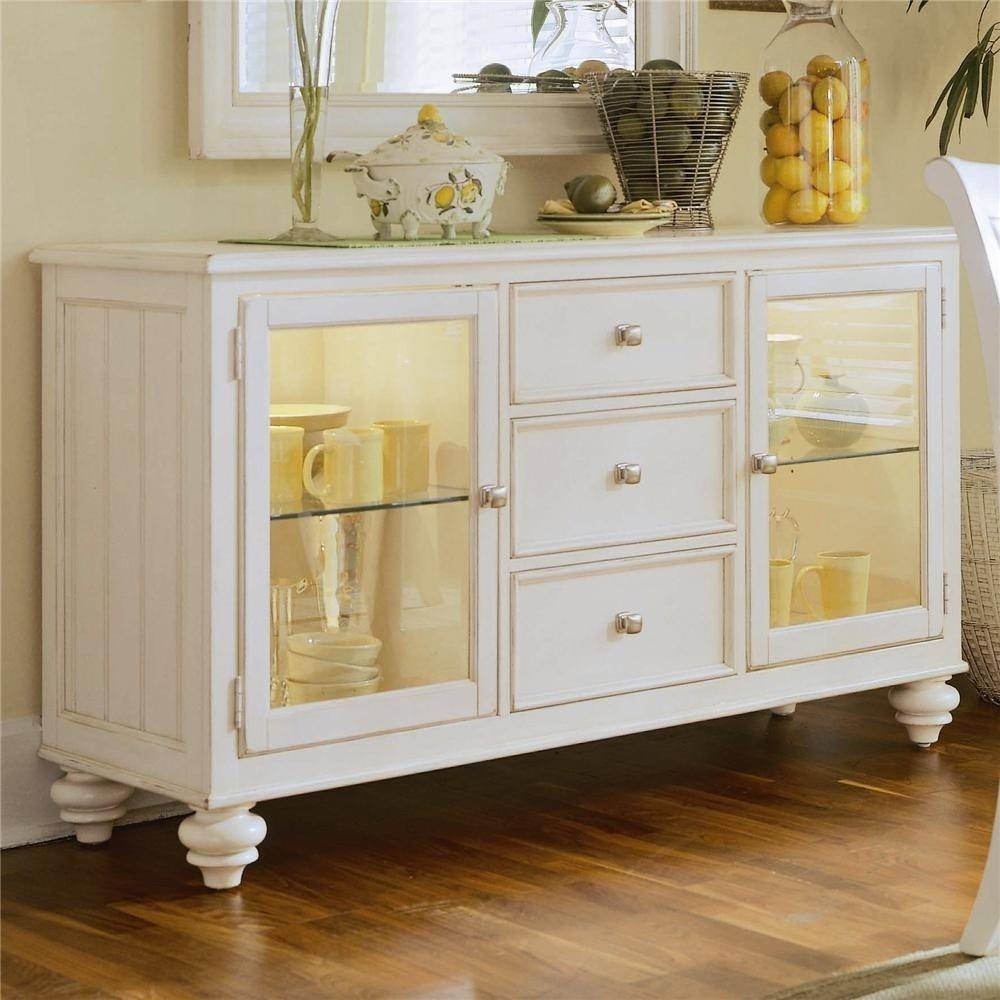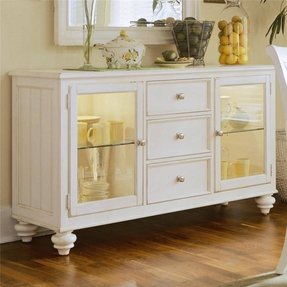 Finished in antique white, this China buffet credenza features 2 glass doors with 1 adjustable glass shelf and 3 middle drawers. The distressed antique Camden white finish will match perfectly shabby chic or cottage decors. Measures 34" H x 60" W x 19" D.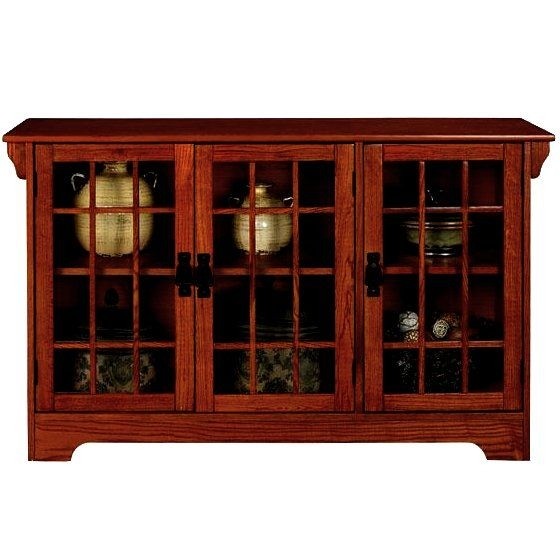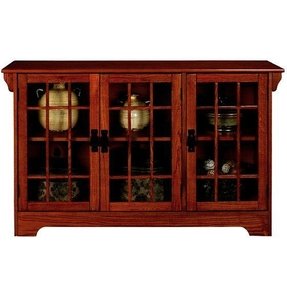 An elegant traditional sideboard of brown-finished wooden materials. It has low angular legs and a moulding top with small wings under. Three cabinets (with 1 shelf each) have glazed doors with lattice overlay and vertical black metal handles.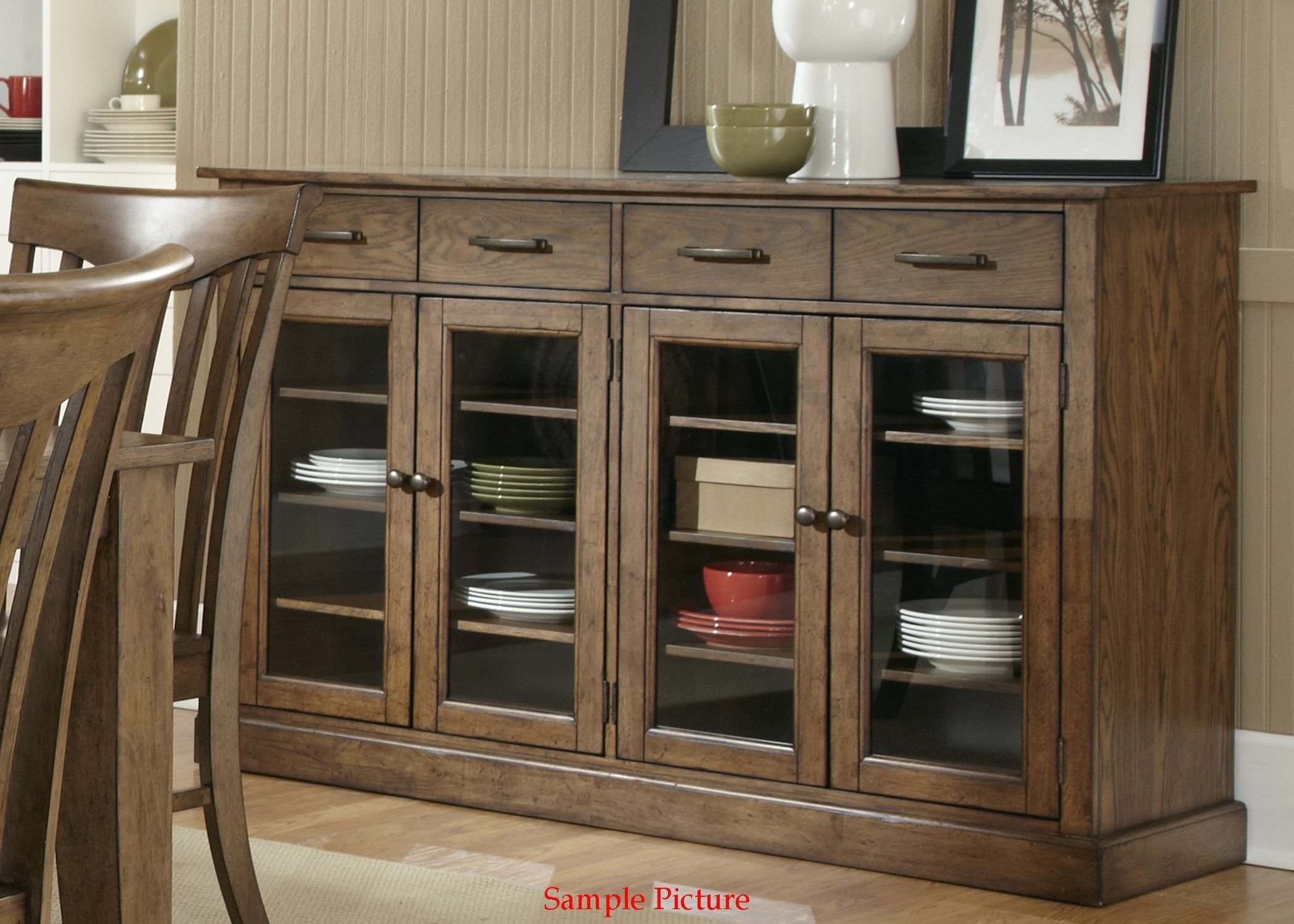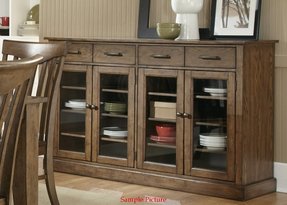 Server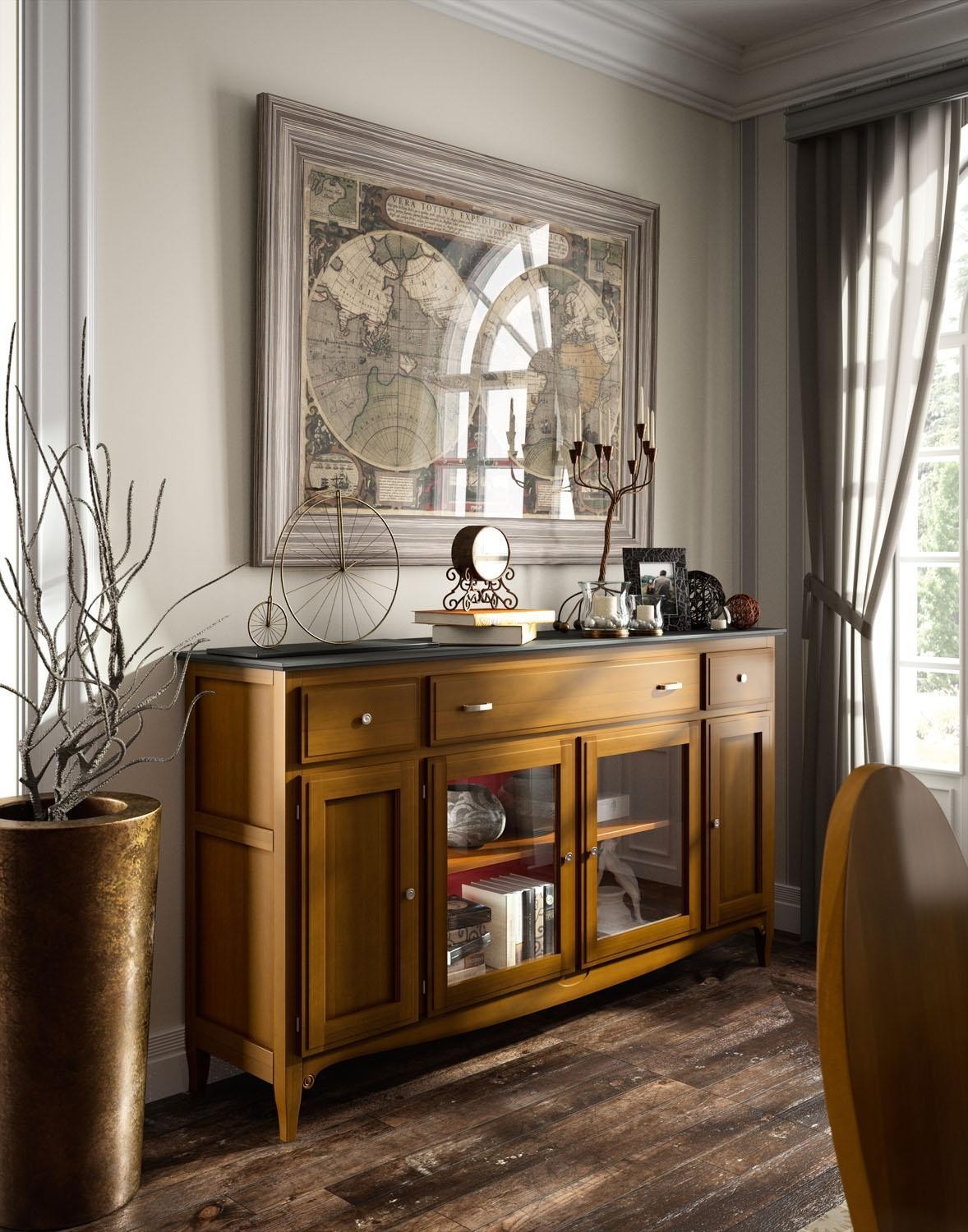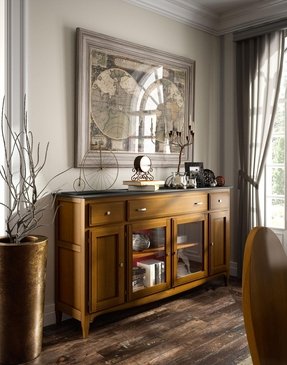 Would you just look at this wonderful, very classical setup for a living room corner, with a long side table/cabinet with a plenty of antique, old-fashioned decorations. The old map above the table is a great touch!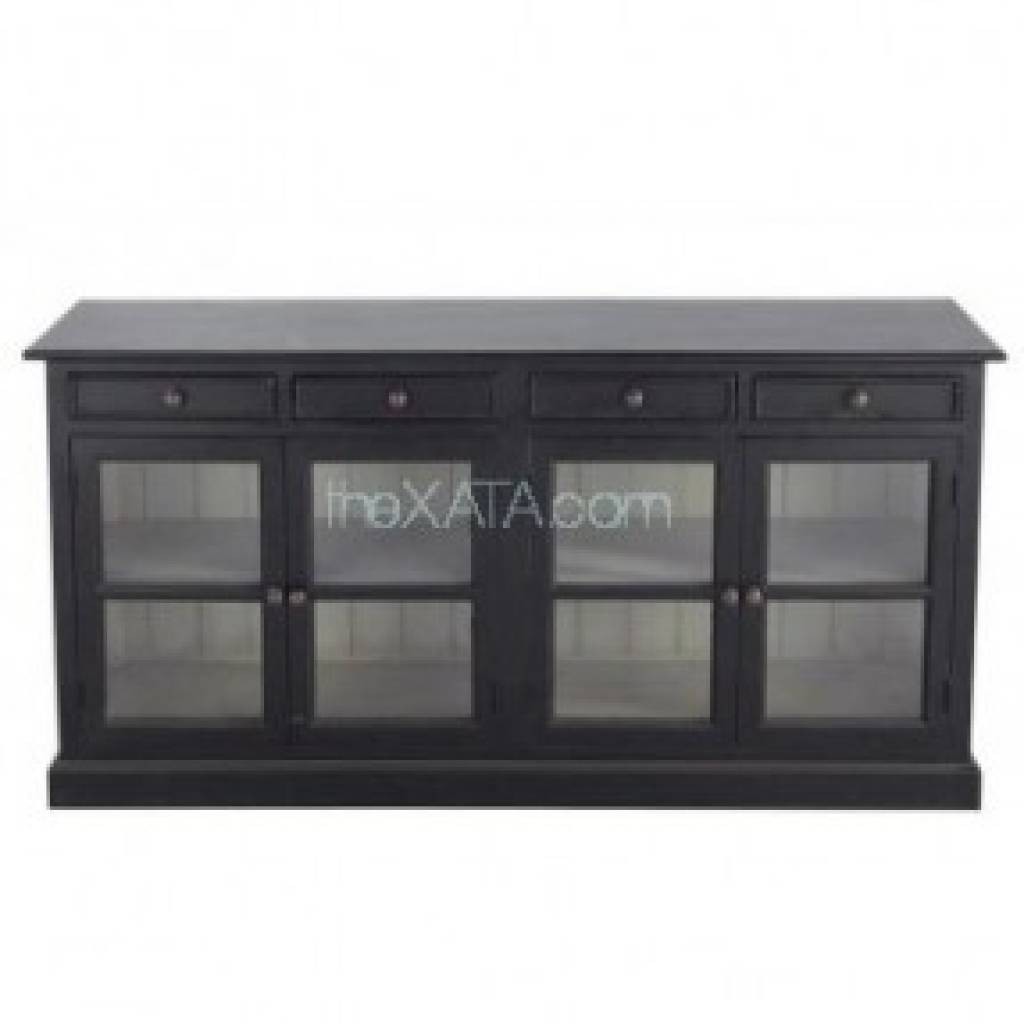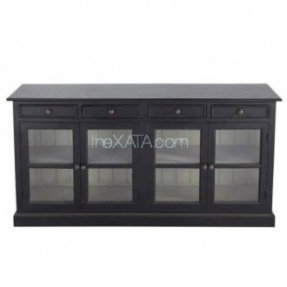 An attractive traditional vintage buffet made of solid wood finished in black. It has a rectangular moulding top and a jutting out full base, 4 drawers, 2 shelved cabinets. Drawers and doors (glazed with milk glass) have metal mushroom pulls.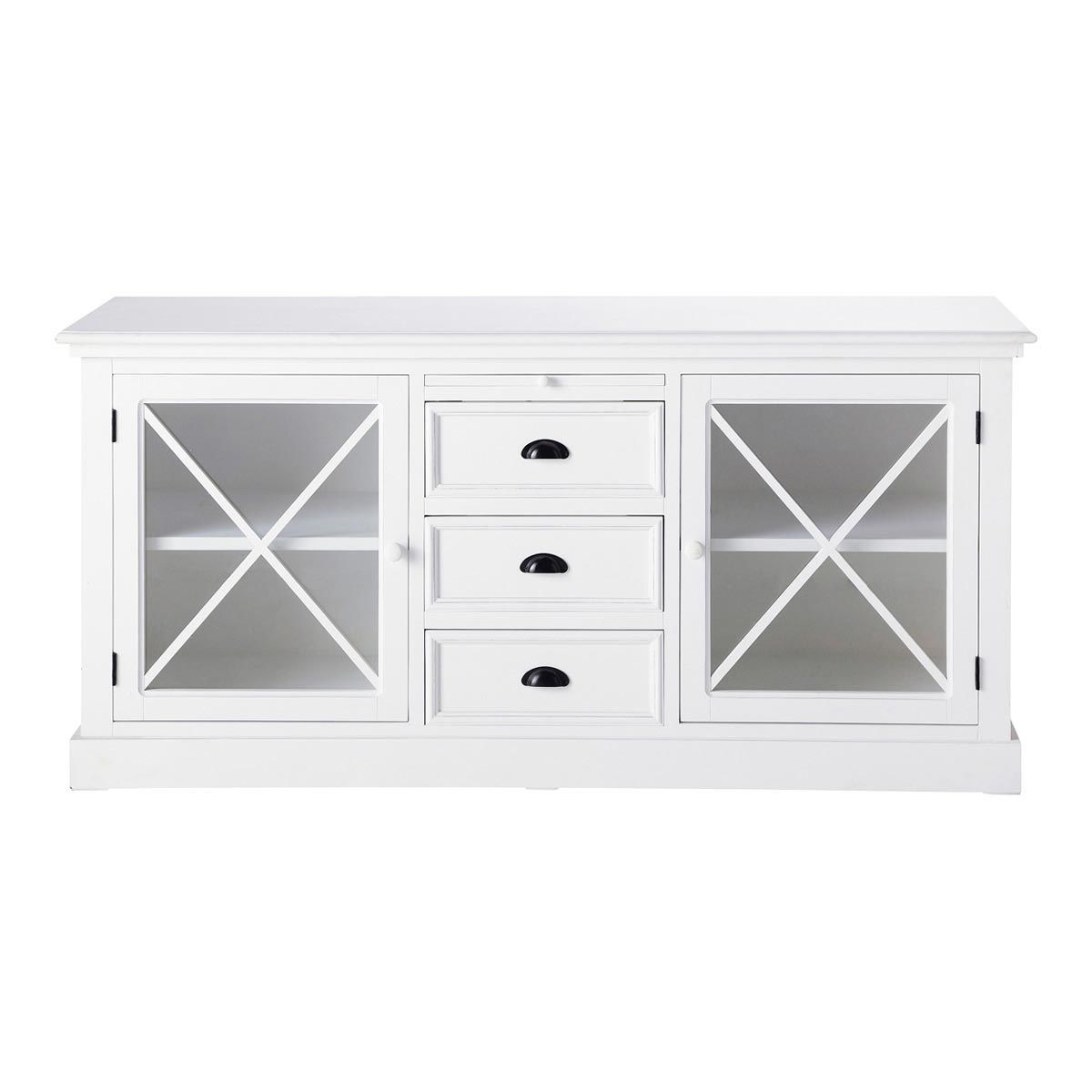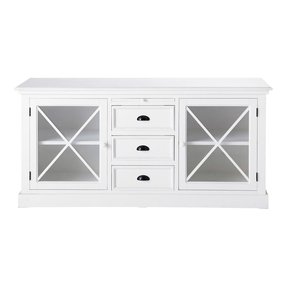 Traditional character in a modern edition. This white buffet with 2 glass doors and 3 central drawers with pulls constitutes a shabby chic masterpiece, fitting perfectly well into any cottage decor.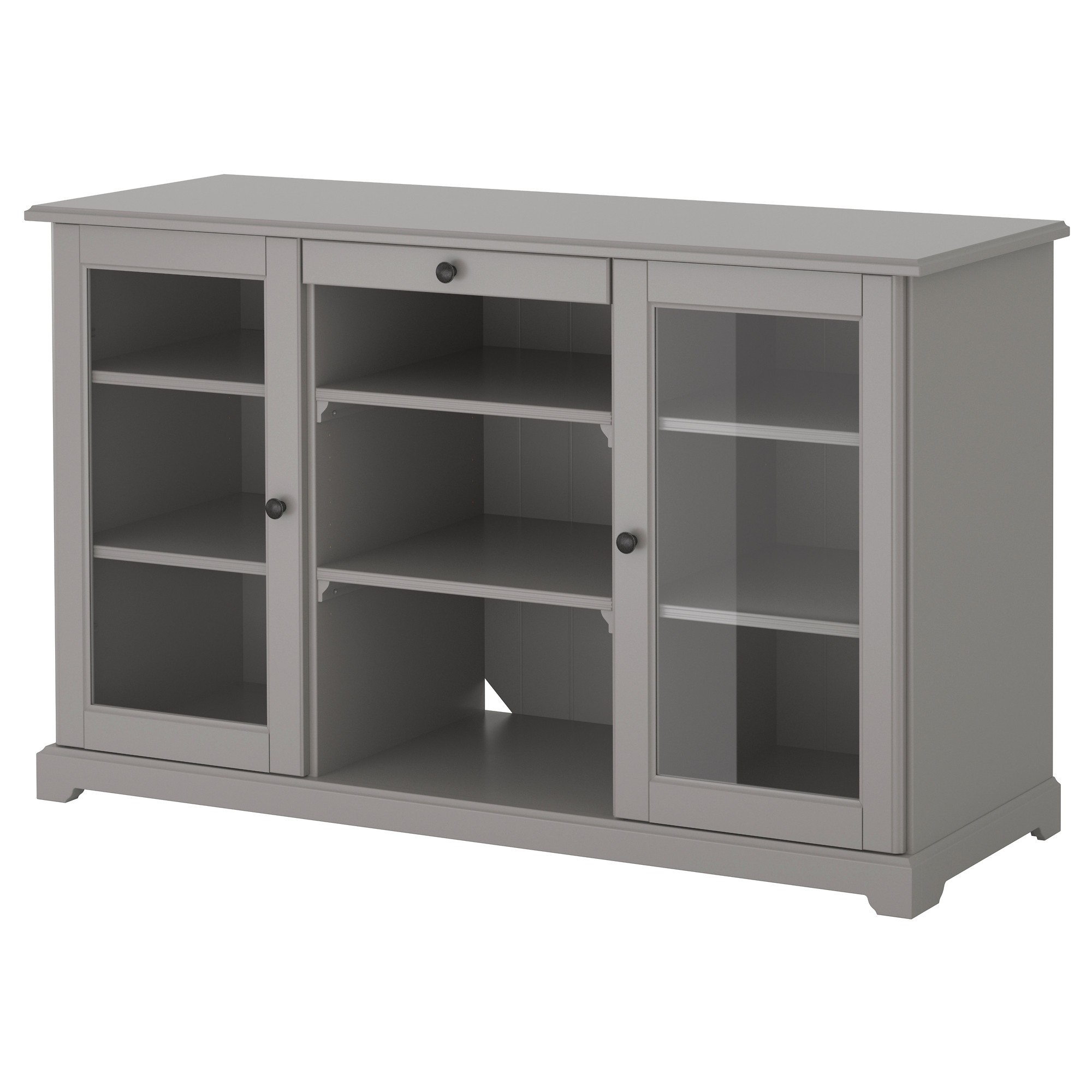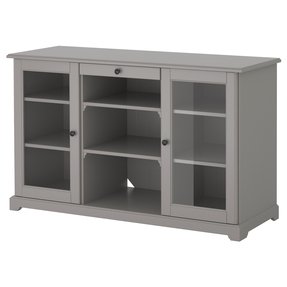 This classic gray sideboard cabinet is a perfect combination of storage space and beautiful style. Large glazed cabinets, shelves, and large table top are neatly practical. Subtle details create a beautiful whole.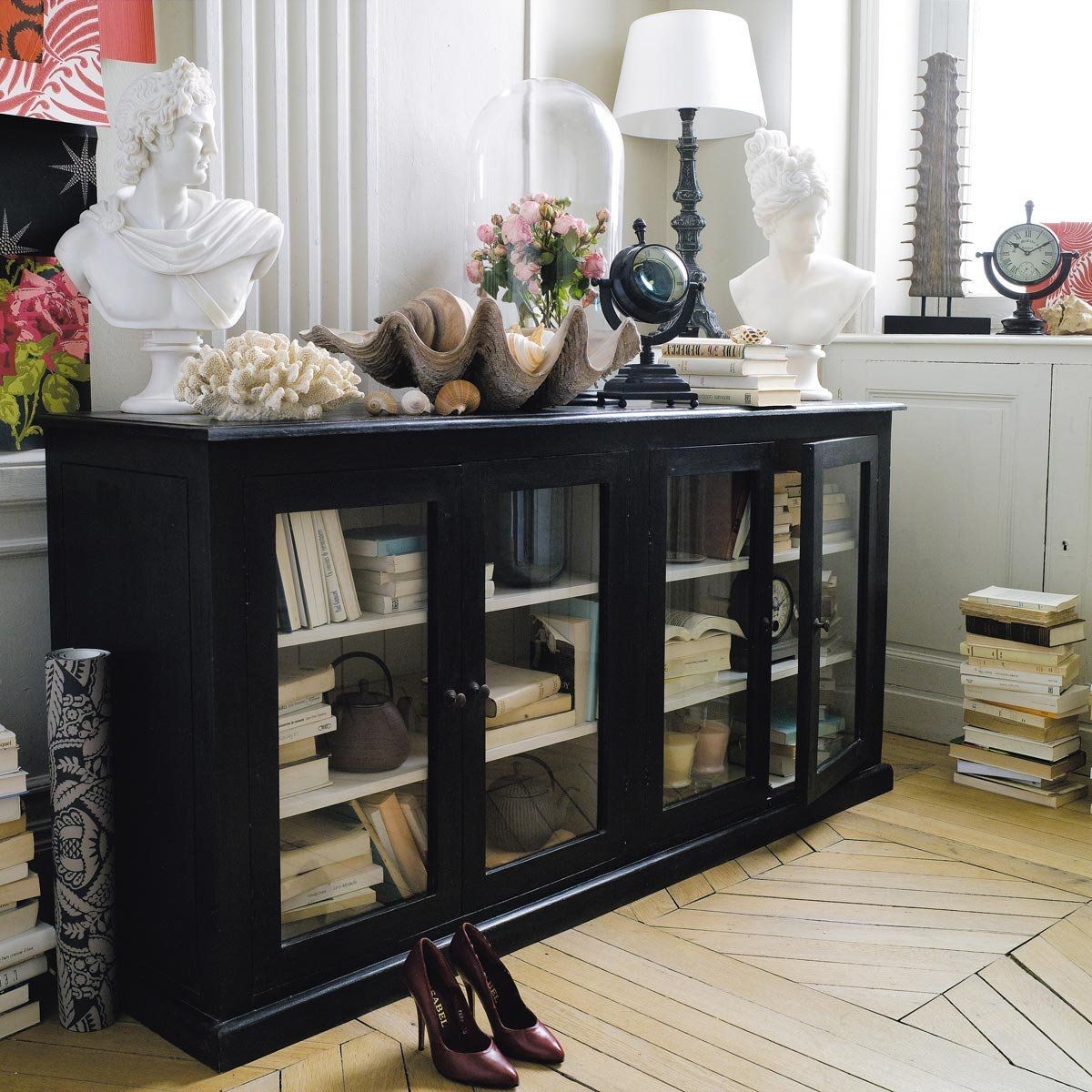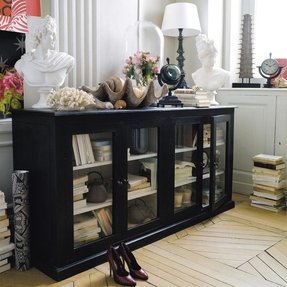 Black Buffet with Glass ... - Descartes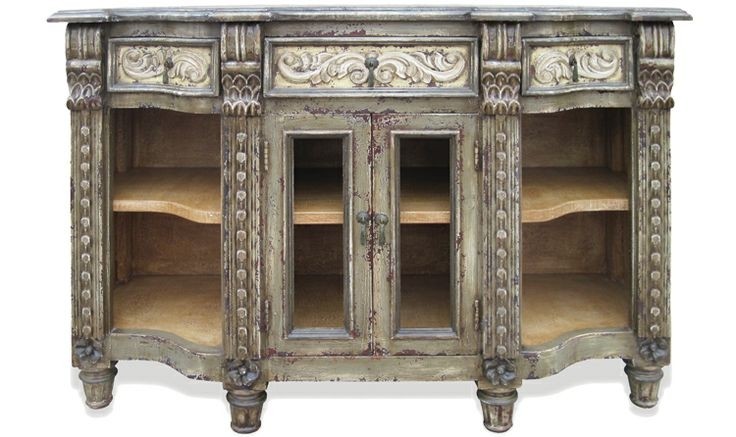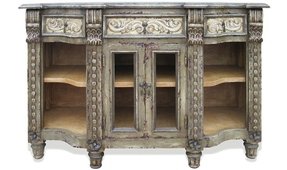 Old World Mediterranean Sienna Buffet, Distressed Grey with Glass Doors mediterranean-buffets-and-sideboards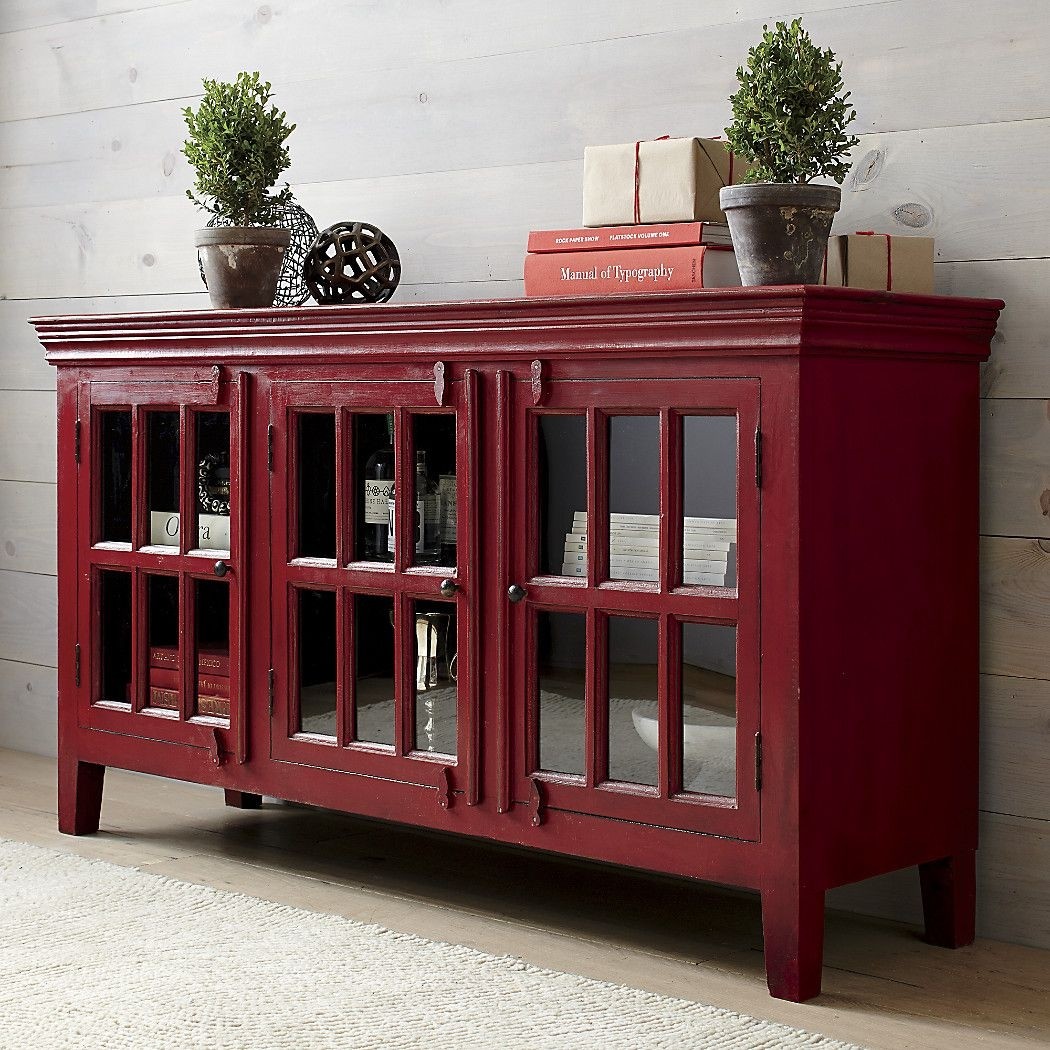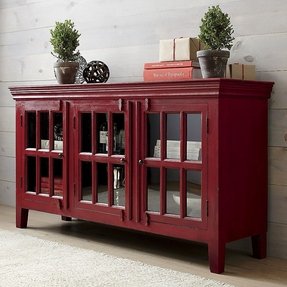 The lovely colors, functionality and beautifully glazed doors of this antique sideboard buffet are a great choice for any contemporary interior. The whole will be checked as a tv stand or a dining room cabinet.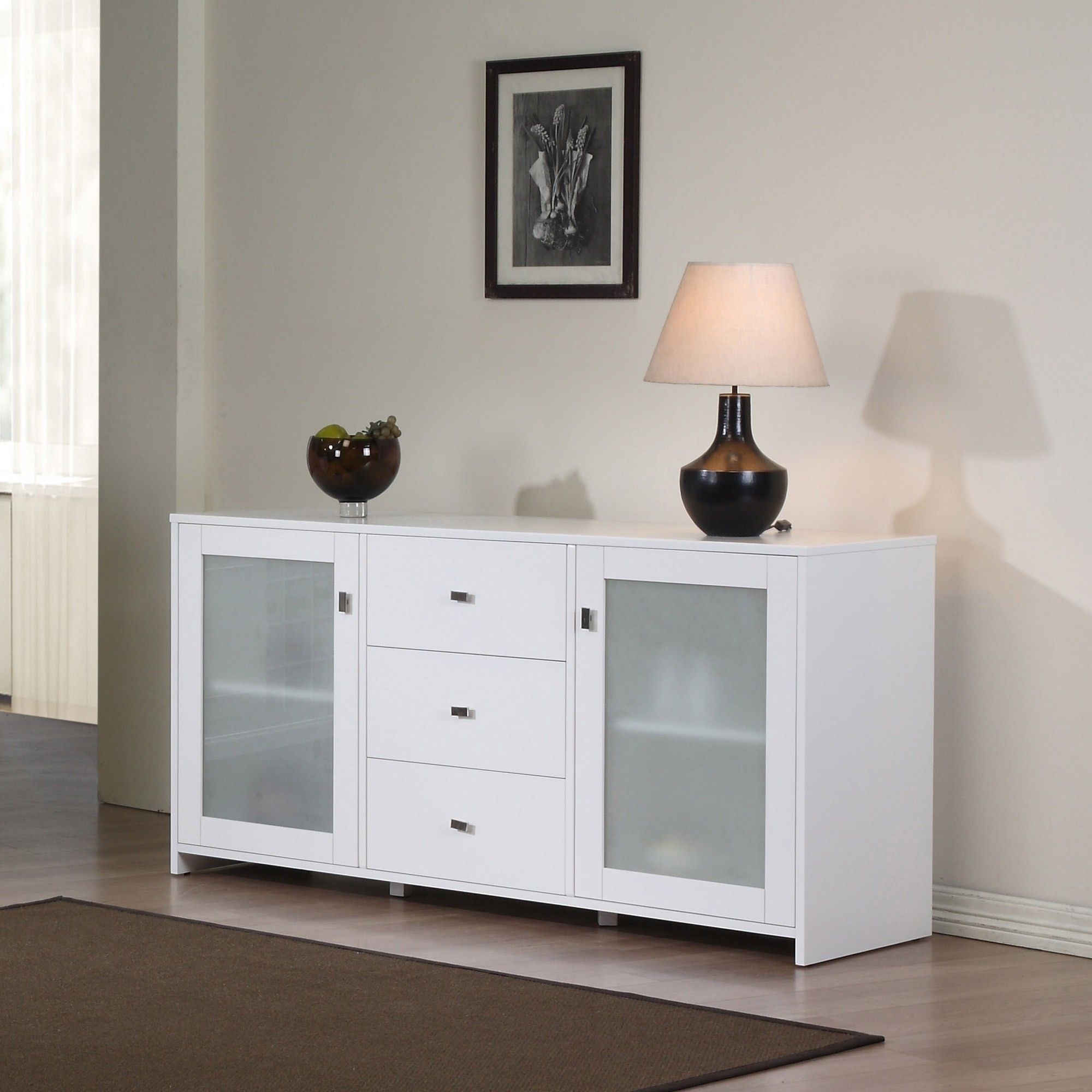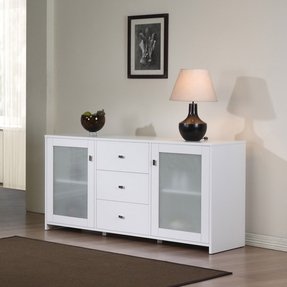 Add to kitchen. Use nook area with window in center and two side uppers with glass doors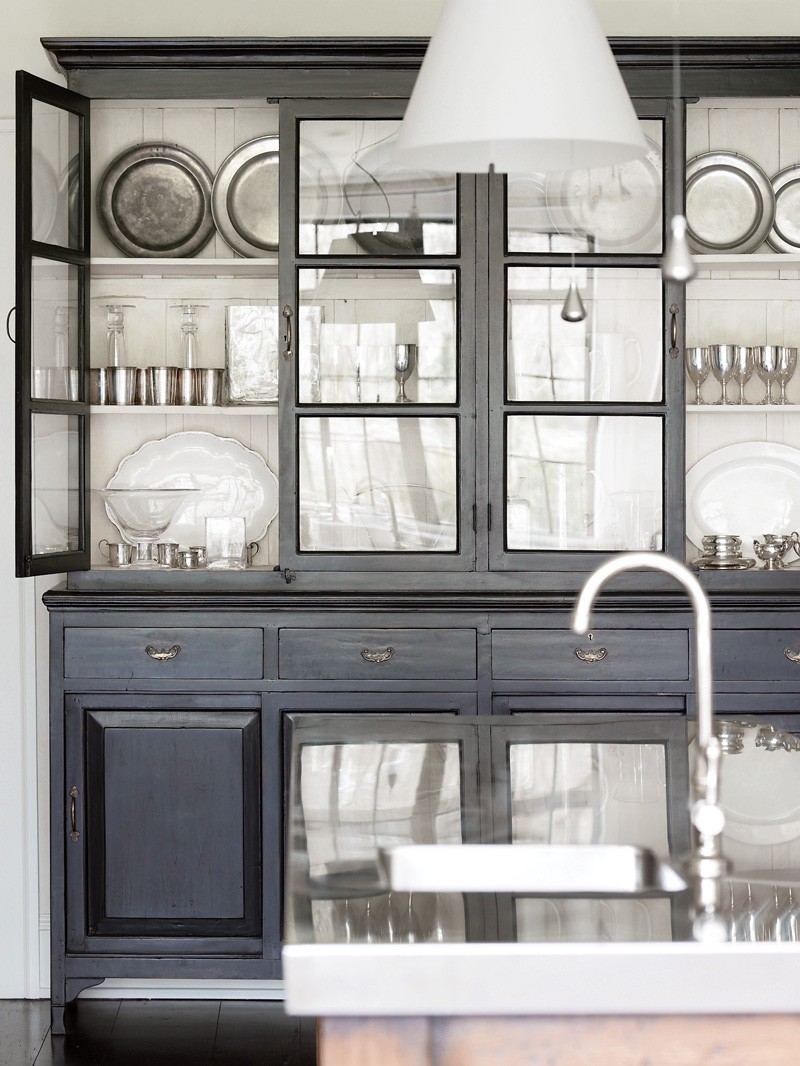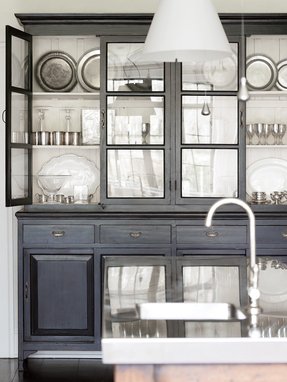 Spacious black painted sideboards and buffets with white interior. These wooden elements include storage compartment with wooden and glass doors. Black and white colors are neutral, so they match any kitchen design.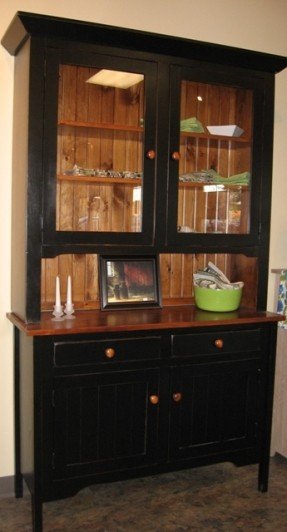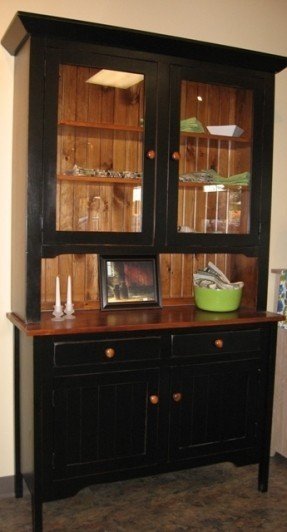 Rustic design for an old-fashioned buffet cabinet with a spacious hutch on top, which holds a set of three wooden shelves behind a glass door. The black paint of the cabinet fits in nicely with the dark, polished oak counter.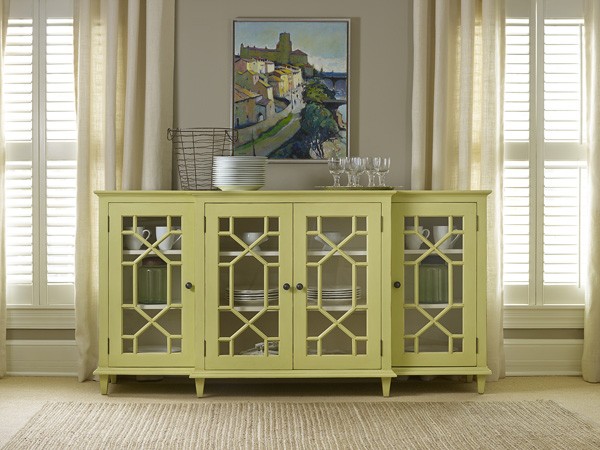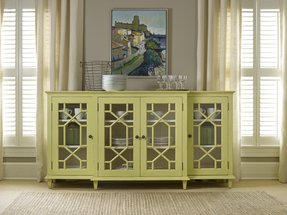 Portland Sideboard with Glass Doors- like the way the pattern almost mimics our rug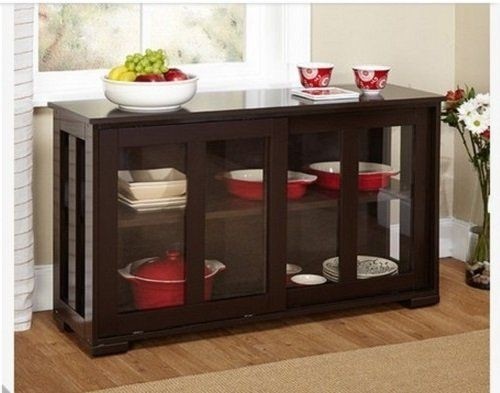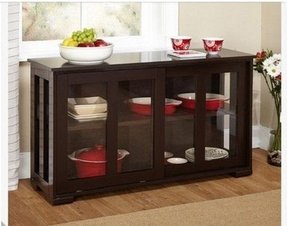 Often, although we want to hide something into the cabinet - it is worth to keep it exposed. For example, a set of our favorite dinnerware, it will be great in a simple form sideboard and buffet cabinet finished in mahogany veneer with glass door's fronts.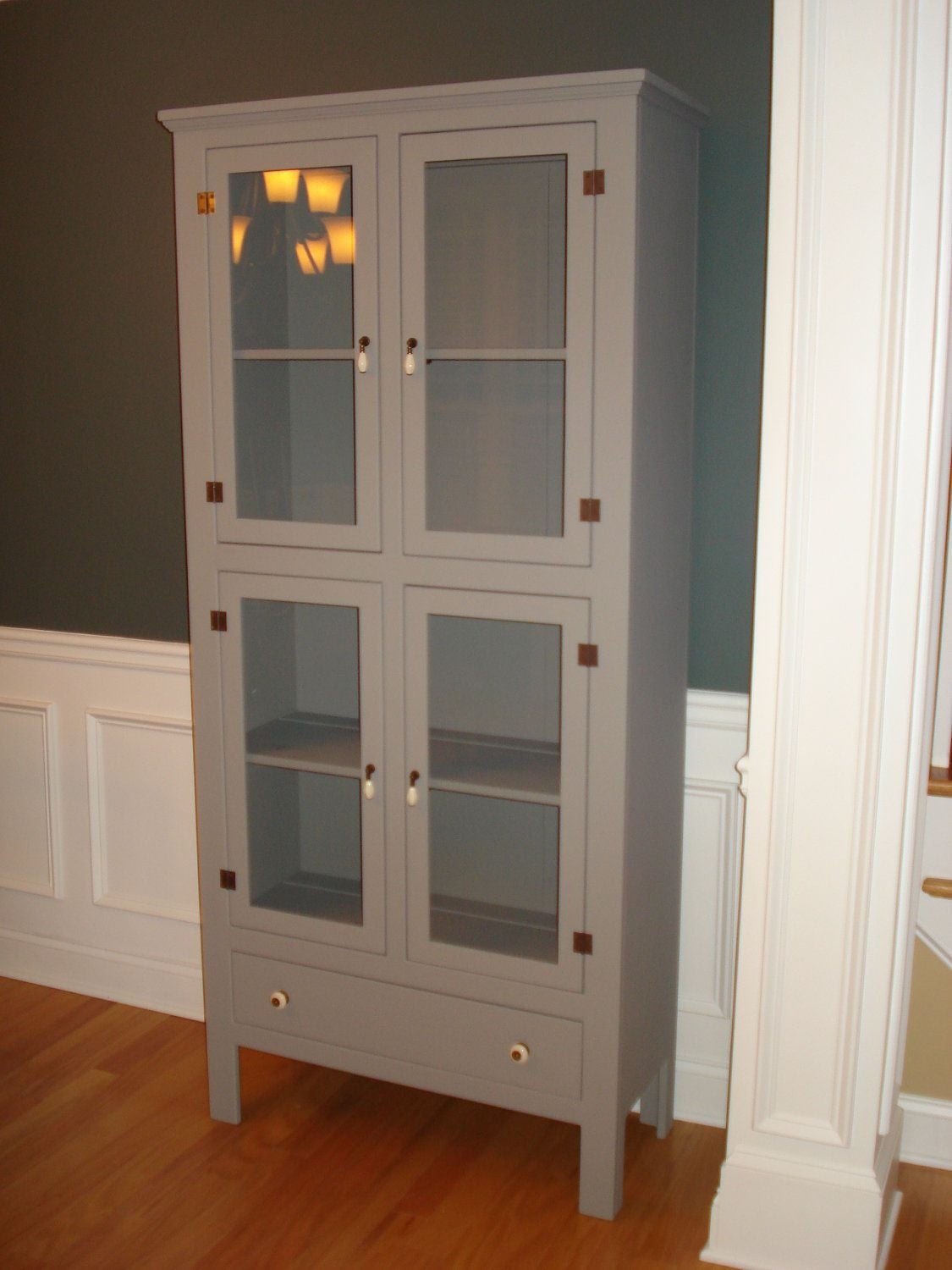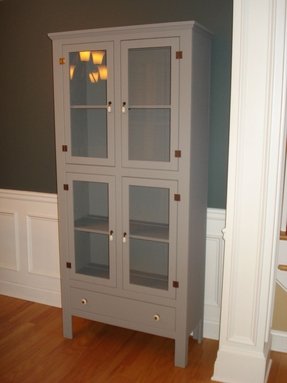 Storage Pie Safe with Glass Doors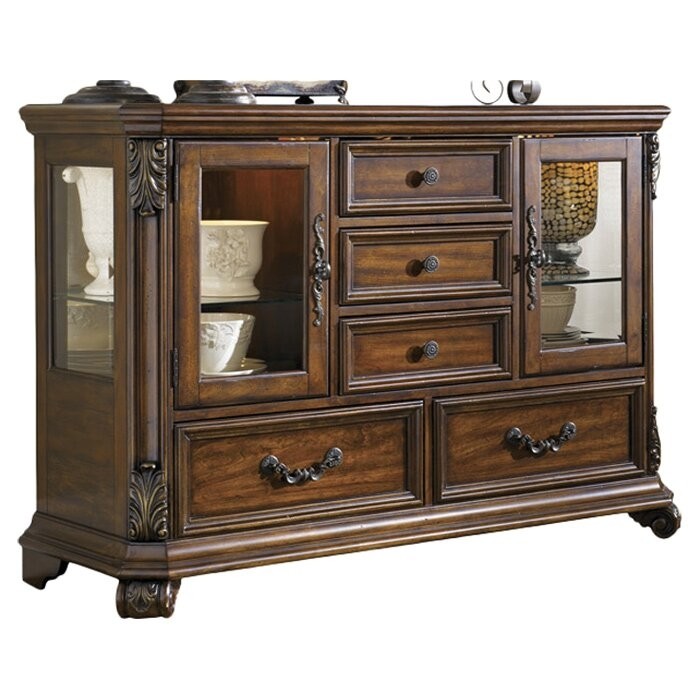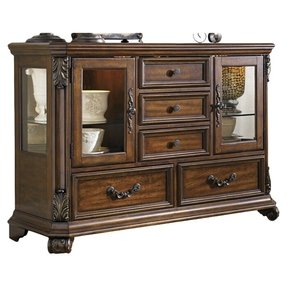 Server in cognac with 5 English dovetail drawers, acanthus leaf details, and 2 glass-door cabinets. Product: Server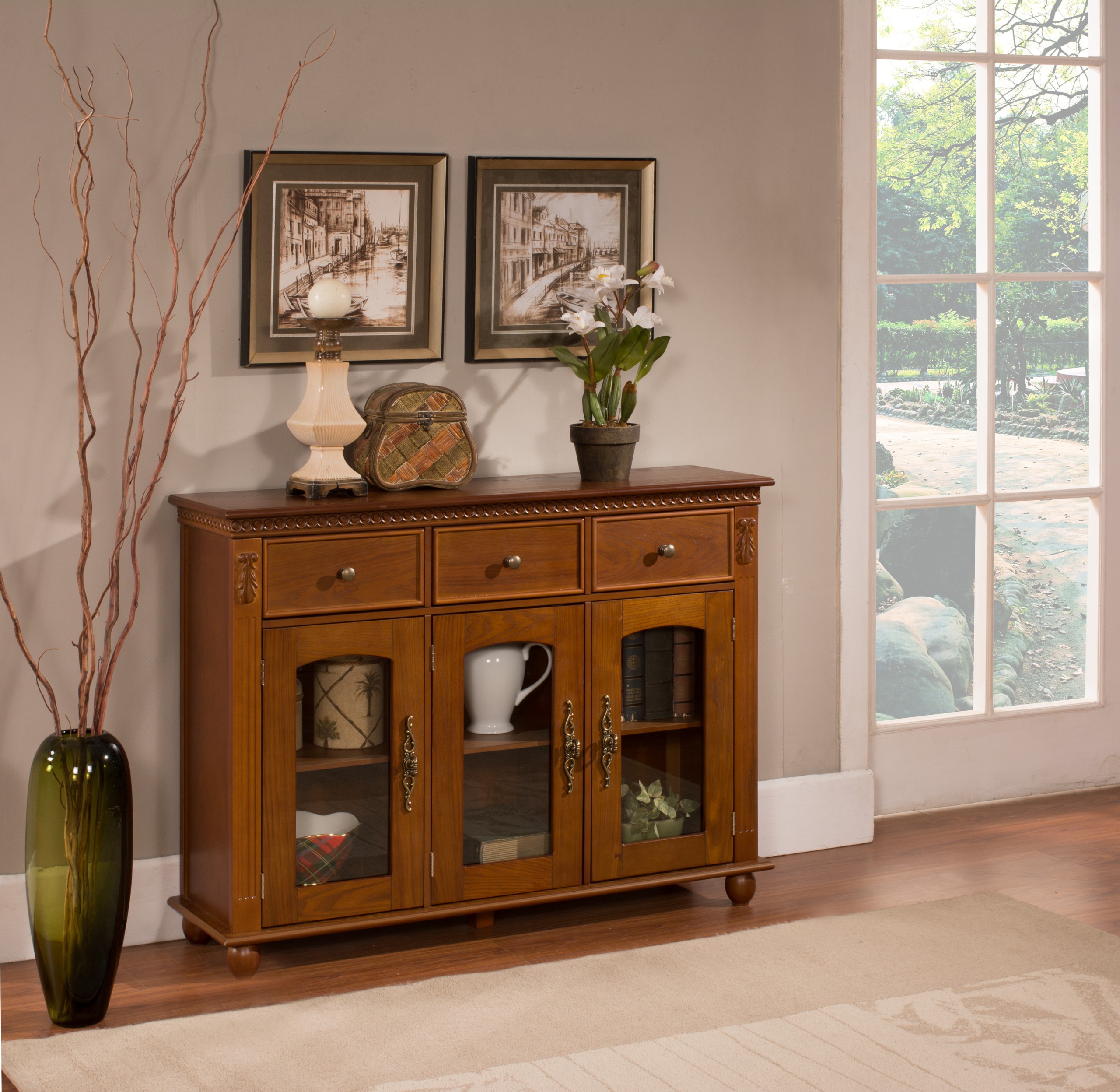 This buffet table with storage looks simply stunning, because of its traditional design that brings to mind cottage-styled furniture. The three spacious drawers in the upper part offer plenty of storage and three glass doors hide even two more shelves inside each of them.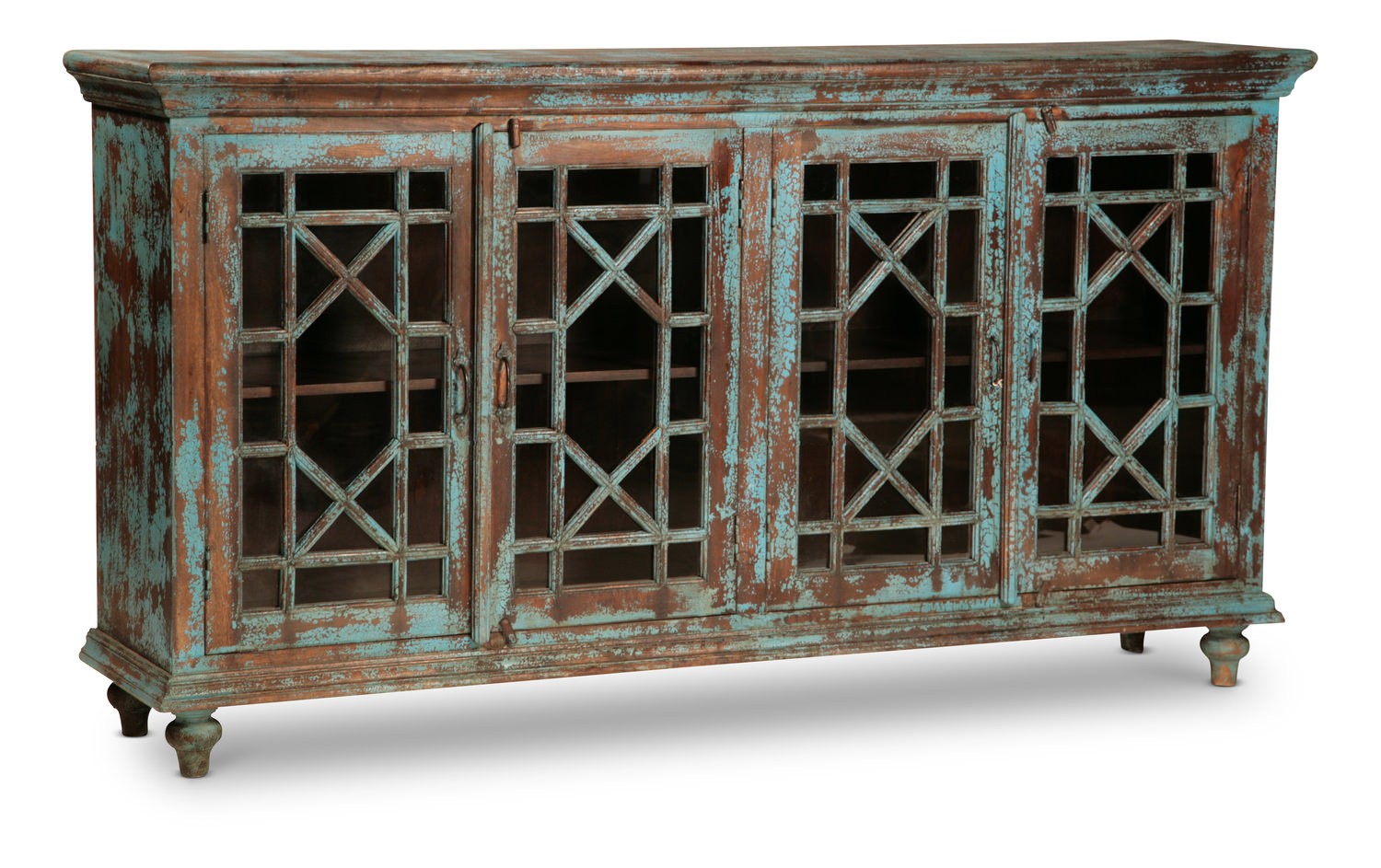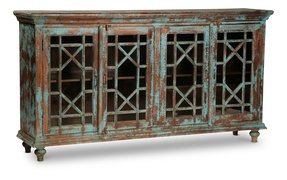 Vintage Distressed Blue Sideboard with Glass Paneled Doors - eclectic - buffets and sideboards - los angeles - Mortise & Tenon Custom Furniture Store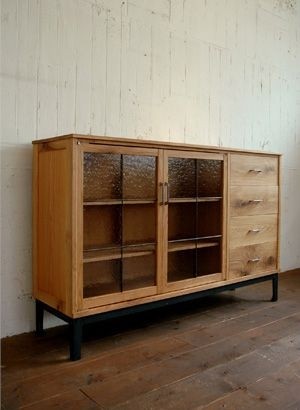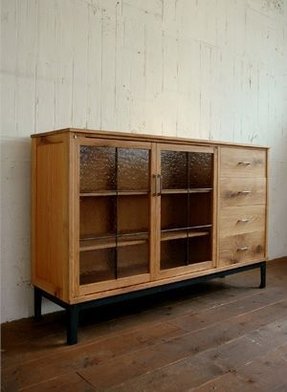 sideboard- really want something with glass doors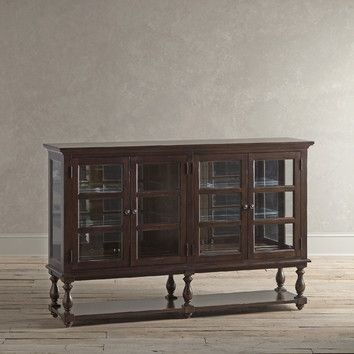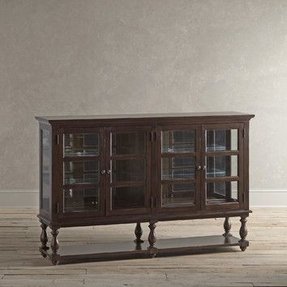 Carlisle Curio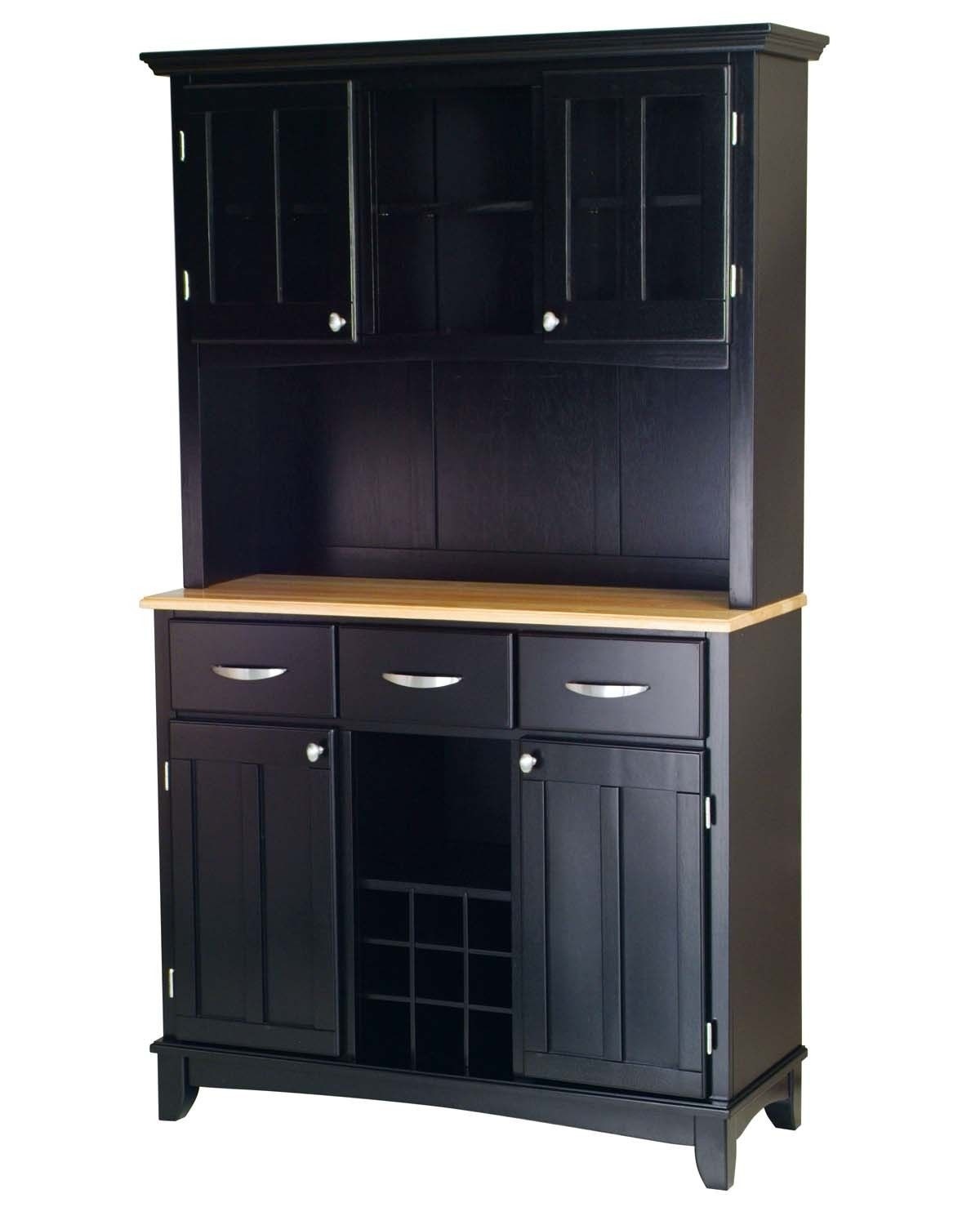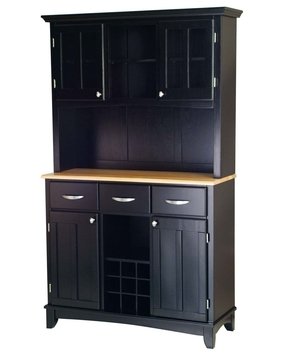 Wooden buffet with upper cabinets that include glass doors. The whole piece of furniture provides practical storage space in many compartments. It also features wine rack for nine bottles. Black finish is stylish and universal.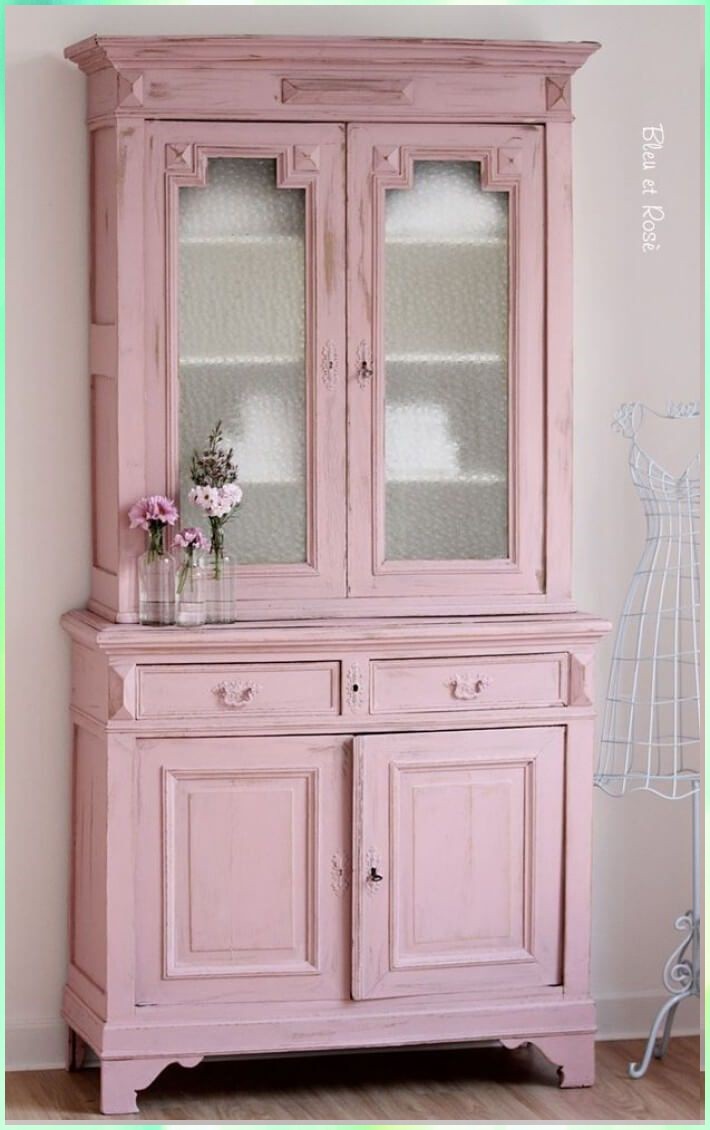 Pretty with linens inside the glass china cabinet doors // pink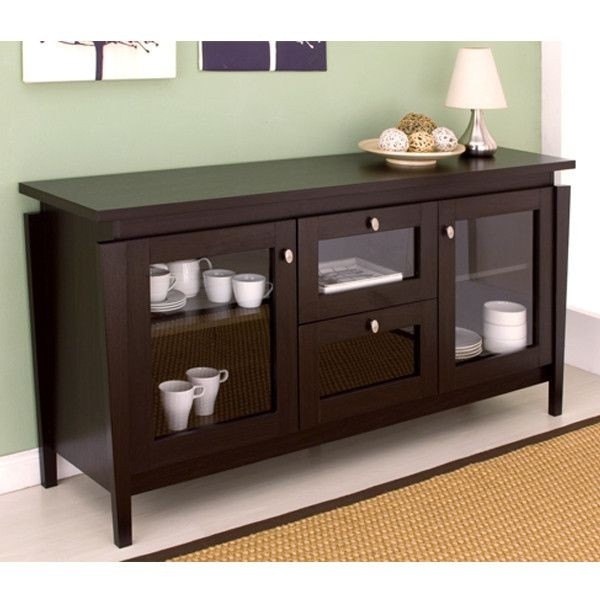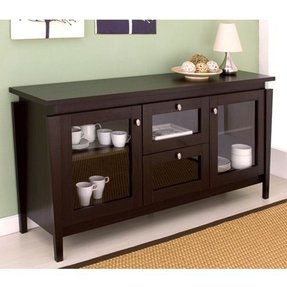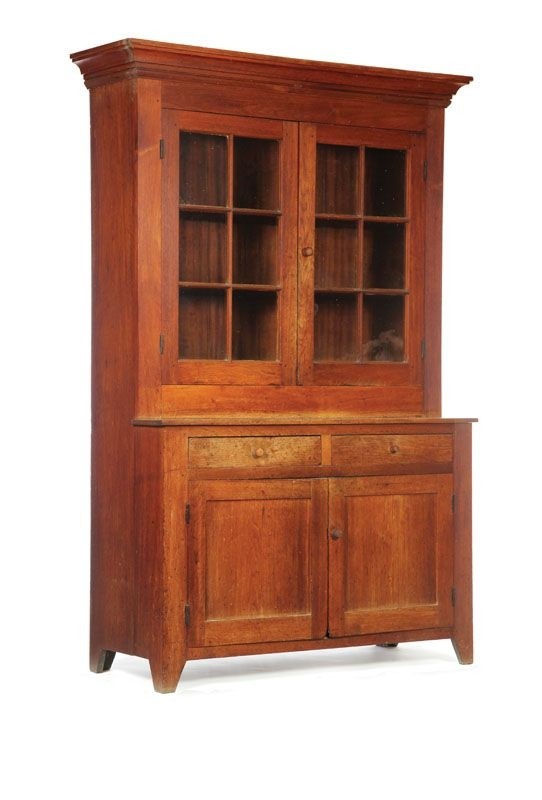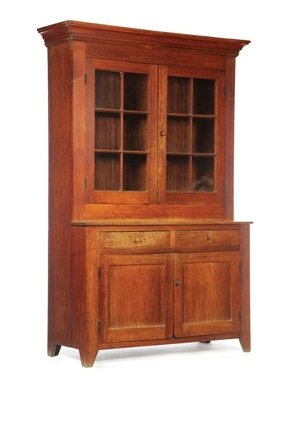 Simple thanks to the classic, elegant looks - this 19th century styled cupboard will look stunning in your dining are with its walnut and old mellow finish and the durable, high quality structure of the frame.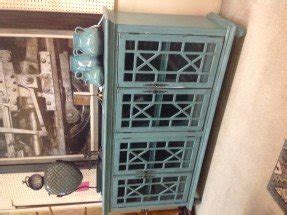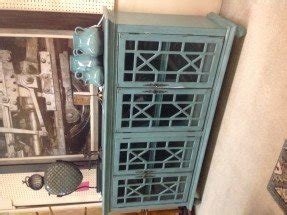 Elegant buffet in vintage style. Frame is made of wood and finished with openwork pattern on the front. It consists of 4 cabinets arranged horizontally. Ideal for storing dinnerware, tableware and more.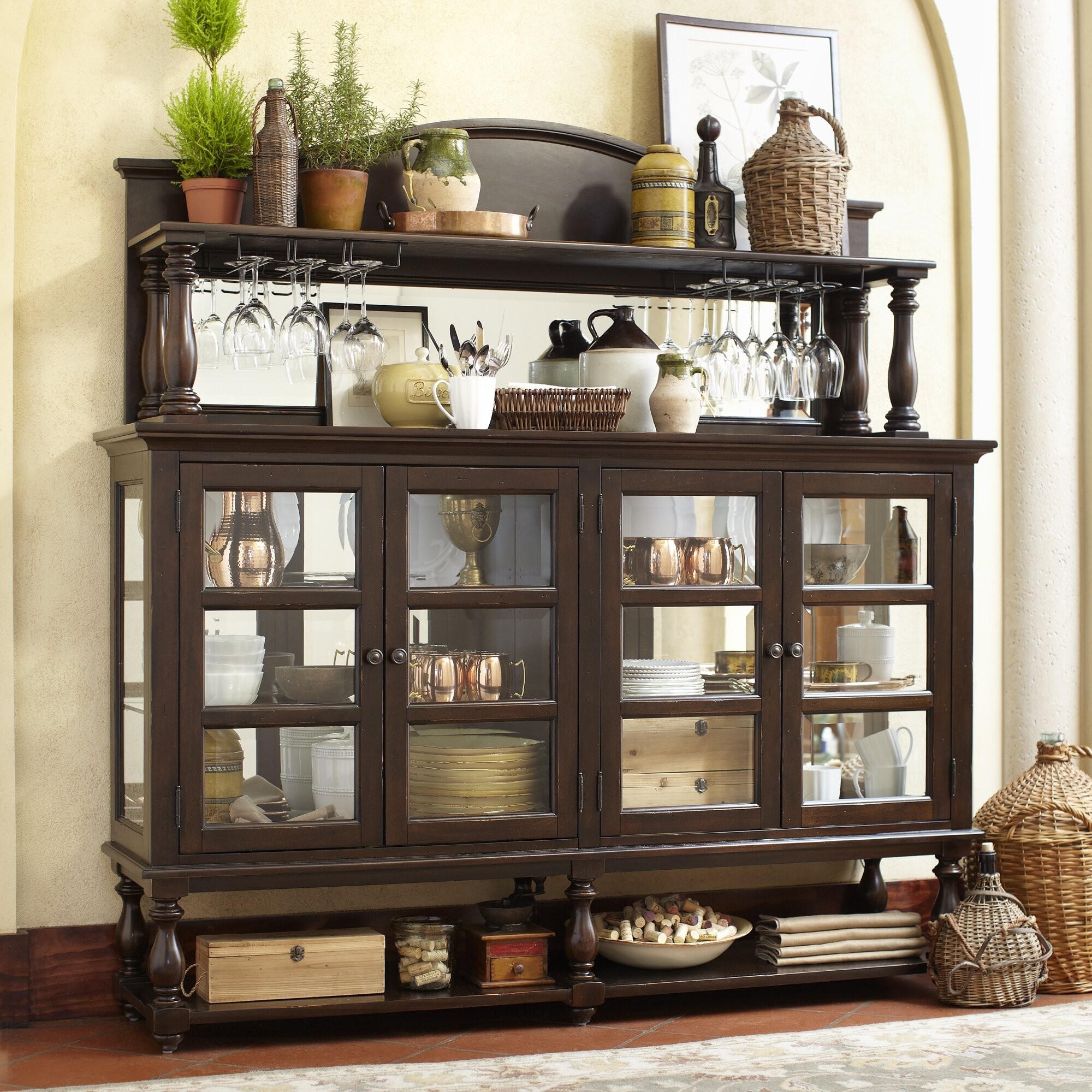 Carlisle Curio and Hutch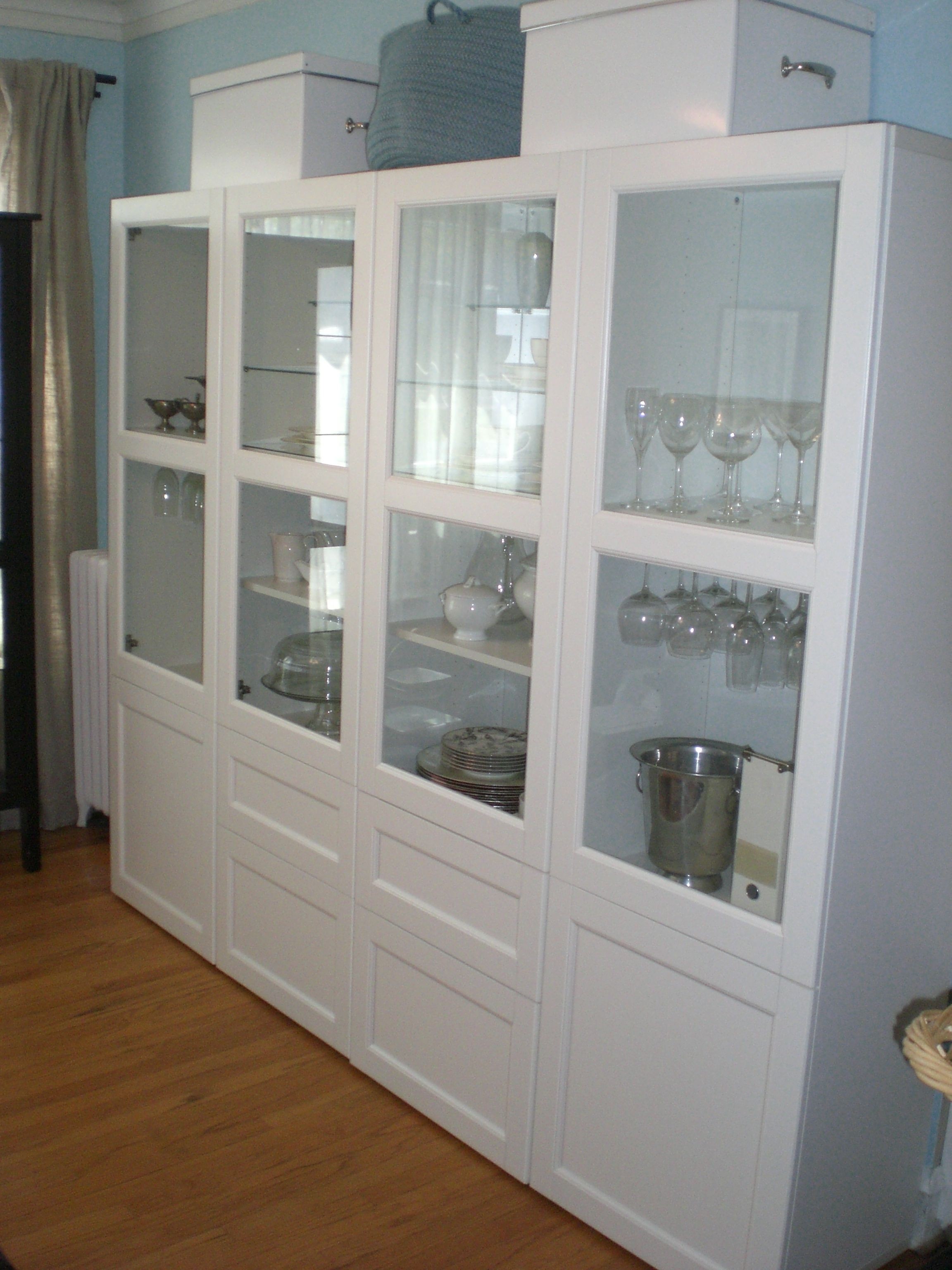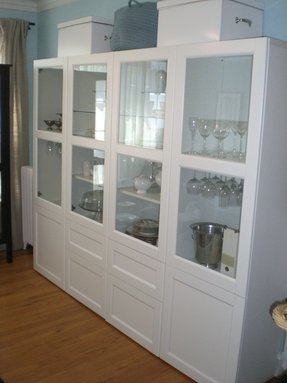 Sideboard made of wood and fitted with glass doors. Includes glasses holders and a lot of open shelves in various sizes. Great solution for storing tableware, dinnerware and others needed stuff.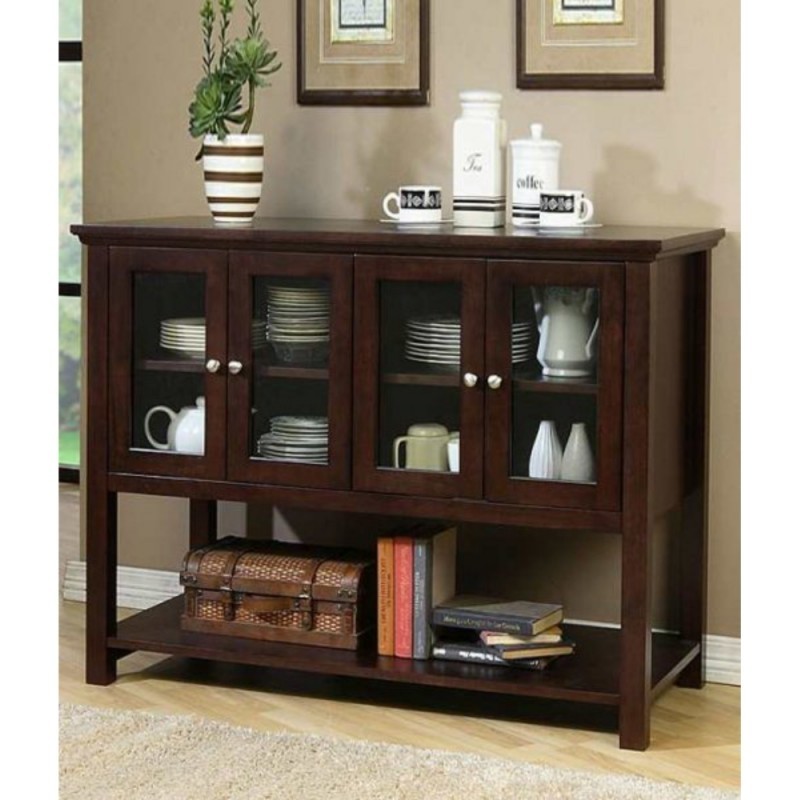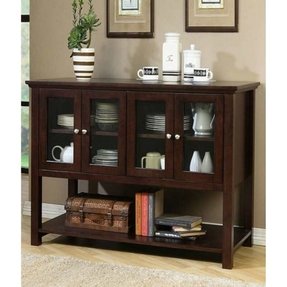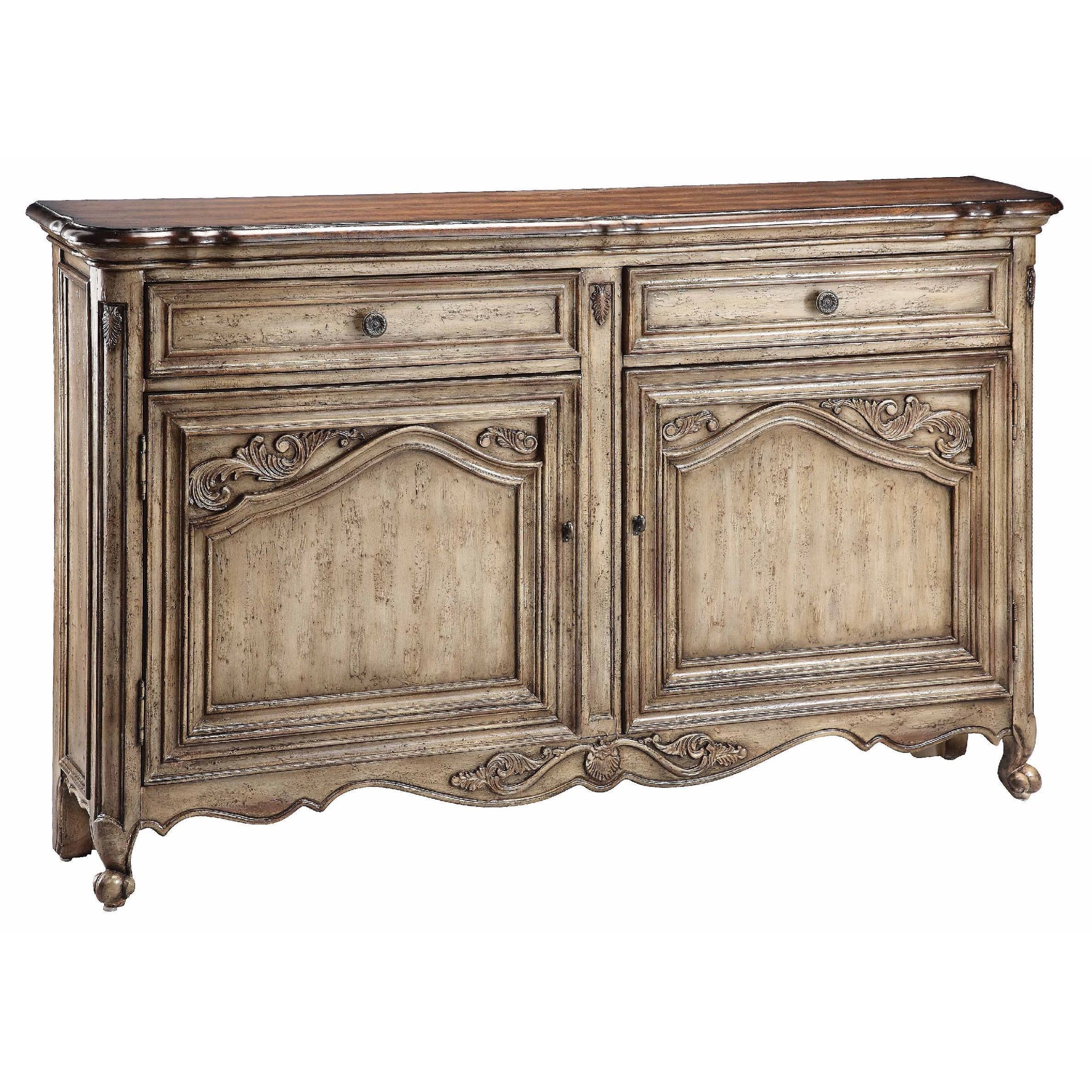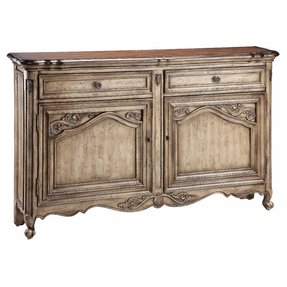 Store dinnerware in the dining room or fine china in the kitchen with this hand-painted sideboard, featuring 2 doors and a solid wood top. ...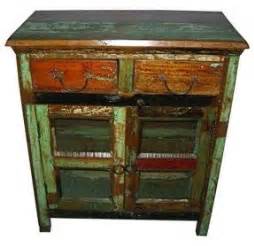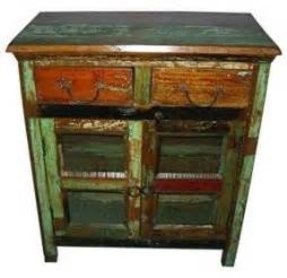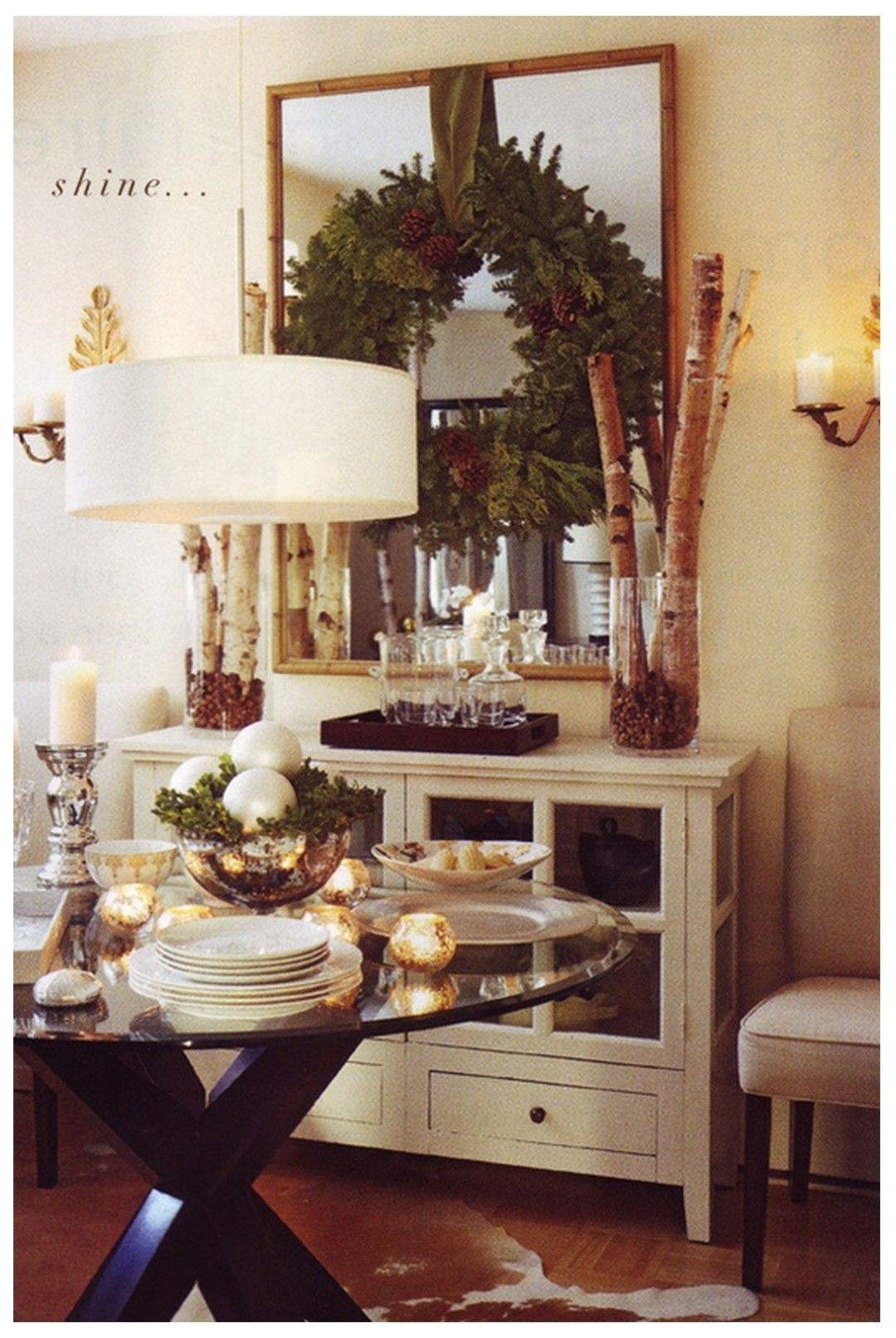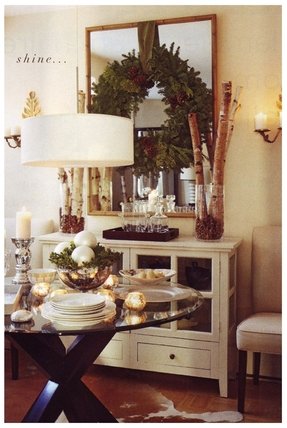 Rustic wreath with pinecones on a mirror, plenty of mercury glass - I love mixing rustic and natural elements with shiny pieces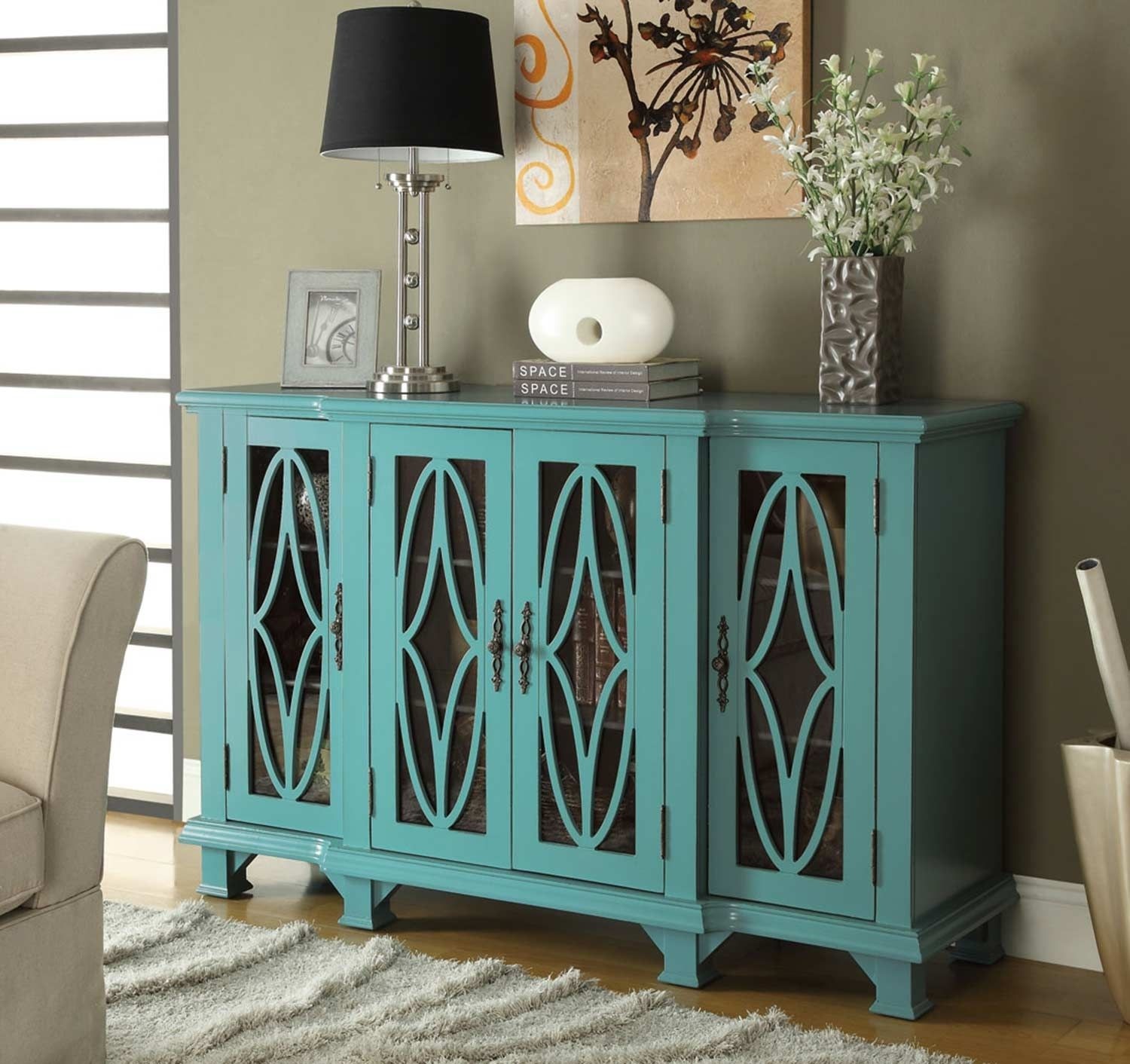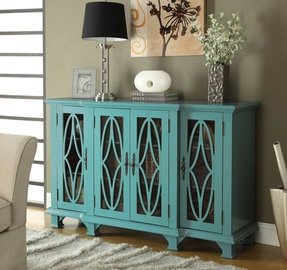 This coaster accent cabinet provides me with more storage than my old cabinet did. It features large teal cabinets with four glass doors. It brings the beauty and solidity to any home.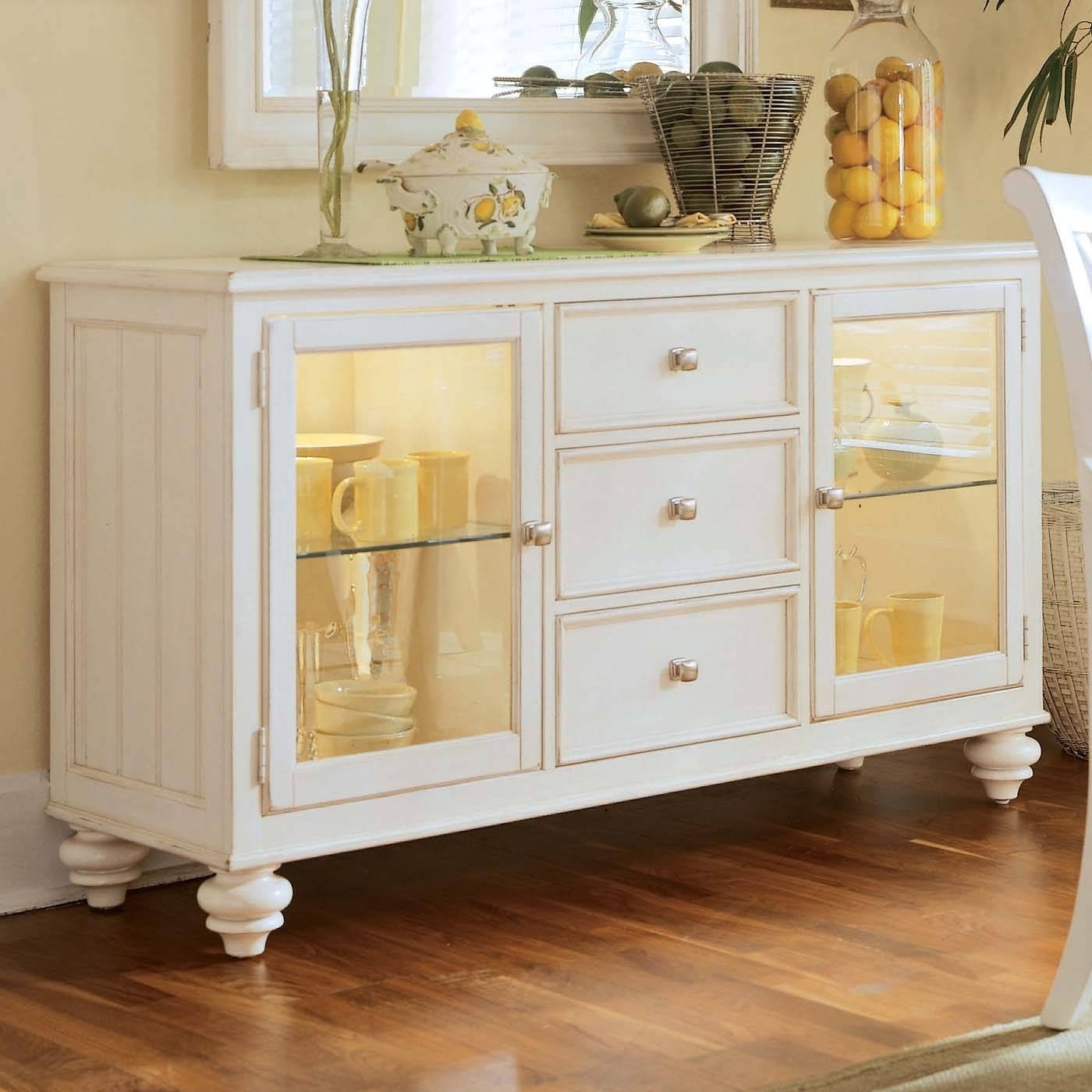 15 Ideas of Sideboards and Buffets With Glass Doors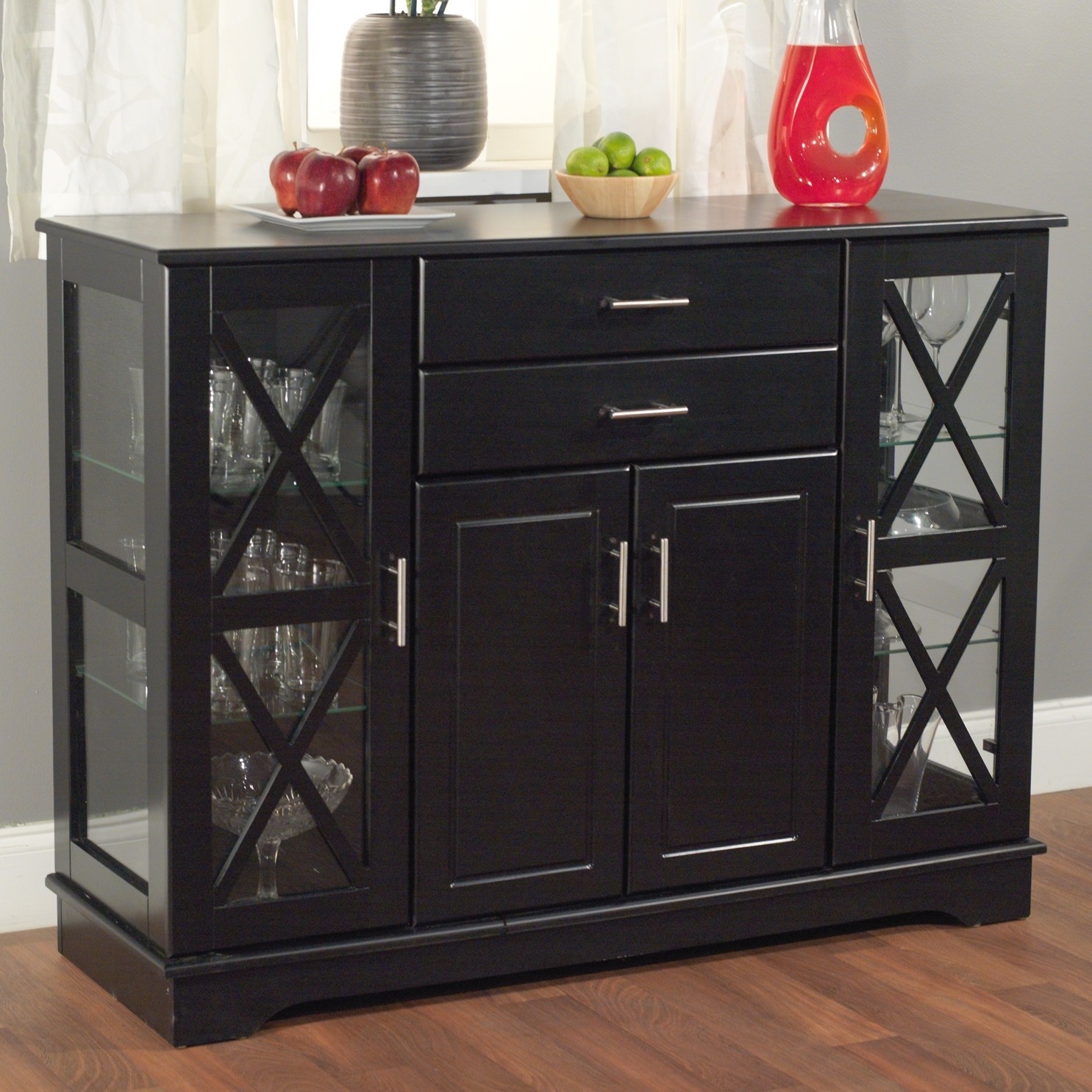 Black Wood Buffet Dining-room Sideboard with Glass Doors ...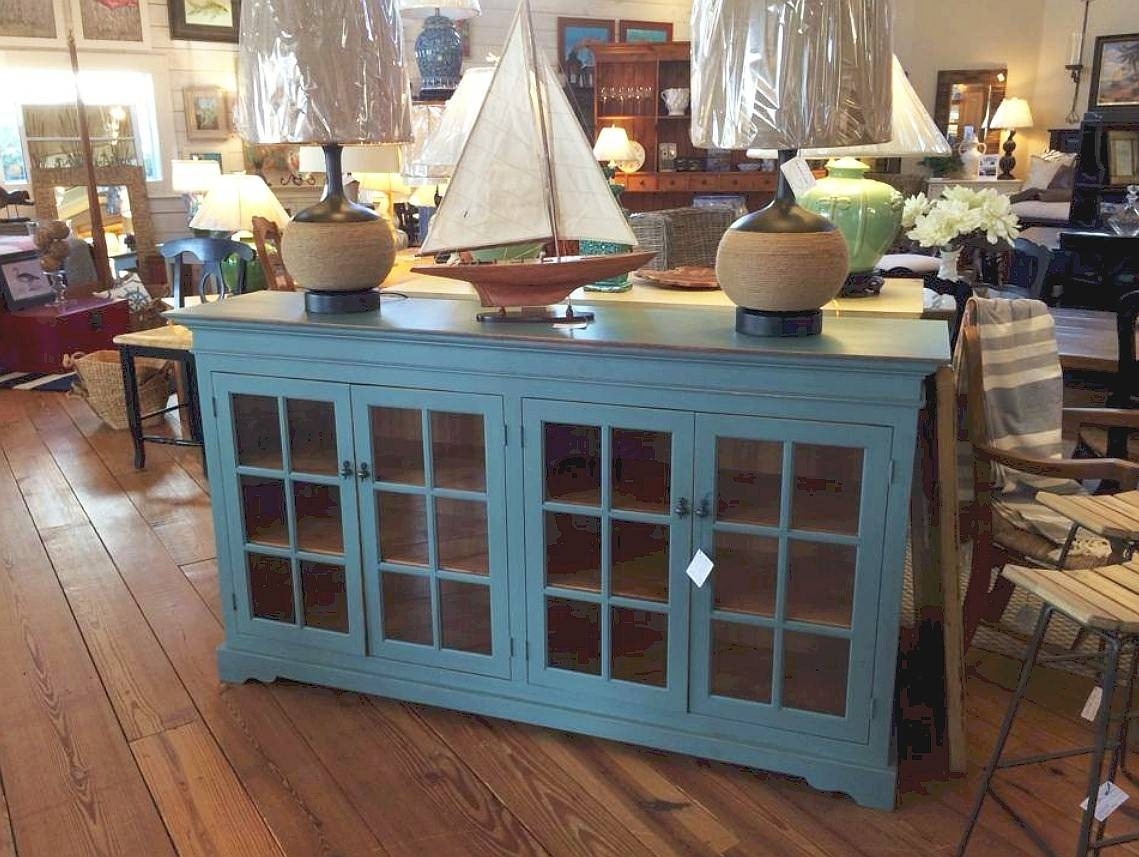 15 Ideas of Sideboards and Buffets With Glass Doors