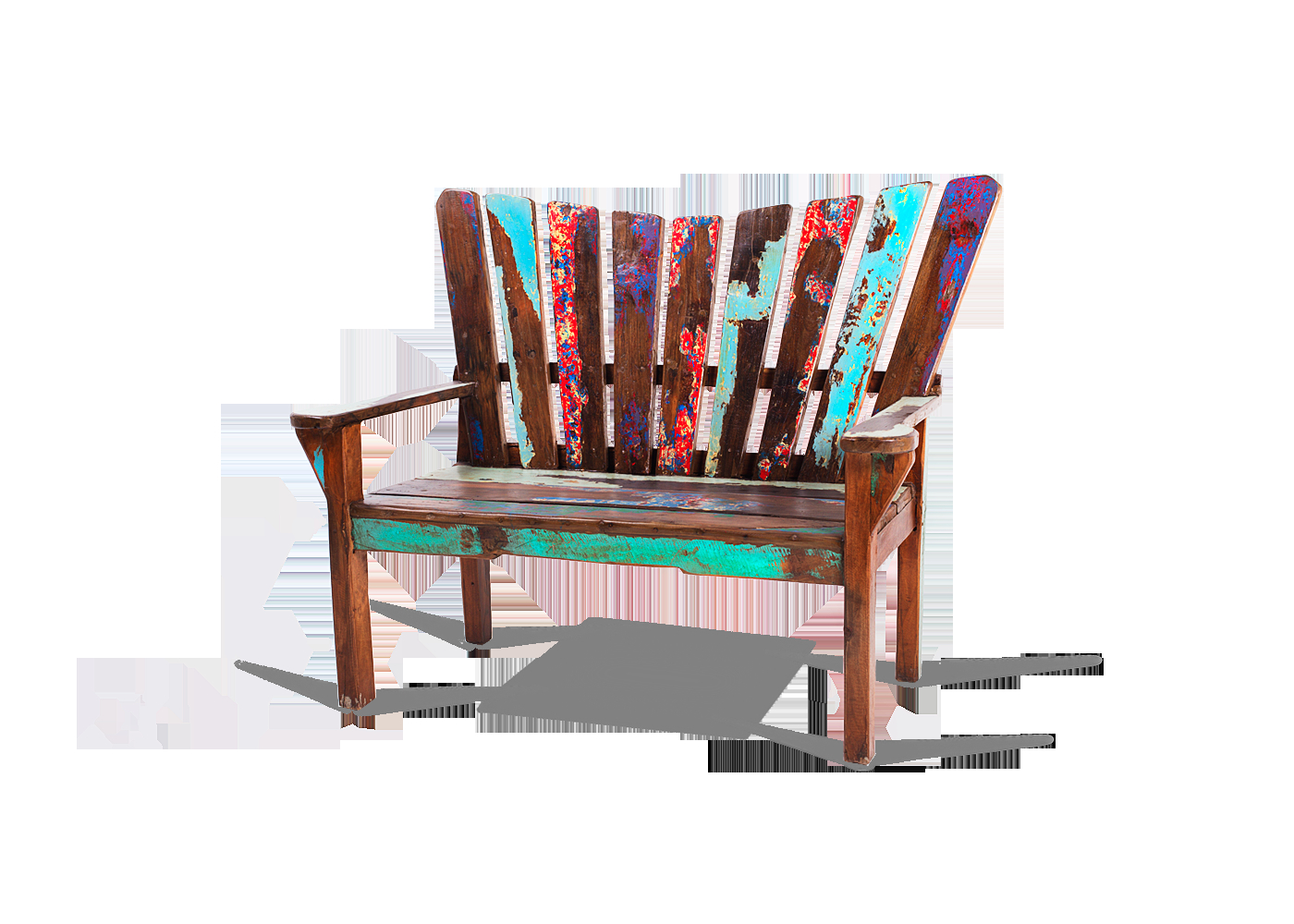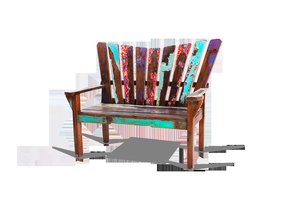 Dock Holiday Reclaimed Wood Bench
A nice wooden bench with a creative design that enhances positive emotions. It has a back shaped into a lazy curve. The paint is naturally worn off the marine-grade reclaimed wood. It's all handmade.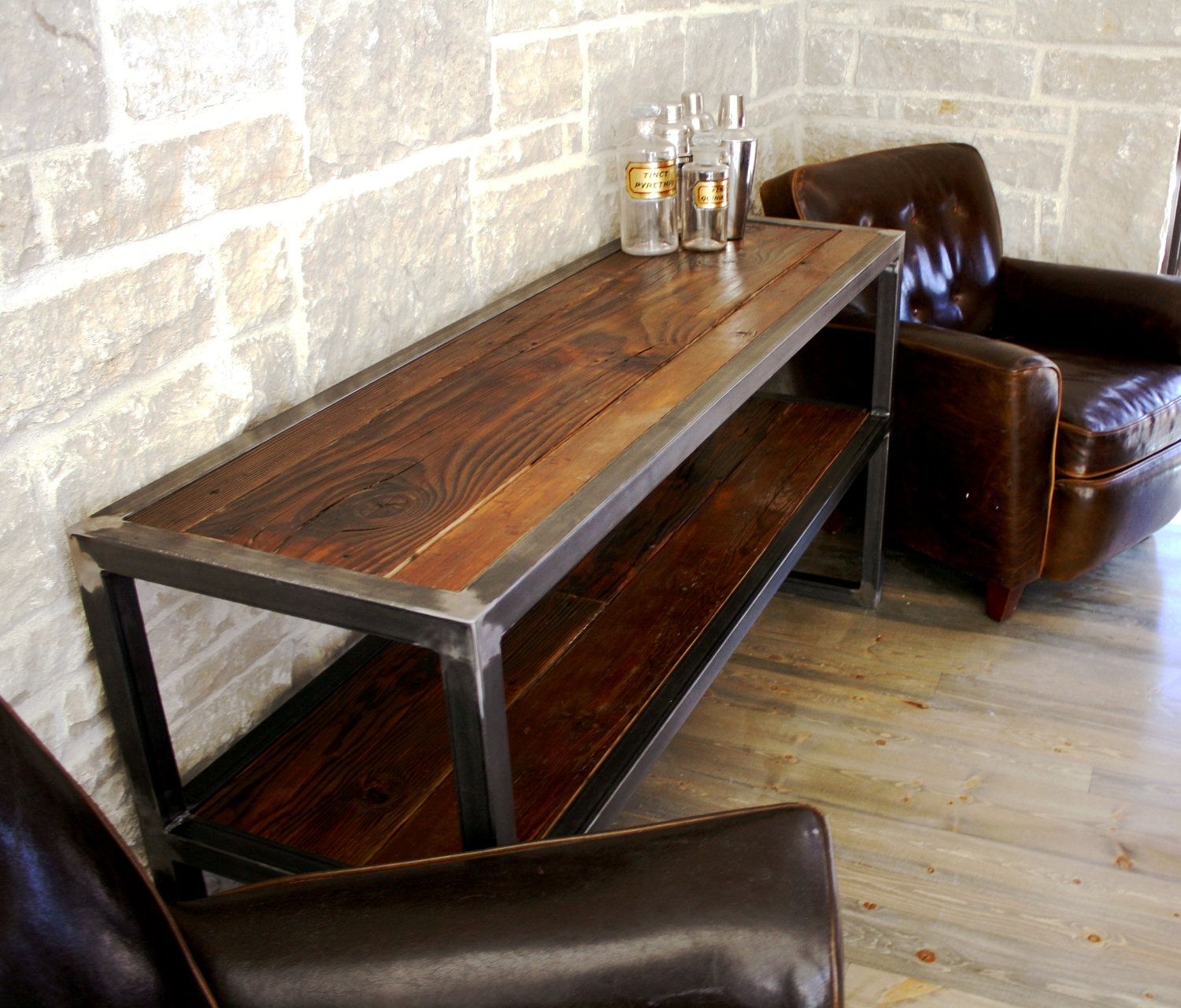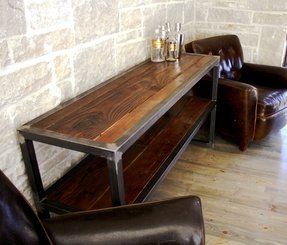 Sofa Table
This rustically designed table constitutes a great example of a DIY project, combining iron and wood. Resembling solidness and style, it will delight you for years. Fits ideally into industrial or traditional interiors.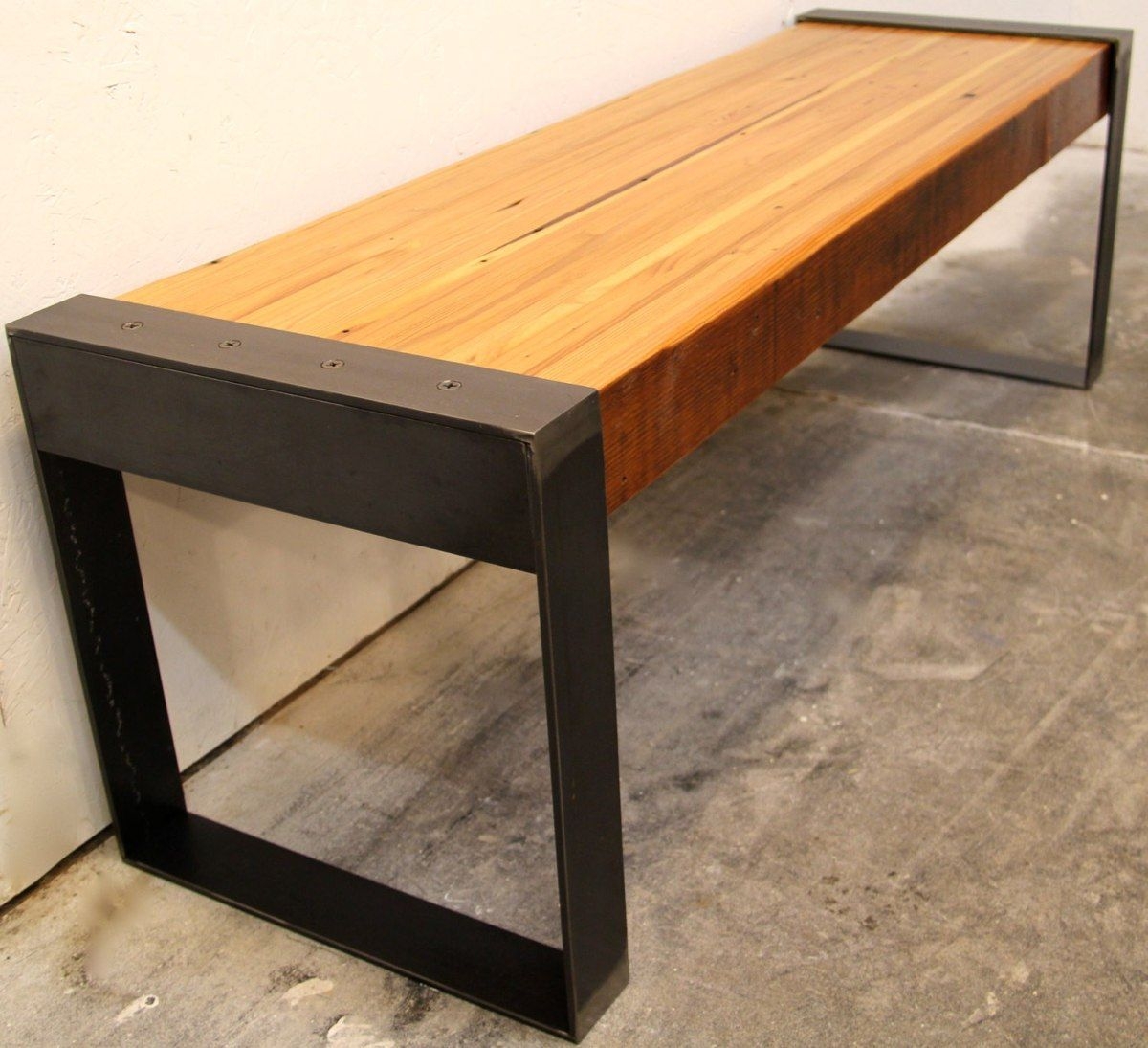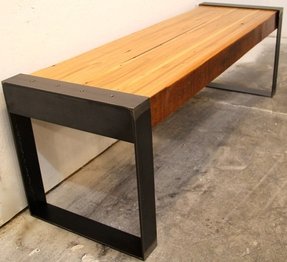 Westerndrift reclaimed wood bench
Made from reclaimed wood and metal, this industrial bench will match rustic or industrial decors. Natural, densely grained wood, visible screws and seams will enchant all, who love raw, natural design.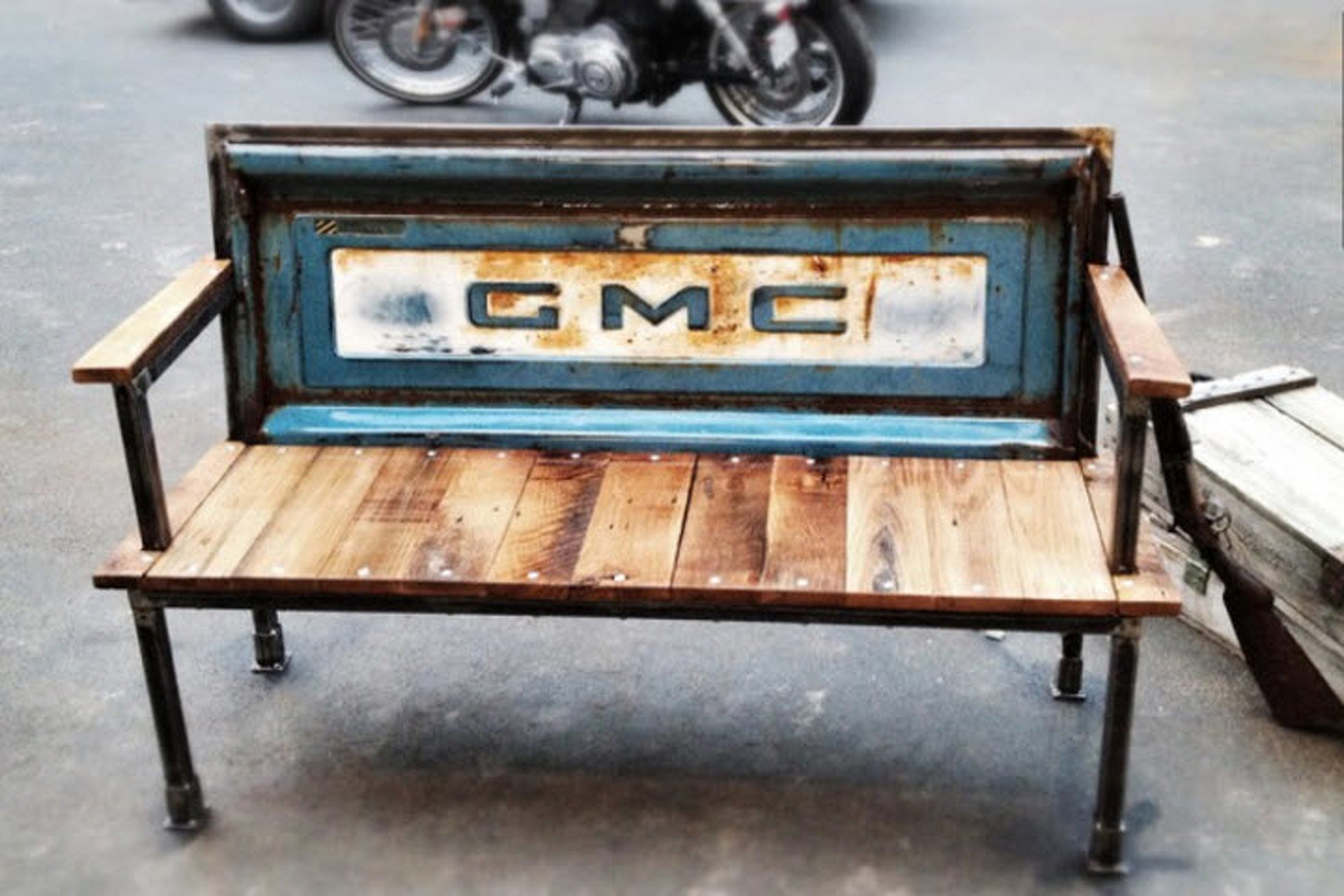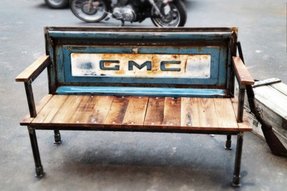 The original gmc blue collar tailgate
In a simple and effective way, usually combined wooden boards from recycling with an iron frame and retro style made reclaimed wood bench with form of this unique support, mainly of metal, which is brown and blue colors resembles GMC, have been combined.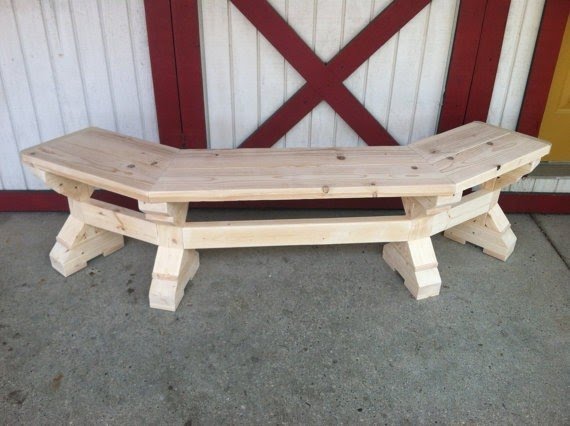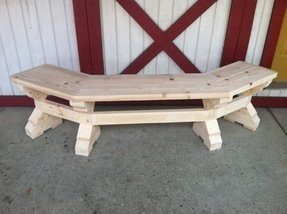 Farmhouse bench unfinished wood bench
This wood bench will be perfect to use it outside. Long space for seat can be used by many guests. Simple lines of the furniture are making him perfect to use it on the yard or on terrace. Very solid. Rustic Storage Console
An interesting product that plays the role of a storage console. It is made of a solid mango wood with an attractive wax finish. The whole construction is supported on blackened steel legs. This piece of furniture is equipped with two drawers.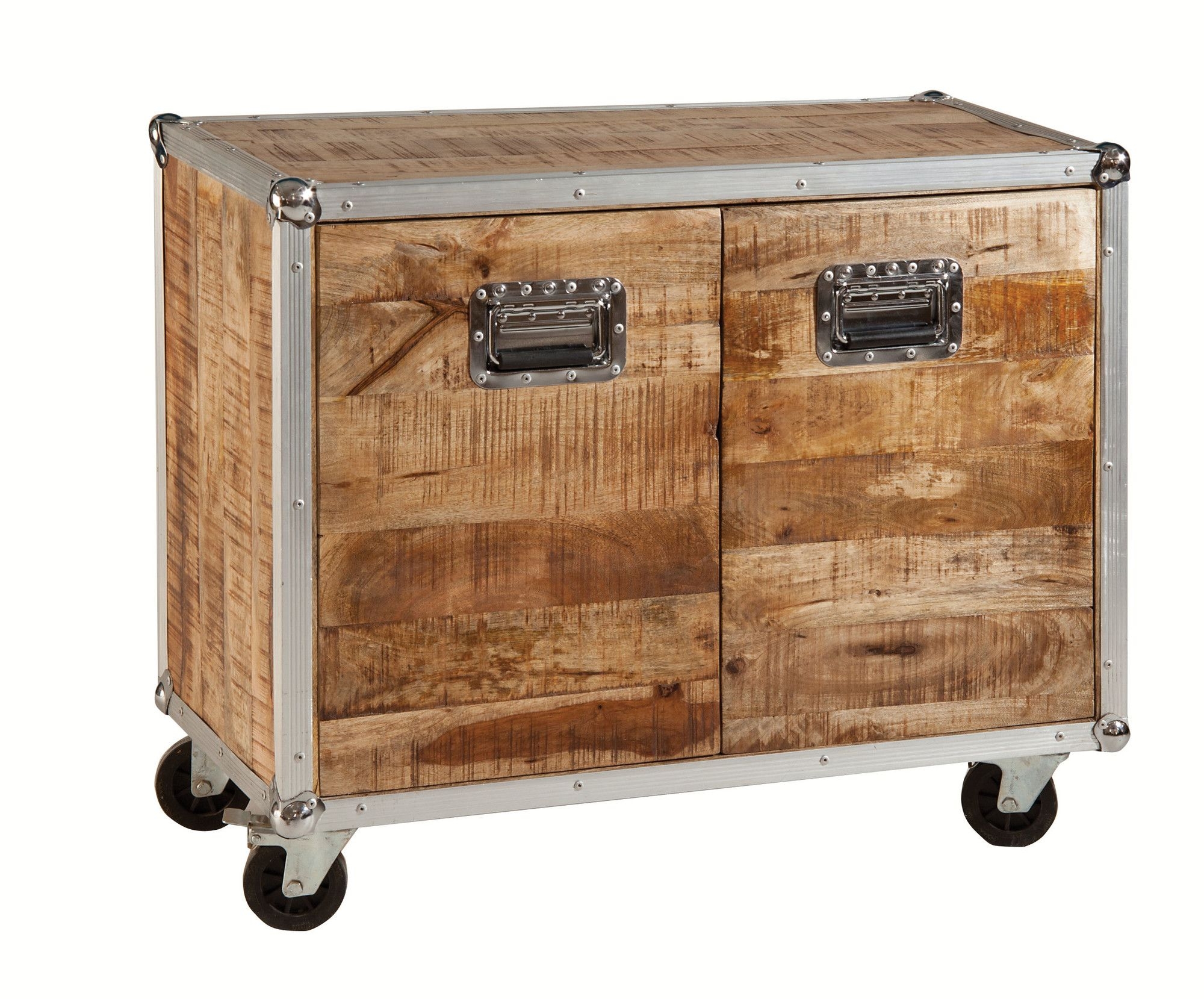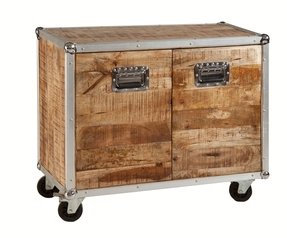 Rewind Sideboard
An extraordinary sideboard with a base built of wheels to provide more mobility. It has two doors with interior storage. It has a reclaimed wood look with metal accents. The manufacturer provides 1 Year warranty for all defects.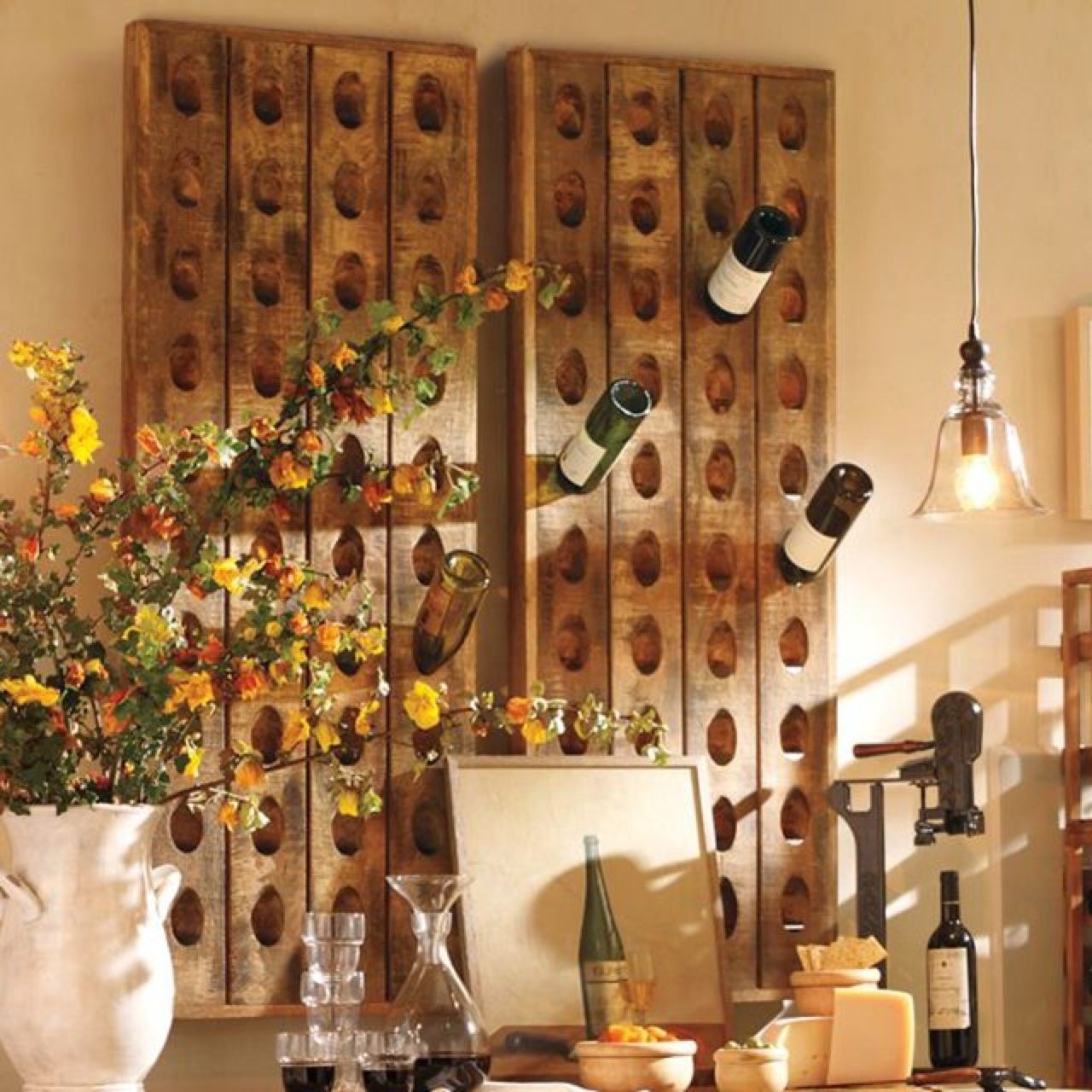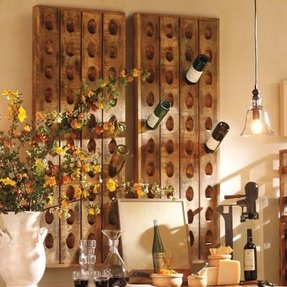 Belmont Buffet
This is a product created for use in kitchen islands, home bars or dining rooms. It is a piece of furniture that features a spacious top, two drawers and two bottom shelves. The whole construction is very durable.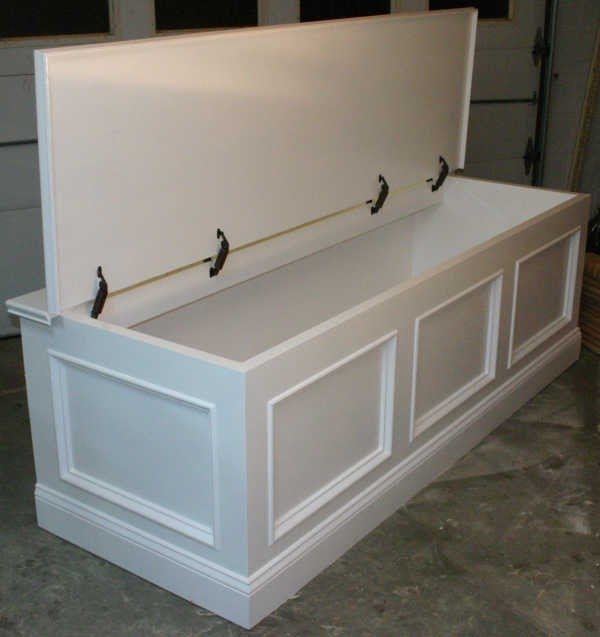 Indoor bench with capacious compartment for storing beddings, pillows and others needed stuff. It is completely made of wood. Neutral and functional accessory for each home.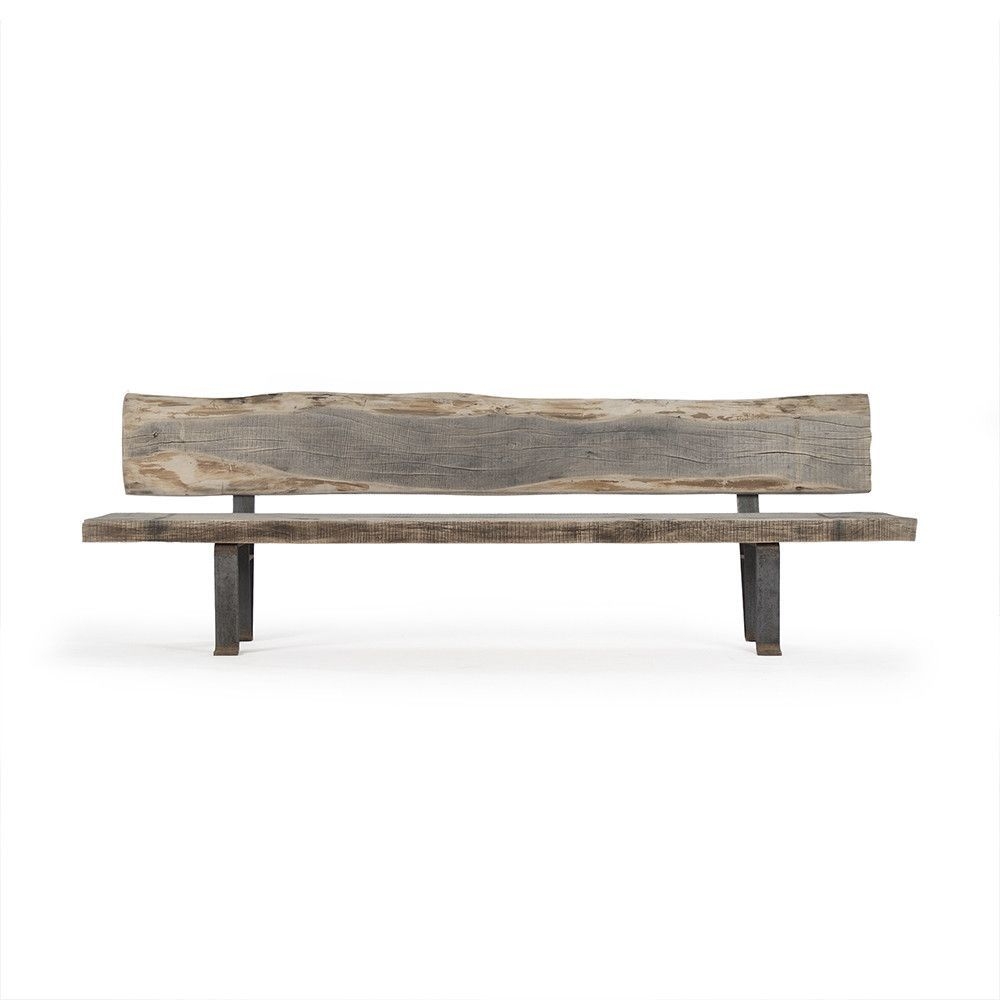 This stylish reclaimed wood bench is a beautiful combination of functionality and stylish looks. Practical seat with backrest guarantees comfort and adds a unique atmosphere to the decor. The raw finish adds all character.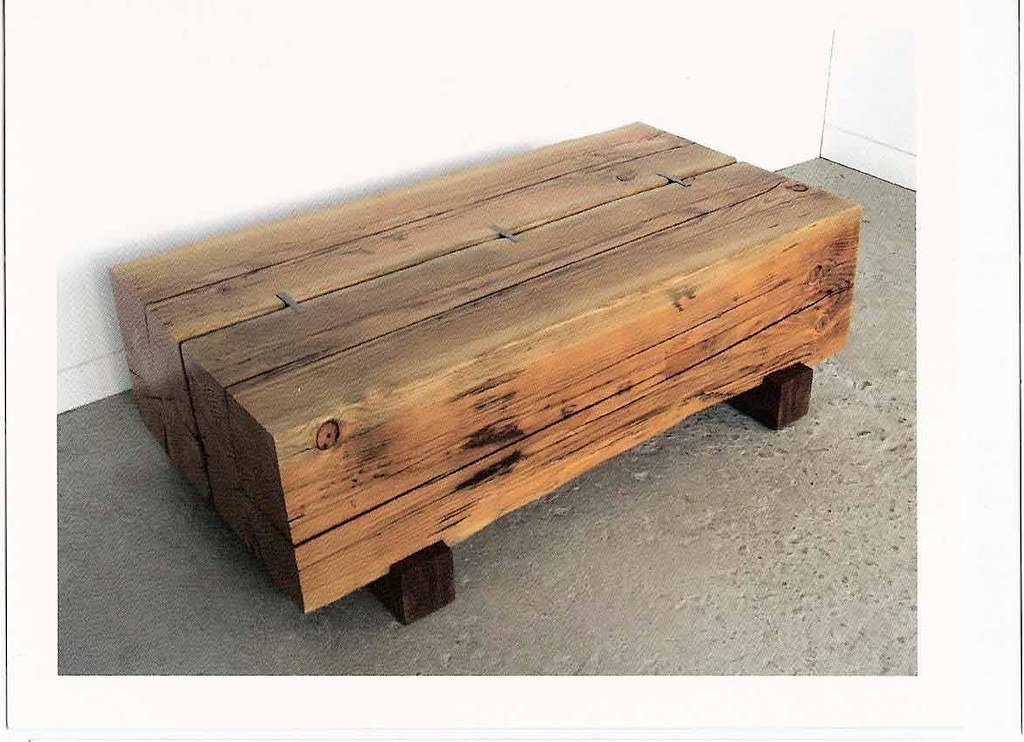 photo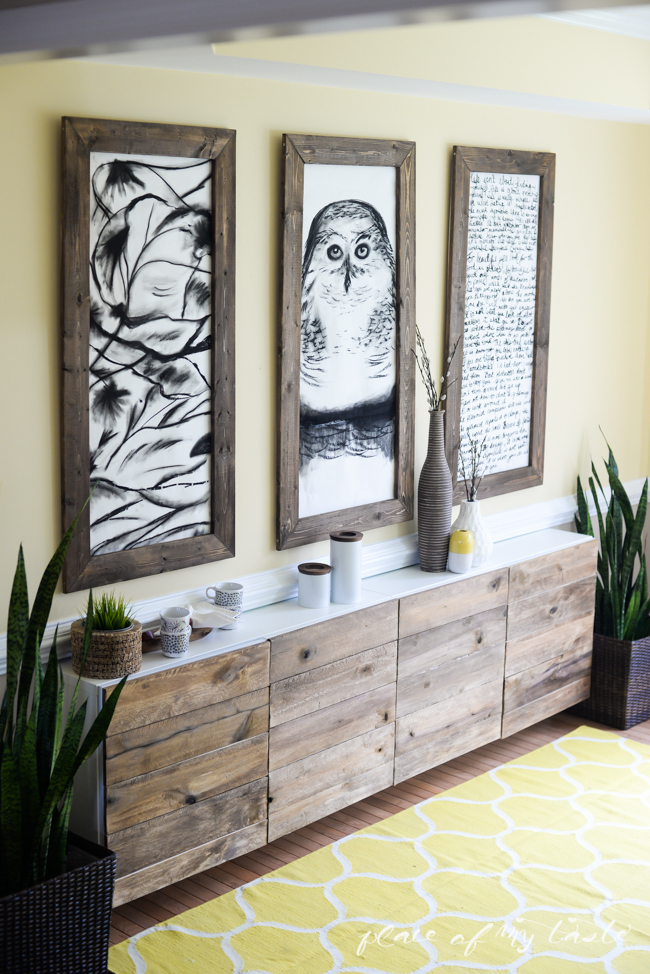 Reclaimed wood provides more solidity of this sideboard buffet. It features simple lines and plenty of drawers that assure functional storage space. Stable construction and attractive appearance are additional features of this element.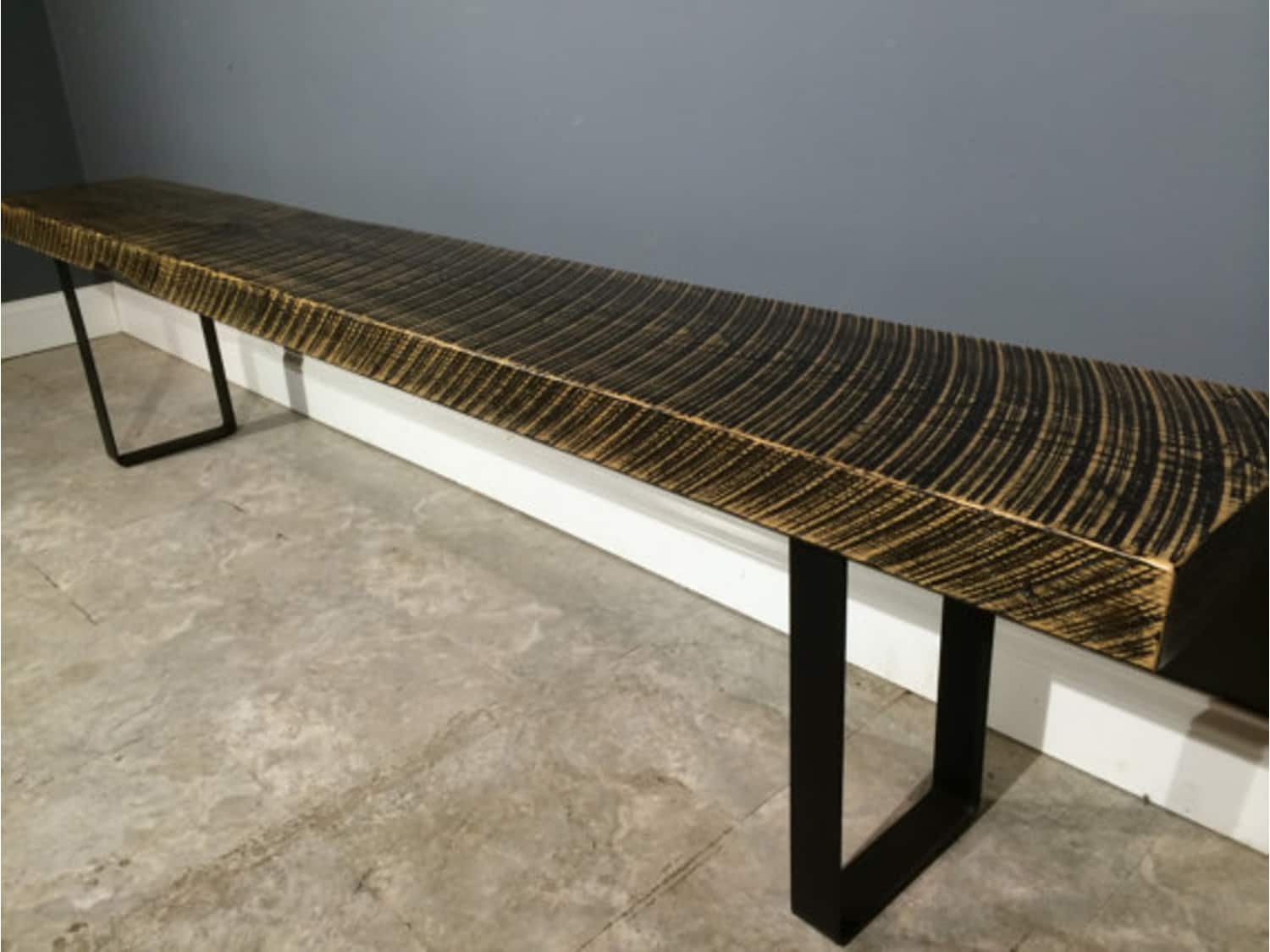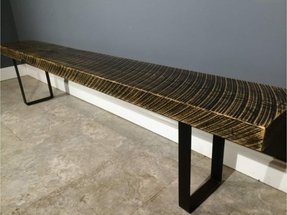 Reclaimed White Oak Urban Wood Bench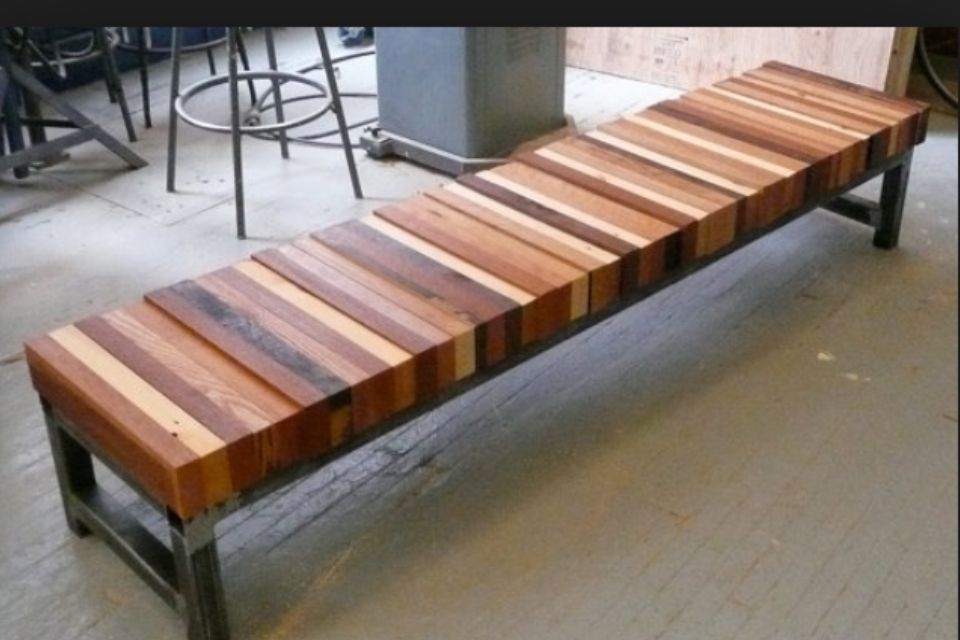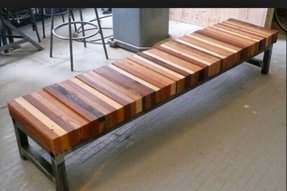 A pretty-looking long bench featuring rectilinear shapes. Its base is made of reclaimed wood with a grey finish. It has sturdy straight square legs and stretchers. A top is of arranged across quite thick rectangular wooden slices in brown hues.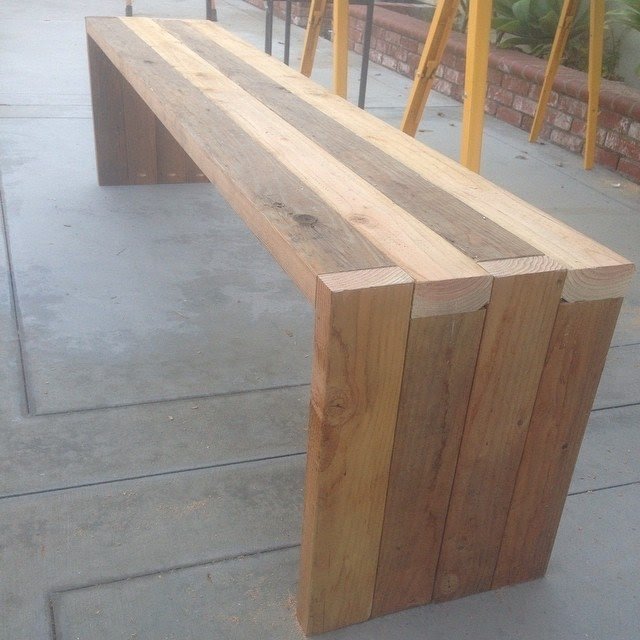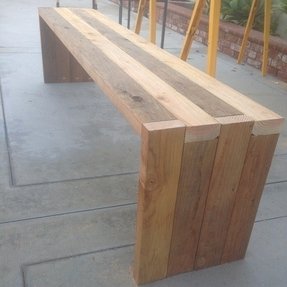 This reclaimed wood bench constitutes a proposition for a contemporary urban space, both public and private one. Quite easy to build it on one's own with the pocket-hole joinery.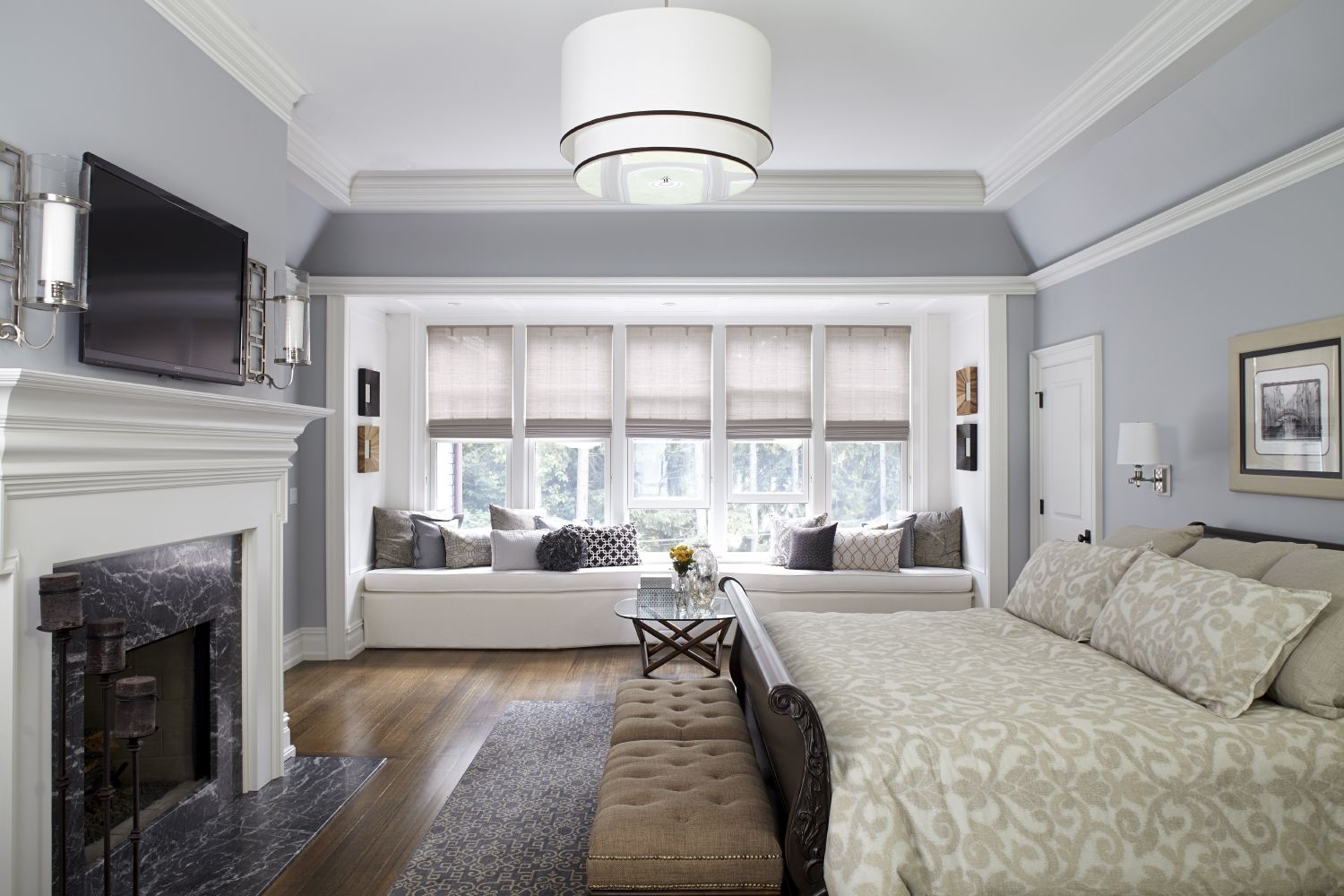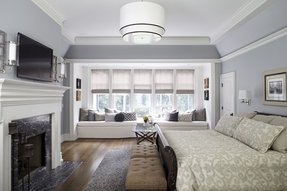 Window benches is stylish and practical solution, letting you to save precious floor space. Apart from it, it creates a cosy, charming nook to relax, i.e. with your favourite book.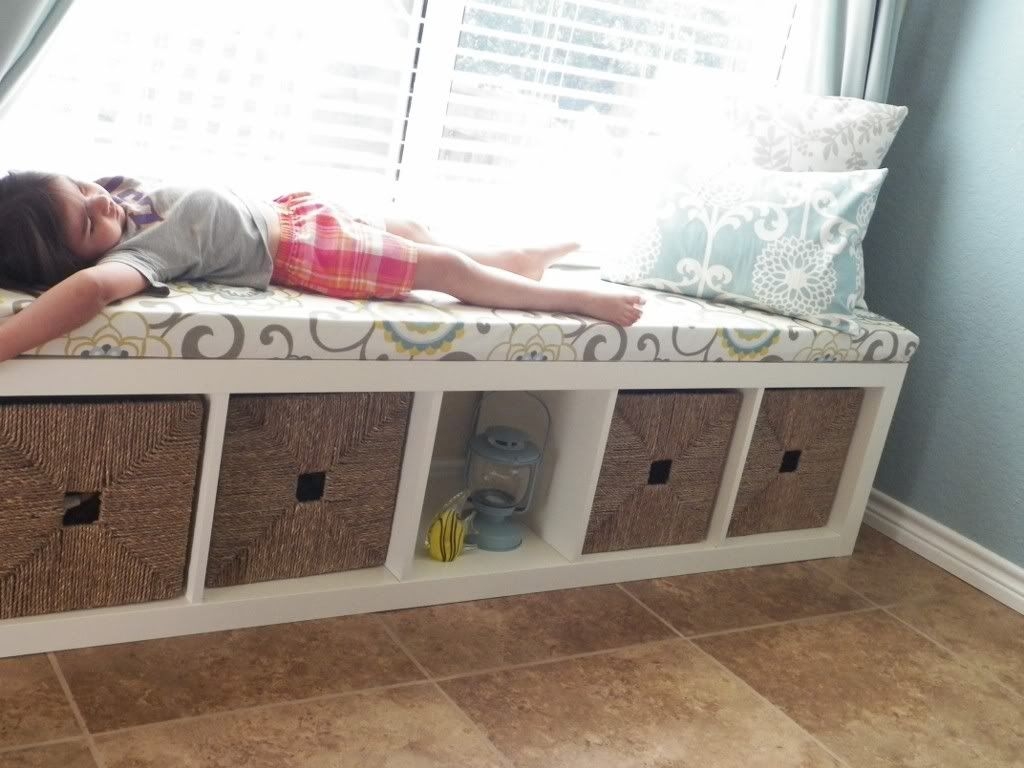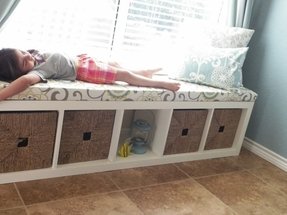 Window bench with cube shelves on the base. Construction is made of wood. Seat is upholstered with fabric and decorated with interesting pattern. Functional design for any interior.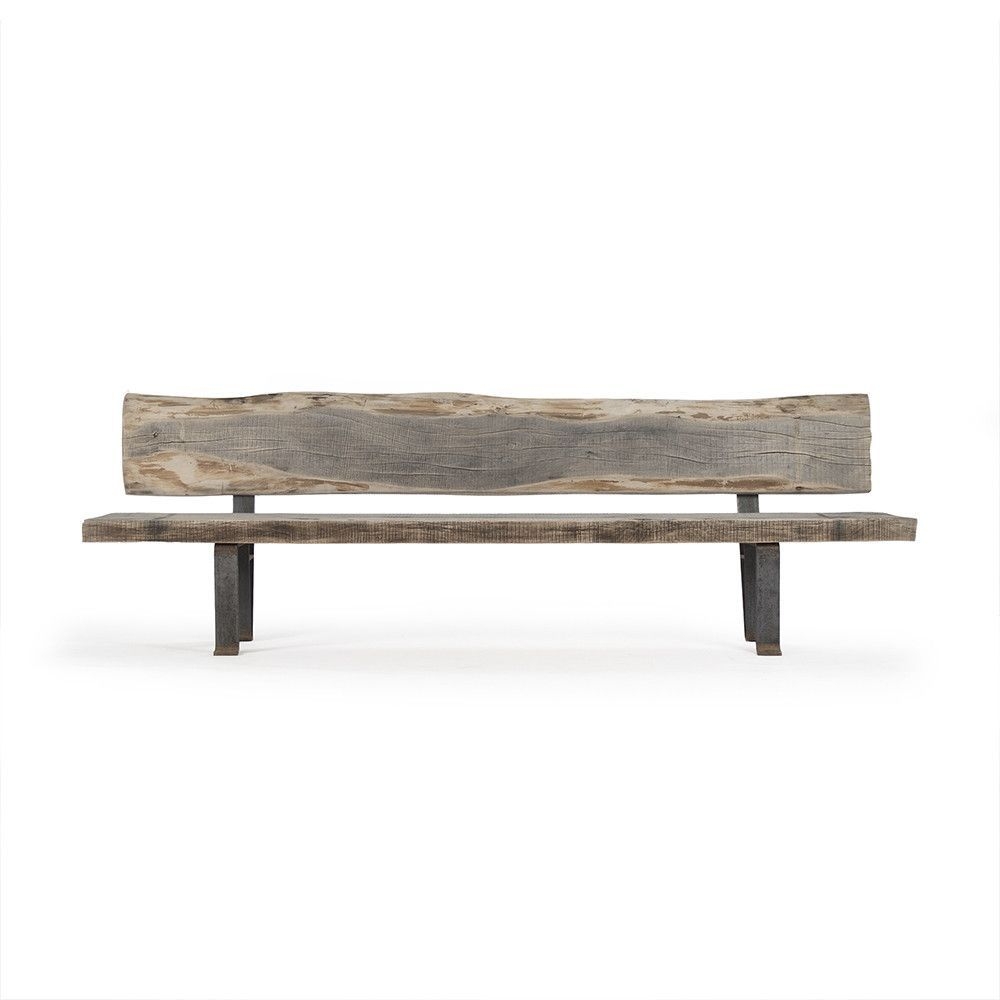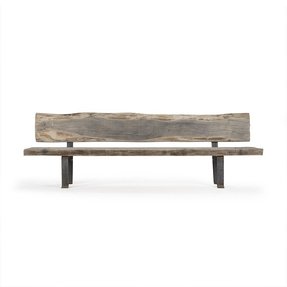 Furniture • Benches • Rustic Reclaimed Wood & Iron Bench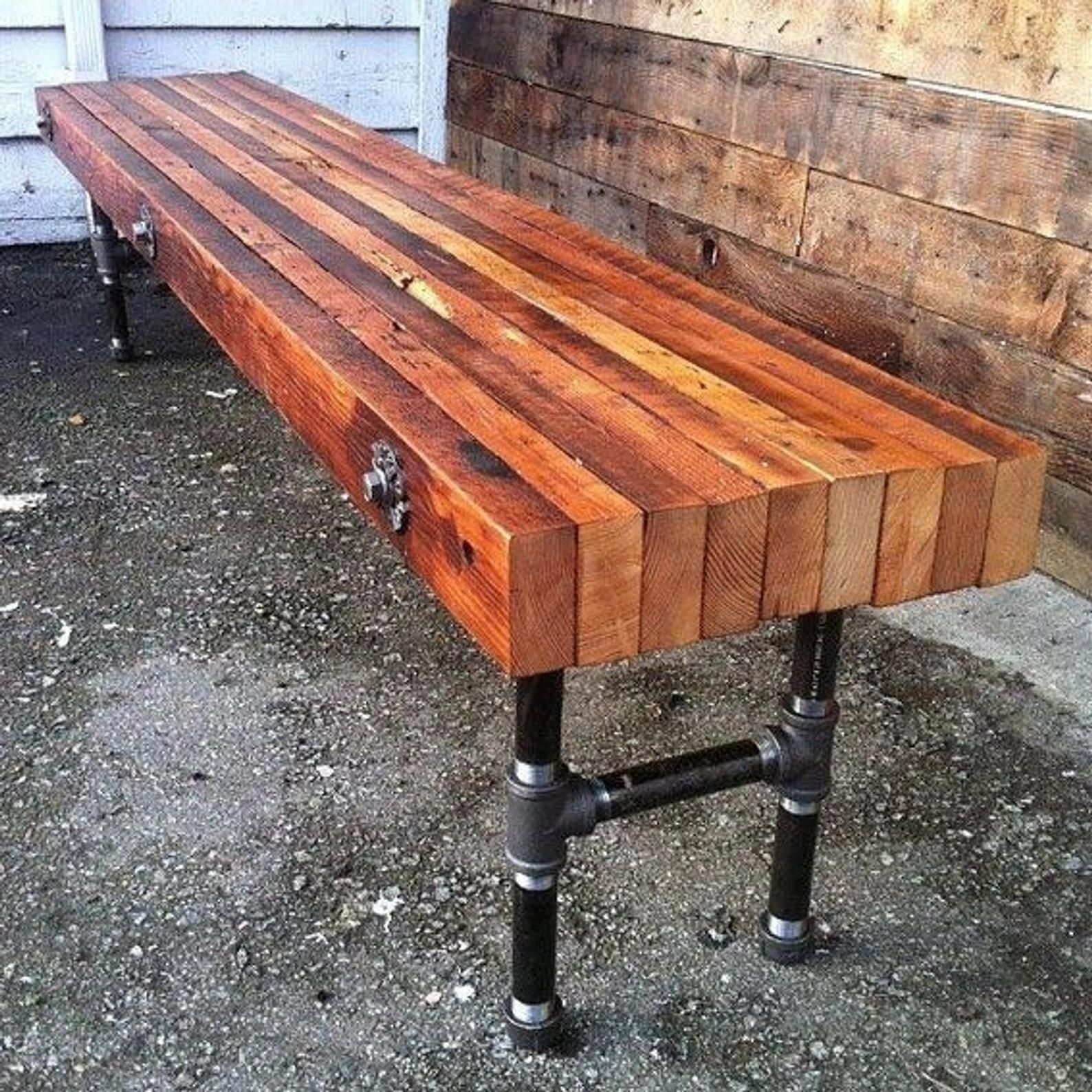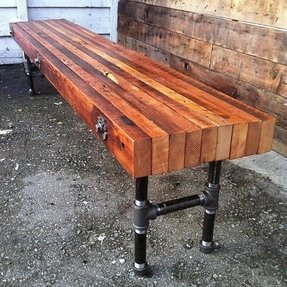 Custom Made Reclaimed Wood Bench With Industrial Cast Iron Legs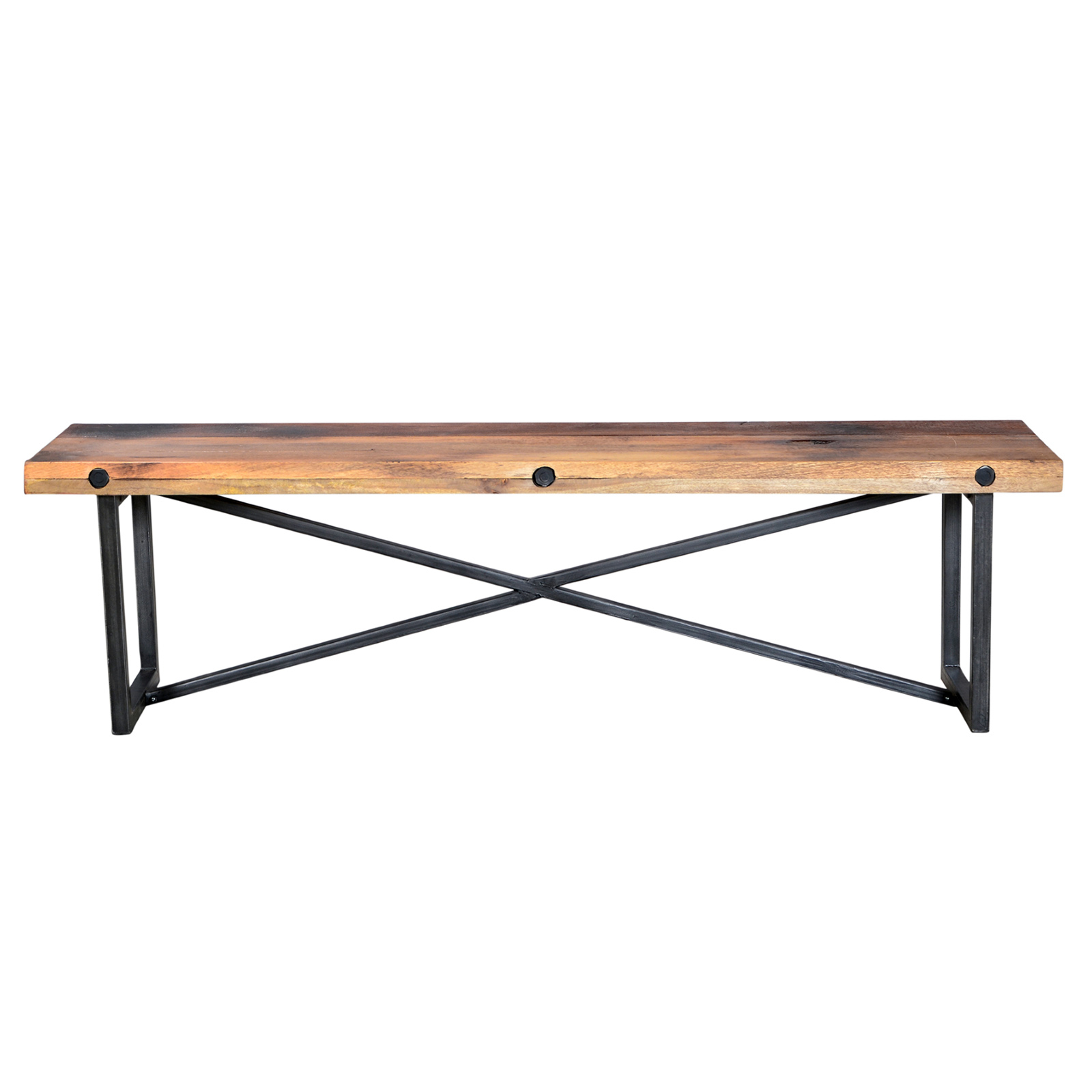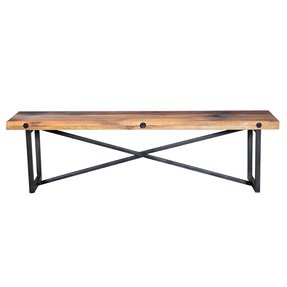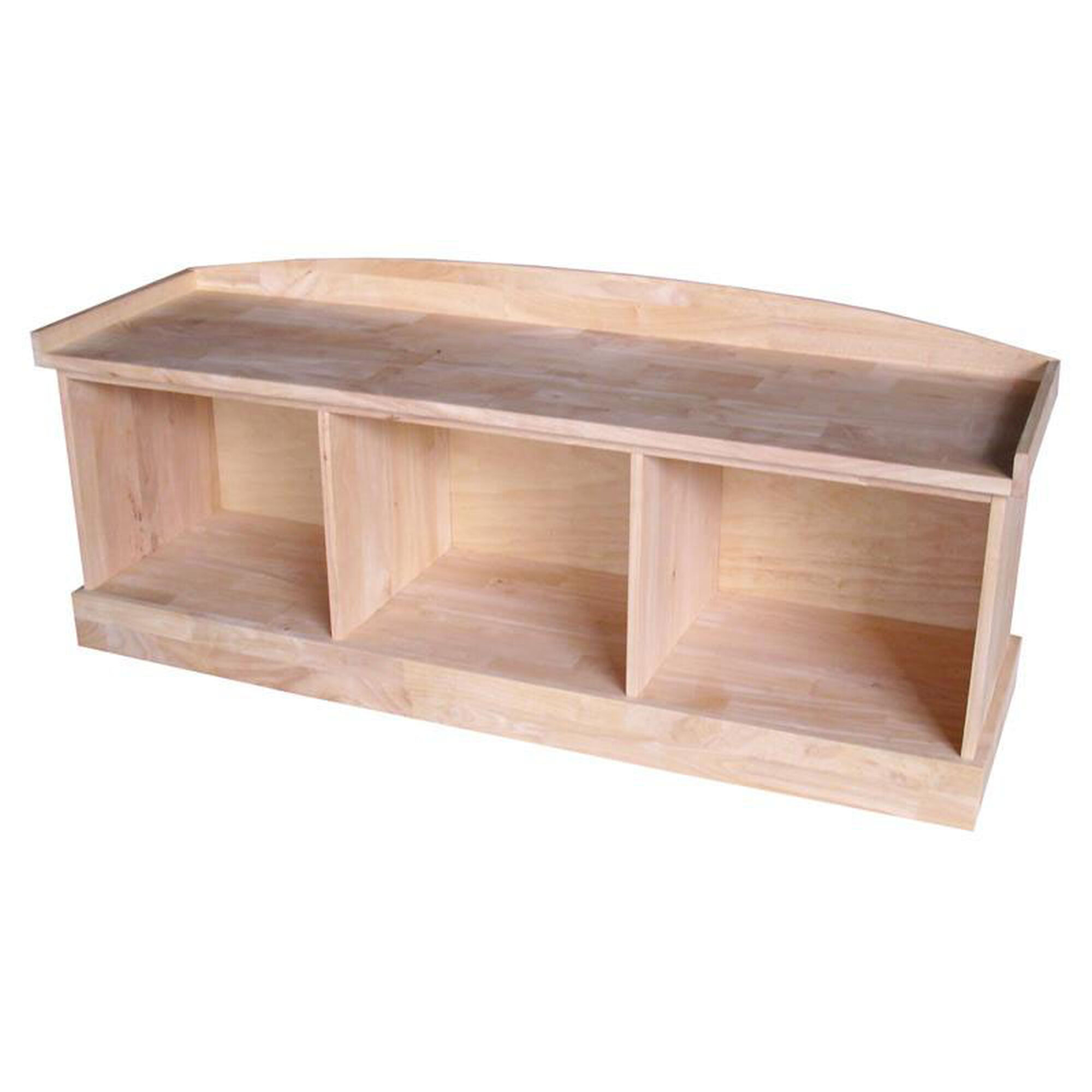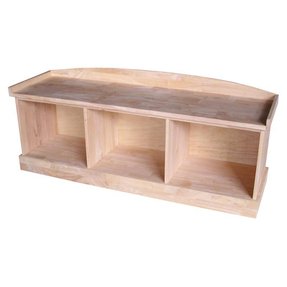 Traditional bench with 3 open shelves on the base. It is made of wood and reinforced with solid supports. Perfect for storing shoes and others needed stuff. Neutral and functional accent for each home.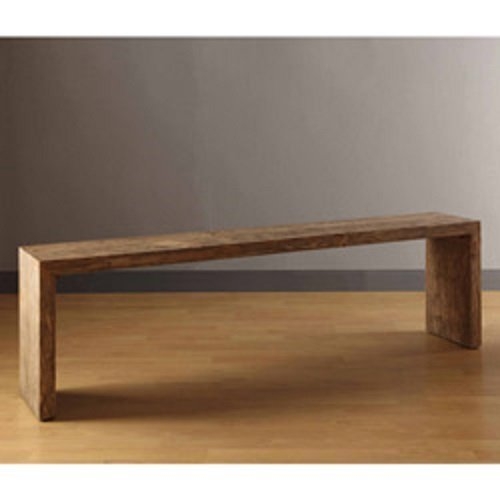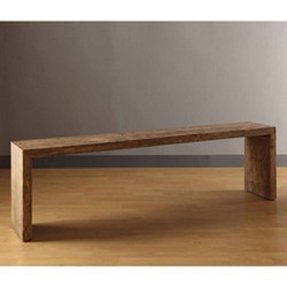 Spice up you home with vintage flavor by choosing this simplistic and space-saving 60'' bench. It's characterized by weathered reclaimed wood construction, and it works, especially, well in case of narrow entryways and hallways.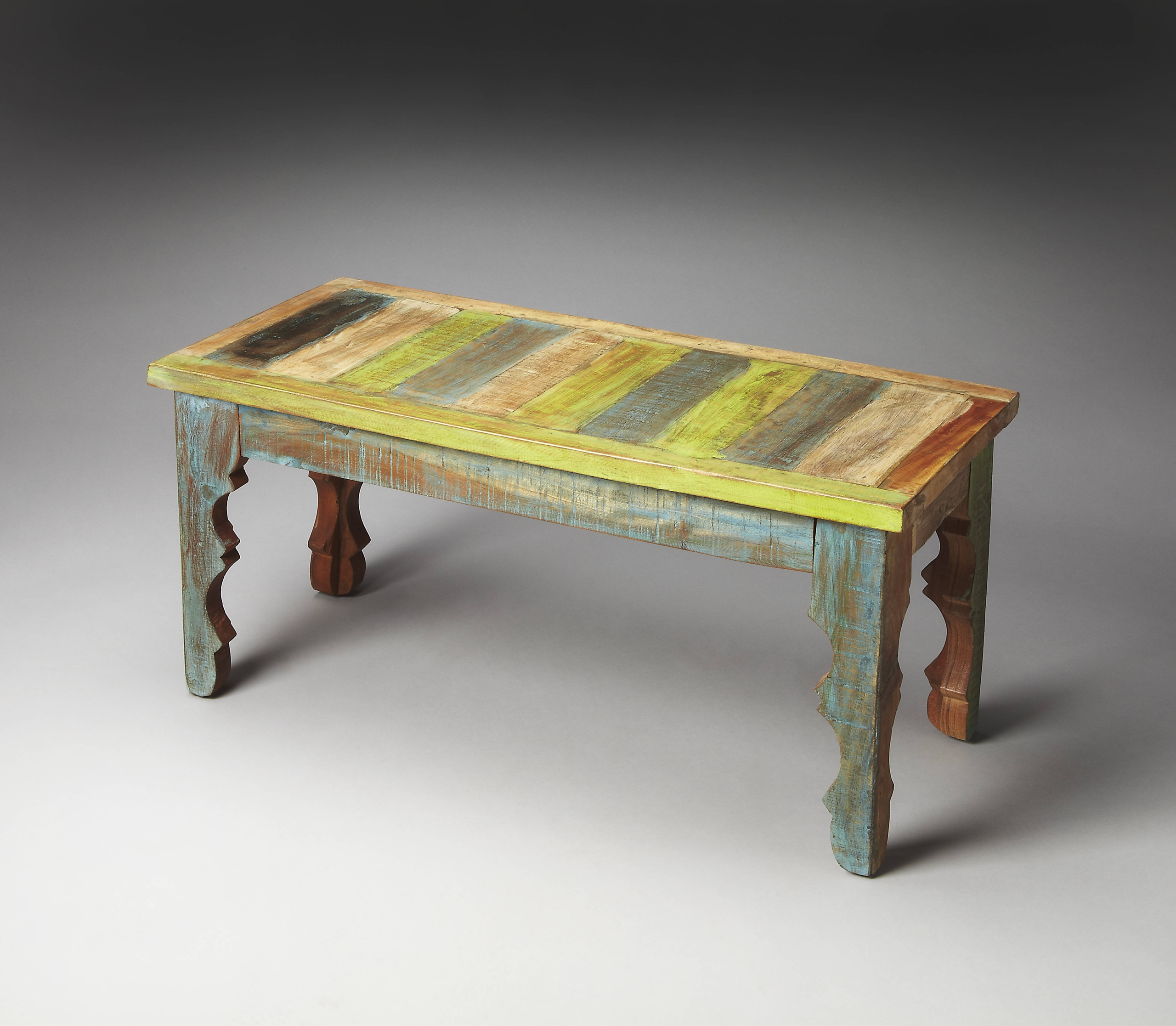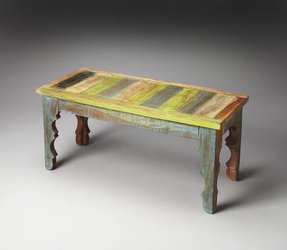 This kind of product is a bench that features a very attractive multi-color finish. It is a bench that has got a solid wooden construction, so it is resistant to wear and damage caused by heavy weight.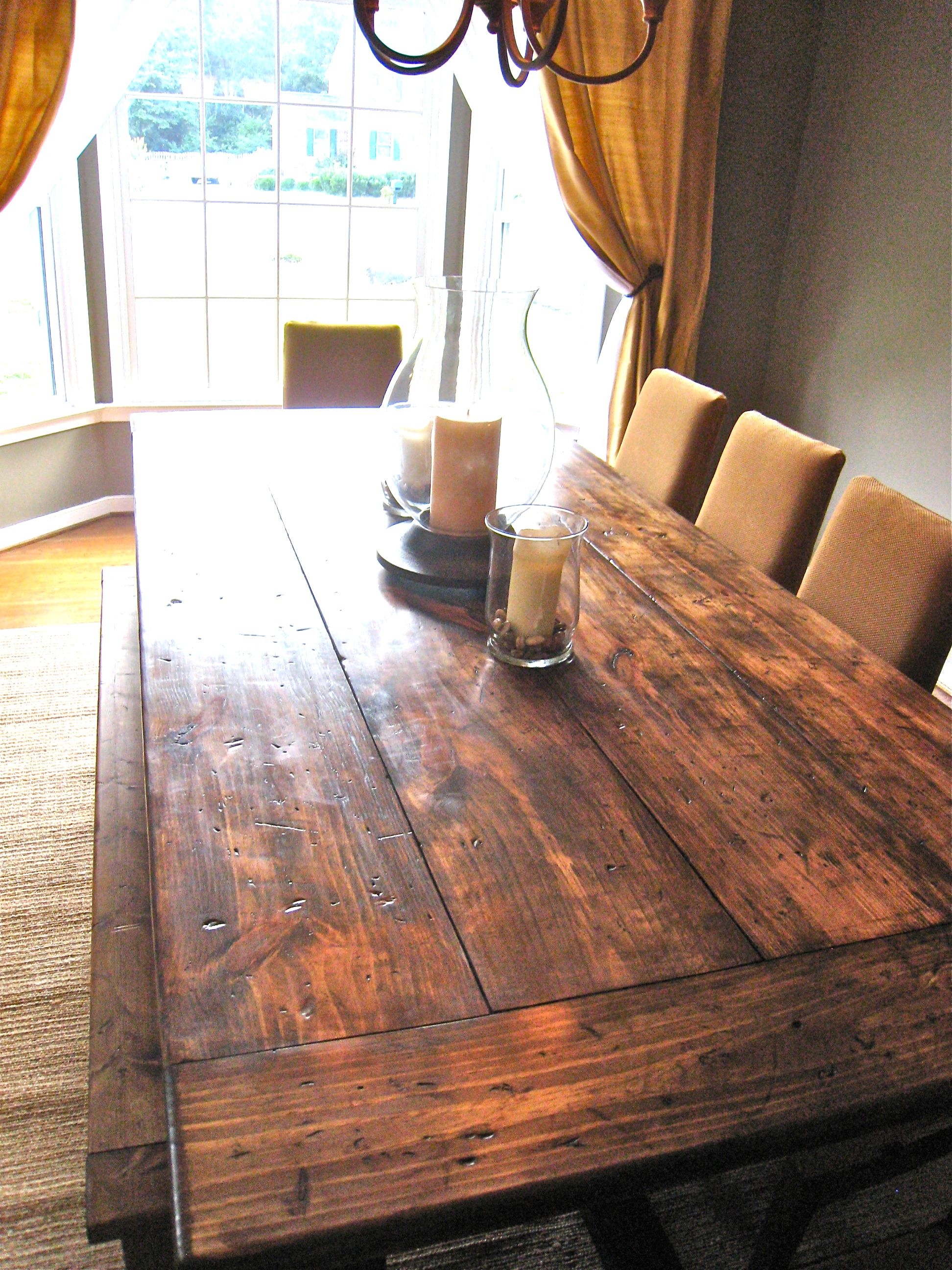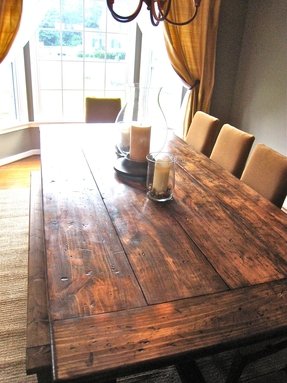 Big dining room table made of real wood. It has many unique details like divots, pits, and scared marks that make this table look old and used by many generations. It will make every meal special and will fit your whole family.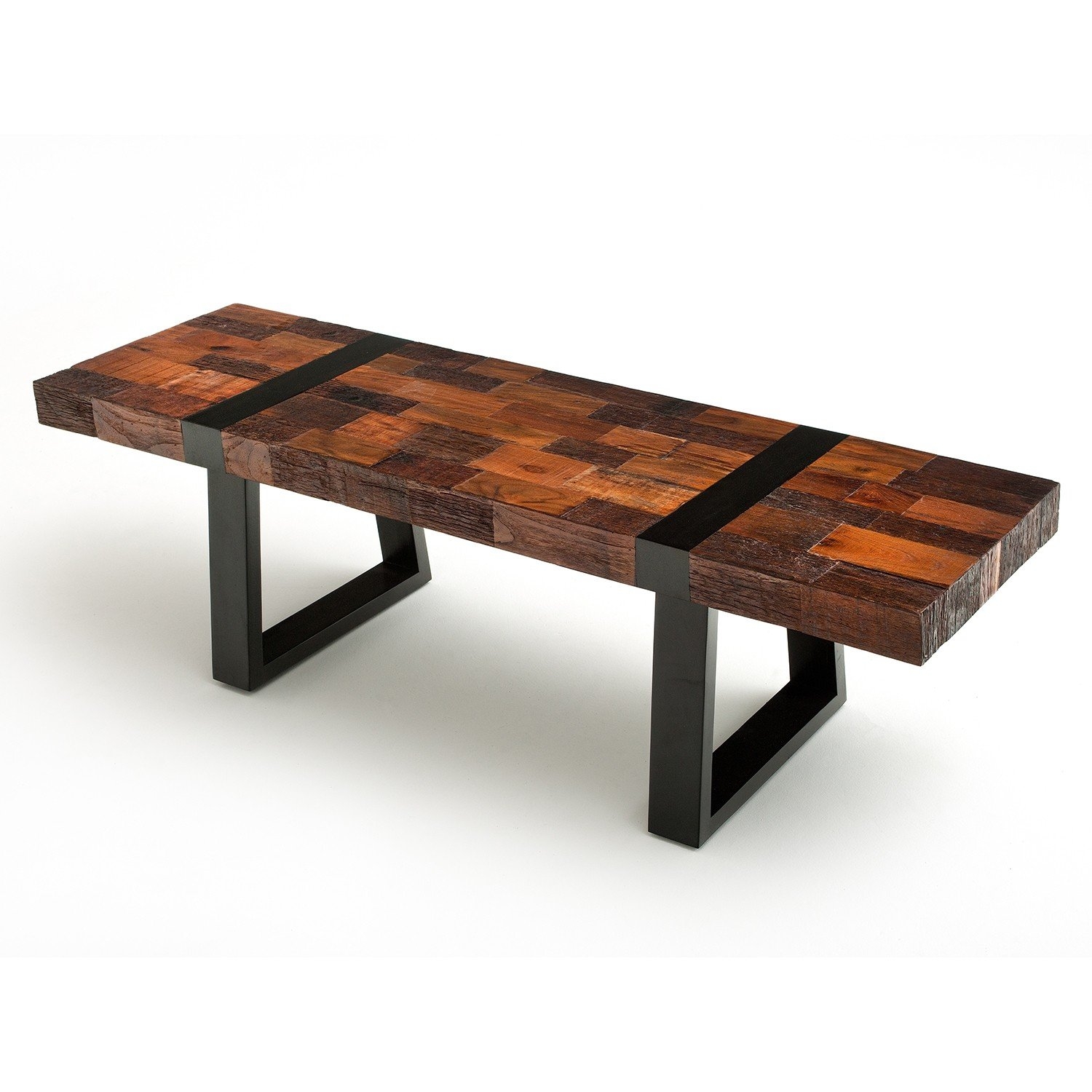 rustic modern reclaimed wood bench rustic modern reclaimed wood bench ...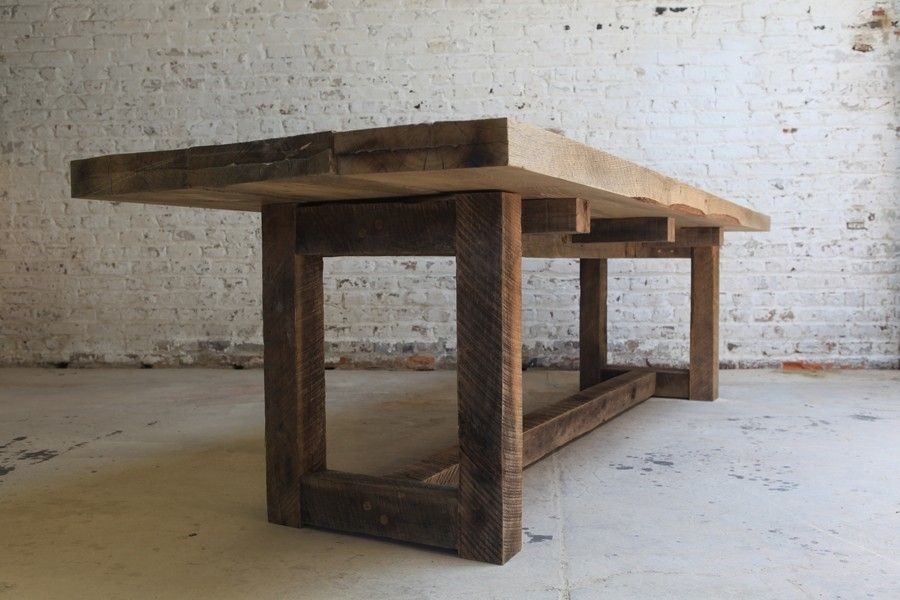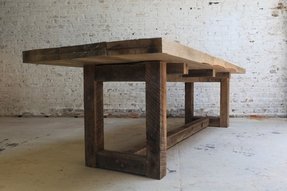 Reclaimed Wood Table by Van Jester Woodworks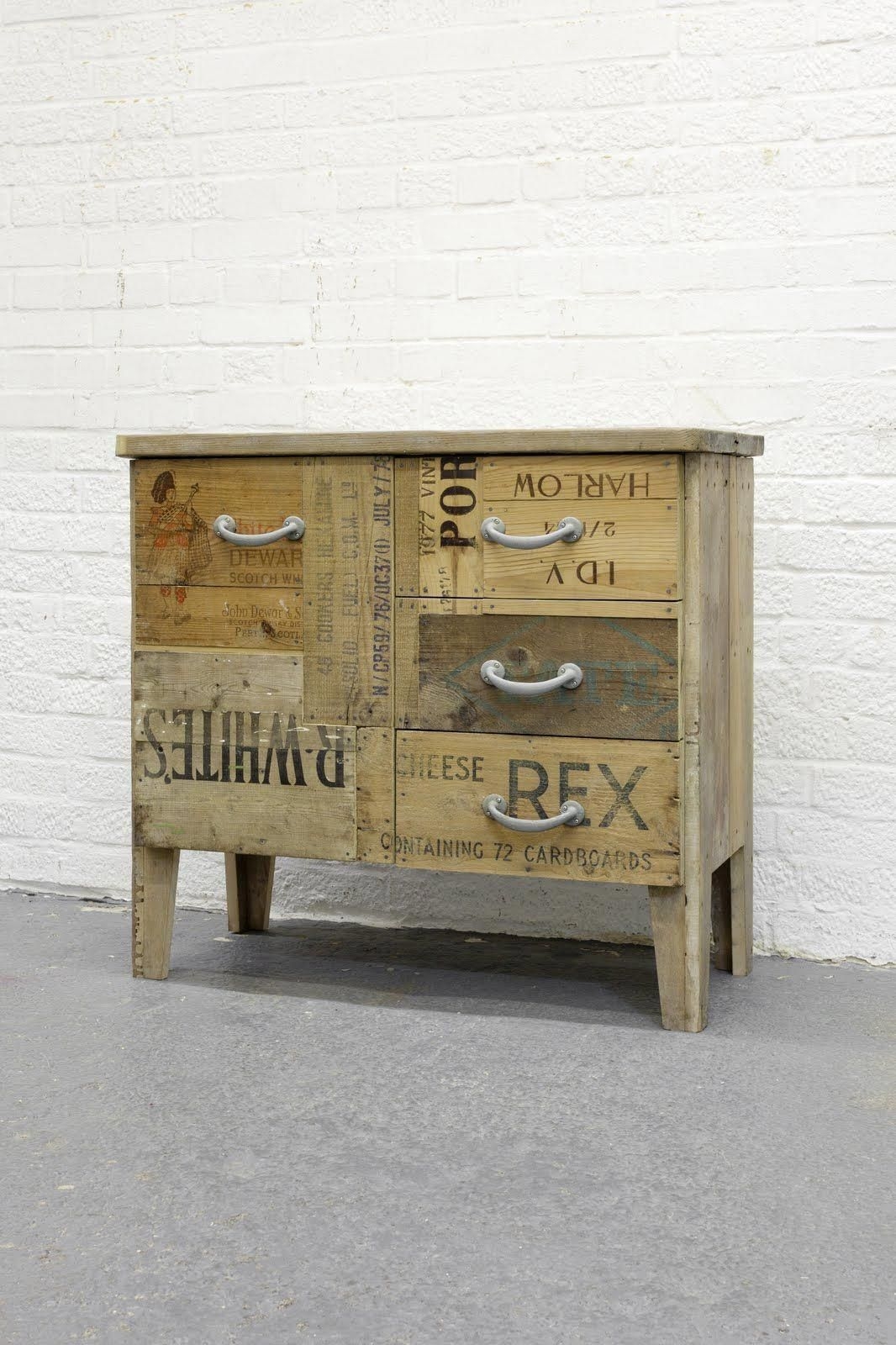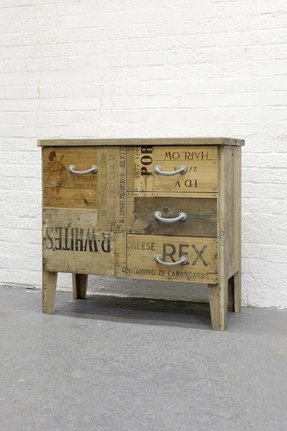 Made of reclaimed wood, the stylish sideboard is a perfect element of interior design. Unusual finishes and impressive handles of drawers and cabinets create a superb and very functional composition.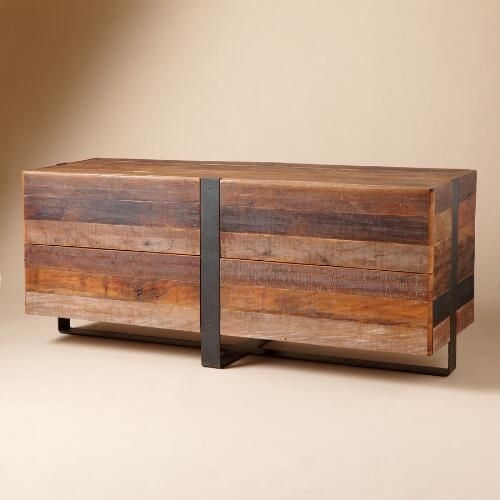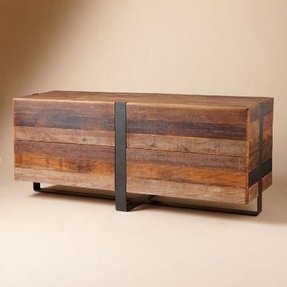 Trying to underline the eco-friendly character of your furniture? Choose reclaimed hardwoods. It's perfect for crafting storage chests and other pieces of furniture. No compromises have to be struck, mind you.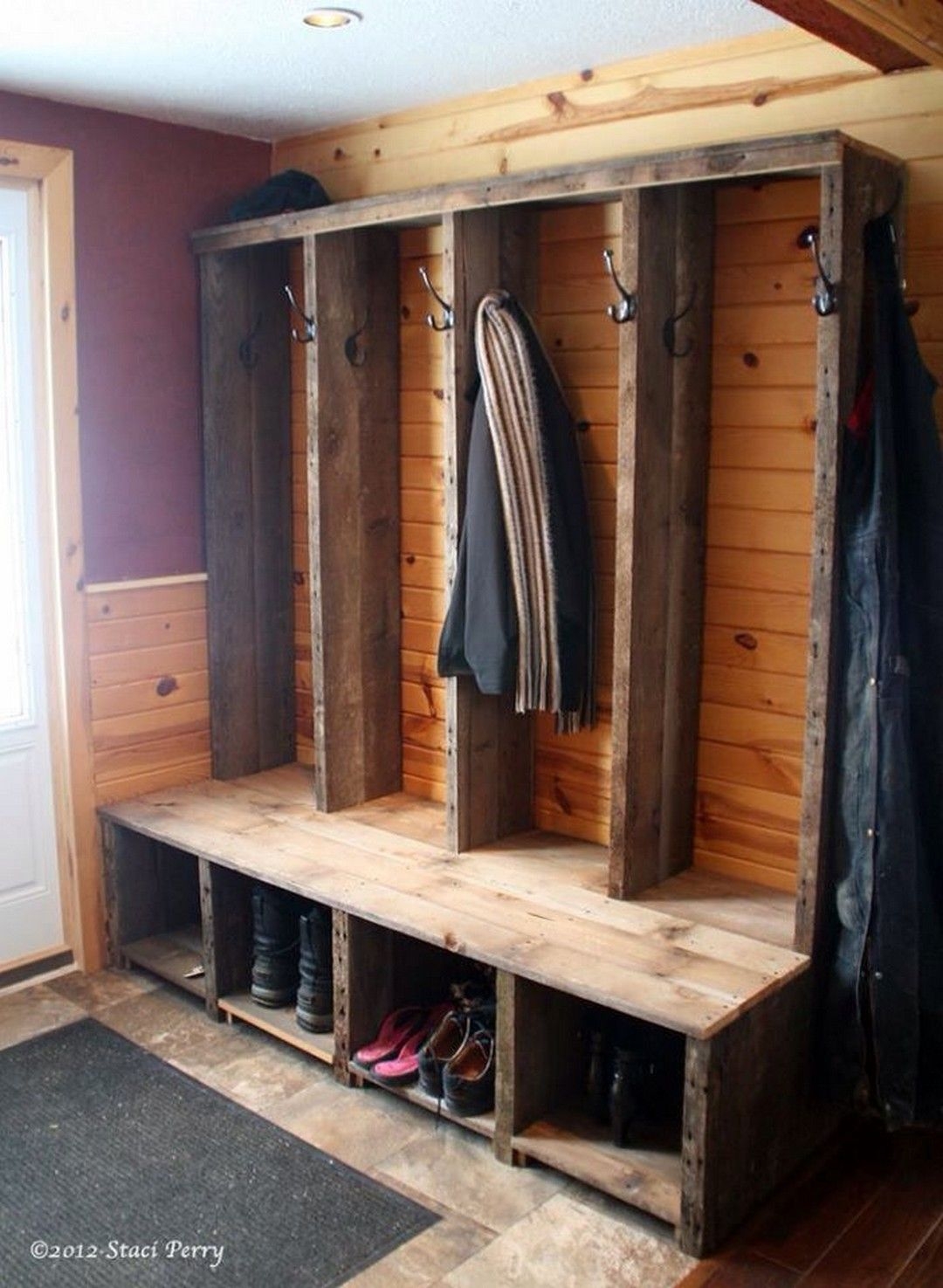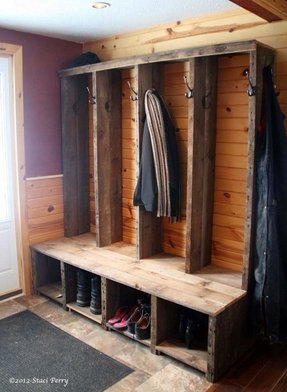 Old barn reclaimed wood has got its second life by creating from it a reclaimed wood bench for the rustical hall - with a coat rack and places to put the shoes - like this shelves underneath the wooden bench.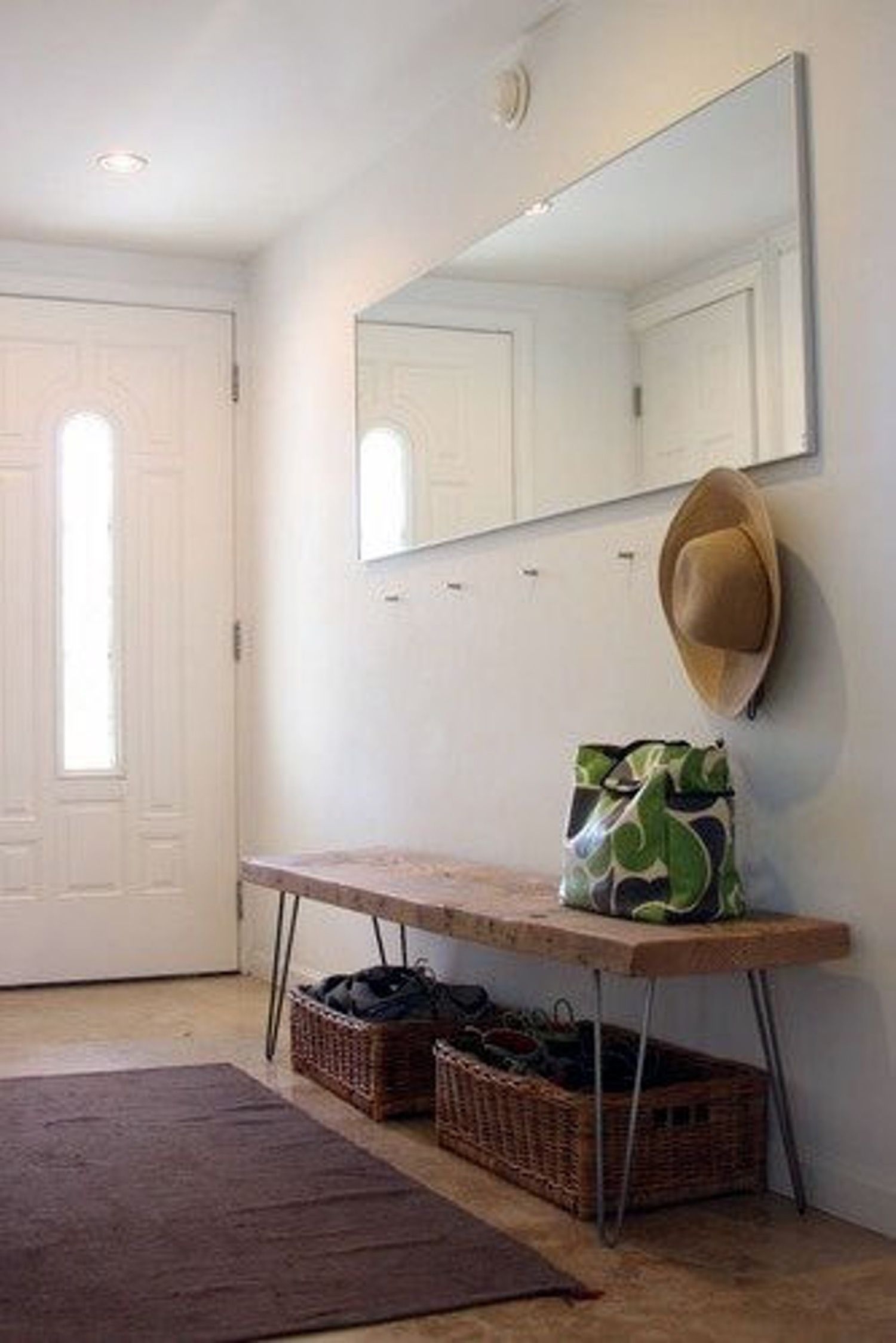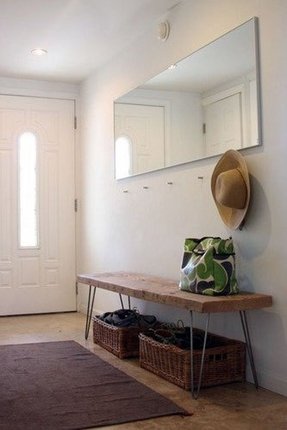 When you have old planks in your shed, you should think over reusing it and giving them the second life in such a rustic bench. It could be useful if you would like to take on your shoes in your antechamber.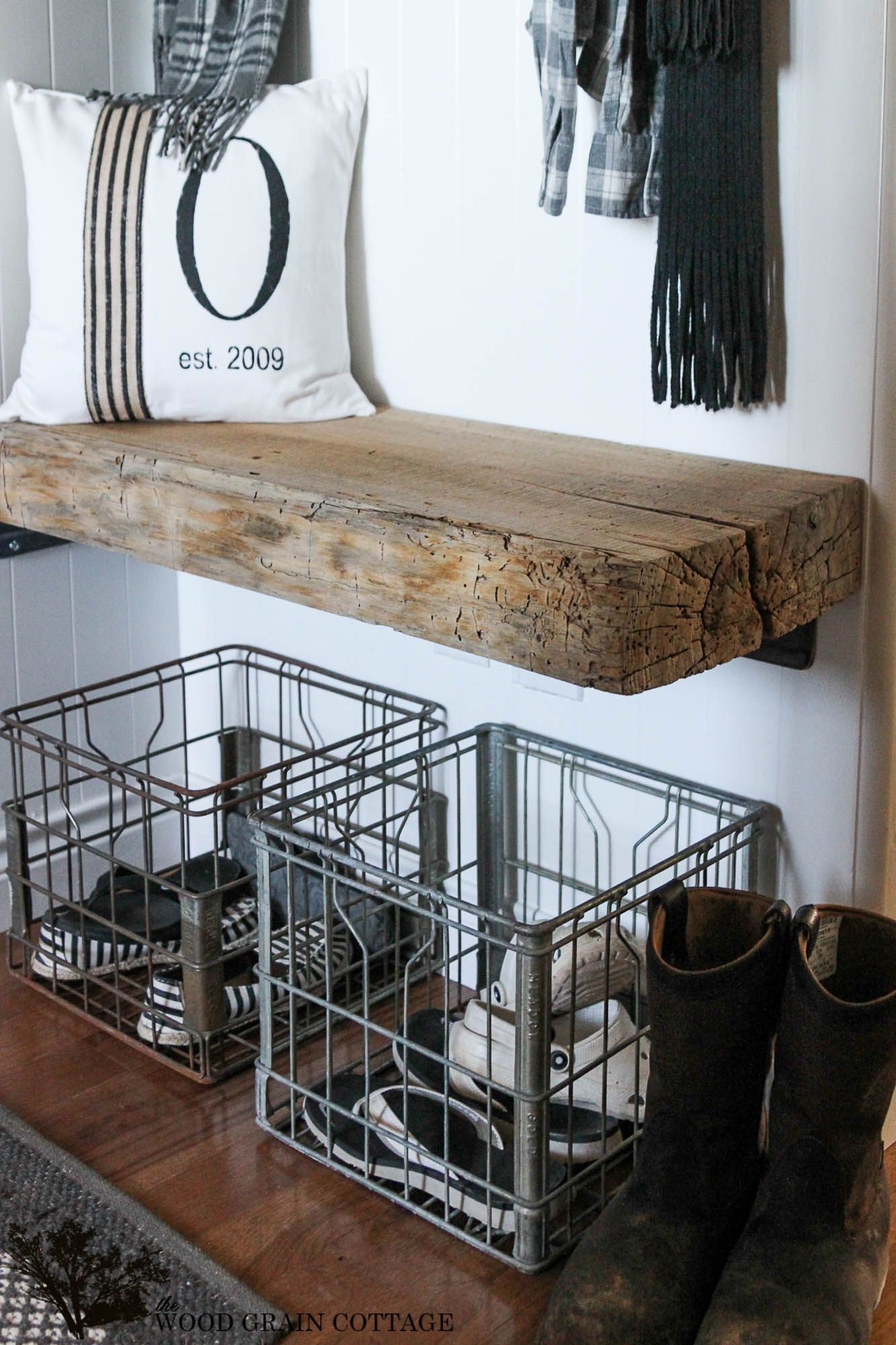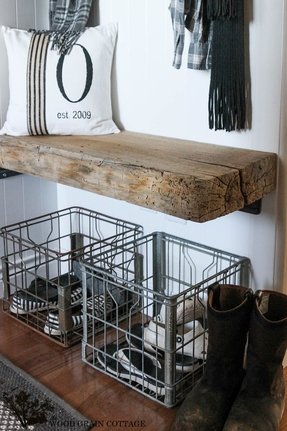 Fall Home Tour: Part Three - The Wood Grain Cottage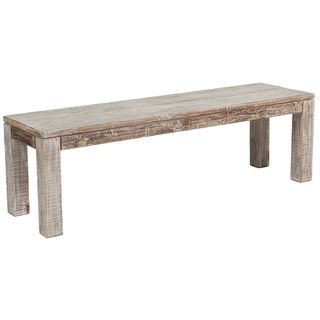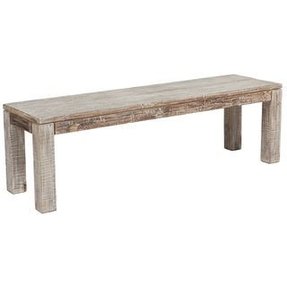 This simplistic design consists of reclaimed old wood planks construction and a lime wash finish. The bench is entirely hand-crafted by Indian craftsmen, offering you a long-lasting piece with a distressed appearance.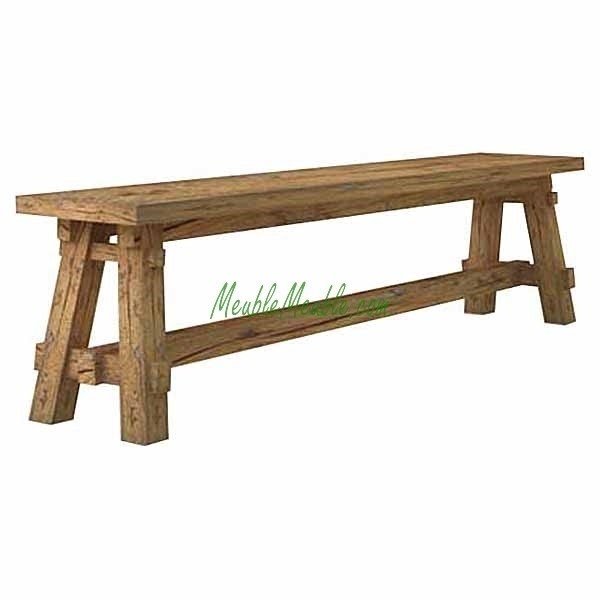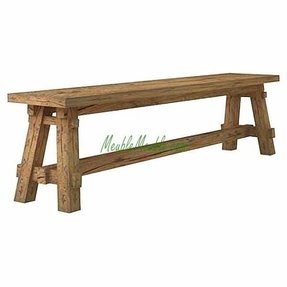 Reclaimed Teak Bench Dingklik Long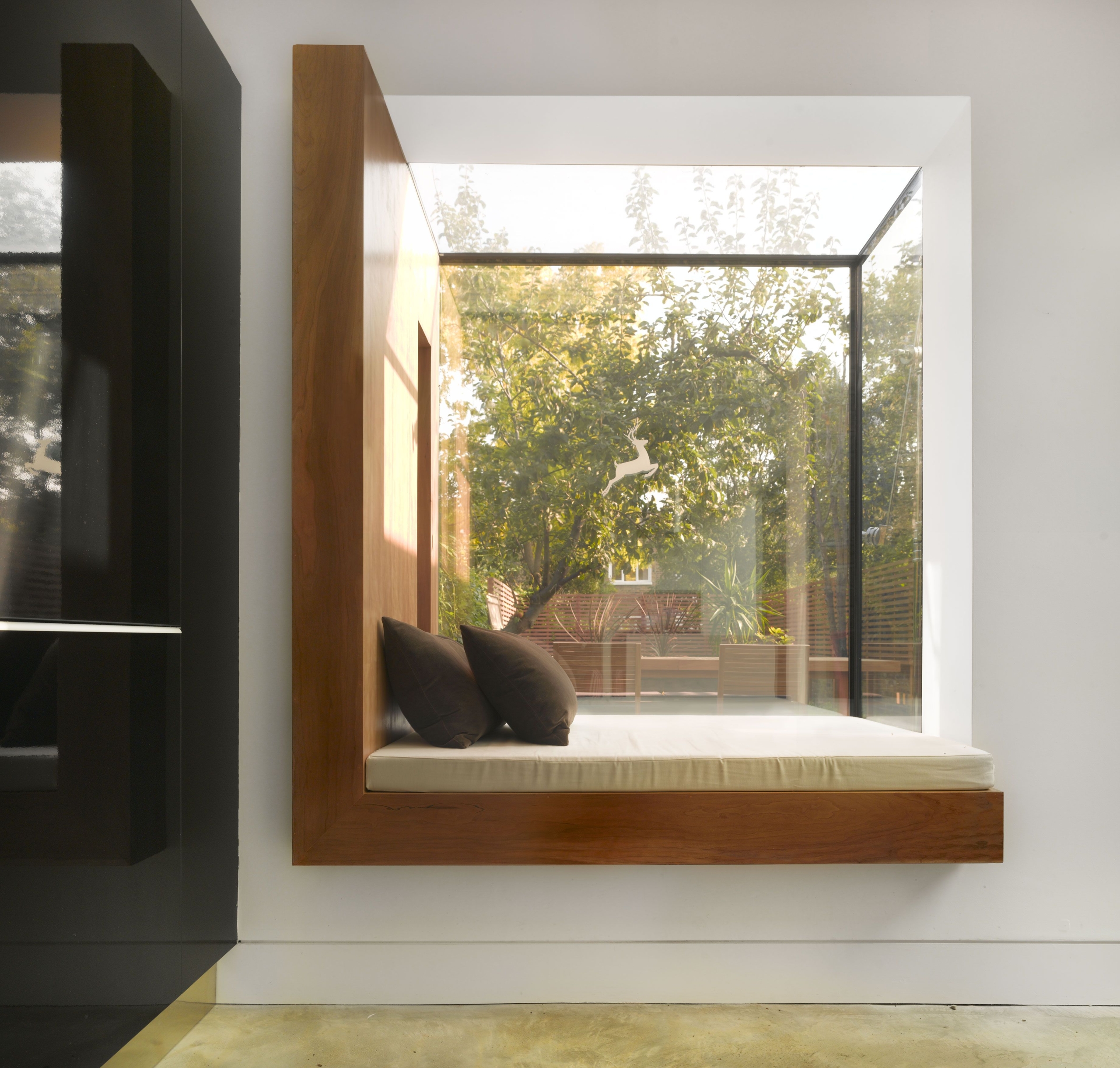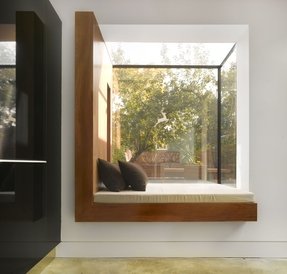 This original wooden seat in a type of chaise lounge is inserted in front of window instead of window sill. There is comfortable mattress and two little cushions. It will be incredible place to relax, especially if you have beautiful window view.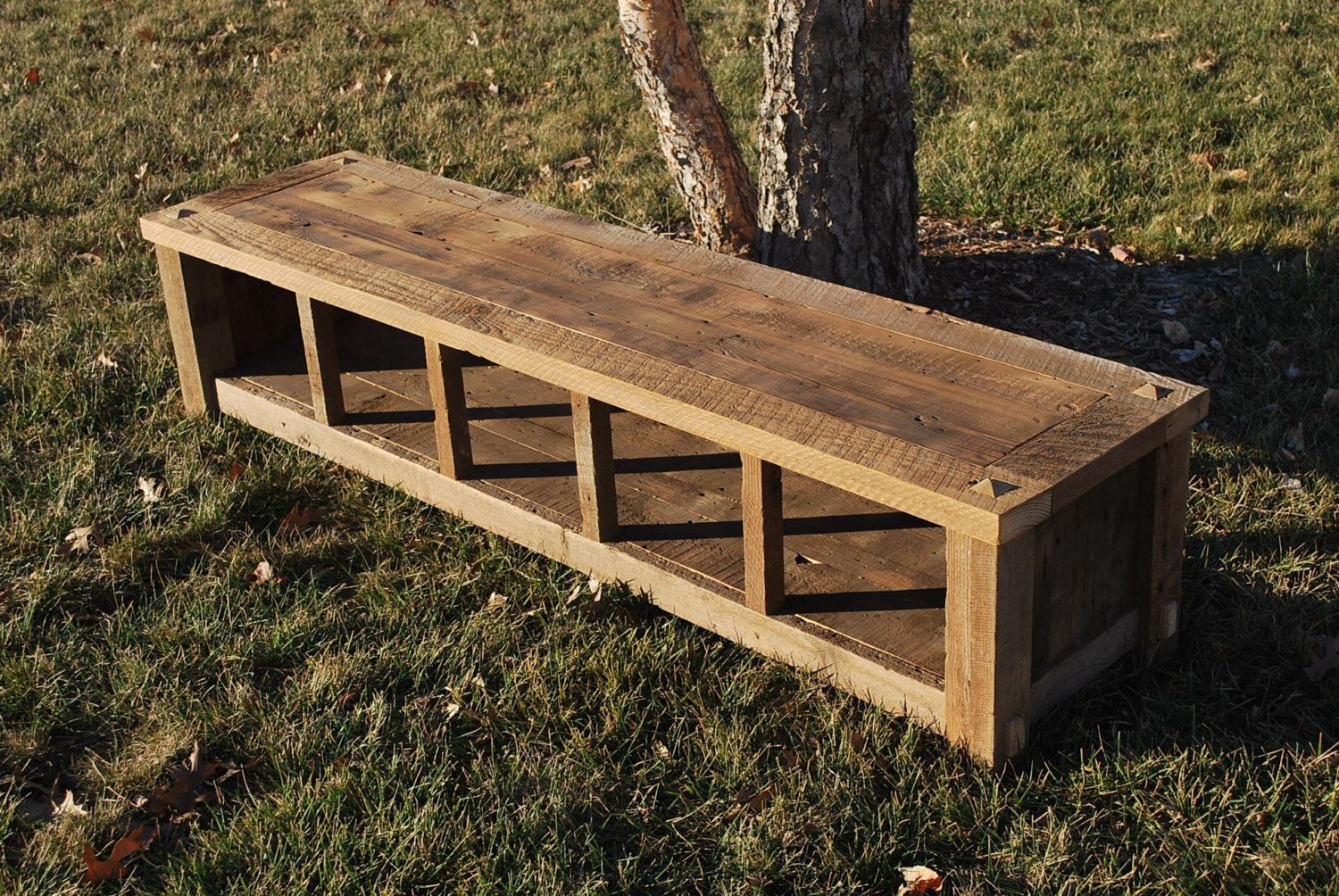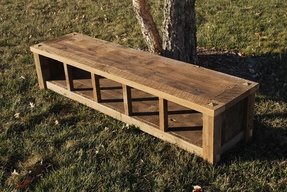 Reclaimed Wood Benches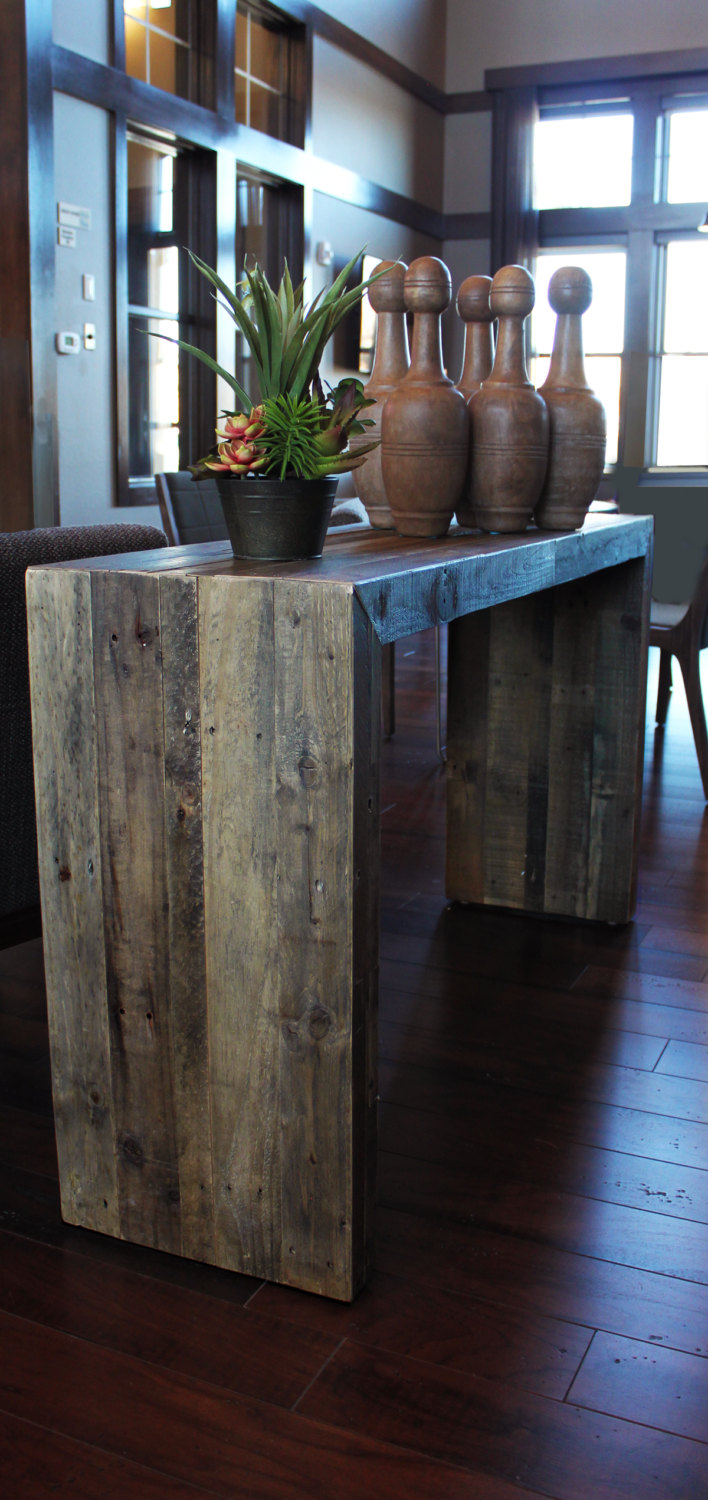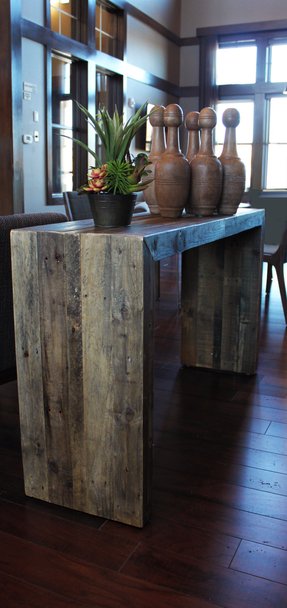 Reclaimed Wood Table/Console Reclaimed Wood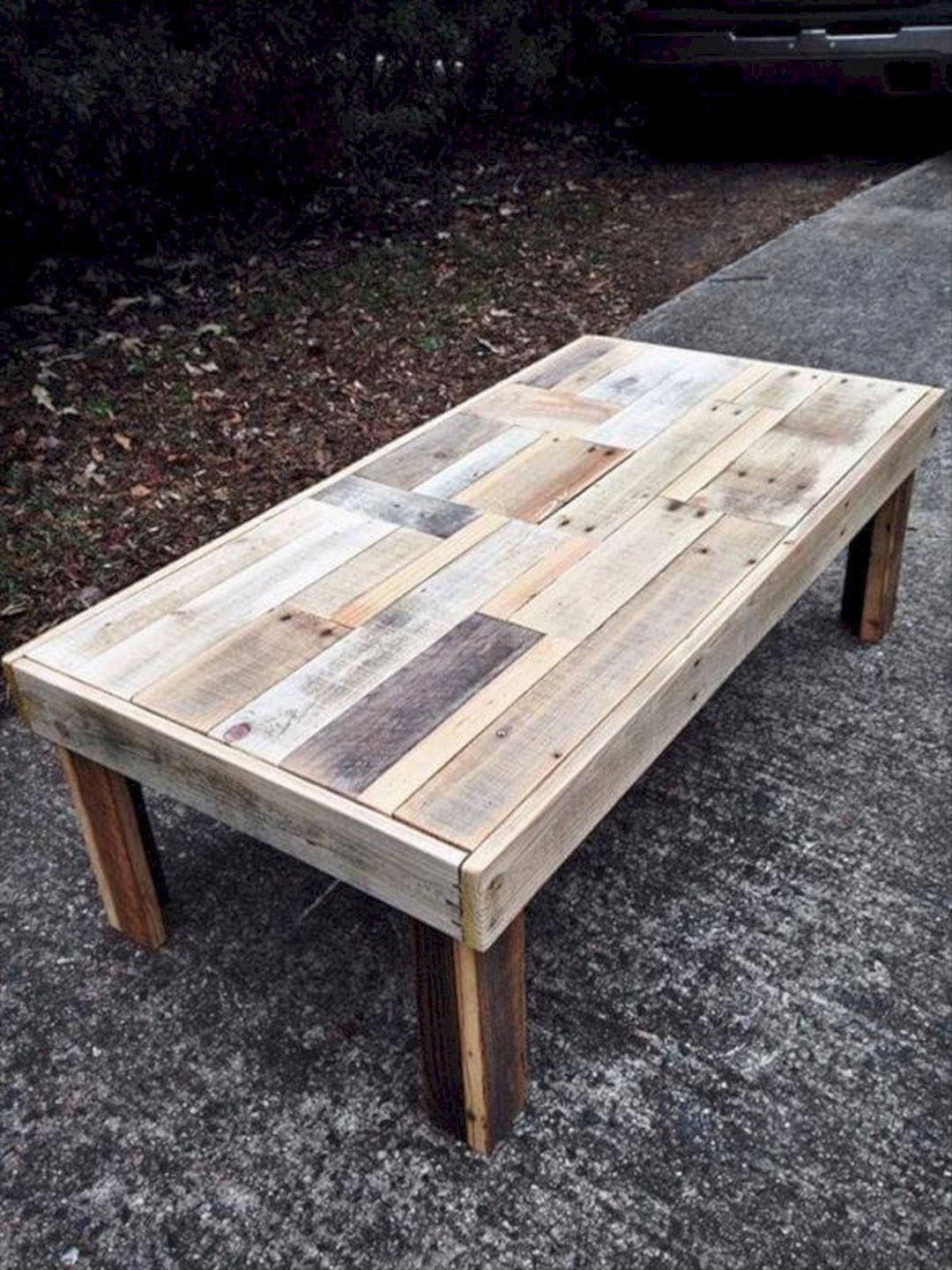 This is a table. I would use this to put in my room and I could eat on it and stuff.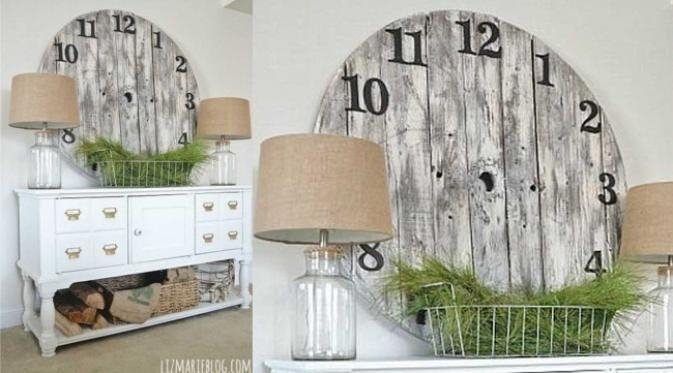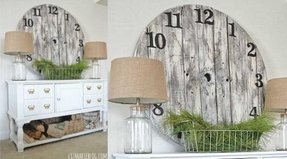 Decorative round clock theme that can be used as a wall decoration or as a table top. Its old-styled wooden frame is finished in neutral gray color and it includes large Arabic numbers finished in black.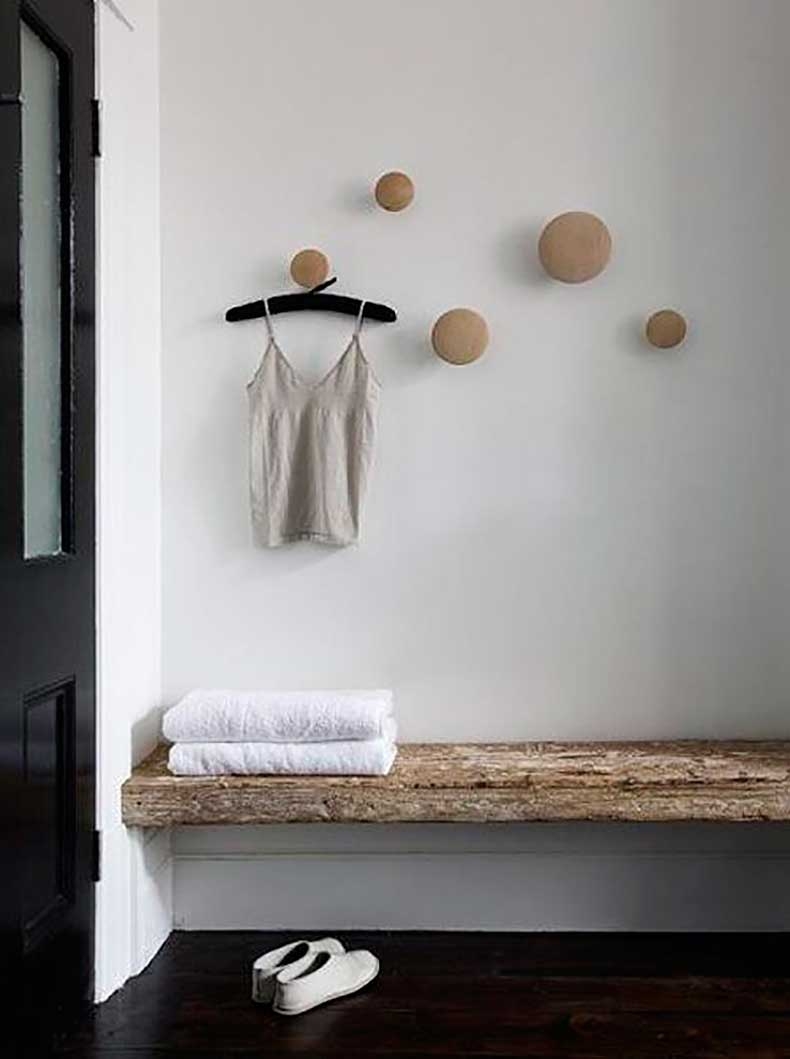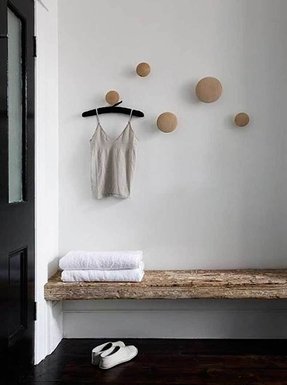 Drawer Knobs for for Hooks (Photo credit: Carole Whiting who has a lovely shop in Australia and her husband at http://whitingarchitects.com)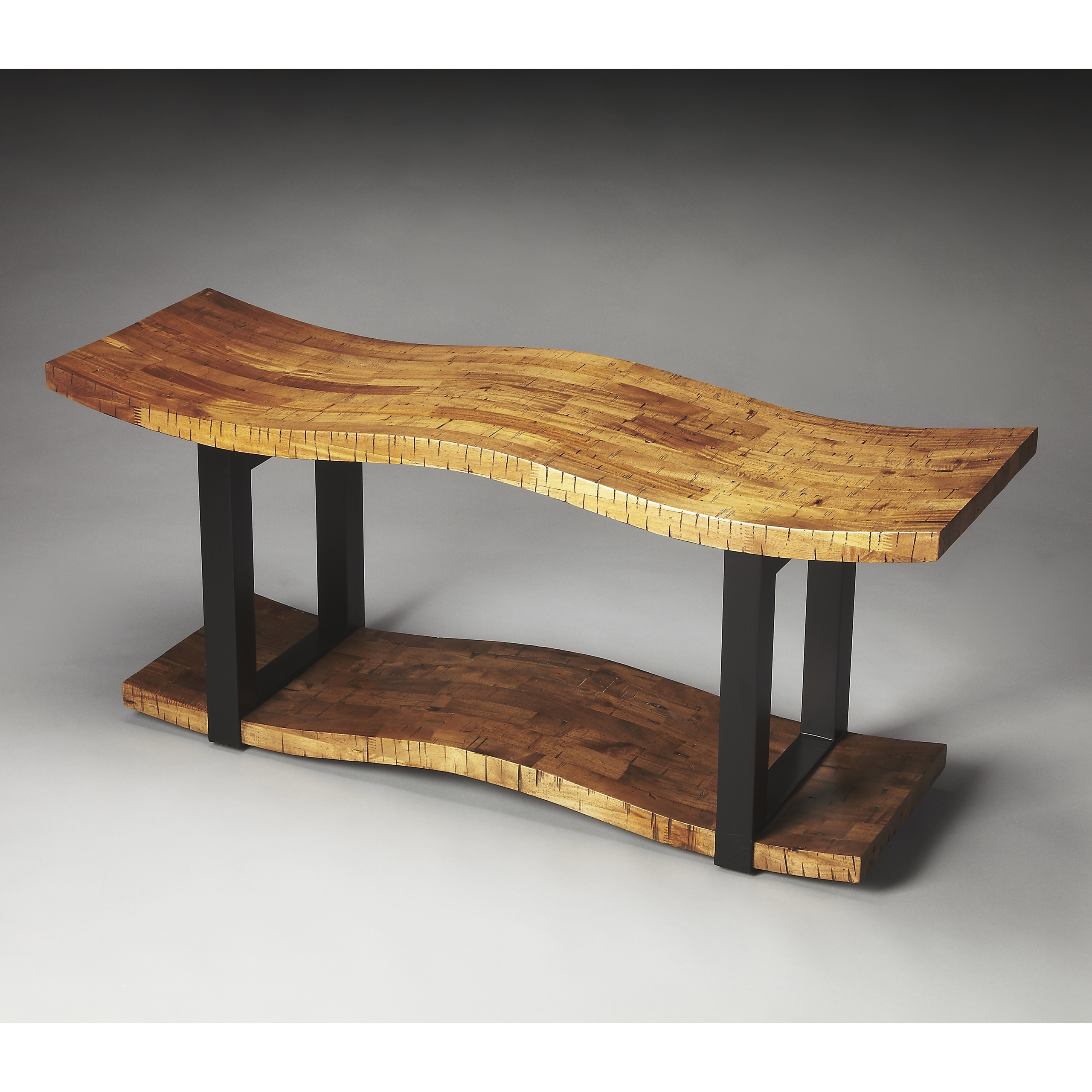 With this charming and elegant bench for your hallway you will not only have some extra space for all those shoes, but can also always change with comfort. It offers a strong structure from its reclaimed wood of the highest quality.