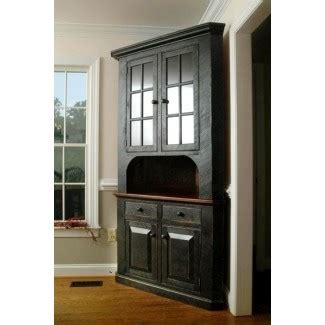 A fantastic corner cabinet that features an old-fashioned, rustic character. It's in an elegant, black color with wooden accents and it offers some storage space in the top and bottom cabinets. Perfect for displaying and storing china.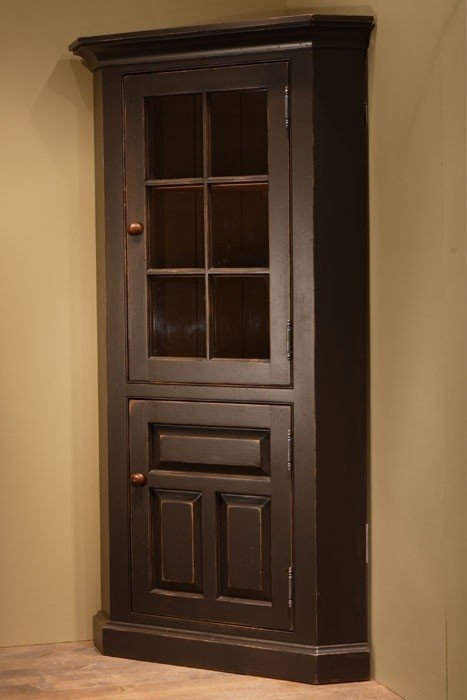 Corner Cabinets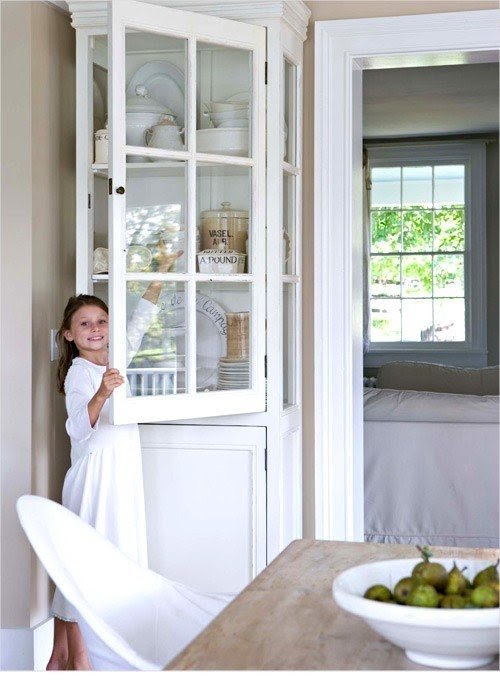 A pretty hutch in a classy design. Your china will be well displayed as its upper part features glass on three sides. It's quite narrow, but tall so it's a perfect choice for some unused corner. A pure white color creates an elegant look.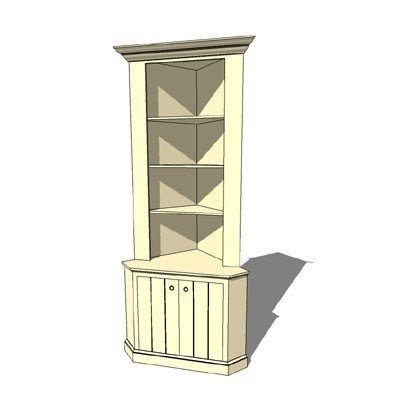 A beautiful and simple corner hutch. This corner hutch is made from wood and can be used to keep almost anything from your wine bottles to your books. It has three shelves and also comes with storage space underneath.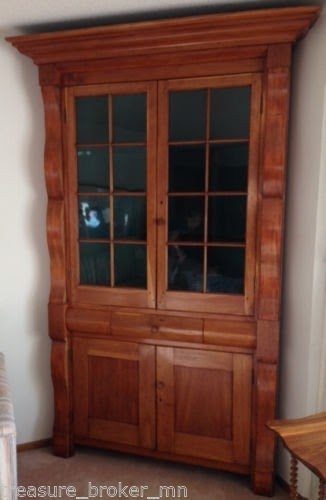 Extra tall corner hatch with a compact design and outstanding functionality. The hatch offers two large cabinets below and a series of display shelves above, all enclosed in tinted glass for outstanding visual appeal. You also get a beautiful natural stain and excellent crown moldings too.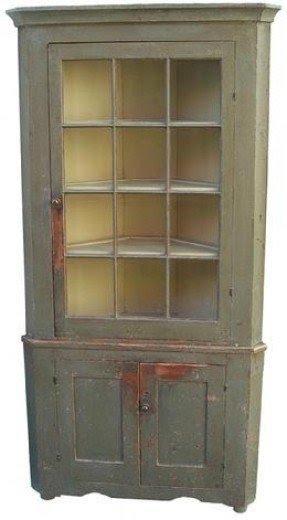 19th century cool Pennsylvania twelve window lite- corner cupboard. Covered with gray paint over red, very unusual cut out design on the base, with a scalloped design with a turn foot. Love its tiny doors at the bottom.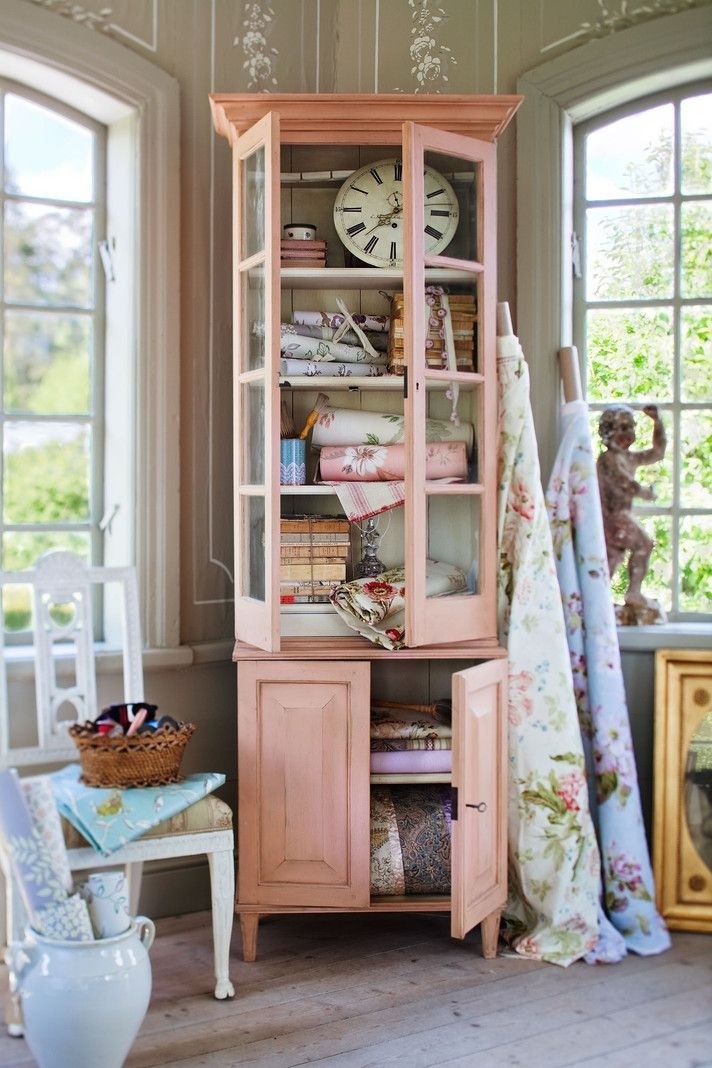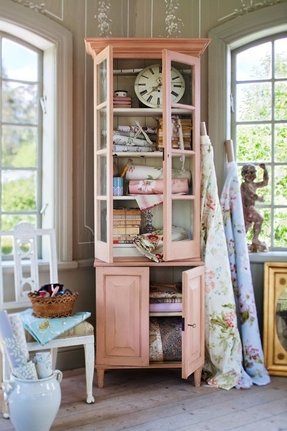 Tall cabinet in vintage style. Construction is made of wood and fitted with glass doors. Great for display decorations, storing beddings, books and others necessities. Neutral design for each room.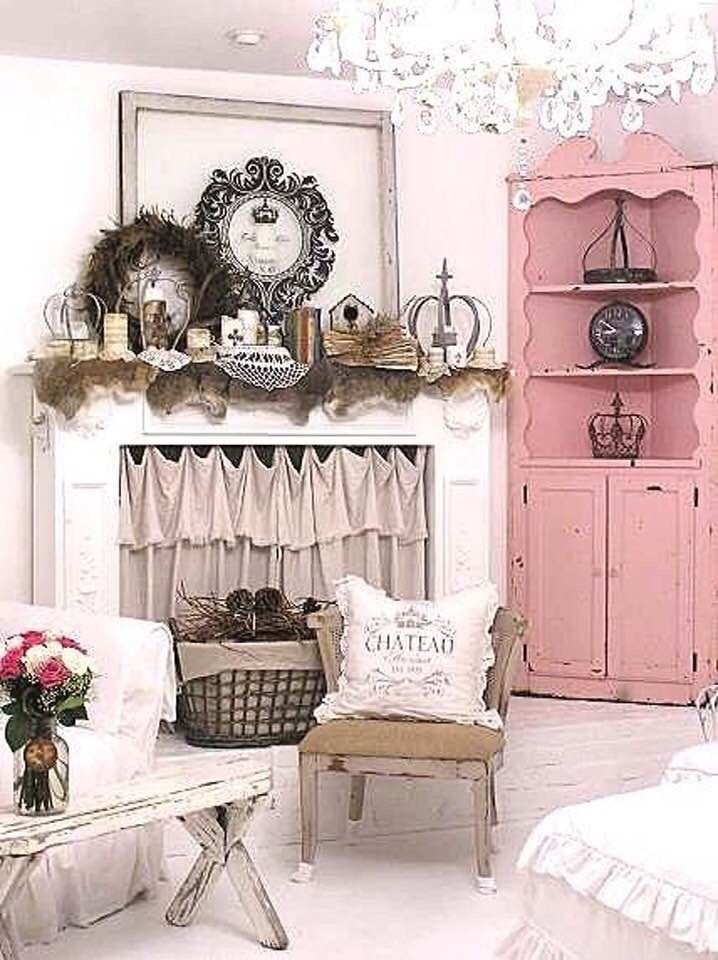 Corner bookcase in vintage style. Construction is made of wood. Includes 3 open shelves and cabinet with double doors for storing clothes and others needed stuff. Adds freshness and elegance to each place.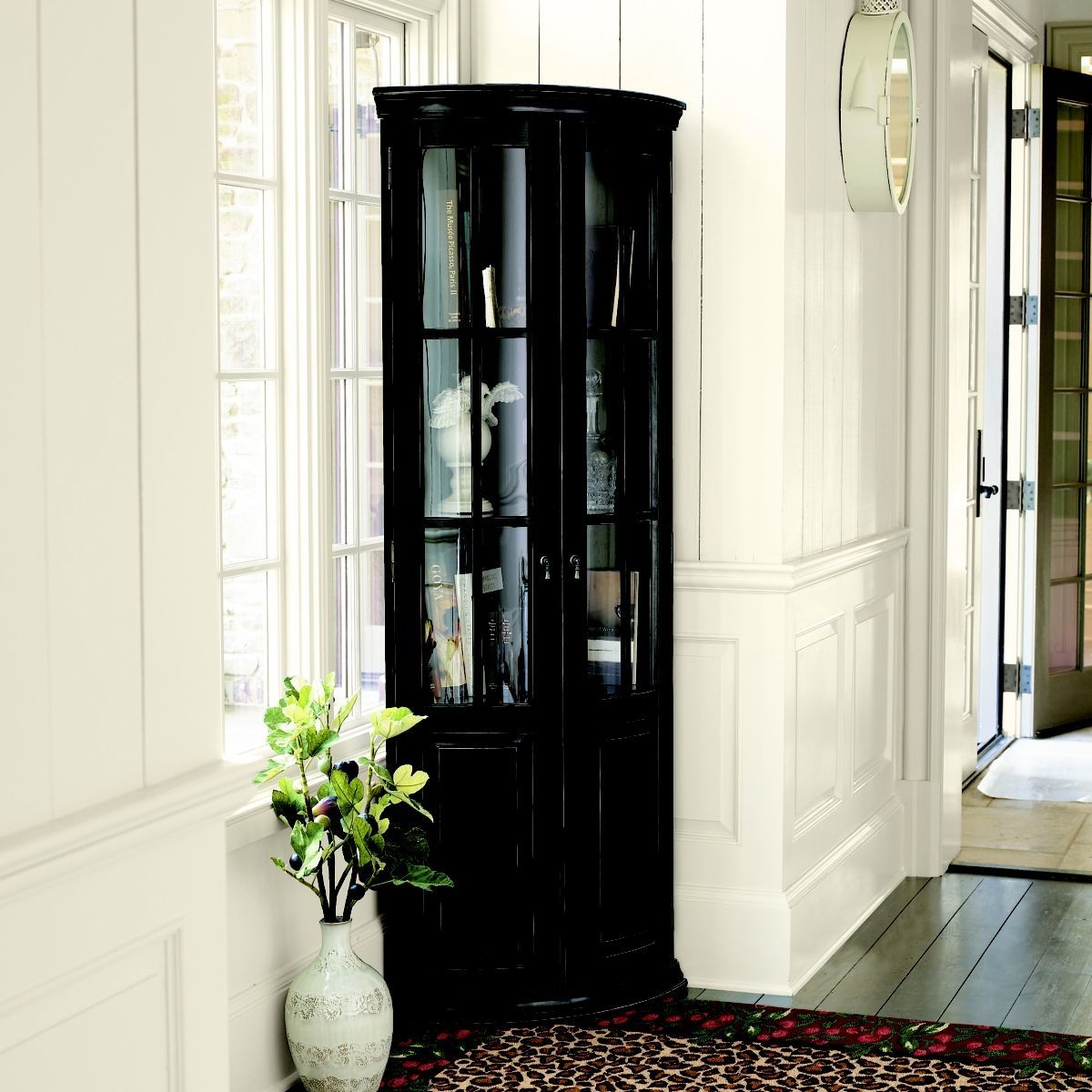 Curved cabinets are difficult to manufacture, so every instance is prone to pride. This black tall corner hutch piece is made of pine wood. It has gently sloping front french doors, with unique glass and brass trim.What's important-it has many useful shelves.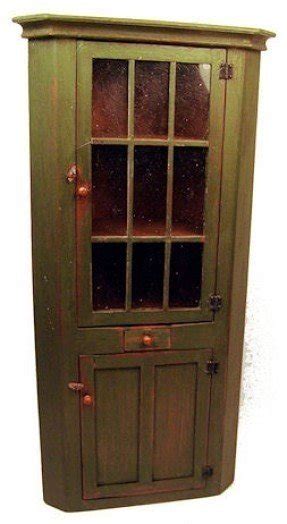 Remember visiting your grandparent's house when you were a kid? Now you can bring this rustic, austere feeling to your own kitchen with this antique corner cabinet, made to look worn off. Simply amazing.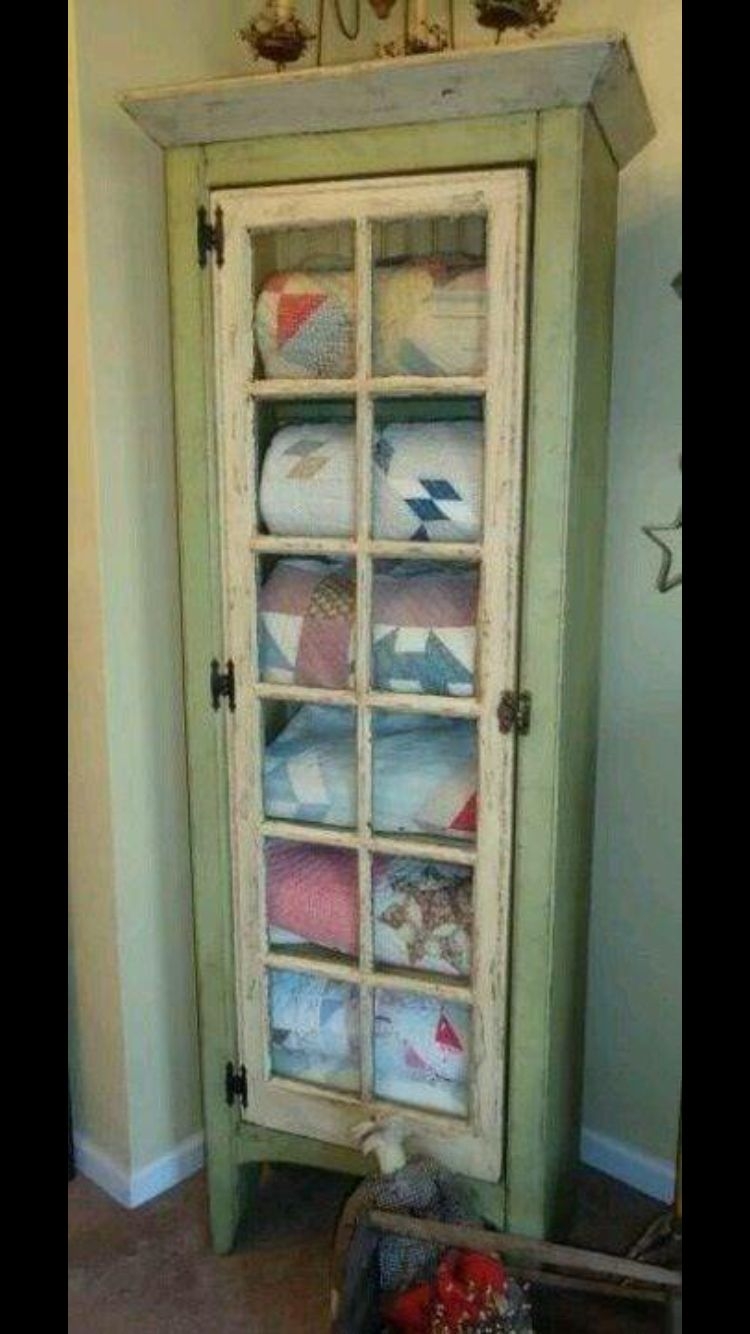 Eye For Design: Decorate With Quilts For Cottage Style Interiors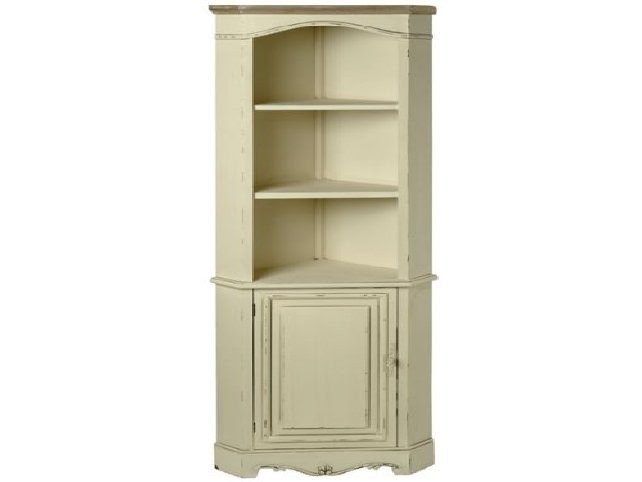 Tall Corner Cabinet with Doors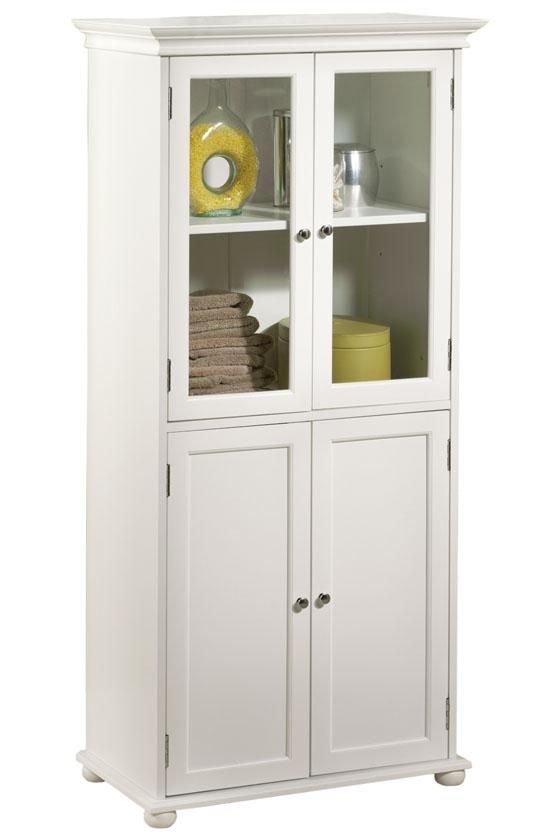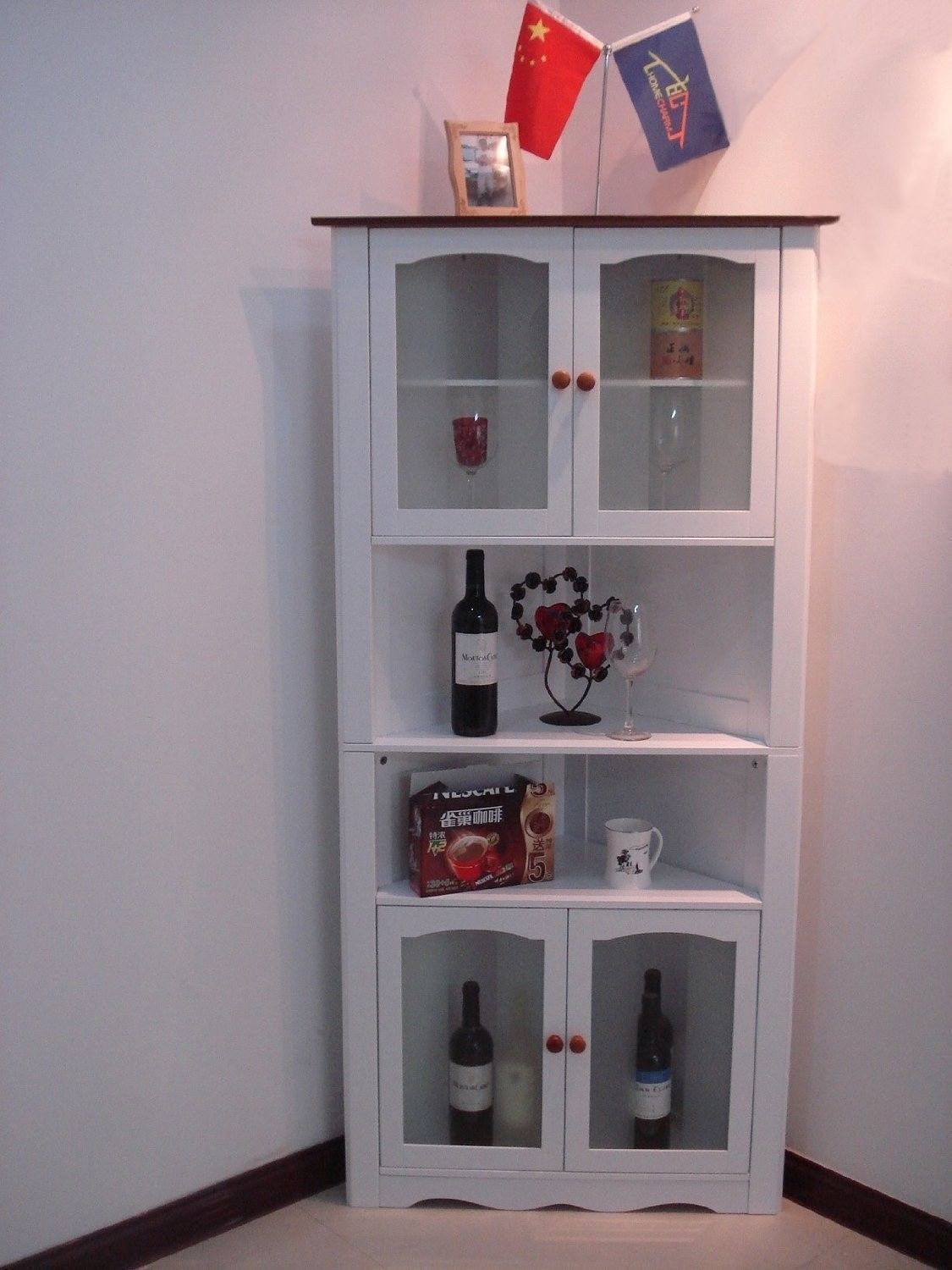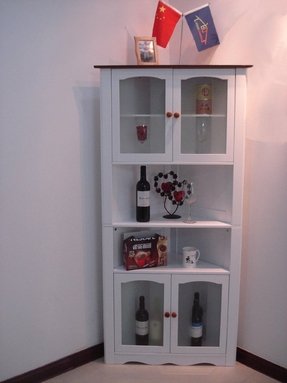 Comprising 2 centrally located storage shelves and a pair of doors on the bottom, as well as on the top, this display cabinet with tempered glass will help you organize better your space. Its smooth construction allows it to be placed in the corner.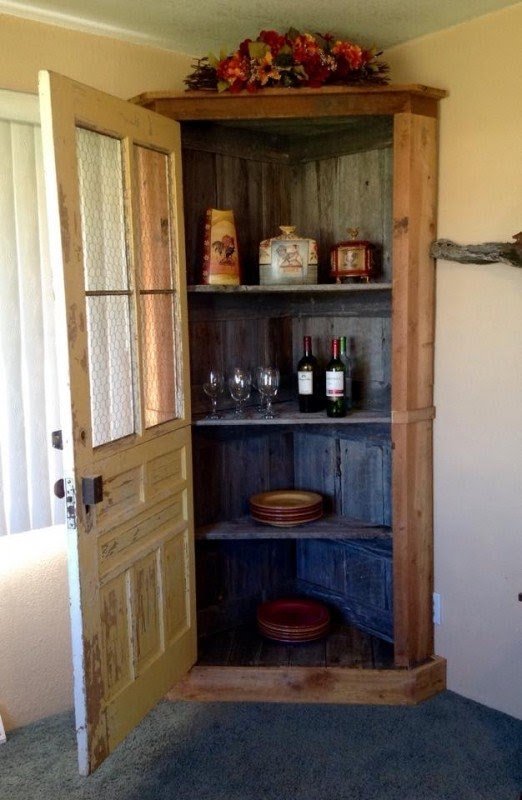 What an awesome idea and hutch! Rustic Corner Hutch handmade from Reclaimed Barn Wood with Antique Door Front including original hardware. Very Large piece at approx. 7 ft tall x 2ft 8" wide x 2ft 8" deep. The door finish has been left untouched in its o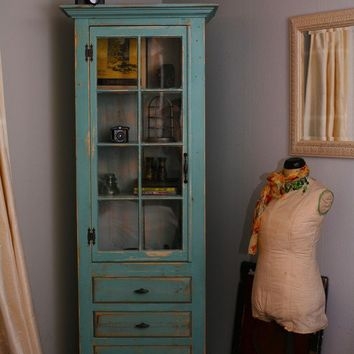 this is exactlyyyy what i'm looking for to stash all of our pint glasses!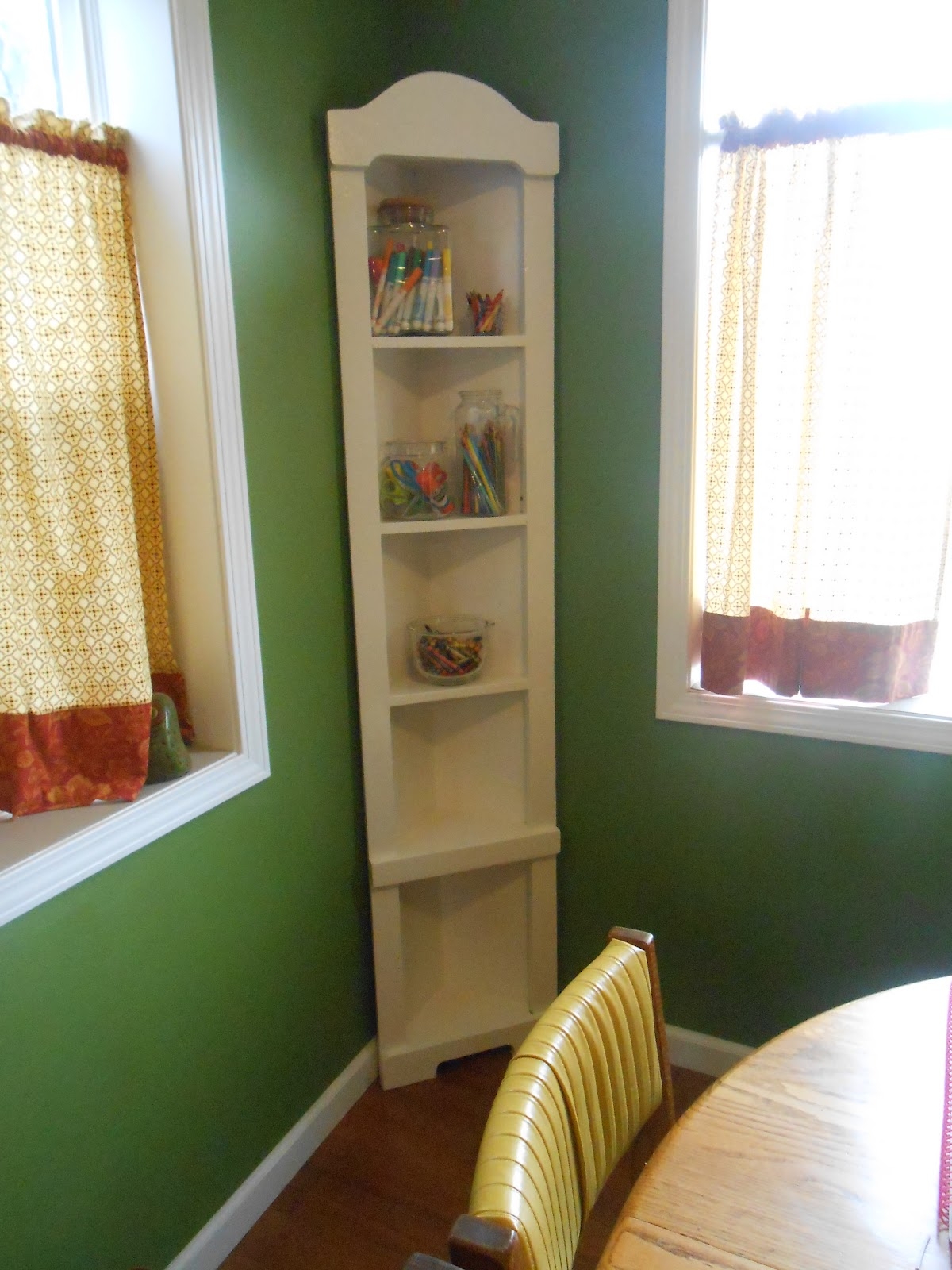 DYI fabulous corner hutch redo! I love corner hutch and shelving! It uses space we would otherwise waste! (I think it would be awesome to have 2 of these..one in each corner!!)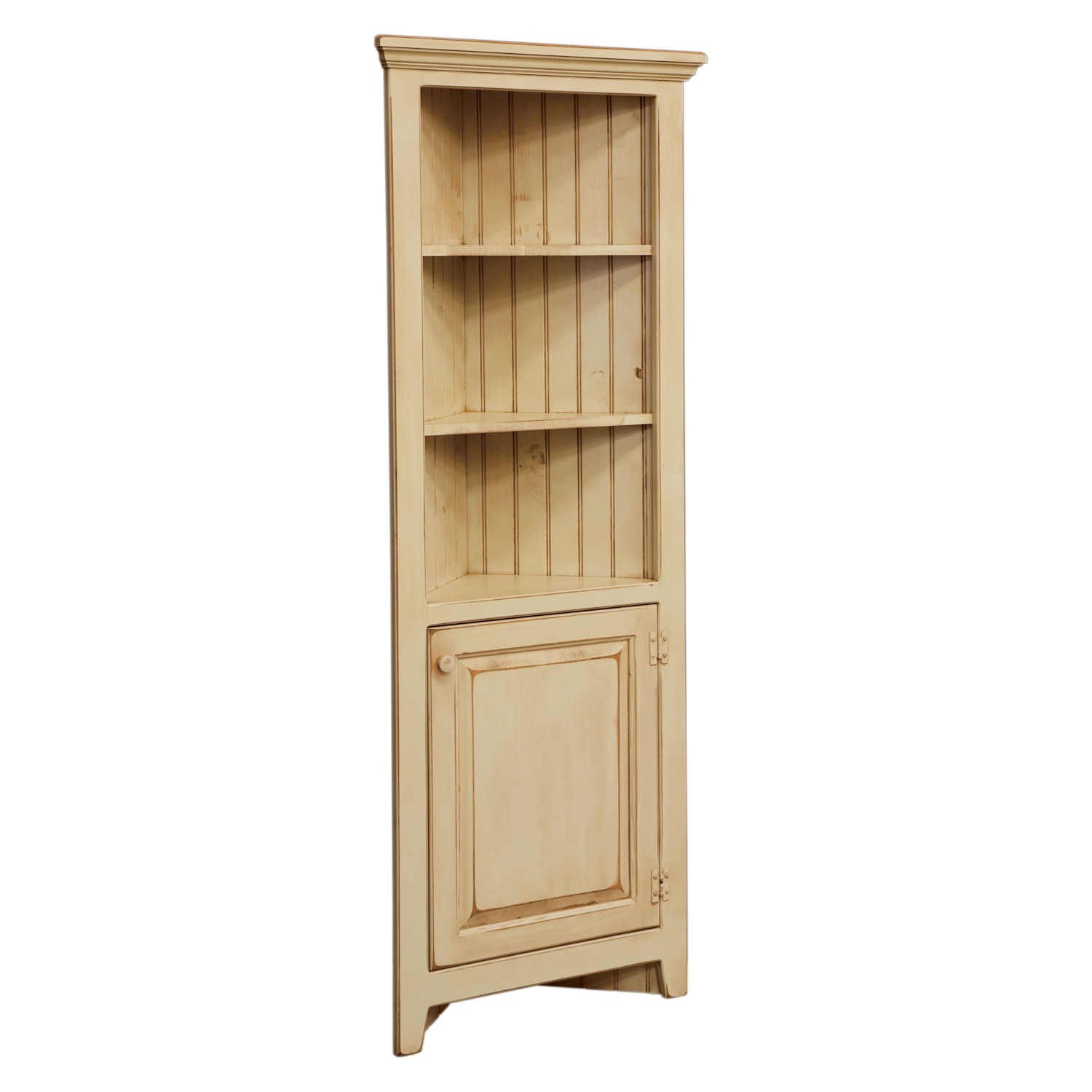 wooden cabinet previous in curio cabinets next in curio cabinets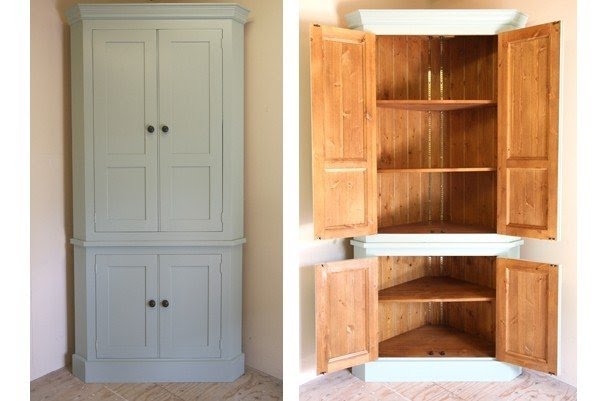 Handmade Solid Wood Larder Unit | Freestanding Kitchen Units | John Willies Country Kitchens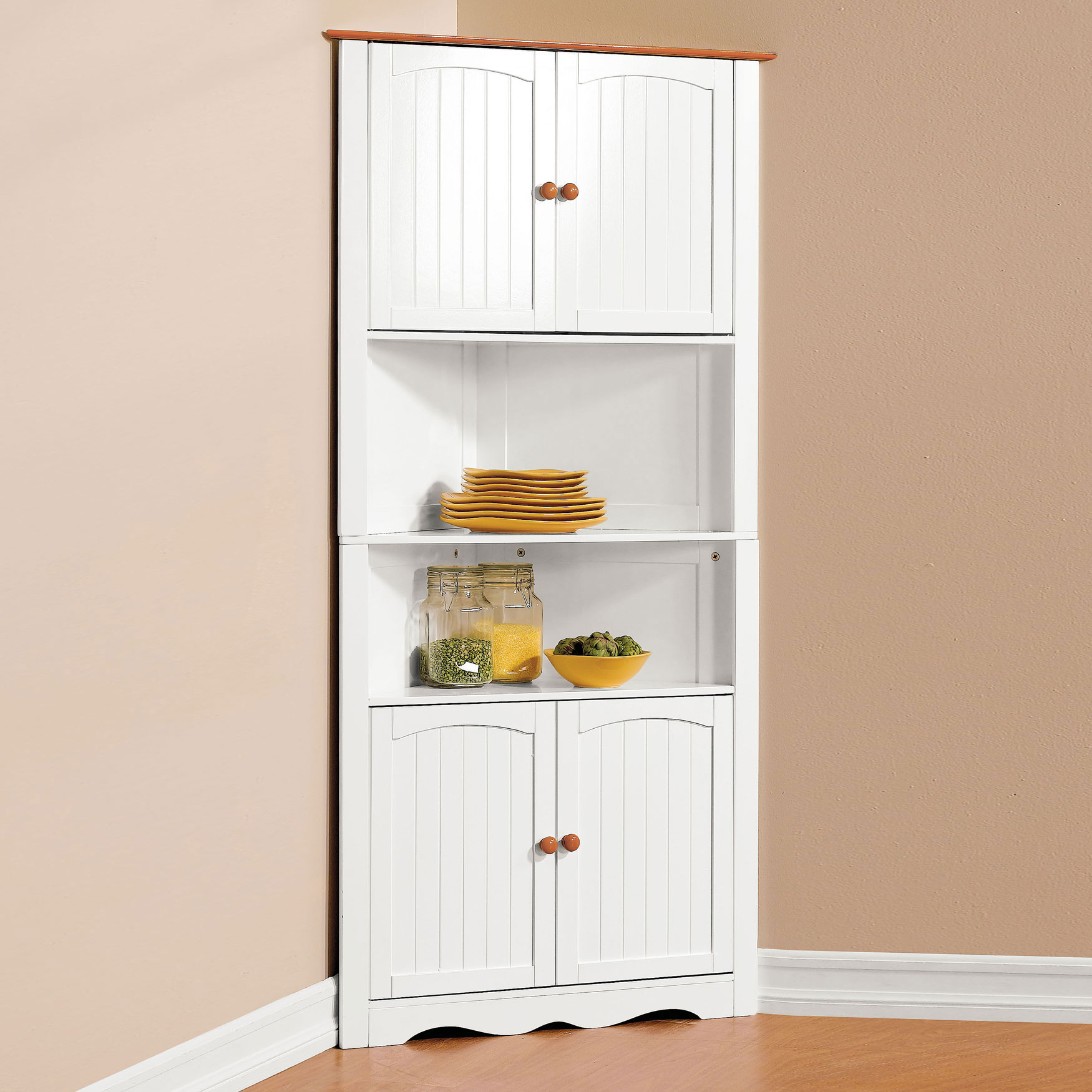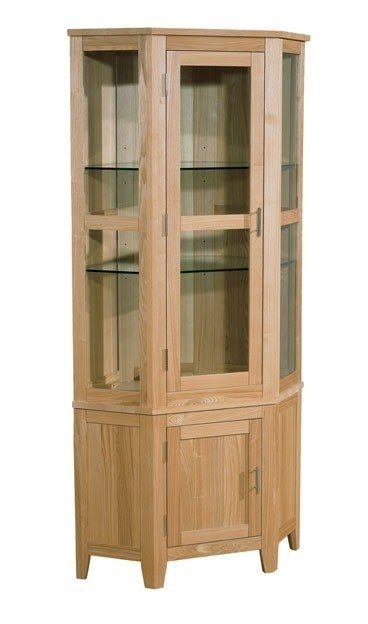 Tall Corner Cabinet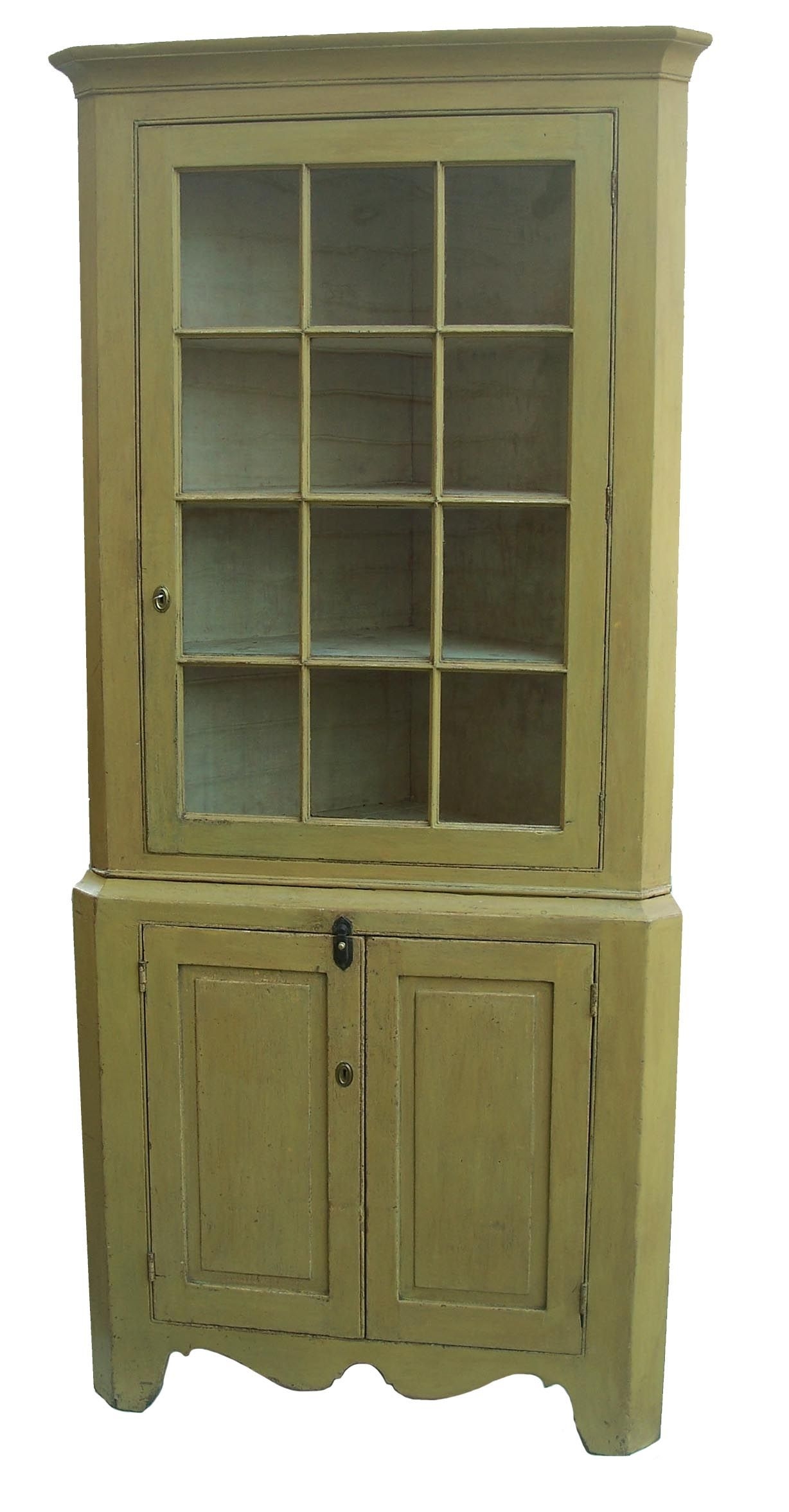 Early 19th century Pennsylvania twelve pane  two Piece  Corner Cupboard, a single door with twelve window lights, resting on a high cut out foot, with two raise panel doors,  mortised and pegged, nice deep cove molding with bead at bottom on top of Cup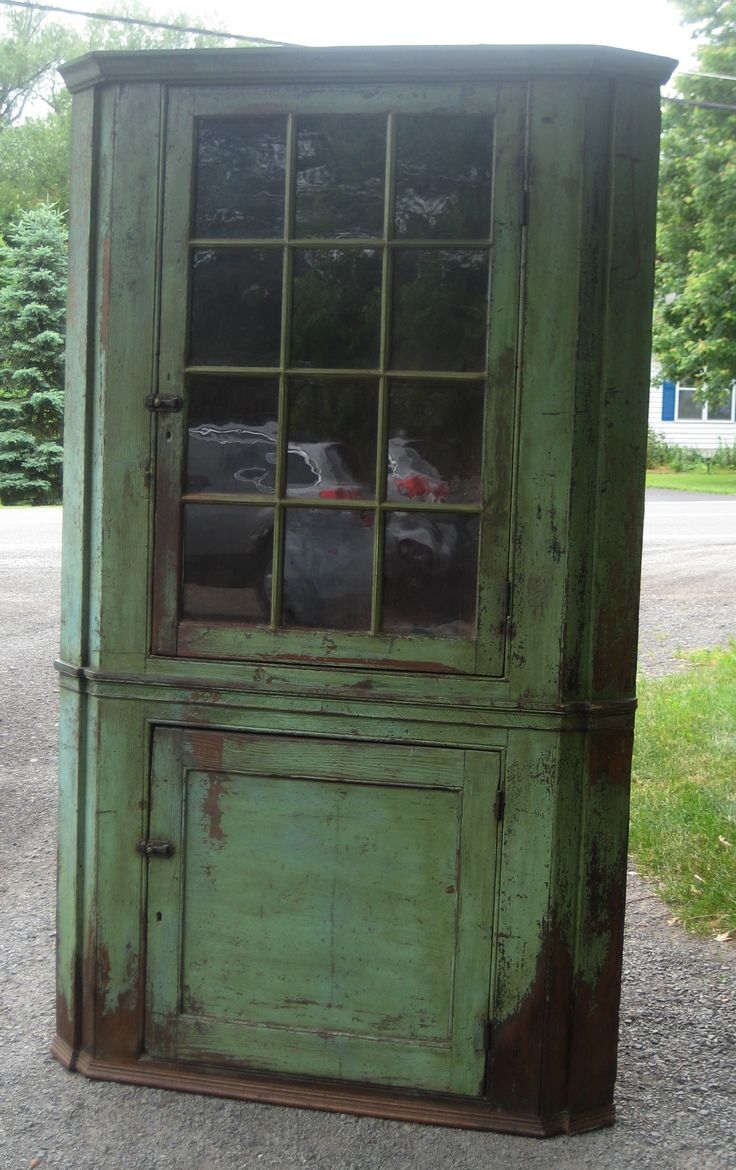 An antique corner cupboard from the 18th century. It's a solid piece of furniture with an old-fashioned glass door at the top. Painted green, it features a distressed and weathered character with the original wood showing through.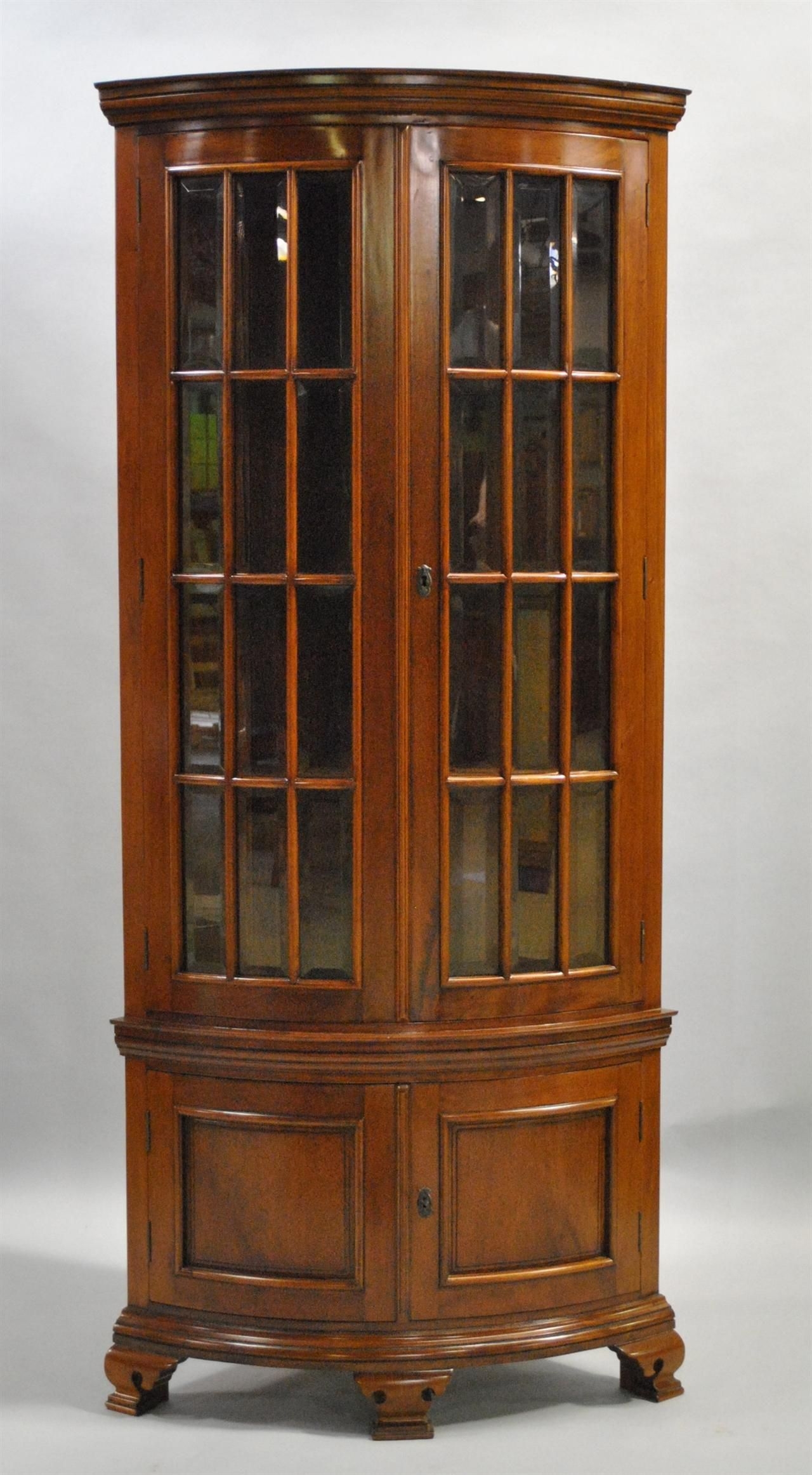 Traditional, elegant corner cabinet made from wood. It has a bit of an oriental vibe to it, which makes it perfect if you want to create an eclectic living room. The glass in the door gives it the ability to add depth to your apartment.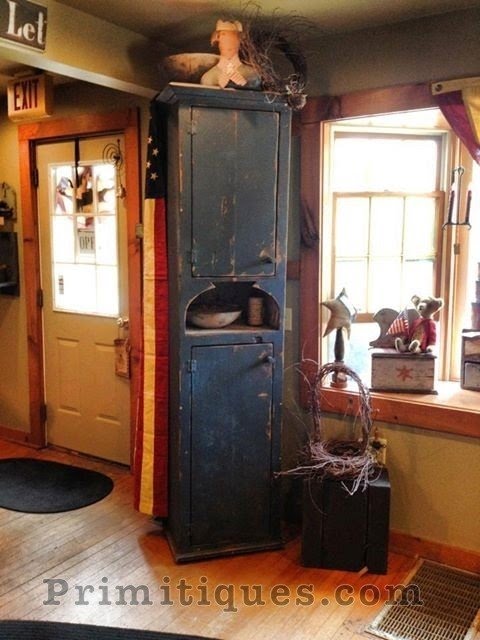 Tall cabinet made of wood with antique finish. Suitable for storing clothes, beddings and more. Elegant and functional accent for all kinds of interiors as needed.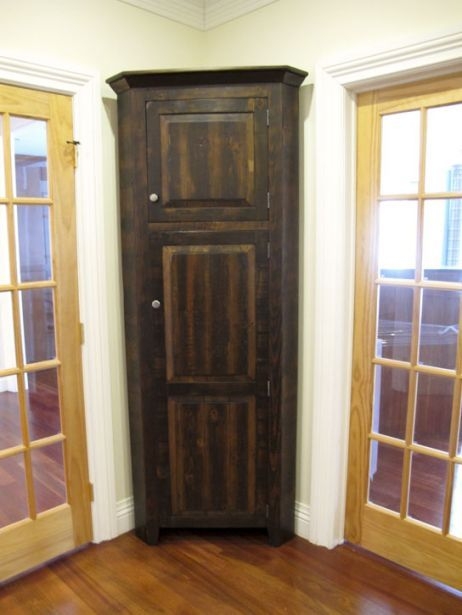 Tall Corner Cabinet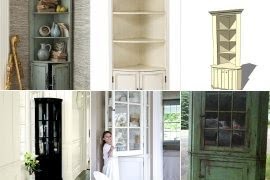 YES!!! LOVE this table! I'd love a round pedestal table in my dining room/kitchen area with antique chairs like this. With marble top or maybe mosaic pattern. I'd do toile seat cushions w/tall floral centerpiece and curly willow branches, sparkly crystal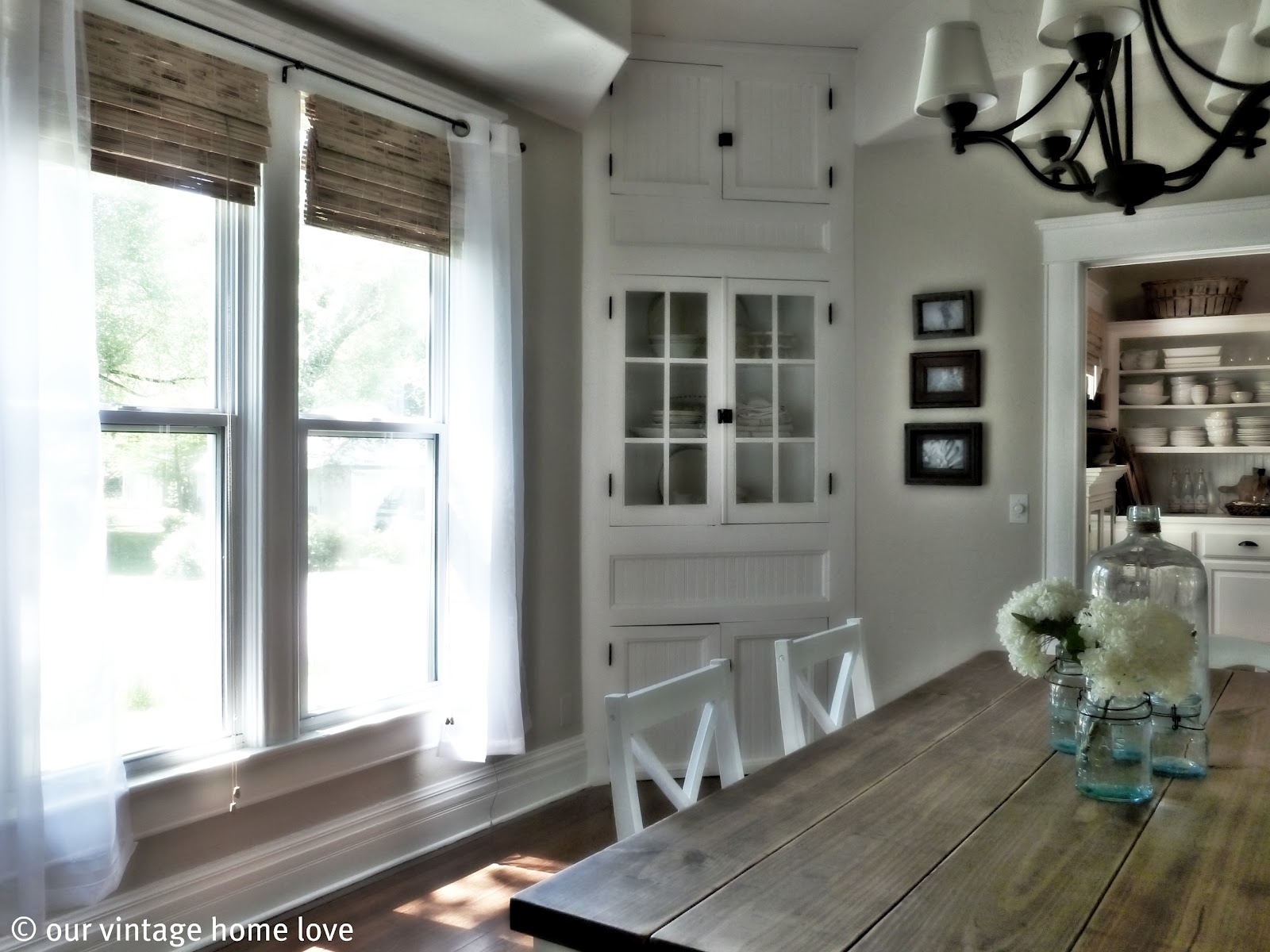 Built-In Cabinet in the Corner (It goes all the way to the ceiling, looks nice.) (Though that might be TOO TALL in our house with the high ceilings...)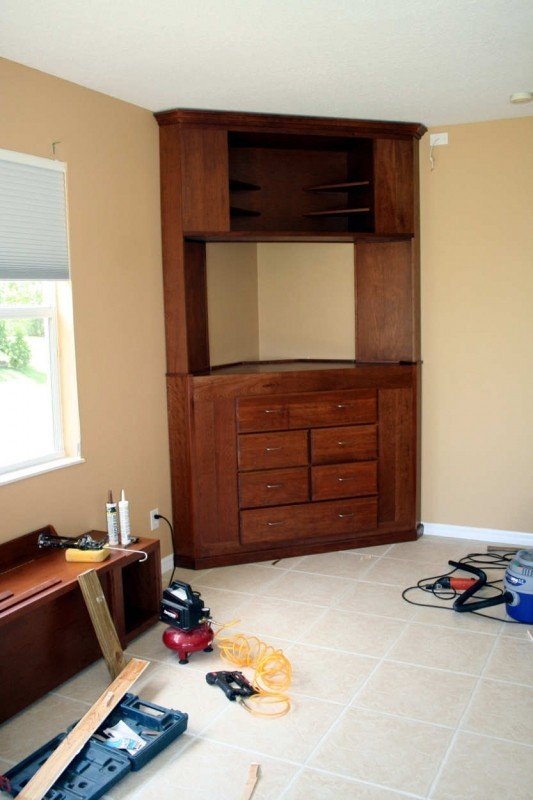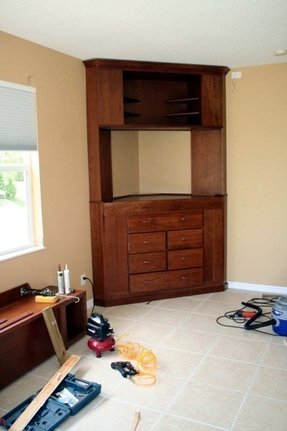 A classy and beautiful TV cabinet that is suitable for any flat screen TV and thanks to its deep yet warm finish makes for a fine choice for when you simply need a bit of a welcoming touch to your decor.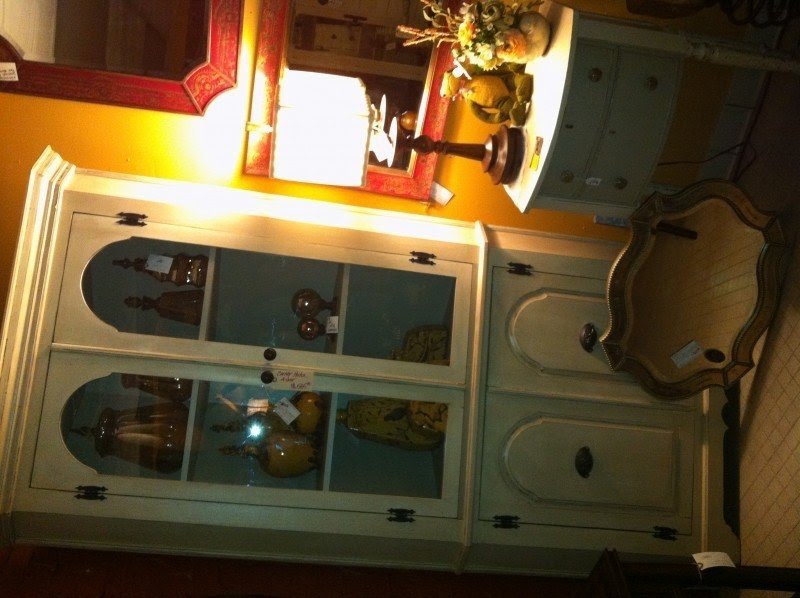 Tall corner hutch which was originally all oak.. now antiqued with a light cream finish on the outside and inside painted a very pale grey. I changed the hardware and distressed it all around the outside...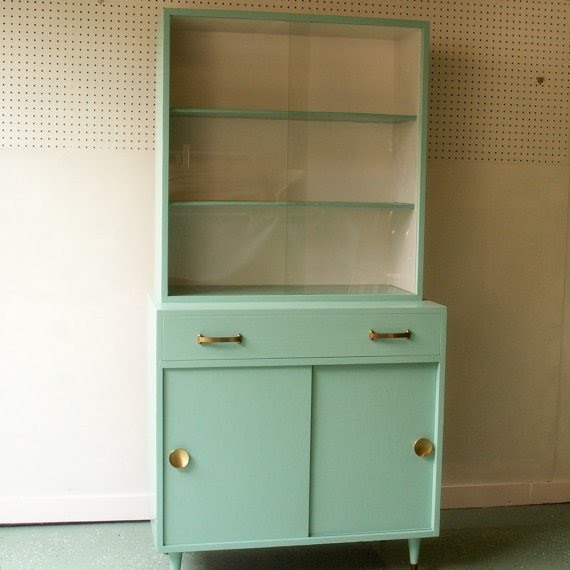 Vintage Painted Hutch Cabinet would match the stove and the kitchen cabinets I would like to find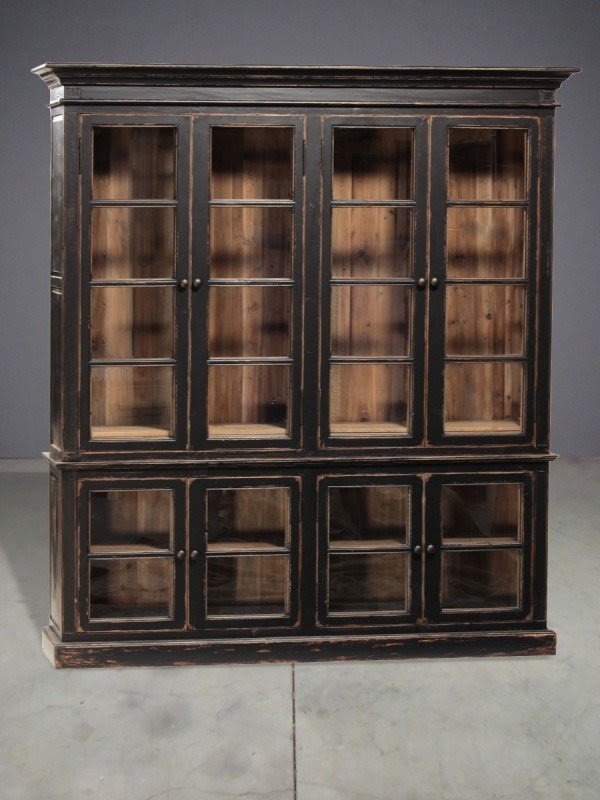 black pharmacy hutch | this classically styled hutch takes on a rich, slightly edgy character in antiqued black. a rich + amble storage solution for any space.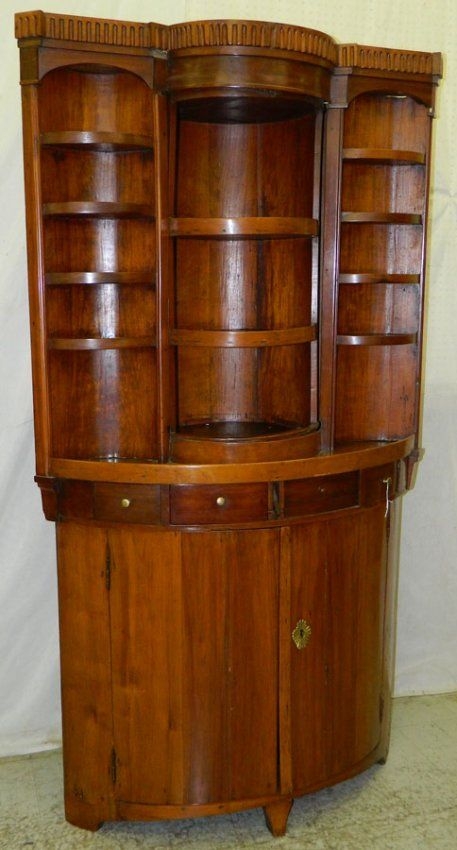 This piece of furniture is a true journey to 19st century Europe. Old, just like the old continent - and beautiful as Europe is. Tall corner hutch - cupboard is made of neat walnut wood. Rounded form - has an unconventional solution in the form of a wider top.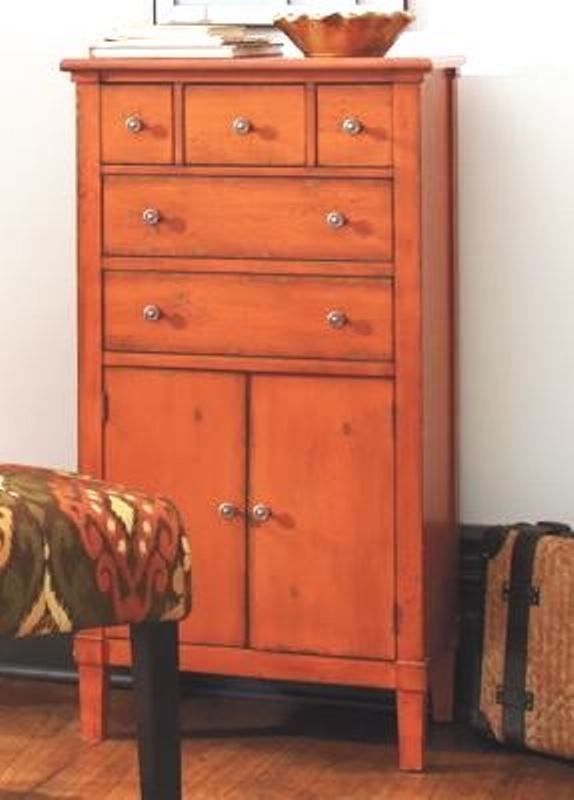 The Chloe Tall Chest is the right size to bring new life to nooks, corners, and other small spaces. | Grandin Road Color Crush on Burnt Orange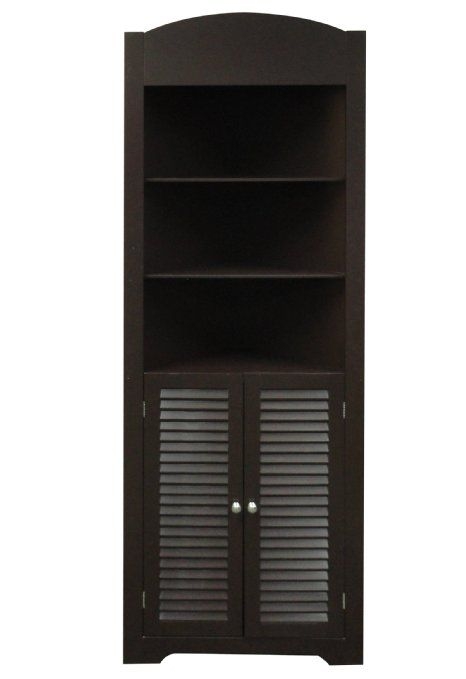 This piece features a convenient corner design with two door shutter styling in a tall cupboard, making for a fine choice for all those spaces with a little less floor surface to choose from. It comes with a stunning and elegant espresso finish.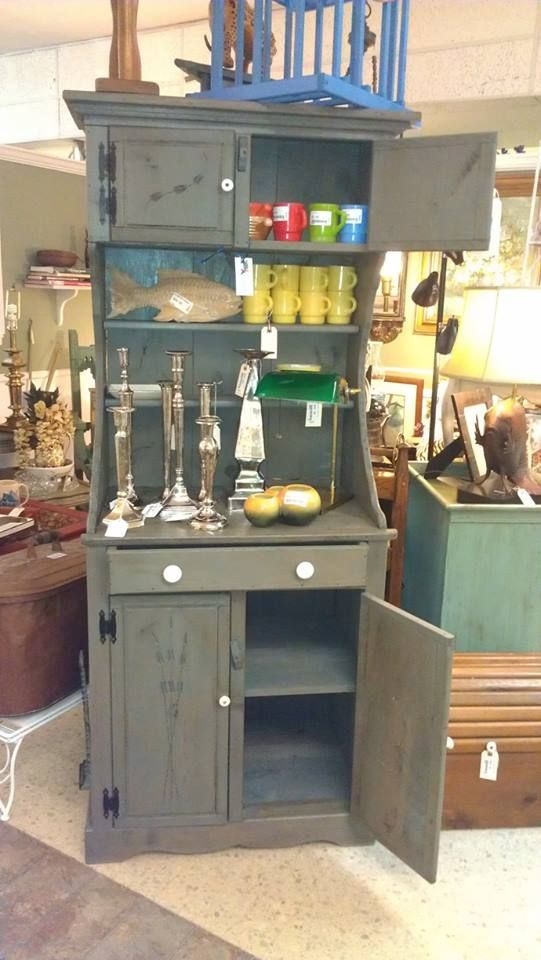 Solid pine painted hutch--perfect for your tv, microwave, anything! $325, 6 feet tall and 30" wide. There is a matching triangular corner shelf! 6.5 feet tall, $145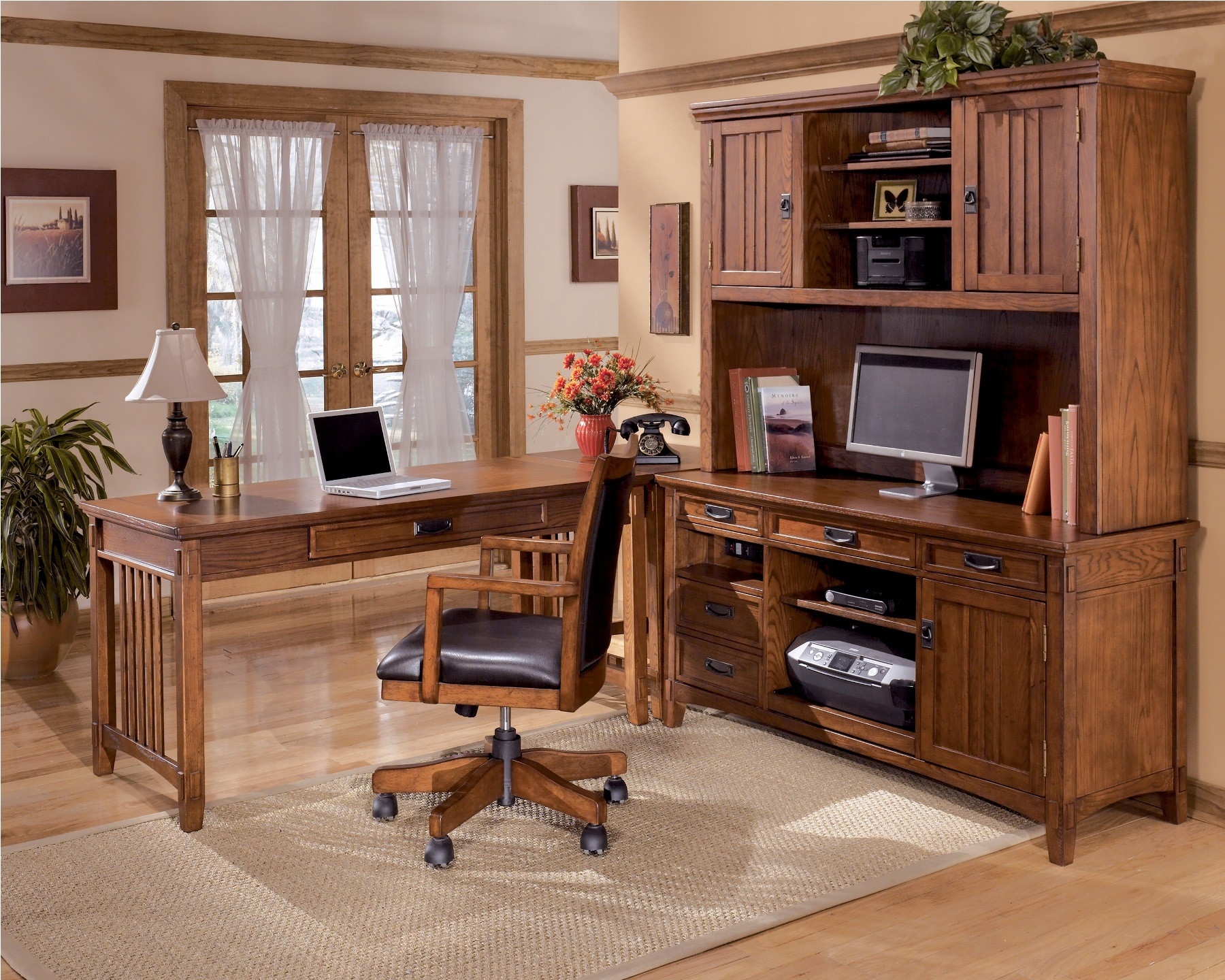 Cross Island Large Leg Desk with Large Credenza, Corner Table and Tall Desk Hutch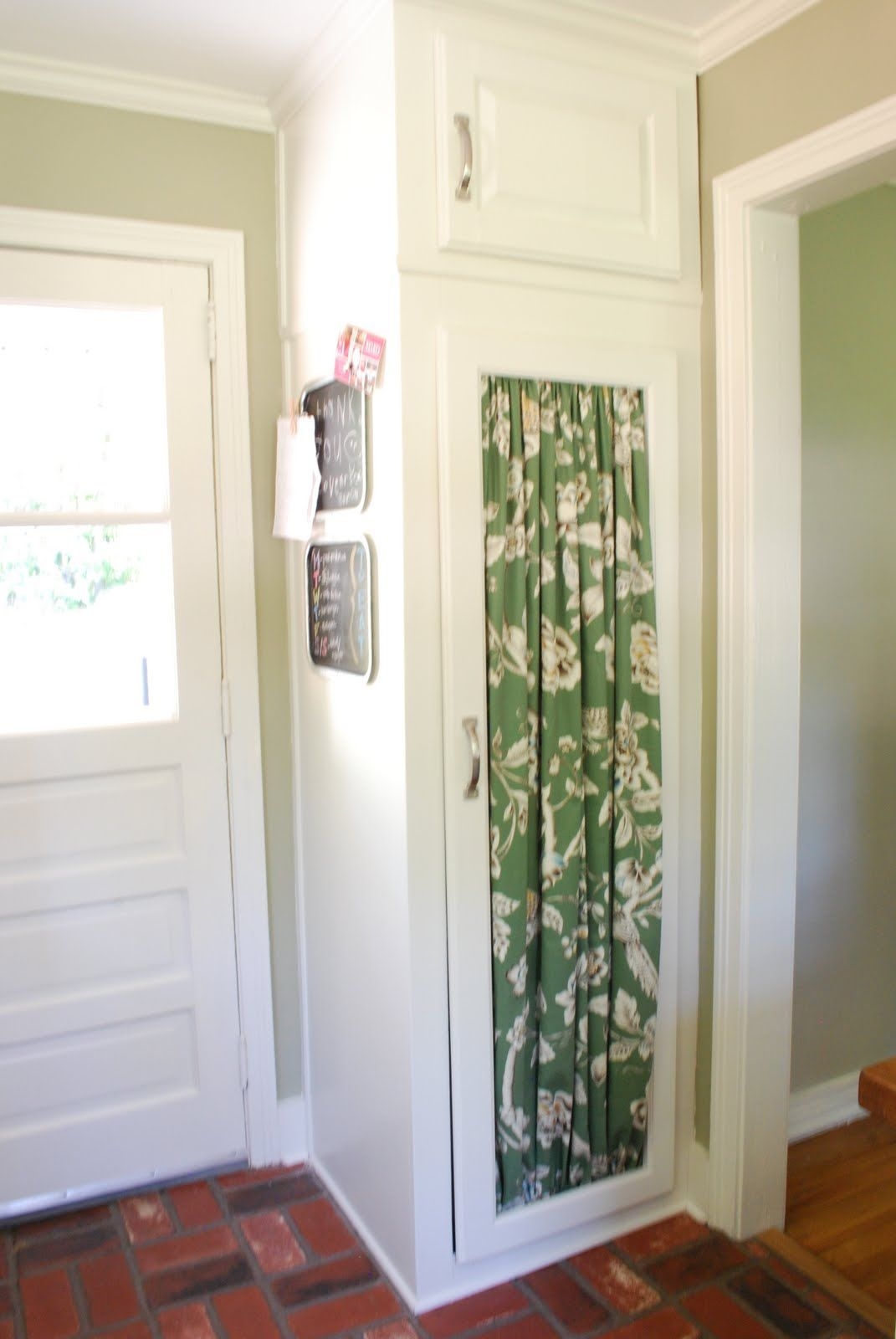 A charming alternative for a kitchen with no pantry – an open tall cabinet in which you can hide a set of shelves to store your products. A curtain instead of a door gives your kitchen a lovely, verdant look.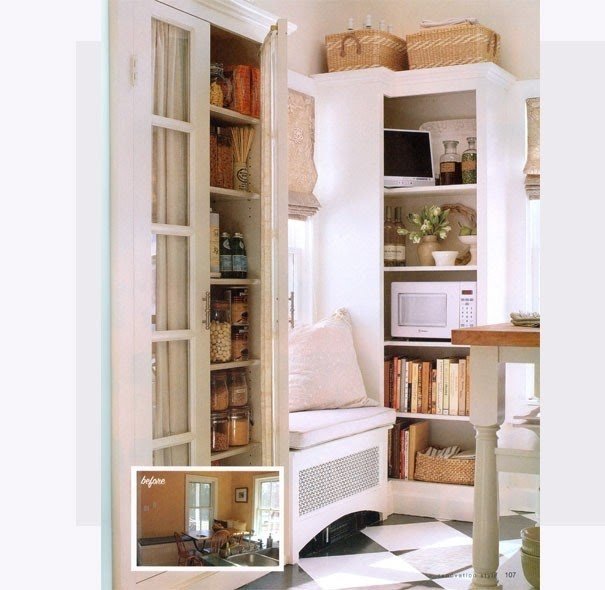 Small but functional kitchen corner houses the microwave, cookbooks, a curtained glass-front pantry, and a window seat!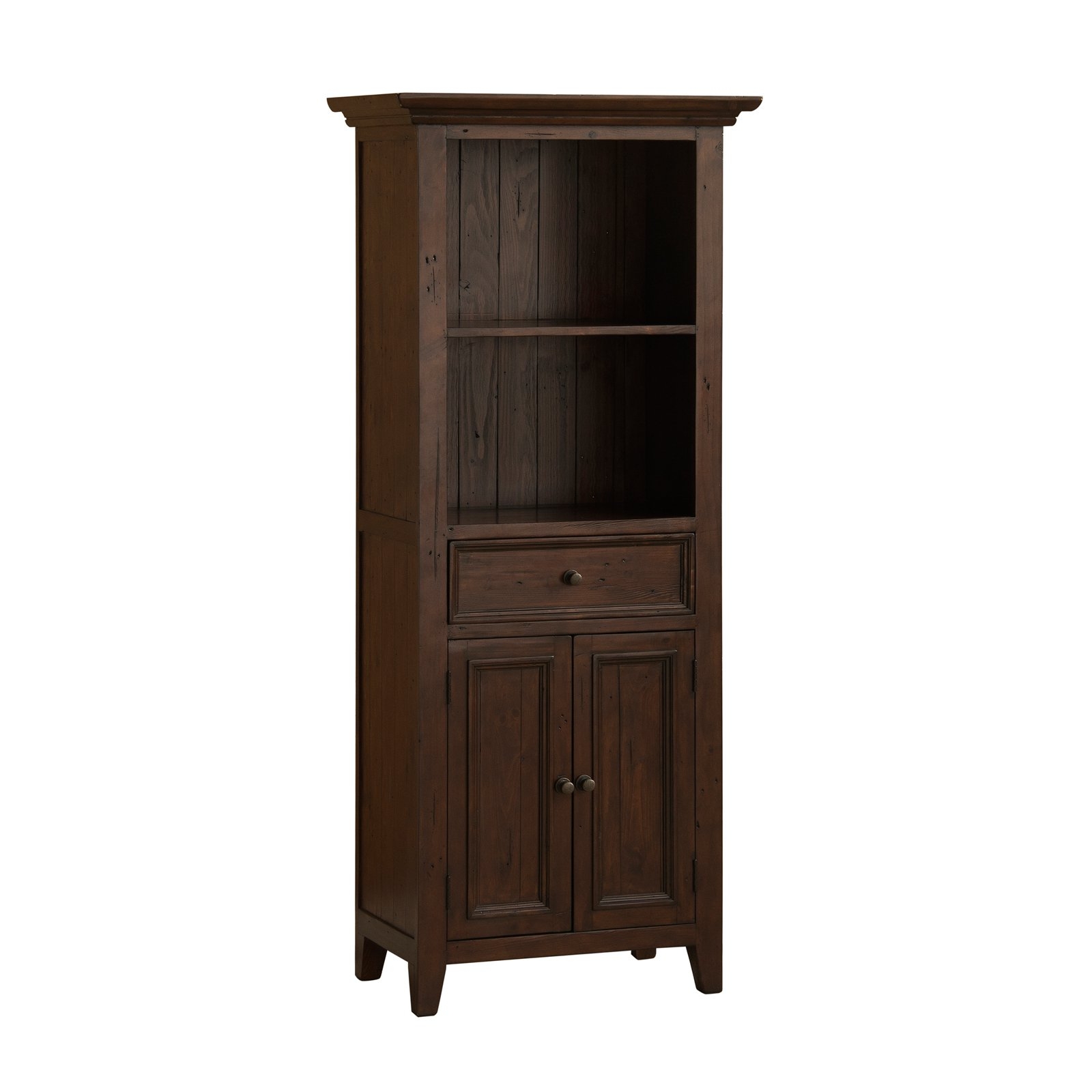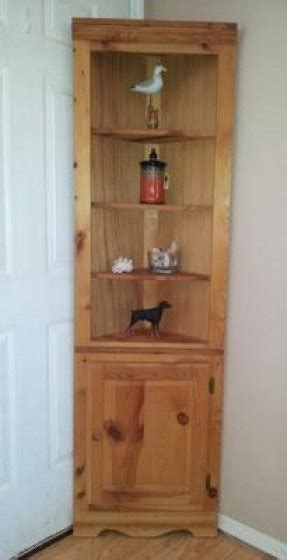 Pine Corner Cabinet on Colonial Beach Free Classifieds

Yew Wood Single Door Narrow Tall Corner Cabinet Cupboard ...