Oak Cabinets
One of the greatest advantages of oak is definitely its hardness and durability. You can be sure that you'll feel like changing the kitchen interior sooner than the old oak cabinets wear off. So if you value quality and the natural beauty of wood, choose oak cabinets for the kitchen.
Chloe Hughes
Interior Design Expert
Our choice Best Products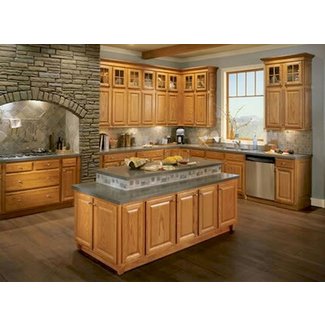 What a wonderful, cosy kitchen. Wood and stone finish gives it a cottage look with a modern vibe. Grey colour of countertops plays extremely well with the stone elements, and the gentle, mosaic backsplash is as elegant as they get.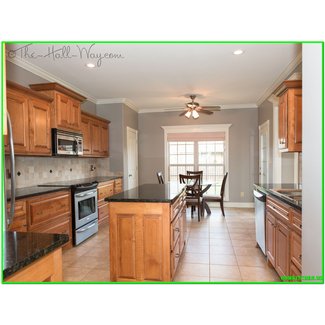 Add these stunning maple cabinets to your kitchen with the beautiful cherry stain and mocha glaze. It will ensure maximum amount of space for your utensils and dinnerware and will keep you convenient and functional at all times.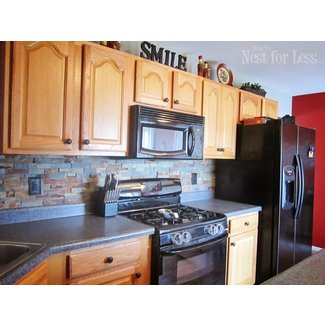 Beautiful backsplash for modern kitchens. It consists of stone tiles in prevalent blue hues with orange and brownish accents. It perfectly matches both cabinets with a warm brown finish as well as countertops in grey-bluish tones.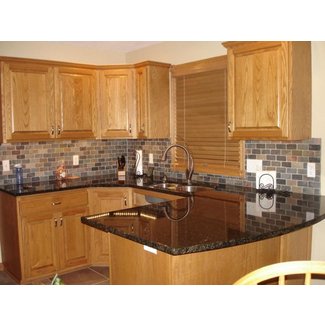 This kitchen area is very functional and looks attractive in different stylizations. Wooden cabinets feature an attractive oak finish. Lower cabinets include a solid and spacious marble top that also looks very nice.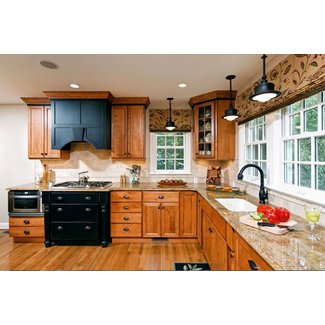 We looked for inspirations for our new kitchen, and we decide to choose the cabinets with oak finish. It's a warm shade of brown, so it creates the inviting atmosphere with country style.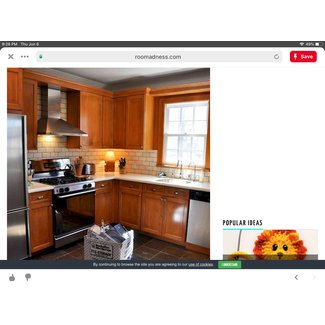 Kitchen | Oak Cabinet | White Subway Tile backsplash | Dark Natural Stone Tile Floor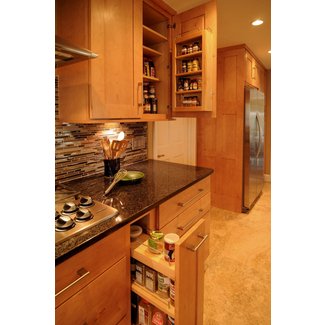 Contemporary
A functional and contemporary stylization of a kitchen. It includes solid and spacious cabinets for kitchen products. Some of them include a durable and attractive marble top. All cabinets include solid metal hardware.
PRODUCTS & IDEAS Best Ideas