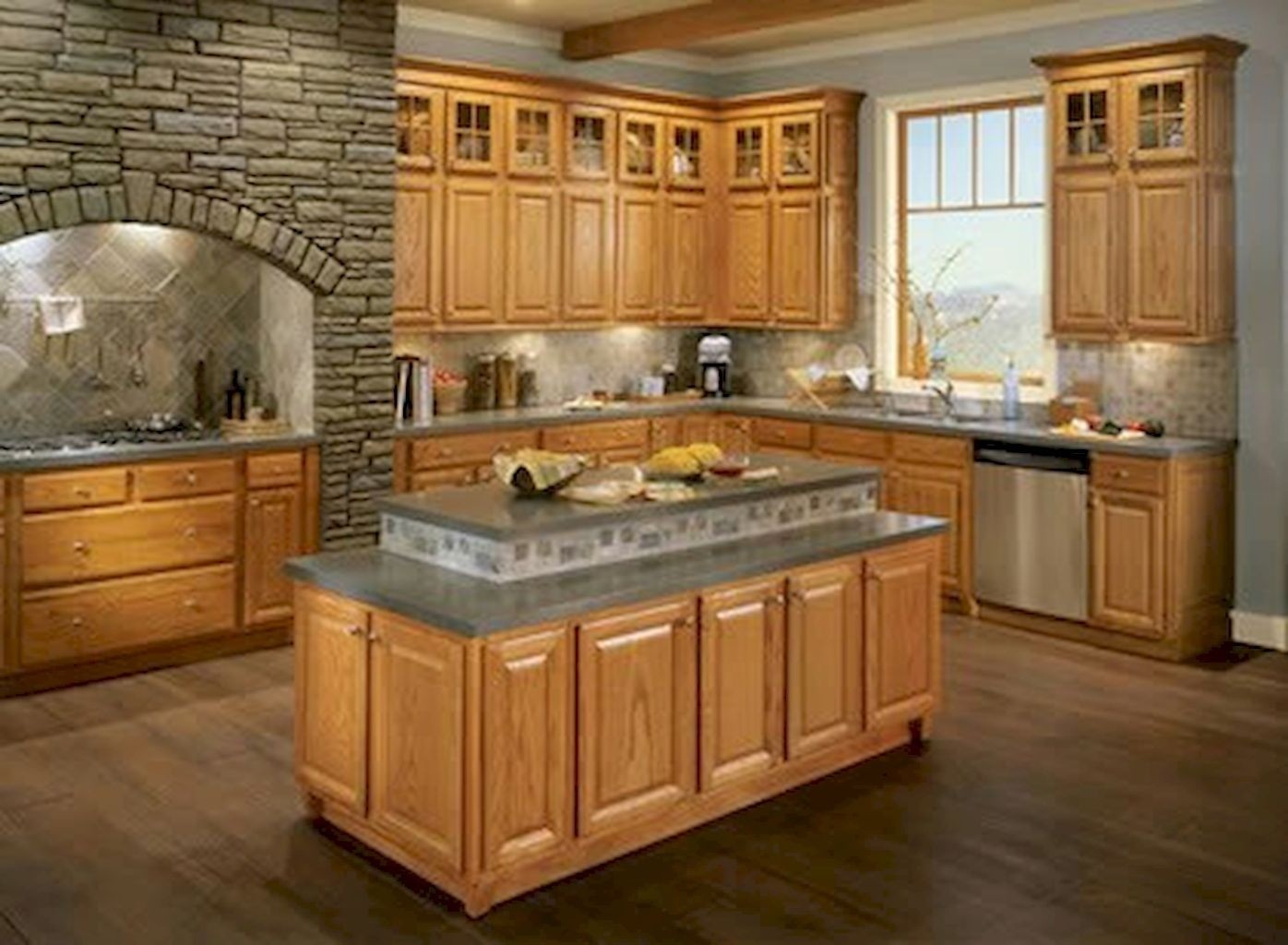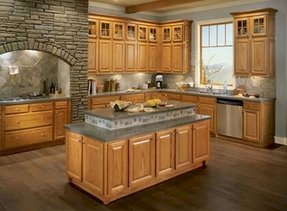 What a wonderful, cosy kitchen. Wood and stone finish gives it a cottage look with a modern vibe. Grey colour of countertops plays extremely well with the stone elements, and the gentle, mosaic backsplash is as elegant as they get.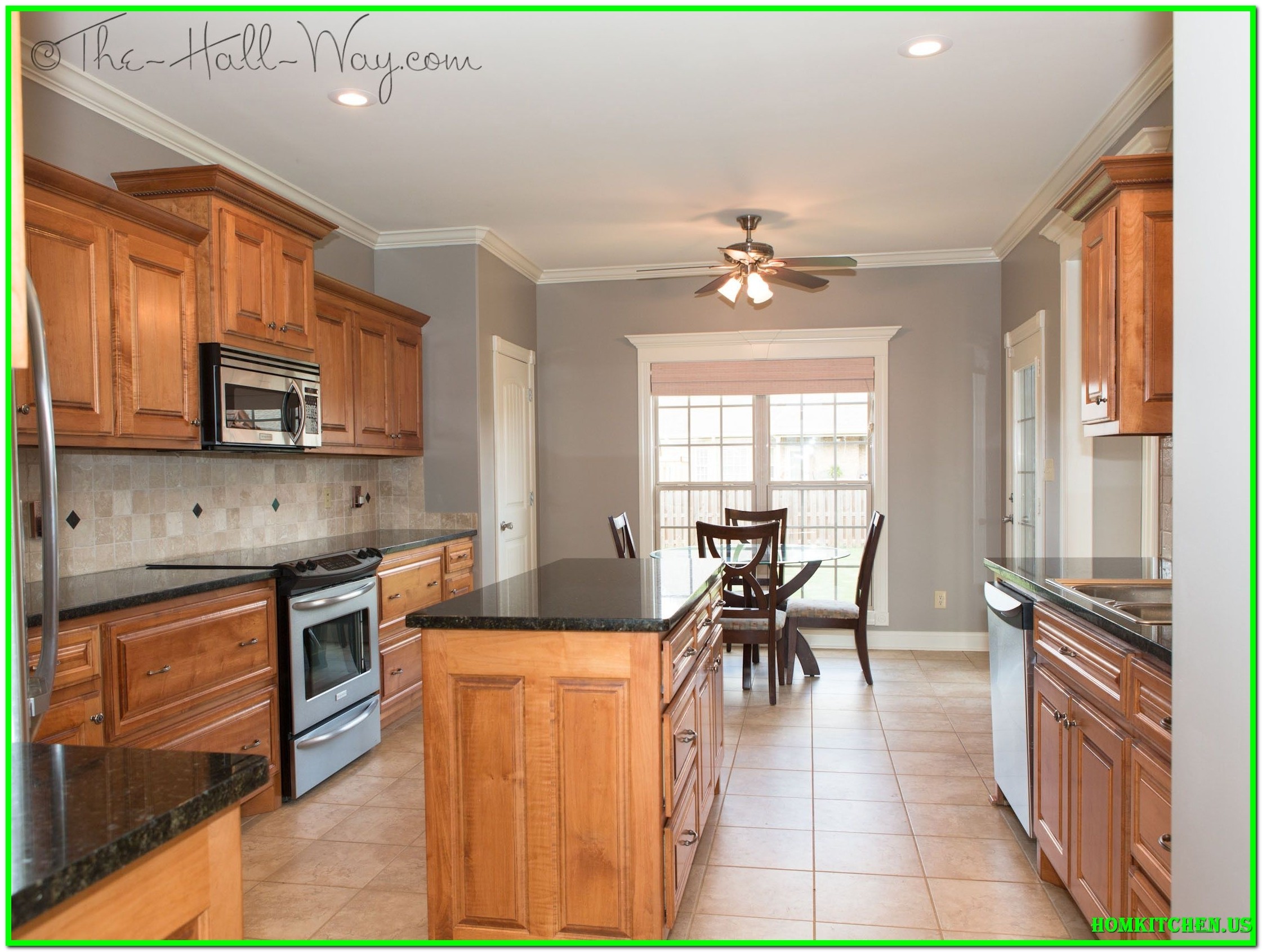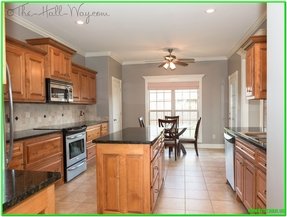 Add these stunning maple cabinets to your kitchen with the beautiful cherry stain and mocha glaze. It will ensure maximum amount of space for your utensils and dinnerware and will keep you convenient and functional at all times.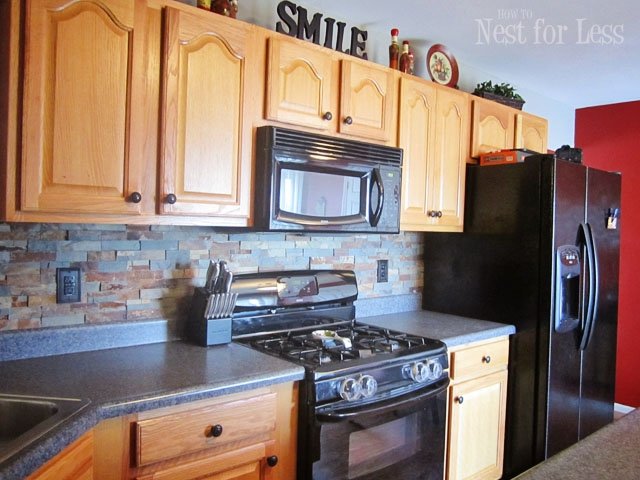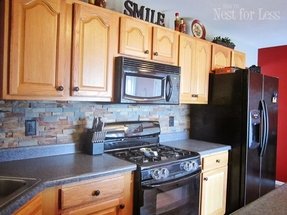 Beautiful backsplash for modern kitchens. It consists of stone tiles in prevalent blue hues with orange and brownish accents. It perfectly matches both cabinets with a warm brown finish as well as countertops in grey-bluish tones.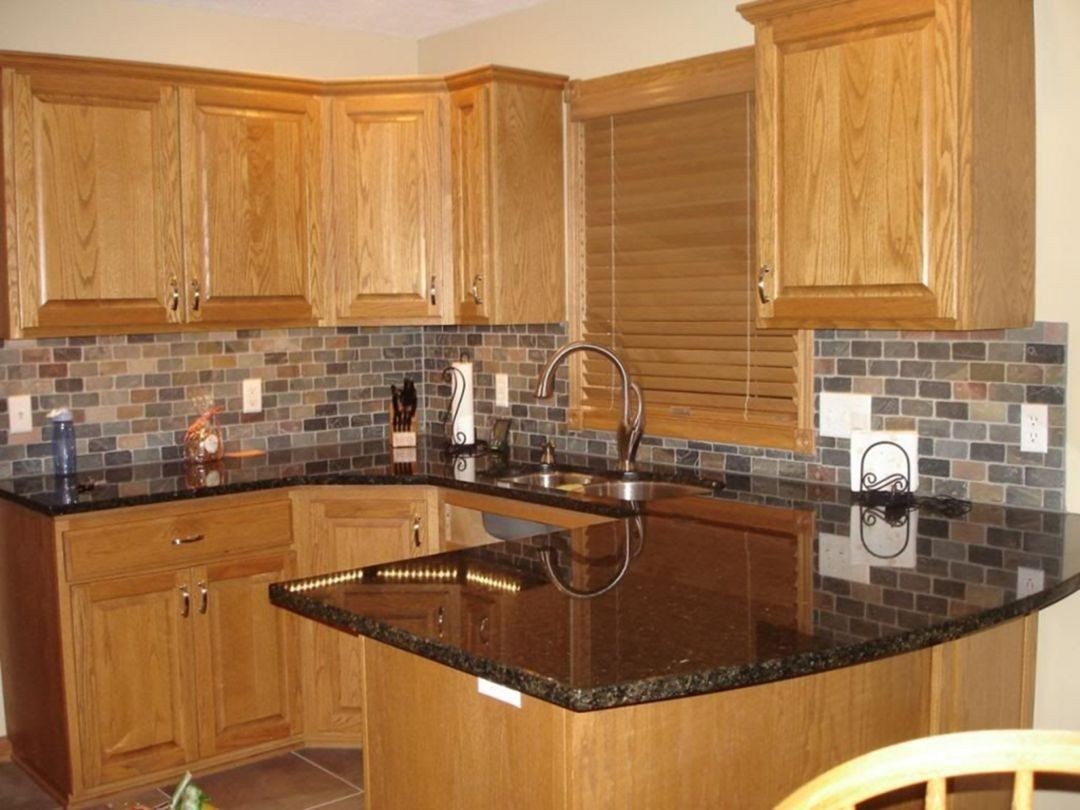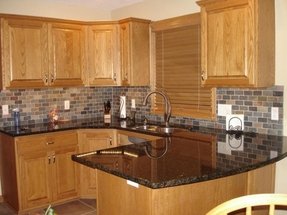 This kitchen area is very functional and looks attractive in different stylizations. Wooden cabinets feature an attractive oak finish. Lower cabinets include a solid and spacious marble top that also looks very nice.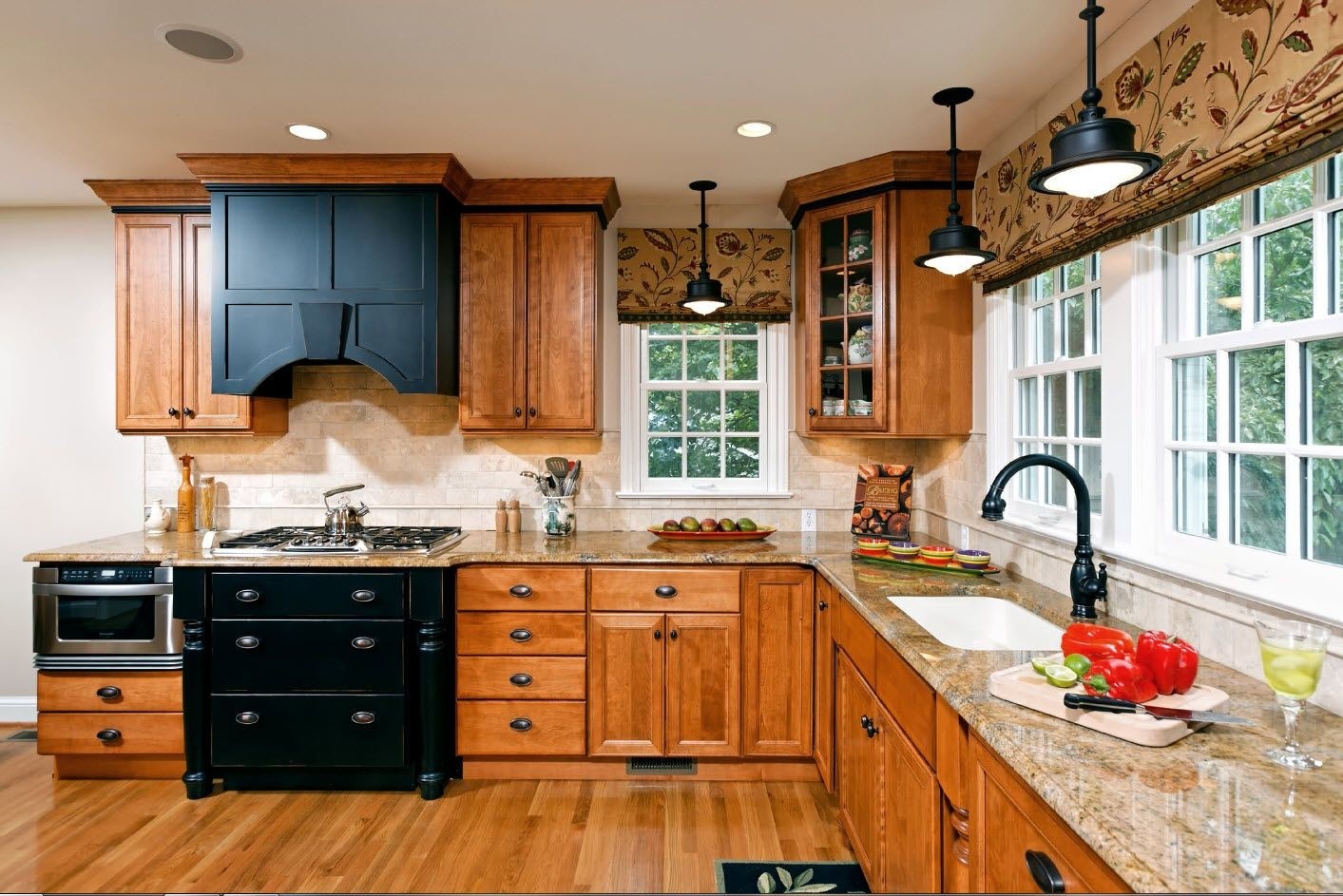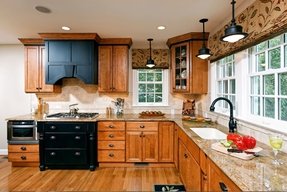 We looked for inspirations for our new kitchen, and we decide to choose the cabinets with oak finish. It's a warm shade of brown, so it creates the inviting atmosphere with country style.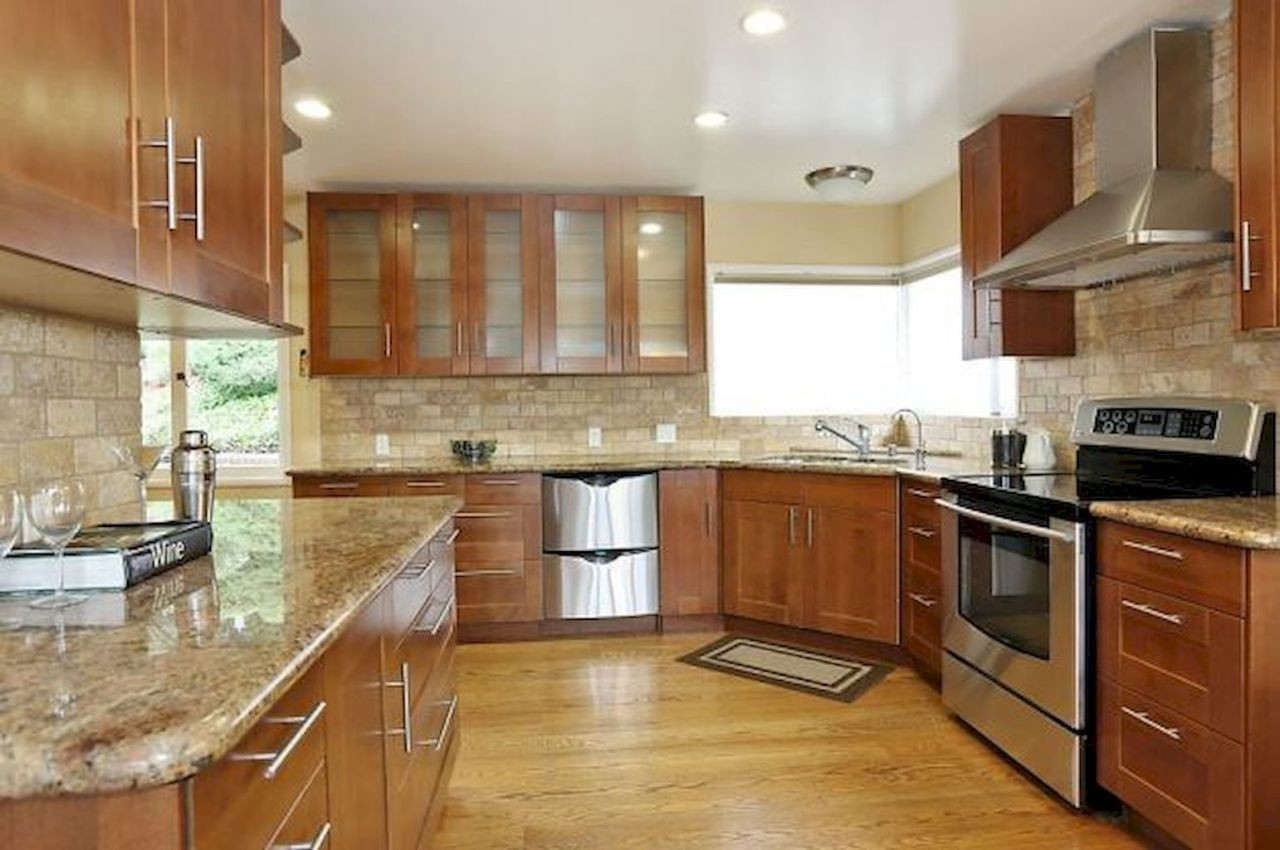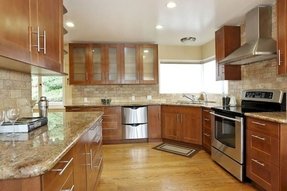 This elegant kitchen set, except for the granite tops, is entirely made of solid oak wood. Each cabinet and drawer is equipped with a tasteful handle, and has a lot of free space for storage.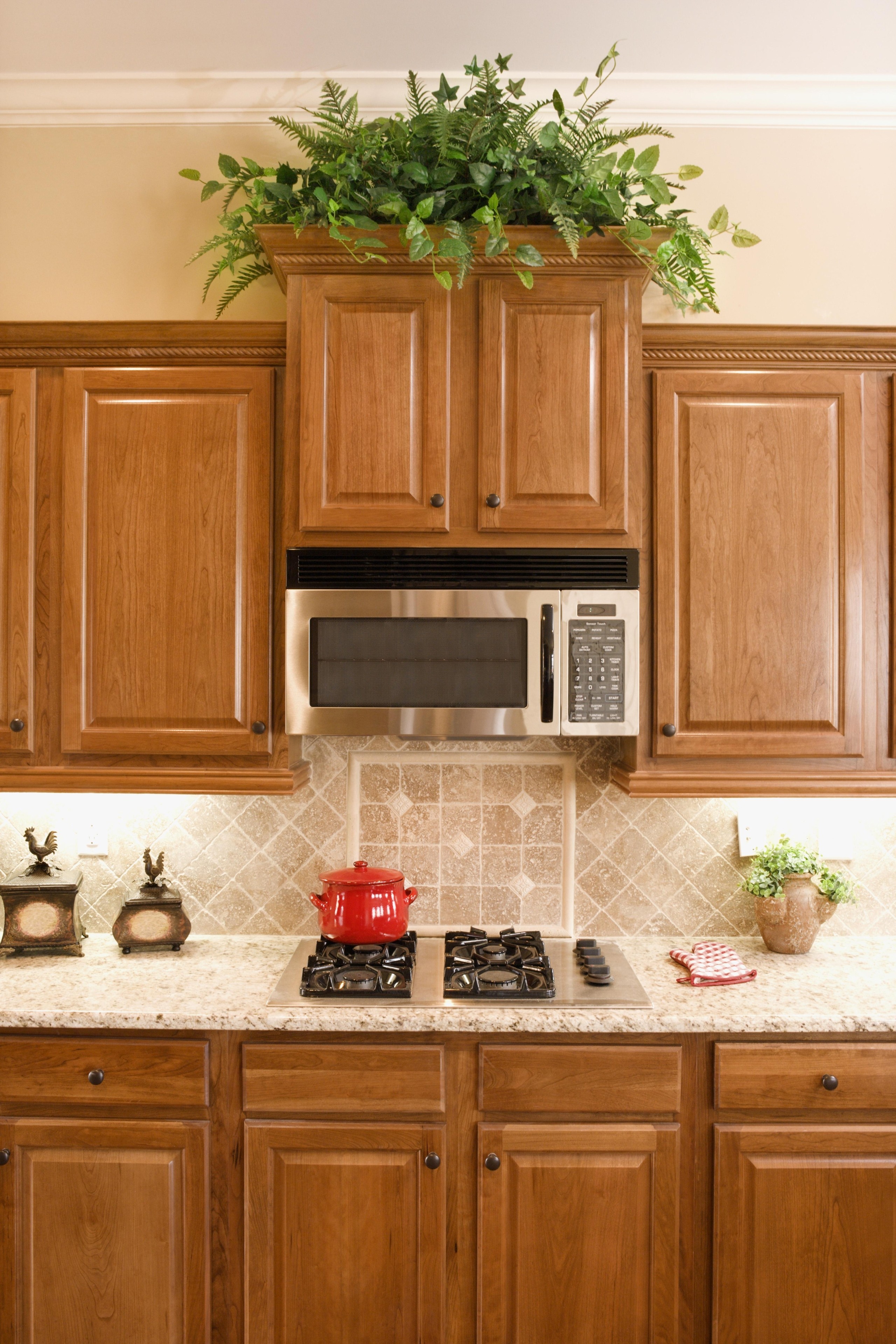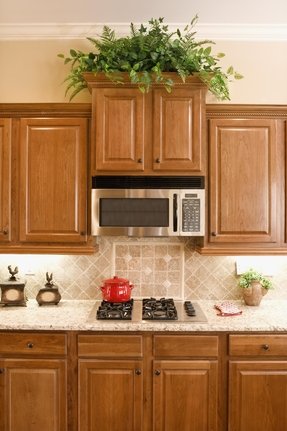 Not enough warmth in kitchen area? Try oak wood. Wood finished mid-toned cabinets, contrasting with tile backsplash, bring warm feel indoors while still not overwhelming the decor as heavy-grained dark wood could do.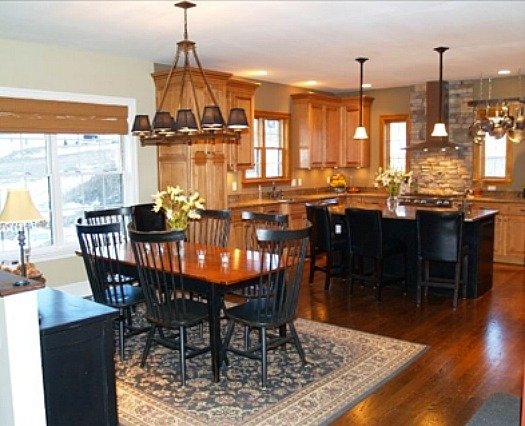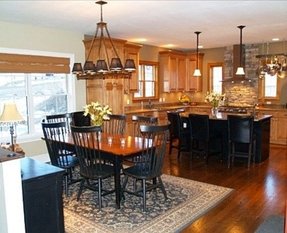 Redolent of the mission style, but with a hint of contemporary elegance, this warm dining room decor utilizes wood in varied finishes, from walnut tones to black, and stone walls to create a homey atmosphere.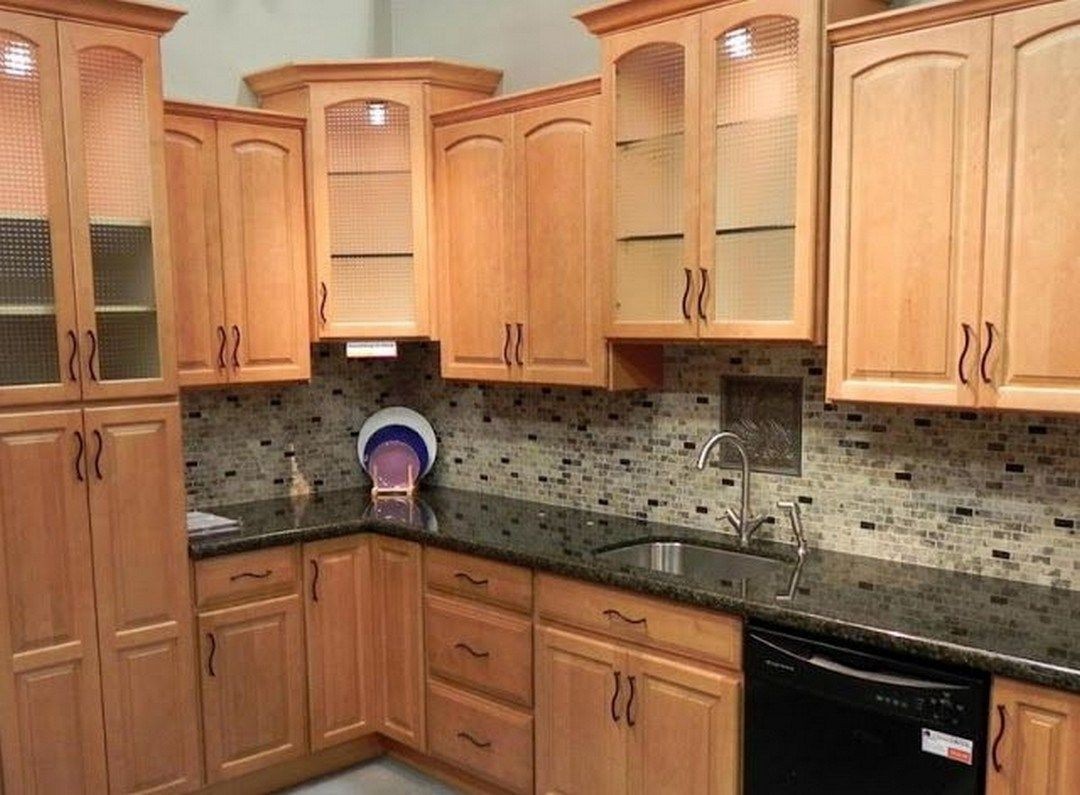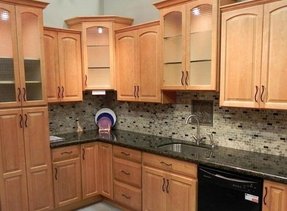 Kitchen Paint Color Ideas with Oak Cabinets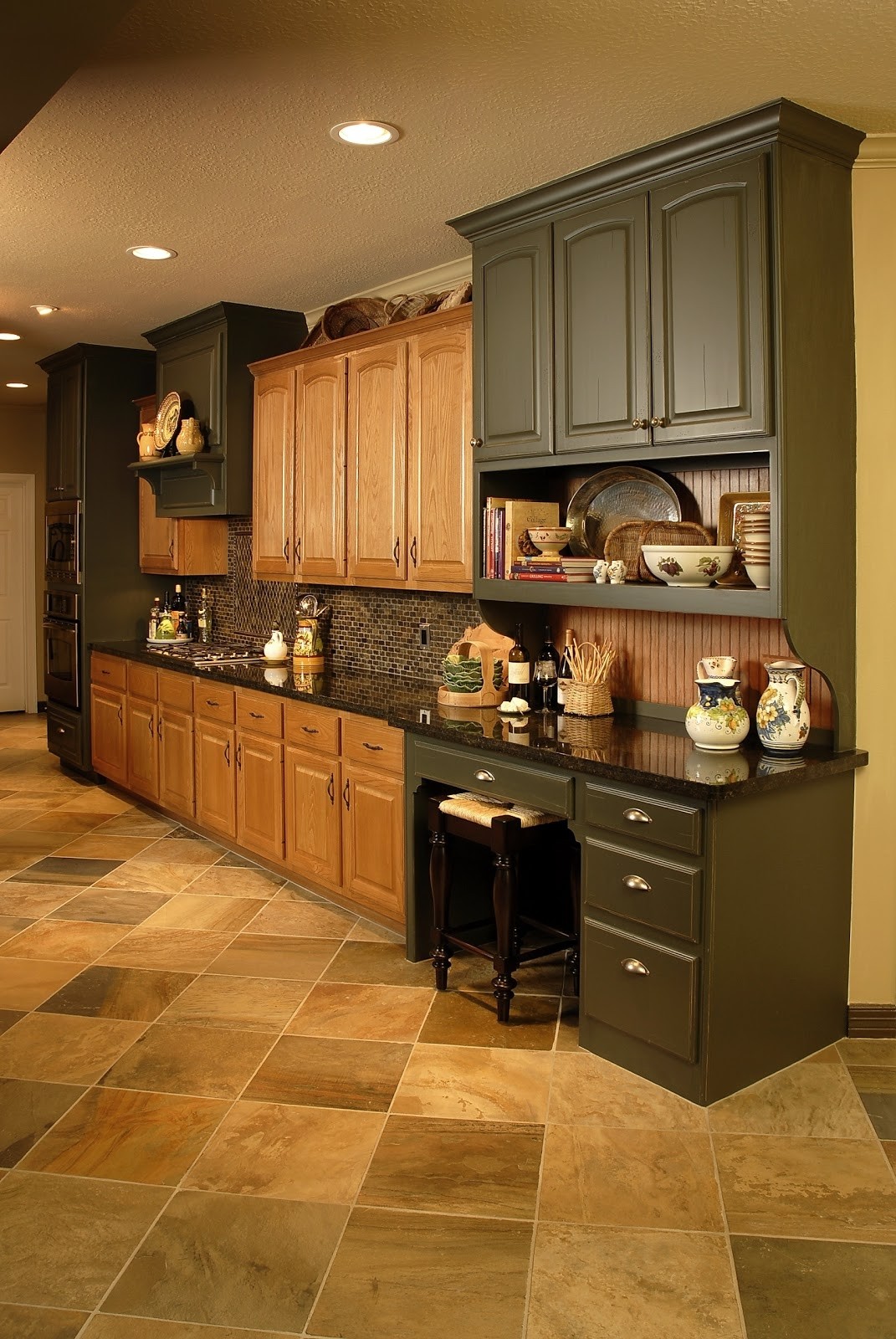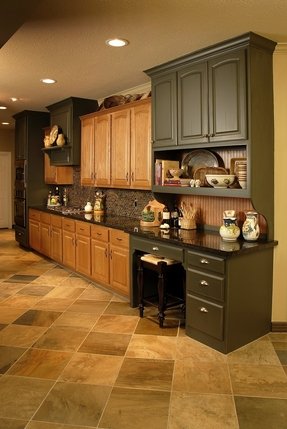 This kitchen set can be a great choice for larger interiors. Entirely crafted of solid oak wood, the set offers several cabinets with doors, capacious storage drawers, 1 desk with 4 drawers, and 1 open shelf.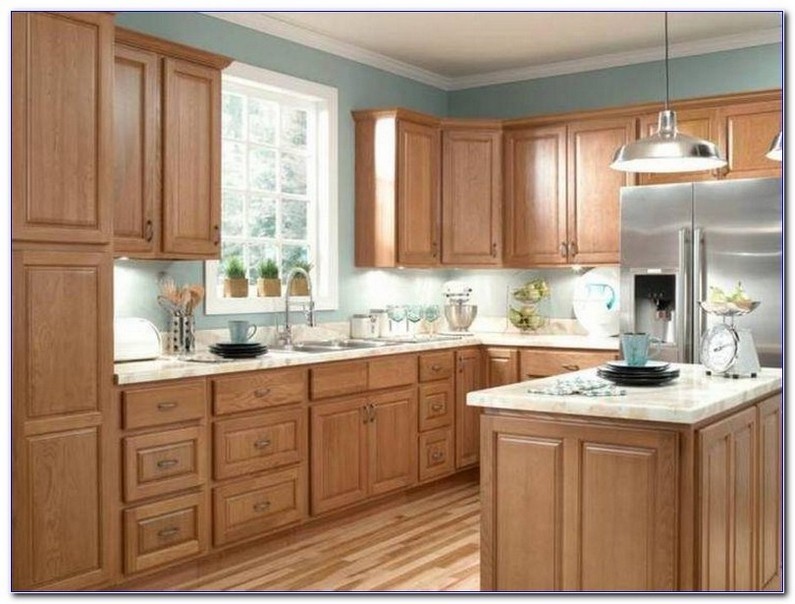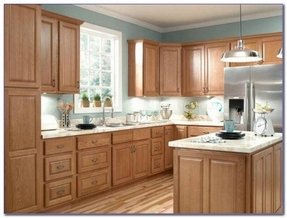 Kitchen remodel with oak cabinets and gray wall paint colors and laminate flooring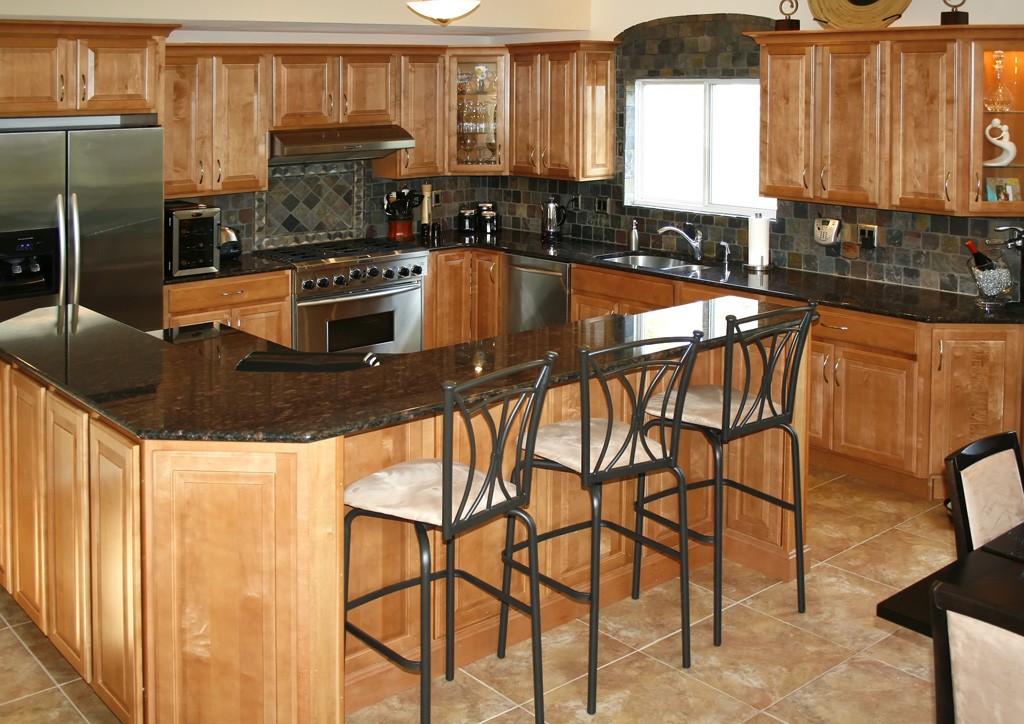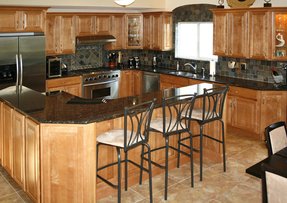 An amazing set of kitchen furniture crafted from solid oak wood. The set includes well-polished, granite countertops, cupboards with lovely fronts, and plenty of free space to master your culinary skills.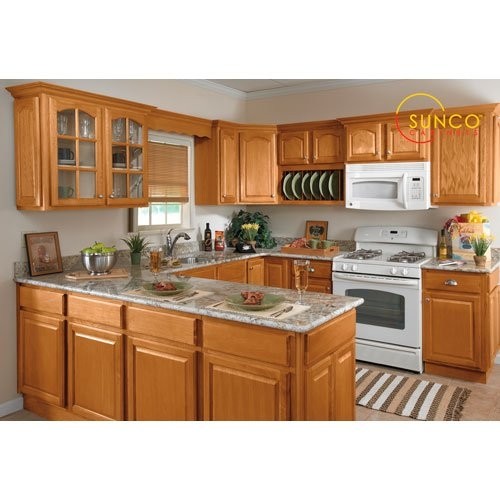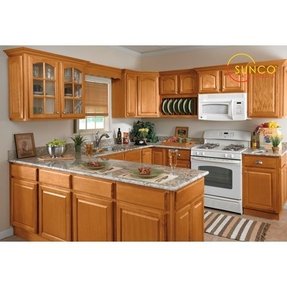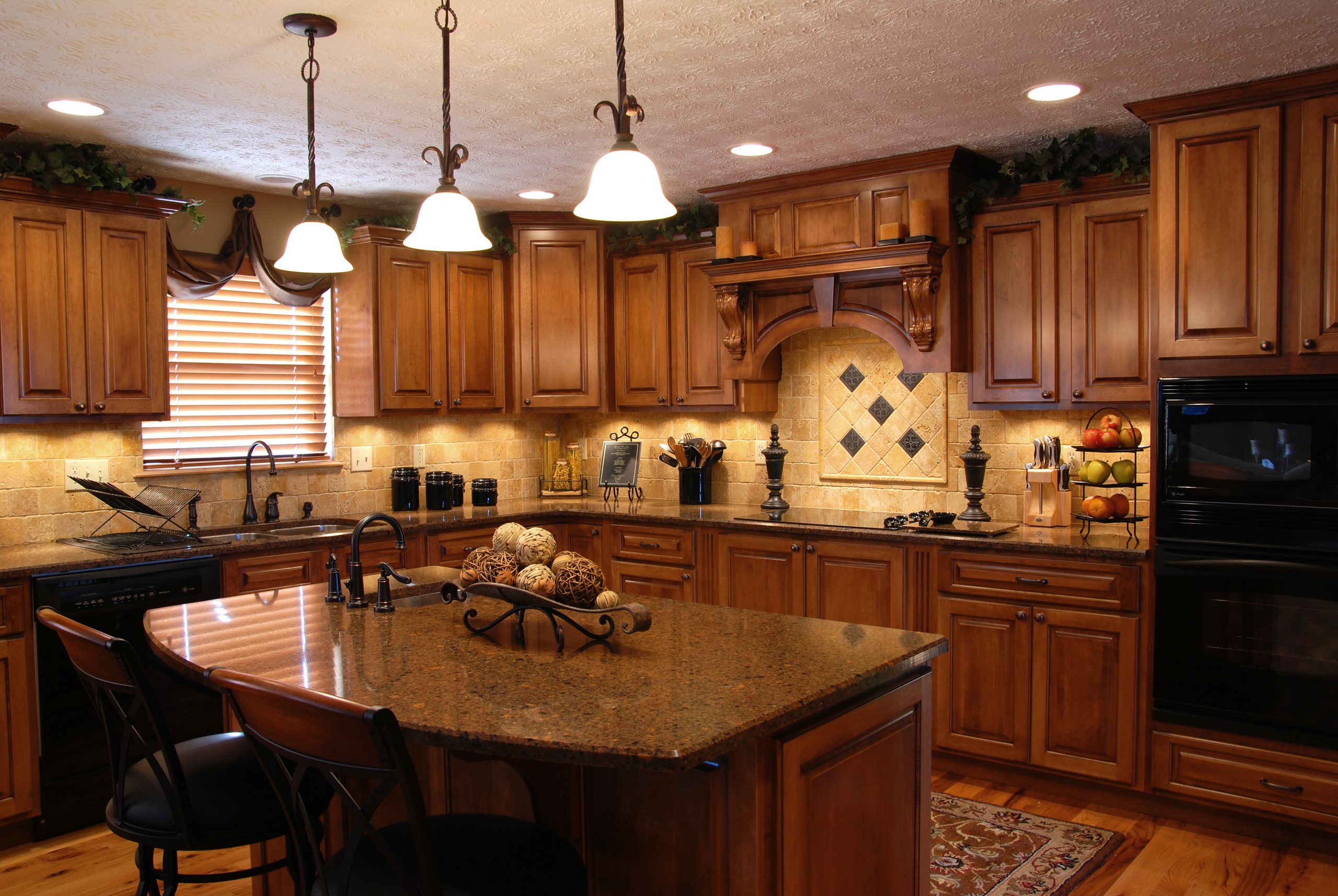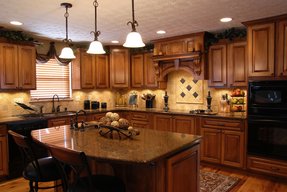 Remodeling oak kitchen cabinet oak kitchen cabinets for aesthetic and ...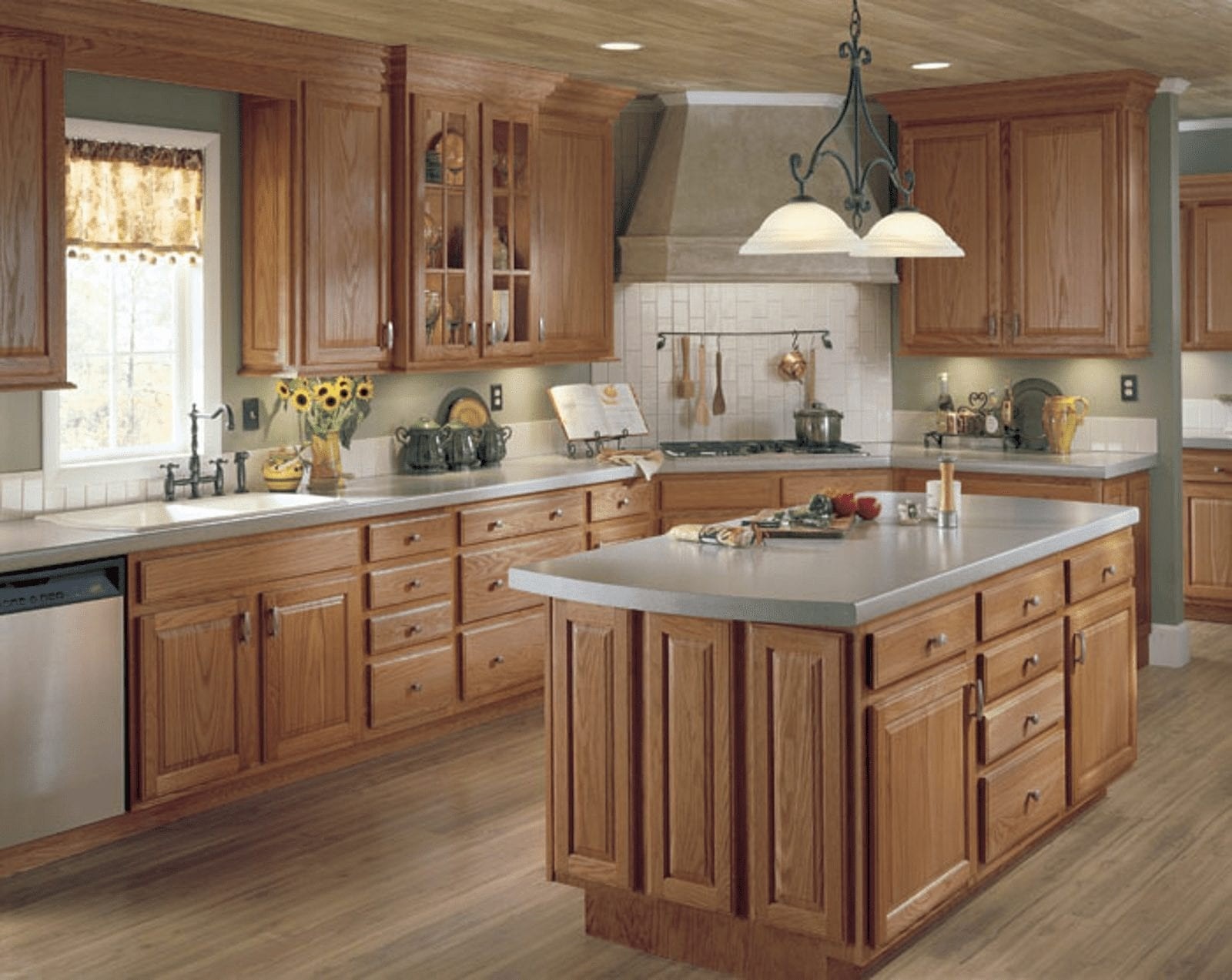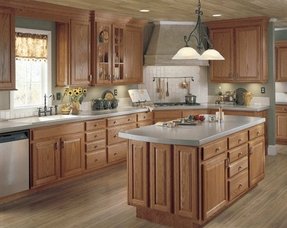 Oak Cabinets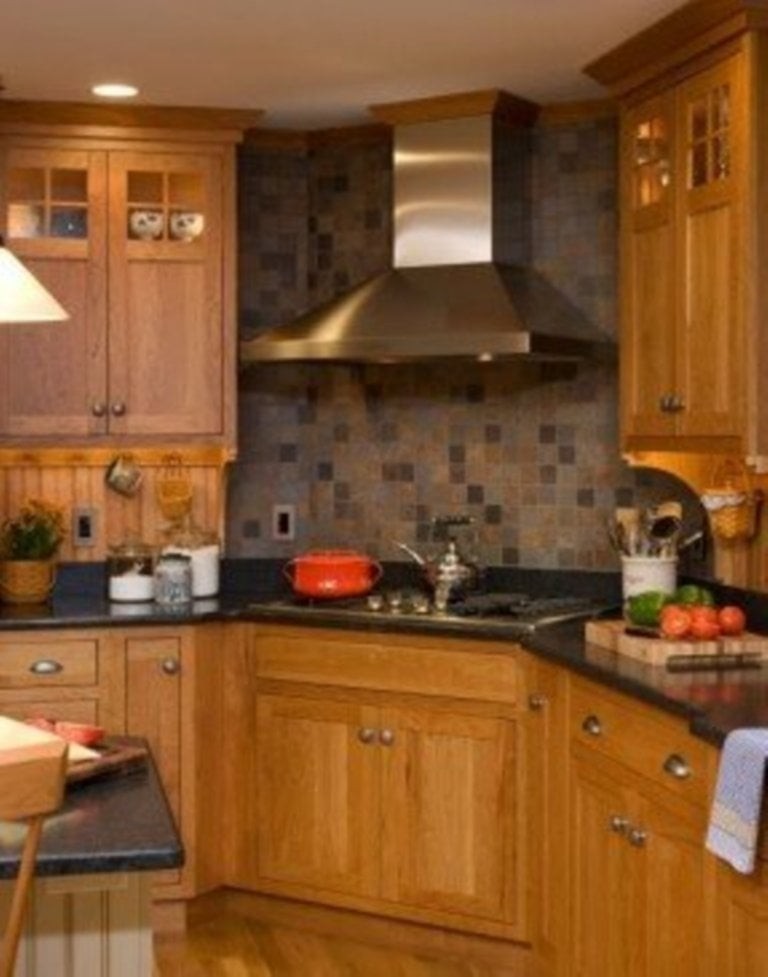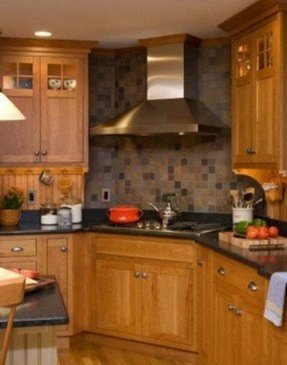 Contemporary setup for a modern kitchen with counters and cabinets made out of light oak wood with granite tops. The kitchen is fitted with modern appliances, which make cooking easy and provide a nice finish.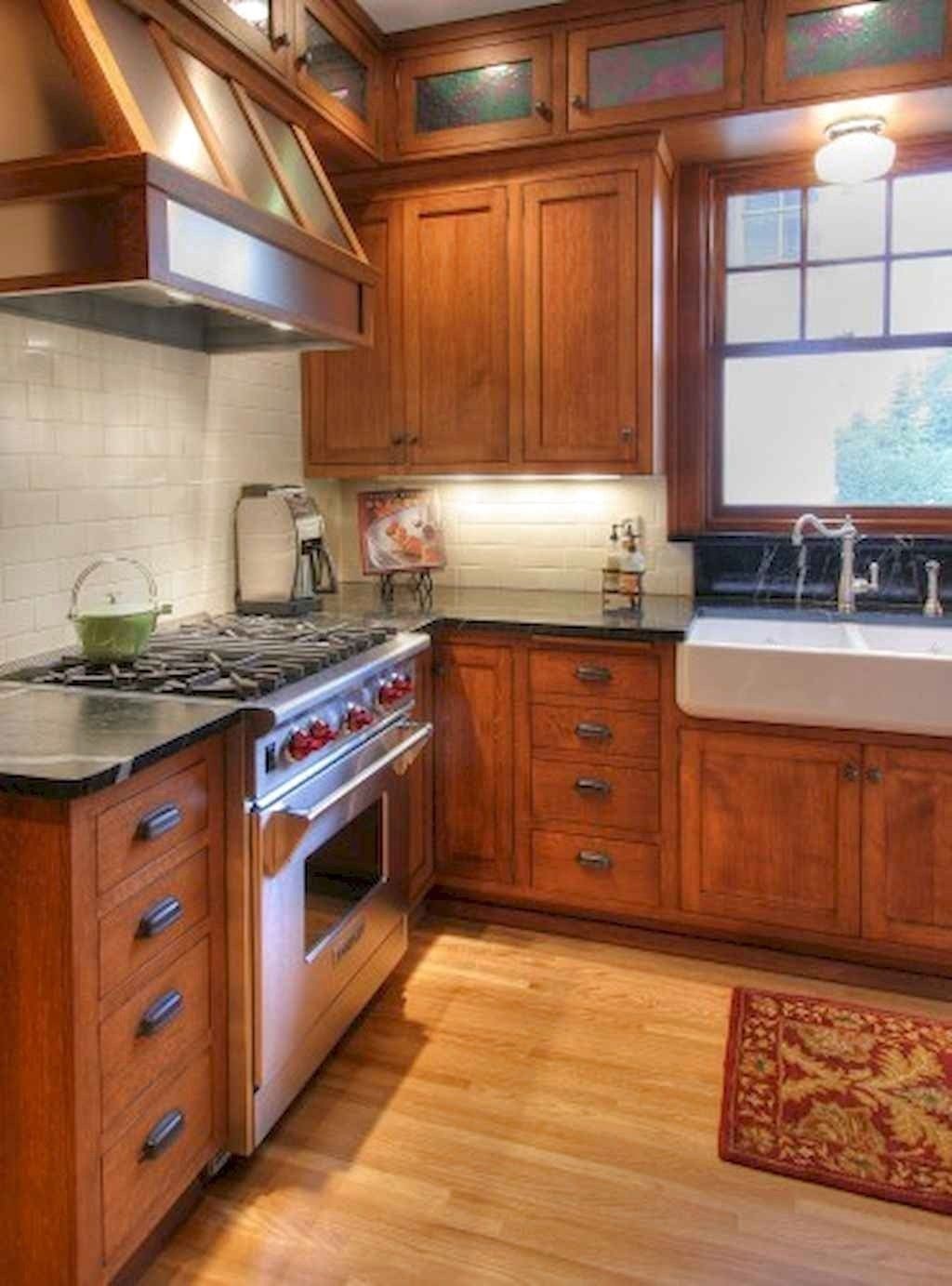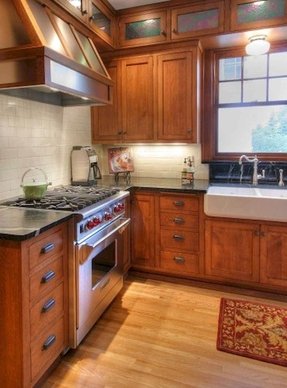 The greatest advantages of oak wood are its nobility and longevity. Oak kitchen furniture, including heavily used oak cabinets, will prove to be resistant to damage. And the warm color presented here with a slight amber shade - it will always be fashionable.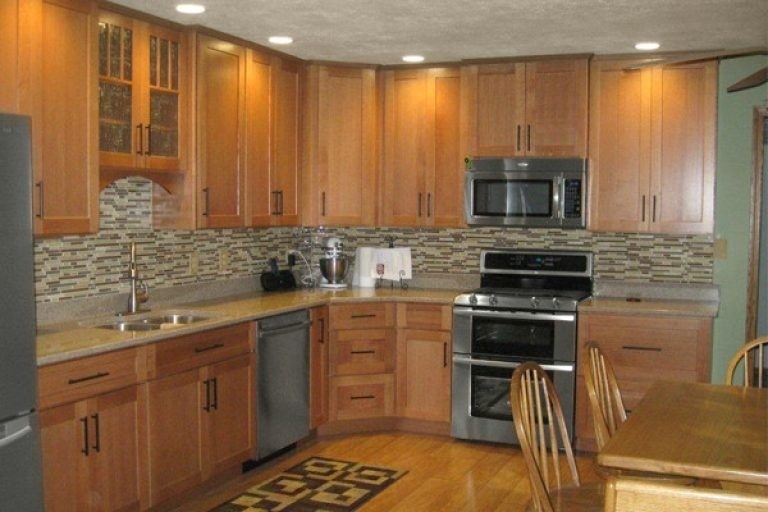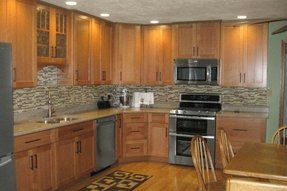 Kitchen cabinets with a very solid wooden construction. They look very attractive and natural thanks to their oak finish. These cabinets include storage compartments and drawers that provide practical storage space for different accessories.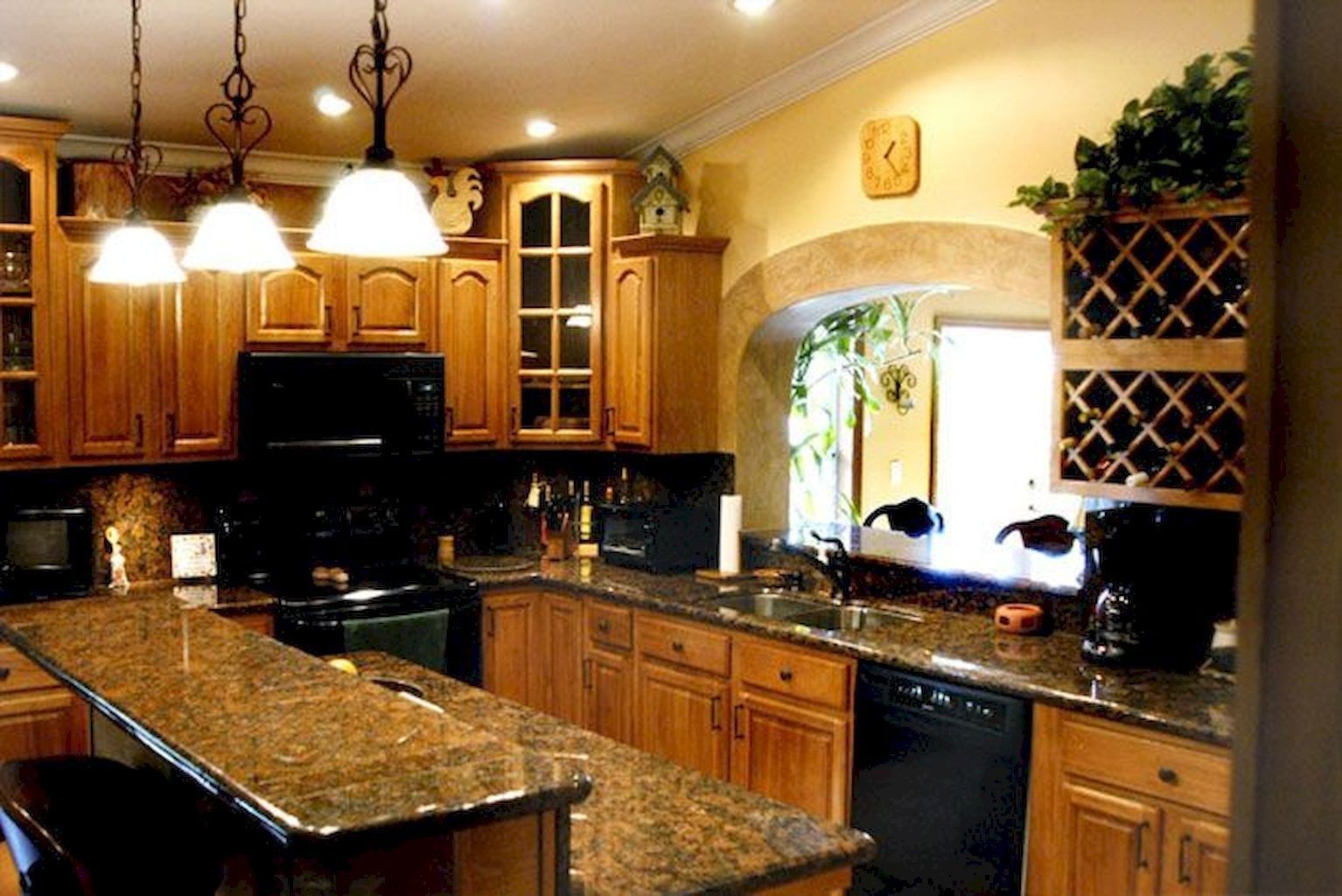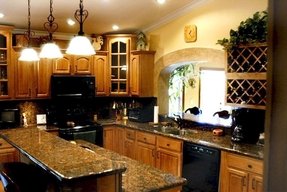 I do not really like the oldschool dark kitchen cabinets with the solid granite countertops. I know that it is designed to last the years, but it looks so heavyish and make me feel like I came back into the past to the late sixties.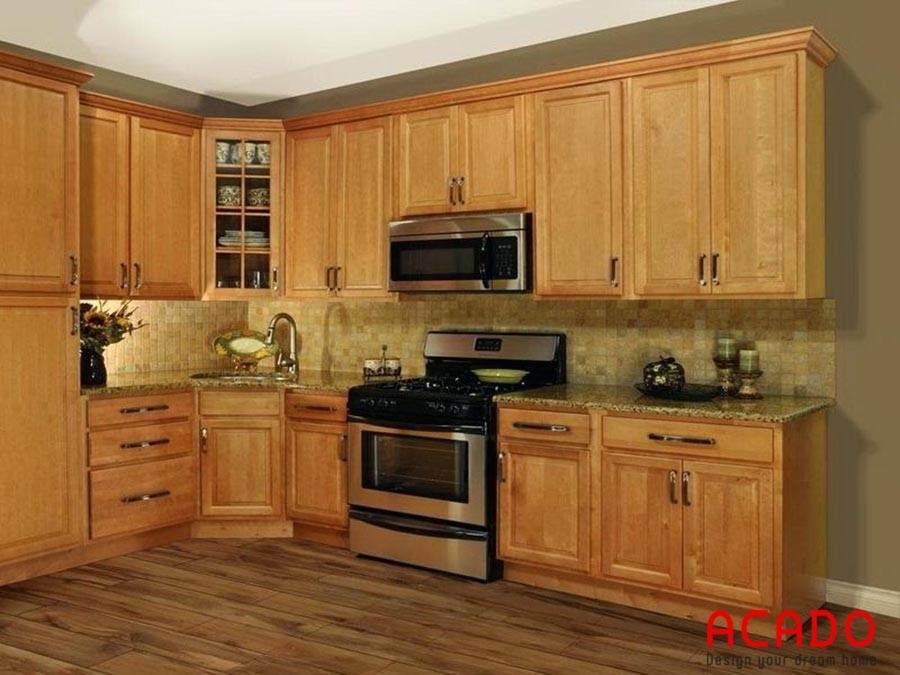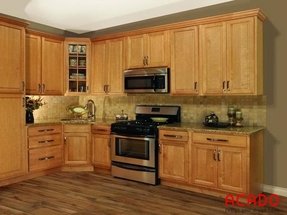 Kitchen Color Ideas with Oak Cabinets Corner Design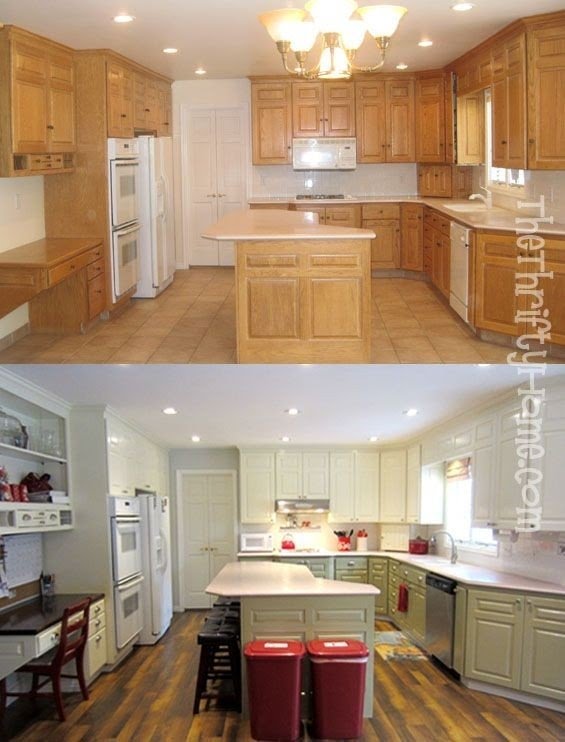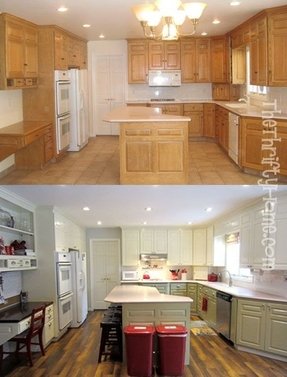 very detailed directions on how to paint your cabinets WITHOUT SANDING them first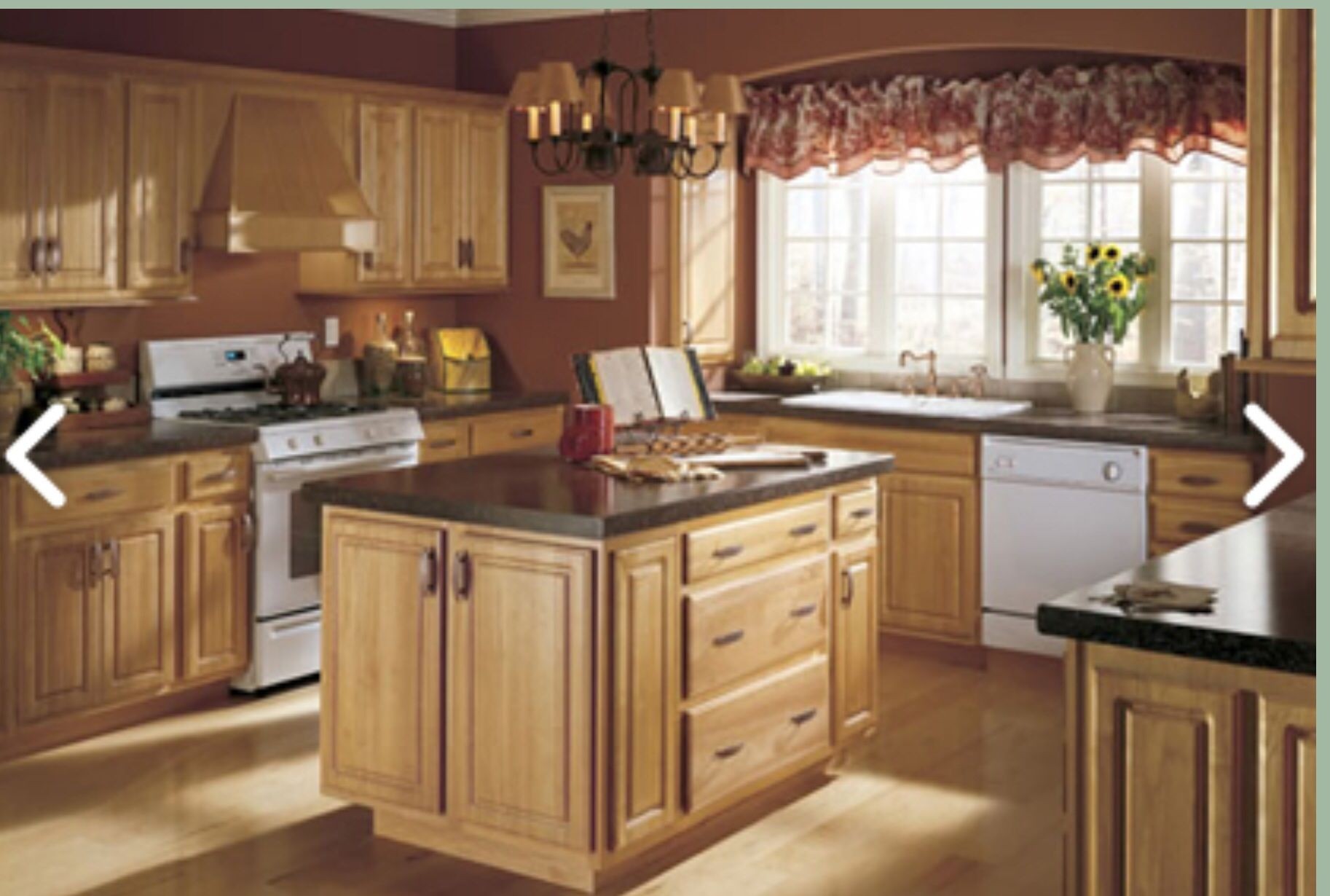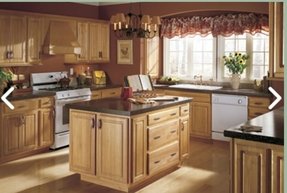 kitchen paint color ideas with oak cabinets | Kitchen Paint, Kitchen Painting Ideas, Kitchen Paint Colors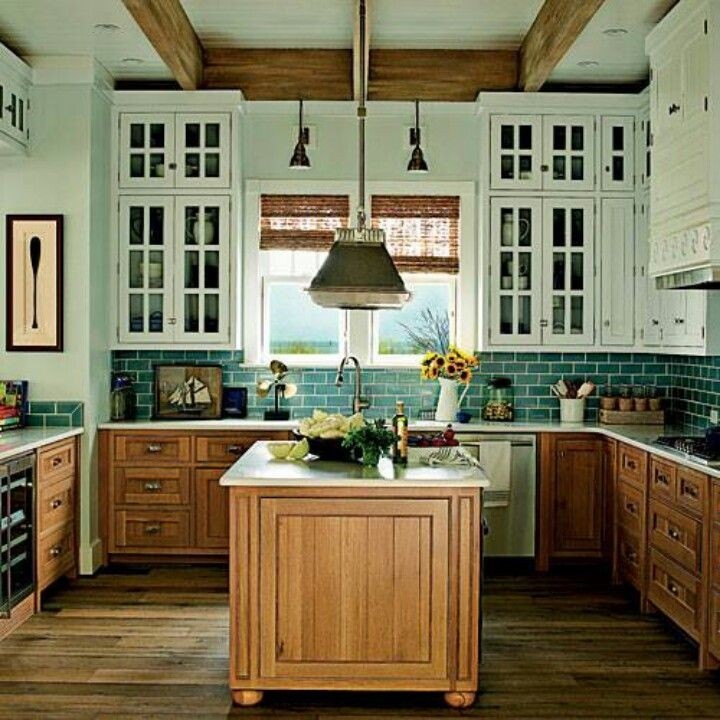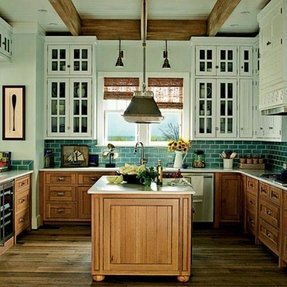 wood lower cabinets, white upper cabinets with glass fronts and teal subway tile backsplash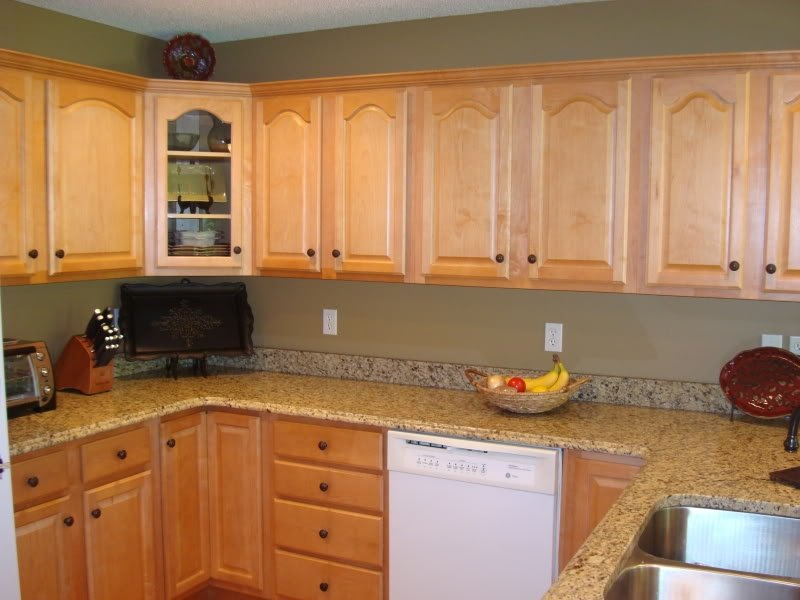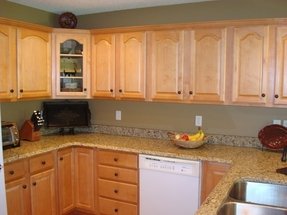 Aesthetic traditional kitchen units of wooden materials in light browns. Shelved and drawered cabinets have recessed toe-kicks and spotty brown-beige tops. Wall units feature shelves, crown tops, arched milling cuts on doors. Pulls are dark brown.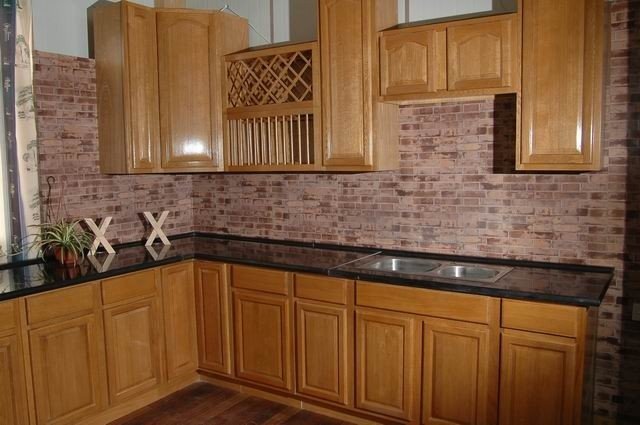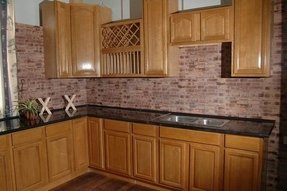 oak cabinets b oak kitchen cabinets with shanxi black granite oak ...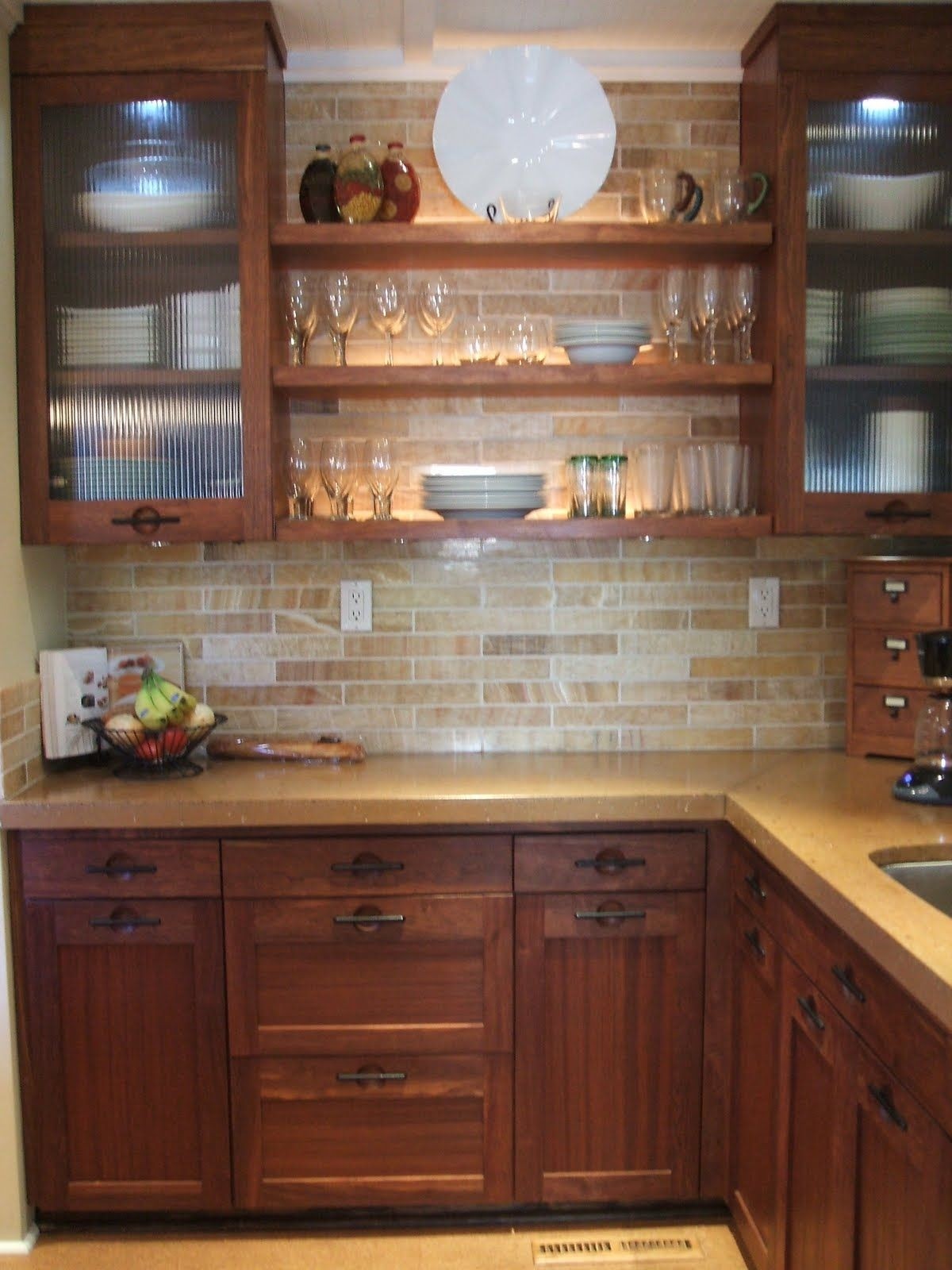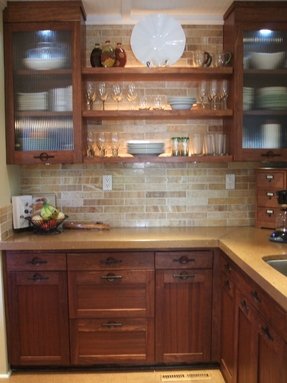 tiled the back splashes with Honey Onyx marble subway tiles,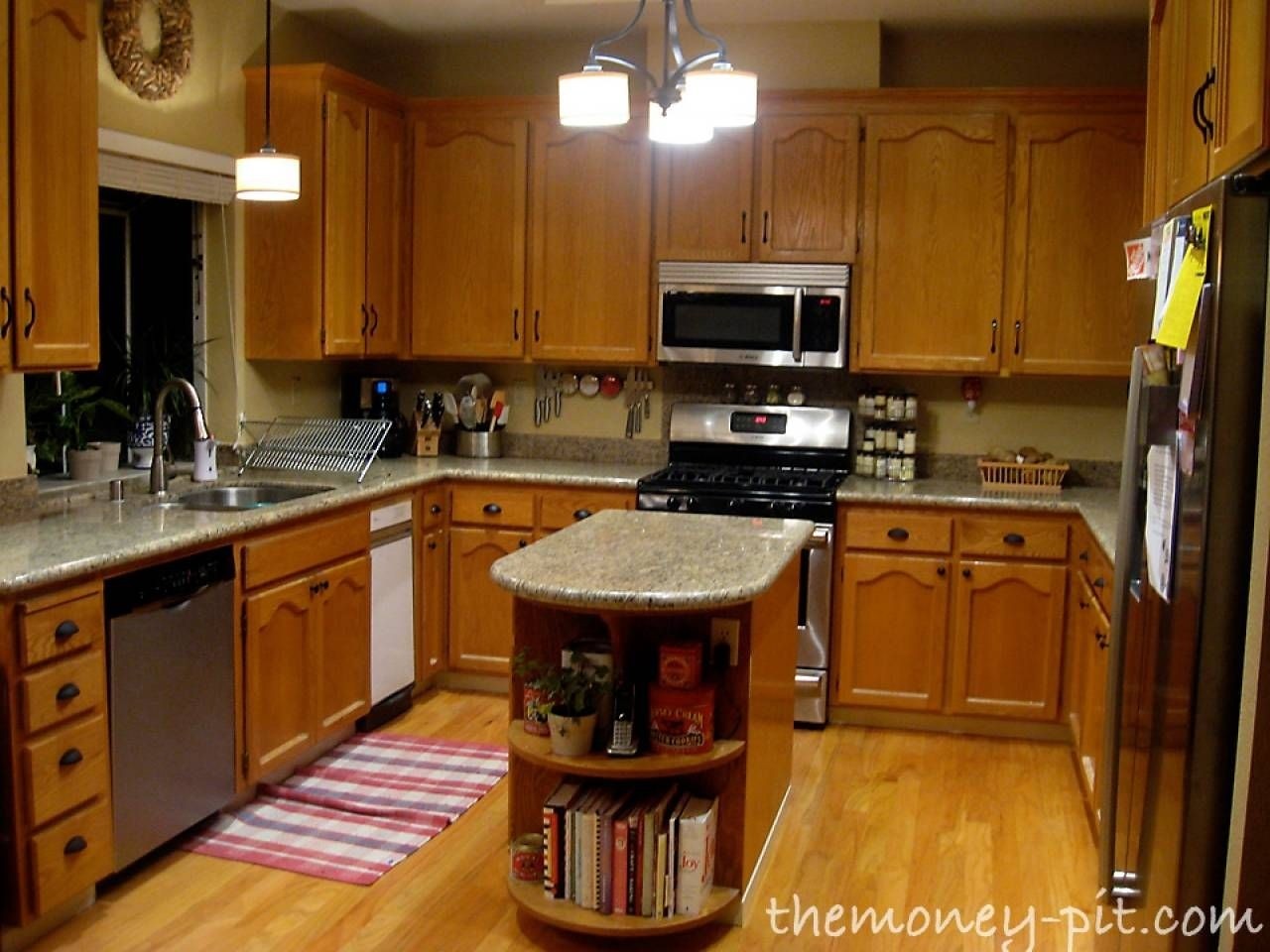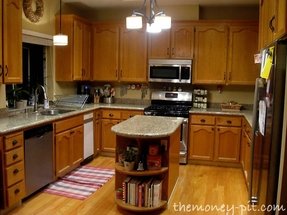 My New Kitchen Island: Staining Oak Cabinets!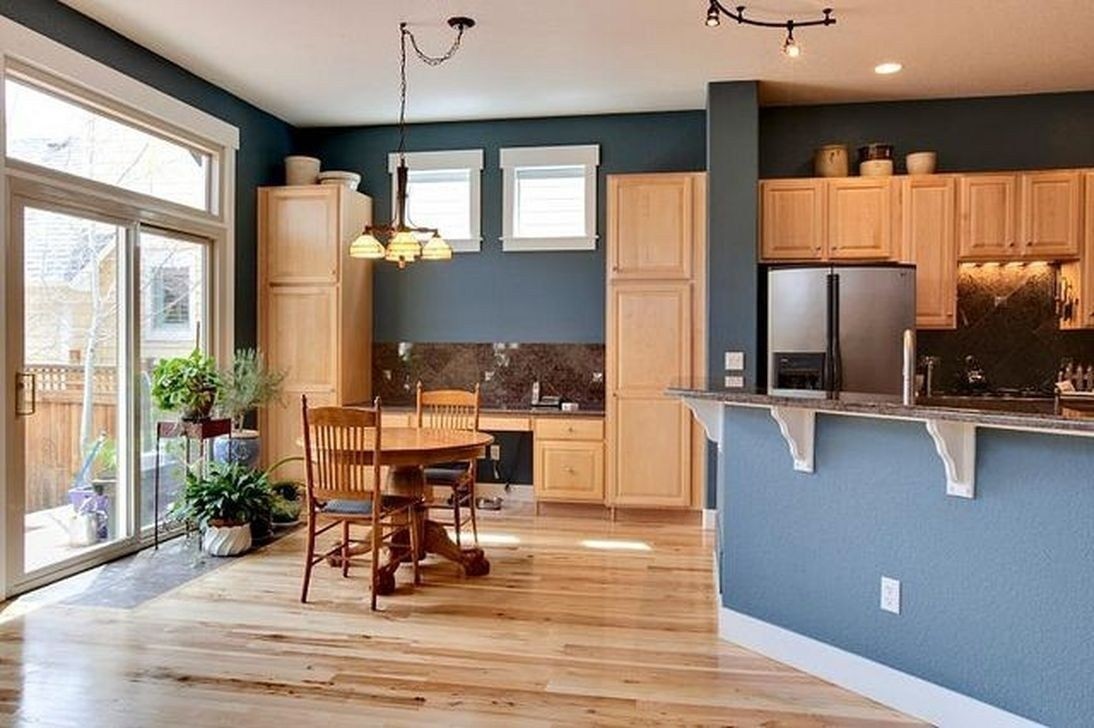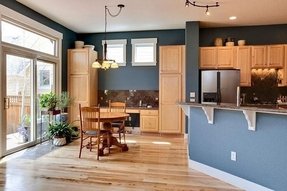 Want to make your kitchen classier and brighter? Now you can, using this elegant set of kitchen cabinets, with smoothly-operating doors, and the spacious shelves hidden behind them. Each cabinet is made of solid oak wood, guarantying a long usage and appealing appearance.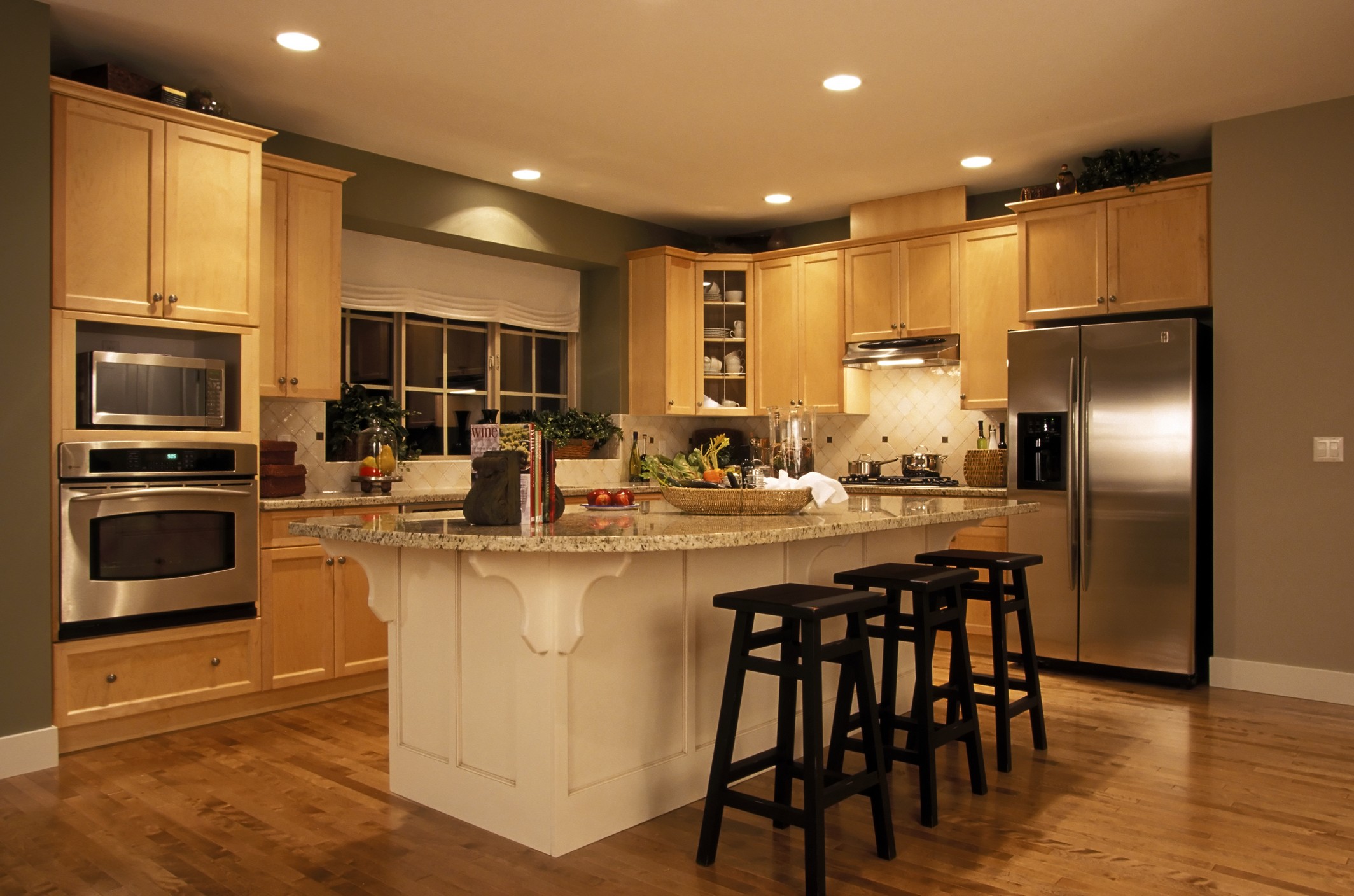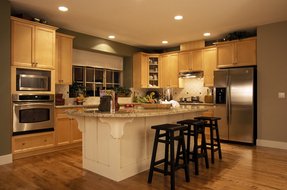 DIY Bedroom Organization Ideas | ... kitchen design 2010 10 Luxury Kitchen Ideas For Fraction of the Price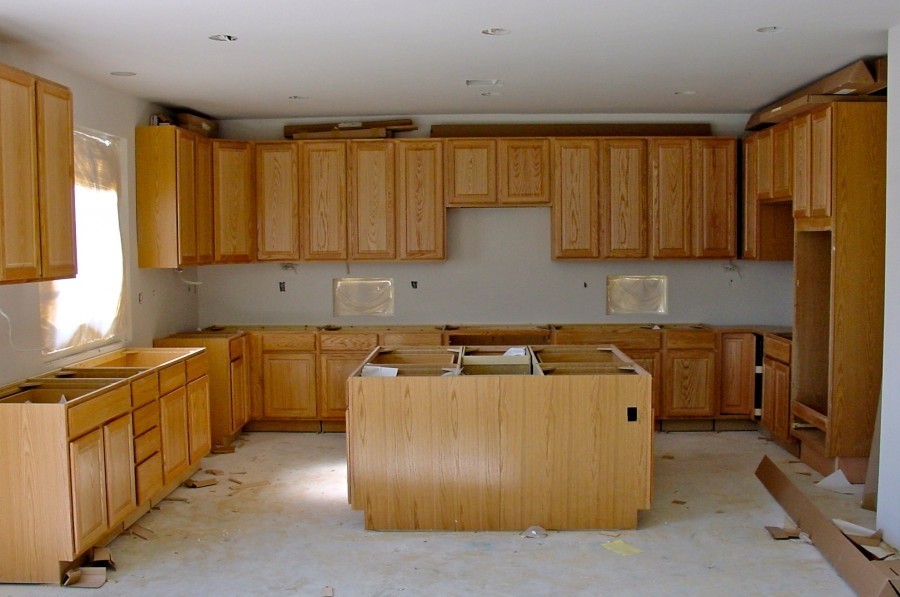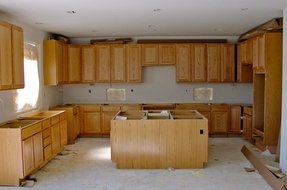 Before - Golden Oak Cabinets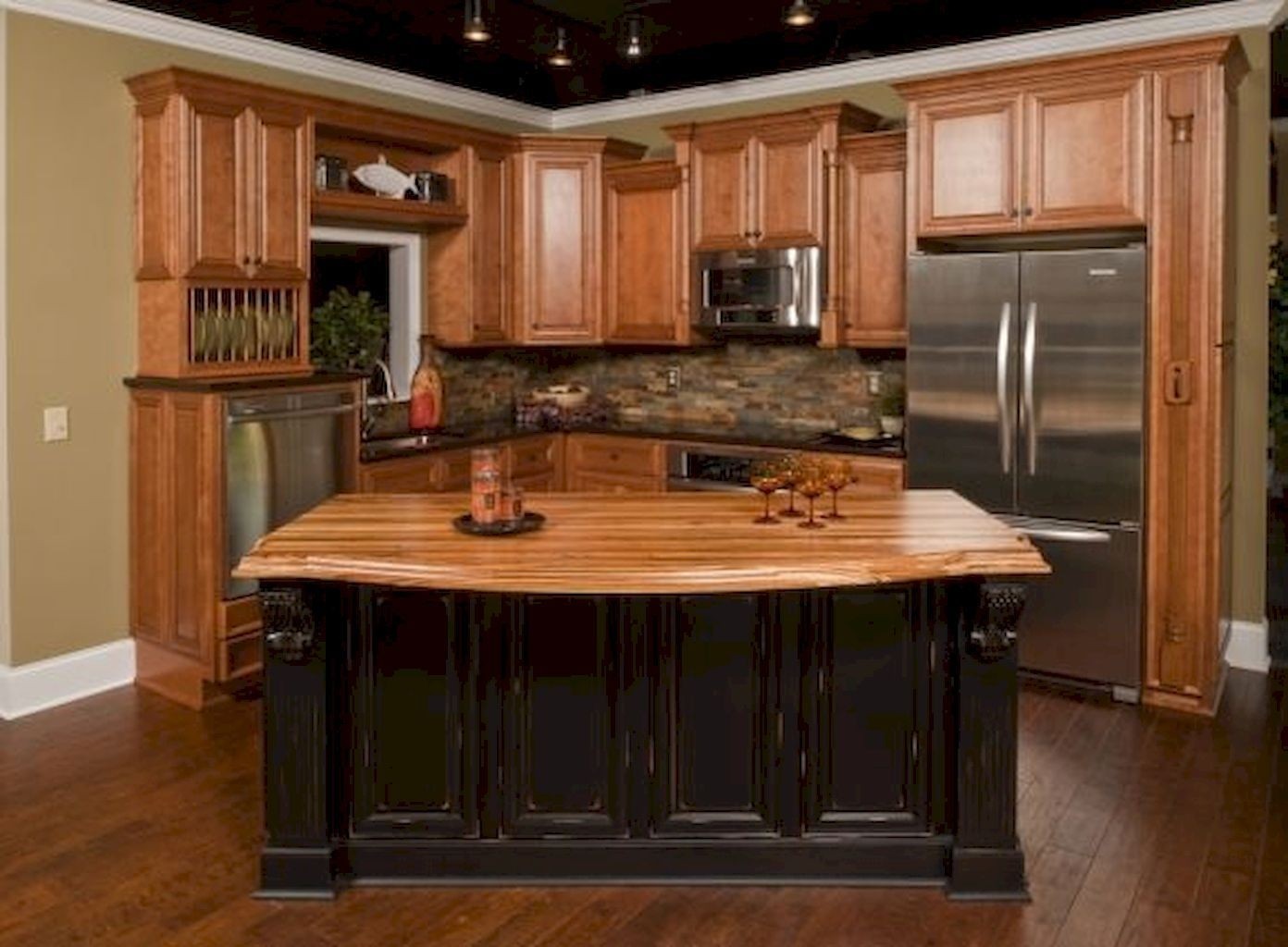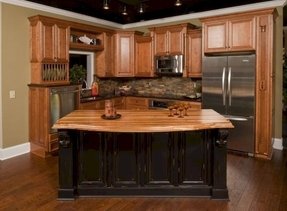 Stylishly finished with oak, this set of kitchen cabinets is designed for those, who like traditional or rustic decors. Corresponding well with the two-toned kitchen island, it will help to create a warm, alluring ambience.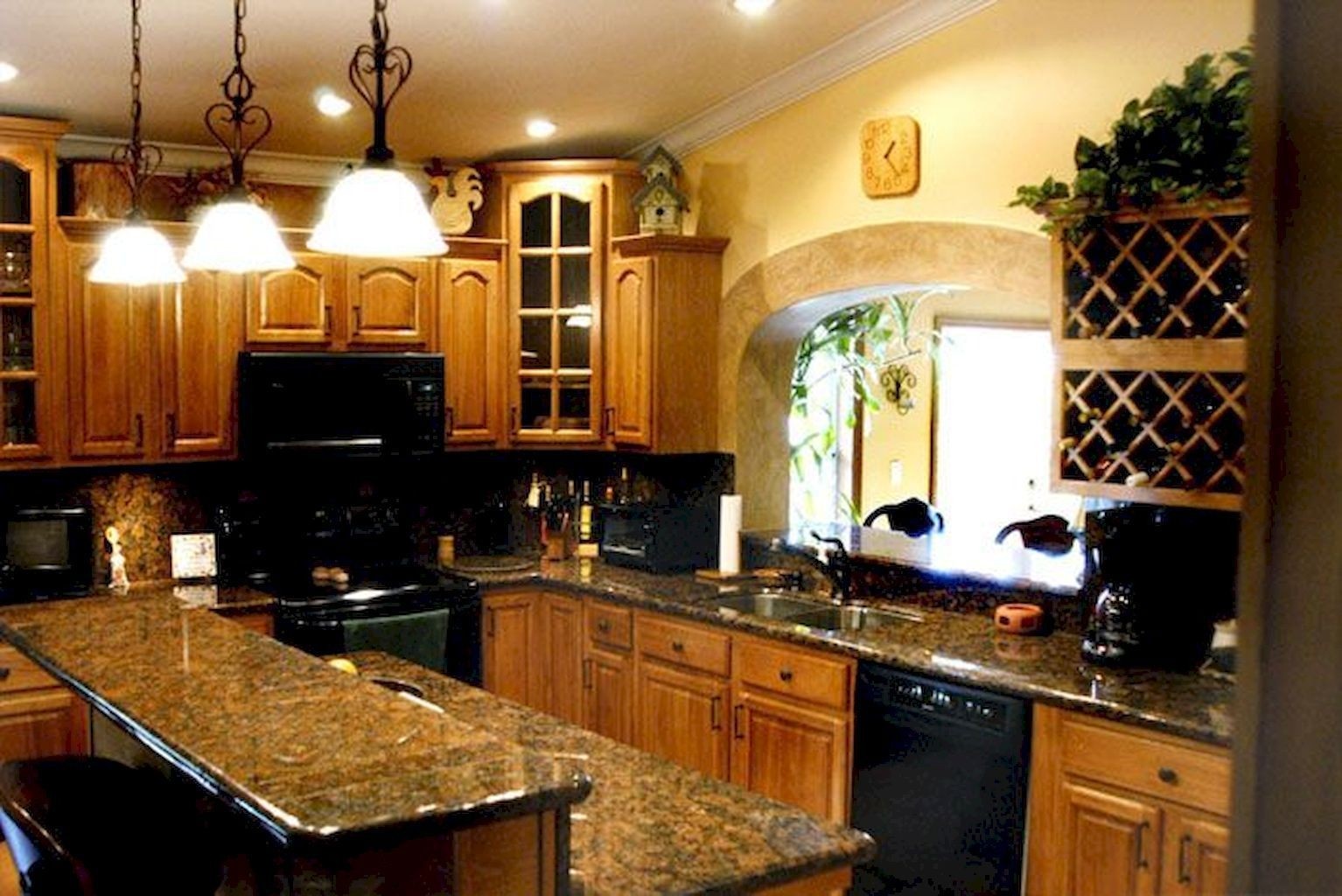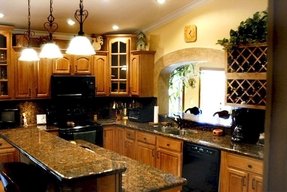 oak_cabinets_b.jpg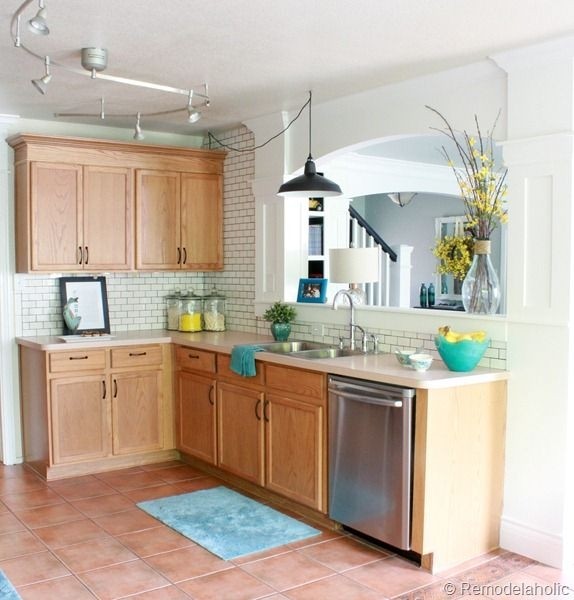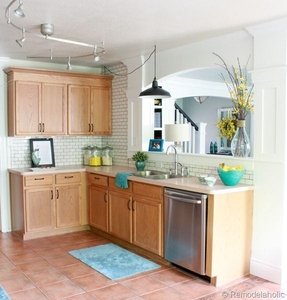 DIY:: Great WAYS TO UPDATE YOUR KITCHEN & OAK CABINETS WITHOUT PAINT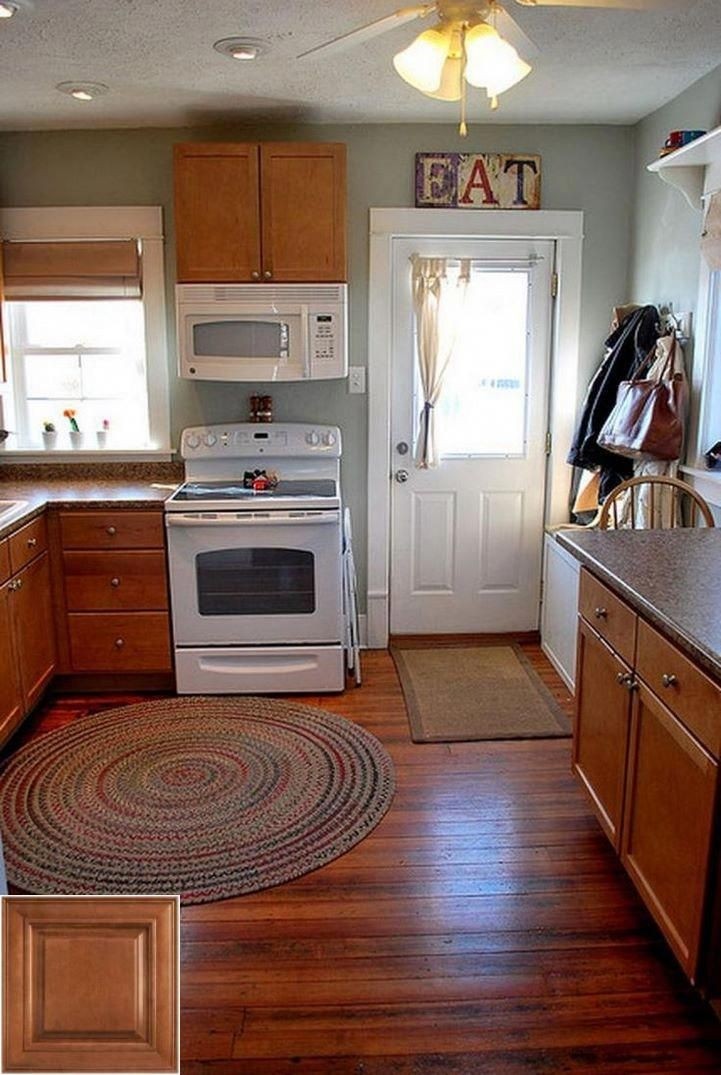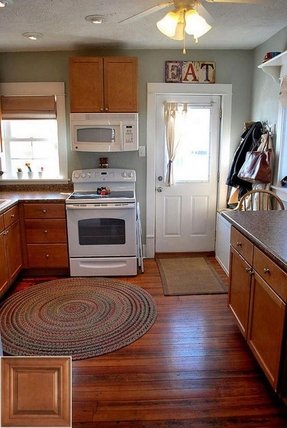 silver sage paint match at home depot- with golden oak trim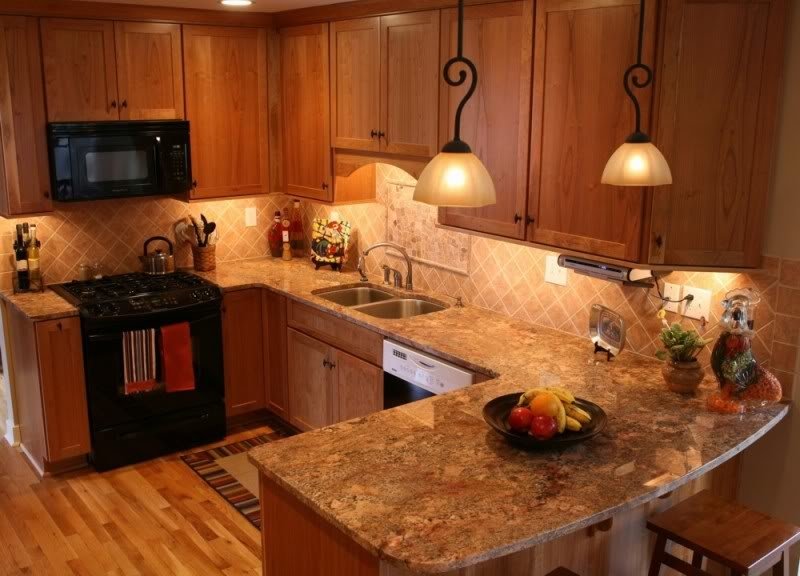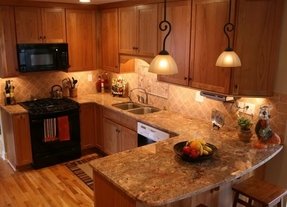 This elegant kitchen set is consisted of several cabinets with granite tops. Each cabinet is crafted from sturdy wood and covered with a warm cherry finish. There are many adjustable shelves that are hidden behind the closed doors.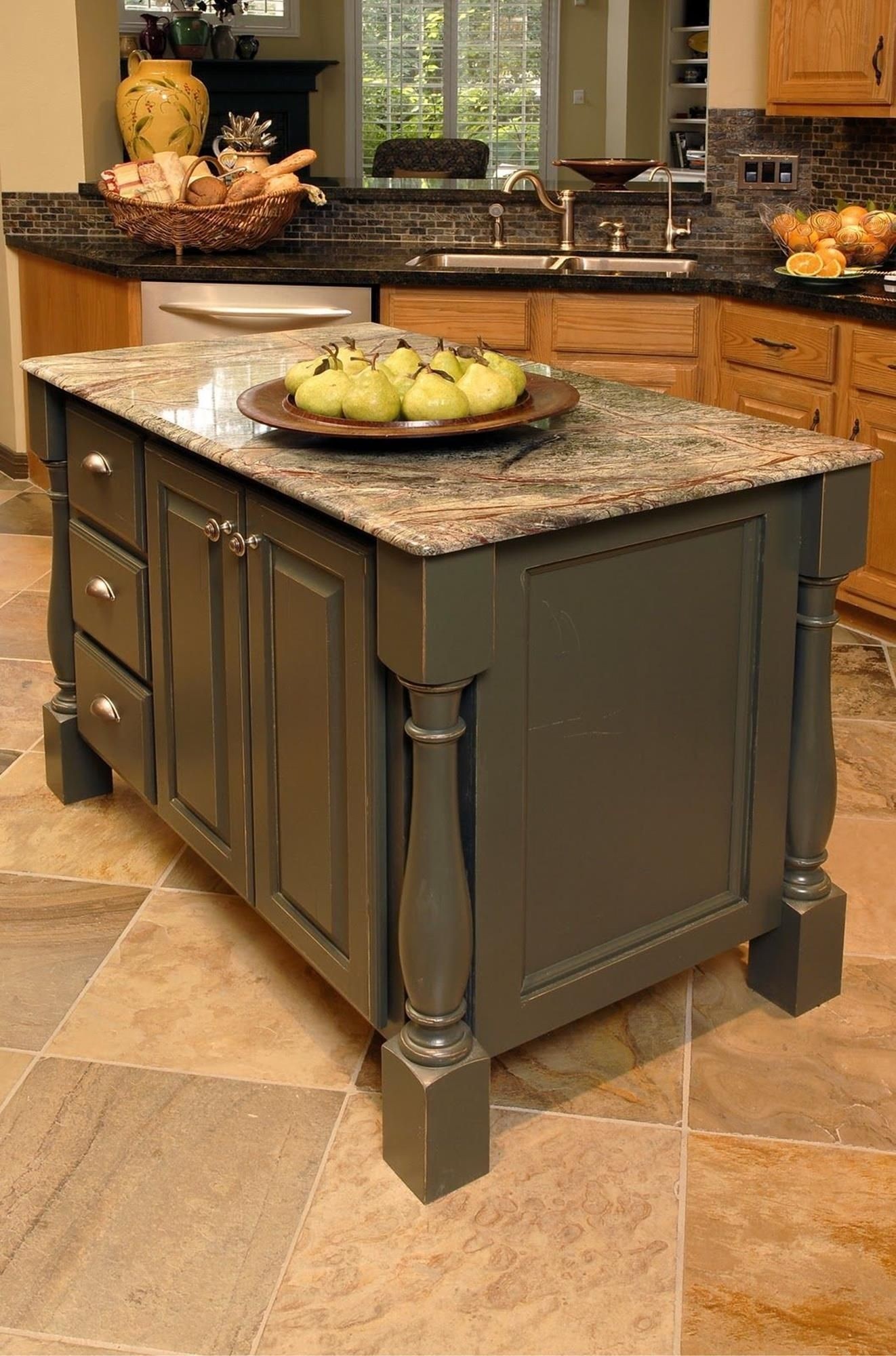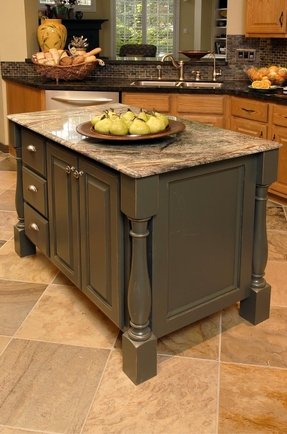 This stylish oak cabinet is a perfect piece of furniture for a spacious kitchen that will fulfill the role of an island with a solid countertop. Large lockers and drawers will hold numerous small things.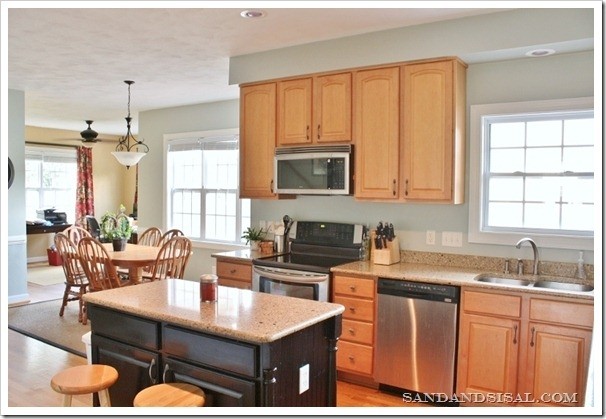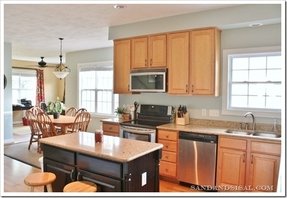 maybe do this color in kitchen???Comfort Gray is by Sherwin Williams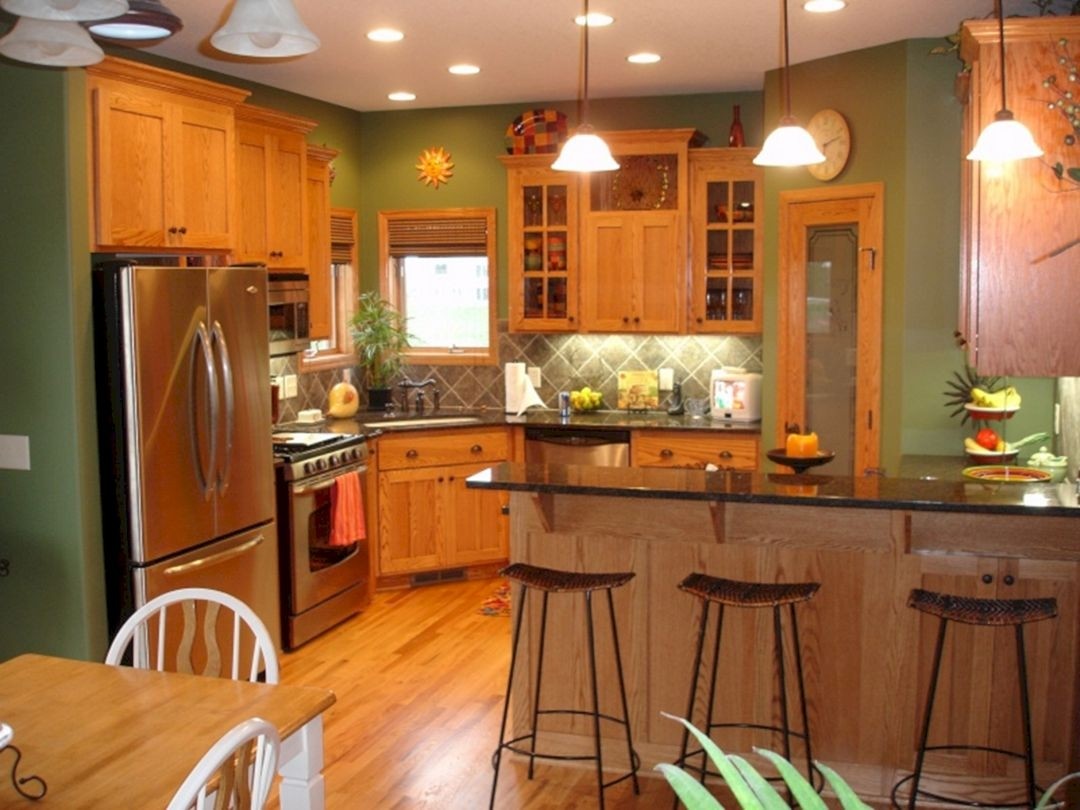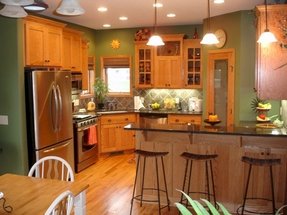 ... oak cabinets 4 Steps to Choose Kitchen Paint Colors with Oak Cabinets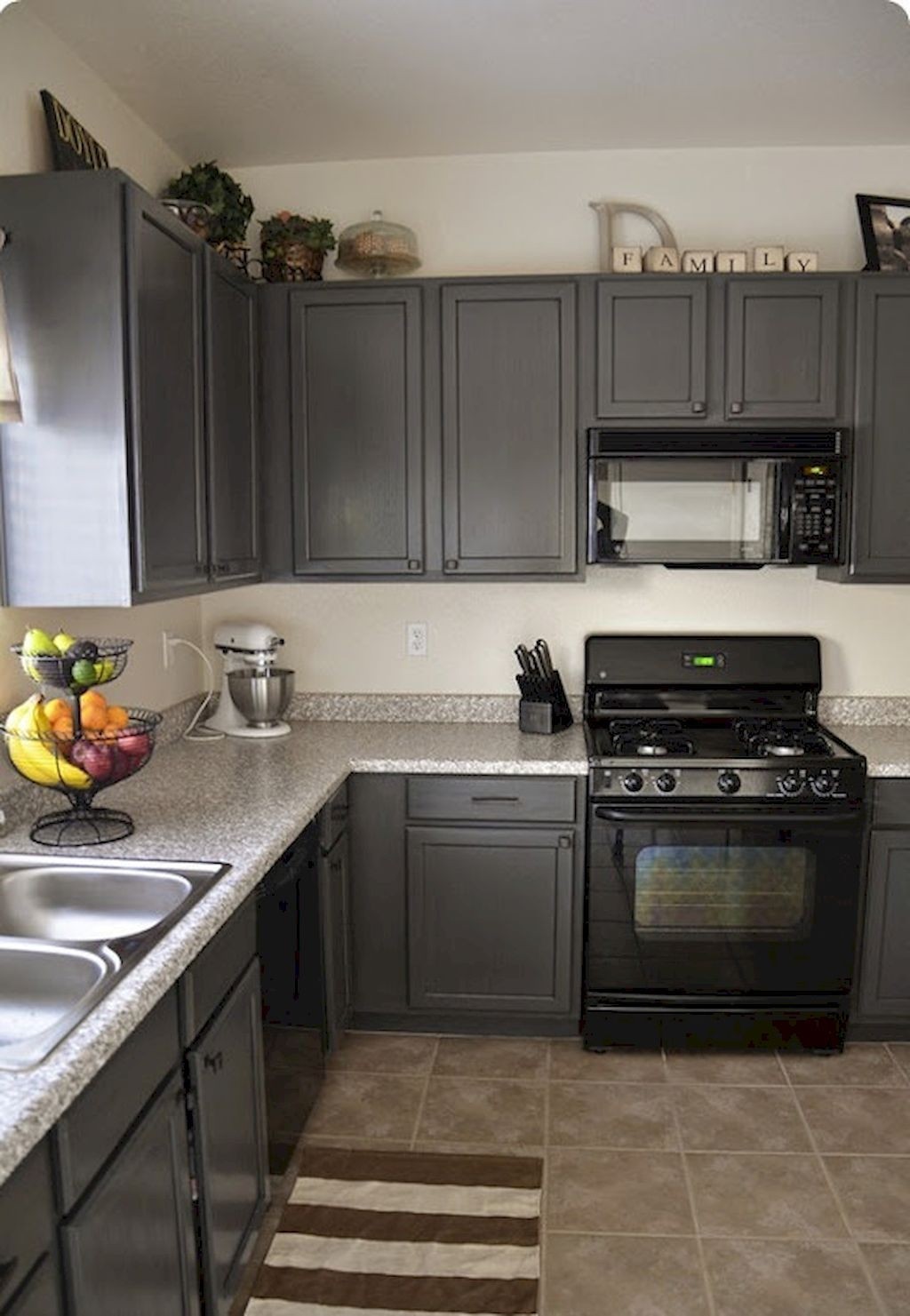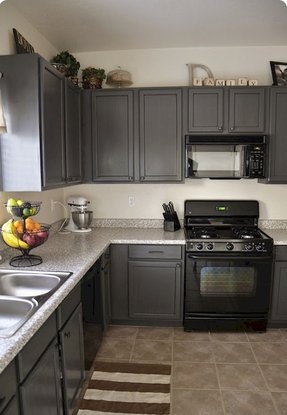 These WERE builder grade oak cabinets. They look amazing!!!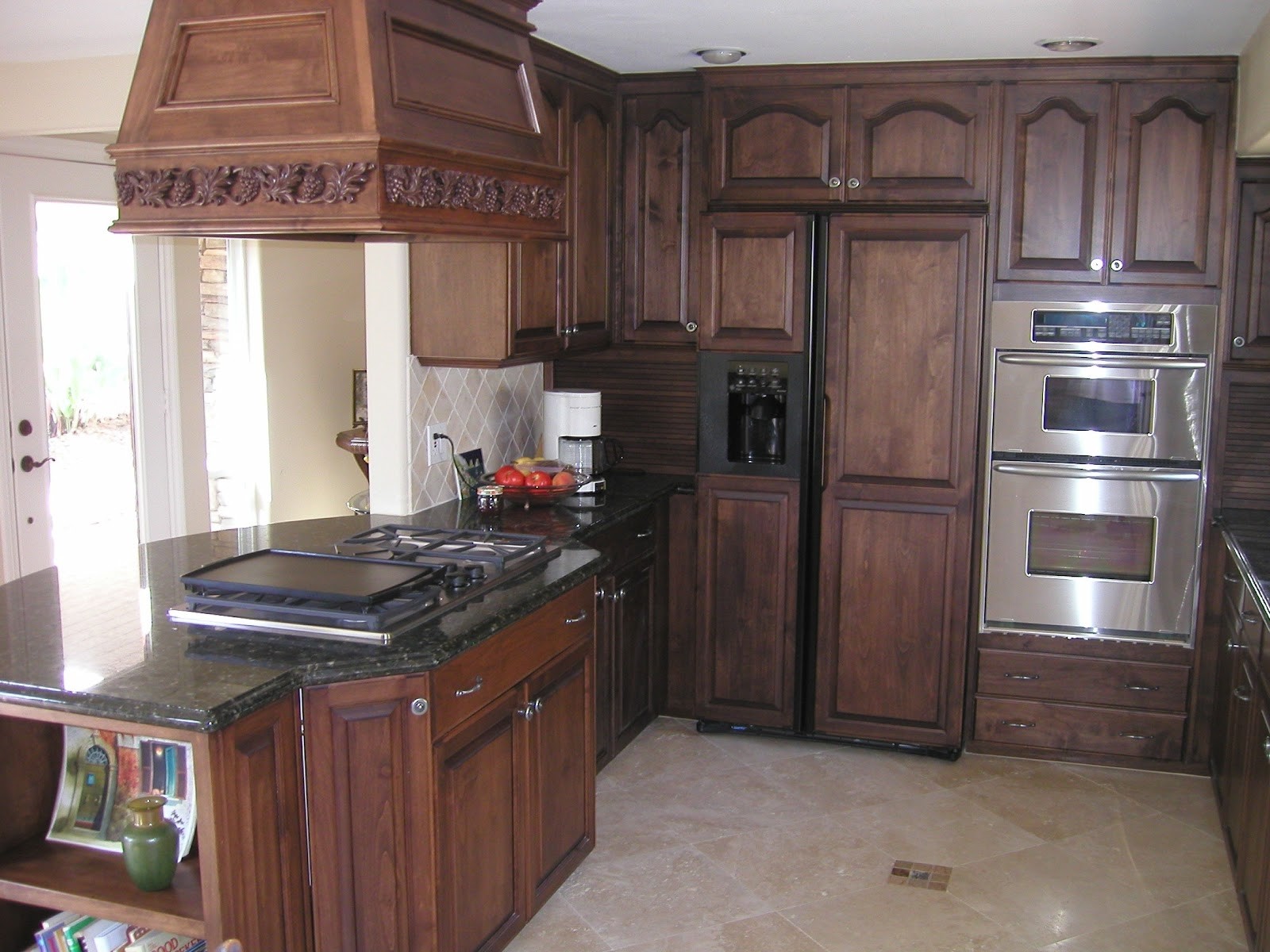 HOME DESIGN IDEAS: Oak Kitchen Cabinets Design Ideas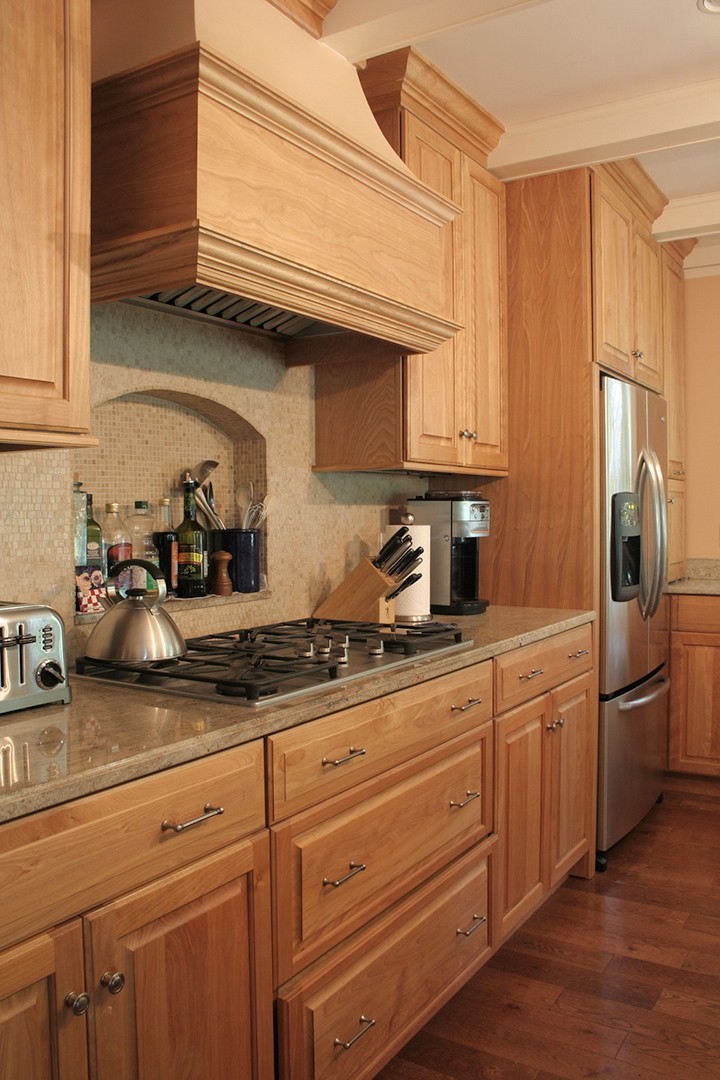 Oak Cabinet Inspirations | Reeds Custom Cabinets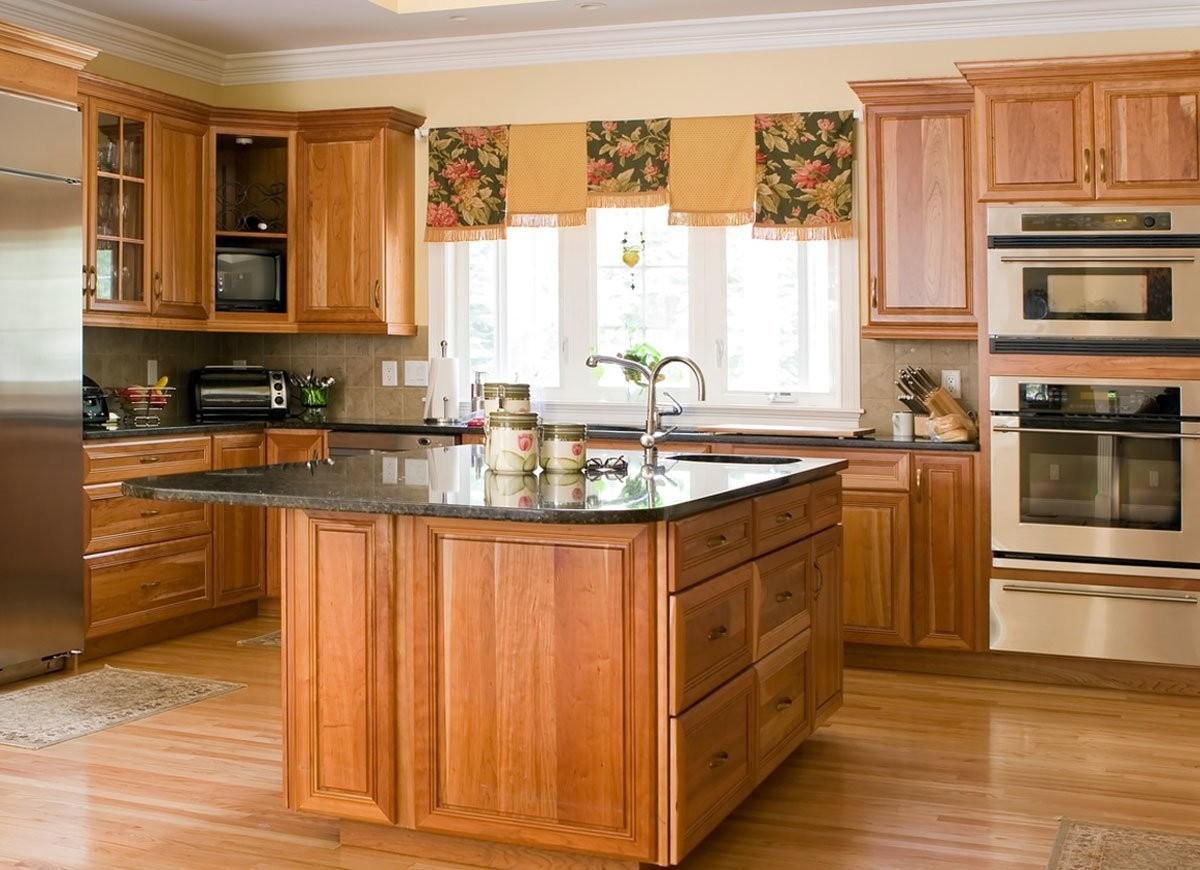 What Color Flooring With Honey Oak Cabinets | Floor Roma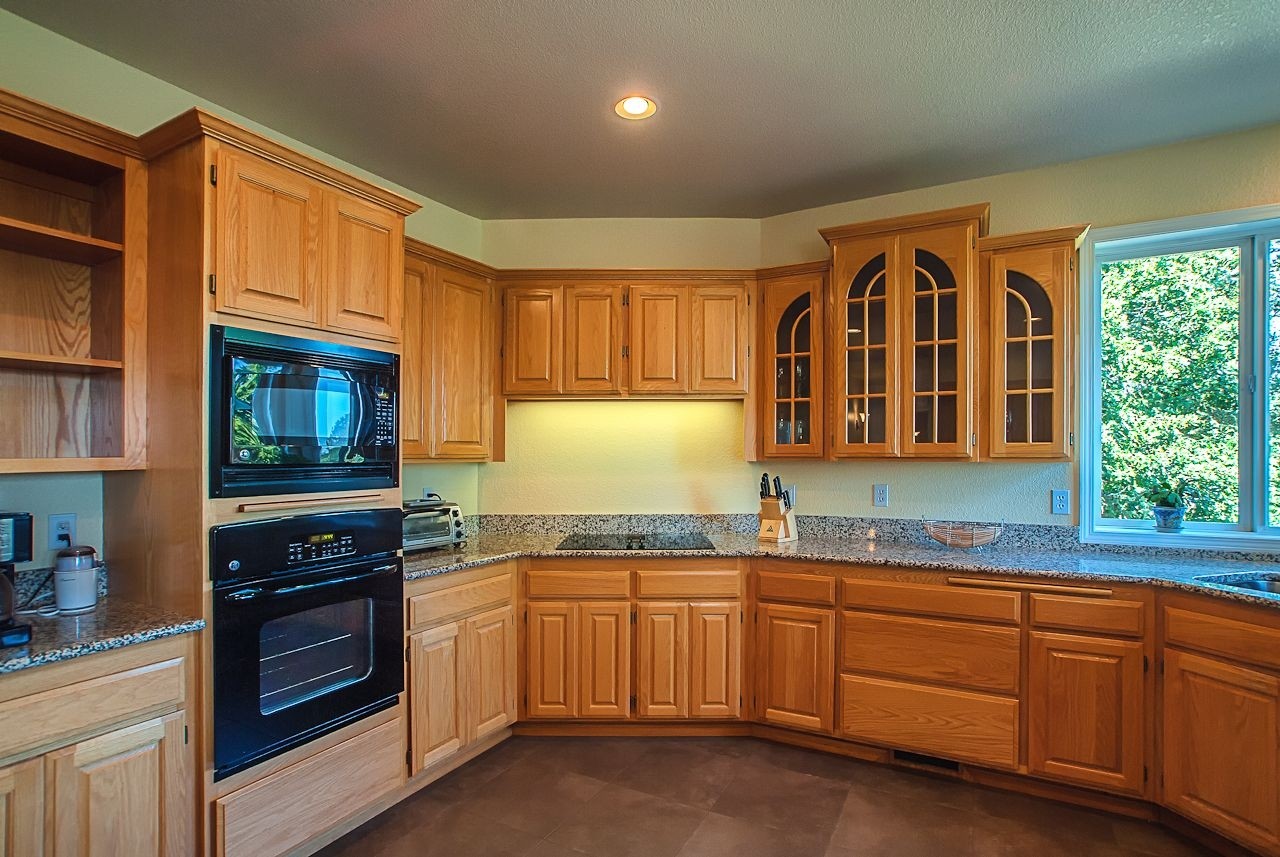 Tired of oak cabinets in your kitchen? | Creative Concepts