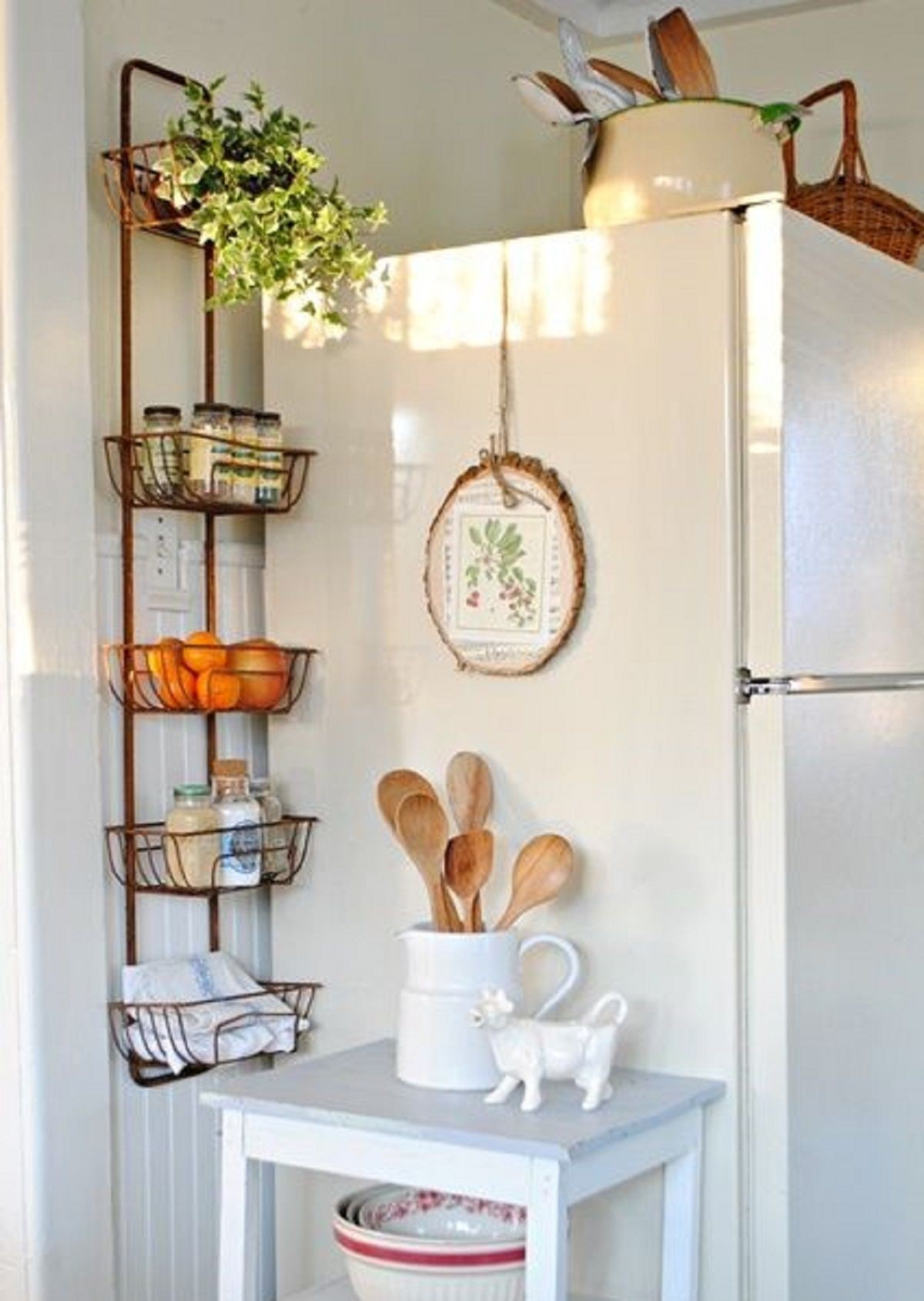 If your kitchen lacks extra space,you can arrange a place for items in your kitchen with a wall basket hanger. Contains 5metal baskets,each capacious-ideal for spices,fruit and vegetables.The highest can be treated as a pot.Practical kitchen corner filling.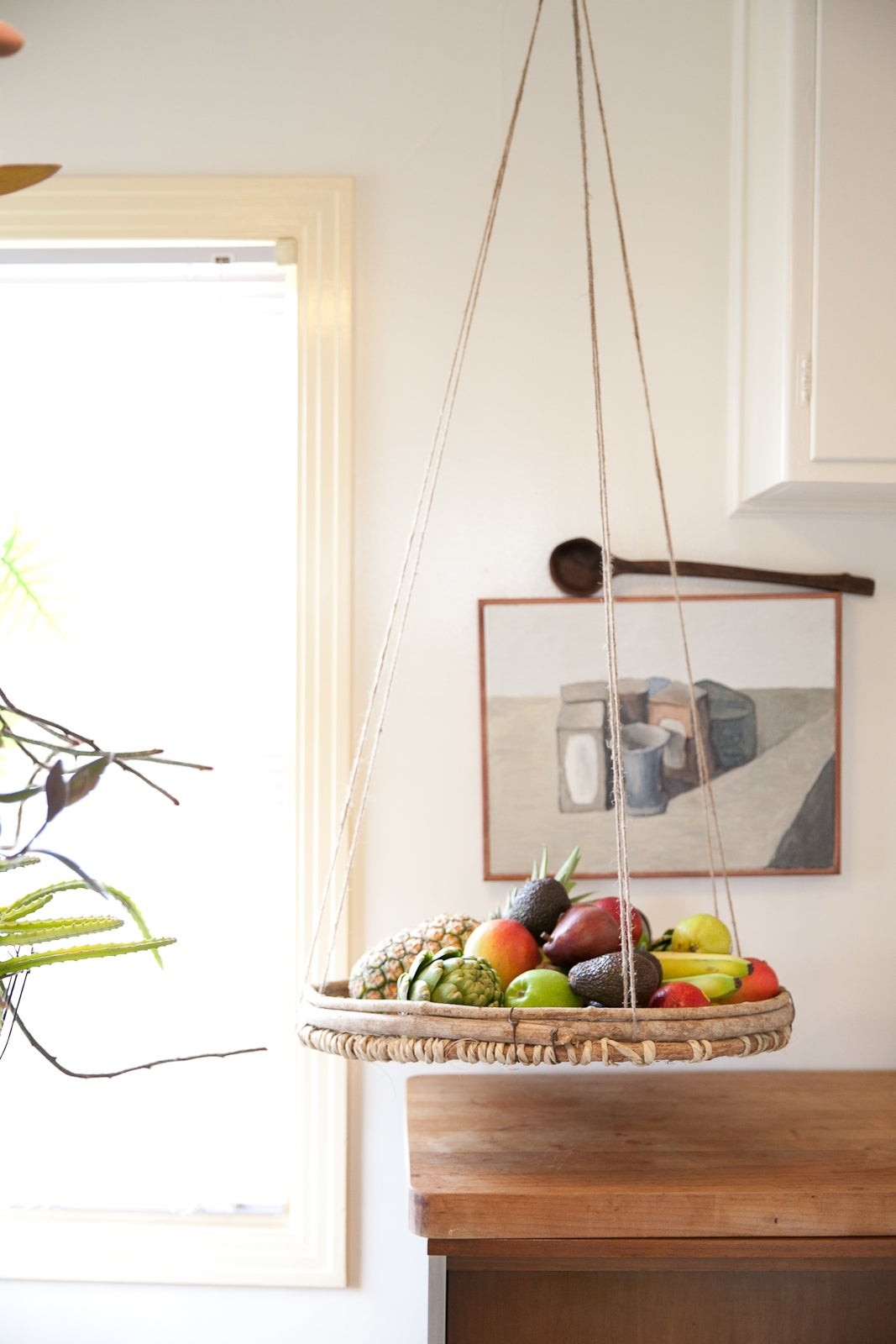 Give your children and guests easy access to those healthy fruits with this beautiful fruit basket. Featuring an open design, the basket is neatly woven from rattan and comes with a strong handle to help you hang it on walls or from the ceiling if you want.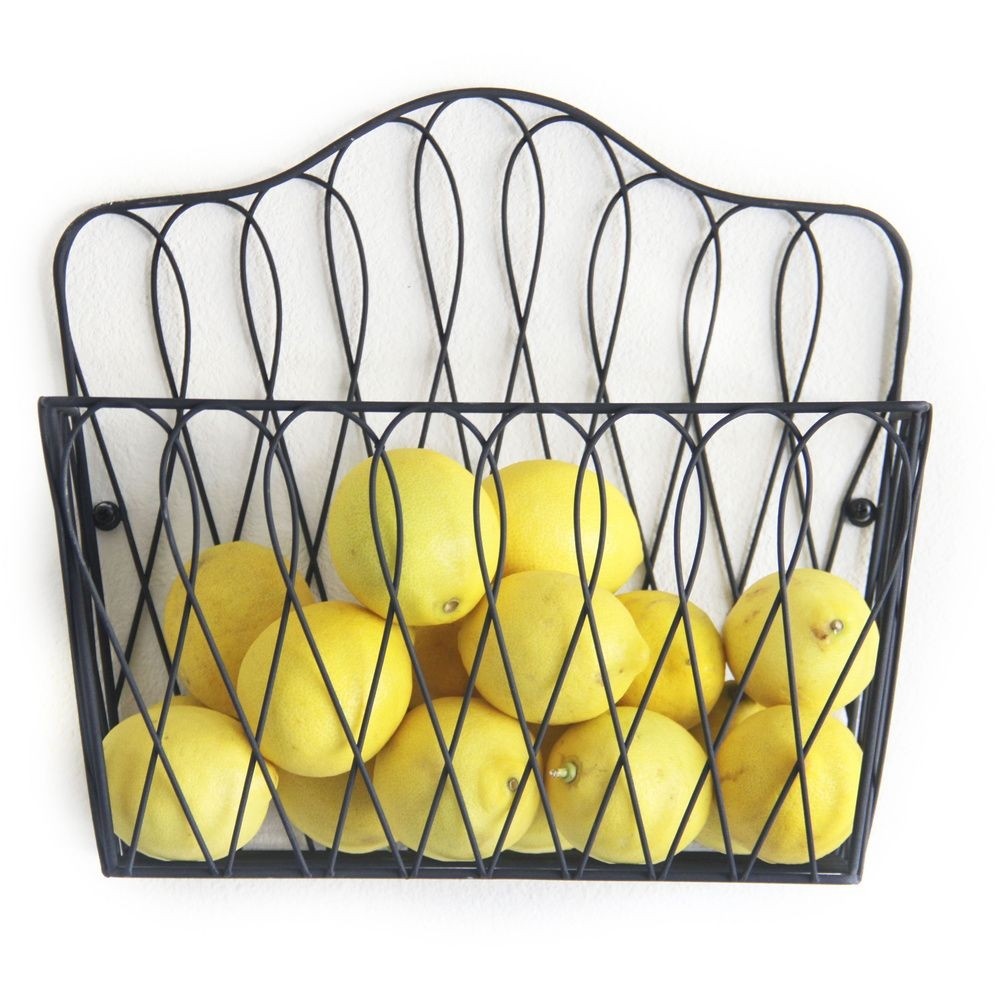 This metallic kitchen basket is a simple and necessary equipment in your kitchen. It has an overlapping metal design that contributes to its simple look. It's made from strong metal and it's painted and polished to prevent rust. It can be mounted on the wall or kept on a counter table.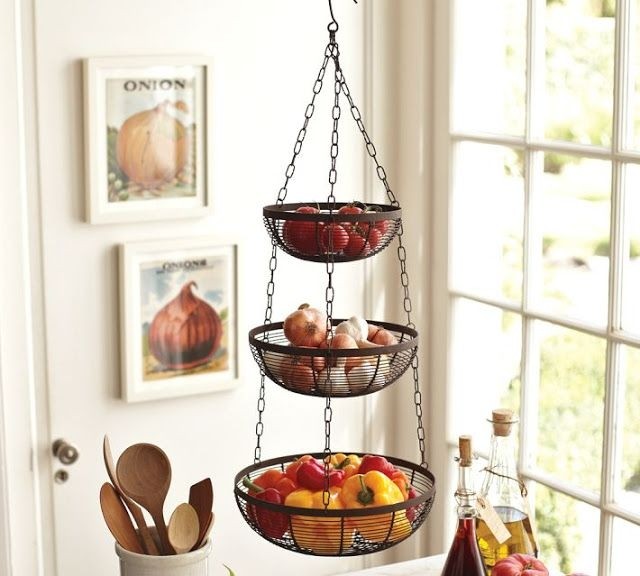 With this hanging fruit basket your home decor is going to be as chic as never before. It features the three baskets with different sizes and chains. I would like to have it in my kitchen.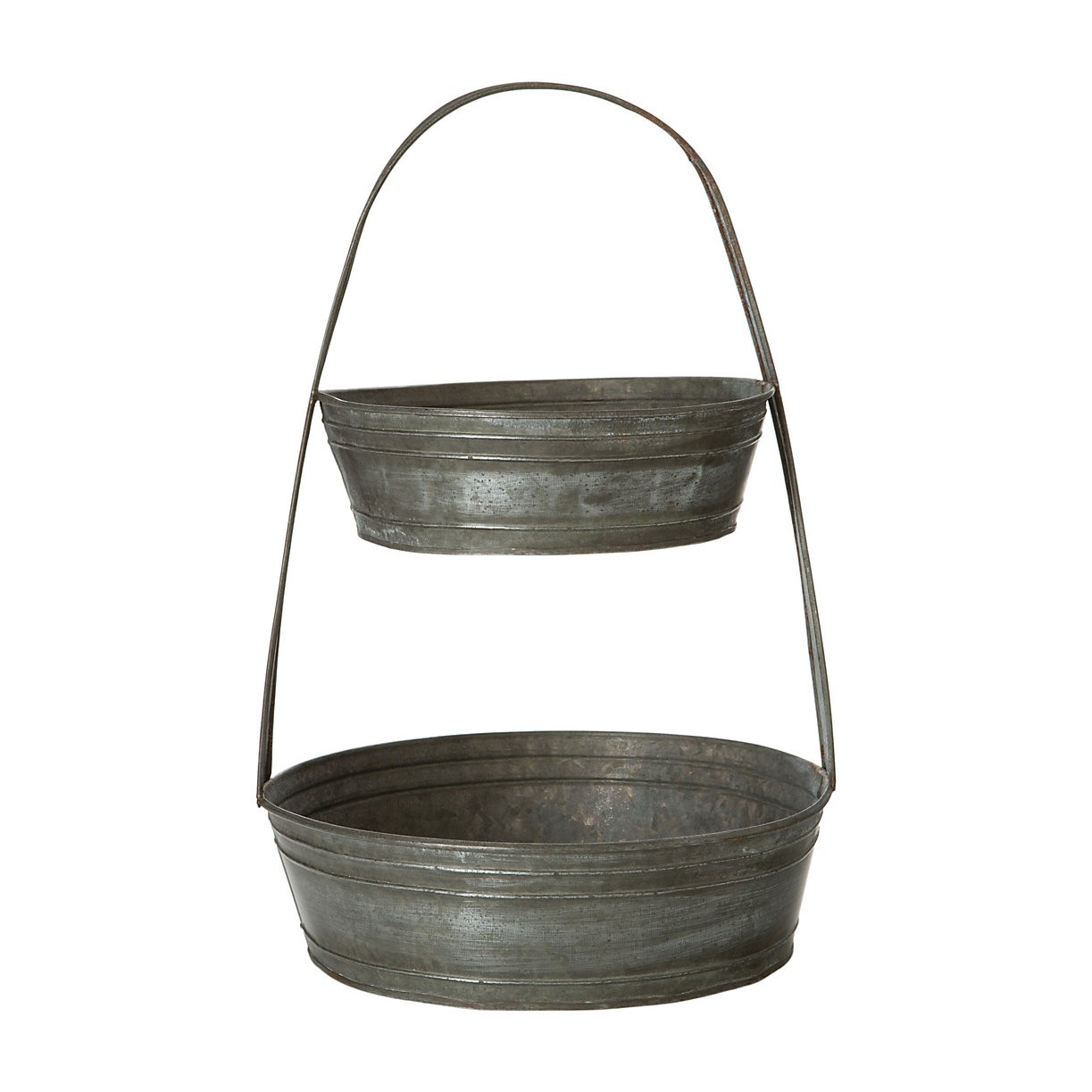 Farmhouse-inspired kitchen fruit basket constructed from sturdy tin buckets. The piece also comes with two tiers, one large at the bottom and a smaller one at the top. You'll also get a sturdy metal hanging handle to ensure easy access to fruits anytime.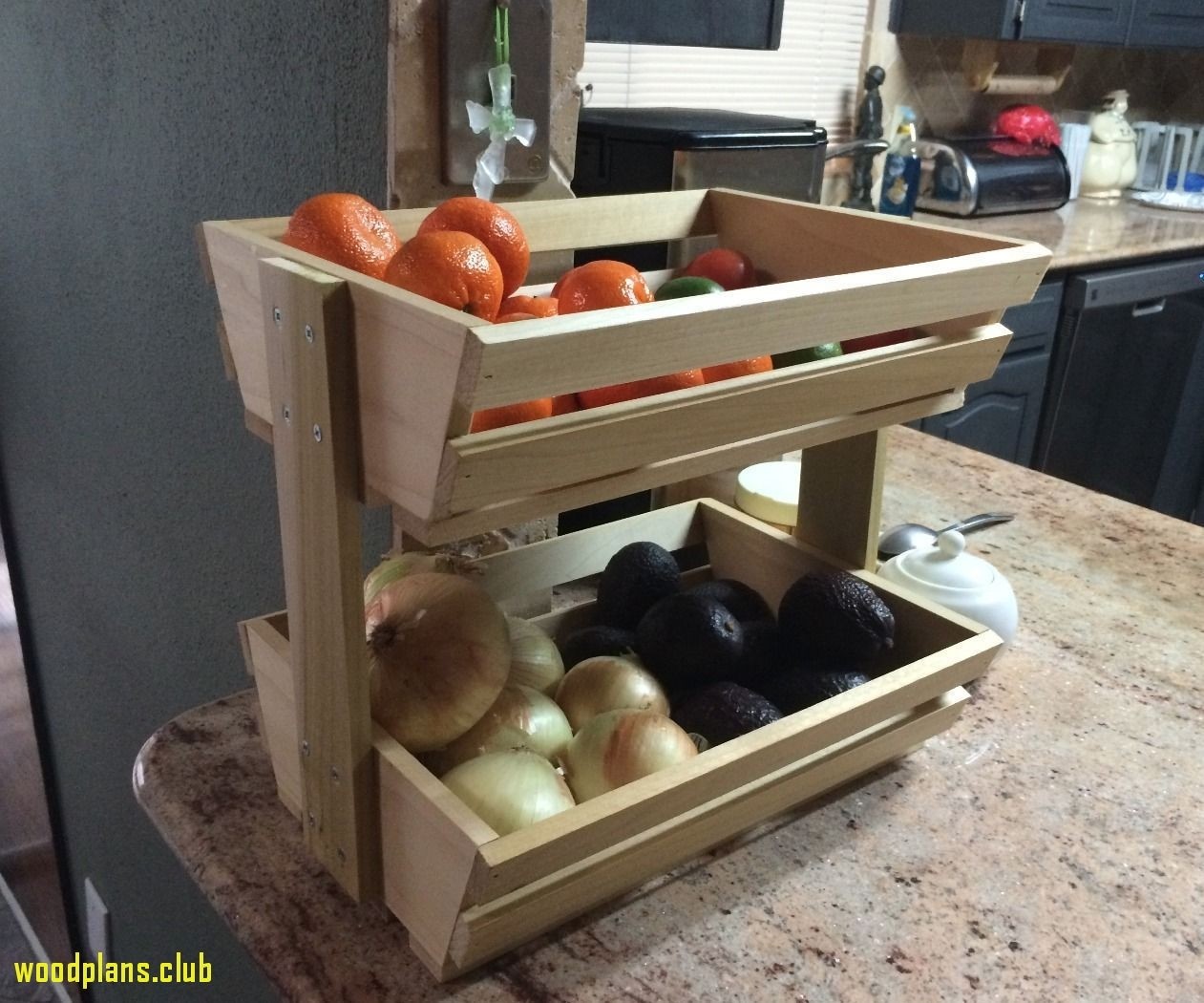 Vintage two-tier fruit basket designed to provide ample storage for all your fruits. Constructed from wood, the basket comes with that natural wood grain. You also get a sturdy construction that should last you for ages. The basket can be placed on the floor or the countertop.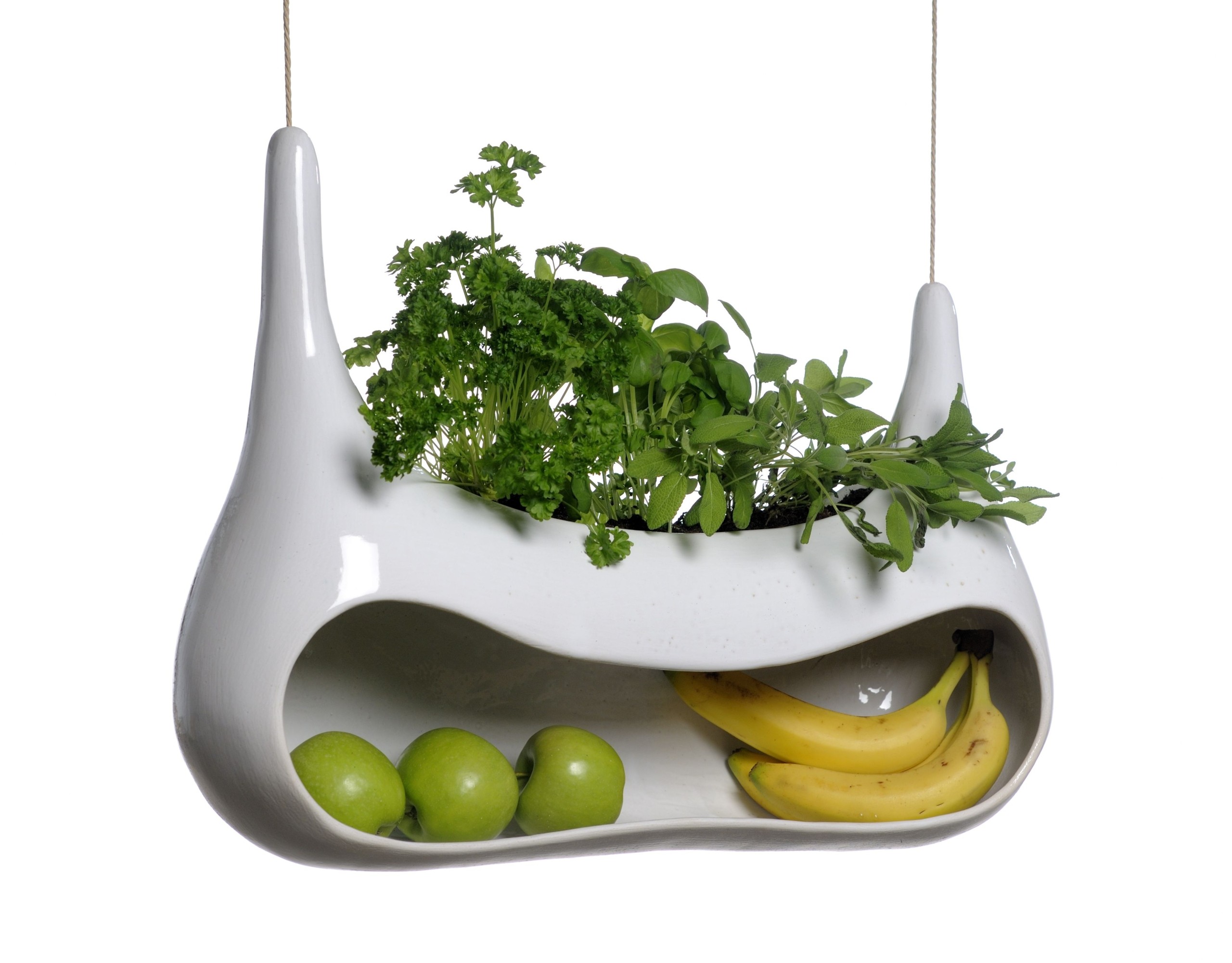 Modern kitchen fruit basket. Interesting shape is this thing's strongest asset. Plus, just take a look at the herb plant atop of it! Simply gorgeous. The white paint makes it subtle yet effective, both at the same time.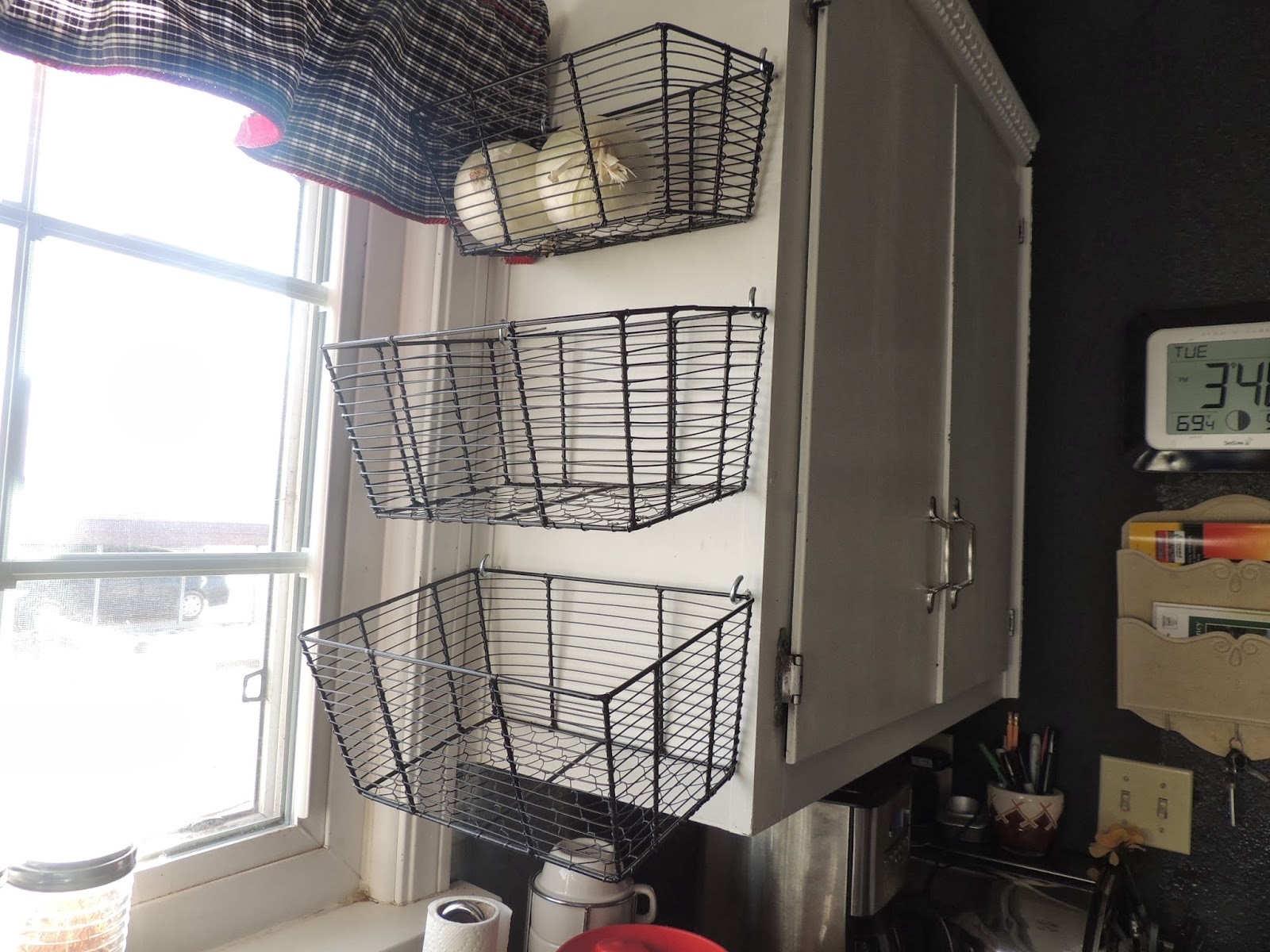 Wire baskets cost almost nothing, and they can provide smart and handy storage solution around kitchen area. Just mount them on a wall next to sink or wherever, on metal racks, one hanging over another.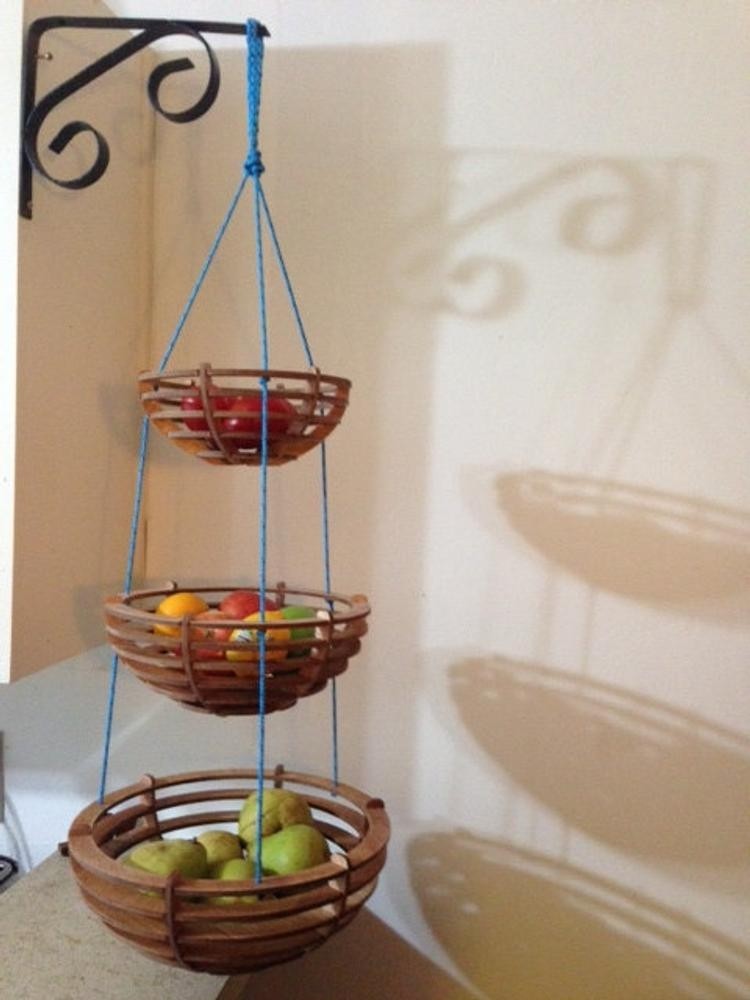 Wooden Three Tiered Hanging Fruit Basket by BackyardMillworks, $35.00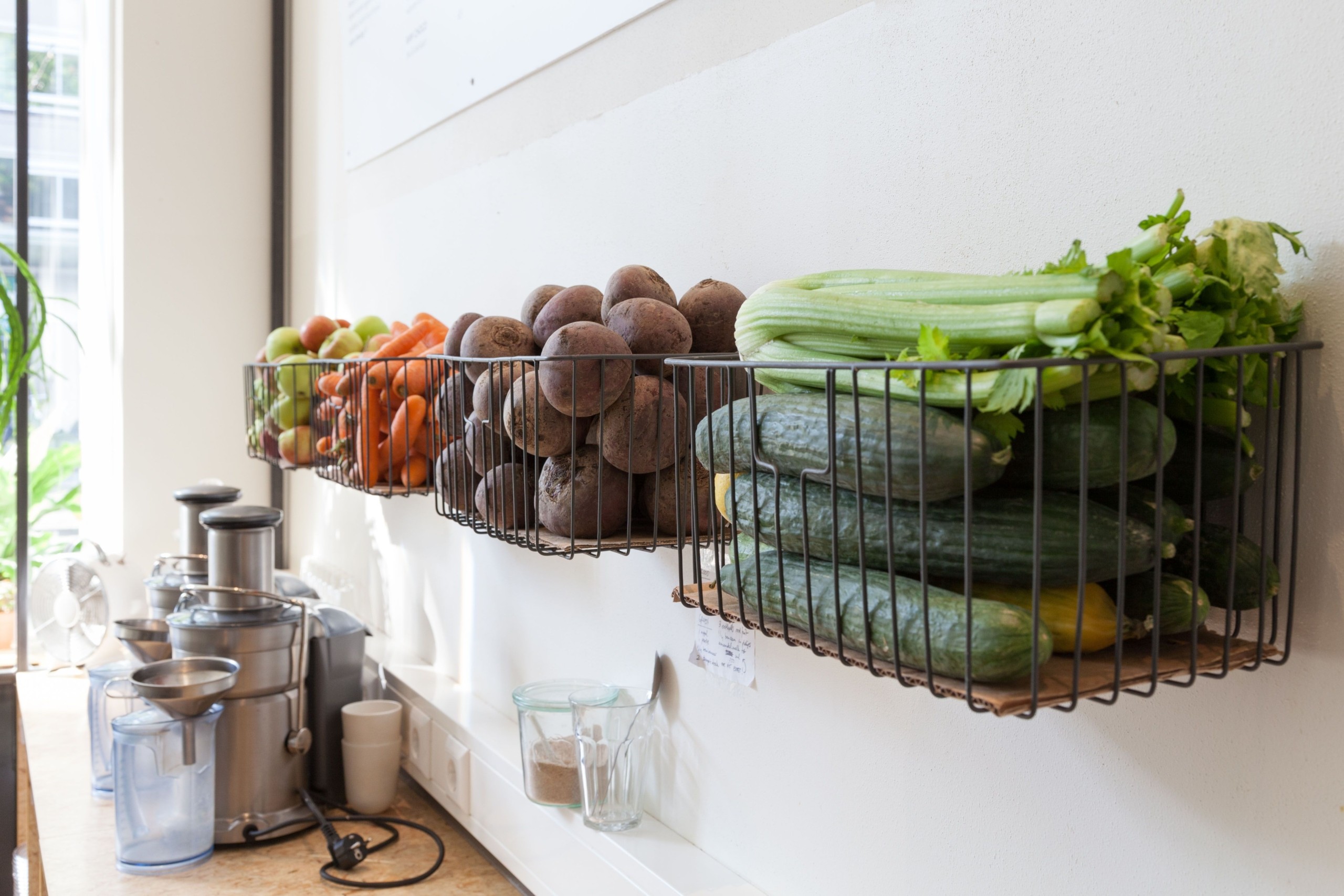 Sla, veggies, shop, salad bar, interior architecture, carrot, salade, greenhouse, the nice makers, health, food, recipe, green, magazine, plants. Photo by Table to Desk, www.tabletodesk.nl,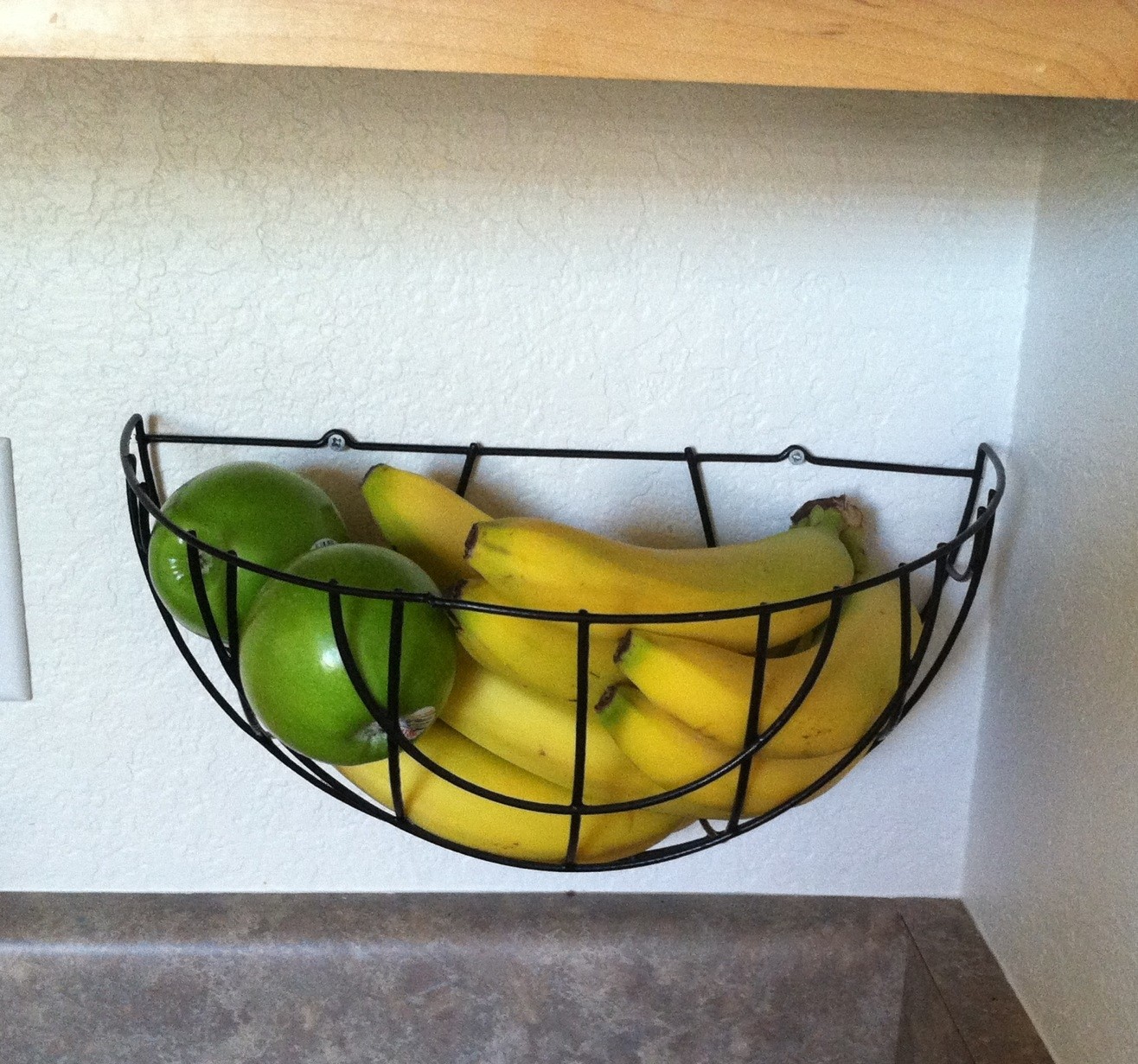 Declutter your counters by putting your fruits in a hanging basket, like the one pictured above. I like the hanging baskets because they sti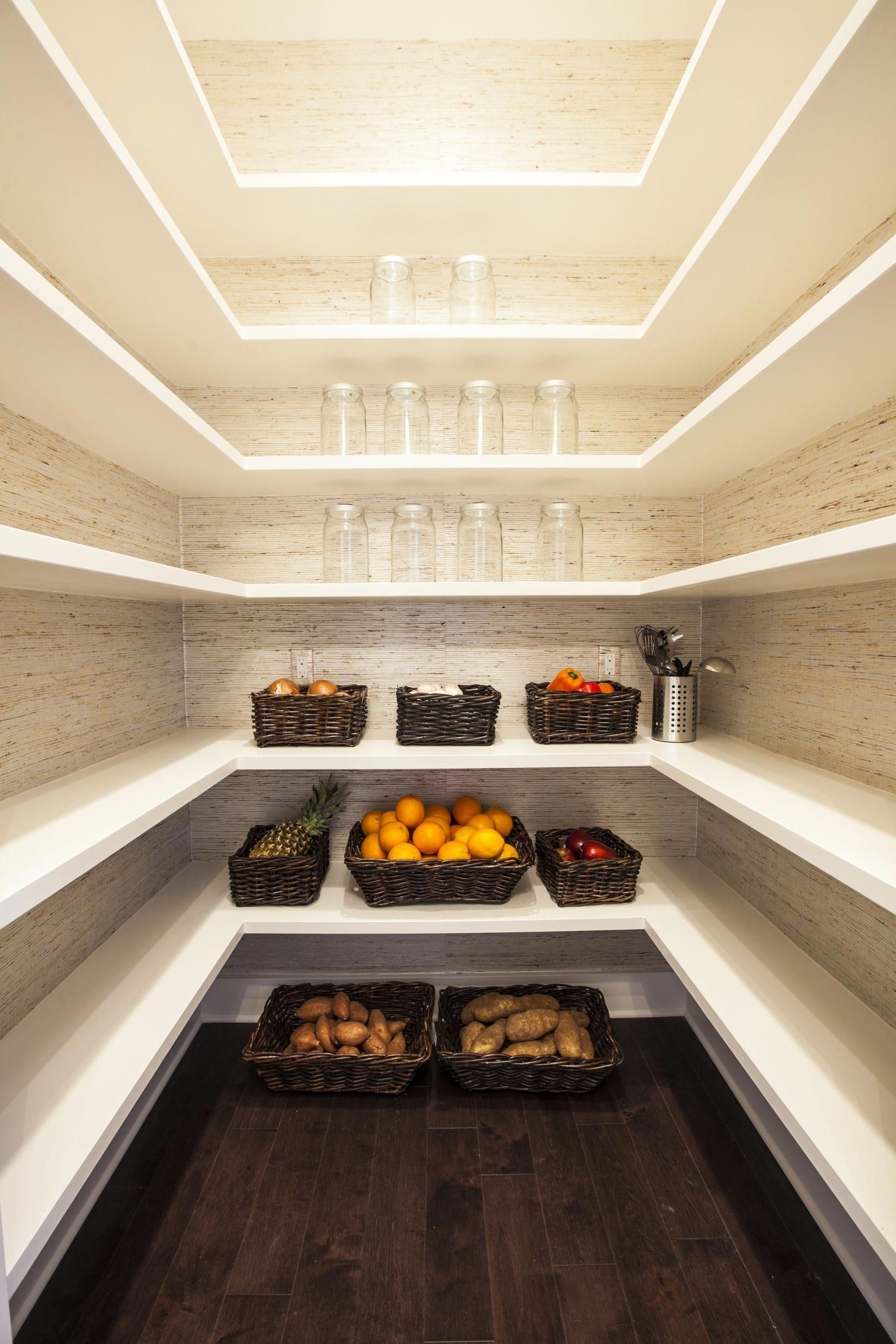 walk in pantry. open shelving. white and cream joinery. clean. simple. cantilever shelves. wall hung.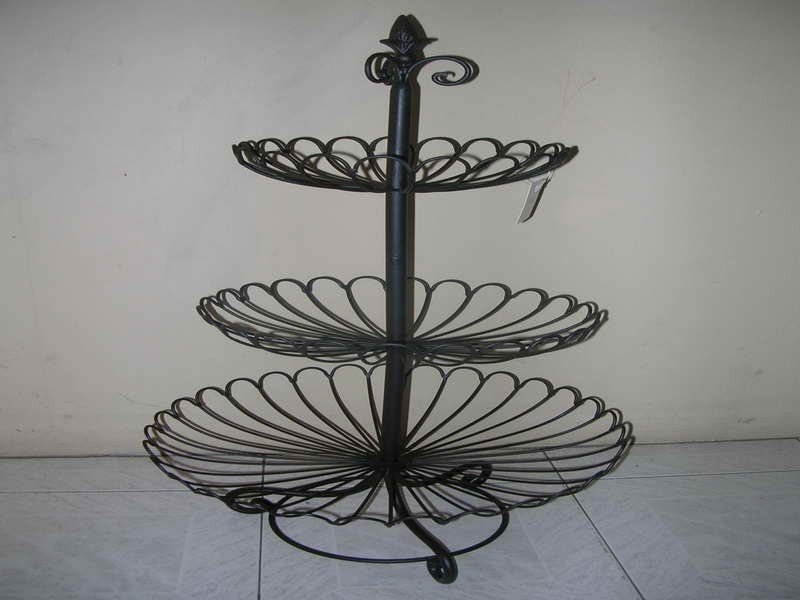 ... Images of Decorative Design of 3 Tier Fruit Basket for Your Kitchen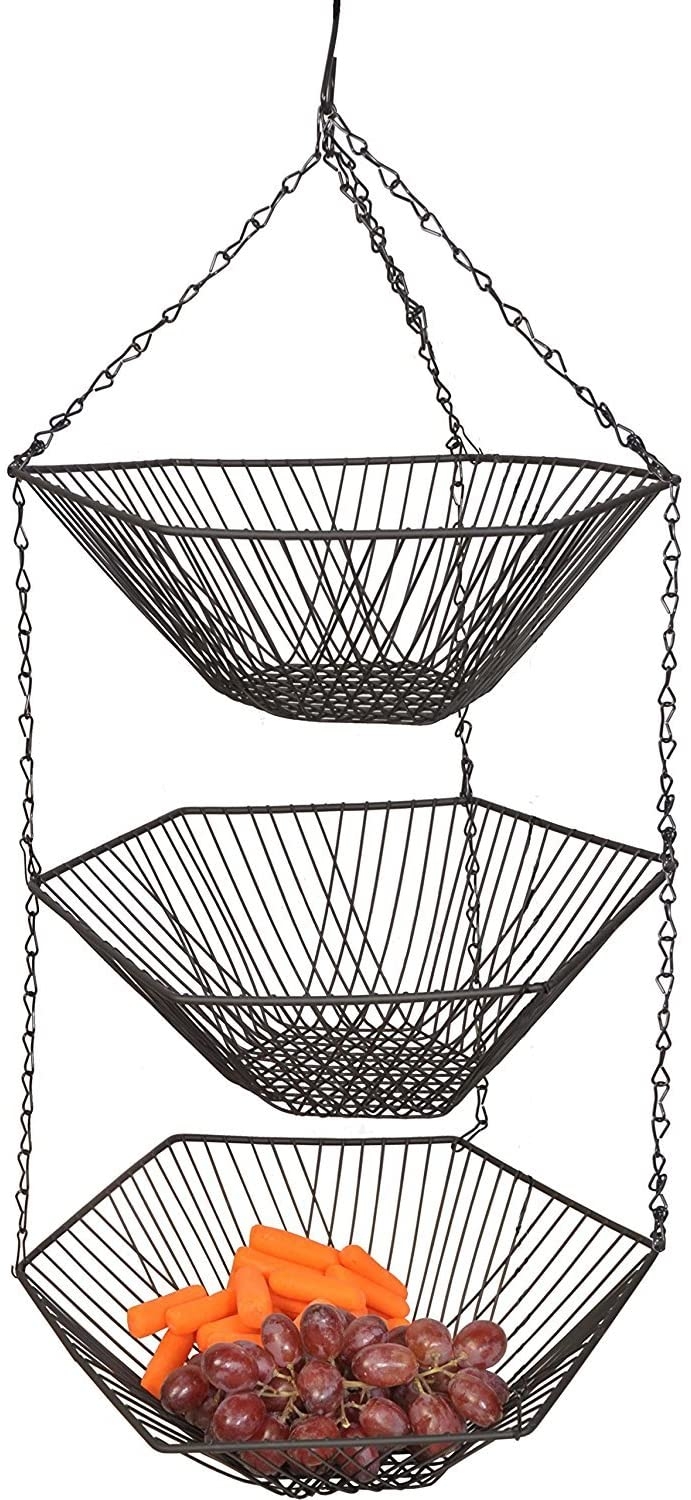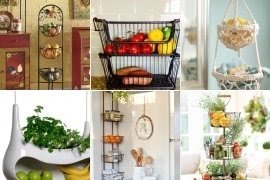 Scroll 3-Tier Versatile Floor Basket Stand - Can be used in any room of the house! From Makeup to Soaps ... Plants to Towels.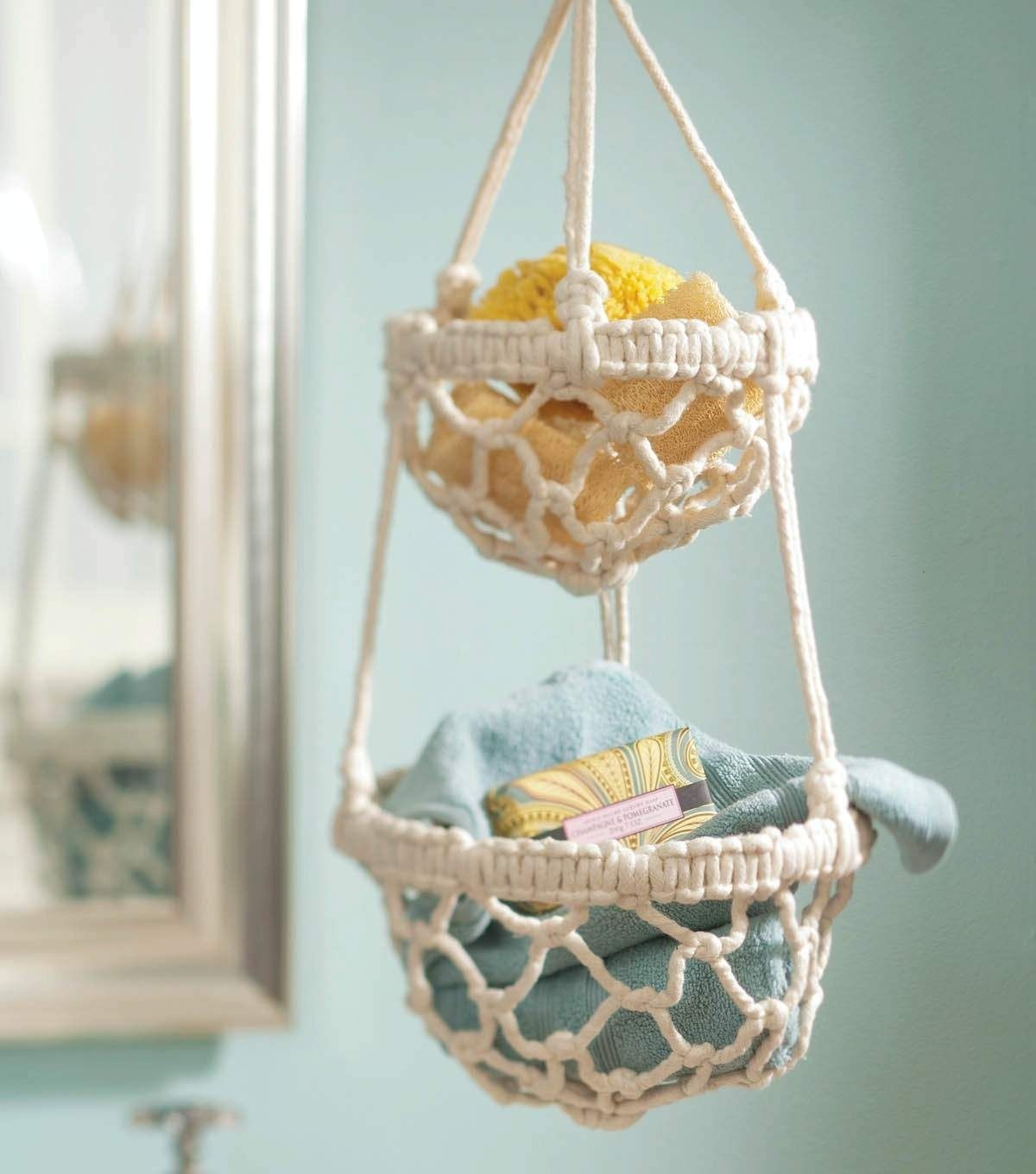 Lightweight, gorgeous and easy to hang. This lovely accessory is made of perfectly woven macrame, with two different size baskets - perfect for storing smaller necessities, or displaying clean fruits and vegetables.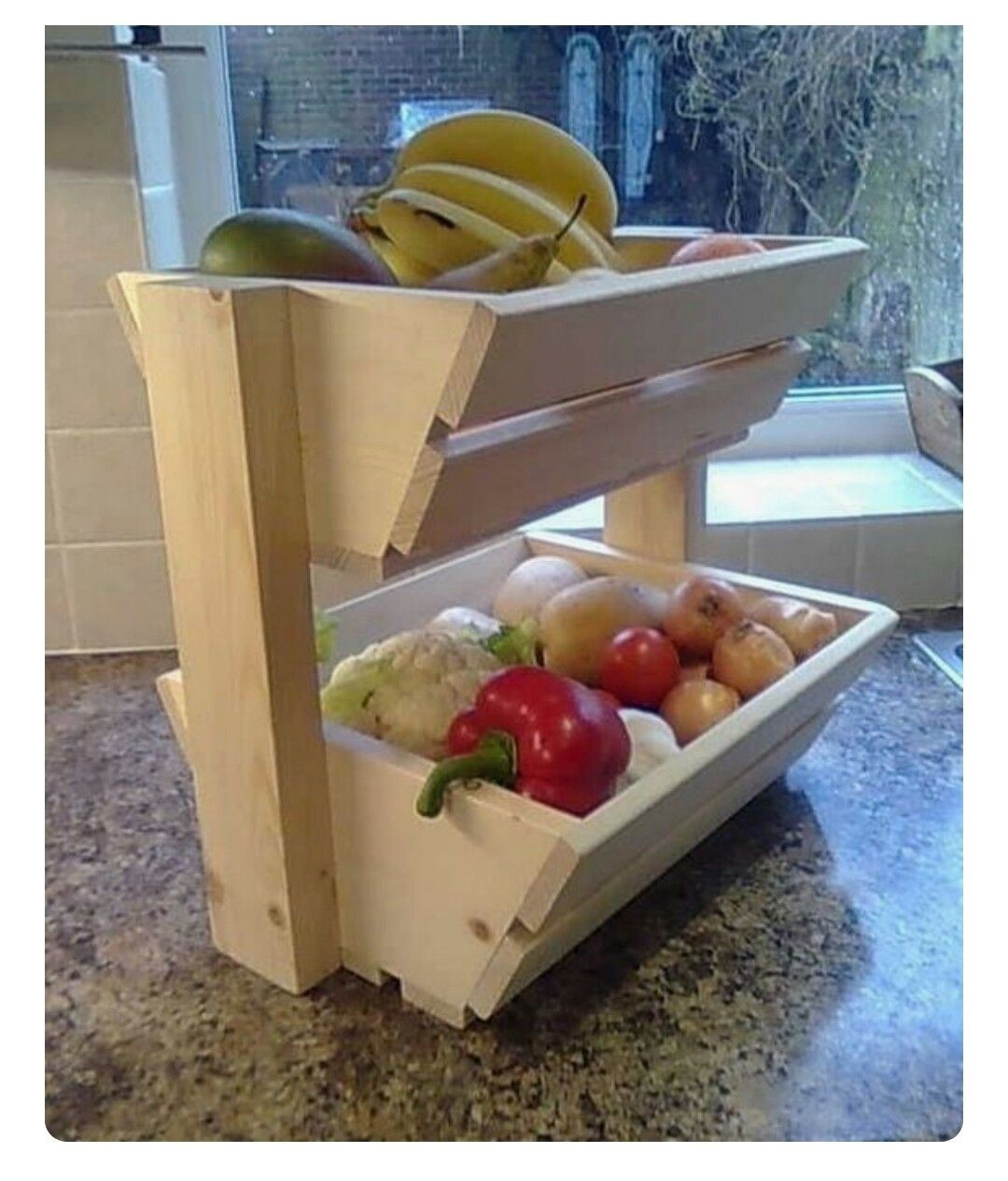 New Wood Vegetable Rack Storage Fruit Box Basket kitchen Produce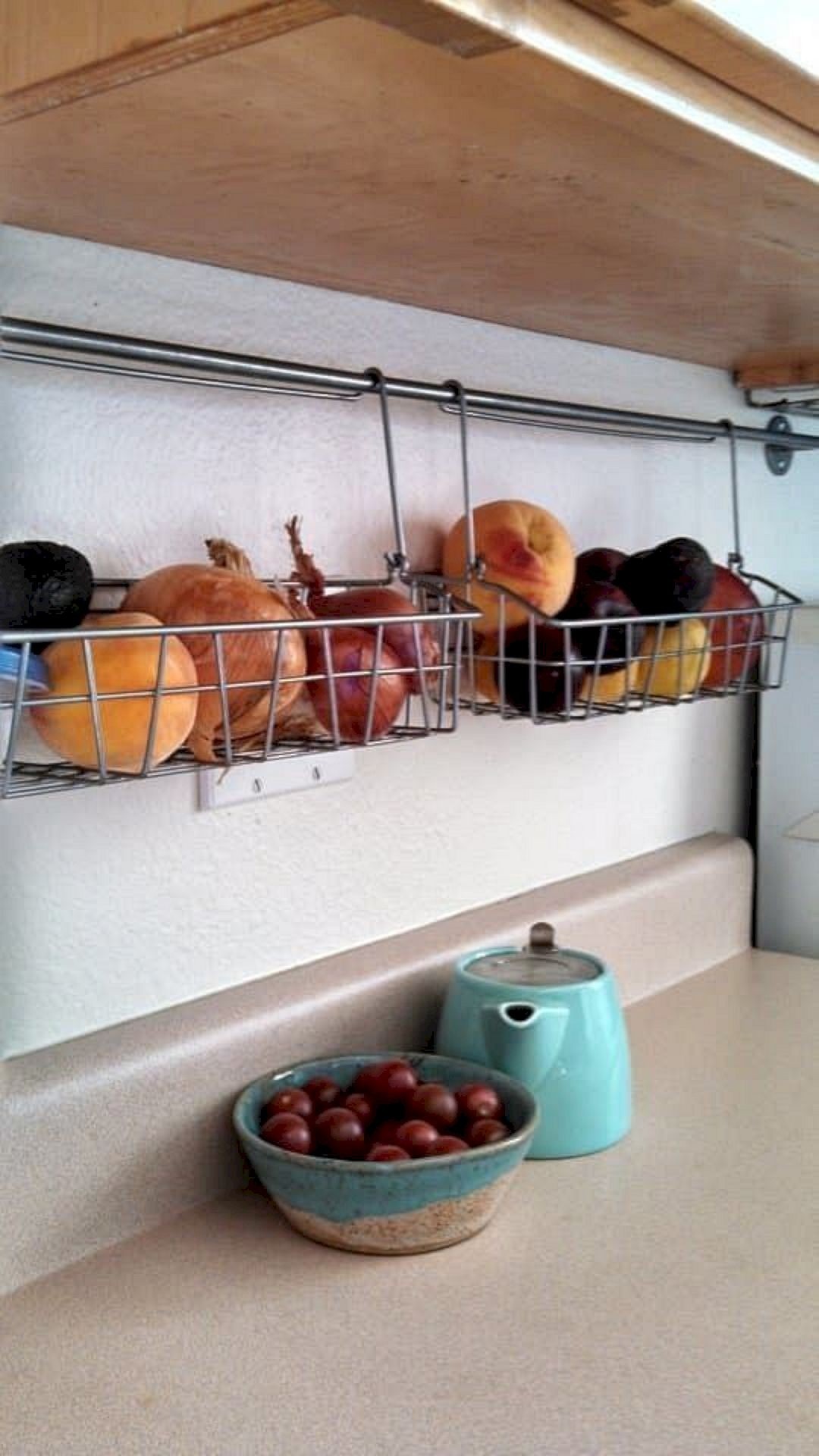 20+ Ways to Squeeze a Little Extra Storage Out of a Small Kitchen | Apartment Therapy - Put these on the side of cabinets by the sink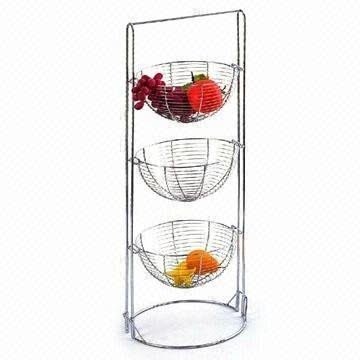 Strong Wire Kitchen Trolley and Fruit Basket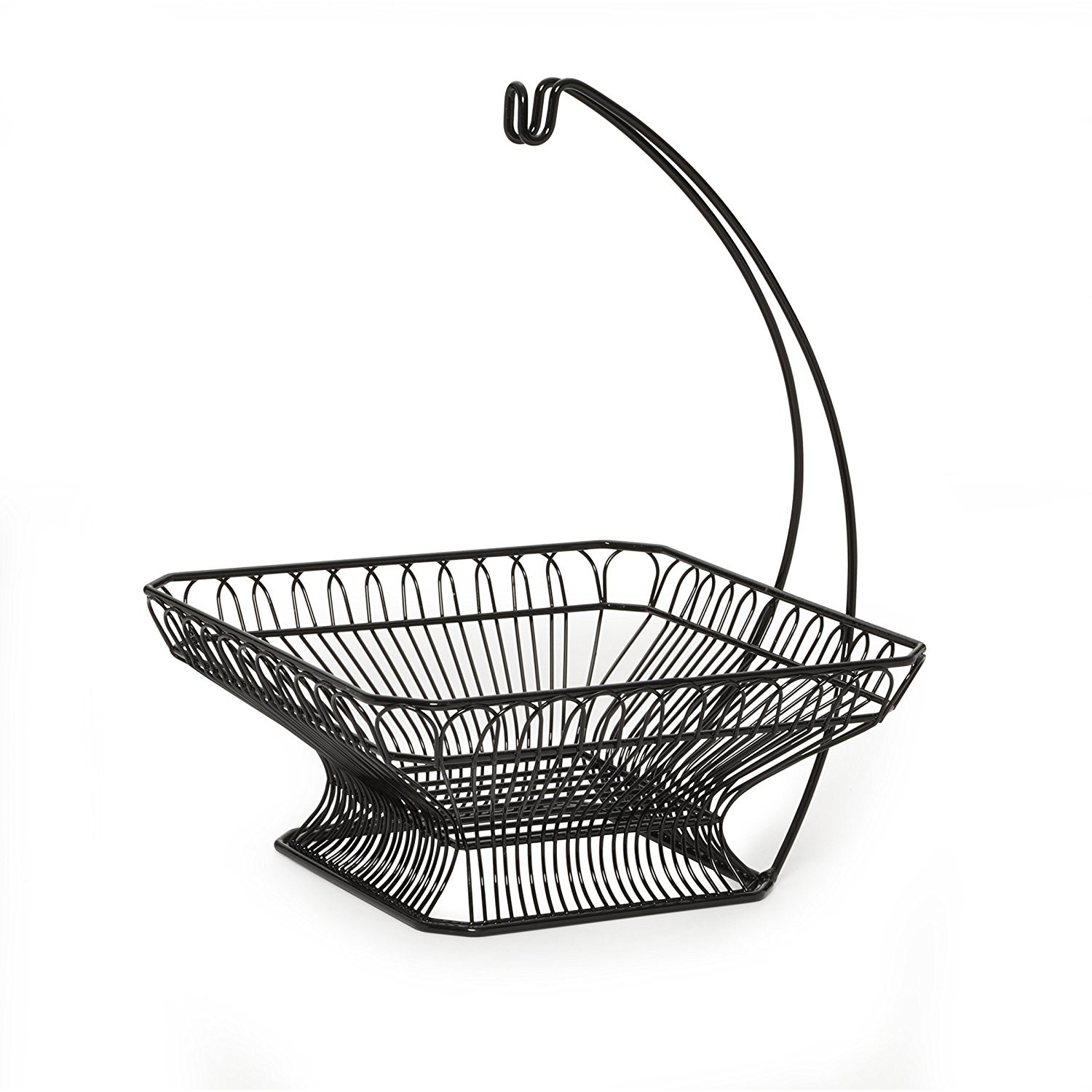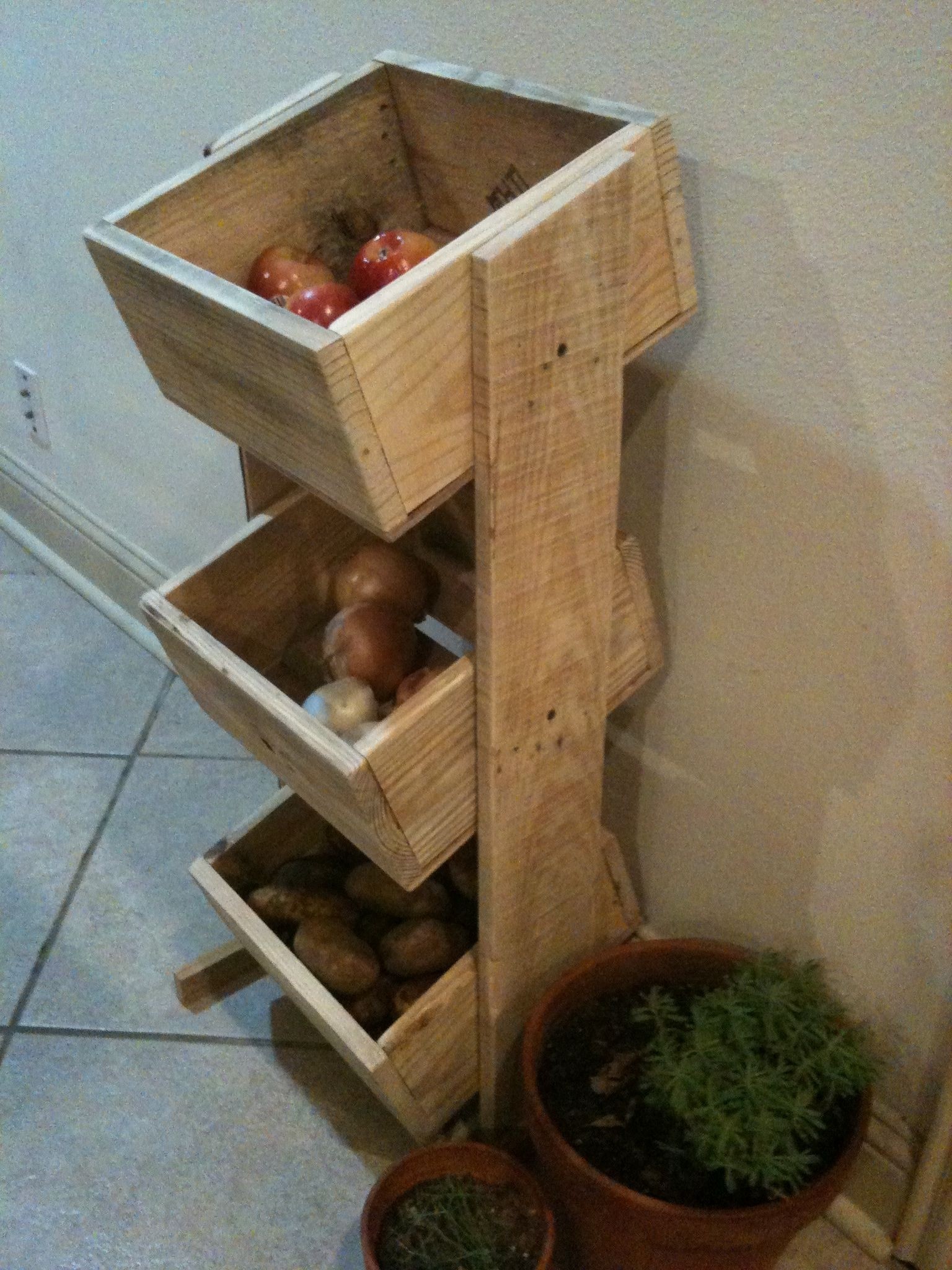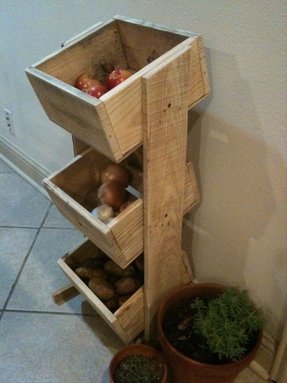 It's a DIY pallet project, which has the storage wooden spaces for the kitchen or outdoor space. I think, that it can be used as a shoe rack in the entryway too! The natural finish reminds me of the rustic style.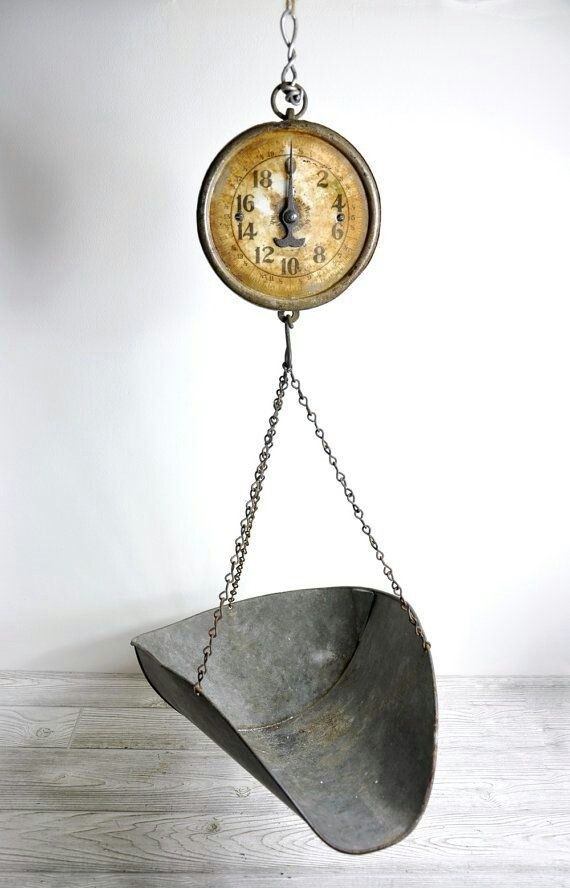 Antique Hanging Scale / Industrial Decor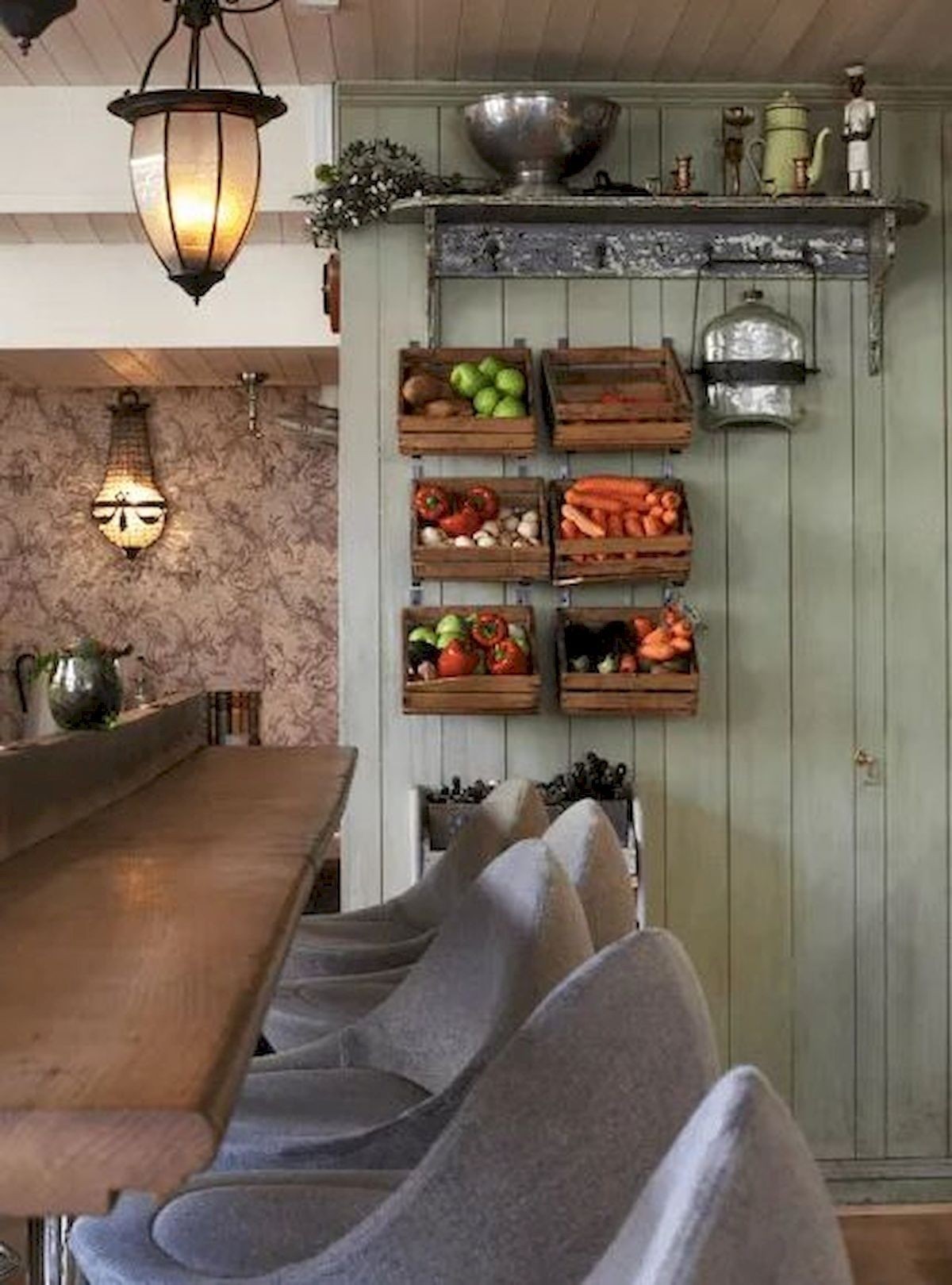 Sturdy and attractively looking in contemporary kitchens, those lovely baskets will keep your fruits and vegetables fresh for longer. They are wall-mounted, made of barn wood, and hang on durable metal fixtures.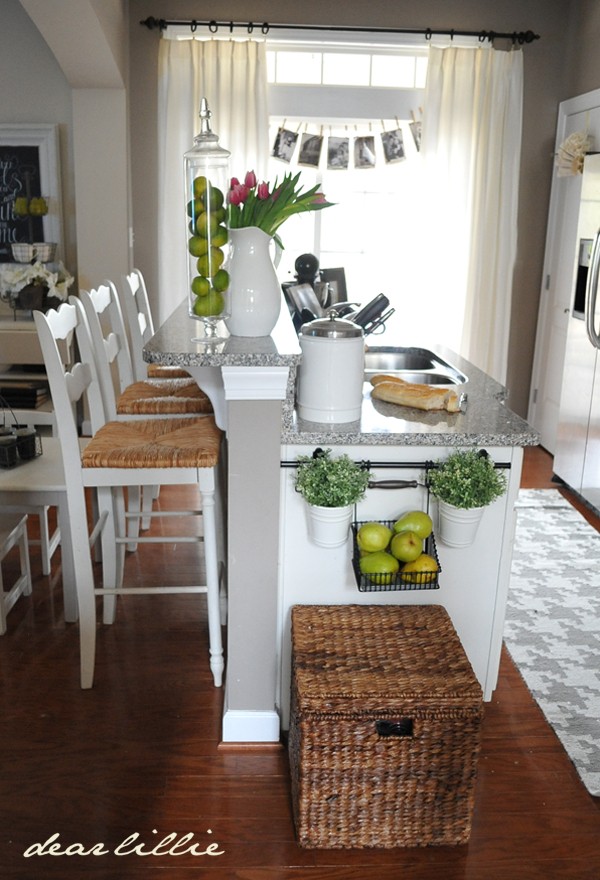 Tons of pics of two different kitchens. Love the black and white photos in the window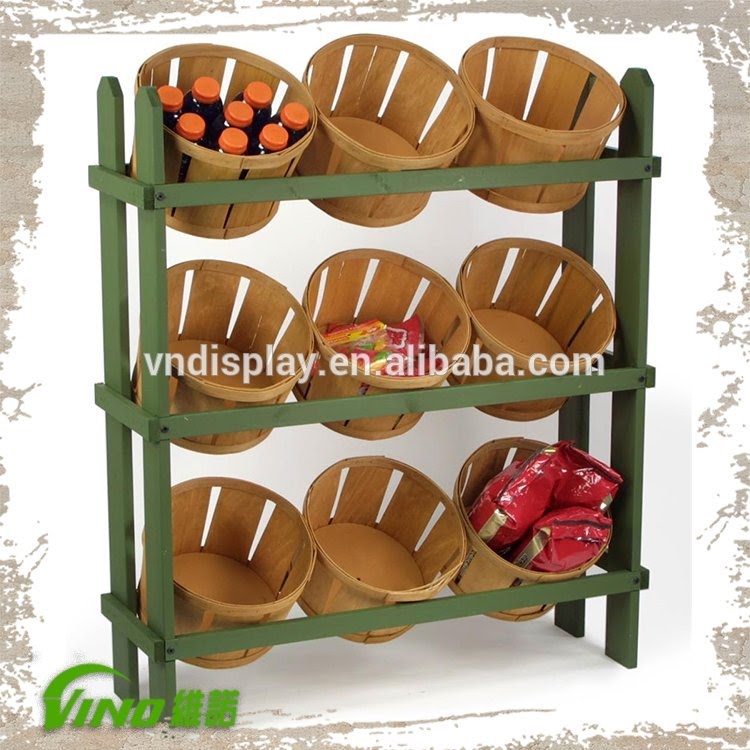 Farmers Market Display Ideas | visit houzz com - put different bags in each basket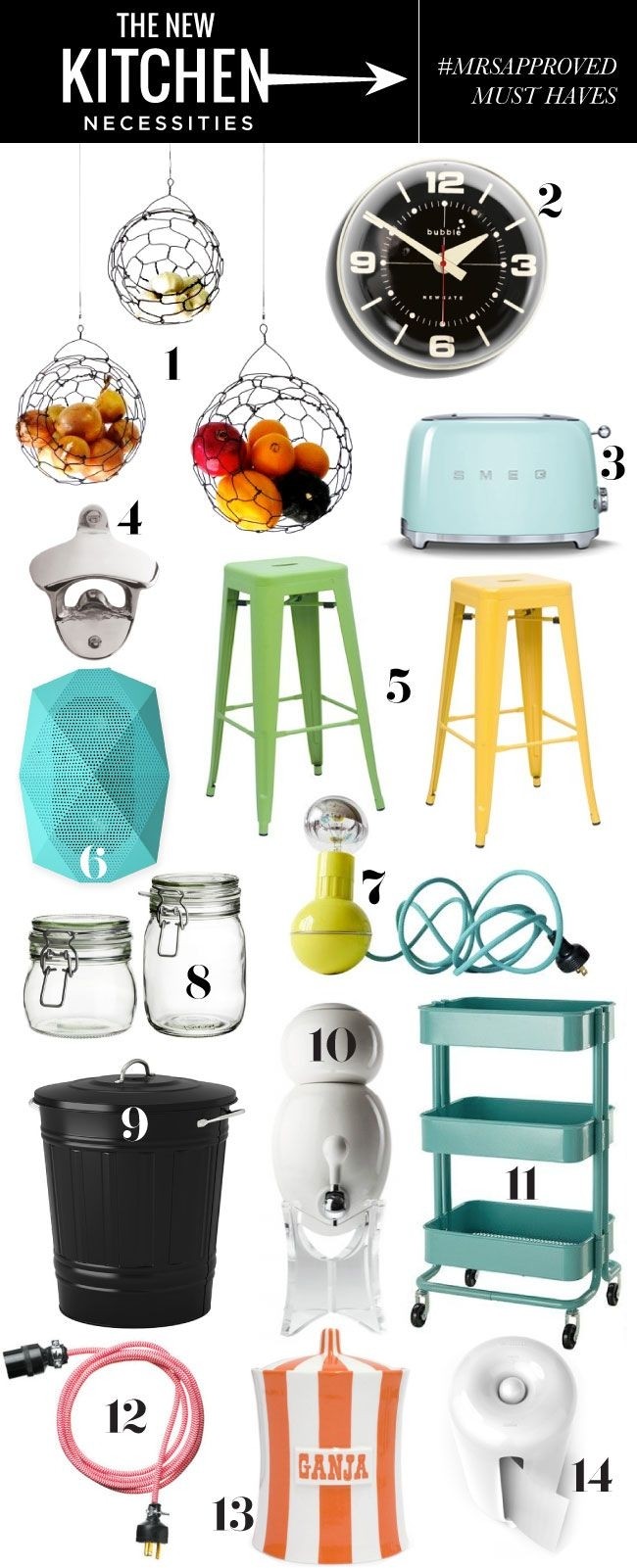 The NEW Kitchen Necessities / everything your kitchen needs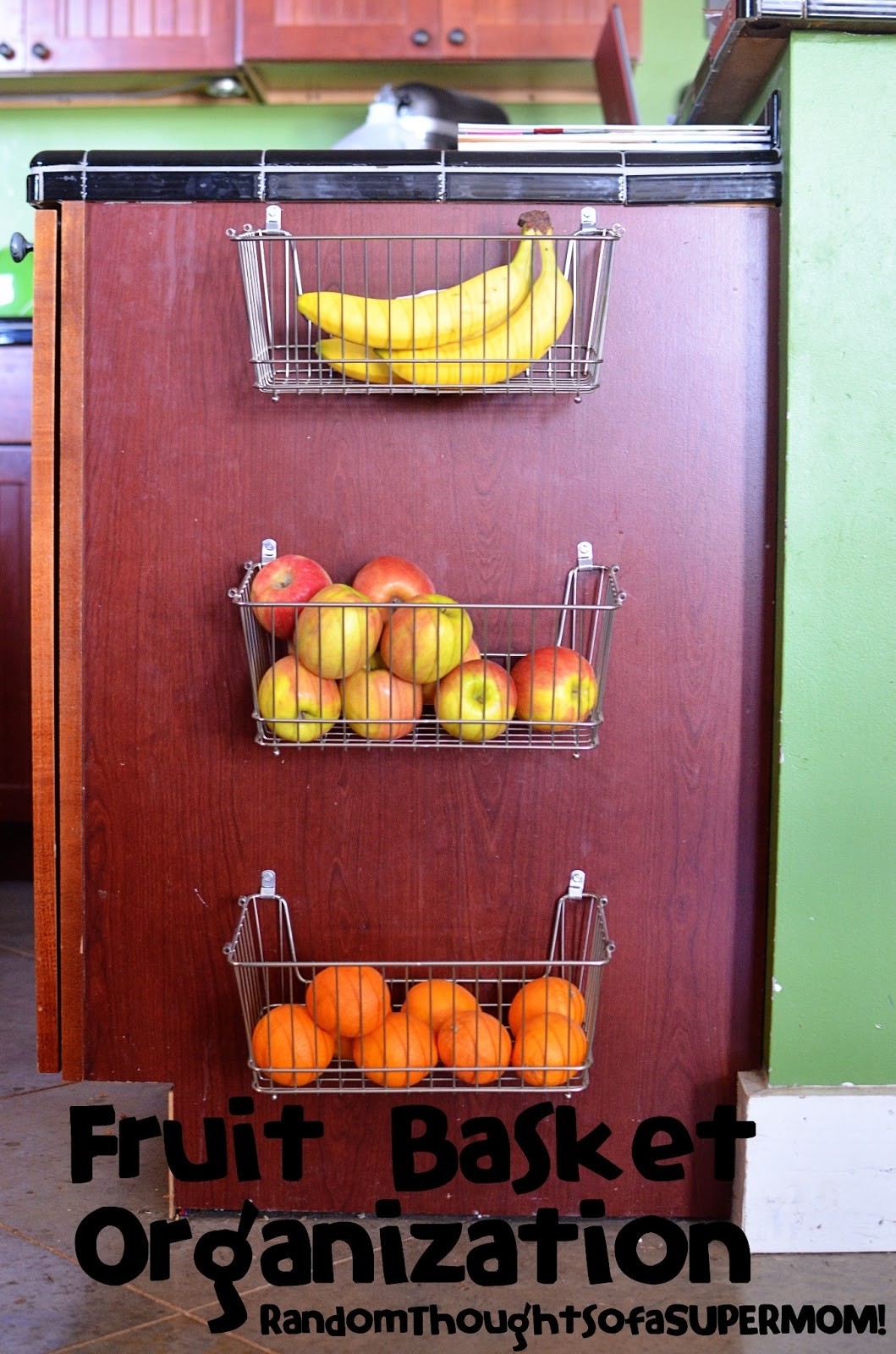 Maybe use baskets like these on the wall next to the pantry for non-refrigerated fruits & veggies ~m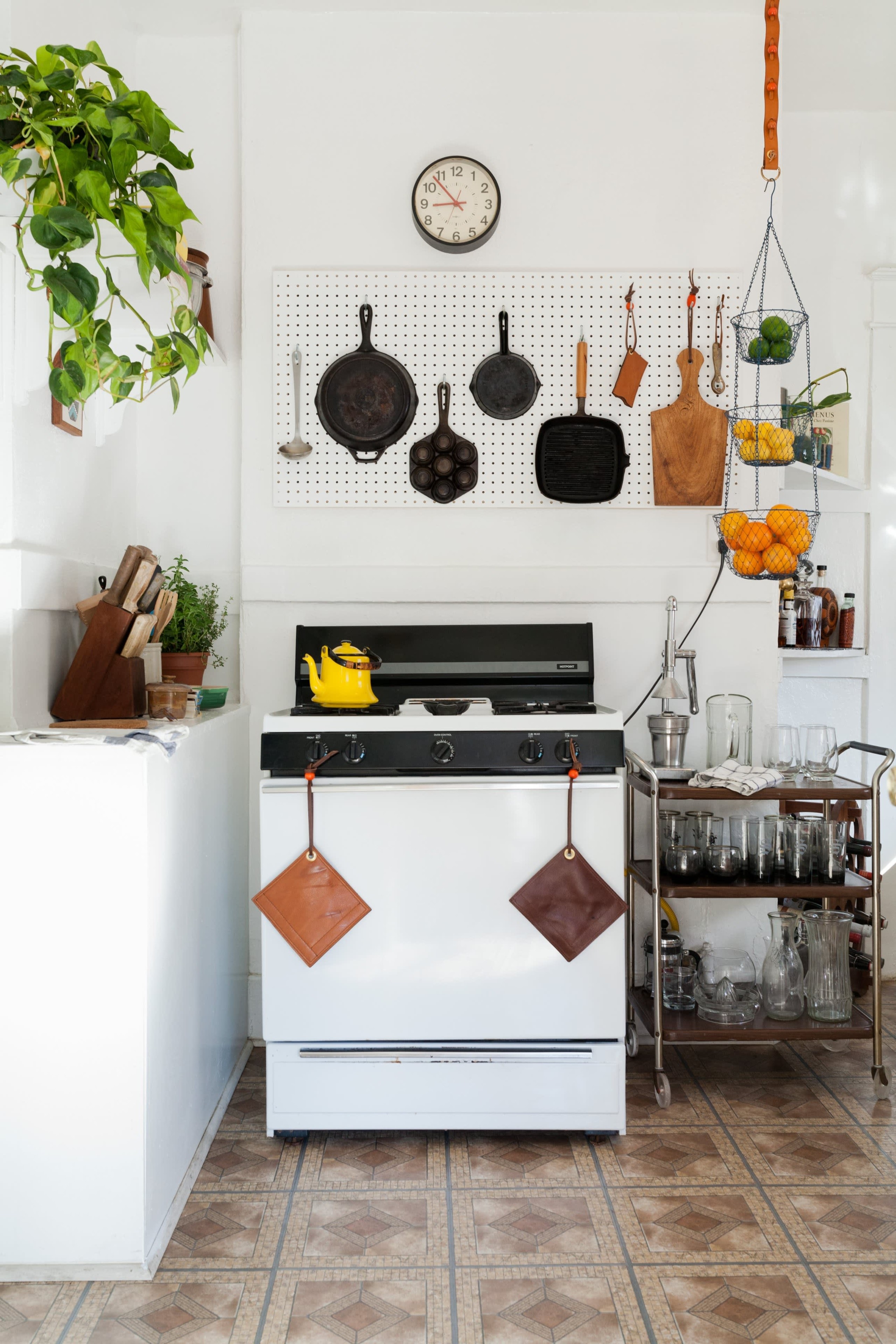 The wire fruit basket hanging from the ceiling is an exciting way to create a charming and very functional kitchen or dining room décor. Beautiful details and capacity make the whole store superbly.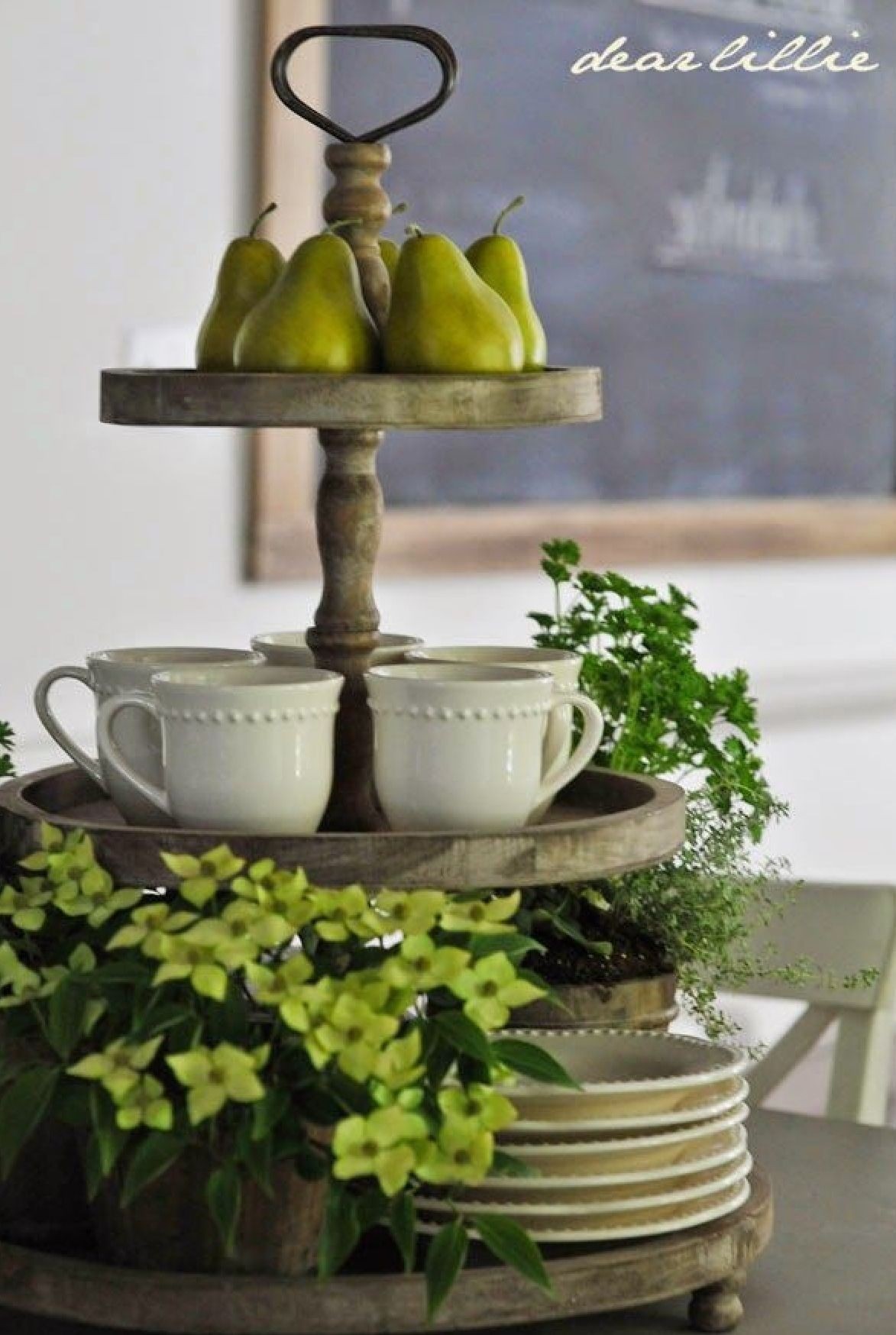 The Kitchen Table and A New Rug in the Family Room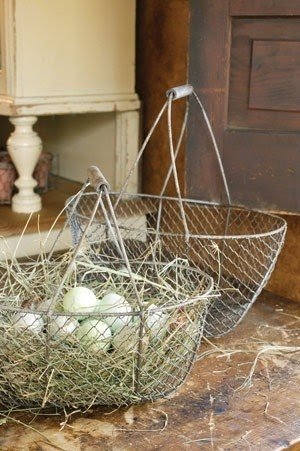 A pair of reliable baskets with durable steel design that will make them to serve you for years to come. Each basket has also a conveient wood handle and is lightweight for easy carrying.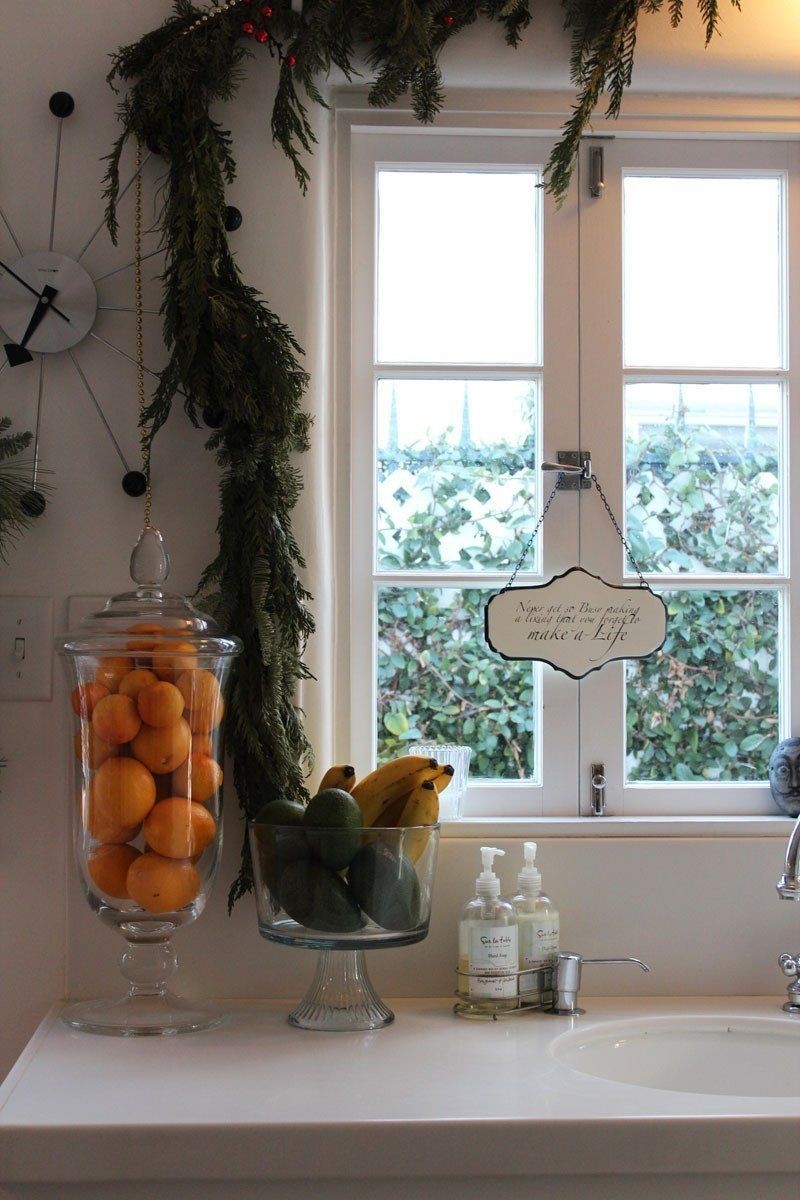 Apothecary jars are perfect for storing fruit on your counter! Right now, my clementines are sitting in their box on top of my fridge #upgrade #kitchen #inspiration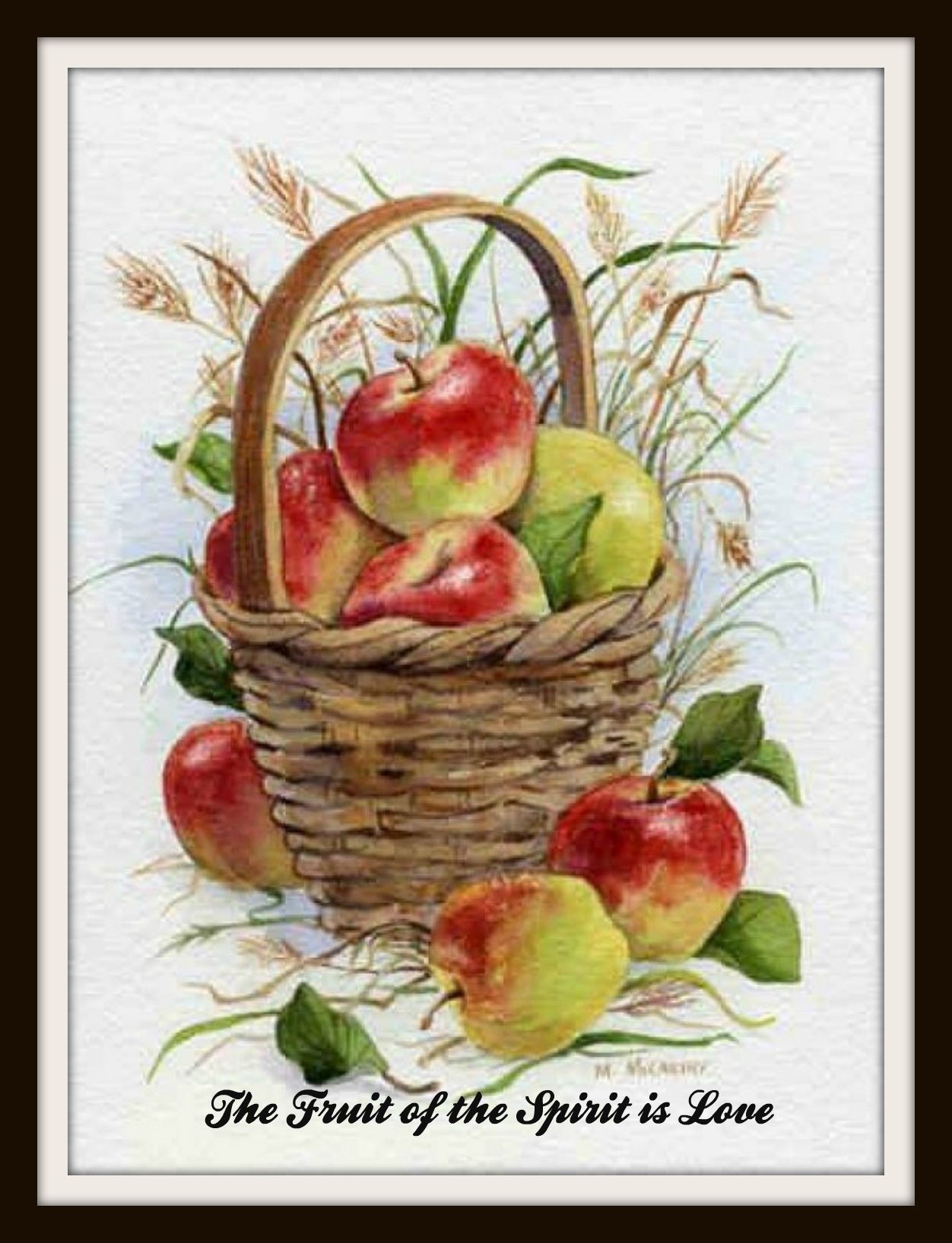 LÁMINAS VINTAGE,ANTIGUAS,RETRO Y POR EL ESTILO.... | Aprender manualidades es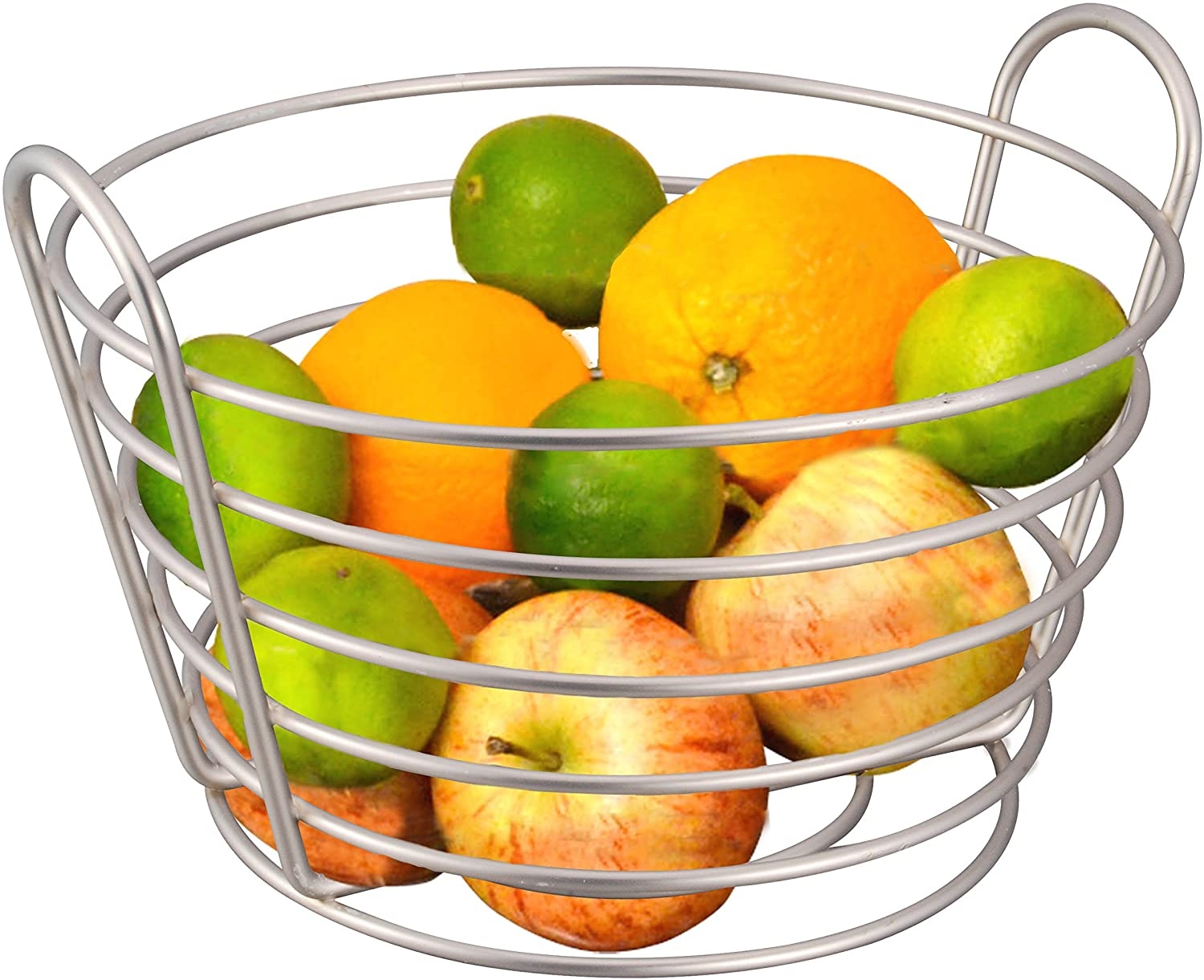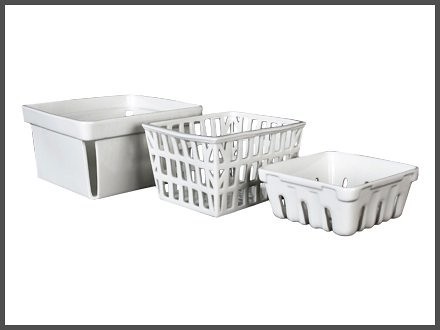 I am dying to own these porcelain farmers' market baskets from Roost c/o Jayson Home & Garden.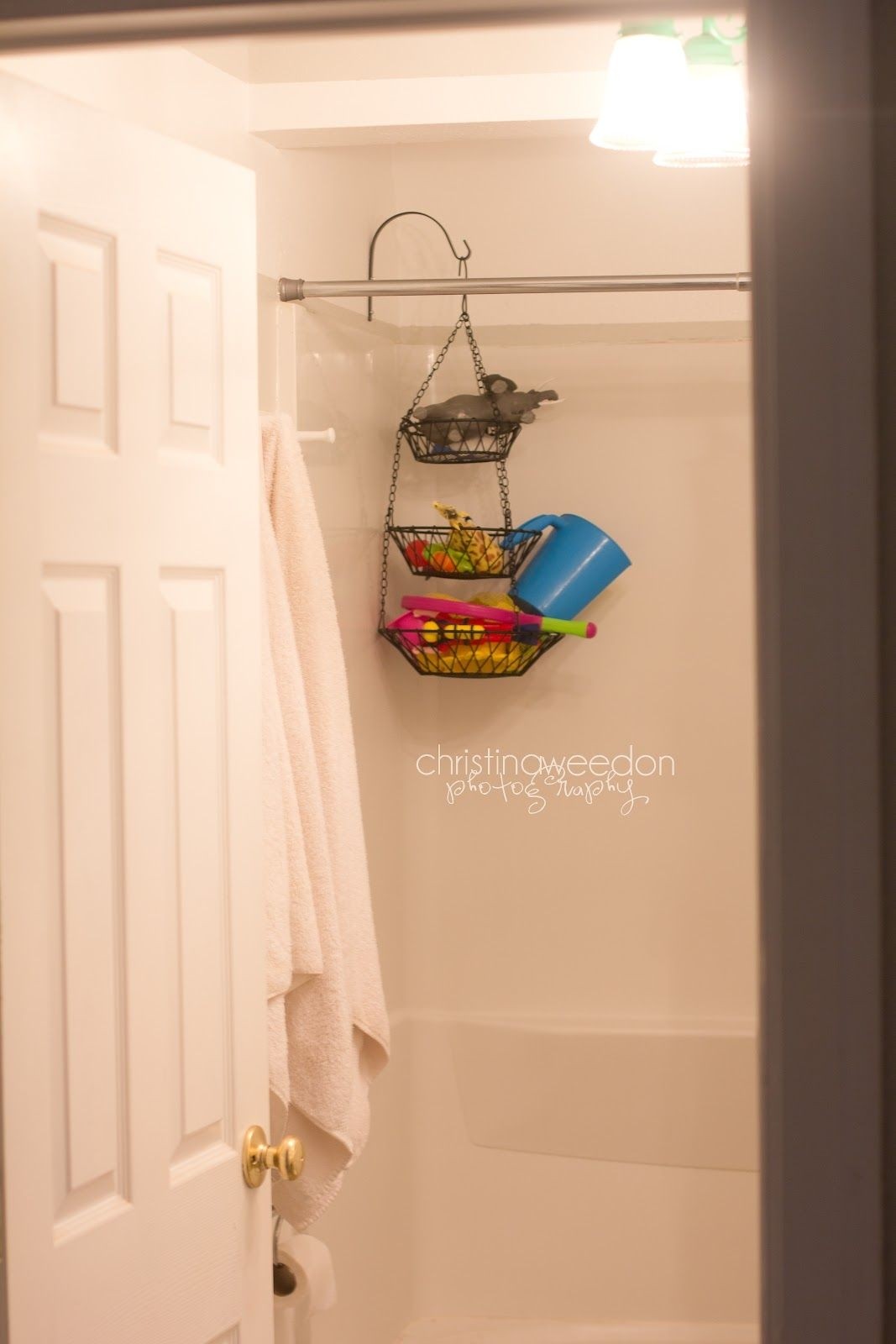 Great bath toy storage idea, since I can never get the suction cups to stick to my bath tub wall. Plant hook and kitchen fruit basket!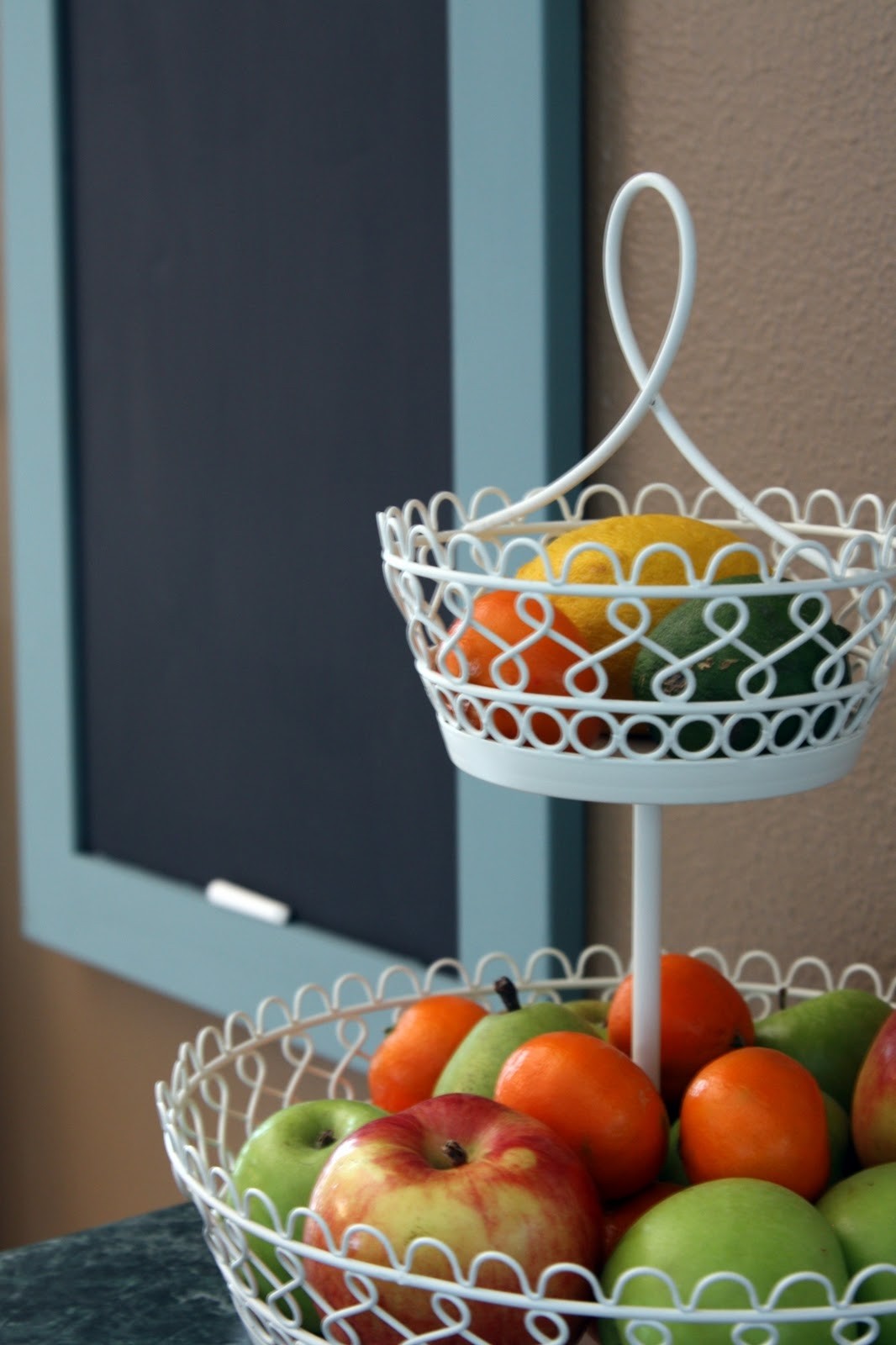 fruit basket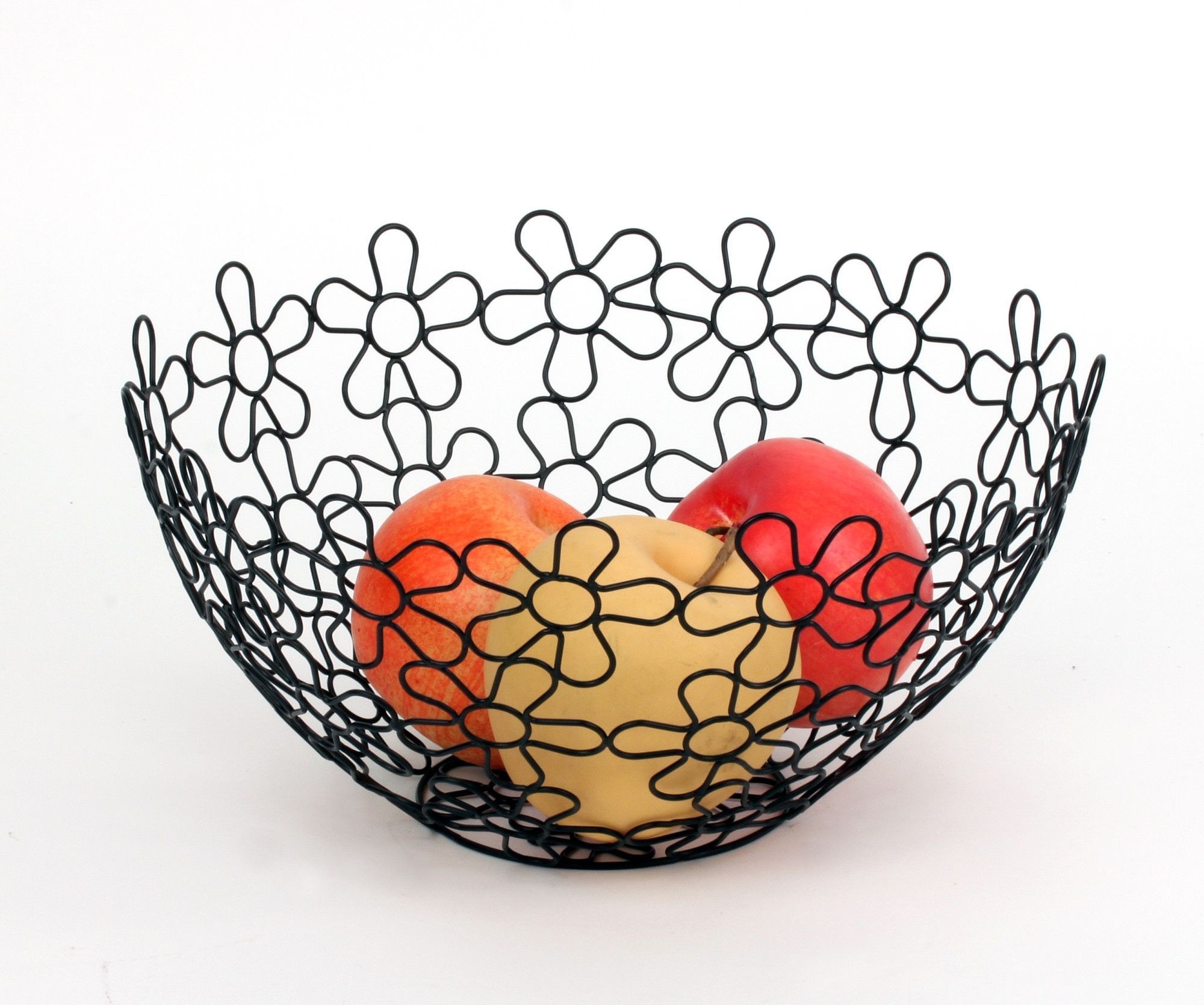 Fruit Basket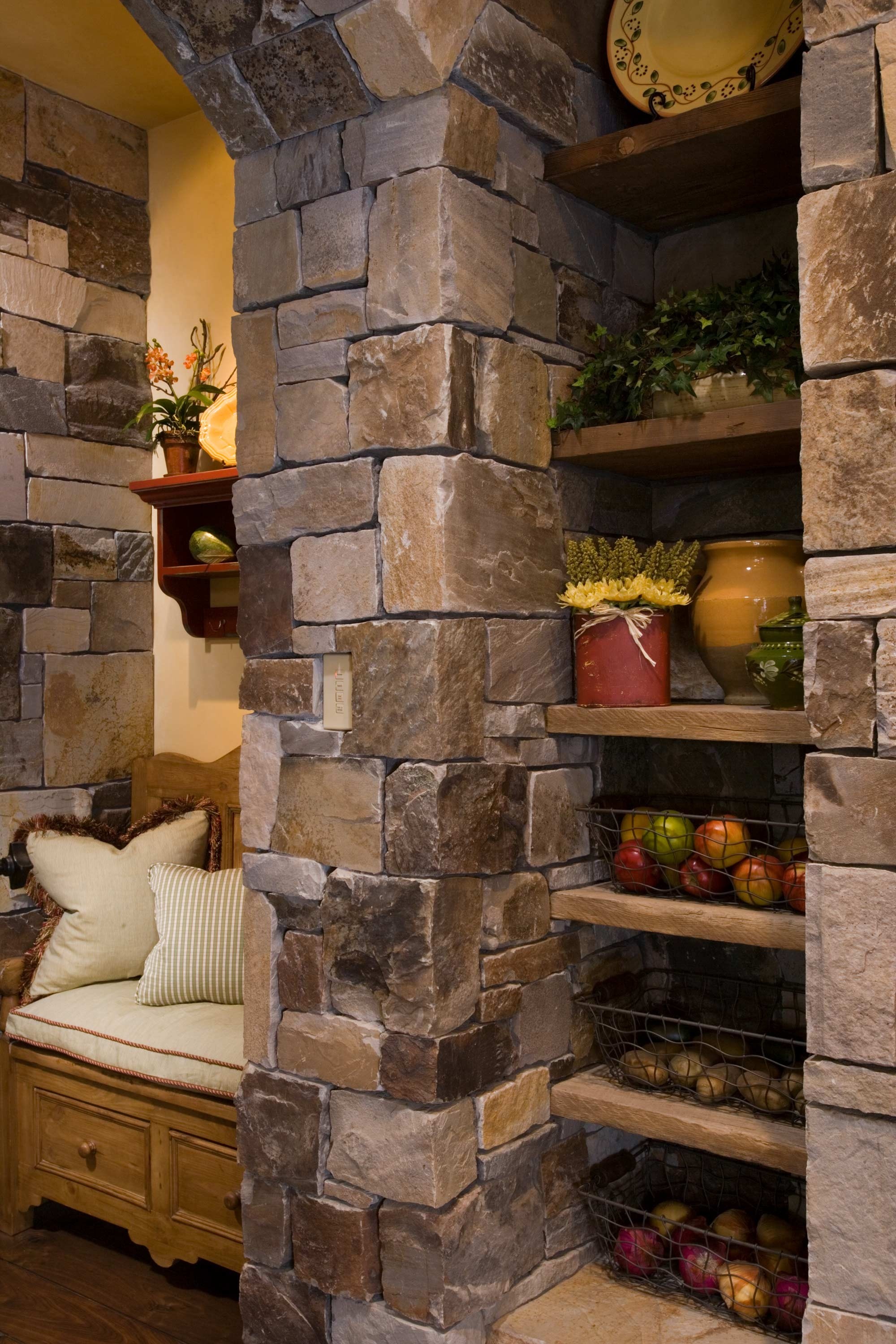 Nook in a rustic kitchen...clever, love the look. It can be built-in to the straw bales so easily. Will certainly be doing some stonework indoors, which would look fantastic with the plastered straw bale walls.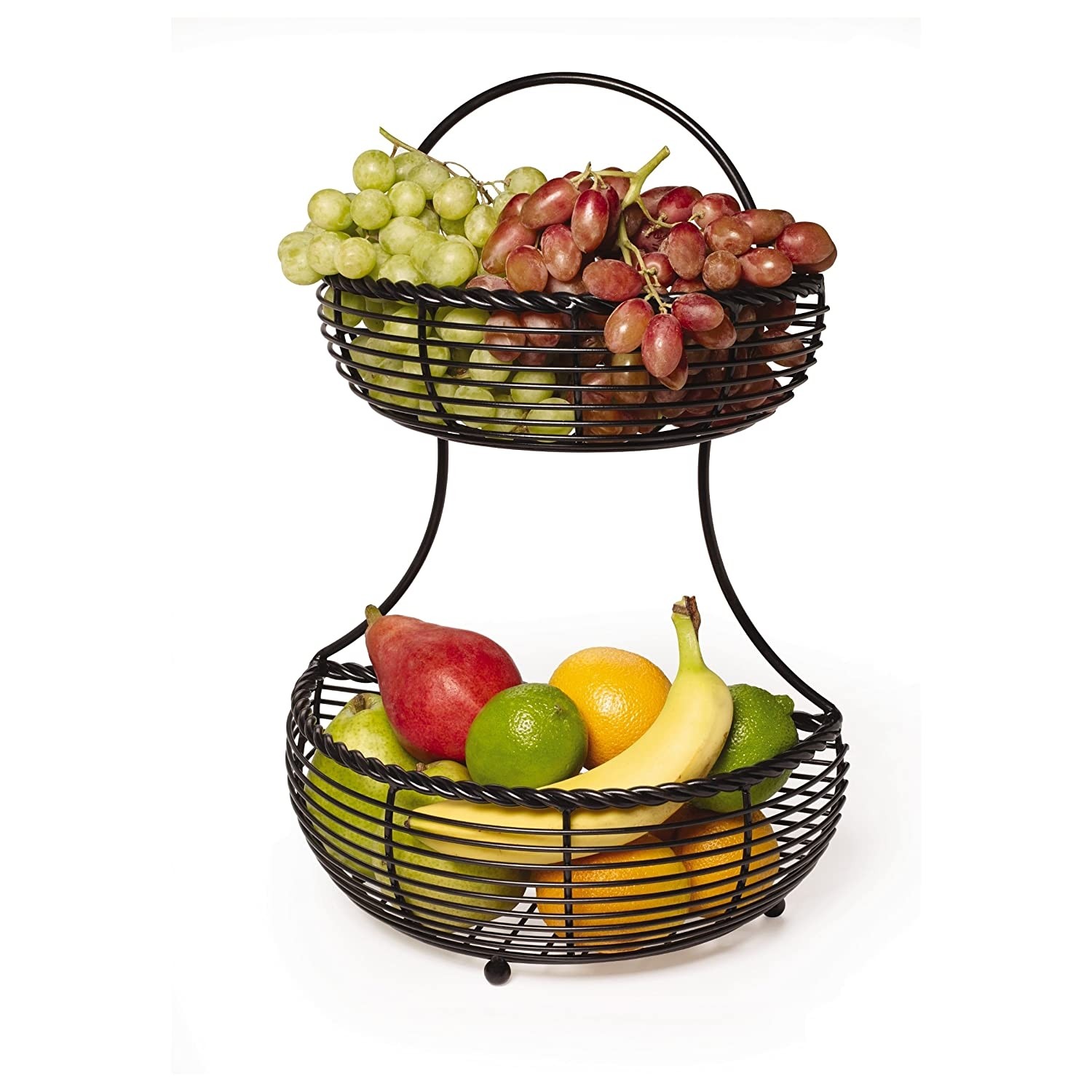 2 Tier Fruit Basket Countertop Kitchen Storage Holder ...