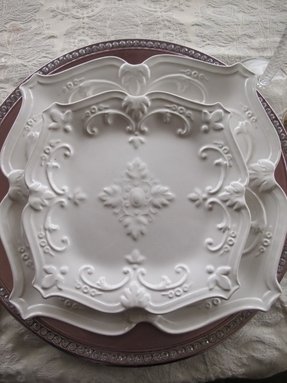 Why not choose dinnerware that will truly let your personality shine through and allow for a significant boost of style? This design offers the unique shapes and charming, detailed patterns with floral themes to them.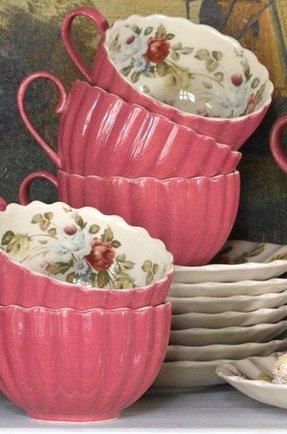 A gorgeous dinnerware set that will effectively improve your formal dinners as well as family gatherings. Designed of quality porcelain, the set is drowned in a two-tone pink and off-white finish and adorned with floral patterns.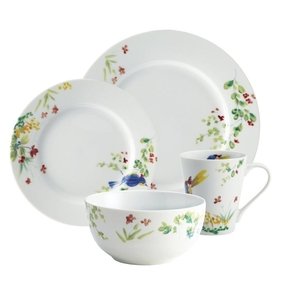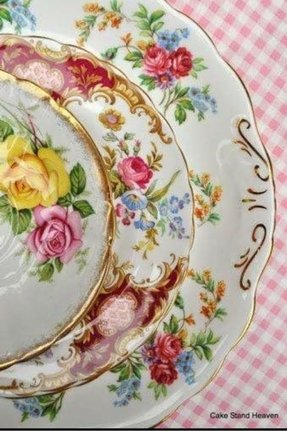 Modern dinnerware set constructed from porcelain. The set features several differently sized plates and comes with an array of colorful shades, inducing a stunning floral imprint that will blow you away. They should be great for displaying in open kitchen shelves.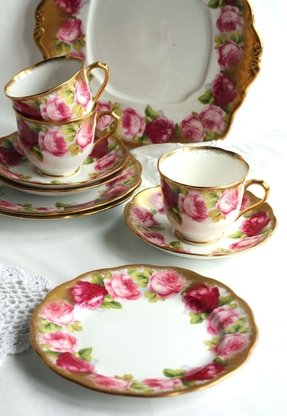 Royal Albert Old English Rose tea set beautiful by NancysTeaShop, $29.00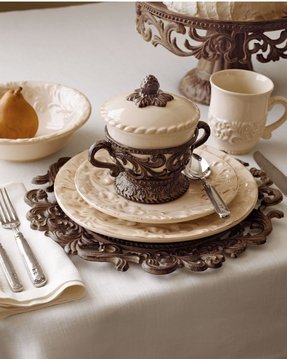 Elaborate ceramic dinnerware in brown and cream. Classic style with lots of details. Cute floral motifs with leaves and swirls. An ultimately stylish traditional serveware for very special occassions.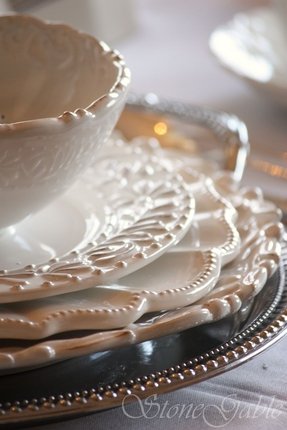 The delicate set of cream dinnerware. All the parts have the interesting ornaments on the edge. I would like to buy this type of crockery if I met this in the store. It presents very well in your dining room.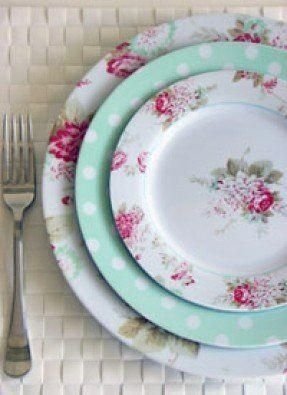 Fresh Breeze Floral melamine dinnerware...love this pattern!!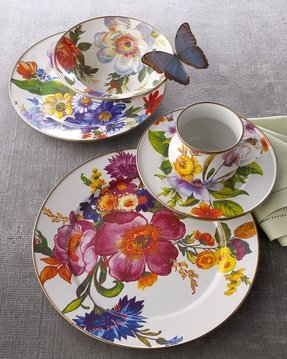 A gorgeous set of dinnerware that will improve your family gatherings and, at the same time, beautifully decorate your dining table. Made of quality porcelain, each piece features a detailed design adorned with lovely floral patterns.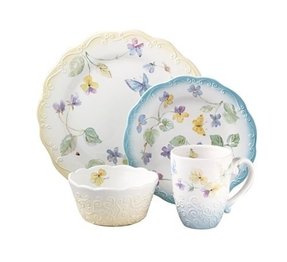 Pfaltzgraff Vienna Floral 32-Piece Dinnerware Set, Service for 8 - Buy ...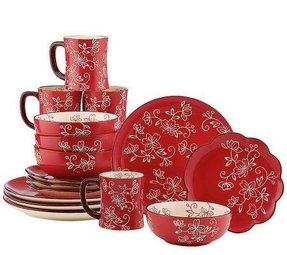 Wow! This set in red would look spectacular on Valentine's Day!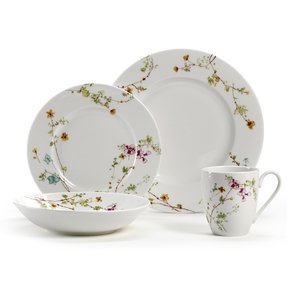 ... dinnerware dining entertaining casual dinnerware shop by brand dining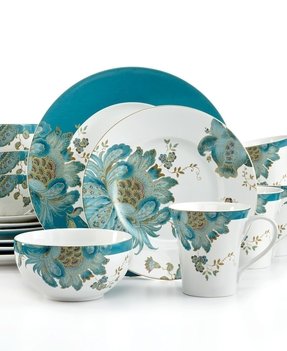 222 Fifth Eliza Teal 16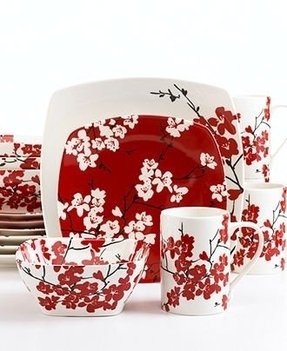 The gorgeously decorated set of square casual dinnerware sets is a captivating combination that will ideally present itself on the table. The adorable theme of cherry blossoms adds all character and delight.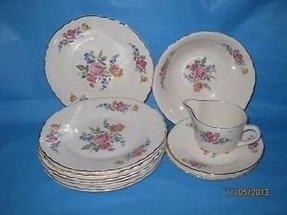 ... china vintage dinnerware floral Thanksgiving dinner plates set lot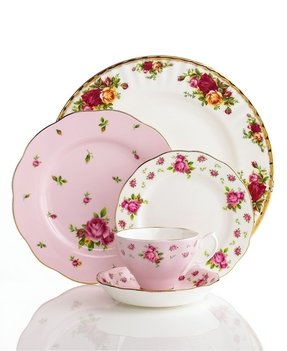 Royal Albert Dinnerware, Old Country Roses Mix and Match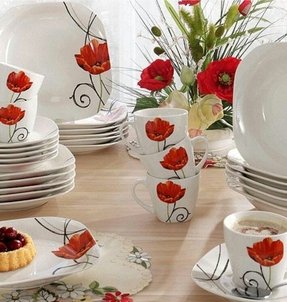 Beautifully decorated floral motif Poppy dinnerware set is the perfect solution for stylish service. Beautiful porcelain tableware in combination with exceptionally charming decor impresses with every detail.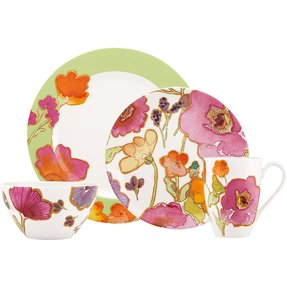 Lenox Floral Fusion Dinnerware Set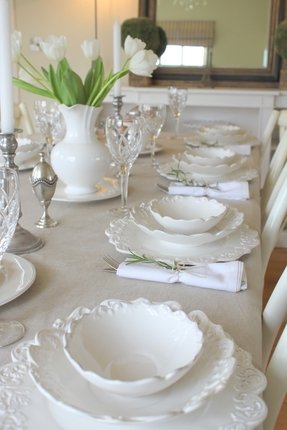 Ceramics are magic, the world of the elements: earth, or clay. The water that carves it. So are the miracles. You can take them to yourself on a festive table, taking care of the beautiful cover - thanks to a set of delicate white dinnerware set of porcelain.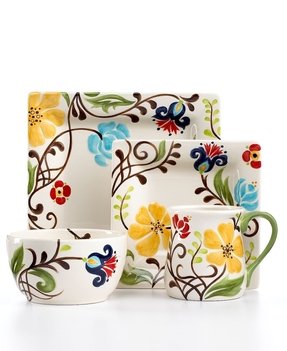 Jardin is a name of this dinnerware collection and it really bring into mind the imagination of beautiful, flowery garden. Crafted in durable earthenware with an handpainted motif, the collection ensures that each meal will be unique.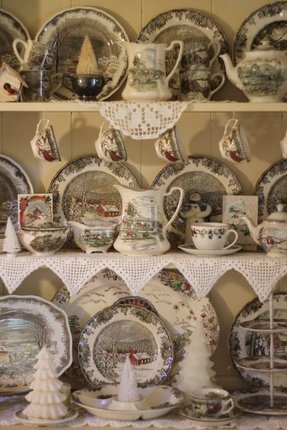 A wonderful traditional set of tableware of white earthenware decorated with motifs typical for idyllic winter country scenery in prevalent restful greens, browns and beiges. Plates and bowls feature wavy edges, cups and jugs have classic handles.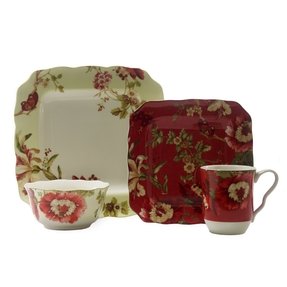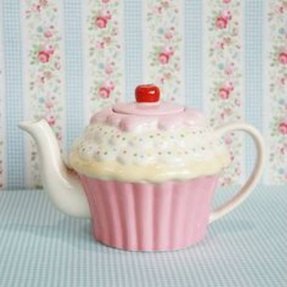 Ceramic Teapot Cup Cake Design Vanilla
You want to eat this jug! Delicate, girlish, sweet pout in the form of a pink, glazed muffin. It is made in ceramics, does not have a large capacity, but fantastically works as a jug from cream dinnerware set.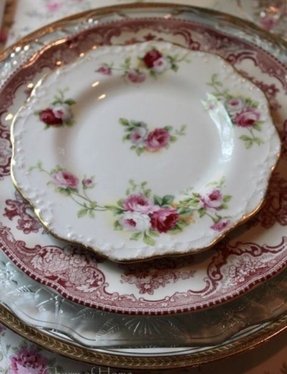 The Charm of Home: Inspiration for Creating in Vintage Style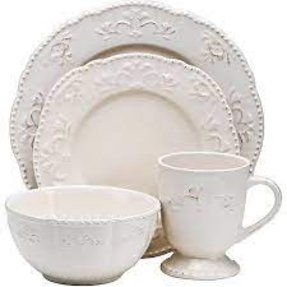 Better Homes And Gardens Medallion Wreath 16 Piece Dinnerware Set Cream Mist
16 piece dinnerware set consisting of 4 plates, 4 salad plates, 4 bowls and 4 mugs. It is made of stoneware and decorated with interesting pattern. Microwave and dishwasher safe. Suitable for residential and commercial premises.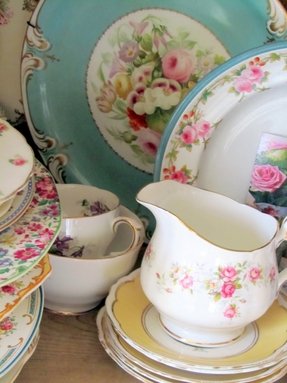 Mix and match vintage china for a lovely vintage tea party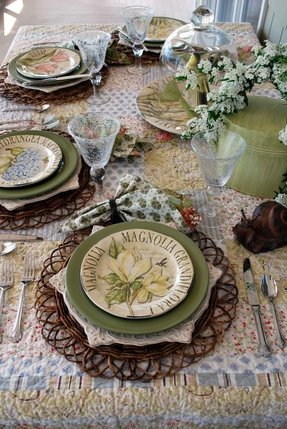 One of the things that makes this tablescape interesting, besides the sage, brown, and white, the unusual placemats, and attractive magnolia plates, is the quilt used as a tablecloth. With that, you don't need much else for decoration, and they kept it ni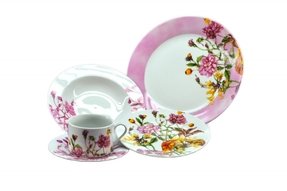 Dinnerware Pink And Flower Design Dinnerware Set Service For 4 set ...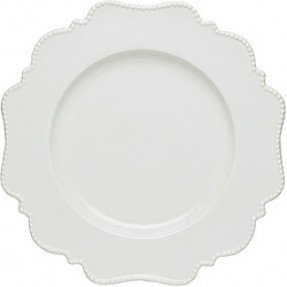 Bring a romantic country vibe to your kitchen with a white vintage dinner plates set - here sold as a pack of 6. Antique porcelain serveware is a sure way to impress your guests. Next to the quality of a meal served!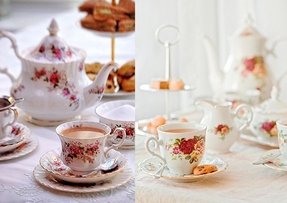 A Delicious set of tableware with flower motif and gilded edges impresses and is a unique accent in the interior. Beautiful details and functionality make the celebration at the table will be unique.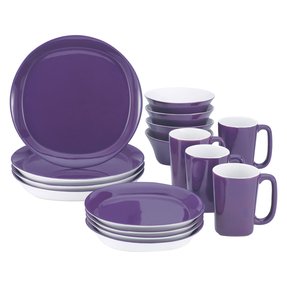 Round & Square 16 Piece Dinnerware Set
This 16-piece dinnerware set in white and purple consists of 4 dinner plates, 4 salad plates, 4 cereal bowls, and 4 mugs (14 oz). Each piece is designed of stoneware. The set is microwave and dishwasher safe.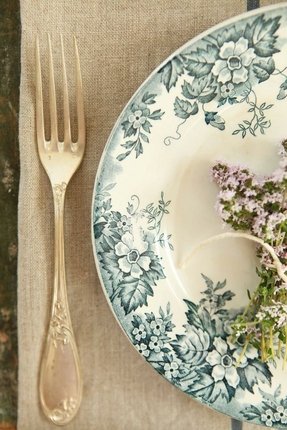 Vintage French transferware plate set via French Larkspur: French Flea Market Find.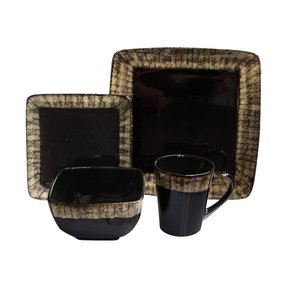 Sedona 16 Piece Dinnerware Set
Add style and beauty to your dining room with this beautiful 16-piece dinnerware set that is perfect for four people. This set is perfect for your everyday meals and parties with family and friends.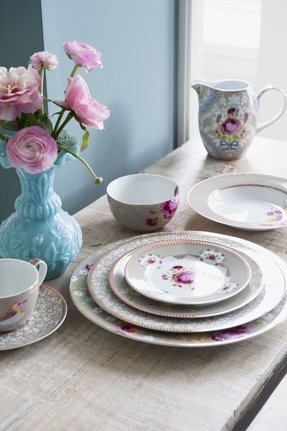 A gorgeous dinnerware set that boasts of its quality porcelain design and lovely embellishments. It's consisted of 9 pieces that will visually improve your family gatherings, making your table to drown in blooming roses.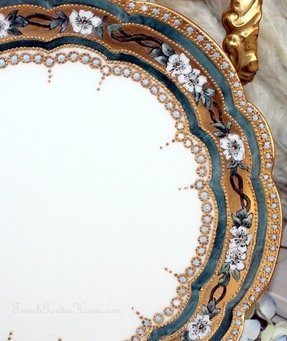 ❤ - Antique Handpainted Limoges Gilt Floral Cabinet Plate - the best plates are the handpainted ones with gilt. I could stare at this all day and not get bored. Amazing technique.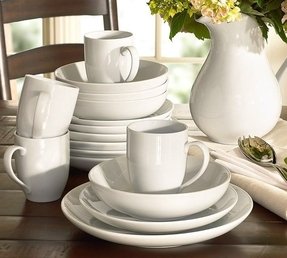 Great White Coupe Dinnerware
The Great White Coupe Dinnerware set includes one dinner place, one salad plate, one soup bowl and one mug. Perfect for meal for one person.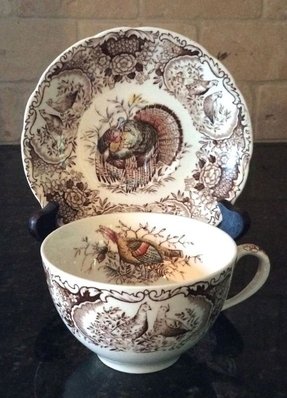 A vintage dinnerware set - beautiful farmhouse accessory that is sure to grace any country style or traditional kitchen. Cream plates and cups have wild turkey motif painted by hand outside and inside.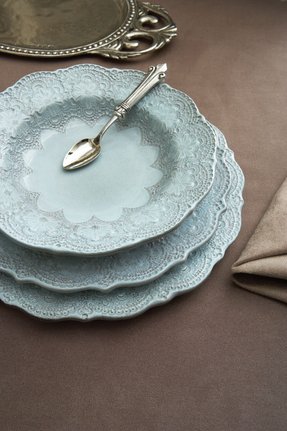 Elaborate dinnerware set inspired by handmade lacework. Light turquoise hue makes it no less unique. Intricate rims make the set festal. I'd be afraid to break any of these beautiful pieces, so I probably wouldn't use it very often!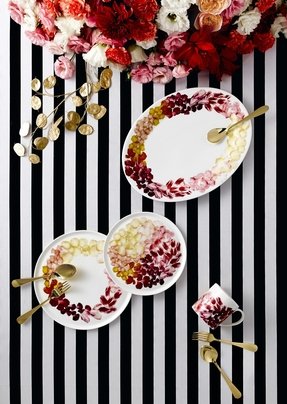 New tableware from The House that Lars Built for Twig New York as seen at NYNOW starting August 17th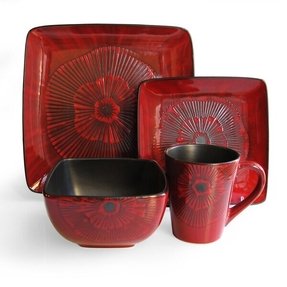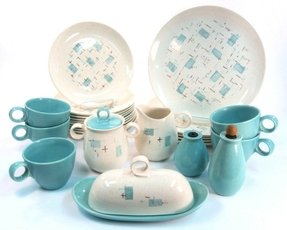 Vernonware Heavenly Days Dinnerware Set
This light blue dinnerware set comprises all the dishes and utensils you may need, incl. a covered butter dish, one cream, one sugar with lid, one salt and pepper, 5 coffee cups and 15 various plates. Deriving from 1950's, it is a vintage masterpiece.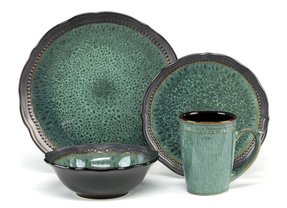 Jenna 16 Piece Dinnerware Set
For special occasions, we need a unique rustic stoneware dinnerware - a beautiful green color and dignified ceramics decorated by handmade of high-quality porcelain. You can be honored guests with dinner plates, salad dishes or a bowl and mugs.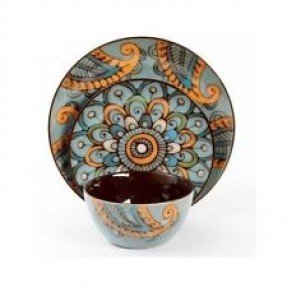 Temp-tations Floral Lace 14-pc Square Dinnerware Set, Blue