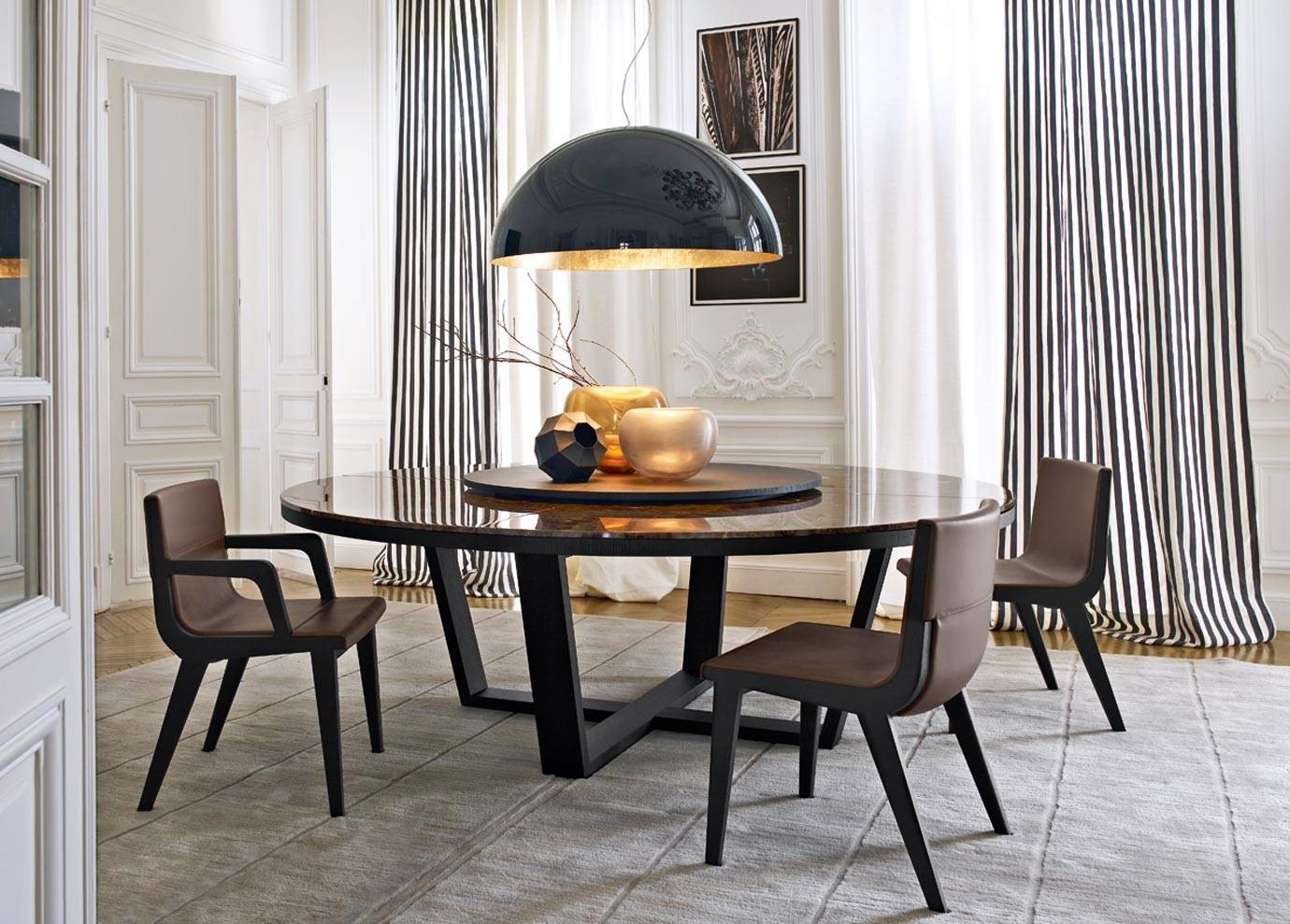 Quality dining table featuring a rounded design and a marble countertop for style and longevity. The piece is supported by a sturdy metal frame, finished in a distressed industrial black for that vintage appeal. The table should easily sit up to four people at a go.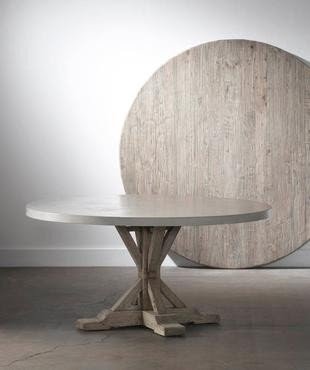 Beautiful dining table with a sturdy polished marble top and a stunning rounded design. The piece sits on a stable base and offers a blend of neutral colors that will blend into your décor with ease. The table can accommodate up to four people.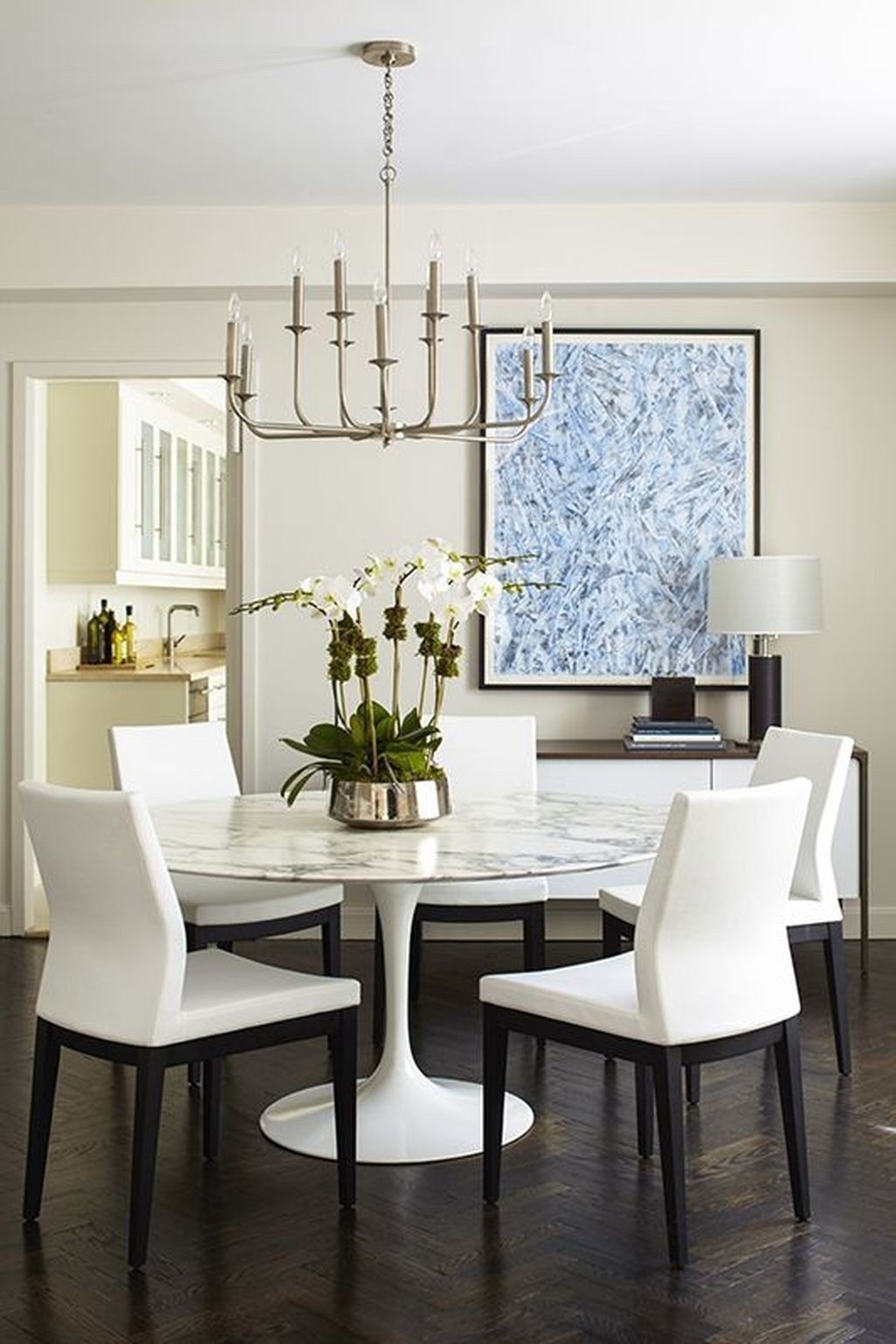 Ultra-modern dining table beaming with a dash of contemporary style and charm. The piece features a rounded design and comes with a glossed marble top for excellent durability. It sits on a beautiful white stand as well and is big enough for five people.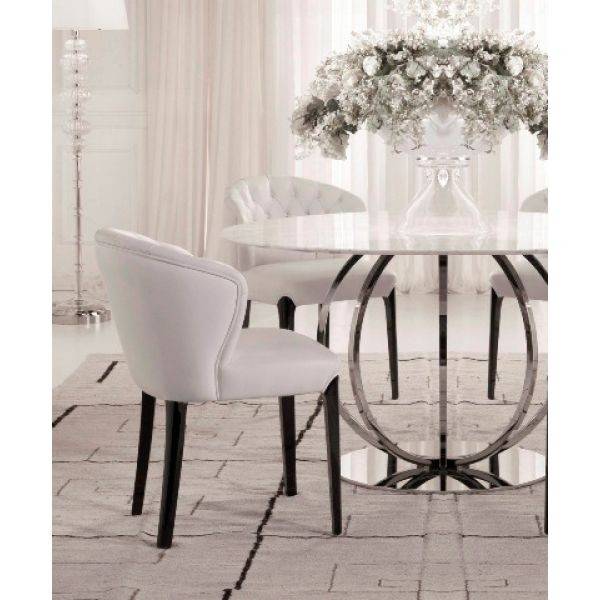 Wow, this dinette set is bound to impress all guests! It's sleek and futuristic, featuring a really dramatic design! Large round marble top sits gracefully on a unique splayed legs base - I wonder if they're metal??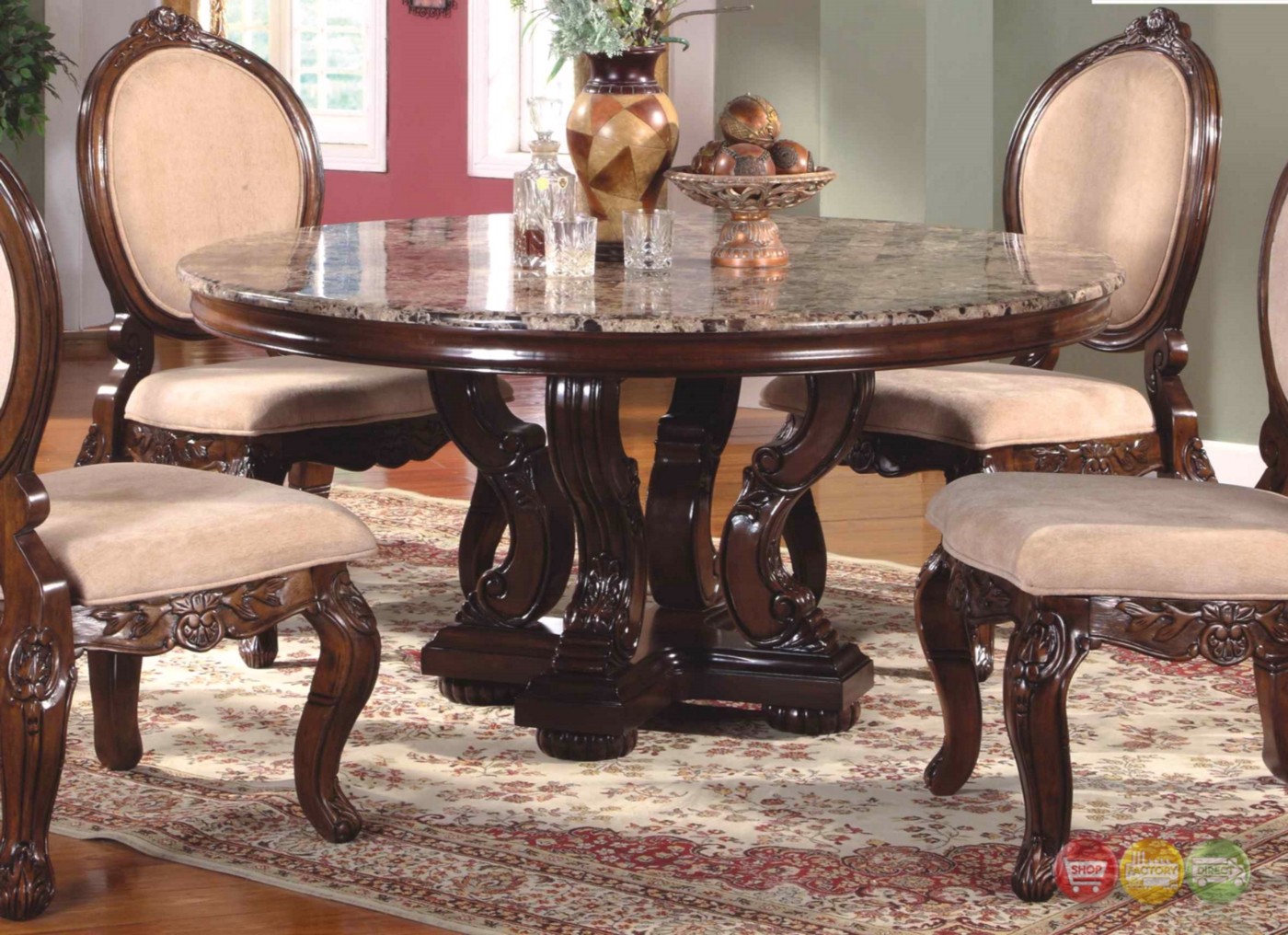 Marble Top Round Dining Table in Cherry MCFRD0017-6060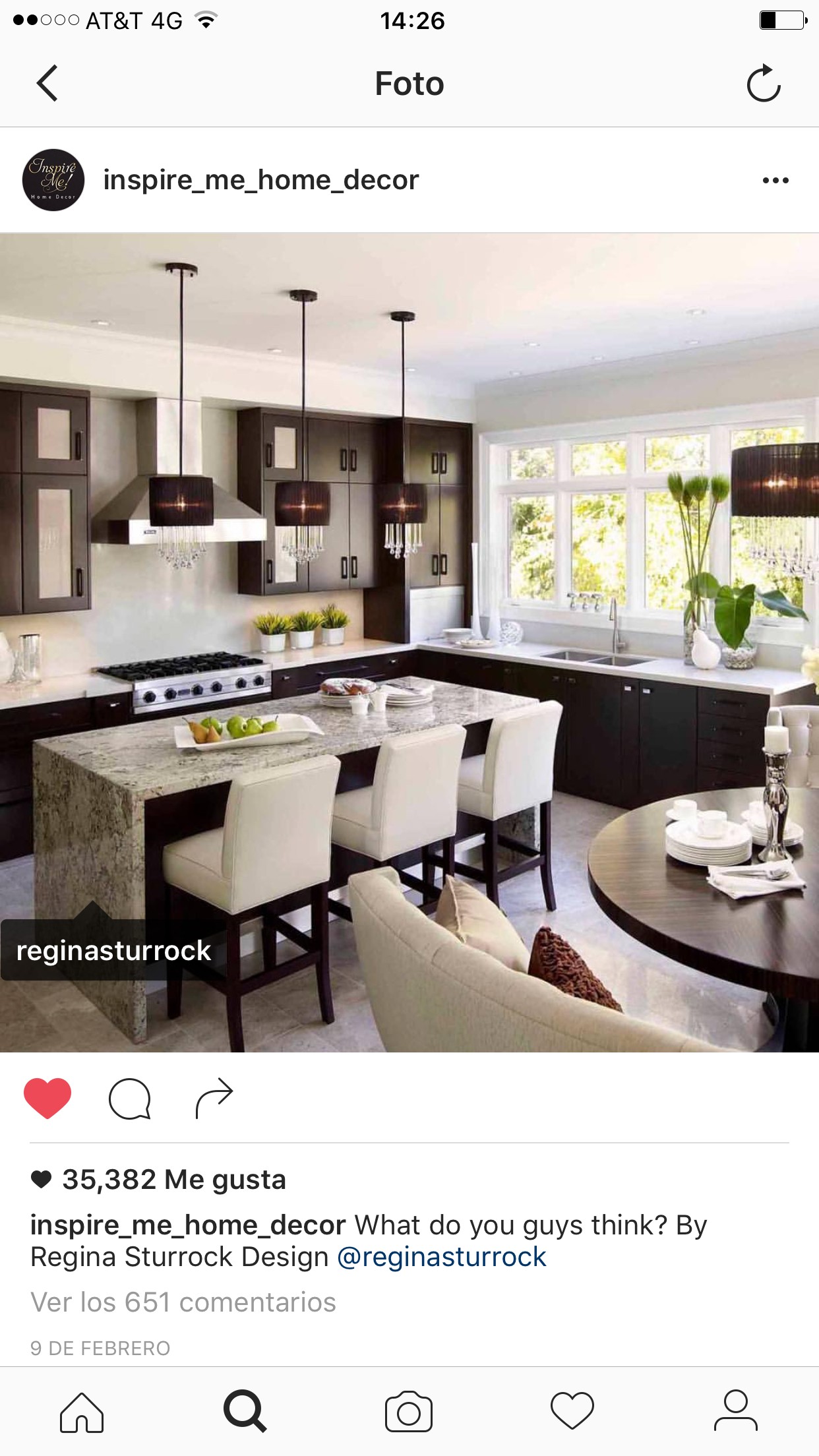 Dining table made of high quality marble. Rectangular top has large usable surface. It has 6 seating capacity. Modern design for the kitchen, dining room and more. Suitable for residential and commercial premises.
Tammy Dining Table
Modern and Aesthetic Round Dining Table can be a great choice for kitchens, restaurants, game rooms, and coffee houses. Chrome pole is very thick and sturdy, with a wide round base and round table top.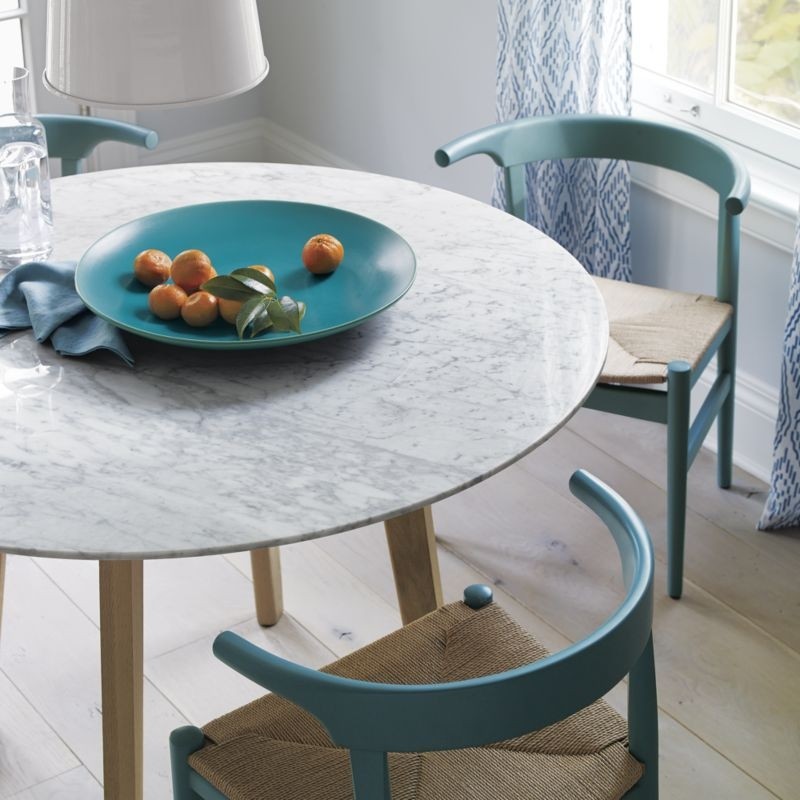 Jensen Dining Table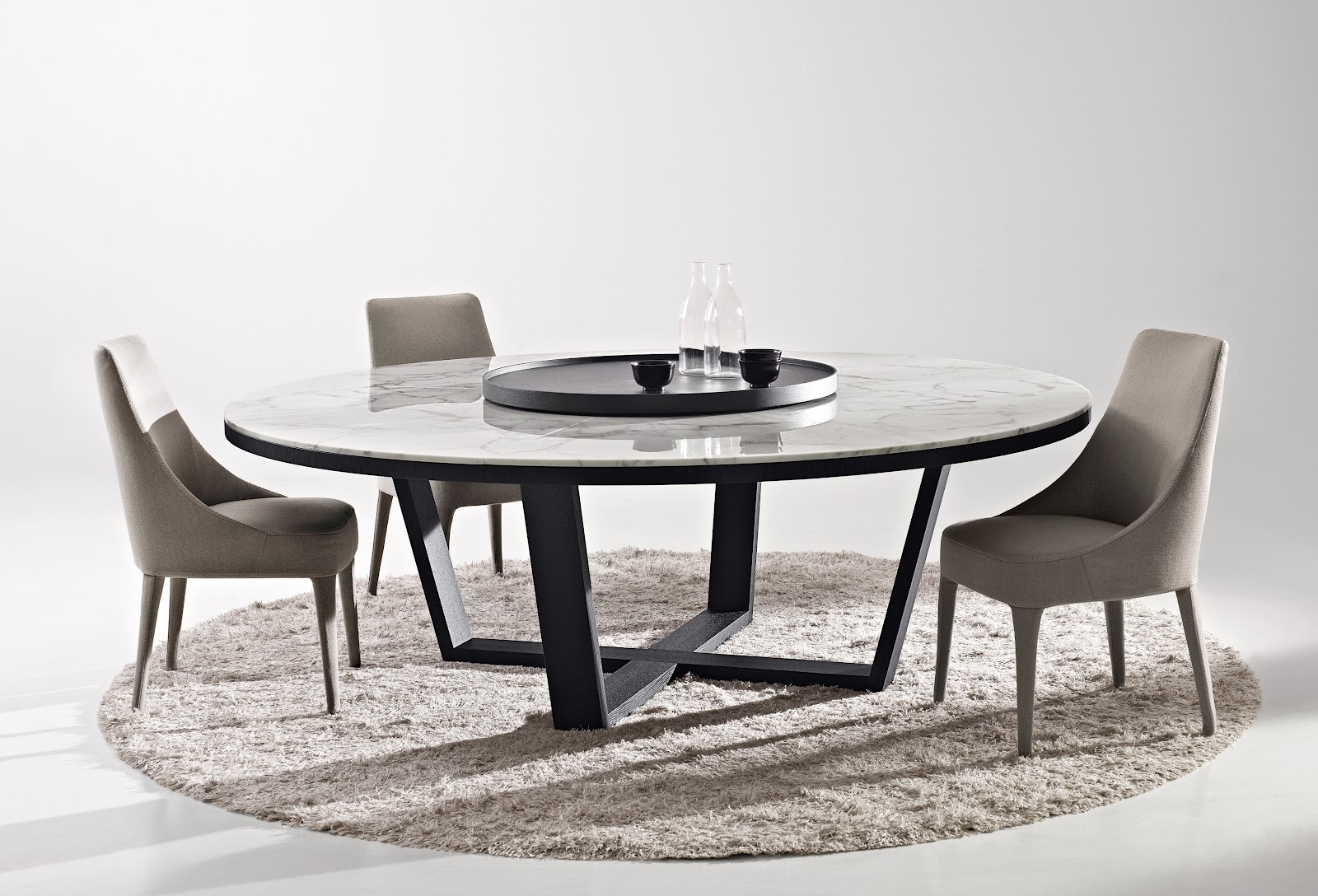 The distinguishing feature of the Xilos table collection, available in a square version (178x178 cm) and three round sizes, is its cross-shaped frame in grey oak, brushed light oak, black oak or smoked oak. The round version is also available with a top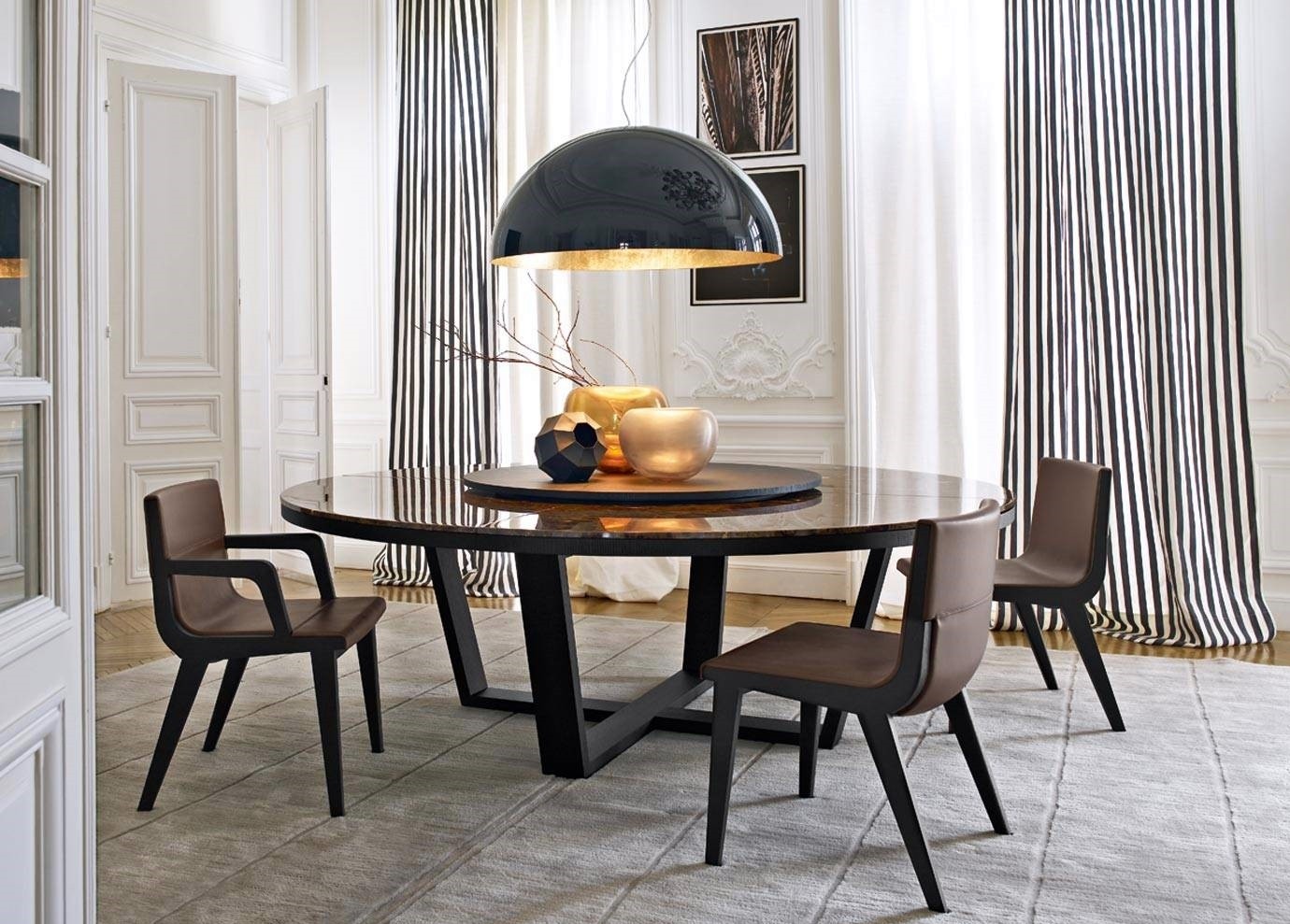 This table is ideal for breakfast nooks or small dining indoors. It offers a quite large, round marble top and a solid pedestal base in a nice white finish. It seats three people in comfort and without problems.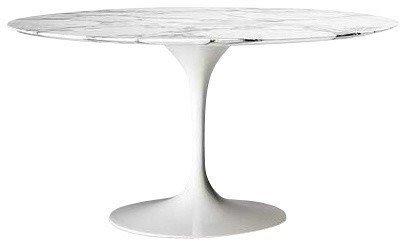 48" Round White Marble Top Table contemporary-dining-tables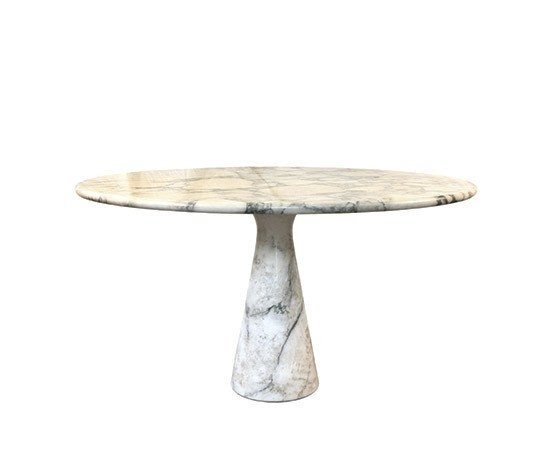 Round marble "m1" table | Boetto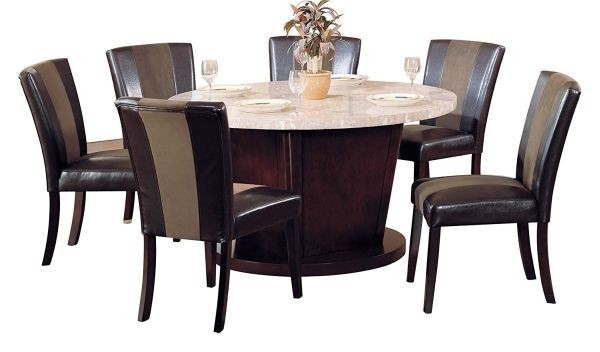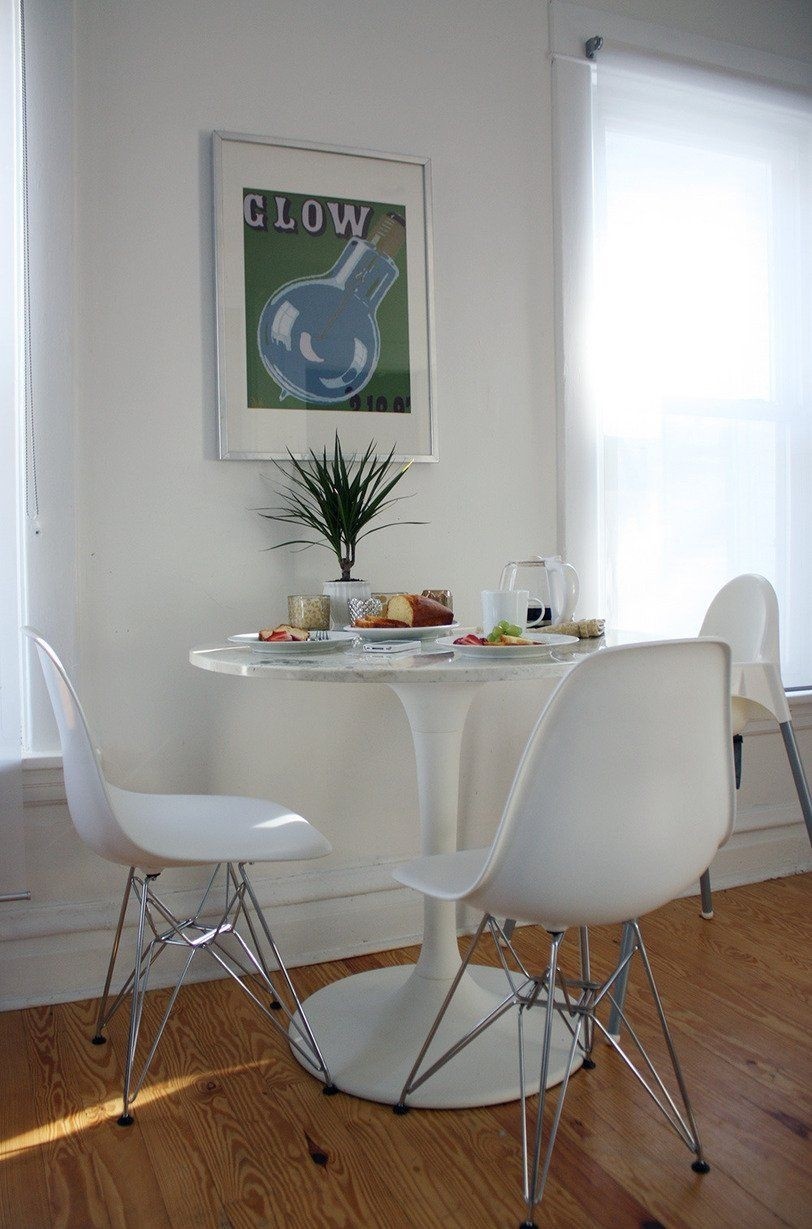 Boasting of aesthetic and modern appearance, this fine dining set consists of 1 round table with marble top and flat circular base, and 2 matching chairs with streamlined seats and geometric steel frames. Each chair has also non-marring caps on their feet.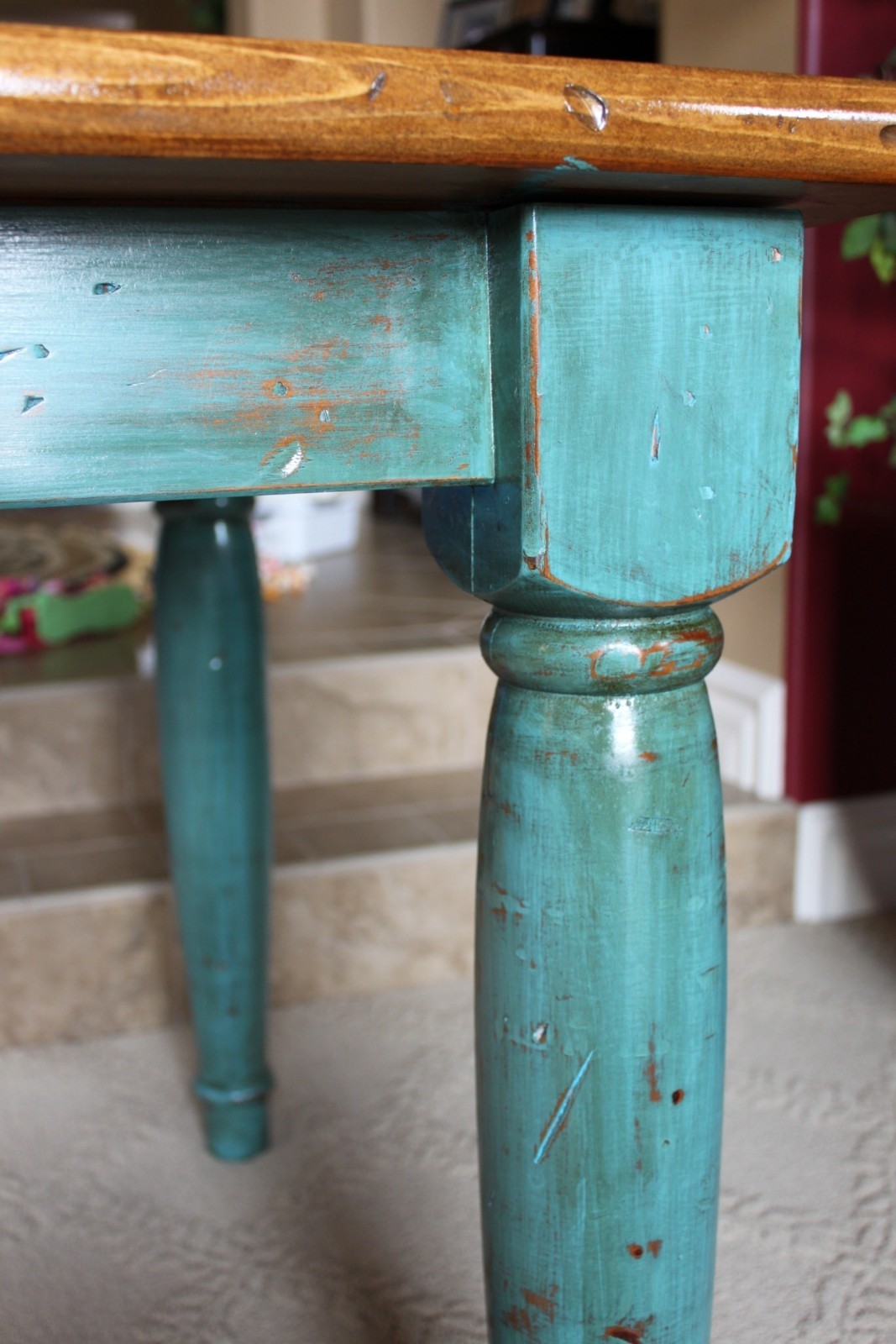 Dining table with a solid wooden construction in old-styled turquoise finish. Rectangular top of this table is also made of wood and finished in brown color. Strong legs include some turned accents for additional aesthetics.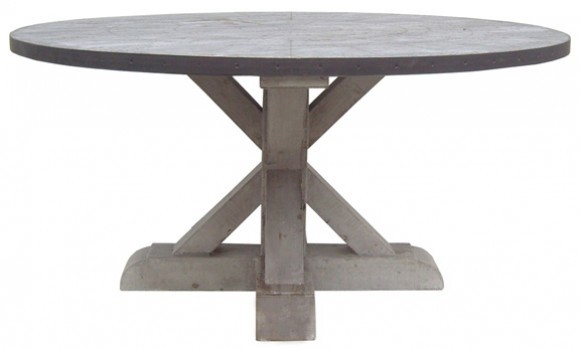 love the idea of a zinc top table.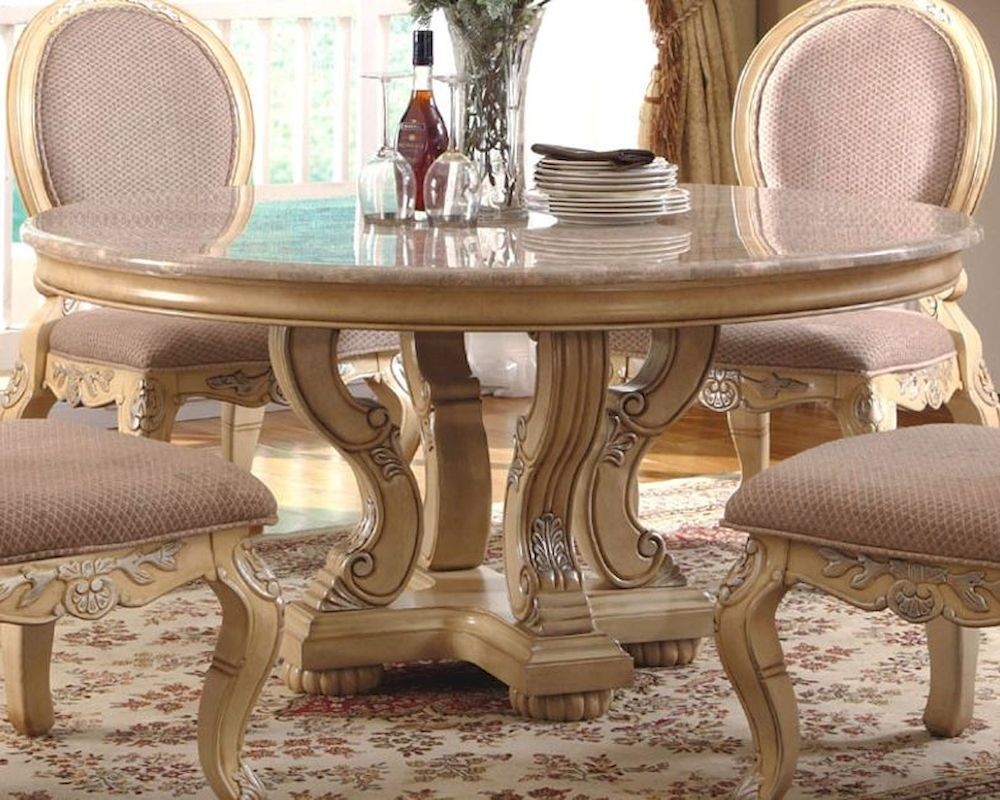 878 MARBLE TOP ROUND DINING TABLE IN WHITE MCFRD0018 (800) 610 - 6605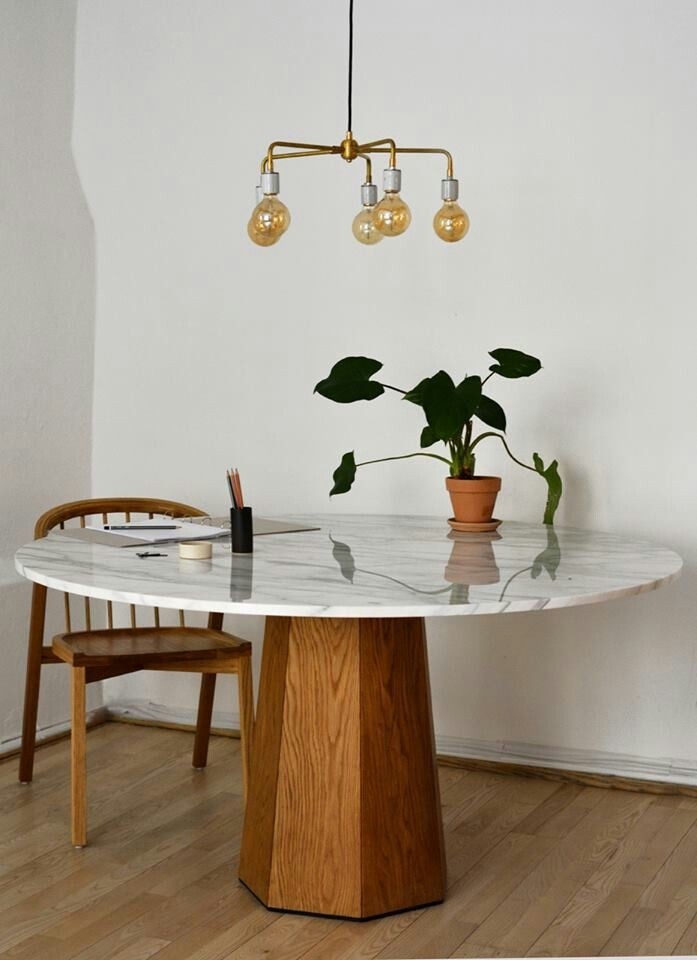 Round dining table mounted on pedestal base made of wood. Marble top has large usable surface. Suitable for residential and commercial premises. Traditional form and modern design.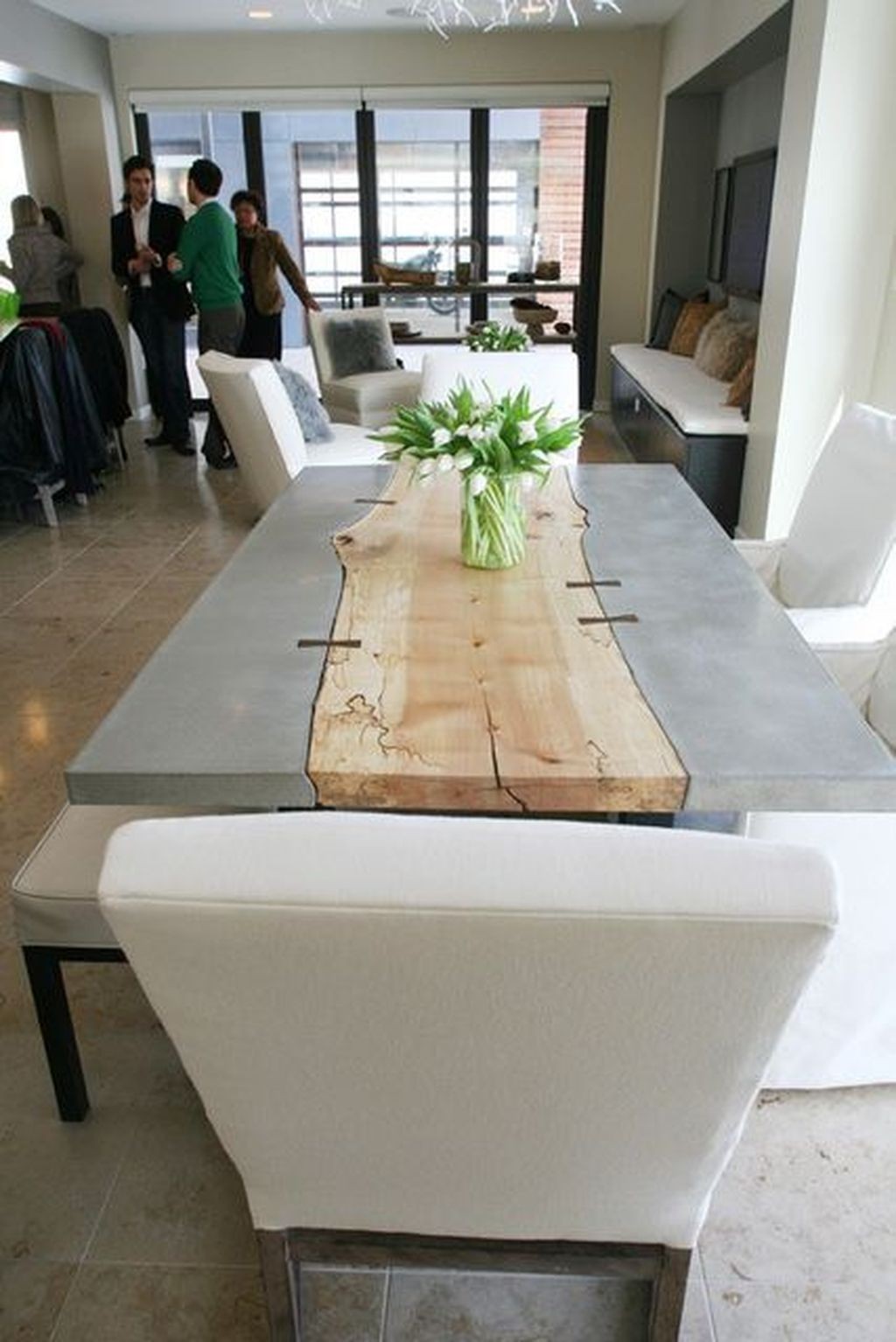 Take a look at the wood dining table which combines reclaimed wood and concrete. The wooden panel naturally goes in the middle of the tabletop. The outmost parts - have a grey color. That's how you can celebrate a wood in your dining room.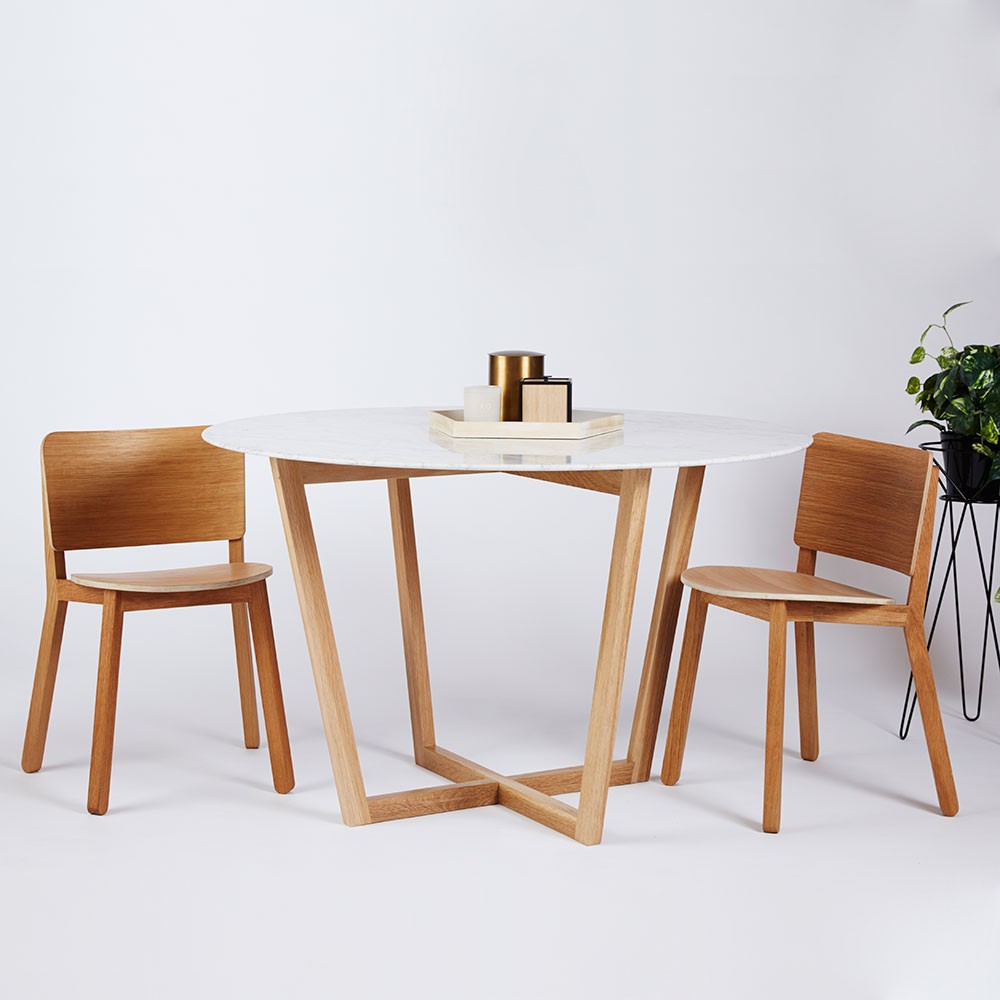 Elegant and aesthetic, this set of 1 round table and 2 matching chairs can be a great addition for dining rooms. The table has a white marble top, and stands on an X-shaped wood base. The chairs are made of wood, with a shapely seat and back, and spread legs.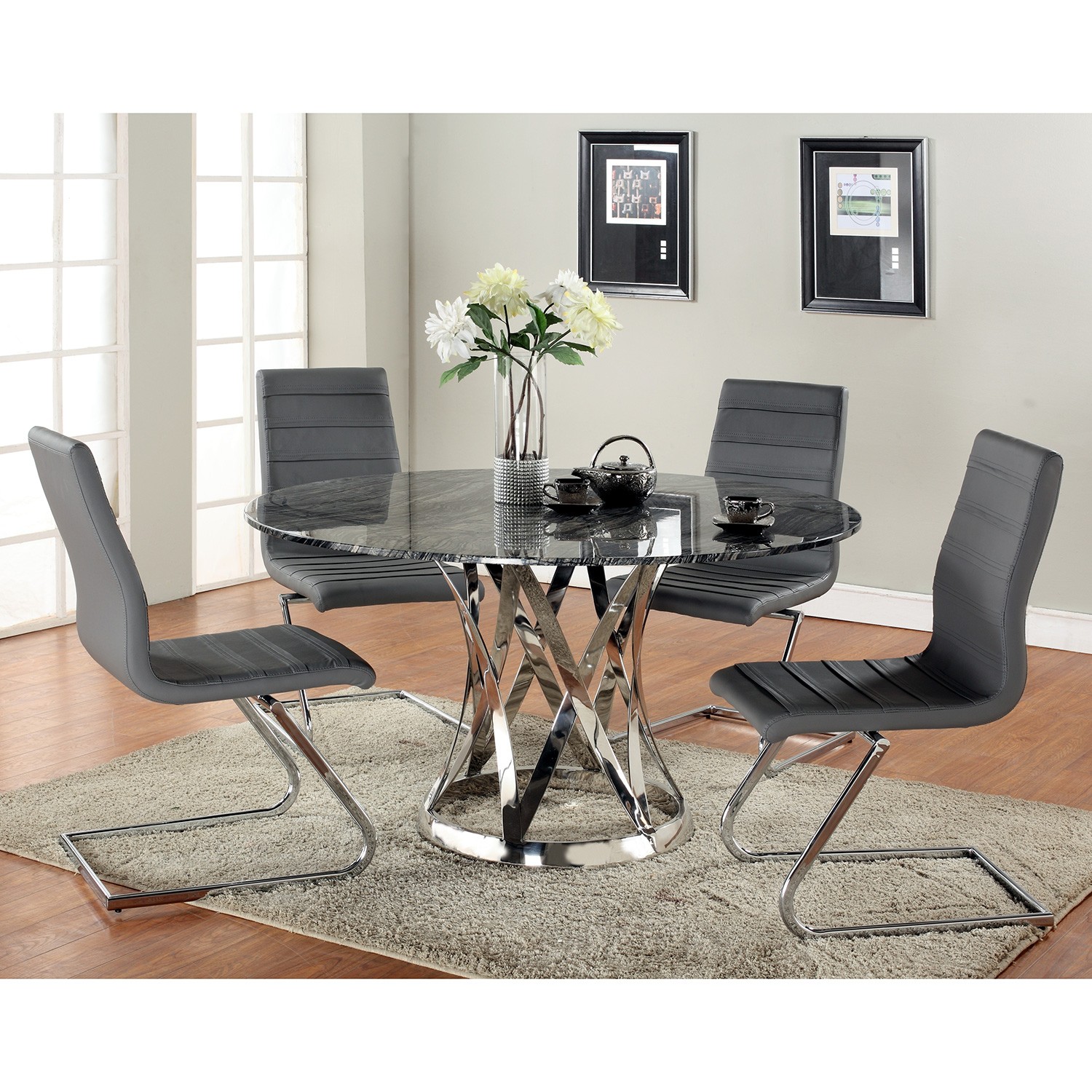 ... tables collection chintaly janet round black grey marble dining table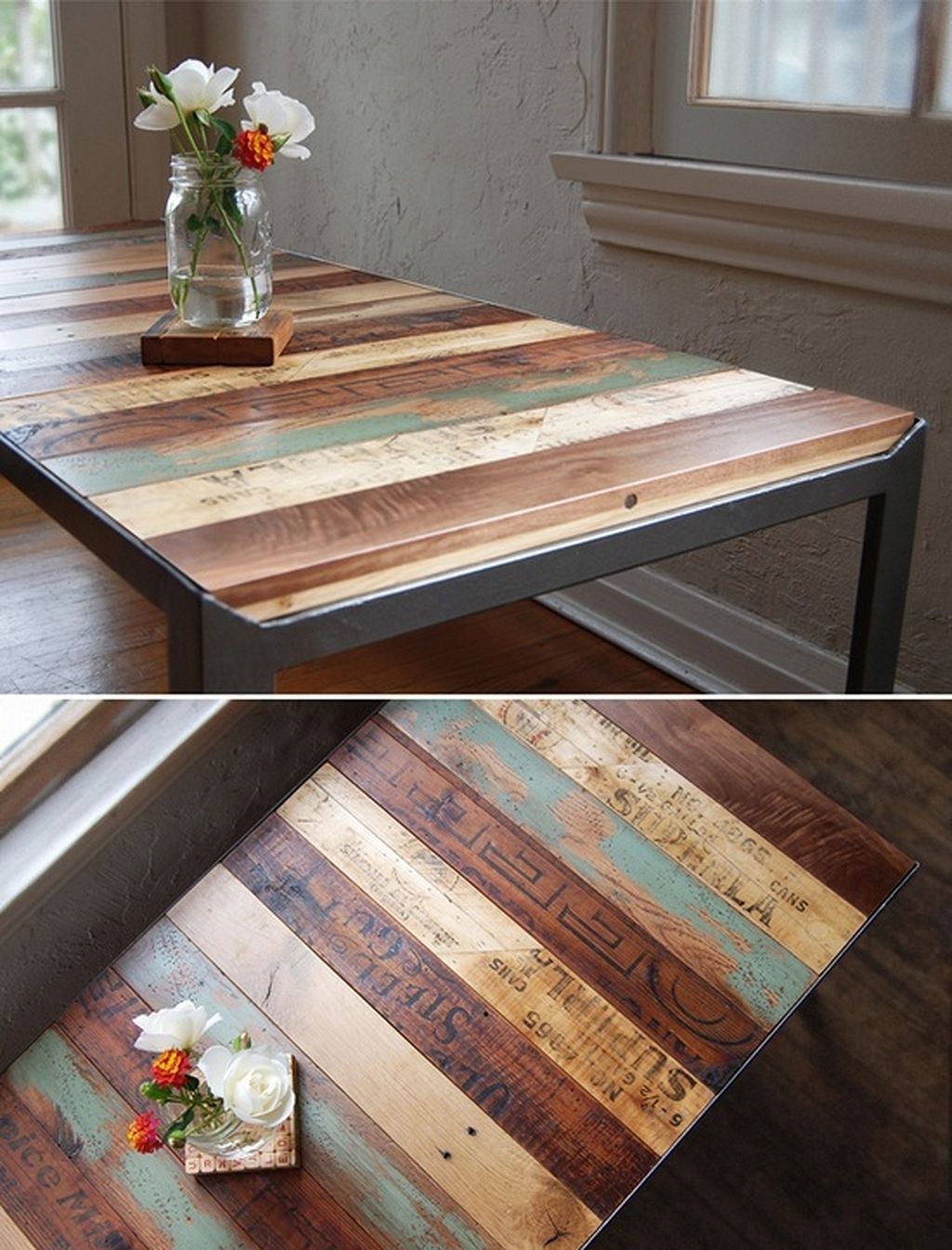 The innovative table top made of the pallet elements. Each of them is unique, so your table will be one of a kind. Using many pallets in different colors results in a patchwork piece of furniture. Perfect for the rustic interiors.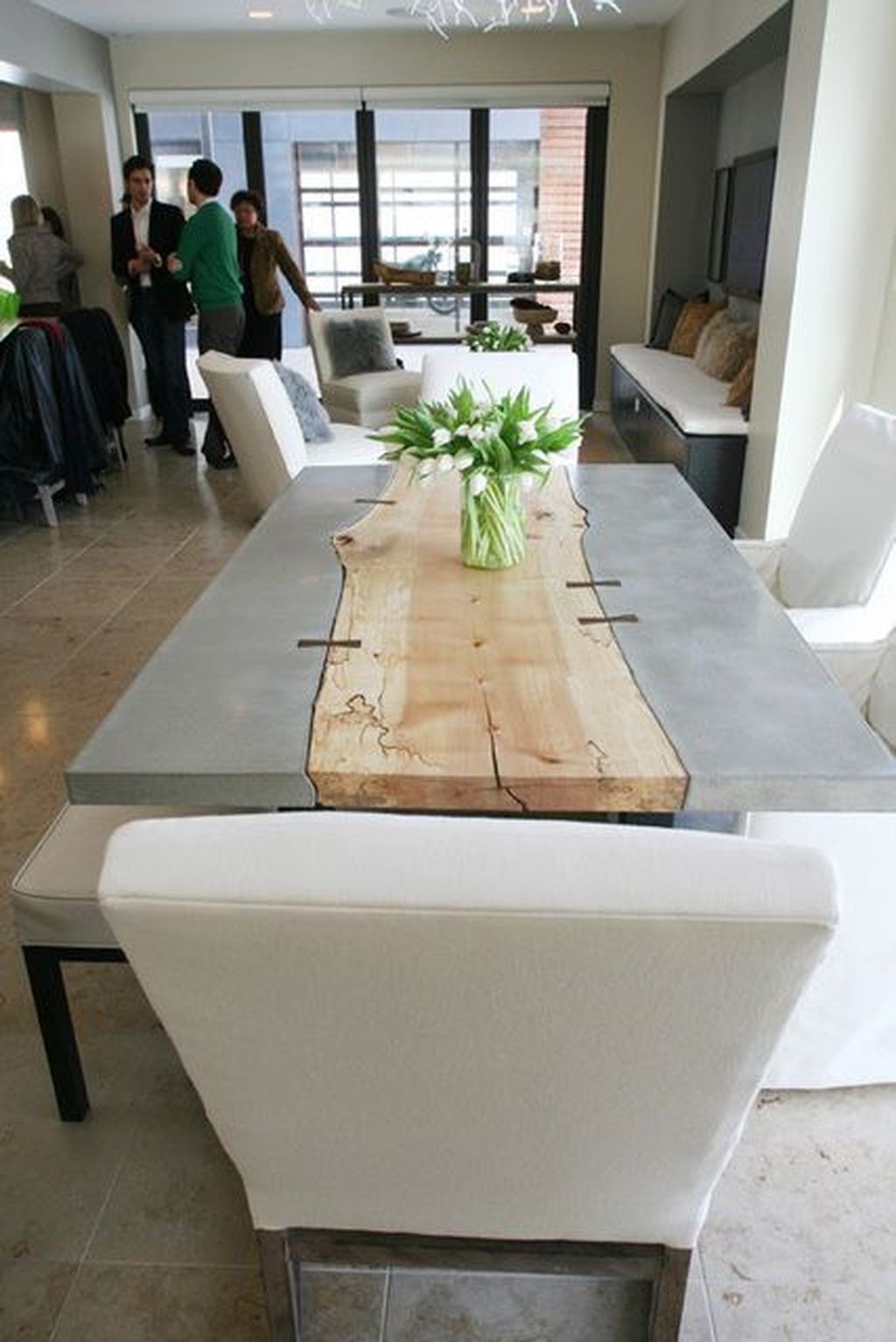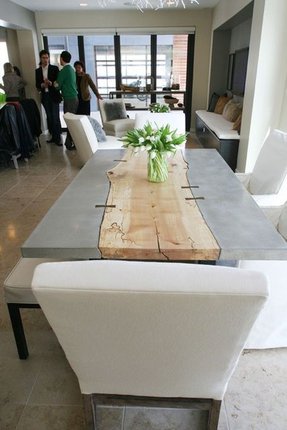 Dining table with wooden frame in white color. It also includes a rectangular top based on solid slats in dark brown color. Simple design looks very interesting in any modern and other types of dining room design.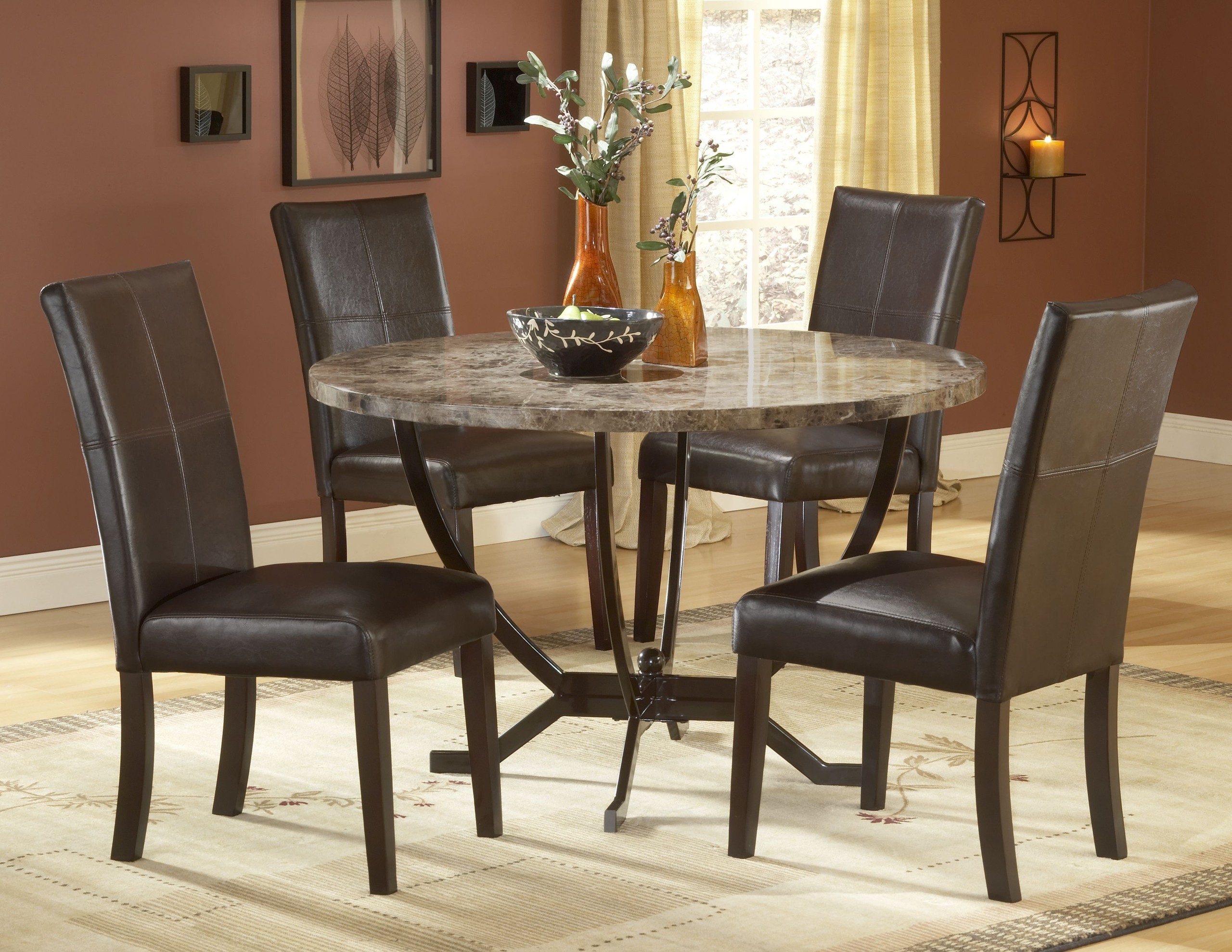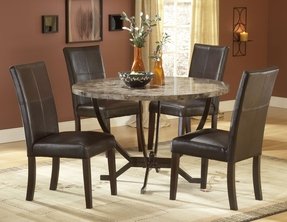 This dining teable is something special. The design with matte espresso finish is stylish and innovative. Warm colors of this piece will make your interior look cosy and chic. This table will feet perfectly in to the kitchen or dining room .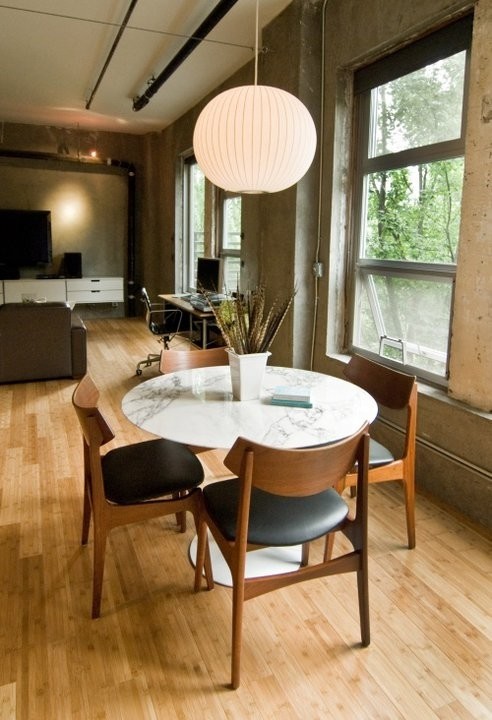 Black Tulip Table
Marble - this metamorphic rock consists mainly of crystalline calcite. We owe all components to this quality and nobleness visible in the marble, bright countertop of a wooden dining table, round with gray streaks.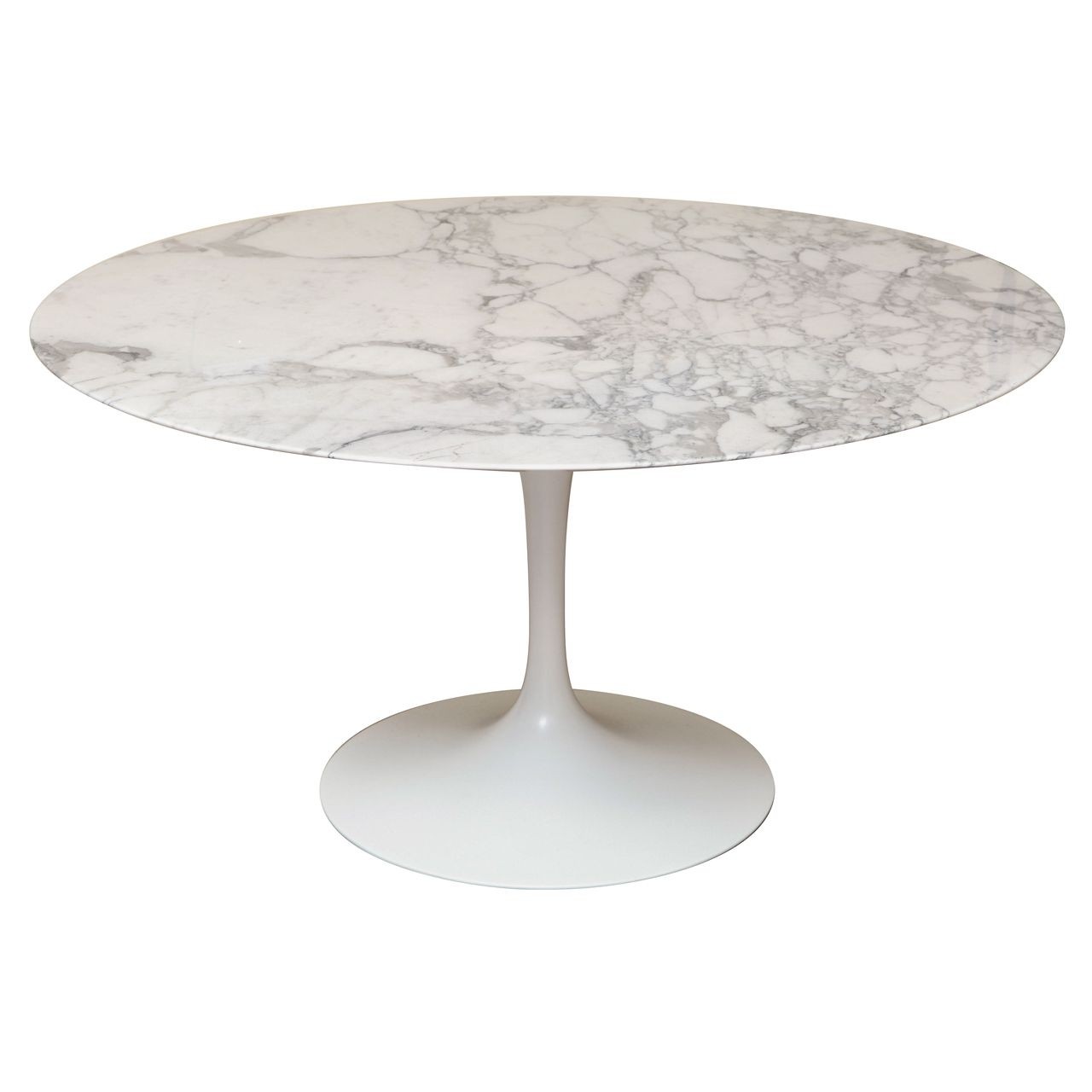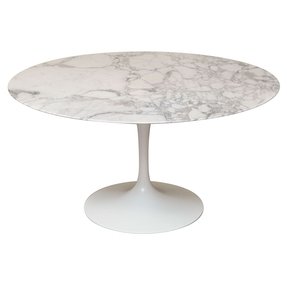 marble top dining table round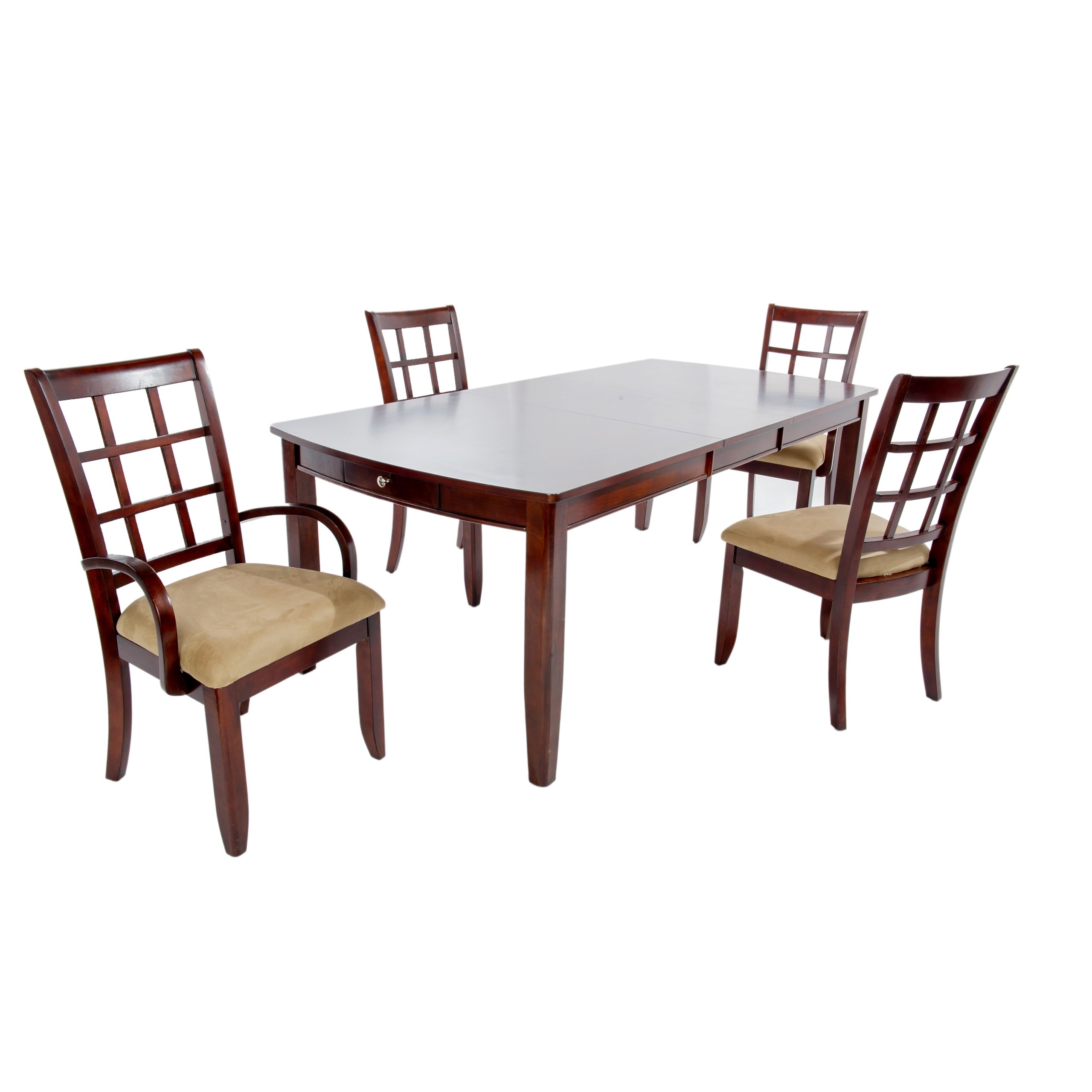 5 Piece Dining Room Set
Your dining room has never been so stylish. This neat set consisting of a solid table and four chairs will give your interior a class and elegance. Beautiful upholstery on the seats of chairs and checkered effective support give the whole a unique style.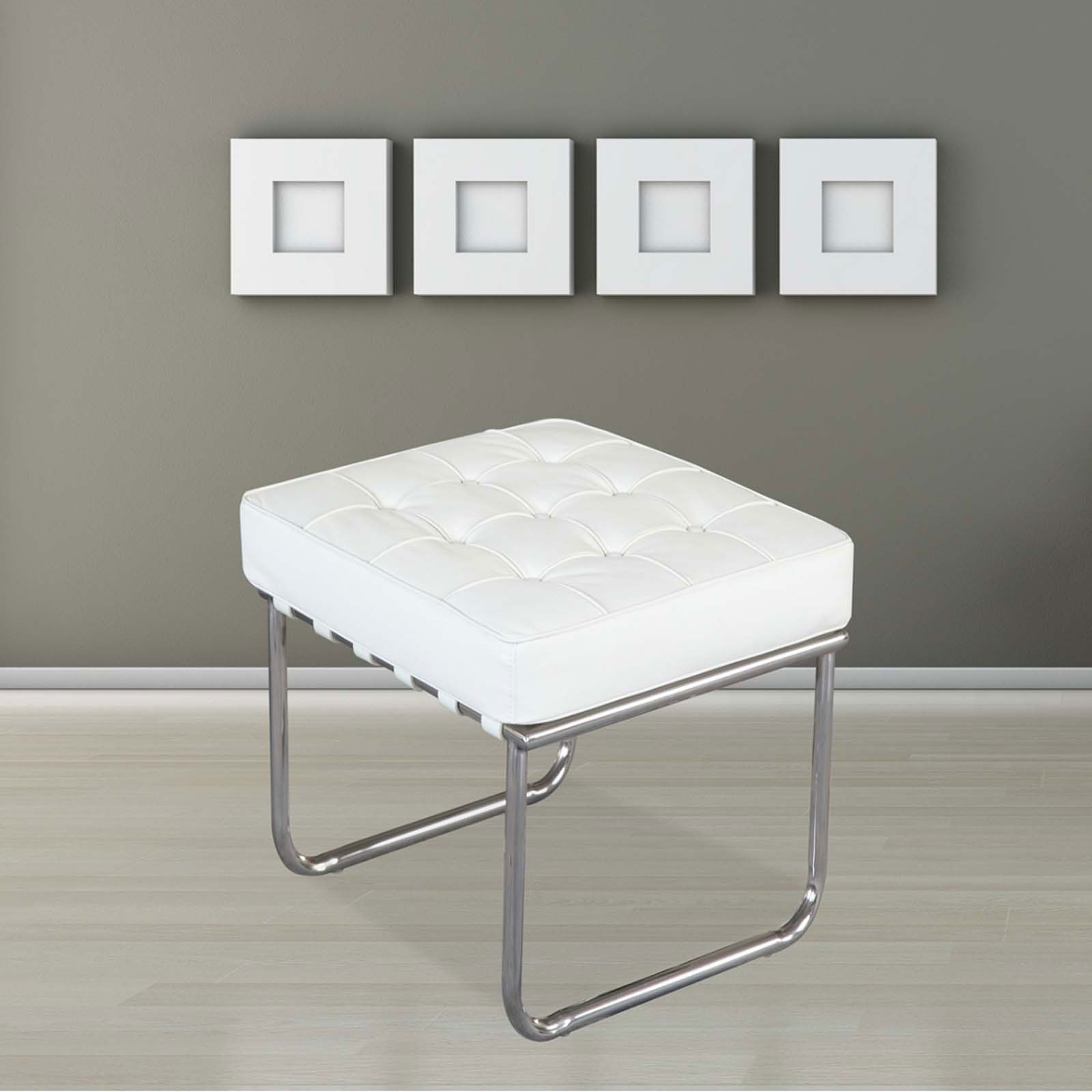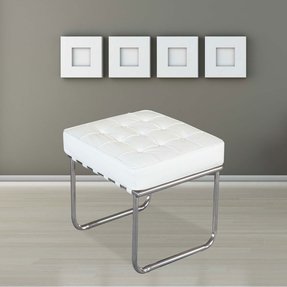 This table is pure style. Elegant looking and modern designed. Made from marble top of this table is smoothly finished with white. Diameter of this table top is 39". This modern tulip shaped piece will upgrade style of your dining room or any other room where you would like to put it.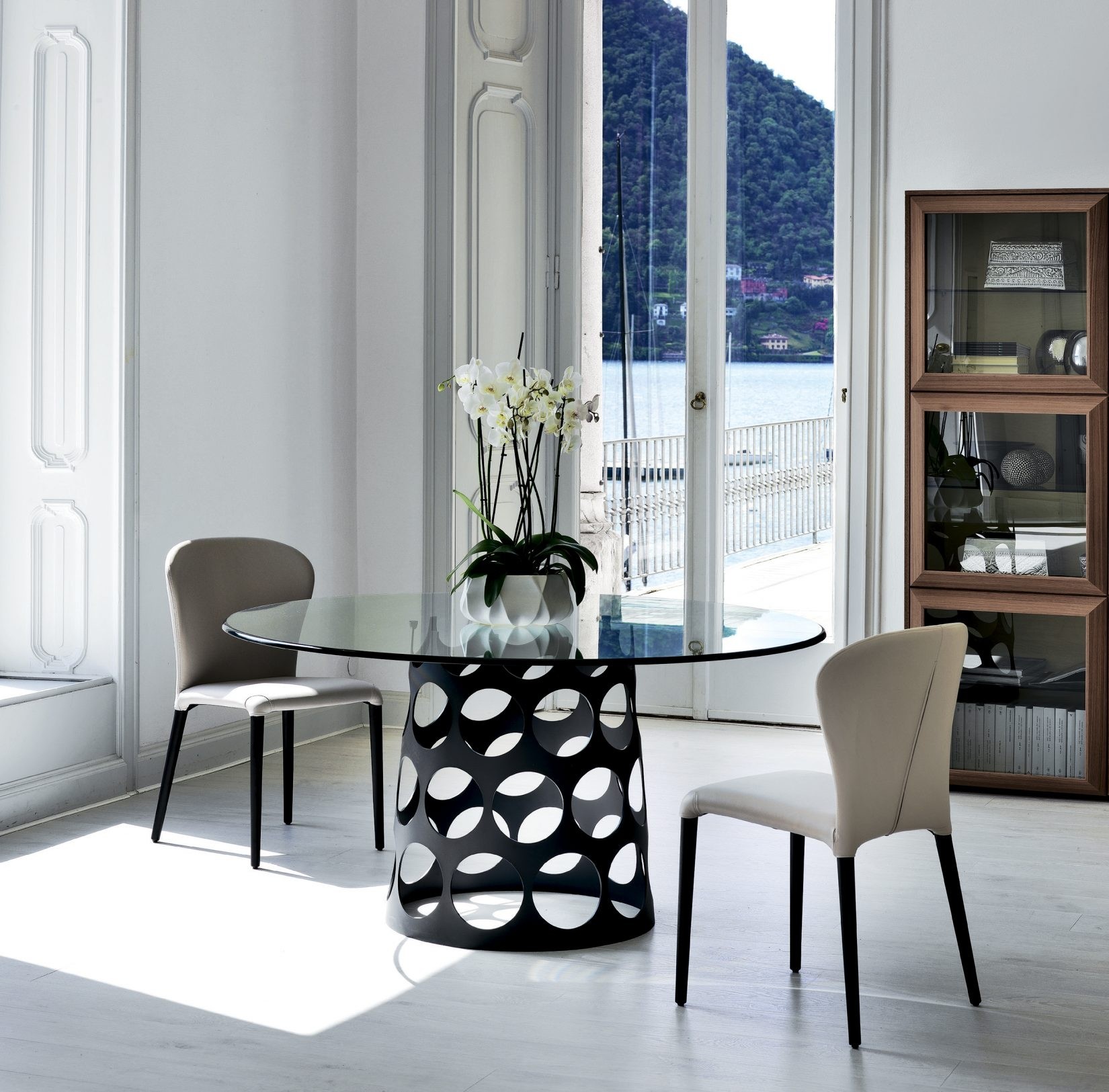 porada jean round dining table | marble top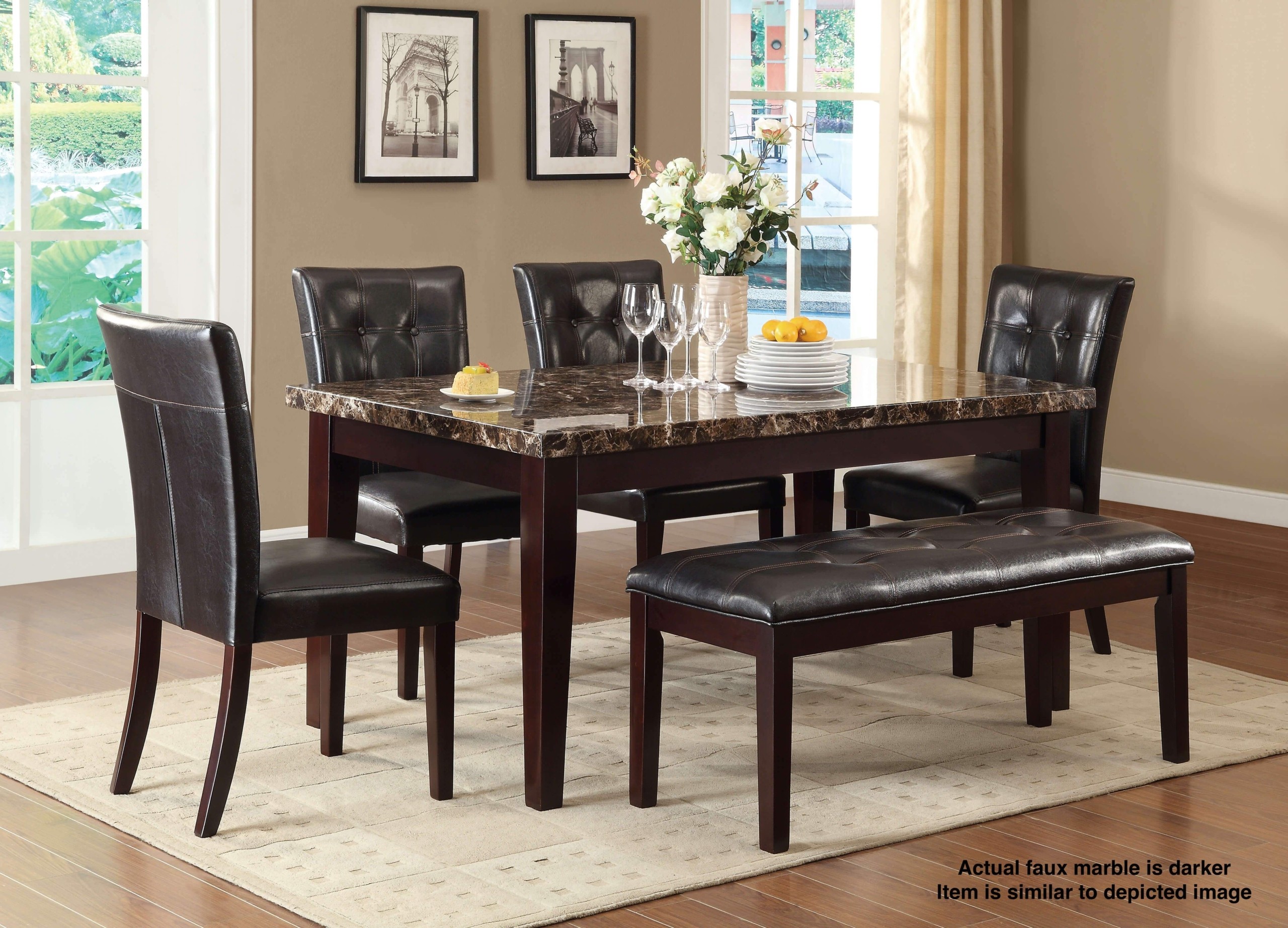 Teague Dining Table
Rectangular table with a solid top made of stone. It is mounted on a massive wooden construction. A good solution for a large dining room and other interior according to need.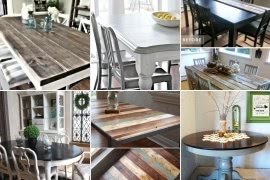 Do not be afraid to risk a change in your old dining room. The black wooden table can be a bit overwhelming - but if you paint it in white and add natural oak wood boards - you'll get a fantastic light and a whole new dining rook table top.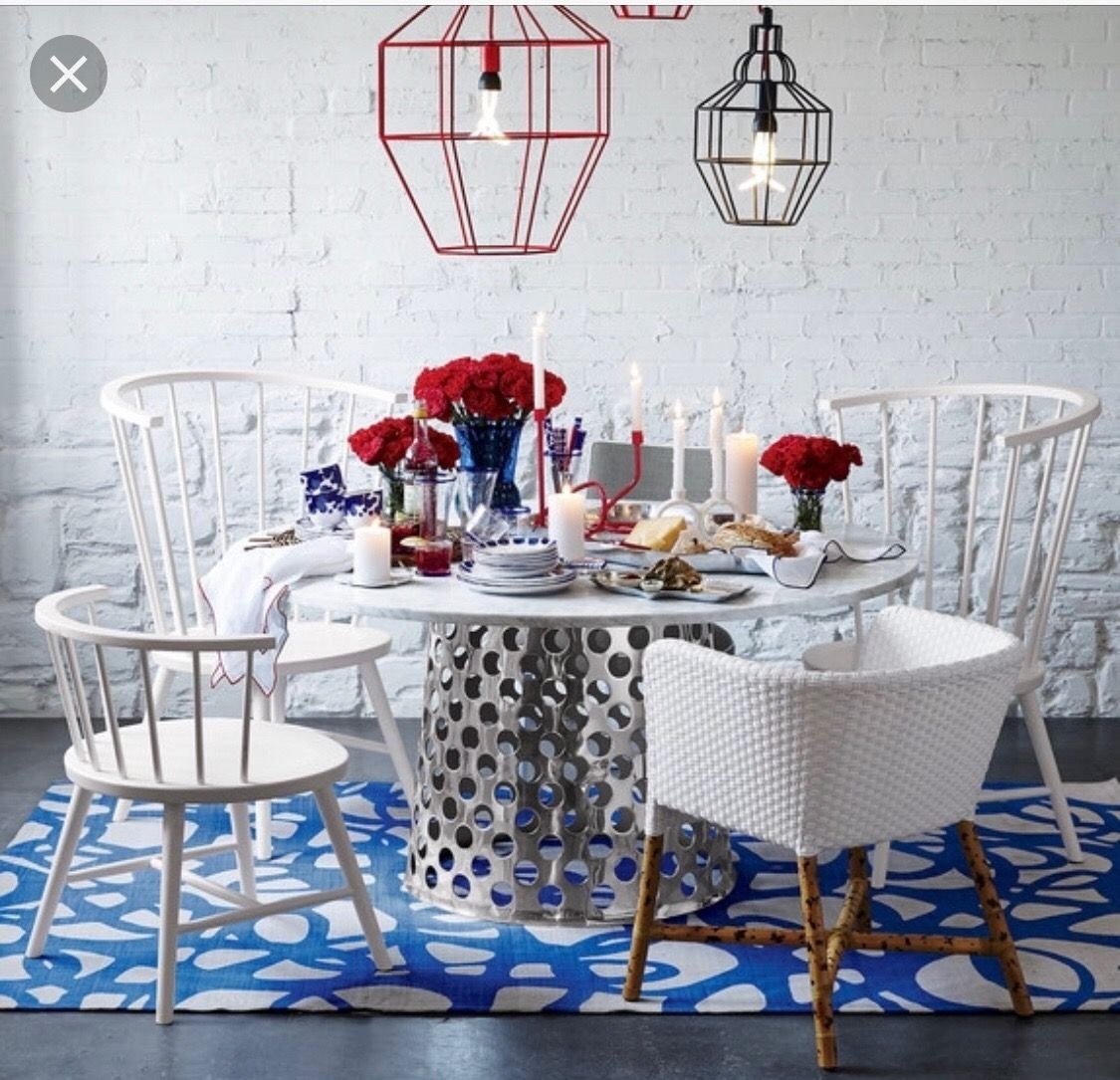 An interesting, round dining table with a solid, marble counter and a unique base full of small holes. It perfectly matches simple, white kitchen chairs. Due to its unusual leg, it will look good in modern spaces.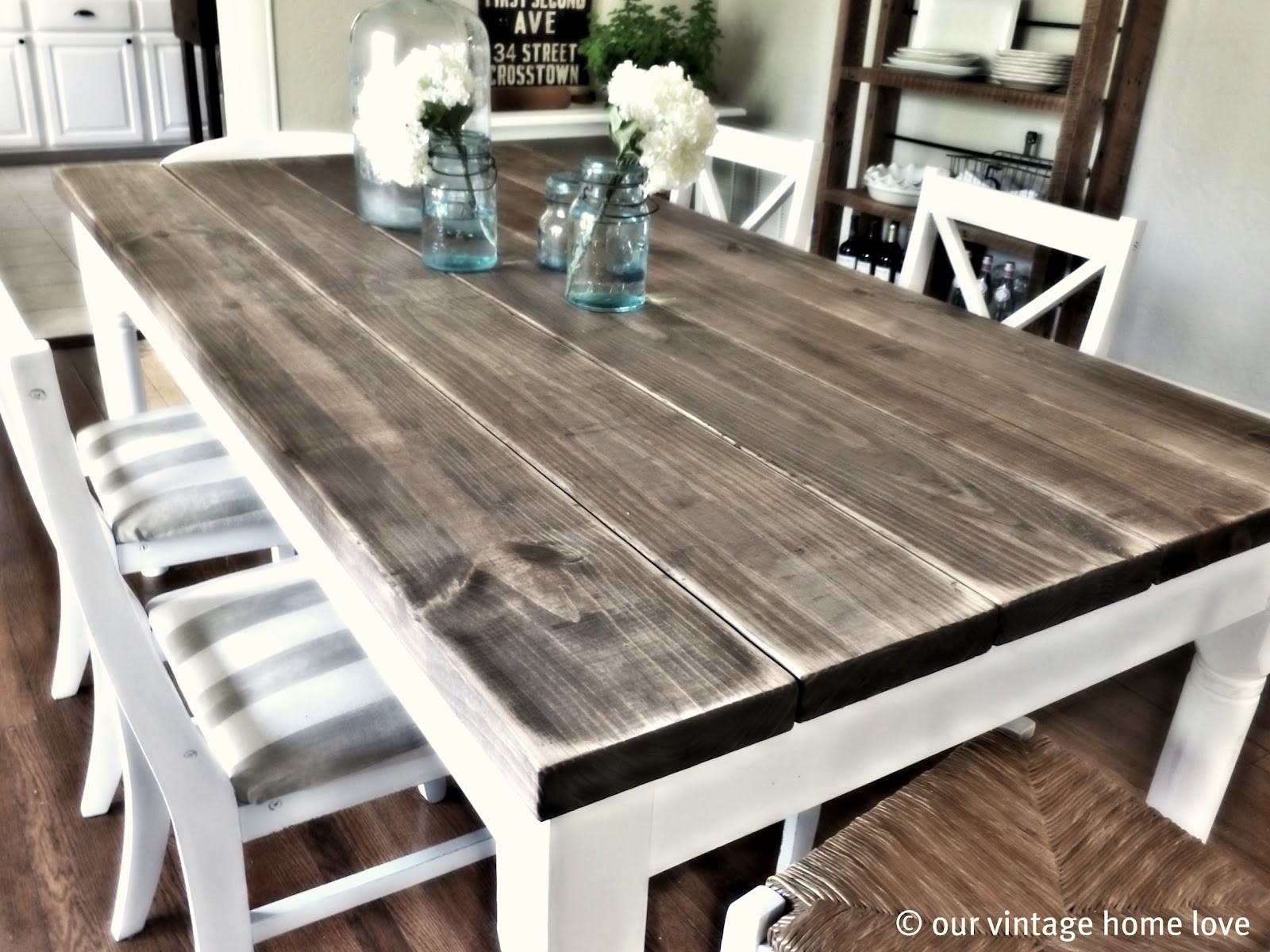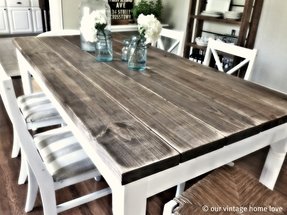 Dining table with a durable wooden frame finished in white color. Its solid wooden top is based on five slats. This simple looking table brings some old barn accents into a dining room and it provides space for large families.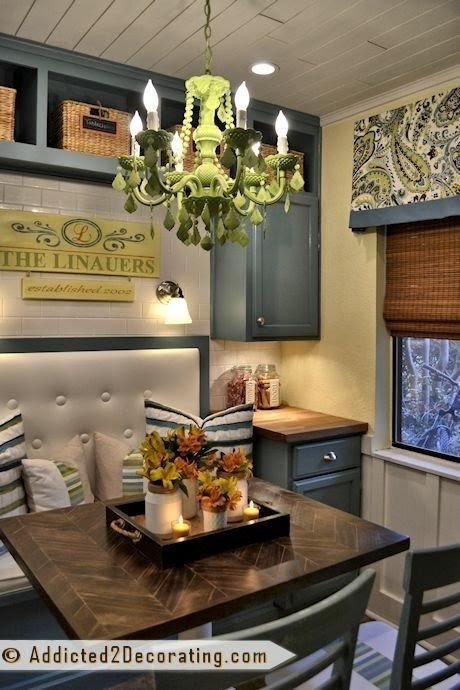 Dark olive green and creamy beige constitute a lovely combination, enhancing any kitchen decor. The button-tufted bench will be a cosy eating spot, perfect to share your breakfast with family.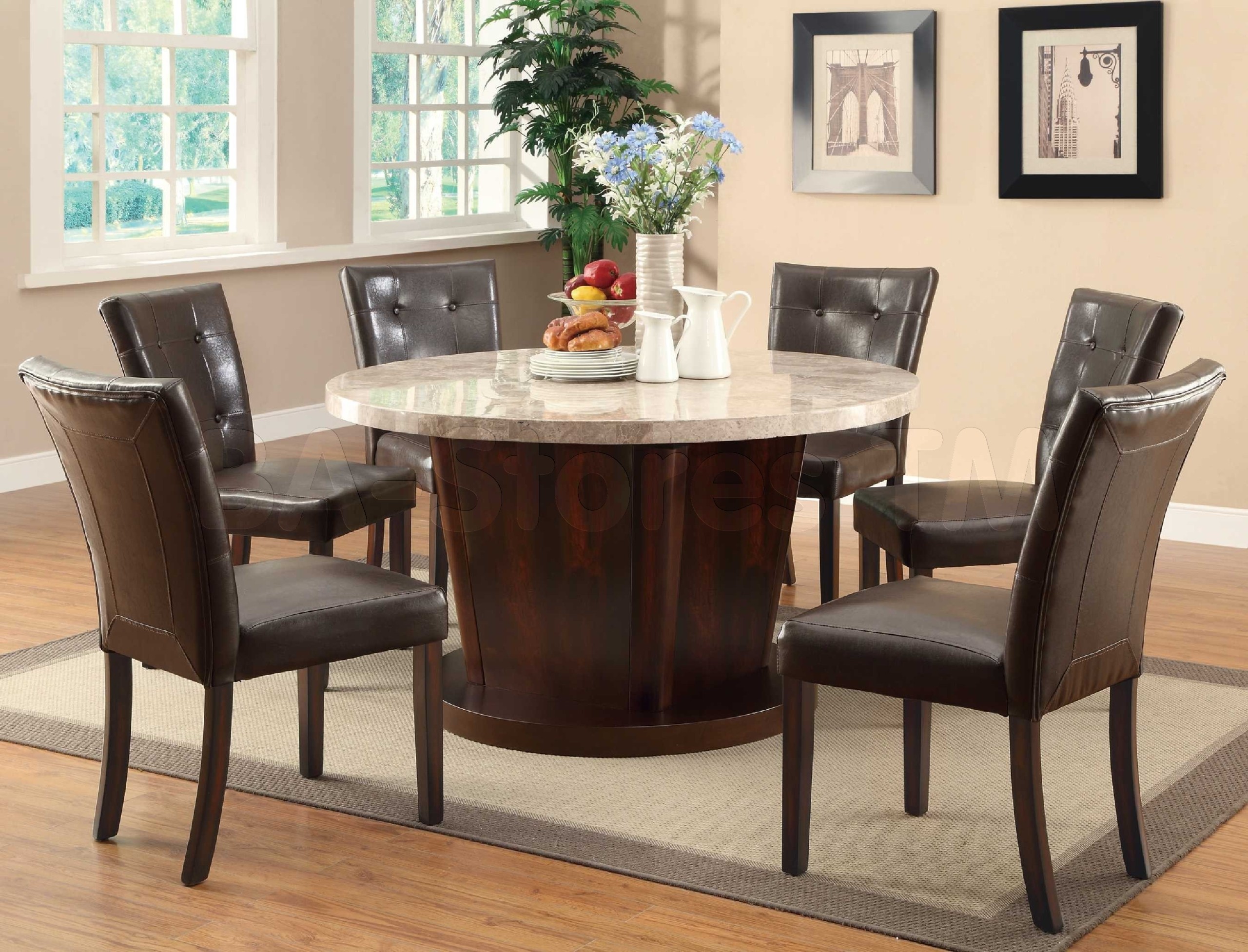 Outstanding Marble Top Dining Table And Chair Set Decor Inspiration ...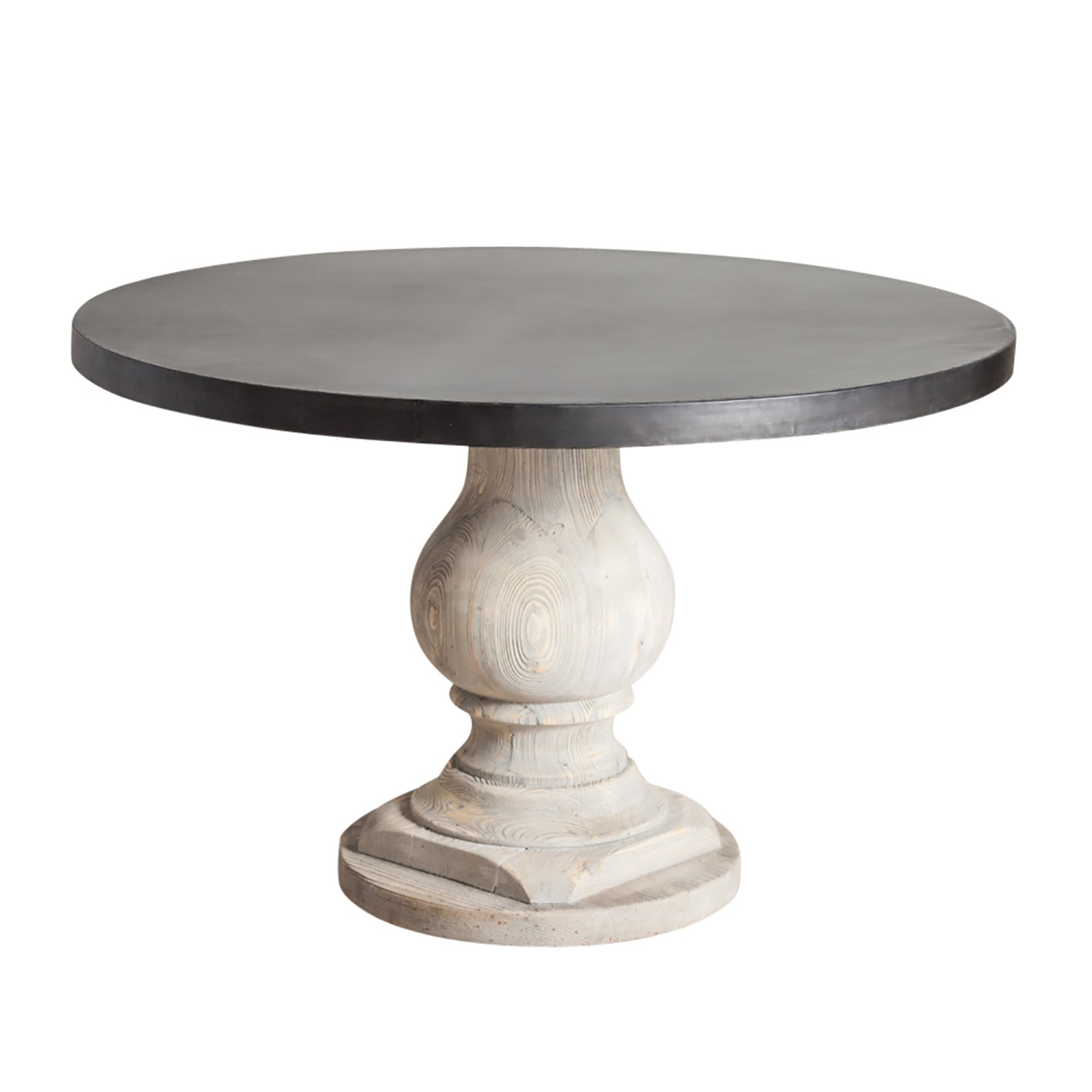 One Kings Lane - The Industrial Home - Indore Zinc Dining Table. love the combo and round table top.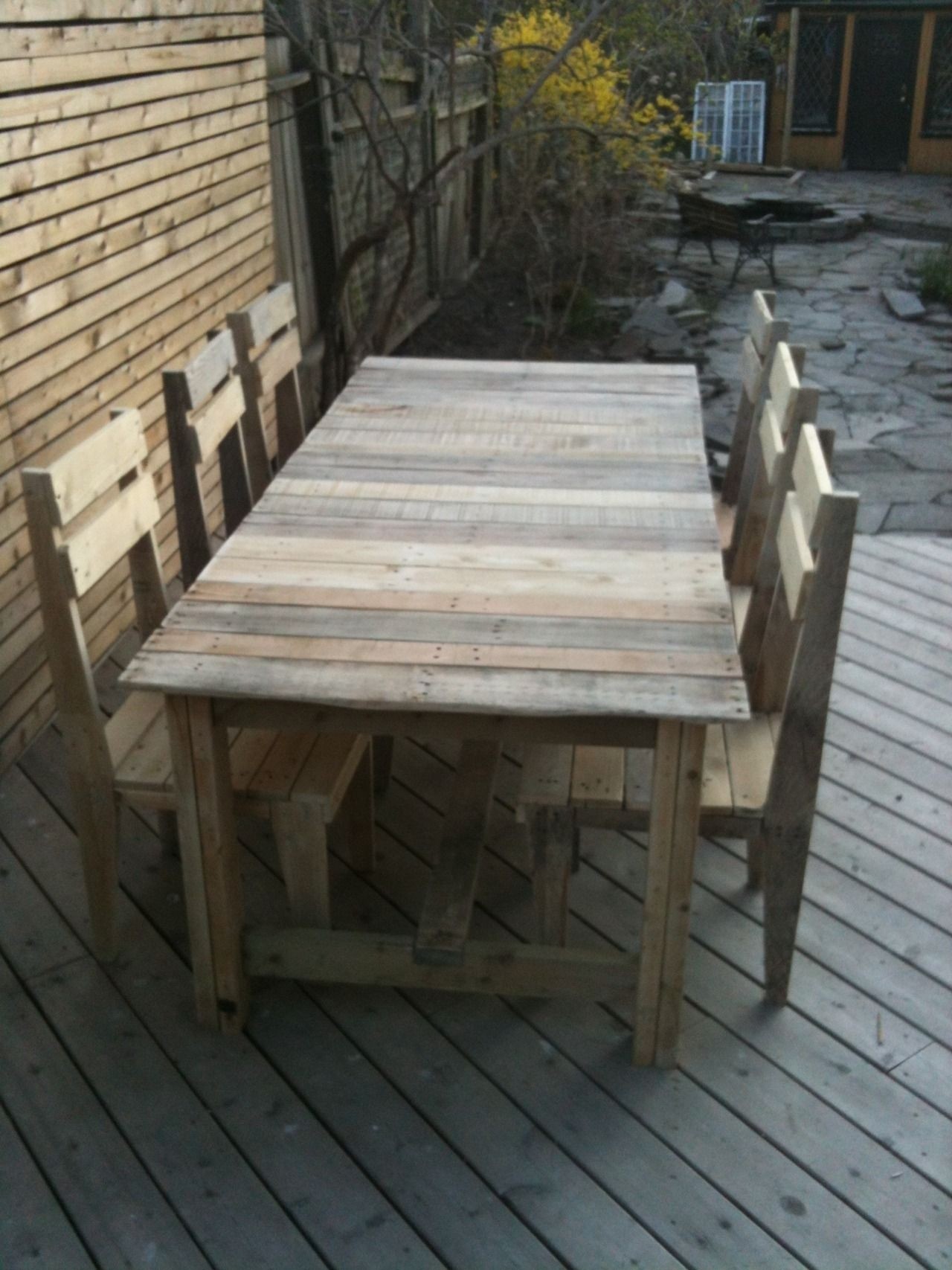 Very interesting idea for using old pallets. This dining table is made of these materials. The whole construction is very solid. Its base includes four legs and additional horizontal supports for enhanced stability.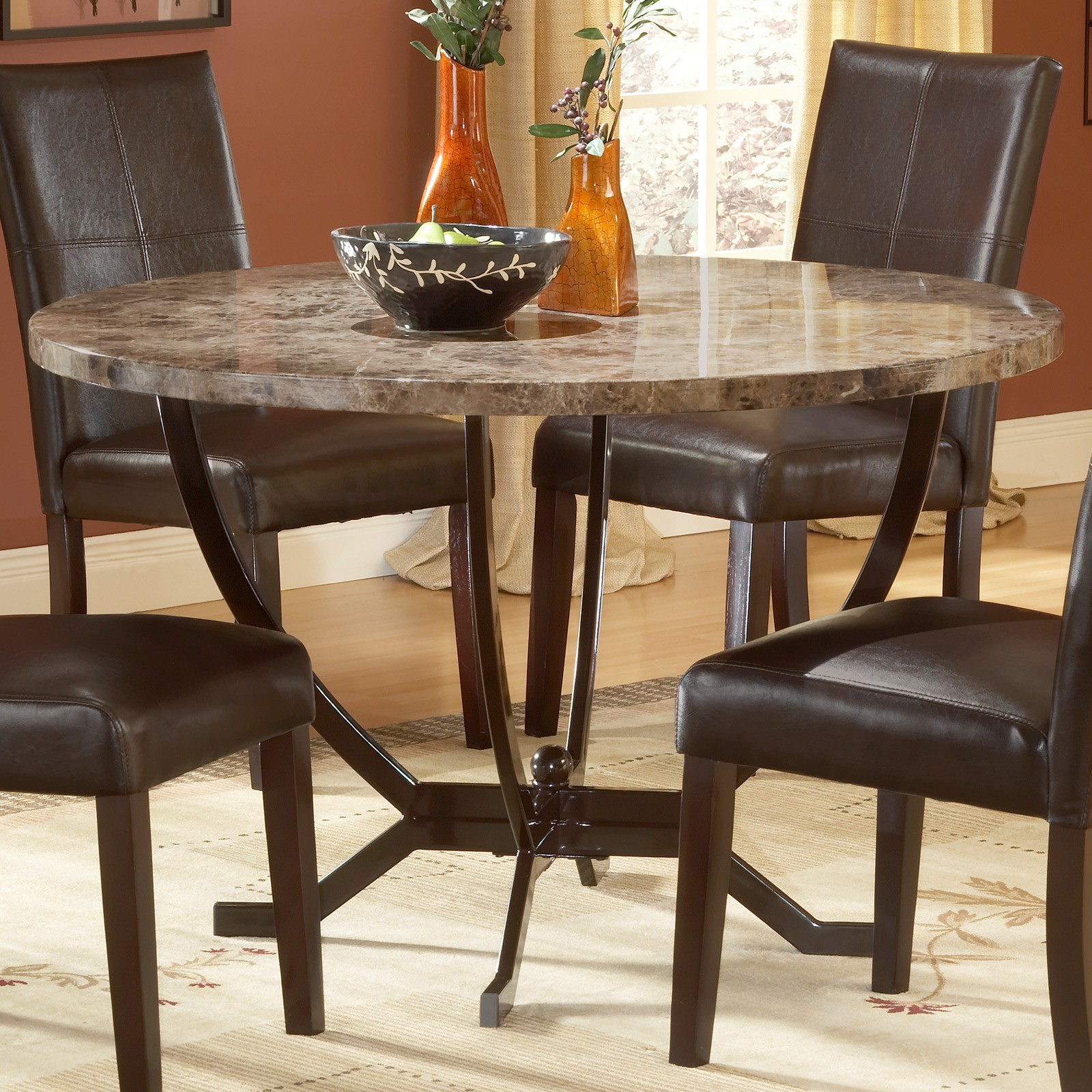 Monaco Dining Table
Dining table featuring matte espresso finish, stylish and innovative design. The construction is made of composites, marble veneers, solid wood and faux leather, which makes this table very durable and sturdy.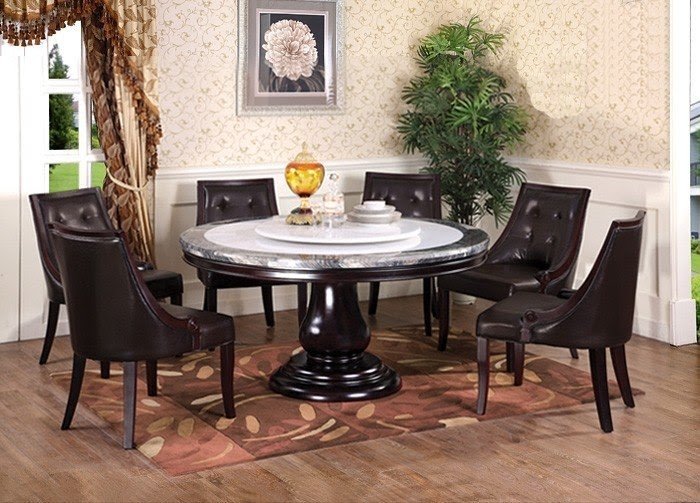 Sorrento Round Marble Espresso Dining Table With Lazy Susan and 8 ...