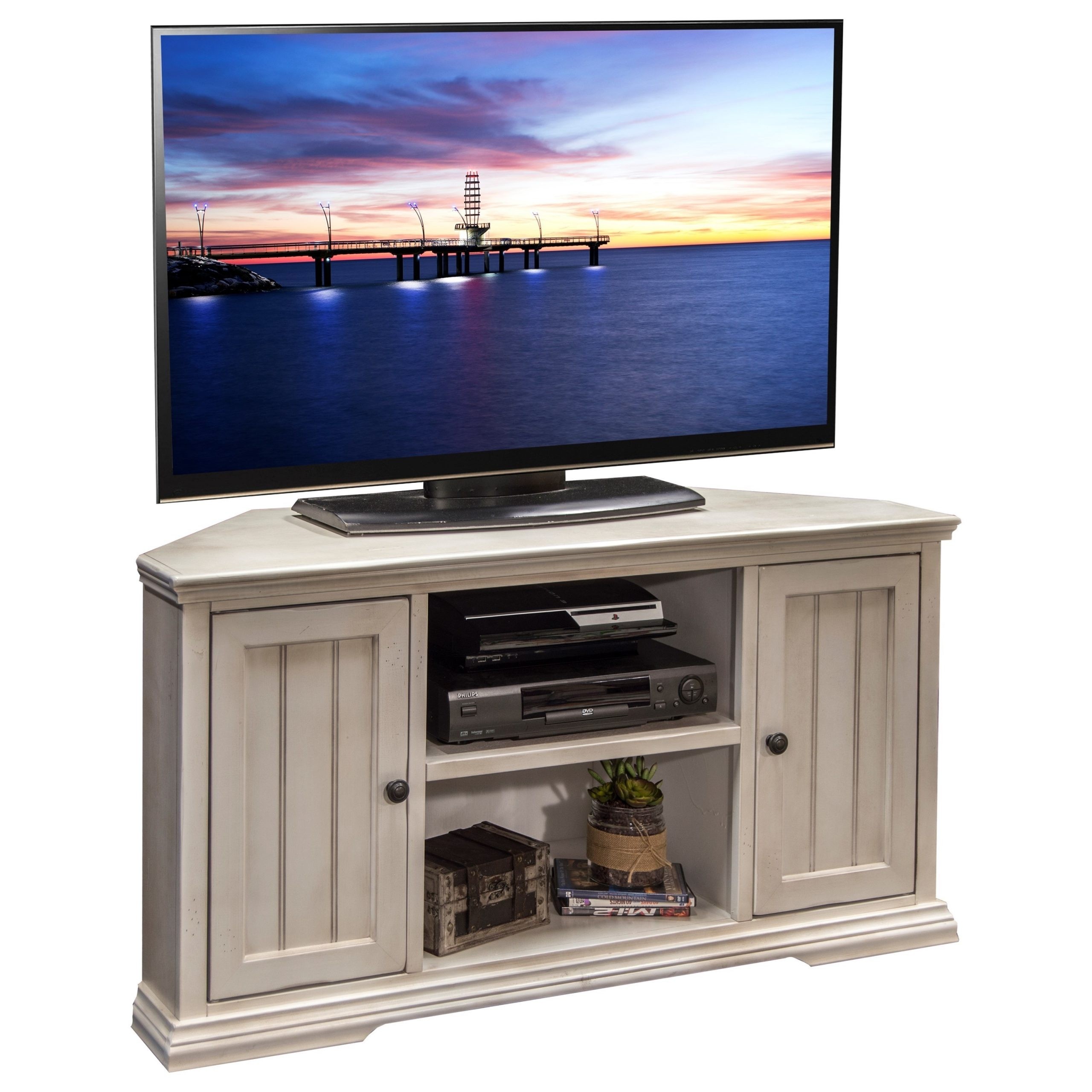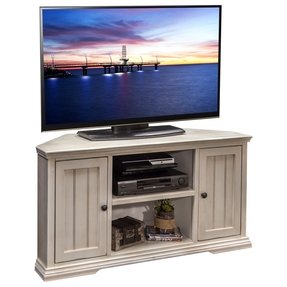 Gilford Corner TV Stand
This TV Stand is crafted from real solid maple wood and manufactured wood with veneers, and accommodates up to 50'' flat screen TVs. The TV stand includes 2 open storage compartments for electronic devices, and 2 cabinets with doors.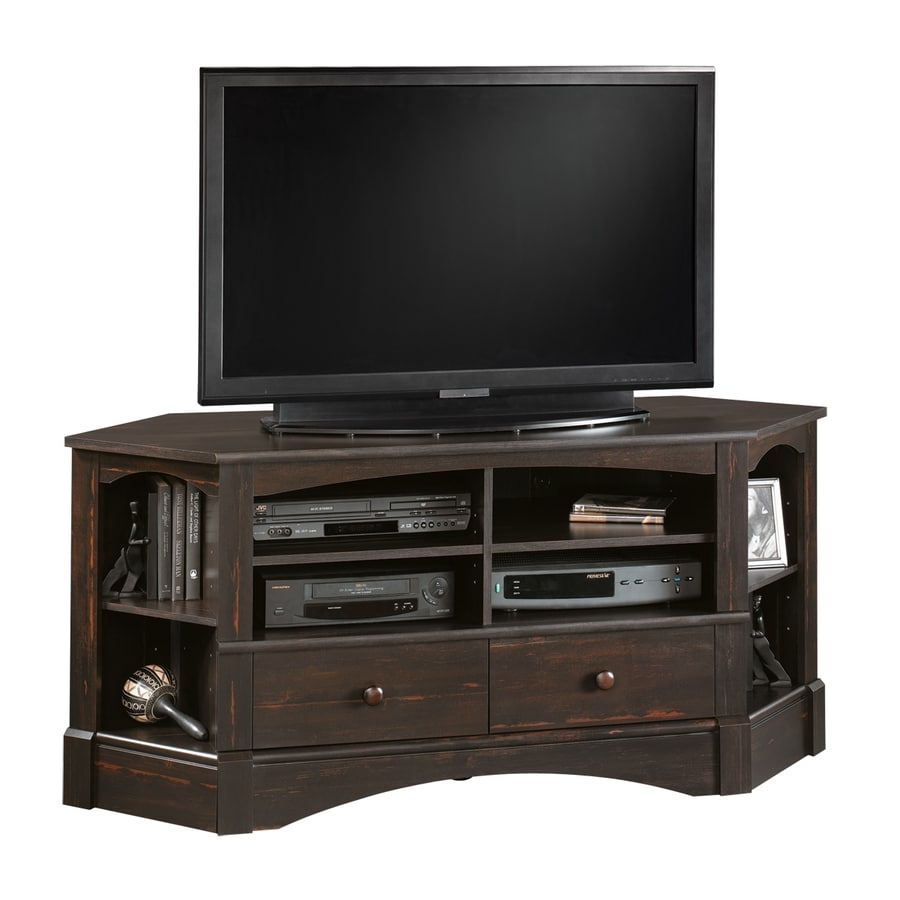 Harbor View 42" TV Stand
TV stand that comes in a beautiful, distressed finish and traditional style, complimenting your home decor stunningly and storing all of your entertainment gadgets at one place, keeping them neatly organized.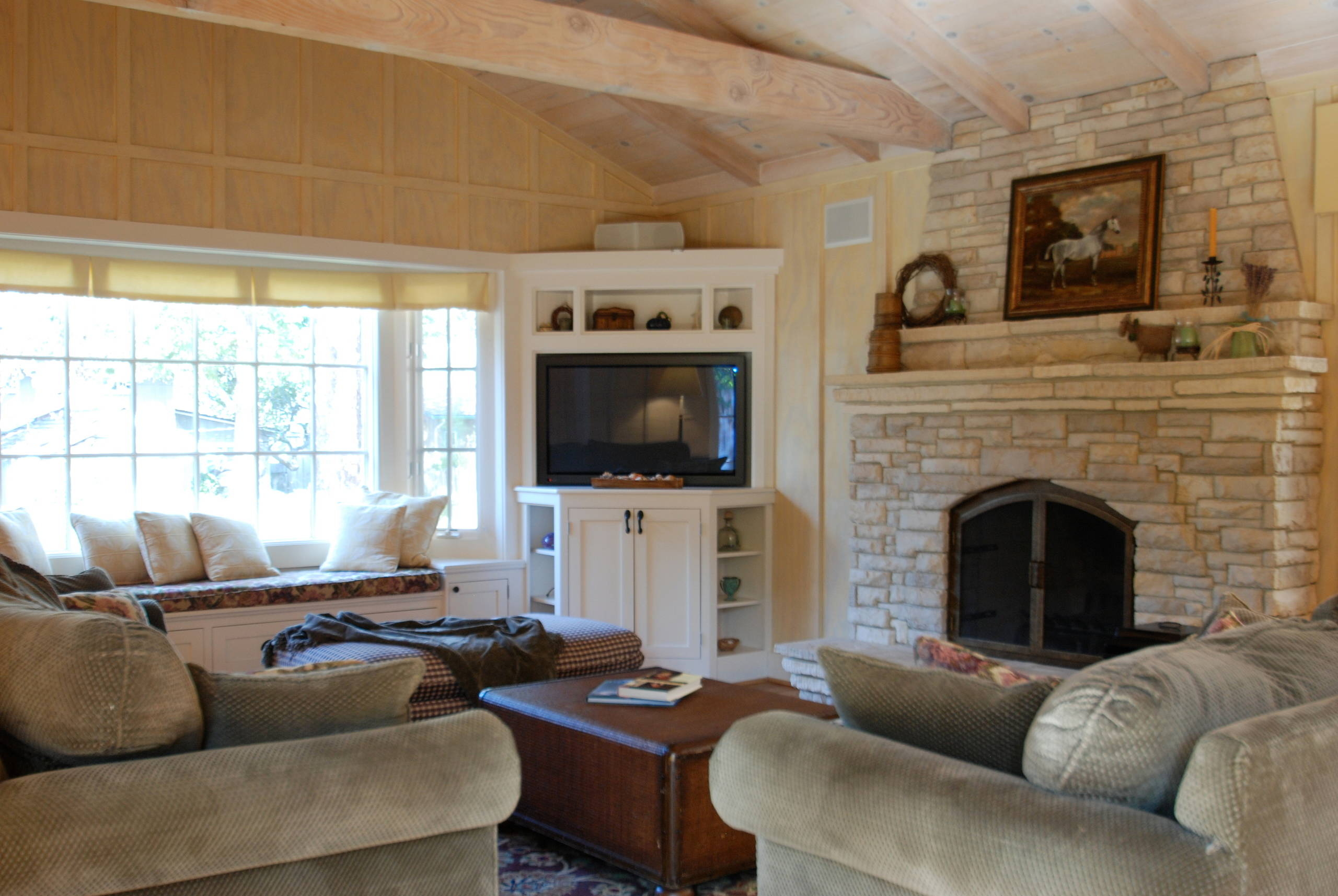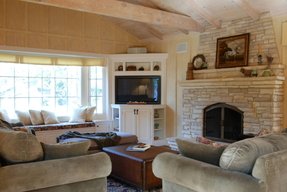 This charming white corner cabinet houses a large screen TV. Upper cubbies provide the perfect place to store decorative items. The base includes a doored cabinet flanked by two sets of open shelves. Perfect solution space in small living rooms.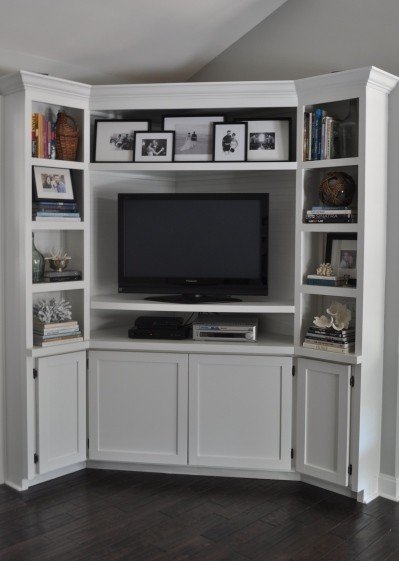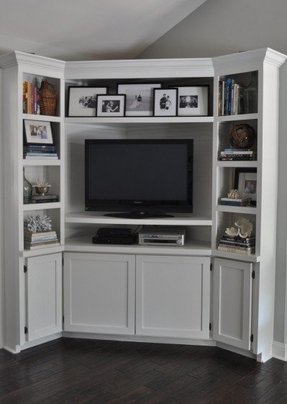 This all-white TV cabinet has a lot of display shelves to hold books, photo frames, and other ornamental items. The center shelf houses the TV, while two shelves are positioned directly beneath and above it. The extreme left and right corners have four vertically arranged shelves each. The bottom of the unit has four doored cabinets.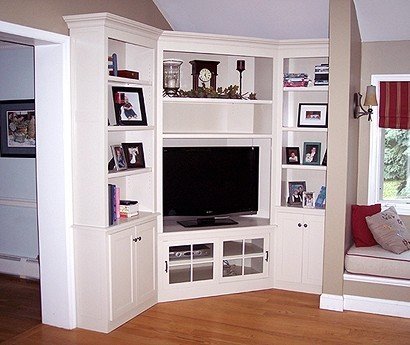 Create a perfect corner for your entertainment center with this amazing white corner TV cabinet that not only offers a great place for you to put your TV in but also the ideal solution to keep your entire movie collection or decorative objects displayed.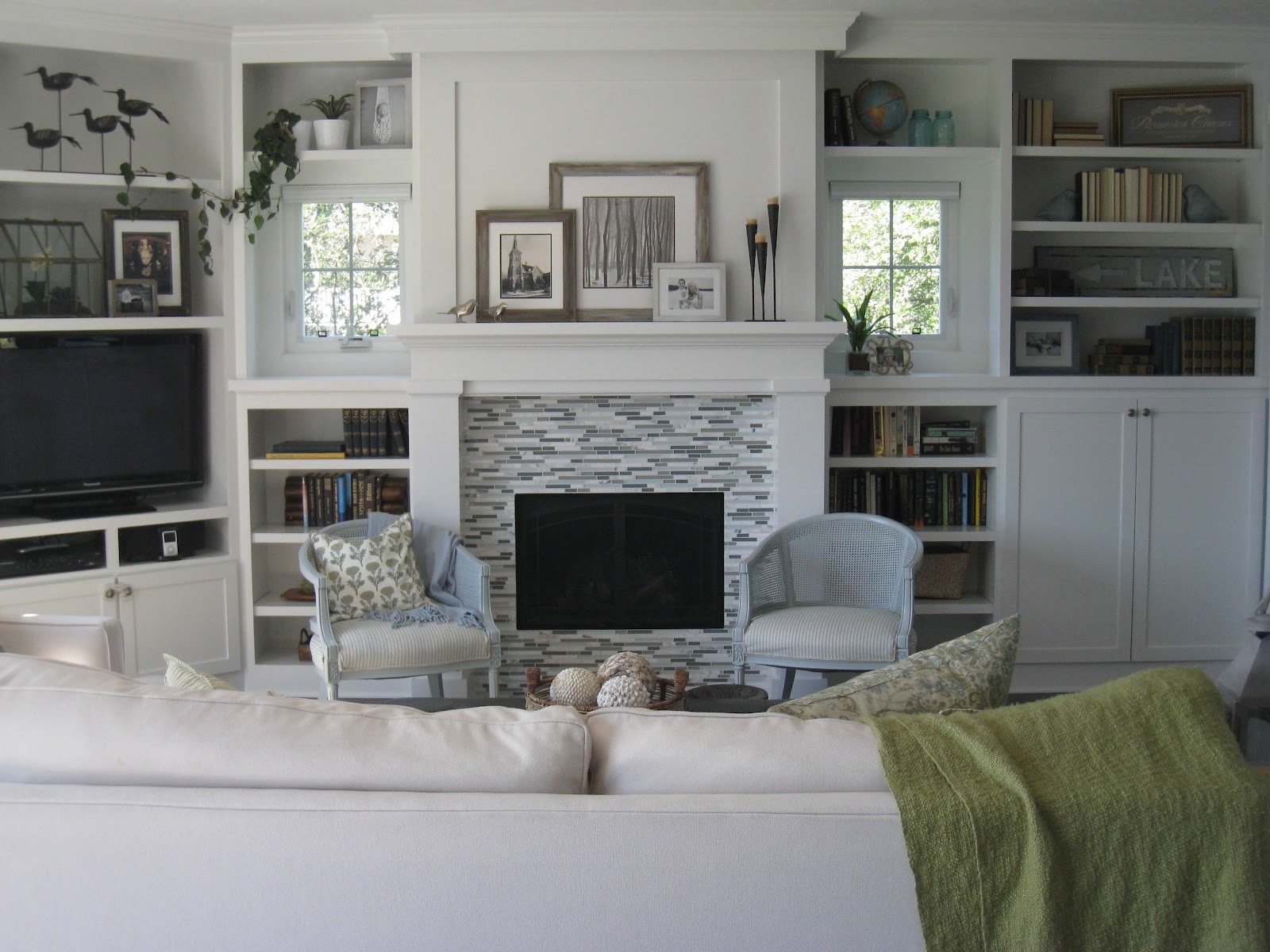 Compact and incredibly functional corner TV cabinet made from wood and finished in stunning white for flair and elegance. The piece also comes with two large closed-door cabinets below and two open shelves to house your entire entrainment system.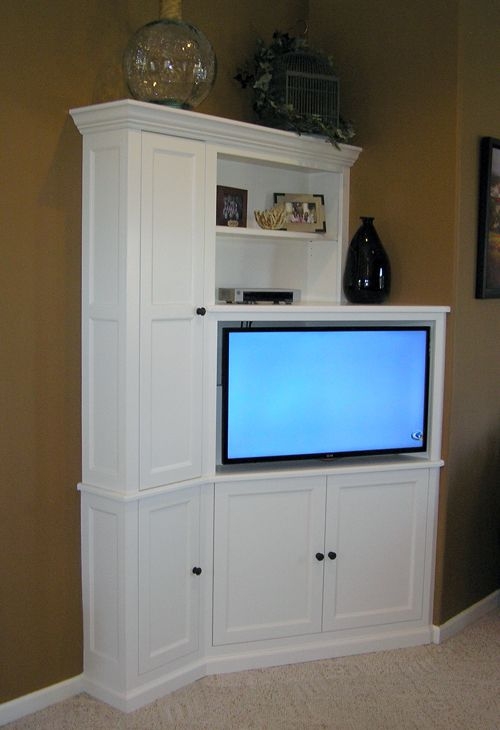 These white painted cabinets were designed for optimal use of space ...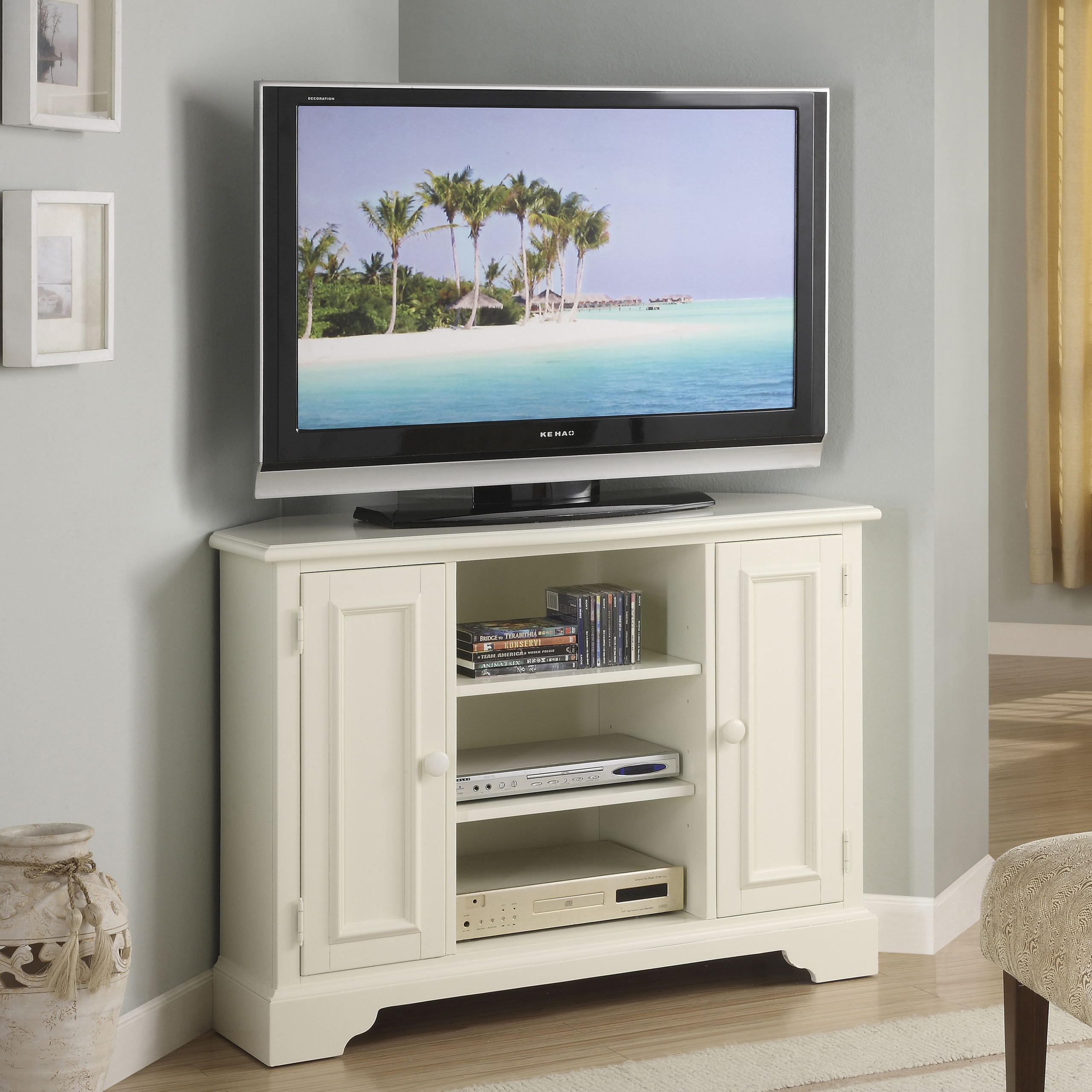 Beautiful corner TV stand designed to take little floor space and deliver impeccable style into your spaces. The piece is made from wood and comes in a stunning contemporary white finish that will blend into any décor. You also get two closed door cabinets and three open shelves.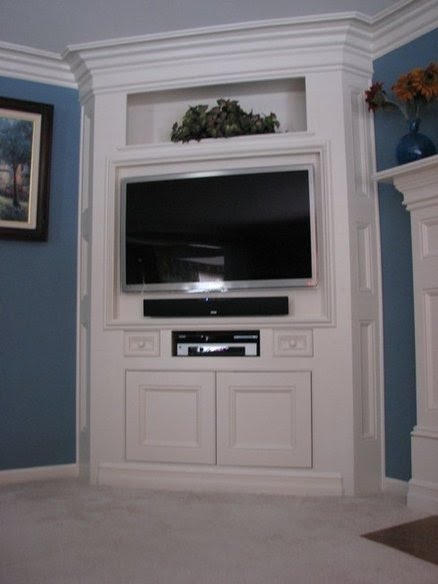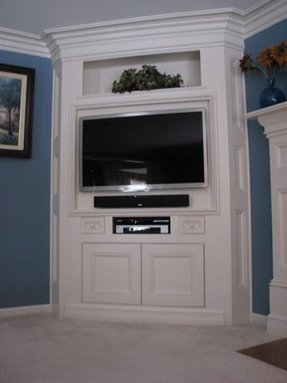 State of the art TV cabinet made from wood and featuring a stunning sleek white finish. The piece comes with two extra-large cabinets at the bottom, two drawers, and two additional open shelves that should accommodate your entire entertainment ensemble.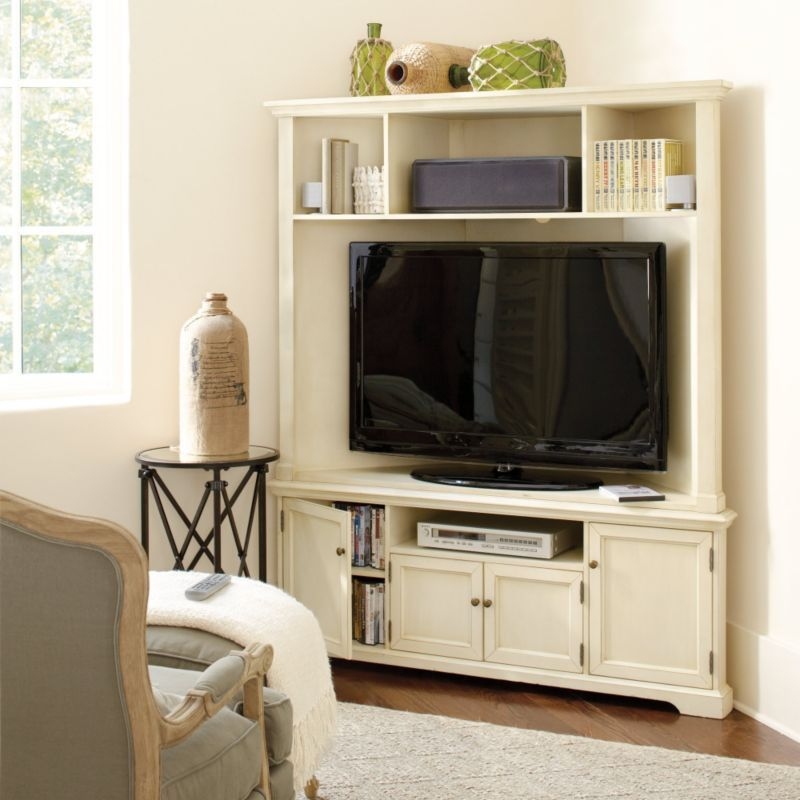 The lovely corner entertainment centre. Consumes only a little place, but provides a lot of storage place and shelves for your favourite book. Ideal for the little rooms, where the non-standard arrangments are the musts.
Center Built In TV Wall Units | Custom Wall Units and Built In Entertainment Centers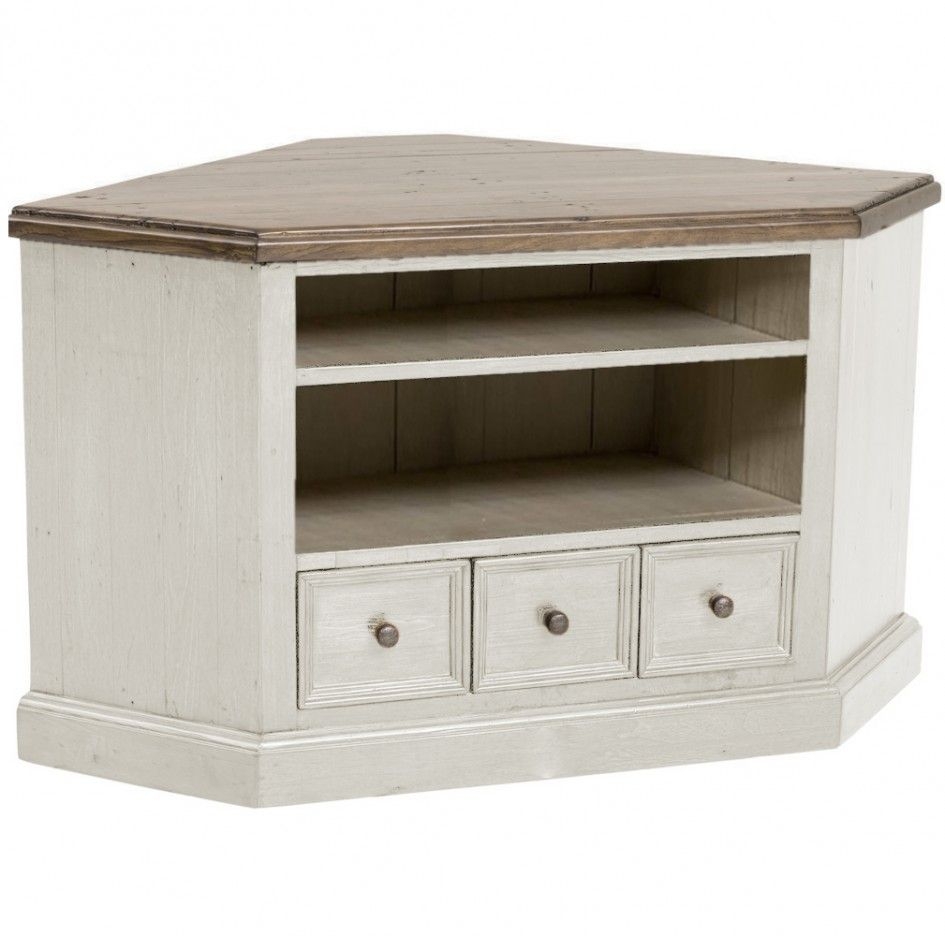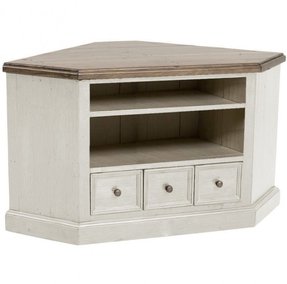 If you want to create the TV nook, you can choose this corner TV stand. It features the brushed stainless steel finish, rustic design and white wooden construction, which is suitable with classic furniture around.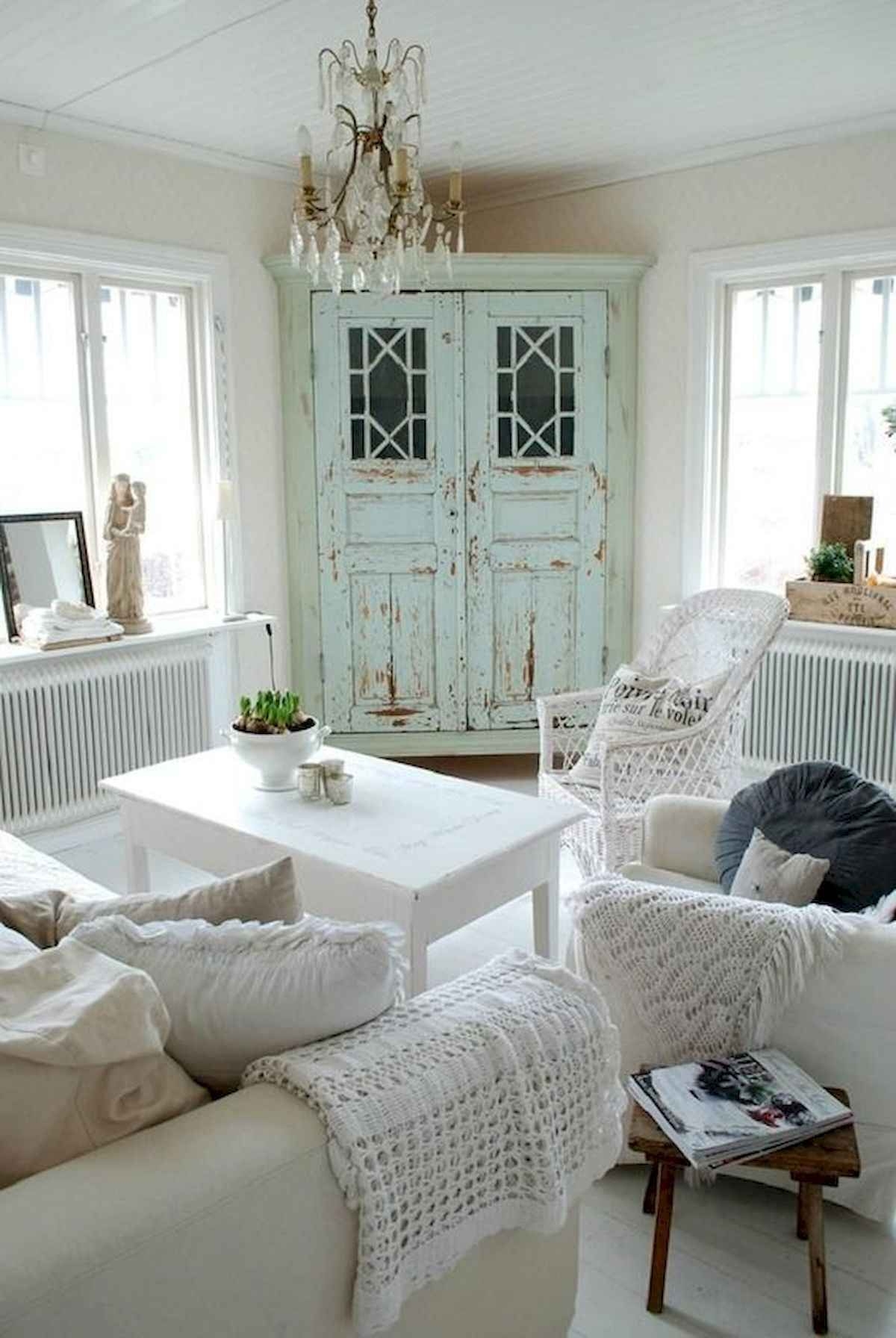 Despite the rather luxurious chandelier, this room retains a very cozy country charm. Chalk it up to the well-loved looking furniture and the comfortable and inviting seating accessories. #country #livingroom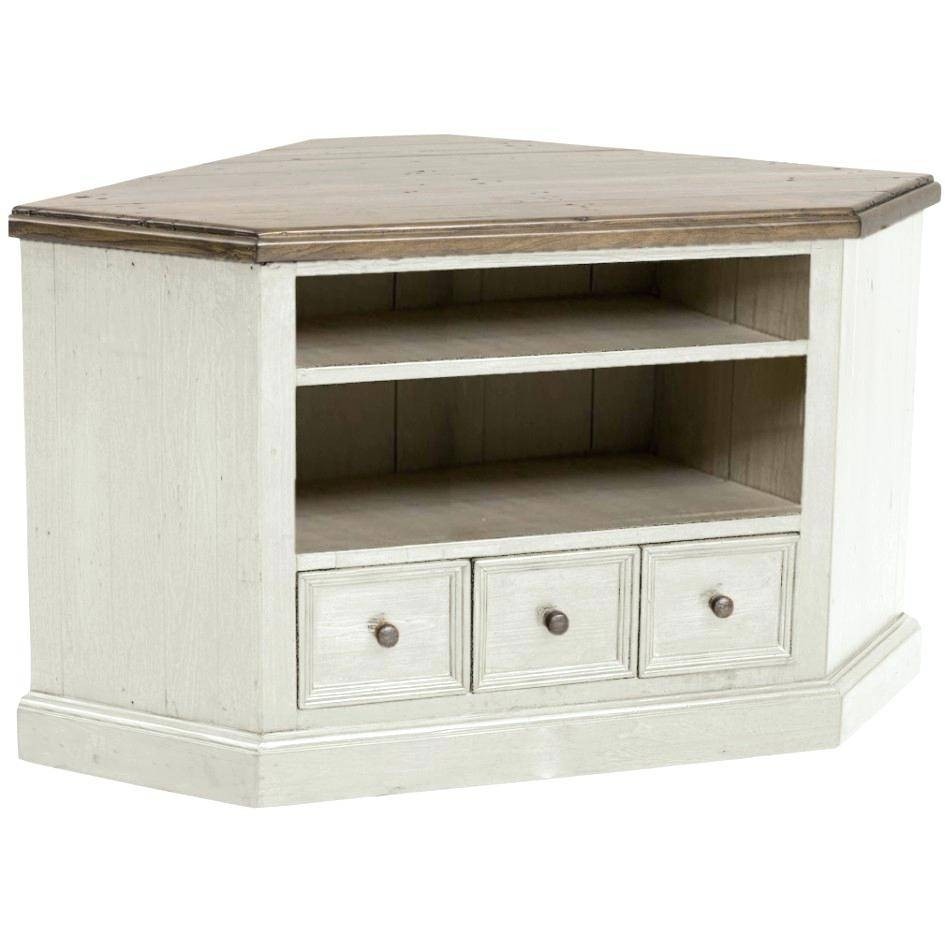 White Wooden Corner Tv Cabinet ~ Corner TV Cabinet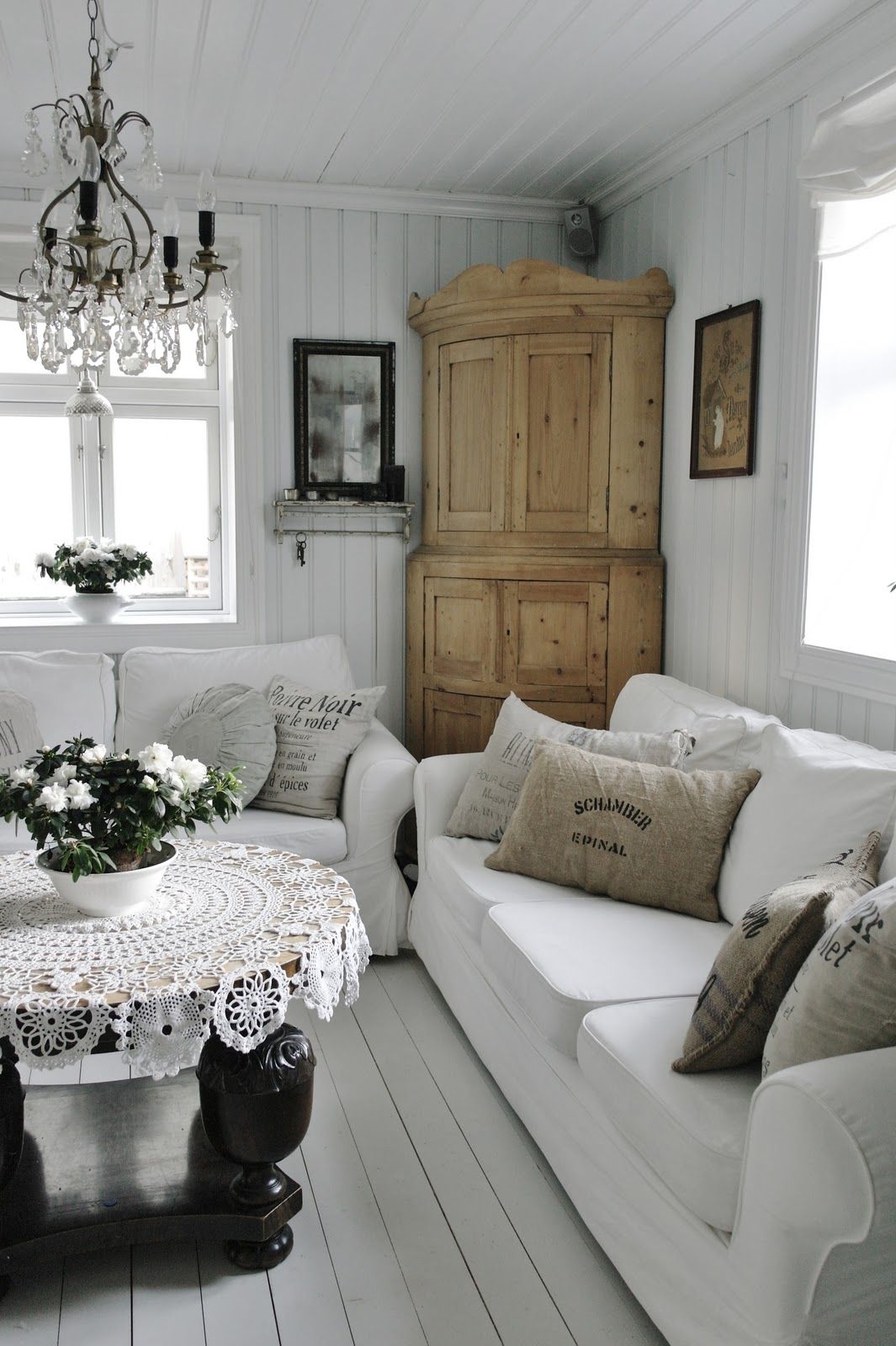 Cottage style living room. Love the white walls, ceiling, couches with the wood furnishings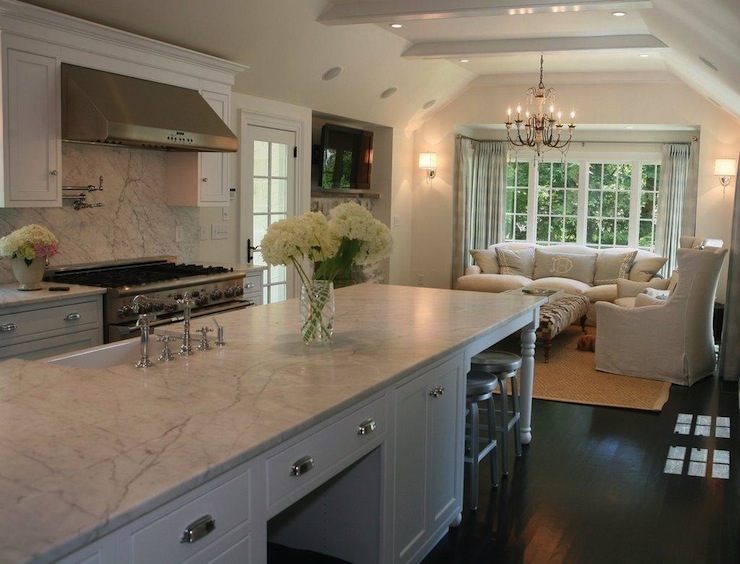 Gorgeous kitchen opens up into family room with vaulted ceiling, white box beams, white rolled-arm sofa, pair of white slipcover wingback chairs, ottoman, stone fireplace with flatscreen TV, bound sisal rug, white kitchen cabinets with marble slab counter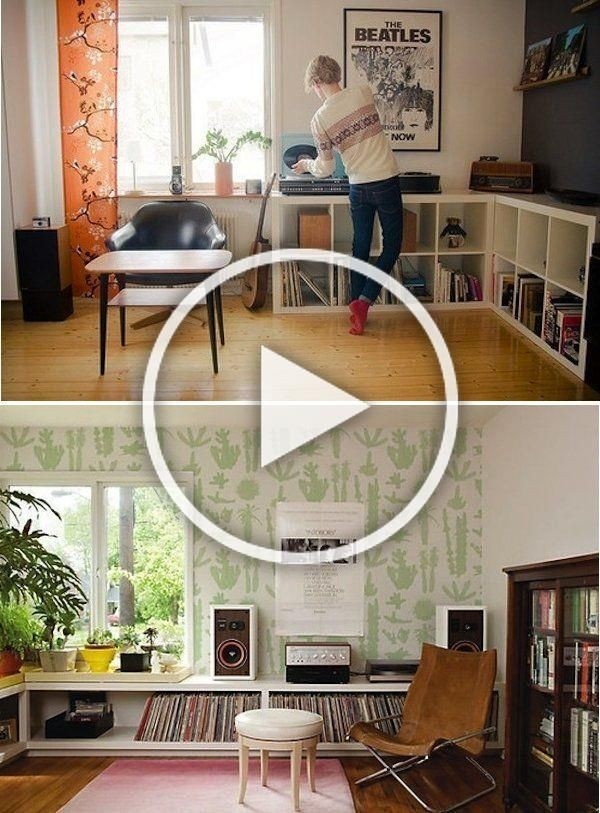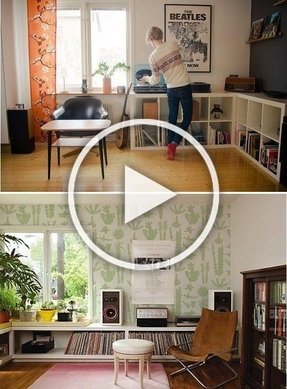 Music fans that want to show off their impressing collection of vinyl records should undoubtedly consider having a spacious stereo storage cabinet in their surrounding. Vinyls, of course, are at home in vintage style interior.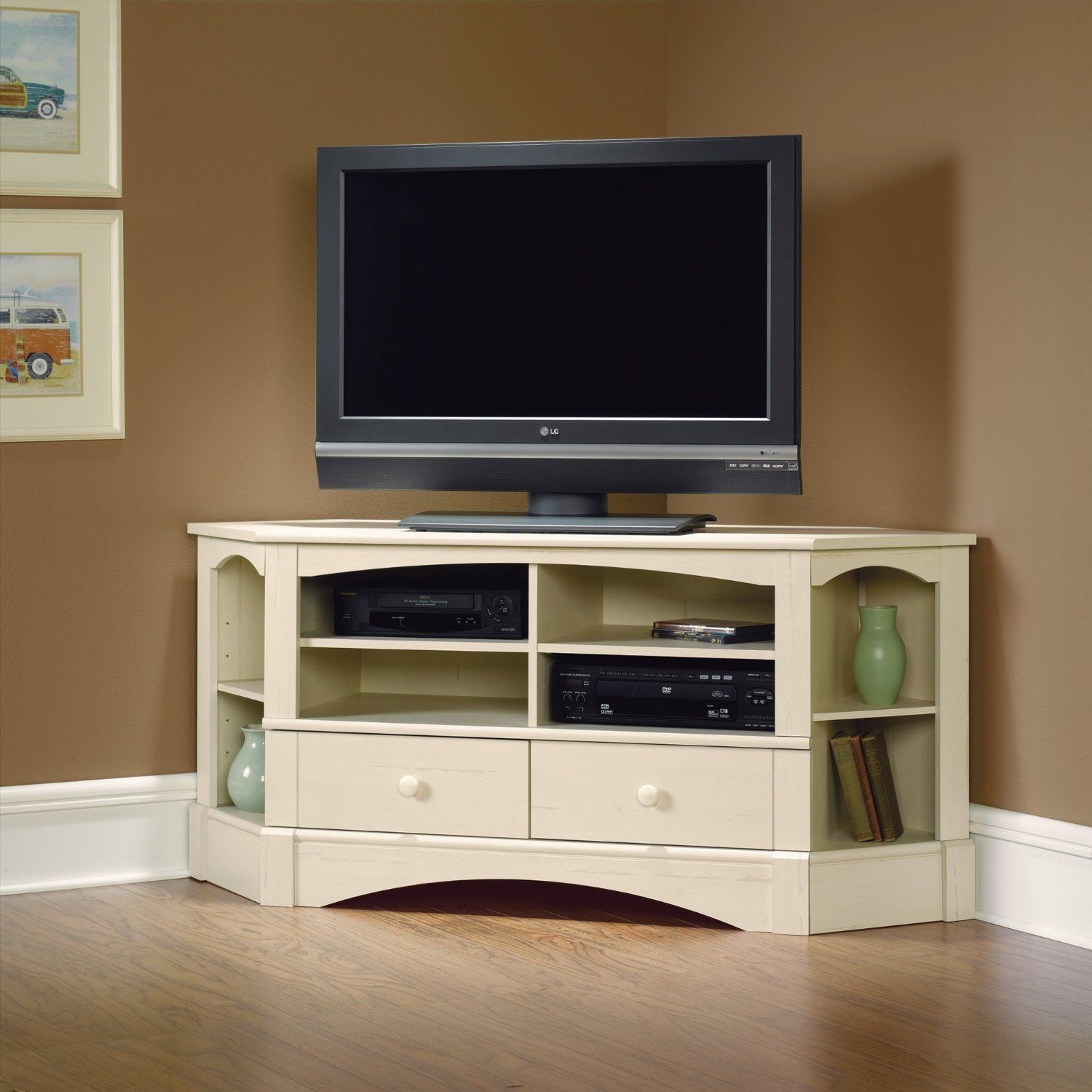 Corner entertainment center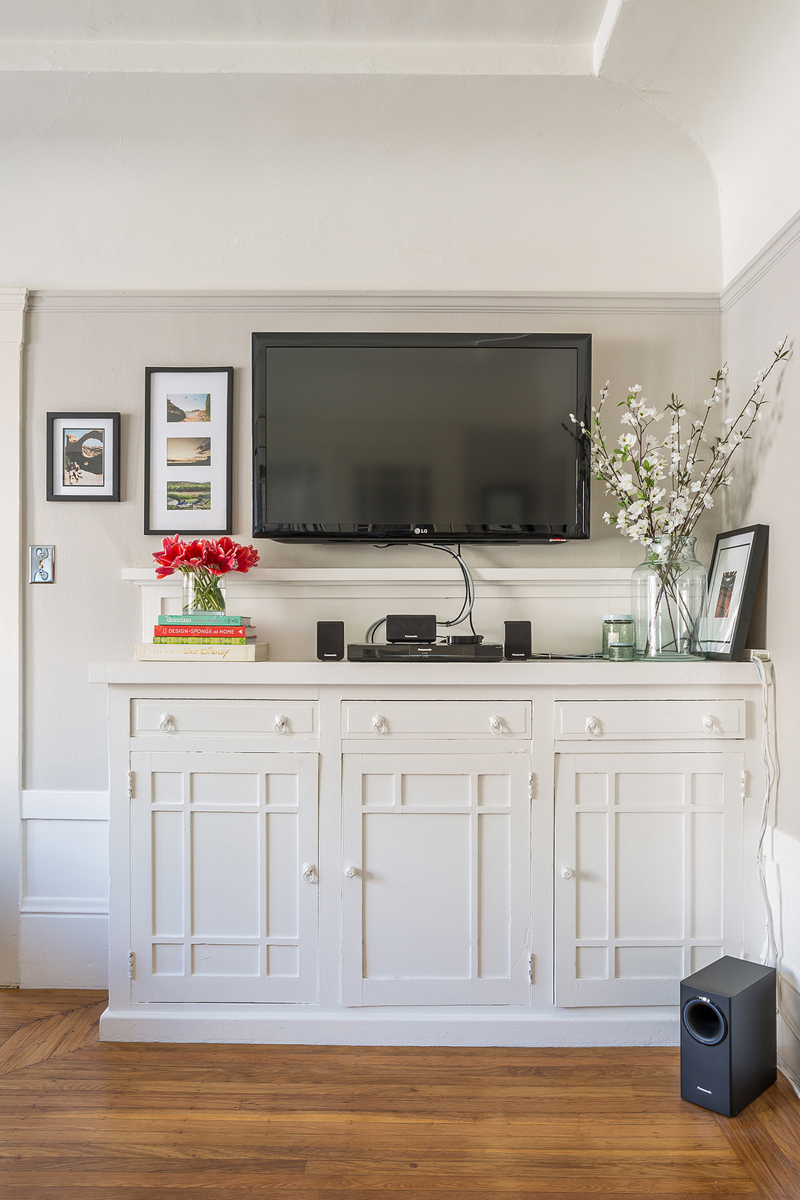 Melissa Nunez's San Francisco Home Tour #theeverygirl - frame to left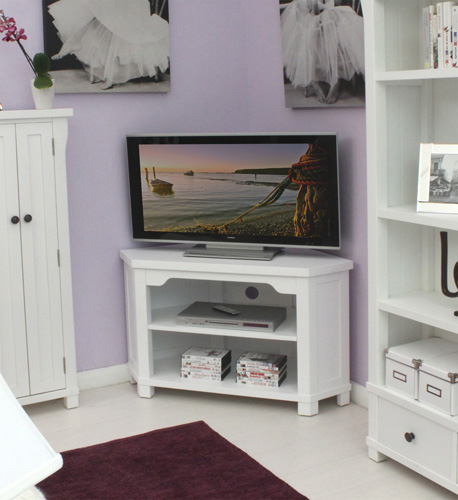 New England White Painted Corner TV Cabinet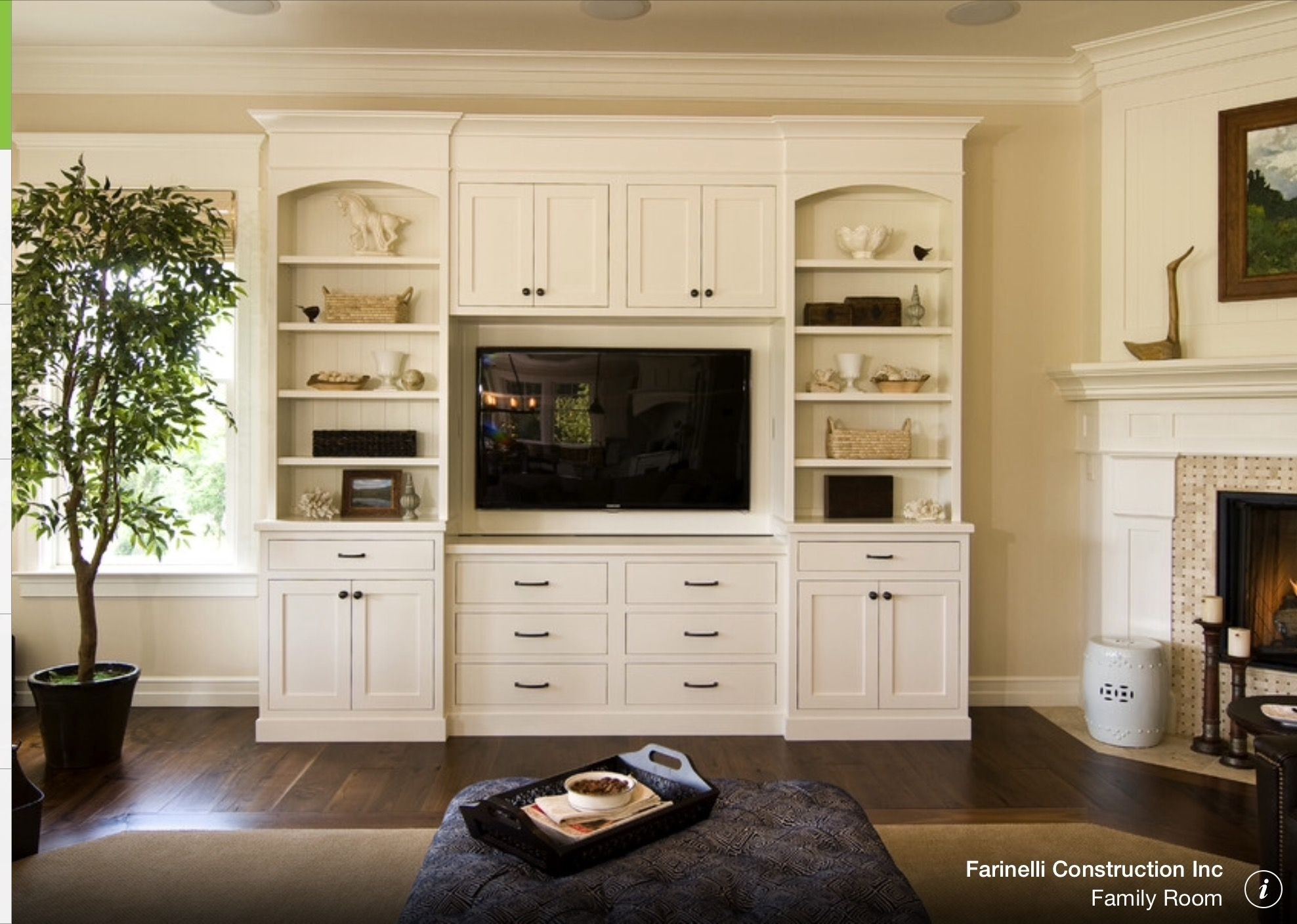 Built In Entertainment Center With White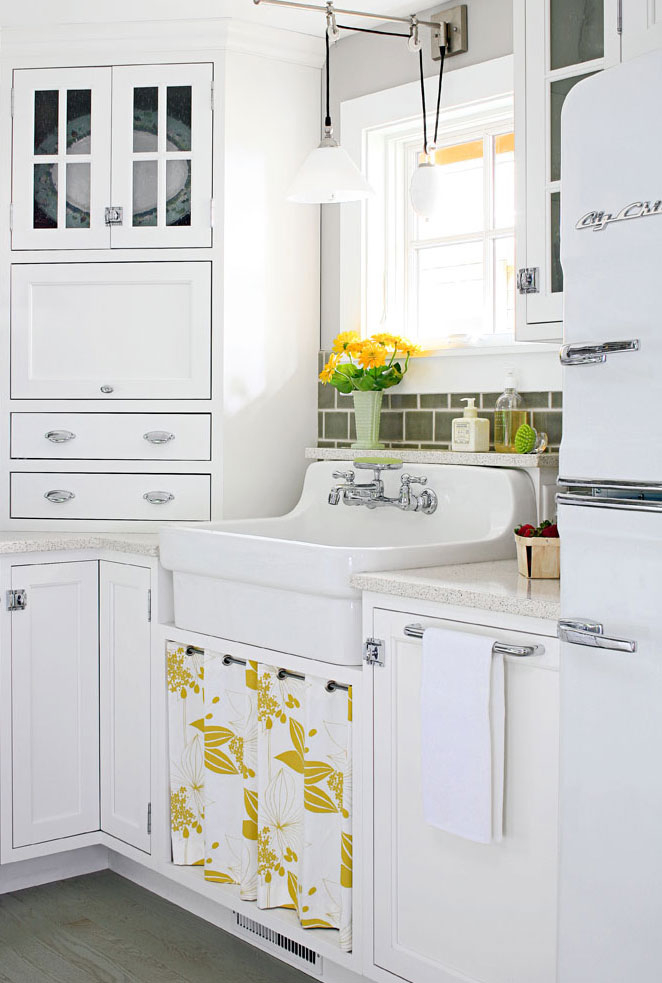 White Rock Residence - eclectic - family room - vancouver - Andrea Rodman Interiors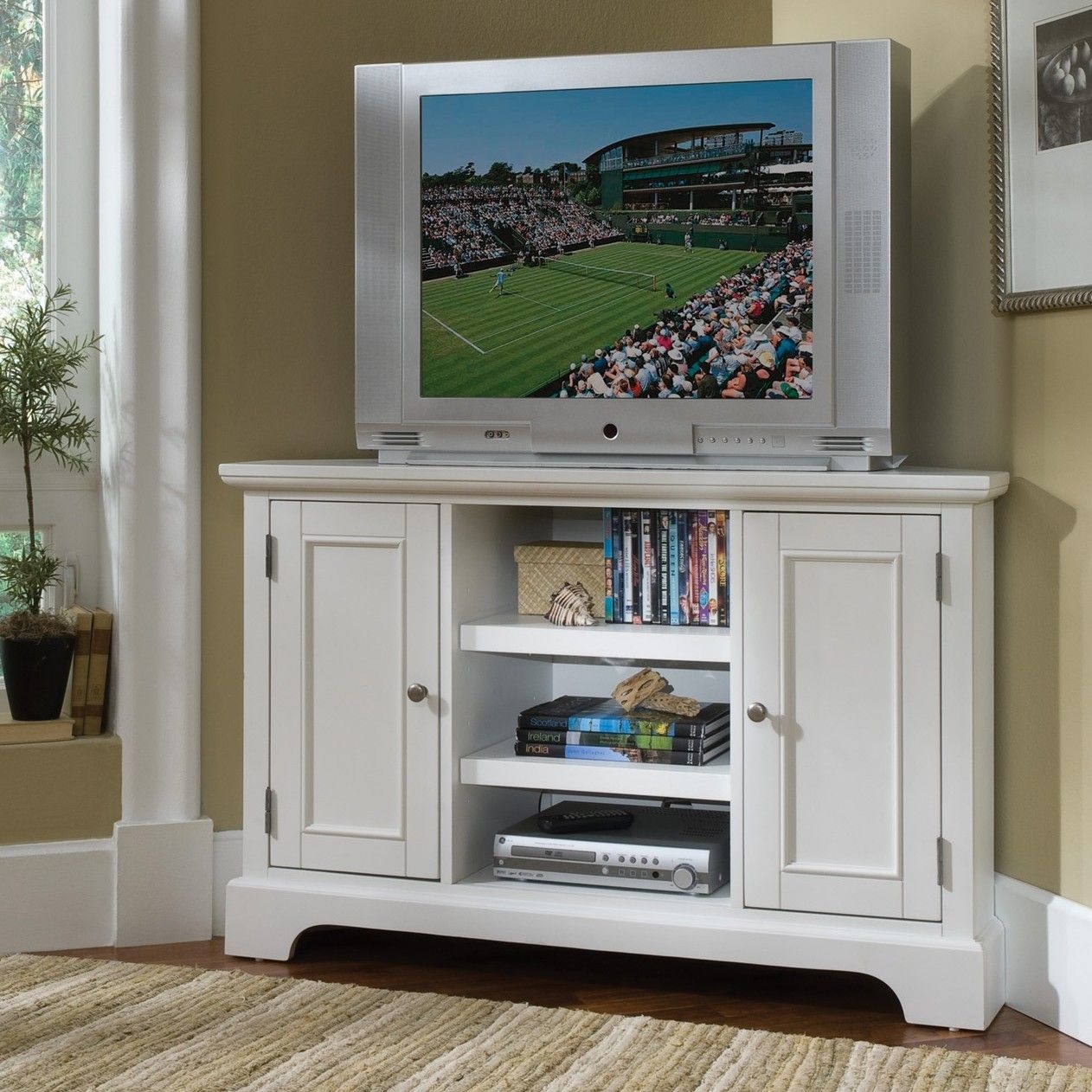 This corner TV stand is a perfect choice for a small interior, because it can save a lot of room space. This stand is made of durable wood in ebony, matte finish and has and adjustable shelves and two cabinets.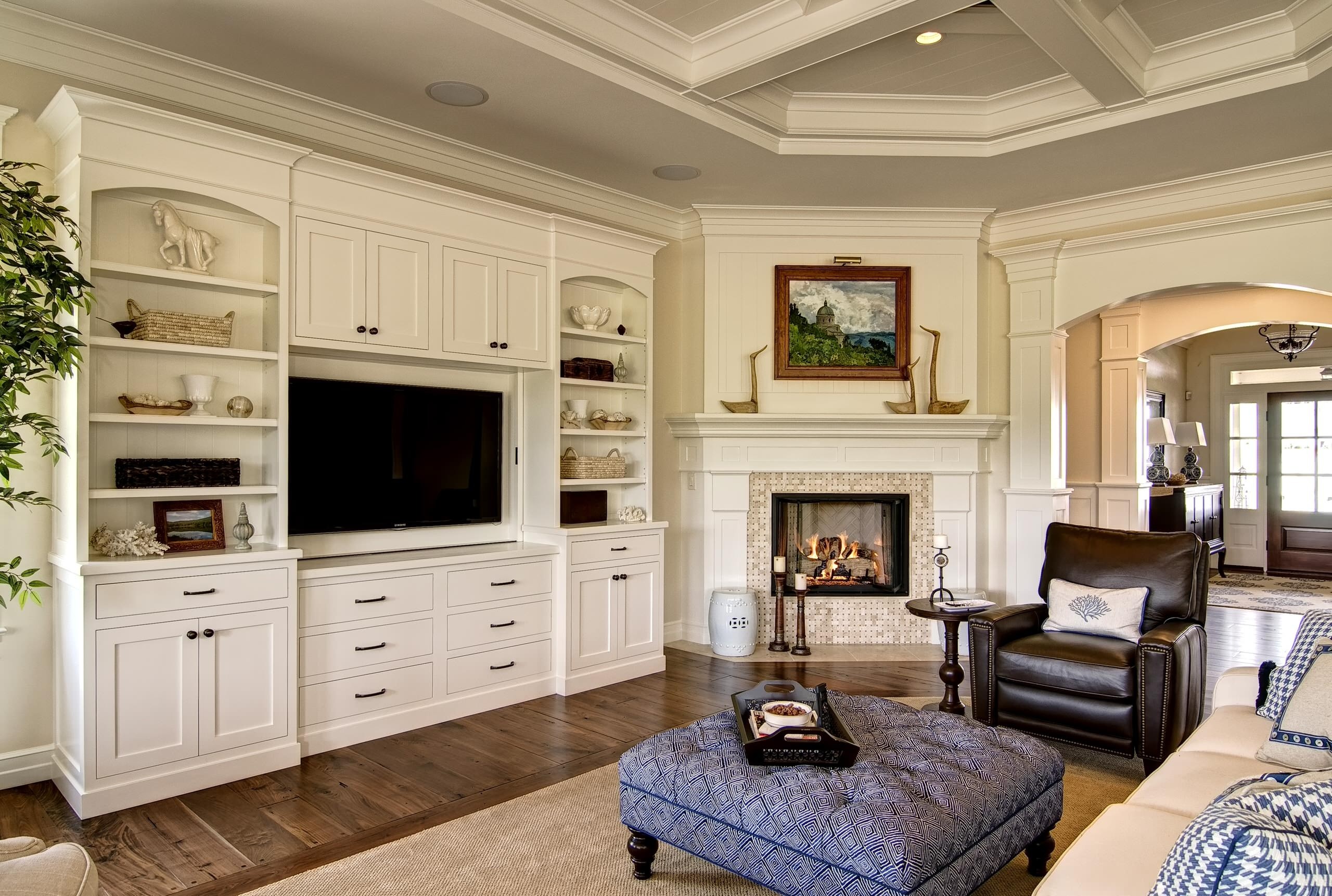 rooms with wood molding | Modern corner fireplace in a room with traditional elements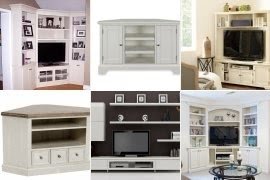 Suzie: B + G Design - Fantastic modern boys' playroom design with orange panton chairs, white ...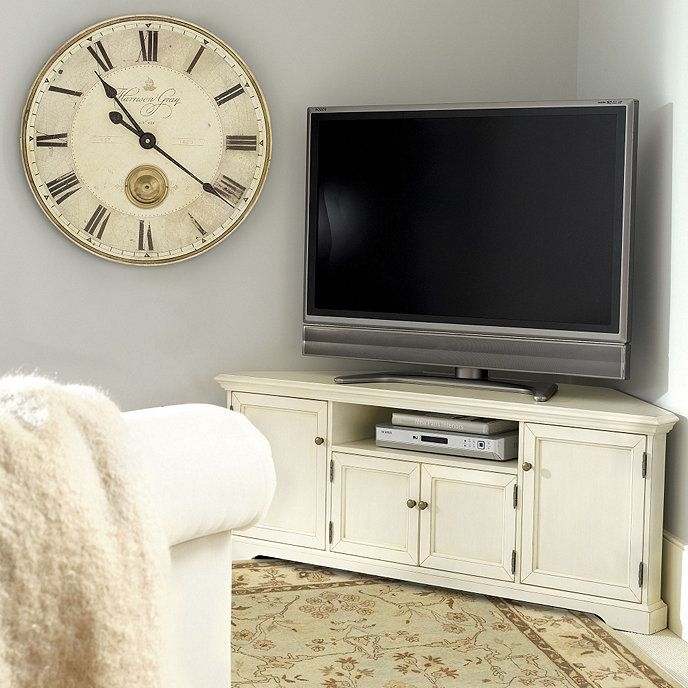 This is brilliant and would be perfect if it was bright white instead of French white!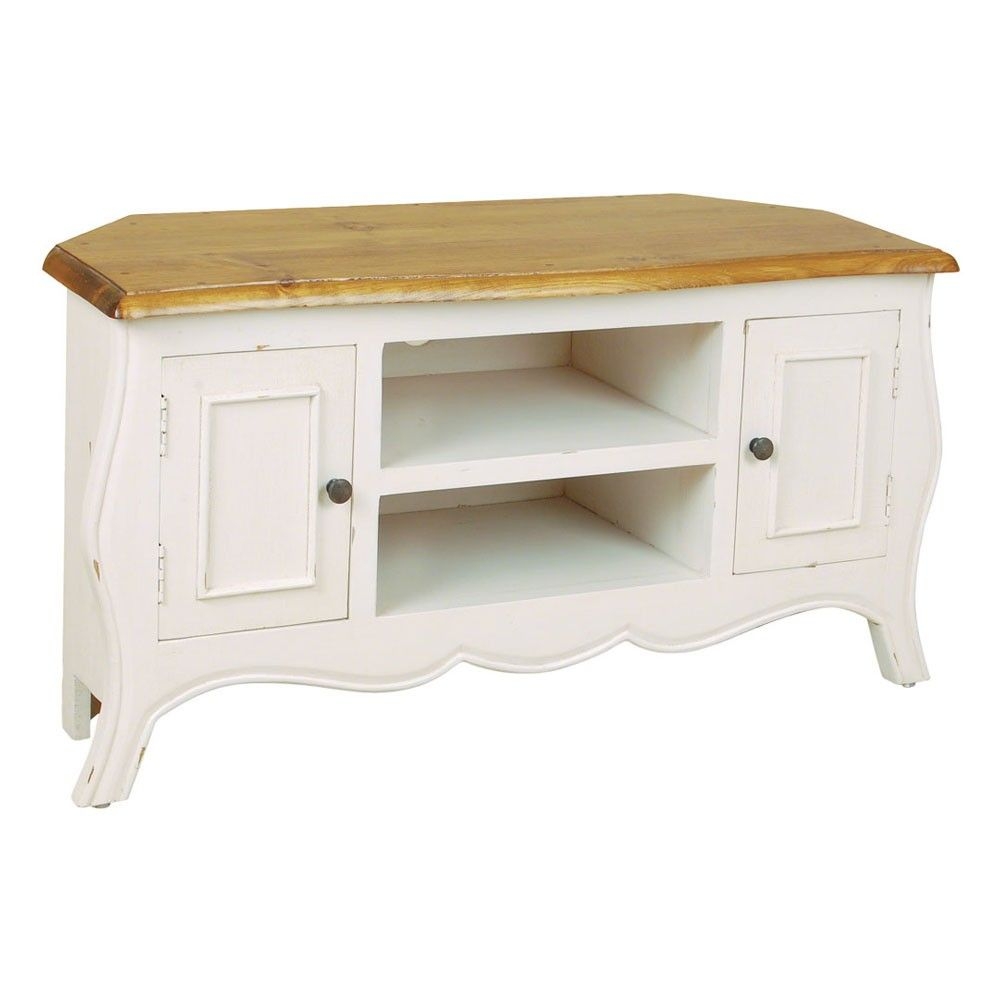 White Corner Tv Stand Occa maison monique corner tv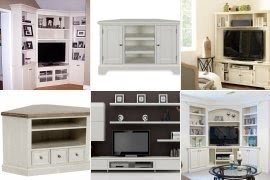 I like that this looks like it's taken in an actual house, not a millionaire's house!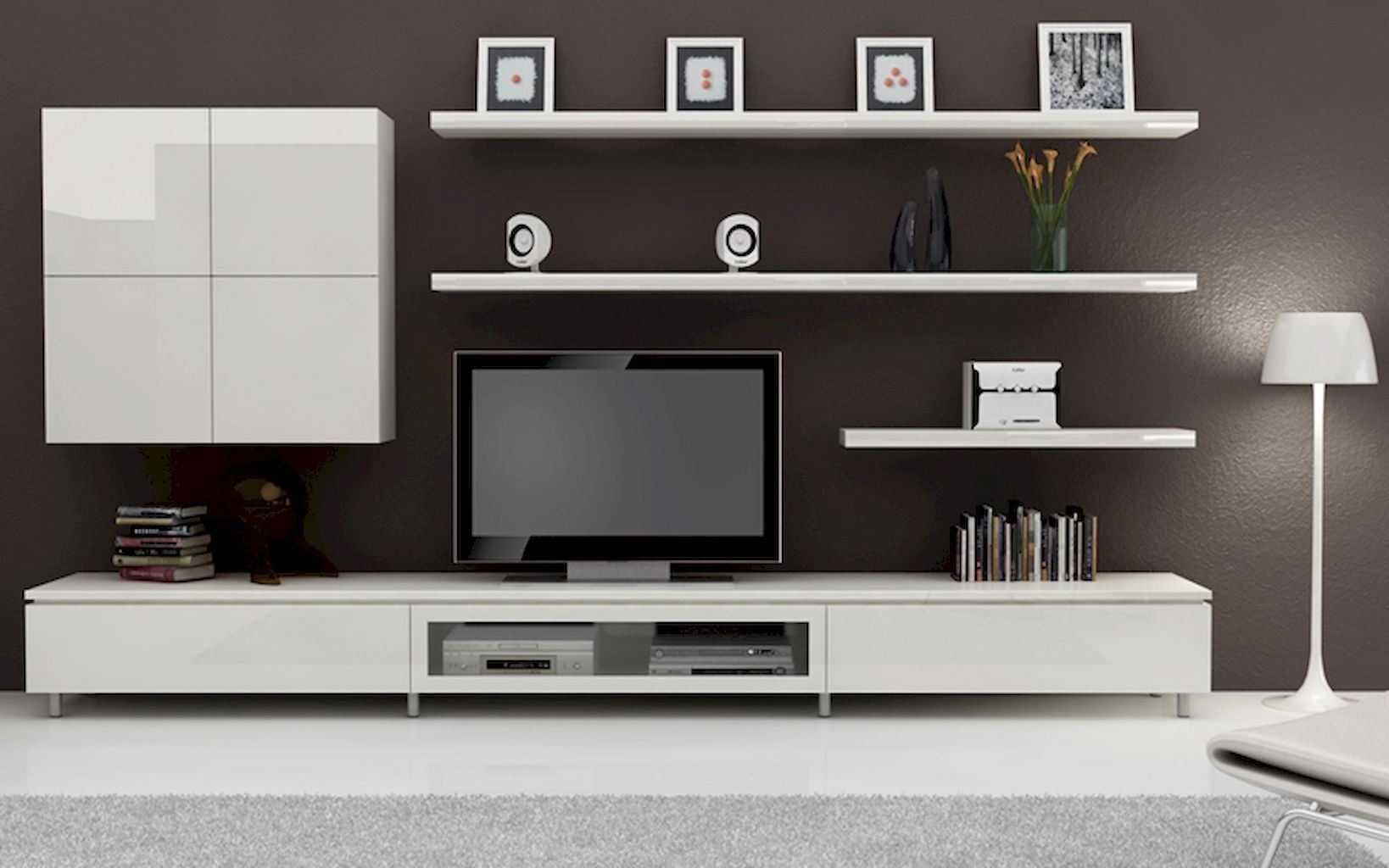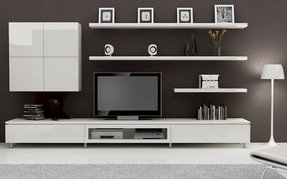 Contemporary TV unit in sleek white, low-laying, with open central compartment for media components, complemented with a cubic wall mounted cabinet and some floating shelves. Chic minimalistic feel is the result.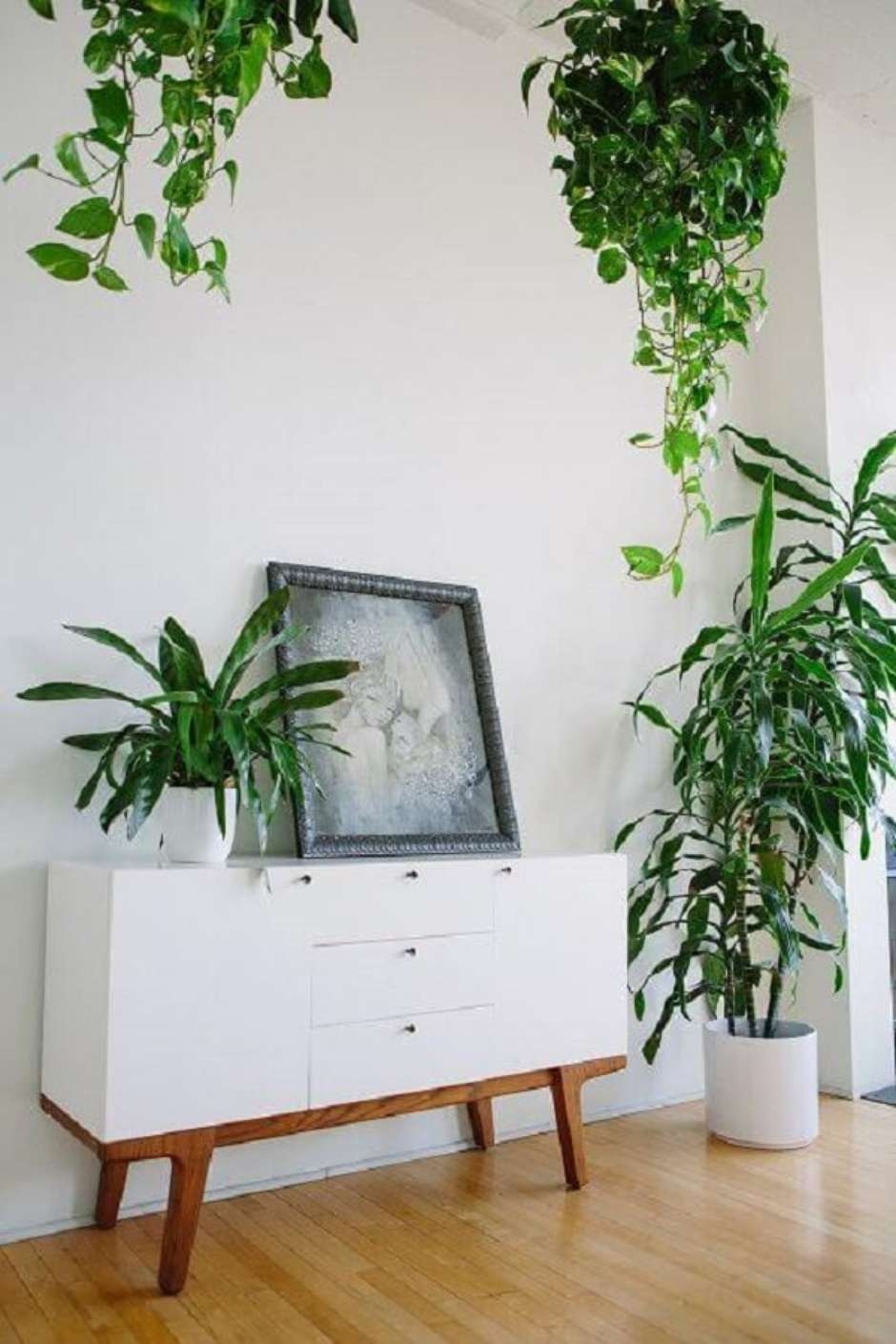 Urban Jungle - I love nothing more than plants in interiors - they maketh the home!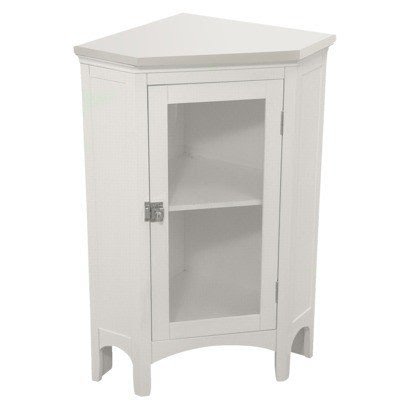 This is a space saving piece of furniture used in small rooms that require additional storage space. It is a corner cabinet made of wood composite. It features a storage compartment that measures 23.000H x 12.000W x 14.000D.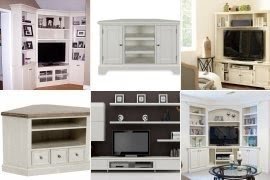 House of Turquoise: Highland Custom Homes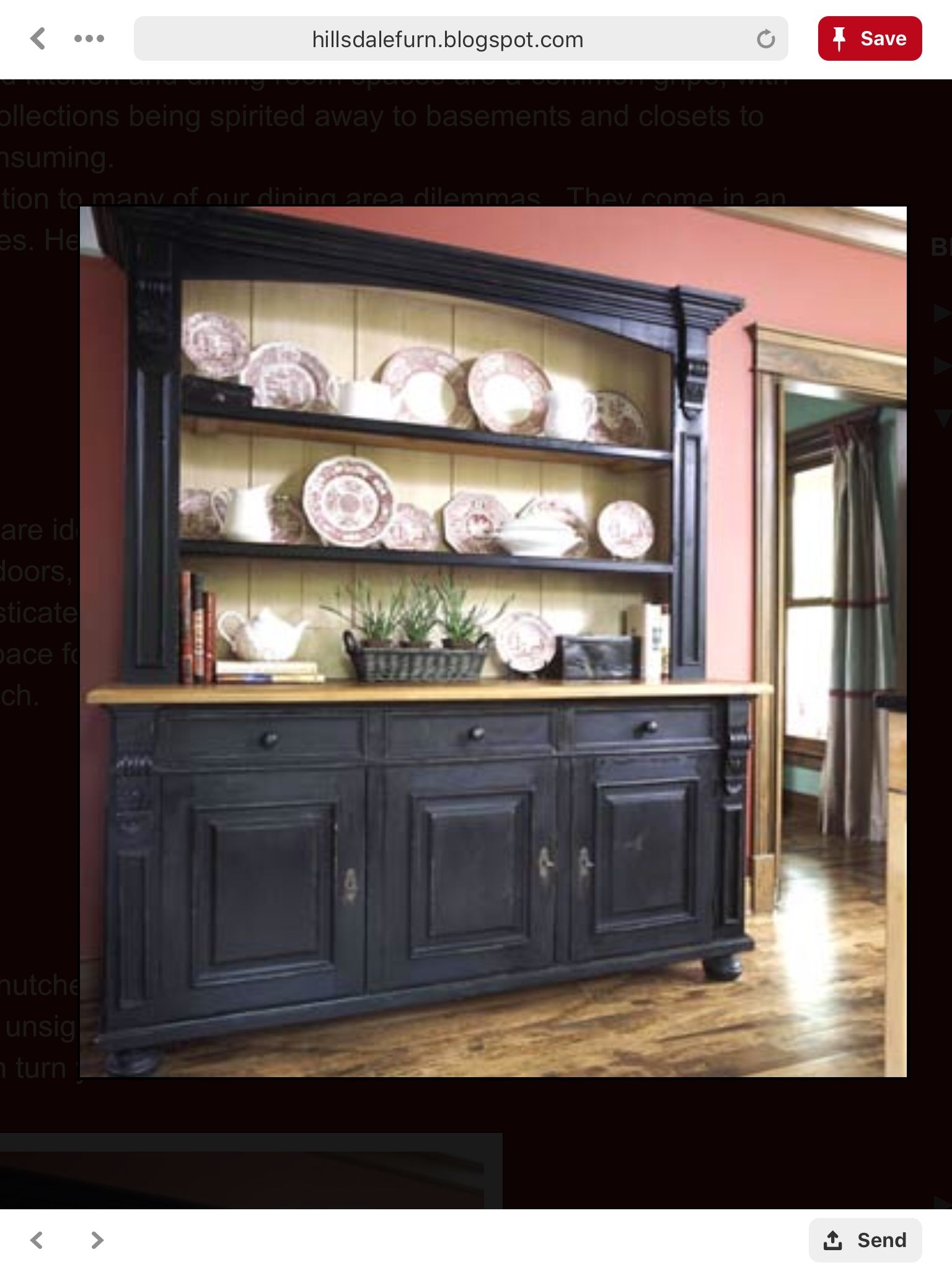 A freestanding hutch replaces an old built-in cabinet in this kitchen. It displays fine china and other personal heirlooms with an open storage space above and closed cabinetry below, with a dark stain that provides a perfect contrast to the crimson walls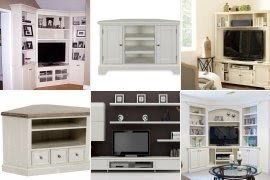 DIY desk. You could make the top from old pallet wood. Look at ikea for white drawers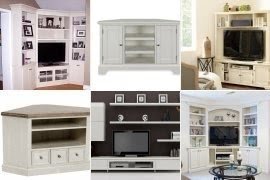 range hood // countertops // floors // glass front cabinets w/two closed cabinets above // grey walls // hardware // bin pulls // symmetrical windows // molding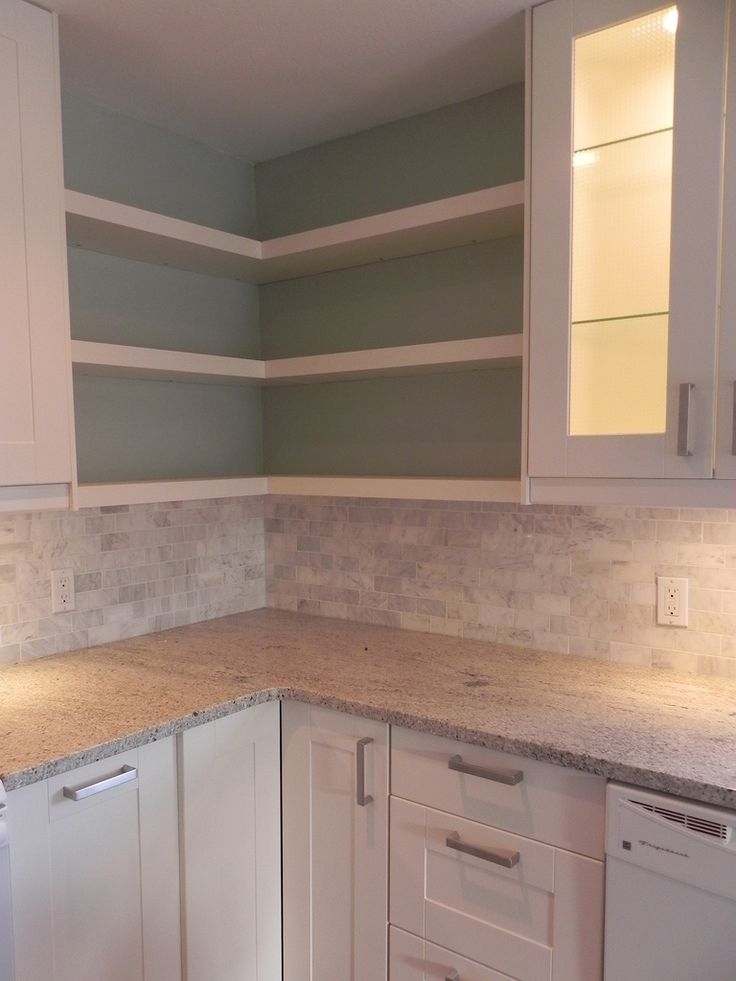 I would love this corner shelving, mainly for decoration, but you could also throw up some really cute cansiters full of your flour and sugar, etc..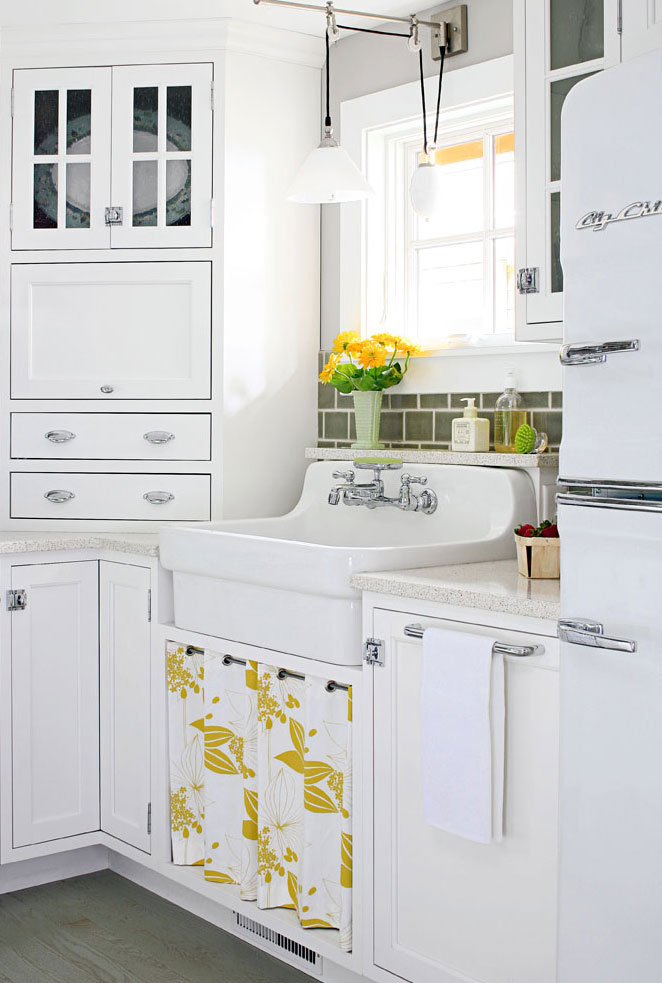 A skirt under the sink looks fresh in a modern print. More photos from this home: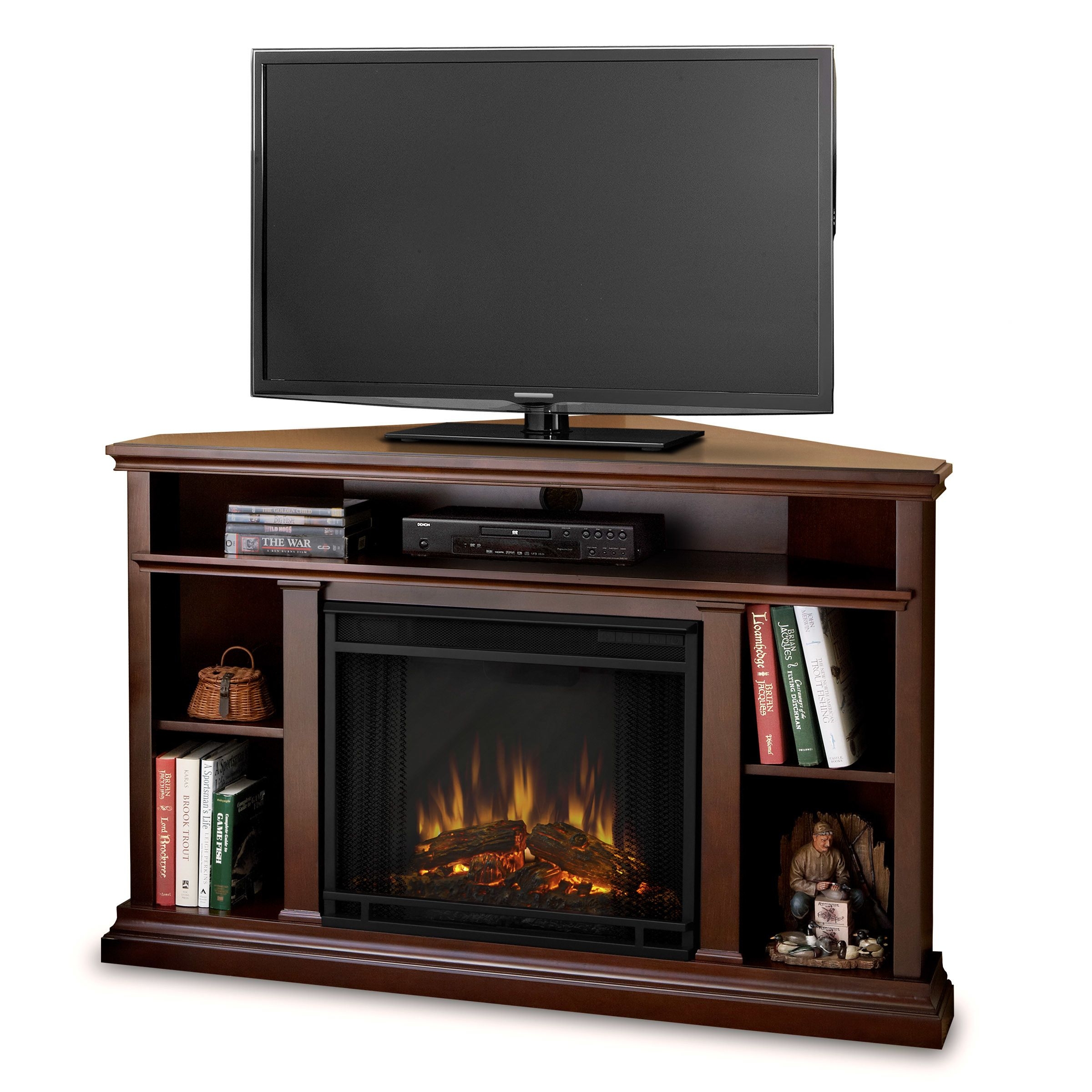 Churchill 51" Ventless TV Stand with Gel Fuel Fireplace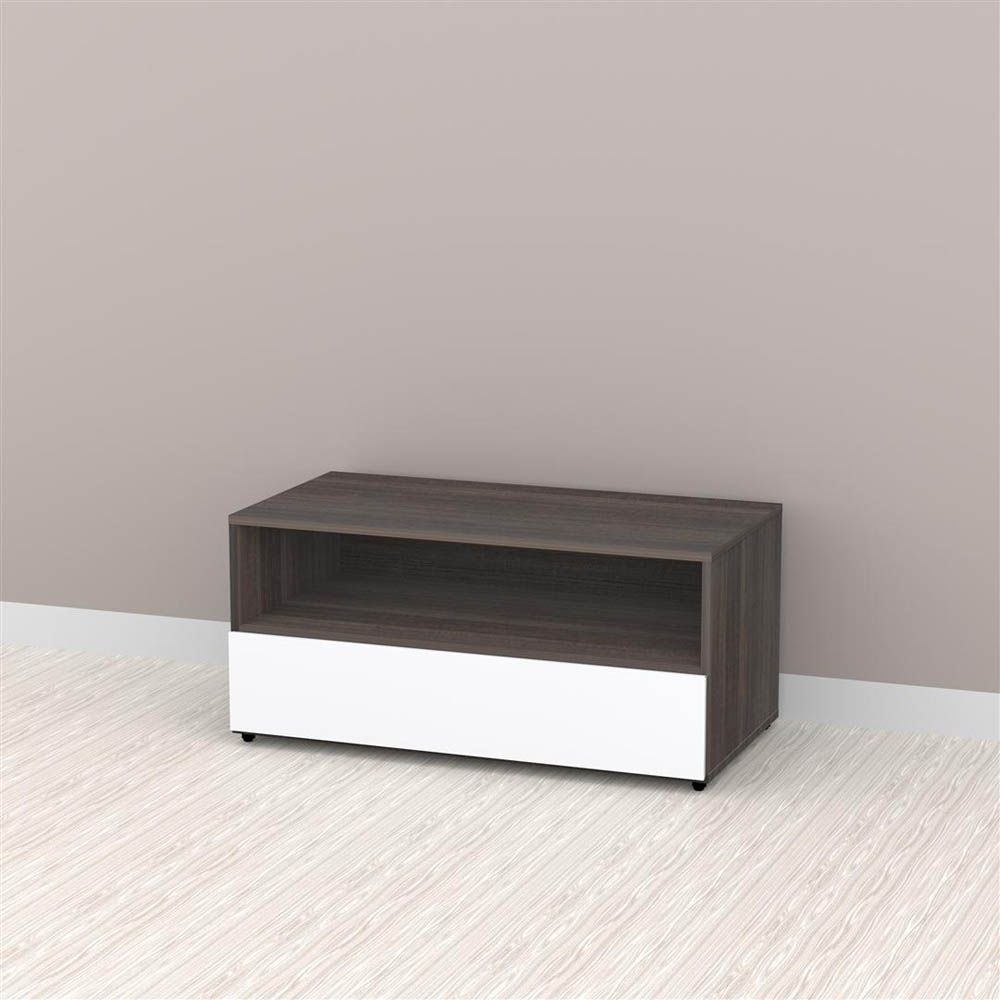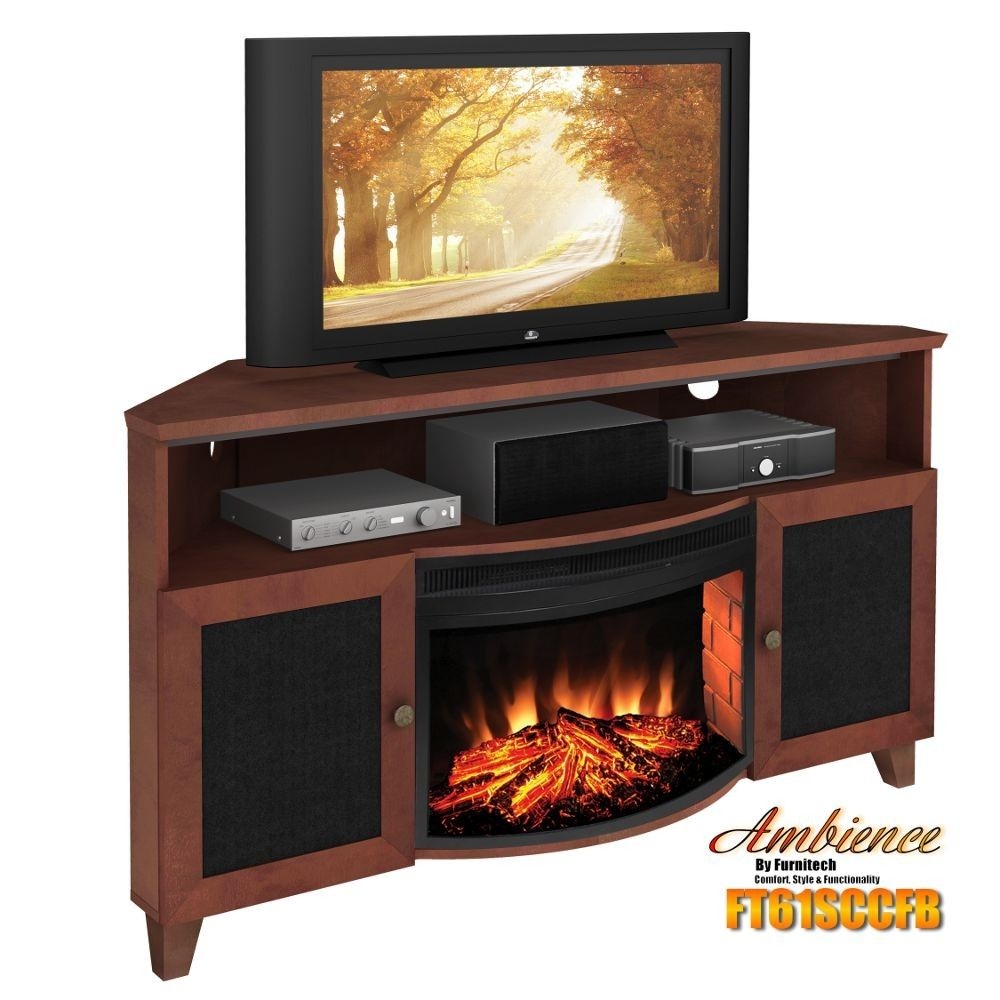 61" TV Stand with Curved Electric Fireplace