Corner Tv Stands
Corner TV stands are designed to offer a stylish entertainment center in your living without taking too much floor space. These stands are neatly tucked in one corner of the room and they can become the perfect anchor or focal point to build up your décor scheme. Corner TV stands are available in a massive variety of styles too. And they are not just designed to host your TV. You also get extra storage for your entire entertainment ensemble. Whether you are looking for minimalists designs or something a little bit more sophisticated, there is always a product for you out there.
Our choice Best corner tv stands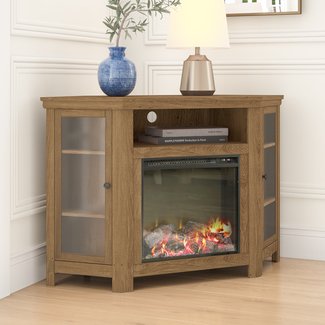 Tieton Corner TV Stand for TVs up to 50" with Electric Fireplace Included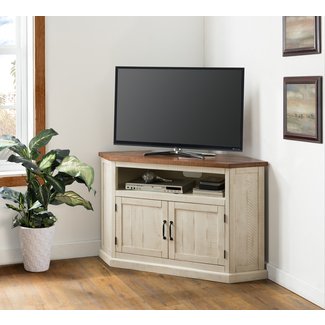 Tacoma Solid Wood Corner TV Stand for TVs up to 55 inches
Looking for a corner TV stand that will help you maximize your living room space without compromising style and function? Well, this elegant corner TV stand that can hold TVs of up to 55" is a perfect choice. It is made from the best New Zealand pine wood and blends perfectly with any rustic or country furniture style. It comes with an open cubby that gives you plenty of room for your soundbar, gaming system, cable box and much more.
Shanks Corner TV Stand for TVs up to 55" with Fireplace Included
Macdonald Corner TV Stand for TVs up to 50 inches