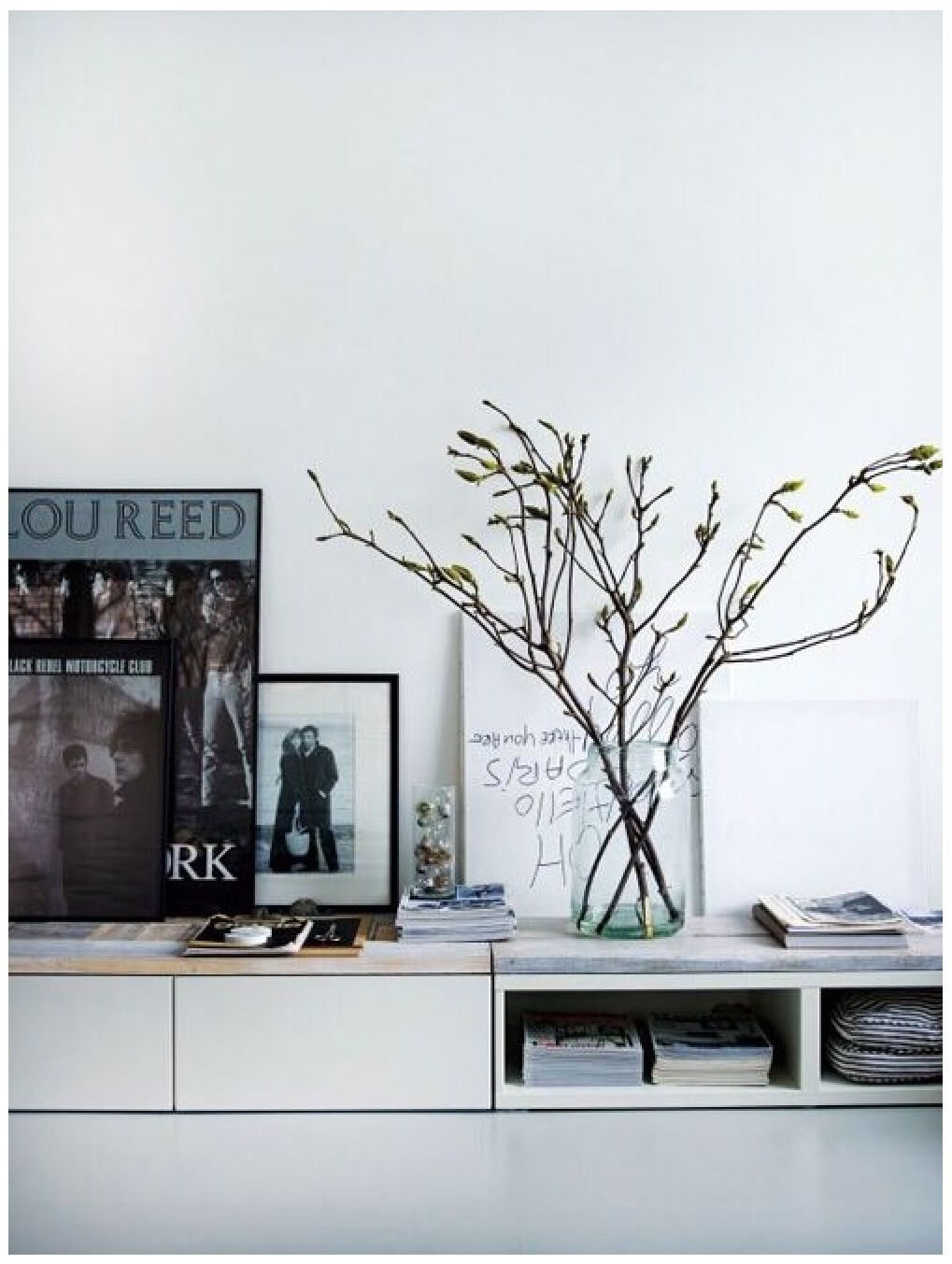 A DIY media console made from an IKEA kitchen cabinet. That's what we love IKEA furniture for – their versatile application. With this clever trick, the owner of this house gained a minimalistic, beautiful TV cabinet.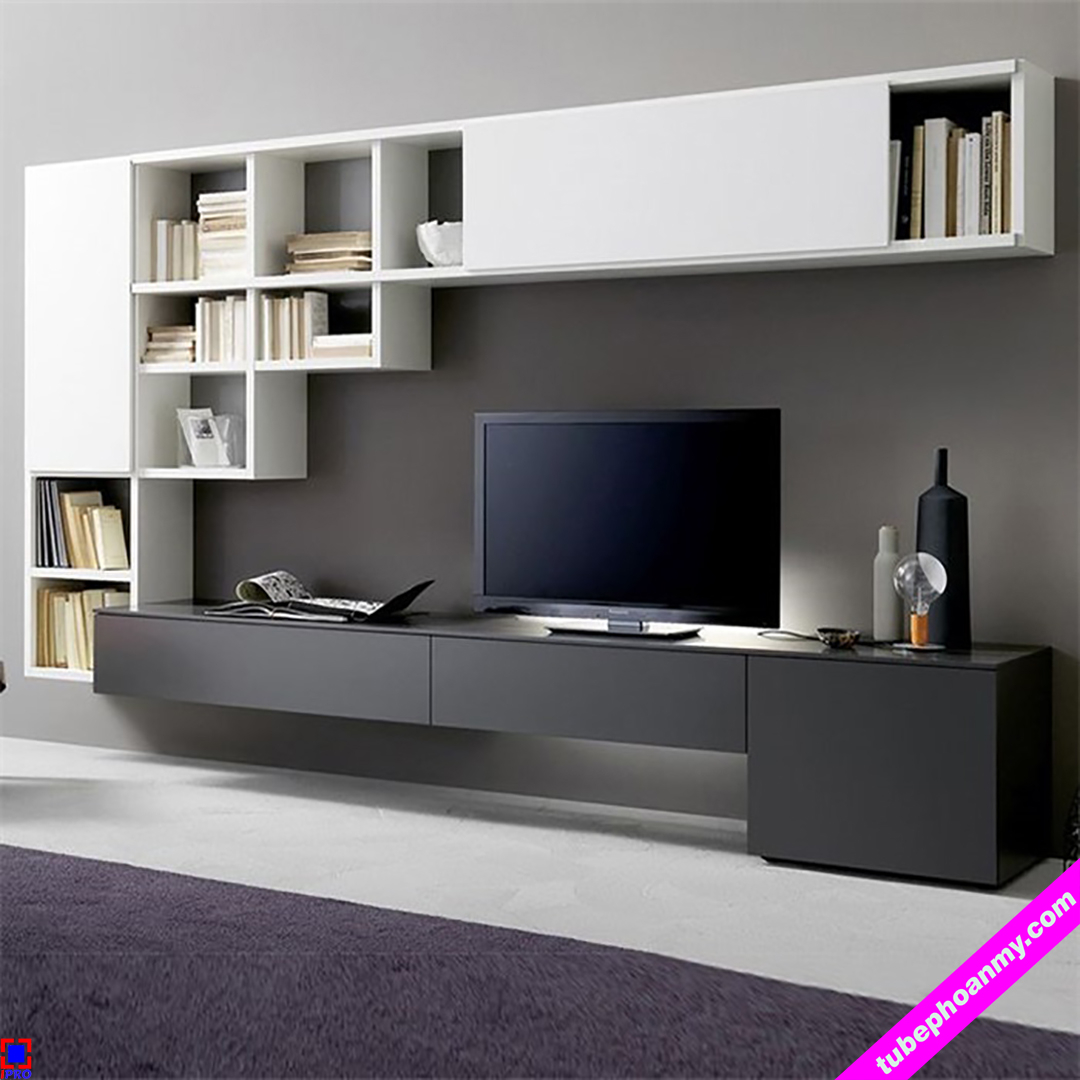 allows for large closed storage below without too much bulk. dark low cabinet offsets weight of upper left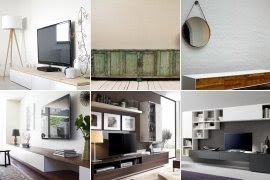 Contemporary living room storage setting composition with low dark brown sideboard, flat plasma TV unit, white floating shelf and wall-mounted glass display cabinet; lends itself well to an updated modern home.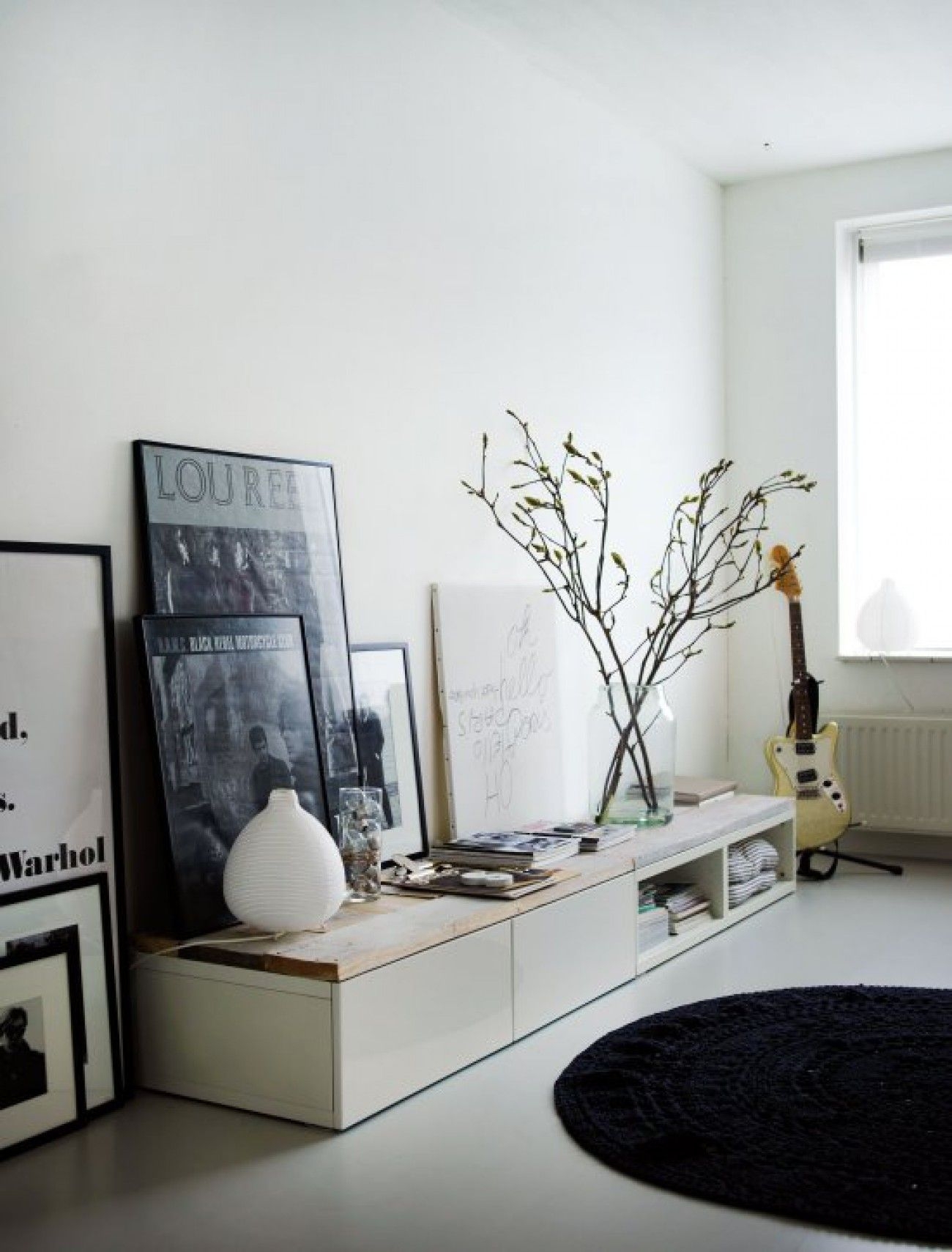 This sleek, white low media cabinet constitutes a great contemporary accent in one's living room decor. It comprises 4 parts, each of which can serve the role of a convenient storage space.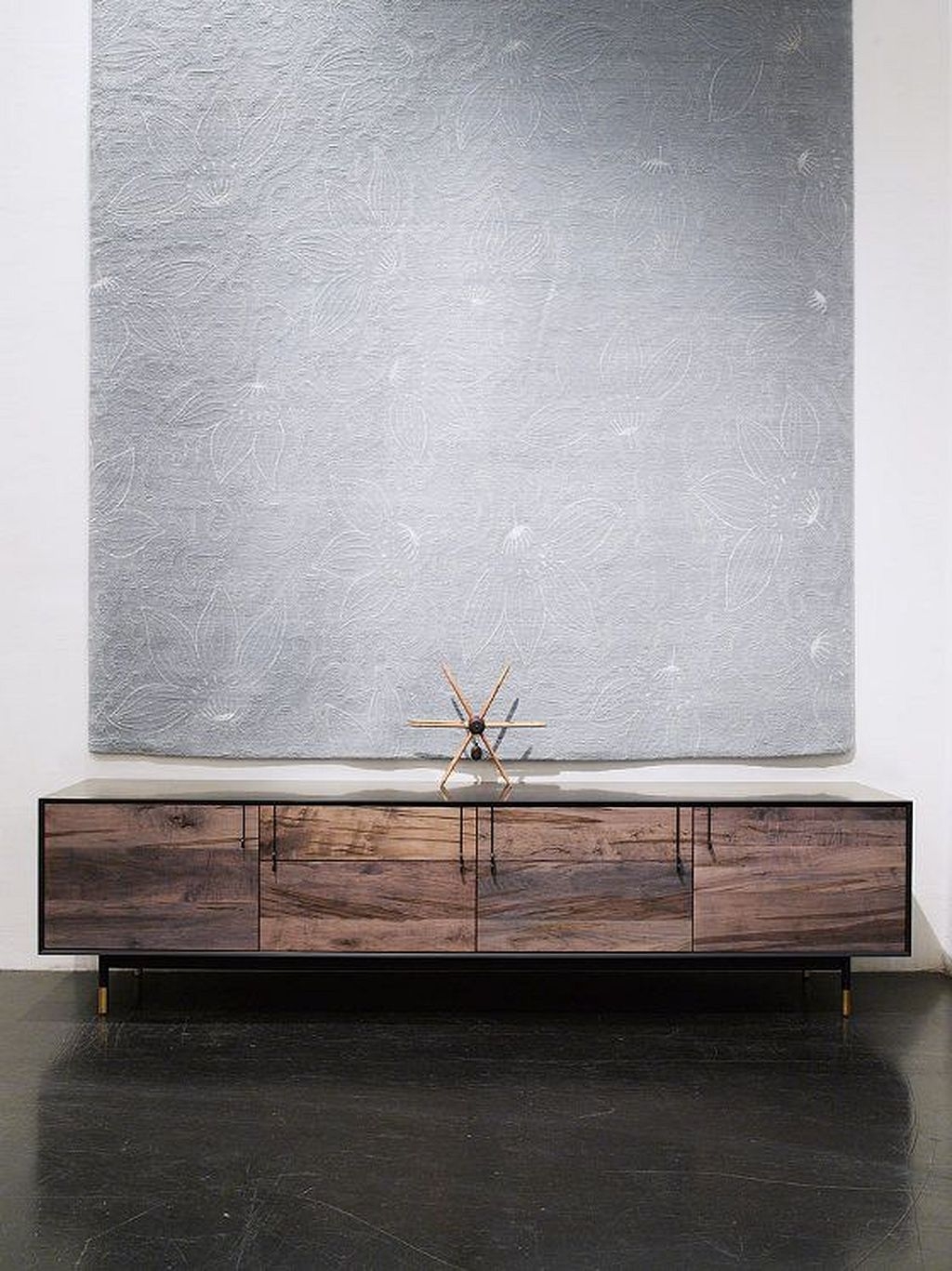 What do you think about this low TV cabinet? For me, it's interesting, because it's made of four panels, with wooden finish. I like this shiny rectangular top, perfect for any TV.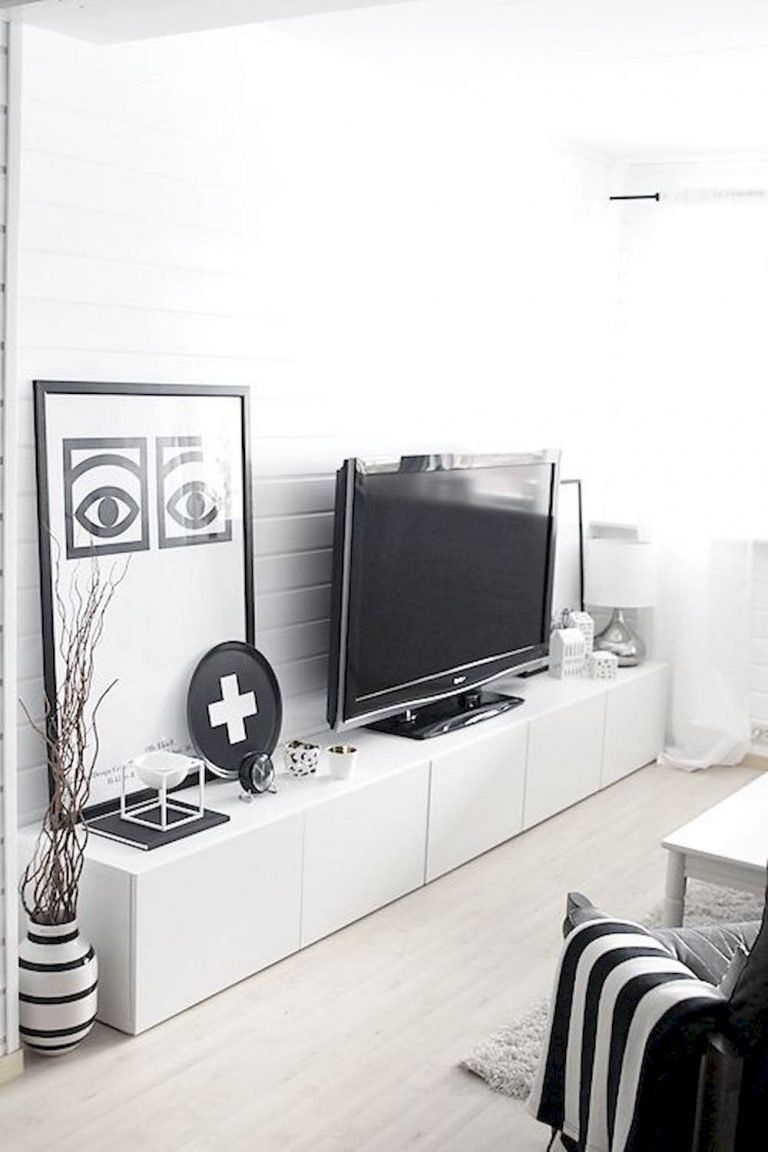 This low media cabinet is a gorgeous modern console, adding a fresh, elegant appeal to the space. Its sleek, white surface embodies well the contemporary trends in design. Divided into 5 parts, it creates also a considerable storage space.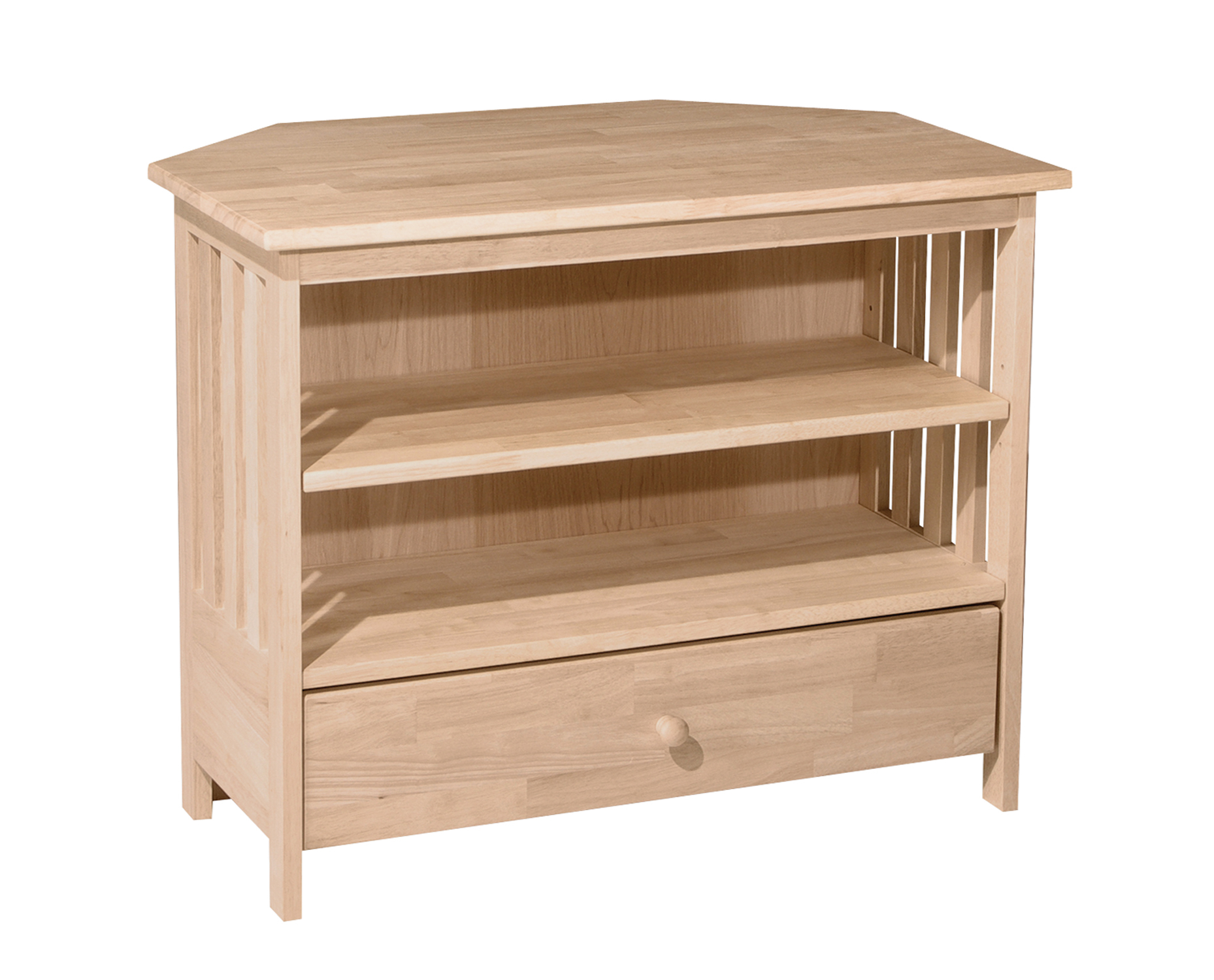 nicely done without the TV being the dominant object on the wall. douglas friedman photography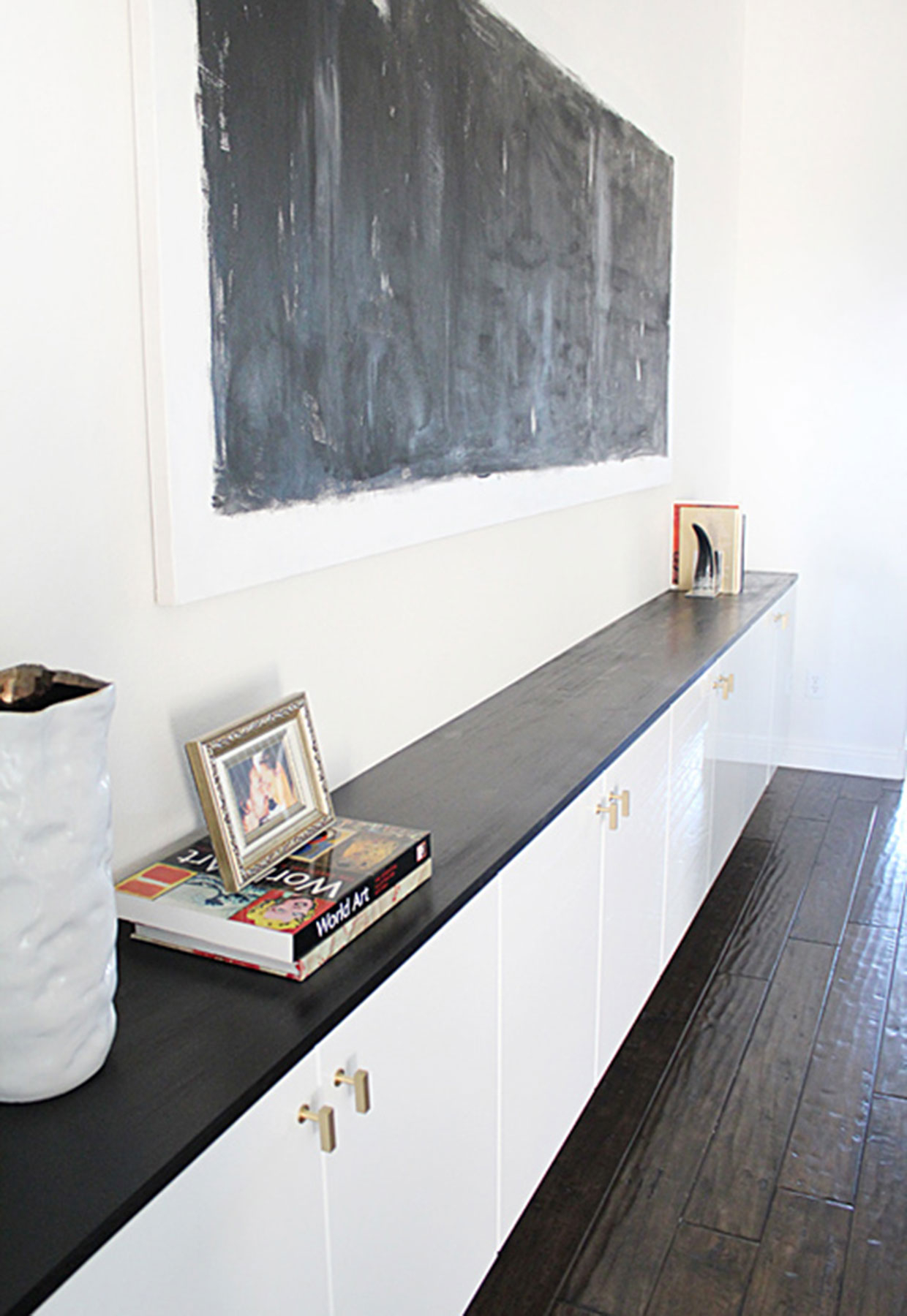 Floating kitchen cabinets are low-profile enough to be used as a hallway or dining room console. | 37 Cheap And Easy Ways To Make Your IKEA Stuff Look Expensive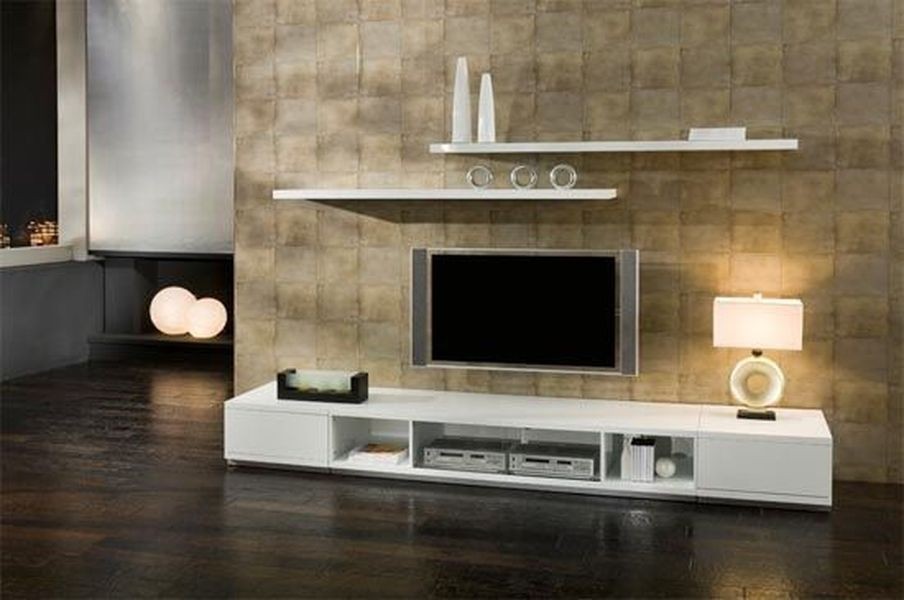 Perfect for enhancing modern interiors, this low-profile TV stand rests on a flat base for balance, holding an elongated top. The middle part comes with 3 open compartments, holes for cable management, and a pair of drawers.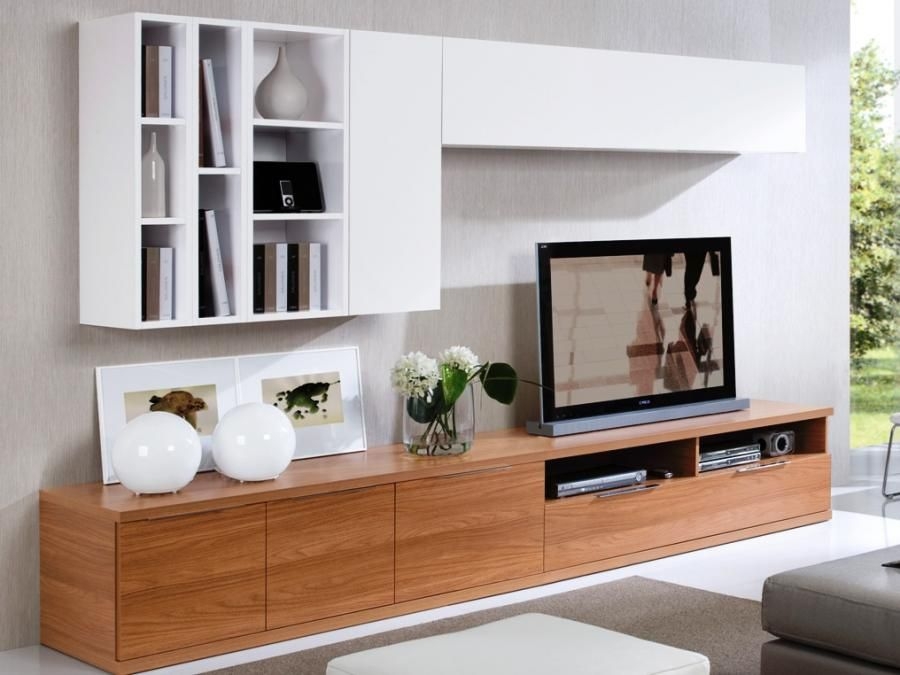 The captivating design of this stylish walnut tv cabinet makes the interior of the living room so pleasing and functional. The cabinets are perfect for storage, and the big top is great as a table or bench.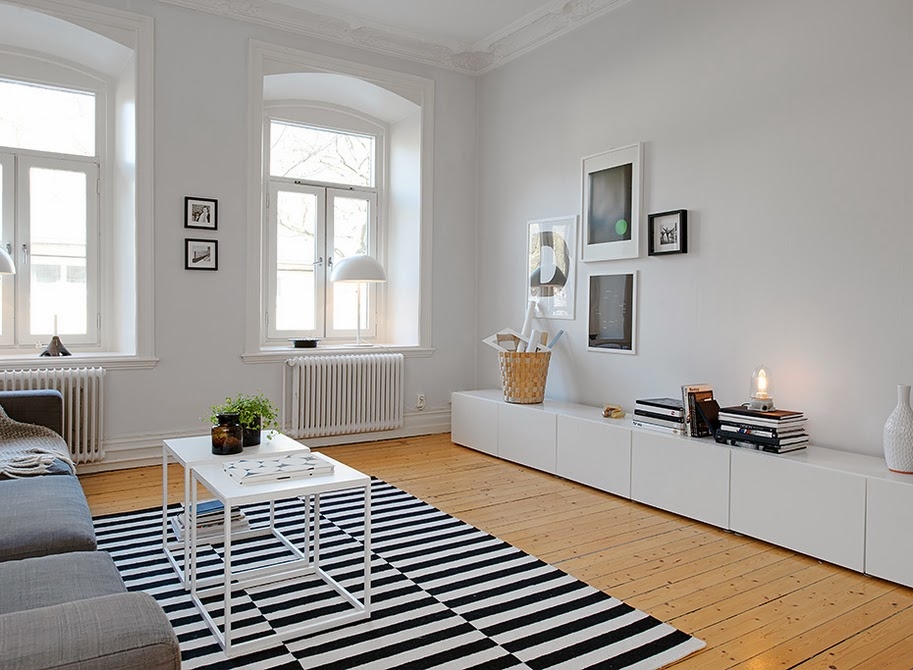 Apartment with a high bedroom - via Coco Lapine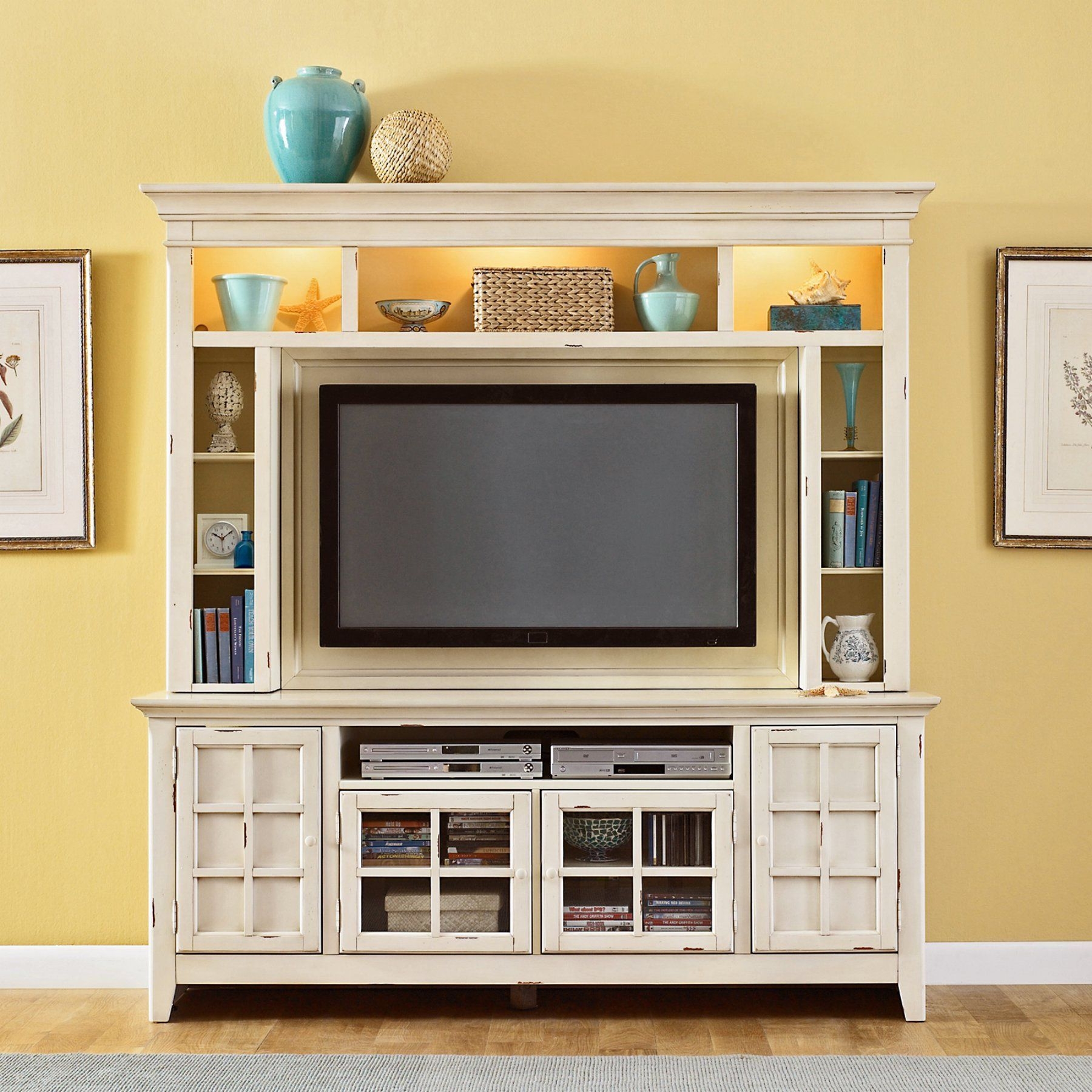 This tasteful audio cabinet is a beautiful combination of functional lockers and audio-visual equipment. A simple wooden construction with elaborate white inserts captivates and blends beautifully with the bookshelf.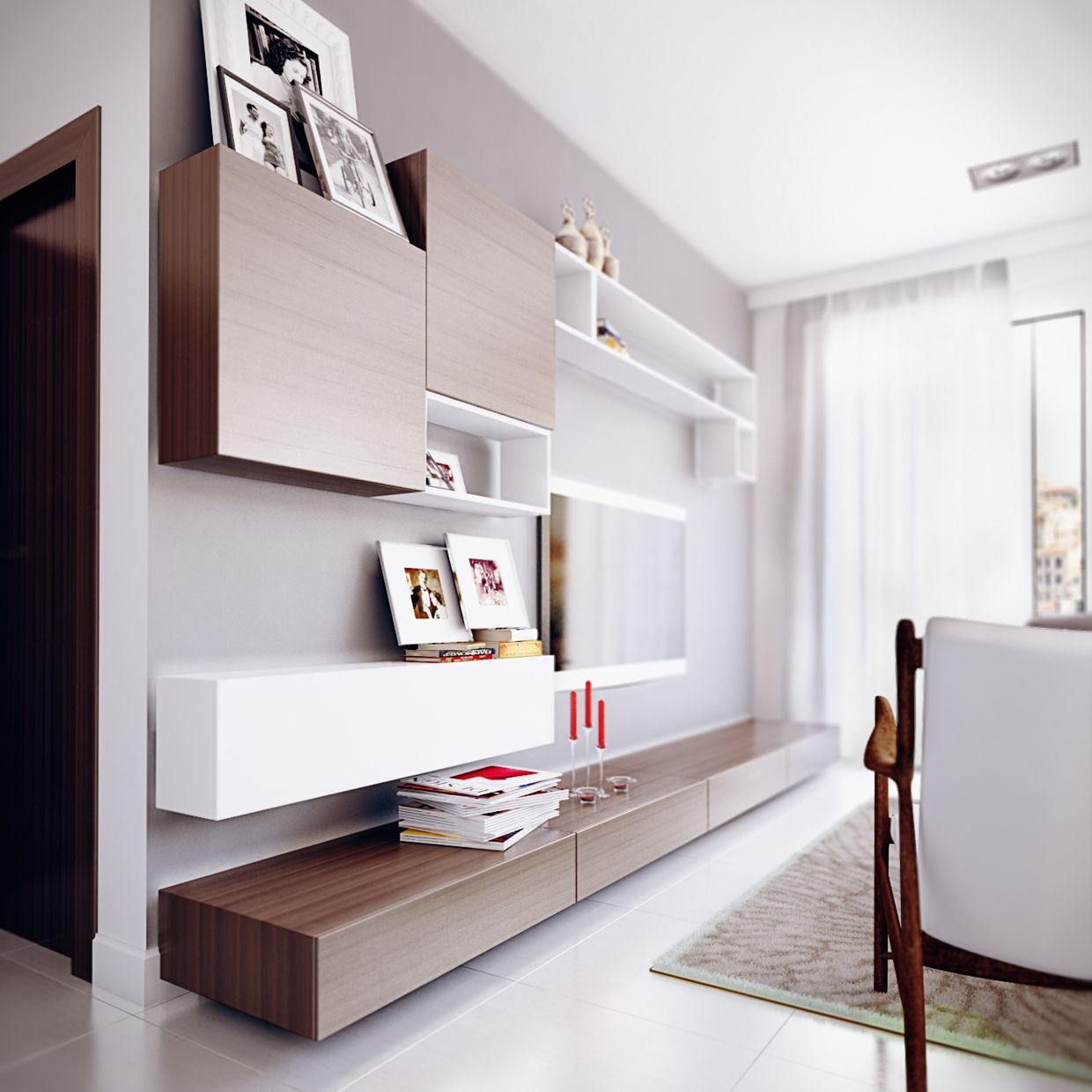 When choosing the right piece of furniture, one should take into account the size of the TV set. In this case, the modern flat TV on the wall in white was made in Scandinavian style as a low tv cabinet and narrow shelves in a shade of cherry wood and white.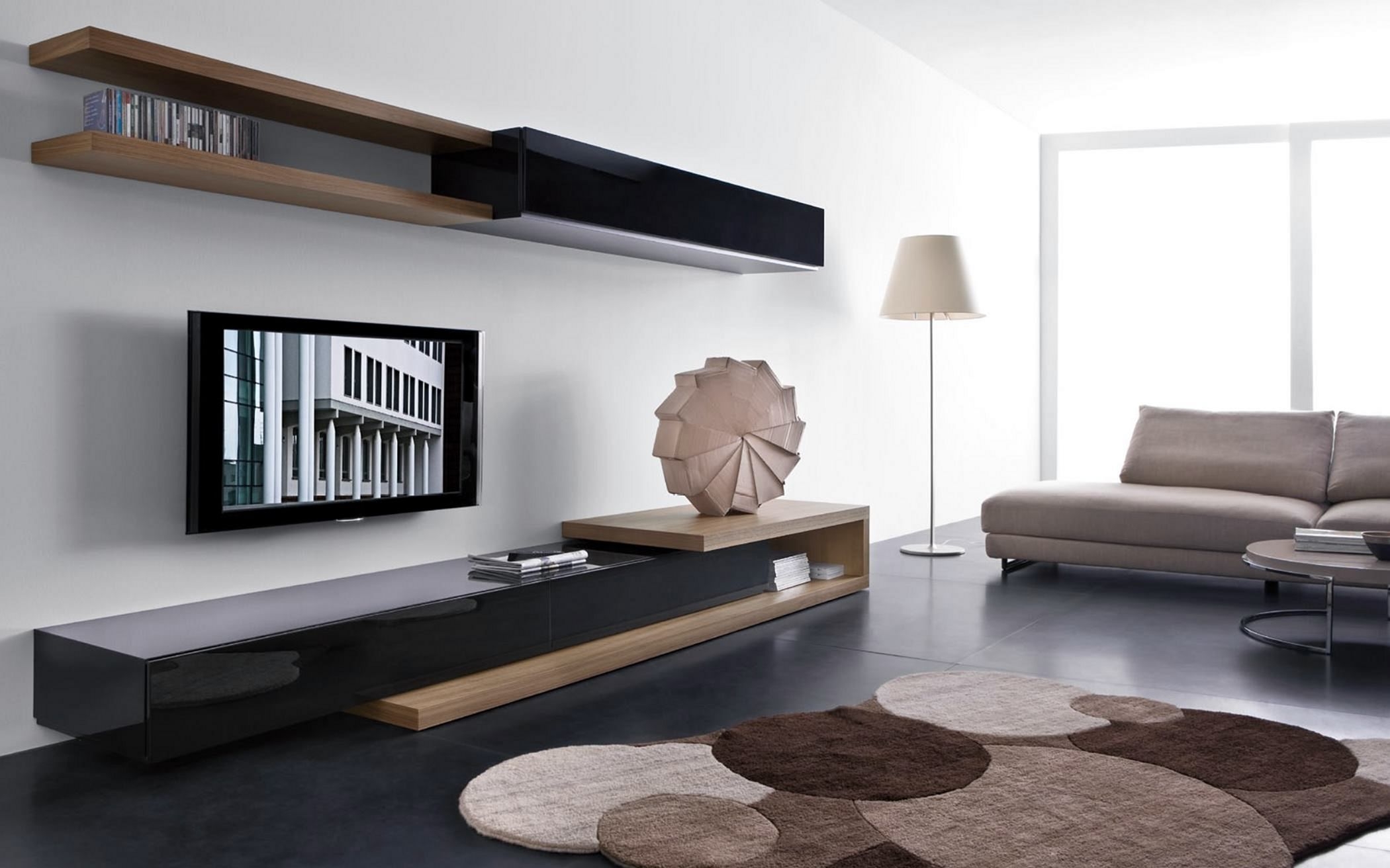 Modern Living Room Wall Mounted Cabinet and TV Stand, Sistema People by Pianca contemporary wall mounted shelving system combination with wall mount TV units – Home Design Inspiration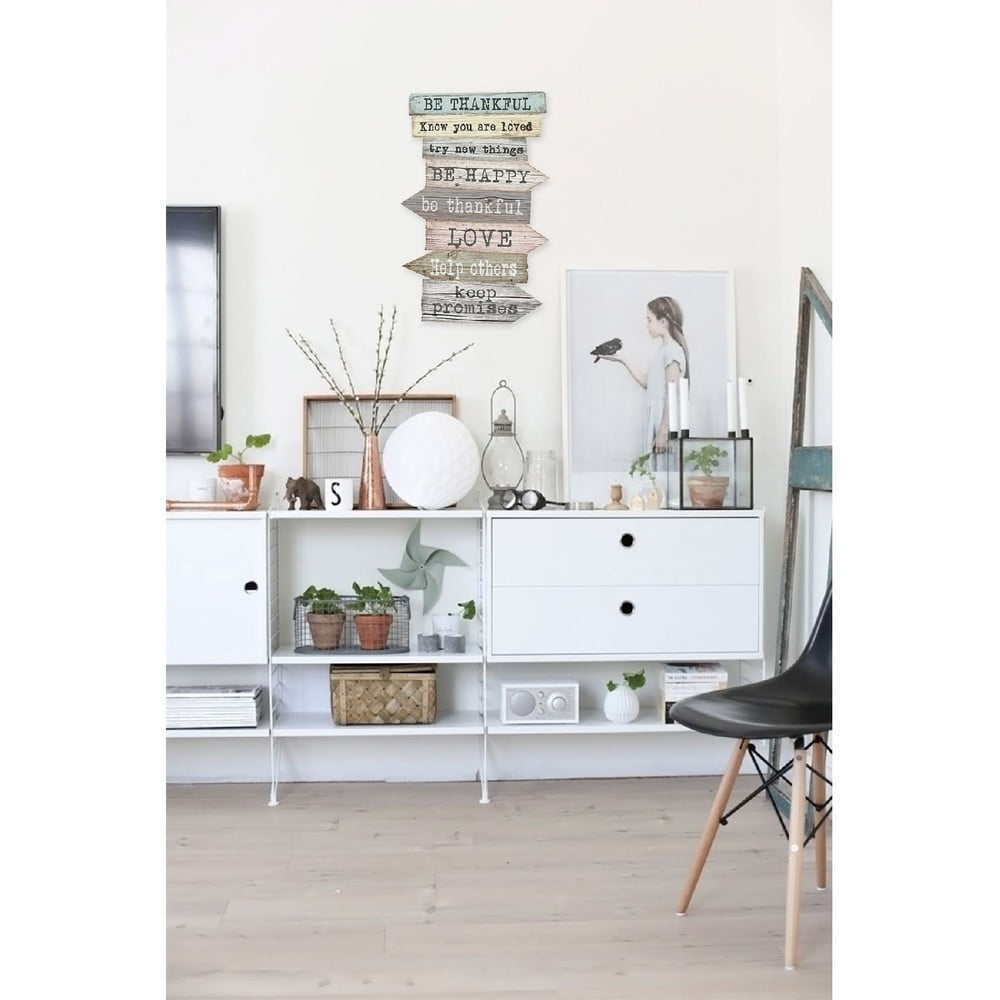 String System. From the blog It's a House.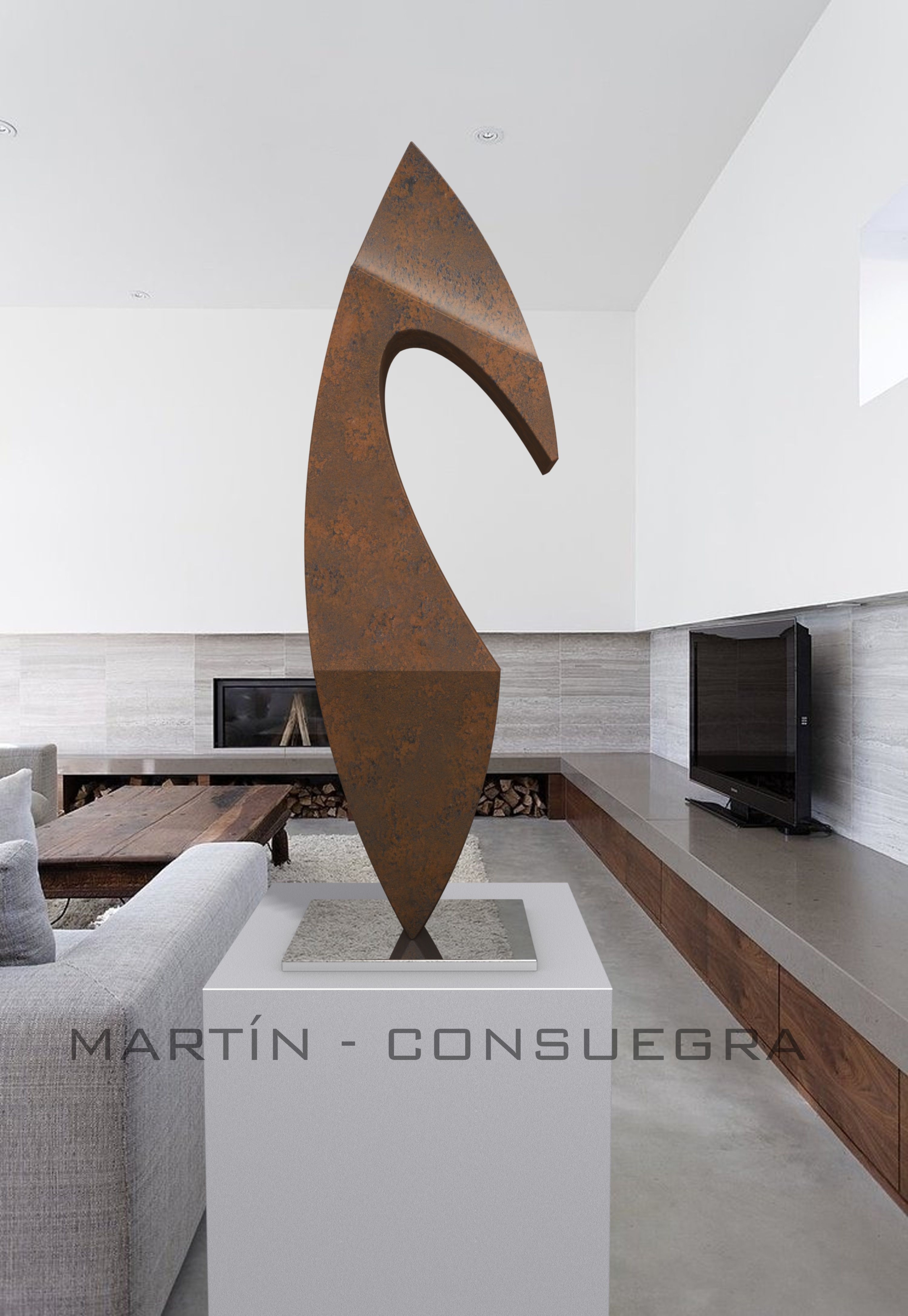 Distinguishing itself with the minimalistic design and long shape, this low TV cabinet comes from the Carling residence in Muskoka, Canada. Designed by Tact architecture, it combines style and functionality, offering various cabinets and niches.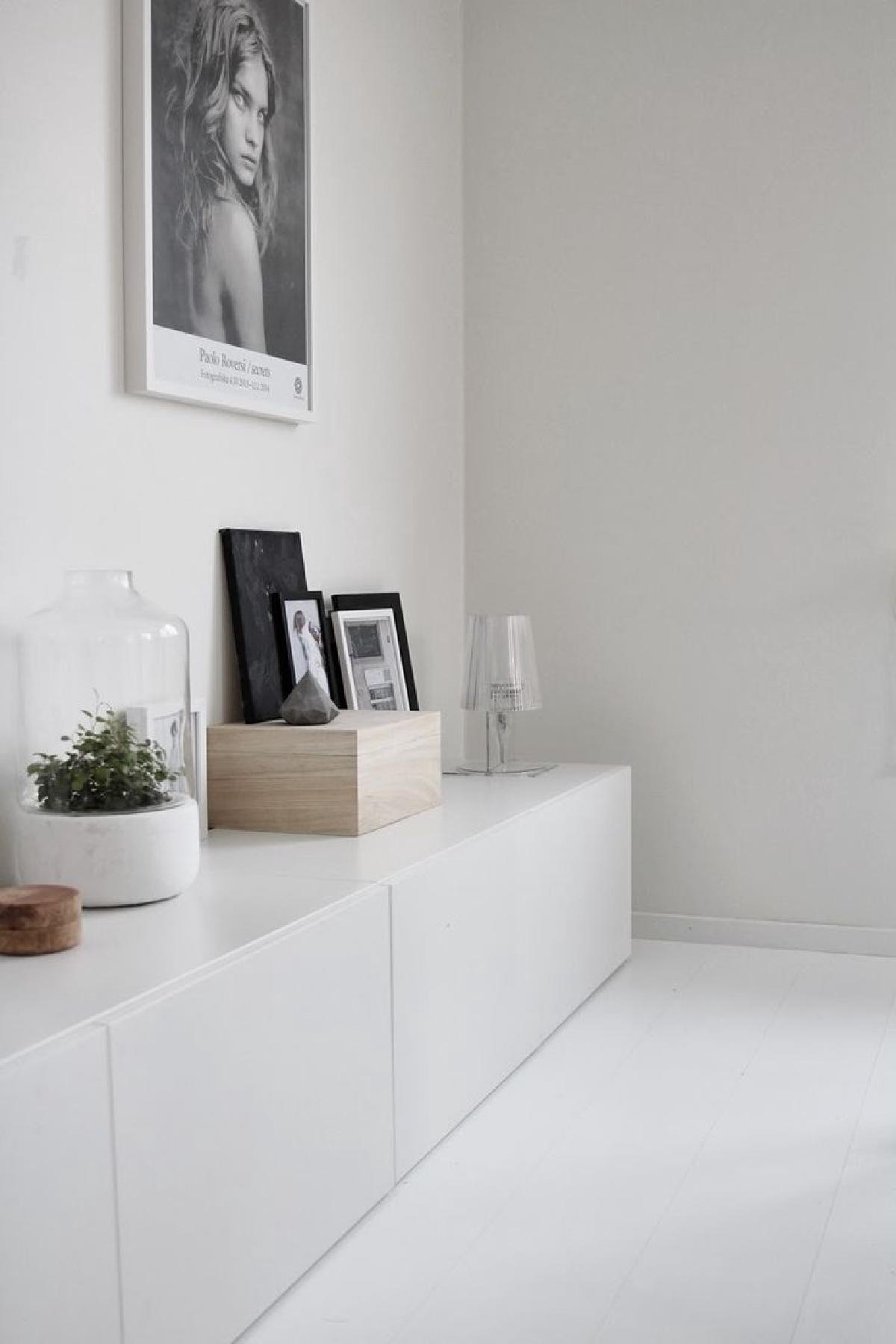 Love all white; white wooden floors + white walls + white sideboard; i would only add some textures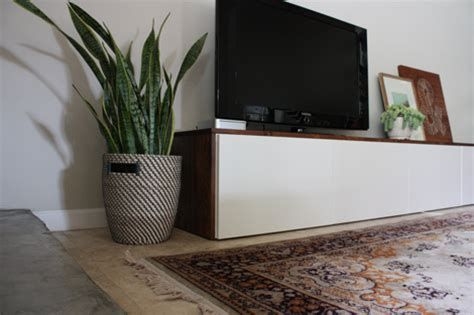 Sleek lines and modern appearance of this media cabinet will change your home decor in a blink of an eye. The unit has 4 compartments hidden behind white-finished doors, and a smooth top for placing your flat screen TV.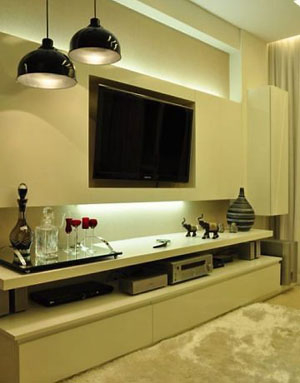 painel tv sala moderno - Pesquisa Google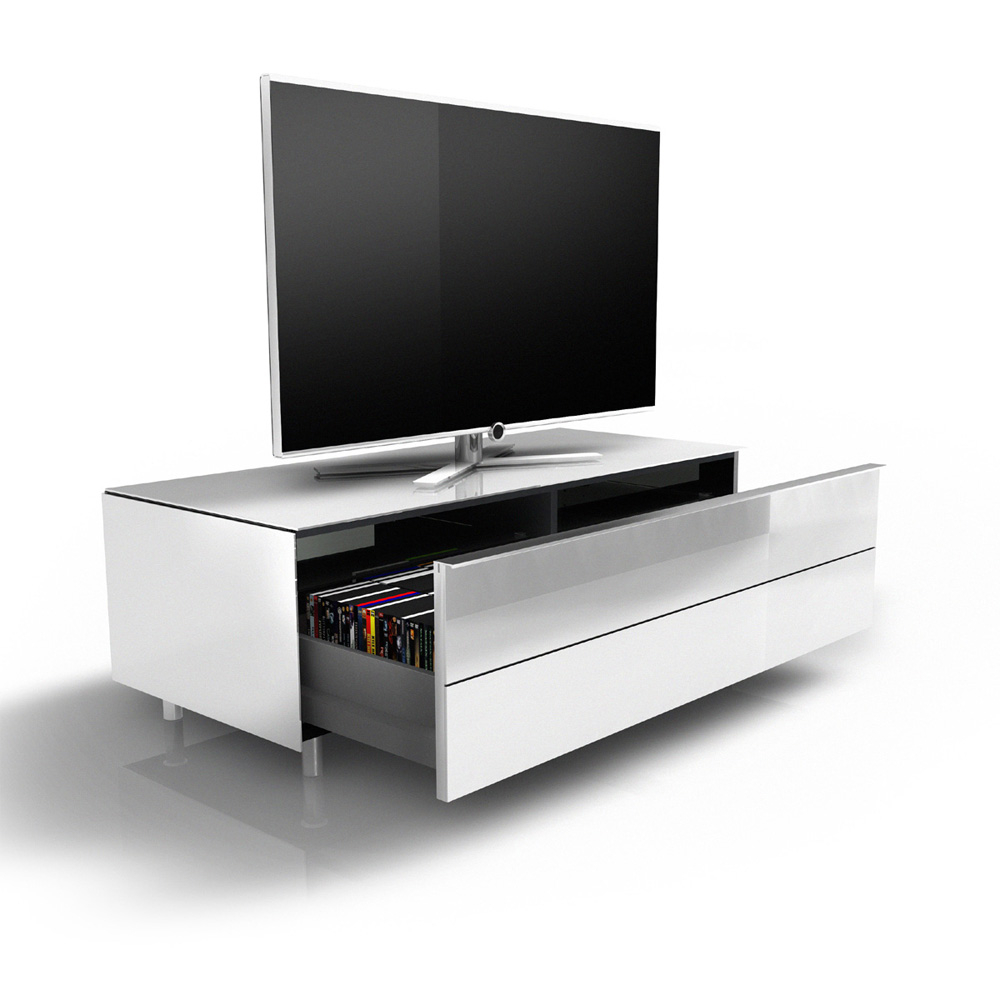 Spectral Scala SC1100 Low TV Cabinet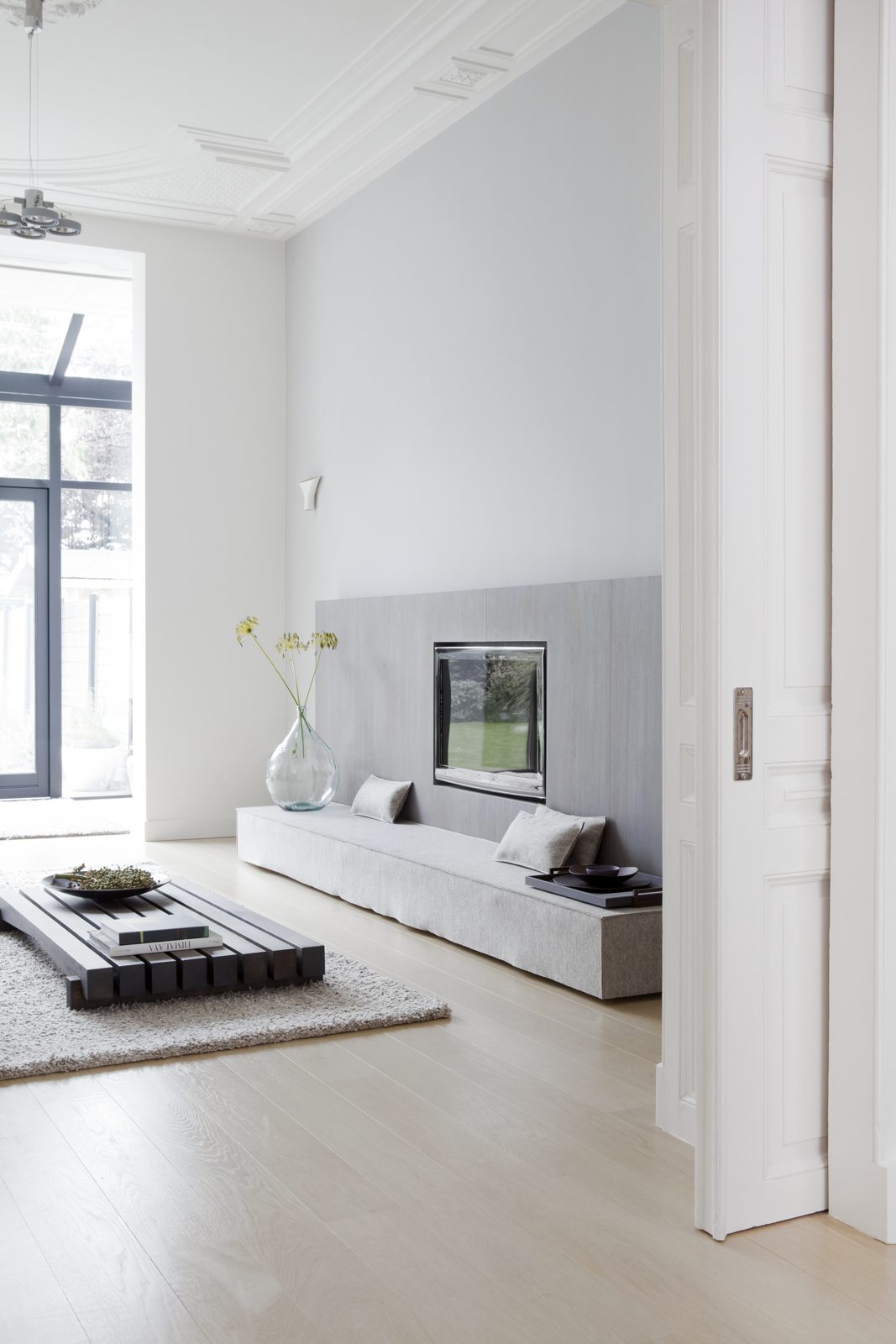 Go for this pure and modern TV cabinet that sports the low design and opt for something that will allow you for the beautiful completion of your interior decor. It is functional and immensely stylish.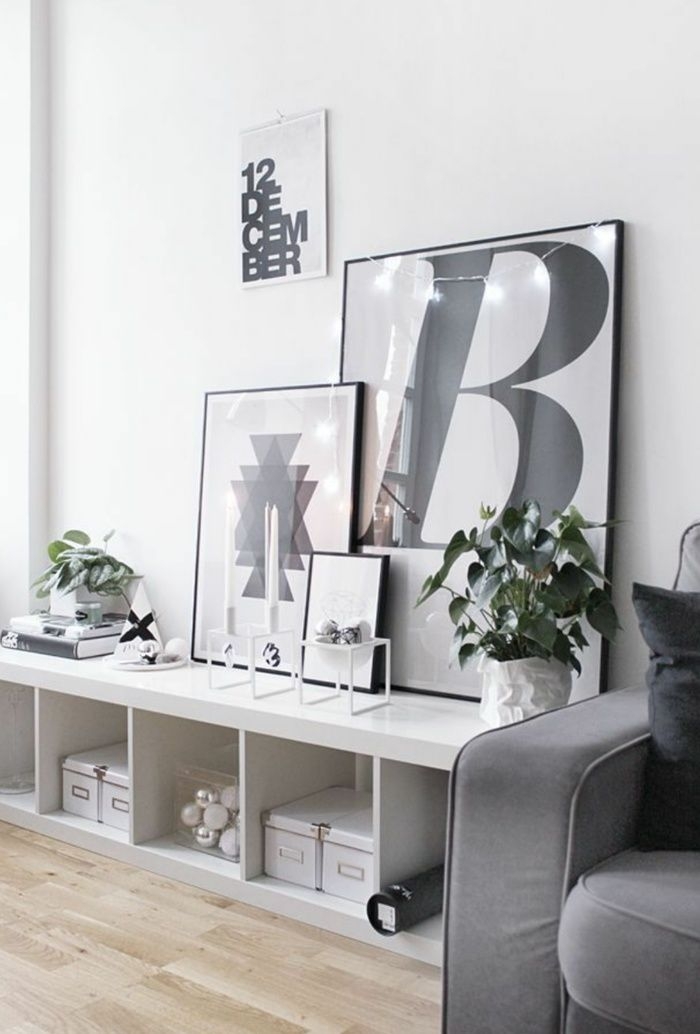 Low console and minimal Christmas decorations. interior, decor, home decor, minimal, minimalist, minimalism, home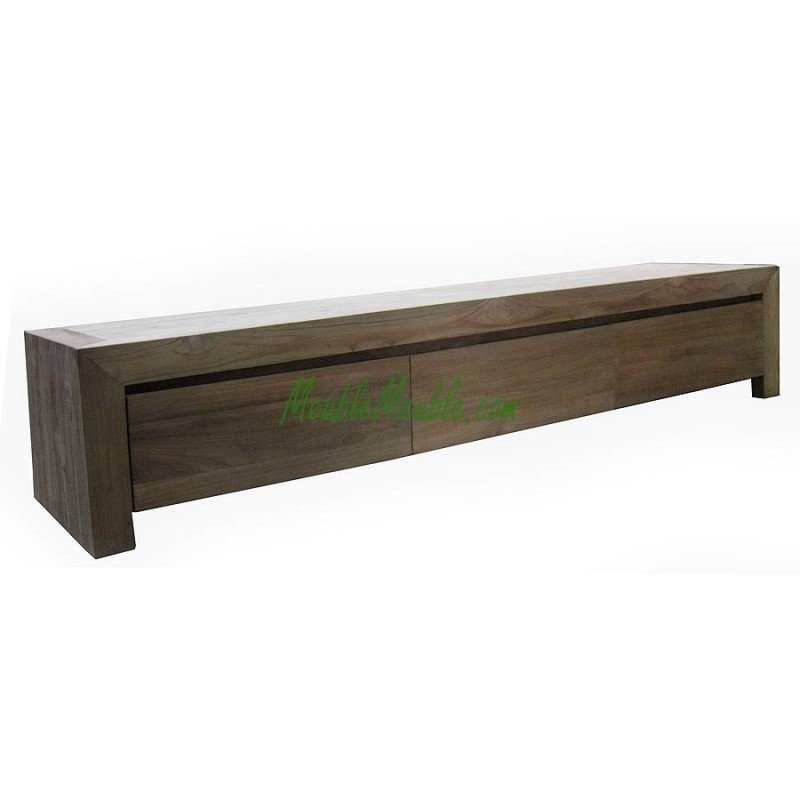 Reclaimed teak low tv stand bold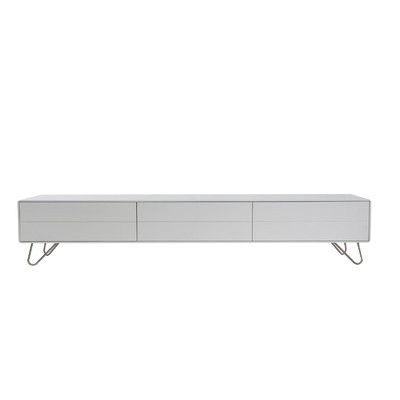 Johan TV Cabinet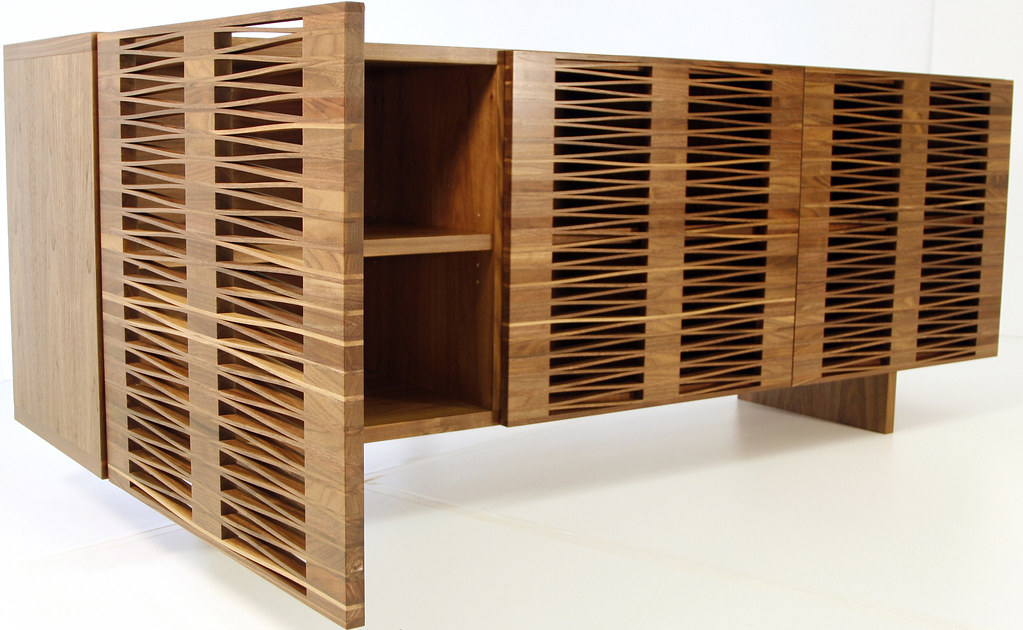 great wooden detail in the cabinet doors; by Matt Soorikian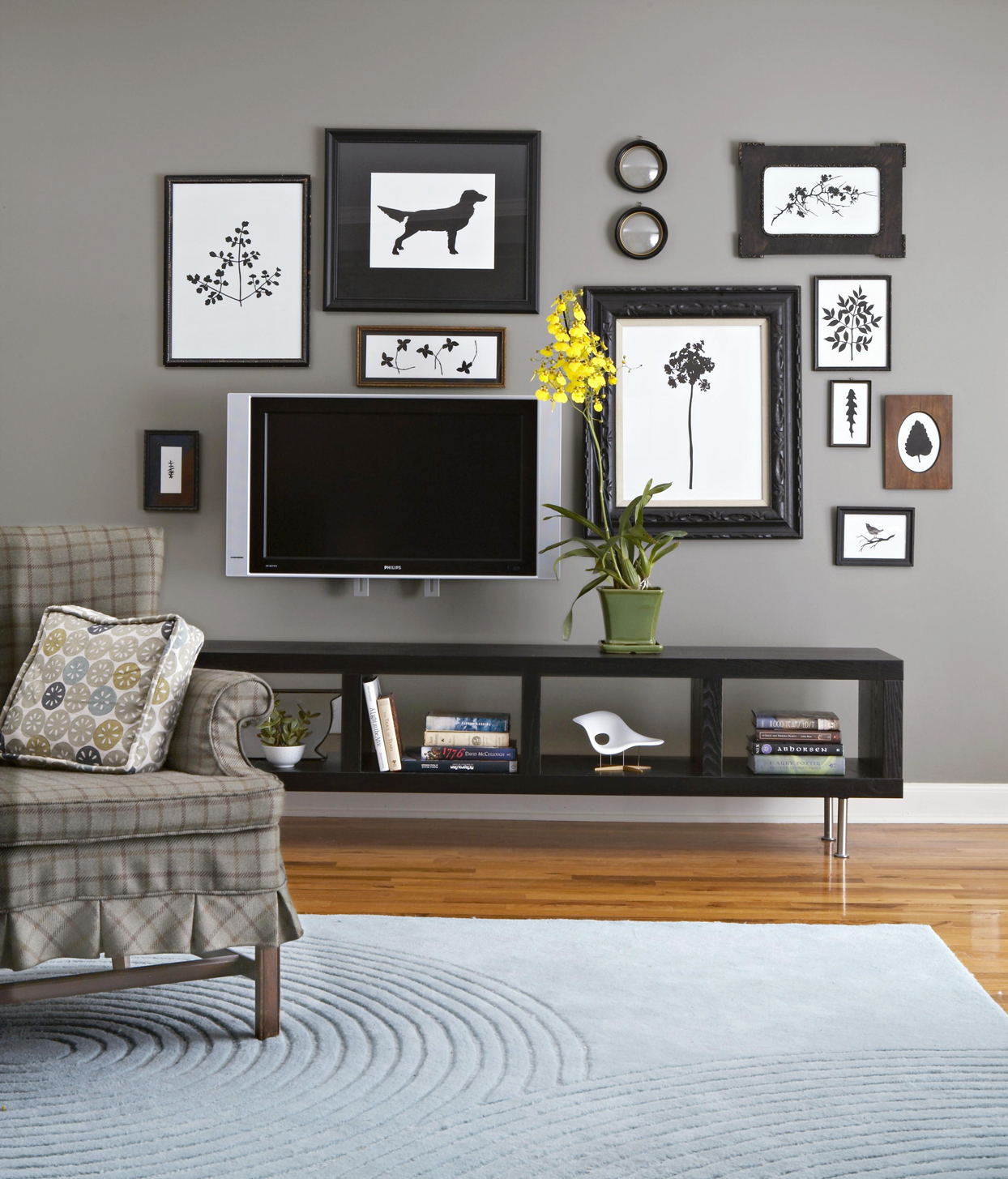 With this modern console table your flat screen TV will be accentuated the way it should be. The table sits on tubular steel legs with a chrome finish, holding a black-finished top consisted of 4 open compartments.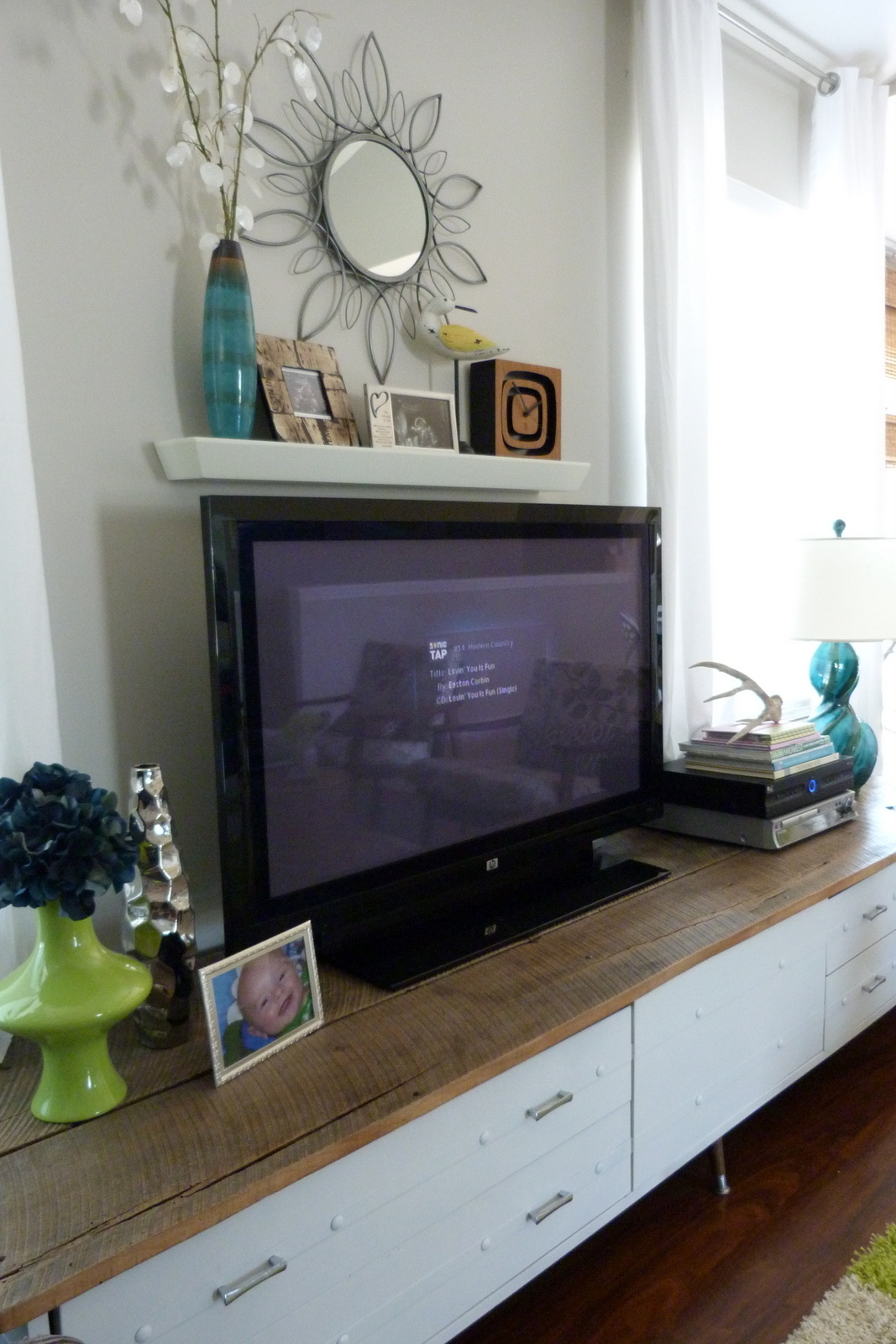 Shelf above tv. to hide our cords...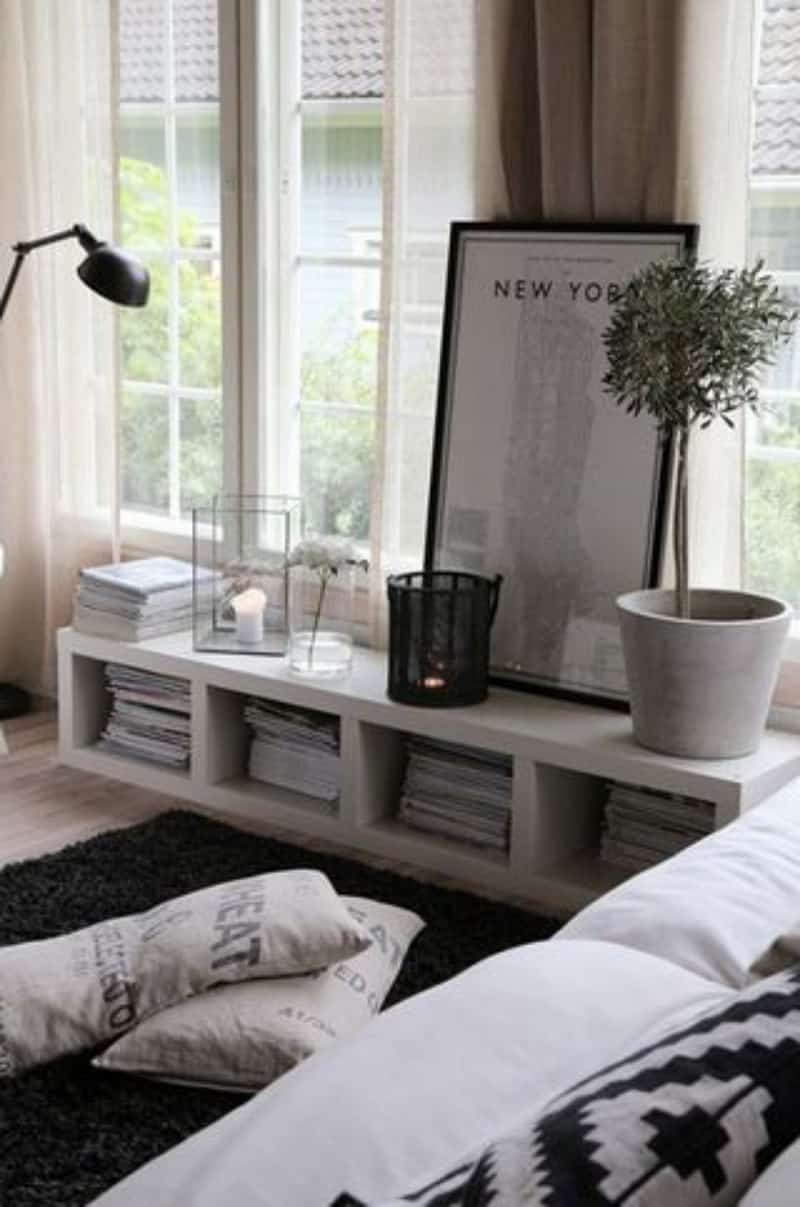 like this built in side board for under TV - could add window box seat to left under the window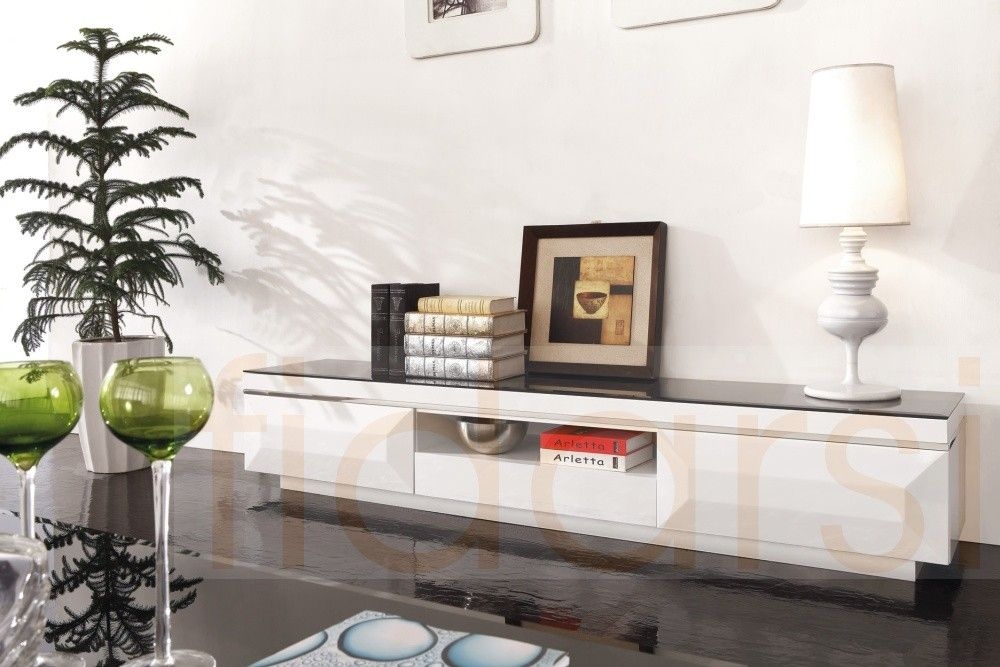 Model Liberato Low Line TV Entertainment Unit Cabinet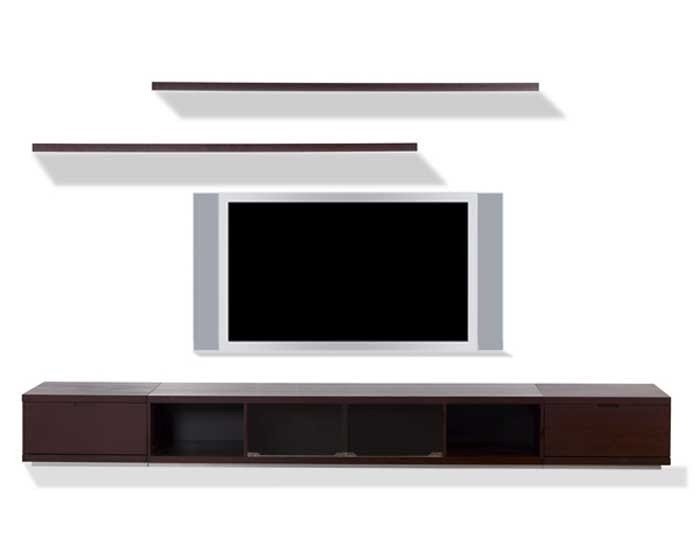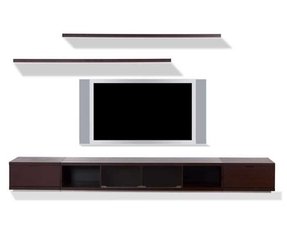 Buy Conti Plasma TV Wall Unit in Wenge Confidently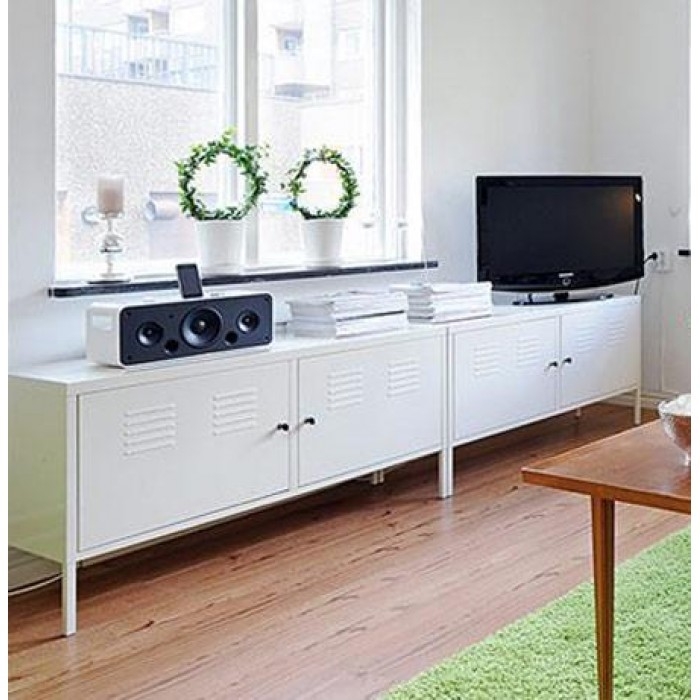 Have you noticed that TV furniture is usually dark, mahogany or black in color? Time to break through with this low tin metal tv cabinet cabinets in white. If not the white color would have an industrial style - they add lightness to the whole arrangement.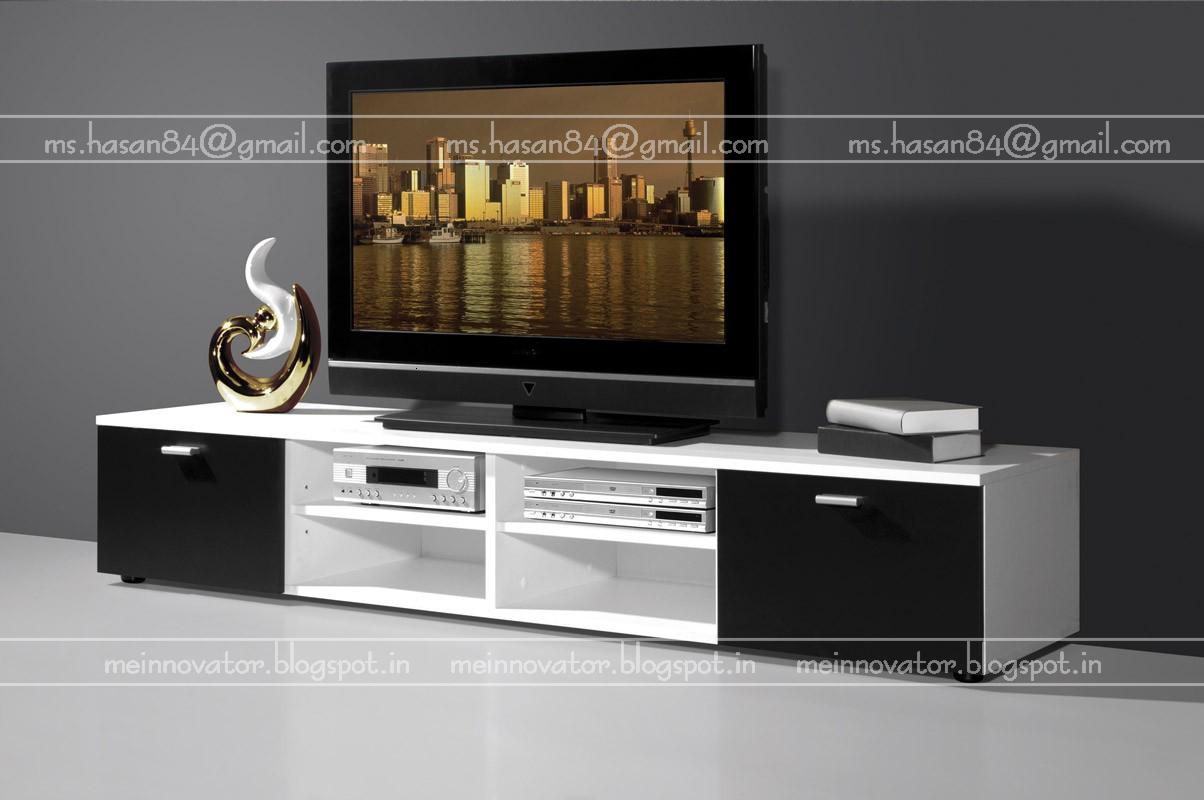 Budget TV Stands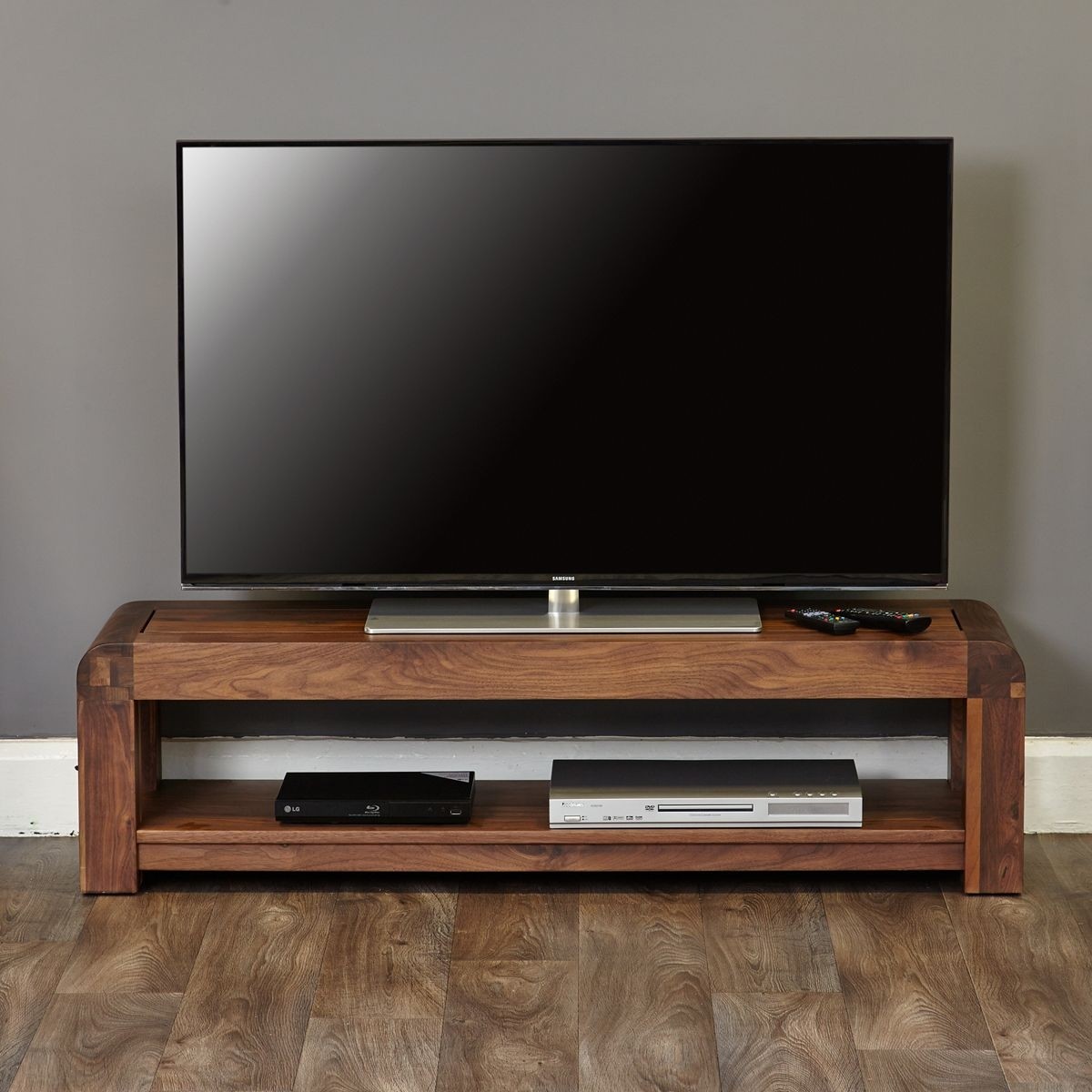 Shiro Walnut Low TV Cabinet - Wooden Furniture Store