Television placement often gets overlooked when deciding the layout of a room. Many people tend to just center it on a wall without much thought, but it's a good idea to treat your TV and TV stand or media center like any other piece of furniture by factoring it into the overall design of your space.
If you're looking for ways to incorporate a television into a living or family room without it becoming the main attraction or disrupting the flow in the room, consider placing it in a corner.
A wooden TV stand can often be tucked effortlessly into corners, allowing you to have easy access to the TV without overwhelming the entire room. With various styles available, TV stand designs of wooden materials can become a thoughtful design element that enhances your space.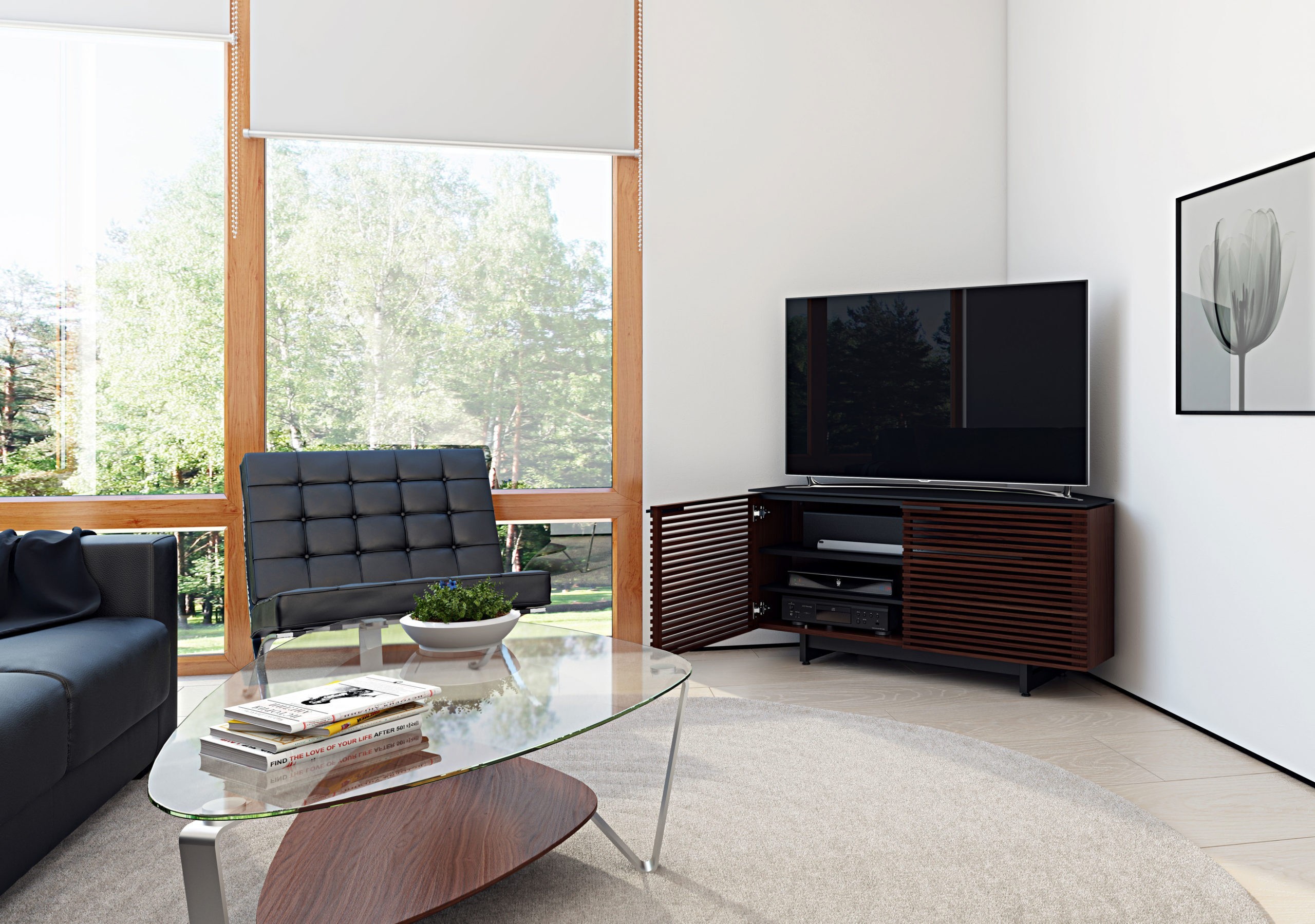 When Should You Place the TV in the Corner of a Room?
There are several reasons you may opt to have your television positioned in the corner of a room.
You Don't Want Your TV to Dominate the Room
If you want to watch TV in the room, but don't want it to be the main attraction, consider arranging it in a corner to make it more inconspicuous.
One of the drawbacks of having a large television, particularly one mounted on the center of a wall, is that it's taking up space you could use to decorate with your favorite art pieces or family photographs. Placing a TV in the corner will allow you to choose the elements you want to highlight in your space.
In addition, for many modern families, a living room functions as much more than a TV room. If you have an open floor and use the main living area to work from home or do schoolwork, having the TV front and center can be distracting.
If your home has a compact design and space is at a premium, you're likely always on the hunt for ways to save space. Too much furniture in a small room can make it feel cramped and uninviting. Placing your television in a corner can free up a lot of space and open up the room.
A TV stand can also offer extra storage for books, movies, or other items and decrease the clutter in a room that can make it seem even smaller.