For Millennials who enjoyed the original Y2K design schemes, its sudden return to popularity comes with a sense of nostalgia. But for Generation Z (Zoomers), the introduction to kitschy Y2K decor is new, exciting, and going viral. Here's why the Y2K decor you thought was gone forever is back in style and how you can integrate these zany pieces into your modern home.
What's With the Y2K Decor Trend on TikTok?
TikTok feeds of teens, and young adults are filled with videos that offer DIY ideas for decorating your bedroom with pieces reminiscent of the late '90s and early 2000s.
These videos appear as the top trends on TikTok under various hashtags like #y2kideas, #y2kparty, and #y2kroomdecor. You might also see these rooms posted under the caption "Indie Rooms," featuring Zoomers' bedrooms decked out in nostalgic photos, vinyl covers, and Lizzie McGuire duvets.
Although you thought these design ideas were outdated, loud, and a bit gaudy, it's time to dig your box of hanging beads and lava lamps out of your parents' basement. Young people are embracing the bright colors, and retro vibes of the early 2000s style in their bedrooms, college dorms, and apartments.
The Hottest Y2K Decor Pieces (As Seen on TikTok)
If you want to bring back the early millennium, you can incorporate a few fun elements of Y2K design into your living space. These novelty pieces are easy to add to your bedroom, study, or living room and provide a quirky nod to this era.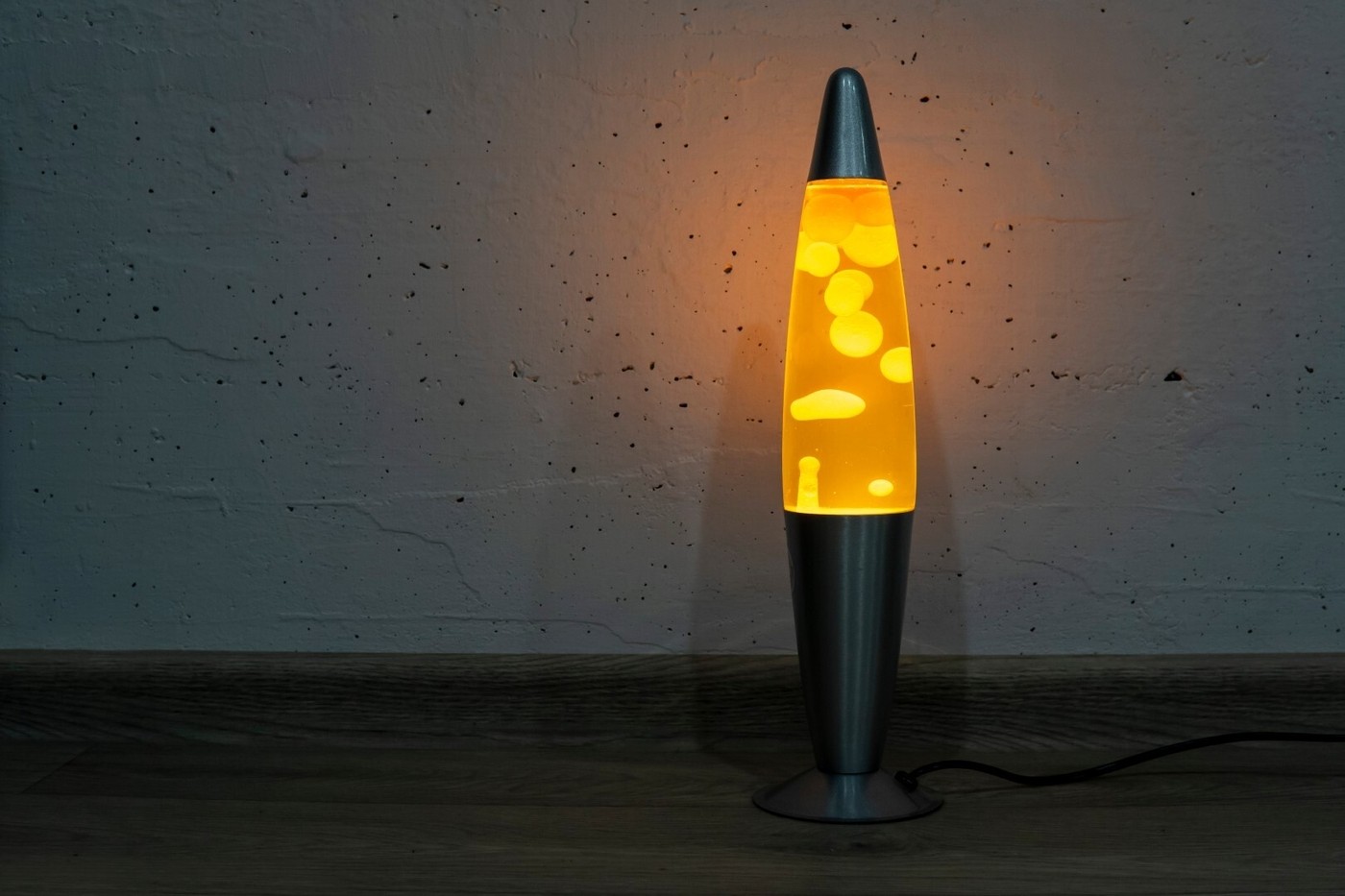 Lava lamp
A staple of teen bedrooms in the 1970s and again in the 1990s (thanks to Austin Powers), lava lamps had many moments of popularity in the last few decades. But until TikTok's Y2K resurgence, they had fallen off the radar. This fun design trend is back and even more groovy than before.
These hypnotic pieces are an excellent ambient light source and make stunning conversation starters. But they also boost creativity and promote relaxation, making them perfect for bedrooms, dorm rooms, and man caves.
You can find models with integrated Bluetooth speakers so you can sync them with modern conveniences like your smartphone or Alexa voice-activated assistant.
Princess bed canopy
Nothing made Millennial teens feel more royal than a princess canopy bed. Whether it was a classic four-poster bed with a ruffle canopy or a simple mosquito net-style curtain, princess beds evoked romanticism and optimism.
Iconic '90s princess canopy beds are an excellent nostalgic option for kids' bedrooms. Choose a model with a floral or paisley patterned skirted canopy to amp up the Y2K style. Try a solid maple wood canopy bed with minimal angular lines and a neutral-colored full curtain for a more sophisticated take on the trend.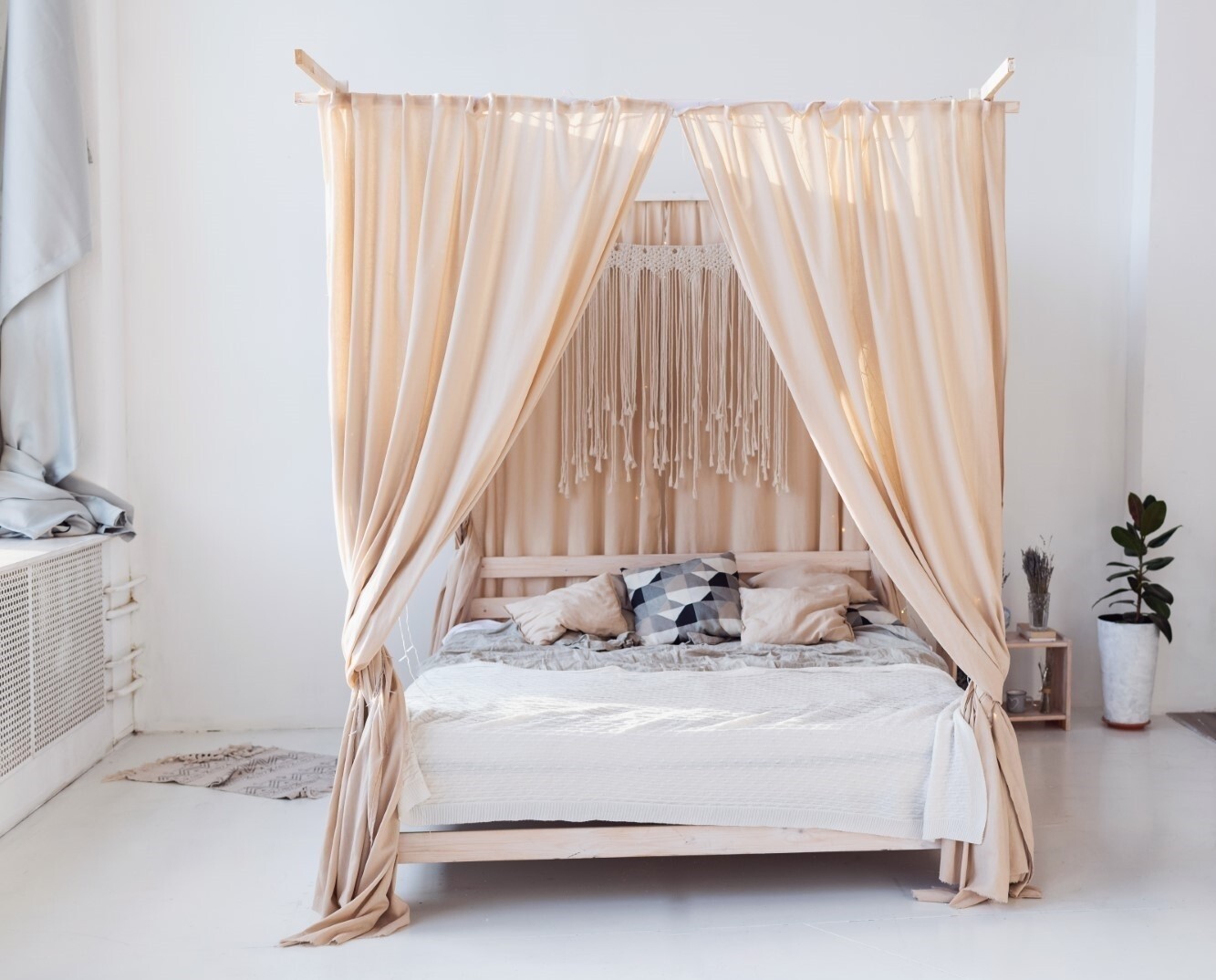 Inflatable furniture
Loved by college students and teens, inflatable furniture was considered must-have decor for any on-trend Y2Ker. Inflatable chairs were affordable, easy to transport, and easy to use, adding a big pop of color to any space.
Bring the inflatable trend into the 21st century by choosing a neon-toned glitter embedded plastic model. Pair it with more organic textures like a faux fur throw pillow or a chunky knit blanket for a slightly more refined aesthetic.
Ultra-cool and easy to move, these funky neon-colored inflatables are perfect for backyard parties, a playroom, a college dorm, or a teen bedroom.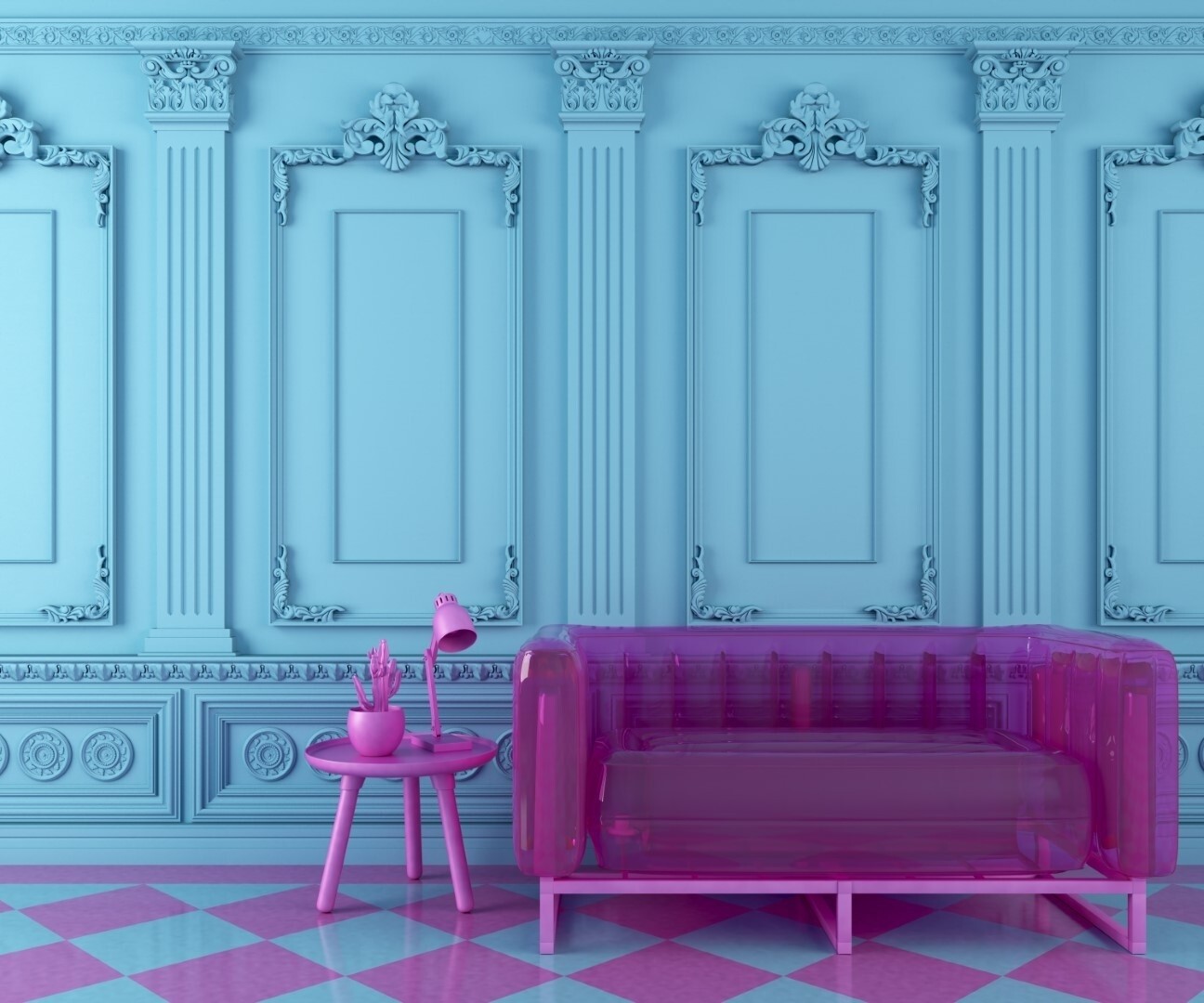 Doorway bead curtains
The 1990s saw a revival of many popular '70s designs, such as doorway bead curtains, and gave them a new-age twist replacing heavy wooden beads with effervescent plastic in pastel or neon shades. Beaded doorway curtains are making a huge comeback as a chic way to divide rooms, mimic headboards, or add bling to your closet.
For classic '90s cool, opt for plastic beaded curtains in graduated rainbow colors or butterfly-shaped beads. You can also add a boho element to your Y2K style with natural or painted wooden beads paired with mini conch shells and coins for a more eclectic look.
Gallery walls
In the '90s and early 2000s, plain walls were a home decor faux pas. Floral wallpaper, sponge textured wall paint, and gallery walls were a must-have for any stylish Y2K home. Gallery walls were an excellent way to personalize your space with an eclectic collection of mismatched posters, vinyl record covers, and photos.
The key to creating an authentic-looking Y2K gallery wall in your home is to power clash. Power clashing involves pairing wall art with clashing themes and color palettes to create a bold new design.
Hang vintage posters of flower markets next to family vacation pictures. Or frame and hang swatches of patterned wallpaper or tapestry next to classic vinyl record covers in your home office for a colorful blast from the past.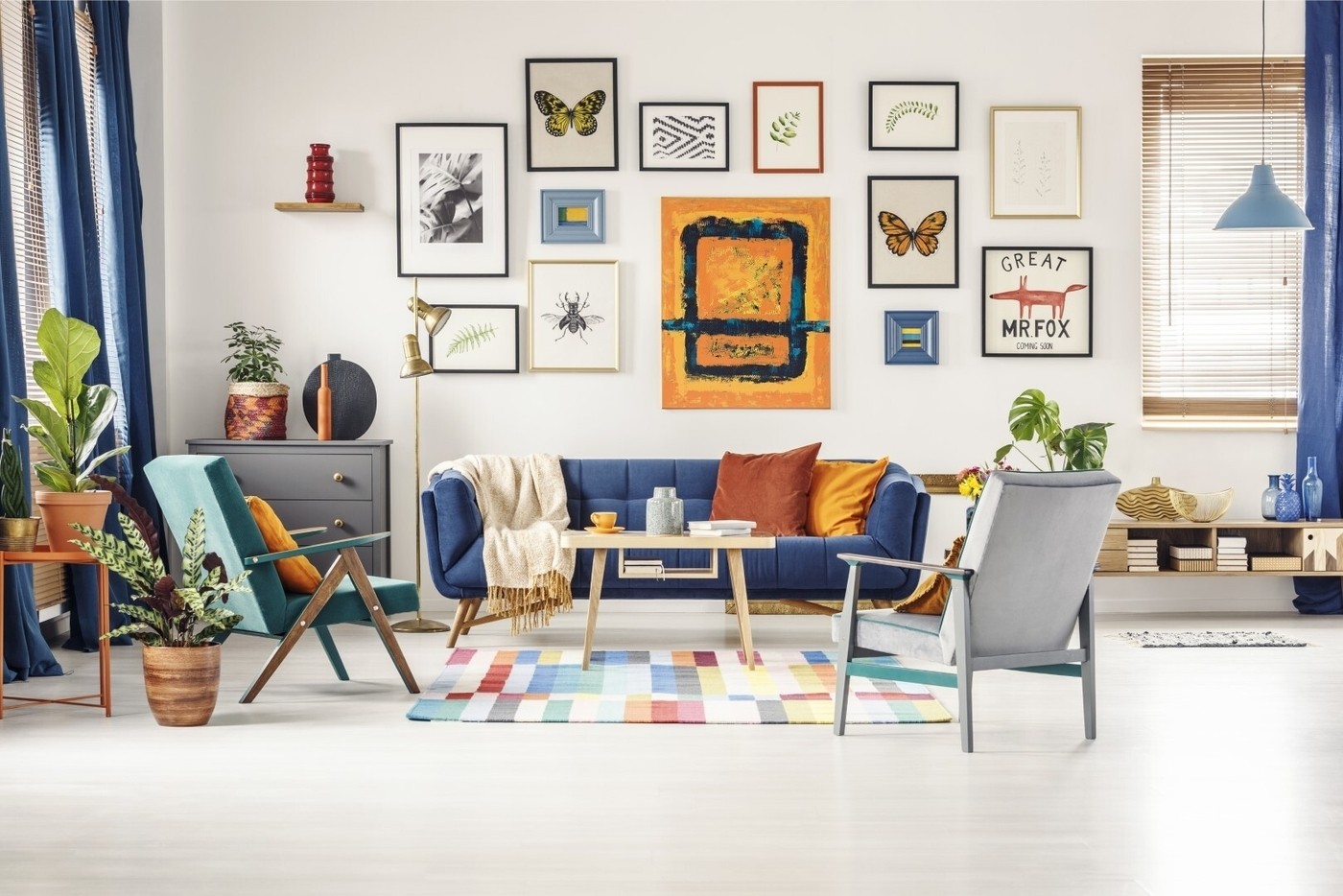 Faux landline phones
Landlines are now a novelty and Zoomers are adding decorative telephones to their bedroom setups as a nod to the past. From classic Bakelite phones to the ubiquitous hamburger phones from every '90s teen sitcom, faux landlines are appearing in influencer TikTok accounts.
To incorporate a faux landline into your Y2K room, use it as an ornament on your bedside table, end table, or sideboard. For an ultra-feminine Y2K look, select a vintage hot pink lips phone styled with other acrylic accessories in muted pastels to keep the aesthetic from overwhelming the senses.
If you prefer a more subtle approach to accessorizing your room Y2K-style, try a clear faux landline with a neon cord so you can see the inner workings of the phone.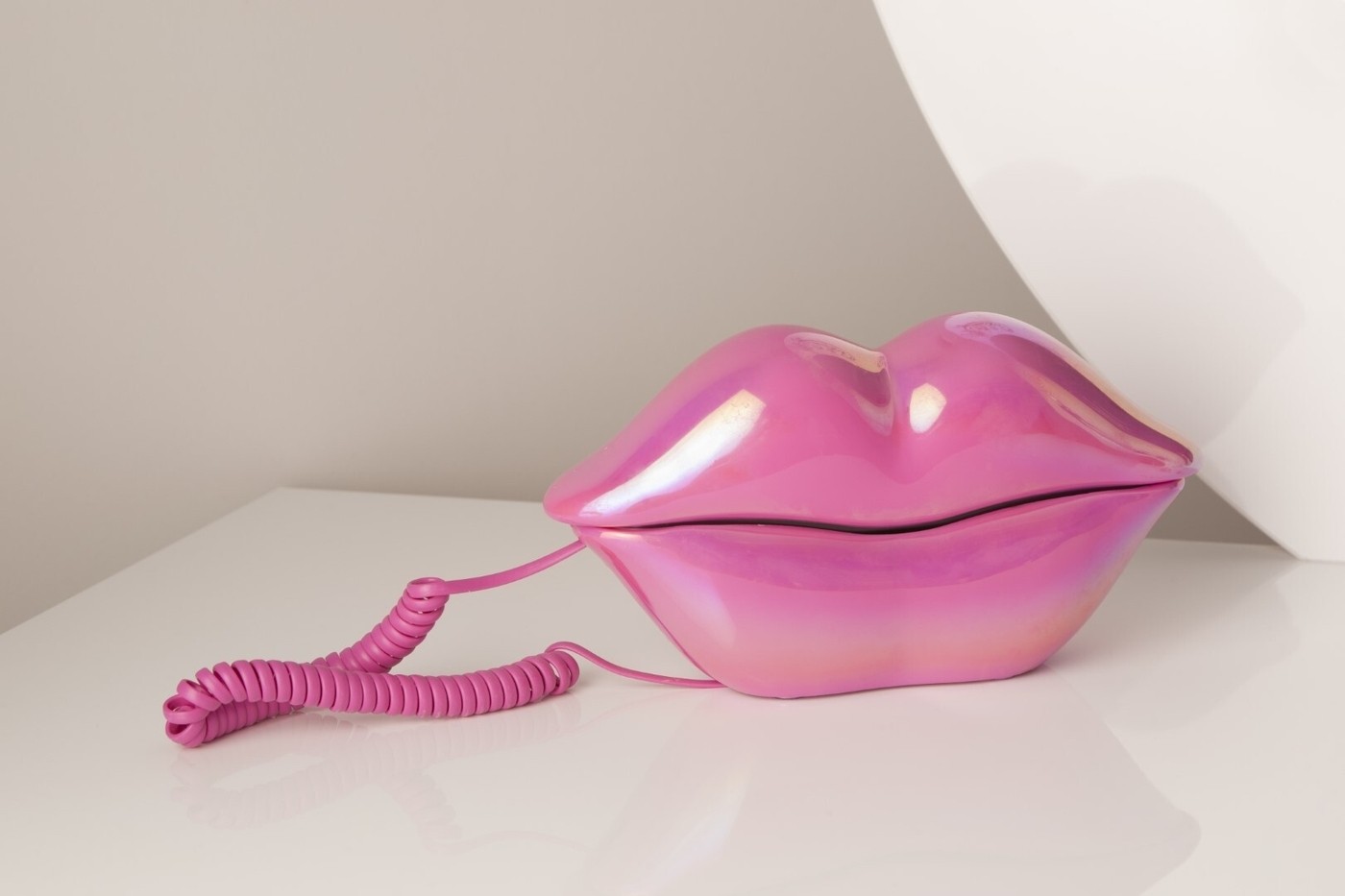 Inject a Little Nostalgia into Your Home
Y2K is about bold prints, patterns, and colors in neon and pastel shades. Look for furniture crafted from synthetic materials like PVC, acrylic, and faux fur. The revived Y2K trend isn't just for TikTok teens. Anyone can add a touch of nostalgia to their home with a few fun and offbeat '90s inspired furniture pieces.