There's a romance to perusing antique shops, fueled by the thrill of being surrounded by beautiful objects steeped in history and the possibility that you might stumble upon an unexpected treasure or snag a bargain. Wandering around those shops is always a fun day out, and chatting to the owners can be an excellent way to learn more about antiquing. However, this kind of shopping also comes with its disadvantages.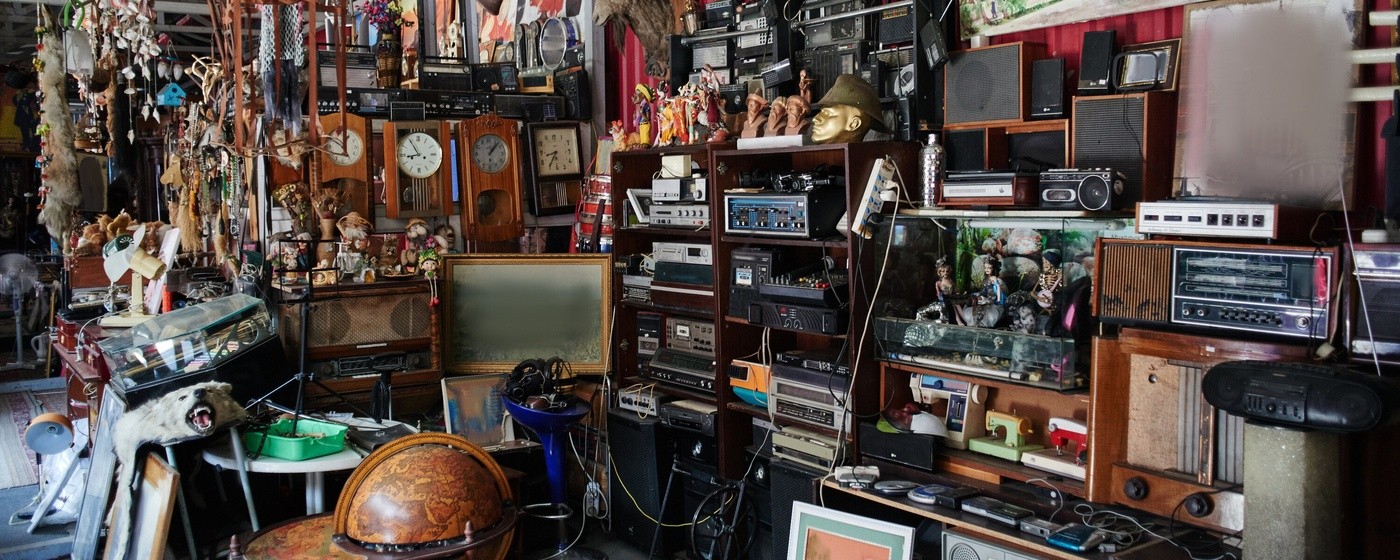 Many antique shops are so jammed-packed full of pieces that it's hard to spot a gem easily. And, although it's fun to browse, you may wander around shop after shop without finding something you're interested in buying. Also, depending on where you live in the country, your access to quality antiques may be limited. Fortunately, there is a diverse world of online antiquing with easy-to-navigate sites, so you are sure to find the perfect piece for your home.
Whether they are managed by a single dealer or digital marketplaces where hundreds of sellers advertise their goods, online antique shops offer a level of convenience that highstreet shopping never could. When you head online, you have access to more antiques than you could ever dream of, and what's more, you can narrow down your search to find exactly what you're looking for in seconds---feeling curious but unsure where to start? Check out our list of quality online antique shops for inspiration and top online antiquing tips.
If you're looking for vintage furniture and accessories restored to an exceptionally high standard, Rehab Vintage Interiors is the store for you. Specializing in 20th-century business, industrial, and institutional furnishings, this store is jam-packed full of stunning second hand furniture pieces that are ideal for redecorating an office or studio space. With over 20 years in the vintage furniture game, Rehab Vintage Interiors has curated a stylish collection of pieces that is inspiring for any lover of vintage design.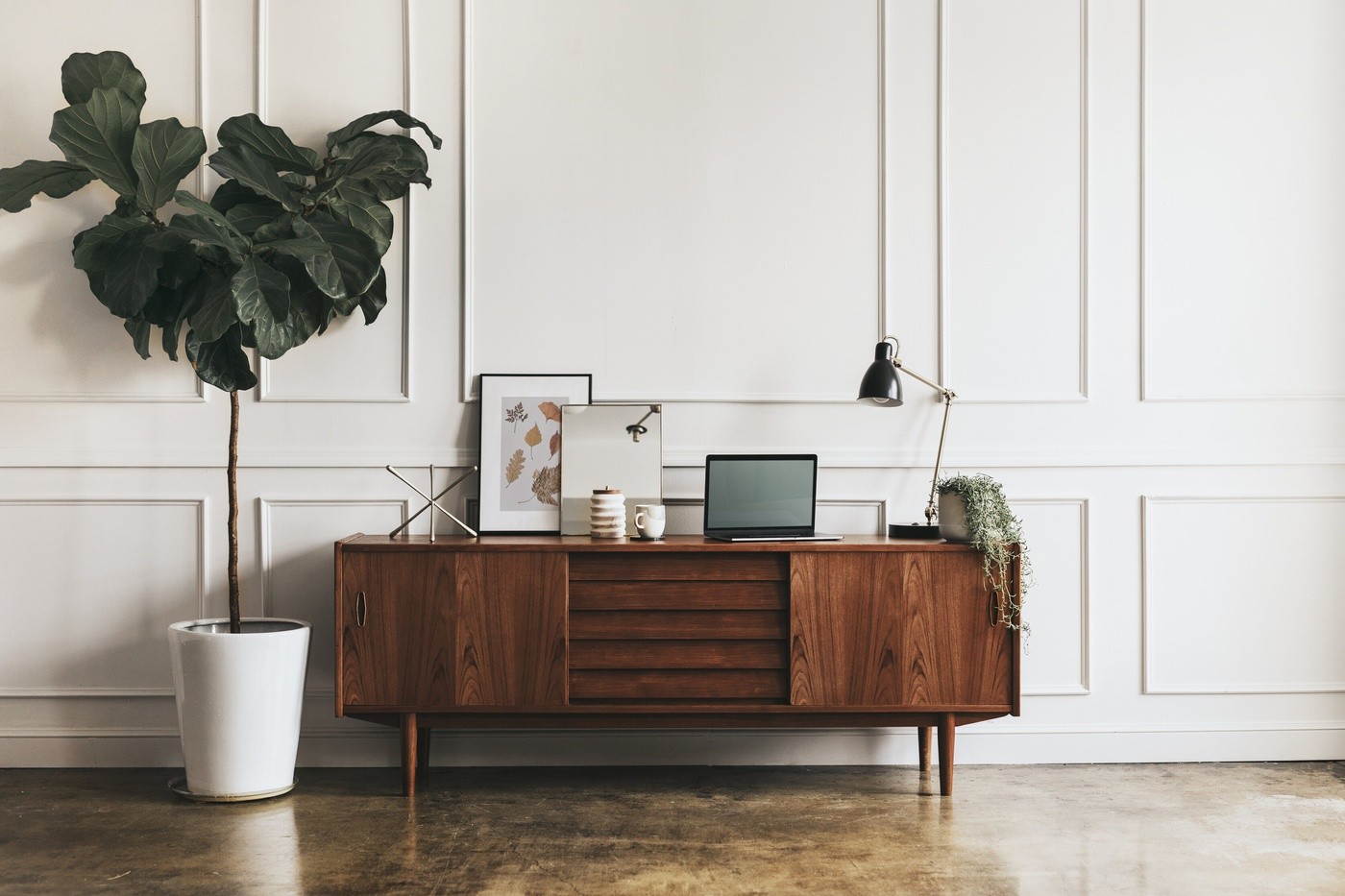 Some of the best pieces regularly available at Rehab Vintage Interiors include filing cabinet tables, tanker desks, and retro lockers. All pieces add a chic twist to any work or home space with an industrial or vintage institutional vibe. A hot tip for anyone kitting out an office or studio: this cool store stocks an excellent range of vintage office accessories, including paper trays, file holders, and bookends. Some of the brands you can expect to see for sale include:
Thonet
Jerry Johnson
ChromeCraft
Allsteel
Brown Saltman
McDowell Craig
While you're exploring Rehab Vintage Interiors' antique furniture, head on over to the art, objects, and oddities sections of their website. These pages are a treasure trove of unusual items that will spark your imagination, and you might just find the perfect accessory for your interior. The collection is quirky and diverse, from folk art sculptures and army issue trunks to vintage cantina signs and original movie ad art.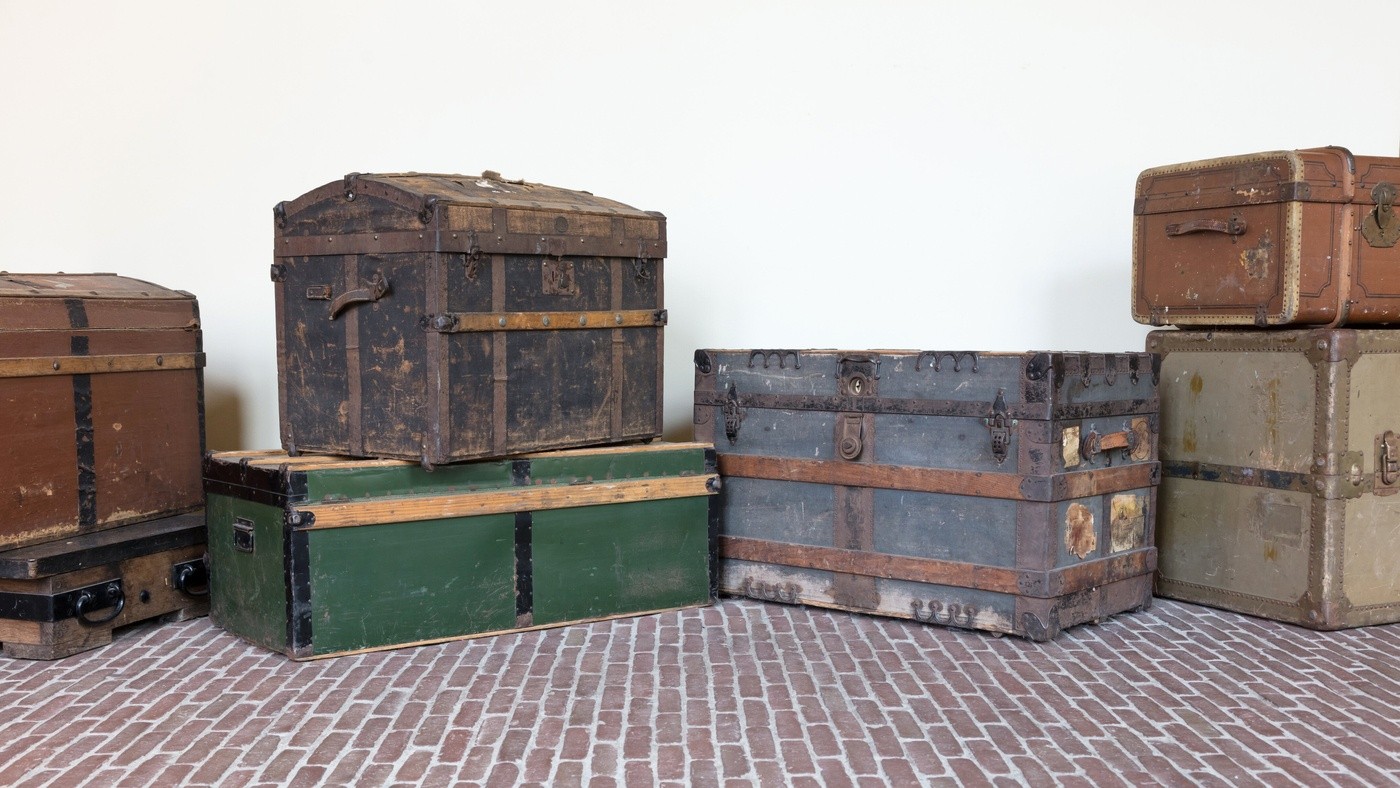 In addition to their restored antique stock, Rehab Vintage Interiors also creates one-off pieces, repurposing items such as radiators, vacuums, and gas pump handles into chic furniture and accessories. This is a must for anyone that loves seeing vintage objects used in unexpected and beautiful ways.
Rehab Vintage Interiors' shipping rates vary depending on the item purchased. Although many products have free US shipping (with the exception of some rural areas), some pieces incur a shipping fee depending on their weight. Details of shipping and weights can be found on the individual product pages. International shipping is available on most items and to most destinations.
Refunds can be arranged easily via the website; they should be requested within 30 days of delivery for a full refund. If the item is incorrect or defective, Rehab Vintage Interiors will cover the refund shipping cost.
Rehab Vintage Interiors has a physical store in LA with an exceptional showroom as well as their online shop. Being based in LA, it's no surprise that many of their pieces have been featured in the set decoration of some major motion pictures and TV series, including House and NCIS. With an offering of niche furnishings, Rehab Vintage Interiors are experts in their field. They are the ideal resource for anyone on the hunt for this style of furniture and accessories.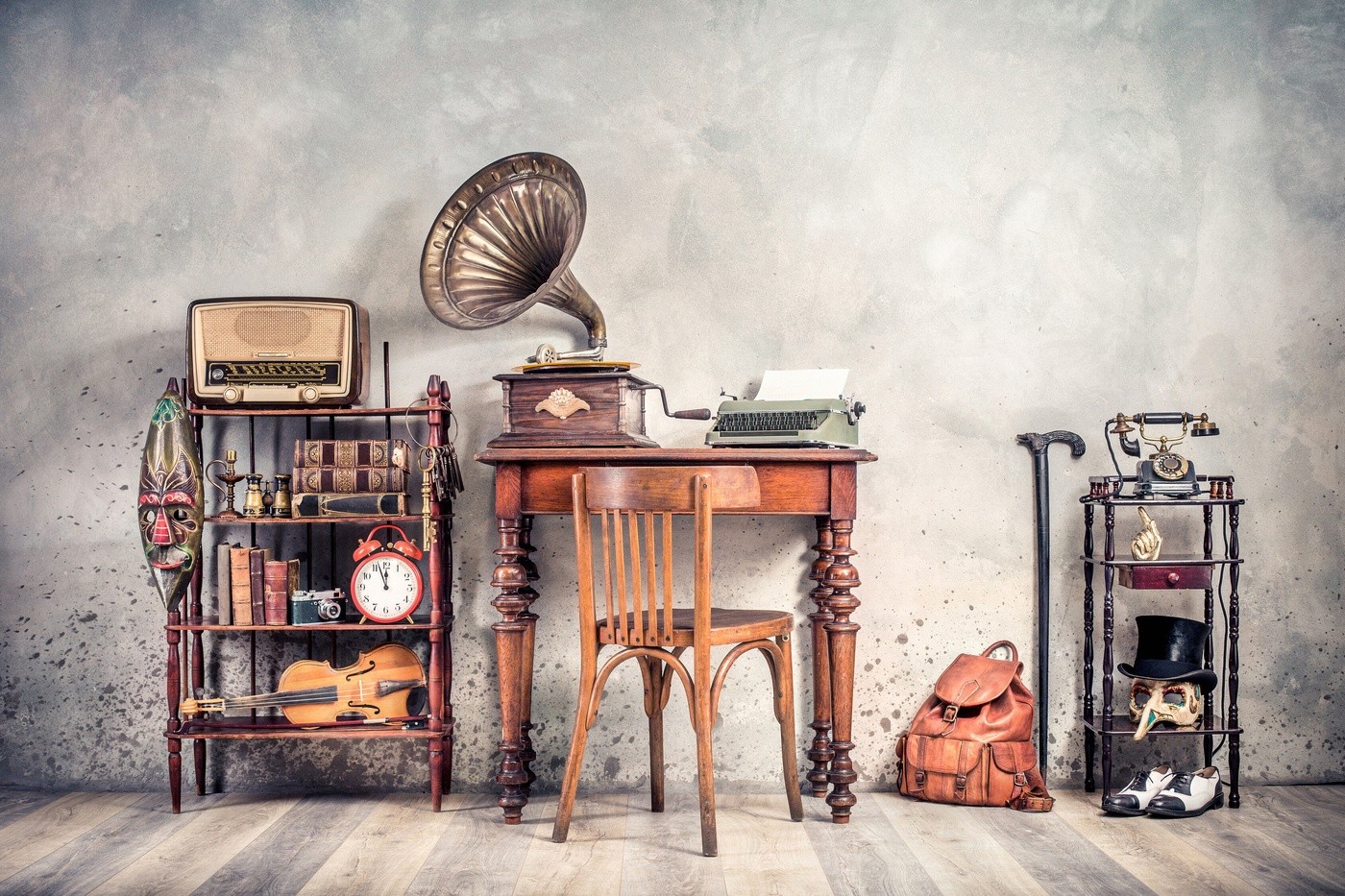 2.

For Ease and Convenience: Ruby Lane

Ruby Lane is known as the largest curated marketplace for antiques, vintage collectibles, fine art, jewelry, and vintage fashion in the world, and with over 2,000 active shop owners and more than 15 million items, this title is entirely suitable. The site functions similarly to eBay and Etsy, with independent member dealers selling their products directly to customers, but the content is much more specialized, concentrating on antiques.

Ruby Lane can maintain a high standard of products on the site because they have an in-house team of experts that screen all shops before they are allowed to list for sale, ensuring they meet a specific standard. Shops are then required to stick to quality guidelines. These measures help ensure that all antiques sold on the site are accurately advertised, which is a concern many shoppers have when buying antiques online.

The sheer size of Ruby Lane's catalog could be confusing to shoppers, but fortunately, the collection is divided into highly specific categories with many options for filtering results so users can narrow down their search with a few easy clicks. Examples of the categories include:
Mid-Century Glass
Tilt-Top Tables
Vintage Kitchenware
Antique Metalware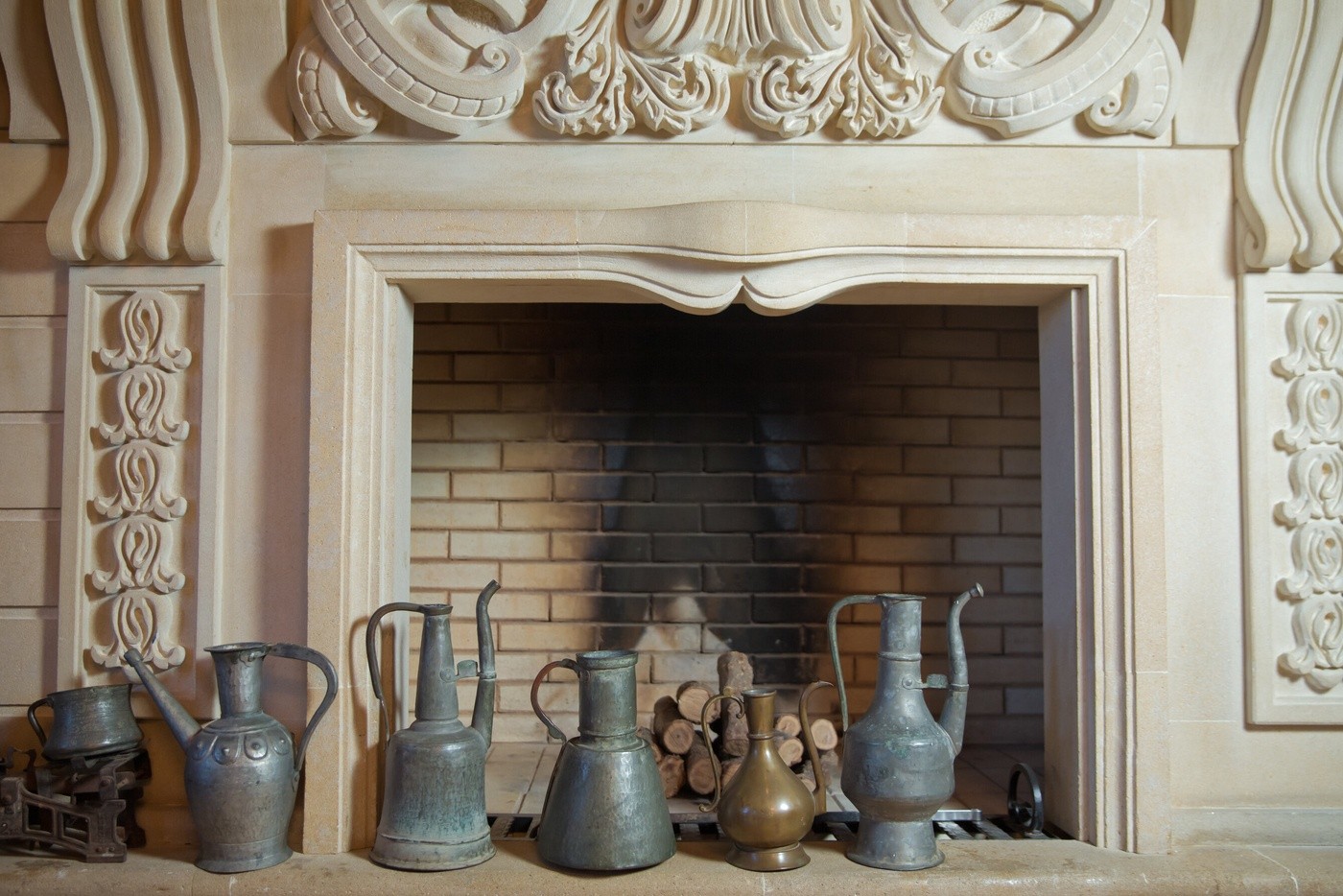 The site also curates featured items on their homepage, so there's always something interesting to browse, even if you're not sure what you're looking for. Among these highlighted pieces are the "Weekly Promos," where items sold at reduced prices are featured. Unlike sites like eBay, Ruby Lane's stores sell their products at a set price rather than through auctions.
When shopping on Ruby Lane, you can directly contact the seller before you commit to a purchase by using the site's "Email Shop Owner" function that runs through the site itself. You can also visit a seller's store to browse the other items they have for sale, read more about them in their profile, and check out previous customers' reviews. This is also where you can see the store's "Terms of Sale," which include returns and shipping policies and the form of payment they accept.
If you want to sell antiques and vintage items yourself, Ruby Lane is an excellent choice of platform, particularly because it's so well known to buyers of antiques. While the site doesn't take commissions from sales, there are charges that you need to know about before starting setting up your Ruby Lane store.
There is a monthly fee for having a store; think of this as your space rental. For stores selling fewer than 50 items, the monthly rent is $54. After 50 items, you will be charged per item, starting at 30 cents and dropping down to 1 cent: the more you sell, the lower the rate. In addition, there is a service charge of 6.7% on a purchase order; however, this is capped at $250. A more detailed explanation of their fees, and information about referral reductions, can be found on the Ruby Lane site.
For anyone looking to buy or sell thrift furniture, household goods, jewelry, or fashion, Ruby Lane is certainly worth investigating. At the EcommerceBytes' Sellers Choice Awards 2019, Ruby Lane was awarded first prize for Best Customer Service, Communication, and Recommended Selling Venue over digital retail giants Amazon, eBay, and Etsy.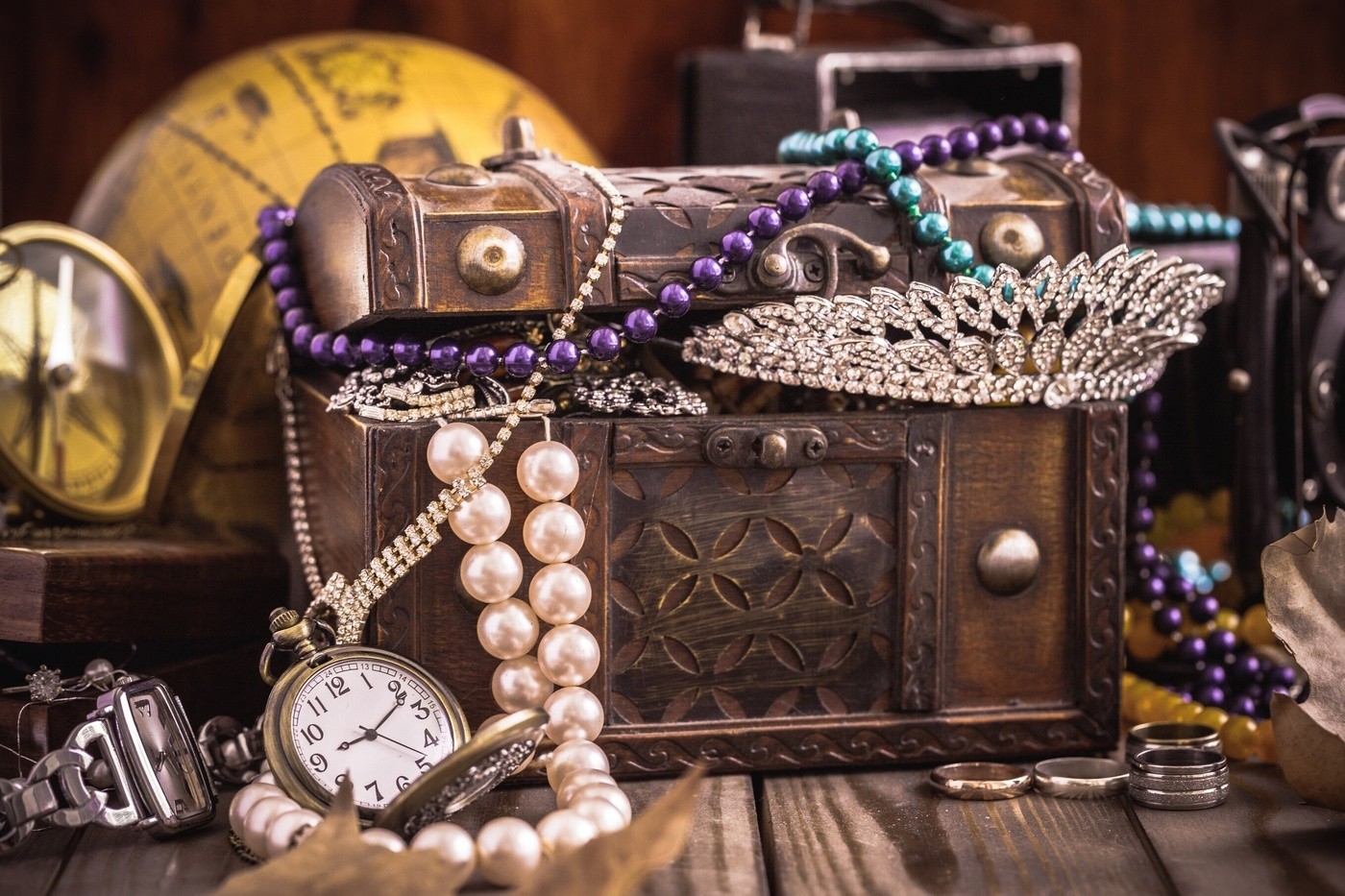 This elegant online store may be the best place on the internet for luxury European resale furniture. Antique and interiors expert Shaw is known for her impeccable taste and passion for European design. This is evident in the items sold on the Tara Shaw Antiques website and its stylish design.
With over 20 successful years in the antiques world, Shaw set up her own line of antique reproduction and custom furniture, Maison, in 2007 and has made a name for herself through high-profile design projects. In 2020 she published her book, "Soul of the Home: Designing with Antiques," a guide to using antiques to decorate modern homes. Shaw brings these years of experience and expertise to her highly curated online store. When shopping at Tara Shaw Antiques, you know you will find stylish, quality pieces.
The site has an extensive collection of luxury European antiques of different categories, including furniture, home and garden accessories, art, and jewelry. Some of the stand-out pieces that are currently listed include:
18th Century Louis XV French oak bed with upholstered head- and footboard.
19th Century Swedish Settee with carved griffins, oil lamp, and stars and turned finials.
18th Century five-light mirrored Tuscan Sconces with detailed carving.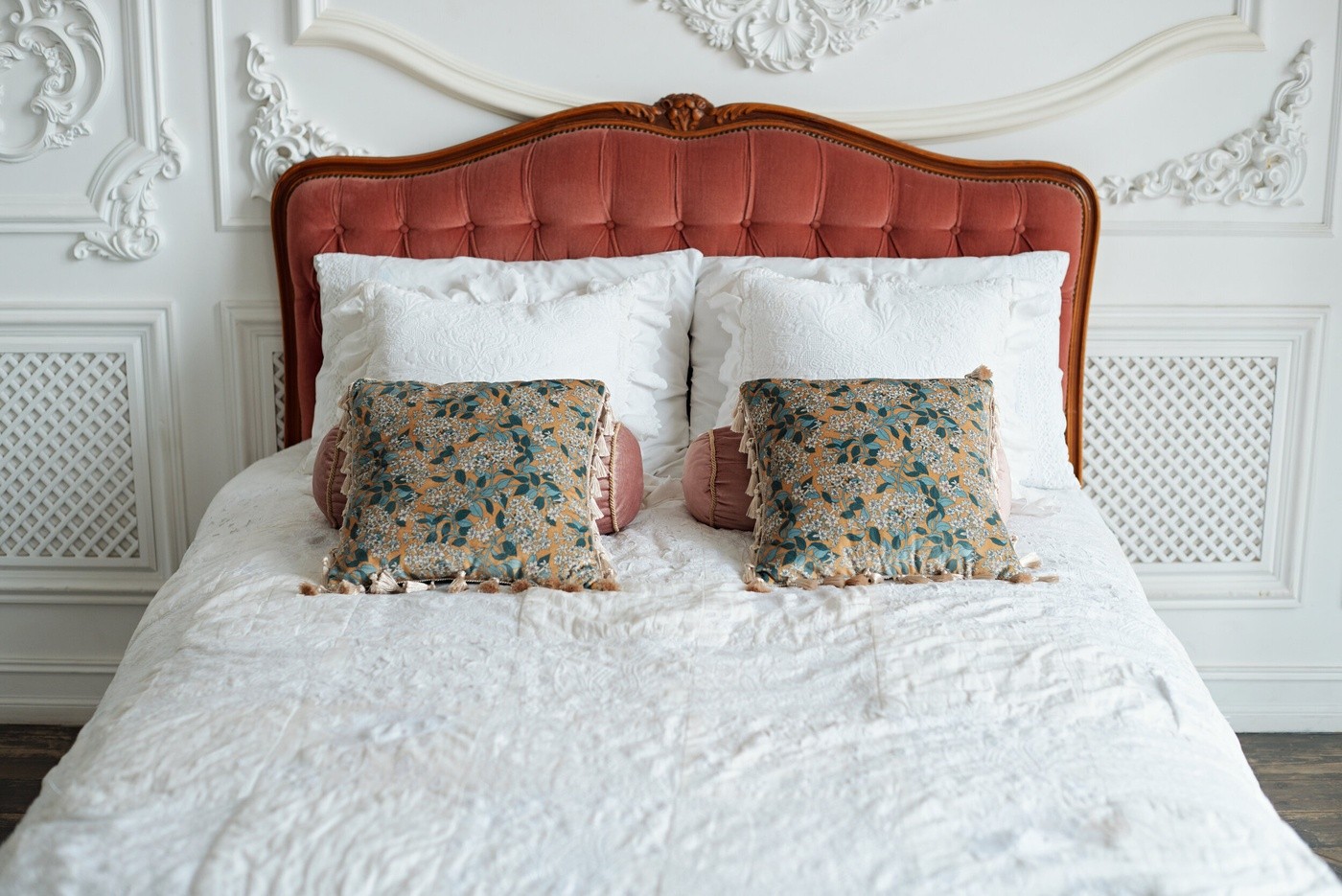 Each product page has a range of photos so that the items can be viewed from every angle. A detailed description includes information such as any damage or wear, cleaning advice, and even design tips. On these pages, you can also find shipping details. Usually, the instructions state that the buyer should contact the Tara Shaw Antiques office to arrange shipment paid by the buyer to a third-party shipper. In-store pickup from their beautiful New Orleans store is also available.
When shopping with Tara Shaw Antiques, it's essential to be aware that the advertised price does not include packing or shipping fees and that a 4% processing fee will be added to your purchase. For anyone interested in European antiques, the Tara Shaw Antiques website is an excellent source of inspiration and a reliable place to buy once you're ready to make your purchase.
4.

For Antique Sellers: Bonanza

Bonanza is a large online marketplace and, although it features a broad range of products, it is particularly notable for its antiques sellers. As a shopper, Bonanza is easy to navigate and has everything that an antiques enthusiast could want, from 18th-century tables to vintage lace and embroidery. However, what's unique about Bonanza is its focus on the seller experience.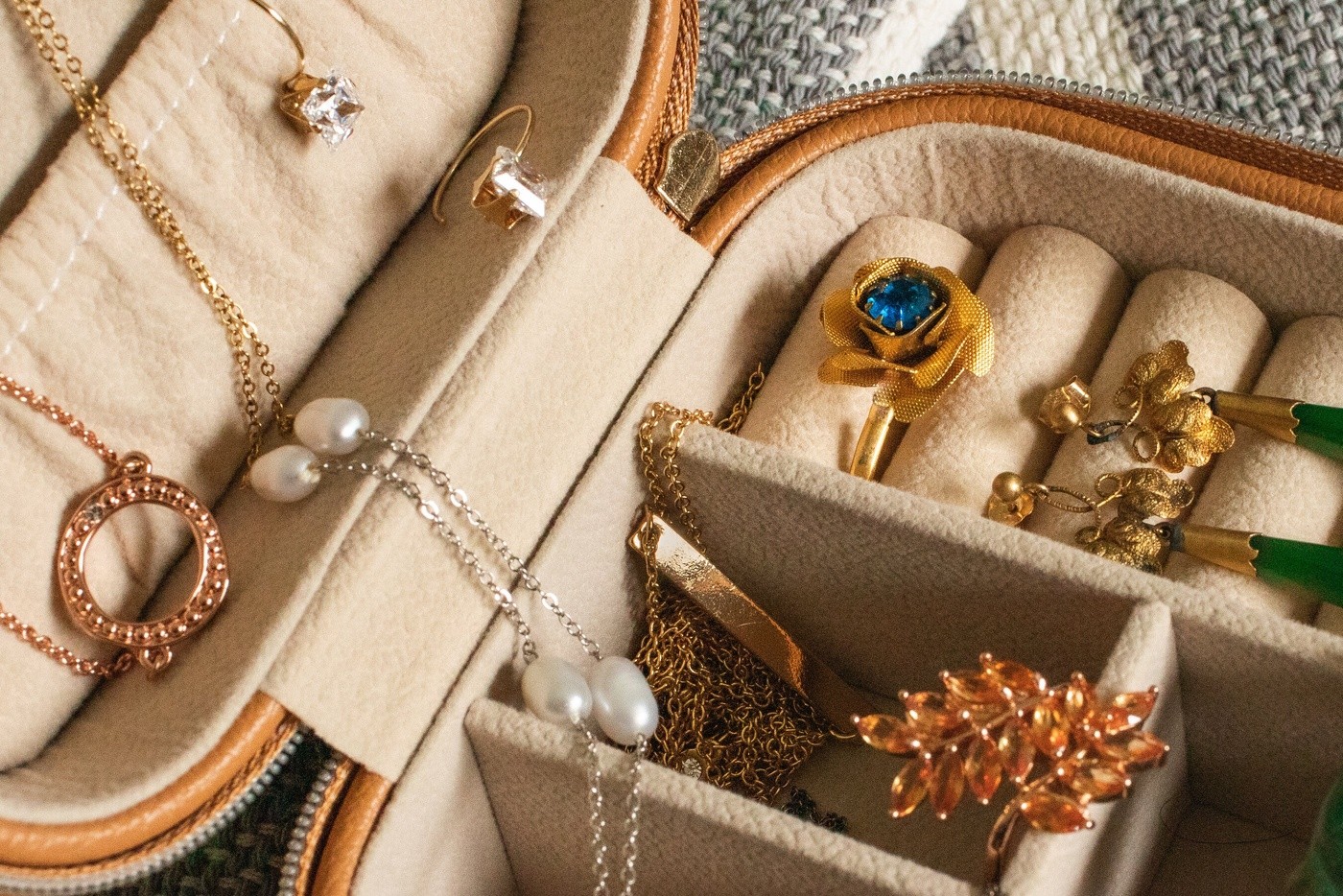 Bonanza aims to create an online marketplace that allows entrepreneurs to set up and maintain successful retail businesses and, to that end, they have numerous features and tools that make the selling process as easy and sustainable as possible, including:
Multi-item editing capabilities
Automatic Amazon, Shopify, and eBay inventory import and sync
Zero-effort web stores
Customized marketing campaign tools
This seller-centric ethos extends to the company's seller fees as sellers don't pay listing fees or monthly fees, and it's free to set up an account: they only pay when they make money. The fee structure is a little complicated as there are various membership levels and optional extras, such as advertising support, so if you're thinking about setting up an antiques store on Bonanza, take your time researching your options.
Bonanza encourages strong buyer-seller relationships, making it easy for the two to communicate and potentially work with each other again. Buyers can also visit a seller's profile, known as their booth, to see the other items they have for sale and read their reviews before purchasing. Bonanza also has a handy system of badges covering topics such as customer attendance and sales so that customers can get a clear picture of a seller at a glance.
With all these features and tools, as well as their vast range of products for sale, that Bonanza is an award-winning online marketplace. Most recently, the site ranked first for Communication, Most Recommended Marketplace, and Customer Service in the 2021 EcommerceBytes Sellers Choice Awards.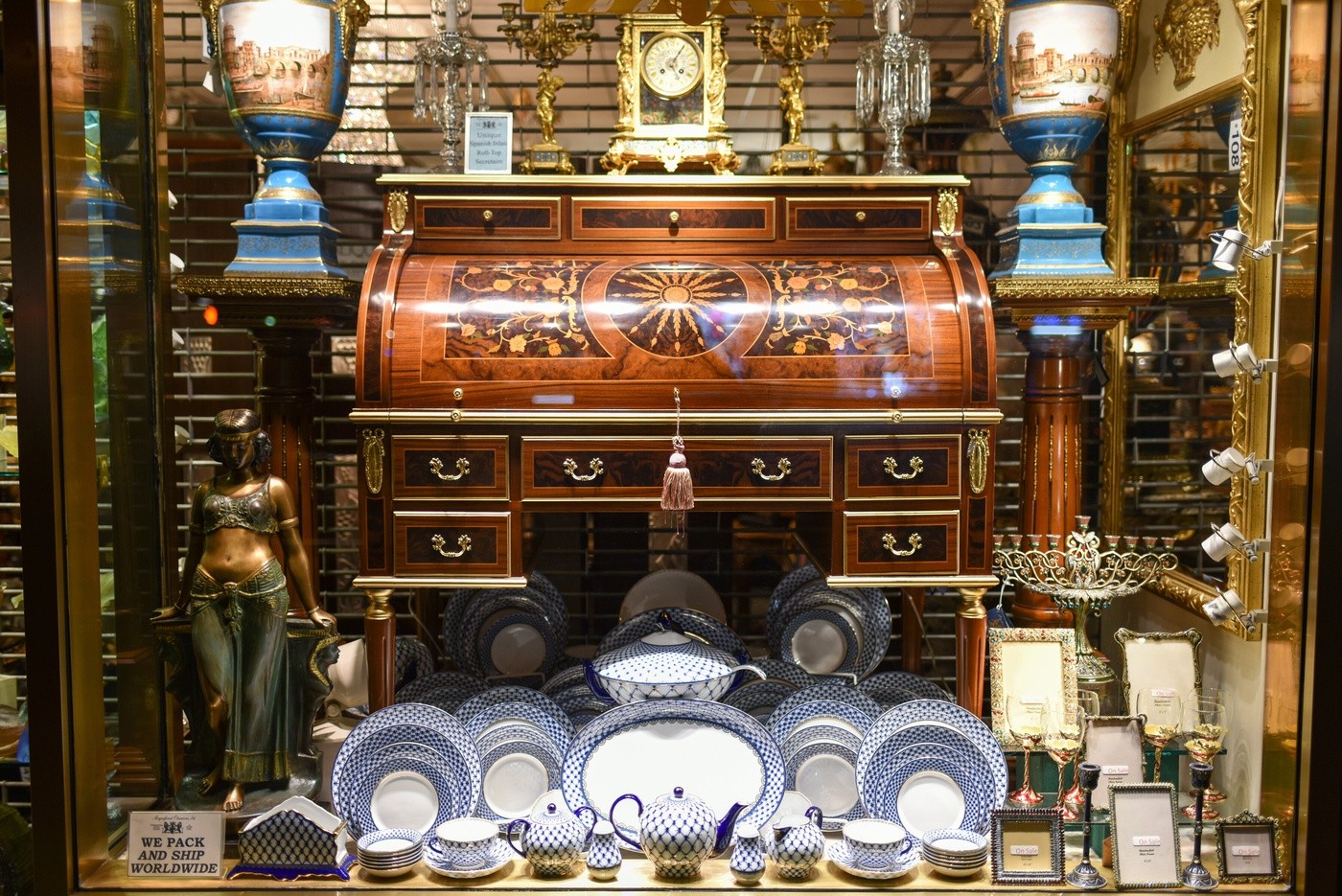 5.

For Trusted Dealers: GoAntiques

GoAntiques was established in 1994 and is now considered one of the best antique marketplaces on the internet. The site hosts online storefronts from some extremely well-respected antiques and collectibles dealers who offer a massive selection of pieces ranging from folk art to vintage furniture.

One of the great advantages of the GoAntiques website is its clean, easy-to-use interface. While some digital marketplaces have overcrowded sites, GoAntiques makes it simple to find all the information a buyer could need about a product or the seller.

Each product page displays a detailed description and photos of the item, buttons to contact the seller, add to cart, and add to wish list. It also includes the most important information about the seller (such as their shipping and payment policies, which each seller determines) and a useful selection of suggested pieces the buyer may be interested in. Buyers are encouraged to visit the sellers' storefront to learn more about them and create a rapport with them. All transactions are between the individual seller and buyer.

GoAntiques manages to capture the real-life antiquing experience through their regularly updated "Featured Listings" shown on the homepage. This is a fantastic place to spot new pieces that might interest you, and as a seller, it's a handy way of getting your listings seen. The homepage also has a "Sellers With New Items" section so that regular visitors can head directly to the newest listings. The company also embraces social media and its own blog to give customers a well-rounded online antiquing experience.

Selling with GoAntiques is an excellent option for antique dealers worldwide. GoAntiques doesn't charge listing fees or take a commission. Instead, they have monthly subscription plans. There are three membership levels:
Basic: Up to 100 item listings $24.99 per month, featured items $2 each per month.
Professional: Up to 1,000 item listings $49.99 per month, 10 featured items per month free.
Power: Up to 1,000,000 item listings $74.99 per month, 10 featured items per month free.
As one of the largest online marketplaces dedicated exclusively to antiques, GoAntiques is a must-visit for all enthusiasts of antiques and vintage pieces. Its intuitive buying and selling interface is efficient for experienced dealers, while its large collection of varied items makes it the ideal site for those just getting into antiquing to browse at their leisure.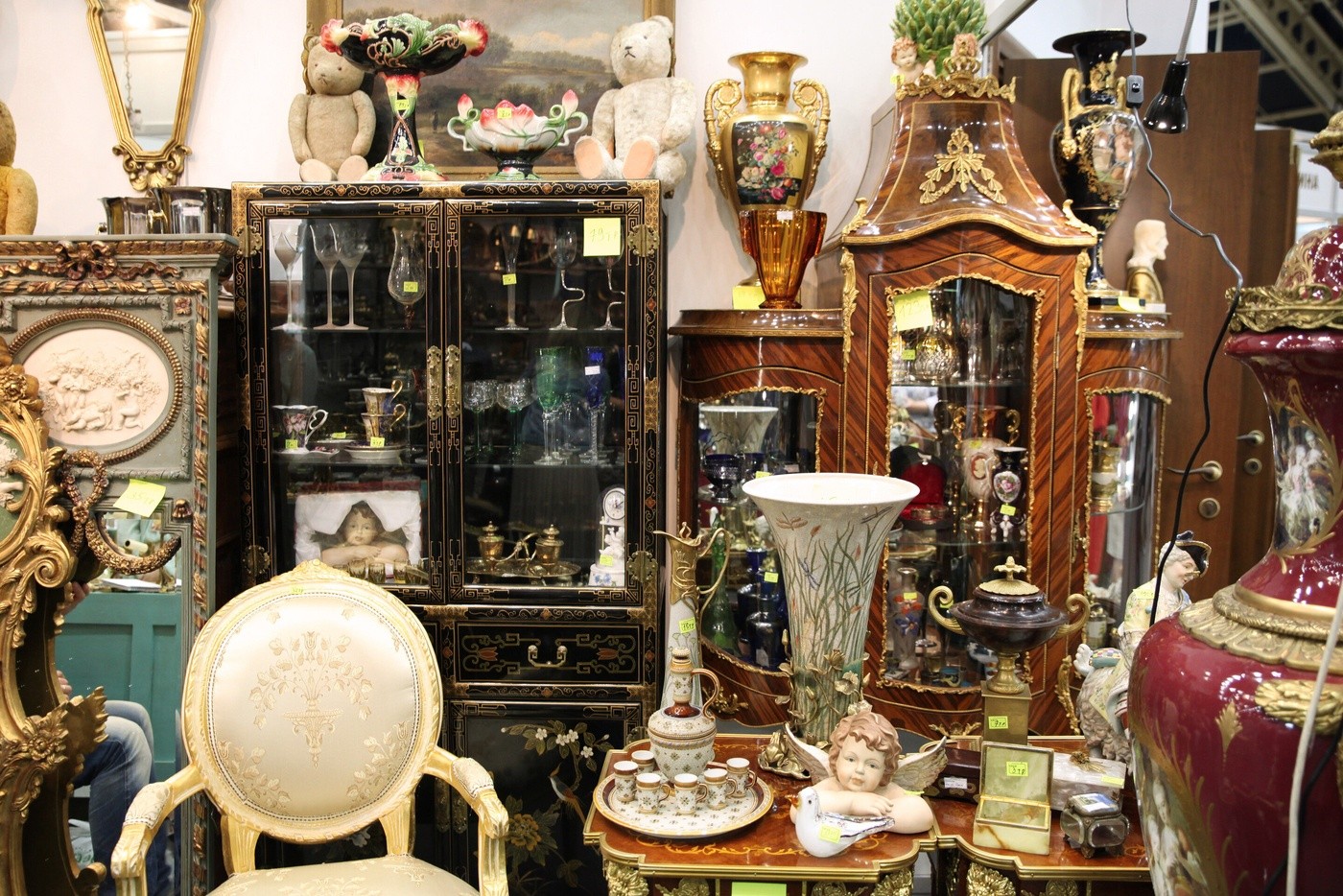 Although The Internet Antique Shop (TIAS) doesn't have as slick a website as sites like Ruby Lane and GoAntiques, it's an undeniably reliable place to discover quality antiques and collectibles. Founded in 1995, the site gained a quick following in the antiques sector and has remained one of the best places to buy and sell antique and vintage goods on the internet.
Like other online marketplaces, TIAS' collection is divided into categories and has a powerful search function so that buyers can find the types of pieces they are interested in quickly and with little fuss. However, when shopping on TIAS, it's worth exploring the homepage before heading to the search bar.
The homepage is divided into three main sections:
Special Offers and Sales, which change daily
New Merchandise
New Merchants
Perusing these sections can result in some great discoveries, not to mention fantastic bargains.
Another useful feature offered by TIAS is the Wish List. As you explore the antiques and collectibles on offer, this function allows you to save items that interest you, so they are easy to find when you're ready to make your purchase because there's nothing more frustrating than losing out on a deal because you just can't find it on a website!
In addition to offering useful features for antique buyers, TIAS is also an excellent choice for established and aspiring antiques dealers alike, in large part due to their large, loyal customer base. As an incentive for dealers to try selling on the site, TIAS has a 60-day free trial (during set up before activation). TIAS doesn't charge for set up and doesn't have per-item listing fees; instead, their site works on a membership scheme.
If you're selling with TIAS for the first time, it's a good idea to opt for the monthly membership initially. Although this is more expensive than the yearly option, it is less of a commitment. The minimum monthly fee is $39.95. Once you've decided selling with TIAS works for you, you can switch to the more economical annual contract.
When you first visit the TIAS website you will probably notice that the design is rather out-dated, but they've deliberately kept it this way for their clients as it's been one of the most popular online marketplaces for antiques for decades. The vast array of quality antiques and collectibles keeps dealers and enthusiasts coming back time and time again.
7.

For Expertly-Curated Collections: Omero Home

This Connecticut-based vintage and antique home decor online store is stylish. The beautiful website reflects the taste level of their loving curated collections. Browsing through these collections is easy for visitors, who can search for something specific, get inspiration from the featured pieces, or explore the categories:
Furniture
Decor
Home Accents
Kitchen + Tabletop
Lighting
Outdoor
Belgian
Italian
Lifestyle
Architecture
Omero Home's regular newsletter is also a wonderful place for antique and home interior lovers to get inspiration and tips.
Omero Home features antique and vintage pieces sold by vetted vendors from around the globe. This guarantees their customers always find the highest quality products without limiting them to US-only dealers. Each piece is advertised with a detailed, intuitive product page that gives all the information a buyer could need from materials and sizes to age and condition, but displayed in a way that's easy to read. The product pages also give shipping and return details, including an estimated delivery arrival date.
With such an upmarket look, you could easily assume that Omero Home's products were all the higher price spectrum; however, this is not the case. As well as searching for trusted, respected vendors, the Omero Home curators make sure to source beautiful products with varied pricing. This is fantastic for those who are just getting into antiquing and want to start small.
With such a fascinating selection of antique and vintage pieces and a stunning website, it's no wonder that Omero Home has been featured in impressive publications such as The New York Times, Vogue, Marie Claire, The Huffington Post, and Country Living Magazine. Whether you're looking to invest in your next antique, or are just in search of some inspiration for your interiors, visit Omero Home or peruse their stylish Instagram page.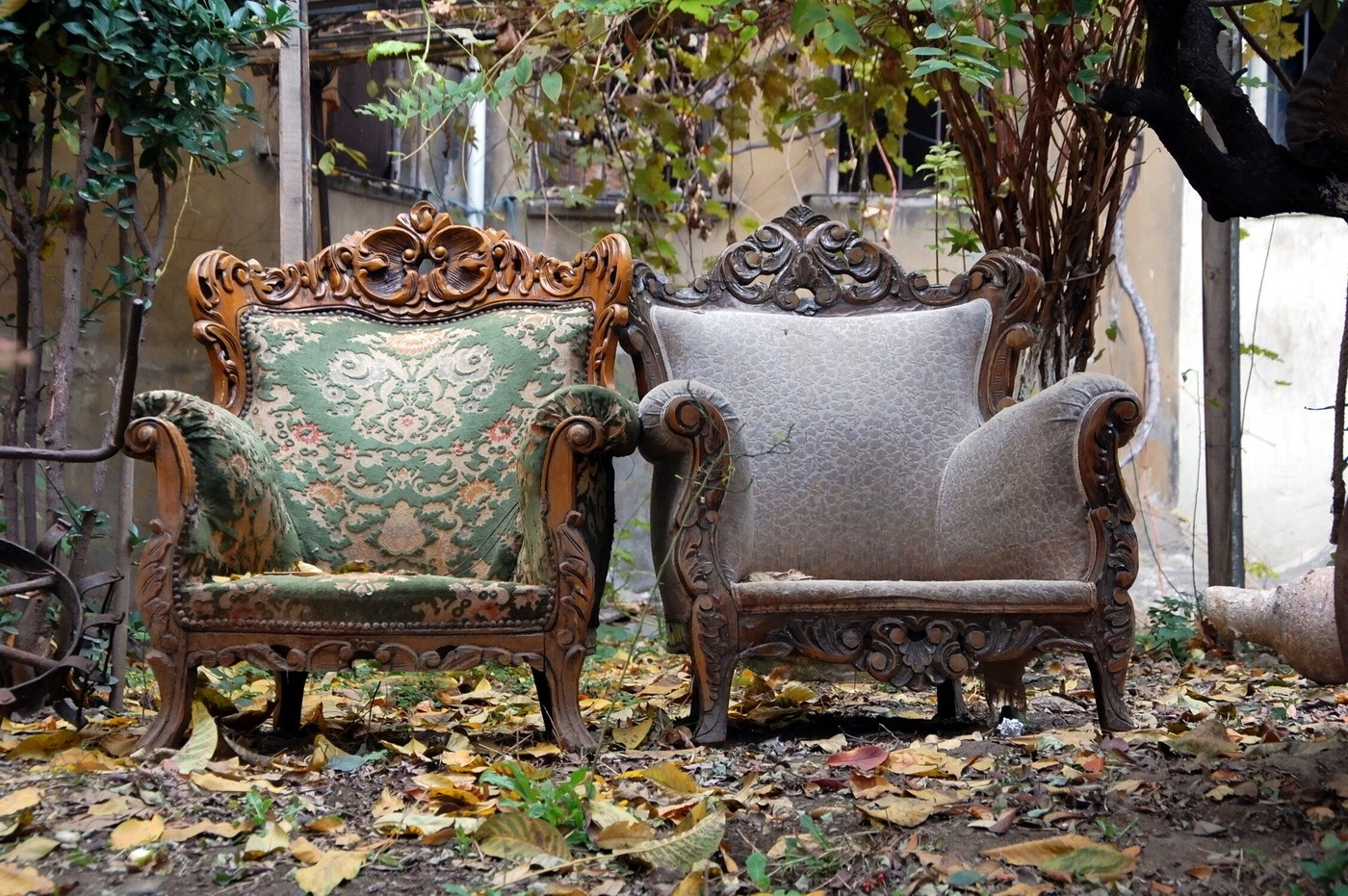 Have Fun Antiquing From Home
Once you've explored the incredible pieces available on some of the best online antique stores and experienced the unparalleled convenience of antiquing on the internet, you will be hooked. Take your time perusing these sites, discovering their features, and checking out the kinds of pieces they offer.
After a while, you'll probably find that you're drawn to one of two of them more than the others, and as you shop with particular sellers, you will build up relationships and never miss a deal, all for the comfort of your own home.