If you have bold color preferences, love the look of mixed patterns, and are a sucker for nostalgia (who isn't?), you might appreciate retro-inspired interior design.
Taking cues from decor of the 1950s, '60s, and '70s, retro design represents a time when new decorative trends and manufacturing processes were emerging as World War II was drawing to a close. Without the limitations of wartime restrictions, innovative materials, shapes, and concepts began to find their way into mainstream interior design, giving rise to decor that was audacious, energetic, and unapologetically newfangled.
Decades later, in the wake of minimalism-fatigue, the kind of vibrancy that we crave for our interiors is exactly what retro design style delivers in droves. In this guide, we explain the resurgence of retro-inspired design and some hallmarks of the style.
Why is retro style making a comeback?
There is a short and long answer to this question. The short answer is that interior design is cyclical and most trends end up making a comeback at some point. The long answer has to do with the uniqueness of the current day.
The pandemic has indelibly changed what people want and need from their homes. Months spent homebound led people to critically examine their spaces, and while muted, minimalistic interiors were once the epitome of modernity and sophistication, those same interiors now seem starved of energy and personality. Additionally, after years of pandemic-born uncertainty, homeowners are turning to trends and styles from the past for comfort and familiarity. As a result, 2021 saw an uptick in decorating trends rooted in nostalgia—think wallpaper, cane furniture, vintage rugs, and "grandmillennial" interiors. And this resurgence has pretty much paved the way for the comeback of retro-inspired interior design.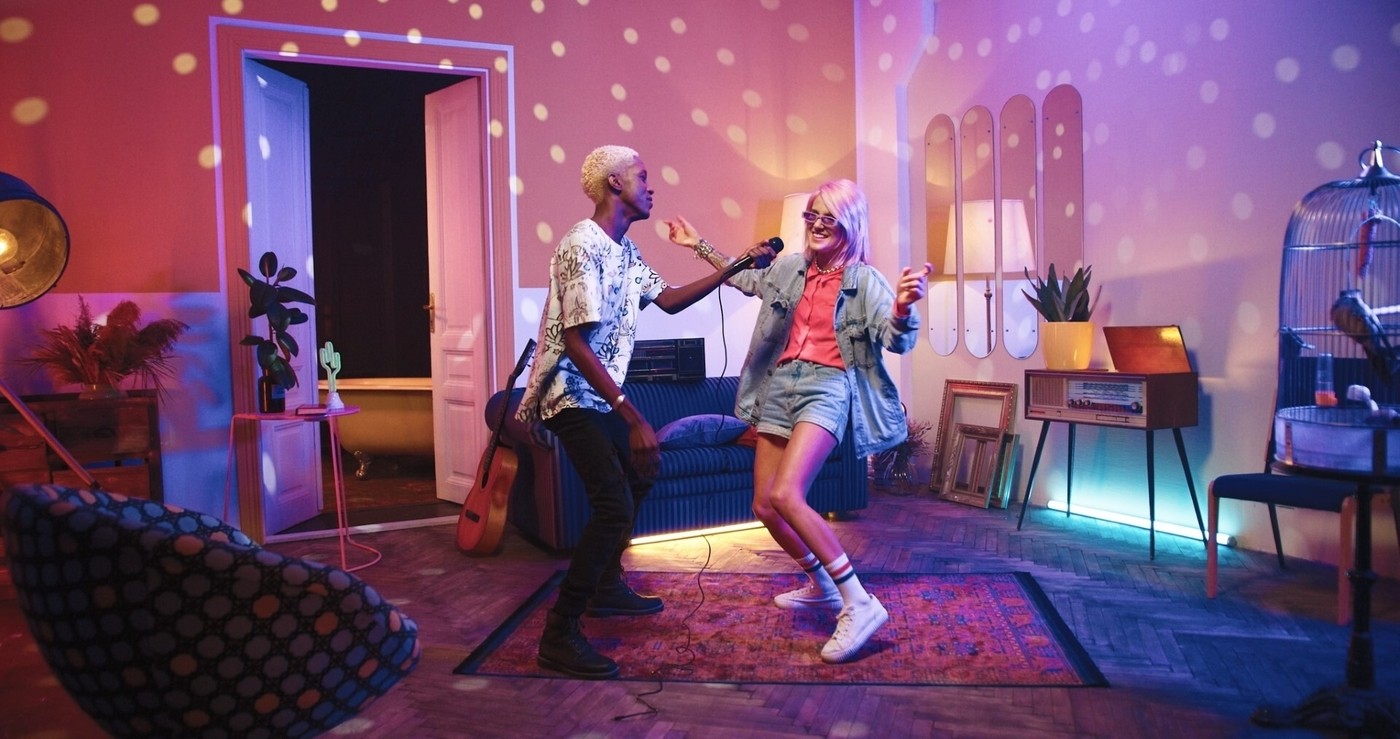 4 retro interior design must-haves
1.

Warm, saturated colors

As is the case with most design styles, color-use is a cornerstone of retro interior design. Retro style favors energetic but earthy colors that err warm. Think avocado green, terra-cotta red, mustard or marigold yellow, burnt orange, and cherry red. (And although pastels rose in popularity a little later, in the 1980s, pastel palettes are often thought to have a retro appeal as well.)

Of course, a palette comprised of colors that were popular in the 1950s, '60s, and '70s (and '80s!) risks coming off somewhat kitschy today. To give a retro-inspire color palette an air of sophistication, while also bringing it up-to-date, try mixing in some warm neutrals, such as beiges, creams, and shades of white.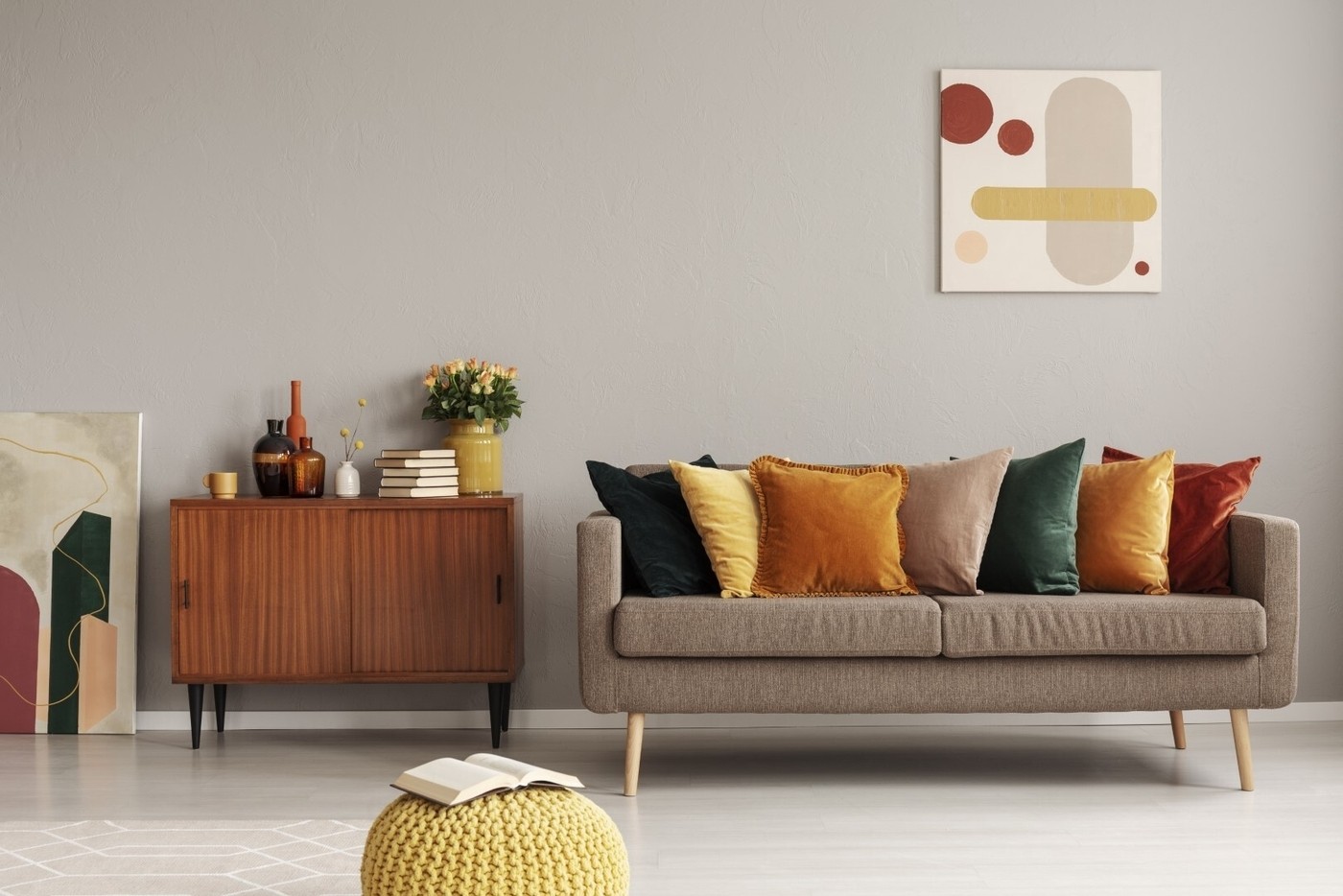 2.

Funky, abstract furnishings and organic shapes
In the years following World War II, furniture reflected a bourgeoning influence of modern design style. Pieces were bold and non-traditional, reflecting new materials and manufacturing processes post the war. Decorative applications that were previously unheard of—such as Formica-topped tables, chrome bar stools, and lava lamps—quickly became staples in mainstream interior design.
During this time, designers were also experimenting with unexpected, abstract shapes and forms, and the sculptural furniture trend that we're seeing more of today thrived during this time. Additionally, many pieces had hints of Rococo style and the art deco stylings of the 1920s.
There are quite a wide variety of historic aesthetics that are considered retro and retro-inspired. If you are unsure of whether a piece of furniture is retro based on visual cues, but are able to discern its age, aim for pieces that are vintage or under 100 years old.
3.

Tactile materials

Like color, texture is another cornerstone of retro design. Things like shag carpeting, macramé, bouclé fabrics, crushed velvet, and rattan were commonly found in homes in the '50s, '60s, and '70s, juxtaposed with smooth plastics and vinyl.

Retro spaces tend to embody a sense of casual comfort, so if you want to invite a retro vibe into your space, allow yourself to take an unfettered approach. In other words, don't hold back. Have fun with the texture-use in your space. Mix, match, and layer textures that speak to you to create a space that's unique, personalized, dynamic, and eclectic.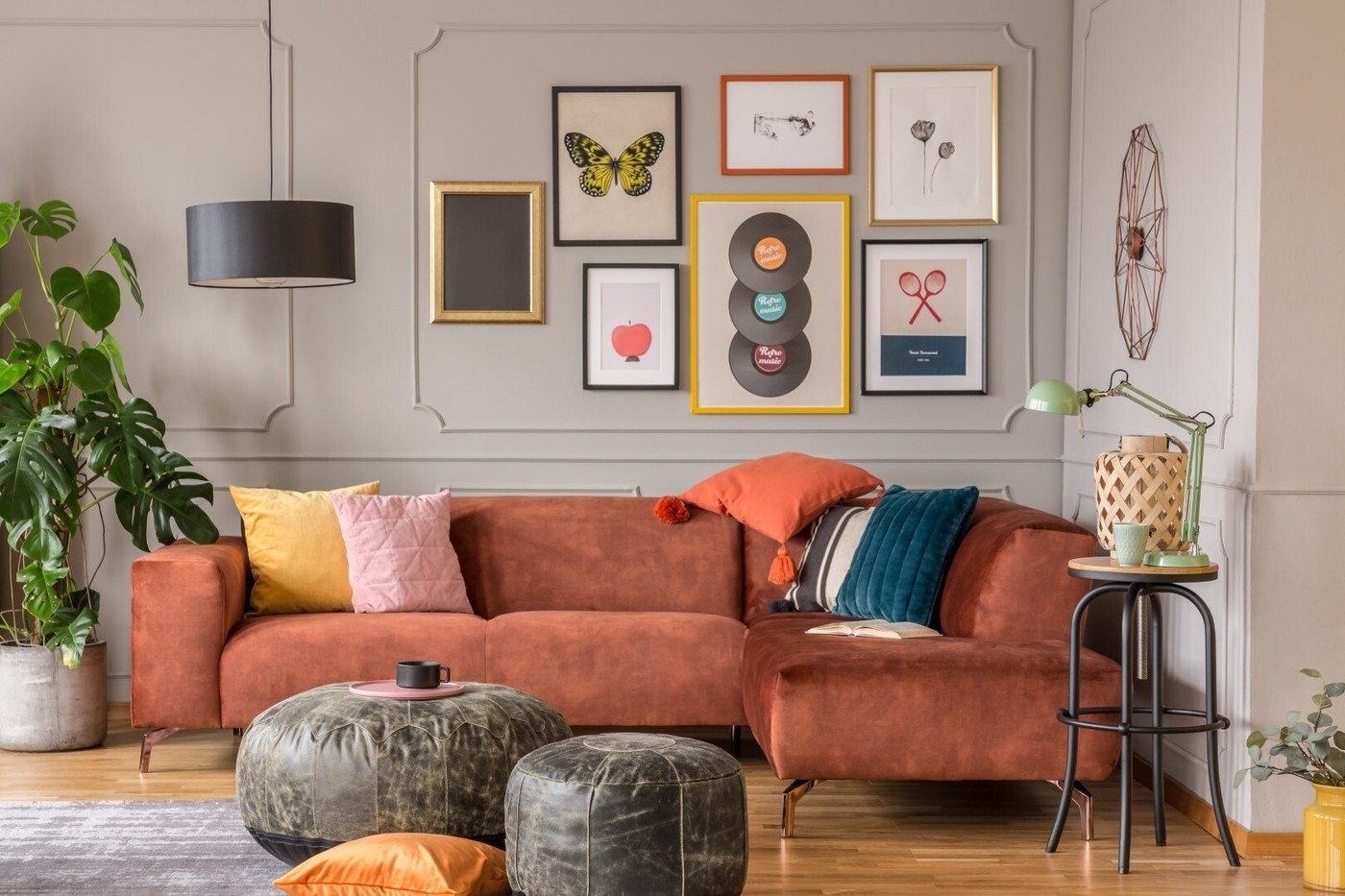 4.

Inspiration from different eras

The key to pulling off retro-style interior design in the context of today is moderation. While you do want to capture the energeticness and adventurousness of the era, overdesigning can result in a space that comes off theatrical and outdated.

To avoid creating a space that looks like it's stuck in the '70s, layer retro-style pieces alongside pieces from different eras. As we've mentioned above, you can also use a neutral color palette to ground more eclectic, retro-style colors, furnishings, and accessories. And finally, if retro design has piqued your interest, but you're not quite ready to purchase a sculptural sofa in cherry red, try expressing the style through retro-style accessories. Think macramé plant hangers, wall tapestries, shag rugs, scoop stools, lava lamps, door beads, or even an old-school rotary phone or electric kettle in a soft pastel.