There are many enticing reasons to opt for organic shapes, lines, and forms when decorating our interiors. Curved and irregularly shaped furnishings, patterns, and ornaments can lend a sense of softness, hominess, and movement to an otherwise neutral space. Moreover, we tend to be naturally attracted to curved spaces and asymmetries, making them an intuitive choice for decorating the rooms and spaces we interact with every day.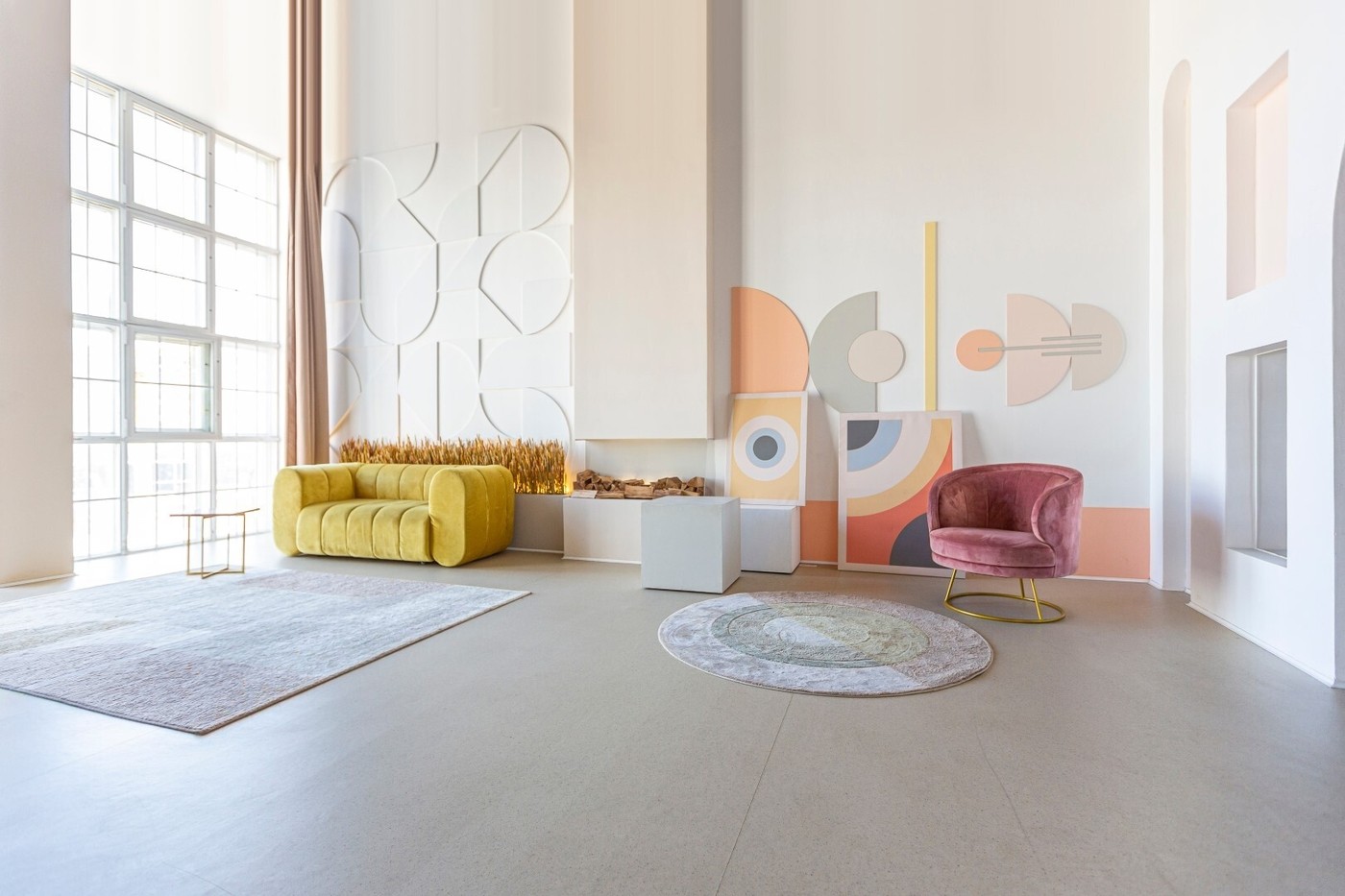 Why are we drawn to curves?
In 2013, a study published in the Proceedings of the National Academy of Sciences revealed that both men and women have a natural proclivity towards curved spaces. And this proclivity occurs at a cerebral and subconscious level. Not only did the participants of the PNAS study indicate that they found rounded rooms to be more beautiful than rectilinear spaces, but simply viewing curved spaces led to increased activity in the anterior cingulate cortex, which is a region of the brain associated with aesthetic judgments.
Moreover, a 2011 study by Sibel Dazkir and Marilyn Read comparing the effects of curvilinear and rectilinear furniture on people's emotions found that rounded, curvy furniture evoked feelings of being relaxed and hopeful amongst the participants.
Use curvy furniture to create a mood
Using curved or irregularly shaped furniture pieces in your space can feel riskier than opting for pieces with straightforward silhouettes - but there are also plenty of upshots.
A sculptural piece makes a statement, giving your room an eye-catching focal point.
Curved pieces tend to eat up visual space and can be used to fill a large room.
A curved piece introduces visual contrast, which can help to break up the monotony of straight lines and harsh angles.
A piece that has an interesting shape can be a conversation-starter, making it a good choice for communal areas and rooms meant for entertaining.
A piece with soft edges alludes to coziness and comfort, making it a good choice for rooms meant for lounging and relaxing.
If you're not sure where to add a curved furniture piece, start with your living room. Softer silhouettes are perfect for the living room because it's a space that we already associate with comfort. Think an oblong table, a sofa with a curved back, or an armchair with soft edges. (Or you can start even smaller circular ottoman or poof.)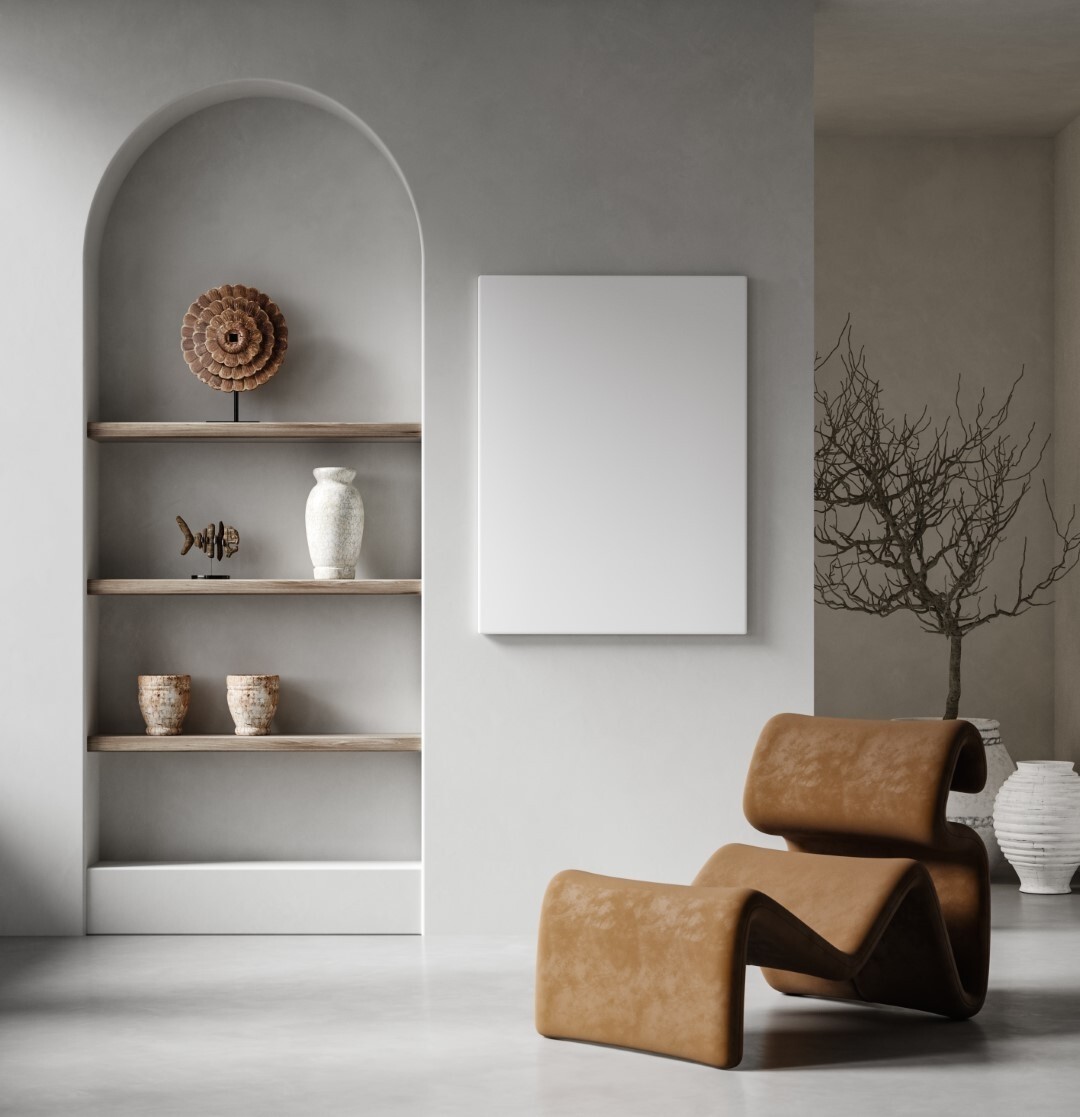 Curved furnishings are best styled away from the walls. This is called floating. For instance, a curved sectional should be floated in the middle of the room, facing the natural focal point, such as the TV or fireplace. Doing this will create an intimate gathering space, while drawing attention to the room's focal point.
TIP: If you're not ready to make the leap to curvy furniture just yet, a round or unusually shaped rug can be used to offset angular furniture and lend a sense of soften to your space.
Use irregular patterns to bring your rooms to life
Patterns are a cornerstone of interior design. And patterns that incorporate soft curves and irregular forms can be used to infuse spaces with playfulness and complexity, while breaking up the monotony of flat color.
There are countless ways to add organic shapes to interiors through prints and patterns. For instance, textiles, such as throws, pillows, window treatments, and rugs, are easily interchangeable and come in a wide range of colors and styles. Wall art, wall murals, and patterned wallpaper can also be used to introduce organic shapes to a space.
Here are some tips for mixing irregular prints and patterns and avoiding visual overload:
Stick to a color palette
Introduce a variety of scales
Use negative space to your advantage
Use a large rug or artwork as an anchor piece that inspires the other patterns used in the space
Use fishscale tiles to break up a neutral bathroom or kitchen
Pair organic patterns alongside geometric patterns
Employ finishes that have a natural pattern, such as marble or wood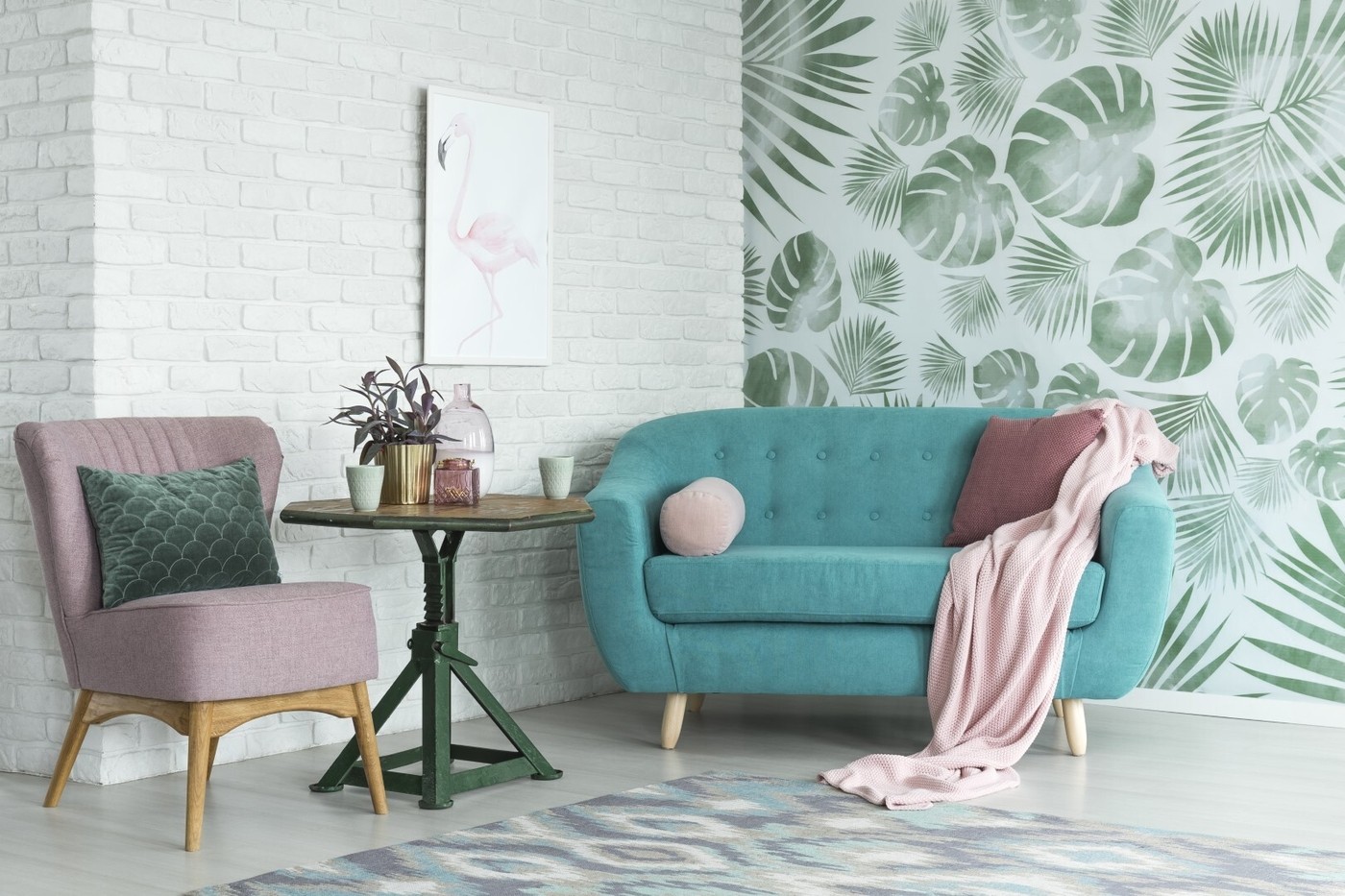 Take cues from nature
Curves and organic shapes are deeply connected to the biophilic design trend. And that's because irregular forms are everywhere in nature. As such, a foolproof way to add curves and organic forms into your space is to literally integrate nature. Here are a few ways to bring the outdoors in:
Potted plants and living walls
Terrariums lined with pebbles
Fountains that give way to the natural ebbs and flows of water
Furniture with live edges