Color can instantly transform a space, but unless you're an expert in interior design and color theory, devising an interior color palette is hardly intuitive. If you're finding color pairings to be challenging, you might want to explore a monochromatic palette. A monochromatic color scheme relies on tints, shades, and tones within a single color to create a space that's vibrant, harmonious, and complex. We get into how to create professional looking monochromatic interior spaces below.
Start in a smaller space
With any interior design style that you're unsure of, it's best to start small. For example, you can test out a monochromatic palette in an unexciting powder room or a spare bedroom that's in need of a makeover. As an added benefit, a monochromatic color scheme can actually make a small space look and feel larger because the use of many variations of a single color implies a sense of depth.
Here are some tips for using a monochromatic color palette in a small space:
Brighter rooms tend to feel larger. Colors with cool undertones tend to look brighter than colors with warm undertones.
A paint with an eggshell, satin, or semi-gloss finish will reflect light better than paint with a matte finish. (Glossier paints are also more durable and easier to clean than matte paints.)
If you choose to use a darker, deeper color to inspire your monochromatic palette, make sure that the space is well-lit.
In a rectangular room, use a darker paint color for the longest lengths of walls on either side of the room. This will emphasize the room's length.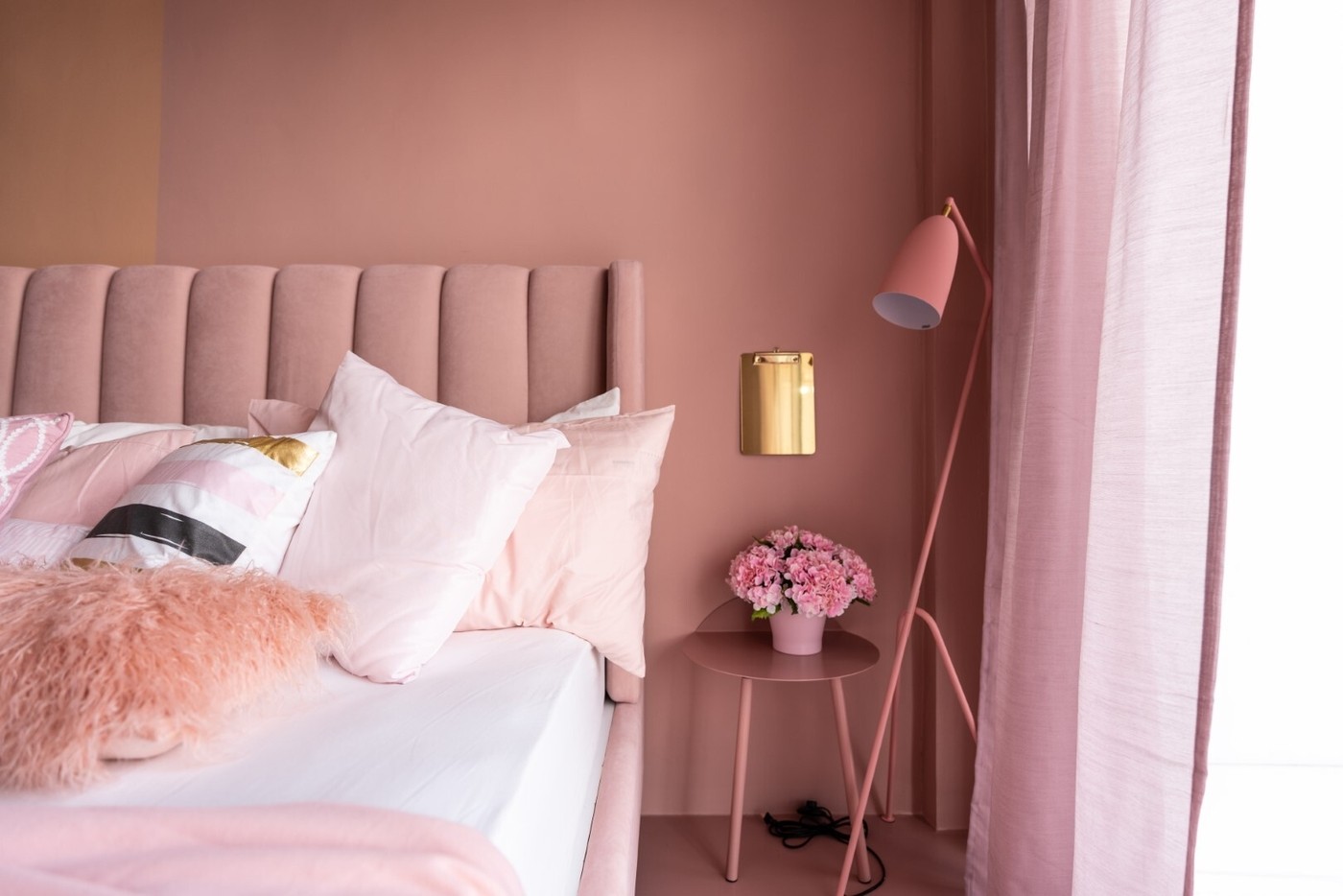 TIP:Don't overdo it with decor. A monochromatic color palette makes a statement and can be visually intense. As such, it's sometimes best to keep decor minimalistic in monochromatic spaces.
Get inspired by existing decor
If you don't already have a base color in mind, you can use what you already have in a space to inspire a monochromatic palette. This is also a good way to stay true to your design aesthetic. If you are going this route, use the largest and/or most expensive decorative element in the space as a jumping off point for your palette. For instance, a sectional or an area rug. You can even use the color of your carpet to set the tone for your monochromatic palette.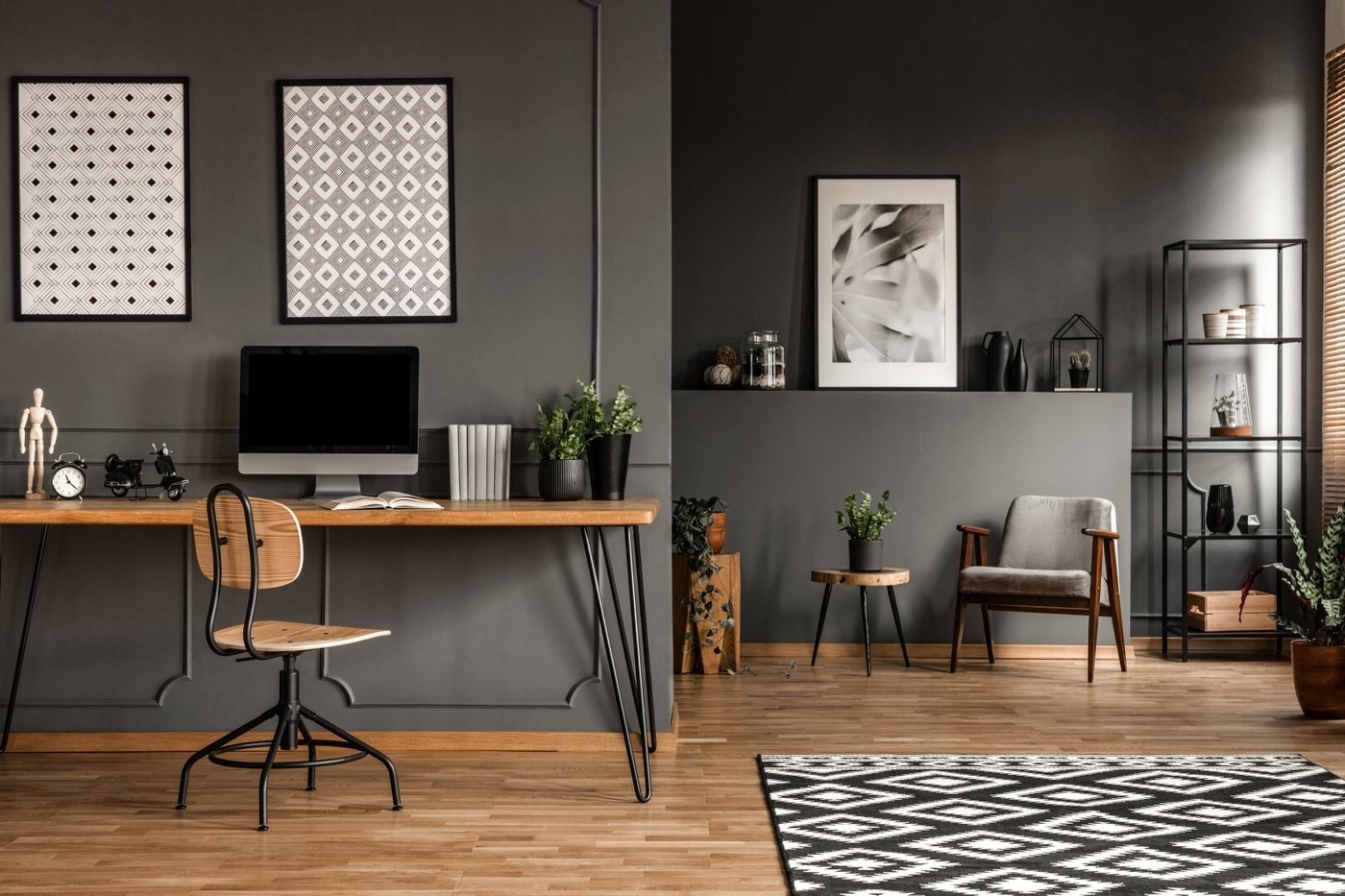 TIP:The colors that you already have in the room might be neutrals, and you can use neutral colors to create a monochromatic palette that errs minimalistic and earthy. Additionally, if you have organic materials and natural textures in your space---for instance, woven baskets or live-edge wood---a neutral palette will complement these types of pieces.
Use neutrals to your advantage
Even if you're color obsessed, decking a room out in a super saturated hue isn't always practical. Moreover, bold colors aren't always timeless. If you're planning to sell your home sometime in the foreseeable future, practicality and timelessness are important things to consider.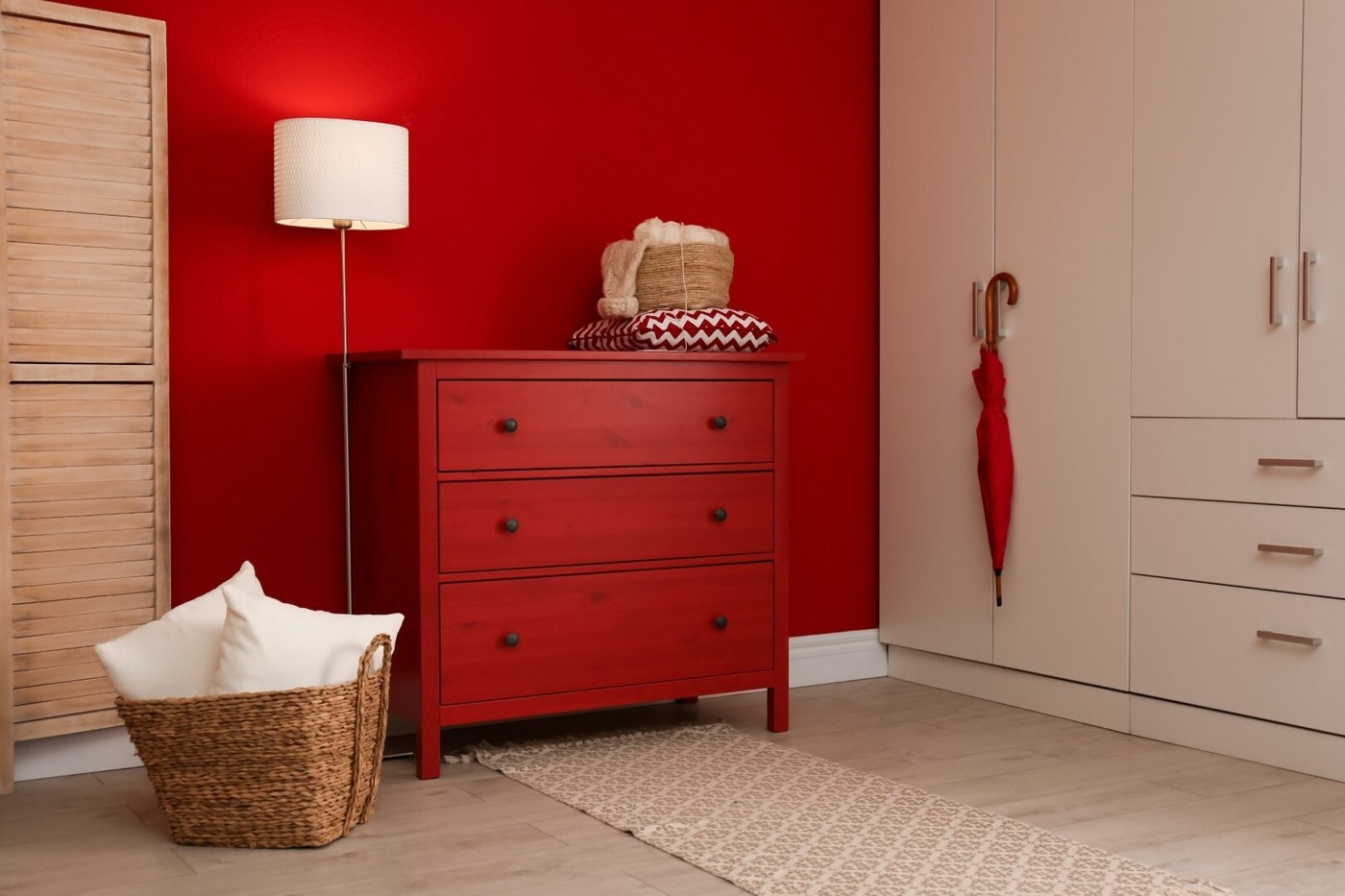 There are a few ways to use neutral colors within monochromatic scheme that's less polarizing and more marketable.
Opt for a neutral monochrome palette. Colors like white, beige, cream, and greige have wide appeal and lend themselves well to monochrome palettes. You can then experiment with warm and cool color temperatures and organic materials to elevate your neutral palette.

Use neutrals to placate a color-heavy monochrome palette. There's no hard and fast rule that says if you've chosen red as your base color, for instance, everything in the room must be red. The great thing about neutrals is that they mesh well with other colors, so you can use them alongside your base color to dial down the intensity of your palette.
Pay attention to color placement
With a monochromatic palette, the placement and scale of your colors is especially important. In general, lighter, more muted tones are better for large surfaces, such as the walls, floors, and ceilings, while brighter renditions of your base color can be used to highlight furniture, accent pieces, and structural highlights. You can also use variations in color to create contrast between objects and areas, creating zones within your space. You can also use bolder shades to create a focal point in the room.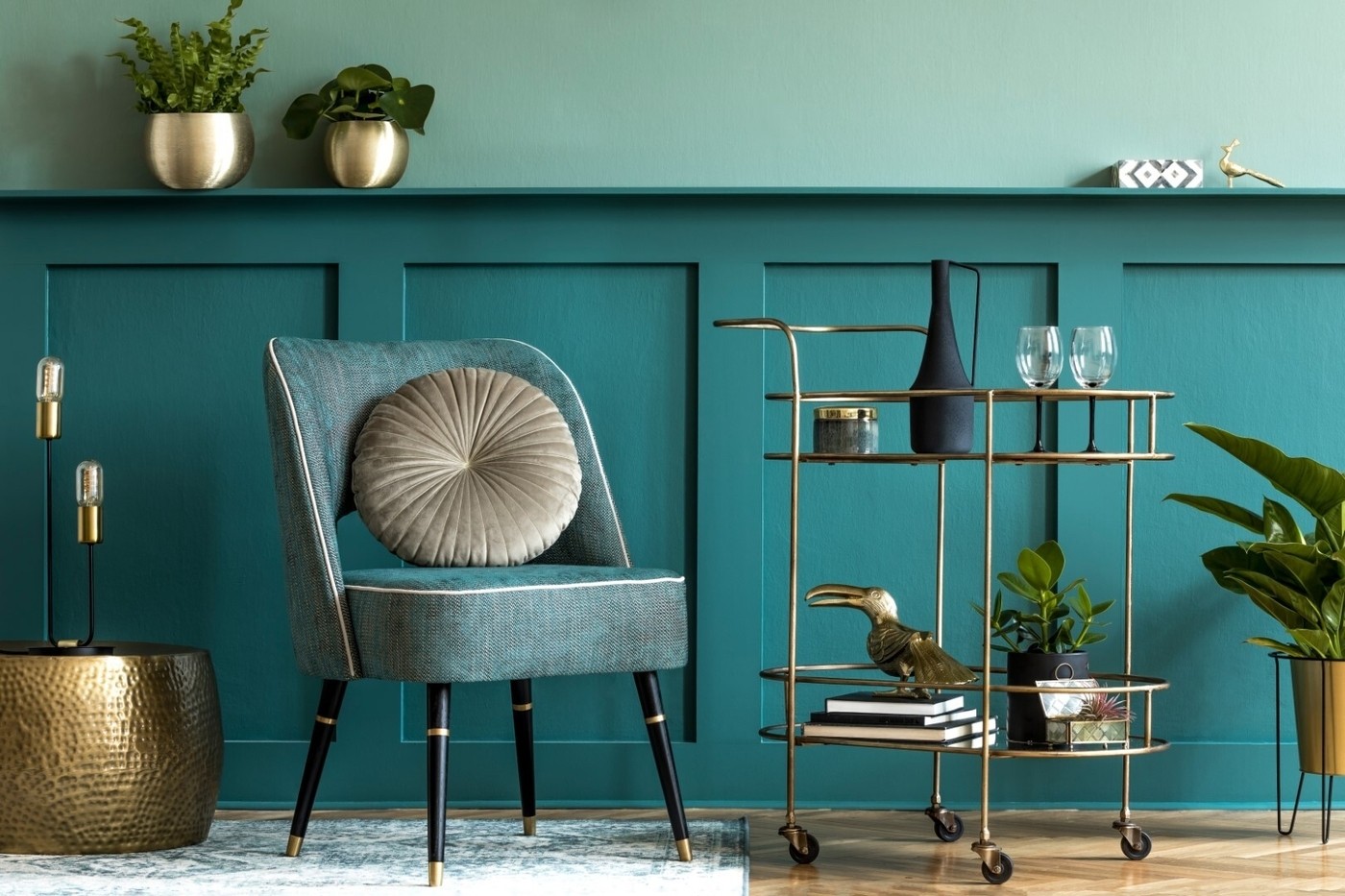 TIP:Don't be afraid to be bold with color. While neutral colors can be a great starting point if you haven't worked with a monochromatic color scheme before, the palette lends itself well to saturated hues. If you aren't ready for bright or moody colors, try pastels.
Break up color monotony with contrast
Don't be afraid to deviate from your base color. Nothing in interior design is set in stone. If you find that your monochromatic palette is complemented by a contrasting color (or colors) go for it! Oftentimes, contrast elevates interior design, providing visual balance and keeping spaces from looking stiff and too predictable.
Texture, prints, and patterns can also be used to create visual contrast and give monochromatic spaces a sense of balance. If you're not big on prints and patterns, you can use unique, artistic pieces and collectables to add contrast to your space. Think expressive artworks, ornate lighting fixtures, and sculptural furniture pieces.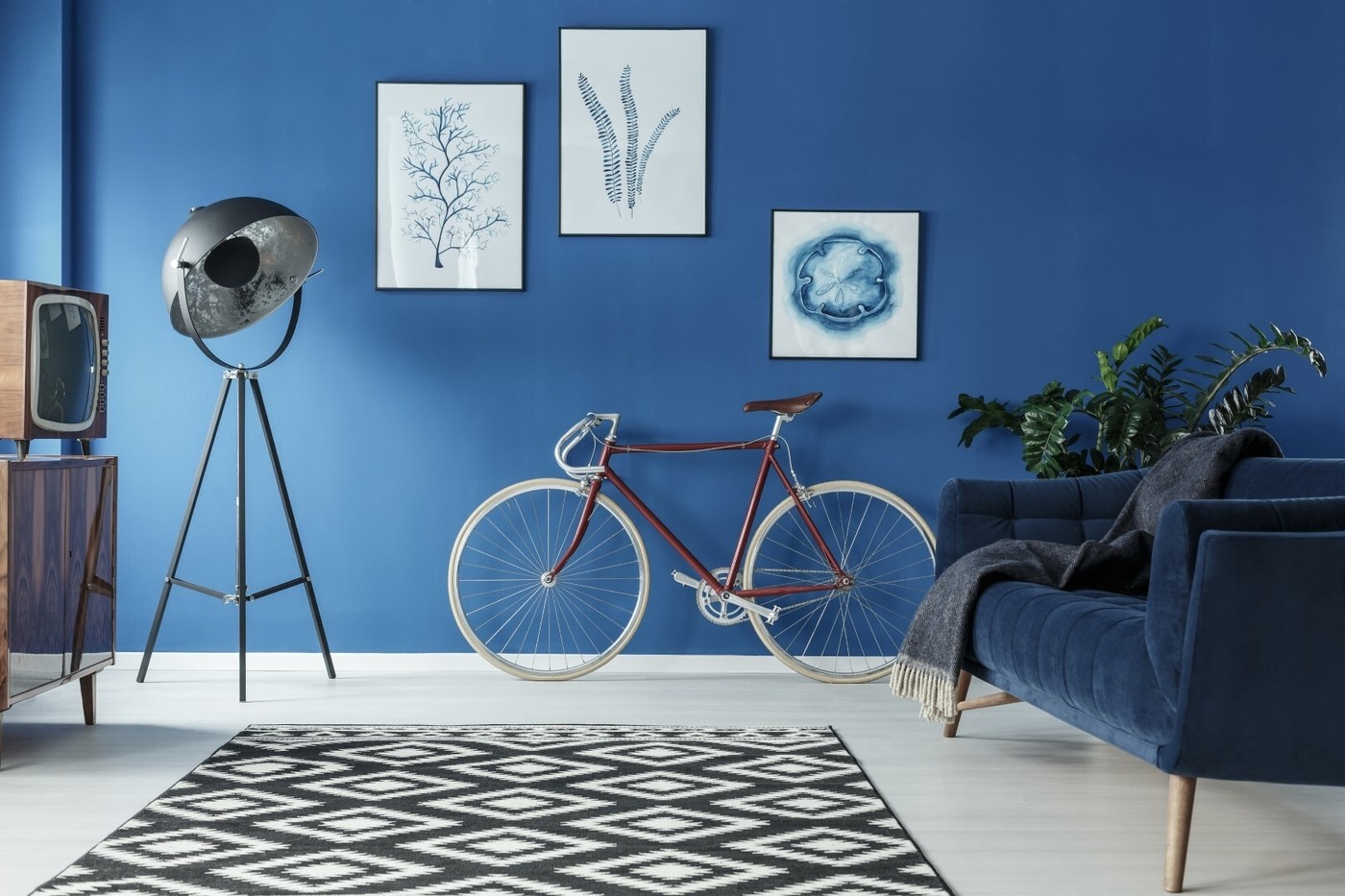 How to bring a monochromatic palette into each room of your home
Bathroom
The bathroom is a great place to test out a monochromatic palette. Since this tends to be a smaller area, opt for just a few variations of a color that reflects light well. If you're using a darker color for your walls, make sure you include plenty of metallic and reflective elements. Add contrast with artwork, a textured bathmat, and linens in a complementary color.
Living or dining room
A monochromatic palette inspired by bold colors or jewel tone is best suited to a larger area, such as a living or dining room. In these areas, a monochromatic palette can help to infuse the space with a feeling of luxury and trendiness. Use lighter renditions of your base color for large surfaces, such as walls, and darker tones for furniture and accent pieces. If you're a dedicated plant parent, you can use greenery to inspire your palette. To add contrast, try metallics and wood tones.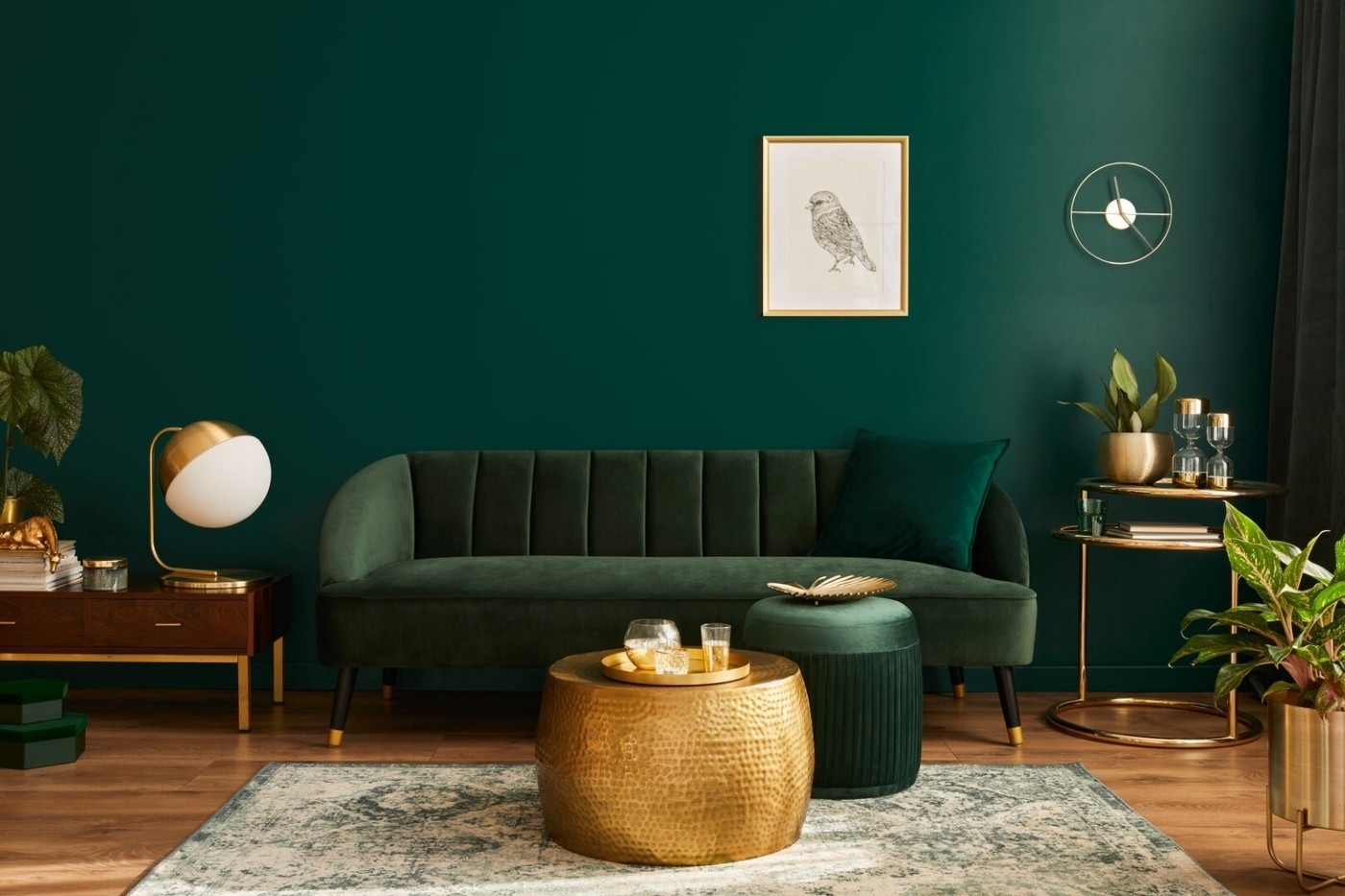 Kitchen
A popular and contemporary choice for kitchens is a neutral monochromatic palette. A color scheme comprised of white tones will lend a sense of cleanliness, spaciousness, and timelessness to the room. To add contrast, you can use a slightly darker tone for your cabinetry or floors.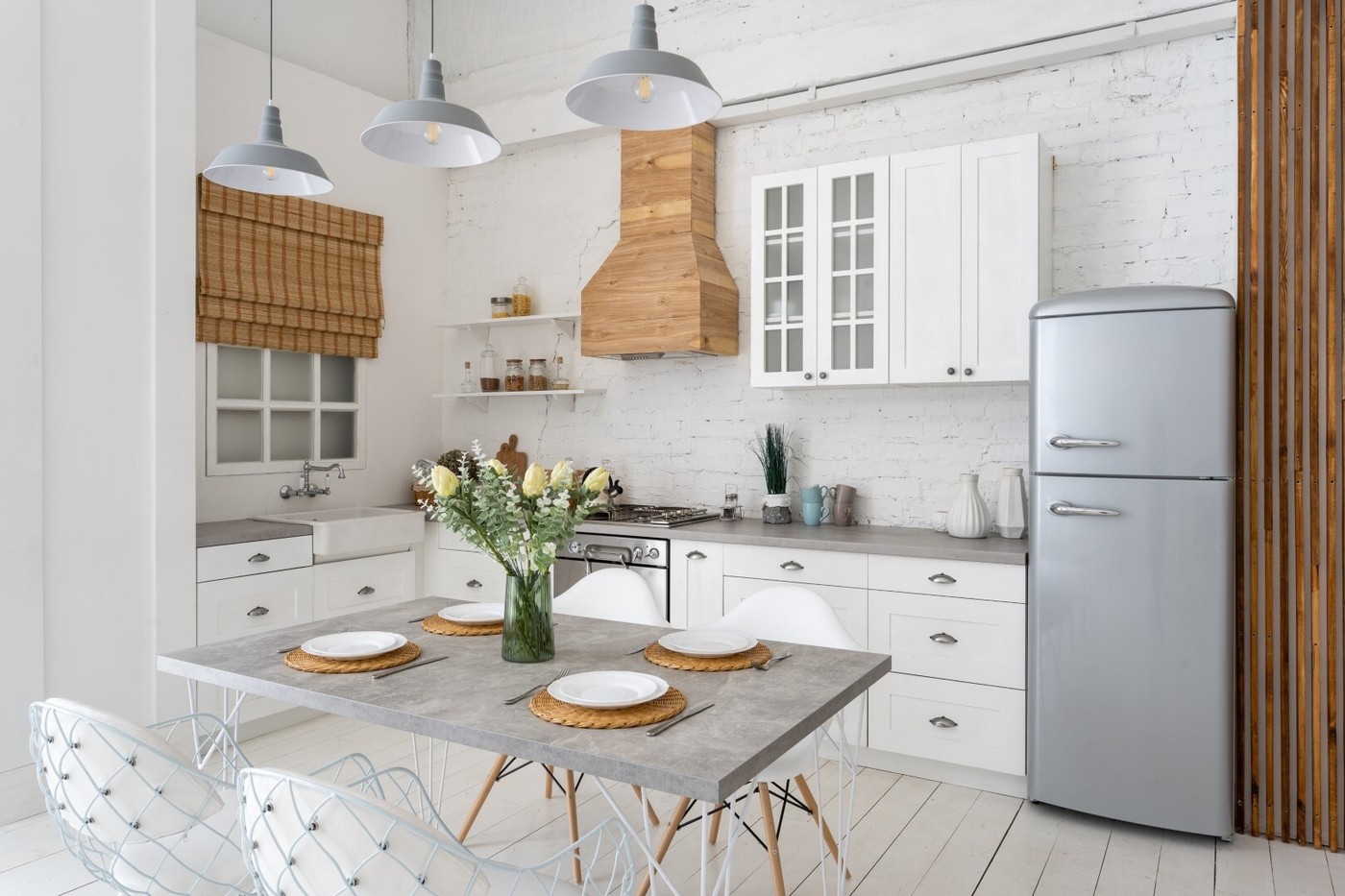 Bedroom
A monochromatic palette is a great choice for the bedroom because repetition of color can be very soothing. A neutral palette is a safe bet, but if you prefer something more vibrant, try a monochromatic palette of pastels. (You can't go wrong with a powder blue!) Introduce variations of your base color through bedding, artwork, and shelved books, and add texture with a fluffy pillows and blankets and a high-pile rug.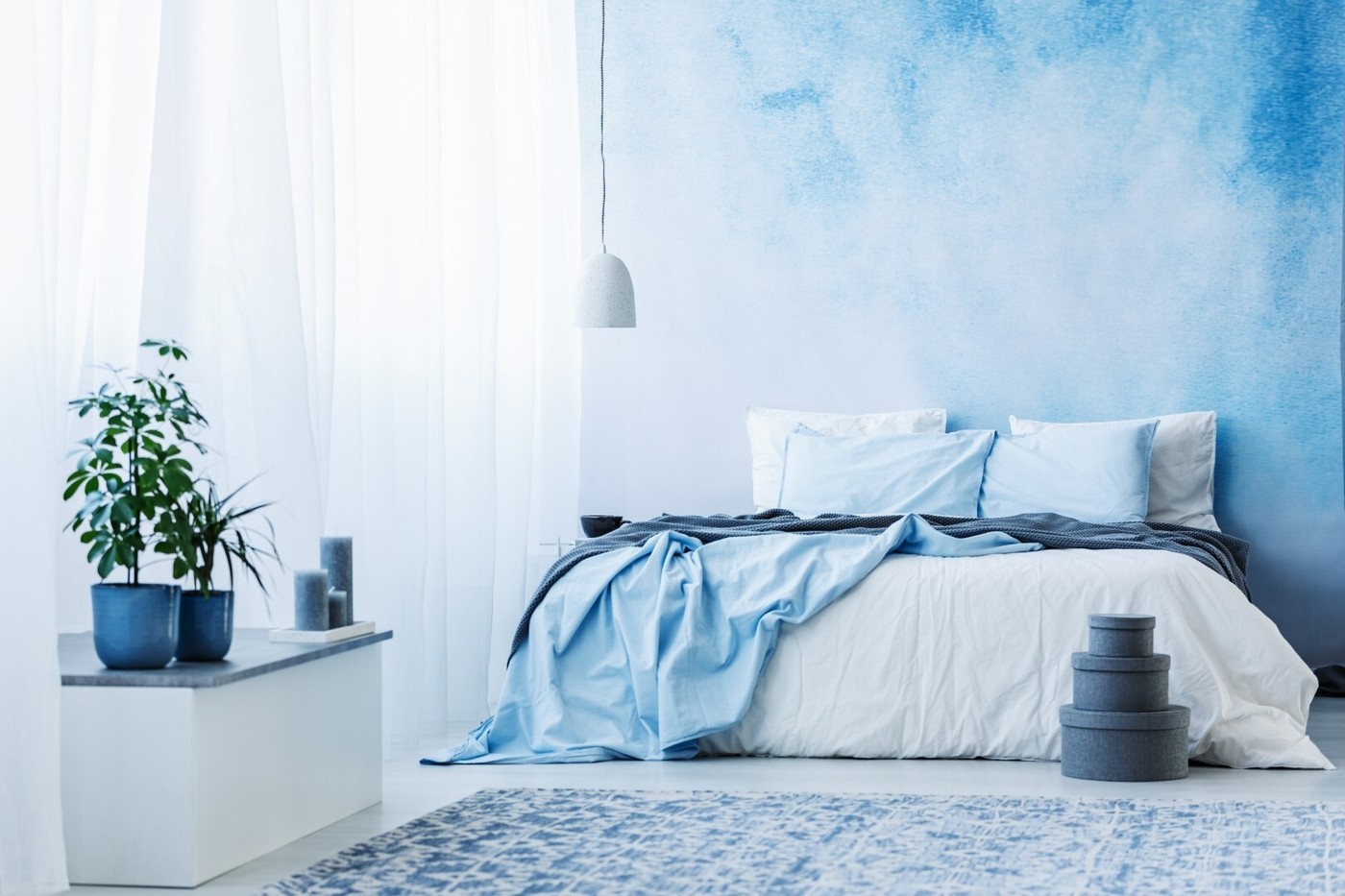 Home office
In an office setting, a monochromatic palette can work really well because it can be less distracting than a palette comprised of multiple colors. When selecting colors, patterns, and textures, be wary of anything that's overly stimulating and might detract from your concentration and productivity. Be especially cognizant of the colors, patterns, and textures surrounding your computer screen.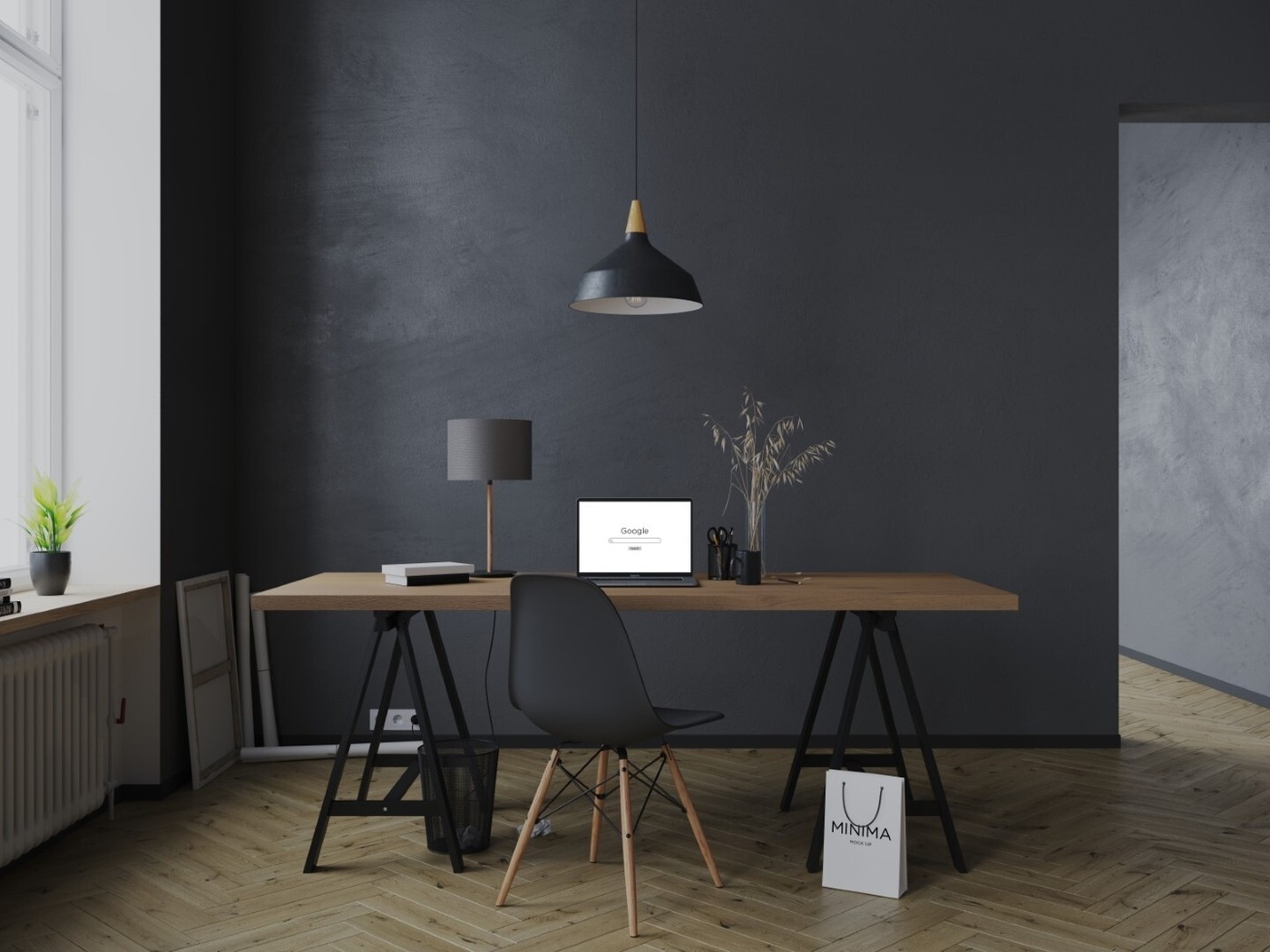 TIP:Use color theory to your advantage when selecting your base color. Muted, organically-inspired colors tend to be better for areas associated with relaxation and concentration, while bolder, more dramatic colors are better suited to areas meant for creativity and socializing.