Luxurious, eye-catching, but easy to clean and maintain, a glass dining table is a beautiful, timeless option that can turn most dining rooms into brochure-worthy statements.
While it's not always the most obvious choice, this material certainly has a few perks that set glass models apart from more traditional tables.
However, there are also a few specific situations in which we wouldn't always recommend opting for it.
Check out the pros and cons of a glass dining table to figure out whether or not it belongs in your home.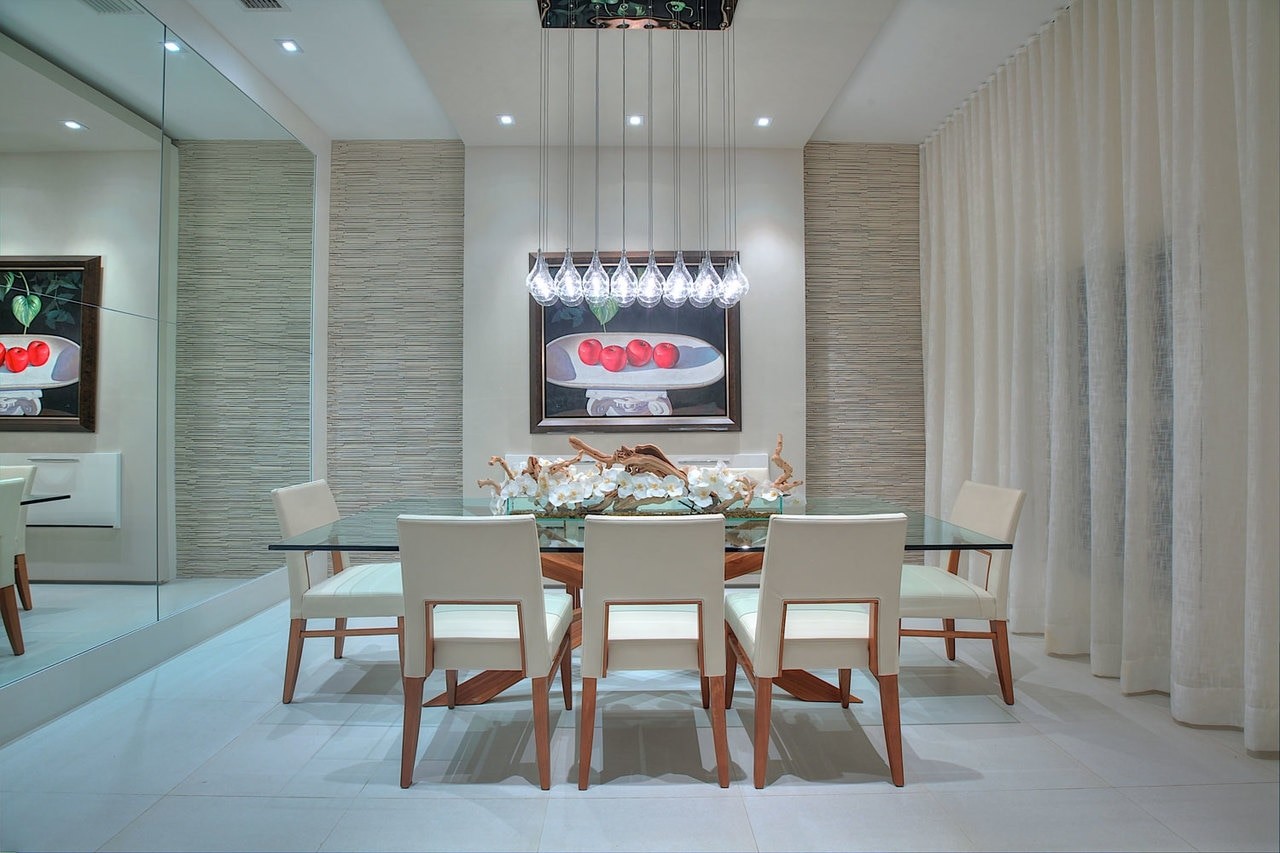 Pros of a glass dining table
It's a stylish statement that results in an elegant look
As we've just mentioned, glass dining tables are a lesser obvious choice in a market dominated by wooden designs:
This means that, when you add one to your dining room, it'll immediately stand out and grab your guests' attention, showcasing your good taste, outside-the-box thinking, and eye for interior design;

Thanks to the glass top, it'll also create a sophisticated vibe or, depending on the style that you decide to opt for, a formal or even fine-dining atmosphere.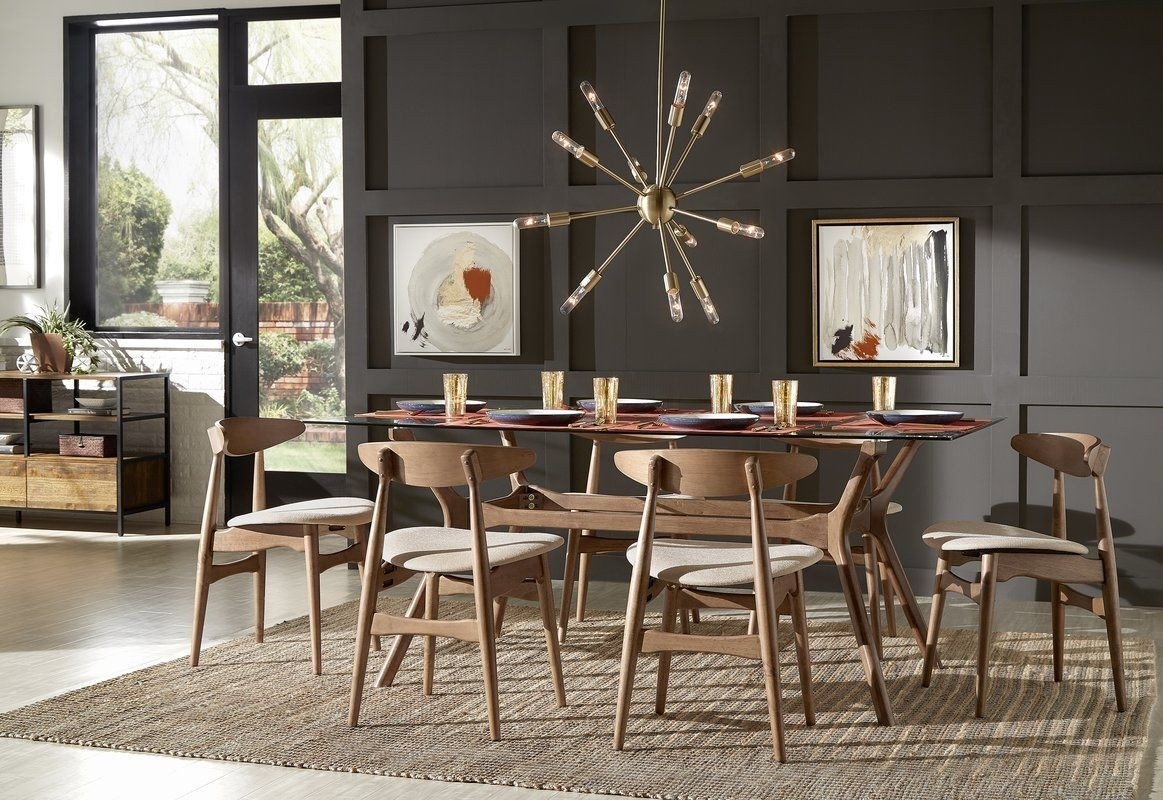 It can make a small room appear breezier and wider
What sets glass dining tables apart from any other material is their transparency:
Because it doesn't block the view behind its top surface, a glass table creates an illusion of your dining space being much wider than it actually is, which can work wonders in smaller dining rooms that already feel a bit cramped;

This will also make your entire room look airier;

Plus, because it reflects light more effectively than other materials, a glass top can enhance the brightness of a dining room with little natural light.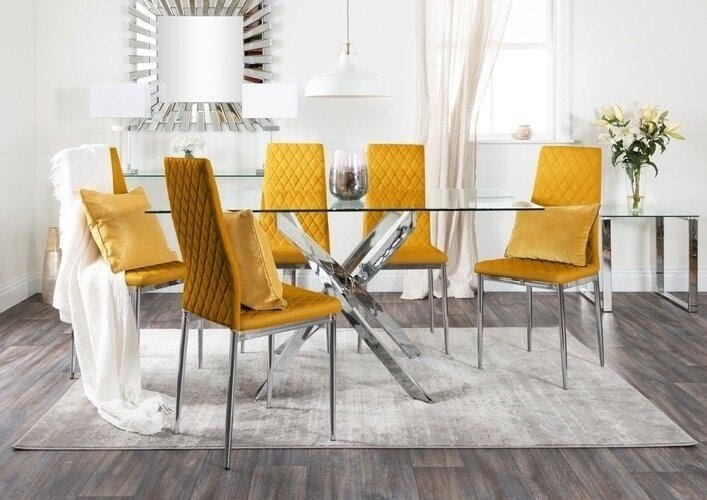 It's easy to clean and maintain
When it comes to dining tables, one of the best things about glass is that it's a non-porous material:
Whether it just needs a quick wipe or you've spilled some red wine onto its entire surface, it'll be a breeze to clean that up;

All you need is a damp or wet cloth, and your beautiful glass table will go back to normal.
Psst. This is especially great news if someone in your household is particularly skilled at dropping food or spilling drinks onto the table whenever you're having dinner. (It's ok: we won't tell them you've said so.)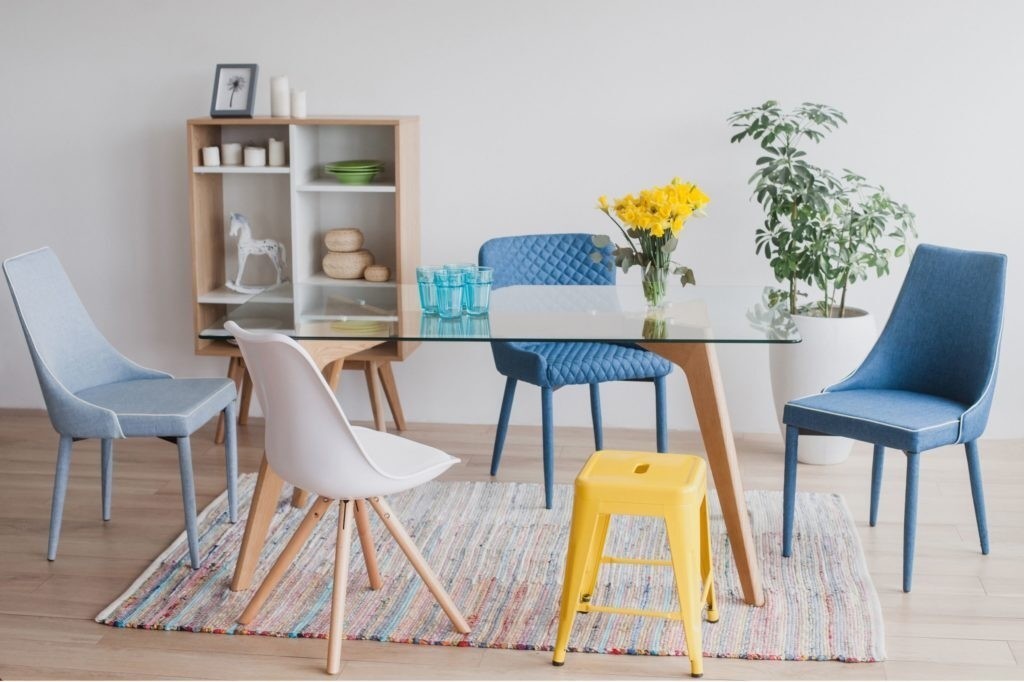 Glass tables are available in a large variety of styles
Just because they're a bit more niche, it doesn't mean that glass dining tables only come in a couple of styles:
Glass dining tables are a particularly popular choice in more modern or contemporary rooms; however, depending on the style you opt for, you can introduce them in other settings, too;

For example, the style of the legs or pedestal alone can help you reinforce a specific type of décor, like a more ornate shabby chic or French country style.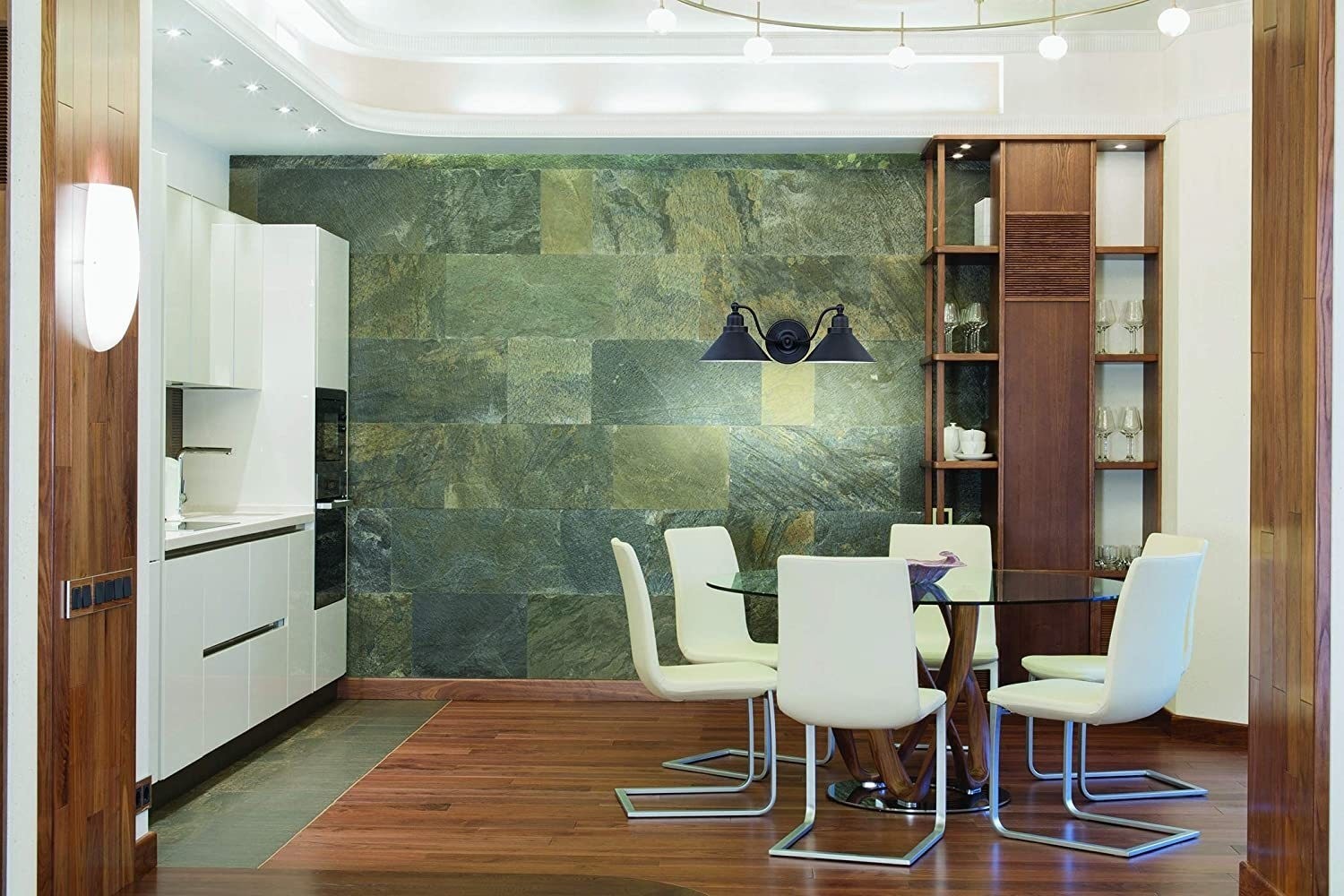 Cons of a glass dining table
It must be cleaned regularly
The fact that glass dining tables can be cleaned or wiped easily is still fantastic news. However, because of the nature of its top surface, beware: it'll need to be cleaned a lot more frequently than wooden alternatives.
From fingerprints to cloudy spots, most glass surfaces will make them more obvious.
It can be a safety hazard
Glass dining tables are pretty durable, but accidents can always happen:
If you have unpredictable kids or pets running around in the house, keep in mind that, if they break the glass, it'll shatter in thousands of splinters, which could result in an injury;

Sharp glass corners can also be uncomfortable for both kids and adults alike. That's why the safest option is to stick to round and oval-shaped designs. If you were hoping for a square or rectangular table, consider choosing a model with protected or rounded edges.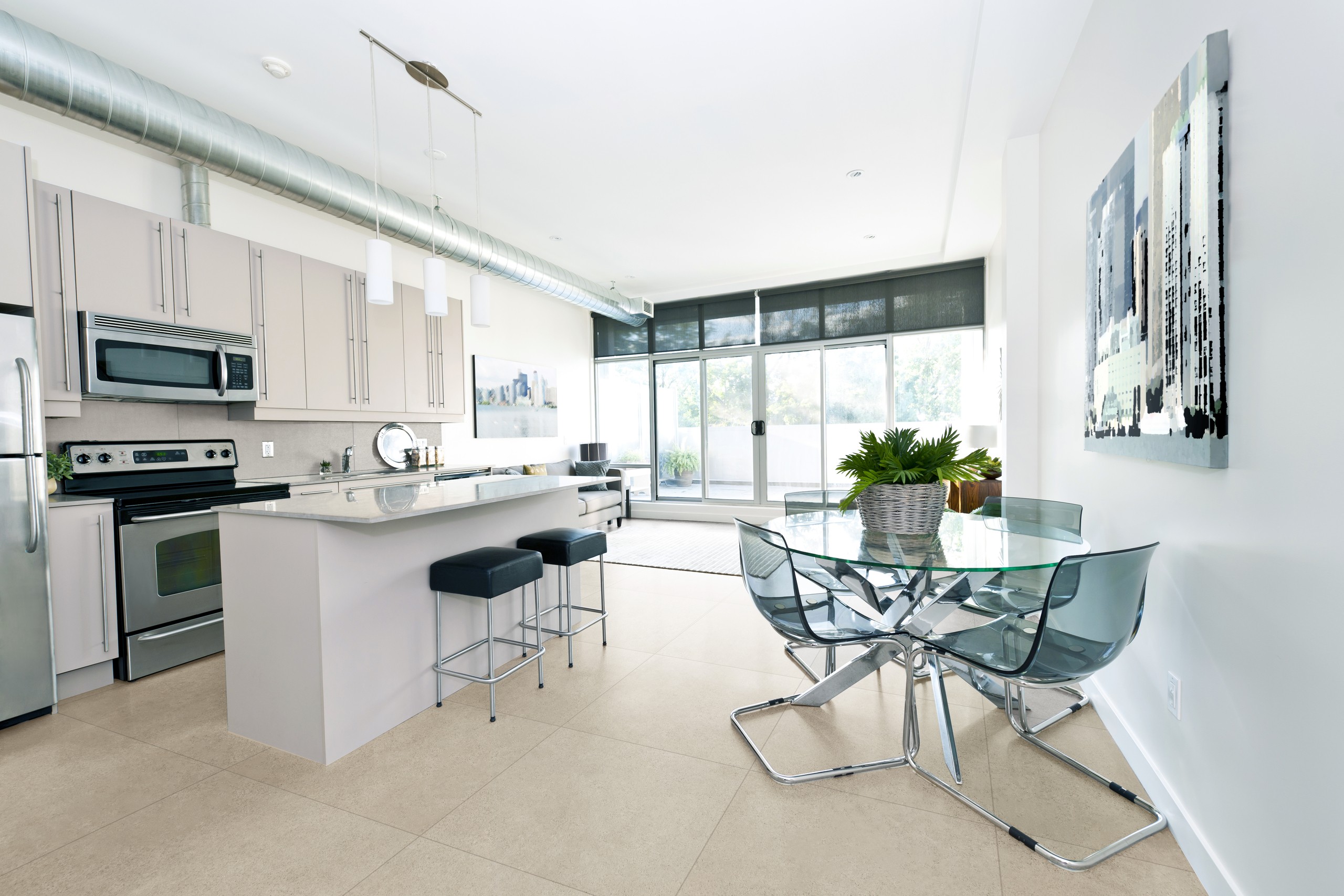 Overall, the pros and cons of a glass dining table show you that there are more benefits than potential pickles.
As long as you're happy to keep it clean (or aren't too obsessed with visible fingerprints) and you haven't got to worry about kids playing around it, you can certainly consider introducing a stunning glass table into your dining room.
We especially recommend it if you have a fairly small or poorly-lit setting: you won't believe how much of a difference it's going to make!