Adding some glamor to the home is what everyone dreams of - we all want that wow factor that makes a guest's jaw drop. But if you're unfamiliar with interior design, this can seem like a challenging task, and many people are wary of edging into tacky or kitsch territory.
It's simpler than you think to glamorize your home. Oversized floor mirrors are the easiest, fail-safe way to enhance a space without overwhelming the room. Visit Foter.com for an array of styles and designs that will get your creative juices flowing.
Styles of Mirrors to Glamorize Your Home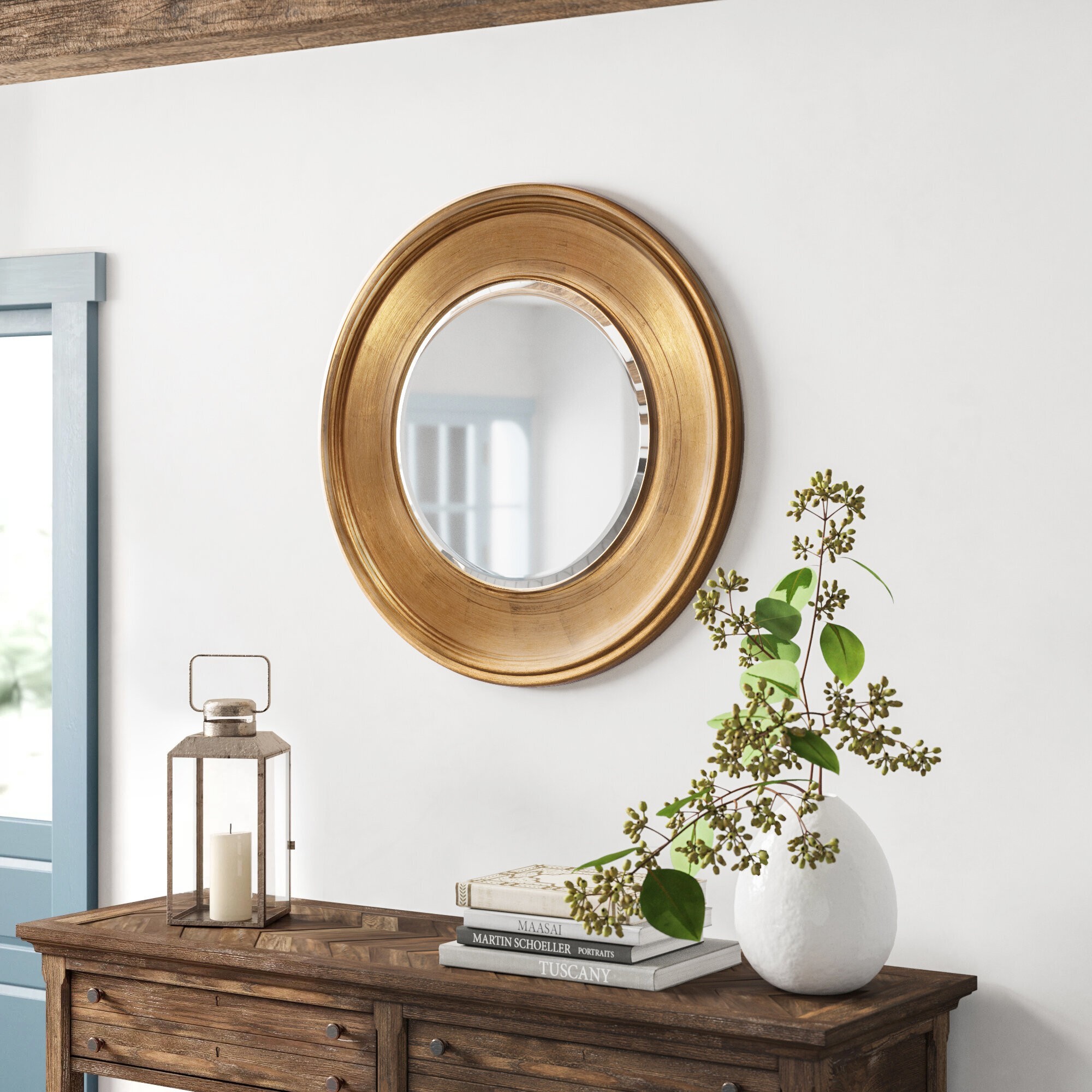 The style of mirror you select for your space directly impacts how glamorous it appears. While all these types can look dazzling, each is uniquely suited to a specific kind of room. Some mirrors can make better statement pieces, while others are easier to move from room to room and reposition to catch the light best.
● Leaning Mirror
A leaning mirror is the most common floor mirror and is probably what immediately pops into your head when you think of an oversized mirror. Primed for creating a touch of sparkle in your space, leaning mirrors are traditionally rectangular or have an arched or crowned top.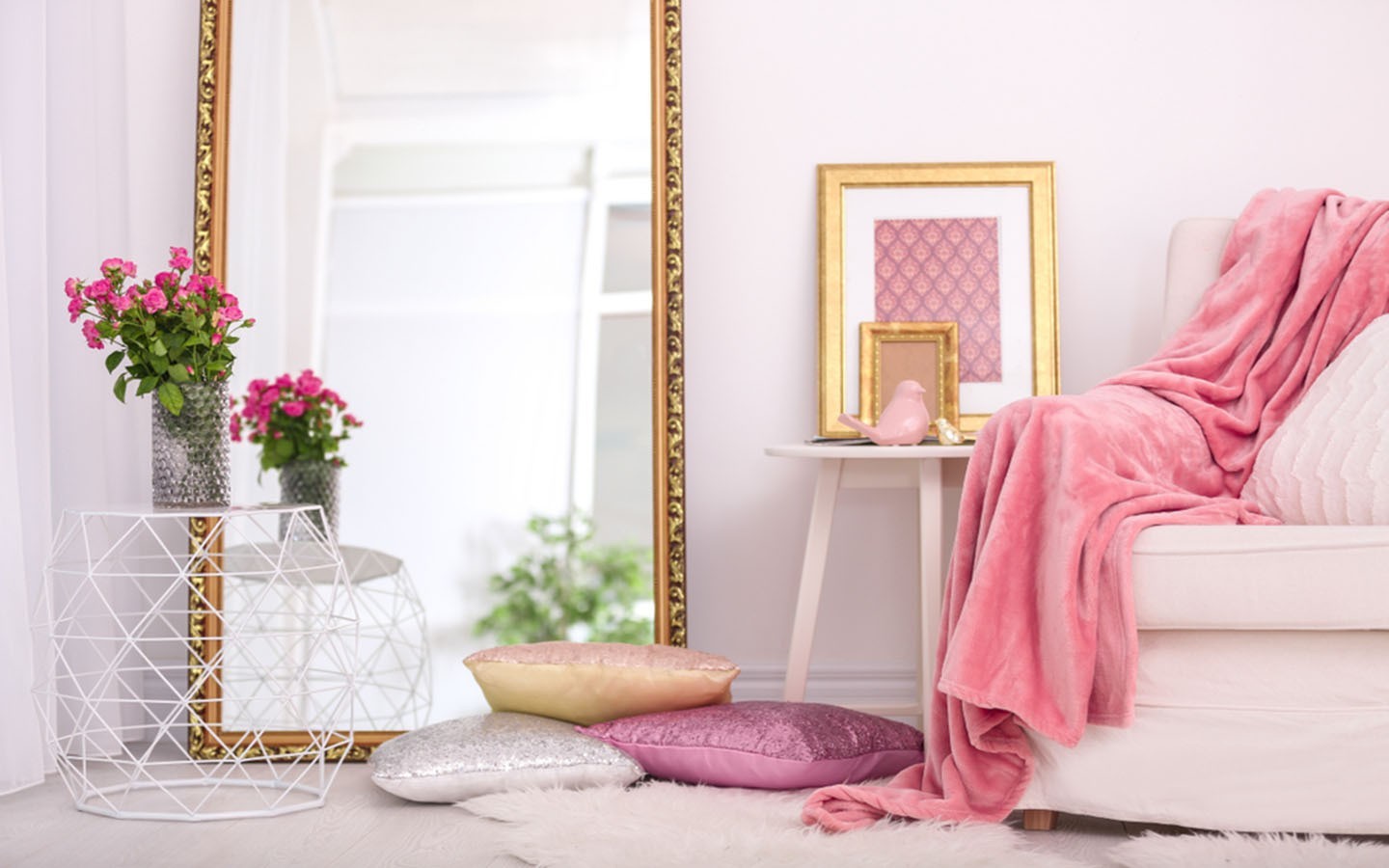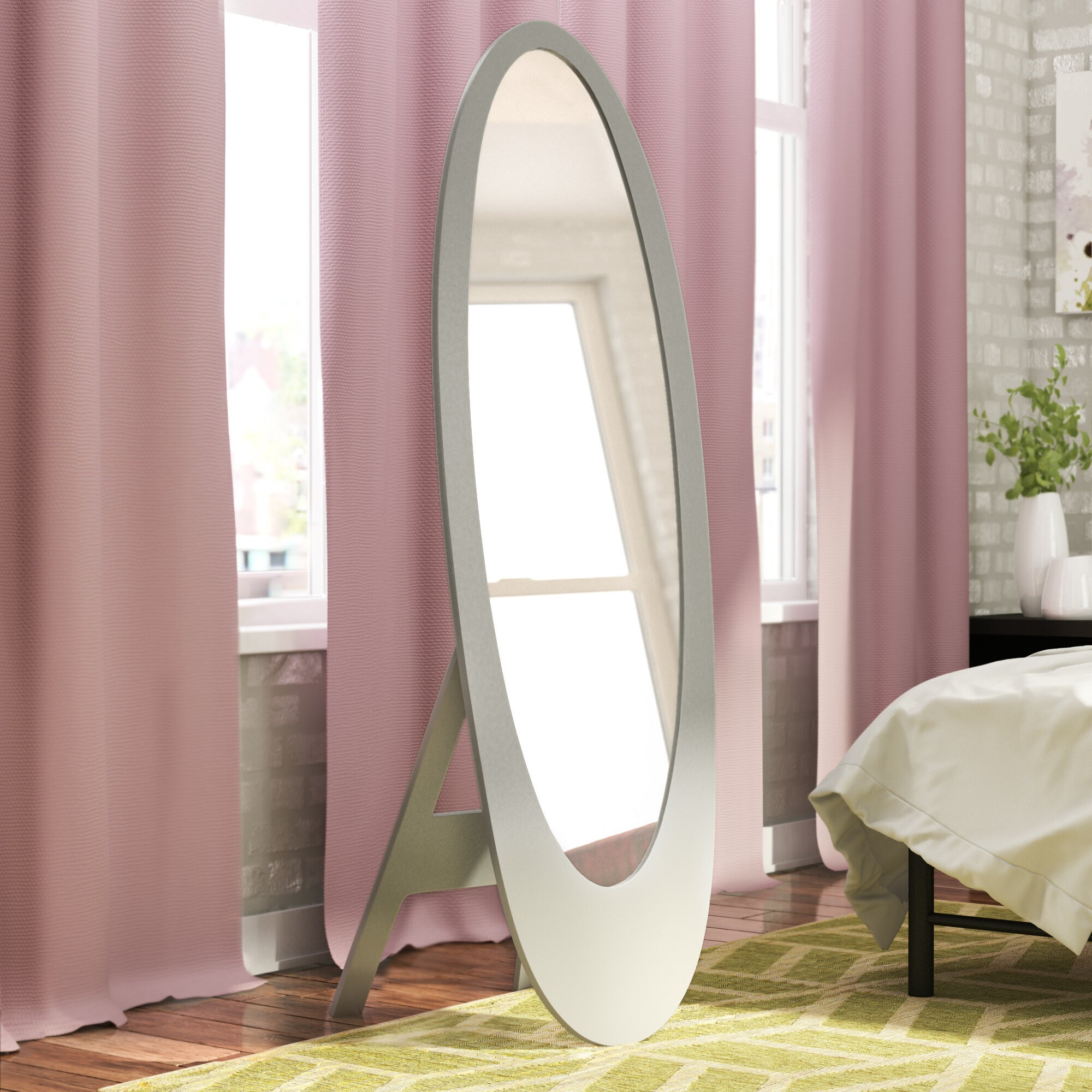 Cheval mirrors provide an easy way to enhance your room because you can play with the color and design of the base and the frame of the mirror. For some old fashioned glamor, try an oval-shaped mirror on an elegant floor stand. Wood or a vintage metal complements this style beautifully.
● Easel Mirror
Easel mirrors use an easel in place of mounting hardware or an attached floor stand to secure the oversized mirror. This is a minimalistic look with clean lines and easy portability. The easel style leaves lots of room for inspired designs to glamorize your home.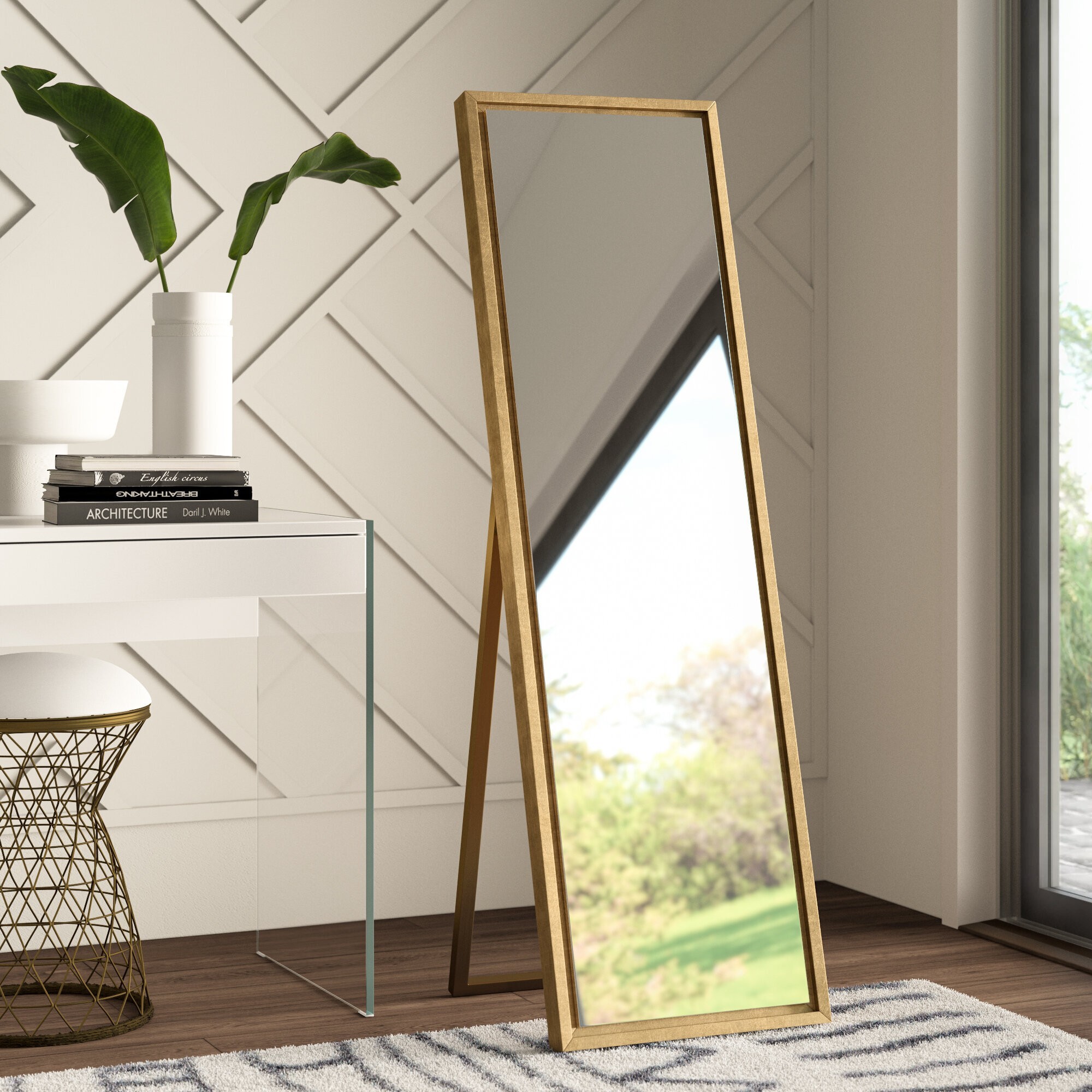 Beveled frameless mirrors or metallic frames with a detailed design lend themselves to an upscale, modern look.
How To Position Mirrors To Dazzle
For maximum effect, position an oversized mirror opposite from a room's entryway. This technique automatically makes the area feel grander. You should also ensure it reflects a feature of the room that you love, such as a great piece of art or statement furniture item.
Oversized mirrors can also be used to make your space shine brightly by positioning them opposite a window or near a lamp. Using your mirror as a focal piece and a way to reflect light around the room creates a bright, airy room you'll love to spend time in.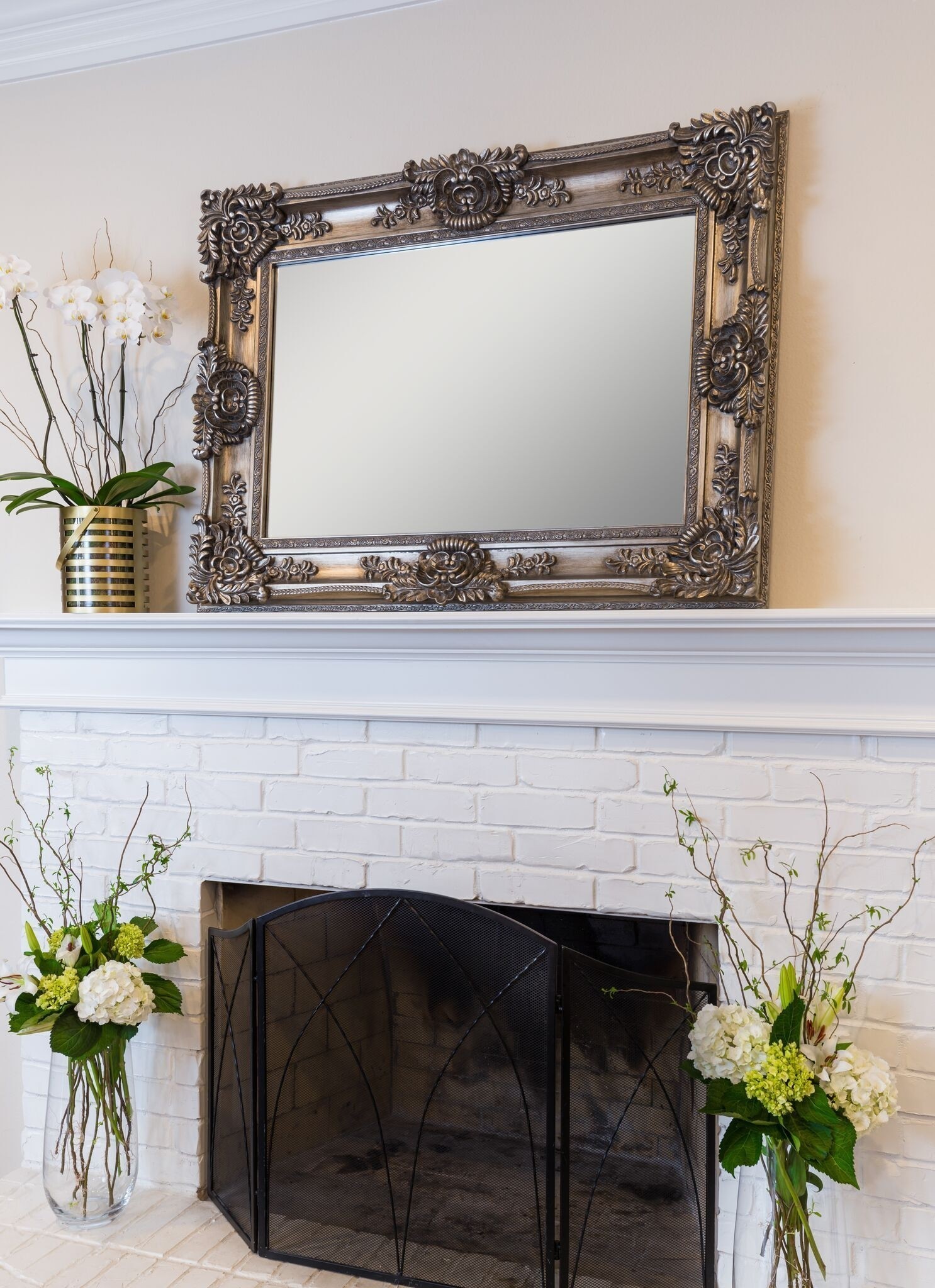 An oversize mirror is a chic addition to a fireplace mantle. Setting it above your fireplace draws the eye and creates a stunning centerpiece for your living space. It also allows you to use the mantle shelf as a display space for decorative accessories to highlight the glamorous design elements in the mirror.
Selecting a Mirror That Pops
To add glamor to space, you need to take risks. Bold choices pay off when it comes to interior design.
Consider the furnishings and the color palette of the room when selecting your oversized floor mirror. f your room is filled with angular, clean lines, choose a mirror that adds personality and ornate detail. A round mirror will contrast the straight lines nicely and draws the eye, creating a focal piece.
Going one size up is another excellent way to ensure your mirror choice stands out in your room. Whatever size you anticipate being correct for the area, go for one bigger. The large size will visually expand the area and create a dramatic centerpiece for the room to theme your other decor around.
When selecting which direction to size up, a taller mirror is better than a wider one. Ideally, the mirror shouldn't be wider than the furniture it's behind, but keeping the mirror climbing higher in the room gives it a sense of grandeur.
Use Glam Mirrors as Artwork
When you've located the glam mirror of your dreams, don't just use it as a mirror, but consider it a piece of artwork to design the rest of the room around. A round mirror with a textured mirror frame reflects light across the room, and it looks like a work of art.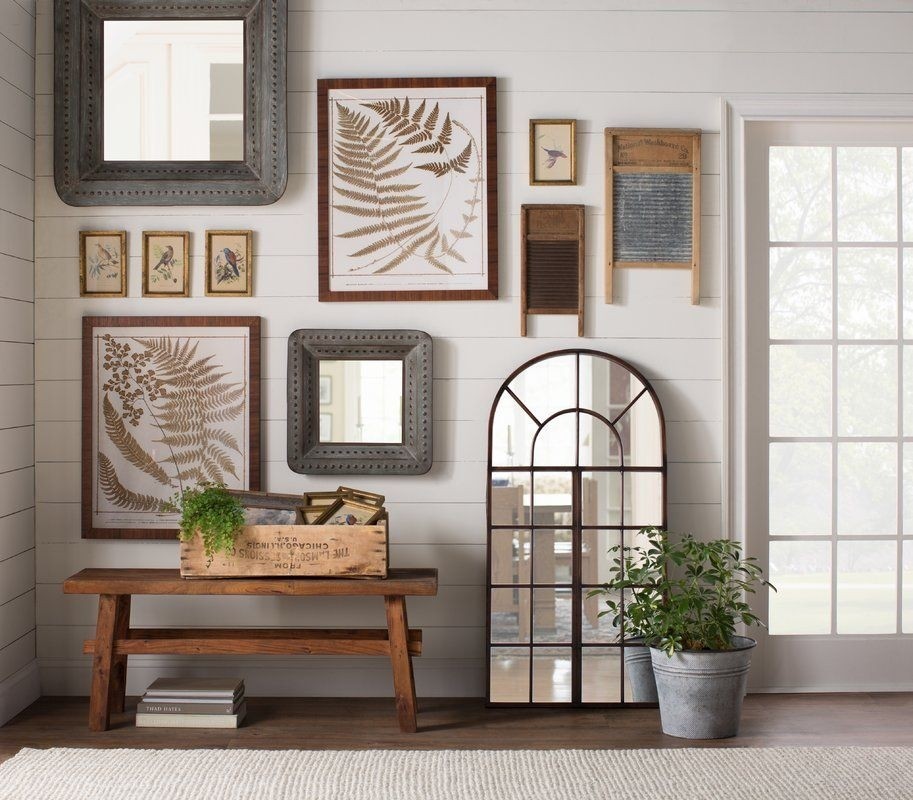 Try out the layered look to transform a regular rectangular leaning mirror into a home art installation. To complement your large rectangular mirror leaning against a wall, select a framed picture or art piece in a medium-size square or rectangular frame. Next, find an even smaller frame of the same shape but leave it empty. This frame should also be a statement piece. Layer the three rectangles or squares with the largest frame in the center, leaning against one another. The result is a textured, intriguing art piece that uses layering and shapes to draw the eye.
You can also accessorize your oversize mirror with decorative pieces such as large pillar candles, indoor plants, vases, clocks, and books. Create small clusters of complementary items in odd numbers at the corners of the mirror to ensure the mirror remains the statement.
Touching Up Your Home
Using oversized mirrors to enhance your decor and create a more glamorous aesthetic is easy to do. If you're on a shoestring budget, you can even seek out used mirrors at yard sales or antique shops and repurpose them to meet your needs. A coat of paint or a bit of detailing can make an old mirror new again.
Consider the mirror's placement in the room, and don't be afraid to go big and bold. Selecting a mirror that contrasts the wall color and the shape of the room's furniture will make your mirror a talking point within the space.