You're sitting on the couch in your living room, staring at your empty coffee table. What amazing piece of décor could you add to this table to tie everything together?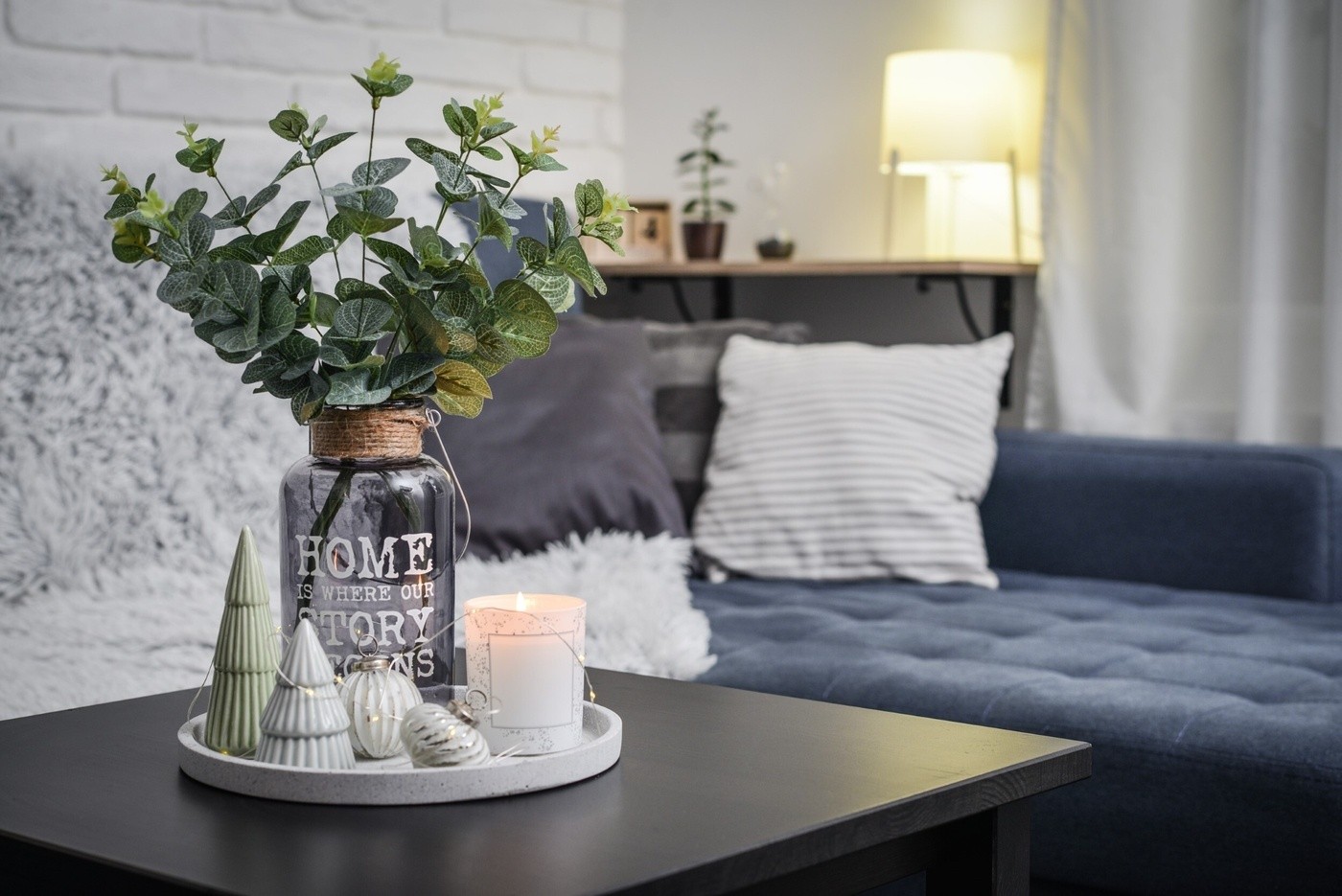 It's been days, no, weeks and you still haven't a clue! Take a deep breath in. We have some suggestions for you that we think you'll love.
If you want a unique piece that stands out or a simpler functional decoration, you've come to the right place. No matter what design style you follow, here are some remarkable coffee table décor ideas just for you!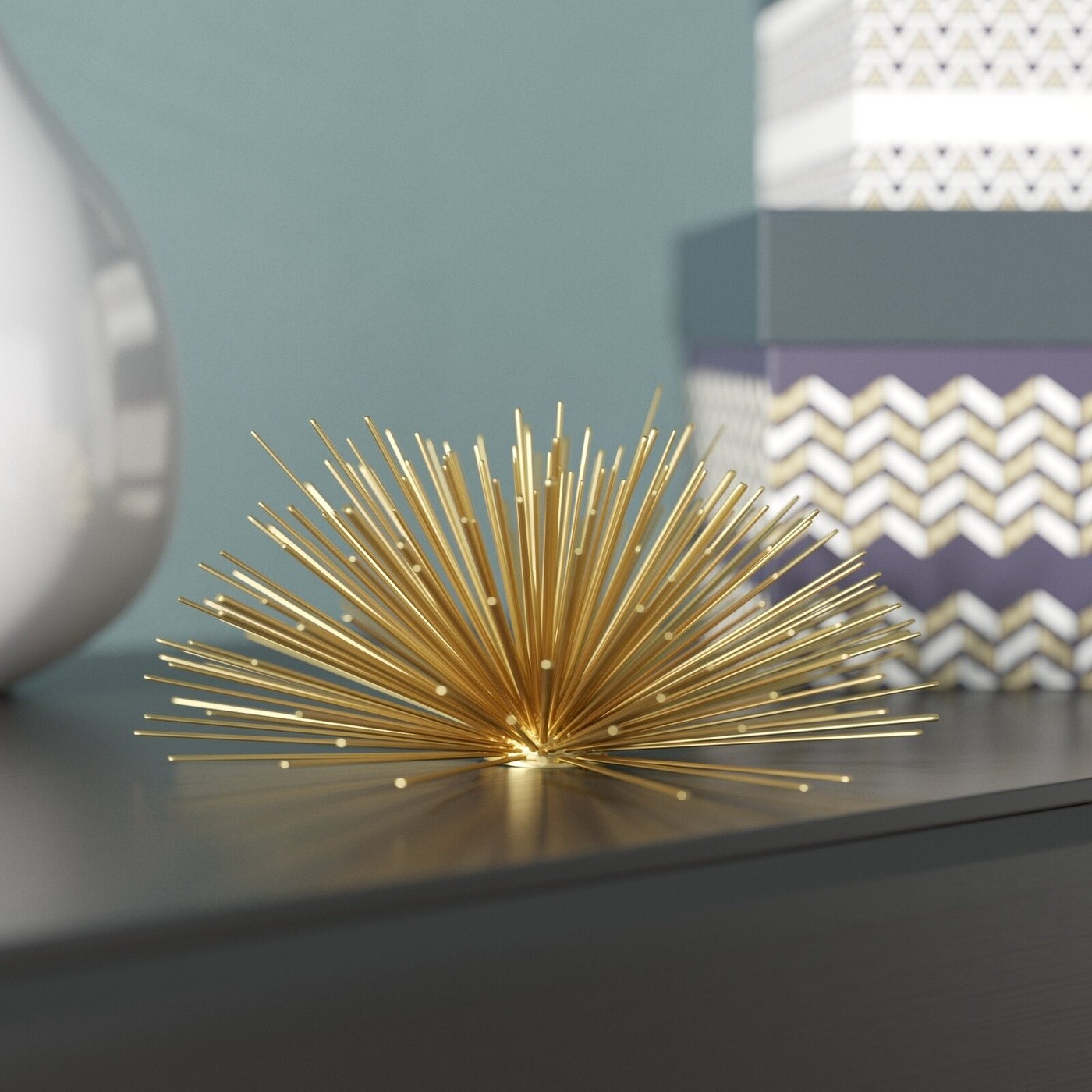 Is this sharp or what?! These eye-catching decorative balls come in smaller and larger sizes with a flat surface to make sure they don't roll off the table.
The spiny iron design gives an eclectic design style and pairs well sitting on top of a dark wooden coffee table. You can buy decorative ball sculptures in sets of three for a longer/wider table.
It's a very artistic piece of décor for sure. This lovely décor piece is well suited for people searching for an artistic way to decorate their table.
2.

Stylish Candelabra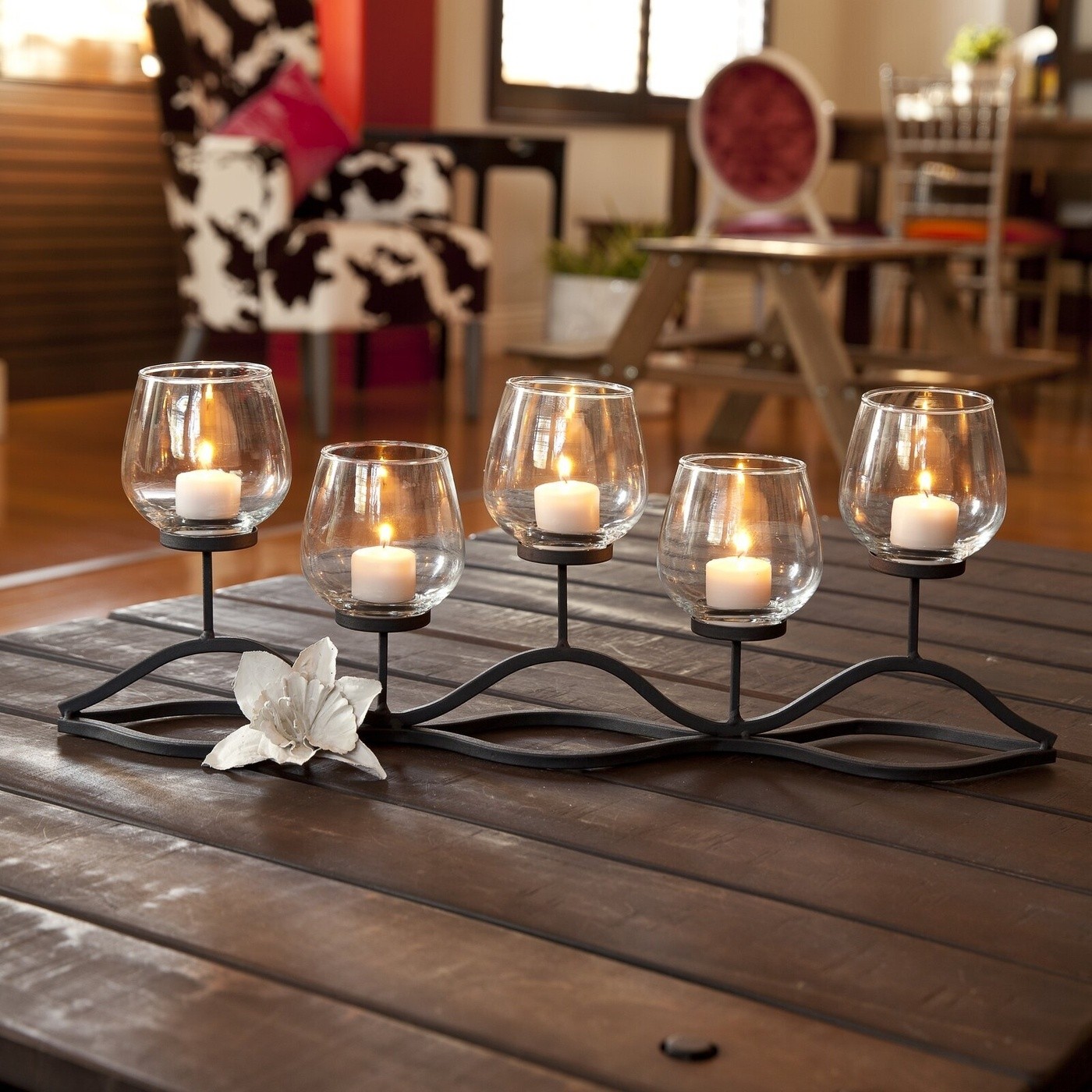 A Glass Candelabra is a perfect addition to a long skinny rectangular coffee table. The mix of iron, glass, and light can help set the tone of a room. Candelabra's come in all kinds of designs and different materials, including wood.
You can also find some that come with 3-pillars instead of 5-pillars. If you own a round coffee table, there are standing candelabra's that would look lovely as a centerpiece.
Depending on the color and material of your candelabra décor, it may give your room a vintage feel. A very classy décor piece indeed!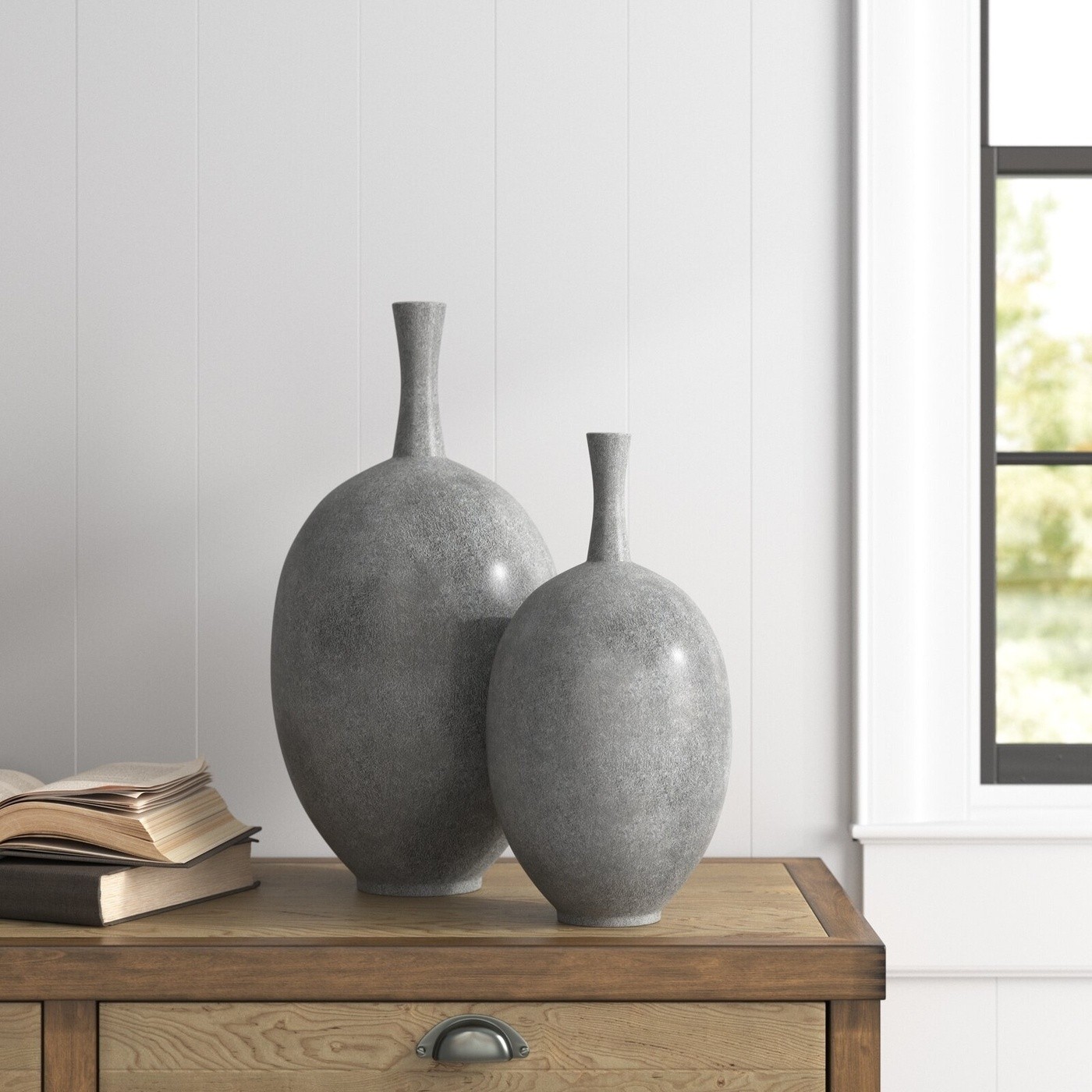 Grey stone and ceramic vases are great for contemporary design styles. The earthy look to it makes it extremely appealing and naturally comforting.
You can find vases in all sorts of shapes, sizes, and colors. Vases are a very elegant way to elevate an empty coffee table. It's hard to go wrong with a vase.
Vases can be bought in a set or solo. If you want a more rustic appeal to your room, choose a wooden vase over a marble, stone, or ceramic vase.
4.

Timeless Hourglass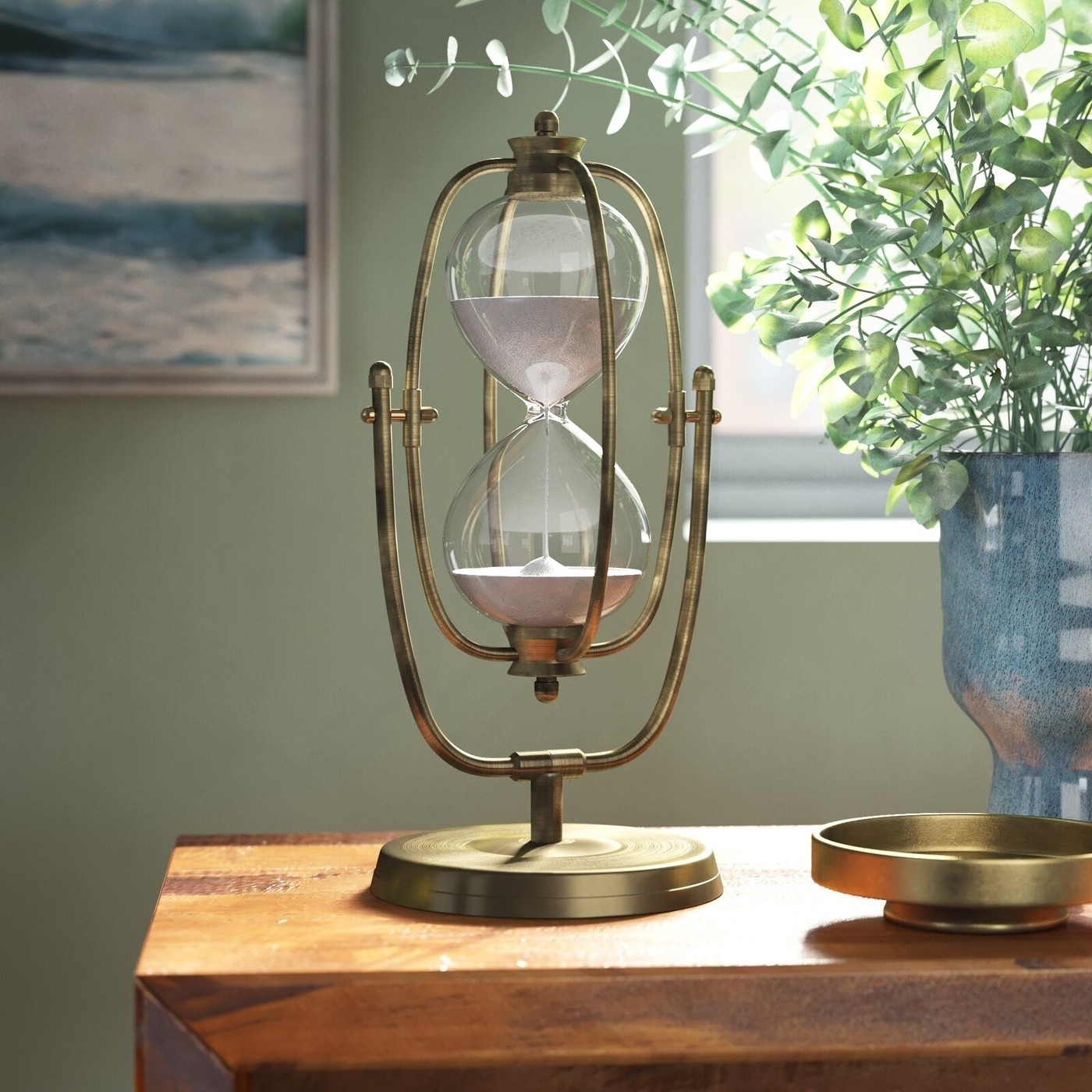 There's something timeless about hourglasses (excuse the pun). Hourglasses have been around for decades and are still considered calming coffee table décor pieces.
Back in the day, hourglasses were used as timers, but now we use them primarily as home décor. They have a therapeutic vibe to them.
Hourglasses can be made of metal, wood, ceramic, or glass. They look great on rectangular, square, or round coffee tables.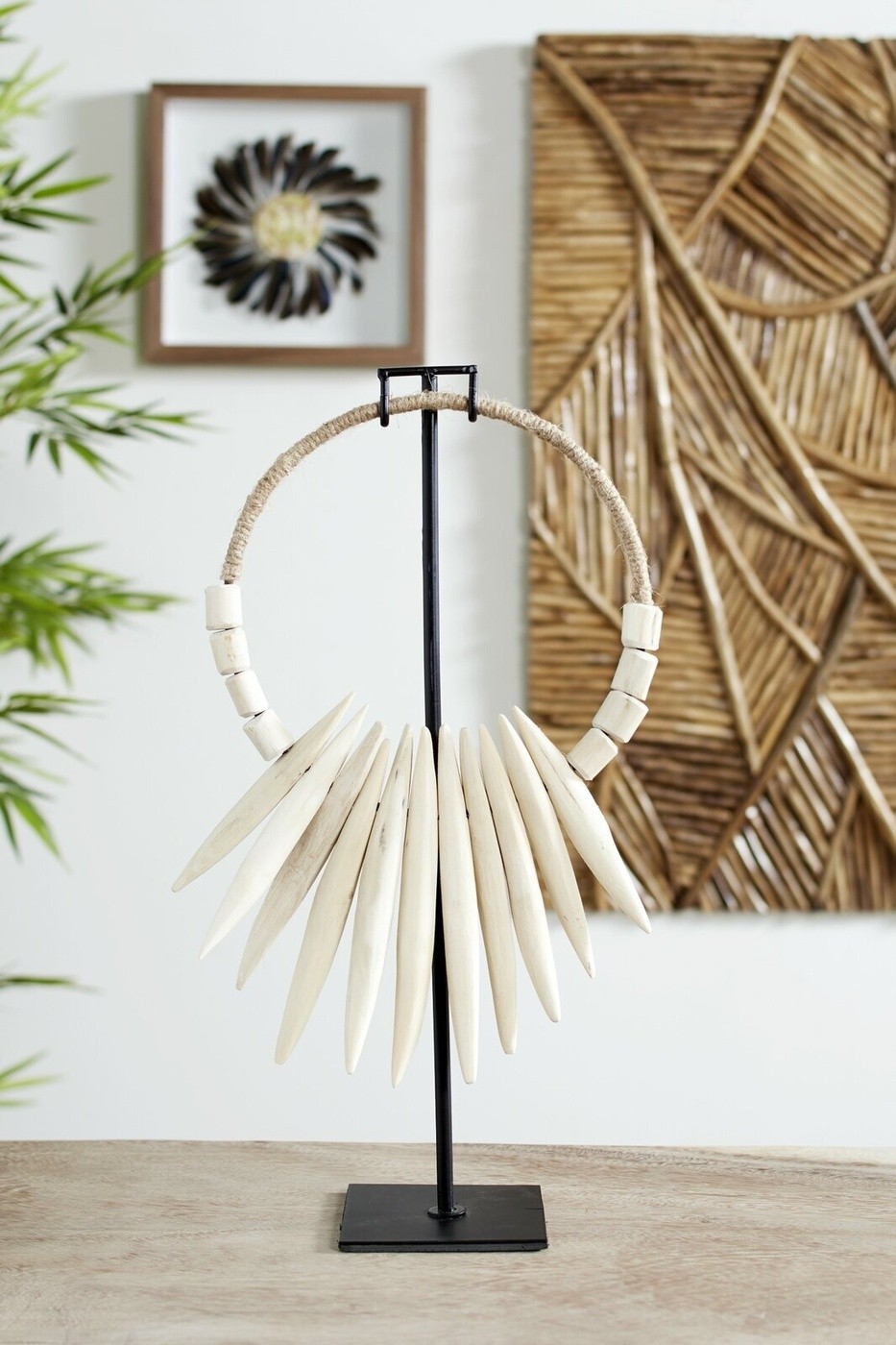 Let's introduce rustic boho to your coffee table! Some wood sculptures like the one in the picture above, are tribal-inspired and great for cultural and indigenous shoppers.
Some wooden sculptures come with moving pieces while others are singular and non-moving. Wooden sculptures are easy to clean and because of the material, it's hard for someone to tell you missed a day of dusting.
There are plenty of shapes, like circular, square, and other twisted designs to choose from. You can easily find wooden/metal mixed pieces and simple wooden decor.
6.

Floral Centerpiece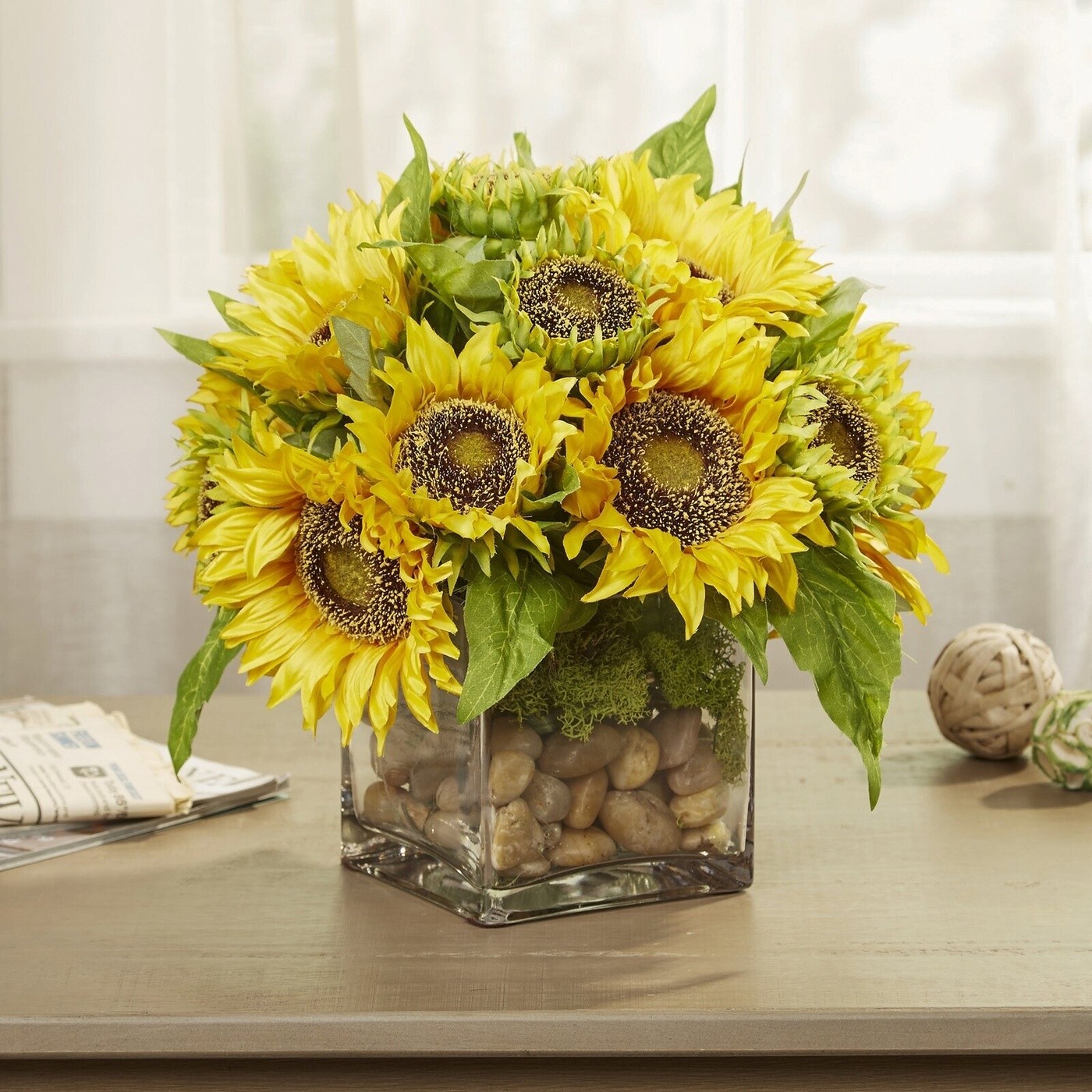 You'll need your green thumb for this type of coffee table décor! Actually, it depends on if you buy a real or fake plant. They are both equally appealing but the real plant releases oxygen making them a better option for those who have asthma.
On the other end, if you have bad pollen allergies, a fake plant is better for your coffee table. You can buy bright colored flowers or simple green plants.
Many floral centerpieces are in glass vases or jars. If you want a less modern look and more of a rustic look, you can find a faded wooden box and place flowers or plants in it.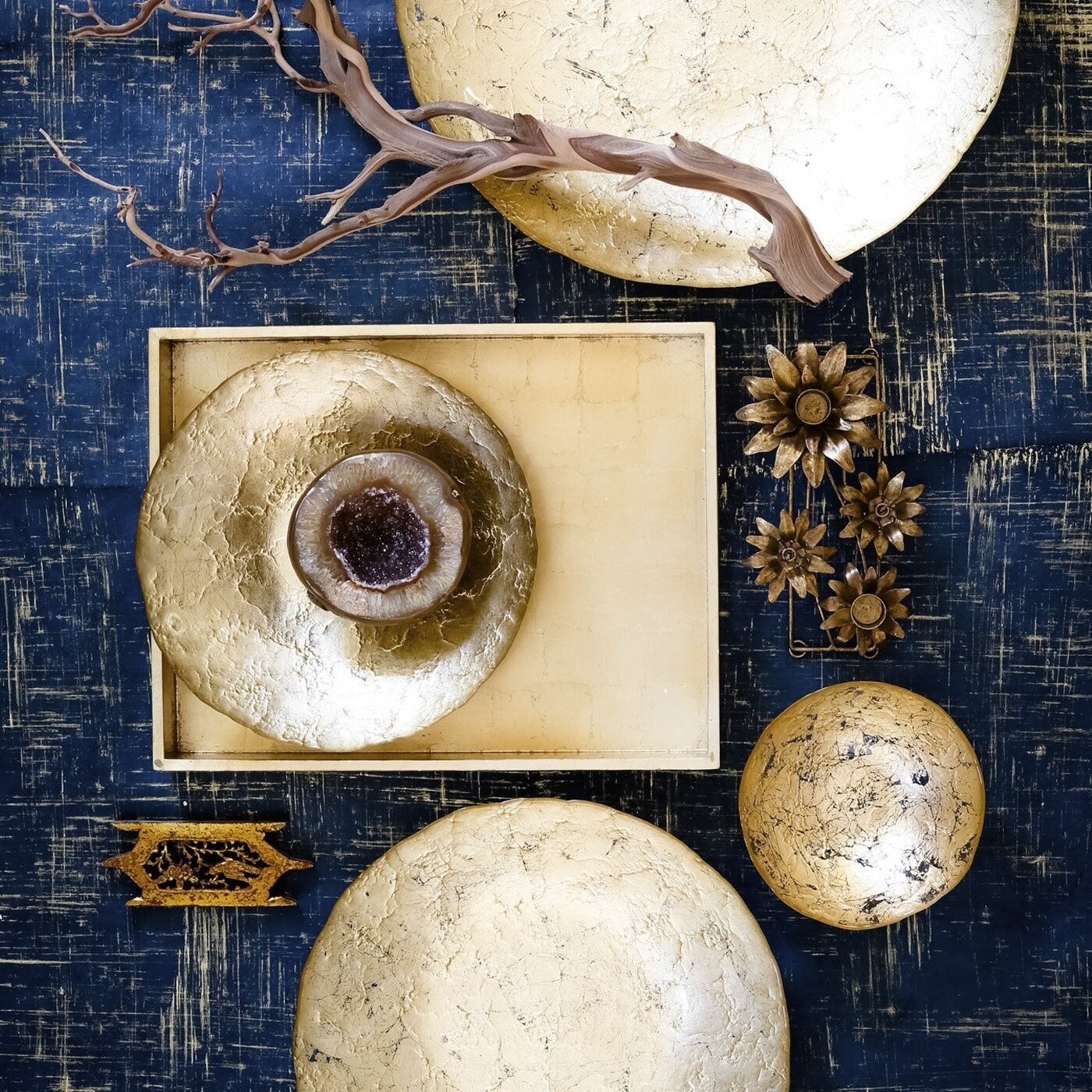 Many home décor enthusiasts own decorative bowls in their homes. This gold-flecked crystal glass bowl shouts to our glam gals and guys out there.
You can buy decorative bowls in glass, ceramic, stone, wood, and metal. You can buy shallower bowls, appearing like a decorative plate, or deeper if you'd like to sit rounded décor objects inside.
If you enjoy coastal design, we've seen decorative bowls made of a seashell! You can also buy a decorative bowl shaped like a seashell but made of glass or metal.
8.

Two-Tier Tray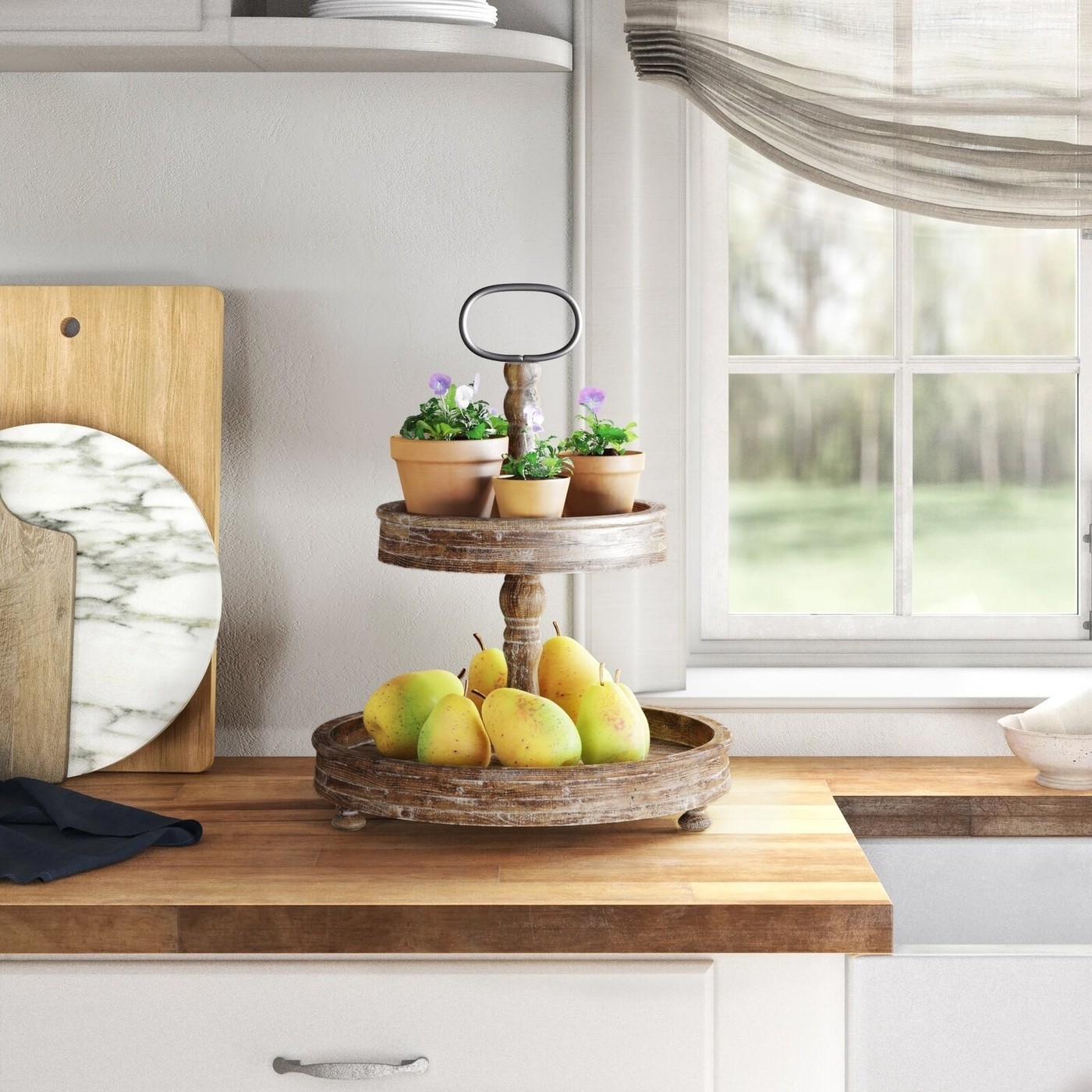 Decorative trays are a great addition to a coffee table. They're not only decoration pieces but also serve a dual purpose by holding fruit, plants, teacups, and more. You name it!
If you enjoy drinking tea or coffee with a group of friends or snacking on the couch, this is a good décor option for you. These trays can come single or 2-tiered. We've seen plenty that goes up to 3-tiers.
You can find decorative trays in all sorts of materials like ceramic, glass, metal, and wood. We've seen some people decorate their tiered trays with lights!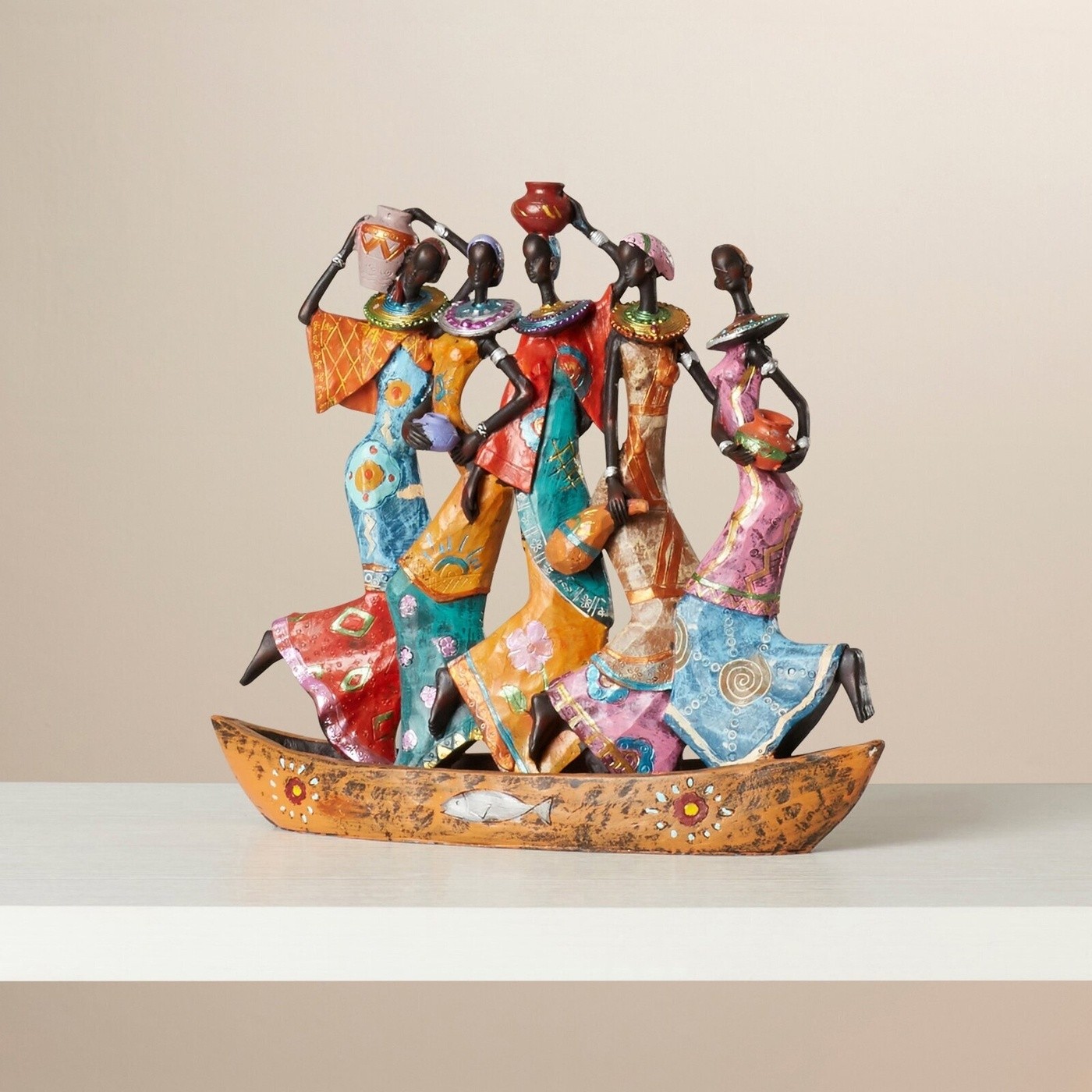 If you're all about colors and making everything in your room bright, then go with a colorful figurine. There are so many different types of figurines to choose from.
You can find figurines designed for people, animals, shapes, cartoon characters, and so much more. There are plenty of family-friendly figurines to choose from as well.
Are bright colors not for you? Figurines are also made in neutral colors, making them great coffee table décor for modern styled homes.
10.

Letter Blocks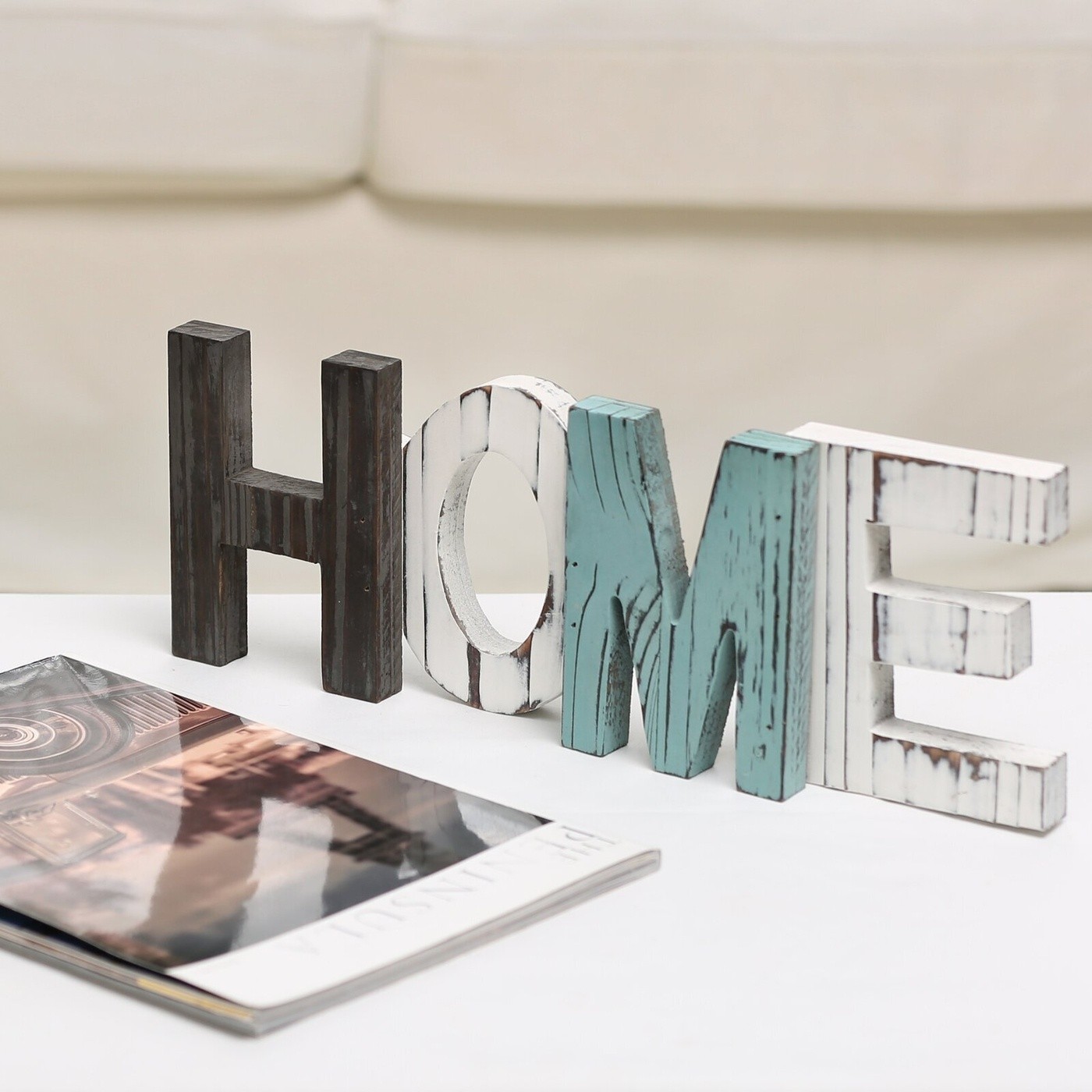 Are you looking to add vintage rustic charm to your table? Letter blocks are a sweet way to display a message. You can find different sayings in letter blocks.
A good recommendation is to measure the length of your table before buying your letter block. Also, make sure the bottom of the letter block is flat and not rounded or you'll be picking them up off the floor often.
Letter blocks can also be bought in metal. Some even have a cute base for the letters to sit on!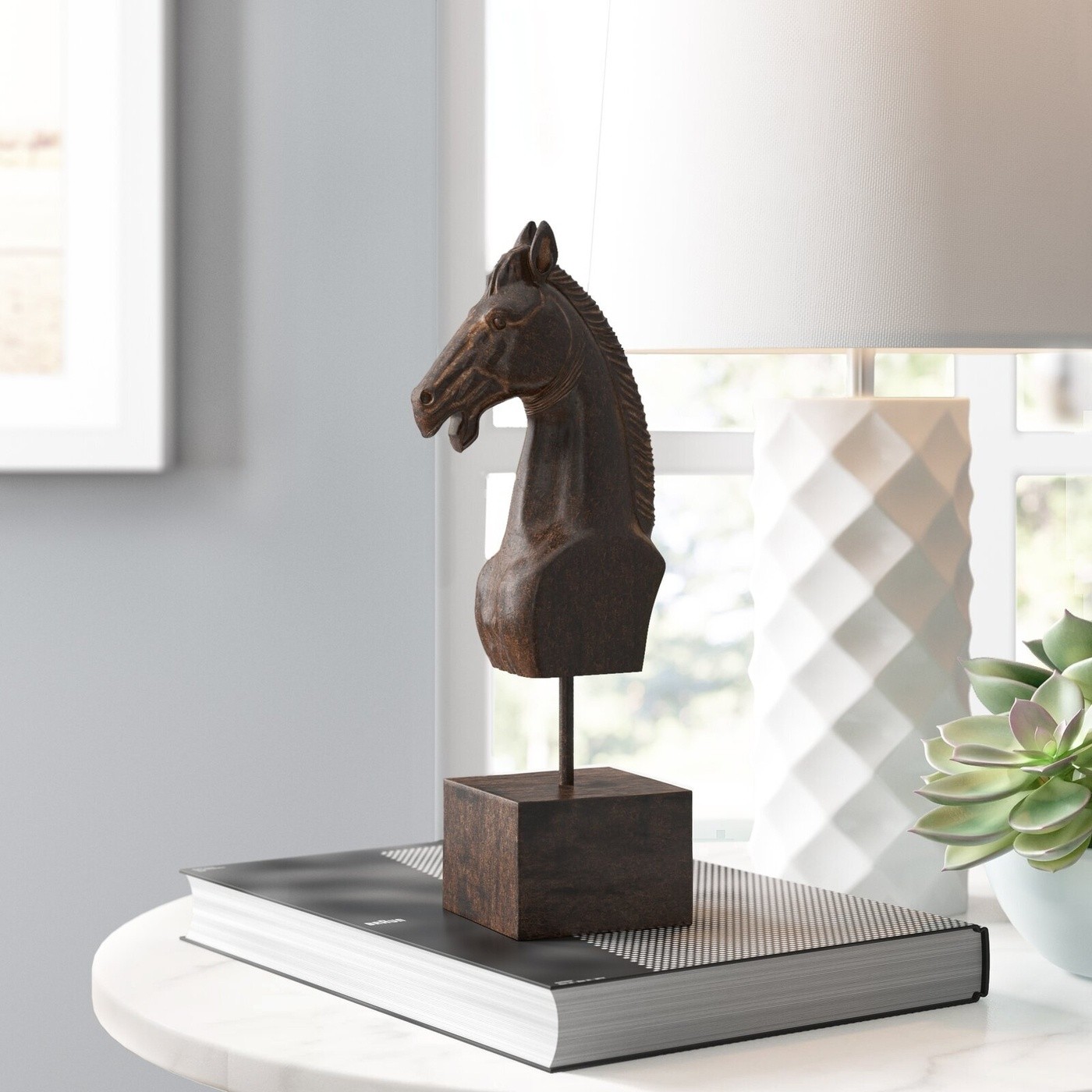 You've heard of busts used in the Victorian age, but in today's age, we now have animal busts, like the wooden horse head shown in the picture above. This one is for animal lovers!
You can buy generically made animal busts or get a bust personalized for your pet! So, if you want to showcase Bruno, get a customized animal bust and set it on your coffee table.
Order your animal bust in wood, ceramic, or metal. Have some fun with your décor piece!
12.

Reed Diffuser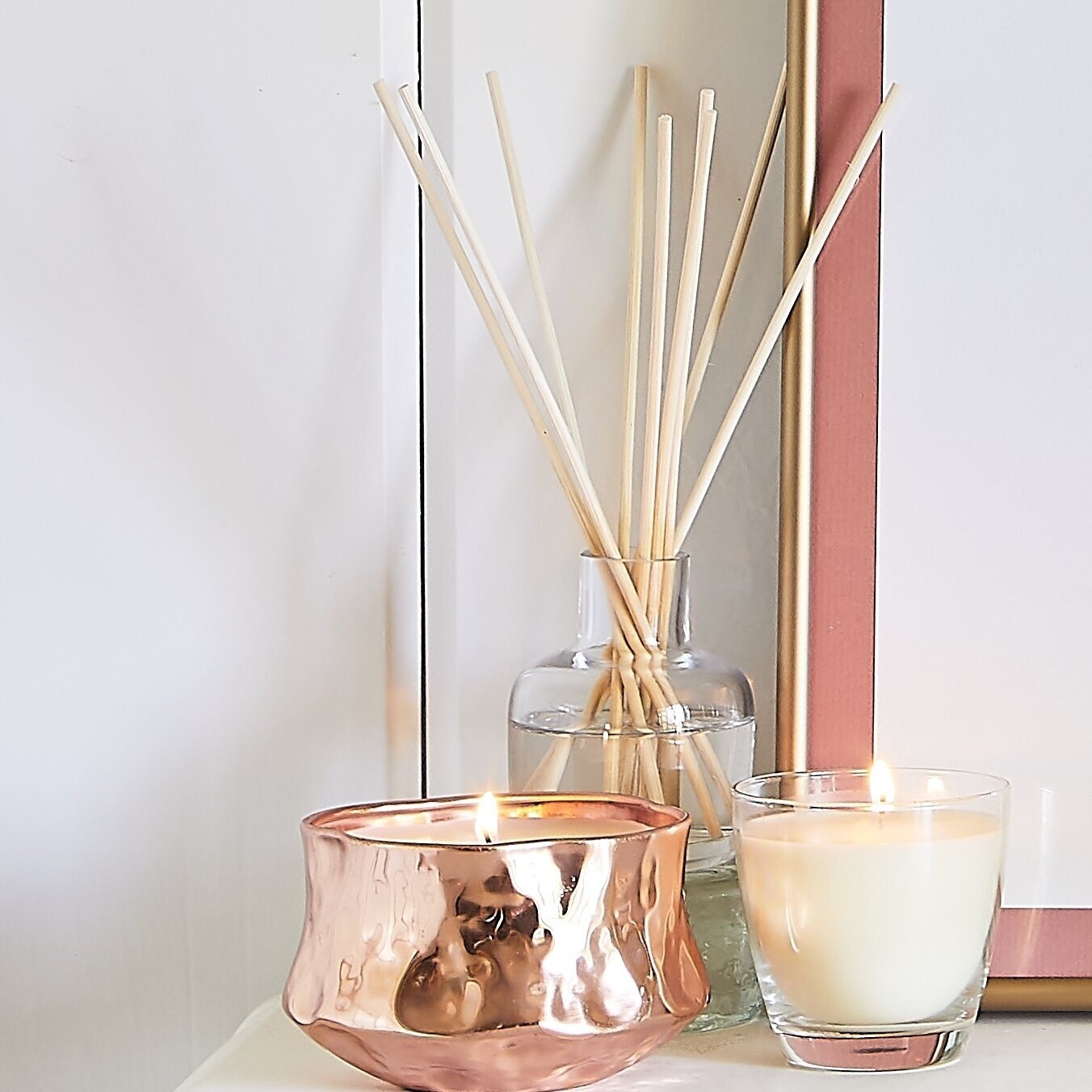 Do you love smells, simple, and streamlined? This coffee table décor piece is for the minimalist.
Reed diffusers are a great addition to a minimalists table because it doesn't add anything excessive or flamboyant. You're also able to use this design for therapeutic health benefits.
Other design styles also use reed diffusers, but they purchase them with sharper shapes and different colored containers. If you love scenting your home, this is a neat way to get a 2-in-1 deal!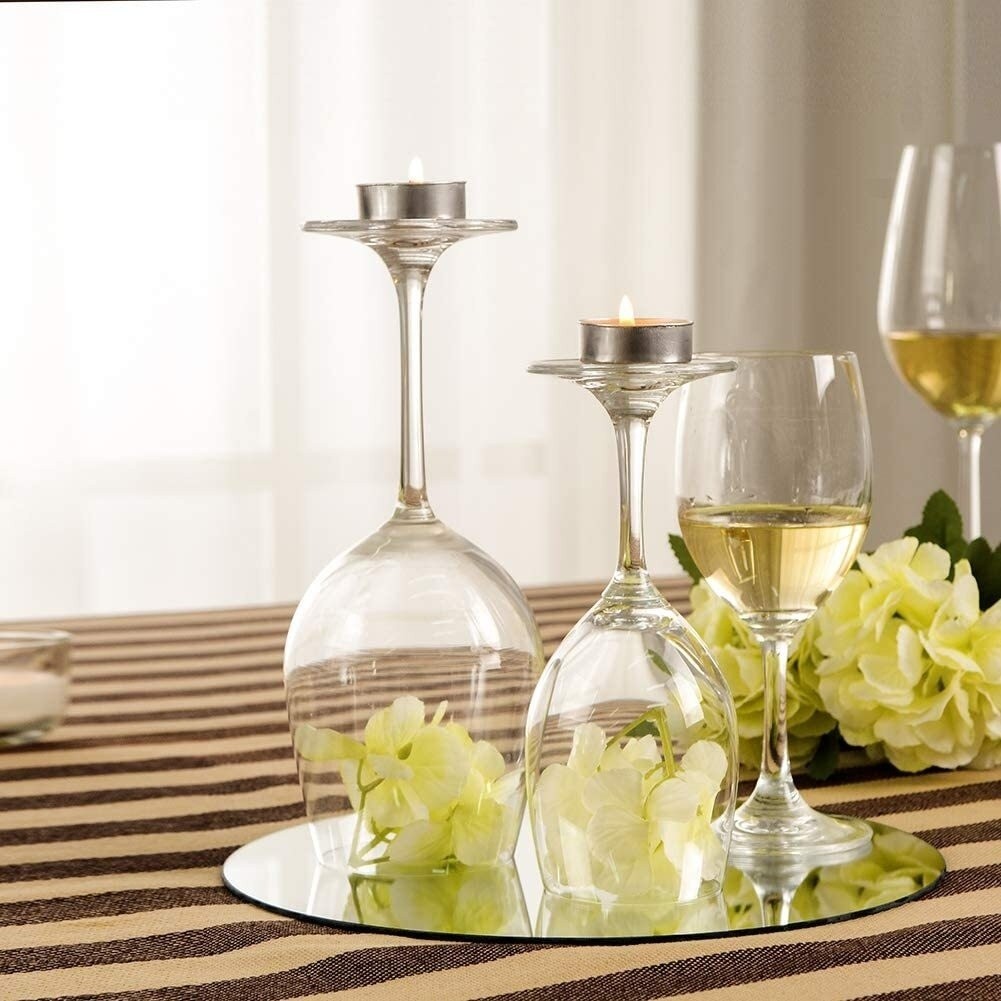 Mirror plates aren't just for weddings and special occasions. They normally have rubber pieces underneath to prevent them from sliding off your table. If they don't already have them, it's extremely easy to add them.
The downside to a mirror plate is the obvious dust collection. You must keep up with your cleaning routine if you want to use this on your table.
Another option is to buy a decorative plate instead. You can find all sorts of colors and shapes with decorative plates (and you don't need to dust as often!).
14.

Decorative Books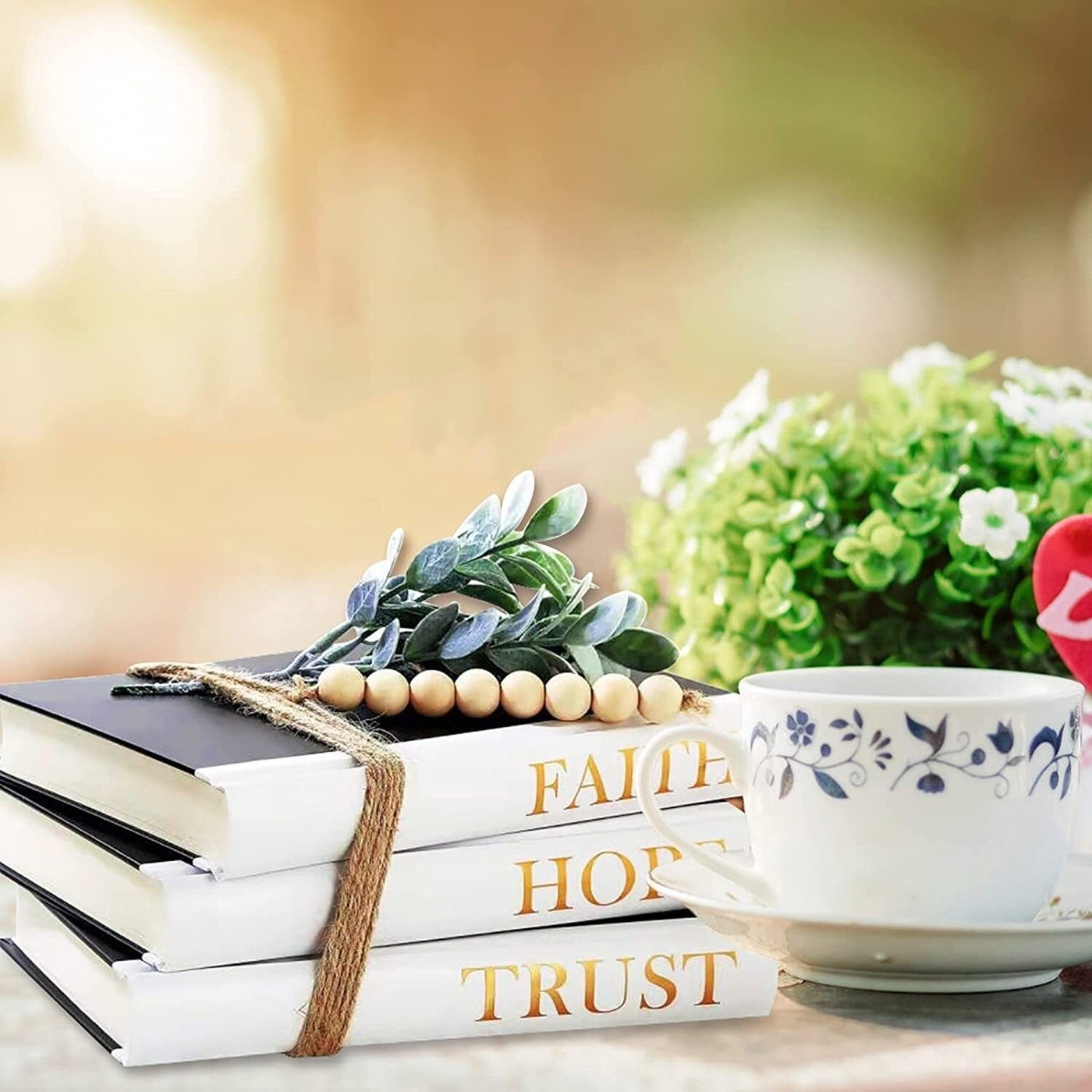 If you like reading books, this could be a fun décor piece for you. This is also a great idea for people in the teaching profession.
Decorative books normally come stacked and tied with a string or ribbon of some sort. They don't have any words in them (the pages are just for aesthetics).
You can buy decorative books with words already written on them or have a custom design added to them. Just make sure, if you buy this décor piece, you don't confuse them with your real books!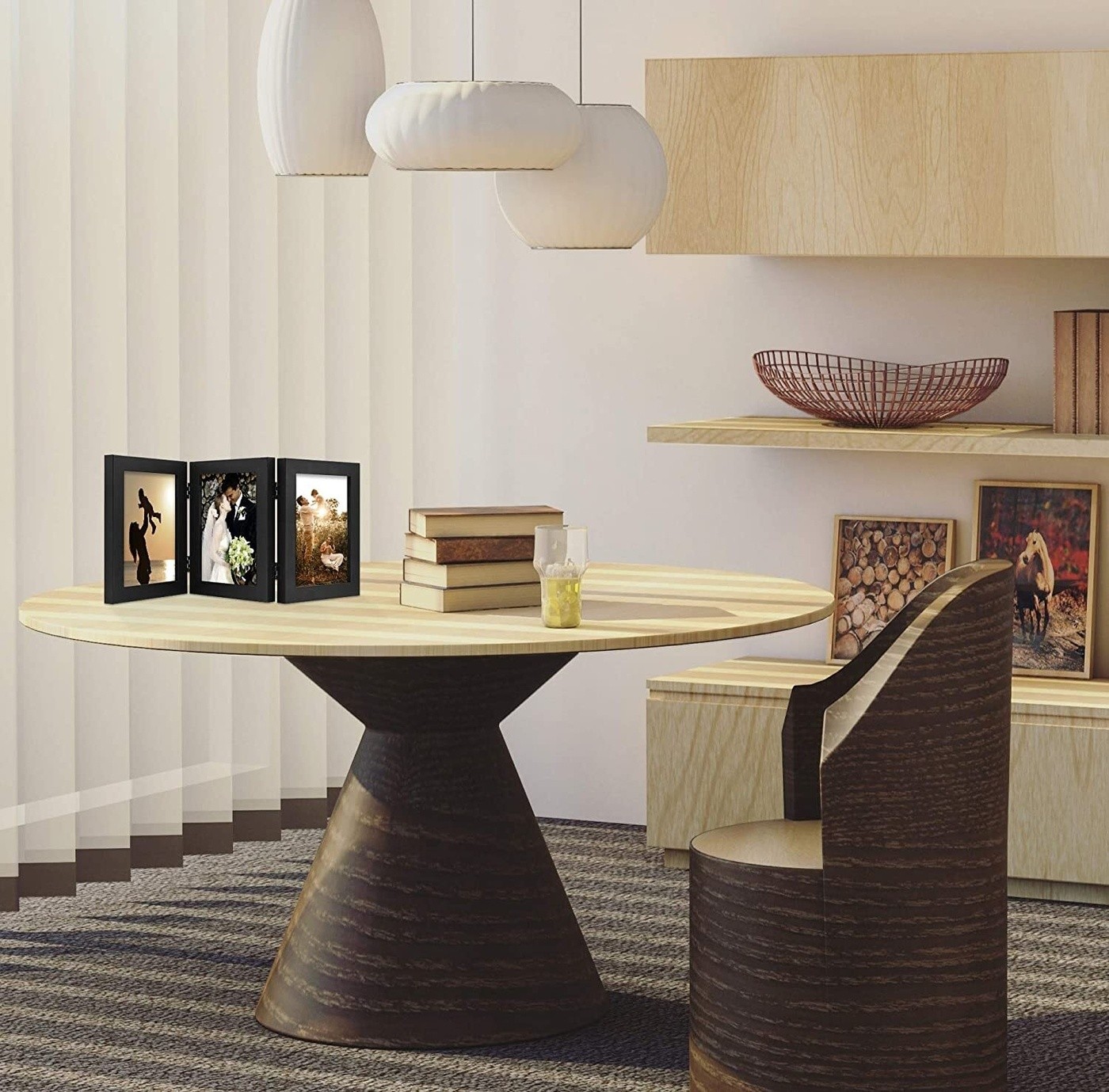 Picture frames aren't just for the wall. For a more personal touch to your home, add a 3-hinged frame or 3D frame to the center of your table.
3-hinged frames are easy to add photos to through the removable back panel. They normally fold out in an accordion fashion.
Picture frames that are easily visible to your guests are great conversation starters. We all love talking about our loved ones, our pets, and hobbies!
Buyer's Guide For Coffee Table Decor
When it comes to decorating a coffee table, you need to keep a balance by varying the size, shapes, and heights of display items. If you choose many pieces of small décor your table will look cluttered.
On the flip side, if you choose a couple of really large items, it will look blocky and awkward. A great way to find balance is by adding a couple of shapes of varying heights.
A perfect example of this is the picture above for the beautiful vase. You have two vases of varying height that carry a theme to your coffee table.
Another great idea is to rotate coffee table décor through the seasons or for holidays. Your dining room table isn't the only table you can do this with.
Rotate out different colored floral centerpieces depending on the season. An example of this would be to choose blue flowers in winter, purple flowers in spring, green plants in summer, and orange flowers in the fall.
The age-old rule for decorating is the rule of three. The odd number of three creates an abstract artistic appeal to décor. Decorate your coffee table using the rule of three (three candles, three books, three sculptures, etc.).
A visual example of the rule of three can be seen in the decorative books and picture frame photos above. The odd number five can be seen in the stylish candelabra, wood sculpture, and colorful figurine. Odd numbers work the best!
Contrast colors on your coffee table to décor pieces and colors on your couch. If your coffee table is dark or black show off a metallic or white décor piece.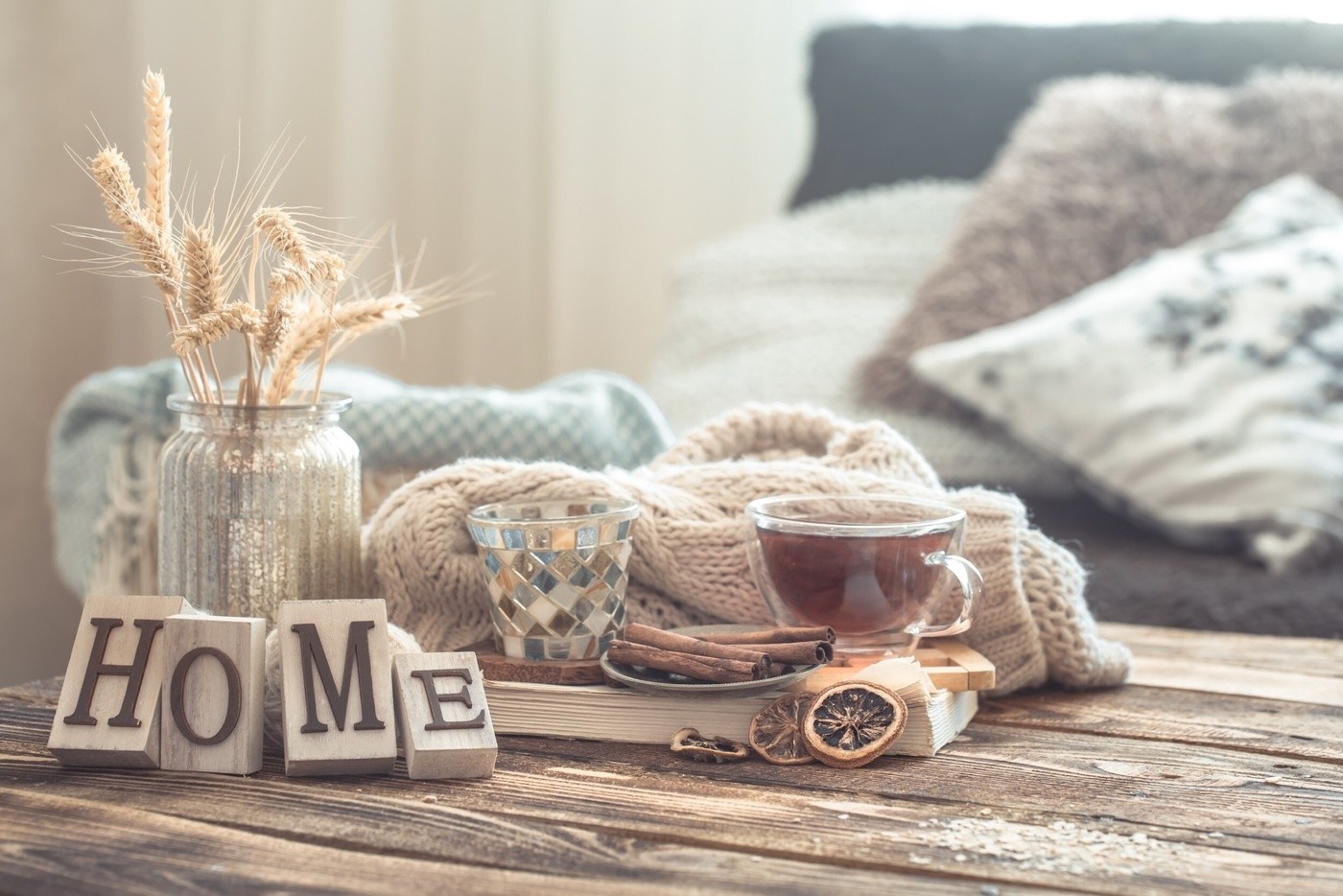 Conclusion
You have so many new ideas to choose from now! 15 coffee table décor pieces to be exact and a buyer's guide as a plus.
Whether you go with a glamorous décor piece like the gold-flecked crystal decorative bowl or the simple streamlined reed diffuser, your coffee table will no longer be a boring empty table. Let's welcome new elegance into our lives!
Now, there's no excuse to go find yourself something stylish to place on your table. Go find eye-catching décor and liven up that coffee table of yours.