Coffee tables are a great addition to any living room. They provide a comfortable place to lay down your drink and serve as your home's social hub. You can play board games and keep books on them; you can also kick back and rest your feet up on them after a long day's work.
If you're considering getting a coffee table, but are worried that your living room is too small to accommodate it, here, you'll find five different styles of small coffee tables, all designed to help you make the most of your living space.
Nesting Tables
Nesting tables come in sets of two or three, with the smaller tables in the collection fitting underneath the larger table. This design means you can easily extend the table surface space when necessary. Simply slide the other table or tables under the largest unit and move that unit to the side of the room.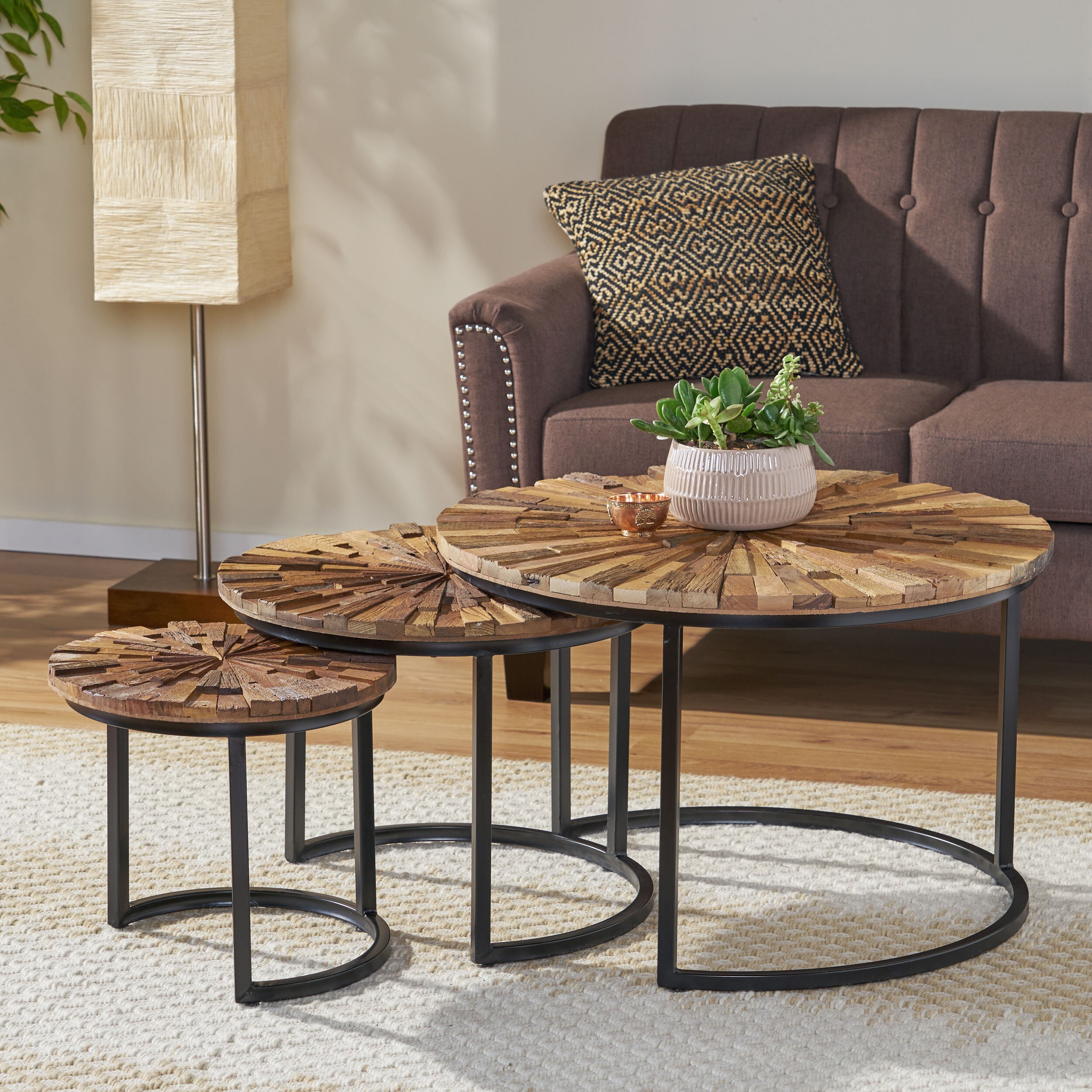 If you get a set of three nesting tables, you can also choose to spread out and layer them all as a modular coffee table unit. You can also use one of them in the center of the room and adopt the other two as matching end tables. Utilizing the separate tables in this way helps to create a larger table-top surface area for mugs, dinner plates, and books.
Storage Trunks
When it comes to making the most of the space you have, a trunk is an ergonomic and attractive solution. These trunks tend to be heavier than the other types of table designs. However, they can also double up as a proper storage unit for your games, records, and DVDs.
Often you can get a storage trunk that comes with two in-built castors, turning it into an easily portable unit and the ideal multipurpose piece of furniture for a small living space. You can even attach locks to the latches on the front of some trunks and use them as chic suitcases.
Side Tables
A good-quality side table can double up as a coffee table while taking up considerably less space.
Rolling side and end tables are great options if you're looking to make the most of a small space as they can double up as drinks or food trolleys, and when you finish with them, you can simply wheel them out of your way.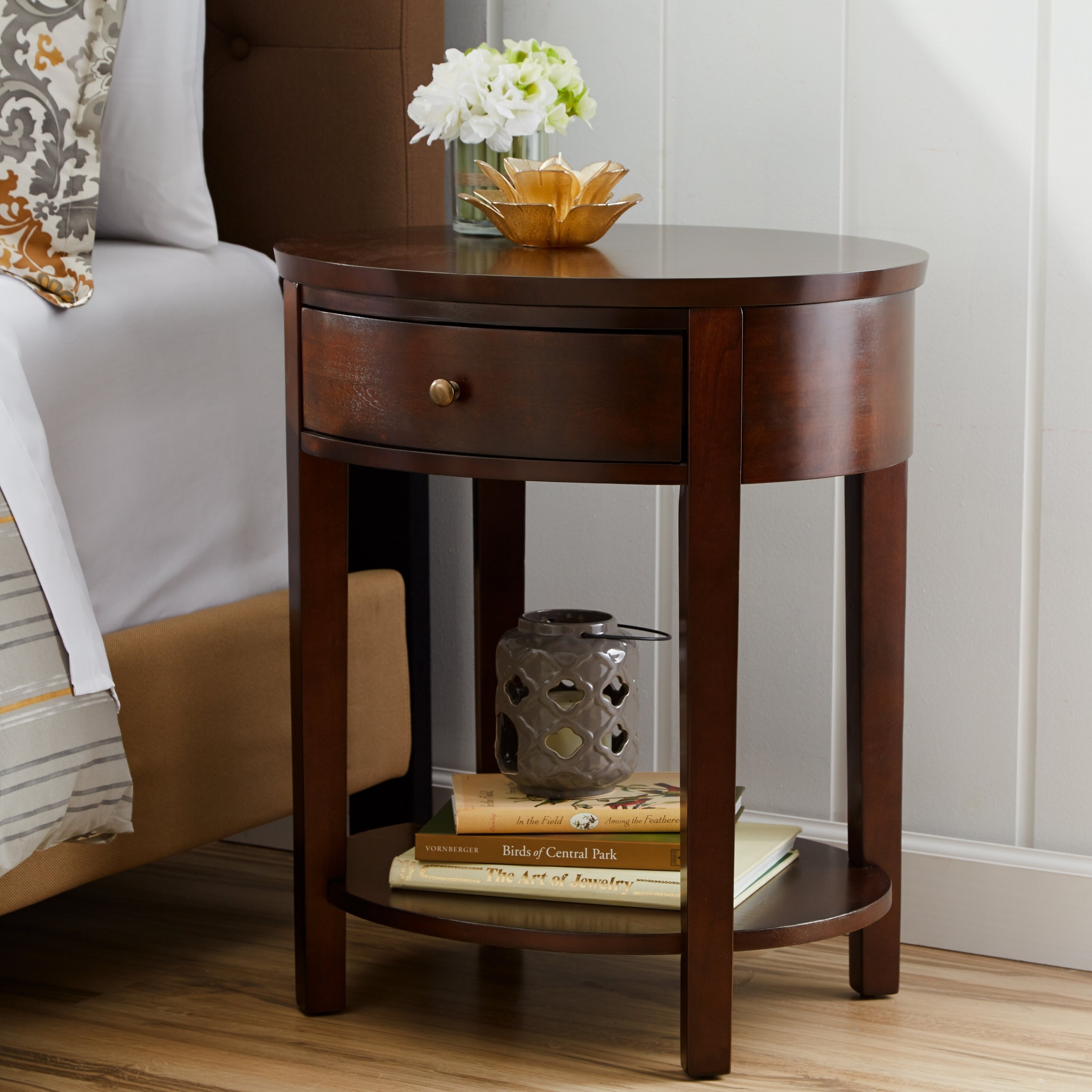 Many side tables also have built-in tiers for extra storage This additional storage capacity is handy if you're looking for somewhere to keep your favorite DVDs and albums.
Multi-Purpose Ottoman Tables
A multi-purpose ottoman can be a great way to make use of confined living space. Not only do you have somewhere to kick back and rest your legs, but you also have an upholstered tabletop for a cozy dinner. You can find coffee table ottomans that convert to a flat tabletop by flipping the lid for a more stable option for snacks and beverages.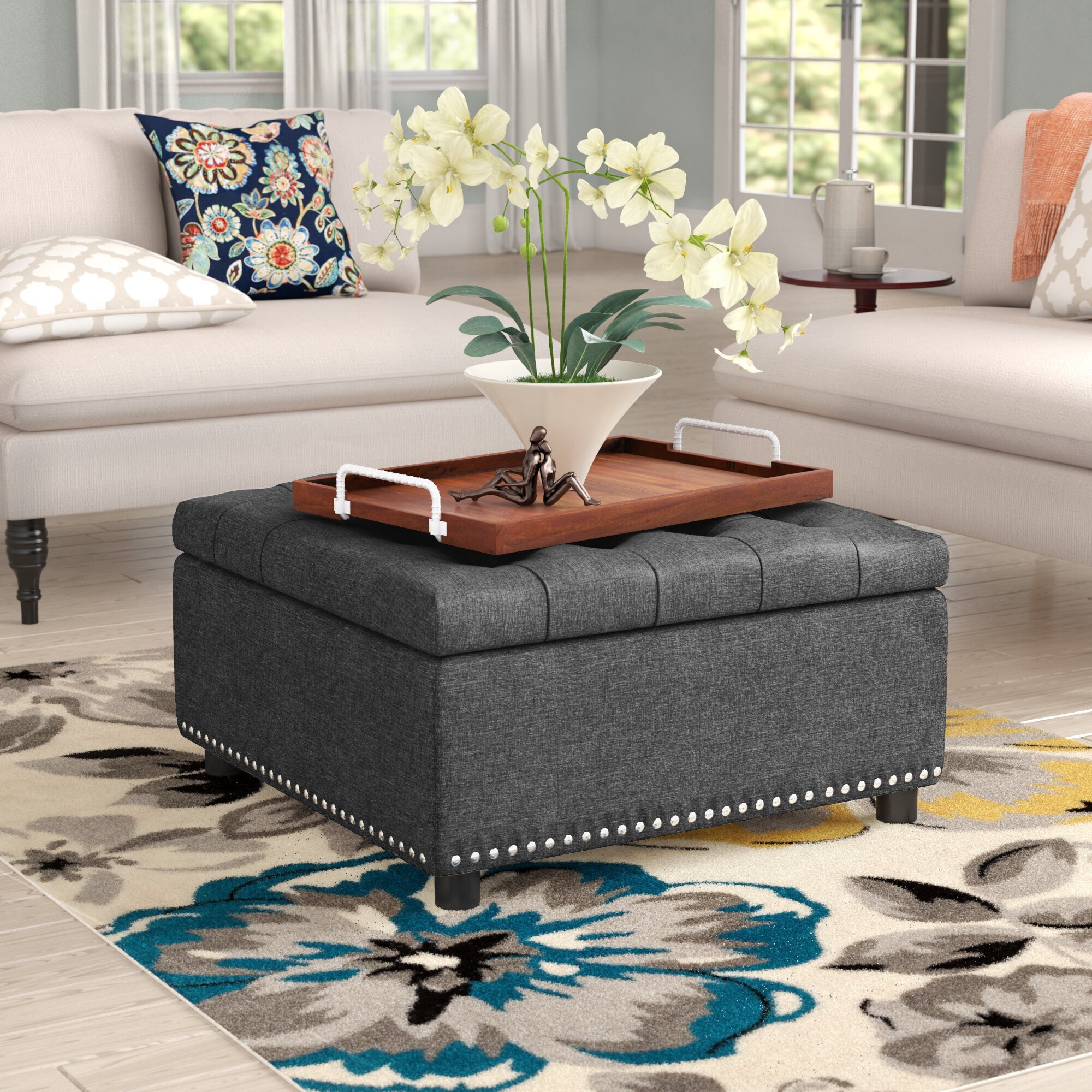 Many ottomans can also double up as a storage unit. You can lift the upholstered lid and find plenty of space in the hollowed-out interior. Many storage ottomans have an ergonomic, square shape, making them an ideal place to store rows and piles of vinyl records, albums, or DVDs.
Convertible Tables
When it comes to finding coffee tables for small spaces, another great way to make use of space is to get a convertible design. These tables can convert into different shapes and sizes to suit different needs.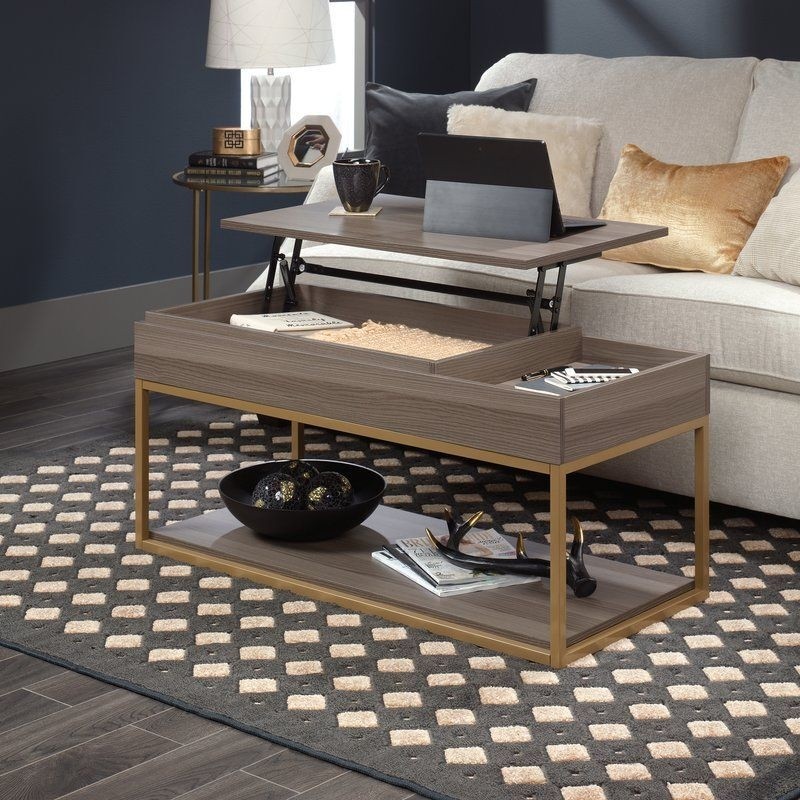 Most convertible tables have in-built mechanisms that raise a section of their tabletop and turn them into a desk or dining room table. You're often able to store items underneath the elevated area.
Drum Tables
Drum tables are compact and stylish designs, and you can get them in different patterns and colors. If you're a traditionalist, opt for a vintage, upcycled mini drum table. Or for a statement piece, try a table that's inlaid with wood or glossy metal.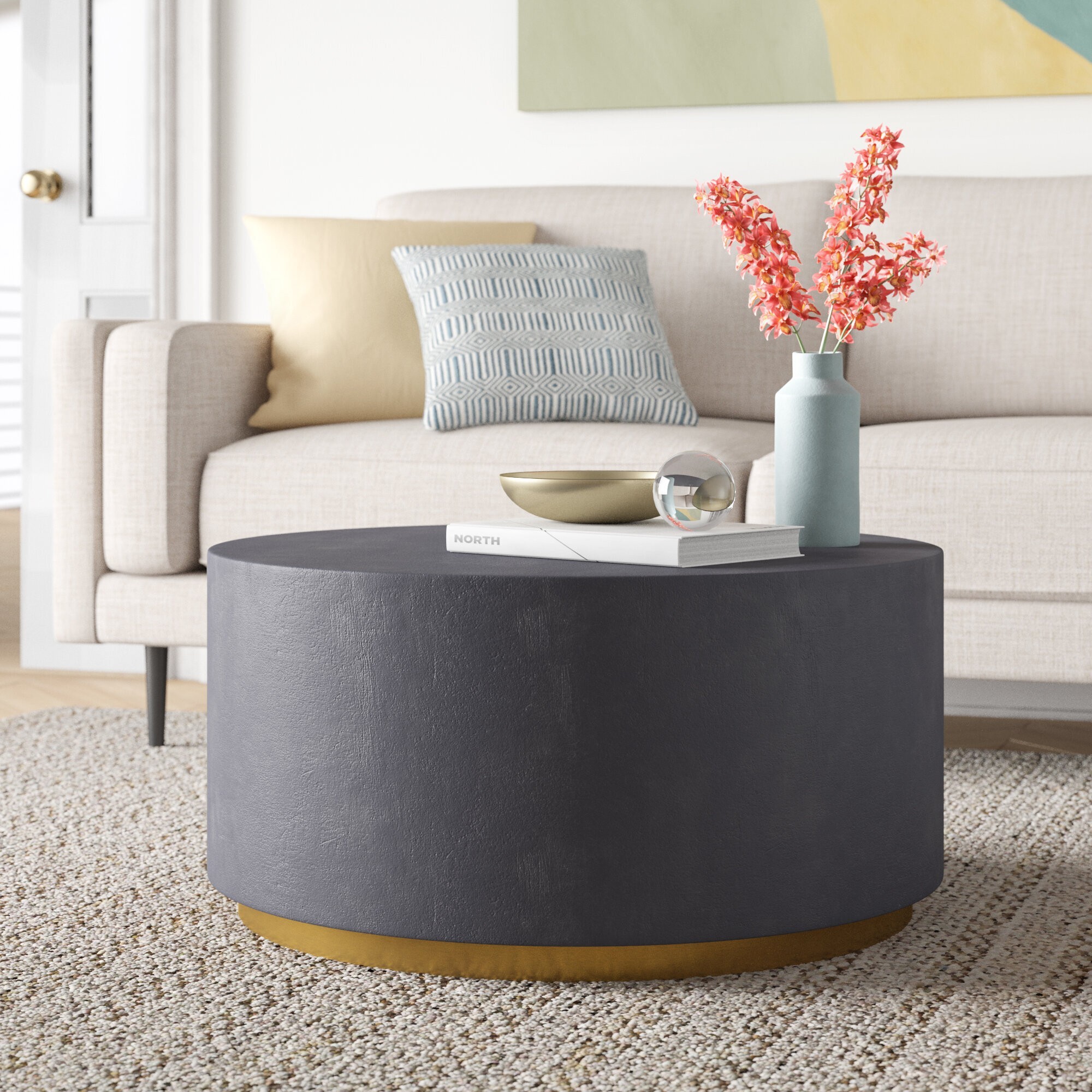 These tables are durable and hefty with their robust central support and heavy-duty construction, meaning that they'll often last a lifetime. A miniature version of the drum table design will take up very little space in your living room and bring a touch of flair to your home.
Mirrored Tables
Small mirrored tables can create a sense of space. The table's reflective surface creates an illusion of an enlarged room, while the finish also helps to brighten the surrounding space by reflecting light around the room. Mirrored surfaces tend to lighten the visual load of darker and heavier furniture pieces in your room, creating a renewed sense of space.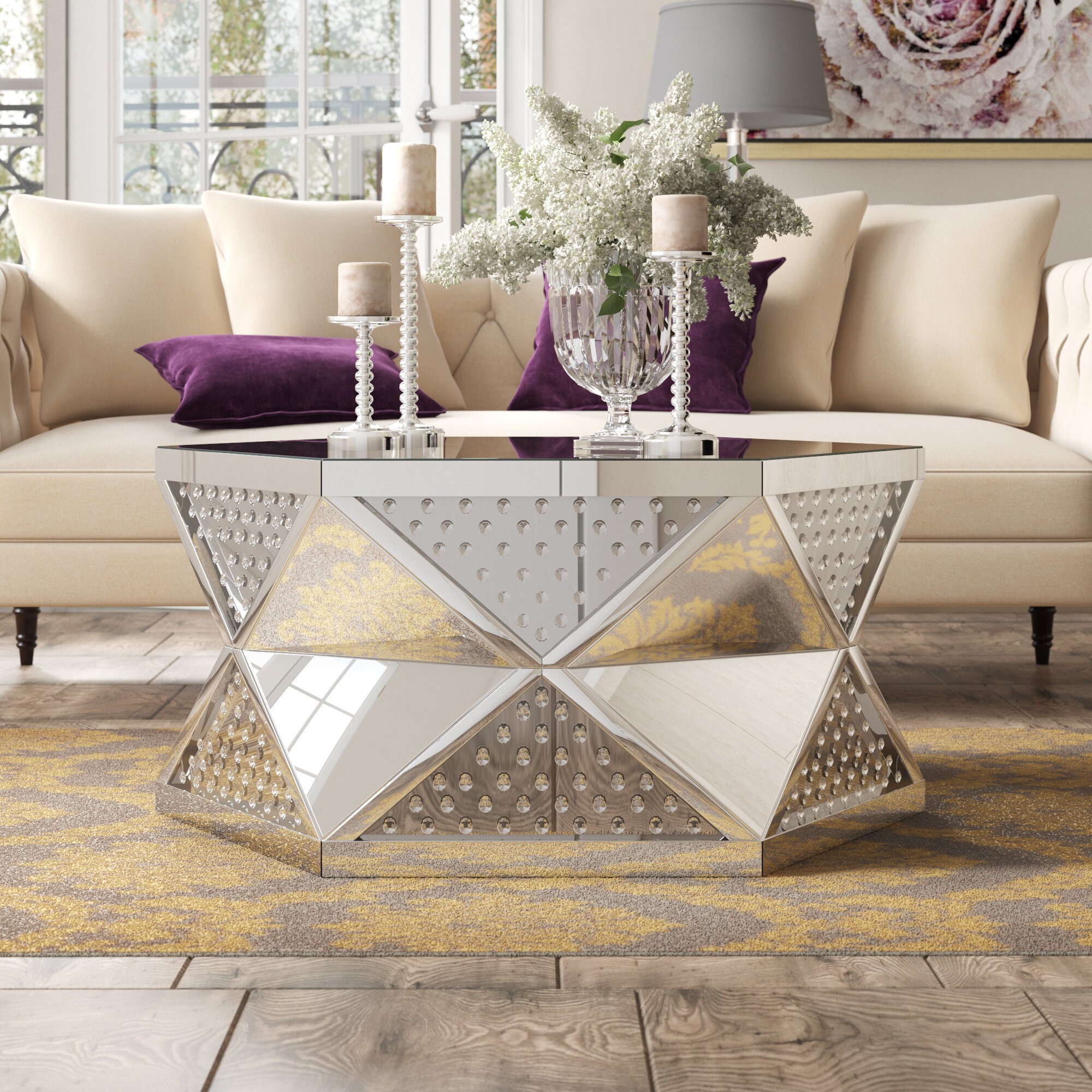 You can buy mirrored cube side tables with multiple reflective faces, or you could opt for a glass-top coffee table. Glass may not have precisely the same effect as a mirror does, but it can still help to create a bright and roomy feel in your living space.
Magazine Tables
These are versatile tables that contain in-built racks or slots for magazines. Small magazine tables also double up as seats and footrests.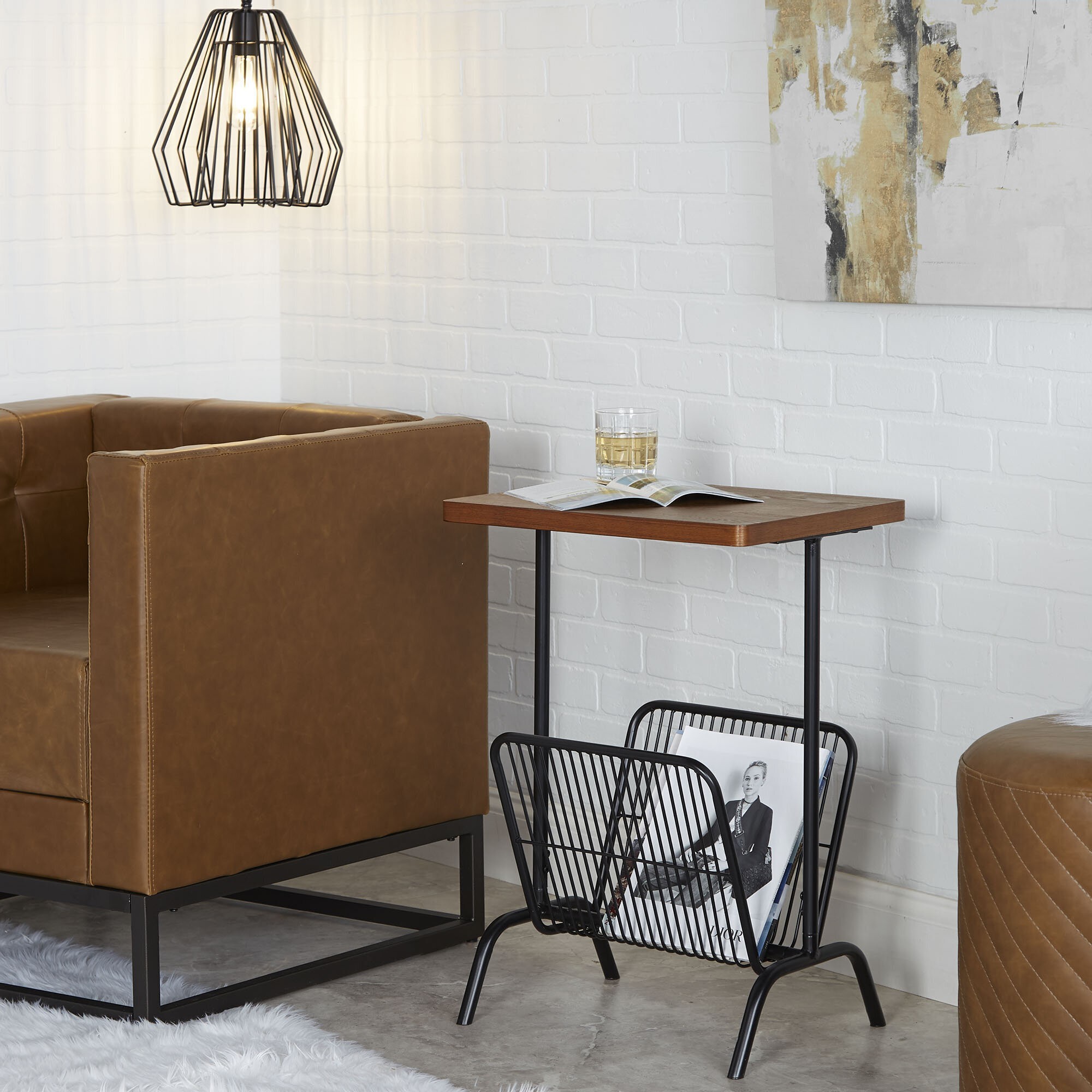 These tables are the ultimate multipurpose furniture pieces: you can put your morning coffee or bowl of cereal down on the hardwood or glass tabletop while you pick out your favorite newspaper or magazine from the compact elbow slot. This magazine storage feature frees up plenty of space on the table as you can also keep useful work documents or textbooks in this little compartment while using the tabletop as a desk.
In Conclusion
There are plenty of ergonomic and stylish designs on offer when it comes to considering coffee tables for small spaces. Depending on your living space's dimensions and your storage needs, you could choose a convertible table model, or a multi-purpose ottoman or storage trunk.
Nesting tables are ideal for creating more space when you have guests, while a side table is a versatile piece of furniture that you can use for a variety of functions. Whatever type of coffee table you decide upon, you'll enjoy the convenience this versatile focal room feature brings to your home.