Although this piece of furniture's formal name is a convertible coffee table, it is so much more. This handy piece can adjust to multiple different heights, and many have extra storage options.
You can find rectangular or round convertible coffee tables made of metal, glass, or wood. These versatile pieces of furniture are the stars of modern, efficient living and can help you remain organized and tidy while serving multiple functions.
Especially if you are working with a small space, a convertible coffee table is an absolute windfall. Here, you'll find vital things you should know when buying a convertible coffee table to make sure you're getting the right one for your needs and space.
Consider the Adjustment Mechanism
A convertible coffee table is a catch-all name, and it mainly refers to a table that can be lifted, expanded, or lowered. These tables can convert into many different things, depending on your needs and expectations.
Here are a few adjustment methods - which is how a table is converted - in convertible coffee tables:
Scissor - An ideal choice for compact spaces and multi-use rooms, these coffee-dining tables are sturdy and modern. One common adjustment mechanism is the scissor-type, like the kind you see on ironing boards.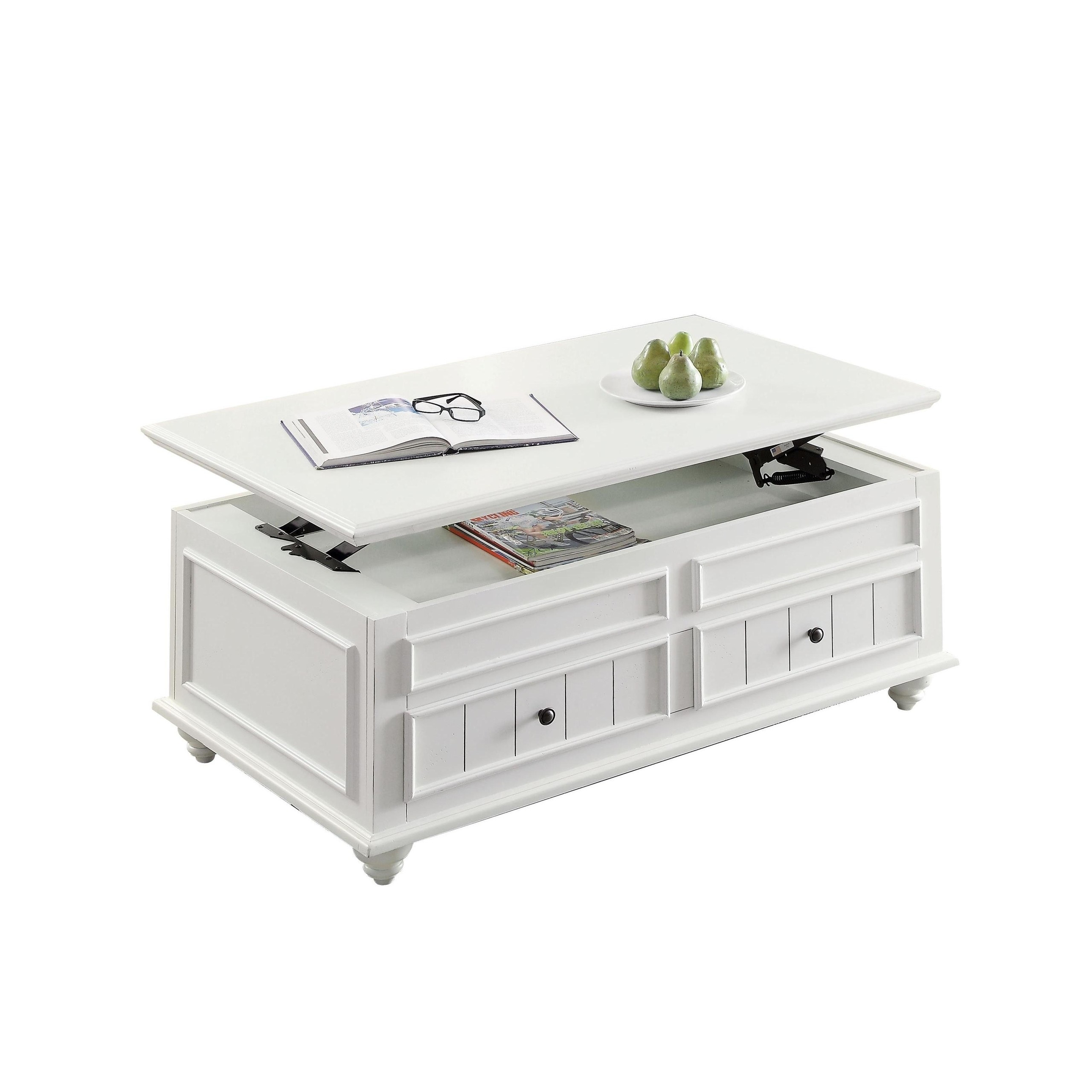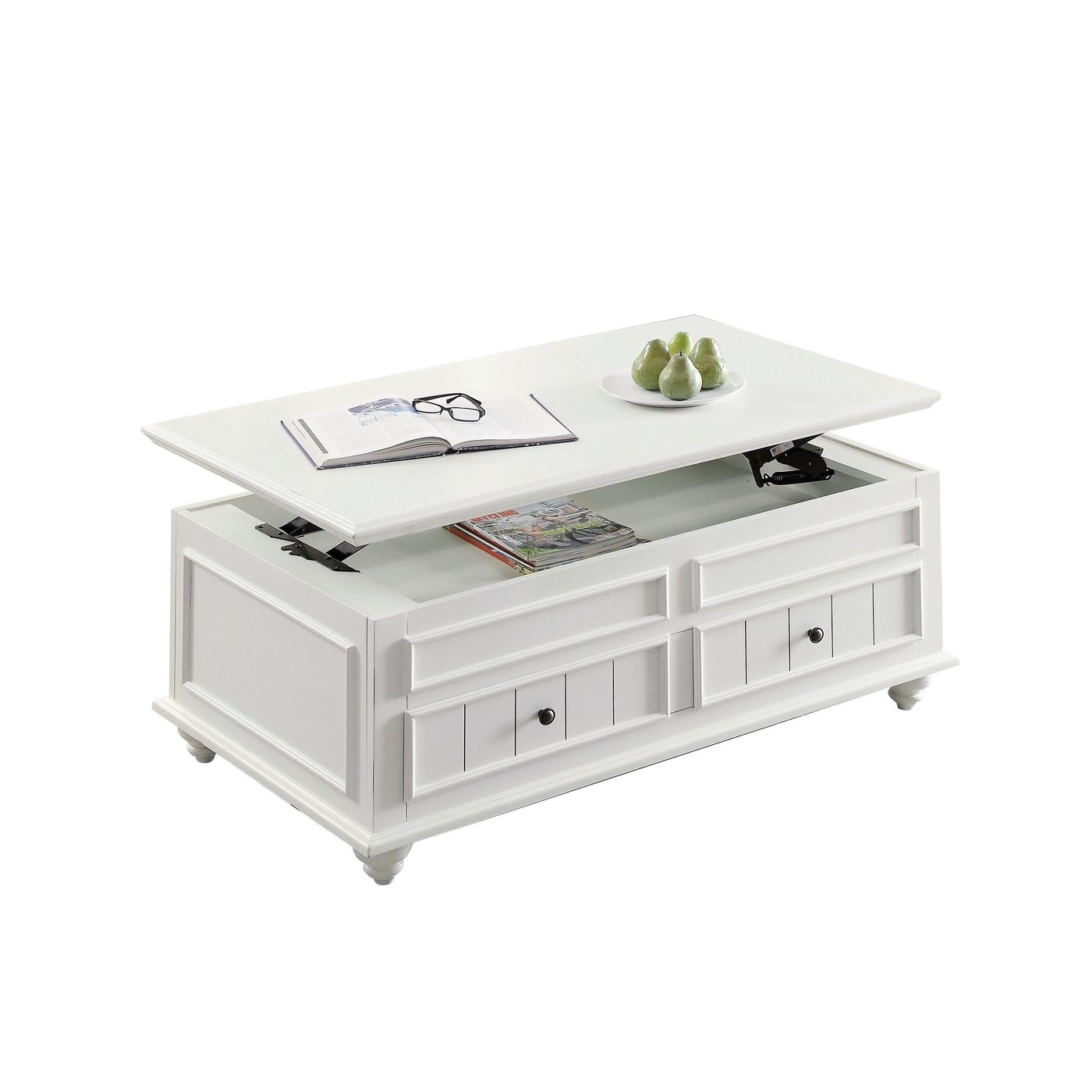 Screw - Another type of adjusting mechanism can be raised and lowered with a pedal or a screw towards the bottom. A coffee table that converts into a larger, higher table with a screw can compensate for the extra height and added weight with a more massive base. The screw is also very sturdy, like a capstan on a ship.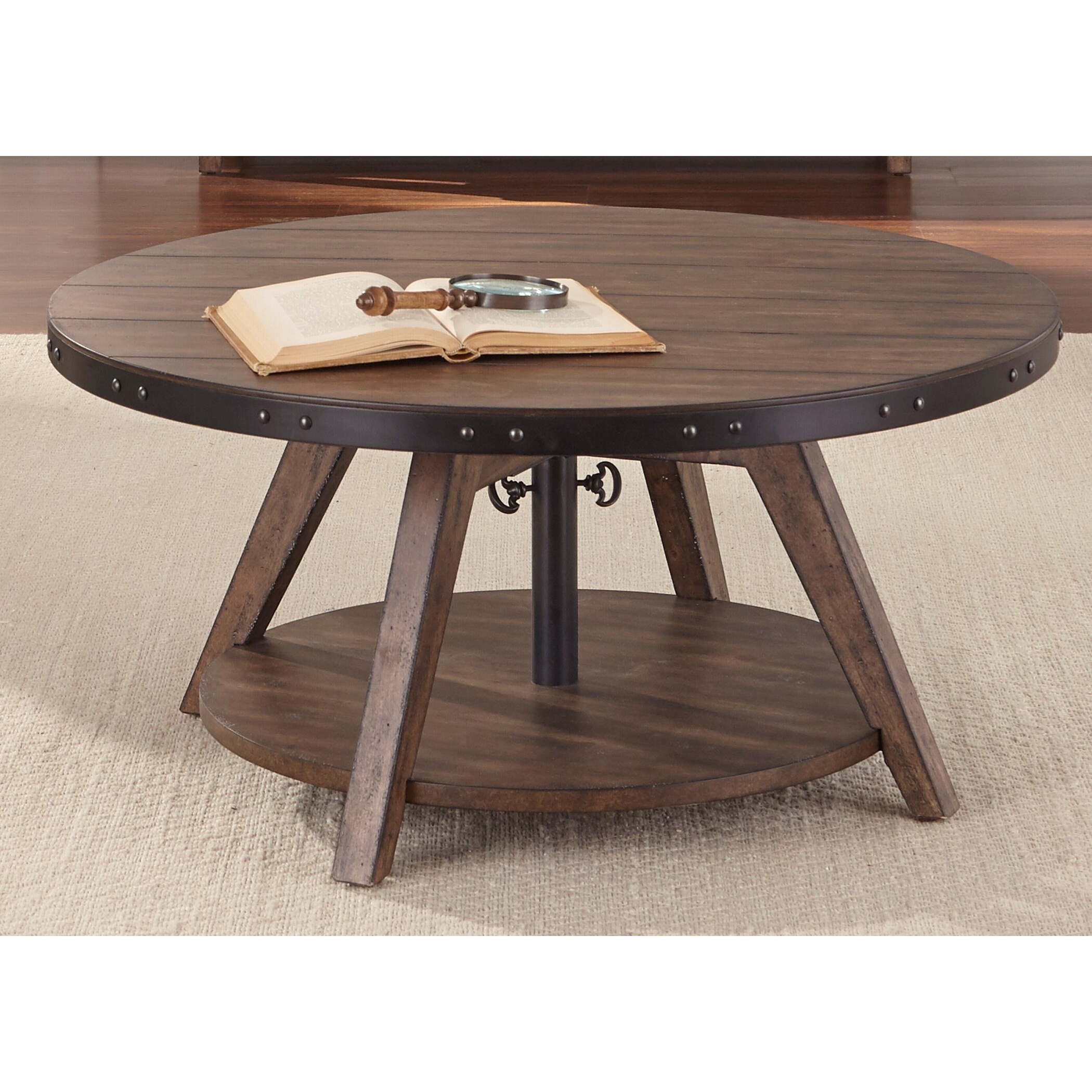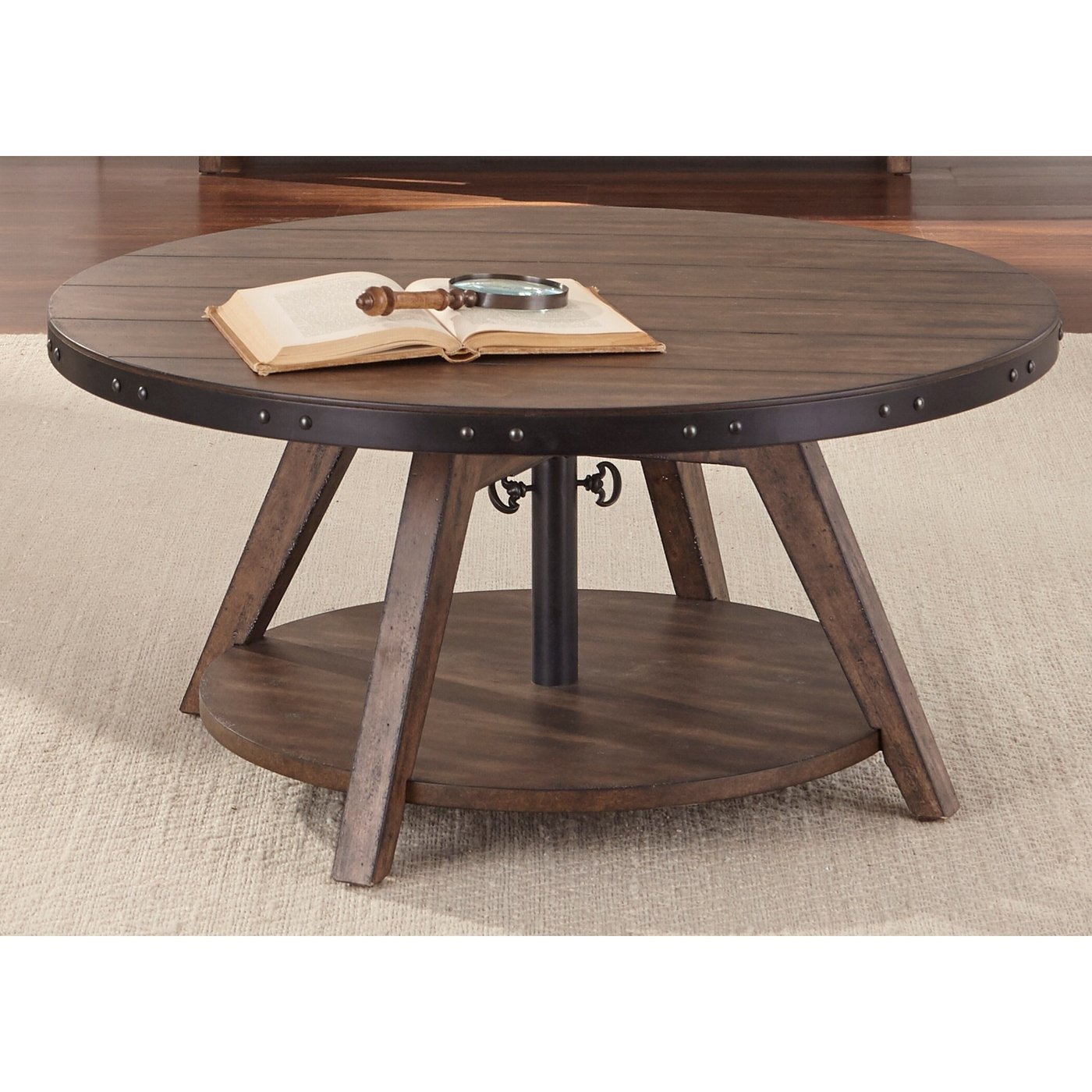 Console - A final type of adjustment contrivance is the fold-out method. For this type of convertible coffee table, the tabletop's two halves can lift away, sometimes on a scissor-type lever. An extra leaf, usually stored inside the coffee table, is fitted to create a larger table area.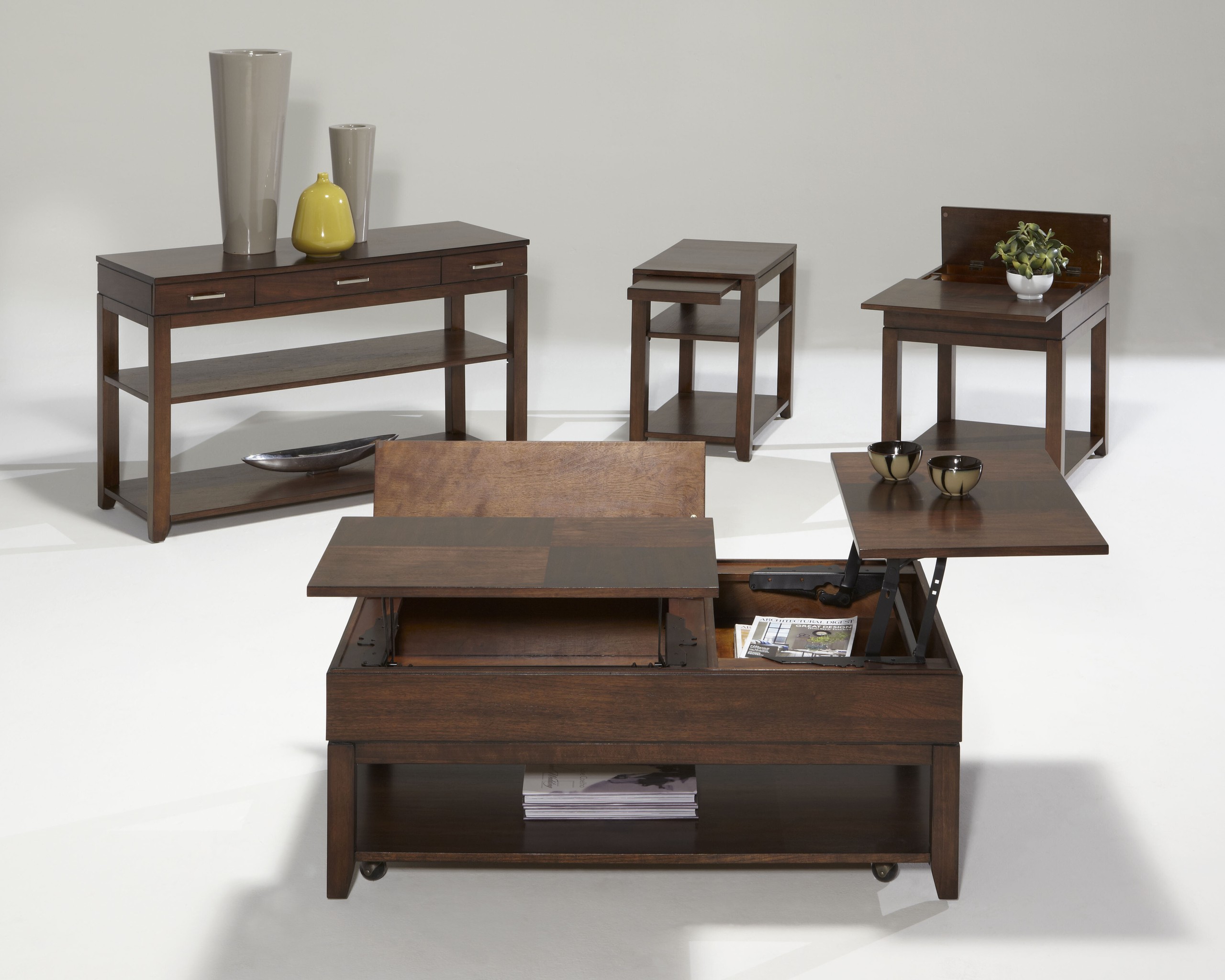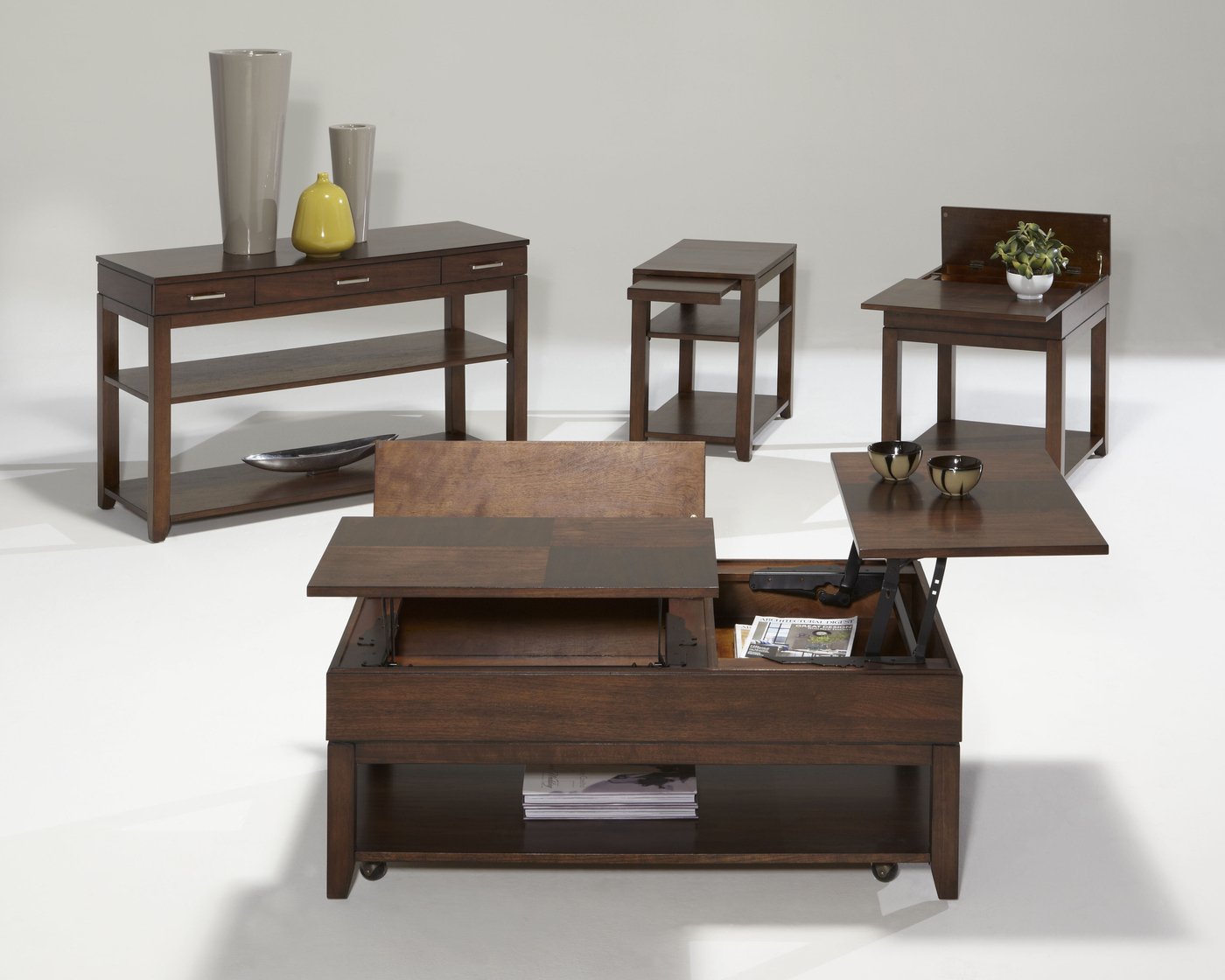 Table Design and Material
Another consideration for your convertible coffee table is the materials and design. Many people use this ingenious type of furniture as both a coffee table and a dining room table (or stand-up desk).
The most popular shapes for convertible coffee tables are rectangles and circles, as they are the easiest to fit in extra leaves and heightening mechanisms. Of course, there are some ingenious details in some of these more modern additions to the convertible coffee table models.
A round table is ideal for pushing the stools underneath, so when it's not used as a seating area, the seats can be shunted out of the way. In some of the rectangular-shaped tables, the extra leaf can be shut away in the coffee table base, so you don't have to worry about the pieces taking up too much space.
The material can vary, but it's rare to find these tables created out of something very hard, like granite. The mechanical components are usually made of metal so that the action is smooth.
Tabletops can vary from wood or wood composite to glass to metal and glass combinations. You want to make sure that the top won't overpower the base, although most convertible coffee tables have broad, sturdy bases to make up for it.
Height and Ease of Use
The primary consideration for your convertible coffee table's form and material is that it's easy for you to convert and lift. If you have too much trouble converting it or moving parts of it, it won't be useful to you.
Convertible coffee tables can turn into more than just a dining table. Some are meant to be used as stand-up desks, so they lift slightly higher than standard table height. Some even have multiple measurements to which you can raise them, so they have even more uses in your living space.
Most convertible coffee tables have locks on the adjustment part so that you can be sure that your work or dining space is rock-solid.