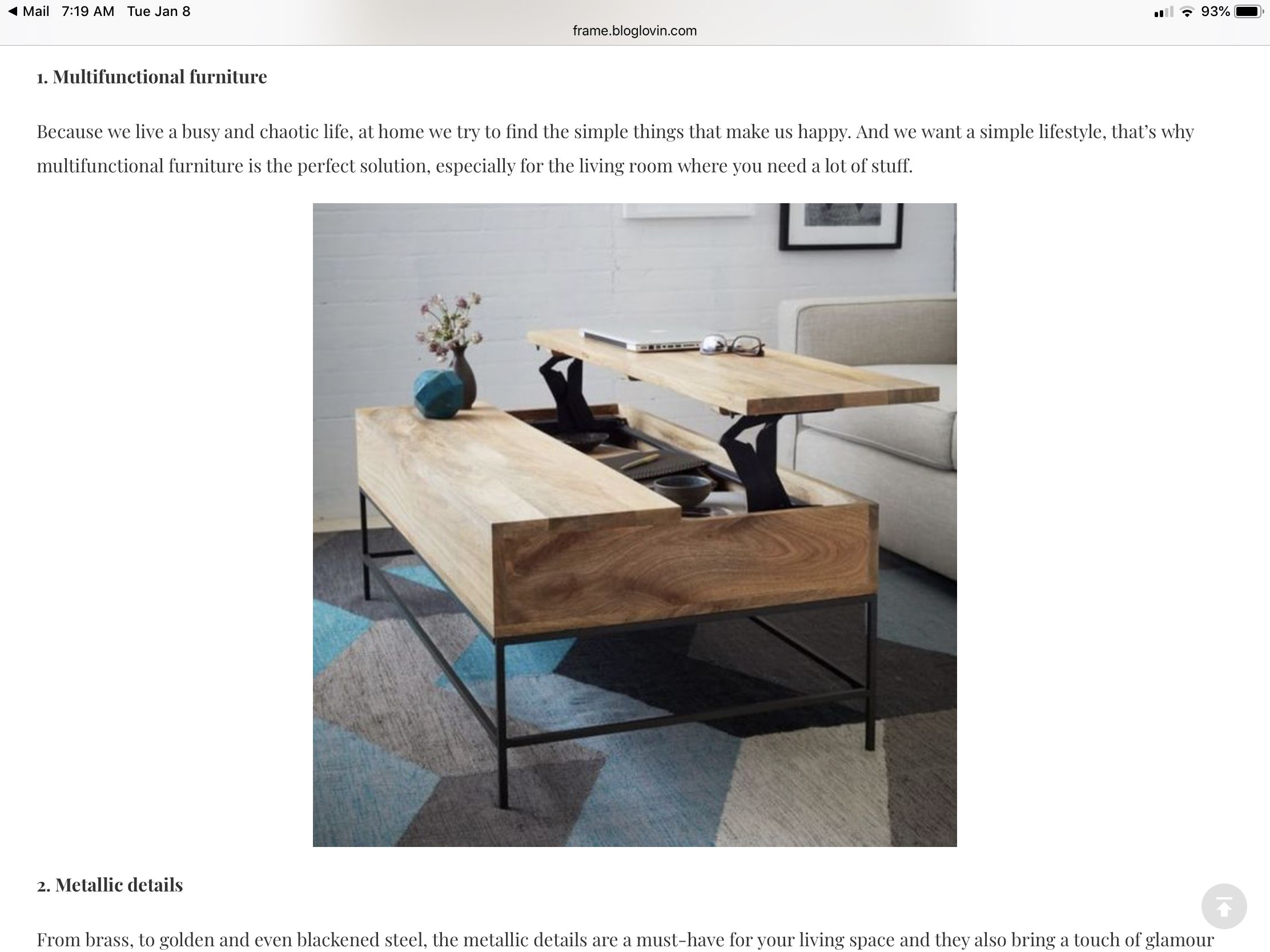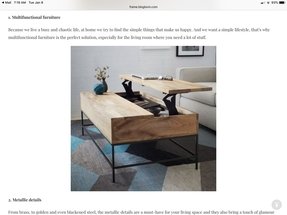 Coffee table with a solid metal frame and simple, rectangular shape. It features a durable wooden top with a special lift and storage compartment. This simple and practical coffee table suits any living room design.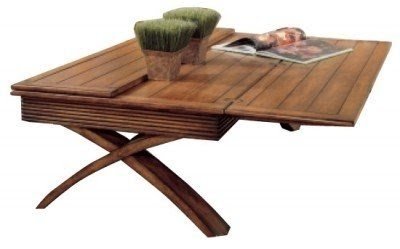 An amazing and expandable coffee table that will be there when you are ready to cater to your friends. It offers the flip up design, making it even more versatile and useful during parties and is made out of highest quality wood.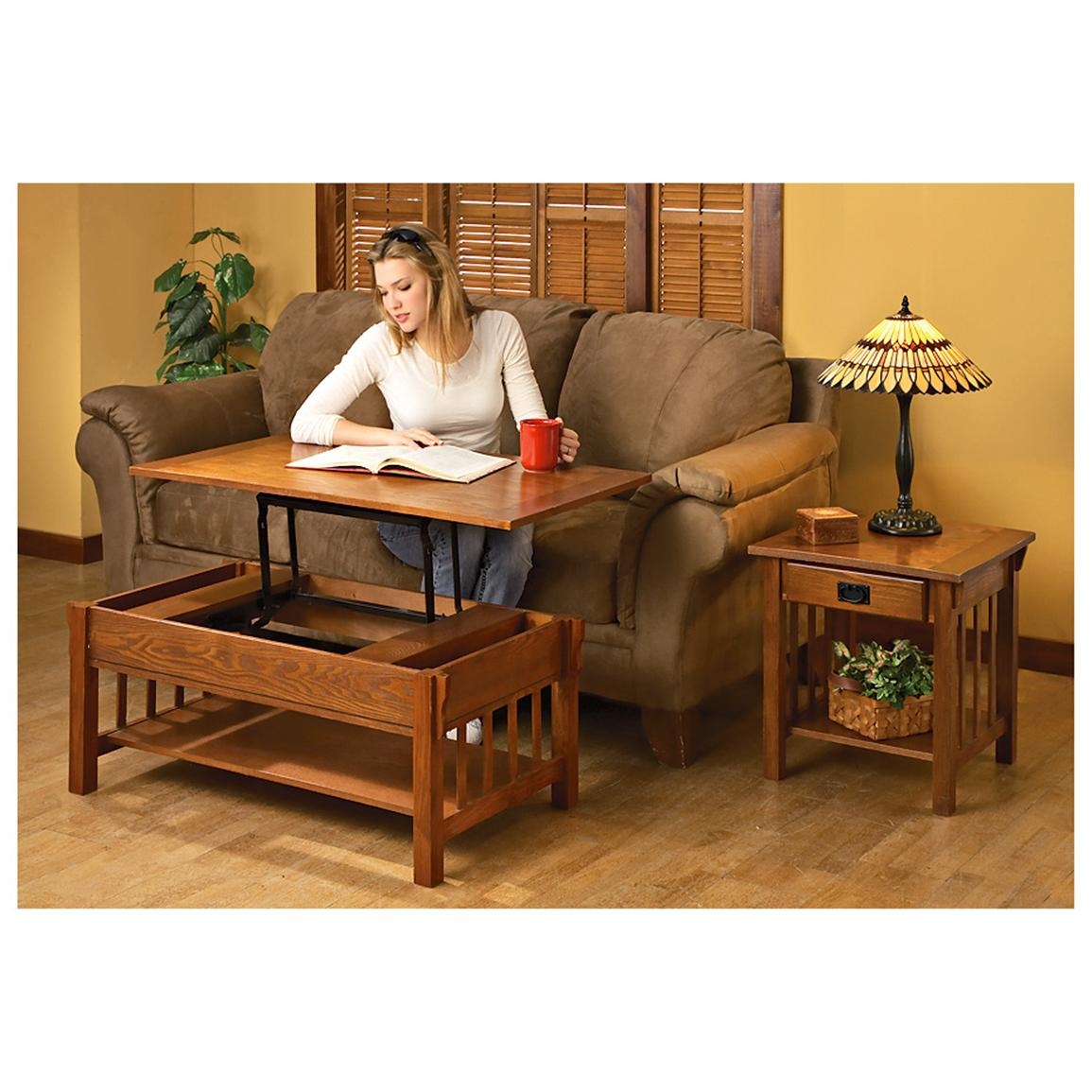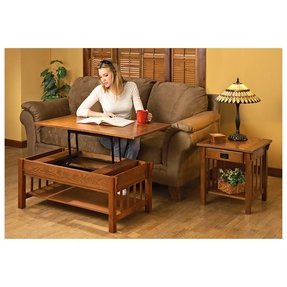 This coffee table comes packed with functional use thanks to the lift-top that can be pushed up to ensure even more convenience for when you need to write something and don't want to leave your living room.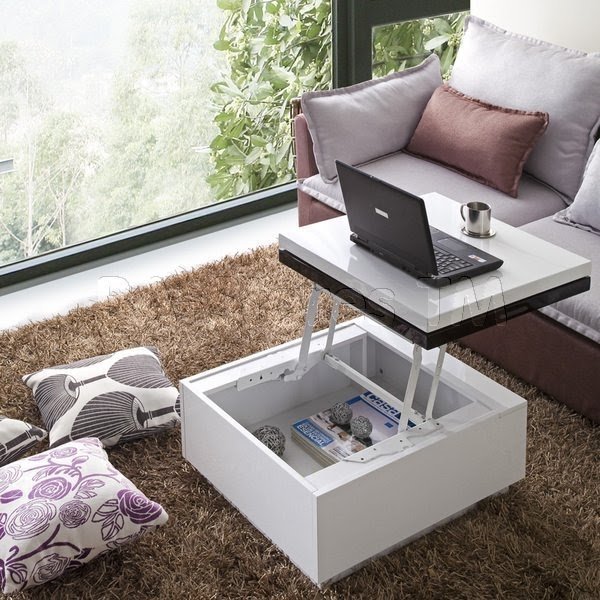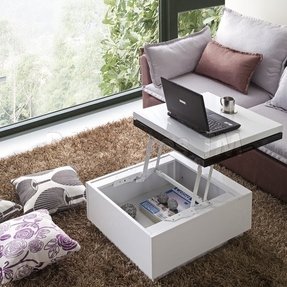 Fashionable and unique in its design, this fancy coffee table has a lift-up top that operates on its functional metal mechanism. Made of wood and bathed in a high-gloss finish, the table also gives you a handy storage compartment after moving the top.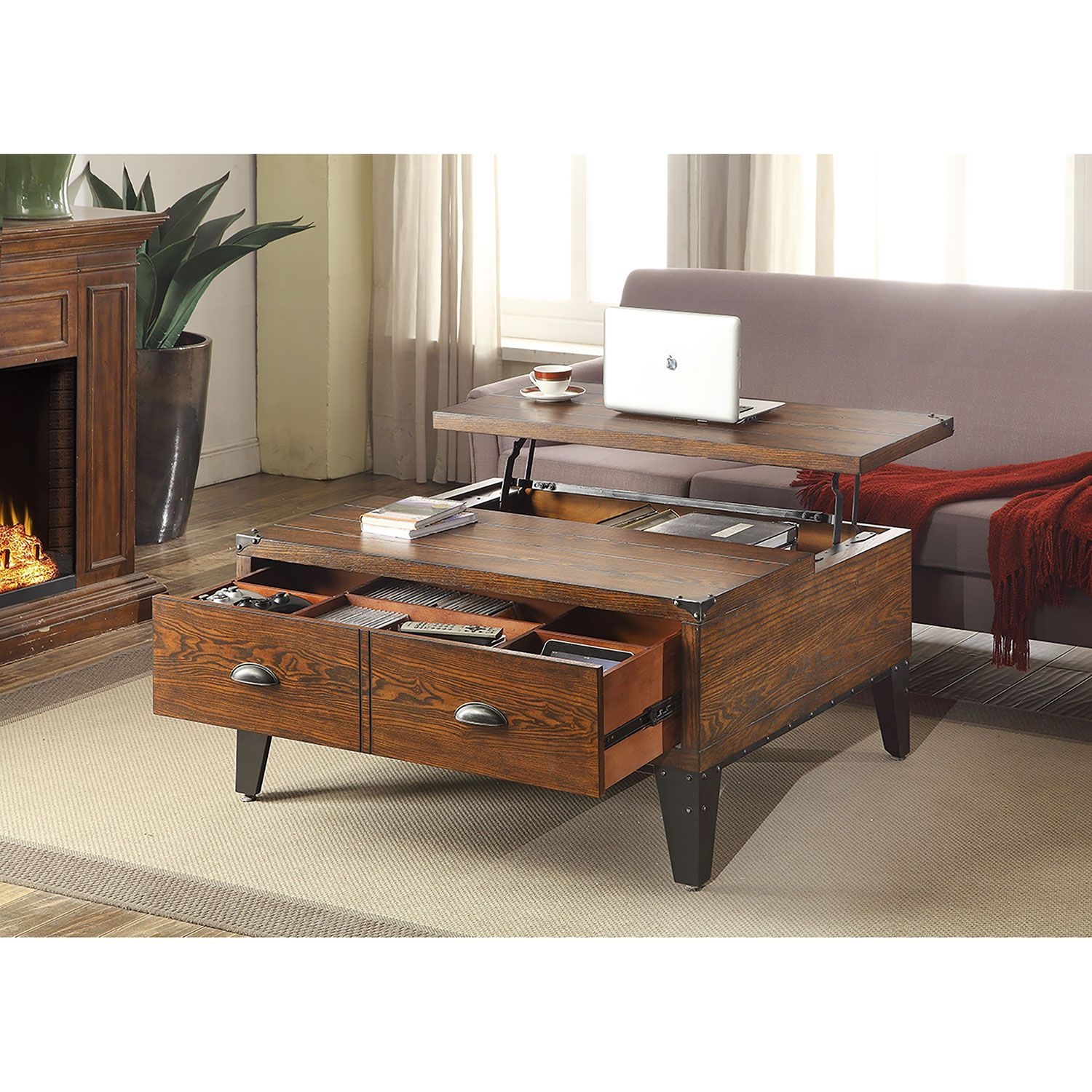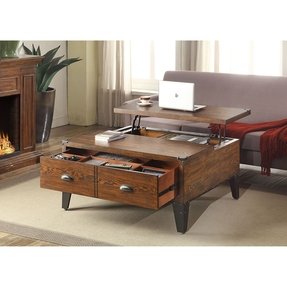 Wellington Lift Top Coffee Table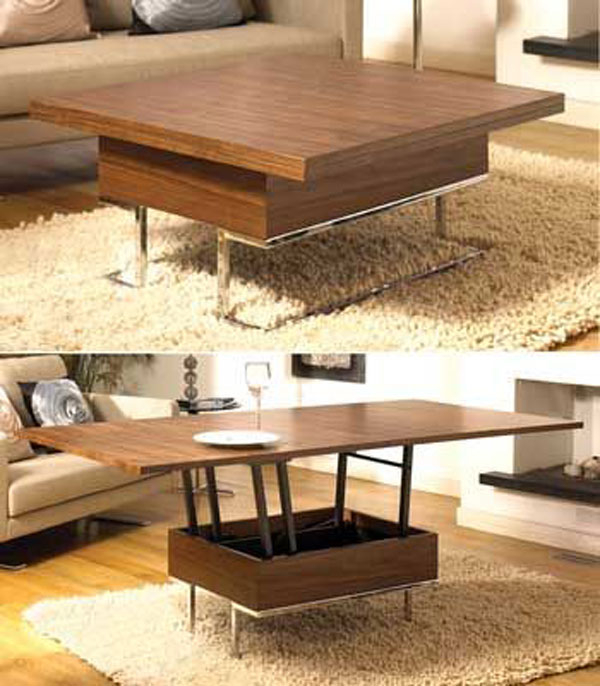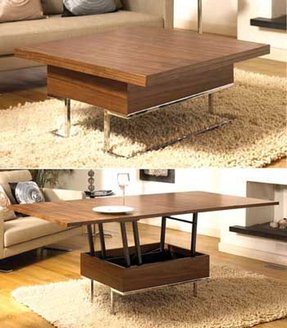 Modern setup for an elegant living room with a convertible coffee table made out of walnut wood with a chromed aluminum frame. The coffee table is a great space saver, as instead of two separate items it combines both functions into one.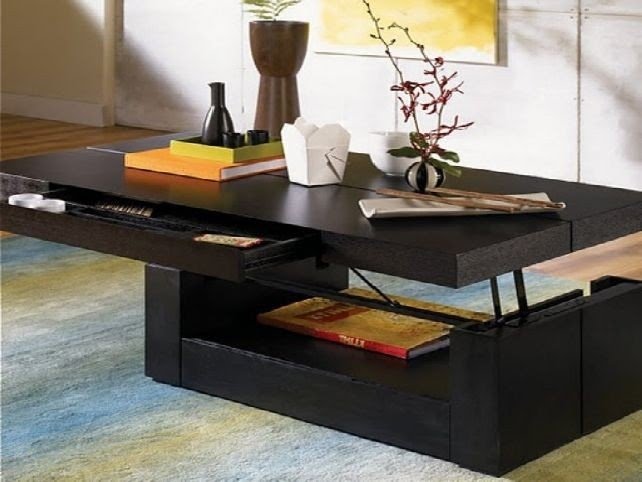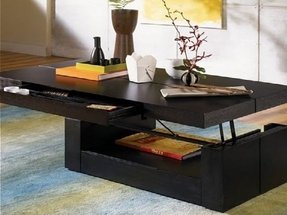 Petra Lift Top Coffee Table Alternate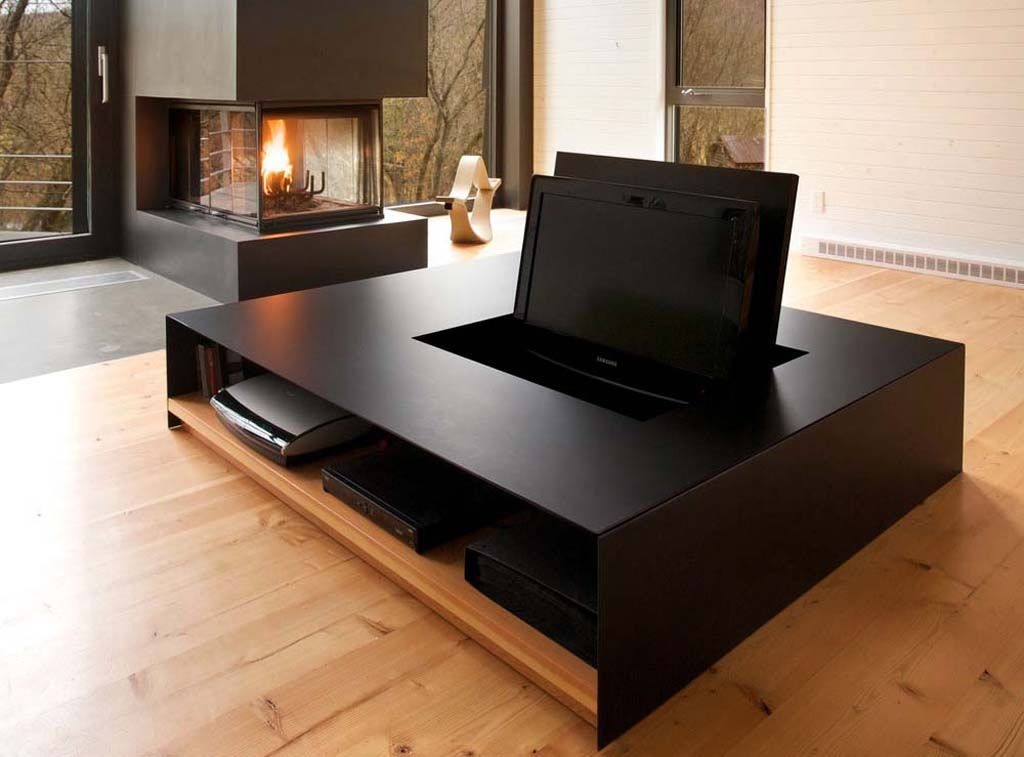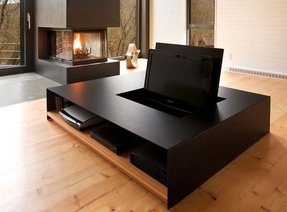 Resembling the best features of the modern design, this project shall find its place in every contemporary living room! A flip up coffee table, very functional with storage, made from black-stained oak veneer/charcoal gray glass/chrome.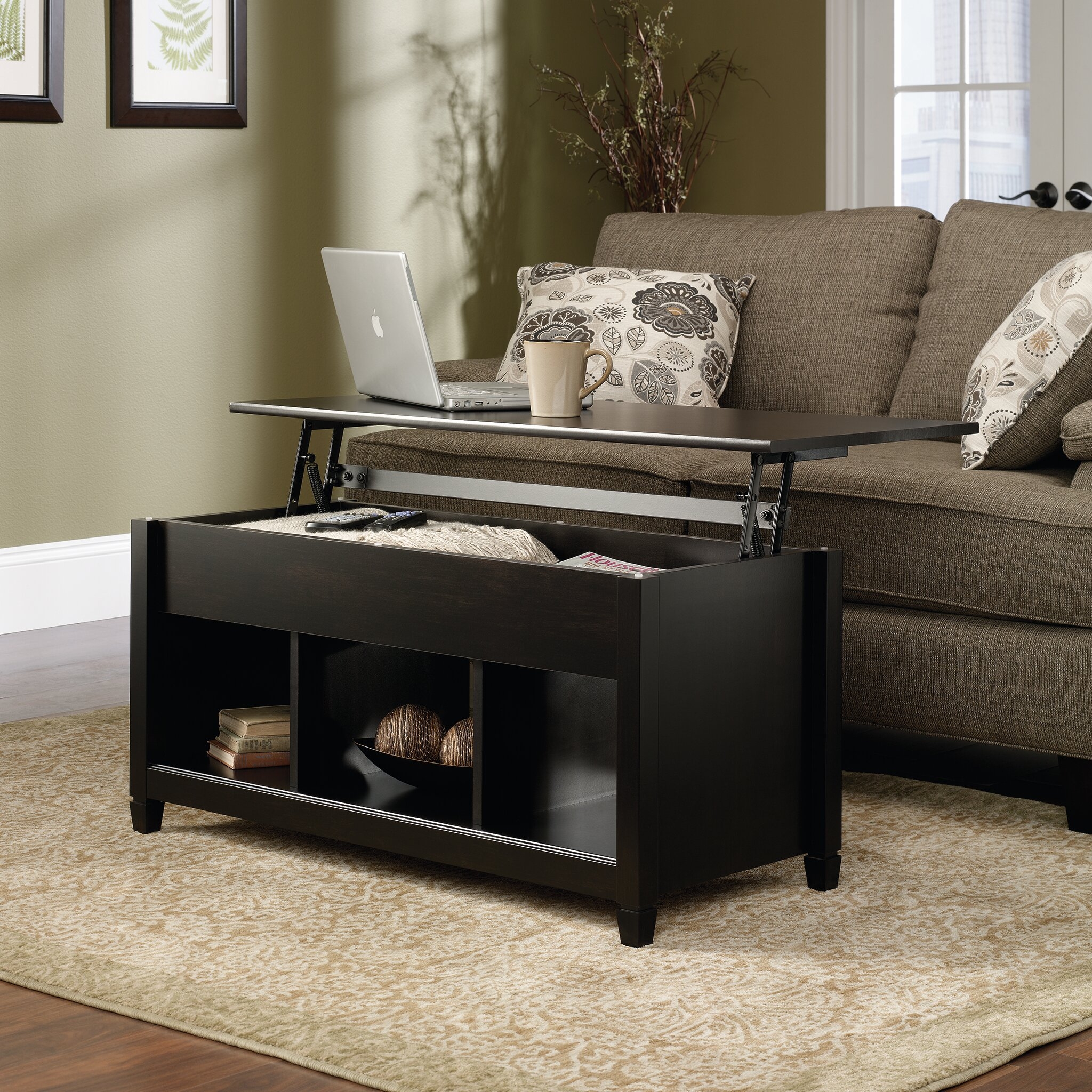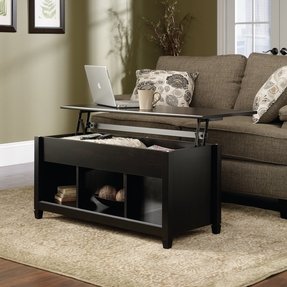 It is an elegant coffee table that has got a lift top, estate black finish and solid wood construction. It is perfect for your everyday coffee with family and friends. You need to have it.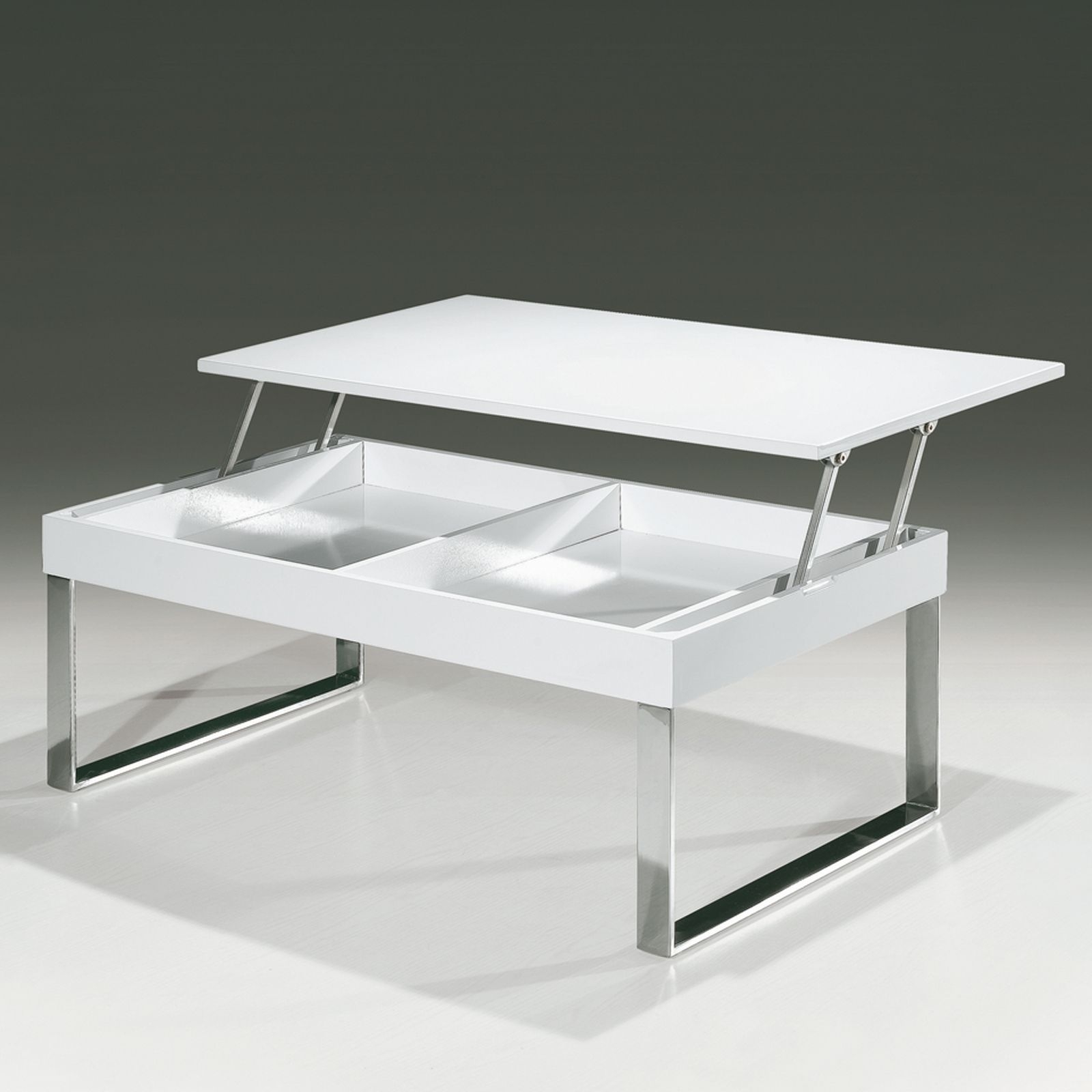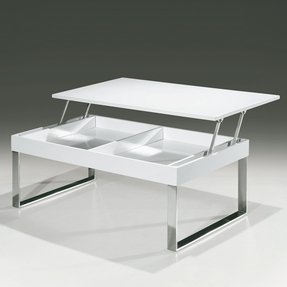 03_VIG-Furniture-Herschel-Lift-Top-Coffee-Table_509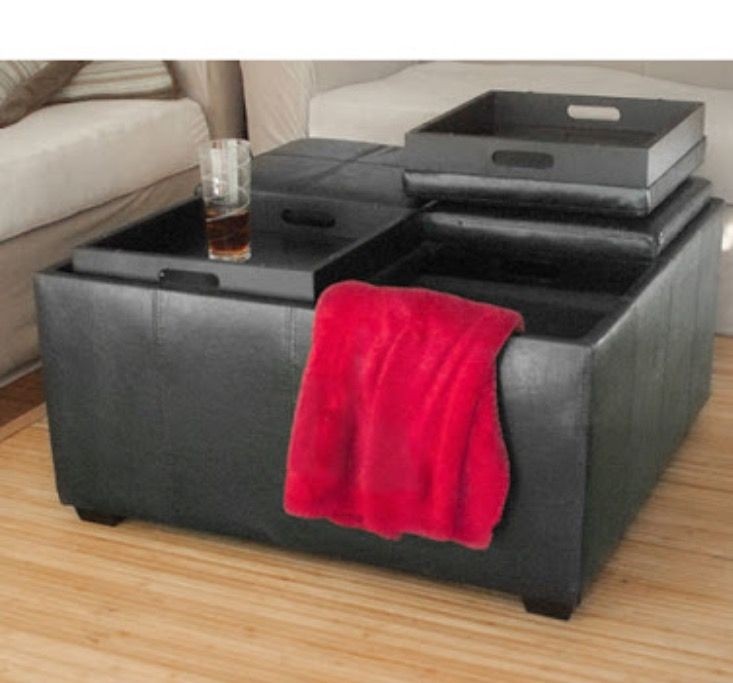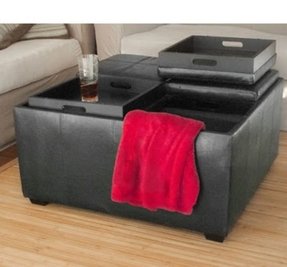 This very practical ottoman features four tray tops so can be use as a coffee table, extra seat space and storage area. This ottoman is covered with black faux leather, and versatile trays have seat cushions.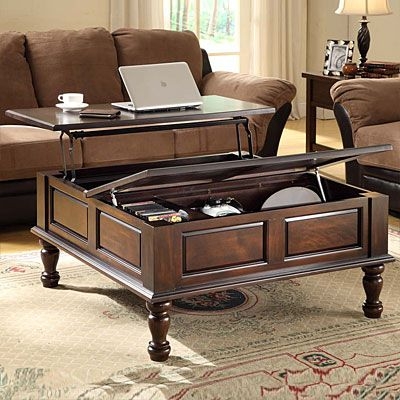 Lift Top Coffee Table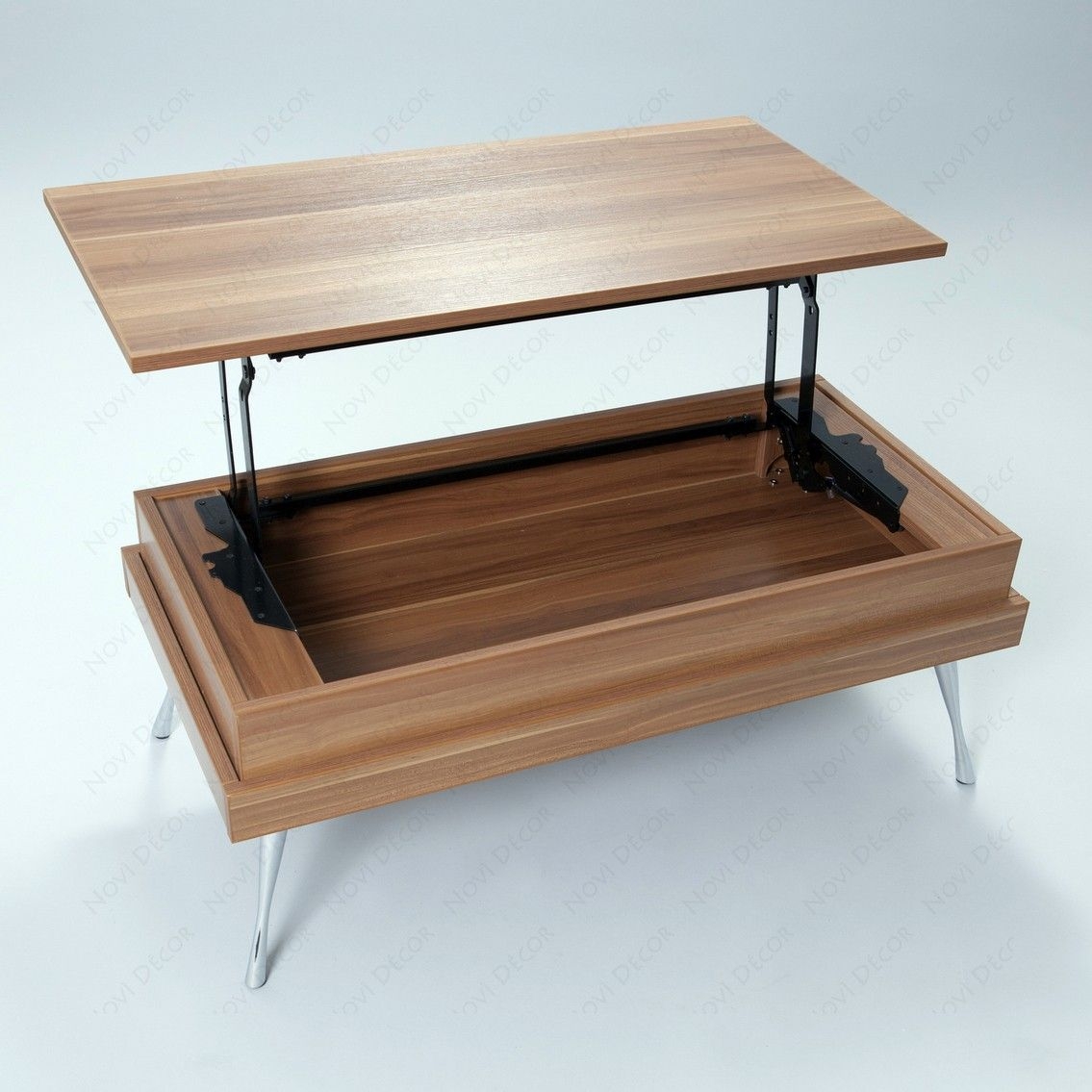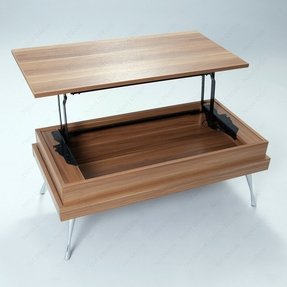 Add style, elegance and beauty to your living room with this amazing coffee table. It has got a tray top, rectangular shape, solid wood construction and walnut finish. You need to have it.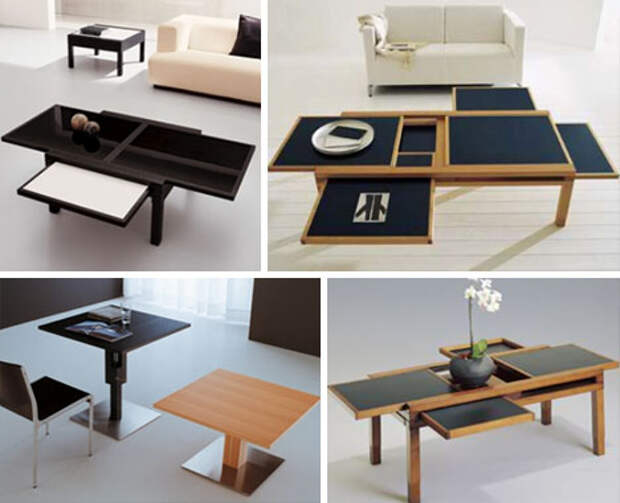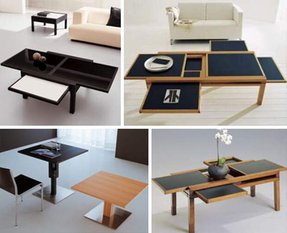 Clever idea for a living room coffee table, which has a plenty of retractable, detachable surfaces that can be pulled out whenever you want to eat something, put a drink somewhere or work with a laptop in comfort.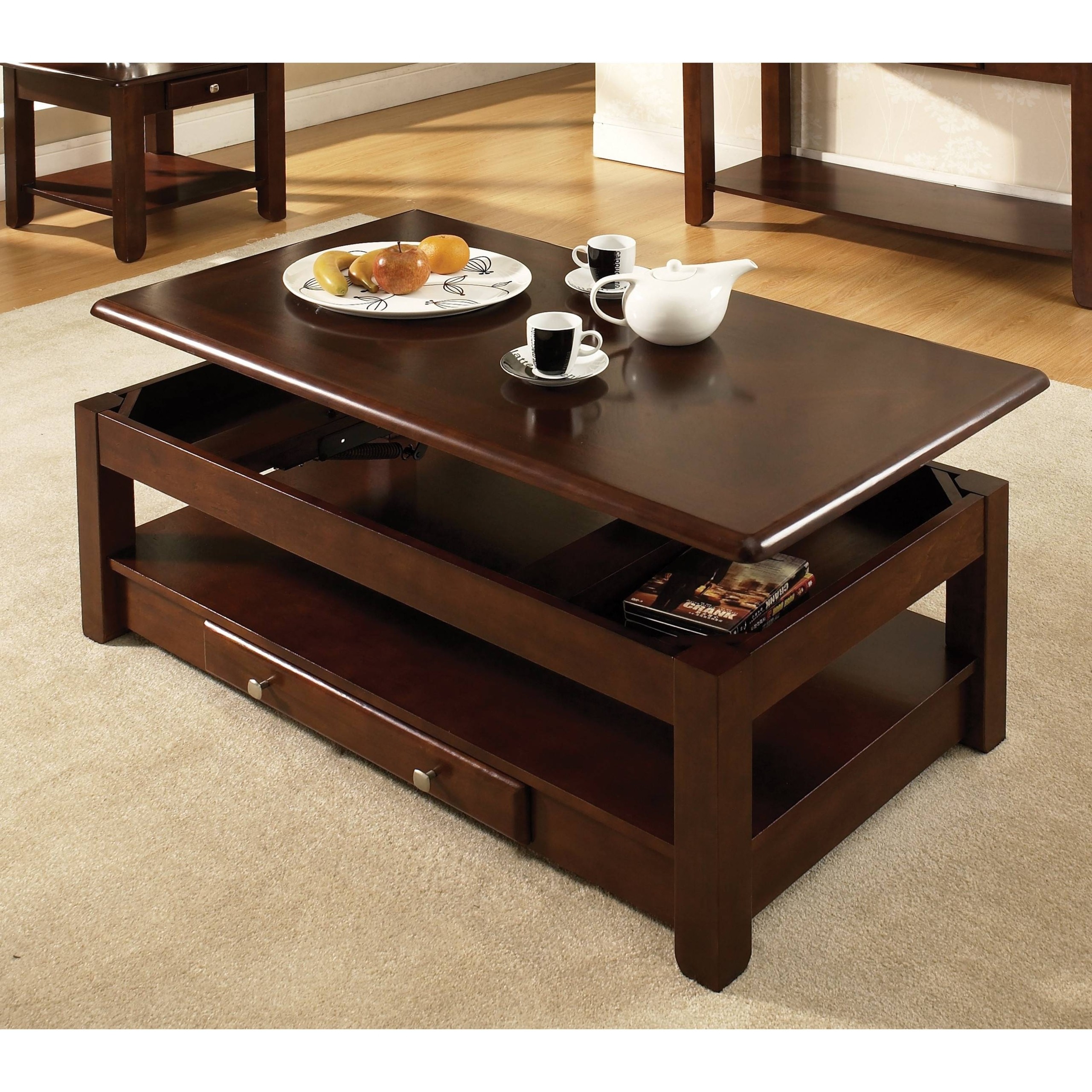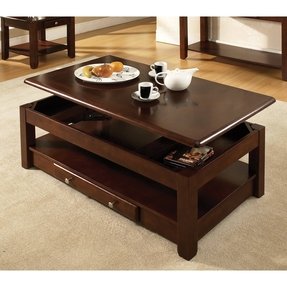 Nelson Lift-Top Coffee Table
Practical coffee table for any living room, office and more. The wooden construction contains 1 drawer for storage, shelf and lift table top. Functional accent in the Casual style.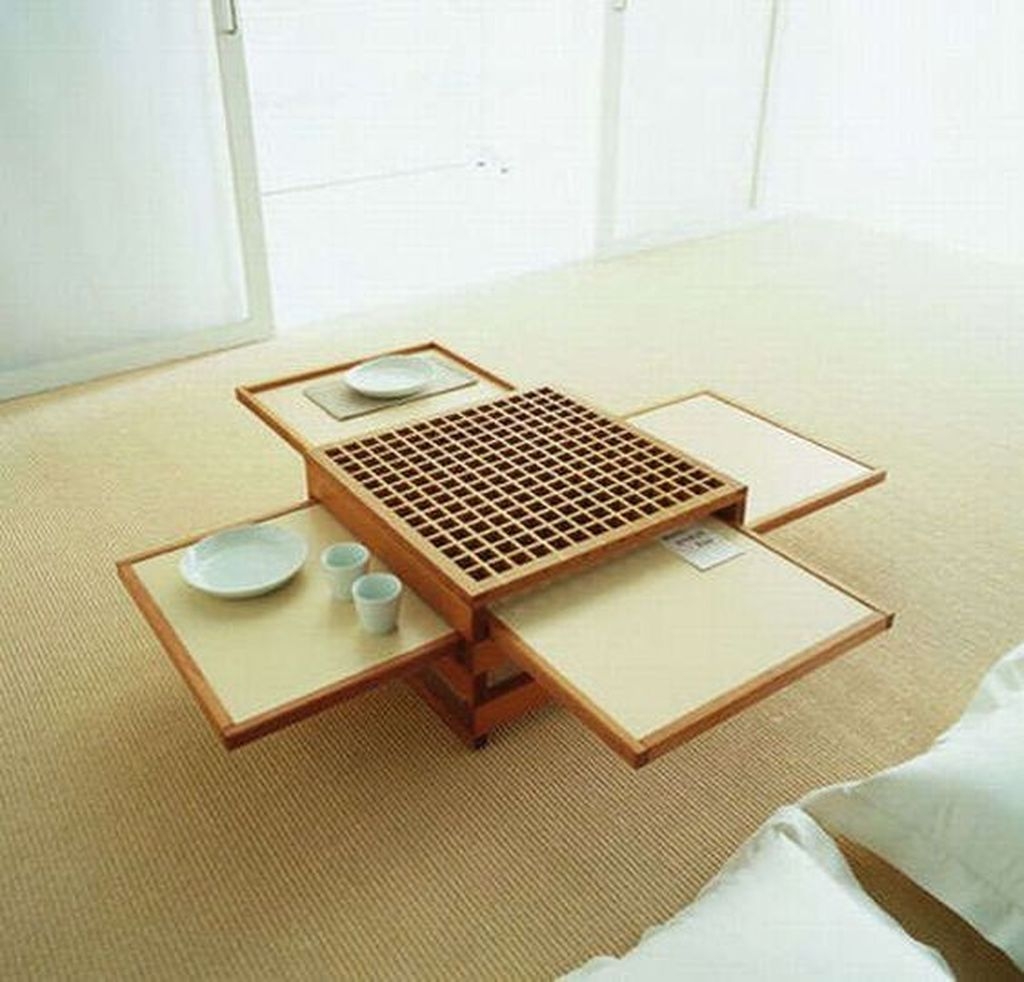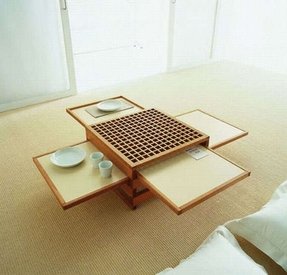 Rectangular coffee table with a space saving design. It offers four folding flat surfaces that provide space for snacks and drinks. This wooden table features a durable construction that is resistant to damage.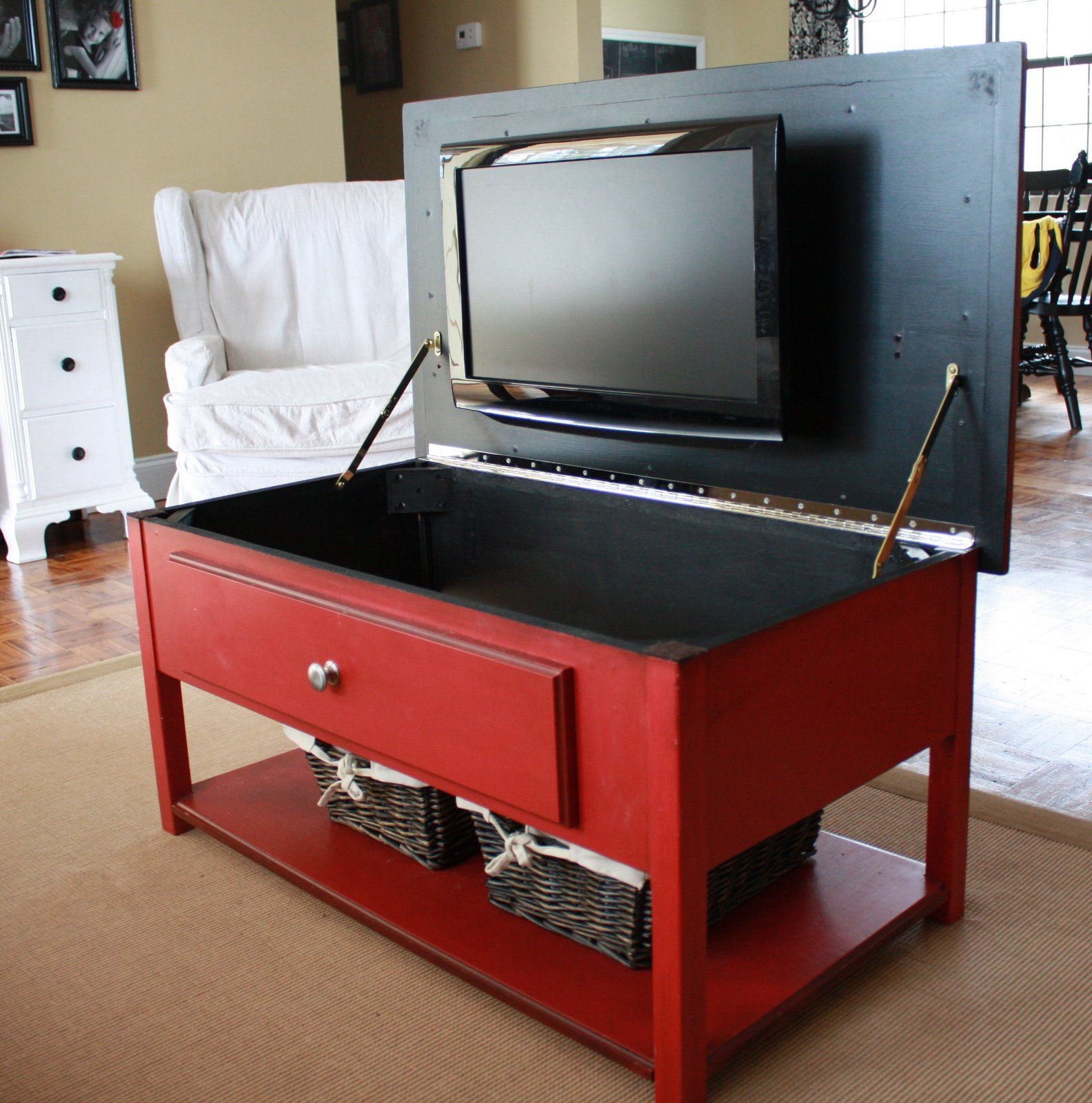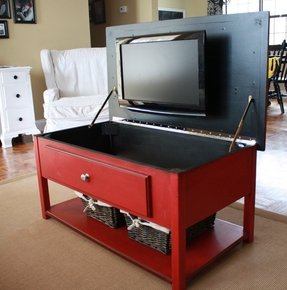 What an amazing idea! This cabinet was a yard sale find, shortened in height and turned into a unique coffee table. Since they owners don't have cable they had no box to worry about. But it would be simple to add a drop down front or a lift up shelf for t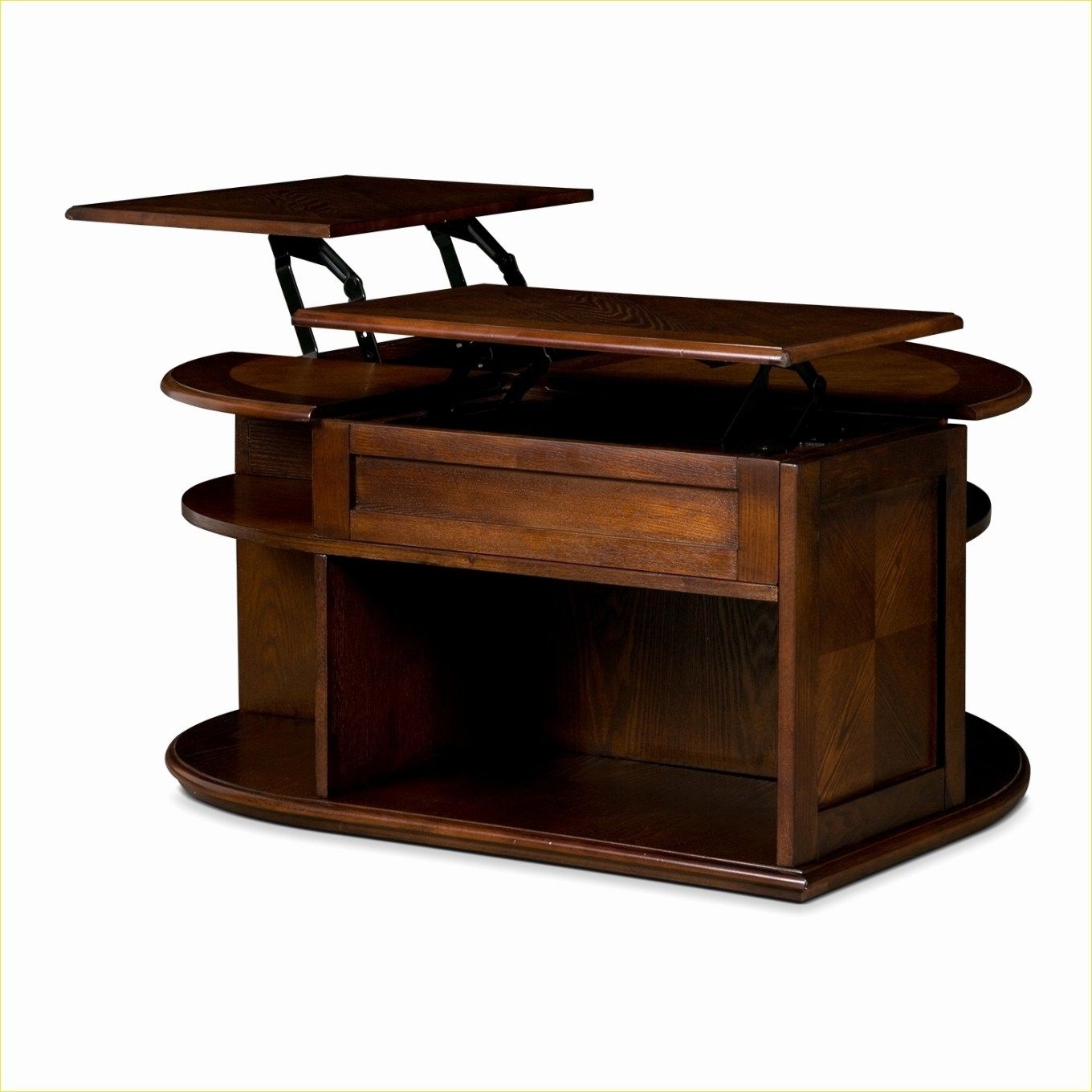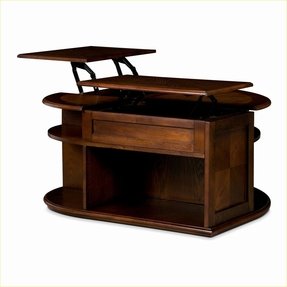 Ashley Furniture Lift Top Coffee Tables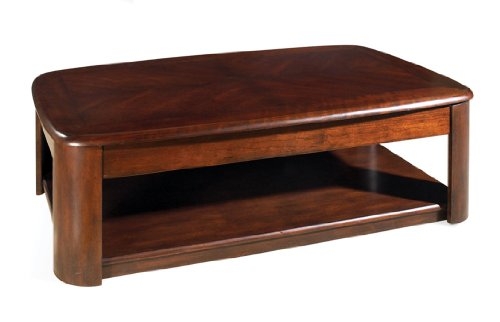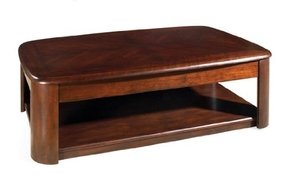 This cocktail table is characterized by traditional style and finish, but its design has been jazzed up a bit with rounded corners and wide turned legs. It therefore features a dash of sophistication while adapting easily to a decor.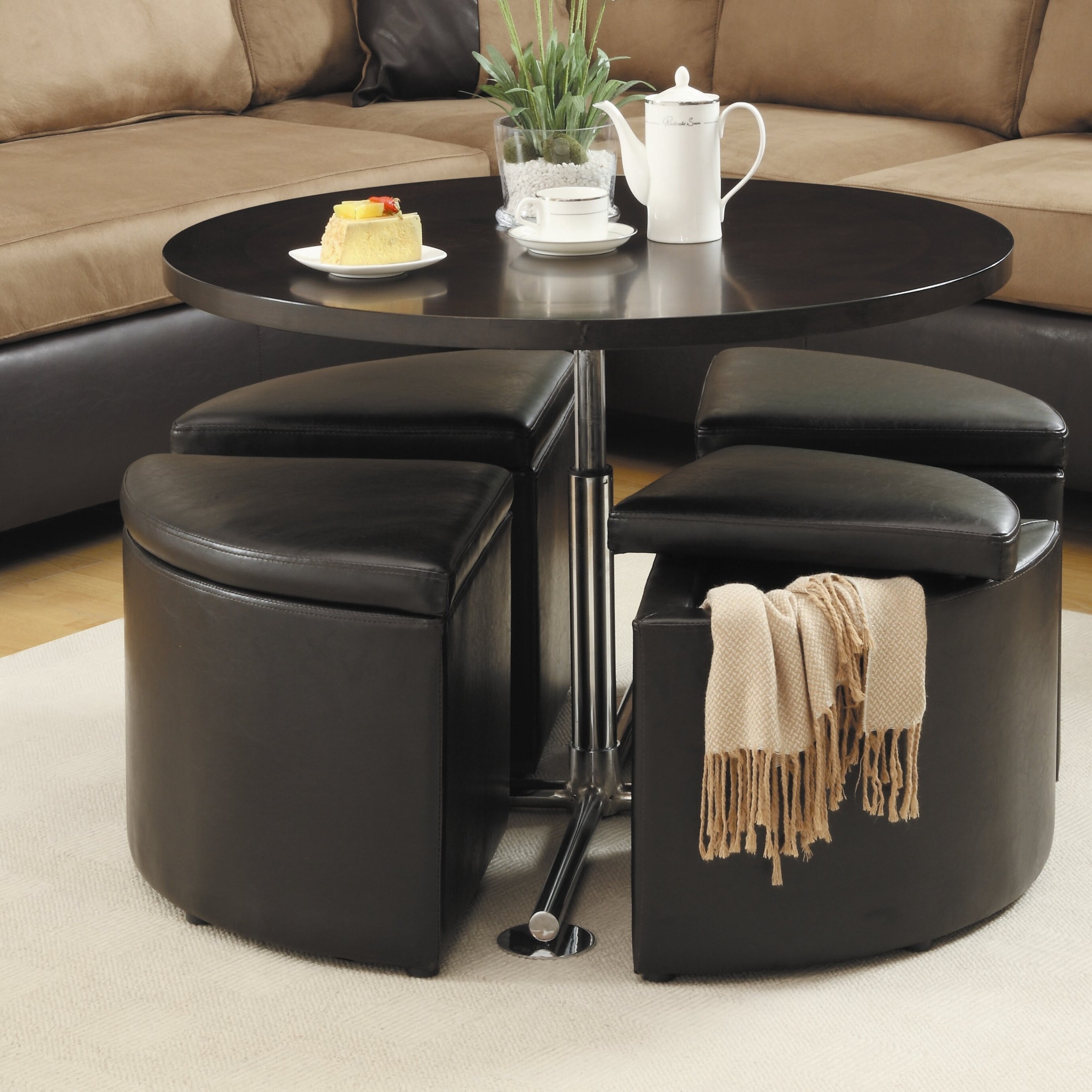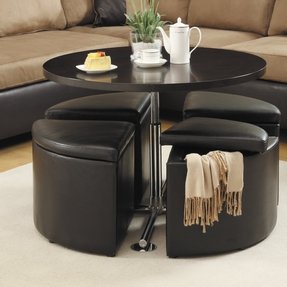 Bingley 5 Piece Cocktail Dining Set
This set includes a dining table that can also play the role of a coffee table in the living room. It is supported on a solid metal base and its top is made of solid and good looking wood. The set also includes four comfortable storage ottomans.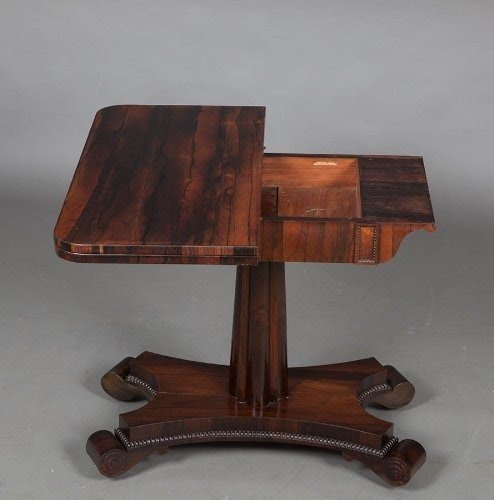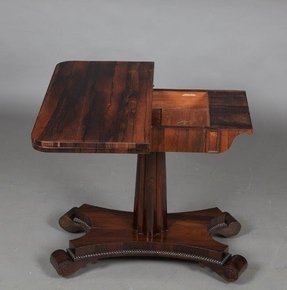 Game table made at the beginning of the twentieth century. It features rosewood construction and small storage area. It's classic and stylish design is perfect for elegant interiors furnished with antiqued furniture.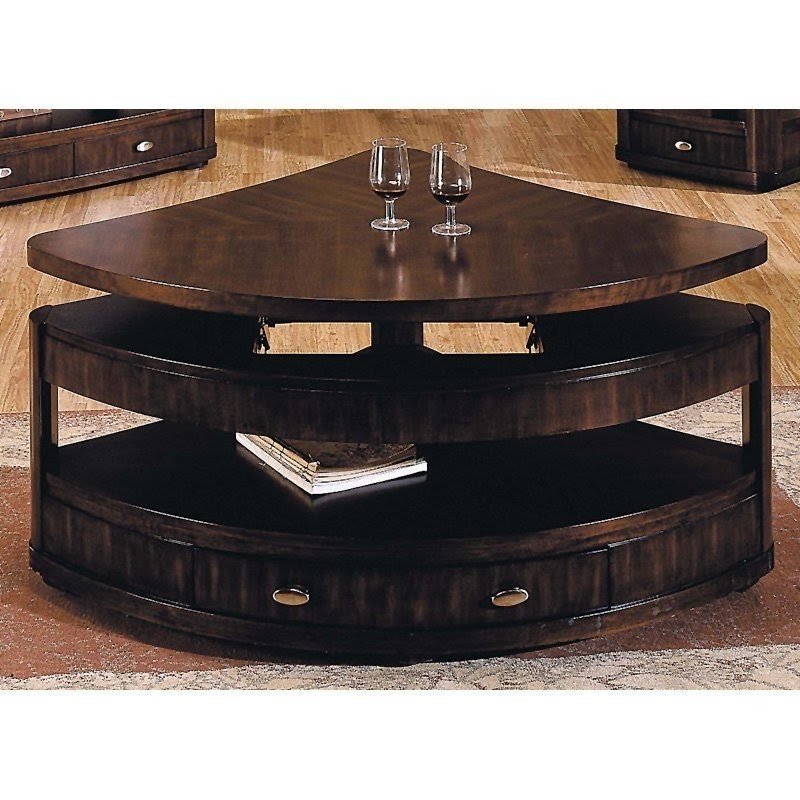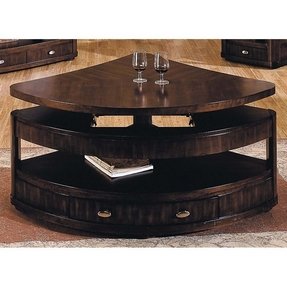 master:SSC027.jpg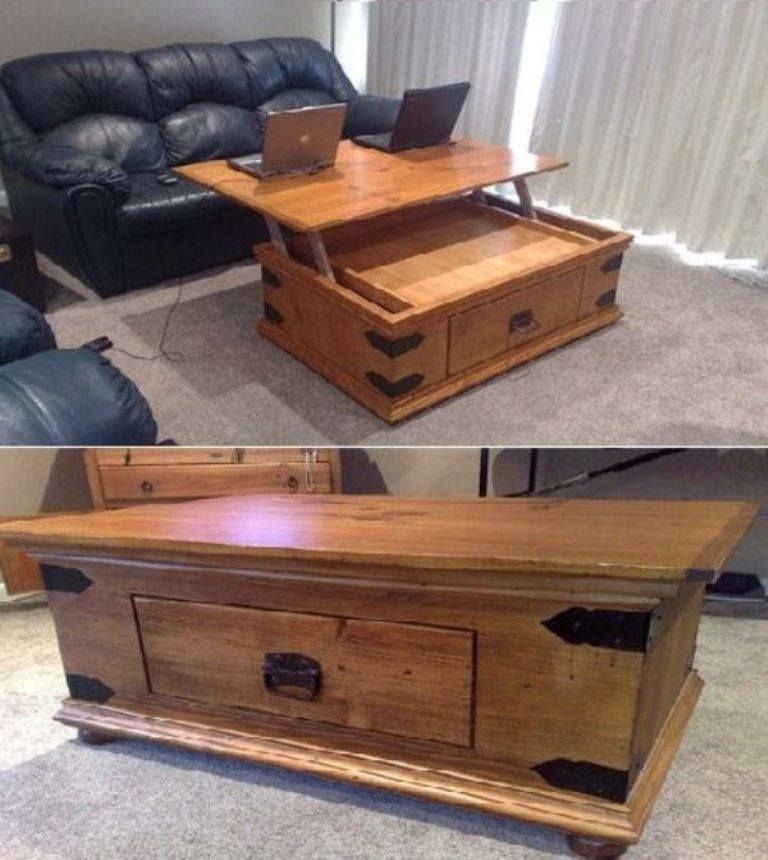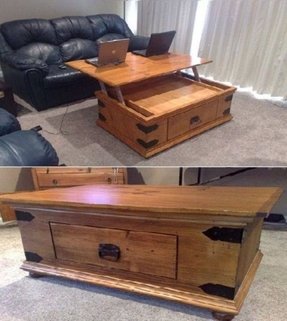 DIY TUTS AND HACKS: DIY Turner Lift Top Coffee Table Wow, this is so clever!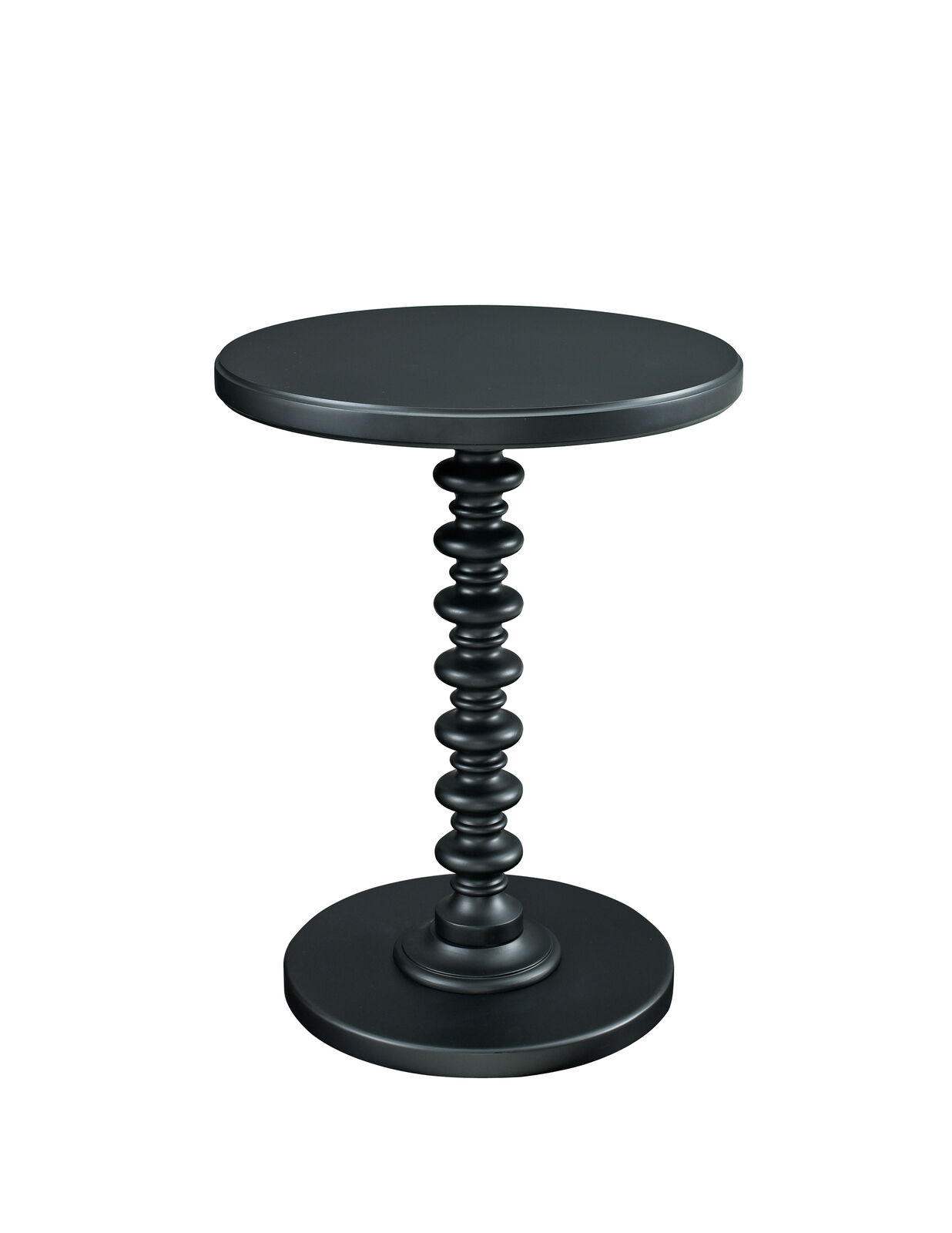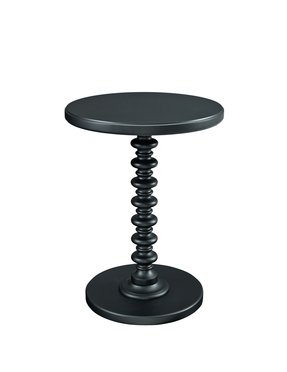 Spindle table featuring trendy and functional decor and driftwood finish. It's perfect for adding style, light and originality to the interior. Thanks to the use of high quality wood the table is very durable piece of furniture.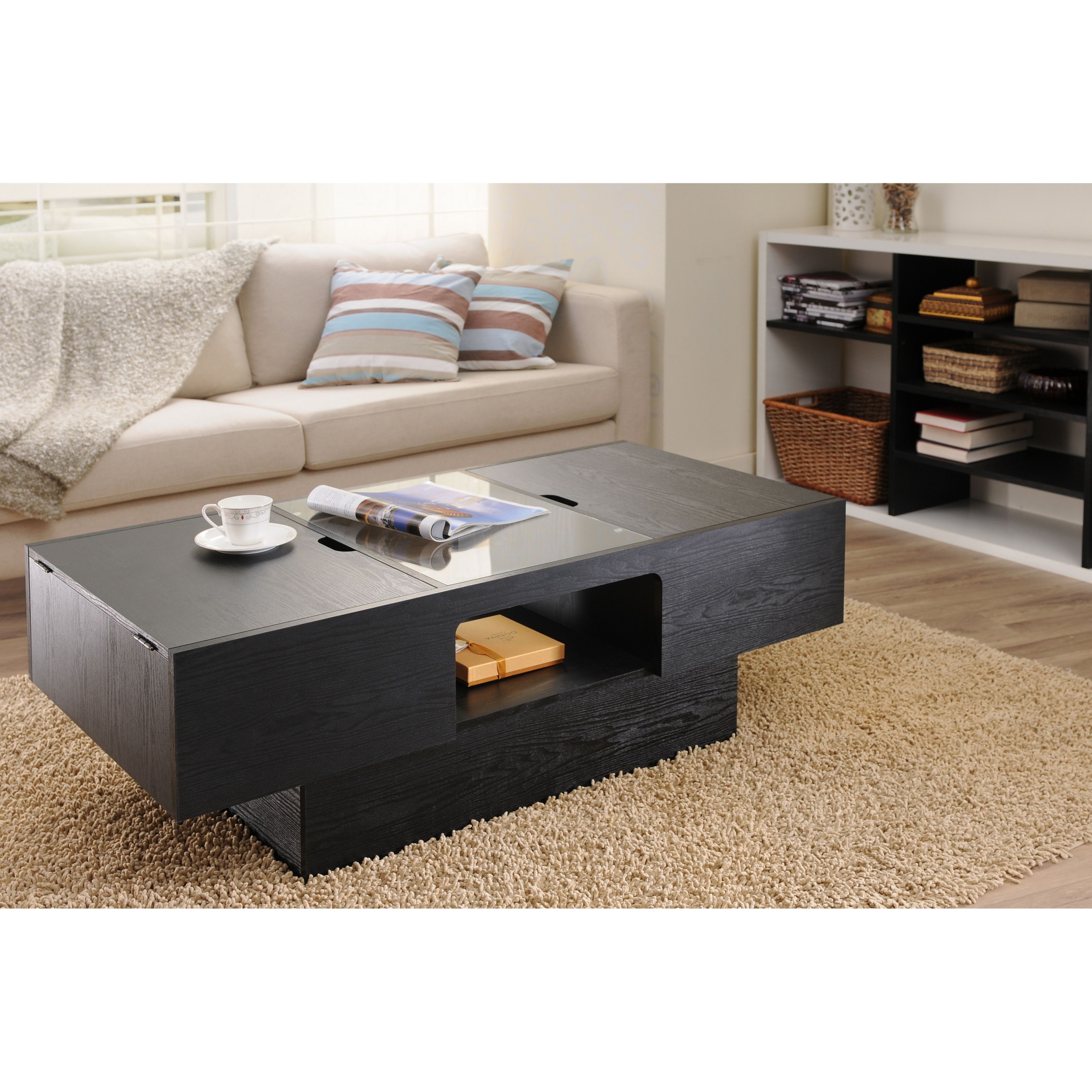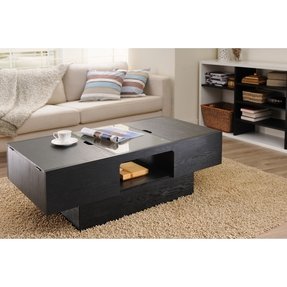 Cool contemporary table of black-finished fibreboard with rectangular both a dashy long top and a recessed base. It has a central glass insert and an open niche underneath. Two storage compartments on sides have flip-up hinged lids with cutout grips.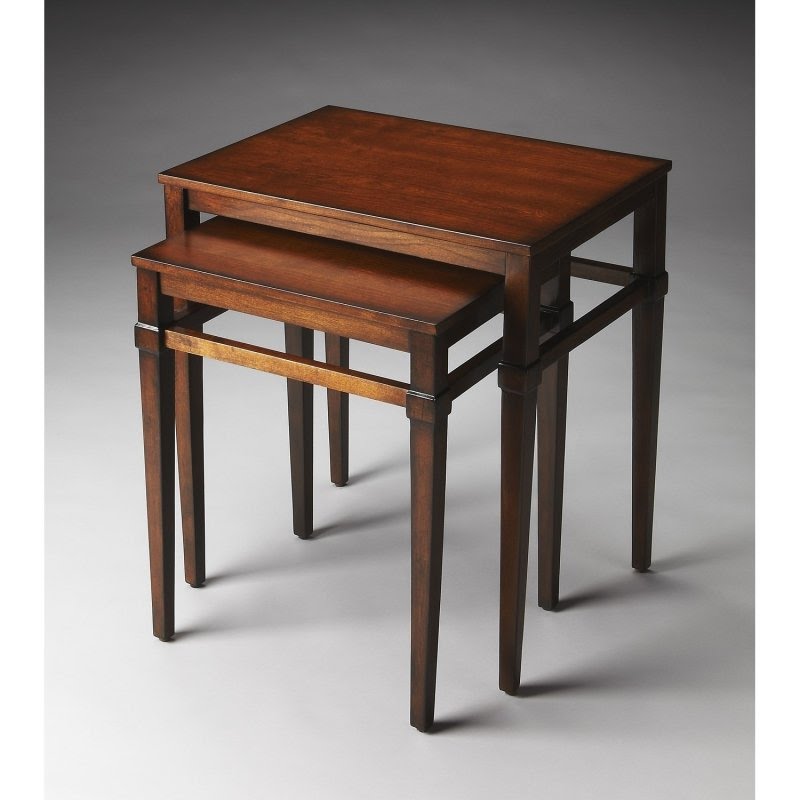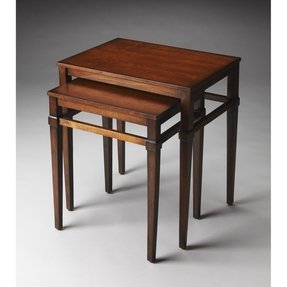 This interesting set of two tables is the perfect solution for your living room or another room. A perfectly fits into the other can be used as separate furniture or one. Warm finish makes it suitable cozy atmosphere to your interior.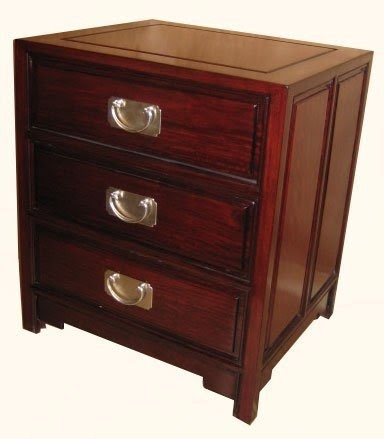 IT is an end table that has got a three dovetailed drawers, white bronze handles and lacquer finished in dark mahogany. It measures 20 inches by 17 inches by 23 inches high. It is perfect for your bedroom.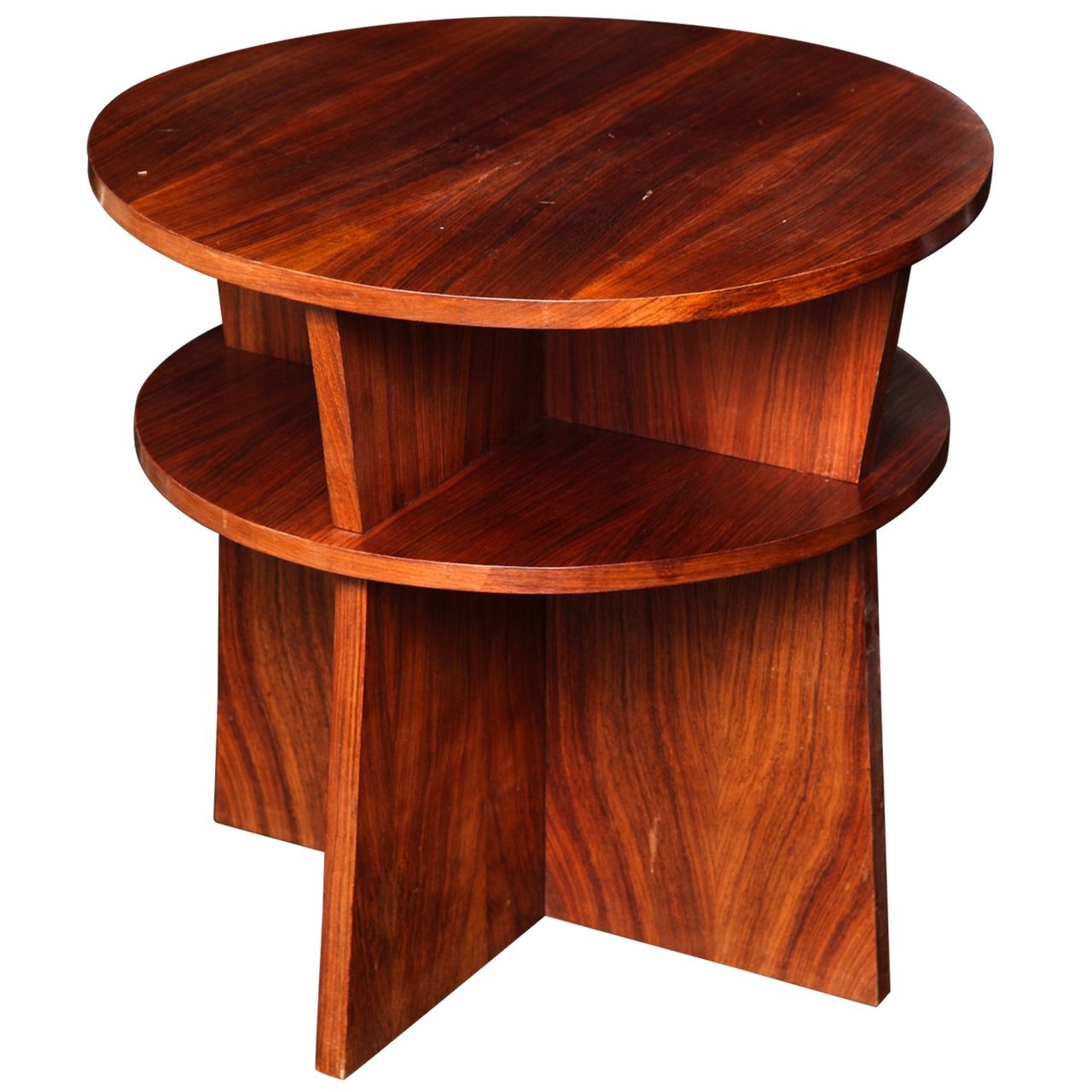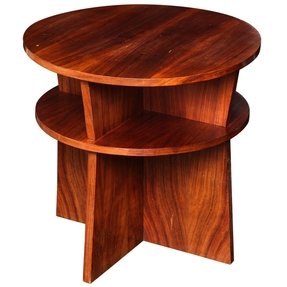 Rosewood End Table
If you're into more simplistic designs, take a look at this wonderful little end table, made from beautiful rosewood. A great addition to any living room fits in perfectly with both modern and traditional furniture.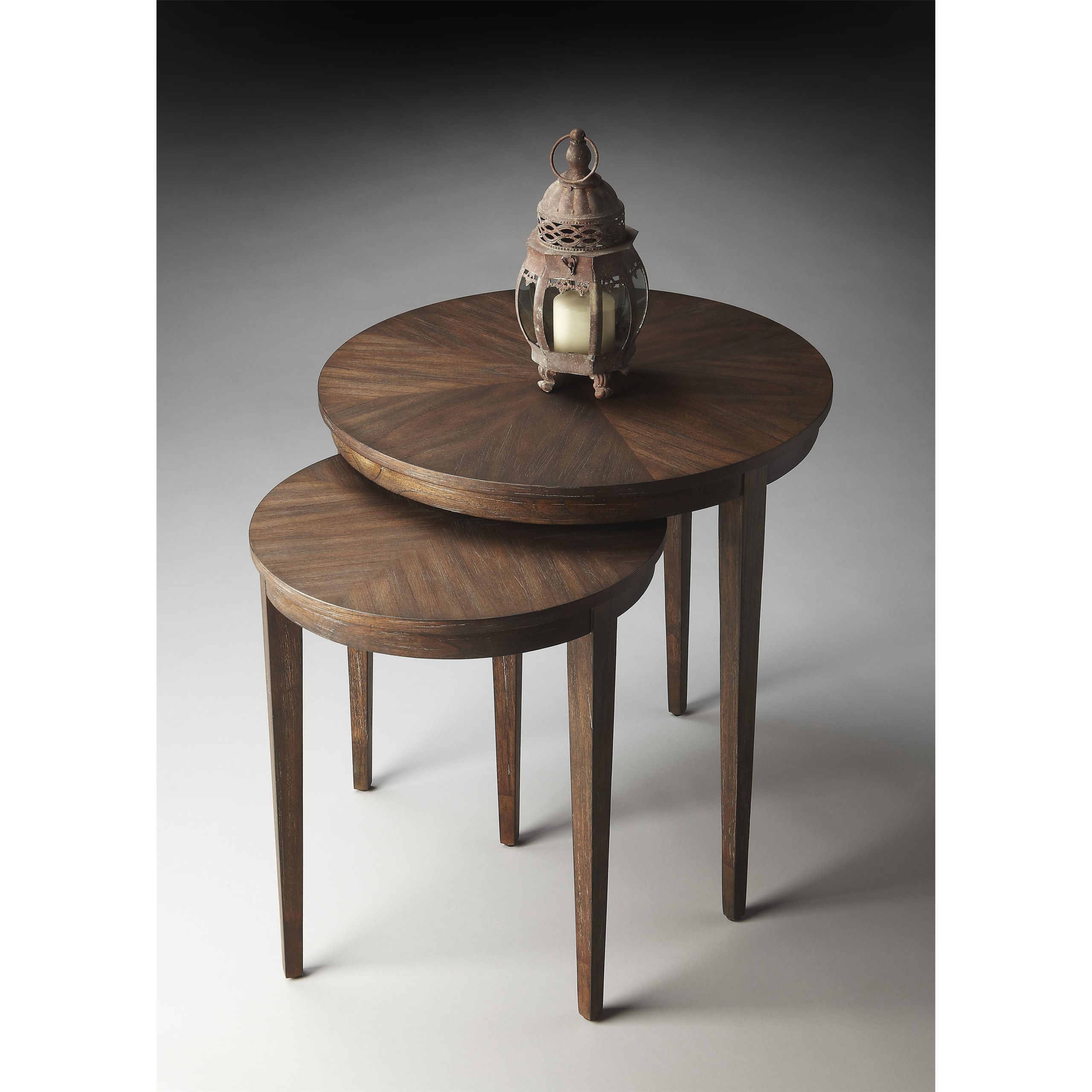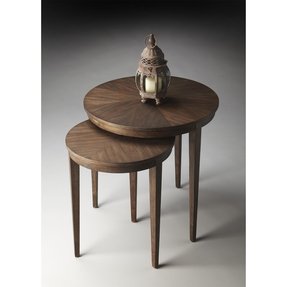 Set of two nesting tables, including one bigger one and one smaller table. Both pieces feature elegant veneer tops and tapered legs. The set is made from acacia wood solids and veneers, high quality material.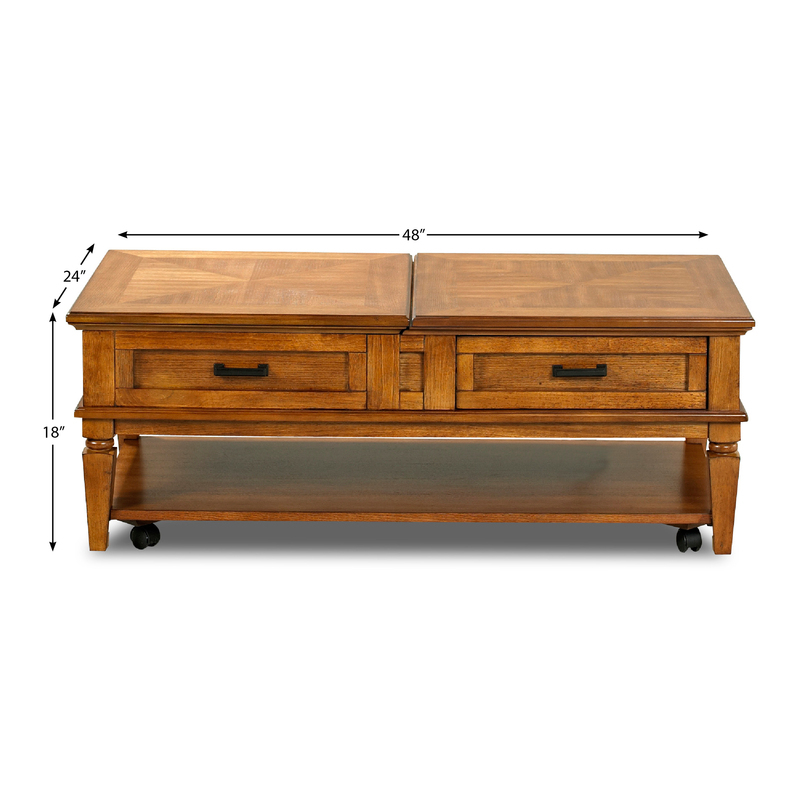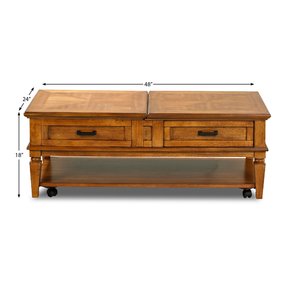 If you looking for a traditional cocktail table, you need to choose this one. It has got a solid wood construction and drawers for storing your favorite items. It can be used as a coffee table, end table and console table.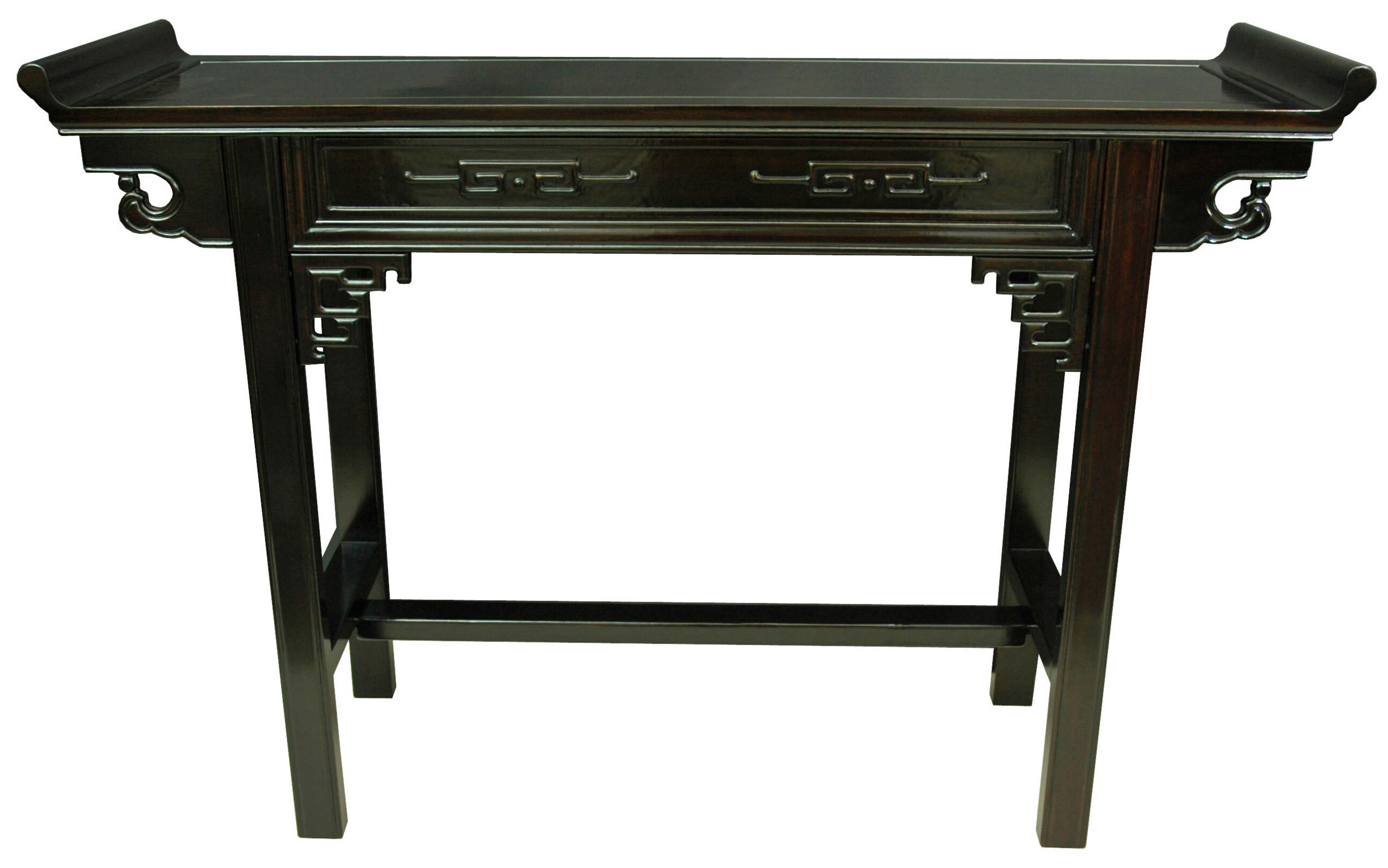 Oriental Furniture Rosewood End Table
Fashionable side table that will suit any entry hall, living room or entertainment room. Constructed with kiln dried elm wood that had been hand rubbed with laquer to provide high quality of the wood protection.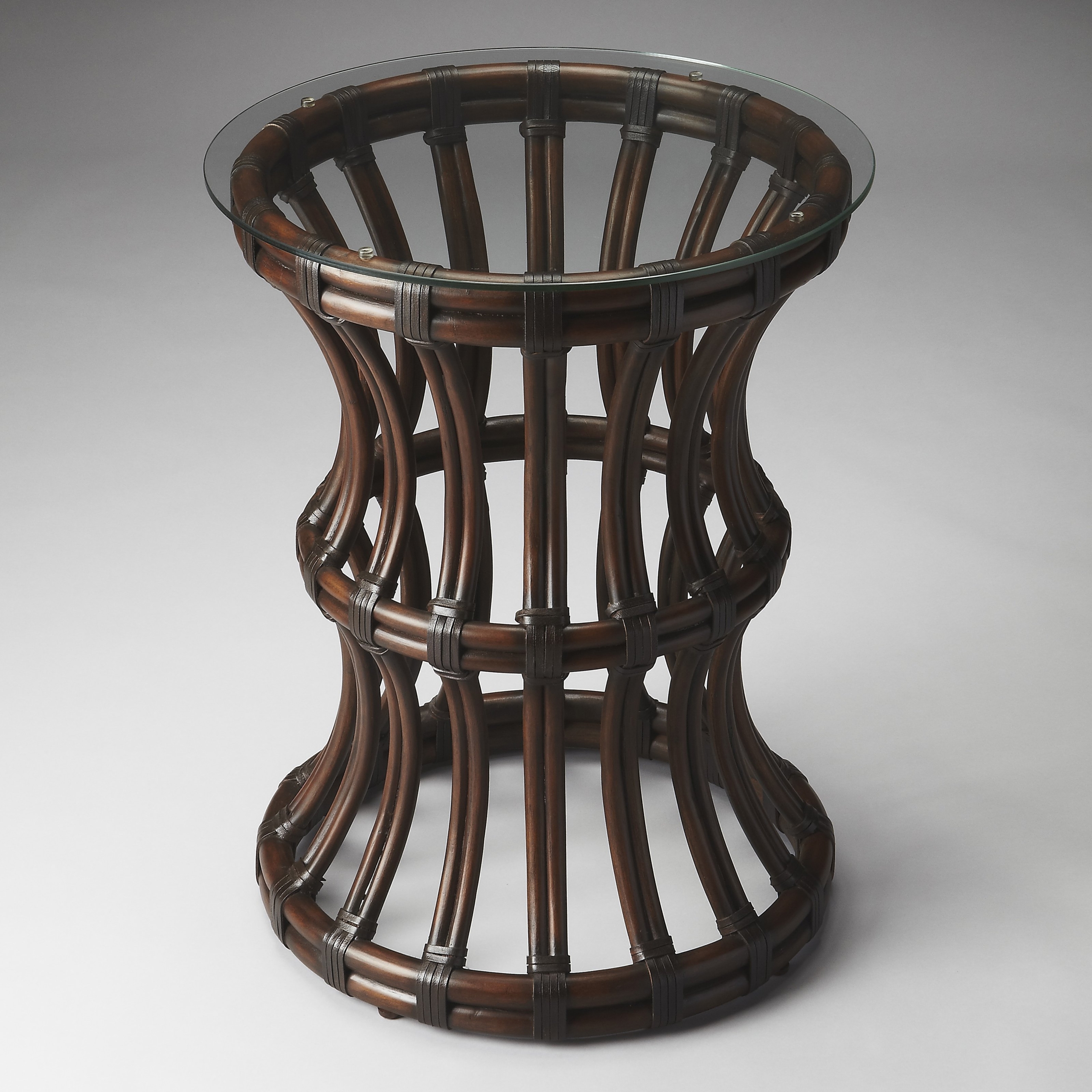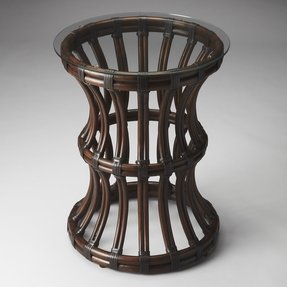 Round end table with glass top and rattan base finished in brown. The table also features interesting and original design. Thanks to the use of high quality design this furniture is a durable and long-lasting construction.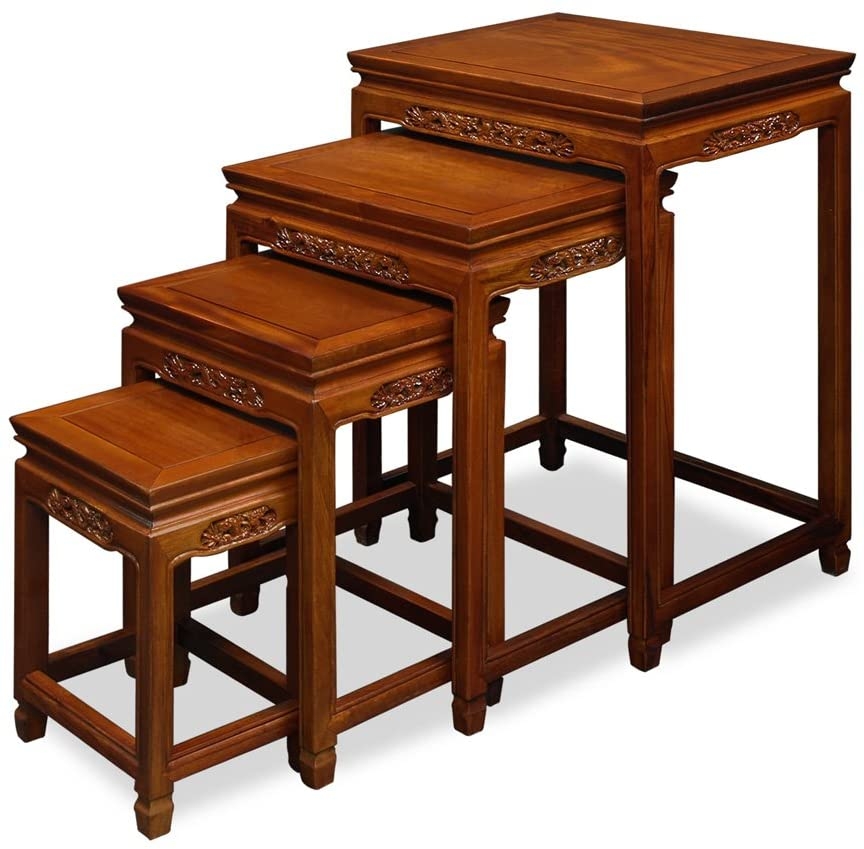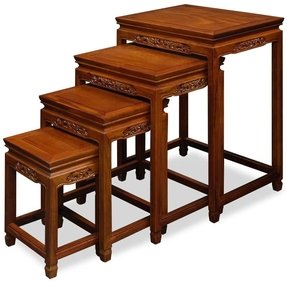 Add elegance, style and oriental look to your home with this set. It includes four nesting tables with solid wood construction, dragon motif and different sizes. They are amazing.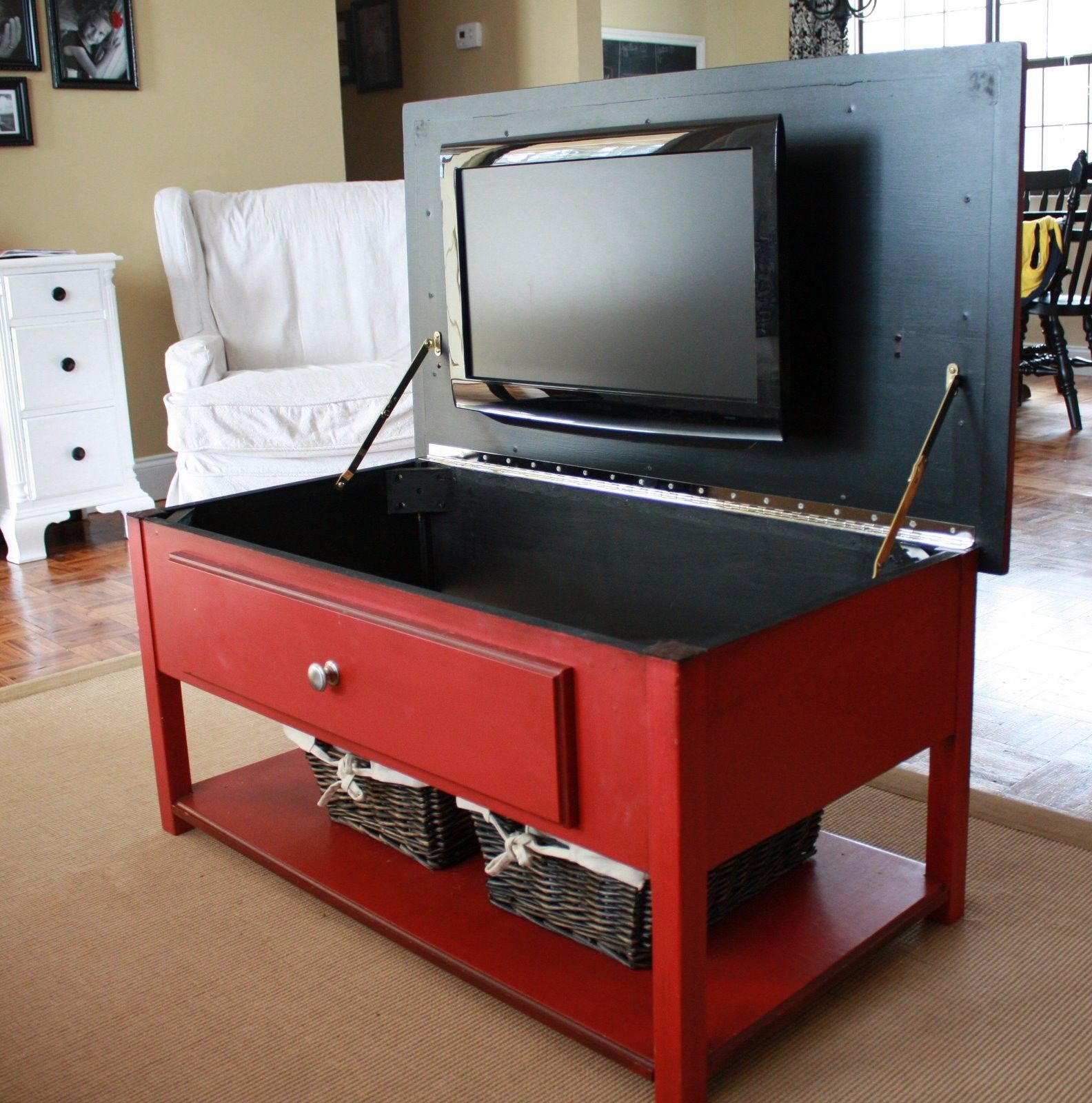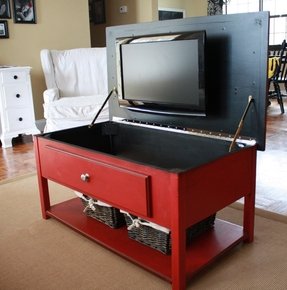 This incredible wooden table can be used on many ways. It has shelf and drawer to storage frippery, desktop which can be coffee table. After opening desktop you can watch TV! Table is covered of red paint.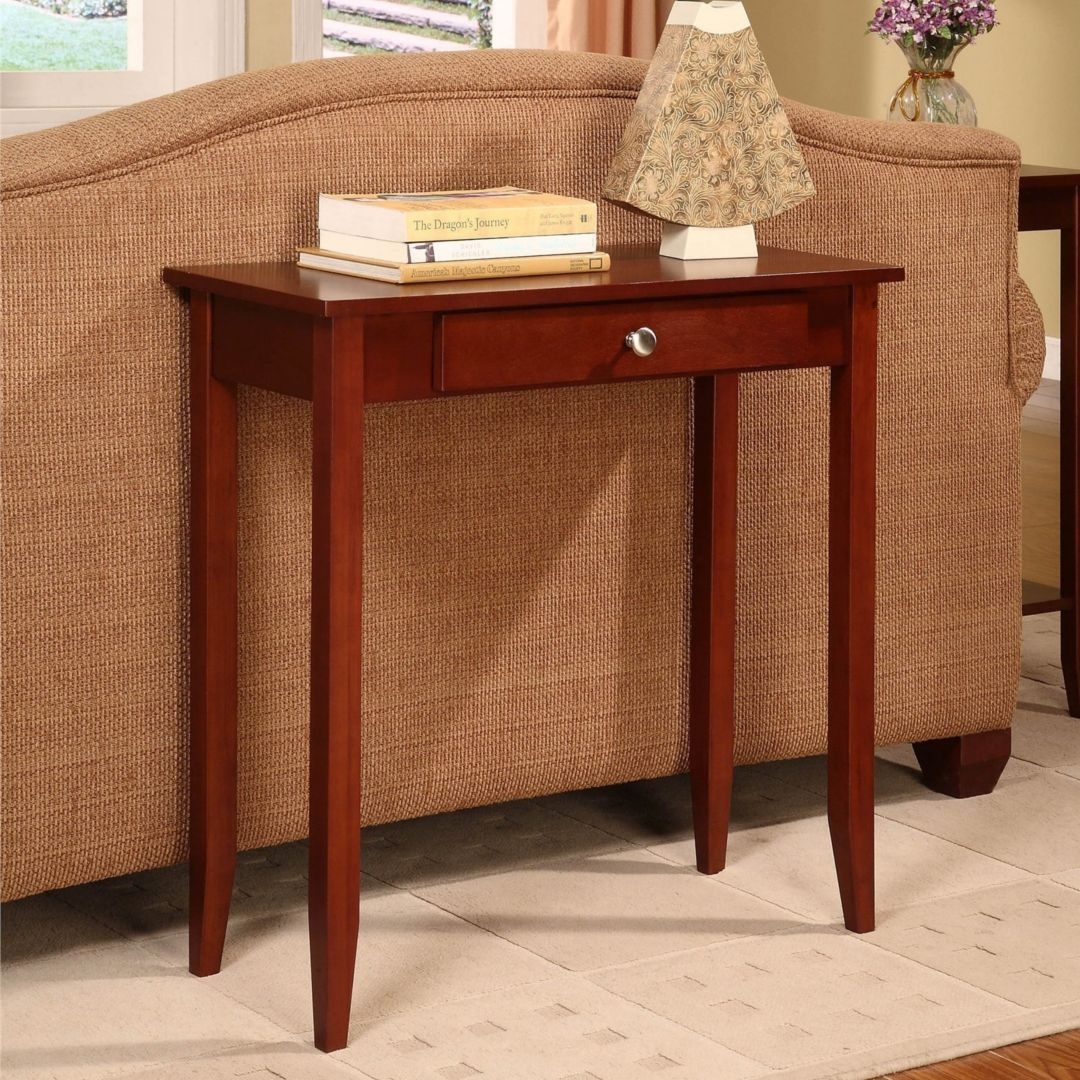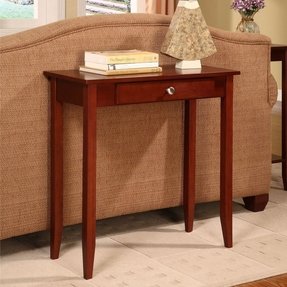 Rosewood Console Table
This is a functional and decorative piece of furniture designed for use in small rooms. It is made of solid wood and wood veneer. Its size (28"W x 12"D x 28"H) is perfect for small rooms, hallways, etc.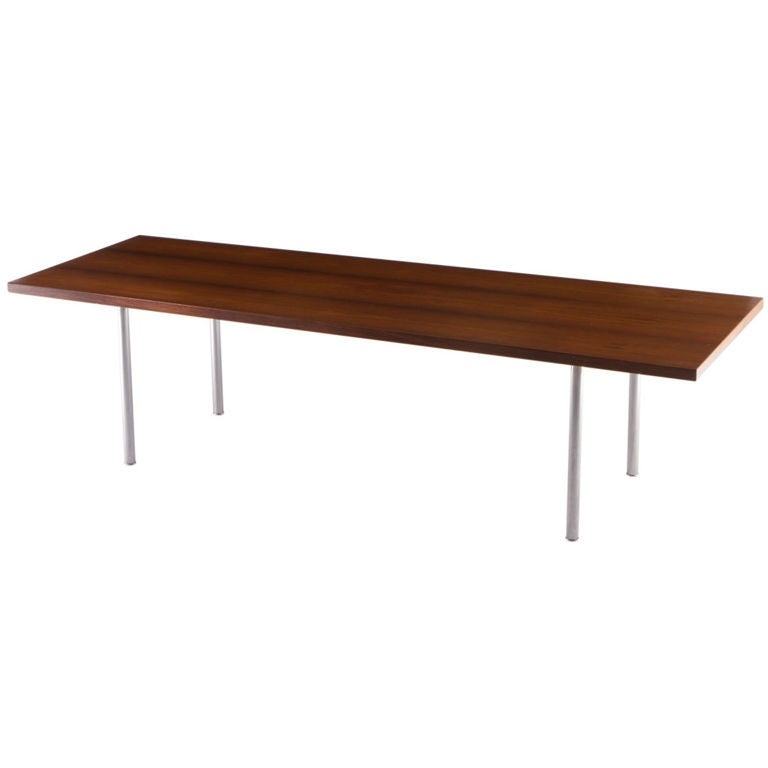 I would like to have this Hans Wegner rosewood coffee table in my apartment, because it's large and simple. I don't like splendid furniture. I prefer the simplicity.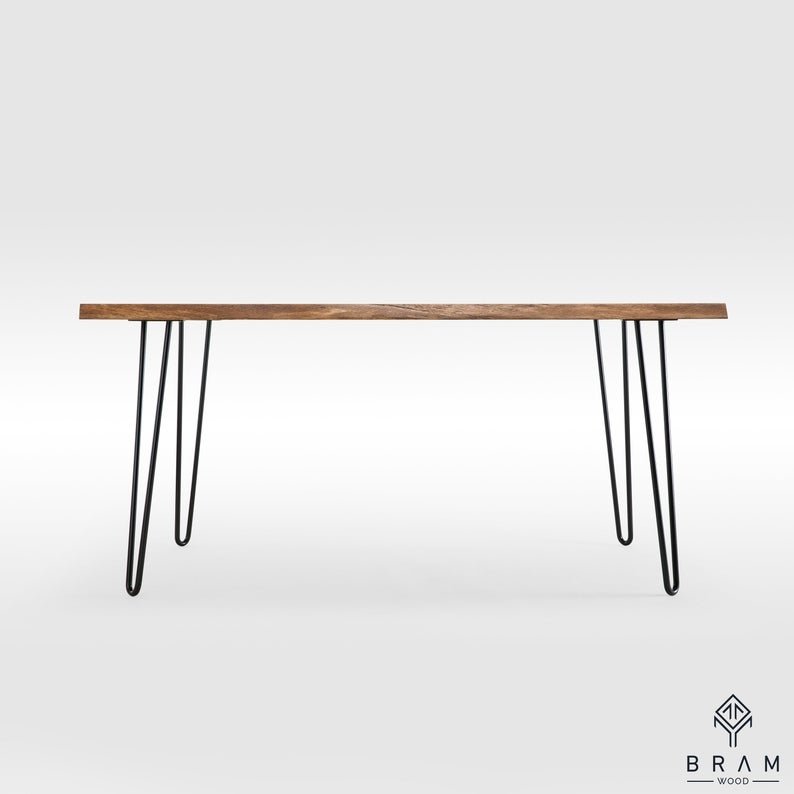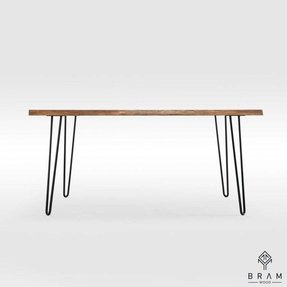 Helge Vestergaard Rosewood Coffee Table Peder Pedersen
A simple, but very attractive coffee table based on rosewood construction. It features a solid rectangular top with unique black painted leather inlay. Its decorative legs are also very solid and supportive.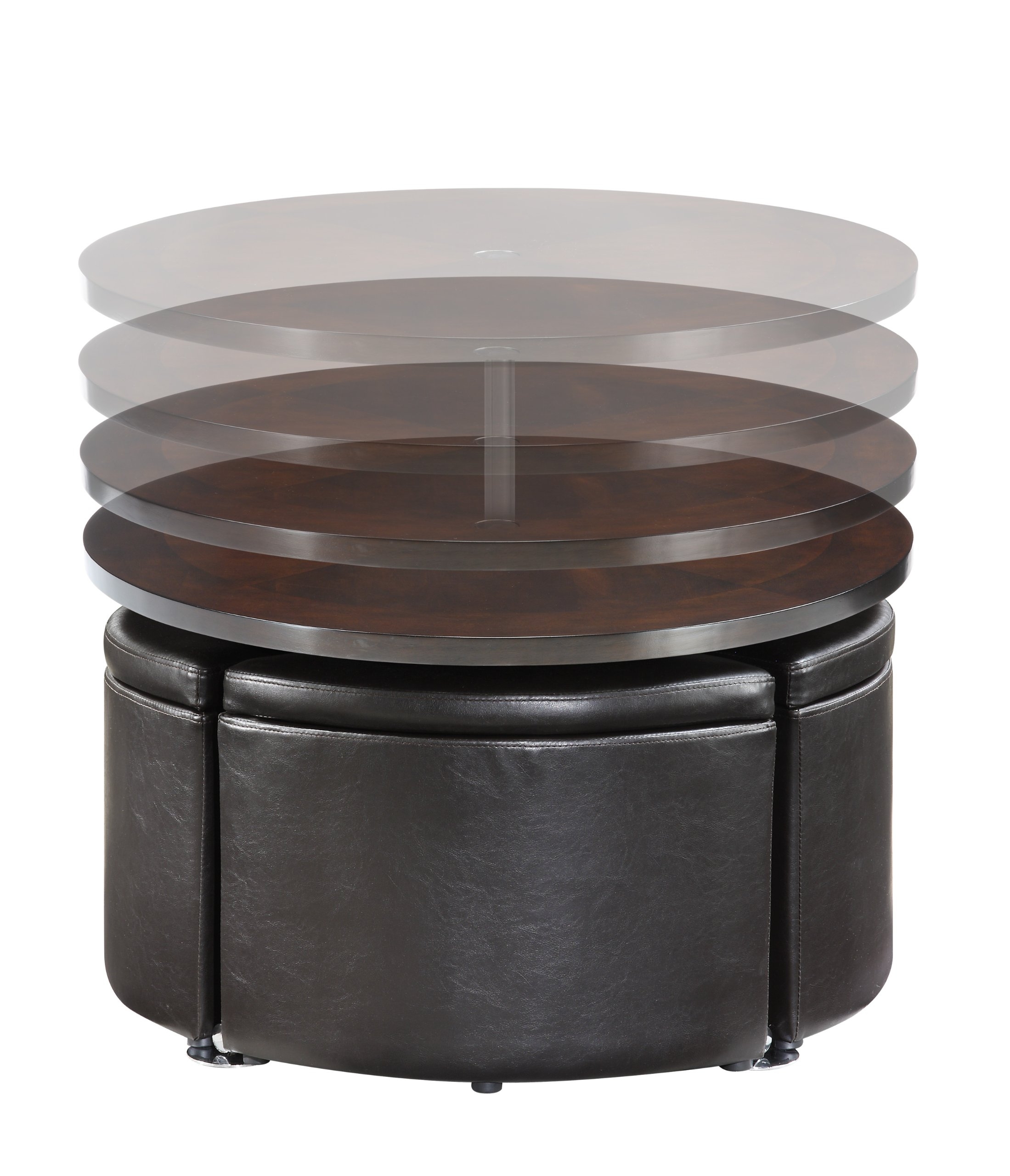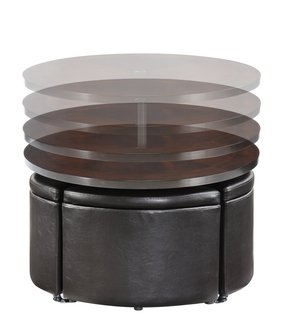 Back to Post :What Is A Lift Up Coffee Table?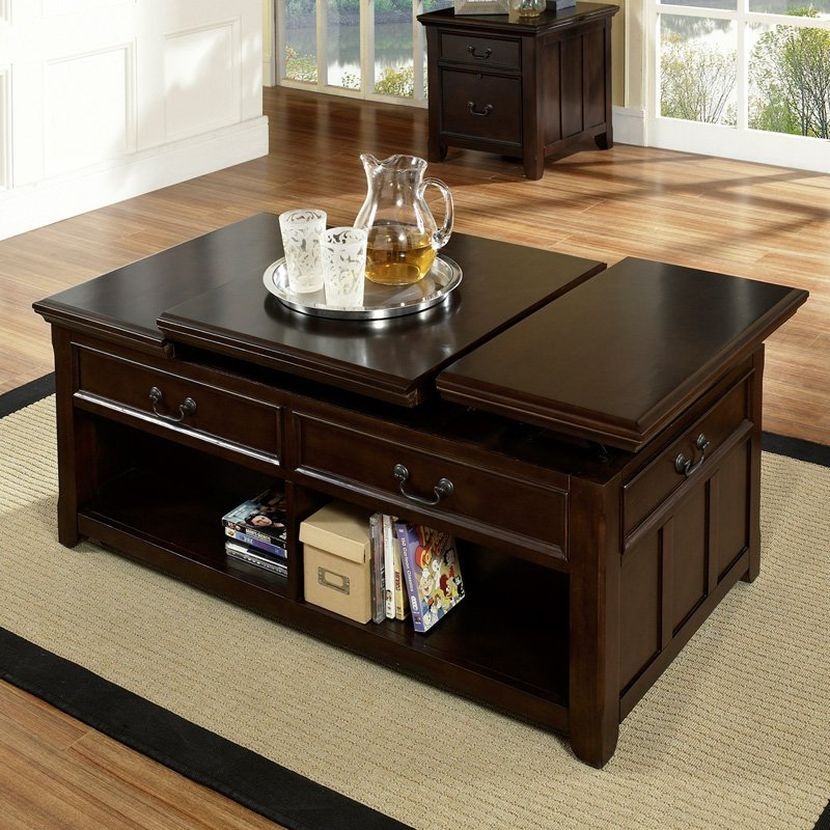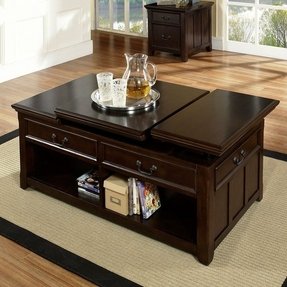 lift-top coffee table is stylish and functional. the cocktail table ...