Can you imagine a very ornate dining bench with back in a small minimalist room? Or, on the contrary, a streamlined metal design in a white shabby chic setting? Ugh.
While there are so many dining benches that we could instantly fall in love with, it's important to find one that complements your dining room interiors.
Don't worry: we promise that the right model is out there waiting for you. You just need to know exactly what to look for, first.
Here are some ideas to get you started.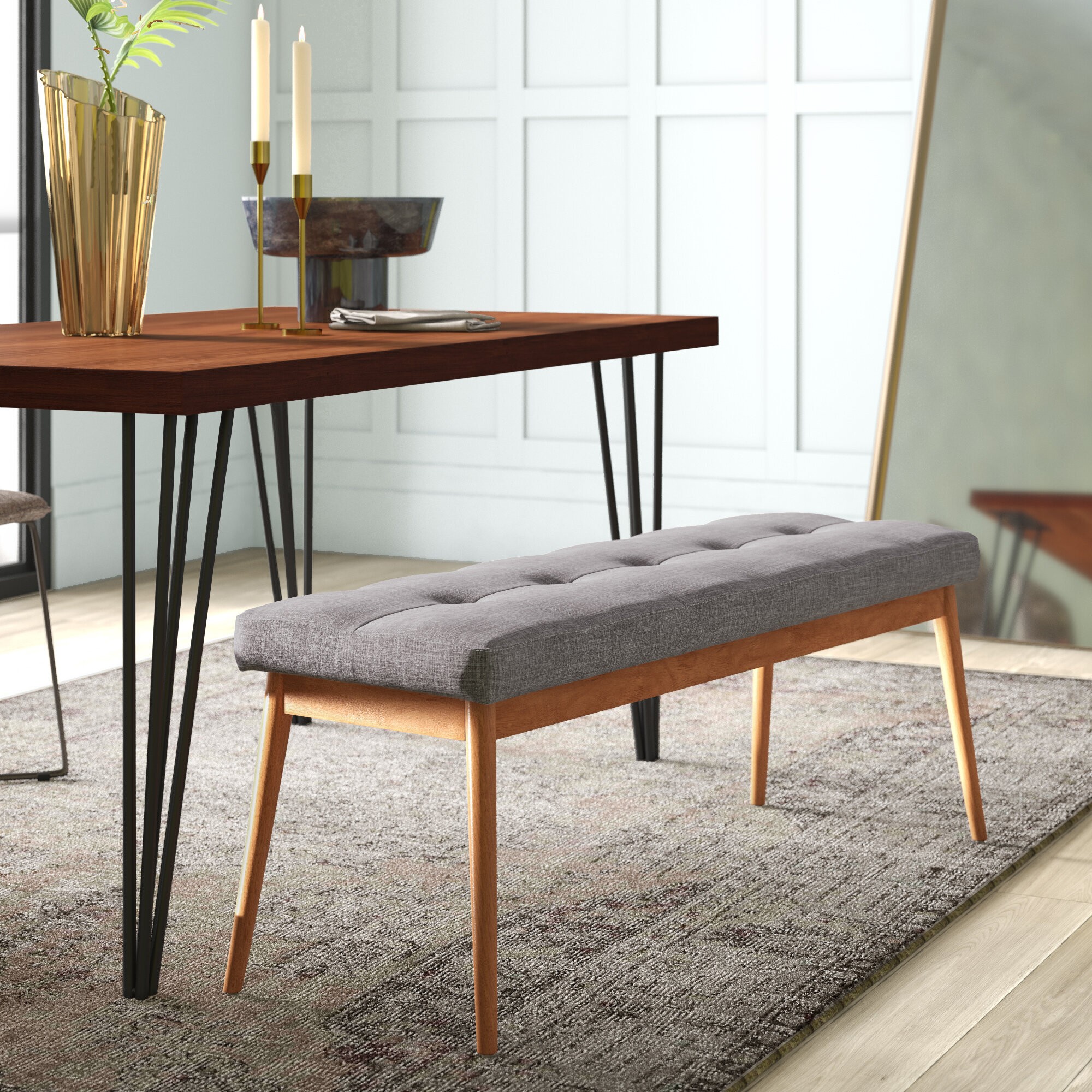 As you probably already know if that's what you decided to go for in your dining room, contemporary interiors are all about the here and now, with a focus on practicality:
● The best way to replicate this approach when it comes to your new dining bench is to look for a streamlined design that optimizes your room's layout and makes it look quite airy;
● For this style, backless models are more popular than dining benches with back;
● Wood is a versatile choice but try and stick to lighter finishes like oak or pine;
● Alternatively, designs with metal legs and a leather top can also work excellently;
● If you have a distinctive palette, another popular contemporary solution is to choose an upholstered bench in one of its colors.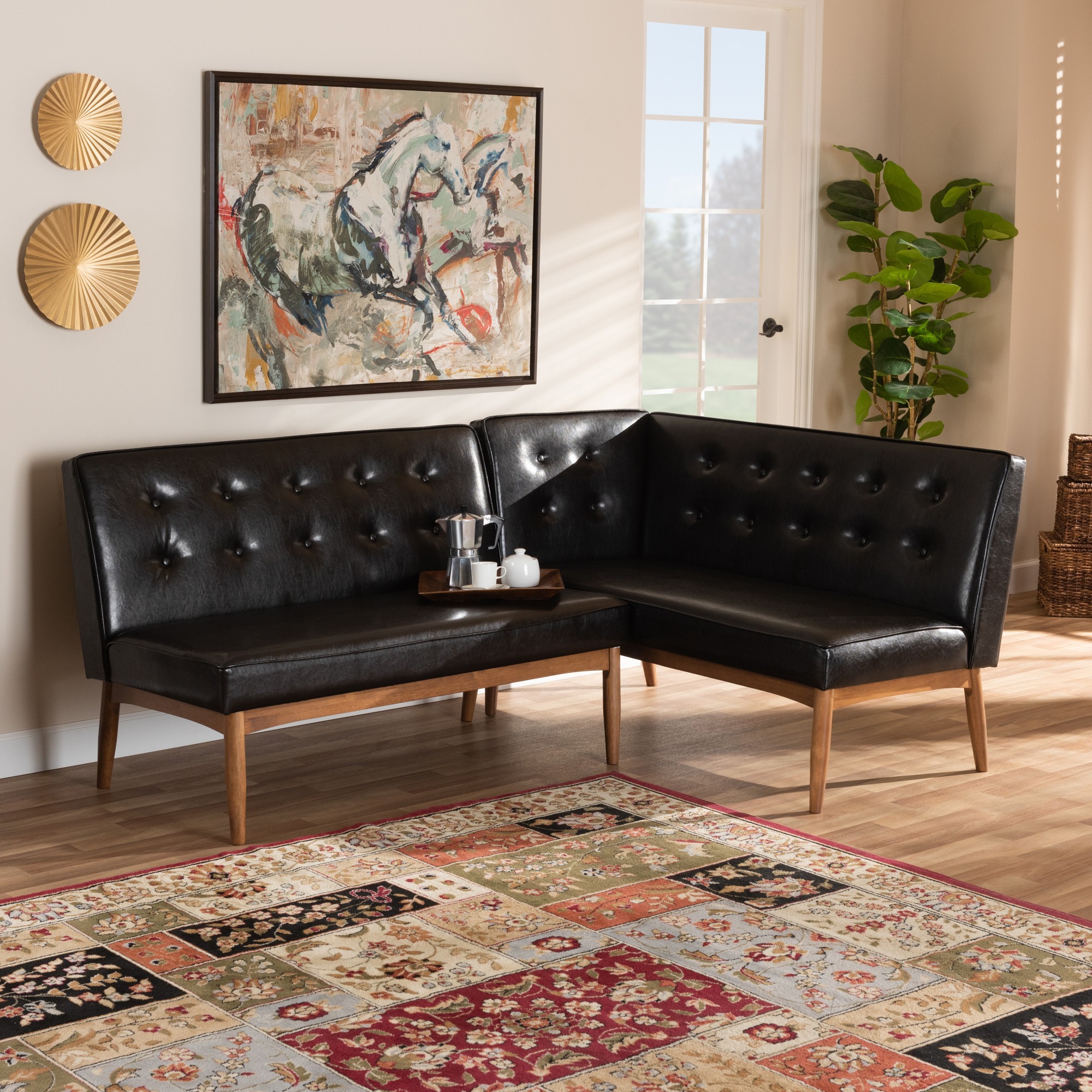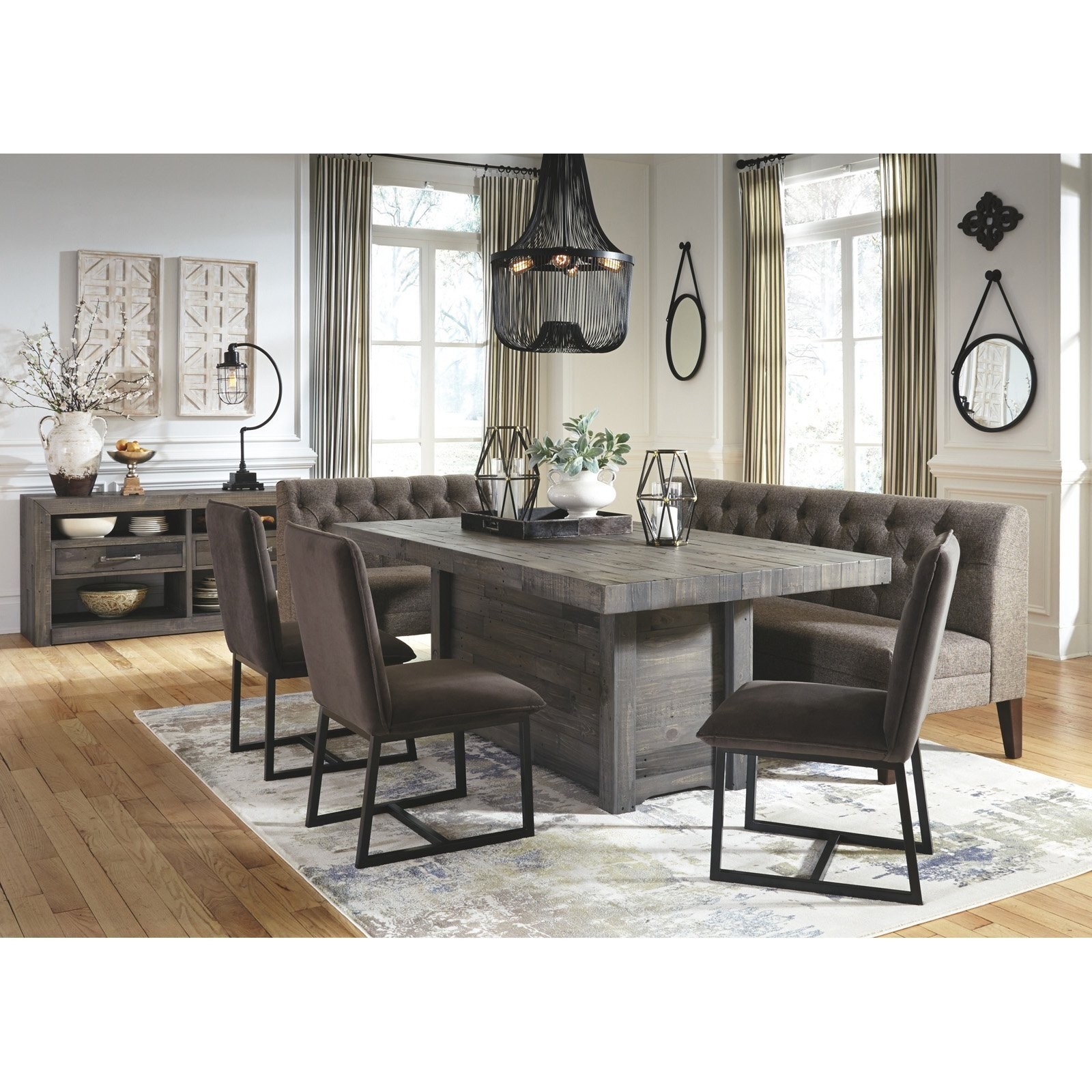 A cozy element is what characterizes both dining benches and this interior style:
● Specifically, whether you look for dining benches with back or without it, scout for models that combine wooden legs and an upholstered seat;
● If possible, you should stick to neutral colors or homely patterns and a fairly simple design;
● Alternatively, you can look for wooden models and add cute little cushions on top;
● Either way, we recommend choosing lighter woods if your dining room looks a bit tiny, whereas darker woods can work better in larger settings.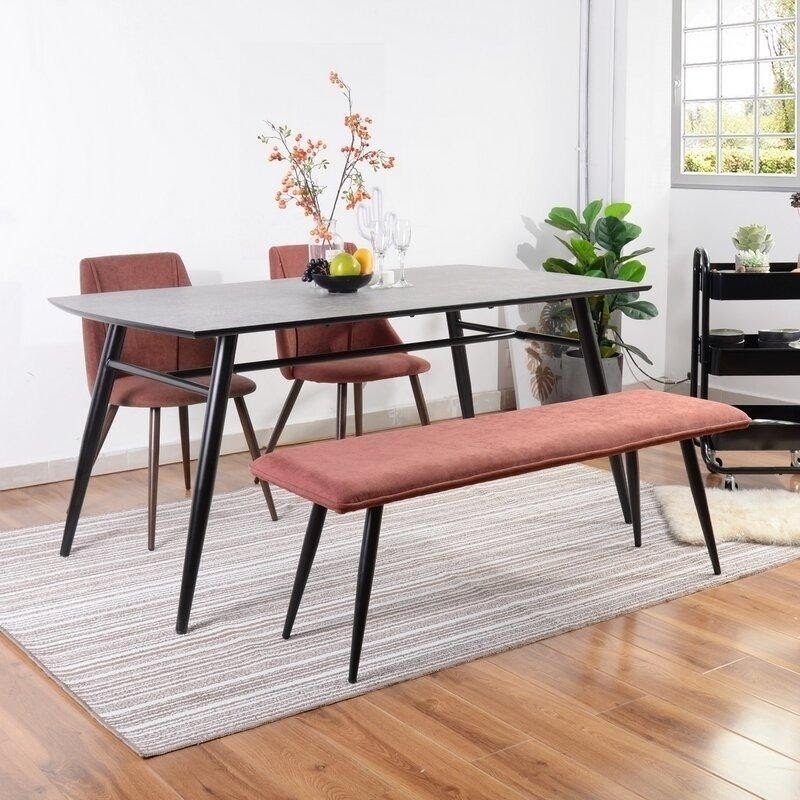 Sparing you from the clutter of different chair legs and irregular lines, dining benches can help you reinforce the minimalist essence of your dining room:
Both dining benches with back and without it can work, but the latter are undeniably more adequate;

We recommend looking for the simplest combination of thin, detail-free legs (made of wood or metal) and a monochrome upholstered top in one of your palette's colors.
5.

Scandinavian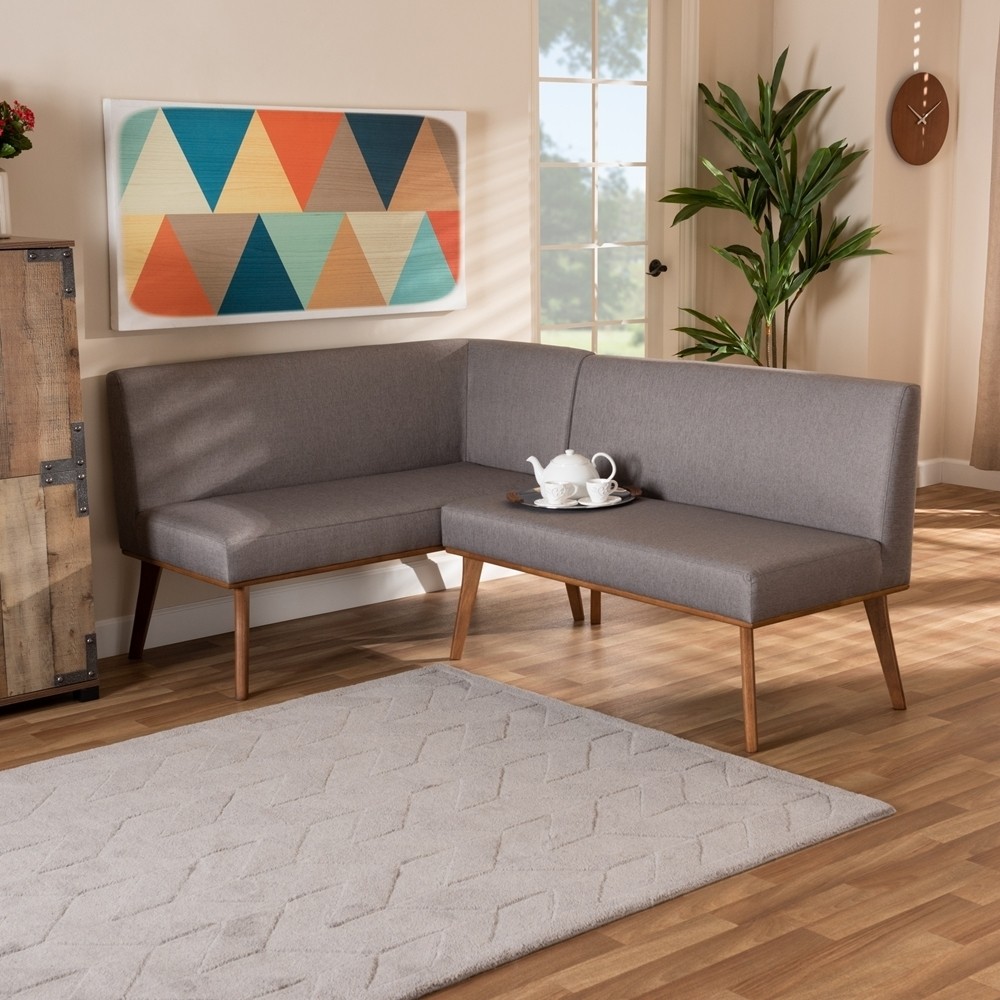 Keep in mind what you've read in the minimalist section, because it can work in Scandinavian-inspired settings, too:
● Stick to the same type of streamlined designs but, this time, prioritize a natural approach;
● When it comes to materials, choose wood and, if possible, upholstery in natural materials like cotton;
● As for colors, consider picking one from a natural palette, like white, cream, grey, dark blue, forest green, or yellow.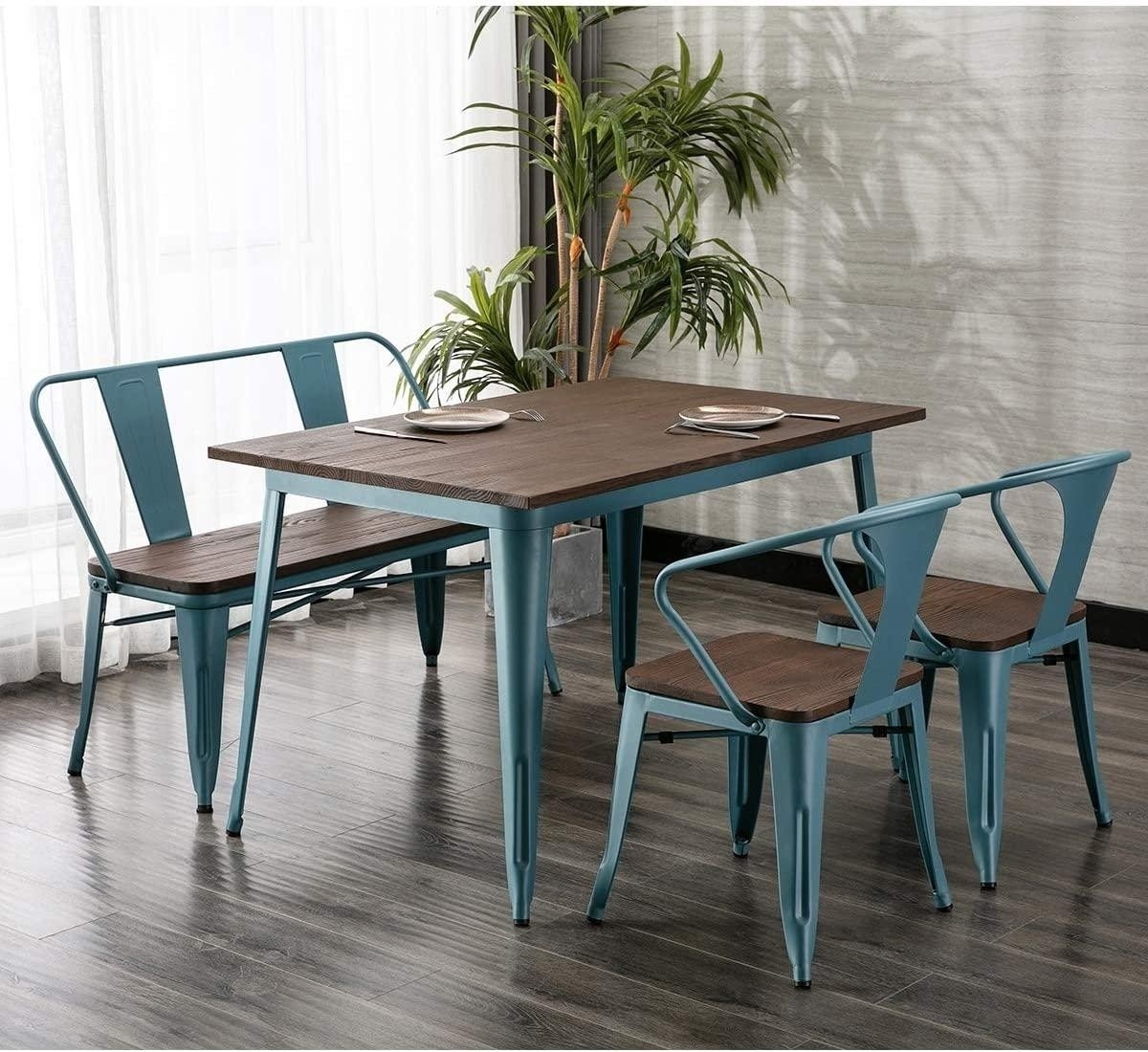 An industrial dining room thrives on the beauty of a consciously unfinished look:
● When it comes to dining benches, you can add to it by choosing the most streamlined designs with the thinnest legs;
● Your key materials are a combination of metal and either wood or tufted leather upholstery in dark colors;
● The latter works as a dining bench with back, too;
● Alternatively, you could scout for models with metal backrests to which you can add small cushions to make them comfier.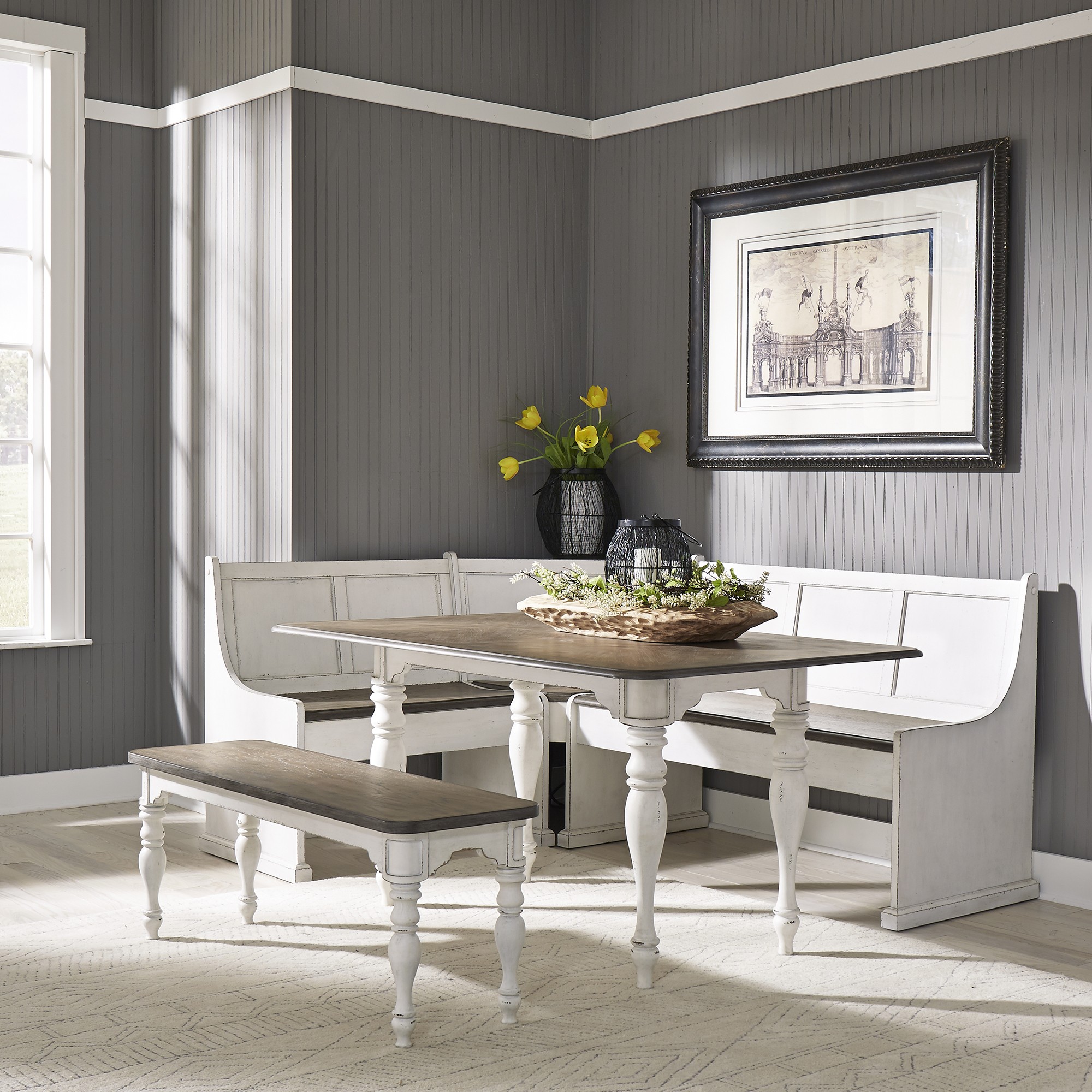 With a focus on a vintage and feminine approach, this decorative interior style is your chance to lose yourself in cute details.
There are different elements that you can look for and, whenever possible, a combination of two (or more!) of them:
● White, white, white! This color is one of the biggest giveaways of shabby chic interiors. You can either look for a white wooden table or white upholstery;
● Alternatively, white legs and a lighter wood on the top can also work; or white legs and upholstery in a different color, as long as you stick to light pastel tones;
● Consider wooden models that have an aged, distressed look;
● You can either go with a wooden back-less model or a more elaborate dining bench with back that relies on tufted upholstery;
● Look for the most decorative, curved legs;
● Ornate hand rests are certainly a great idea.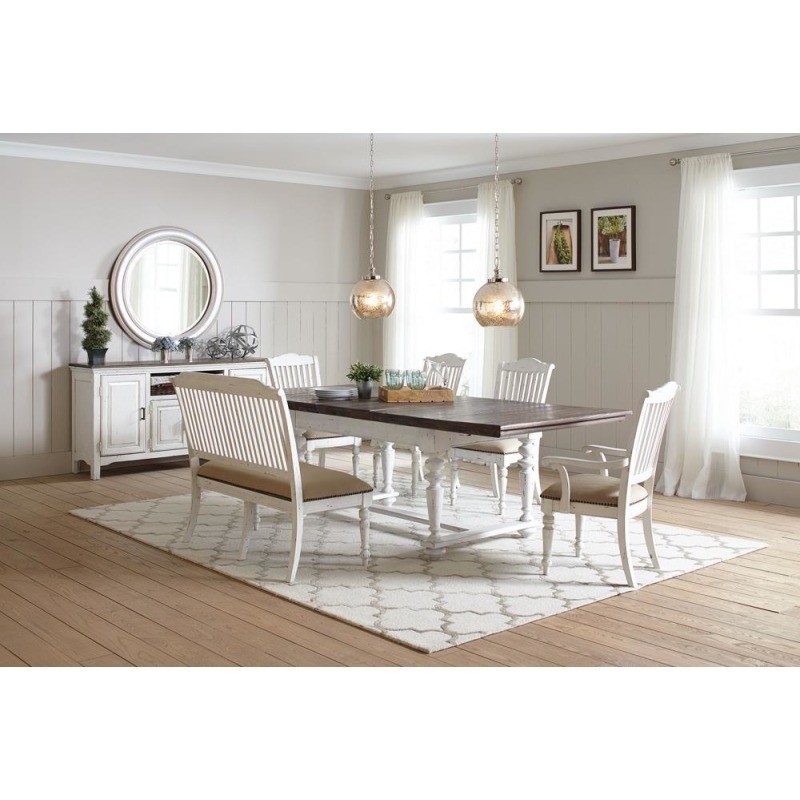 Majestic but rustic, a French country dining bench shares some similarities with shabby chic models, but they're most definitely not the same:
● When possible, you should still stick to very decorated models, curved legs and hand rests;
● However, you're not limited to the same palette: you can experiment with darker wood and, while white is still popular, other neutral colors like grey;
● A wooden bench is ideal if you want to emphasize the rustic side of things;
● If you want to focus on the fancy aspect of this interior style, why not go overboard with a sophisticated velvet upholstery?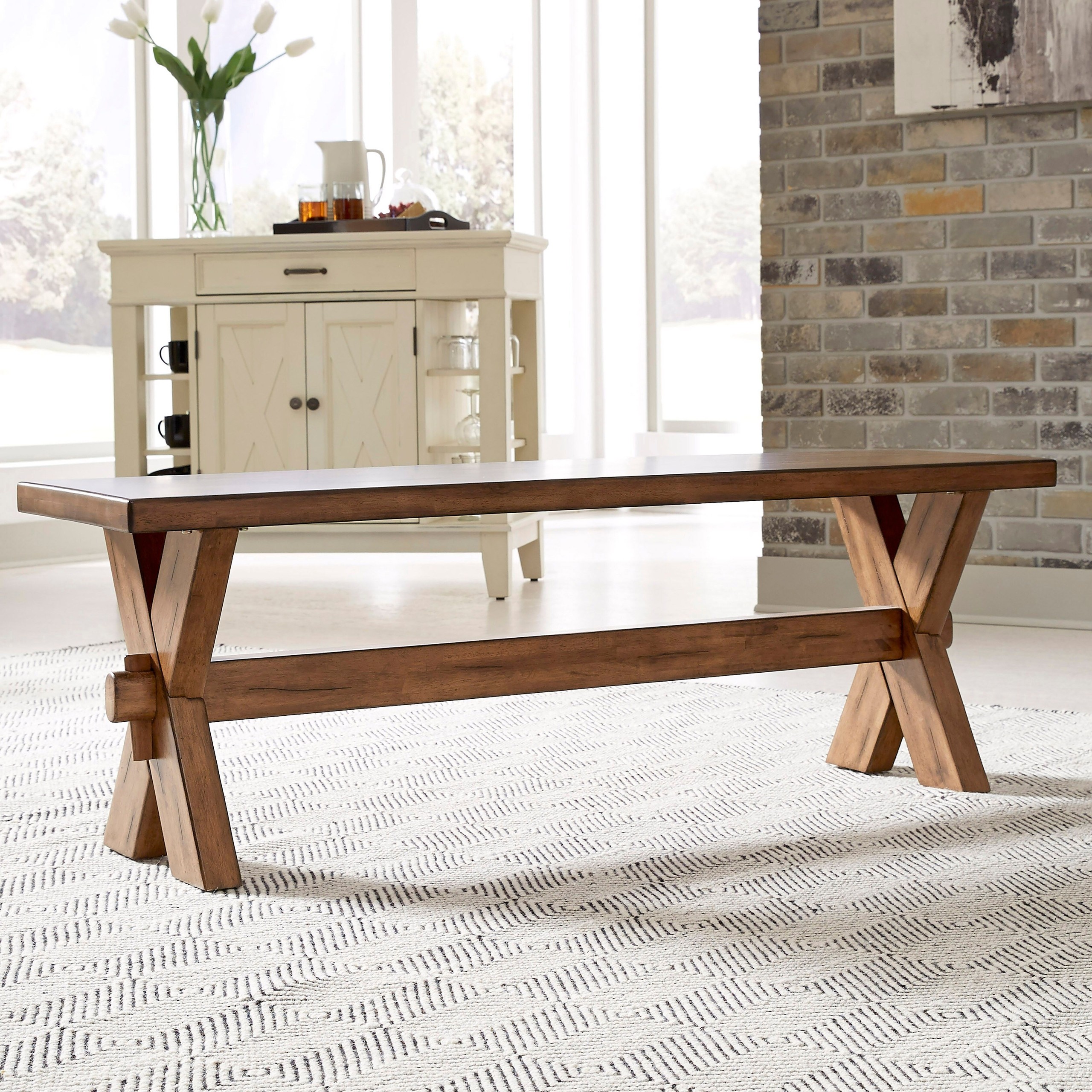 Great news: thanks to its spontaneous approach, this style is ideal for dining benches!
● Both dining benches with back and without will work but, either way, stay on the long side;
● Crossed legs or quirky details are a plus;
● For this style, you definitely want to use natural wood as your base;
● There are two ways to add a global-inspired or ethnic touch: you can either opt for a colorful upholstered model in the craziest pattern or stick to a wooden top but complement it with bright cushions;
● If you want to add an exclusive, handmade feel, experiment with cushions in different styles.