We're just so used to automatically pairing tables with chairs that we don't even stop and think of the other alternatives available on the market.
You know what? Sometimes they might make even more sense than the most obvious choice!
Dining benches, in particular, could be the right seating solution in your kitchen or dining room. Not sure?
Have a virtual seat, read our 9 reasons to get a dining bench, and see for yourself whether that's something that you'd love to have in your life.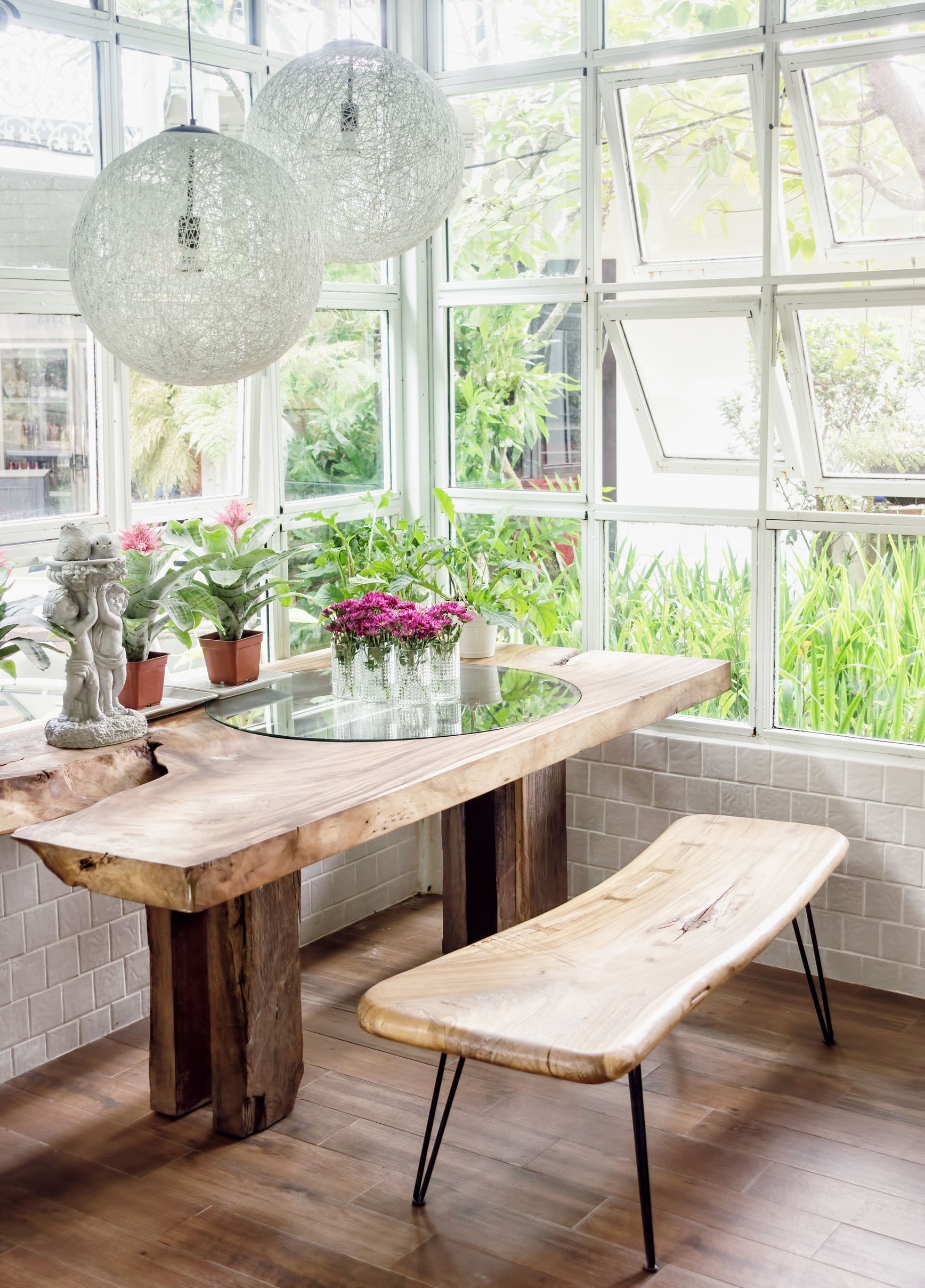 1.

A dining bench can make a small dining room look bigger

If your dining room feels a bit cramped or narrow, don't worry: you don't need to kick out a couple of members of your household and find a smaller table!

● Switching from chairs to a dining bench helps maintain a visual flow throughout your dining room and allows the light to travel through it more evenly, making it seem wider and airier;

● If you're super tight on space, choose a dining bench that's narrower than your table's legs and hasn't got a backrest. That way you'll also be able to tuck it underneath the table (and out of sight) whenever you're not using it, gaining even more room. Magical!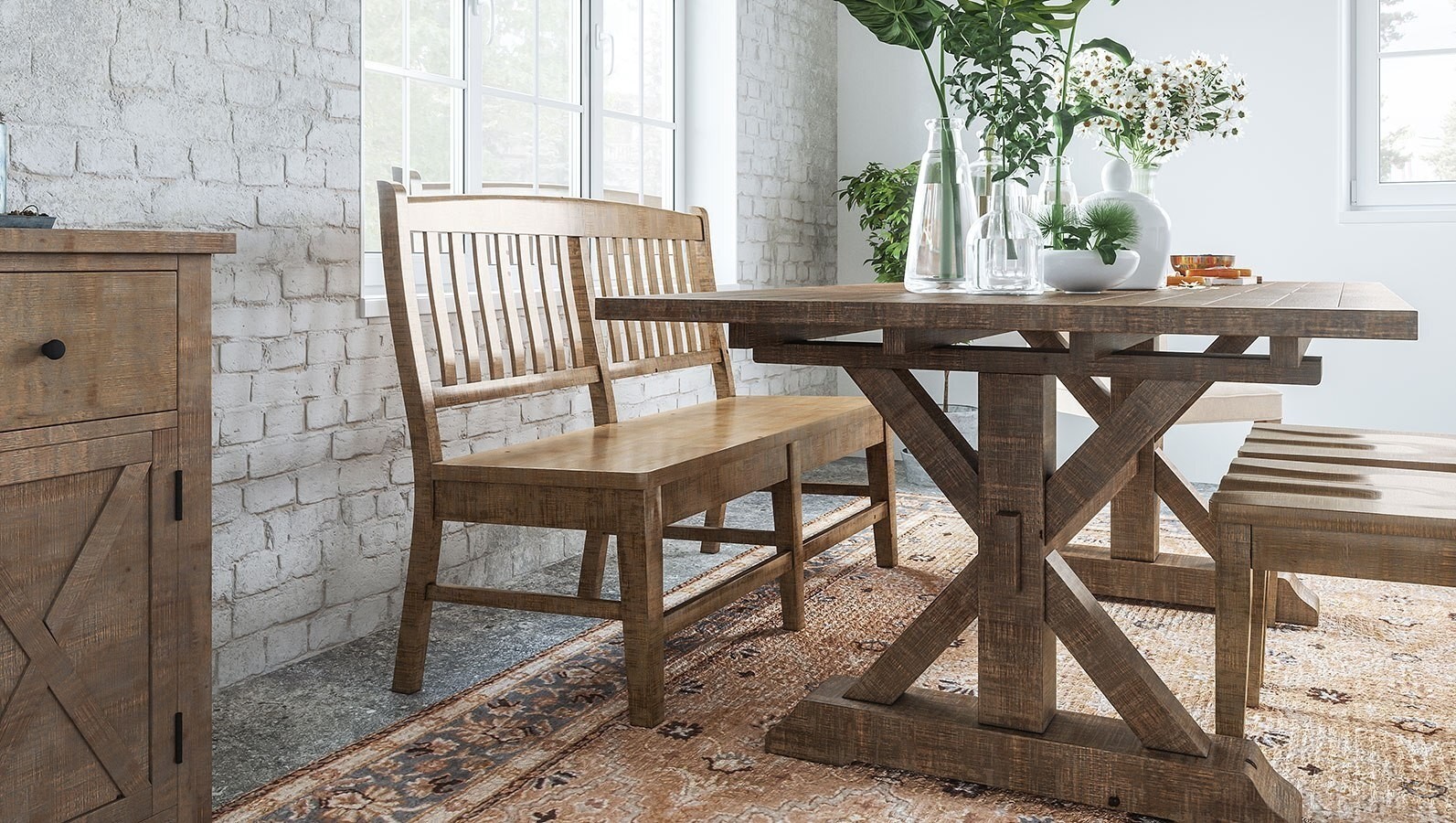 2.

At the same time, it balances the heaviness of larger tables
A large table is essential if there's quite a lot of you at home or if you often have guests round. However, it's undeniable that it can become a rather heavy focal point in your dining room, especially if it has a thick top or legs:
● Adding chairs in a similar style could actually reinforce this cluttered feeling;
● A dining bench, on the contrary, can balance it, resulting in a more harmonious look by making the table appear more 'anchored' to the floor.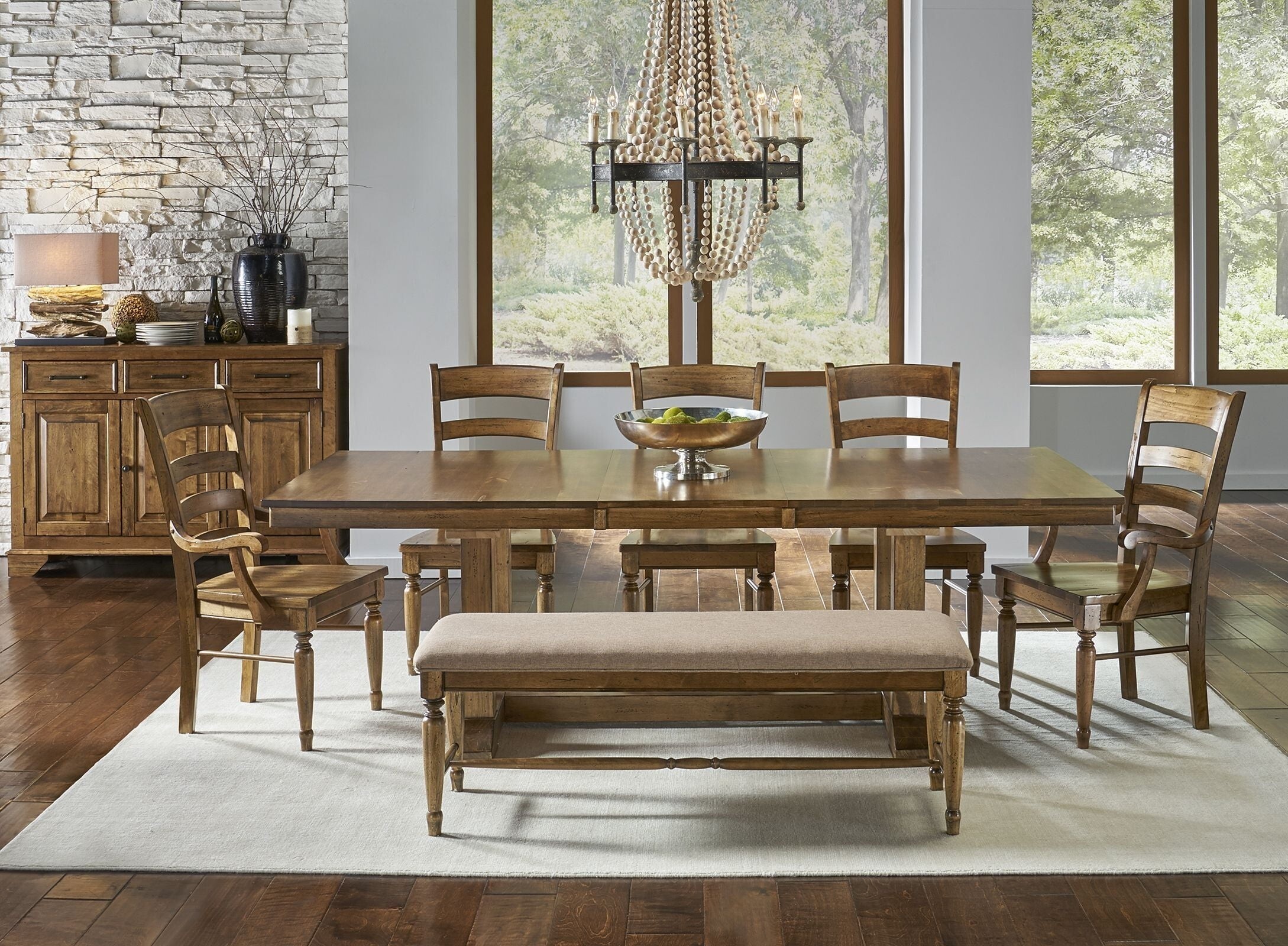 3.

It maximizes seating space

Do you always need to add extra chairs whenever you have someone around for dinner? Does that result in your guests having to squeeze in between the table and the wall in order to get out?

● A dining bench will be the perfect space-optimizing solution;

● Instead of being limited to a specific number of chairs, you can accommodate different and even larger parties (especially whenever kids are involved) without revolutionizing the space around your dining table.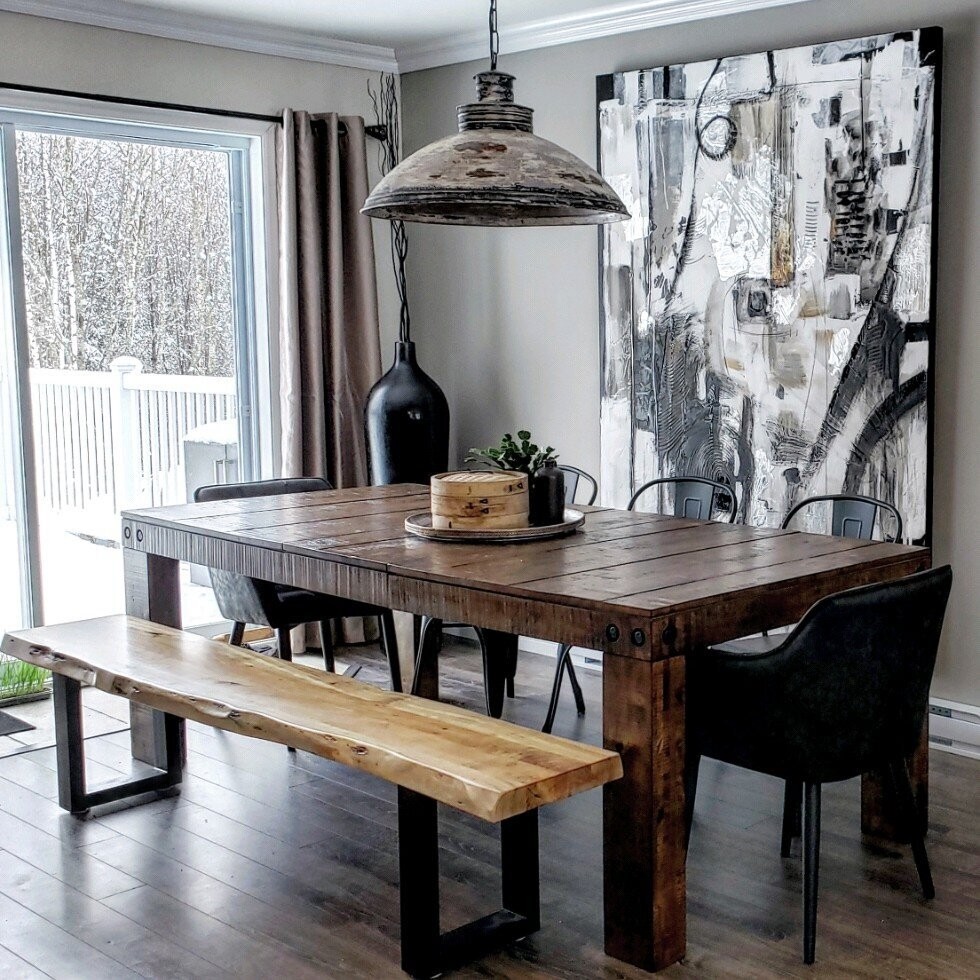 4.

It creates a cozy and casual atmosphere

The fact that a dining bench with back maximizes seating space has advantages that go beyond practicality:

● Because it doesn't rely on a structured seating solution, it results in an informal and casual atmosphere that's ideal for warm family gatherings or friendly catchups;

● Imagine how cozy it's going to feel when you can all squeeze next to each other while having breakfast, playing board games, or enjoying a hot drink!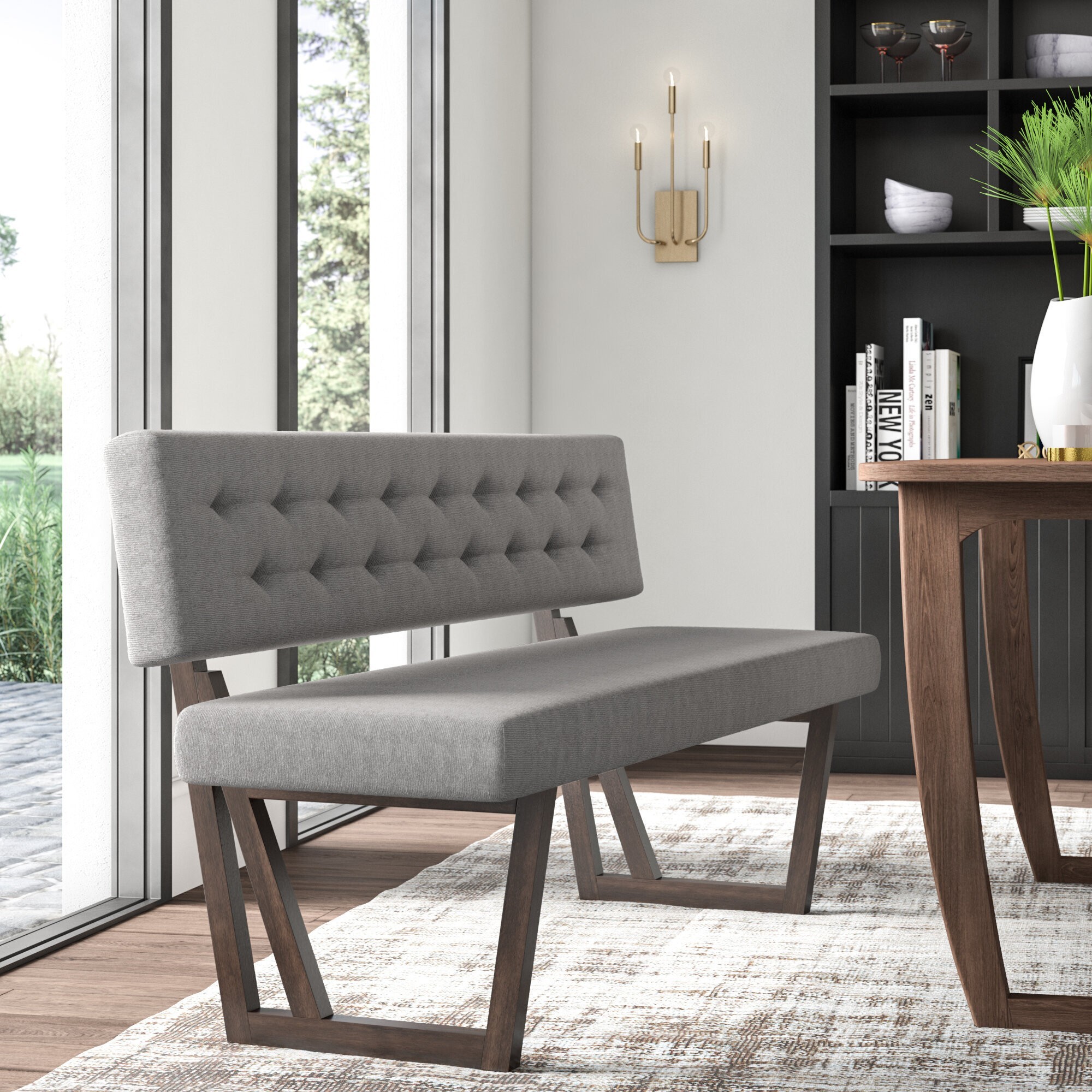 5.

Some models can offer you additional storage space
We're pretty sure we can all agree on something: there's never enough storage space! Any dual-use piece of furniture that can introduce more is always incredibly welcome, right?
● Then you'll be glad to know that some dining benches with back have an ace below their seating area: it can actually be lifted to store some items;
● For example, you could use it to keep your tablecloths, spare cushions, recipe books, or anything else that doesn't fit in your cupboards.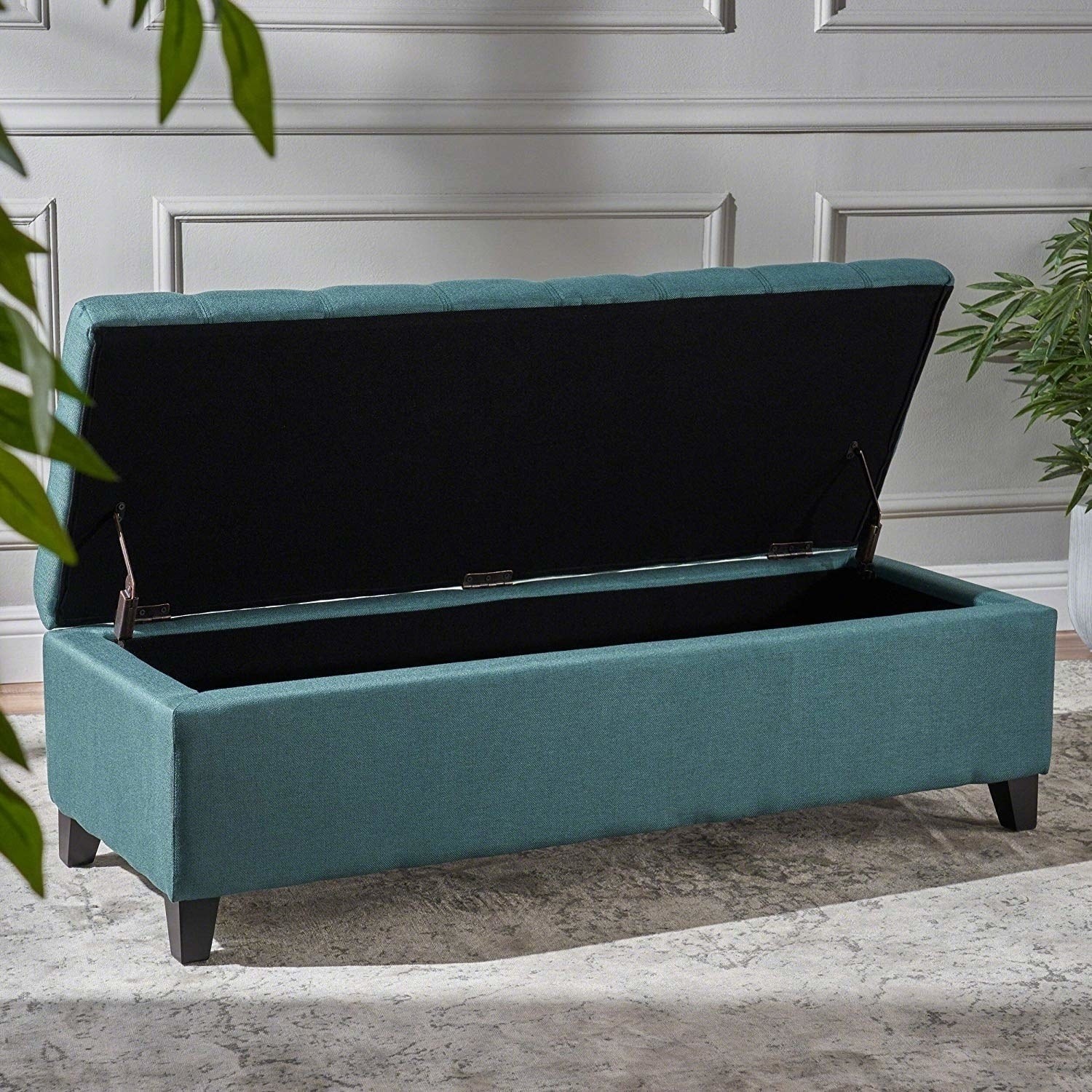 6.

You can still mix it with different chairs

Choosing a dining bench doesn't automatically mean saying no to chairs!

● For example, you could have the bench on one side of the table (perhaps the one against the wall, to save space) and chairs on the opposite side, as well as at both heads;

● Either way, it's your chance to create a unique combination that matches your dining room's layout and seating requirements.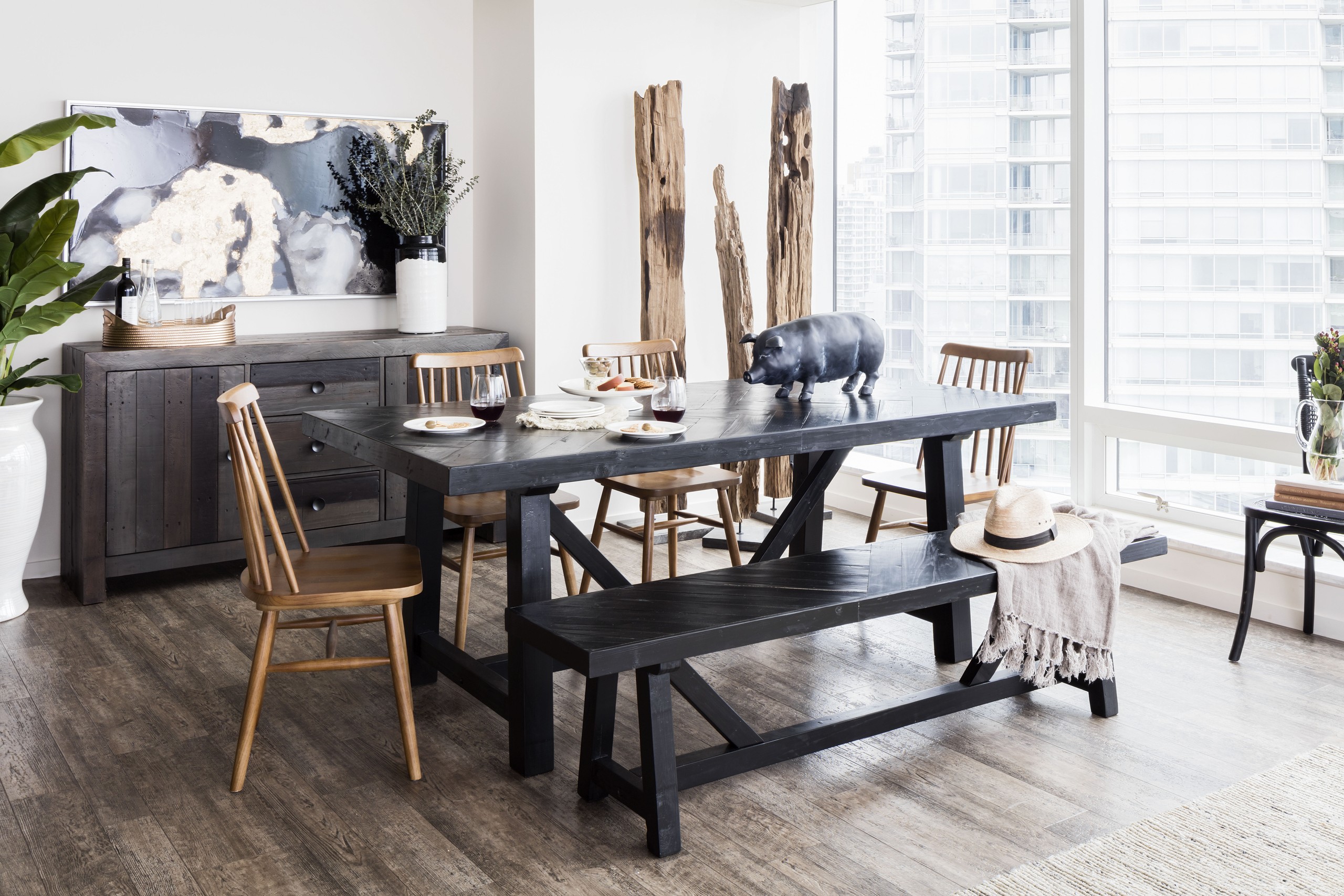 7.

It'll make hoovering and chores easier

Now, we don't know whether you're one of the cheeky ones who clean around them (we don't judge) or one of those who must flip all the chairs and place them on the table. Either way:

● A dining bench will make your life easier!

● Instead of going around all those chair legs or wasting so much time flipping every single one of them, it'll be much quicker to move the whole bench or hoover and mop underneath it.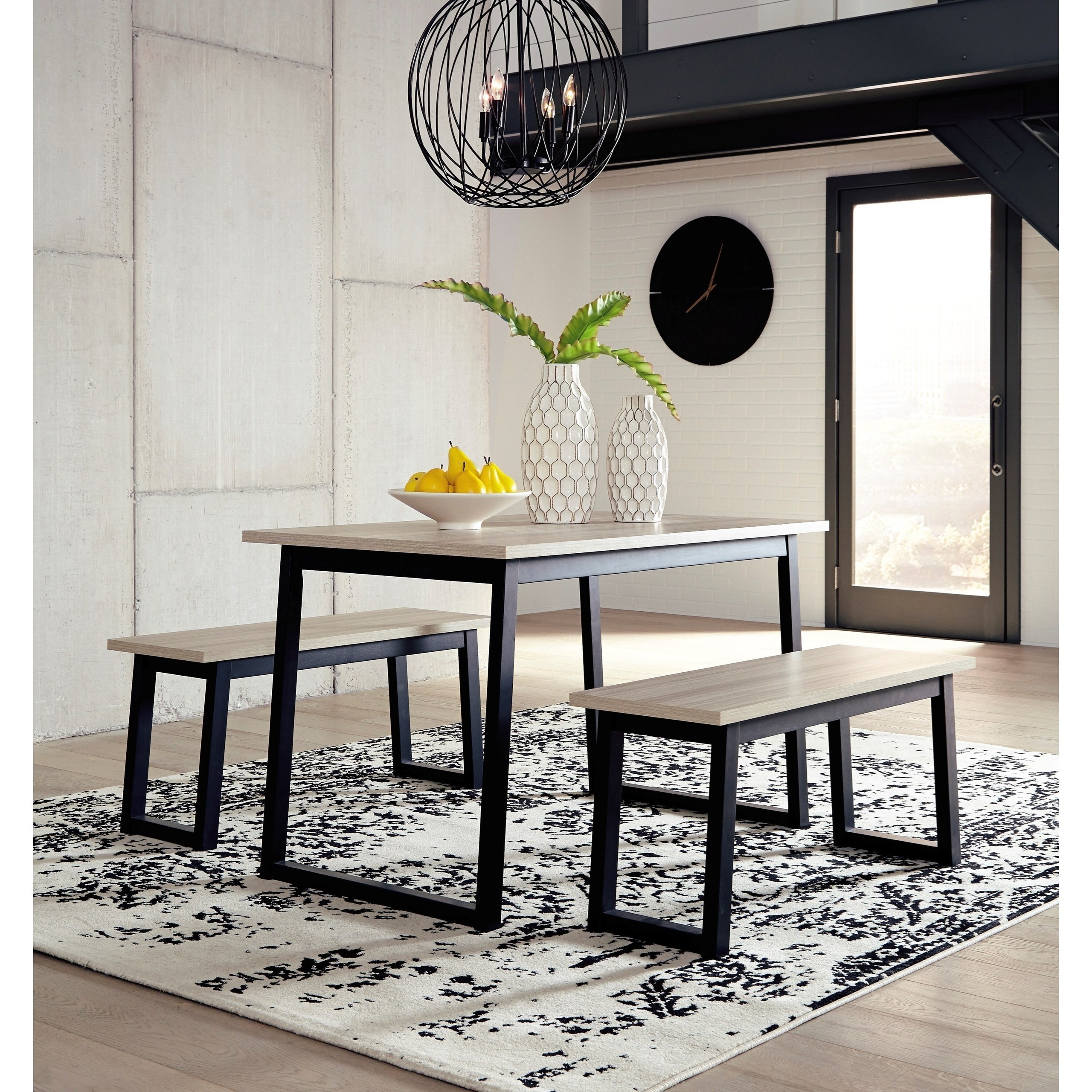 8.

A dining bench is an attention-grabbing statement
Not to sound too hipster, but… chairs are a bit mainstream!
● Because a dining bench is a more unusual choice, it's bound to impress your guests and stand out in your dining room;
● It can be an opportunity to showcase your outside-the-box thinking and optimal taste in décor.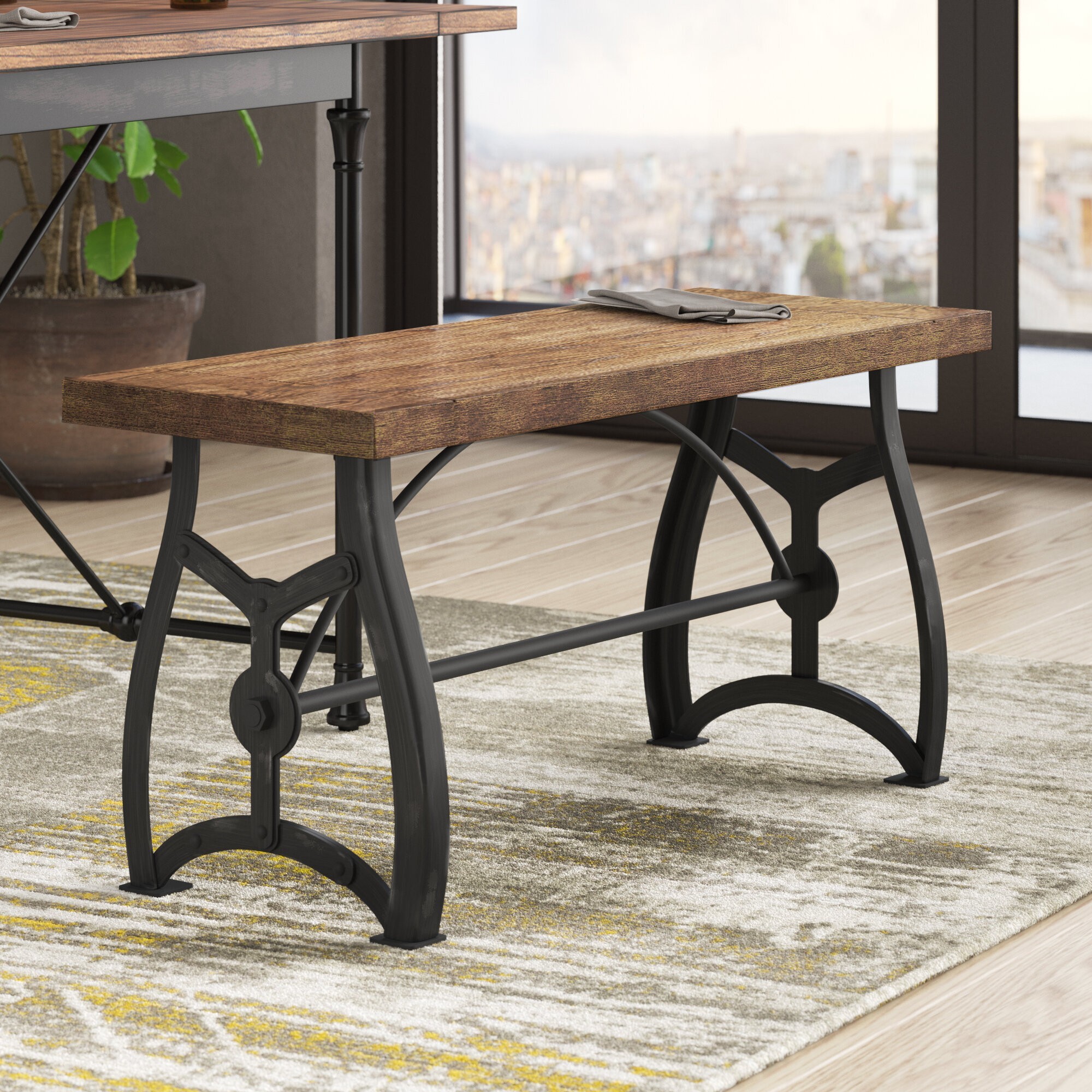 9.

It can help you reinforce your interior style

At the same time, if you choose the right dining bench for your interiors , it won't look out of place:

● On the contrary, this large seating solution can help you reinforce the interior style that you're striving for in your dining room;

● Being such an attention-grabbing element, a dining bench could even be the item that represents it the most.