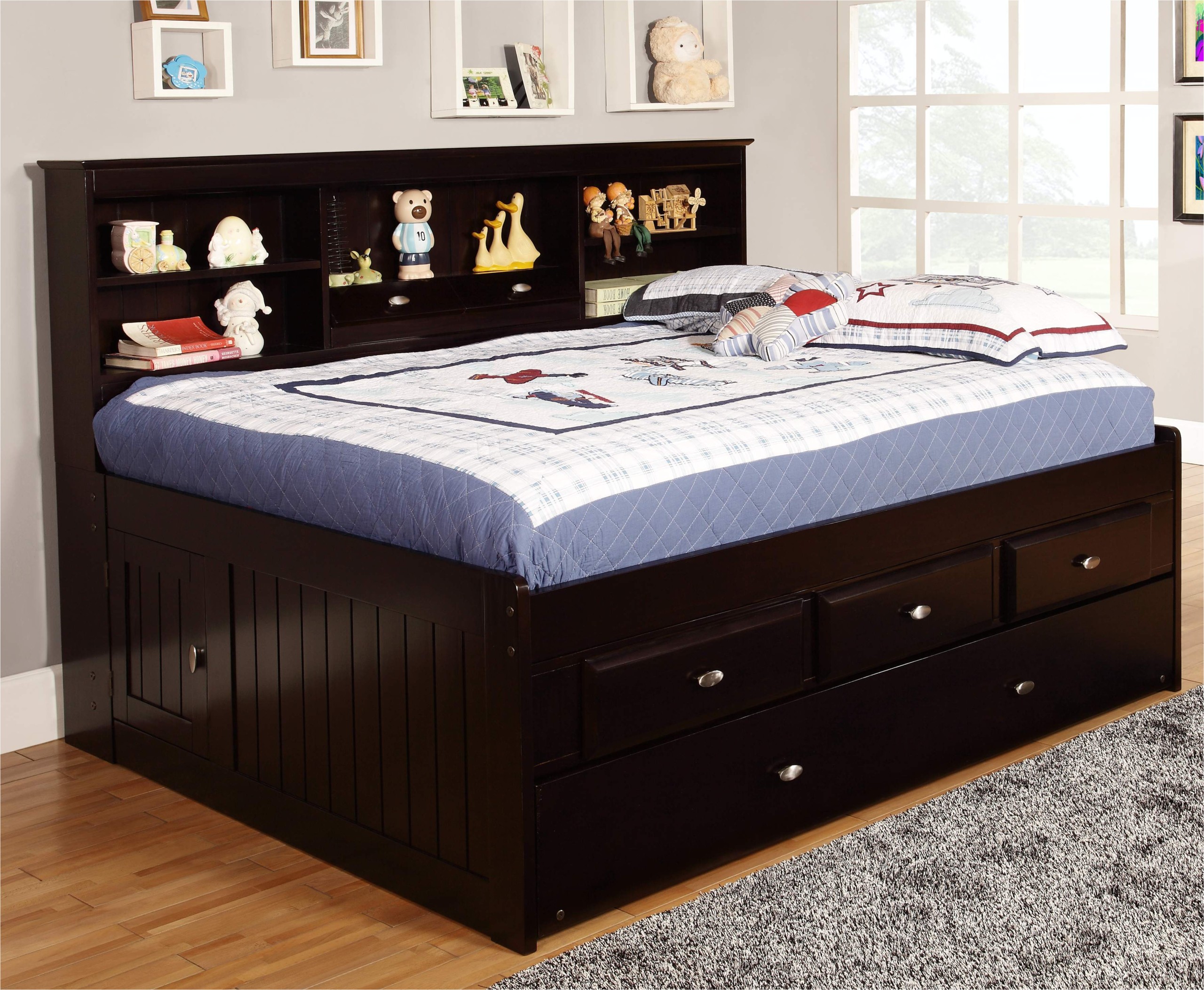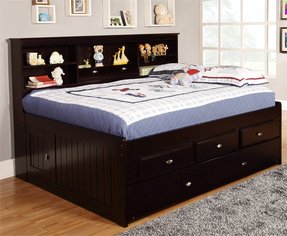 This large bed with bookshelf and many drawers in the base of the bed is a perfect combination of a comfortable place to relax and store. The whole made on a solid wood base was finished in a pleasant chocolate shade.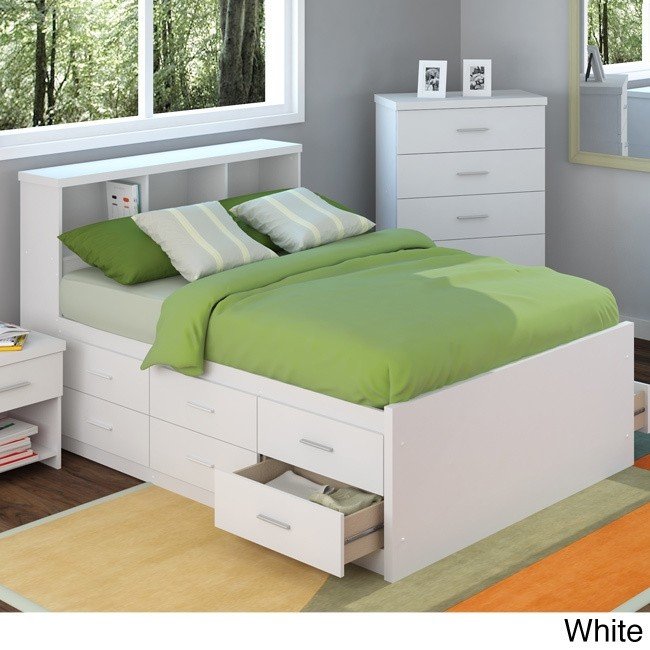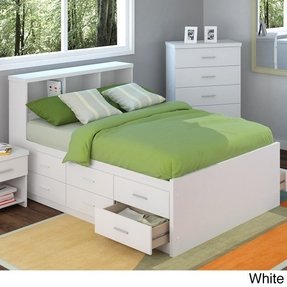 A simple and contemporary style in the kid's bedroom. This full-size bed is comfortable and solid. It features not only a soft sleeping space, but also 12 drawers for enhanced storage space. The whole construction is resistant to damage an overweight.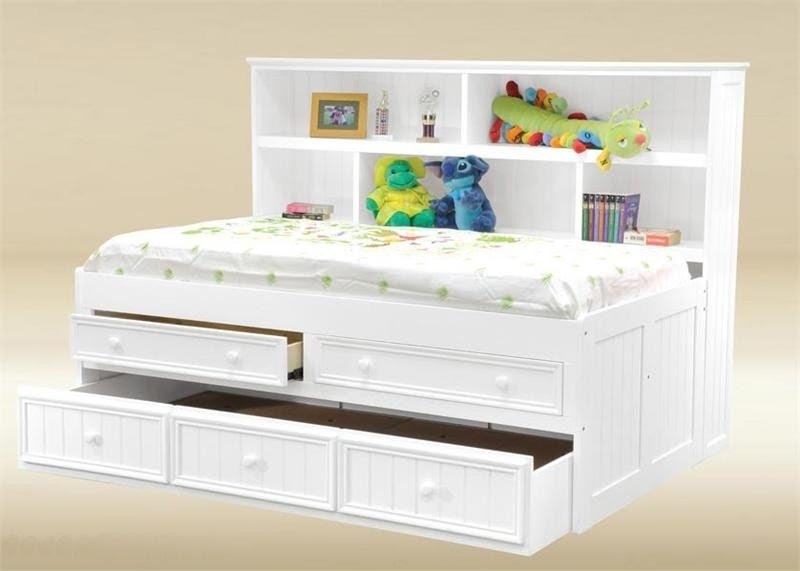 Day bed made of wood and fitted with a lot of drawers and capacious bookcase. Perfect for storing books, display decorations and more. Neutral and functional design for kid's room, teenager's room and more.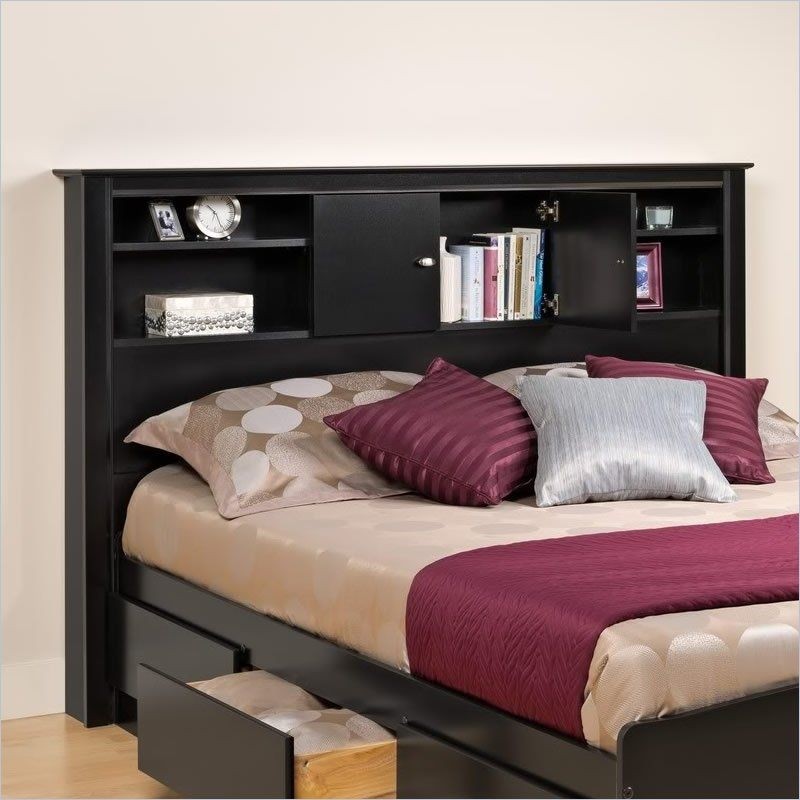 Large, full size bed that features a very solid wooden construction and a bookcase headboard. It provides comfortable and relaxing sitting space. Its headboard assures plenty of storage space for books and other items.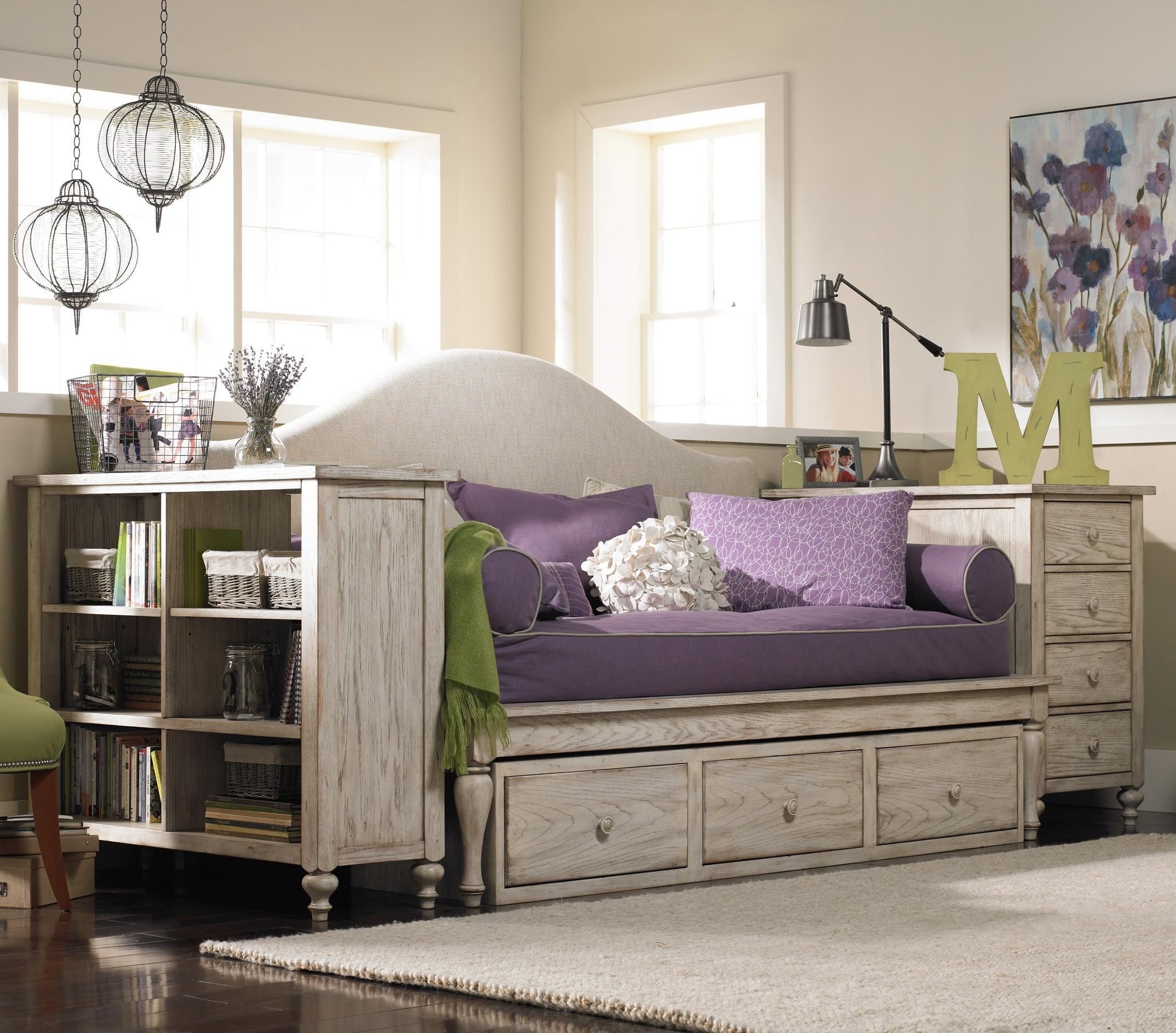 Vintage setup for a cozy and adorable living room with a full daybed with an underbed storage consisting of three shelves. The daybed also has a built-in pier and a bookcase, which creates a very compact and handy unit.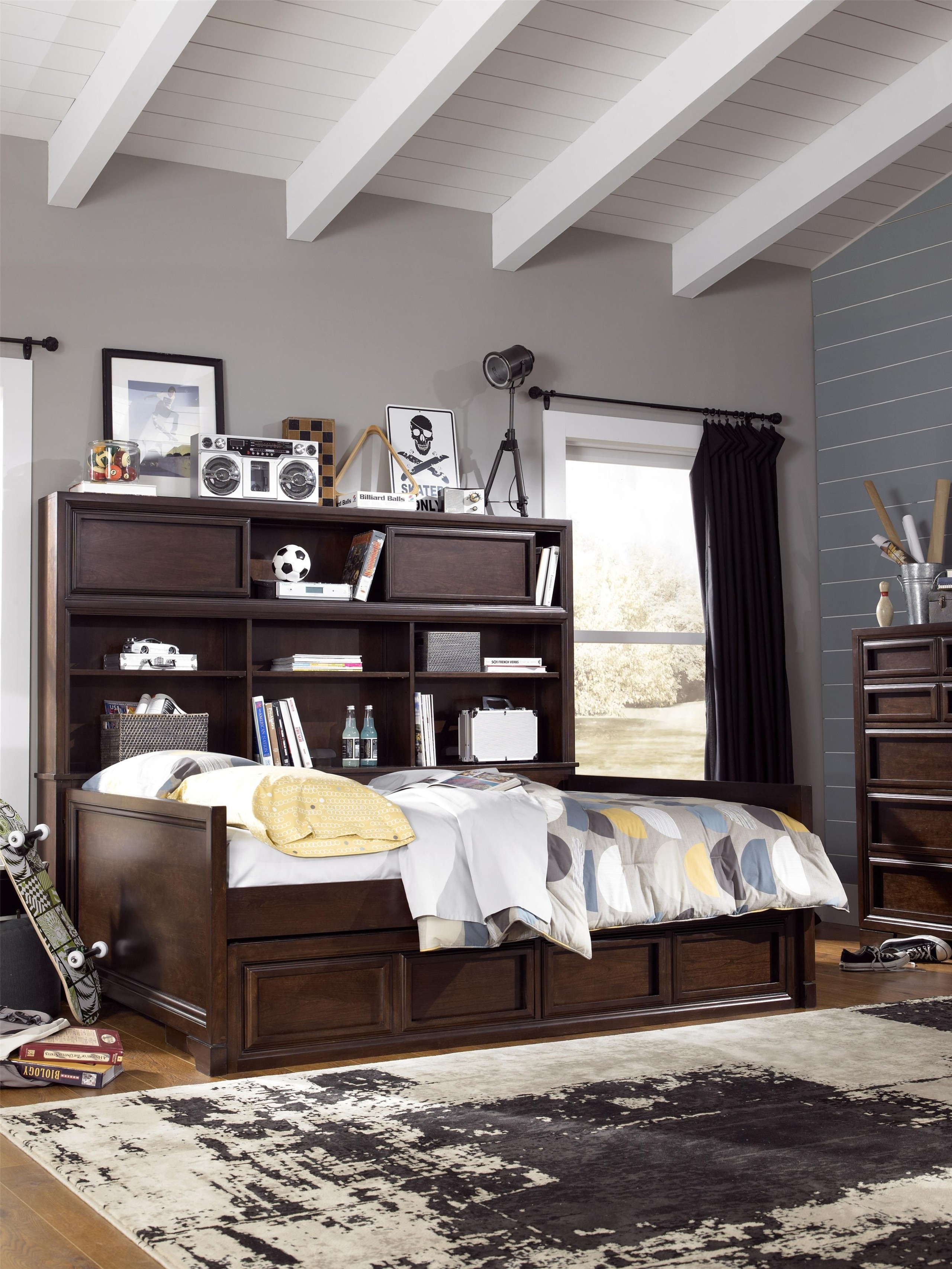 Very interesting proposal for teenager's room. The dark classic furniture has been mixed with the colorful accessories and a lot of personal stuff. I'd rather chose more modern stylization, but this is also acceptable.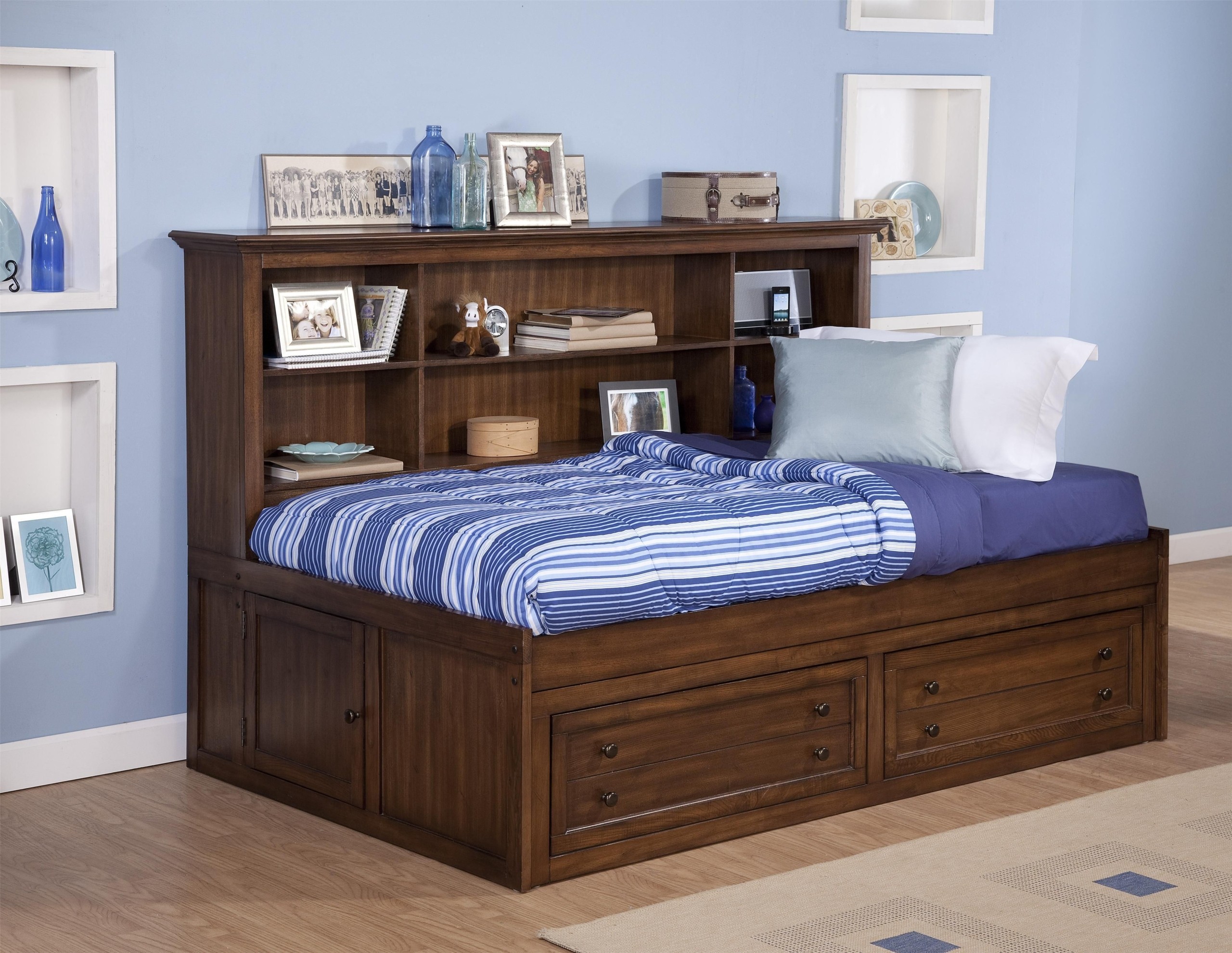 Bed frame with bookcase on the headboard. Construction is made of wood. Base is fitted with drawers for storing beddings and others needed stuff. Neutral and functional design for each home.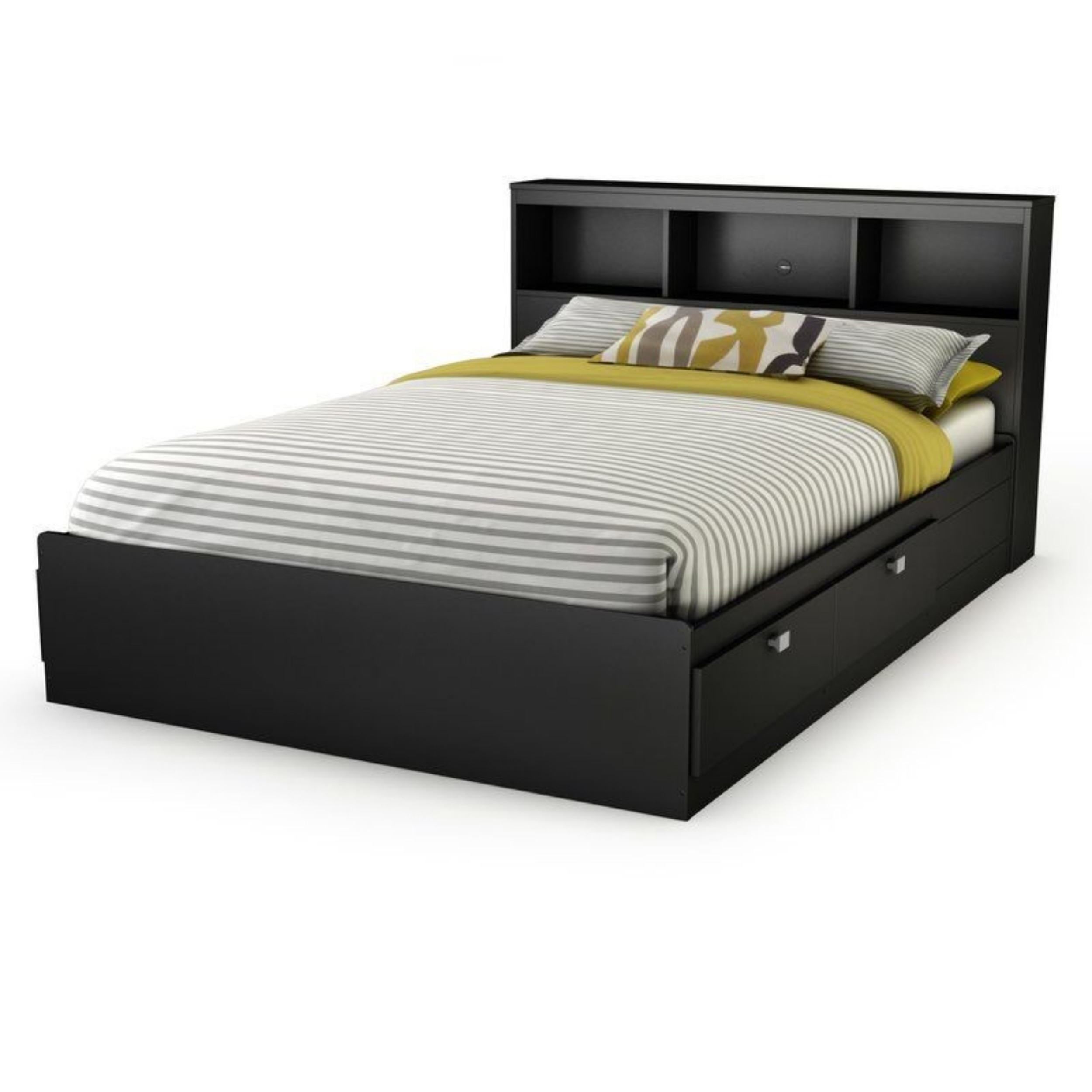 An elegant traditional full size bed crated of black finished wooden materials. It has a rectilinear frame and a full base. A bookcase-type headboard with a rectangular top has 3 open front niches. Side drawers have 2 metal pulls each.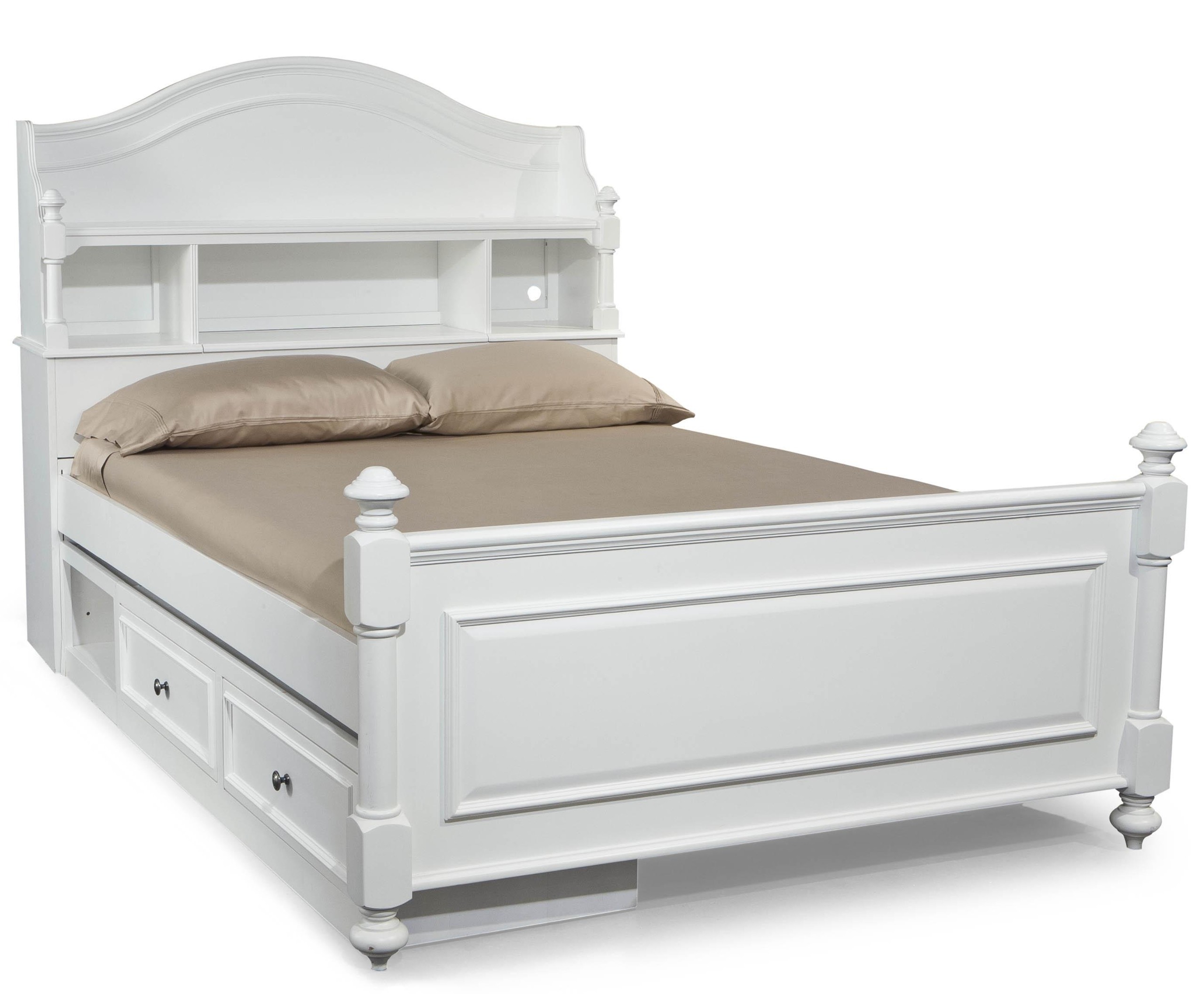 This full-size bed is perfect for people who love to read. Storage installed in the headboard allows you to keep your favourite books within your hands reach. Rich ornamentation, additional storage units below and white colour make it a perfect addition to any bedroom.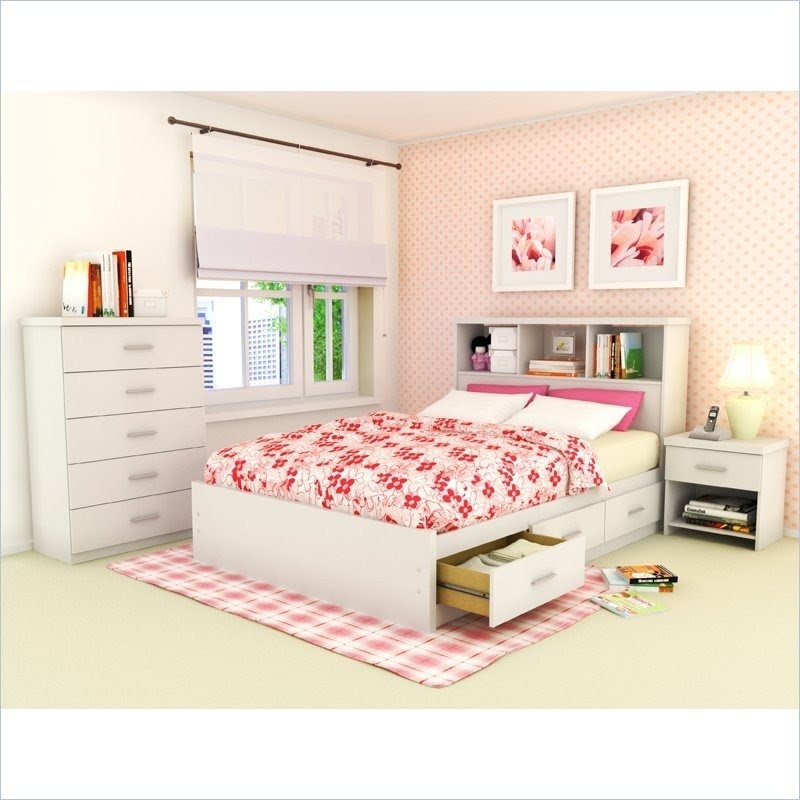 Sonax Willow Queen Storage Bed with Bookcase Headboard in Frost White - Q-011-LWB-H-311-LWB-KIT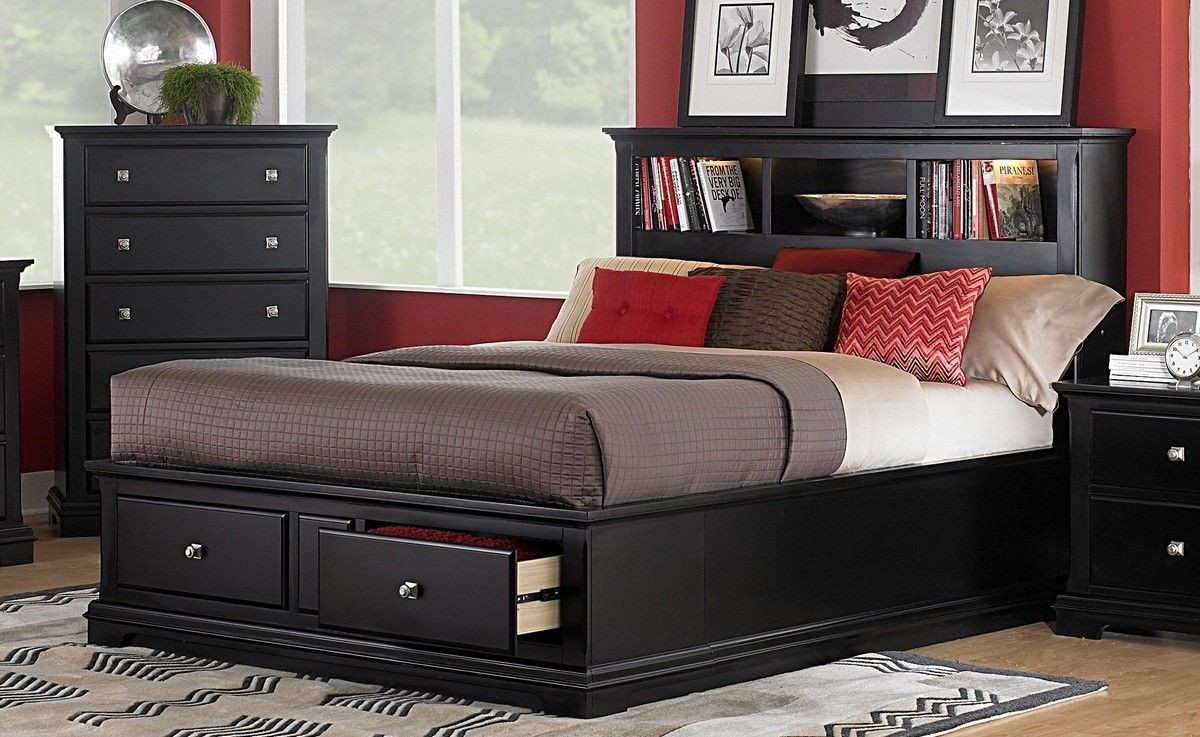 Bed Design Idea Finished In Black Color With Bookcase Headboard ...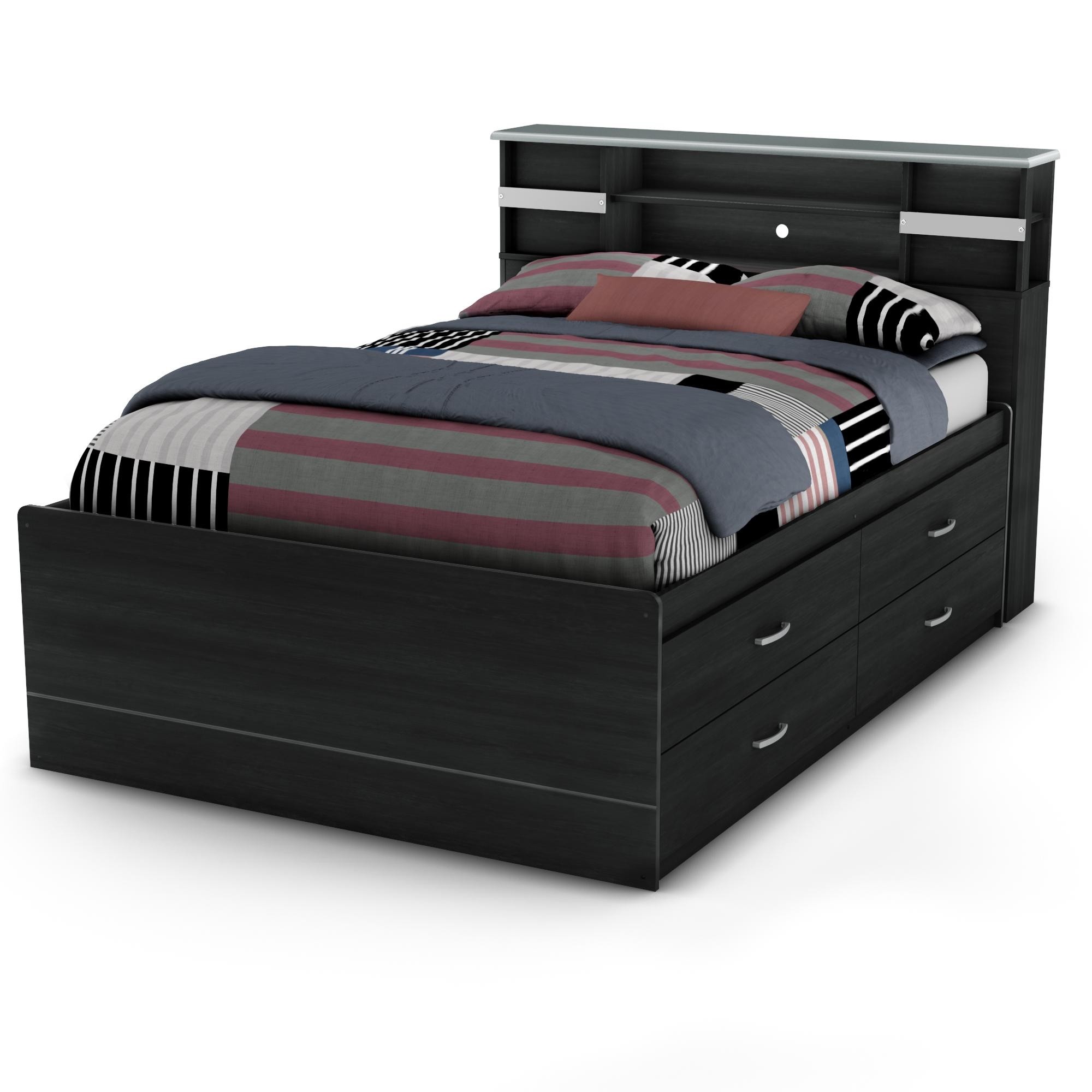 Do you want to take a cruise without living your bedroom? This Full-Size Captain's Bed in Black Onyx & Charcoal Finish is going to help you with that. The bed features ample storage drawers, and convenient open storage shelves.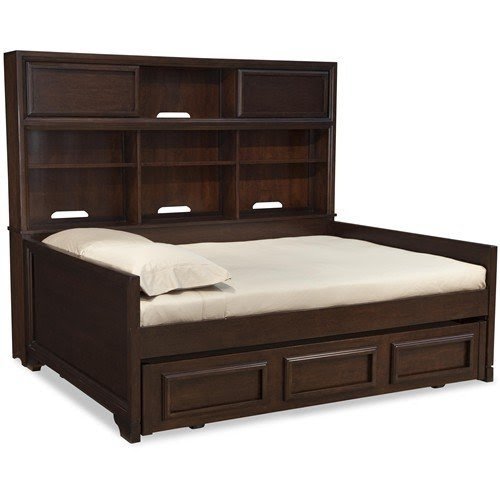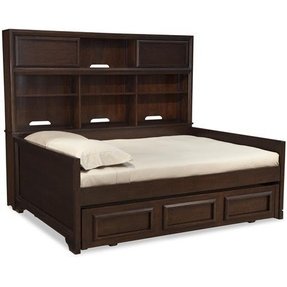 Benchmark Full Size Bookcase Daybed with Underbed Trundle on Casters by Legacy Classic - John V Schultz Furniture - Bookcase Bed Erie, Pennsylvania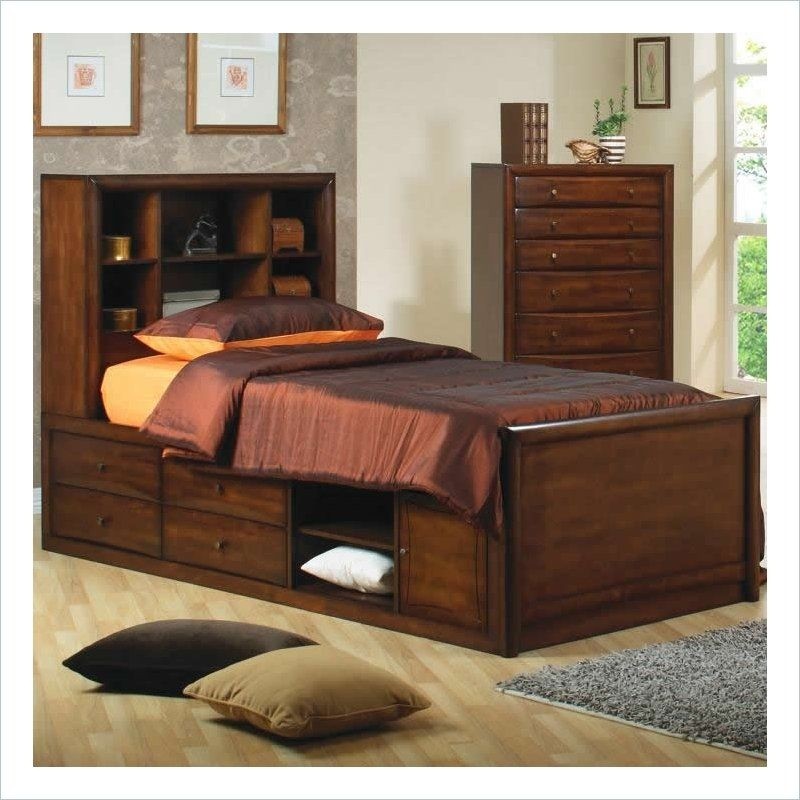 Platform bed made of wood. Base has drawers for storing beddings, clothes and more. Headboard is fitted with 6 open shelves in various sizes. Application in the bedroom, teenager's room and others interiors as needed.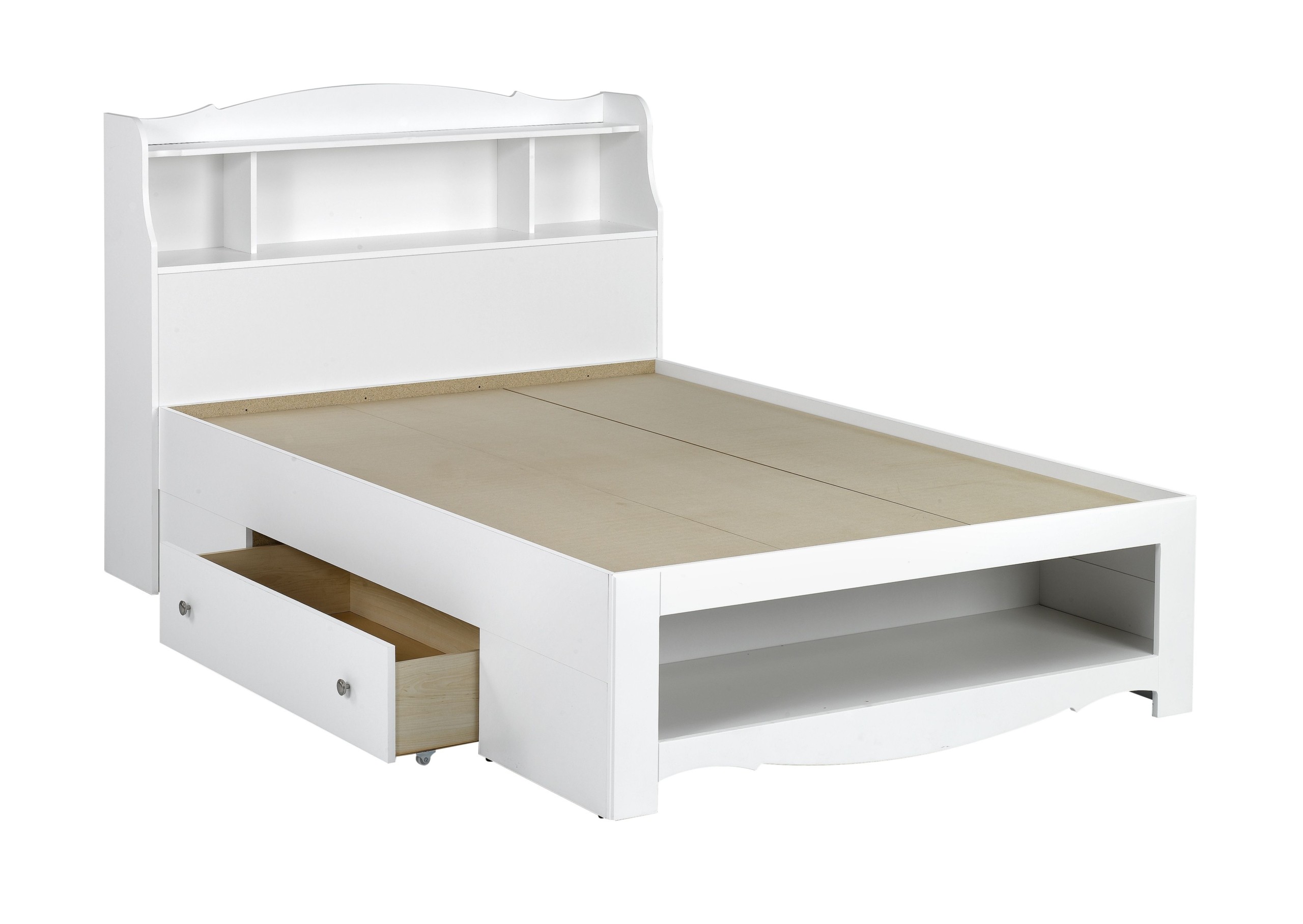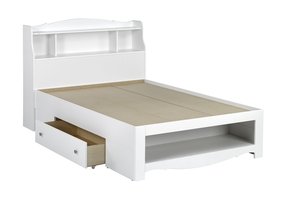 This full-size girl bed with a bookcase headboard combines style and practicality, comprising a spot to rest and read in one, allowing to smoothly save some precious space. It also features a practical trundle.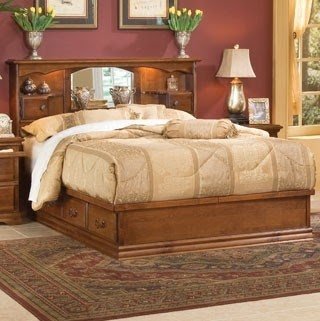 Shown in Warm Chestnut Finish.