Trundle bed are a great idea for guests room, or if you would like to save a space at your fome. This one is good for booklovers! It contains boockase headboard, has very classic finish. The good material to make this bed is the wenge tree.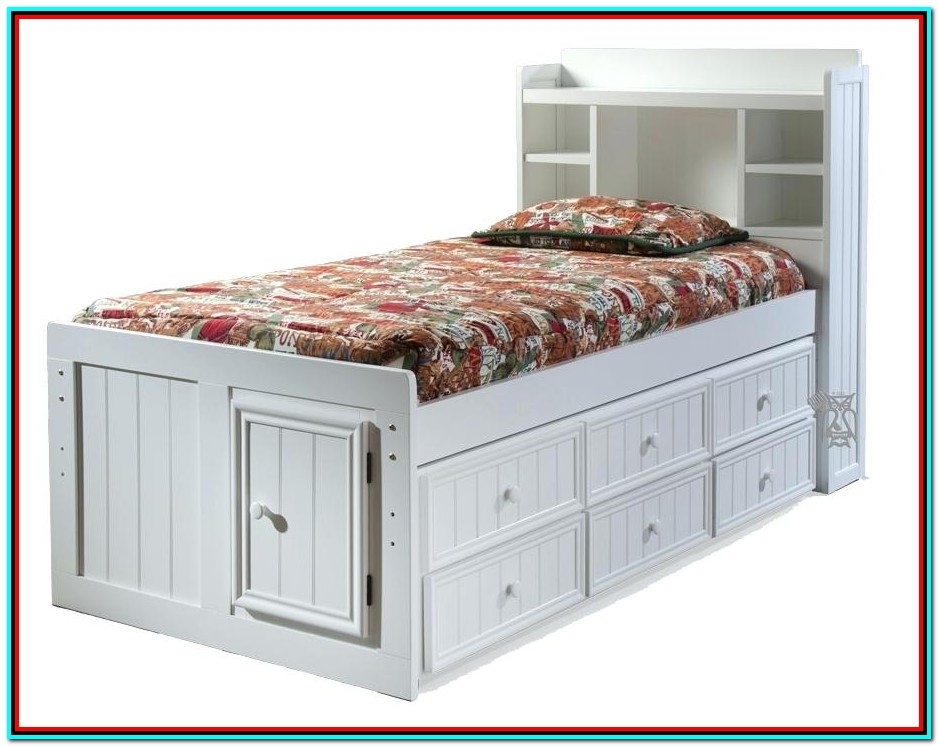 This functional, comfortable and solid bed includes many storage drawers and compartments in its lower area. Its headboard is supportive and it provides space for books and other items on its functional shelves.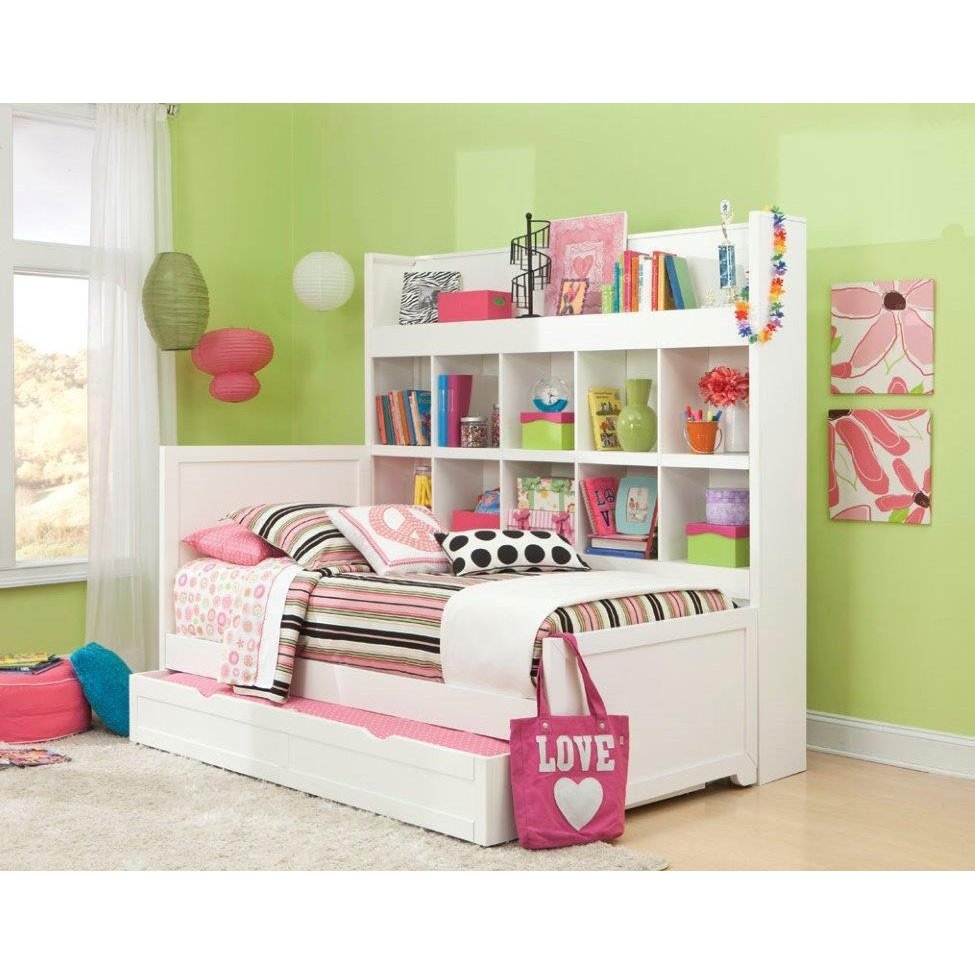 Twin bed with trundle and bookcase. This wooden piece of furniture is multi-functional. It provides space for books, decorations and other items. It also assures comfortable sleeping space for two children. White color looks good in any design.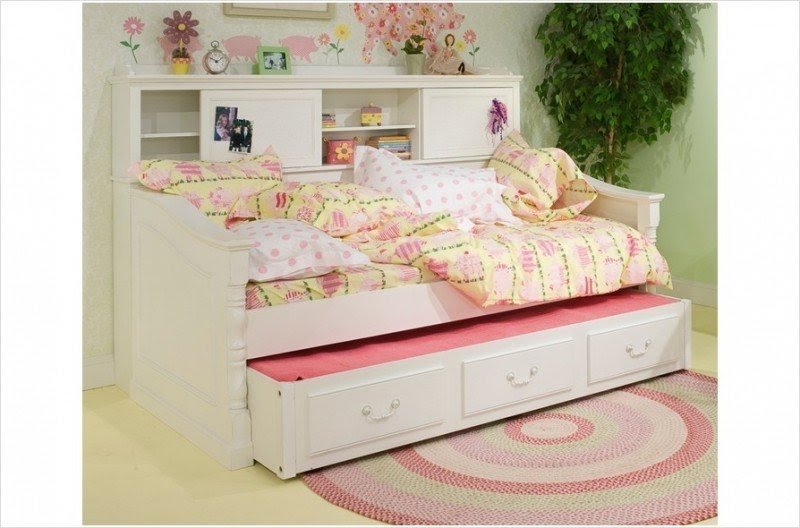 Cute, sugary daybed in white, with classic French country style details and super-sweet bedding (pink sweets, cakes and ice-cream print, vanilla yellow background, pink dots). The trundle drawer showcases a pink lining inside.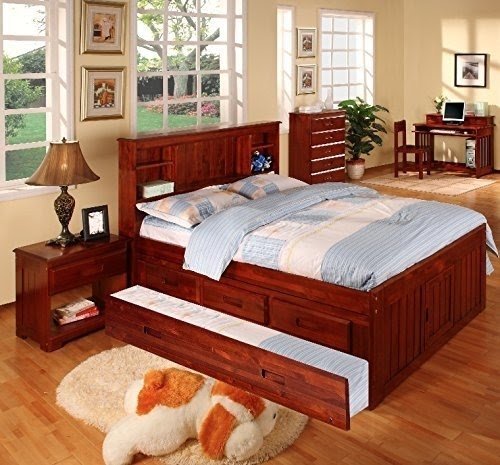 This lovely bed is not only a comfortable place to sleep, but also a practical solution for storage. The headrest consists of a number of shelves in the bed frame is built additional sliding surface of the mattress and drawers for small items.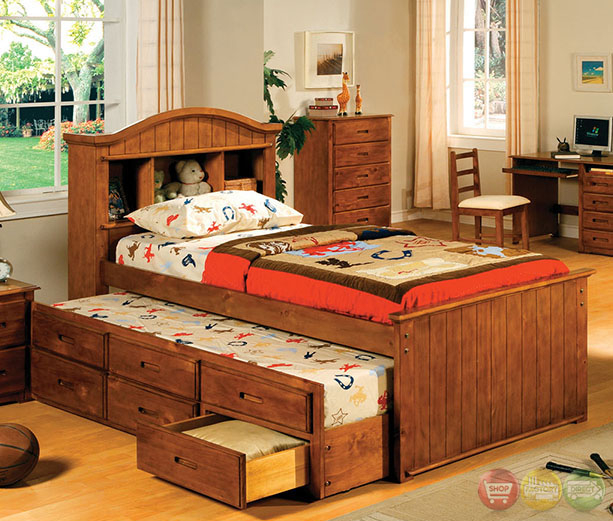 Montana Captain Bookcase Bed with Trundle Drawers Bookcase headboard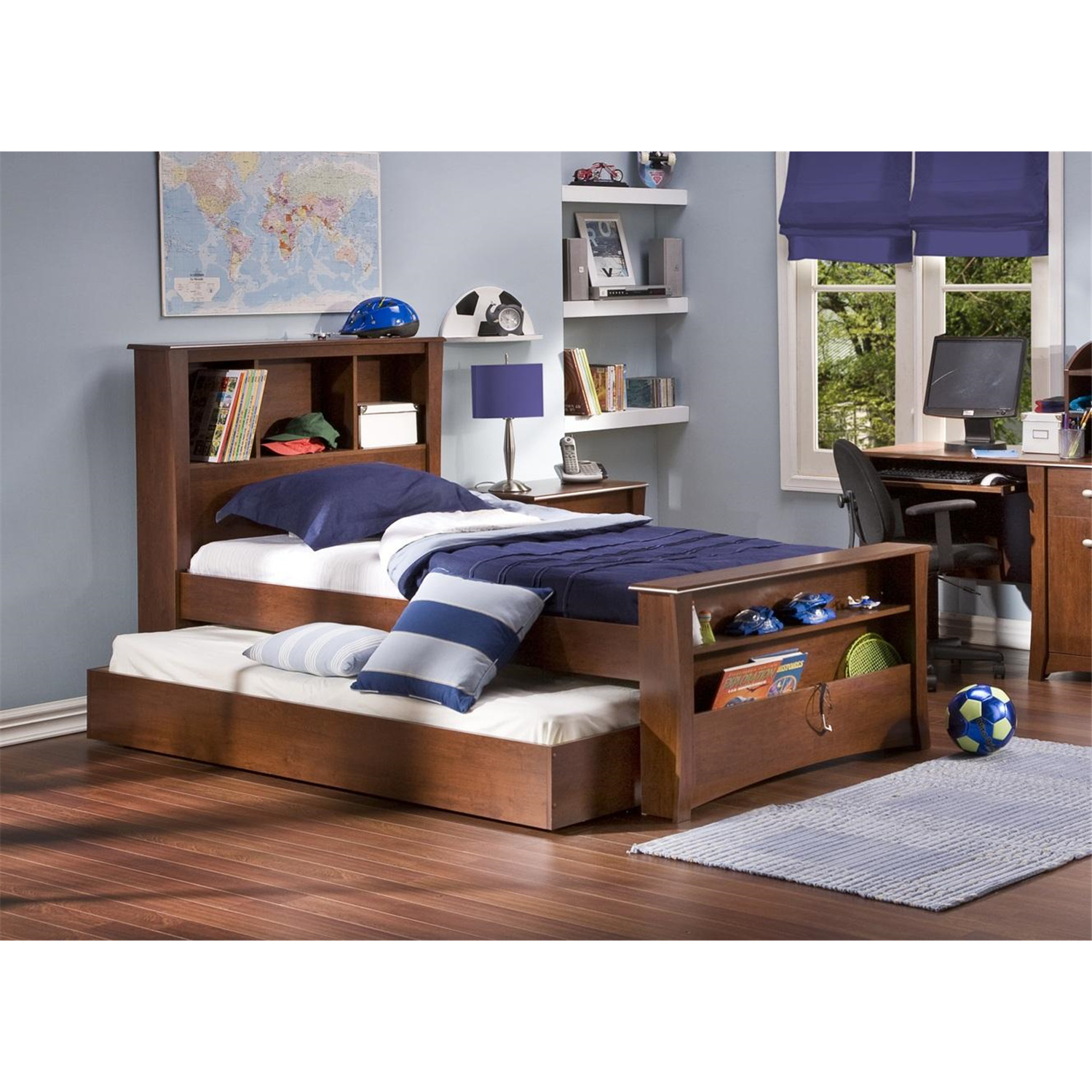 Cool Trundle Twin Beds For Shared Bedroom : Exquisite South Shore Jumper Kids Trundle Twin Bed Design with Bookcase in Sky Blue Colored Wall...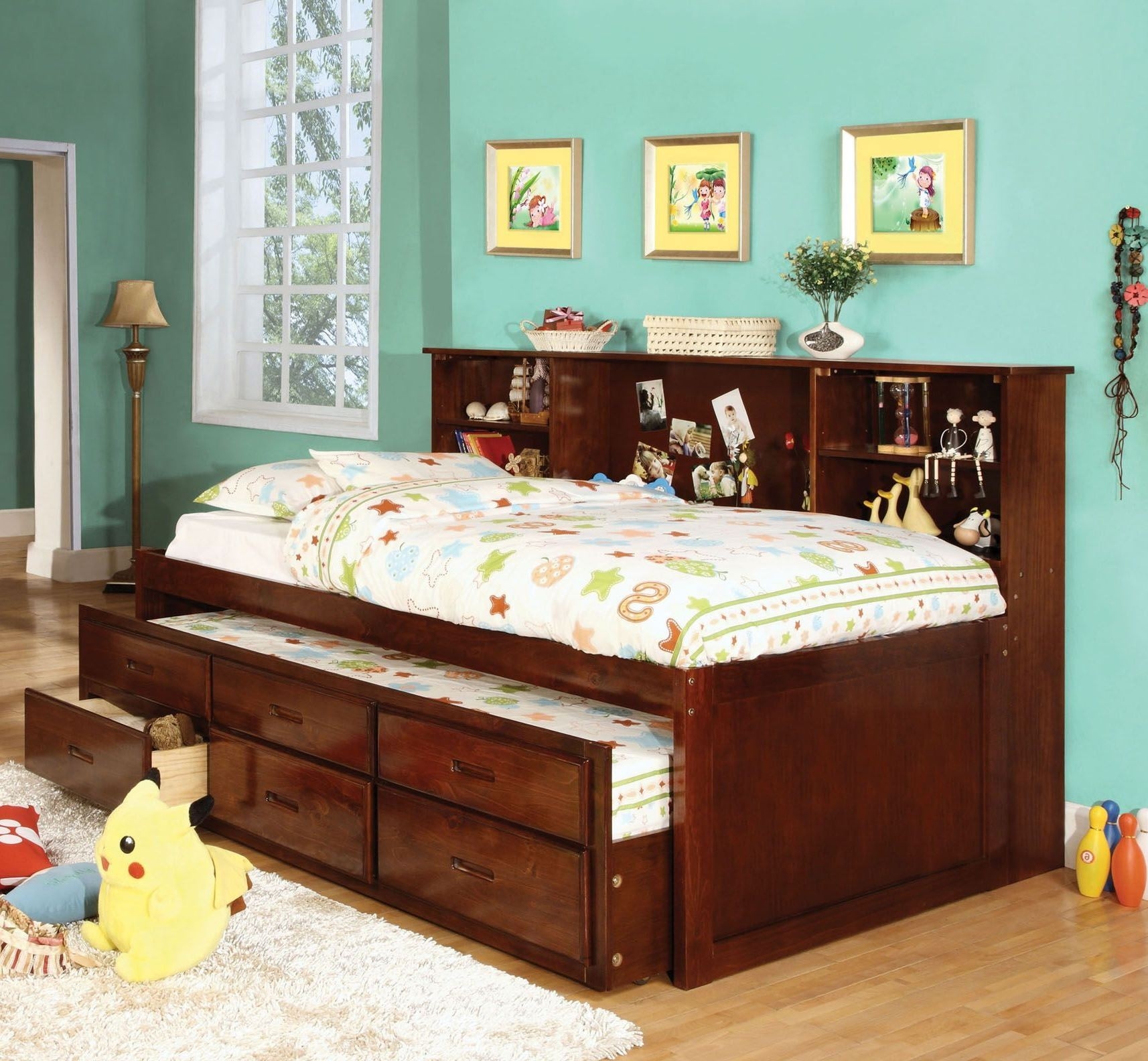 Such a lovely bed can be a great decoration for children's rooms that also need functional solutions. Crafted of cherry-finished wood, the trundle bed comes with an integrated bookcase headboard and 3 storage drawers.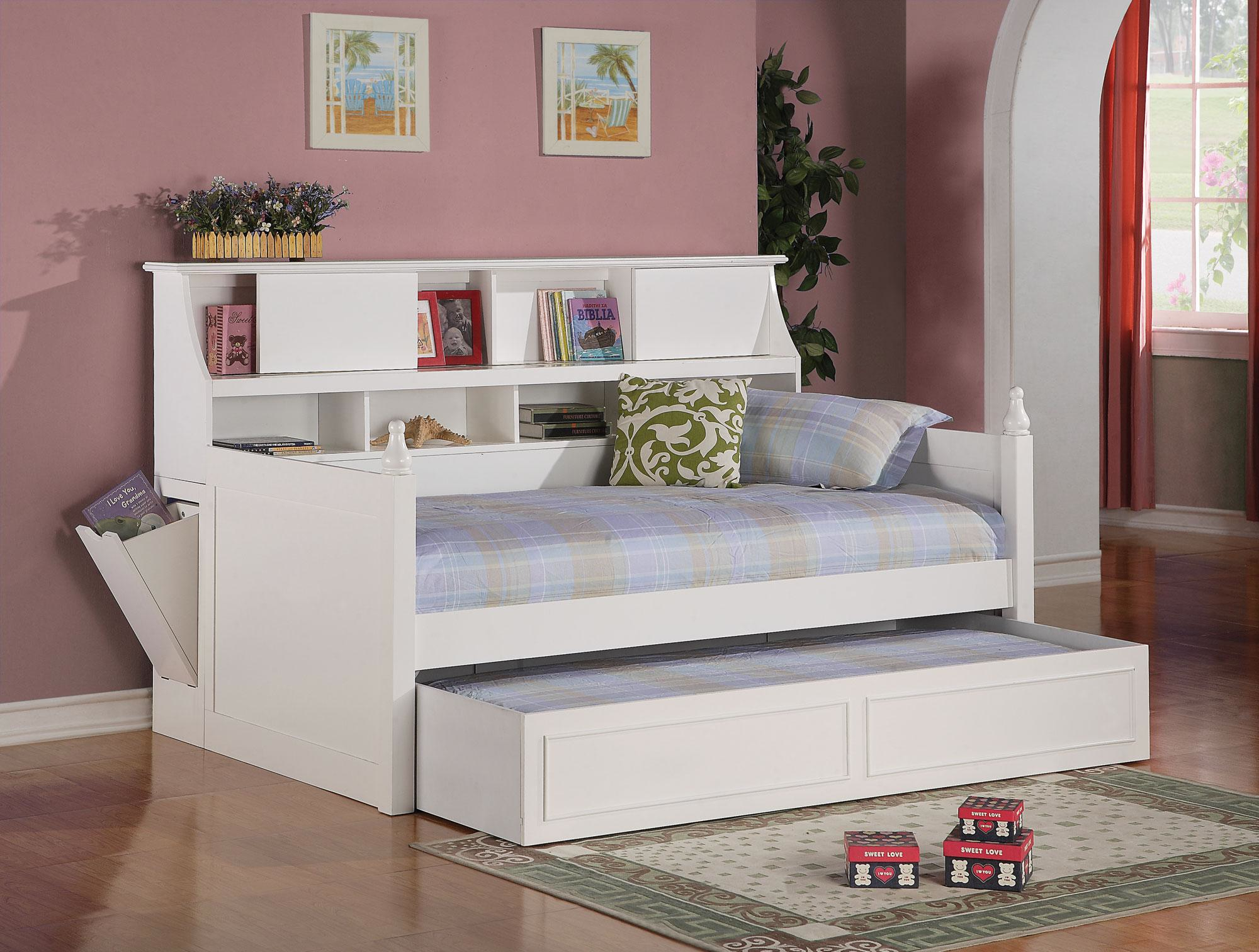 SKU #: COA-300480-400489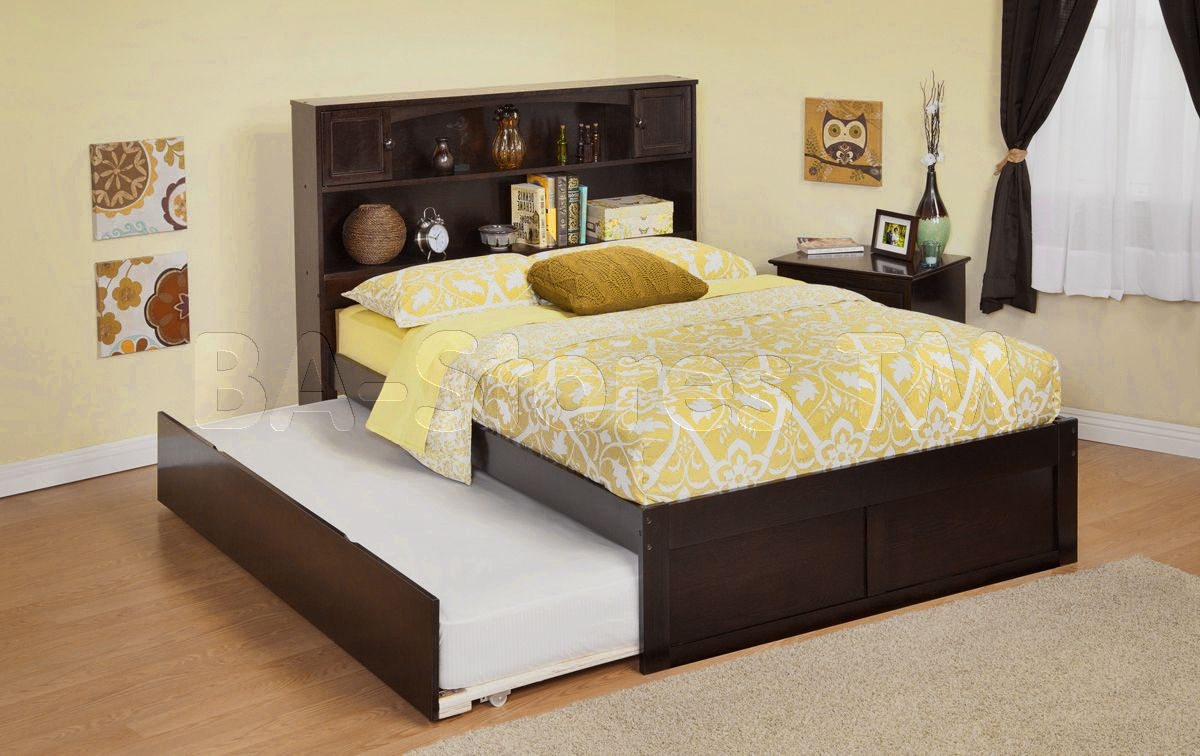 Newport Platform Bed with Bookcase Headboard, Flat Panel Foot board and Trundle Bed in Espresso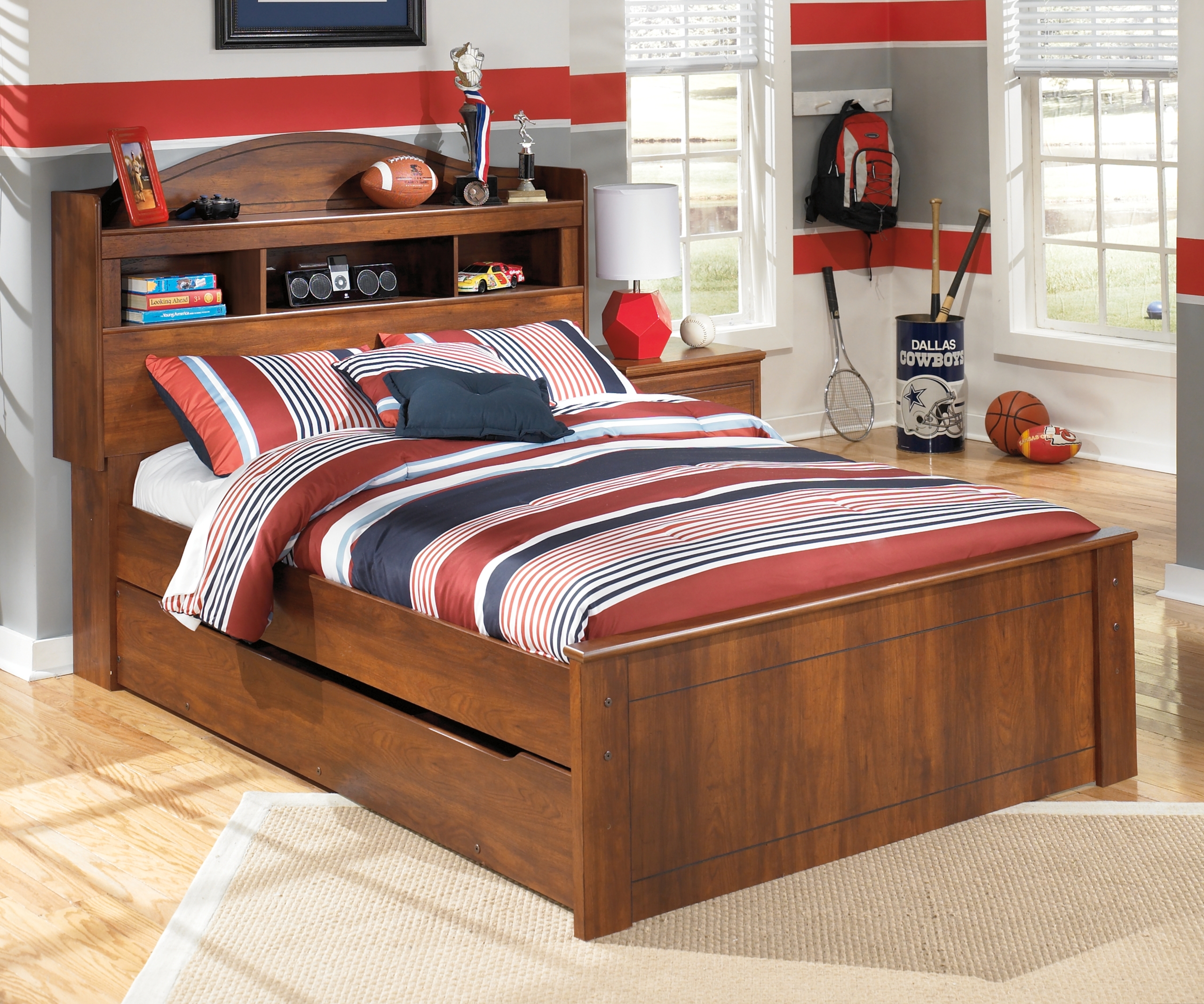 The teen bed with the trundle storage. Additional bookcase placed on the headboard could be a perfect solution for each bookworm. Personalizing the bedding to your son's favorite colors allow you to catch the teenage style.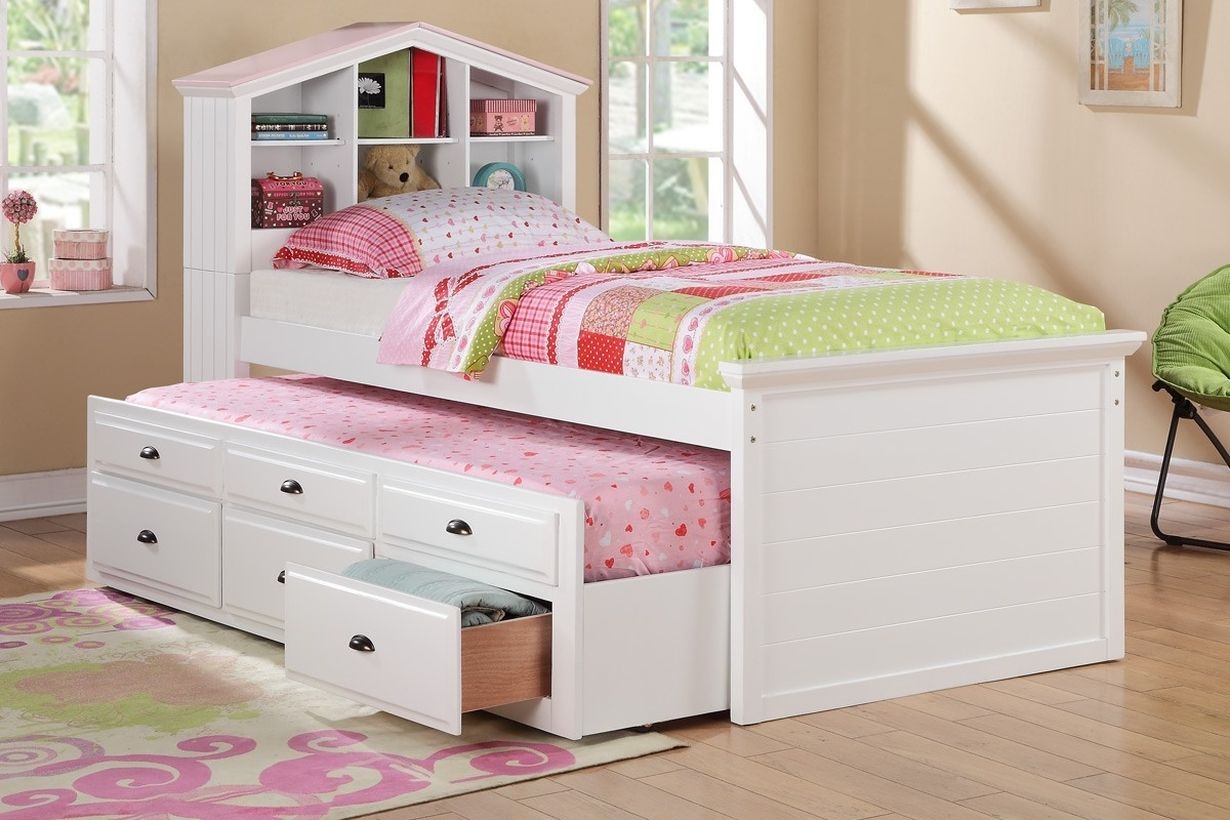 Twin size trundle bed in white, with drawers and open shelves bookcase headboard stylized as a doolhouse roof. Pretty cute, especially when you match it with sugary pink bedding (here some apple green tones break this sweetness up a bit).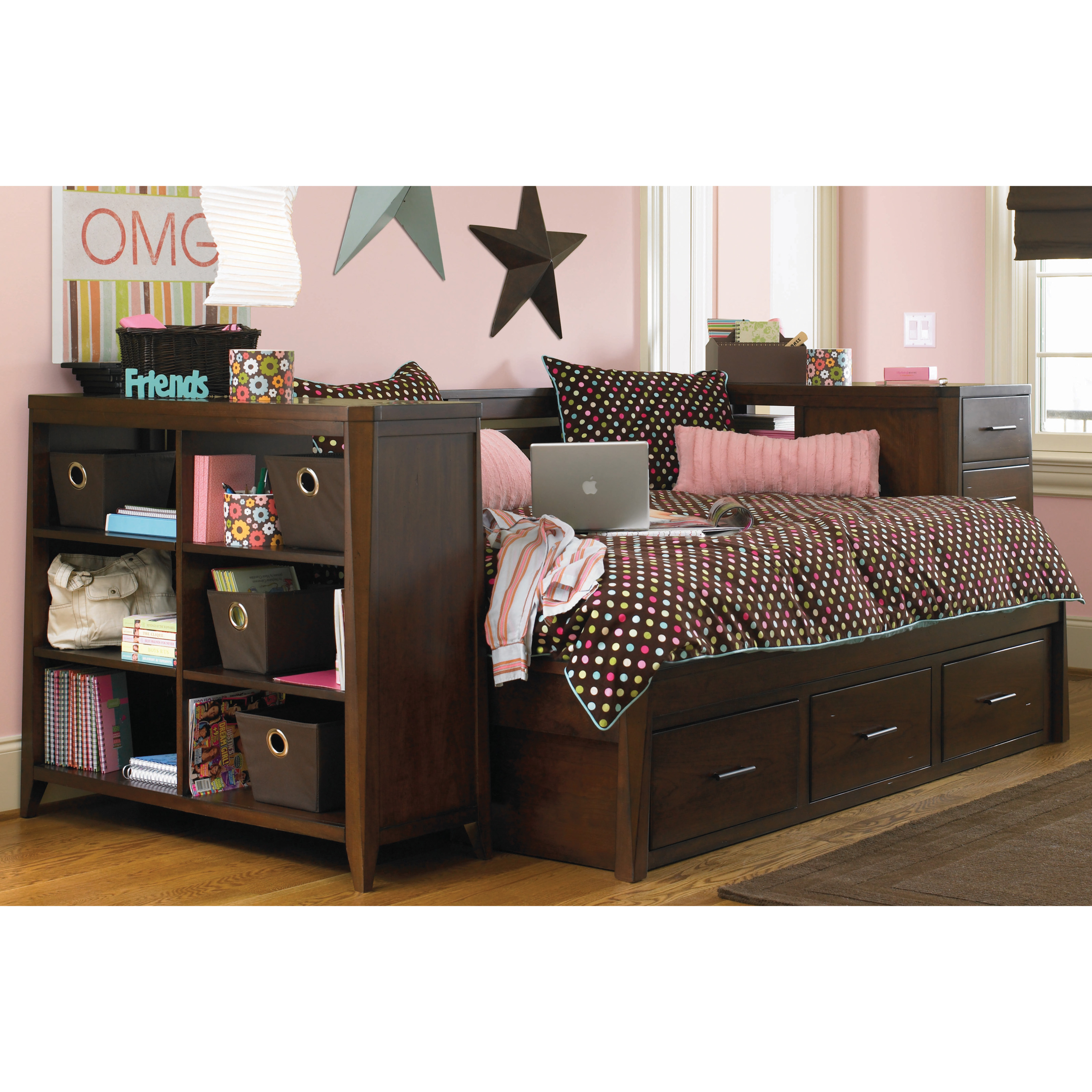 A great combo for spacious bedrooms, designed of espresso-finished wood, with a bookcase, trundle, drawer chest and matching headboard. Also includes 6 open compartments, spacious storage and 4 drawers with metal pulls.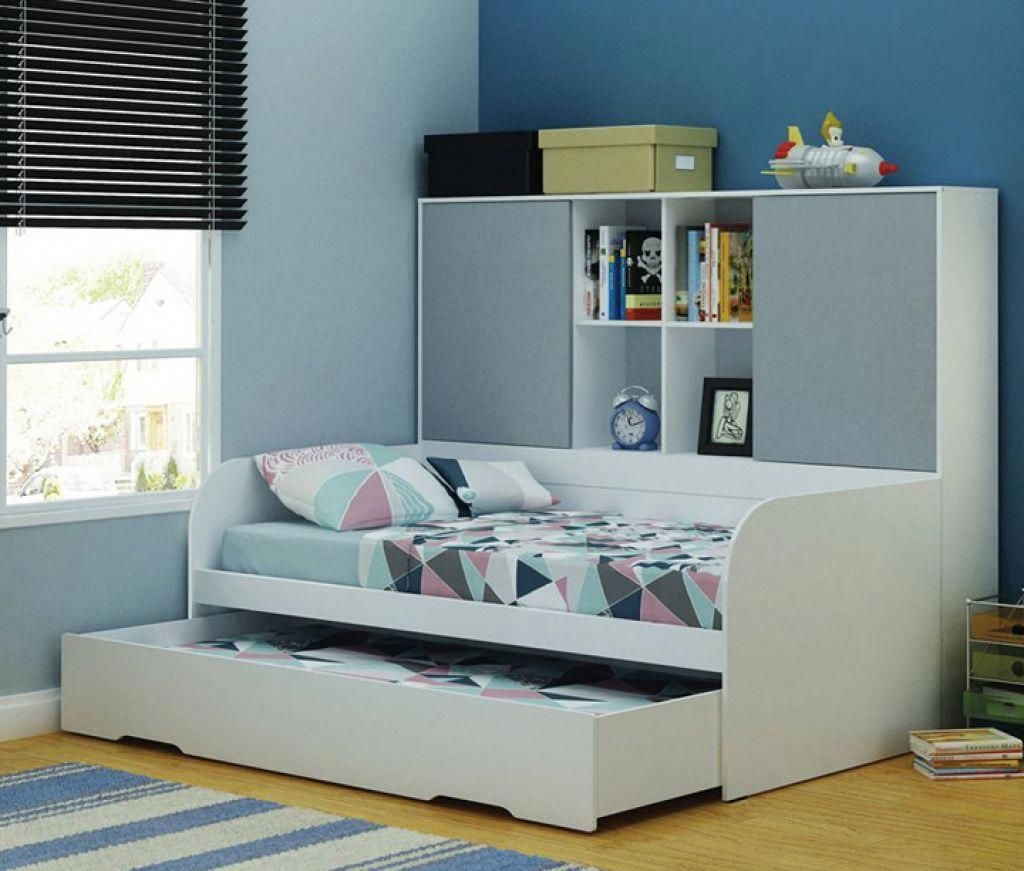 A nice storage trundle bed that features the single bed design with the additional bookcase and cupboards that make it even more functional and provide you with more space for you to organize your kid's belongings and keep the interior clean.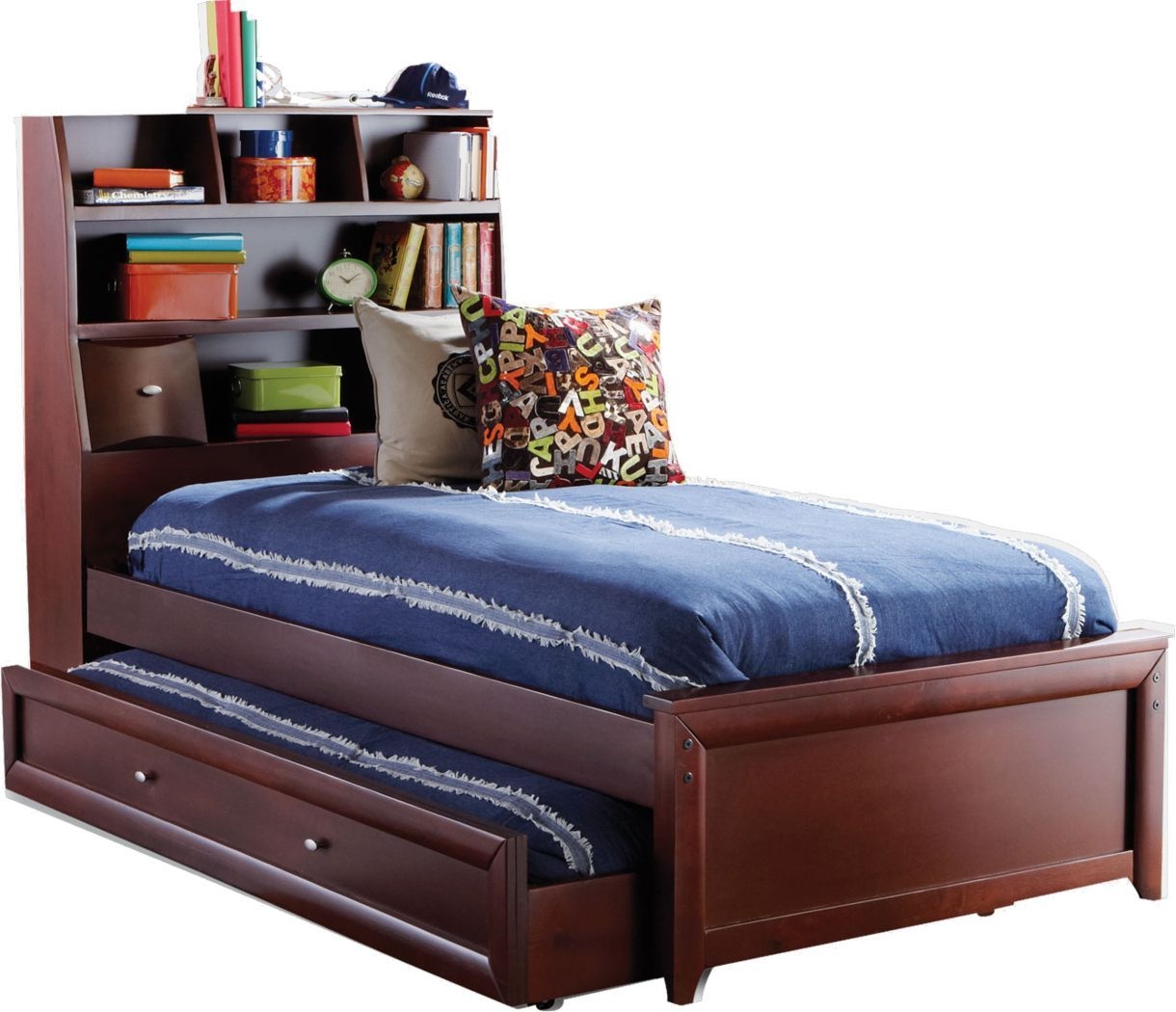 A pretty twin bed with a trundle bed of wooden materials in brown. Footboard and trundle panels are gently recessed. A bookcase headboard has a rectangular top, curved edges, size-varied open front shelves, 1 small cabinet with a convex door.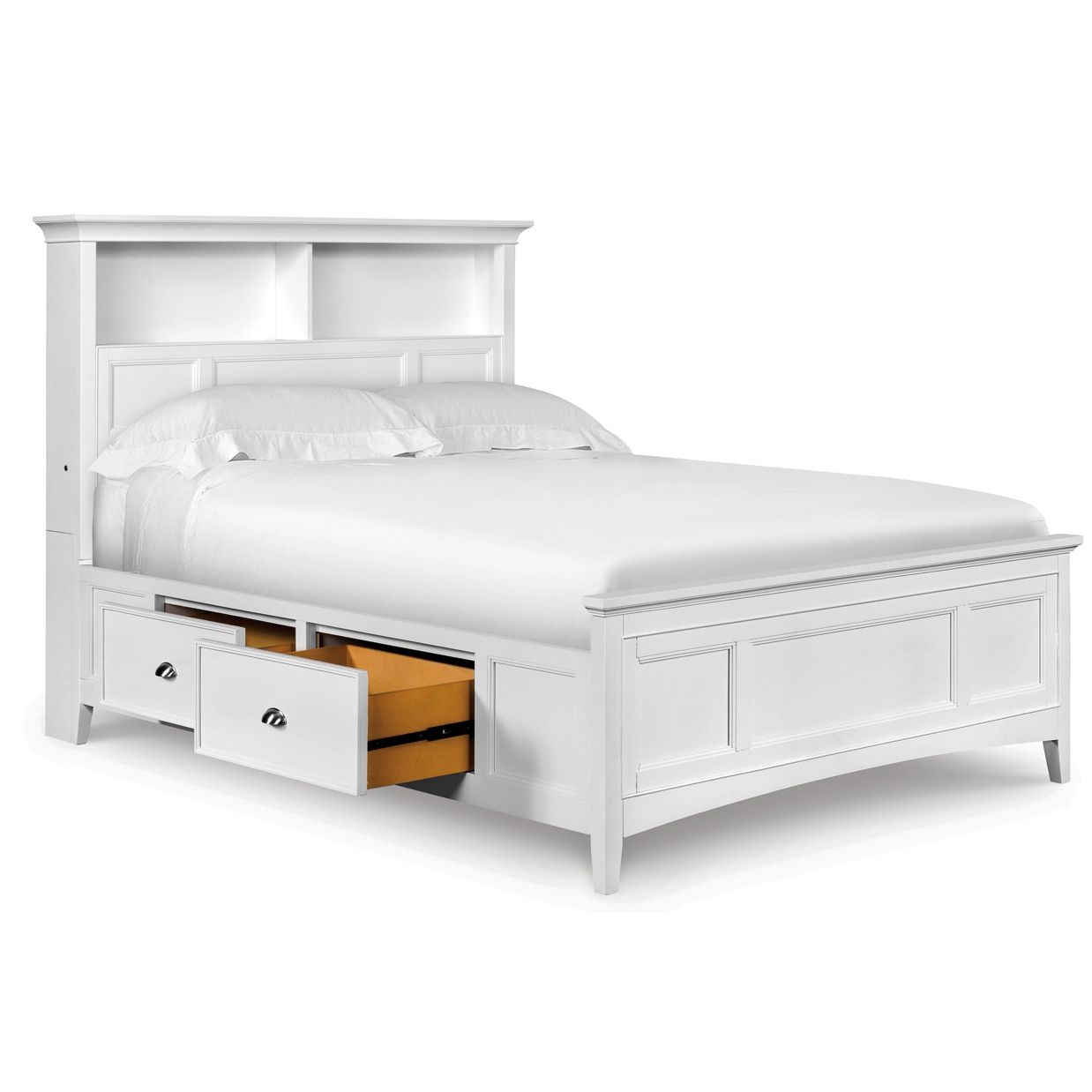 Kenley Twin Bookcase Bed with Regular Rail and Storage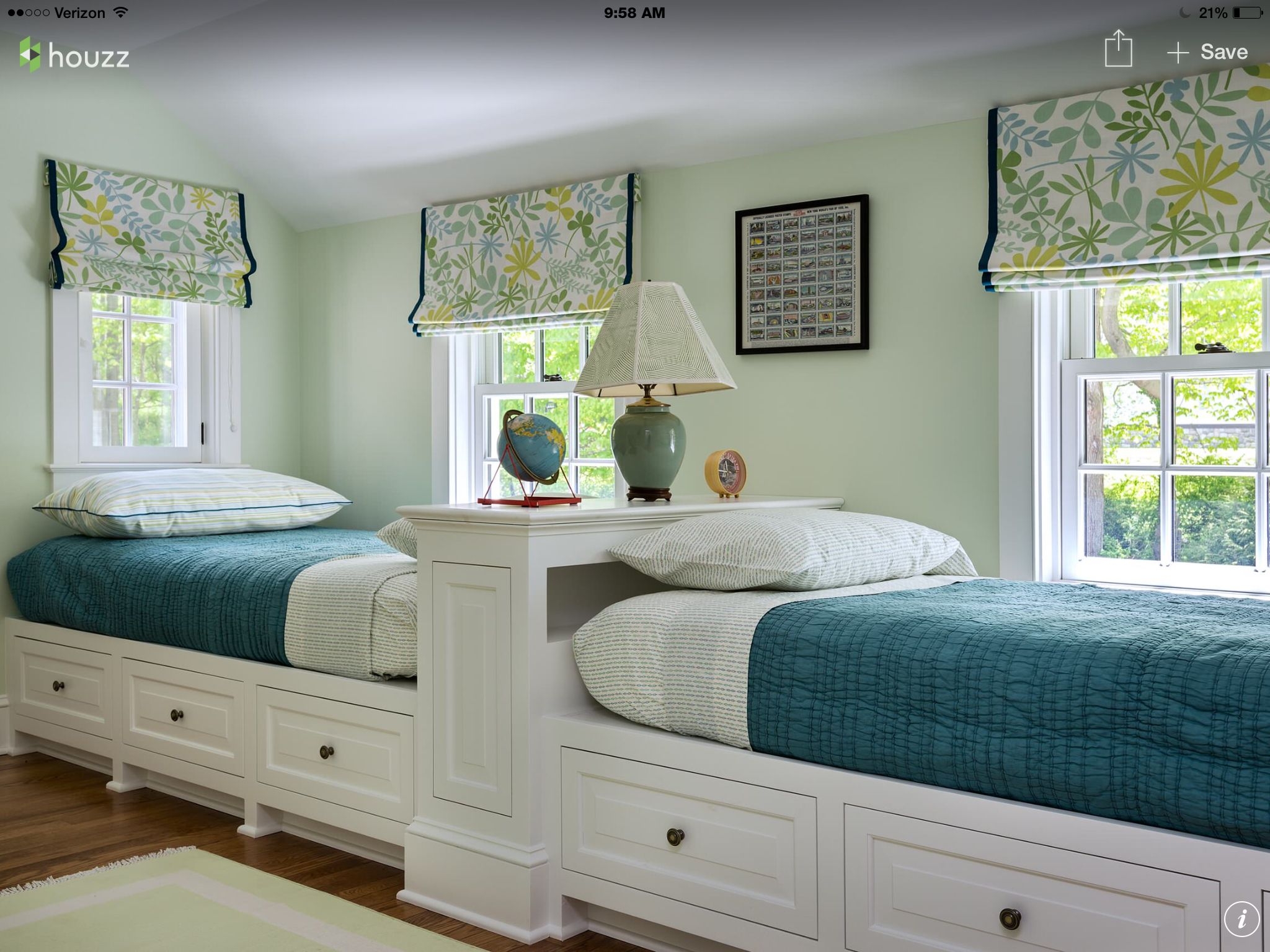 Aesthetic traditional twin trundle beds made of wooden materials finished in white. They have a common bookcase type headboard featuring moulding both a top and a base, recessed toe-kicks and are equipped with 3 drawers (with round dark knobs) each.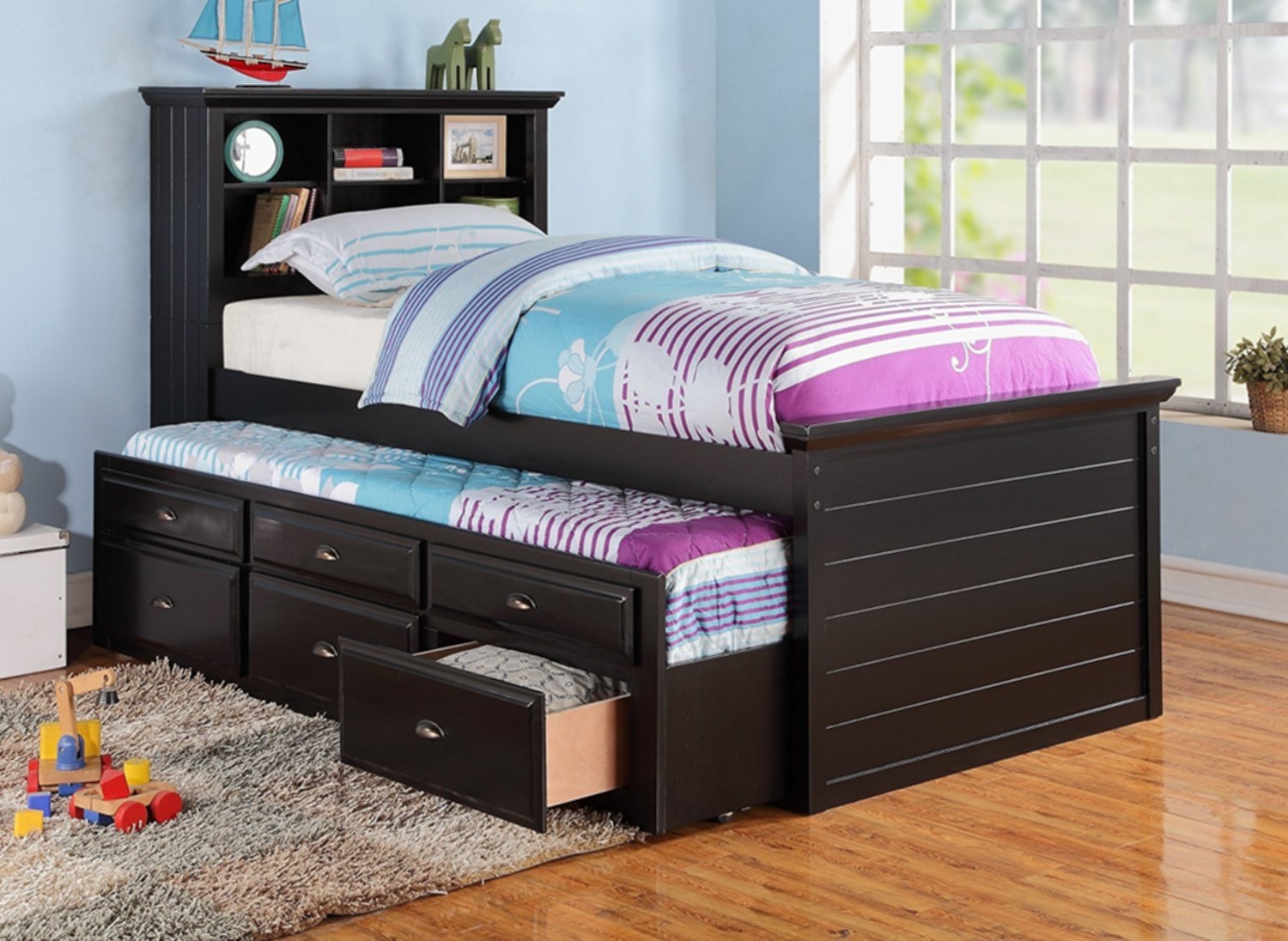 The solid construction of this beautifully made trundle bed with bookcase headboard, and drawers for storing in the base makes the whole unit extremely functional. The wooden base is robust and sturdy.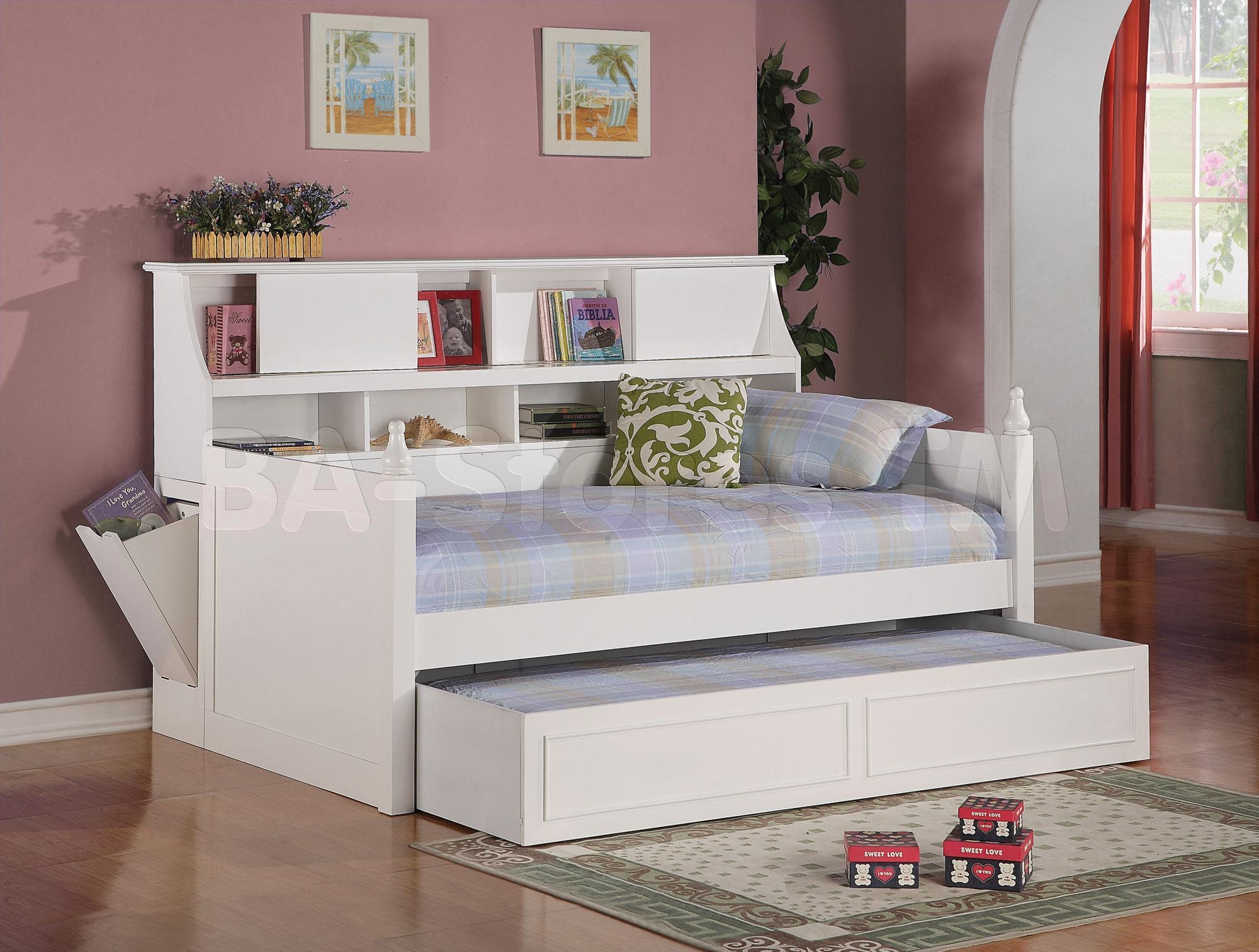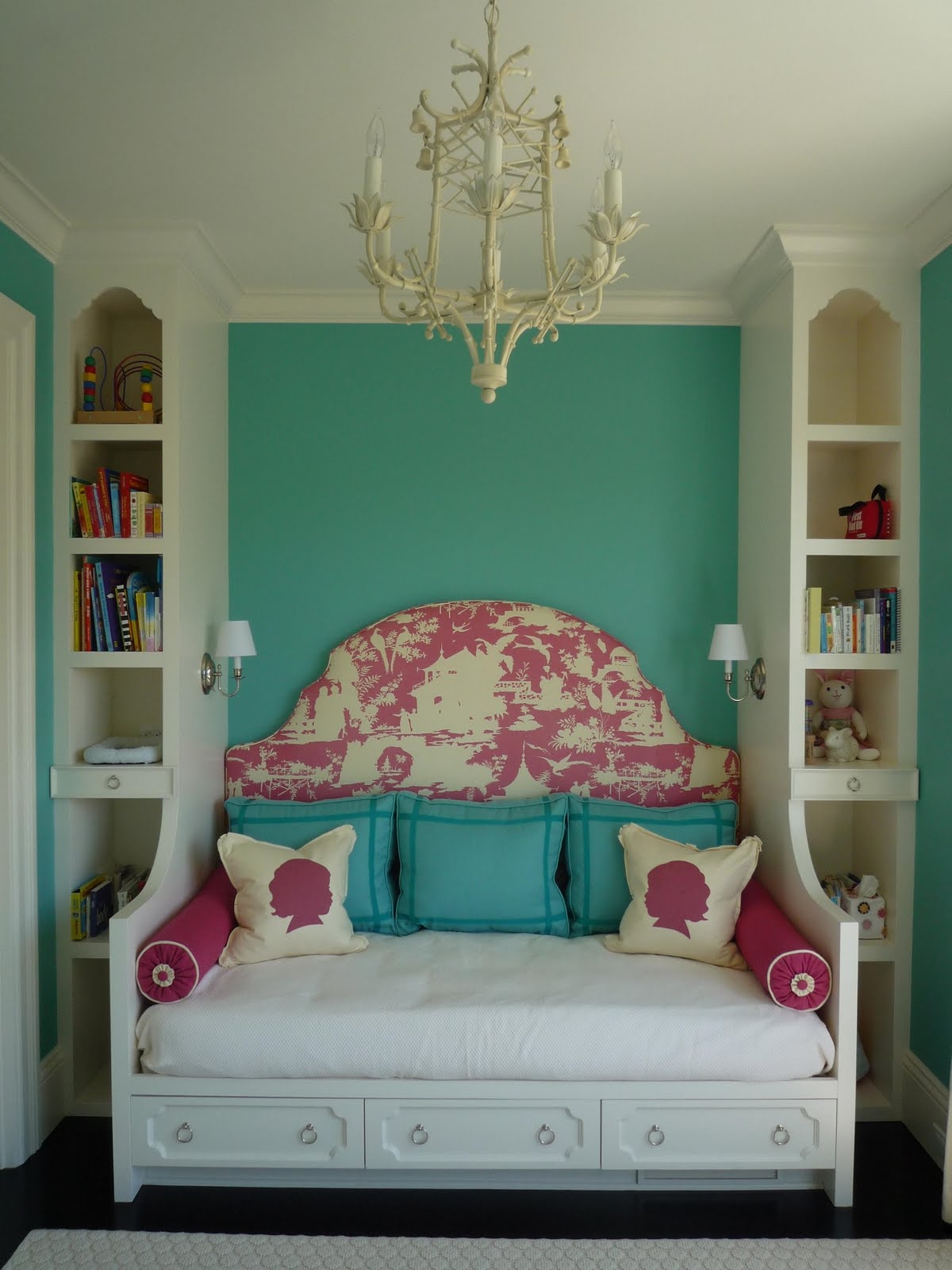 gotta have a daybed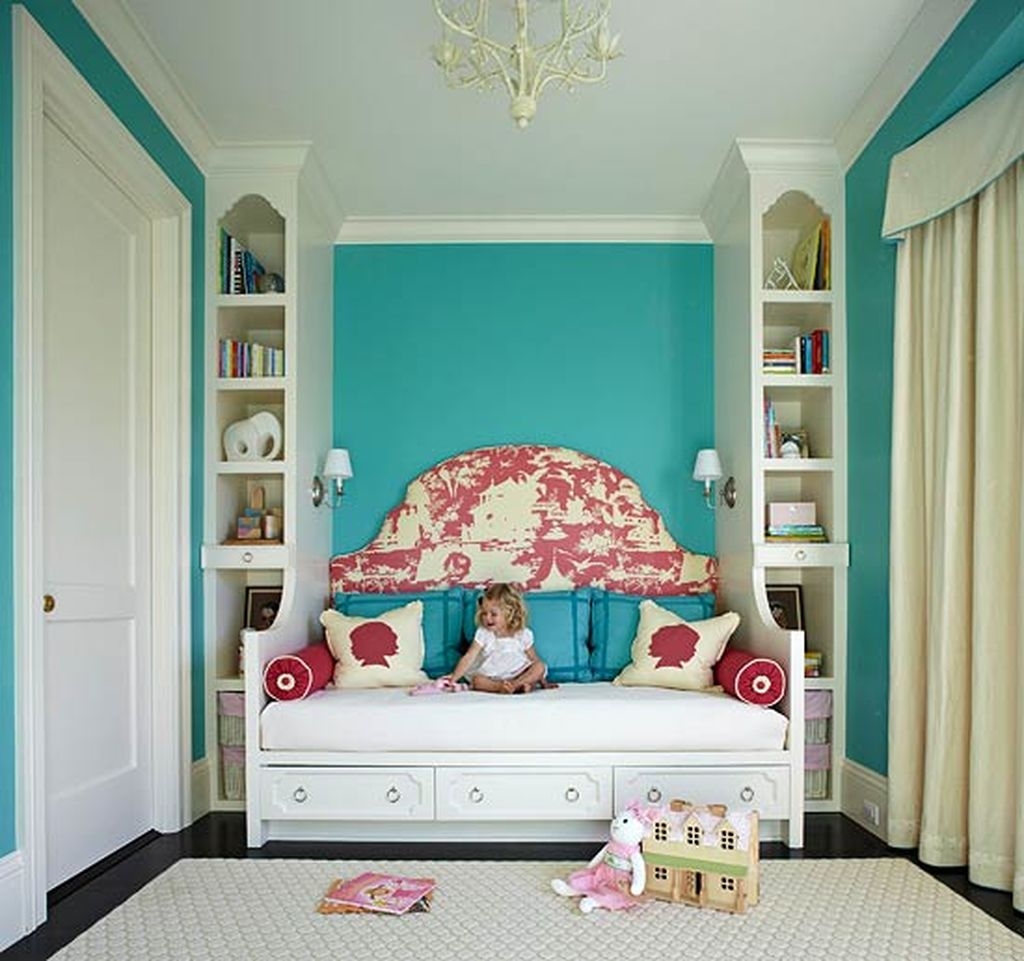 Bold teal wall creates a backdrop for appealing shabby cream and red headboard. Wide daybed is flanked with tall bookcase towers that also accommodate night lamps. Three bed platform drawers expand on storage opportunities.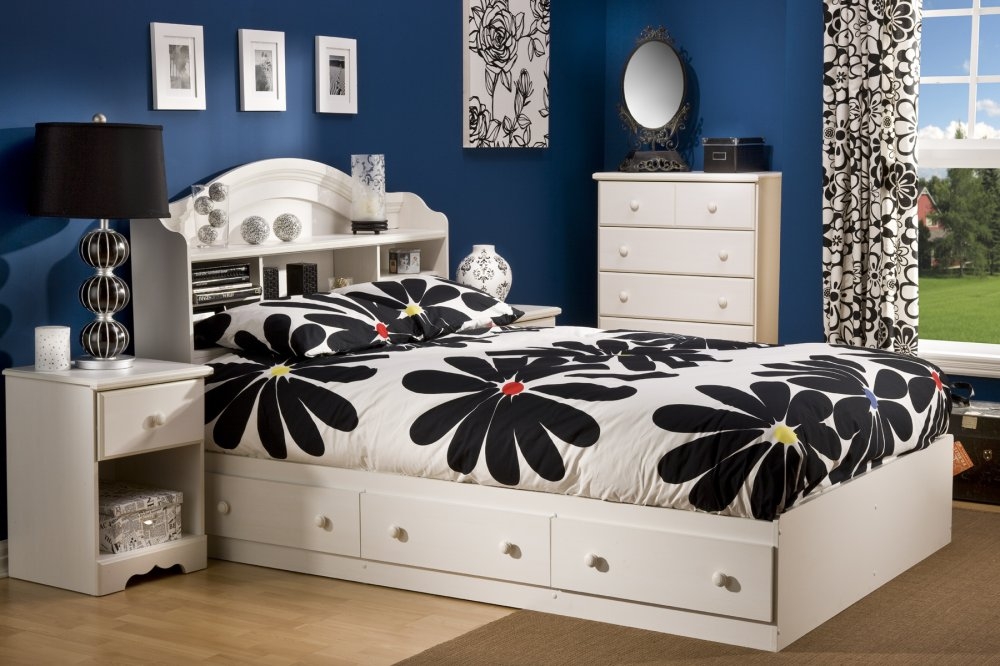 book case bed with trundle bed for girls | South Shore Summer Breeze Mates Vanilla Bookcase Bed Collection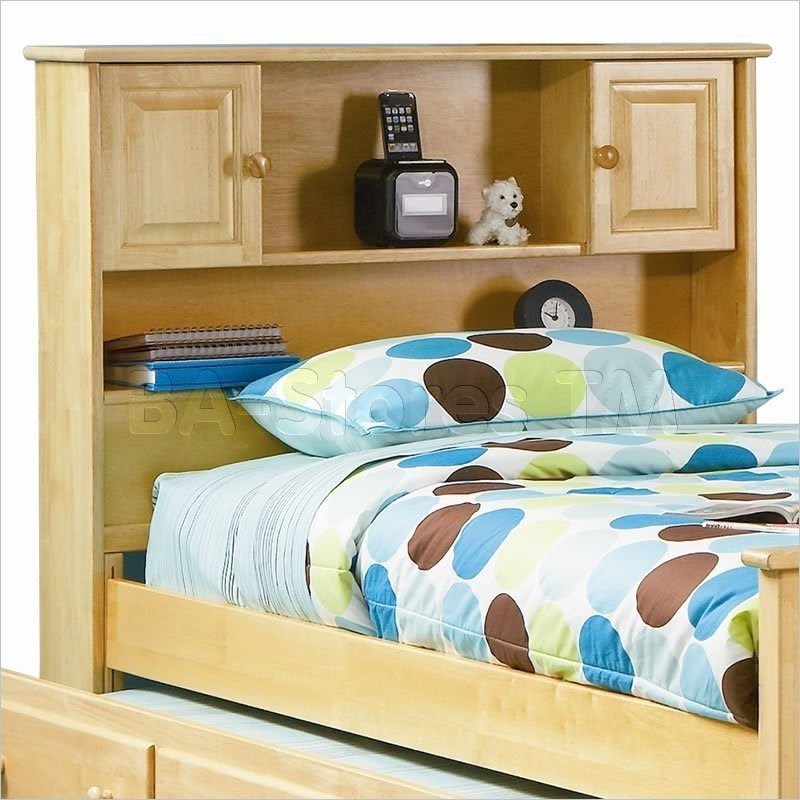 atlantic furniture concord trundle and draws | Atlantic Furniture Captain's Bookcase Bed with 3 Drawer Trundle in ...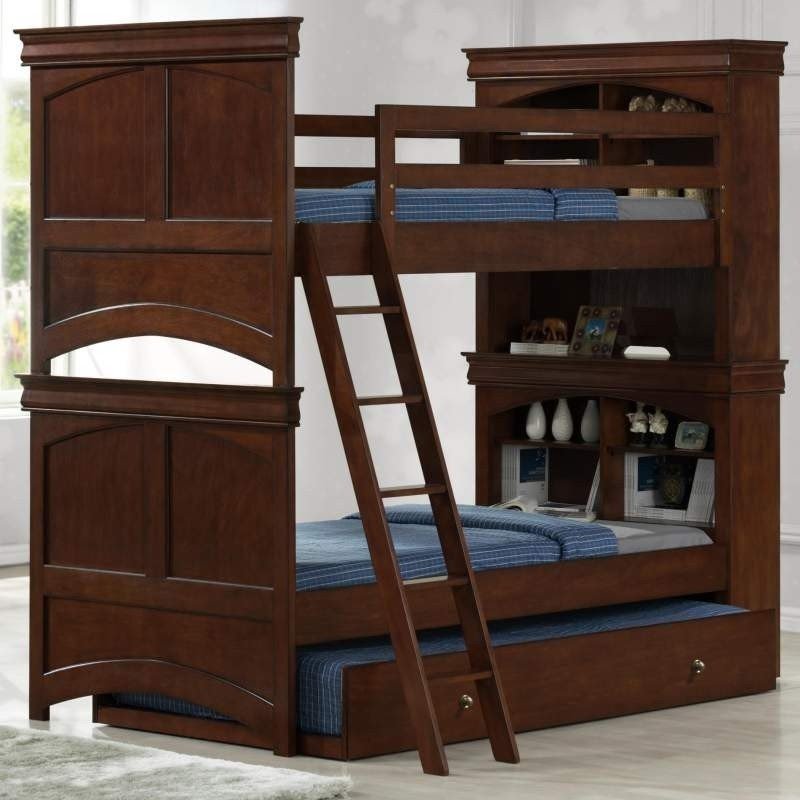 A functional and comfortable trundle bed that will allow you to save space in smaller bedrooms. It's crafted of hardwood in a dark cherry finish, offering a headboard with bookcase and open shelves, a built-in ladder, and a properly secured top bunk.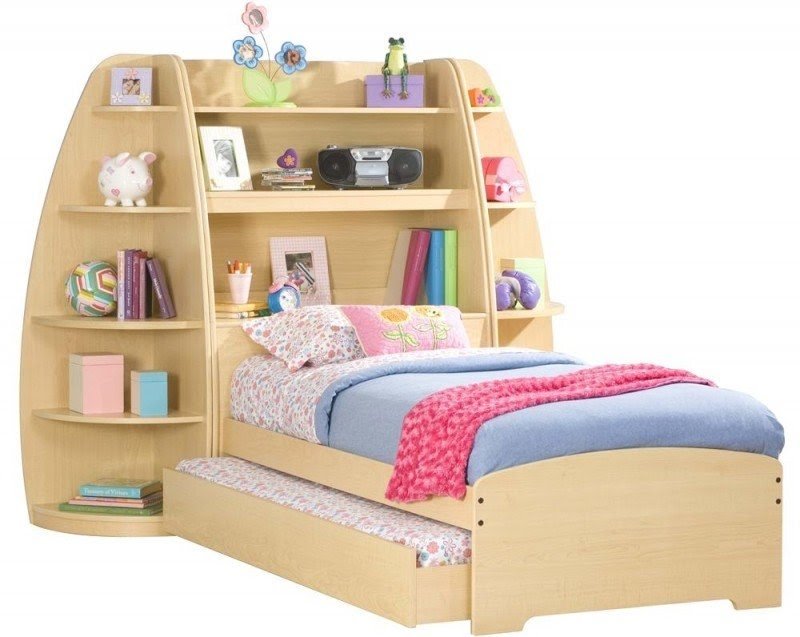 Trundle bed with bookcase on the headboard. Construction is made of wood. It has a lot of open shelves for storing books or display decorations. Great solution for kid's room, teenager's room and more.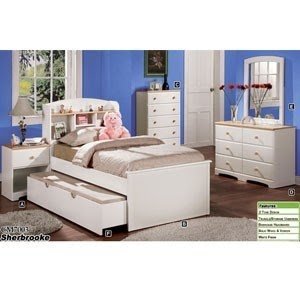 Most Products Leave our warehouse within one to two Business Days. We ...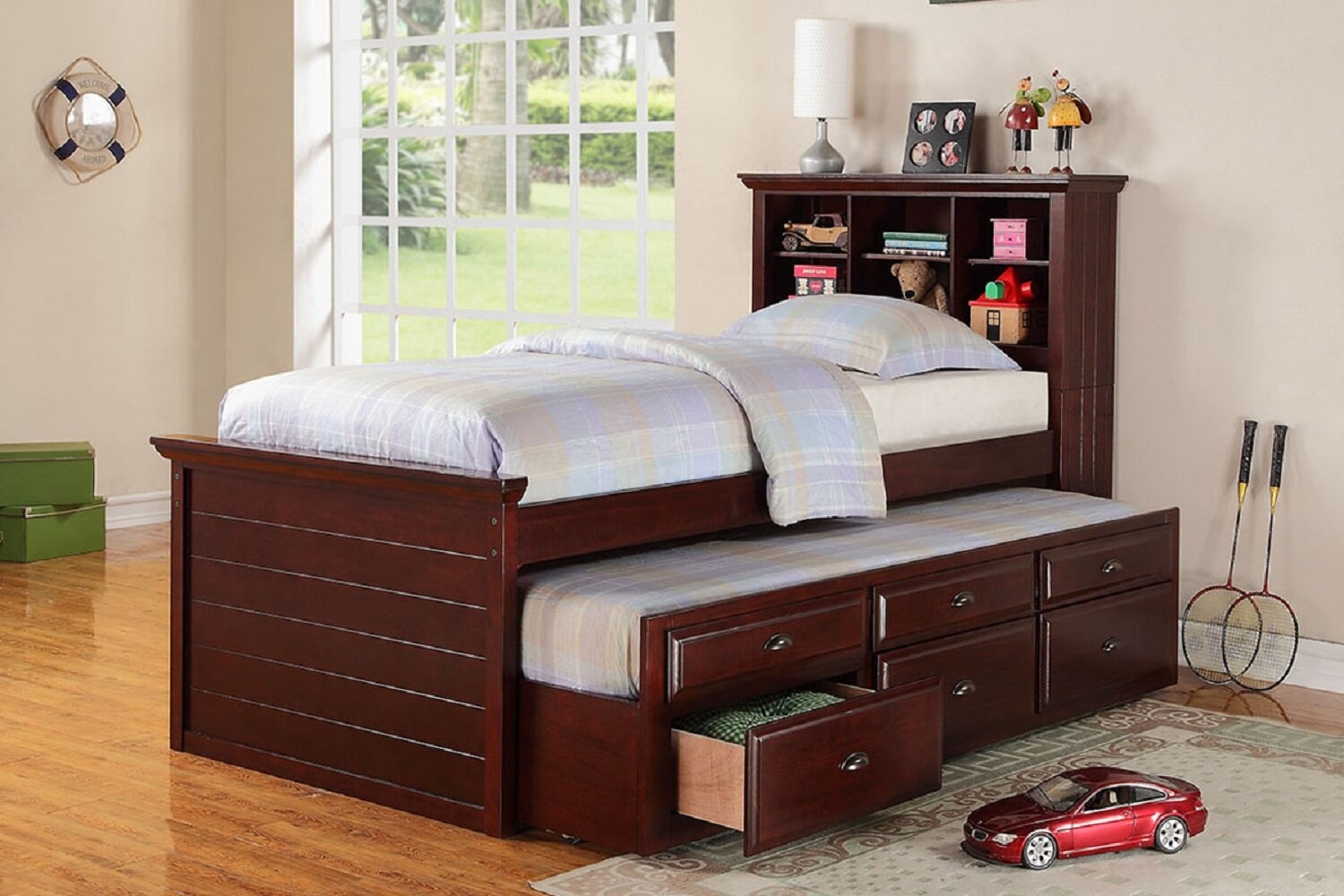 A trendy practical twin trundle bed finished in brown. A bookcase headboard has shelves and a moulding top, a footboard - a full across slatted panel and a wide top rail. Six size-varied drawers in 2 tiers under a trundle bed have metal shell-pulls.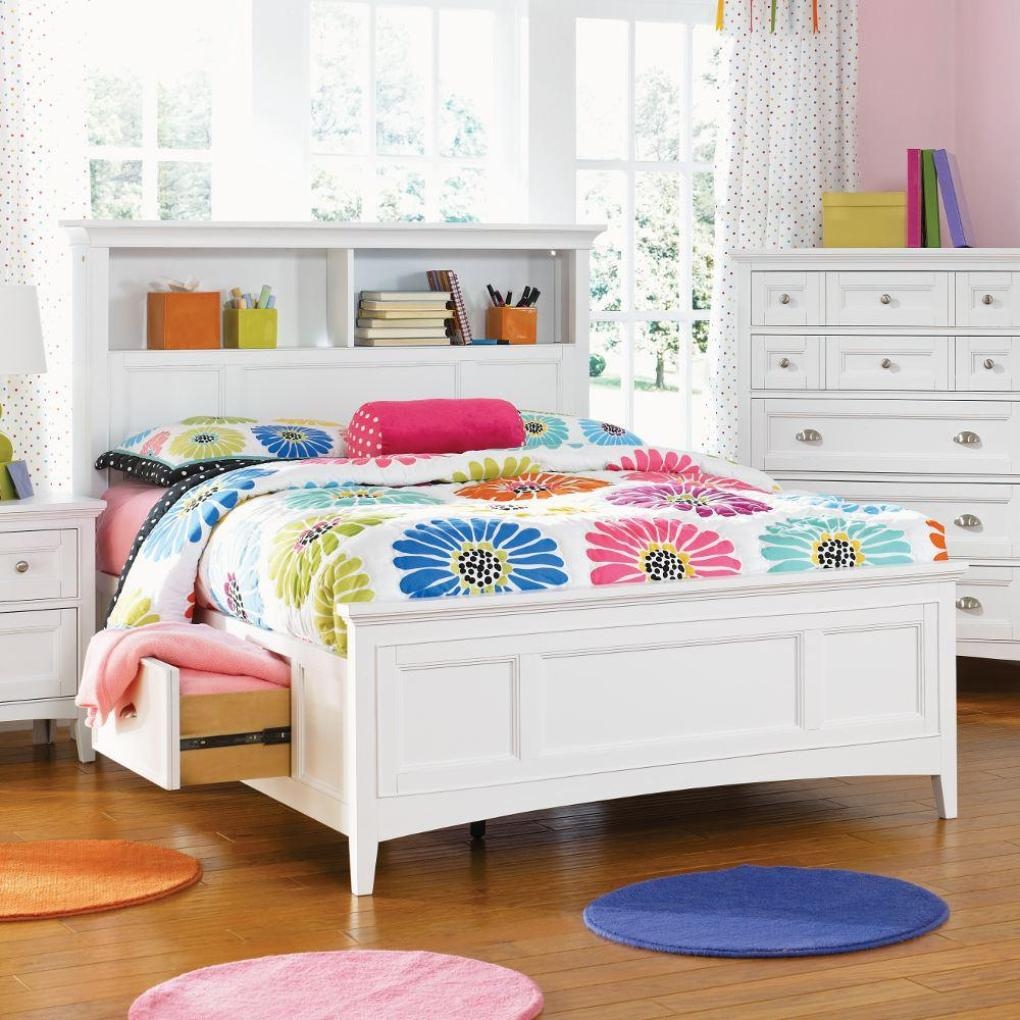 Full Size Captain's Bed with 3 Drawer Trundle Bed Antique Walnut Finish by Atlantic Furniture,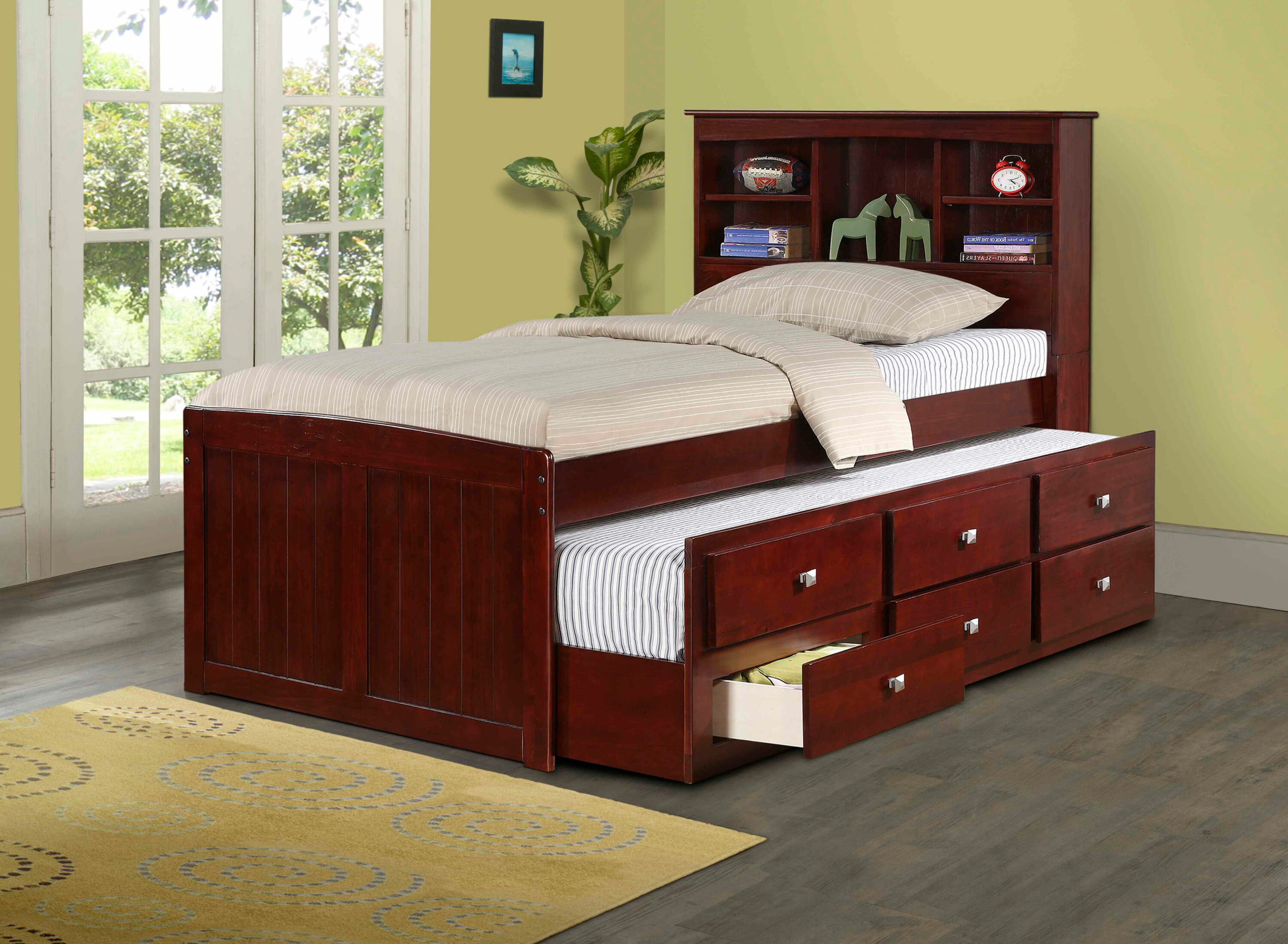 Captain bed with trundle and lots of drawers? Yes,please! A bookcase headboard is another feature that makes it worth having a closer look. The rich cherry finish looks so elegant with contrasting silvery hardware.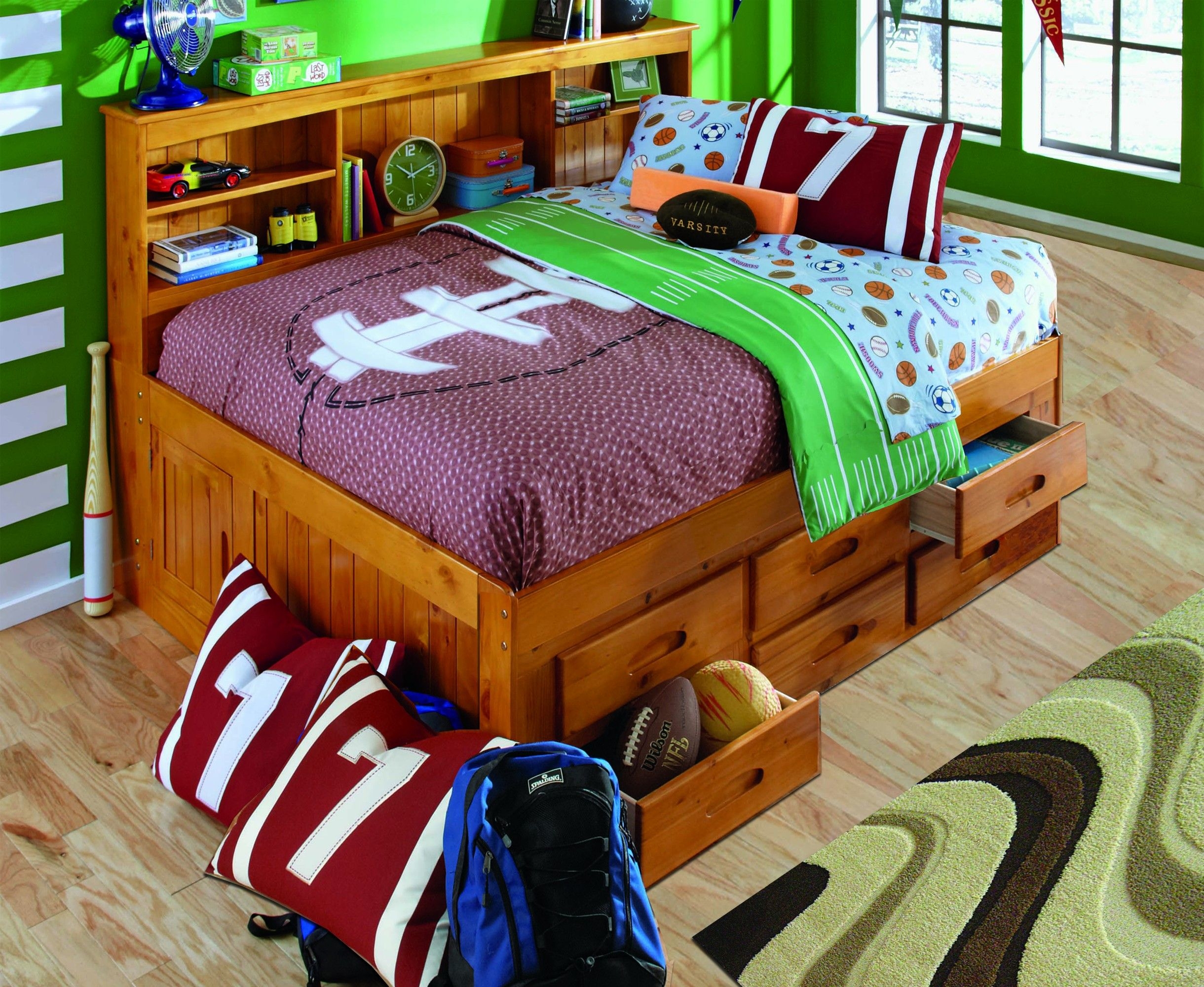 This kind of element is a solid and comfortable bed created for young users. It assures a place to sleep and it also plays the role of a bookcase. It features many storage drawers and shelves that are ideal for books, toys and other items.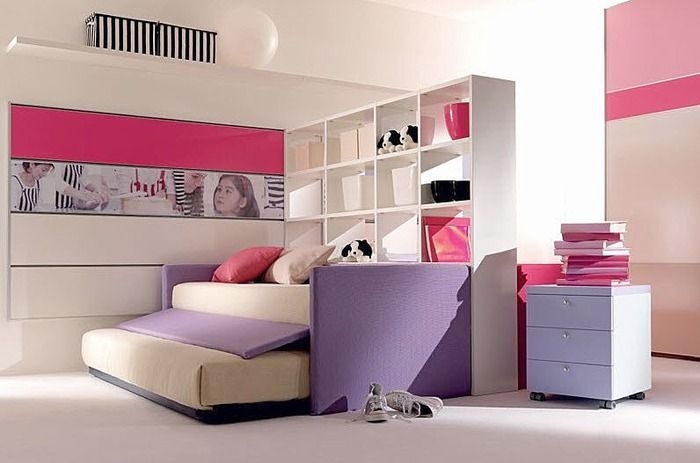 I really admire the way how this girl's room decor was designed using pink so that the whole is not too sweet and fussy. Minimalist accents, lots of white surfaces, light purple / lavender trundle bed allowed to create this unique effect.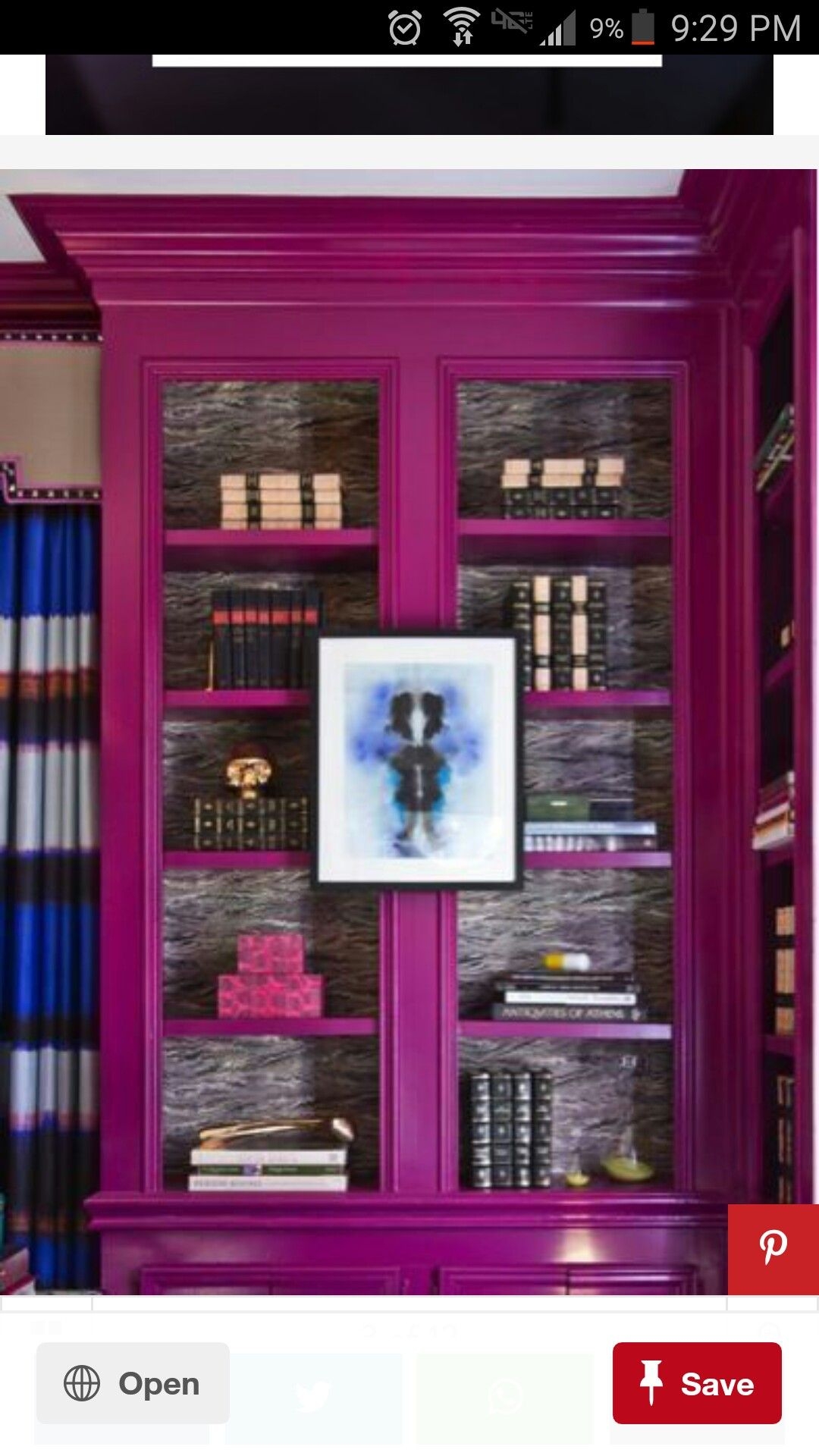 The captivating combination of subtle styling, pink details, and beautiful furniture makes this charming girl's room unique. A large bookshelf, a cute headboard, and a functional bed are lovely.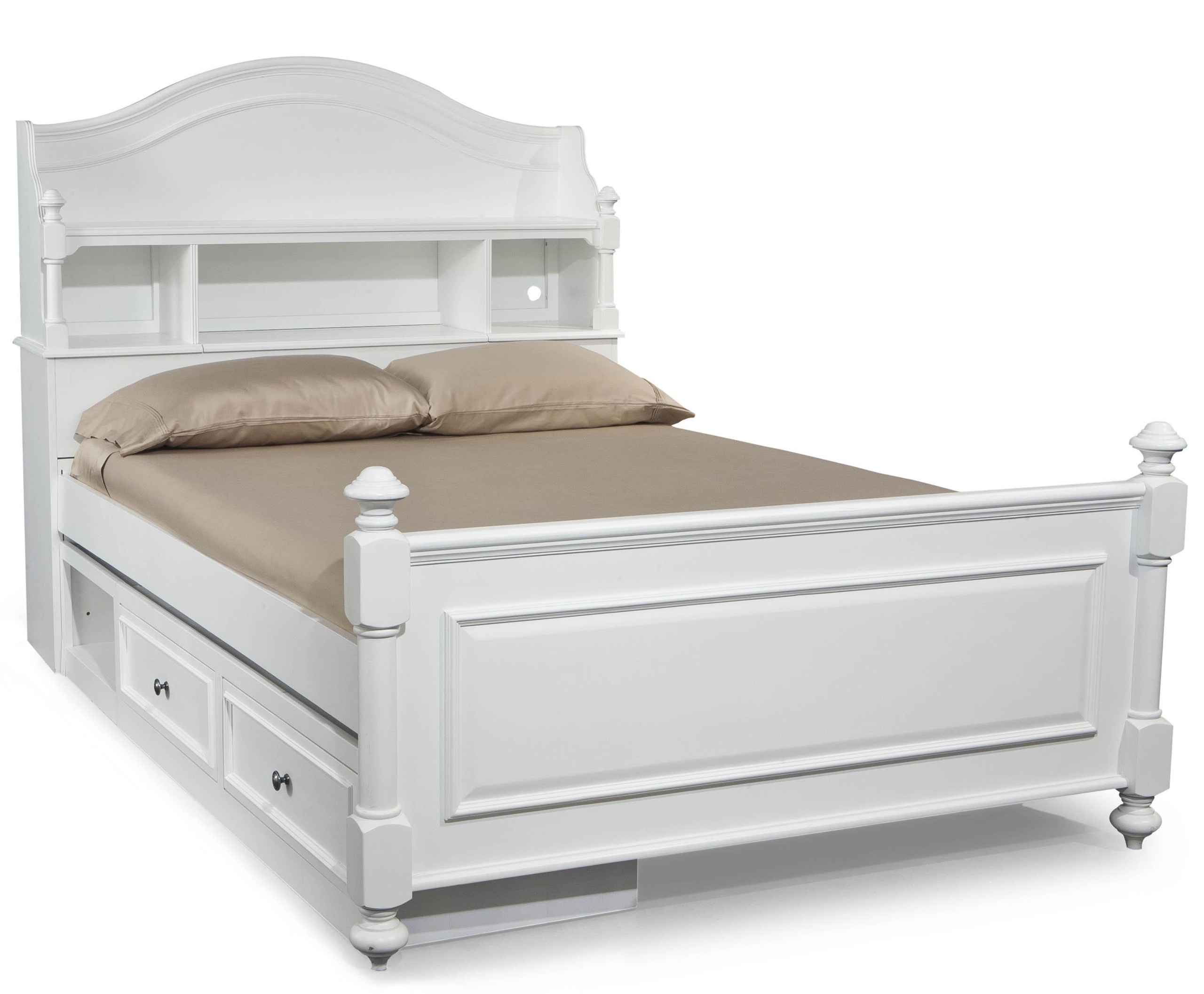 Home > Bedroom > Bookcase Bed > Maddie Full Bookcase Bed with Trundle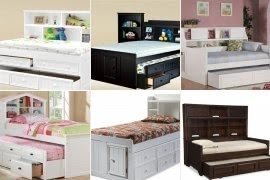 A great blend of functionality and comfort, this space-saving captain's bed for children will keep them safe and sound through every single night. The bed is equipped with a trundle, 3 storage drawers, and a headboard with 5 open compartments and 1 narrow top shelf.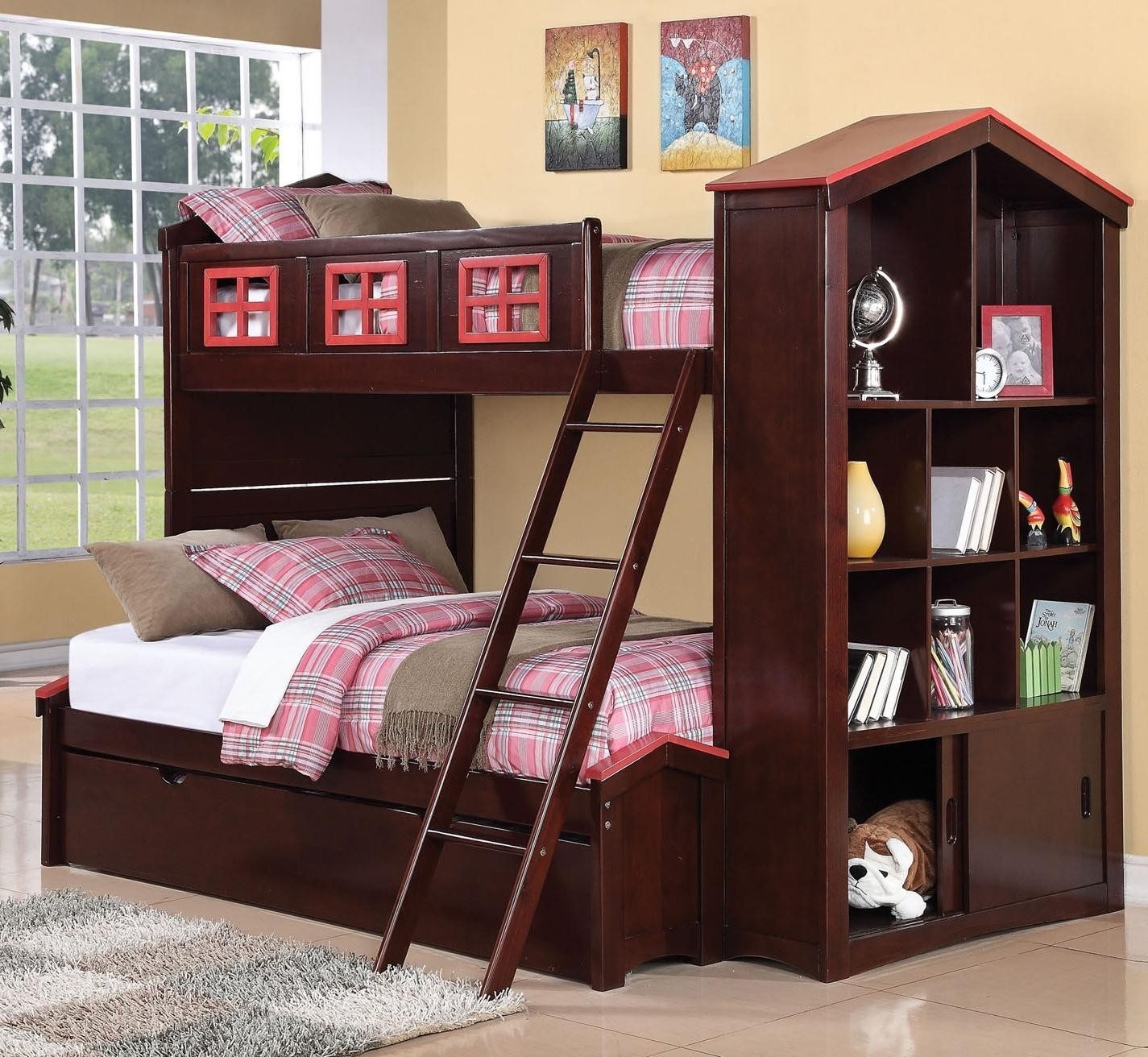 $899 Coyle Espresso & Red Finish Twin/Twin Bunk Bed Set-Coyle espresso and red finish wood Twin over Full bunk bed set with storage bookcase end and paneled headboards with trundle. This set features a Twin over Twin bunk bed set with conversion kit to Fu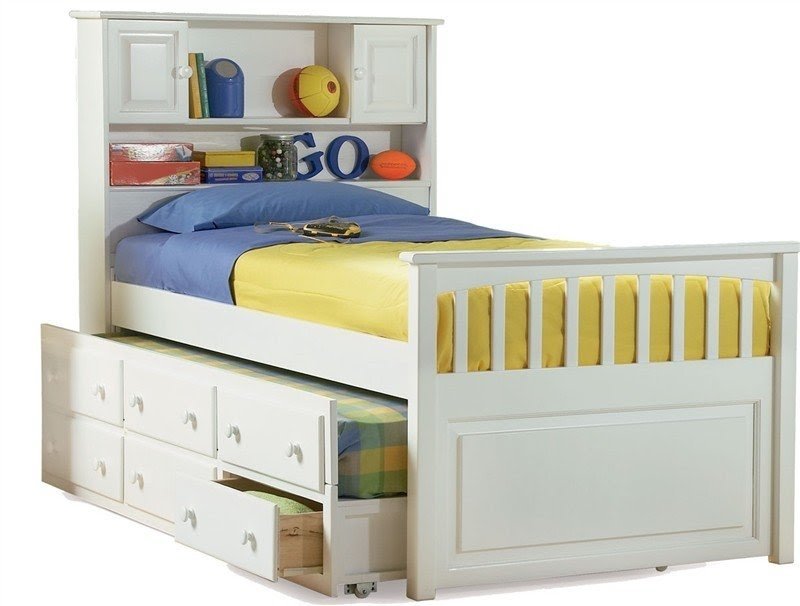 trundle bed bookcase headboard page 2 trundle bed bookcase headboard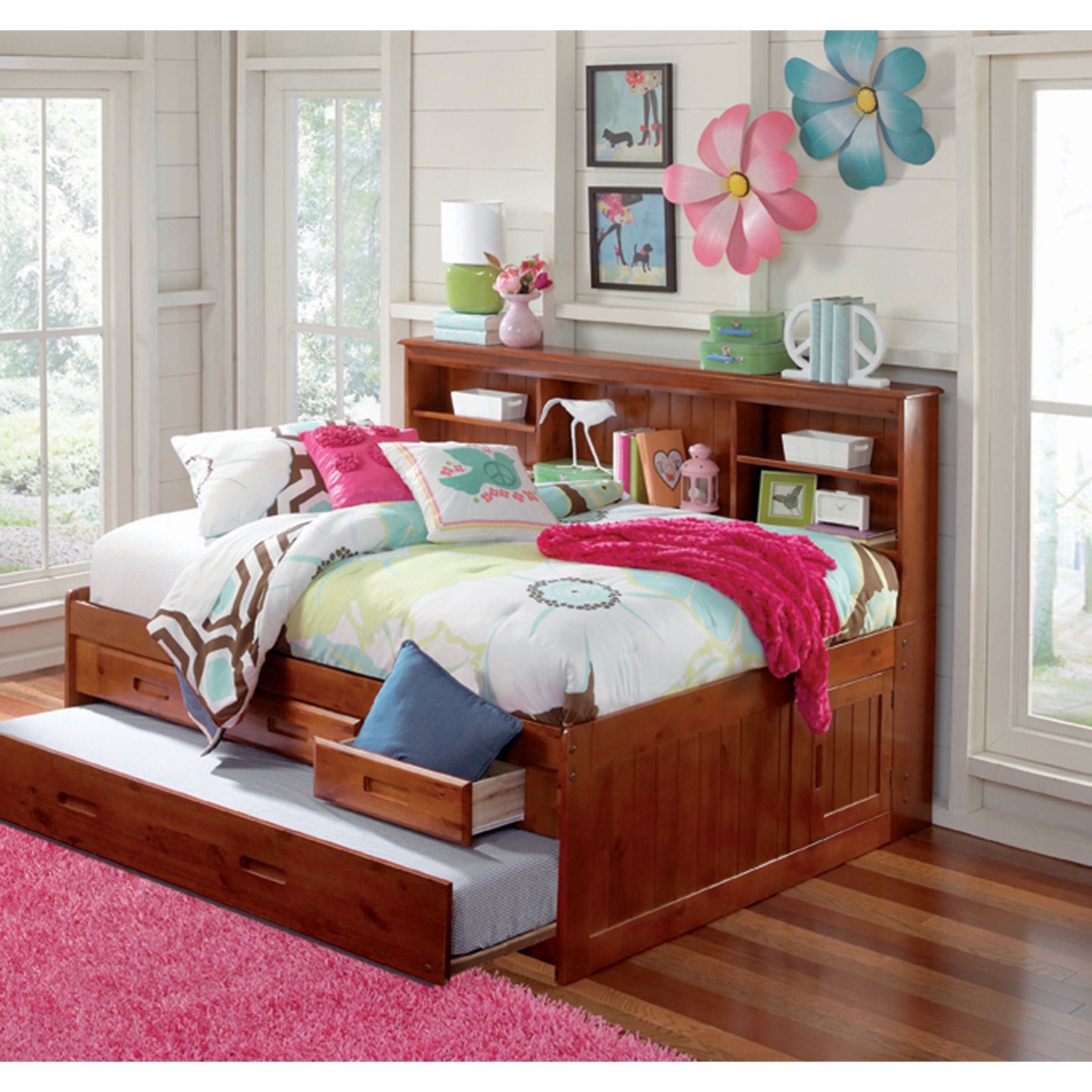 Full Bookcase Daybed With 3 Drawer Elevation Storage & Trundle in Merlot for only $709.00 You save: $676.00 (49%)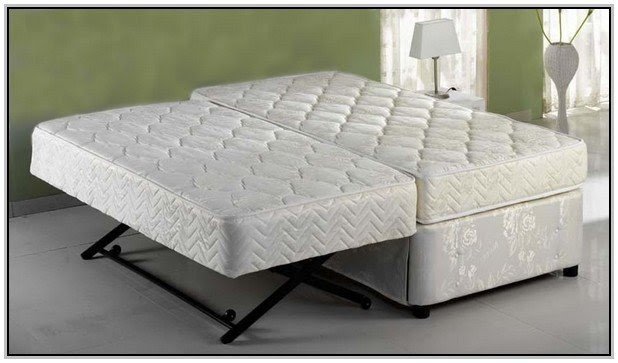 A standard day bed, which can be easily transformed into a trundle bed offering an extra sleeping space. It is characterized by a thick mattress and elegant grey upholstery with a shiny flowery pattern.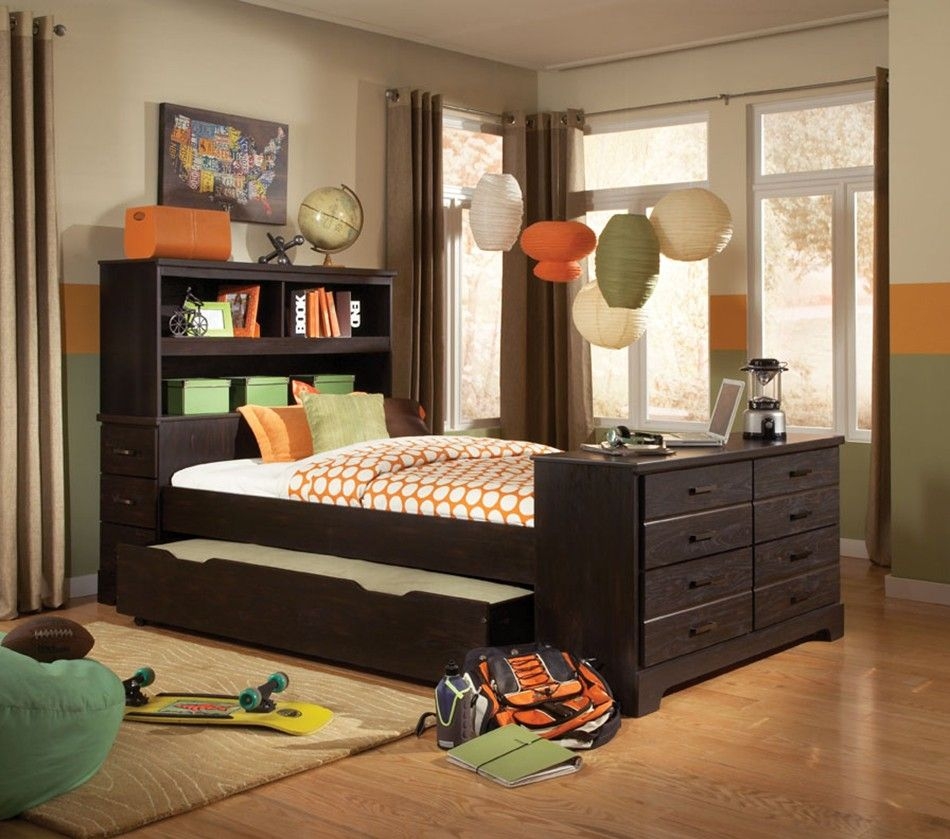 trundle bed bookcase headboard page 2 trundle bed bookcase headboard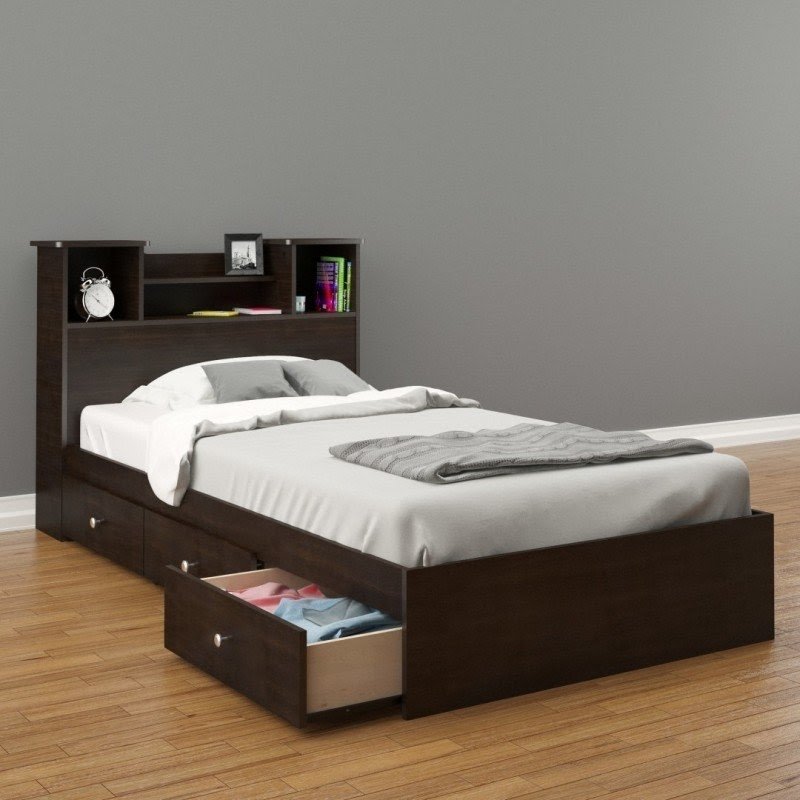 Pocono Bed with Bookcase Headboard in Espresso Laminate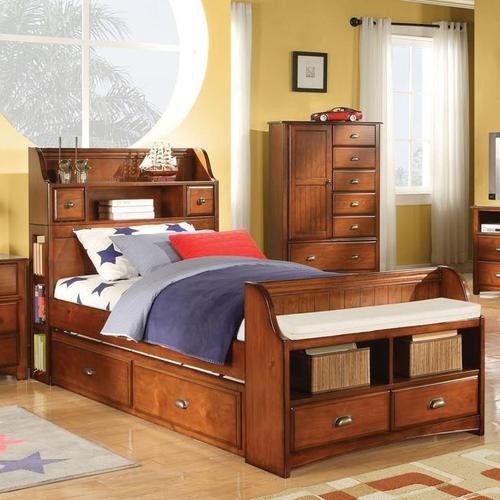 Acme Furniture Brandon Full Bed with Trundle and Bookcase ...