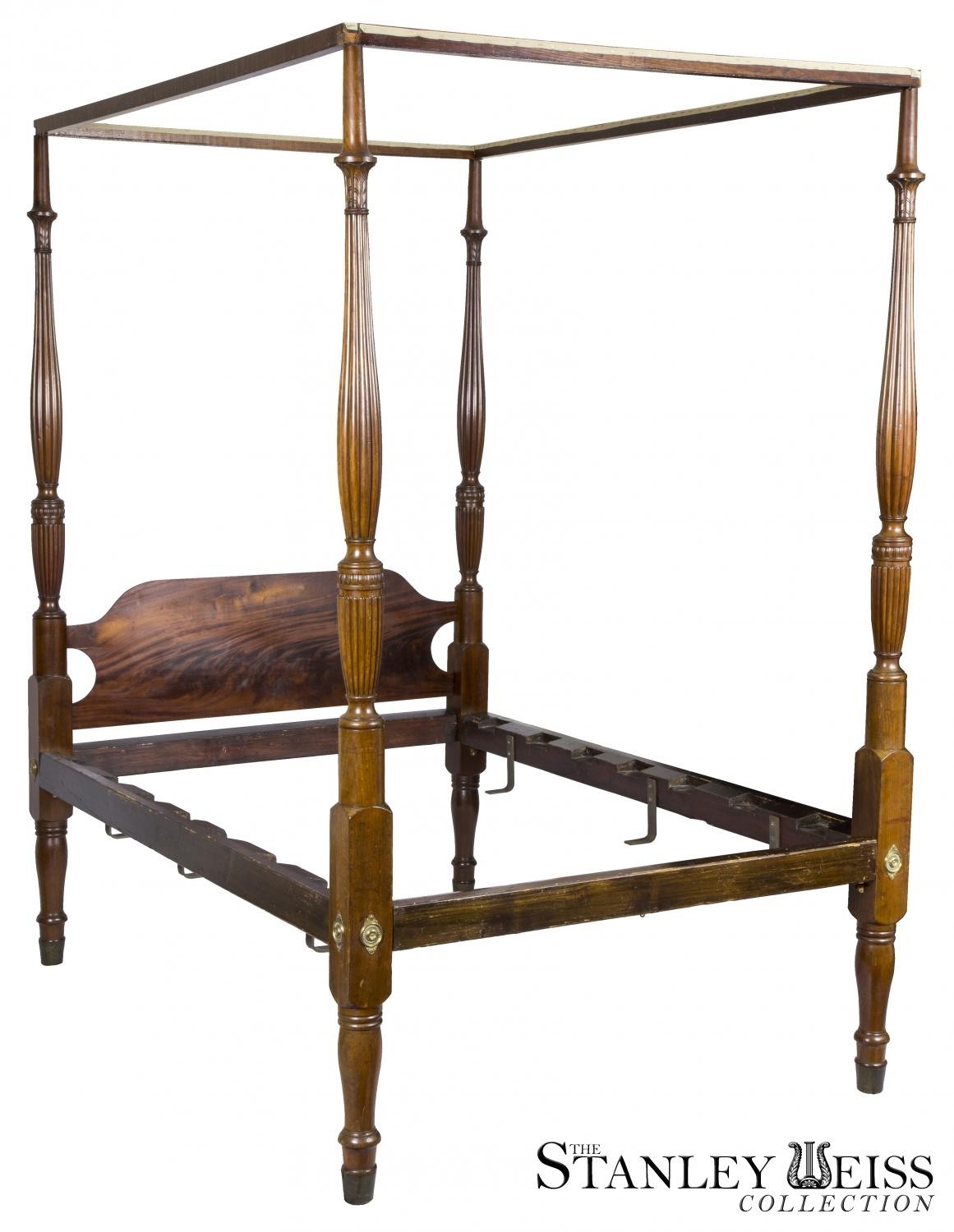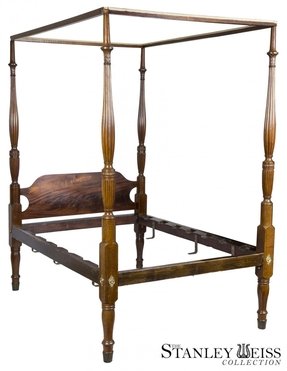 Sheraton tall post tester bed mahogany headboard possibly philadelphia ca1810
Relying on its vase and ring-turned and reeded embellishments this four post bed is a truly exquisite addition to your household decor, allowing you to benefit from the vast range of class and elegance that it offers and ensuring comfort.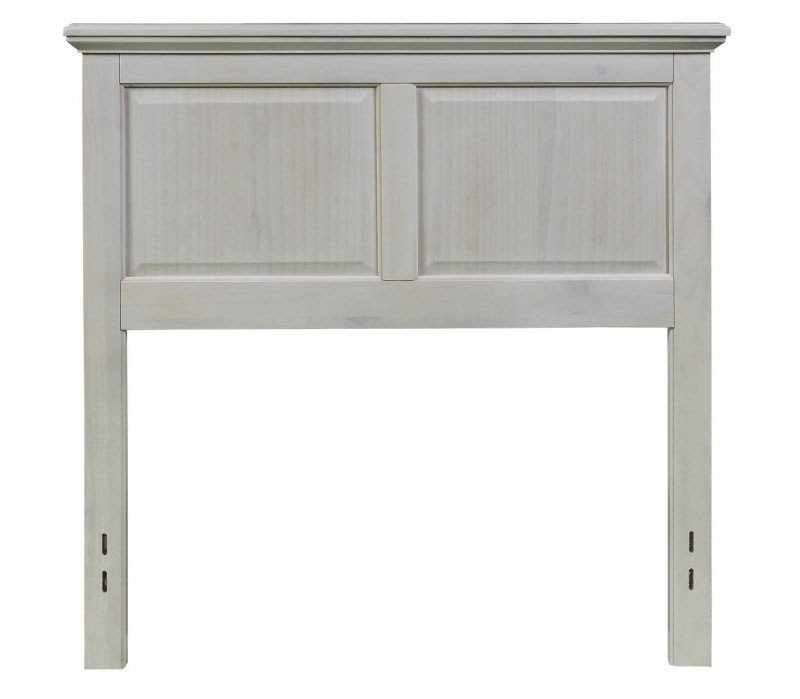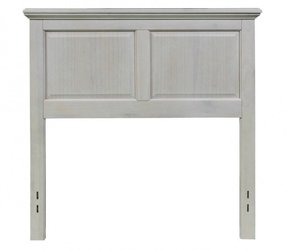 Wood Headboard
Traditional wooden headboard. The headboard has been designed in attractive cottage style, and will complement any bedroom decor. It's made from durable hardwood and will help you lounge from the comfort of your bed.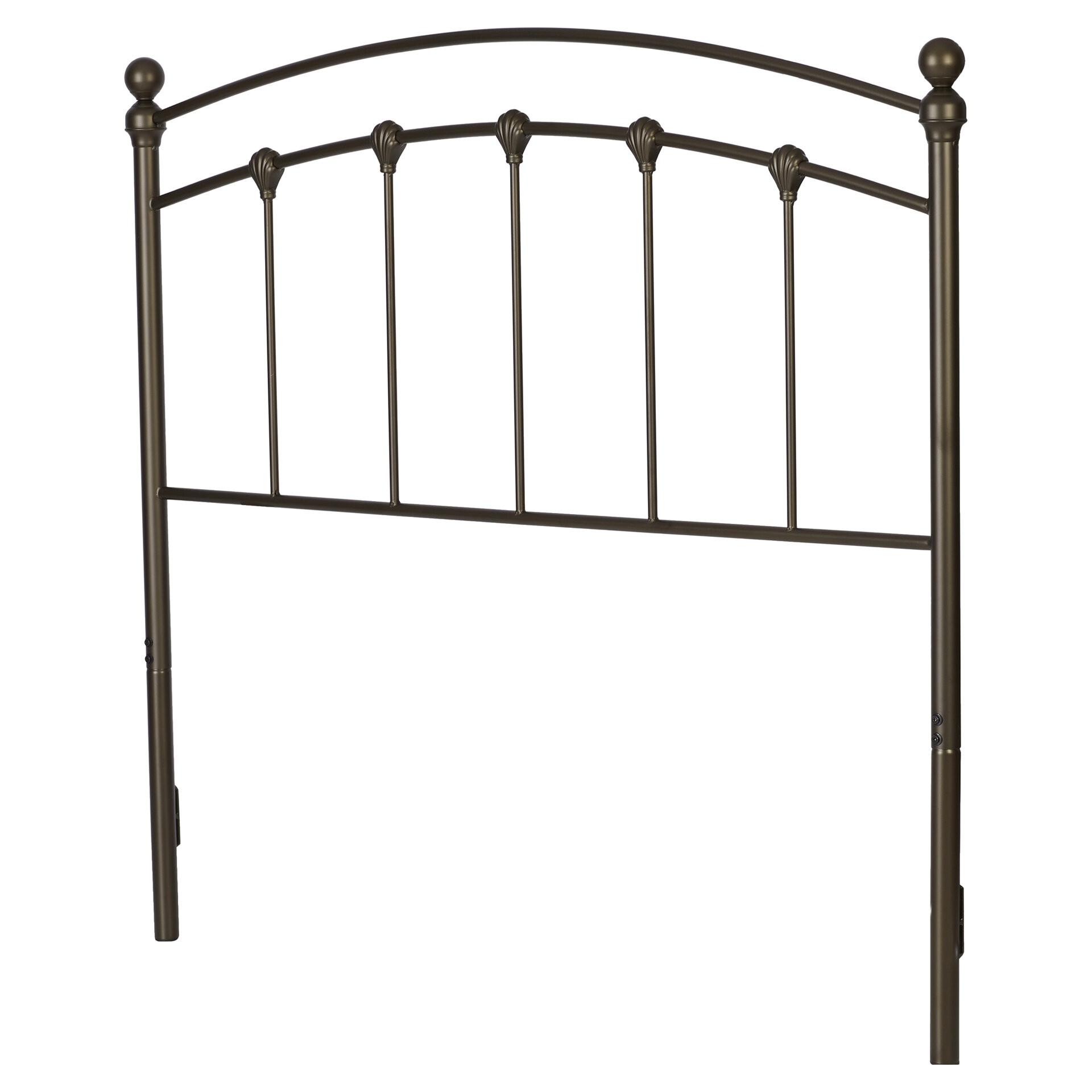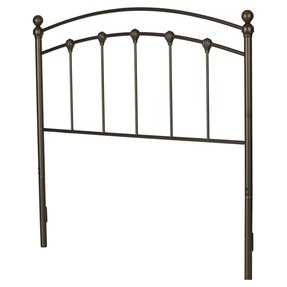 Mauer Headboard
This stylish headboard is a sensational finish the decor of your bedroom. Beautifully made a solid metal structure in black. Your bed will become his means of style and class.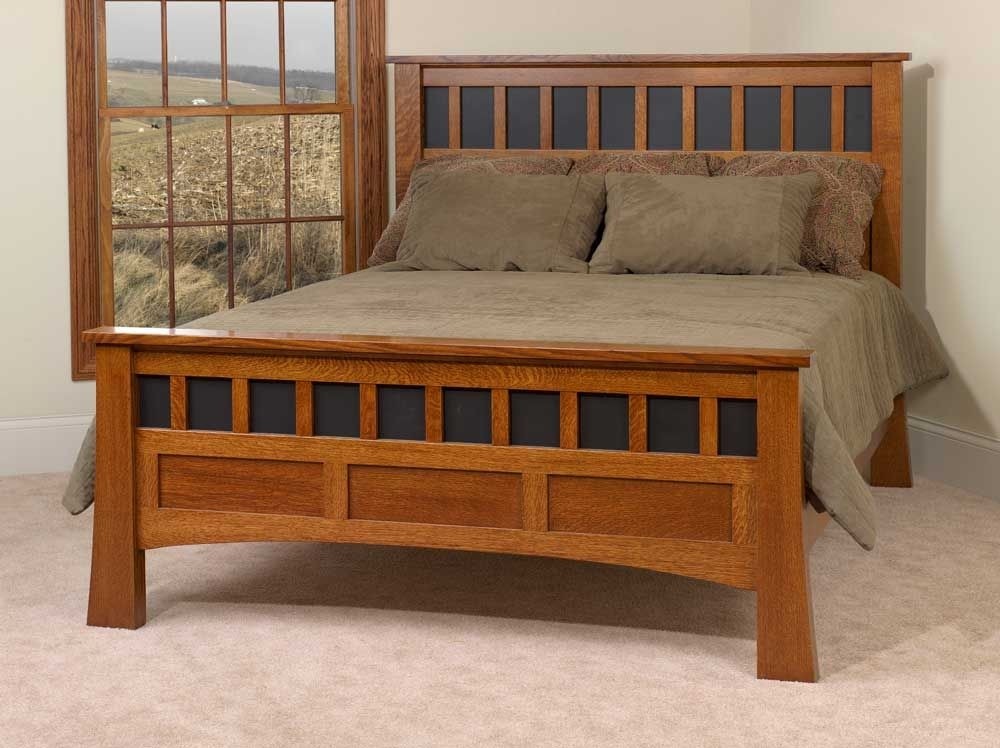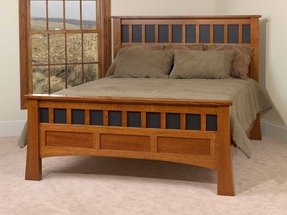 Bed frame in traditional form. Construction is made of wood. It is compatible with standard mattress. Neutral design for any bedroom.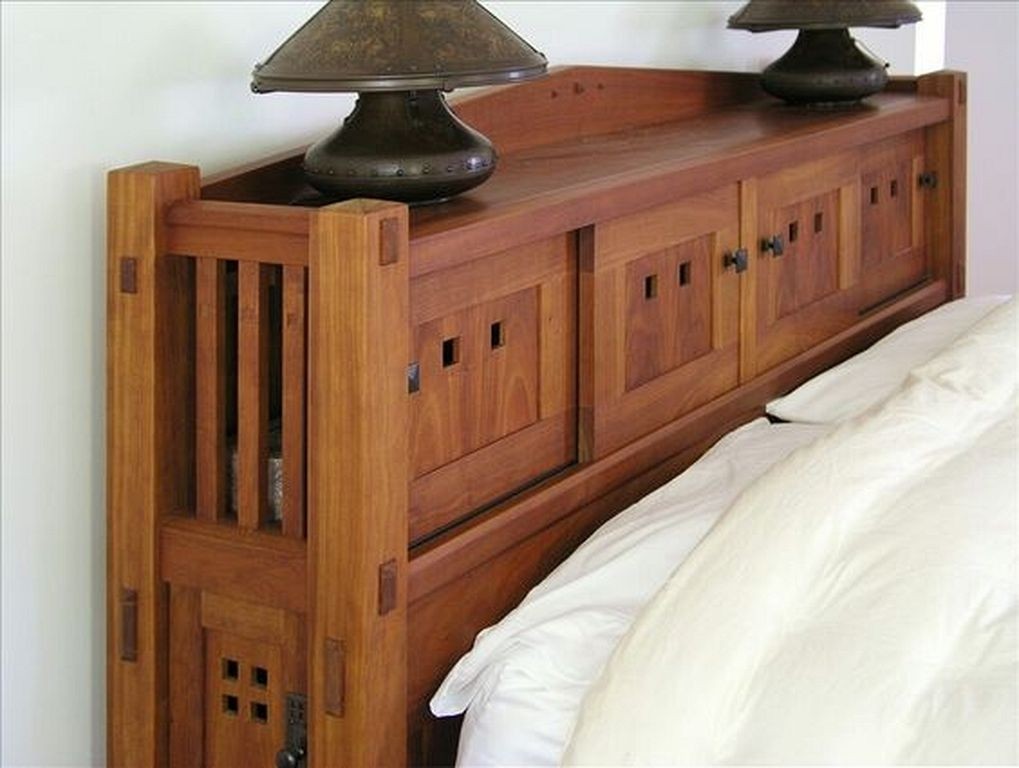 Characterized by sturdy wood construction and distressed oak finish; this mission headboard is suitable for queen size beds. It features 1 open shelf on top, and plenty of storage space hidden behind both side and sliding front doors.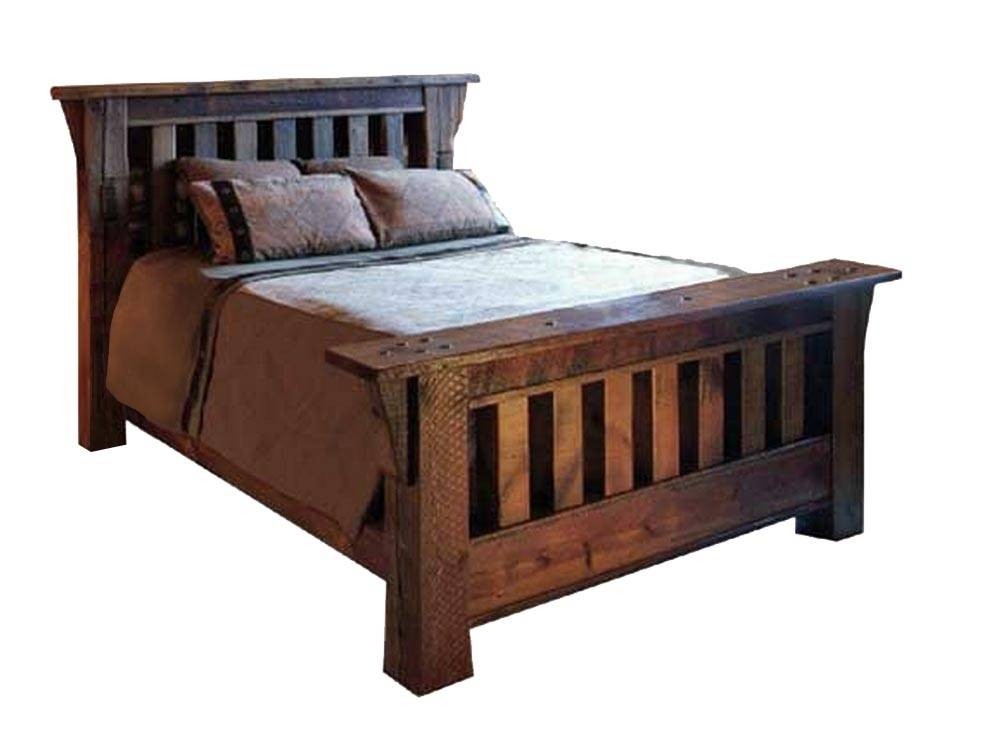 A gorgeous mission bed that will bring rustic accents into your vintage master bedroom. Crafted of sturdy hardwood and fashionably distressed, the bed comes with a slat headboard and a matching footboard, with all the structure reinforced with metal hardware.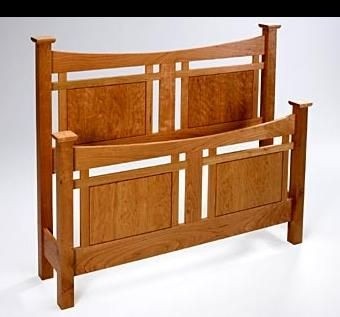 This wooden bed set comprises a headboard along with the corresponding footboard, all crafted in a characteristic down-home style. Solid bright oak finish provides a warm, rustic appeal.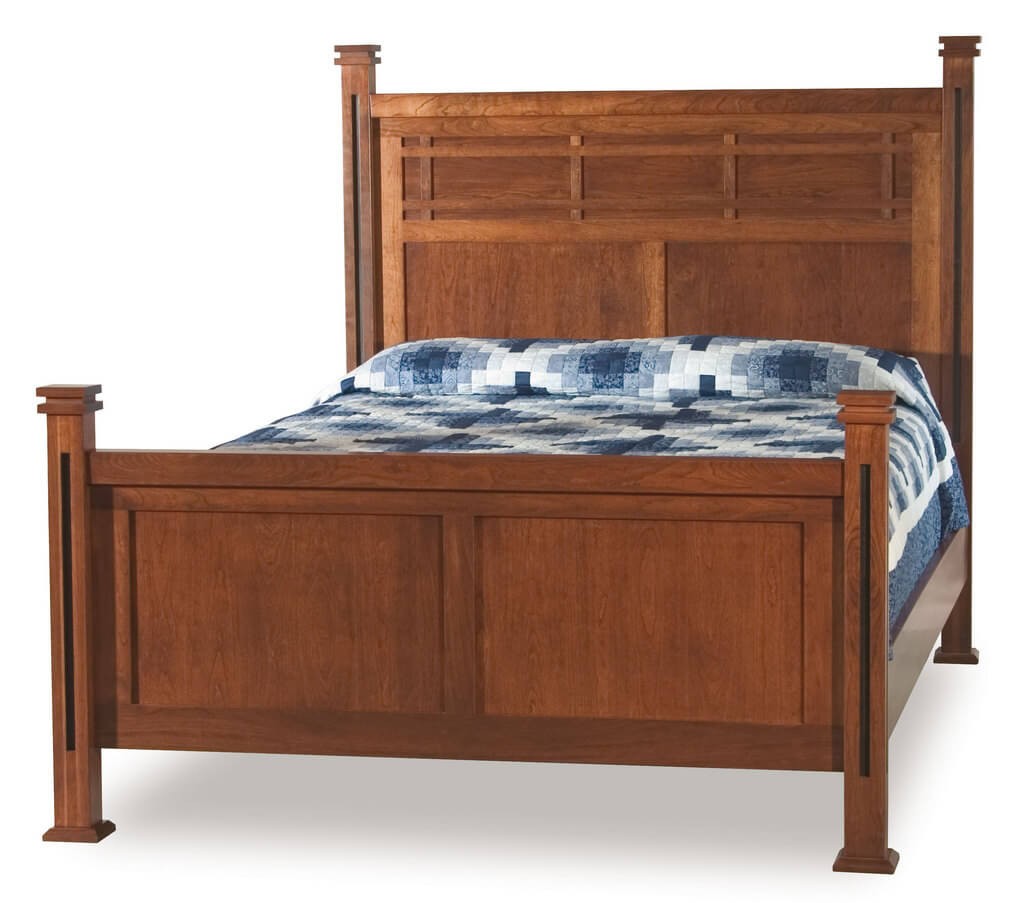 The craftsman style headboard is a perfect combination of unique details and solid wood construction. Mission style of this bed in Amish climate impresses with simplicity and functionality. Perfect element for the bedroom.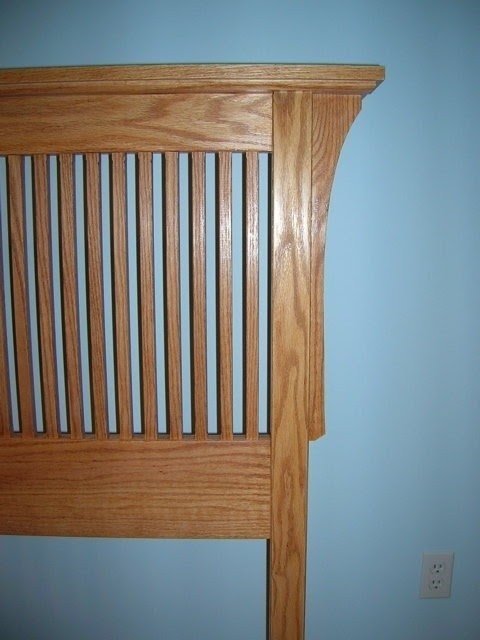 Custom made high-quality headboard with a sturdy wooden construction and an impeccable slat-based design. The headboard is large enough to accommodate most mid-sized beds and its neatly glossed light brown finishing will easily rhyme with the rest of the décor in your home.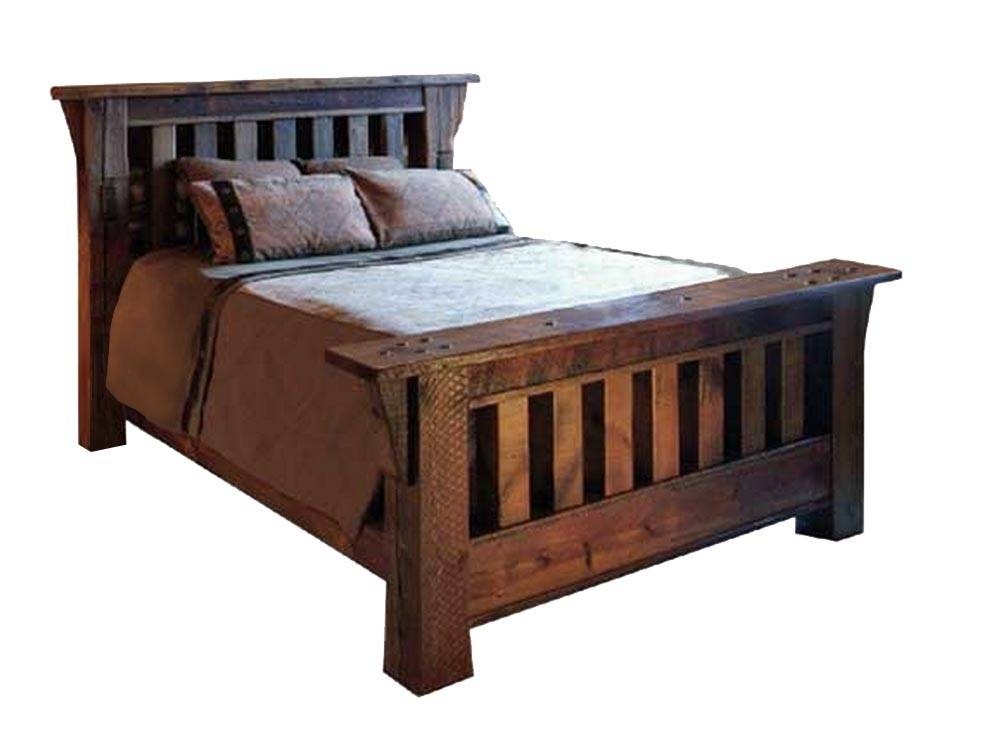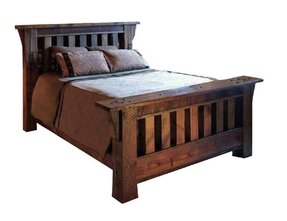 Beautiful headboard designed to last for years. The piece is constructed from solid wood and its stunning natural stain will impress anyone who sees it. It's the ultimate choice for anyone looking for a long-lasting and well-built custom headboard.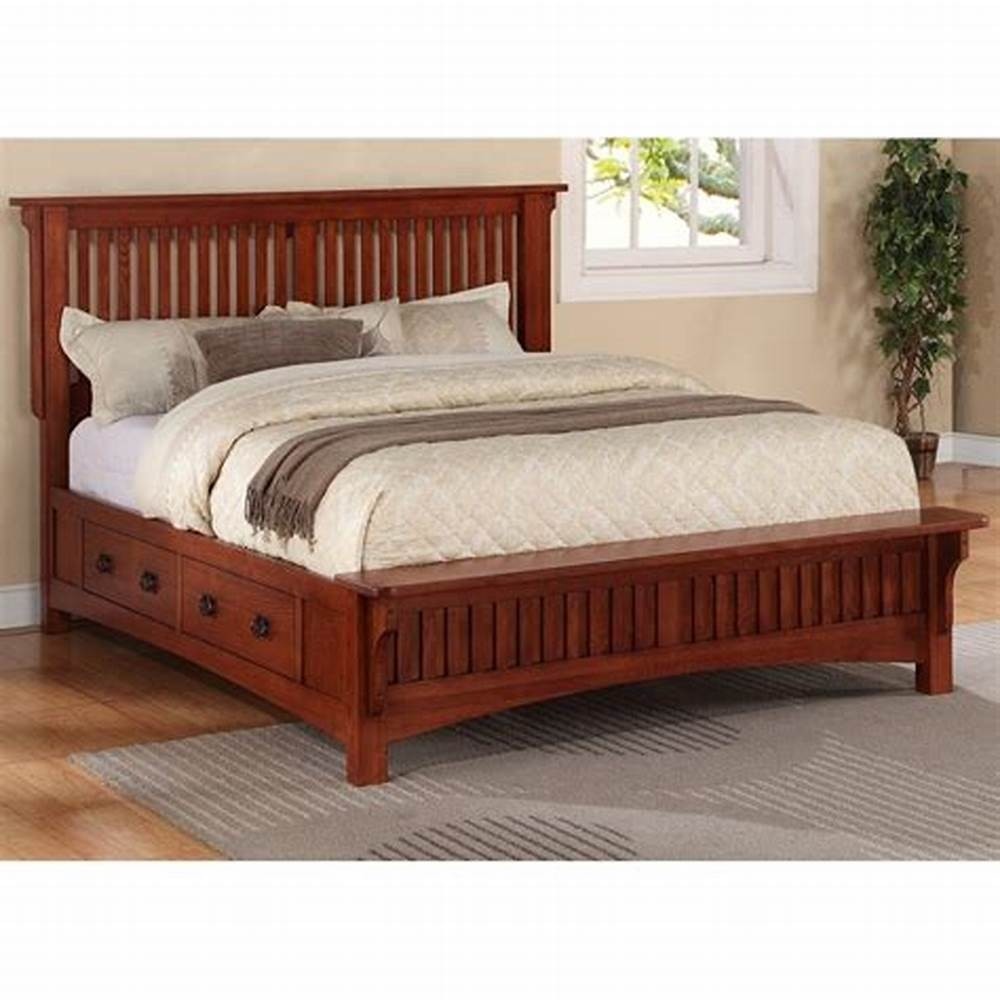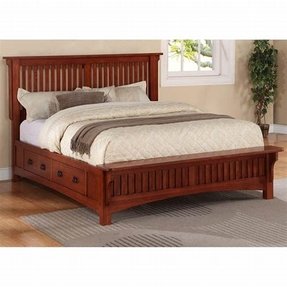 Large and comfy bed unit. The bed frame is made from hardwood and is bathed with a polish finish. Its design is simple and minimalistic. The bed can accommodate two people comfortably.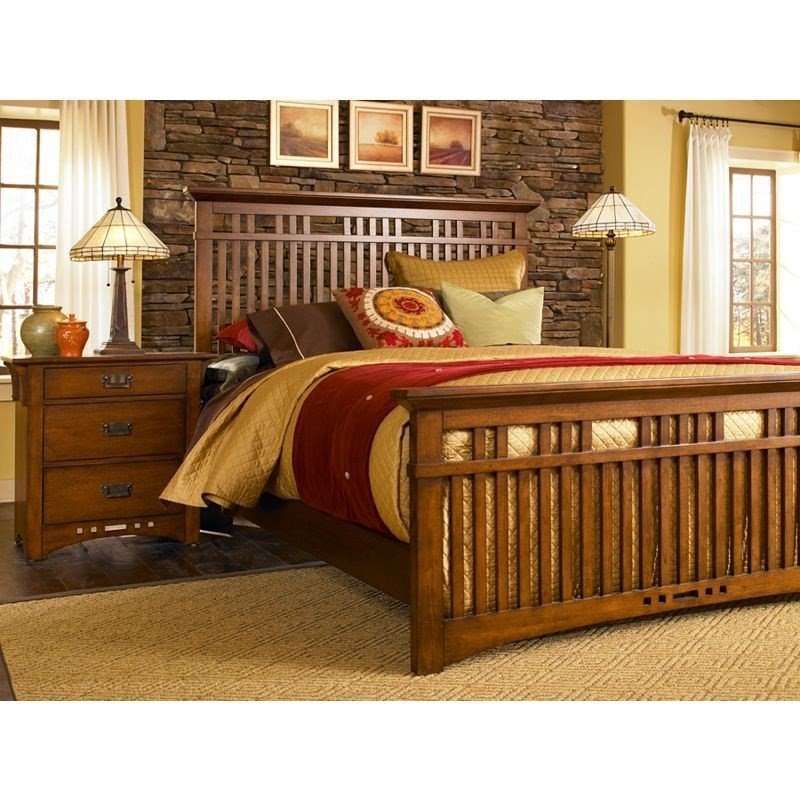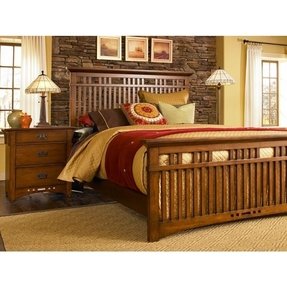 Decorator wood slats make this headboard and footboard a unique statement. Moreover, the openwork allows air flow, while still restraining pillows and mattress, keeping them securely corralled on the bed. Lightly stained wood with clear finish completes the look.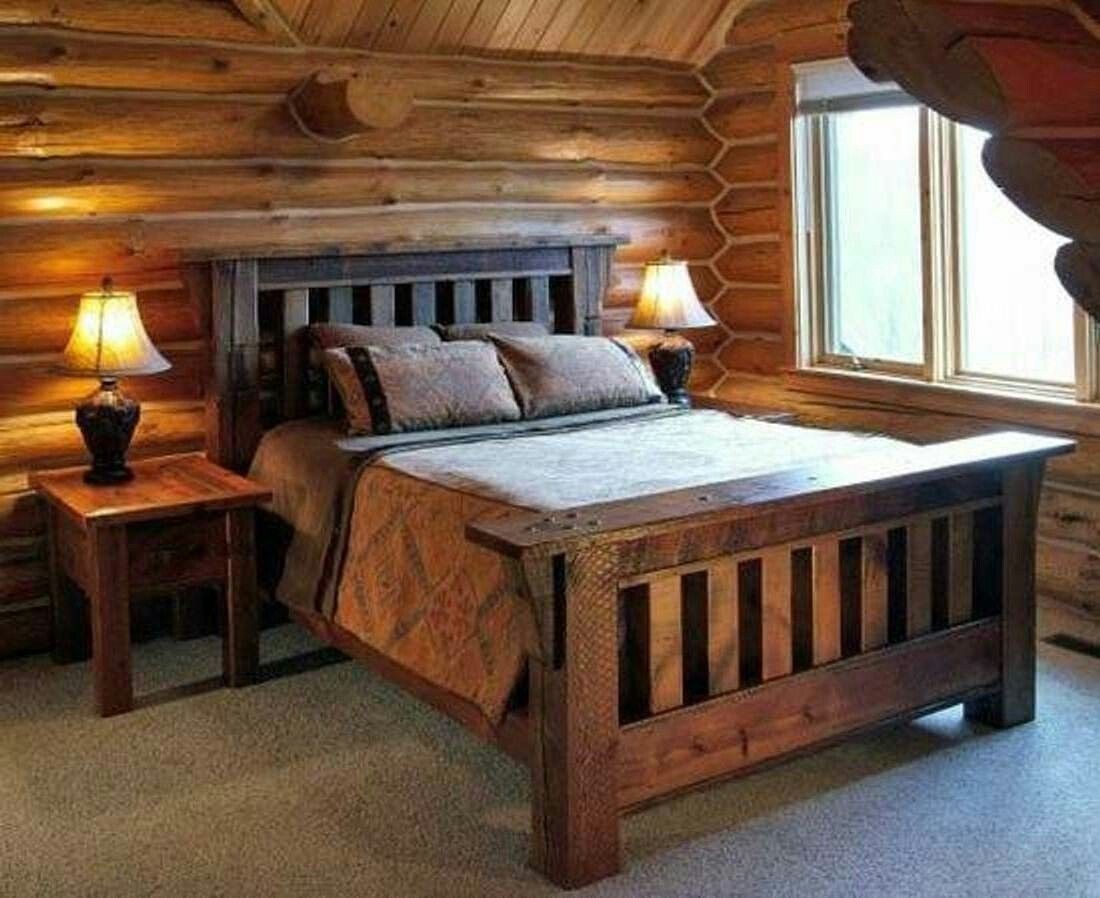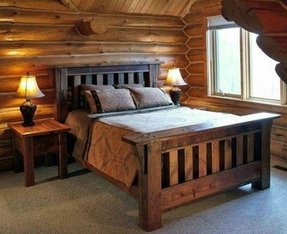 Barnwood Mission Style Bed - traditional - beds - other metro - Woodland Creek Furniture & Gallery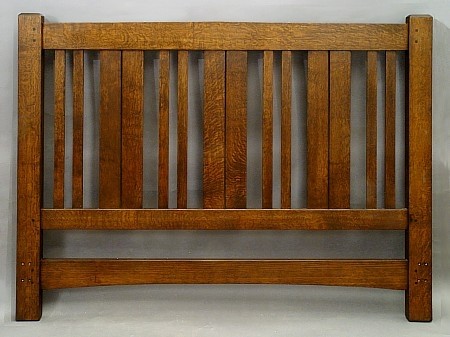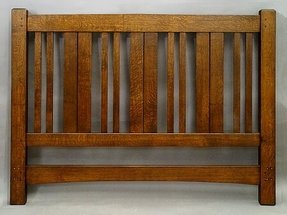 Mission714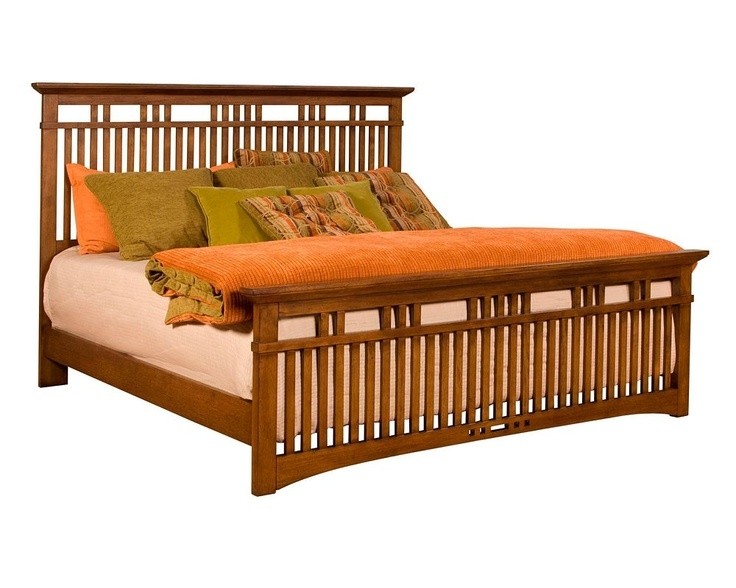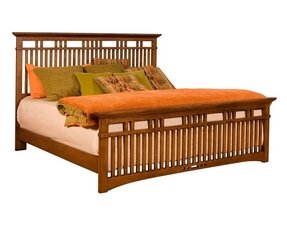 The perfect bed for two. The composition of the ginger bedding and the bed made by walnut wood bring into memory the craftsman, who made this piece of furniture with details care. This stylization fits also to the Orient style bedrooms.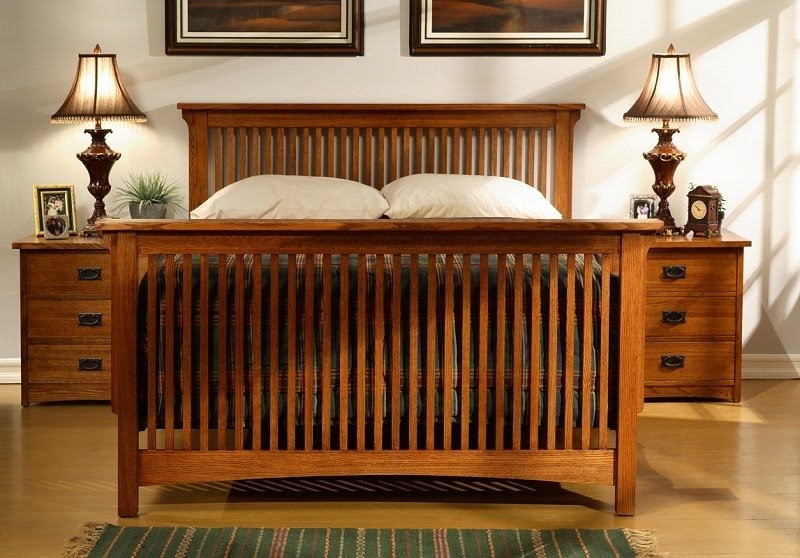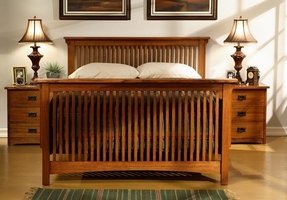 Huge, massive, elegant and classy - the bed that many people dream of. Beautiful brown wooden bed accompanied by comfortable cotton bedding make this bedroom a place where even a queen would love to spend a night.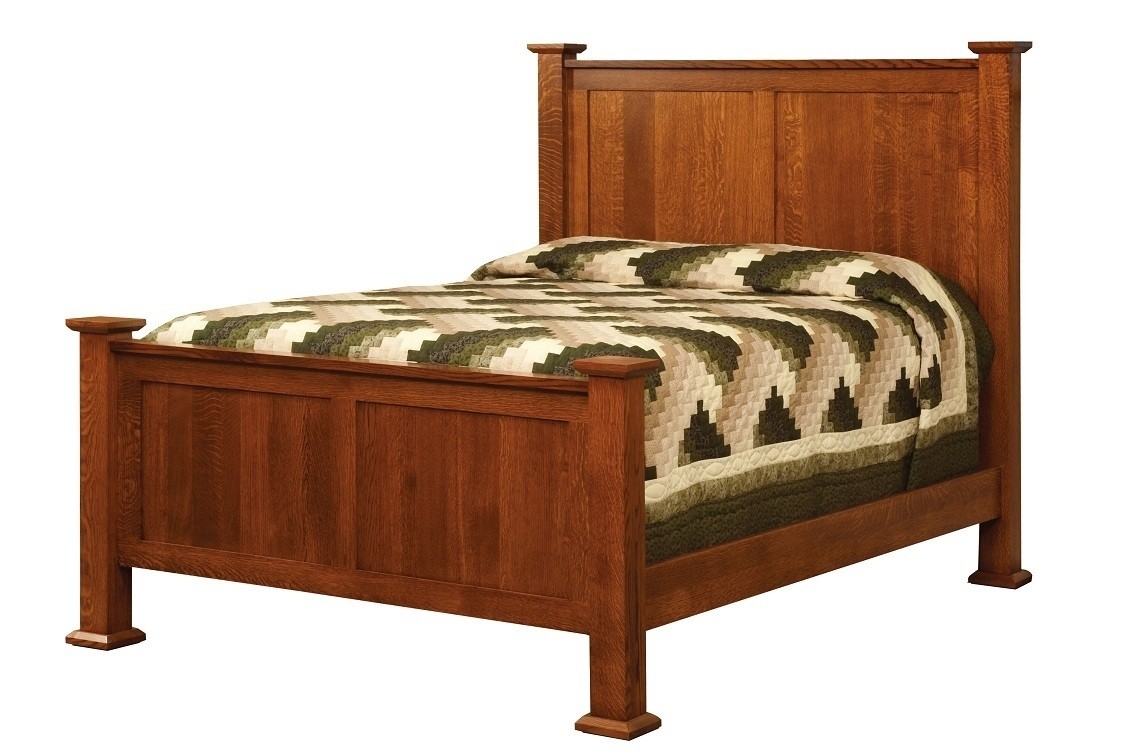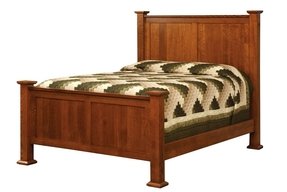 120 Craftsman Beds and Headboards