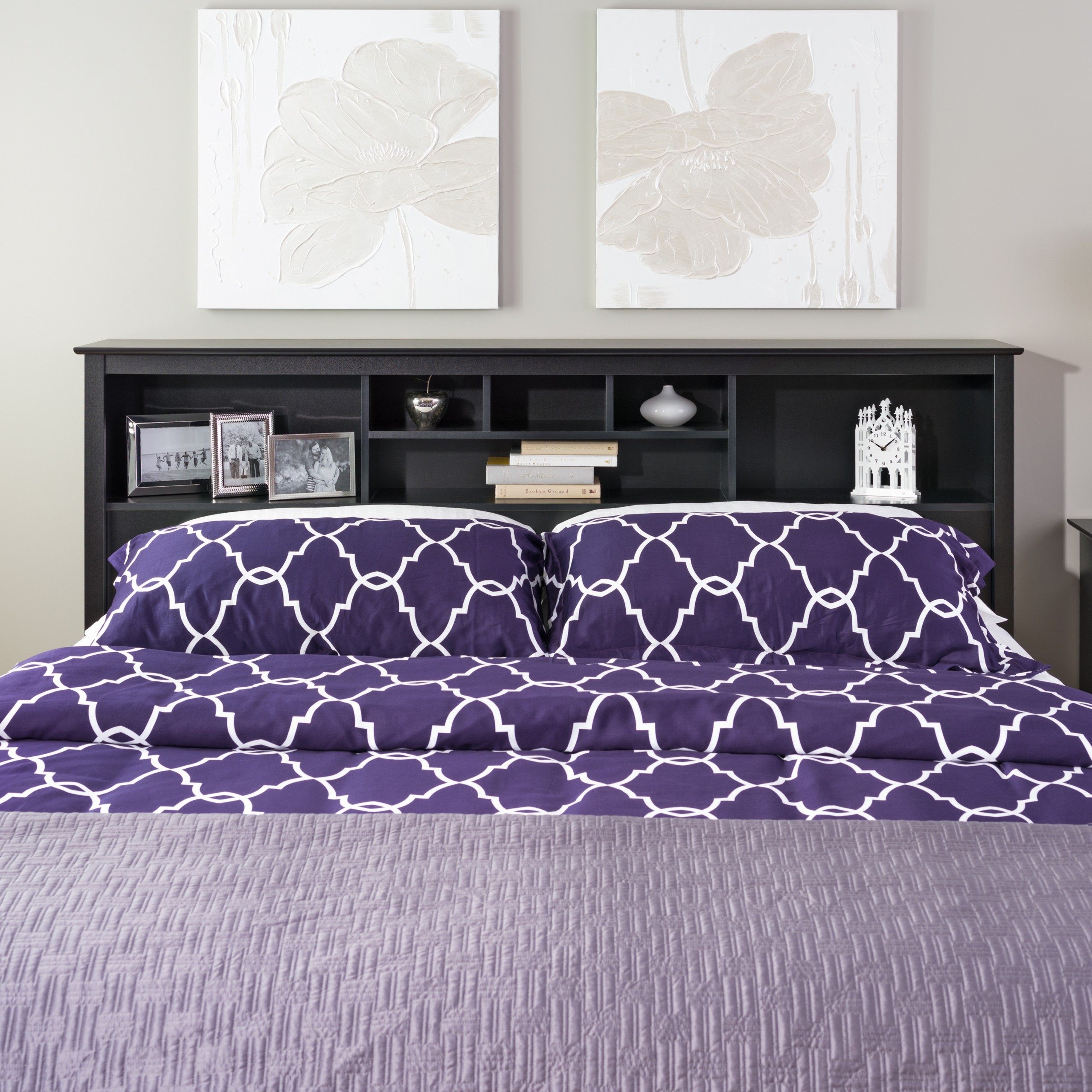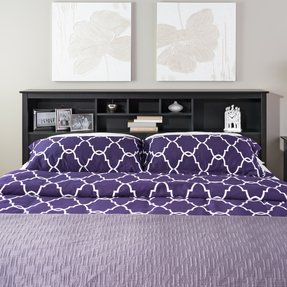 Sonoma King Wood Headboard
Sturdy and stylish King Size Headboard in Black Finish provides laminated composite wood construction with MDF tops. Functional and durable, the headboard offers a variety of open storage compartments.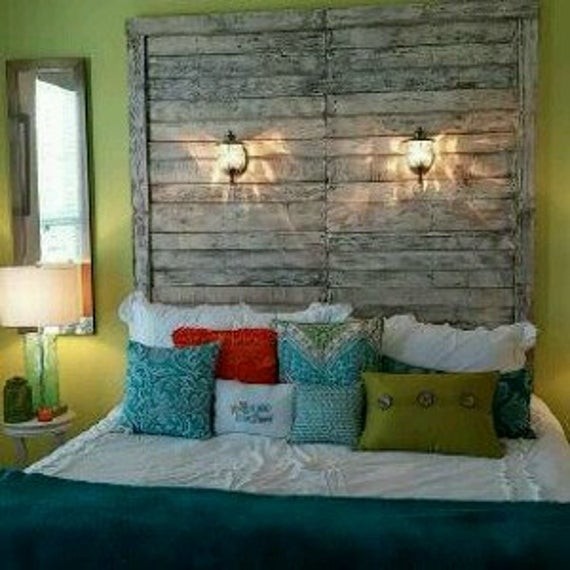 Pallet wood headboard
There is a milion ideas how reuse the old pallets in the home's stylization. For sure the pallets could be used as a headboard for the kingsize bed. I would rather repaint it in white, because now it look a little bit worn-out.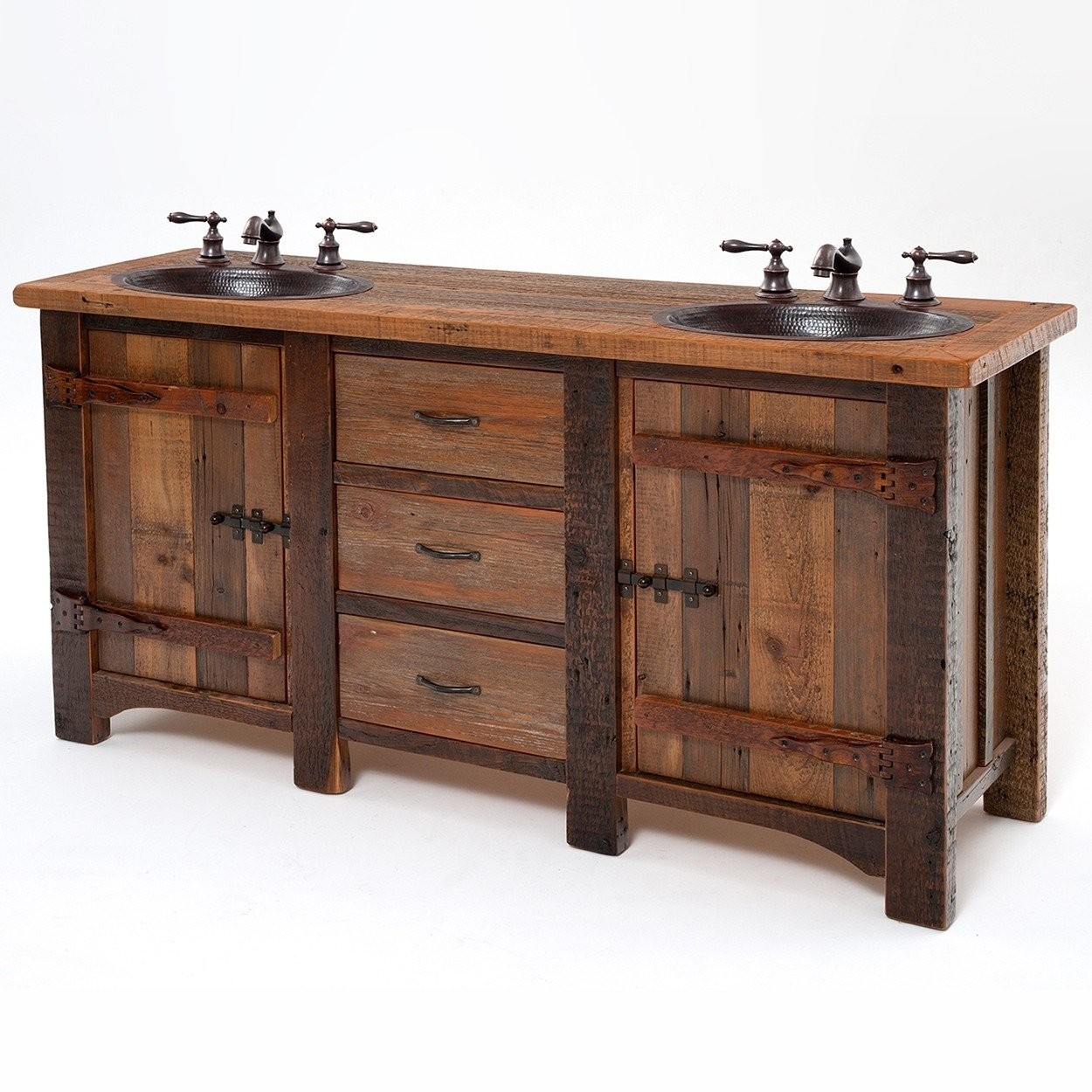 Reclaimed wood furnituresolid wood
Sturdy rustic headboards and footboards for king beds. They're crafted of solid wood with a whitewashed finish. They have thick posts with flat finials, simple top and bottom rails and full panels of vertically arranged planks.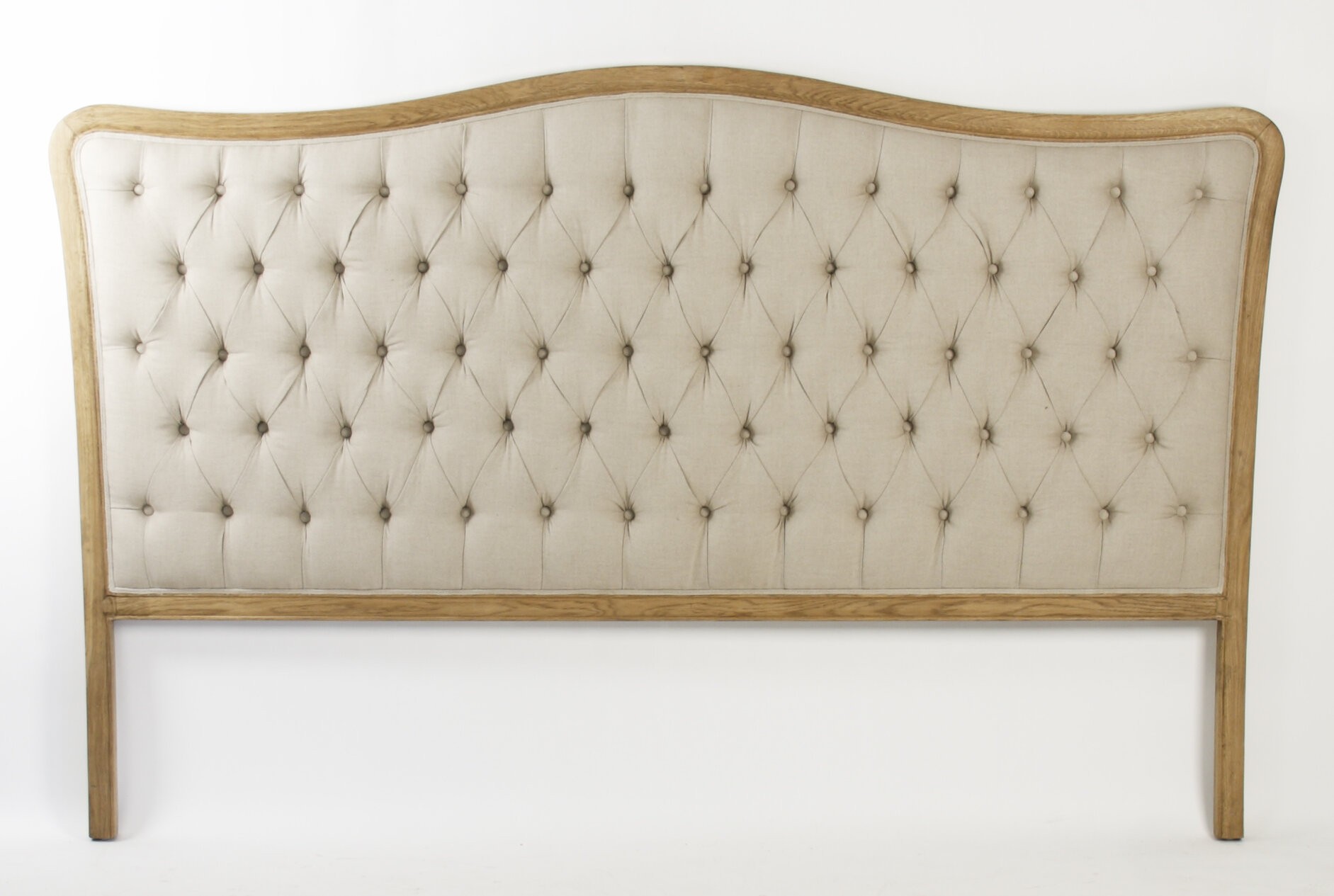 Maison King Wood Headboard
Decoratively rounded headboard made of wood. It is filled with foam and upholstered linen. Decorative quilting on the whole surface gives an elegant effect. Application for residential and commercial use.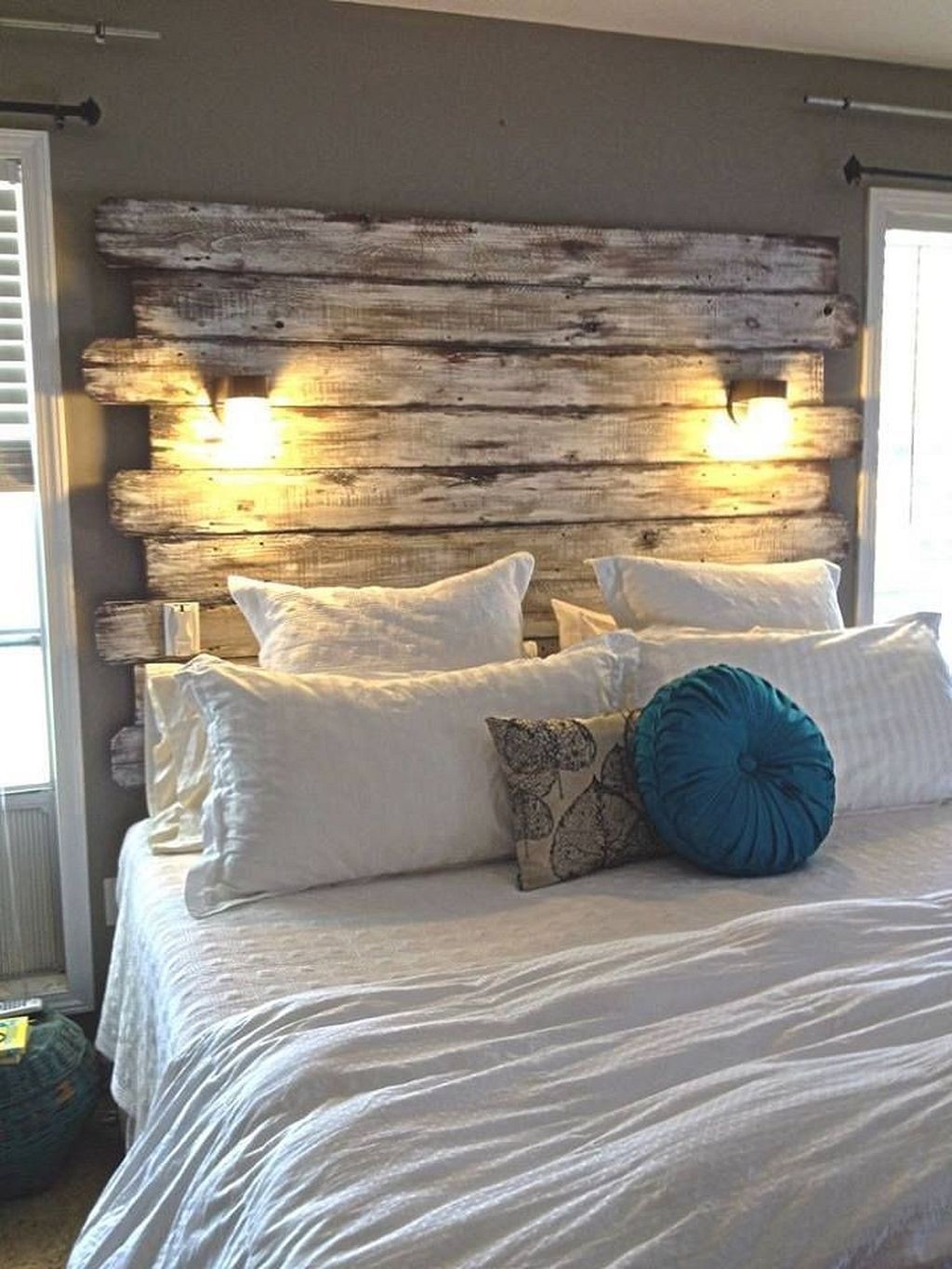 If you want to make your bedroom to emanate with country accents, this king size bed will be a nice way to do that. Includes sturdy wood construction, a canopy platform, and a wooden plank headboard in a distressed finish.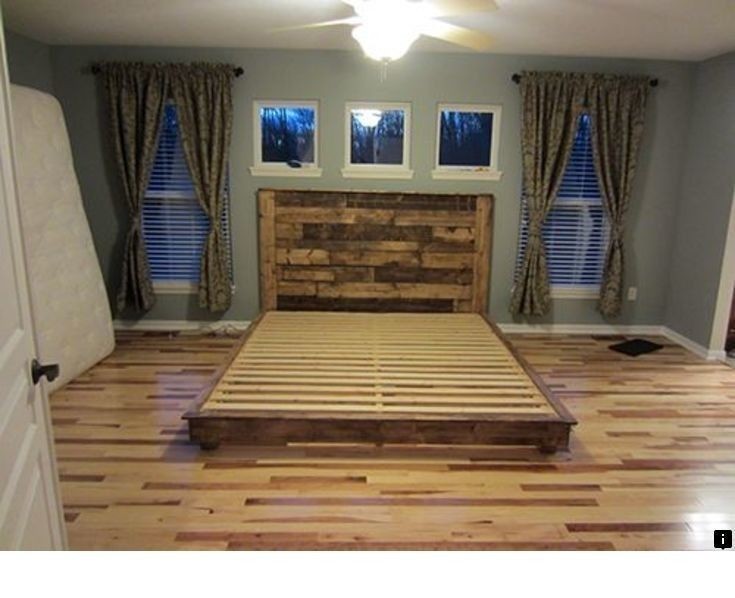 This DIY instruction will help you make a king size headboard for a platform bed out of some unnecessary wooden boards. Further part of the instruction allows you to learn how to make six drawers in addition.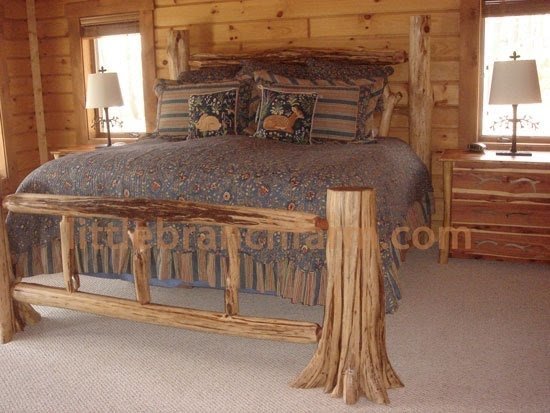 If you like the raw, rustic ambiance, created by log furniture, this wooden king size bed shall appeal to you. Designed to bring out the natural beauty of wood, it will fit into rustic or mountain lodge interiors.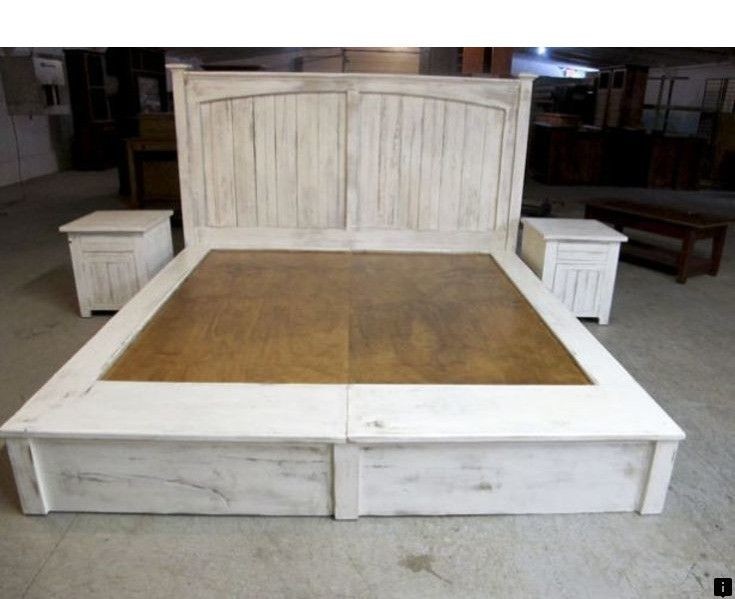 Ready to decorate a rustic bedroom, this wooden furniture set comprises a nicely sanded king size platform, a headboard of analogical size and a pair of nightstands. All finished in an off-white, rustic wood.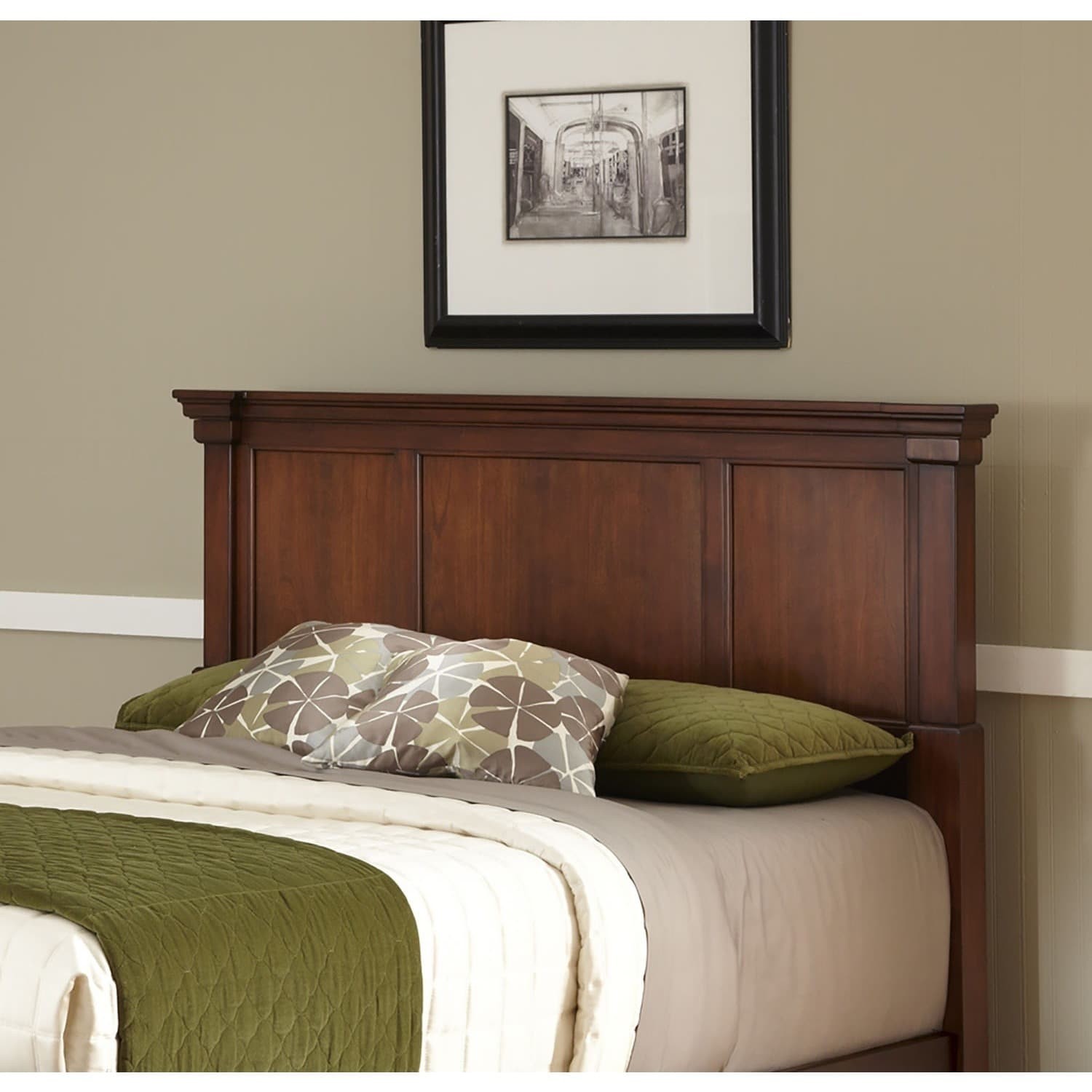 This headboard represents a rustic style and it looks perfectly with king-size beds. It is made of solid mahogany wood with a cherry finish. The product is 52 inches high x 82 inches wide x 4.25 inches deep.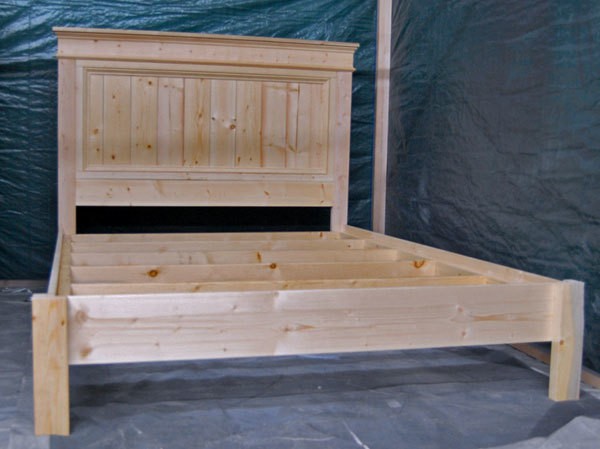 Farmhouse stylization in bedroom decor. This wooden headboard is suitable for king size beds. It is connected with a strong frame made of the same wood. Strong and stylish construction matches different types of beds.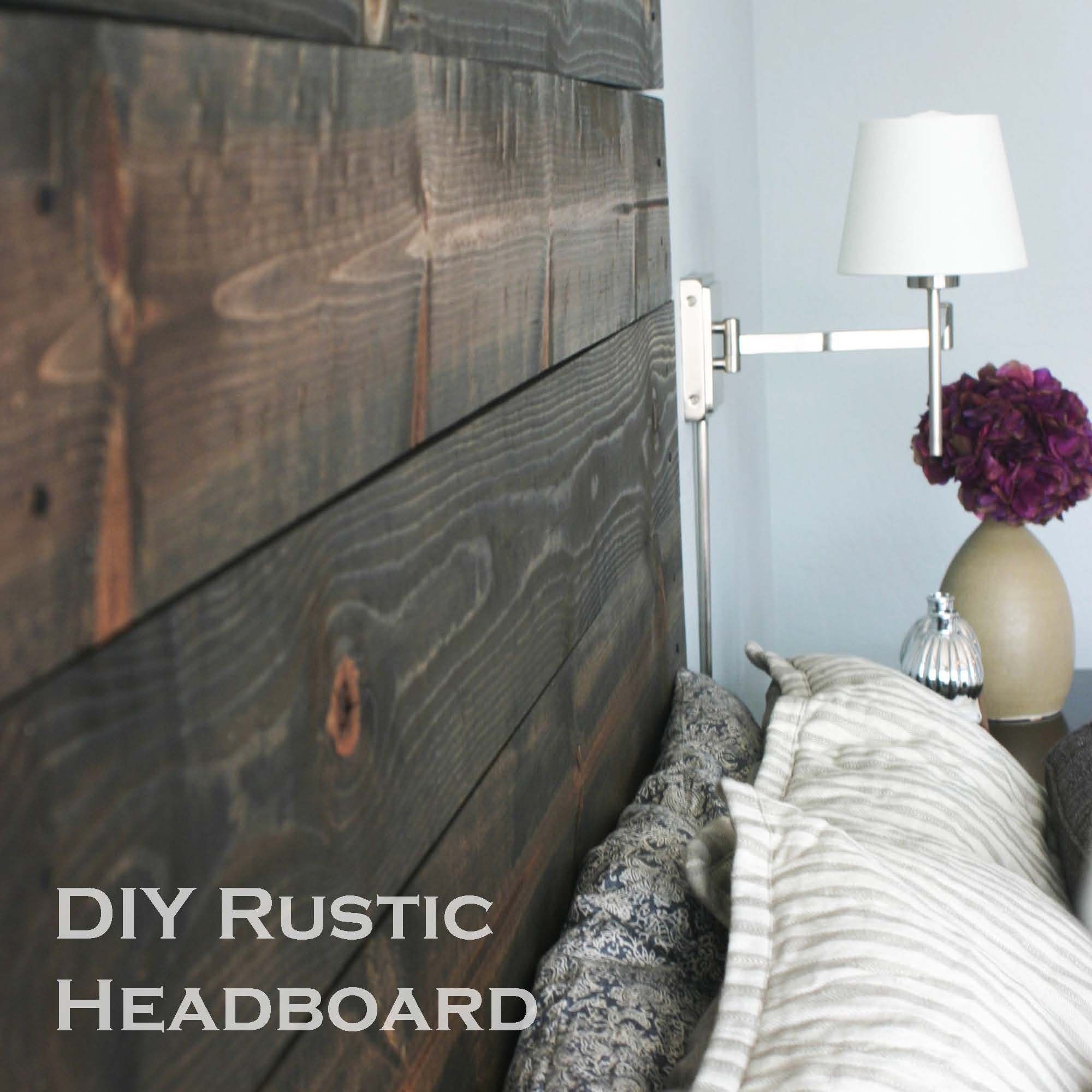 Boards - $5.50 at HomeDepot. Just stain and then screw into the wall. YES!!!!!!!!! this is my favorite.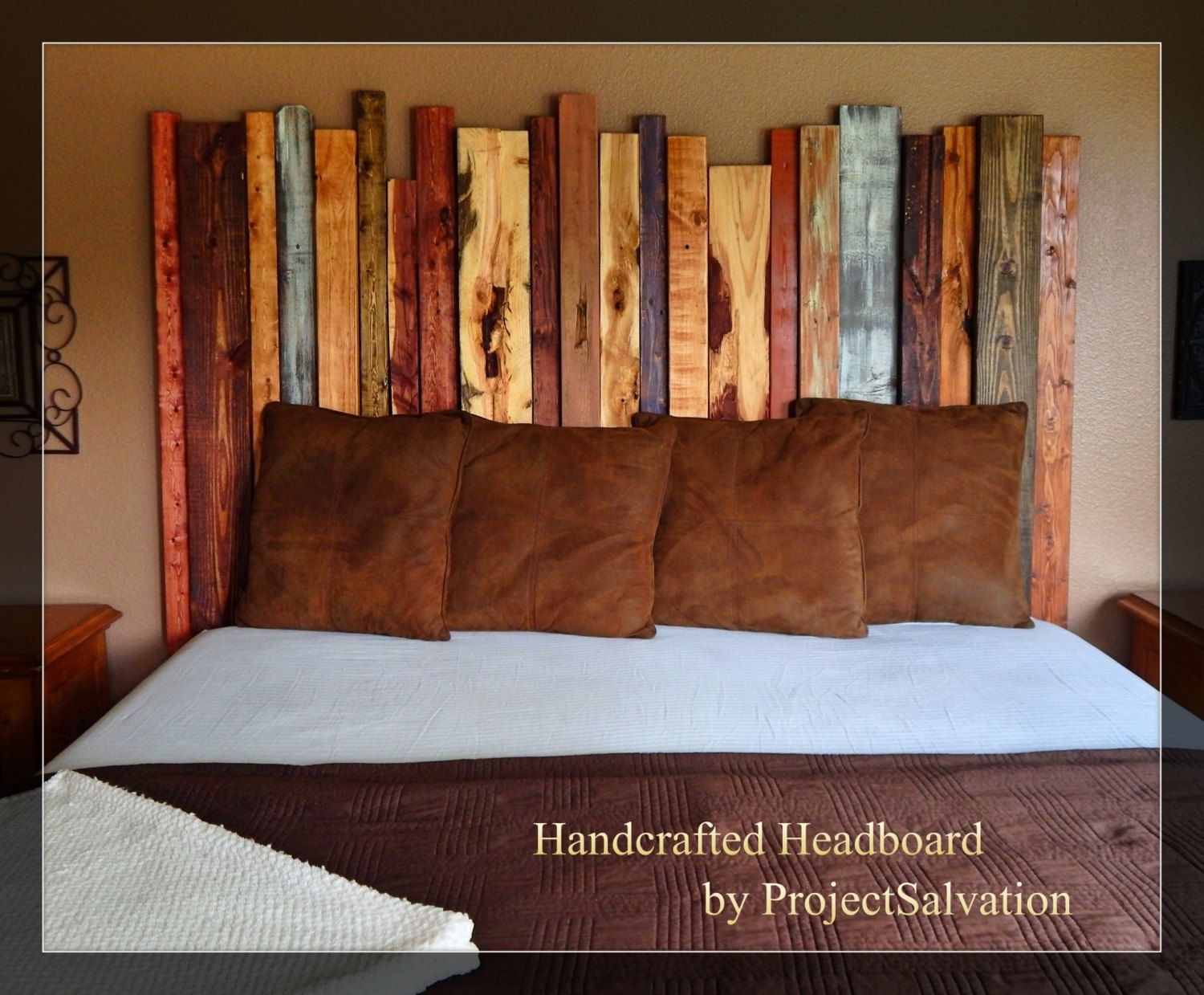 Just finished this headboard using reclaimed wood. Can do custom orders for any size bedframe. This would also make a great pseudo-fence for a loft or apartment patio. listing at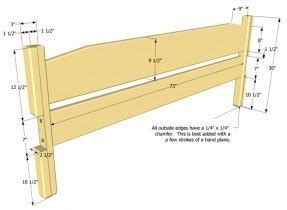 Ideas For Old Wooden Doors | Headboards Made From Old Doors Design Ideas, Pictures, Remodel, and ...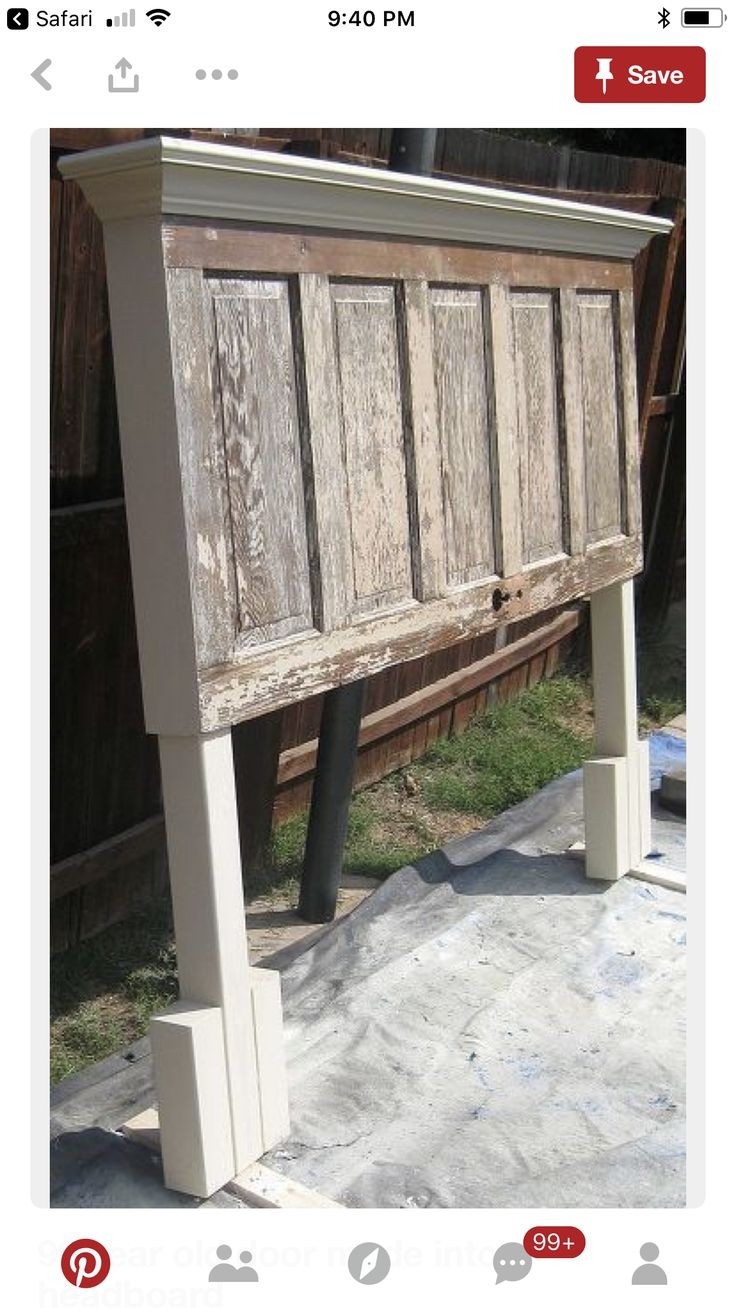 This 90-year-old headboard door is a unique detail that will transform your bedroom. The beautiful old wood in the raw finish is glamorous and very stylish, and the interior gets a rustic feel for it.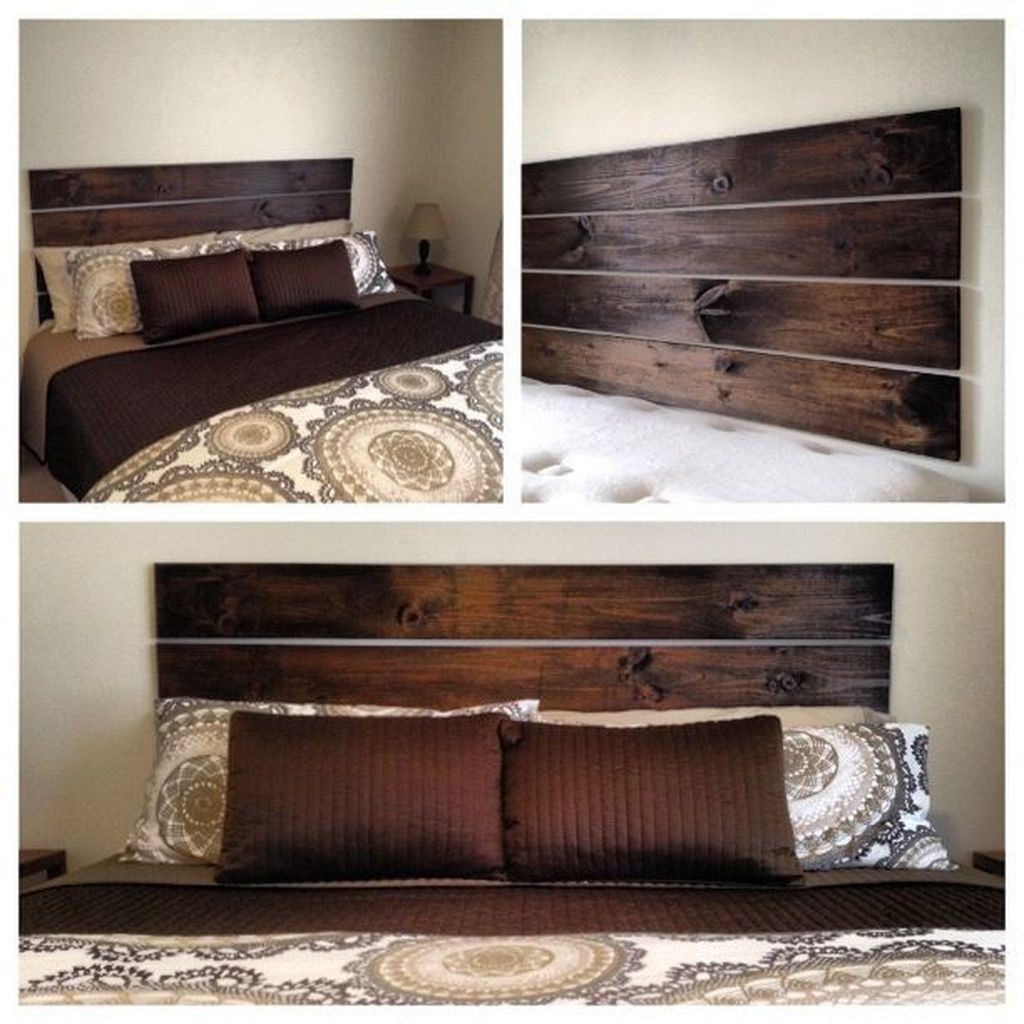 This unique headboard is a simple design with floating boards composed in an impressive whole. Beautiful finish in warm chocolate brown is elegant and very stylish, giving the interior some nice character.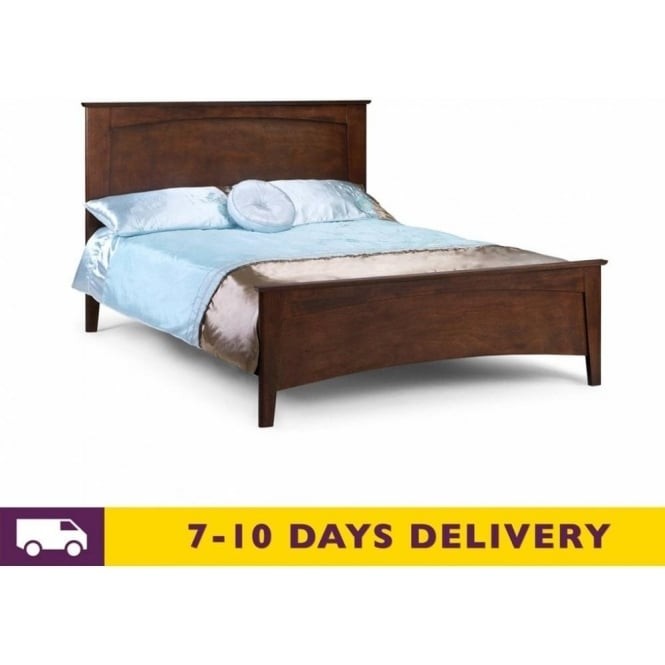 Another creative DIY design, a handmade bed headboard made from repurposed old planks coated in paint. Nice way to save money on furniture and bound to give your bedroom a really unique, rustic look.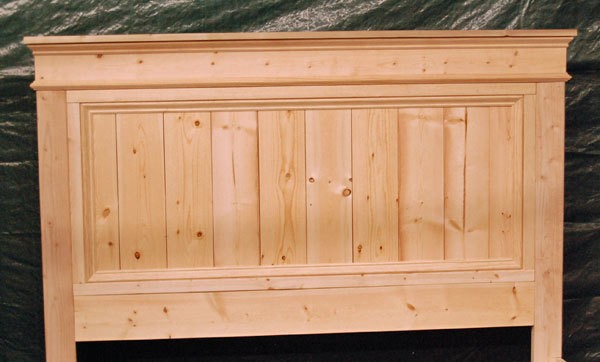 Mom's Fancy Farmhouse Bed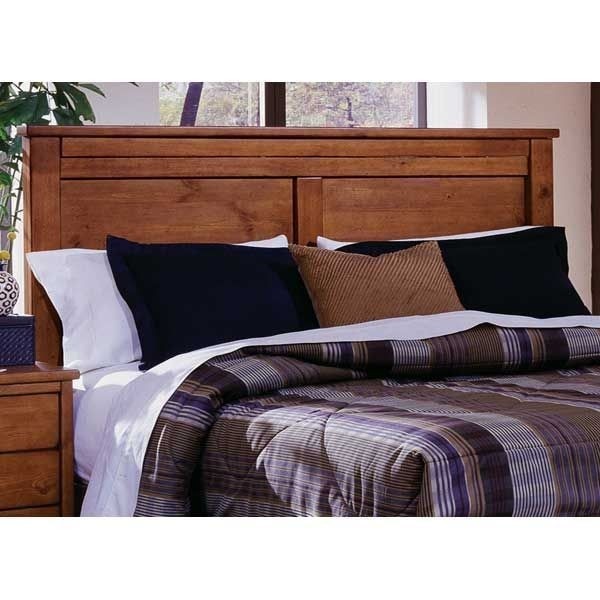 A stark rectangular headboard for large platform beds. It's handmade of length and width-varied horizontal planks of reclaimed wood (from pallets!) with a natural stained finish. It has a flat top and has to be screwed to a bed frame. A perfect combination of reclaimed & industrial style. Live edge cedar headboard. We just finished this piece for a client in Austin. We can design to your size and wood preferences. Prices range between $900-3000 depending on size and type of wood s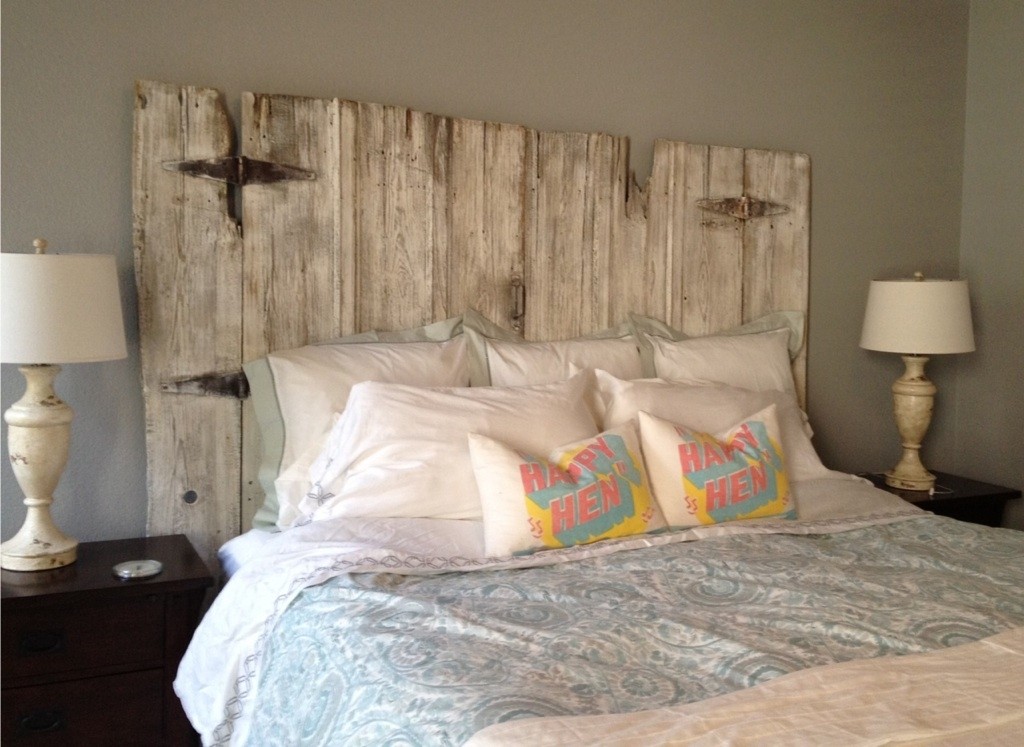 With such a wood headboard for king size bed, the barren bedroom is transformed into a very fashionable arrangement. All thanks to a wooden panel made of raw poplar wood - which is fantastic, flat on a high headrest for an ordinary bed.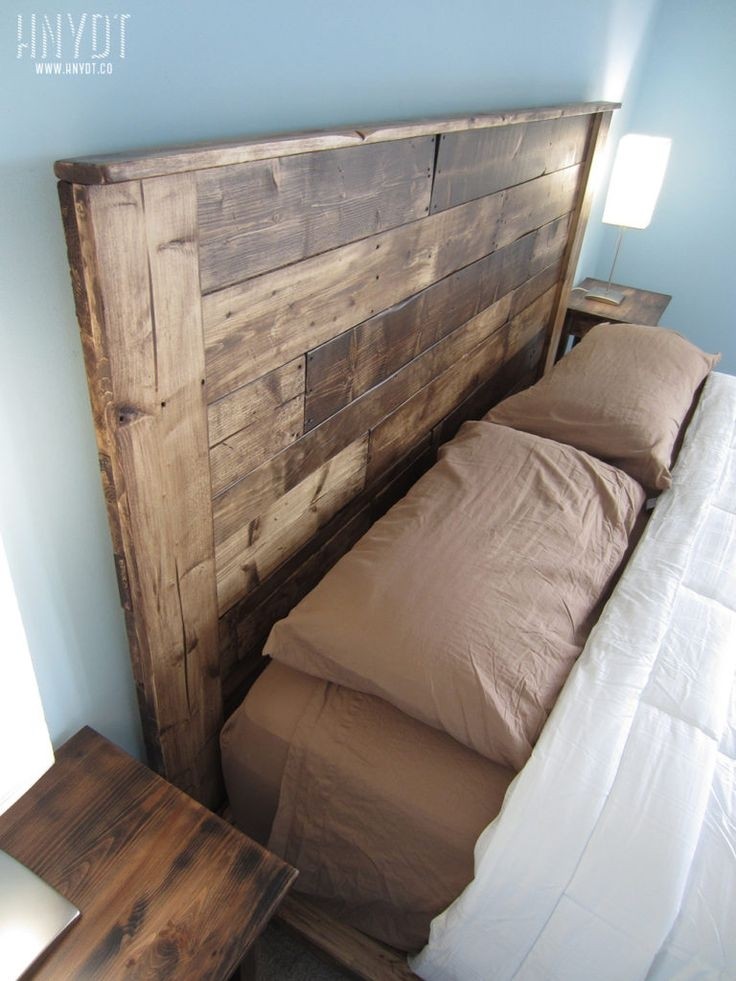 Have to repin best friend Rick made this for his home and its spectacular! Well done guy!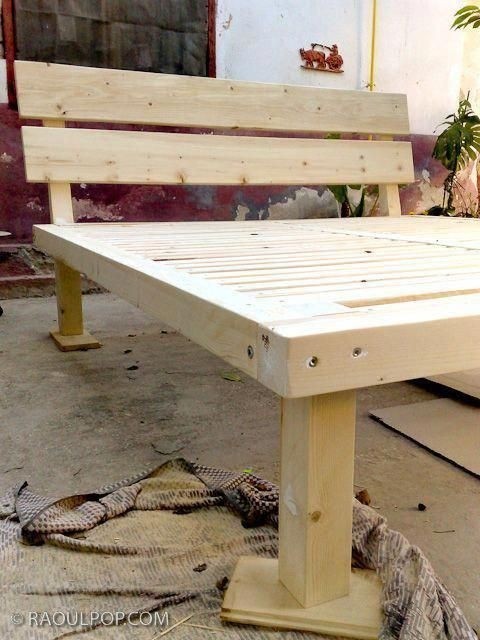 A DIY project, which shows how easily you can create a headboard for your bed on your own. Perfect for a king size bed, this headboard will add a cool, rustic vibe to any bedroom.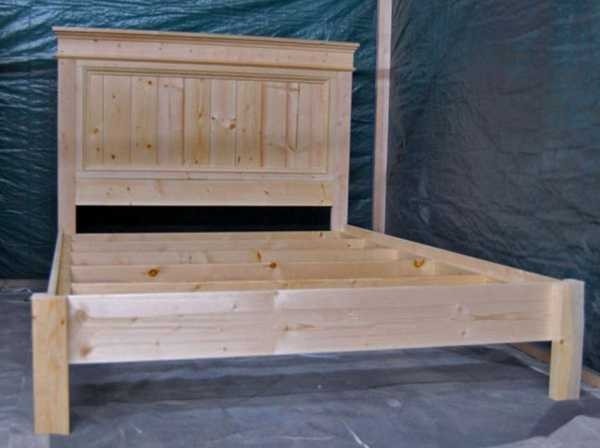 A great proposition for all those, who want to achieve a cosy, rustic decor in their bedrooms. This enchanting headboard is a DIY project, made entirely from pallets. It fits well all king size beds.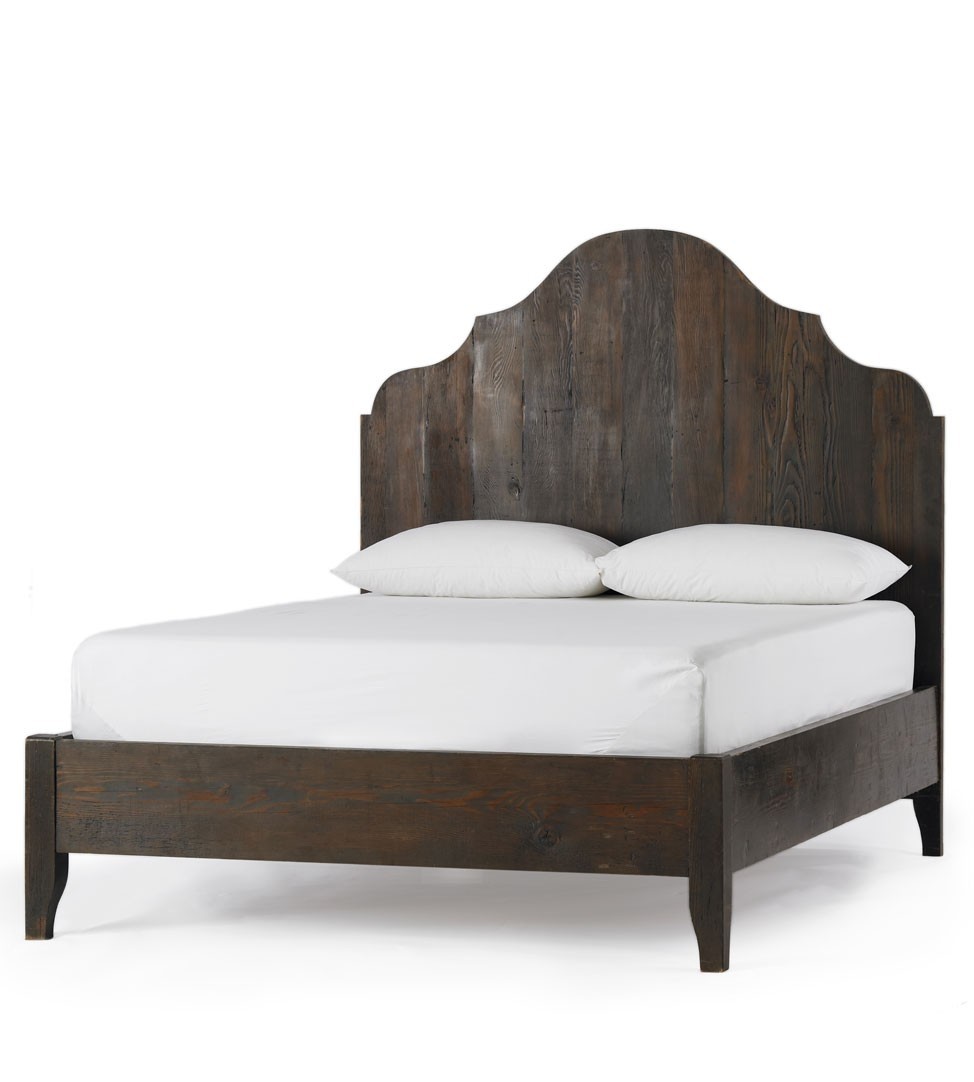 Wooden headboard that is paired with a king size bed. Its upper area includes some curves and corners for more aesthetic appearance. This durable headboard is based on vertical slats for a better support.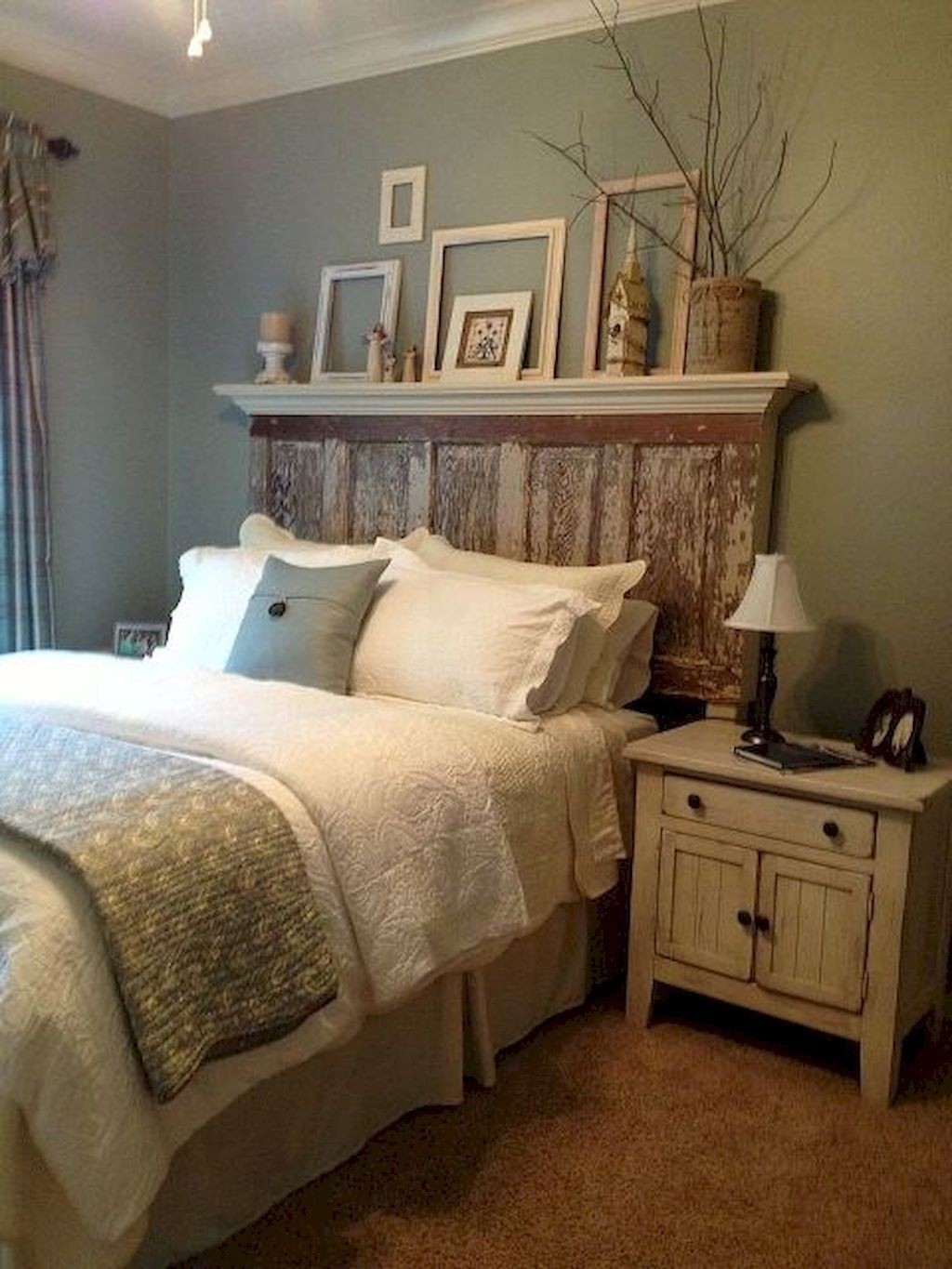 All Products / Bedroom / Beds & Headboards / Headboards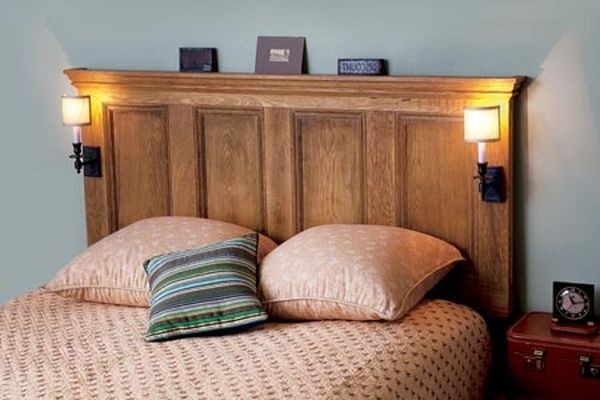 I was wondering how to refresh my bedroom without spending too much money. I decide to change the headboard. This one is wooden and is excellent for king size bed.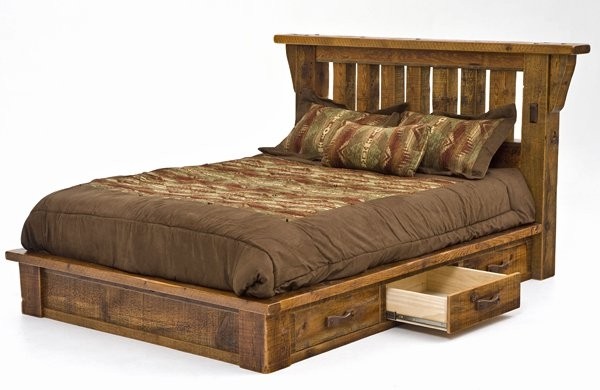 Platform bed made of wood with antique finish. Base has drawers for storing beddings, clothes and other needed items. High headboard consists of vertically arranged strips.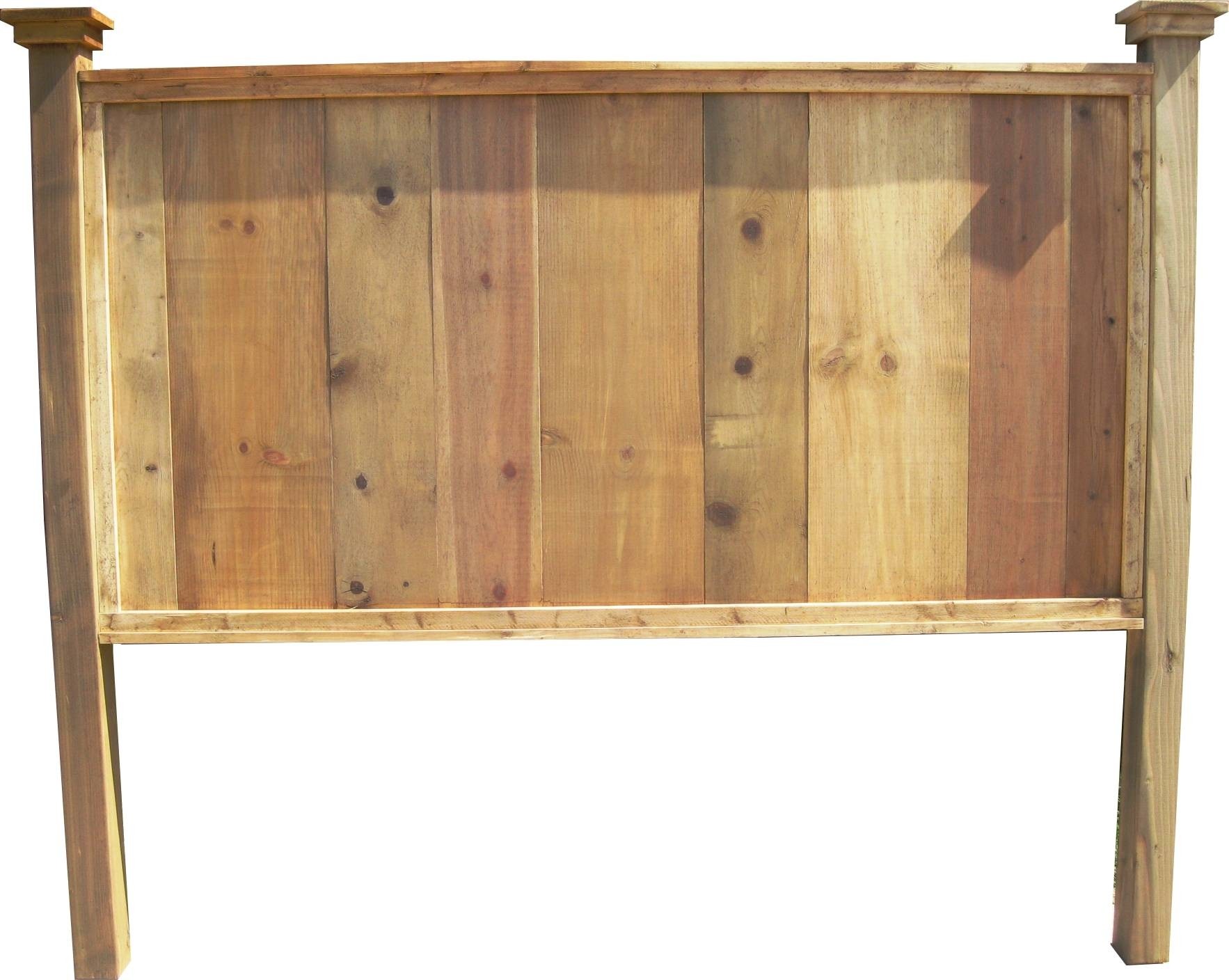 King size knotty pine headboard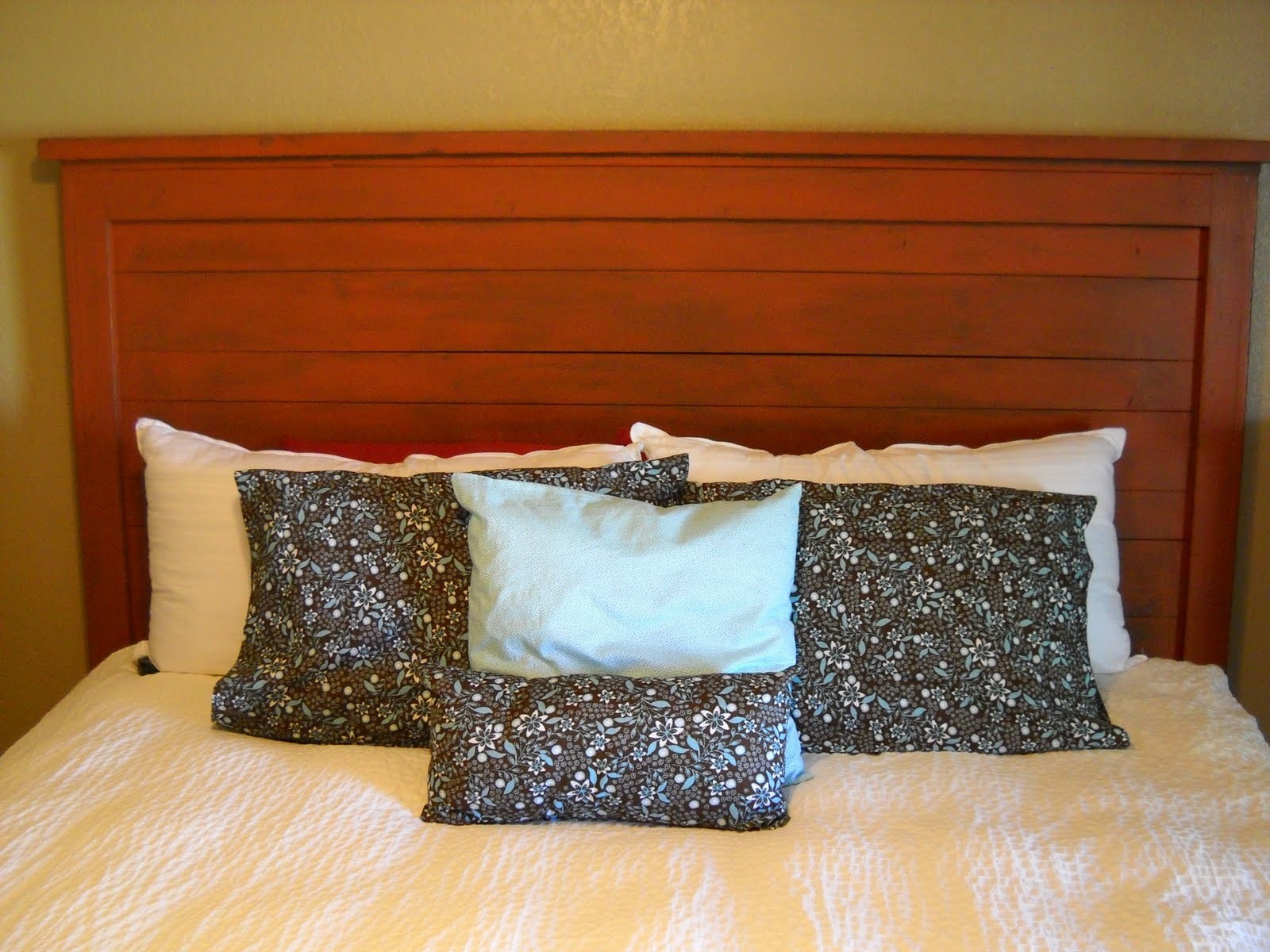 Here is our completed Reclaimed Wood Headboard.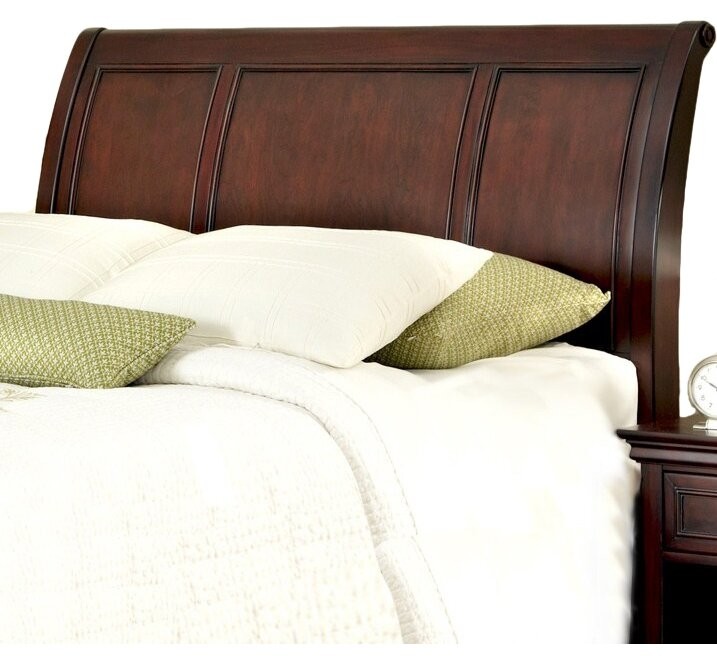 Lafayette Wood Headboard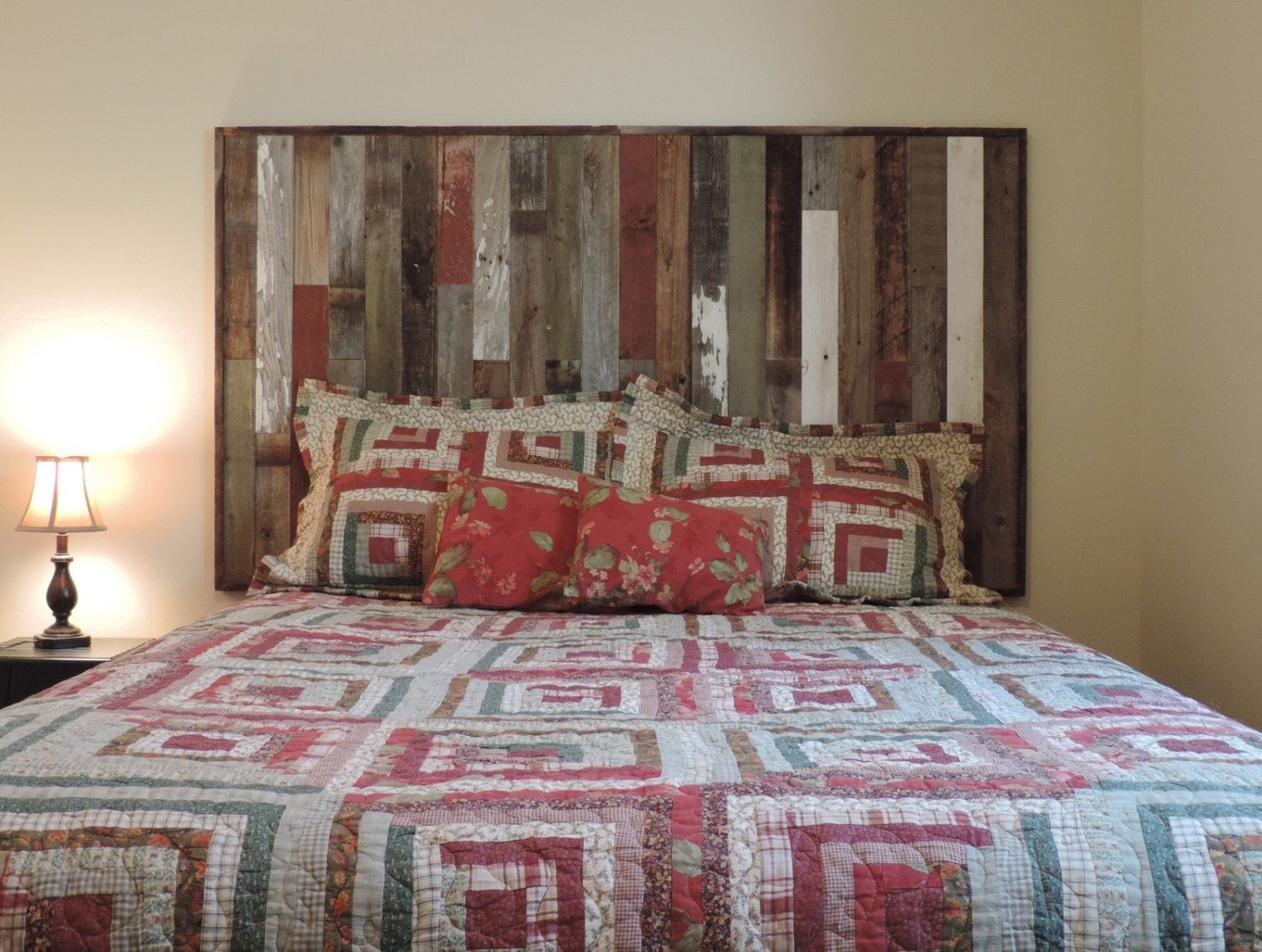 Reclaimed Wood Headboard Panel for King Bed (82.5" X 37.5") made of Recycled, Rustic Barn Wood. Wallmounted. Your Choice of Accent Colors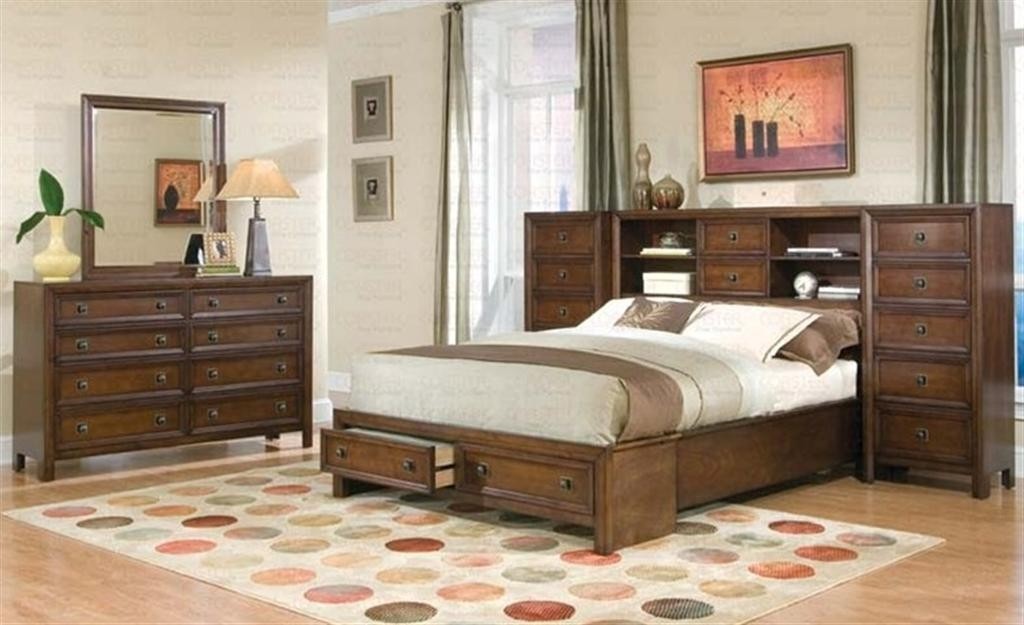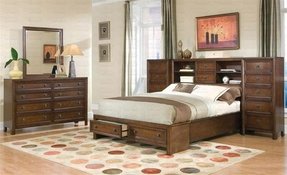 White Wooden Headboards For King Size Beds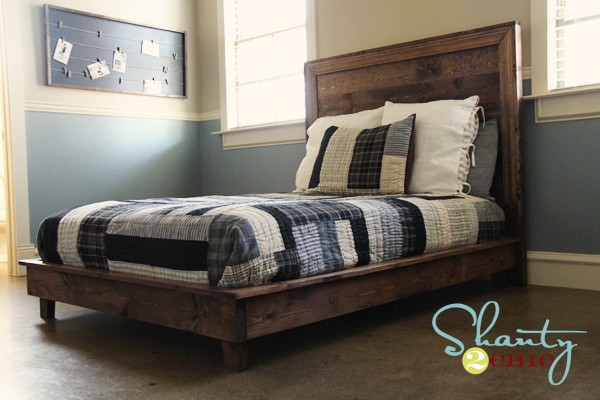 I love this site! She has so many great DIY projects. This is a replica of a PB Teen bed. For a Full/Queen the materials should be $70! Cannot wait to make this in a King this fall!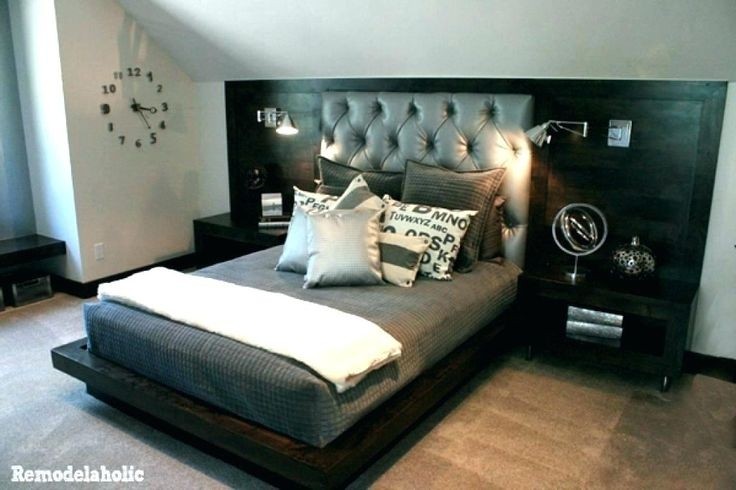 The gorgeous headboard allows you to change the décor of your bedroom. Made of solid wood with beautiful leather, quilted upholstery, the headboard is an exceptionally elegant solution. Ideal for contemporary interiors.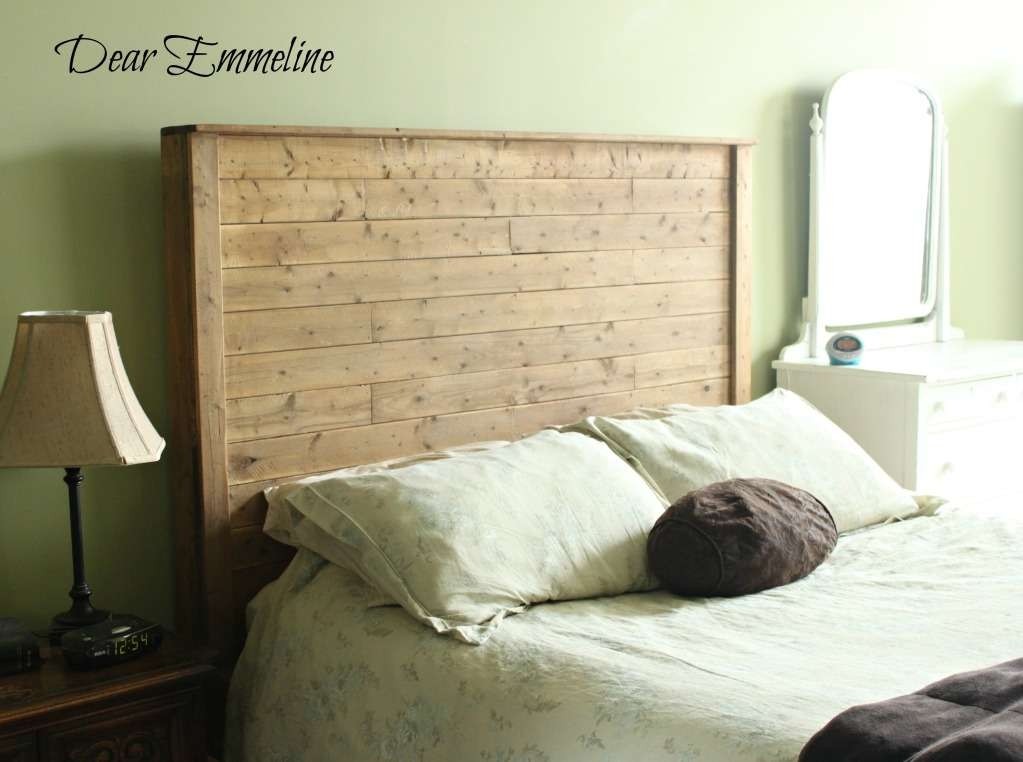 Home Decorating Trends – Homedit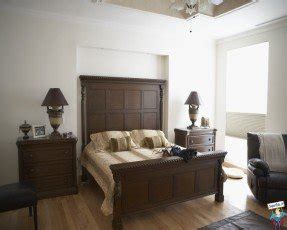 The large headboard can change everything in the bedroom. This one has got the traditional style, wooden construction, dark brown finish and it's suitable with the king size bed.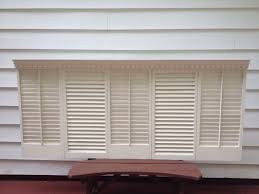 King size headboard in classic form. It is completely made of wood. Adds freshness and modernity to each bedroom.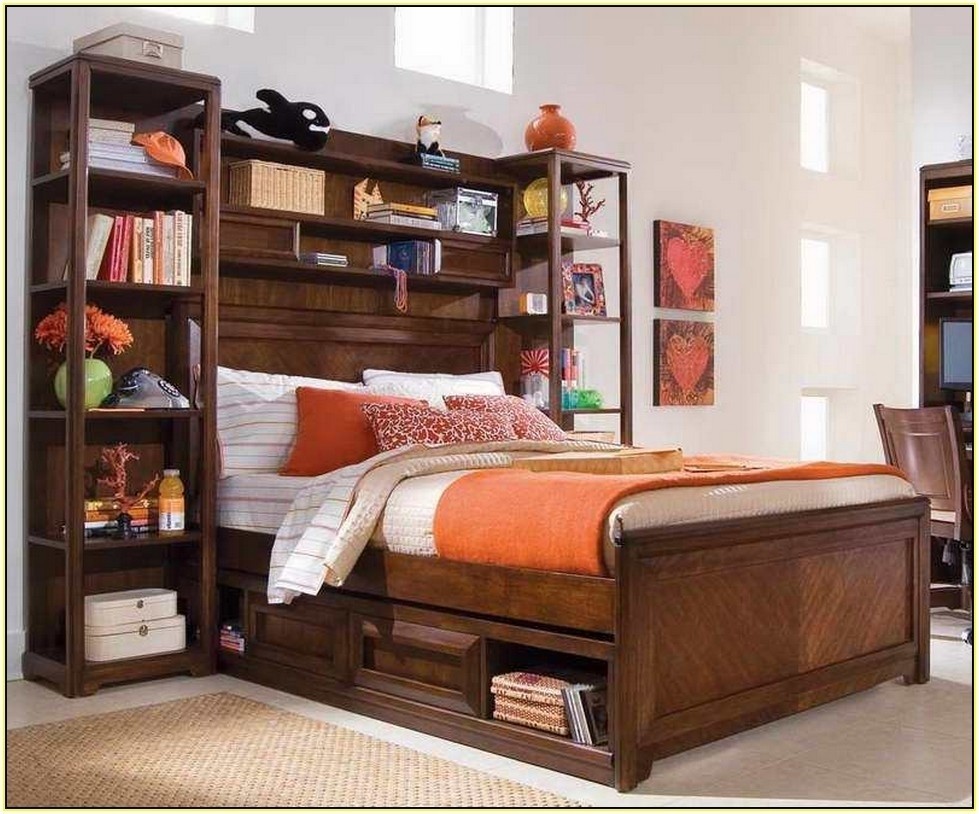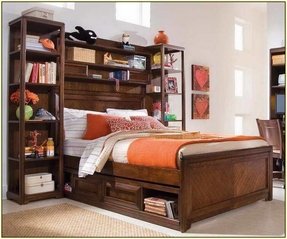 I like to keep my favourite books within hand's reach in my bedroom, so this headboard and bookcase combination suits my taste flawlessly. Dark wood is a versatile material that fits many styles, and here it's brightened with some orange bedding accents.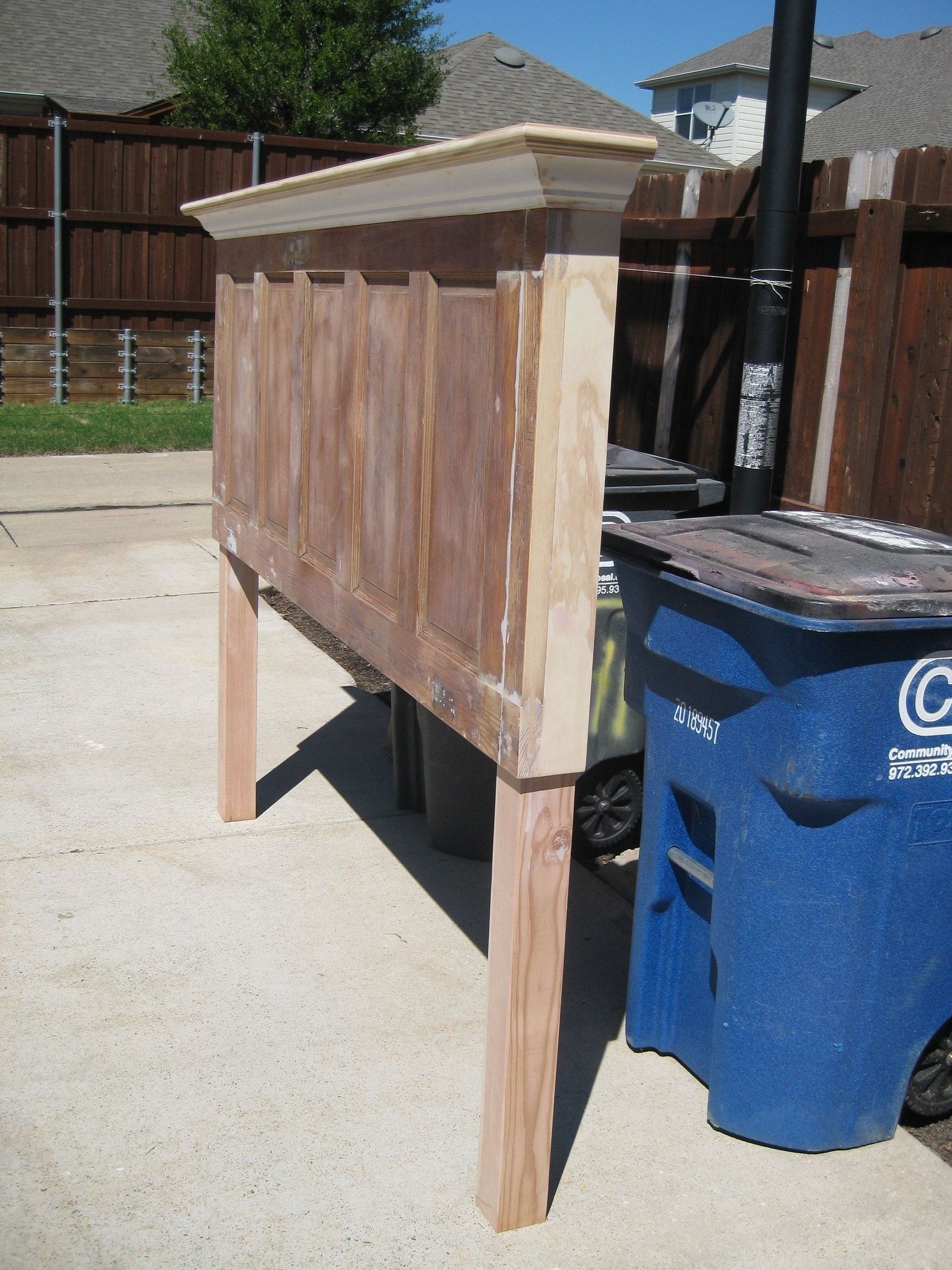 Headboard Made from Old Door for King or Queen Size Bed image by FriscoShabbyChic - Photobucket by Vintage Headboards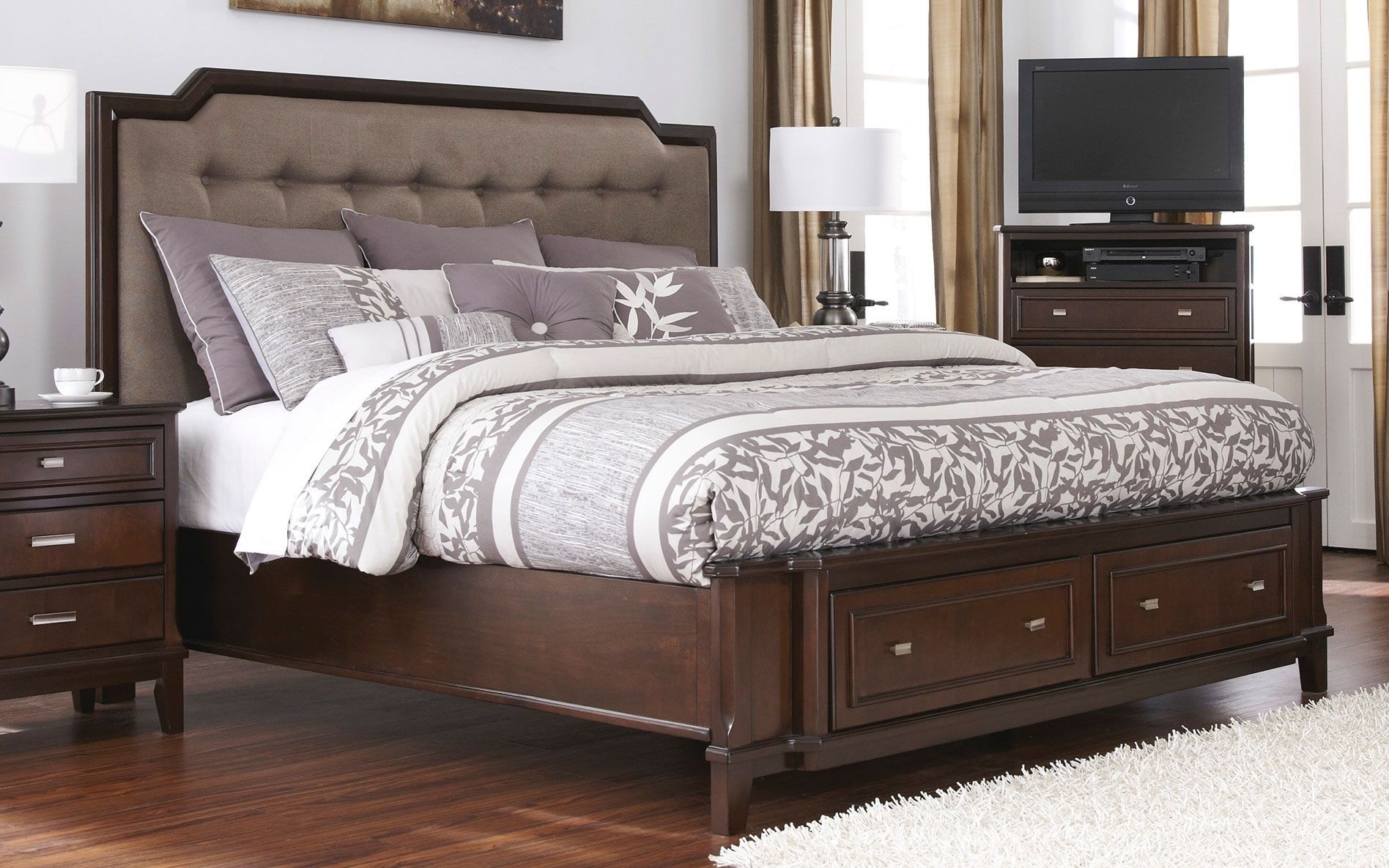 A fantastic solution for the classic wooden headboard and king size bed frame - is to add quilted upholstery to it. Dark cherry wood perfectly blends with the gray quilted leather fabric.In addition, the bed includes built-in elegant drawers.