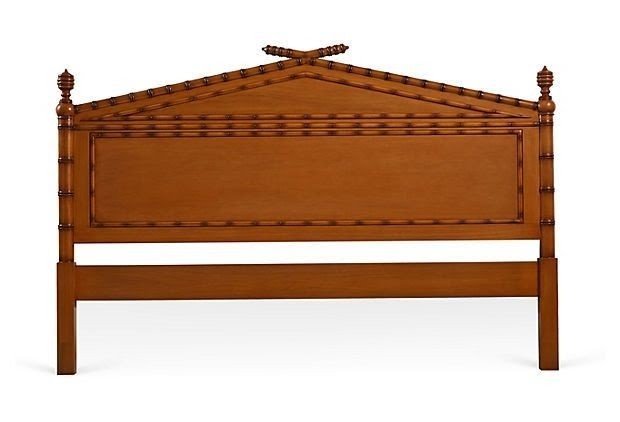 It gives good back support and protects the wall from dirt. It can be fastened even at the old couch - it will give it a more fashionable and attractive look. Bamboo wooden headboard has an orient chic, but you can give it any color, like this honey shade.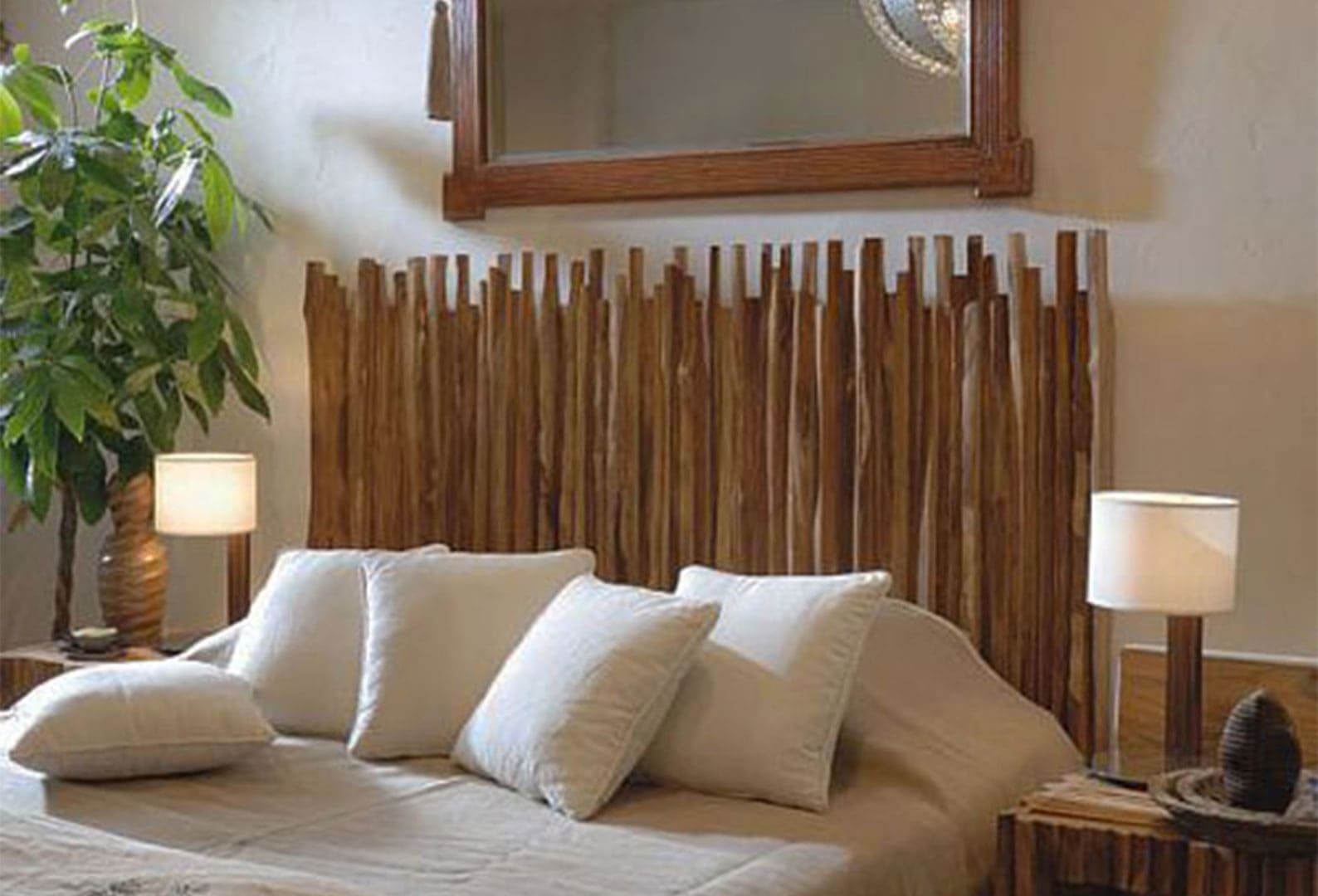 Characterized by sturdy bamboo construction, this headboard is built to last and brings captivating accents to any master bedroom. It's quite tall, and stable, allowing you to easily rest your head against it.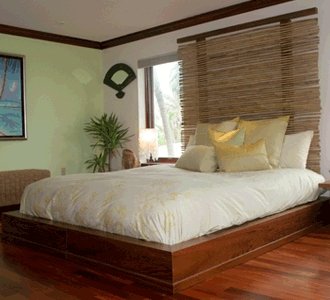 Replace a traditional headboard with bamboo roll shade. This idea is not only style-boosting, but also budget-friendly. It suits many bedroom styles, and it accentuates natural elements in the rest of the furniture.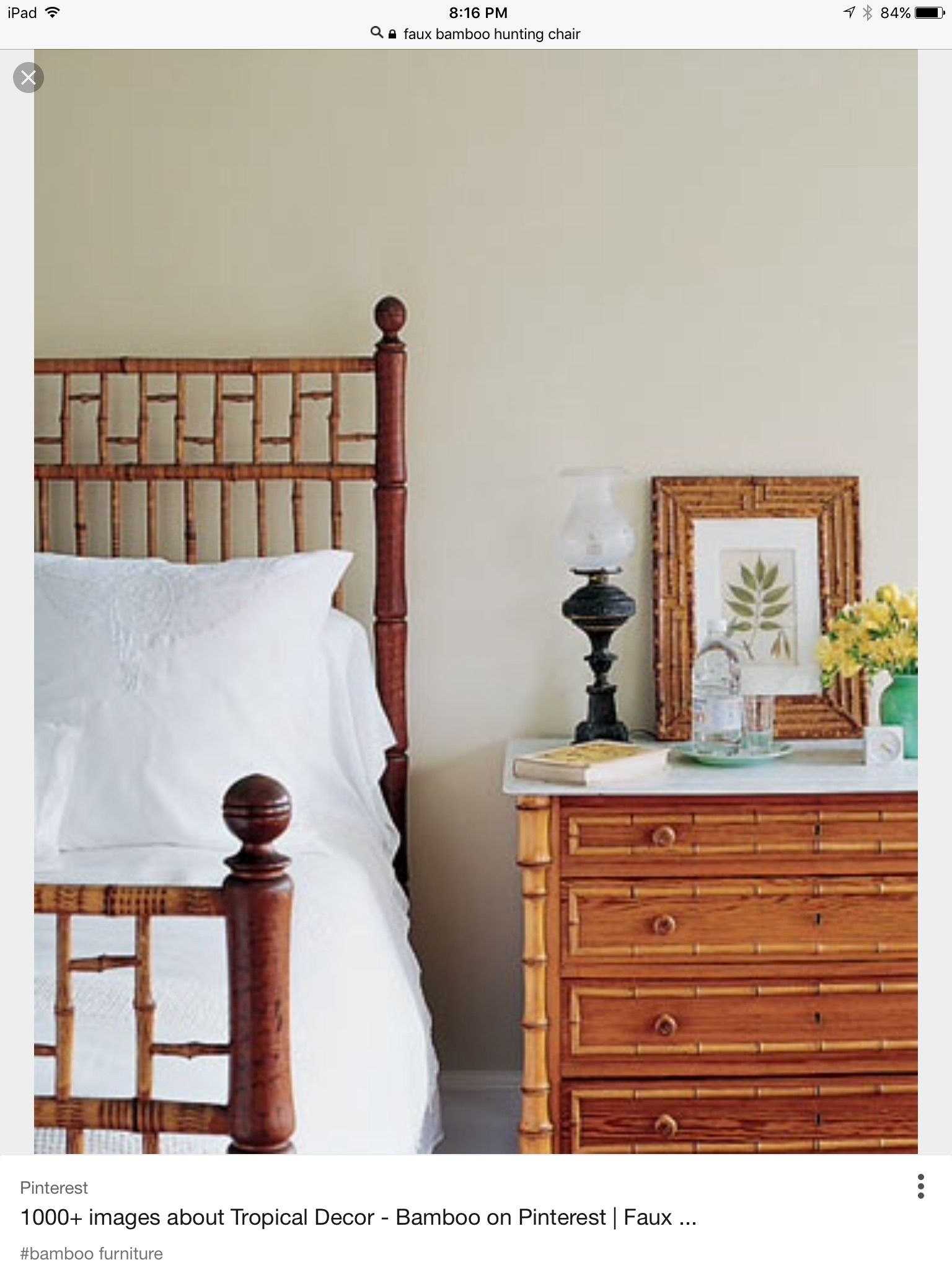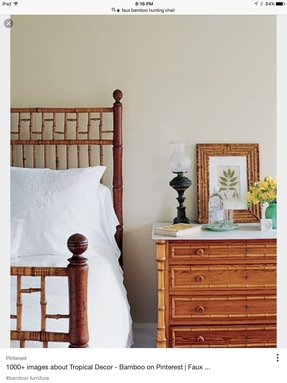 Bamboo bedroom set. Includes bed frame (tall headboard and lower footboard, both with decorous globe finials), bamboo dresser with four wide drawers and white top, and a picture frame that leans against the wall.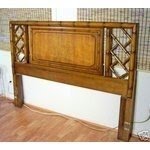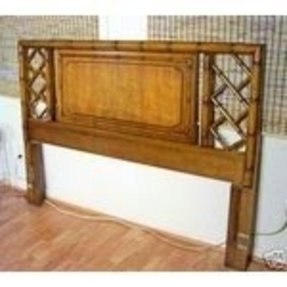 Embodying perfectly well the sunny, Hawaiian climate, this bamboo headboard for a queen size bed measures 59" long and 43" high. Made by Dixie Furniture Co around the 1950's, embodying a cool, vintage vibe.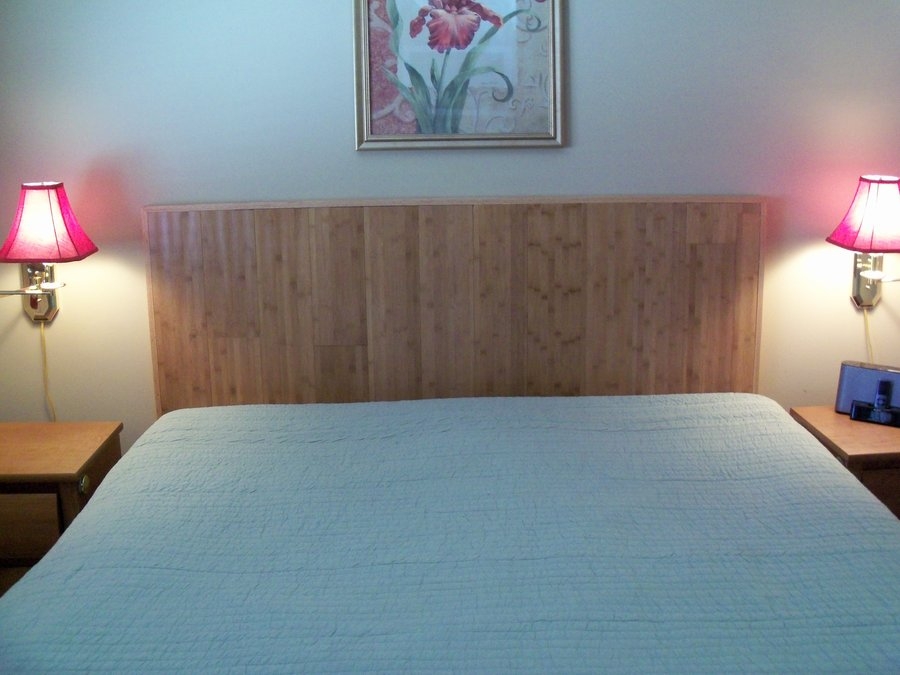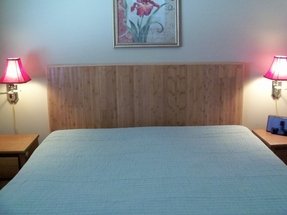 This amazing bamboo headboard offers the design made from flooring and is trimmed in oak for some perfect contrast, giving it a more refined and elegant look, while you can actually complete your bedroom decor.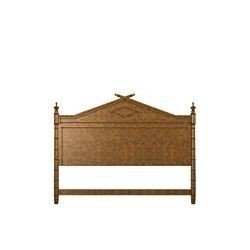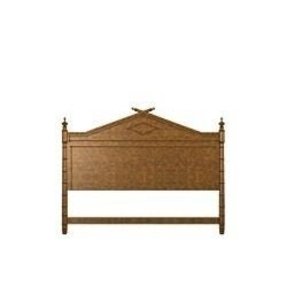 The unique bamboo headboard, which make a perfect impression in each bedroom. Even if bamboo is not the most durable material, this piece of furniture was prepared with the special kind of resin, which makes it longlasting.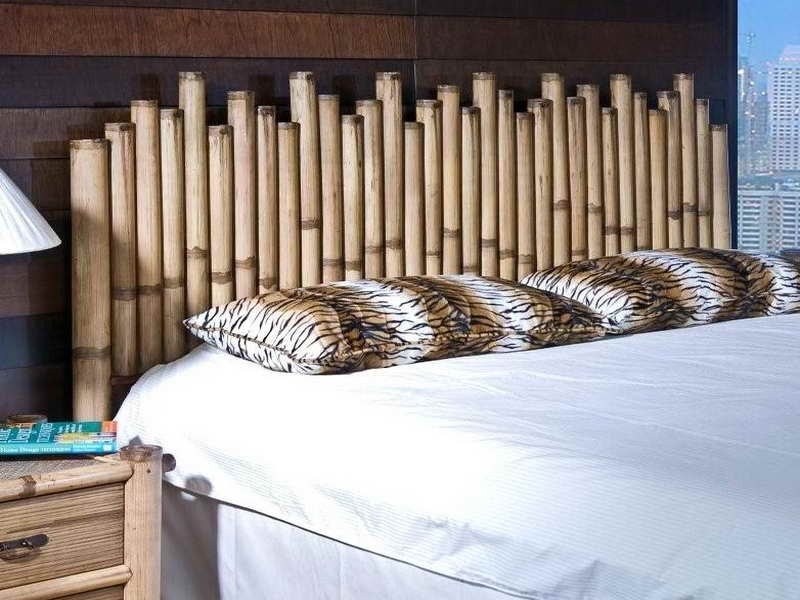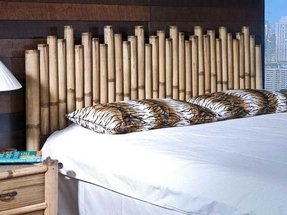 Bamboo Headboard With wooden Wall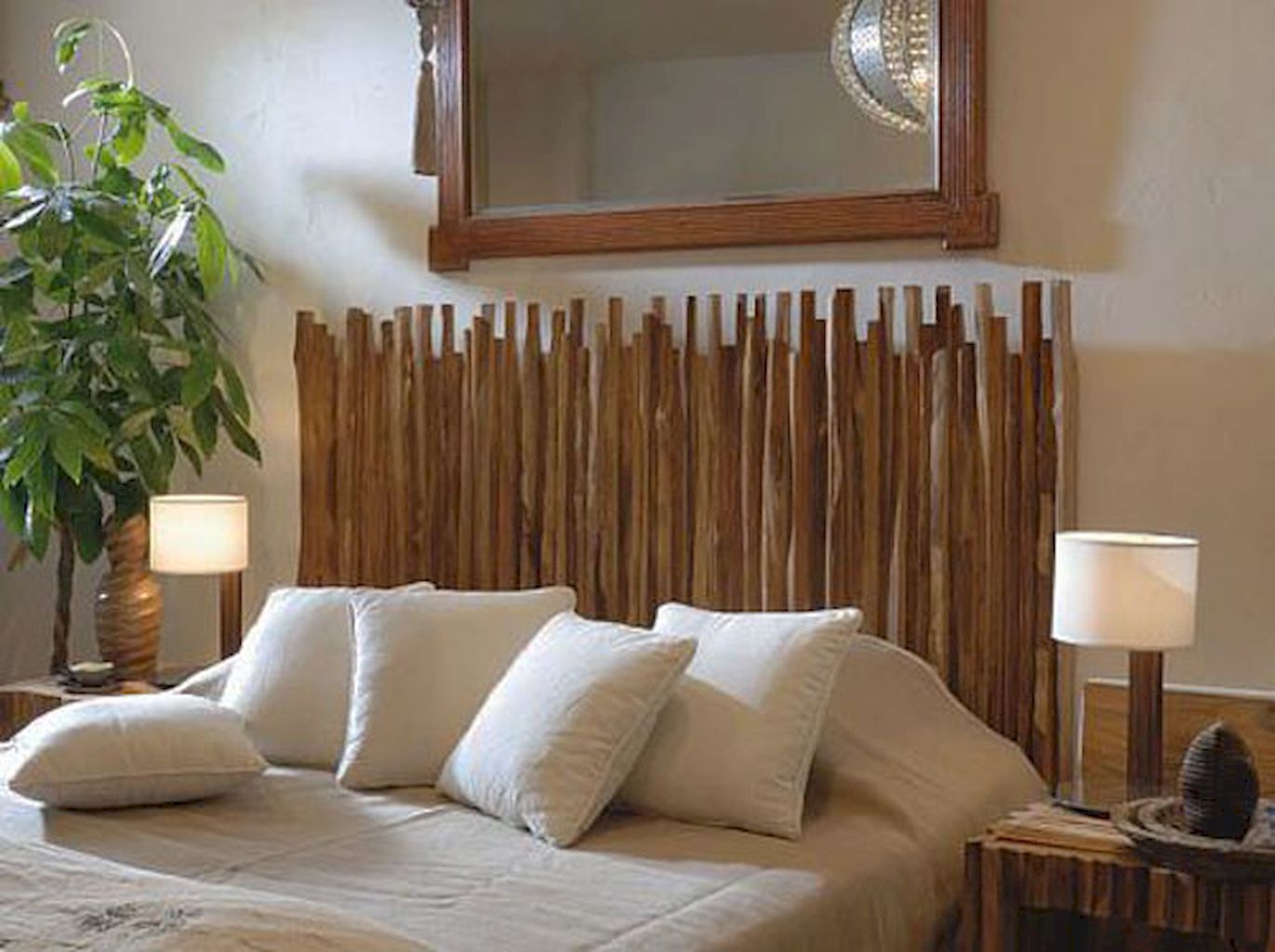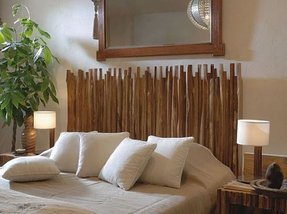 How a modern head board makes a focal point in a bedroom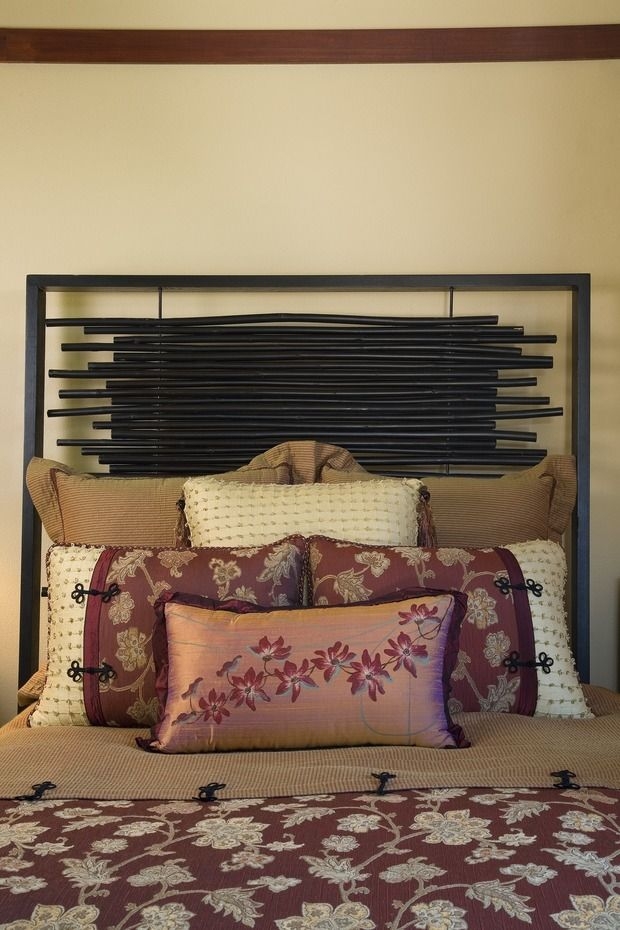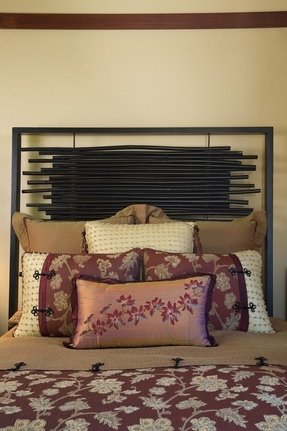 A built-to-last and nice to look at; this fashionable headboard is characterized by durable Bamboo construction. Bathed in a black finish, the headboard is made of numerous bamboo sticks that are embedded in a powder-coated metal frame.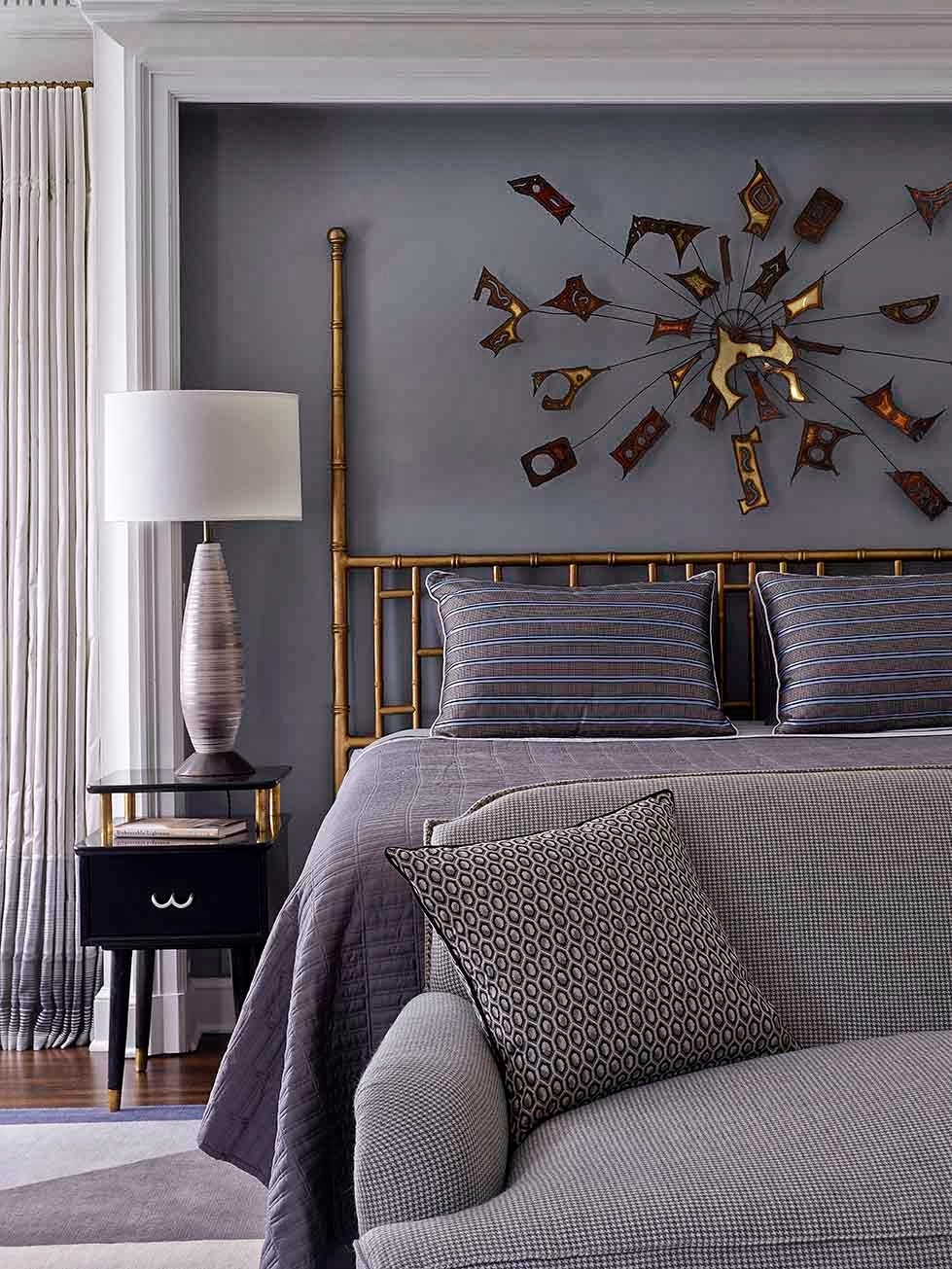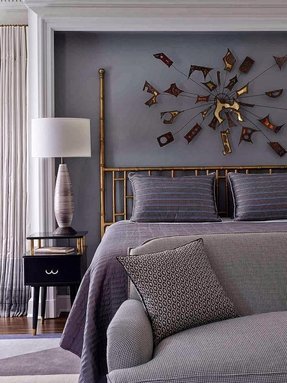 In feng shui, bamboo is associated with positive energy, vitality, and health. Here from a distance, it looks like a gold metal hoop - but it is finished with a noble bamboo varnish that creates this elegant bamboo headboard.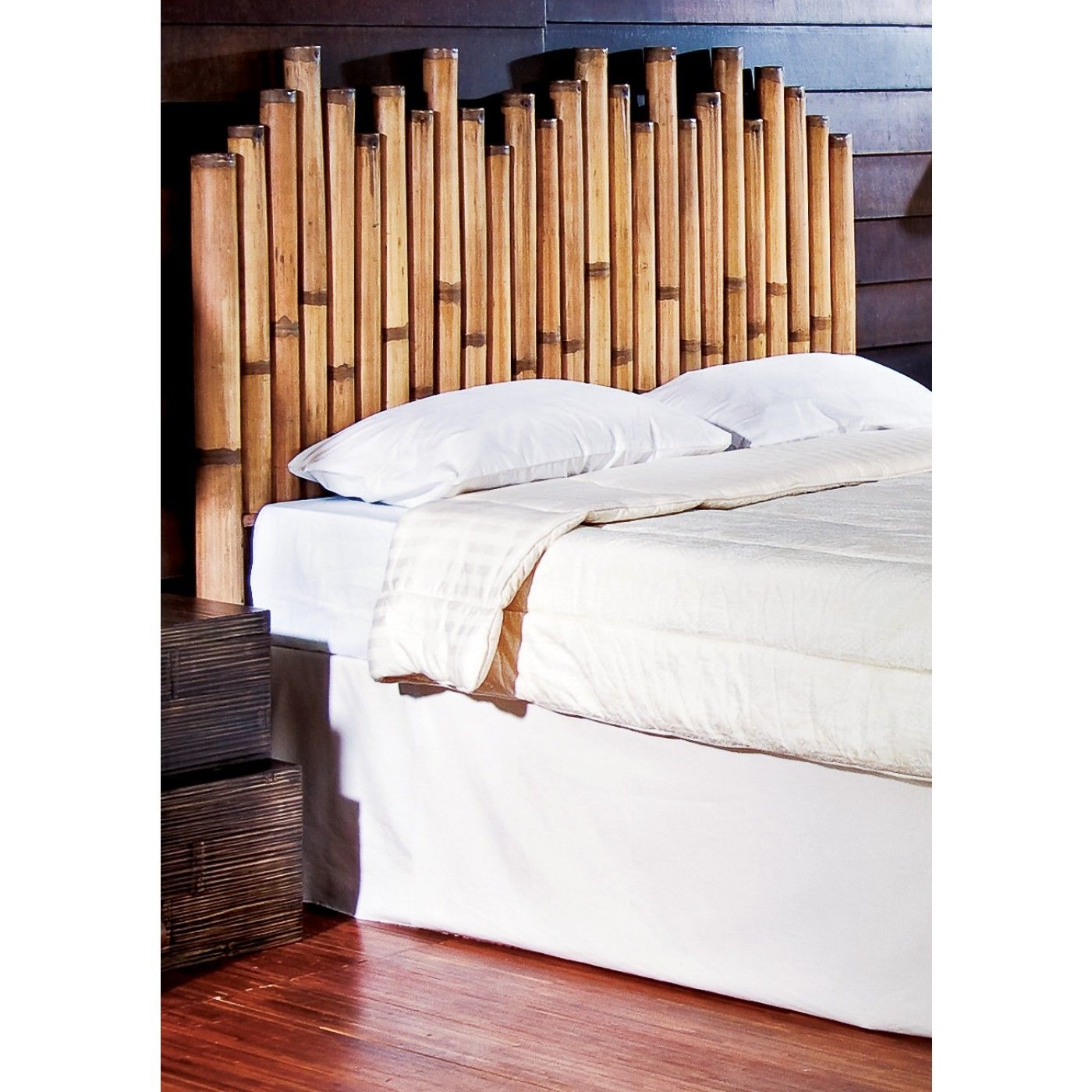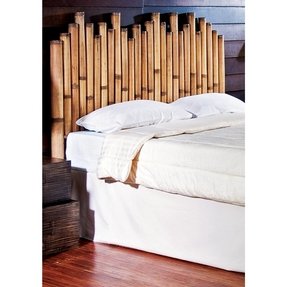 Bamboo headboard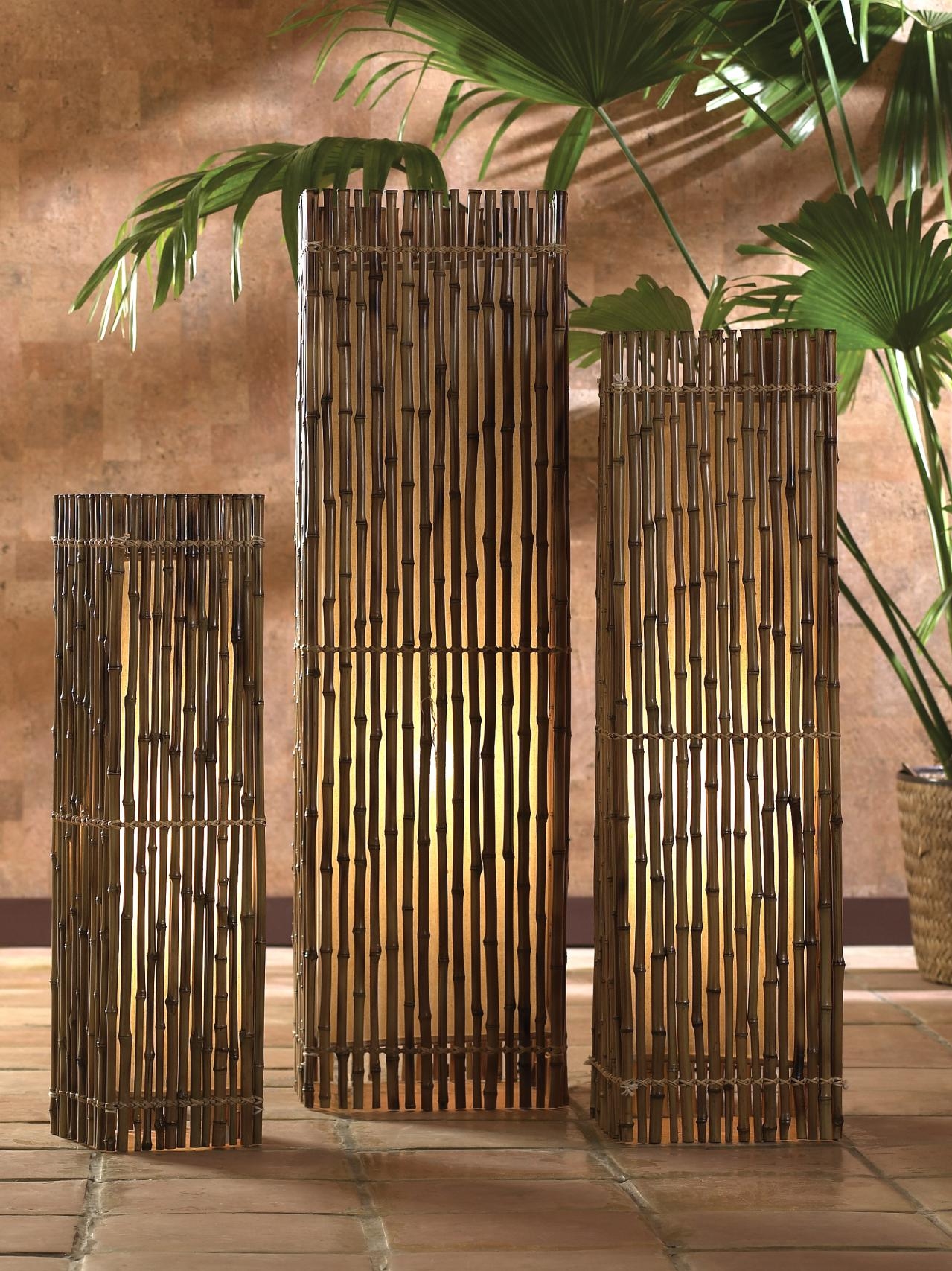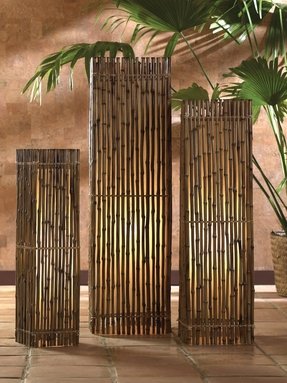 The impressive combination of bamboo construction and functionality in this eye-catching headboard is a great way to decorate the interior. Impressive backlight allows achieving a very atmospheric effect in the interior.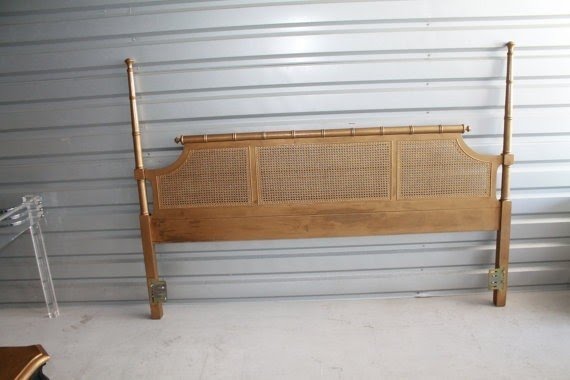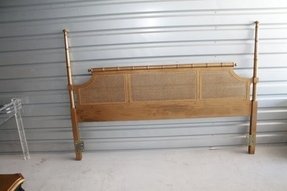 ANN Vintage King Queen Headboard Faux Bamboo Rattan Bed Hollywood ...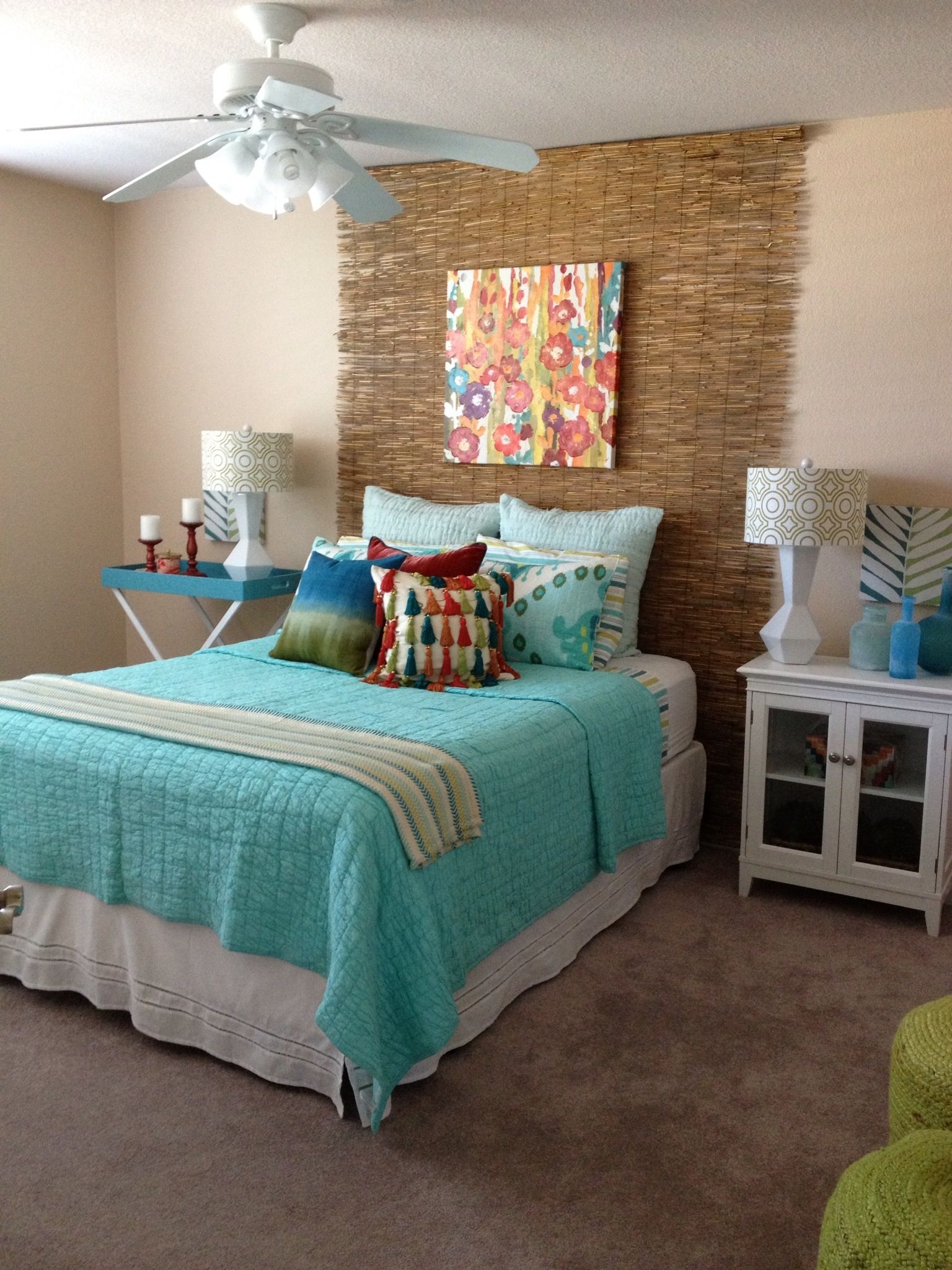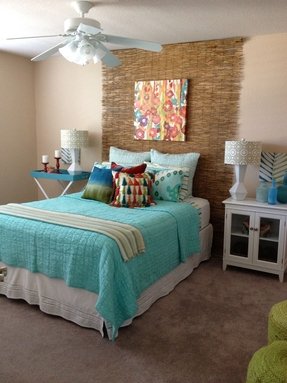 Turquoise, green, and red tropical bedroom. Love the bright colors!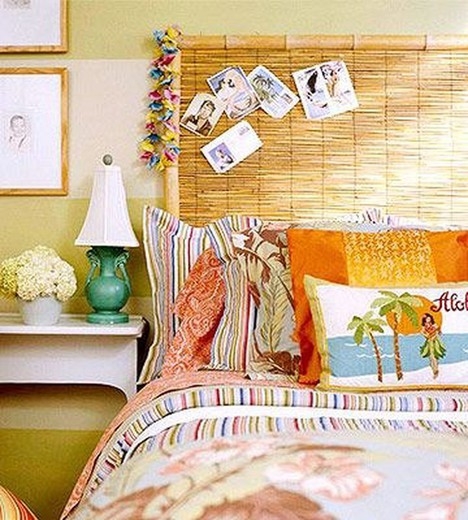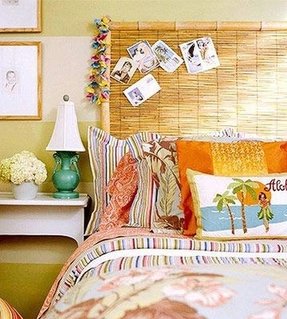 The bamboo headboard will refresh and change the decor in the kids room or bedroom. It reminds me of the sunny,. happy days. It is suitable with classic, tropical and nautical style.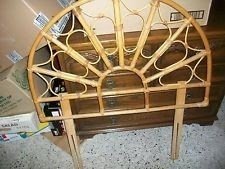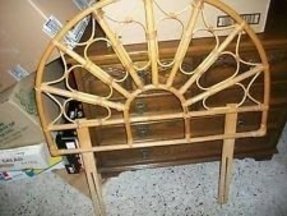 The fishnet woven bamboo headboard for a single bed. Light and beautiful. This kind of thing should be handmade, because only the human could prepare this specimen precisely. An ideal part of Hawaian style bedroom.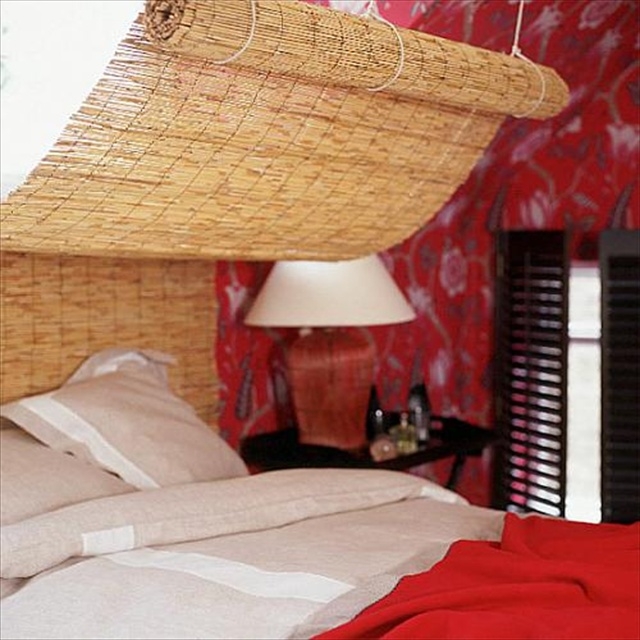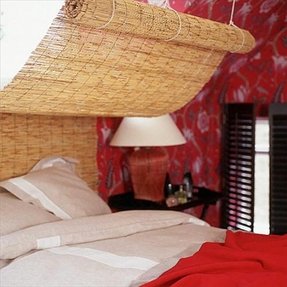 This is a great, inexpensive headboard and canopy combo! It works with lots of styles, such as the one shown here, and would also look really great with a tropical or beach theme.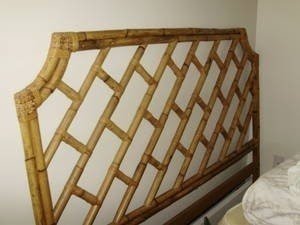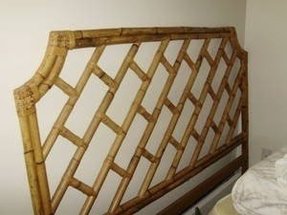 Bamboo HeadBoard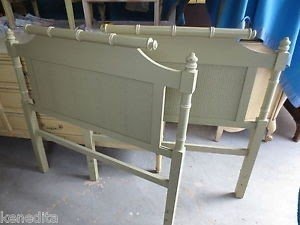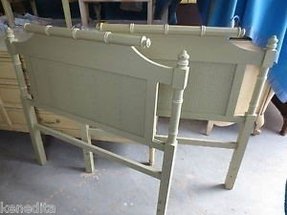 Bamboo Headboards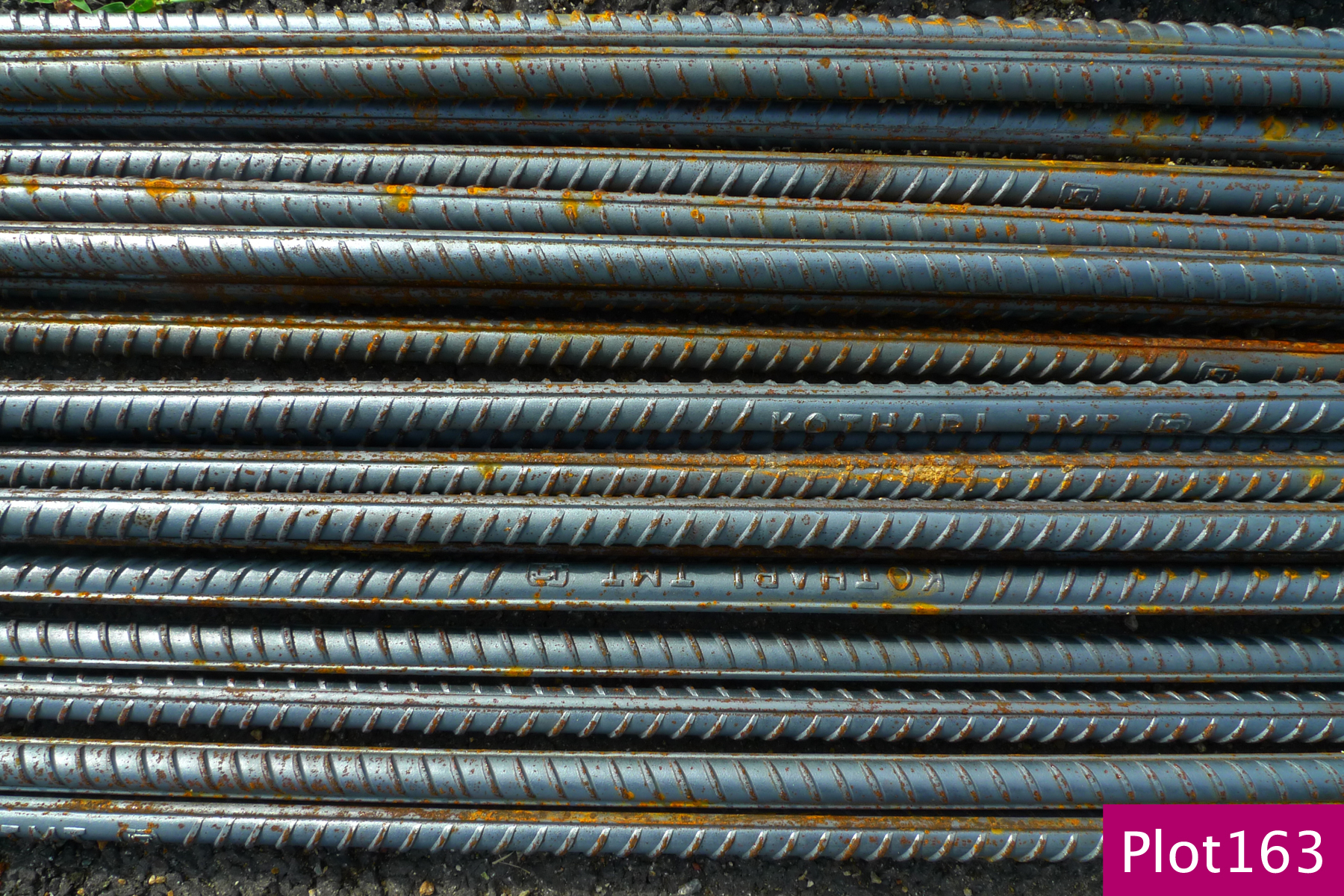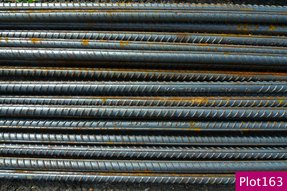 Bamboo Headboards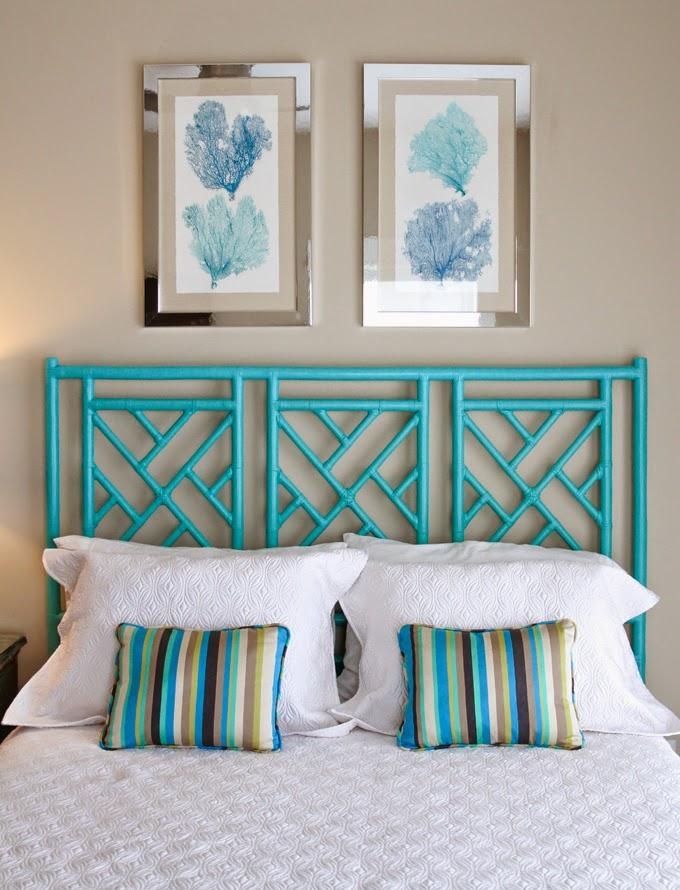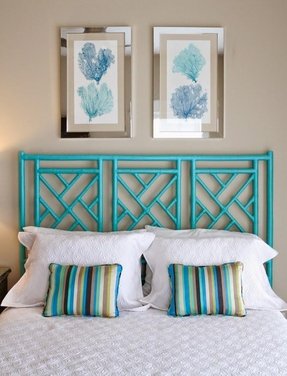 We have already seen a lot of bamboo construction. But this bed frame, made of bamboo, painted in turquoise - makes an impression.

Bamboo headboard is great for beach house bedroom. A torquoise color add a coastal style.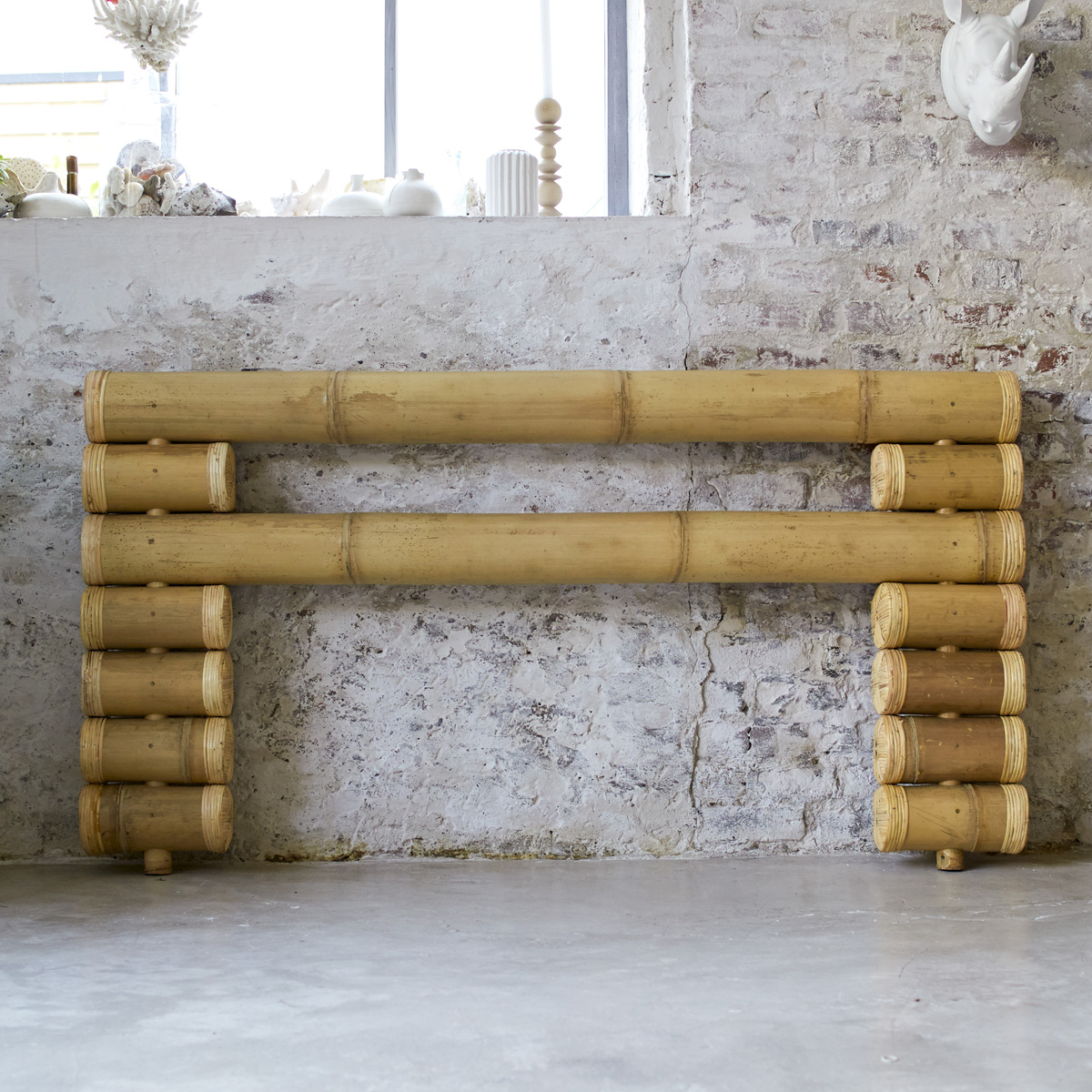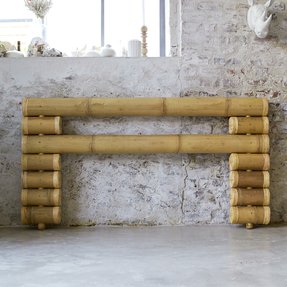 Tikamoon > Bedroom > Beds & Headboards > Balyss Bamboo Headboard 160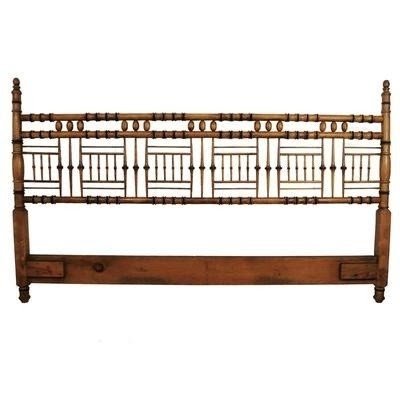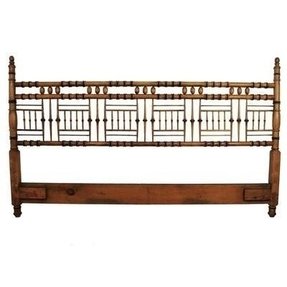 A stylish headboard in the bedroom is not a difficult task when we have at our disposal exotic bamboo wood. Its subtlety allows you to combine stems in various vertical configurations, creating interesting bamboo headboard compositions.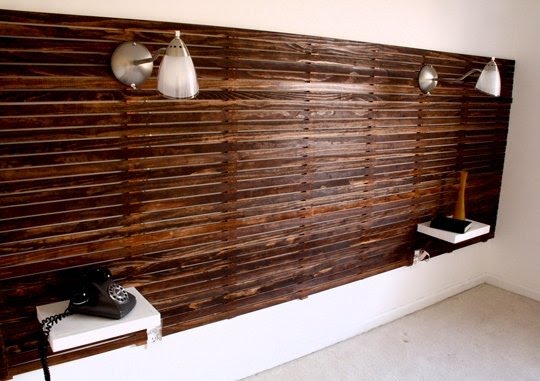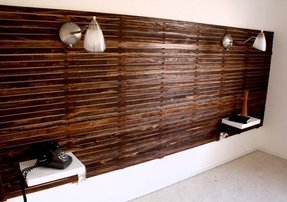 A slatted wooden headboard with sconces and side shelves. It works very well with most types of beds. White shelves can serve as nightstands. All elements of this board feature solidity and resistance to wear.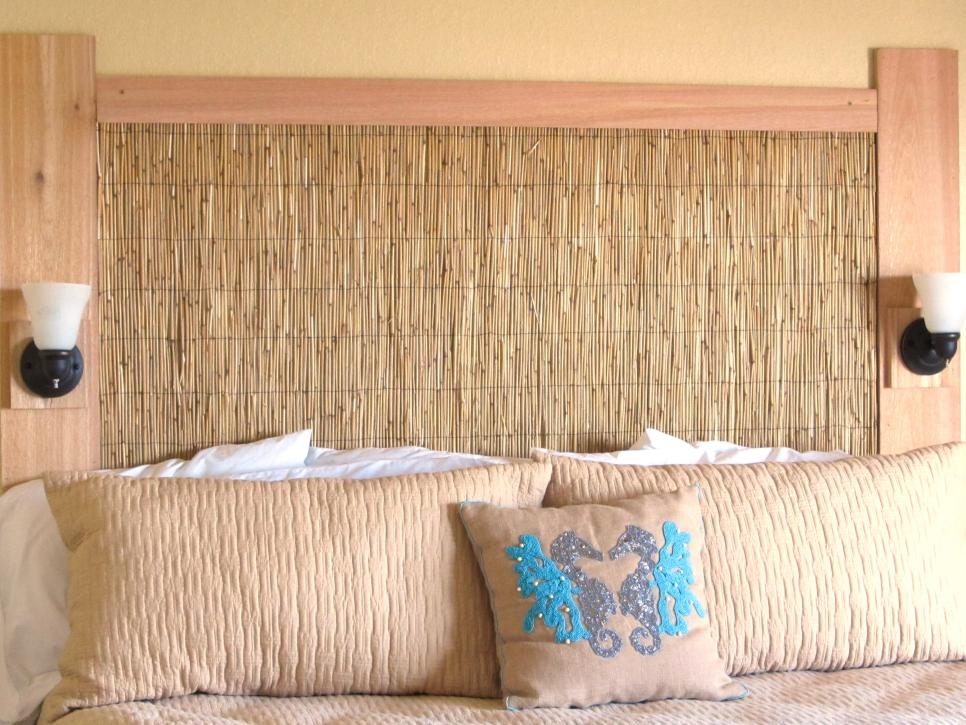 If you are looking for something that gives you a sense of comfort and looks really amazing and original try this Cedar + grass thatching headboard. In composition with wood and light brown color, it will look timeless and create harmony.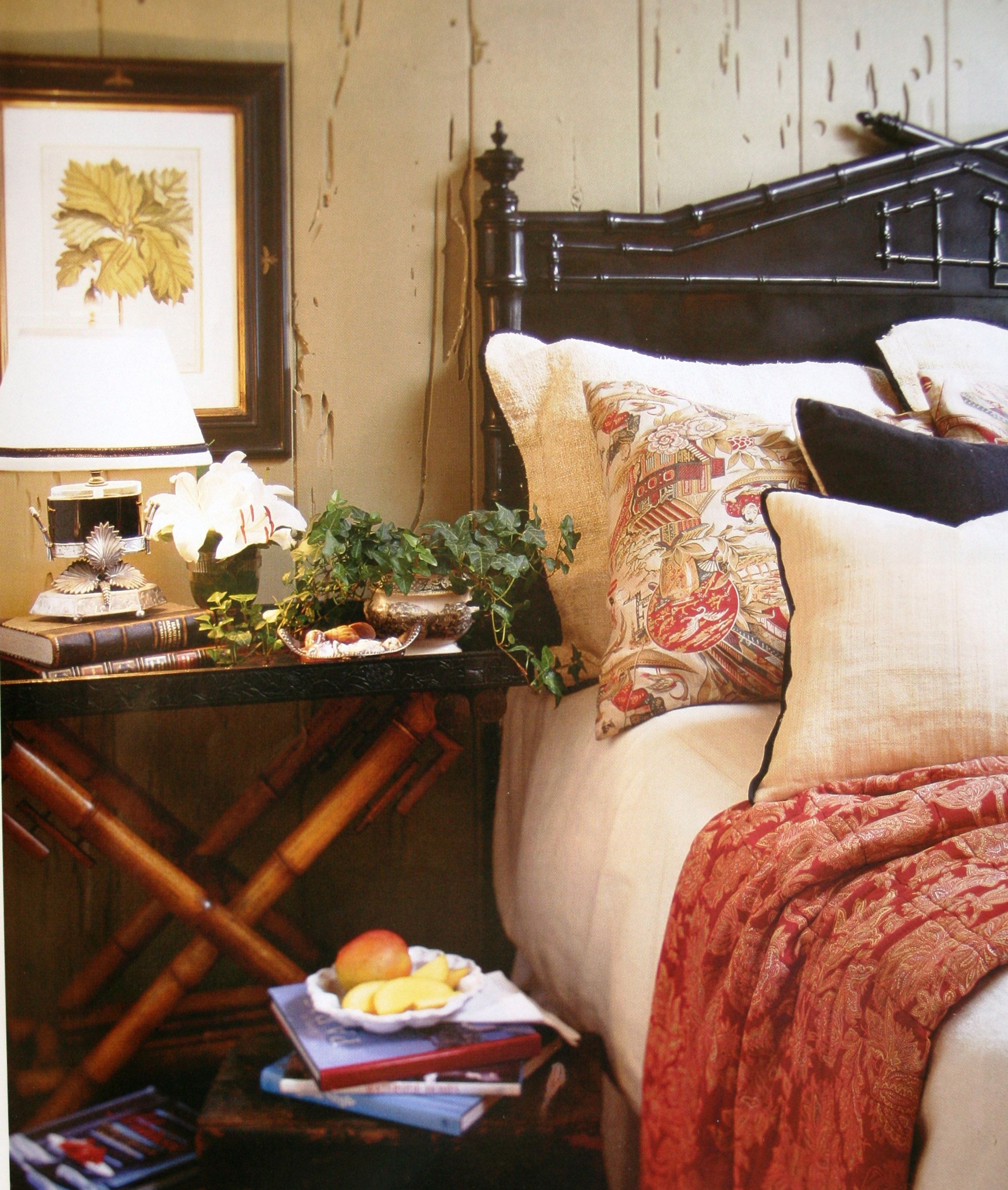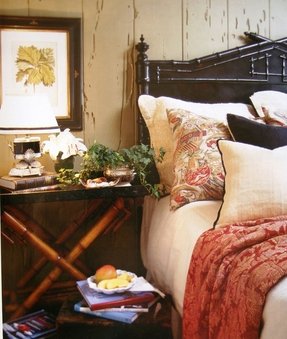 Wah, Boo Hoo...The table is one I used to have that had a cool hunt scene on it. I got rid of it in a move. What an idiot.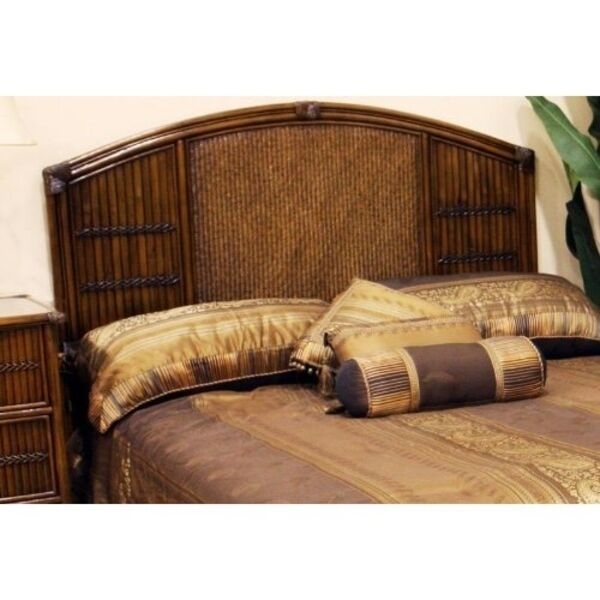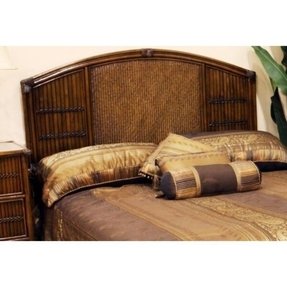 ... found similar to "Wicker Bamboo Queen Size Headboard Cane Cain Rattan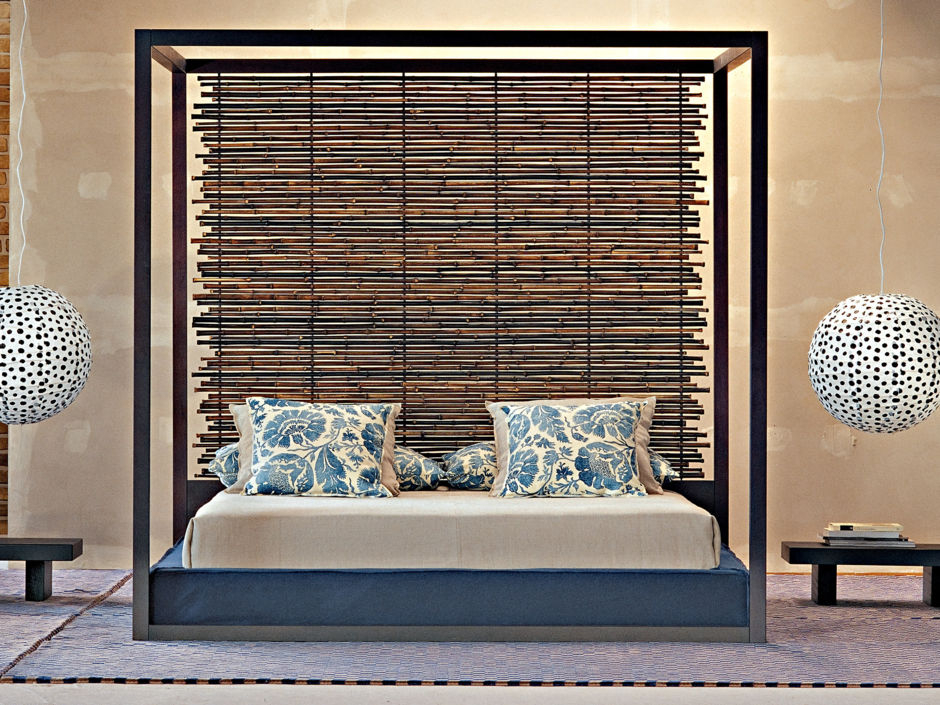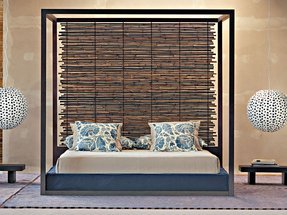 Solid and decorative headboard made of solid bamboo. It decorates bedrooms and matches king-size beds. This headboard is also very solid, so it is resistant to wear, damage caused by different factors or ageing.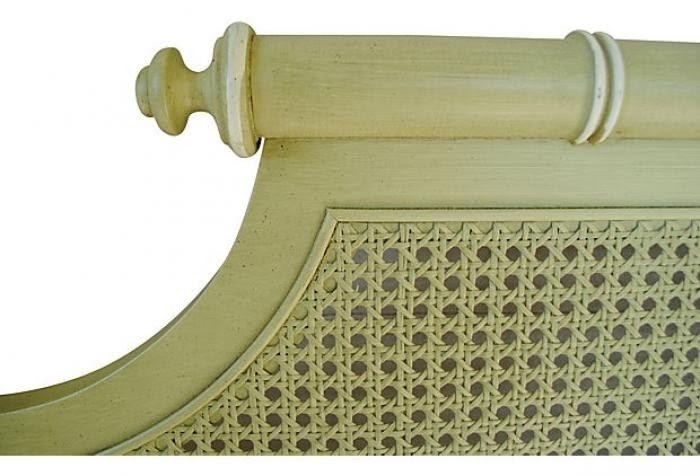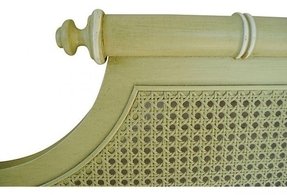 Painted Faux-Bamboo Headboard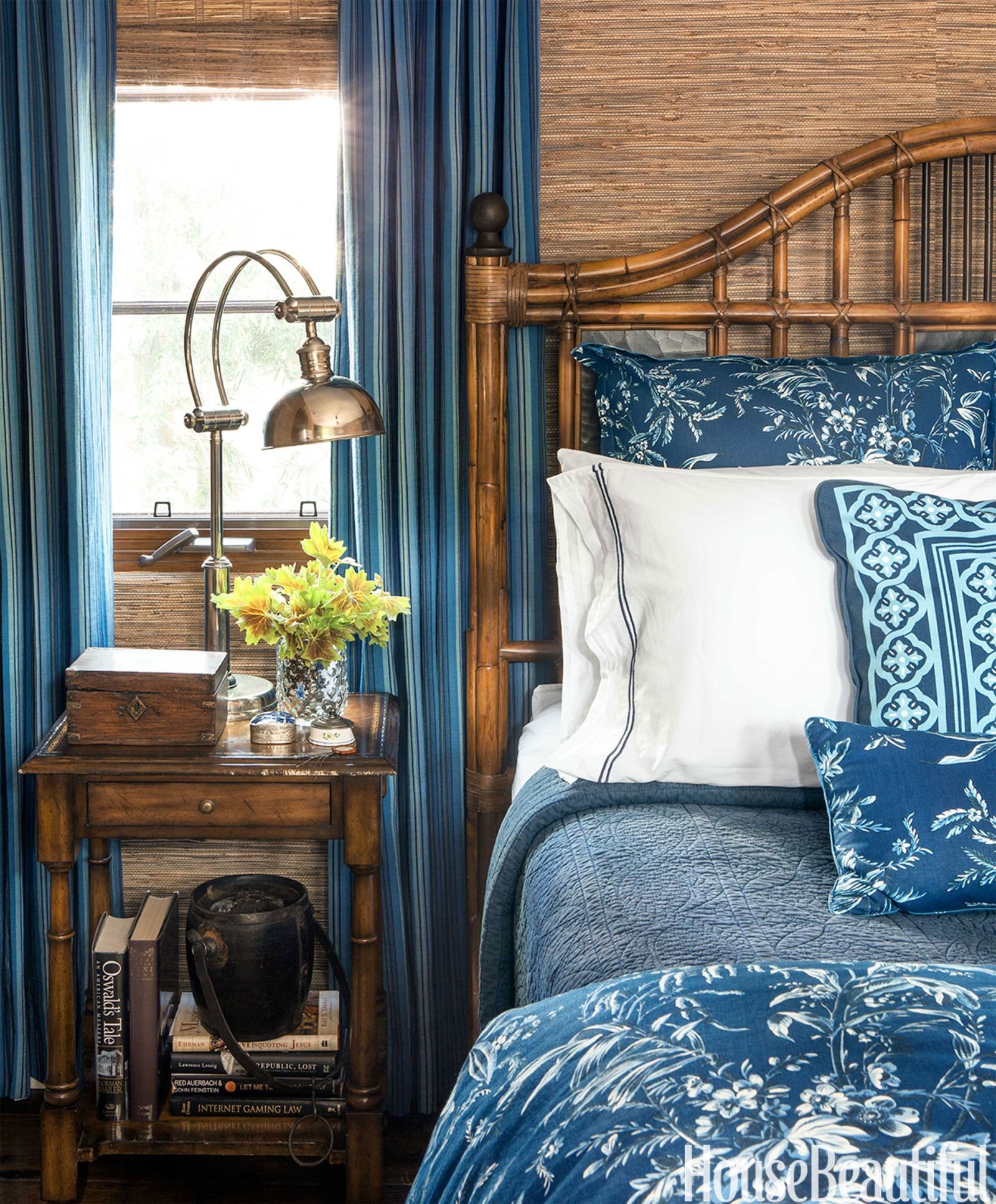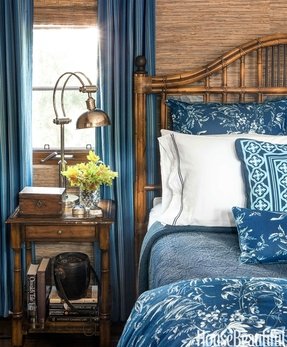 Bamboo is one of the fastest growing plants in the world. Some varieties grow up to 100 cm per day and reach over 40 m in height. Here the palm has grown and took the form of a bamboo headboard with a beautiful exotic color, that mix well with blue&white.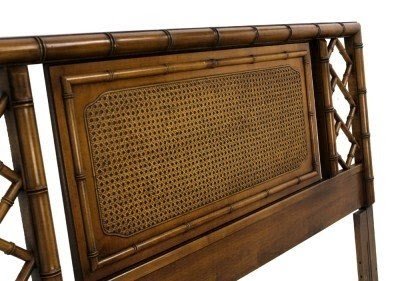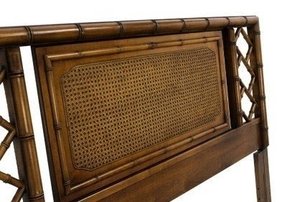 ... about Vintage Mid Century Modern Faux Bamboo Full Size Headboard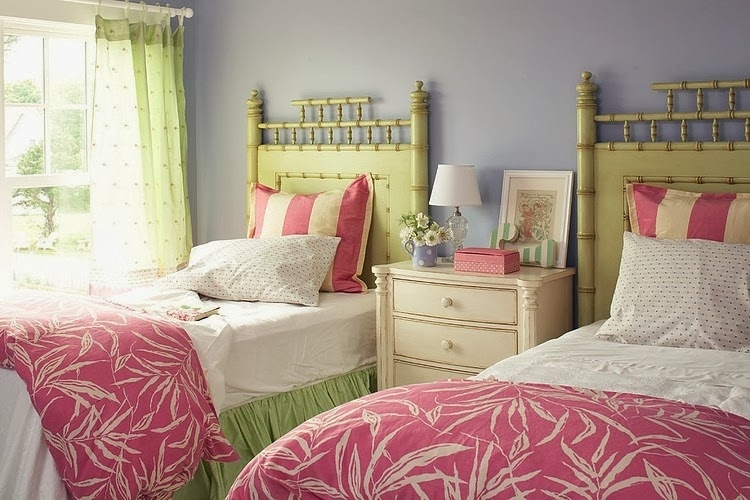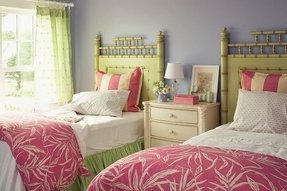 2008 | Scarborough, ME | Guest Bedroom | Designer: Tracey Rapisardi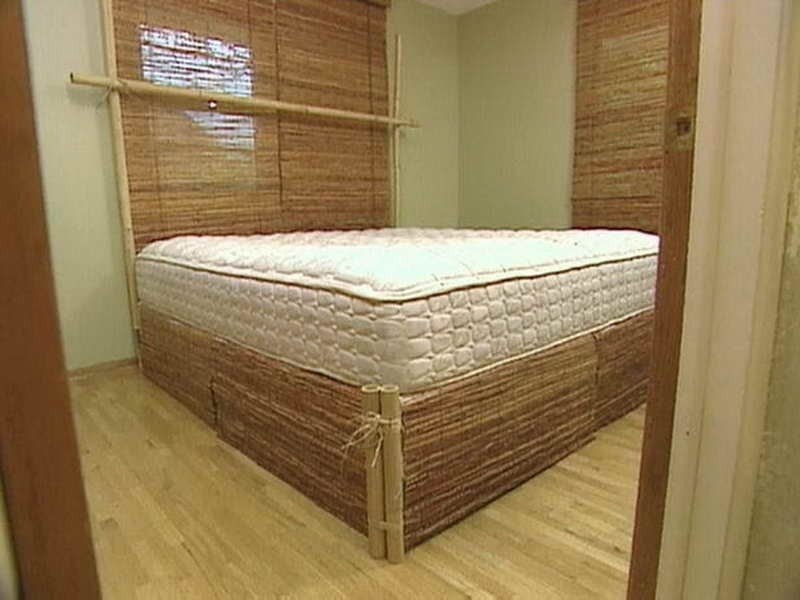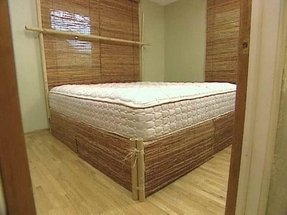 Bamboo Headboard with white spring bed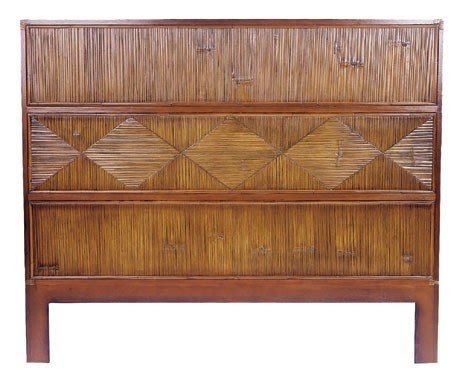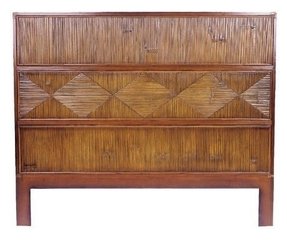 Crushed Bamboo Headboard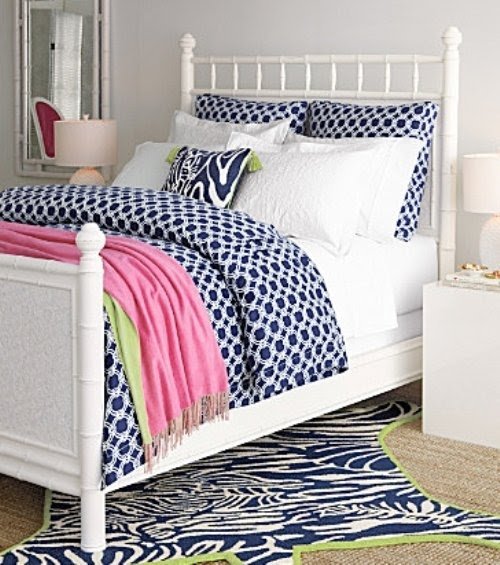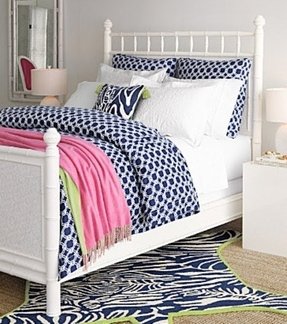 Bamboo products are considered ecological because it is a fast-growing plant that does not require the use of artificial fertilizers. For ecologists and ordinary people, we present a simple bamboo headboard, finished with white paint. By adding delicacy.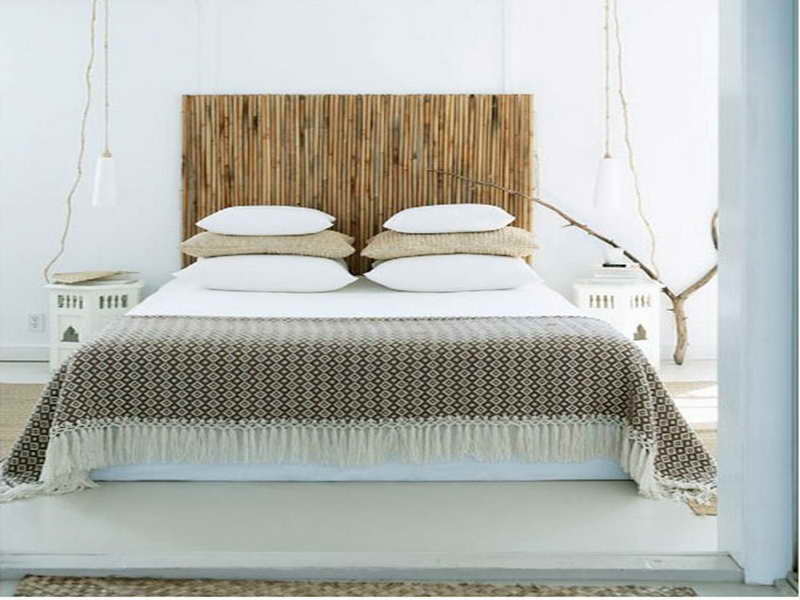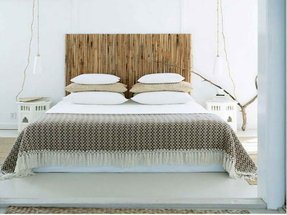 Bamboo Headboard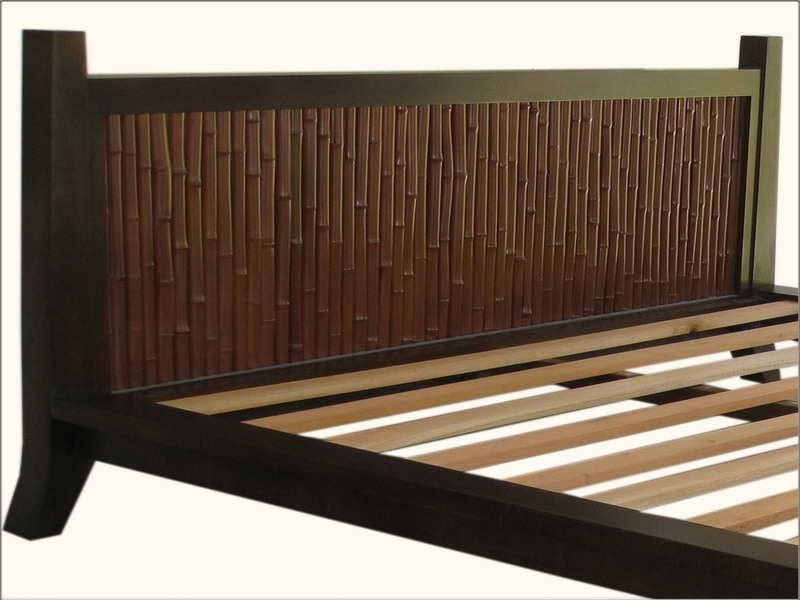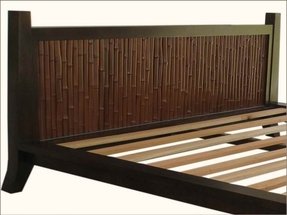 Bamboo Headboards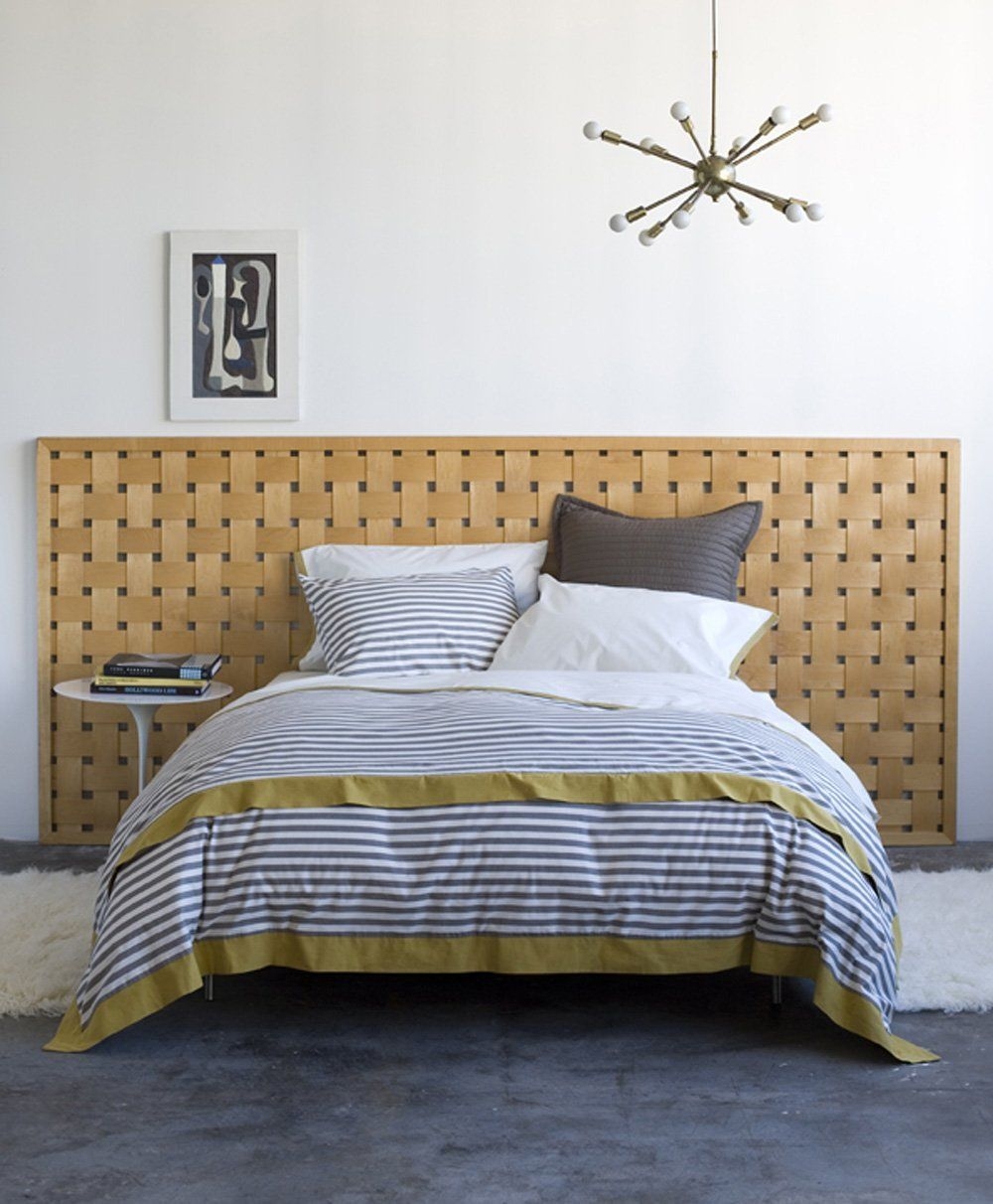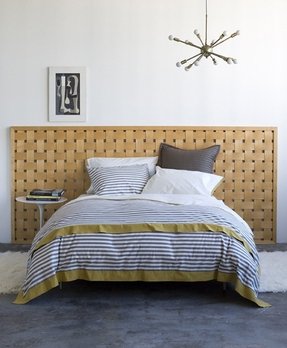 Bamboo Headboards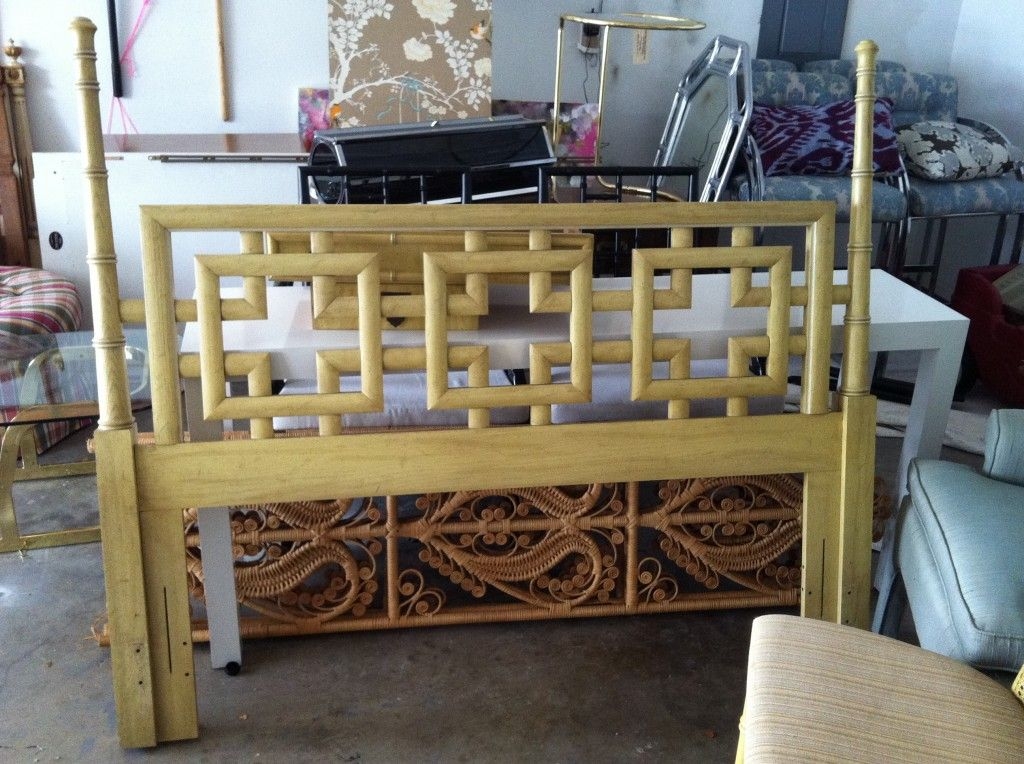 Bamboo Headboard With Chinesse Design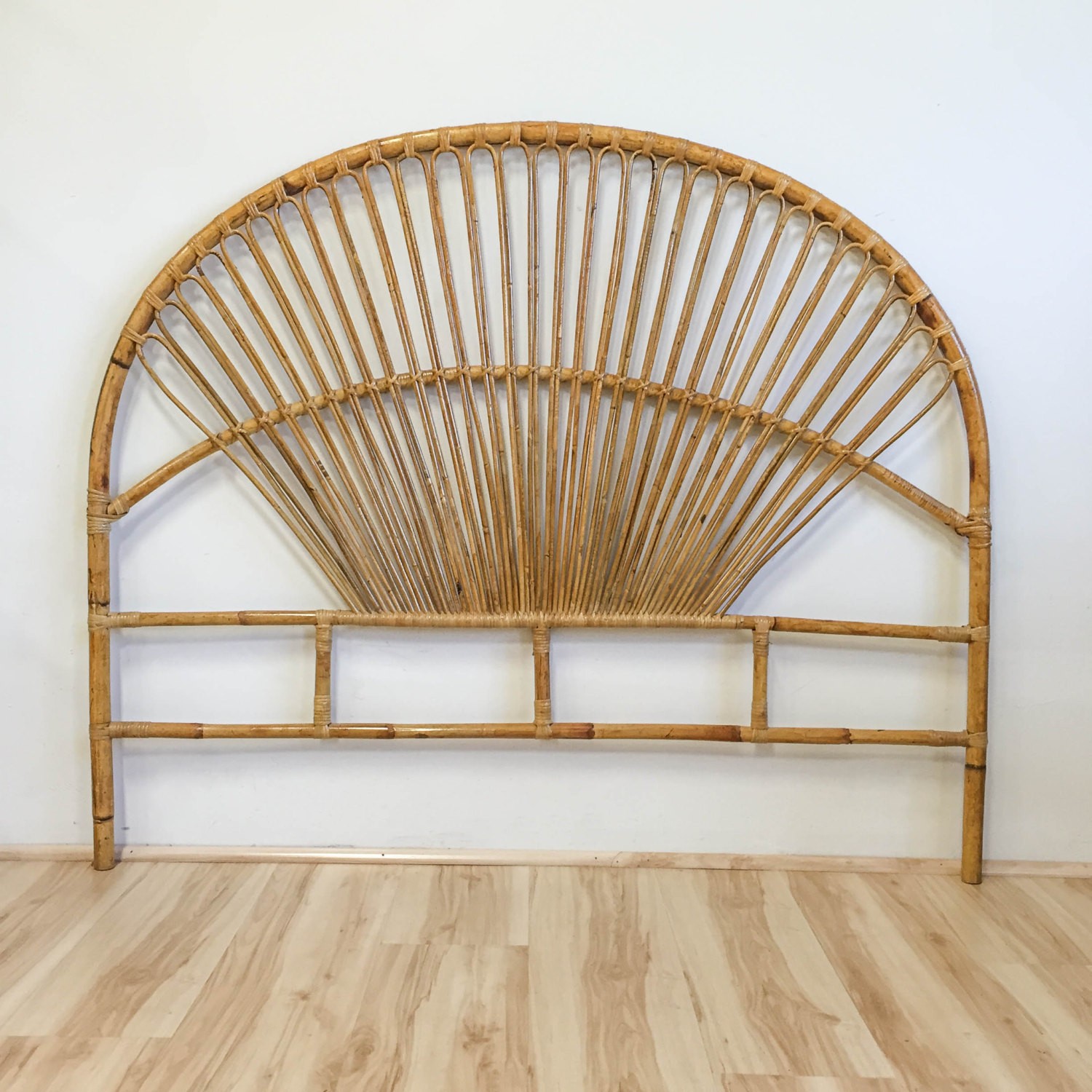 Bamboo Rattan Headboard Double / Full Bed Vintage Bohemian