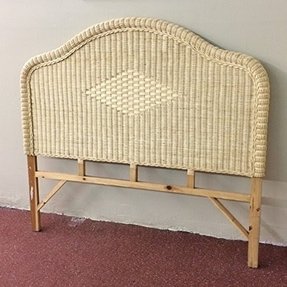 Lovely wicker headboard will add to your bedroom a bit of rustic, Bohemian vibe. This carefully designed construction distinguishes itself by the multiplicity of little-intertwined knots, which create the impression of a naturally-made masterpiece.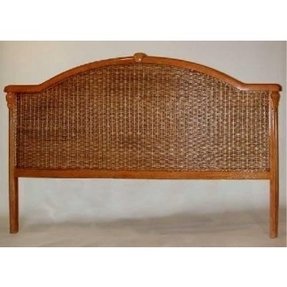 complete wicker headboard selection in four (4) colors: white, natural ...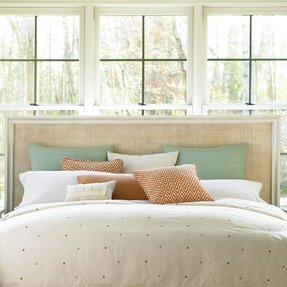 Summer Hill Wood and Wicker Panel Headboard
This Panel Headboard can be a beautiful addition for your lovely bedroom. Designed of premium materials, the headboard features gorgeous looks that blend perfectly with contemporary interiors, ensuring years of quality usage.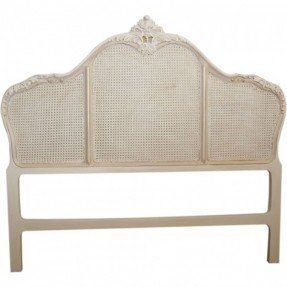 Click image for larger view of VICTORIA RATTAN Bed Head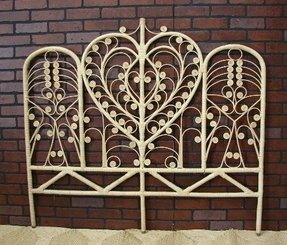 This is a very stylish and durable piece of equipment created for a bedroom use. It is a headboard made of metal. It features a heart pattern and other decorative elements. The size of this headboard is 54"L x 48"H.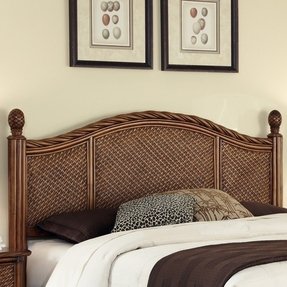 Marco Island Wicker Headboard
Are you a fan of intriguing design and original solutions? Then, check out this amazing and stylish headboard! You will fall in love with this unique look and you'll get addicted to the new style of your bedroom.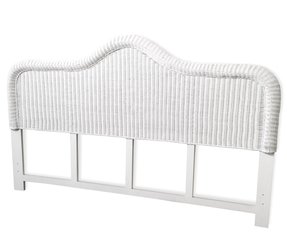 It is a beautiful headboard that is perfect to refresh your bedroom. It is made of wicker and has got a metal frame. It fits perfectly to classic, romantic style and décor. It is a fantastic choice.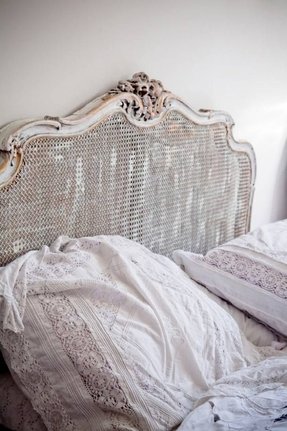 This wicker headboard, bringing in warmth and cosiness, constitutes a proposition for all shabby chic or cottage styles' lovers. It corresponds well to the lace bedding, all in white.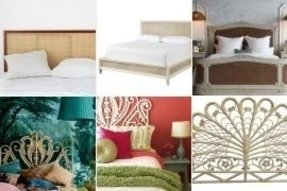 Go for a truly beautiful and stylish piece like this DIY headboard. It will make for a nice compliment for your master suite and will surely allow you for a more convenient and comfortable sleep.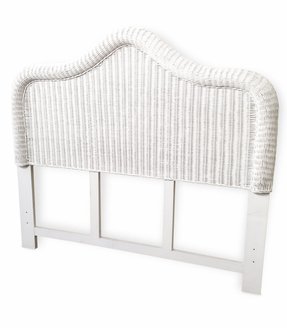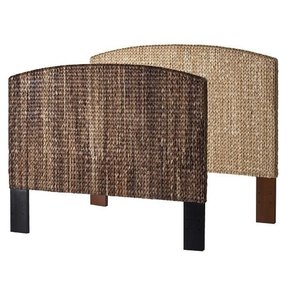 A bed with a headboard acquires a unique aura and protects the meticulously painted wall from dirt. This is a wicker headboard that fits perfectly into a queen size bed in a rustic atmosphere. In addition, it has a solid wooden frame in a dark espresso.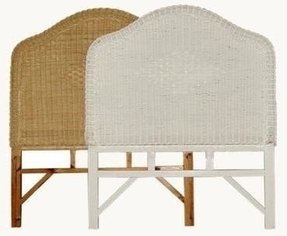 The bedrooms can be changed in 5 min adding a characteristic headboard. In this case, the picture offers 2 wicker headboards woven from strong wicker, with a slightly ridge-like back - in white or in natural burned brown.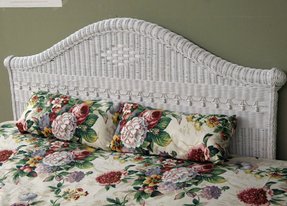 A charming antique style headboard for large beds. It's made of quality white resin wicker. It features an arched top as well as decorative beads and diamonds patterns. It has to be screwed to a frame.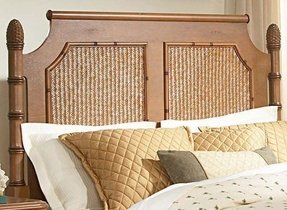 wicker rattan headboards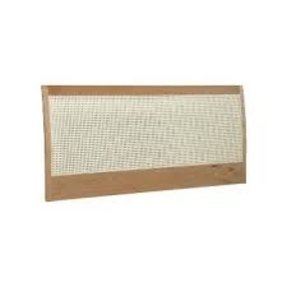 Plymouth rattan bed headboard.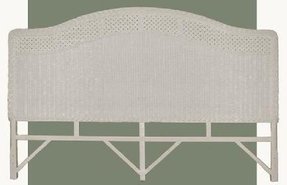 ... ;king wicker headboards for beds. many helpful ideas for headboards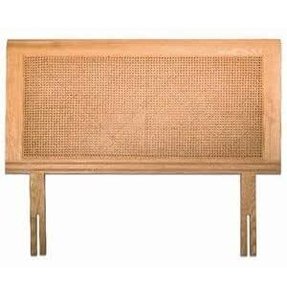 cheap wicker headboards 1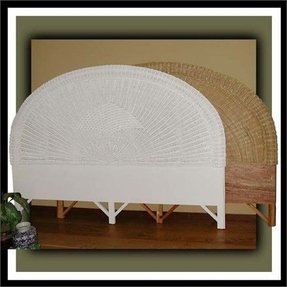 209197589994671143_ad7d58811f1a.gif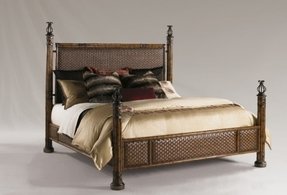 Wicker Headboards With Classic Design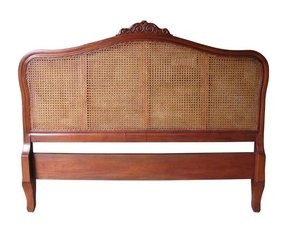 French Rattan headboard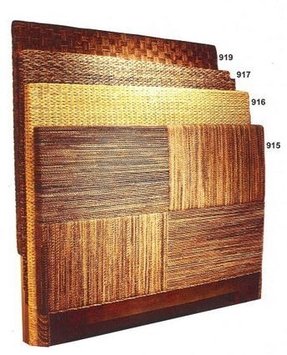 HEADBOARDS - WICKER/RATTAN - INDOOR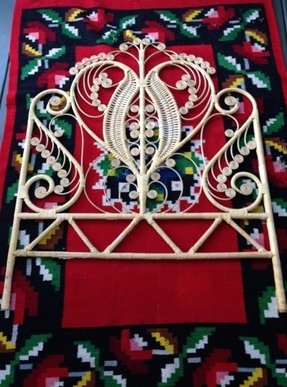 Wicker Queen Headboard - Soho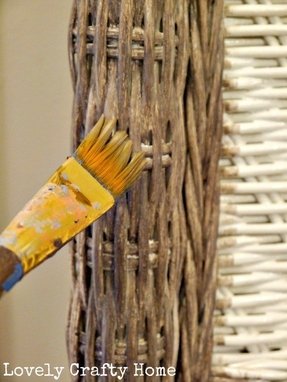 wicker bed headboard makeover to gray washed look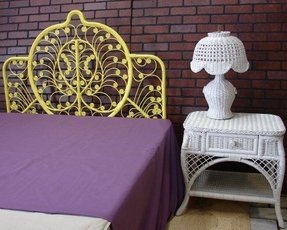 This is a double headboard that assures stability and high aesthetic level of a bed. It has got an attractive yellow color and many interesting decorative elements. The size of this headboard is 54"L x 53"H.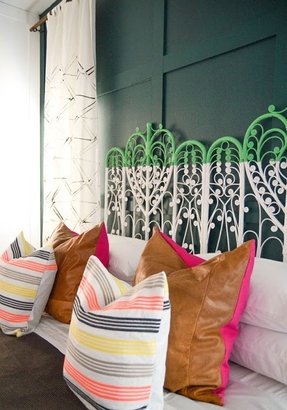 Color Blocked Vintage Wicker Headboard (love!)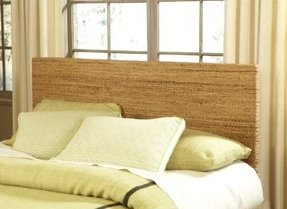 A headboard created for use with queen size beds. This product is made of very solid materials that are resistant to wear or damage. It has got a natural look that improves aesthetics of different interior stylizations.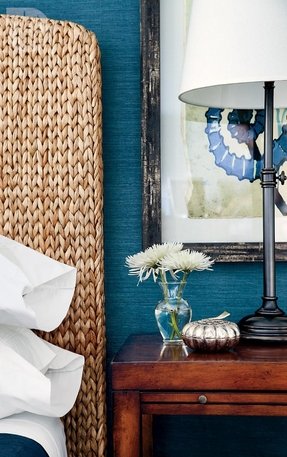 Coastal bedroom, textures, seagrass headboard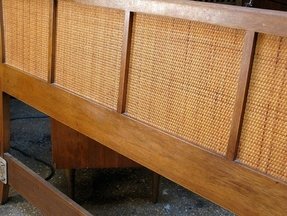 1950s Rattan Headboard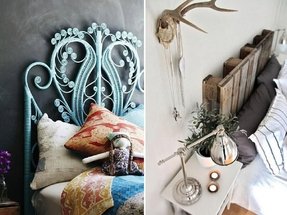 I actually used to have a white headboard like this in my youth, never appreciated it until now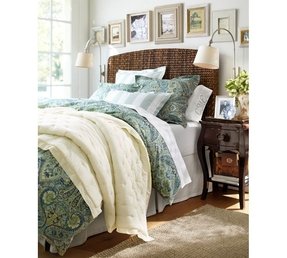 Seagrass Headboard
This bed is a very original solution for people who would like to have a comfortable and unique pieces of furniture in their bedrooms. It is made of solid hardwood covered with a handwoven natural wicker.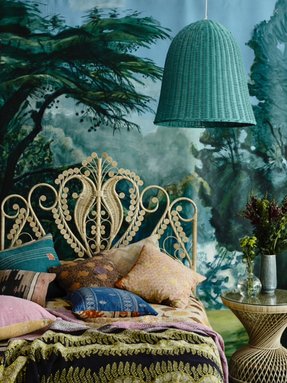 Featured exhibitor: The Family Love Tree | photography Derek Swalwell, artist Jacqui Stockdale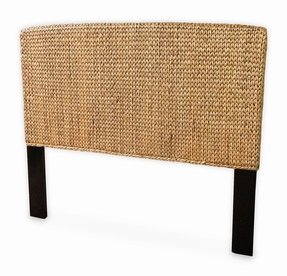 This Miramar full headboard is just the right combination of elegance and seagrass delight. Finished in warm and charming wicker, it measures 54 Inches Wide by 56 Inches High.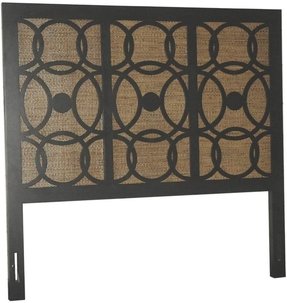 It is a beautiful headboard that has got a queen size, MDF construction with wicker accents and modern design. It is a perfect addition to your contemporary bedroom. It adds style and beauty to any home.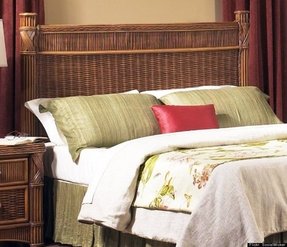 If you looking for a headboard, to refresh your bedroom, you need to choose this one. It has got a tropical design and rattan construction that fits to many styles and decors. You need to have it.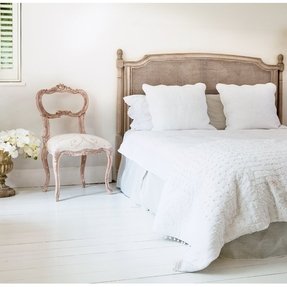 This beautiful headboard is a stylish combination of beautiful ornaments and steel construction. The whole is presented in a very stylish way, introducing into the bedroom a unique effect of the romantic place.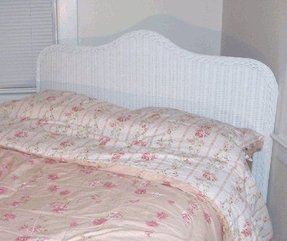 This piece of equipment is a product that brings a touch of natural style into the bedroom. It is a headboard that has got a durable frame covered with wicker. It is able to decorate different indoors thanks to its neutral white color.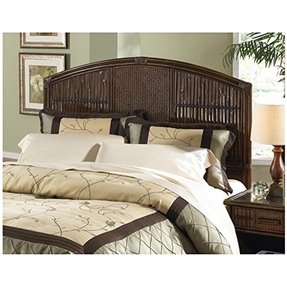 Polinesian style headboard for twin/queen size bed, with antiquated dark brown finish. The piece is made in a traditional way of rattan and bamboo. It brings the air of tropical island to your bedroom!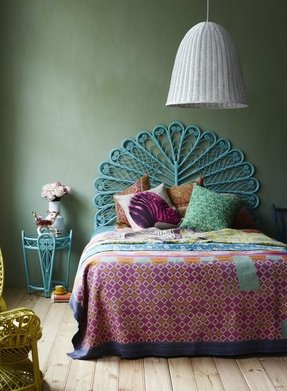 A perfect way to start the week.............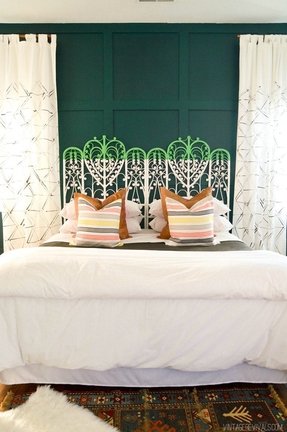 Color Blocked Vintage Wicker Headboard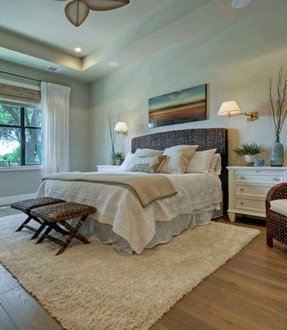 Improve your queen size bed with this fashionable headboard, beautifully woven of durable wicker and accentuated by a distressed finish. Throw a couple of matching stools, and your decor will be glowing with elegance.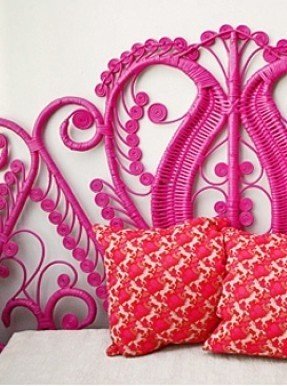 Intricate Headboard....Love wish Neil would be ok with having this lol