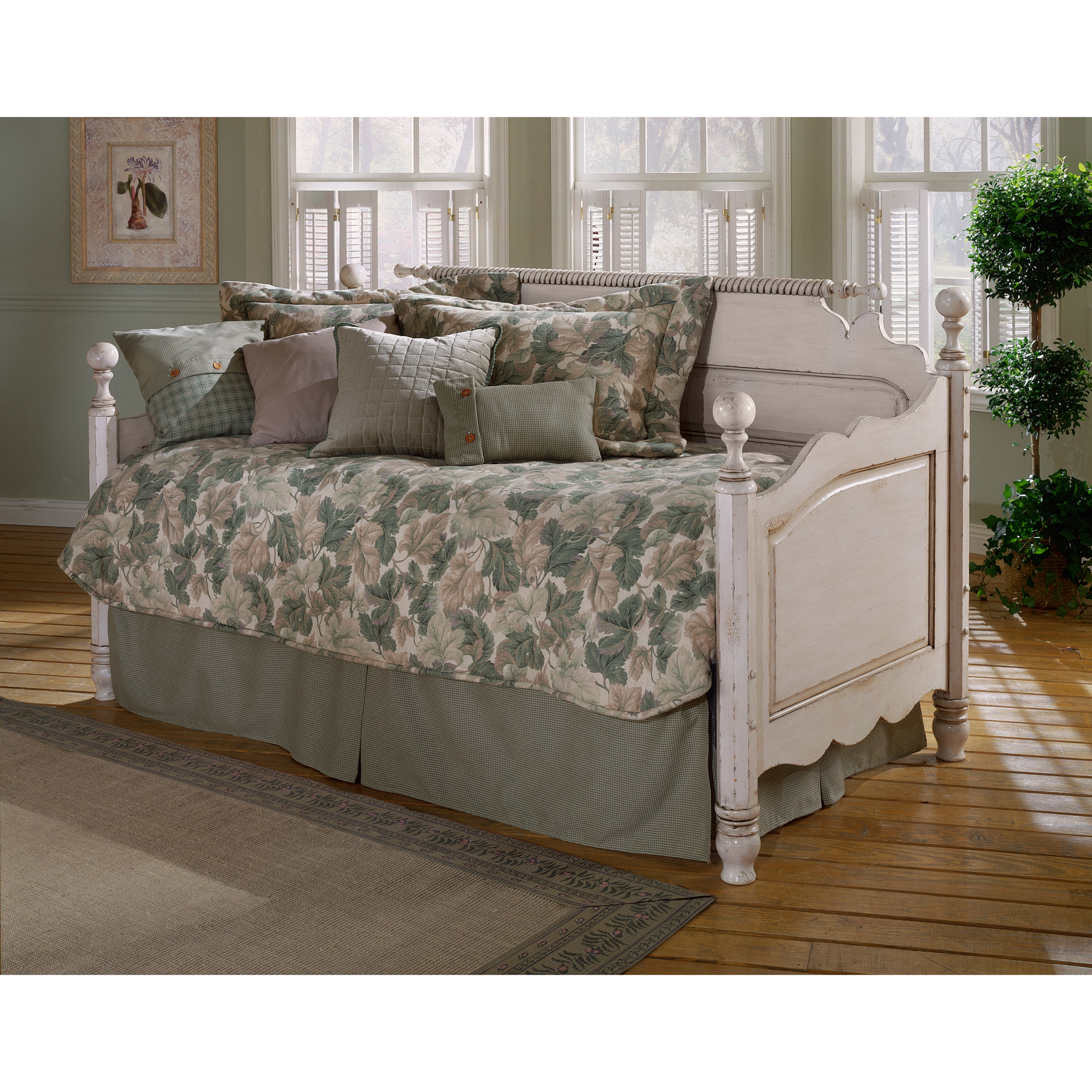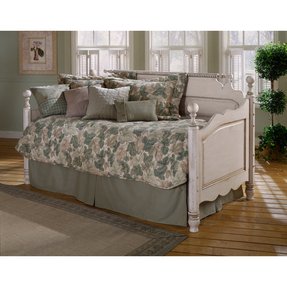 Wilshire Daybed with Trundle
This piece of furniture is a solid and comfortable daybed with trundle. It features a solid frame in a neutral white color. It provides relaxation, comfort and stability to its users. It also looks nice in any decor.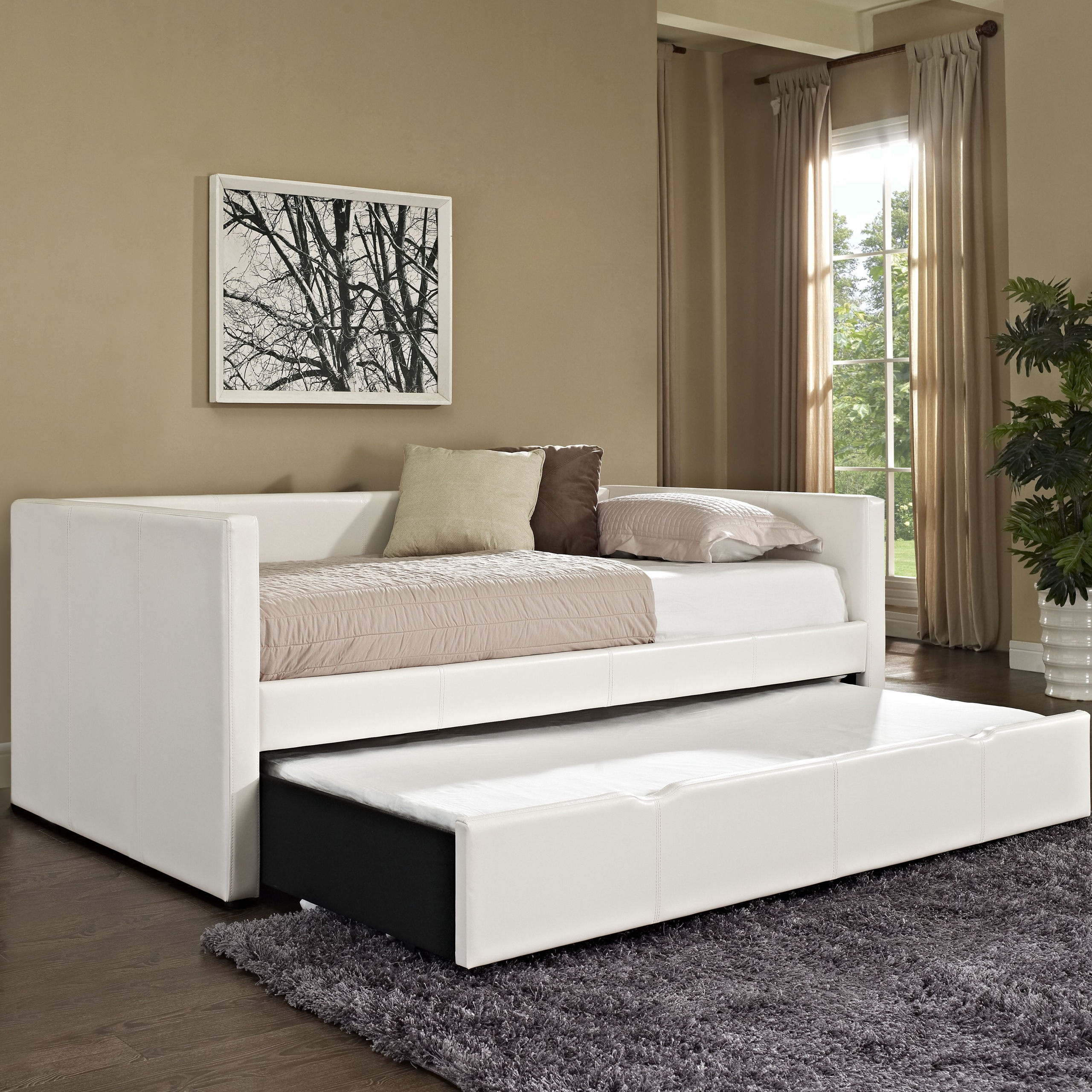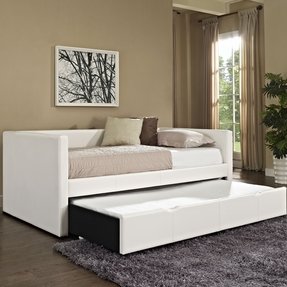 Lindsey Daybed with Trundle
It is a Lindsey daybed that has got a trundle. It is perfect for small spaces, guest room, living room area and bedroom. It is very comfortable and available in four colors: white, brown, lavender and pink.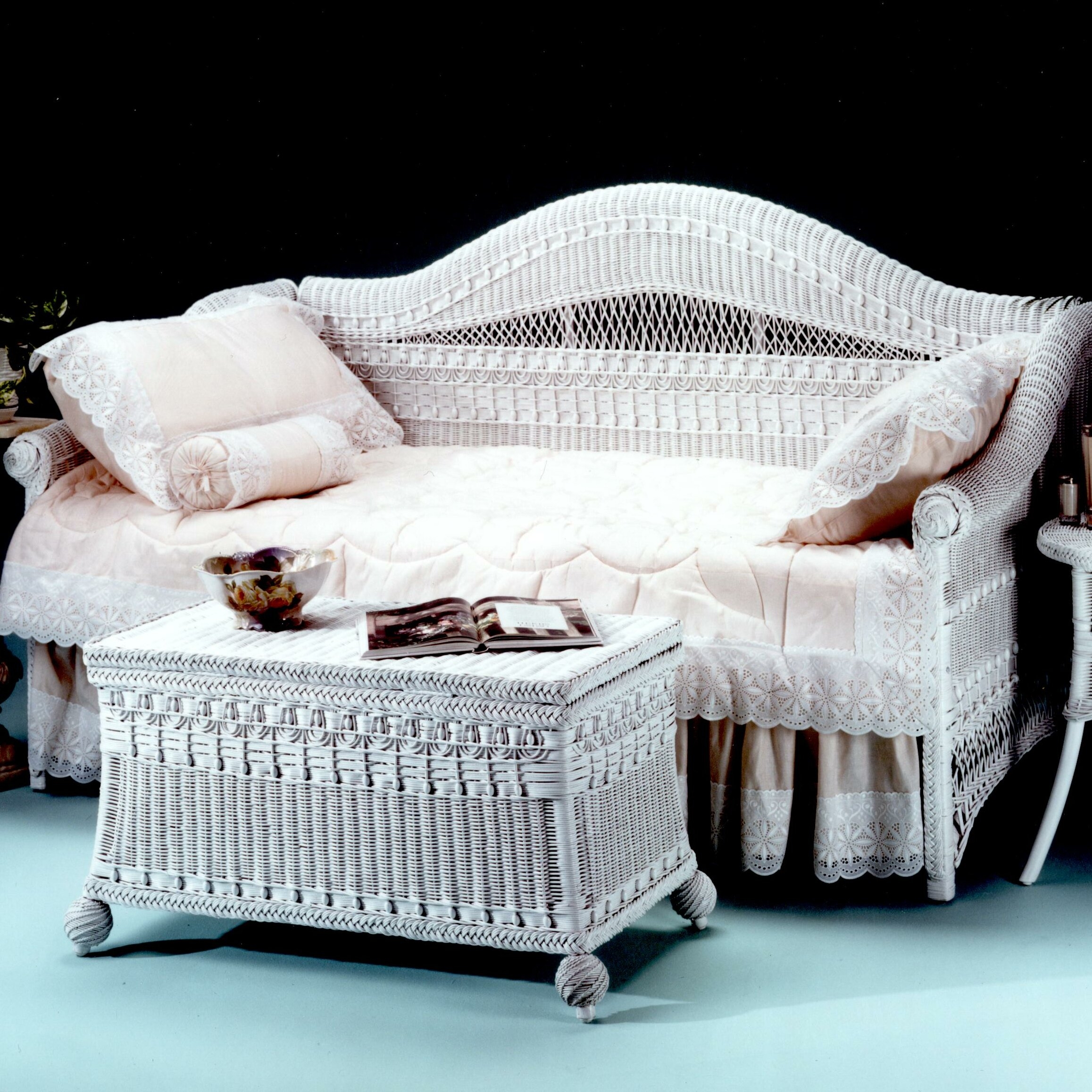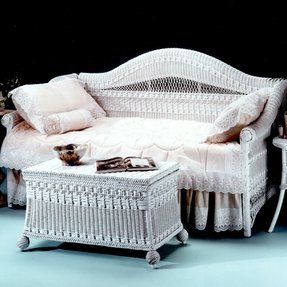 Classic Daybed
Classic daybed made of wicker. It's a great addition to patio or bedroom. Additionally, it's classic white finish fits majority of the interiors and decors. The bed is also very comfortable, thanks to the use of high quality materials.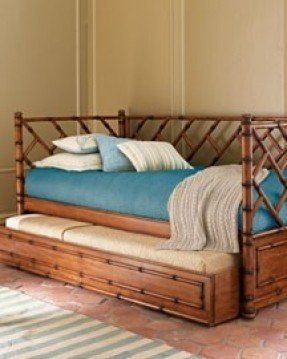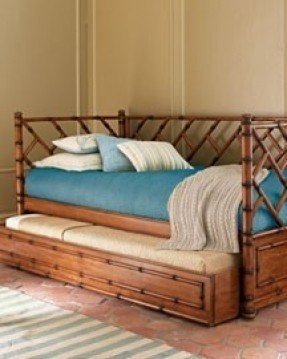 Characterized by durable rattan construction, this beautiful daybed with trundle features a large lattice design and distressed finish. The bed is functional, built-to-last, comfortable, and easy to maintain.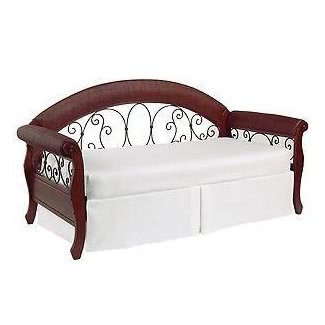 Made with stylish wicker daybed with trundle is a very functional piece of furniture that will work in any decor. Attractive design with soft cover and mattress creates a comfortable place to relax.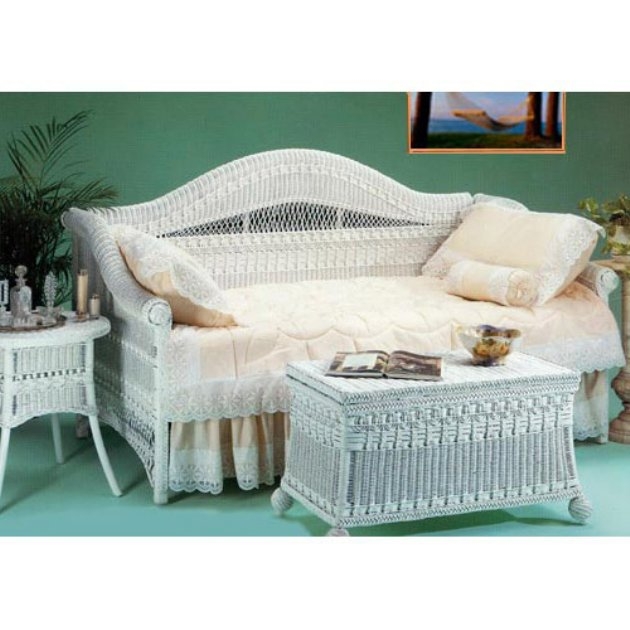 This extremely beautiful Contemporary Daybed in White Finish is made of Indonesian wicker, characterized by a gorgeous Southern-style weave. The whole design is embellished further by a stylishly arched back.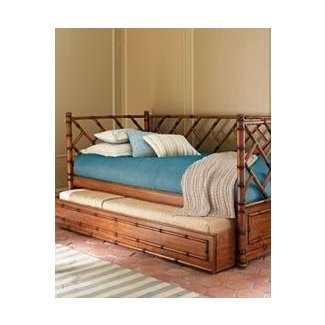 Made from soiid bamboo wood, this daybed with trundle combines style and functionality. Retractable bottom drawers offer a considerable storage space for one's linens.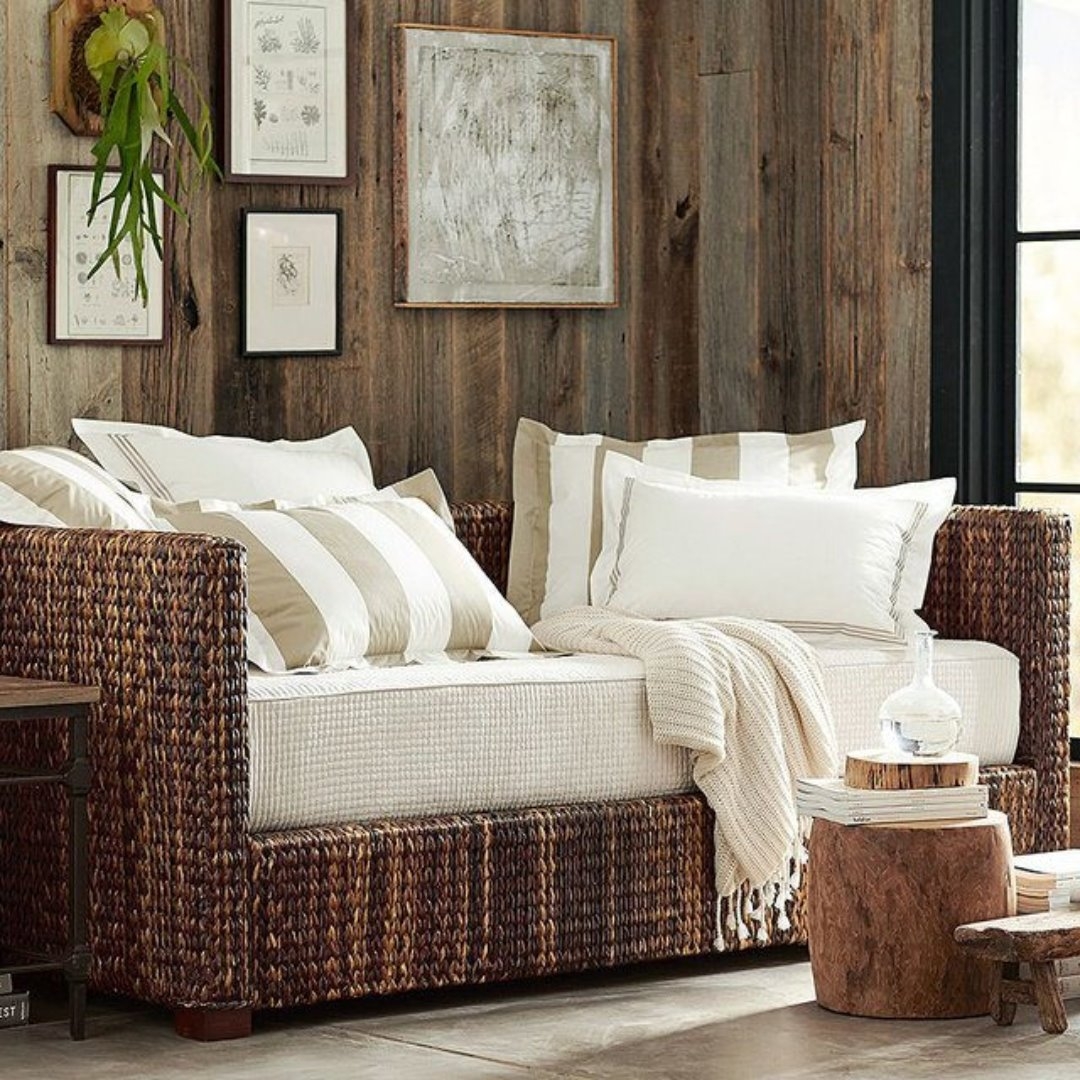 Natural daybed. The frame of this element is made of seagrass painting. A seat is covered with a slim-line pillow made of cotton. Due to striped cushion, it is not only comfortable but elegant and stylish too.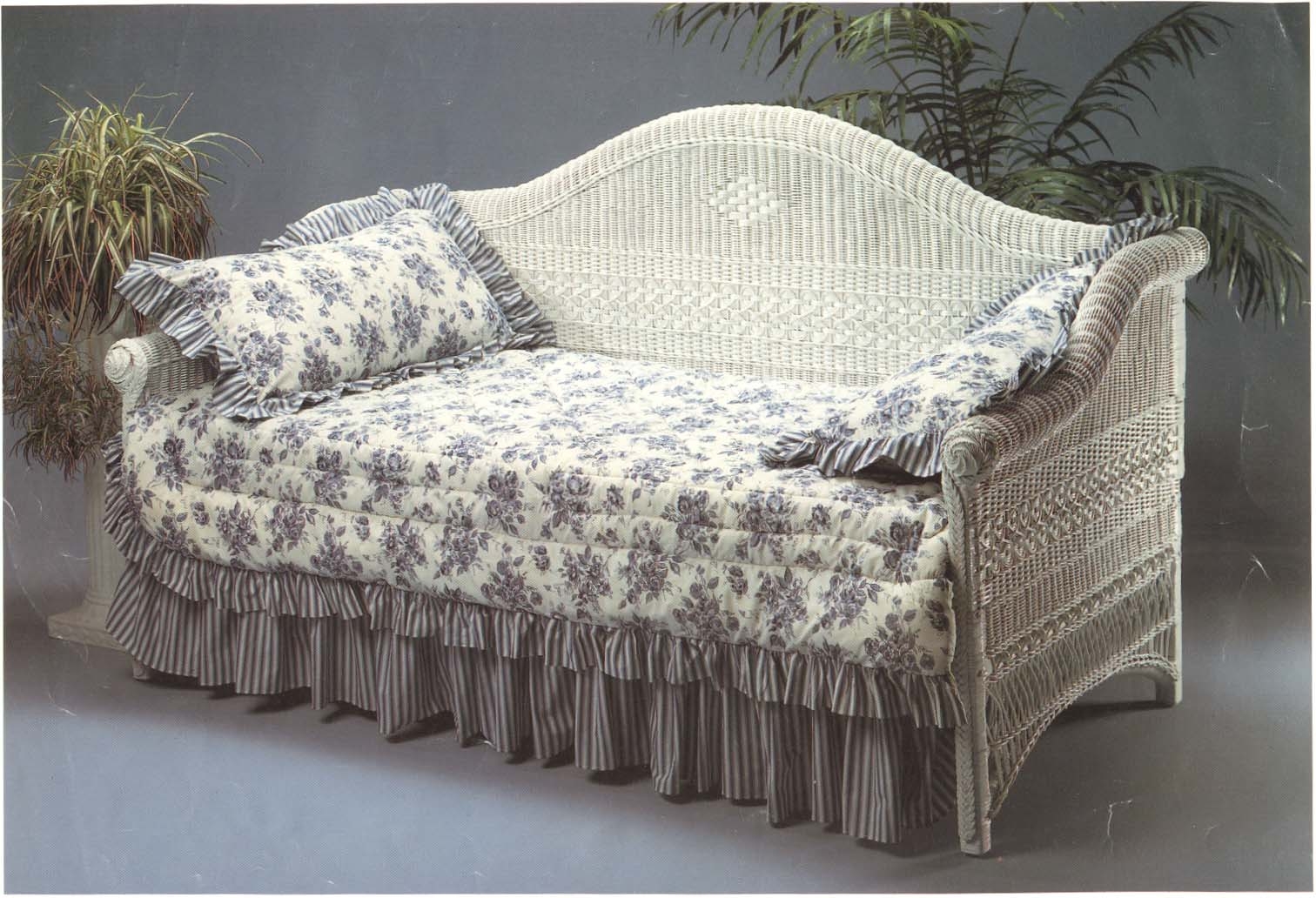 With this original daybed your home decor is going to be as chic and fab as never before. It features the the Victorian design, wicker construction, solid rattan frame and it measures 84 inches of wide by 41 inches of deep and 46 inches of high.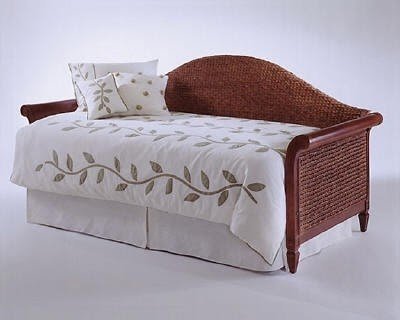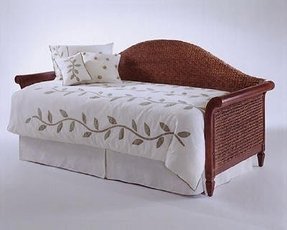 Beautiful farmhouse-inspired daybed constructed using a strong wooden frame and wicker. Standing on four slightly tapered legs, the bed is finished in a glossed dark brown finish for impeccable elegance. It's a great option for your living room or the nursery.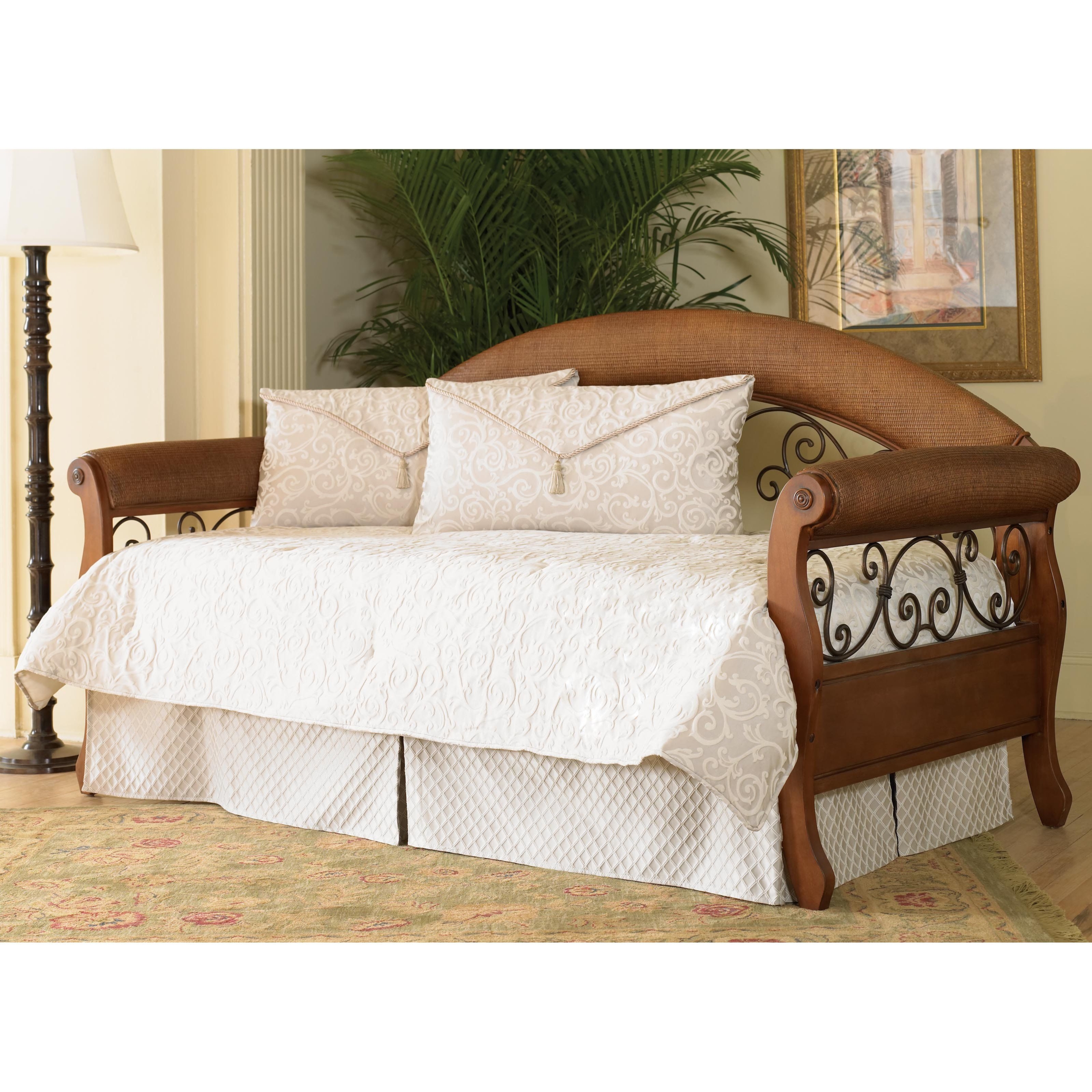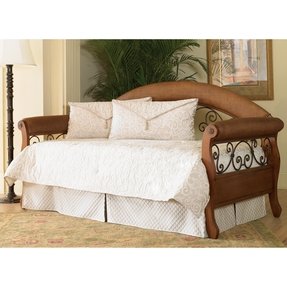 master:RN040.jpg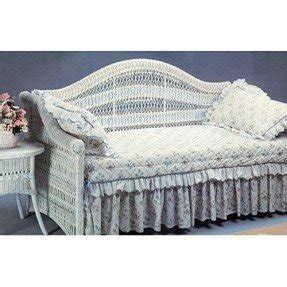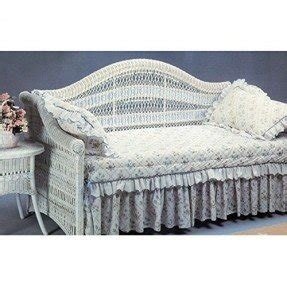 This extremely beautiful Contemporary Daybed in White Finish is made of Indonesian wicker, characterized by a gorgeous Southern-style weave. The whole design is embellished further with adorable, pink and blue ribbons.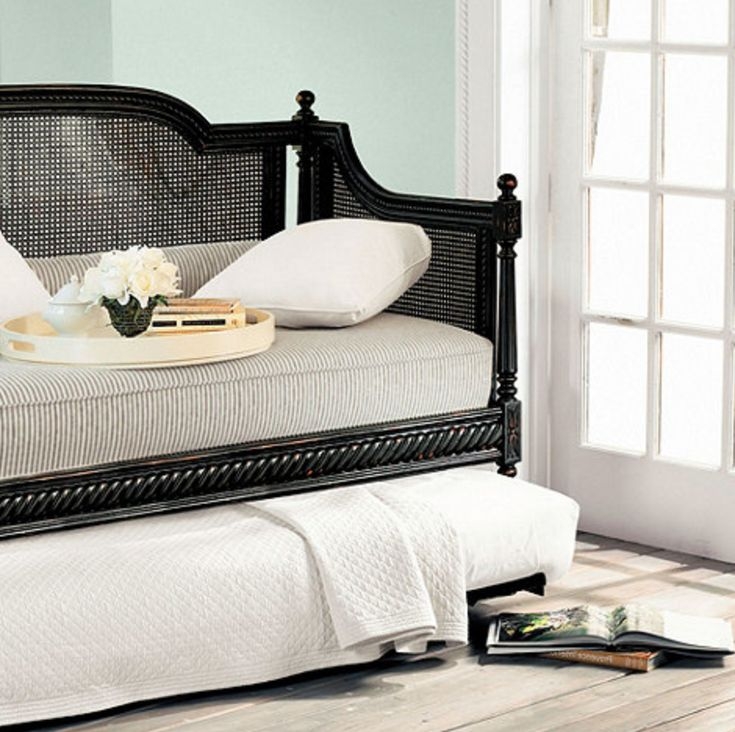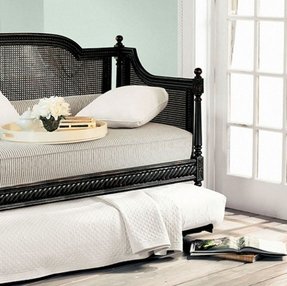 Daybed with trundle mounted on wooden frame and finished with openwork pattern on the back. Great solution for kid's room, teenager's room and more. It is very well appreciated by satisfied customers.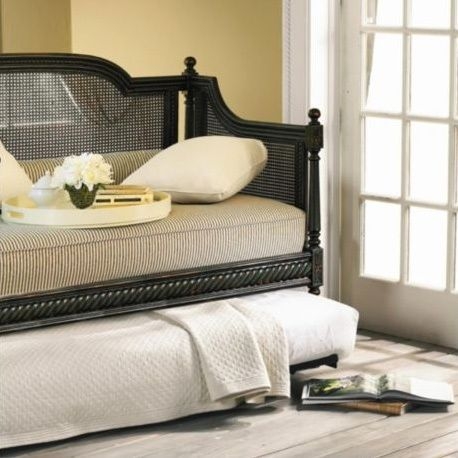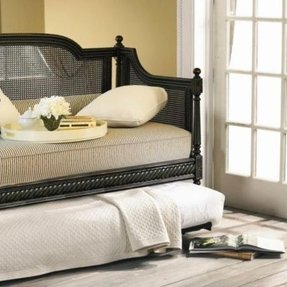 Louis Daybed with Trundle -...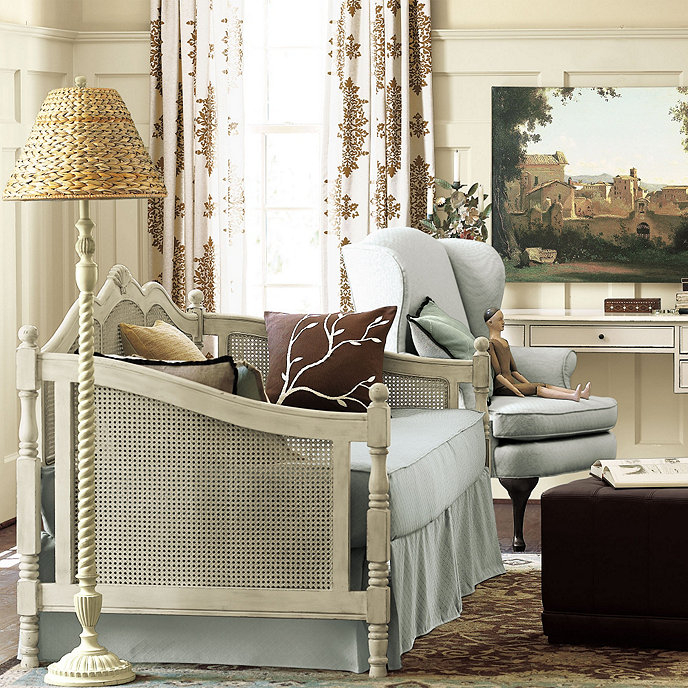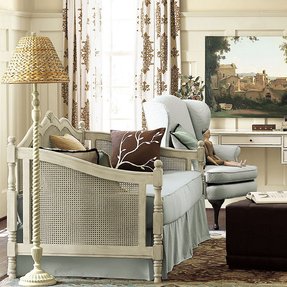 Two in one - good design and functionality. Two in one - also a bed and sofa if needed. This copy, it is daybed with trundle, has a wonderful frame and headrest made of wood, hand carved, on the sides imitating a metal grid. In beige shades.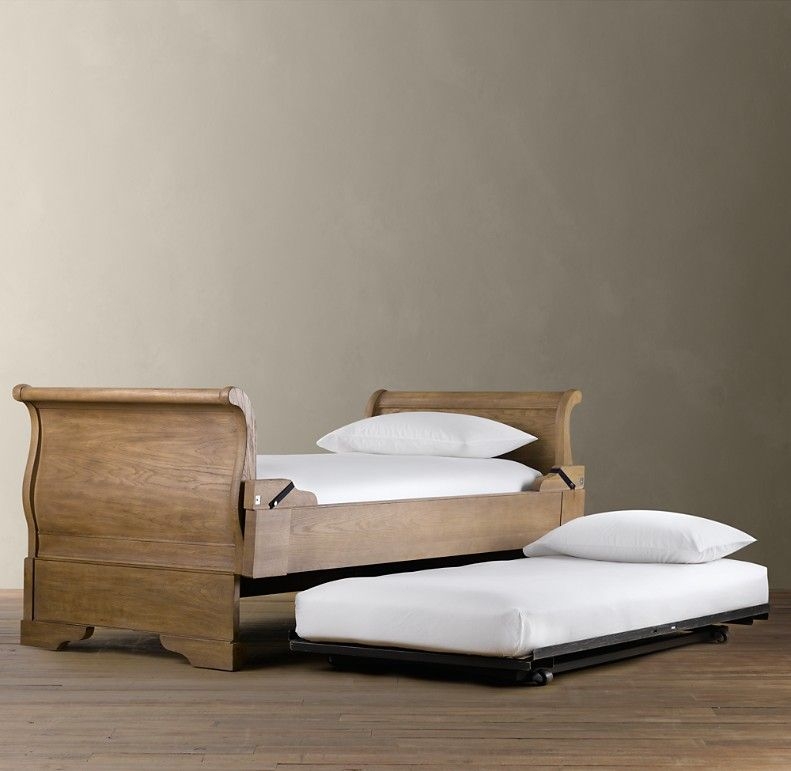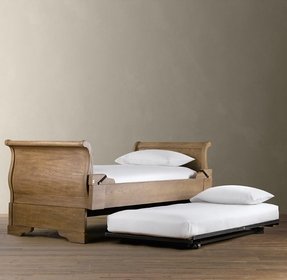 Marston Daybed with Pop-Up Trundle Dry Oak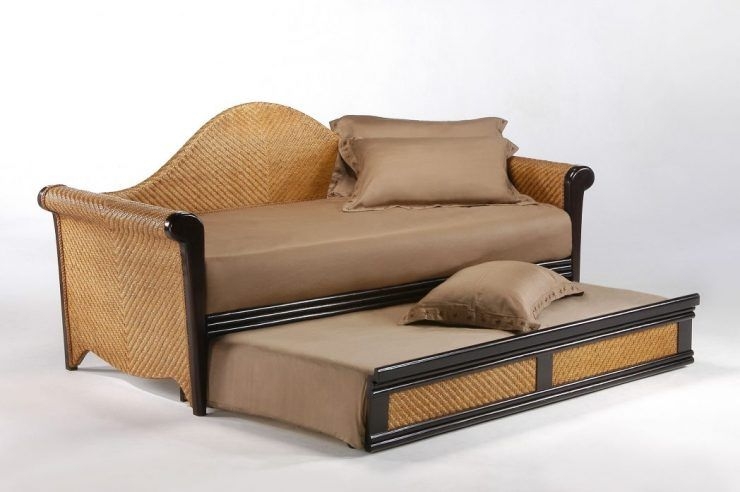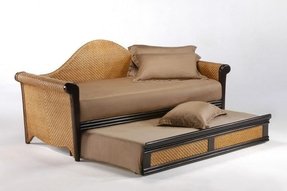 A decorative and comfortable piece of contemporary comfort. This hand-crafted daybed with trundle represents a lovely combination of espresso-finished solid wood and light oak wicker, holding a thick mattress with a beige fabric cover and 3 matching throw pillows.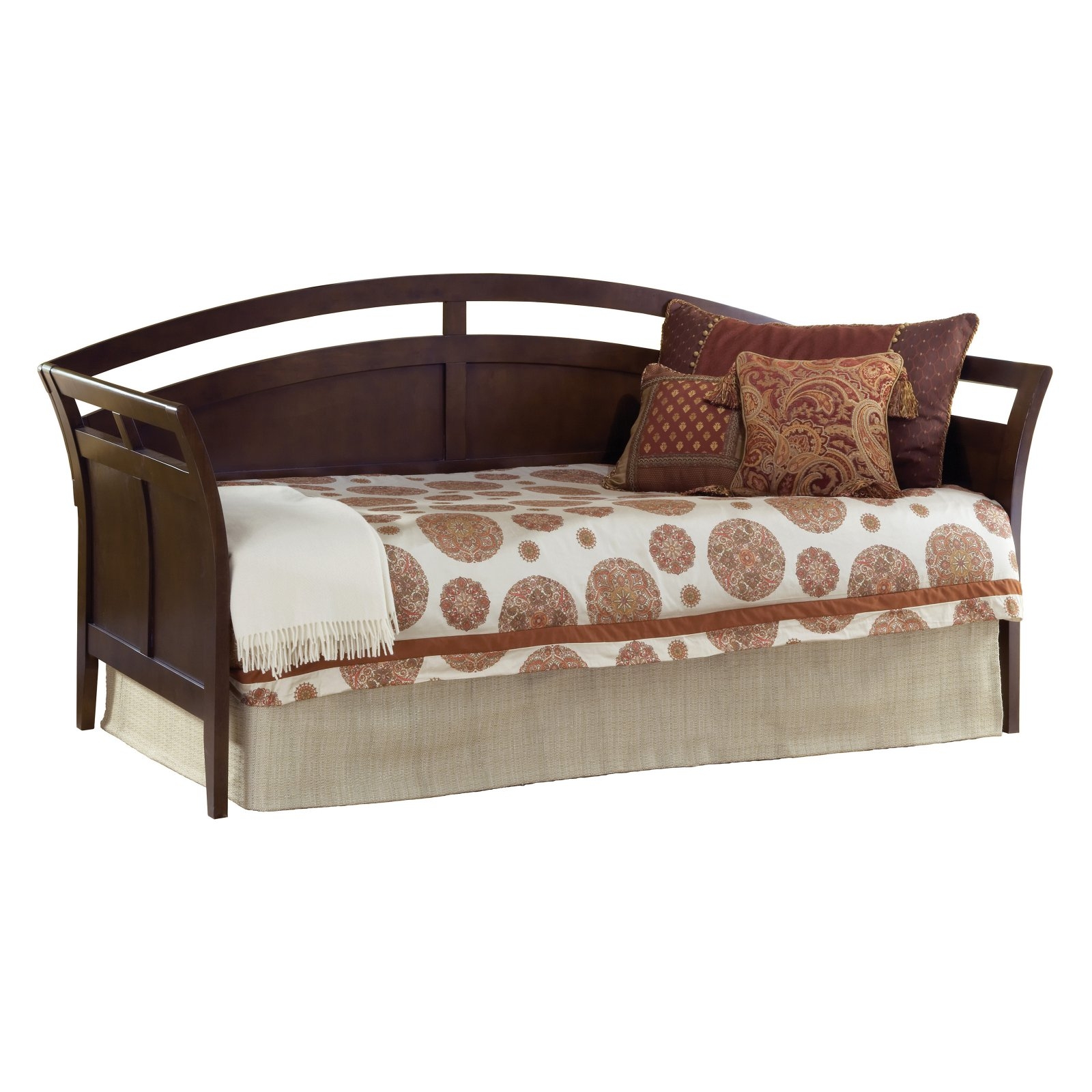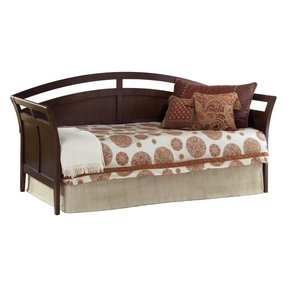 Wicker Daybed with Trundle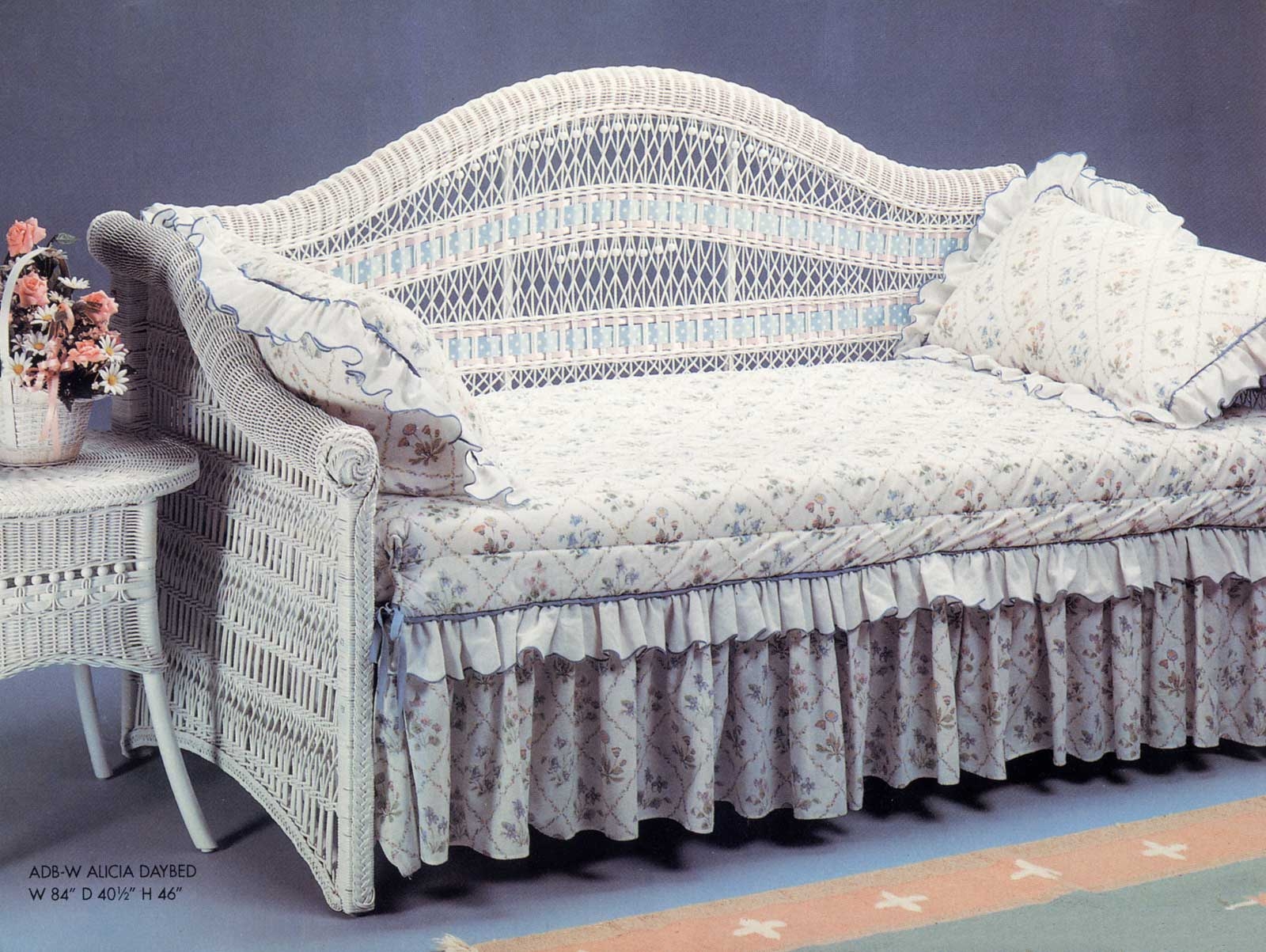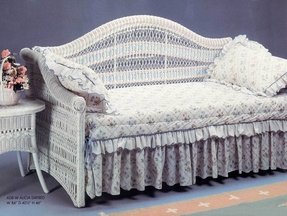 Alicia Wicker Daybed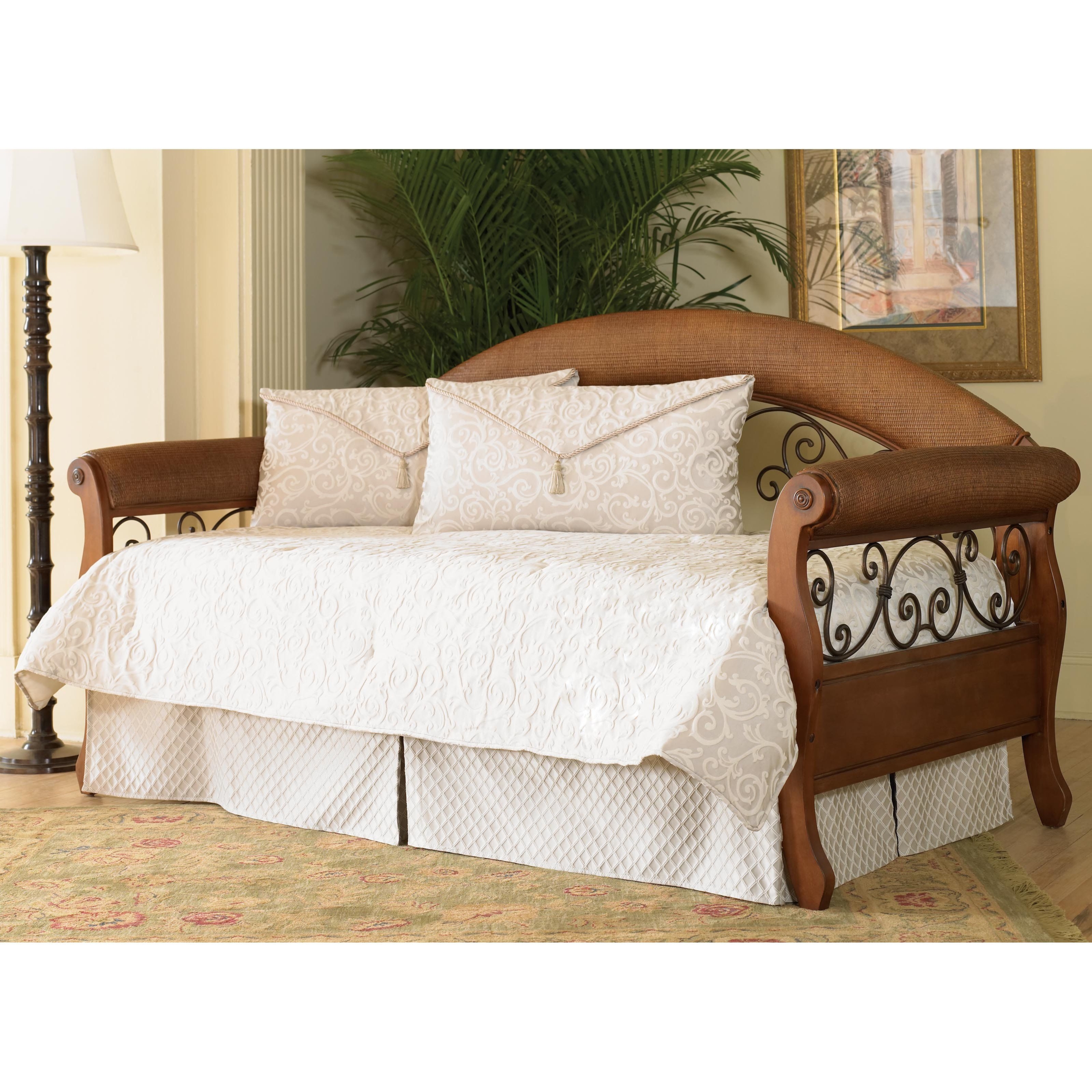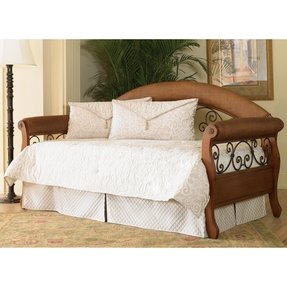 With tons of vintage charm to it, this white wicker Charleston daybed with trundle is bound to bring tons of romance indoors. Its design comprises arched camelback, banded legs, crisscross skirts and pristine white shell.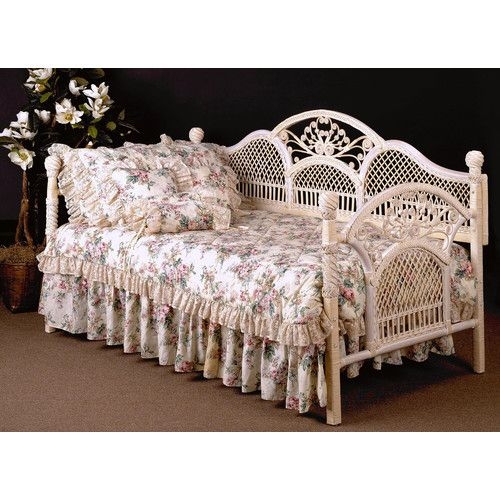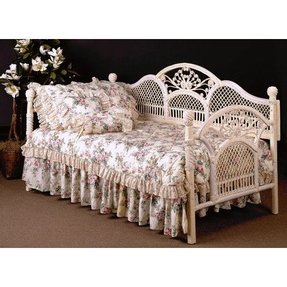 Yesteryear Wicker Sophia Daybed with Curly Cues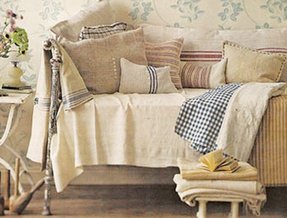 Wicker daybed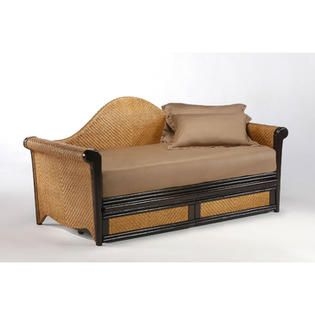 Daybed in Dark Chocolate - Add Daybed Trundle - Our Rosebud Daybed ...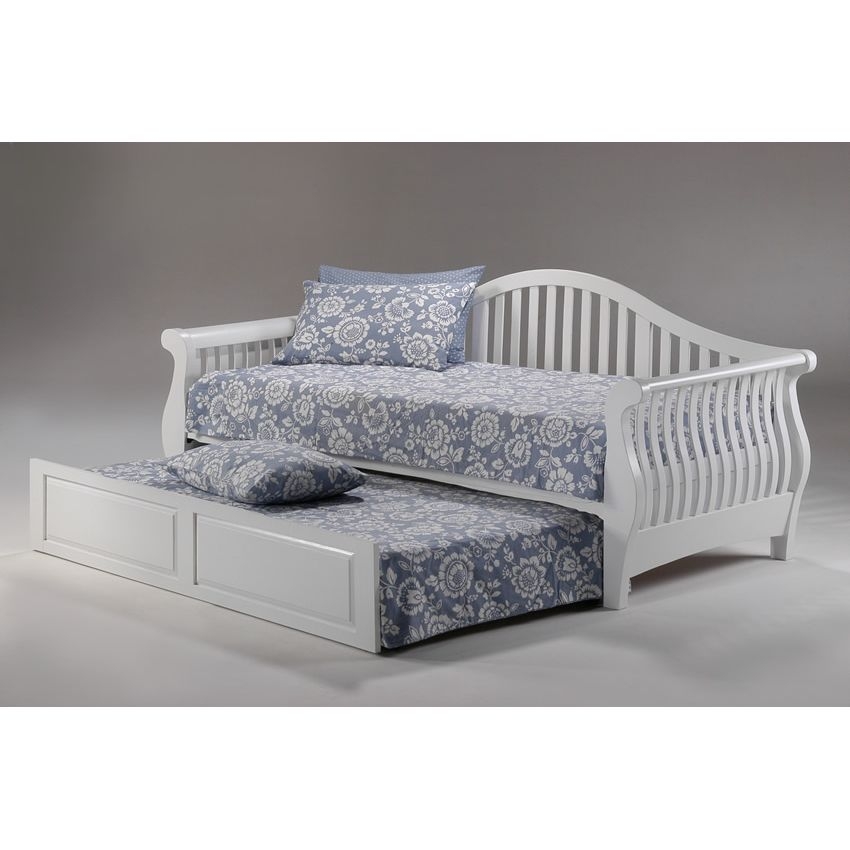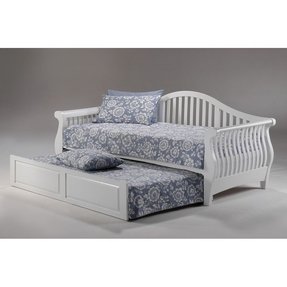 This wicker bed with trundle smoothly combines functionality with a warm and elegant appeal. The curvy white silhouette corresponds well to florally-patterned upholstery.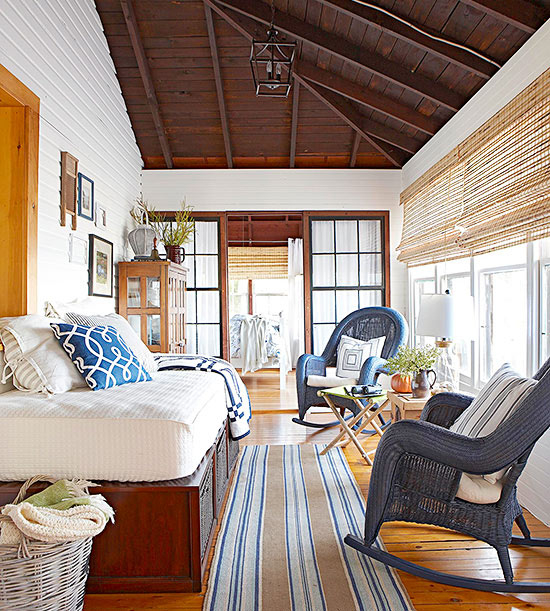 Rocking chair in traditional form. It is completely made of wicker. Carefully profiled back provides support for the spine. Suitable for indoor and outdoor use.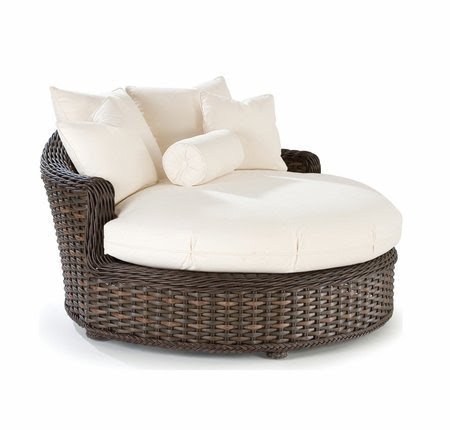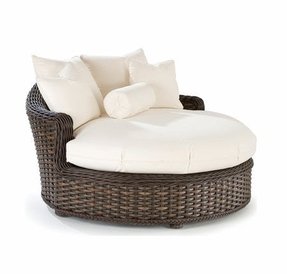 Circular chaise with a durable wicker construction finished in dark brown color. This chair features a soft, round cushion and additional pillows that assure relaxation. They are finished in neutral white color.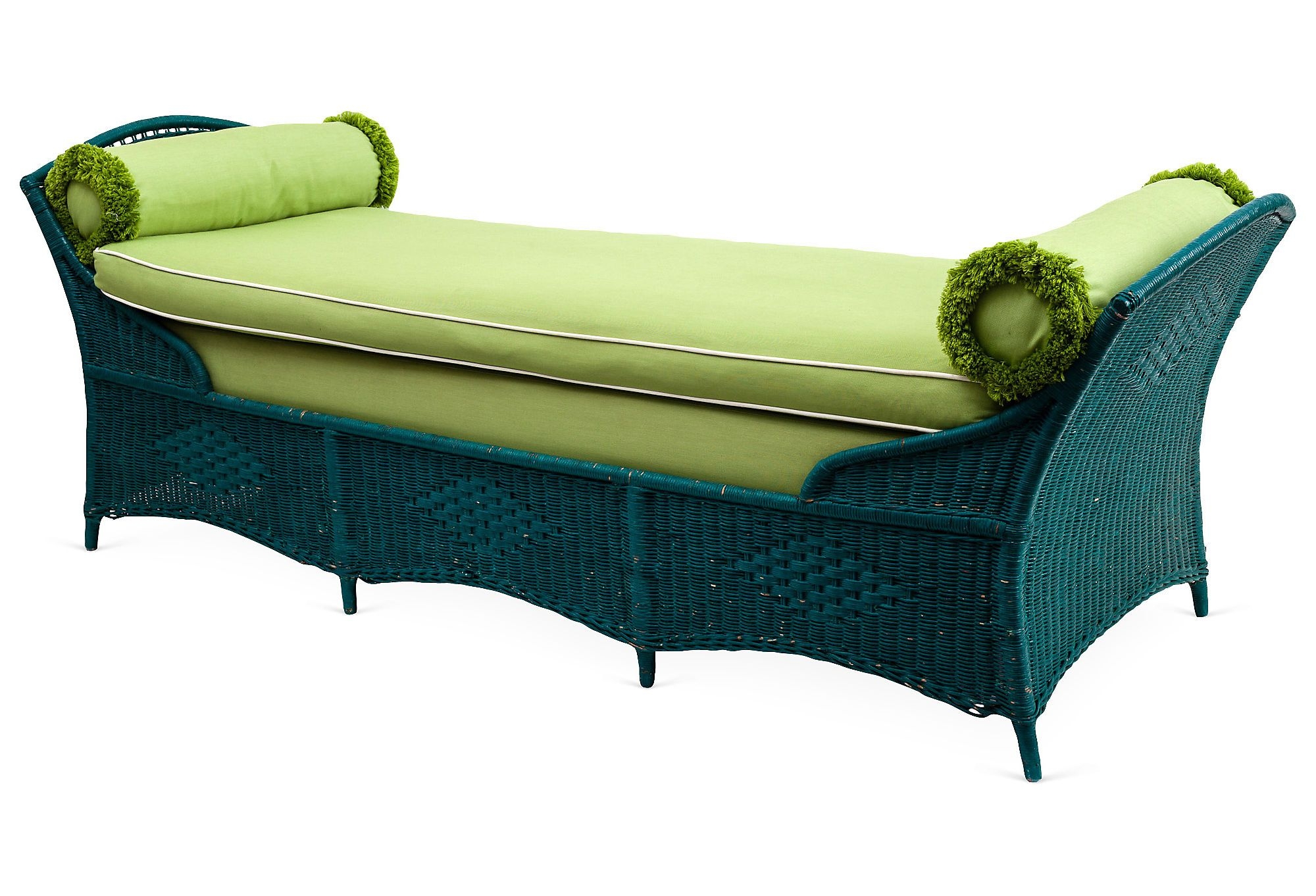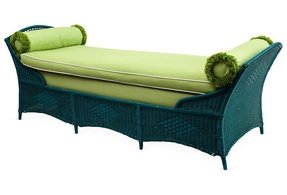 1920s Wicker Daybed $749.00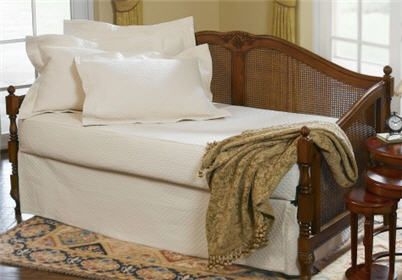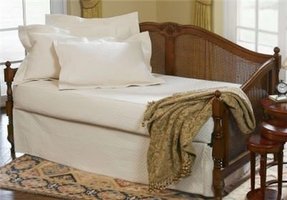 Daybeds with Storage Underneath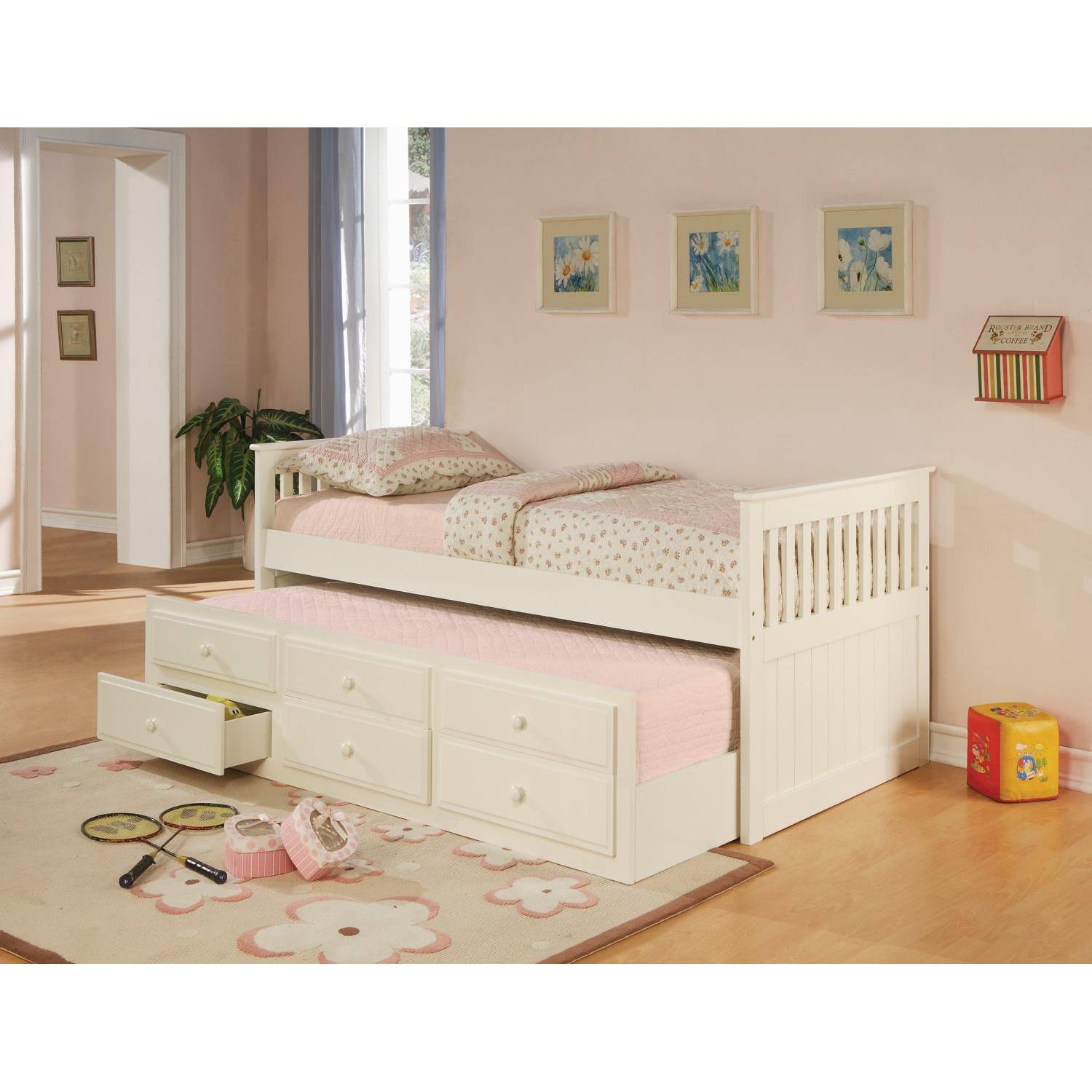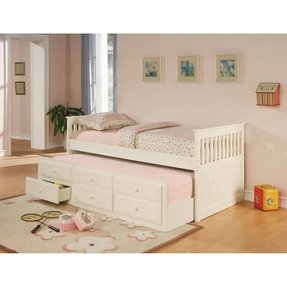 White Twin Storage Trundle Bed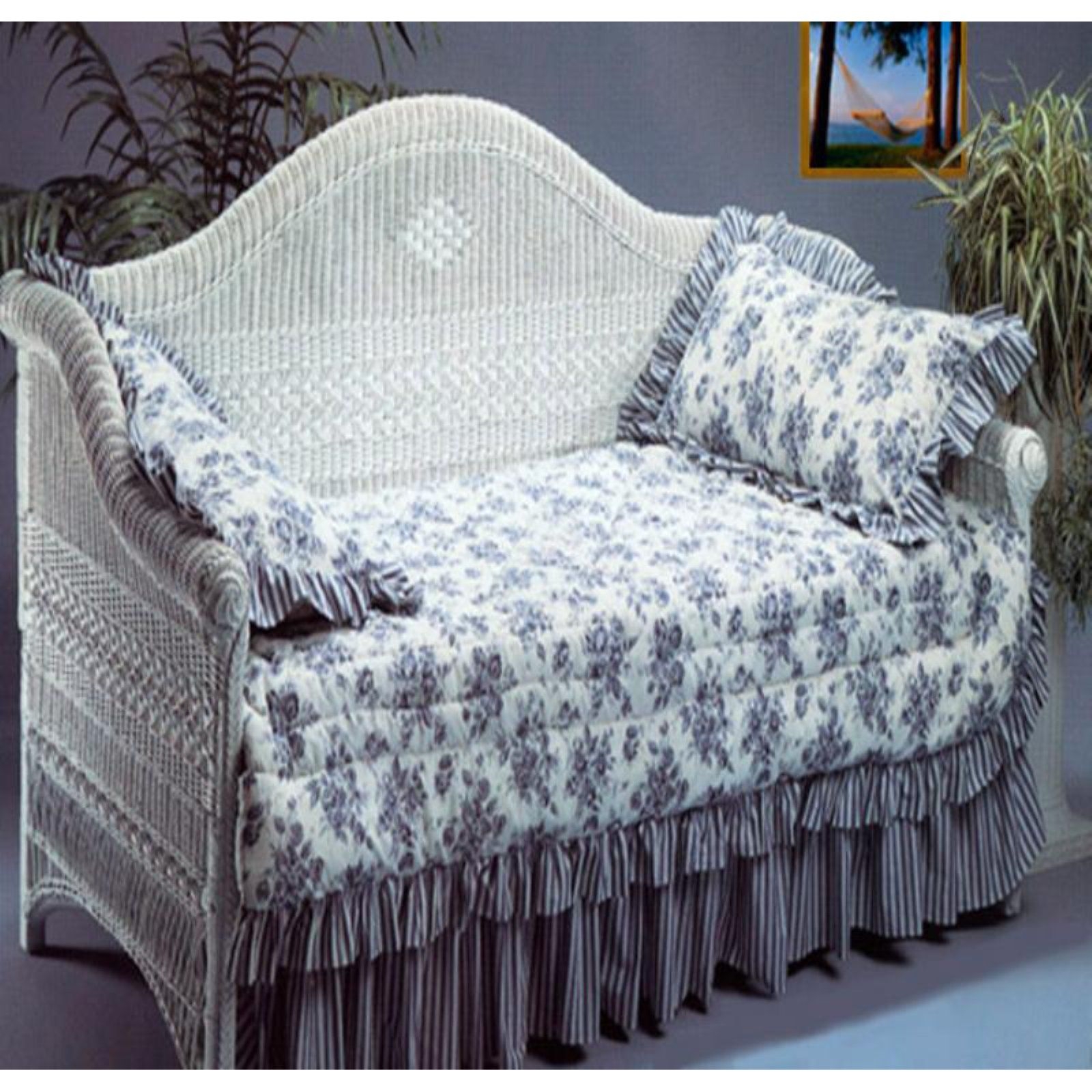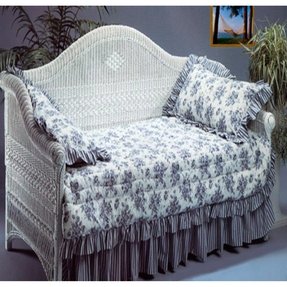 Made of wicker daybed with trundle is a perfect combination of functionality and coziness. The whole is finished in white, in conjunction with a bed skirt glossy and soft cushions captivates contributing to the interior cosines.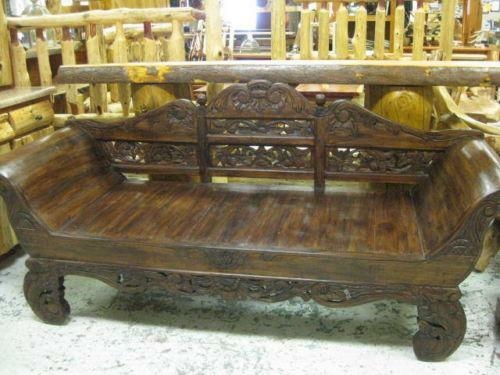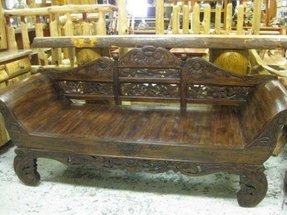 JPG?set_id=2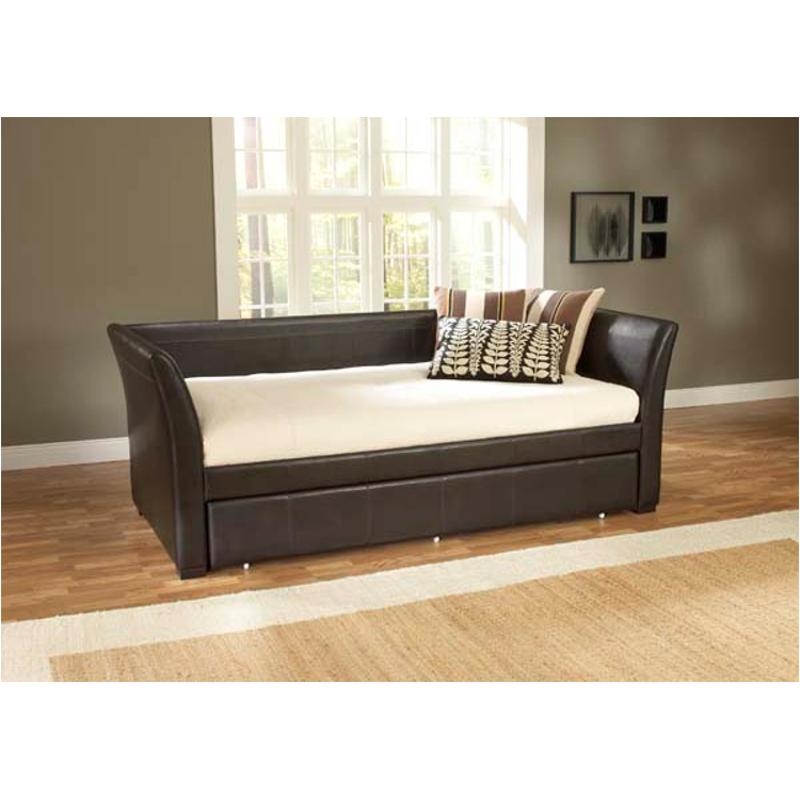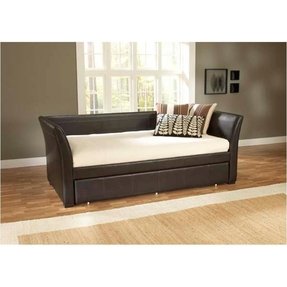 599 Malibu daybed with trundle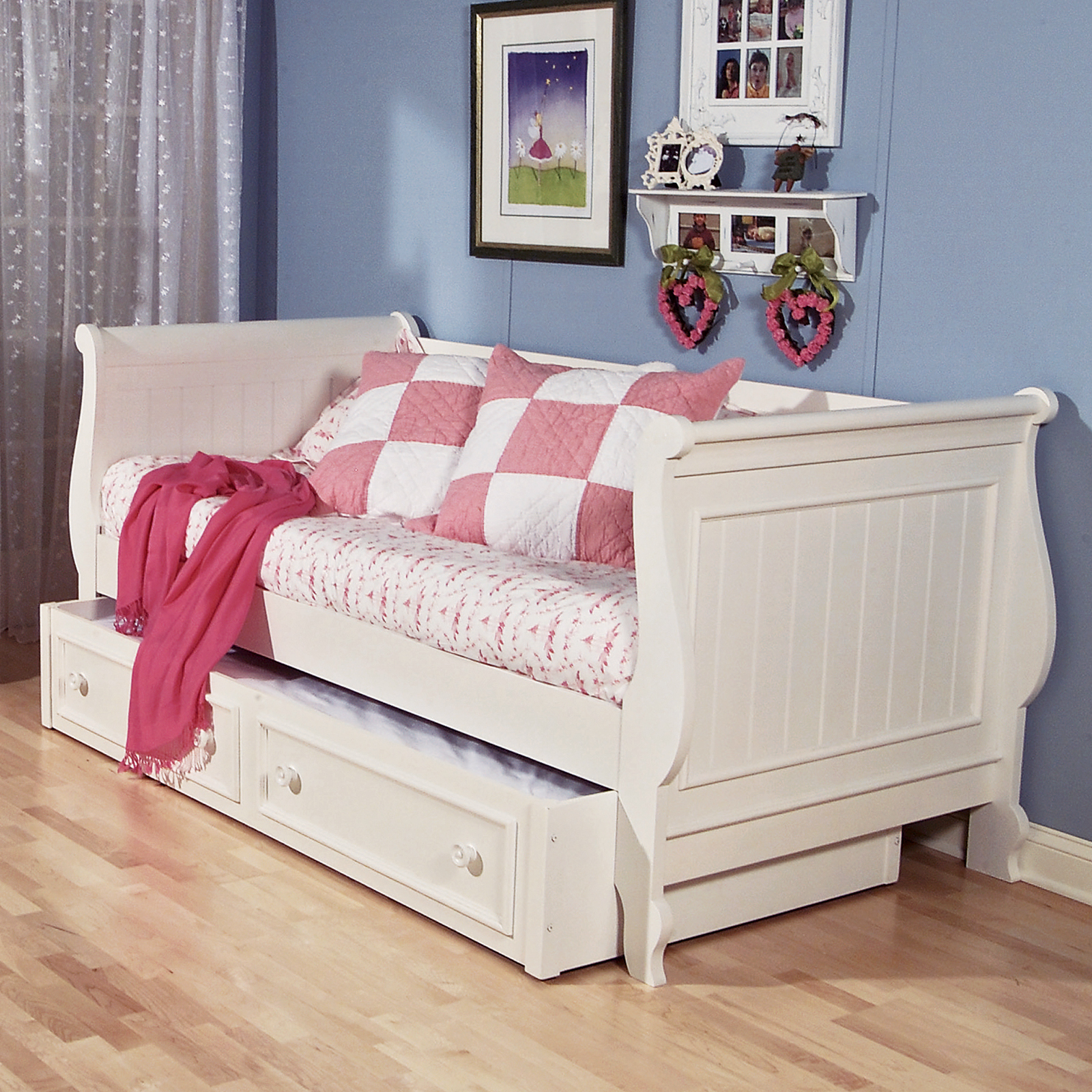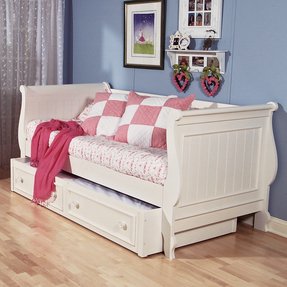 This amazing daybed comes with a spacious trundle to make it double as functional and would make your interior into a much more convenient and practical one. It ensures high levels of elegance and style and is a great space-saver.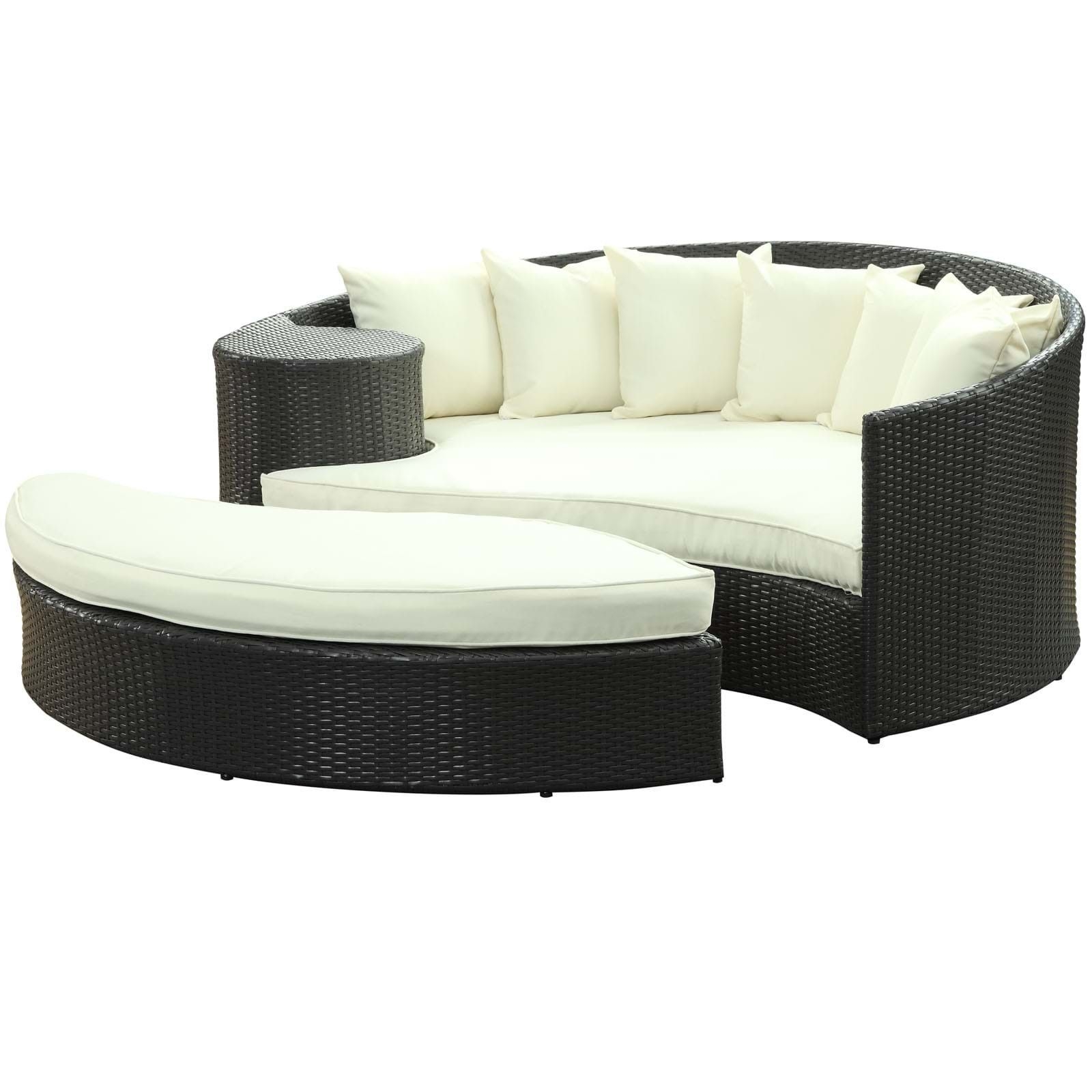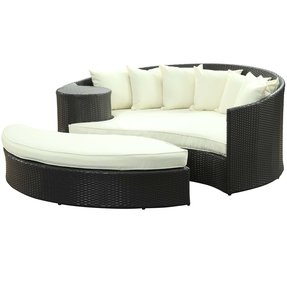 Outdoor daybed with trundle. Both elements are able to create a large round sitting space. Wicker construction of this daybed is suitable for outdoor applications. The bed also includes white seat cushions and white pillows.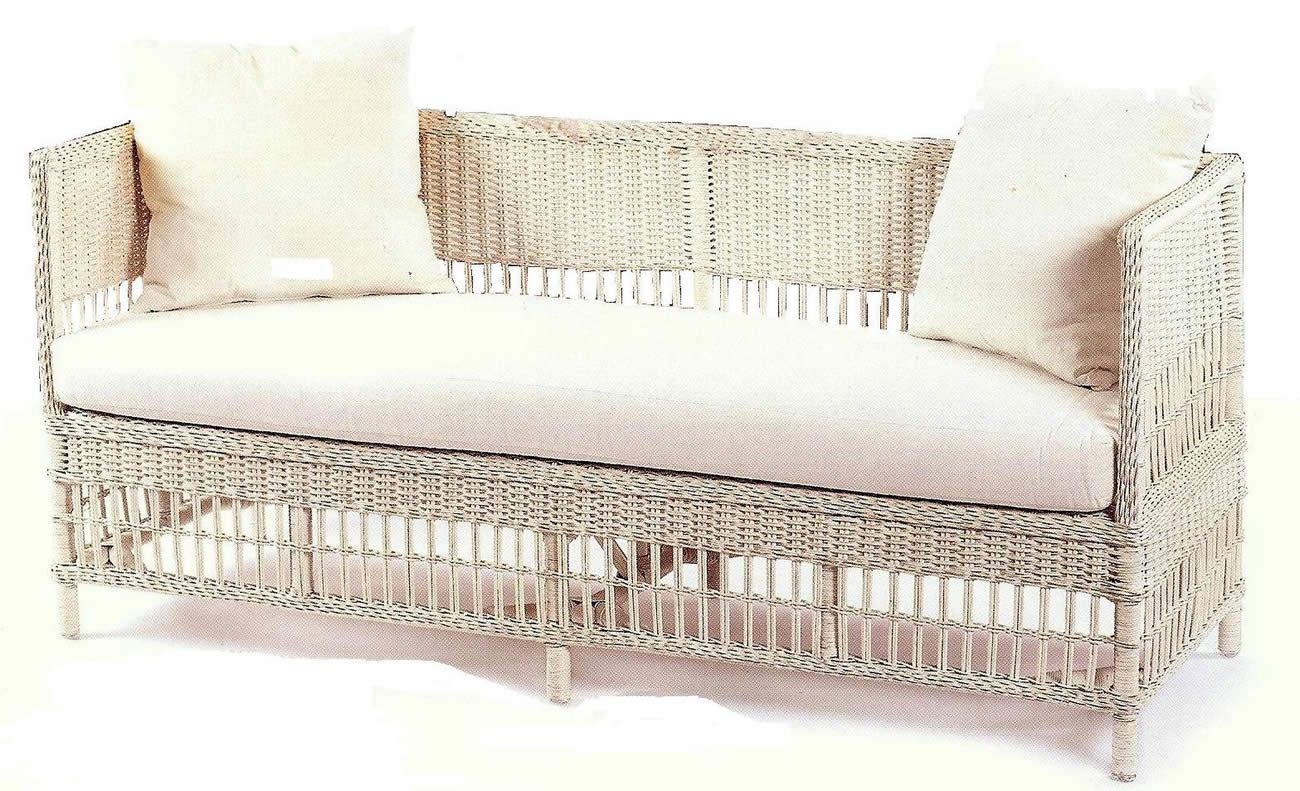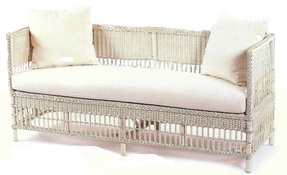 A white wicker daybed can be a great complement to one's beach house decor. Since, it reflects the sunny, tropical climate, it will add brightness and liveliness to any living room design.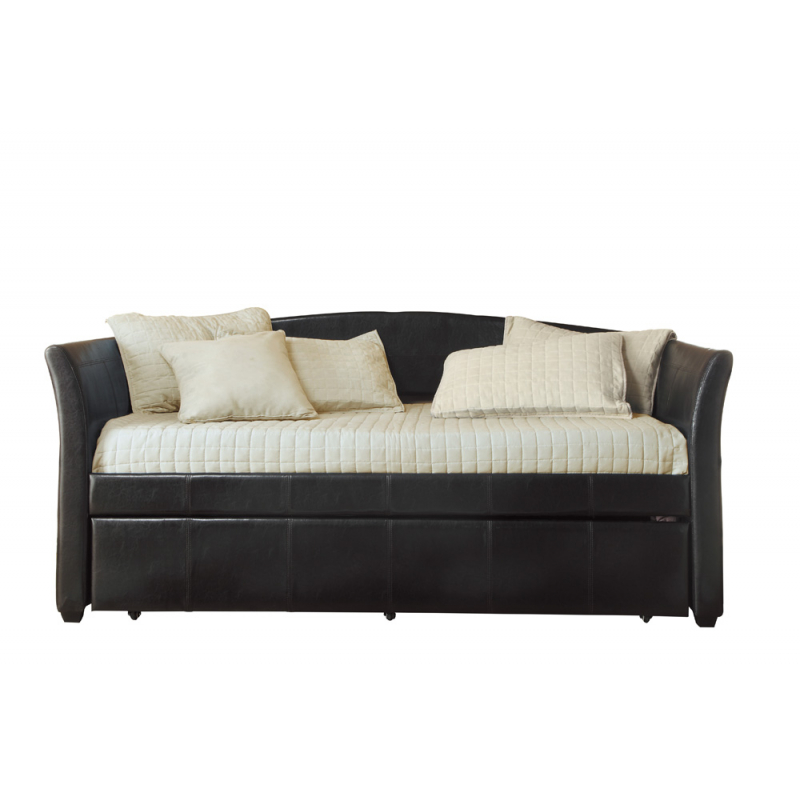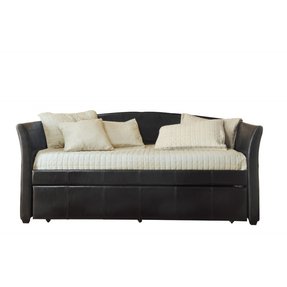 Twin Daybed w/ Pull Out Trundle in Brown Vinyl - The Meyer Daybed ...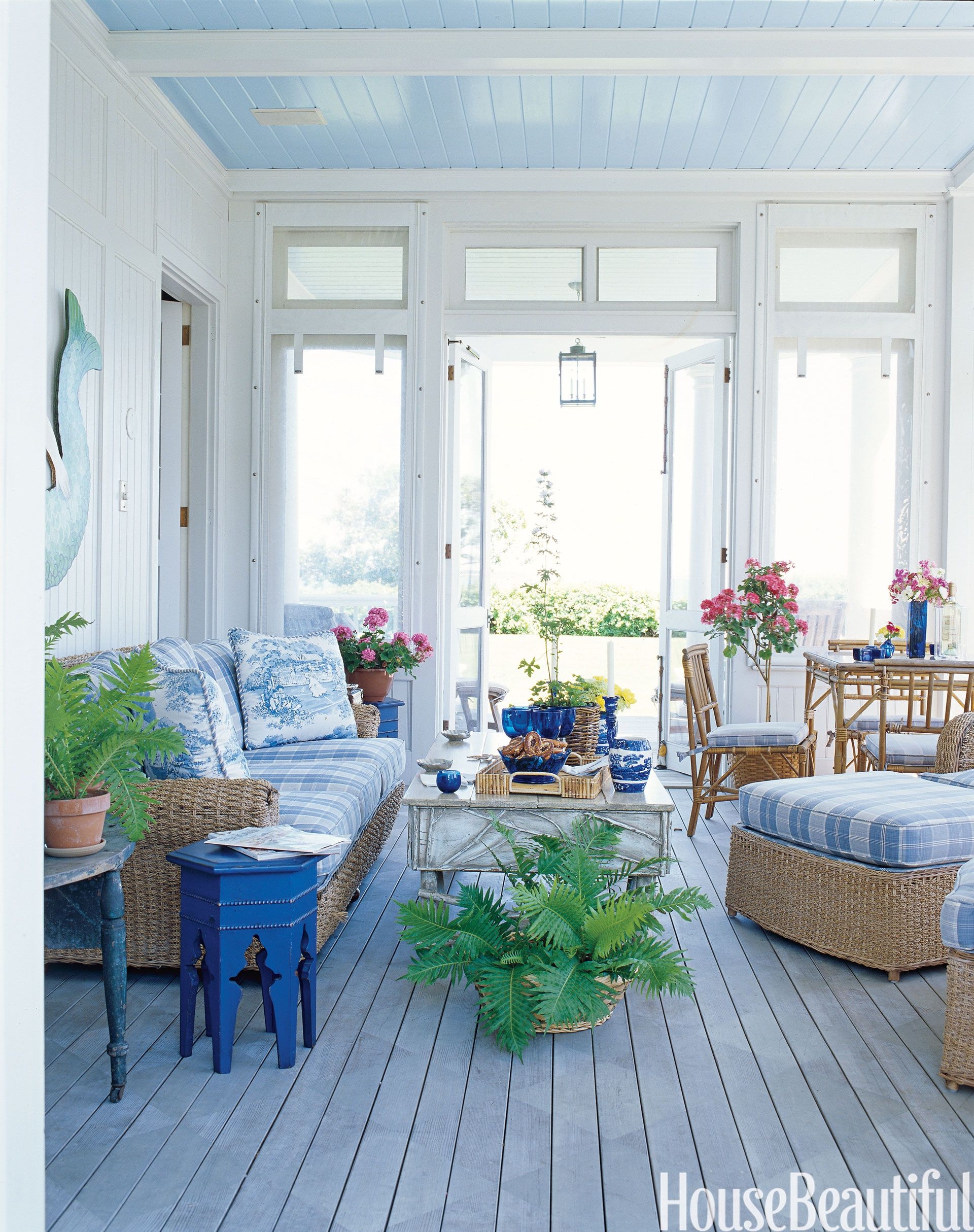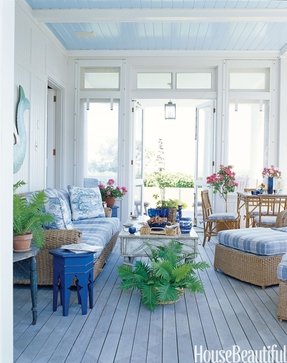 This white wicker daybed sports the immensely beautiful design and is packed with high quality of its structure to ensure not only a perfect fit for your indoor or outdoor setting but also years of problem-free use.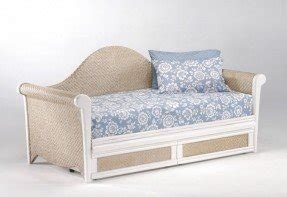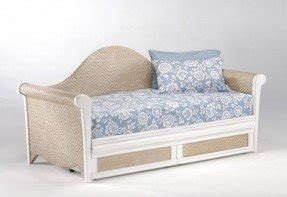 Rosebud Daybed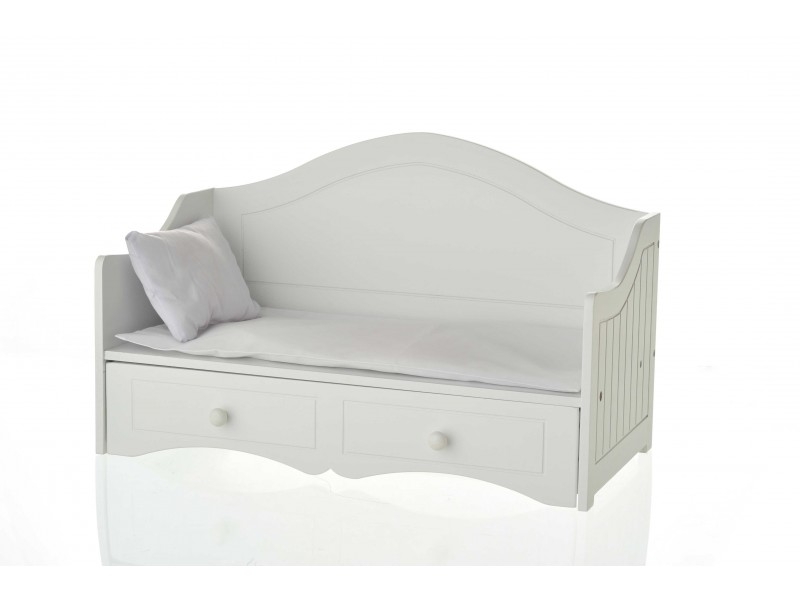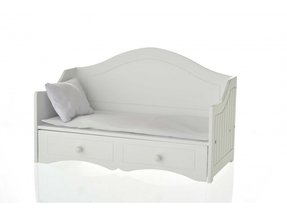 Charming, patterned on real cottage retro beds, trundle-bed for 2 up to 18-inch dolls. It is entirely made of wood finished in white. An upper bed has decorative both a bedboard and sides. There are enclosed 2 cotton pillows, mattresses and linen.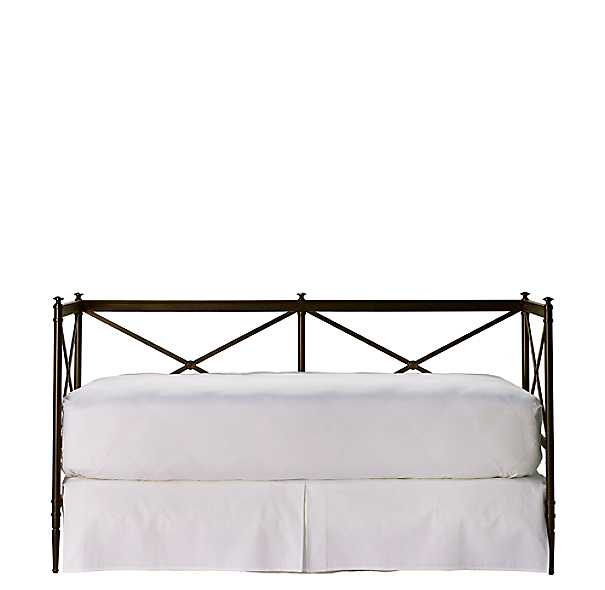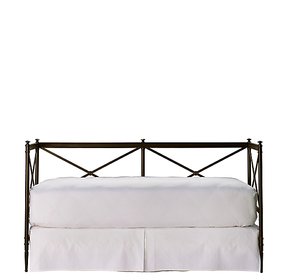 Kids Beds, Daybed, Iron Daybed, Iron Kids Bed,Trundle Bed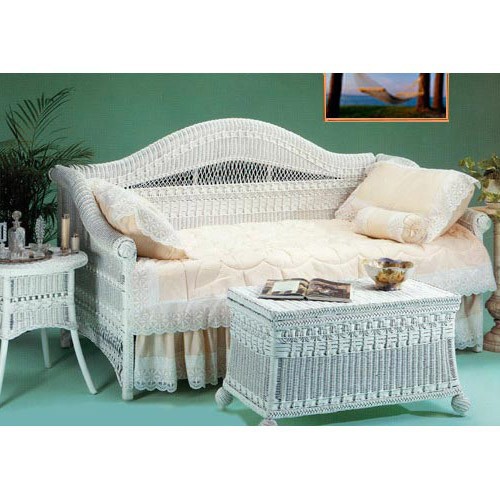 Classic Wicker Daybed - Daybeds at Hayneedle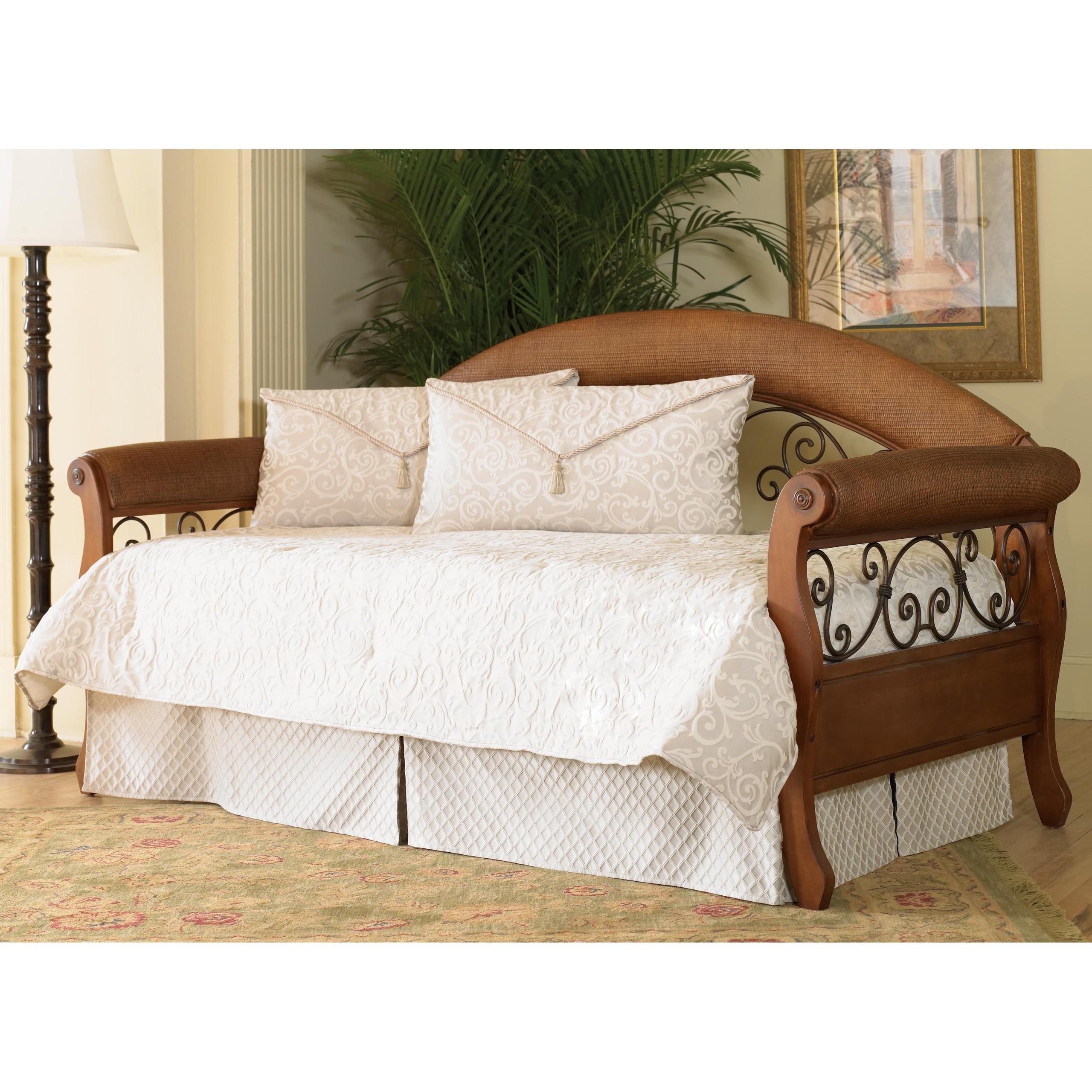 Saigon Daybed - Kids Trundle Beds at Hayneedle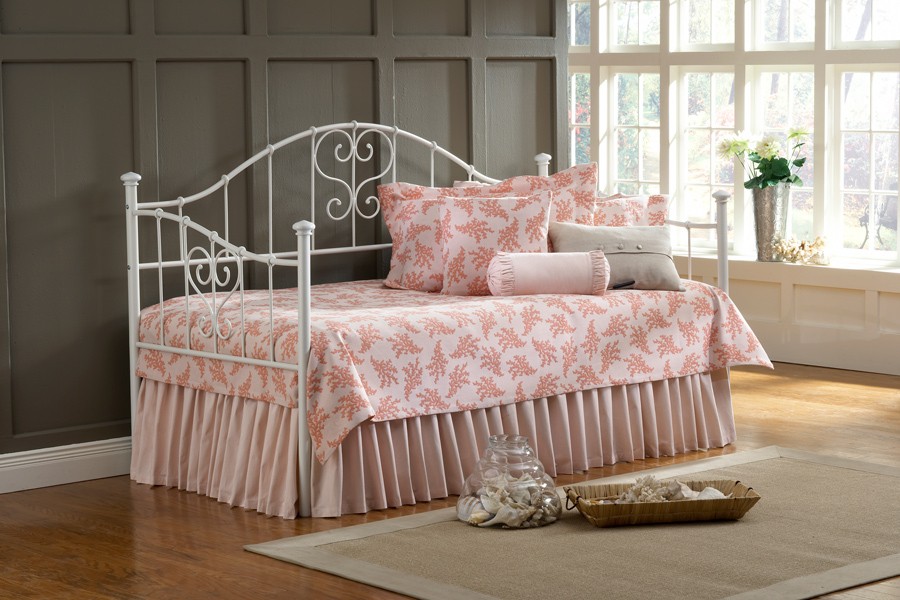 White Day Bed, Wicker Daybed With Trundle White White ...